As promised, I'm back to blog about my February 2017 trip to Bangkok!
Right after I came back from my 3D2N trip to Bangkok in January with my family, I felt like I need to go back again! Somehow I just felt like I didn't get to shop or eat much while I was there? So after I came back to Singapore, I asked if the Fiancé is keen to go for a short trip to Bangkok.
To be honest, I wasn't expecting him to say yes (since he didn't love Bangkok as much as I do). But to my surprise, he actually said okay.
So we started looking for flights and hotels, and the next thing we know, we were in Bangkok in mid-February (after Chinese New Year celebration) for a 5D4N trip!
For flights, we paid SGD520 for two return tickets on Cathay Pacific. Not the cheapest, considering I only paid SGD200 for my flights with Singapore Airlines back in January. But it was the best deal we could find for the period we're travelling. We left on Wednesday's afternoon, and return on Sunday's late-afternoon.
Hotel wise, I can't remember if it was due to The Berkeley Hotel Pratunam being fully booked or overly expensive, either way, we ended up staying at another hotel in the Pratunam area (my favourite place to stay in Bangkok). After looking around, we decided to go with Arnoma Grand Bangkok due to its strategic location.
---
We arrived in Bangkok at around 15:15 and met with a long queue at immigration. As usual, after collecting our luggage, we went to get the data SIM card from the counters outside the Arrival Hall. Then, we went down to the basement to get a cab to Pratunam.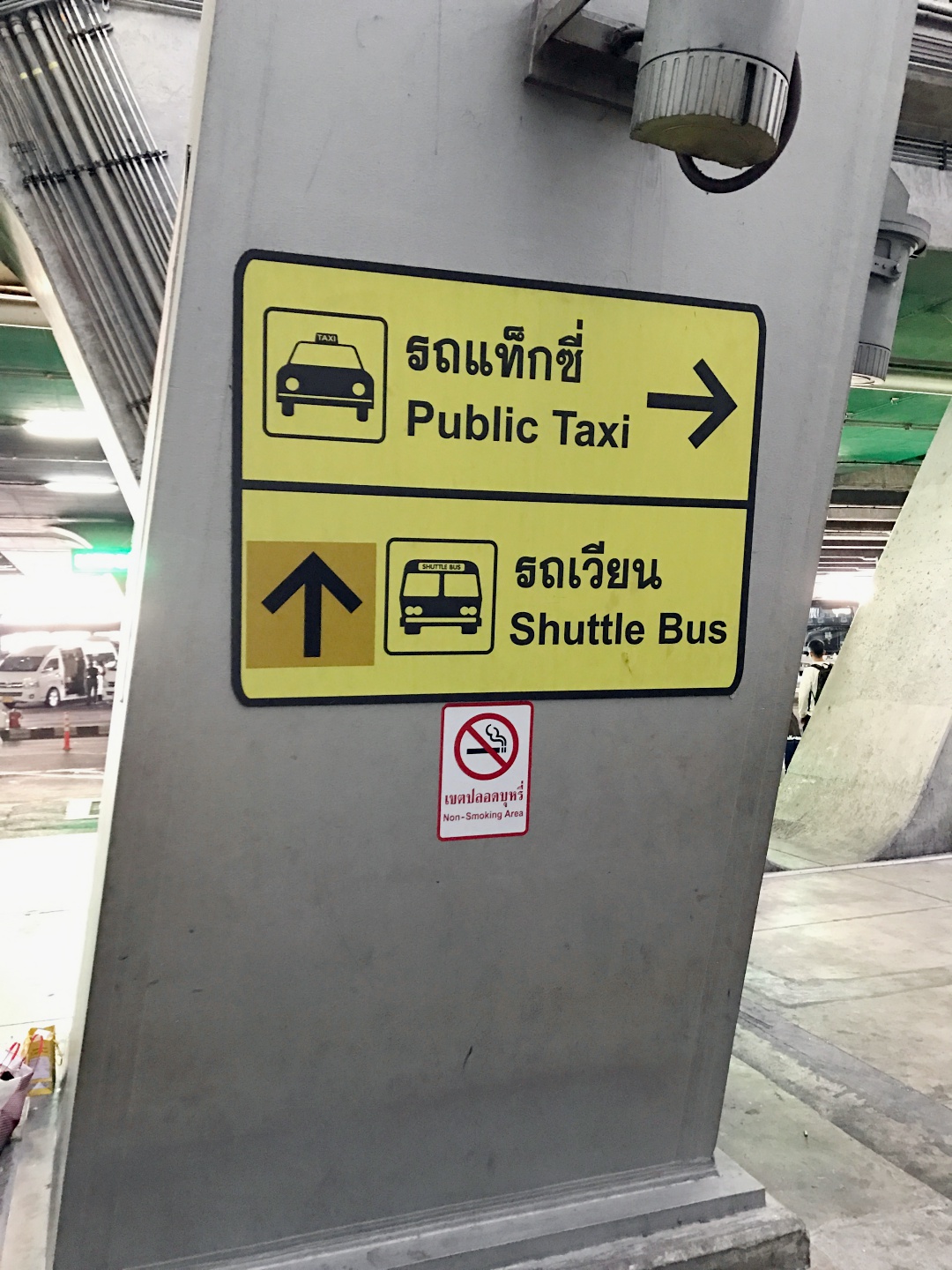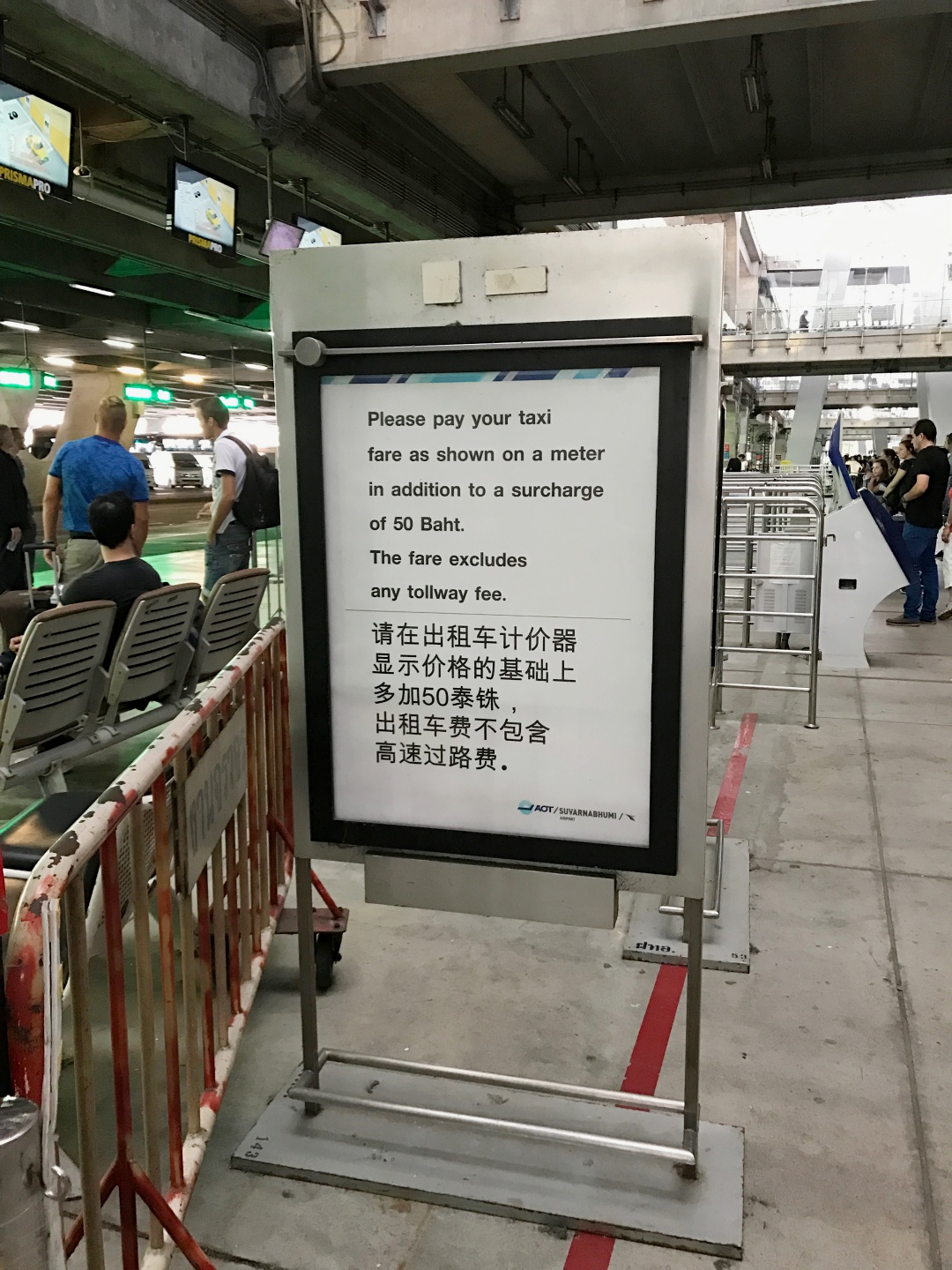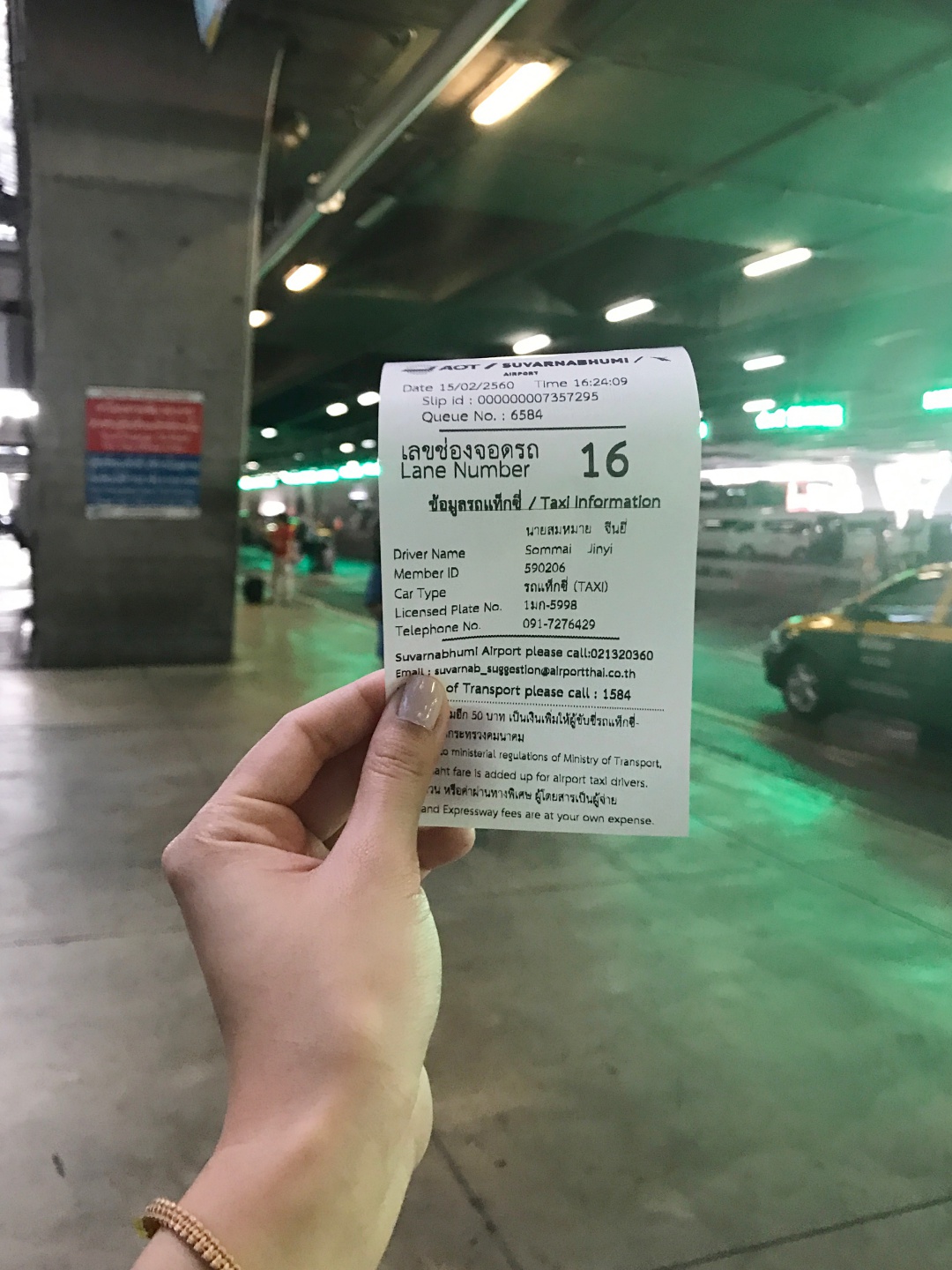 Get a ticket like this from the self-service machine, then based on the number allocated, walk out to find your taxi.
Arnoma Grand Bangkok
Check-in was done swiftly at the lobby before we proceed to our room at the 10th floor.
While the Fiancé was in charge of booking the flights, I was tasked to look for accommodation. From our past visits to Bangkok, we have stayed at places like Baiyoke Sky Hotel, Amari Watergate Bangkok and The Berkeley Hotel Pratunam. We have always wanted to try out other hotels around the area and we finally did it this trip. This was the first time we stayed at Arnoma Grand Bangkok. The main reason why we picked this hotel was because of its stratigic location: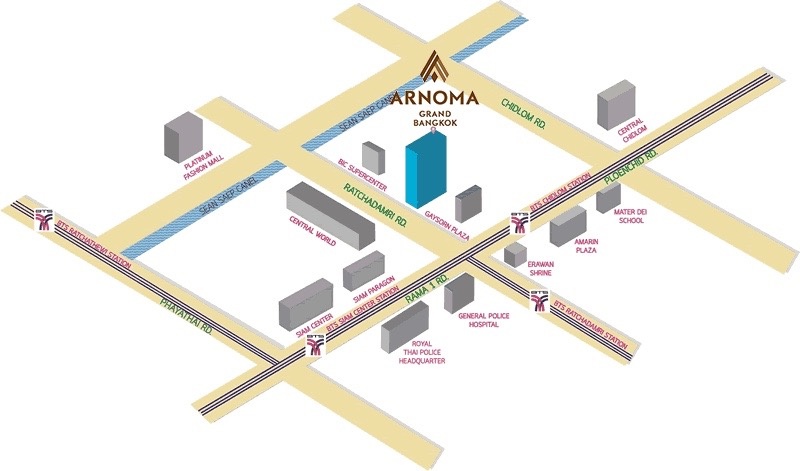 – Across CentralWorld Shopping Mall
– Next to Big C Supermarket
– Walking distance to Pratunam Market, Platinum Fashion Mall, Talad NEON Market (can even walk to Siam area)
– Walking distance to Chit Lom BTS Station
And of course, price is a factor to consider when it comes to picking a hotel too. I was considering between Superior and Deluxe Room and eventually decided to pay more to get the Deluxe Room so that we could have more space (28m2 vs. 34m2) to move around and put our luggage. Even with Deluxe Room, we only paid SGD335 for four nights, excluding breakfast. (I didn't get breakfast because I thought we could always eat outside. Okay, more like I wasn't confident if we could wake up in time for daily breakfast!)
Anyway, I thought it was a really good price, considering the location of the hotel.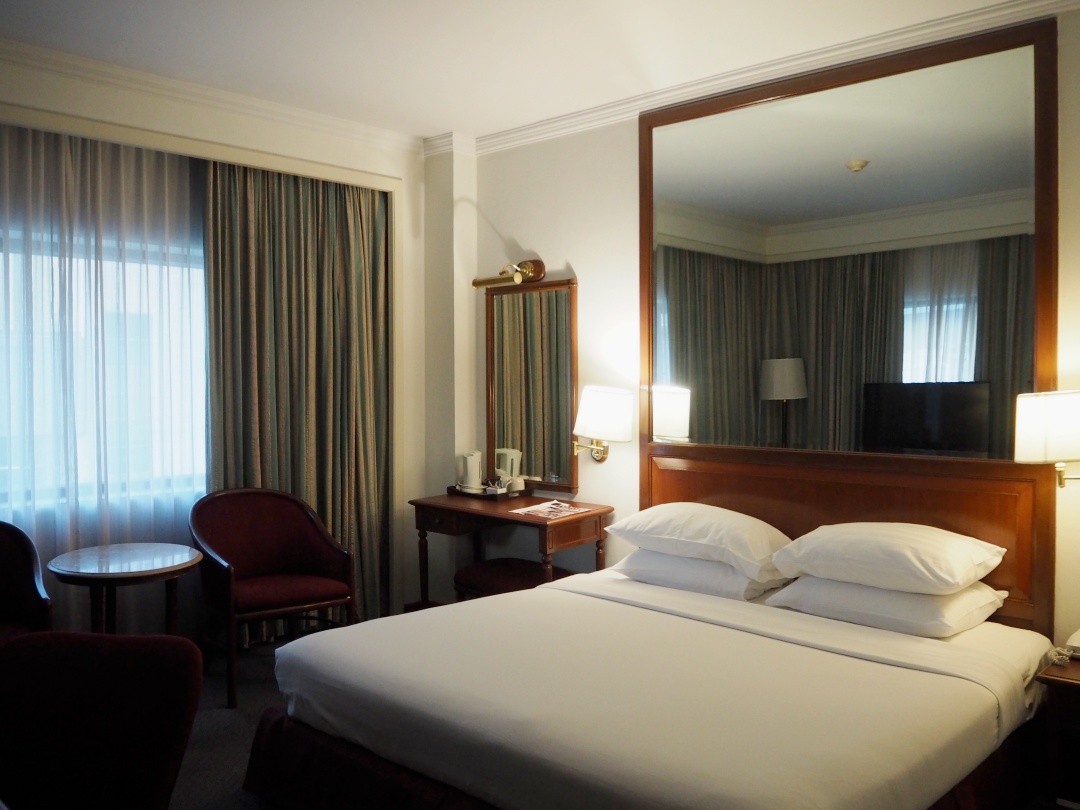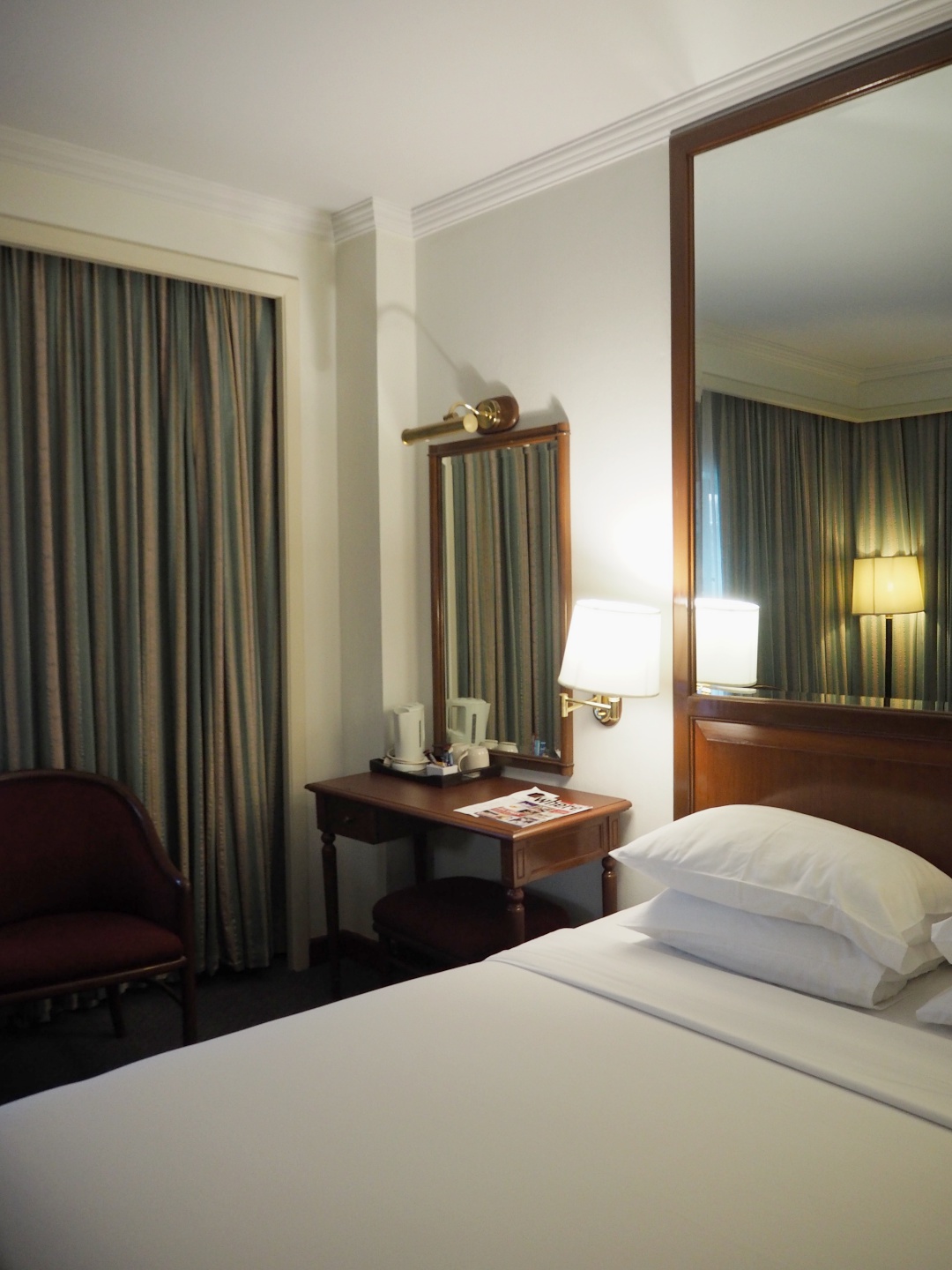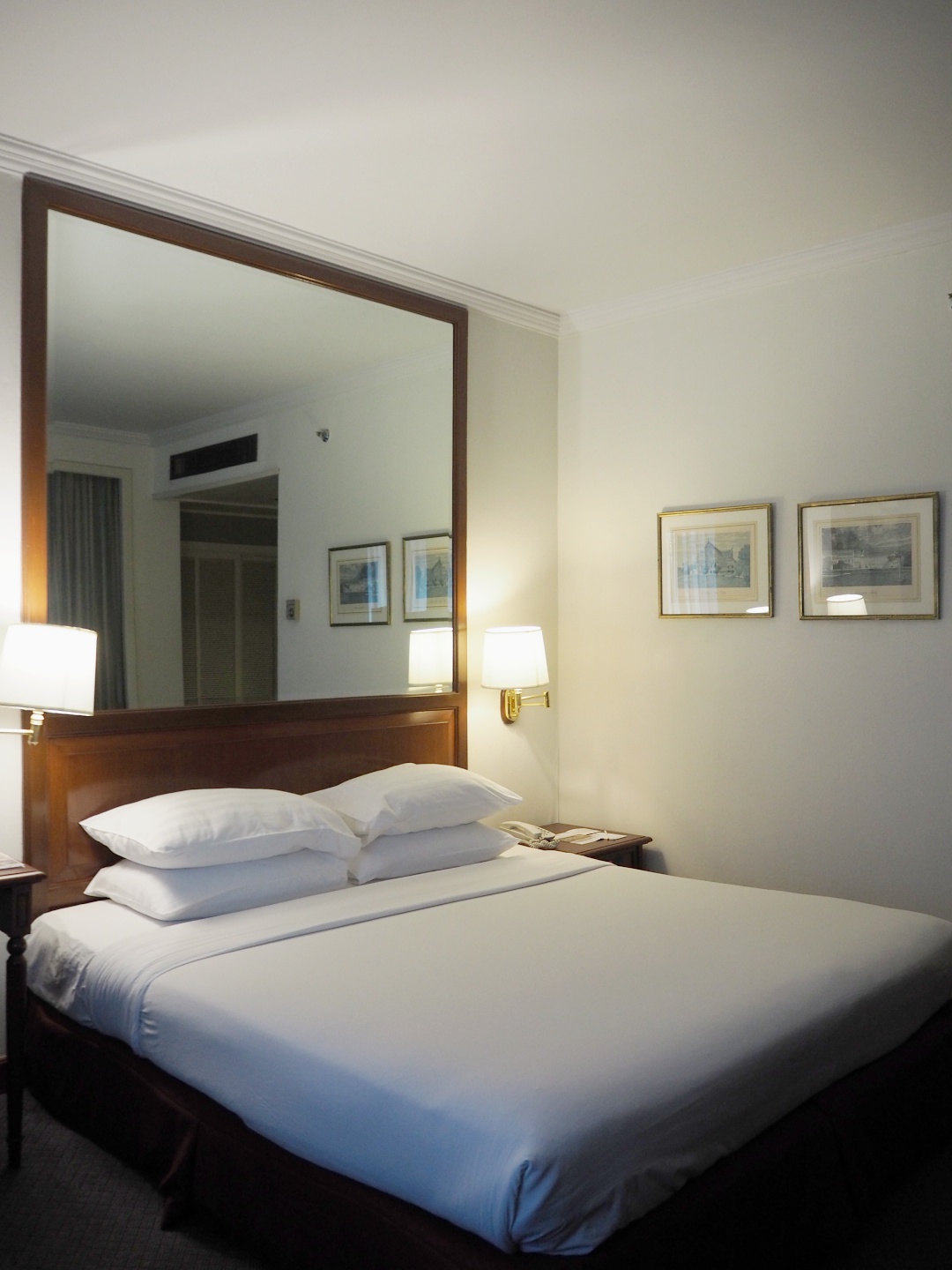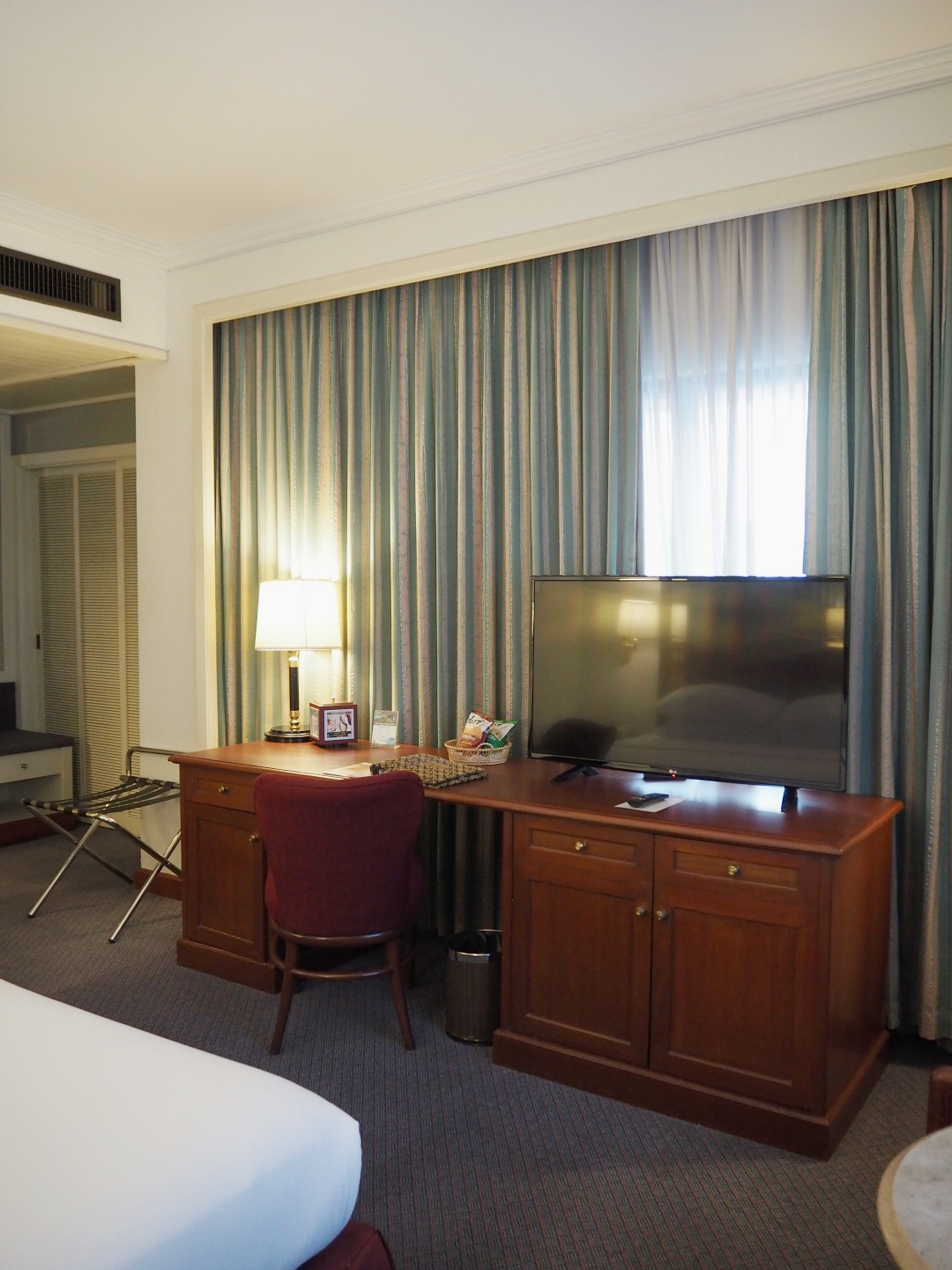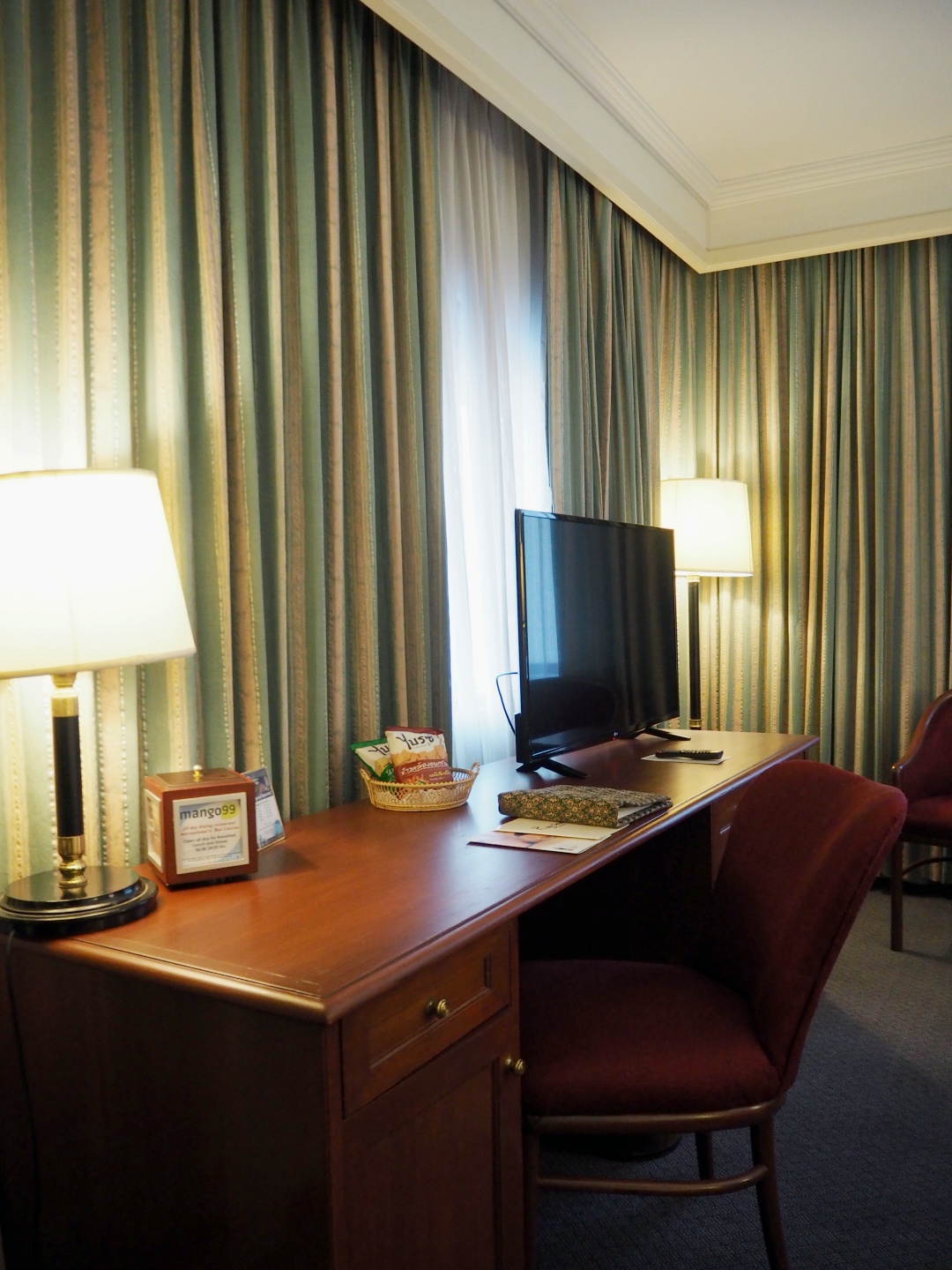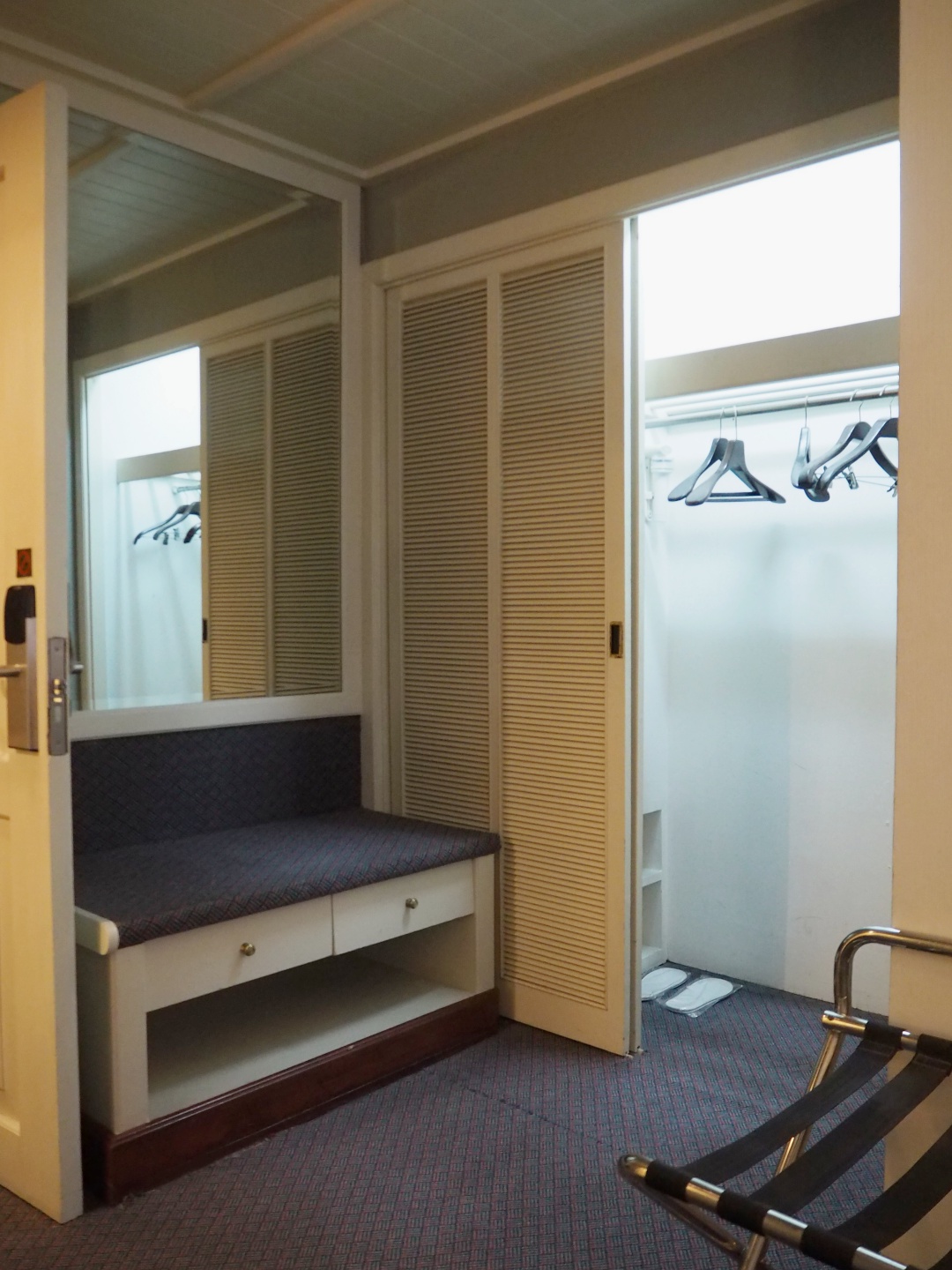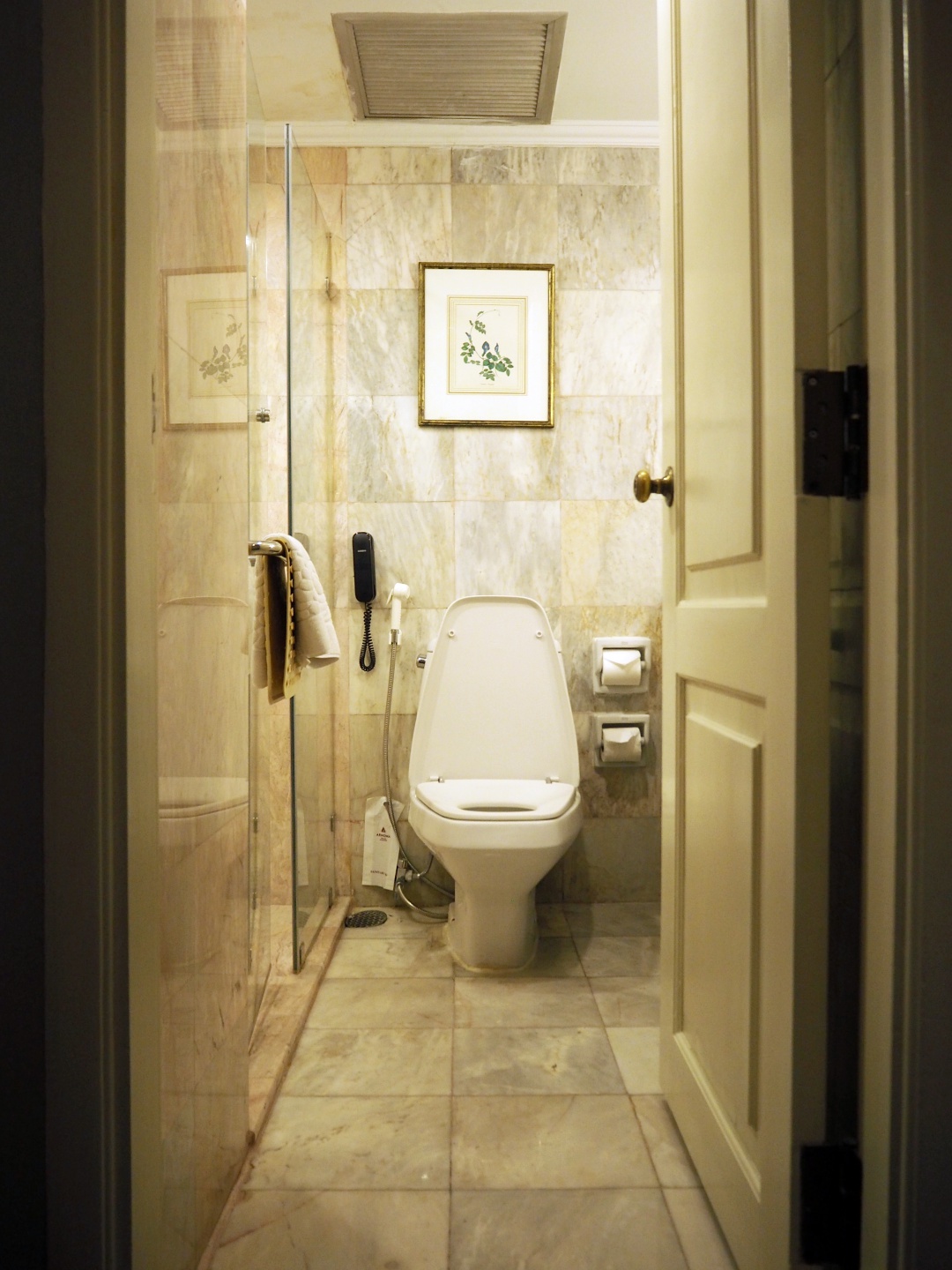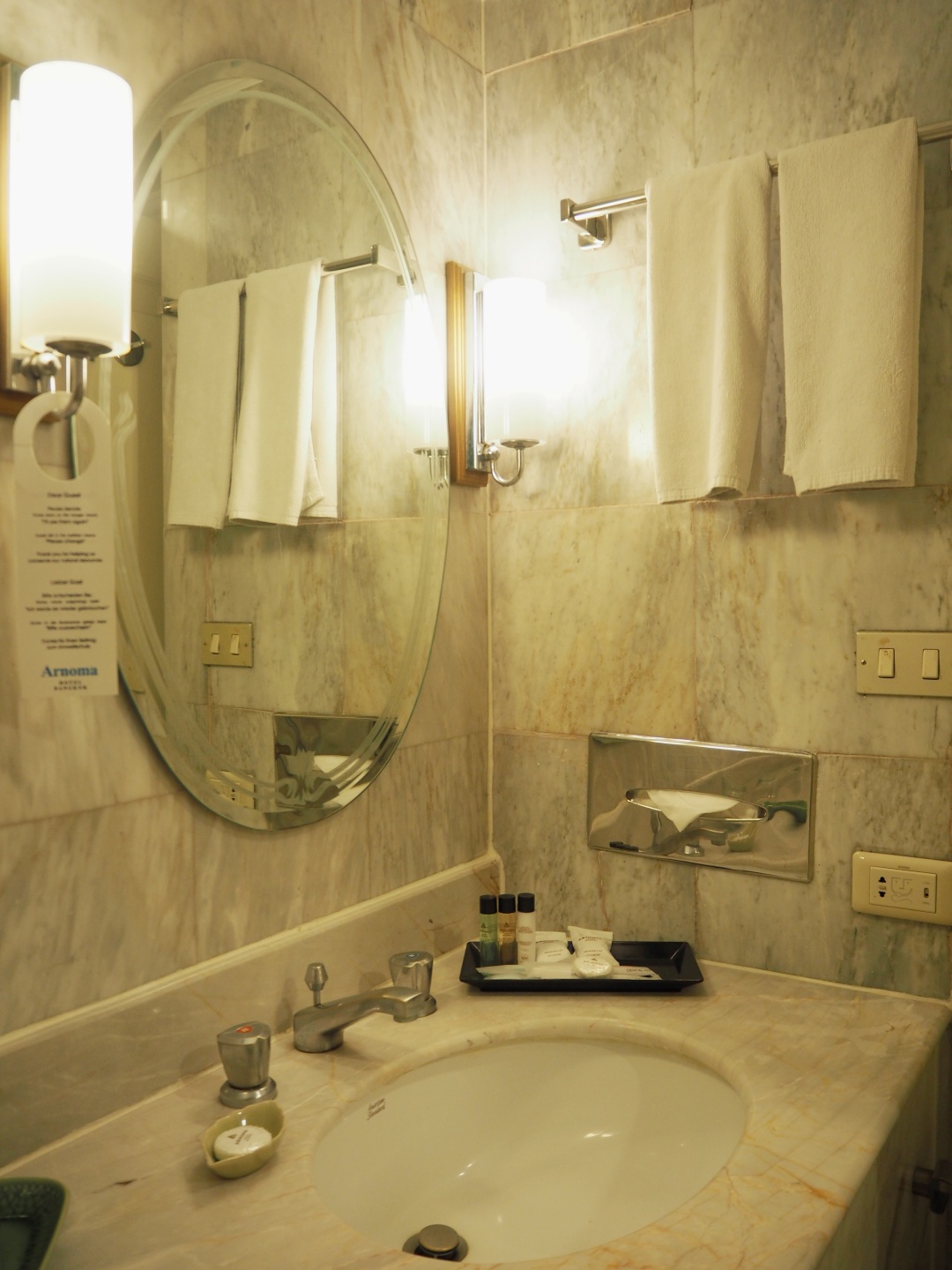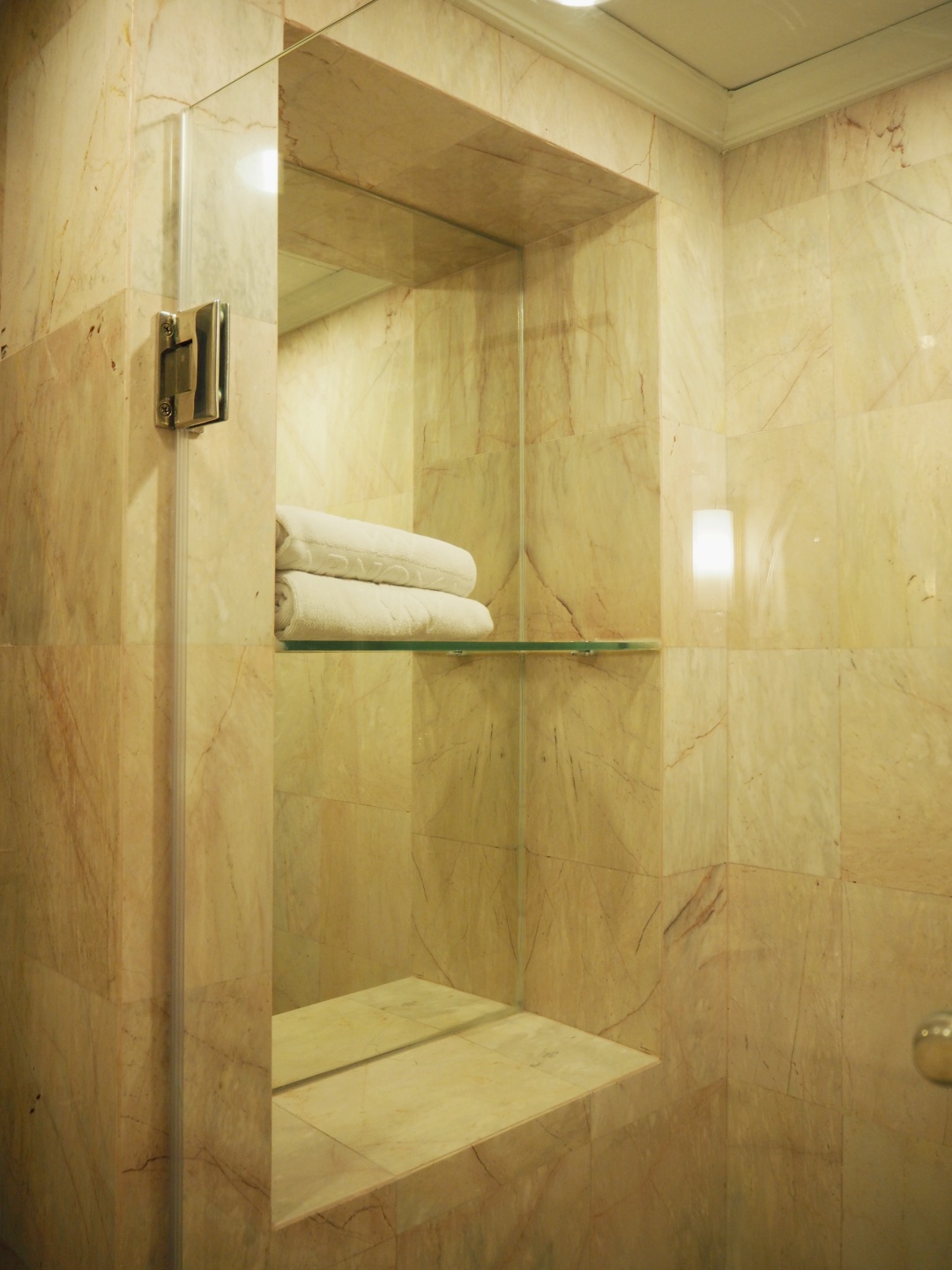 To be honest, I was really pleased with the look and size of the room, the moment I walked in. Somehow, it reminds me of the place we stayed in Rome?
I was ready to settle down and unpack my stuff when the Fiancé pointed out that the room was too small for 34m2. I thought the size of the room was okay, so I honestly thought he was wrong. Then he told me he's going to reconfirm with the reception, just to make sure we were given the correct room. I was prepared for him to come back and tell me he was wrong. But turns out, he was right. We were, in fact, given a Superior Room instead of the Deluxe Room that we originally booked.
The staff then show him a Superior Room with two single beds on the 18th floor and told him we could have that room if we're okay with two single beds. But if we prefer to have a king bed, we would have to take the Superior Room on the 10th floor.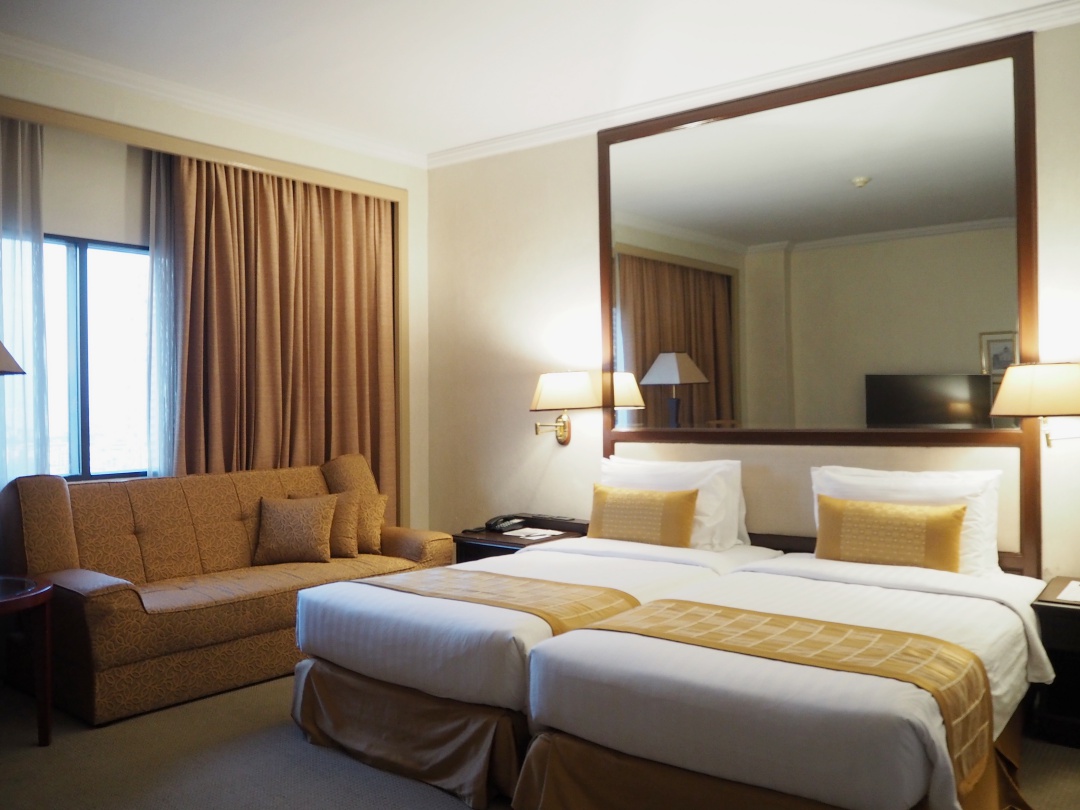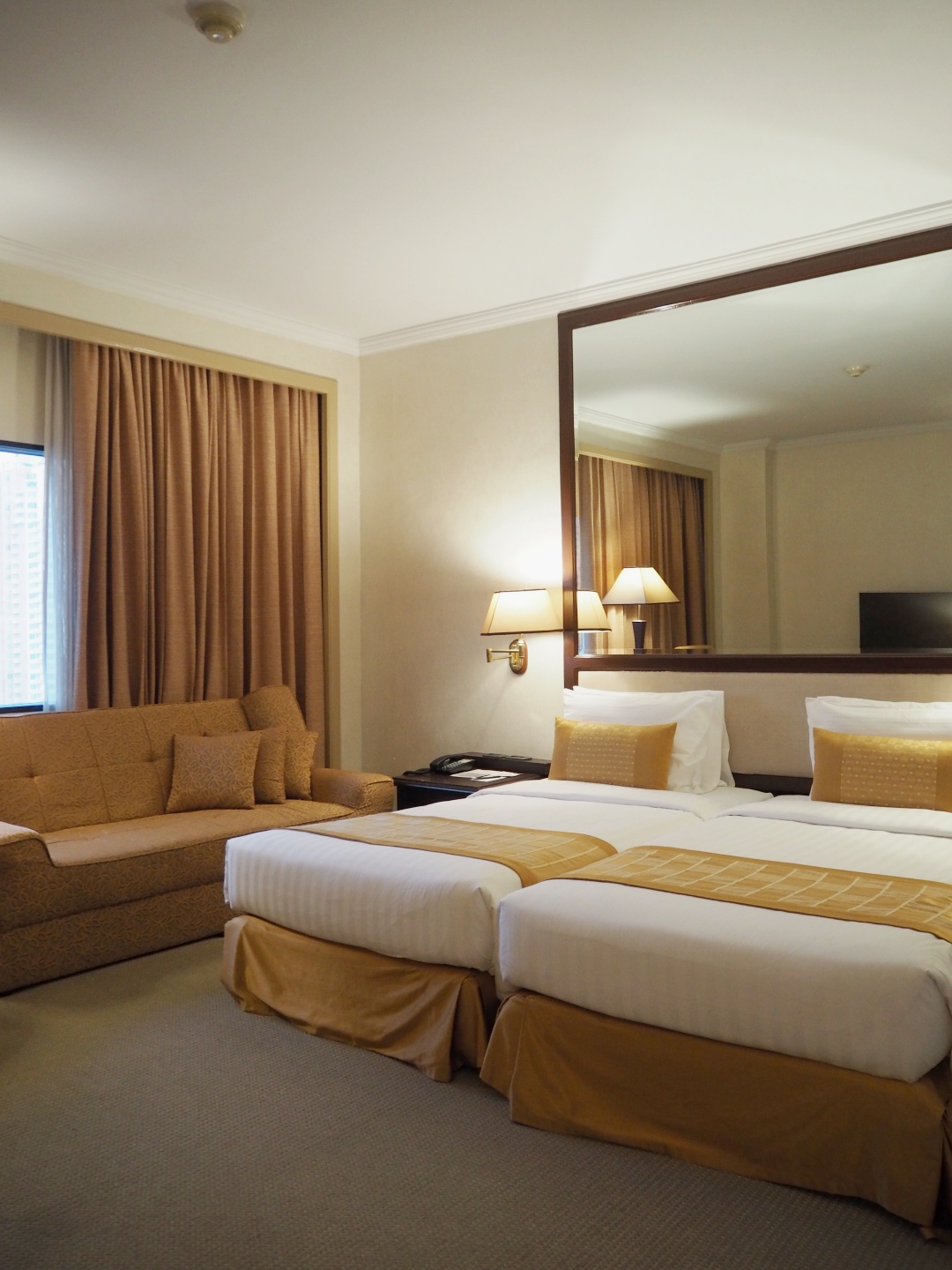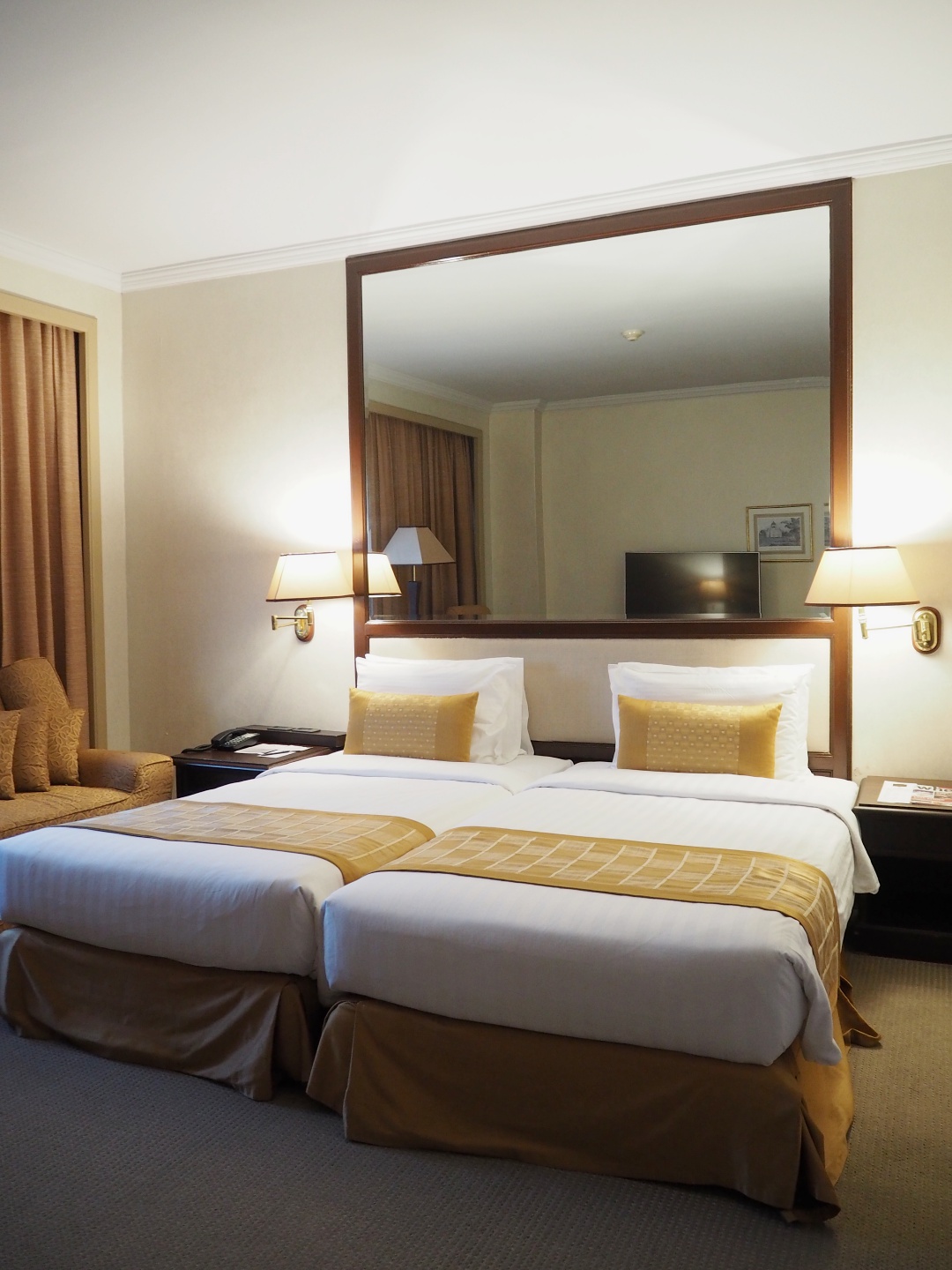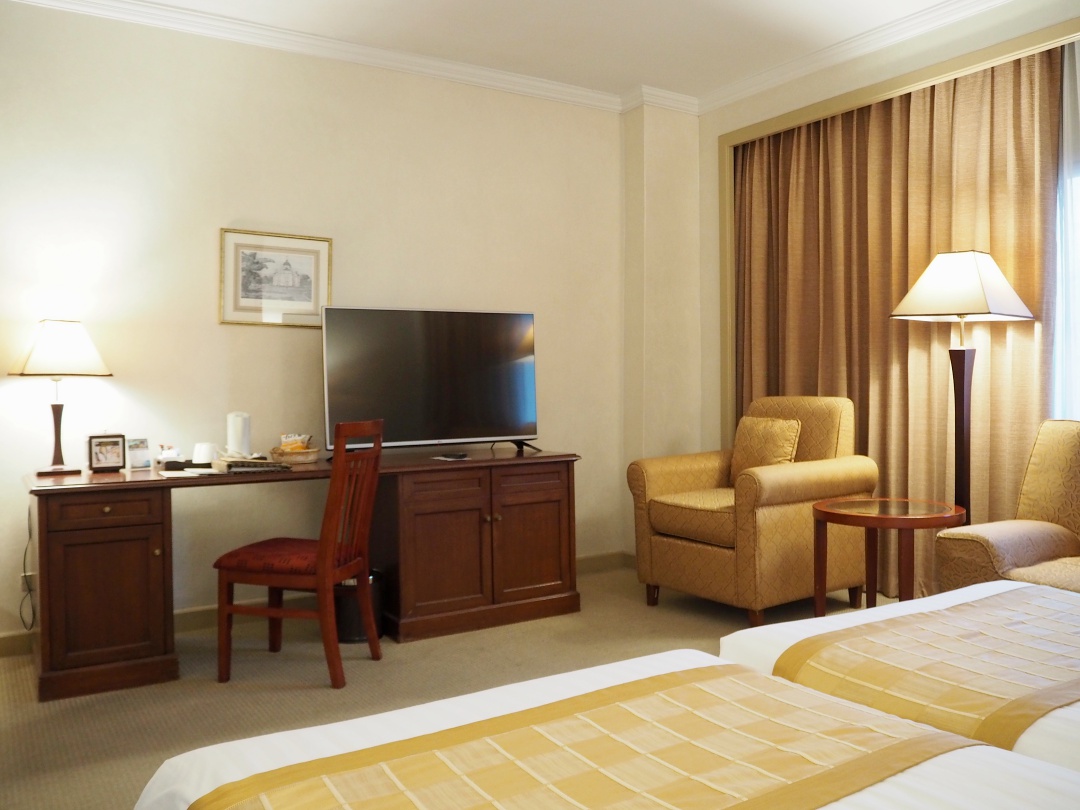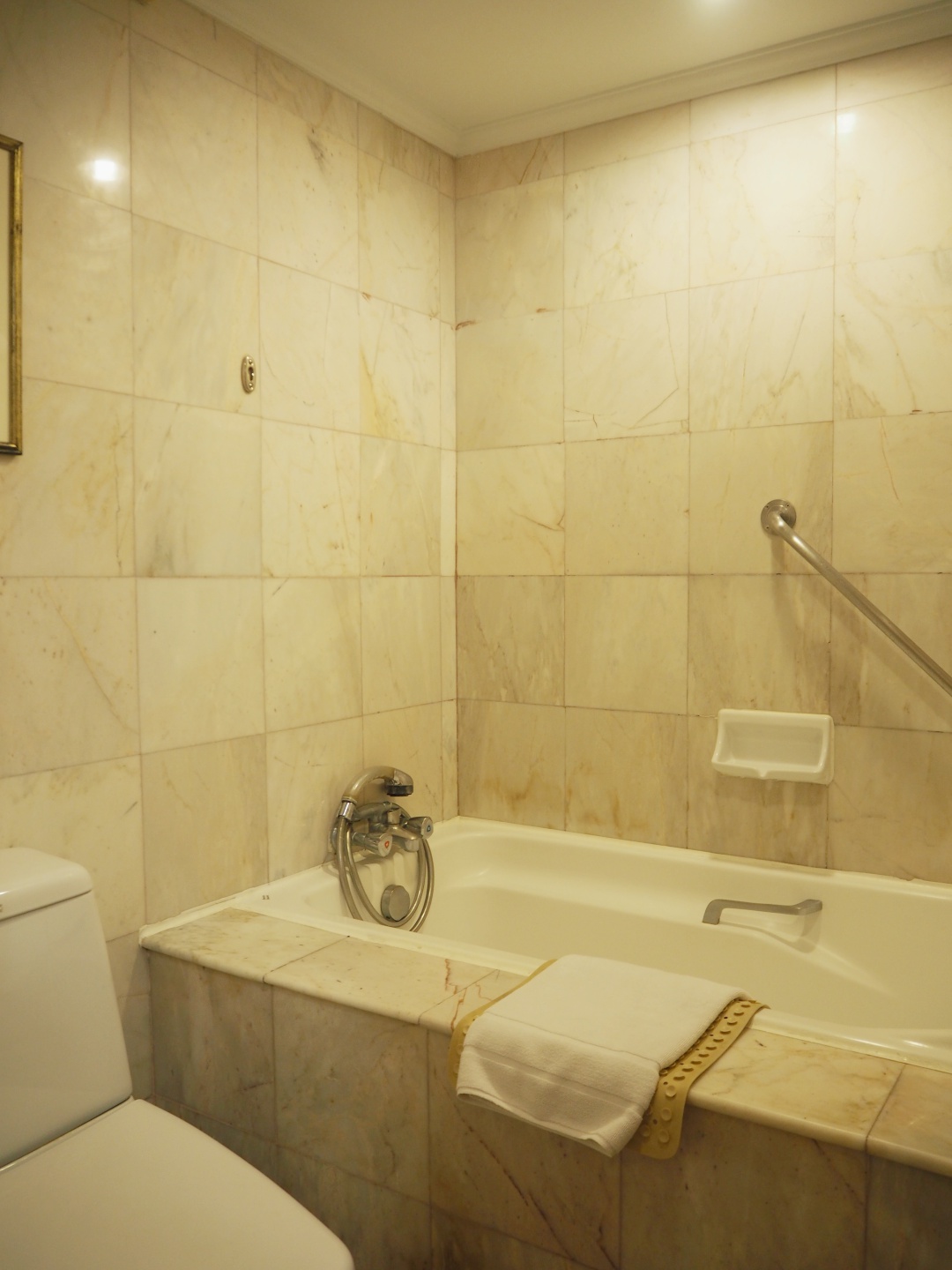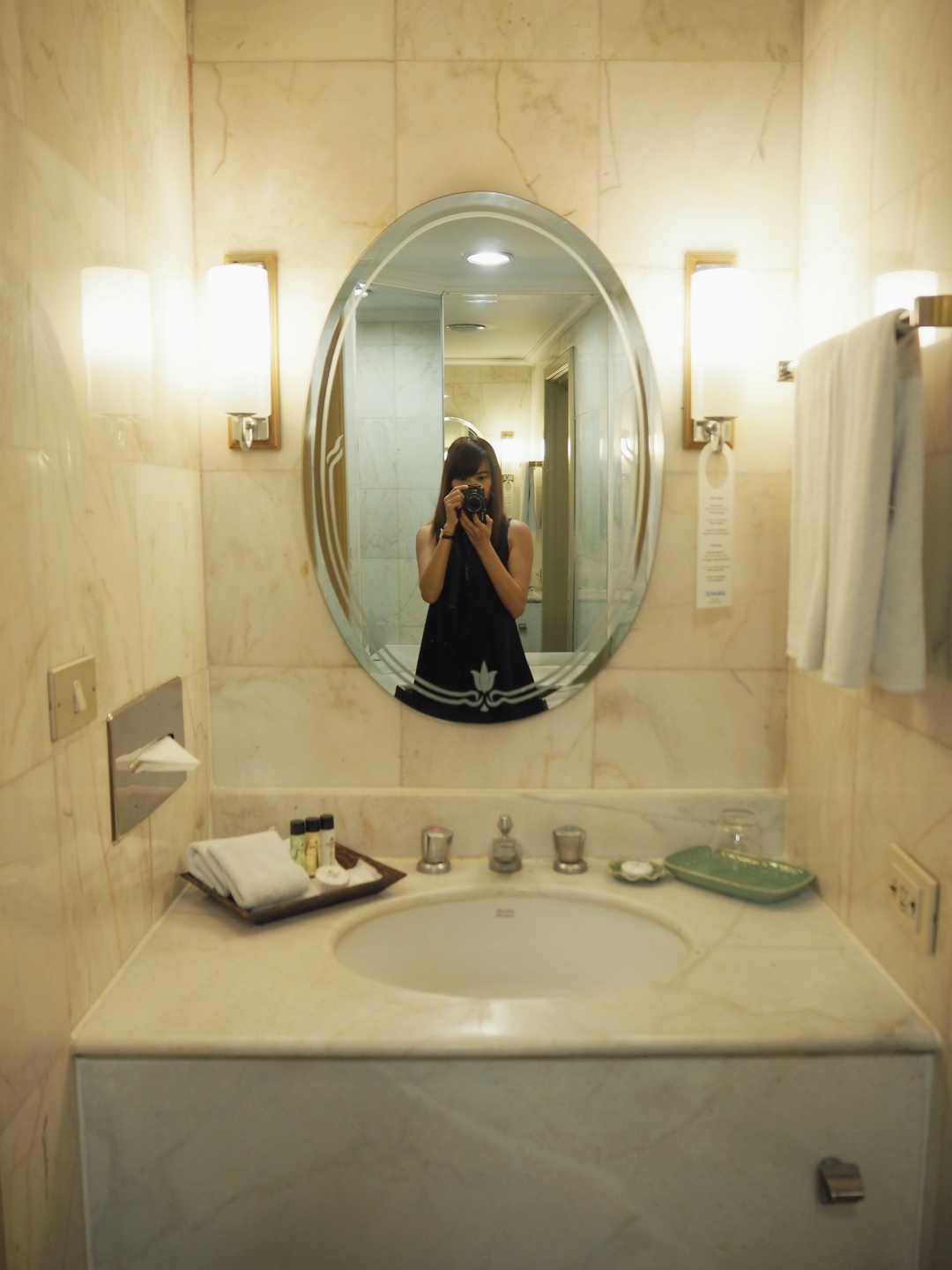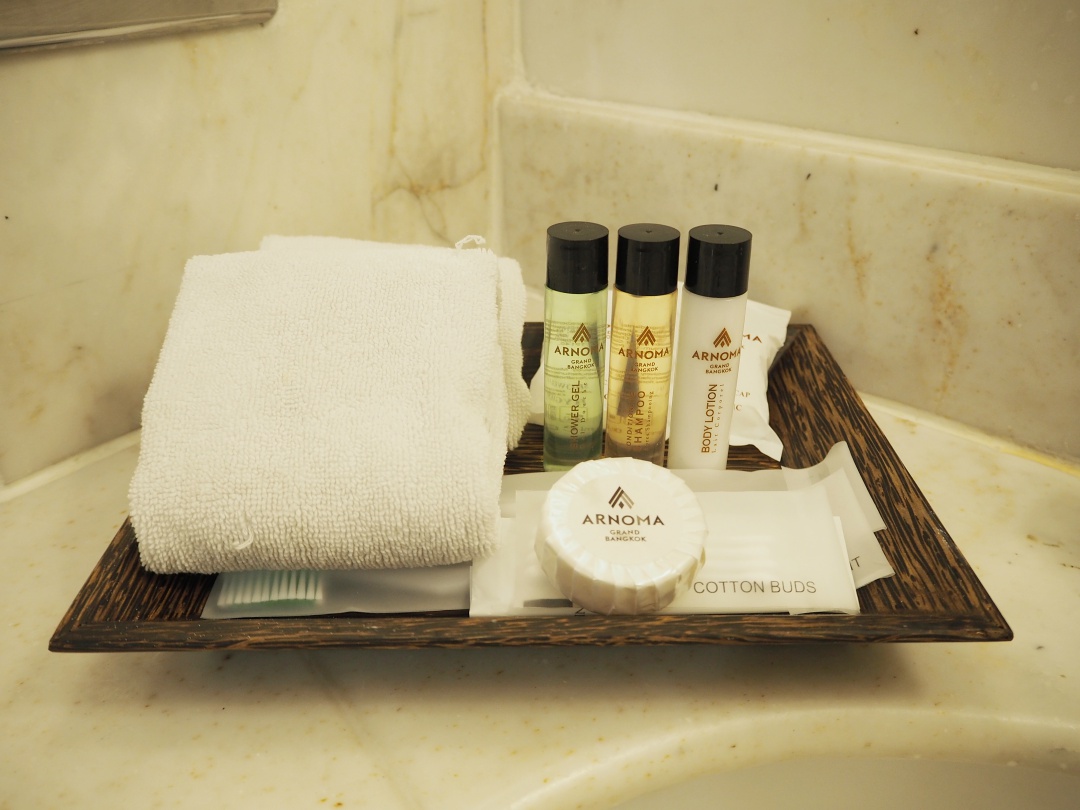 I went up to have a look at the Superior Room, and to be honest; I didn't like the design and feel of it. Plus, the light in the bathroom wasn't working well. So eventually, we decided to stick to the Superior Room. It just happened that I like the design of the Superior Room more and I was okay with the size of the room. But, that doesn't mean they are right to shortchange us with a lower category room.
I felt it was really unethical of them to give us a Superior Room when we have in fact paid more for a Deluxe Room. When they let us choose between the two rooms, they make it sounds like it's now up to us to decide? I don't get why we are being offered a choice. They should be honest with us at the time of our check-in and tell us they didn't have Superior Room with a king bed available.
Plus, the staff/hotel didn't seem to be apologetic when we uncovered their mistake. Because we have already paid for the room in advance, we thought it's also not likely for us to get a refund on the differences.
Just to clarify, the hotel didn't offer to refund the differences. We didn't ask because we didn't want to go through the trouble. But I thought the hotel should at least be apologetic? I mean it did take up our time from running to and fro from the reception and room because of this.
Anyway, I just want to share my experience to give you a heads up that things like that may happen so in a way, it's better to be more alert. Just because we paid more for a bigger room, it doesn't necessary mean we will be given one.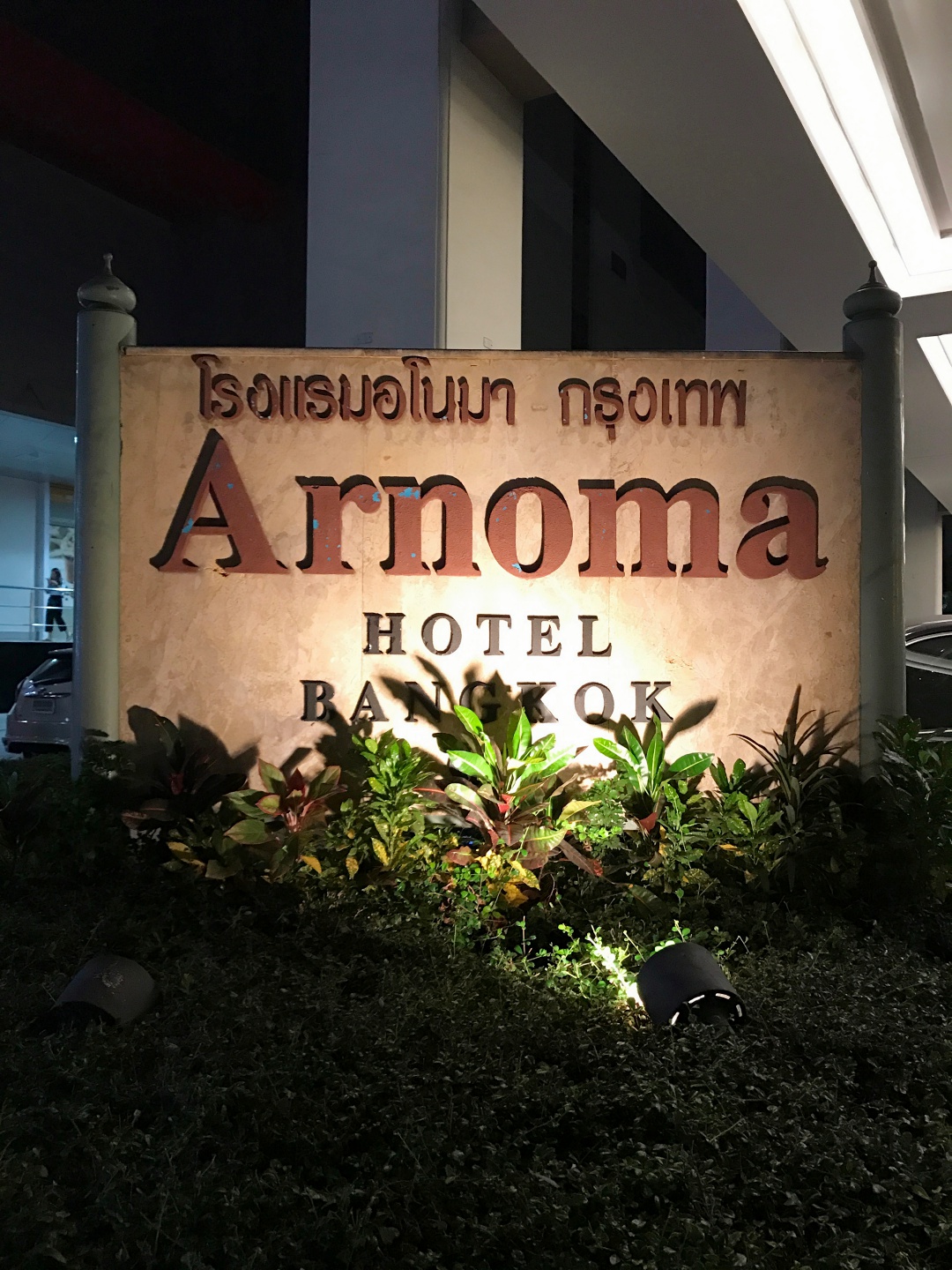 After we have finalised our room, we went out at around 19:00 to head to CentralWorld to have dinner. The fiancé wanted to go back to Bar B Q Plaza to have Thai's mookata, so that's what we did.
Reached CentralWorld and saw that they have the usual food bazaar set up outside, so we decided to have a quick look around.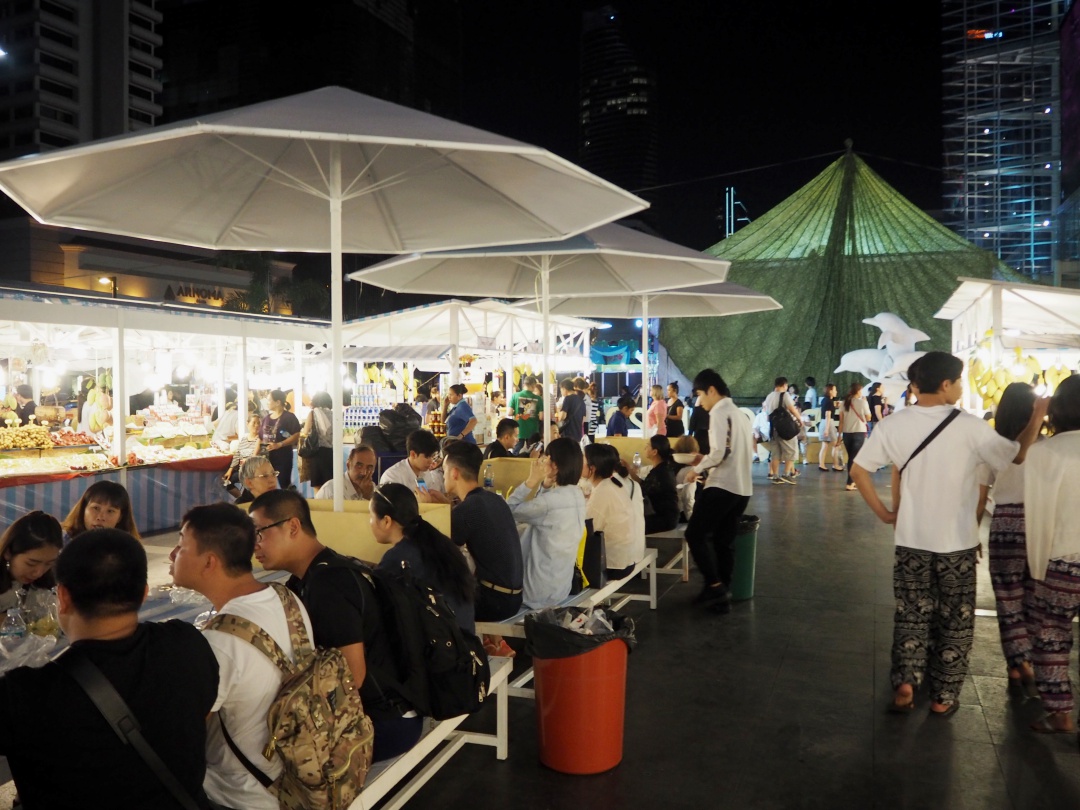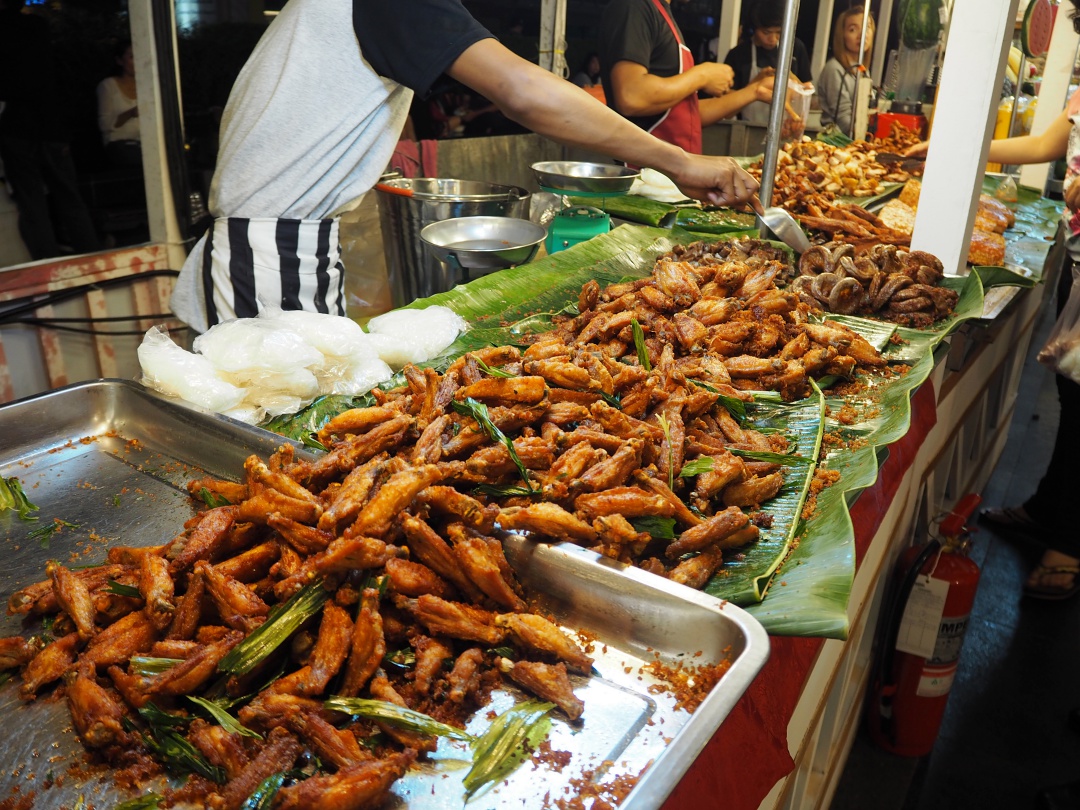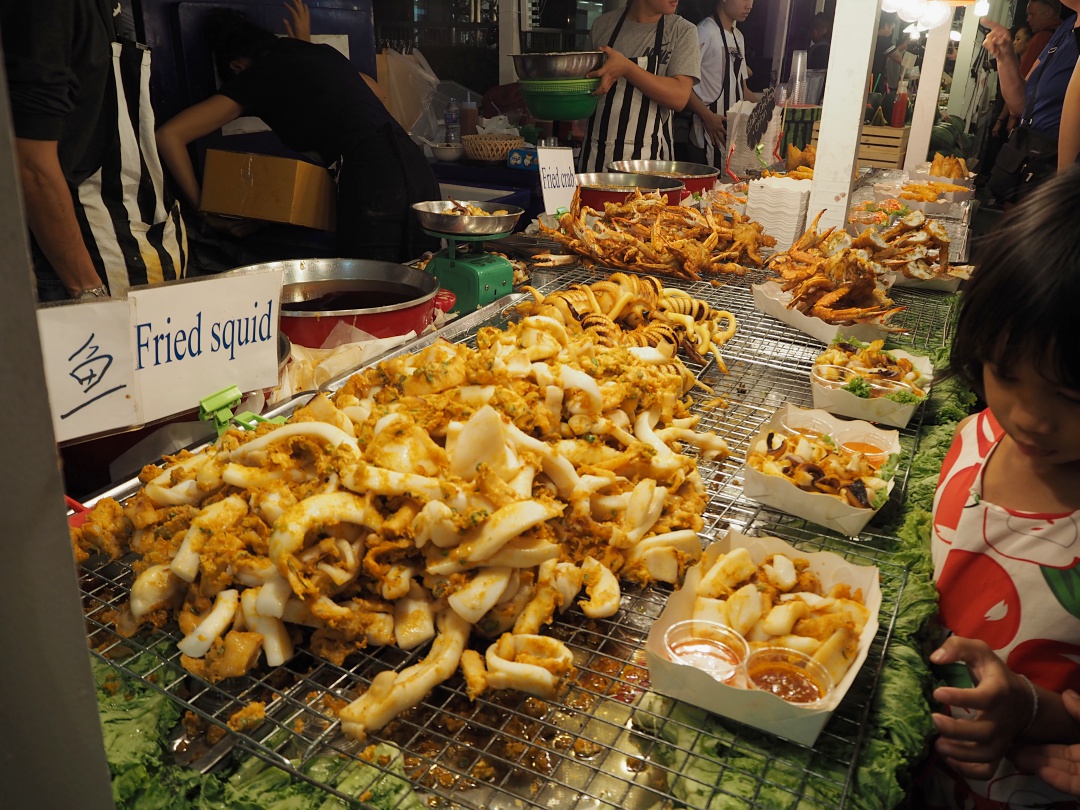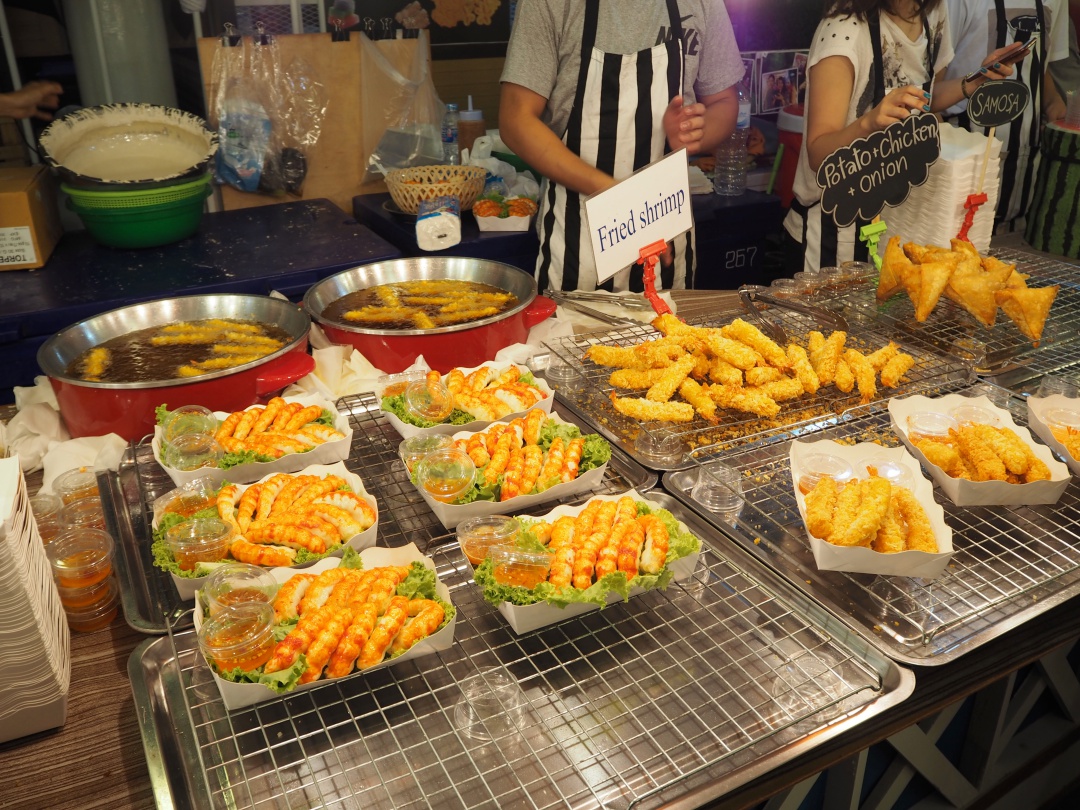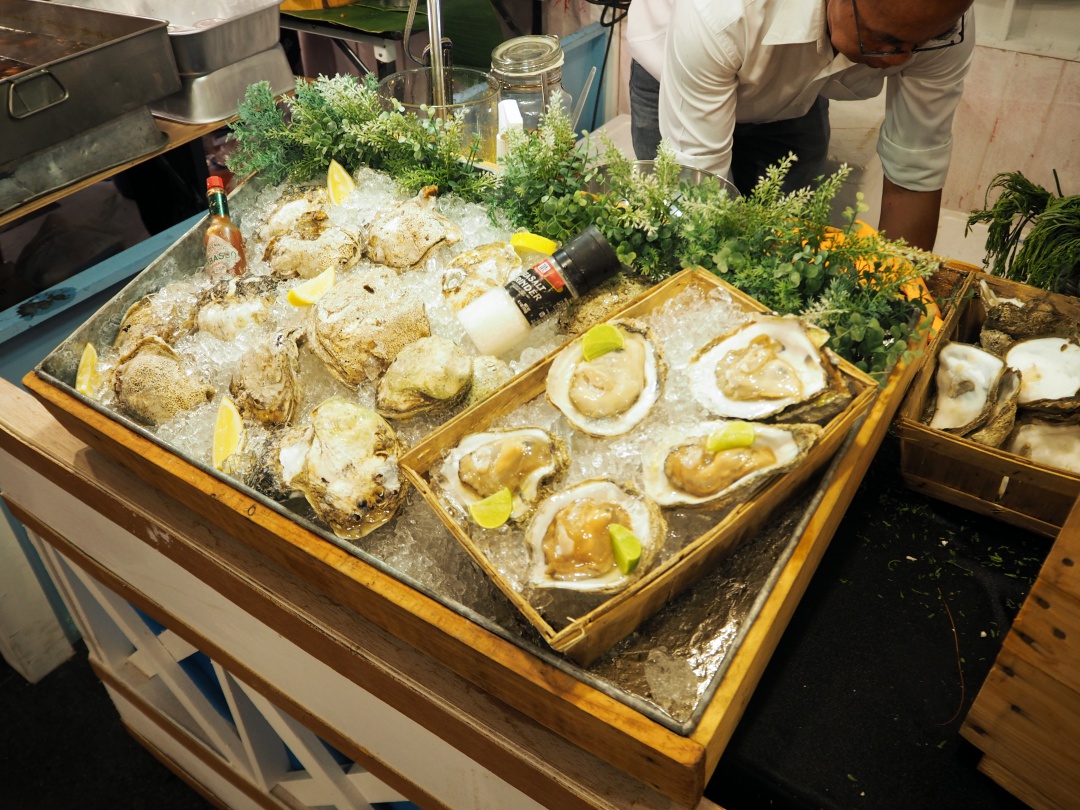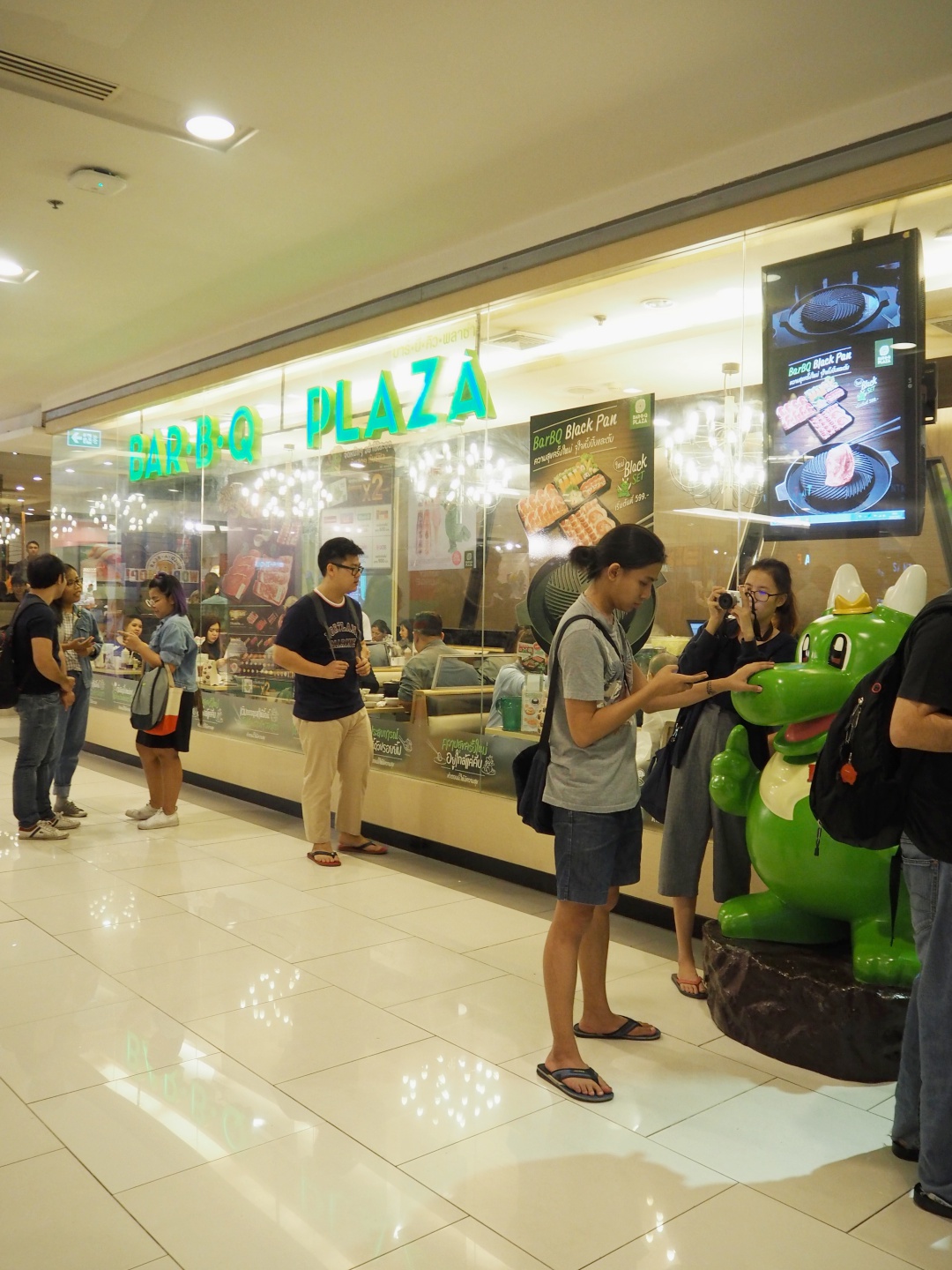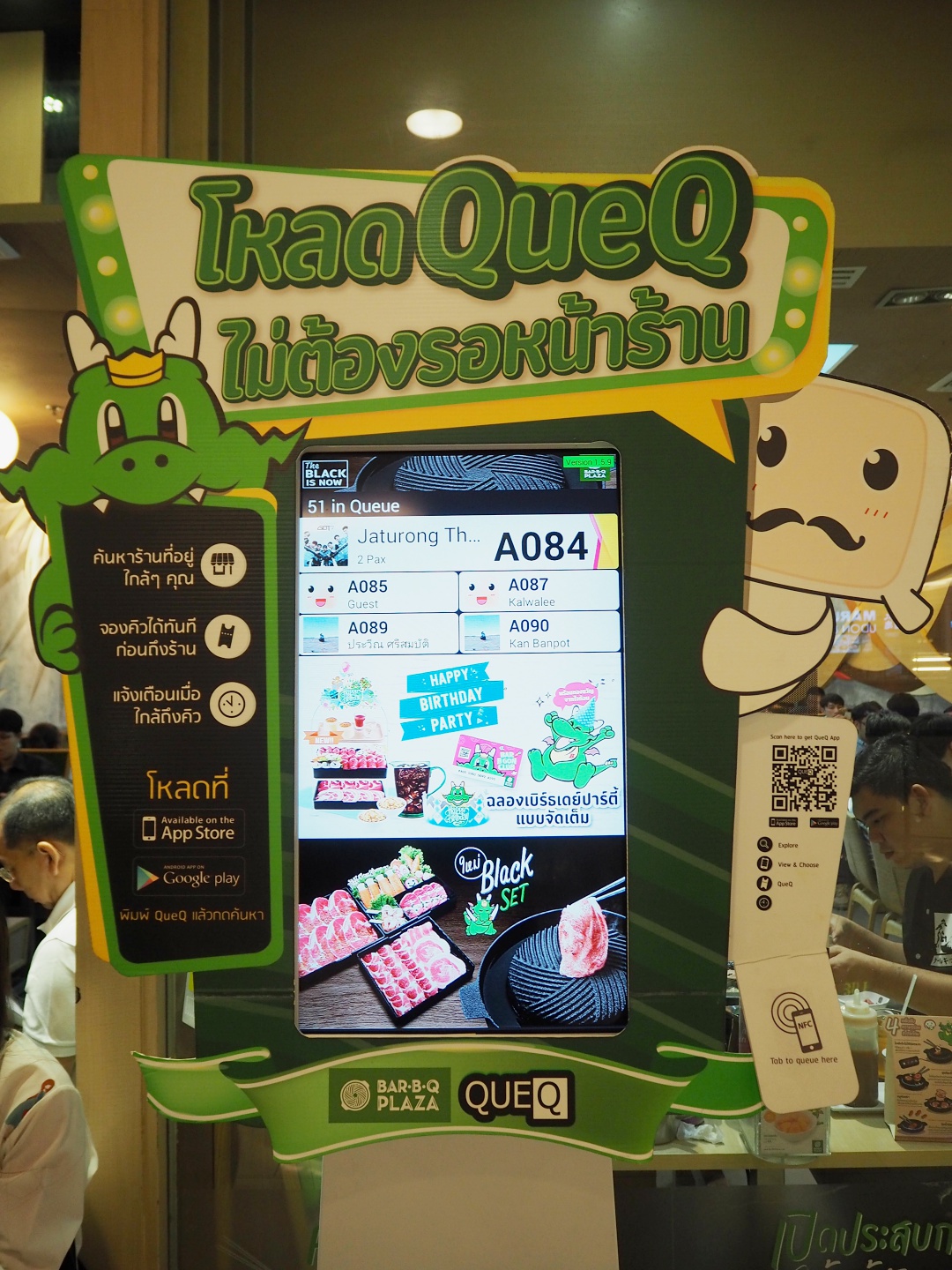 Went up to Bar B Q Plaza and as expected, there's a long queue. Unlike the past, for us to get a queue number, we now have to download an app and sign up for an account. The Fiancé did that, and though we managed to register for a queue number, there were about 50 people ahead of us. So we decided to shop around and went up to the 7th floor.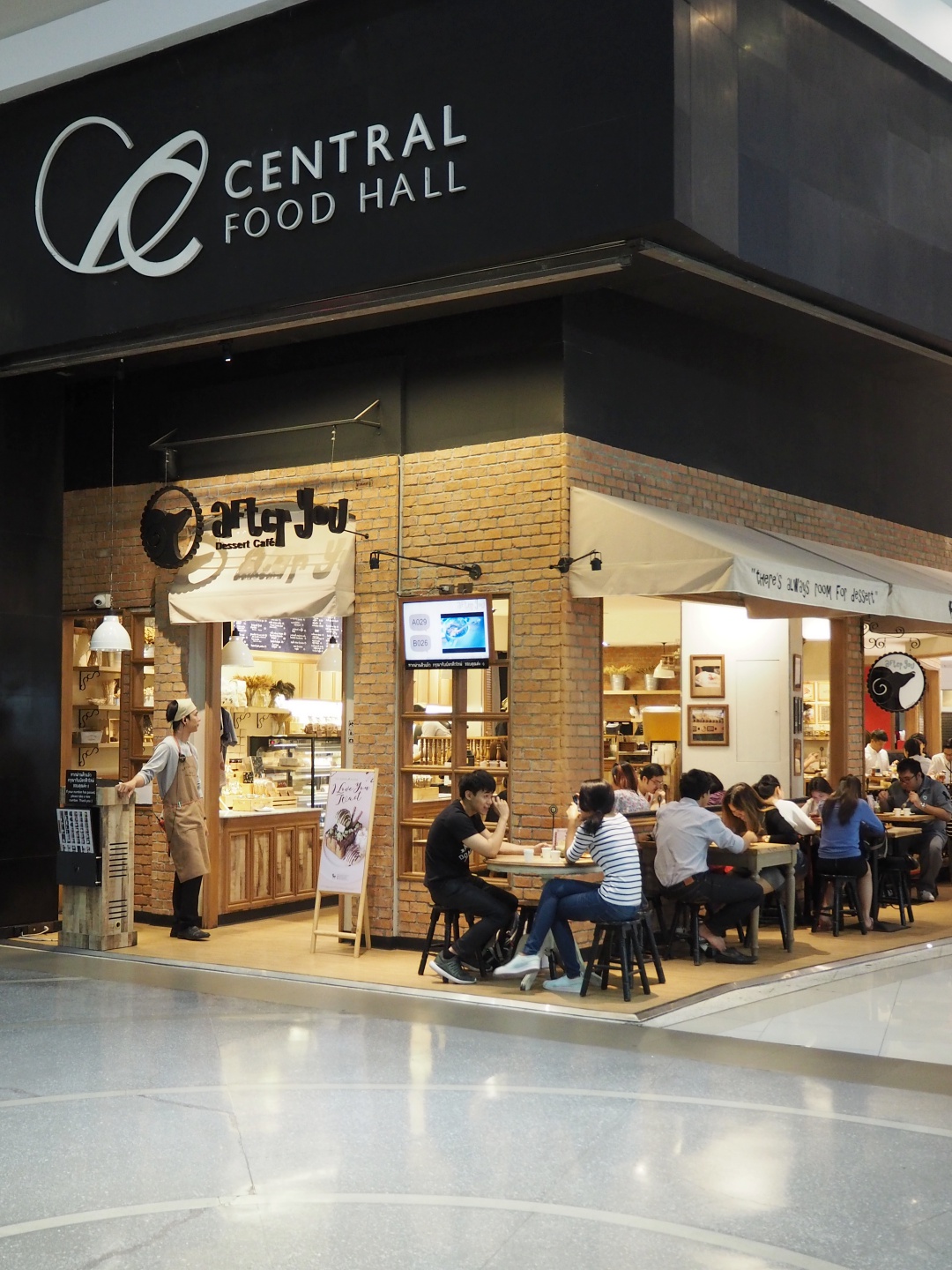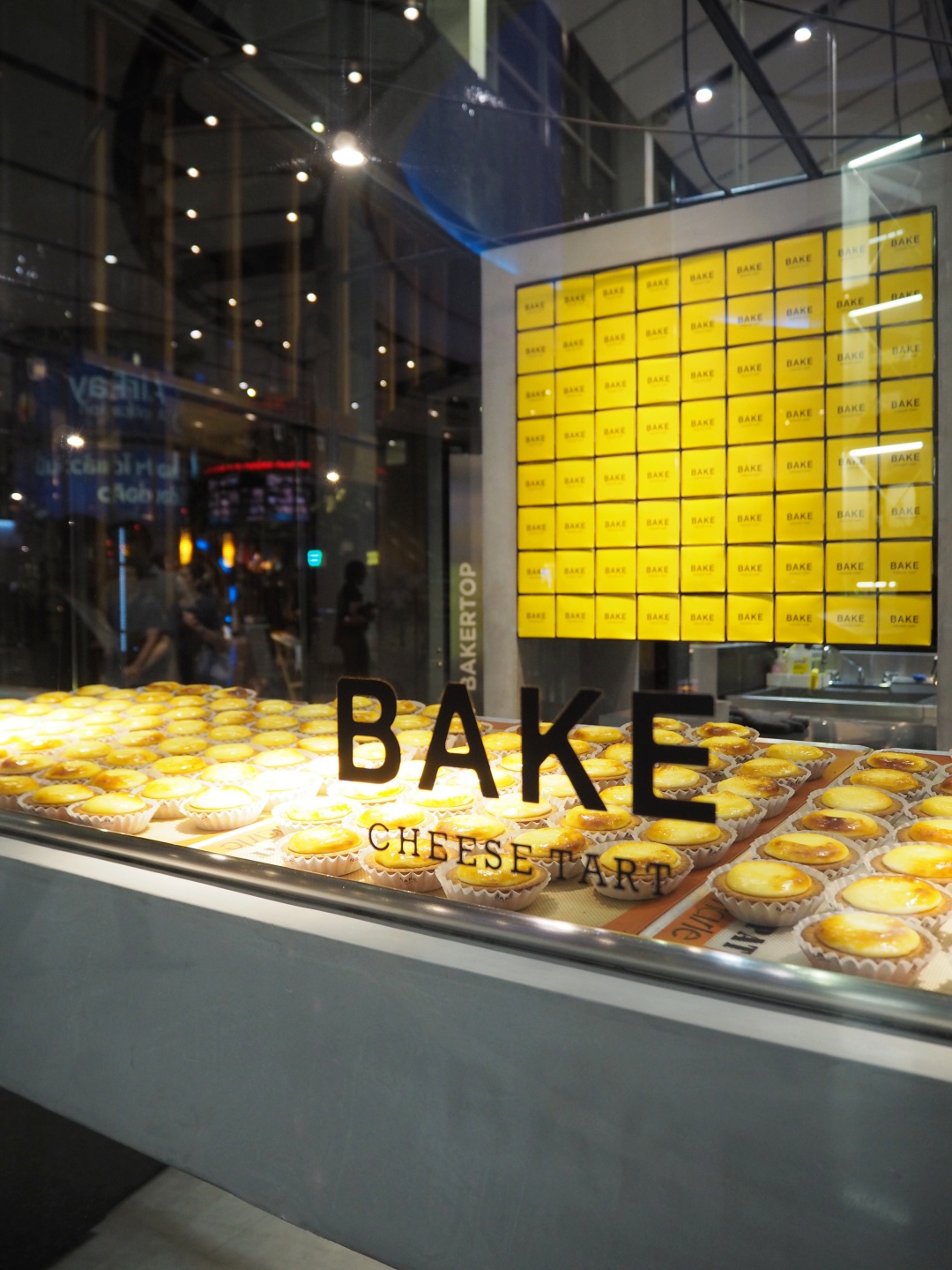 Came across After You Cafe, BAKE Cheese Tart and also found out that they have a cinema there. We ended up going to the supermarket but didn't get anything from there because we figured we could get them at Big C Supermarket at possibly a lower price.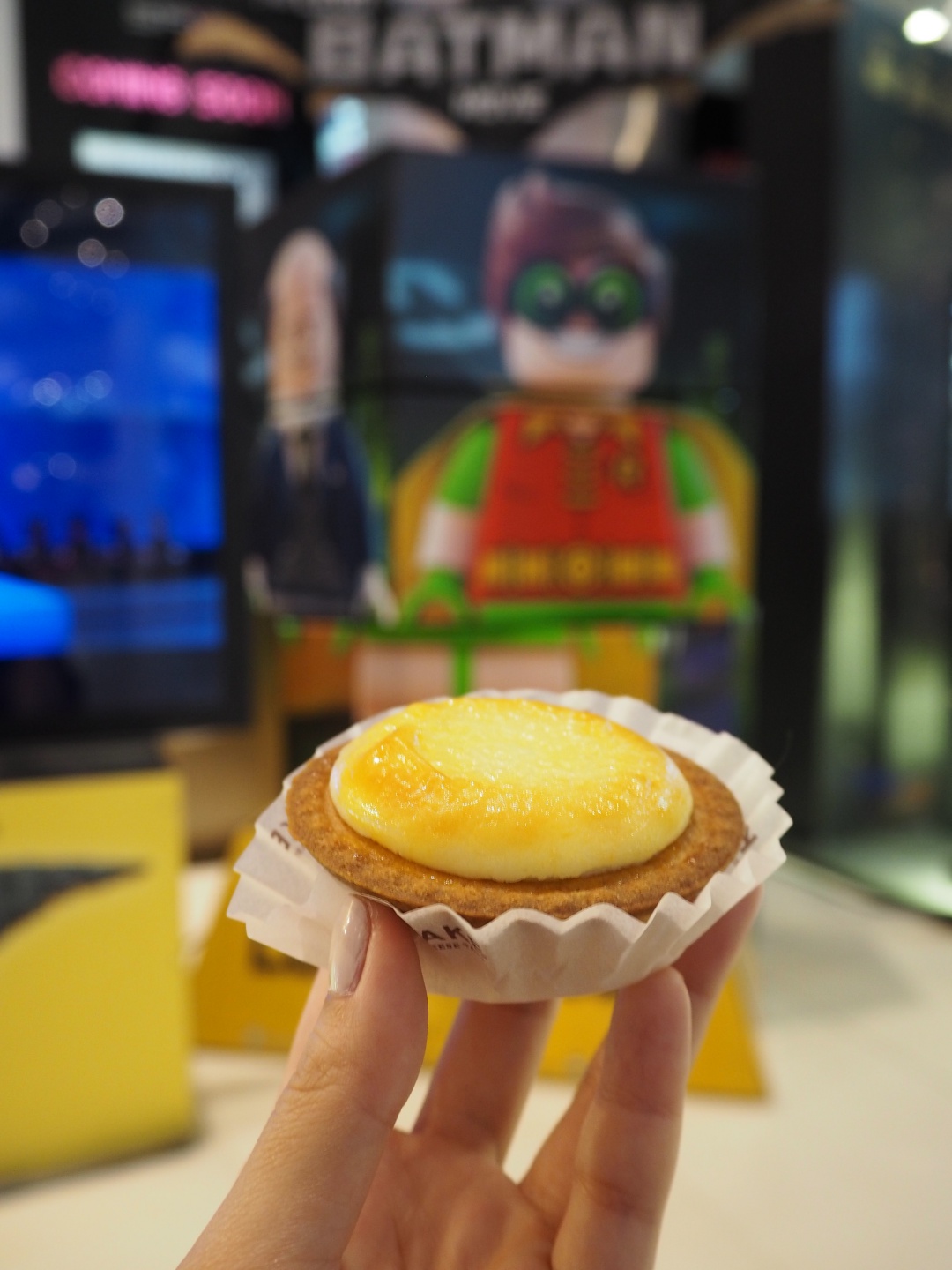 Since there wasn't a queue, we each got a cheese tart from BAKE.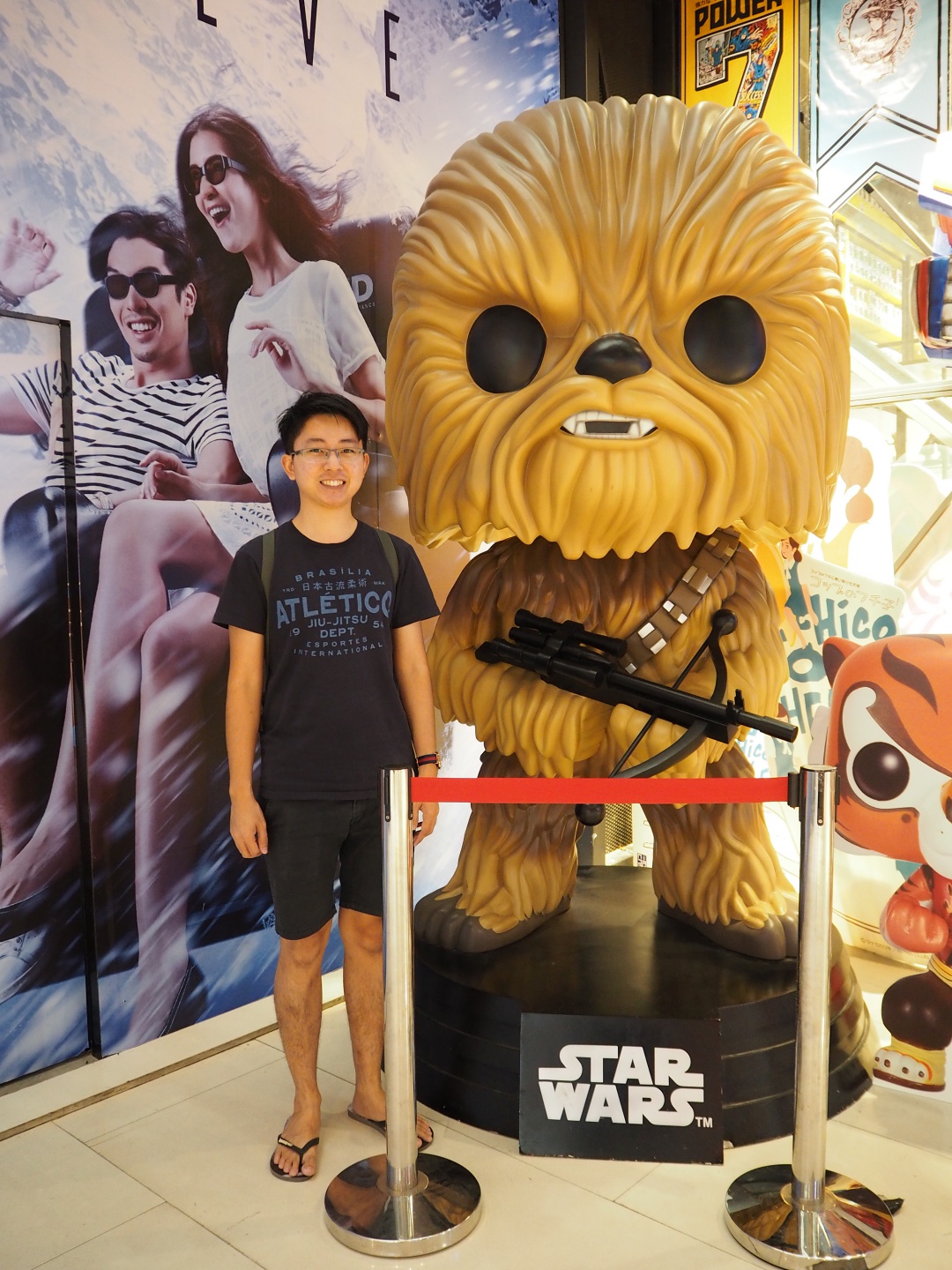 Then we headed back to the food bazaar and got mini chicken wings because we were both hungry. By the time we finished the chicken wings, we went back to Bar B Q Plaza, waited for a short while, before our number was called.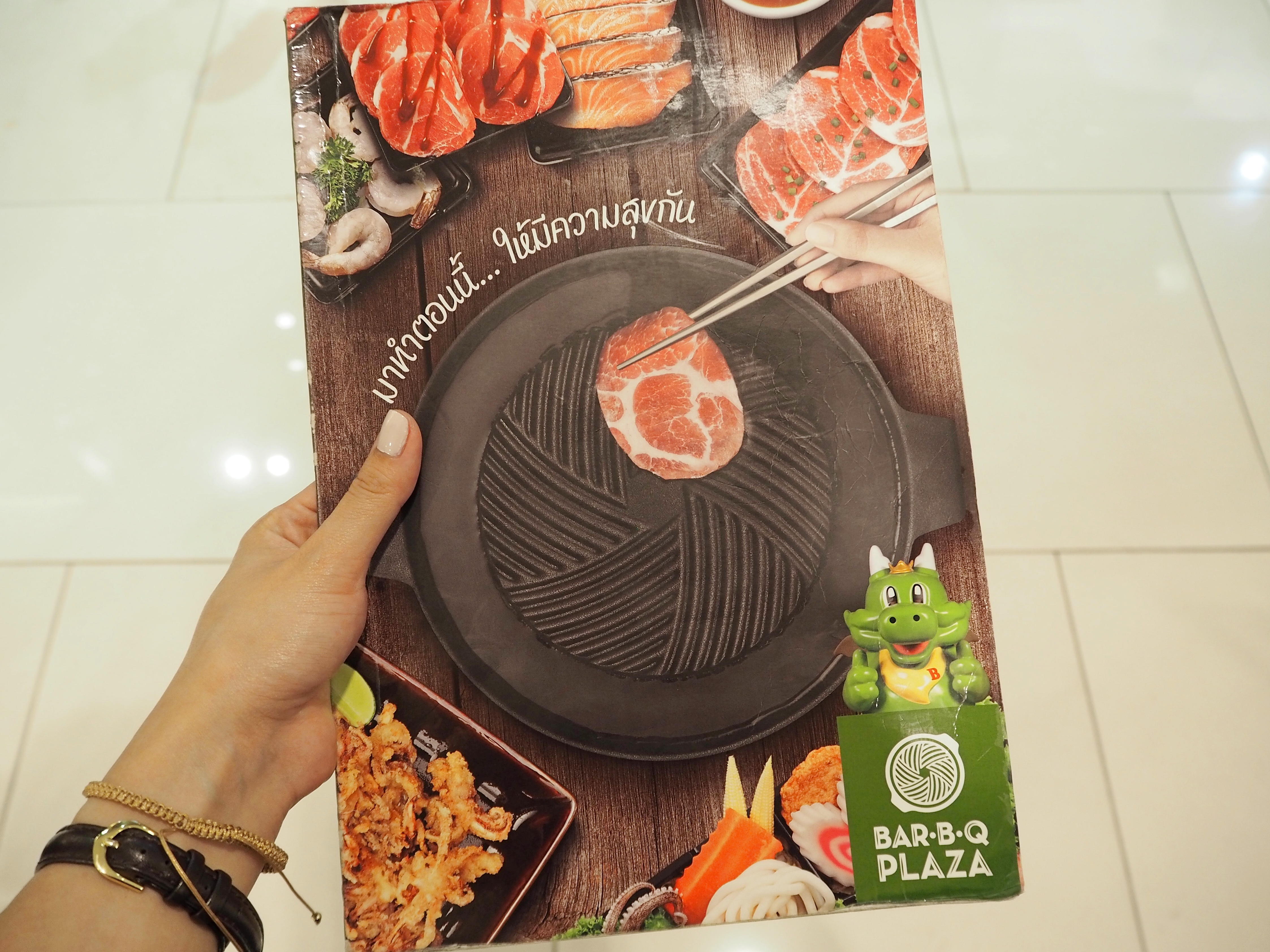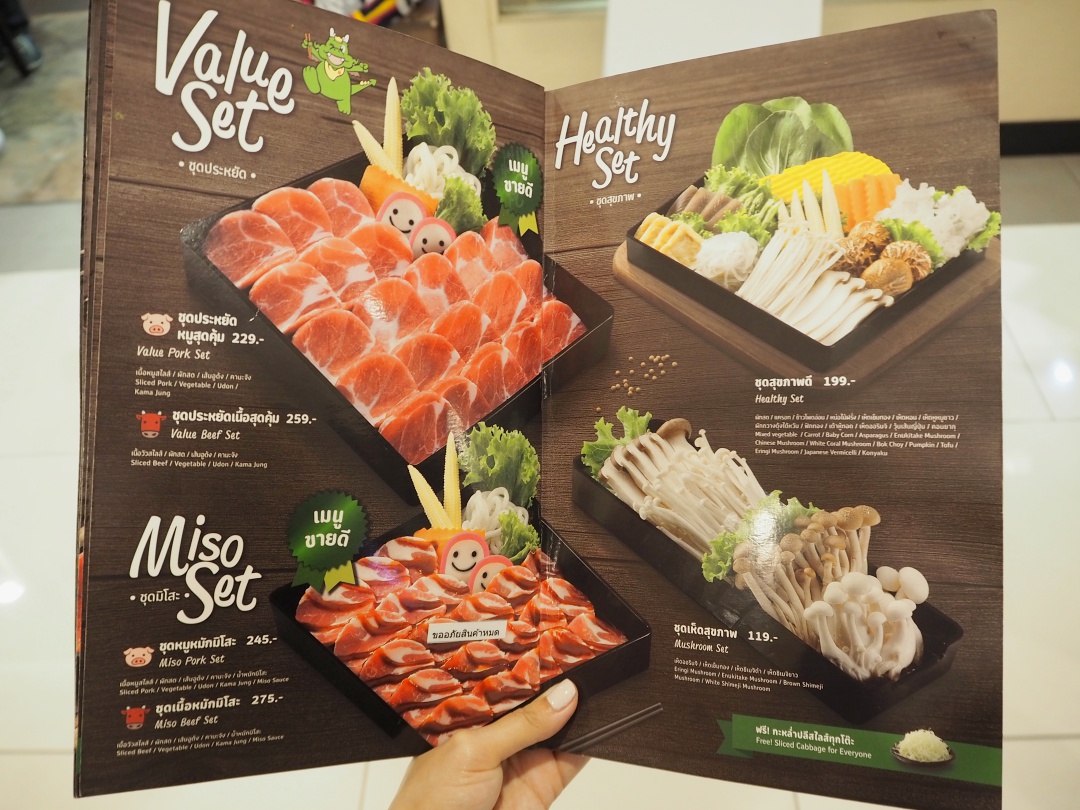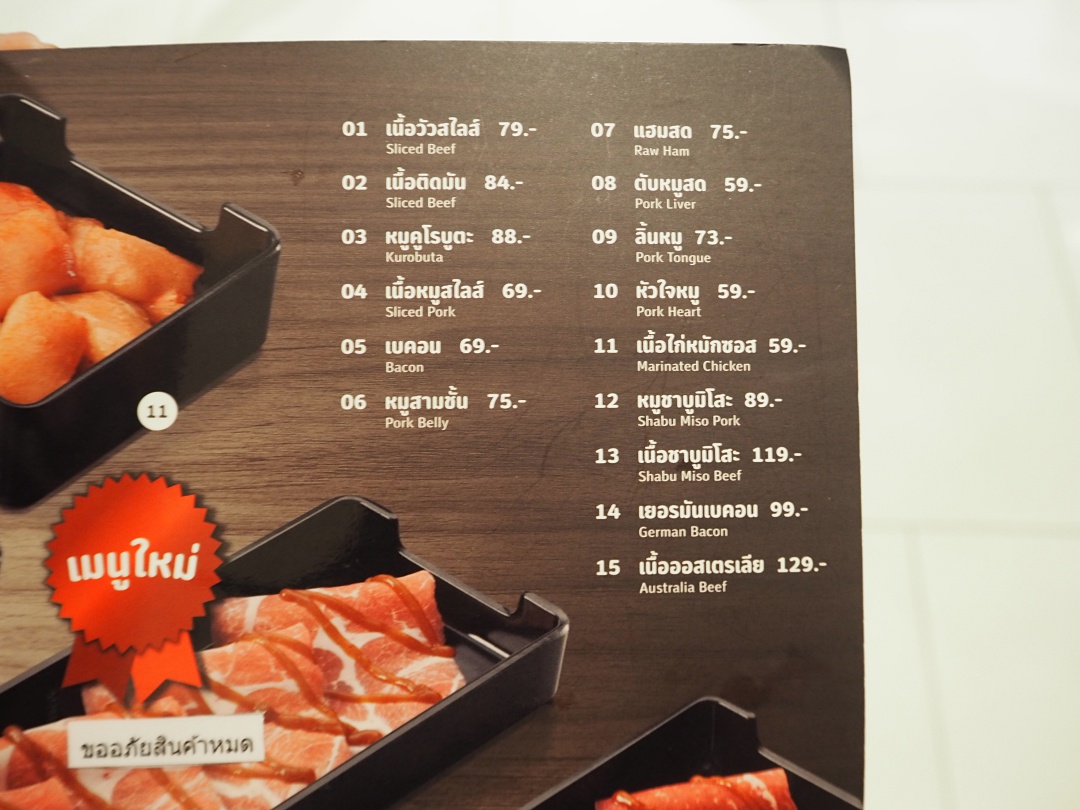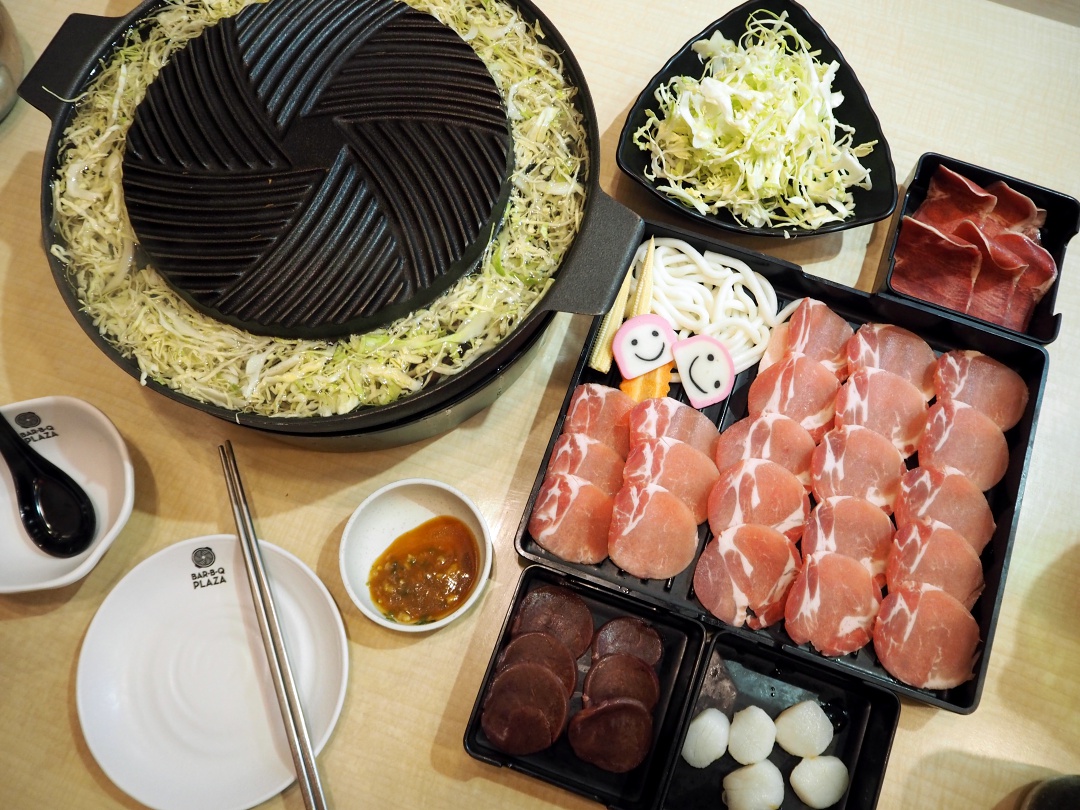 Dinner was okay I guessed? We got a pork platter, a beef platter, three ala-carte items and a jar of coke. Paid approximately SGD32 for our meal. We almost got overcharged because they charged us two beef platters instead of one. Luckily the Fiancé realised, and they ended up refunding us the extra amount.
I was joking asking why things like that kept happening. First, it was the hotel; now even dinner also got overcharged.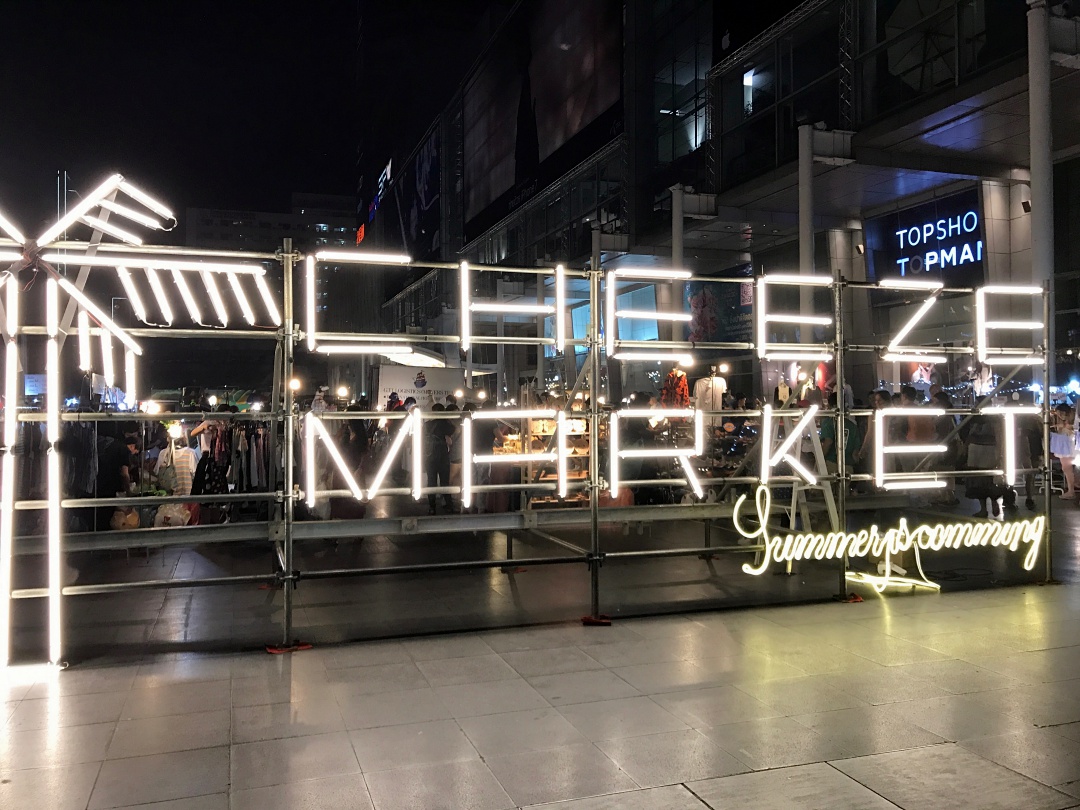 After dinner, we went out of CentralWorld to the Cheeze Market! There were quite a number of stores selling stuff like clothes, accessories, bralettes, etc. However, there were too many fireflies around. Some items we saw even have fireflies all over them. Initially, I wanted to continue and finish the entire market, but it got so bad that I told the fiancé we should leave. It was quite an uncomfortable sight seeing all the fireflies flying around and resting on the items.
Leaving the market, we decided to head over to Big C Supermarket as I needed to help my sister to get some snacks. I wasn't sure if it was still open after 22:00 but apparently it was. We managed to quickly grab what we needed, before heading back to the hotel to unload our stuff and then head out again to Talad NEON Market, located next to The Berkeley Hotel.
Talad NEON Downtown Night Market
Nearest BTS: Chit Lom Station (15 Minutes walk) or Ratchaprarop Station (12 Minutes walk)
Opening Hours: Wednesday – Sunday Daily, 16:00 – 24:00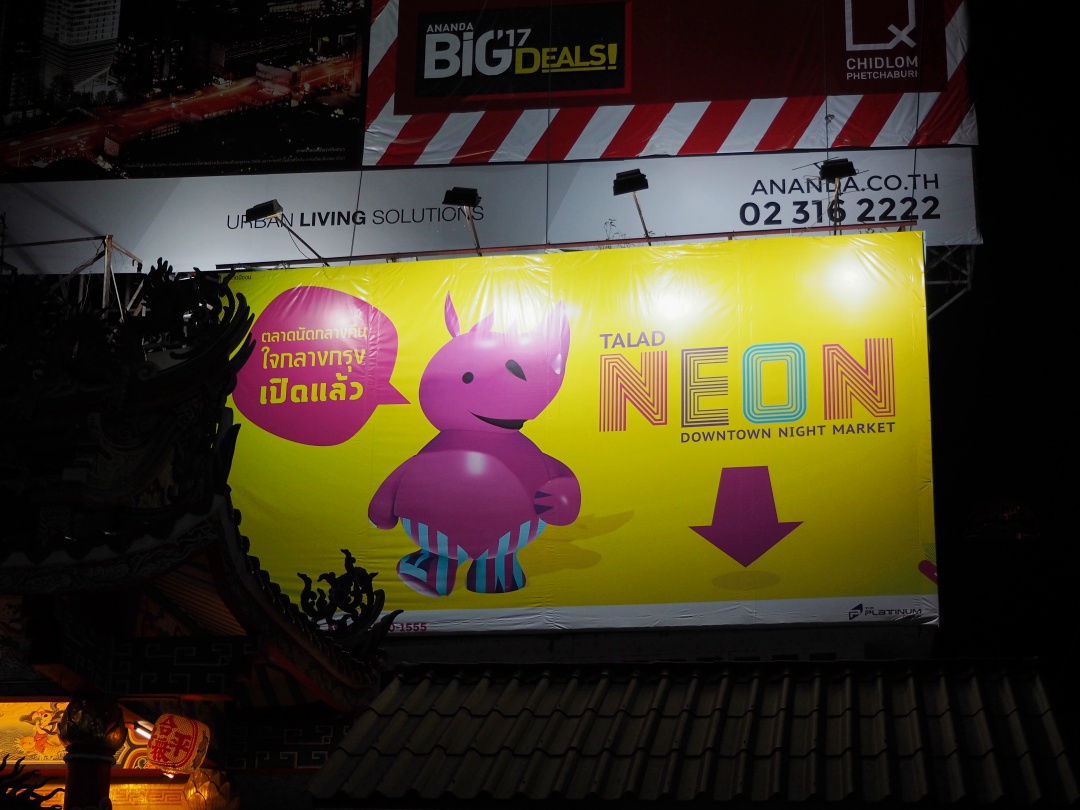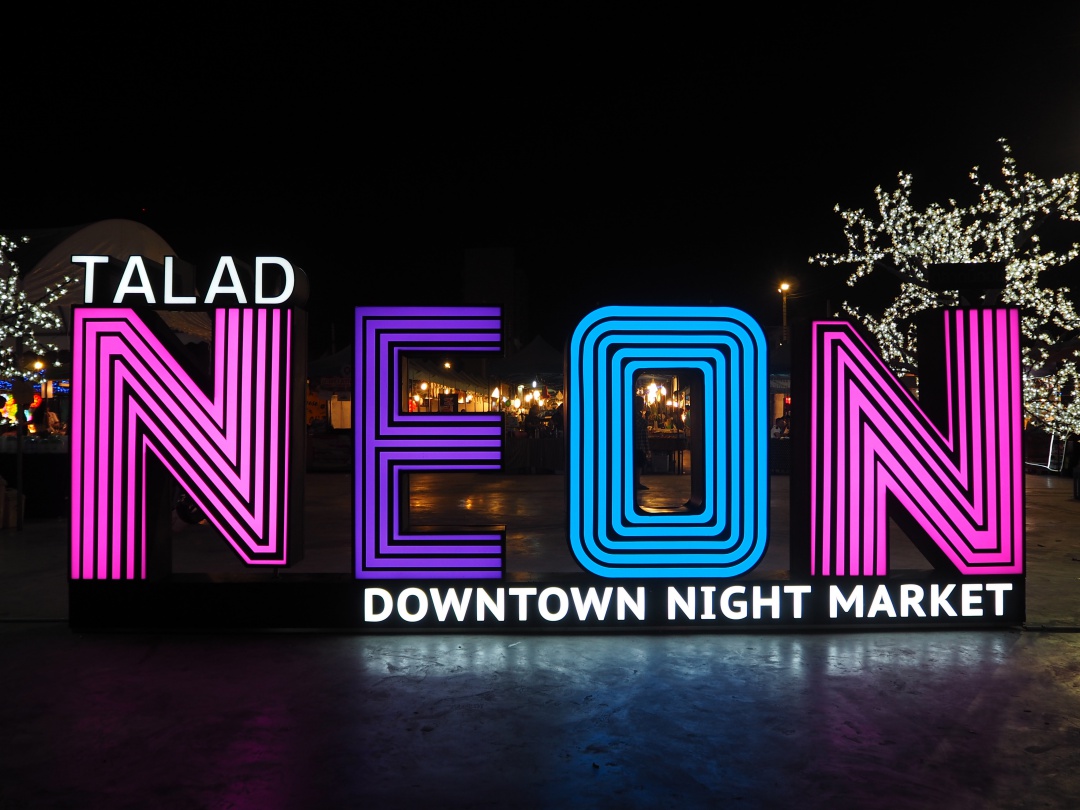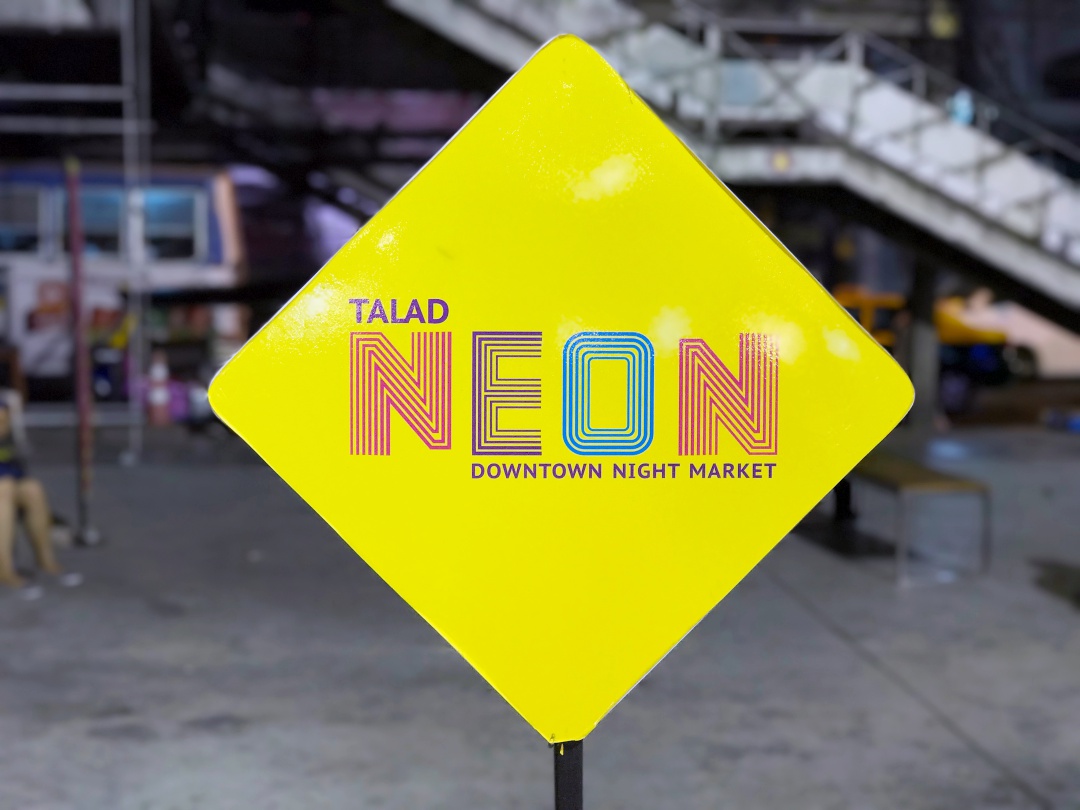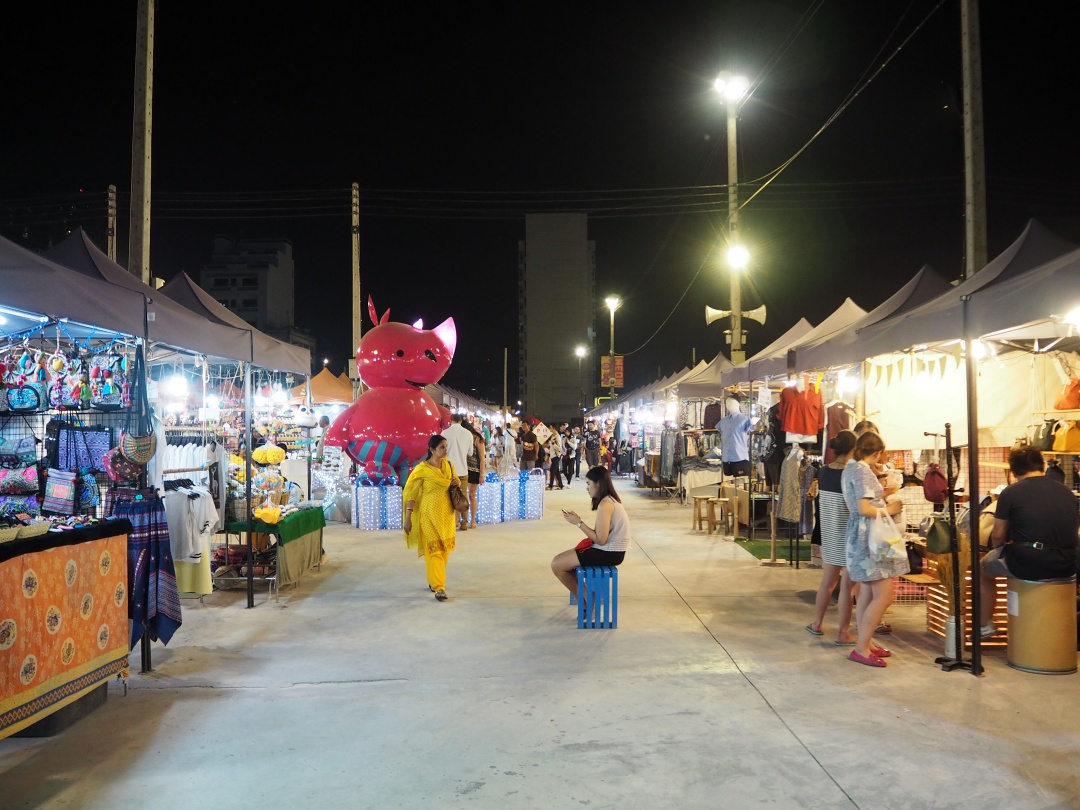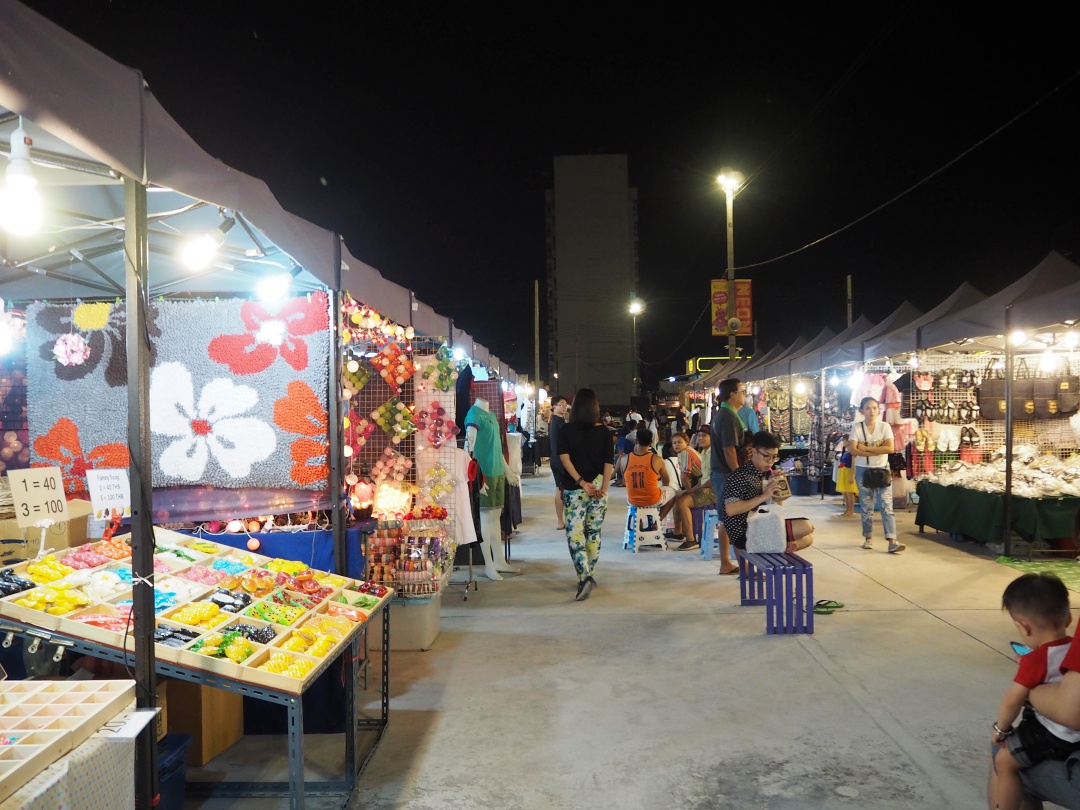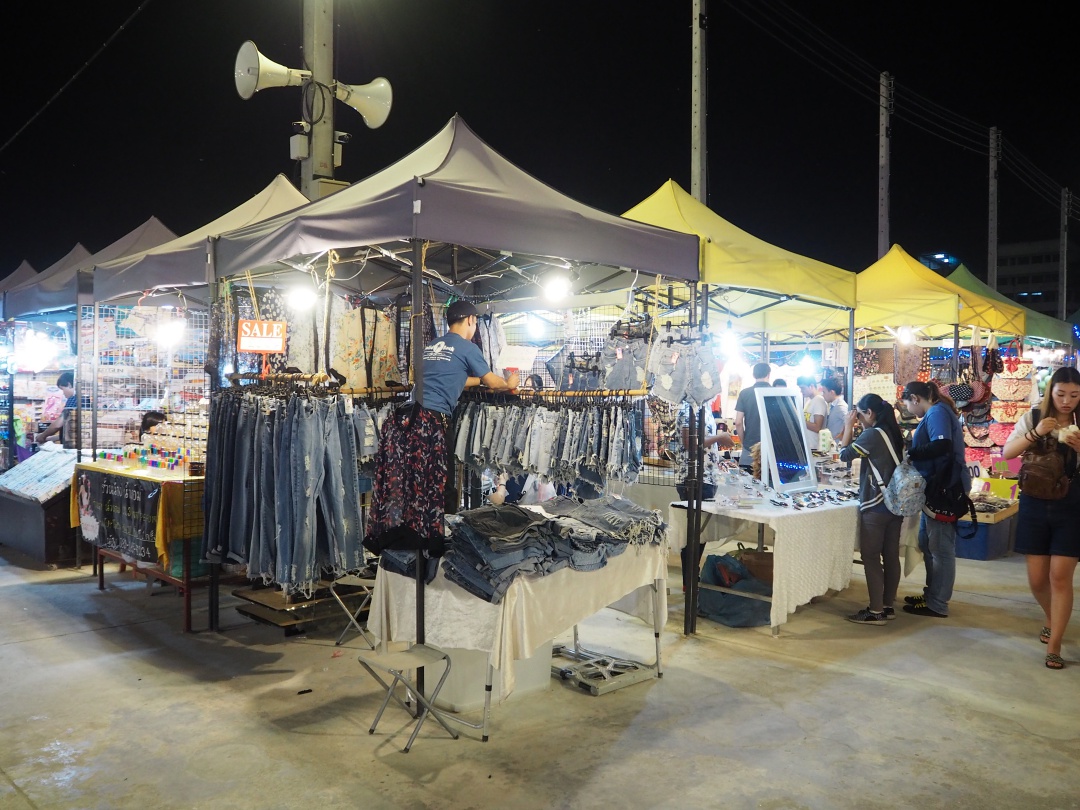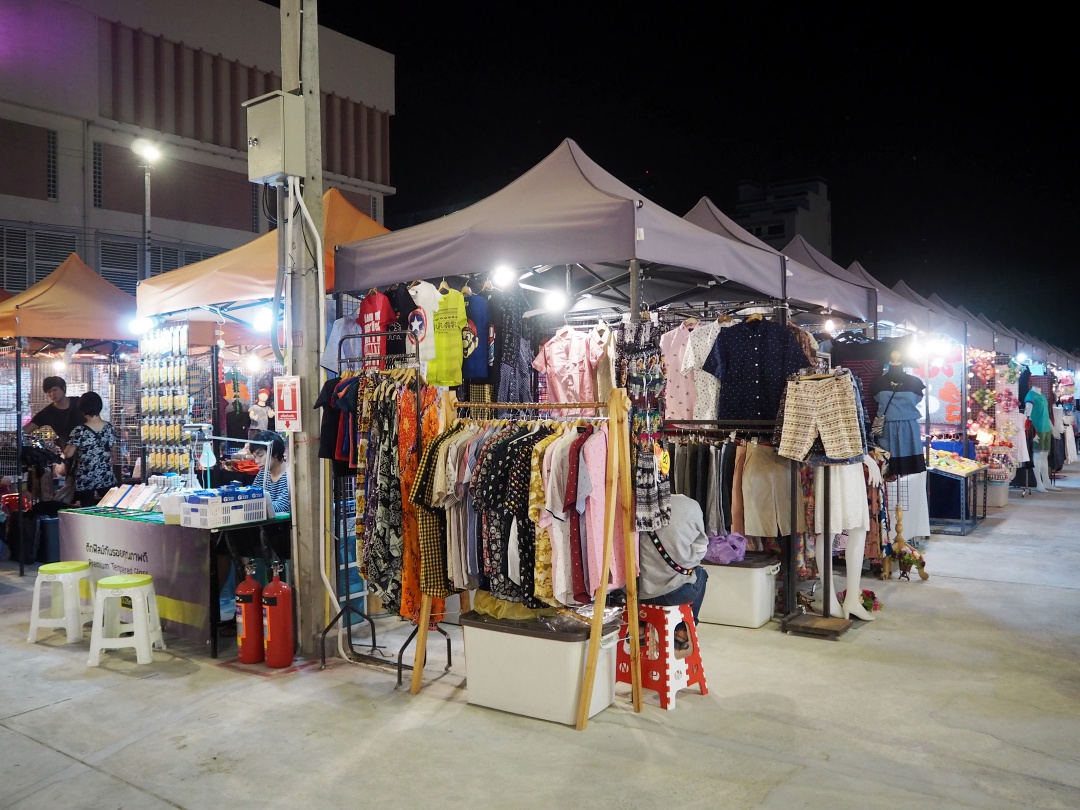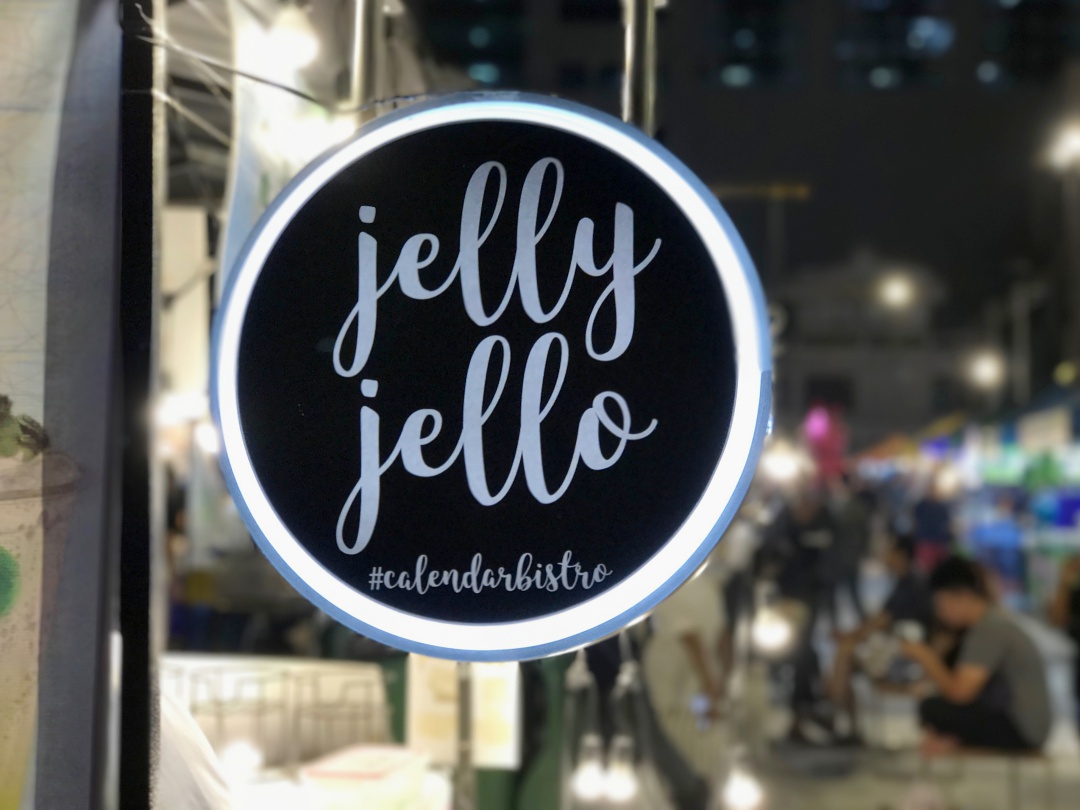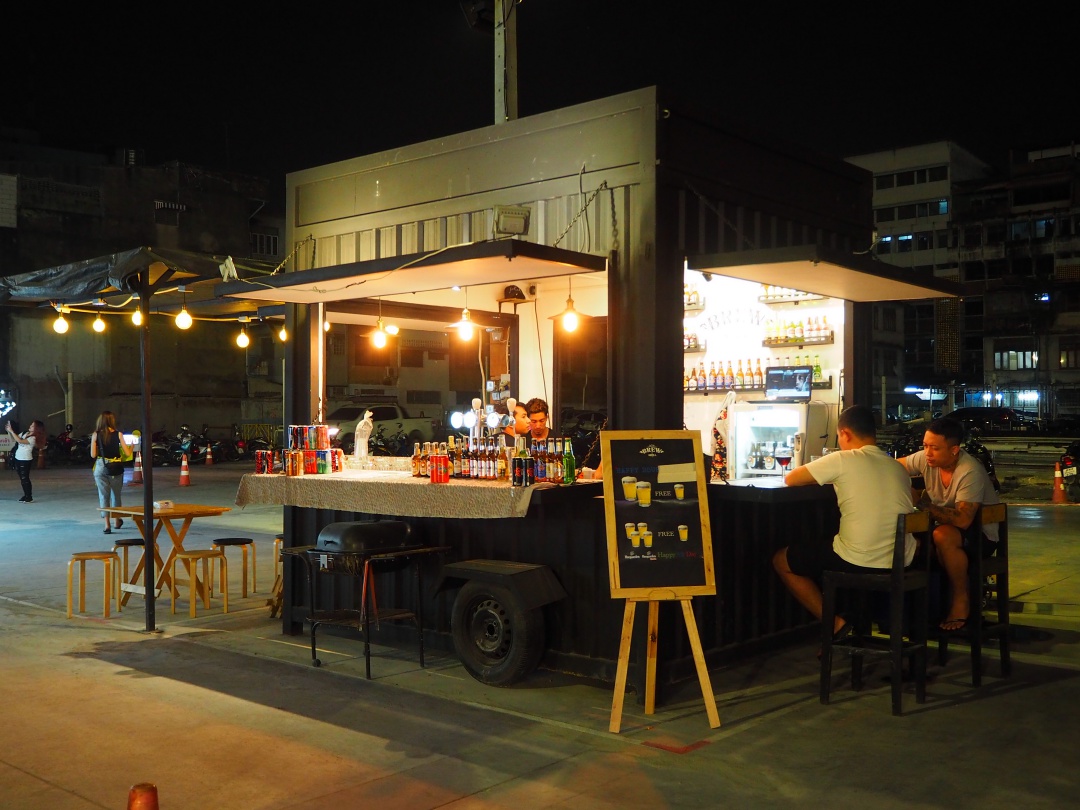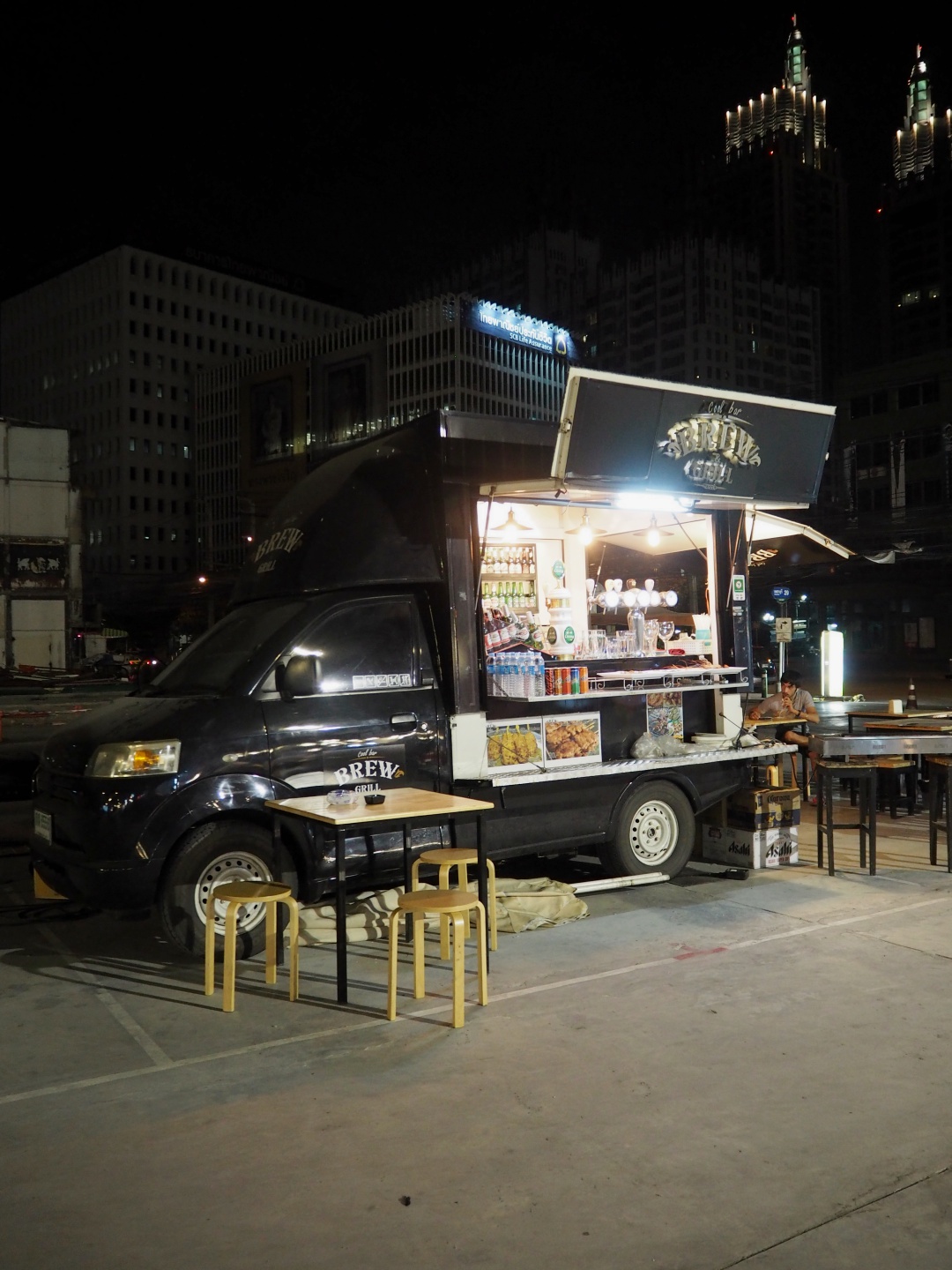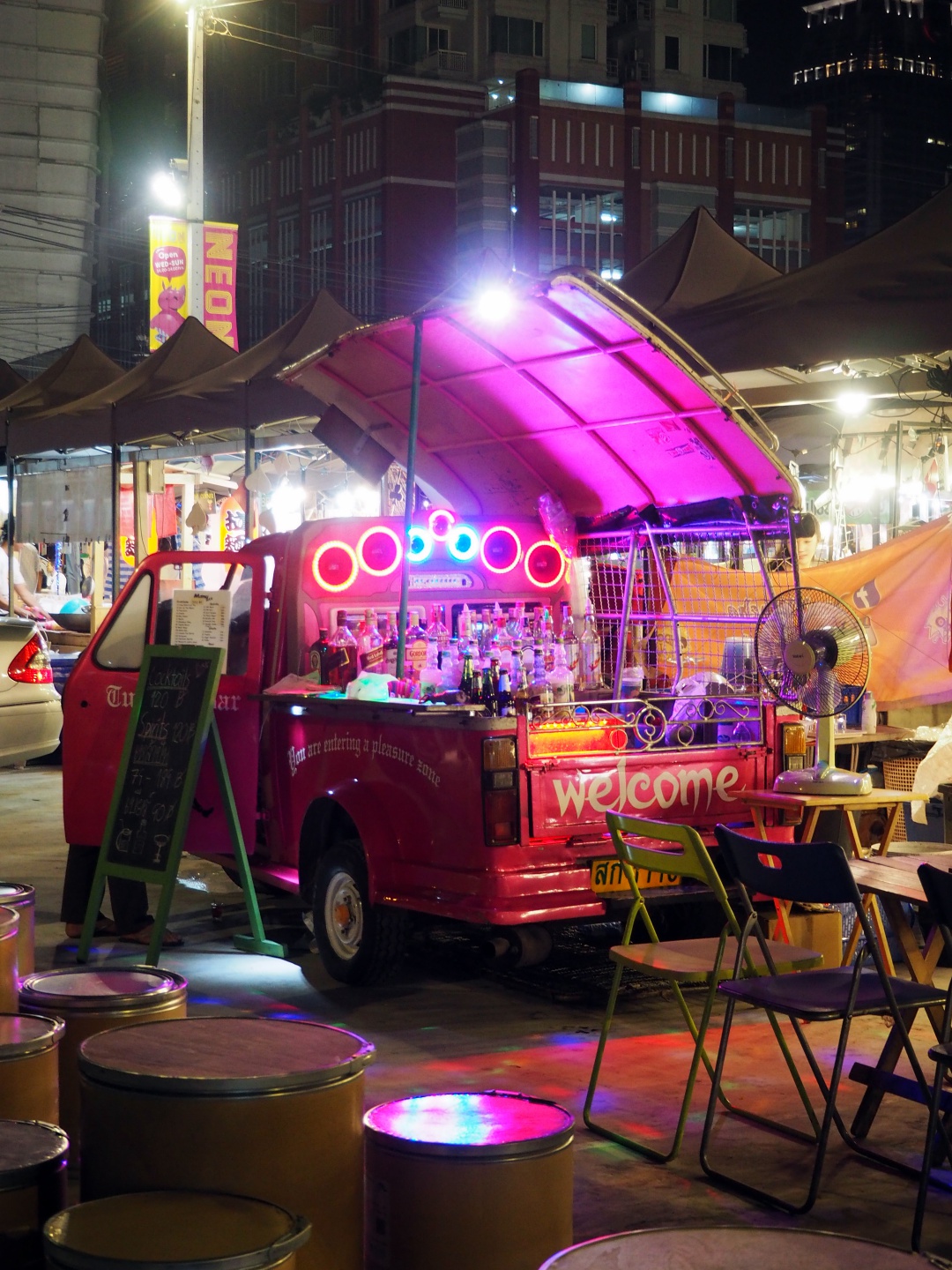 I thought the night market was quite disappointing! Many shops were either closed or closing soon. Plus there wasn't as much crowd as we expected, so it was quite sad.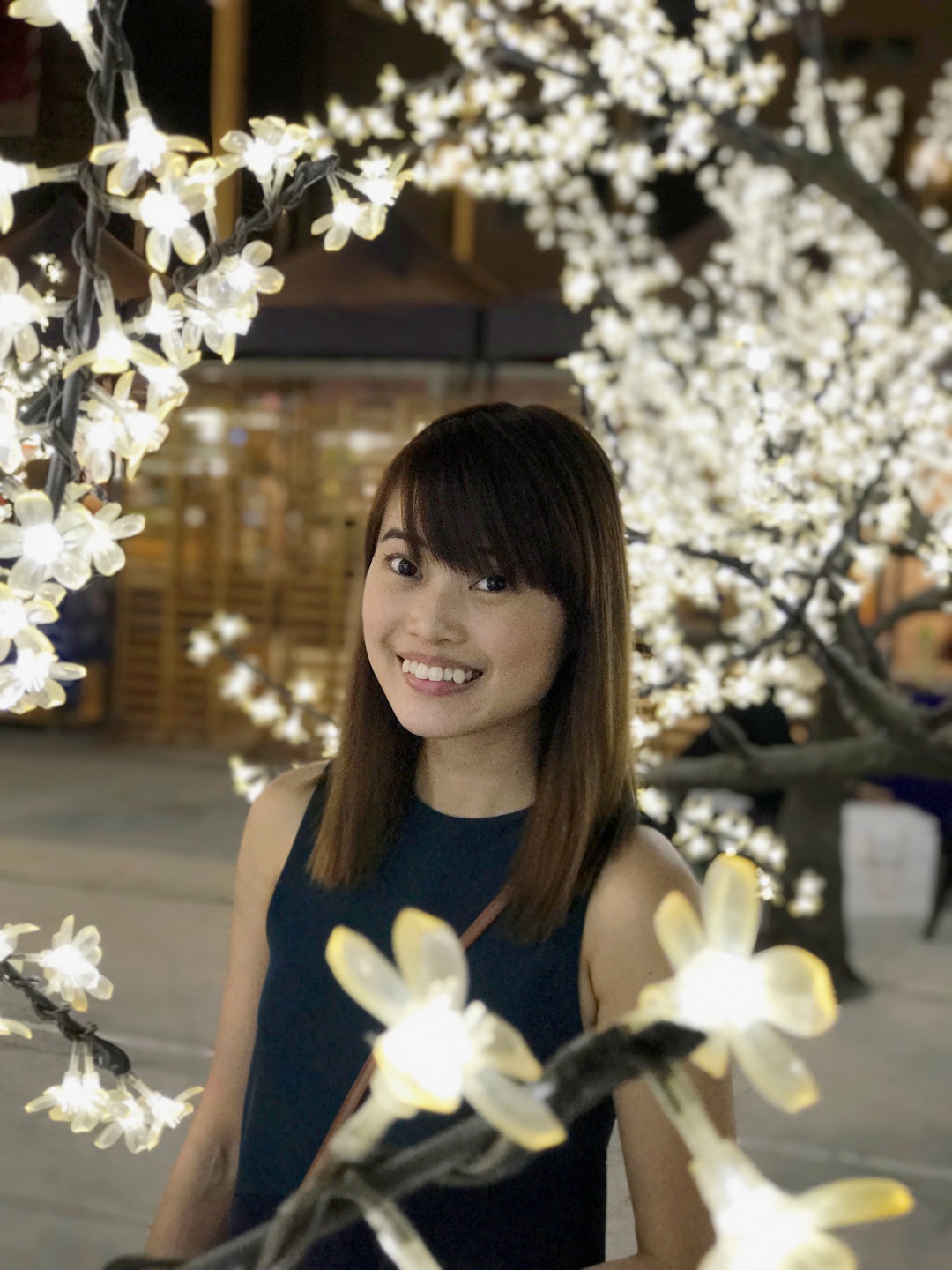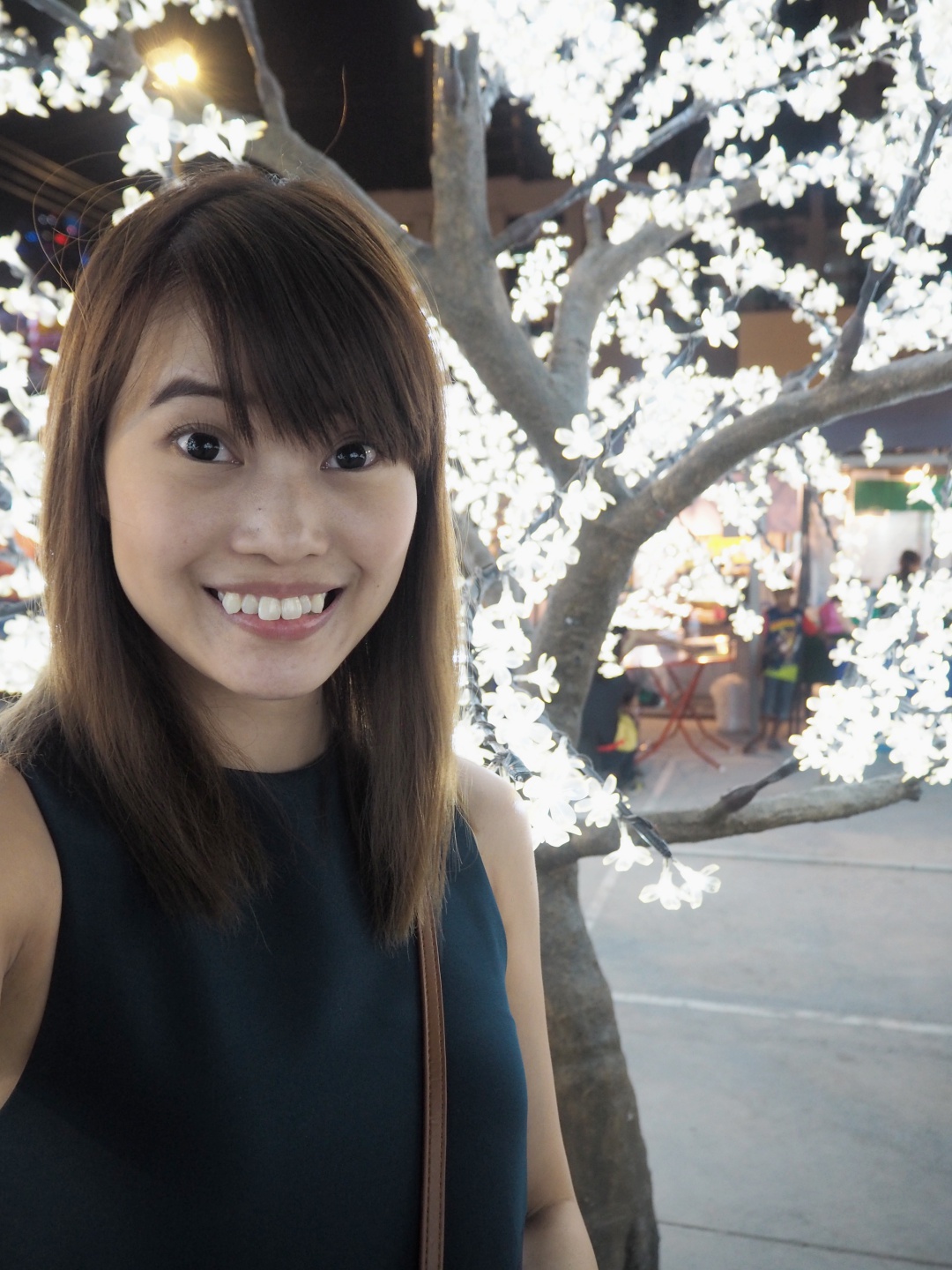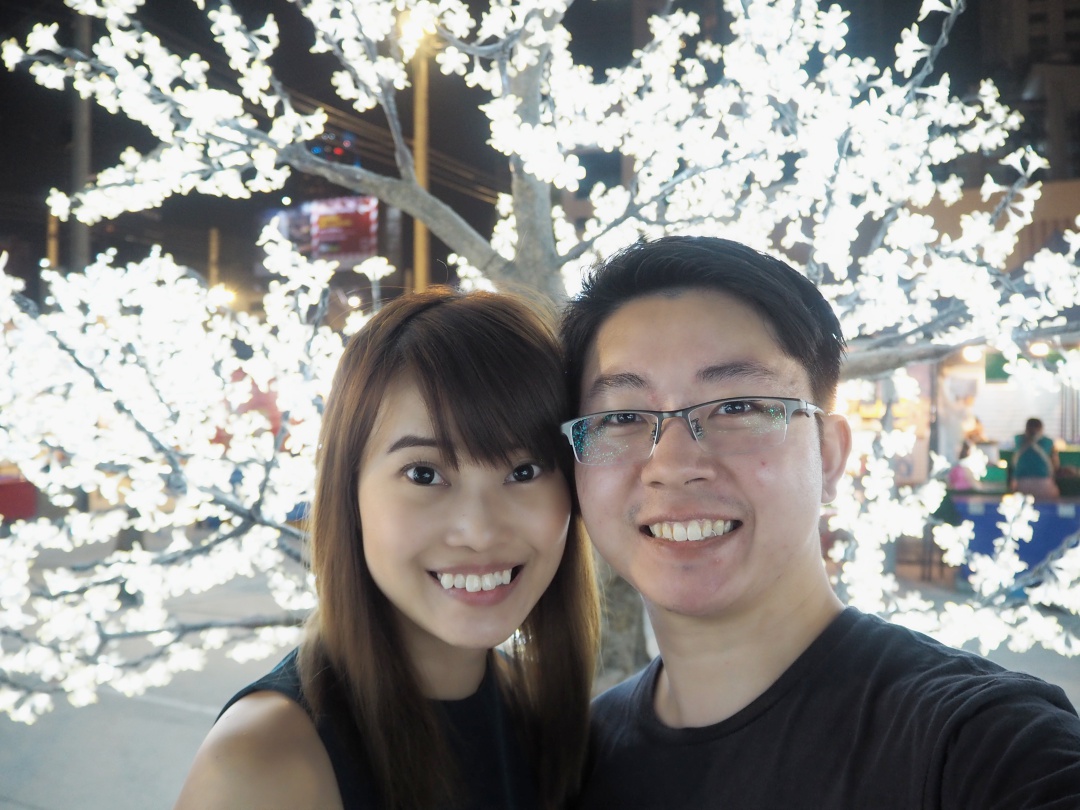 Since there were not much to shop, we ended up taking pictures instead. Play around with the Portrait mode on my iPhone to achieve a depth effect and blurry background.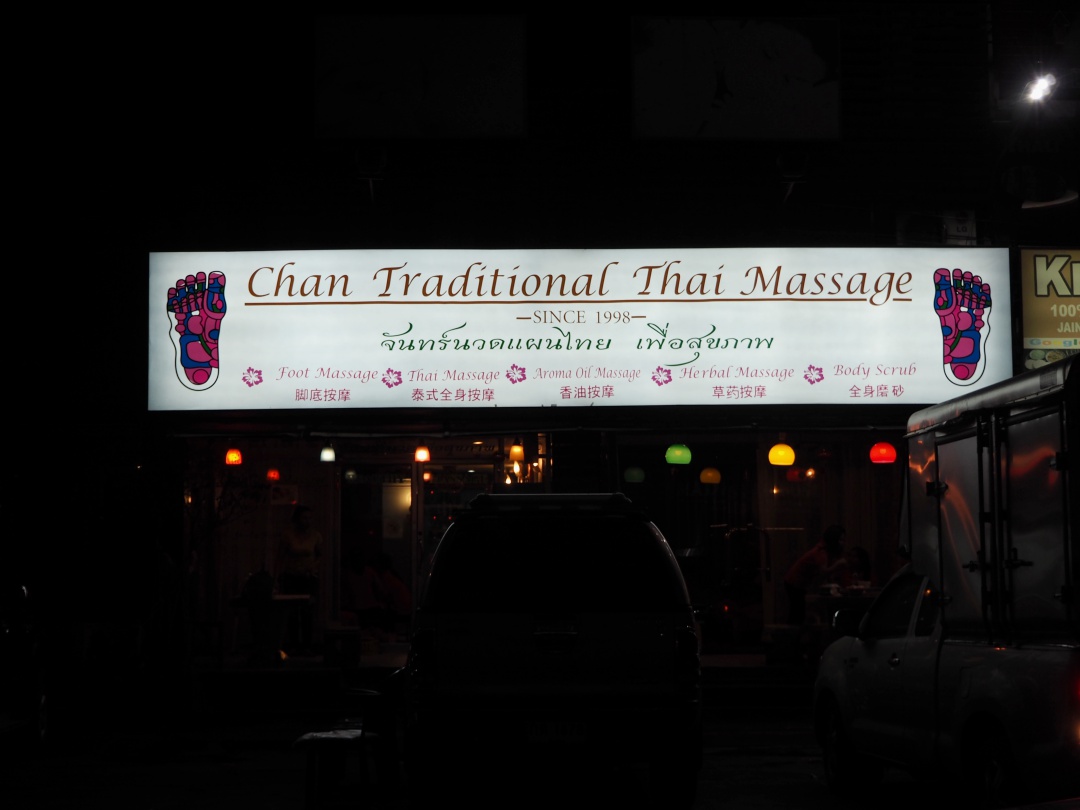 Left shortly after and decided to walk over to Chan Traditional Thai Massage (near Baiyoke Sky Hotel) for an hour of foot massage. Initially, I was still quite lazy to walk over, but the moment she started on the massage, I knew I made the right decision to come. It was almost 01:00 by the time we got back to the hotel.