Day 2 in Bangkok! The first part of our day (noon onwards) was spent at Bangkok's Chinatown (Yaowarat). Took a Grab and the fare was only THB107. (Considering we usually paid THB200 / THB250 for regular taxi).
Bangkok's Chinatown (Yaowarat)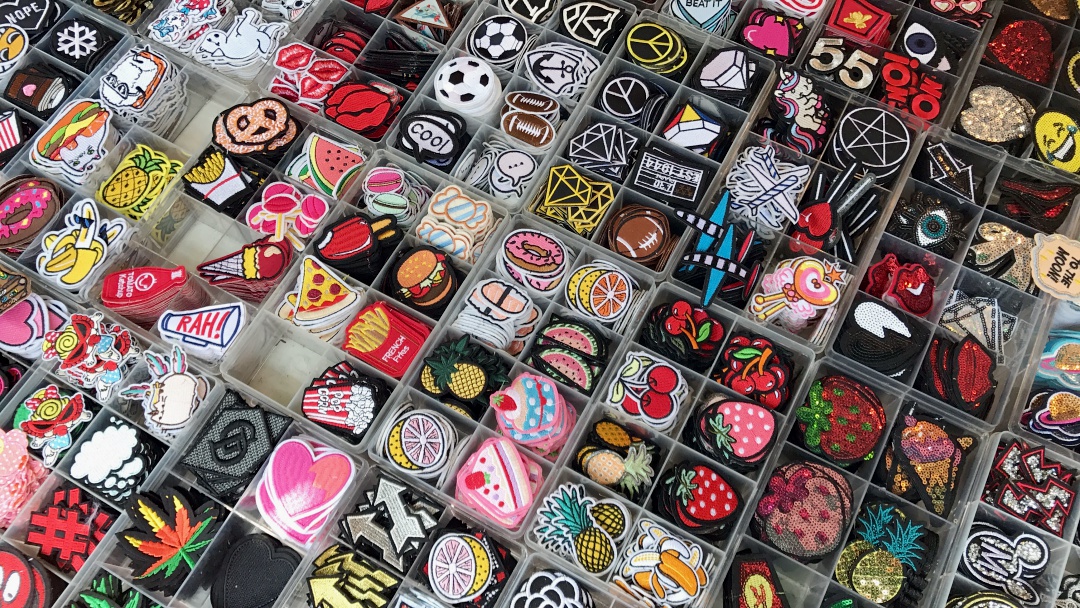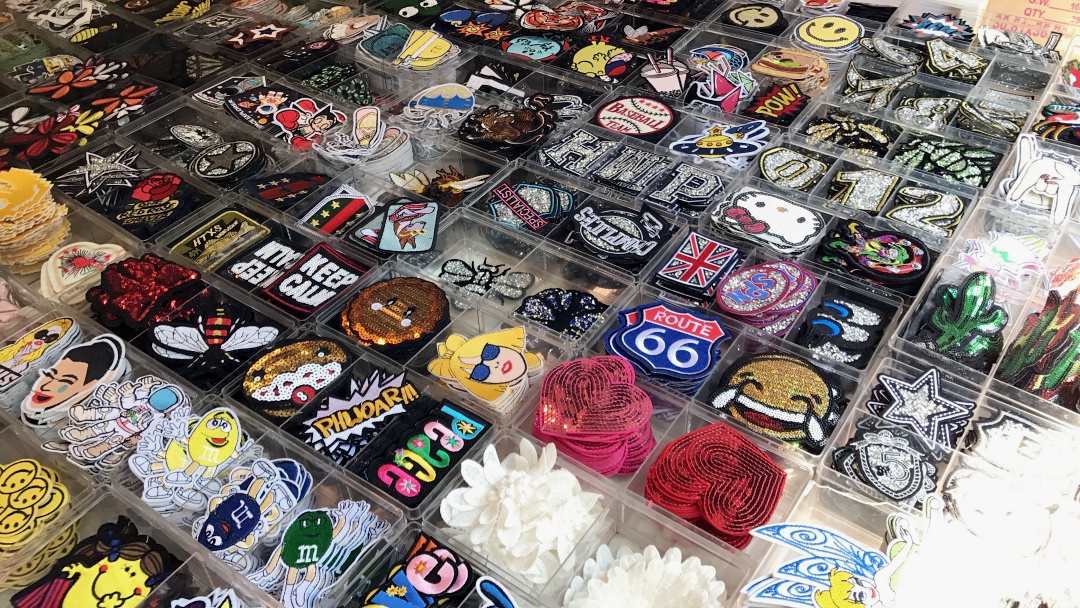 Right after reaching Chinatown, the first shop we came across was one selling iron on embroidery patches. There were so many designs to choose from, and I remembered they were fairly cheap compared to those selling at the night markets. I have no use for them, but I still couldn't resist and ended up buying some. Got a total of fifteen small ones, at THB100 for five.
Later on, I even went to get a plain tote bag, thinking I would decorate it with the iron on patches. But until today, I still haven't get down to do it.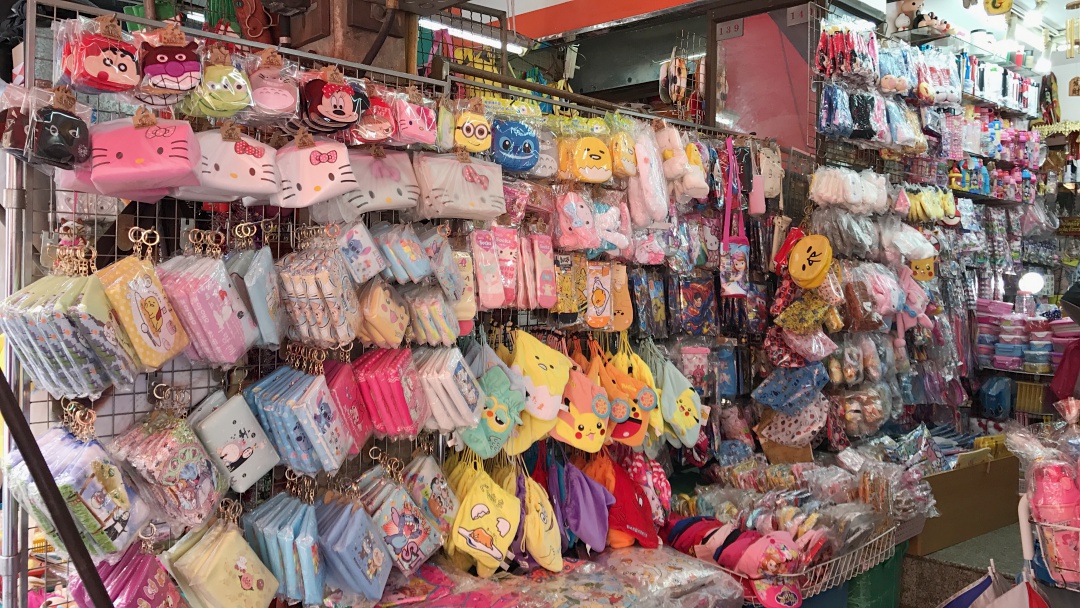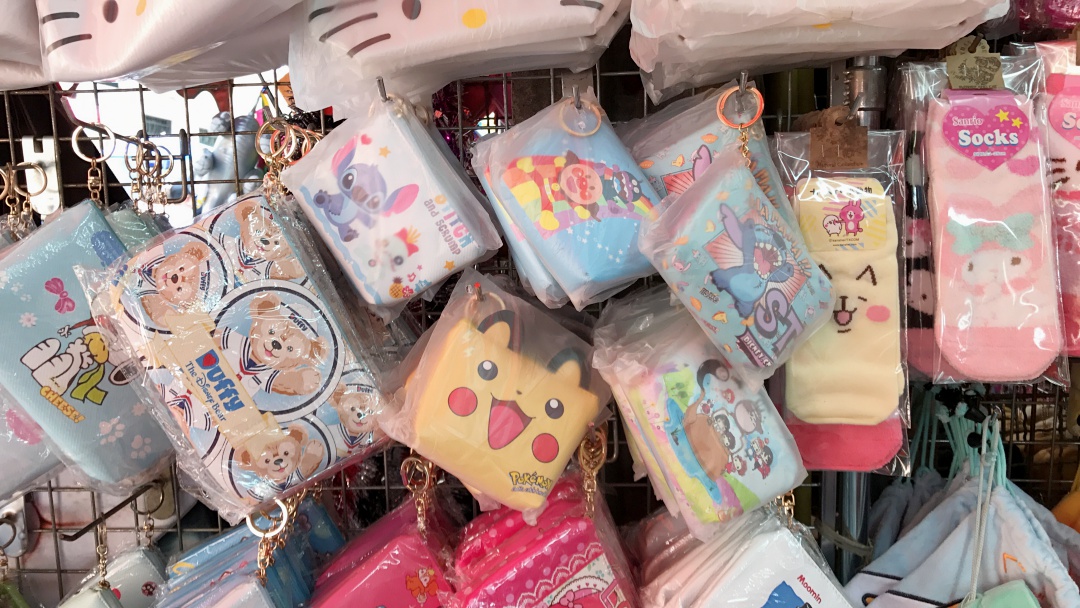 You can find lots of character's pouches, keychains, plushies, cell phone covers, power banks, etc. in Chinatown.
I'm afraid I don't have any other pictures to share about my trip to Chinatown because I was mainly filming.
Took the challenge and tried my best to take some video footage at Chinatown because I really want to show you what's there / what you can expect to find in Chinatown. So, hopefully, the video will give you a better idea to decide if you should set aside some time go down.
I usually set aside half a day for Chinatown because I really love going there! (Even my parents love Chinatown too.) And do remember the shops close as early as 17:00; so it's best to go early in the morning or early afternoon.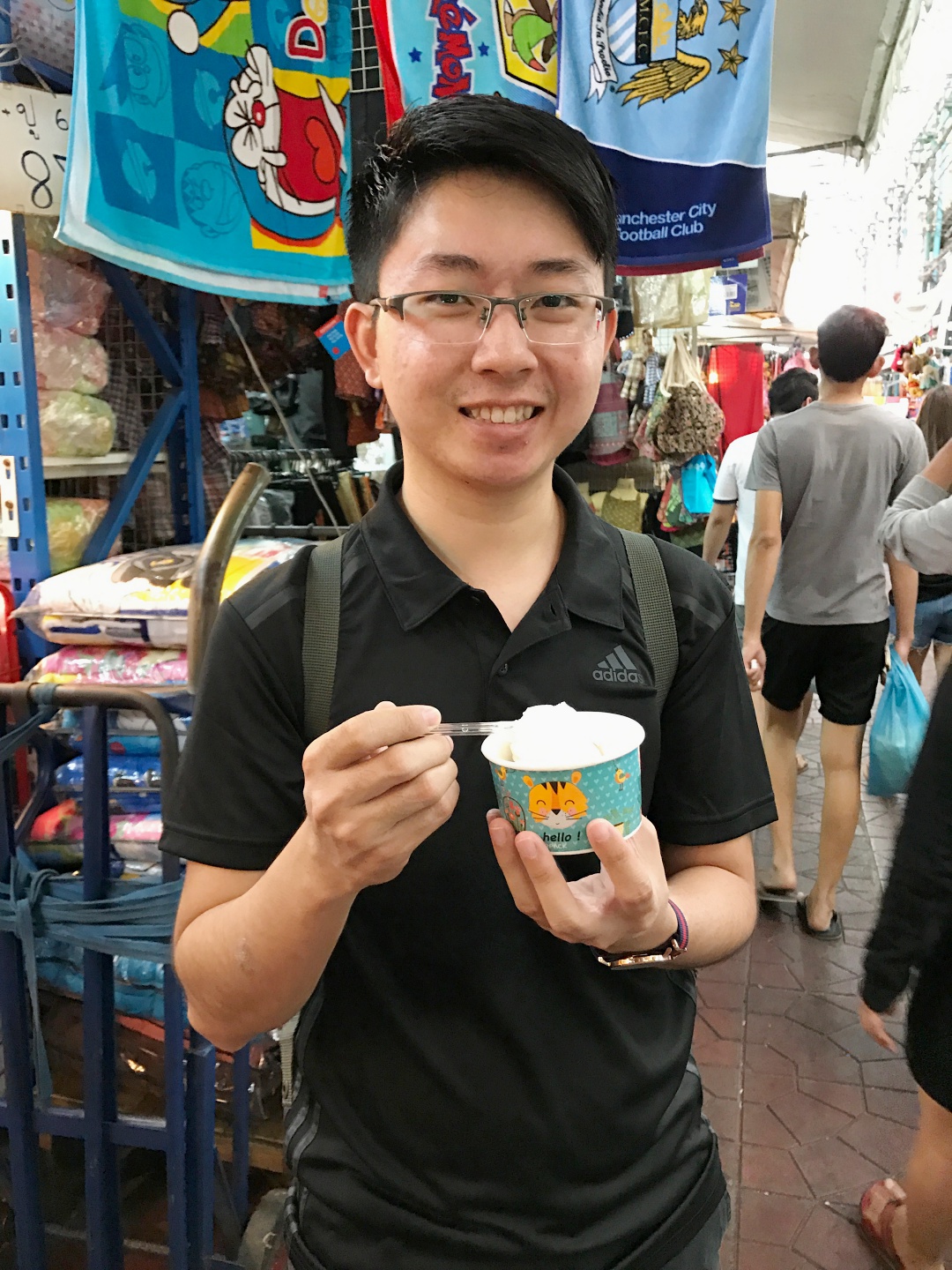 Came across a push cart selling coconut ice cream, so we got a cup for THB20.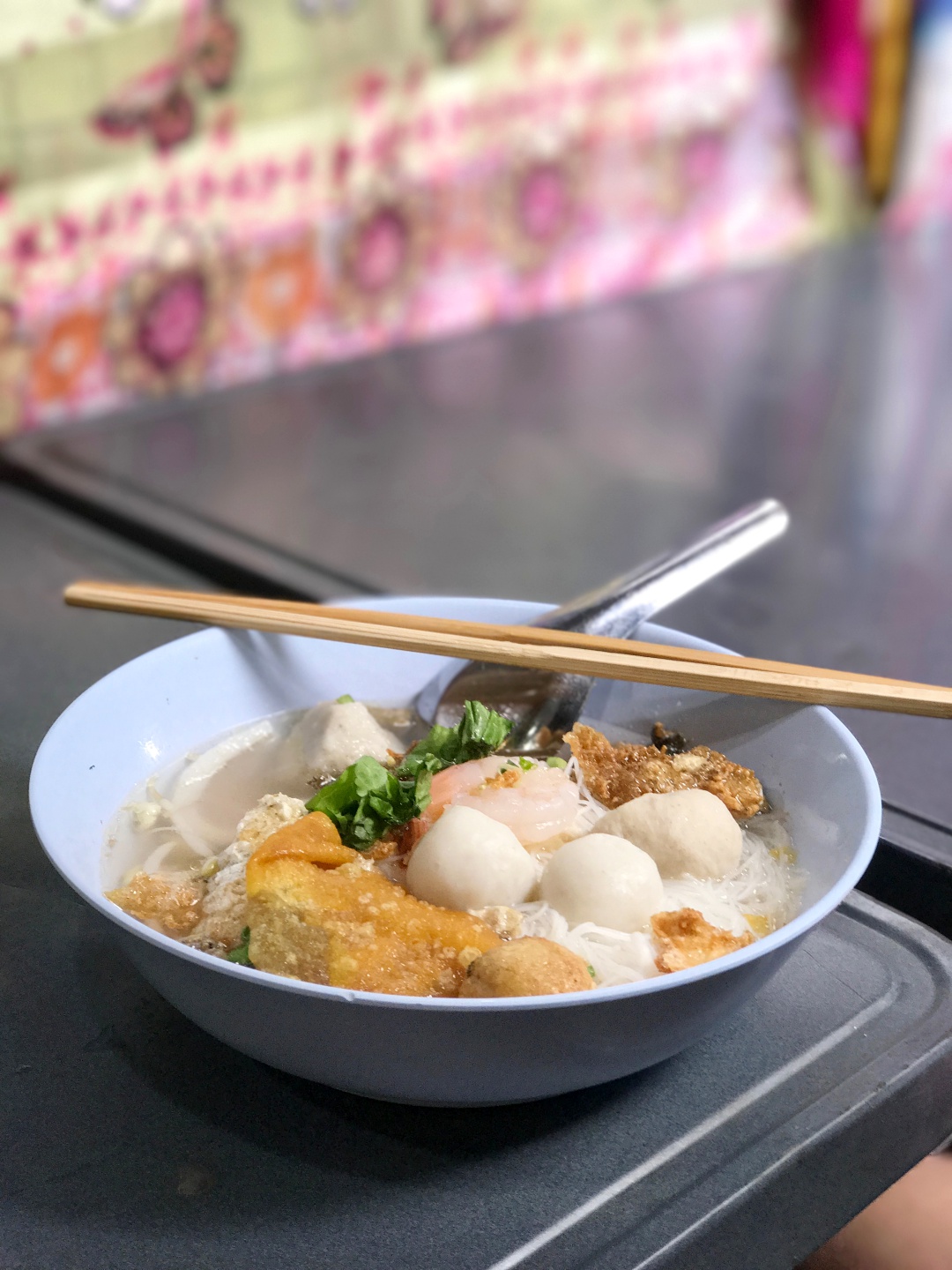 Also got this noodles soup for lunch. I believed we ordered two bowls and one drink for THB132. I don't have direction or the name of the stall because it was a random find. We saw many locals having them and decided to give it a try.
It tastes okay I guess? Nothing fancy. Like the usual soup noodles we eat, with a handful of different ingredients like fish ball/fish cake, fried fish skin and fried dumpling.
Finished our shopping at around 15:00 and called for a Grab back to the hotel. While waiting for the arrival of the car, I decided to pop into Watsons and unexpectedly found the highly raved Wet and Wild Bronzer in Reserve Your Cabana. Retail at USD4, I bought it at THB249 (that's around SGD10). Heard people saying it's a dupe for Hourglass Dim Light. (P/S: I tried, and don't think it was an exact dupe. WnW's Reserve Your Cabana appears to be lighter and have slight shimmers.)
Finally got back to the hotel at around 16:00 and took a nap till 18:00. All because the Boyfriend came back to the hotel with a headache. So since he's napping, I might as well follow.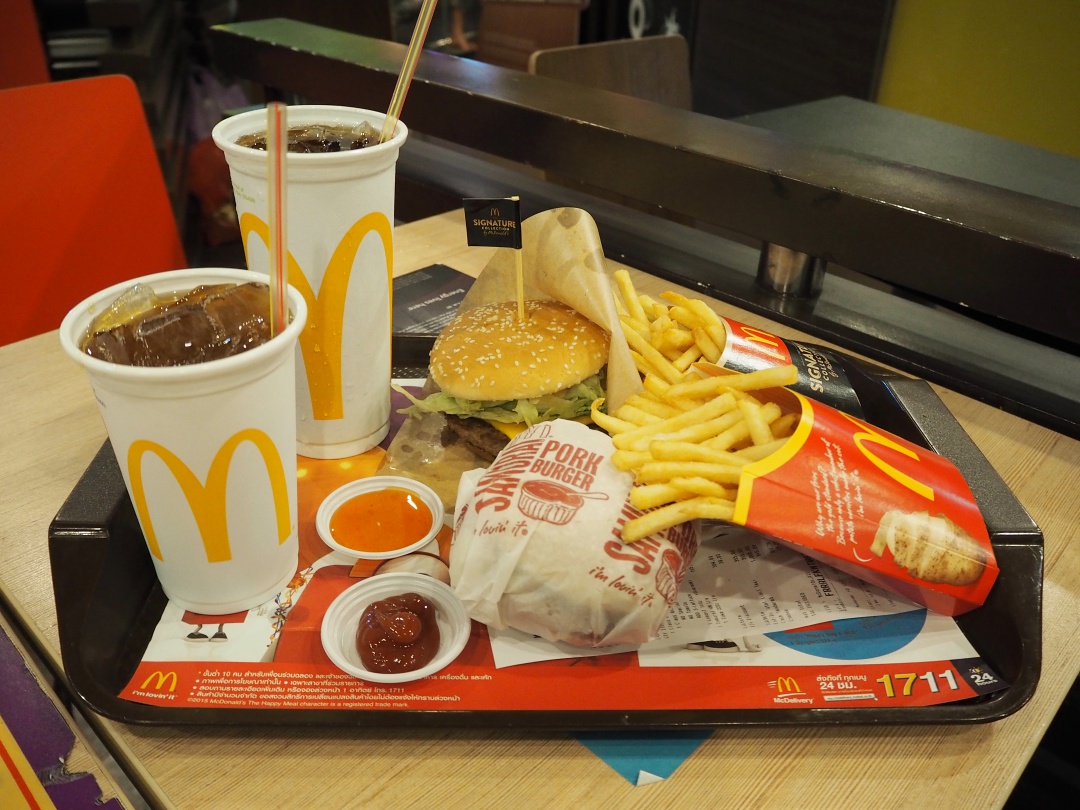 Left the hotel at slightly before 19:00 and went next door to the McDonald's at Big C Supercenter to have our dinner. Finally tried the Samurai Pork Burger. The pork patty was tender and not too thick.
After dinner, we went back to Cheeze Market, in front of Central World to continue with more shopping. Perhaps it was still early, we didn't see any fireflies when we reached, but towards nearly the end of our shopping, we started seeing fireflies again, so we fled!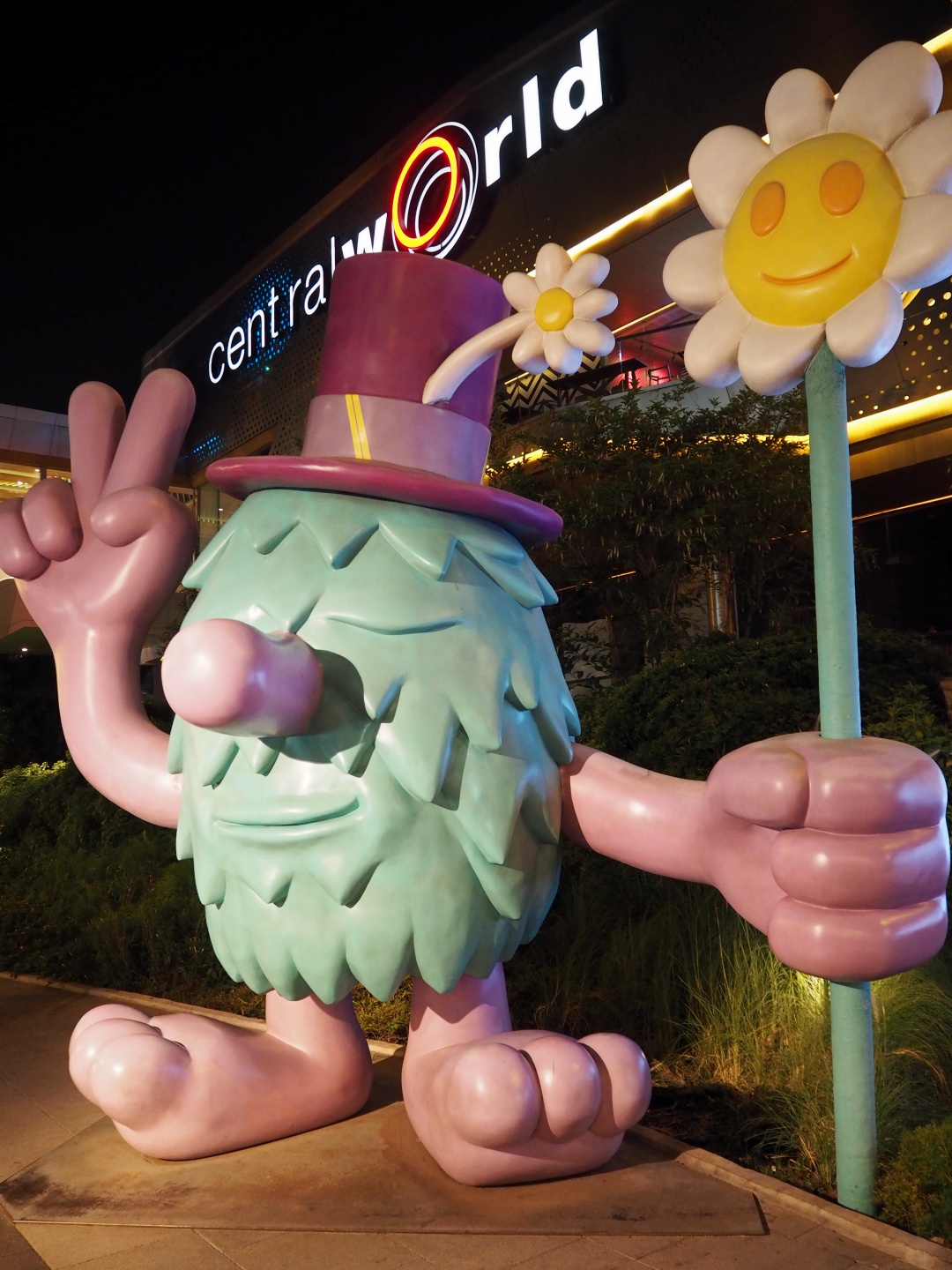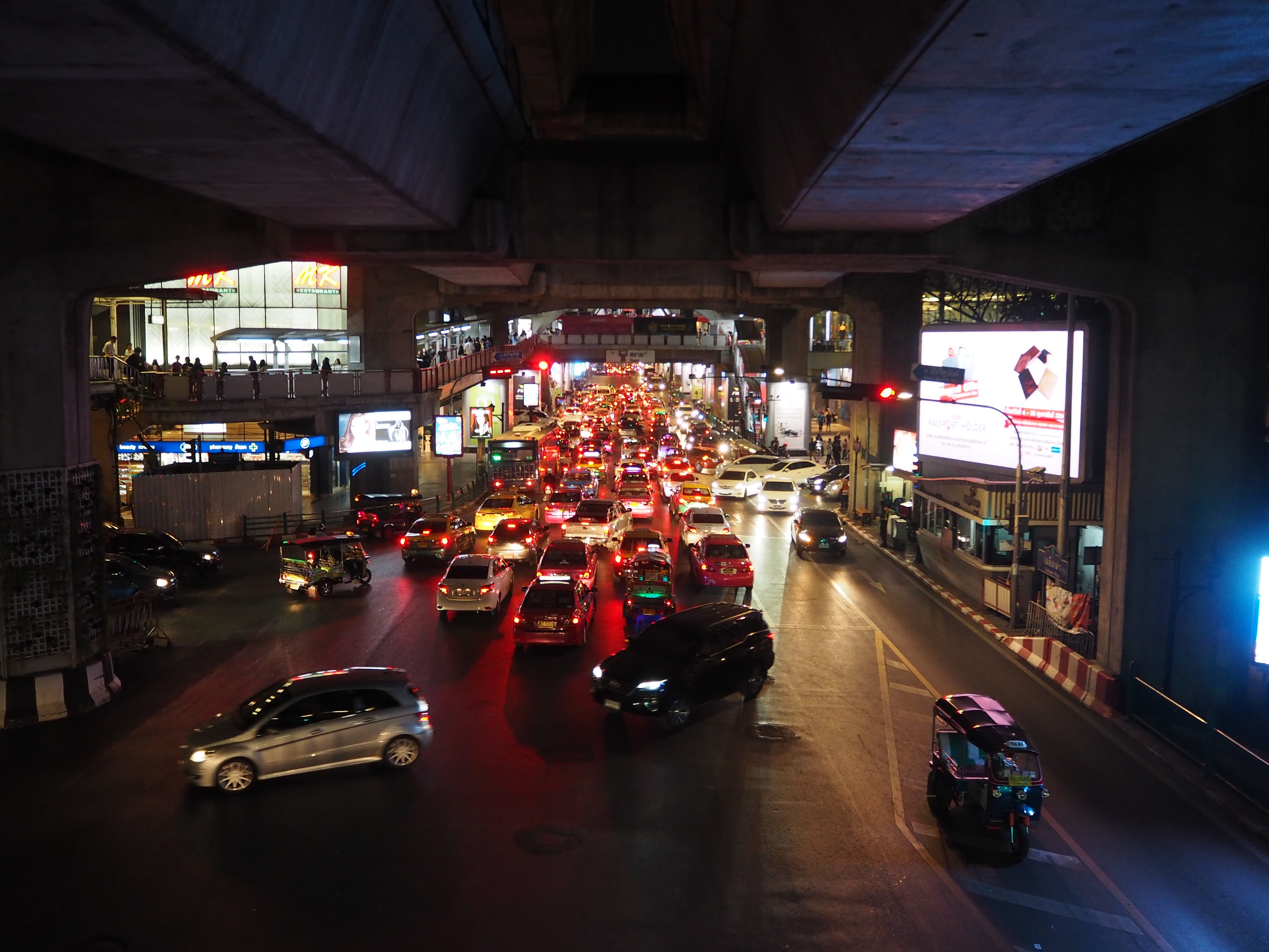 Thereafter, we decided to walk over to Siam; while making a quick stop at the nearby Boots store to check out Soap & Glory products. And it appears there is no longer night market below Siam BTS Station / Opposite Siam Paragon? I didn't see one that day and the previous time I came to Bangkok.
Anyway, we continued our way and walked over to Siam Square and subsequently to Siam Paragon because we wanted to get cheese tarts from Pablo. Love the cheese tarts ever since we tried them in Tokyo.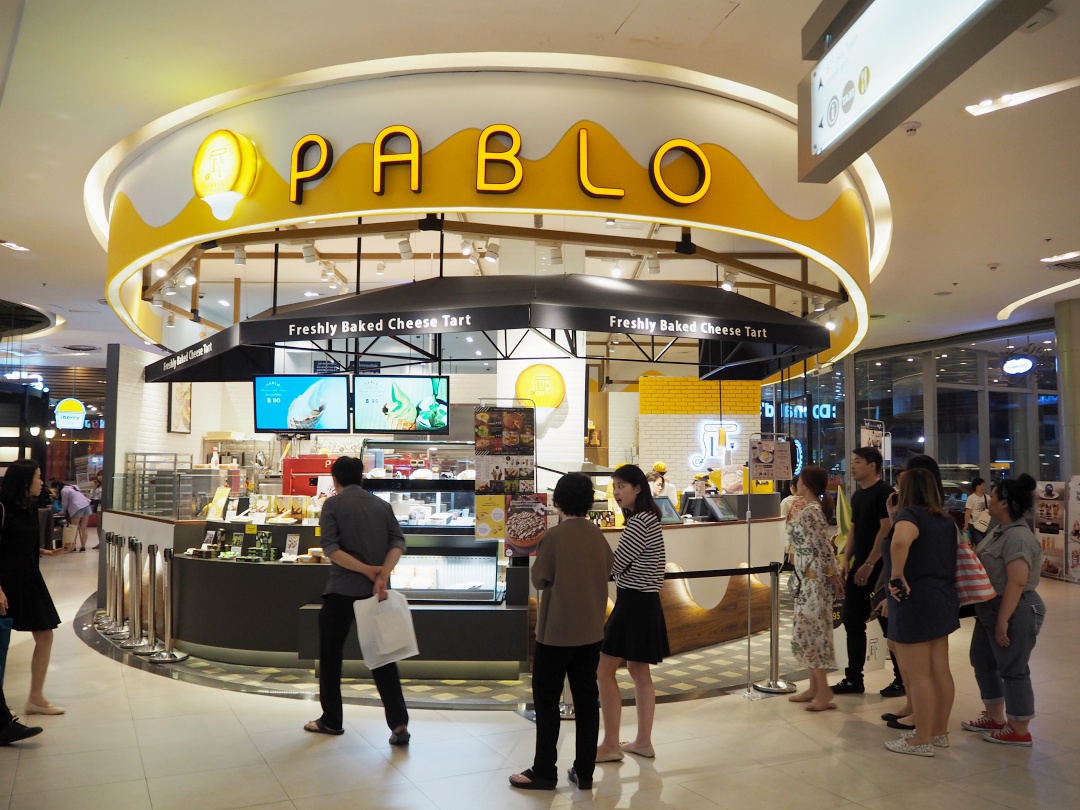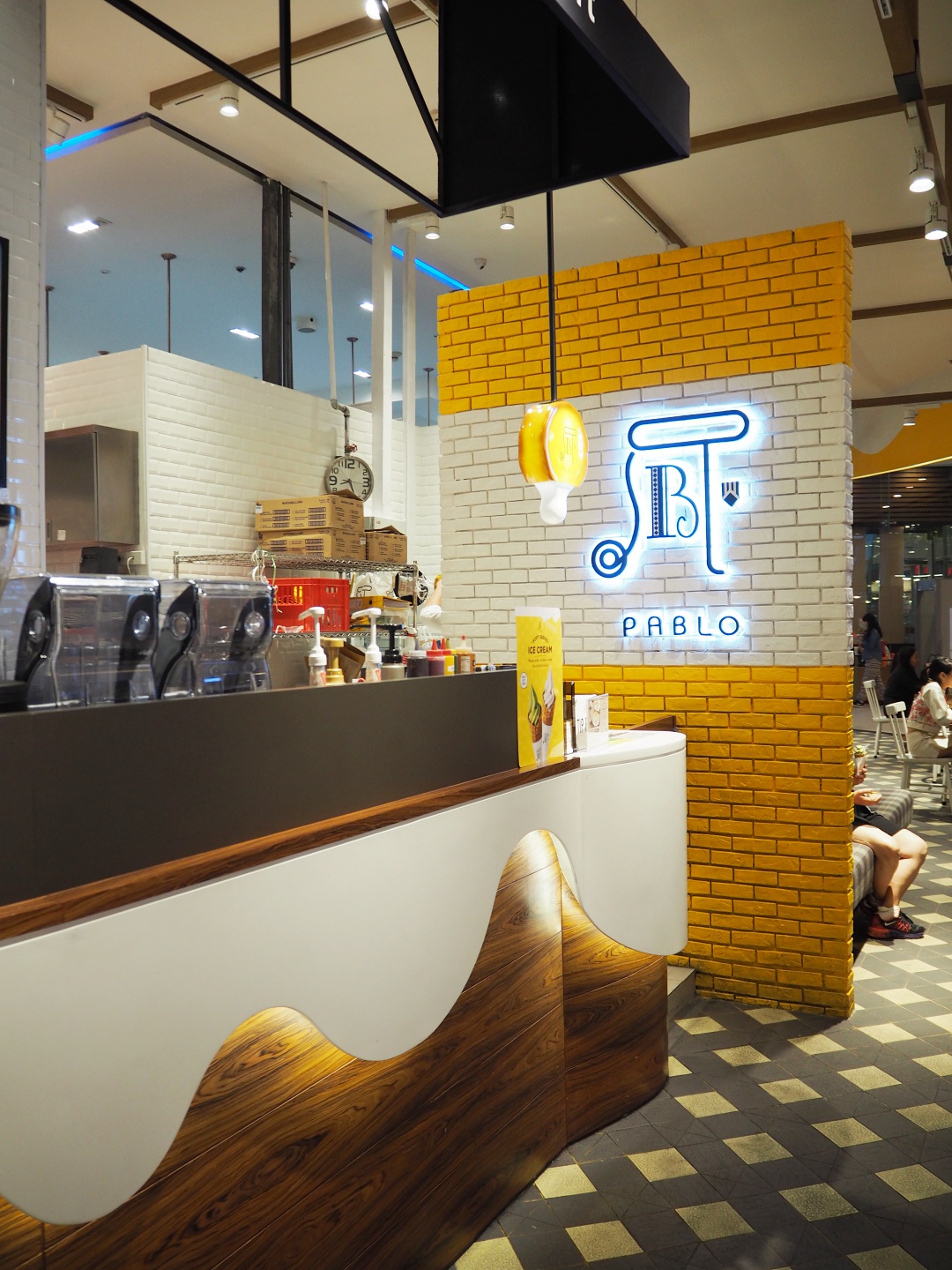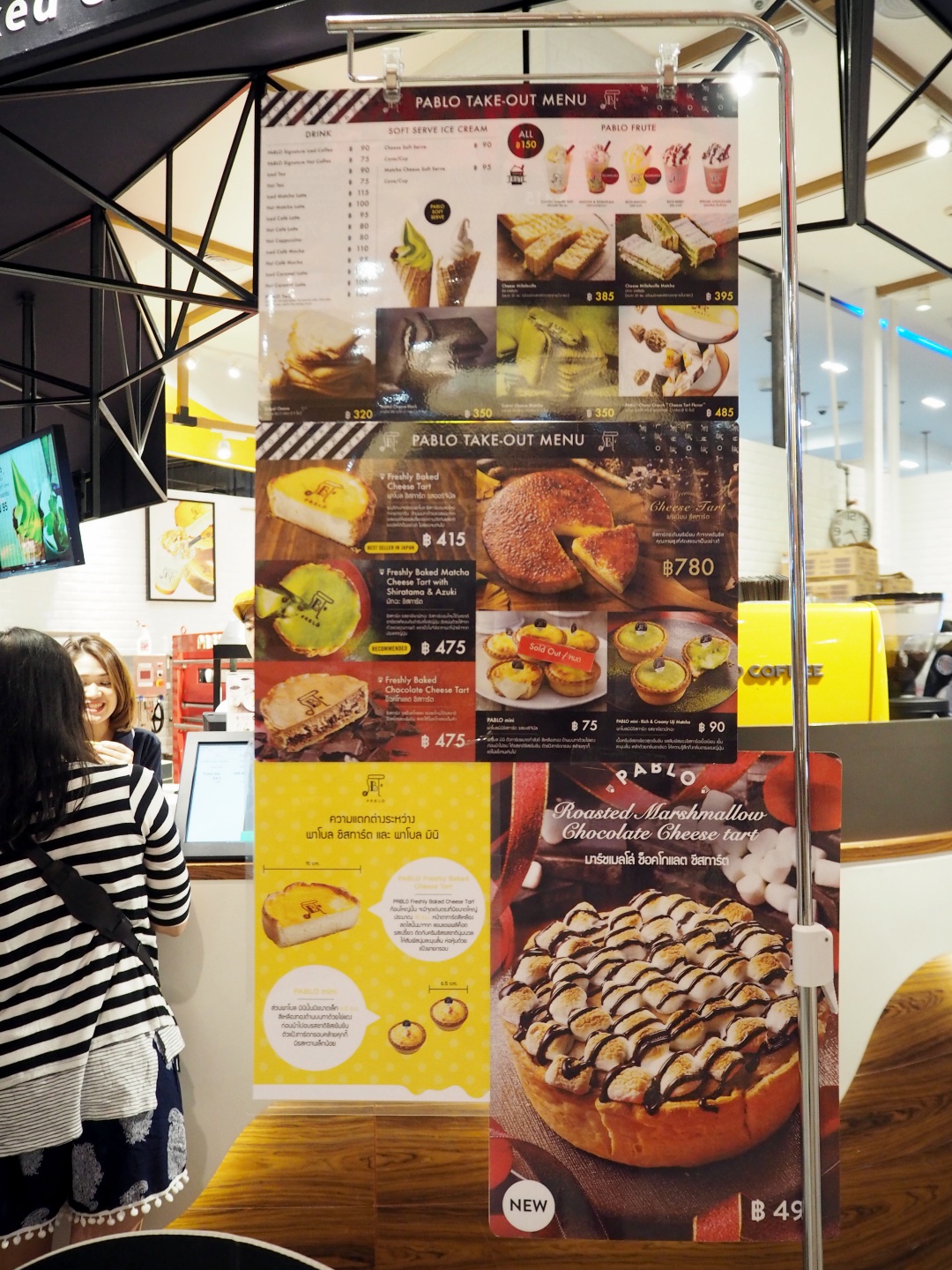 Unfortunately, the original cheese tarts were all sold out by then, so we left empty handed. (Original cheese tarts are THB75 for one. Around SGD3.)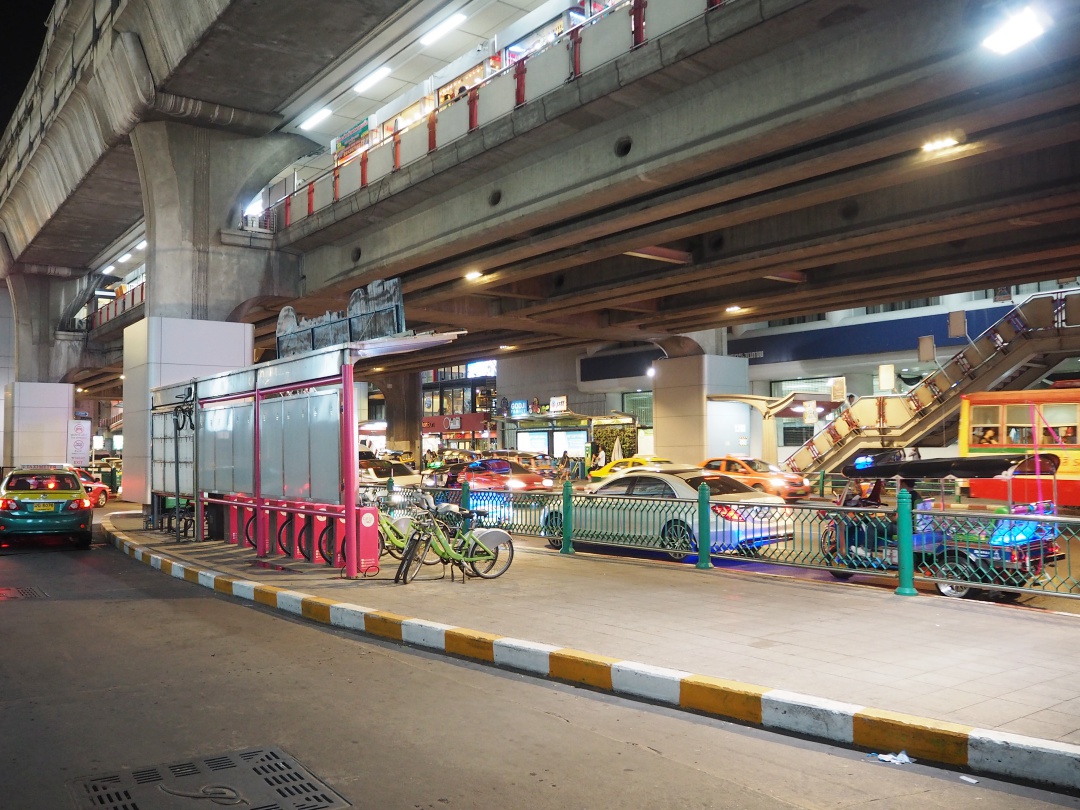 It was around 20:35 then, and we decided to call for a Grab to Rod Fai Night Market (Ratchada). It was always a challenge letting the driver know of our pick up point.
Unlike Bali, we generally have no issues getting Grab or Uber in Bangkok. However, due to the constant traffic jams in Bangkok, there were times whereby the driver confirmed our rides and cancelled after 10/20 minutes. That can be quite frustrating especially when we're rushing to places.
Rod Fai Night Market (Ratchada)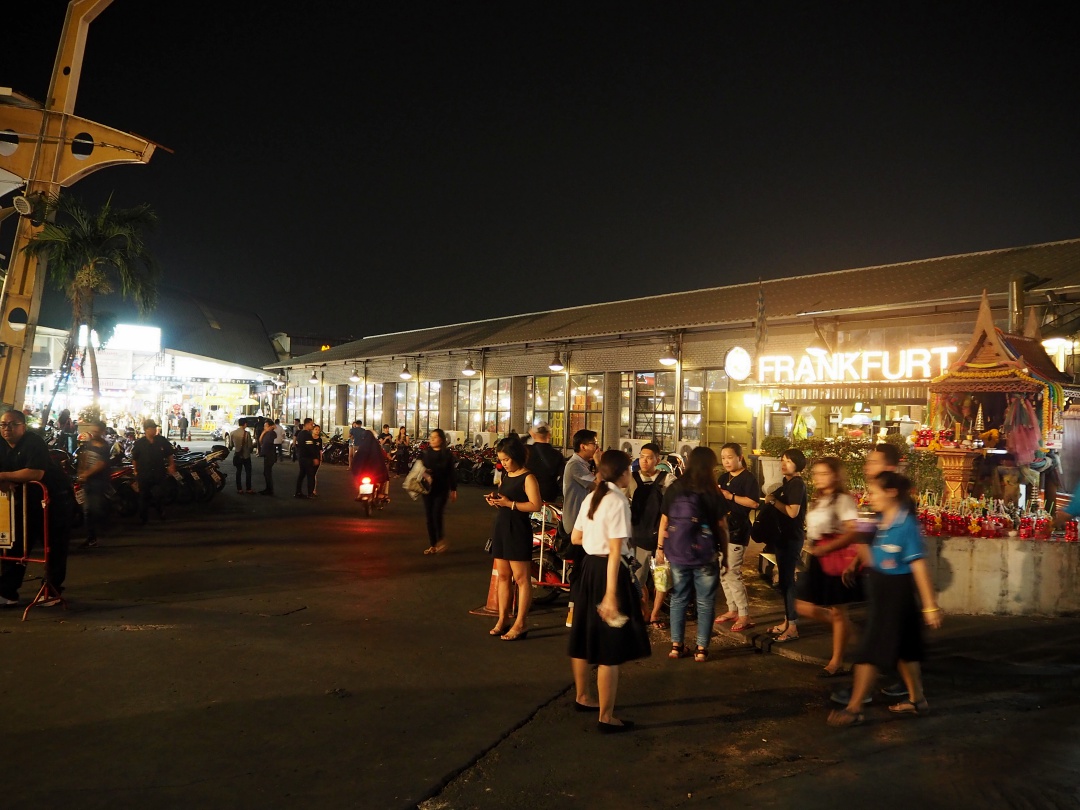 Rod Fai Night Market (Ratchada) is a good night market to go to if you don't want to spend time and money travelling down to the original Talad Rod Fai Night Market located on Srinakarin Soi 51. While I do love the original train market located behind Seacon Square, sometimes getting there can be difficult. Especially when every taxi you flagged down refuse to take you there because of the possible traffic jams. And when you finally find one that agrees to go, chances are he will ask you to pay for a (premium) flat rate instead of going with the taxi meters.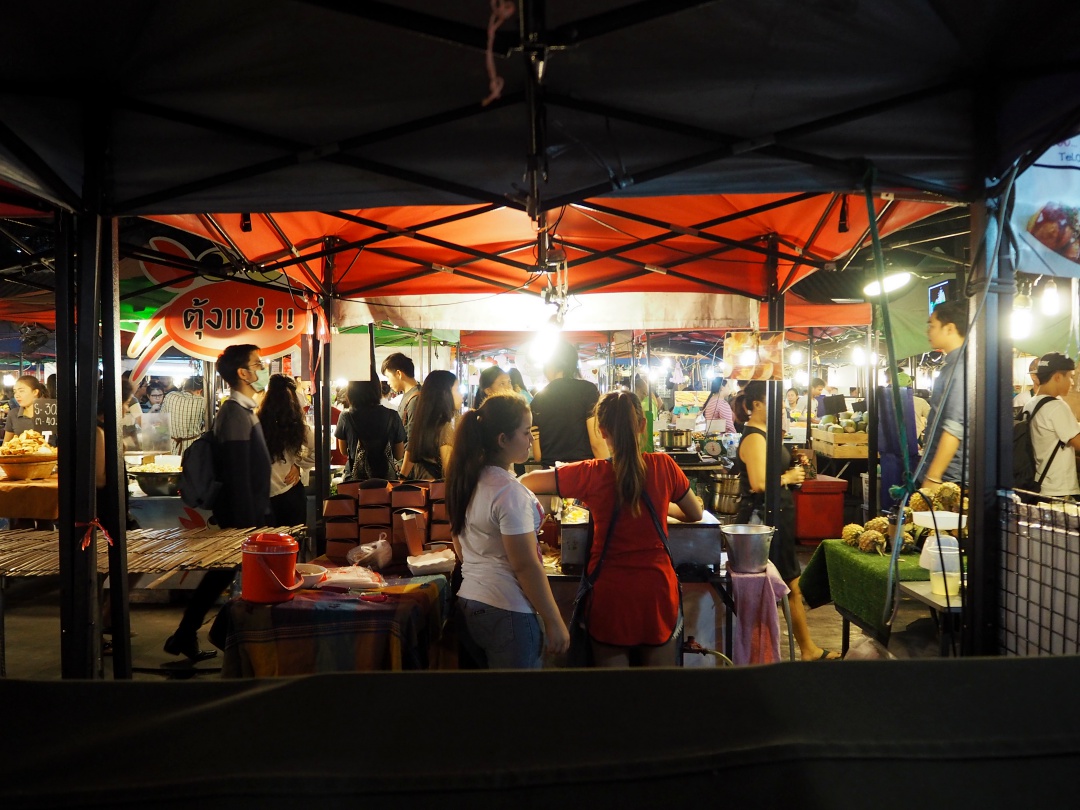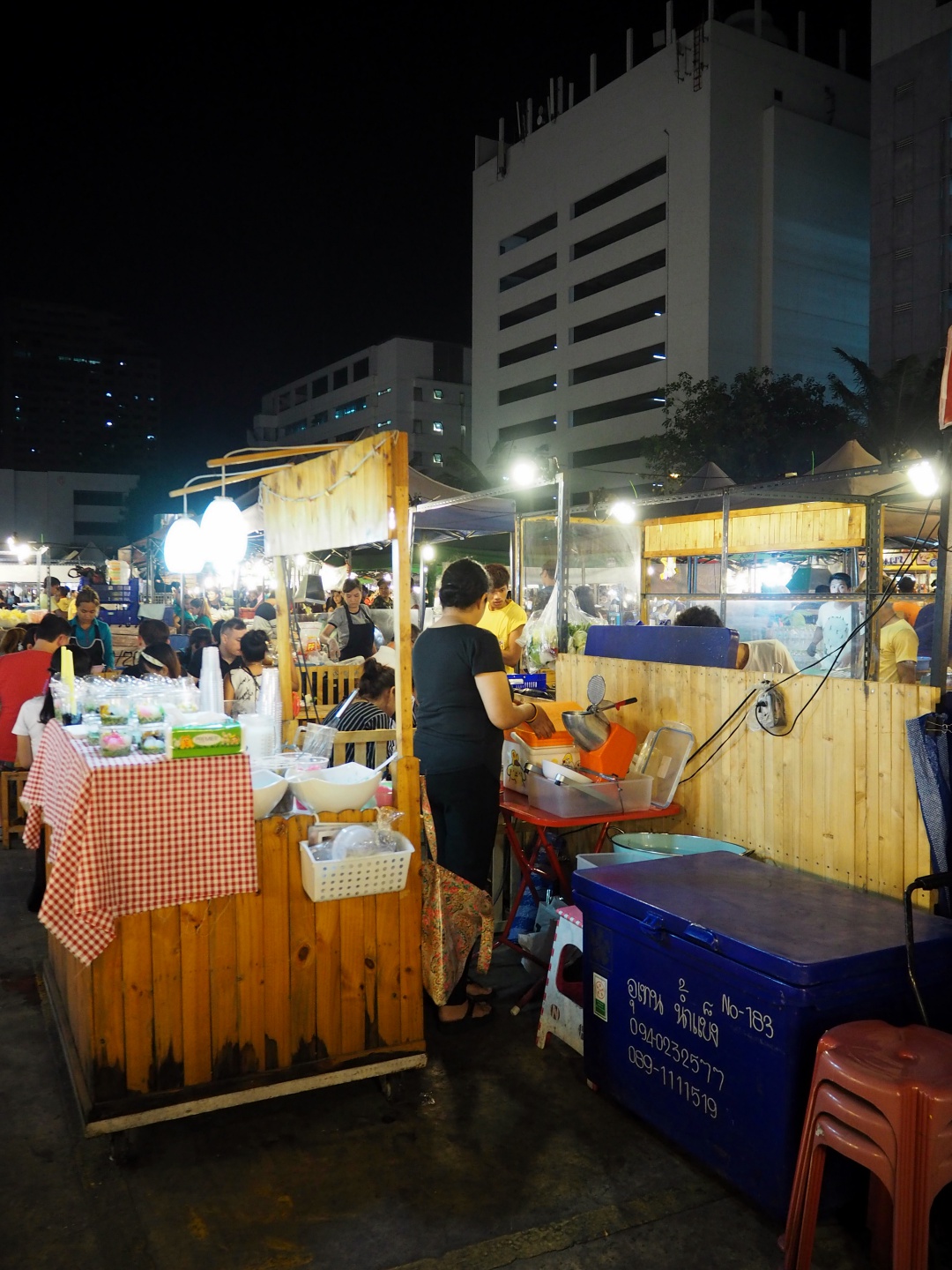 Like Talad Rod Fai Night Market, the market is divided into three sections. One for the antique/vintage items, one for the general shopping (such as t-shirts, bags, mobile phone accessories, etc.) and one for food.
We started off with the food section.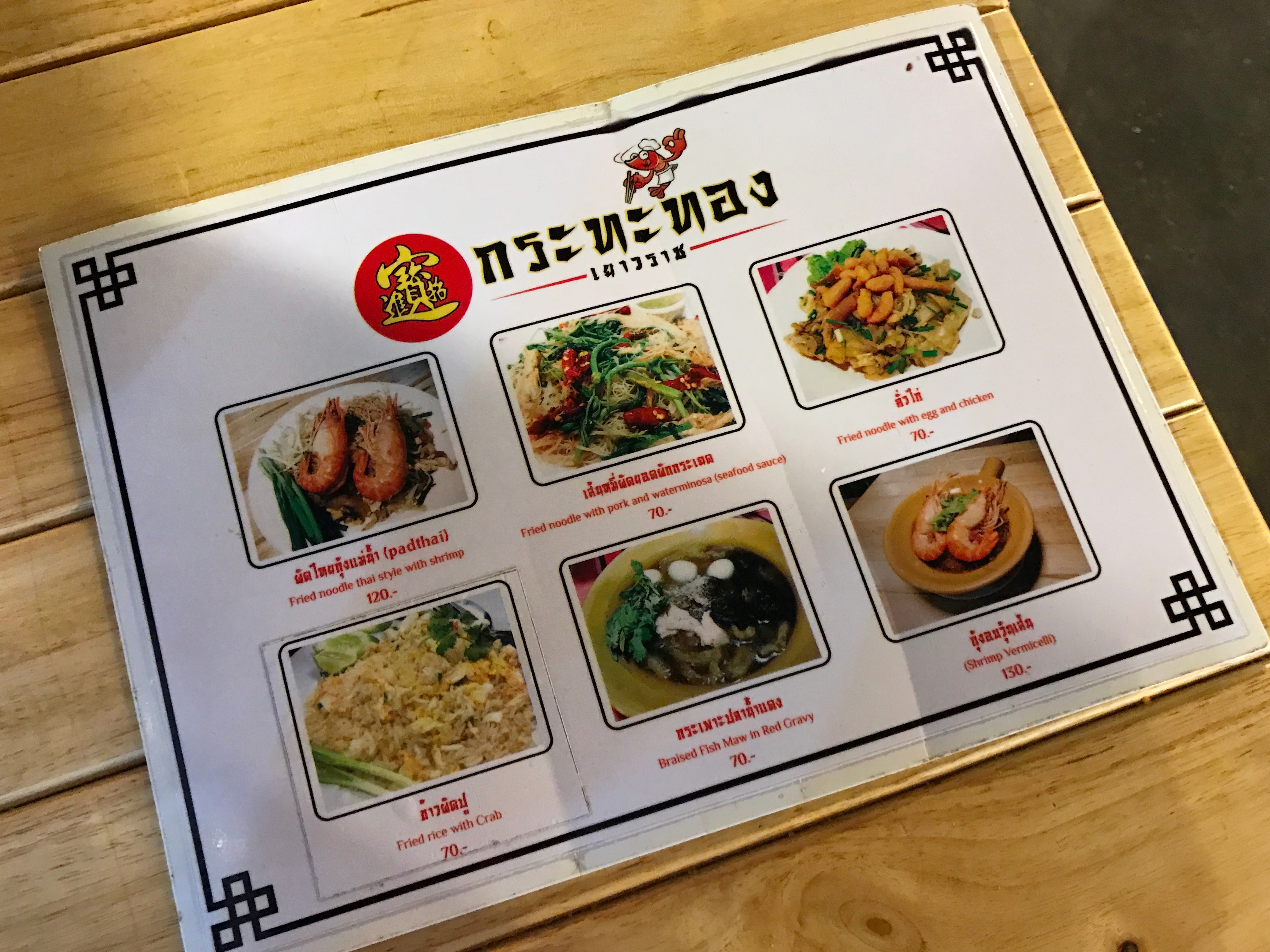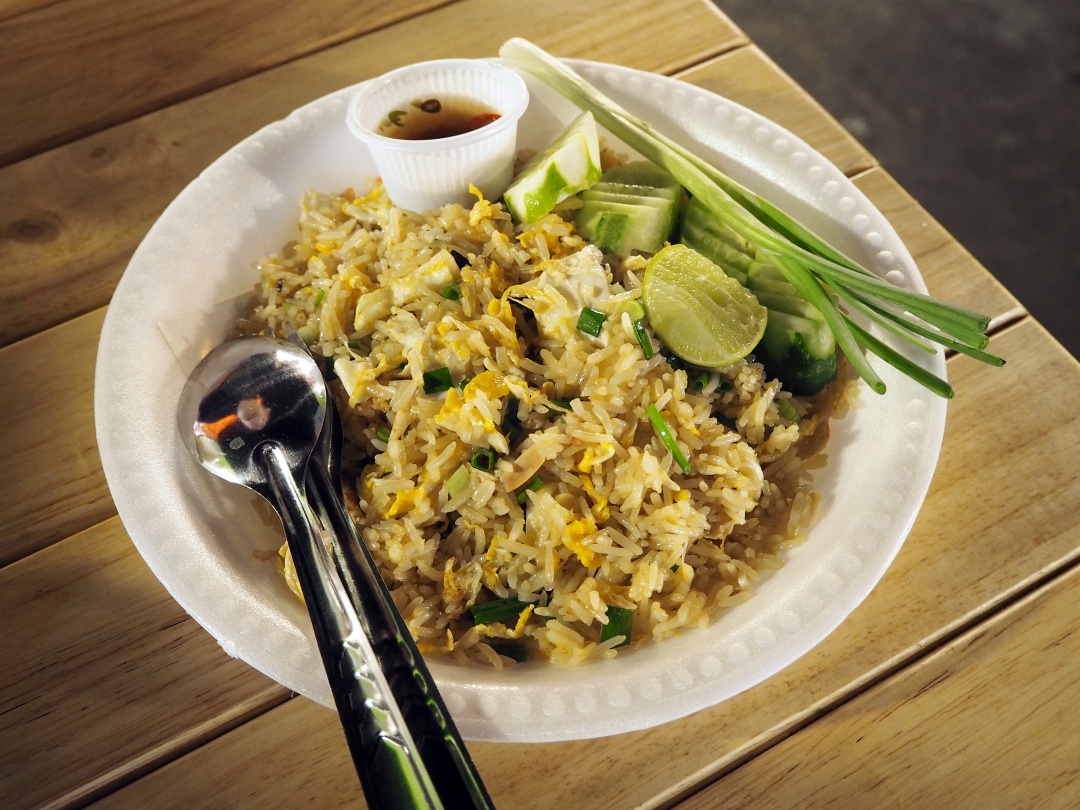 Got a Fried Rice with Crab for THB70 to share. Thankfully, we only ordered one plate because it was mediocre.
Went shopping around the numerous booths right after we were done eating.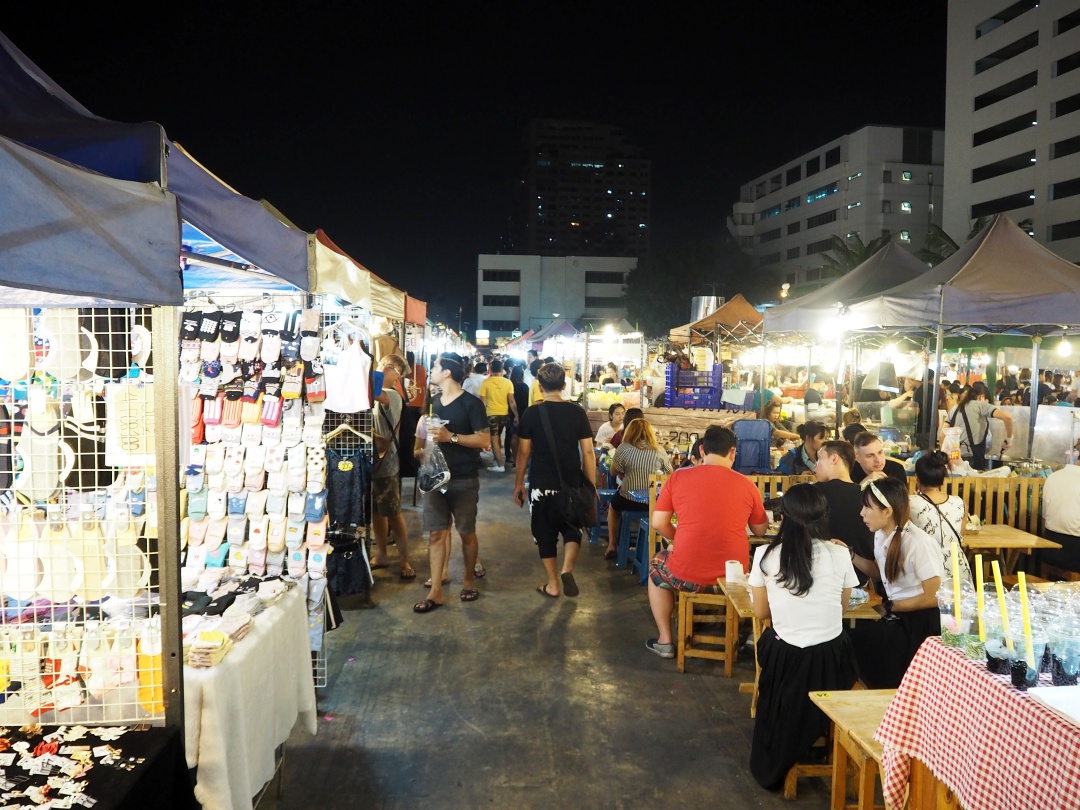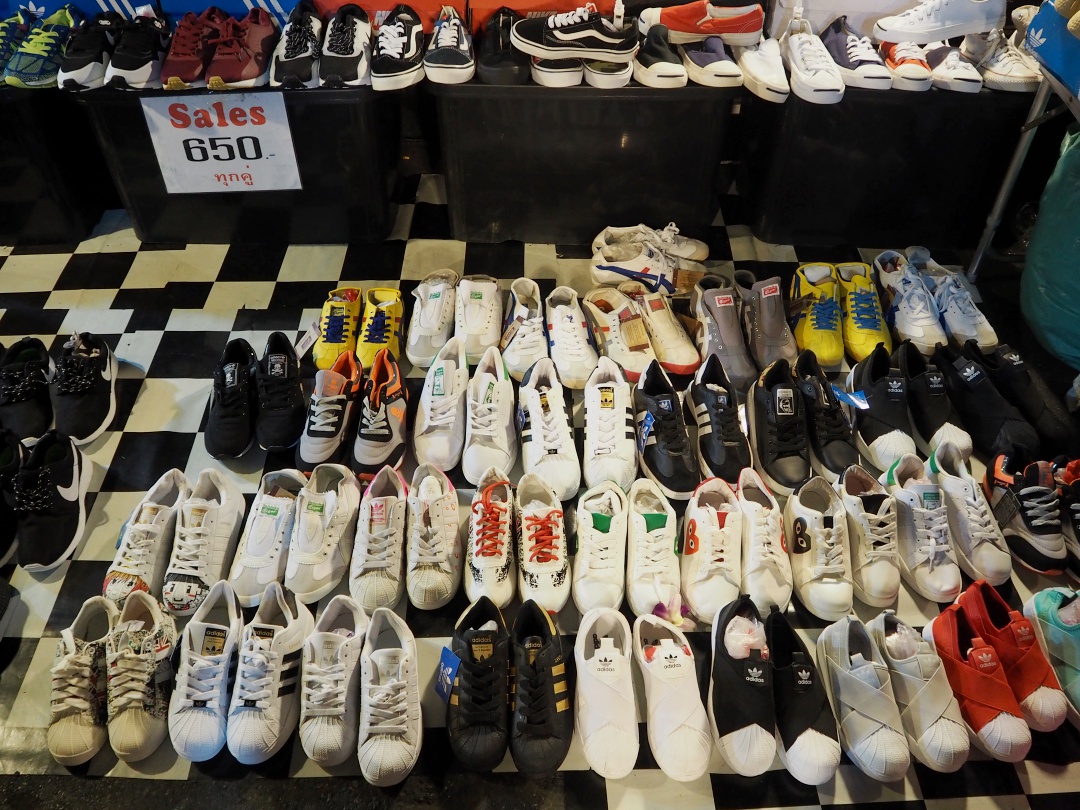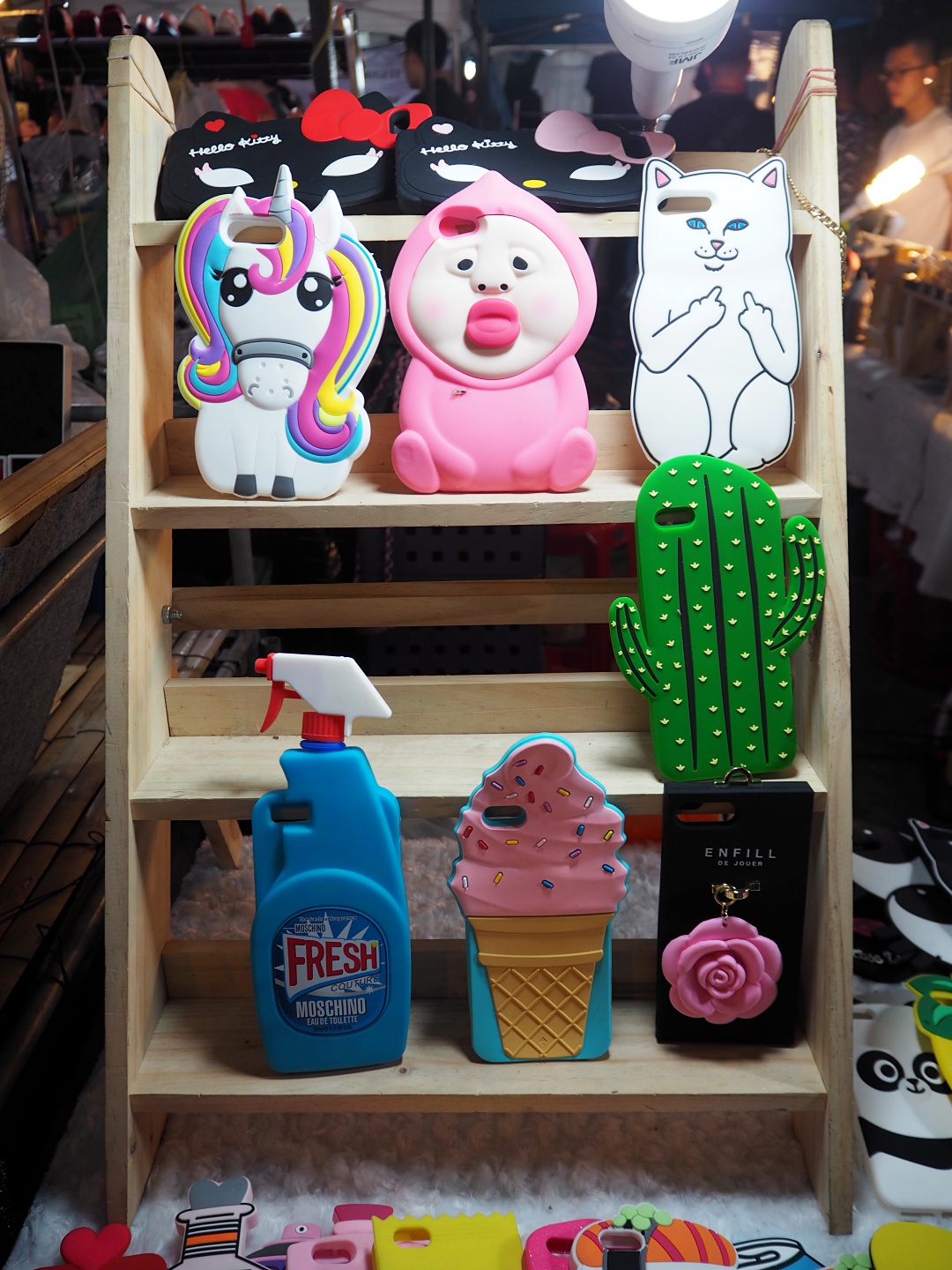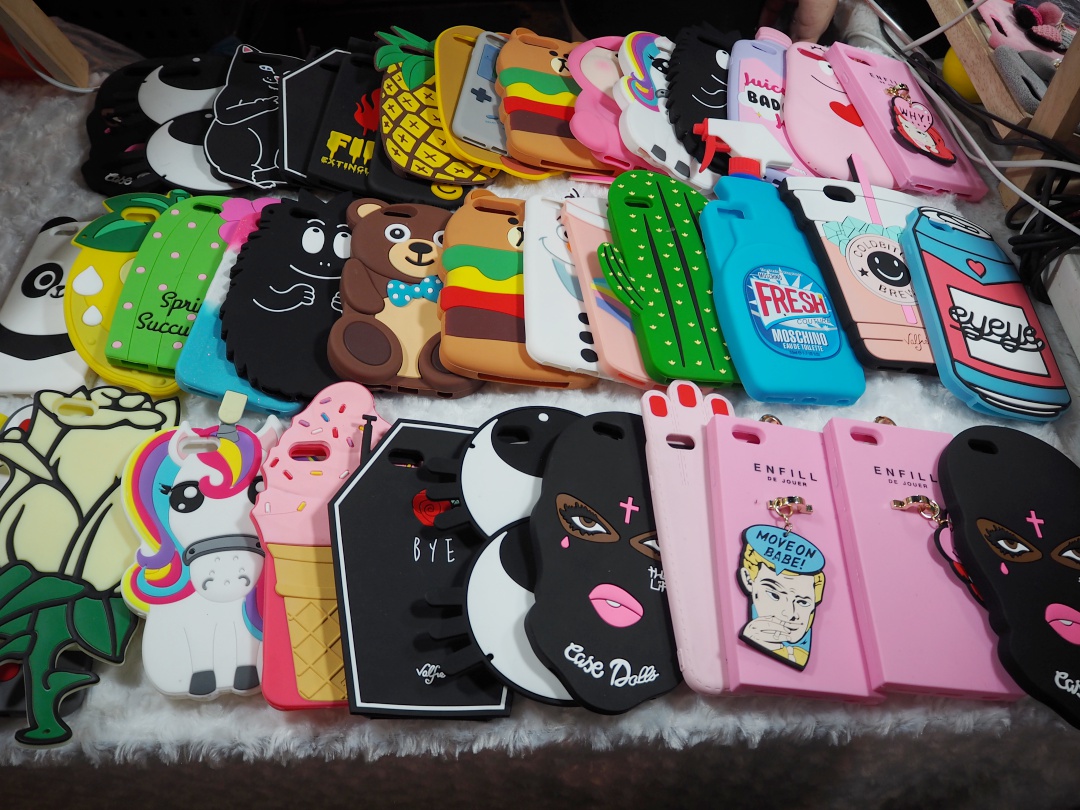 Adorable silicon iPhone cases.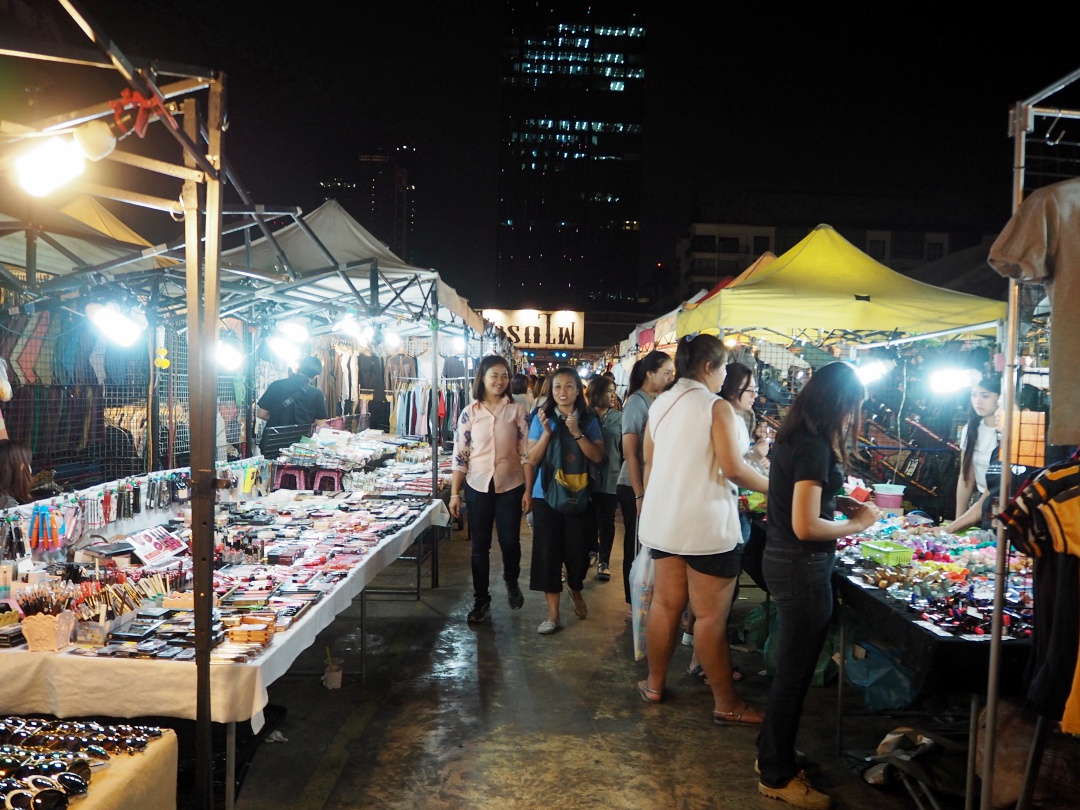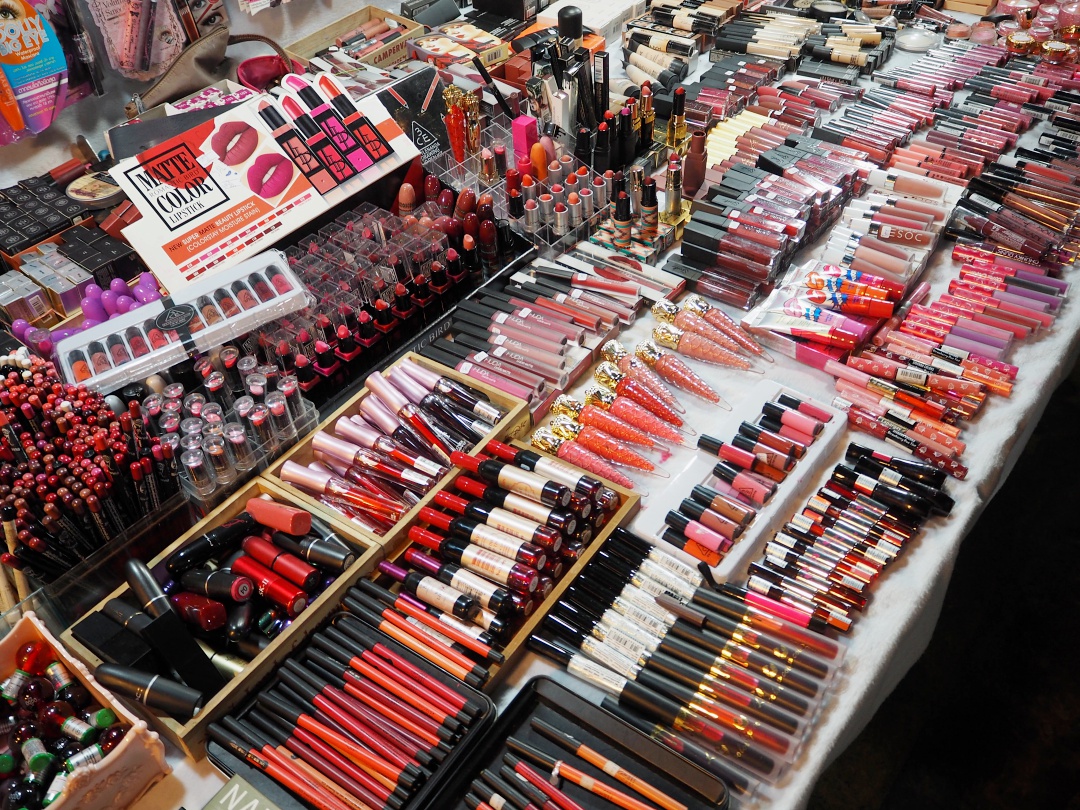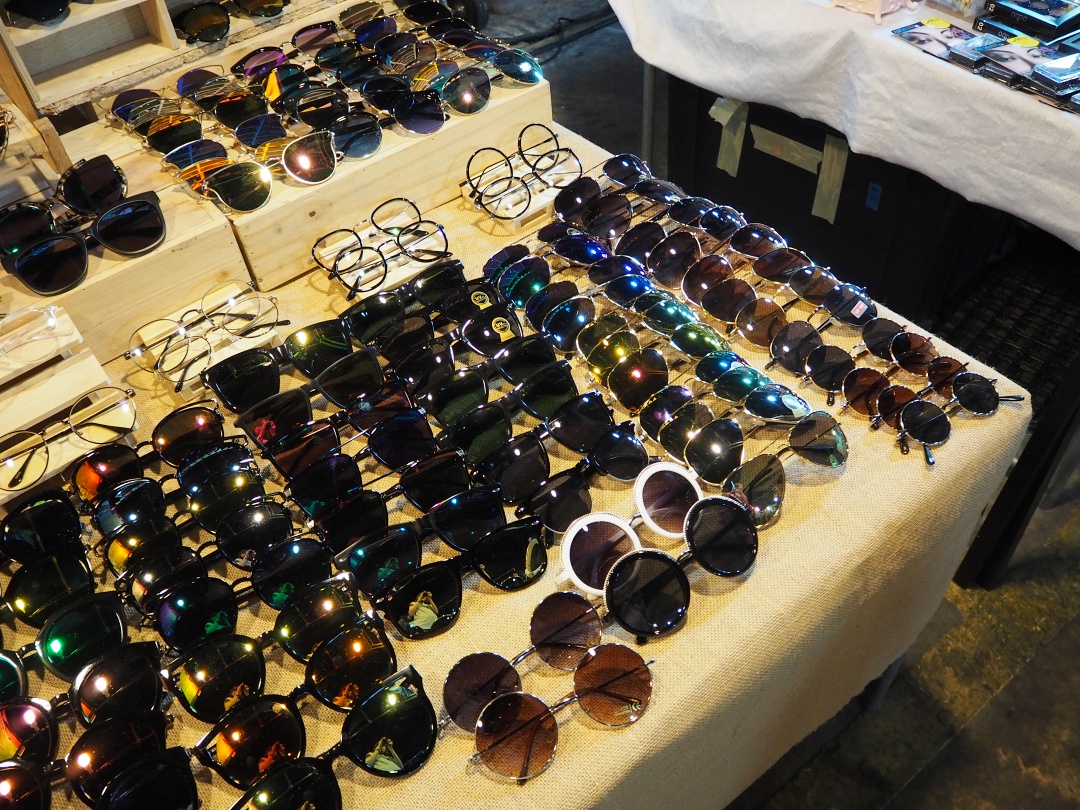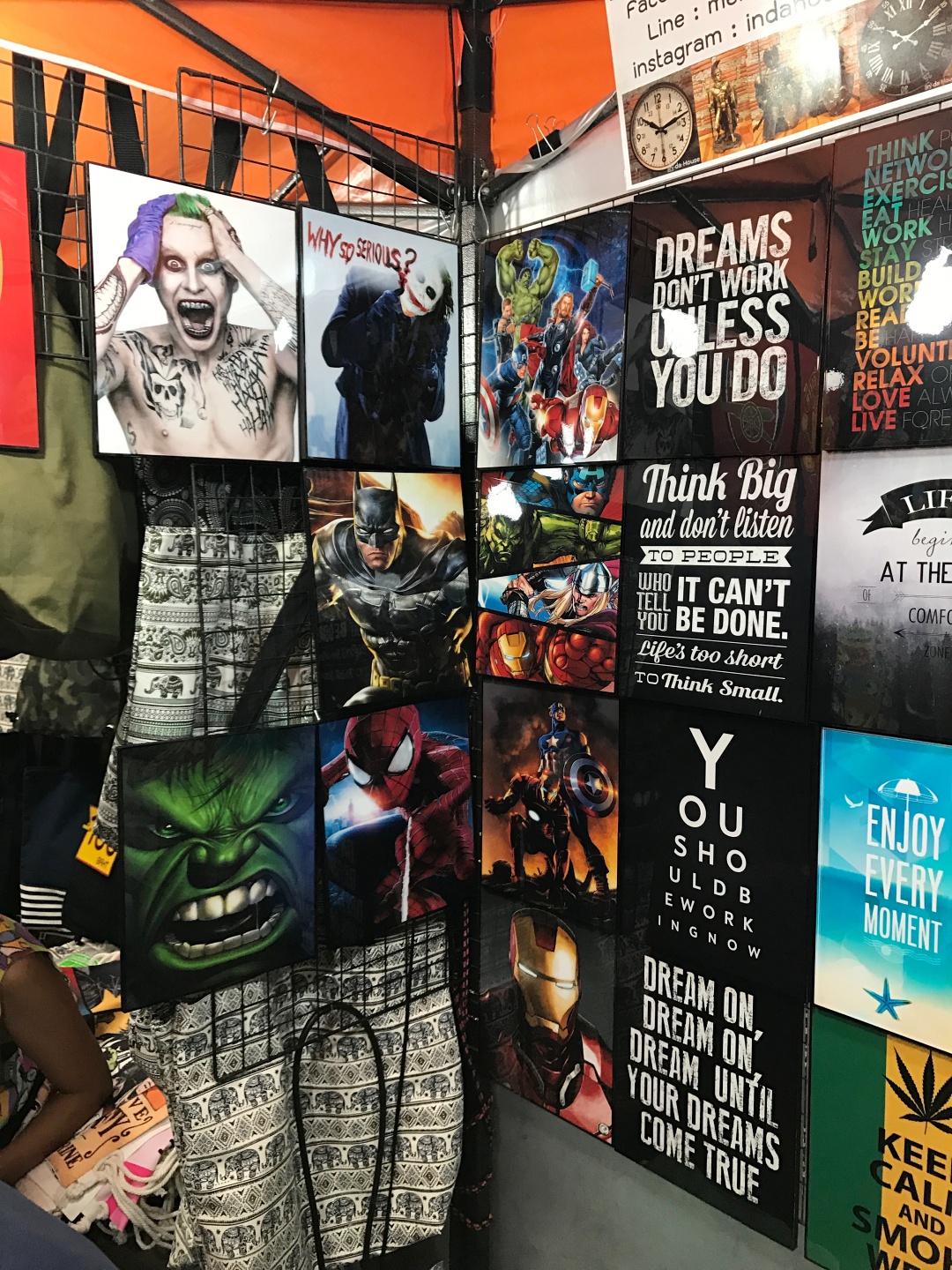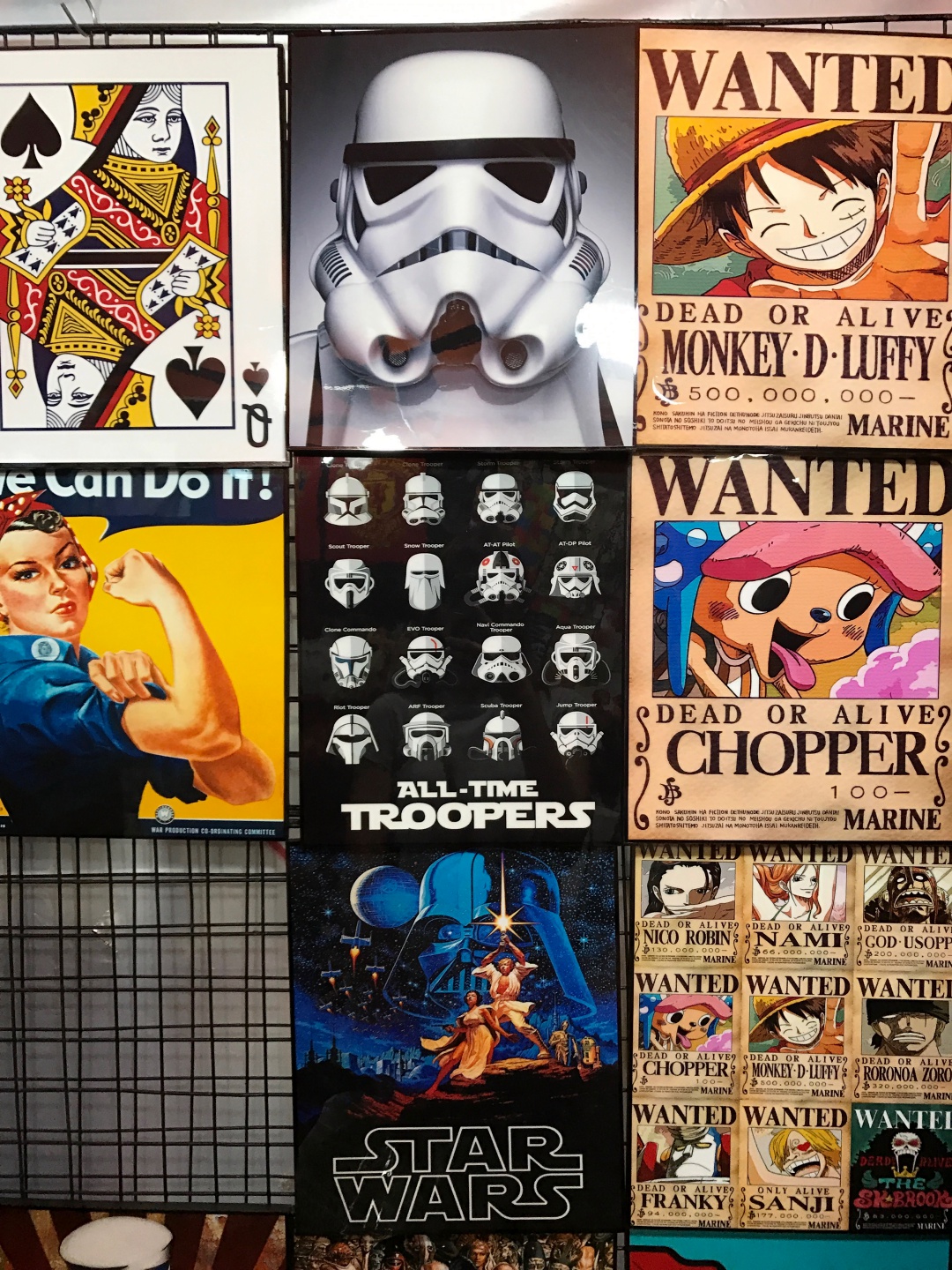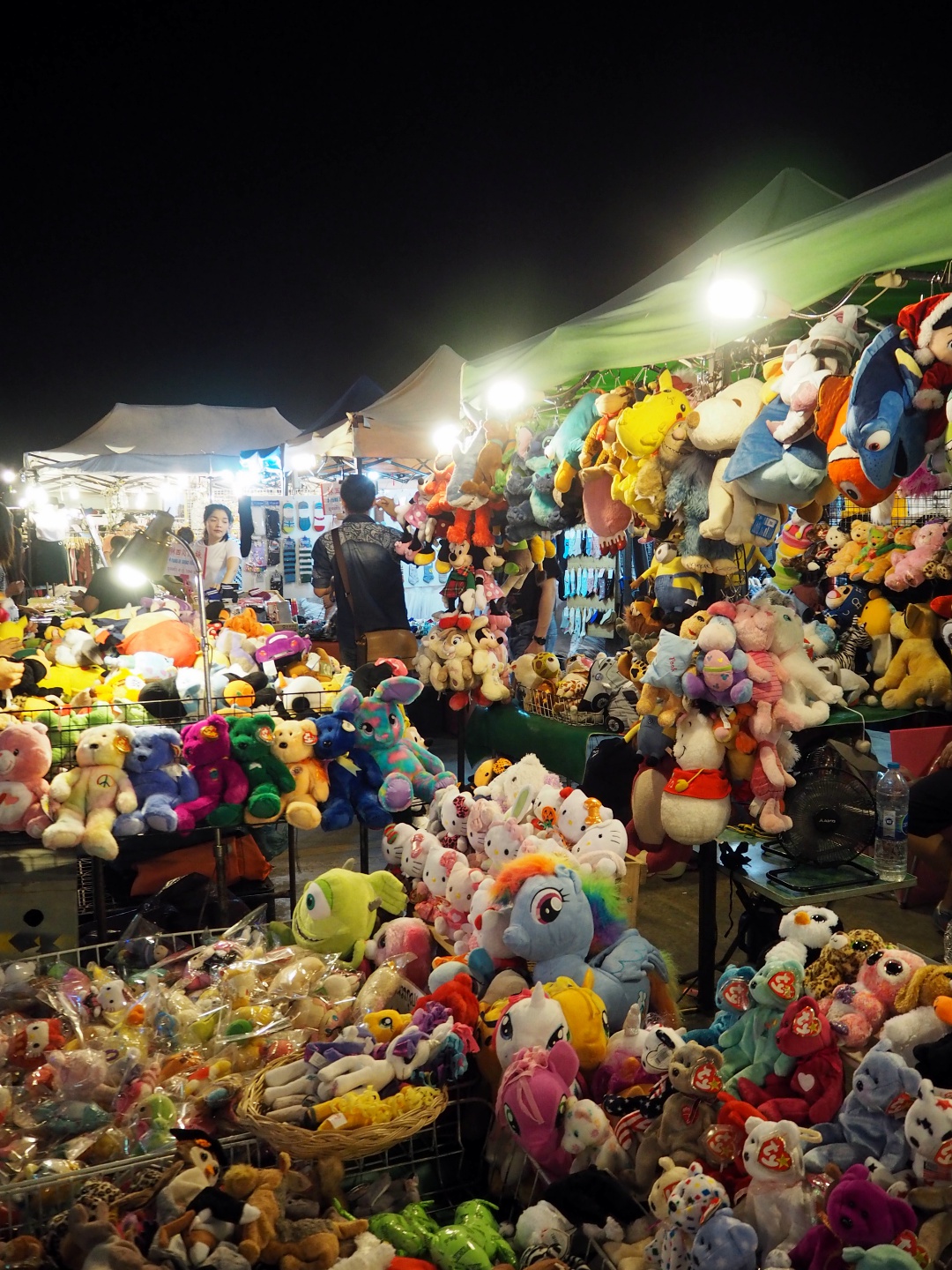 Eventually went back at close to midnight and we only paid THB30 for our ride from the night market back to Arnoma Grand Bangkok. We were thinking of going for a foot massage but ended up being too tired to go.
SaveSave