Continue with Day 3 in Bangkok! We went out at around 13:30, and took a Grab to Chan Traditional Thai Massage (near Baiyoke Sky) for an hour of foot massage. We could have walked there, but the Fiancé and I were too lazy to walk under the sun, so we figured we would pay THB36 for the short journey.
The massage was great as usual! We paid THB200 per person for one hour of foot massage. Coming out from the parlour, we thought we would pay a visit to Pratunam Market since we were in the vicinity.
Bangkok Pratunam Market
Pratunam Market was as crowded as before. Even though we were there in the afternoon, the market was still in full force with people coming in from different directions.
For those who have never been to Pratunam Market, it's essentially a wholesale market for clothing. From what I understand, locals will go to the market to pick up clothing pieces in bulk and subsequently distribute or resell them at a higher price in shops or night markets.
While the majority of the shops there cater to ladies apparels, there was still a handful that sells denim (women and men), kids apparels, shoes, etc. You can also find makeshift pushcarts scattered around the market selling finger food like fried sweet potato balls, steamed dumplings, etc.
Aside from shop owners, a lot of tourists (me included) love going there to get a good bargain.
Ideally, if you're looking to get clothes at a lower price, Pratunam Market would be a good place to go. While most shops prefer you to get the clothing in bulk, some owners are generally okay with you buying just one to two pieces. Though as a customer, that would mean that the price per piece will be higher; as compared to if you buy them in bulk (minimum three or six pieces).
Also, some stalls allow you to mix the designs of clothing, as long as you purchase a minimum quantity from the stall; while others may insist you get them in the same design in order to receive the discount. So it's best to gather your friends or families along so that you can share your purchases and enjoy the savings.
Personally, I find that even if the price per piece is higher as compared to when you buy in bulk, the price is still comparable or may be even cheaper than when you buy it elsewhere (i.e. night market). That being said, there were still times where I only intend to get one piece, but ended up buying three pieces just because the savings add up to quite a significant amount.
This trip, I actually made a mental note to myself not to shop for clothing, so I didn't end up buying anything from there.
For those who have never been to Pratunam and wish to visit the place, the video should give you a good indication of what you can expect.
Bangkok Platinum Fashion Mall
After our short visit to Pratunam Market, we then took the overhead bridge and crossed over to Platinum Fashion Mall to look for lunch.
Went straight to the basement to get the "Mix Thai Dressed Salad", recommended by my sister on our previous trip.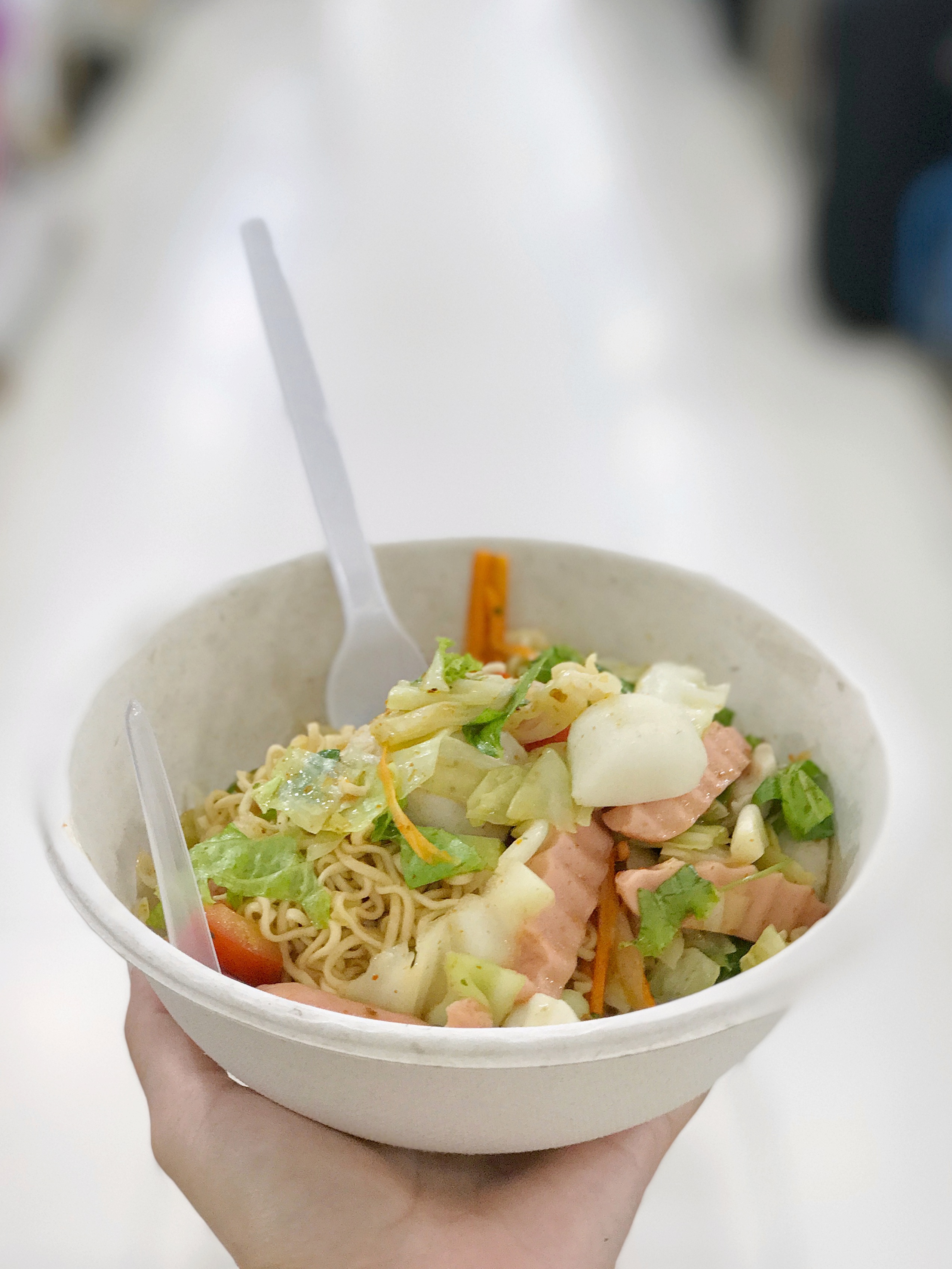 I love this! For THB65, the portion is good enough to fill me up for my lunch.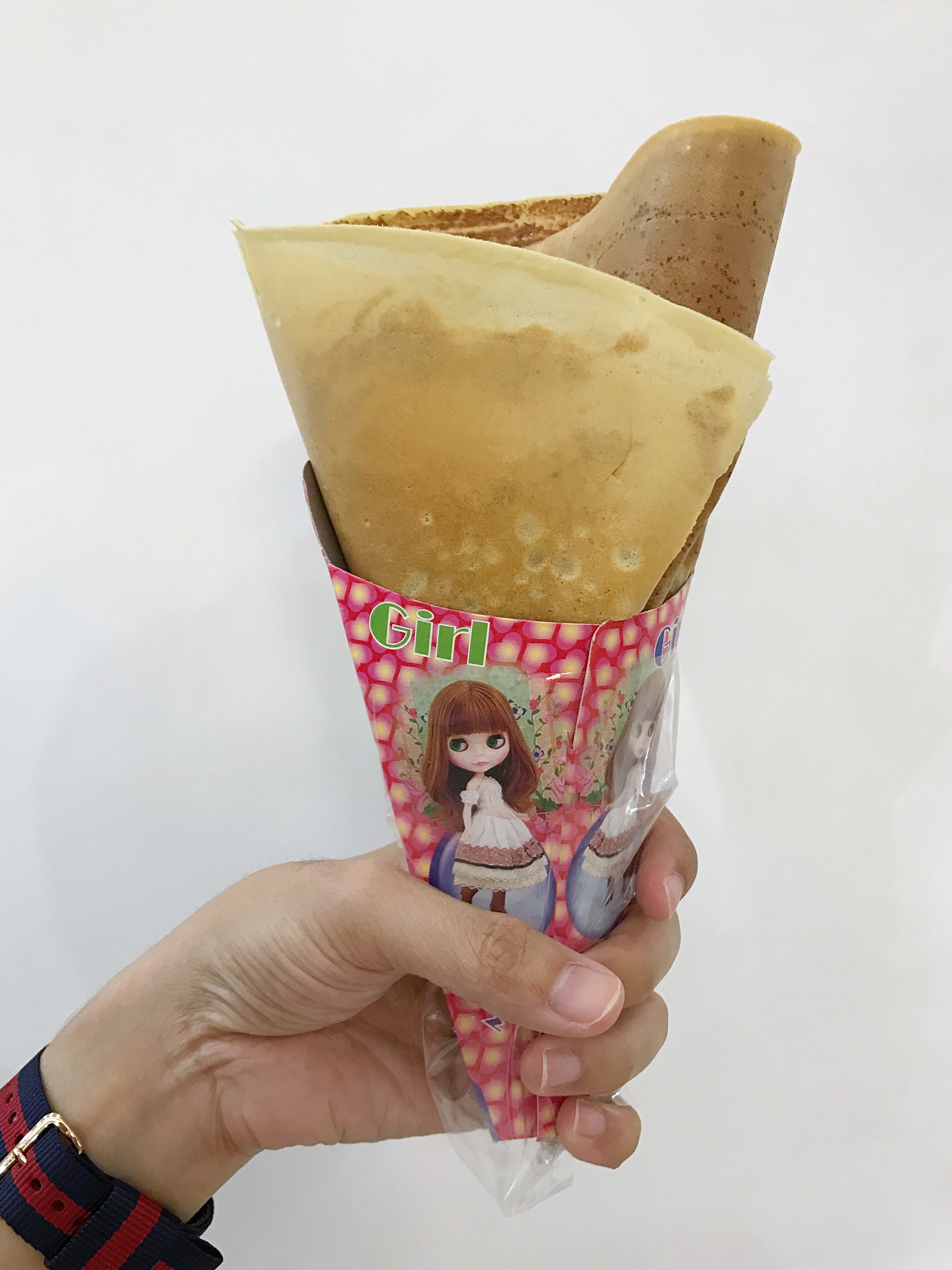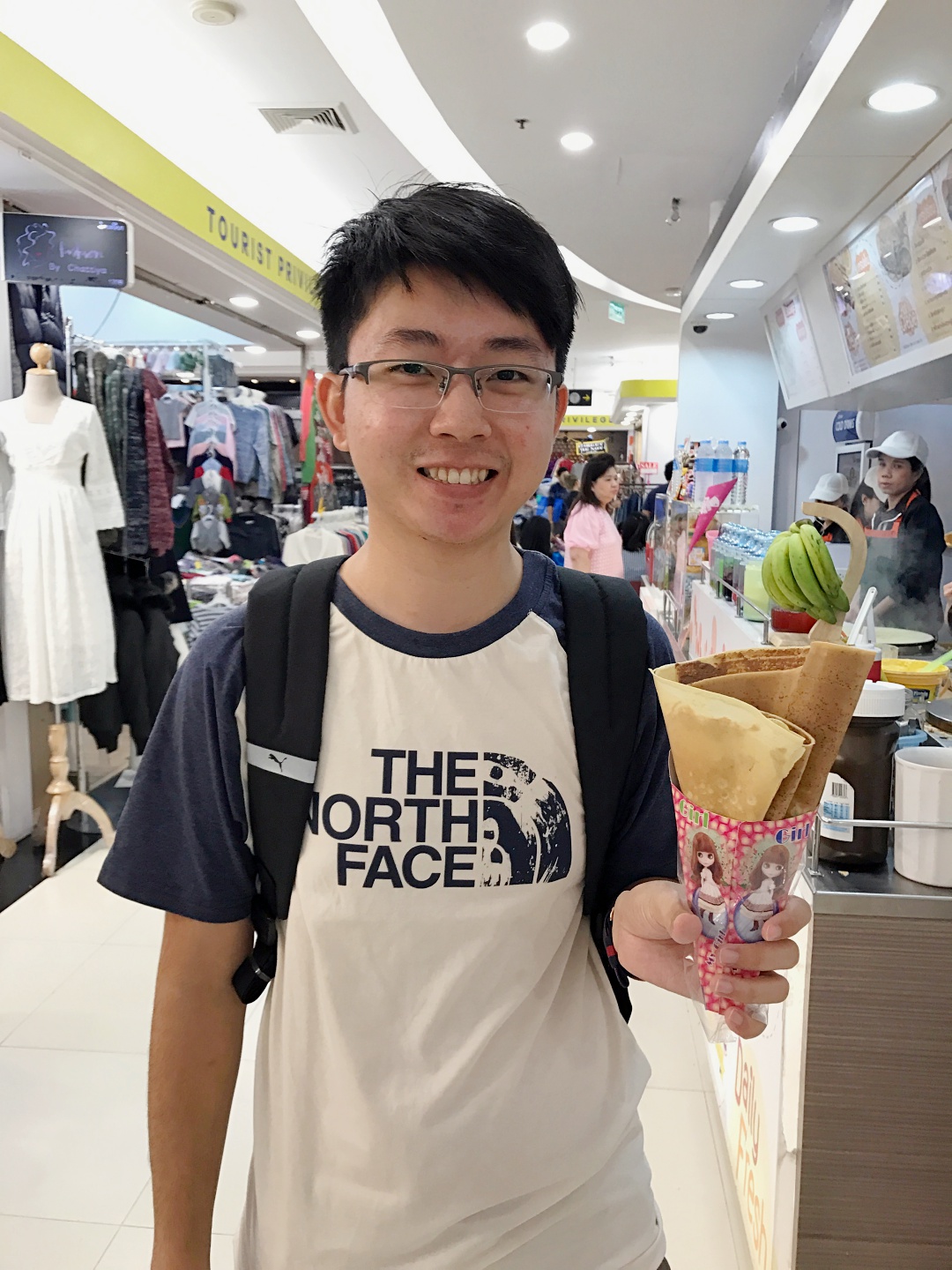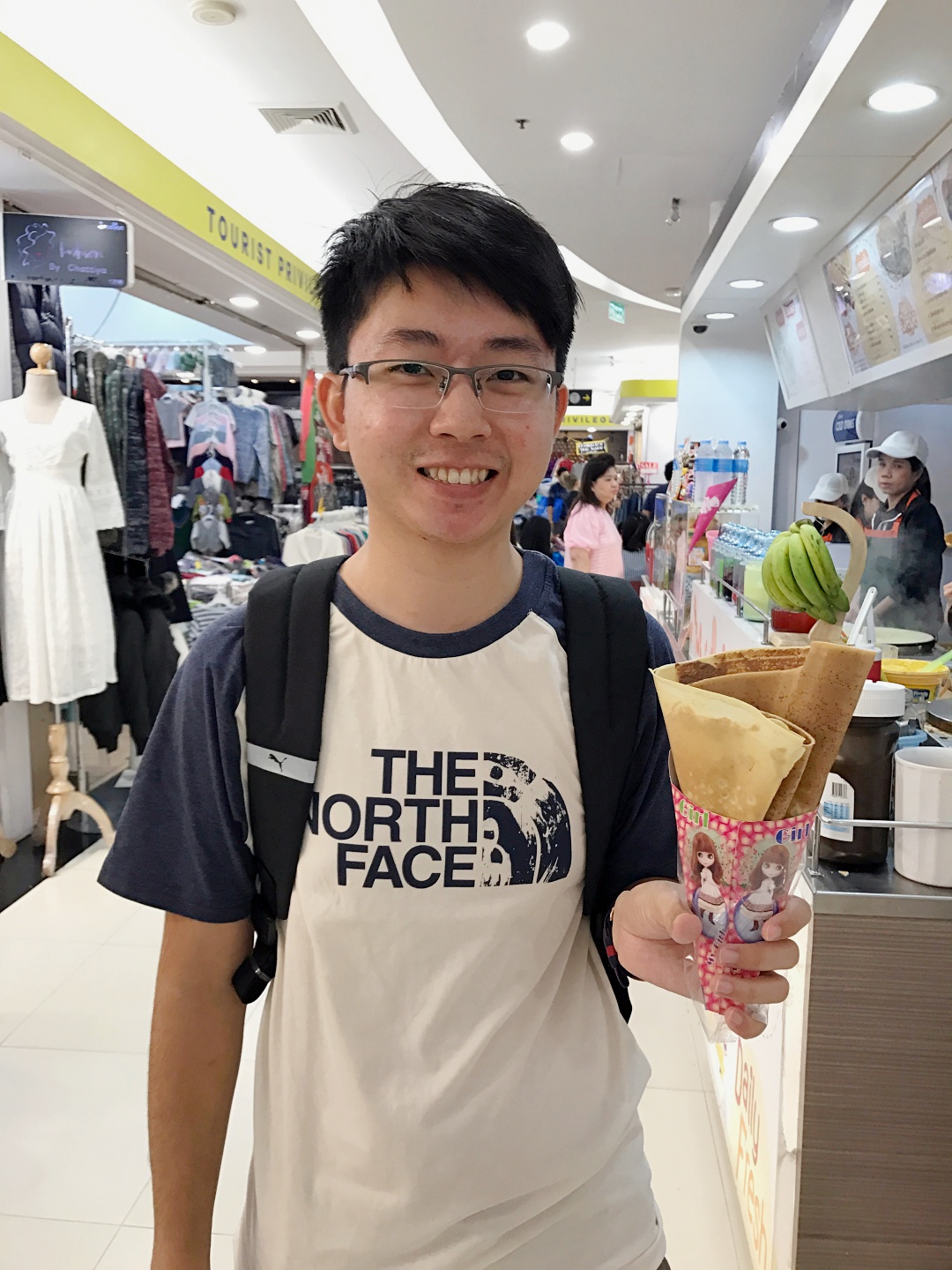 Since the Fiancé doesn't take spicy, he went next door and got himself a crepe instead. THB120 for a chocolate/Nutella + cheese crepe.
We then went shopping at Platinum Fashion Mall, but left shortly after and walked over to Central World. The Fiancé wanted to get salmon sashimi from the food hall at level 6, so that was where we went.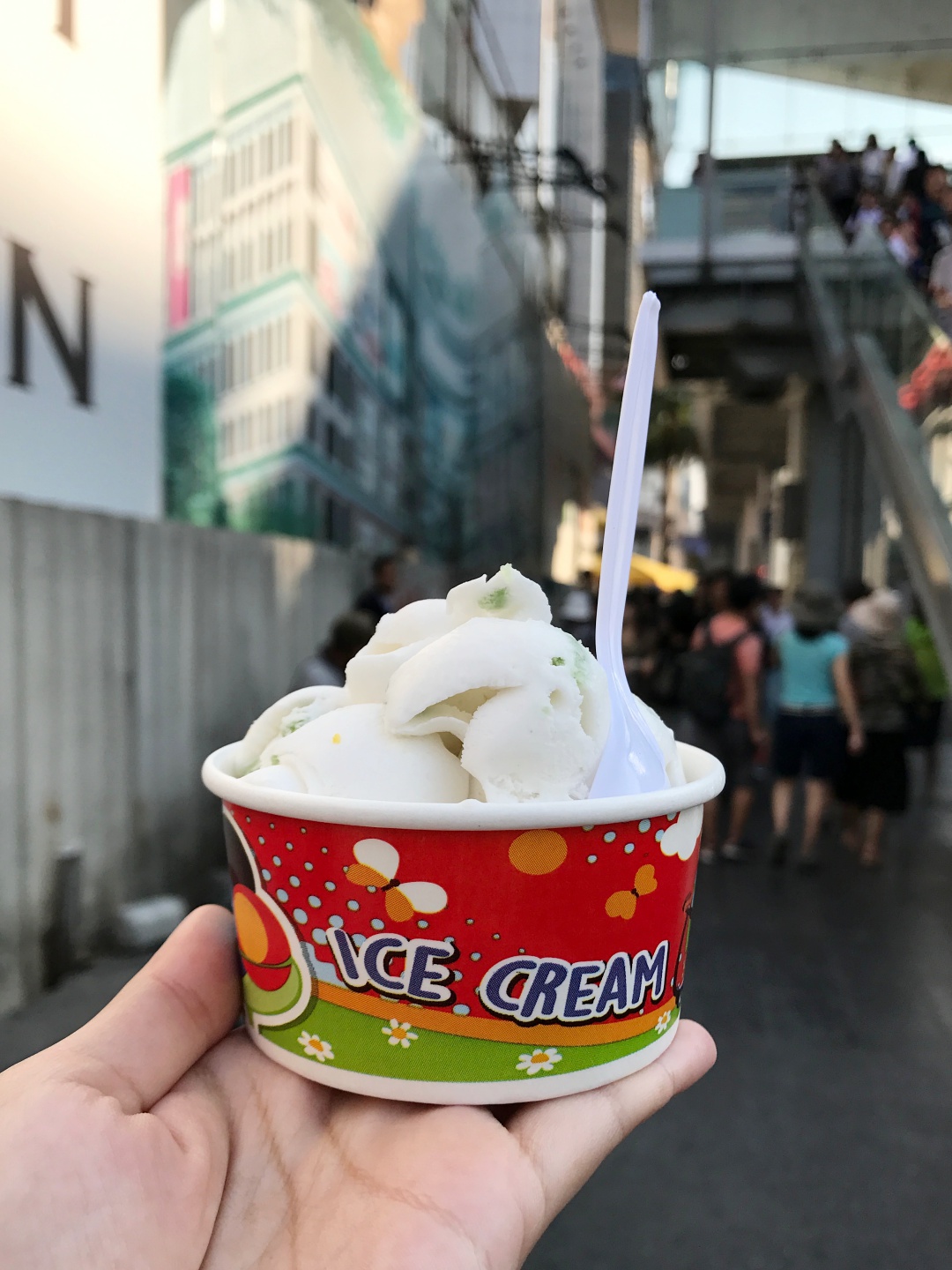 On the way back to the hotel, we spotted a push cart selling coconut ice cream, so we got one to share. THB20 for a cup.
Seacon Square
Later that day, we took a Grab and headed down to Talad Rod Fai Market (Train Market), located behind Seacon Square.
Having been to Talad Rod Fai Market multiple times during my past trips to Bangkok, I've never once stepped foot into Seacon Square. The mall looks huge from the outside, and I'm always curious what kind of stores they have in there. So that day, we made it a point to leave our hotel early, so that we can have a quick visit to Seacon Square before we make our way to the night market.
There happened to be a bazaar at the centre atrium, so we took a quick look, before going around the mall. Spotted quite a number of recognised brands, including a decent size Daiso, Miniso and various F&B outlets. I was also pleasantly surprised when I found out there is a Japanese drugstore: Matsumoto Kiyoshi in there!
Overall, I think it was quite a nice place for shopping! If you have some free time on hand, I would certainly encourage you to make a visit to Seacon Square, before continuing your way to Talad Rod Fai Market!
Talad Rod Fai Night Market (Train Market)
Unfortunately, I didn't take a lot of pictures while I was there this time round. The majority were captured in videos instead, as I wanted to string together a video to show you how big the market is and what you can expect to find there.
Thai Stir-Fry Minced Pork with Basil (THB60)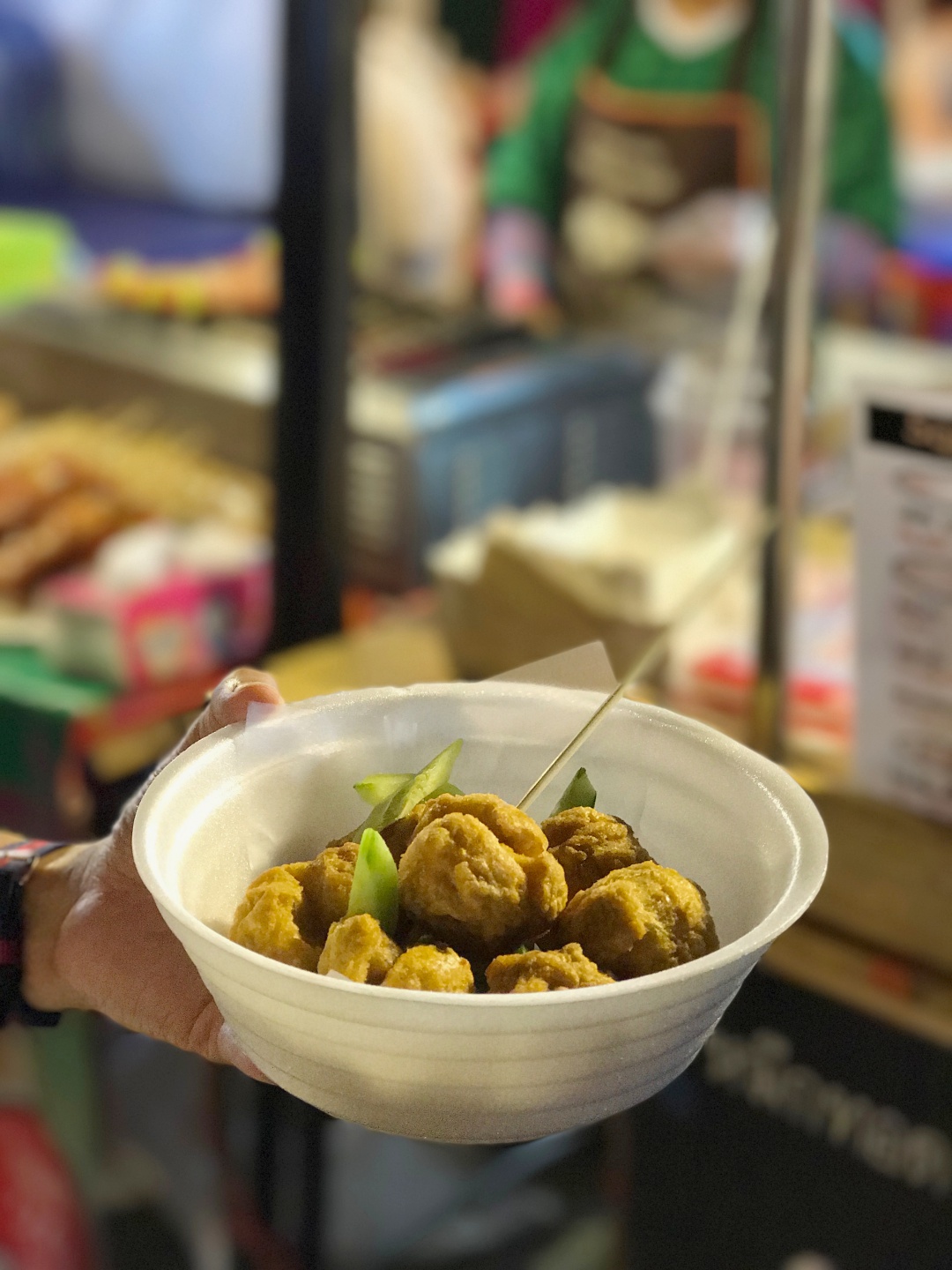 Fried Tofu/Beancurd (THB20)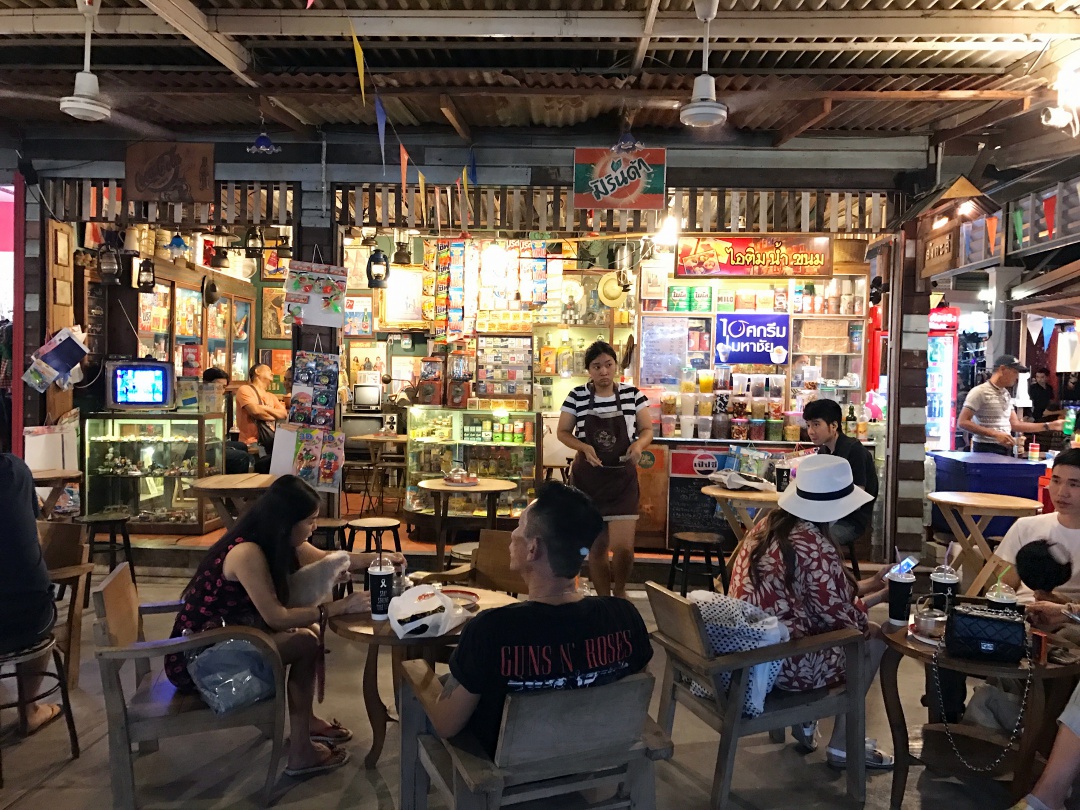 Check out the video below: