The morning before we checked out of Alila Manggis, the Fiancé and I woke up at 04:30 to send our three friends off to the airport. By that, I mean we sent them off from the lobby. Transportation had already been pre-arranged to take them to the airport. Because it's too early to have breakfast in the restaurant, the resort very kindly arranged to have a breakfast box for each of them so that they could have something to eat while on their way to the airport.
After sending them off, we went back to bed and only woke up at 09:00 for our breakfast. It was our last breakfast at Seasalt restaurant before we pack up our bags and head to Alila Villas Uluwatu.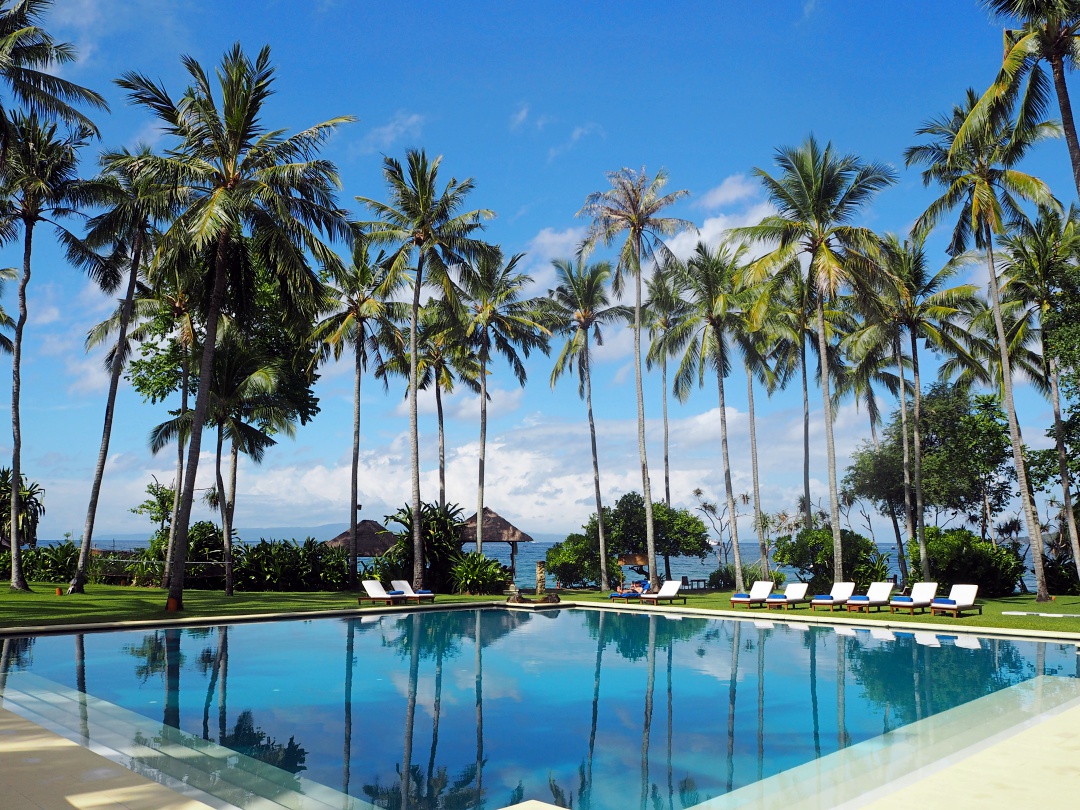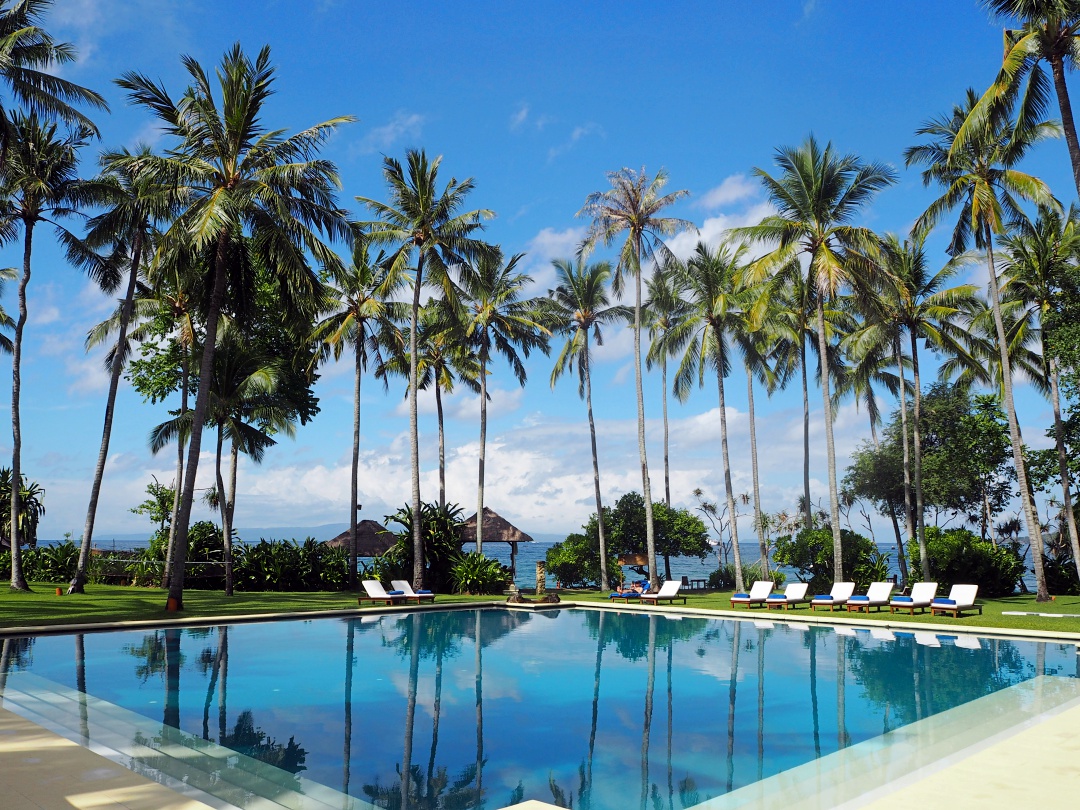 The weather was incredibly beautiful that morning. I took some shots at the swimming pool and everything turns out to be a pretty shade of blue!
By the way, did you know that the pool at Alila Manggis resembles an inverted pyramid? It gets deeper towards the centre of the pool.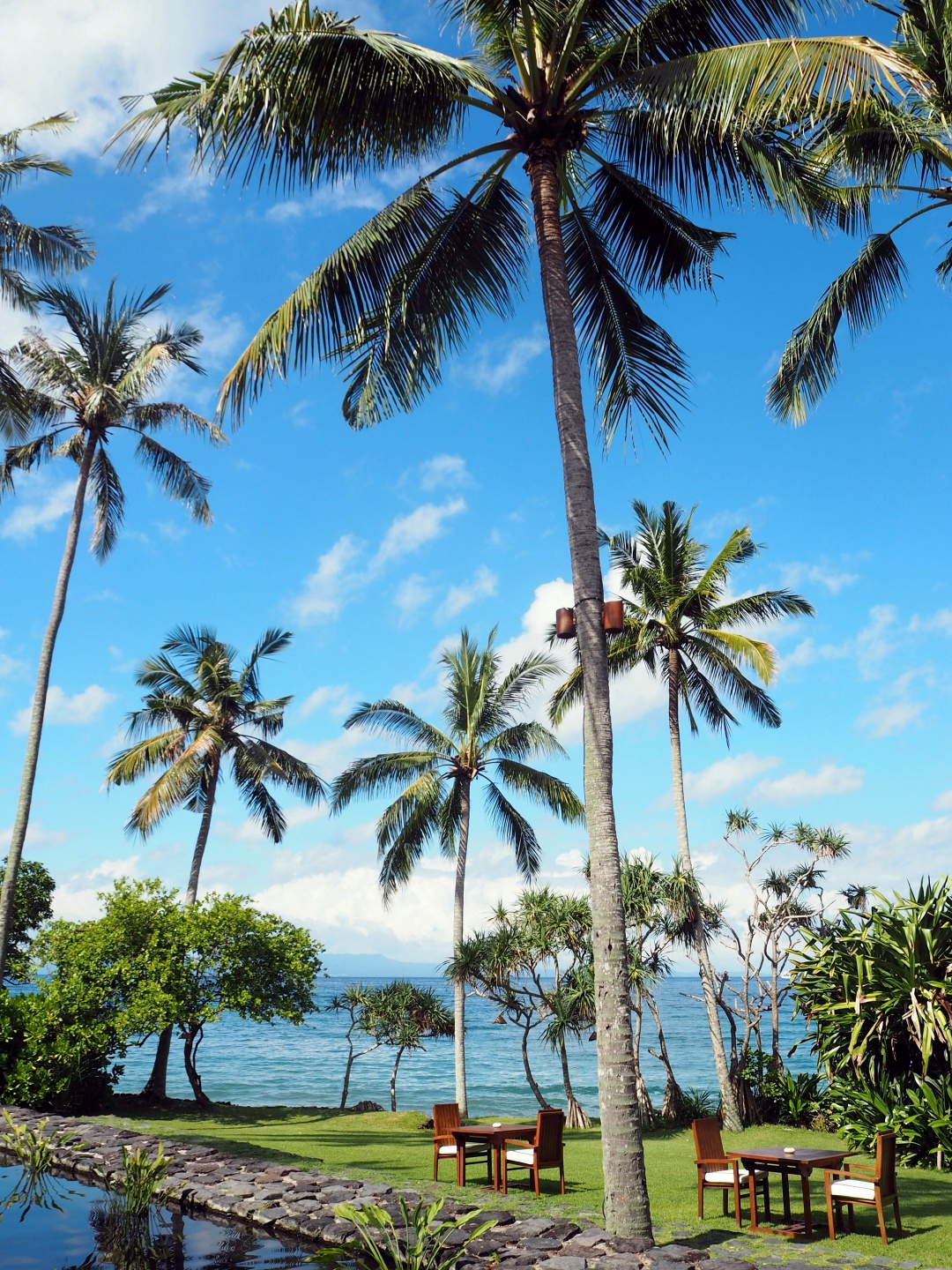 Seasalt | Breakfast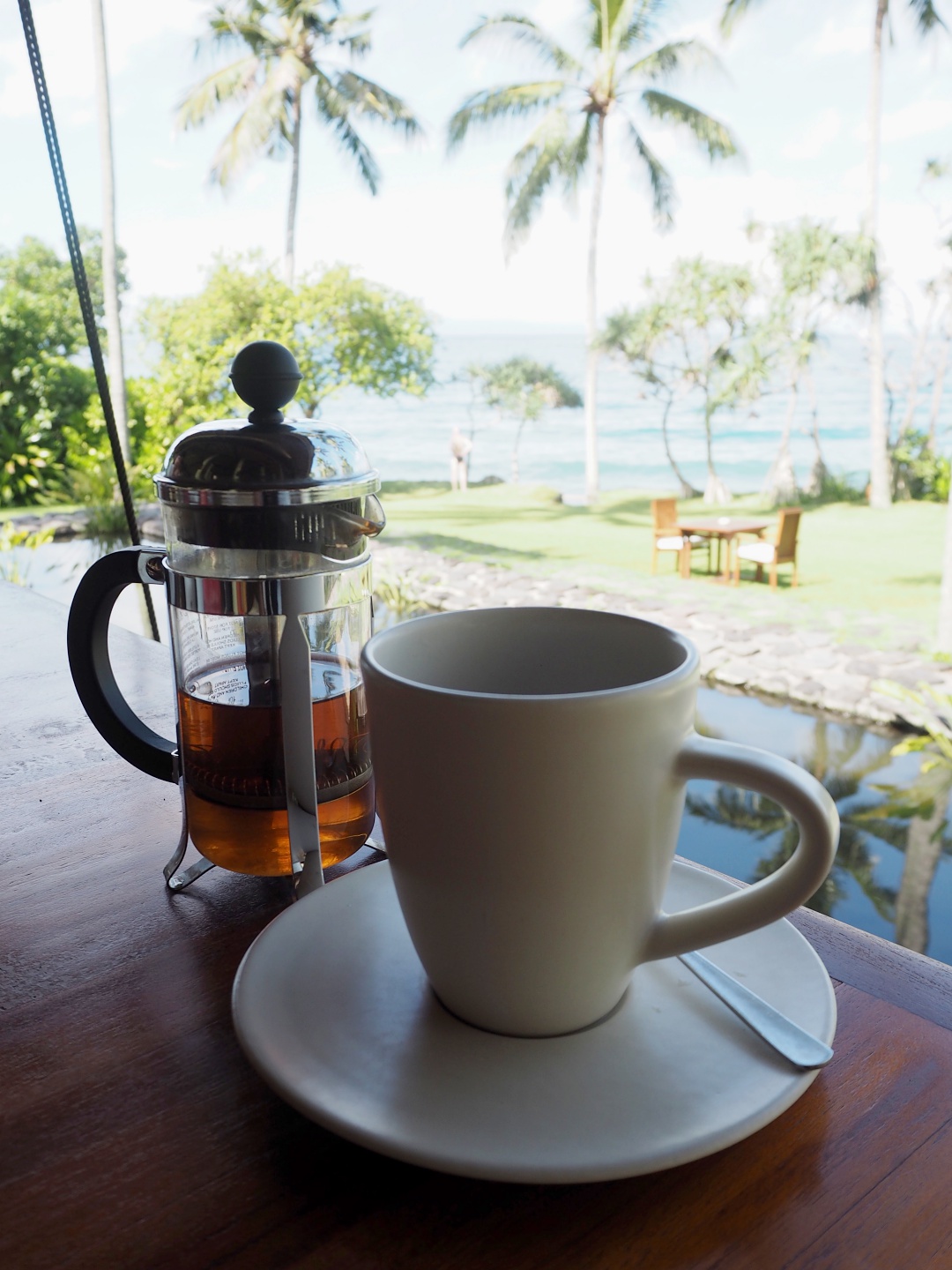 It's usually coffee for the Fiancé and tea for me.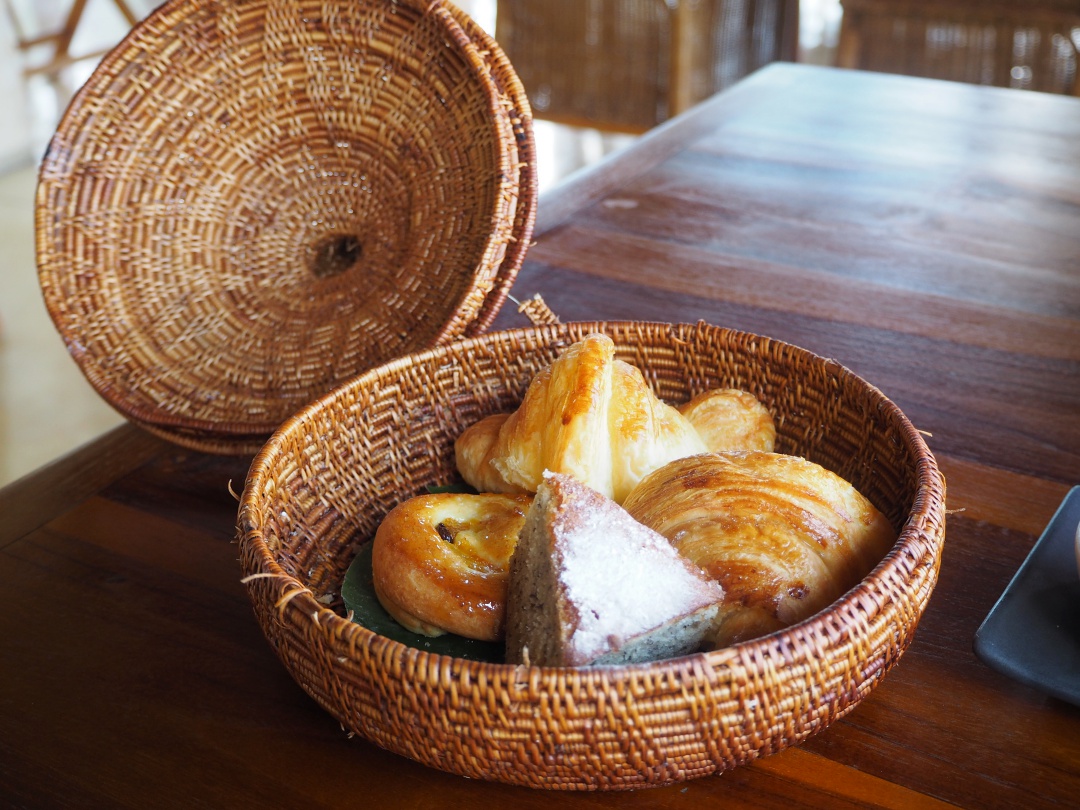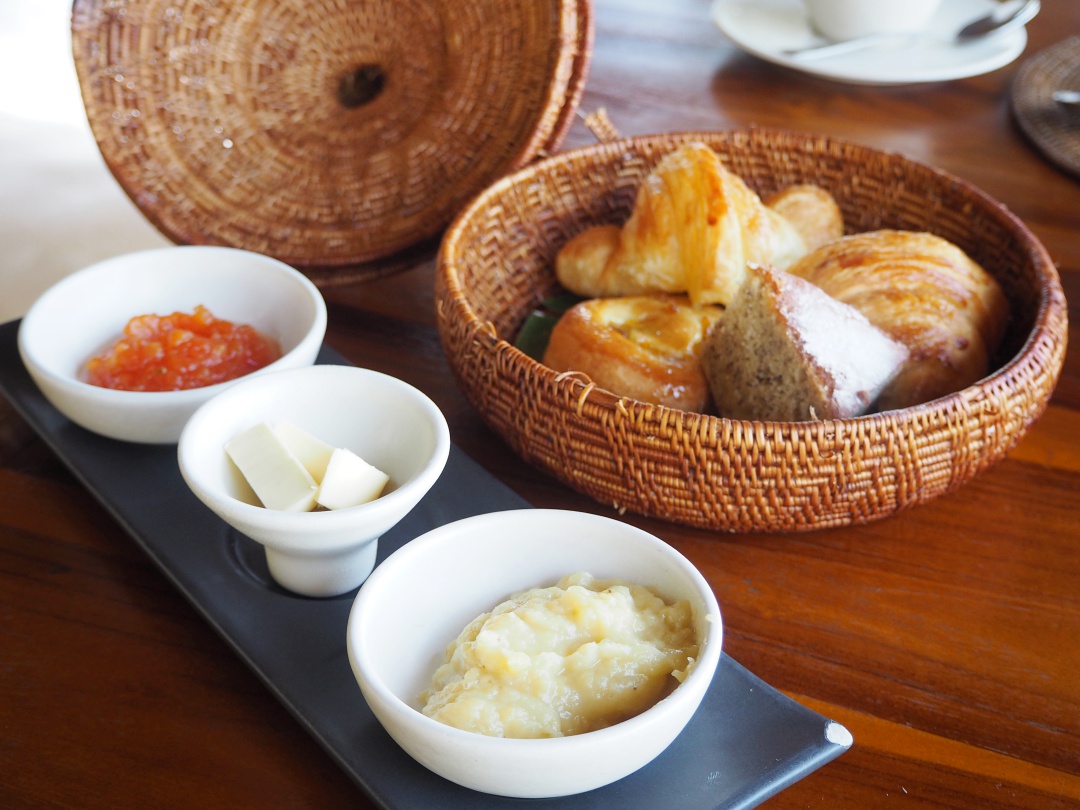 Without fail, they always prepared homemade fruit jams for us to pair with our bread. Some of the common ones include papaya and salak.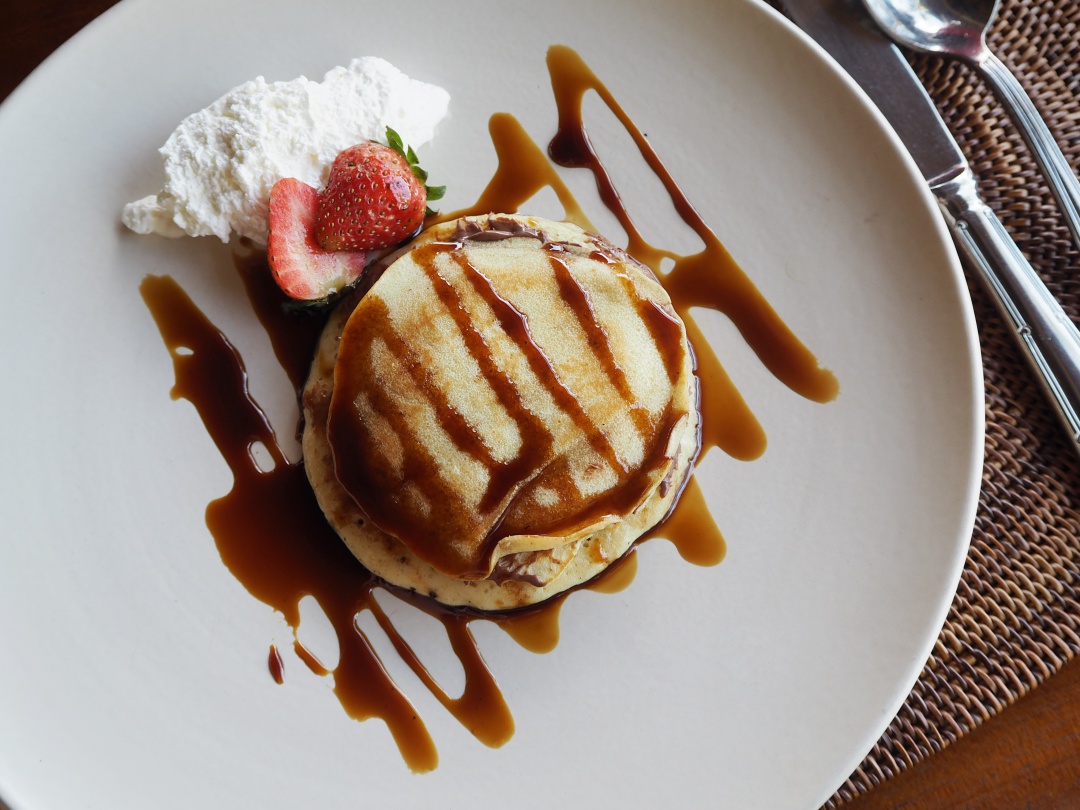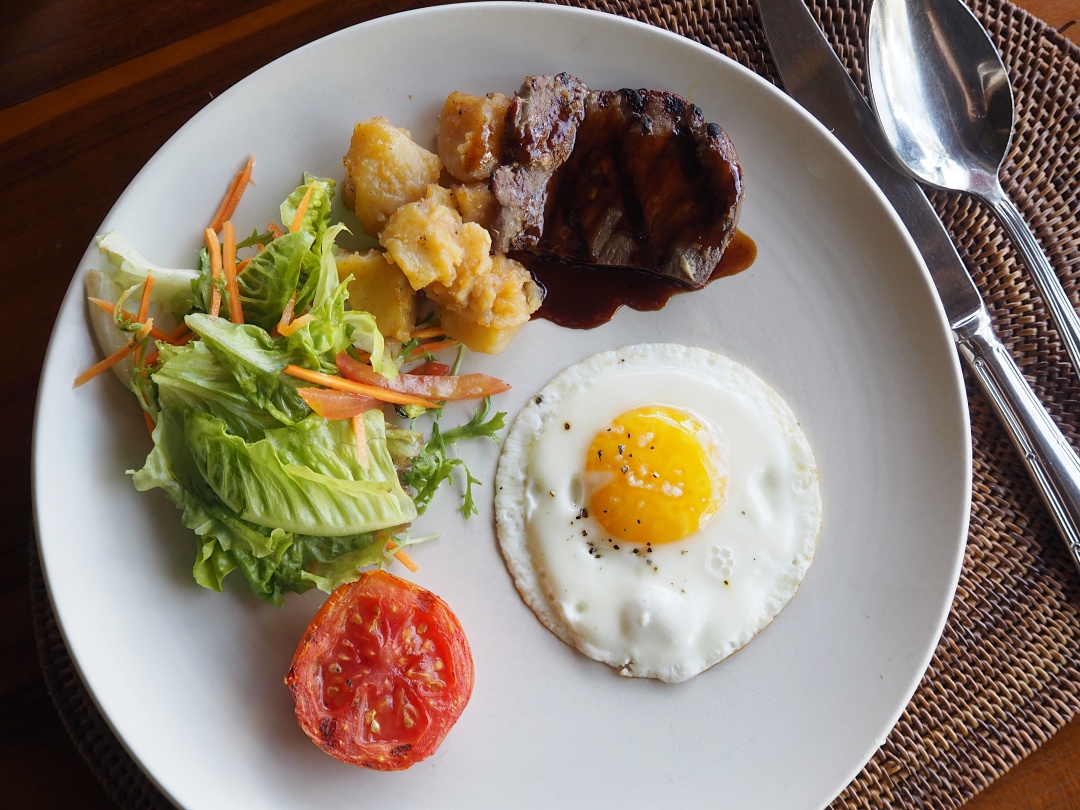 For breakfast, I had the Buttermilk Pancakes while the Fiancé went for the Steak and Egg.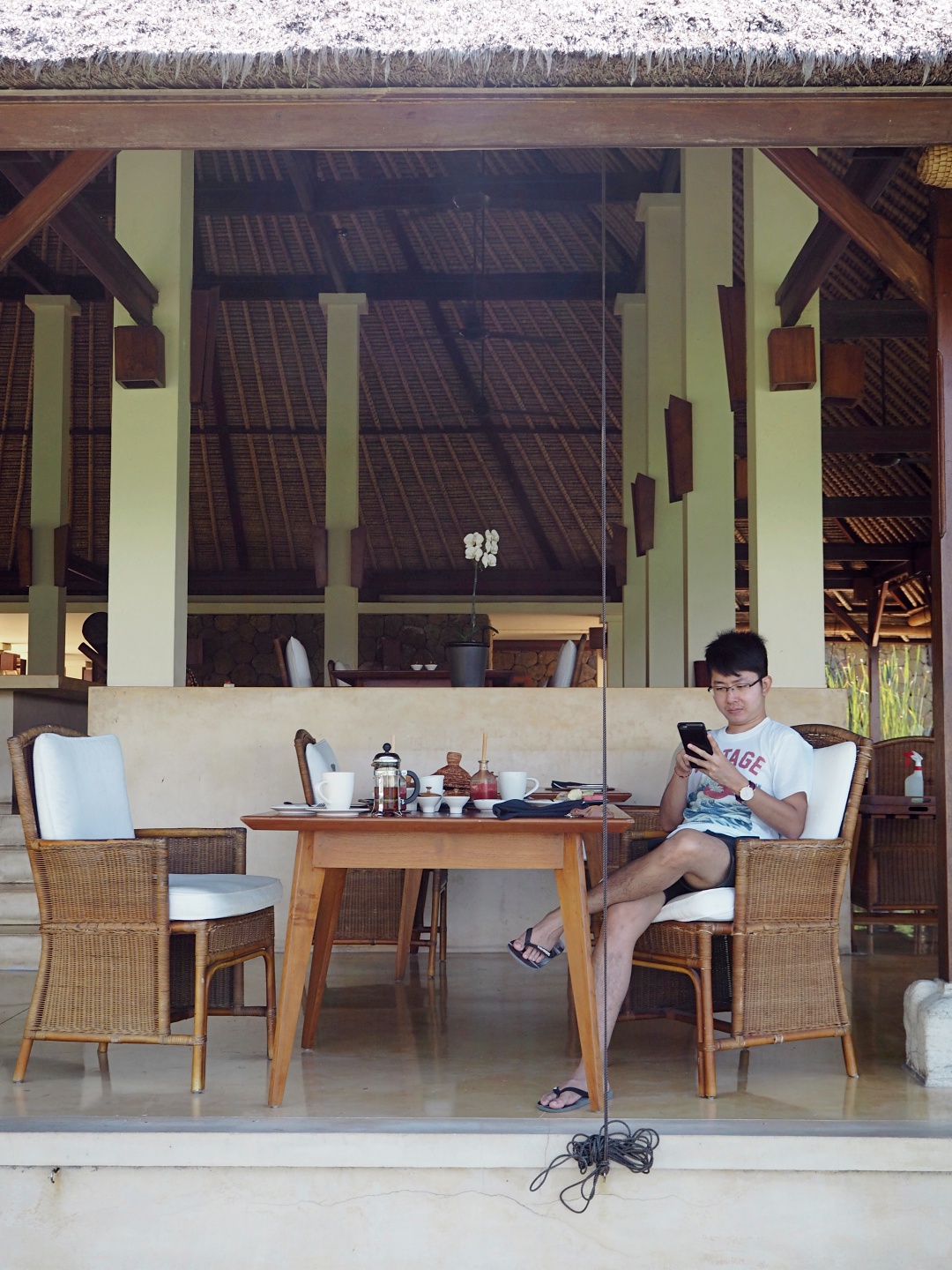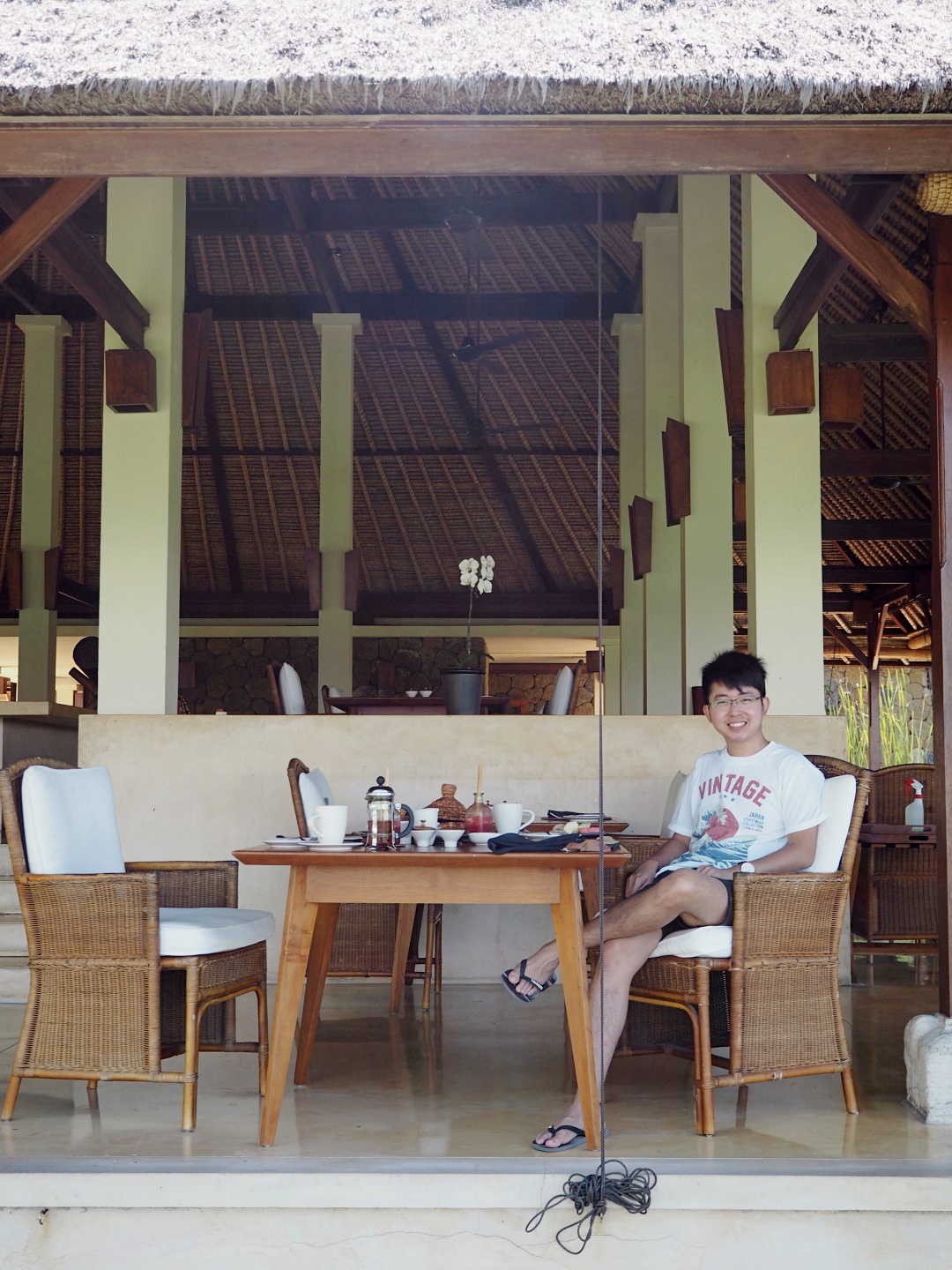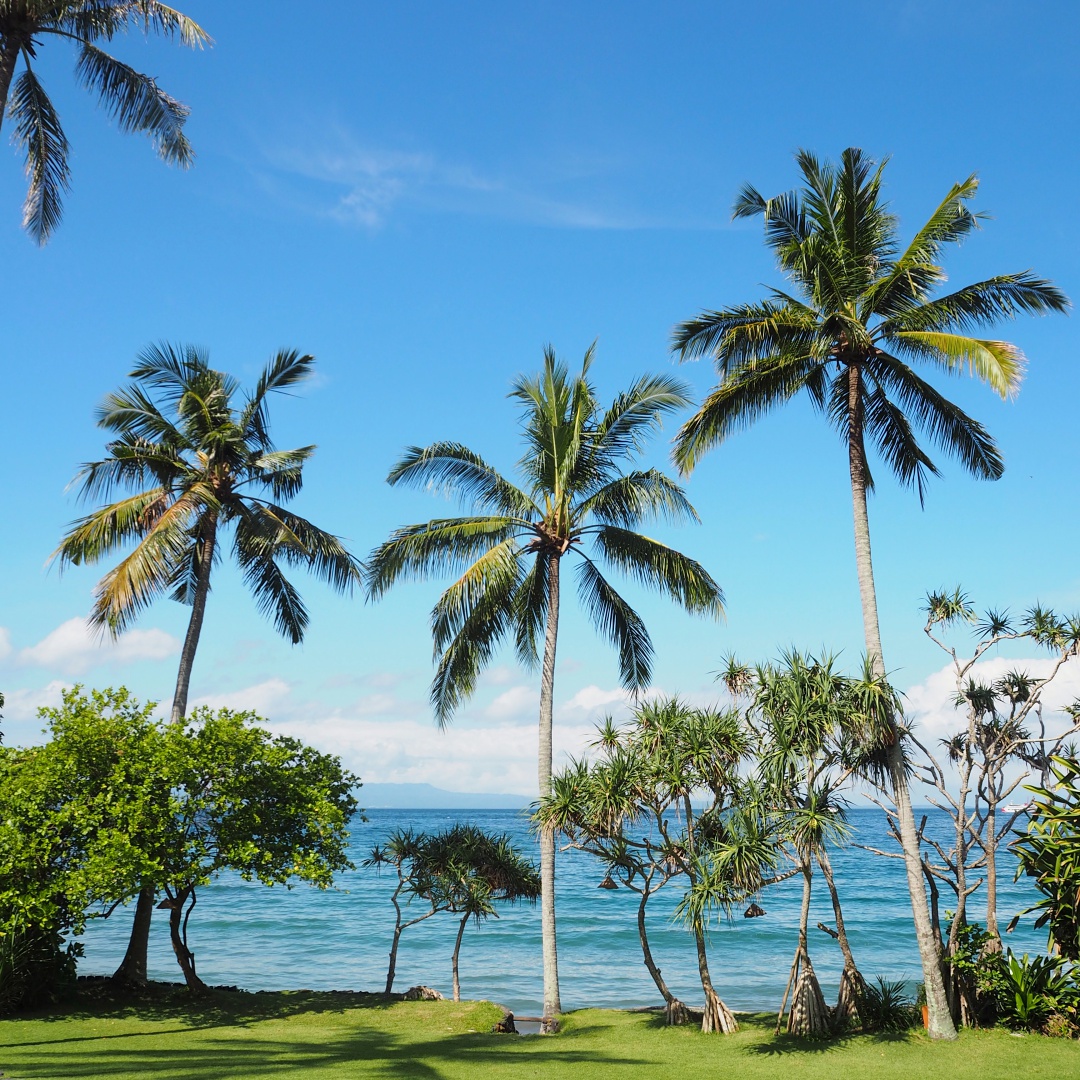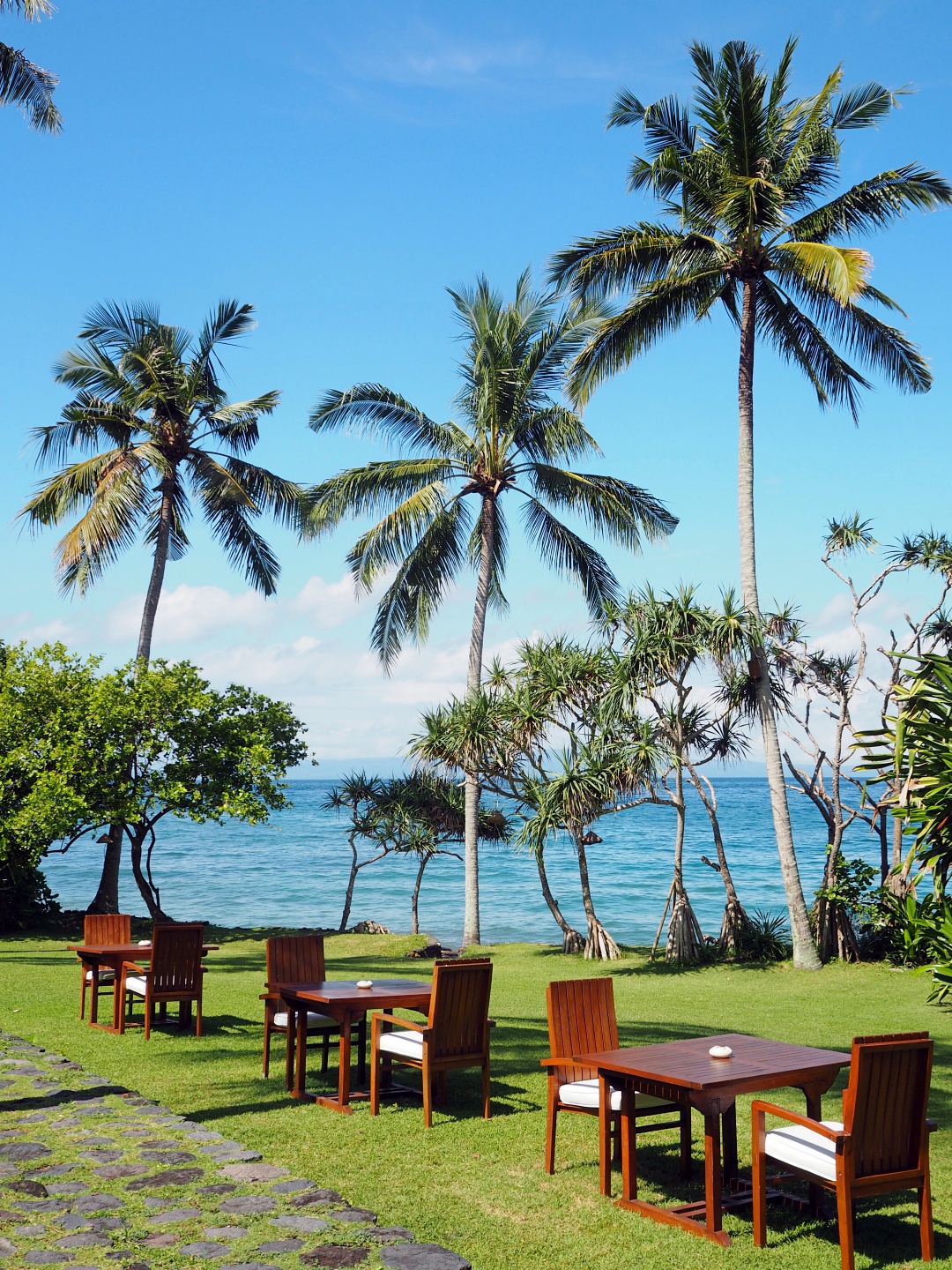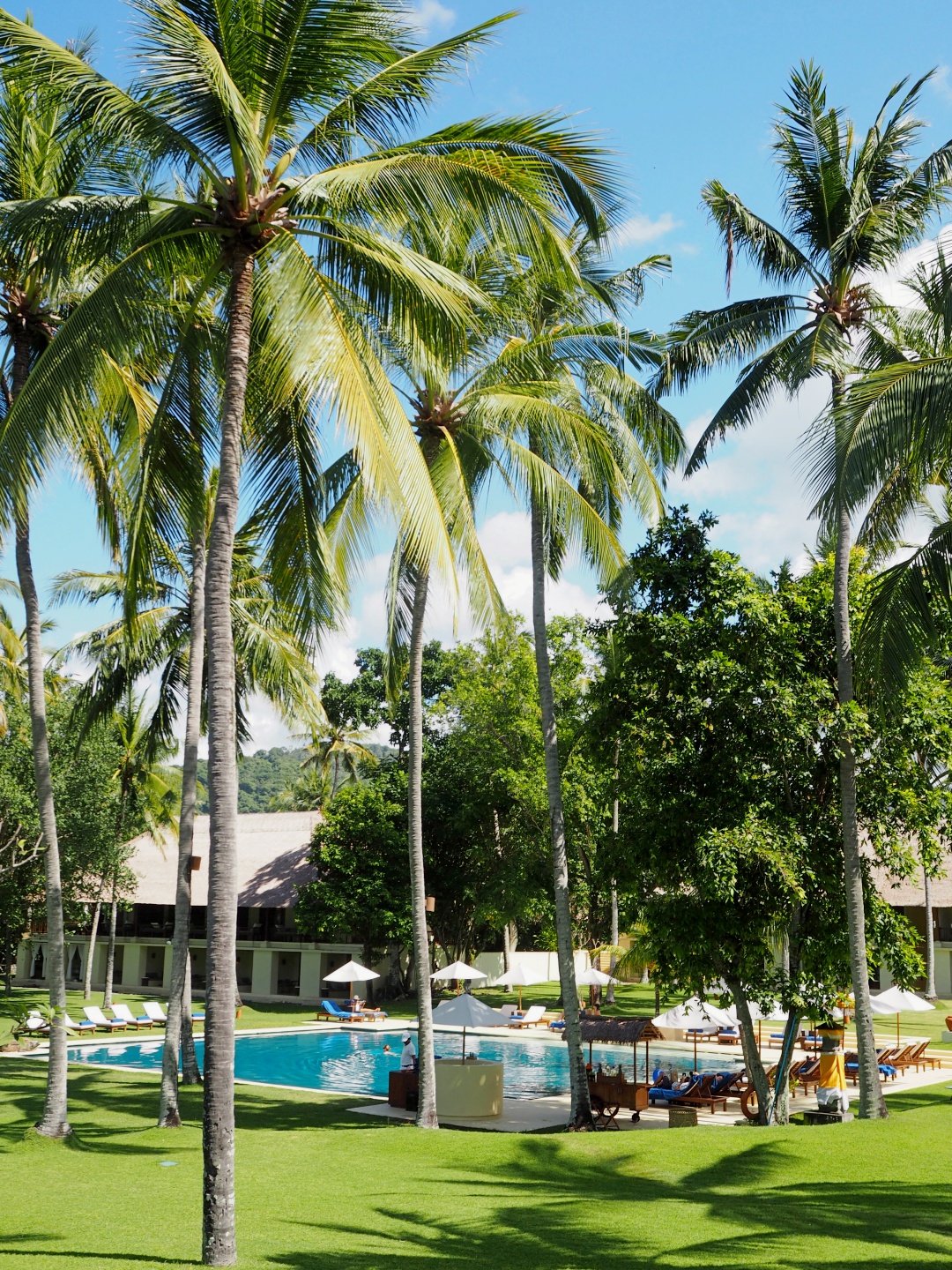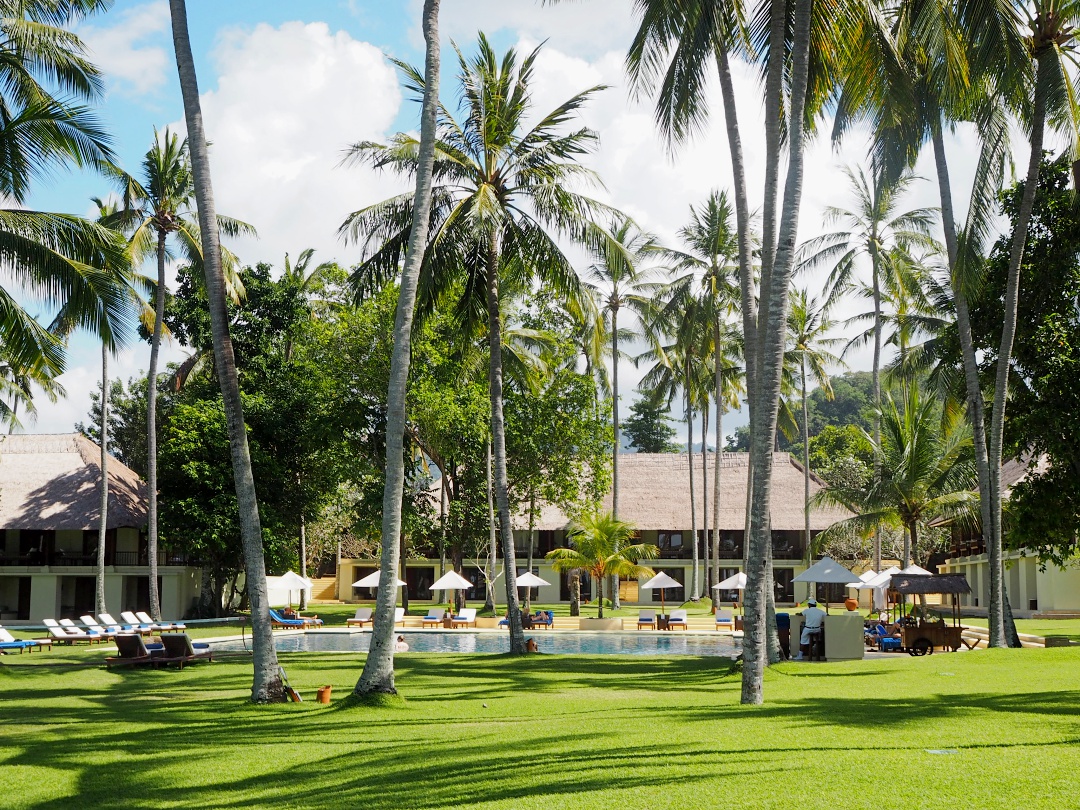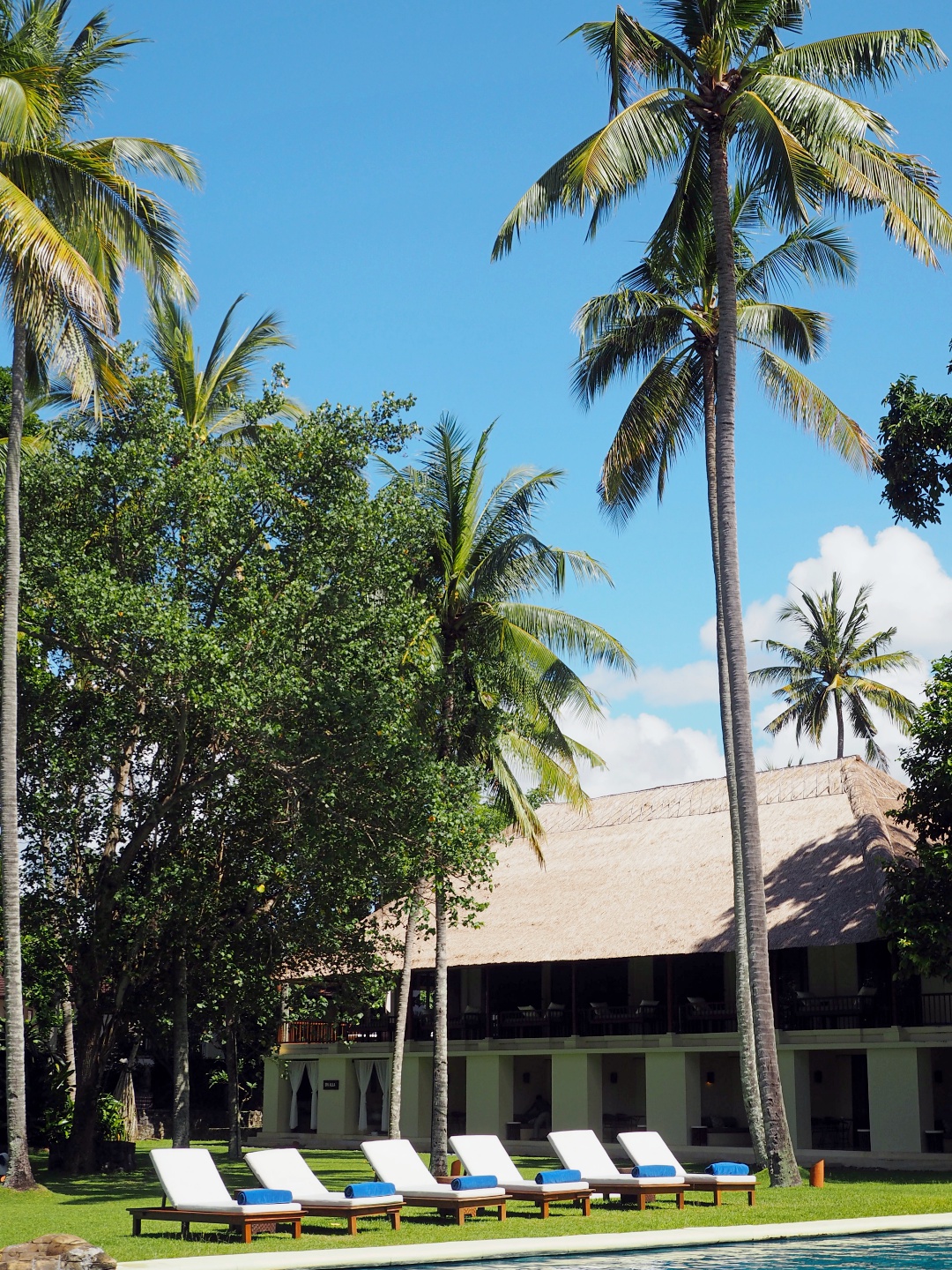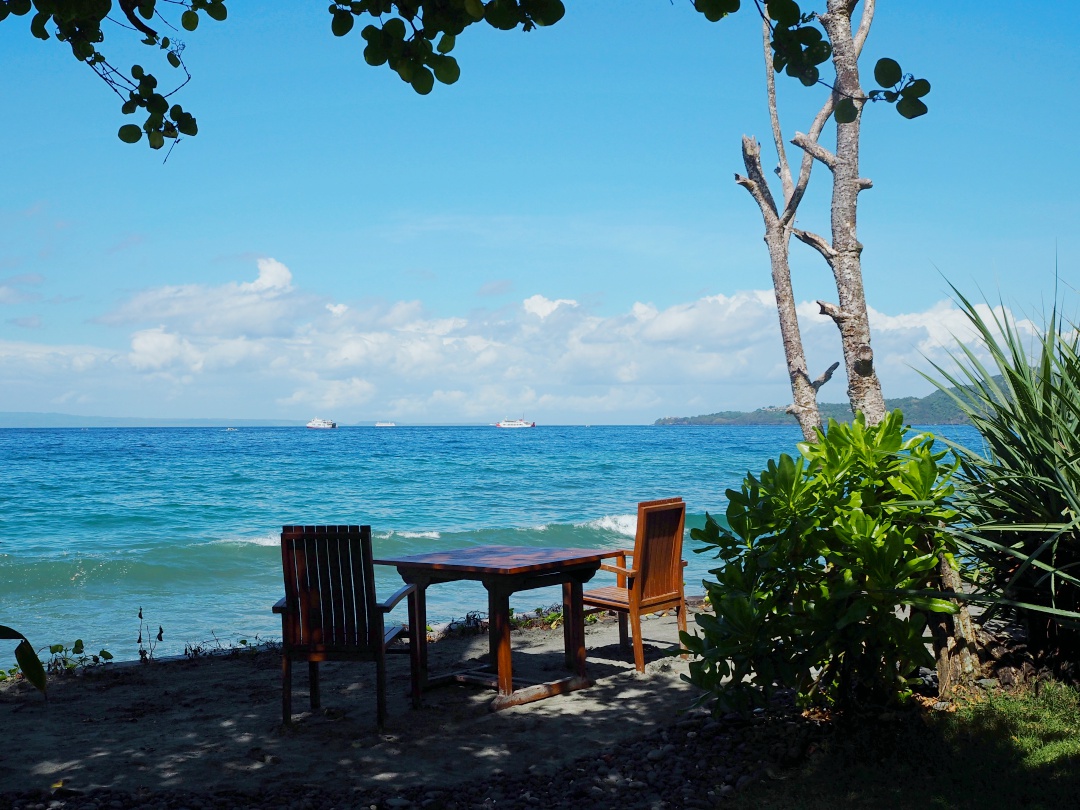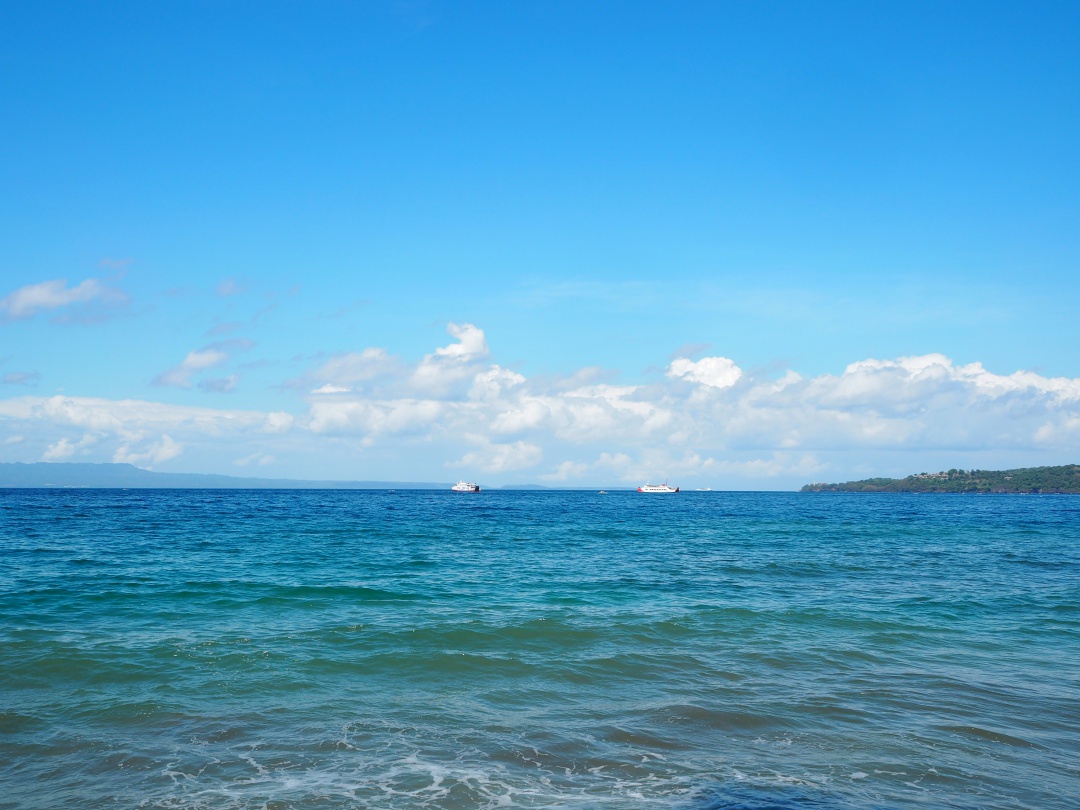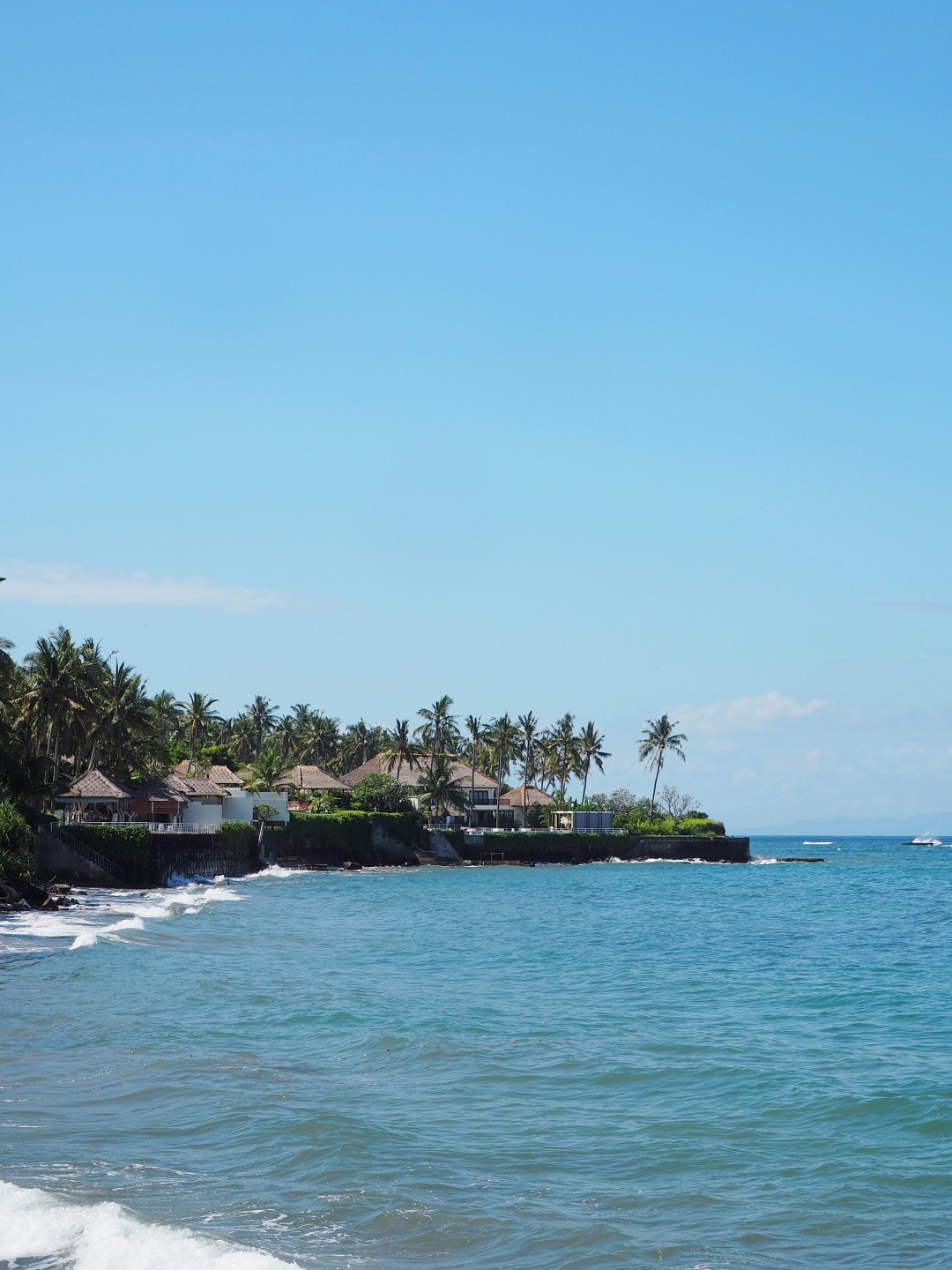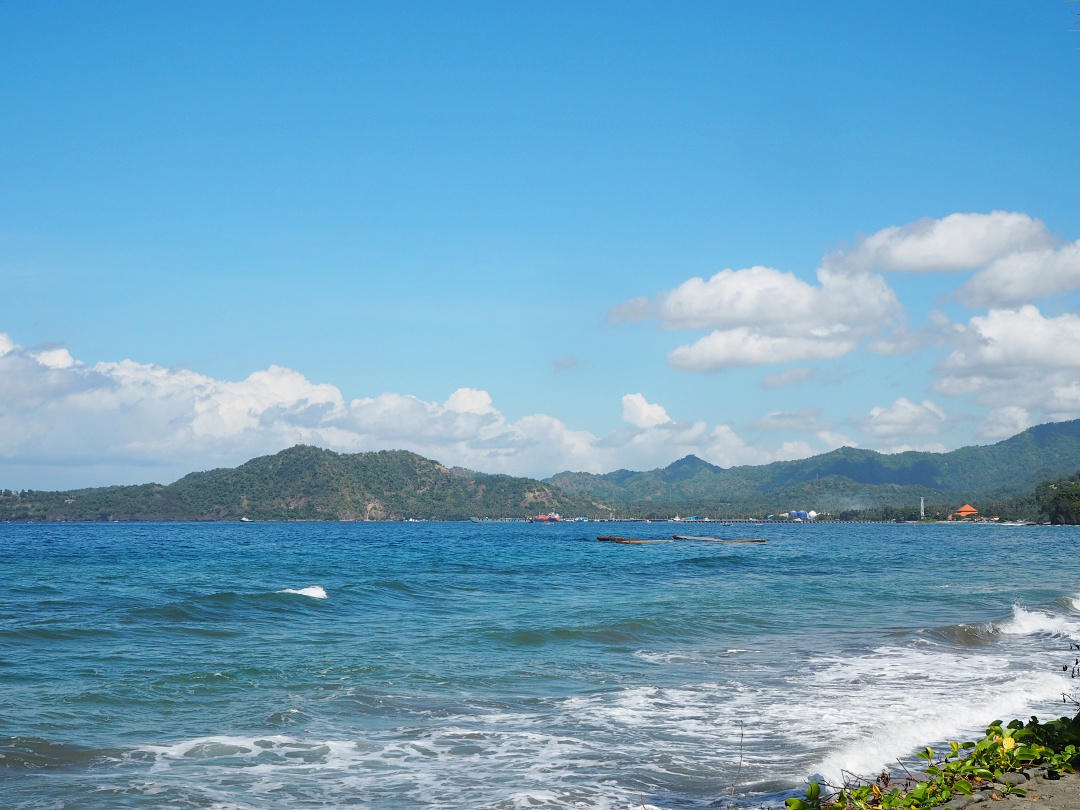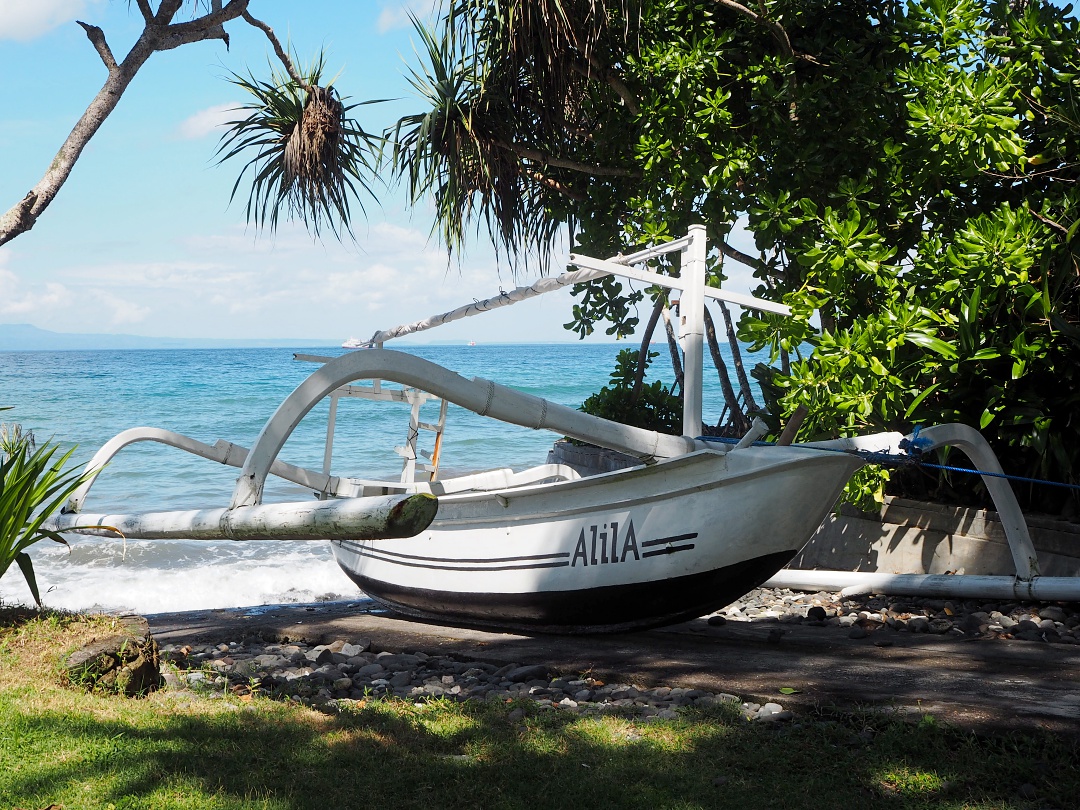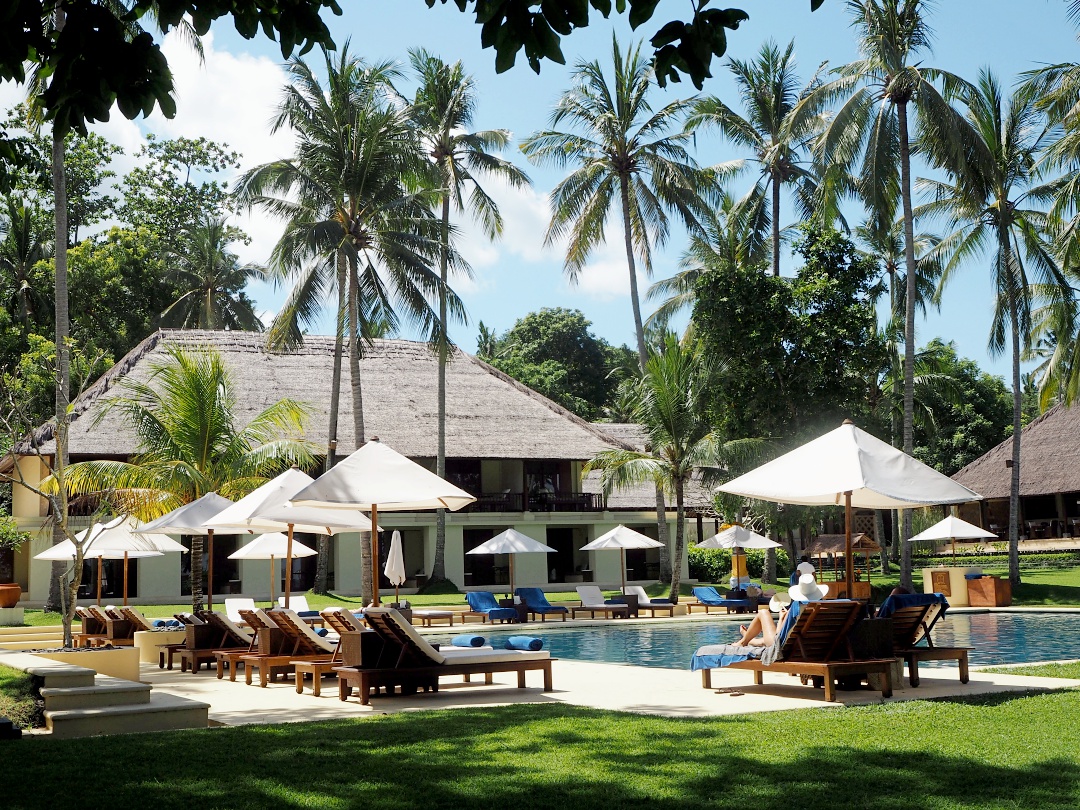 Thanks to the beautiful weather, we managed to capture some nice pictures around the resort.
Before checking out, the Fiancé and I were discussing whether if we should go for a body massage. We were still quite bummed that we didn't manage to squeeze in one while we were at Alila Ubud. Since we have yet to try the massage in Alila Manggis, we thought it might be a good opportunity to do it; especially since our friends did a foot massage the day before and told us it was good. So, we decided to call to check if they have available slots. Figured if they have, then we would go for it.
In the end, we managed to get a slot for 1.5 hours of therapeutic massage. They were fully booked and 1.5 hours is the most extended slot we could get.
Spa Alila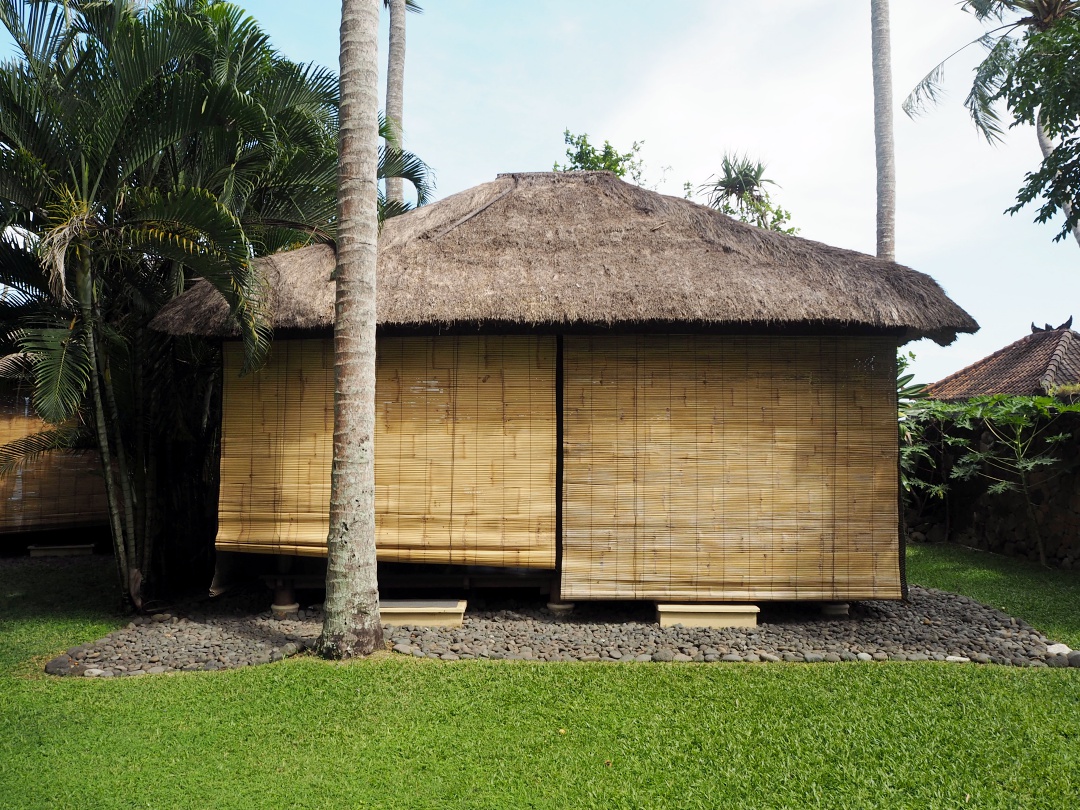 One of the main reasons we decided to have our massage done at Alila Manggis is that most of their therapies are done outdoors in a private bale. They have two available, and both are facing the ocean.
Listening to the ocean waves was what we were most looking forward to!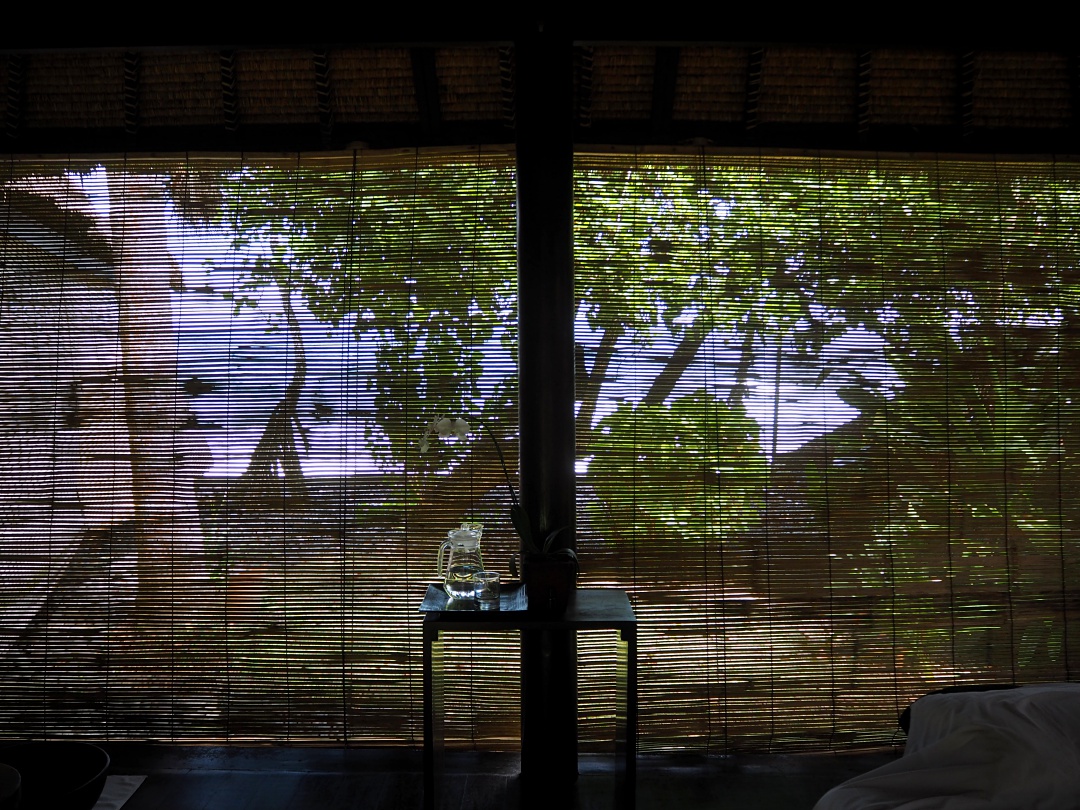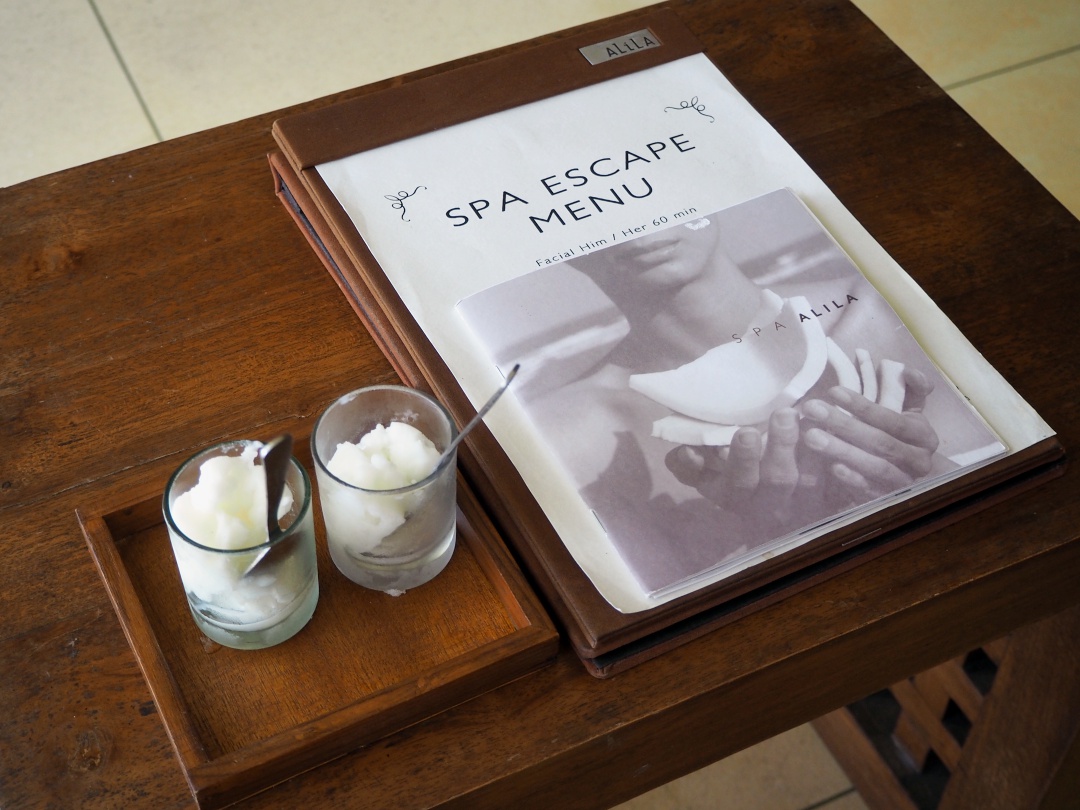 Done with our treatment, we were provided with a refreshing lime sorbet to end off our session.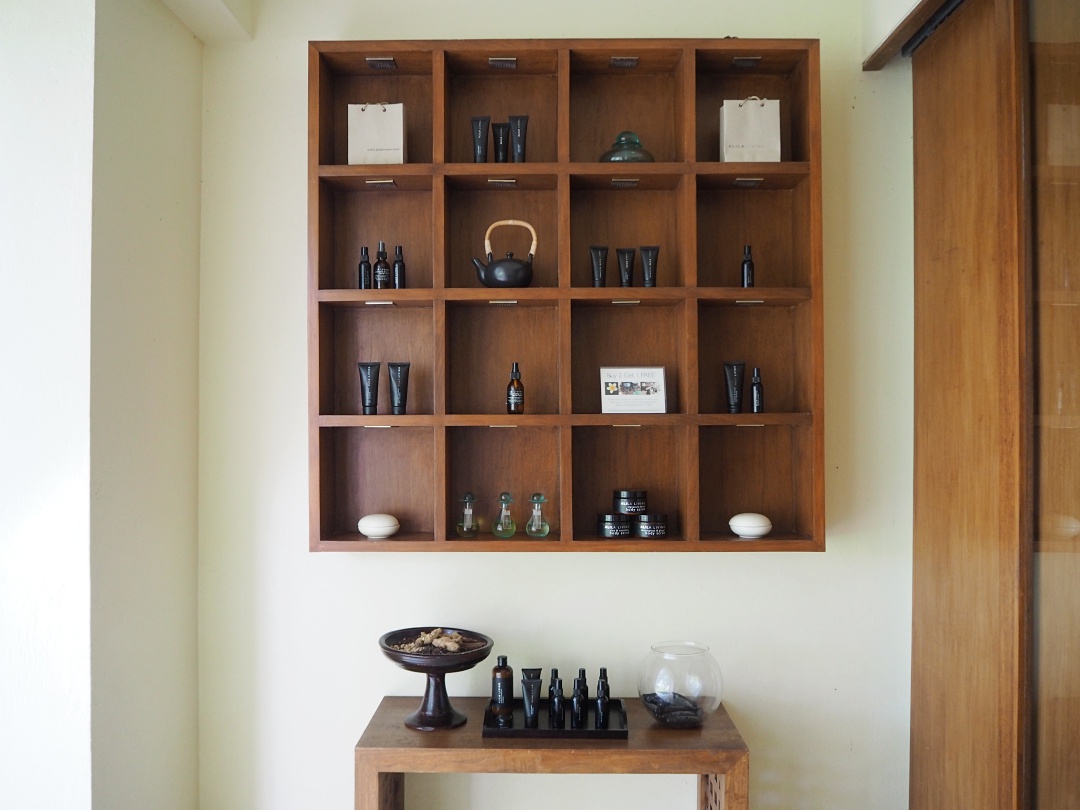 Price for the 90-minute Therapeutic Massage is at IDR 765,000++/person. You can refer to here for the menu. If you are visiting Alila Manggis, I highly recommend you to arrange for a spa session. Remember to book in advance to secure a slot.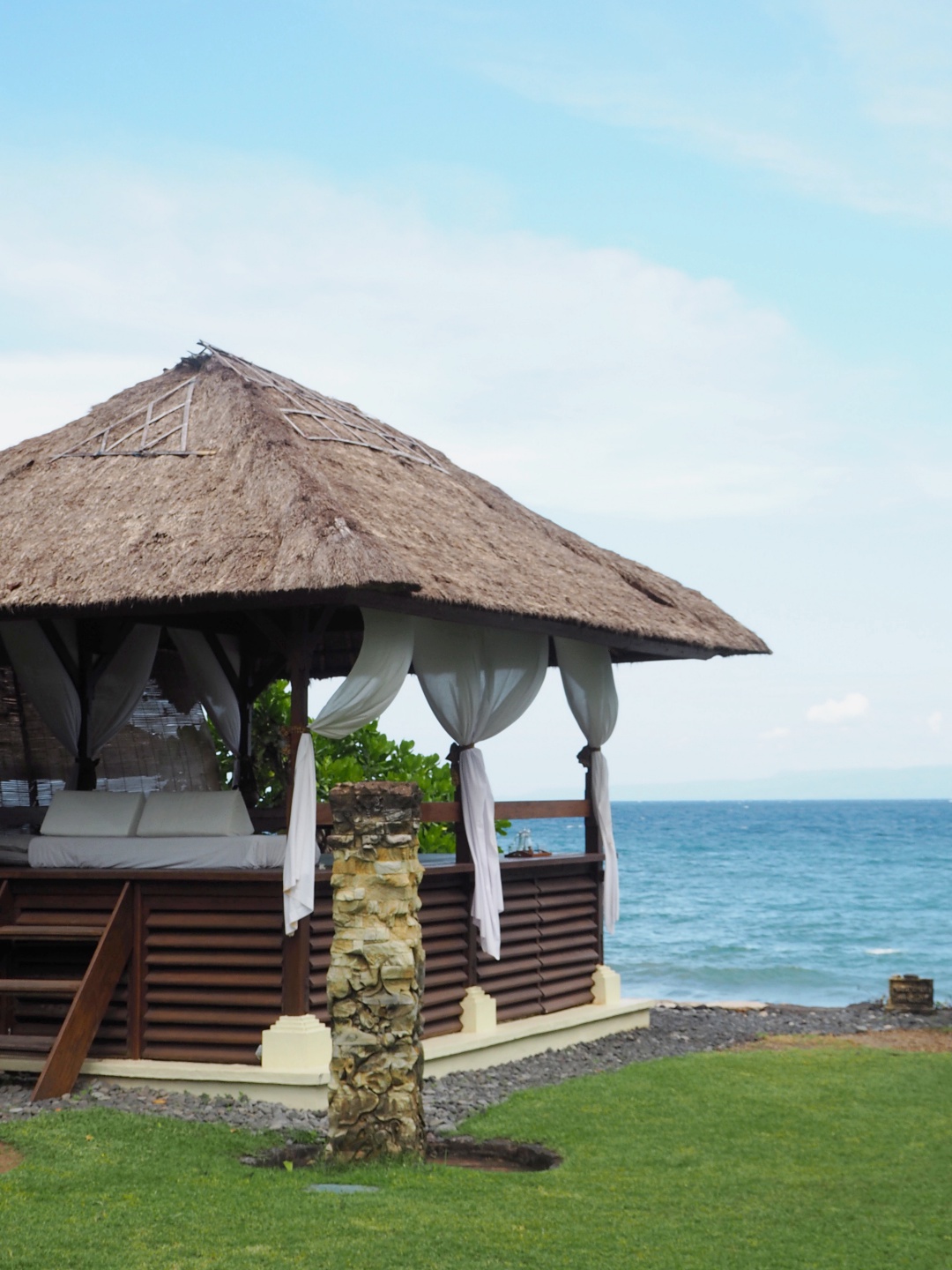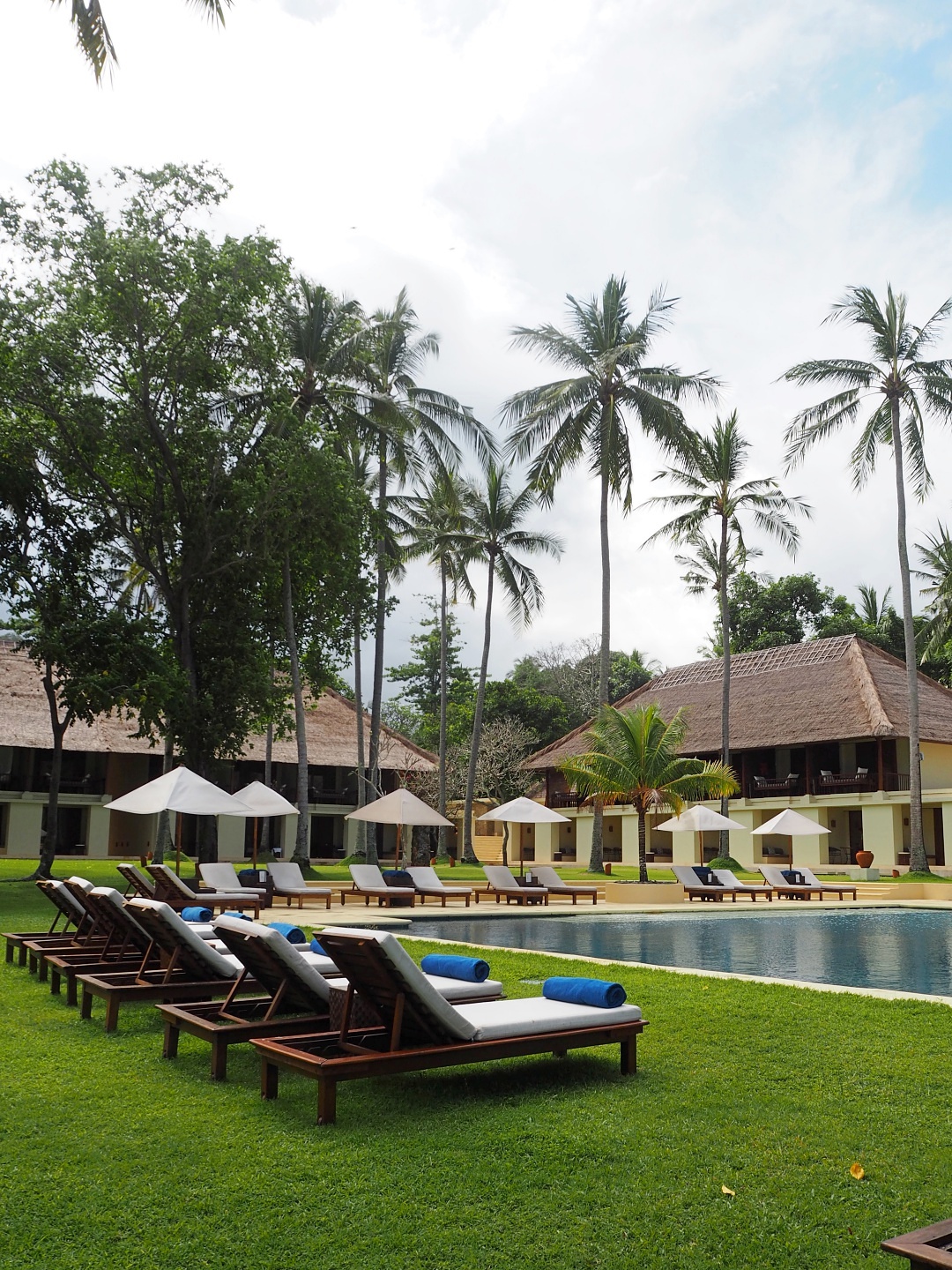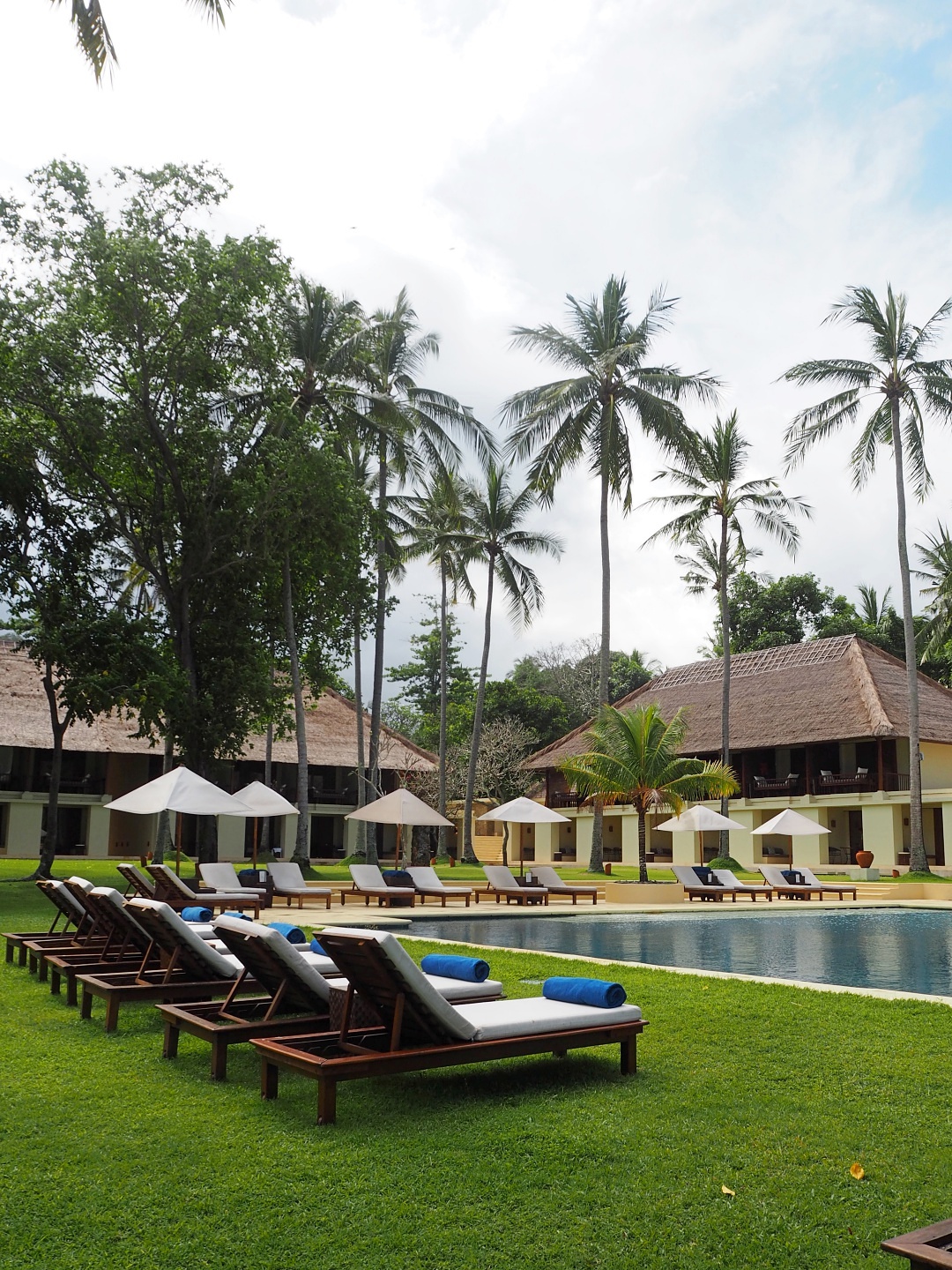 And that's the end of our stay at Alila Manggis! Coming up, we had three nights at Alila Villas Uluwatu. We did some pretty cool stuff while we were there and I can't wait to share more.