Moving on to our 7th accommodations for this trip, we shifted from Ubud down to Seminyak and spent 2-nights at Alila Seminyak.
The team at Alila Ubud was kind to send a car to pick us up and drove us to Alila Seminyak. I believe we reached the property at around 14:00. After checking in and dropping off our belongings, we immediately headed out for our first Alila Experience – the Rom-Antique Roadshow.
Alila Experience | Rom-Antique Roadshow
Other than providing us with the chance to ride on a fully restored vintage 1980 Volkswagen Kombi, we also followed the team from Alila Seminyak's Leisure Concierge and went to a few places.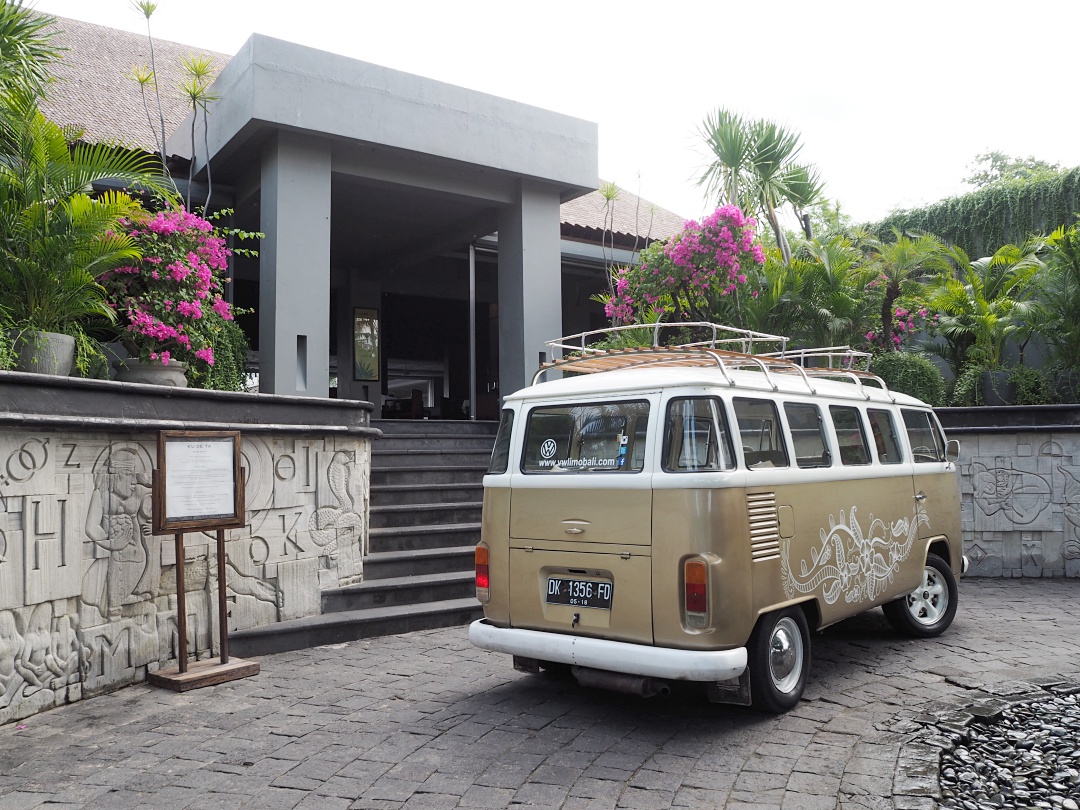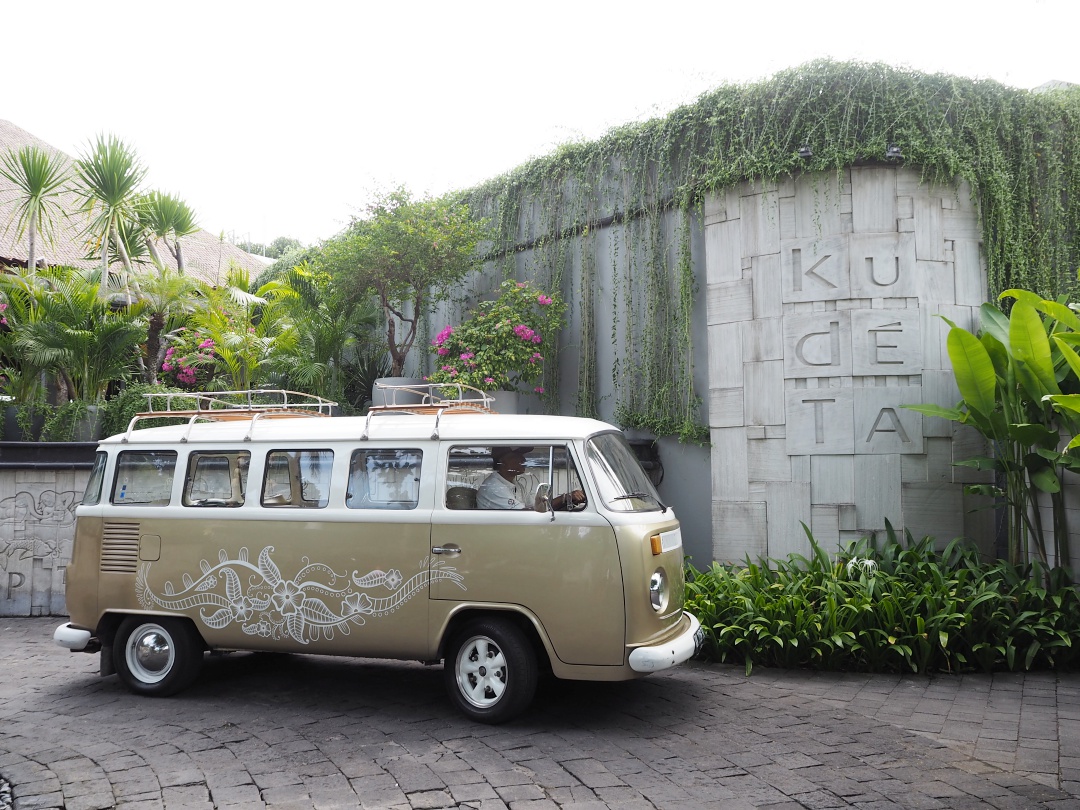 The first place we went to was KU DE TA, a restaurant, bar and beach lounge located near to Alila Seminyak and likewise, spot a panoramic view of the Indian Ocean. Being one of Bali's most prominent hotspots, KU DE TA is pretty popular among tourists who are looking for a nice place to chill and have a drink or two.
I've never gone in before, but I understand they have a dress code and the pricing is more on the higher side. Even though we did drive to KU DE TA for this Alila Experience, we didn't end up going inside. Figure this place is really not for us, especially at 15:00 in the afternoon, so we chose to head over to our next destination instead.
Hopped back onto the kombi, we cruised through the rice fields, before finally arriving at Pura Gede Luhur Batu Ngaus. A 17th-century fertility temple built on a rock in the ocean, this temple is rather well-known and can often be seen on travel site.
I can't remember exactly why, but we didn't end up heading into the temple. I think it was because the priest wasn't available or something.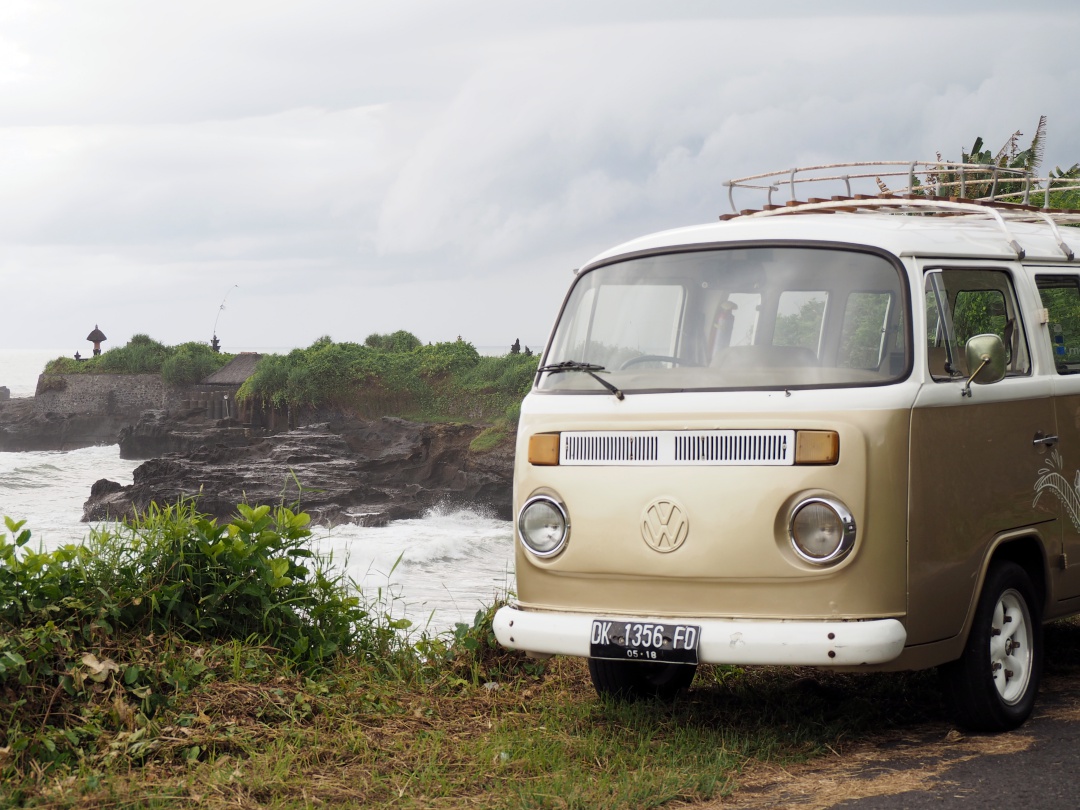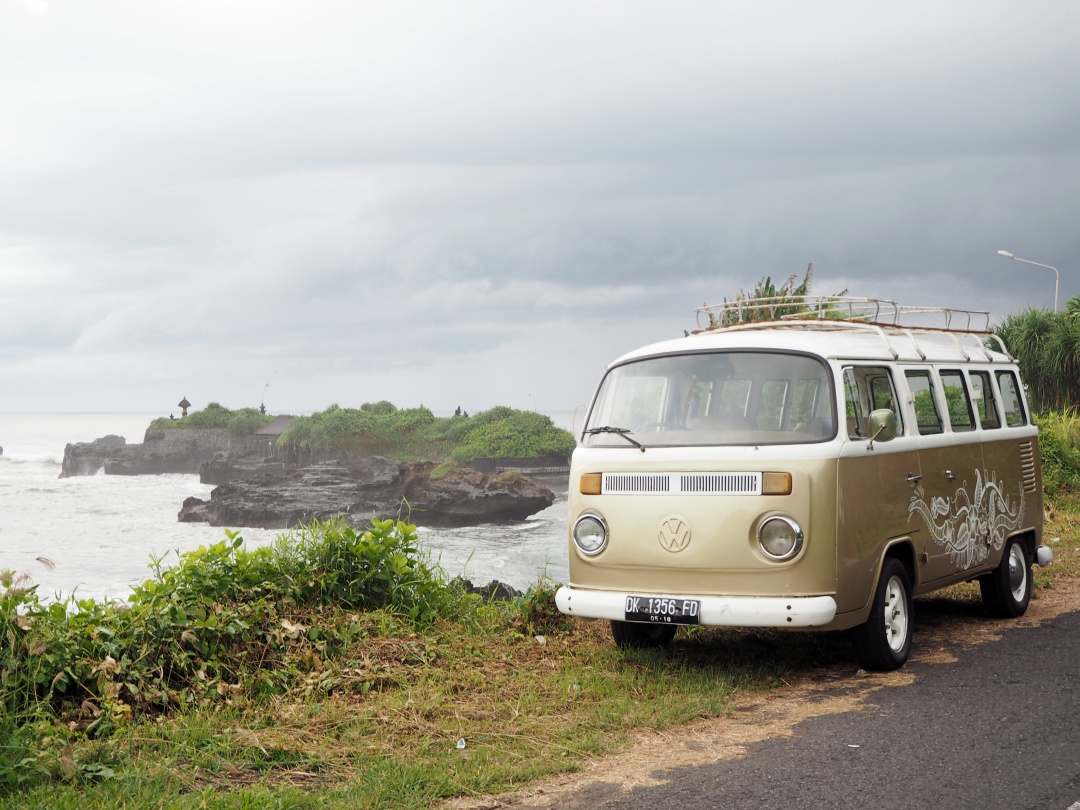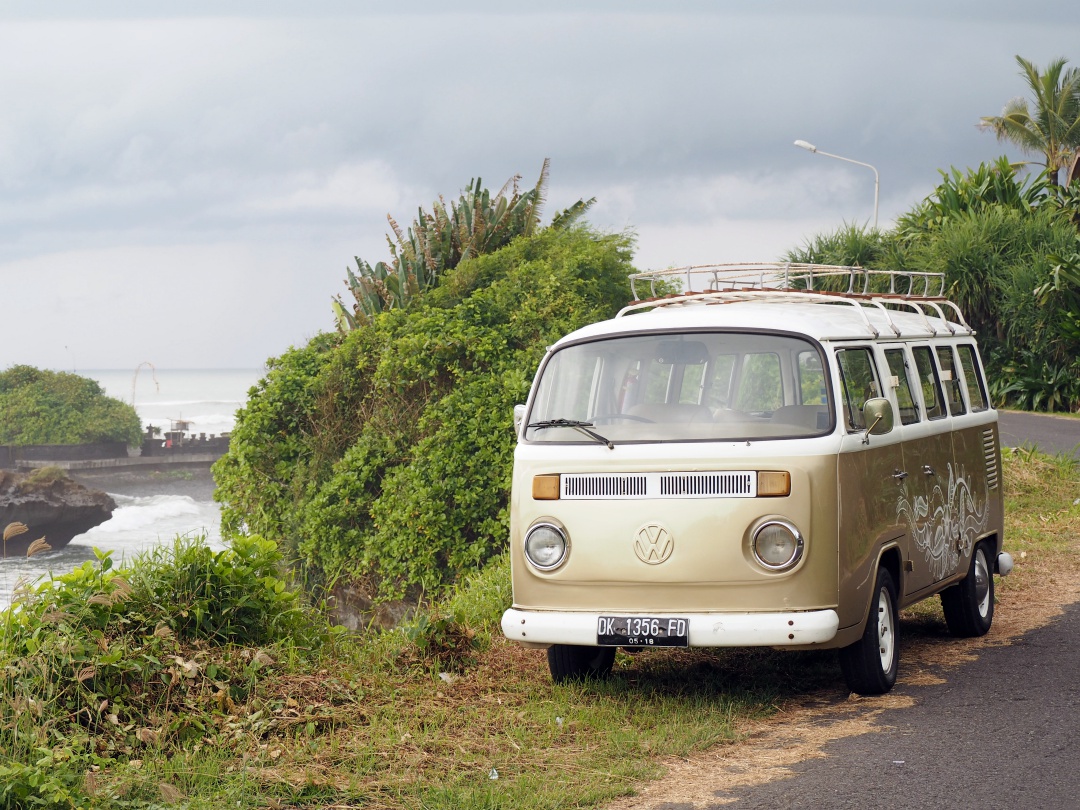 We probably went at a bad time as the weather that day wasn't the best. The tides were strong; there were dark clouds all around, threatening to rain any time. Because of that, the pictures we took also turned out to be less than ideal.
Our final stop for the day was to a museum found inside a luxury boutique hotel in Canggu. The name of the hotel is Tugu Bali, and the museum is called 'Bale Puputan'.
To my understanding, the bale is to commemorate all Balinese Heros who sacrificed their lives during the "Battle to the Last Man" (i.e. Puputan of Badung in 1906 and in Klungkung in 1908). The room hosts memorabilia reminiscent of the Balinese Royal Families, some of them dating back to the 19th century and some relating to the Puputan War.
We only managed to snap a couple of pictures, before heading off.
Overall, I wasn't a fan of this Alila Experience and wouldn't recommend this to anyone. Can't really wrap my head around on the purpose of this trip as the places we went to didn't exactly fit together? Who goes to a bar, a temple and a museum on the same day?
Among all the Alila Experience I have been to so far, this is by far the most disappointing one.
---
After what seemed like a long afternoon, we were finally back at Alila Seminyak.
This is my fifth time staying in Alila Seminyak, and while the previous visits were mostly just the Fiancé and me, we actually invited our Business Director and one of our copywriter to come along with us on this trip. Both of them arrived in Bali later that night and stayed with us at Alila Seminyak and Alila Manggis.
Till date, I have done a number of blog posts on my stay at Alila Seminyak, and in them, you would have seen countless pictures of the rooms. Aside from the rooms we stayed in; I have also taken pictures of the penthouse and Studios at Alila Seminyak. You can check out the respective blog posts below:
Deluxe Ocean Suite:
01/2016 Bali – Day 1 (Alila Seminyak / Cafe Organic / Gourmet Cafe)
08/2016 Bali – Day 1 (Breakfast at Épice Alila Solo / Alila Seminyak)
08/2016 Bali – Day 2 (Alila Seminyak / Seafood Selection / Alila Living)
Penthouse:
01/2016 Bali – Day 2 (Review: Alila Seminyak – Breakfast / Penthouse / Pool)
Alila Ocean Suite:
03/2016 Bali – Day 8 (Dim Sum Buffet at Ah Yat Abalone Seafood Restaurant / Alila Seminyak)
Studios at Alila Seminyak:
08/2016 Bali – Day 4 (Revolver / Studios at Alila Seminyak / The Bali Ball 2016)
This time around though, we were staying at the Deluxe Suite.
Alila Seminyak | Deluxe Suite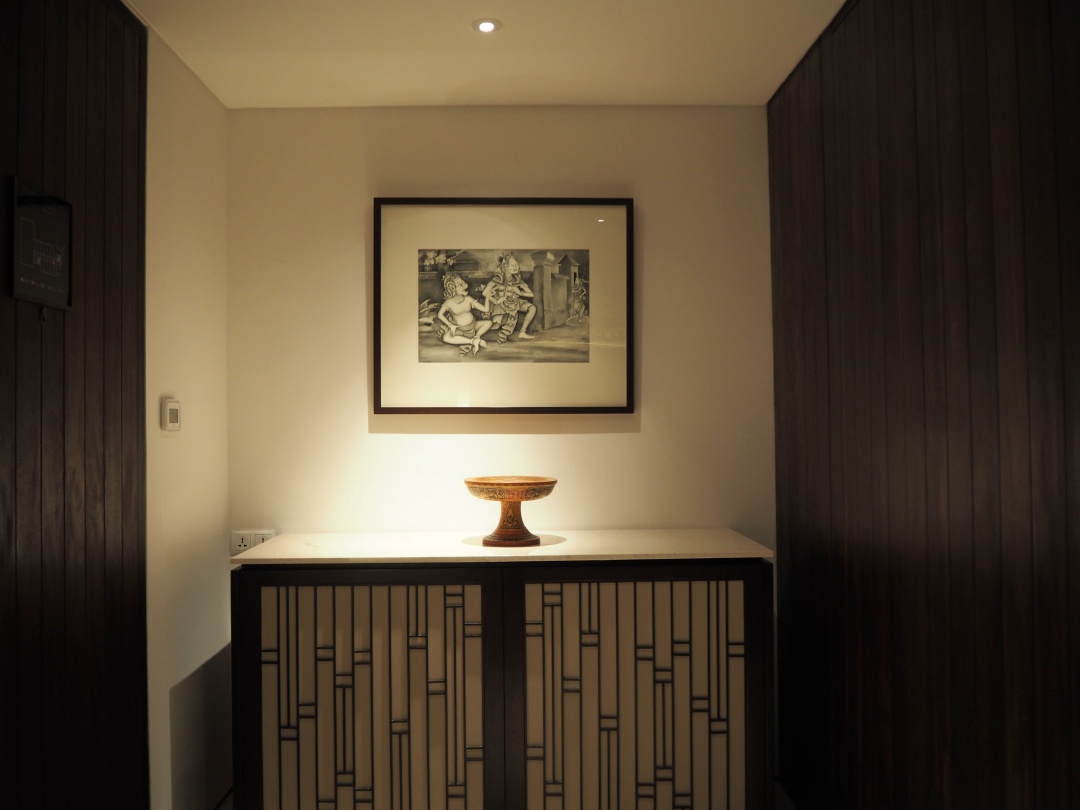 The entry to the room.
The door is on the left; next to the door is a cardboard that houses the coffee machine, mugs, snacks and a fully-stocked fridge.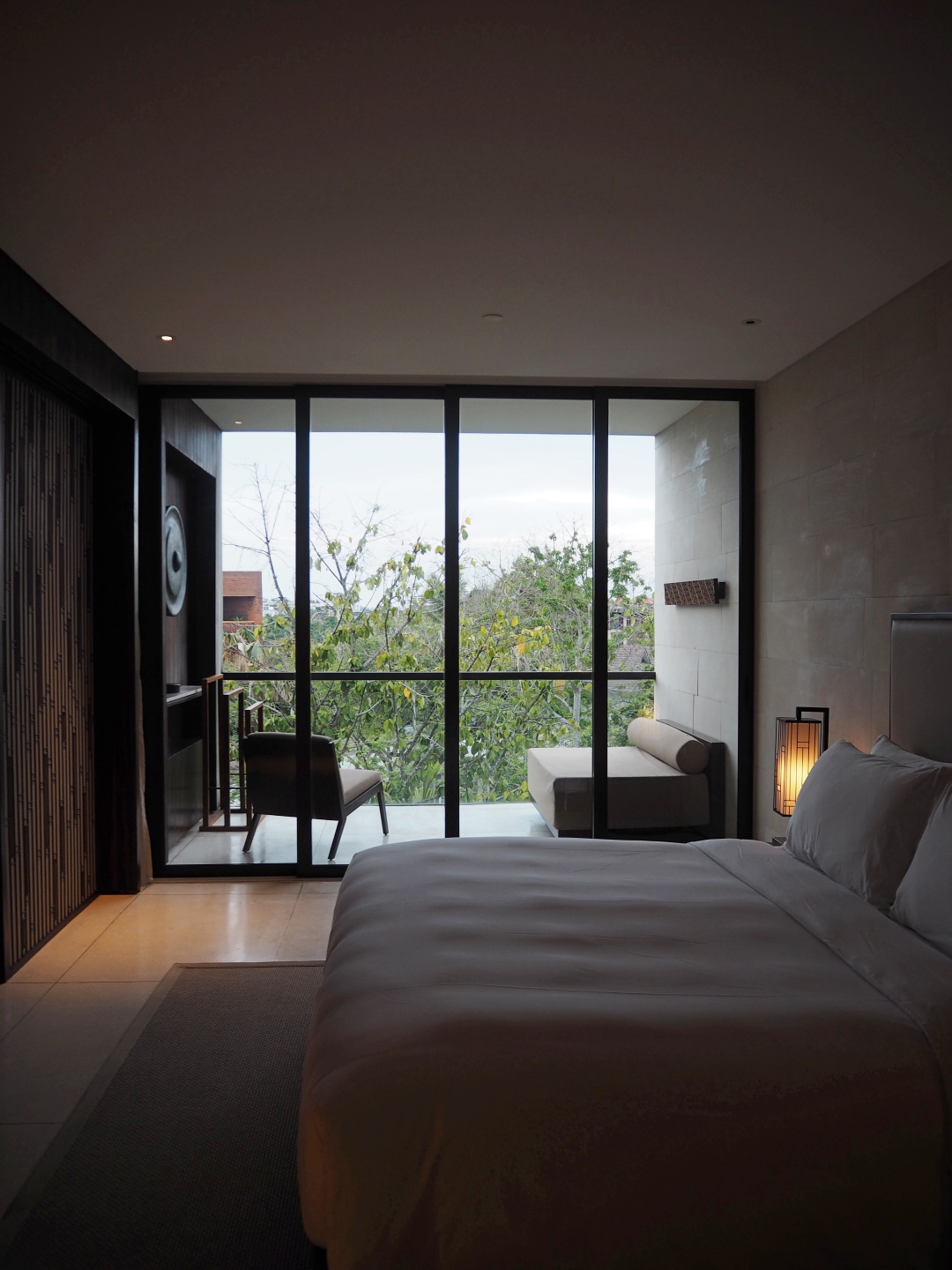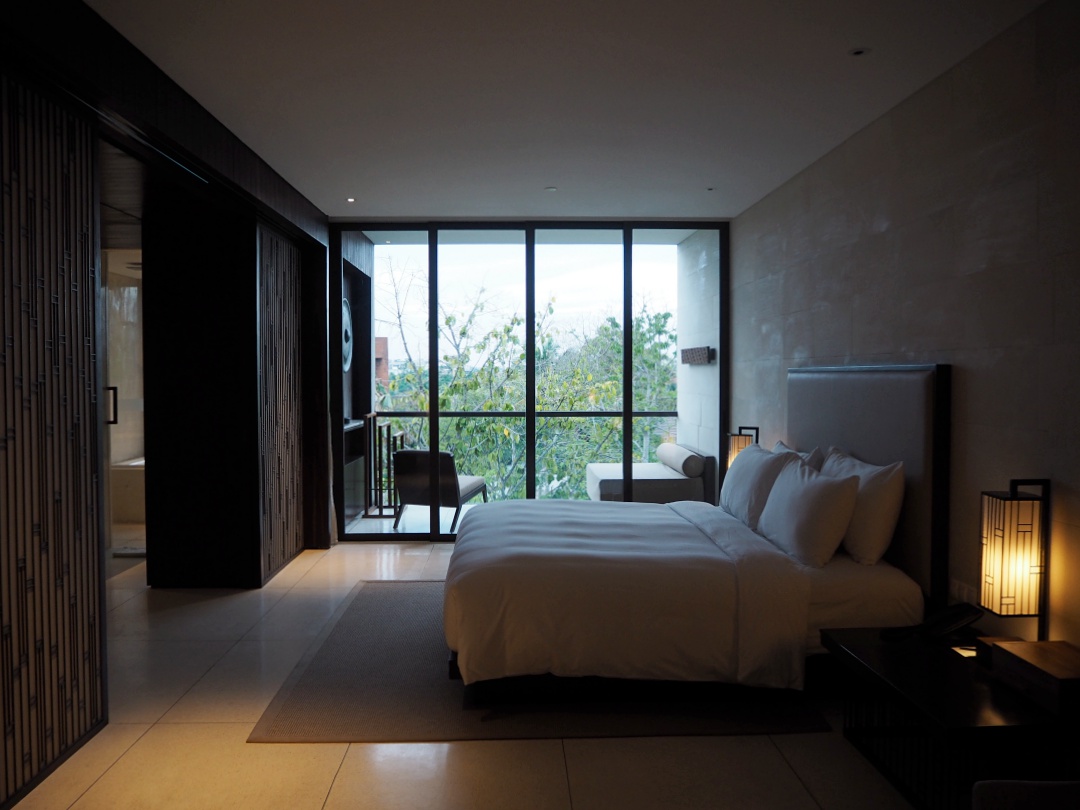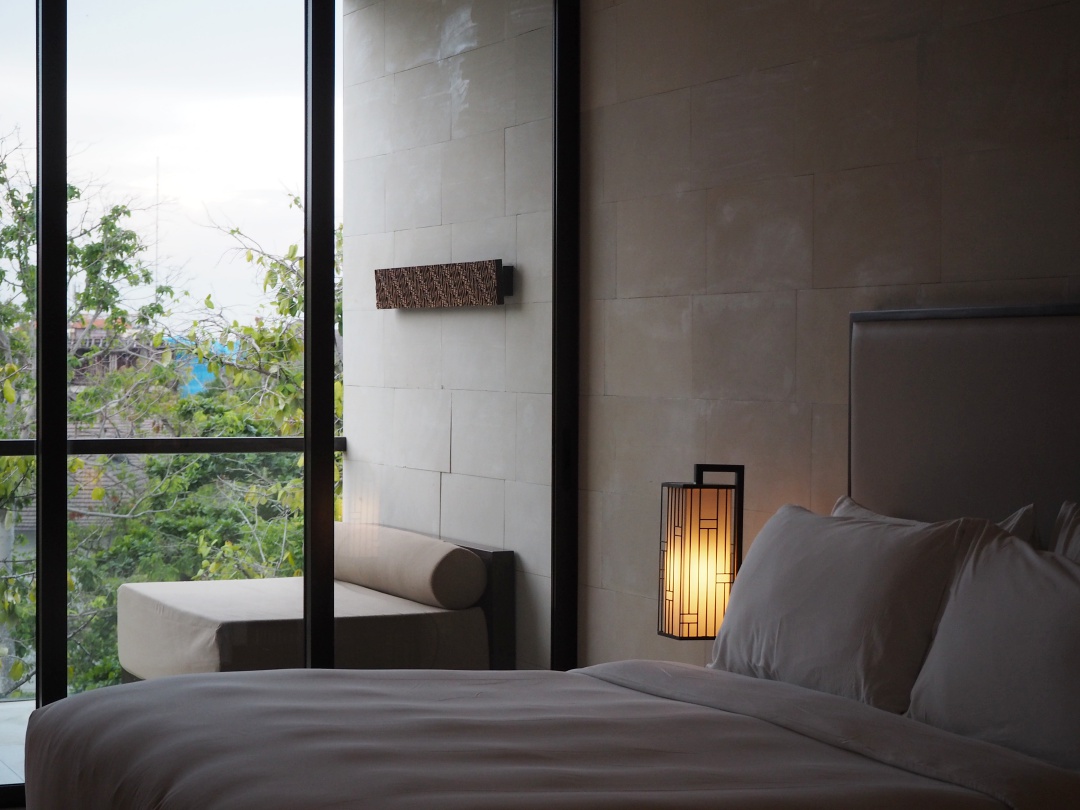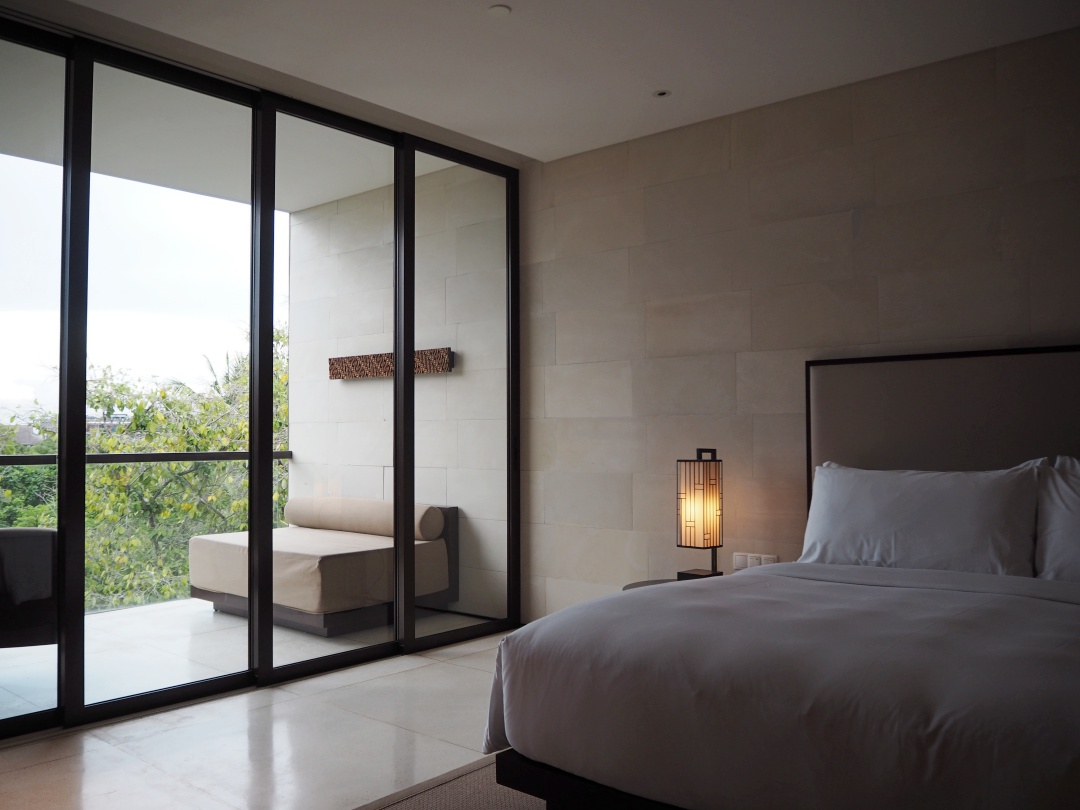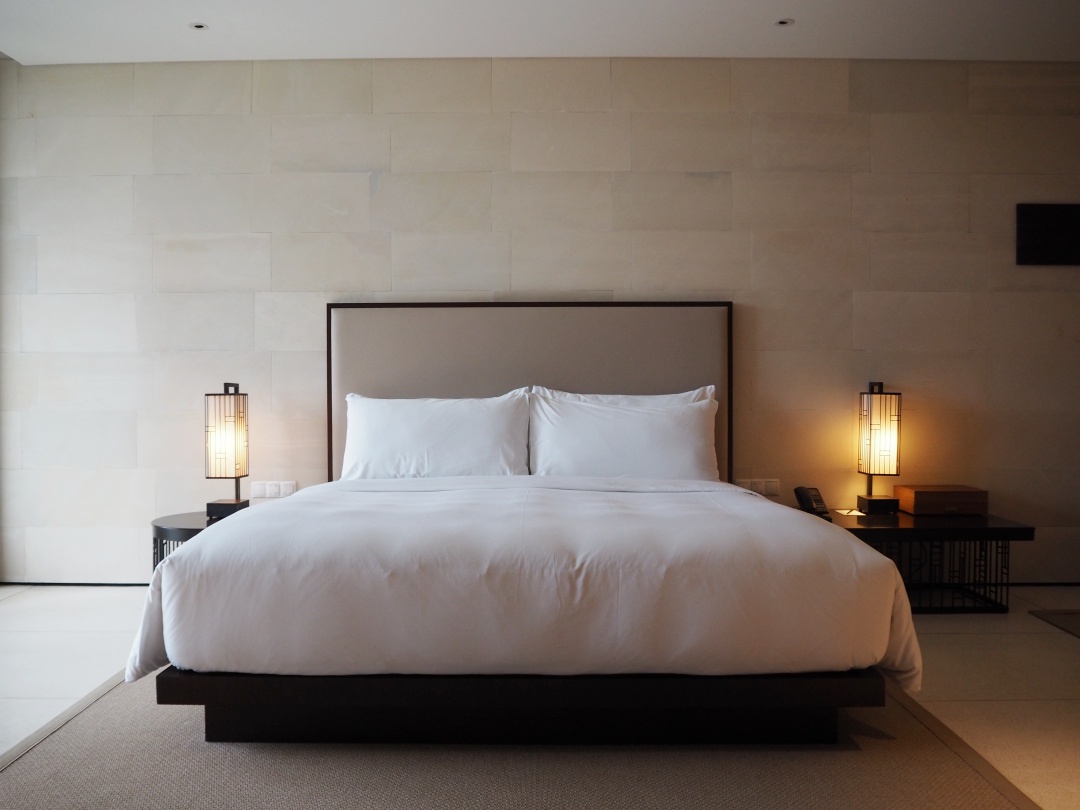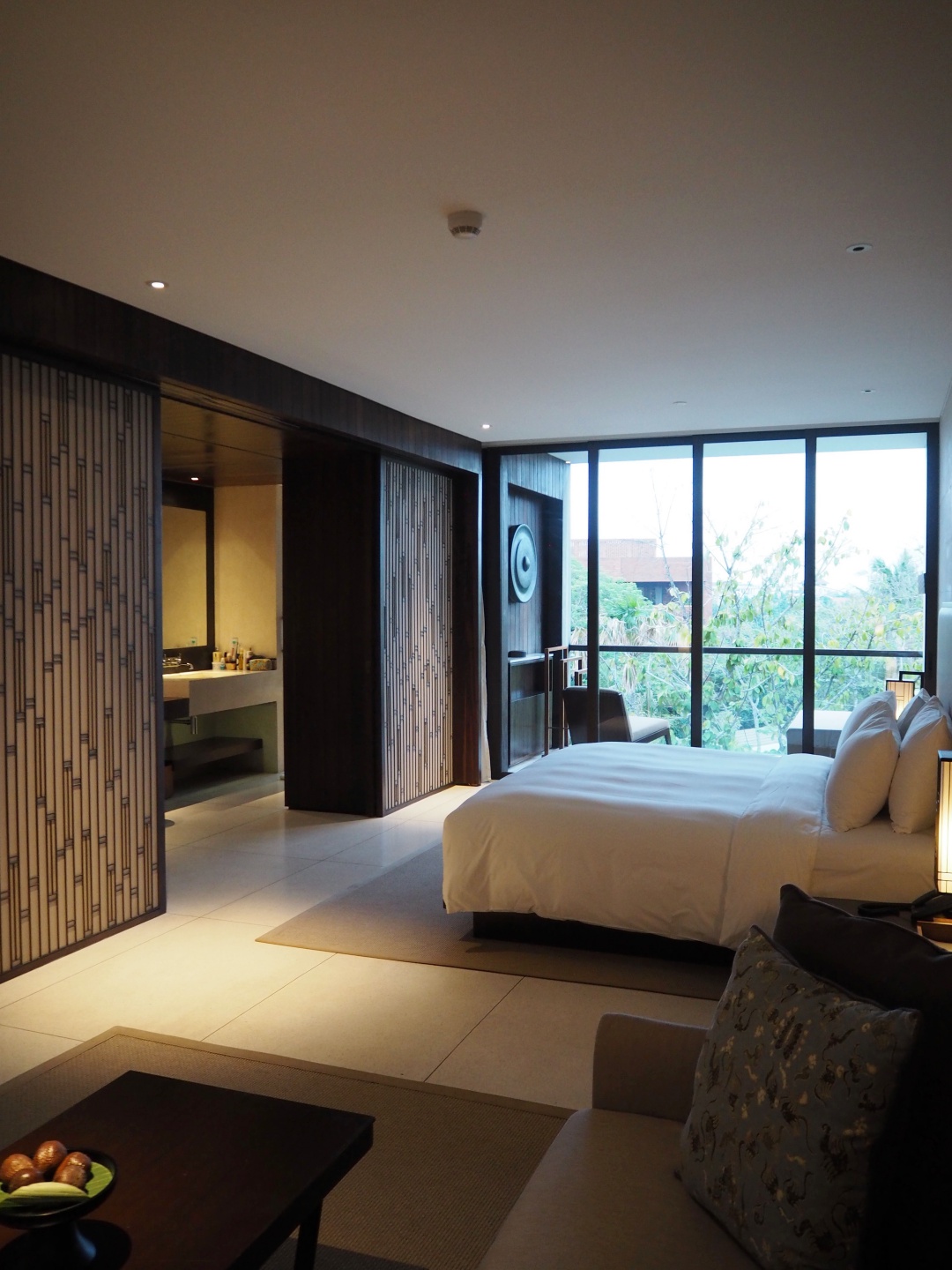 Forgot to take a picture of the sofa and coffee table, but you can catch a glimpse from the above image.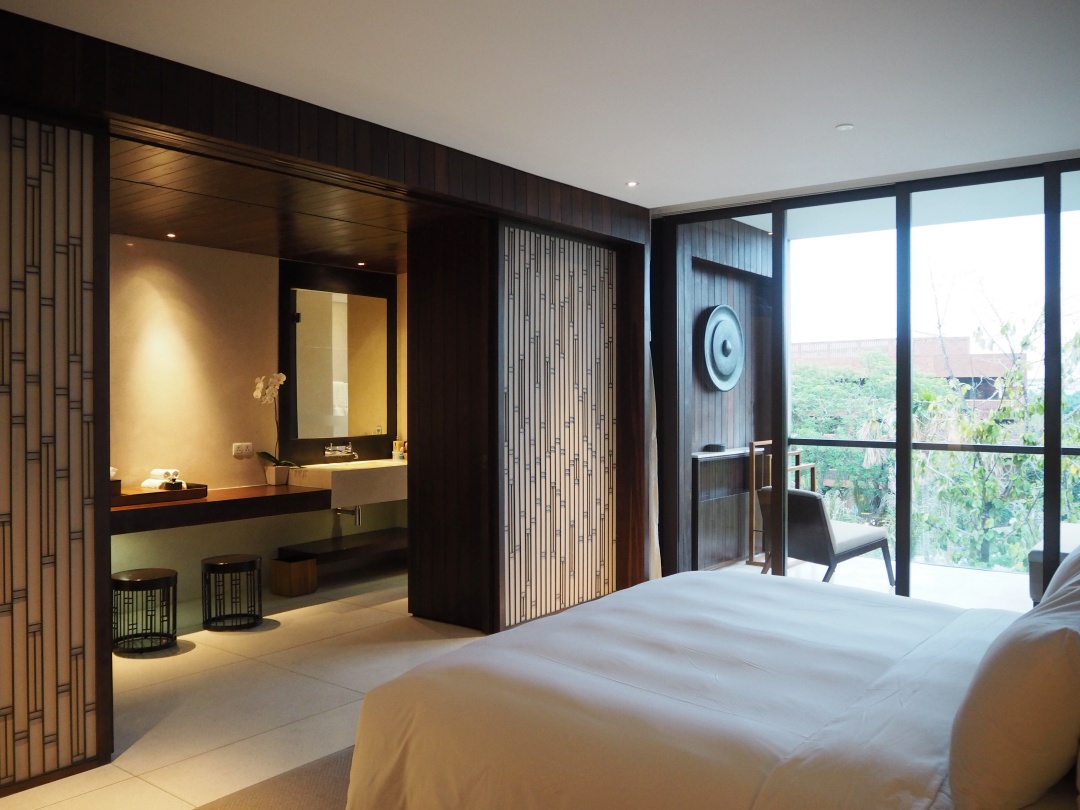 For privacy, there's a sliding door that you can close to separate the bathroom and the bedroom.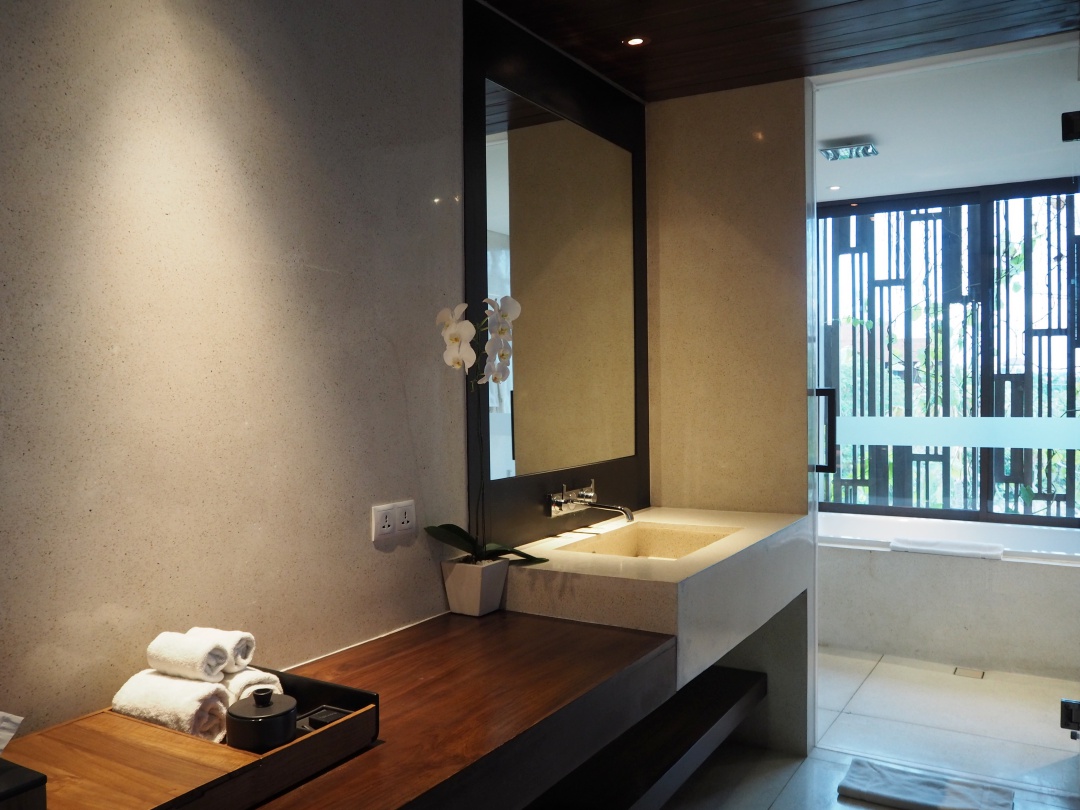 For the bathroom, it comes with double sinks, a separate toilet and a shower area with a full-size bathtub. Wardrobes are on the right of the above picture/opposite the sinks.
Comparison of the Different Category of Rooms
The Deluxe Suite is nearly identical to the Deluxe Ocean Suite; with the exception that the Deluxe Suite doesn't come with the view of the ocean.
The Deluxe Suite is the same size as Alila Ocean Suite at 72 sqm; whereas the Deluxe Ocean Suite is slightly smaller at 60 sqm.
The Deluxe Suite, Deluxe Ocean Suite and Alila Ocean Suite all come with a king size bed and sofa in each room, and has a maximum occupancy of 3 adults or 2 adults and 2 children.
The Deluxe Suite, Deluxe Ocean Suite and Alila Ocean Suite are all situated in the main buildings of Alila Seminyak; easily accessible to the restaurant, gym, spa and the swimming pools.
My Views
I love how roomy and calming the rooms are at Alila Seminyak. Among all the Bali's hotels we've stayed, Alila Seminyak probably has one of the most spacious rooms. You never have to worry about not having enough closet or walking space.
Having stayed in various hotels, I've come across rooms that are small and cramped. While I generally can accept a smaller space, I really dislike rooms that are too cluttered or fanciful. Thankfully, the rooms at Alila Seminyak are simple ,with just a handful of key decor and furniture. The bed is extremely comfy, and the rooms never lack natural light or lighting. The resort is situated right next to Seminyak beach which is definitely a bonus!
---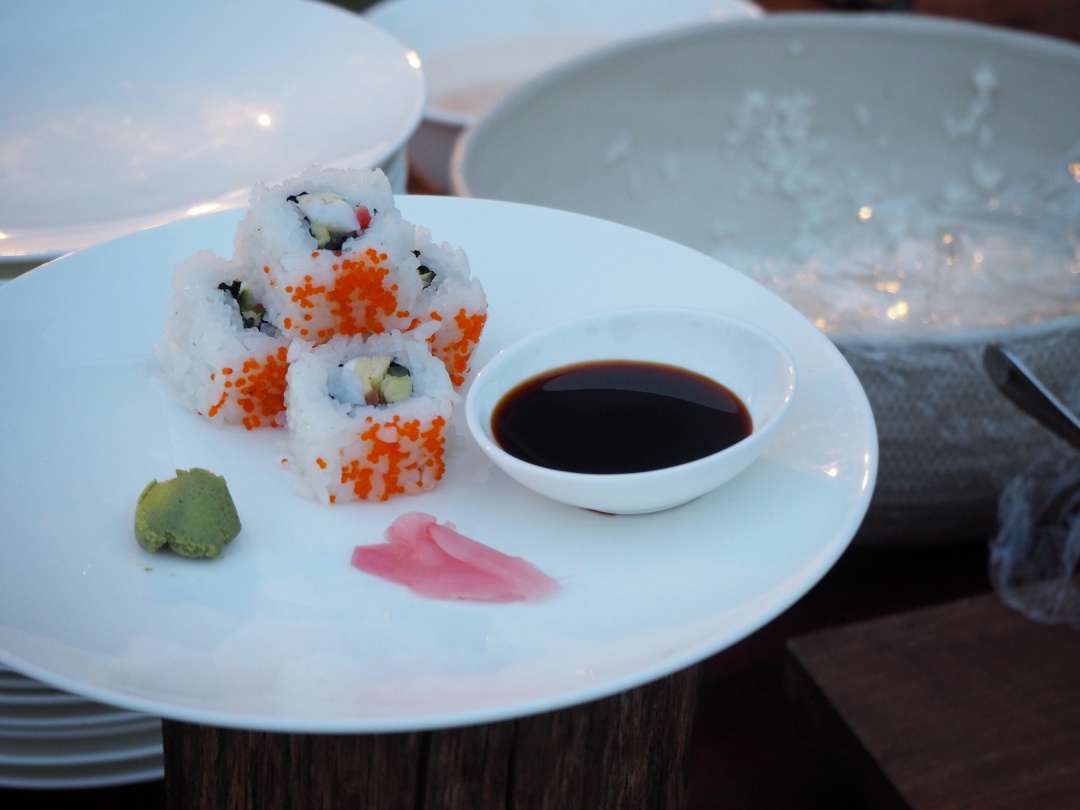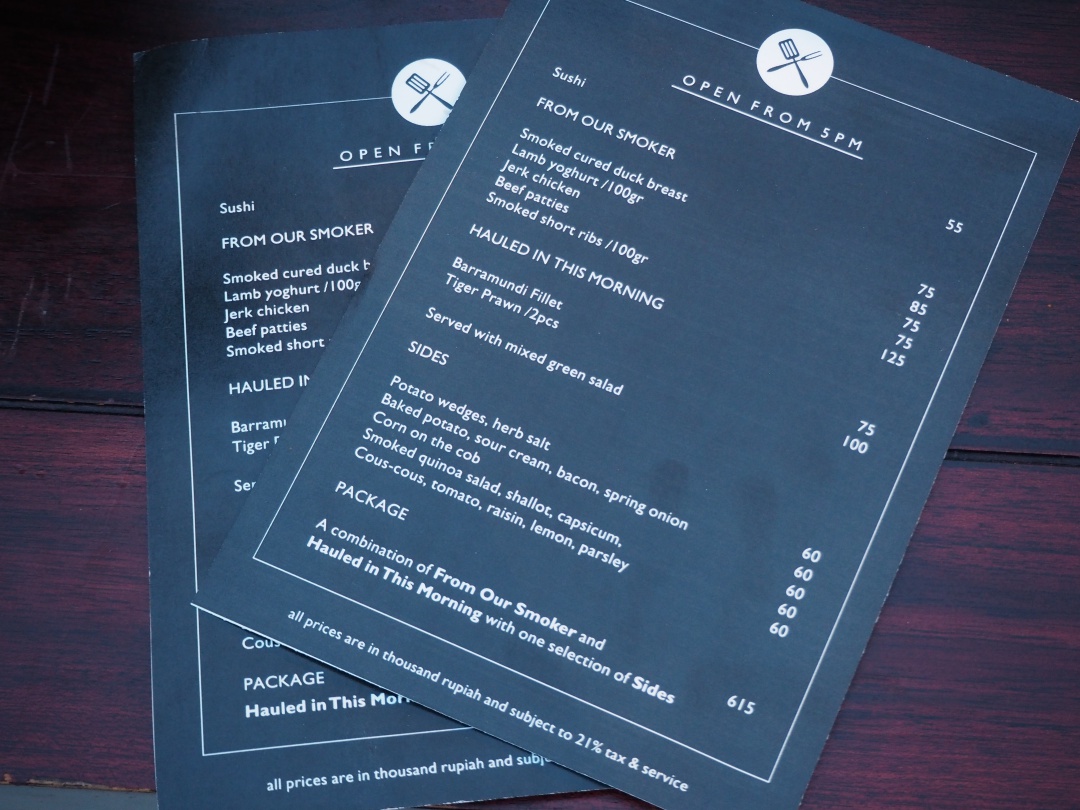 Later that evening, we went down to the Beach Bar and took a stroll along Seminyak Beach. Also took the chance to check out 'Barbecue by The Beach'; a make-shift counter set up next to the Beach Bar that offers small bites.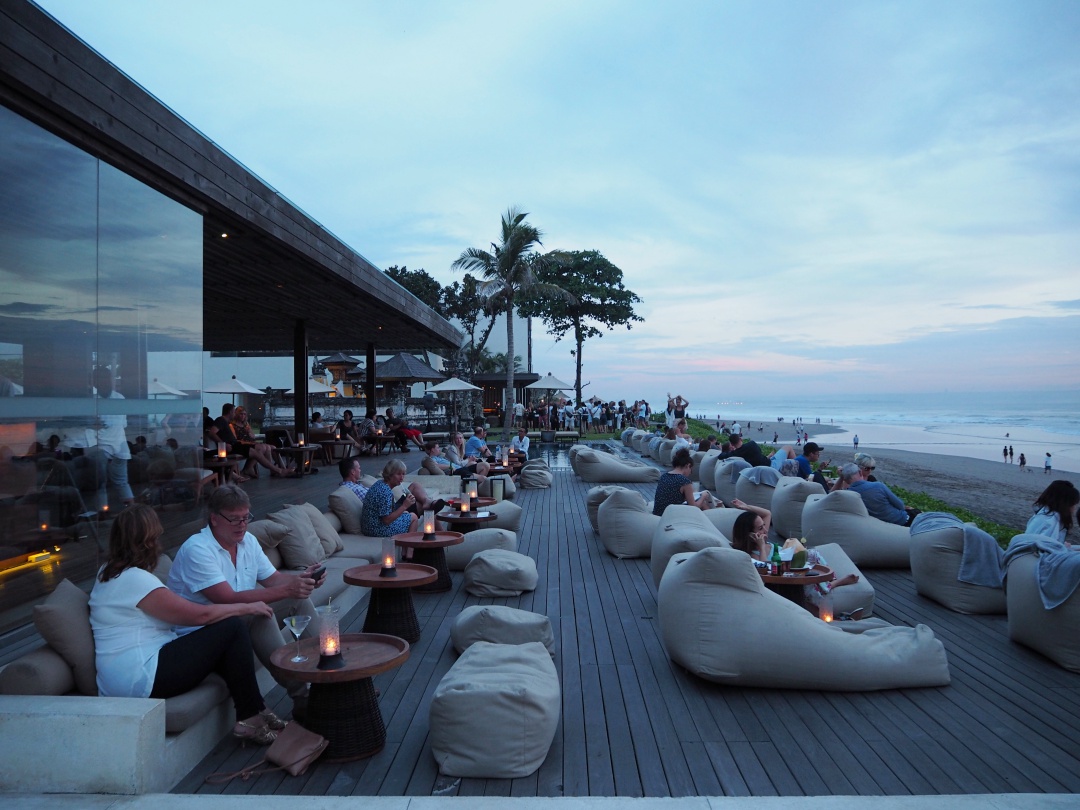 The lounge area at the Beach Bar is probably one of the most popular spots for guest to catch the sunset. Imagine lying on one of those bean bags and sipping on cocktails! I've never done that, but I can definitely see the appeal, especially when you're at a beachfront resort.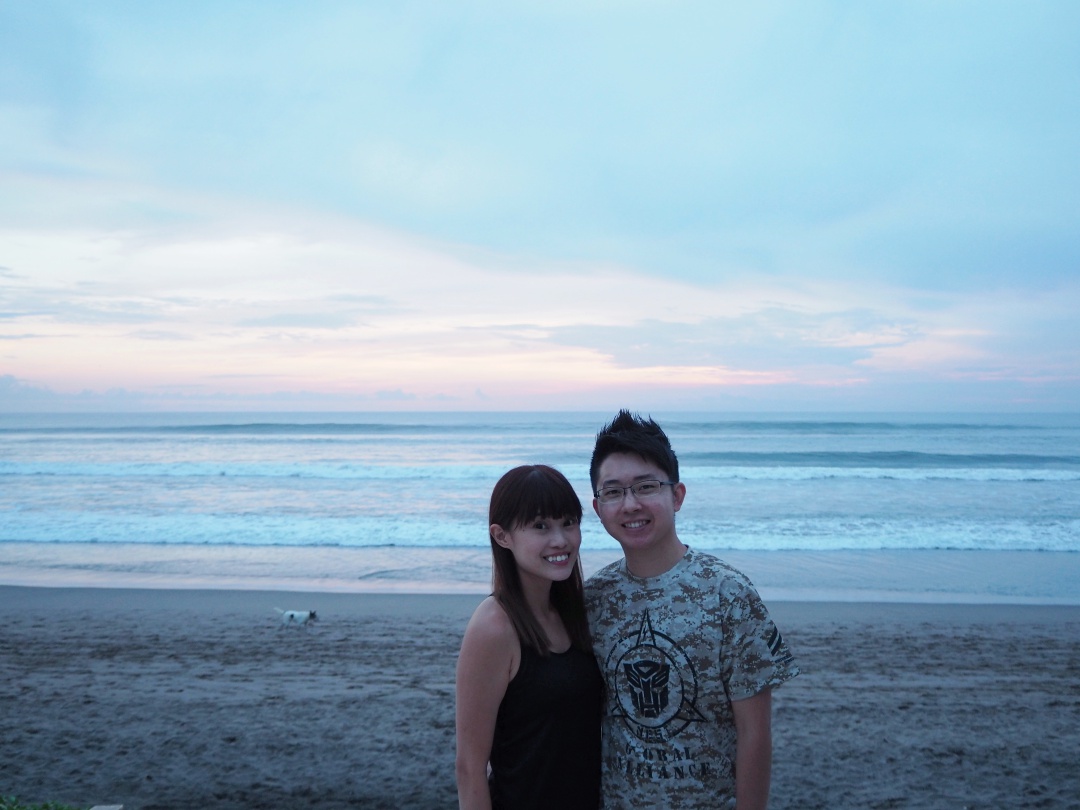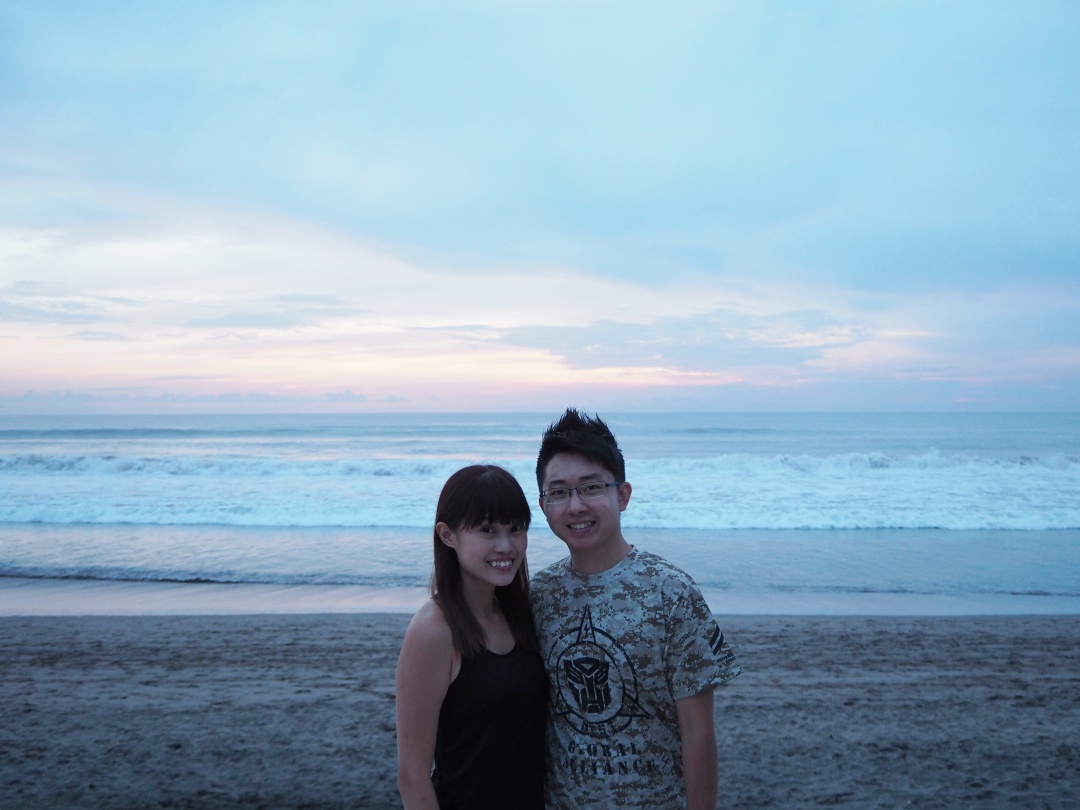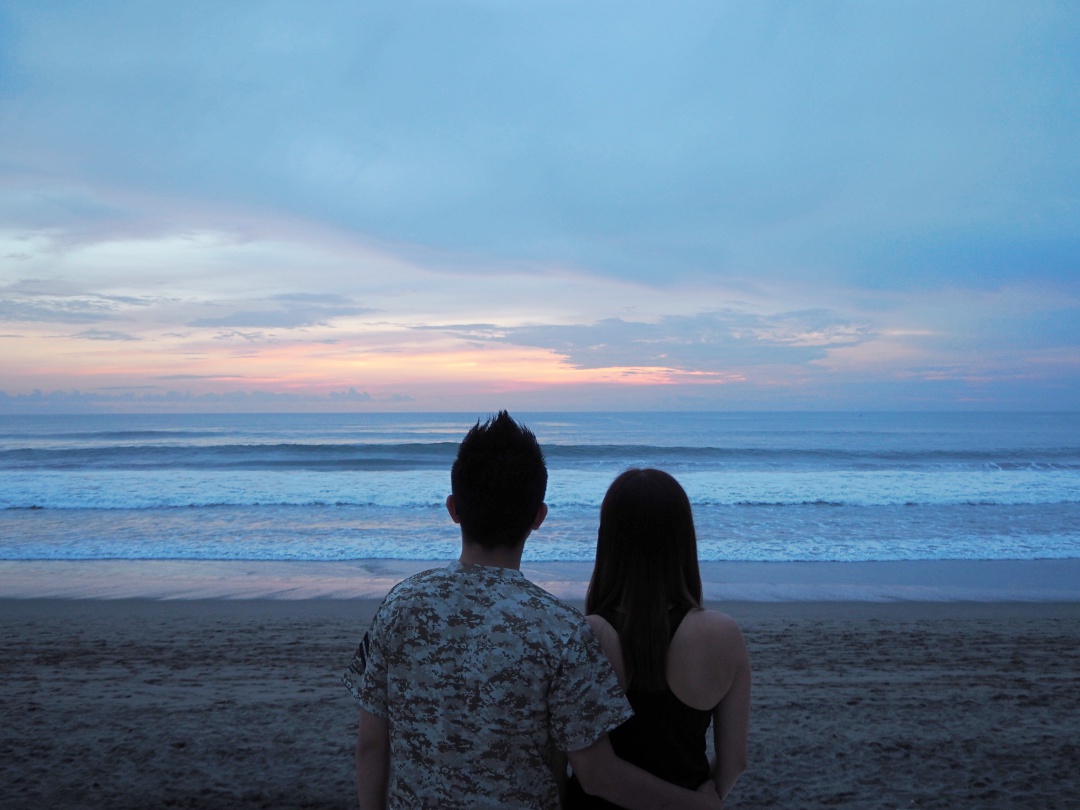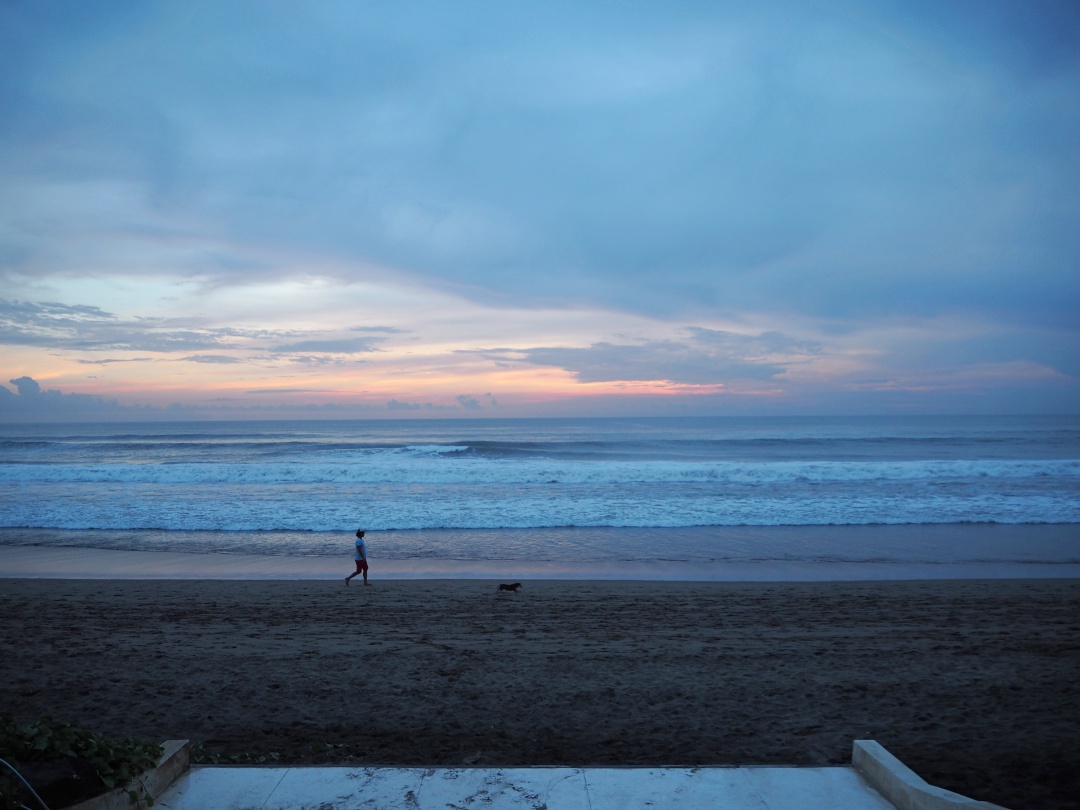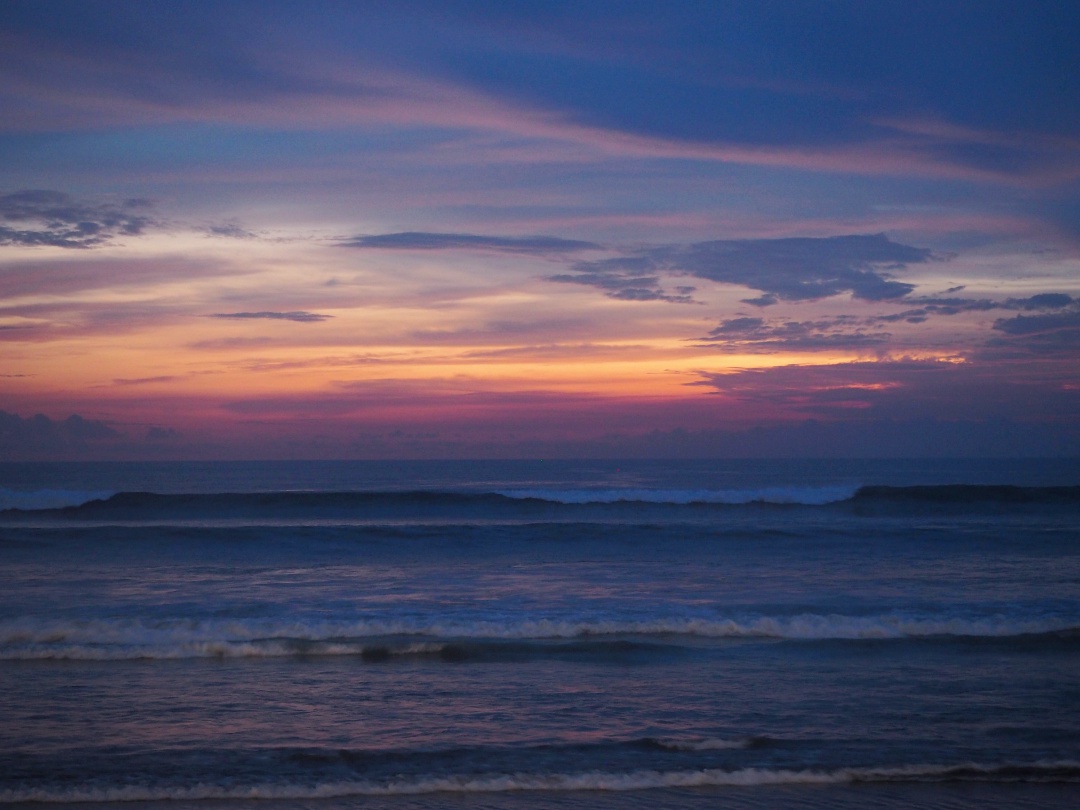 Unfortunately, we didn't catch sight of the sunset. On good days, you can actually get a gorgeous view of the sunset from the beach bar/the beach in front of Alila Seminyak.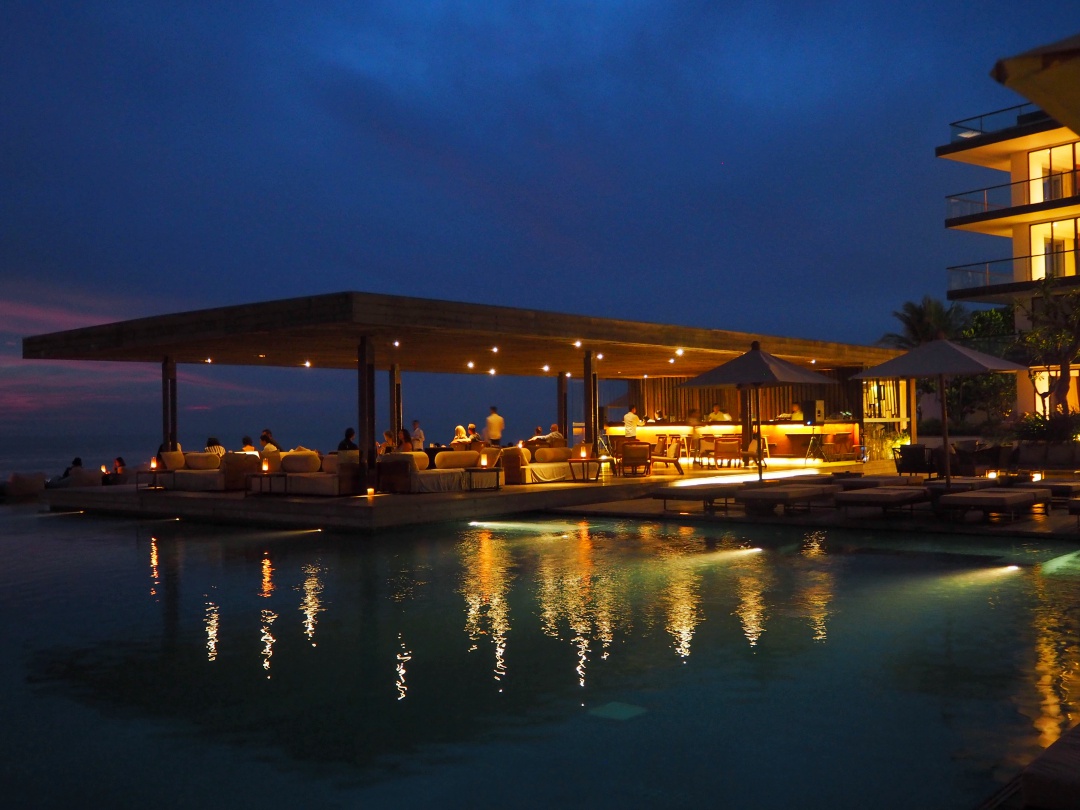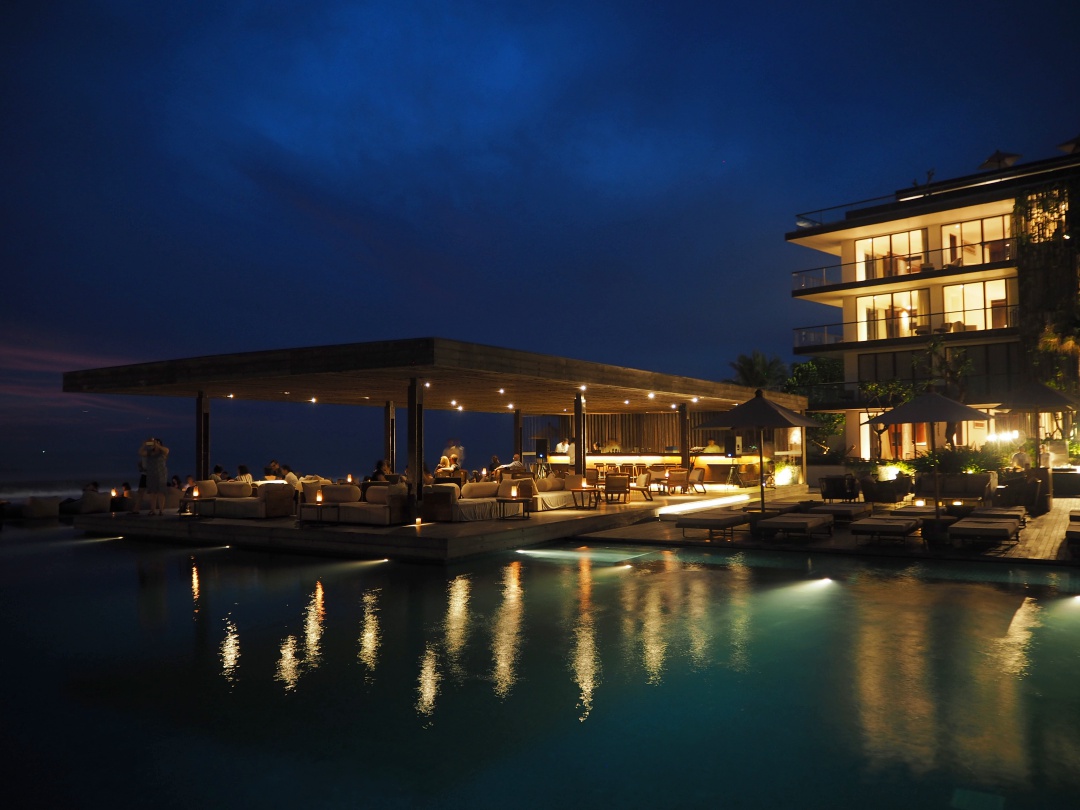 Seasalt Restaurant
Dinner that night was settled at the hotel's restaurant – Seasalt.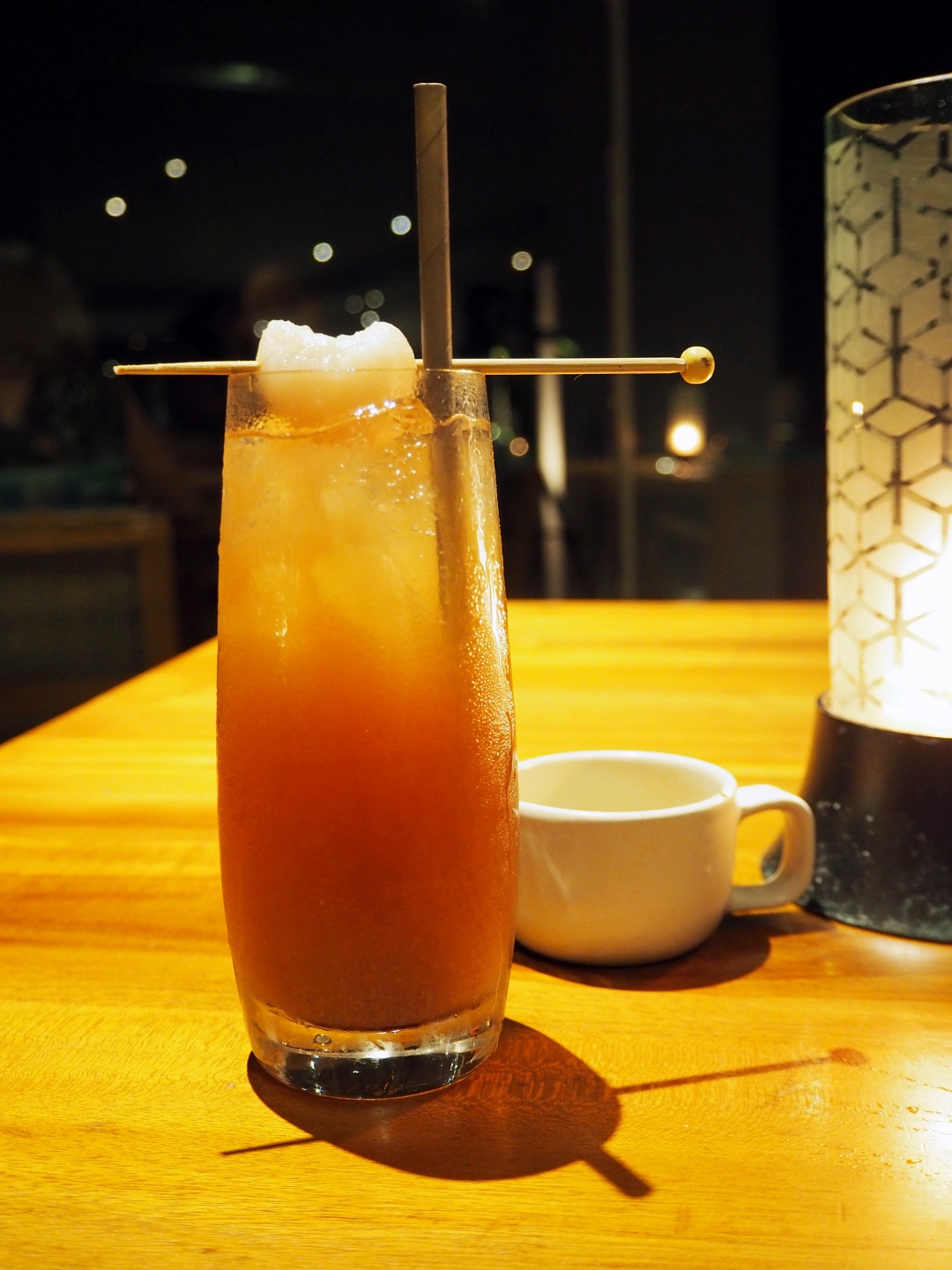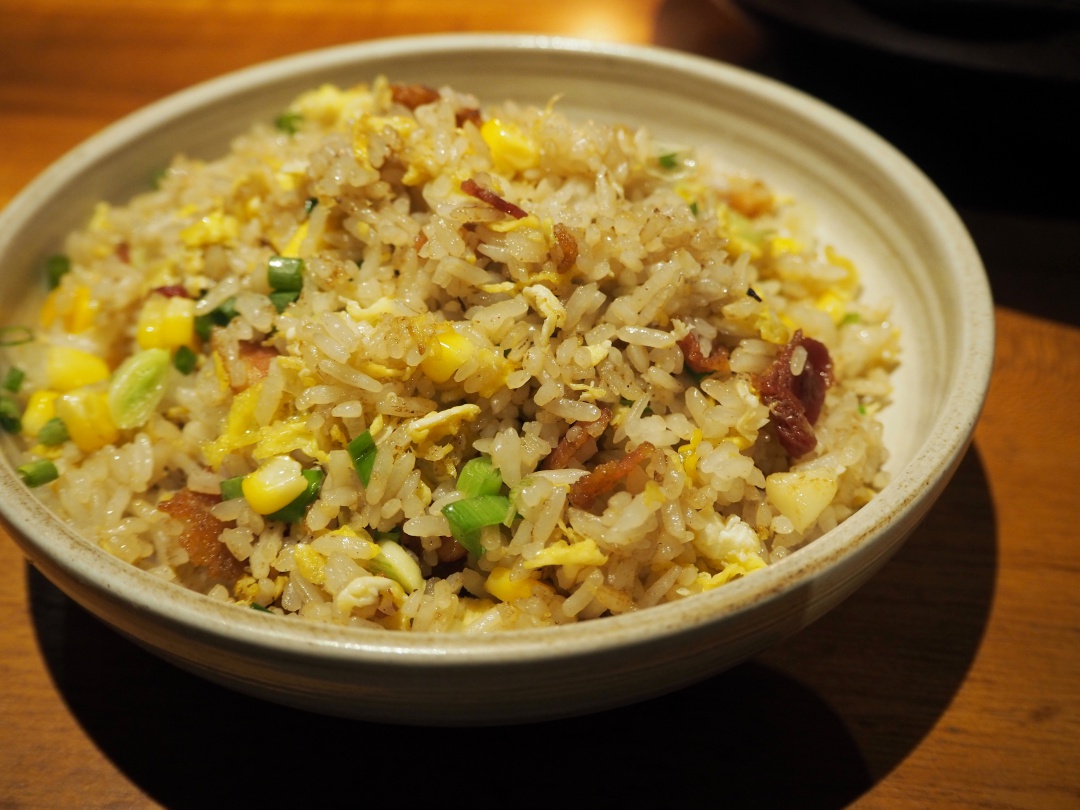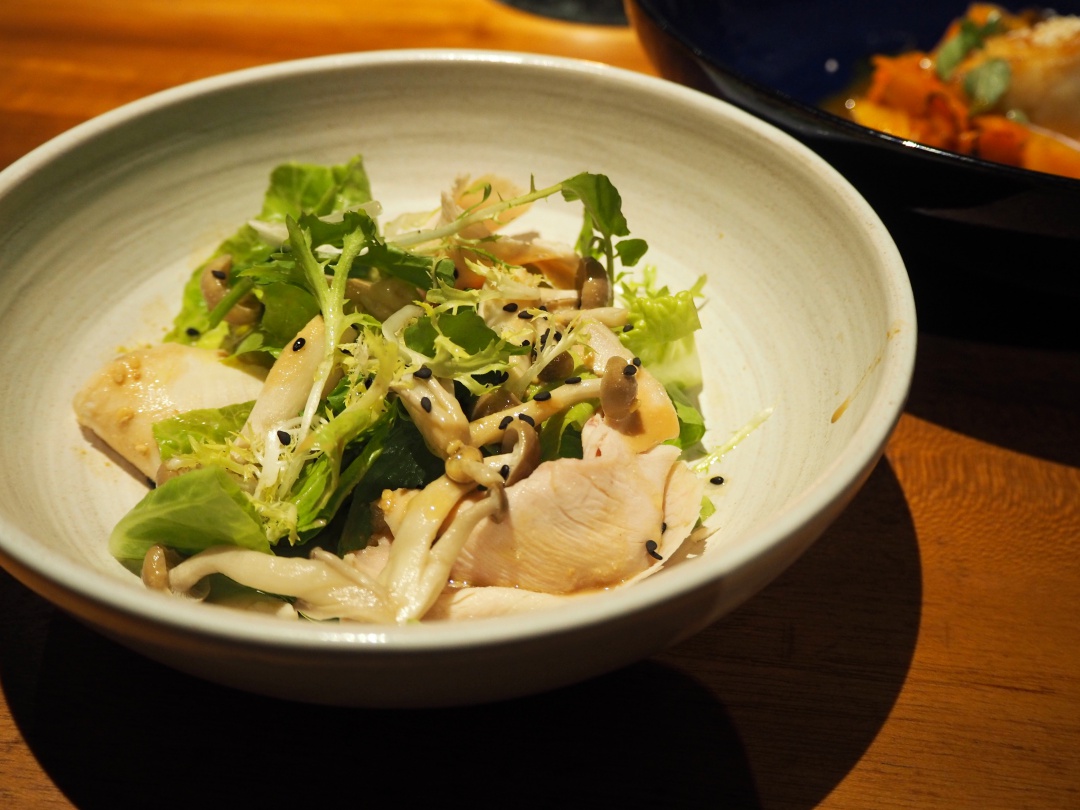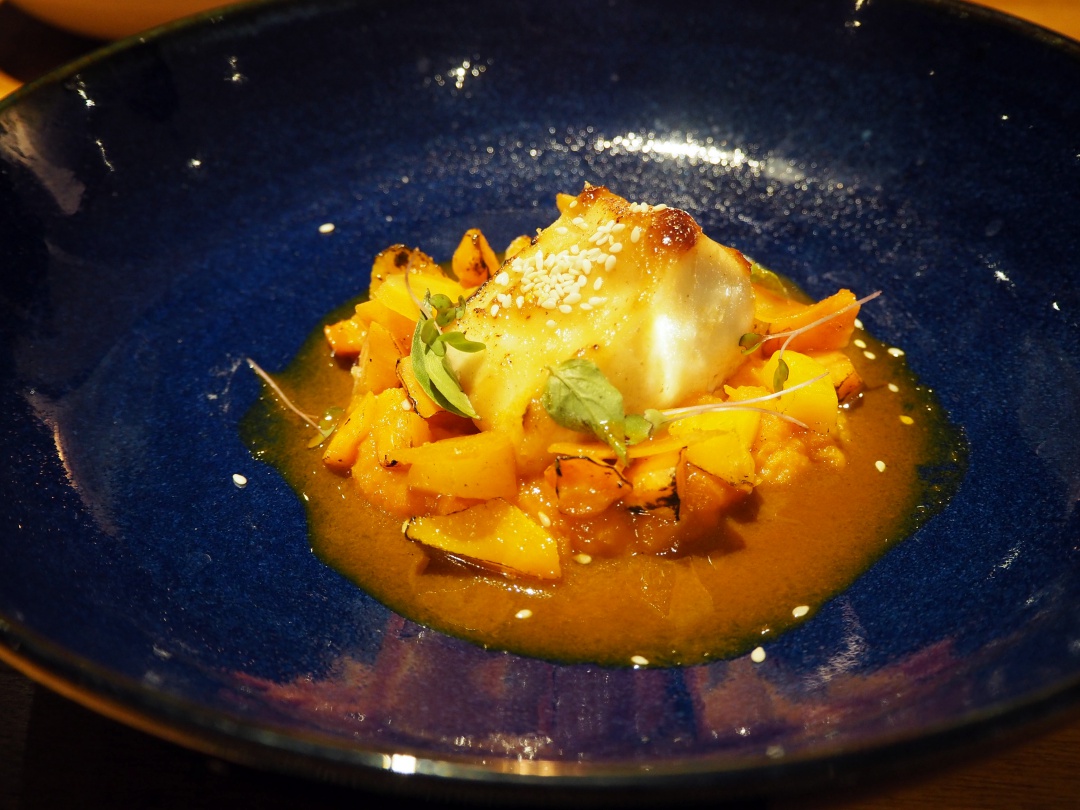 Alila Seminyak has just revamped the restaurant in May 2017; with a change in name (from 'The Restaurant' to 'Seasalt') and a brand new menu.
The revamped menu featured mostly fish and seafood and has a smaller variety as compared to their previous menu. For our dinner, we ordered a fried rice, a veg and a fish for sharing. I used to be a fan of their Mahi Mahi and will order that whenever I was there for dinner. However, I was sad to learn that with the revised menu, they have changed the preparation/recipe of the Mahi Mahi.
Overall, the food for that night was okay. If given a choice, I would rather head out for dinner than dining in the restaurant as the price for the dishes are mostly on the higher side. I don't think they're worth it and would much prefer to go somewhere else for dinner instead.
---
Later that night, the Fiancé and I also went out to pick up our copywriter from the airport. That was the first time we picked someone from the Bali's airport. Despite it being close to midnight, the airport was still buzzing with travellers.