Continuing with my Bali's travelogue… Day 3 in Alila Ubud saw us waking up early to attend a Laughter Yoga class at 06:00.
Alila Ubud: Laughter Yoga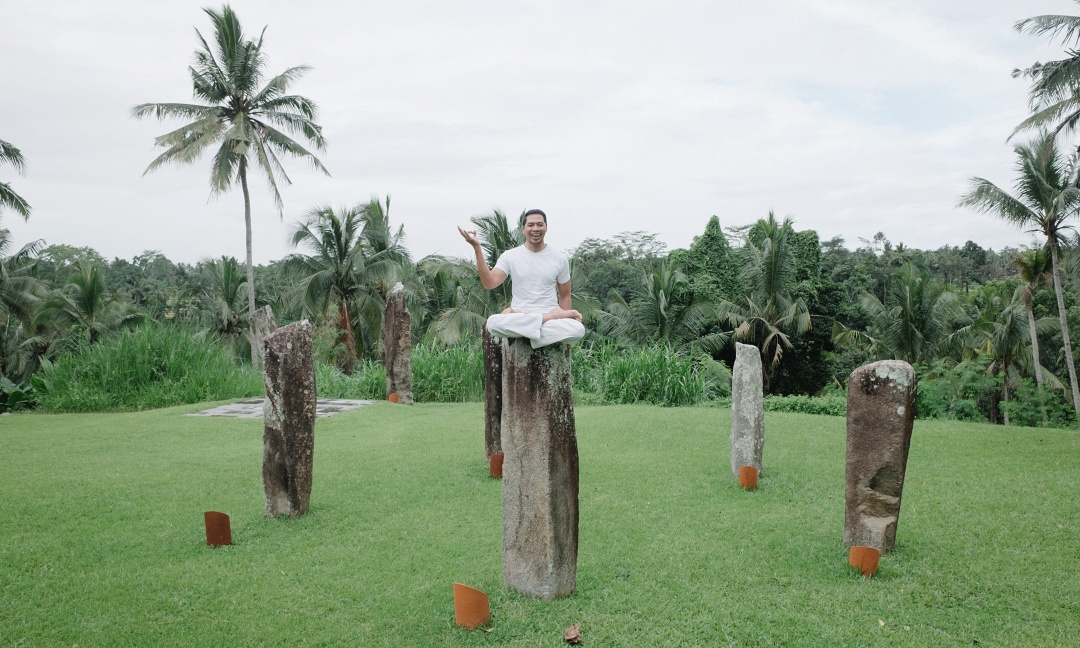 Based on the belief that laughter is the key to happiness, Laughter Yoga at Alila Ubud is a fun, natural therapy that improves physical, mental and emotional health.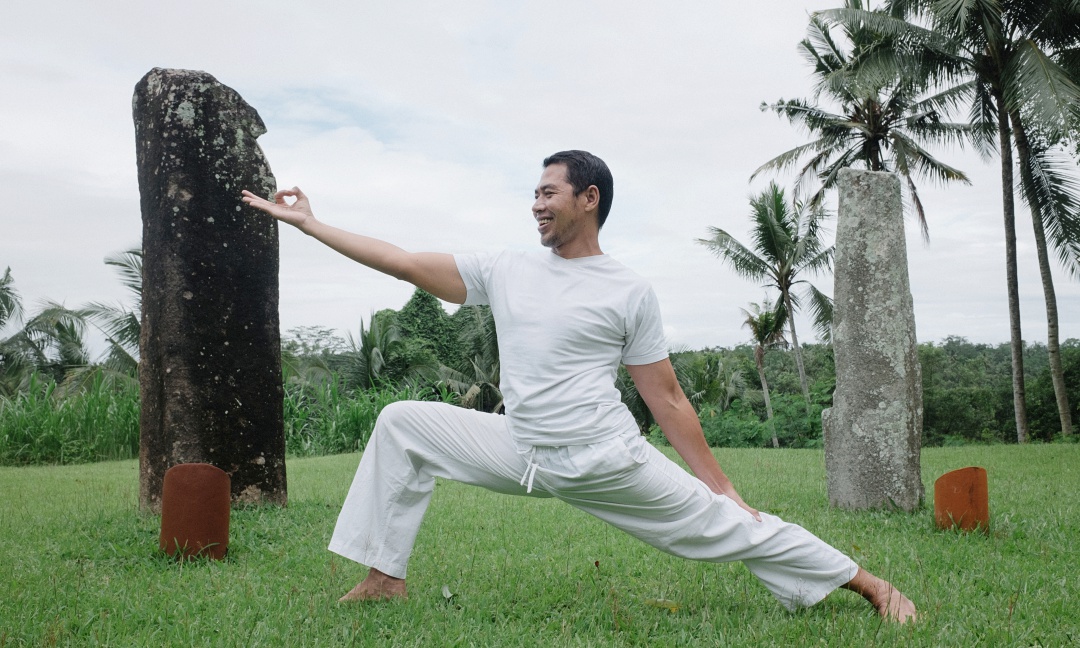 Photo Credit: Alila Hotels and Resorts
With a relaxed, laid-back vibe and lush greenery, Ubud is sort of the place you go for yoga/meditation. It is hence, not surprising to find recommendations online suggesting going for a yoga class if you're looking for things to do in Ubud.
I'm not one who does yoga. But when I learn that Alila Ubud is offering a Laughter Yoga class, I must admit it does pique my curiosity.
The recommended time to attend the Laughter Yoga class at Alila Ubud is at 06:00. And as much as I'm keen to learn more about laughter yoga, I did find it a challenge to wake up that early. To made it in time for our class, we woke up at 05:30 and made our way to the lobby at 06:00. There, we met up with our yoga instructor.
Even though the sky was barely bright, our yoga instructor was already radiating positive vibes when we saw him. No doubt more energetic and alert than us two sleepy heads.
We followed him to an open field behind the lobby, where the resort had already laid out our yoga mats for us. The surrounding was quiet and peaceful, and we began our class with some light stretching, before practising laughing aloud.
Laughing is said to reduce the levels of stress hormones and increases the production of endorphins, which helps to reduce effects of stress.
Laughing Out Loud
Not just smile or giggles, but full-blown laughing out loud. Laughing is known to be contagious, and we soon find ourselves laughing along with our instructor. I also can't help but think how silly we were! To stand and laugh in an empty field when most guests are still soundly asleep. Just that thought alone was enough to crack me up.
We alternated being laughing, stretching and meditating. Despite being a Laughter Yoga class, I say laughing only takes up about 20 – 30%? Most of the time was still on stretching our bodies and meditating. Before we know it, one hour has gone by, and that was the end of our yoga class. This being my first time attending a yoga class, I thought it was quite a fun and refreshing activity.
If you love yoga and is looking to try something different, consider giving laughter yoga a go. Price for the class is at IDR600,000++ per person for a 90 minutes session. Minimum of two participants required.
---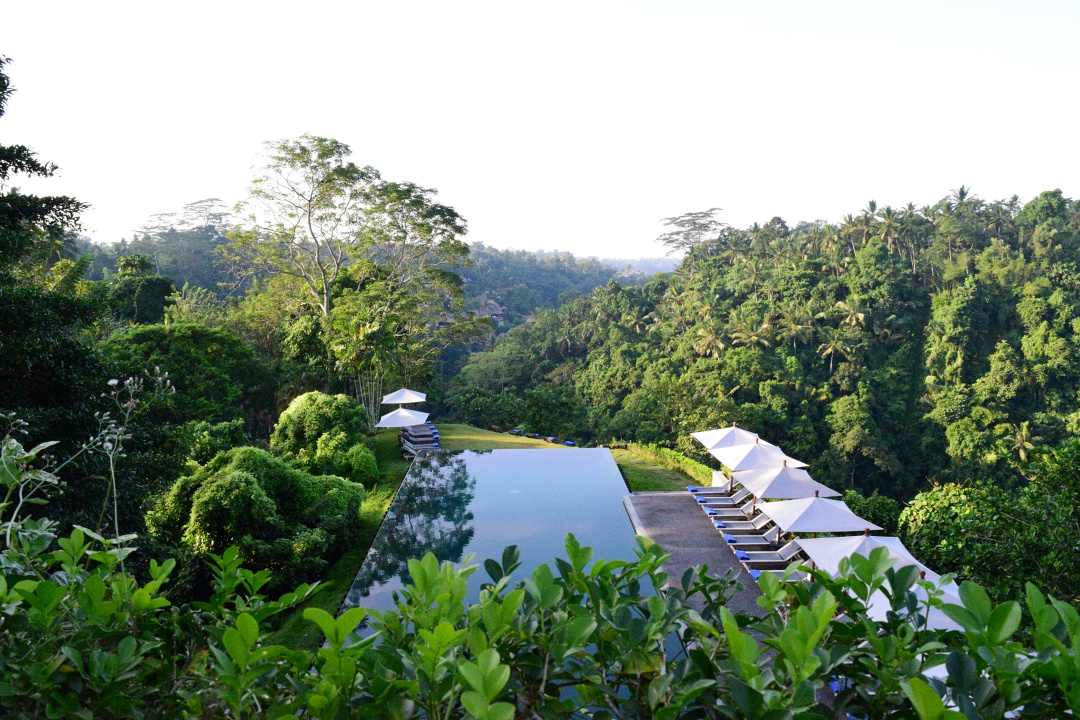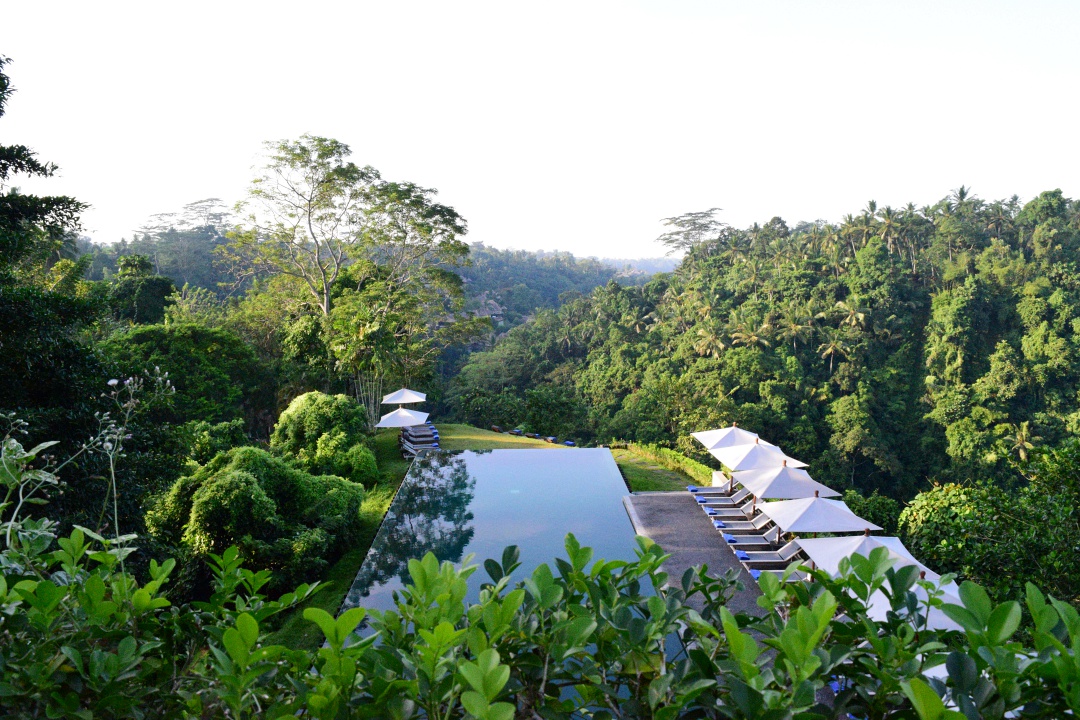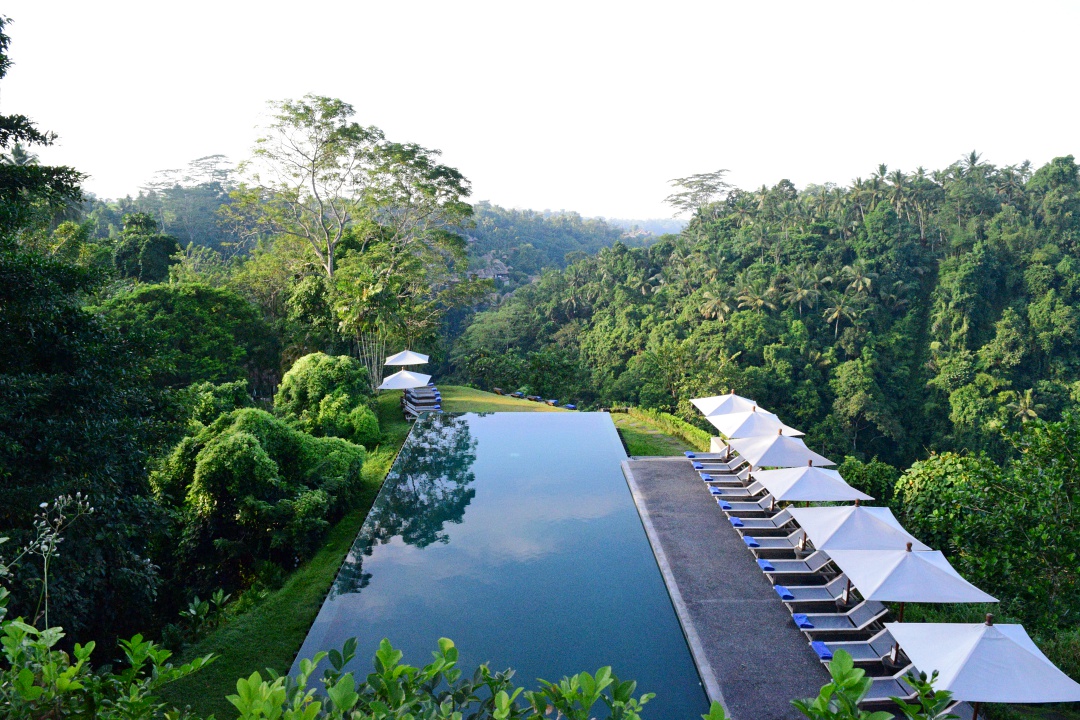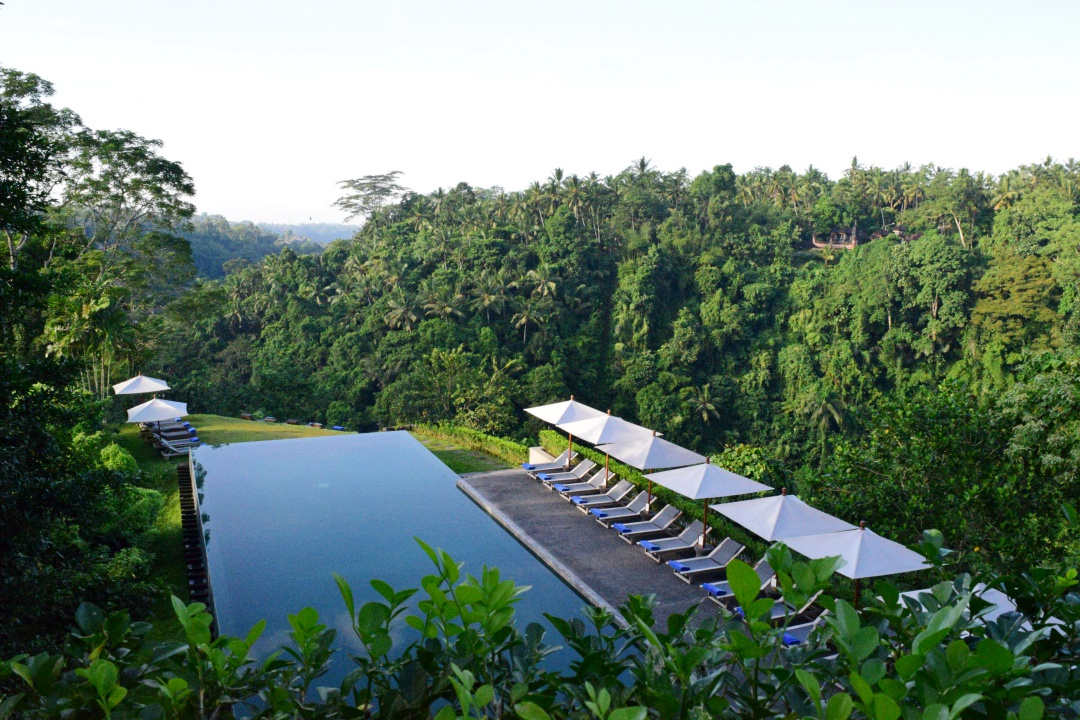 If you ever want to take a beautiful picture of the pool, preferably with no one, then the best time to do that is at 07:00.
Breakfast | Plantation Restaurant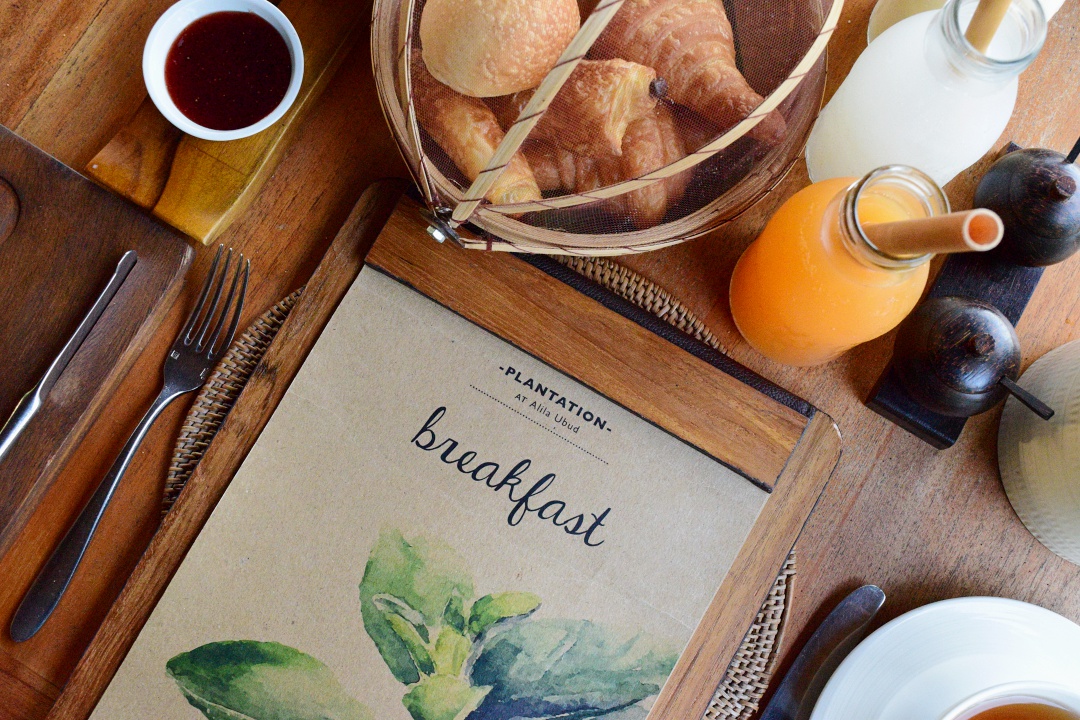 Decided to head straight to the Plantation Restaurant for breakfast right after our yoga class.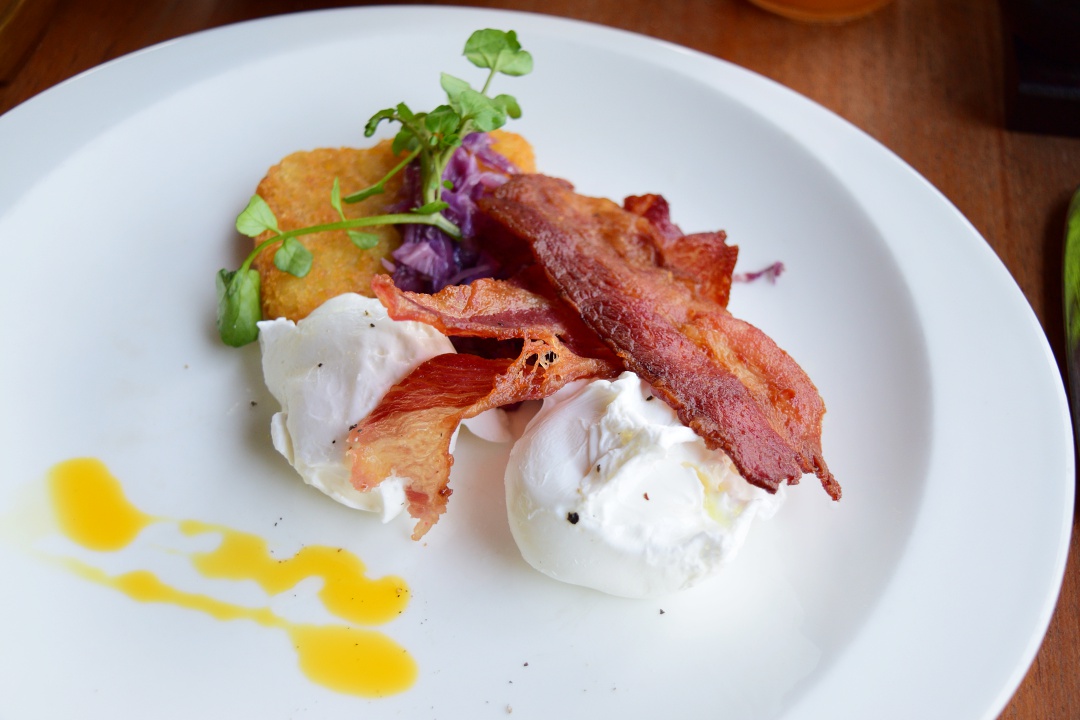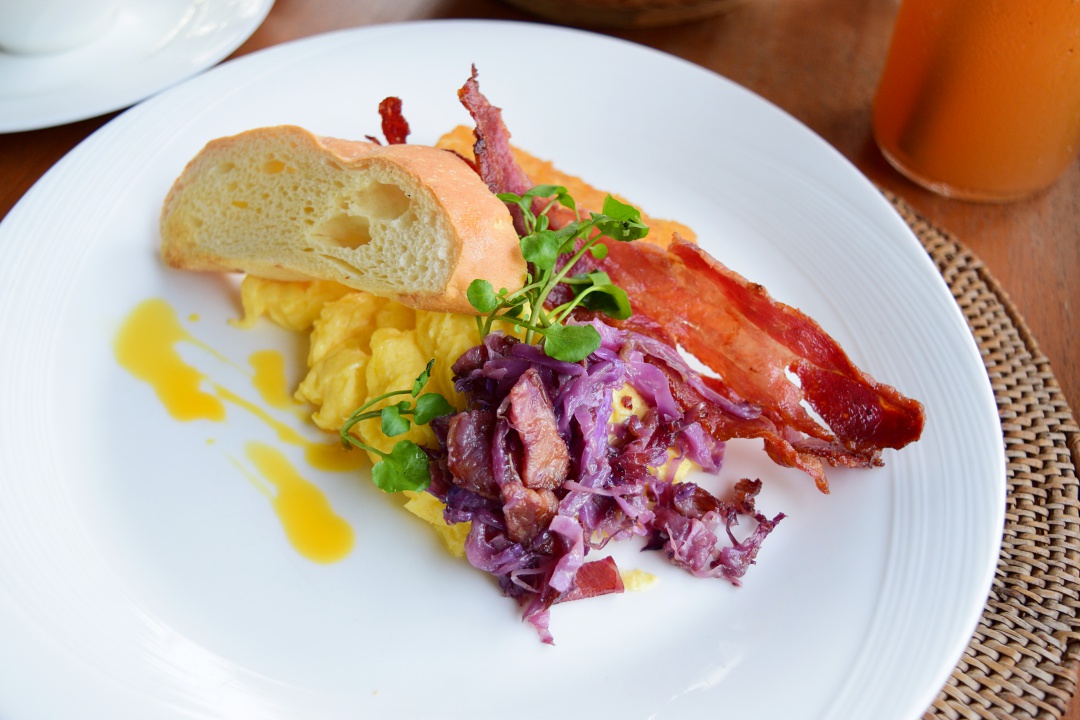 Eggs are always a good choice when you can't decide what to have for breakfast.
Had to quickly gobble up our food before our next activity at 09:00.
SaveSave