Moving on to Day 2 in Alila Ubud, we had a full day of programmes planned right from the morning till night. Our itineary for the day goes like this:
07:30 – Alila Experience – "Intoduction to Balinese Cuisine": Visit to Payangan Market.
09:30 – Breakfast at Plantation Restaurant.
10:30 – Alila Experience – "Intoduction to Balinese Cuisine": Cooking class at Alila Ubud's Organic Garden.
15:00 – Alila Experience – Batik Class.
19:00 – Bale Bengong: Romantic Dinner in the resort.
Our day started as early as 07:30 with our first activity – "Introduction to Balinese Cuisine". This is one of the many activities, otherwise known as "Alila Experience", offered by the resort. This programme include a visit to Payangan Market, followed by a hands-on cooking class at Alila Ubud's Organic Garden.
According to the plan, we were supposed to start our day at 07:00, with a quick coffee or breakfast in Plantation Restaurant, before going to Payangan Market. However, we couldn't wake up and made it at 07:00. Hence, we ended up pushing back the programme till 07:30. Checked with the Leisure Concierge team and there is a short gap from the time we get back from the market, till the time we start our cooking class. So we decided we will head to the market, and had our breakfast after we returned.
We met up with a guy from Leisure Concierge, Pande, and took off right away to Payangan Market. The market is pretty close to the resort and the drive only took us approximately ten minutes.
Payangan Market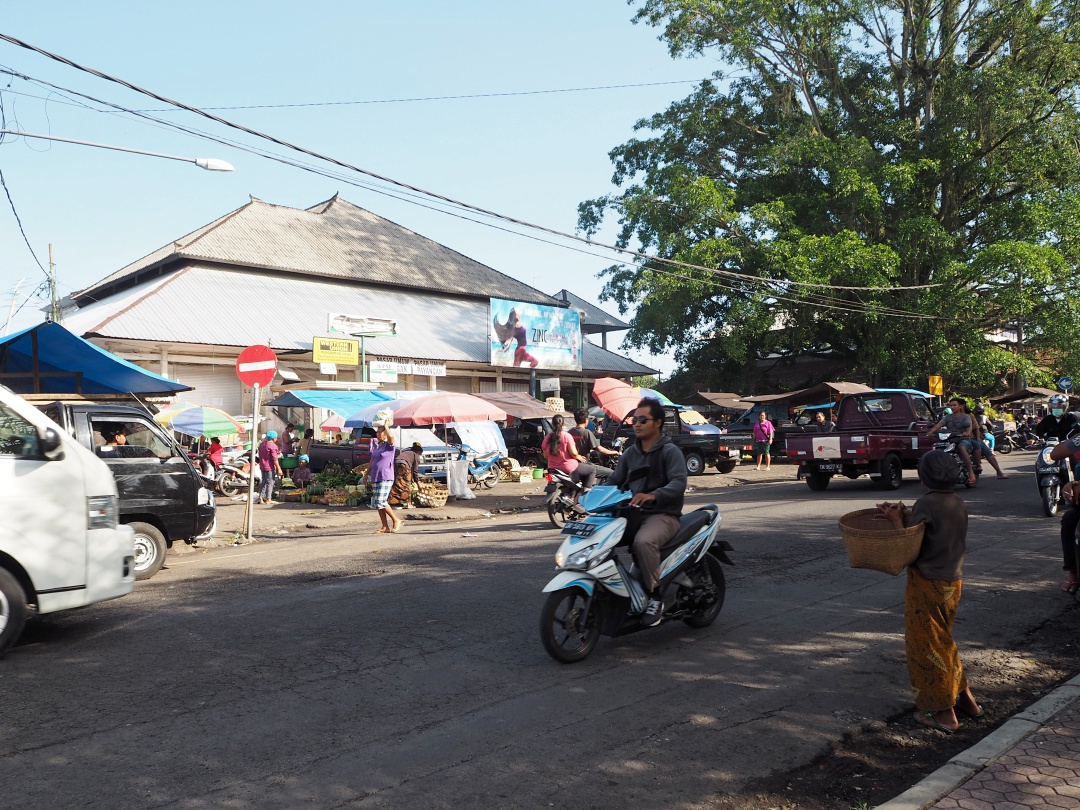 Upon reaching Payangan Market, Pande brought us around stall by stall, while picking up ingredients and explaining to us the use of them in local dishes. It was honestly quite an interesting sight. It been a long time since I stepped into a wet market; this certainly brings back fond memories of the time I went marketing with my mum.
Initially, I thought we were there to pick up the ingredients needed to use for our cooking class. But it turns out, the trip is more of an experience for us to immerse in the sights and sounds of the market, and observe the locals as they go about their marketing activities.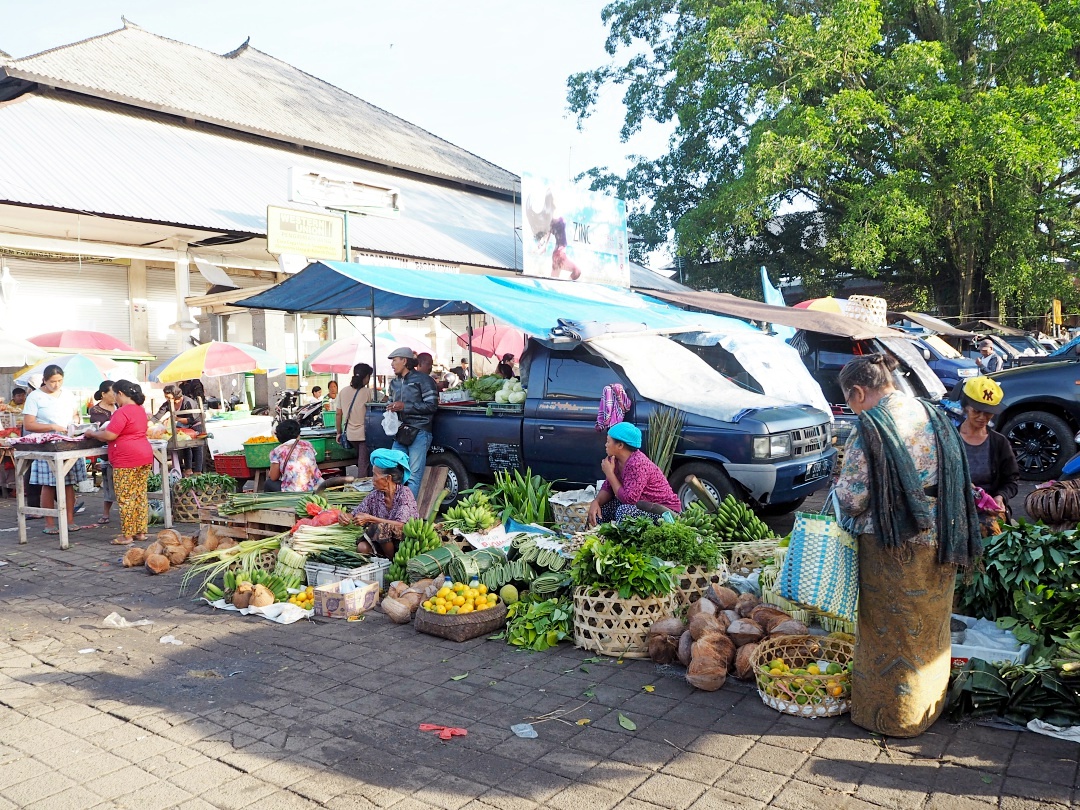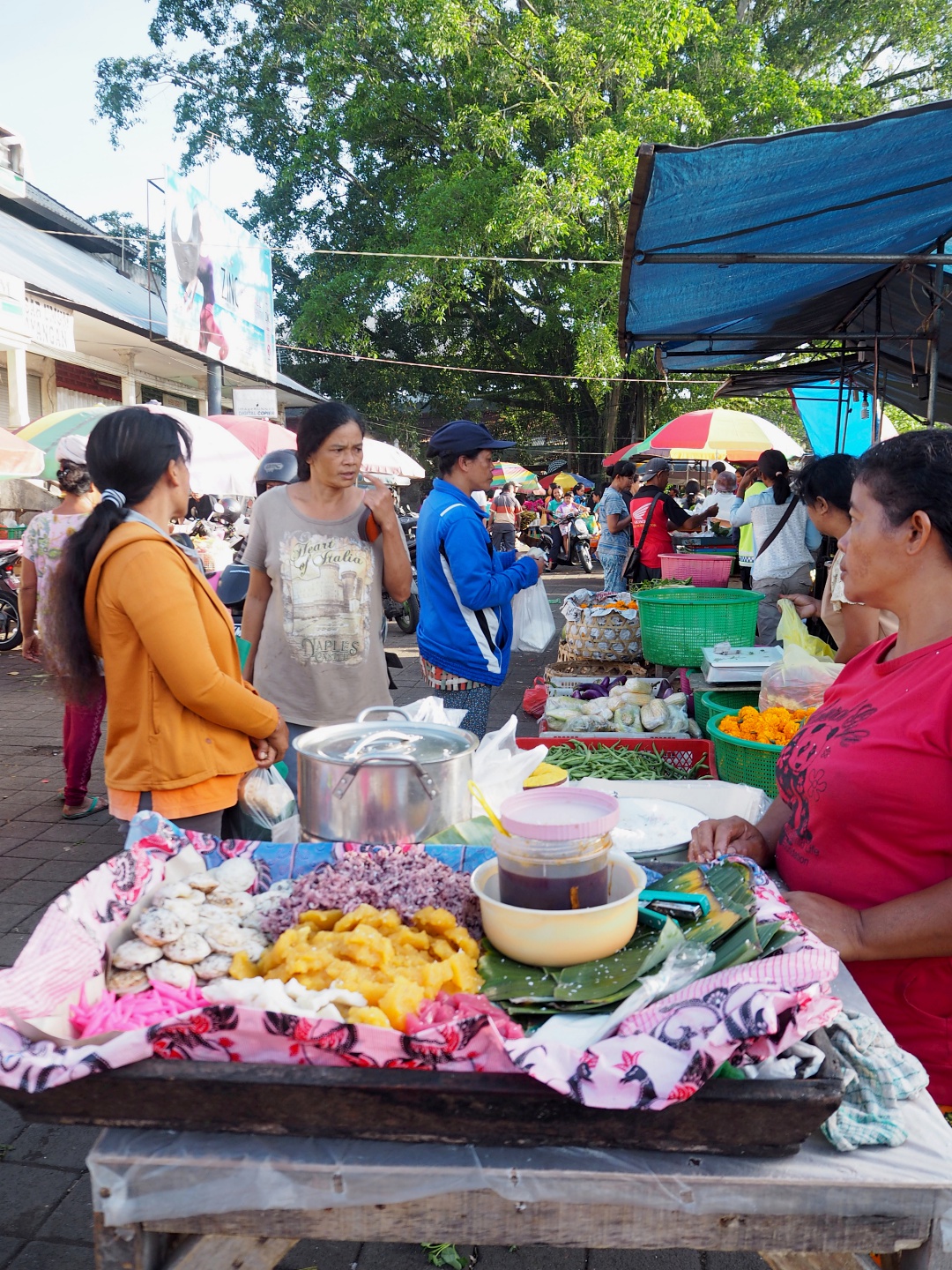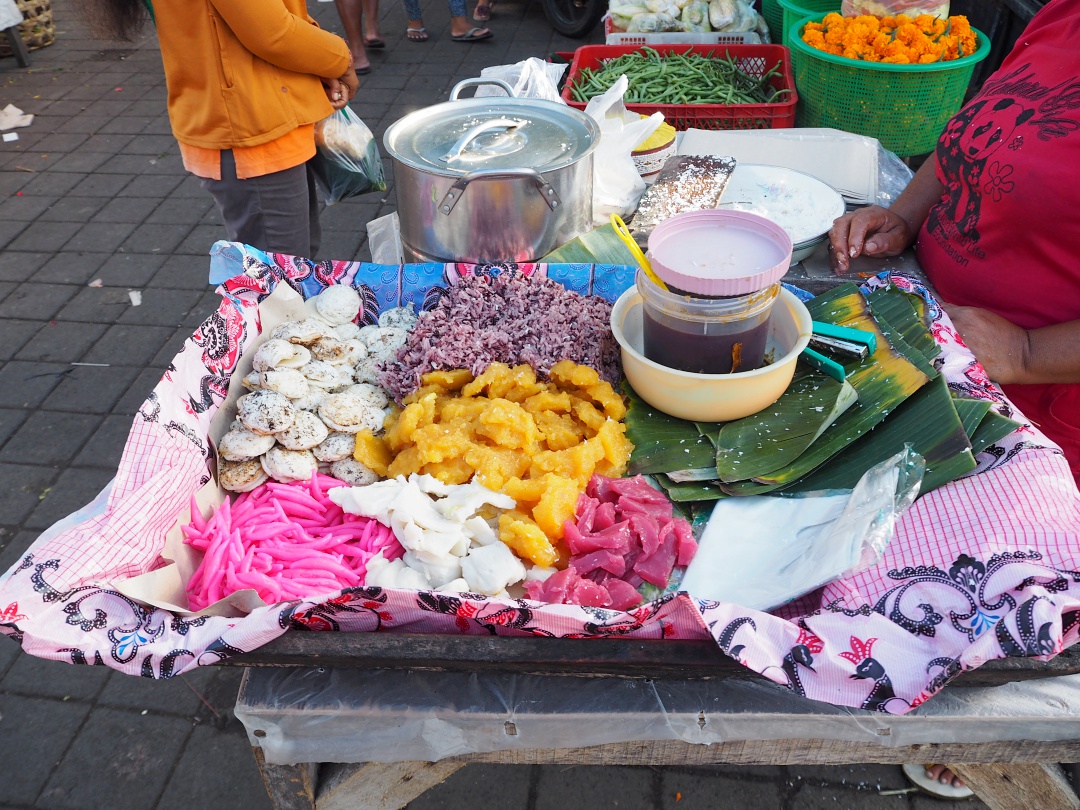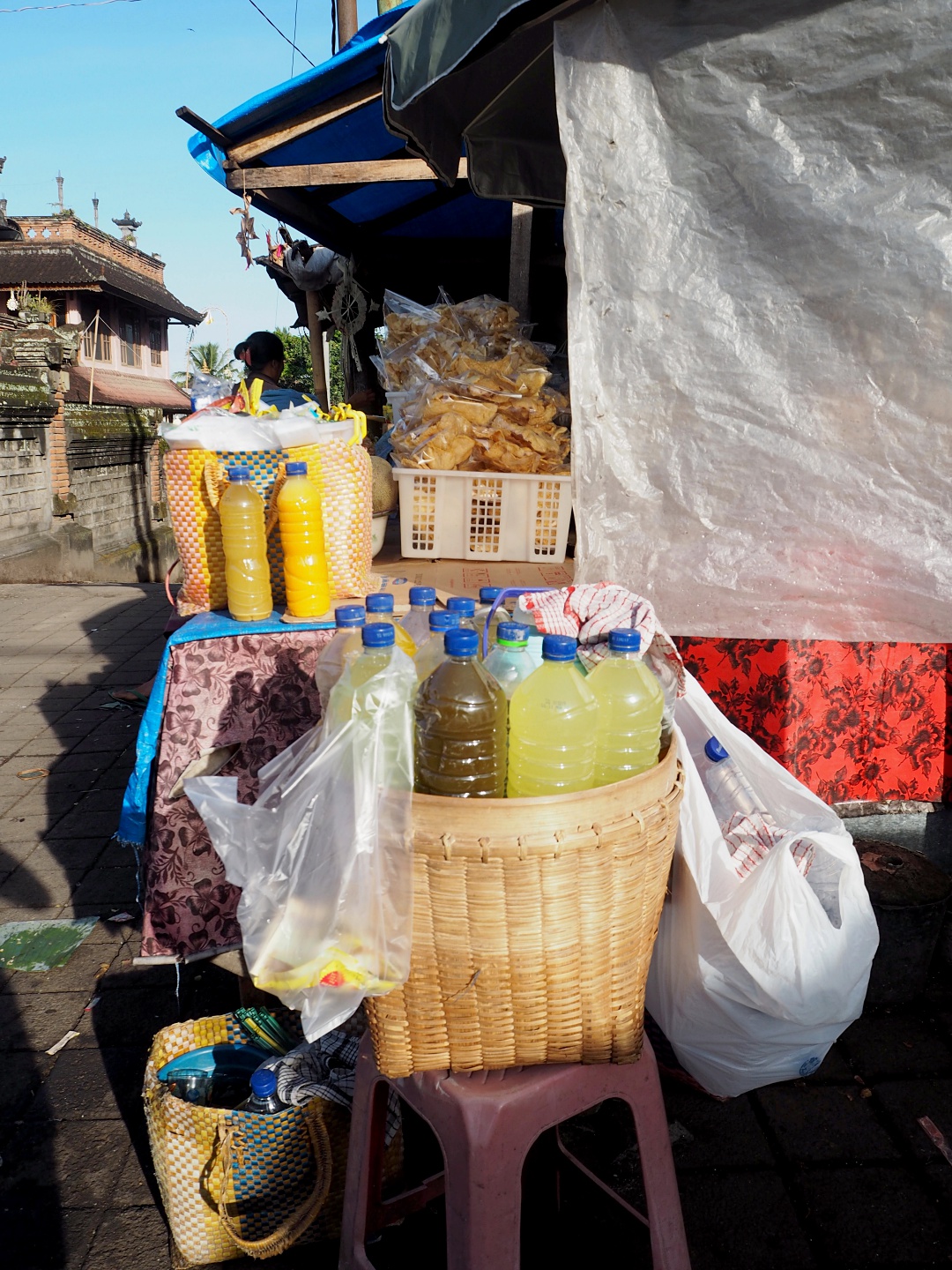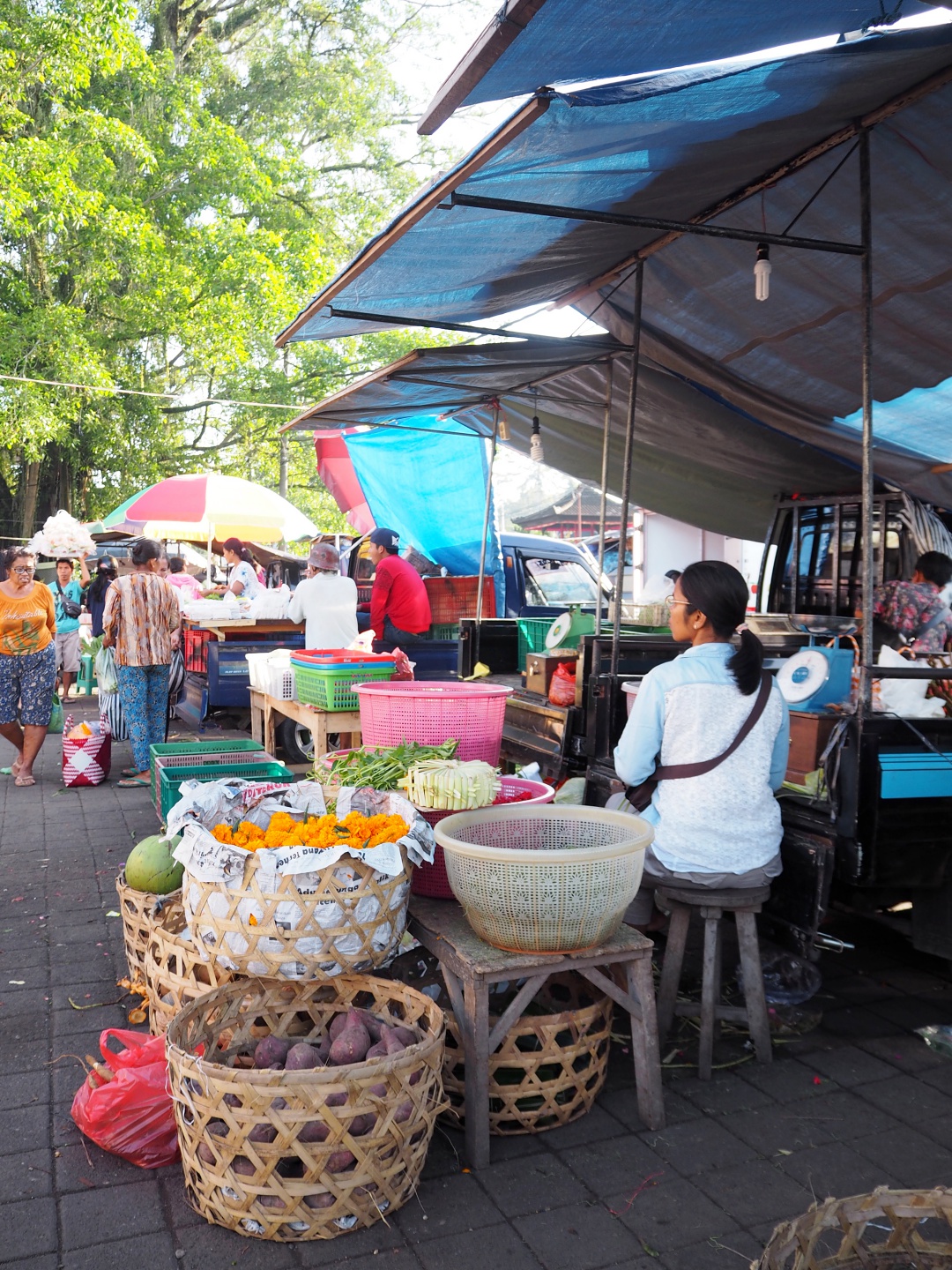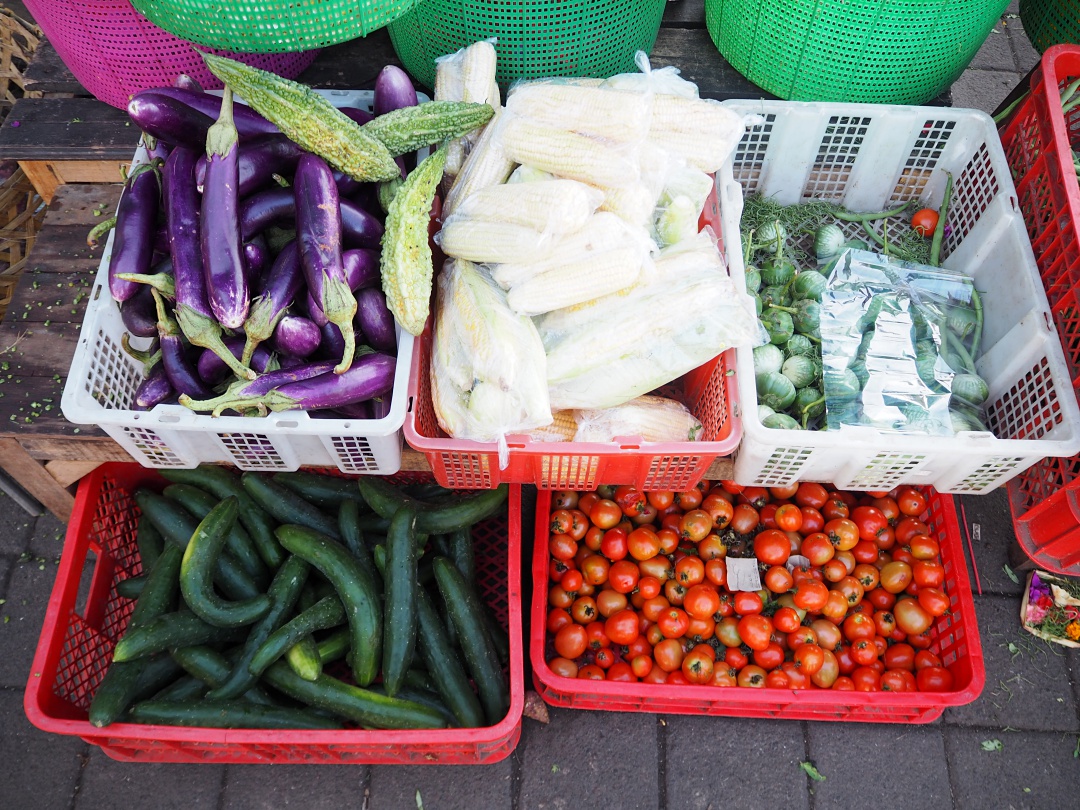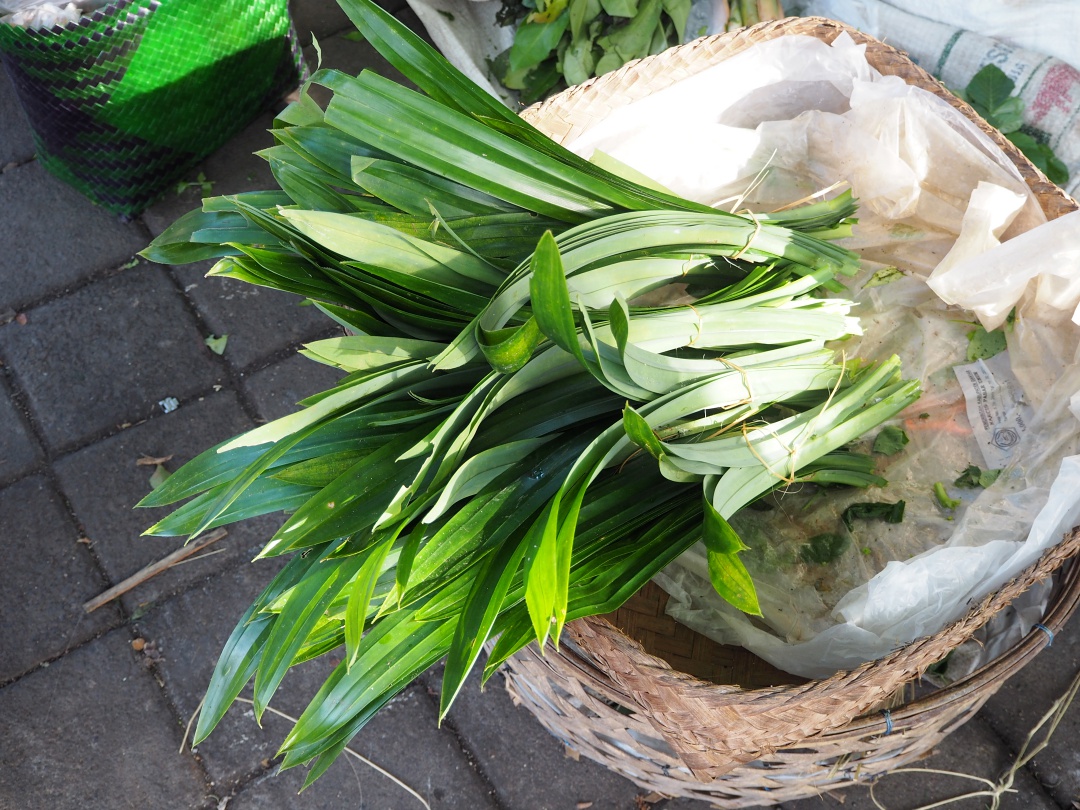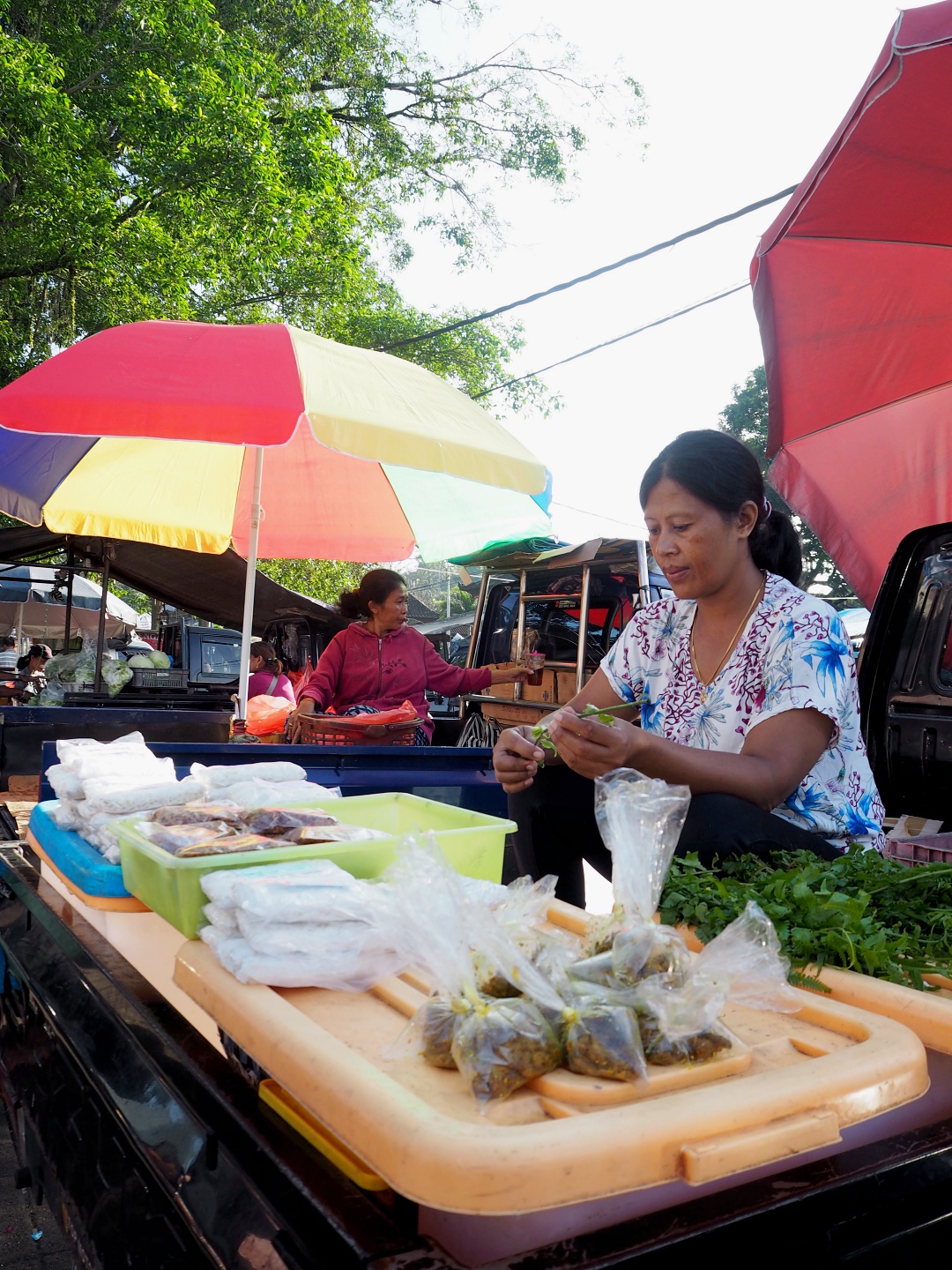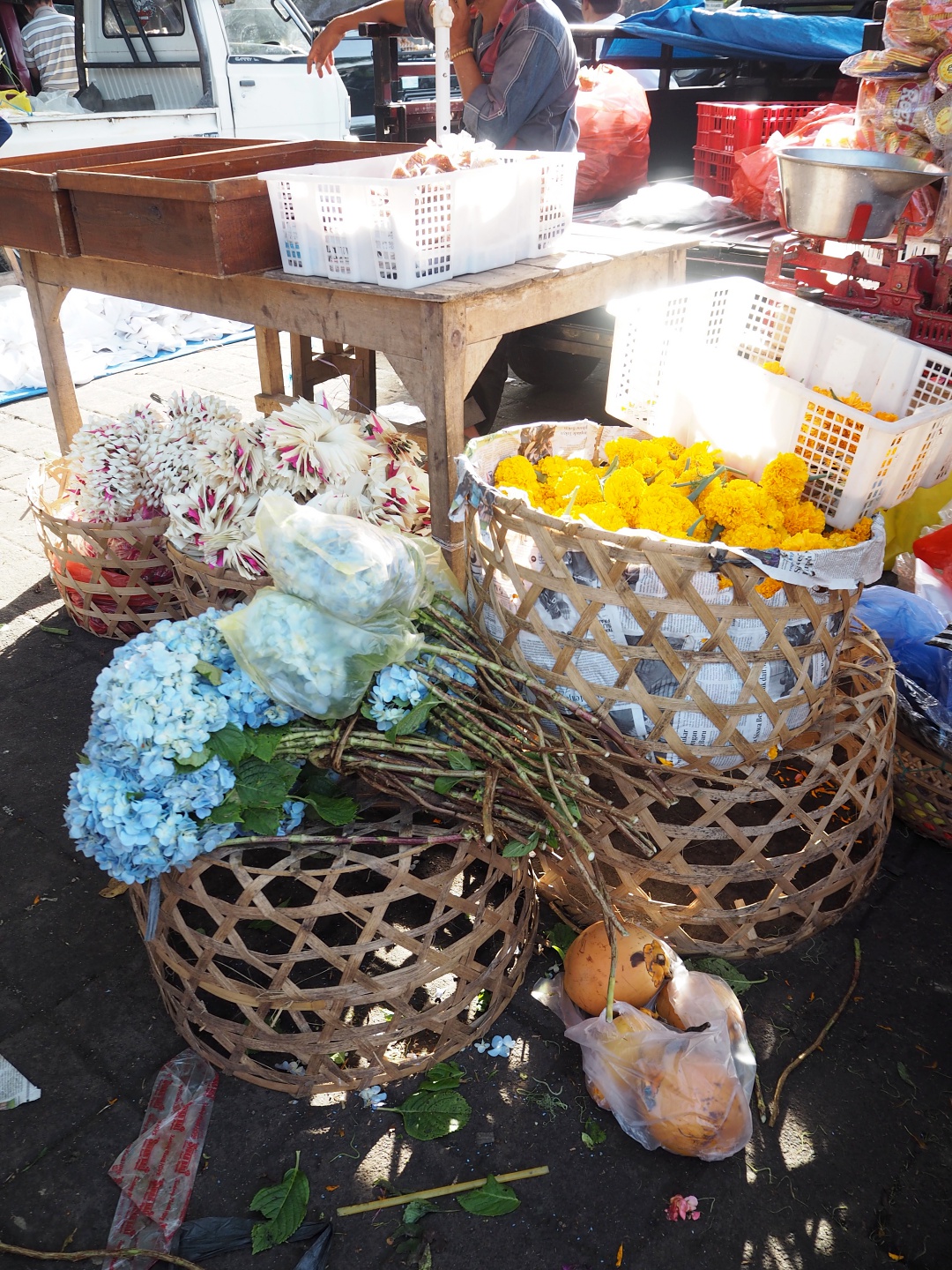 Spotted hydrangea!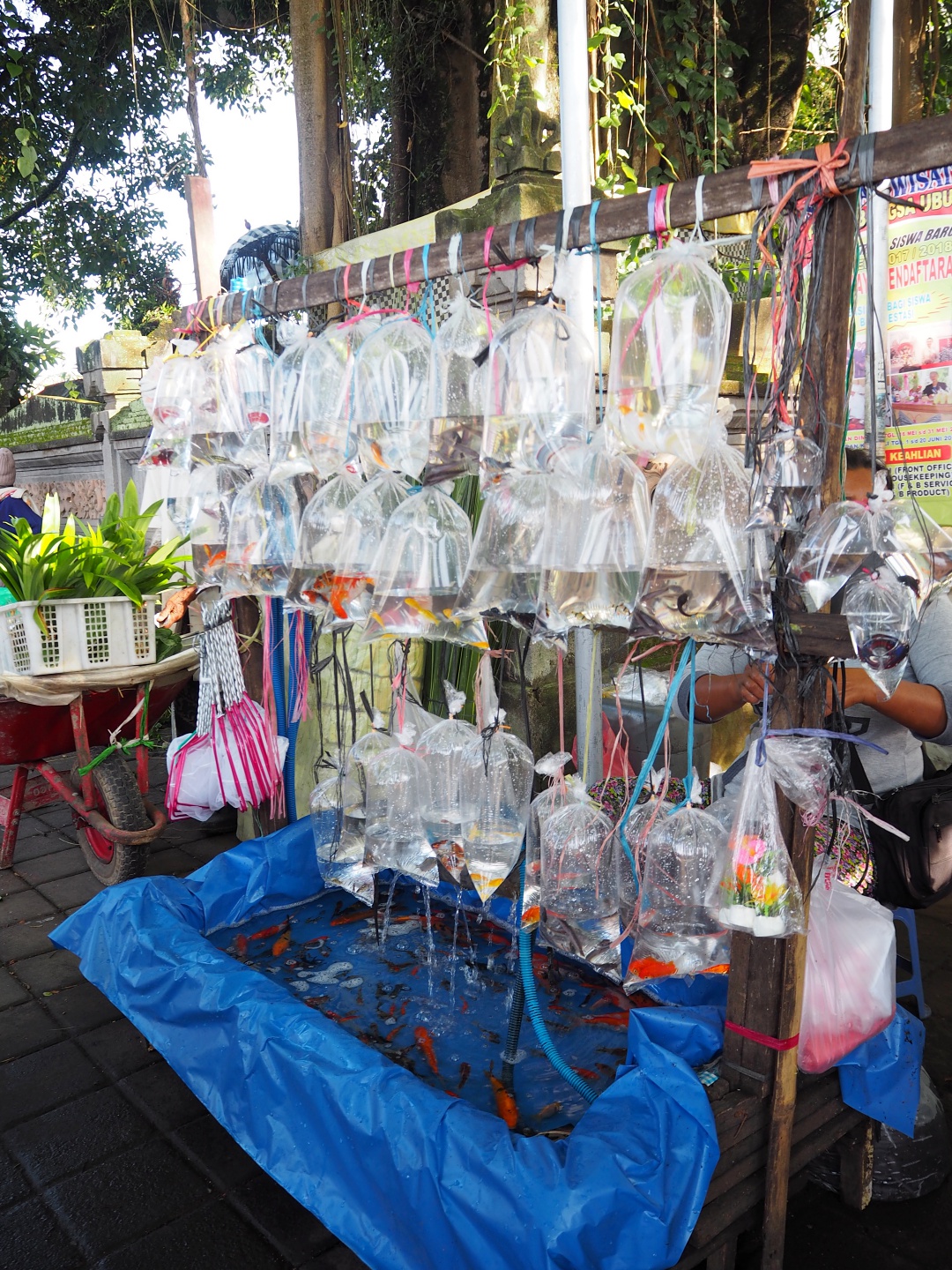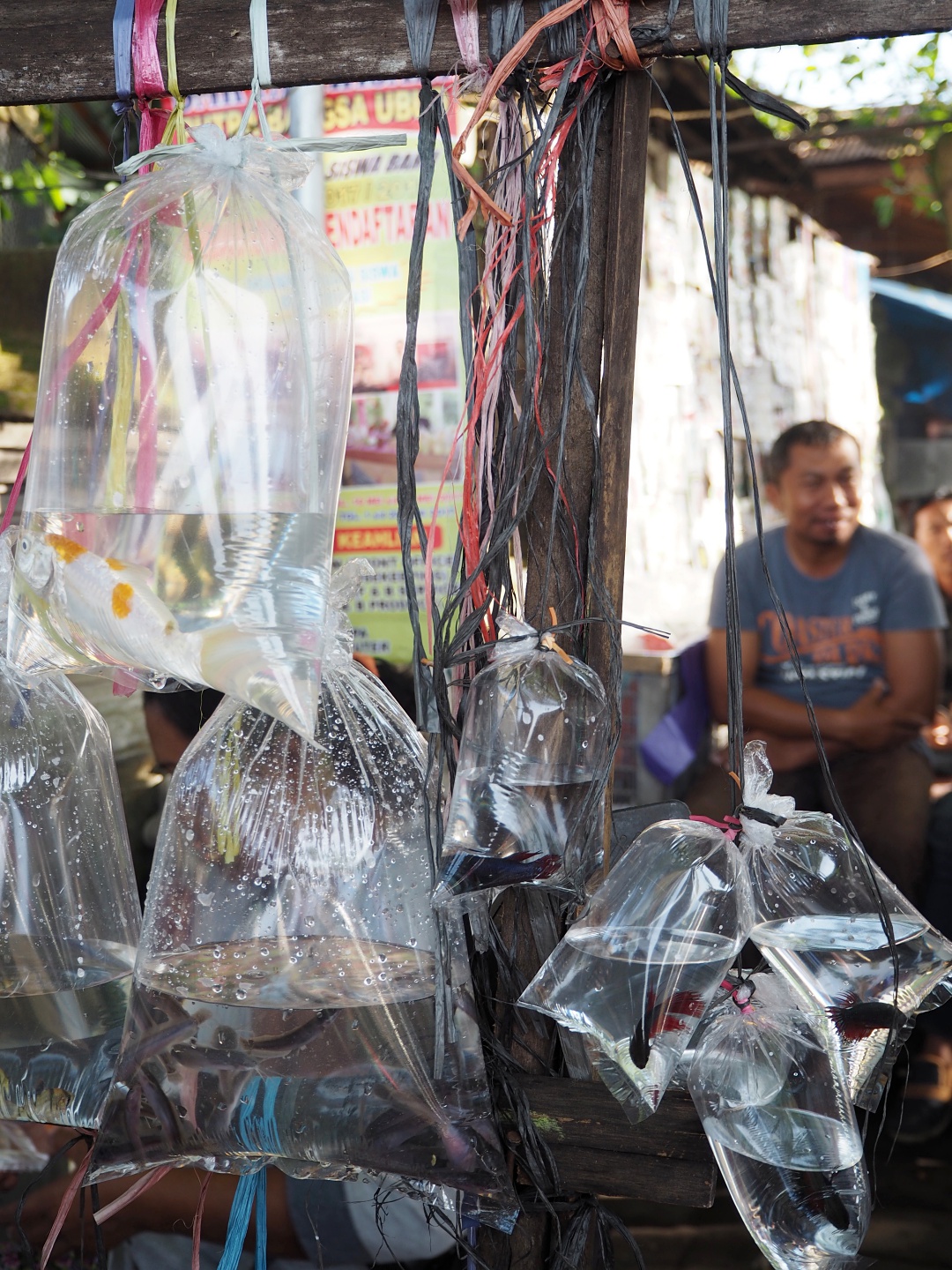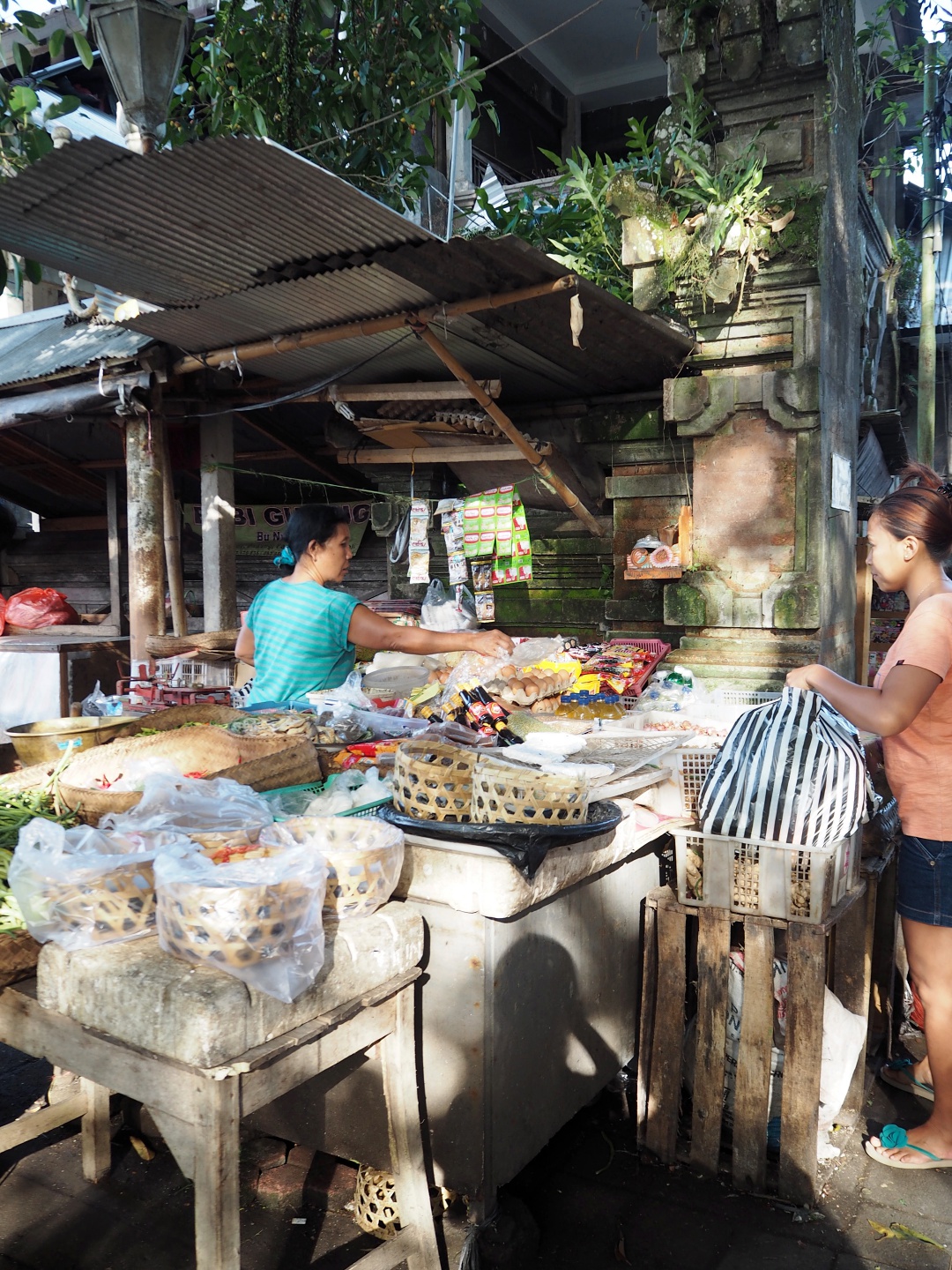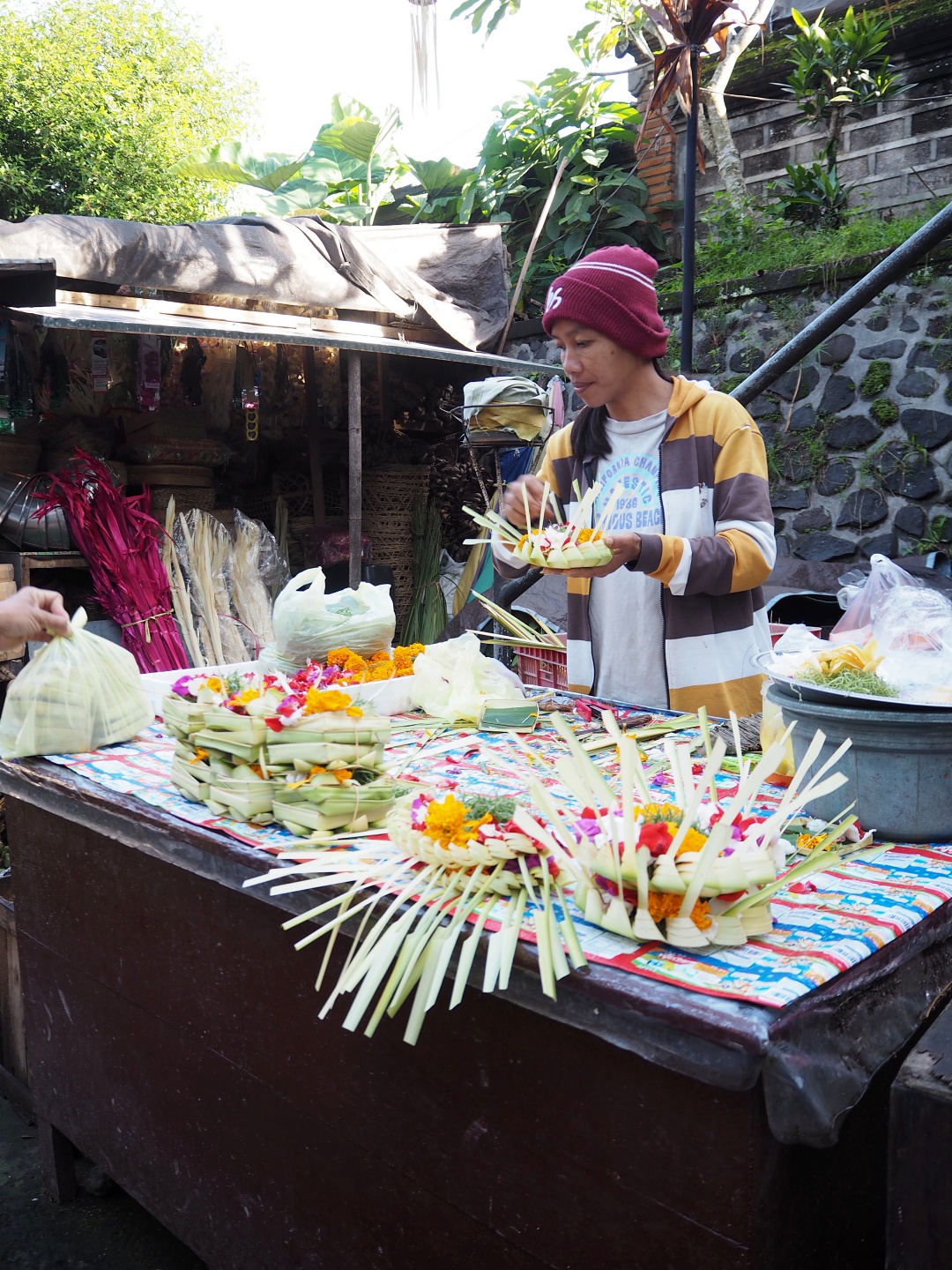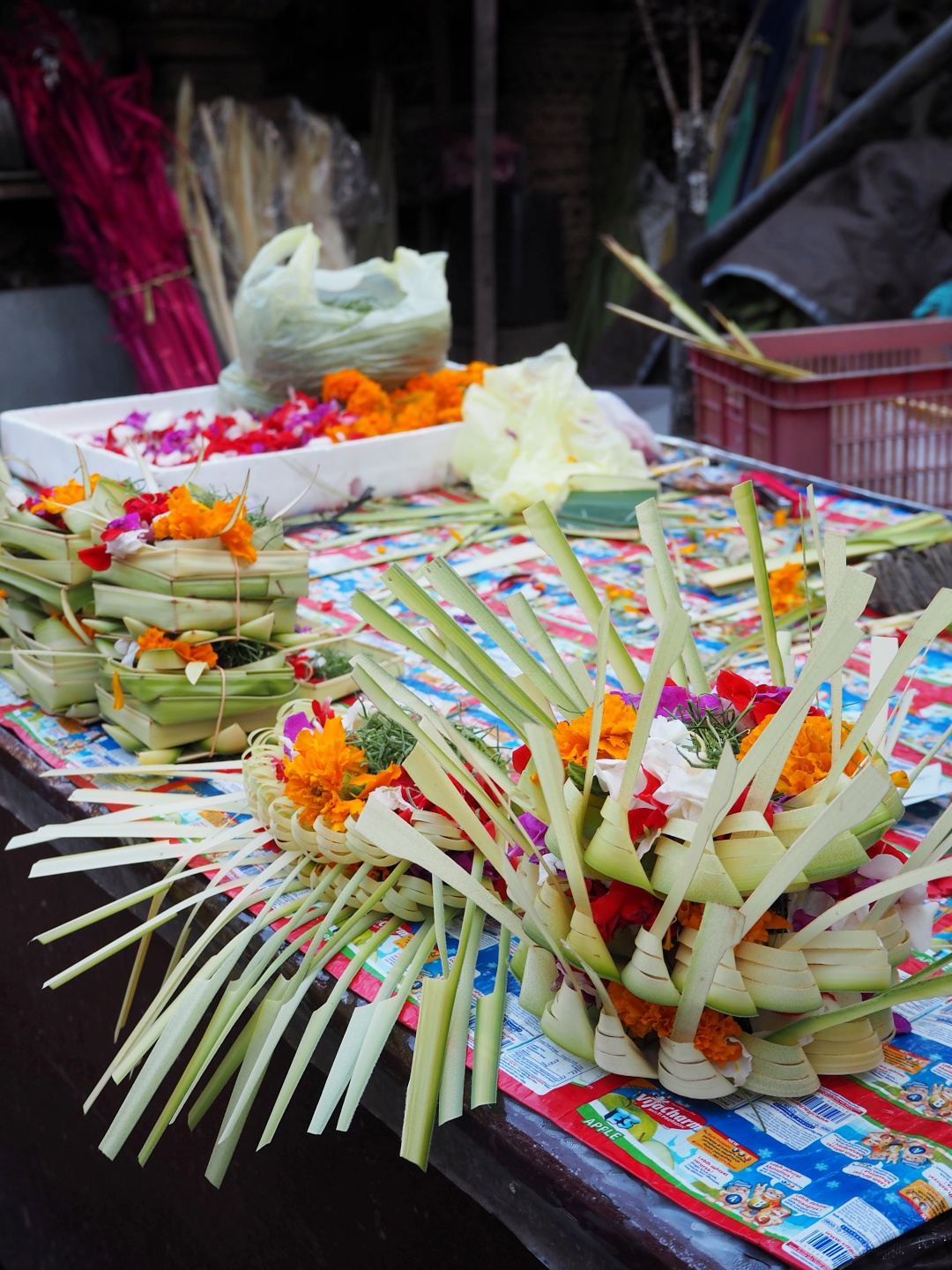 Canang sari. One of the daily offerings made by Balinese Hindus, and can often be seen in Balinese temples, on small shrines in houses, and on the ground throughout Bali.
We actually got to learn how to make this subsequently when we went for one of the Alila Experience with Alila Seminyak.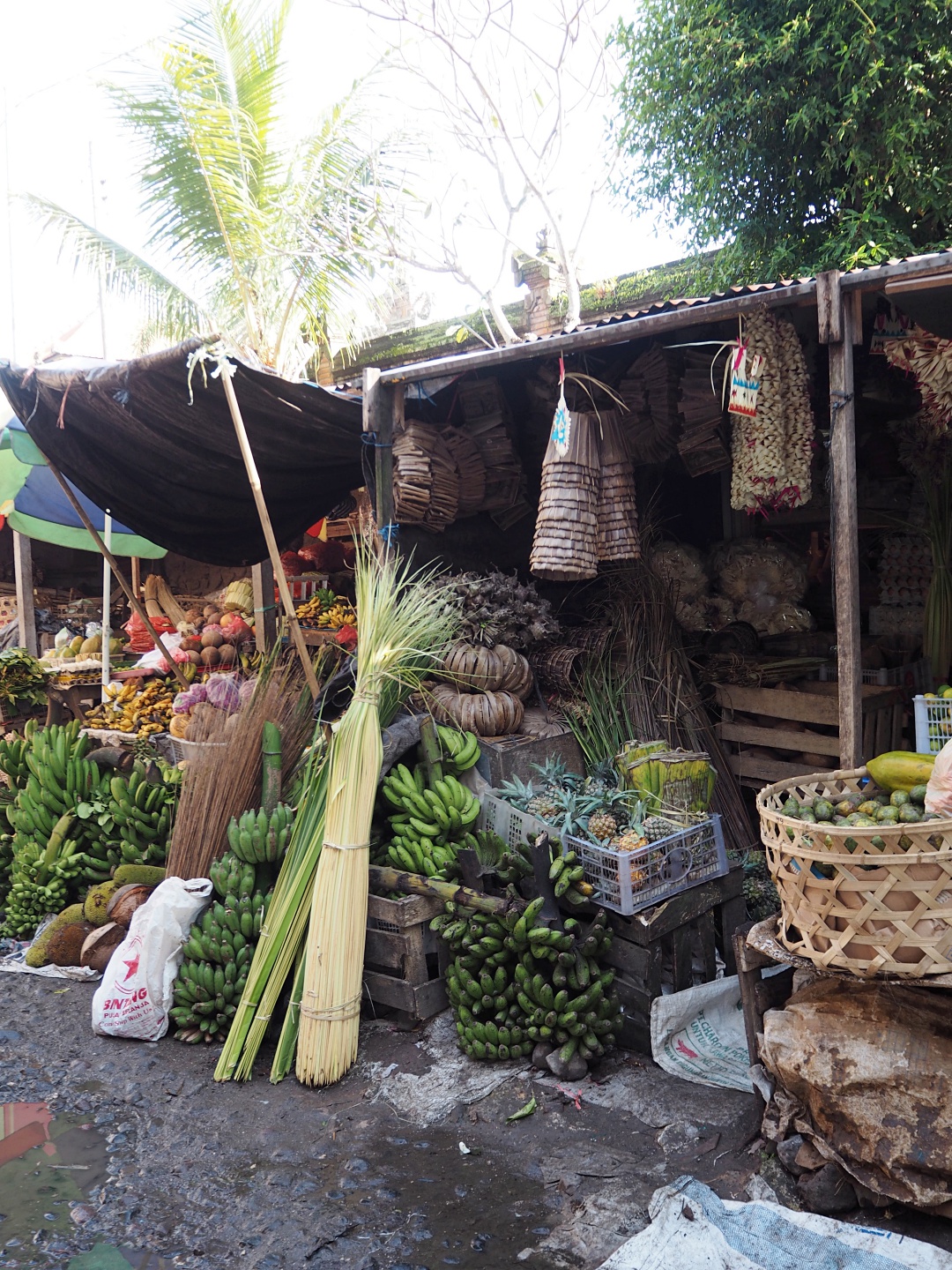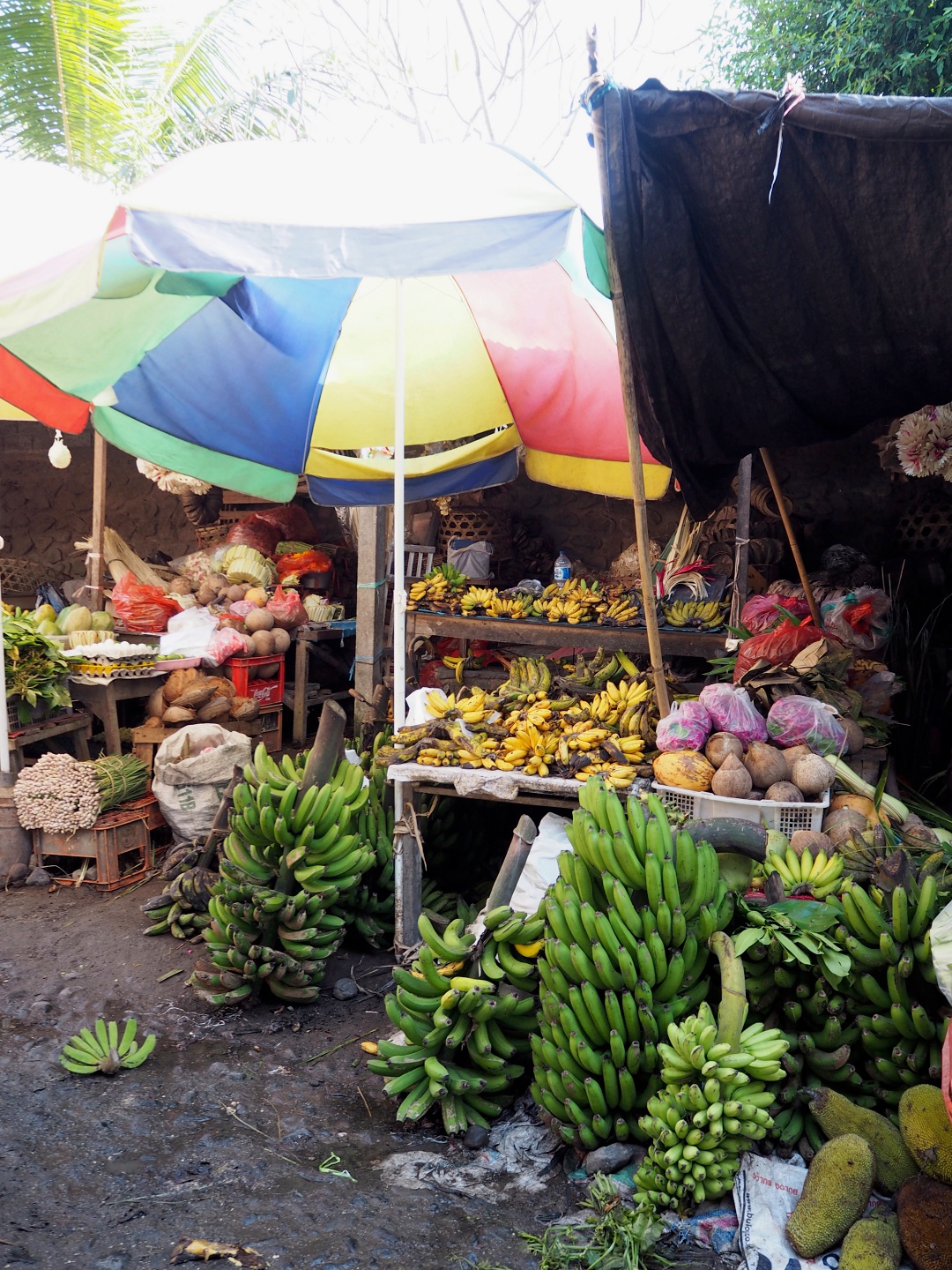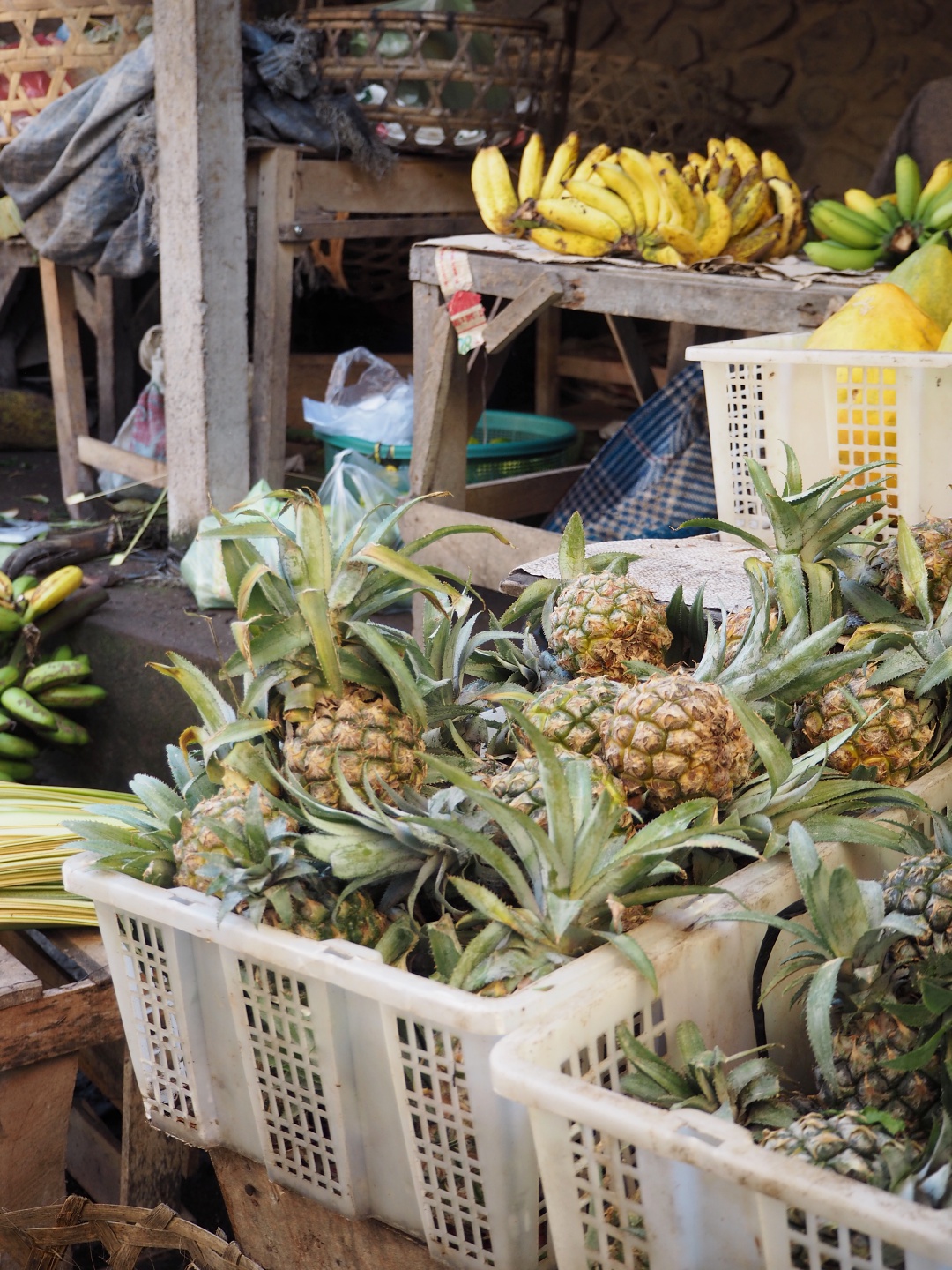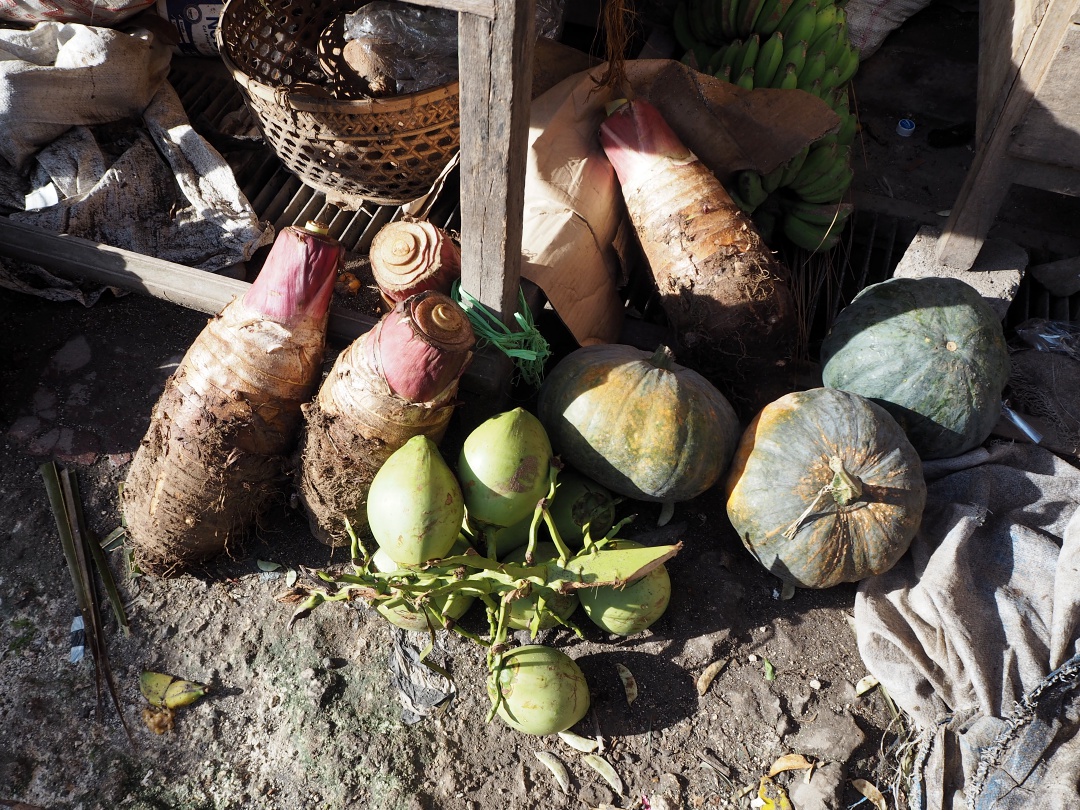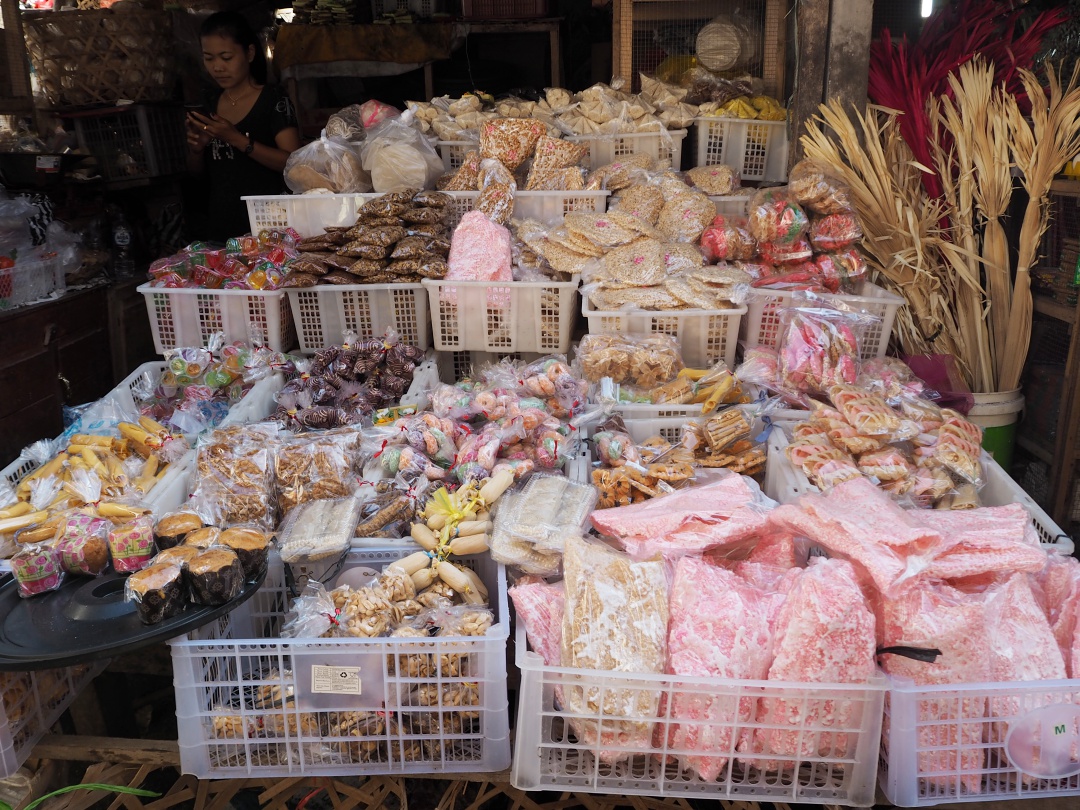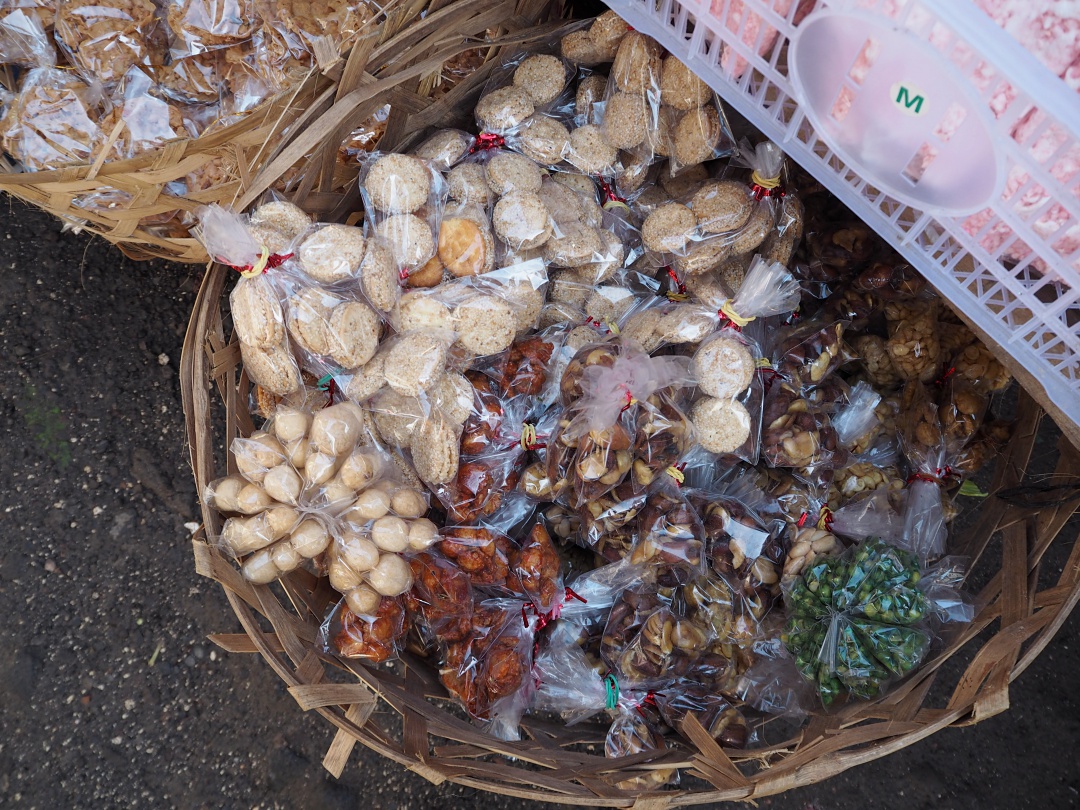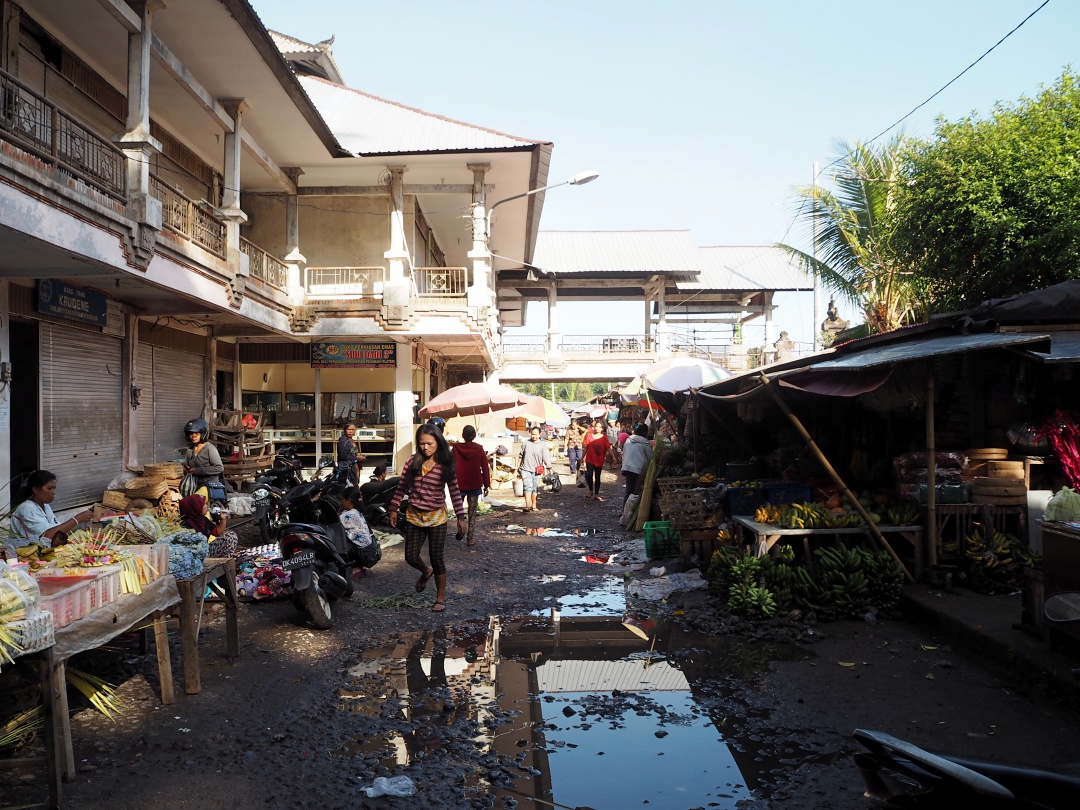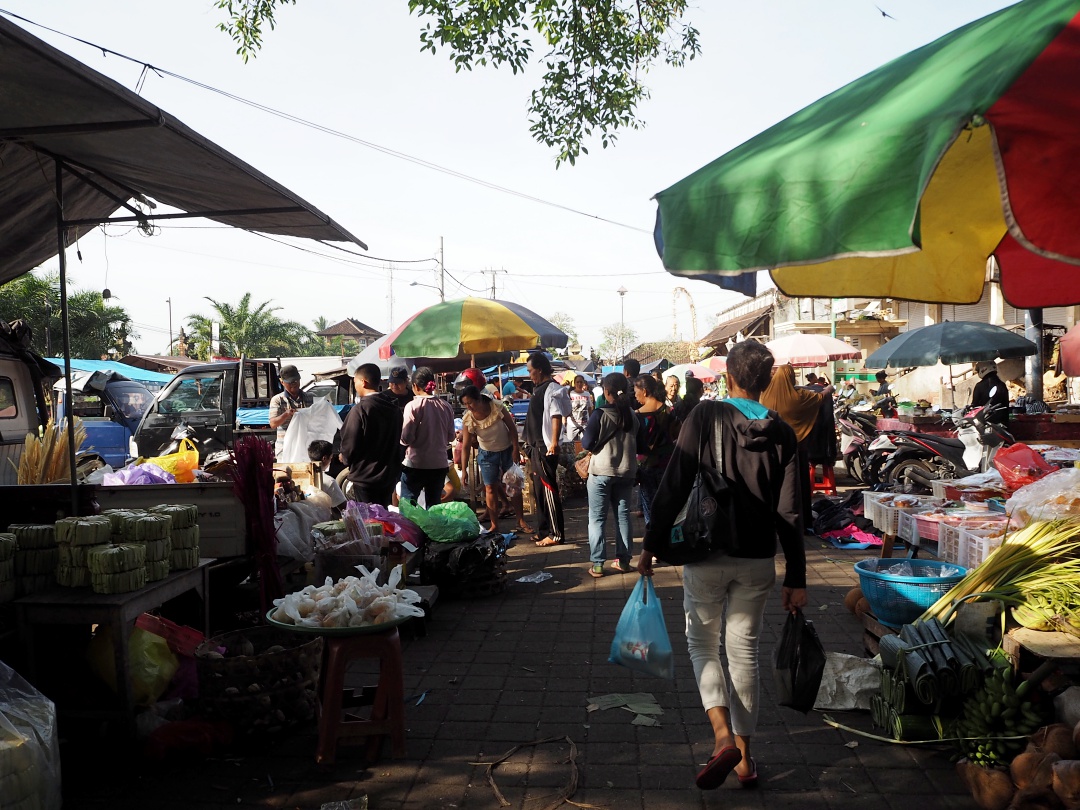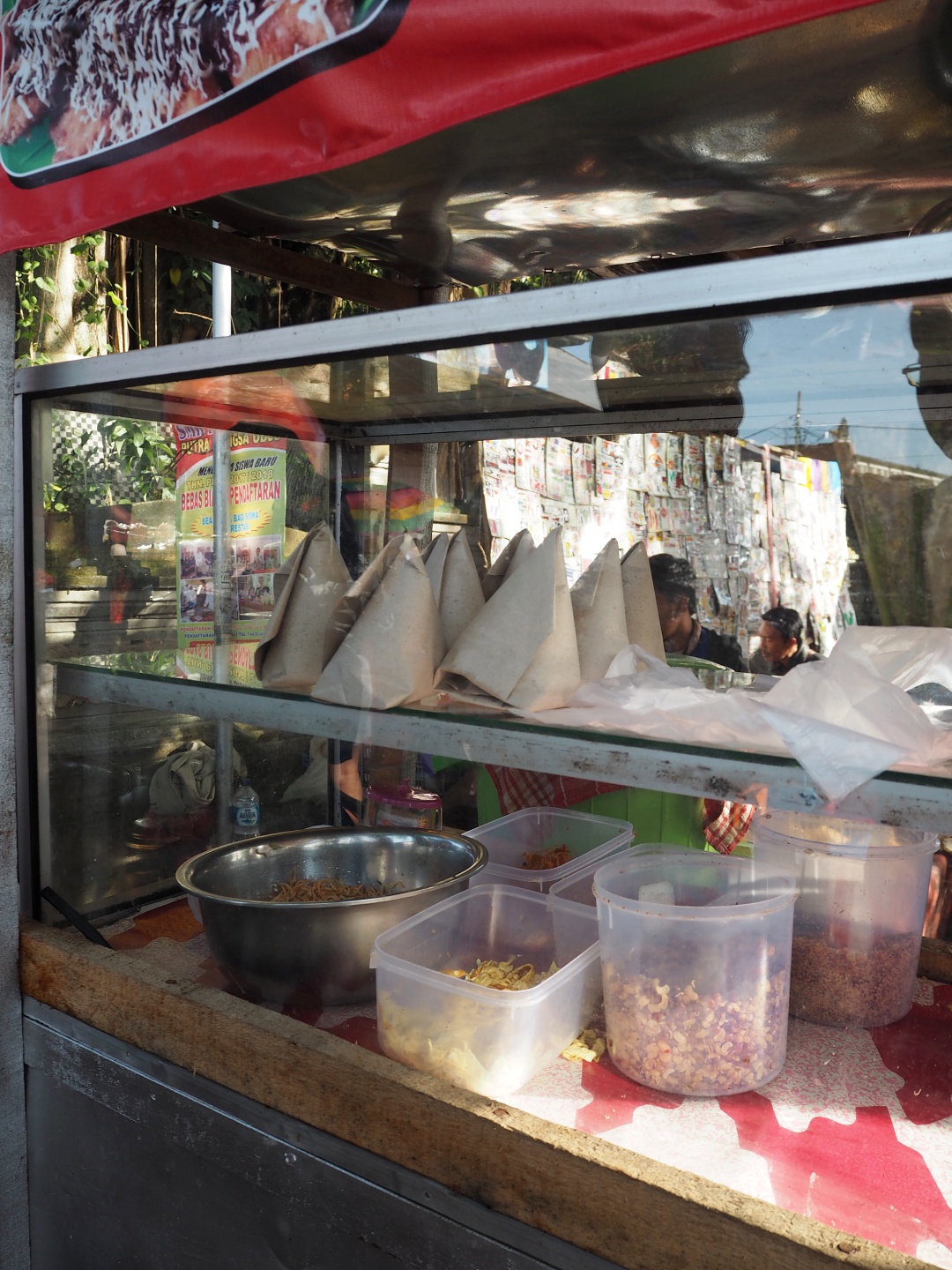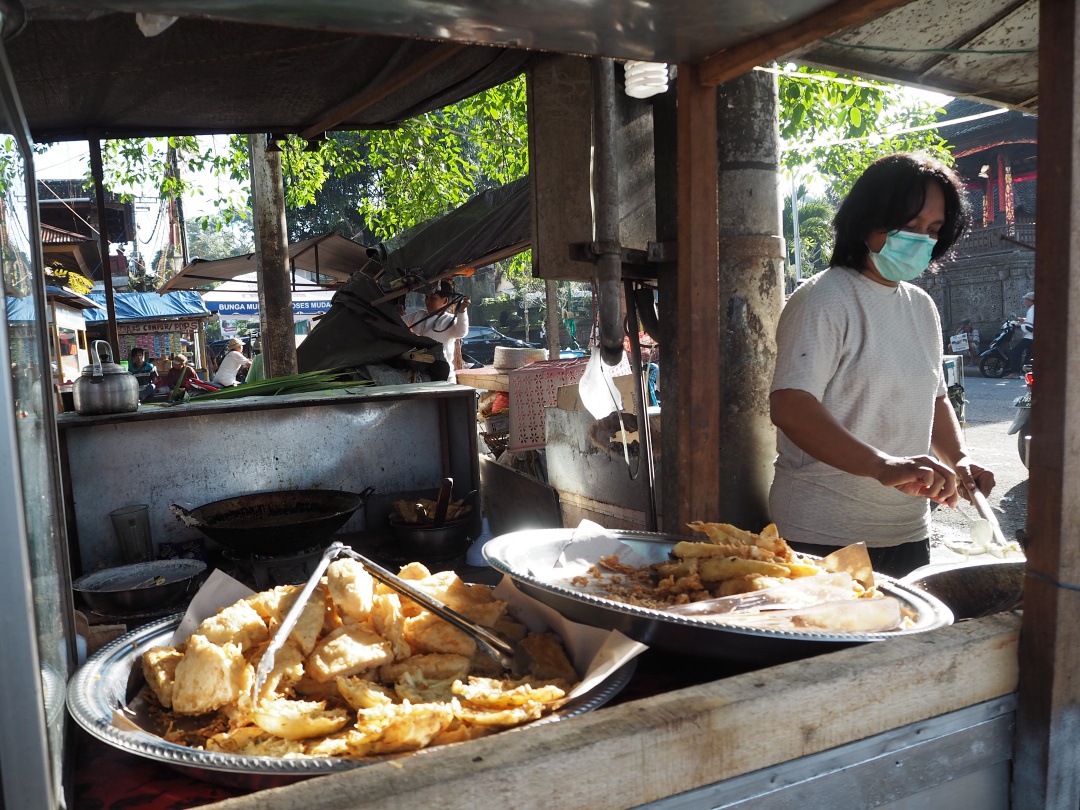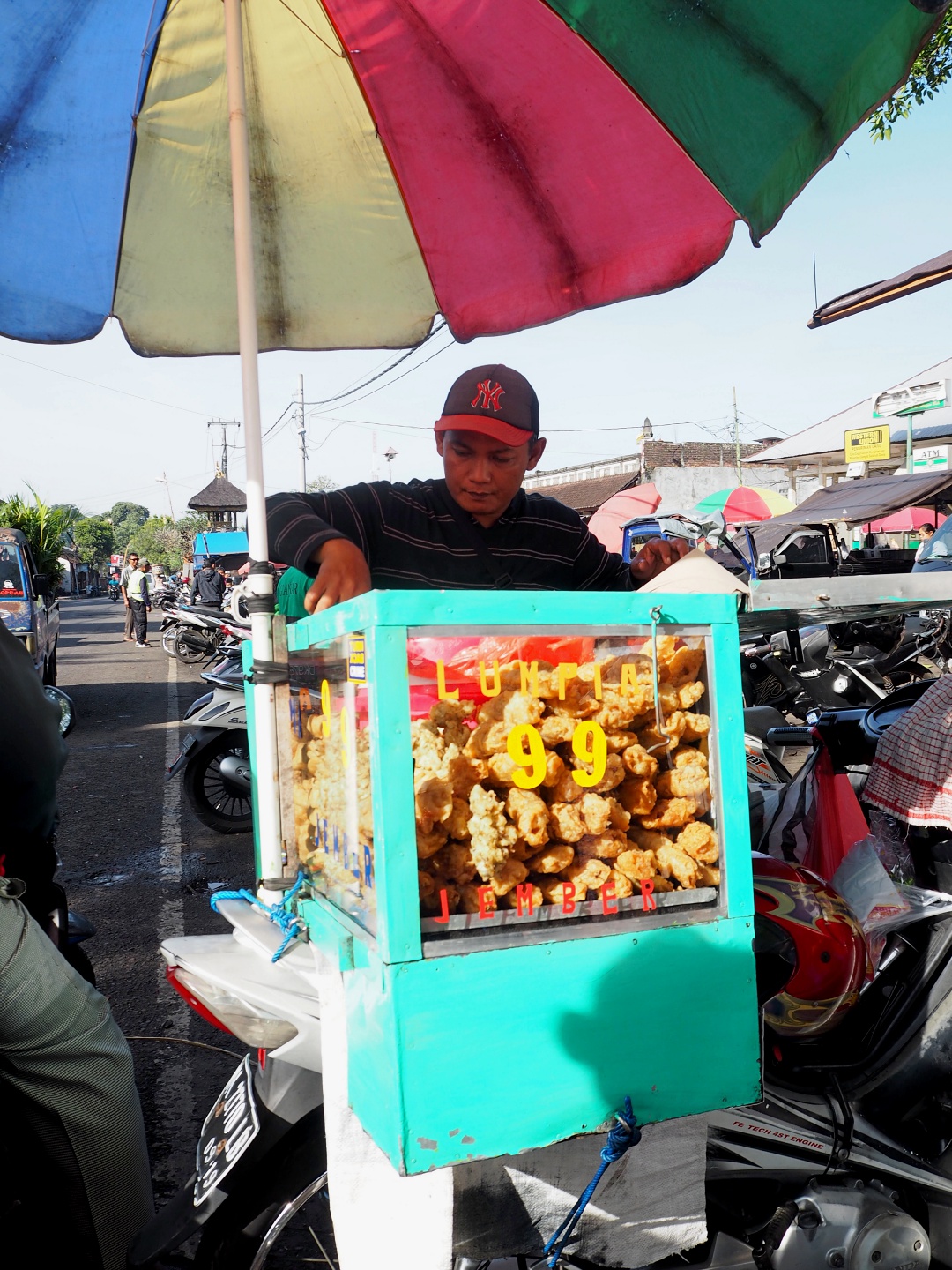 We ended up staying at Payangan Market till about 09:00, before making our way back to the resort. Before we left, we decided to get some small bites, including bisang goreng. Can't remember how much they cost, but I believe it was a dollar or so for a big packet.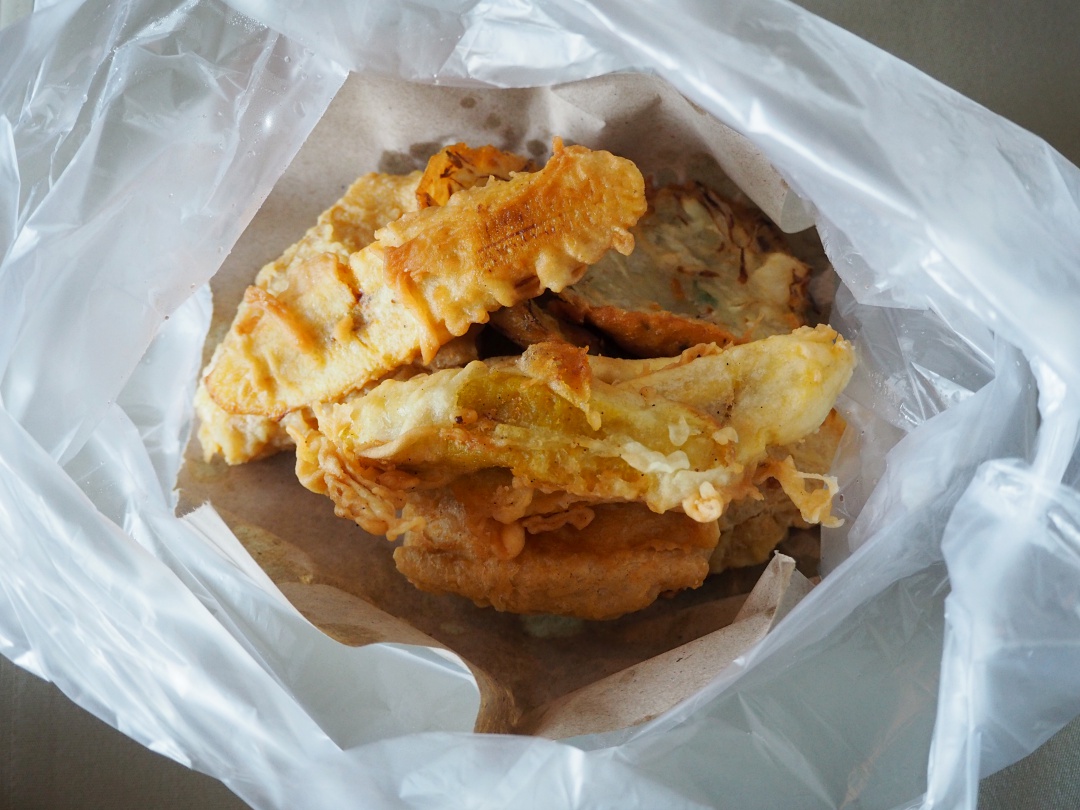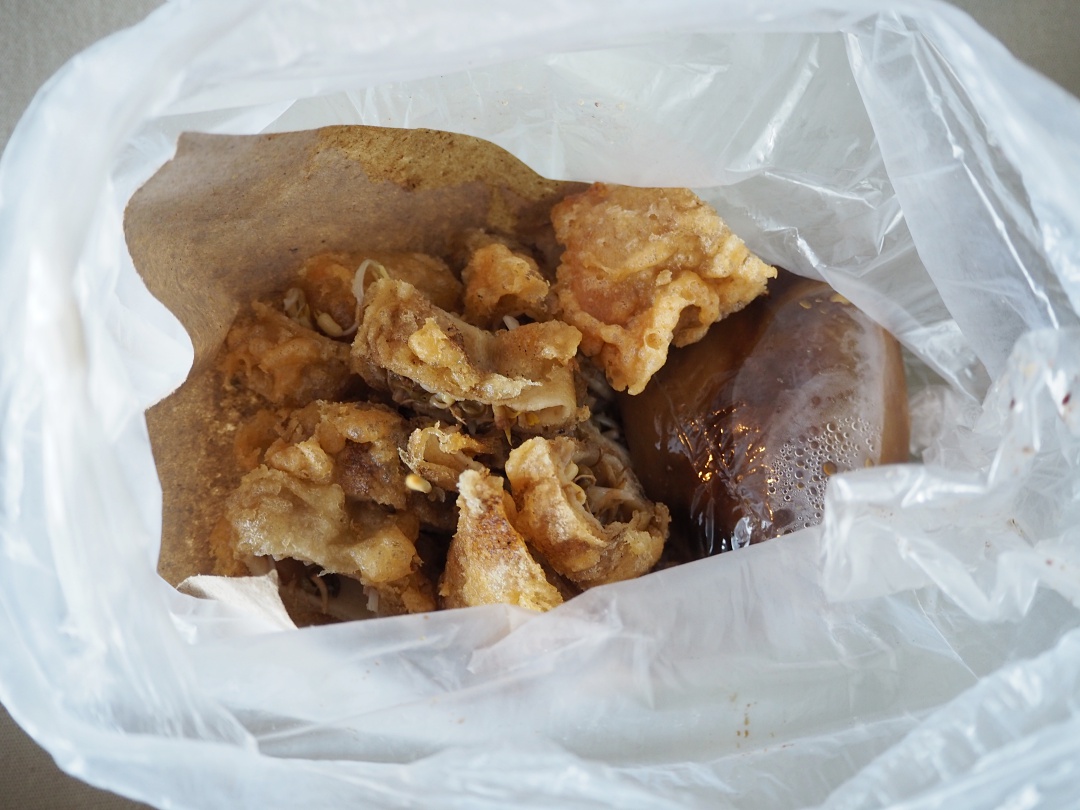 Alila Ubud | Pool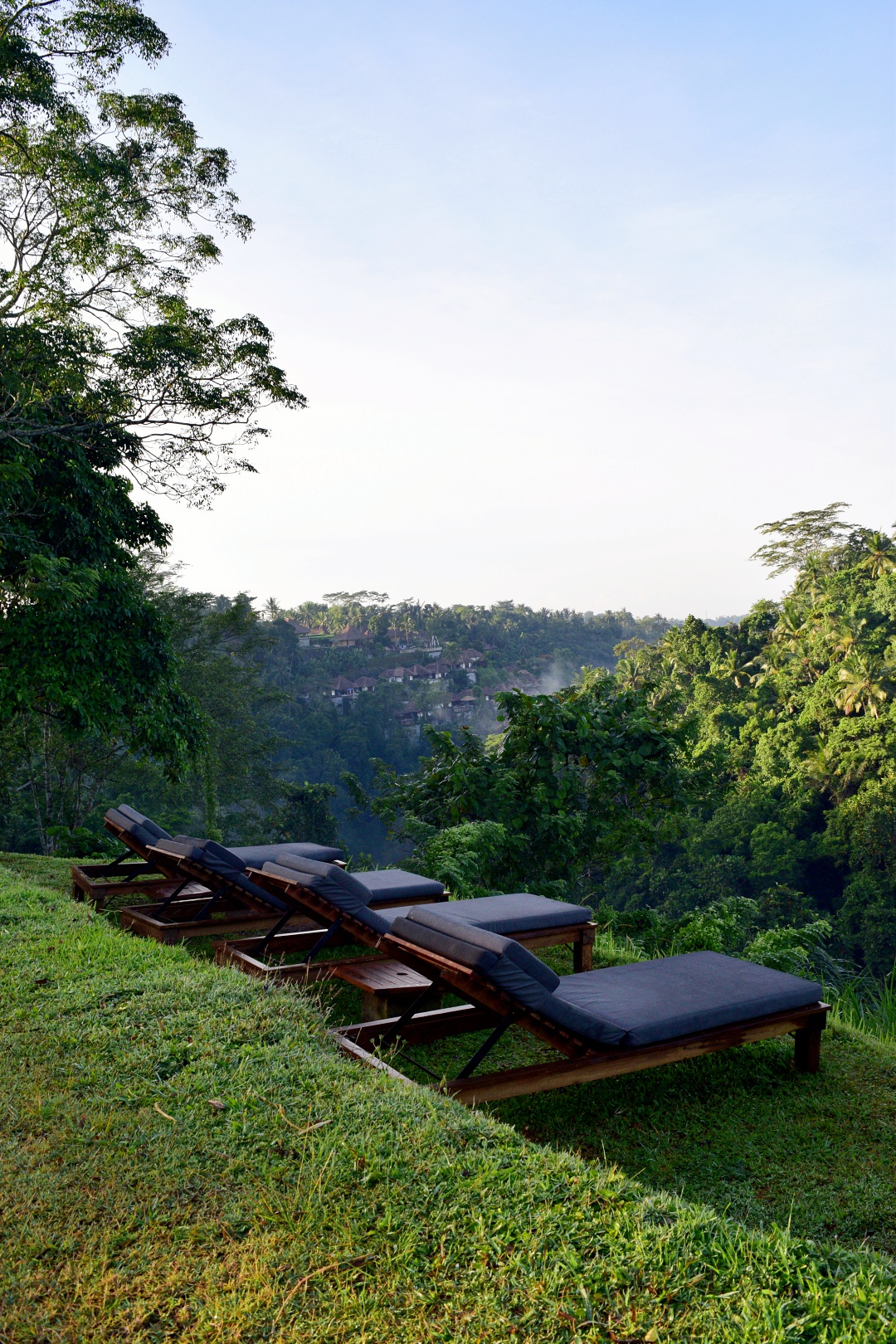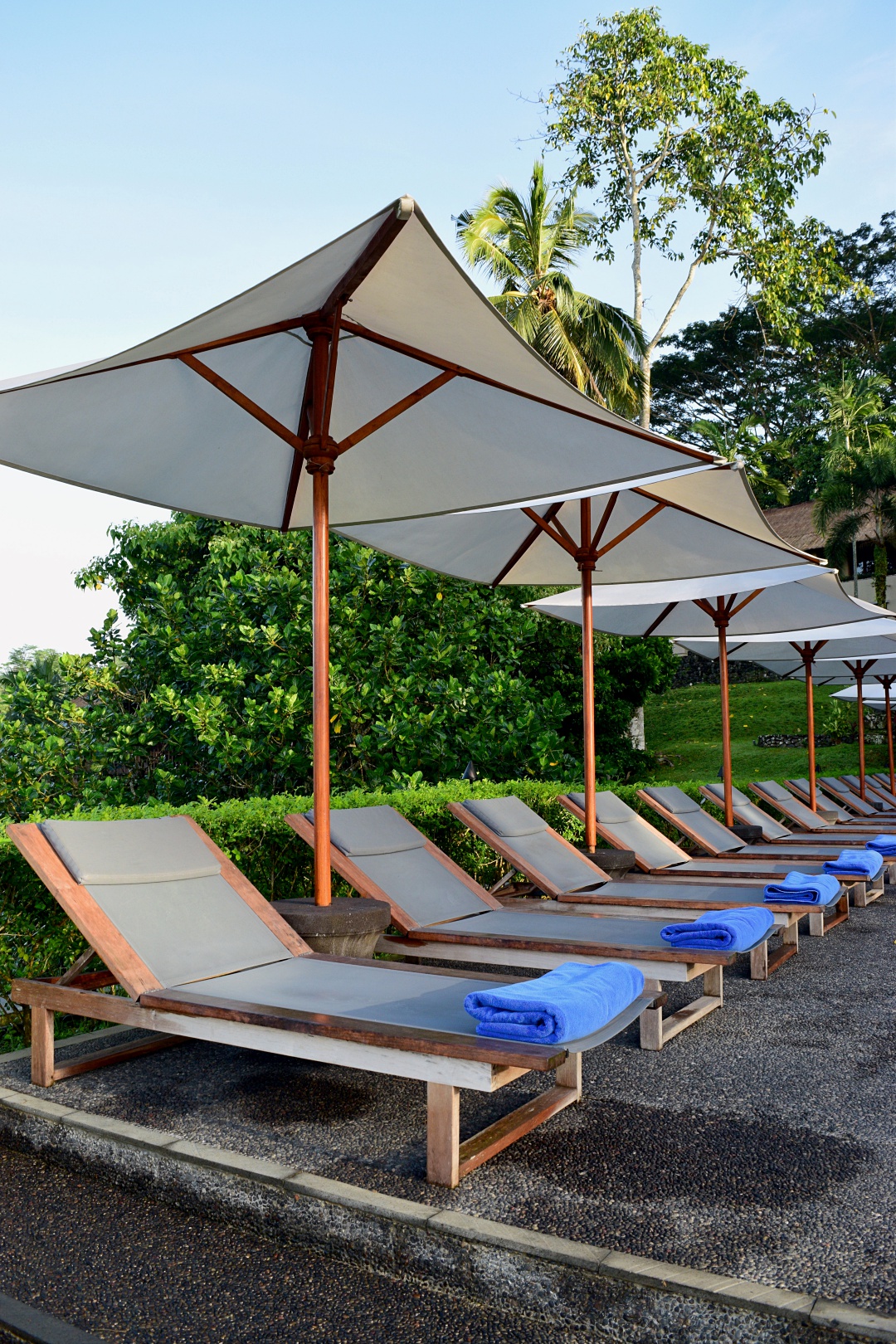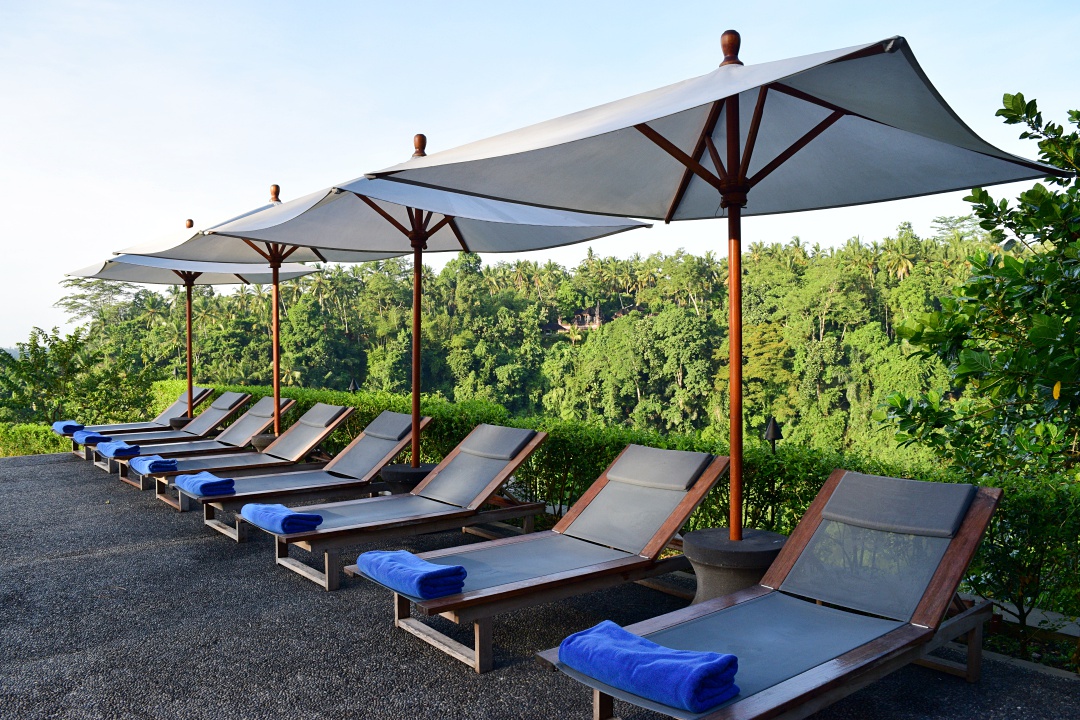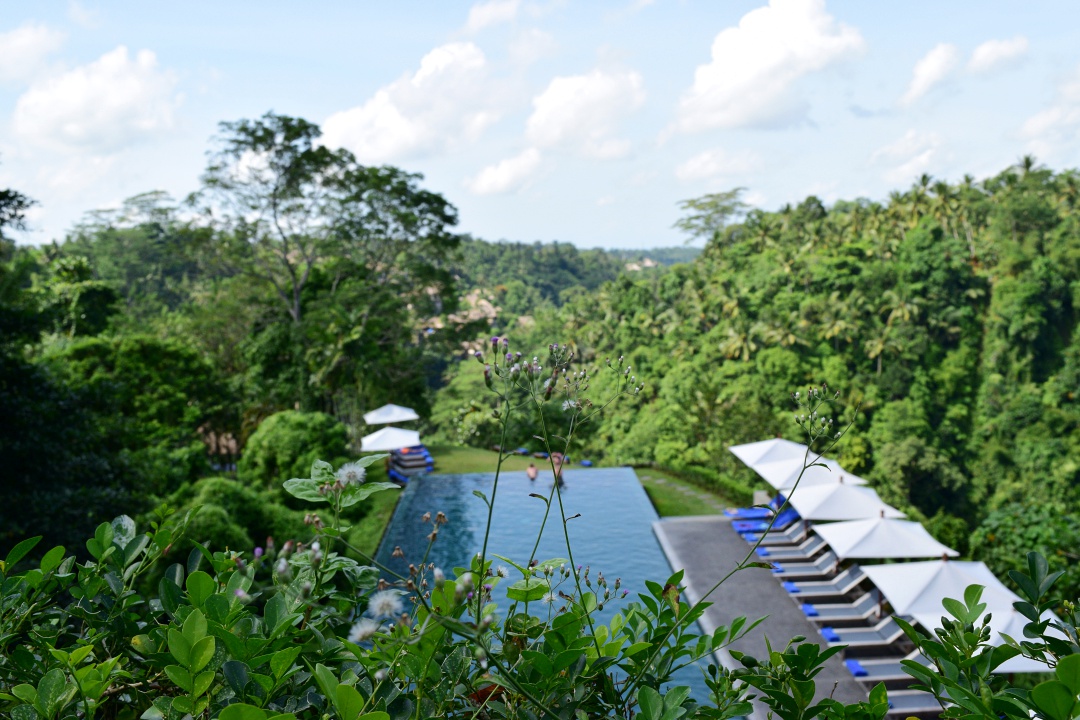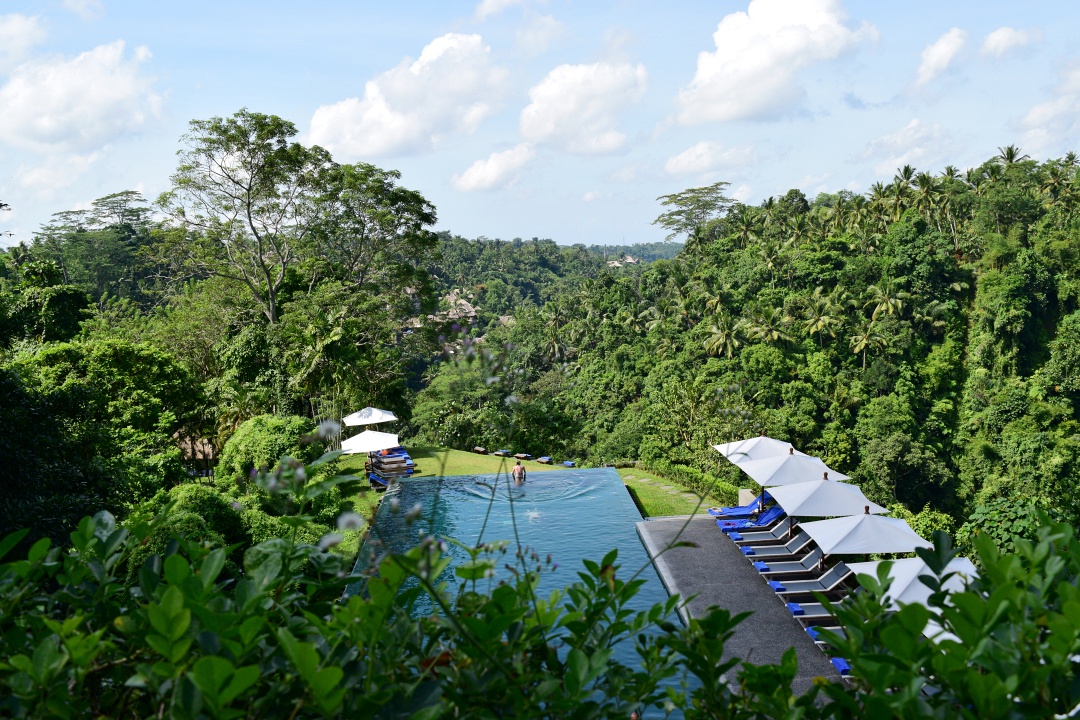 I realised to get a nice shot of the pool (without anyone photobombing your pictures), you will need to be there before 07:00.
Do you know that Alila Ubud offers Pool Access Pass? At IDR400,000 nett per person, the package provides you access to the pool and afternoon tea. Worth considering if you only want access to the pool and don't intend to stay in the resort.
Breakfast | Plantation Restaurant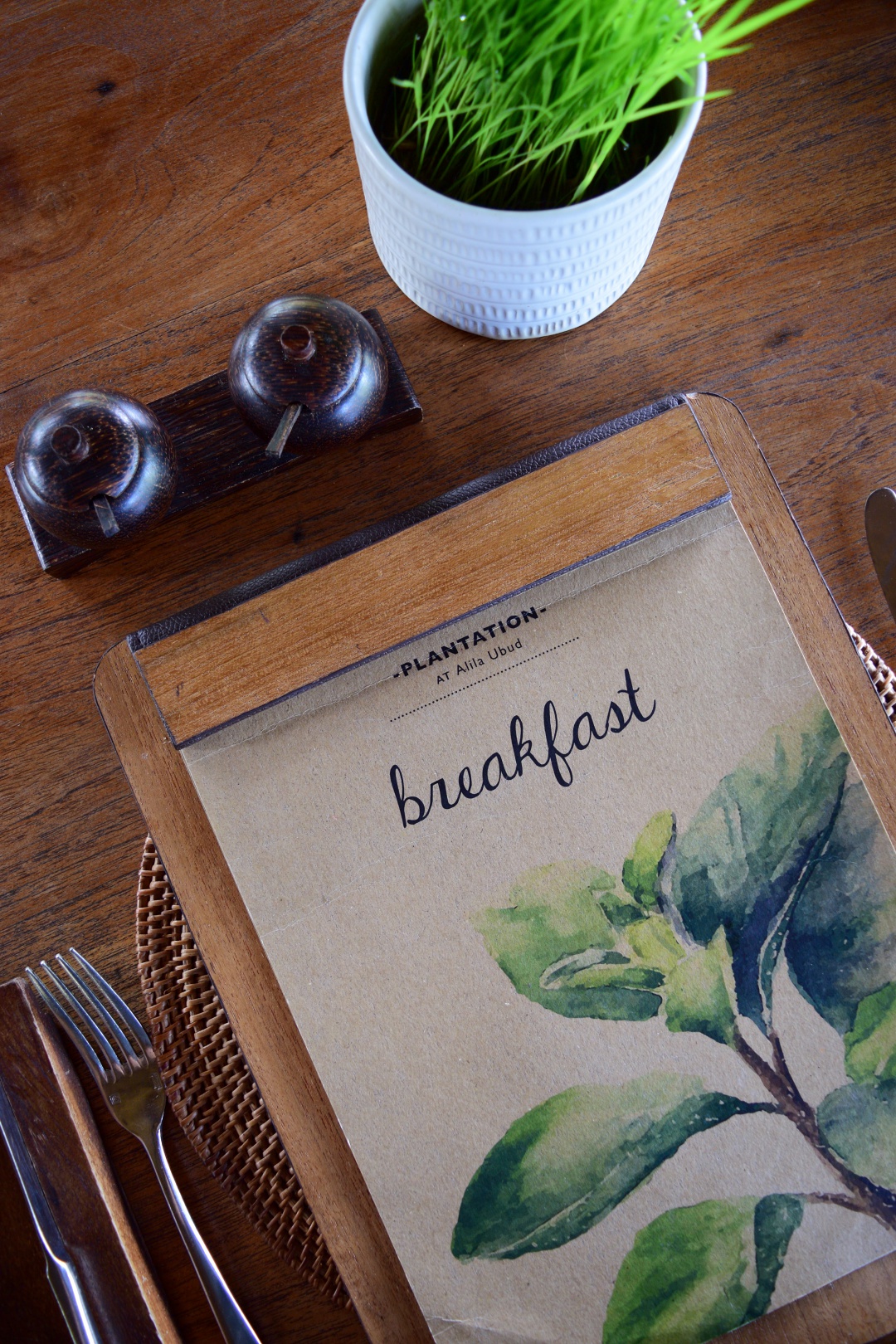 By the time we got back from Payangan Market and took some shots at the pool, it was around 09:30. Made our way to the Plantation Restaurant and settled down to have our breakfast.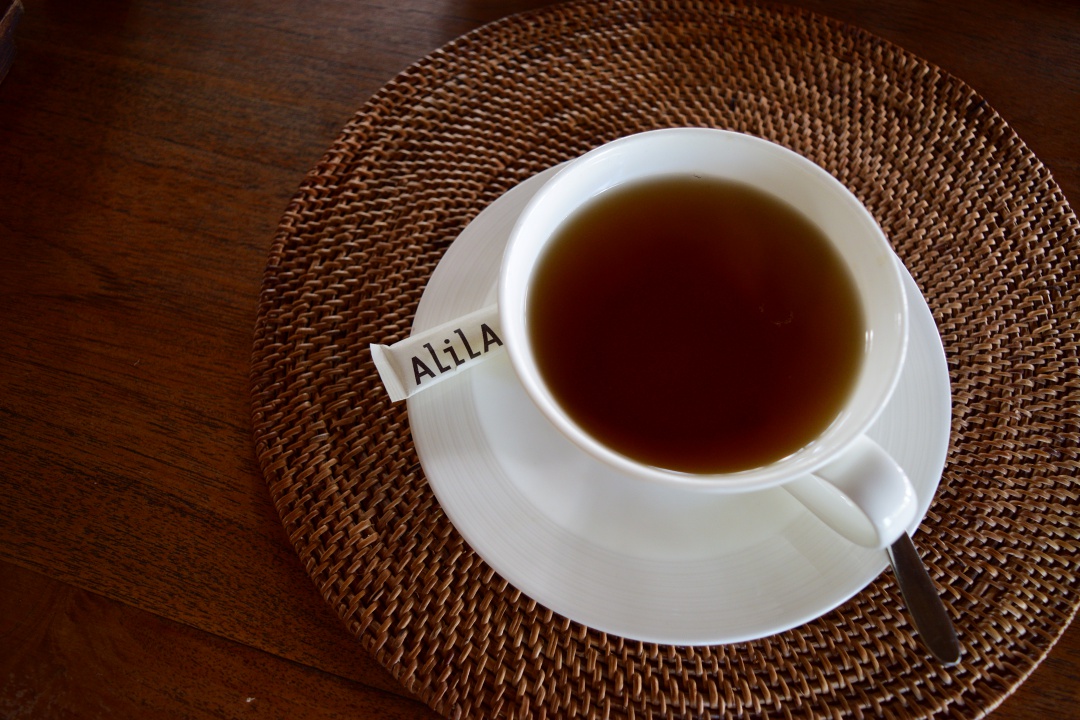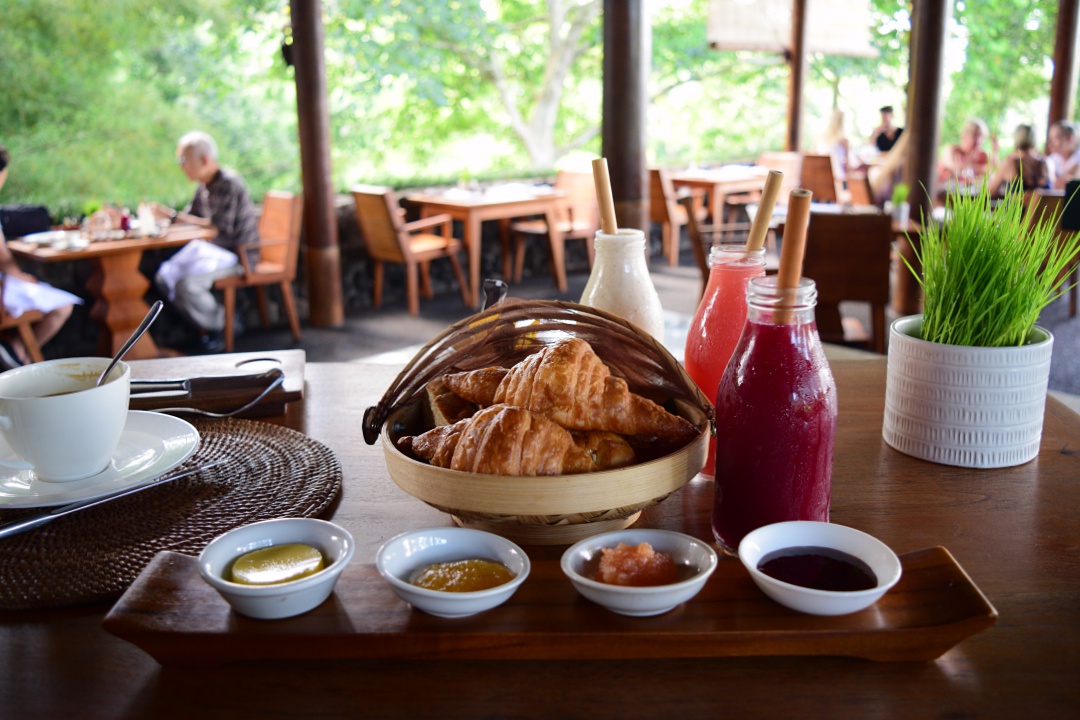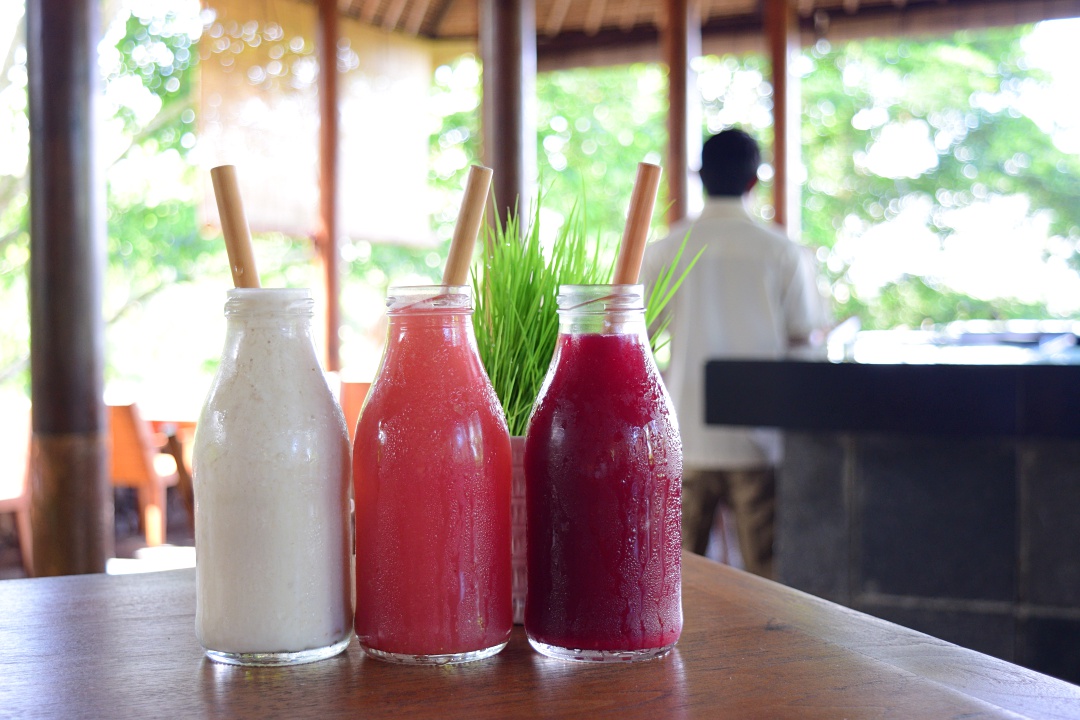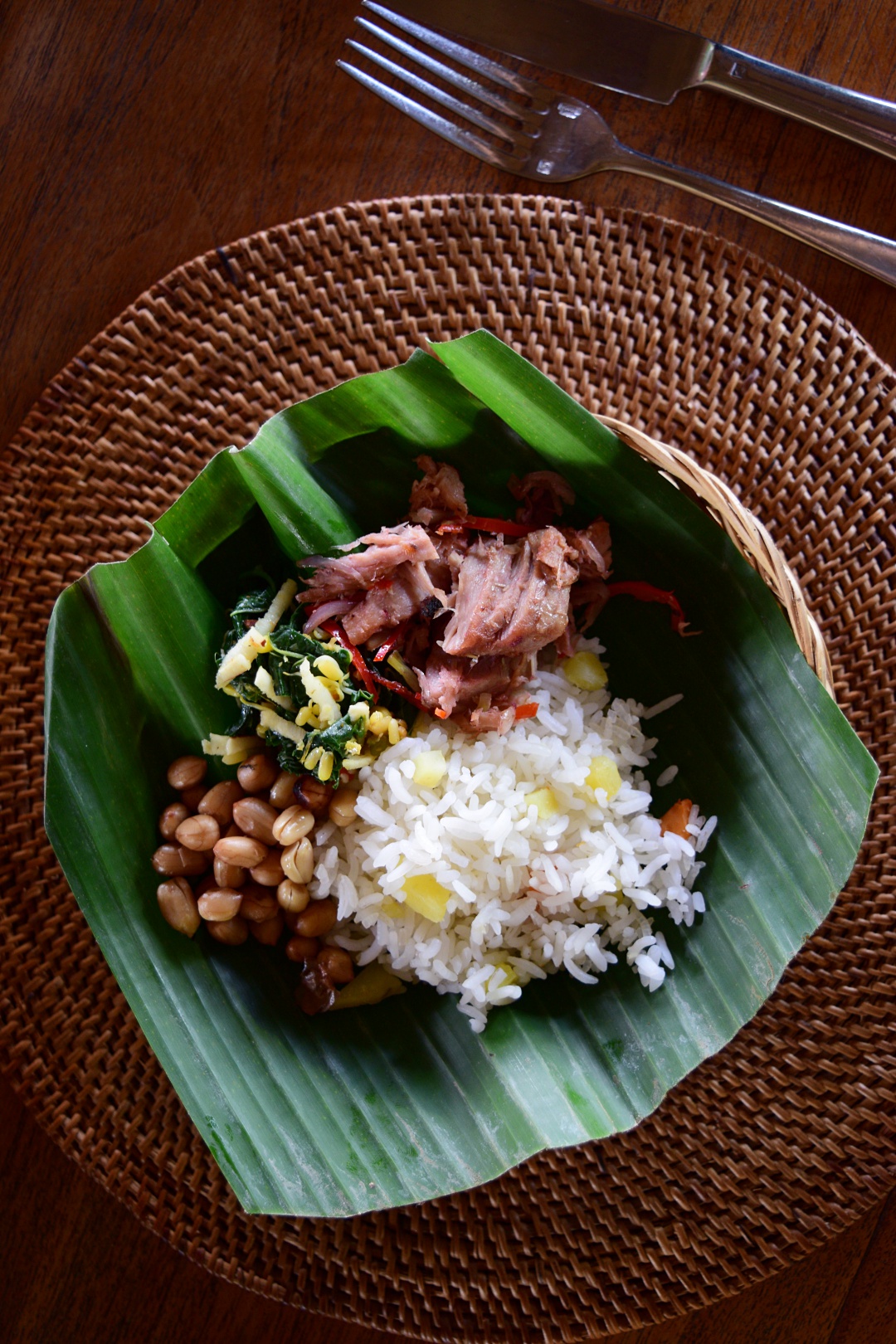 After having some of the pisang goreng we got back from the market, I ended up not eating much for breakfast. Aside from not being hungry, I knew we get to eat what we cook later at the cooking class; so I didn't want to stuff myself with too much food during breakfast.
SaveSave