Right after we came back from our Alila Experience, I went to take a two hours nap. Too shag from all the travelling from the past few days, so an afternoon nap is very much appreciated! Woke up at 18:00 and came down shortly to the Plantation Restaurant for our dinner.
And let me tell you, dinner was exceptional!
Plantation Restaurant | Dinner
Aside from daily breakfast, we were also given half-board during our stay. What that means is we get to choose between having lunch or dinner (daily).
It was impossible for us to have lunch at the resort since we were mostly out during the afternoon for trips/activities. Hence during the three nights we spent at Alila Ubud, we opted to have dinner instead. On our first night, we went for the Spice Market buffet dinner; and the day after, we went for a romantic dinner at the secluded Bale Bengong.
Until then, dinner has been great, and we enjoyed both the buffet and private dining. So when it comes to dining at the Plantation Restaurant, to be honest, we weren't expecting much. But it turns out; it was one of the best dinners we had on our trip. Indeed the best surprises are those that you least expected.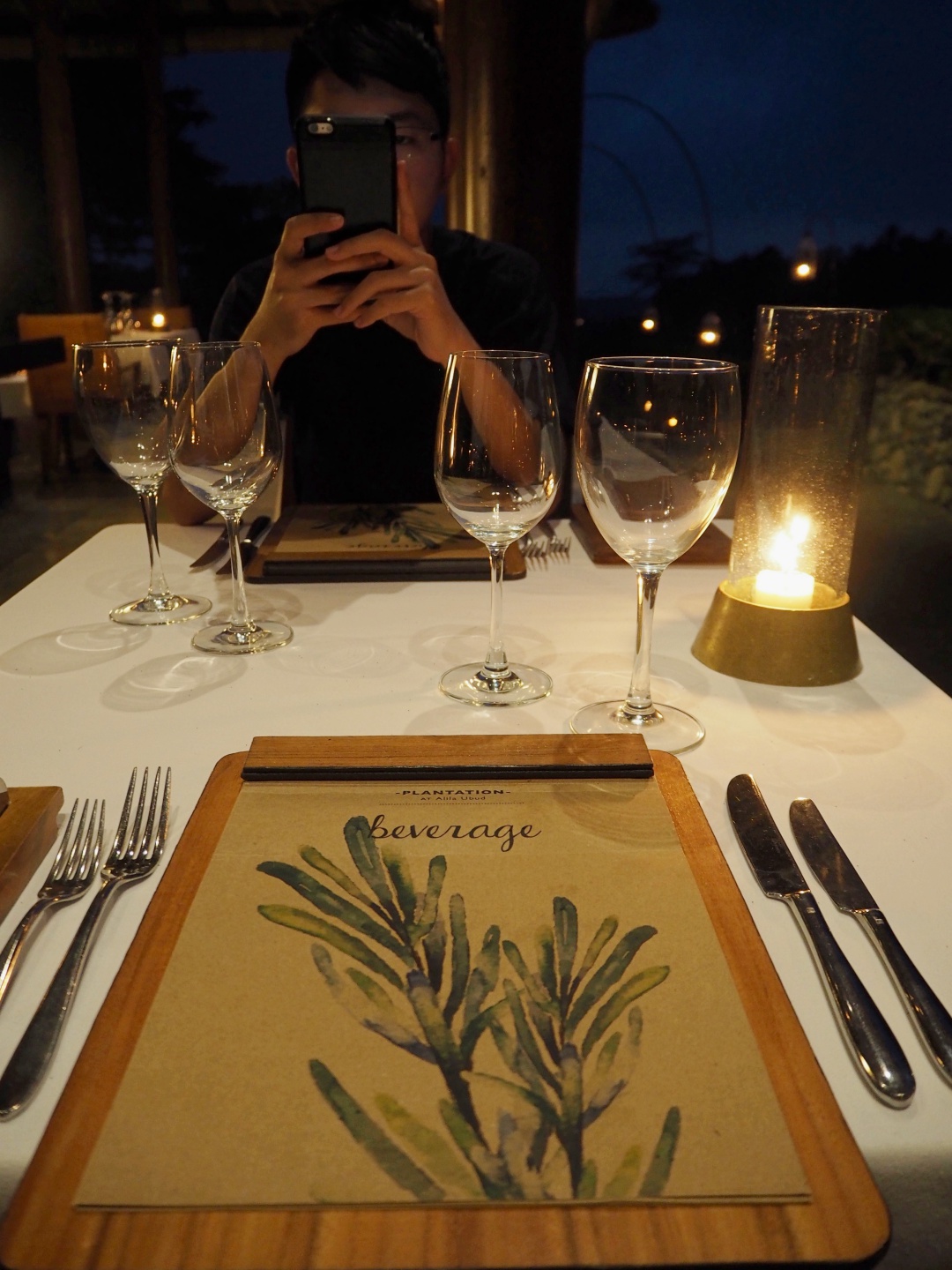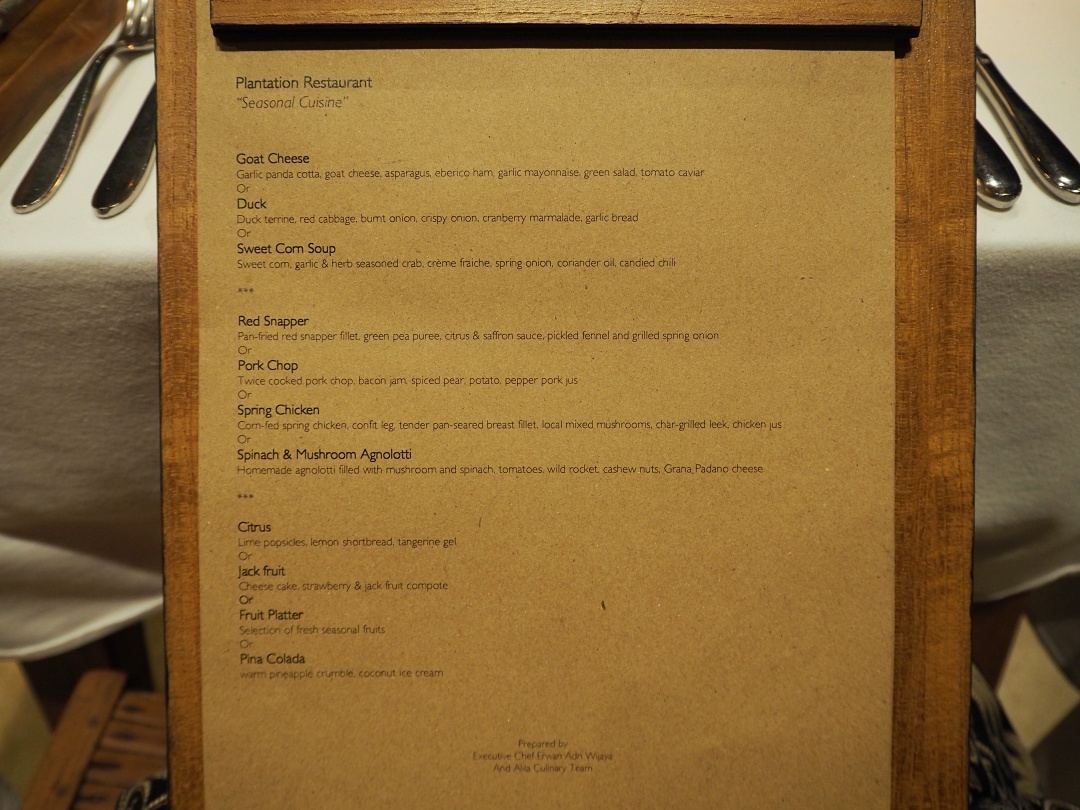 For our dinner, we were able to choose from two menus – the 'seasonal cuisine' and 'authentic cuisine'. After going through the menu, both the Fiancé and I decided to go for the 'seasonal cuisine'. I already got my fair share of Balinese food in the past two days, so I thought it was about time to switch.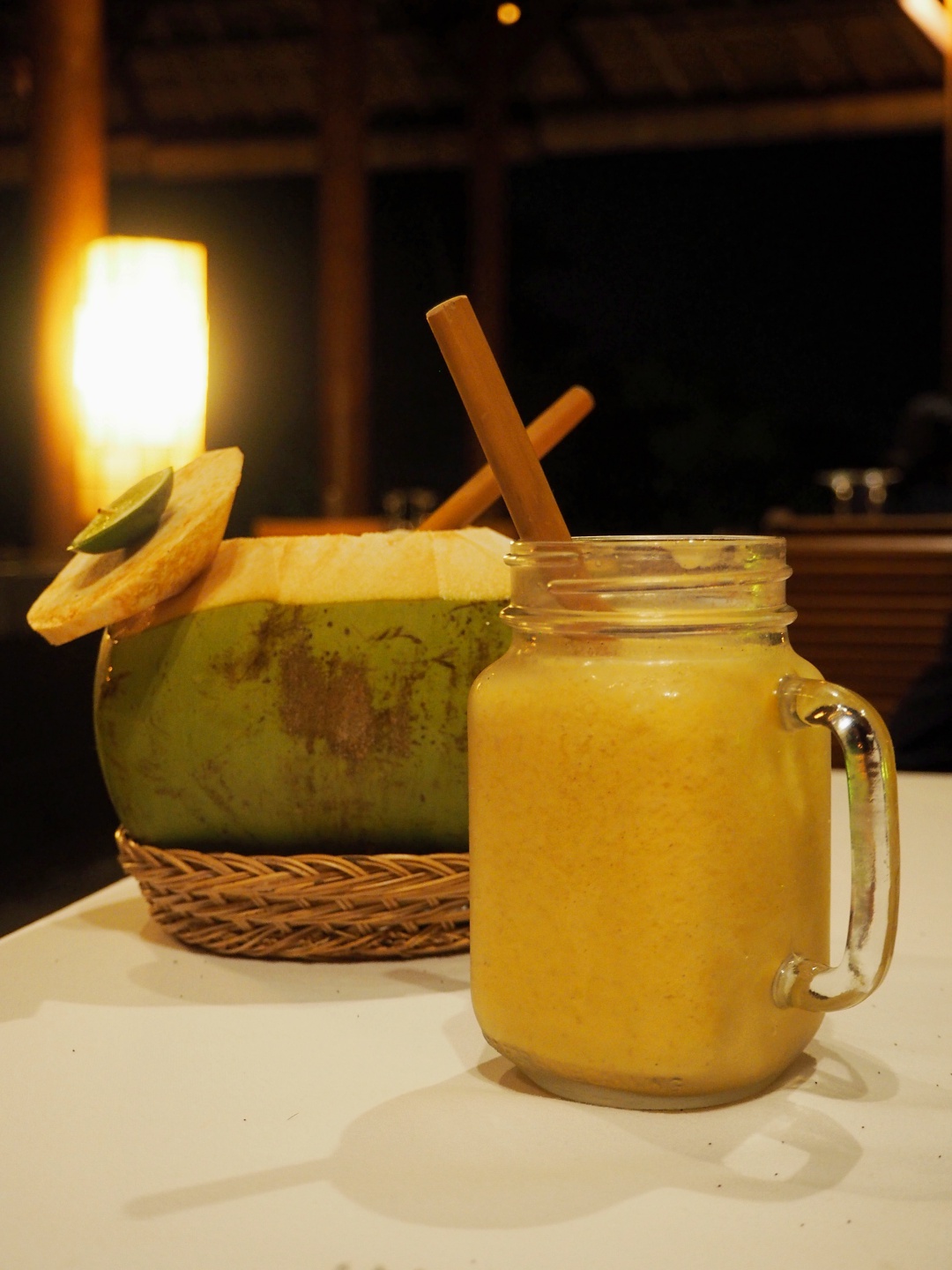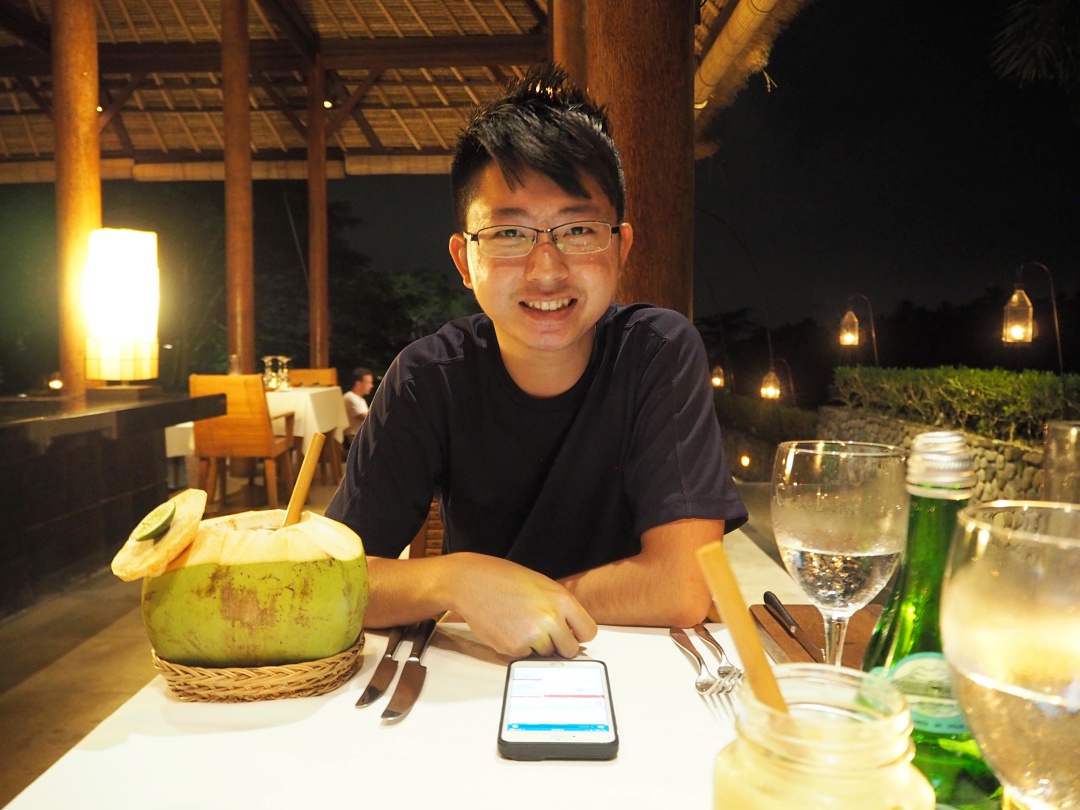 Starters
For starters, the Fiancé went for Duck, while I decided to have Sweet Corn Soup. At first glance, sweet corn soup seems pretty normal, and I wanted to go for the duck too. But whenever possible, I try to pick something different from what he's having, so that we could try out more varieties. So sweet corn soup it is then.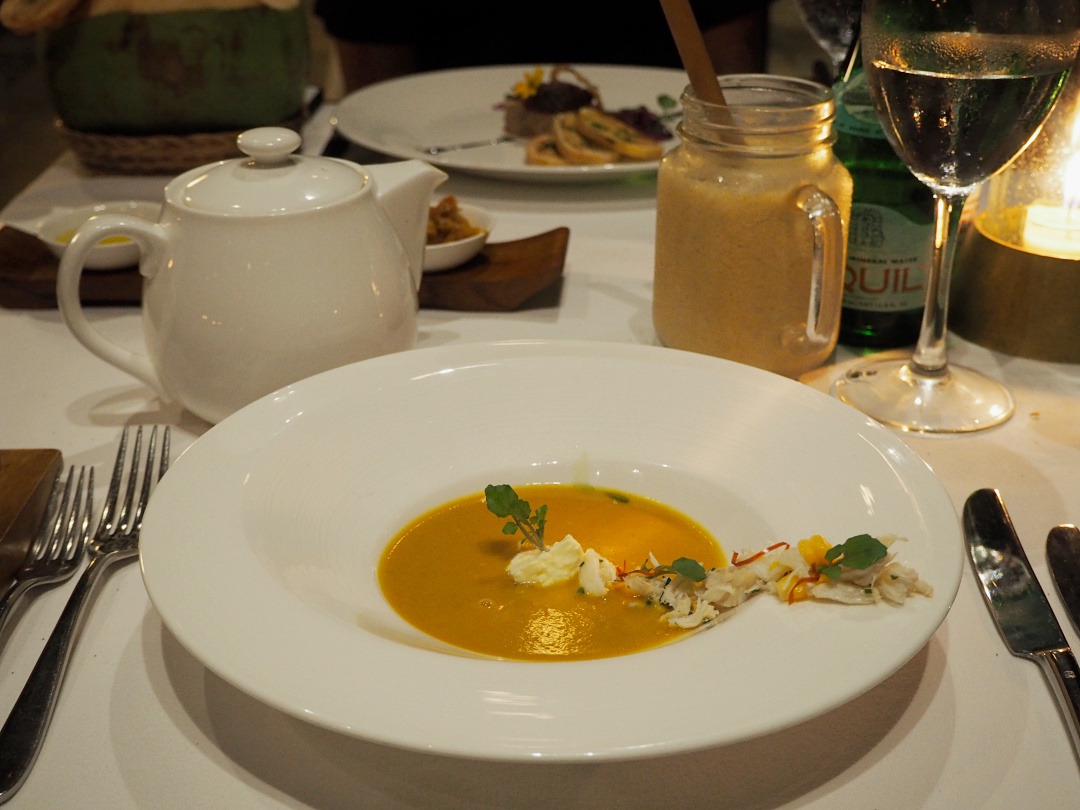 Sweet corn, garlic & herb seasoned crab, creme fraiche, spring onion, coriander oil, candied chili
Duck terrine, red cabbage, burnt onion, crispy onion, cranberry marmalade, garlic bread
After trying both, guess who ended up liking the soup more? When they state sweet corn, it really was sweet corn. I can easily taste the sweetness from the soup. The crab meat also adds a nice texture. I would never have thought to pair corn with crab, but surprisingly they went quite well together.
Main Course
And now moving on to the main highlight of our dinner, the main course. Among our selections were fish, pork, chicken and agnolotti. Usually, I would have gone for the fish, even if it wasn't Barramundi. The fish I had in Bali are usually super fresh, so one can hardly go wrong with that. I was ready to pick the Red Snapper as my main course, but the Fiancé reminded me that I already had Barramundi the night before and suggest I give it a change. So eventually, I decided to go with the pork, whereas he ordered the Red Snapper!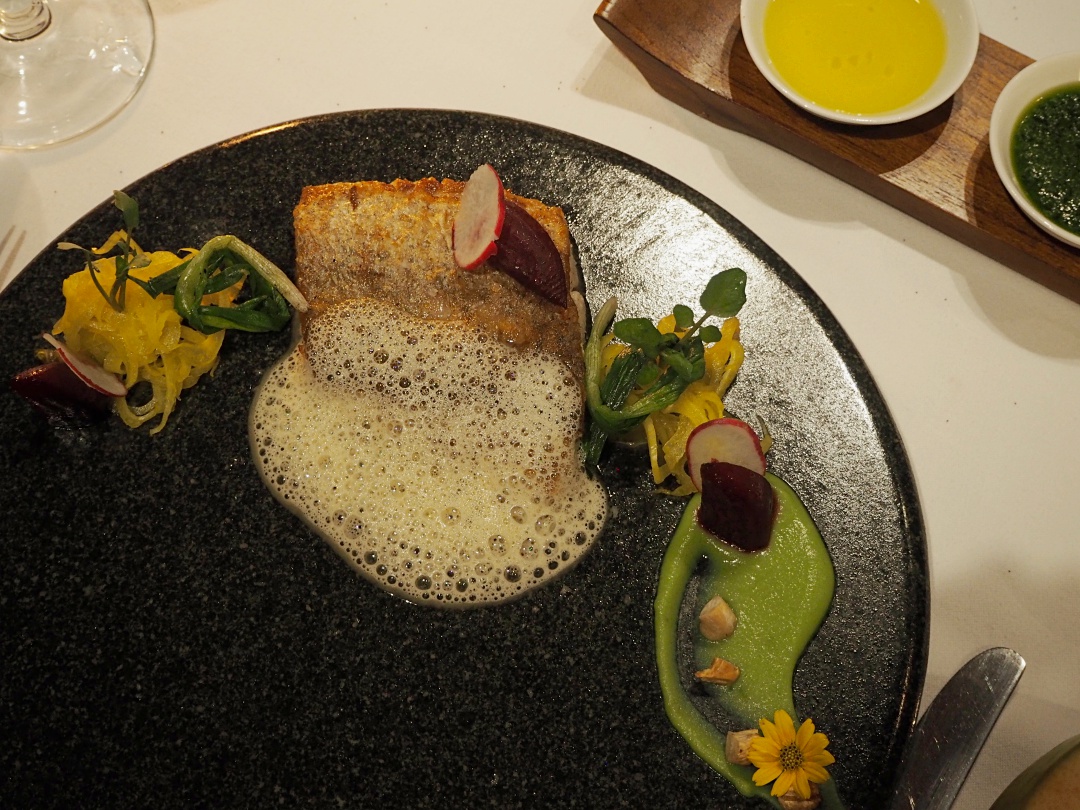 Pan-fried red snapper fillet, green pea puree, citrus & saffron sauce, pickled fennel and grilled spring onion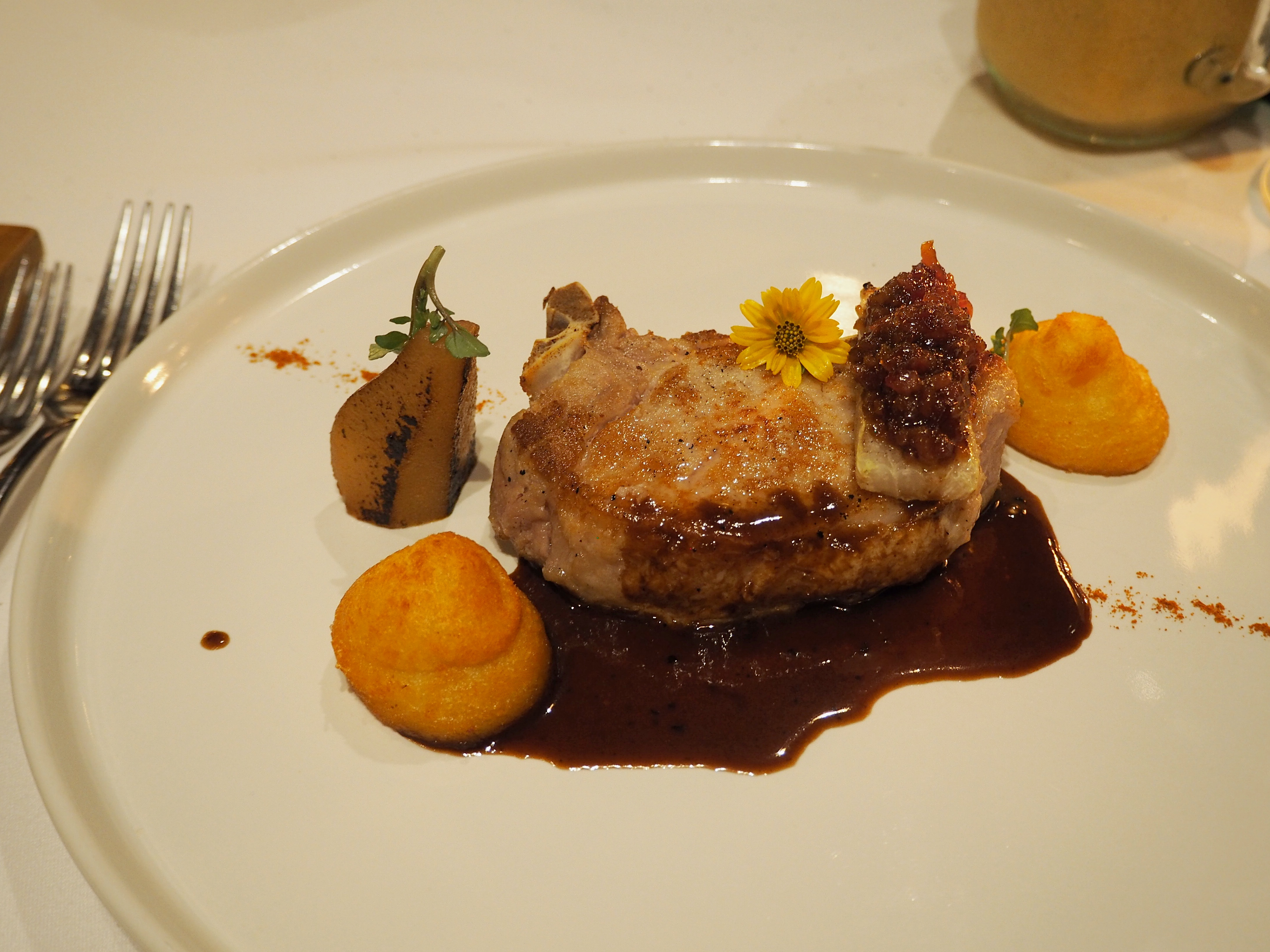 Twice cooked pork chop, bacon jam, spiced pear, potato, pepper pork jus
Once again, guess who ended up liking the pork chop more than the red snapper? I can't help but laugh at him for making all the wrong decisions that night!
Don't get me wrong. The red snapper was great! (As with all the Barramundi I had in Bali.) It is just that it pales in comparison to the twice cooked pork chop. We have never had a pork chop that was so easy to slice and tender in taste, and that just blows our mind. Honestly, there is no pork chop I had that come close to the one we had that night. The Fiancé was full of praises for it and can't stop gushing about how tasty it was.
Dessert
Lastly, to finish off our incredible meal, we both had Pina Colada for dessert. The Pina Colada is not a drink. Instead, it is a warm pineapple crumble paired with a scoop of coconut ice cream. The combination is as good as having a lava cake with vanilla ice cream. The sensation you get from having something warm and cold together… Delicious!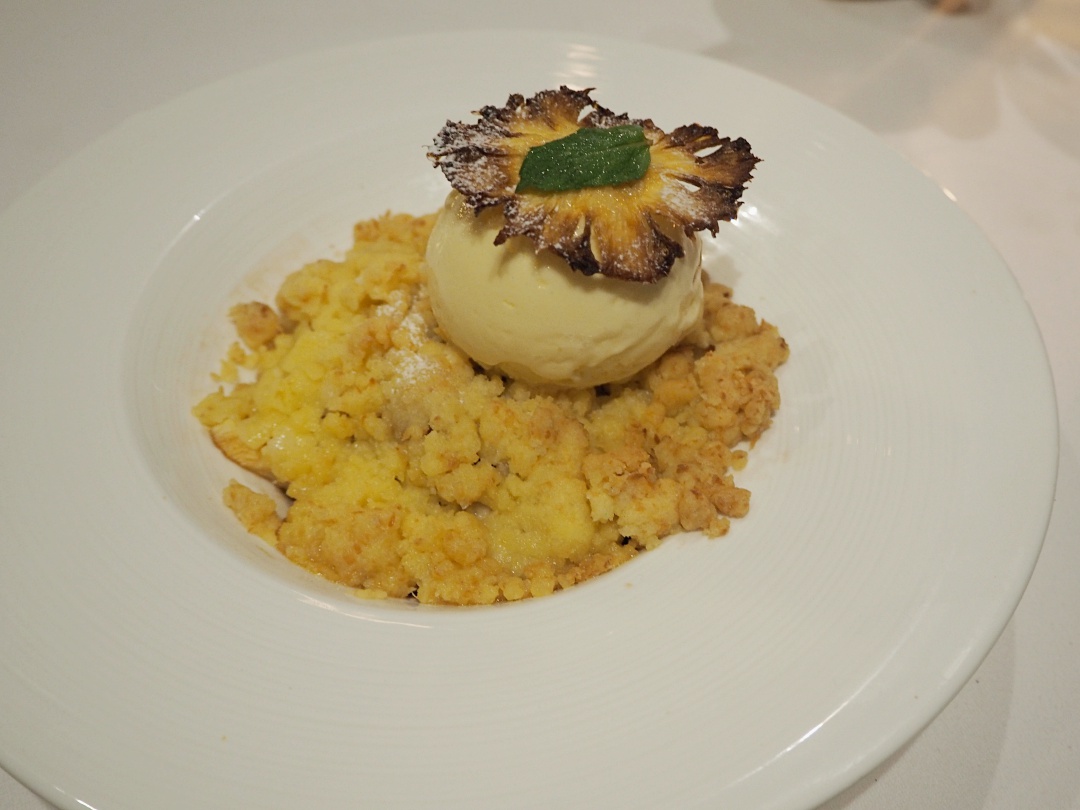 Half way through our dessert, Chef Oka actually came out to meet us, and the Fiancé and I just kept repeating how wonderful our dinner was! A really big thank you to Chef Oka and his culinary team for giving us such an amazing experience. All the dinners we had at Alila Ubud were incredible! While the stay was pleasant and the trips we went to were informational and eye opening, I think the food we had in Alila Ubud may be the main reasons for us wanting to head back there again!
If you're staying at Alila Ubud, please don't miss the chance to dine at the Plantation Restaurant. I'm sure you won't be disappointed!
Cabana Lounge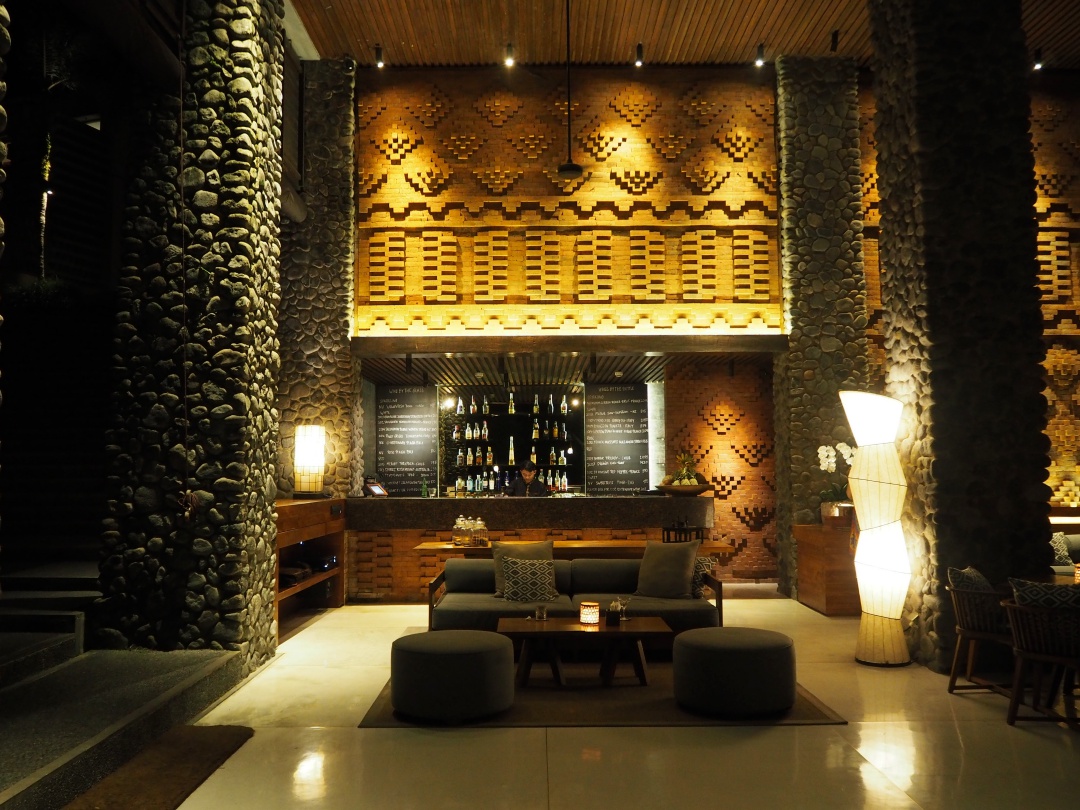 Lobby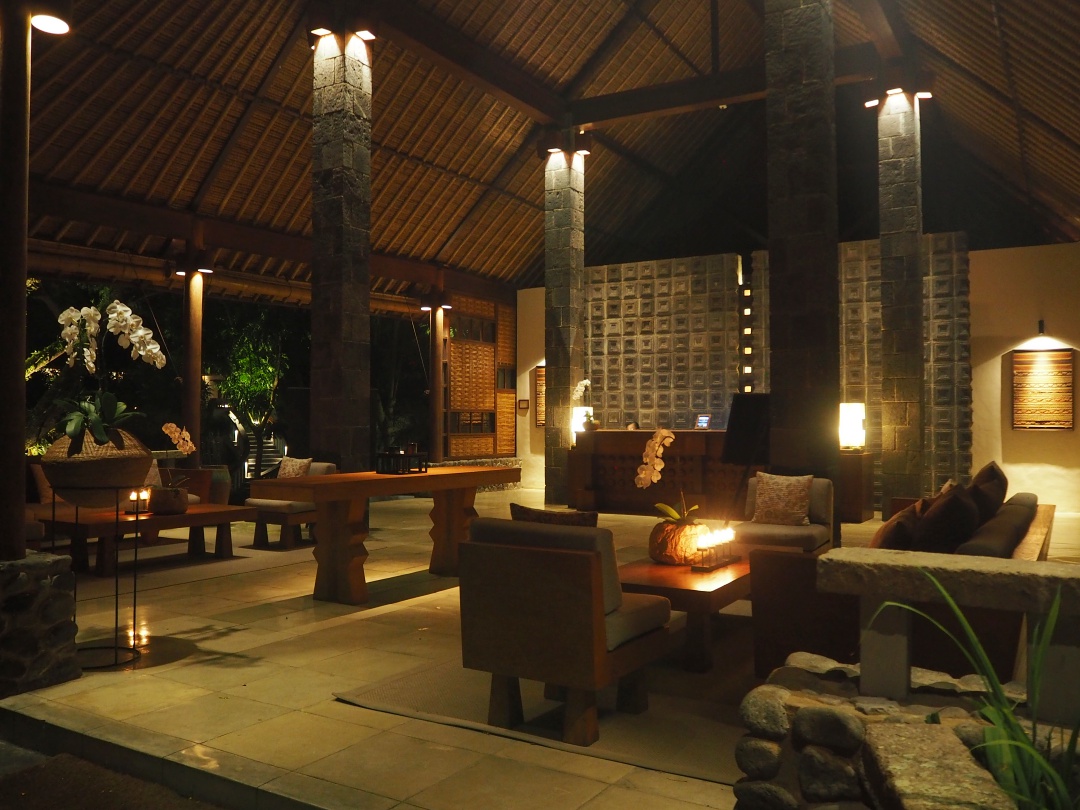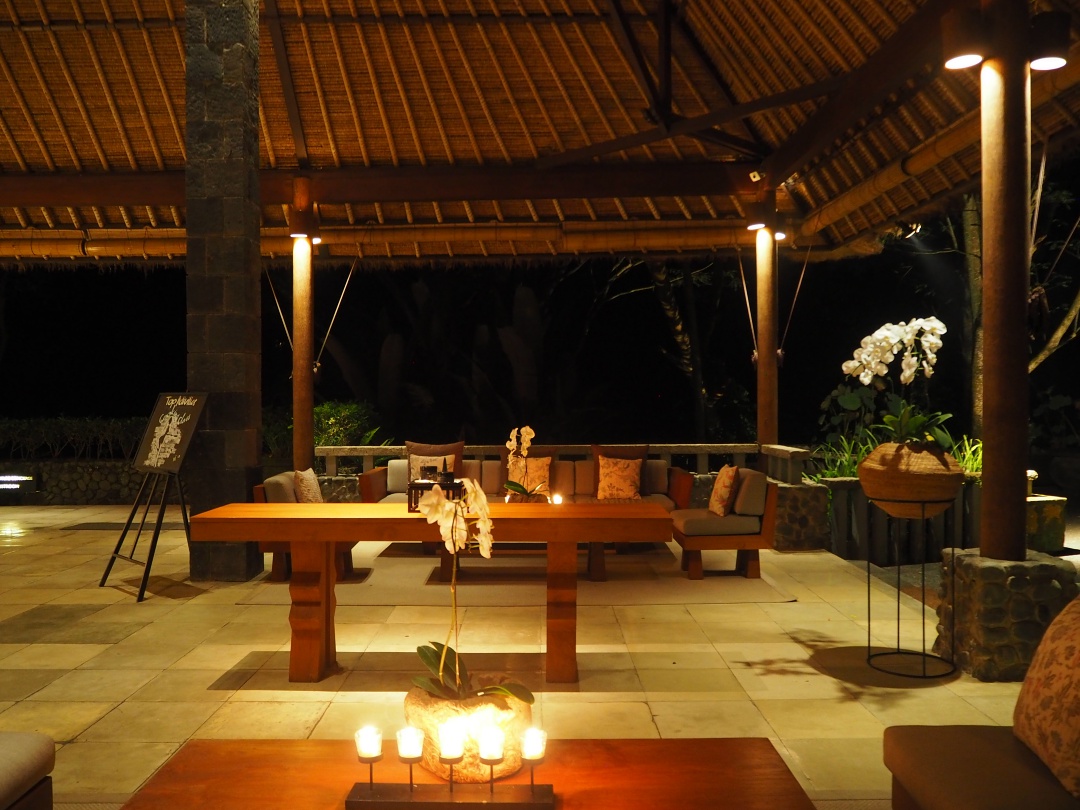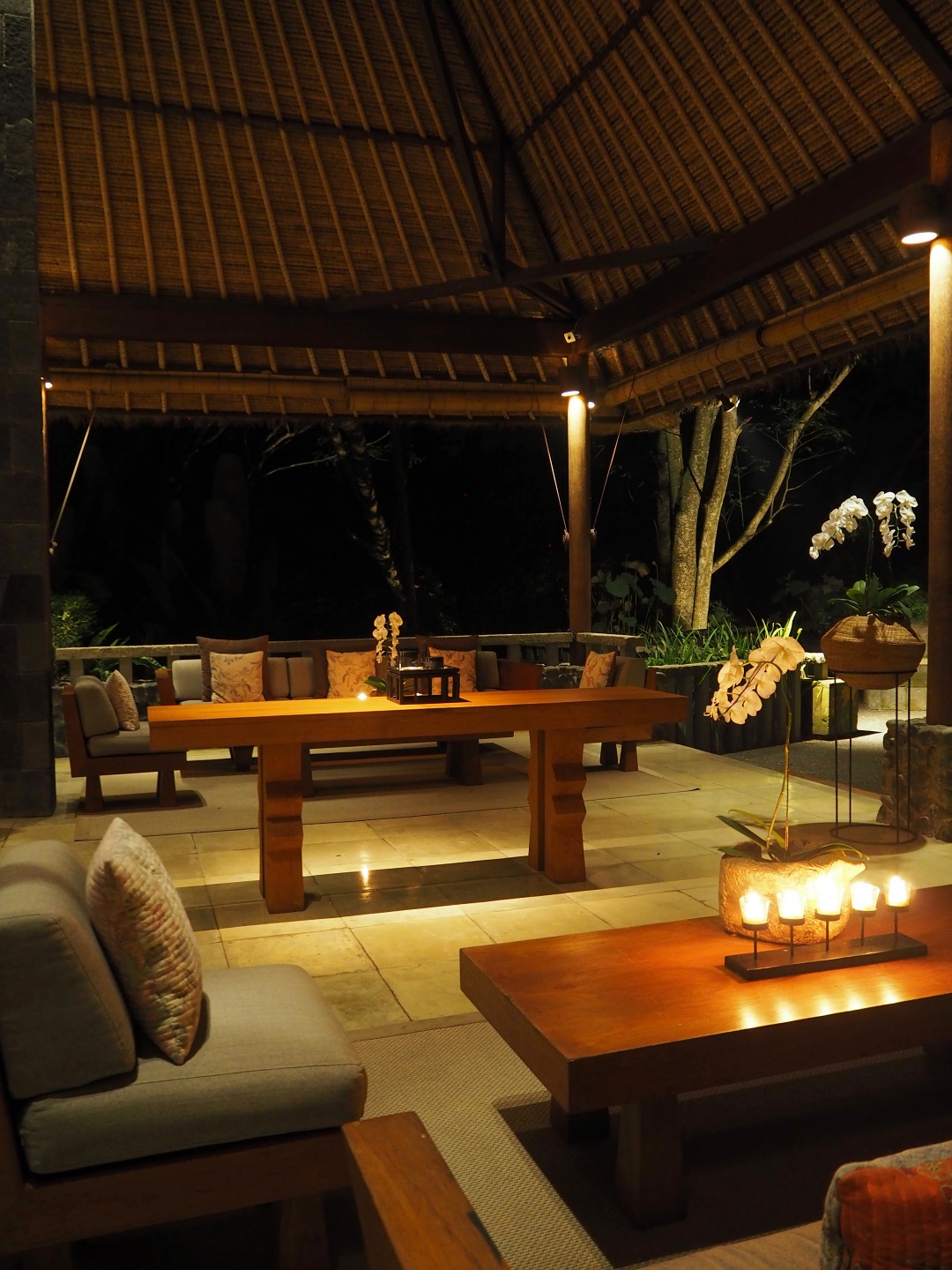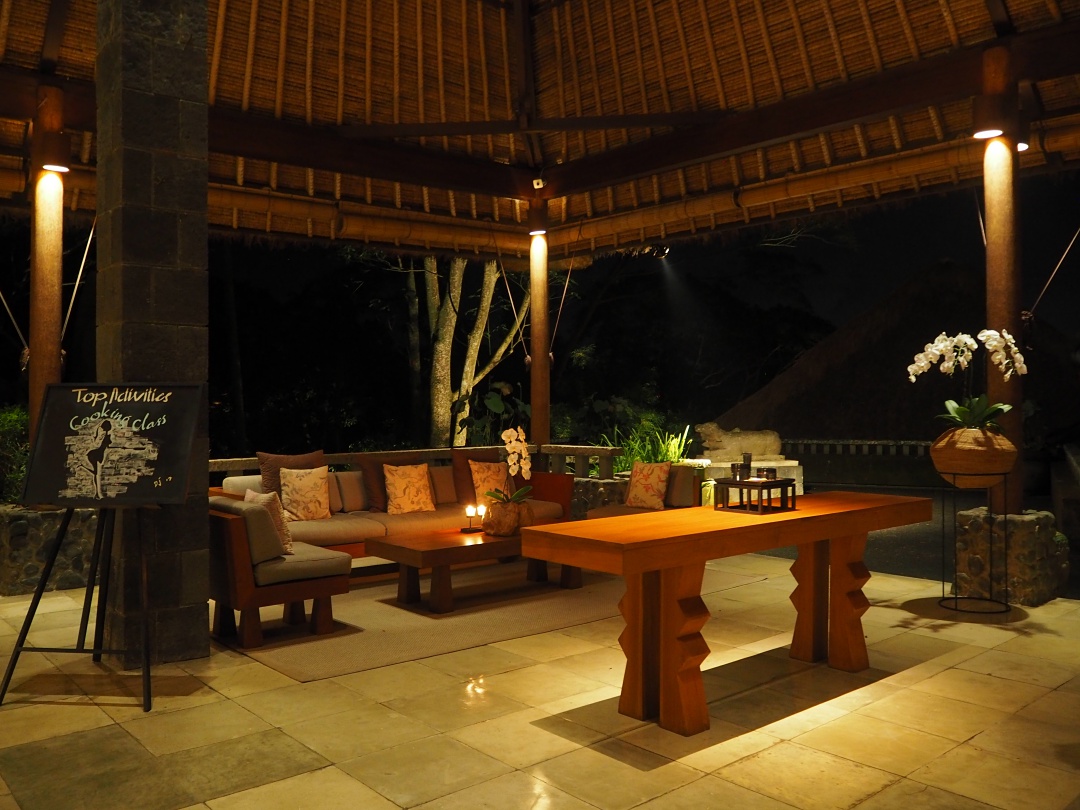 After dinner, we went to walk around the resort a little before calling it a night. That was our last night in Alila Ubud.