Breakfast | Cire Restaurant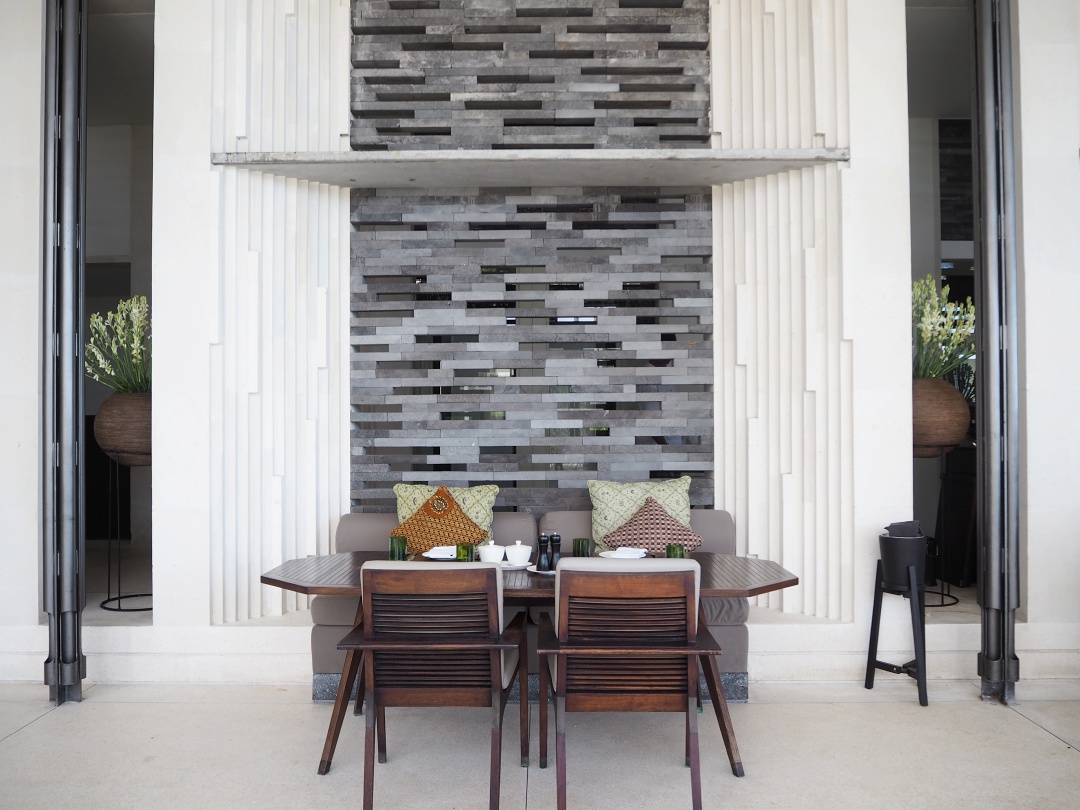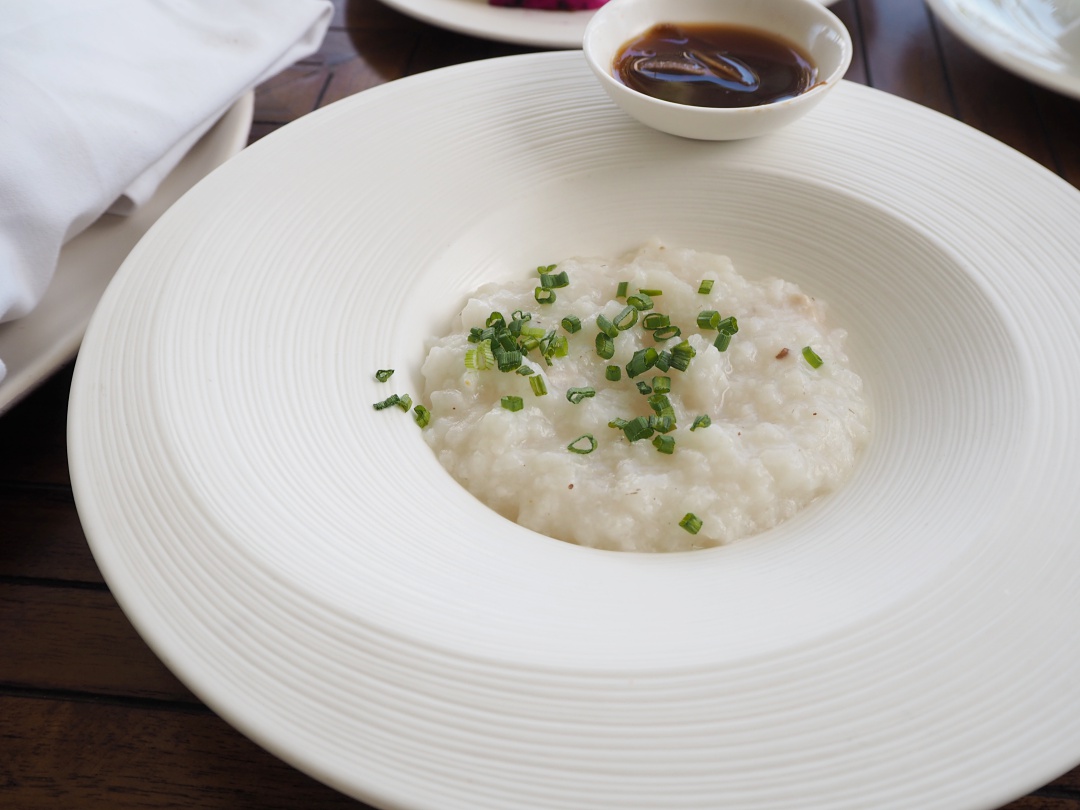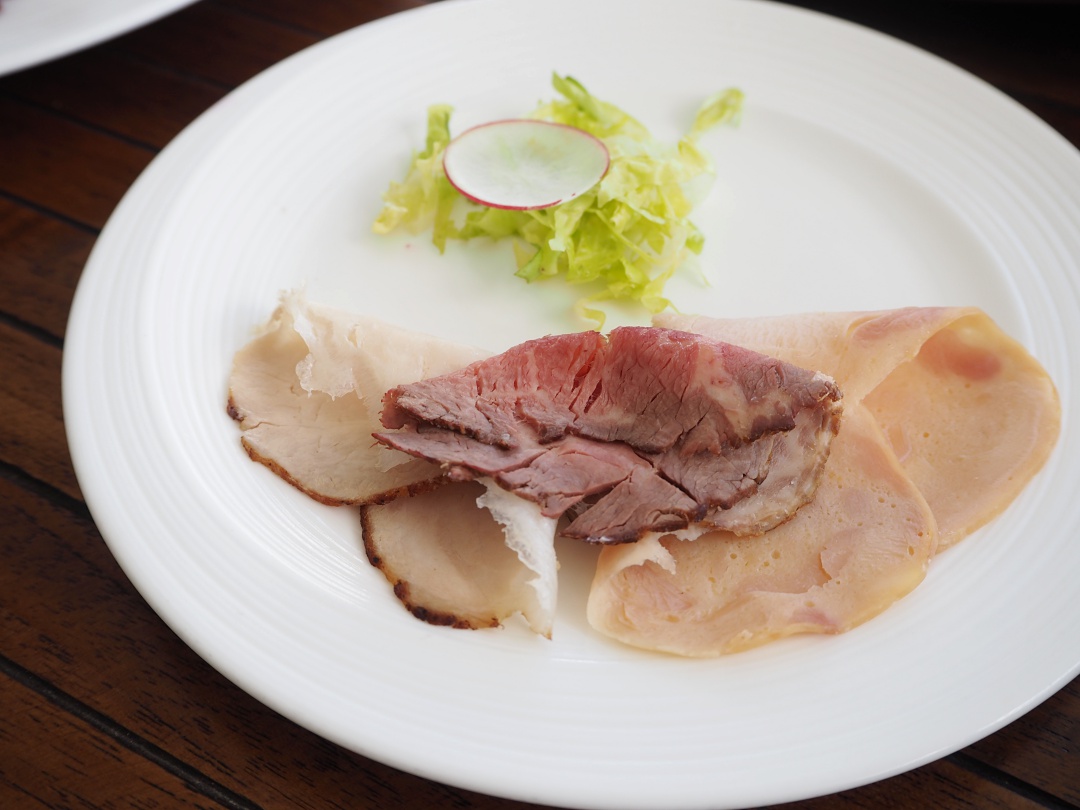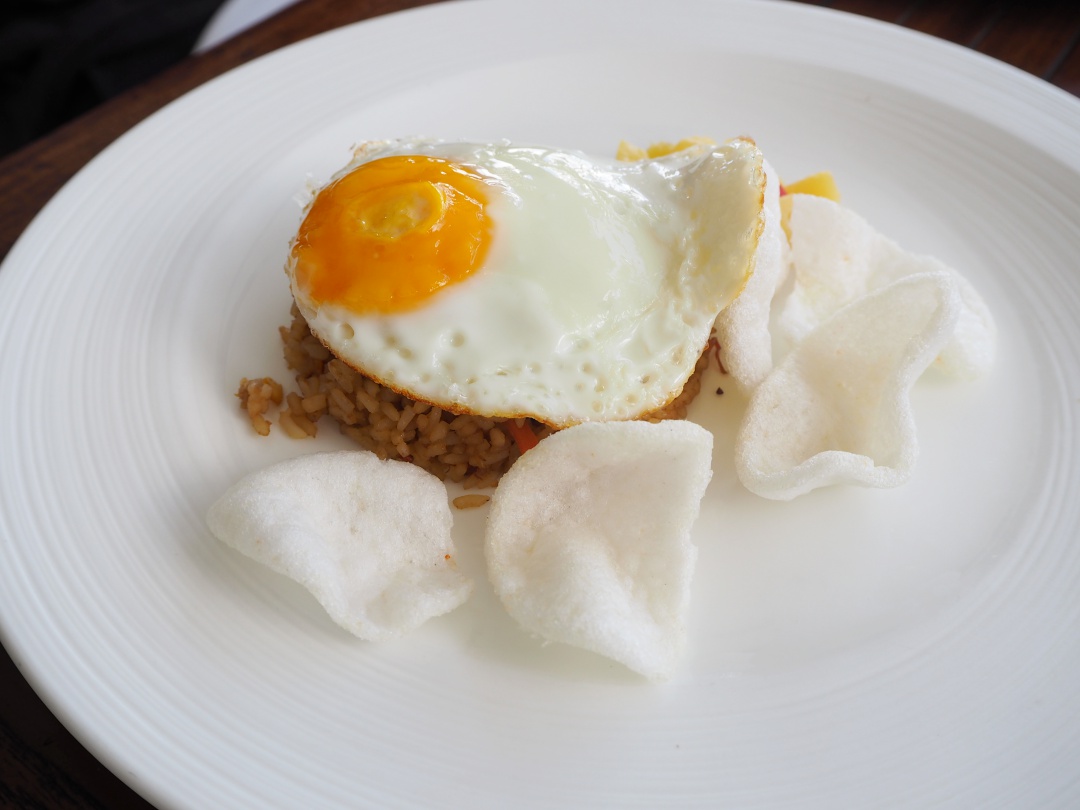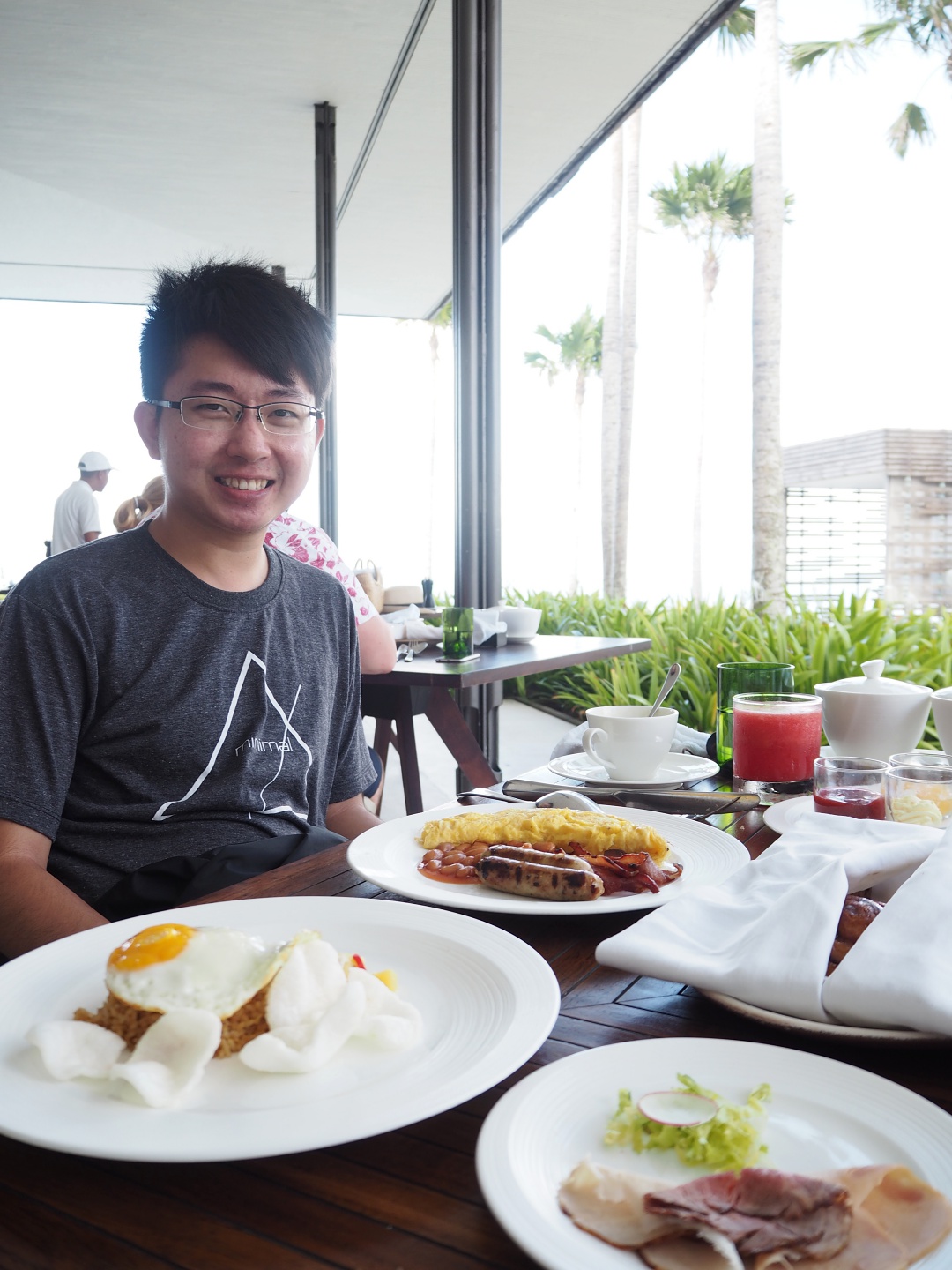 Breakfast on Day 3, after accompanying the Fiancé for his Stand Up Paddle Board Yoga and a yoga class at the cliff-edge cabana.
---
After breakfast, we pretty much had the entire afternoon free, until it's time for dinner.
For dinner, we were invited to head to Quila dining room to have a special dinner for two. Dinner was arranged at 19:00.
Looking at it was our last night in Alila Villas Uluwatu, I suggest heading down earlier so that we can capture some shots at the pool and also catch the sunset. While we didn't end up catching the sunset, we did manage to take some pictures before the sky turns dark.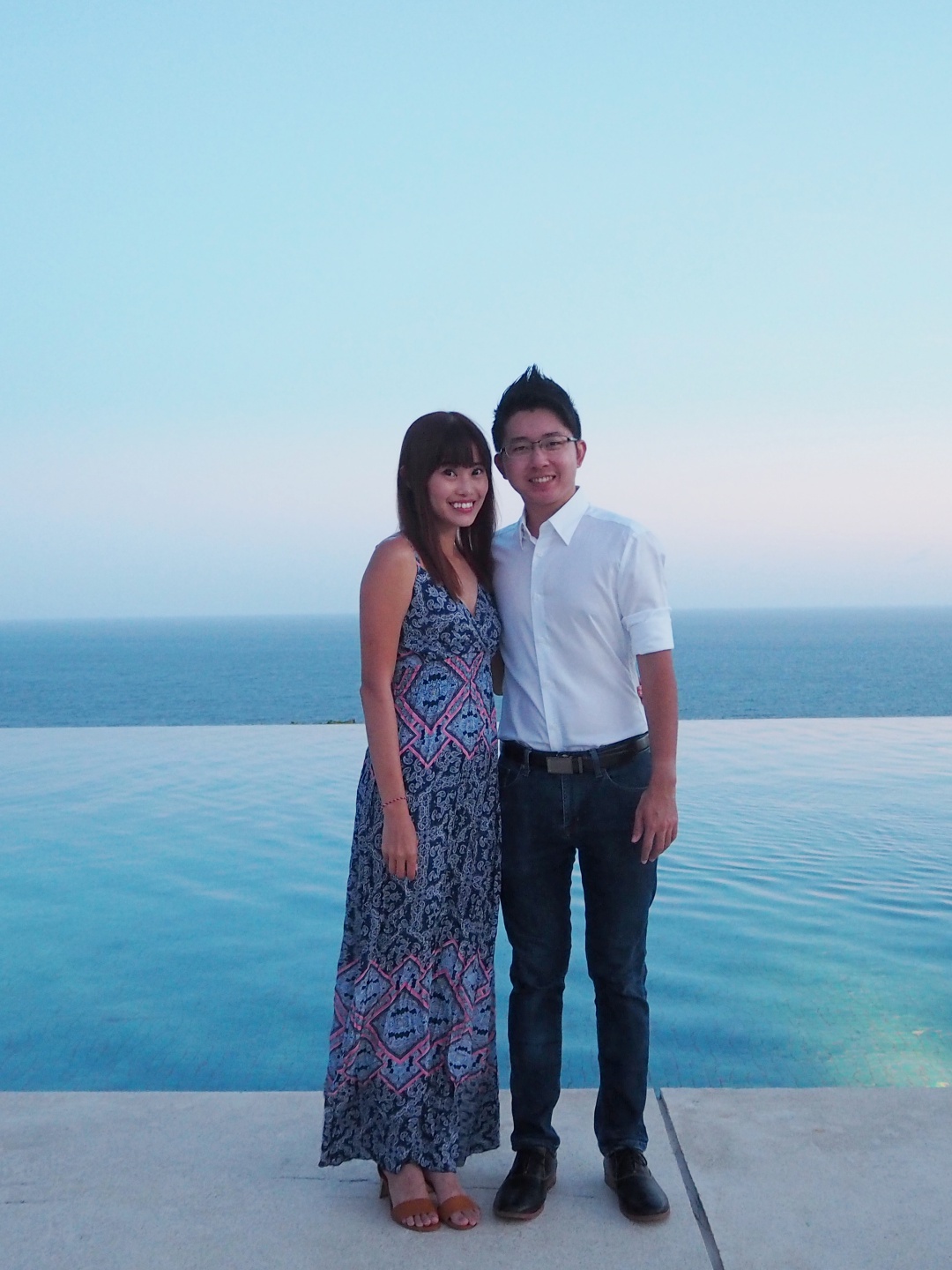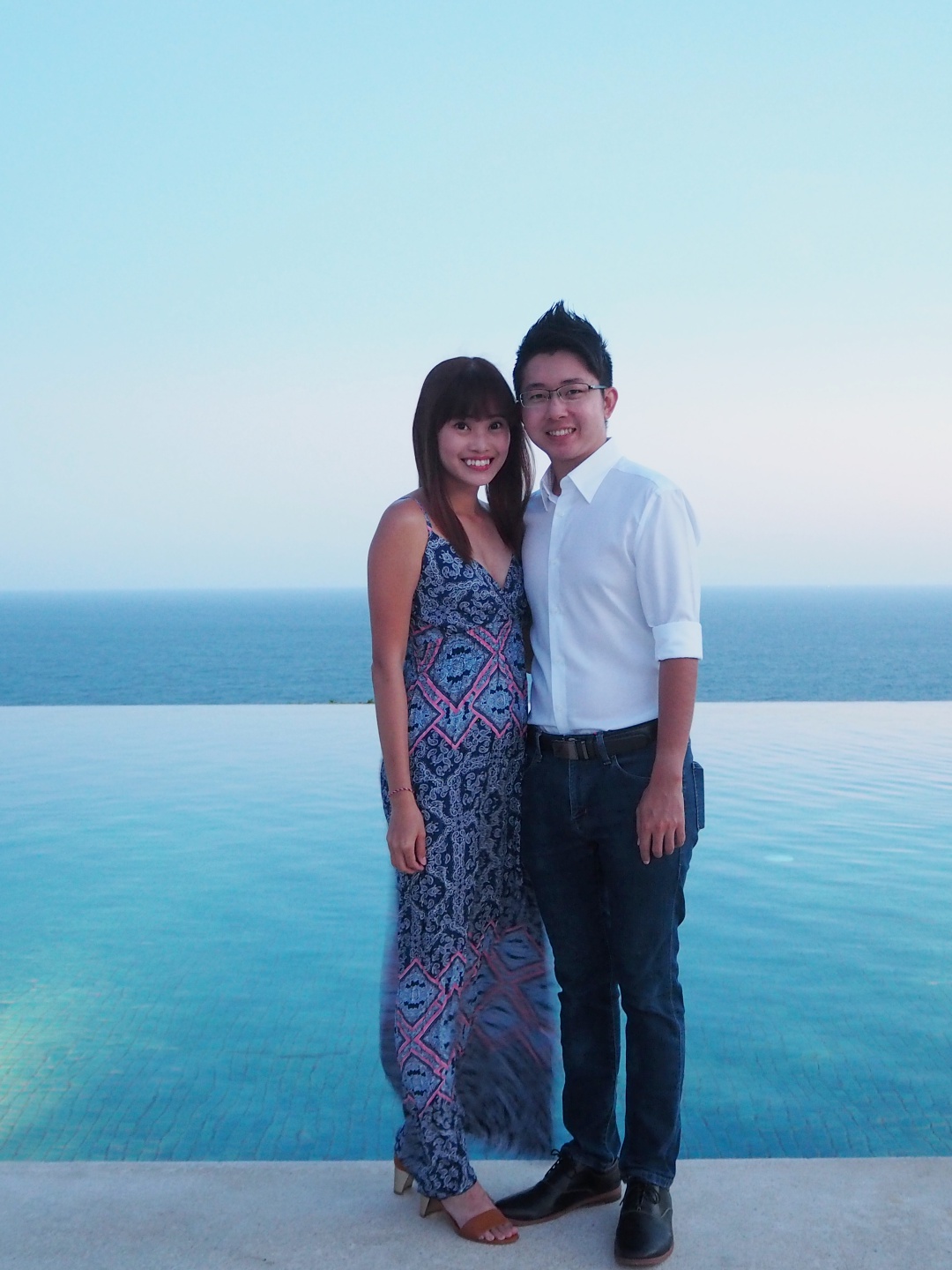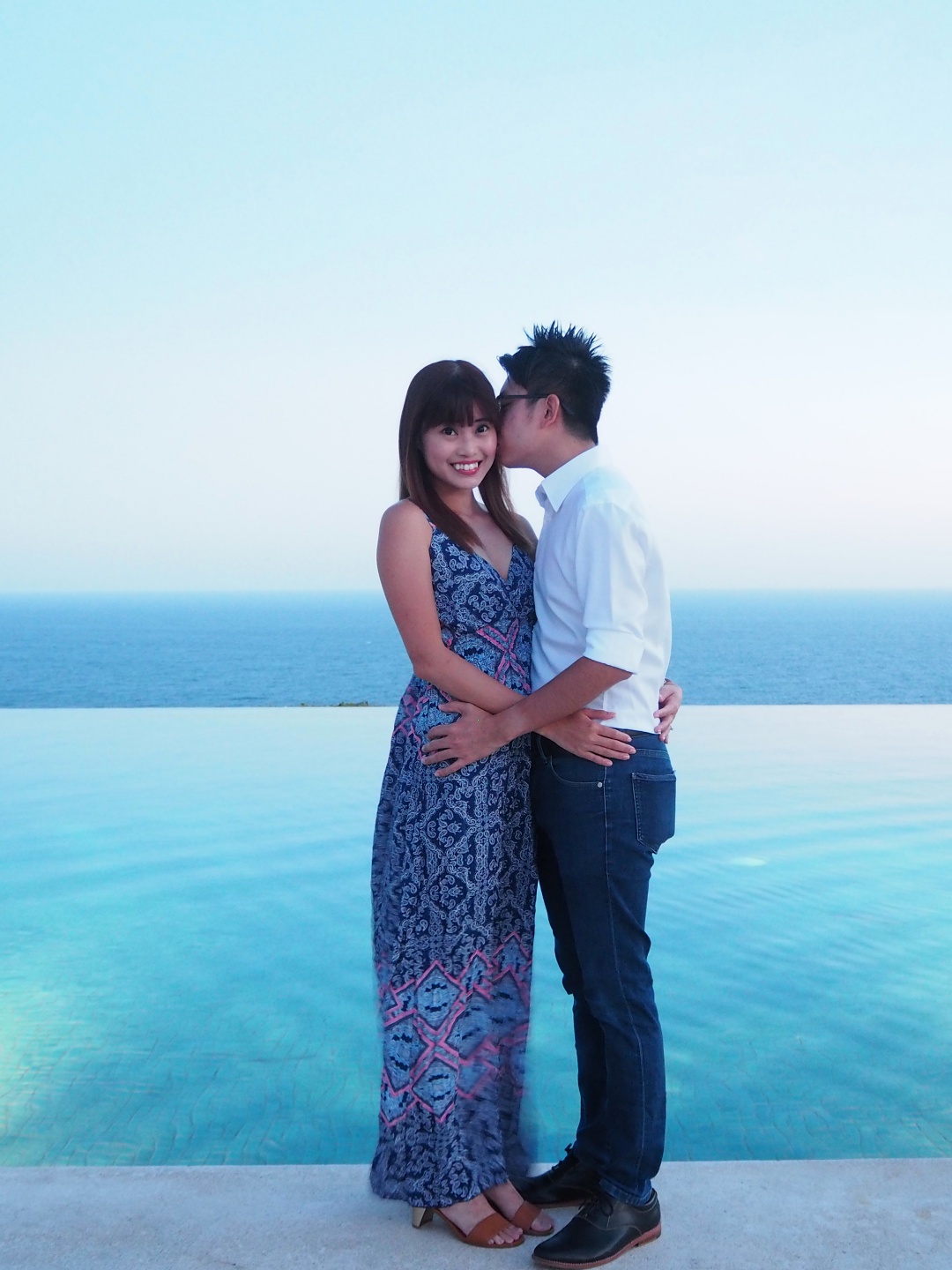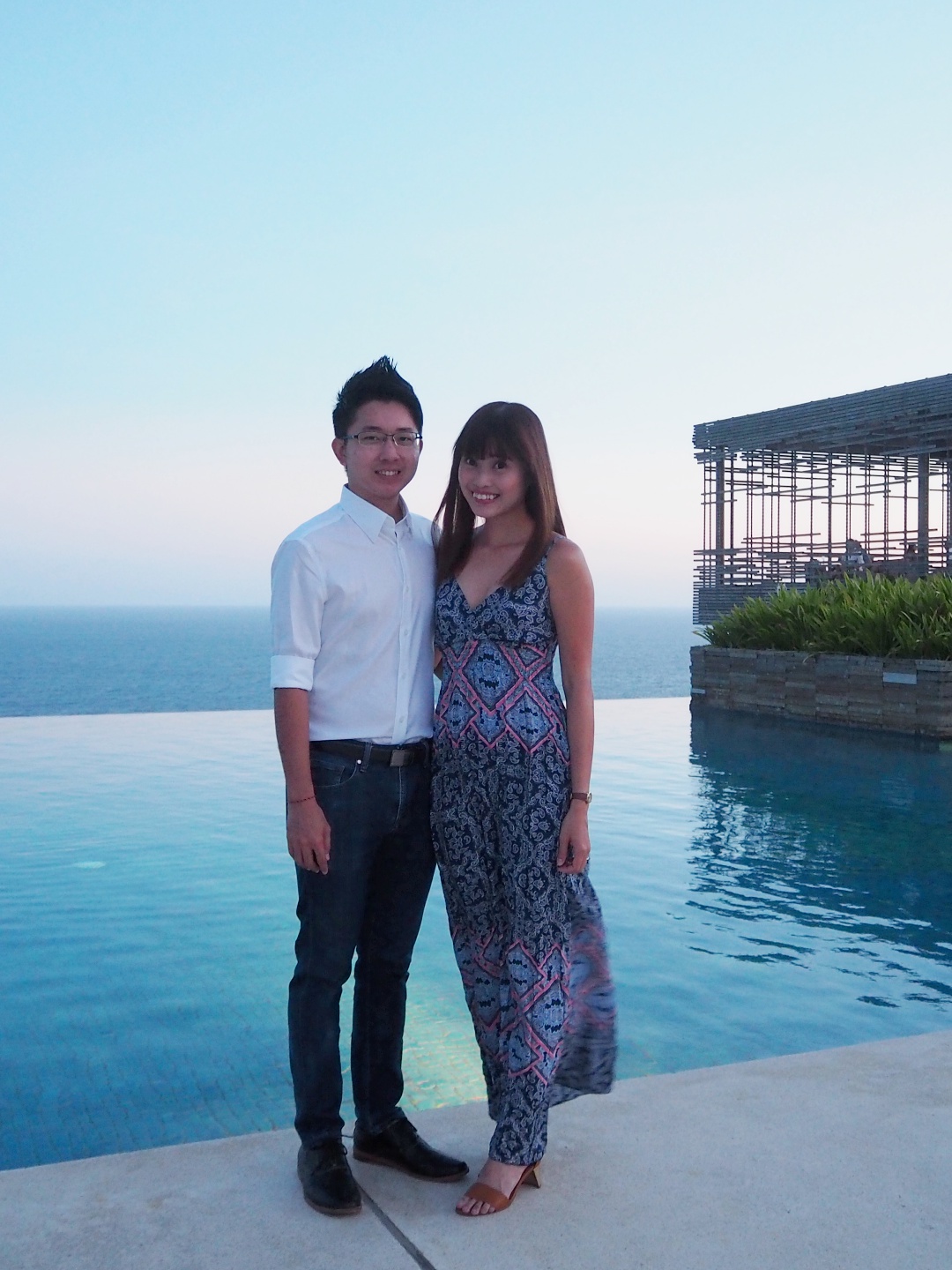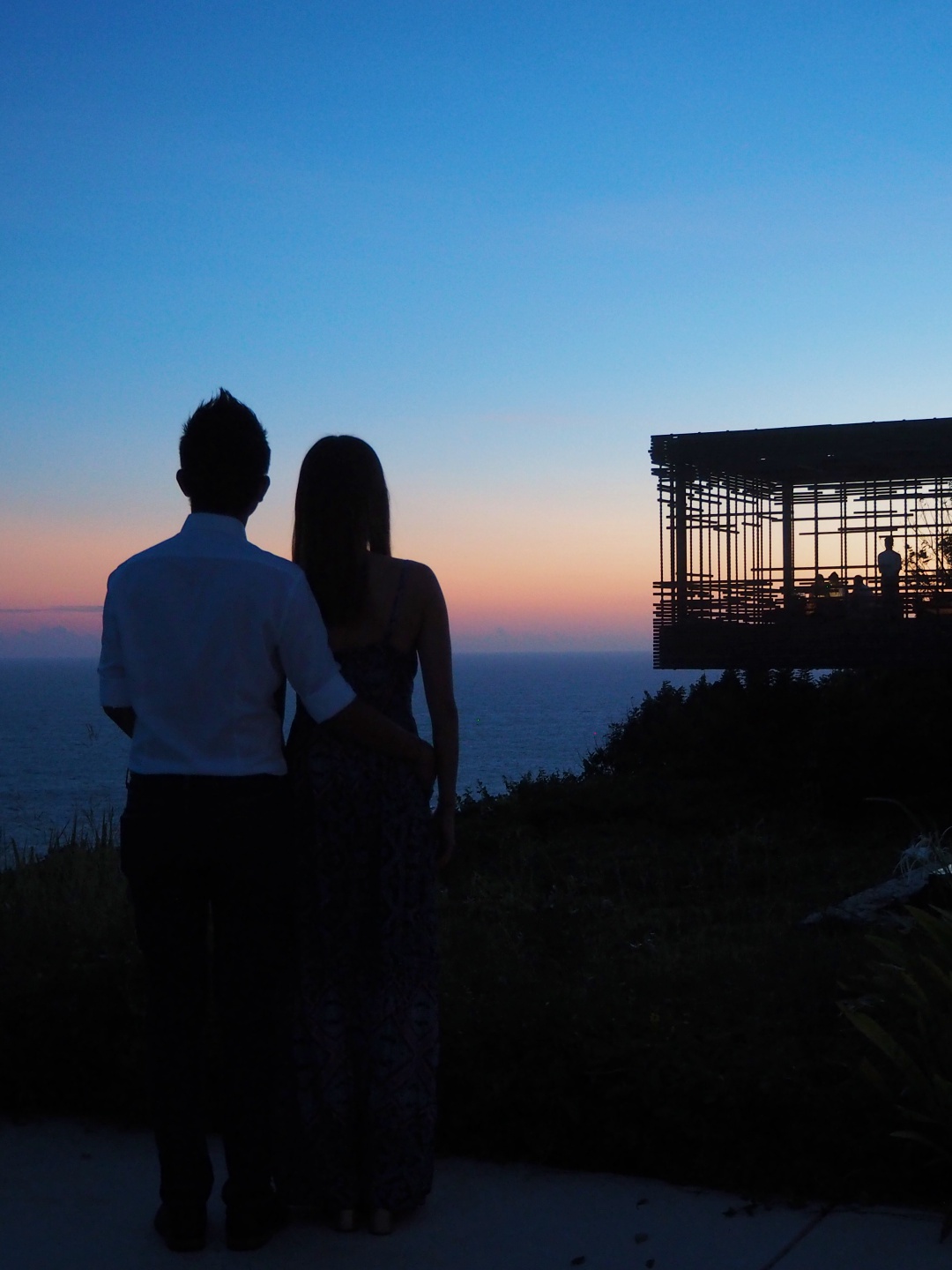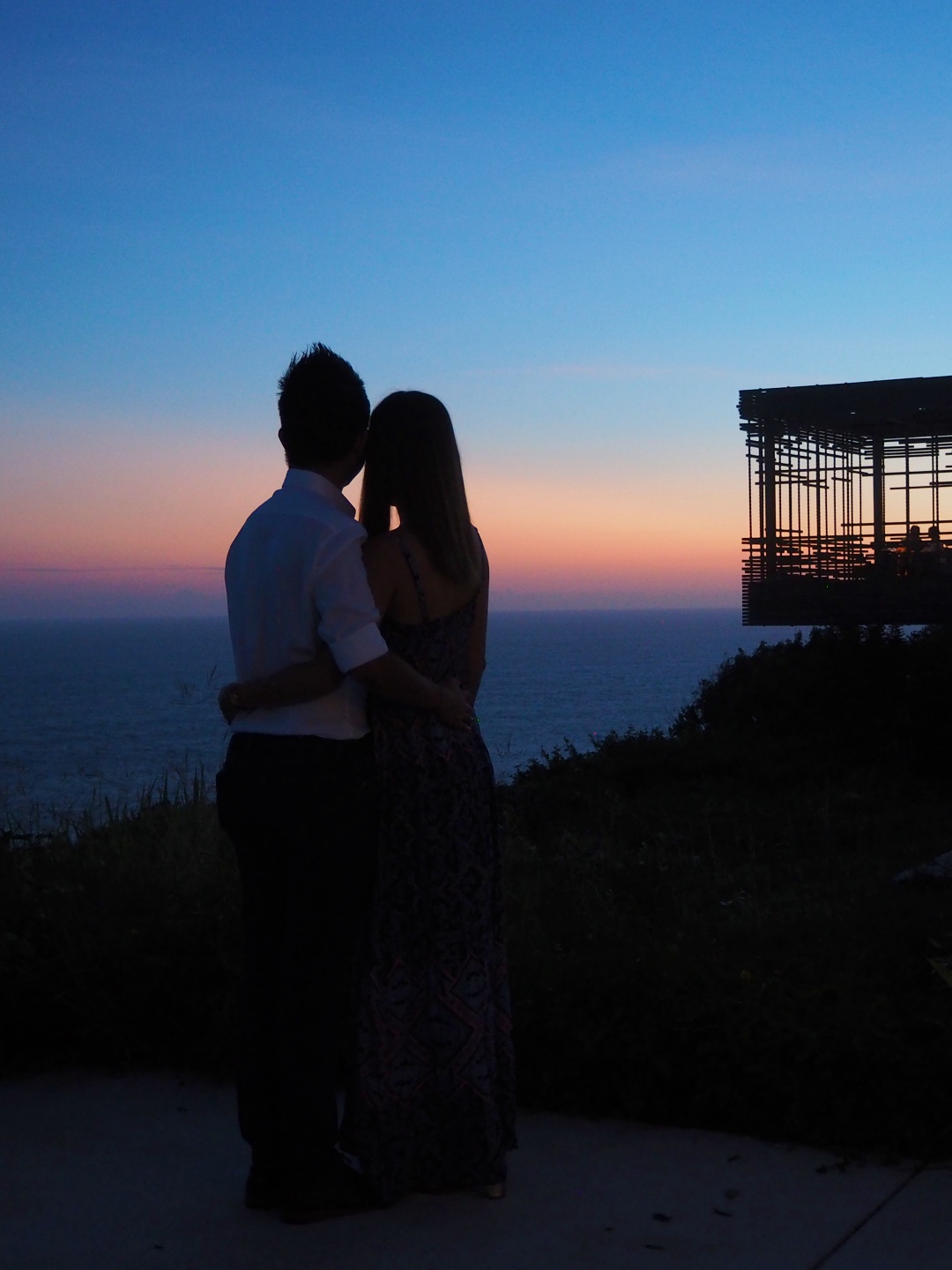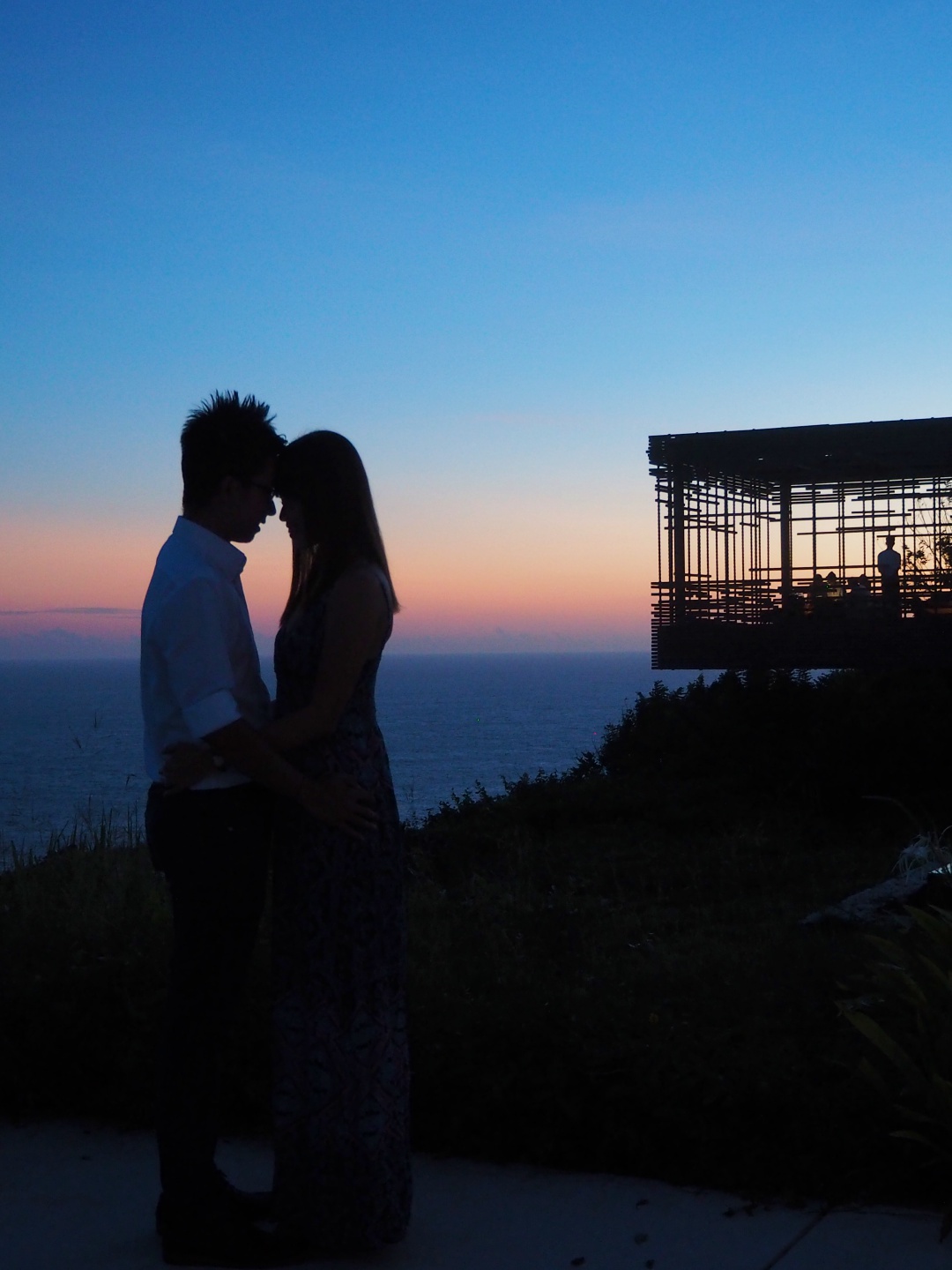 Dinner | Quila Bali
If I'm not mistaken, Quila Bali is a new dining concept that is introduced in late-2016. Unlike the other two restaurants in the resort, Quila provides an exclusive setting for a transformative dining experience where every bite is exquisite and loaded with multi-sensory surprises. Artfully tailored by Executive Chef Marc Lorés Panadés, each plate is perfectly sized to deliver a compelling flavour punch, a witty bite, or a provocative shot of surprise.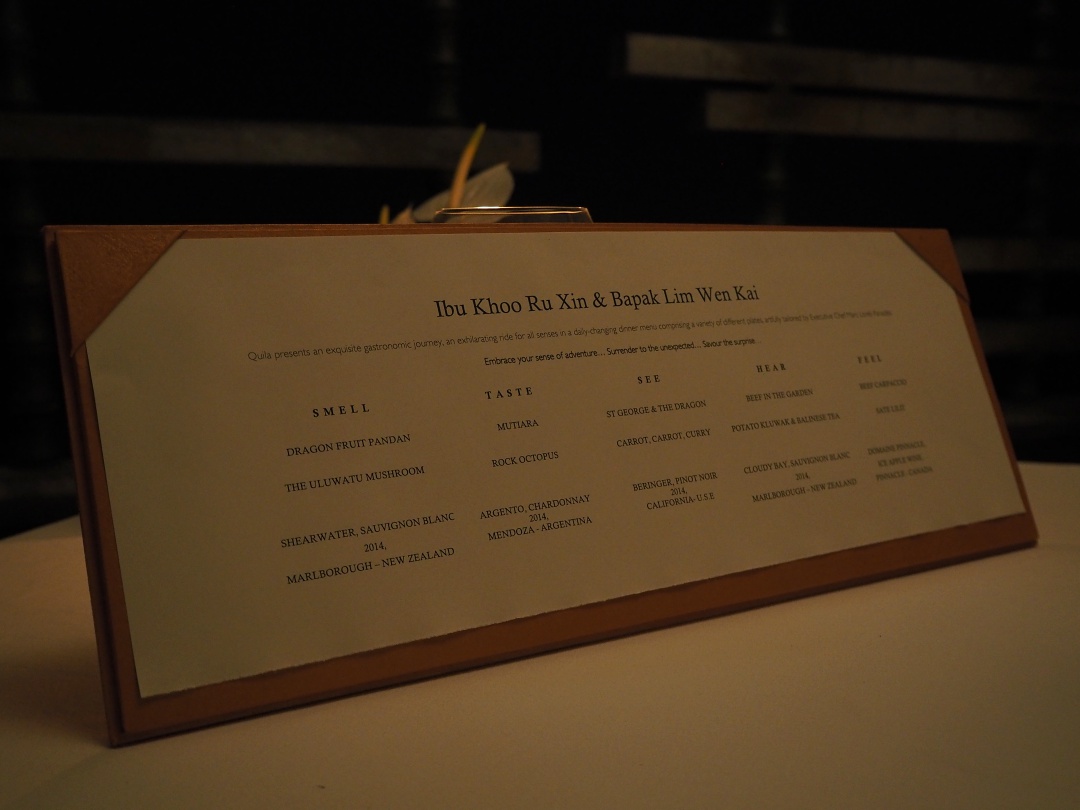 Here's our menu for the night.
The 10-course dinner is divided into five category – Smell, Taste, See, Hear and Feel.
Smell
Dragon Fruit Pandan
The Uluwatu Mushroom
Taste
Mutiara
Rock Octopus
See
St George & The Dragon
Carrot, Carrot, Curry
Hear
Beef in the Garden
Potato Kluwak & Balinese Tea
Feel
Beef Carpaccio
Sate Lilit
Under each category, you will also find the suggested wine that will pair well with your meal.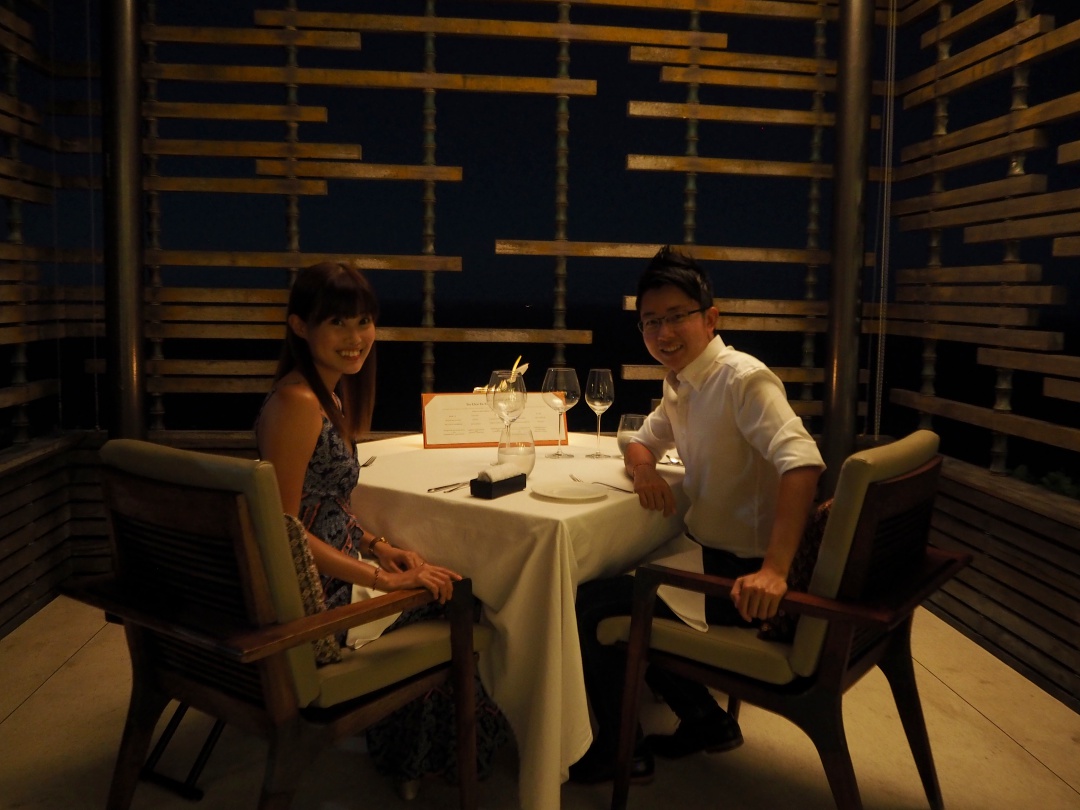 Instead of dining in the restaurant, they have our dinner set up in a private cabana. And even though we can hardly see the view, I do appreciate the privacy we got.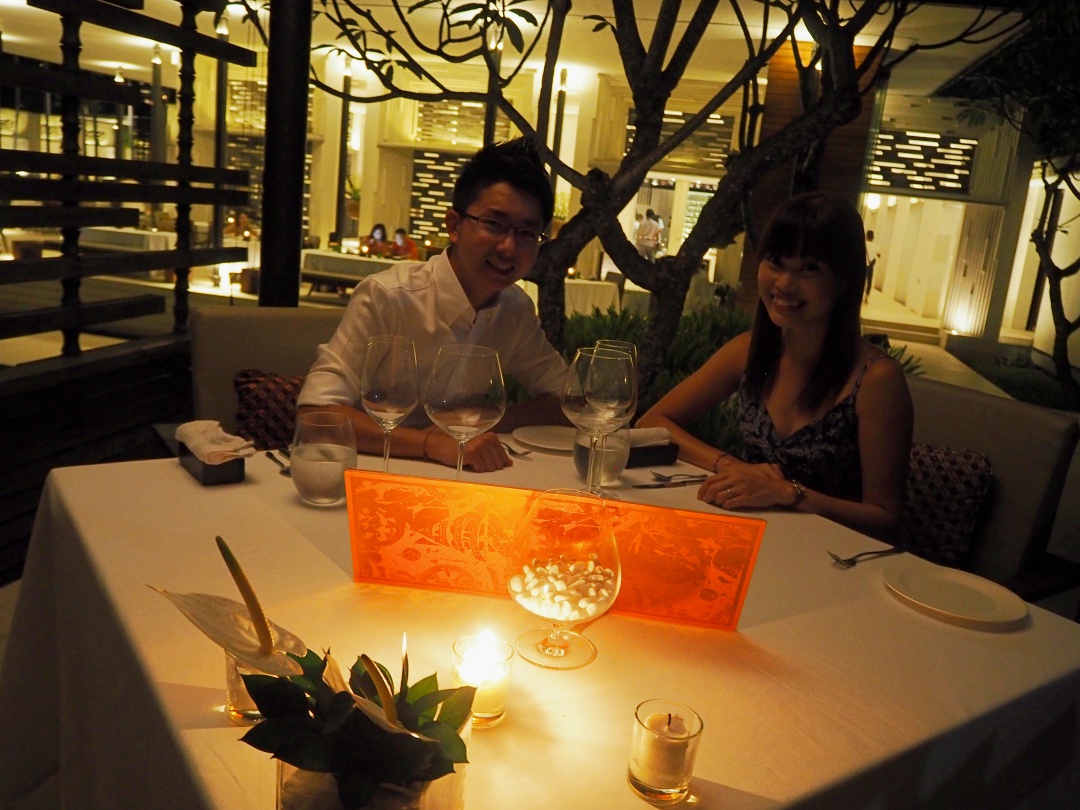 Despite having the menu on the table, we had no clue which items will be served. The arrangement was kept as a surprise; and every time a dish arrive, it was a guessing game to guess which one it was.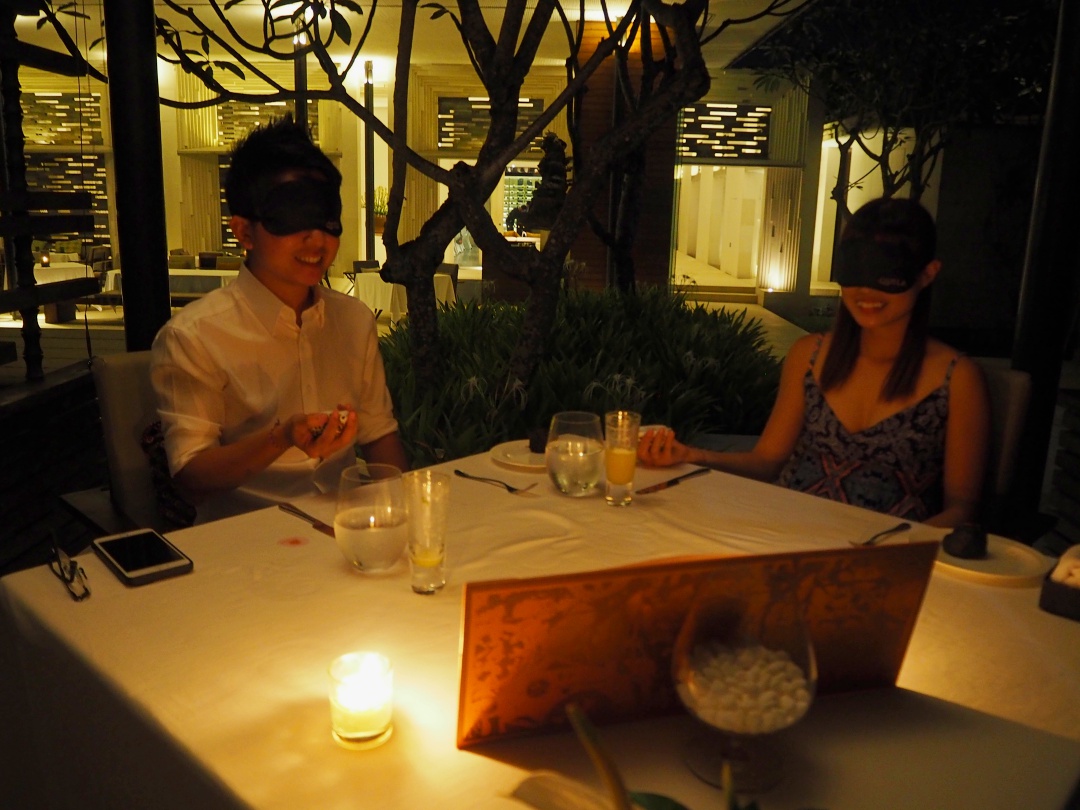 For one of the dishes under the category "Hear", we were blindfolded and given a seashell to hold and listen to, while our server explains to us the story behind the dish. In fact, for every plate that was served, our server will share with us the story and inspiration that led to the creation. It was quite fascinating to hear the thoughts that went inside.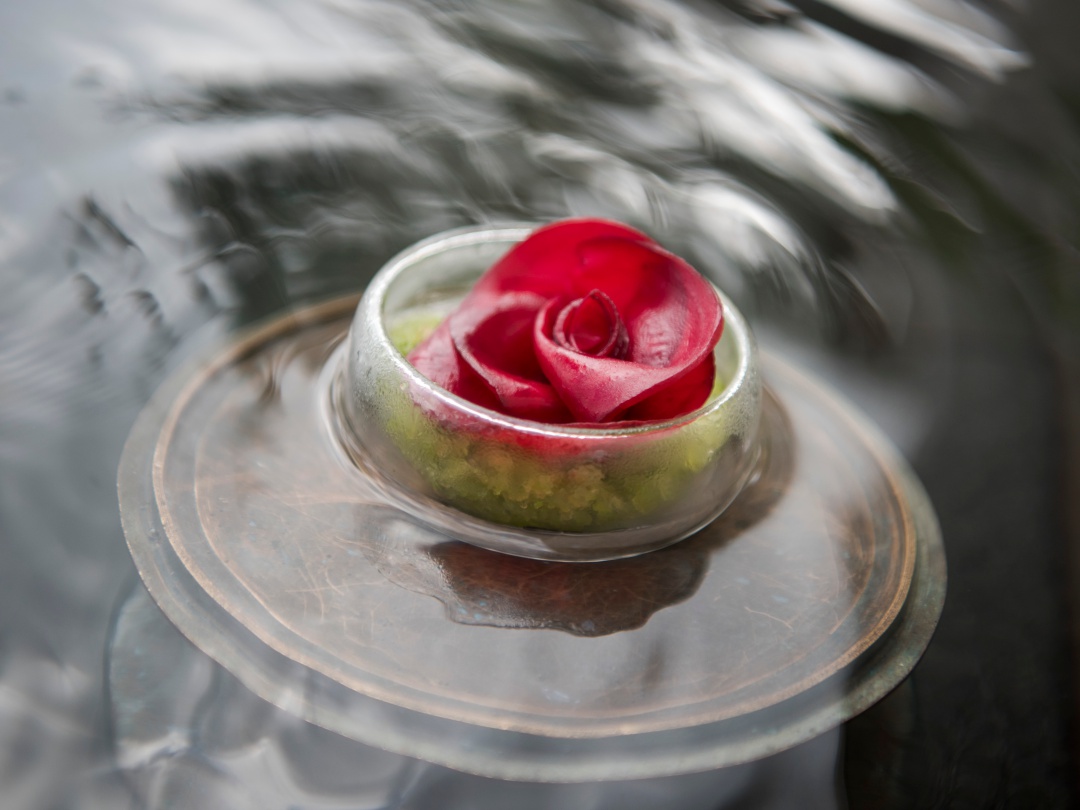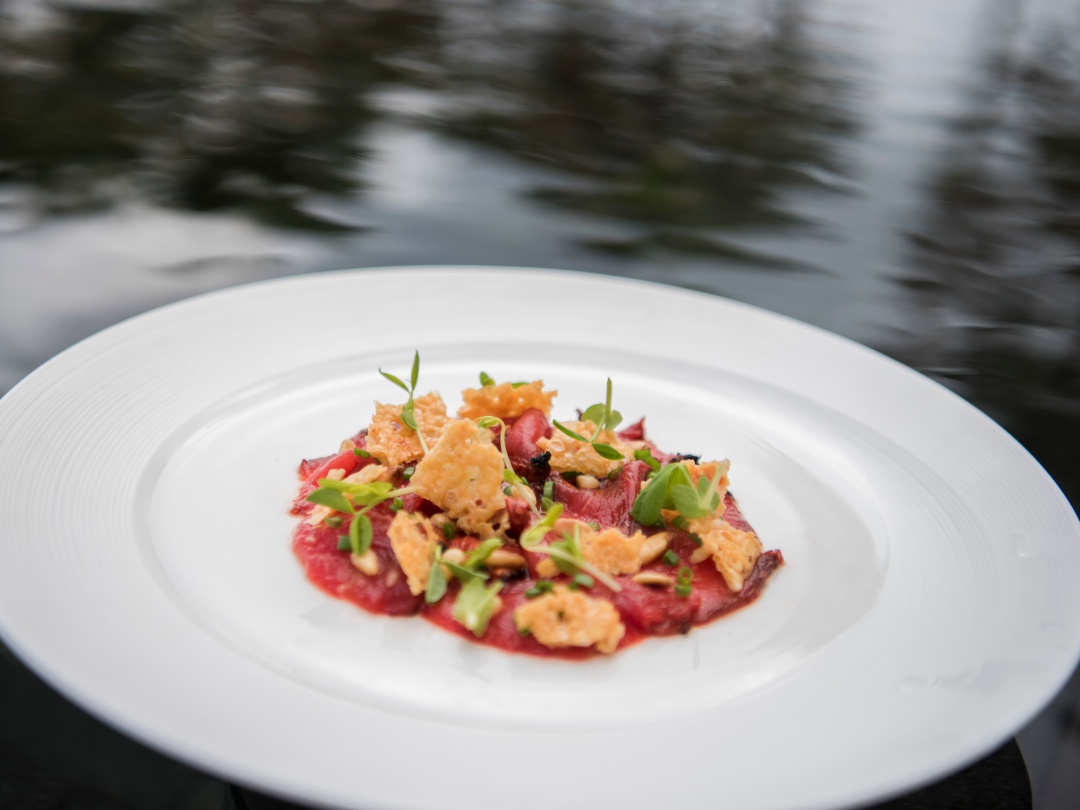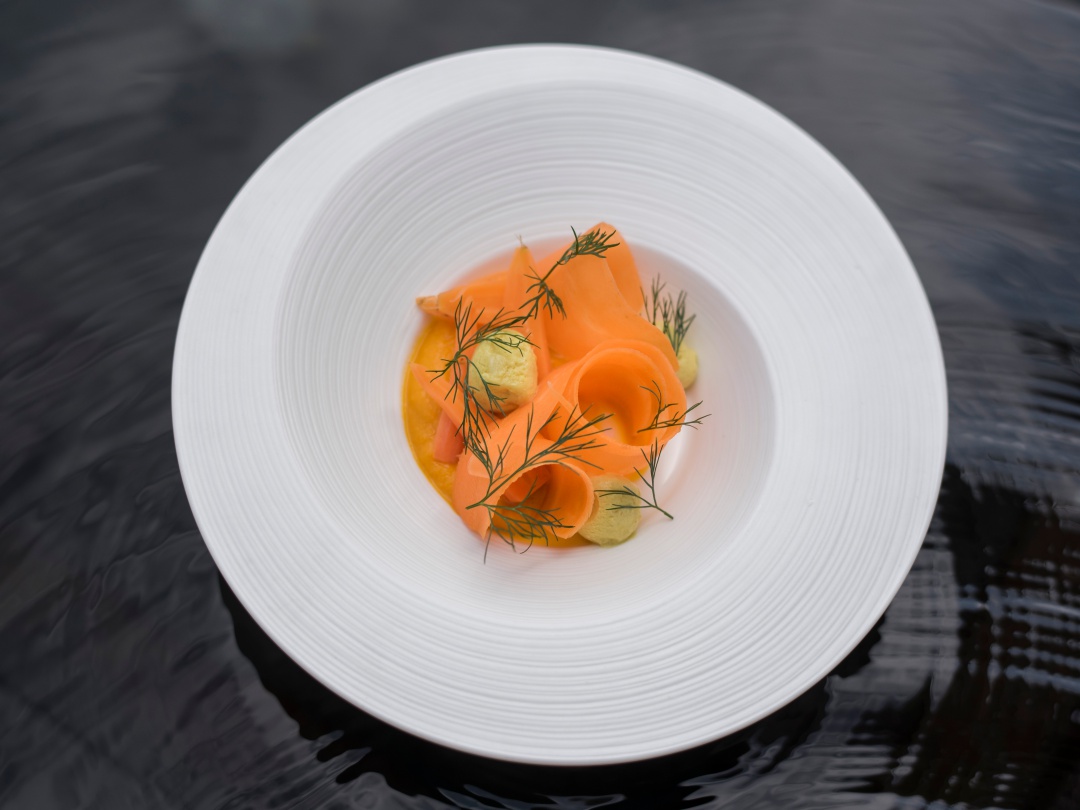 It appears every fine dining we went; the lightings are typically terrible. I didn't have any nice photos to share on our meal, but above are pictures I got from the media hub. We have "St George & The Dragon", "Beef Carpaccio" and "Carrot, Carrot, Curry".
Overall, it was a rather interesting dining experience. I don't think we ever had anything quite similar. I wish I could explain better or share more on the entire dining experience, but I just can't seem to find the right words for them.
I like that the concept is cool and interesting, and certainly not something you find in other restaurants. And as always, the service from the staff is excellent! There is really not much to complain about, except that I didn't enjoy the food.
Well, neither of us did.
It was such a pity. I'm sure the chef had put in tremendous effort to create the dish, but I guess we just didn't know how to appreciate the food. I wanted to enjoy the dinner, I do, but I suppose I just didn't like some of the ingredients used (i.e. beetroot and parsley) and the overall taste. I had to force myself to swallow the food with lots of water and bread.
Between the two of us, I'm usually the one that is more open to trying and accepting new food. But unfortunately, not this time.
---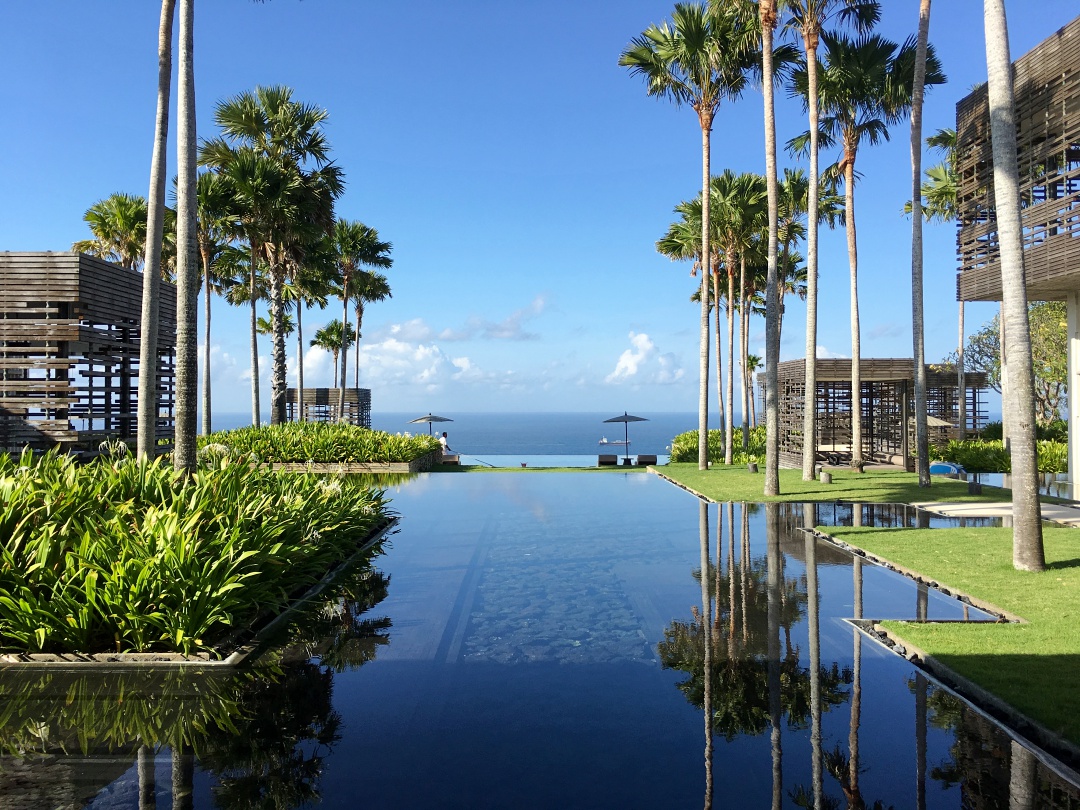 Moving on to Day 4, it was our last morning in Alila Villas Uluwatu, before checking out at noon.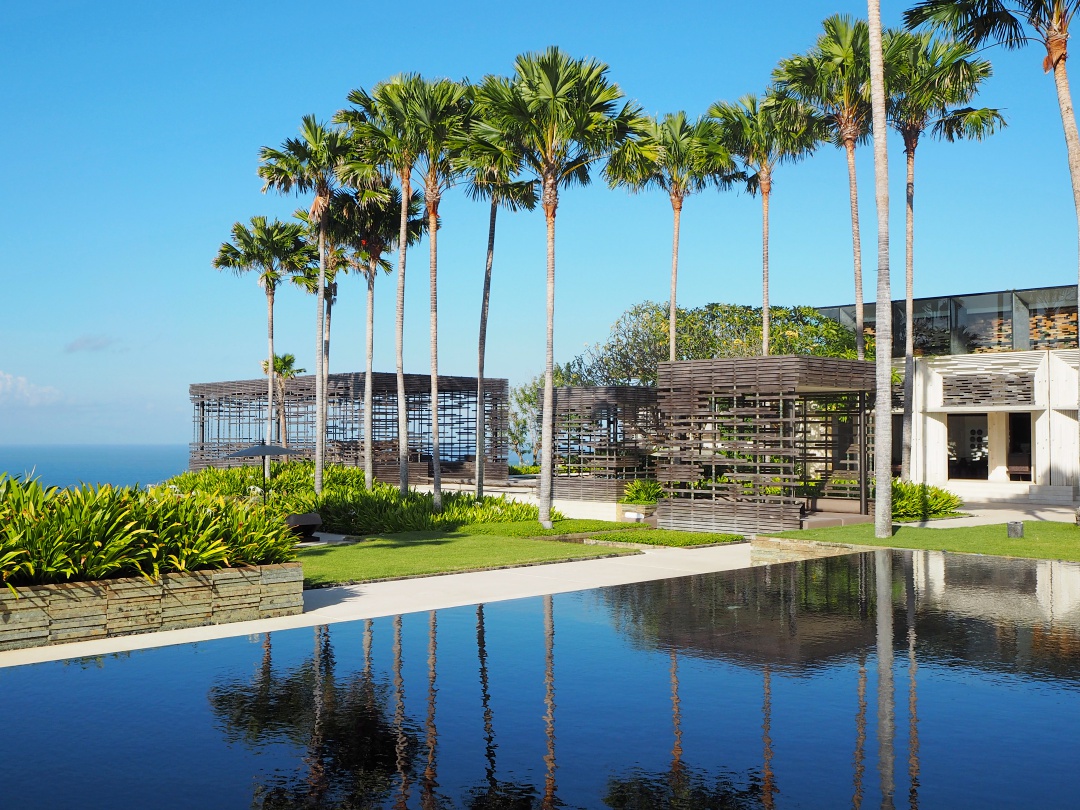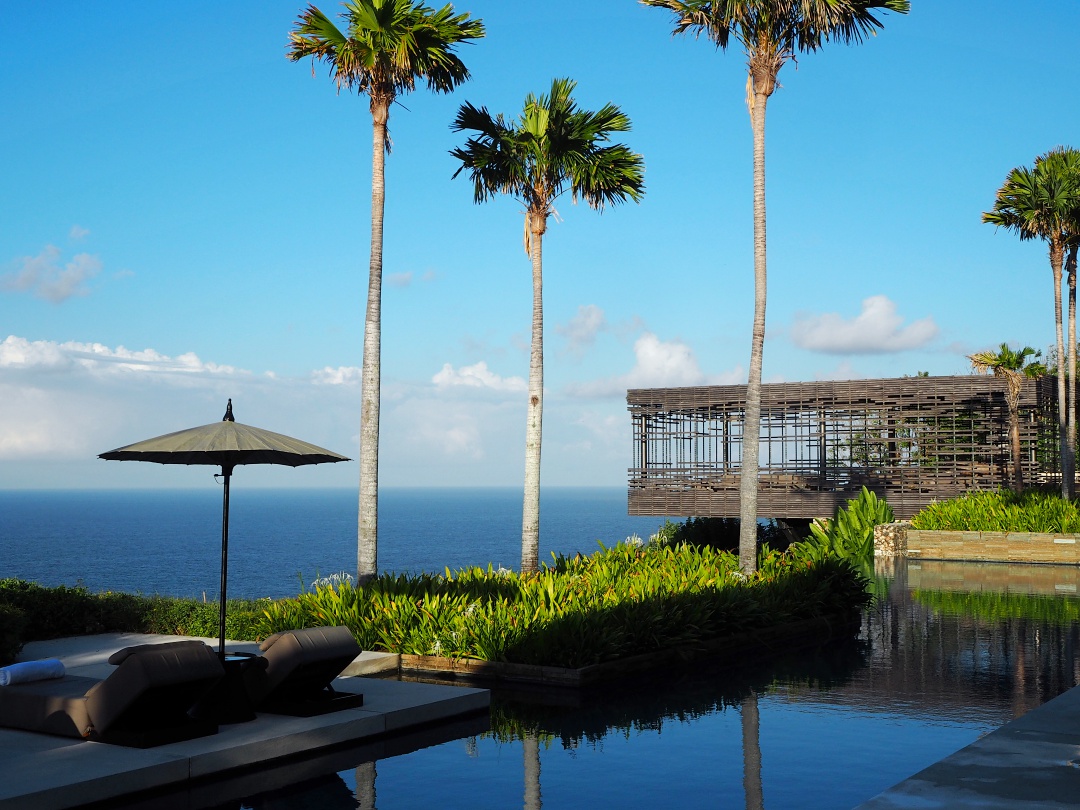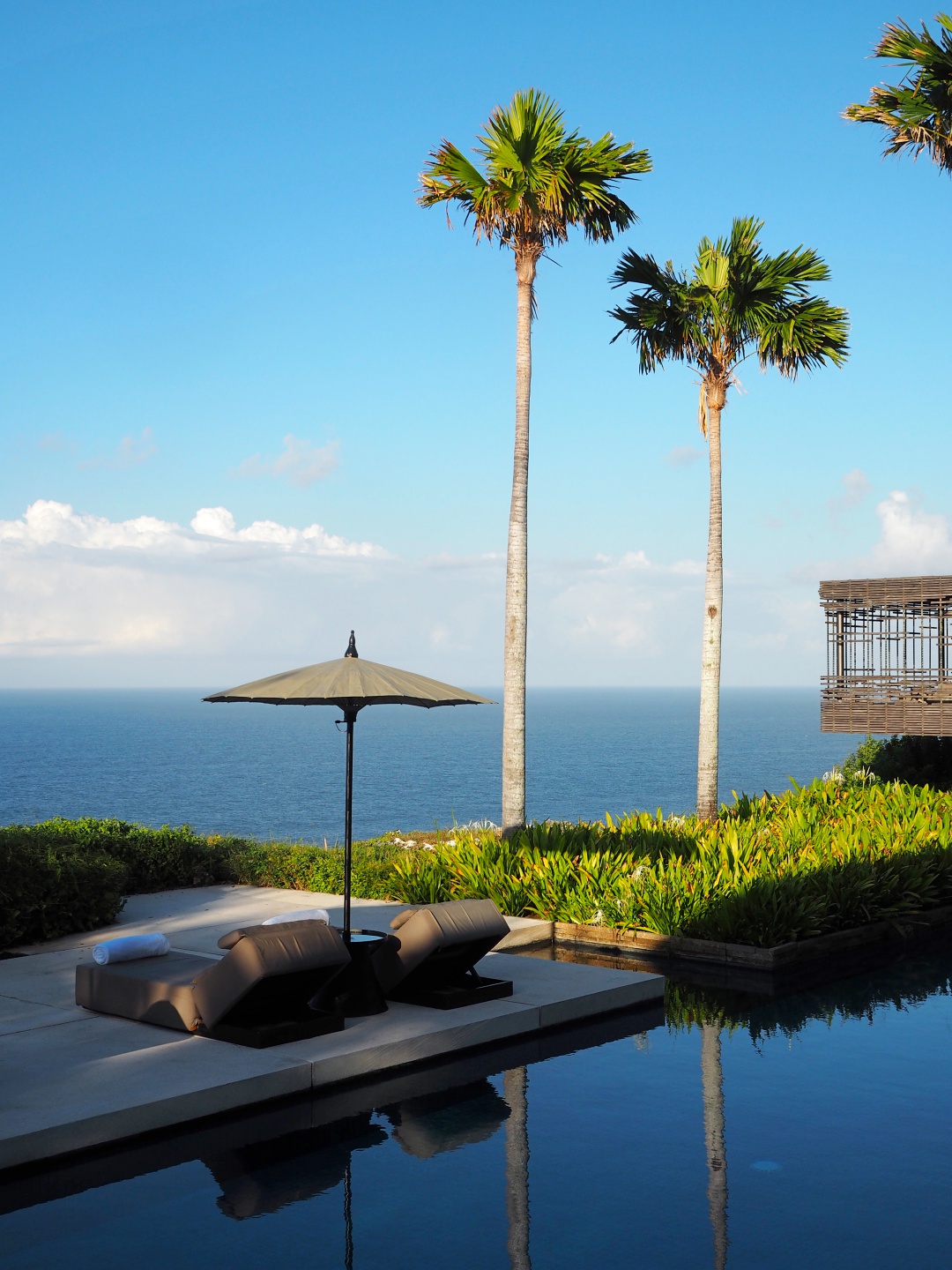 The sun is out and the weather is gorgeous.
Breakfast | Cire Restaurant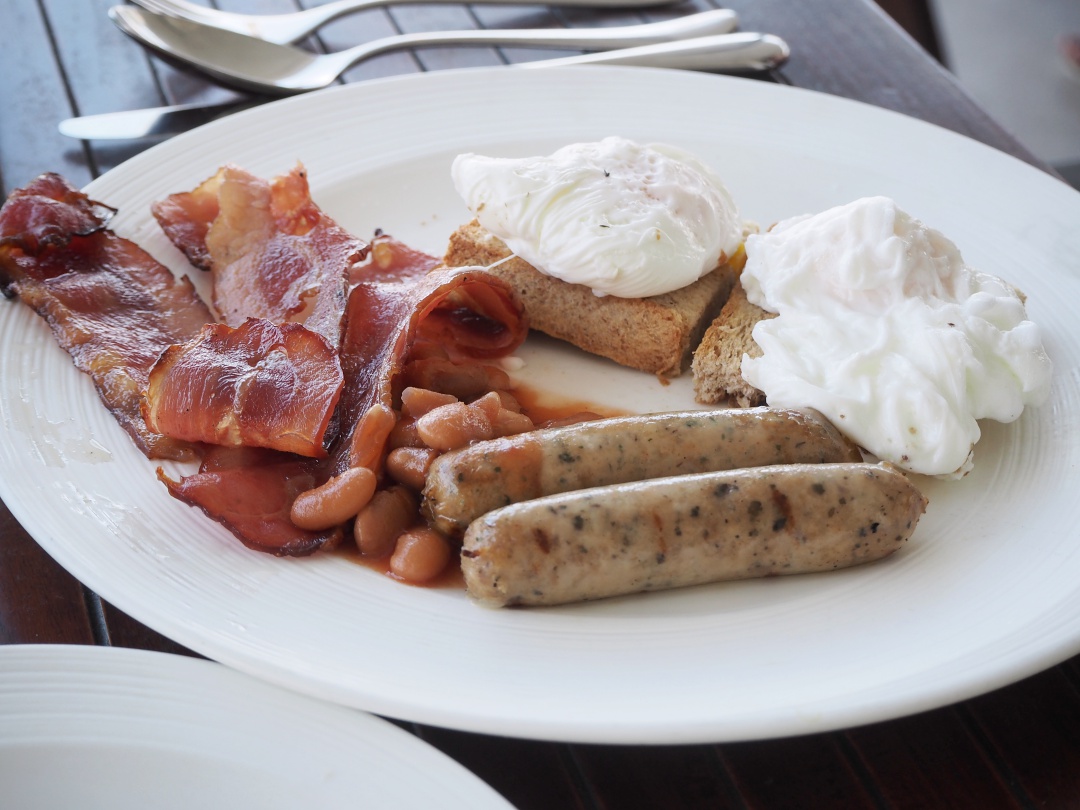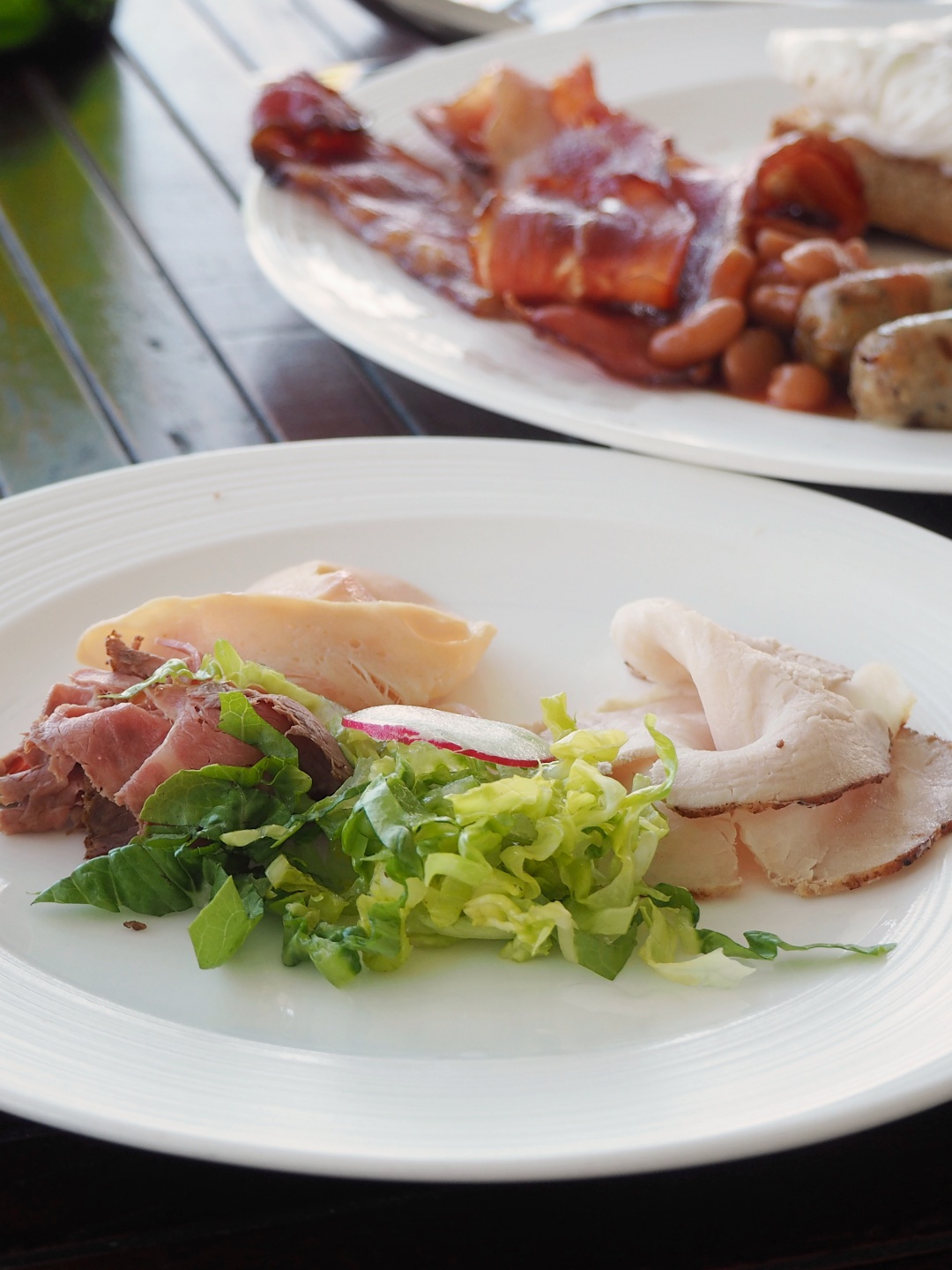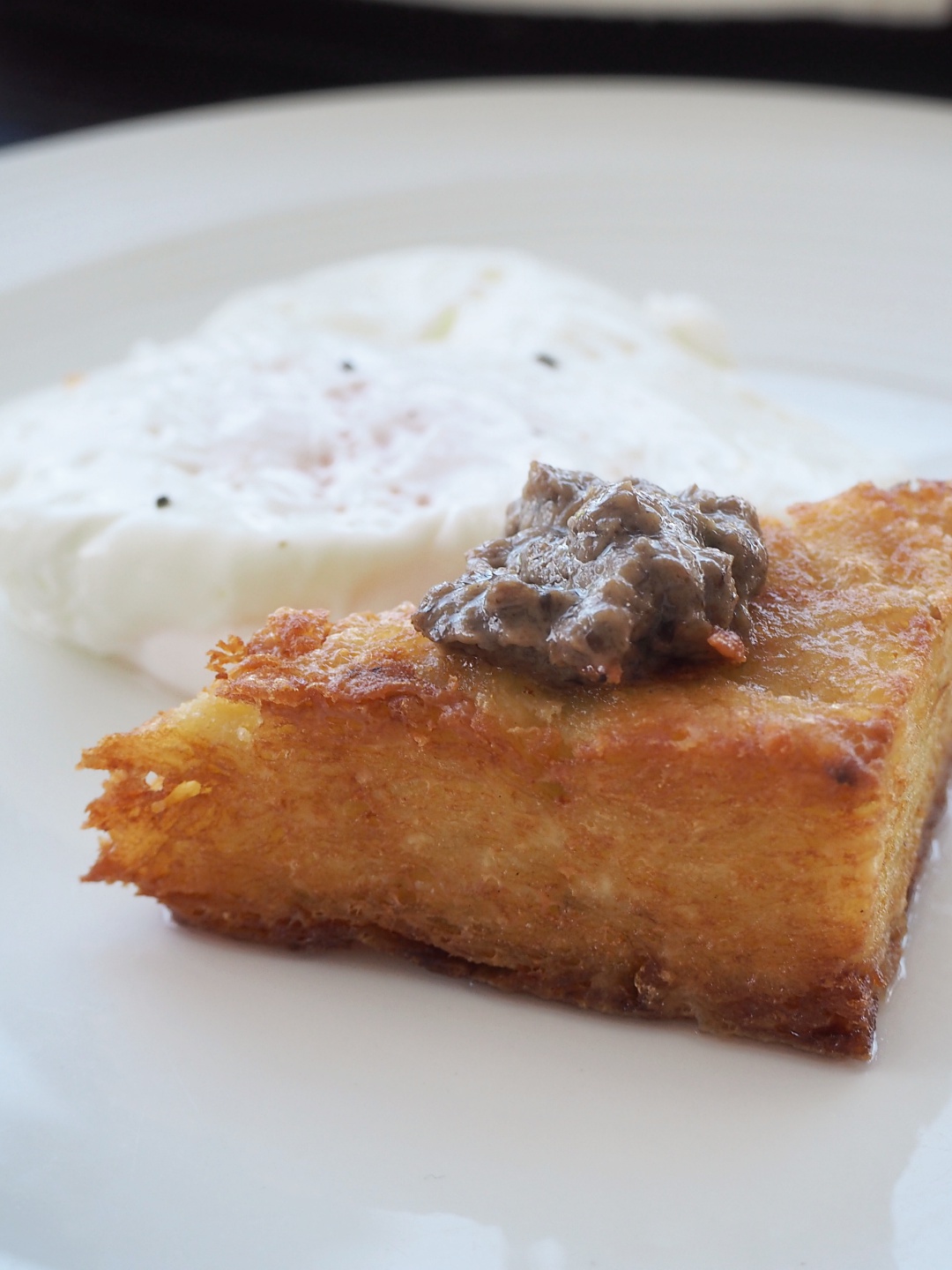 Morning breakfast at Cire Restaurant.
---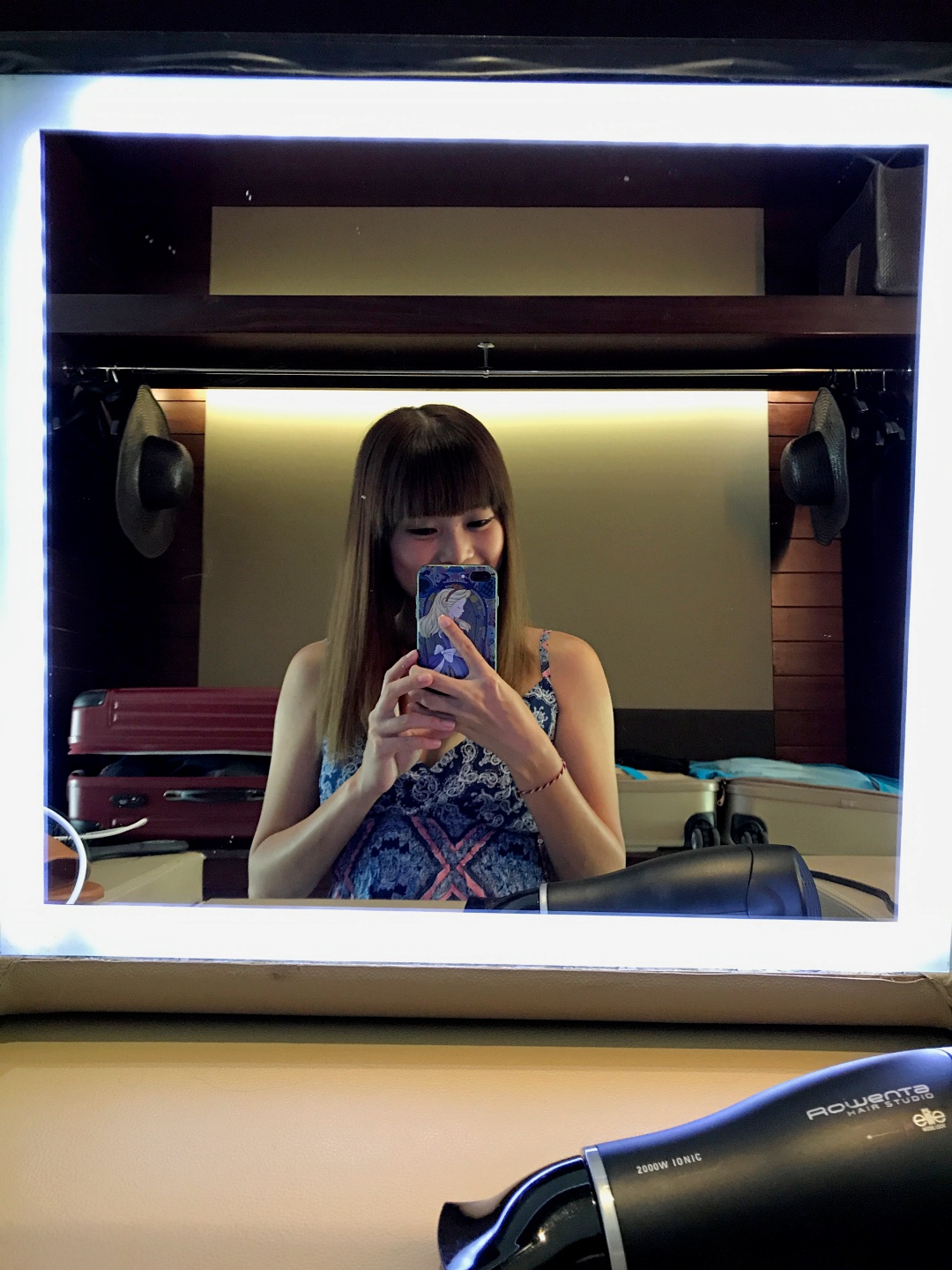 Being our last day in Alila Villas Uluwatu, I really wanted to take more pictures of us in the villa.
I have yet to blog about it, but this trip is where we took our pre-wedding photo shoot. After having done our pre-wedding photo shoot, I come to realise that I really wanted us to have more pictures taken together when we travel. Having been to Bali so frequently in the last year, we have pretty much stopped taking photos of ourselves. In fact, most of the time, our pictures are surrounded by scenery and of the hotels we stayed.
We previously took some couple pictures during our stay at Jimbaran Bay Beach Resort & Spa, and we also took some pictures the night before at the pool. However, I really wanted some in the villa. Thankfully, the Fiancé is up for it. So we dressed up, set up the camera on the tripod, and just took some pictures using the timer on my phone.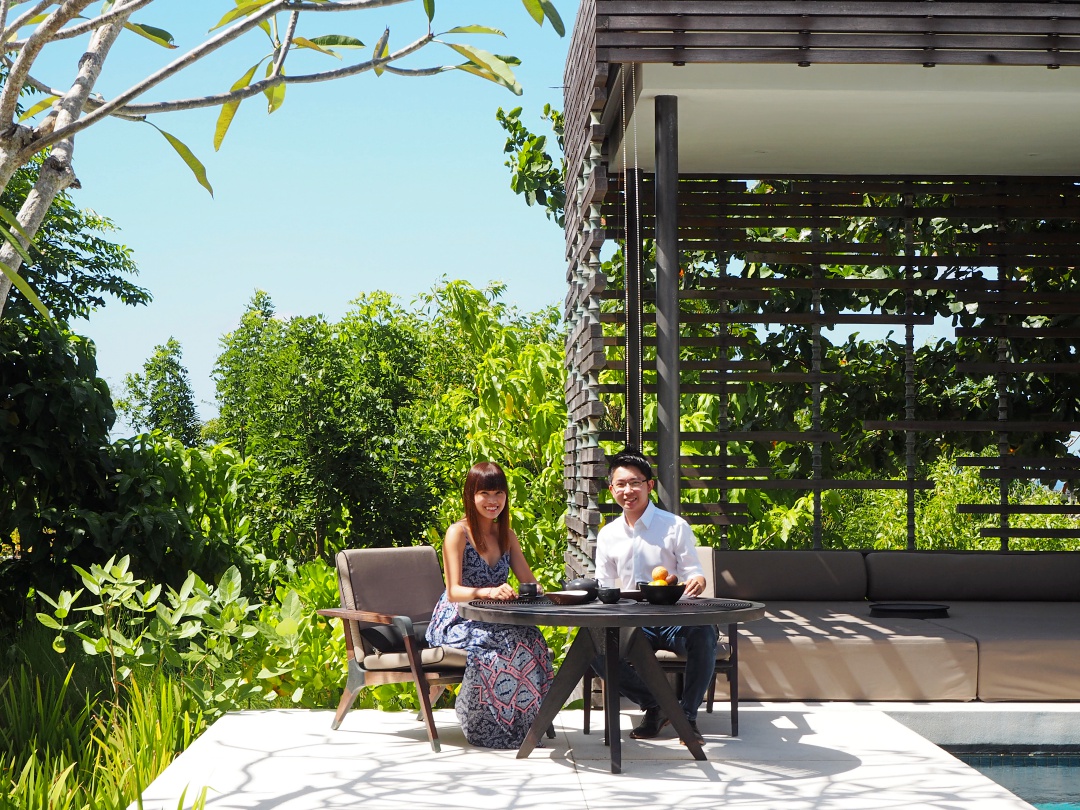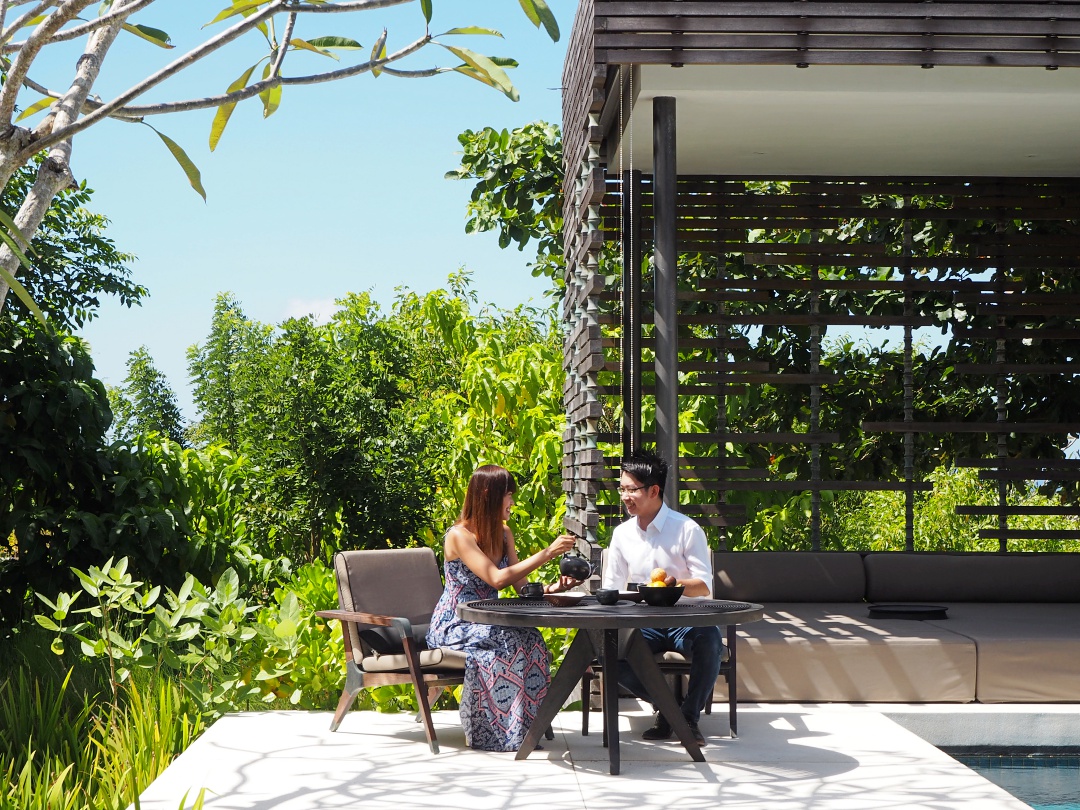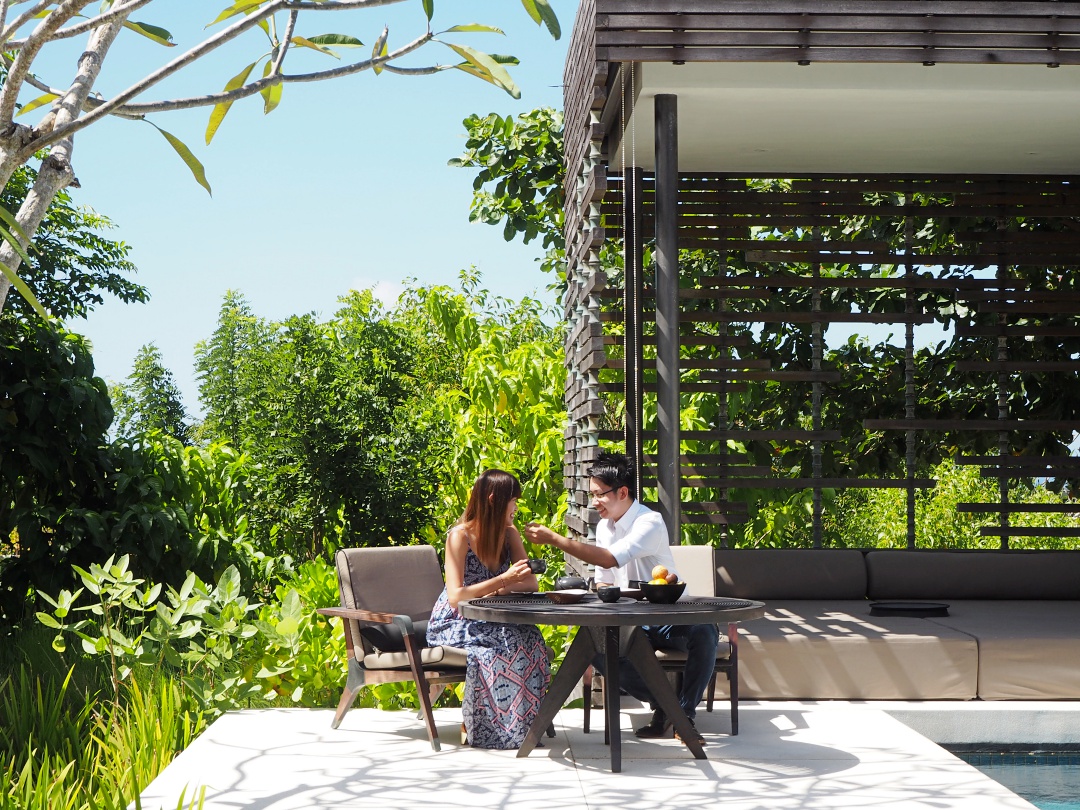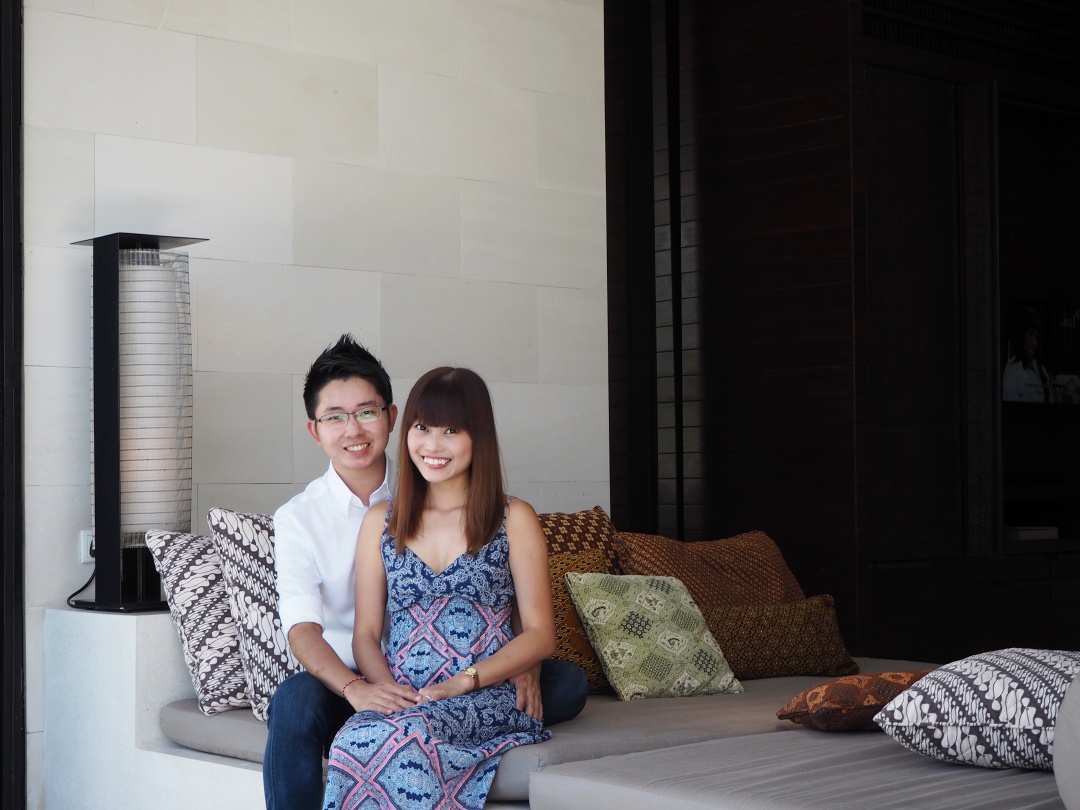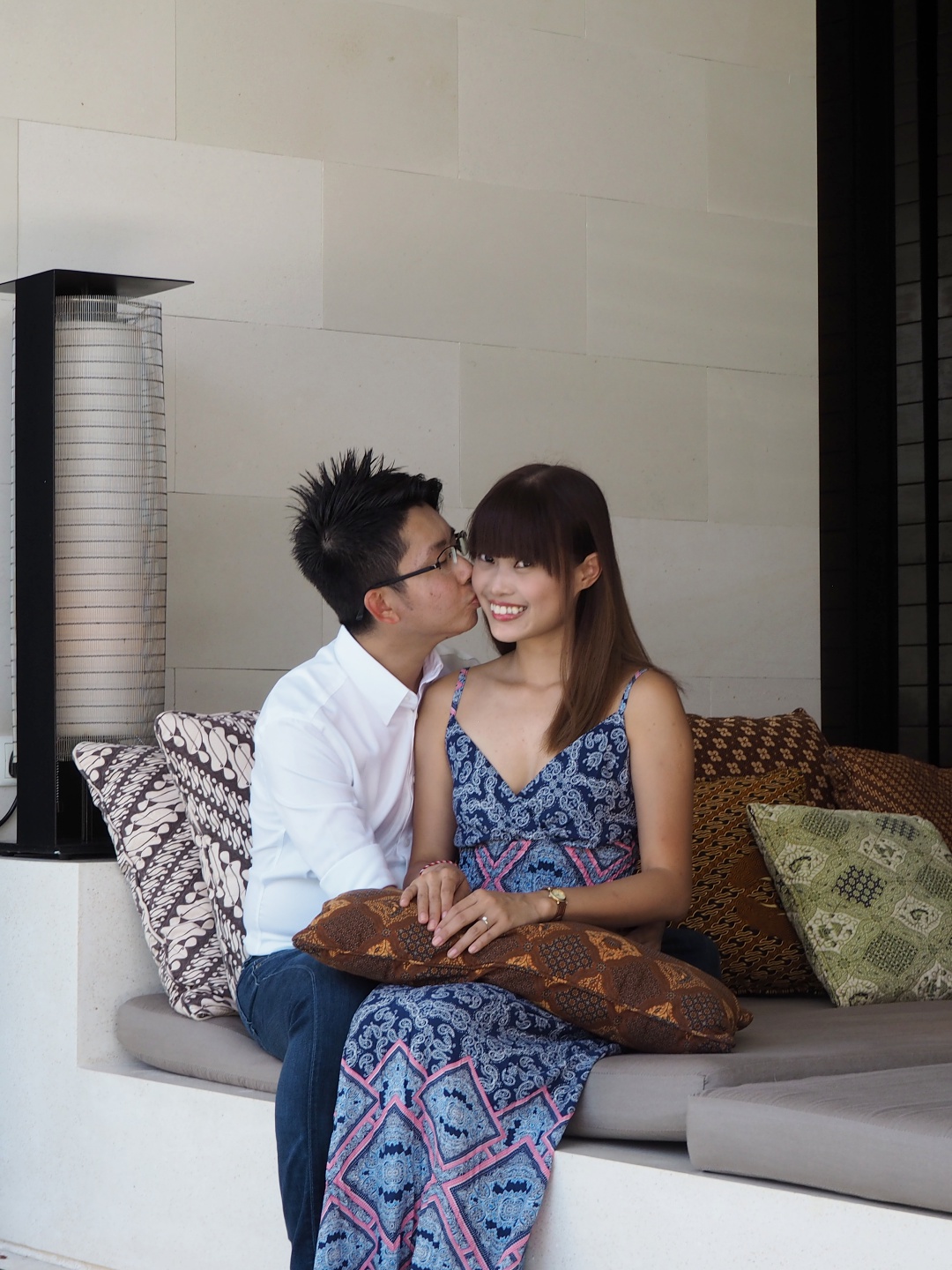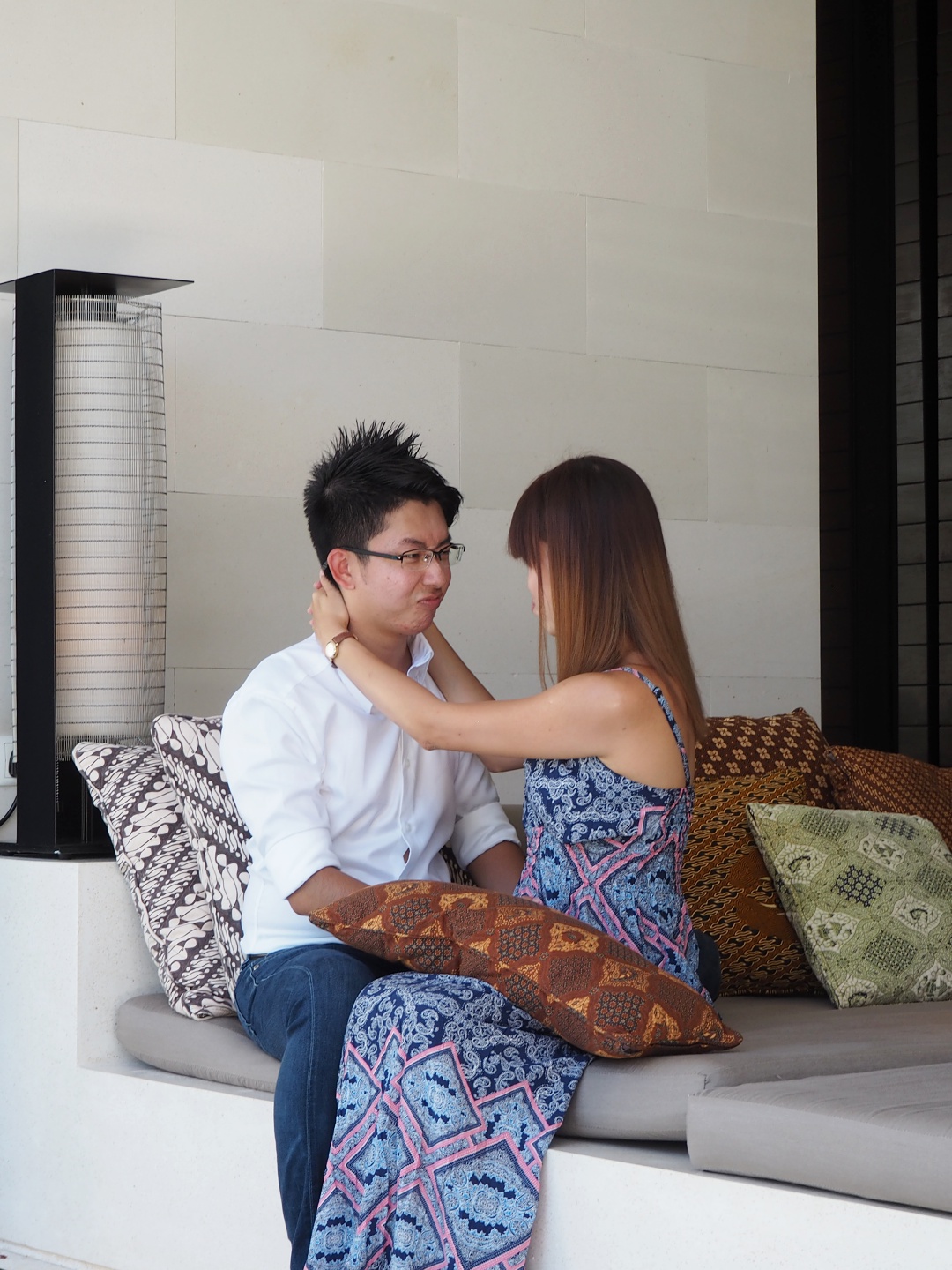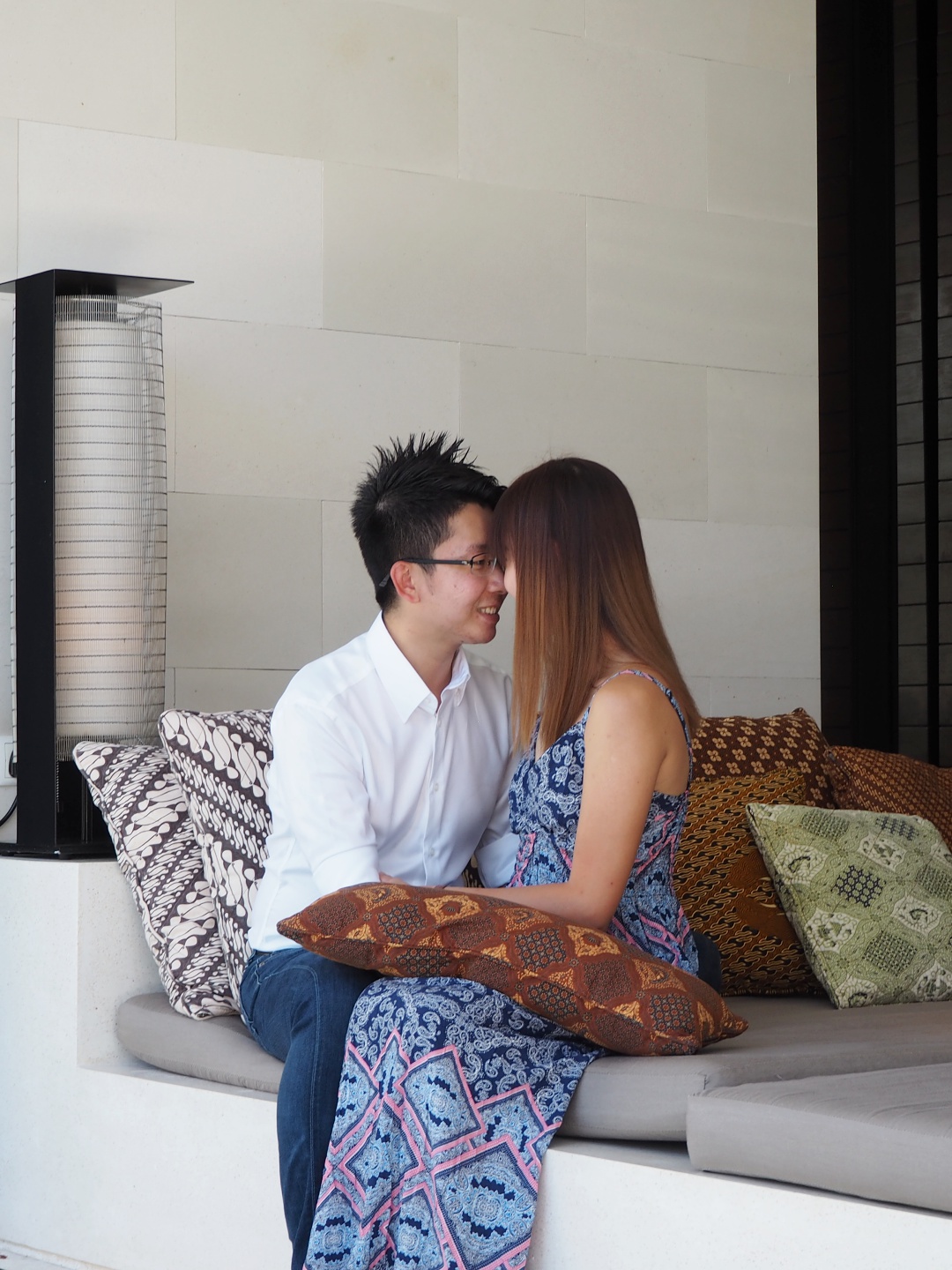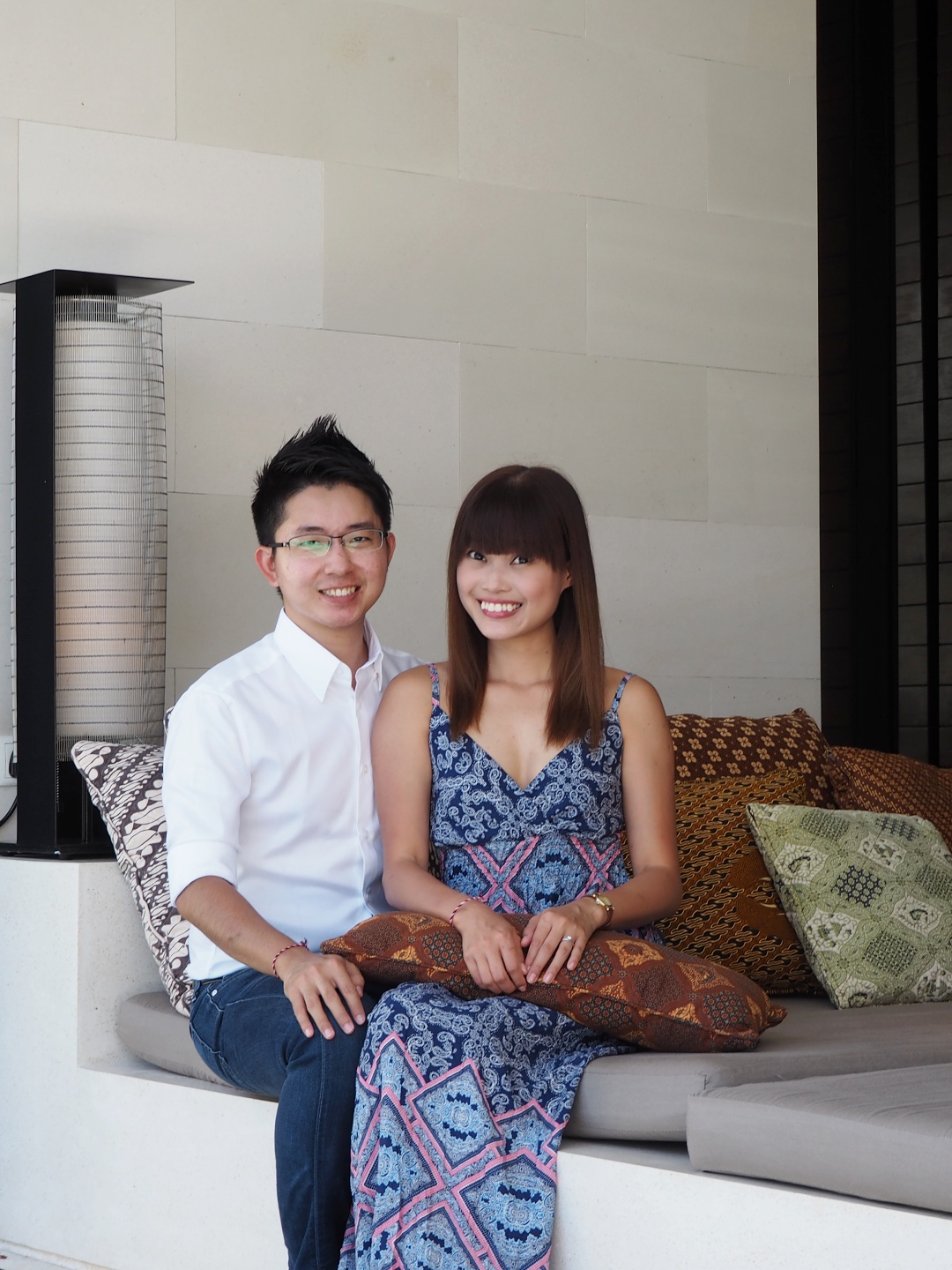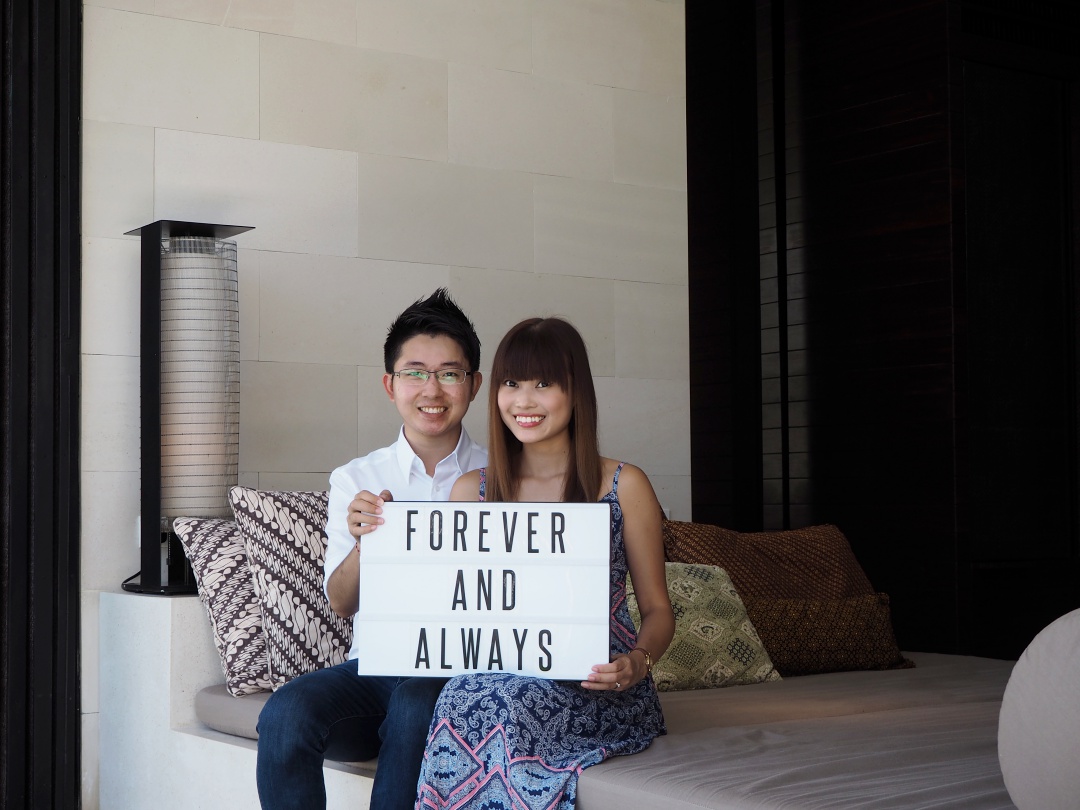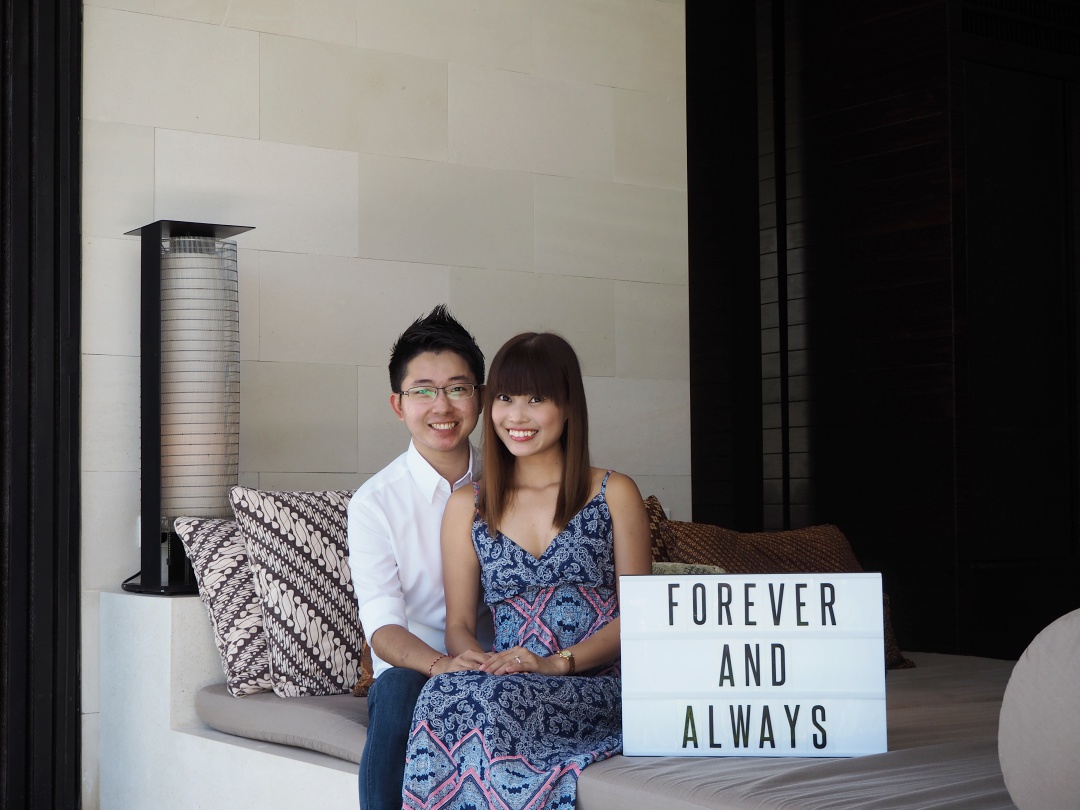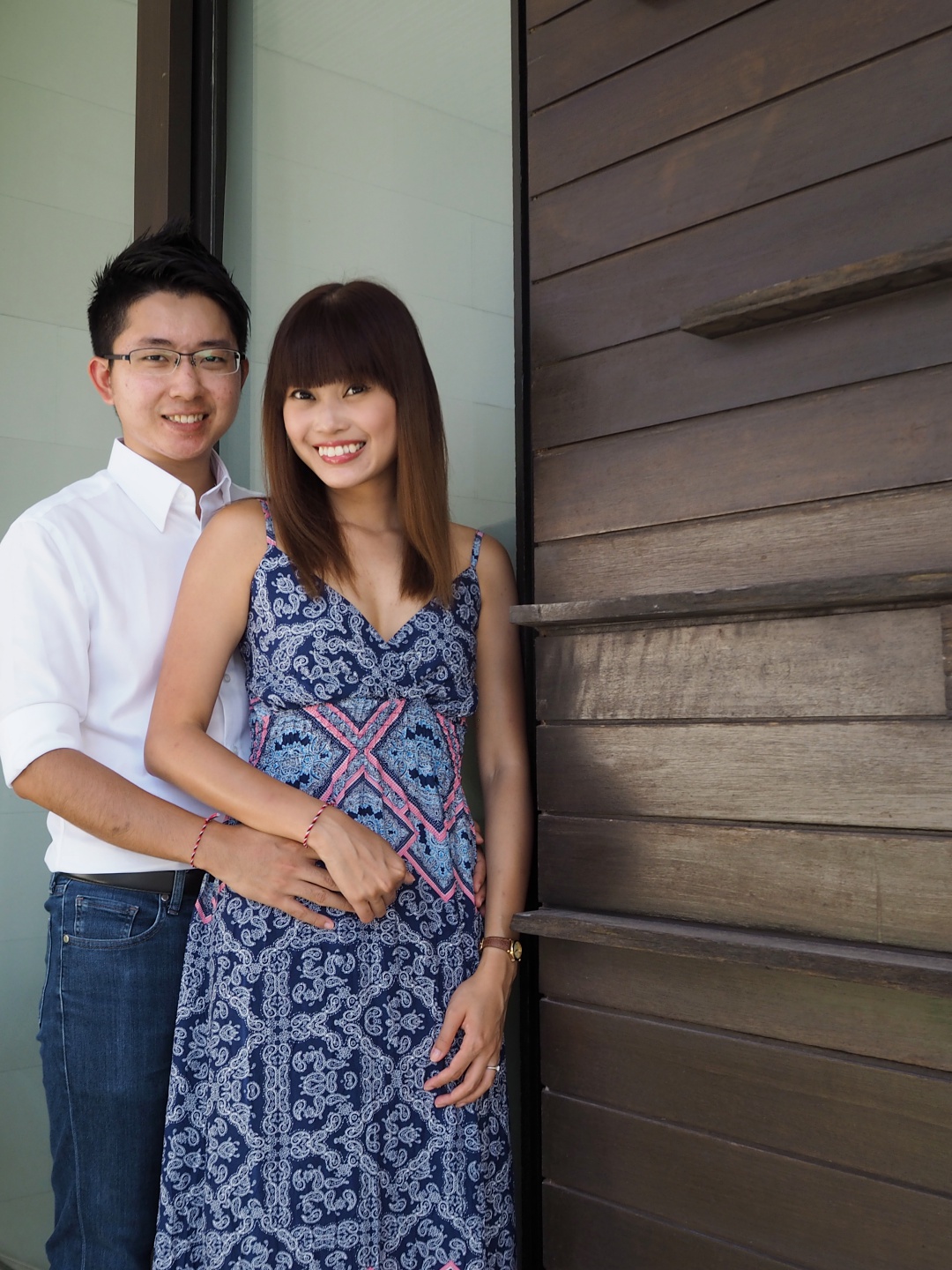 I'm not one who upload pictures to Facebook, so aside from the handful of photos I shared on my Instagram, this is where I'm going to upload my pictures. Not sure what I'm going to do with these pictures. But it's always good to have? Maybe I will use them to create an album or use them for my wedding banquet. Who knows?
I'm glad that the Fiancé is game for it and didn't think I'm crazy to dress up just to take pictures.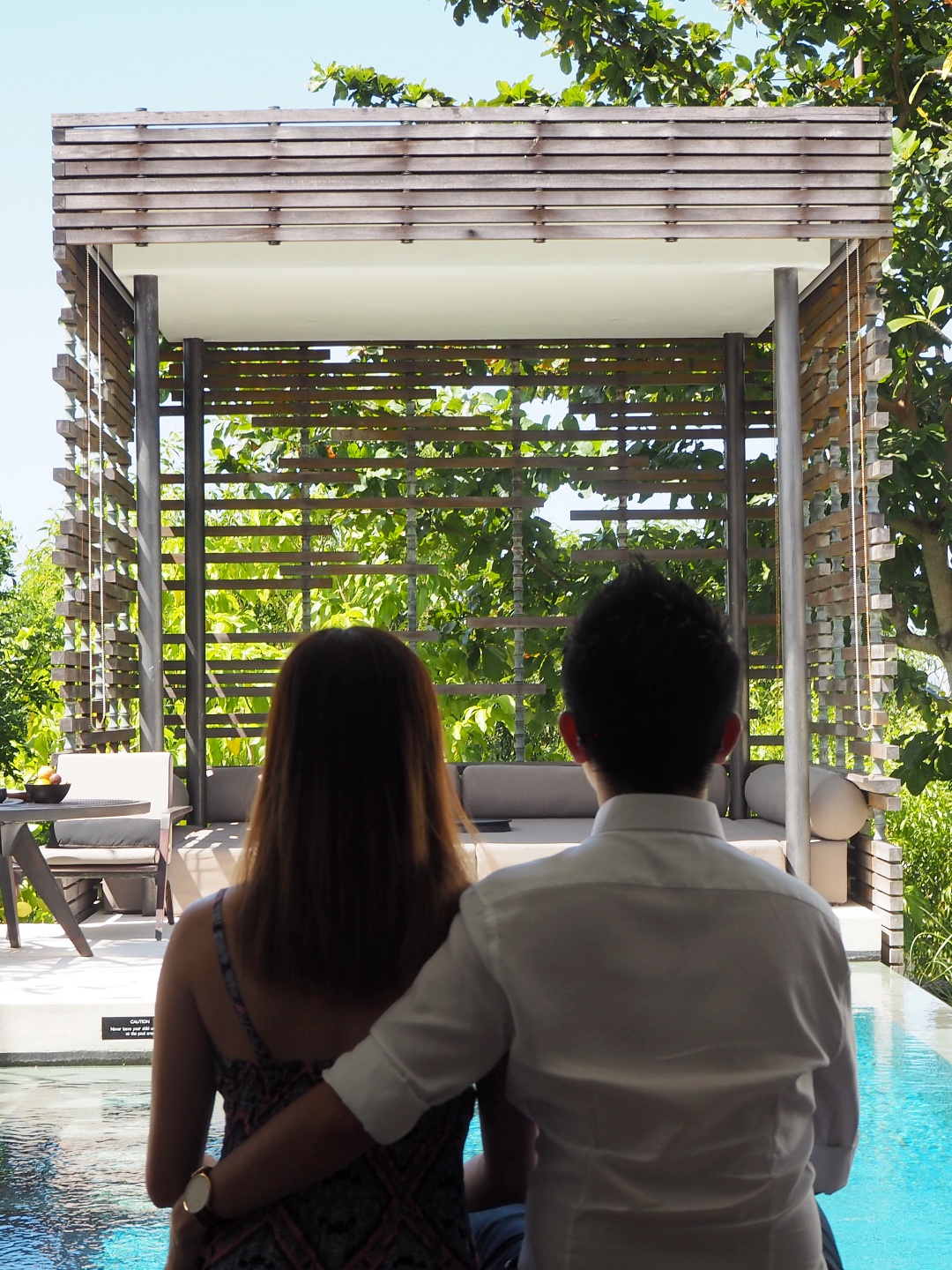 And that marks the end of our stay at Alila Villas Uluwatu. We're so grateful for the warm hospitality that was shown to us during our time here. I had a great time going for the Alila Experience and not forgetting the yoga lesson that I had lots of fun with!
Here's a video to sum up our stay at Alila Villas Uluwatu:
---
Leaving Alila Villas Uluwatu, we checked in to our last hotel for this month-long trip, before it was time to head back to Singapore.