So after an early morning out chasing the sunset, we finally got back to the resort at around 07:30/08:00. Went back to the room to change, before heading to the restaurant to join the others for breakfast.
Seasalt | Breakfast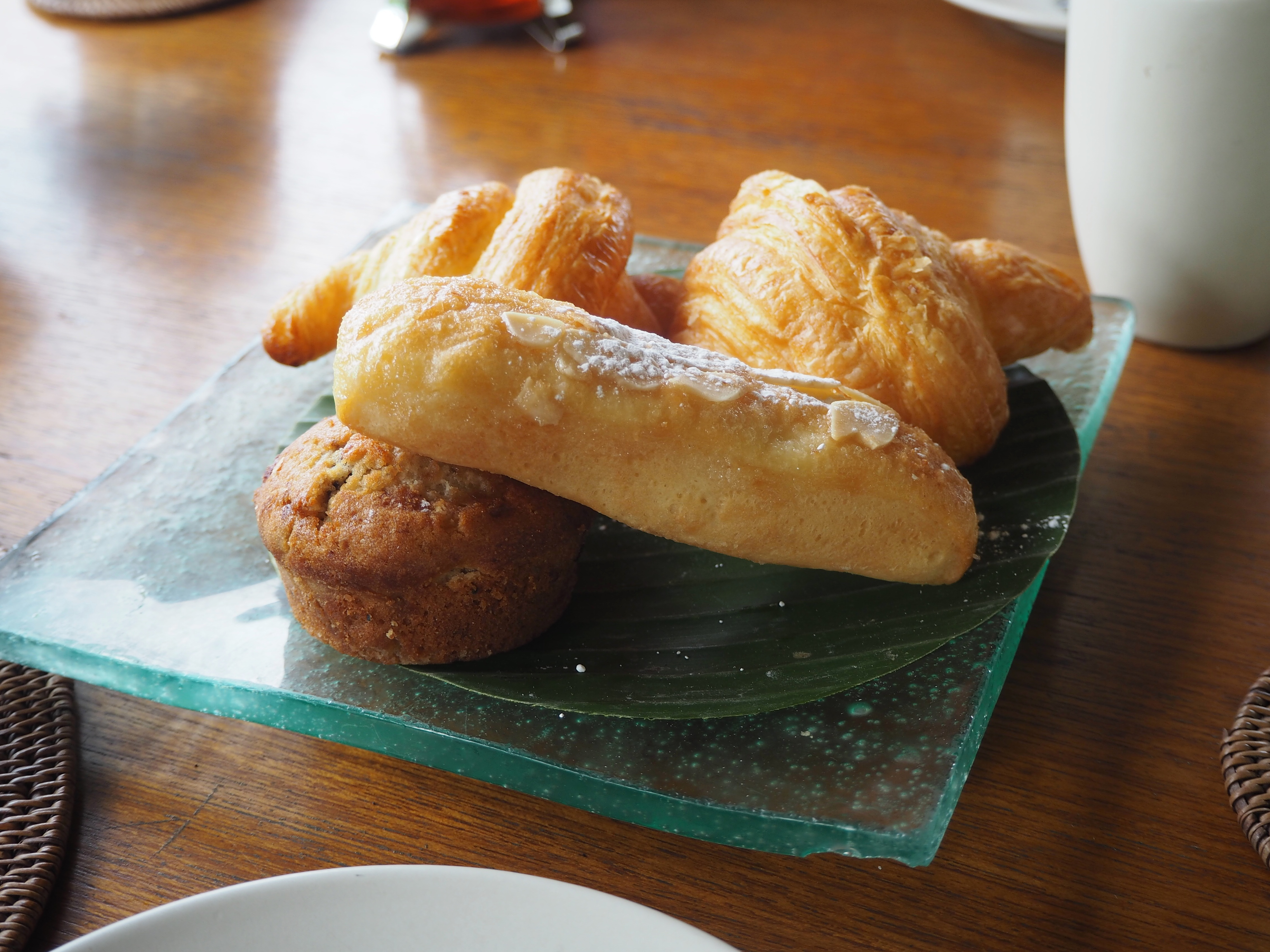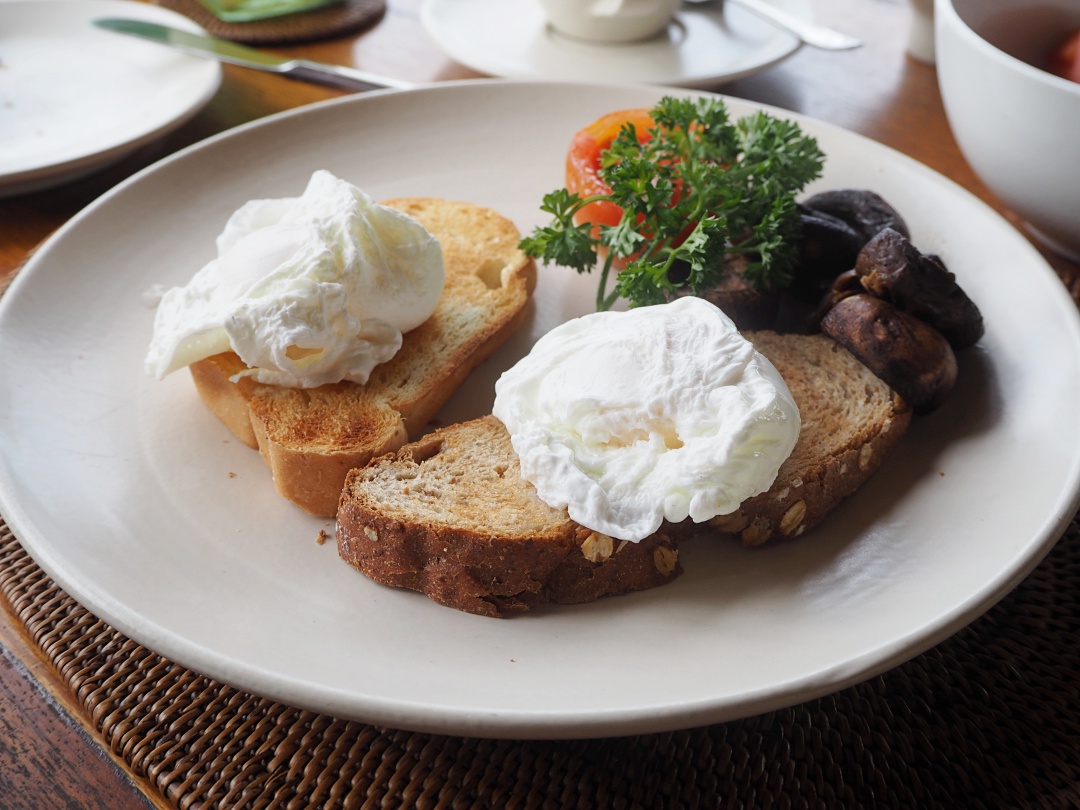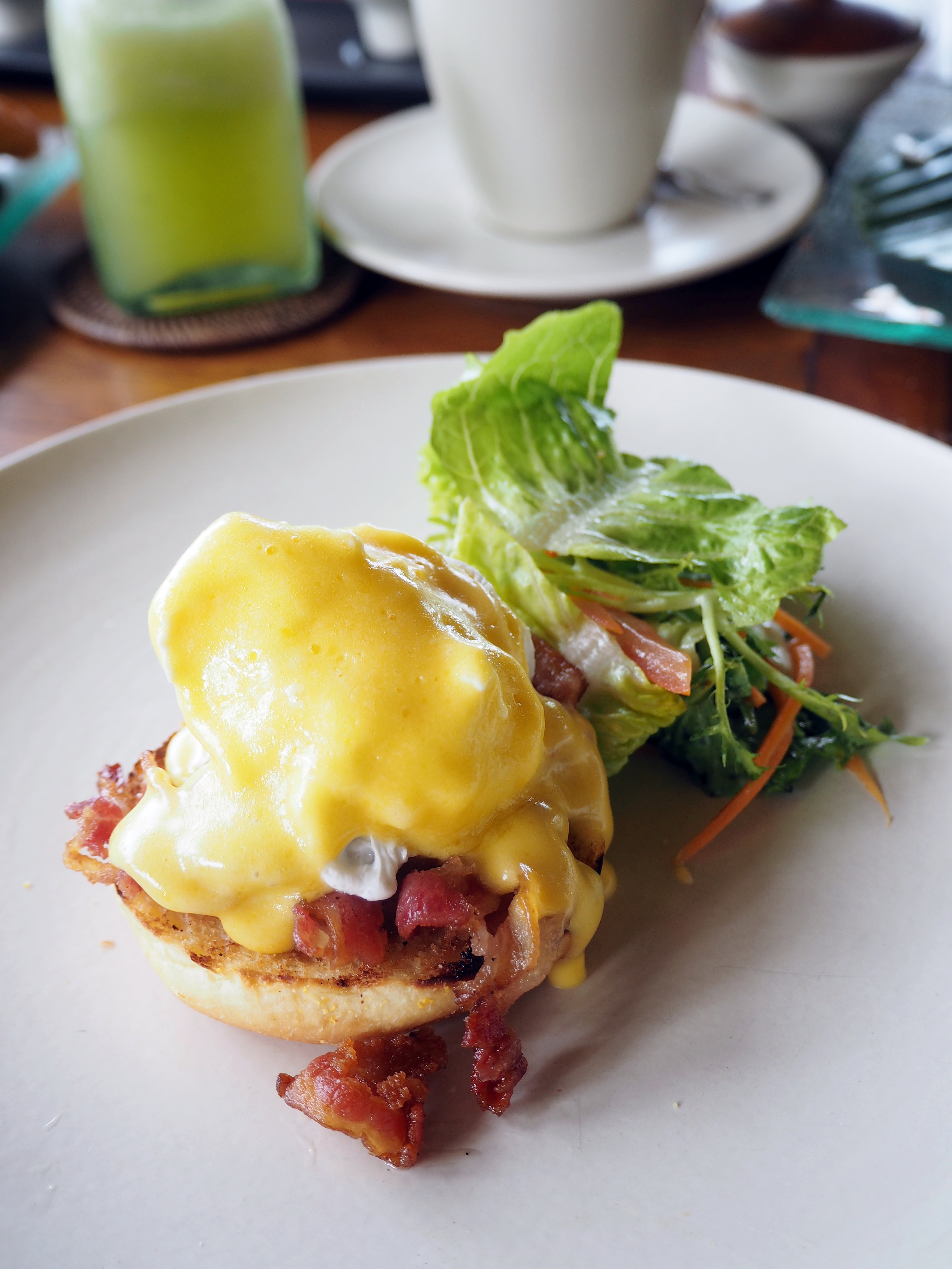 Breakfast was nothing fanciful; we had fruits, pastries, eggs and juices. I could hardly stomach the food after the puking.
Between breakfast to our next activity, we had some free time on hand; so we were discussing whether to stay put in the resort or took the free shuttle service out to Tenganan Village. (Alila Manggis offers complimentary shuttle service to and fro Tenganan Village.) I was okay with either since I've been once to the Tenganan Village during my previous stay at Alila Manggis. In the end, they voted to head out.
Tanganan Village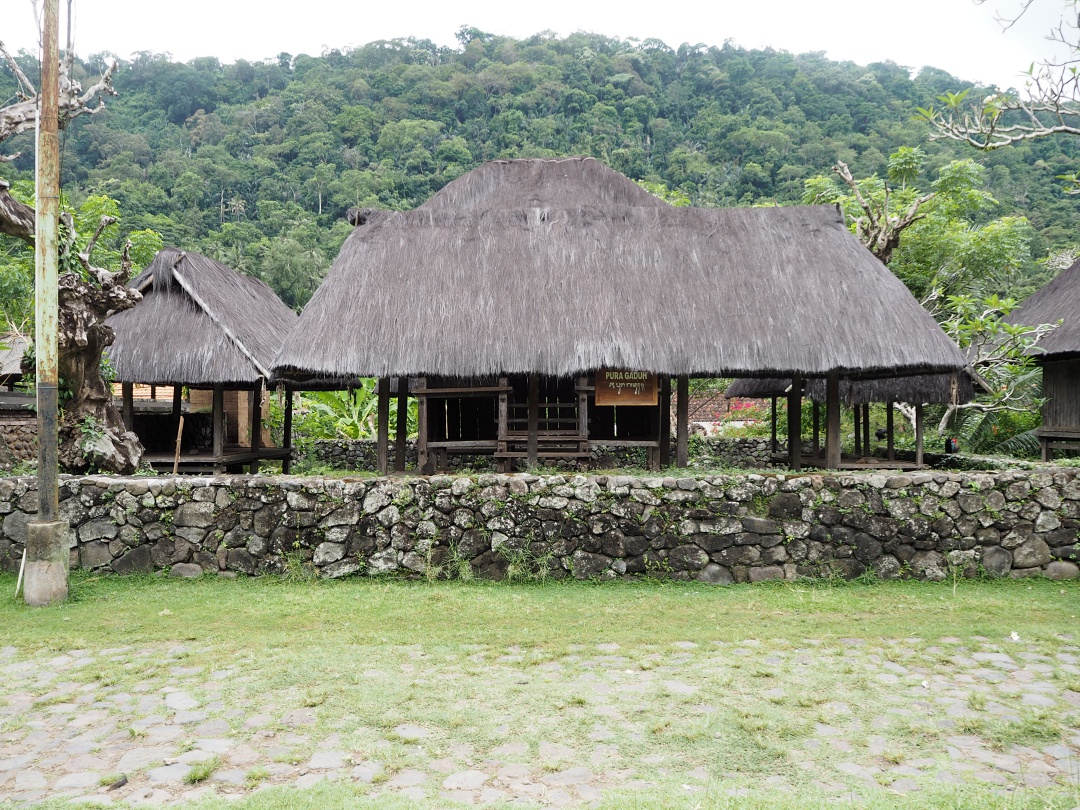 Aside from dropping us off at Tenganan Village, our driver also came along with us and explained to us the history of the village.
To my understanding, Tenganan village is one of the last ancient villages in Bali. Till today, it's still a very traditional village with a very strong culture. The people who live in the village are known as "Bali Aga".
Only people who are born in the village can stay in the village. Hence, they have a stringent rule when it comes to marriage whereby anyone who marries outside of the village has to leave. That means if they marry someone from another village, neither they nor their spouse can stay in this village. According to our driver, those who chose to get married (within this village) will get their own house in the village, and they can decide where they want the house to be built.
With tourism striving in Bali and everything become more modernise, it's difficult to understand that they're those who chose to stay rooted to their culture.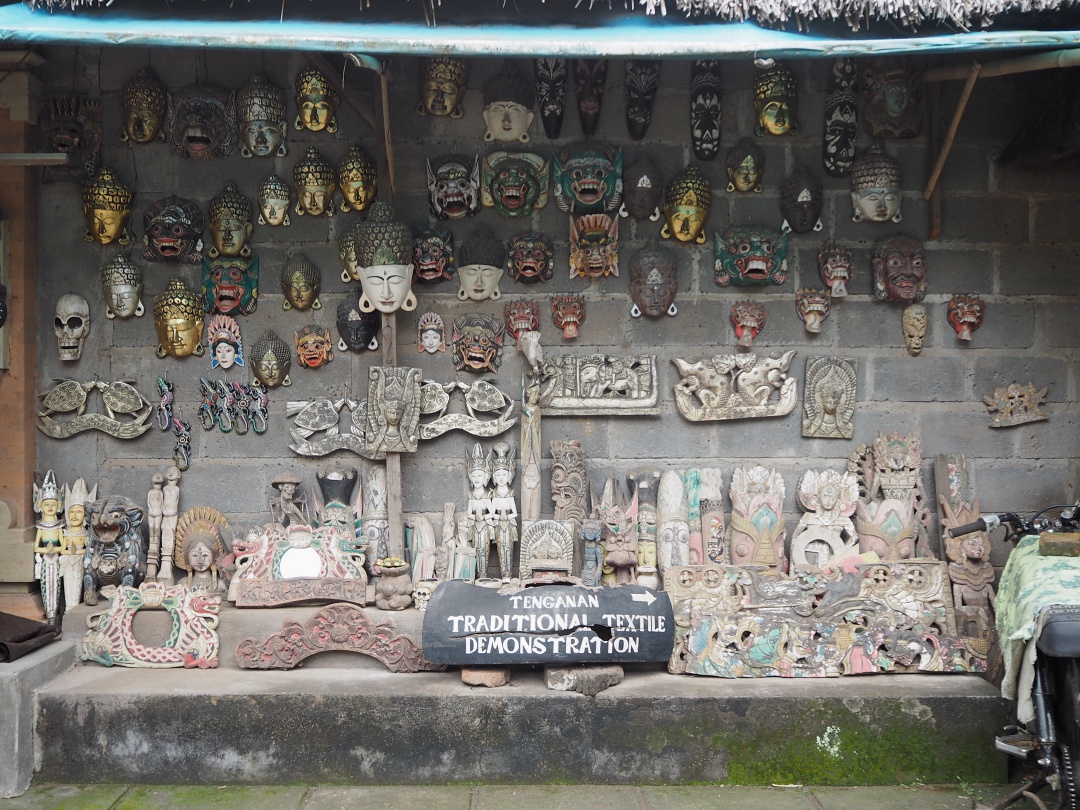 While they may have a very strong culture tied to them, the people in Tenganan Village appears to be going on well with their life. I understand that people from the village actually led a very simple lifestyle without much use of the electricity or internet.
A lot of them handmade art and craft for a living; hence you will find lots of them for sale in the village. Most commonly seen items include hand-drawn calendar, handmade weaved baskets, bags, etc. Things are also reasonably priced, as compared to buying the same pieces from places like Kuta or Seminyak.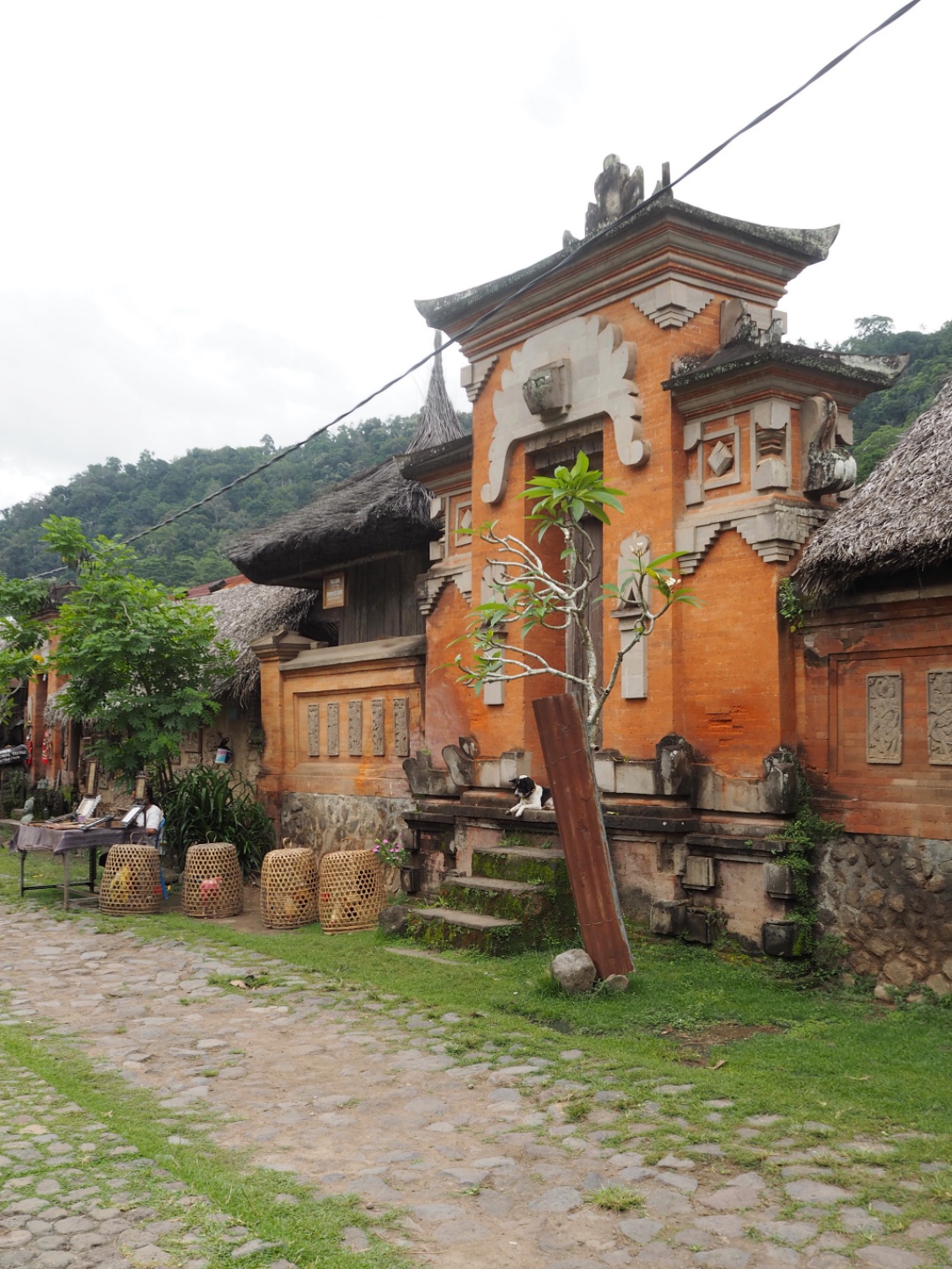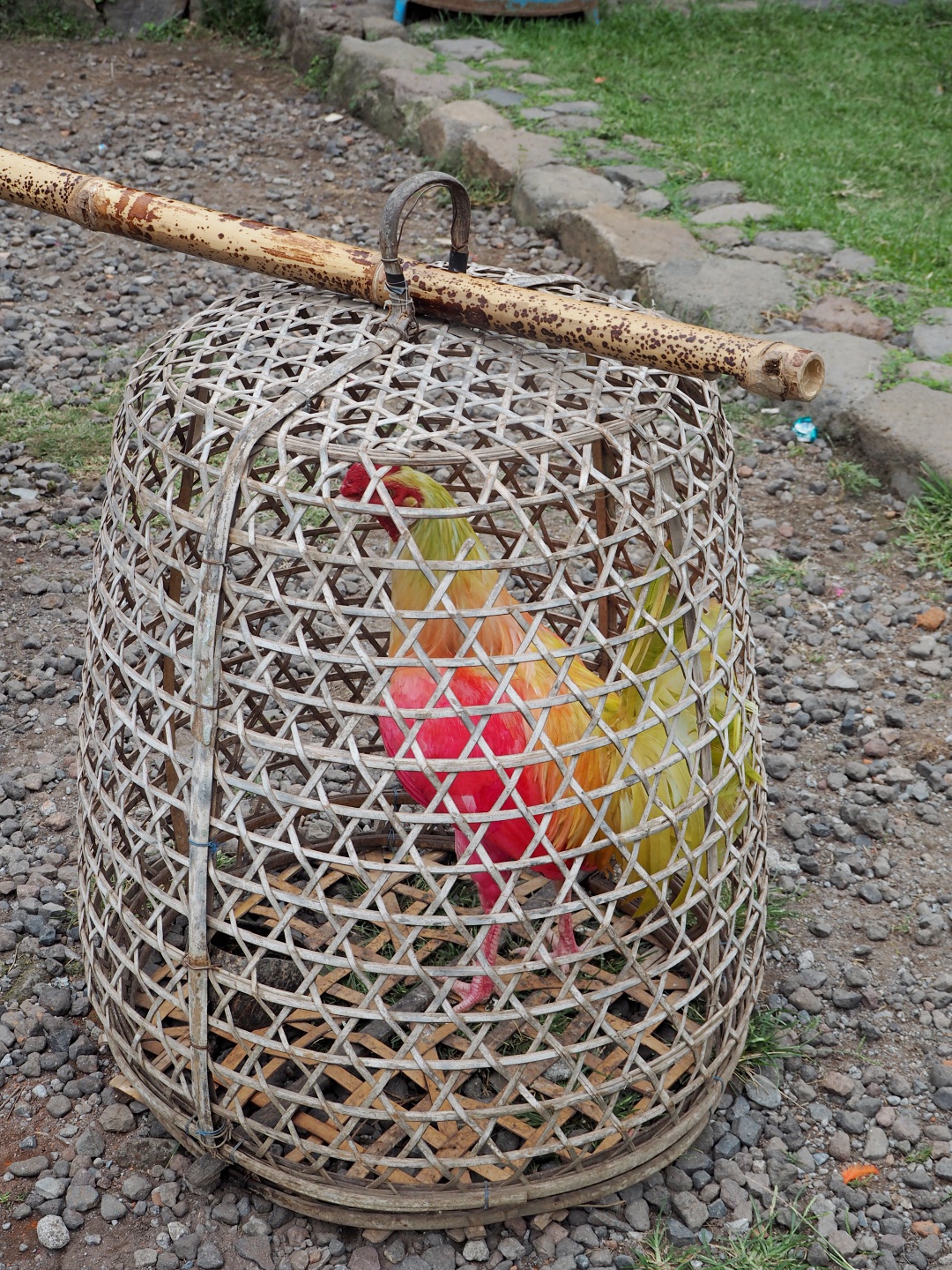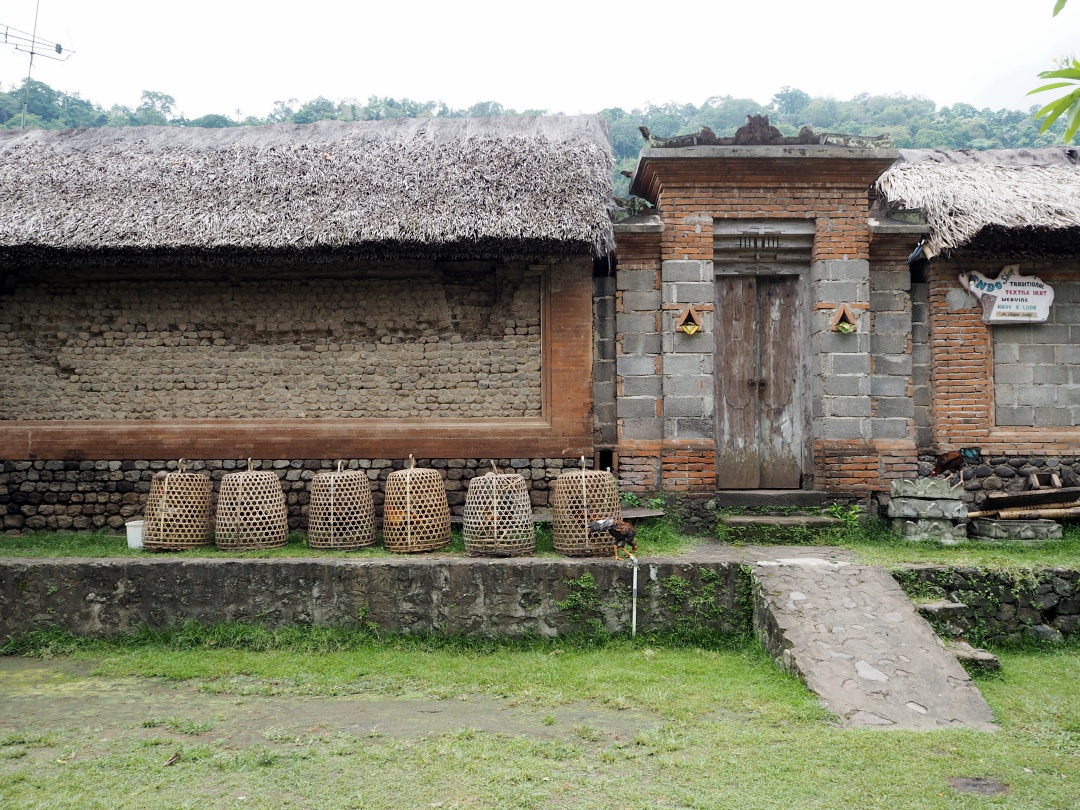 The day we went, the entire village appears to be very quiet with not many locals walking around. It was only until later that we find out that most villagers are out for a ceremony. People there use their house as a shopfront to sell their arts and craft; so can you imagine going into someone's house, wanting to get something from them but turns out there's no one else in the house? That was what we encountered when we were in Tenganan Village.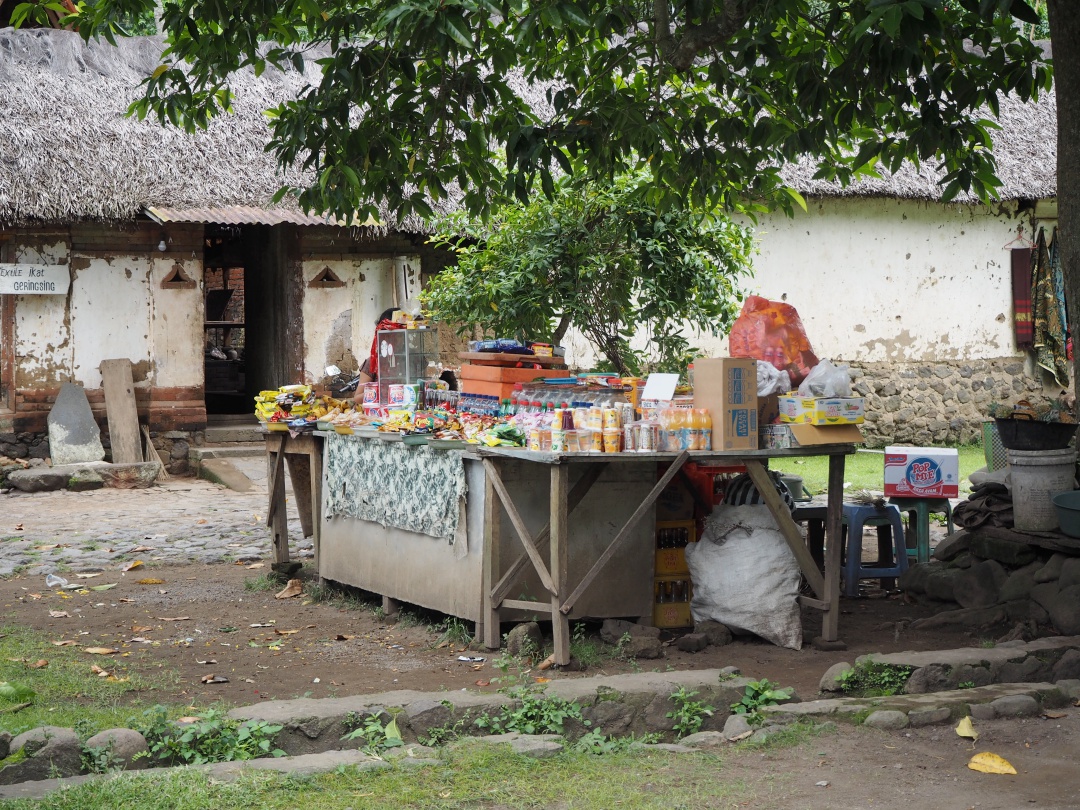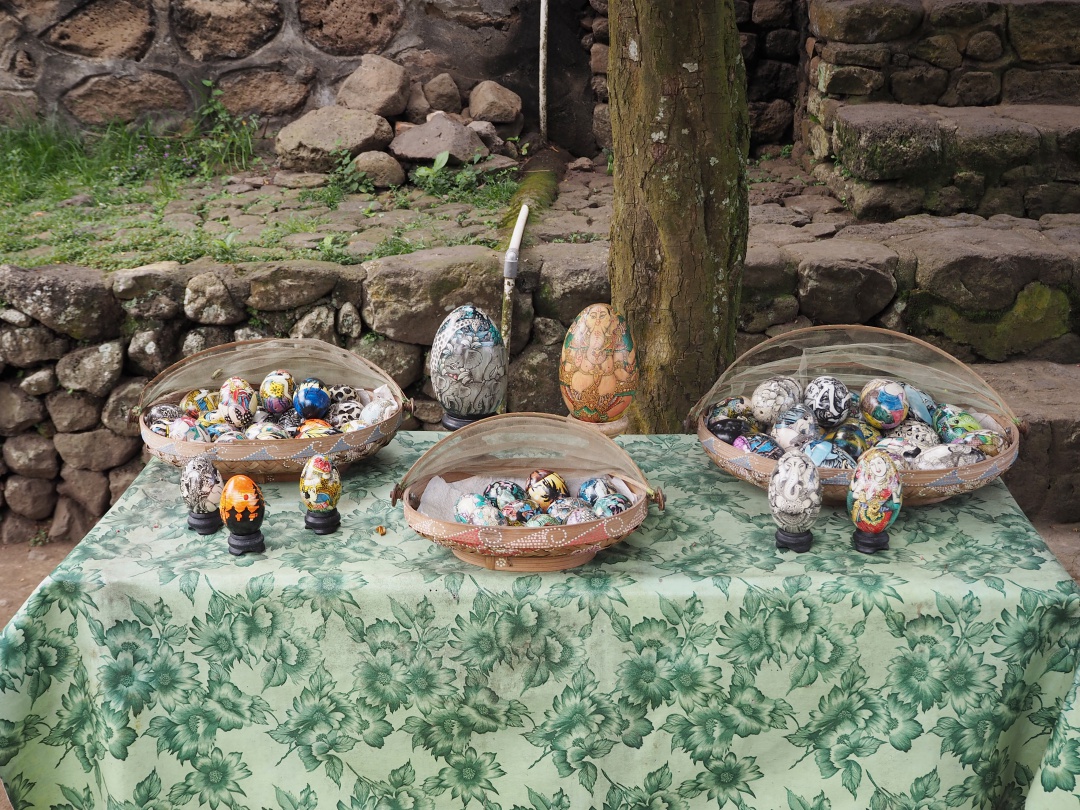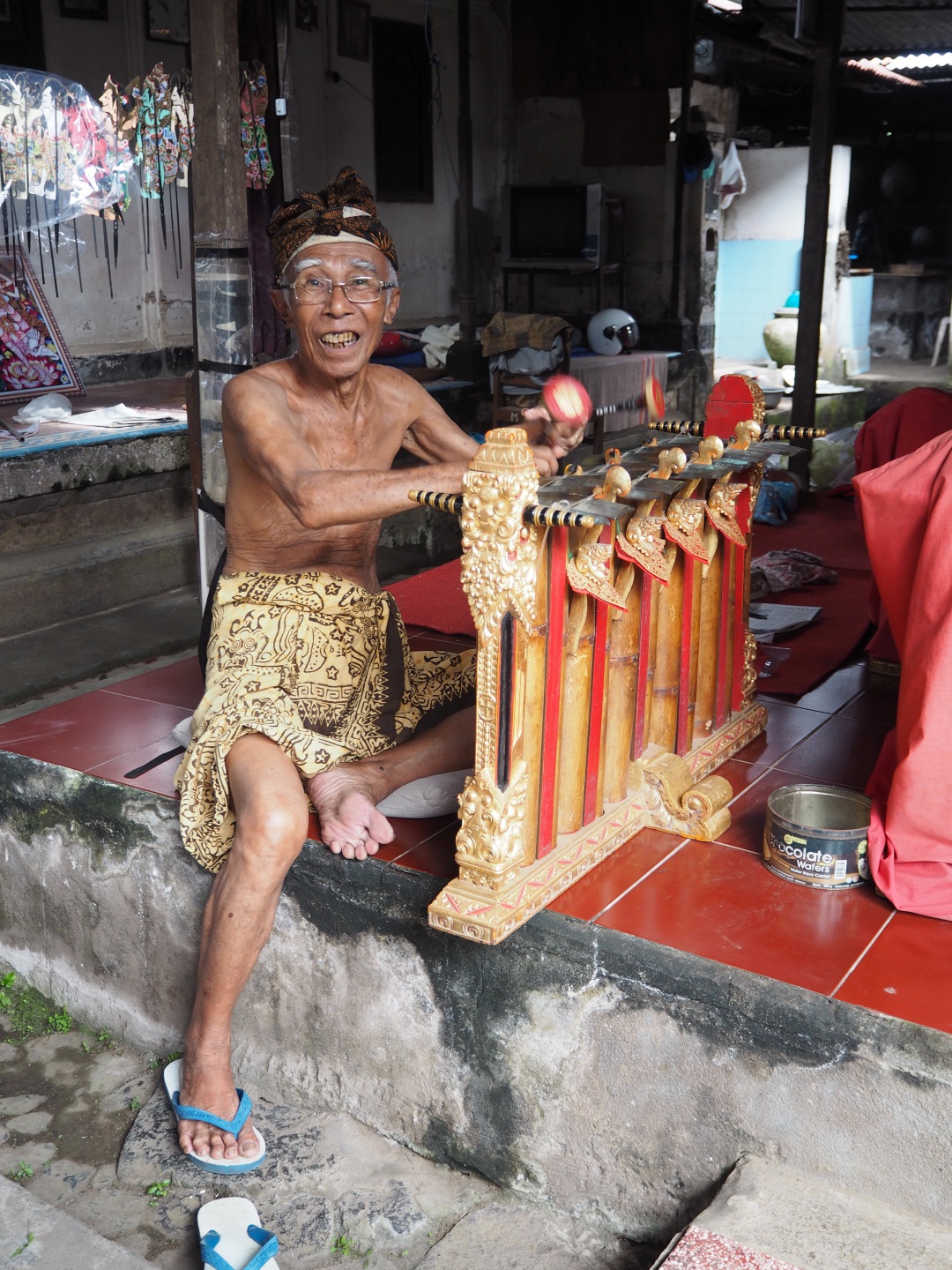 Following our guide, we ended up at one of the villager's house. Apparently, the old mister who lives there is famous for writing ancient Balinese script on 'lontar' palm leaves.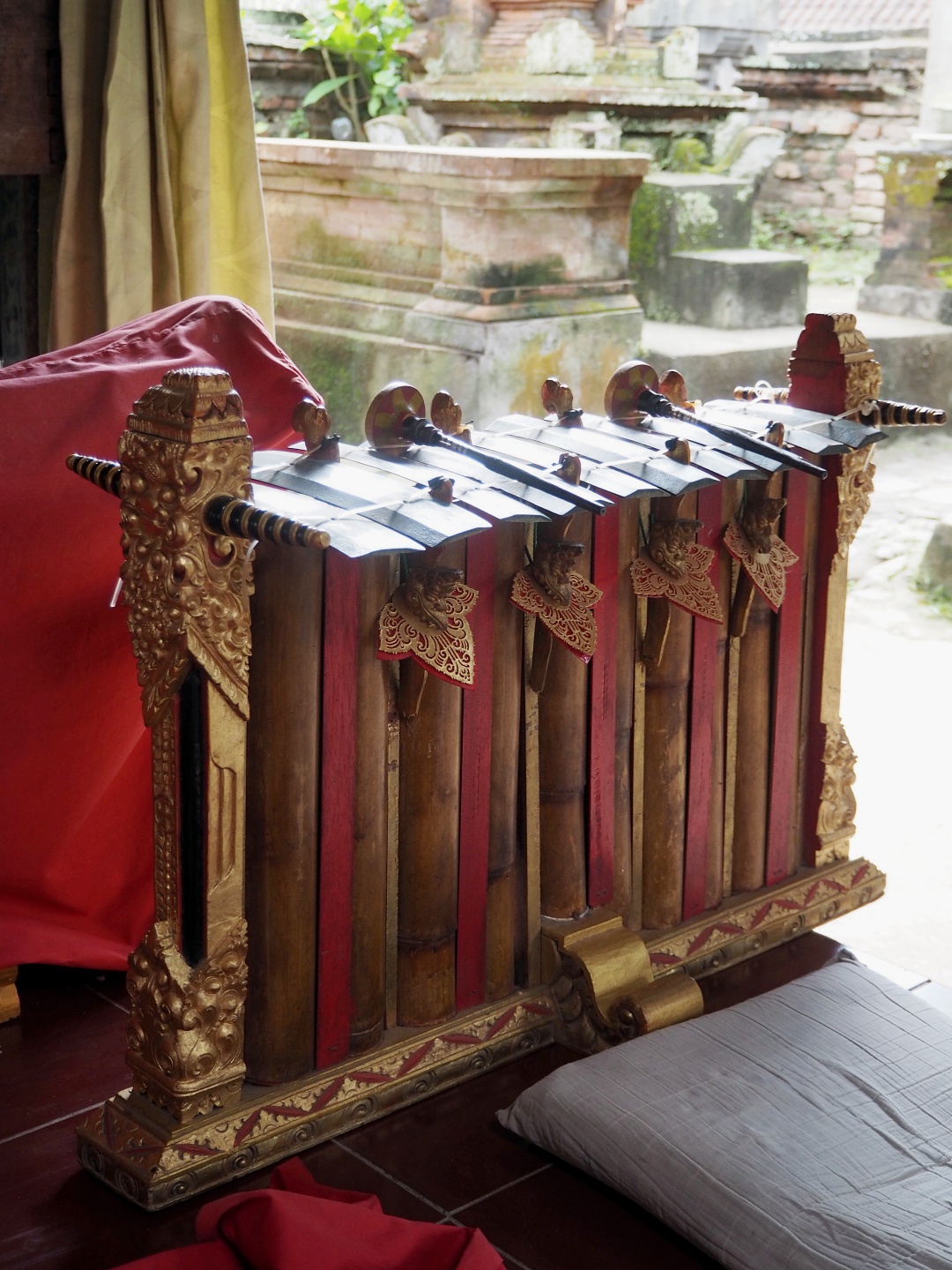 He was engrossed in the playing of a traditional instrument when we arrived. After some conversations (which, by the way, are mainly in Bahasa; we couldn't understand.), he took out the manuscripts from a glass cabinet and showed them to us. Apparently, they are people who offered a high price to buy the scripts from him, but he refuses to sell.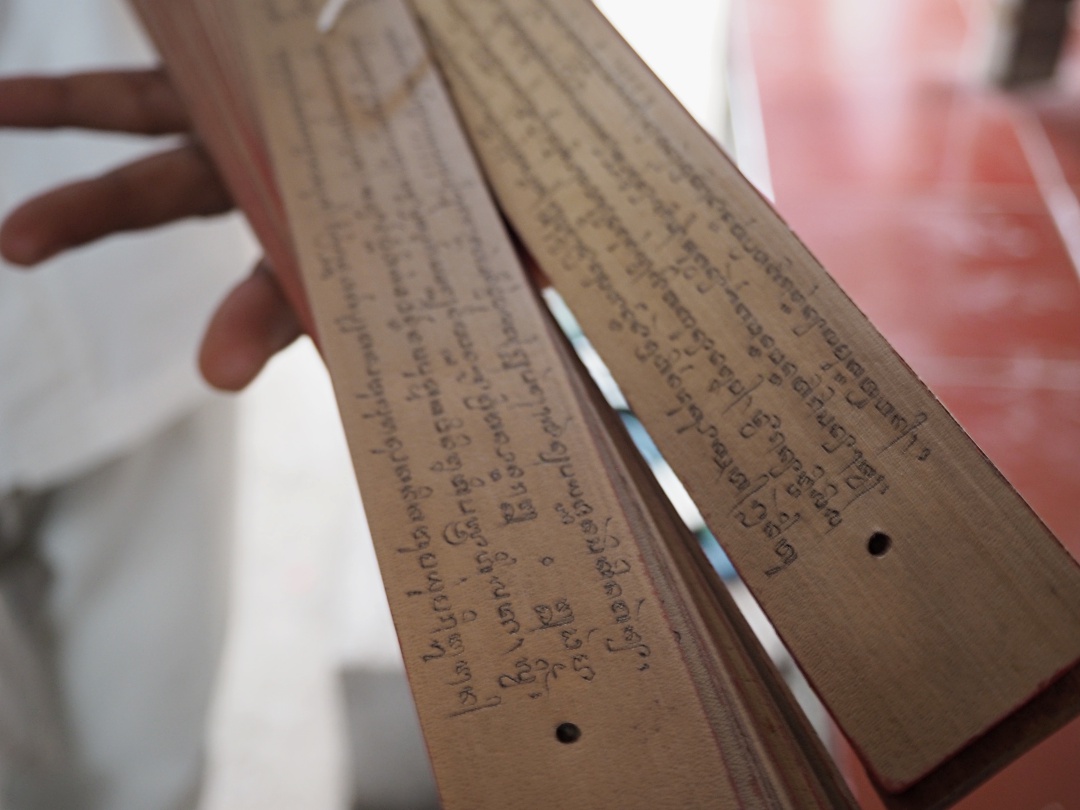 The writing may take up to a year, thus families usually held these manuscripts as a family heirloom and chose not to sell them away despite the high price offered.
By the time we left his house, we had almost completed our tour at the Tenganan Village. Hurried made our way back to the resort since we were arranged to go for a second Alila Experience.
Alila Experience | Sea Salt Making
The weather was starting to get gloomy by then and was threatening to rain anytime. We were on our way to the Kusamba Salt Pans to witness the making of organic sea salt; and to do so, we needed to have good weather. Thankfully, the sky started to clear up.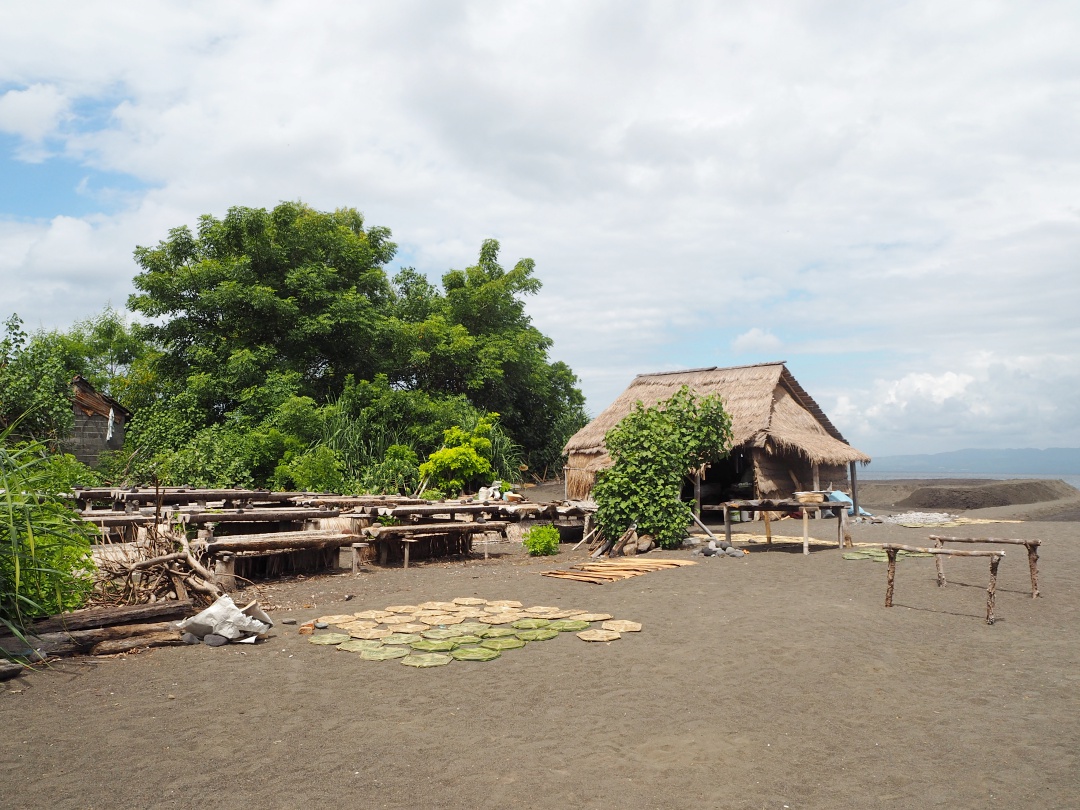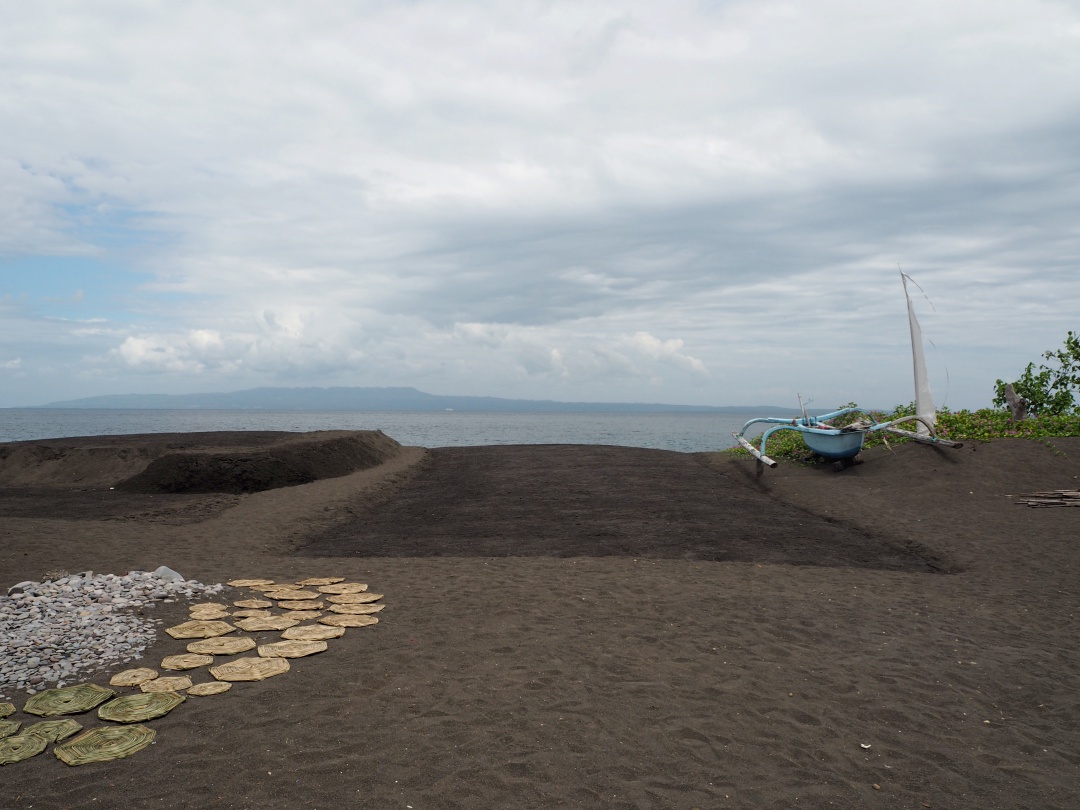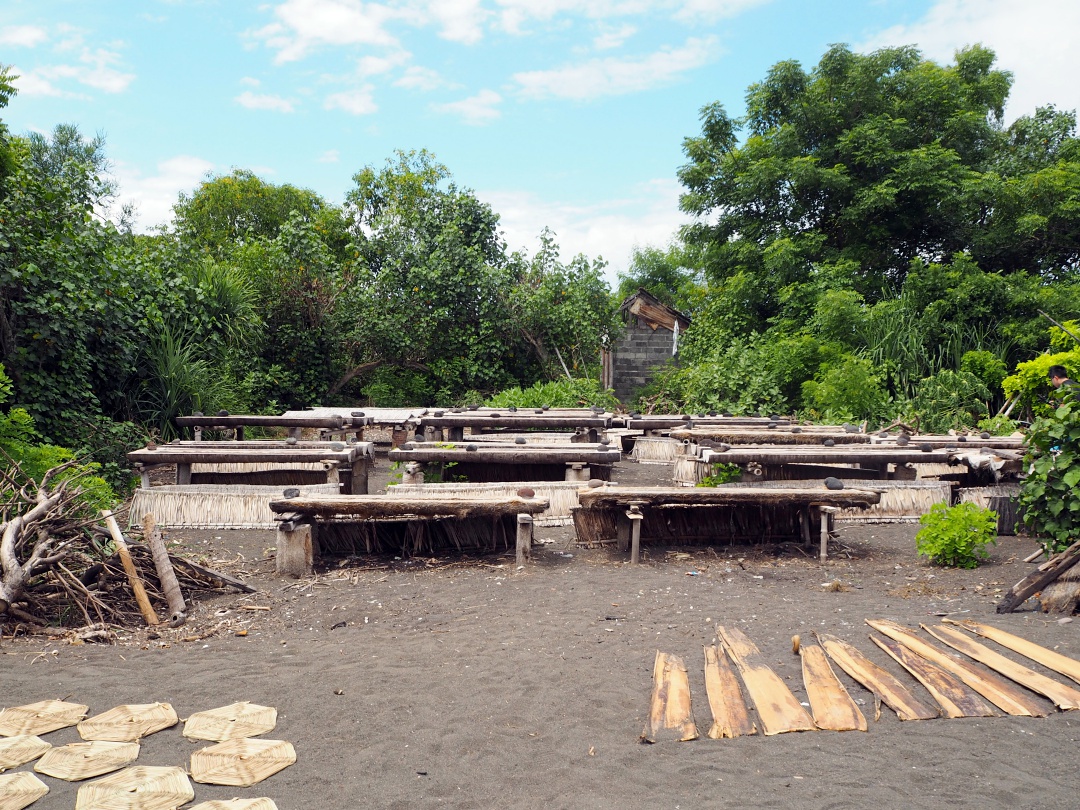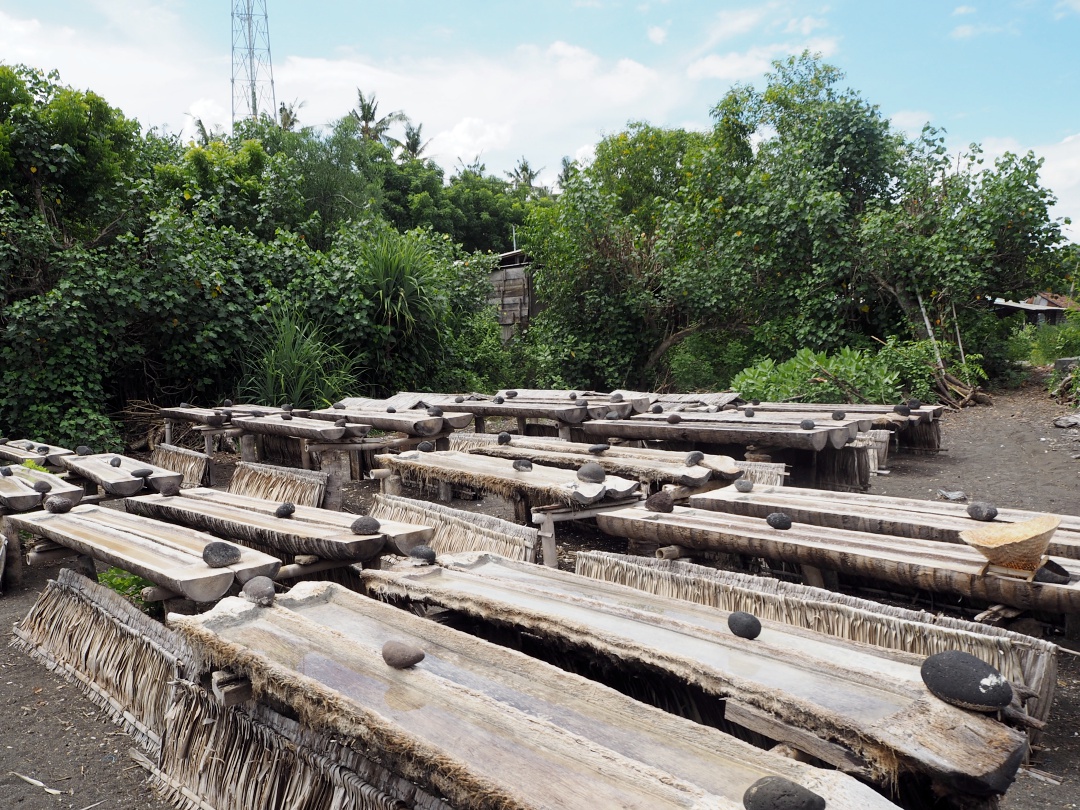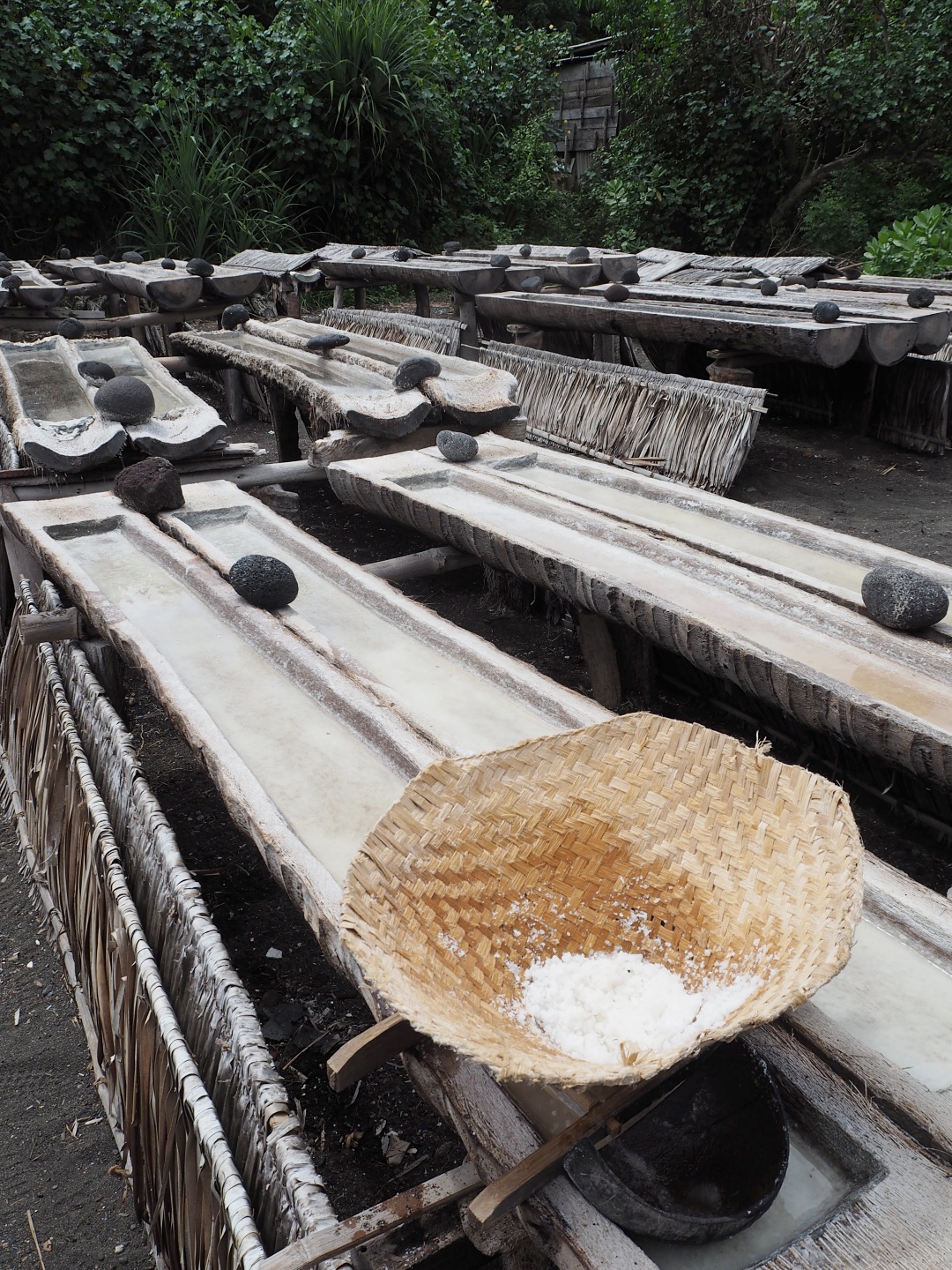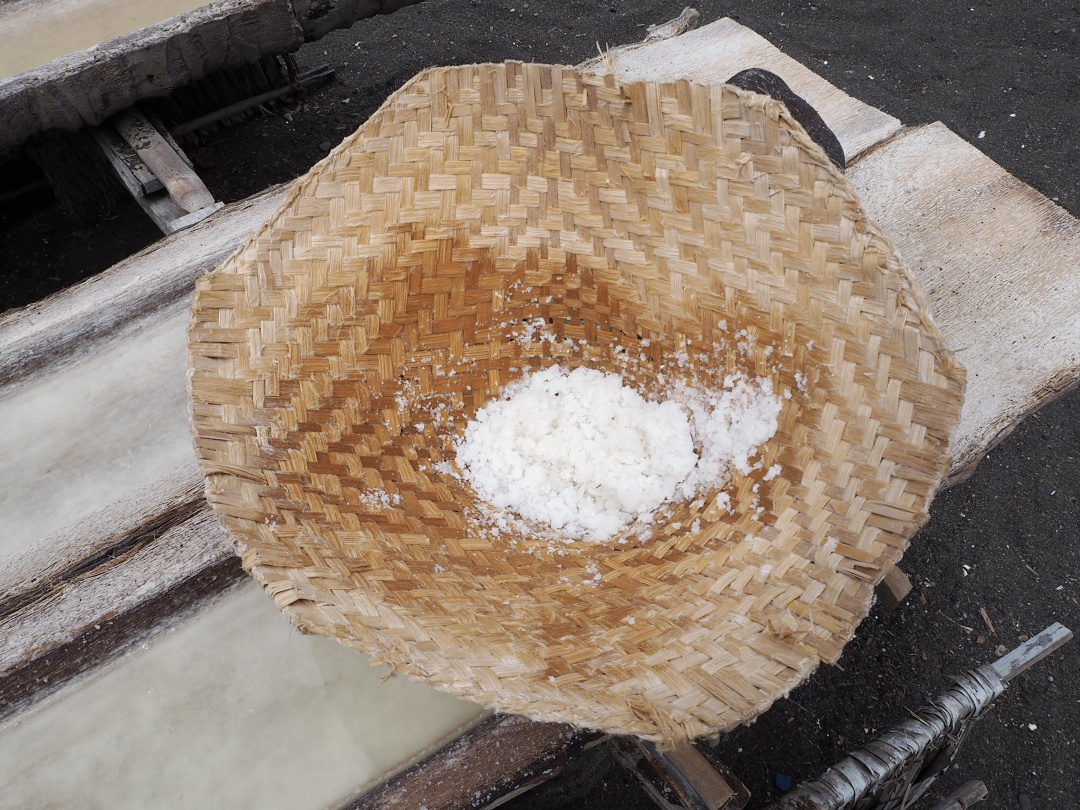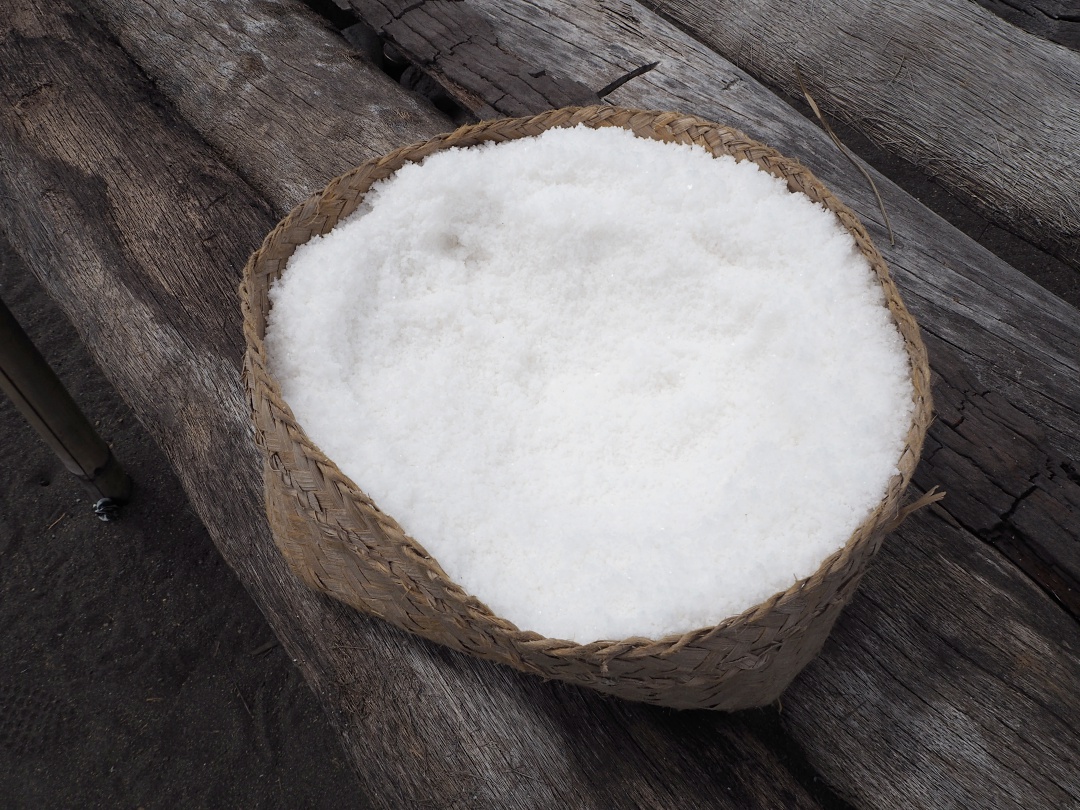 I was looking forward to this experience as I thought it would be interesting to learn about the process of making sea salt. The truth is, the trip didn't turn out to be exactly what I had in mind. After arriving at the place, we got a brief explanation from our guide on the steps to making sea salt. He showed us some of the tools and setup use to collecting them, and that was pretty much it. I was hoping there was more to be, so to be honest, it was kind of disappointing. I truly don't see the point of making our way there and have everything explained to us in words.
In the end, we just bought some sea salt and left for our next destination.
Alila Experience | Goa Lawah (Bat Cave)
Next, we came to the famous Goa Lawah temple located 15 km southwest of Alila Manggis. Goa Lawah is said to be one of Bali's most important temples, and within the compound is a cave that houses thousands of bats.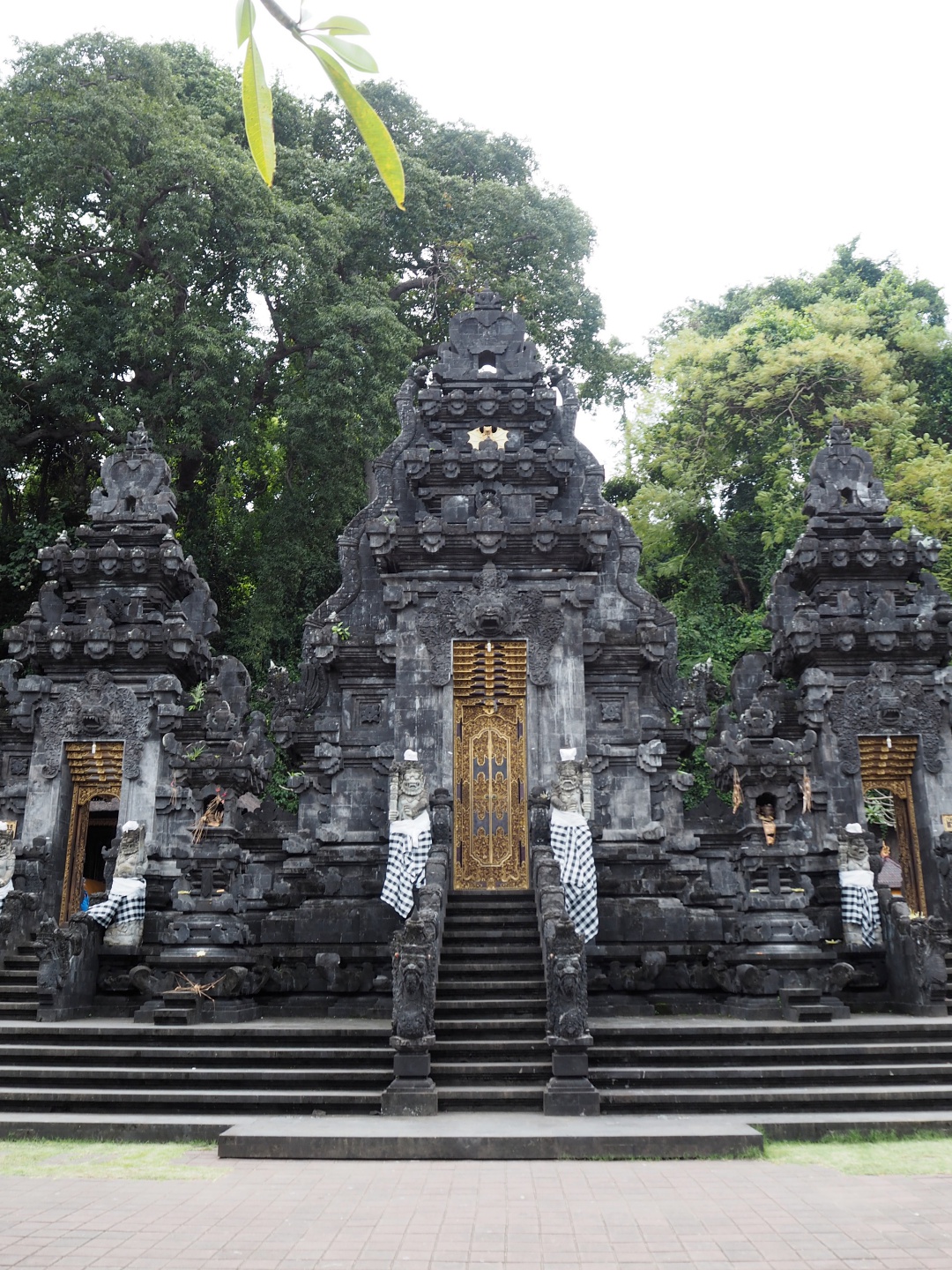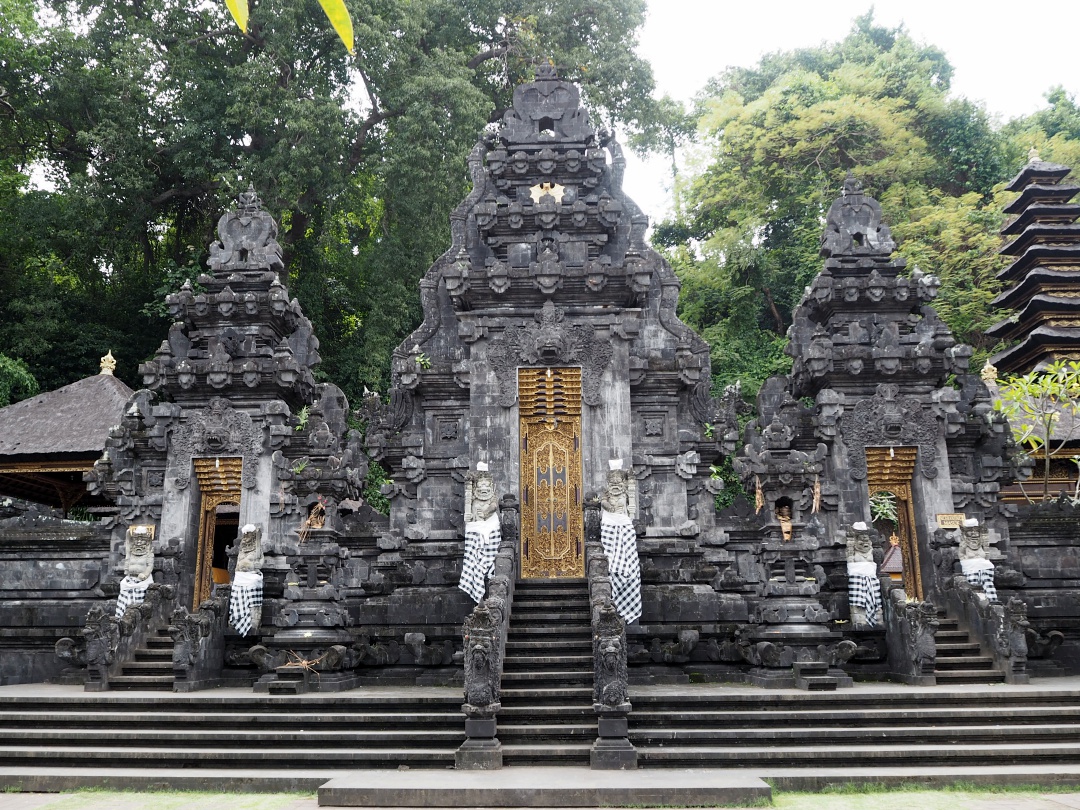 Upon arriving at the temple, our driver got someone from the temple to give us a tour. I believe a small fee was given to him to have him show us around. The temple was reasonably quiet when we arrived. It was only until when we were leaving that we saw some devotees coming in for a prayer/ceremony.
During the tour, he gave us an explanation of the history of the temple and eventually brought us to see the bat cave.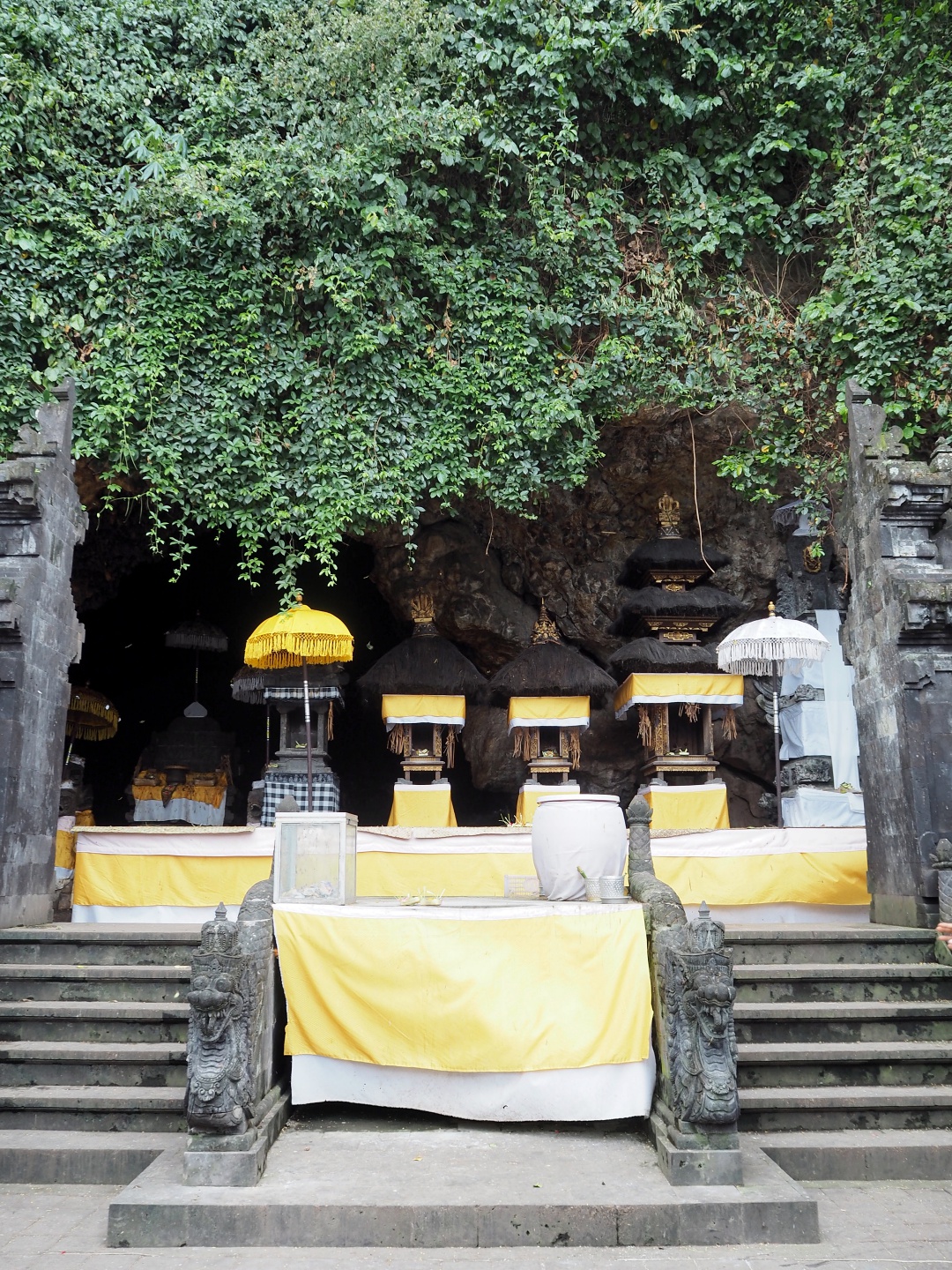 Visitors are not allowed to step past the steps into the bat cave, so we could only witness it from the outside. The truth is, I wouldn't have realised the bats were there if it wasn't pointed out to us. Despite standing on the outside, we could see hundreds of bats hanging from the ceiling of the cave. It was quite a sight to behold and to be honest; I don't think I would dare to step inside even if we had the opportunity.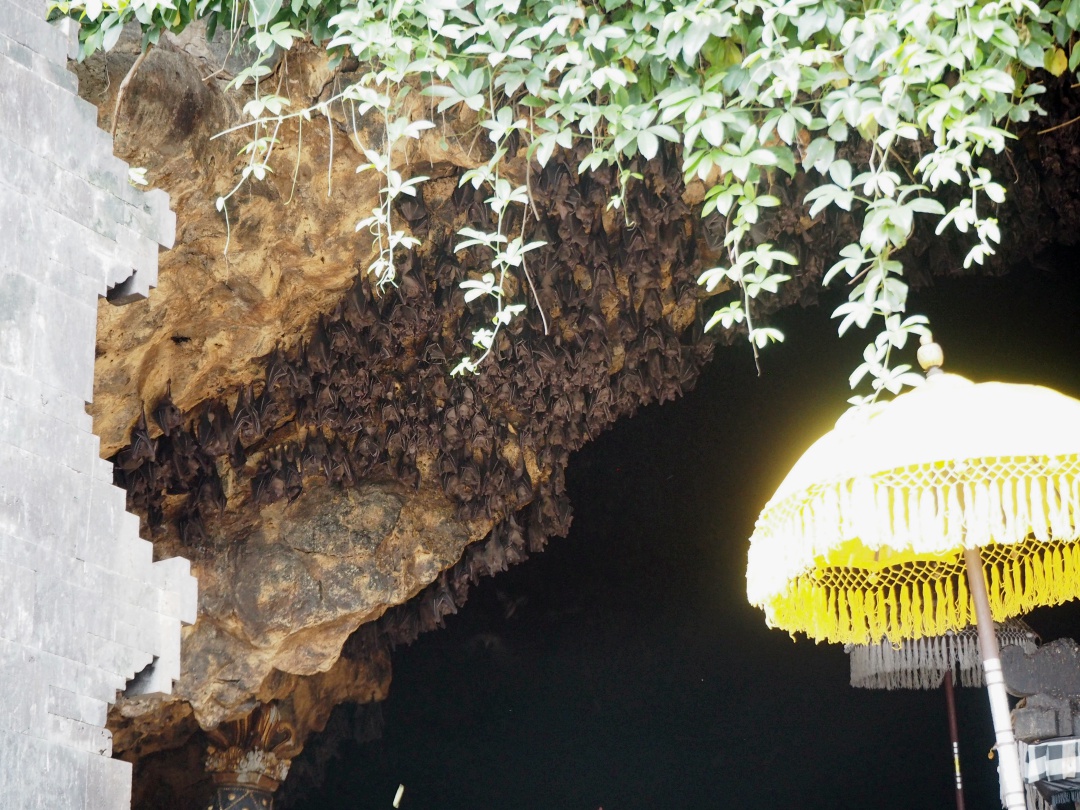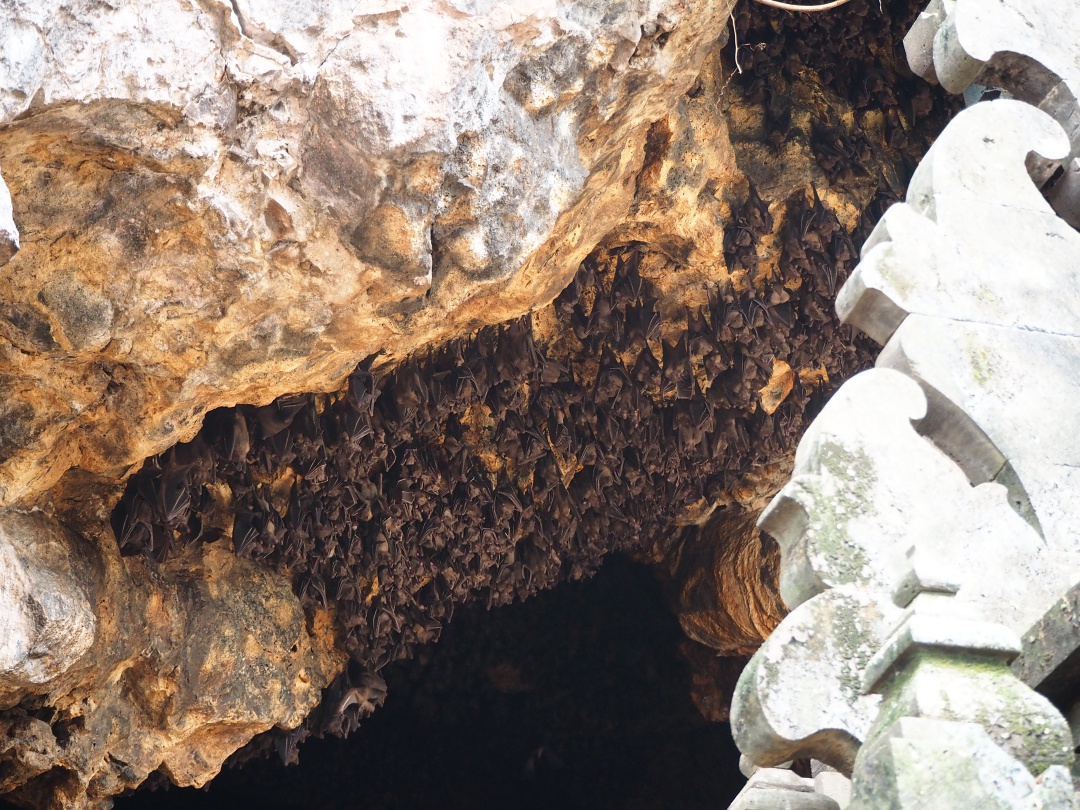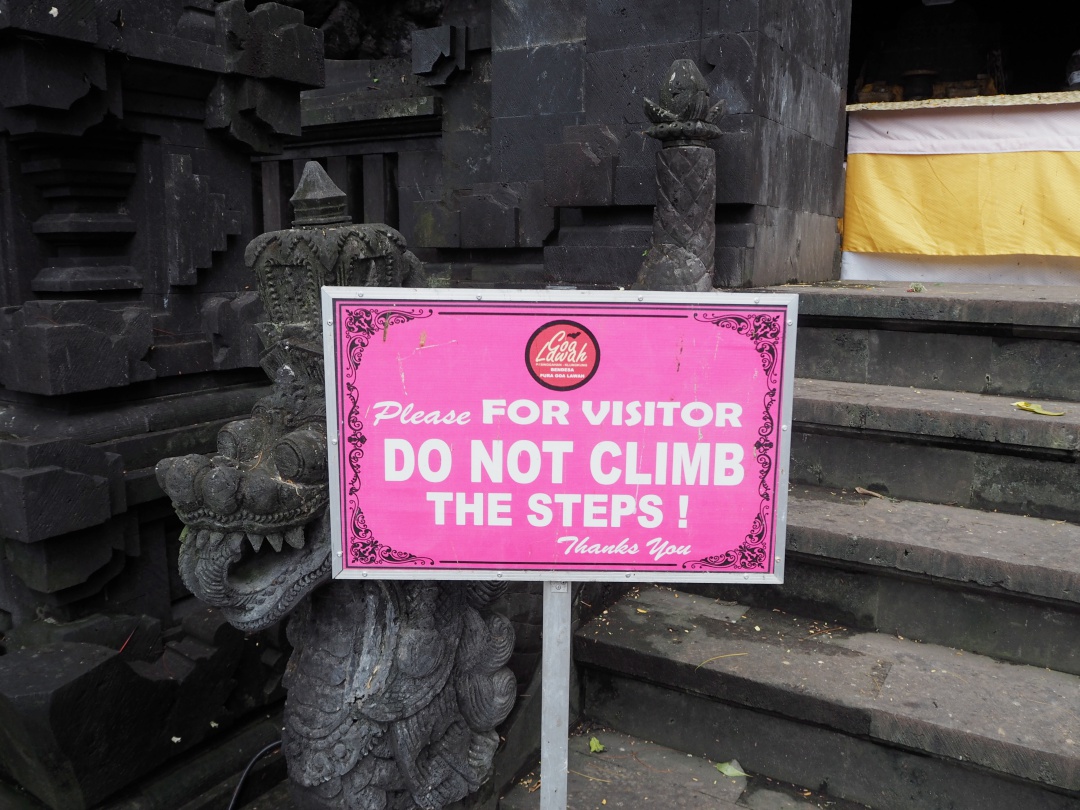 Other than hearing about the history of the temple and witnessing the sacred bat cave, that was pretty much it for our visit to the Goa Lawah temple.
Including our visit to the Kusamba Salt Pans, the entire trip only took us approximately 1.5 hours (instead of the stated 4 hours). Price for this Alila Experience (Goa Lawah & Sea Salt Making) is at IDR 405,000++/person. Honestly, I feel that the entire experience could be a lot better, so I don't think it's worth the price.
Anyway, here's a video I put together if you're interested to see more.
Seasalt | Dinner
We basically had nothing else planned for the rest of our day, aside from a seaside dinner in the resort. The Fiancé had to go for a meeting in the evening. But since I was spared from joining him, I just took a nap in the room and woke up to dinner.
The others were heading back to Singapore the following morning, so it was nice to have dinner together and hear what they have to share about this trip. This is the first time we invited people over to join us for our work trip, and I really hope we had been a good host to them.