If you have yet read my review on Villa Tirtha, you can check it out here. It explains more on our stay with Tirtha Bridal. In this post, I will cover Tirtha Uluwatu (Wedding Chapel) and the Glass House. Both of which are still part of Tirtha Bridal.
Accompany our stay at Villa Tirtha; we managed to check out Tirtha Uluwatu and made a trip to the Glass House after we checked out of the property. Call it scouting before our pre-wedding shoot?
Tirtha Uluwatu
Situated on the Southern cliff top of Bali with a stunning view of the Indian Ocean, Tirtha Uluwatu is designed to host weddings that provide a sense of magic. Picture yourself standing in a magnificent white chapel, saying your vows while facing the endless blue; all in the presence of your loved ones.
Located right next to Villa Tirtha, it probably only takes a three to five minutes walk to get to Tirtha Uluwatu. Despite being close to one another, the property is still properly cornered off, so you can't see one from the other. As such, couples who booked Villa Tirtha as their wedding venue can be assured of total privacy.
We were there on all three afternoons while we stayed in Villa Tirtha. We went there on the first day for our fitting (for our pre-wedding shoot). Then we went back again on the second and third day to walk around the premises and take some photos.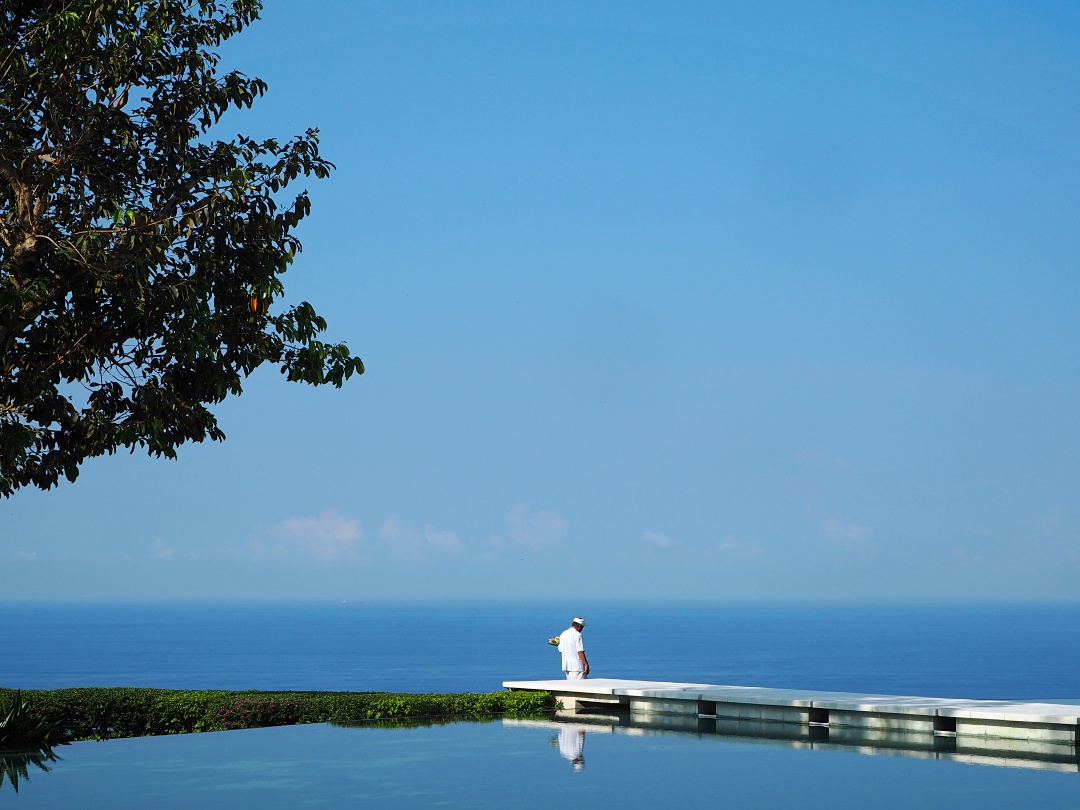 Wedding Chapel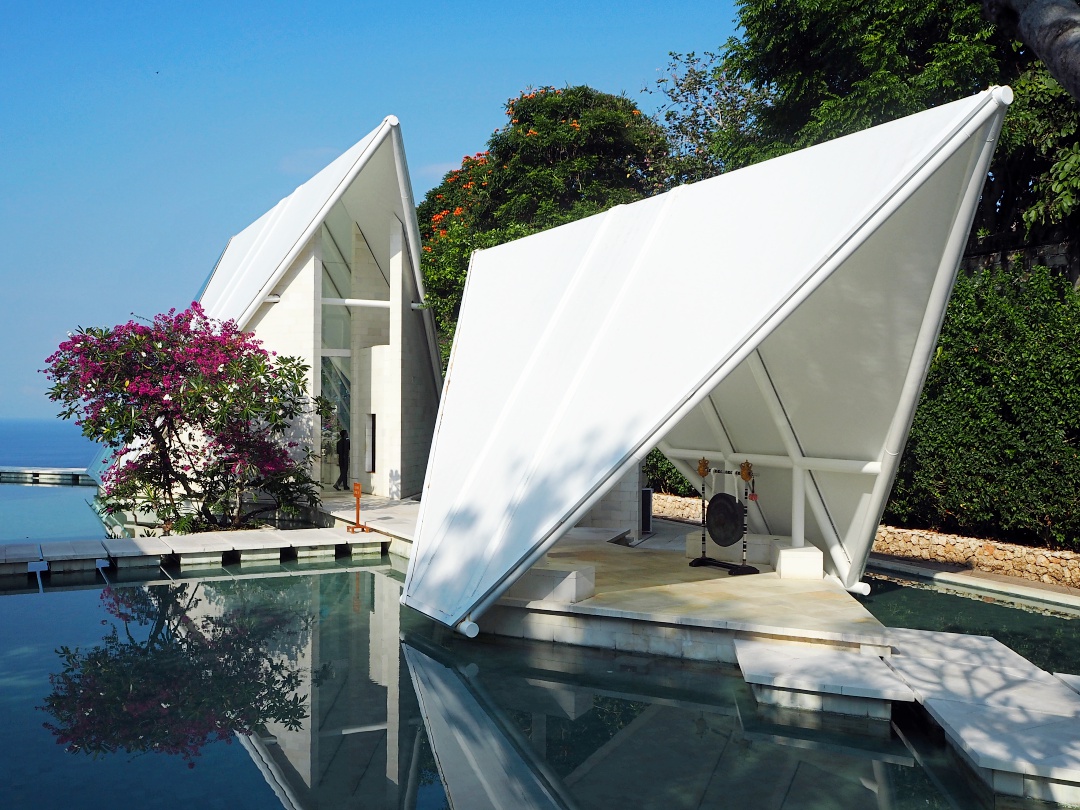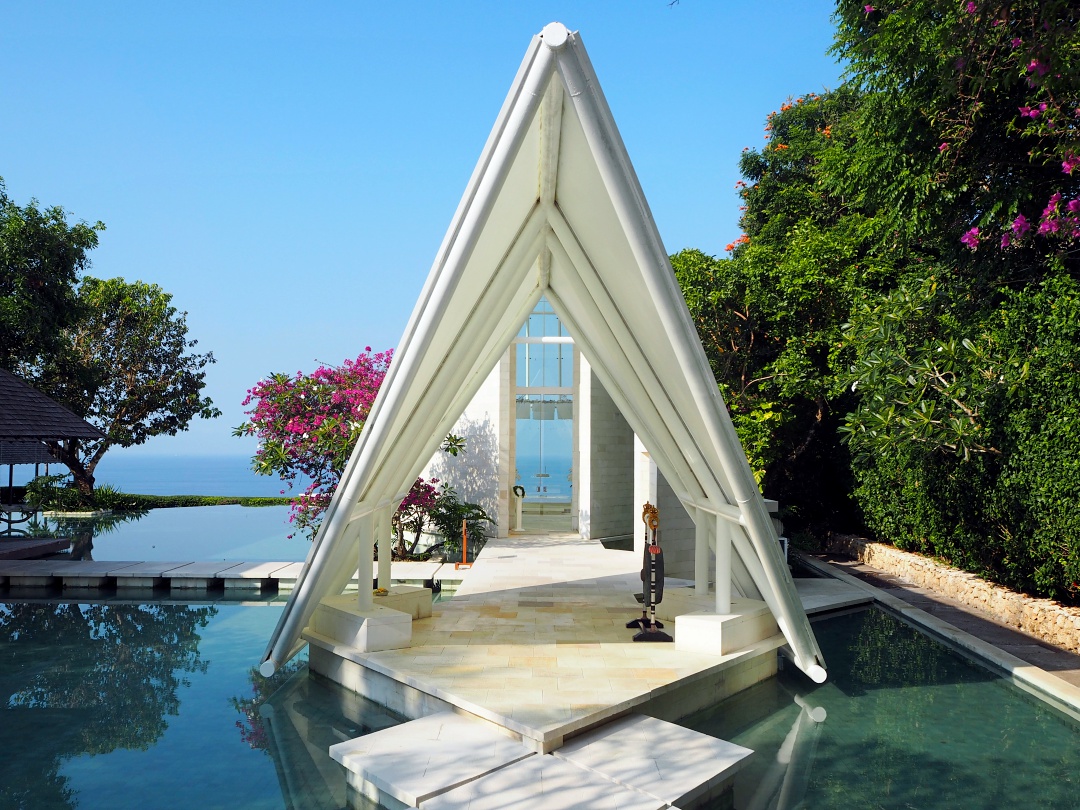 The iconic Chapel at Tirtha Uluwatu.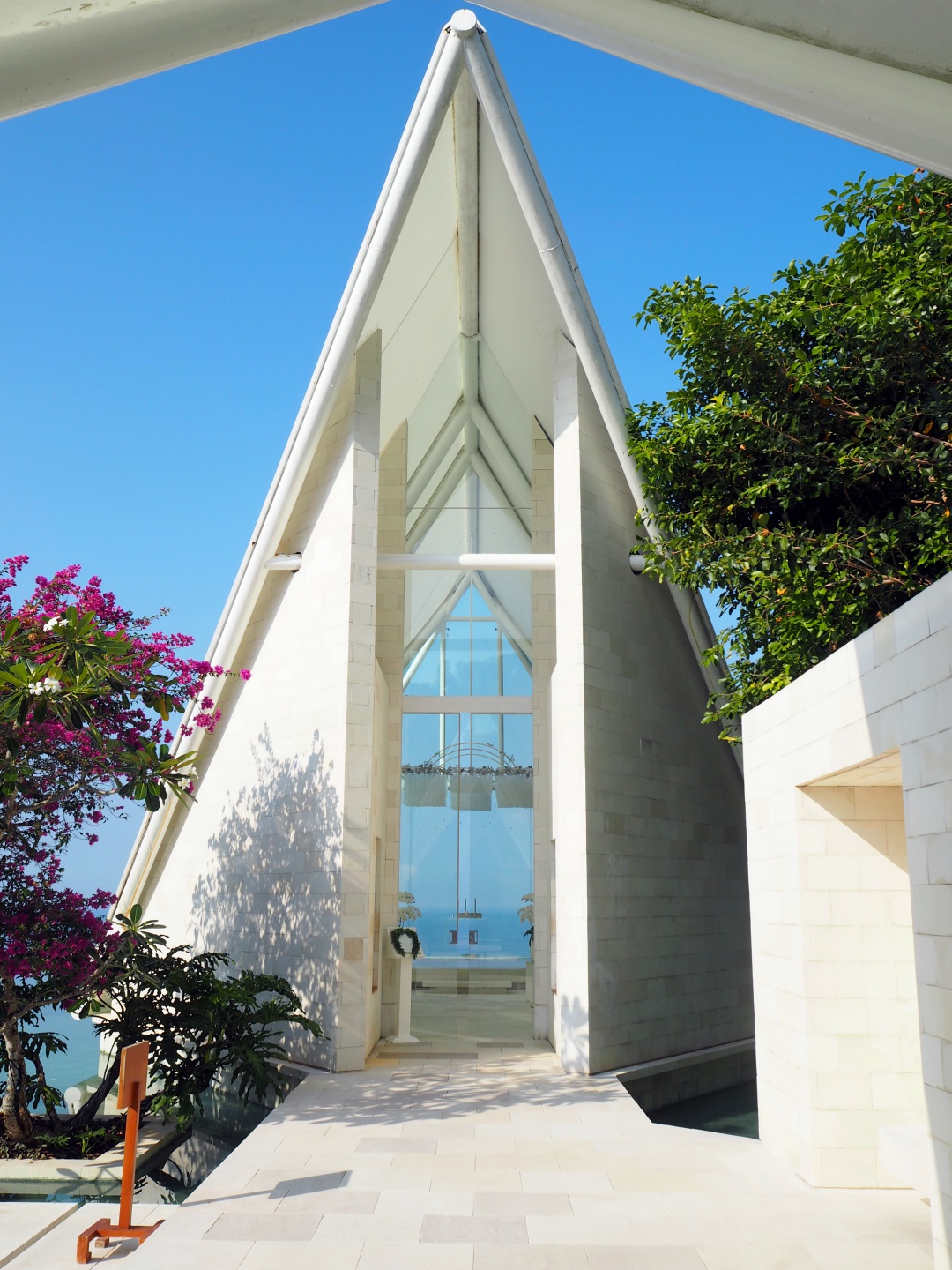 The path leading in to the chapel.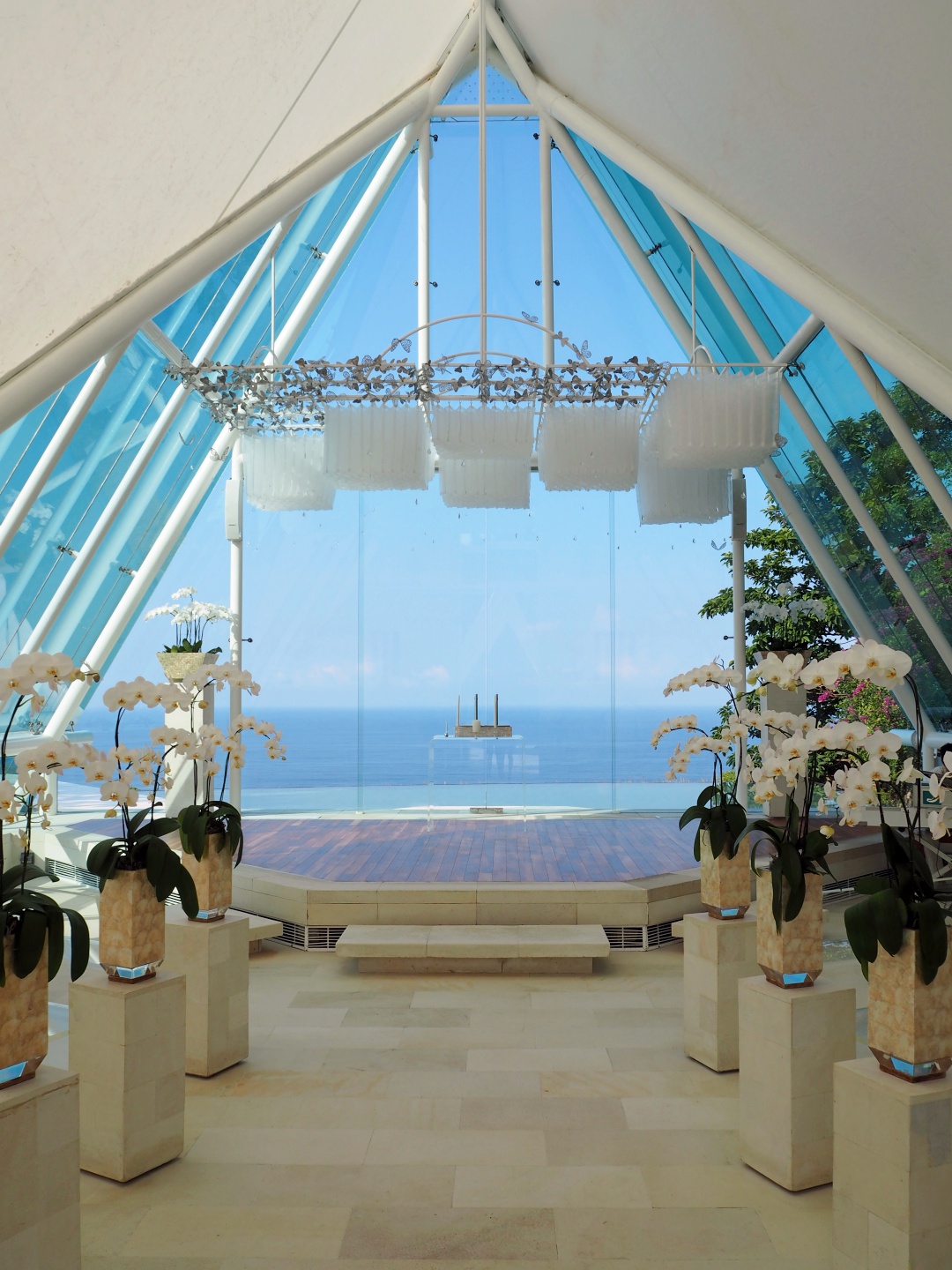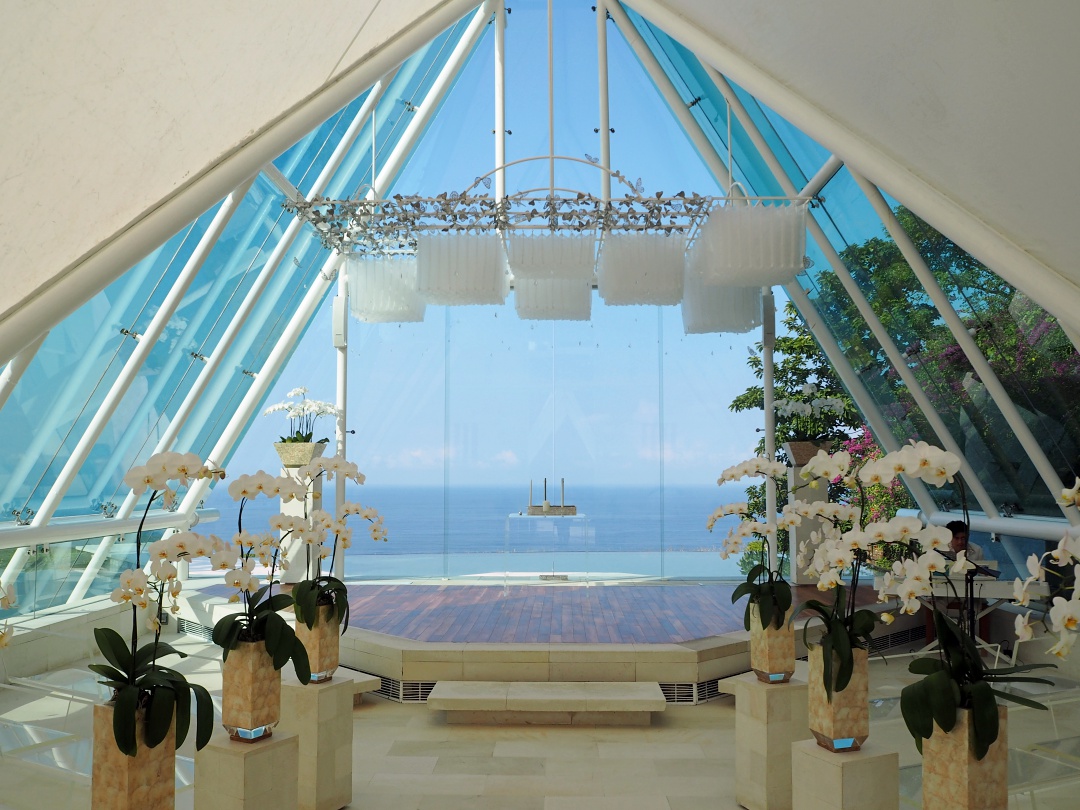 And the view you get while saying your vow.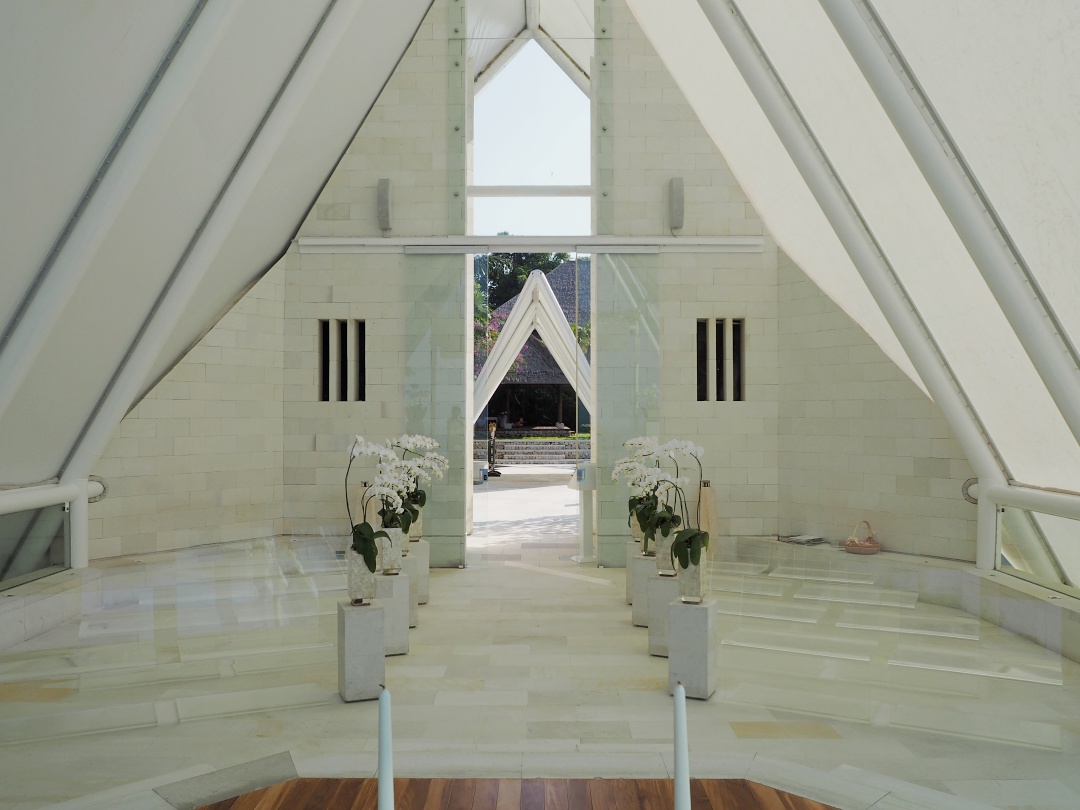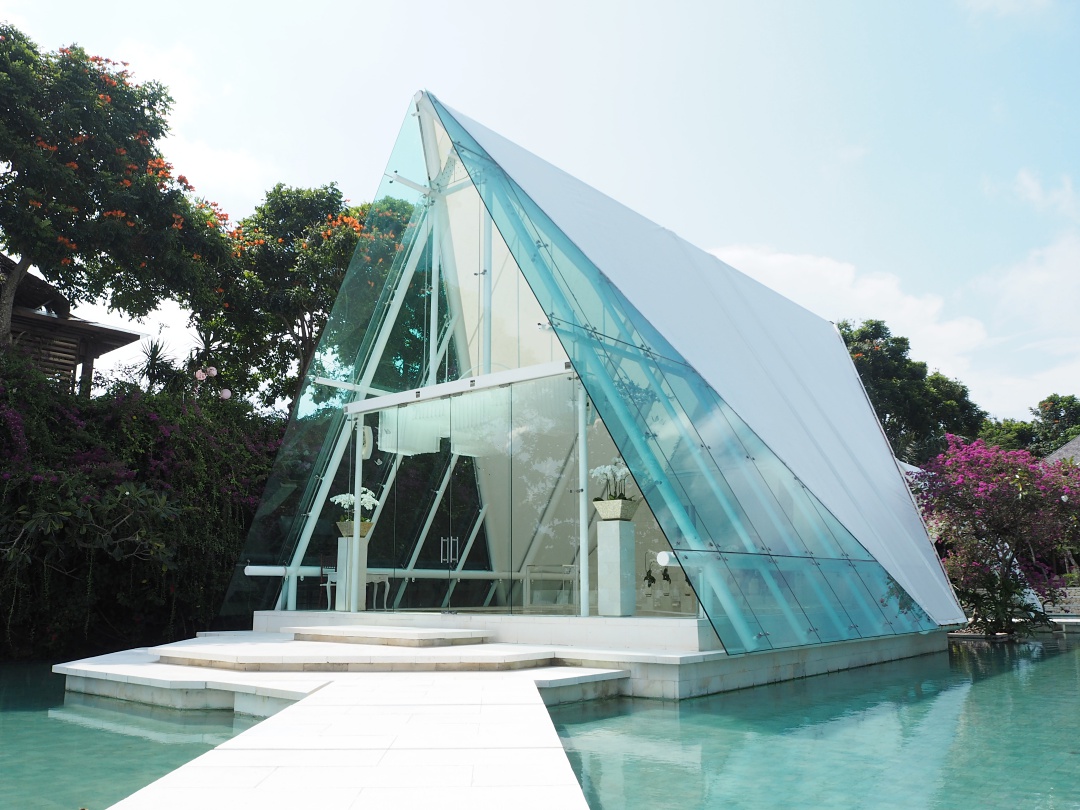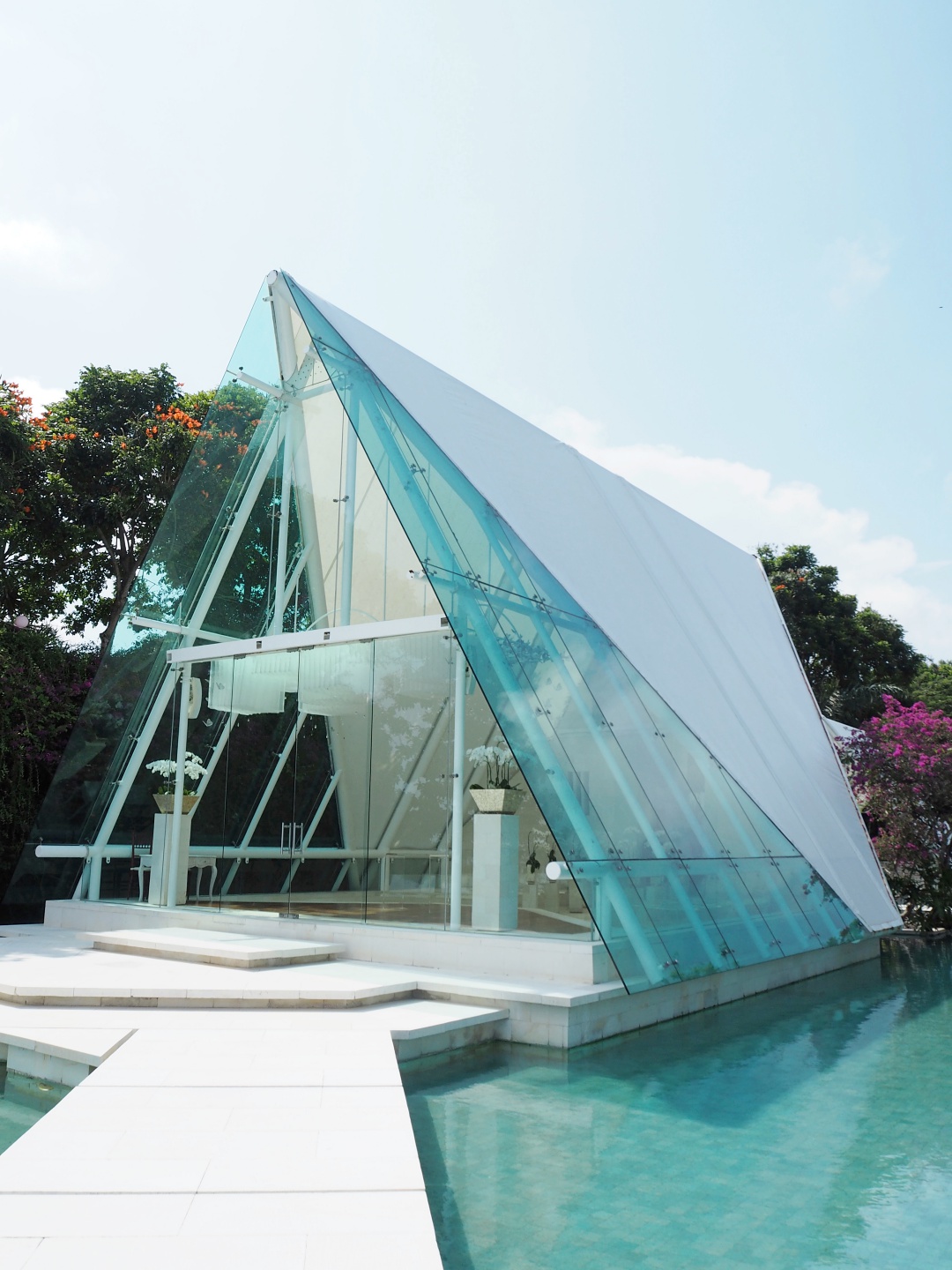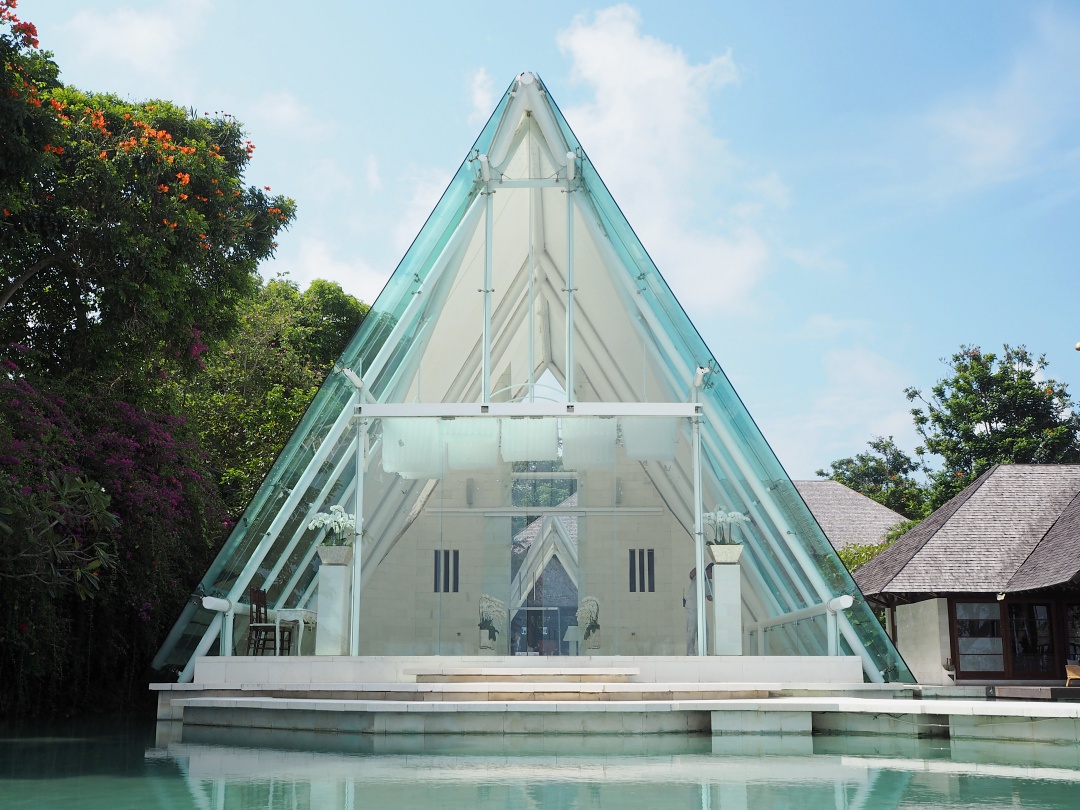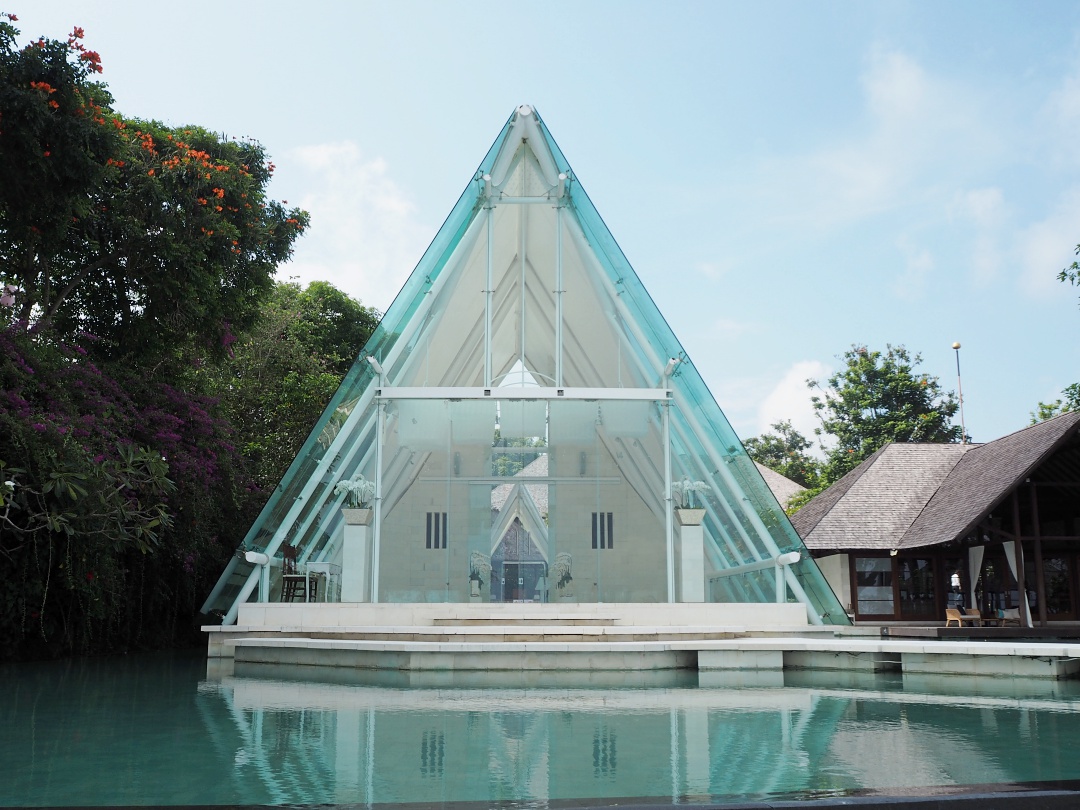 View from the outside.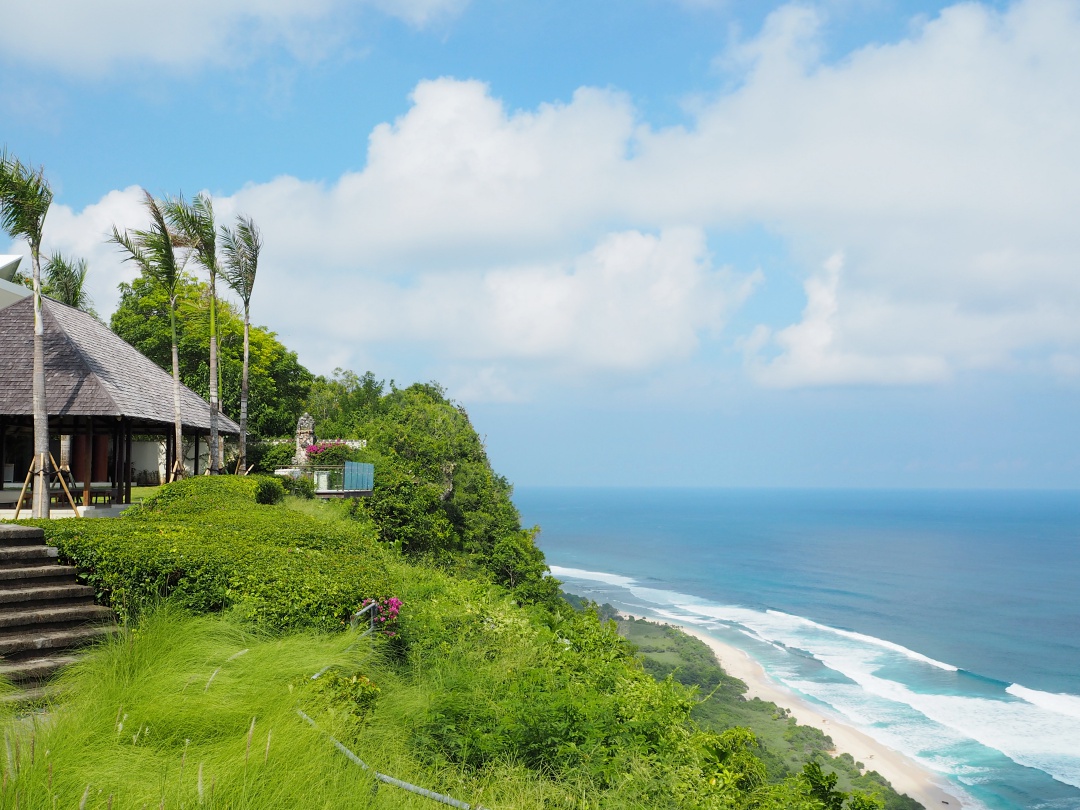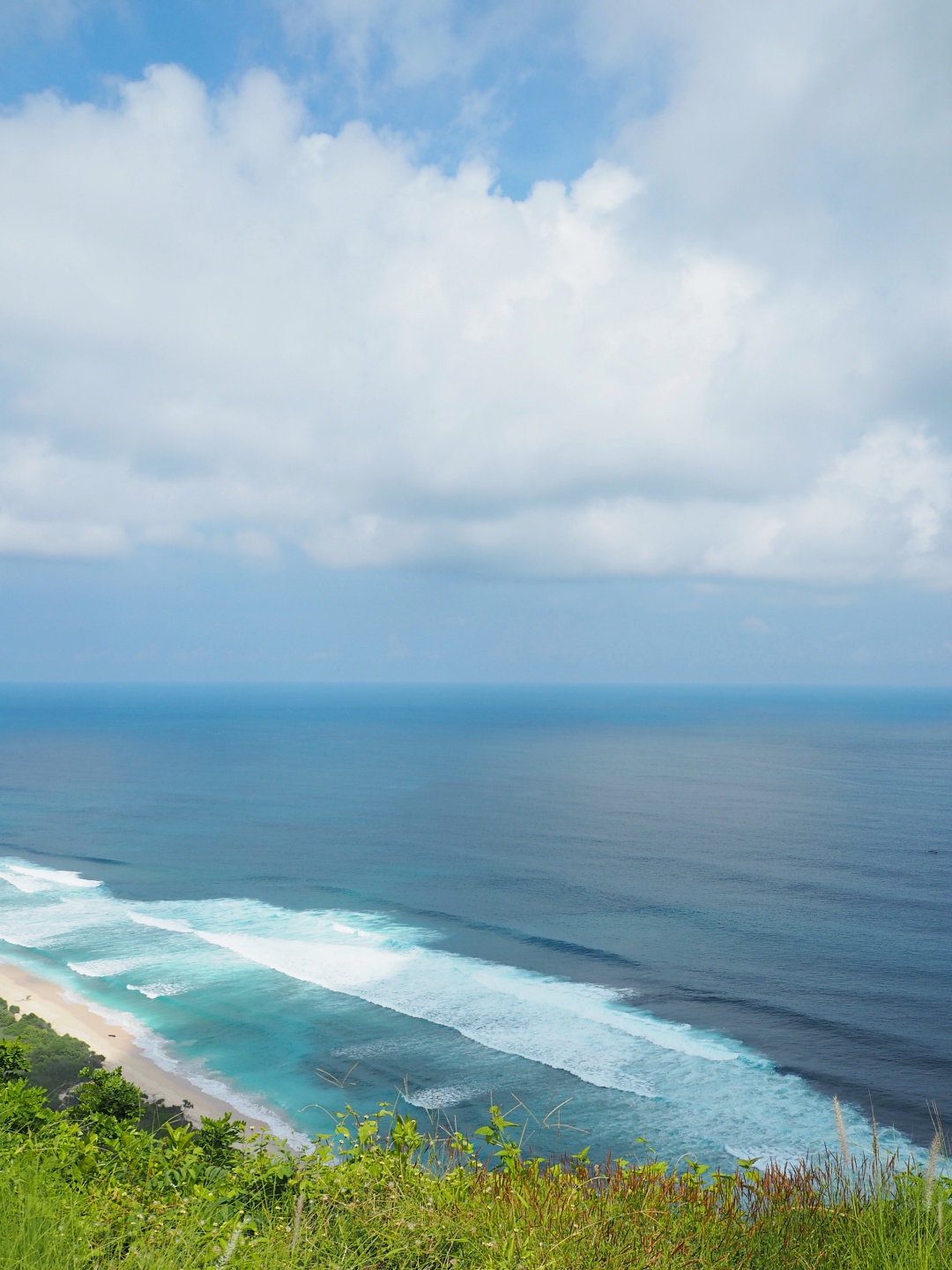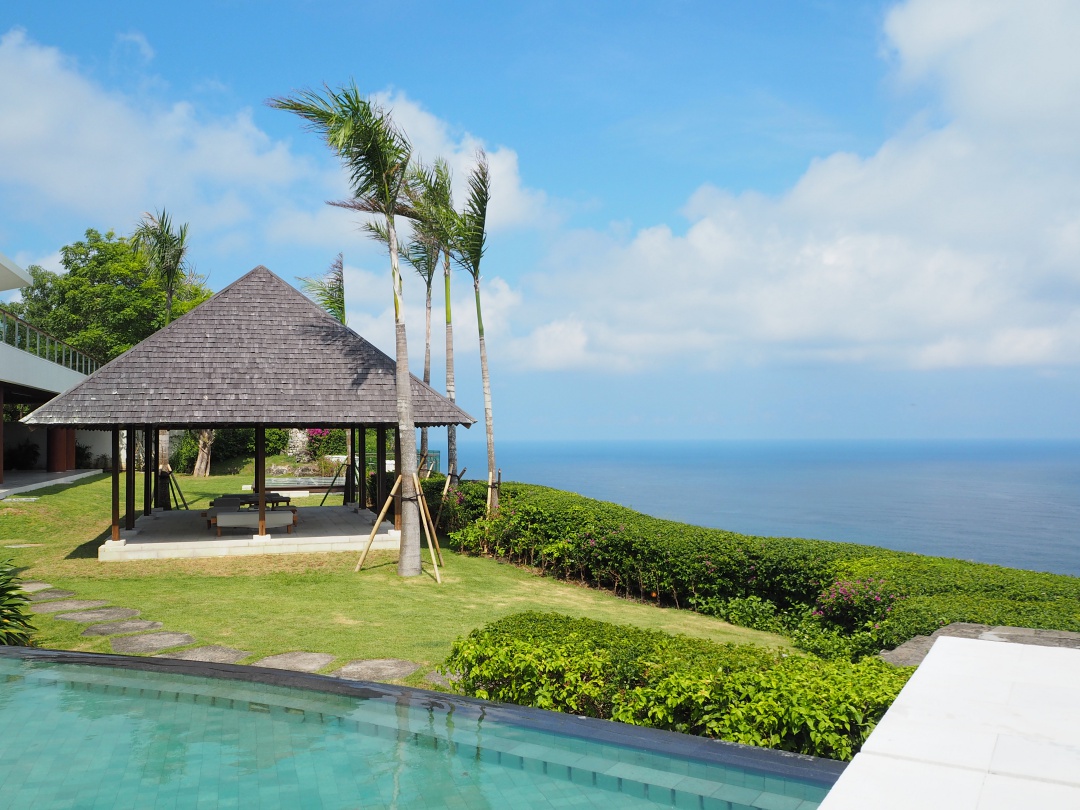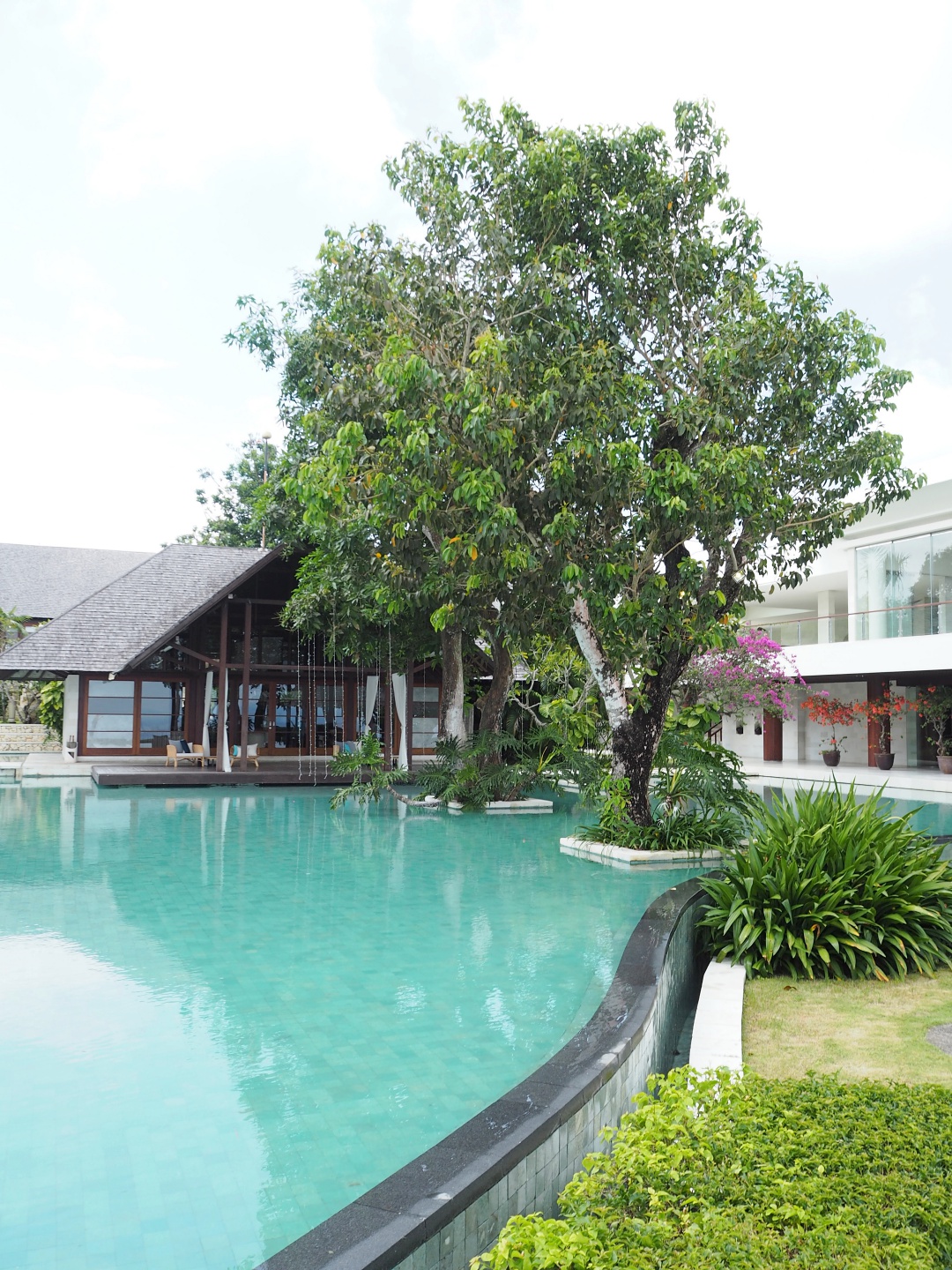 Aside from the Wedding Chapel, there is also a spacious dining area for up to 250 guests at the 2-storey Dining Pavilion adjacent to the Chapel. It was under renovation when we were there, but it should be ready by now. That space will be ideal if you're looking to have a full scale sit down banquet. Though being indoor and on the second floor, they have full-length glass doors so you and your guest can still catch sight of the ocean.
I've mentioned it in my previous post, but Tirtha Bridal is a one-stop solution for couples looking to host a wedding in Bali. They have an on-site Bridal Boutique, which offers gowns, tuxedos, accessories and wedding favours. Additional services include hair and makeup stylist, floral consultant and photography service.
For those looking to have their wedding in other parts of Bali and need a wedding planner, Tirtha Bridal can also help in planning and set up.
The Glass House By Tirtha
Newly opened in November 2016, the Glass House is the latest addition to Tirtha Bridal. This elegant property offers a luxurious stay for wedding couples and their guests; and at the same time, make a captivating venue for wedding ceremonies and receptions.
The Glass House is a short drive away from Tirtha Uluwatu/Villa Tirtha. While the downside is it may not be the most convenient location to get to, you can expect total privacy. Ideal for those looking to have a small and intimate wedding.
For wedding ceremonies, couples can choose to have it held in the outdoor garden or over at the green house area.
Green House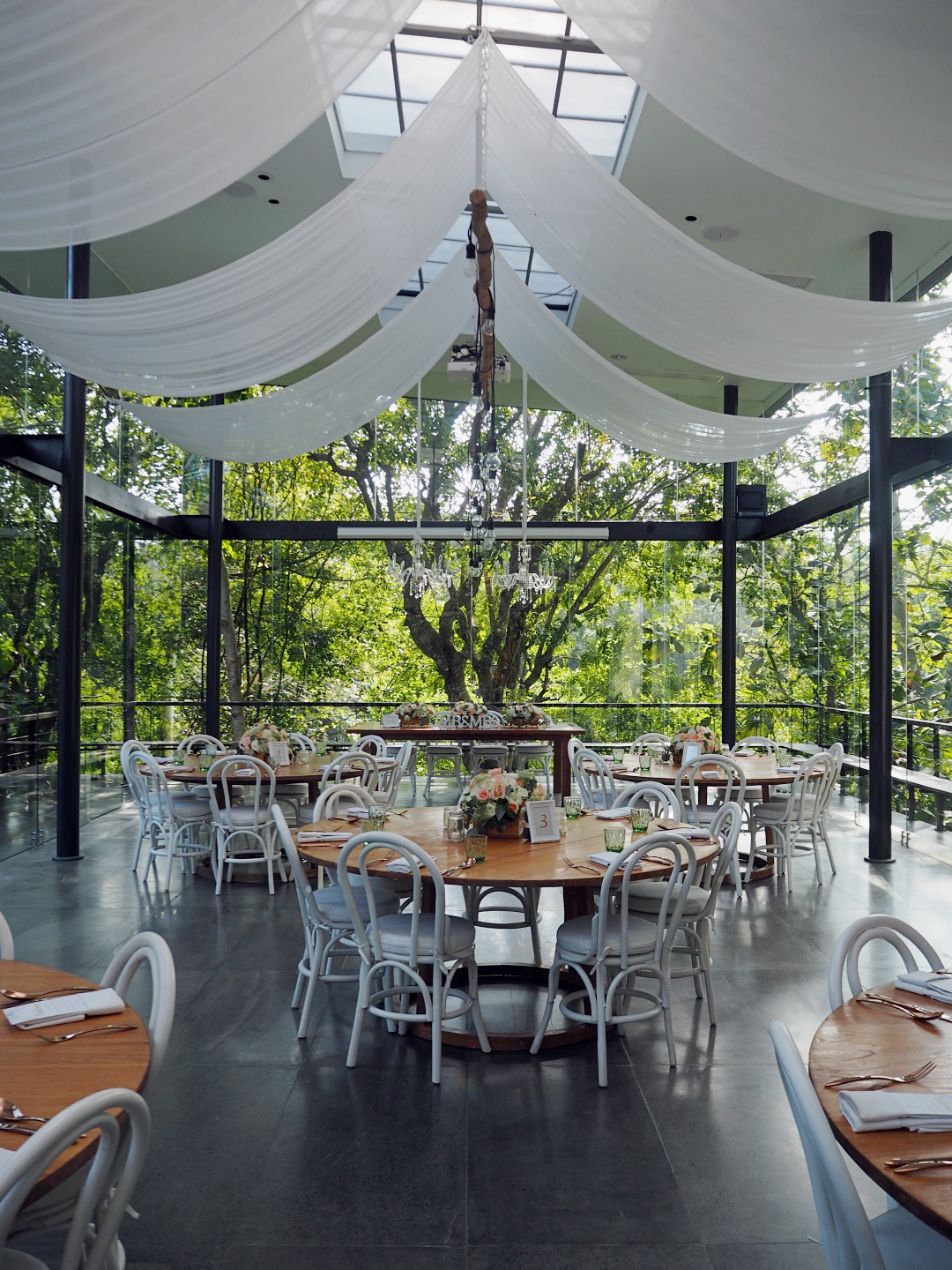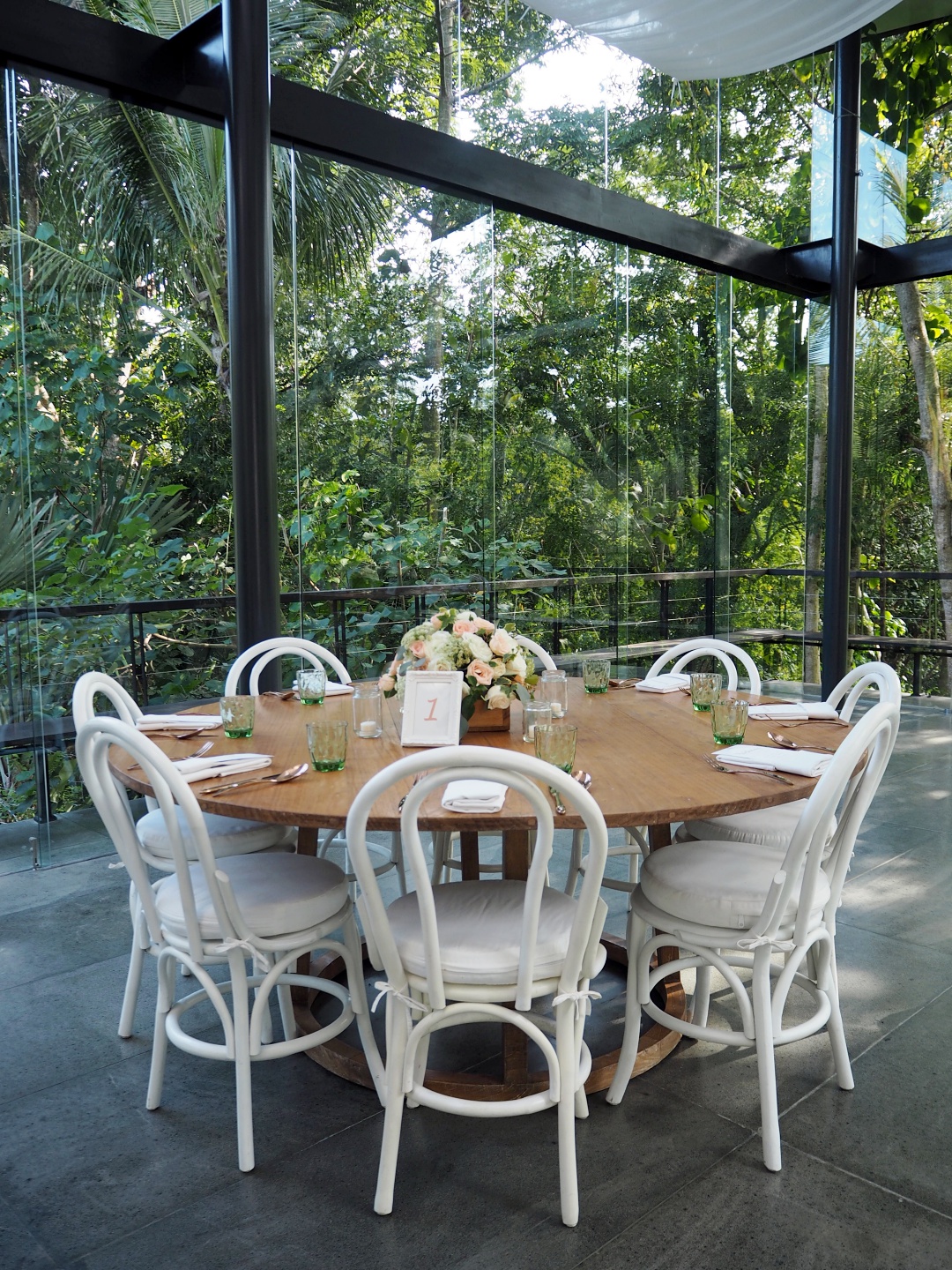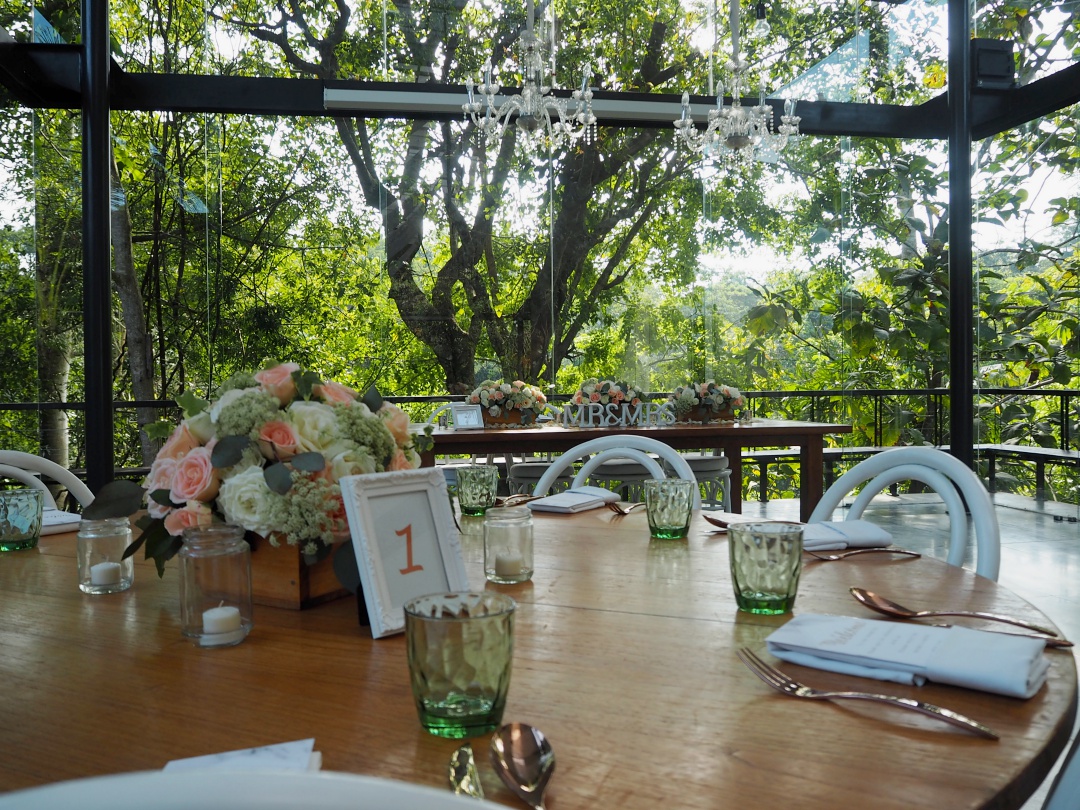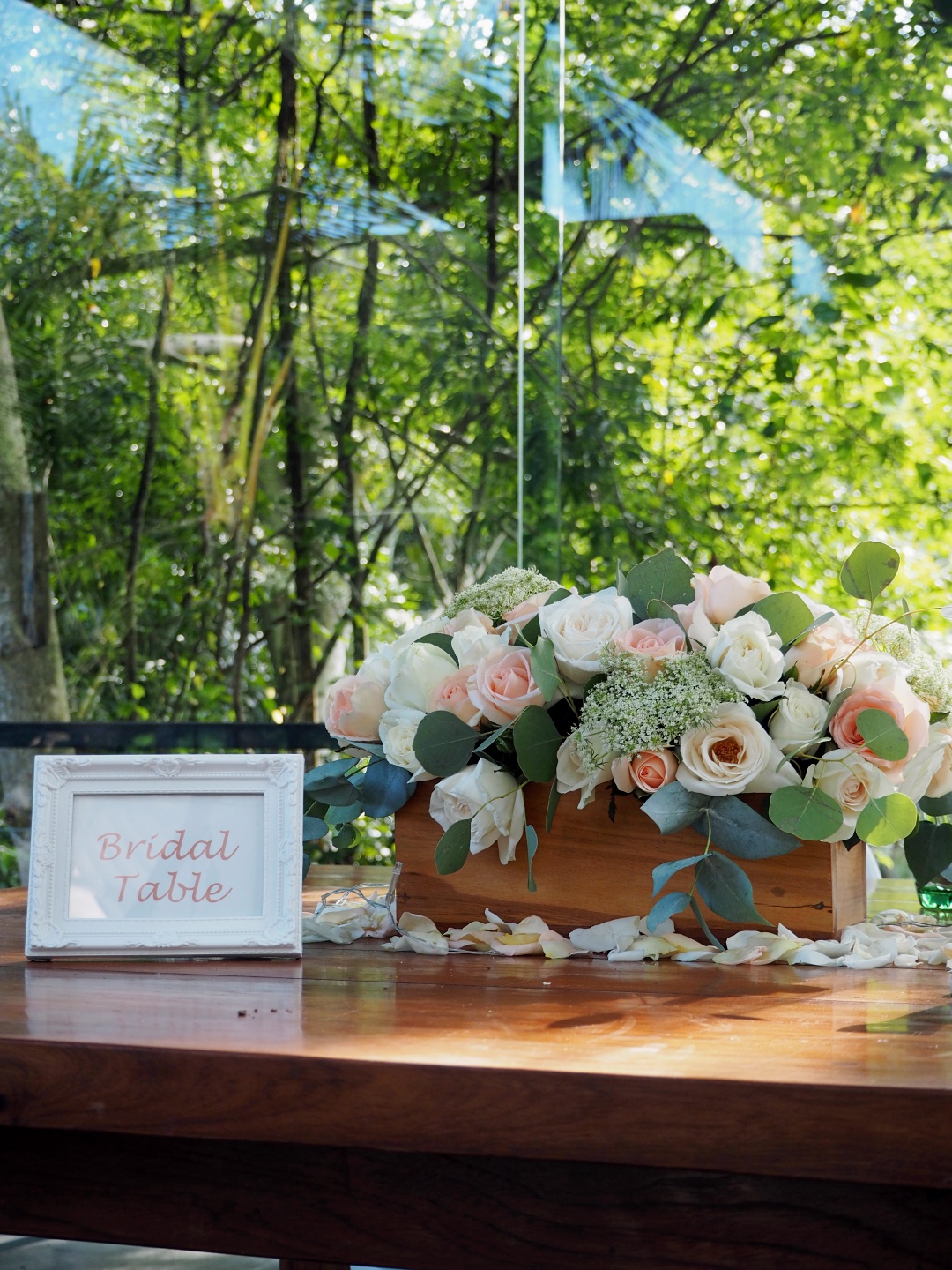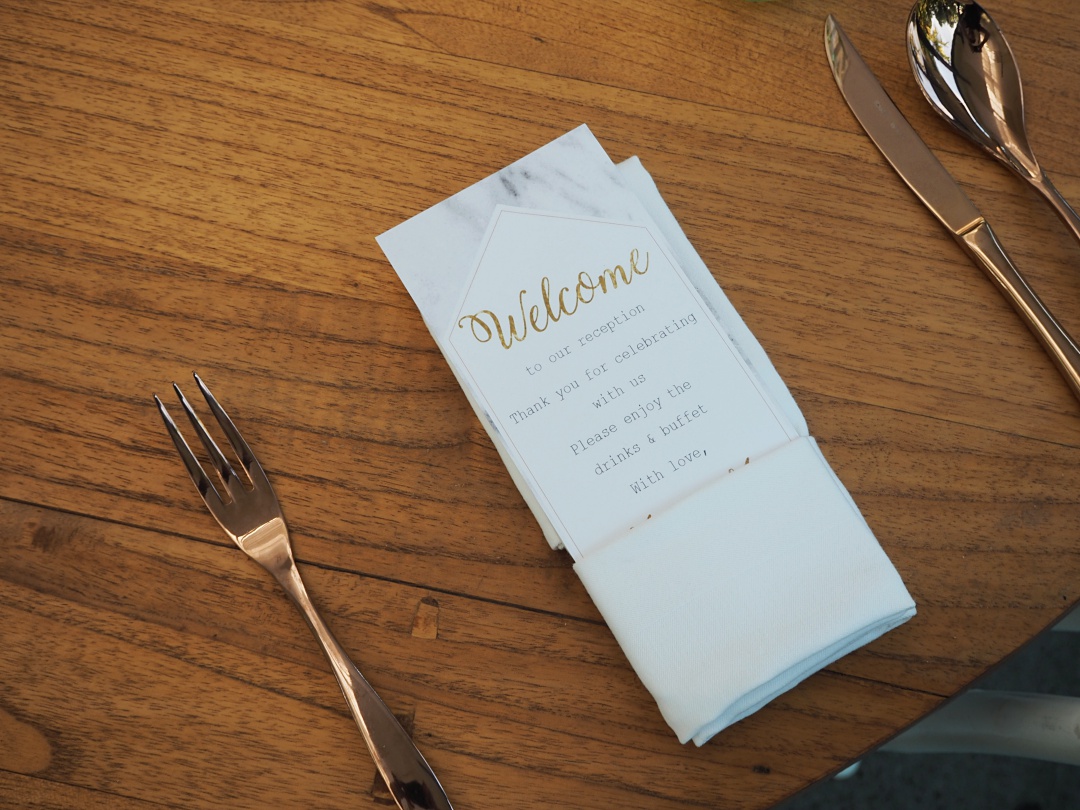 For those who don't fancy round tables, you can also opt for long tables.
Personally, I think the green house area is perfect for a sit-down buffet, while the outdoor areas can be used for cocktails and dance. If you are someone who prefers a more natural/outdoor setting, you can certainly request to have the tables set up outside.
In the daytime, you get ample of natural light from the full-length glass window; and when night falls, you can dress it up with lots of fairy lights. I can imagine it to look almost fairy like and magical!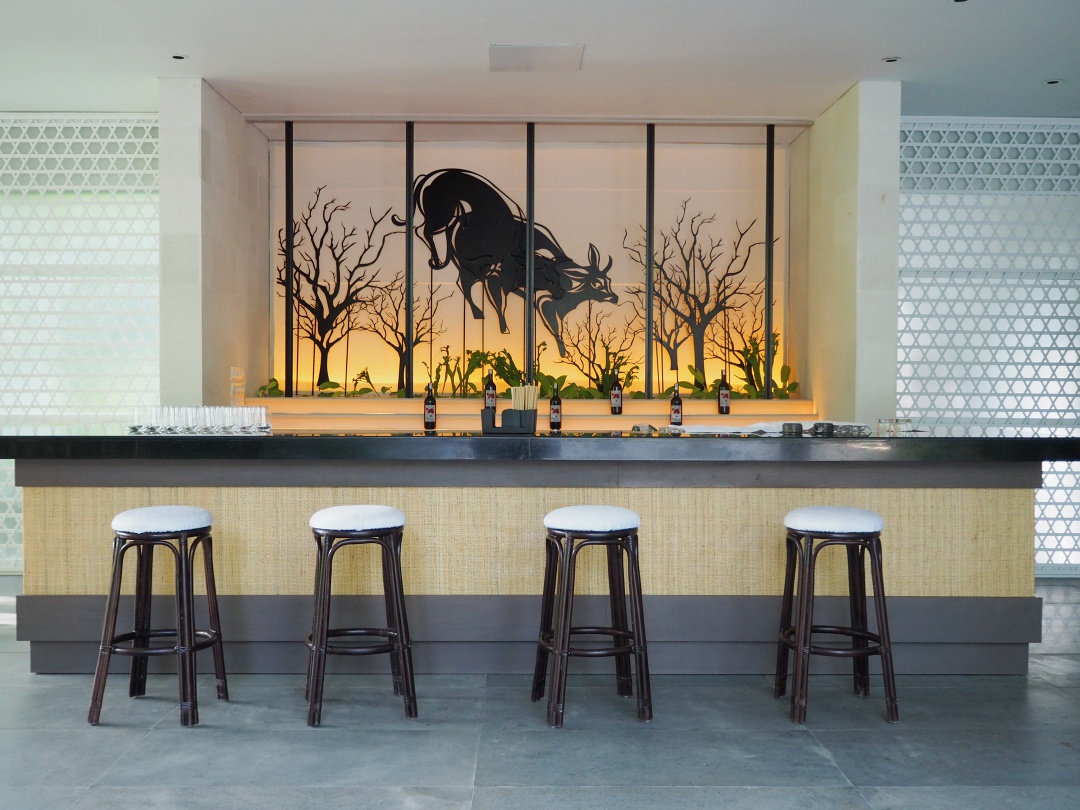 Outdoor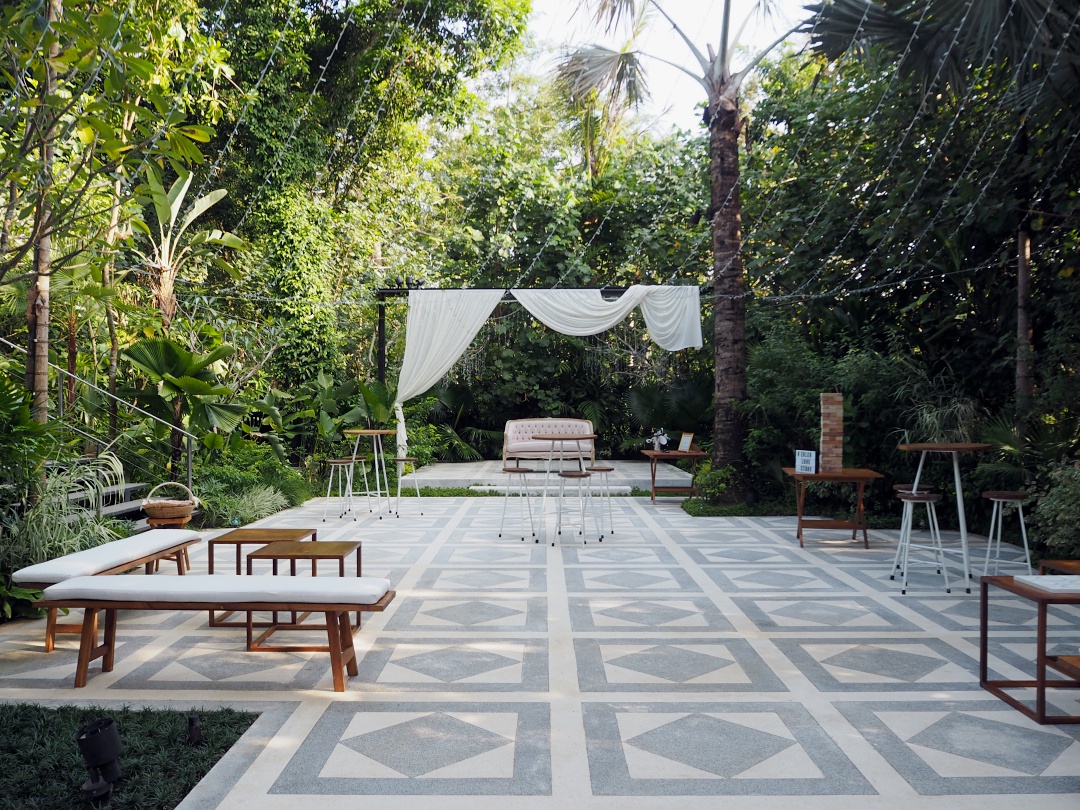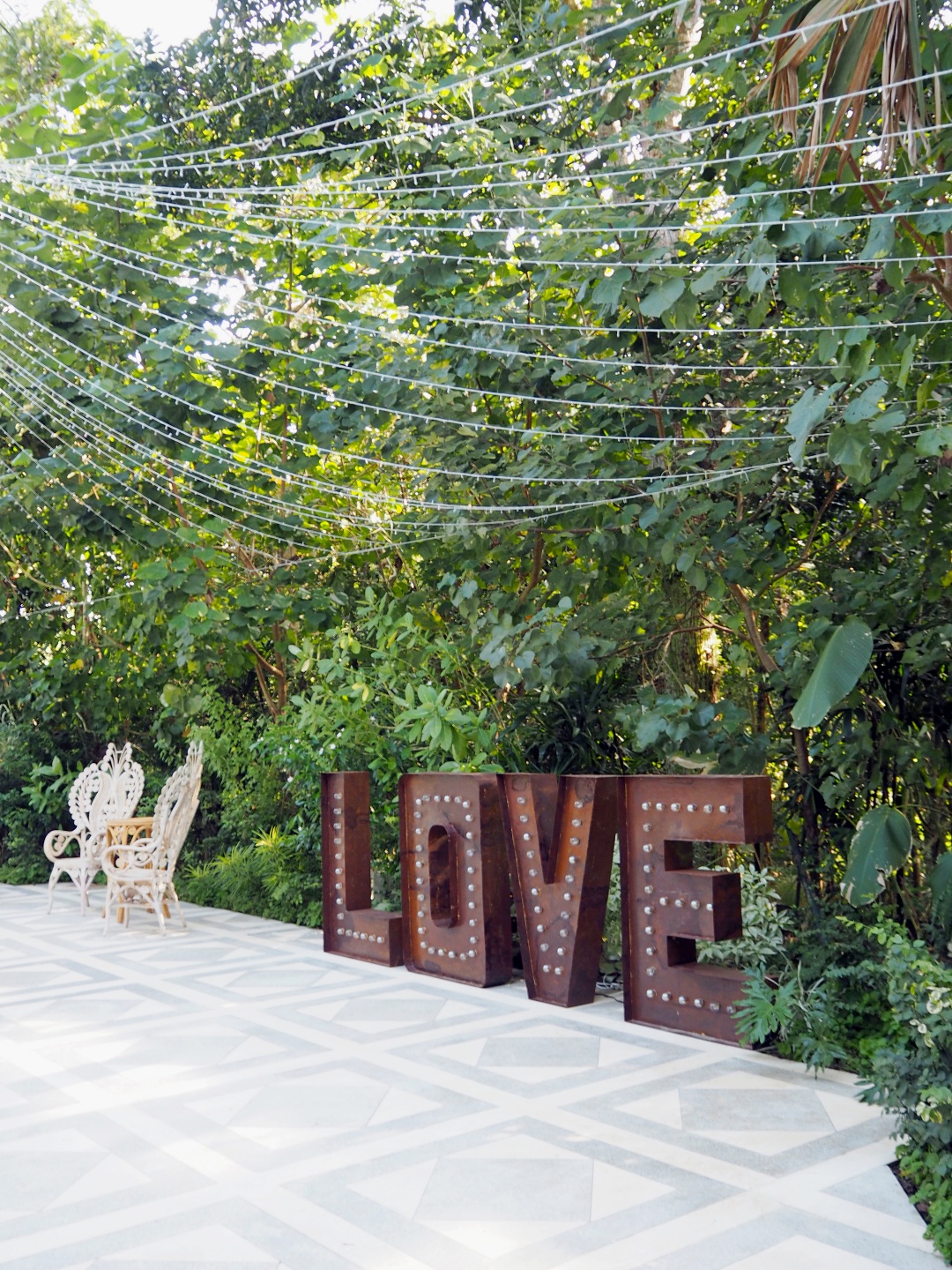 This stunning property features three bedrooms, a rectangular swimming pool, vast open space and lots of greeneries. The good thing about booking this space is that you get the entire property to yourself. Which means you can decorate and dress up the place however you like it.
It's like having your wedding in a three-bedroom private villa but with more space.
---
Overall, Tirtha Uluwatu and Glass House by Tirtha offers two entirely different vibes for wedding ceremonies. The former features lot of whites and spectacular ocean view; while the latter features a lot of greens and has a more intimate setting.
I can't pick one between the two because both seem equally beautiful to me. While I'm not going to have a destination wedding, I can definitely see the appeal of having one. With it proximity to Singapore, Bali also seems like a fairly good option for those looking to have their wedding outside of Singapore.
I hope you enjoy reading this mini review of Tirtha Uluwatu and The Glass House by Tirtha. I was fortunate to be given a tour around the property so I thought I would share with you some pictures and my views.
To find out more about Tirtha Bridal, you can check out this link.
All pictures shown are my own; please ask for permission if you intend to use any of the photos.
SaveSave
SaveSave
SaveSave
SaveSave