Apart from going to a yoga class, most of the time spent on Day 3 in Alila Ubud was on our day tour. As part of our Alila Experience: "The Balinese Lifestyle", the Fiancé and I went on a 7-hour tour; during which we visited places like the Tegalalang Rice Terrace, Tirta Empul and the famous Mount Batur in Kintamani.
Our tour starts at 09:00 and together with us that day was our guide, Arjana from Alila Ubud's Leisure Concierge. After meeting up with him in the lobby, we set off to our first location, the Tegalalang Rice Terrace!
Tegalalang Rice Terrace
One of the most photographed rice terraces in Ubud, the Tegalalang Rice Terrace is famous for its beautiful scenes of rice paddies. Located north of Ubud, it is easily one of the main tourist attractions in Ubud, and perhaps the entire Bali. A quick search online will leads you to countless pictures and reviews.
The Fiancé and I went there as part of our Alila Experience with Alila Ubud; hence we had Arjana as our guide. The ride from Alila Ubud to Tegalalang Rice Terrace was smooth, and we soon found ourselves arriving at a gorgeous view of the rice terrace! We parked at the roadside, next to the stretch of souvenir shops and walked over. It was a rather warm morning, and the sun was big enough to turn me a shade or two darker. So for those who are planning to visit, remember to load up on your sunscreen!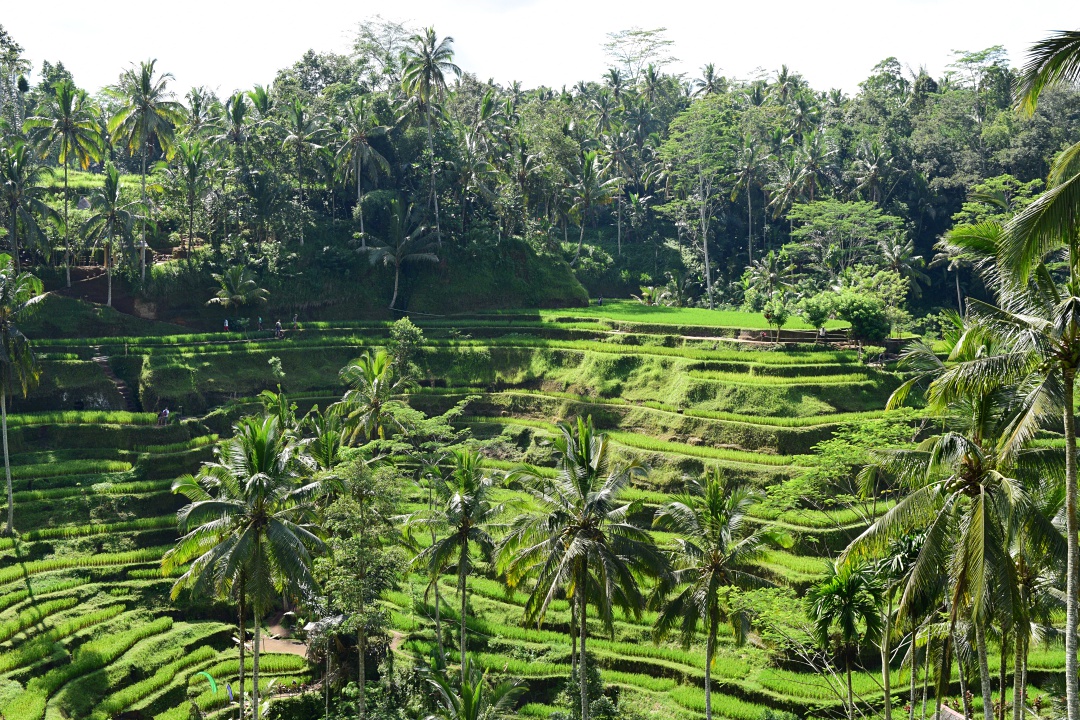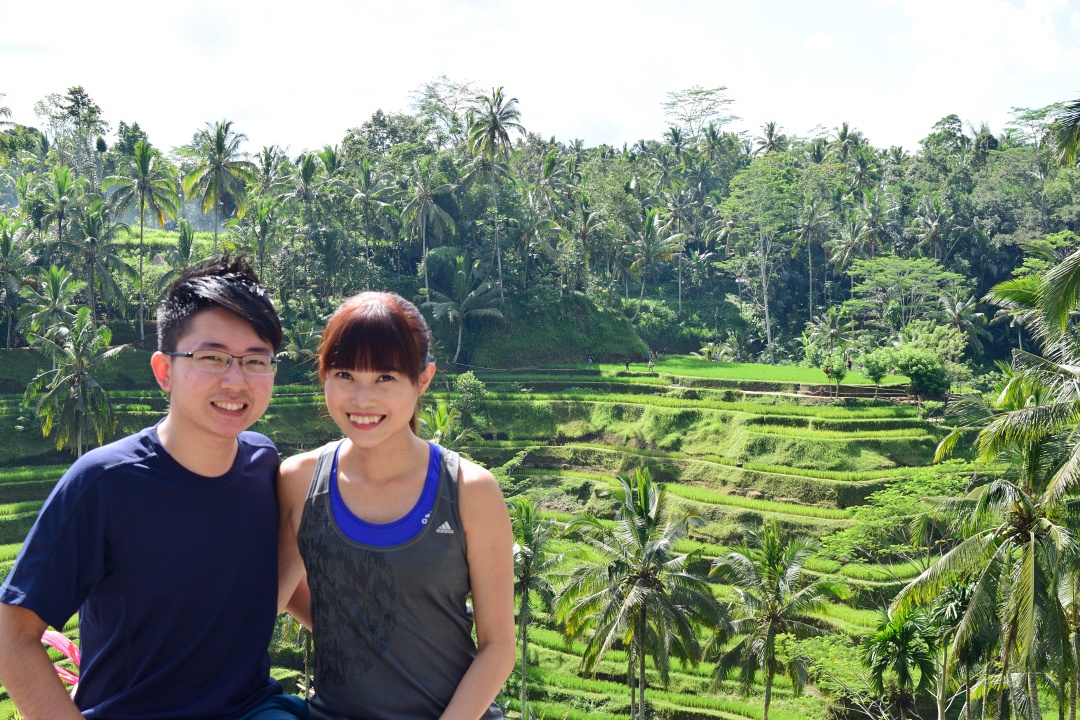 For those who only want to snap a few quick pictures, you can choose to do it at the top, as we did in the above picture. Not only it's free, but it also saves you the energy from walking down and up the rice field. However, if you wish to get a closer look, then be prepared to do a lot of climbing. The path leading down can be quite narrow and steep, so it's also important to come with comfortable and non-slippery footwear.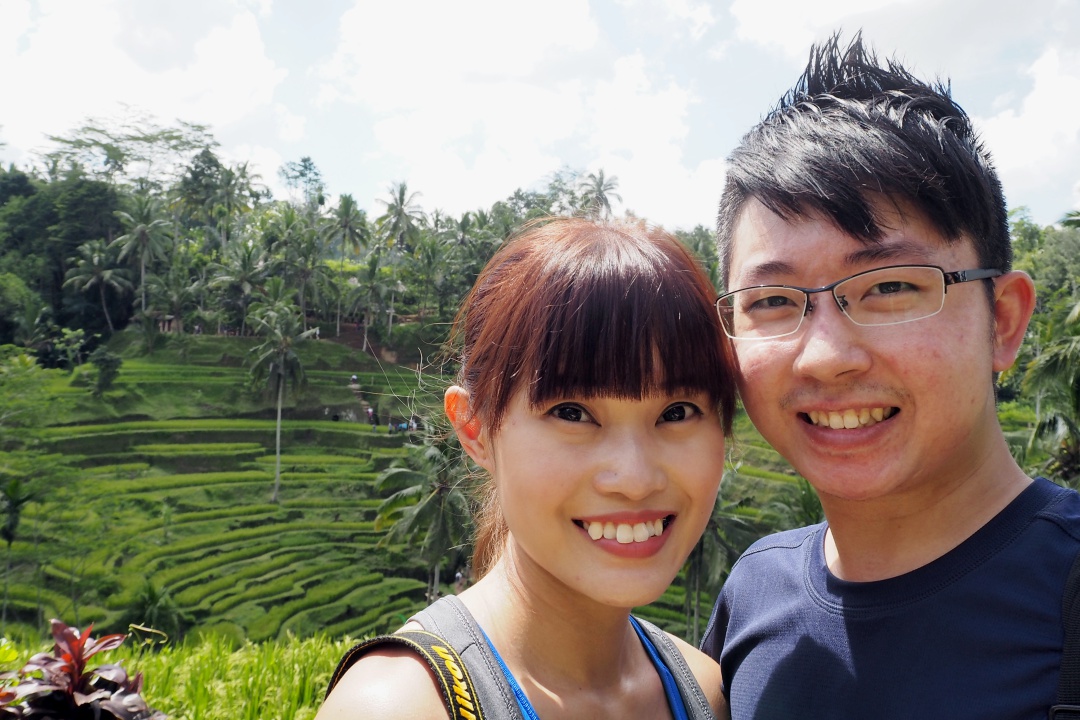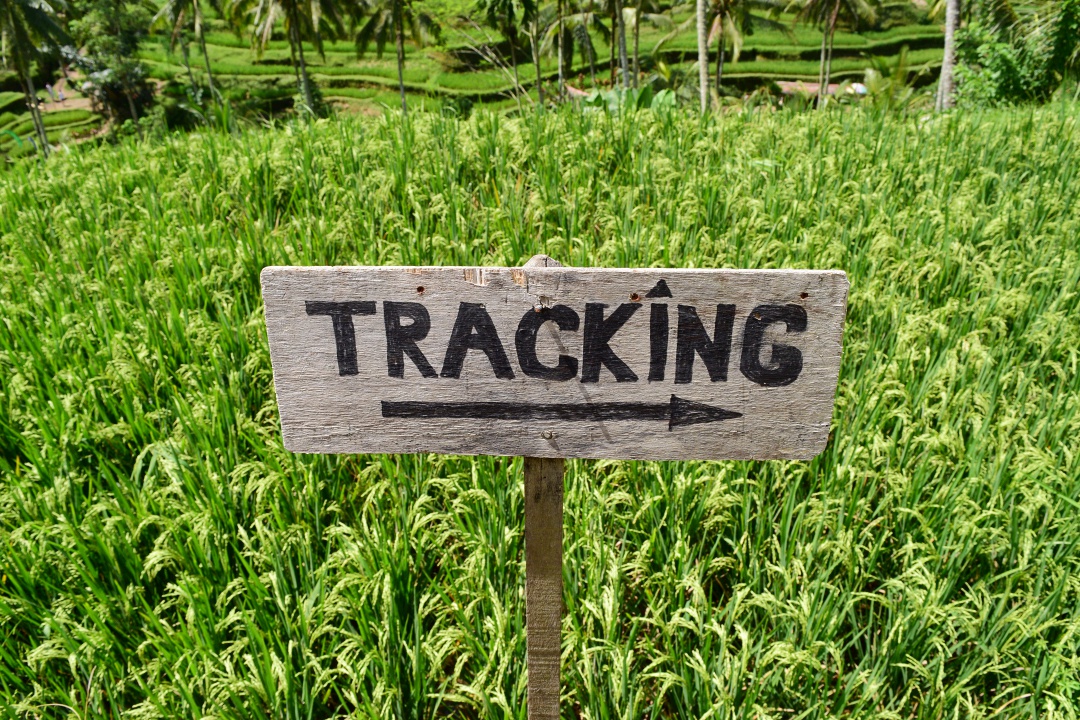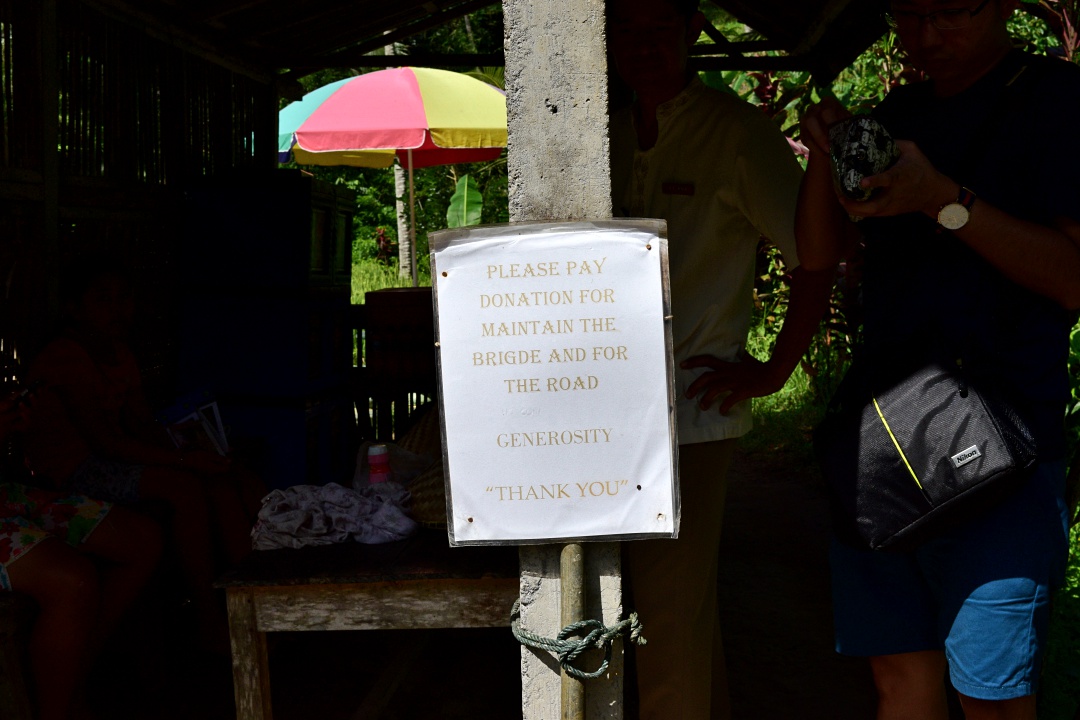 To get to the upper levels of the rice terrace, we have to make a donation / pay a fee of IDR10,000 per person. The payment is said to help them build/renovate/improve the walkway. Can't remember how many of such donation/fees we paid. Probably just once or twice to get us through our visit.
At these entrances, you may also come across locals selling souvenirs like key chains or postcards. From what I observed, they are usually not pushy. The entire time we were there, we were able to weave our way into the rice terrace. Occasionally stopping down to take pictures or to give way to other visitors as the pathway can be narrow and slippery. Even though we have Arjana with us, who is happy to help us with taking pictures; most of the time, we still rely on our tripod.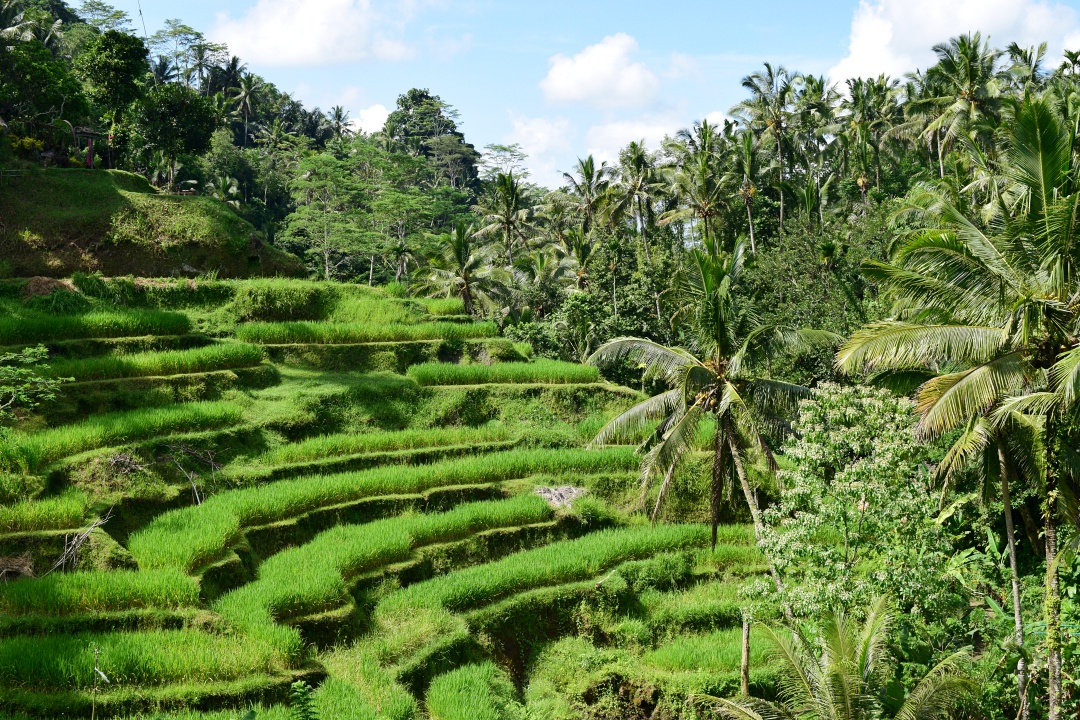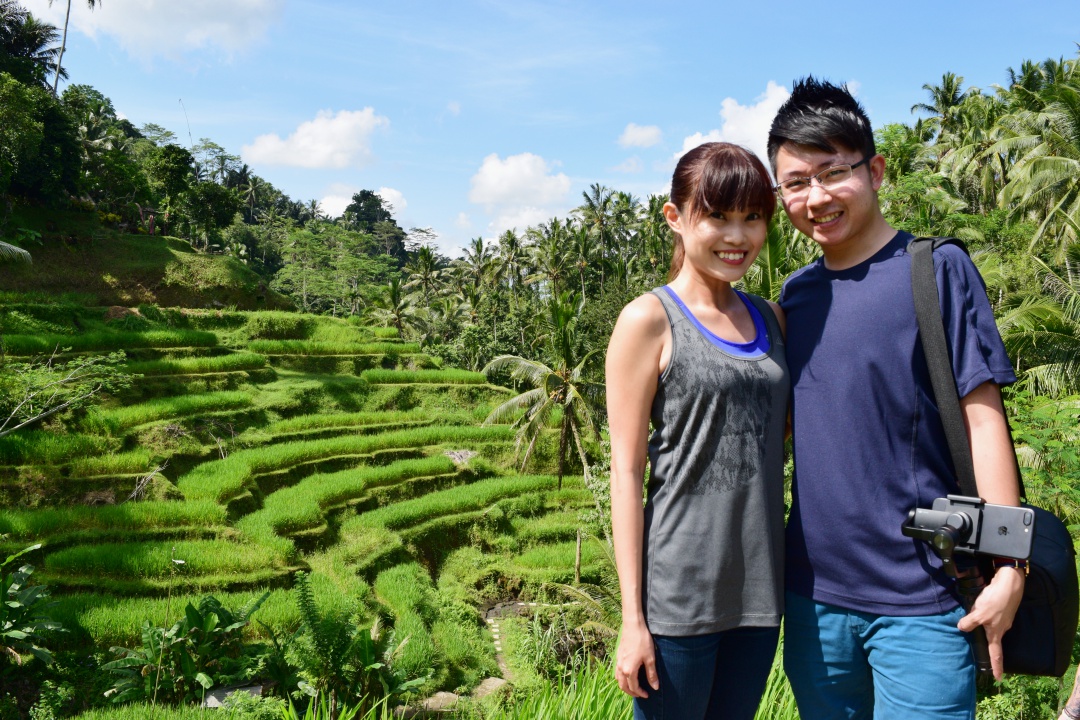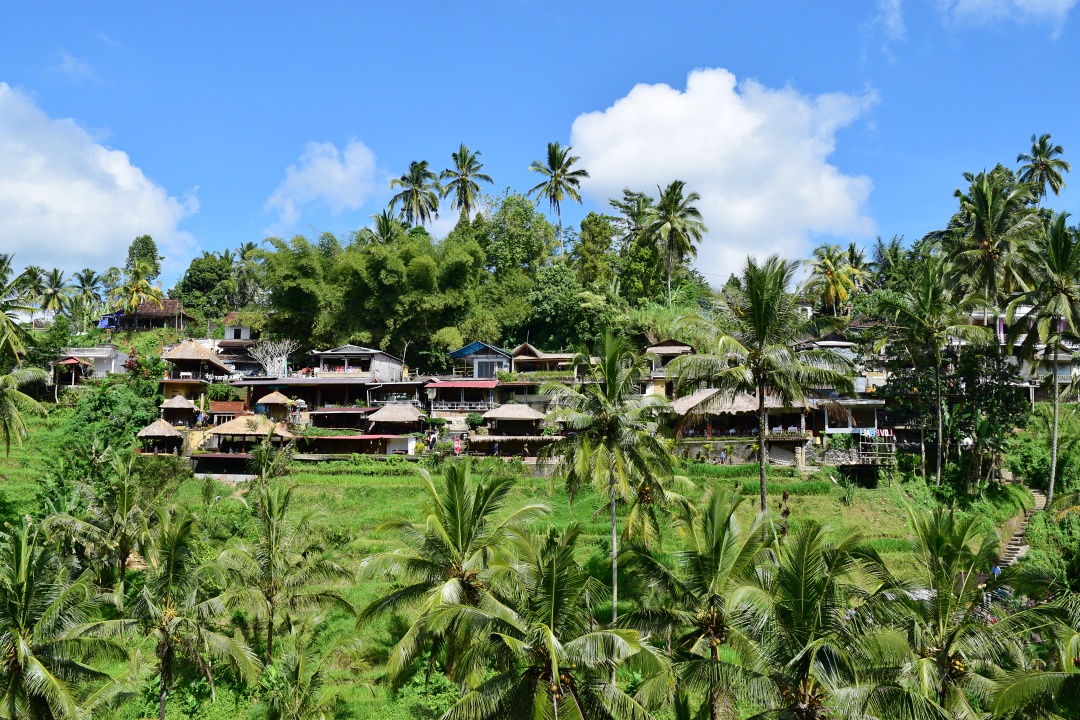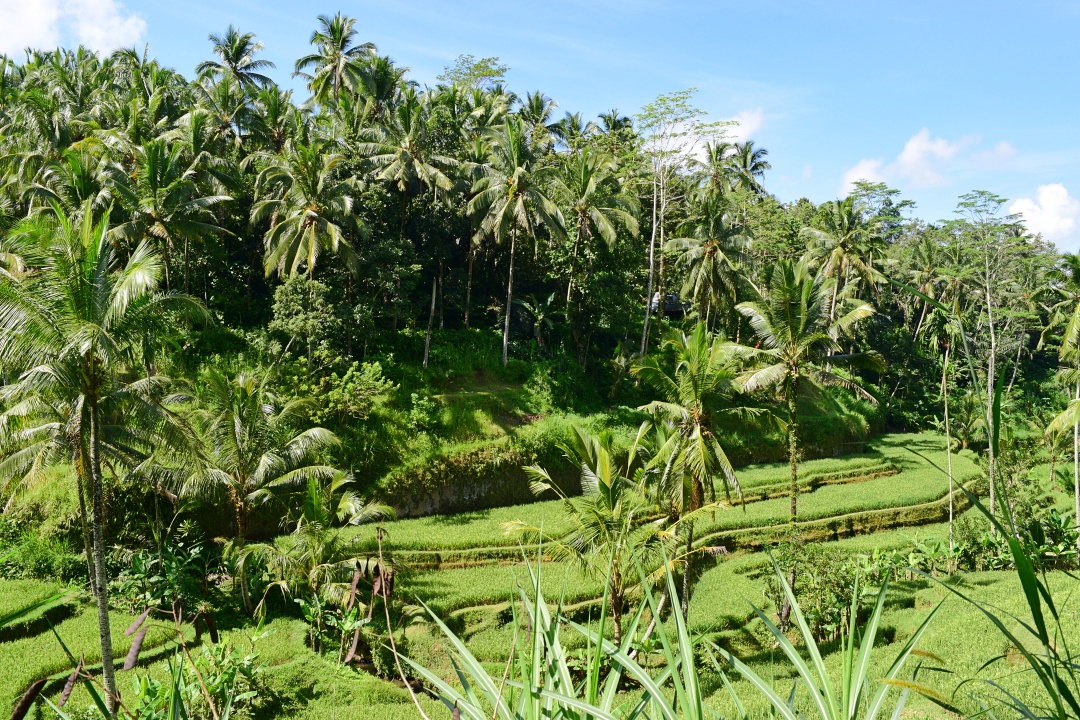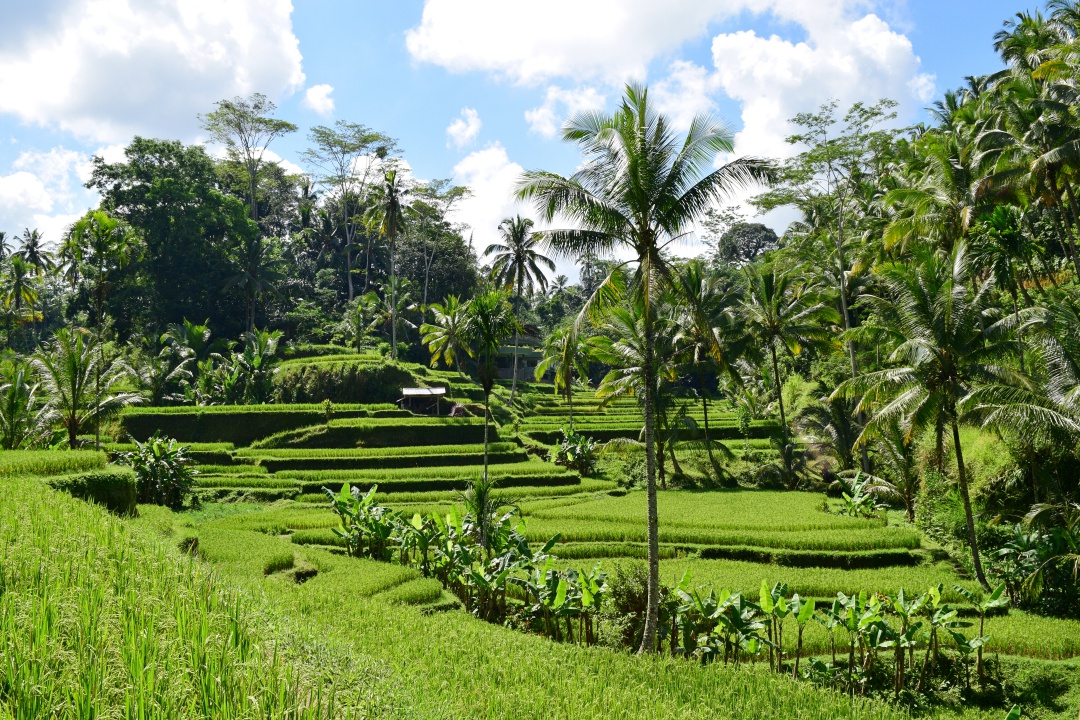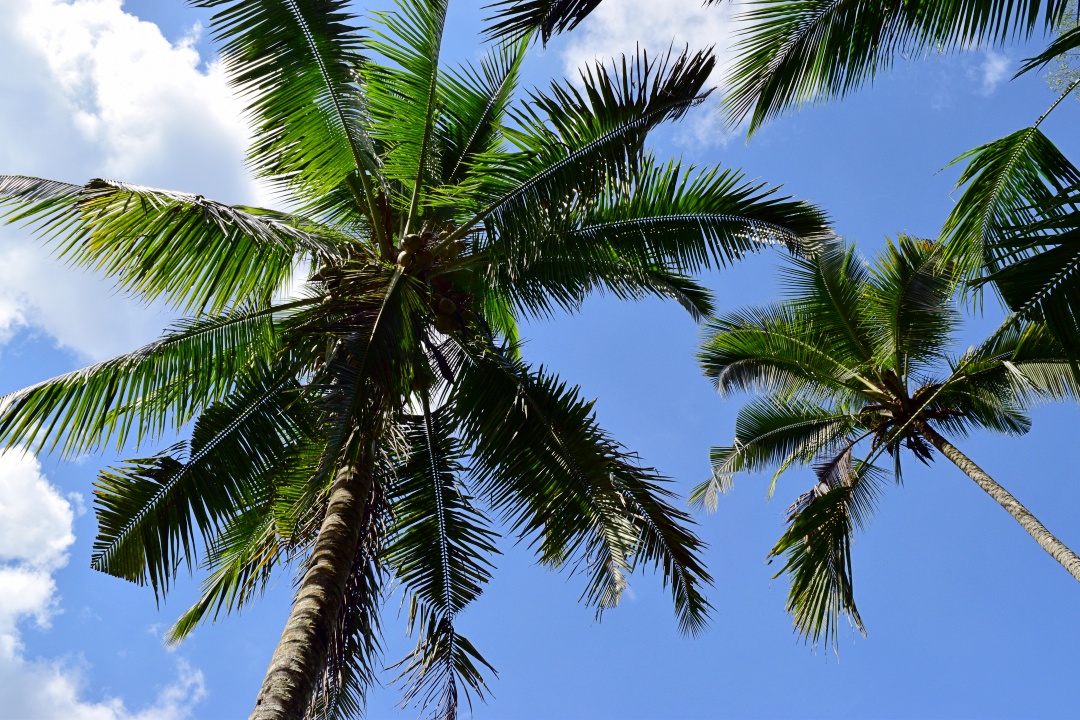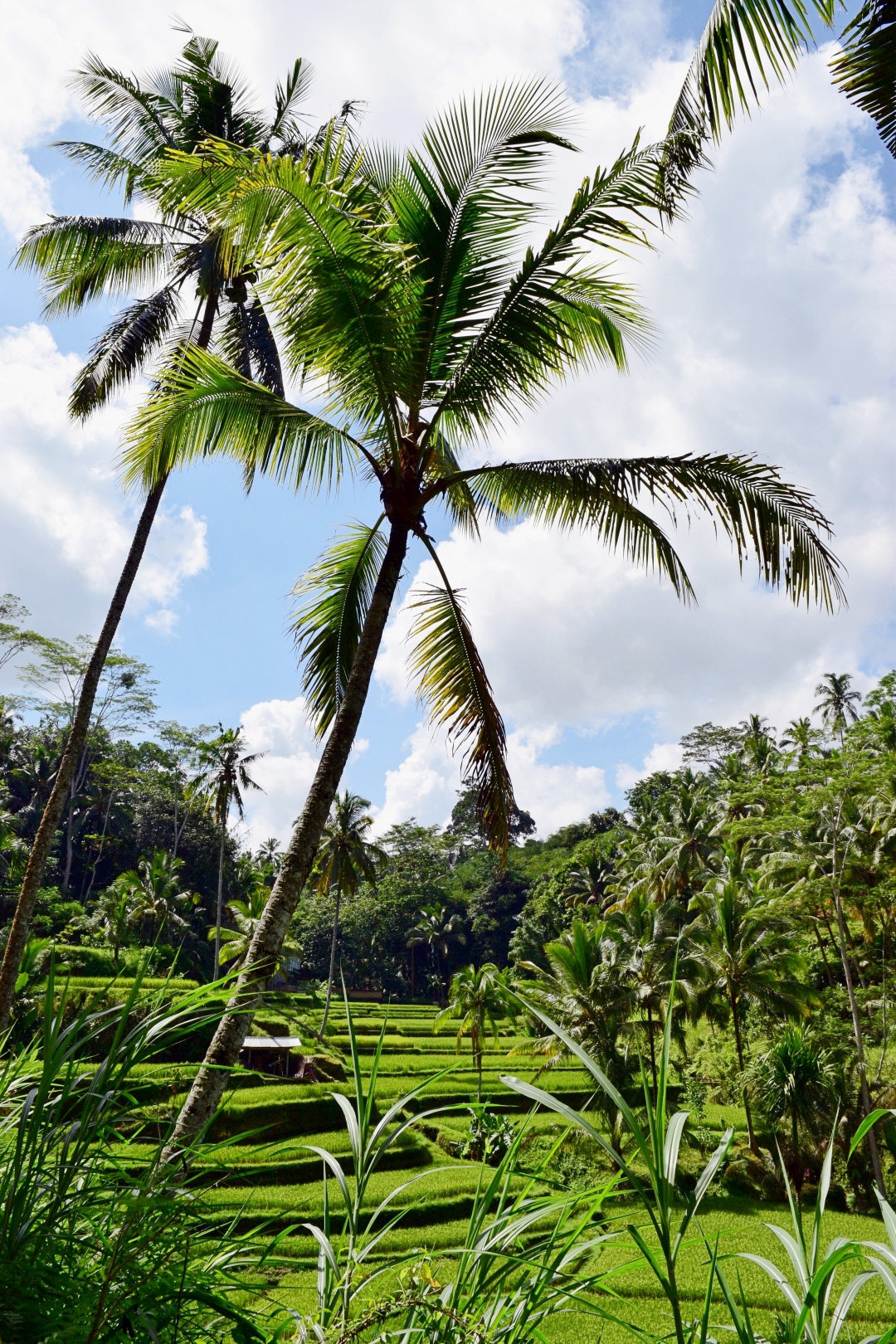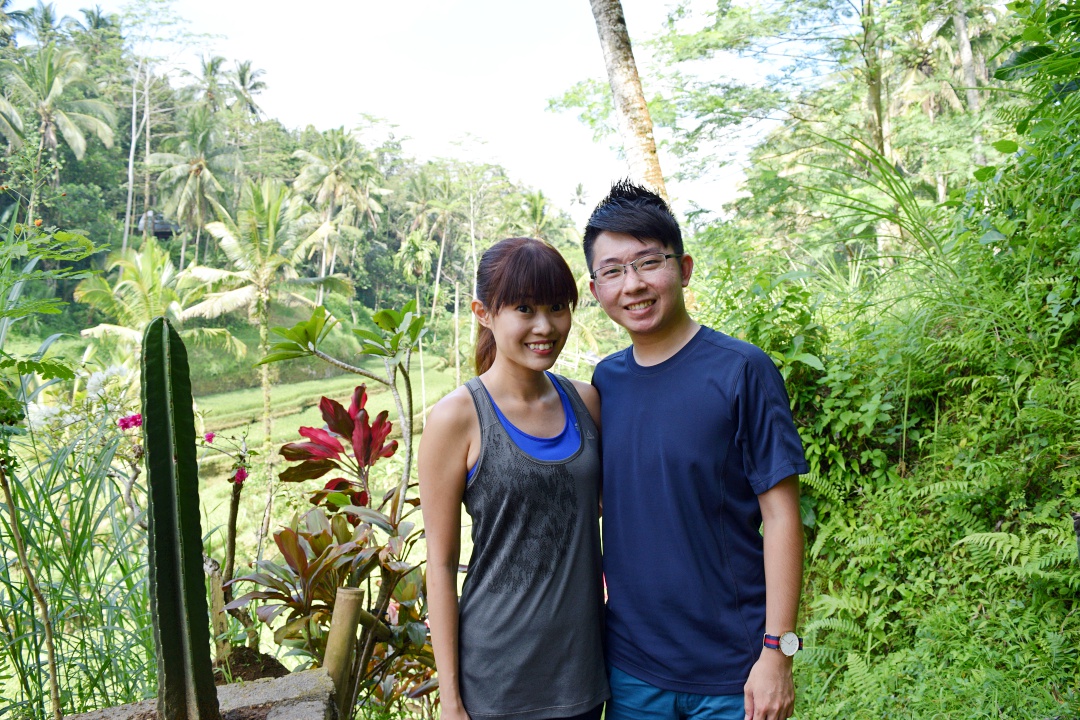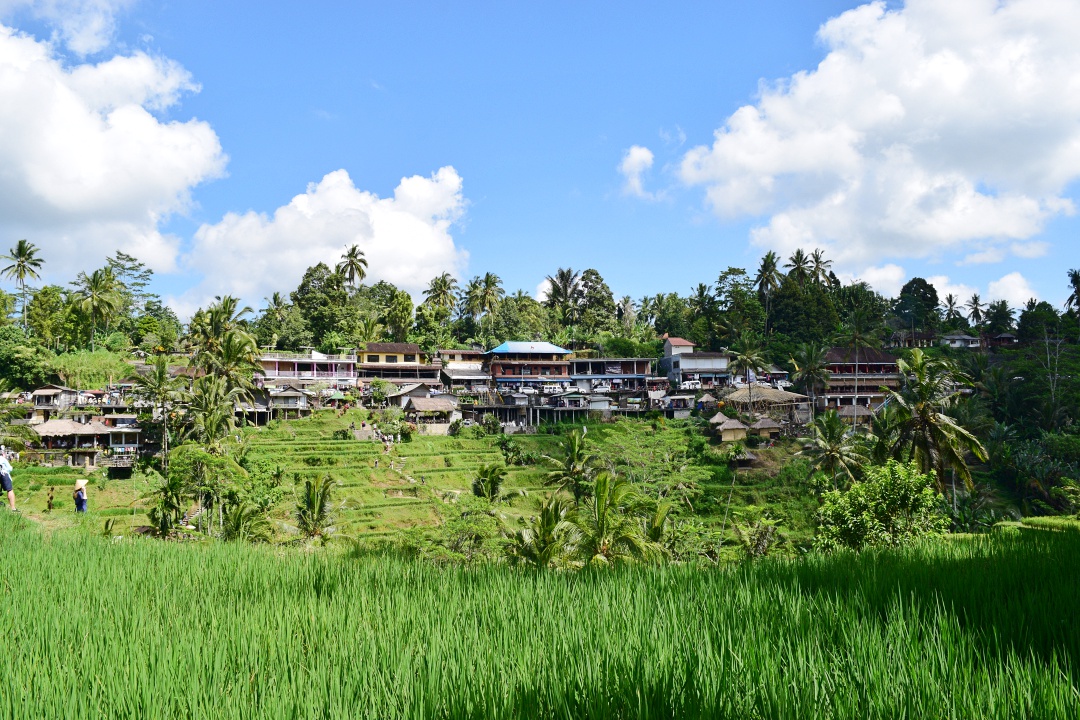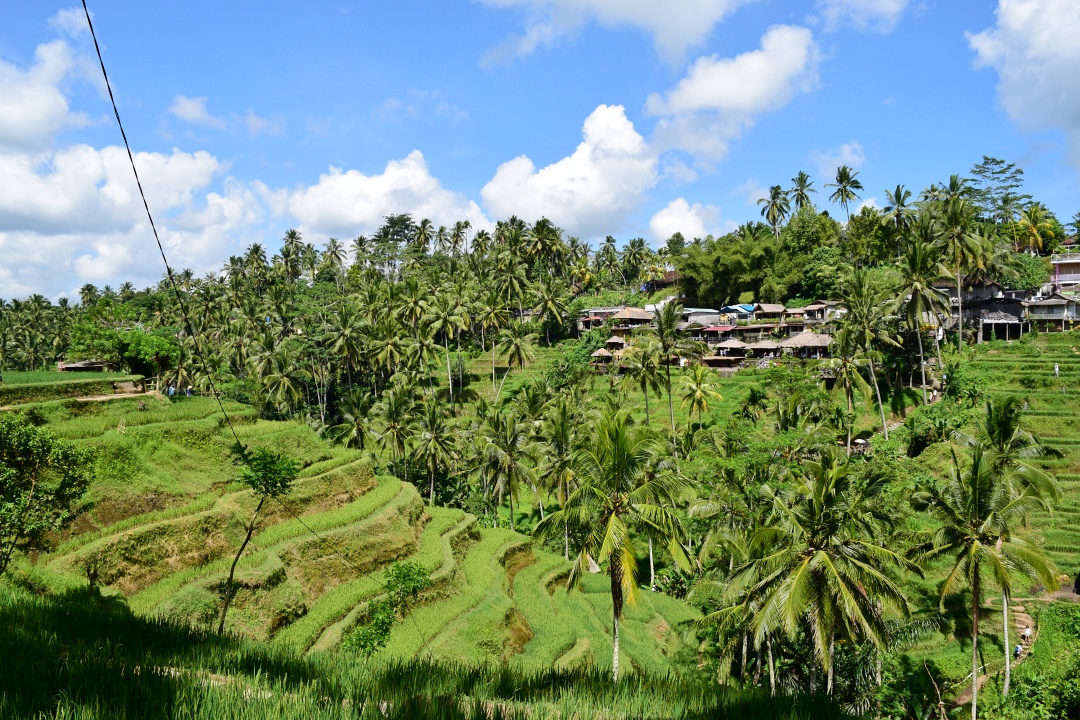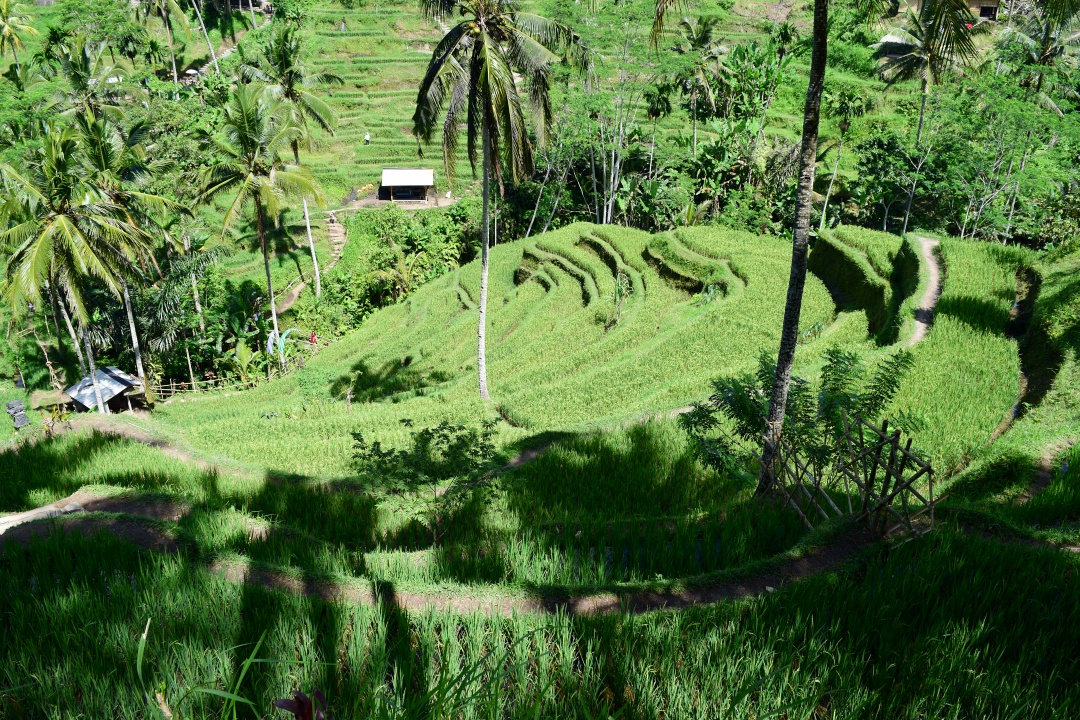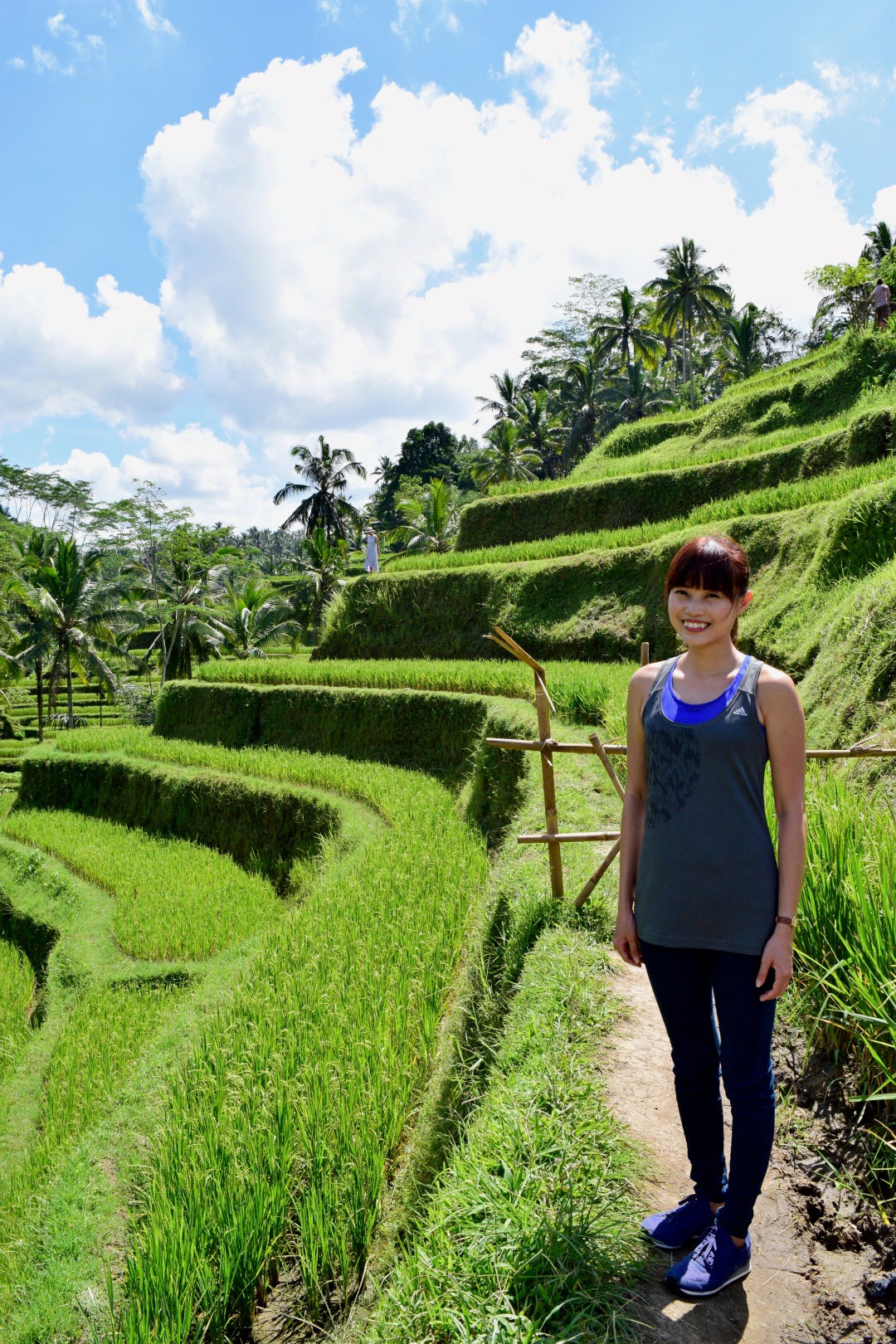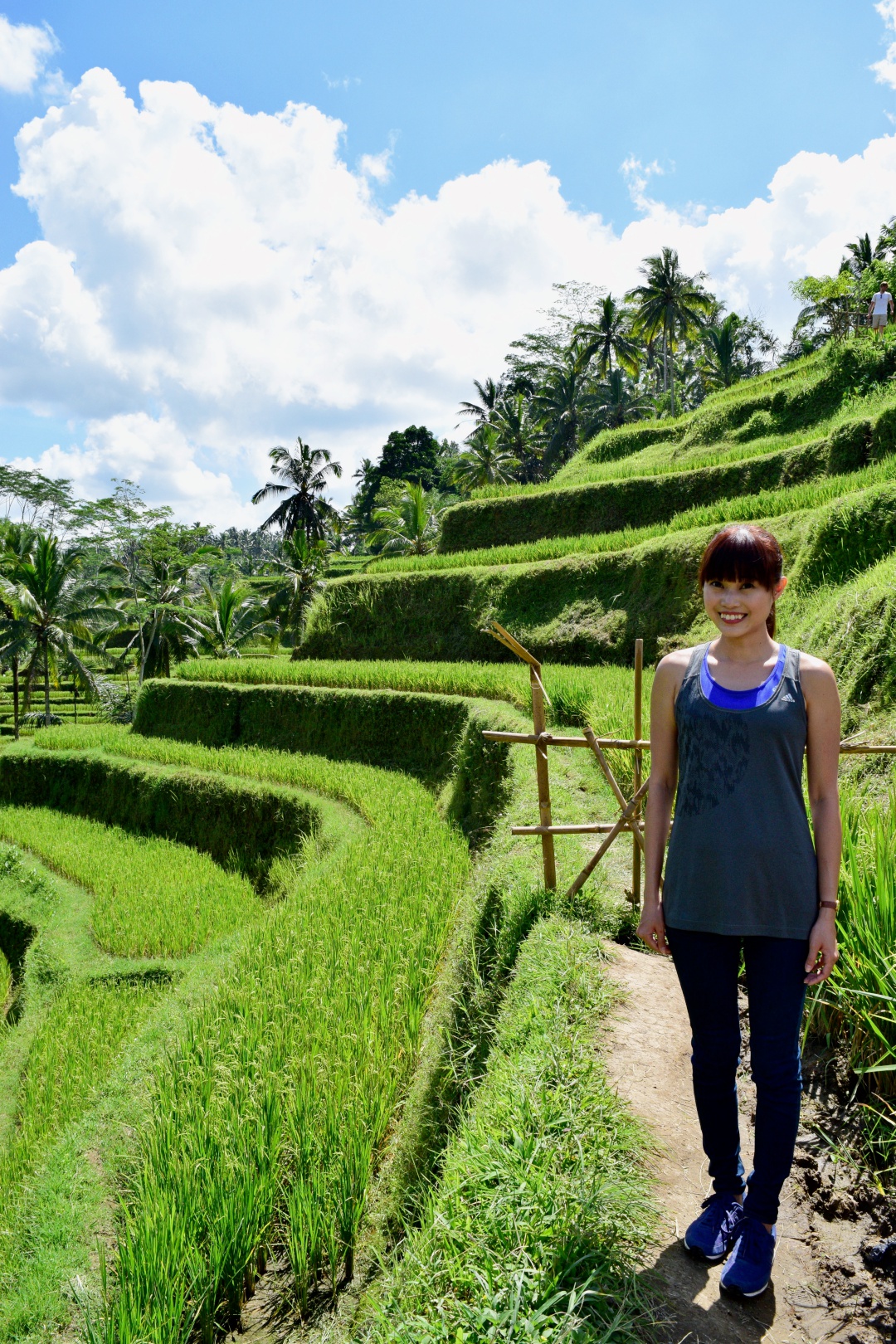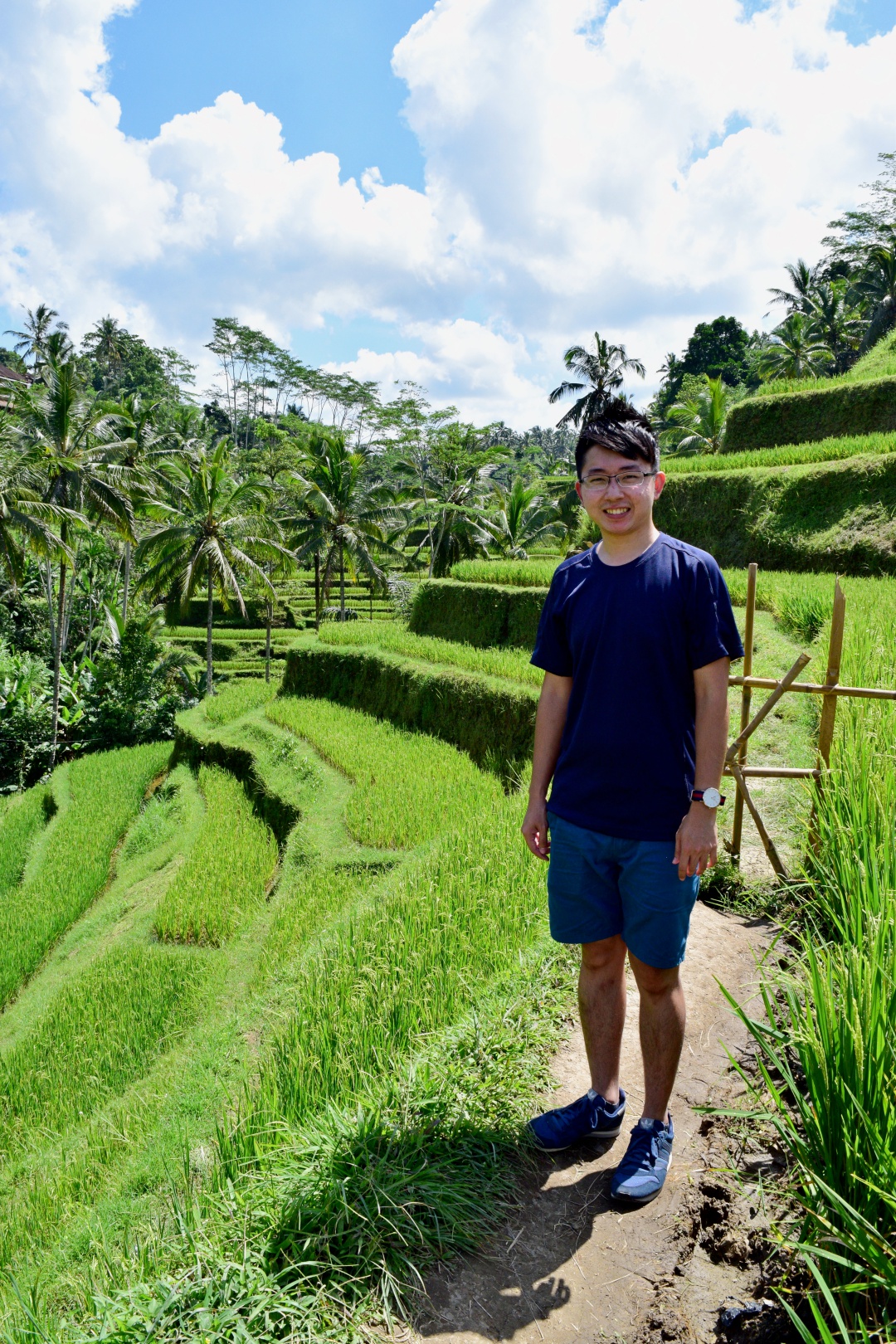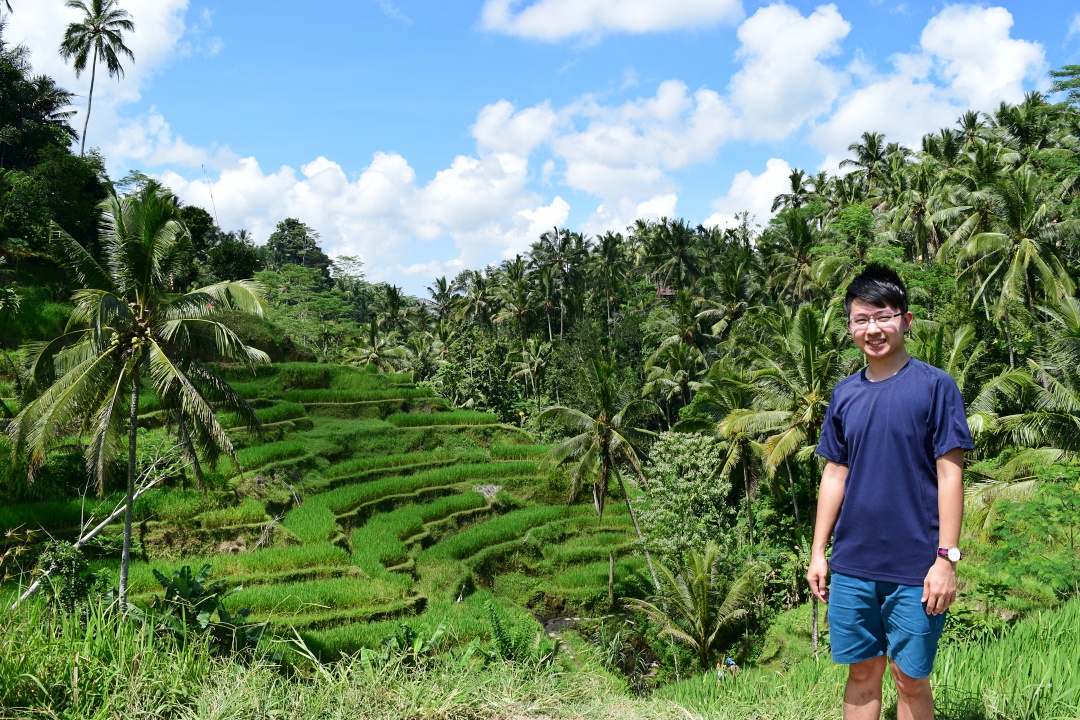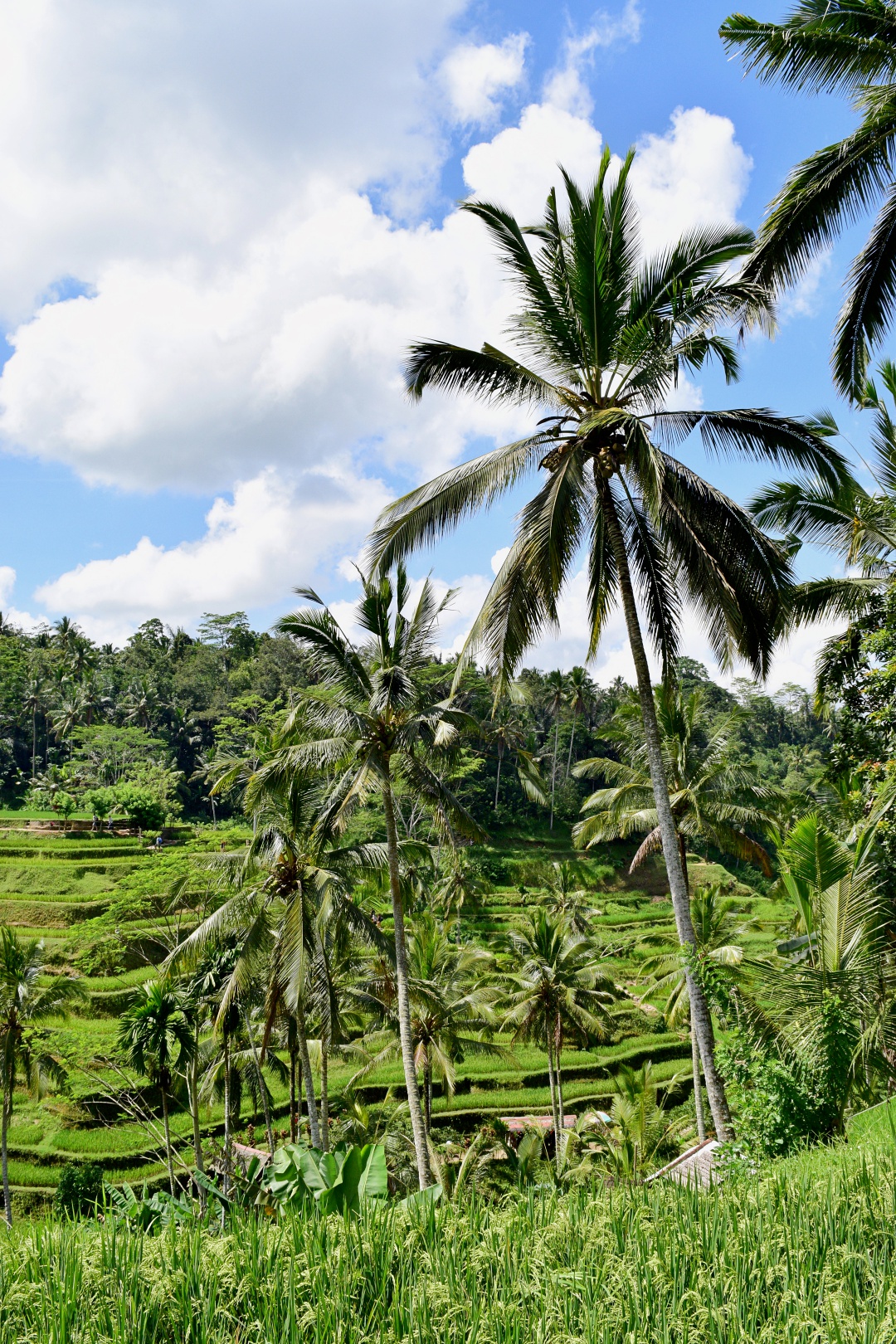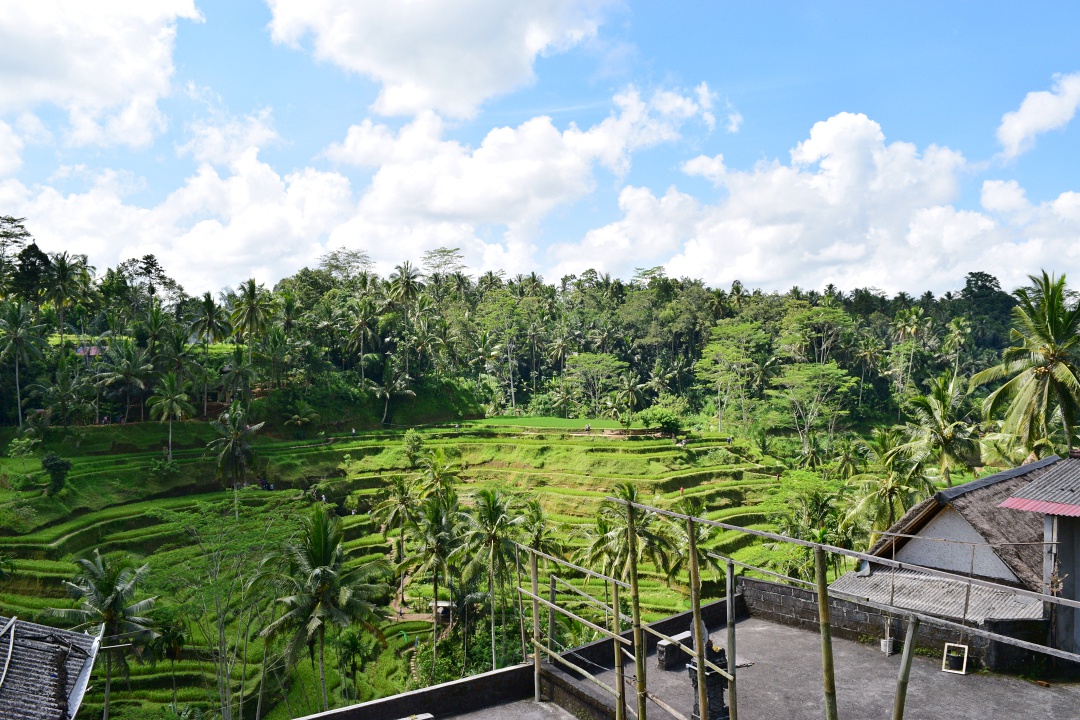 Overall, I would say it was a memorable trip. We never have rice fields like this in Singapore, so it was an eye opening experience. If you are coming to Ubud and plan to do some sight seeing, I think Tegalalang Rice Terrace will make a good visit! You pretty much only need transportation, sunblock, comfy footwear and a camera.
Happy that we finally stop by for a visit and can check it off our list.
---