Moving on to Day 4 in Bangkok. The fiancé and I started our day first with a dim sum lunch at Ah Yat Abalone Seafood Restaurant, followed by a visit to Chatuchak Weekend Market and Union Mall in the afternoon.
Check out the links below if you missed any of the past three posts:
02/2017 Bangkok – Day 1 (Arrival / Arnoma Grand Bangkok / Bar B Q Plaza / Cheeze Market / Talad NEON Market)
02/2017 Bangkok – Day 2 (Chinatown / Rod Fai Night Market Ratchada)
02/2017 Bangkok – Day 3 (Pratunam Market / Platinum Fashion Mall / Seacon Square / Talad Rod Fai Night Market)
Ah Yat Abalone Seafood Restaurant | Arnoma Grand Bangkok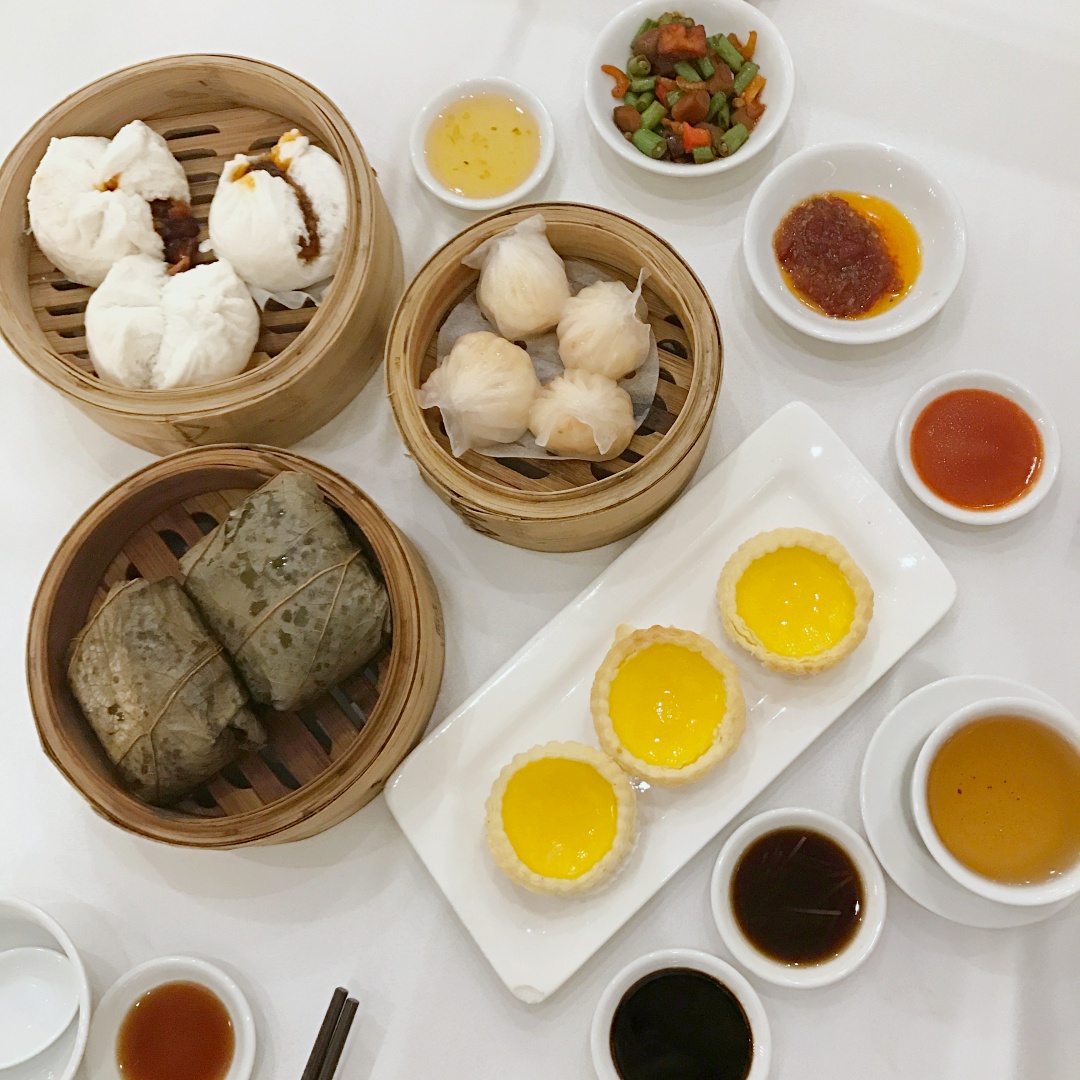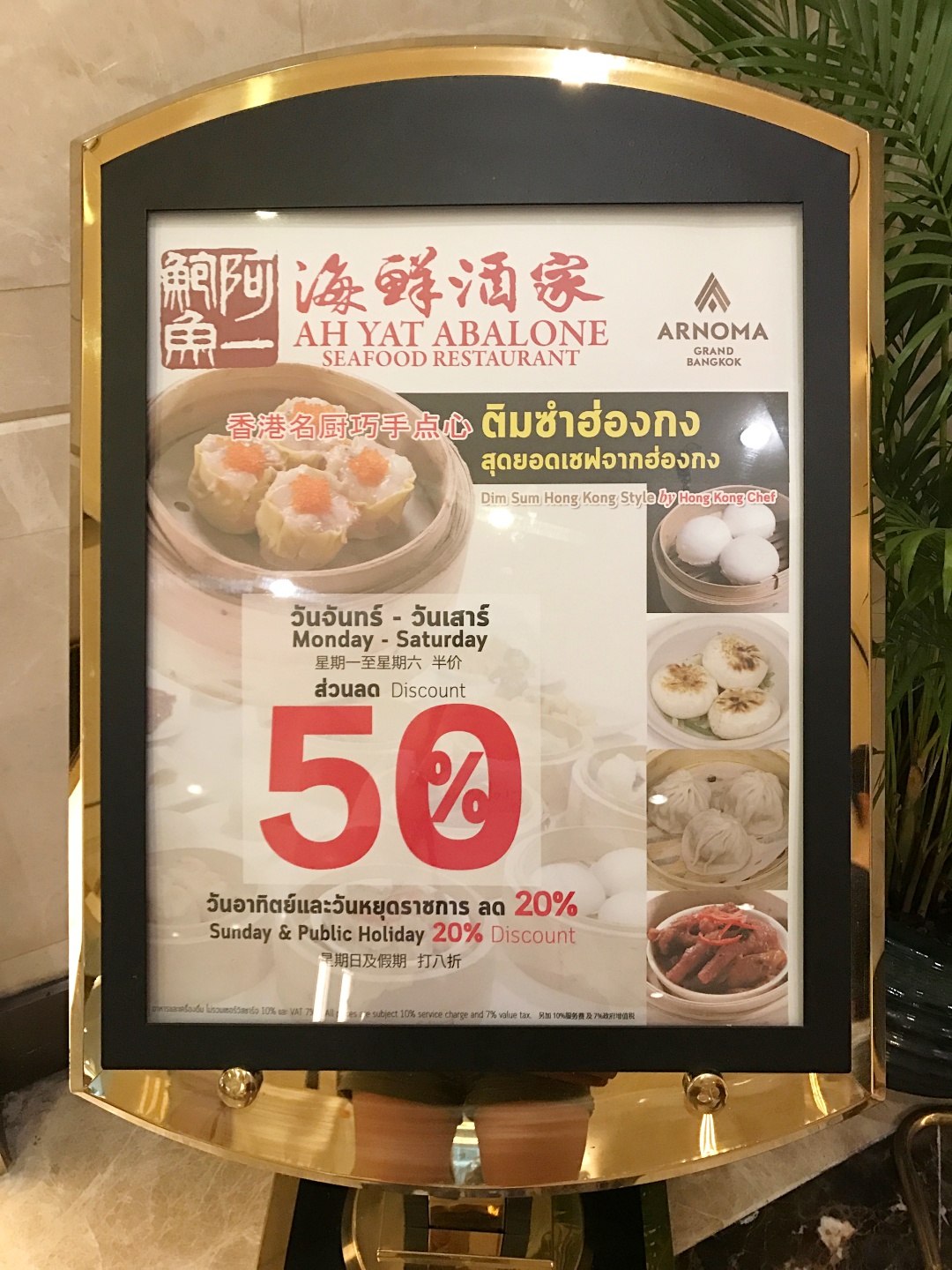 We didn't know there is an Ah Yat Seafood Restaurant located inside Arnoma Grand Bangkok until we came across the above poster in the hotel's lobby. With a 50% discount from Monday to Saturday and 20% discount on Sunday and Public Holidays, it certainly seems like a good reason for us to try out the dim sum.
Also, if you recalled, we had a fairly good experience the previous time we went to Ah Yat Seafood Restaurant in Bali; so that certainly entice us to want to try out the one in Bangkok!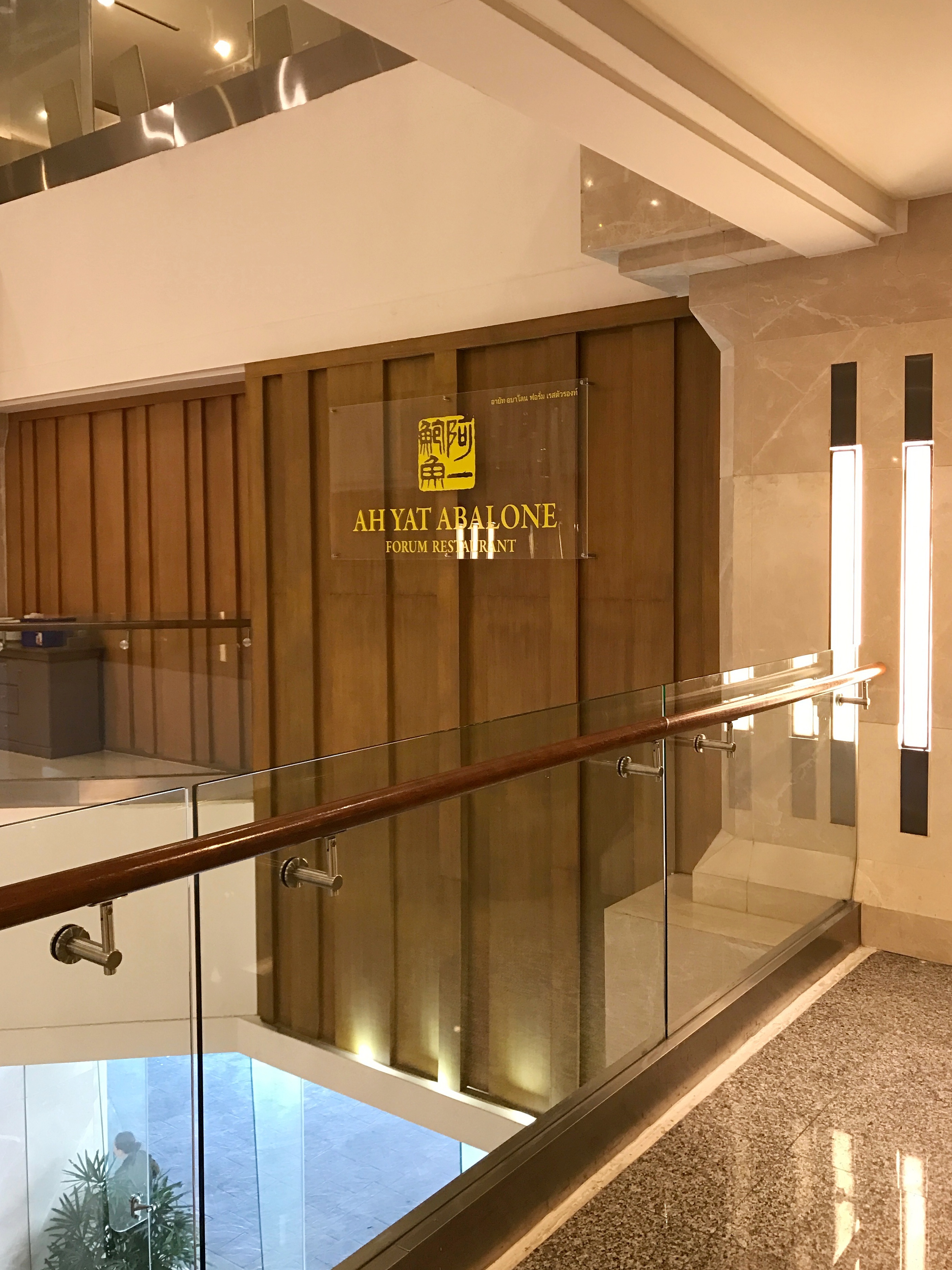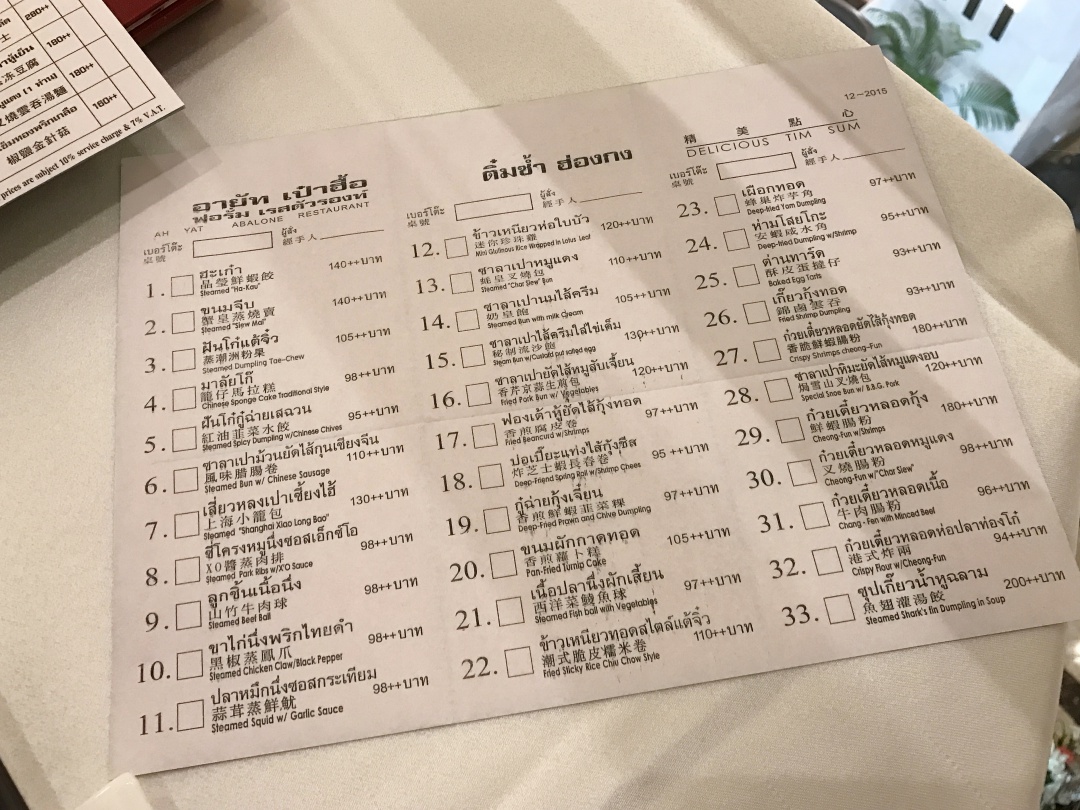 However, this wasn't a dim sum buffet like the one we had in Bali. Instead, we get 50% off the ala carte items provided in the menu above (with an exclusion of certain dishes). Aside from dim sum, the restaurant also has a separate menu for the usual Chinese food, but those are not entitled to the discount.
We were there on a Saturday, and the restaurant was half filled. Mostly families.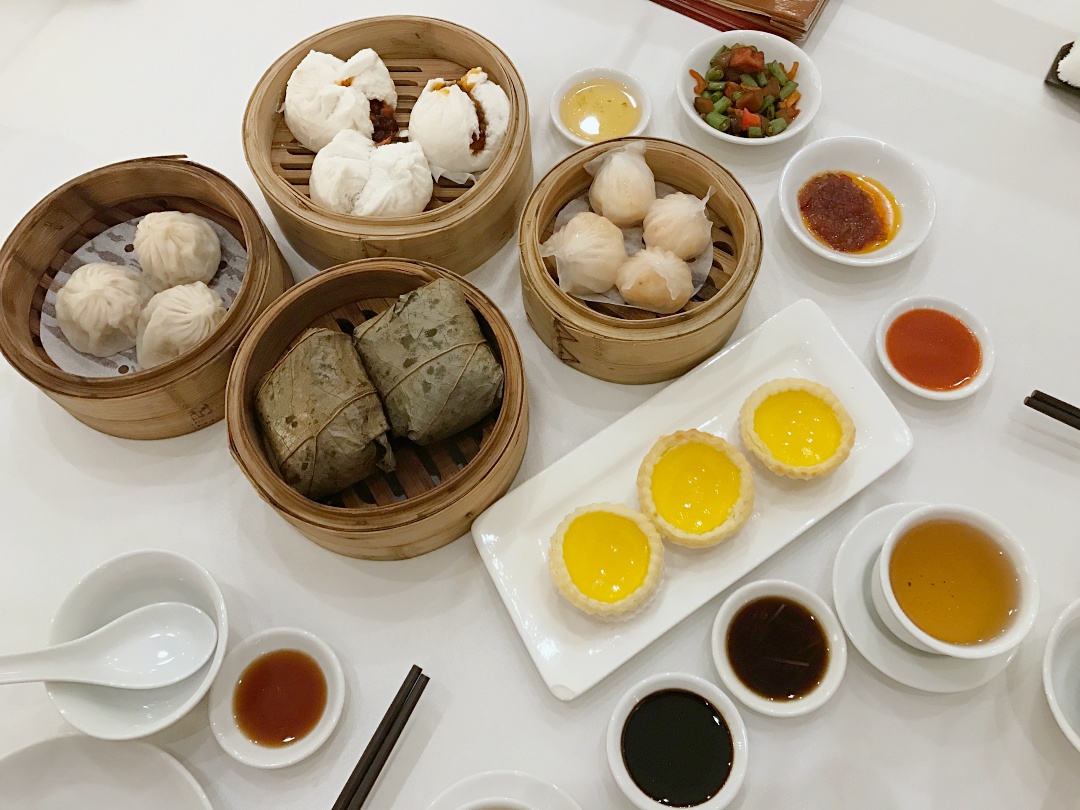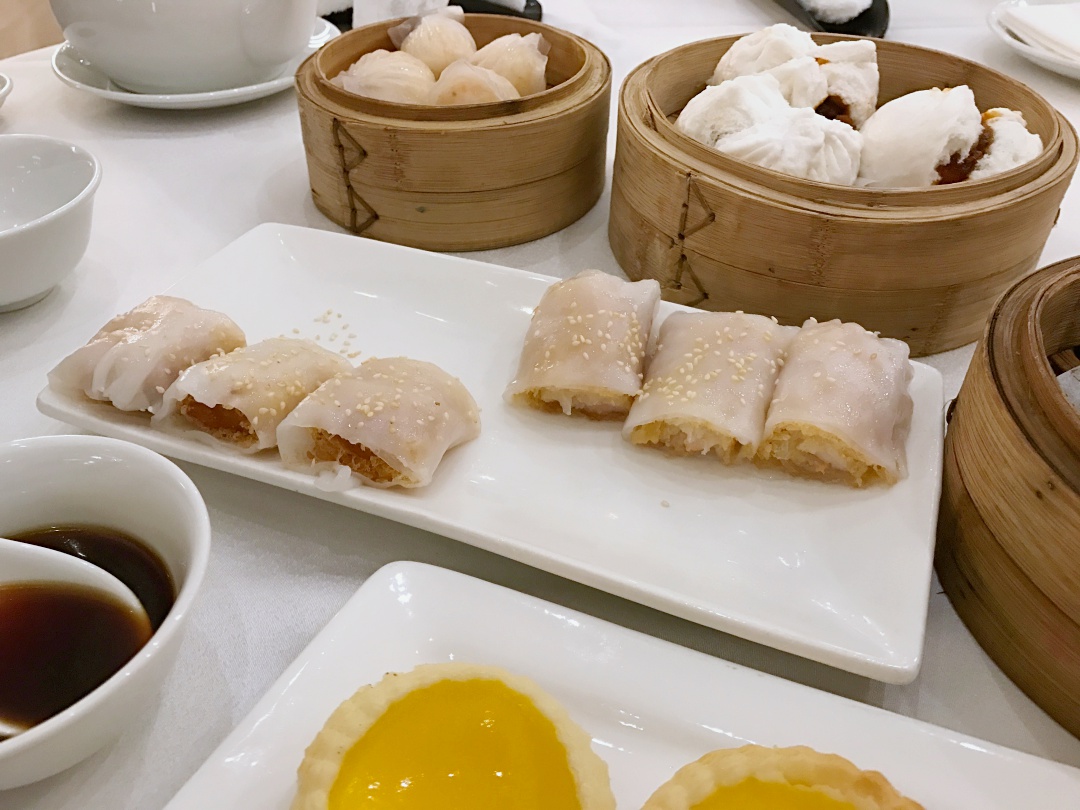 Fearing that we might over ordered, we started with just six items from the menu. But even that proves to be too much food for the two of us.
Overall, I find the food to be okay/average. Among the six items we ordered, there wasn't a particular dish that stood out to me. I guessed it's still a good deal and worth a visit if you're coming during the weekdays or Saturday for the 50% discount. At THB93++ to THB200++ (original price) per item, I certainly wouldn't return if I have to pay full price for the dim sum.
Chatuchak Weekend Market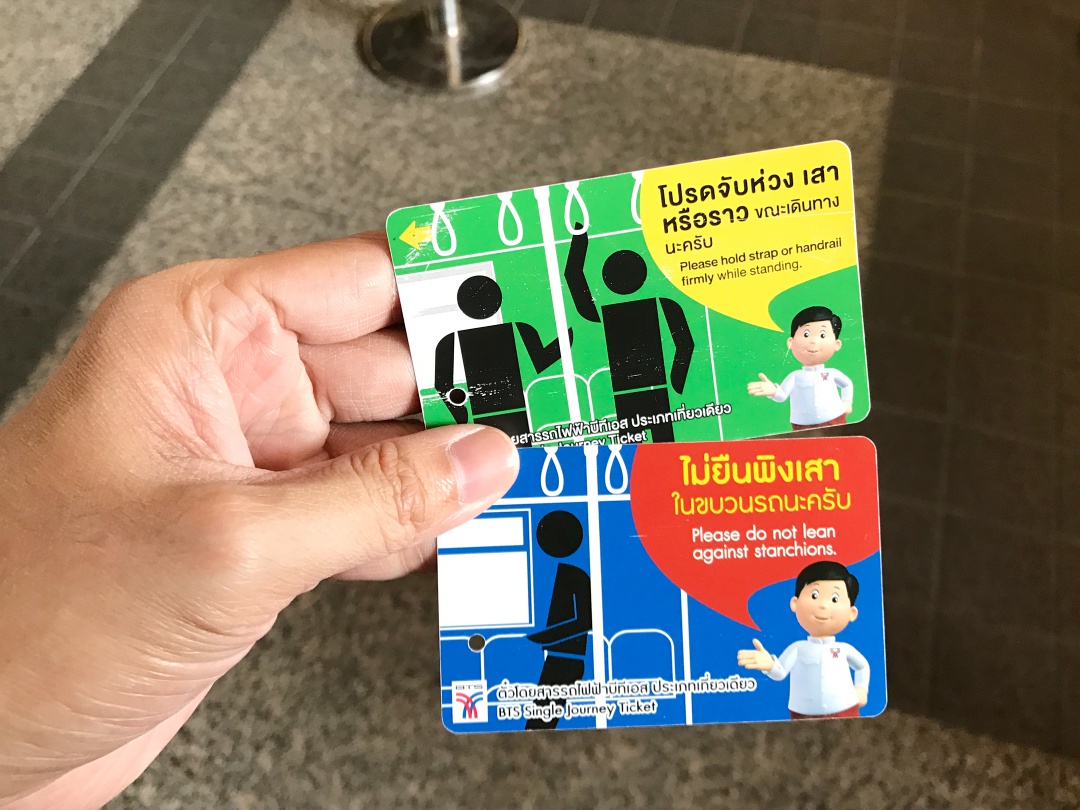 Done with our lunch, we then walked over to Chit Lom BTS and boarded the train to Mo Chit Station for Chatuchak Weekend Market. We reached there at around 13:00 and spent roughly close to 2.5 hours walking around.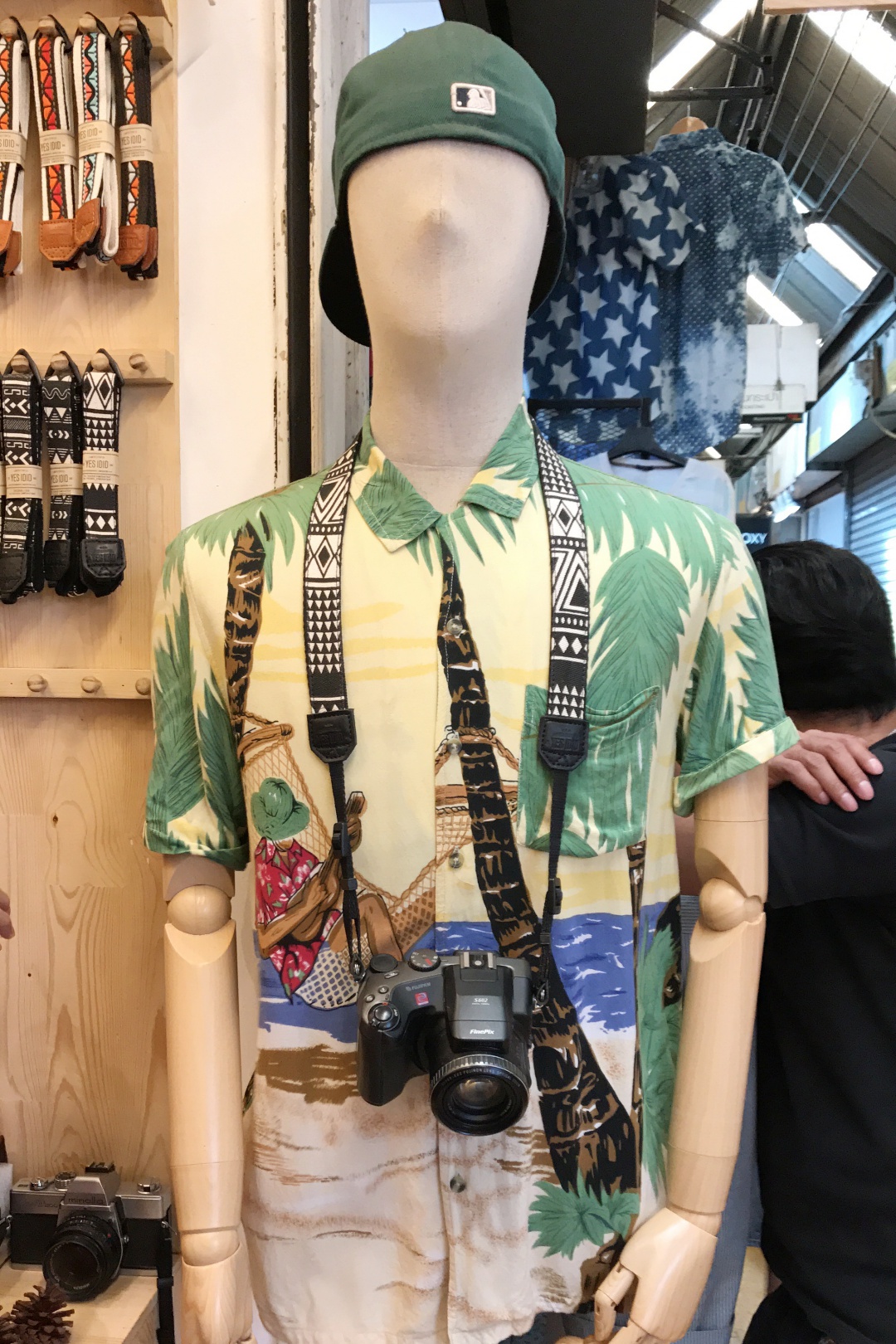 Came across this shop that specialised in camera straps and I got attracted by the wide range of designs they carry. They even do customisation, though that would take a few days from the time of order to collection.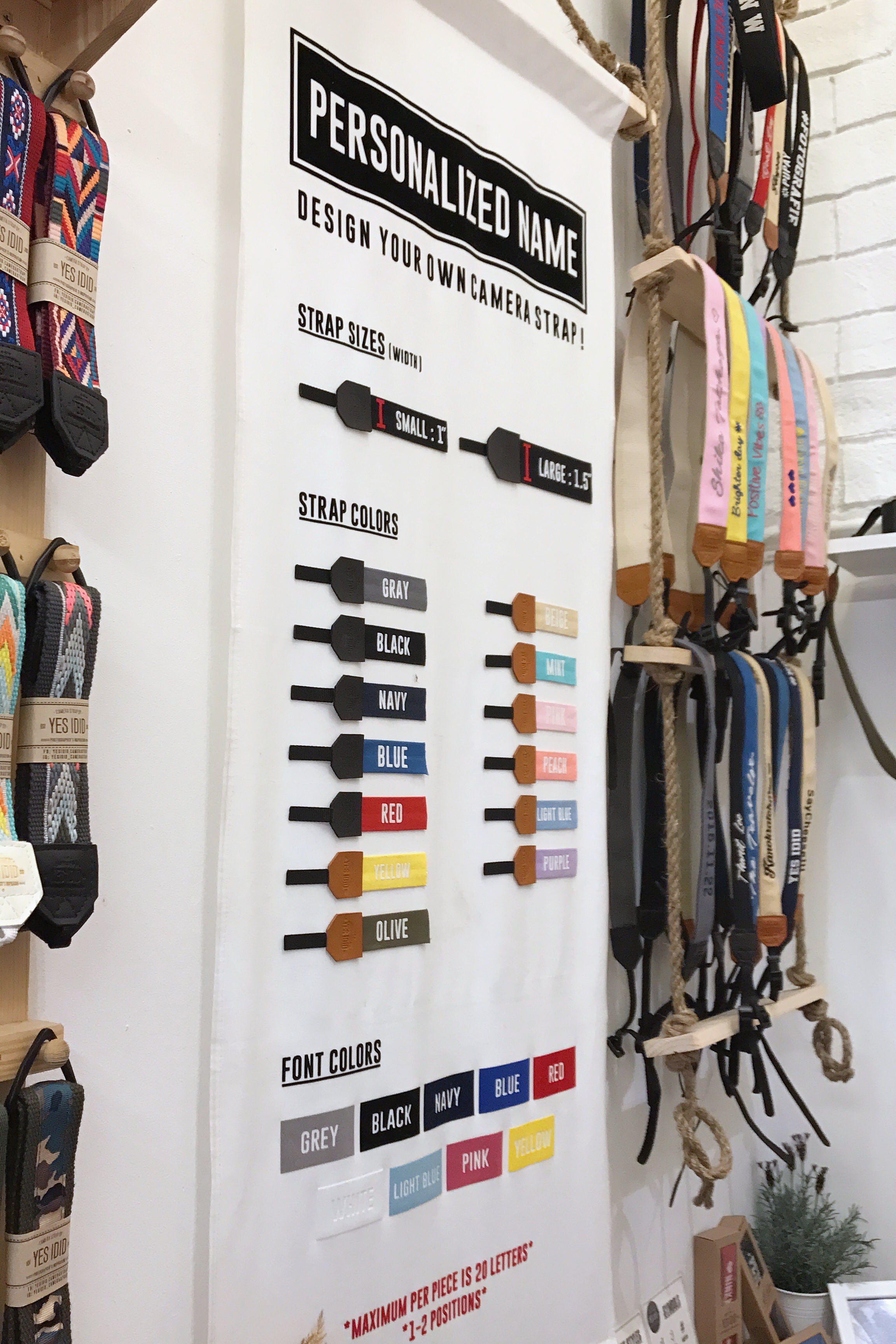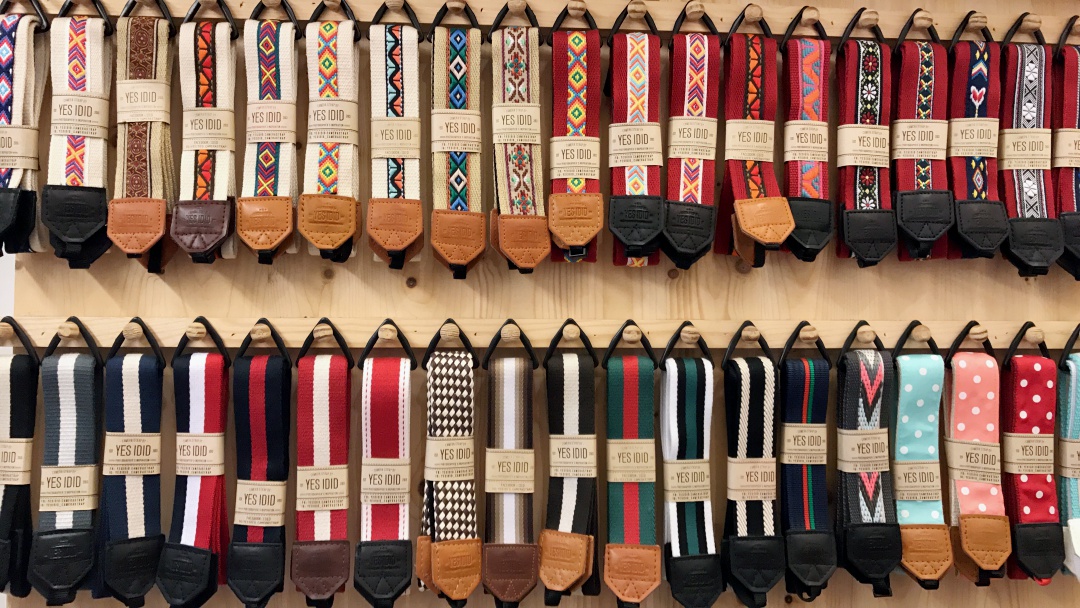 I ended up getting one off the rack for THB370. It came nicely packed in a box.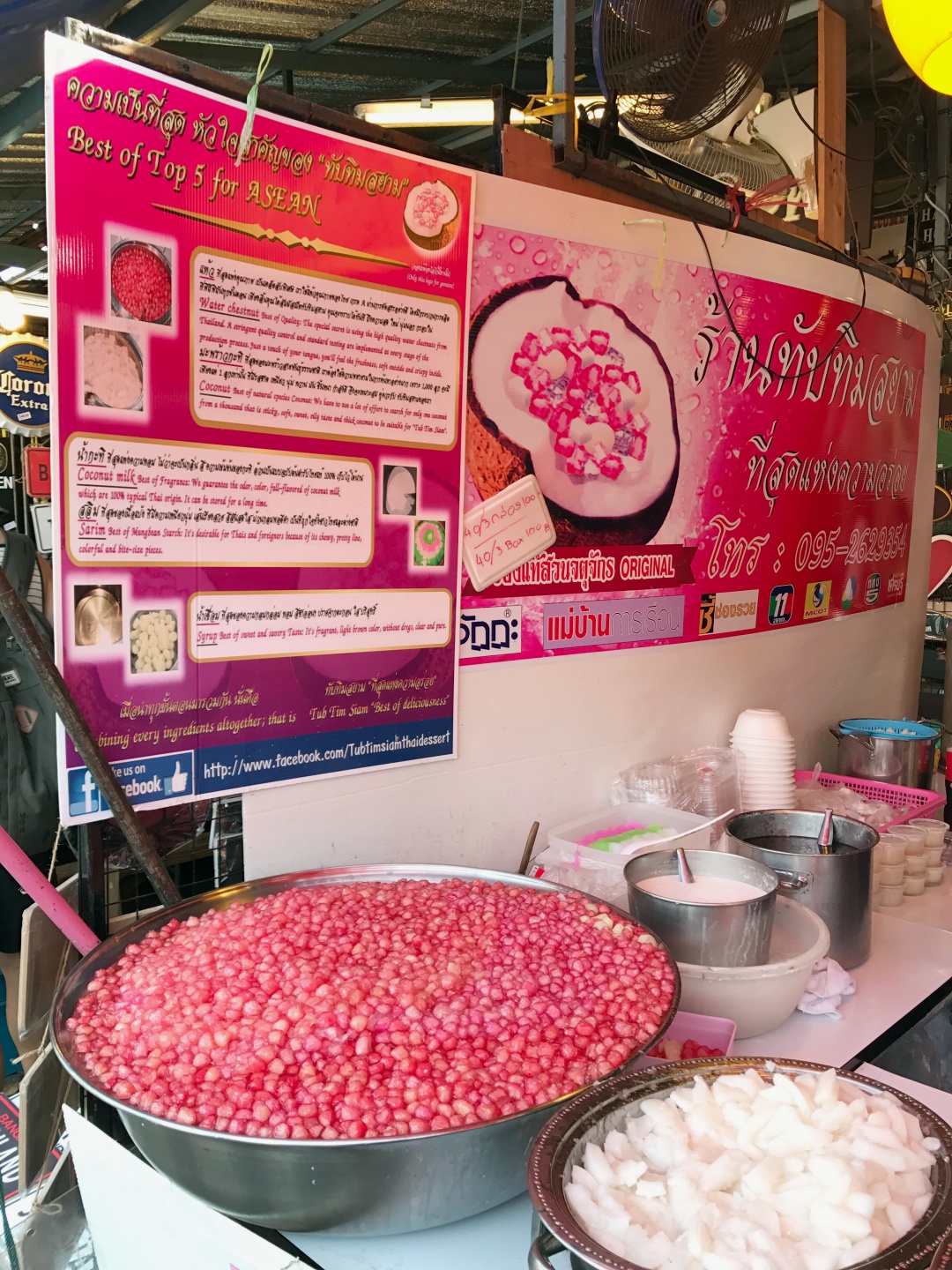 Shown above is a Thai dessert known as the Red Rubies (also known as "tub tim krob" in Thai).
We didn't buy that many things nor ate a lot while we were there. The fiancé got a couple of t-shirts while I bought a t-shirt and some bralettes.
Once again, apologies for the lack of pictures; instead of whipping out my camera to take pictures, I was focusing on filming videos using my iPhone. Most of the time I'm the one taking the pictures and videos; hence it can be challenging for me to alternate between the camera and my phone. So when I have more video footage, it would mean I take fewer photographs. Also, since I'm mostly the one behind the camera, you will usually see more of my fiancé in the video instead.
Anyway, here's the video I took in Chatuchak:
Union Mall
Leaving Chatuchak Weekend Market, we then went to the nearest MRT Station (Kamphaeng Phet) and got on the train towards Hua Lamphong. Alighted two stations later at Phahon Yothin Station. The journey costs us THB19 per person. From Phahon Yothin Station, we then took Exit 5 to Union Mall. It was an easy journey for us since the mall was located right above the MRT Station.
I have heard so much about Union Mall, but this was, in fact, our first time there. I heard it was somewhat similar to Platinum Fashion Mall, regarding the types of clothing and (relatively affordable) pricing you can get from there.
To be honest, I wasn't necessarily a big fan of shopping at Platinum Fashion Mall, so I was curious to find out if I would felt the same way for Union Mall. Surprisingly, I think I may prefer shopping at Union Mall more than Platinum Fashion Mall. For once, the walkways inside the mall are wider, making it easier to navigate. And somehow the shops just seems more inviting?
Likewise, here's a short video to show you around the mall:
While I didn't necessarily get a lot of items from Union Mall, I think the biggest surprise was that we managed to find the shoes the fiancé was looking for. He came to Bangkok with a mission of buying his well-loved leather shoes, and we actually went around the Platinum Fashion Mall and night markets looking for them. He's very picky when it comes to what he want, so it was such a relief when he finally found them at a good price in one of the shops.
Leaving Union Mall, we decided to call for a Grab to get us back to the hotel. It was honestly much more convenient compared to taking the train. So for those staying in the Pratunam area, you might want to consider paying THB200 for the journey.
---
It was our last night in Bangkok and come to think of it; we didn't do or go anywhere interesting that night.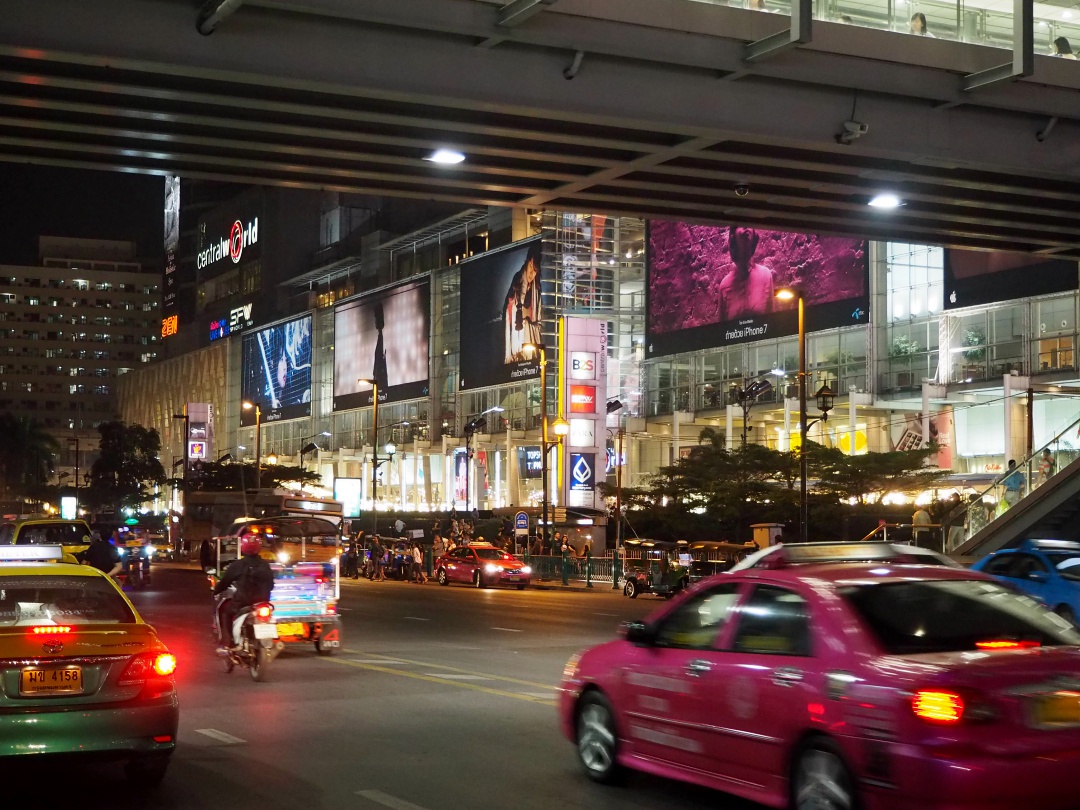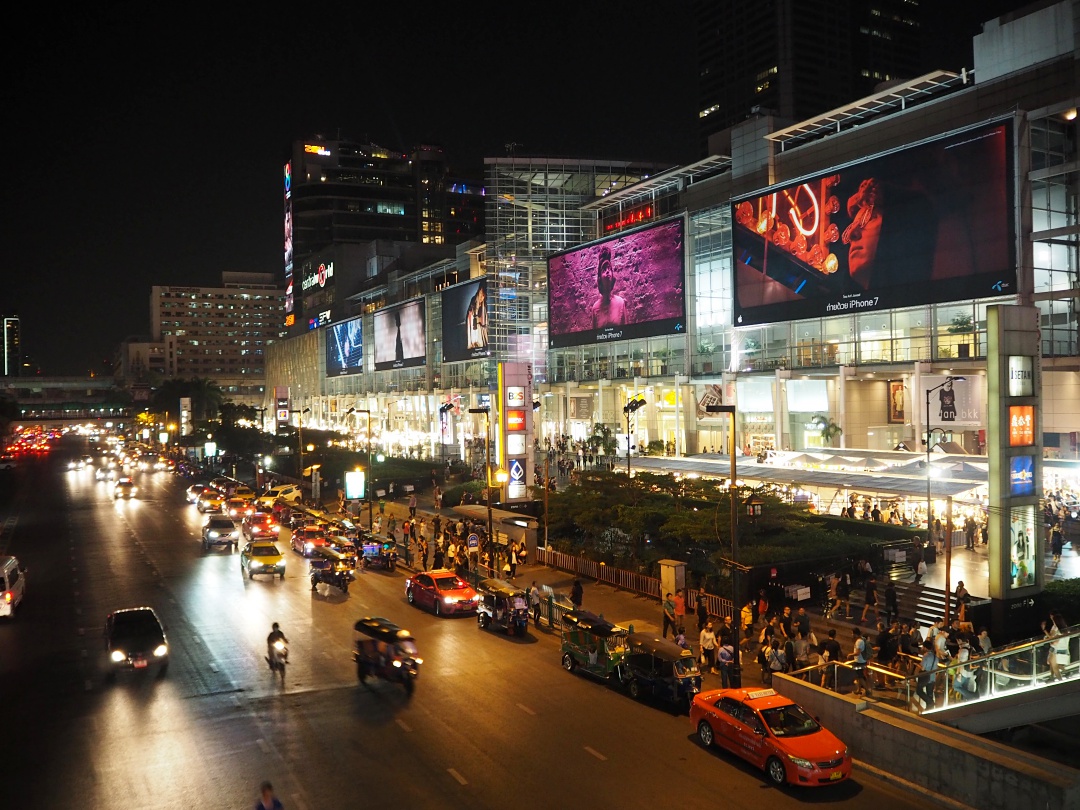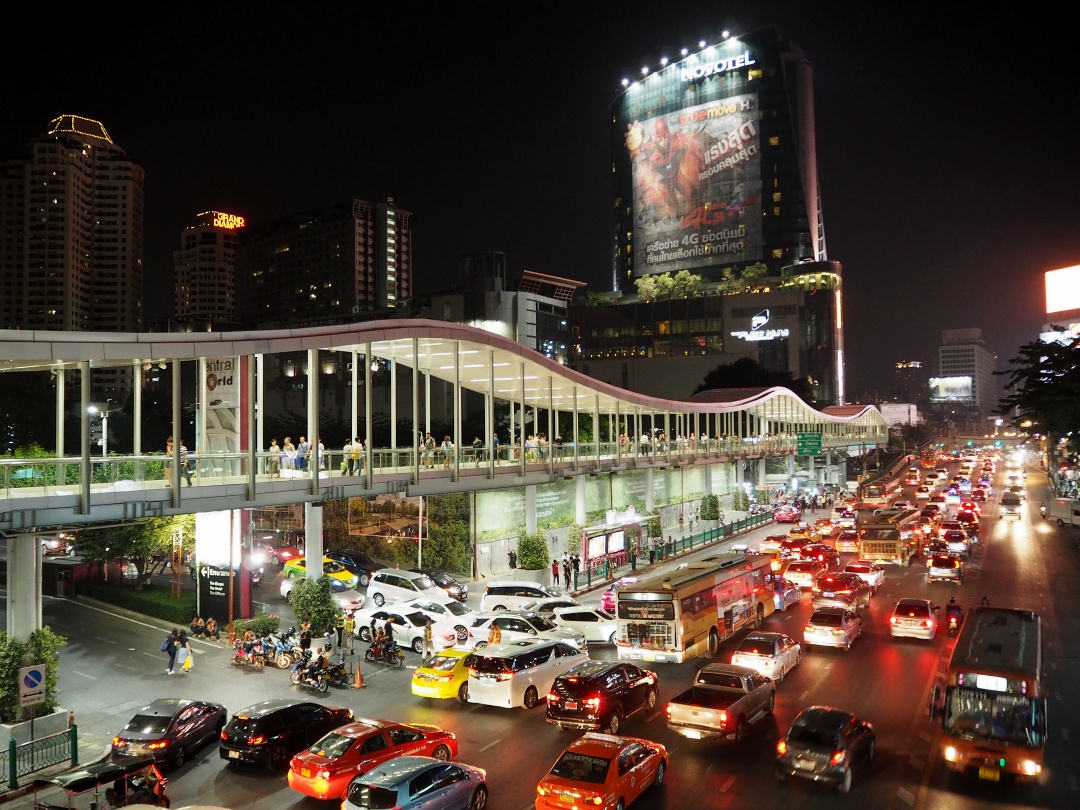 There is something magical about the roads in Bangkok. The energy you get just by looking at all the lights and colours.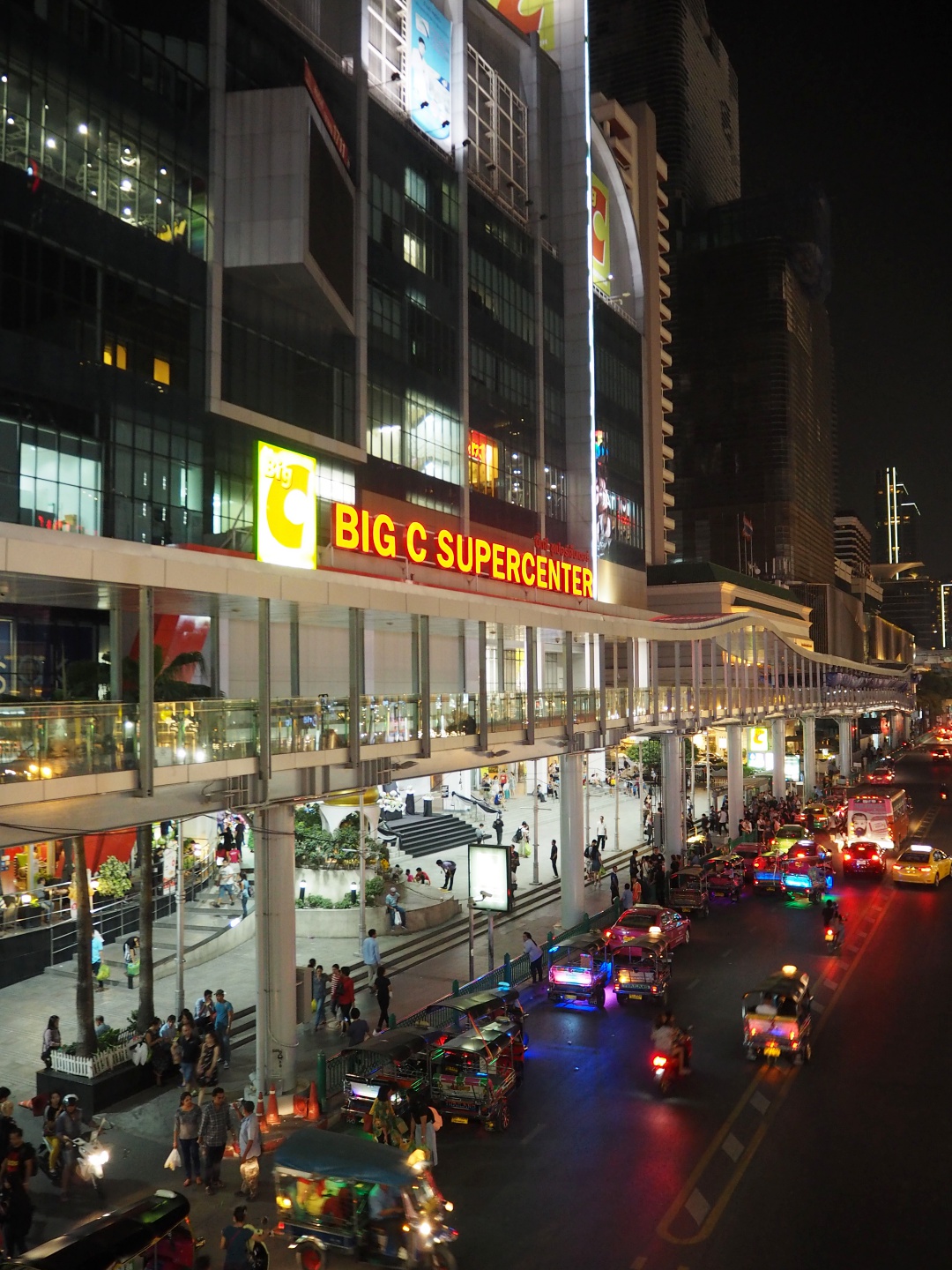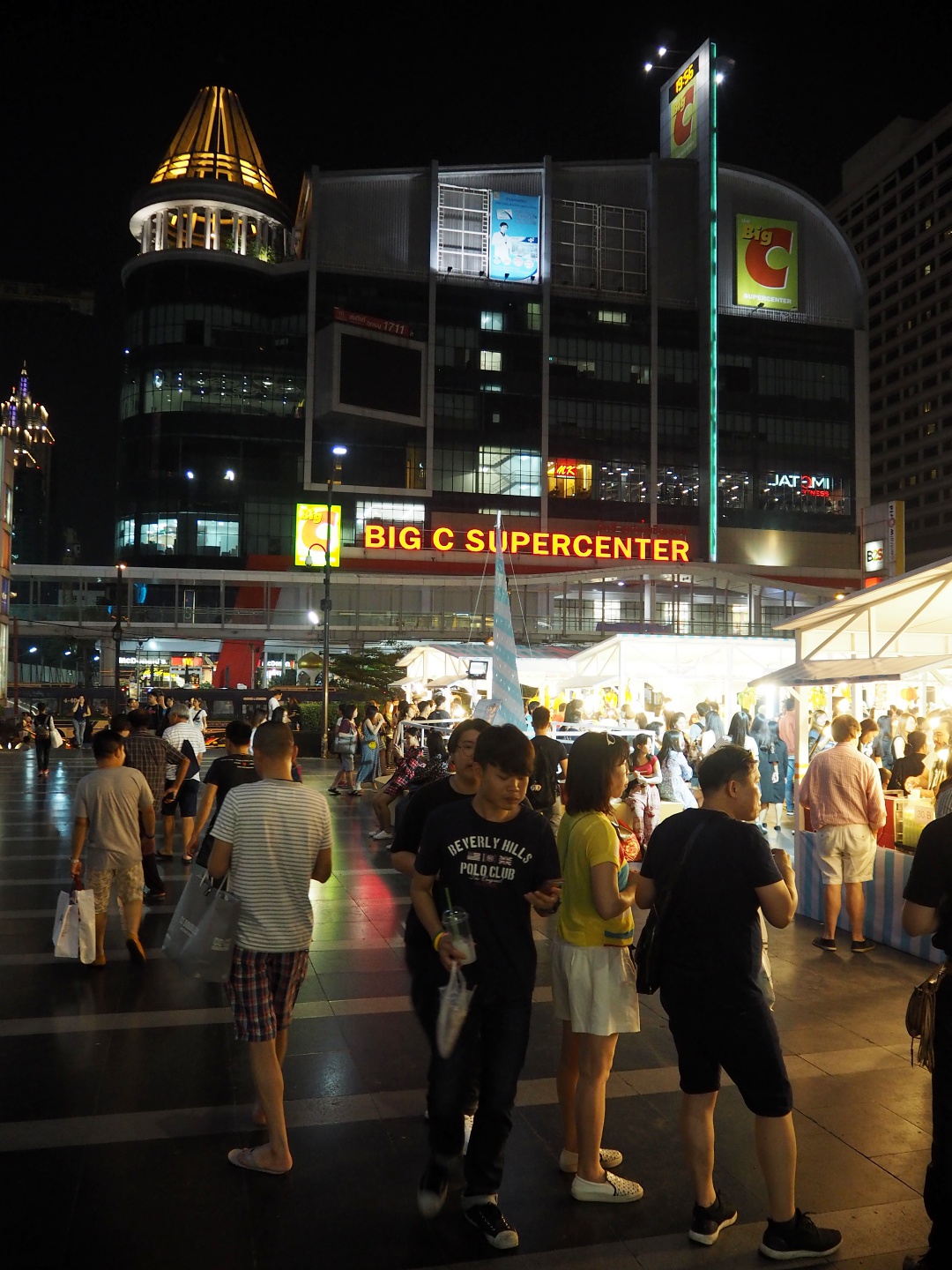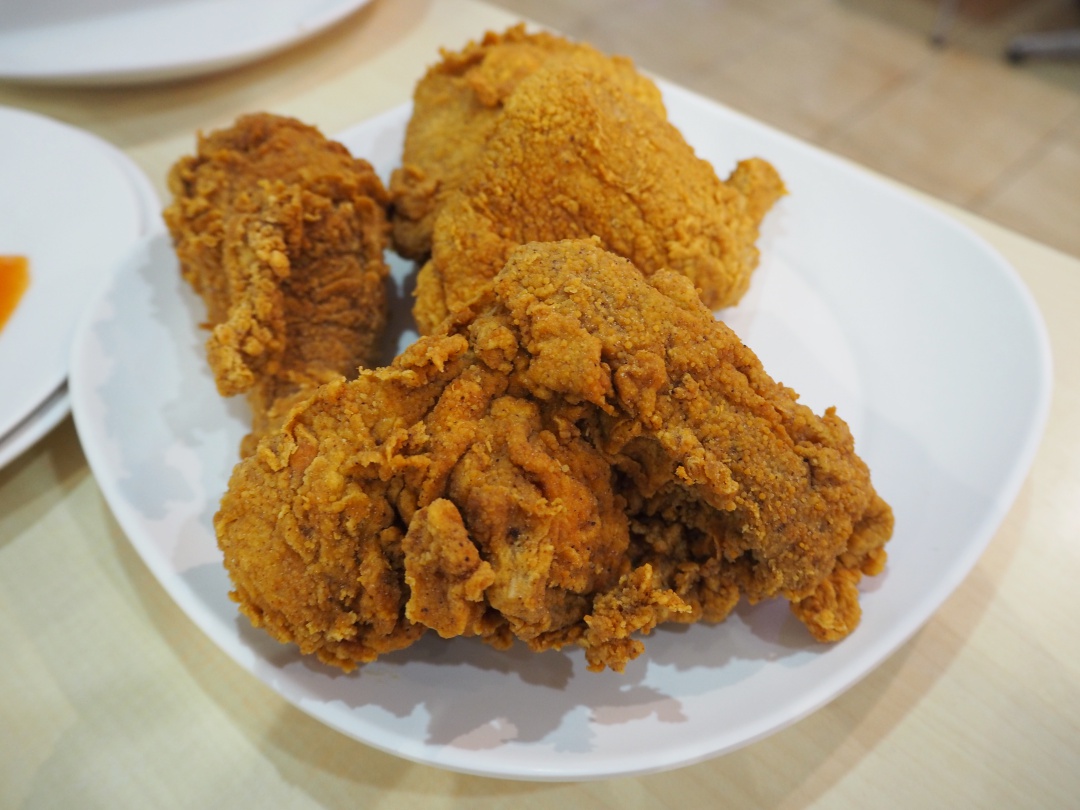 Had our dinner at the A&W at Pantip Plaza. THB350 for two sets of two piece chicken meal.
Palladium Night Market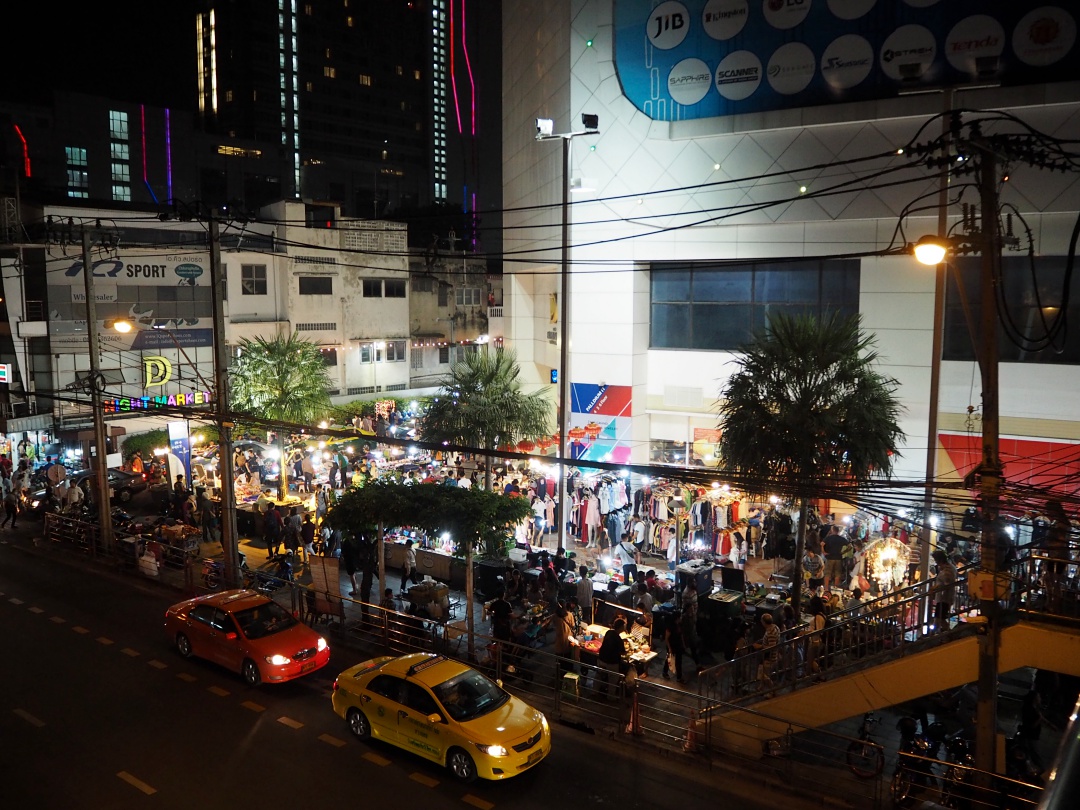 Later that night, we also went over to the Palladium Night Market located in front of The Palladium World Shopping Mall. It wasn't my favourite night market to go to, but I know a lot of people love it. It's a good place to go if you're looking for customised items like bags, caps, passport holders, etc. There are also quite a number of stores selling denim and apparels, but those certainly require some good bargaining with the owners because they tend to jerk up the price.
There used to be some makeshift food stalls in front of the mall, but I no longer see them there in my recent visits. If you're at the night market and looking for food, you can either check out the food stalls at Talad NEON Night Market or cross over to the opposite road to have chicken rice from Kuang Heng.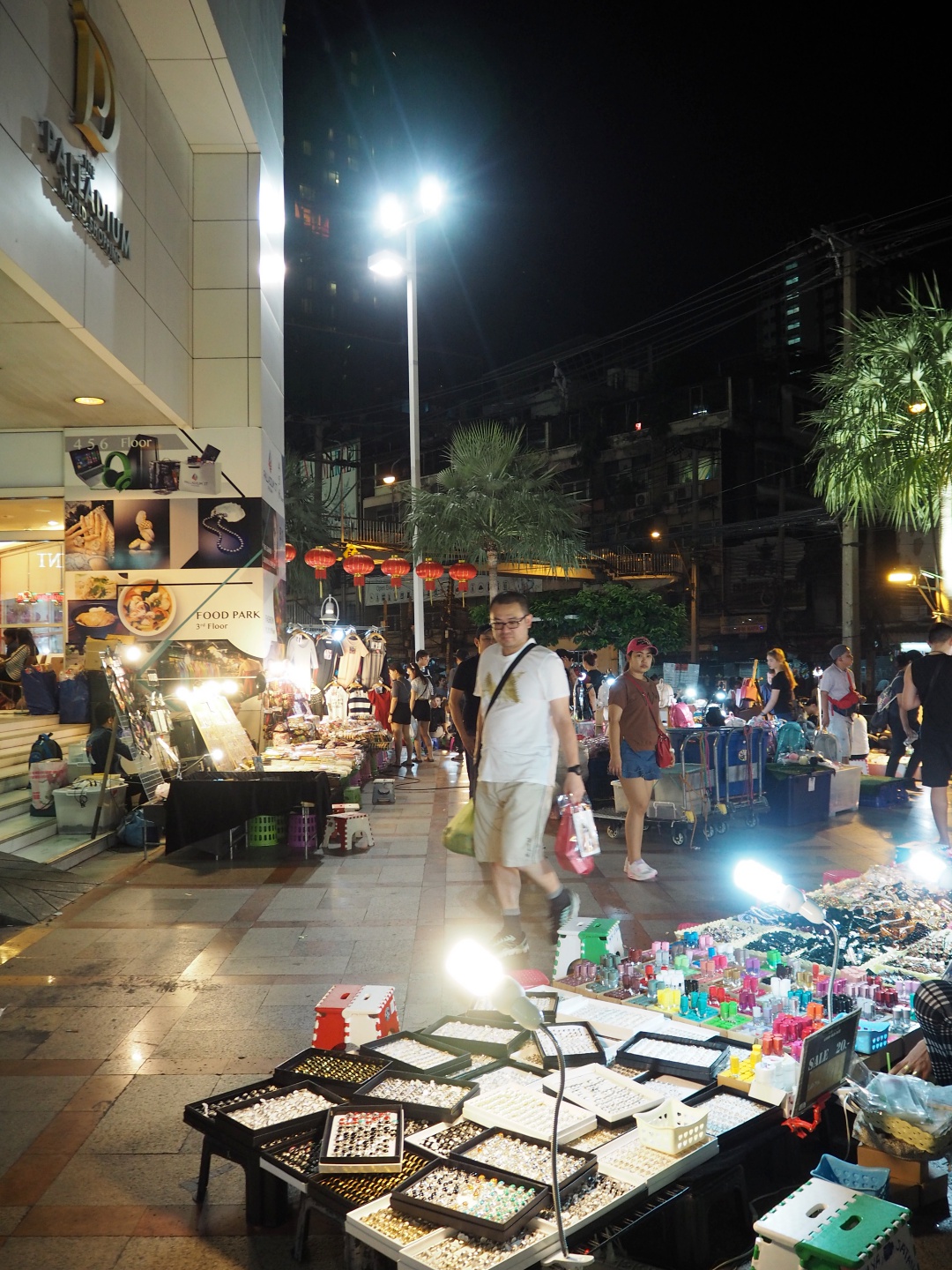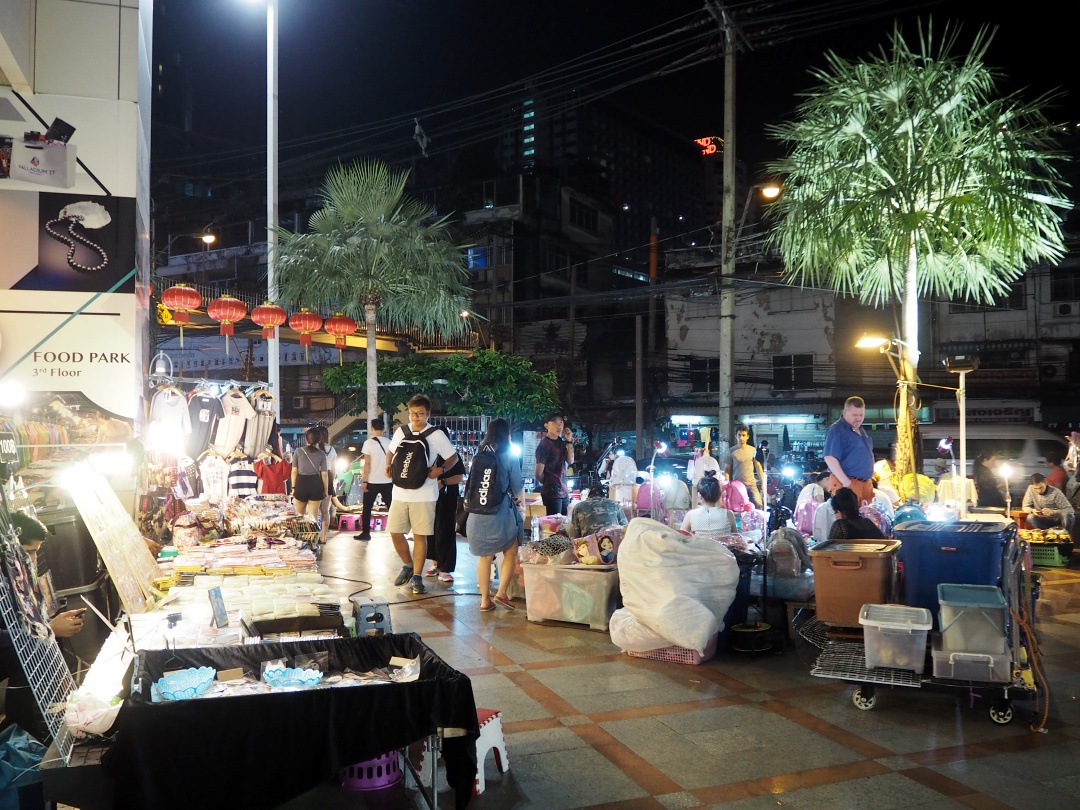 We didn't stay long at the night market. Instead, we decided to try out a new massage parlour nearby for an hour of foot massage. Not sure if you heard of the place, but the name of the shop is M@B! located on Ratchaprarop Road. While it was still THB200/hour, I still prefer the one we had at Chan Traditional Thai Massage.
---
02/2017 Bangkok – Day 5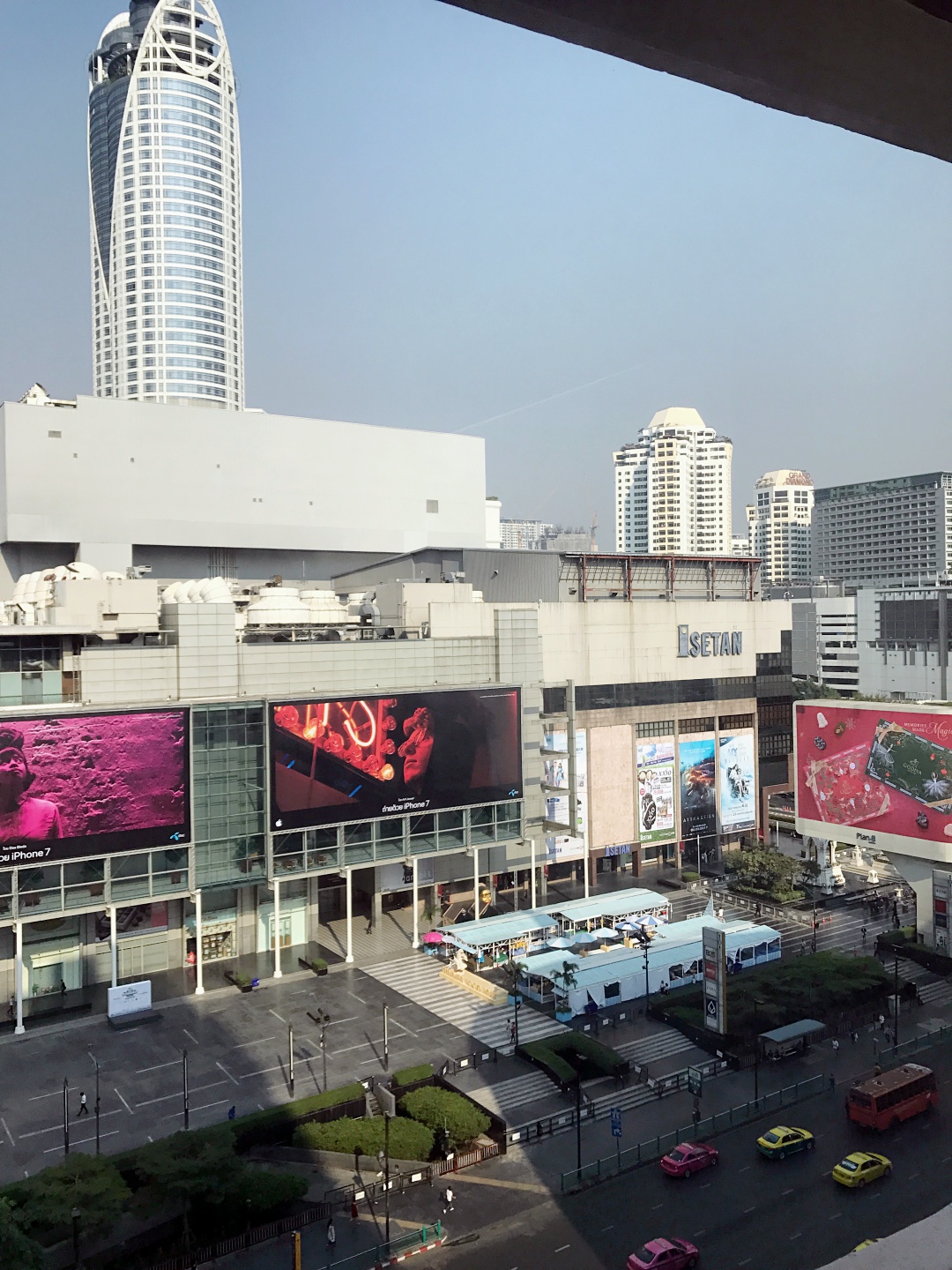 I thought I would end this entry with a quick mention on Day 5. The day we depart from Bangkok and head back to Singapore. Our flight was at 12:45, hence leaving us not much time to do anything on our last day.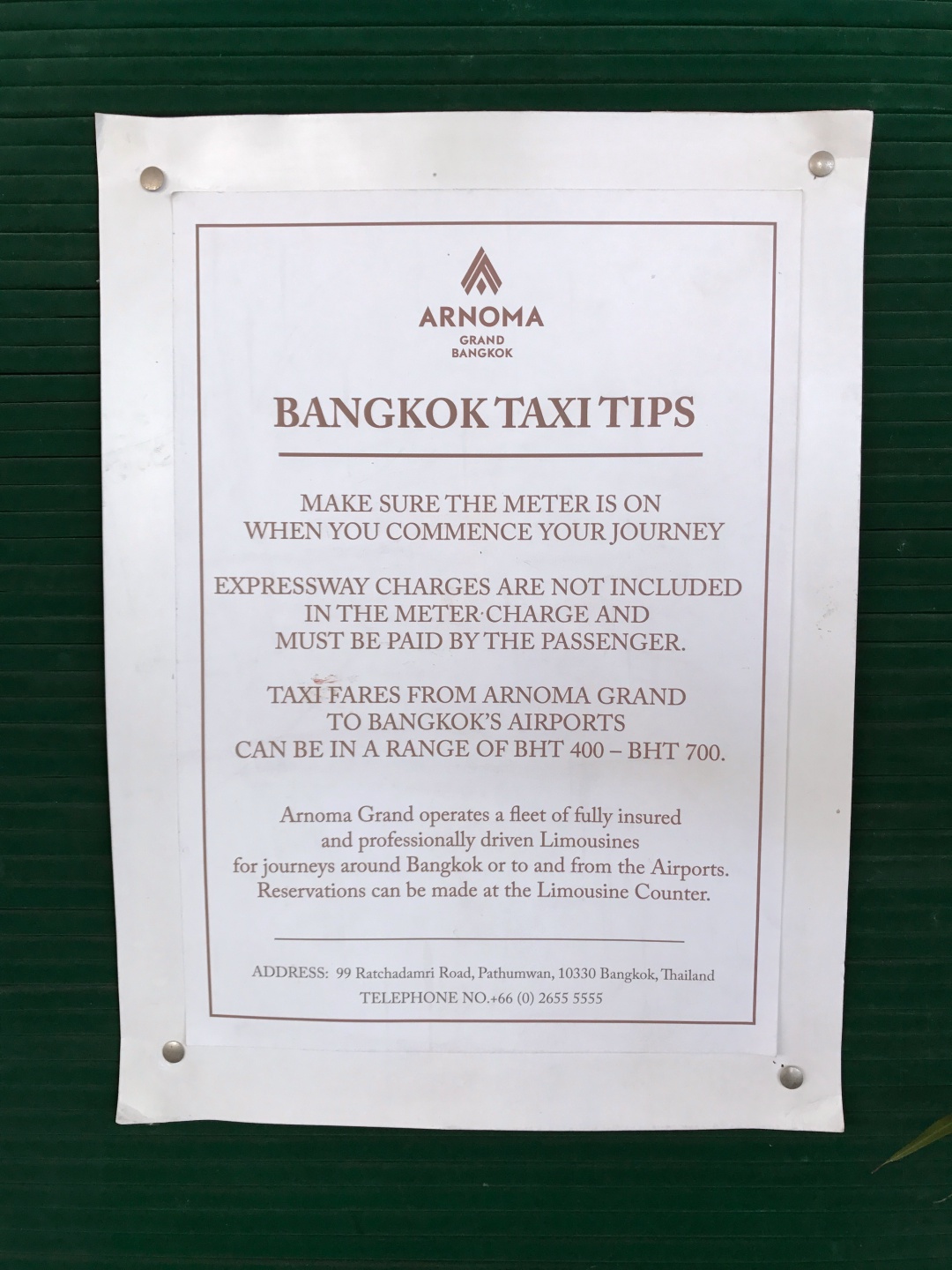 Called for a Grab to the airport and paid THB296 for the journey (inclusive of highway charge).
We managed to reach the airport earlier than expected. After collecting our boarding pass, I decided to check out the Family Mart before going up to immigration. I ended up buying a handful of sandwiches back to Singapore! I believed I got either eight or ten of them, plus one or two sausages for THB276. The Family Mart had sausages/hot dogs that you can purchase with a bun. Perfect for a quick bite before boarding.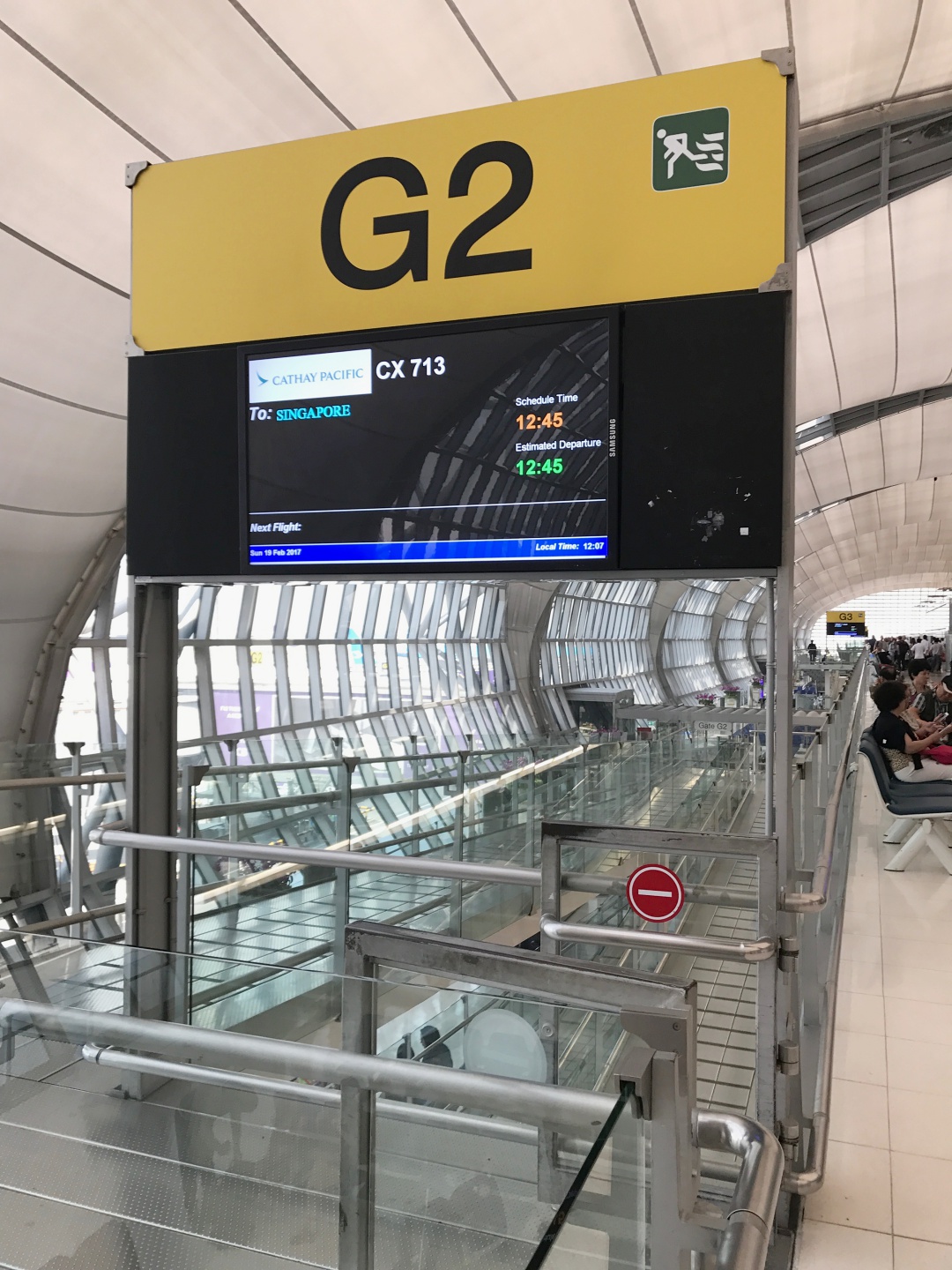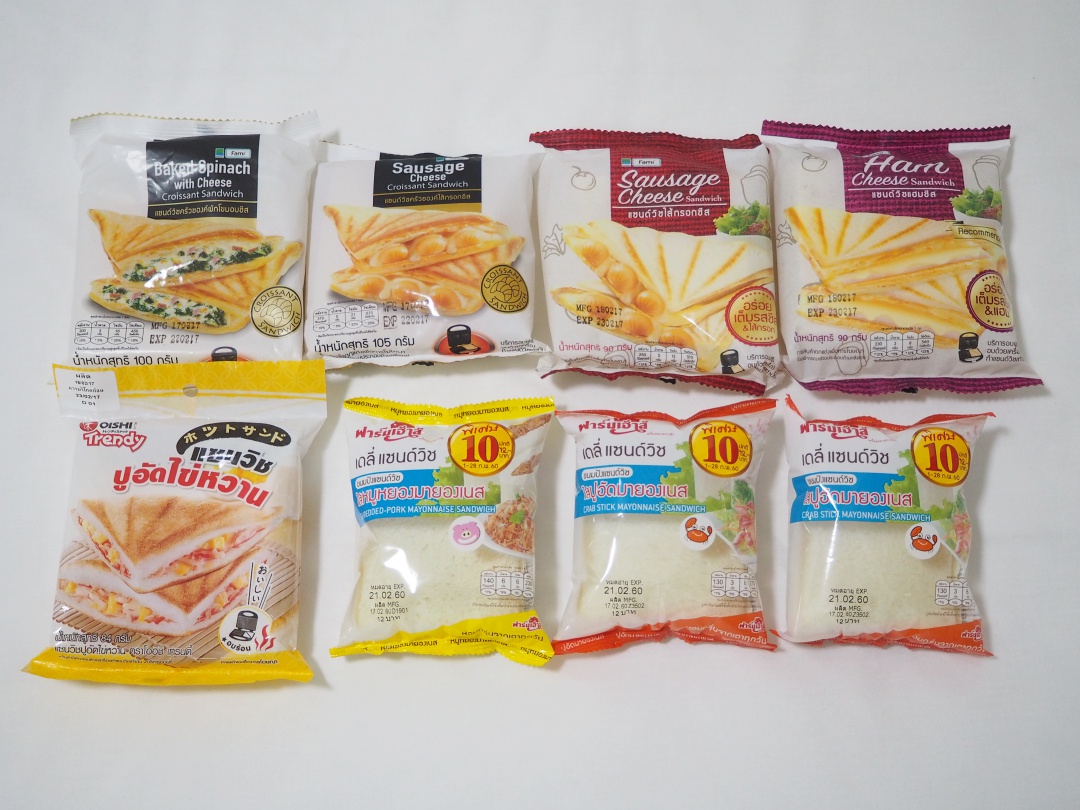 The sandwiches deserve a photo because of how nice their packaging looks! Some of the ones I got include Baked Spinach with Cheese Croissant Sandwich, Sausage Cheese Sandwich, Shredded-Pork Mayonnaise Sandwich and Crabstick Mayonnaise Sandwich. There were many different ones available, and I really wish I could try them all. But they only come with a short shelf life; hence I only got some to share with my families. I foresee these would be something I repurchase when I head back to Bangkok.
---
Anyway, this marks the end of my 5D4N trip to Bangkok! I certainly hope the past blog posts and videos are helpful and give you a better idea of the places that we went.
Till today, Bangkok remains as one of my favourite countries to visit, and I can't wait to return to explore more places!