Continue with my Taiwan's travelogue. Moving to Day 4 in Taipei, we booked a driver and went for a full day tour; where we visited places like Yehliu Geopark 野柳地质公园, 九份老街 and 十份.
After three days of going free-and-easy, we decided to go on a 1 day tour on Day 4 (our last full day in Taipei), before we returned home the following afternoon. My sister found us a driver who seems to have fairly good reviews online. His name is 可乐, and I believed he is quite well-known on online forums.
While I don't think he's the most affordable driver you can get, I think his price is rather reasonable. For a 10-hour tour, we paid TWD6,000 (approx SGD272).
Not sure if it's common, but instead of having us to follow a fixed itinerary, he is open to us picking the locations. You could tell him which are the places you like to visit, and he will plan out the route. If the place happened to be out of the way, he will then come back to you and offer other alternatives.
He was also there with us throughout the journey (exclude the time we went into Yehliu Geopark). I heard some drivers would just drop you off at the location, and wait for you in the car while you explore the places on your own. There is definitely pros and cons for this. If you're travelling as a couple and want some alone time, then I think that's fine. But if you're travelling as a family, I think it's good to have a local guide with you. Aside from giving you recommendations, he/she will also be able to help you to take some family shots.
Being a full day tour, we started our day at 09:30. Before meeting up with 可乐, my sister had already picked out some locations for us to visit. We tried to keep them within ten hours; as with every additional hour, we would have to pay extra TWD500 (approx SGD23). Eventually, we still ran tight on time and had to skip some of the locations.
We arranged to meet outside of our hotel, and our first location of the day was 野柳地质公园.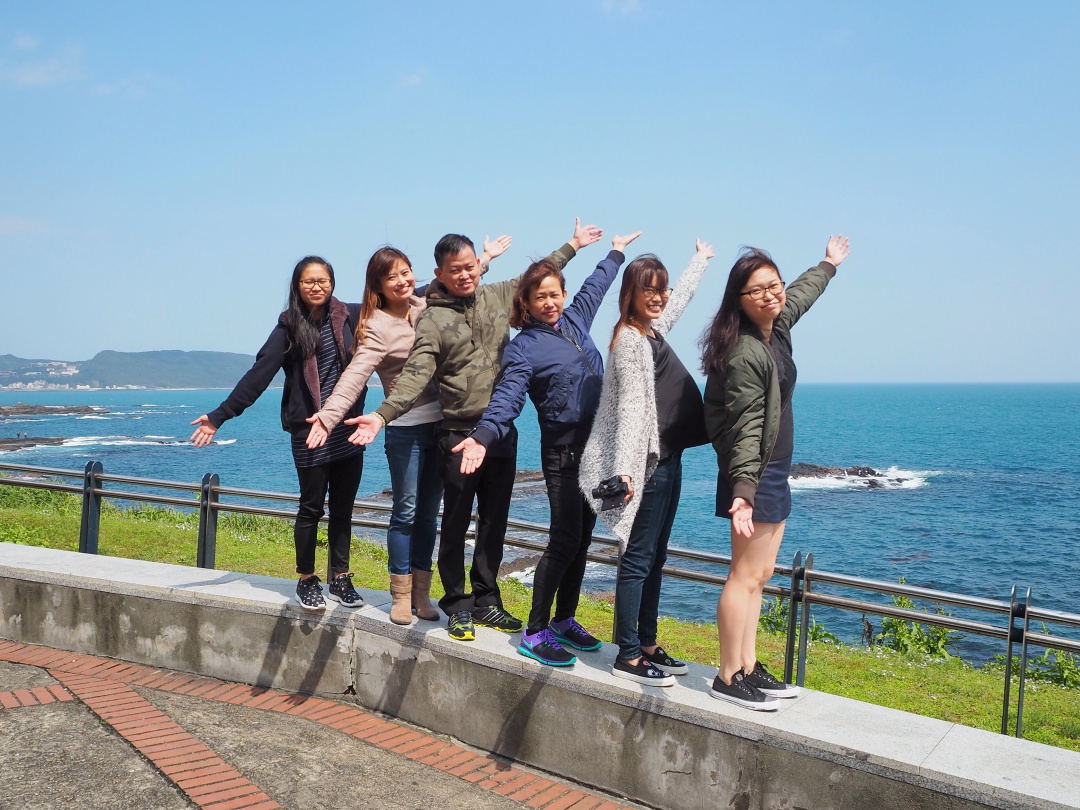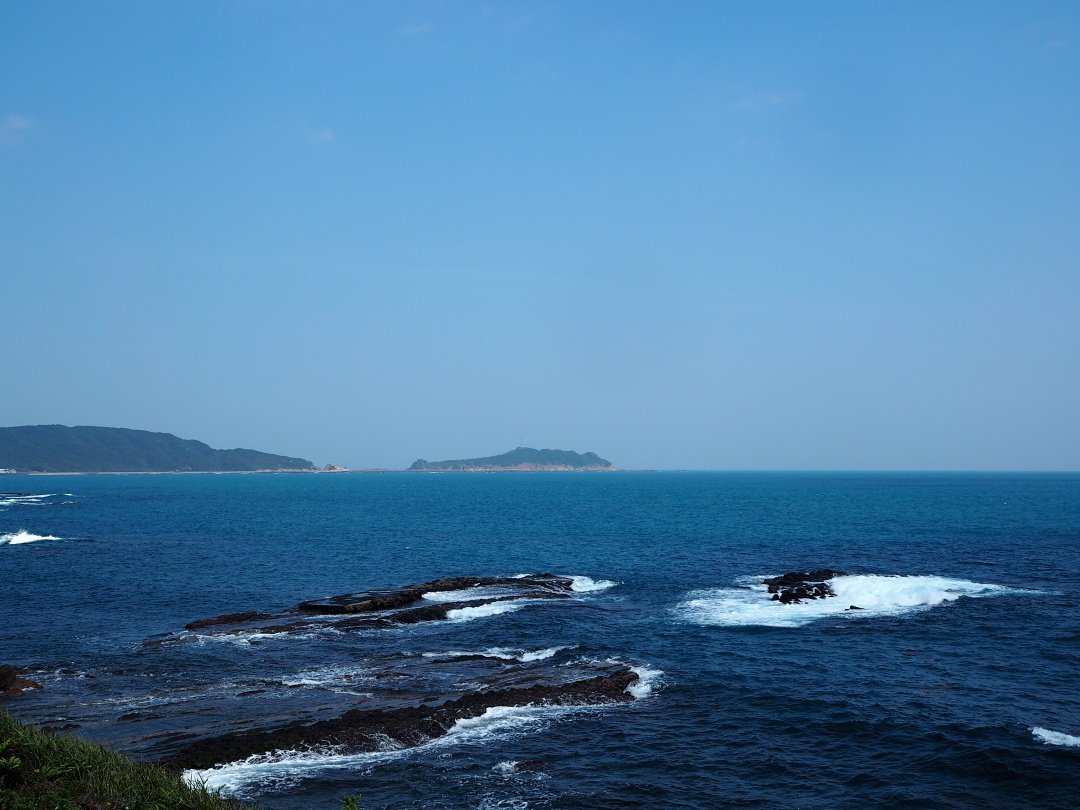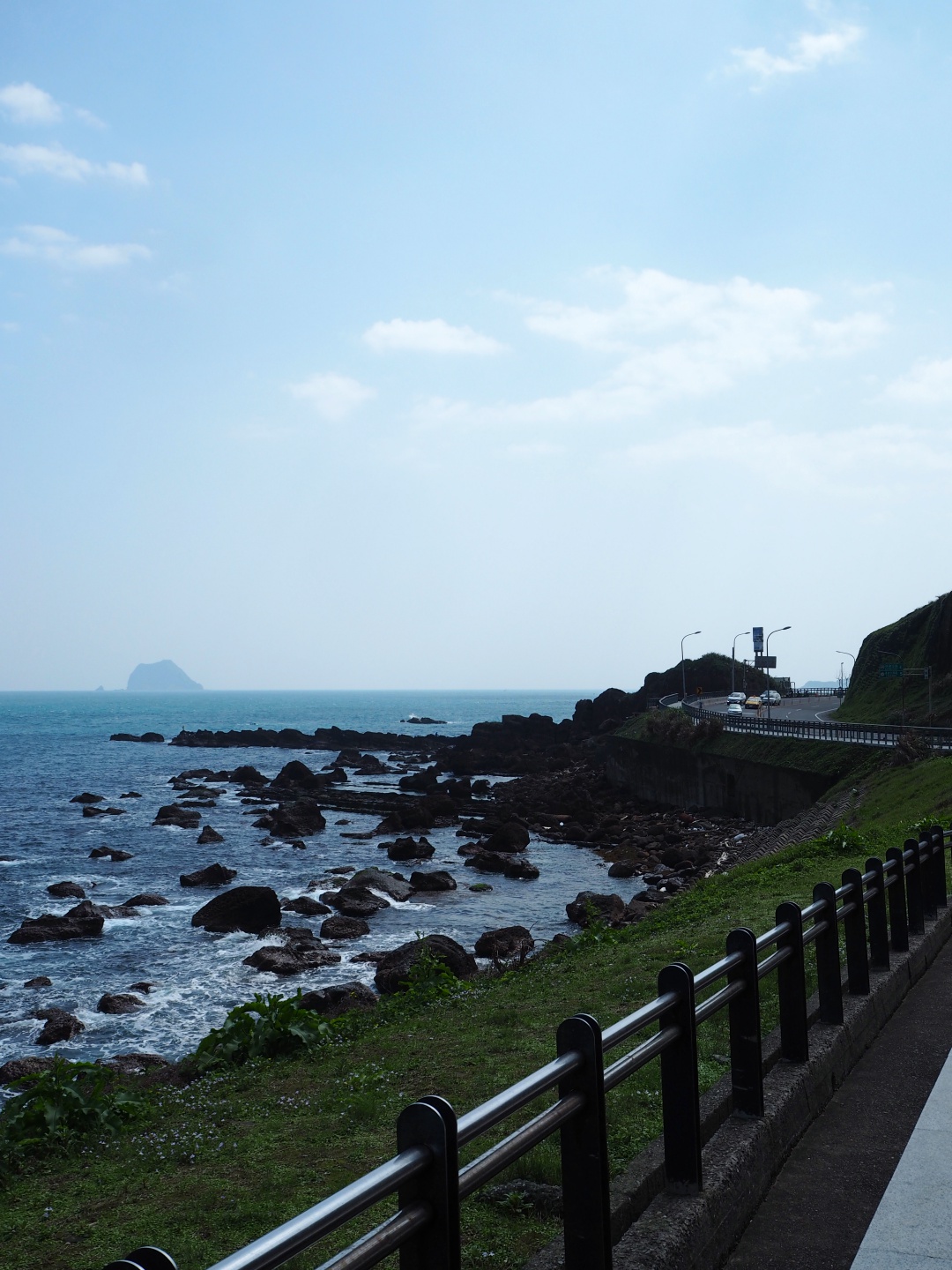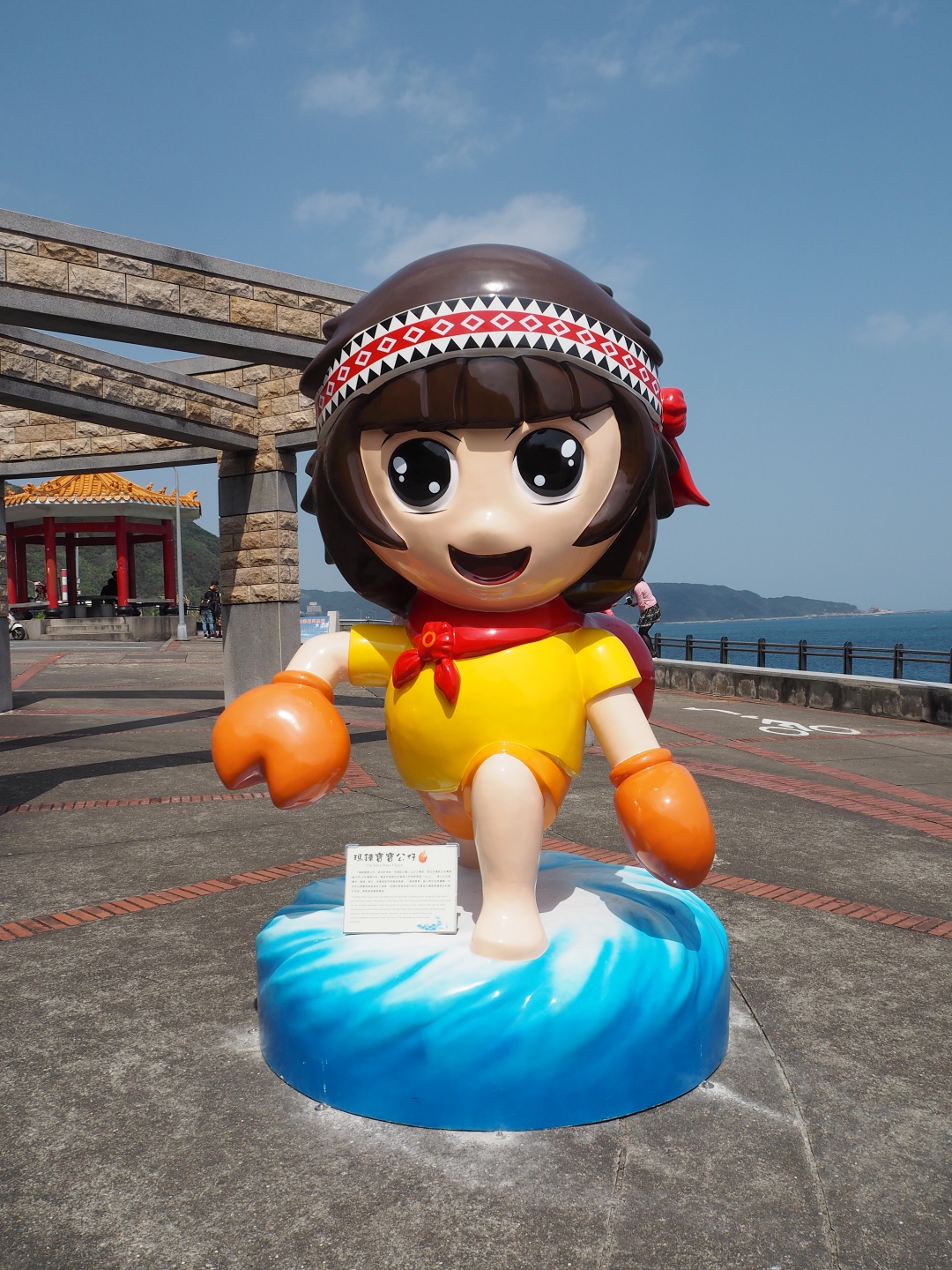 可乐的海盗沙滩
Before we reached 野柳, we stopped by a beach where 可乐 jokingly calls it 可乐的海盗沙滩. The road leading up was uneven and steep and can get especially dangerous when we got closer to the cliff.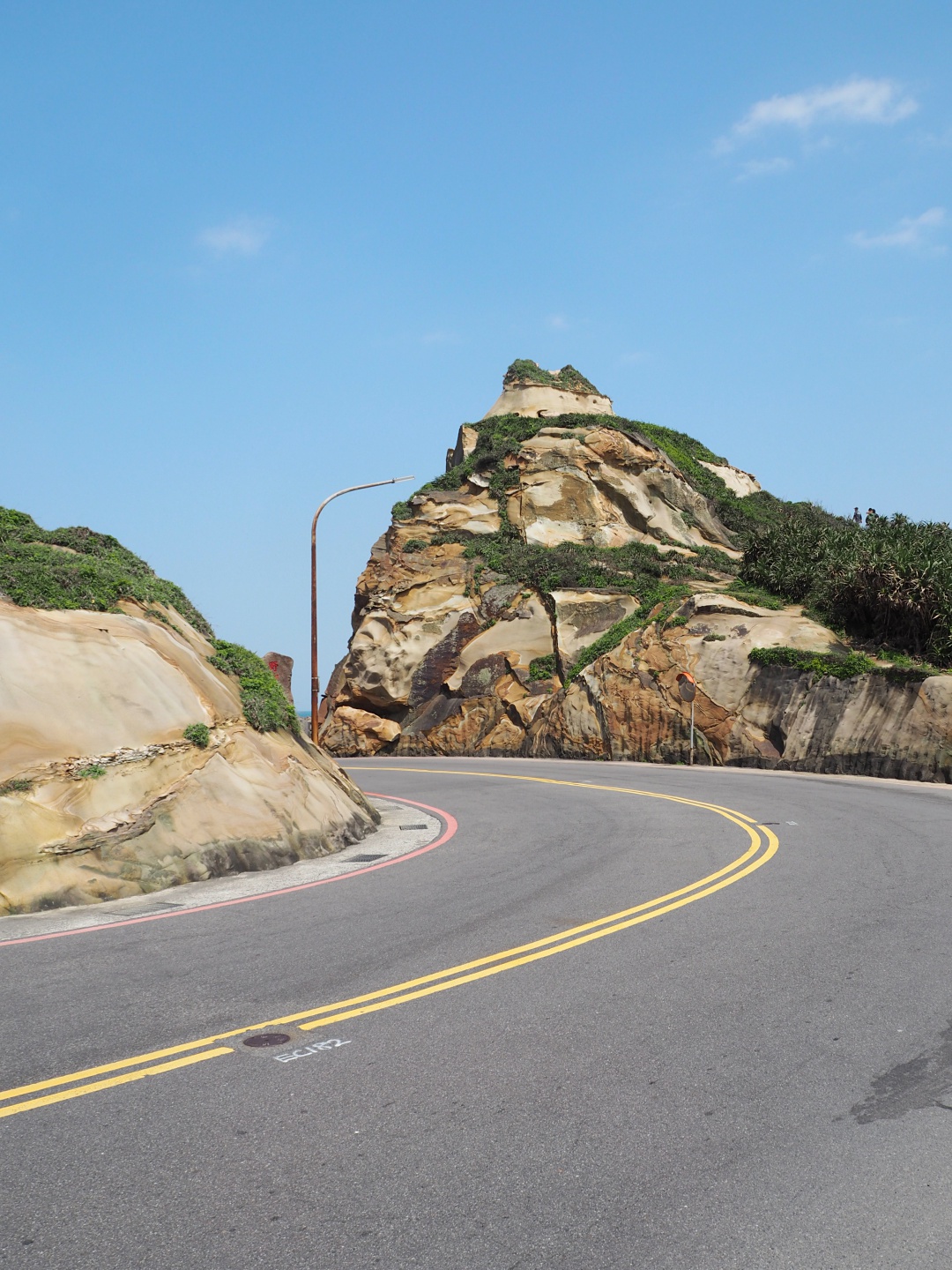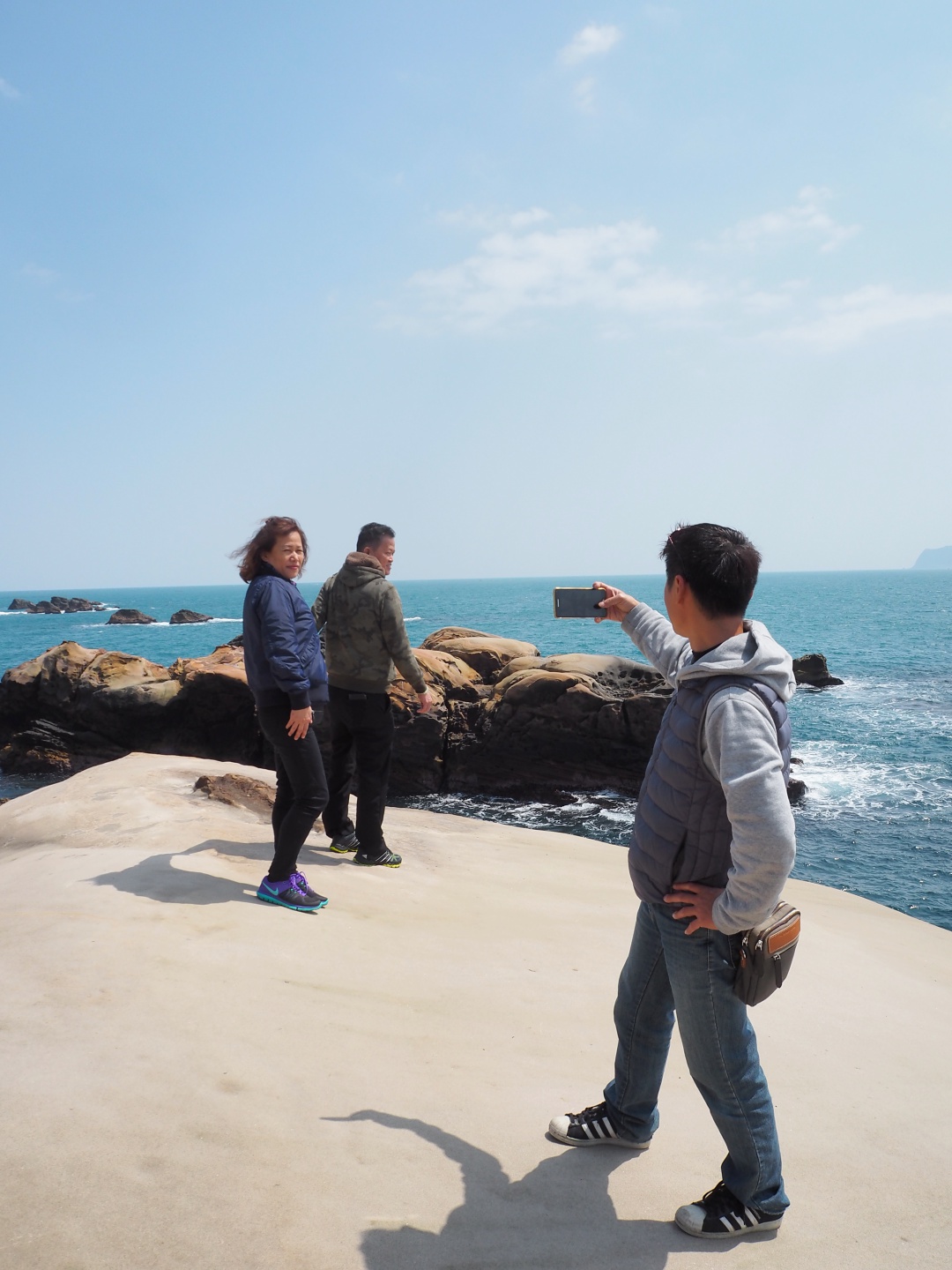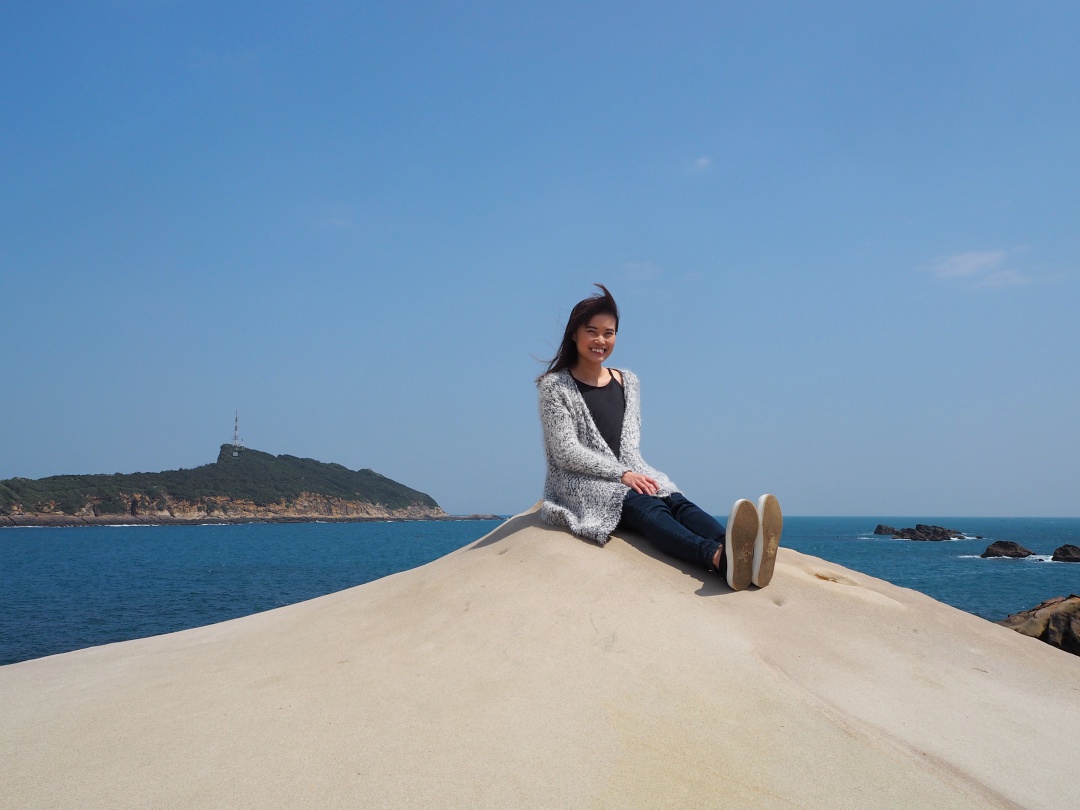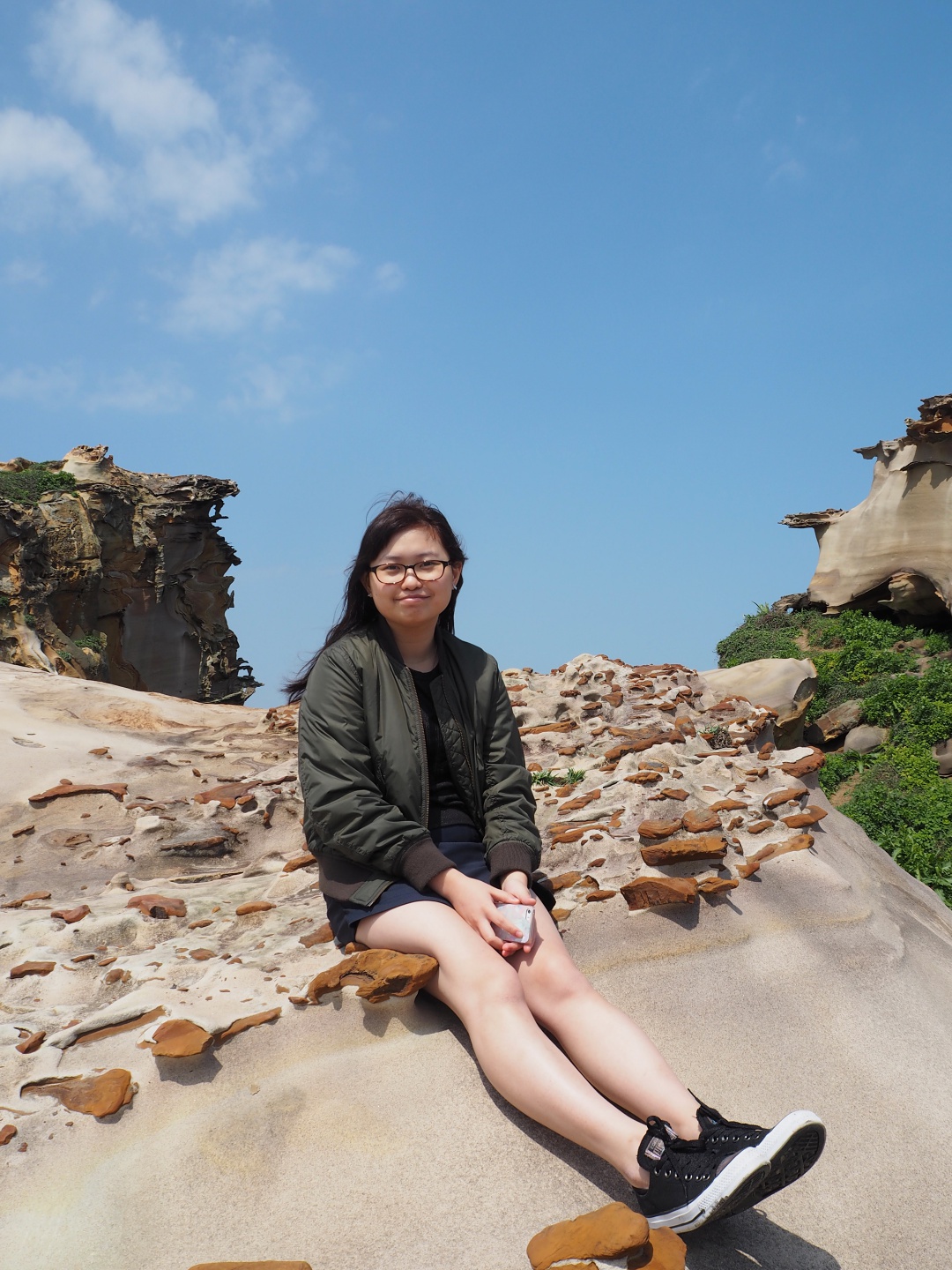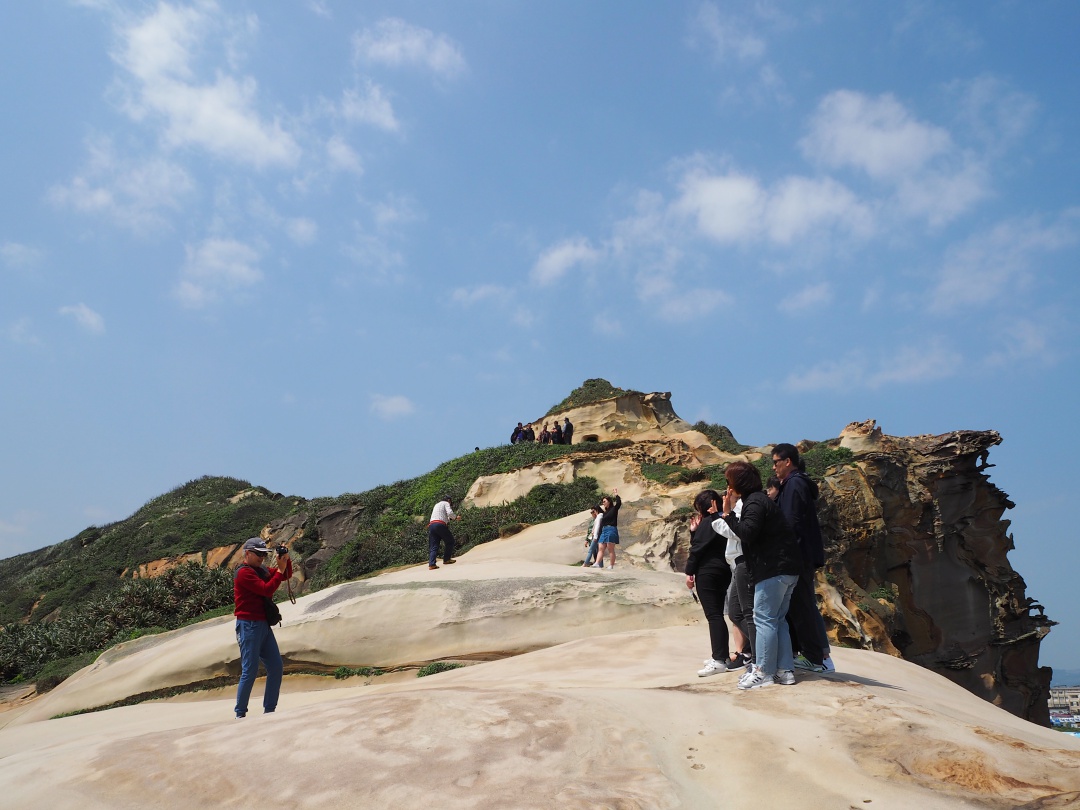 The view was breathtaking! Coming to Taiwan, I didn't expect to see much scenery since our trip was mainly surrounded by shopping and eating. We didn't plan any sightseeing for the past three days so, in a way, I'm glad we went on this tour. After raining for two consecutive days, the weather also finally clears up that day. The sun was out, yet it was windy and cold at the same time. Very thankful for the nice weather as it would be extremely inconvenient if it rains.
We ended up with lots of pictures/videos at the beach. Not only does 可乐 helps us to get some family shots, but he also ensures that each of us got some individual shots.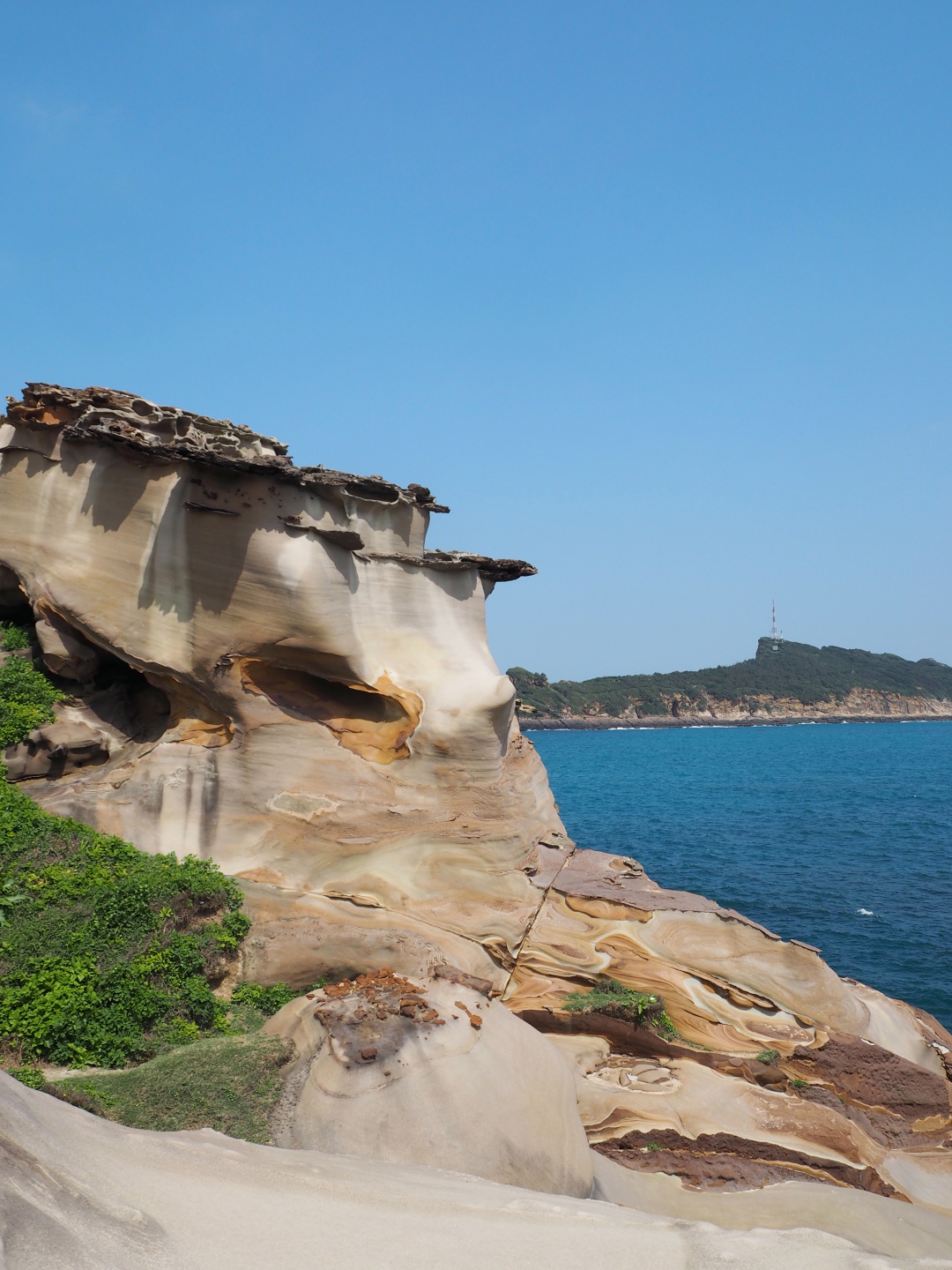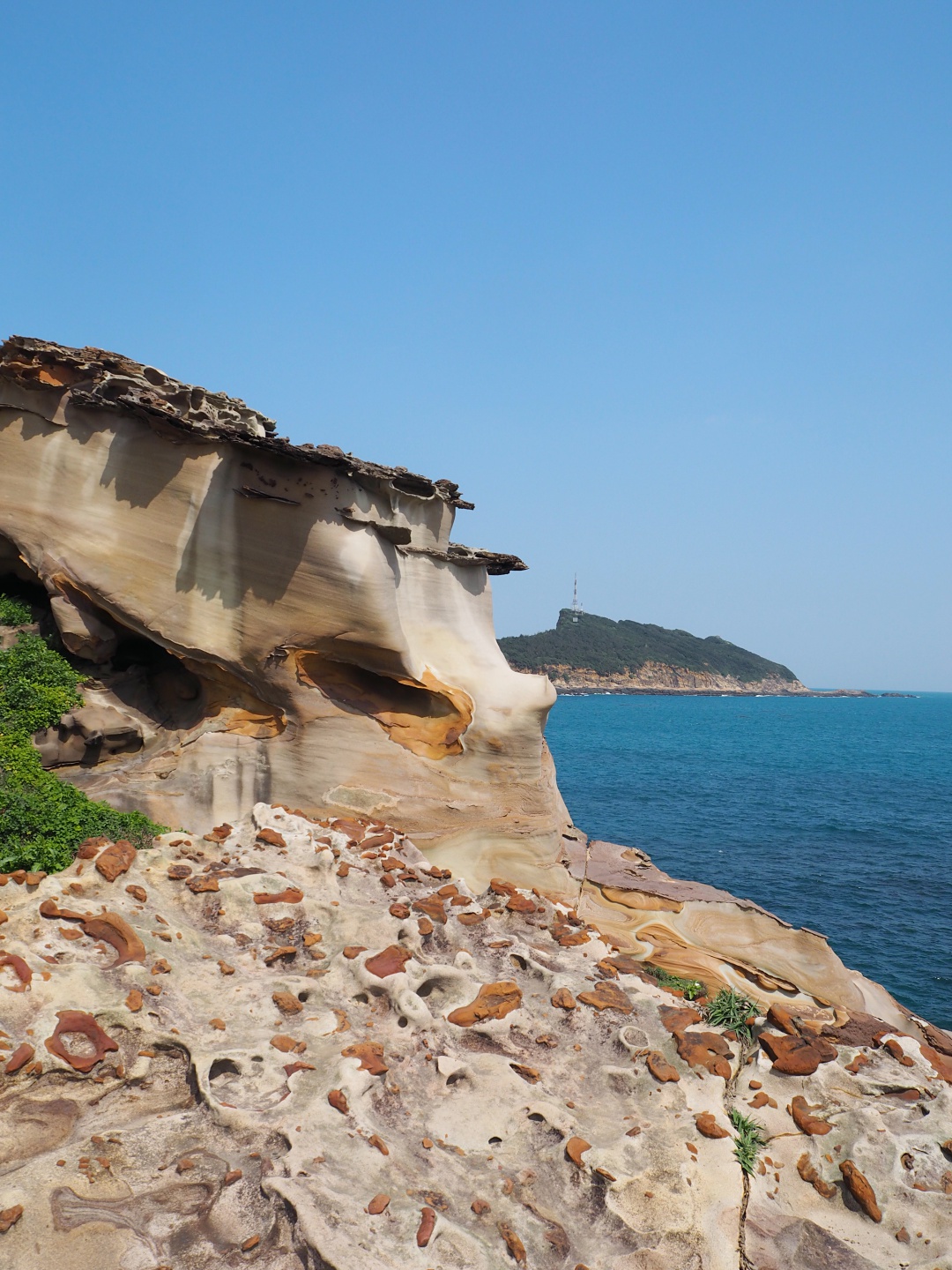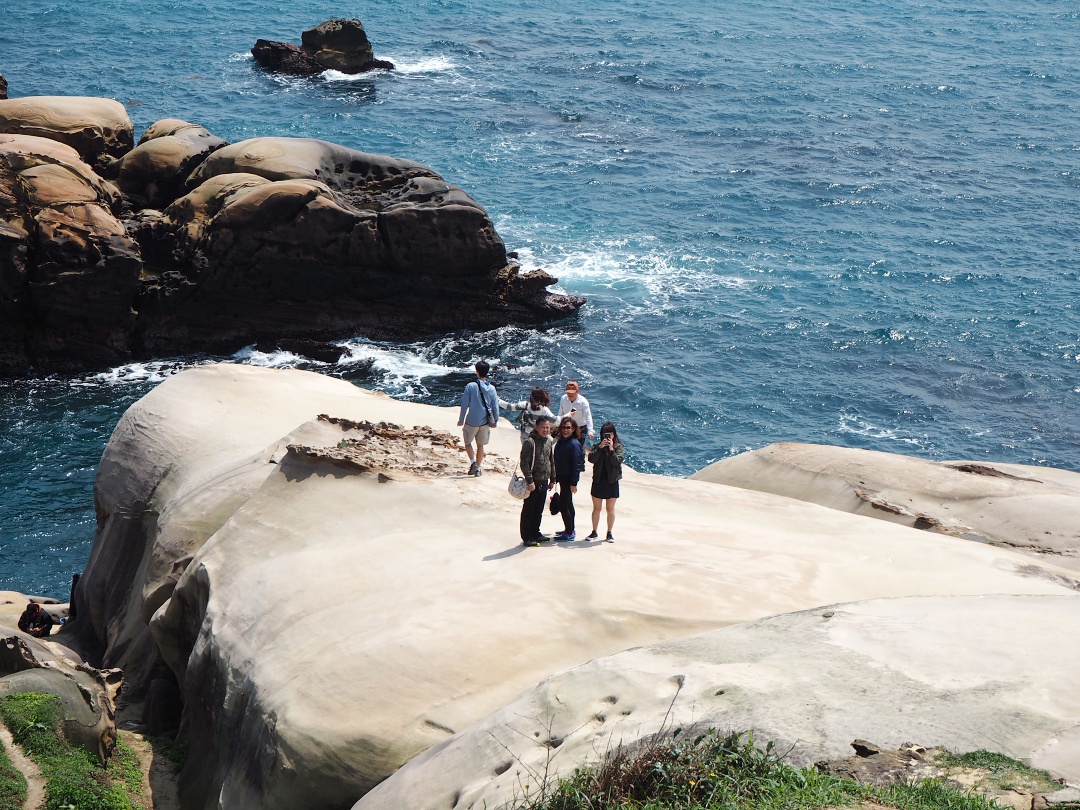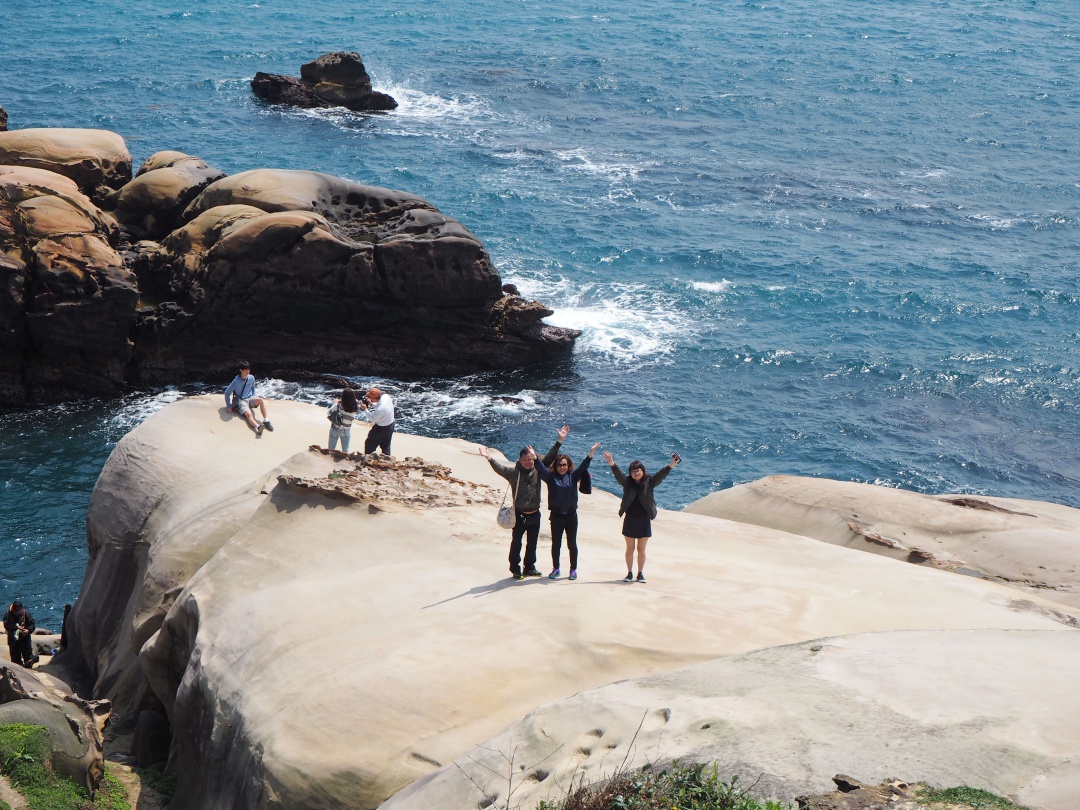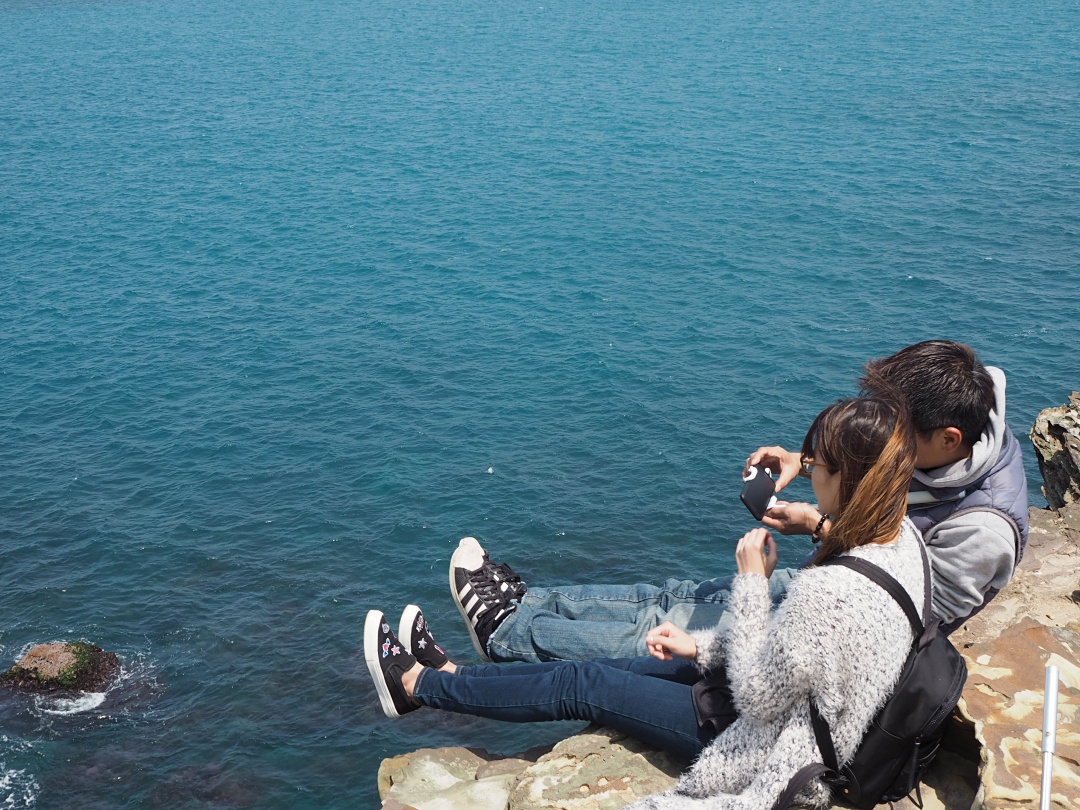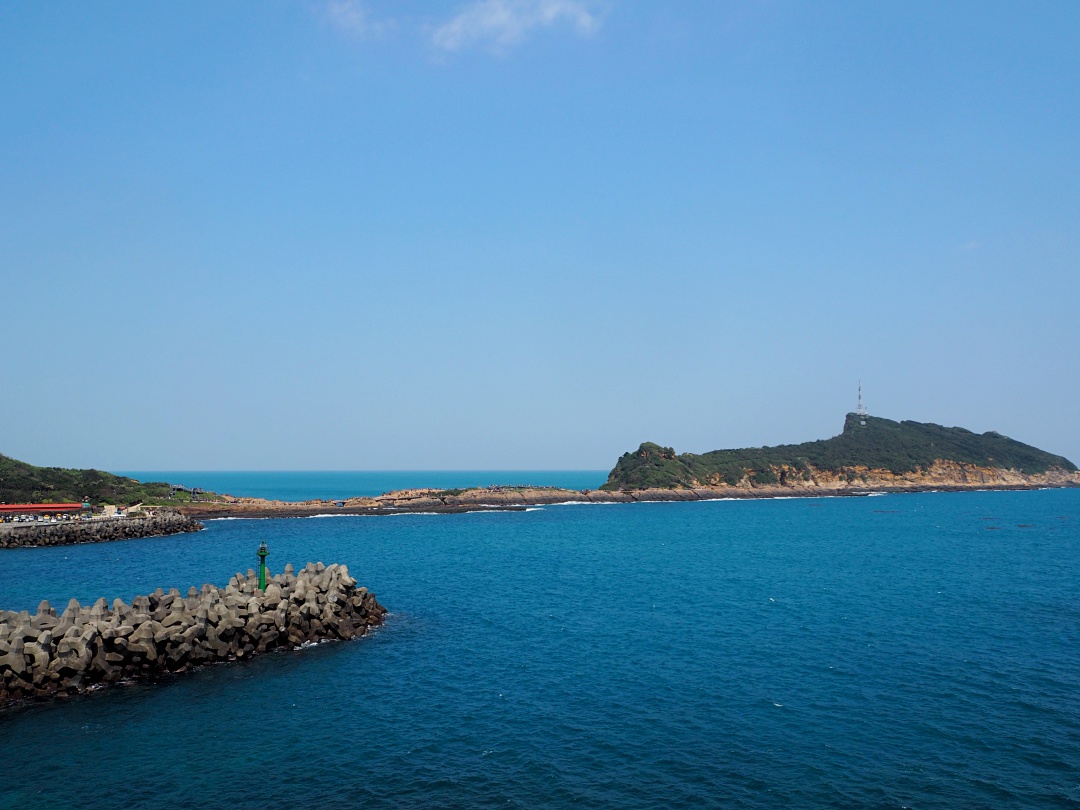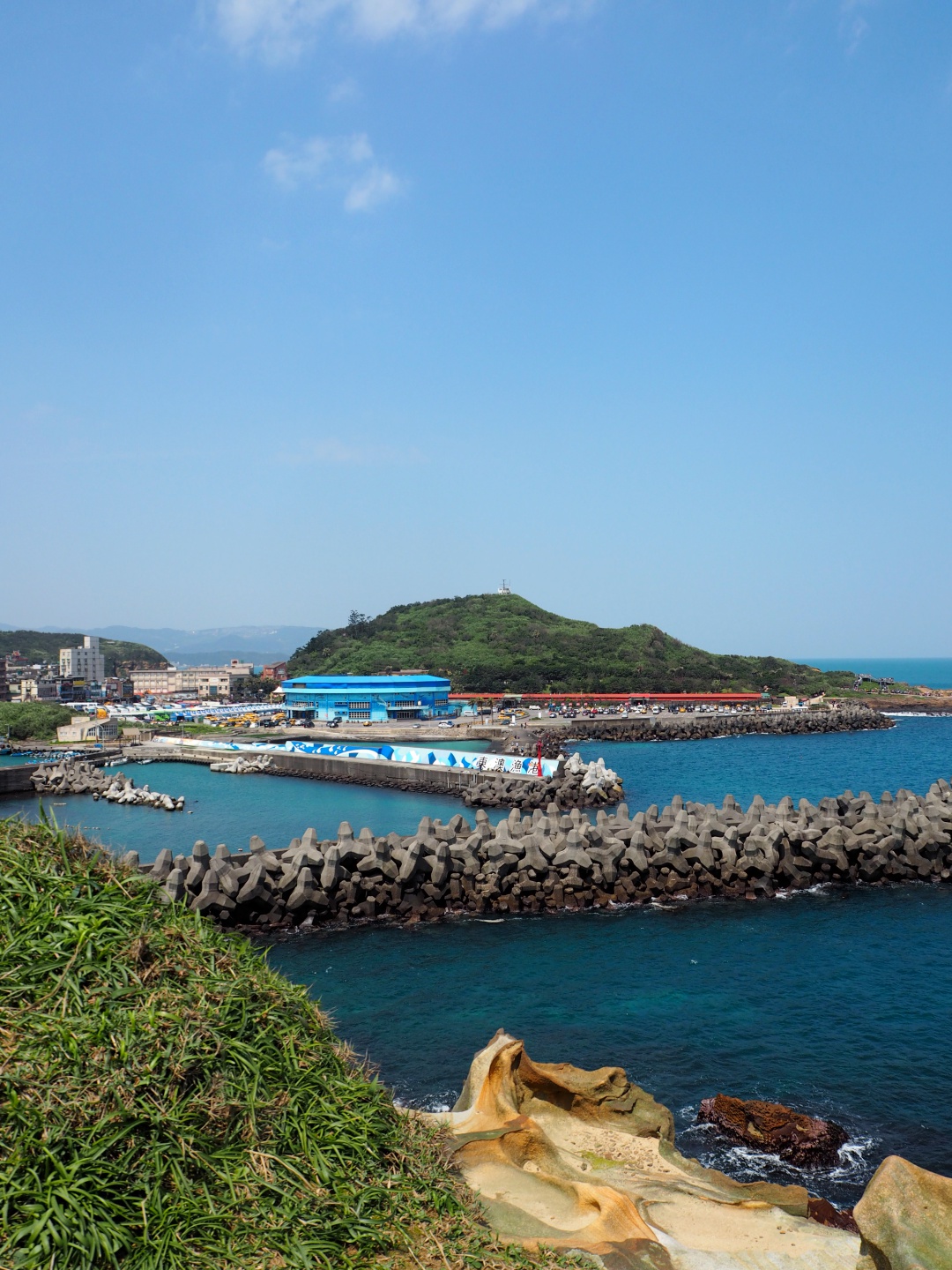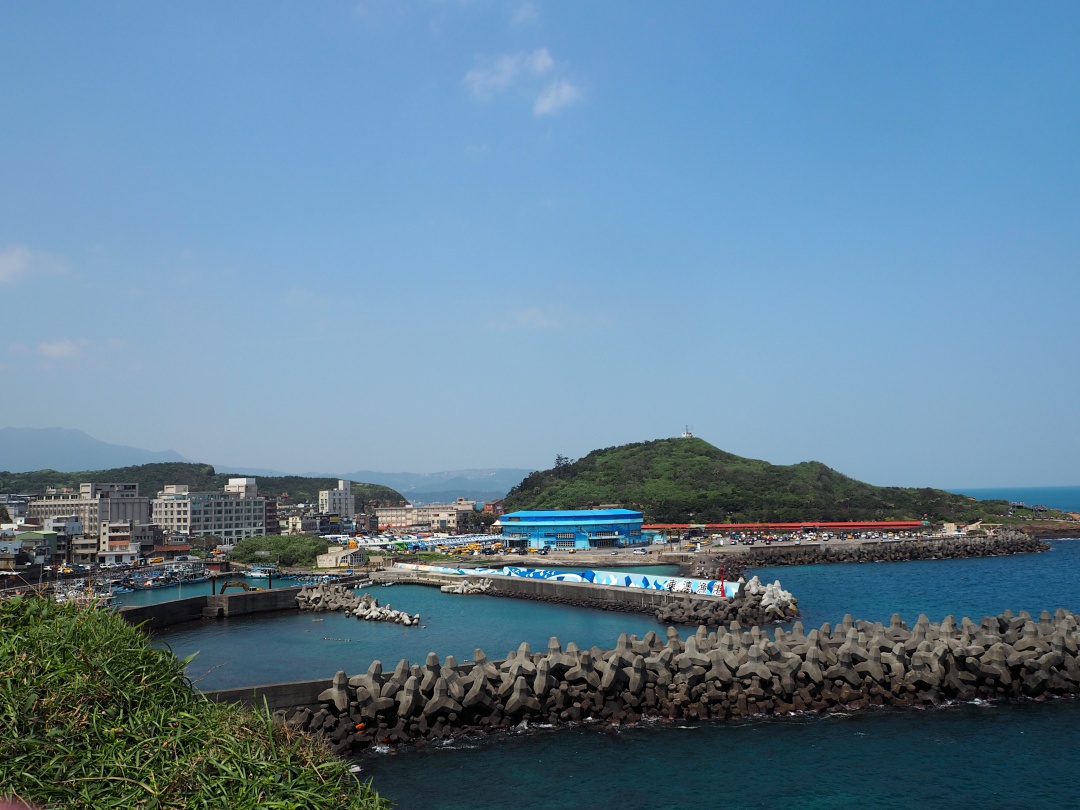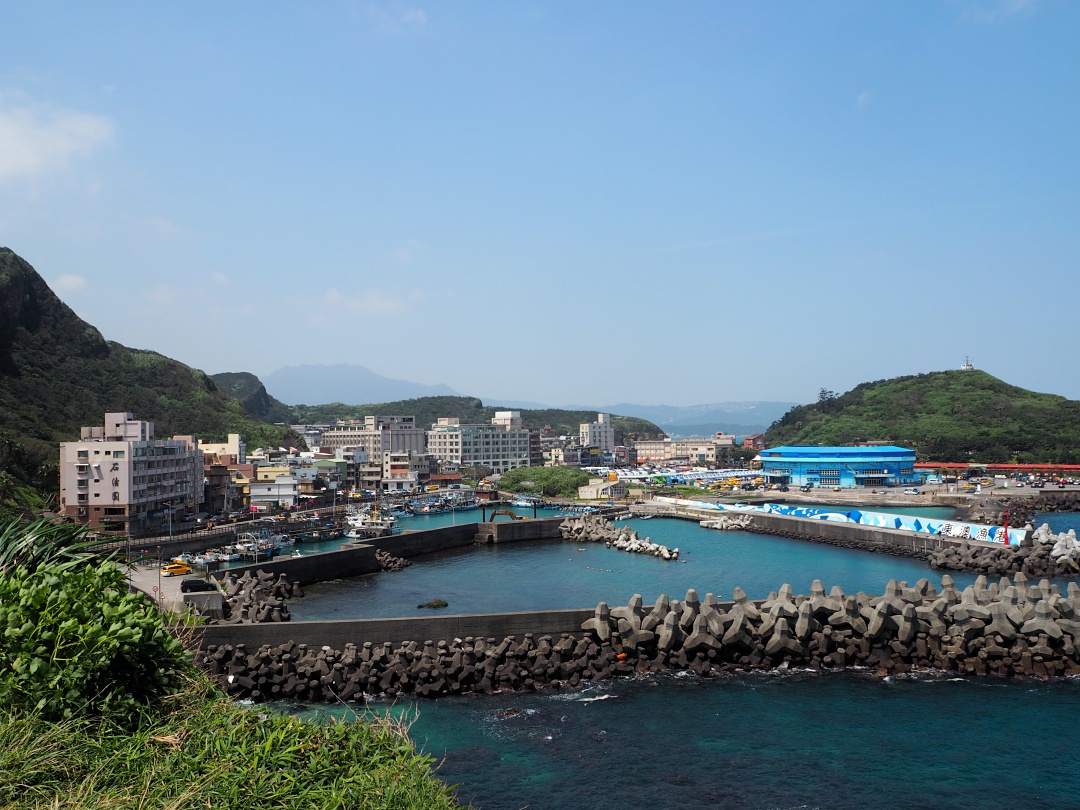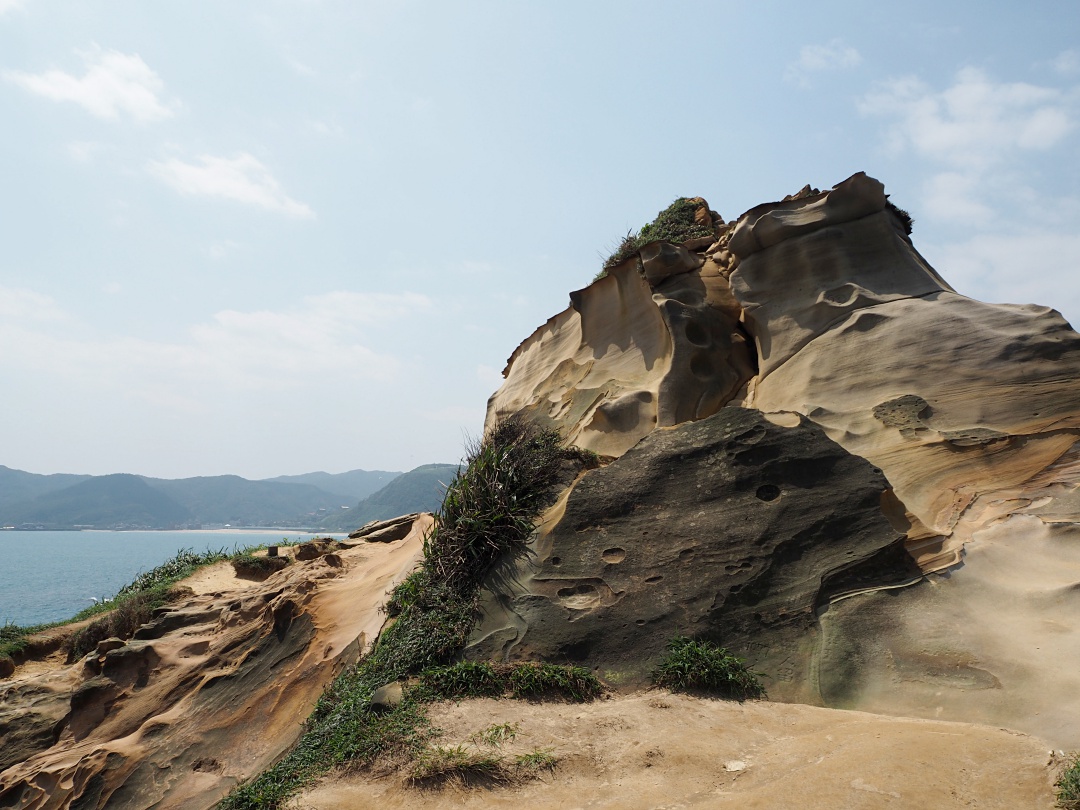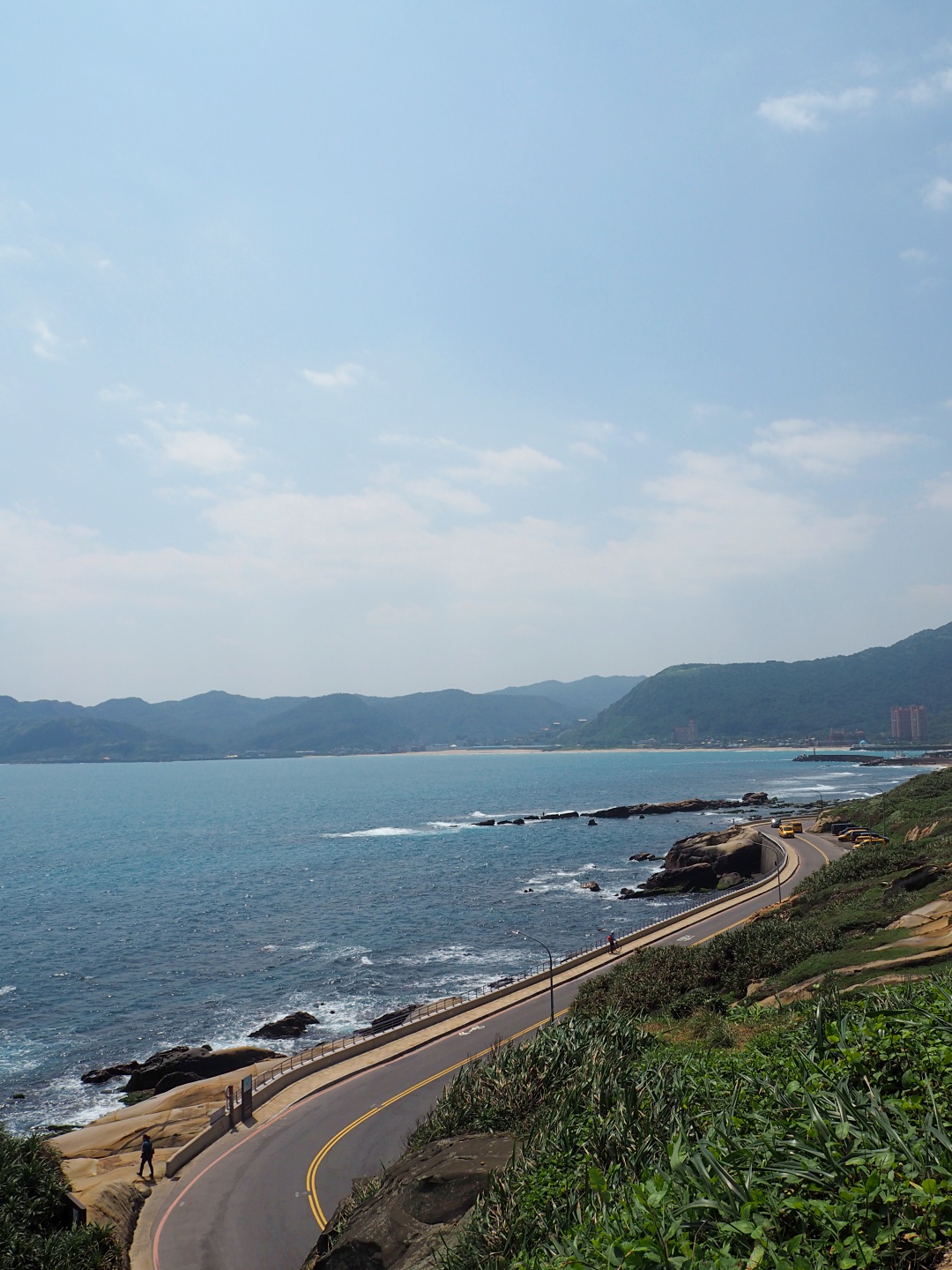 Tip: Remember to come with comfortable footwear.
Yehliu Geopark 野柳地质公园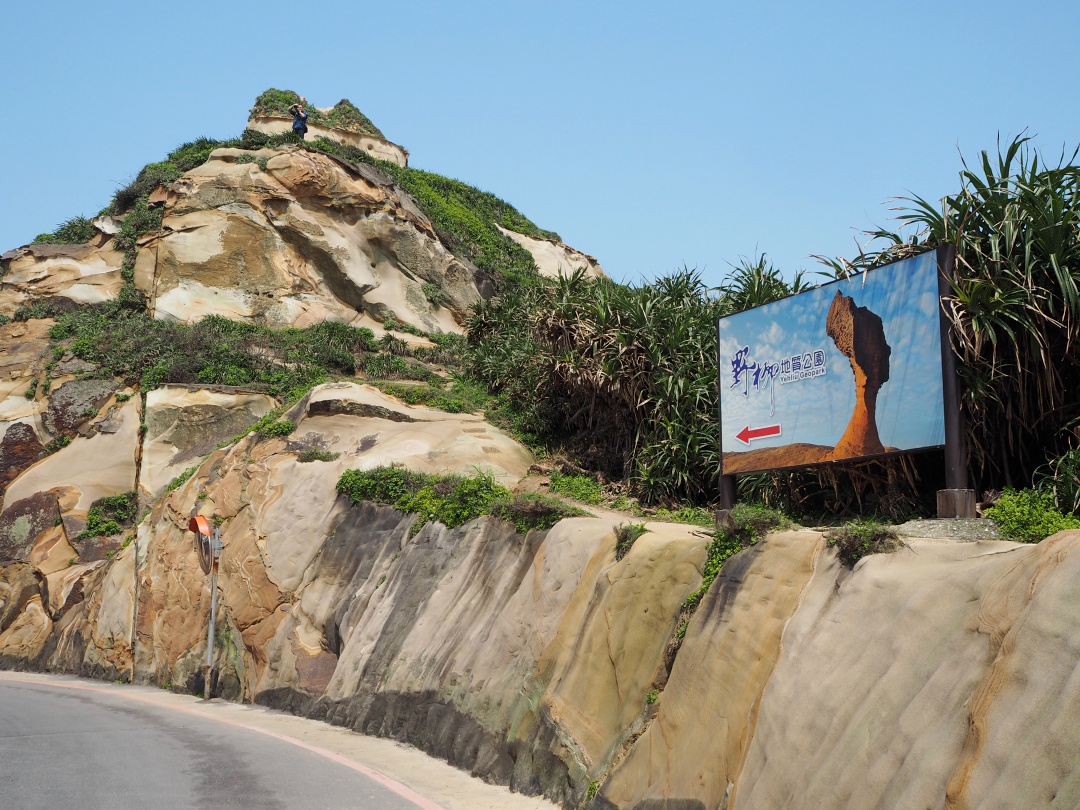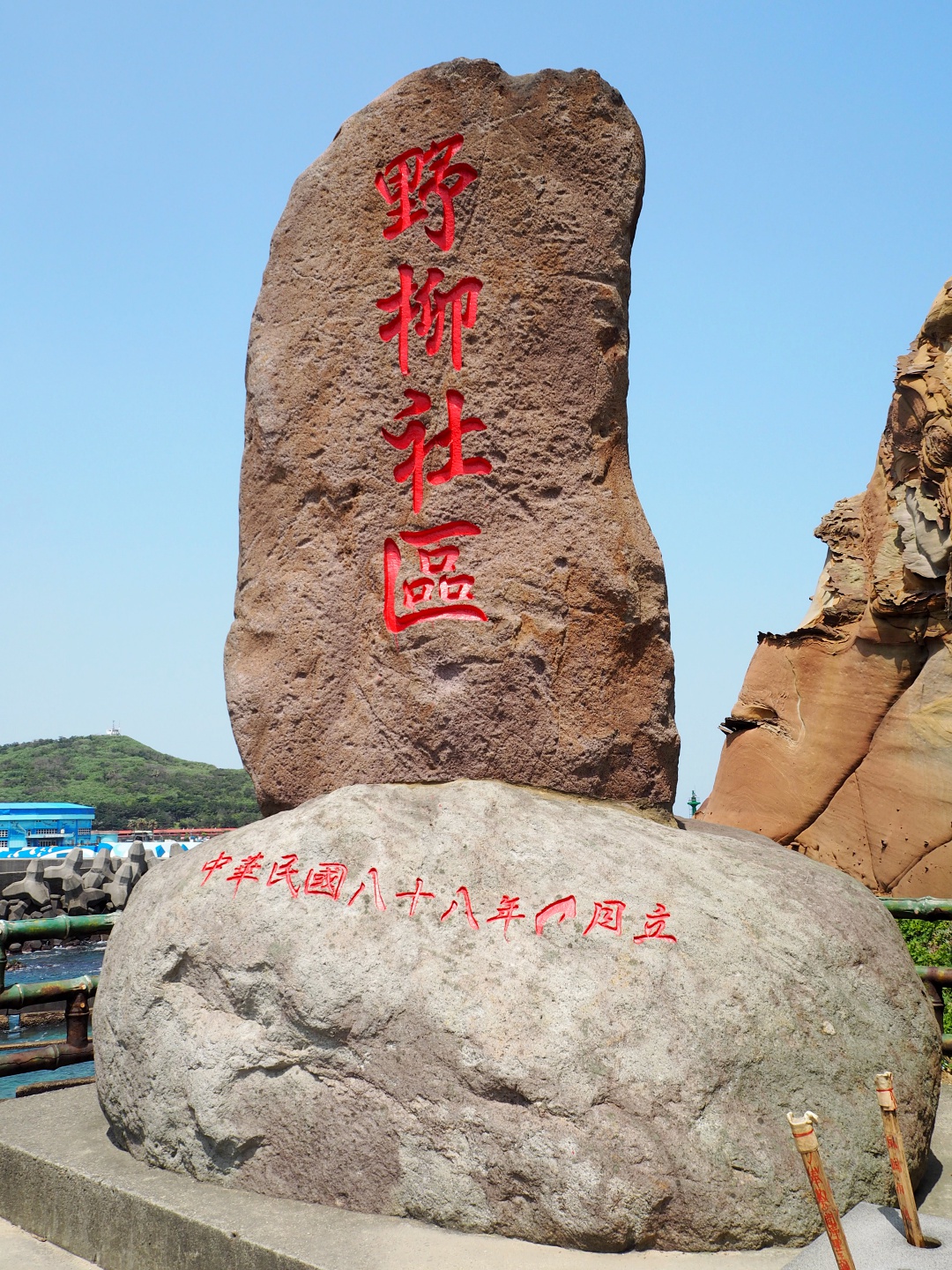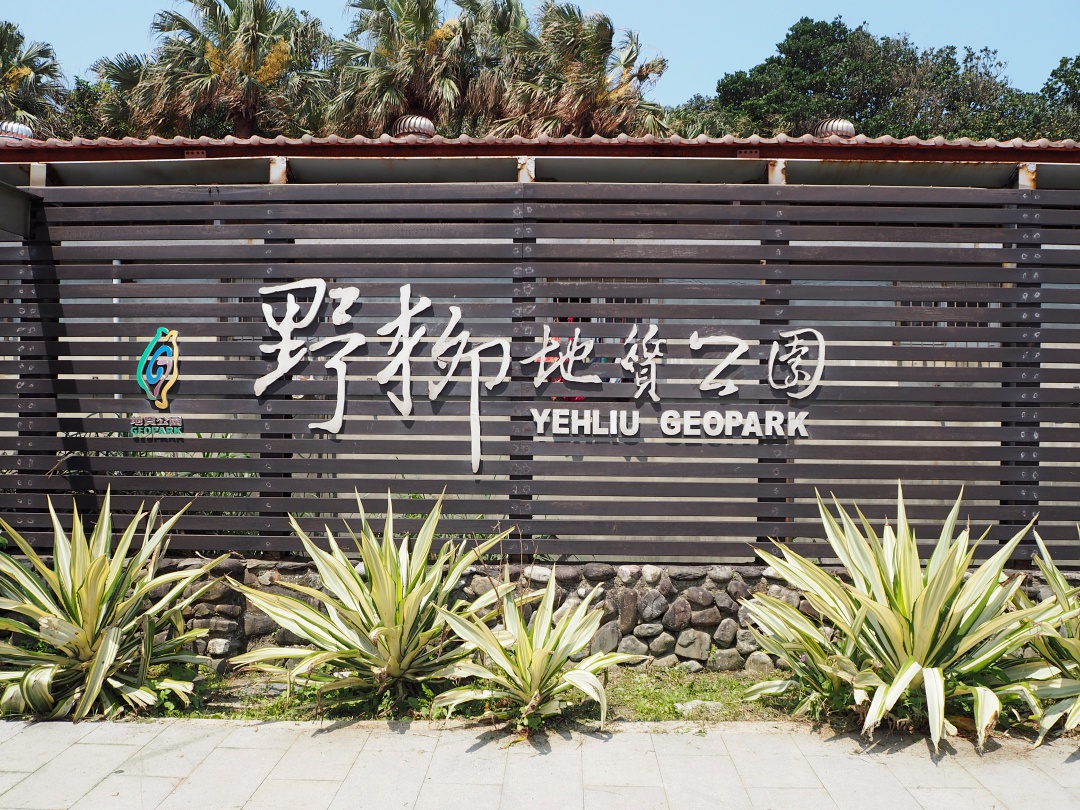 可乐 dropped us off outside Yehliu Geopark and offered to wait for us in the car. Reason being we would have to pay for his entrance fee if he will to go in with us; and according to him, he had been inside a couple of times. As such, he offers to wait for us outside.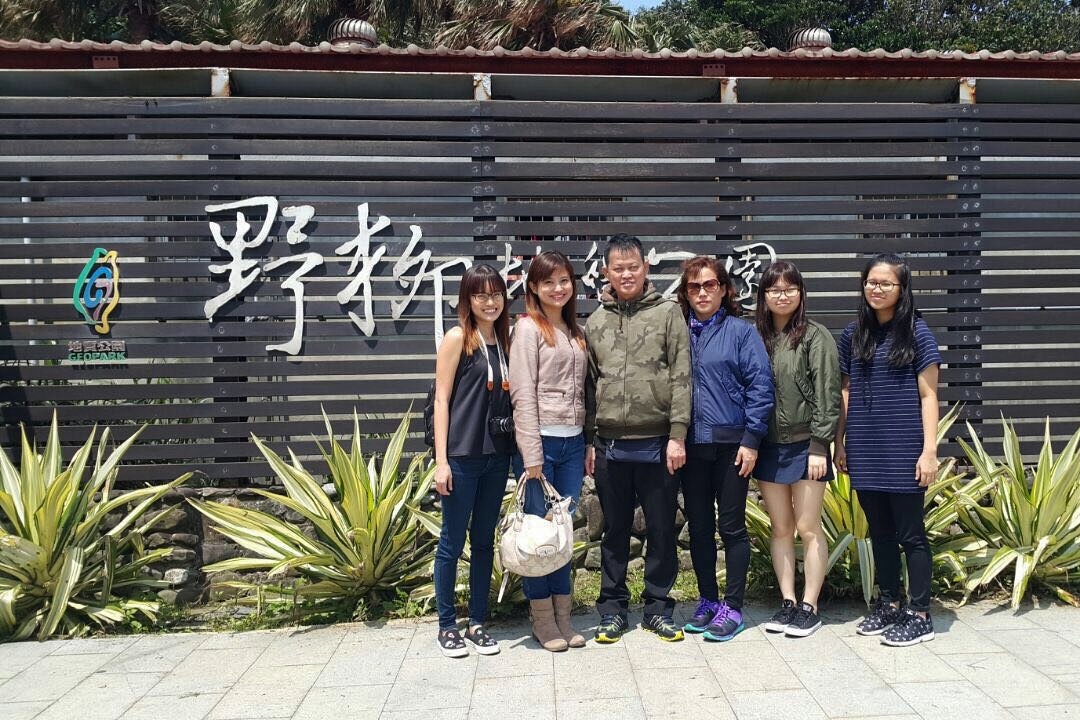 And that was after he offered to help us to take a family shot at the entrance.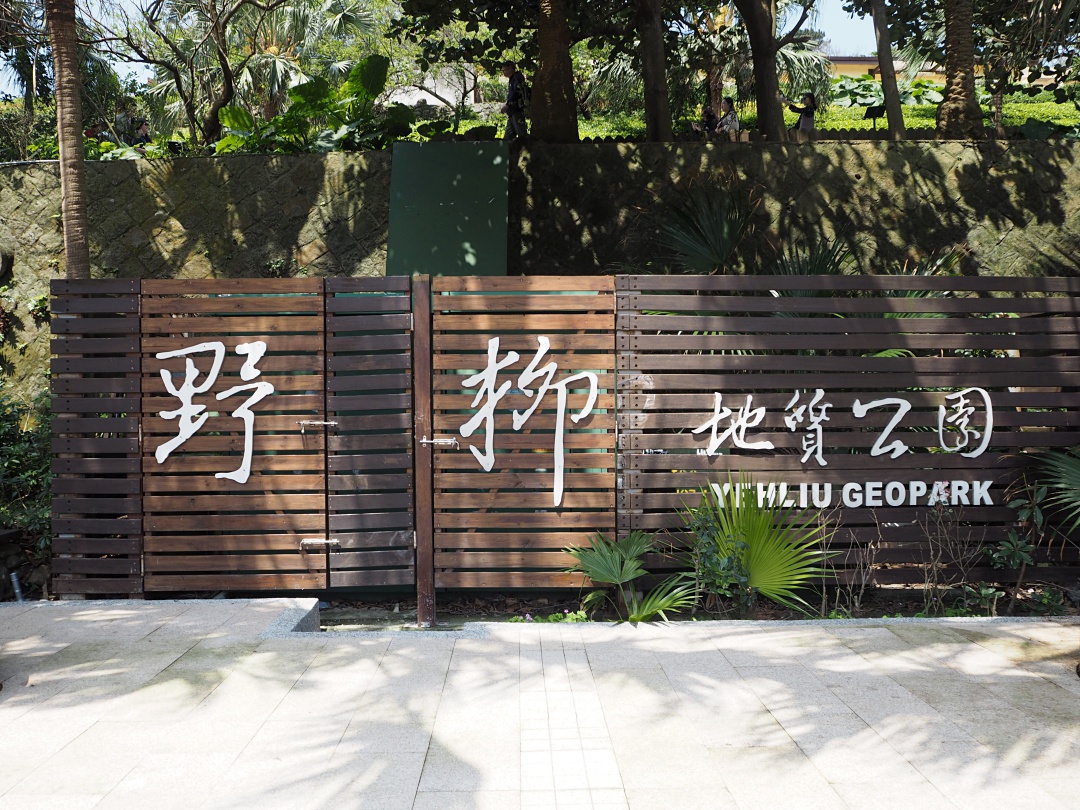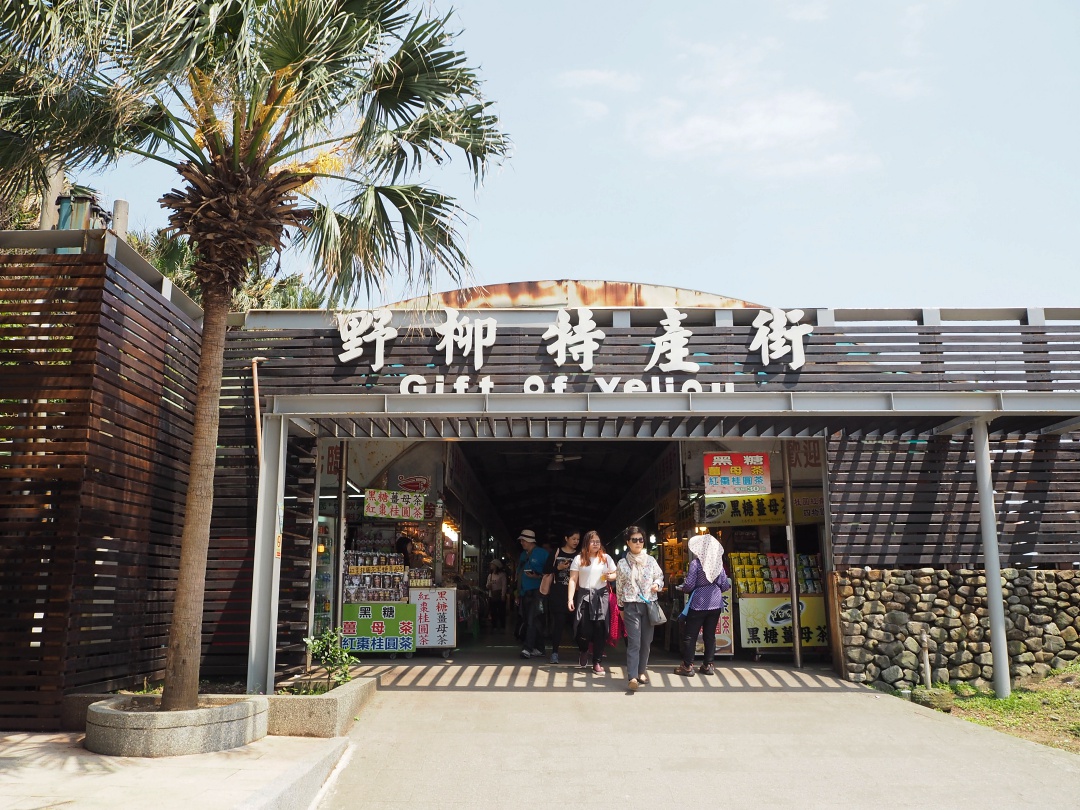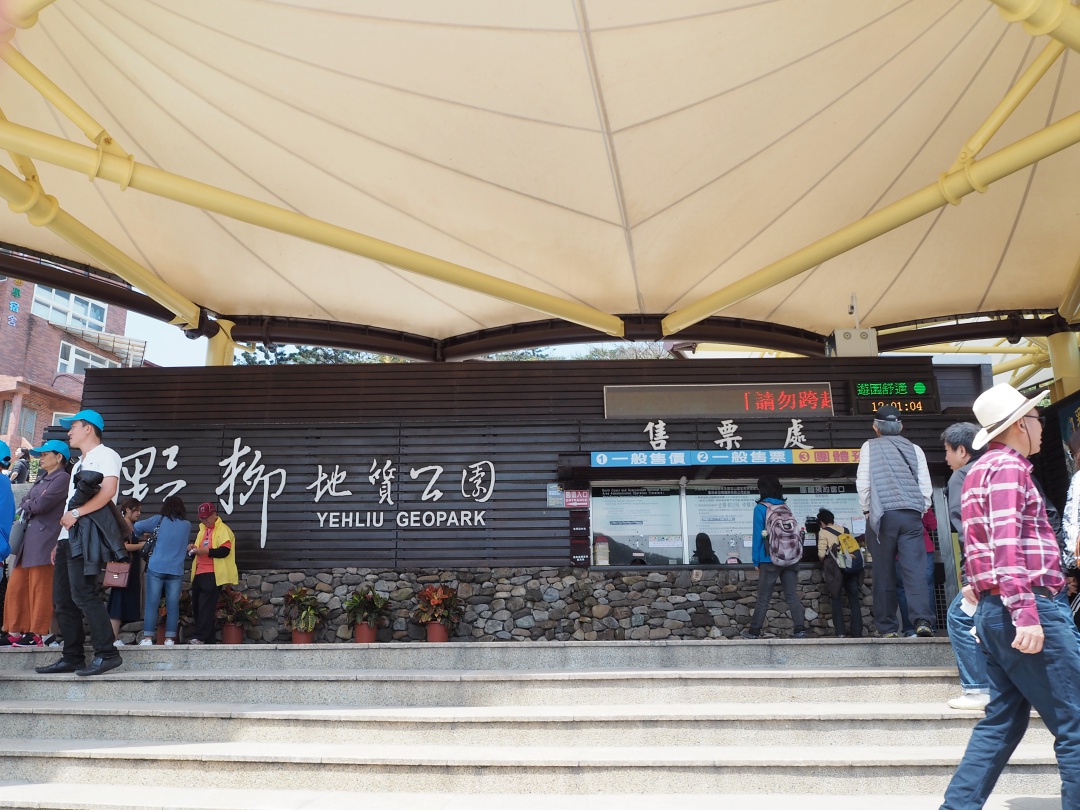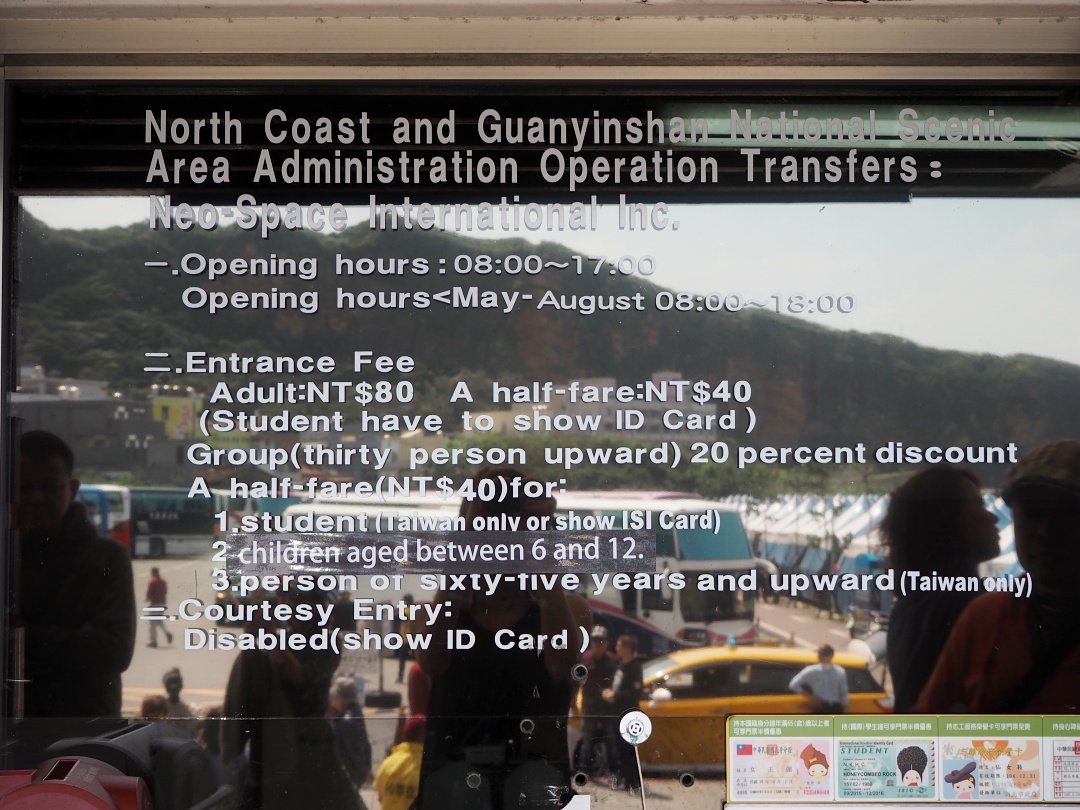 Ticket pricing for reference.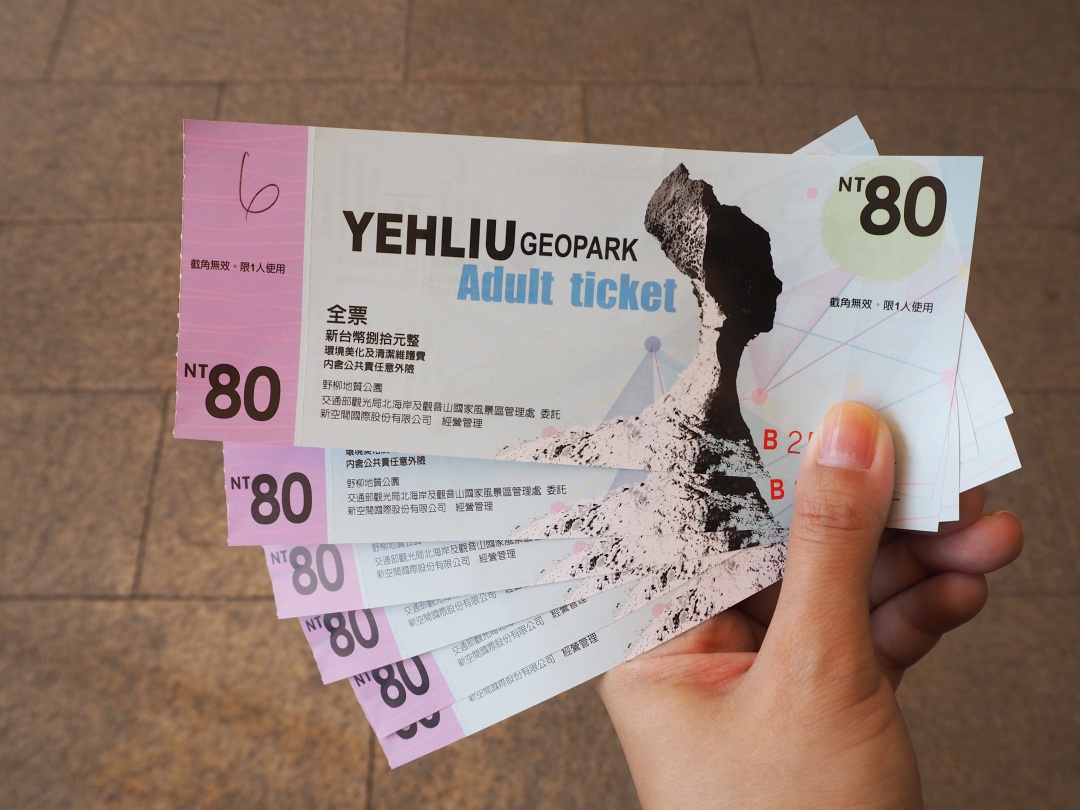 Paid TWD480 for six adult tickets.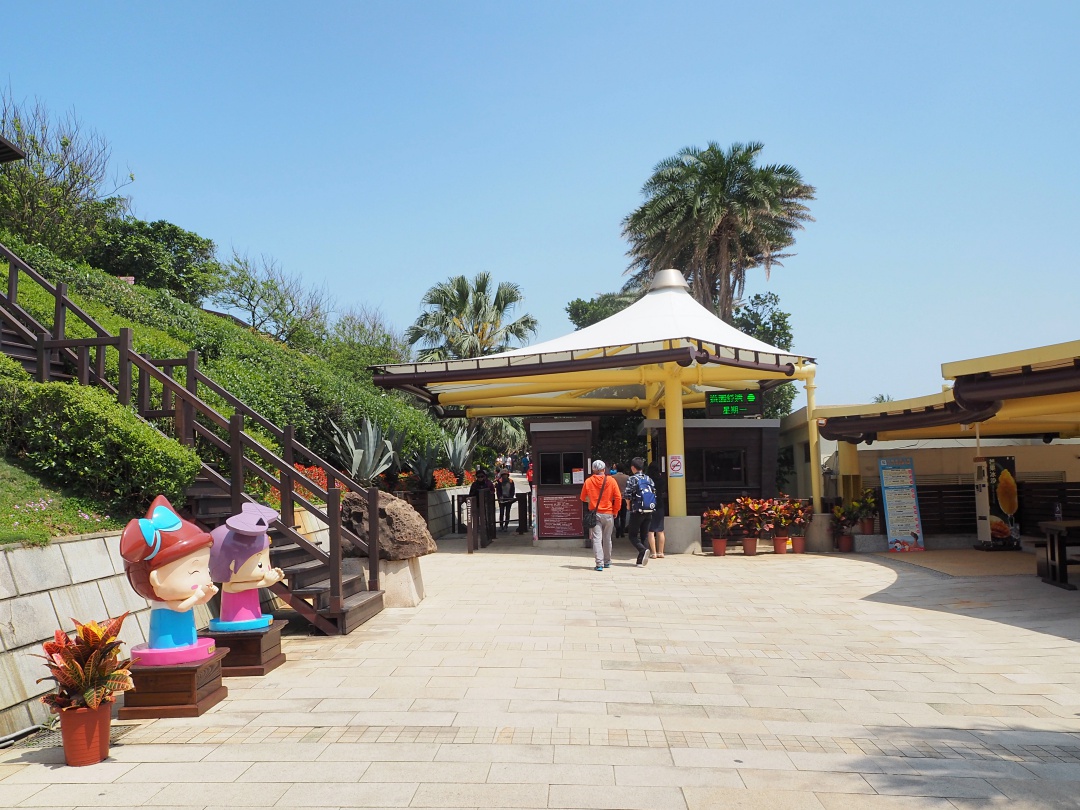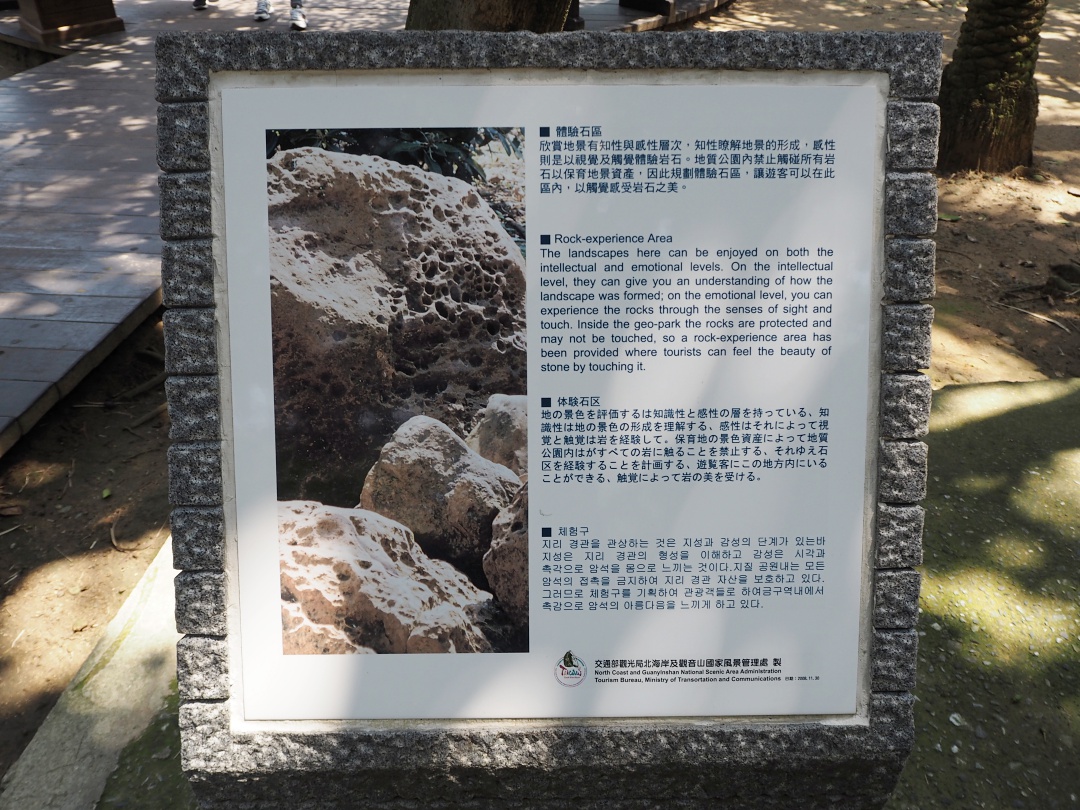 Those who have been to Yehliu Geopark would know that their most famous formations include the Queen's Head and Dragon's Head. There are in fact two Queen's Heads Rock within the park. The real and the replica (known as "Queen's Head II"). According to the info stated on the signage, the original Queen's Head is gradually wearing down. Hence to provide visitors with a better experience, including photo-taking and didactic teaching, they decided to produce a replica.
Queen's Head II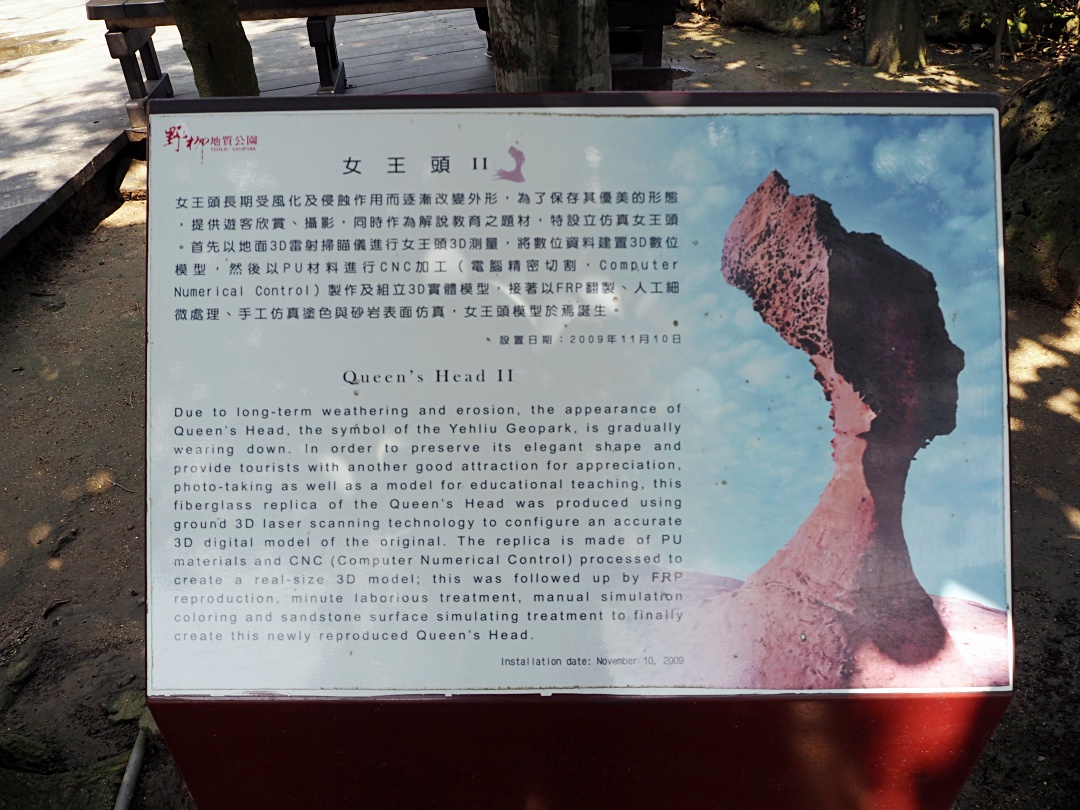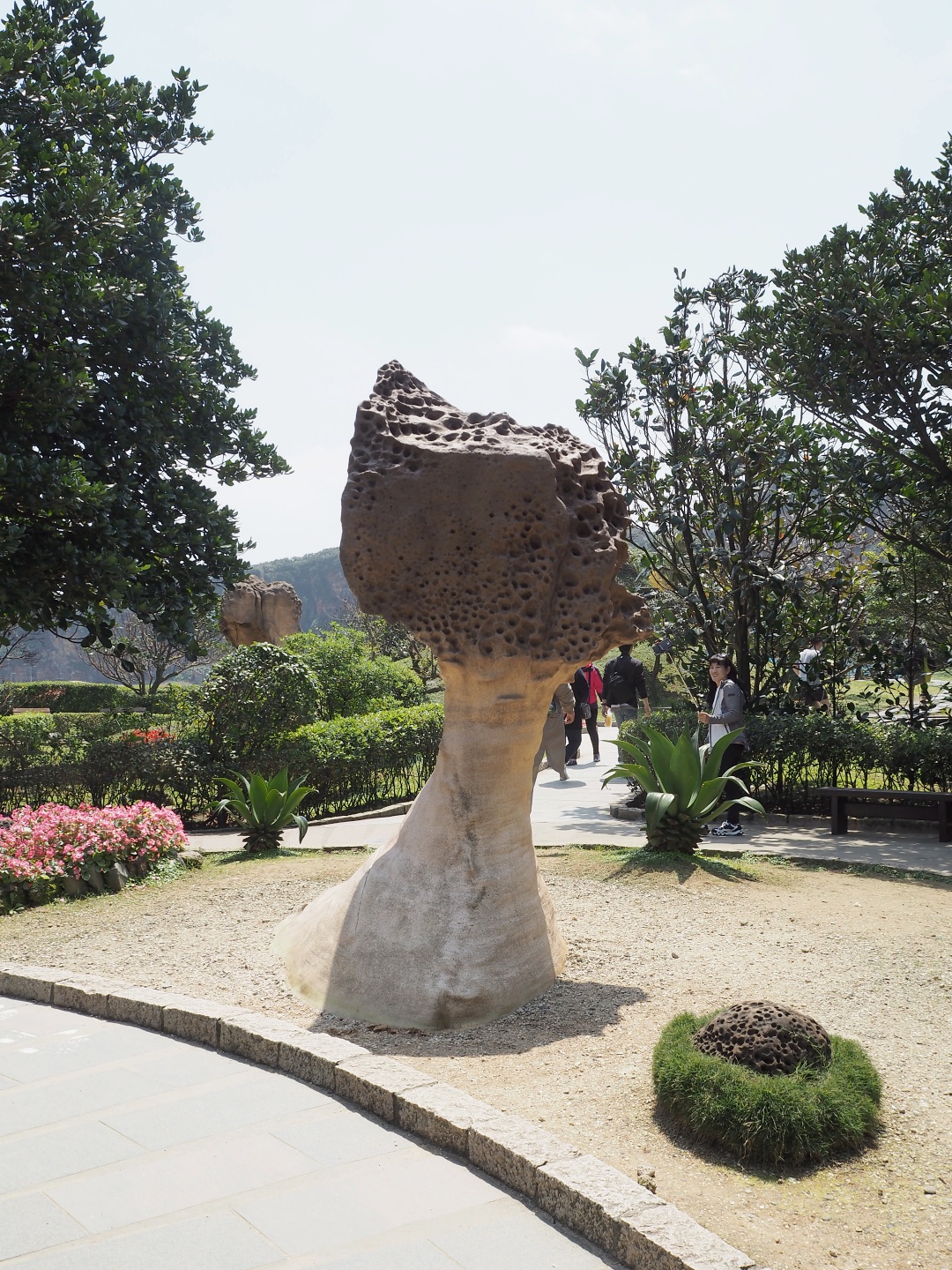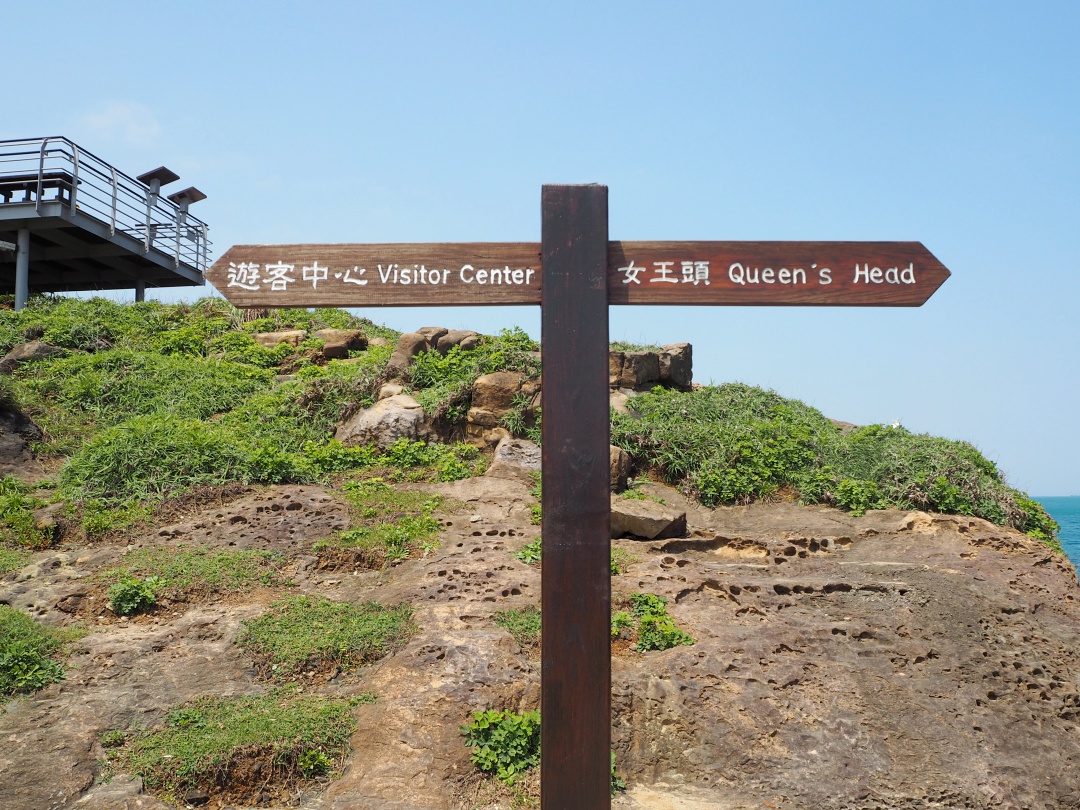 Follow the sign to get to the real Queen's Head Rock.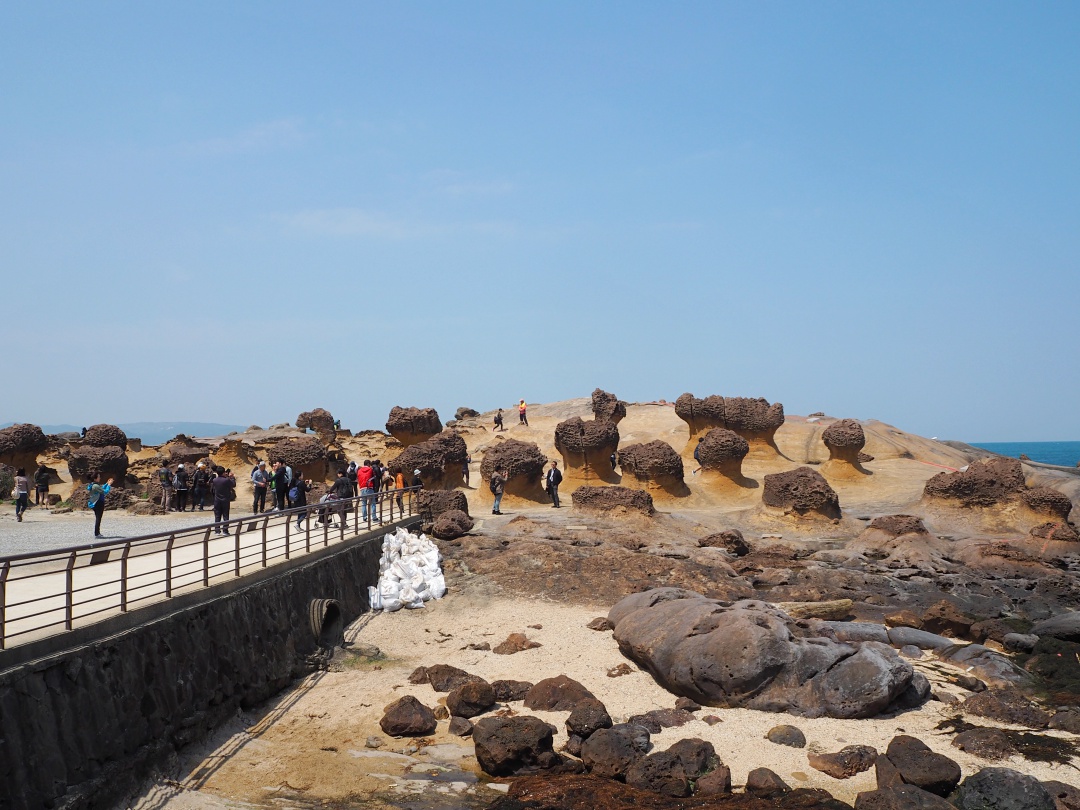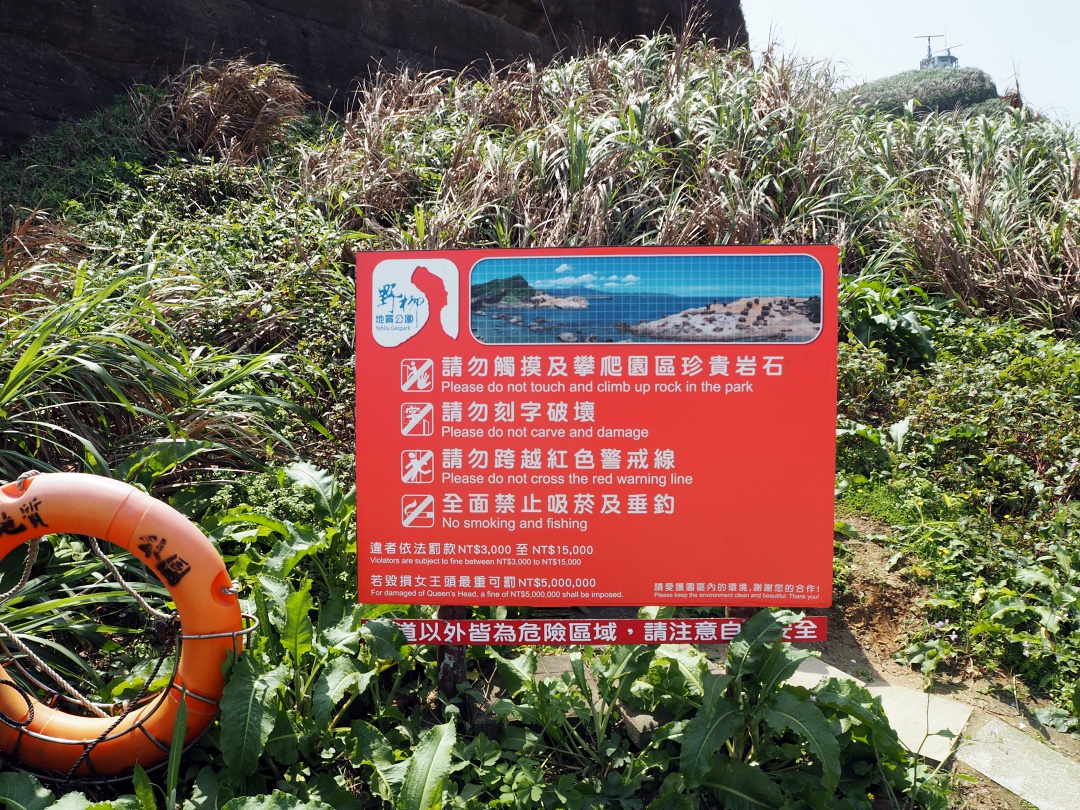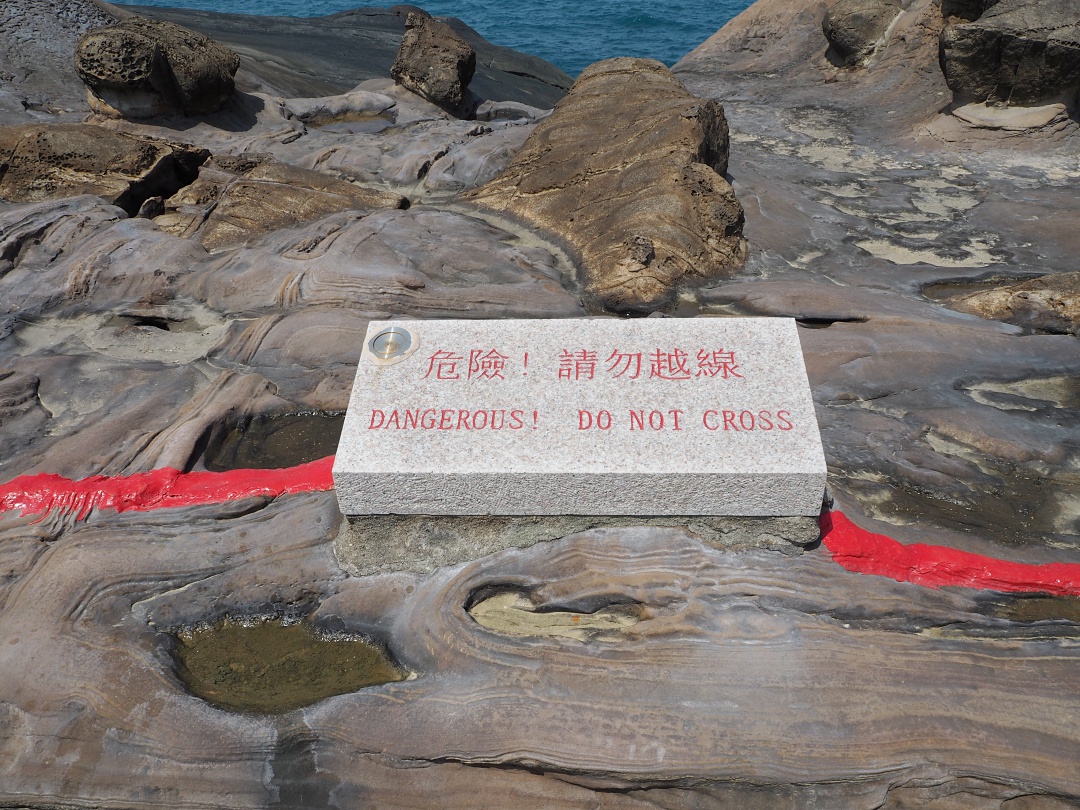 They have markings on the ground to indicate the prohibited areas that are not safe for visitors.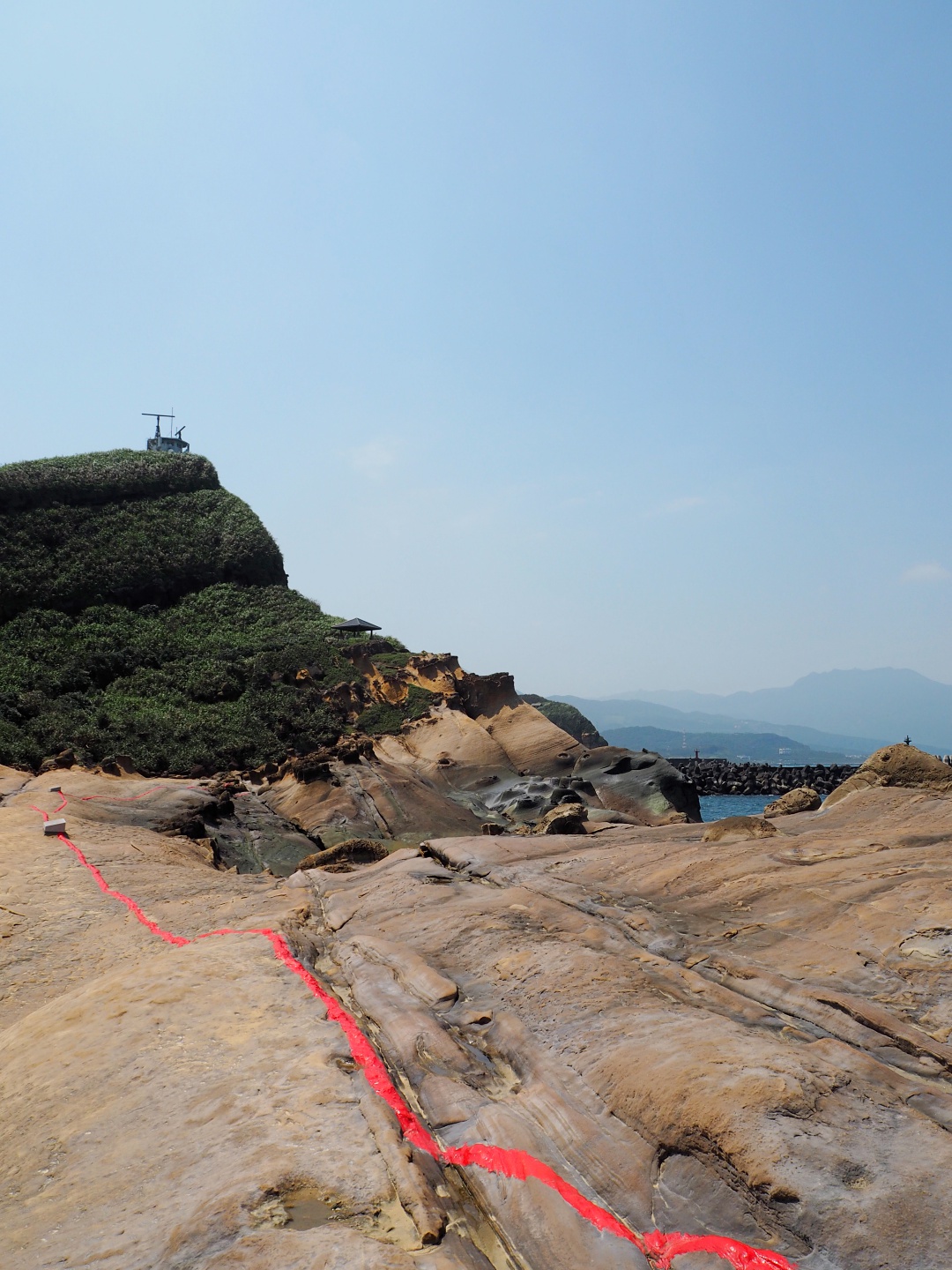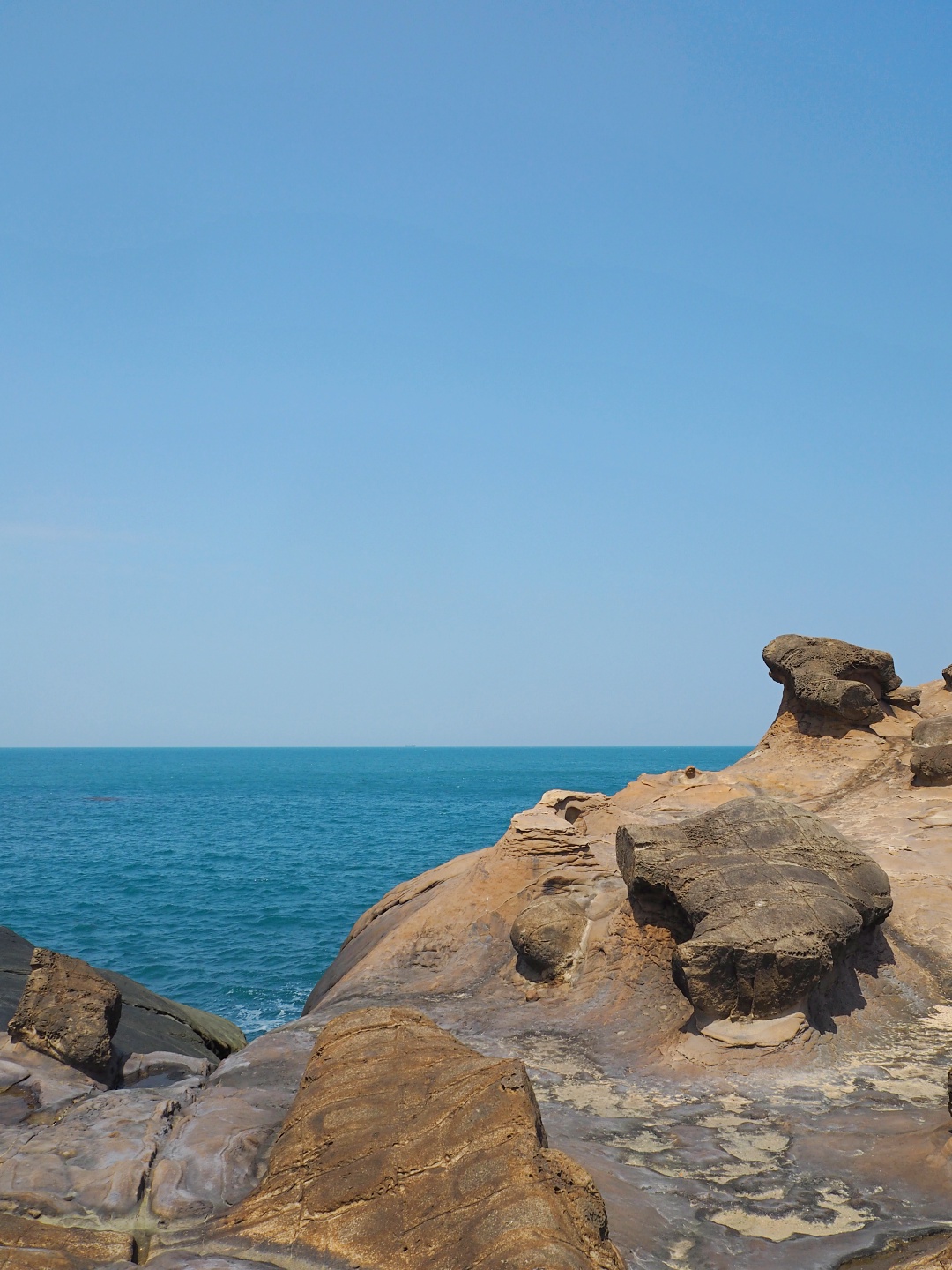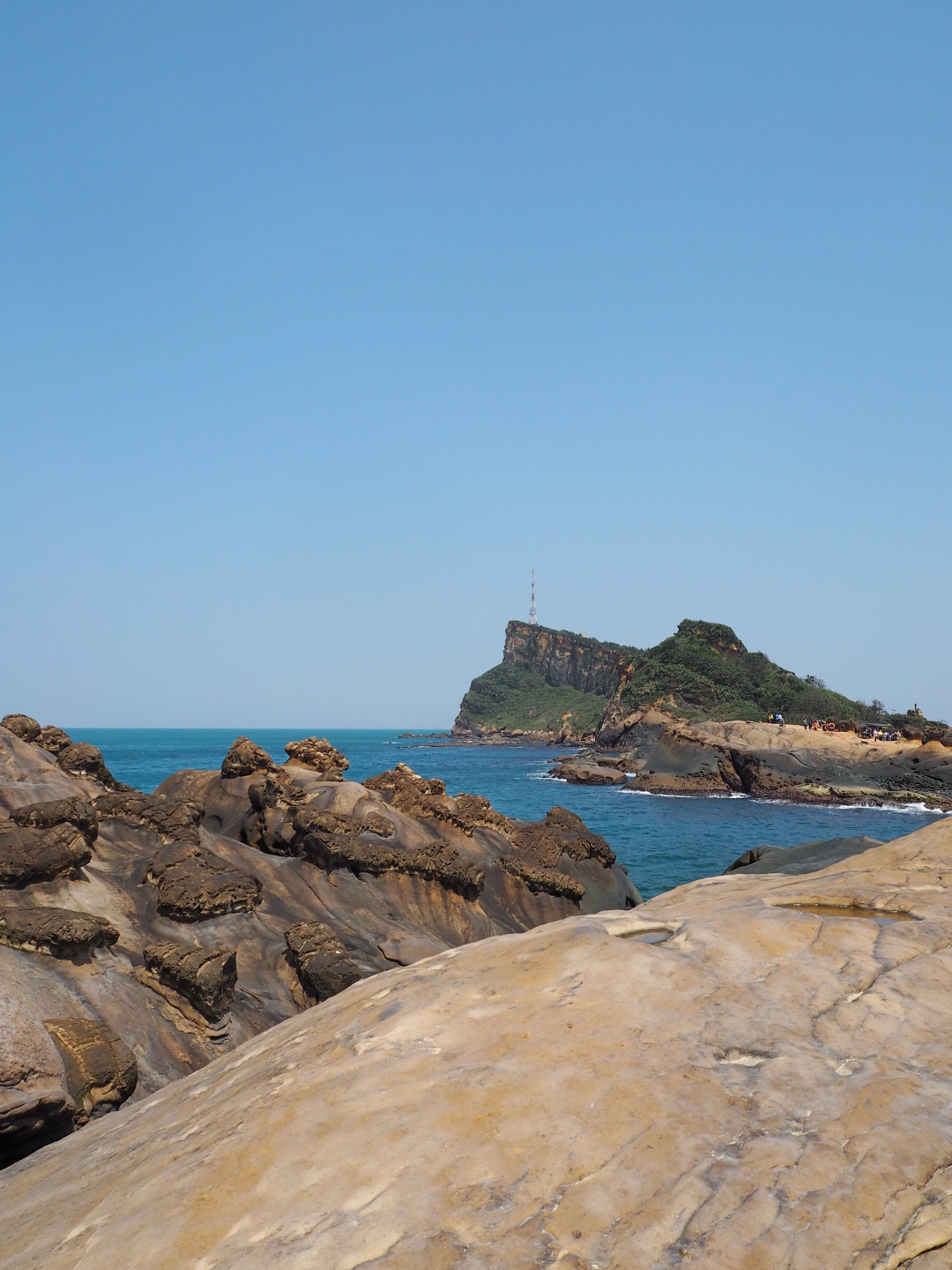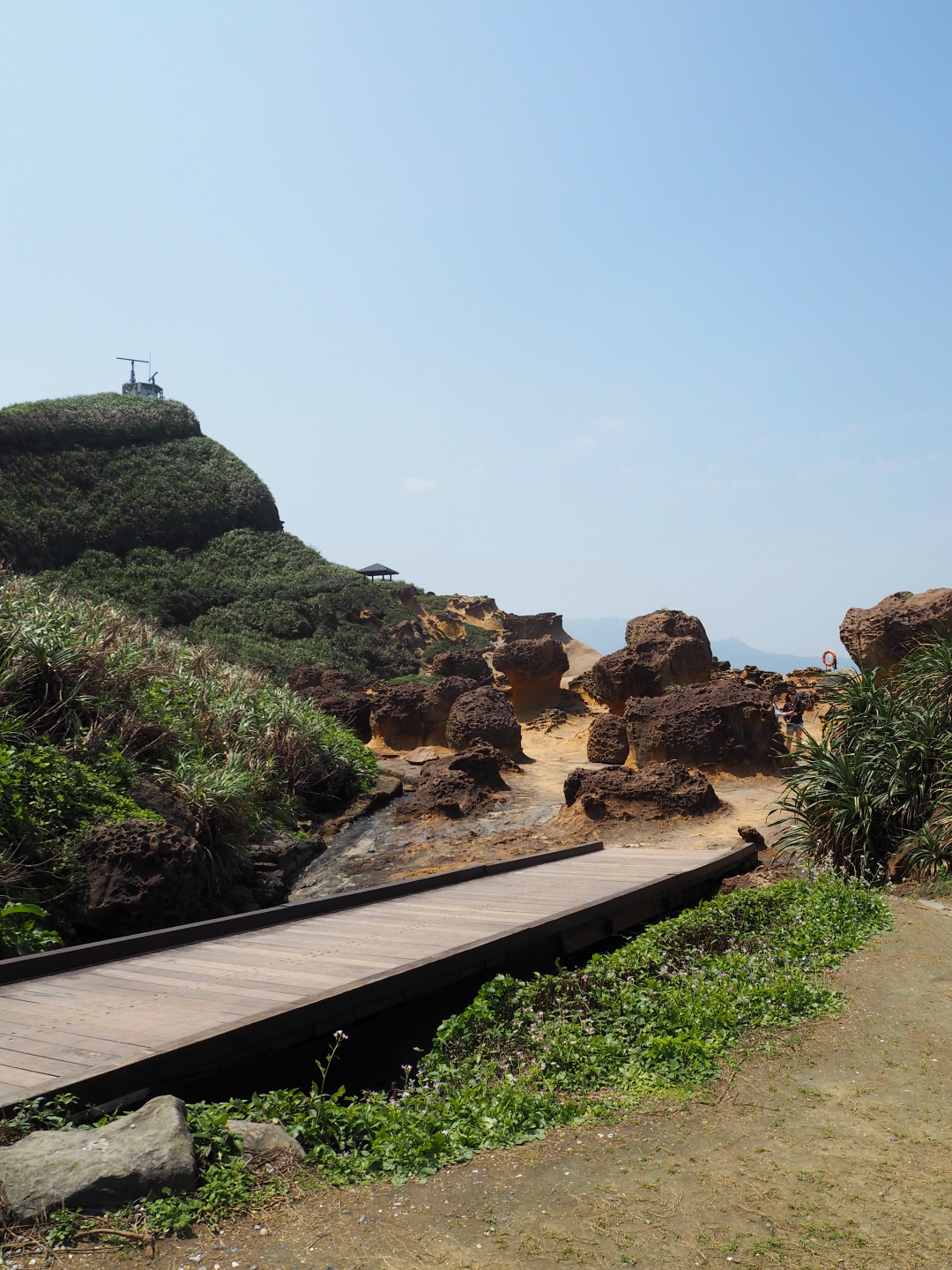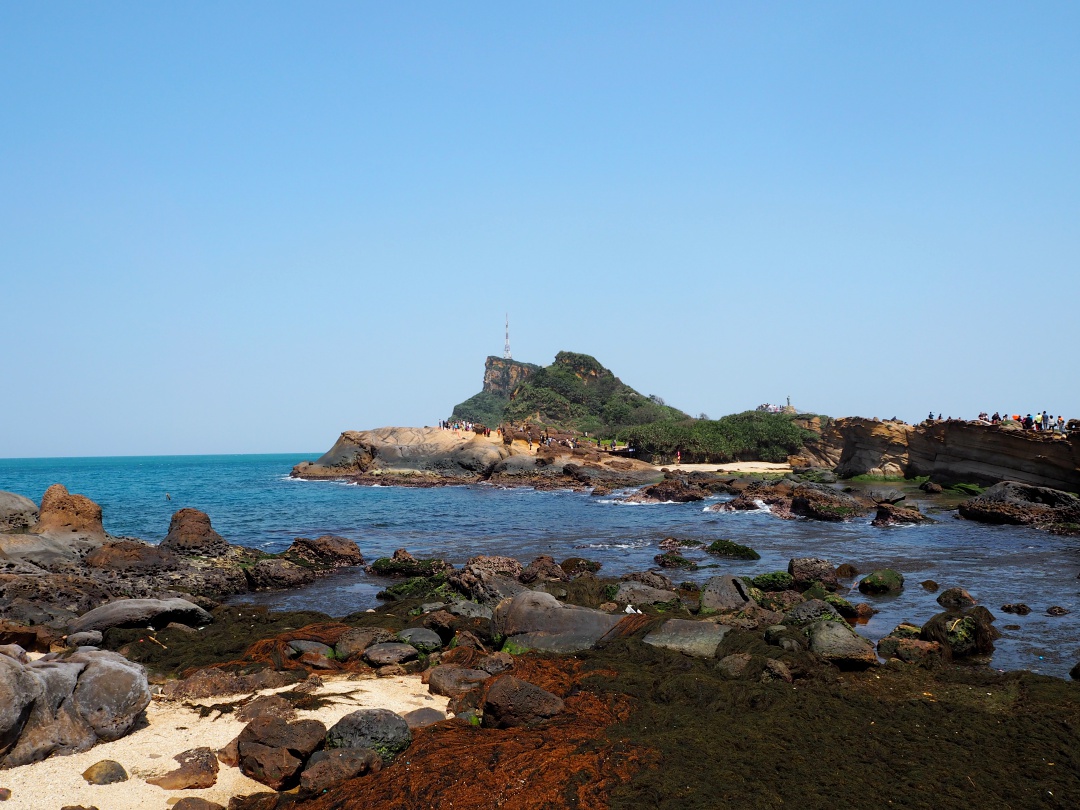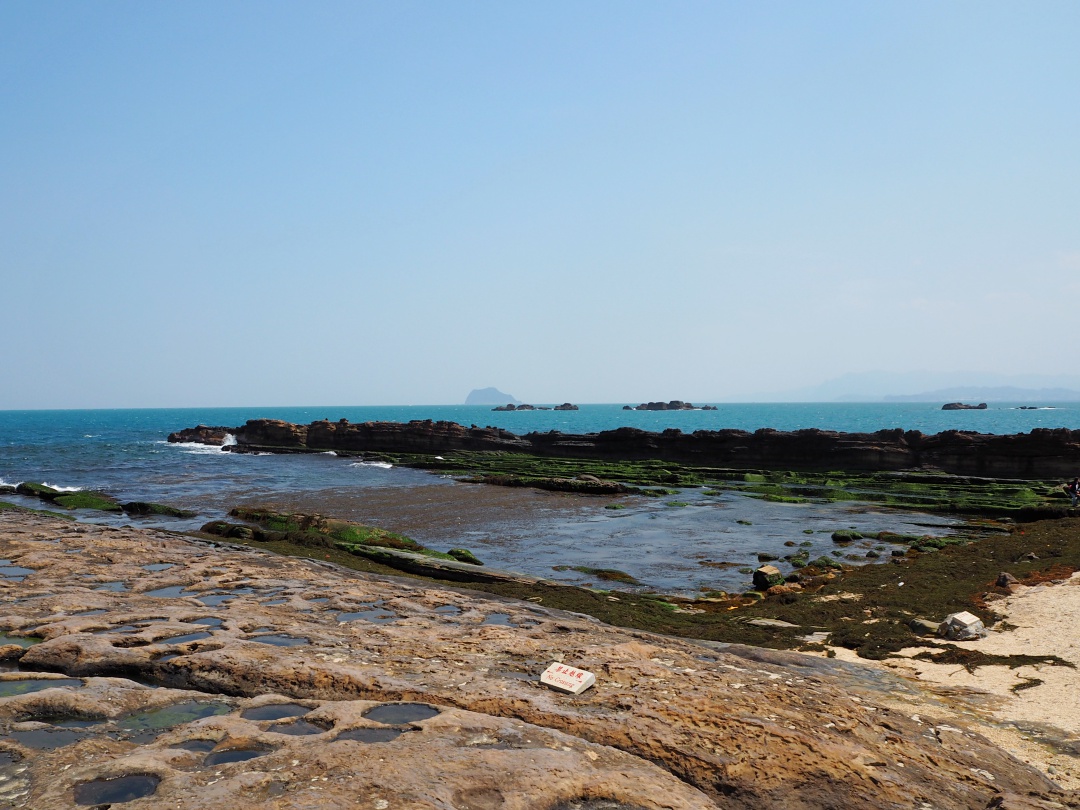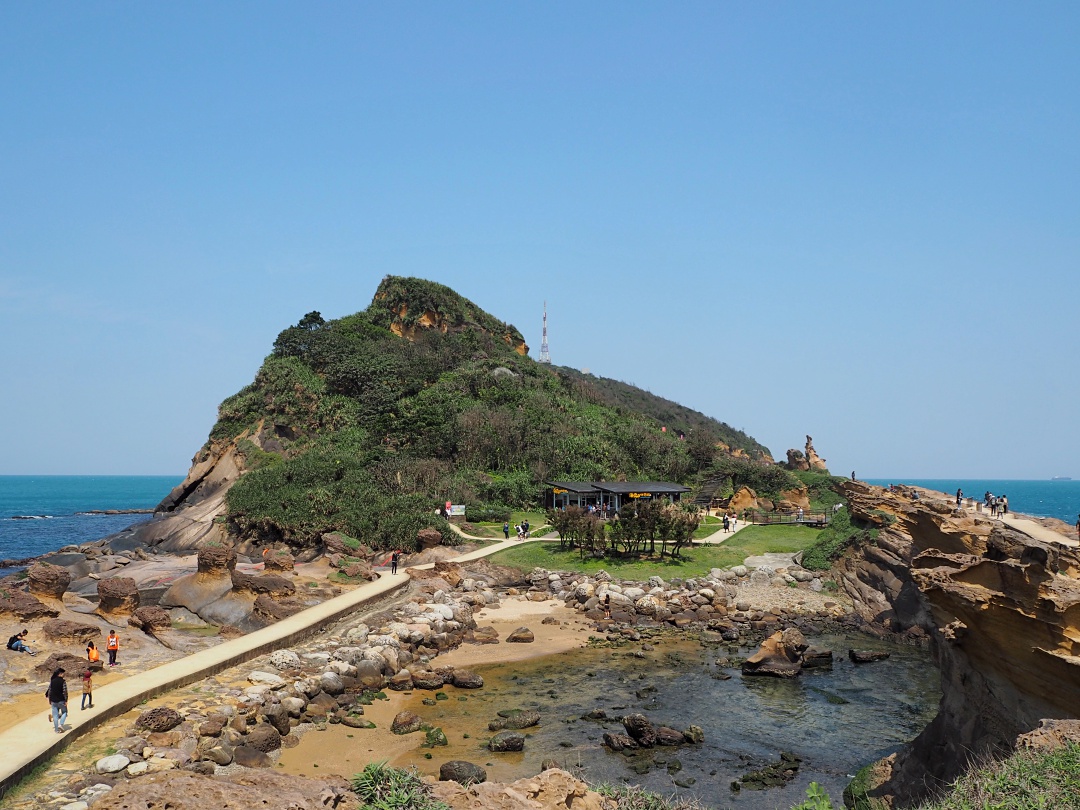 Queen's Head Rock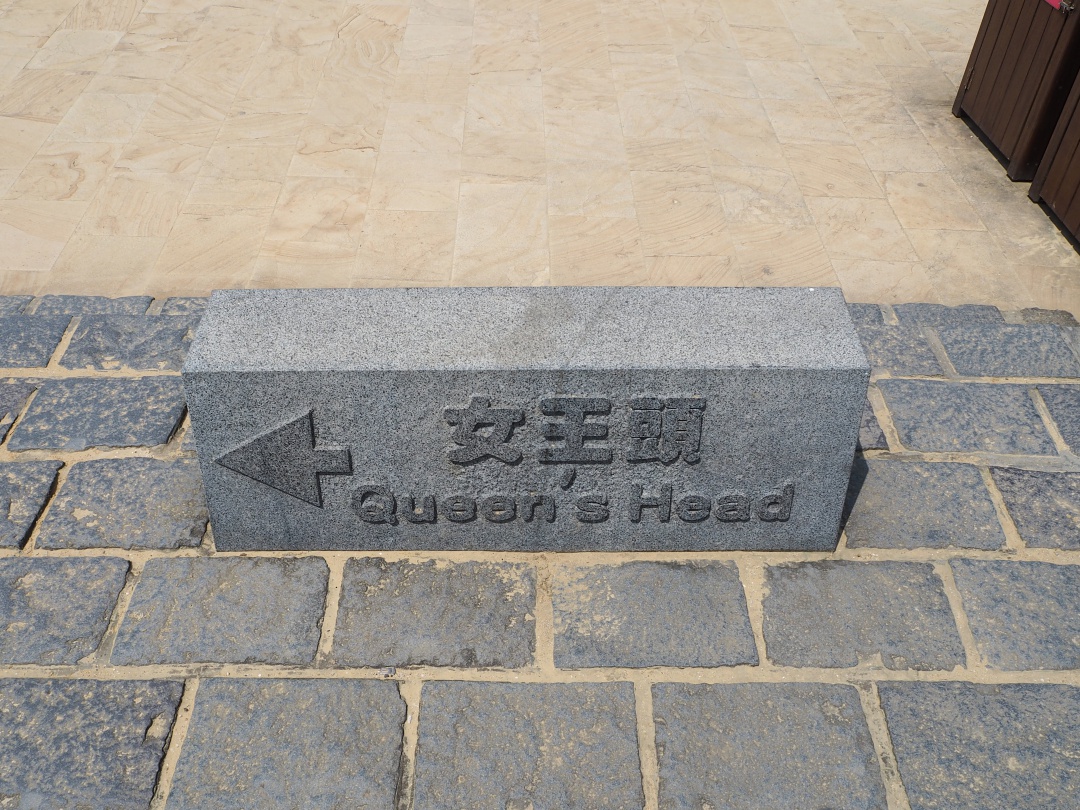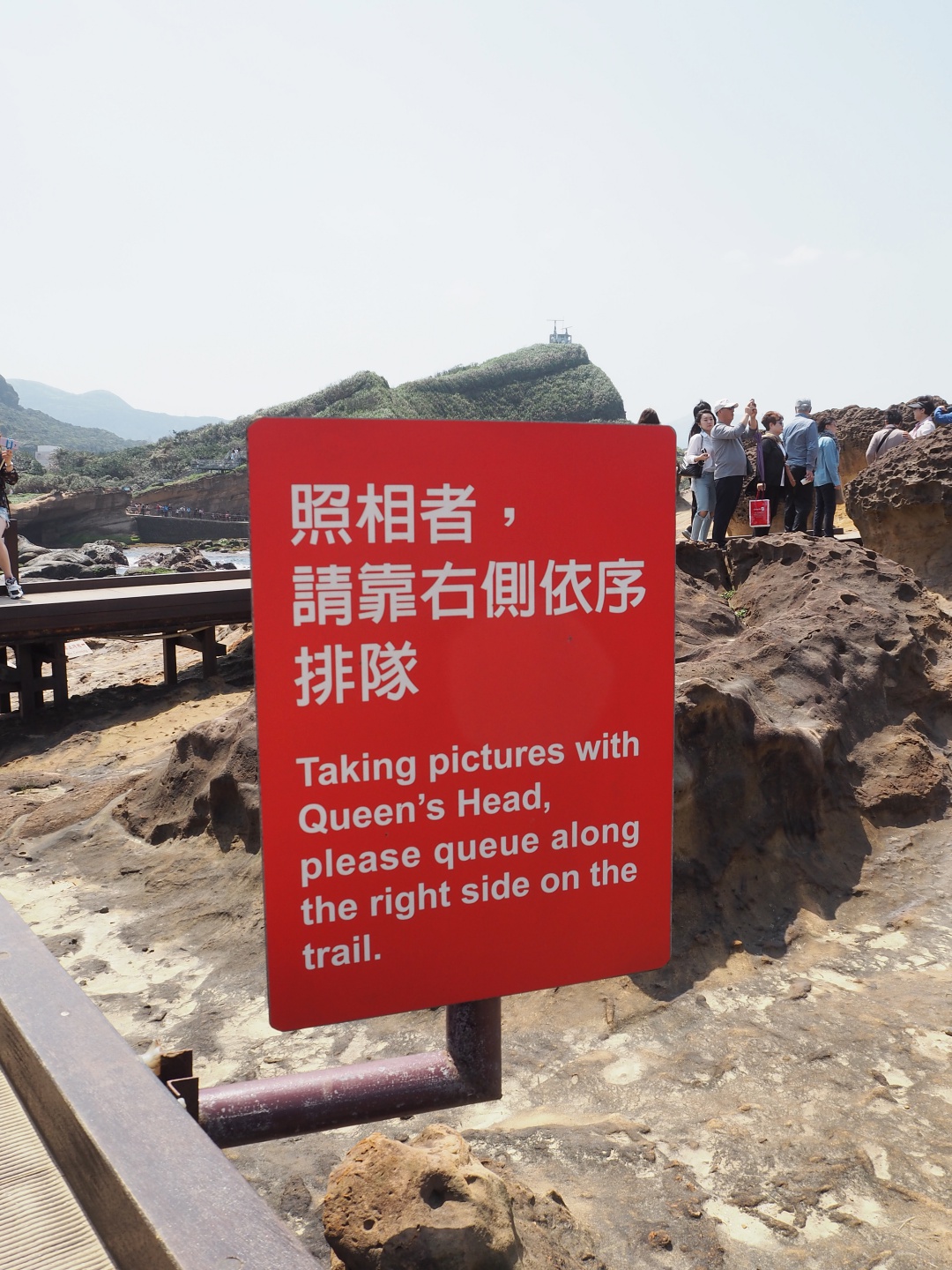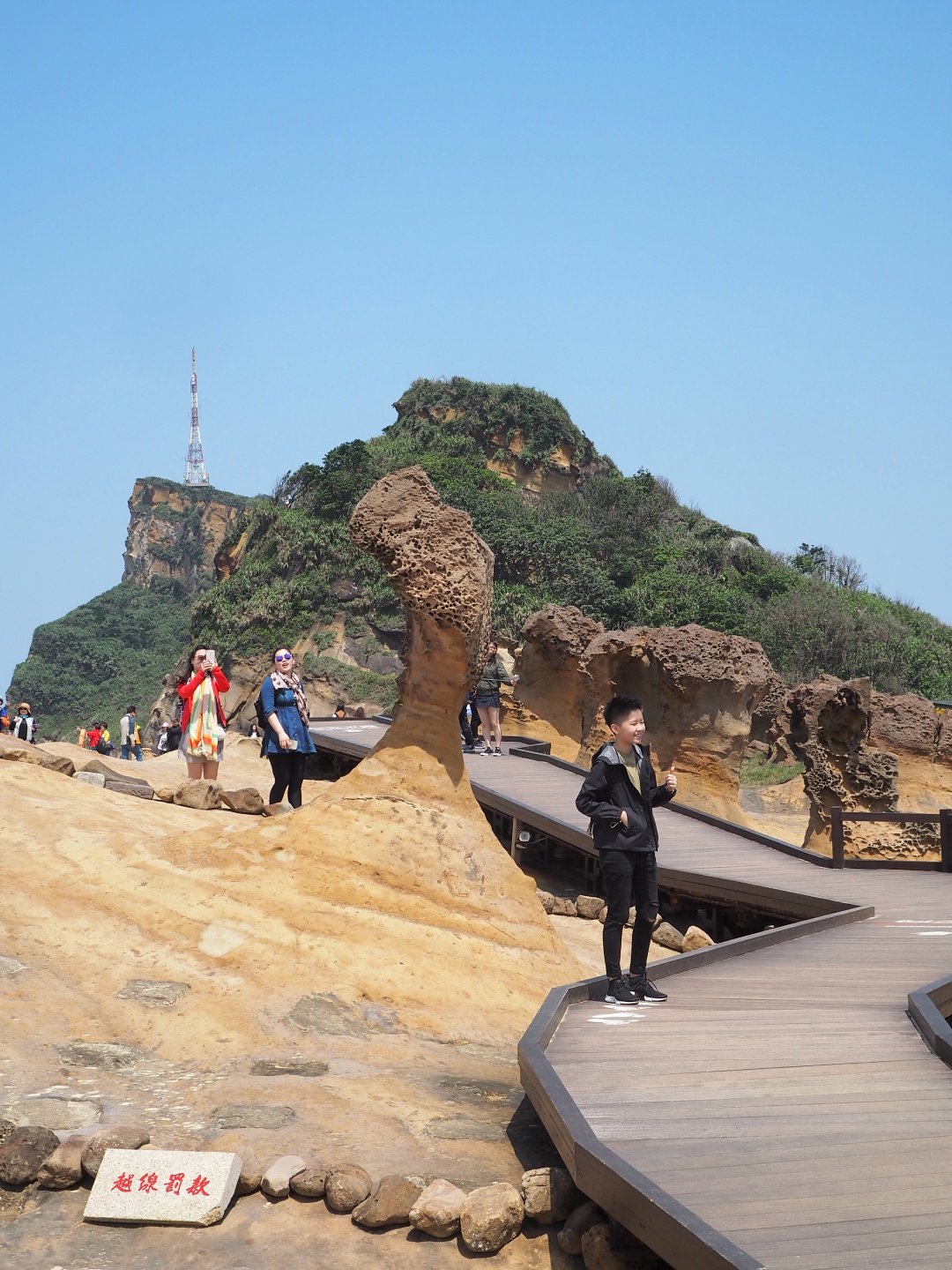 And that's the real Queen's Head Rock. Sadly, I didn't get a picture with the Queen's Head because my family was already way ahead of me and I didn't want to be alone in the queue.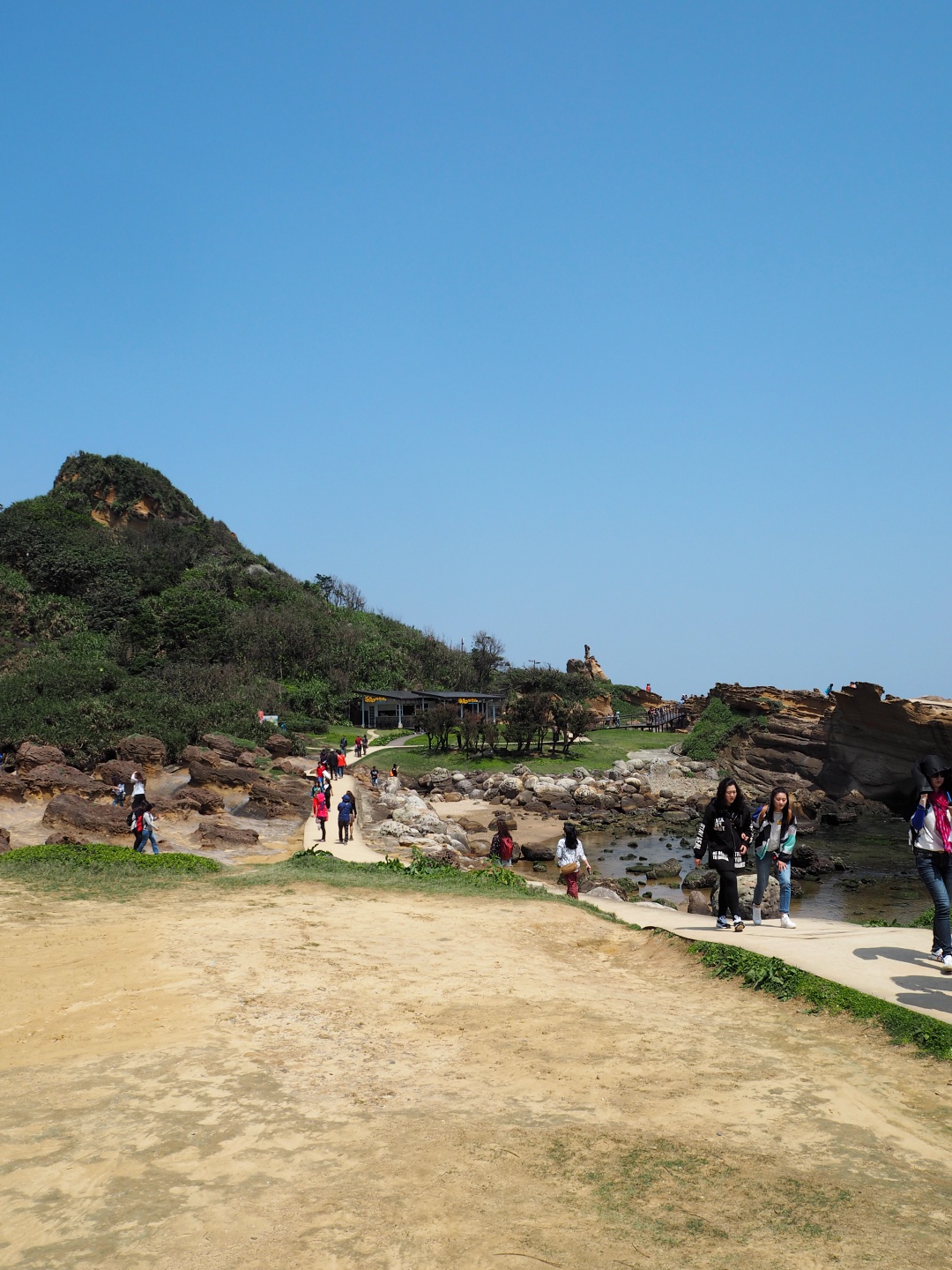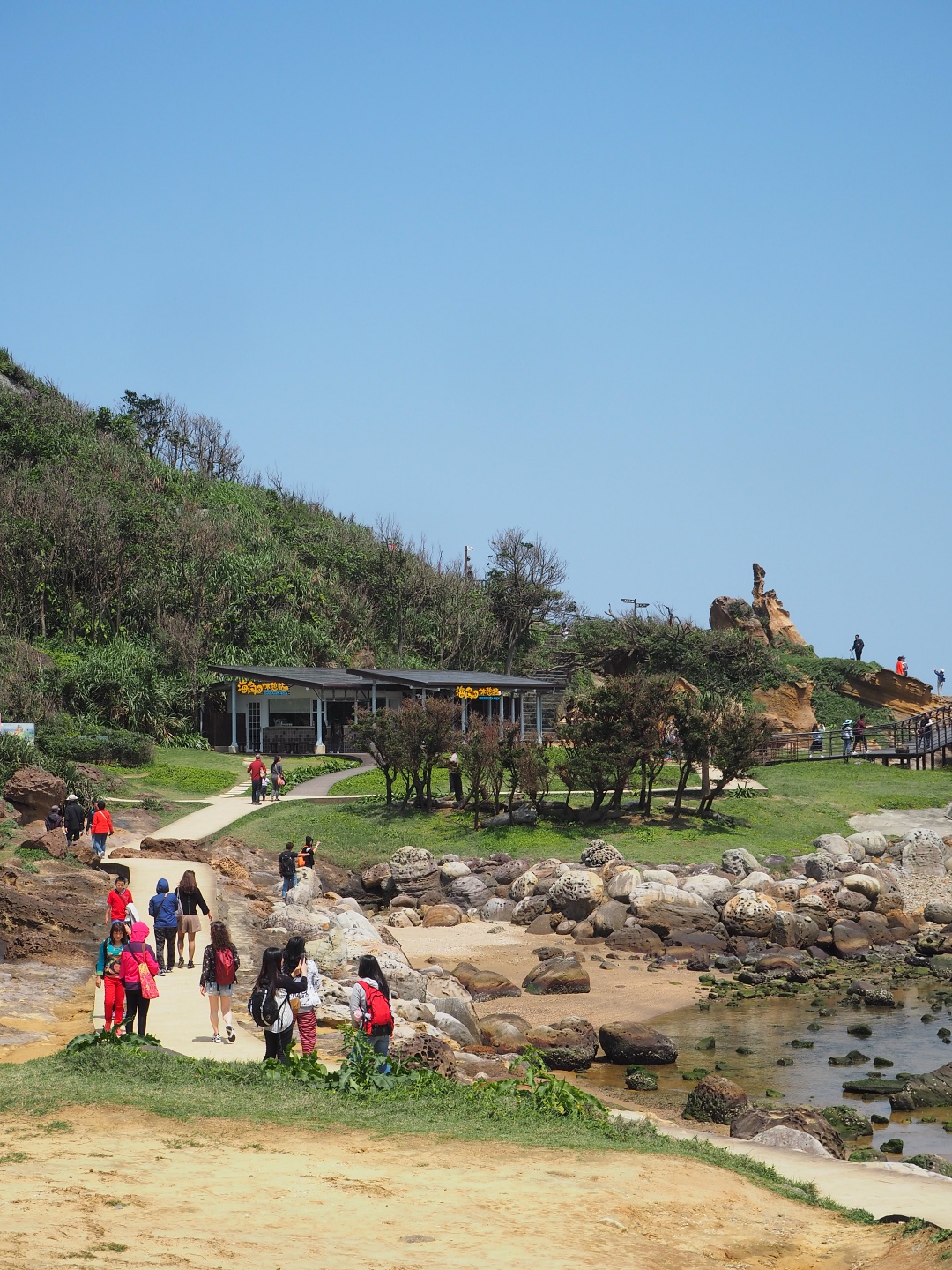 The Leopard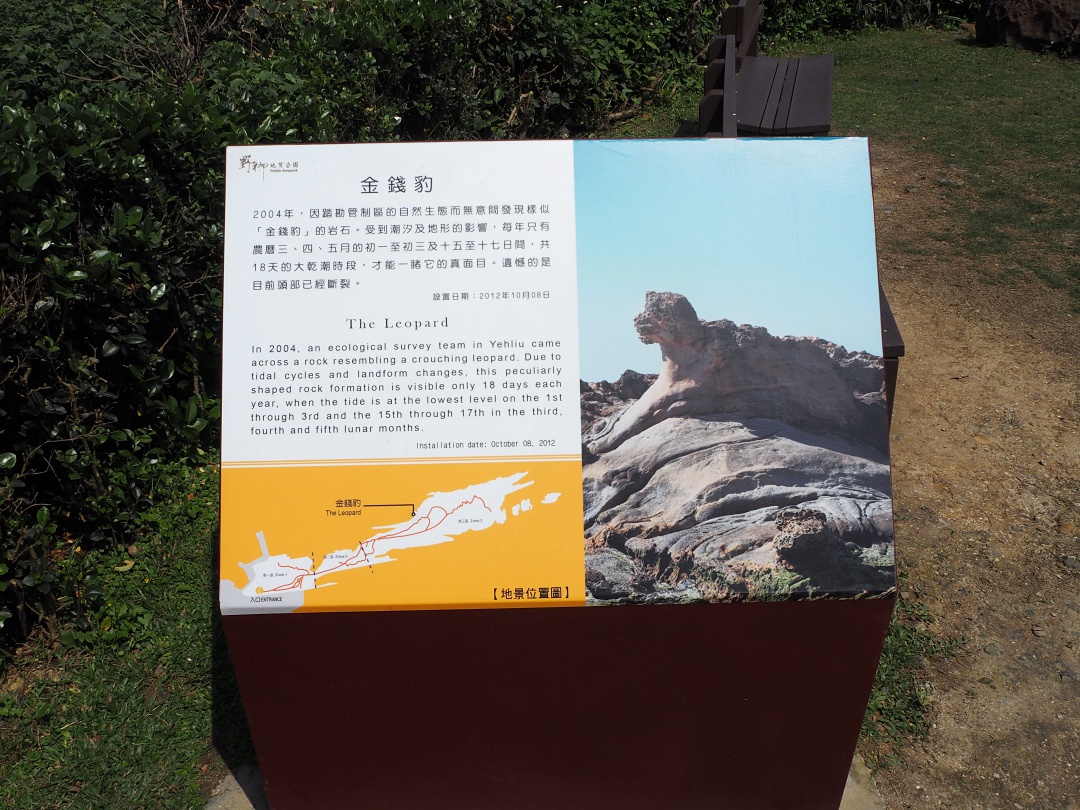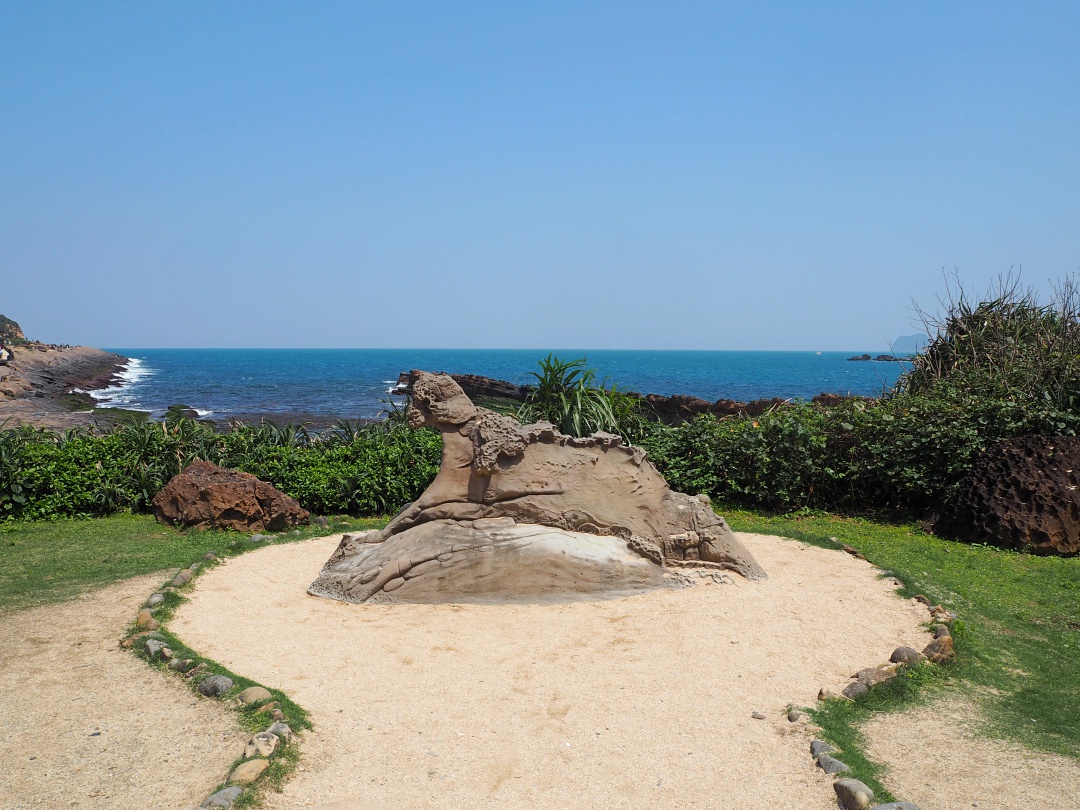 This does resemble the look for a leopard, doesn't it? You can find The Leopard near to the exit of the park.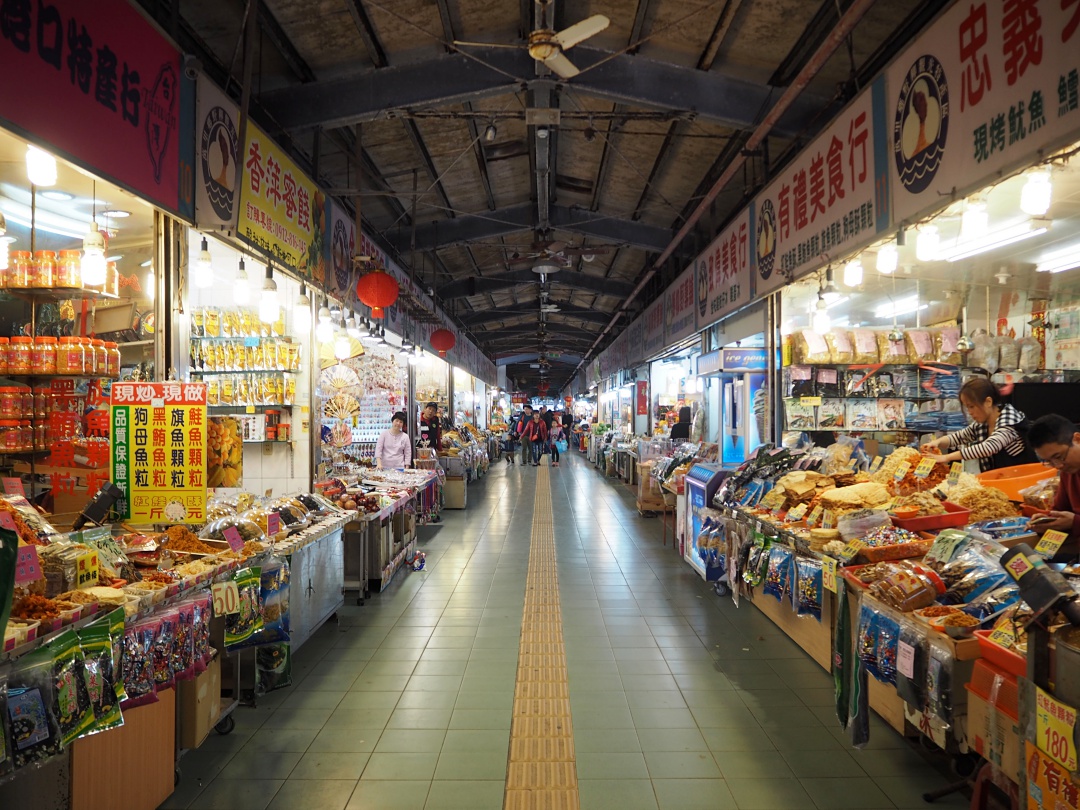 Coming out from the park, we found ourselves at Gift of Yehliu 野柳特产街. Over there you will find all sort of speciality food from Yehliu.
There is no need for an entrance ticket to enter the market. Those who do not hold an entry ticket to the Geopark can, in fact, enter the market from the other end.
Thoughts: While I do find it kind of interesting to witness those eroded rock formations up close, it can get quite boring after a while. I believed we only stayed an hour or so in the park before we left for our next destination. For those who intend to visit, I think you should be able to cover the place in an hour or two. You can check out here for more details about the park. The park is open daily from 08:00 to 17:00 and each adult ticket costs TWD80.
Jiu Fen Old Street 九份老街
Leaving Yehliu, we then made our way to Jiufen 九份山城老街. Expect to see lots of visitors cramping in the narrow street trying out various street food and buying souvenirs.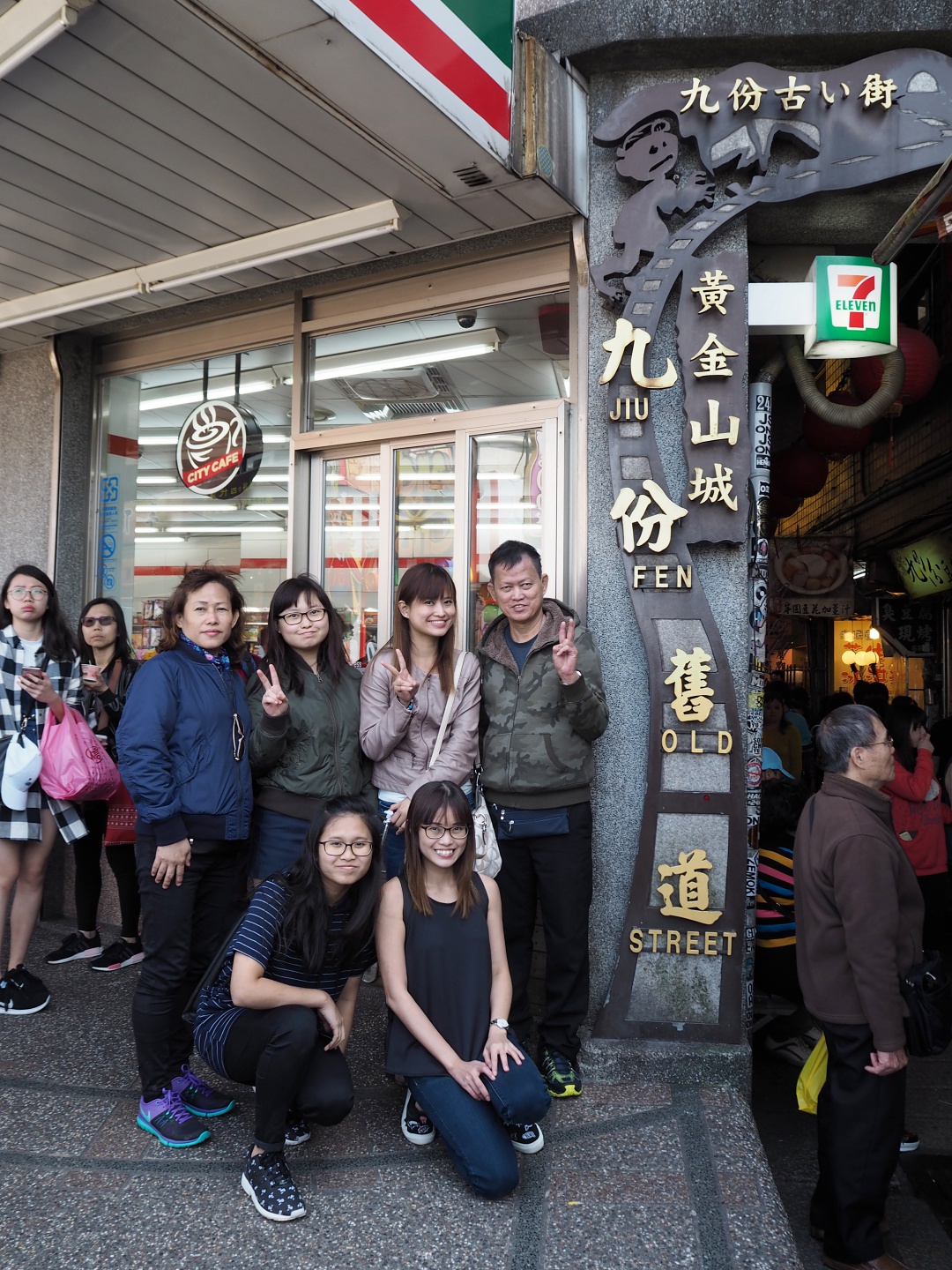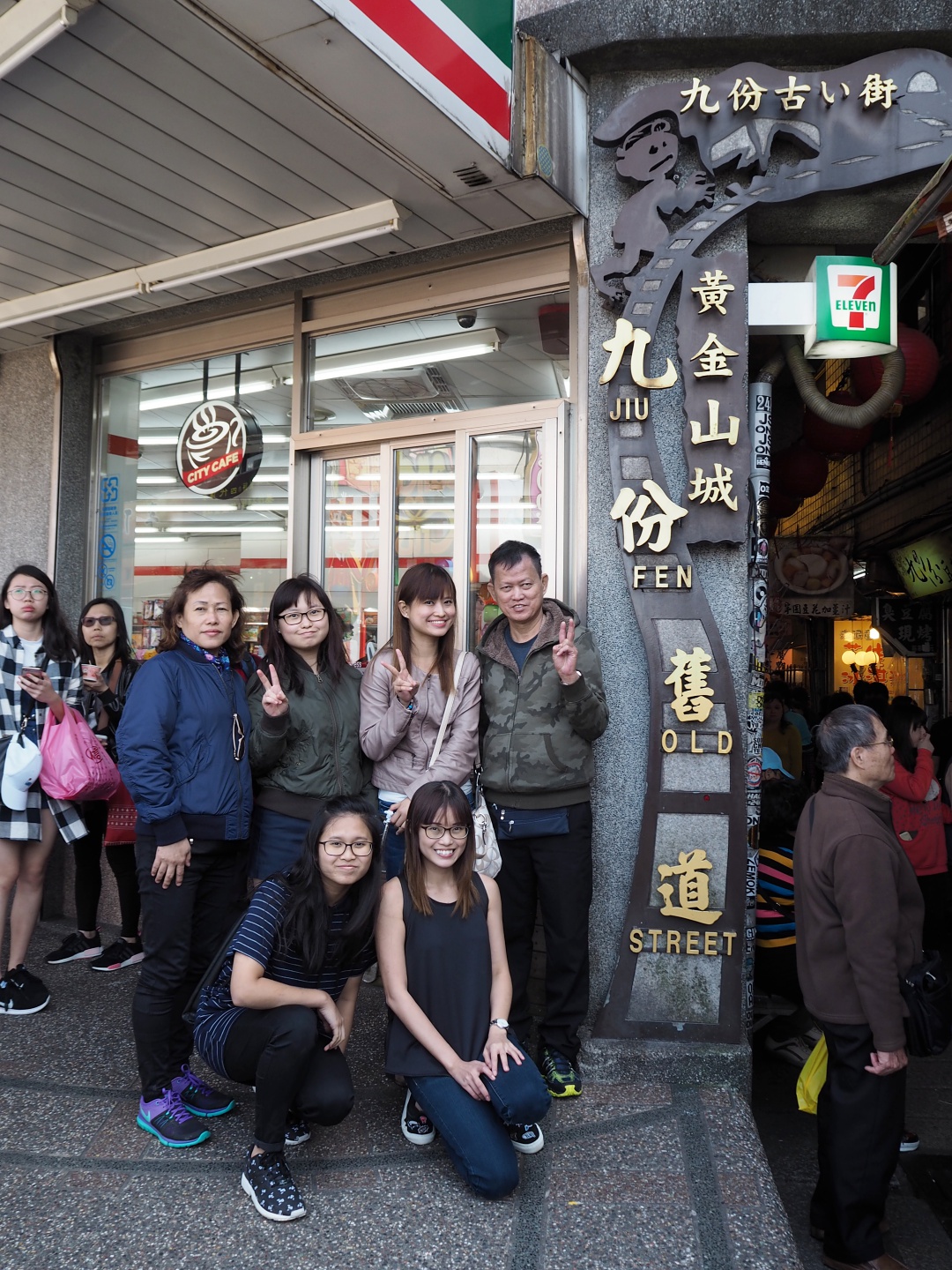 Once again, thanks to 可乐, we managed to have a picture taken outside the entrance to Jiu Fen Old Street. In order to have this picture, he had to ask the passerby to make ways for us so that no one was blocking us. Highly doubt we could do that on our own.
鱼丸伯仔鱼丸店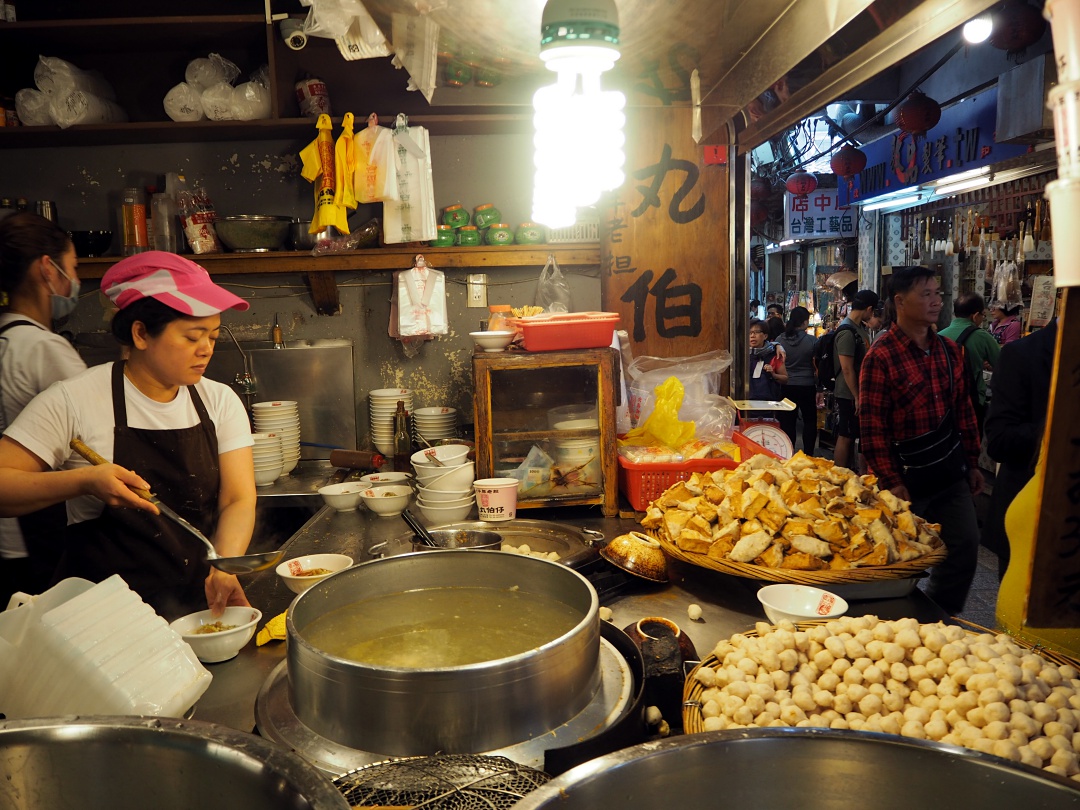 Right after entering the street, we stopped by 鱼丸伯仔鱼丸店 (recommended by 可乐) to have our lunch.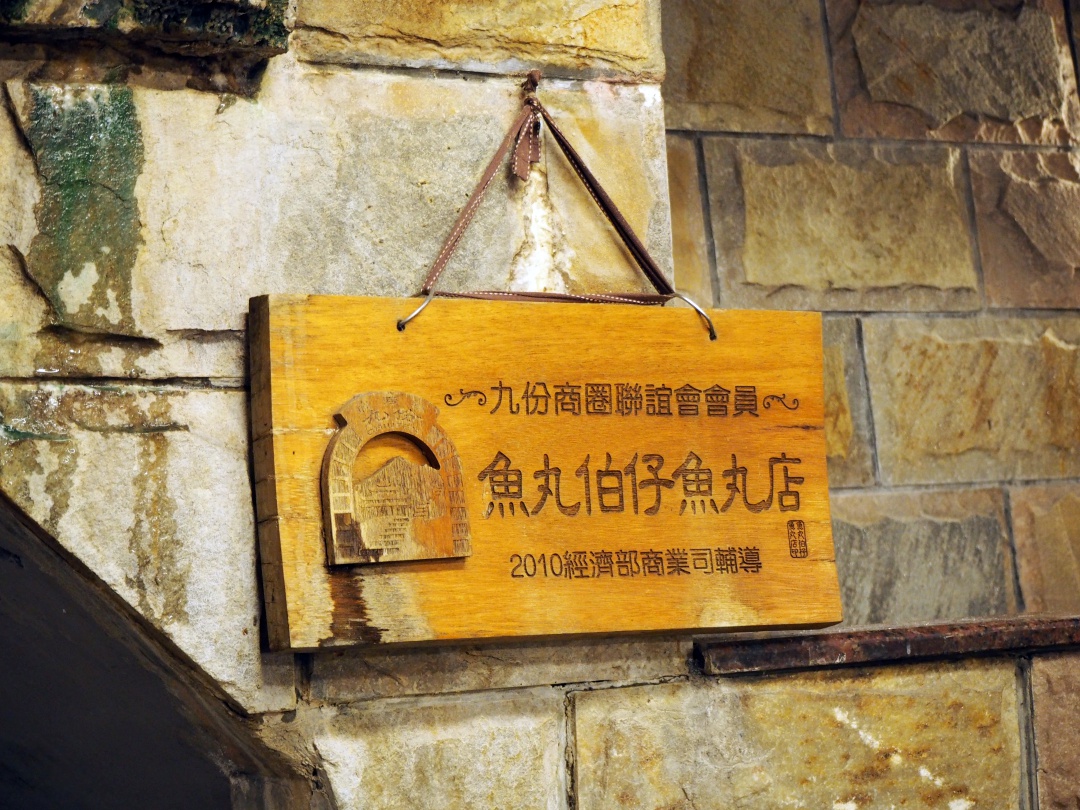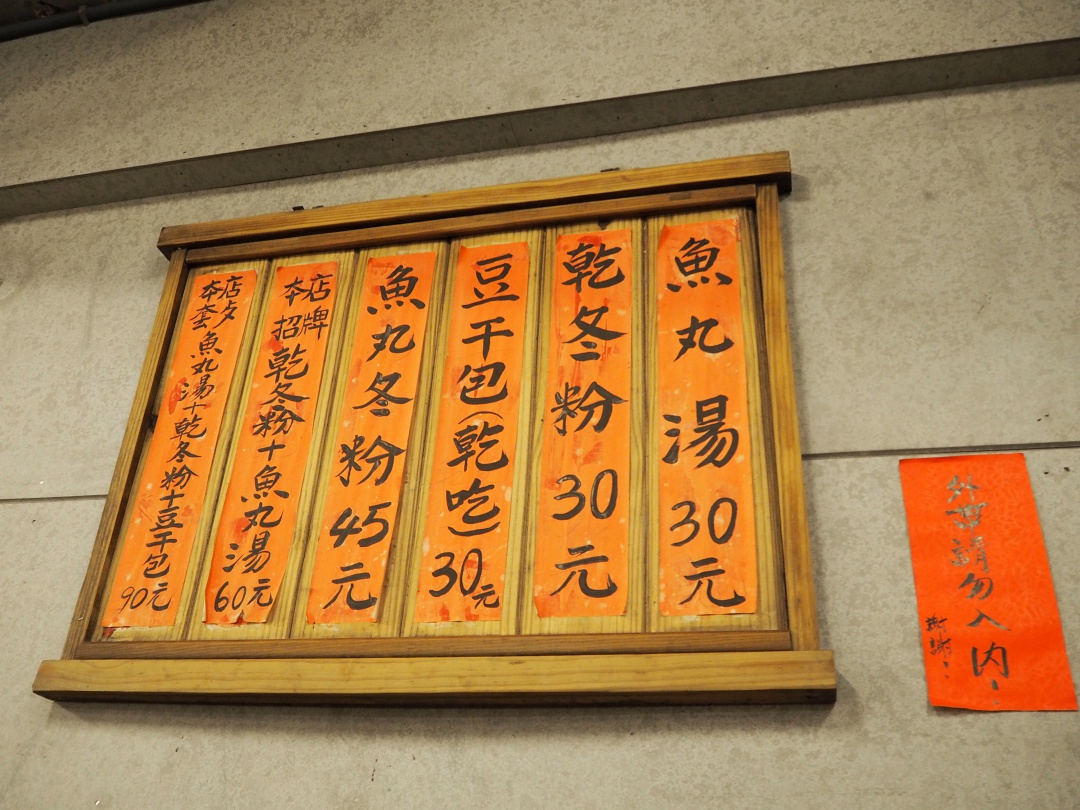 Since we were expecting to try out other street foods as we explore further into the street, we only ordered two sets to share among us. For TWD90 (SGD4), each set comes with a fish ball soup (鱼丸汤), dried cellophane noodles (干冬粉) and beancurd (豆干包).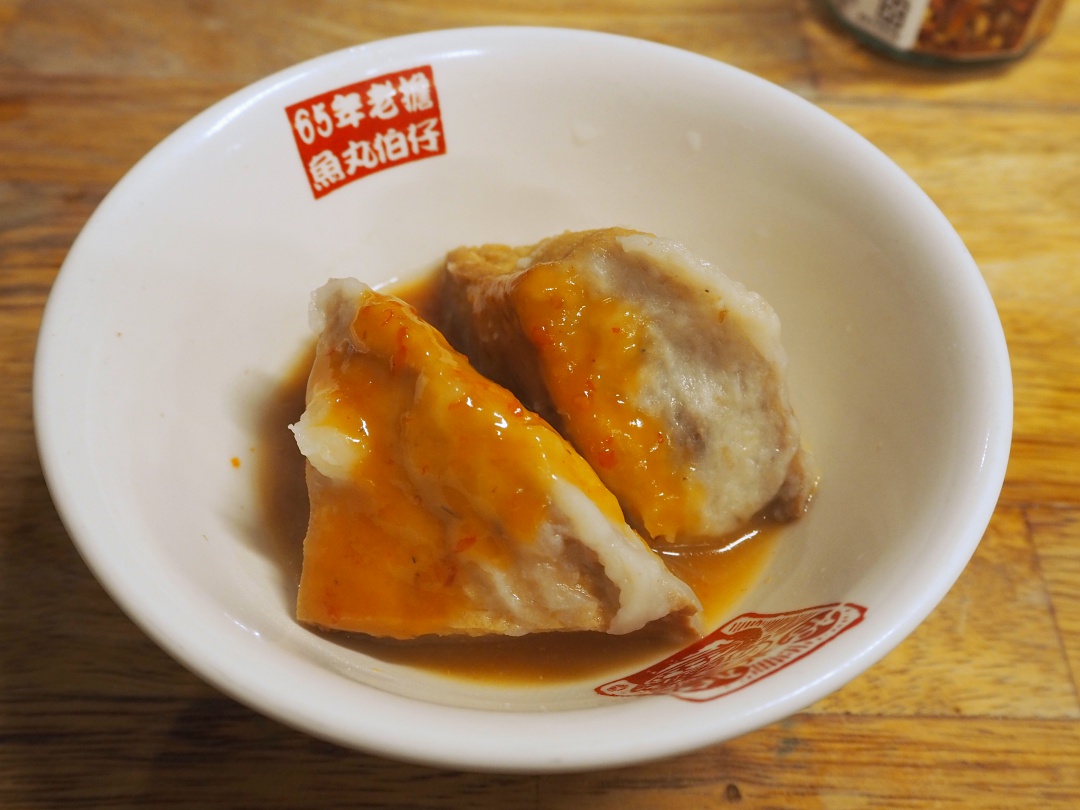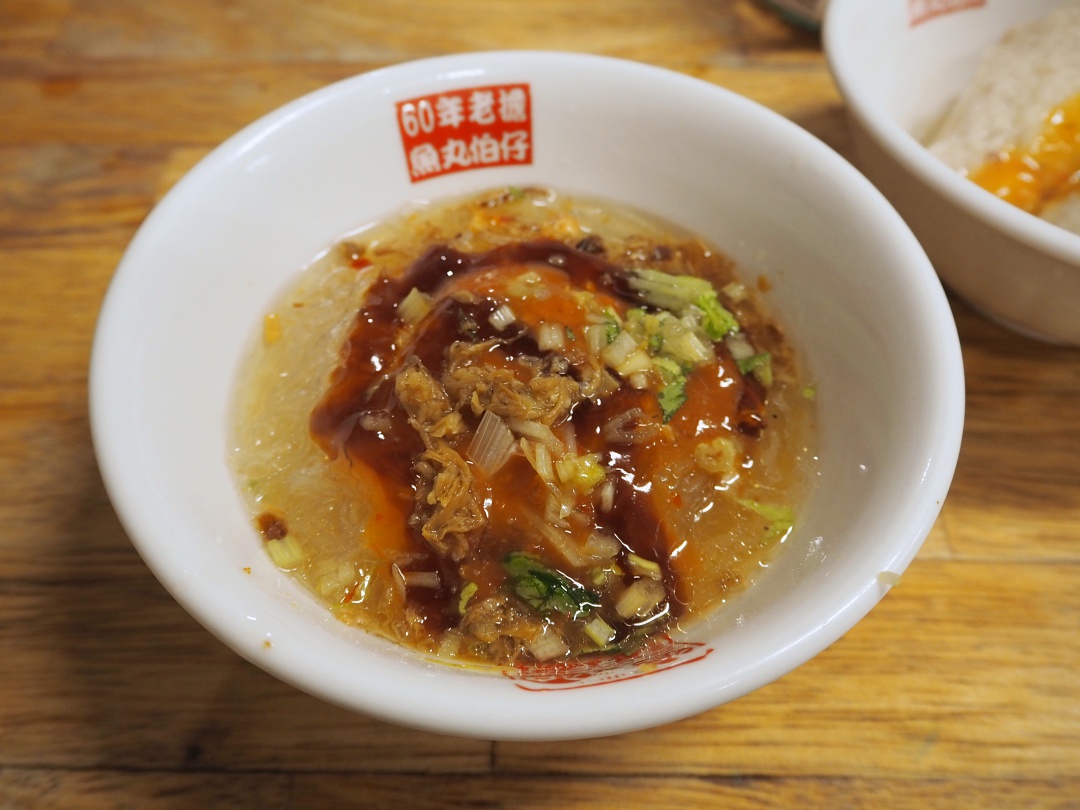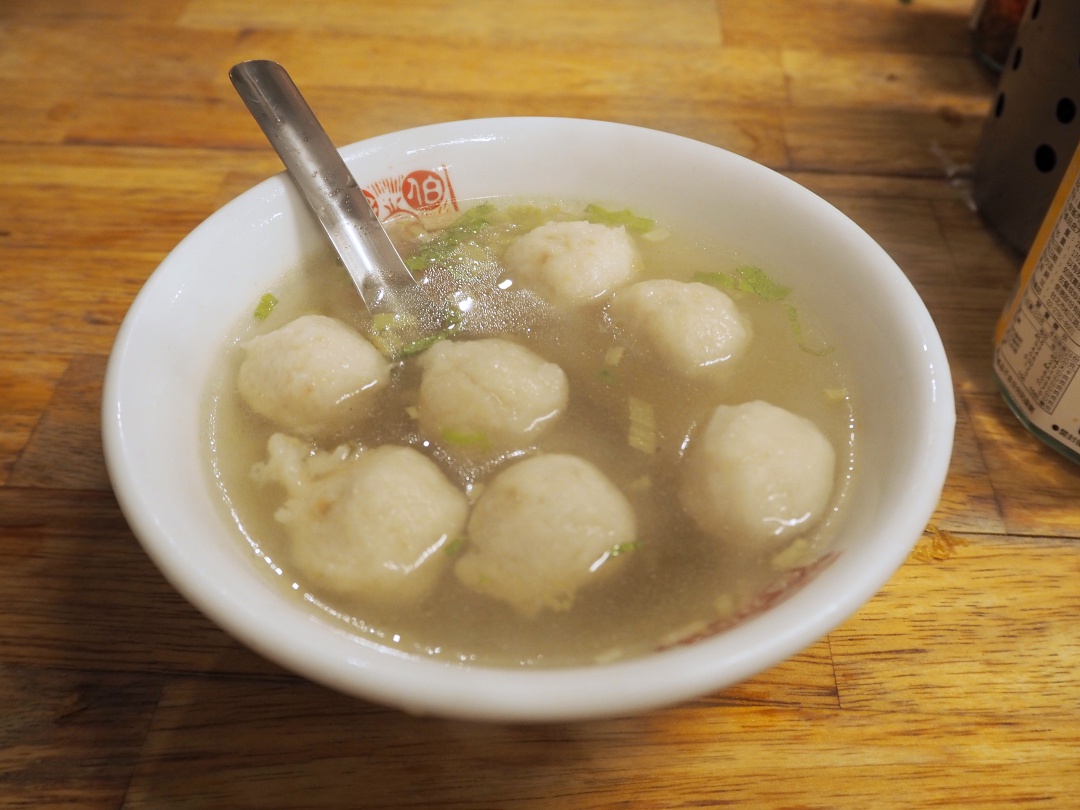 The texture of the fish ball appears to be different from what we usually had in Singapore. It seems to be more chewy? Overall, the food was pretty yum. I bet I could finish an entire set on my own.
A-Zhu Peanut Ice Cream Roll 阿珠雪在烧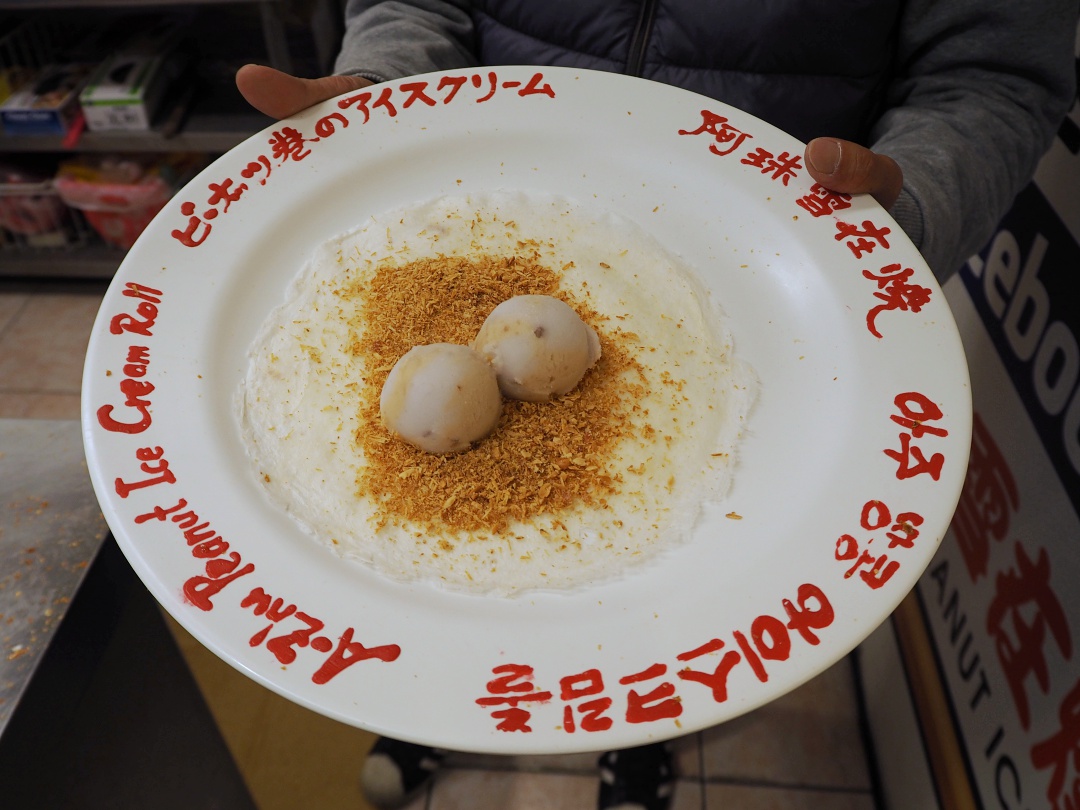 Moving on, we went to have A-Zhu Peanut Ice Cream Roll. For those who don't know what that is, it's a popular snack from Taiwan where they wrap two scoops of ice-cream, peanut candy shavings and coriander in a flour crepe. The look resembles like the popiah we have in Singapore. The picture you see above is how it looks like before it got wrapped.
This snack can usually be spotted easily at the night markets and not just at Jiu Fen. My sister previously got one at Shilin Night Market, and I also spotted it in Ximending.
While this stall only carries a single ice cream flavour, some stalls do have few flavours that you can choose from. For those who hate coriander, you can request not to have it added. We bought three (TWD40 each) and asked to have them cut in half so that each of us can have a portion.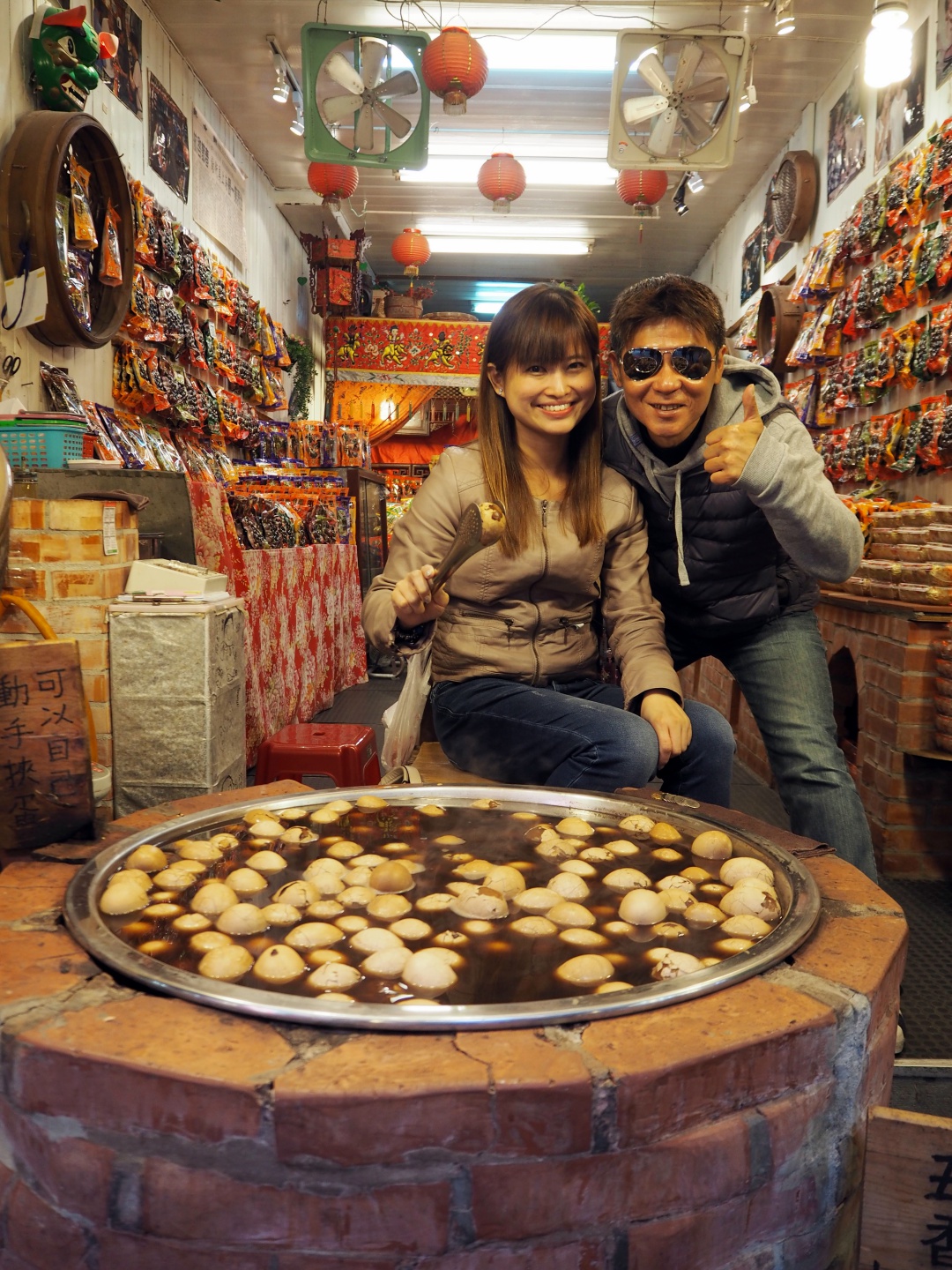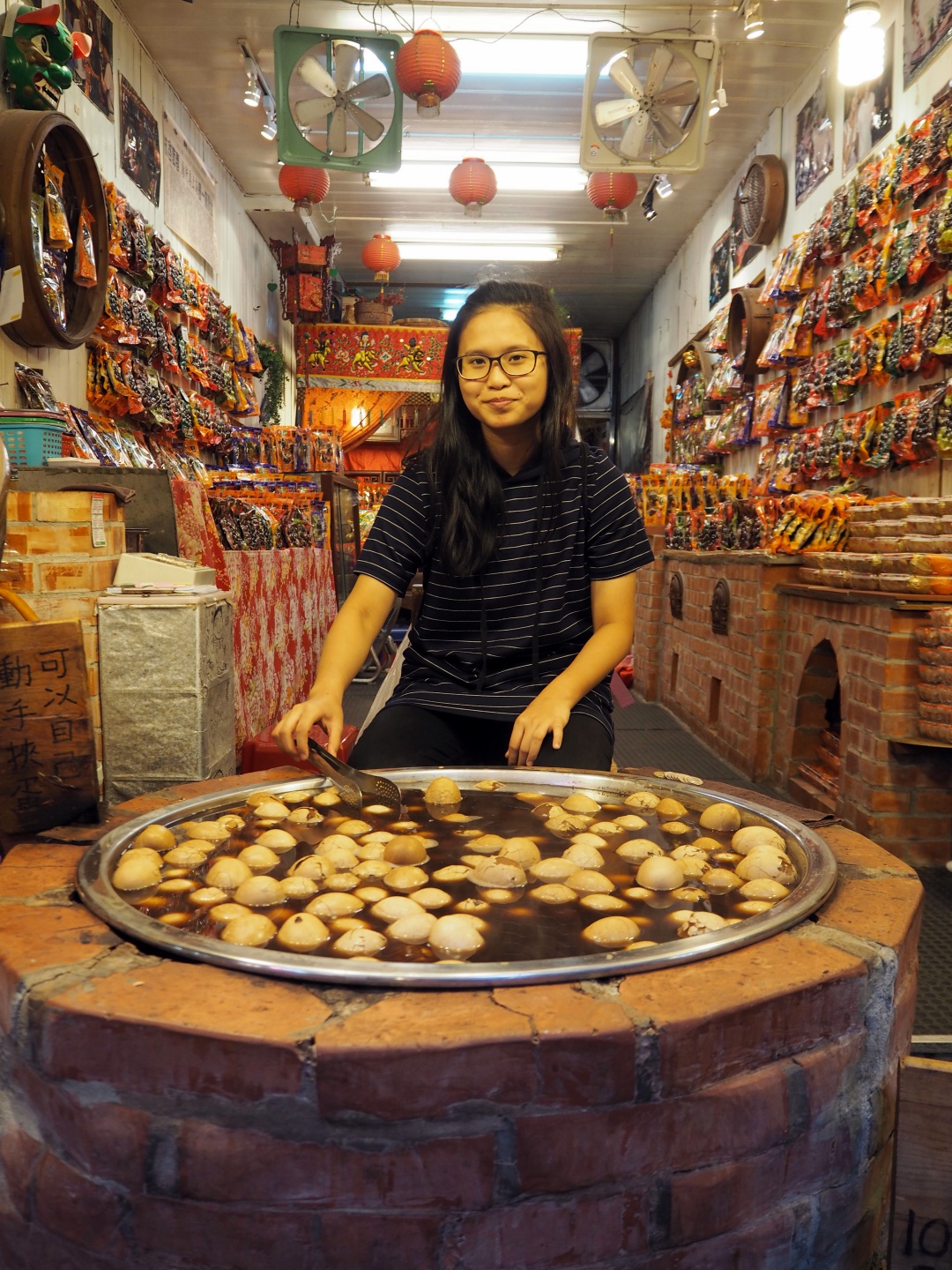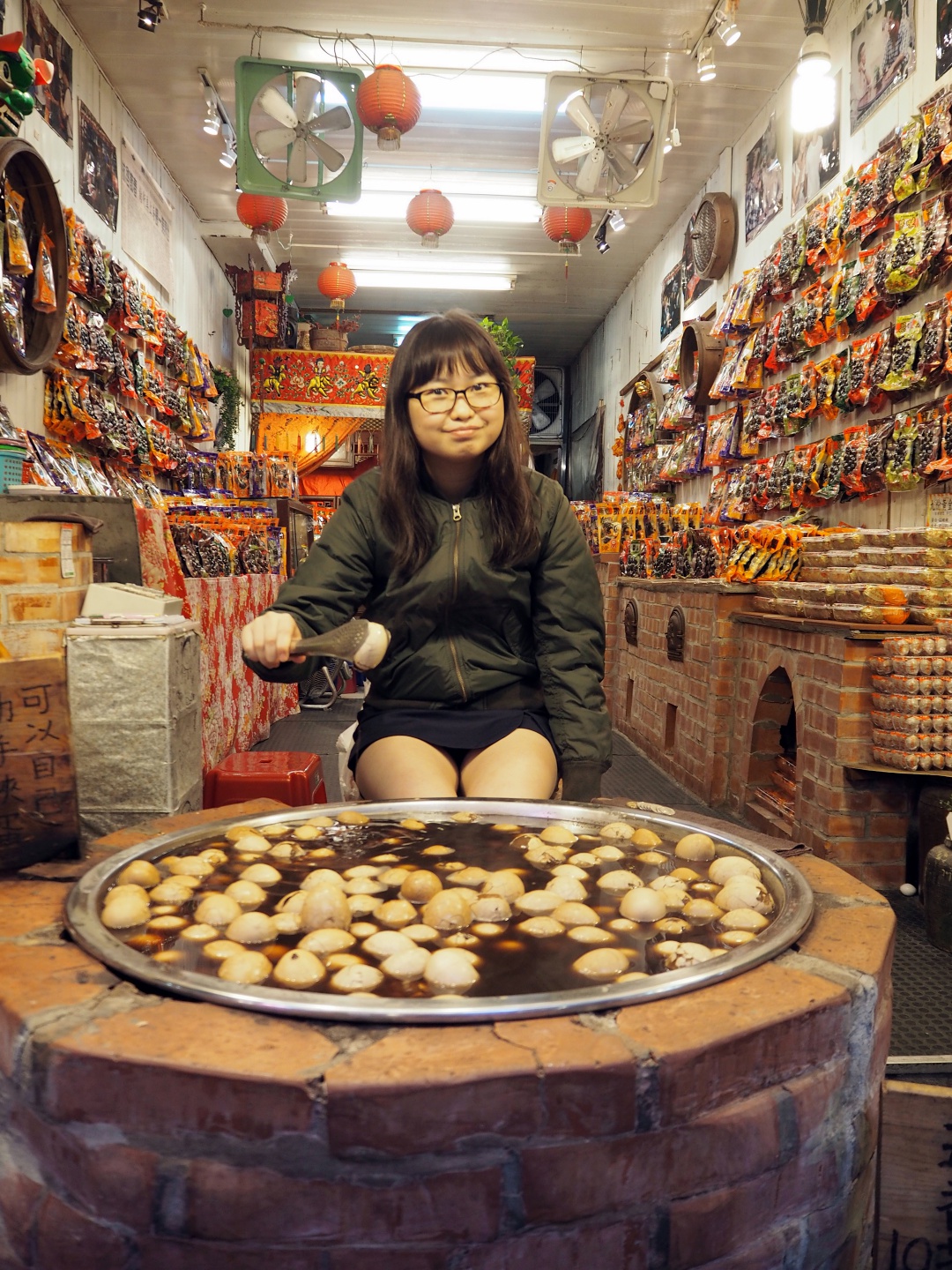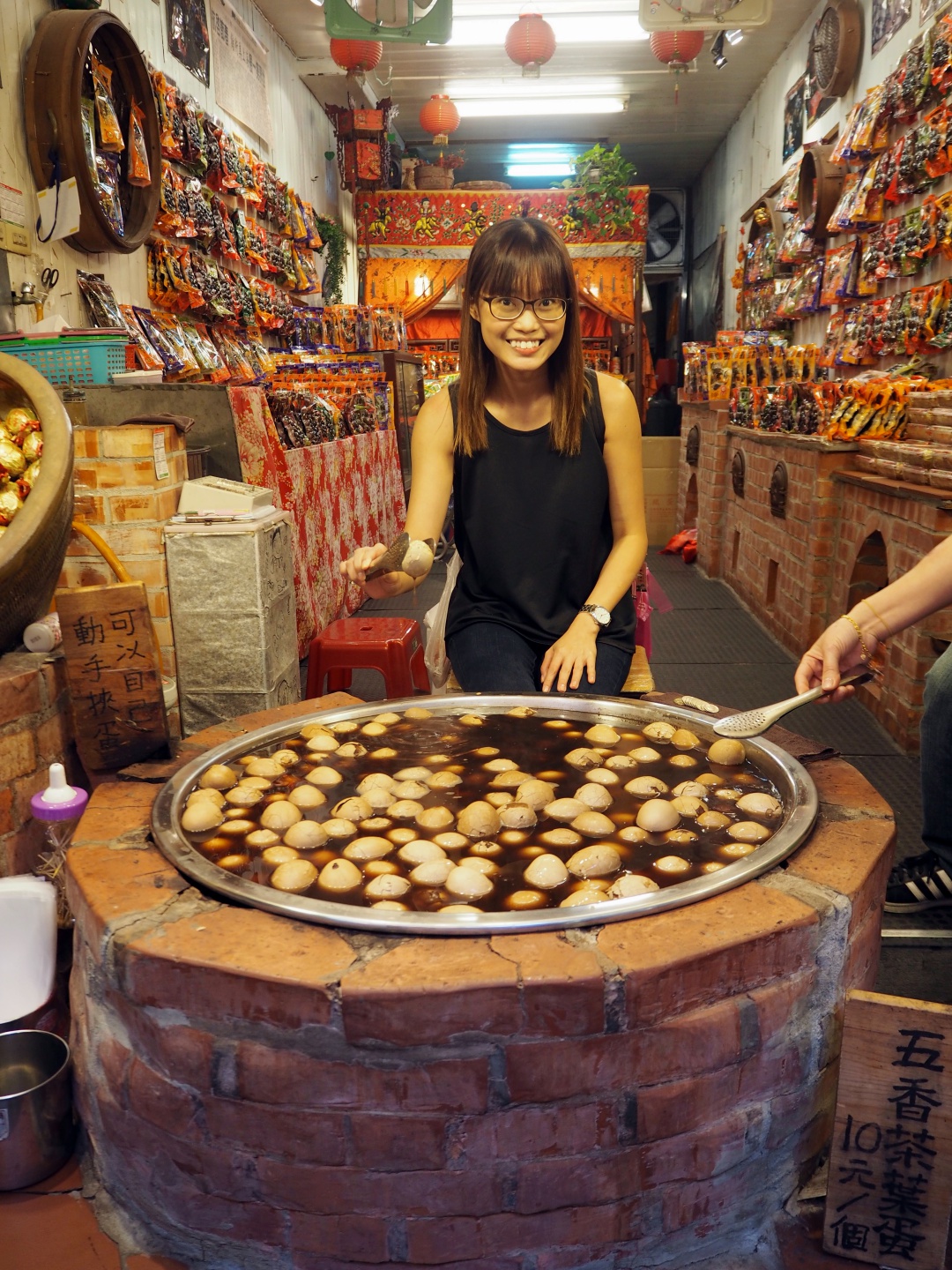 We later came across a shop that sells iron egg/tea egg (铁蛋/茶叶蛋), and guess what? 可乐 knows the shop's owner, so we ended up being given a chance to pose in front of the shop and act like we are the one that sells them. He must have known the owner quite well, for us to take the time to have our photos taken. To be honest, that was quite fun, and we certainly gathered a good amount of looks from passerby.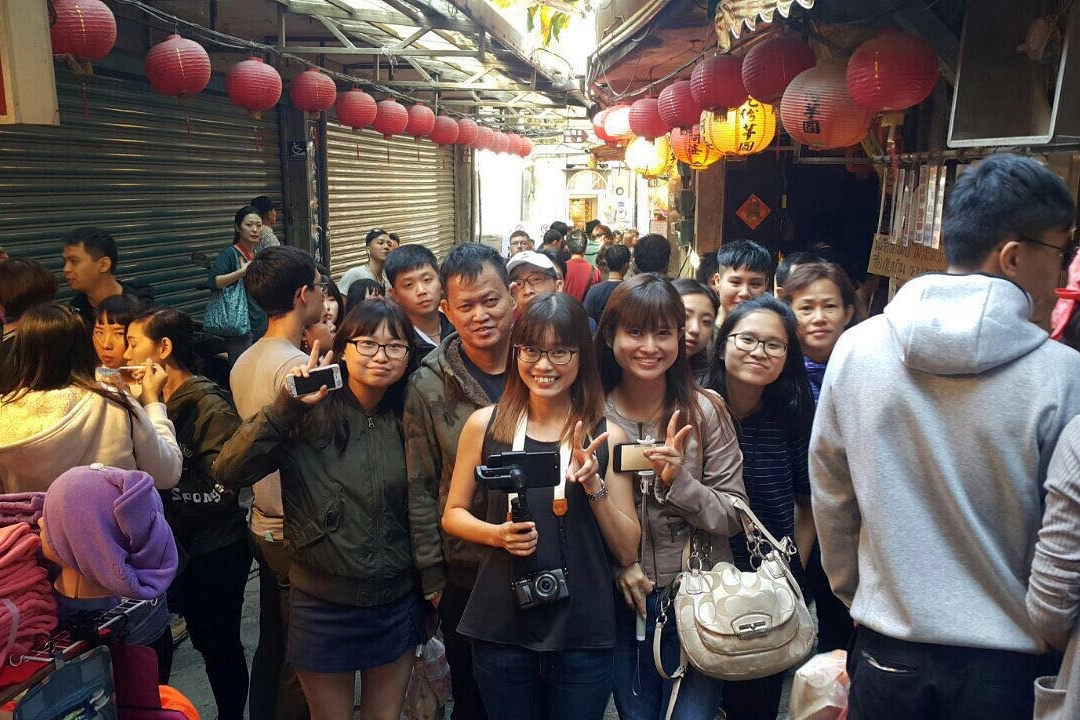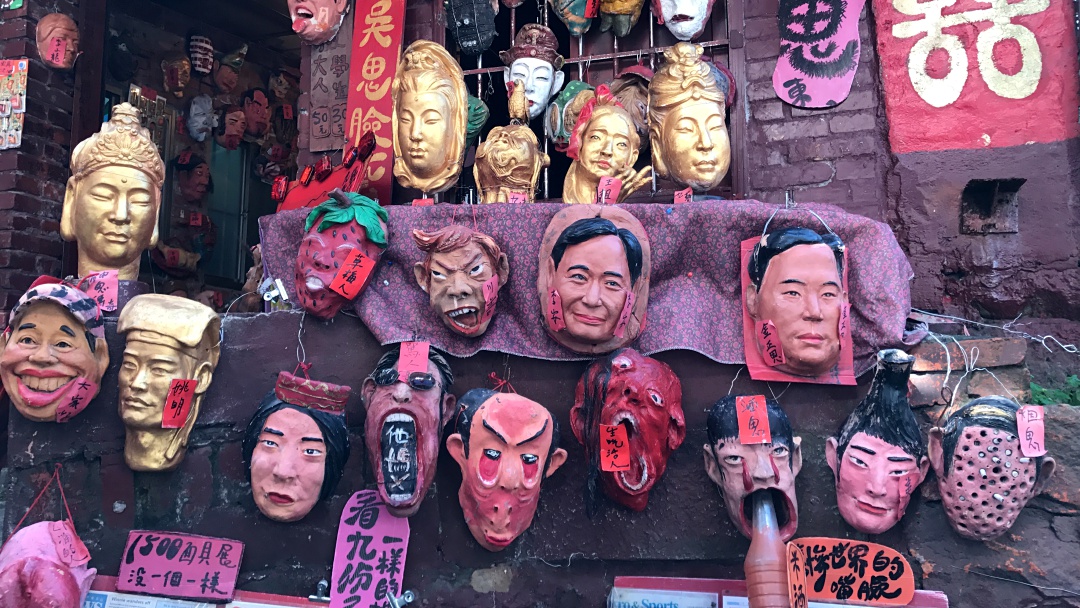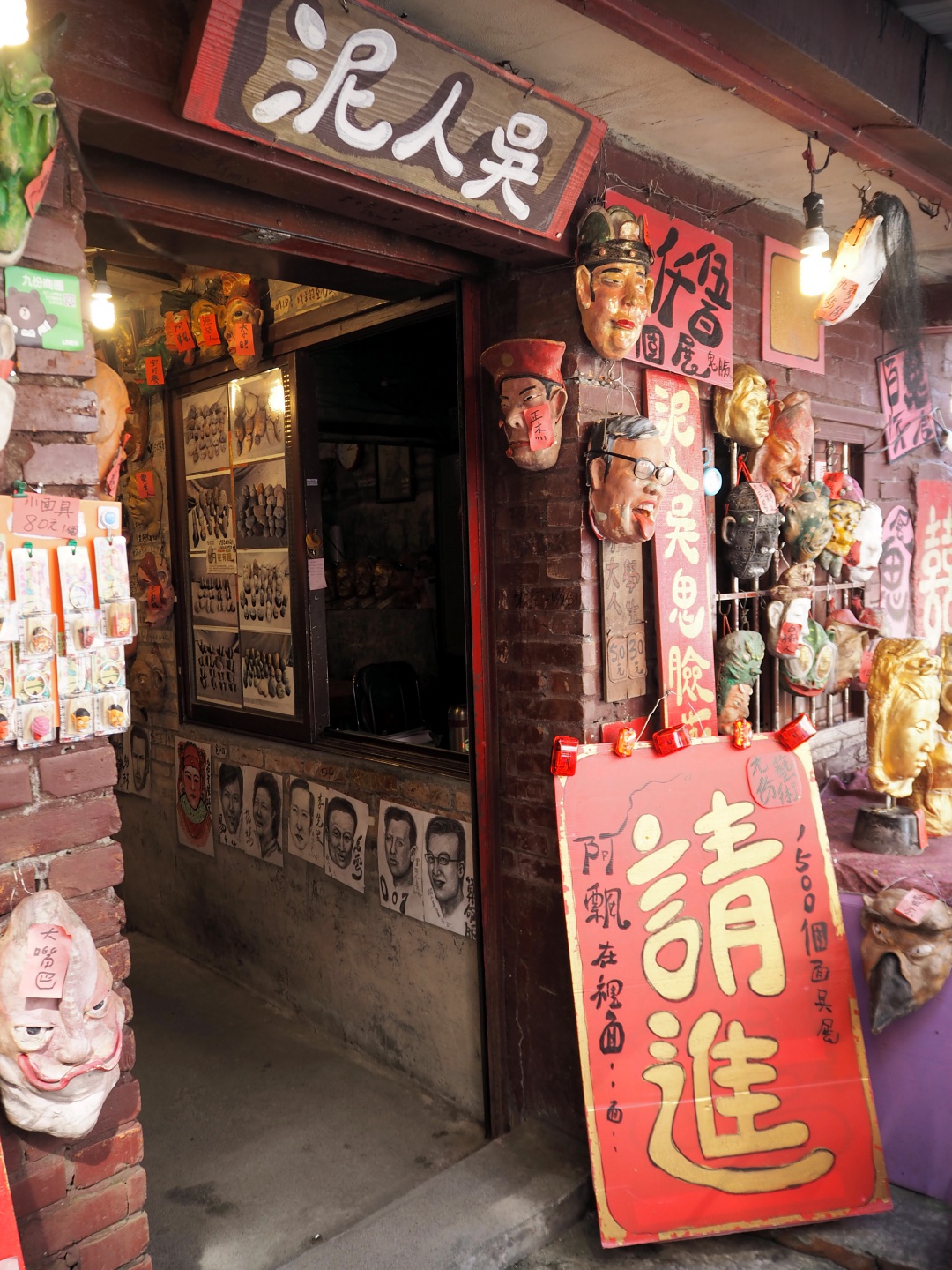 Came across this house that hangs lots of creepy face masks outside. Can't remember the exact story behind these face masks. But I think 可乐 mentioned something about a guy who dreamt of all these faces and later made them into masks?
九份阿柑姨芋圓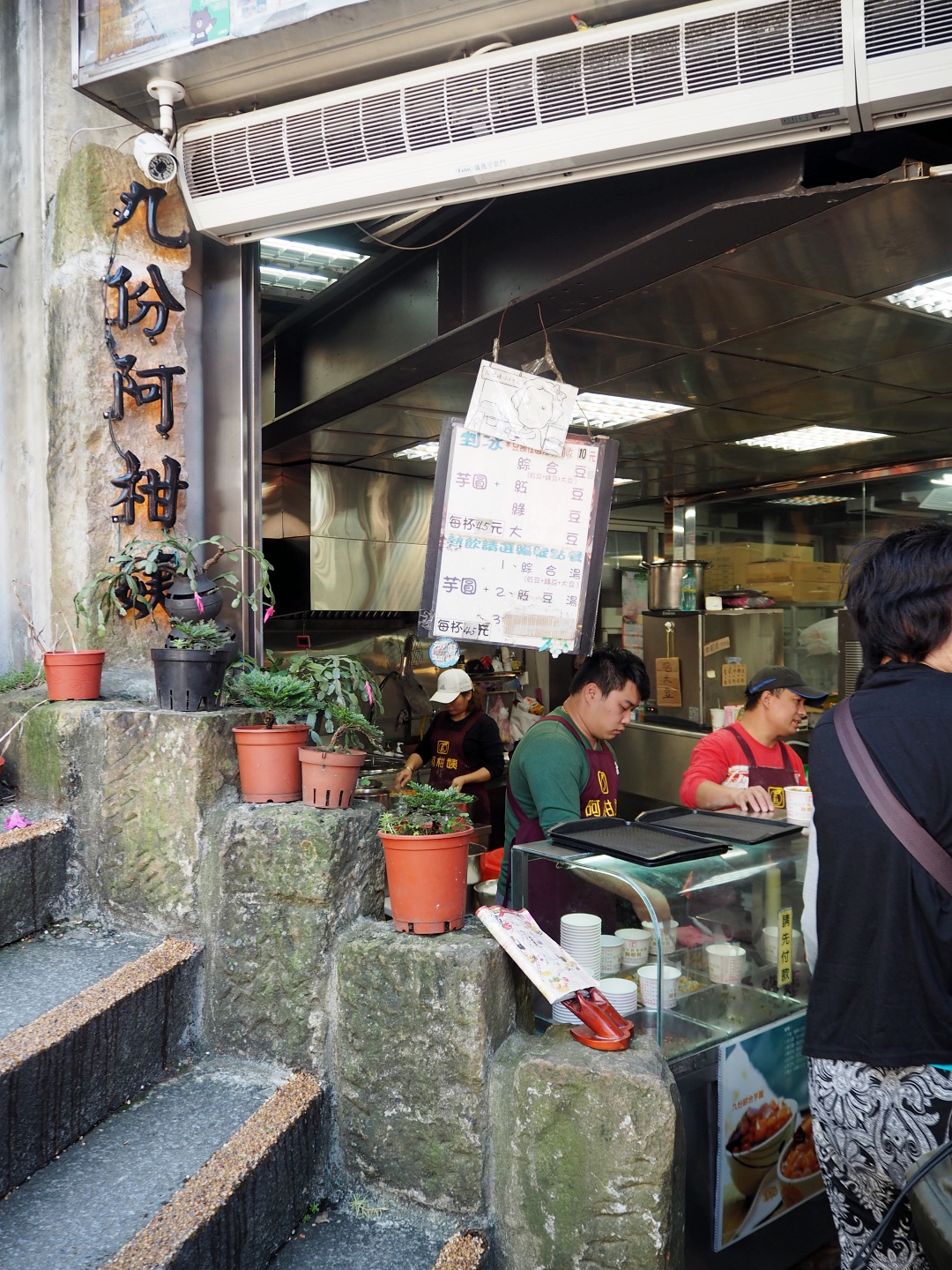 Towards the end of the street, you will find 九份阿柑姨芋圓.
I'm generally not a big fan of desserts with yam/taro balls, however, I do highly recommend you to get one serving. The dessert itself was nothing to rave about. What worth raving about is the view you get from the seating area on the second floor! After getting the dessert, you can bring it upstairs and there you will find a big seating area overlooking the incredible landscape of Jiu Fen.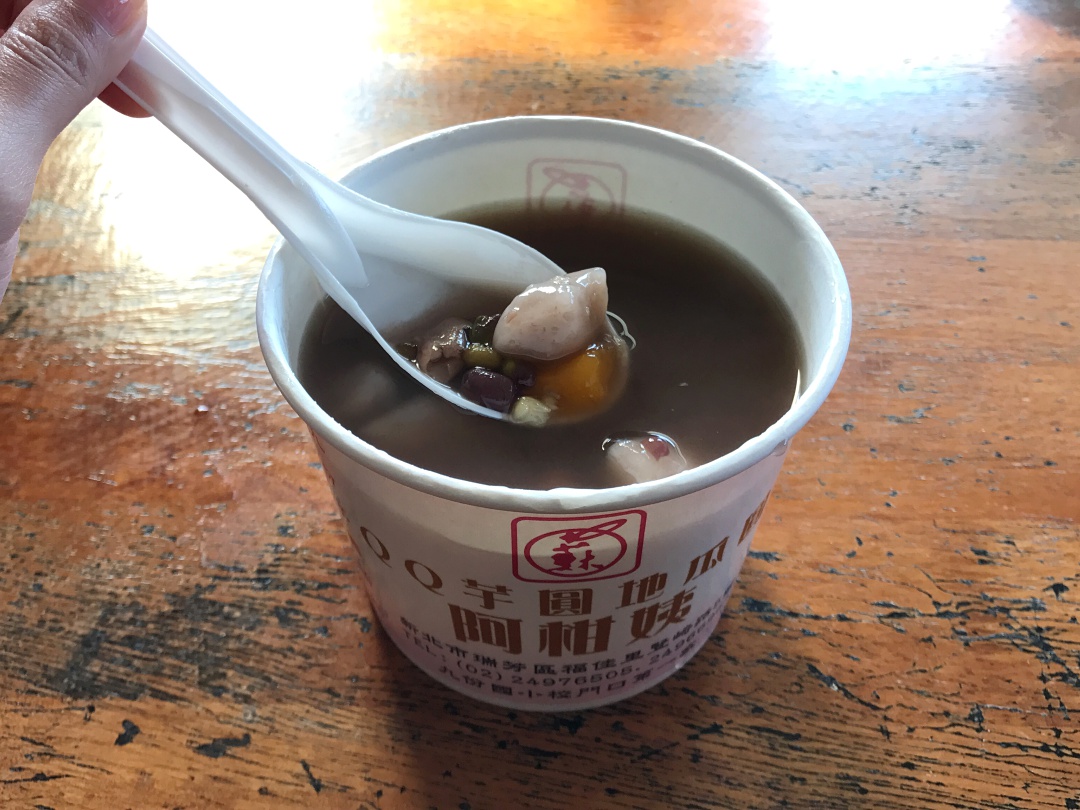 Getting the dessert is as such similar to paying a small entrance fee to get a nice spot to witness the beautiful scenery.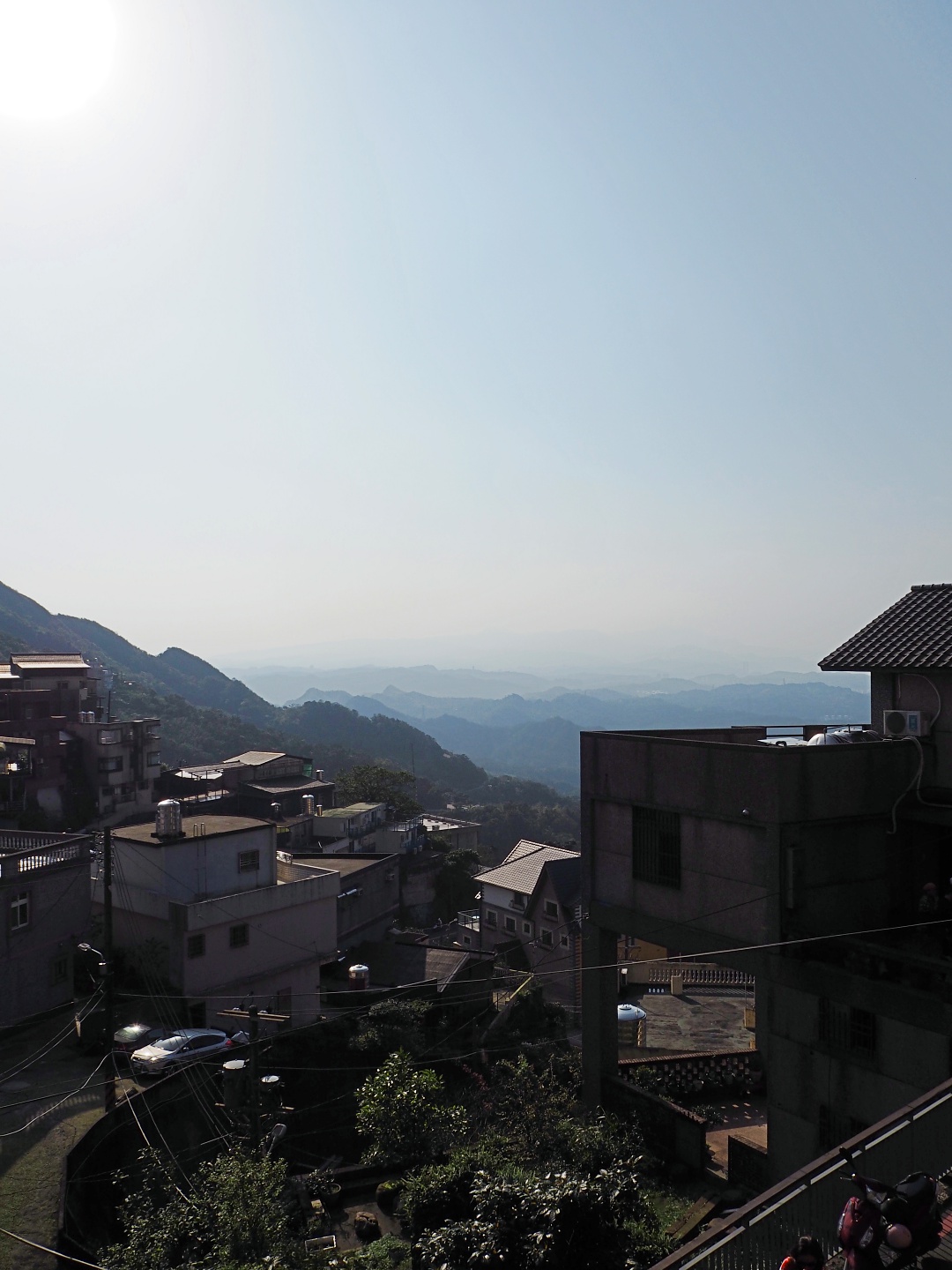 By the time we finished our shopping and sightseeing at Jiu Fen, it was close to 16:00. The initial plan was to drop by 陰陽海 and 黄金瀑布 after visiting Jiu Fen. But due to time constraint, we decided not to make a stop at those two locations and head straight to 十份 instead. While on our journey there, we passed by both of the spots and got to get a glimpse of how the place looks like.
陰陽海 is so stunning! Can't help but say I'm amazed by the distinctive two colours of the sea!
十份天灯
The reason why we wanted to check out 十份 was to experience what it's like to release a lantern into the sky. A lot of tourists come to 十份 just for that and according to 可乐, 十份 is the only place left that is legal to 放天灯.
From where he parked the car, the street appears to be very quiet. But it started to get busier as we made our way down the street.
Hu's Skylantern 胡家天灯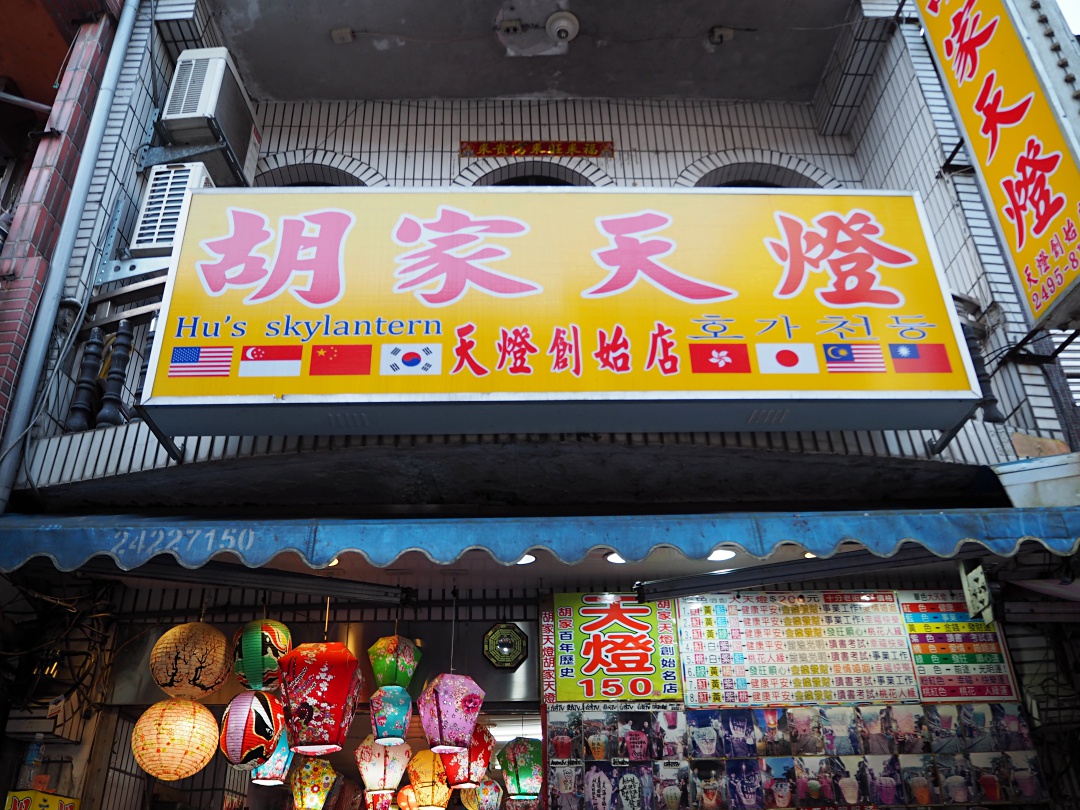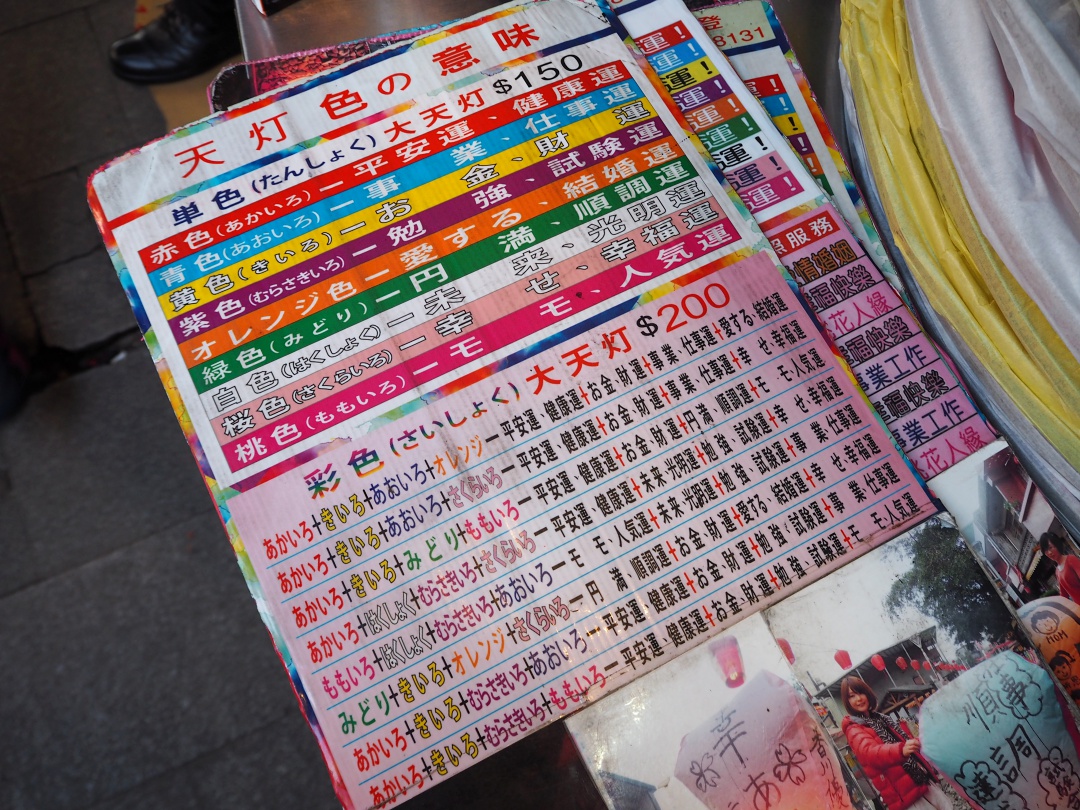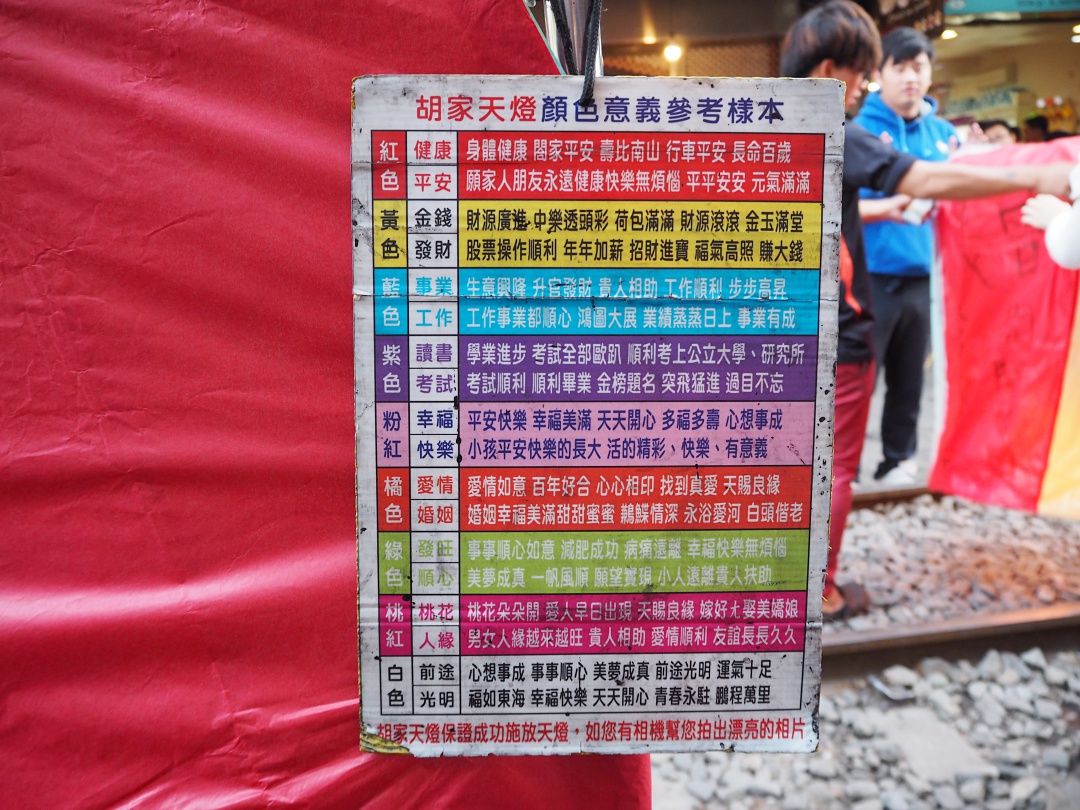 Lined on both sides of the railway track are stores selling colourful lanterns and souvenirs. We eventually decided to get ours from 胡家天灯, but I think you can just get from any of the stores.
The lanterns come in multiple colours combination: some come in a solid colour, while others are multi coloured. We eventually bought one multi coloured lantern (a different colour on each side) for TWD200. For the multicoloured lanterns, you get to choose your preferred colour combination. Apparently, one colour represents one category. Like how red is for health, purple is for studies, yellow is for wealth, etc.
After purchasing the lantern, the staff will assign a railing for you to hang the lantern. Black ink and brushes are available at the side for you to use/draw/write on the lantern. While they do have some suggested phrases that you can write, ideally it would be good to think of some of the words to write before coming over. We all had a hard time trying to decide what to write.
Do be careful and keep a lookout for the train when you are writing or releasing the lantern. The railway does have trains passing from time to time. Just like the Railway Market in Bangkok, everyone will have to retreat away from the railway track whenever the train is coming. Usually, the stall owners or people around will give you a heads up right before the train arrives. We happened to see two trains during the short period we were there.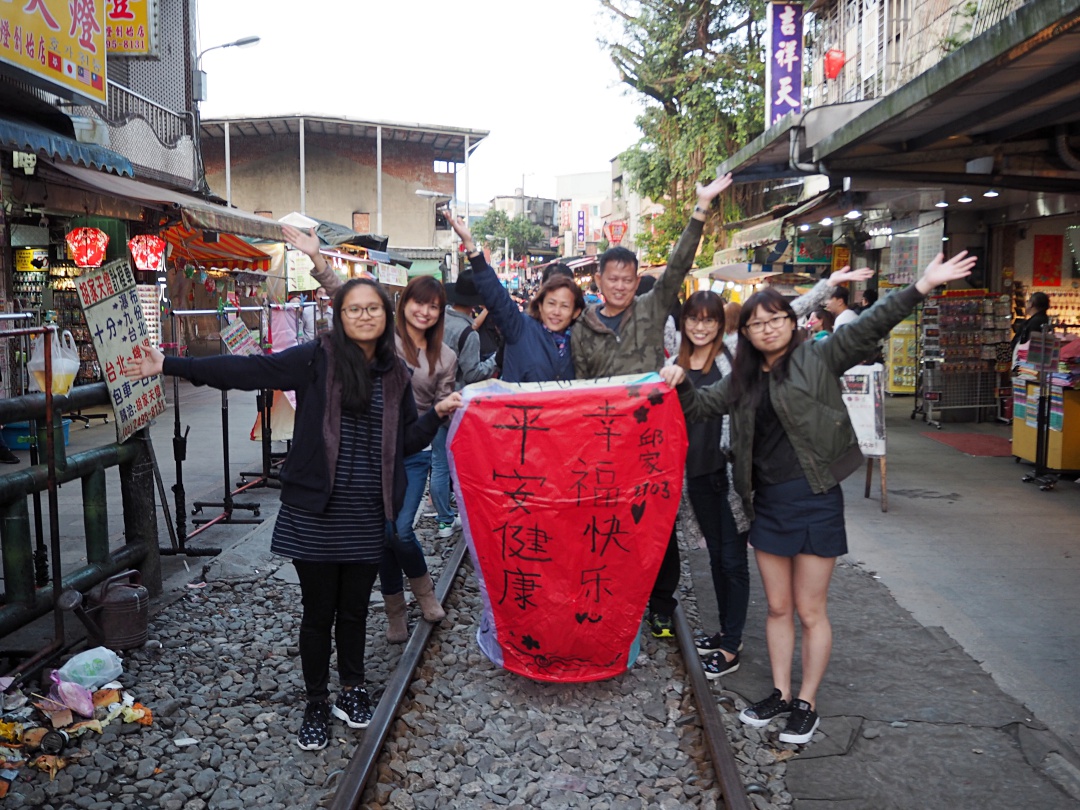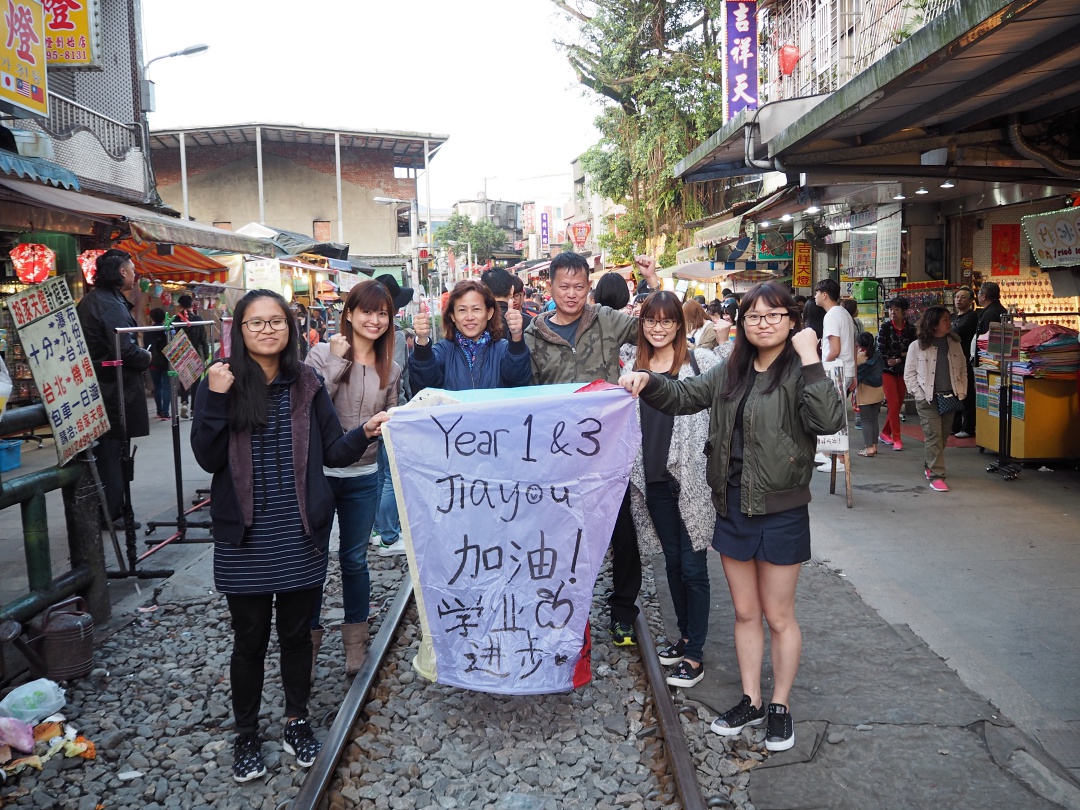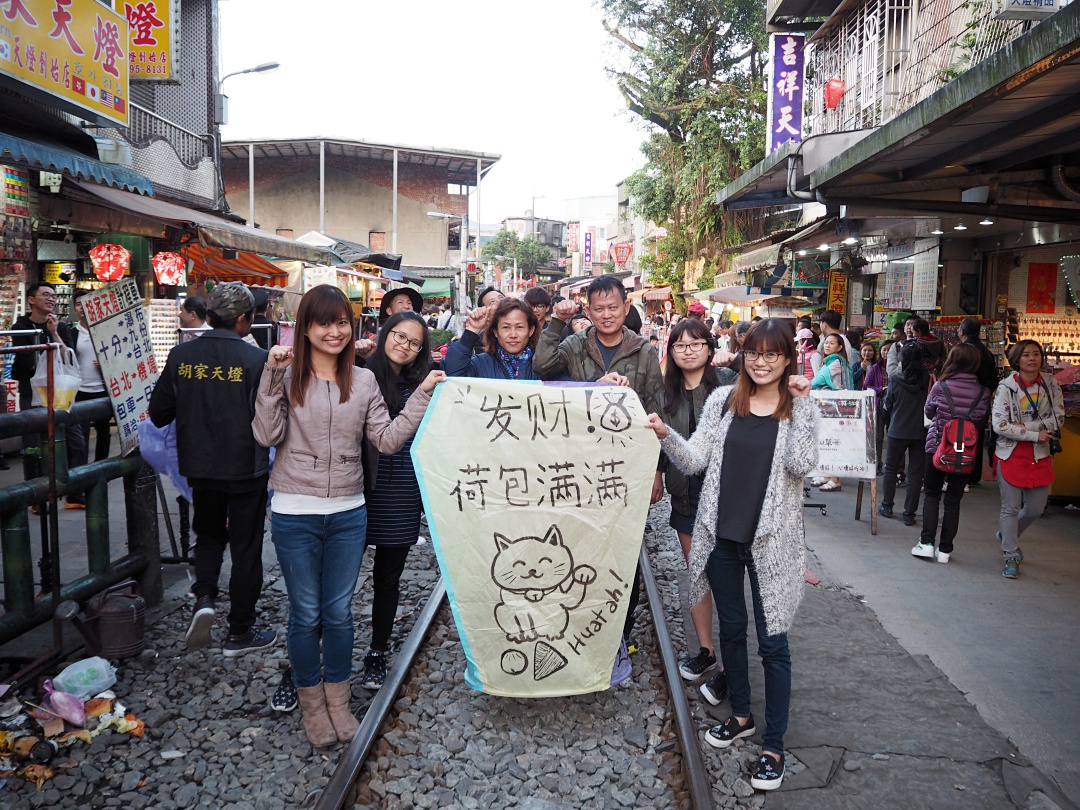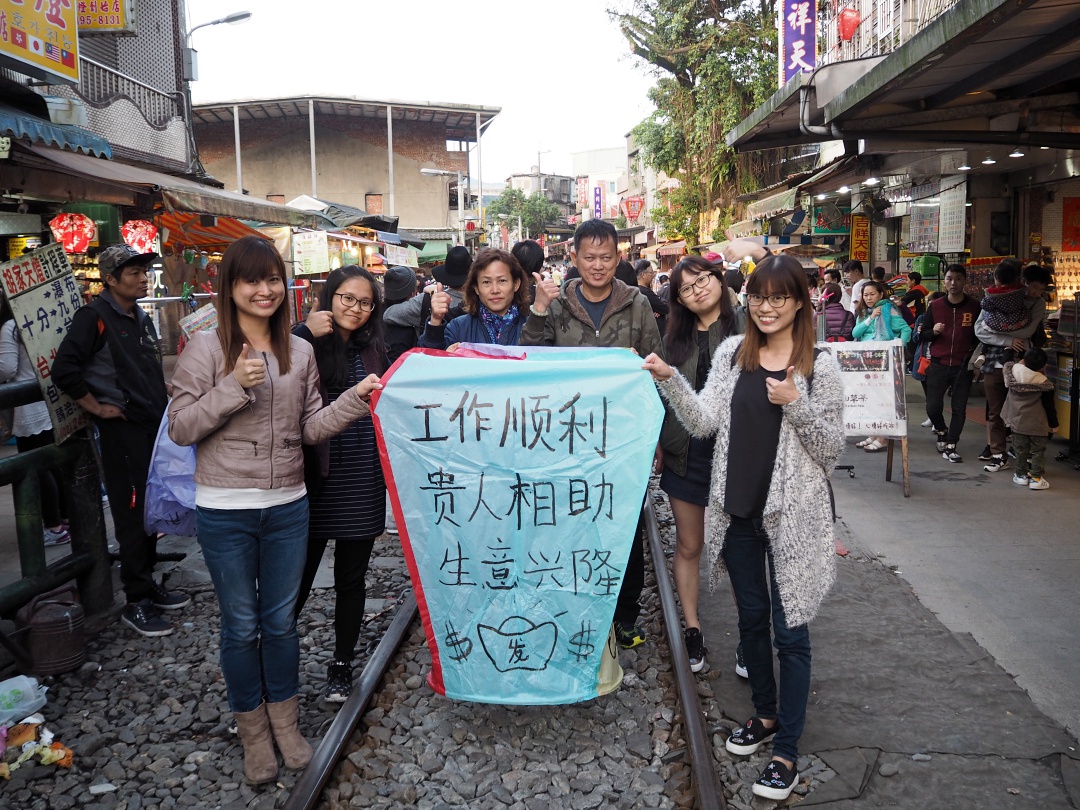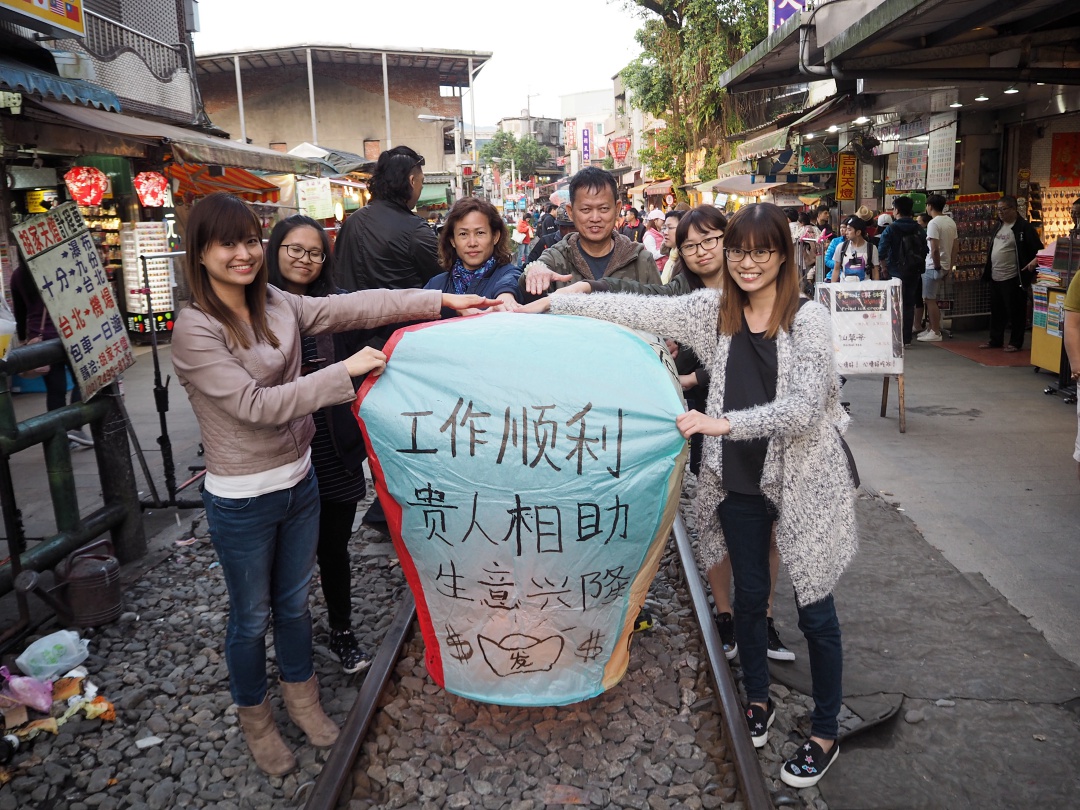 Once we were done writing on all four sides, we then called for the staff to help us with the lighting of the lantern. The staff will also help you to take pictures with the lantern and take pictures/film videos while you release the lantern. (Best to confirm with the staff when you purchase the lantern.)
The staff we came across wasn't the friendliest. In fact, he was quite hostile to us. Especially when we didn't act accordingly to what he said. Like when he told us to release the lantern and I subconsciously reach out and hold on to it.
That does make the experience a little less pleasant.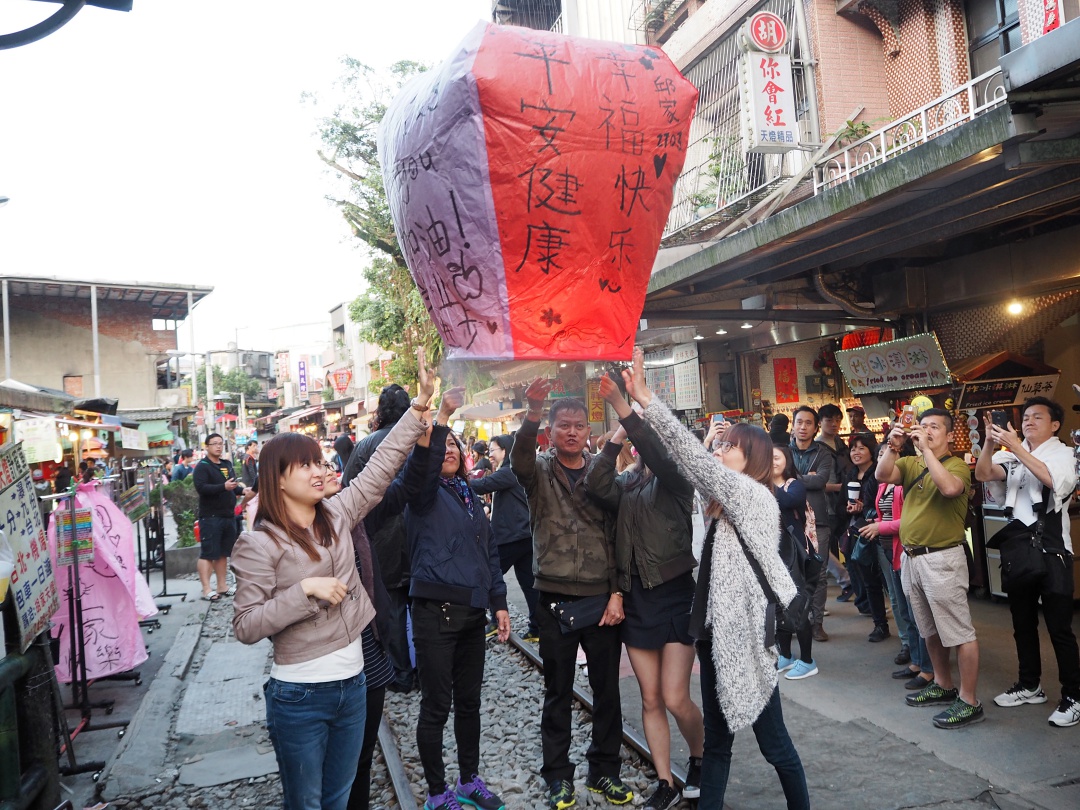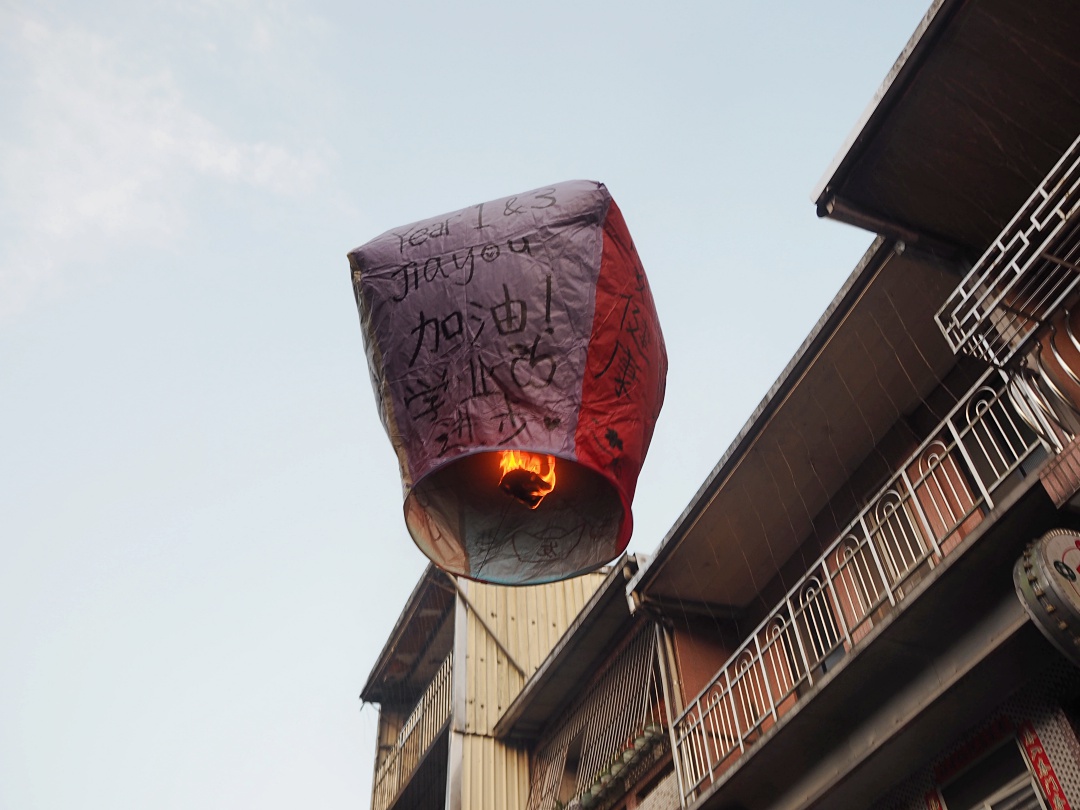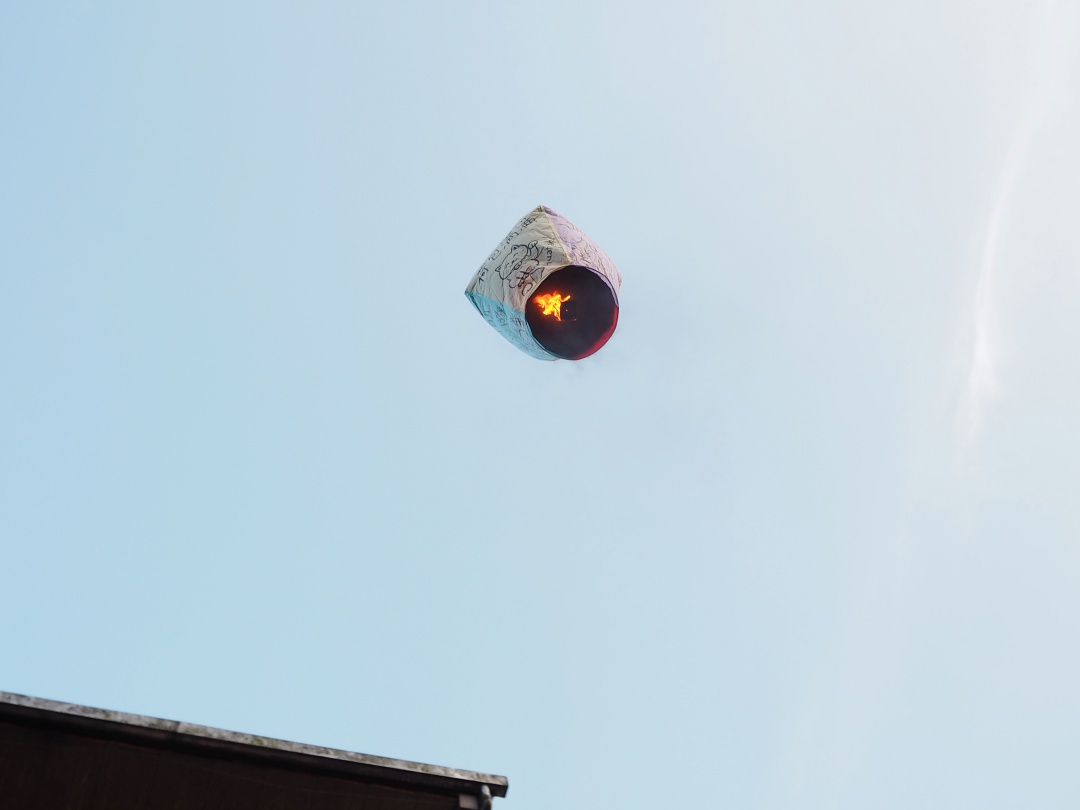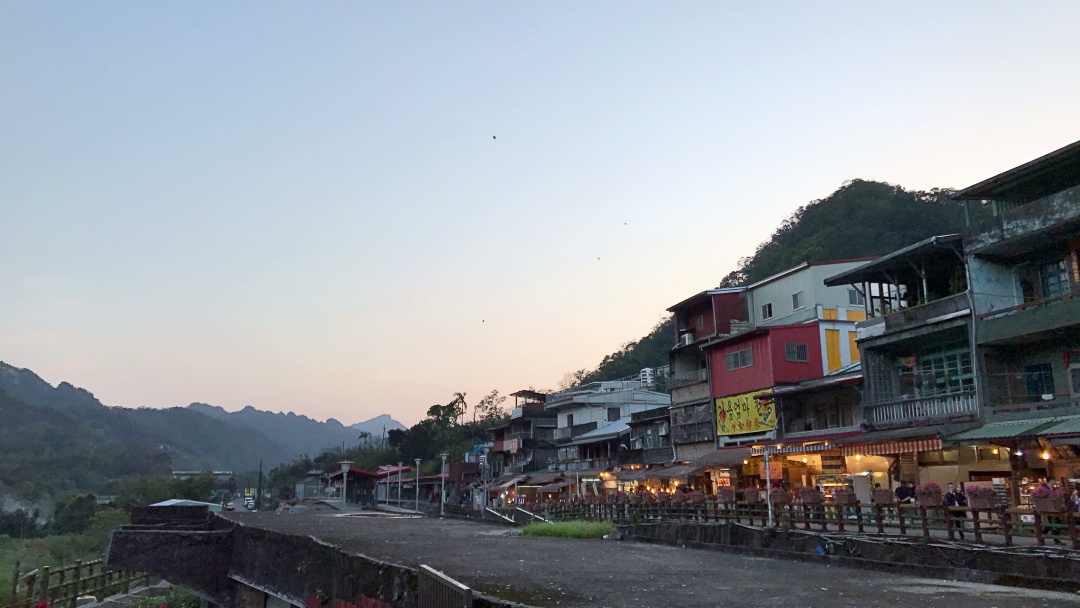 By the time we left 十份, it was slightly past 18:00 and we decided to skip the initial plan of going to 基隆庙口. Quite certain we would overshoot the time if we went ahead to 基隆庙口. Not to mention, we were all tired from the full day of walking.
小林汤包
Final stop that day was to 暖暖街 to look for 小林汤包 and have steamed dumplings (小笼包). The shop came highly raved by my sister, and now I can finally see why.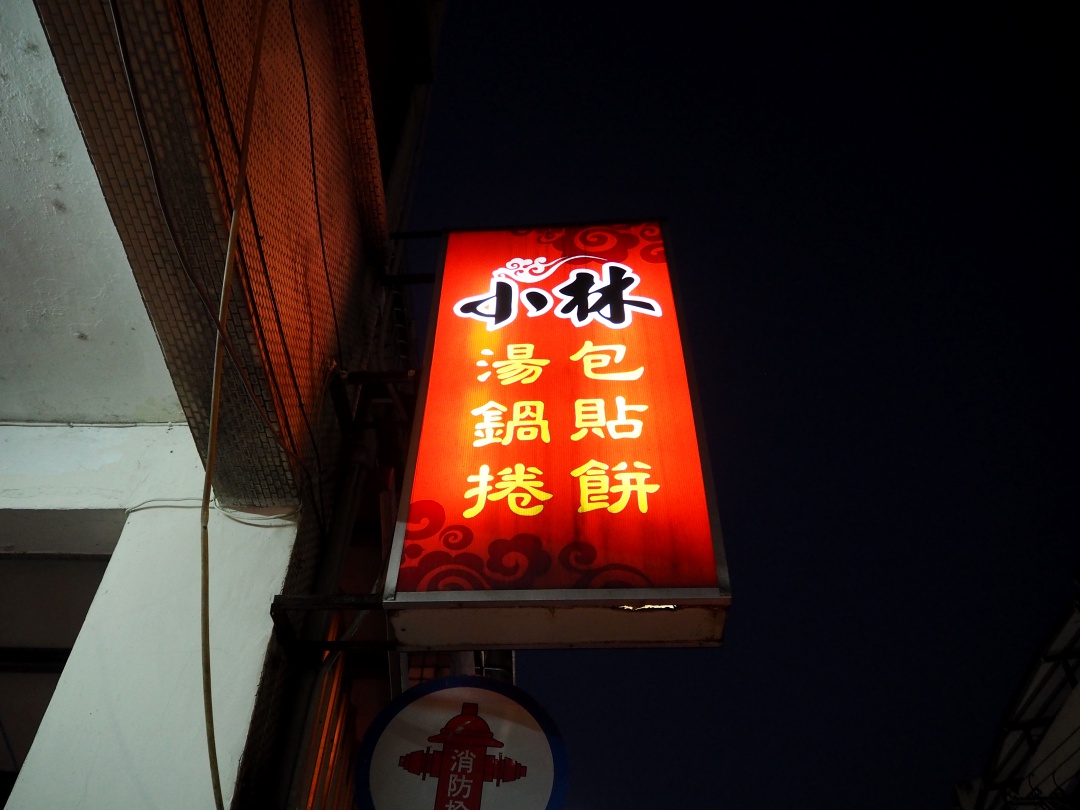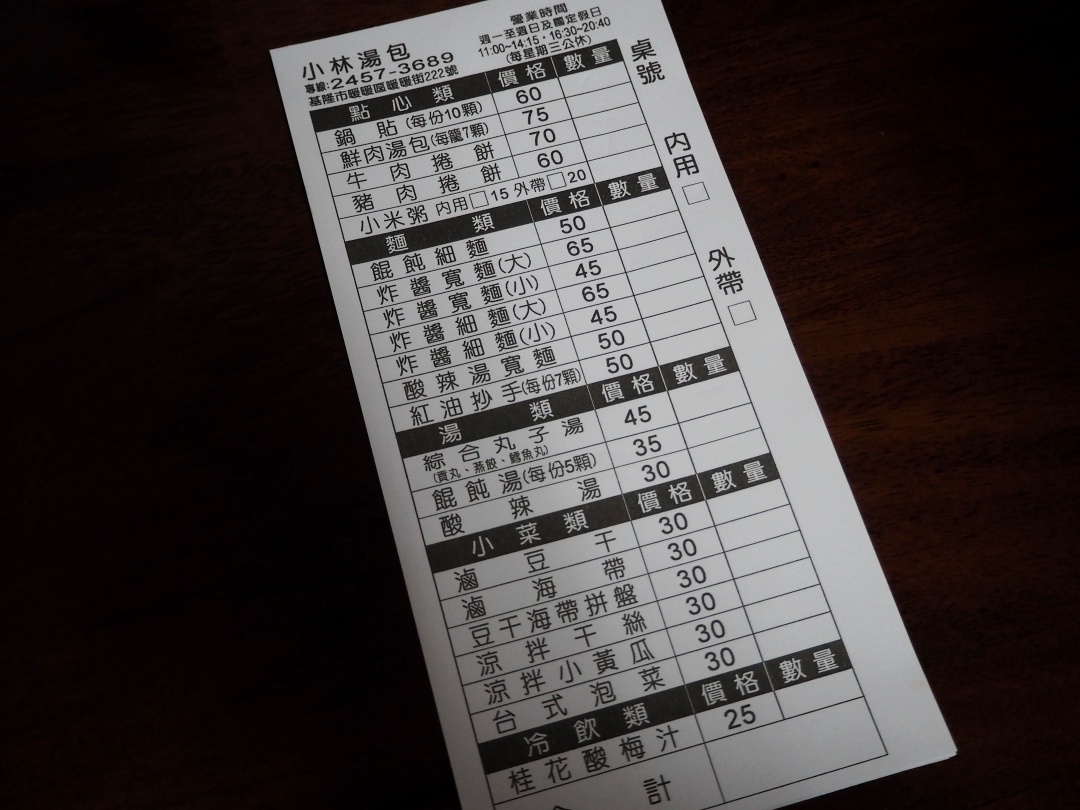 We ordered steamed dumplings (小笼包), pan-fried dumplings (锅贴), a pork wrap (猪肉卷); and a beef wrap (牛肉卷) for 可乐. Upon hearing I eat beef, he very kindly offered to let me try the beef wrap. Personally, I thought the beef wrap taste better as compared to the pork.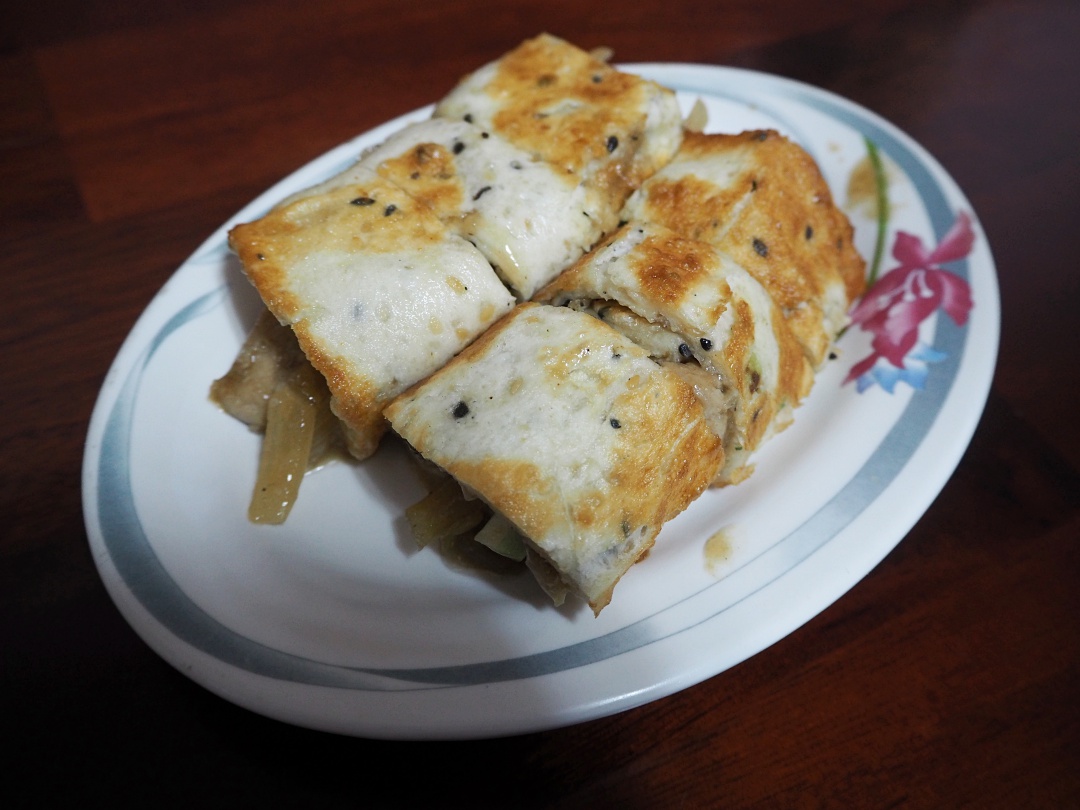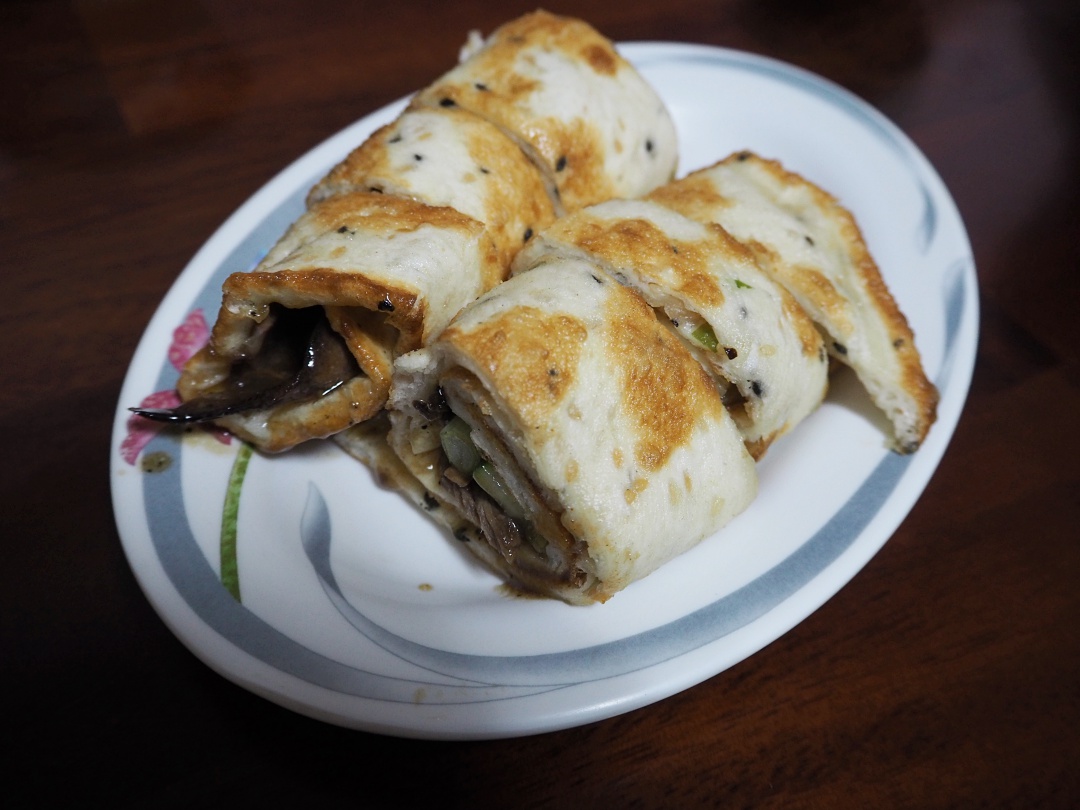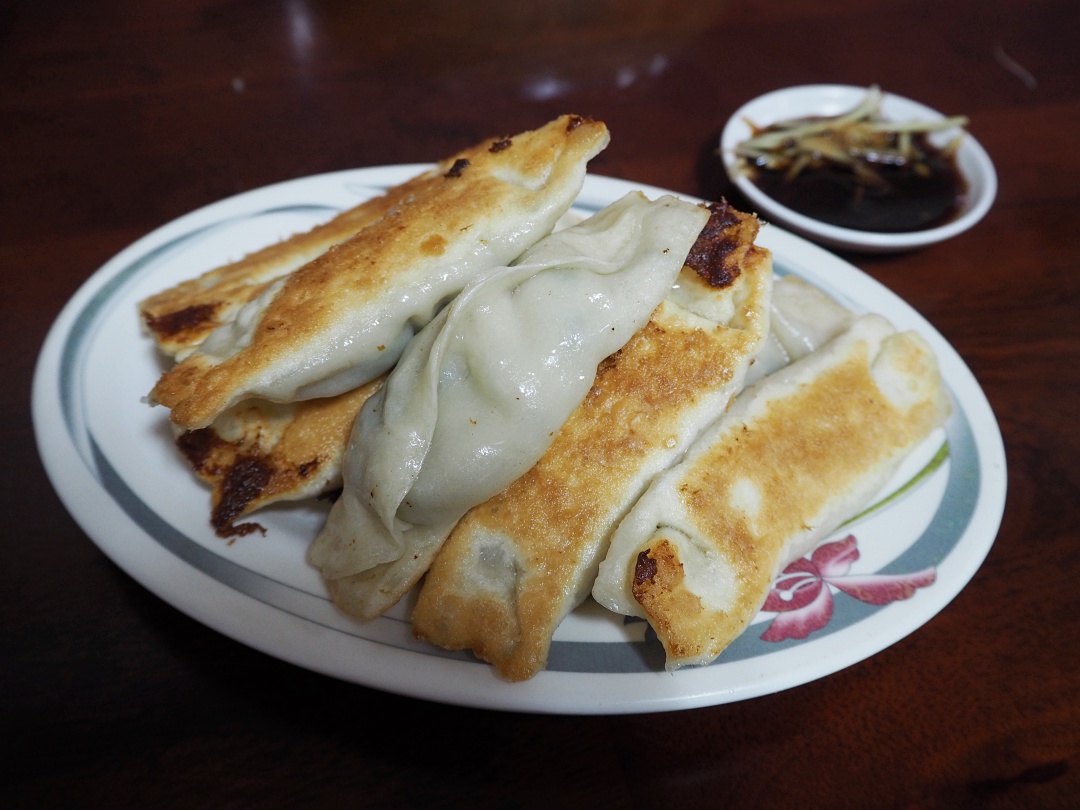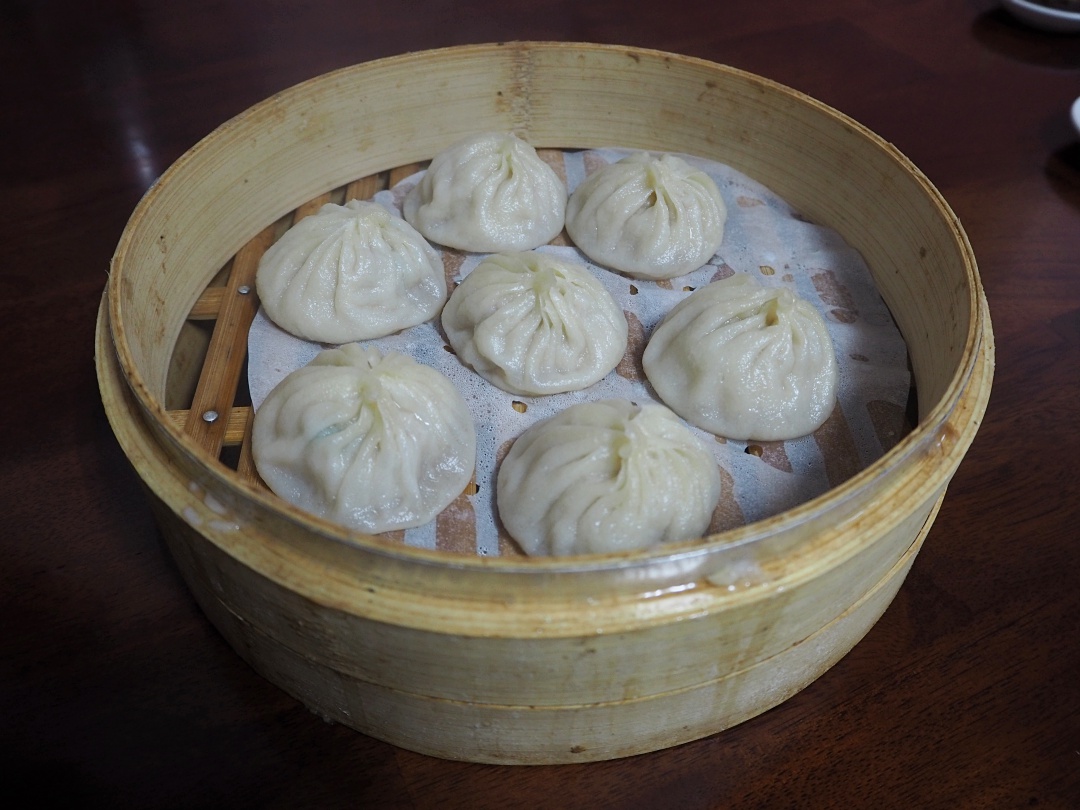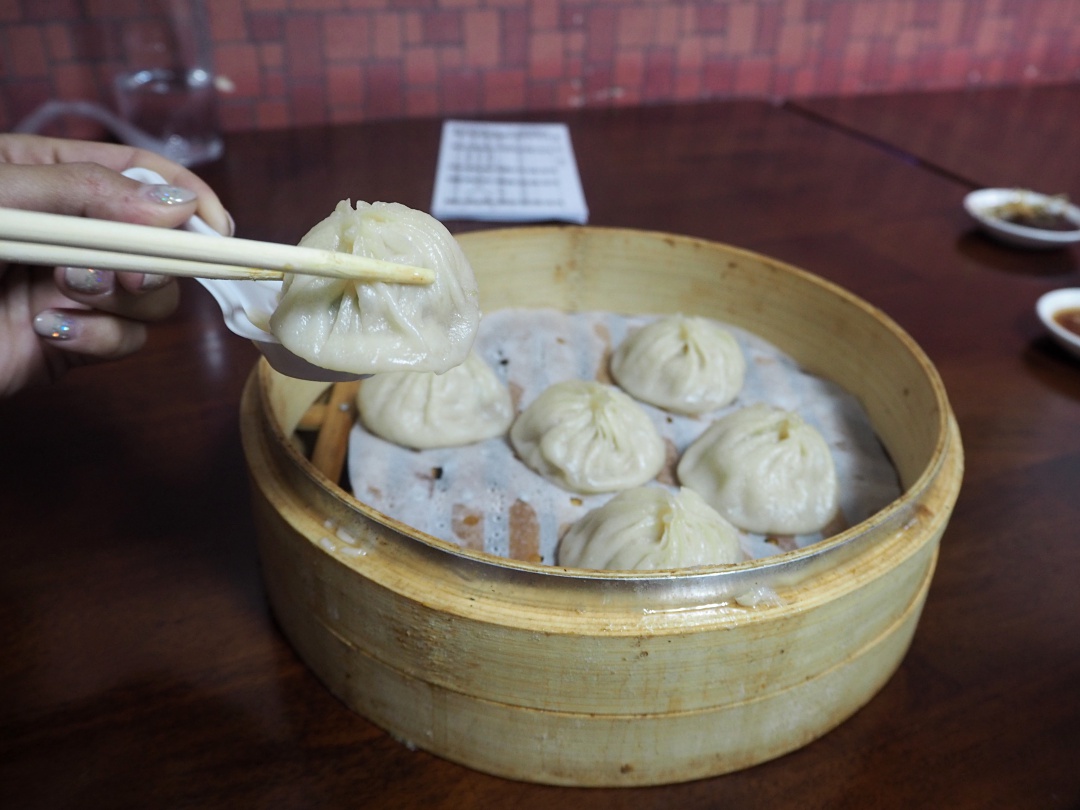 Overall, it was a really nice meal. All the dishes taste good, and are so affordable! Seven pieces of steamed dumplings (小笼包) only cost TWD75. That's like SGD3.40! Ten pieces of pan-fried dumplings (锅贴) cost TWD60 which is only SGD2.70! I would have eaten more if we weren't rushing to head back to our hotel.
At last, we reached our hotel at around 19:45. Even though we came back forty-five minutes after the agreed time (19:00), 可乐 didn't ask for any additional fee. Hence, we simply paid him the price we agreed on which was TWD6000.
---
And finally, below I go, don't forget to check out my YouTube video: