Continued with my Taipei's travelogue. Today's post is about my visit to GRACEGIFT and to share with you the two pairs of shoes that I got from there.
During my trip to Taipei, I managed to go to two of their stores; the first one in SOGO and the second one in Ximending.
I first heard of GRACE GIFT because of their collaboration with Disney, whereby they launch a line of Disney Tsum Tsum footwears. They're quite popular, and I often see pictures of their shoes online. To be honest, I wasn't planning on buying or going to their stores while I was in Taipei. But my sister wanted to check it out, so that was how we ended up in SOGO.
GRACEGIFT: SOGO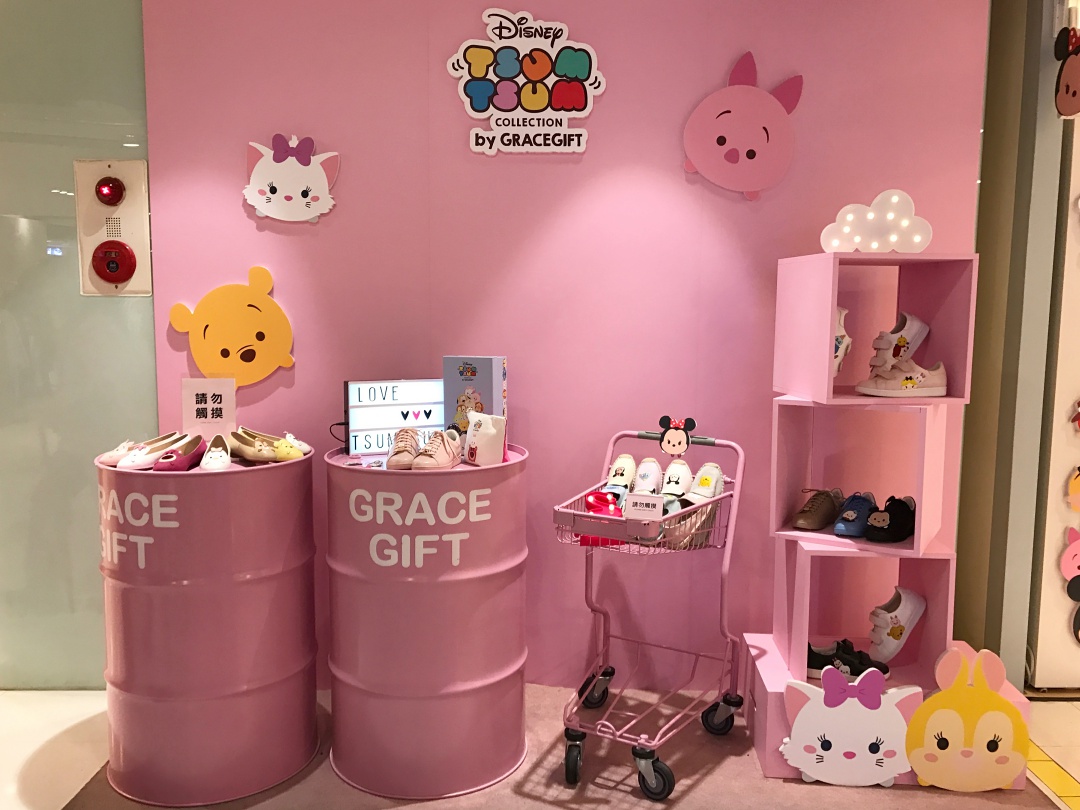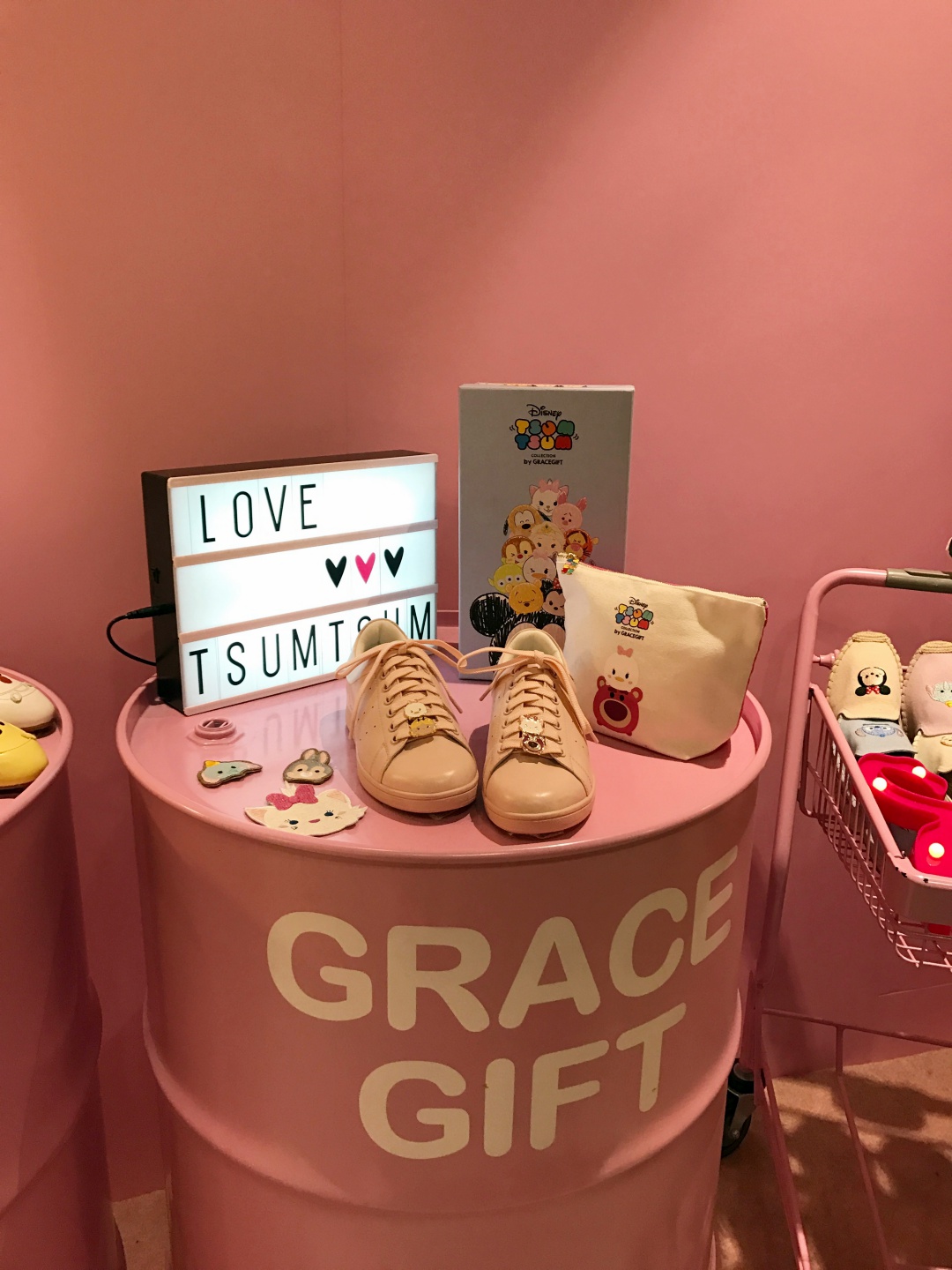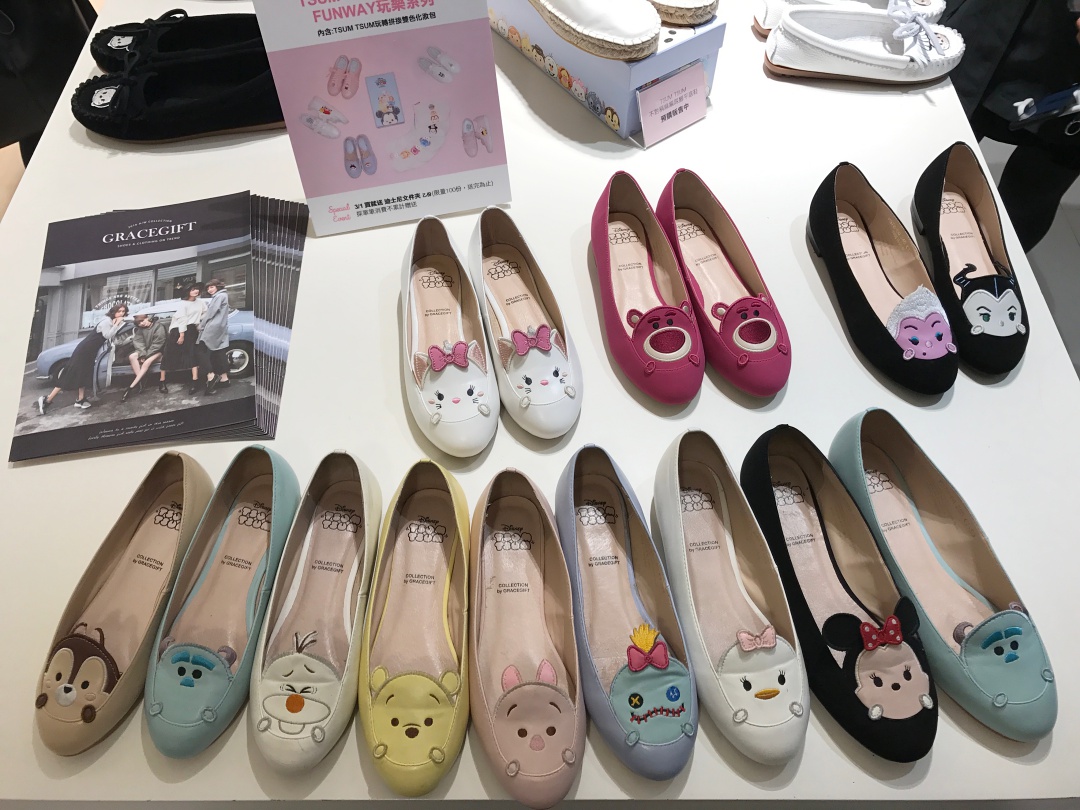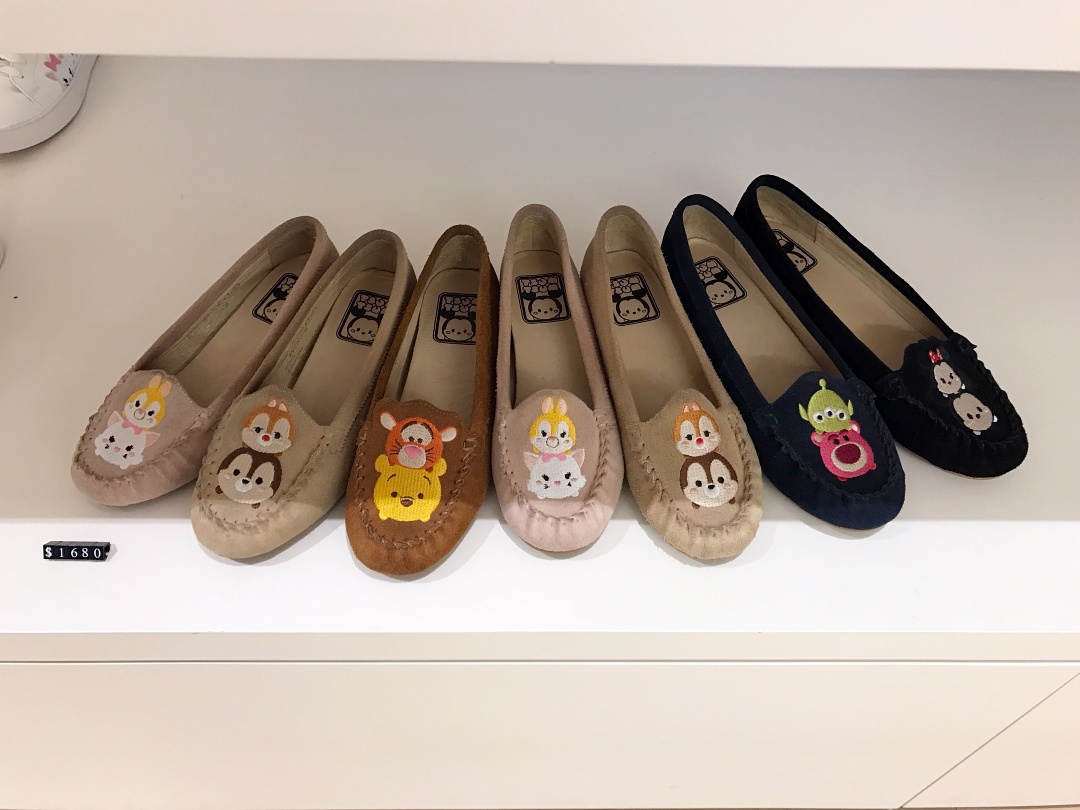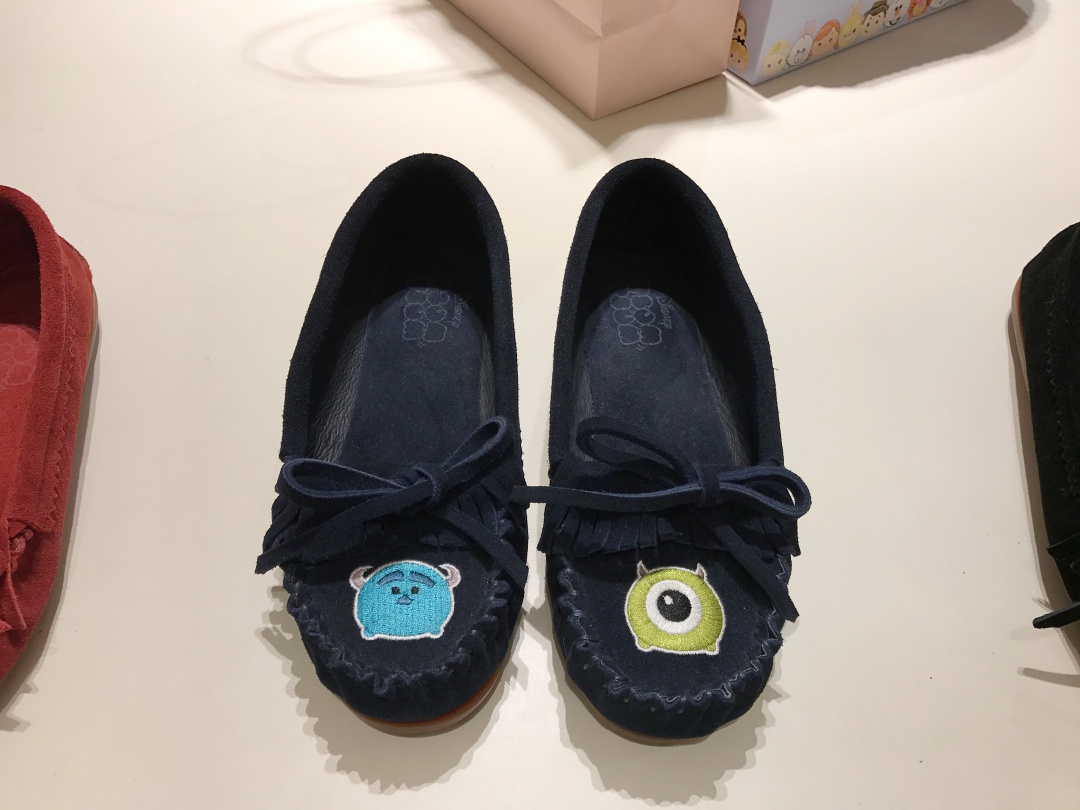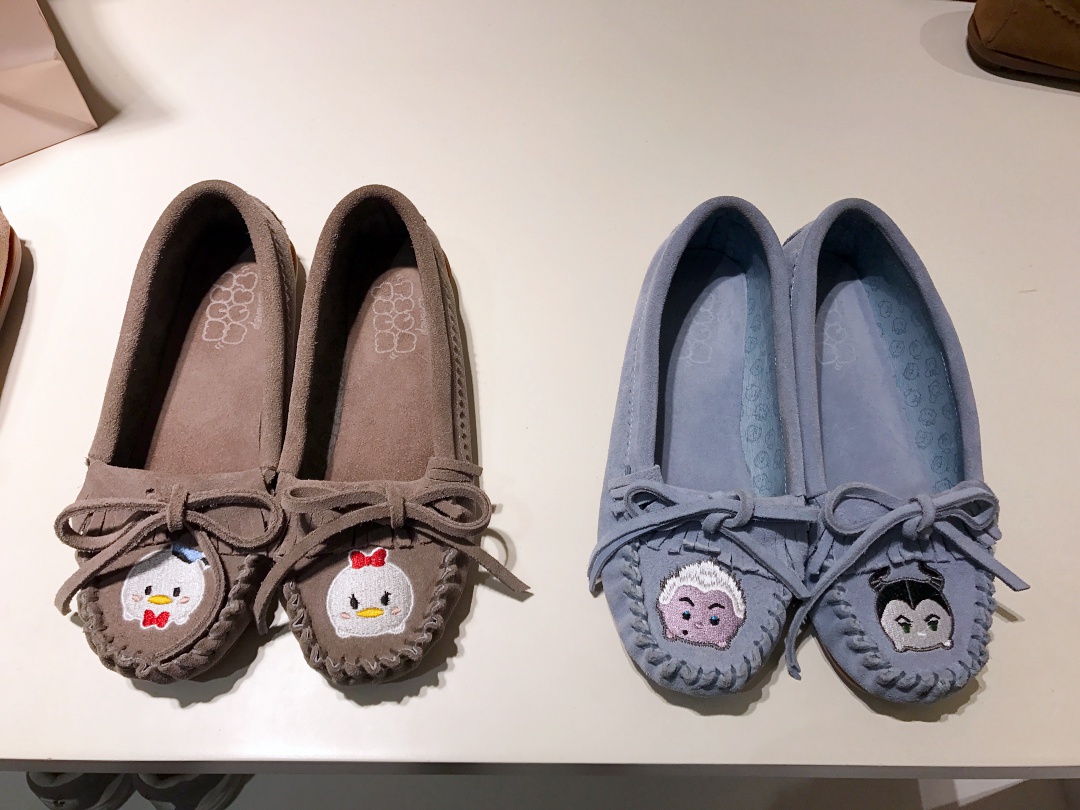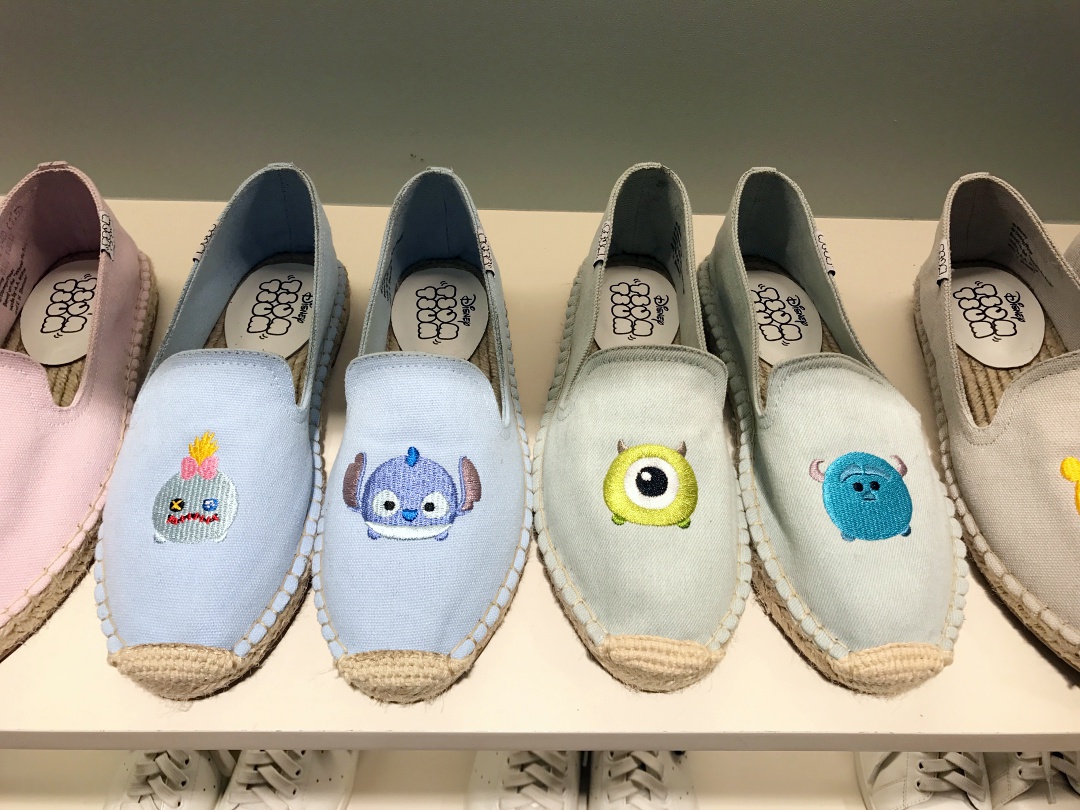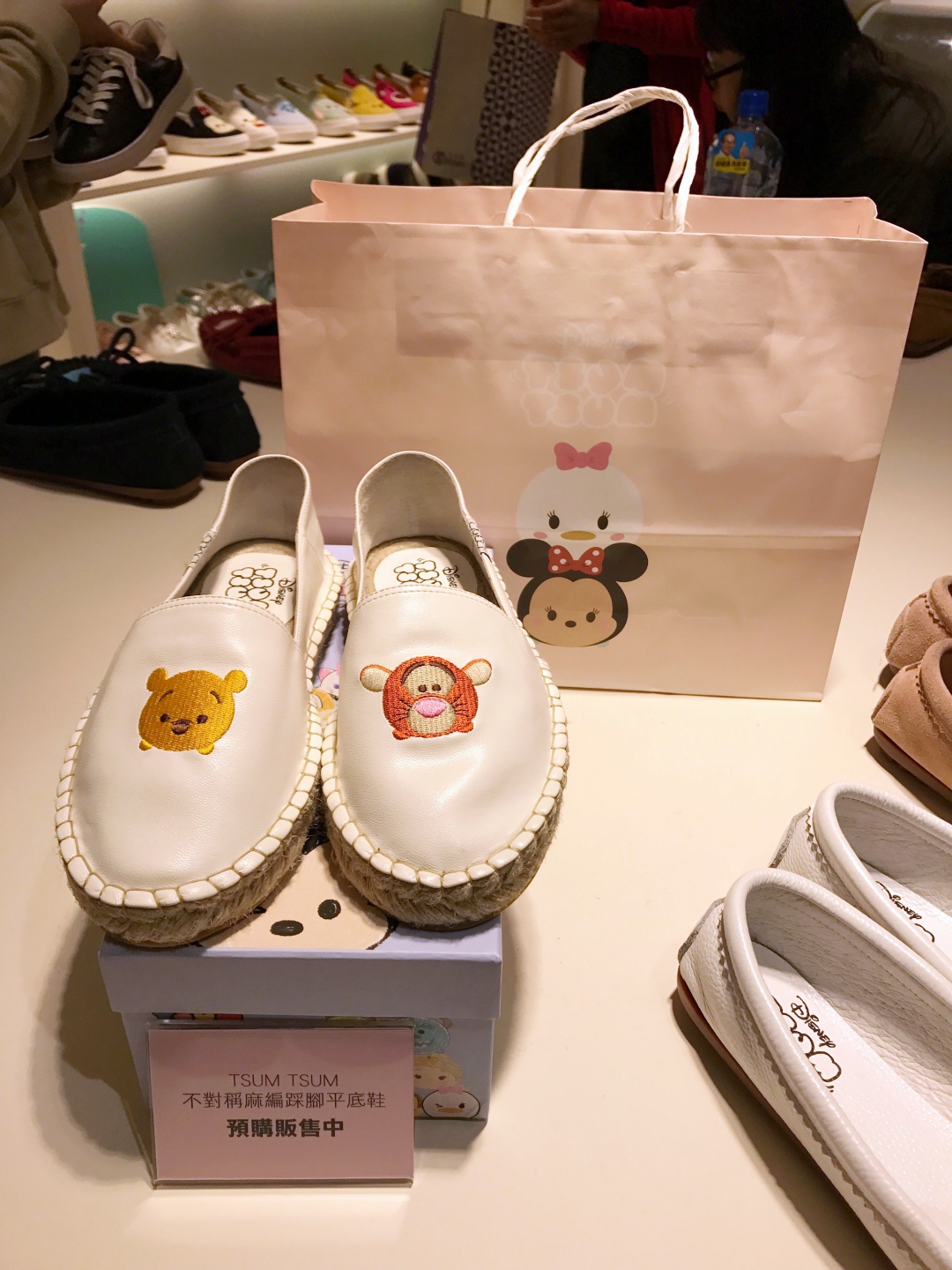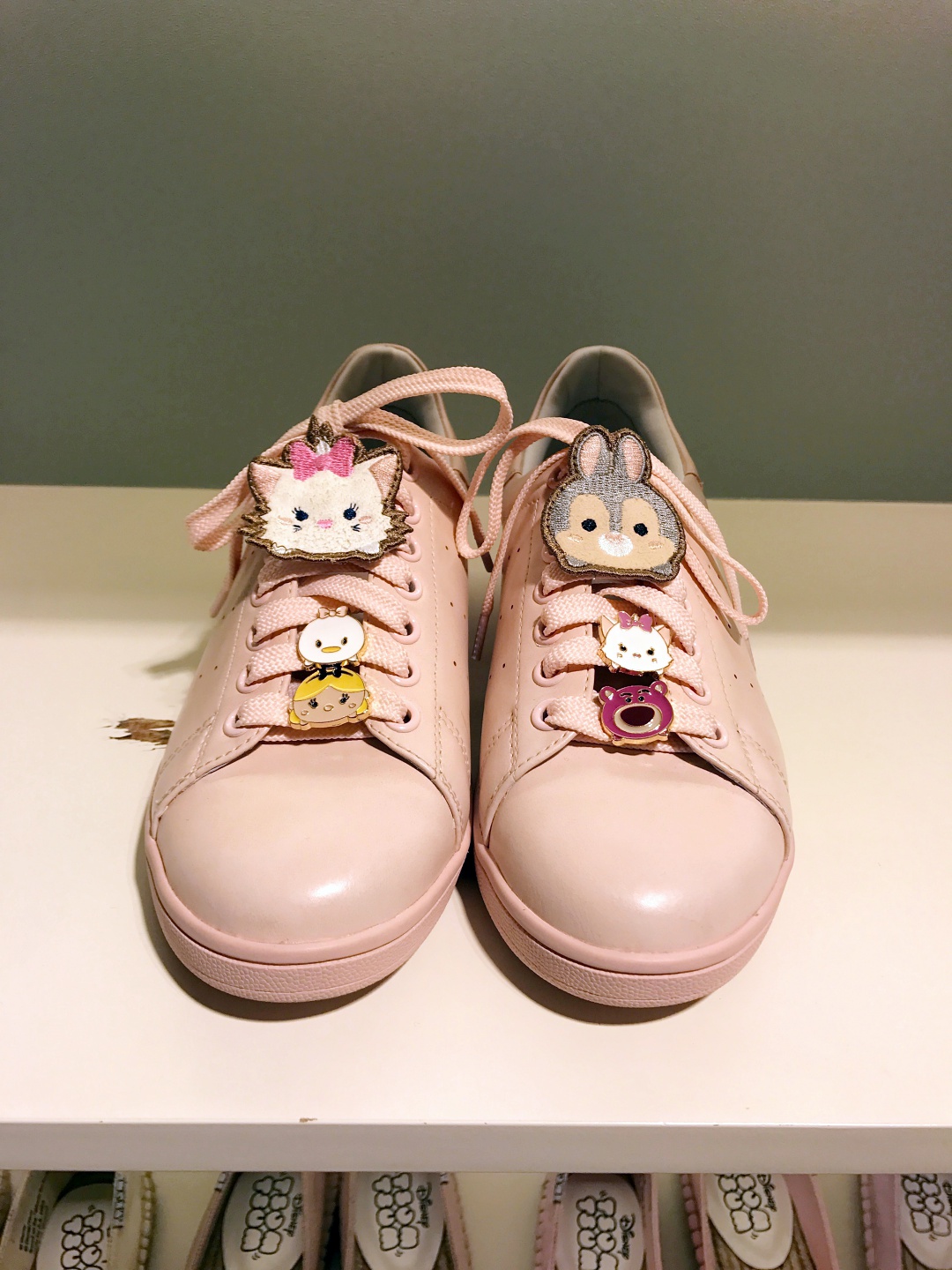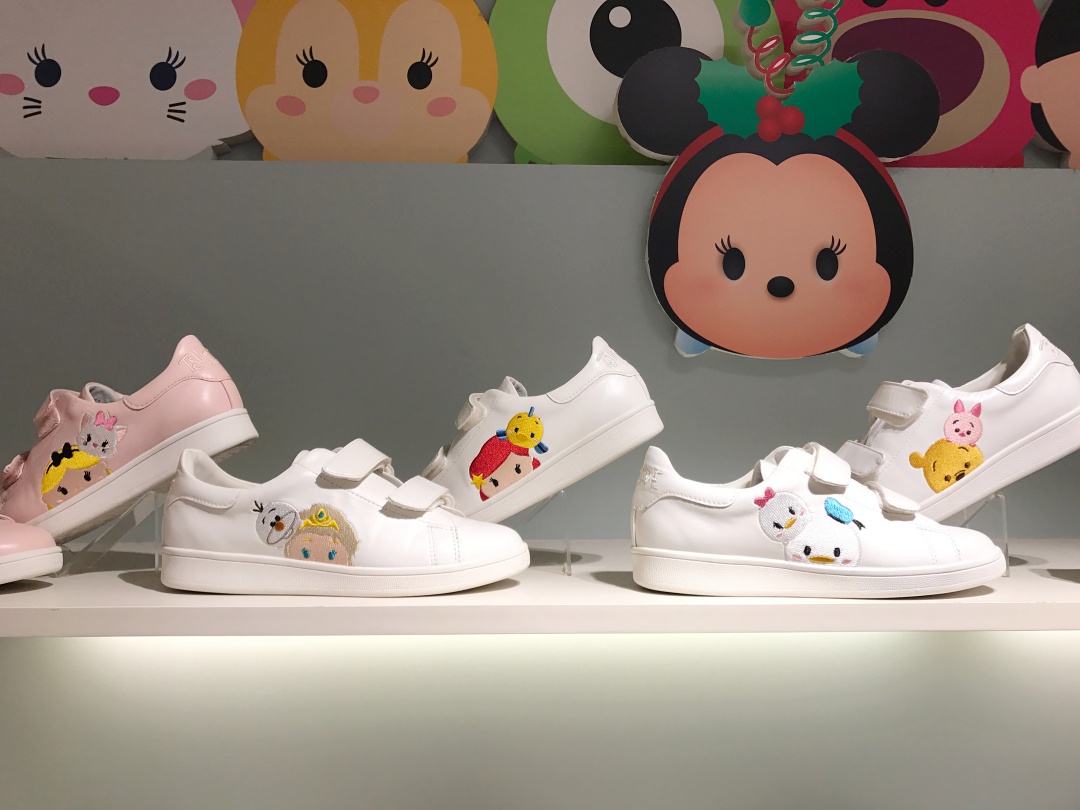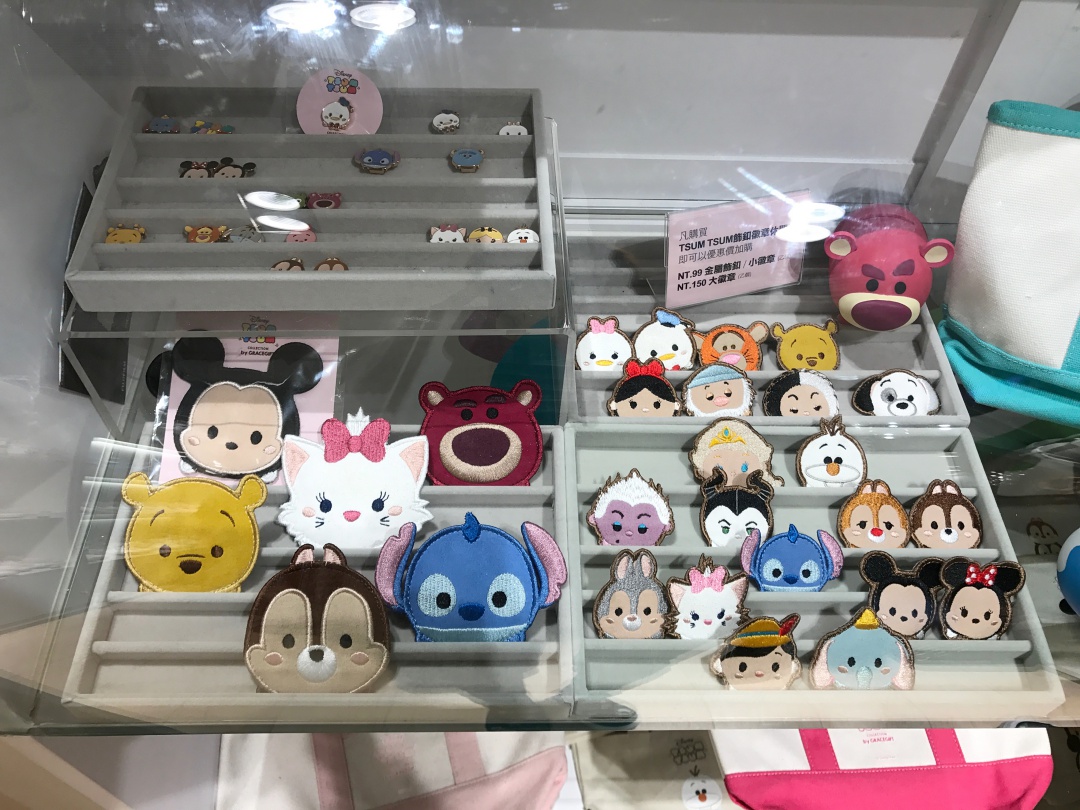 It was quite difficult for me to say no especially after I saw their display. Hence I ended up getting one of the Disney Tsum Tsum's flats.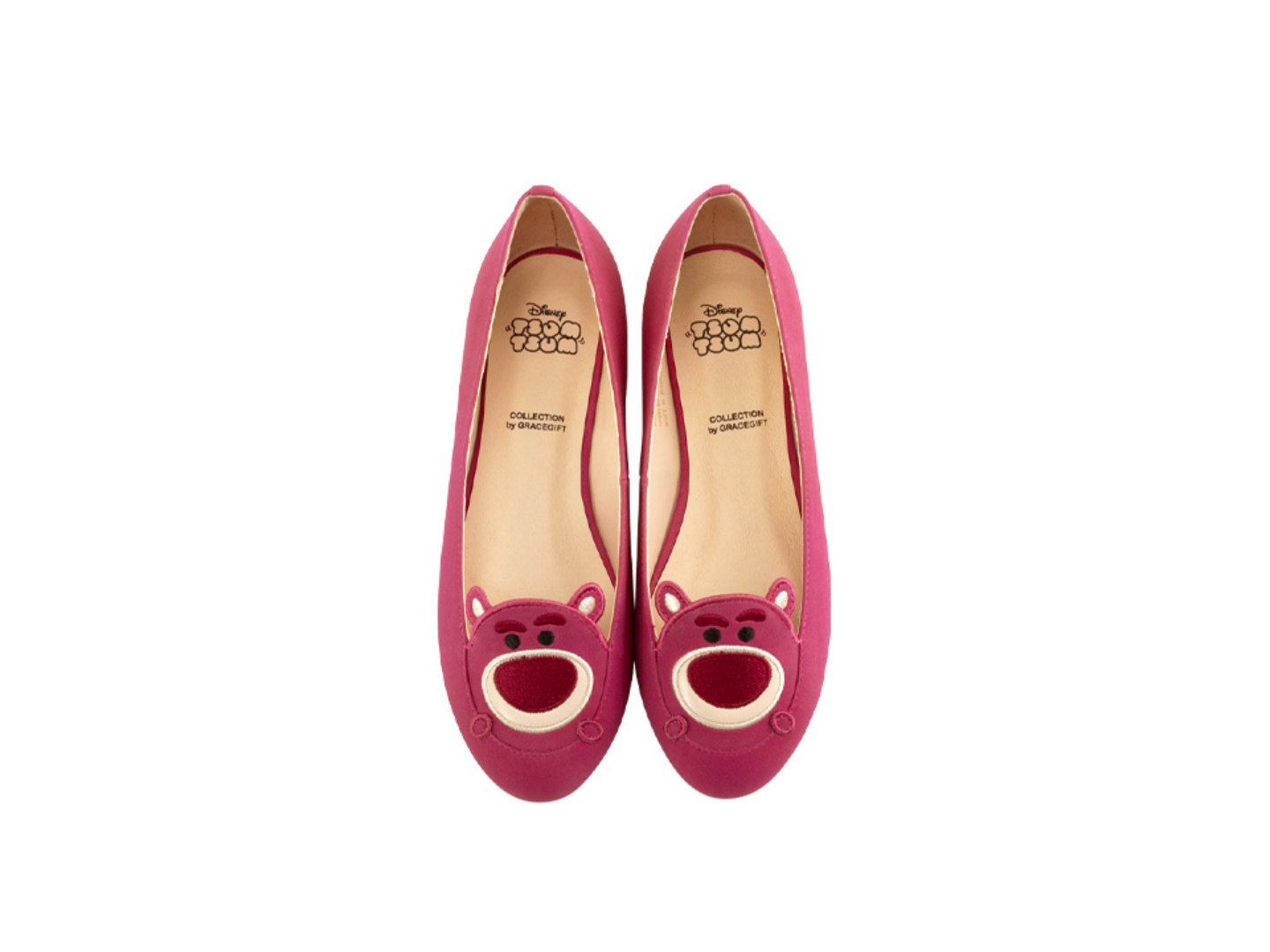 Out of the many designs available, this was the one I picked. I didn't like the pastel colours of the other characters, so I decided to get this magenta pair that features "Lotso" from Toy Story.
GRACEGIFT Tsum Tsum 拼接電繡娃娃平底鞋, TWD1,580 (approx SGD72). It came with a free Tsum Tsum mug and a small tote bag.
GRACEGIFT: Ximending
Leaving SOGO, we then headed back to Ximending for further shopping. My sister knew there was another GRACEGIFT in Ximending and was trying to locate the shop. It took her a while, but she eventually found the shop hiding inside one of the malls.
I wasn't with her when she went, but she sent me pictures of the store. After looking at the pictures, I was dying to visit because I saw that they carry the Disney Princess series (迪士尼公主系列). Coming to Taiwan, I was determined to find a pair of footwears for my pre-wedding photoshoot, and that might just be what I needed. Hence despite us being late (was supposed to meet my parents back at the hotel at a certain time), I still insist on going and having a look.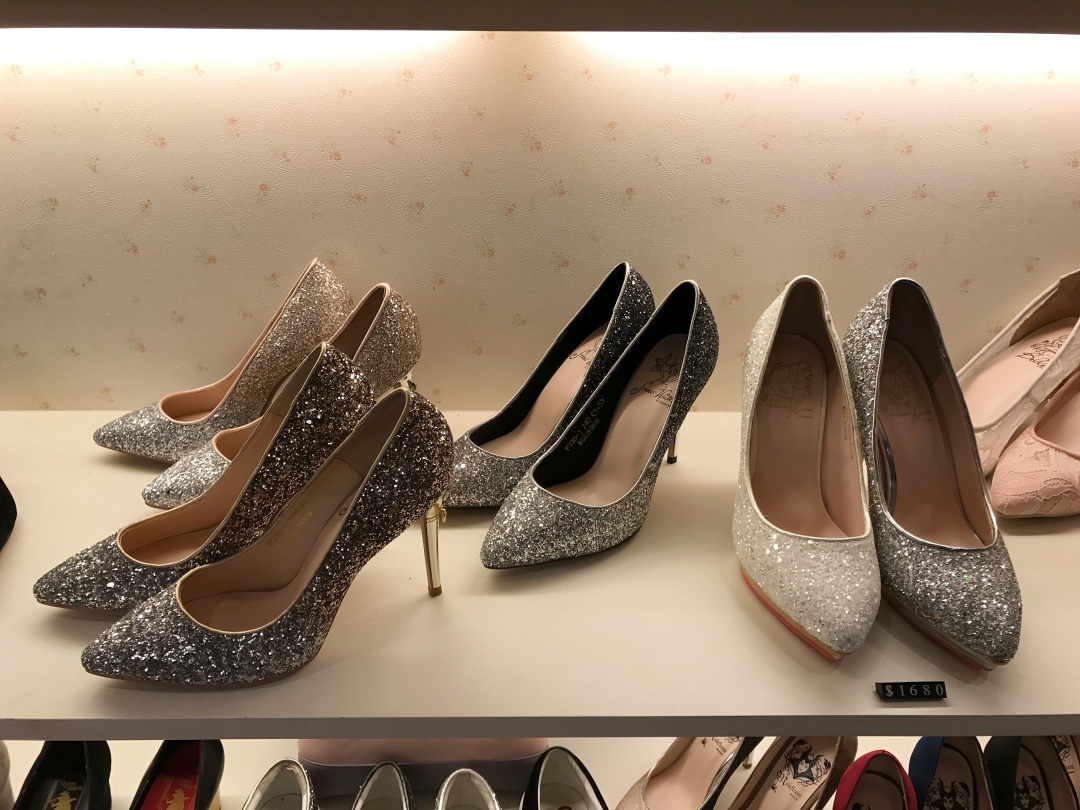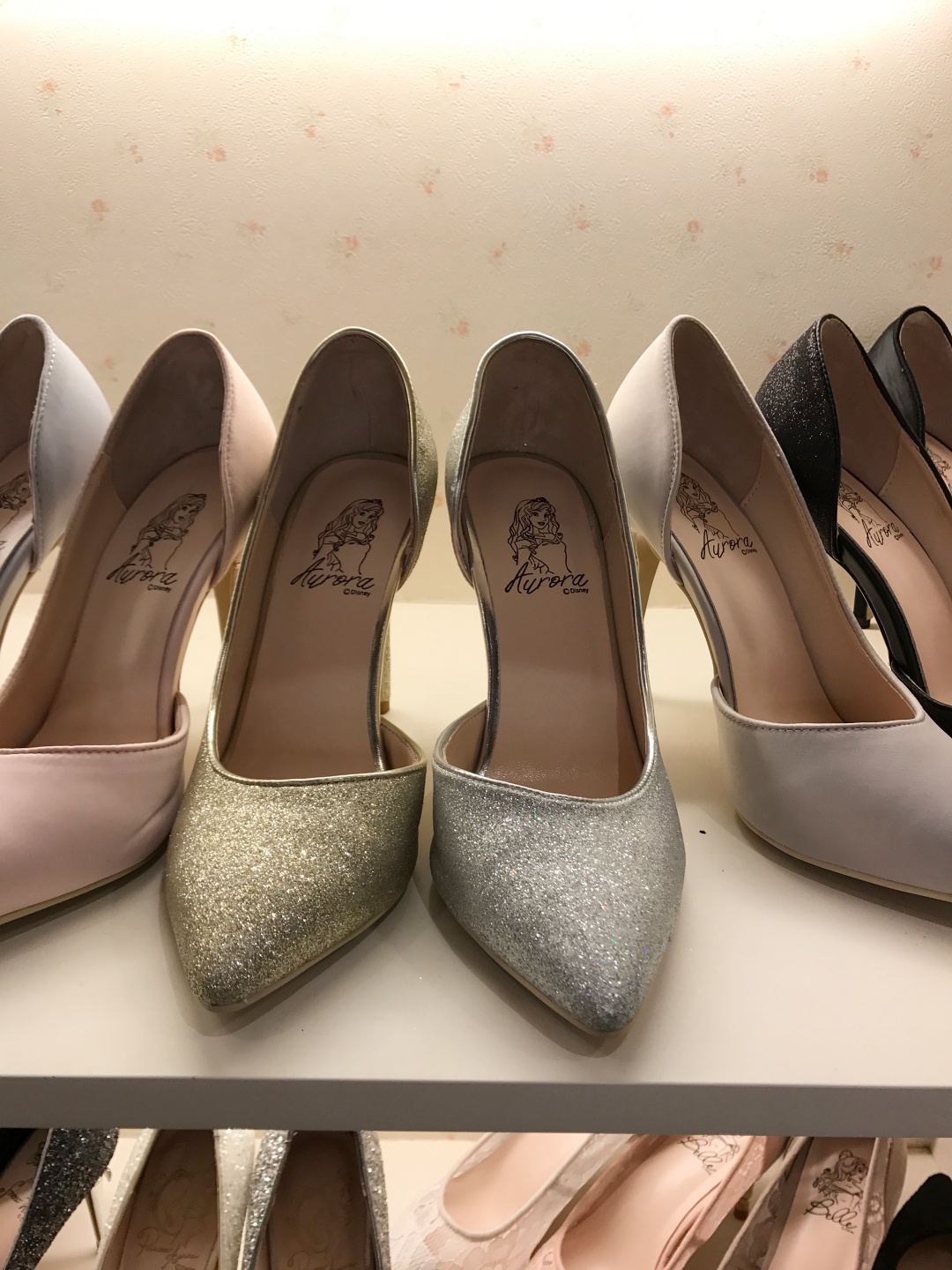 The store at Ximending carries a broad range of heels that weren't available at the SOGO outlet. Eventually, I decided to go with this: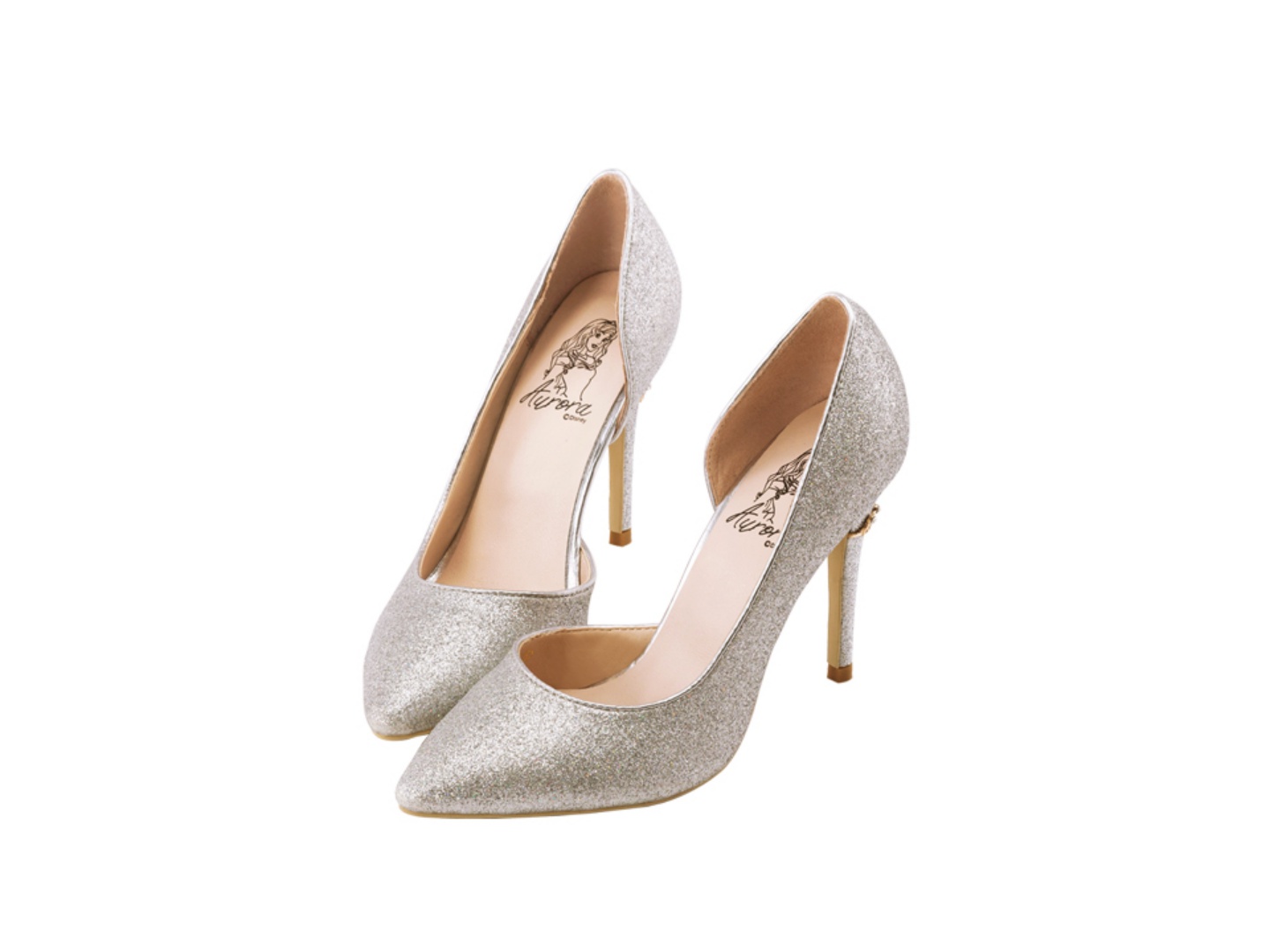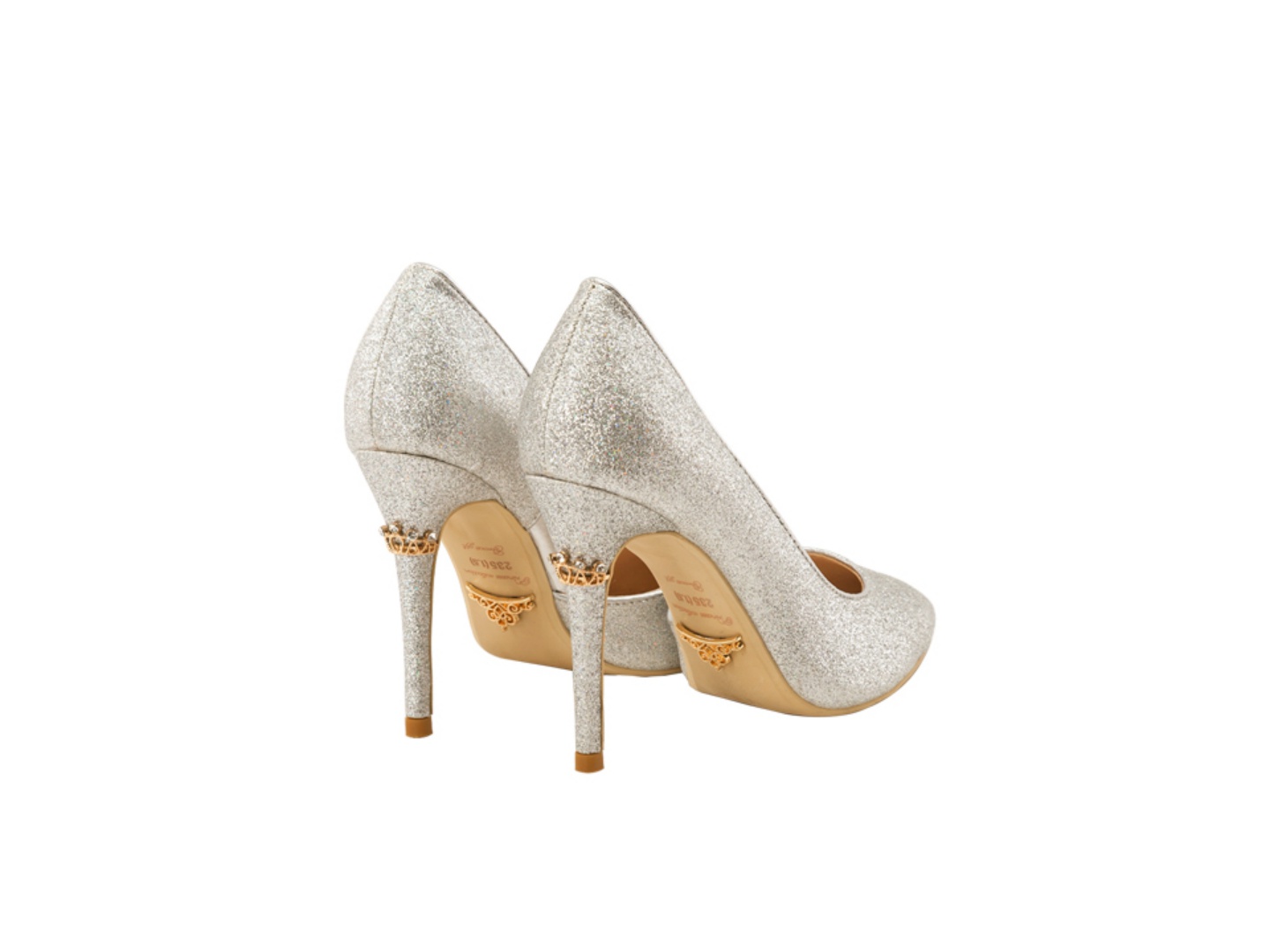 GRACEGIFT Disney 奧羅拉皇冠飾釦跟鞋, TWD1,680 (approx SGD76). This came with a free A4 folder and a small tote bag.
There was another design that I was eyeing on, but unfortunately, they didn't have it in the size I wanted. Hence, I decided to go with the Disney Aurora's heels instead. The heel is 4 inches/10cm tall and to be honest, wasn't the most comfortable to walk in. But they did provide me with complimentary sole paddings to add to the comfort and to improve the overall fit.
I'm glad I only plan to wear this during the photo shoot. Being someone who doesn't wear heels, I don't think I can survive walking/standing in this for long hours.
Comparing the price of the flats and the heels, I think it's much more worthwhile to get the heels instead. Of course, that also depends on how much mileage one can get out from the flats and heels. I probably would wear the flats more than the heels.
SaveSave