Finally getting down to blog about my March 2017 trip to Taipei, Taiwan; including our stay at Green World Hotel Zhonghua, visits to places like Ximending, Shida Night Market (師大夜市), Raohe Street Night Market (饒河街觀光夜市), 野柳, 九分 and 十分.
Previously, I used to separate my post by day of visits, and each post will cover my itinerary for that day. This time round though, I've decided to break it down even further; so that each post will target on specific places. Hopefully, this would be easier for those searching for specific content. In this post, I will briefly mention about our arrival at Taipei and our stay at Green World Hotel Zhonghua.
If you read my earlier posts, you would have known that my parents, elder sister and I went for a trip to Bangkok sometime back in April 2016. Ever since we returned, we had been talking about going on a second family trip together, this time round with my two younger sisters. After some discussions, we eventually narrowed down our choice to either Hong Kong or Taiwan.
It was easy for me to pick Taiwan over Hong Kong since I've never been to Taiwan. And to be honest, I never really enjoyed Hong Kong especially after coming back from my last visit. My elder sister, on the other hand, had been to Taiwan twice and was cool about going back again as she really likes the country. Hence, in the end, we both agree we would go with Taiwan.
While Taiwan has different regions like Taipei, Taichung, Tainan, Kaohsiung, etc., we could only cover Taipei for our short 5D4N trip.
I'm thankful that my sister took up the task to plan for this entire holiday, including the shortlisting of hotels, booking of flights/transportation, and planning the itinerary. I'm never really one that makes plans for my travel. And I supposed that was okay and works fine for the Fiancé and me, but when it comes to travelling with my parents/family, that's a different story. It was nice that my sister came up with a plan so that my parents know exactly where we would be going for that day.
Our flight was booked a few months ago when the airfare was considered reasonably priced for SIA. For hotels, my sister suggests staying in Ximending, and she shortlisted a few hotels for me to choose. Eventually, we decided to go with Green World Hotel Zhonghua, located one road away from the main shopping area in Ximending.
We departed from Singapore on Friday, at 11:40 and arrived at Taiwan Taoyuan International Airport at 16:30. (There is no time difference between Singapore and Taiwan.)
Prepaid Data SIM Card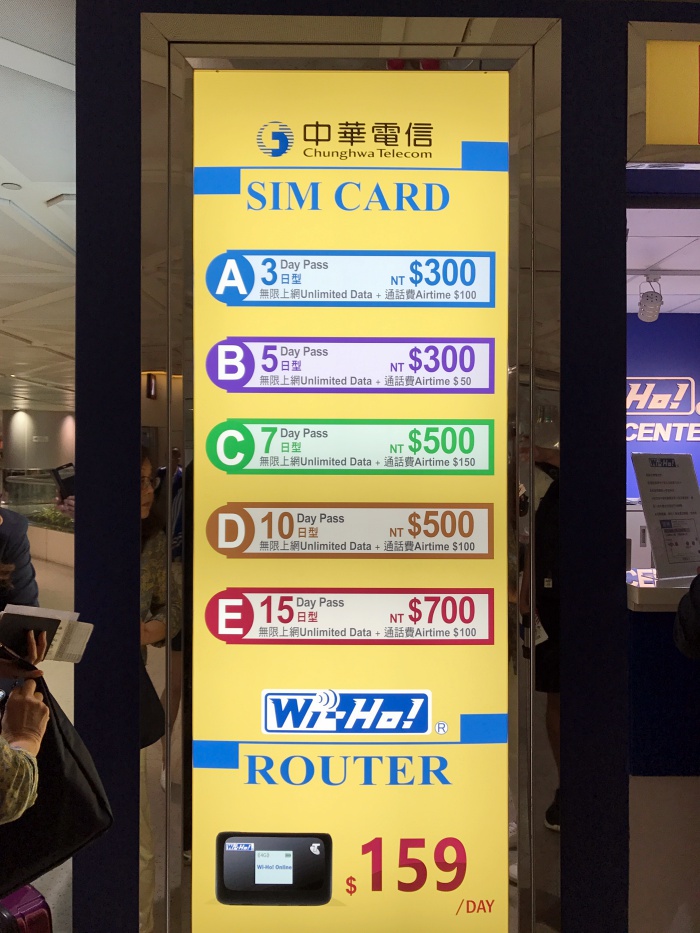 Upon arrival, we immediately when to purchase our data SIM card. Found a telco counter (中華電信) right before immigration and got our SIM card from there. Since we were in Taipei for five days, we chose package B; whereby for TWD300, we get five days of data usage and a TWD50 value for calls.
Two things to take note when purchasing the SIM card:
They would require your passport.
The minimum age to qualify for the purchase is 20 years old.
As both my sisters are below the age of 20, we ended up using my parent's passport instead. The staff helped us to set up the card and got us to check it was able to connect to the internet before we leave.
Private Transport
After we collected our luggage, my sister promptly contacted the driver that she had arranged prior to the trip. Informed him that we have arrived and we were told to wait outside the Arrival Hall for him. Everything went smoothly, and we soon met up with our driver 小张. Loaded all our luggage into his car and headed straight to our hotel (Green World Hotel Zhonghua). I didn't keep track of the time, but I think the journey took about 50 minutes? There was a slight jam along the way.
For those wondering, we paid TWD1,200 for my family of six to travel from the airport to our hotel located in Ximending. His car was big enough to fit up to eight passengers and one driver. Quite a nice and friendly guy who tried to make small talks to us along the journey and even gave us tips on how to take pictures. We didn't book him for our return journey but eventually decided to engage him to send us to the airport on our last day in Taipei.
Green World Hotel Zhonghua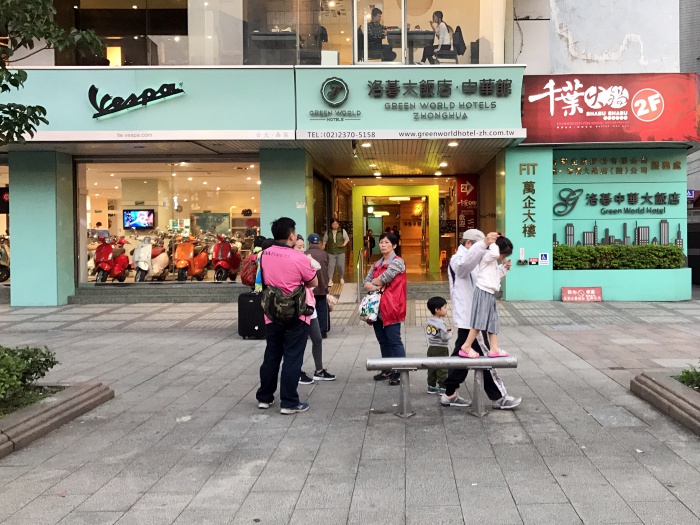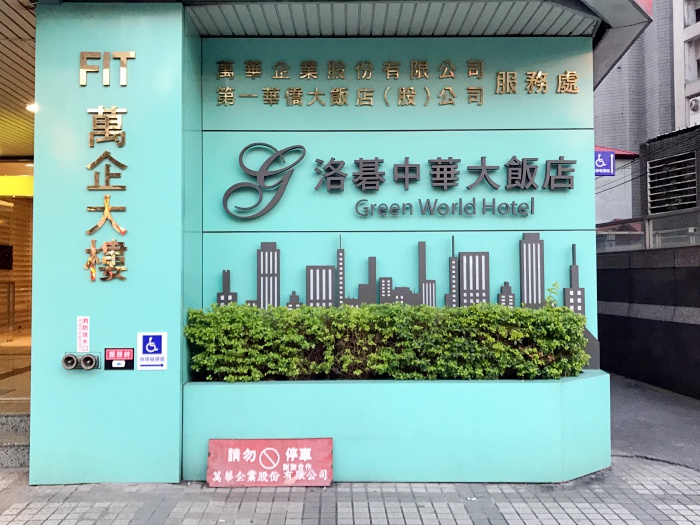 It was around 18:30 – 19:00 by the time we reached Green World Hotel Zhonghua. Took the lift up to the 13th floor for our check-in and we got allocated three rooms on the 11th floor. While our rooms were not connected or directly next to one another, I'm glad that at least they were all on the same floor. For room types, I booked us two Superior Twin Room with City View (for my three sisters and myself) and one Superior Double Room for my parents.
Green World Hotel Zhonghua | Superior Double Room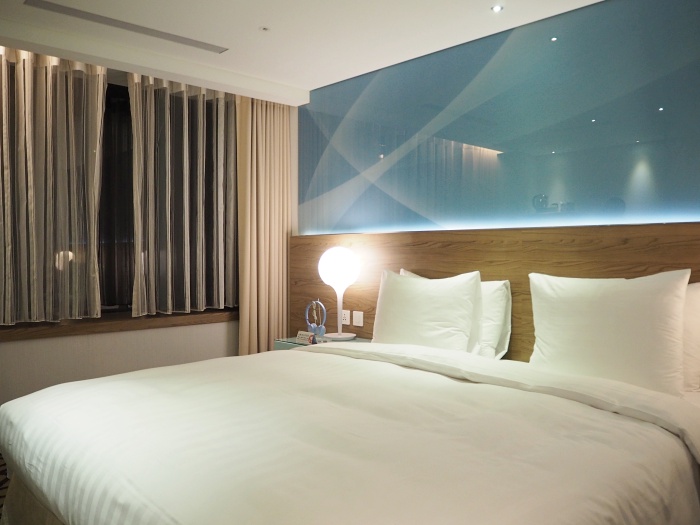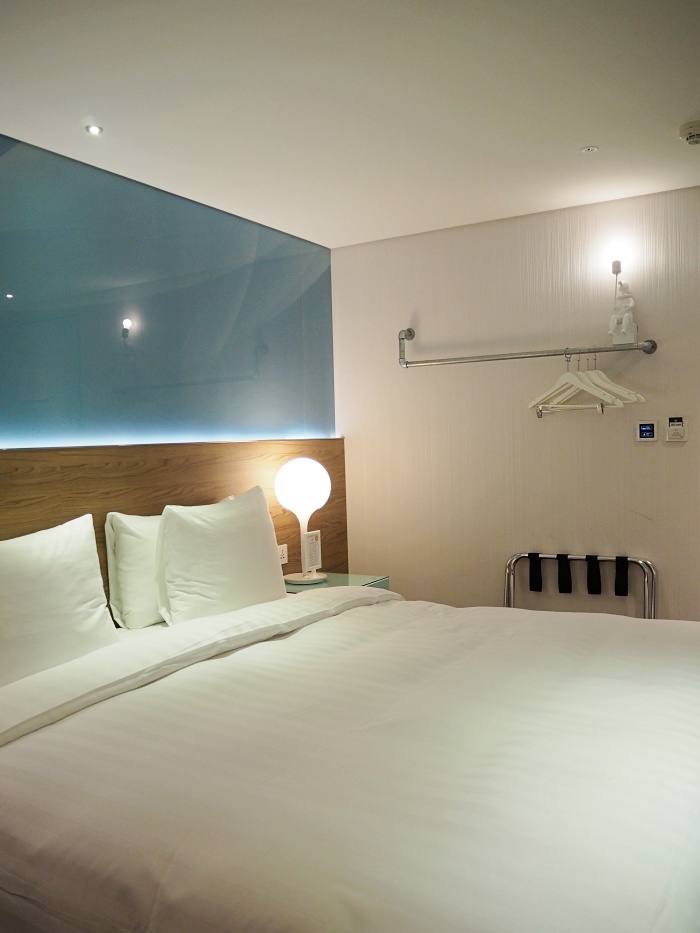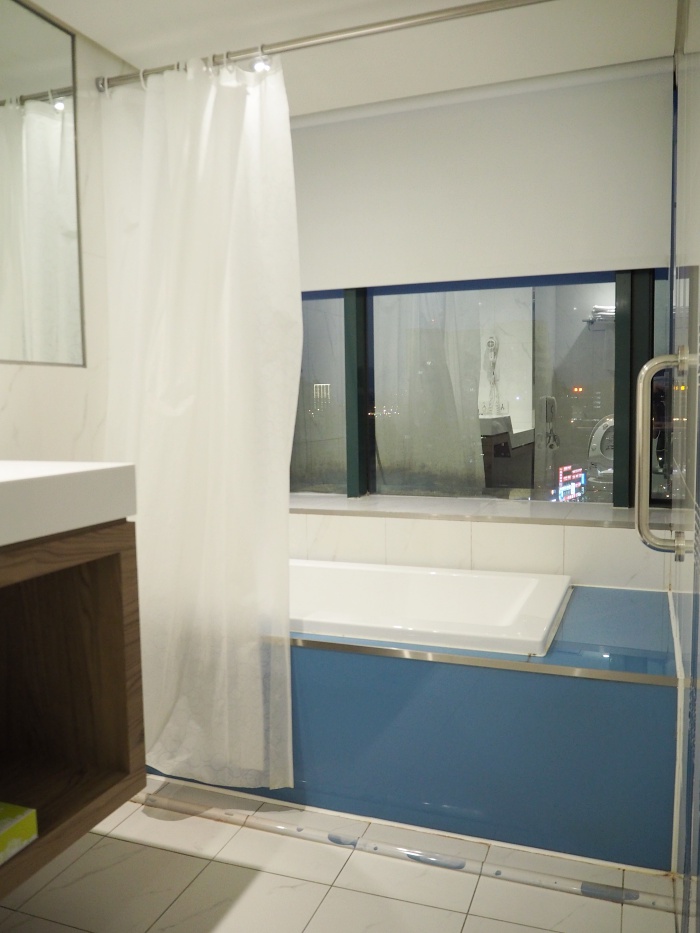 Green World Hotel Zhonghua | Superior Twin Room with City View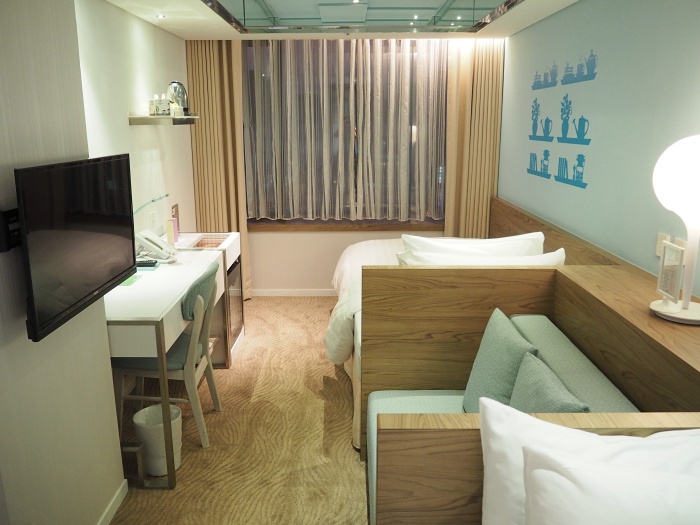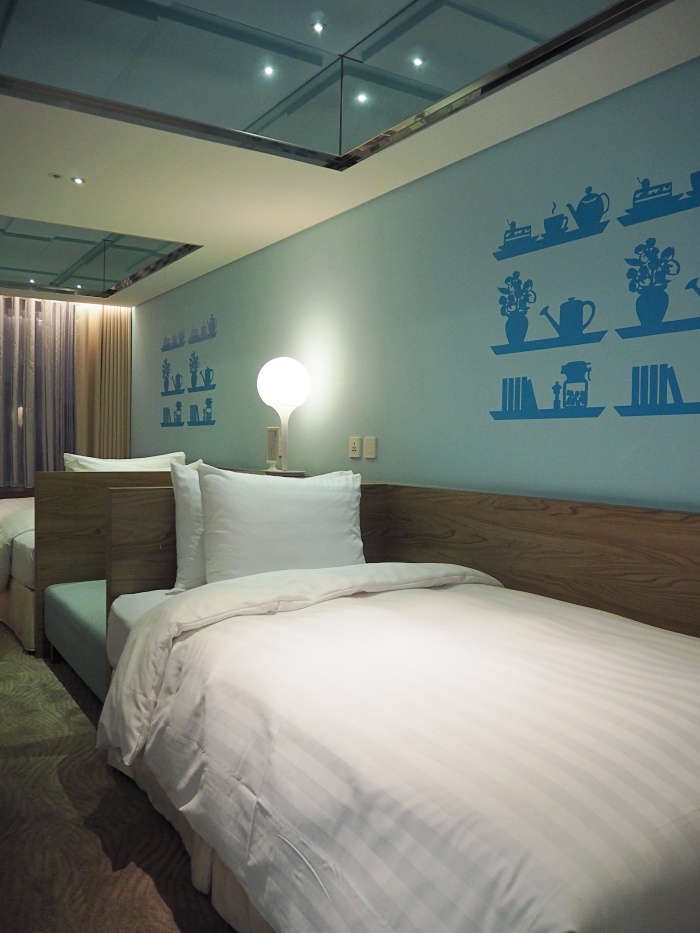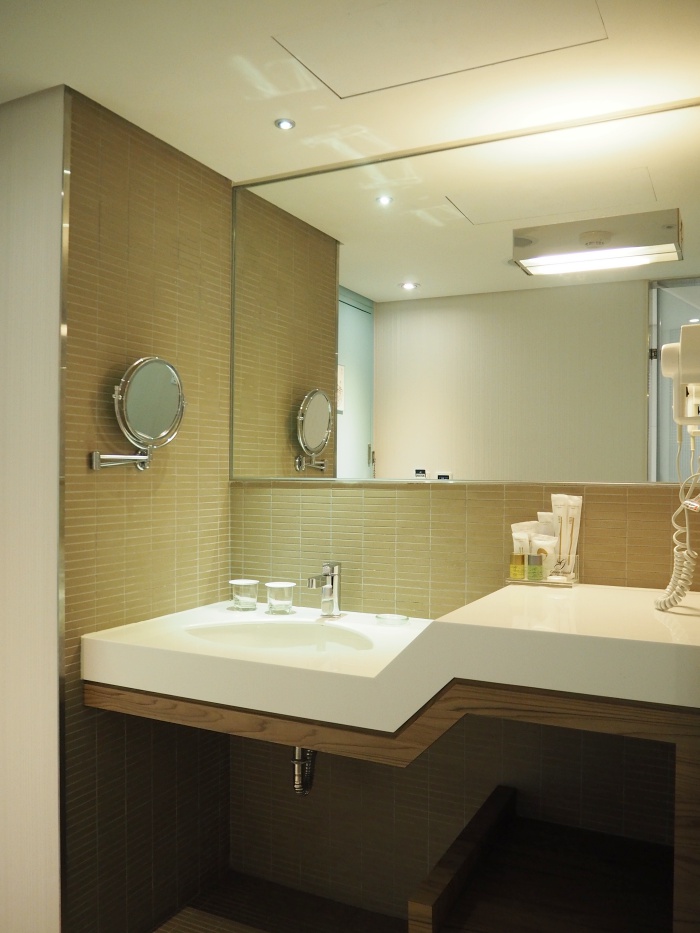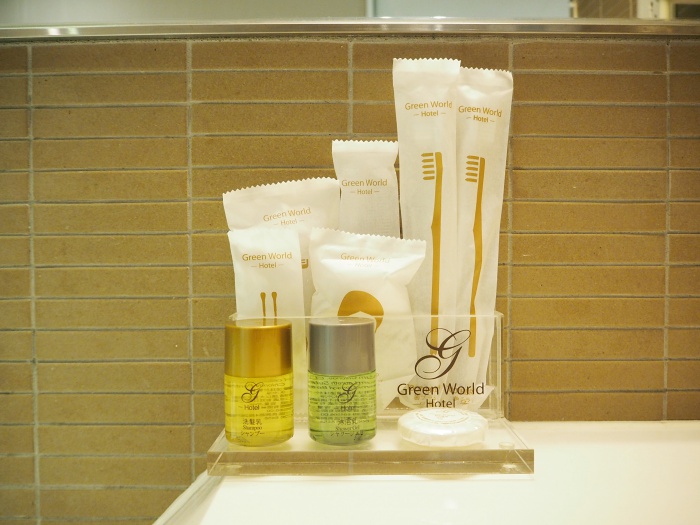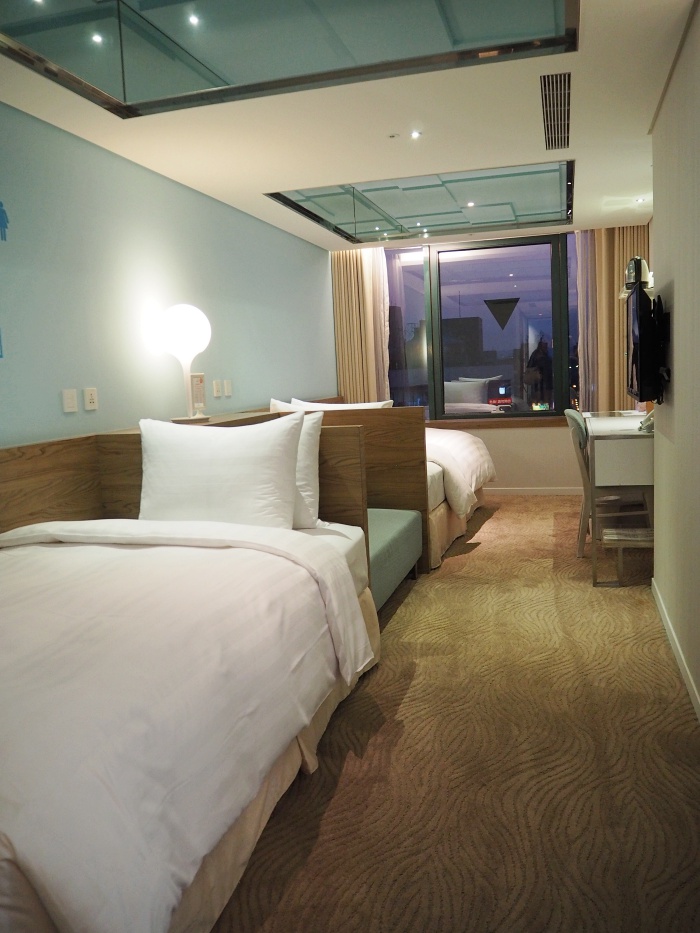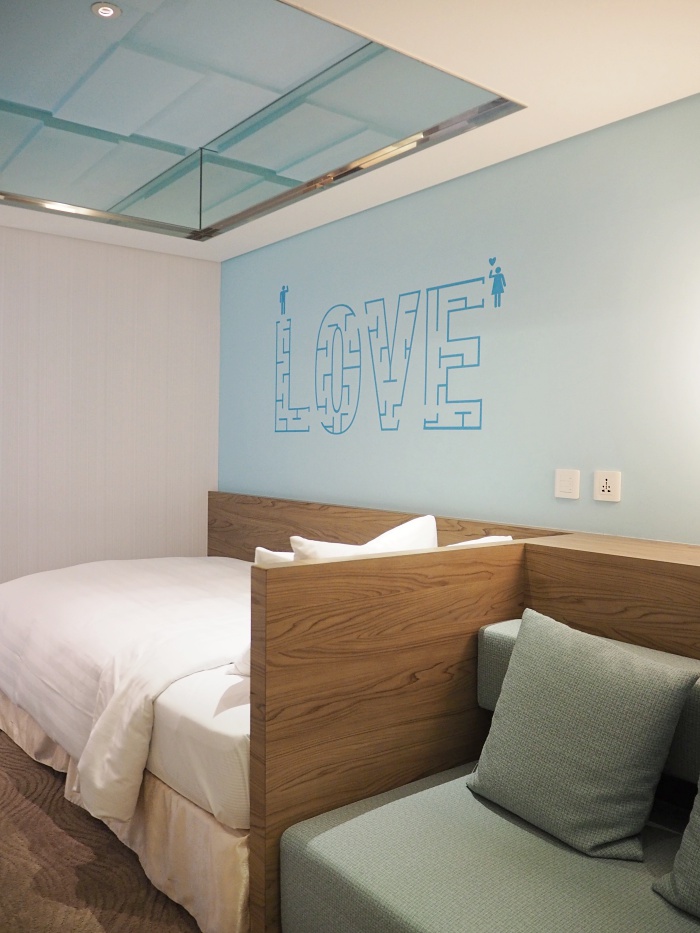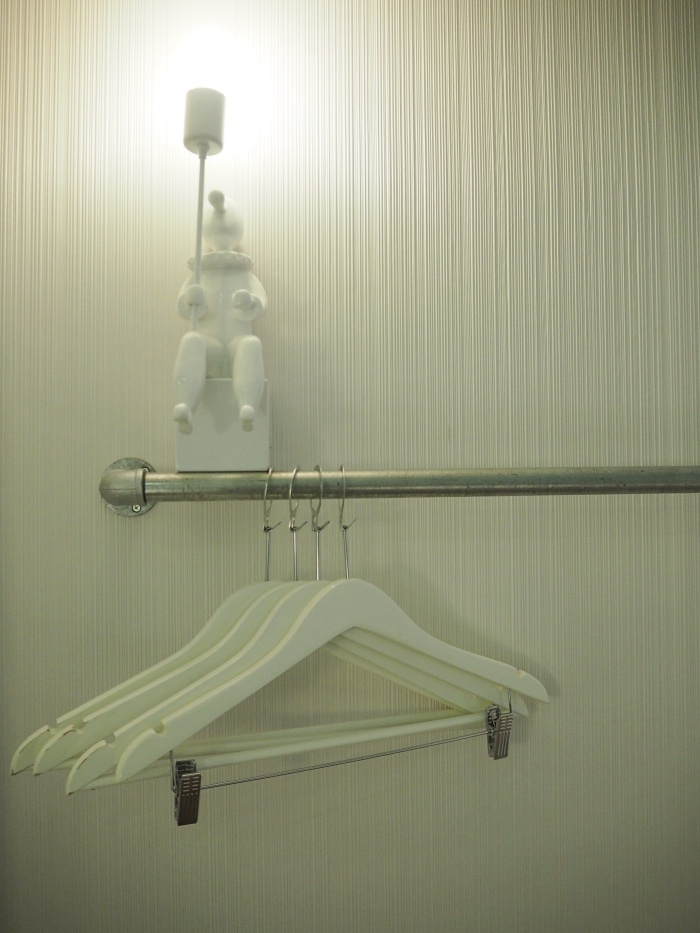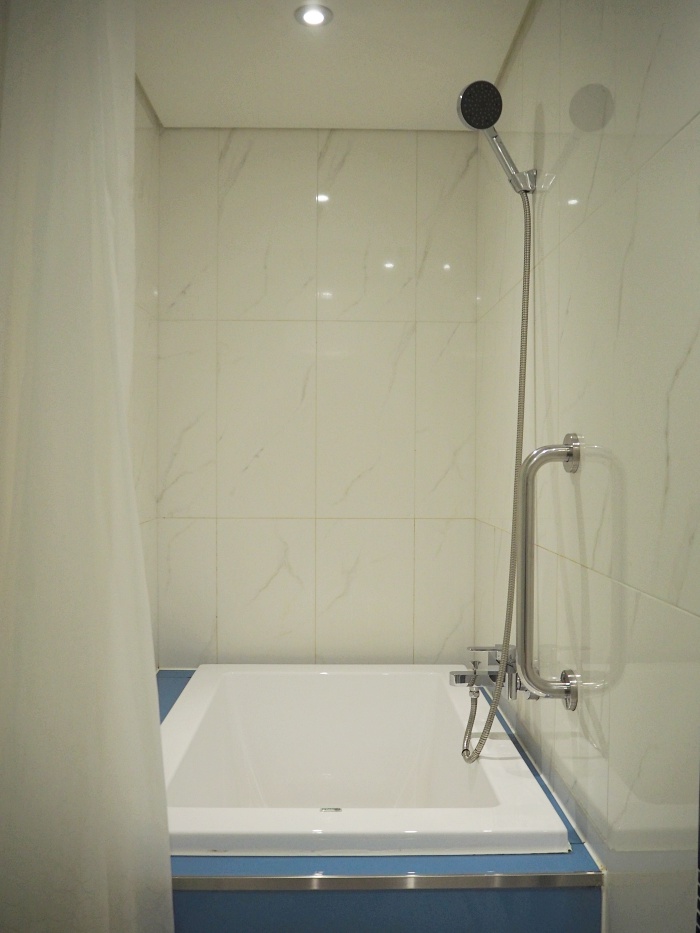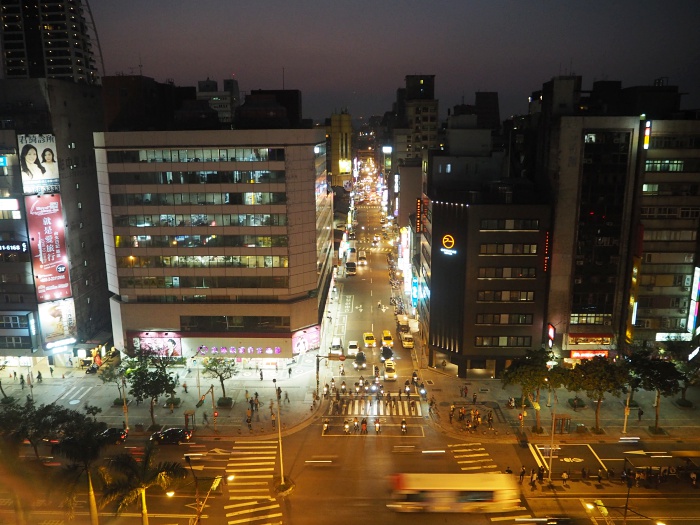 View from the window
The rooms look exactly like the pictures shown on the hotel booking site. New, clean and nicely decorated. I wouldn't say the room was big, but it was a comfortable size for two. Our Superior Twin Room comes with two single bed, separated by a mini sofa. There's also a decent size desk, television and a mini fridge. Bathroom wise, we've a small bathtub inside the bathroom and a separate sink located outside the bathroom. The rooms also come with bathroom amenities, hairdryer and in room slippers. However, there isn't a proper wardrobe/cardboard. Just a rail mounted on the wall with a few hangers provided.
In total, we paid TWD36,688 for three rooms, four nights. The Superior Double Room cost TWD100 per night more than the Superior Twin Room with City View.
Our rooms also include daily breakfast. Breakfast is served daily until 10:00 at the dining area located on level 13, just directly opposite the reception. While there may not be an extensive selection of food, they do switch up their menu so that there are different choices every morning. The food wasn't the greatest, but I felt it was good enough when I just want something to fill me up in the morning. After all, there's so much mouth-watering food to eat in Taiwan!
Below the hotel, there's also a convenient store; perfect for those wanting to get late-night snack or drinks. The best part of the hotel? Probably the proximity to the MRT station and the central shopping area of Ximending. It only takes us 3 to 5 minutes walk to the nearest MRT Station, Ximen Station.
For those looking to stay near the shopping area (i.e. Ximending), you can probably consider this hotel. I think it is a lovely place to stay at especially for those who love shopping.
Green World Hotel Zhonghua 洛碁中華大飯店
13F, No.41, Sec. 1, Zhonghua Rd, Zhongzheng Dist, Taipei City 100, Taiwan (R.O.C.)
Tel: +886 2 2370 5158
Website: http://zhonghua.greenworldhotels.com/en/