For the last of my Taipei's travelogue, I decided to share with you an awesome hot pot/steamboat place known as Mala Hot Pot 马辣顶级鸳鸯火锅!
Mala Hot Pot 马辣顶级鸳鸯火锅
Located in the heart of Ximending, Mala Hot Pot 马辣顶级鸳鸯火锅 offers a supreme spread of hot pot ingredients at an affordable price. At just TWD498 for weekdays lunch and TWD598 for dinner and weekends, the meal even comes with free flow drinks and dessert!
Popular with both locals and tourists; it's almost impossible to get a table during dinner time unless you made a reservation before hand.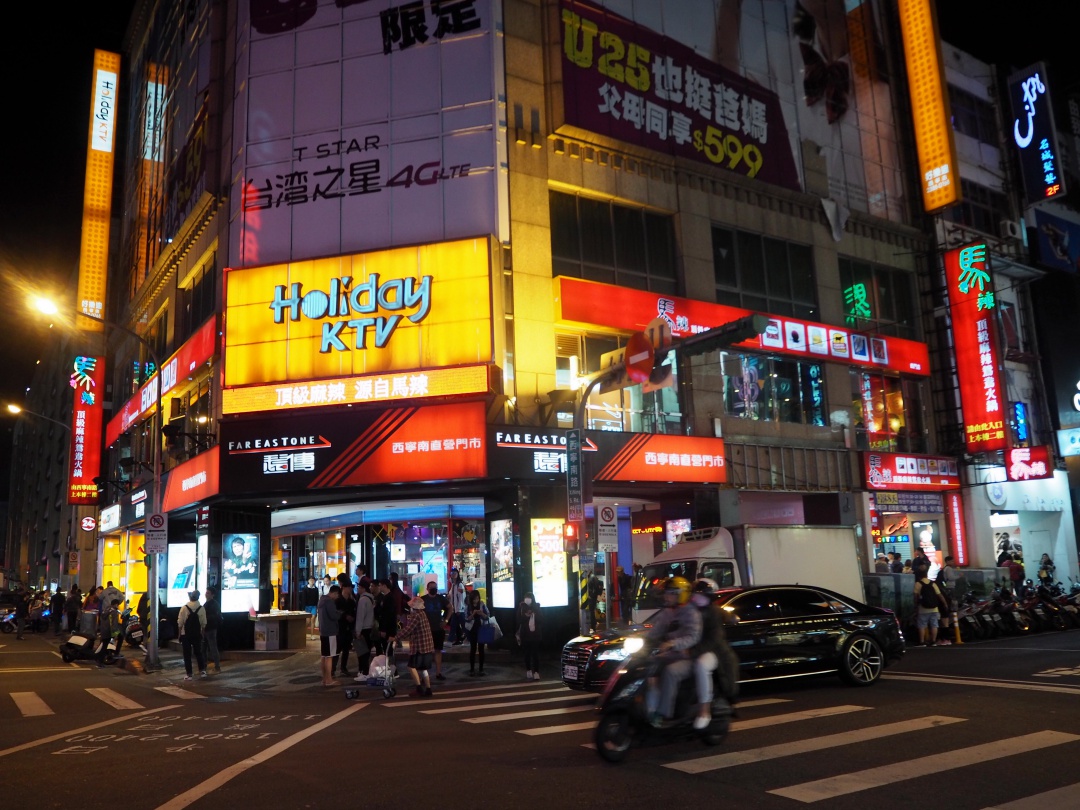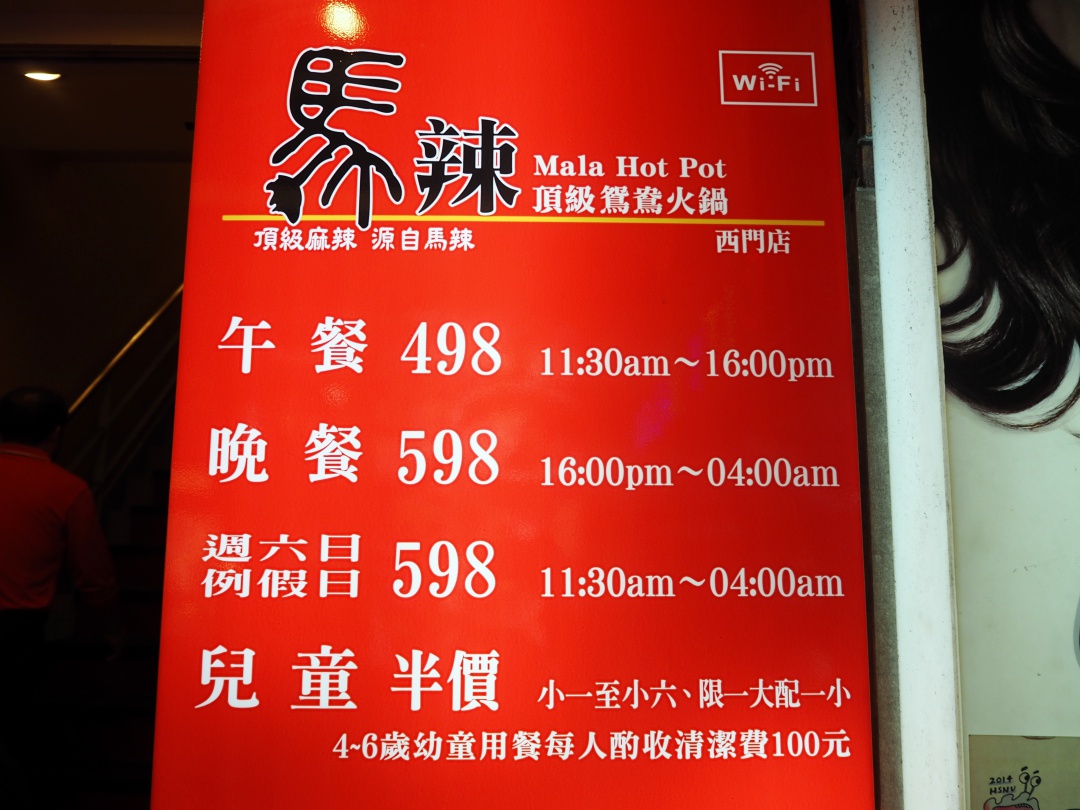 This restaurant came highly recommended by my sister, and she can't seem to stop raving about them even before the start of our trip. Because of that, we agree to drop by before we leave Taipei.
It turns out to be one of the best meal we had in Taipei!
To ensure we get a table, we actually went there the first night we arrived in Taipei. Placed a reservation for lunch on Tuesday's afternoon (the day we returned to Singapore). The check out time of our hotel was at noon, but we made it a point to leave earlier so that we can make it for our reservation at 12pm.
Situated on the second floor of the building; the restaurant is a lot bigger, cleaner and nicer than what I was expecting. I don't know why, but before seeing the place, I imagine having my hot pot in a small shop on the side of the road. But as it turns out, the restaurant exceeded my expectation regarding ambience and cleanliness.
Since there were six of us, we managed to get a long table with two pots. We started out by selecting the soup base.
Soup Base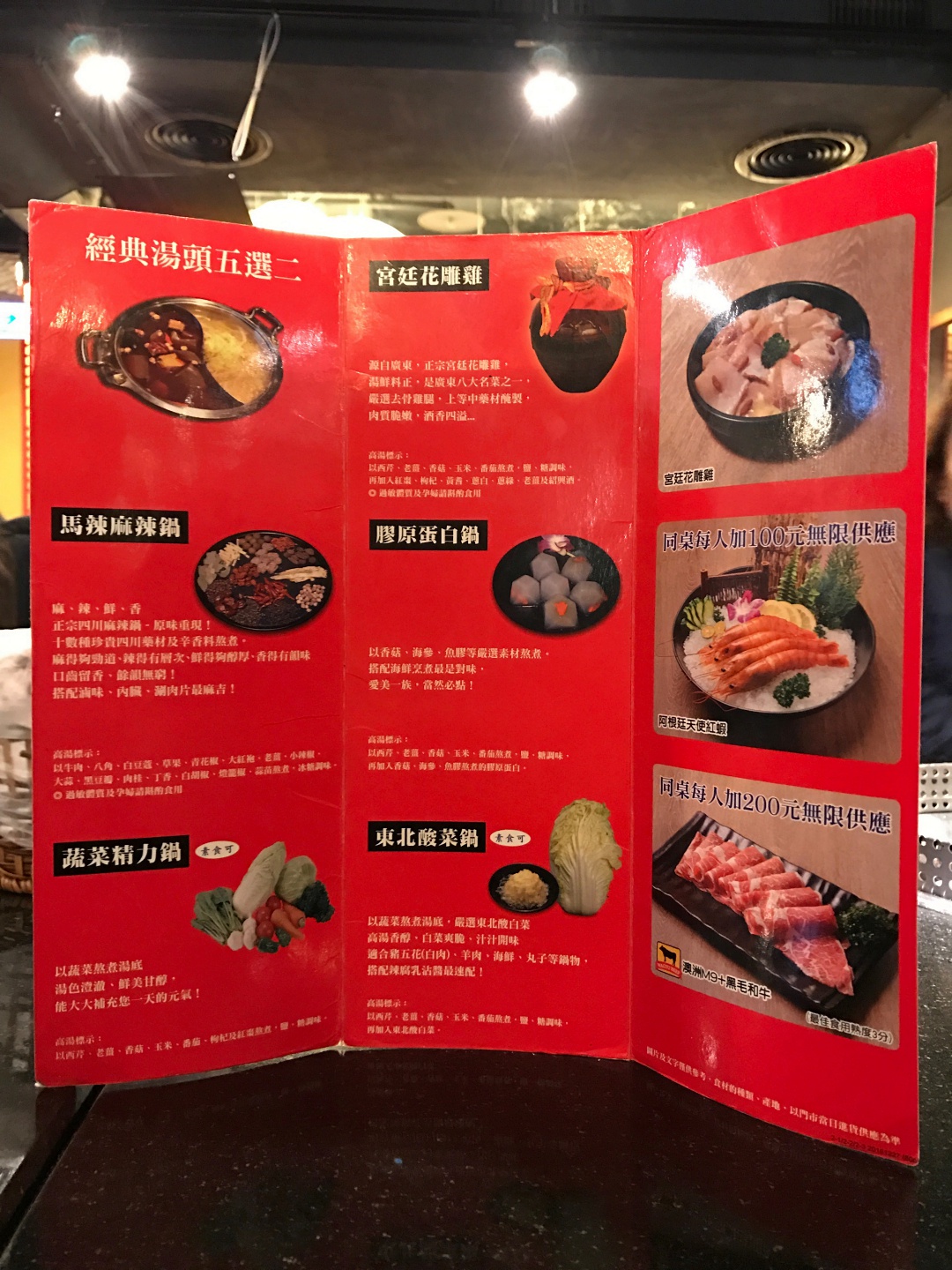 Available in:
马辣麻辣
蔬菜精力
宫廷花雕鸡
胶原蛋白
东北酸菜
Being a 鸳鸯锅 ('yuan yang' – A divider is placed in the middle of the pot, dividing one pot into two), we were able to select two soup for each pot. We ended up with half mala (spicy) and half collagen (non-spicy). For the collagen soup, they gave us four cubes of collagen to add into the soup base. From the first glance, we thought those were jelly/dessert. It would be so funny if we didn't realise they were meant for the soup and ate them.
Food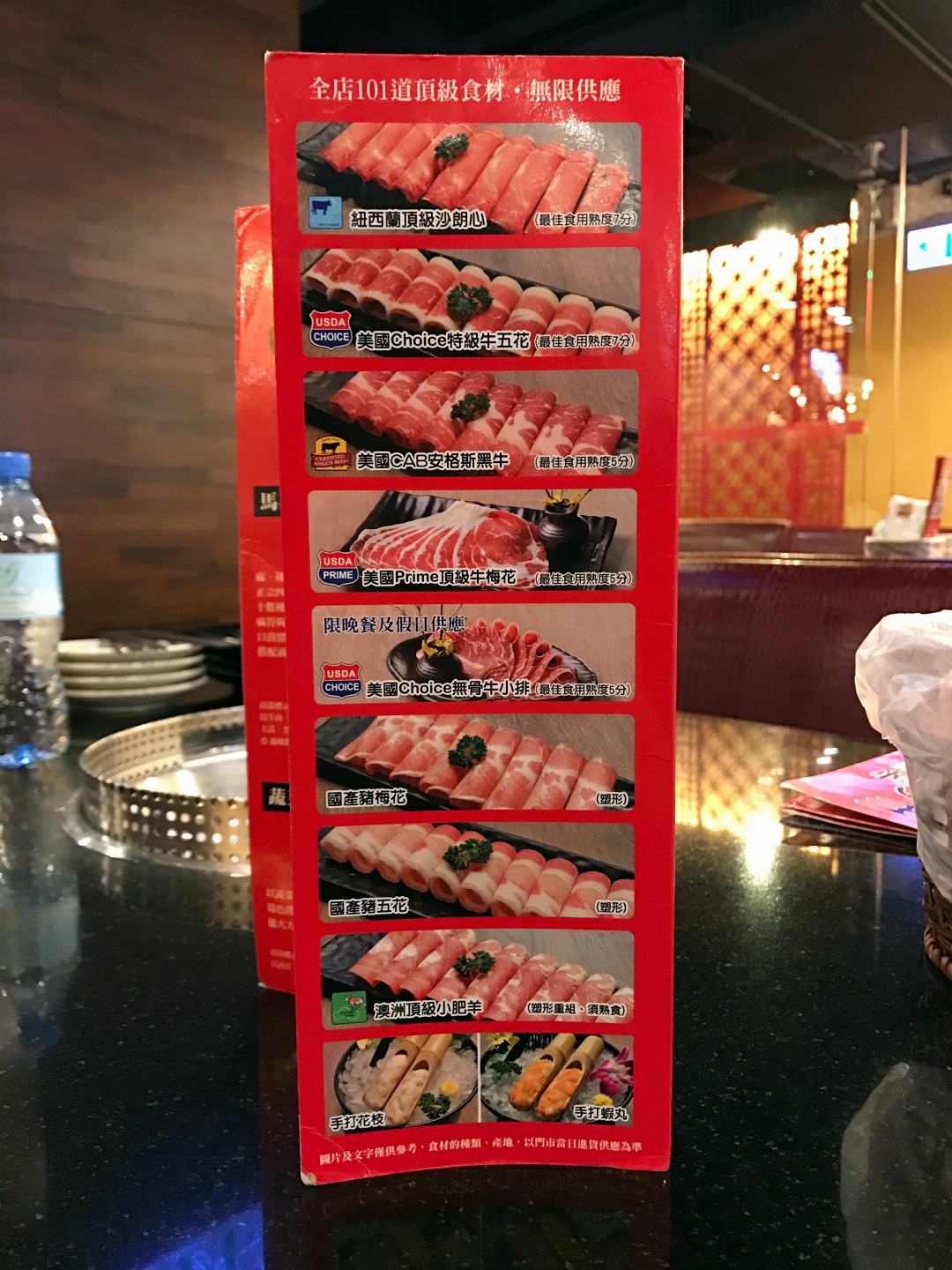 After selecting our soup, we then placed our order for the meats. There are various types of beef, pork and lamb available, and there is no limitation of how many plates we can order. The staff suggests us to go with eight plates, but we decided to start with five. Thankfully we only ordered five, because we almost couldn't finish them.
Aside from the meats where you have to request from the staff, the rest of the food is self-served.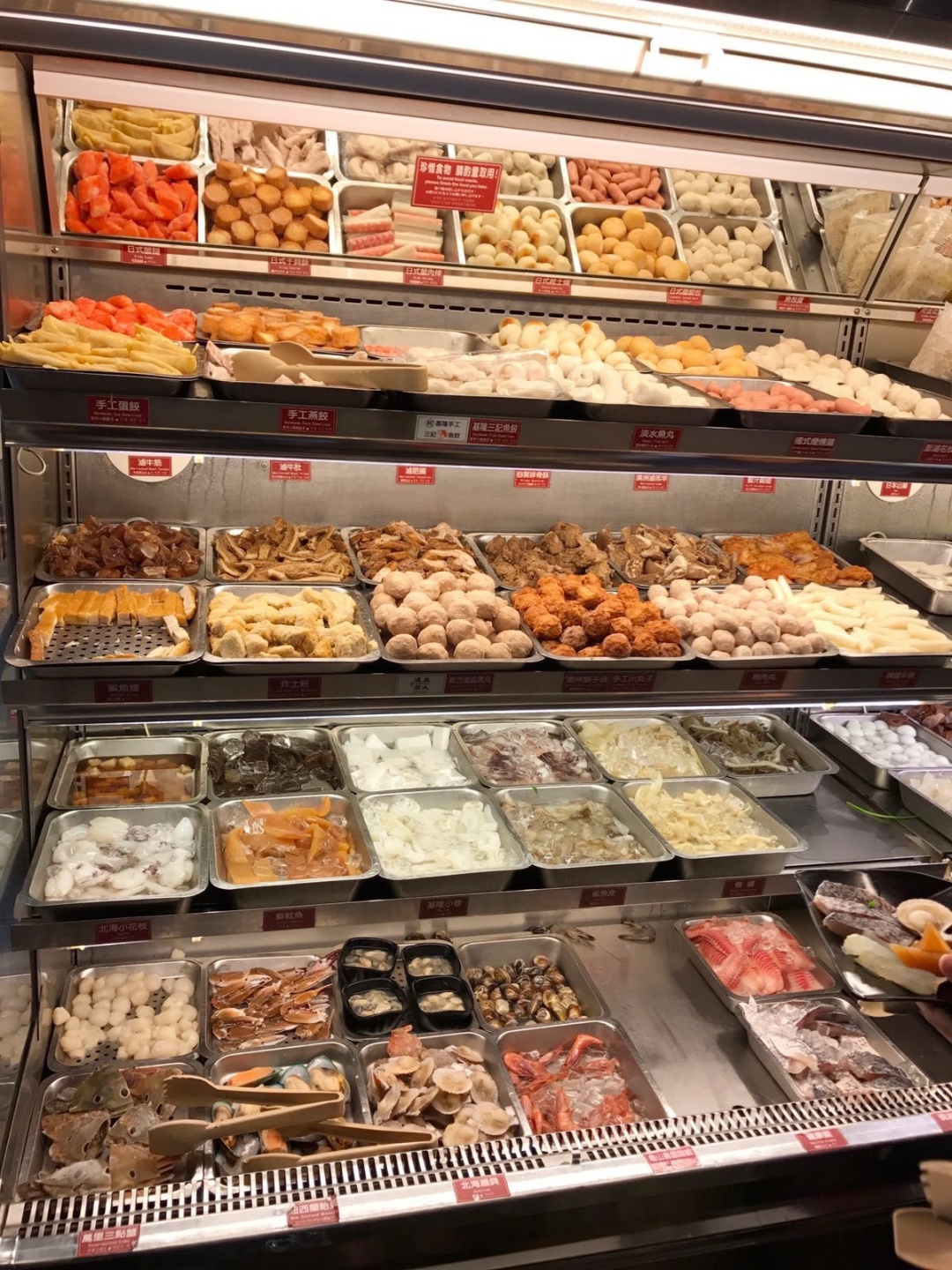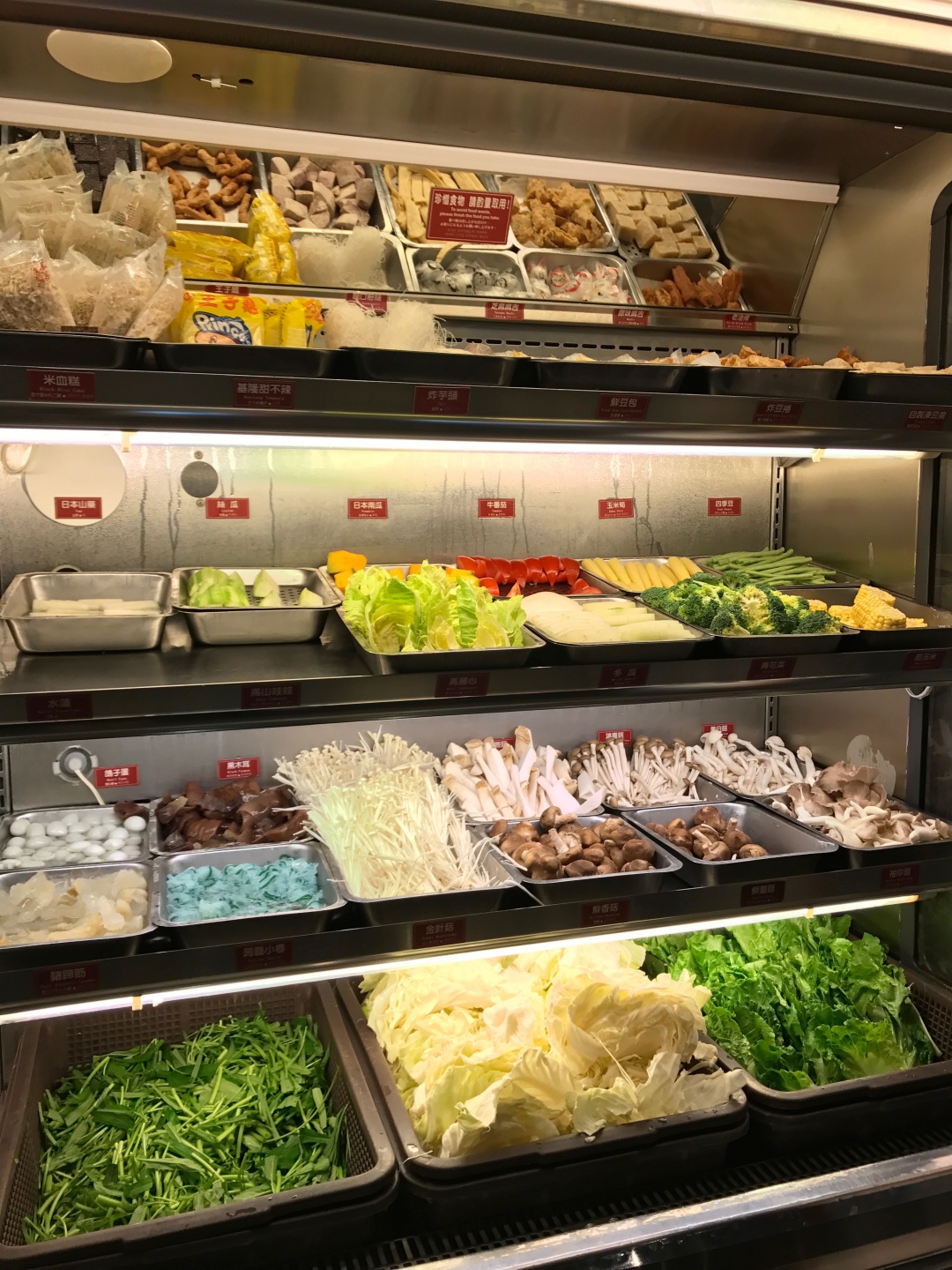 Being an 'all-you-can-eat' steamboat, they definitely have one of the best selections that I've ever come across. This also explains why we only managed to have five plates of meats because other time we were busy stuffing ourselves with seafood, veg and mushrooms.
Drinks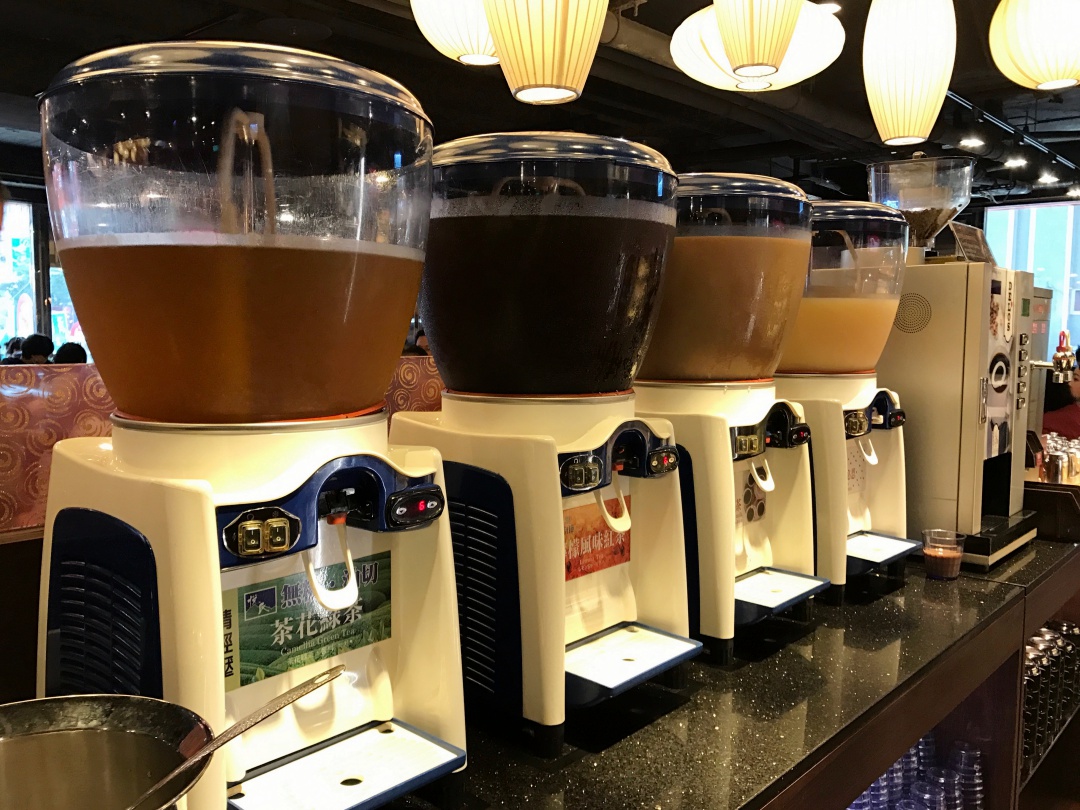 Their selection of drinks is also pretty impressive. Seen here are green tea, lemon tea, milk tea and Calpis. Aside from that, they also offer hot drinks, and I believe soft drinks too!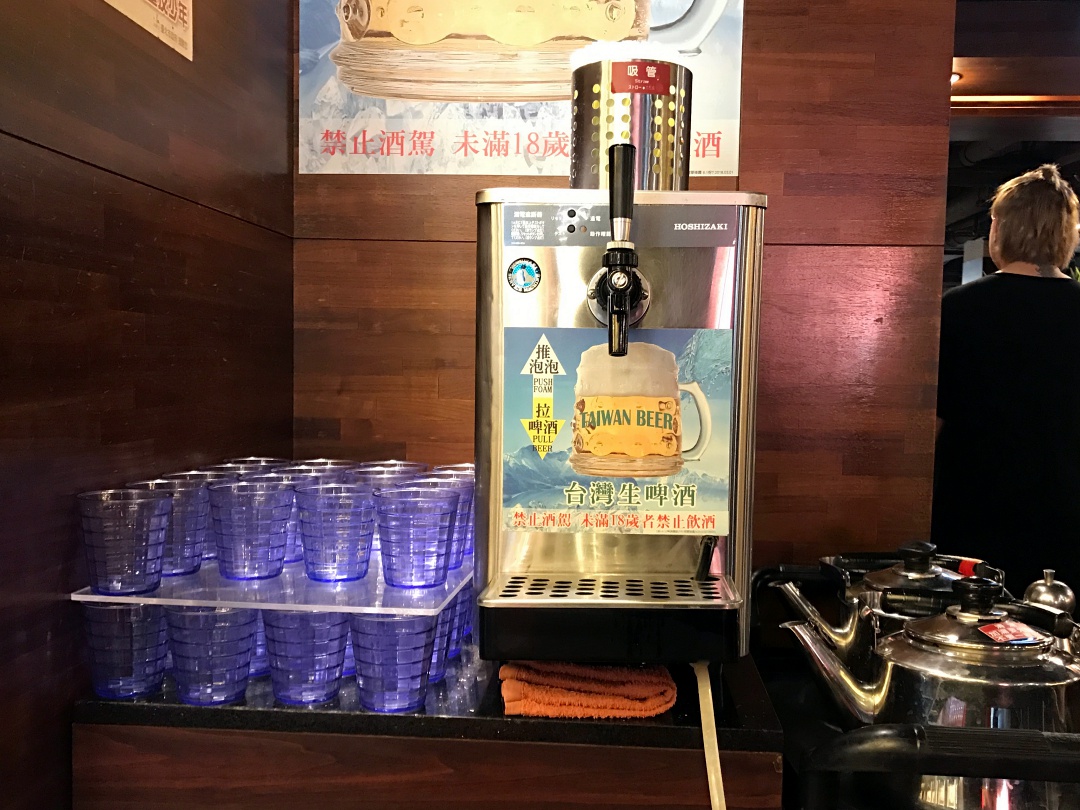 There is even free flow Taiwan beer!
Fruits / Desserts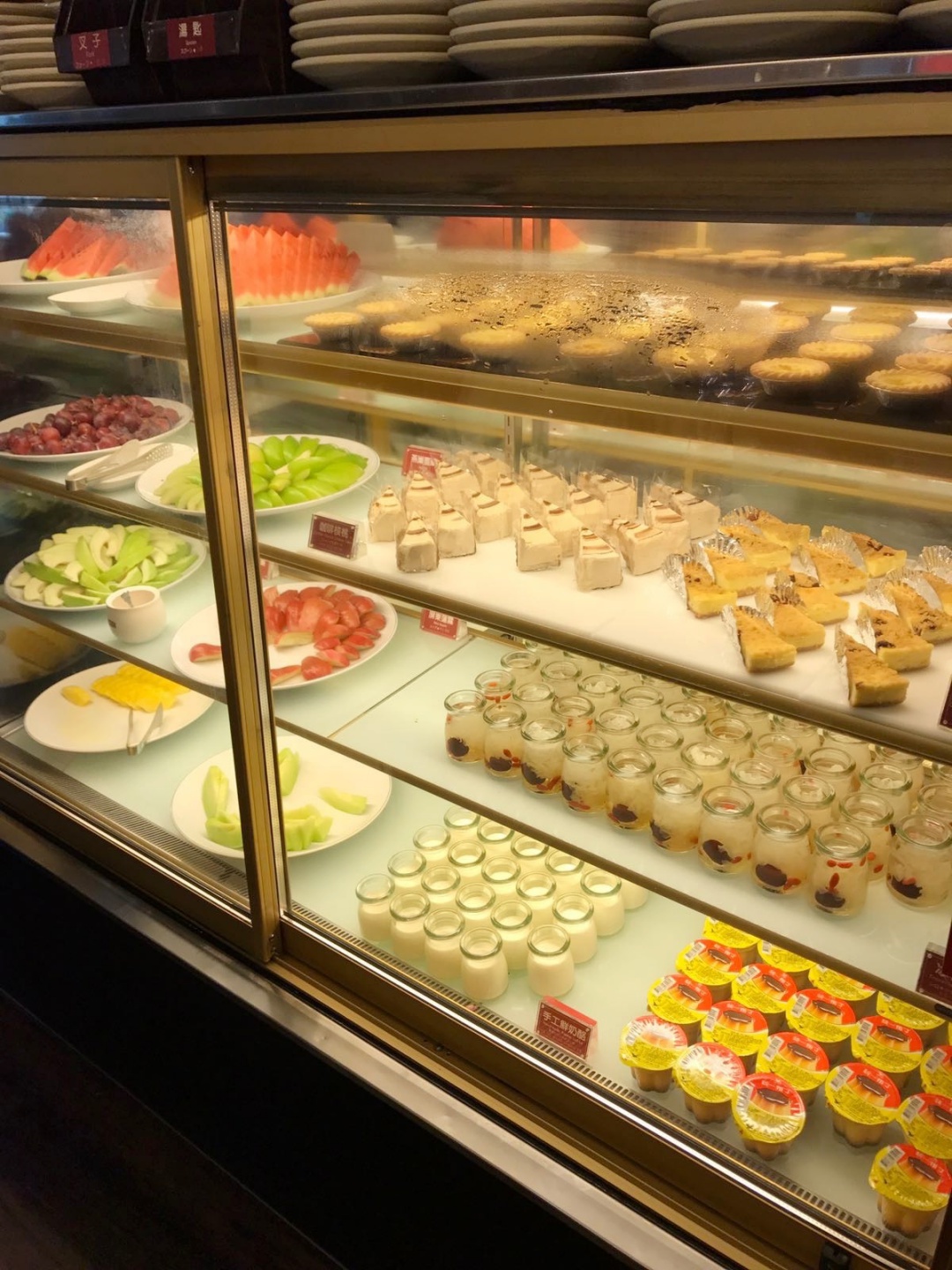 Cakes, puddings and even Haagen Dazs and Mövenpick ice cream!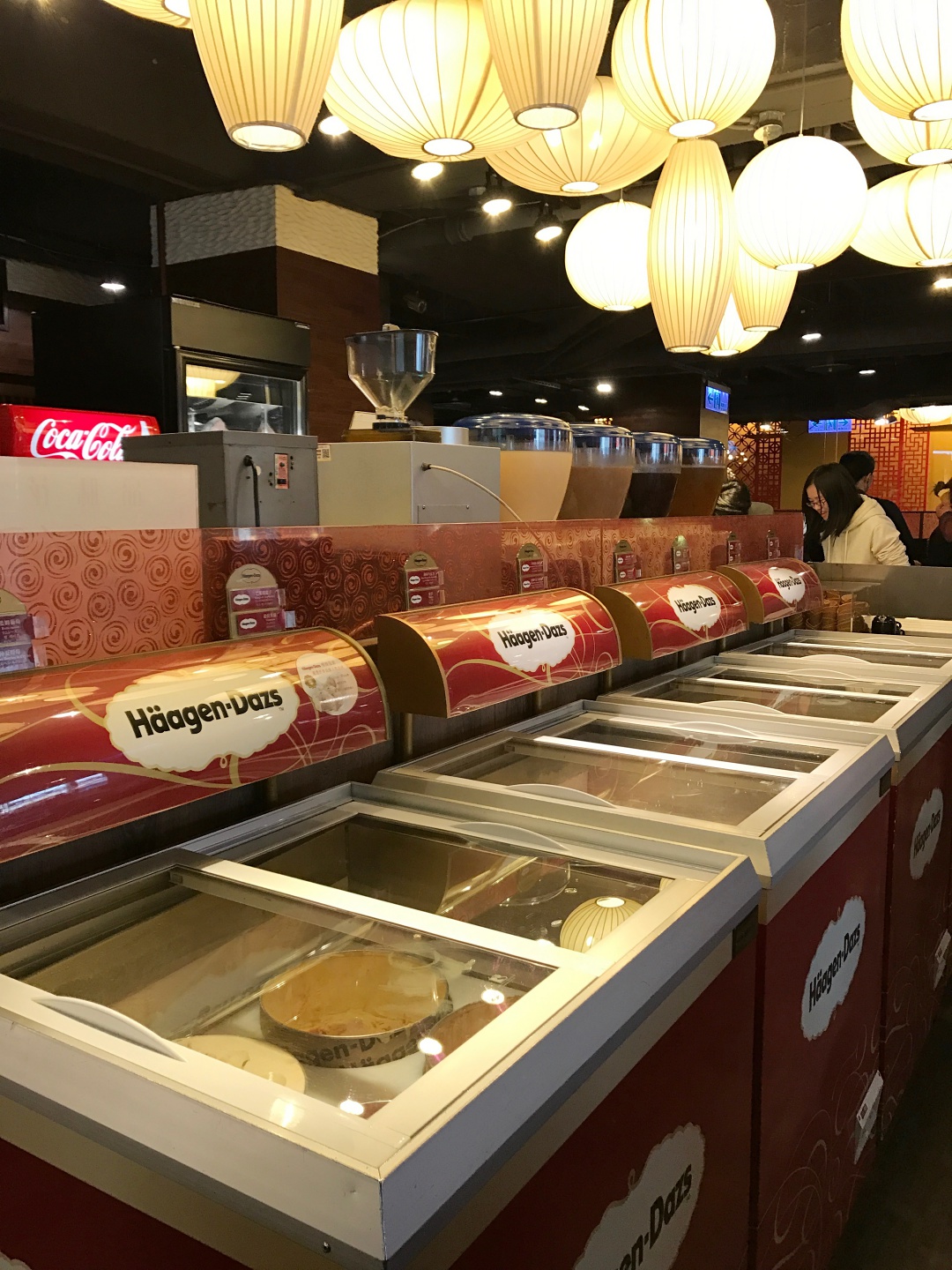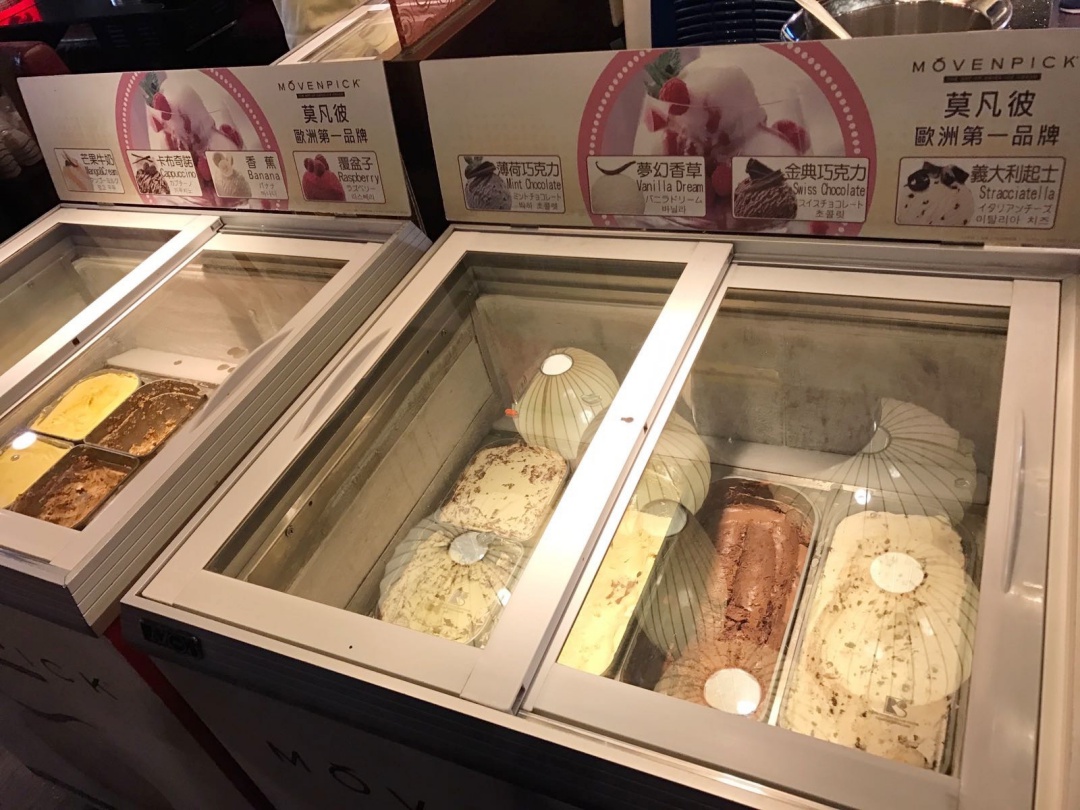 Ice cream is certainly the one that got my sisters and me most excited about. With 16 flavours for Haagen Dazs and 8 flavours for Mövenpick, I don't think it can get any better.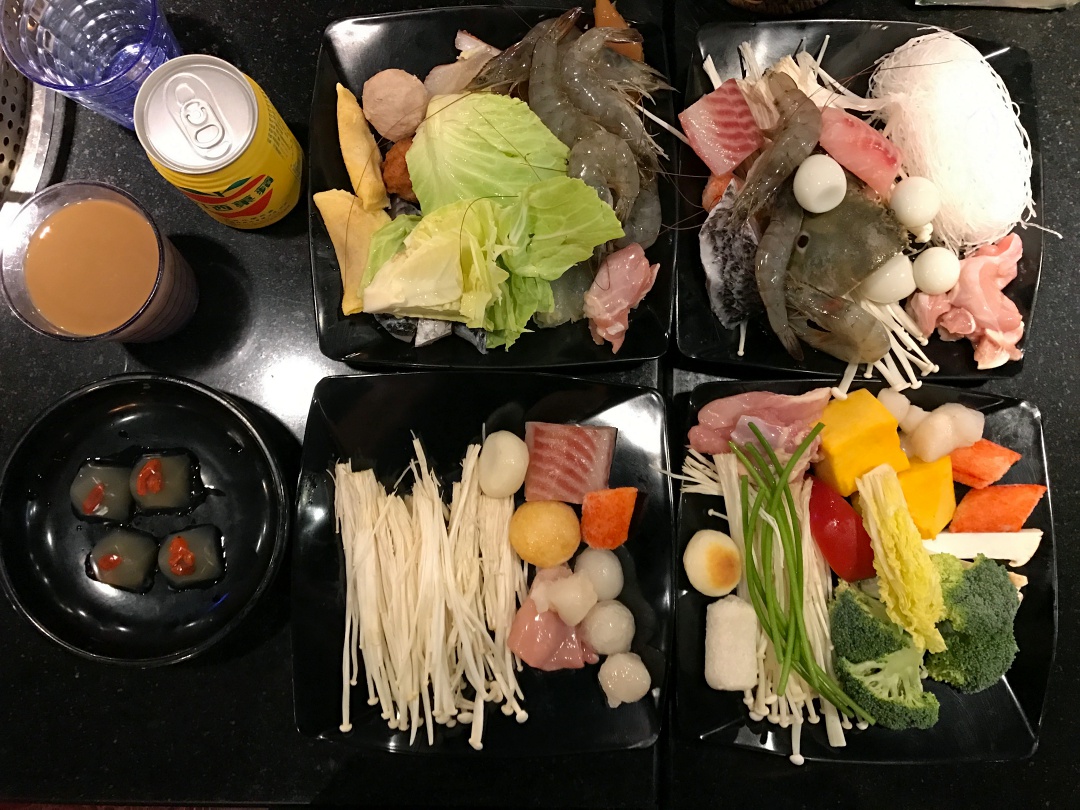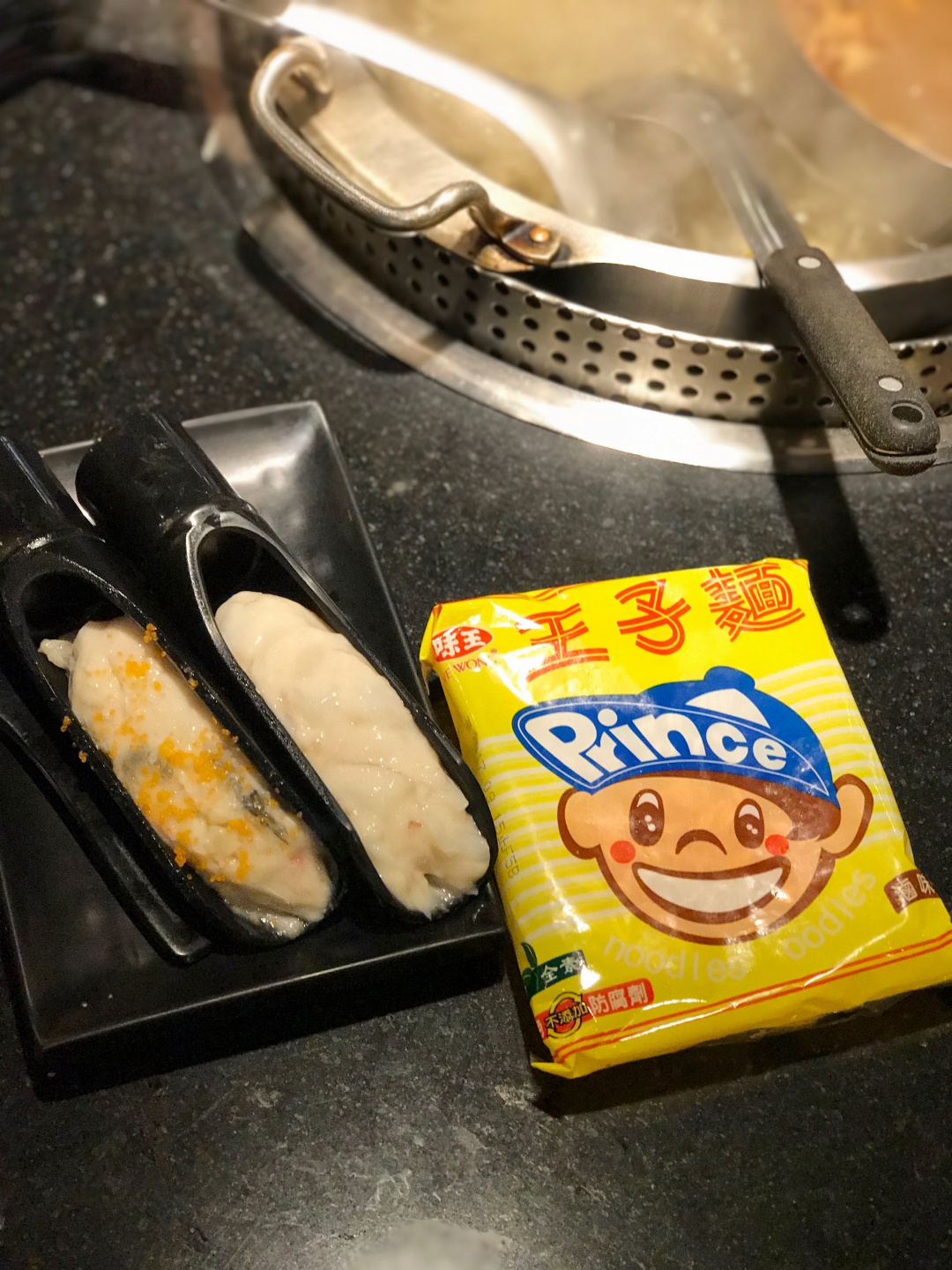 Prince noodle is a must!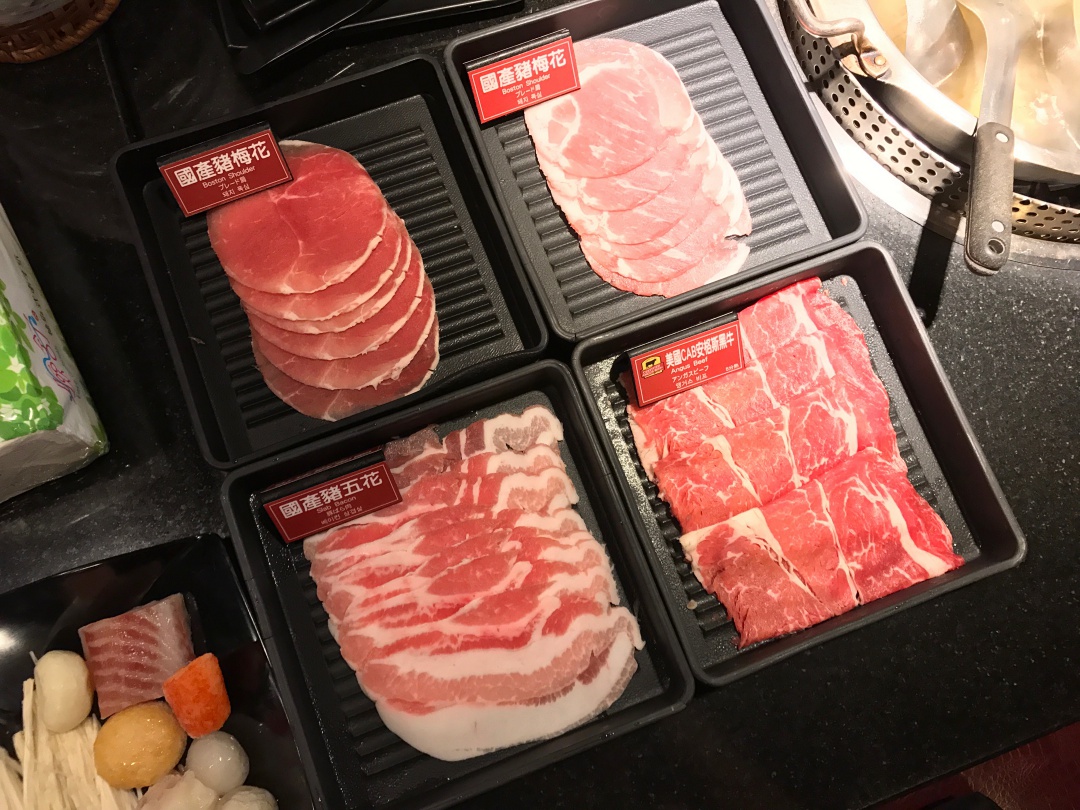 Boston Shoulder, Slab Bacon and Angus Beef. Just look at these premium, thinly sliced meat!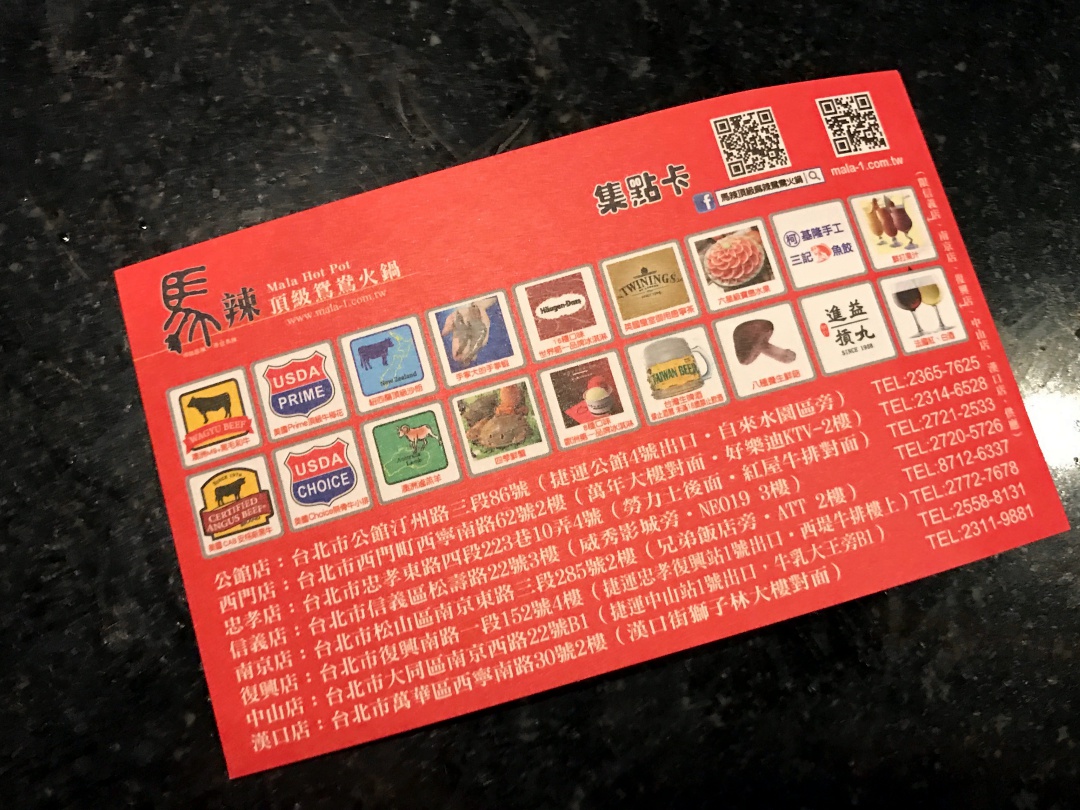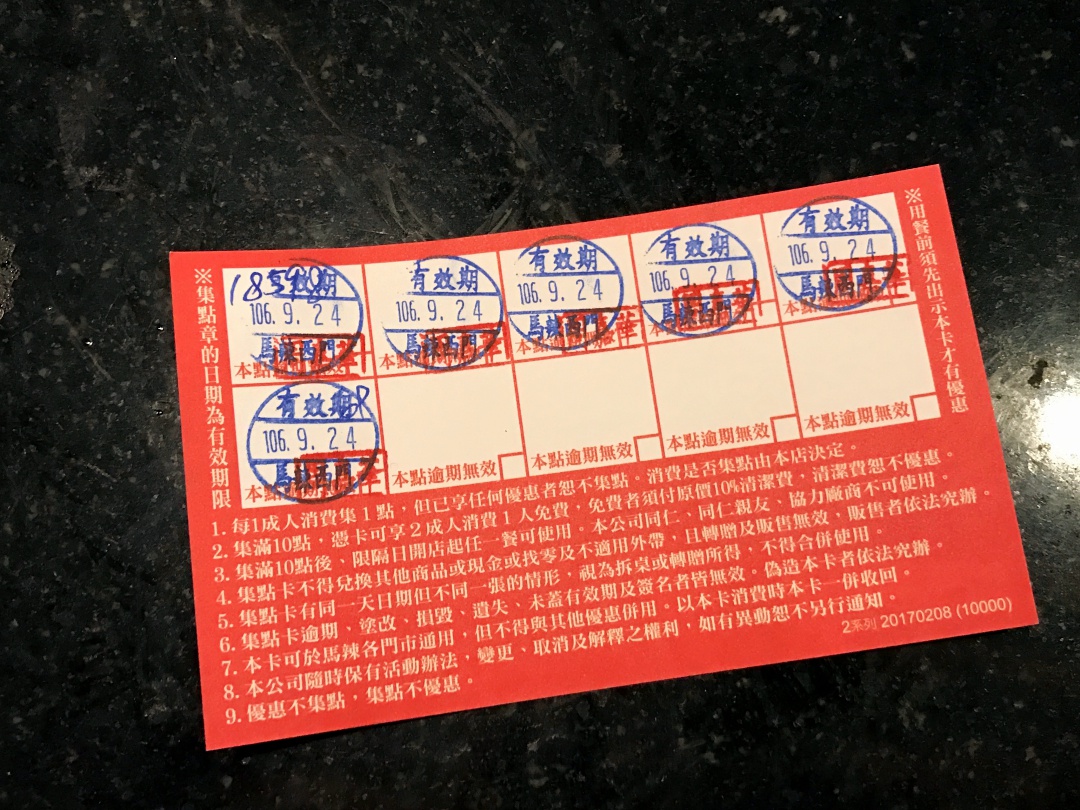 Received this loyalty card just before we were leaving. You get 1 point for every patron and with every ten points, one dines for free with a paying guest.
The selection of food was great and service was good too! Well, service is not as good as Hai Di Lao, but good enough for me. It was well worth the money we paid for, and I can't wait to be there again when I returns to Taipei! Highly recommend those visiting Taipei to give it a try. You won't regret it. They have various outlets available so you can google for one that's near your accommodation.
Mala Hot Pot 马辣顶级鸳鸯火锅
108, Taiwan, Taipei City, Wanhua District, Xining South Road, 62號
Opening Hours: (Lunch) 1130 – 1600, (Dinner) 1600 – 0400, (Weekend) 1130 – 0400
Price: TWD498 for lunch, TWD598 for dinner and weekends
Website: http://www.mala-2.com/cn/index.html