Counting down -4 days to Christmas!
Decided to pop in to write a post on my recent visit to Christmas Wonderland 2017 at Gardens by the Bay. The Husband and I went there last Thursday night, and since I took a couple of pictures while I was there, I thought I would quickly share them here, in case anyone is interested in visiting. The event is still ongoing until 26 December 2017 and is open daily from 16:00 to 23:00.
Aside from the fact that I really wanted to visit the Festive Market and look at the Christmas lights, one of the reasons why we decided to drop by is because we were heading to the Asia's Got Talent Result Show earlier that afternoon at Marina Bay Sands. The Husband managed to get two tickets for the show, so since we were heading to Marina Bay Sands, I thought why not head over to Gardens by the Bay at night.
The show is from 14:00 to 17:00, but we were told to reach latest by 13:00. We were running a little late, and only managed to reach MBS at around noon. But despite running late, we still decided to go ahead to have our lunch before the show.
Beanstro (Marina Bay Sands)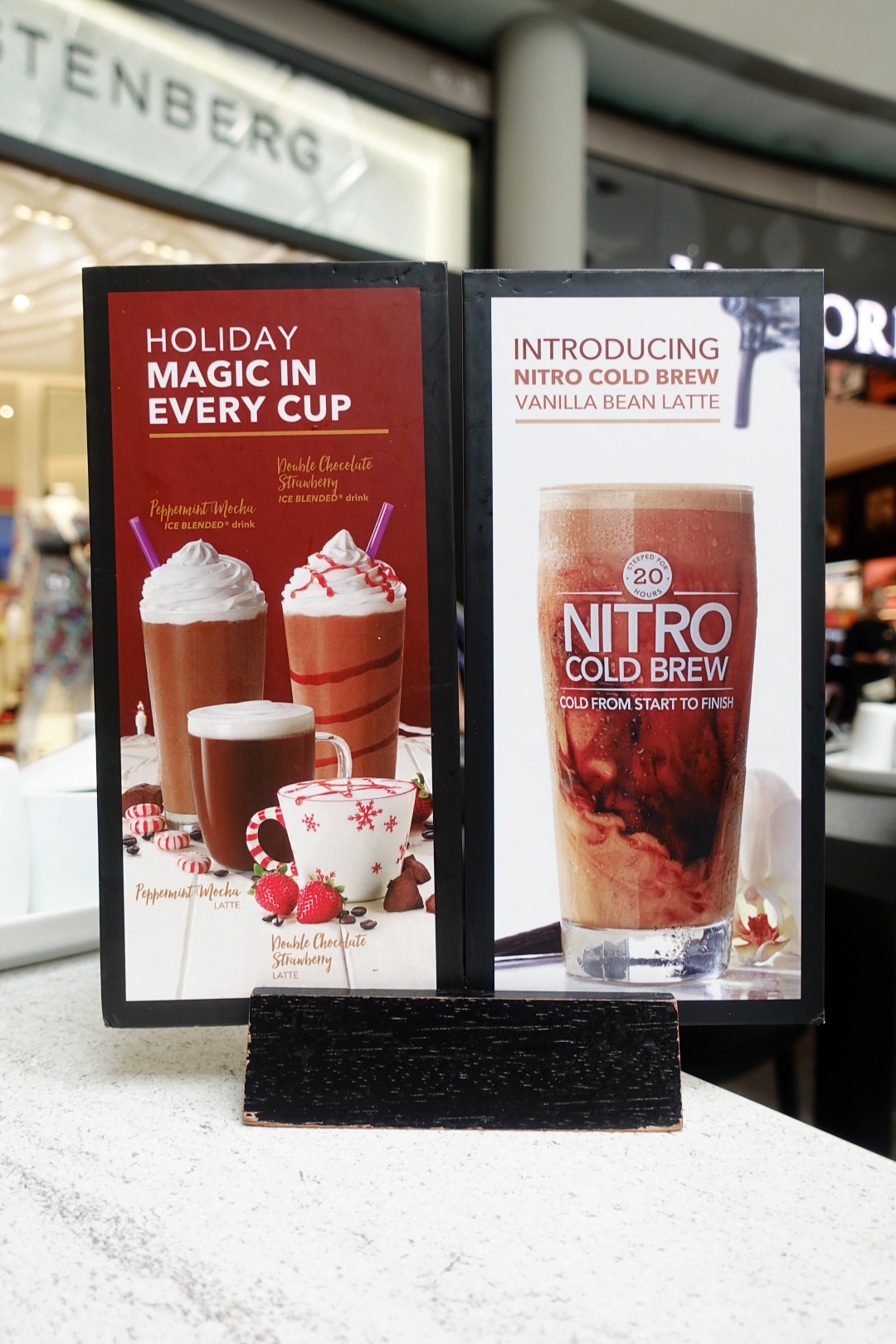 Settled for a quick lunch at Beanstro. We only had around twenty minutes to finish up our food before having to head to the Mastercard Theatre.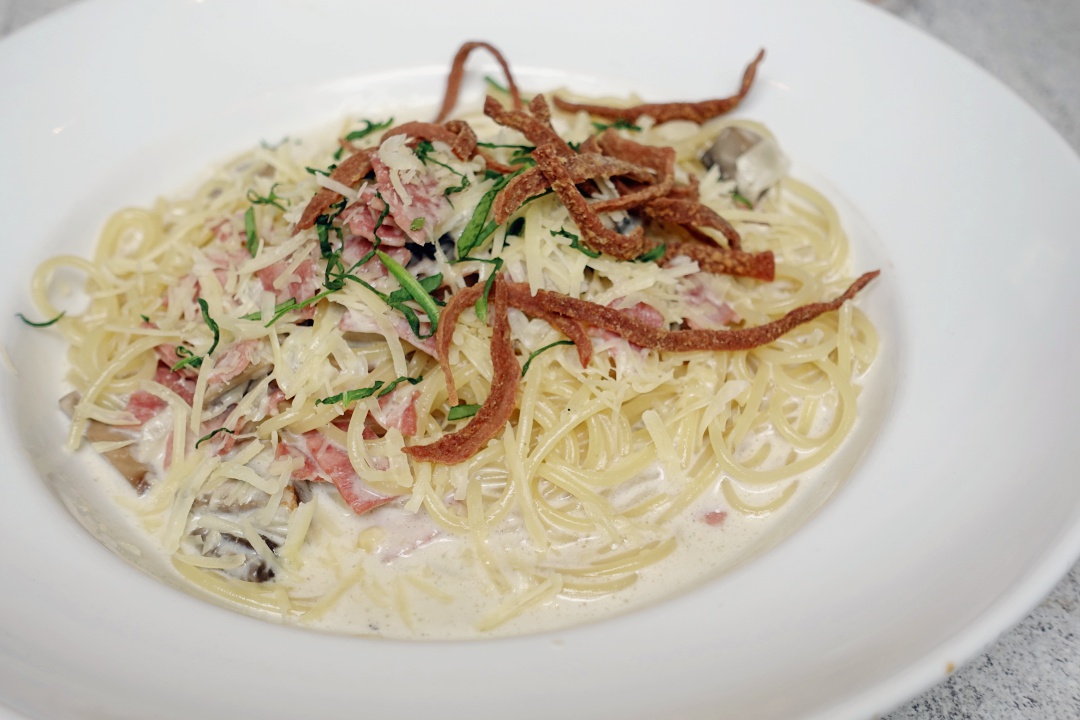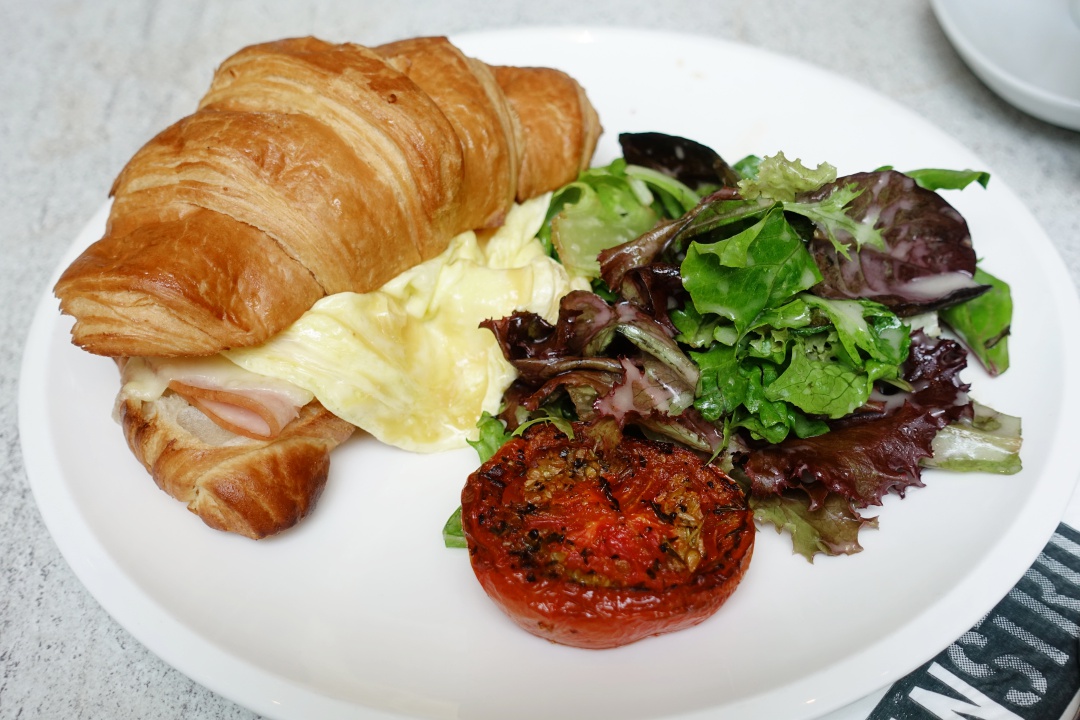 He got a Carbonara Pasta while I went for the Scrambled Eggs on Croissant.
The food was good, though it was quite expensive. I believed we paid more than SGD60 for our food and two drinks.
Asia's Got Talent Results Show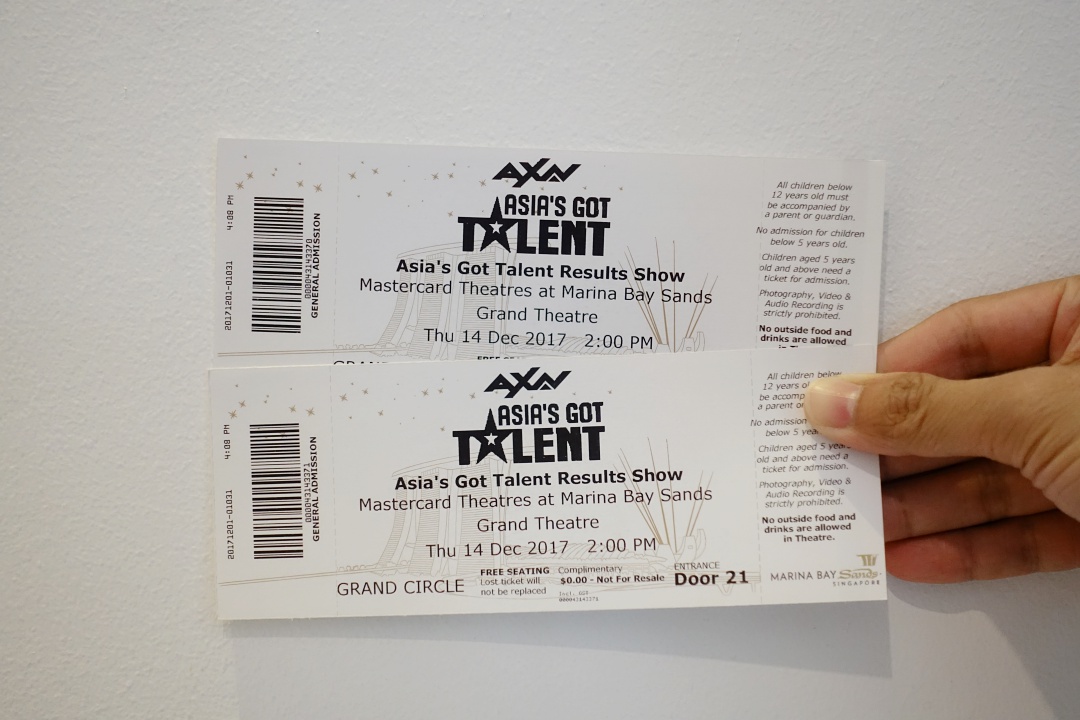 Quickly gobbled up our food and went up to the Mastercard Theatre, where the Husband met up with his friend to collect our tickets. It's stated as 'Free Seating' though we had to enter through Door 21, which is at level 4.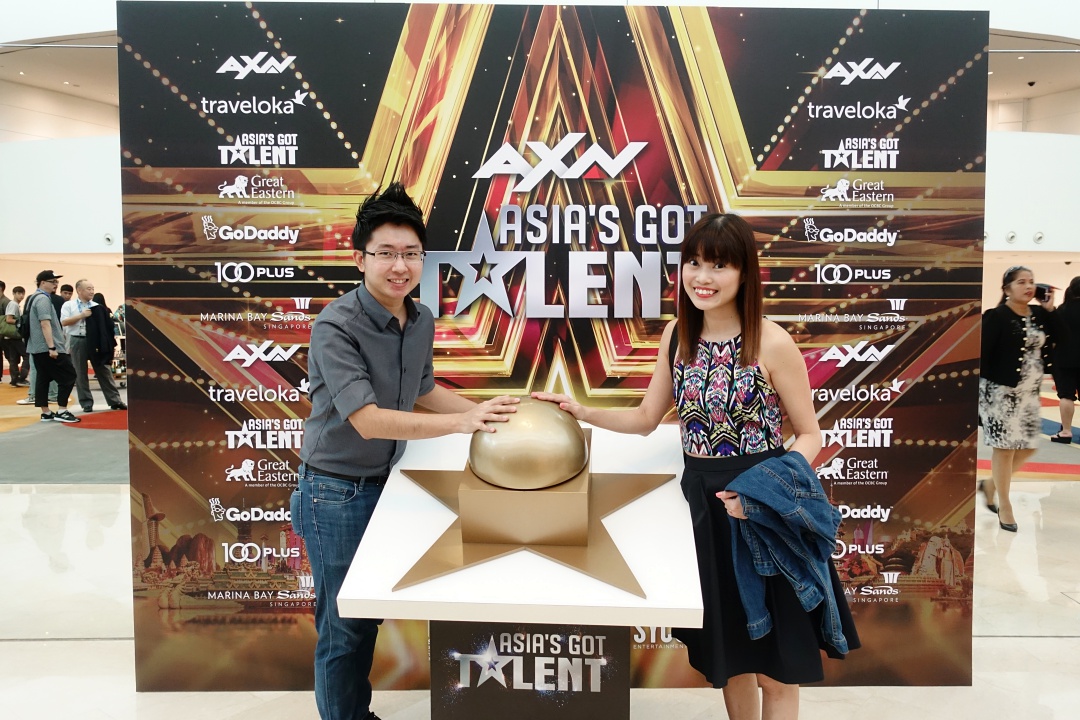 After clearing the security, we went into the foyer and saw many crowding around taking pictures with the backdrop. Among them, the one that gathered the most attention is none other than the replica golden buzzer. Since we still have some free time before having to enter the theatre, we decided to join in the queue and took a picture with the iconic buzzer.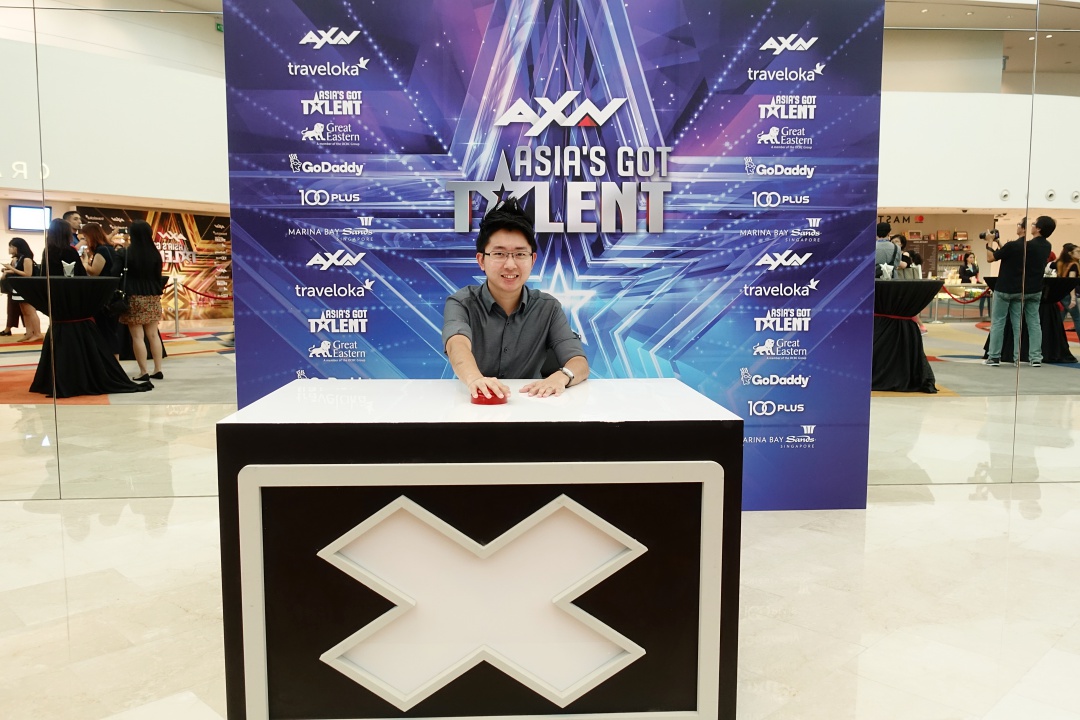 Next to the golden buzzer, there was also a replica of the judges' table with the red buzzer.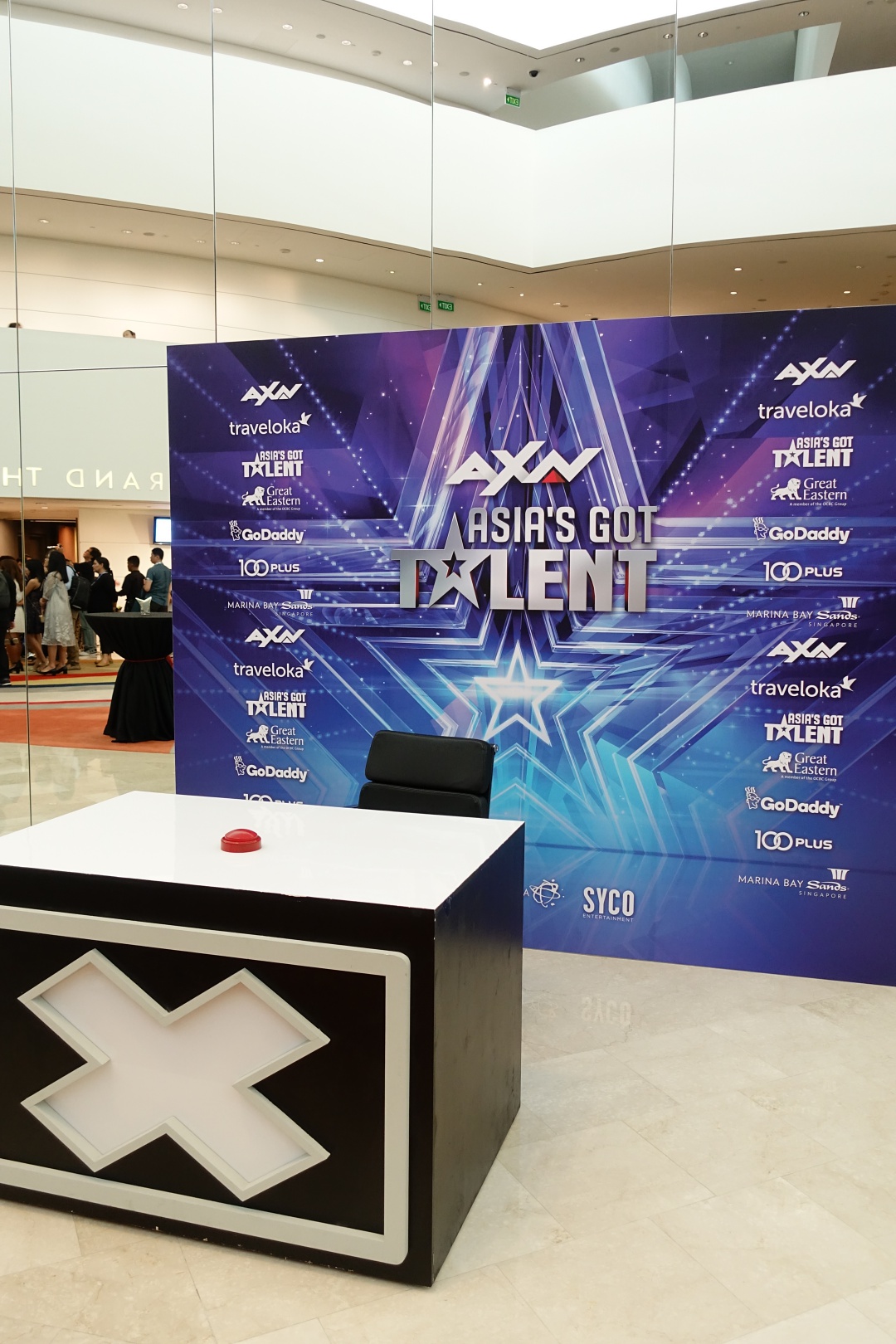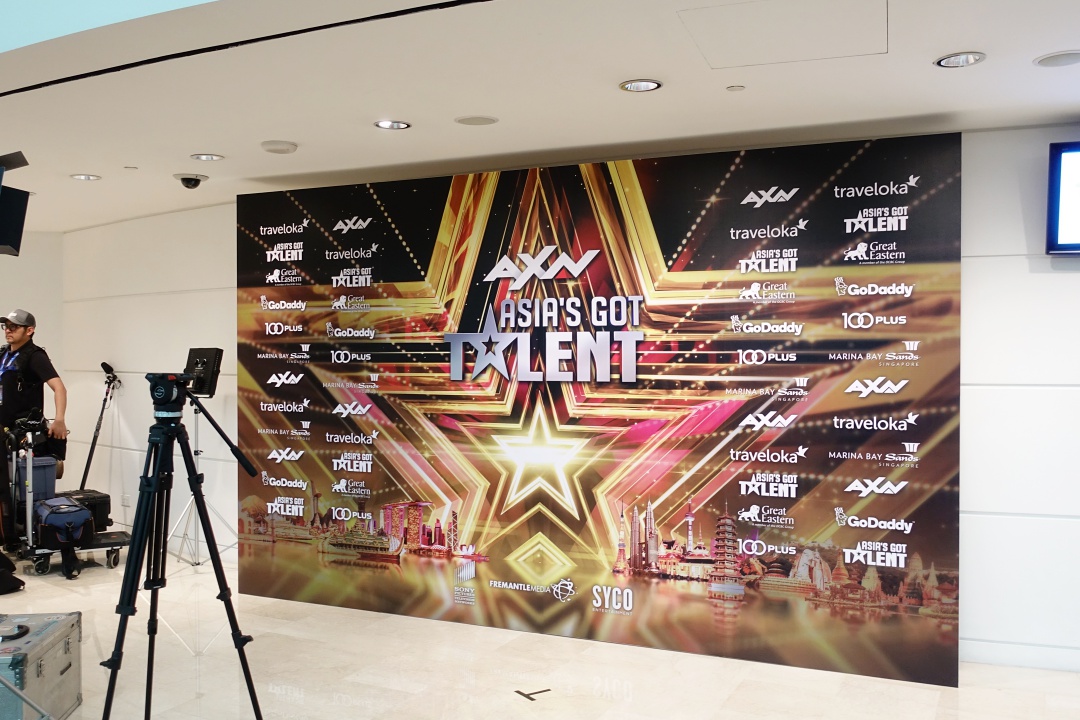 Then, it was time to head into the theatre.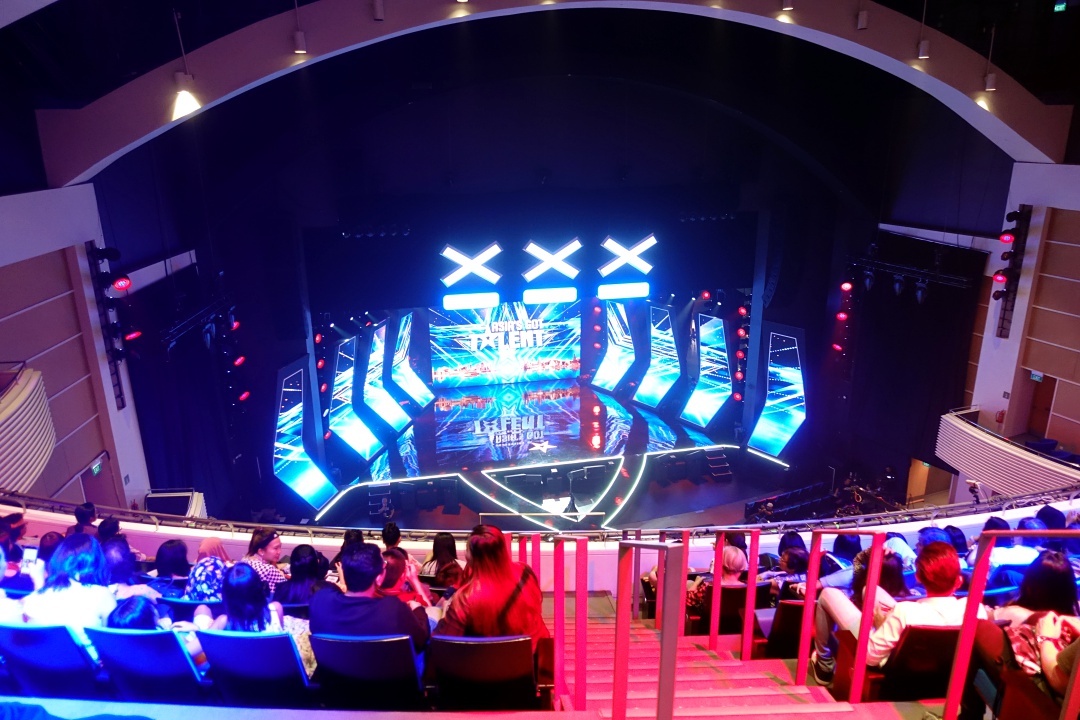 No photography or video recording is allowed once we were inside the theatre, so this is the only picture I managed to take. To be honest, it felt quite surreal to be there and looking at all the bright lights. I'm so used to watching Asia's Got Talent on AXN whenever we were in Bali. Can't believe we got the opportunity to be there to witness the actual results show.
We were seated all the way up at level 4, but subsequently got moved down to level 1. It seems like they were trying to fill up all the empty seats at the lower levels so that it would appear better on screen.
Because it was the results show and the show is airing on AXN later that night, the host had to keep reminding the audience not to take any pictures or share anything on social media, especially right after the winner is being crowned.
If you've missed the show, you can check out the clips on Asia's Got Talent Youtube channel.
Before going to the show, I briefly watched a few performance by the finalist, and I was rooting for The Sacred Riana from Indonesia. But after the host announced the top two finalists and they each performed their last act, I thought DM-X Comvalenoz from the Philippines deserves to win the title base on how hard they performed. The amount of effort and energy they put in… Wow! Not to mention, the performance was highly entertaining.
In the end, the title went to The Sacred Riana from Indonesia. I must say, this is the first time I saw a winner being this calm after having won USD100,000.
By the time we came out from the theatre, it was around 17:00. The show took nearly three hours to film as there were some breaks in between, such as when the crew had to set up/remove the stage props, etc. Overall, it was a great experience, and I'm glad we had the chance to be there.
Christmas Wonderland 2017 at Gardens by the Bay
If I'm not mistaken, this is the second time we visited the Christmas Wonderland at Gardens by the Bay. The first time we went was back in 2015. I don't recall going last year, so chances are, we might have skipped it.
It used to be free entry, but this year we actually had to pay an entrance fee. I thought the entrance fee was SGD4 per person, but it turns out the price varies based on the time of visit. Last week we went, it was SGD8 per ticket. But if you're heading there from now to 25 December, the price is SGD10 per ticket. You get SGD2 off if you purchase your tickets online.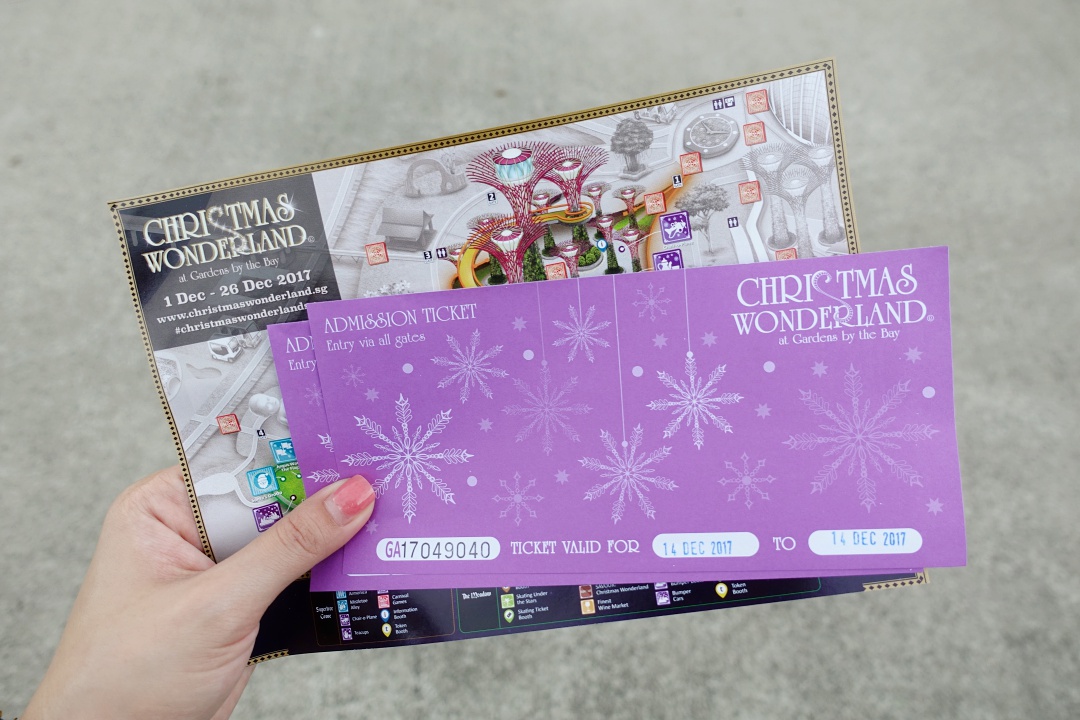 There is a total of six gates where you can enter. We came from the MRT underground from Marina Bay Sands and entered via Gate 4. Since we didn't pre-purchase our tickets online, we had to get ours from the ticketing booth. Thankfully, there isn't a queue when we went at around 18:00.
The Meadow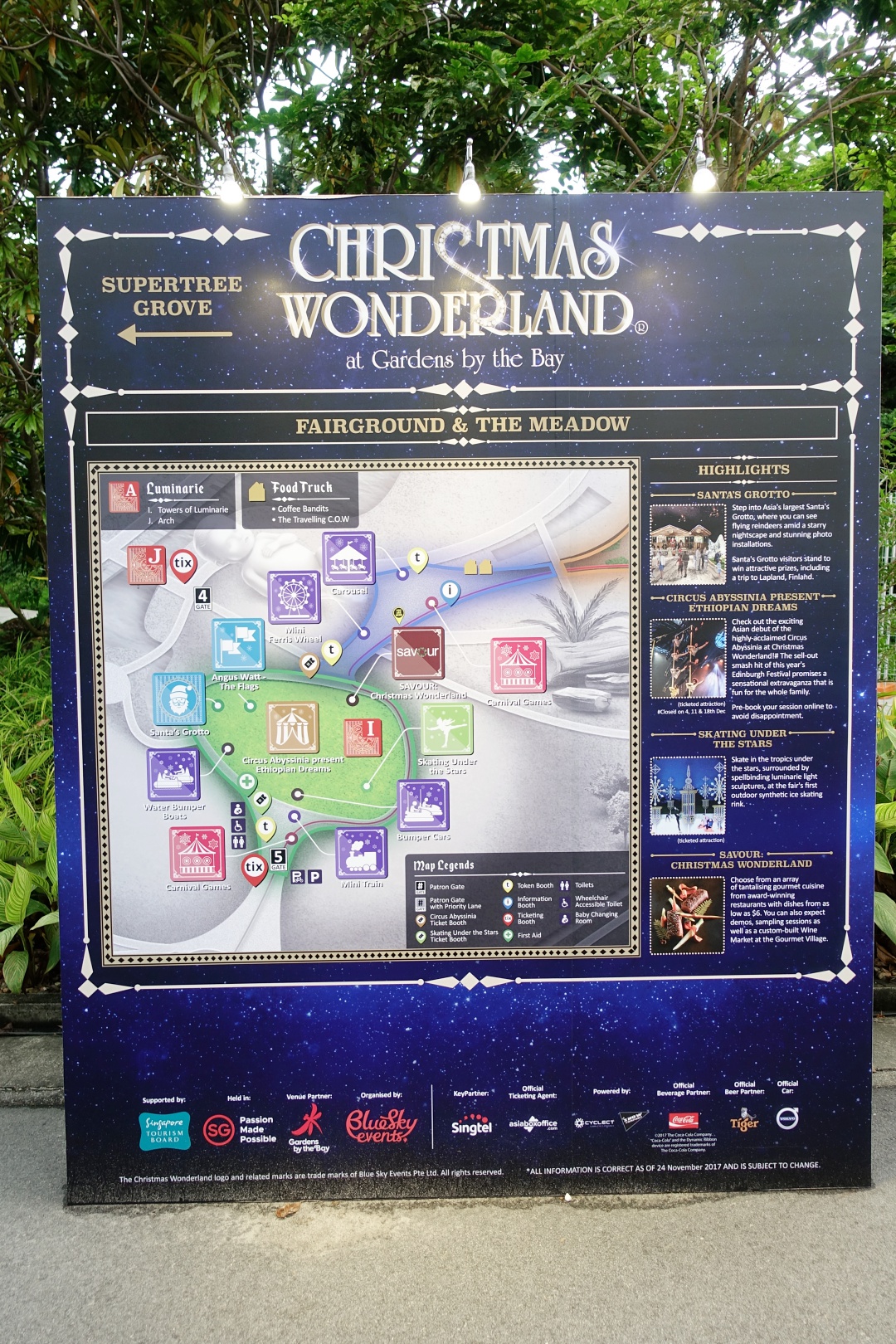 The gate we entered is near to The Meadow zone where most of the carnival games and rides are. Aside from the usual carnival games, there is a carousel, a mini ferries wheel, mini train, bumper cars and an outdoor synthetic ice skating rink.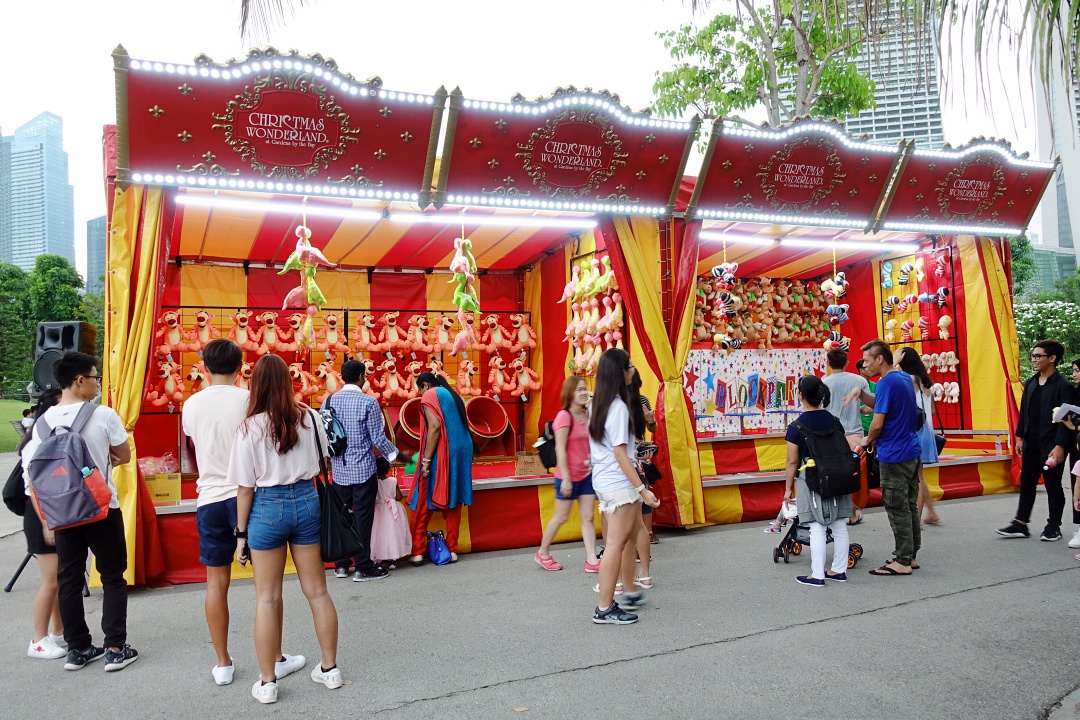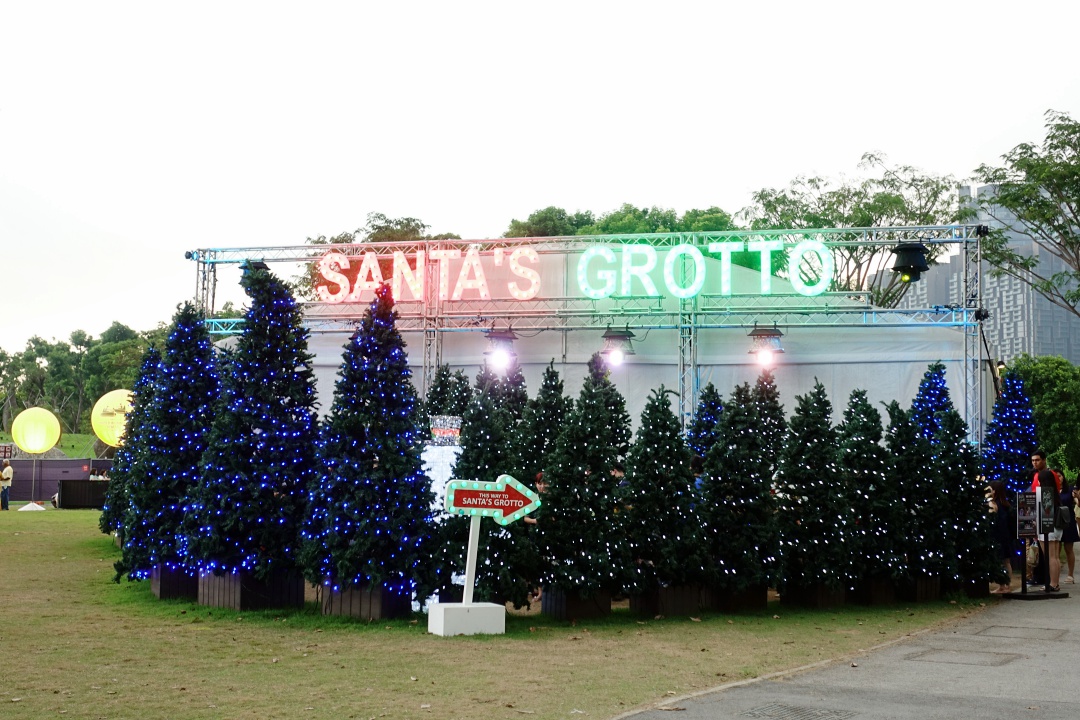 Santa's Grotto
We didn't enter the Santa's Grotto, but from the brochure, it states that this is Asia's largest Santa's Grotto where you can see flying reindeers amid a starry nightscape and stunning photo installations.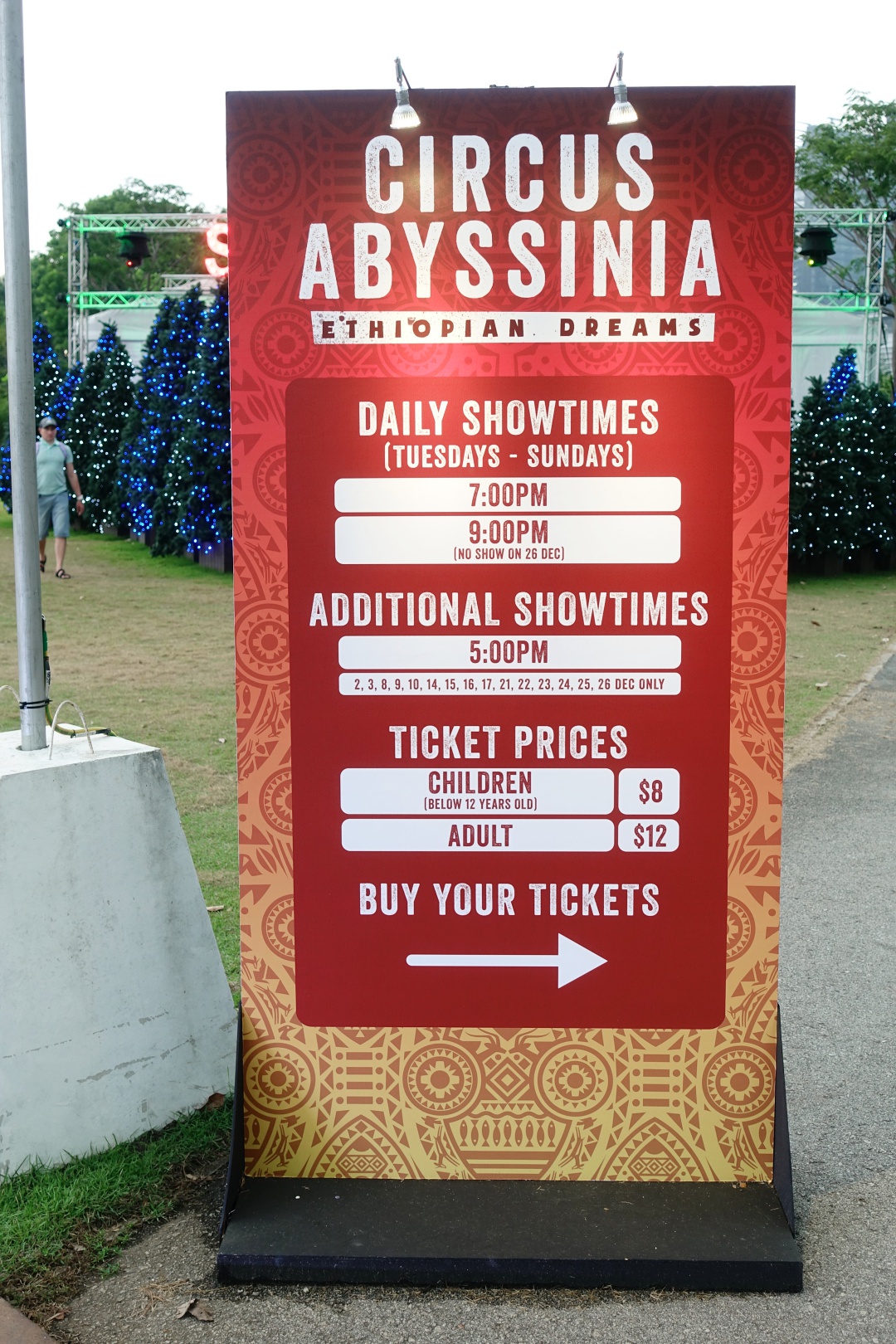 Circus Abyssinia
There is also a circus performance at Christmas Wonderland!
Such a pity that we didn't get to go. The price for the ticket seem pretty affordable. I checked the tickets online and it appears the majority of the time slots are almost full. If you intend to catch the show, it's best to pre-book your tickets to avoid disappointment.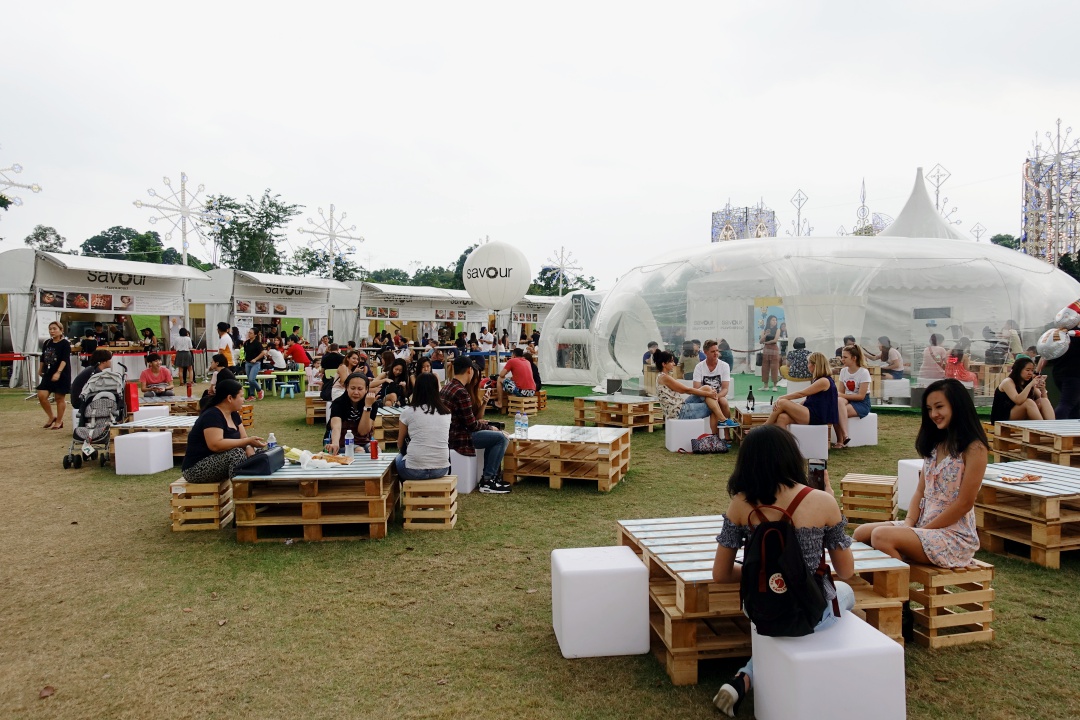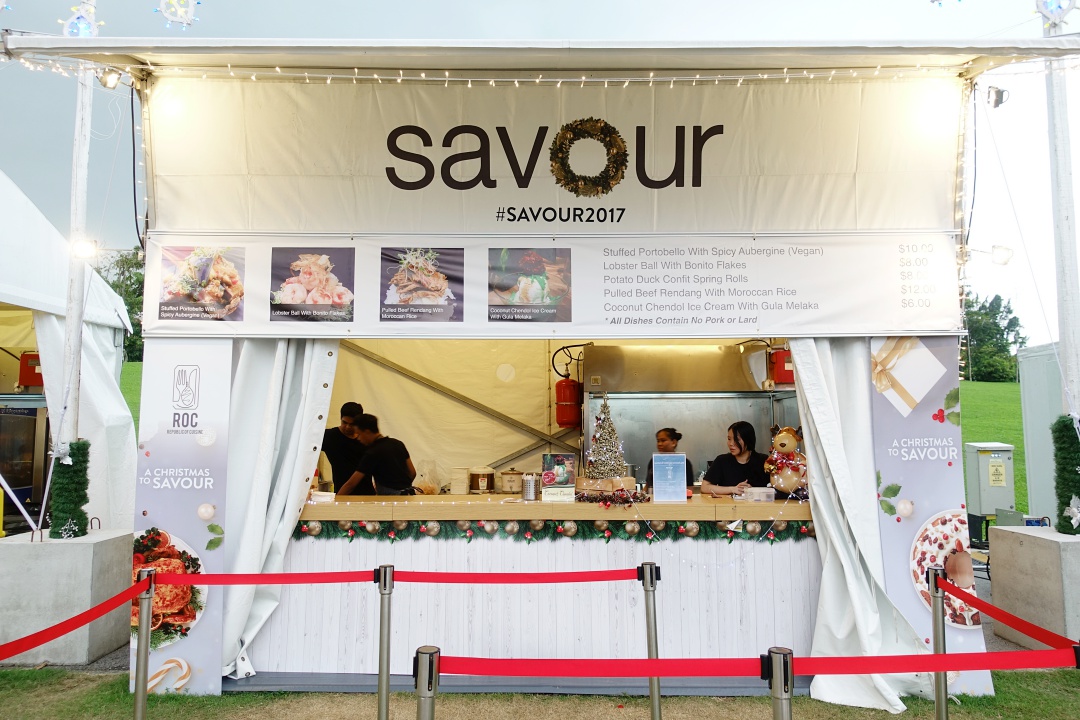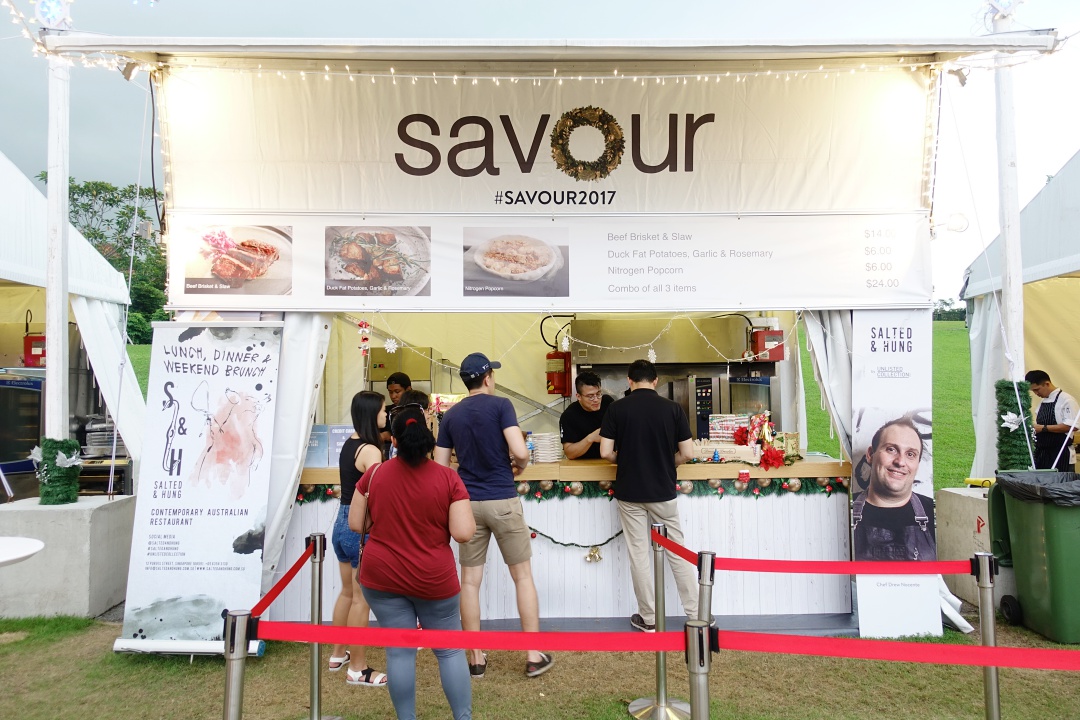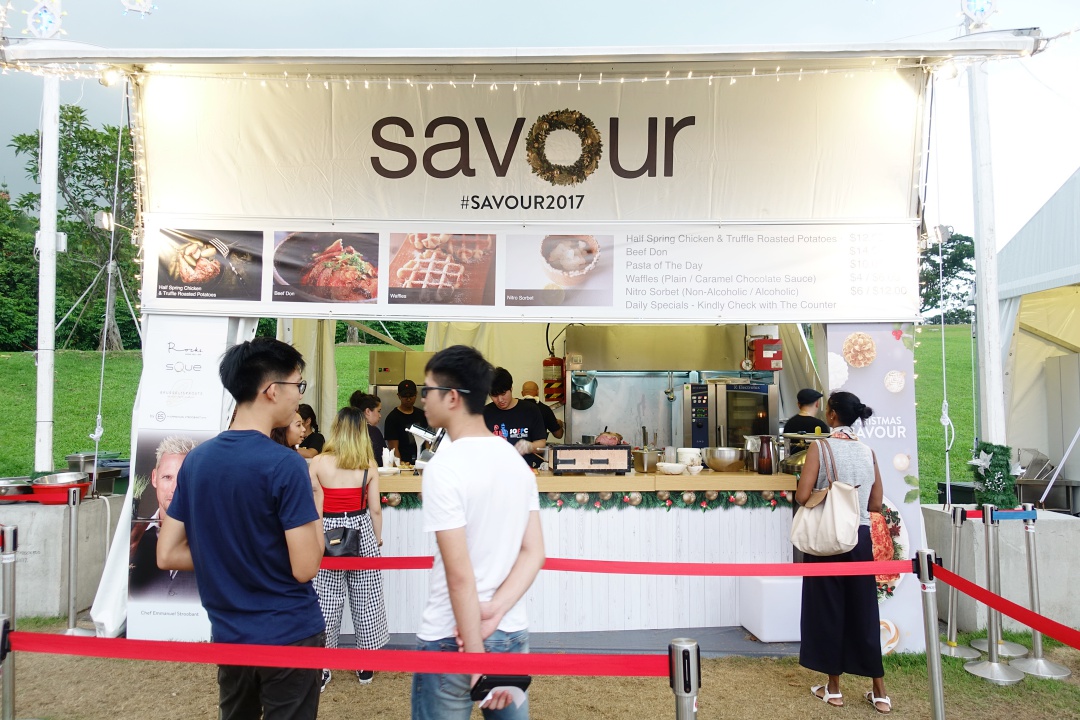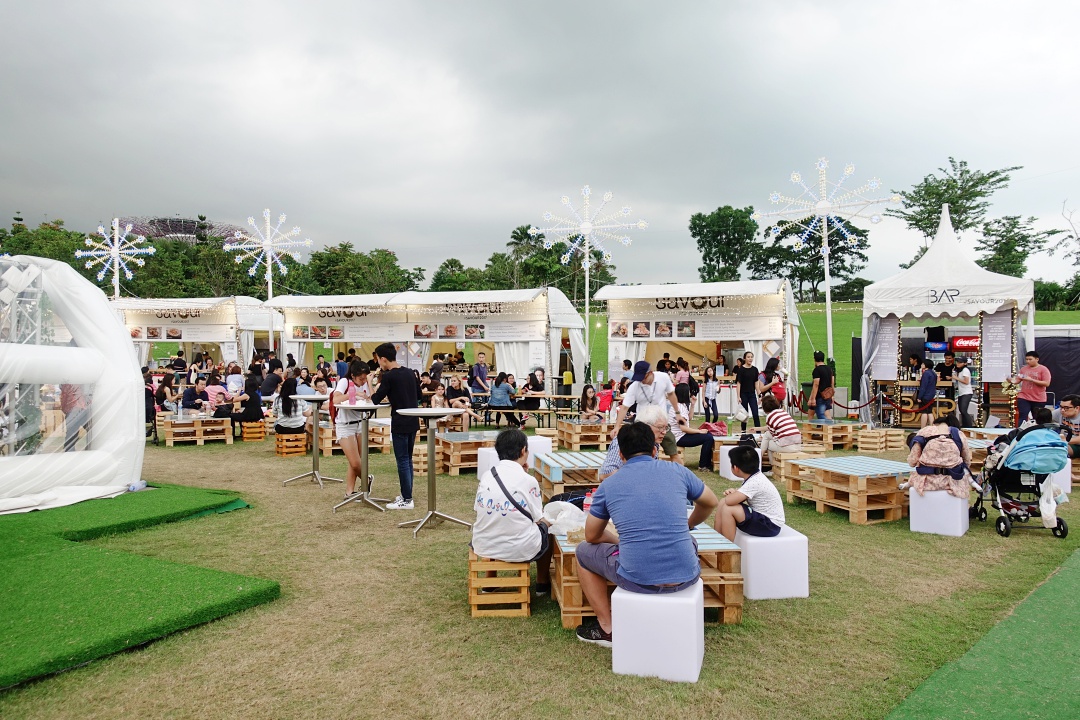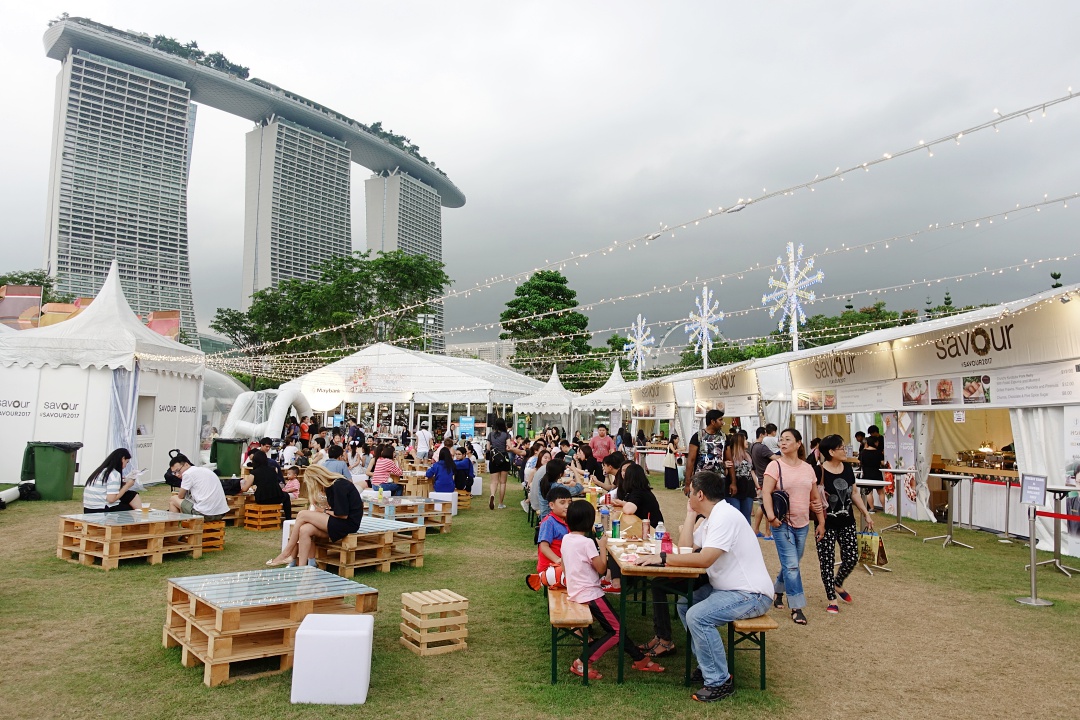 Savour: Christmas Wonderland
Here is where you can find all the gourmet cuisine from award winning restaurants. At the far end, there is also a Wine Market.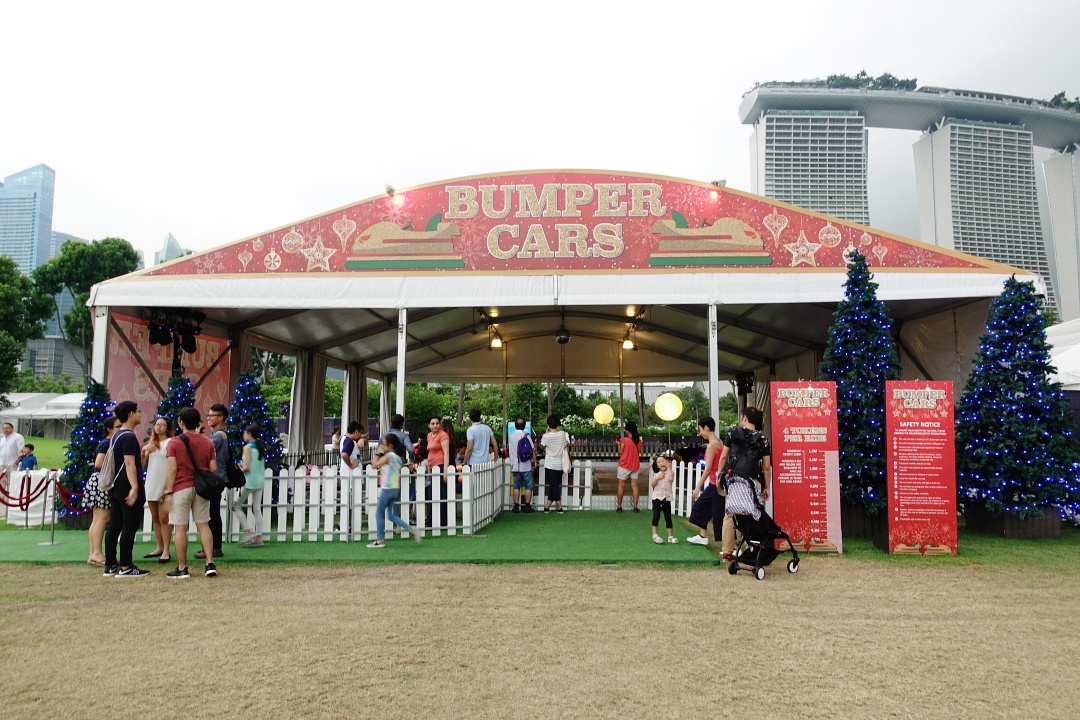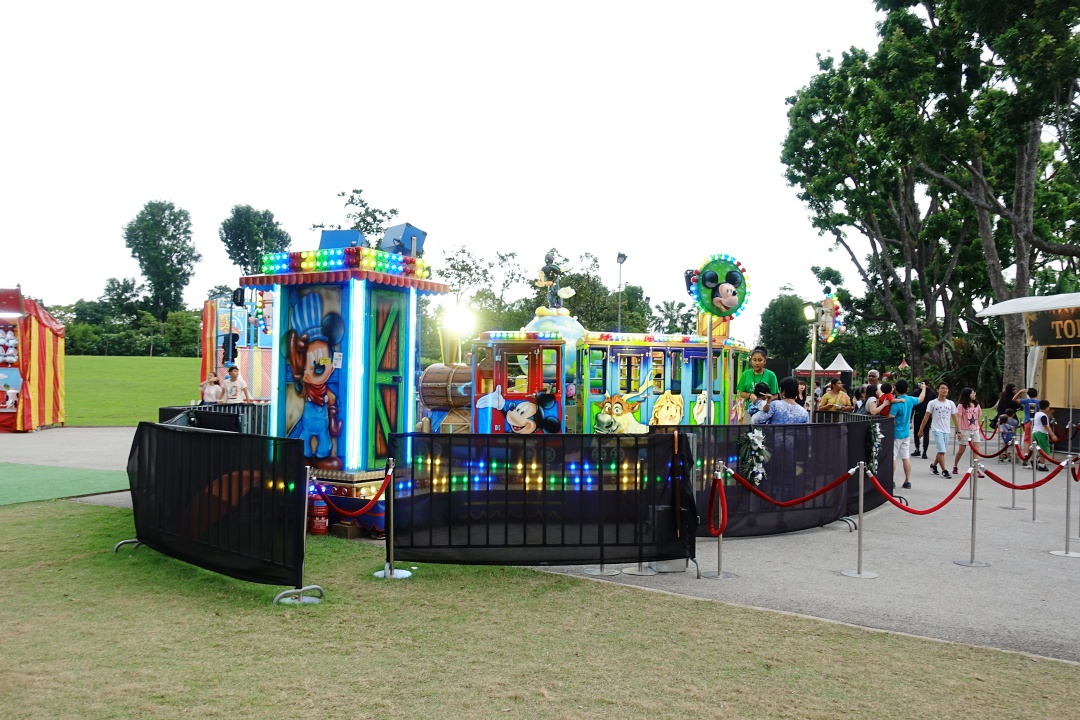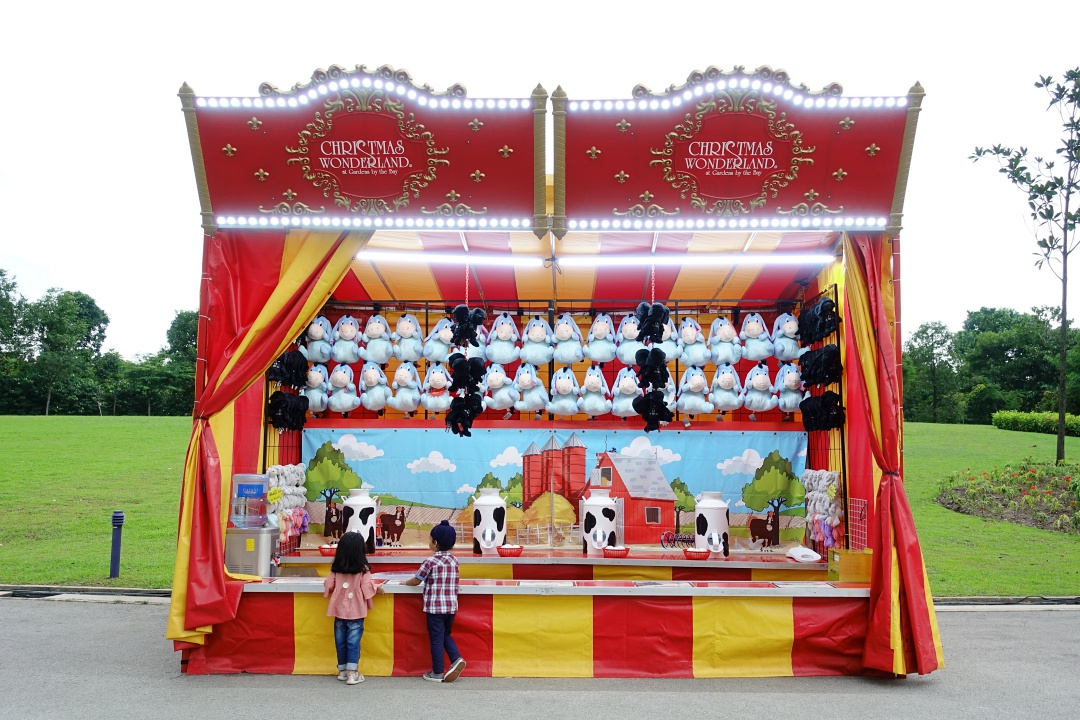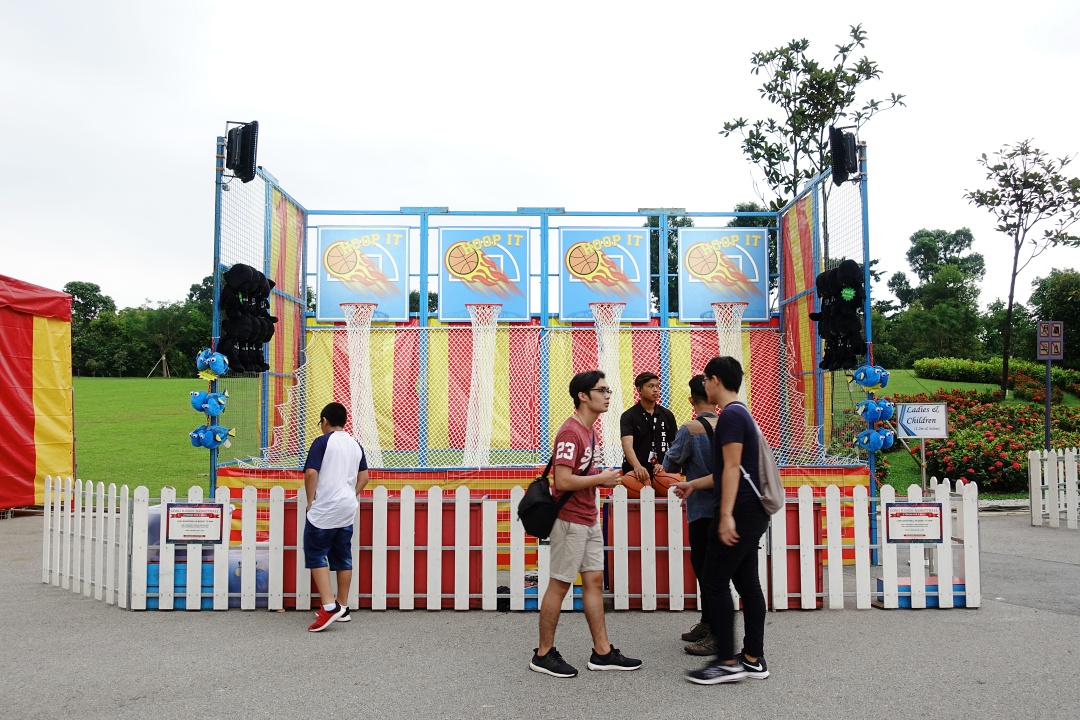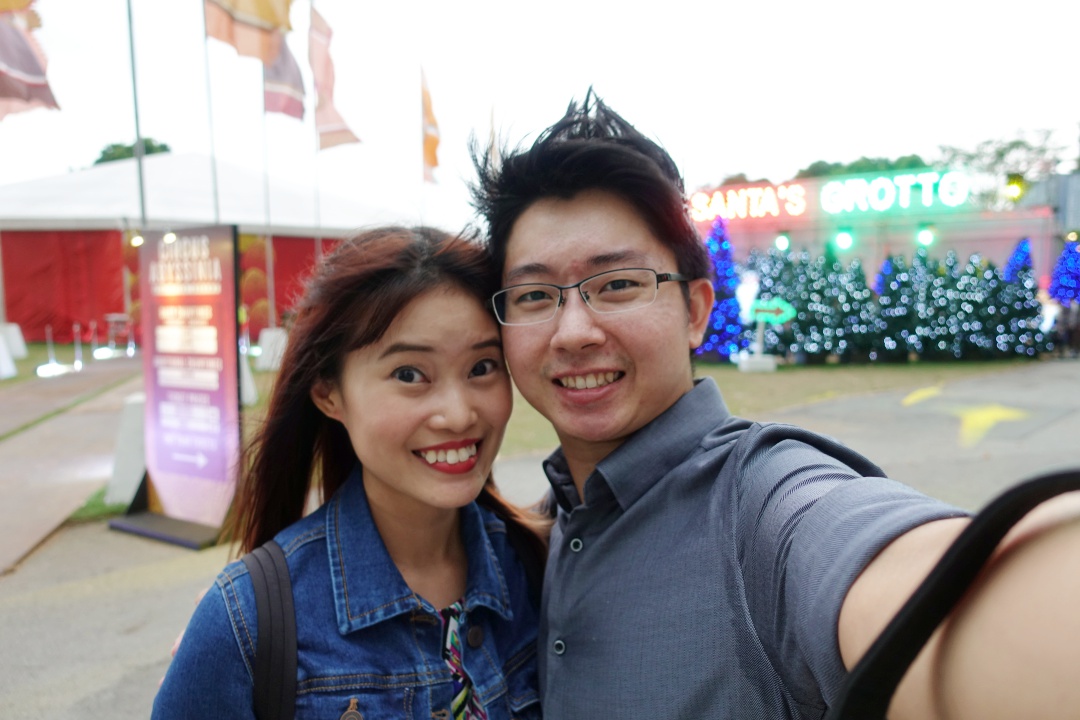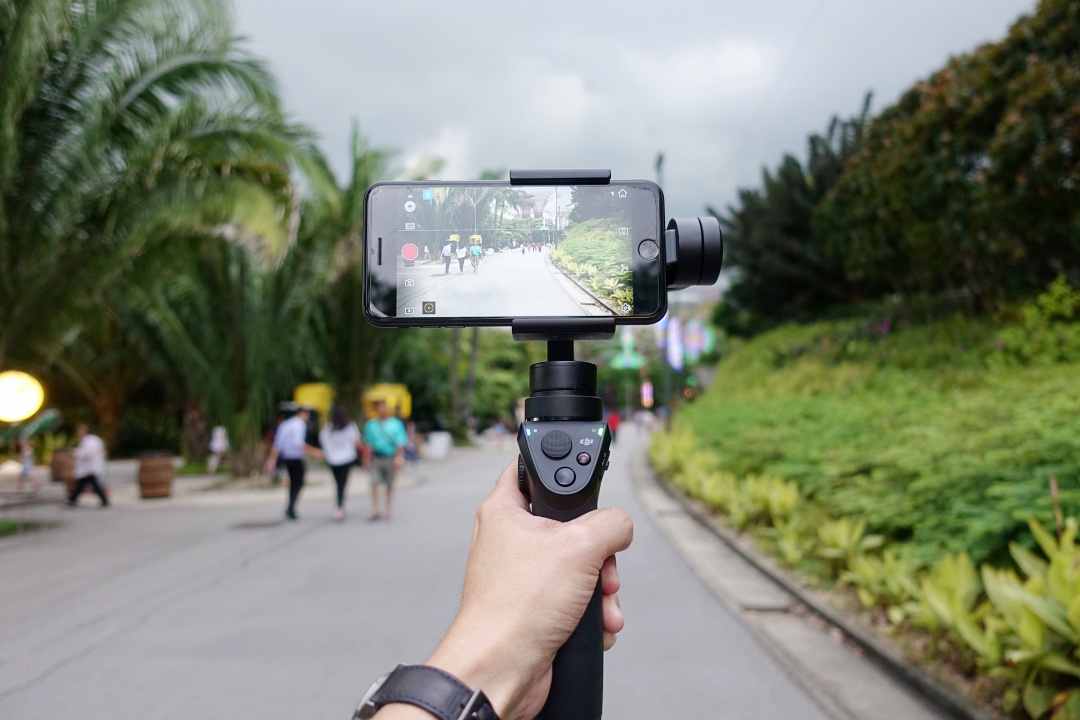 Blog or Vlog?
Supertree Grove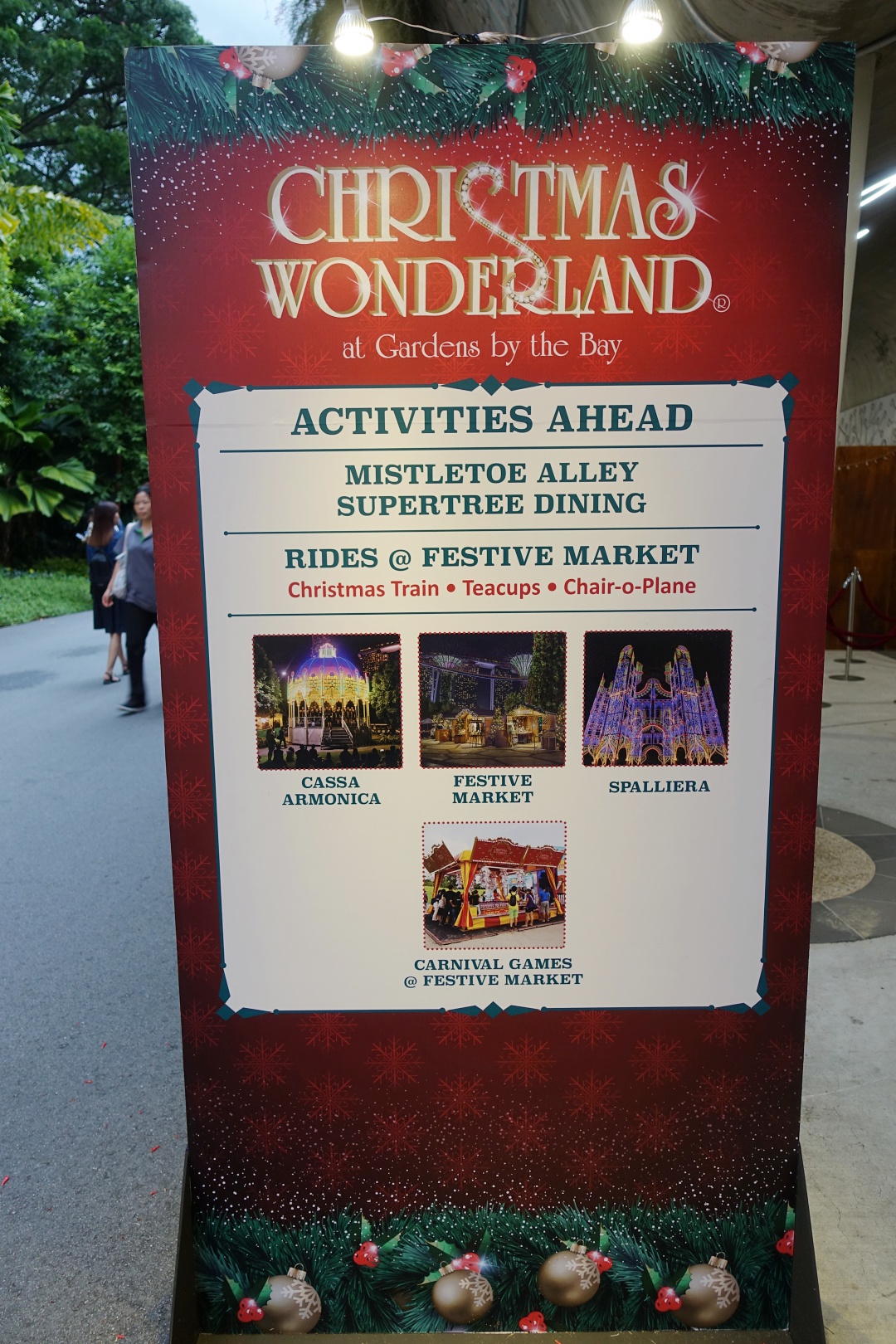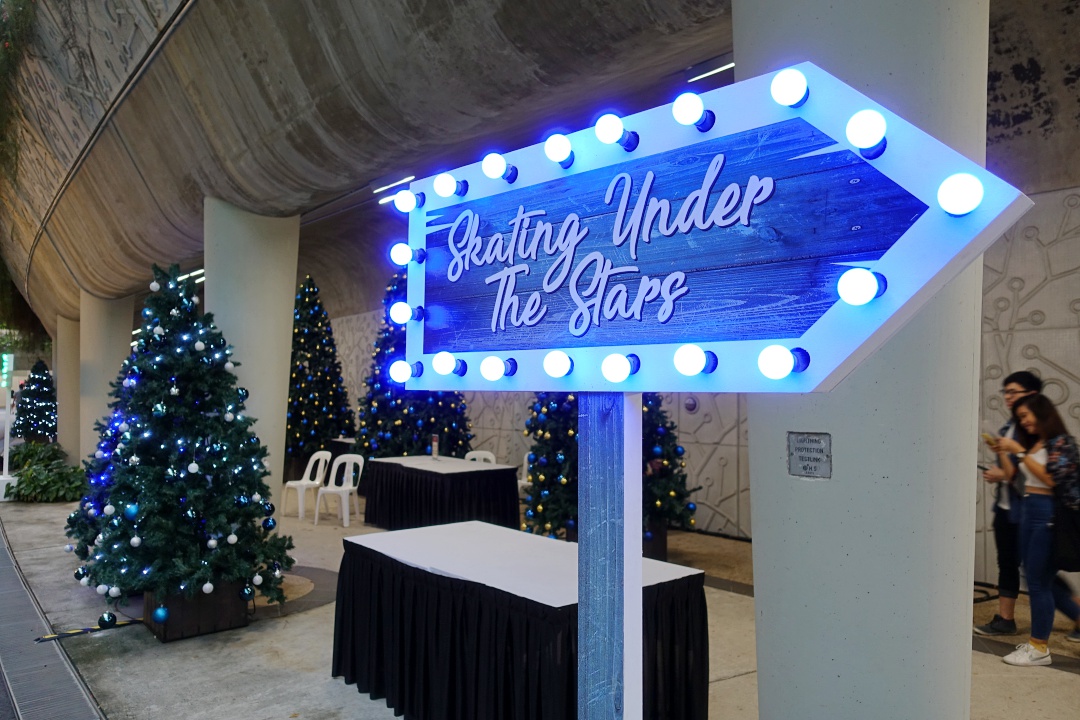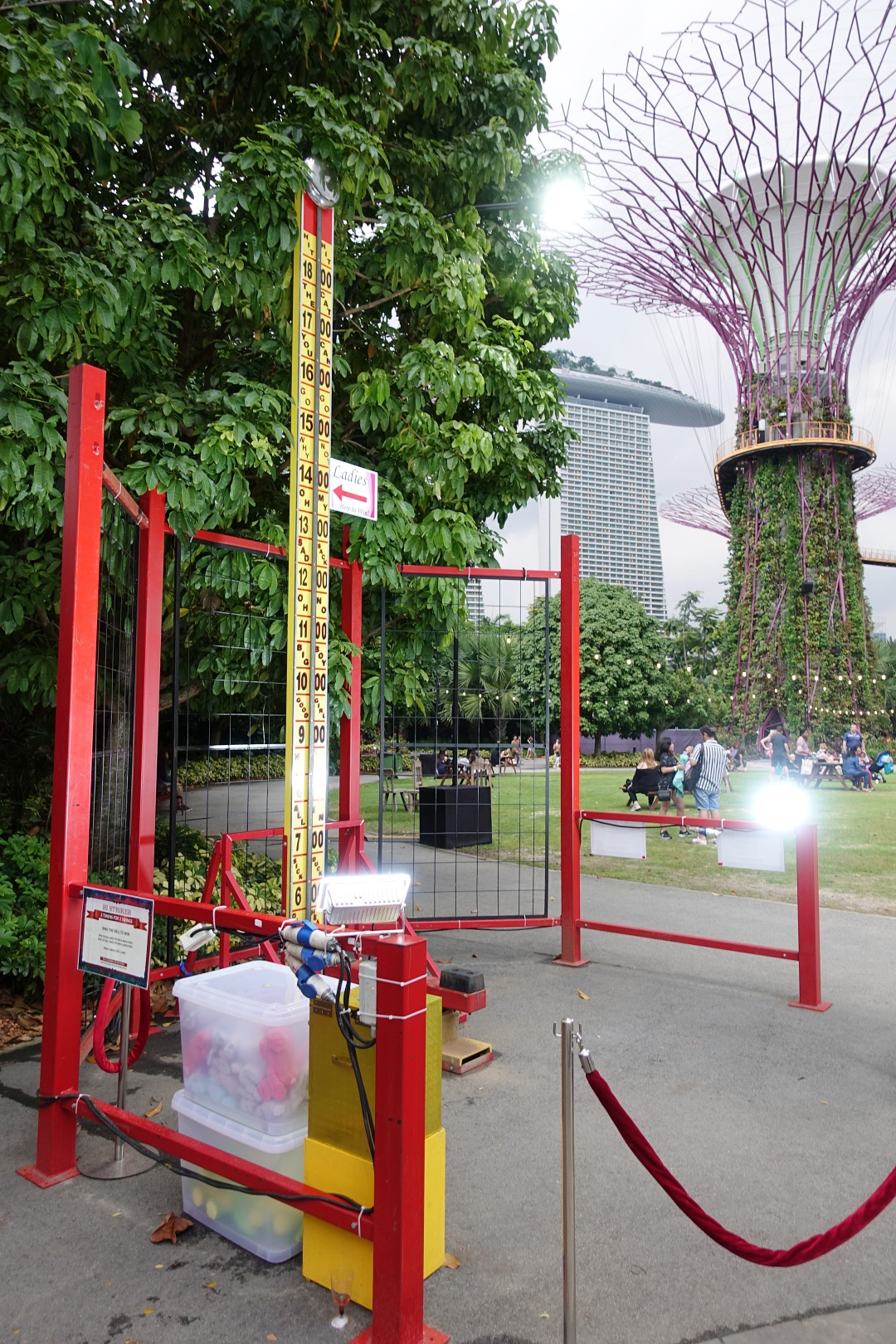 More carnival games…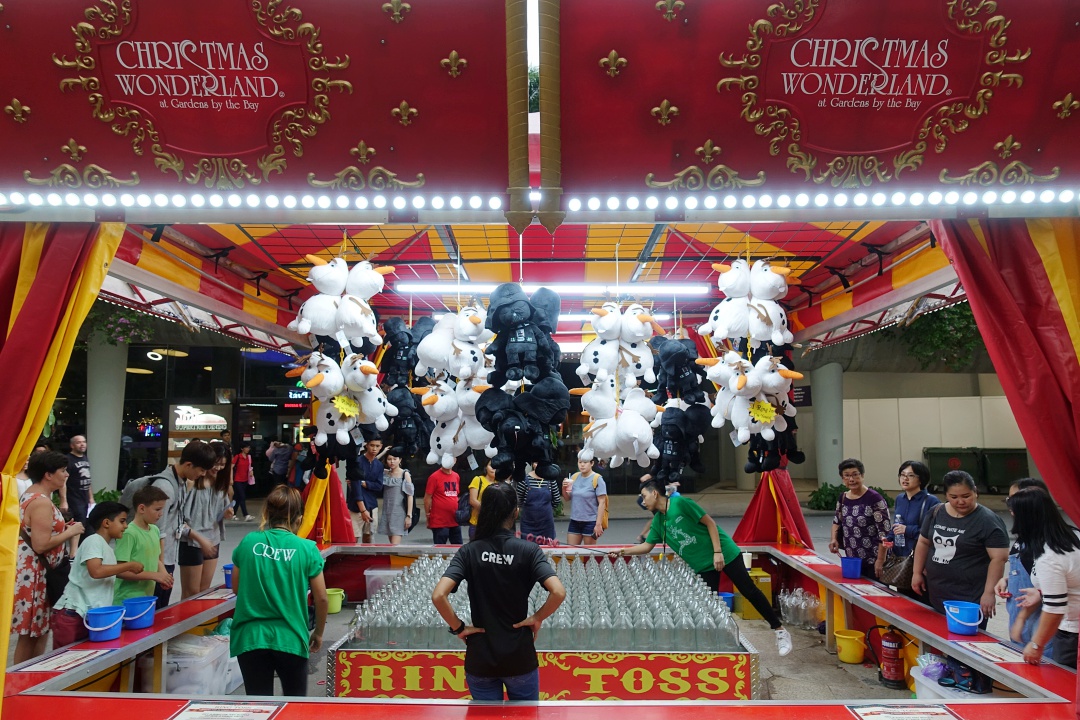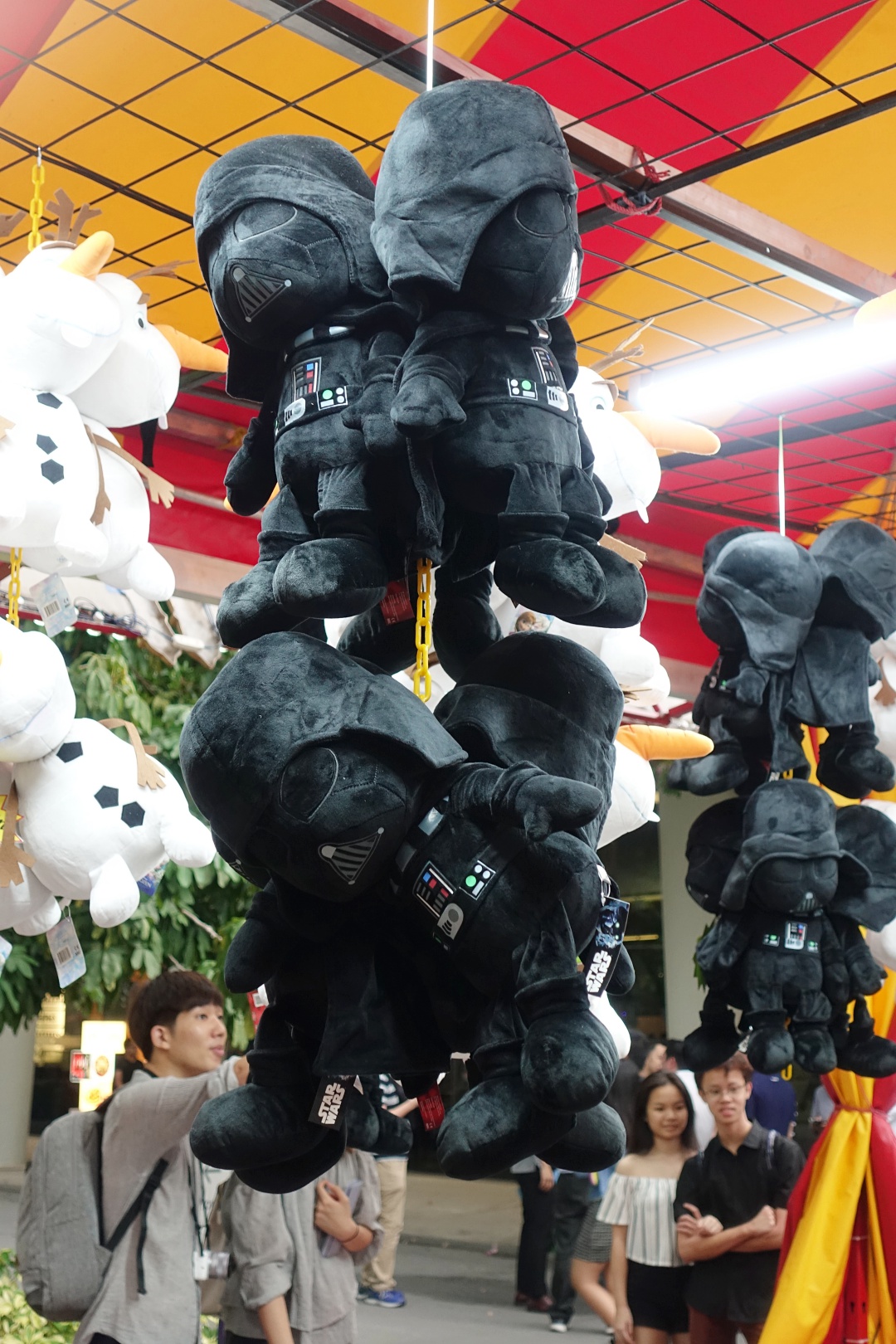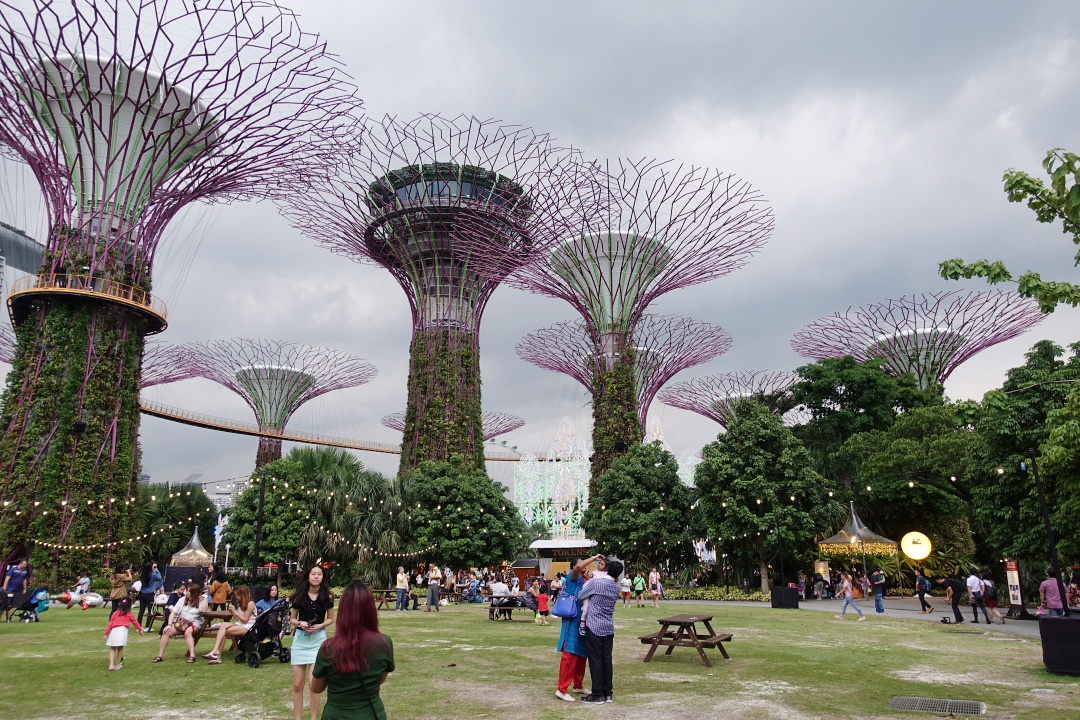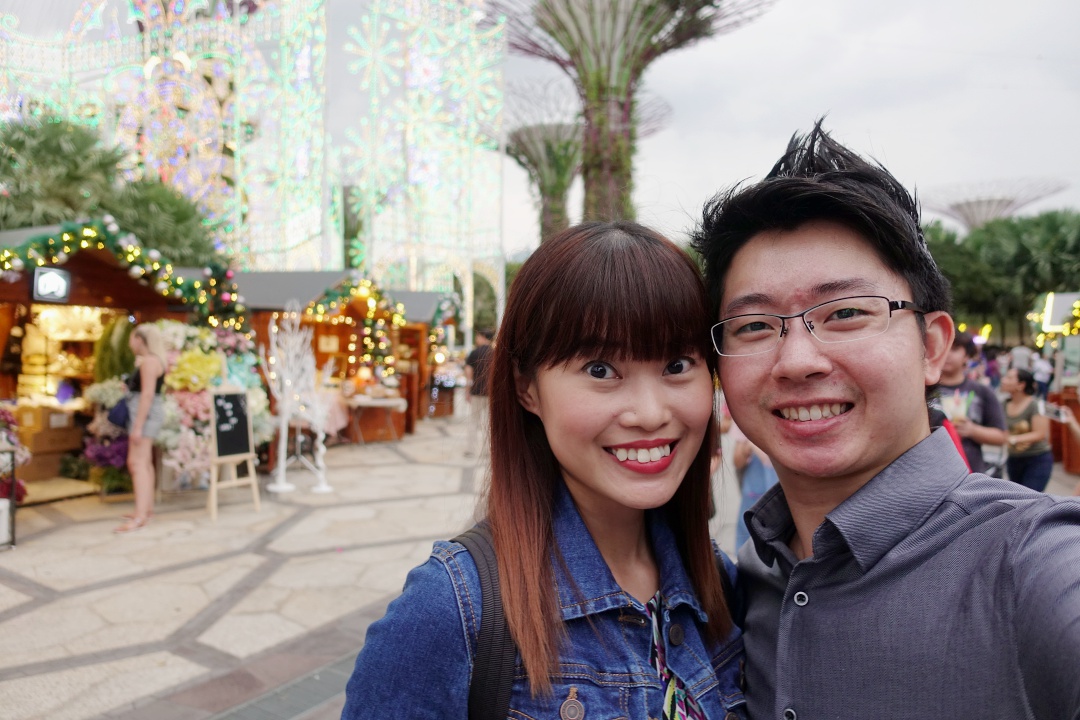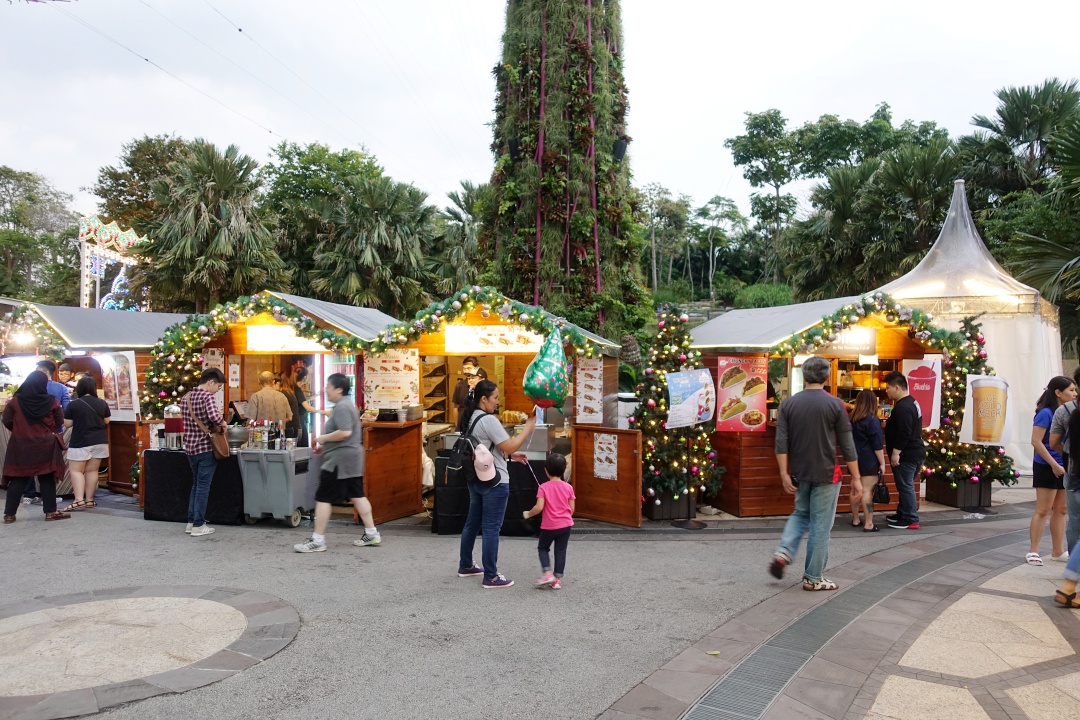 Time for shopping at the Festive Market! Things you can find include handmade crafts, gifts and a wide array of tasty treats from churros to sausage, meatballs, cotton candy and ice popsicles.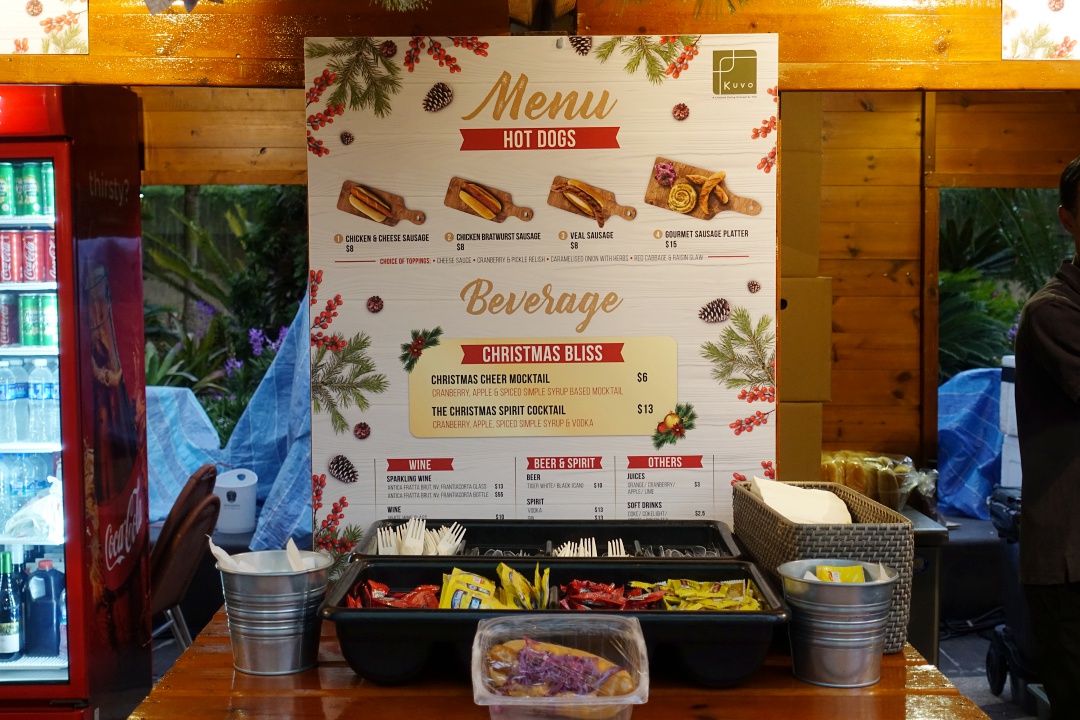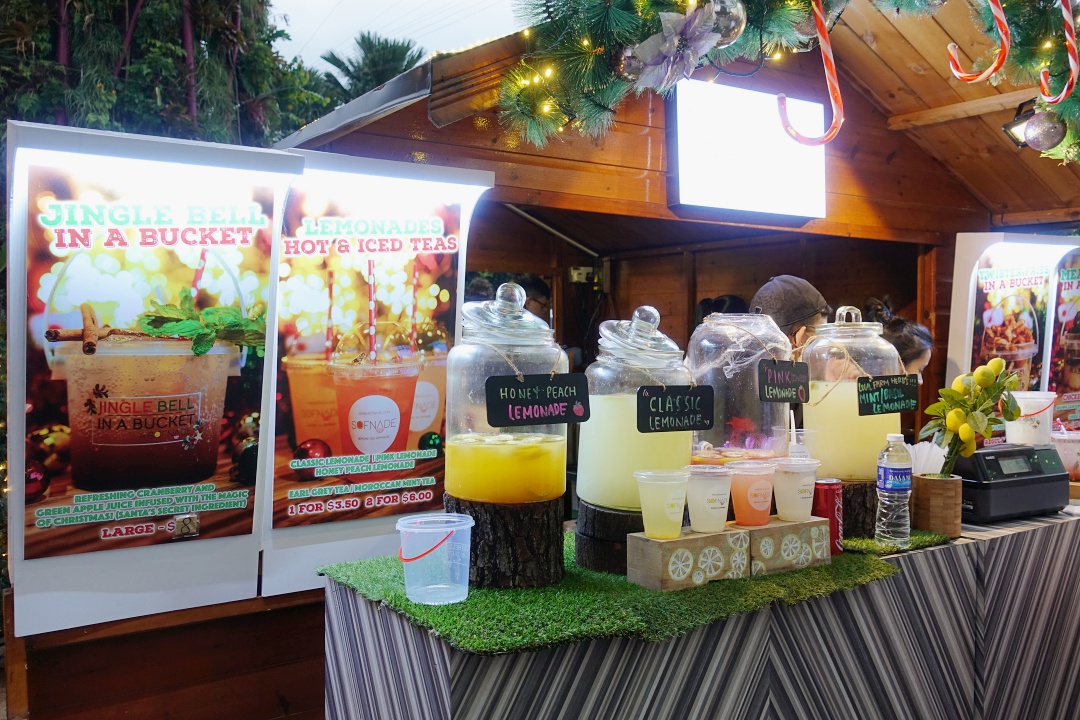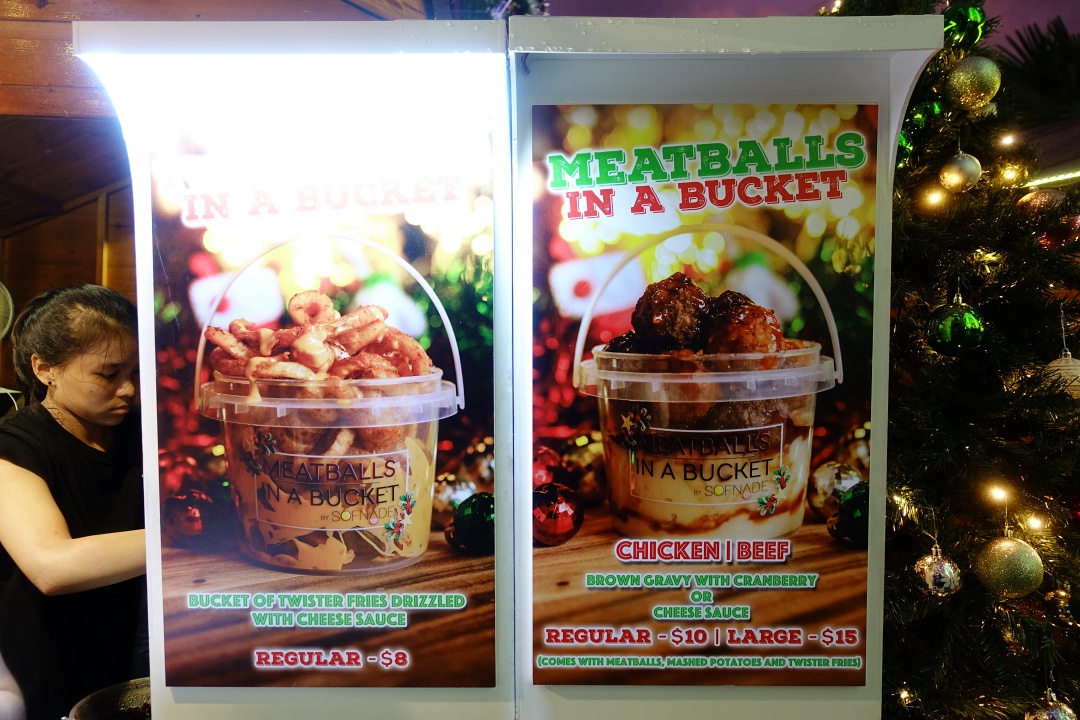 After walking for a bit, we decided to try out this Meatballs in a Bucket. This is very much the only food that calls out to me among the various food stalls. Choose between chicken and beef, with brown gravy pairs with either cranberry or cheese sauce.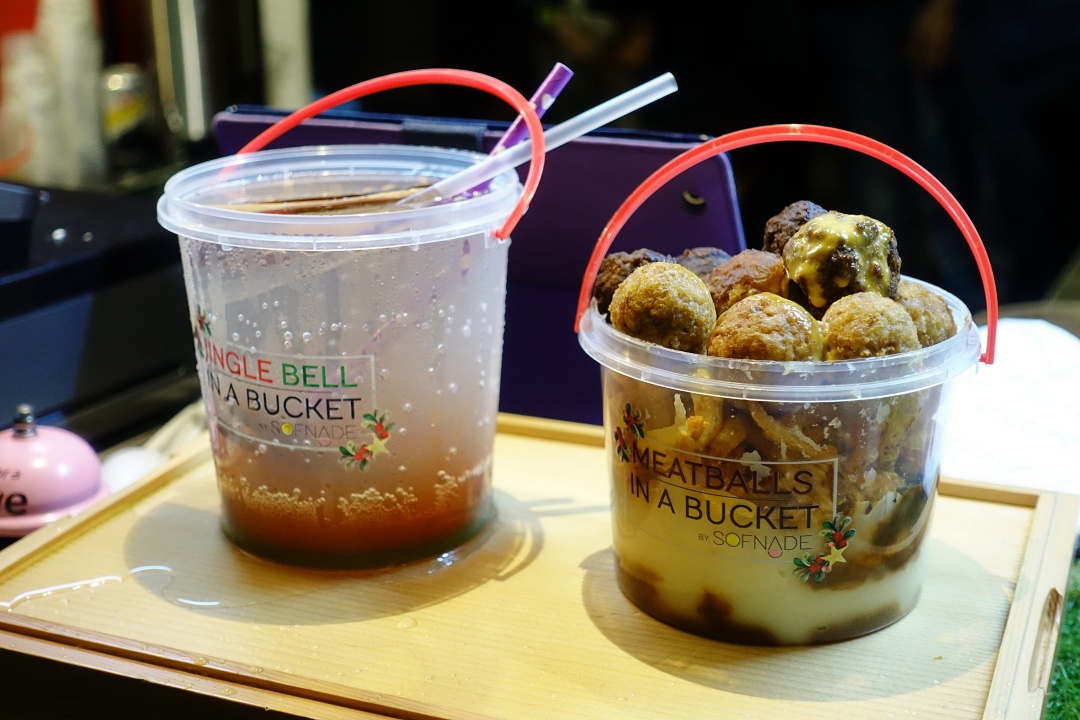 Available in two sizes, regular and large. We went with the regular beef meatballs with brown gravy and cranberry sauce (SGD10).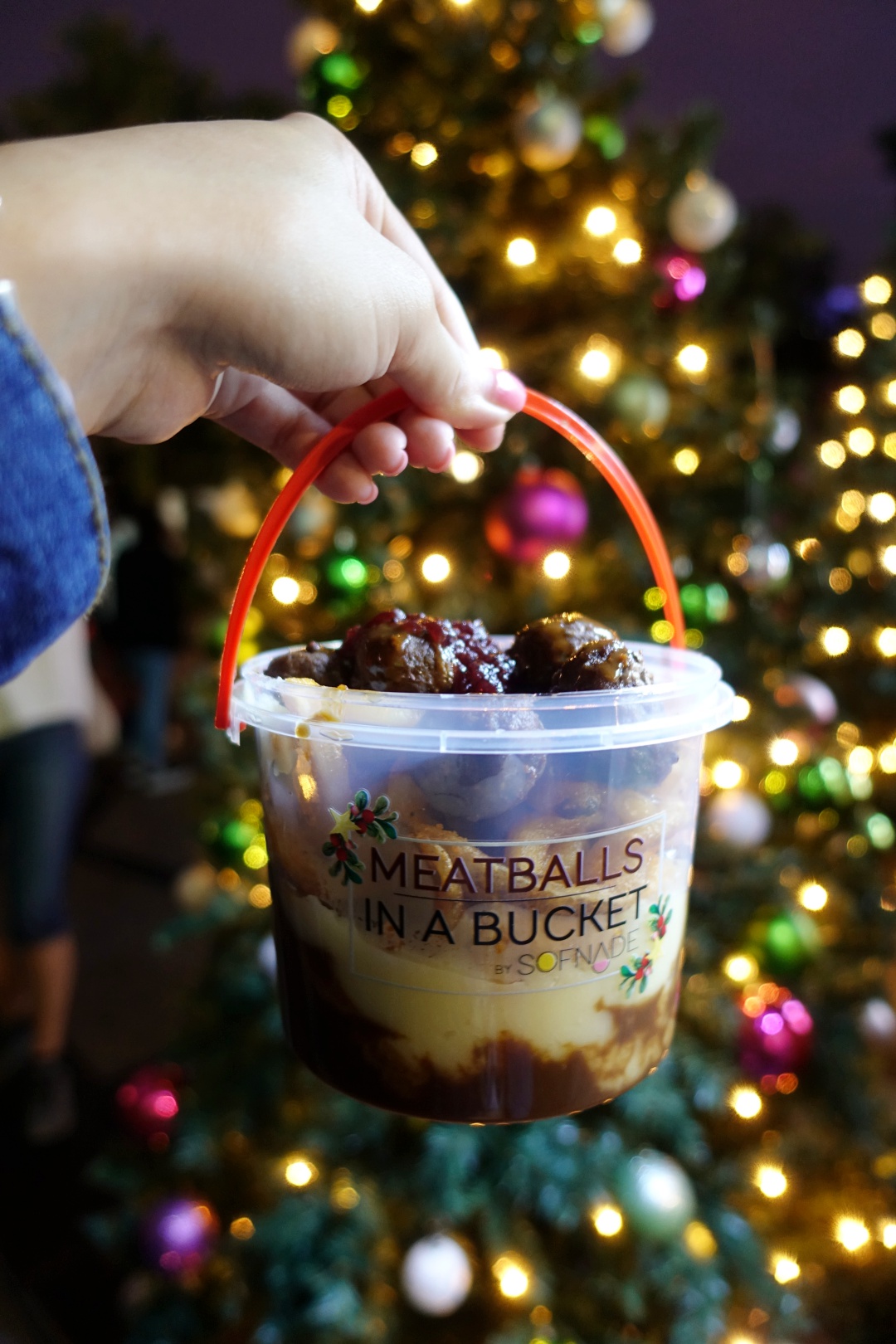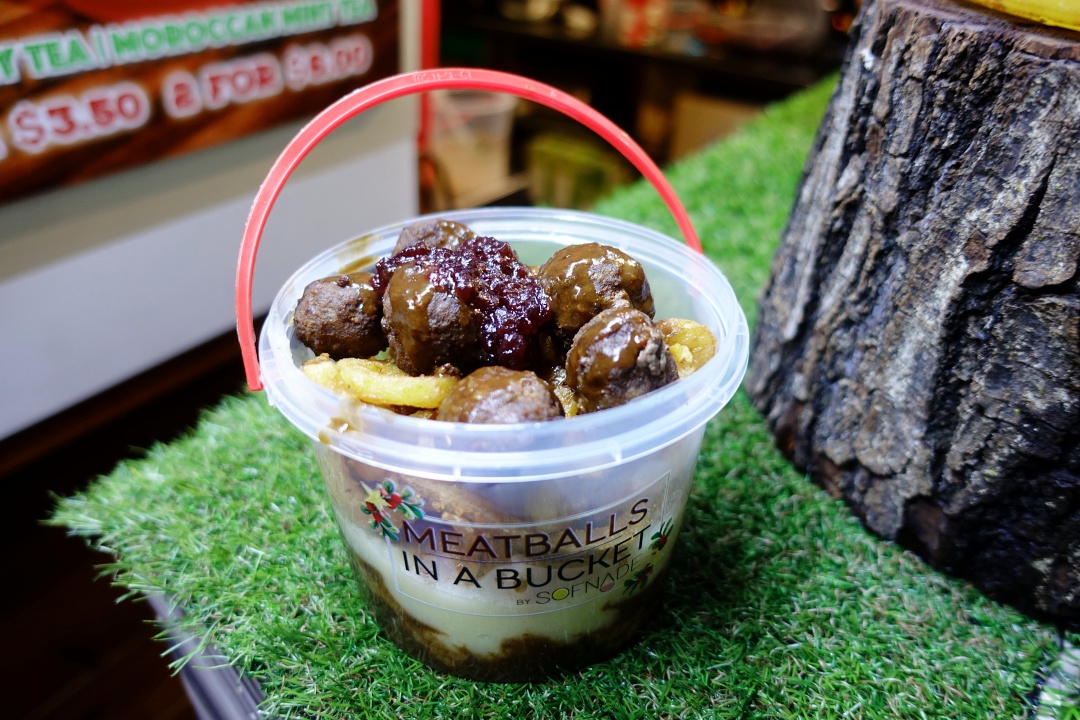 This reminds me of the meatballs from IKEA.
It was surprisingly quite good. The meatballs were a little hard, but aside from there, I really enjoyed the curly fries and mashed potato with the brown gravy. For SGD10, I think it's worth a try. You can probably get full just by eating this alone.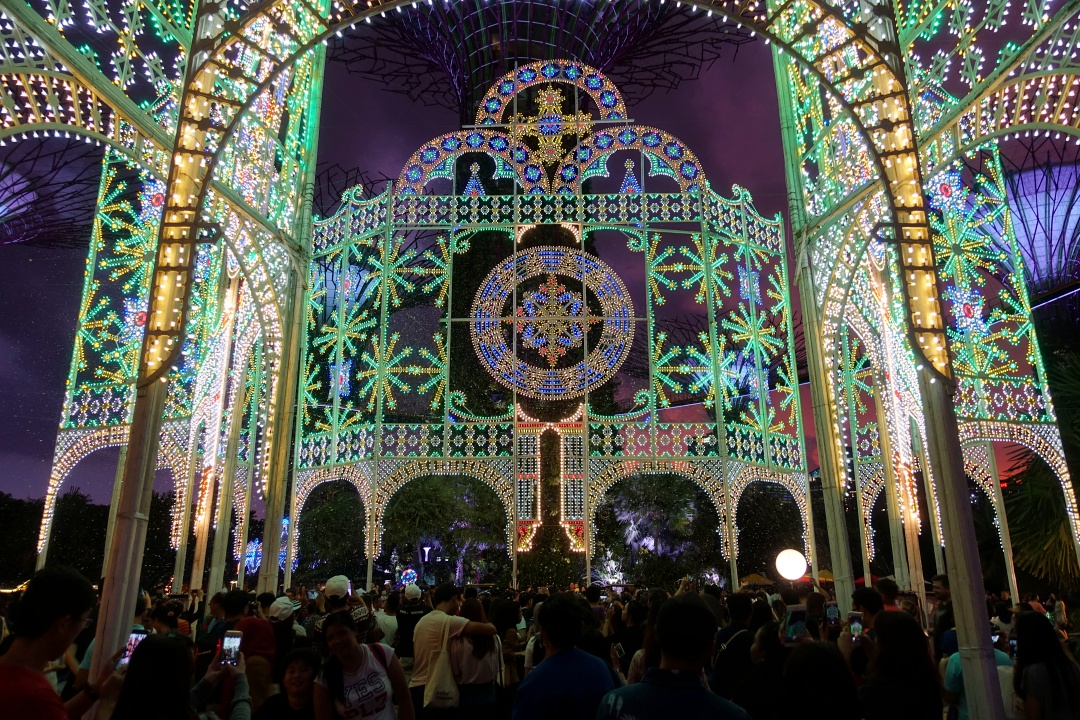 Blizzard Time
You probably can't tell from the photo, but it was "snowing" out there, and it got everyone excited. I wasn't standing inside the Spalliera, but from the look of it, it didn't appear to be very impressive. There are five daily Blizzard Time sessions and each last for five minutes.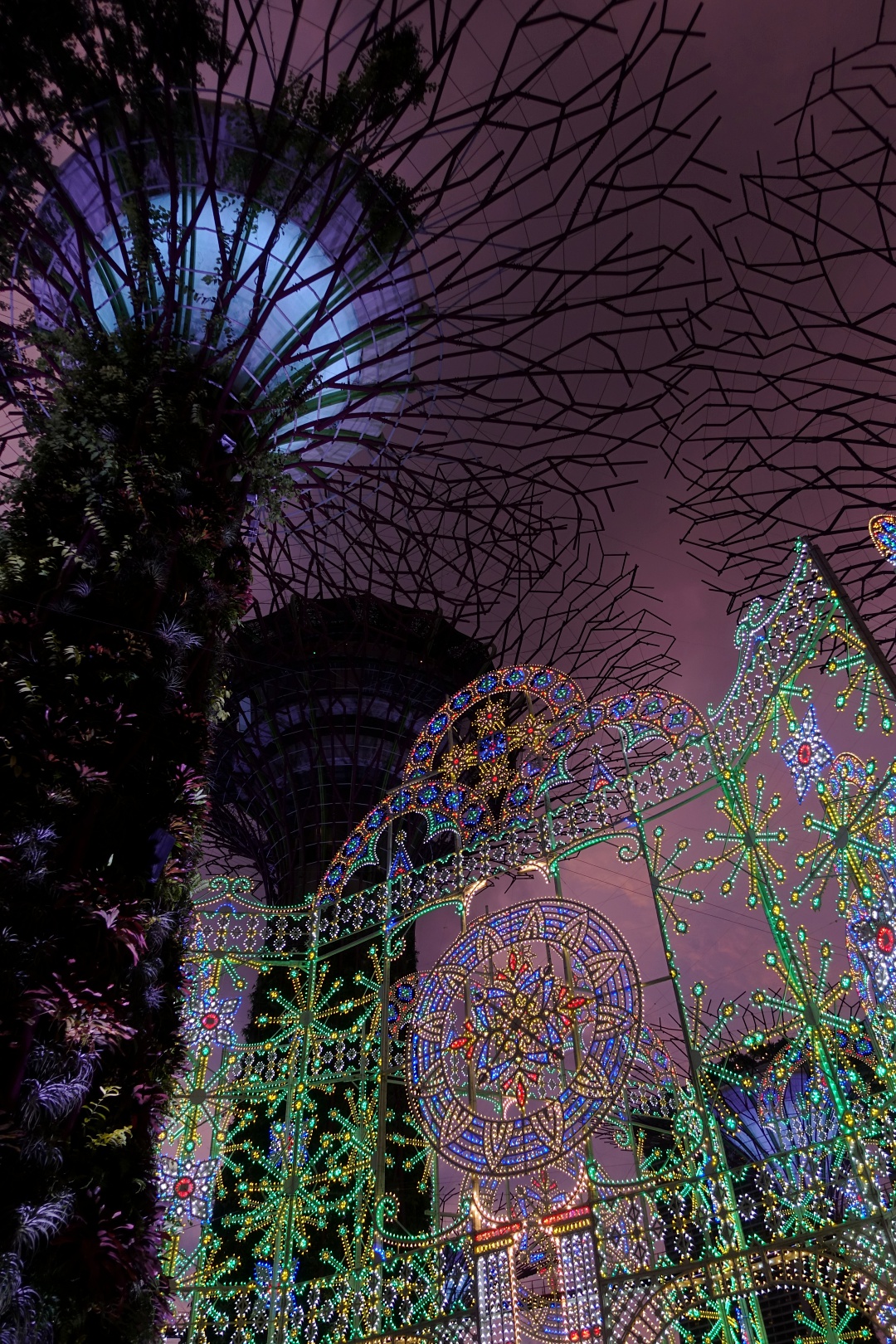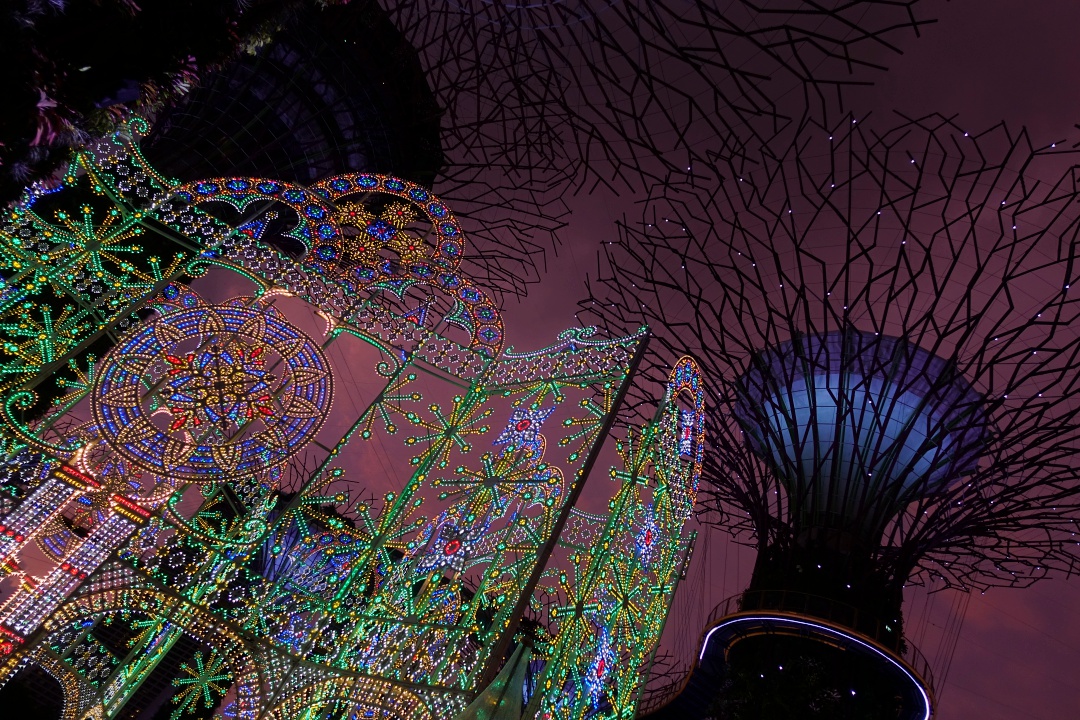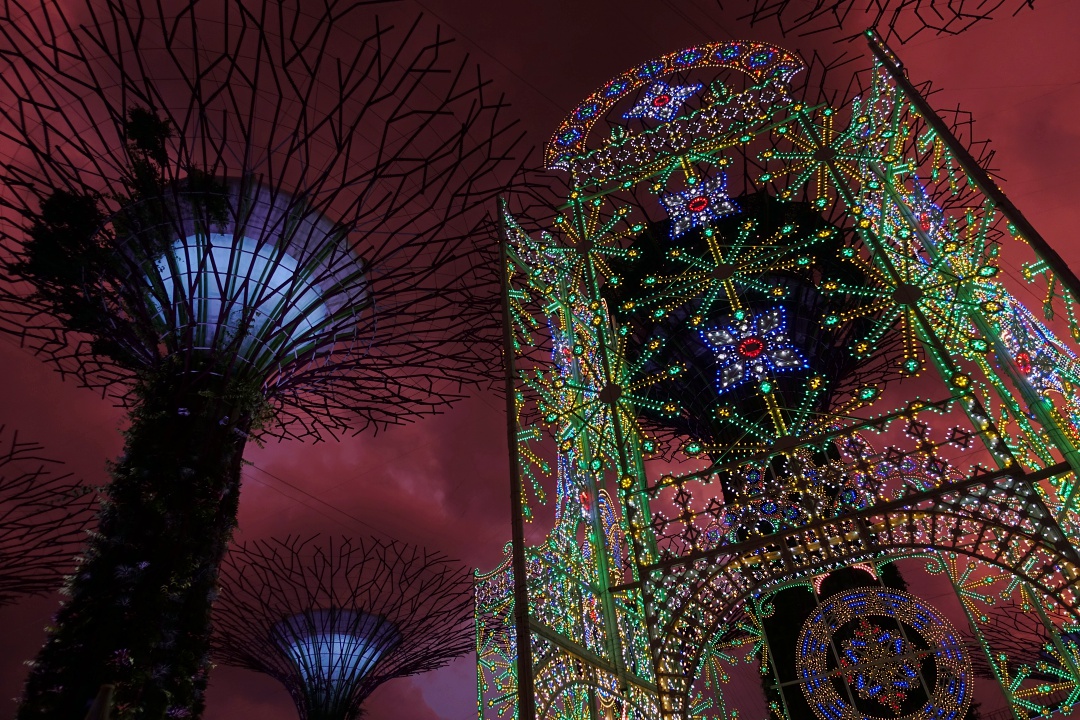 Luminarie Light Sculptures
State to be an all-new design for 2017, why does this still look so similar to the one we saw back in 2015?
Regardless, it still looks majestic and stunning with all the multi-hued bulbs.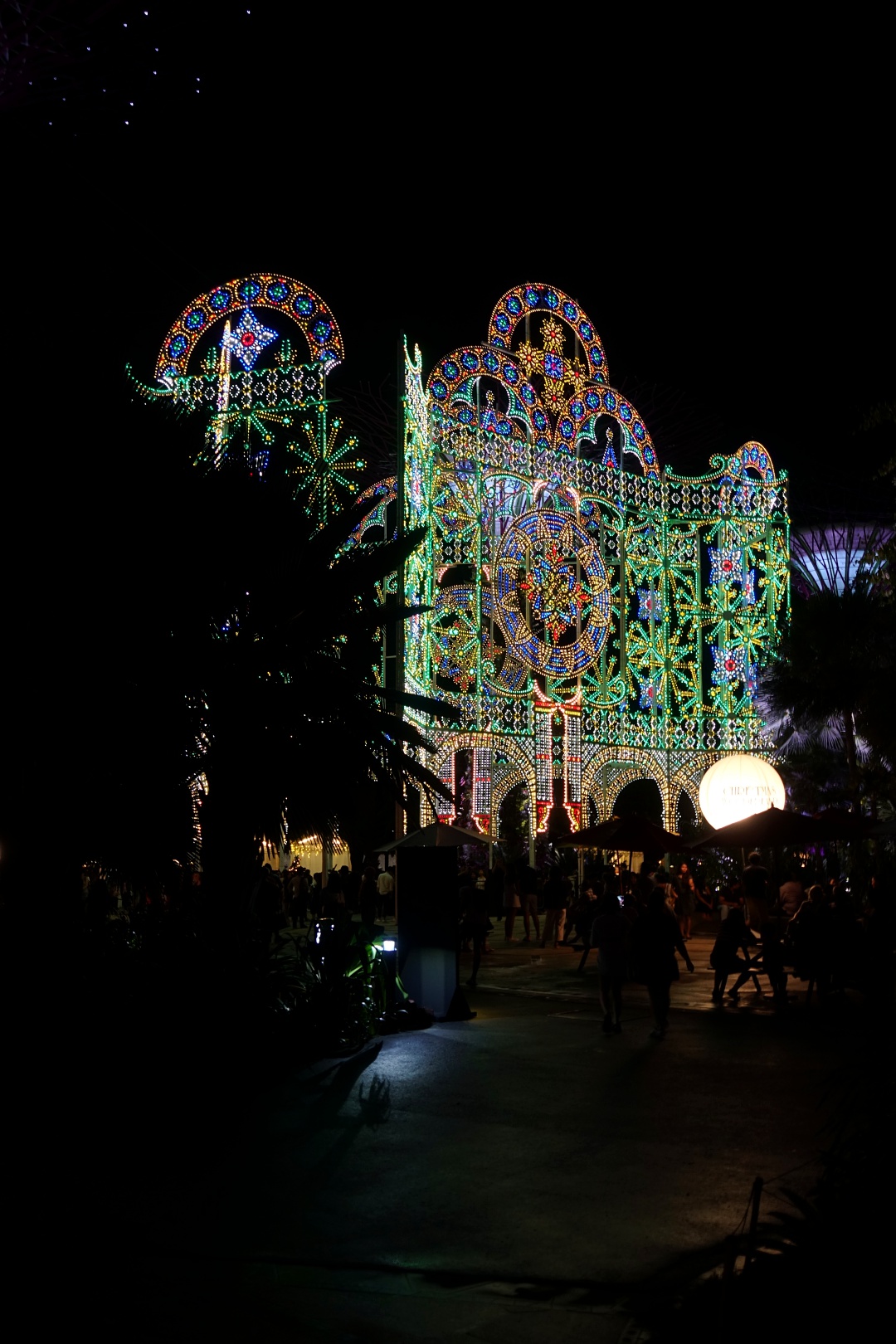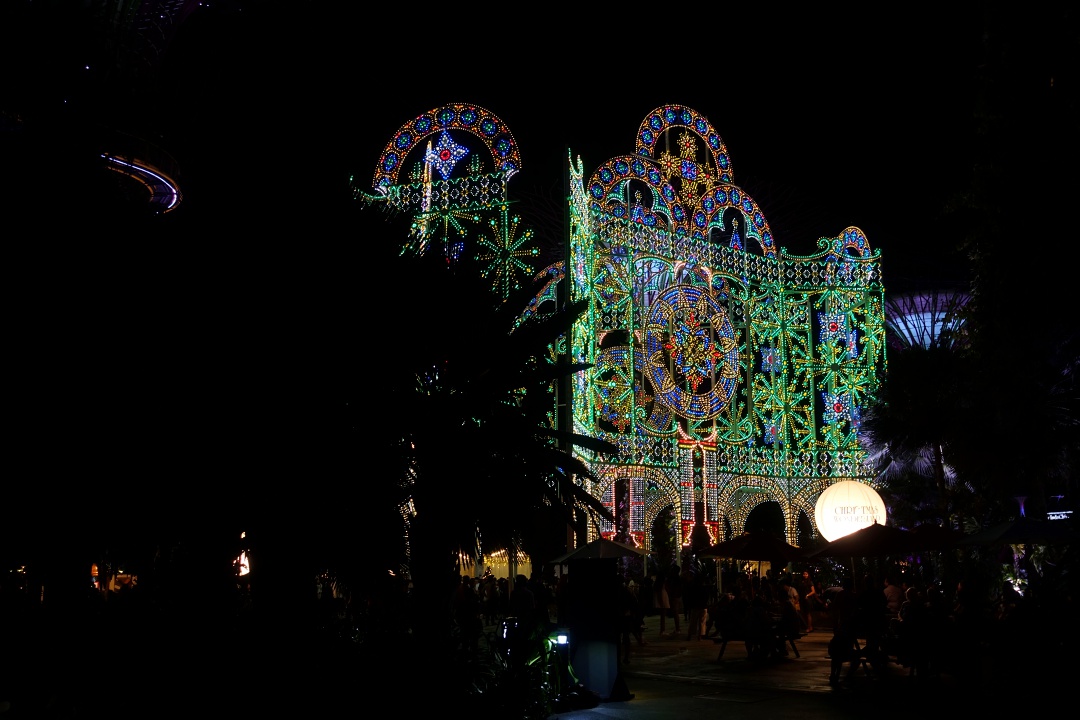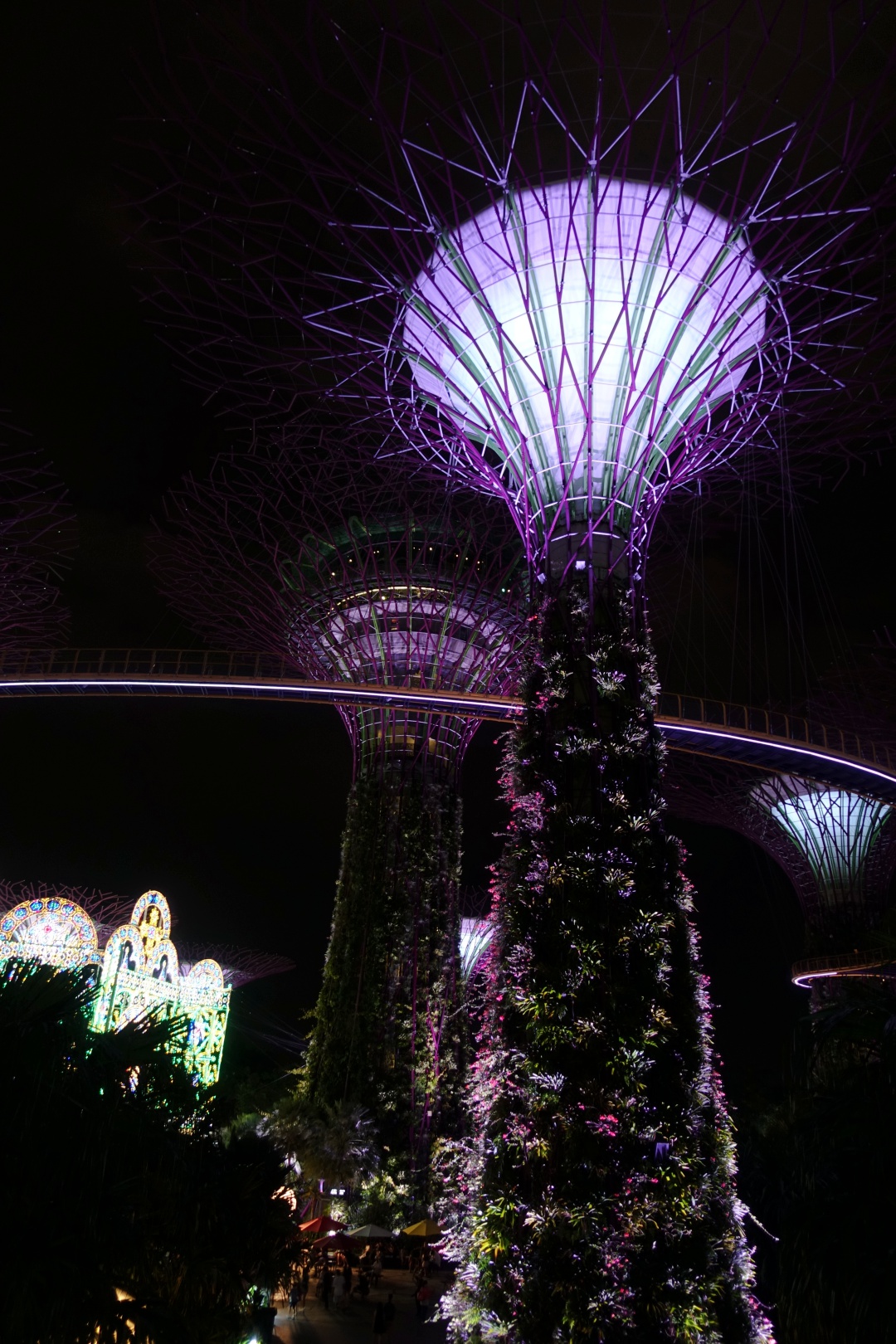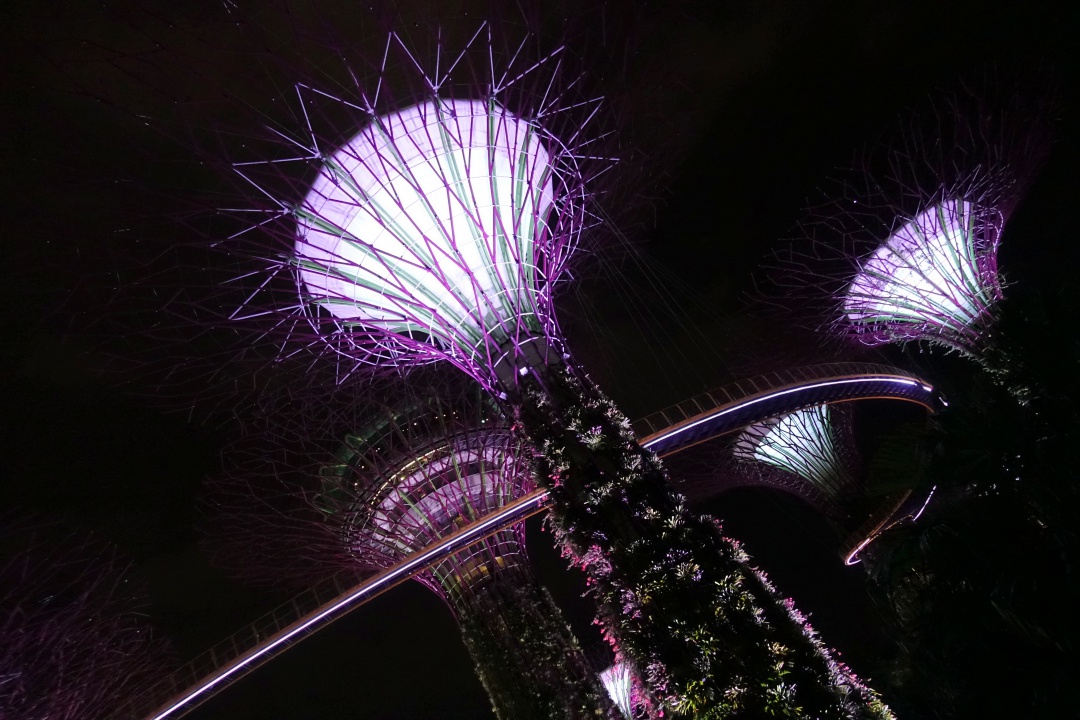 And that's the end of my visit to Christmas Wonderland 2017!
To be honest, I wasn't really impressed with what I saw this year? It's relatively similar to the one we went to back in 2015. Perhaps due to the similarity, I didn't find it to be that special and impressive?
It might also have to do with the fact that the carnival games, rides and food stalls appear to be too sparse apart. Hence it kind of lost a little of the festive spirit? While it is good that they allocated more space and spread out the attractions, I think overdoing it makes the entire place appears to be very empty.
Or perhaps I simply went on a wrong day/time hence I didn't feel a strong Christmas vide.
It also rains while we were there, and everyone had to run for the shelter. Thankfully, it was only for a short 15 minutes. Looking at the unfavourable weather, I would strongly recommend to bring along an umbrella if you're visiting.
Christmas Wonderland is happening at Gardens by the Bay from now to 26 December 2017. Open daily from 16:00 to 23:00. You can check out more details and purchase your tickets from http://www.christmaswonderland.sg.
Check out my Youtube video below: