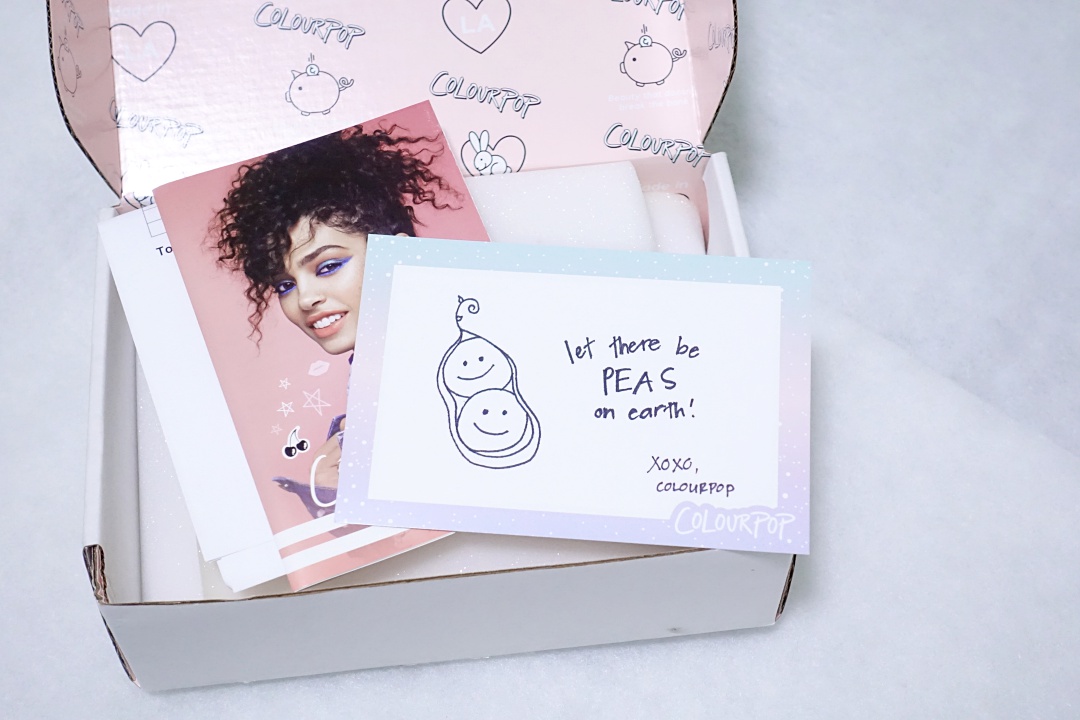 I'm back with another haul today, and this time around, it's from ColourPop!
Despite having so much hype on this brand, this is only my second order from them. My first order was back in early-February when I decided to try out a couple of their best selling items like the Super Shock Shadow, Ultra Satin Lip and Lippie Stix. Overall, I do think their products are quite good for the price; consider it can be a challenge to find a nice lip product or single eyeshadow from the drugstore at USD5/SGD7.
Among the items I got from my first order, I really enjoyed using their Brow Pencil. I've used up the one that I bought so I was hoping to get more when they had sales. And it happened they were having 20% off with purchase of USD40 or more + free worldwide shipping over USD50 in early-November, so I decided to take the opportunity to pick up a few items.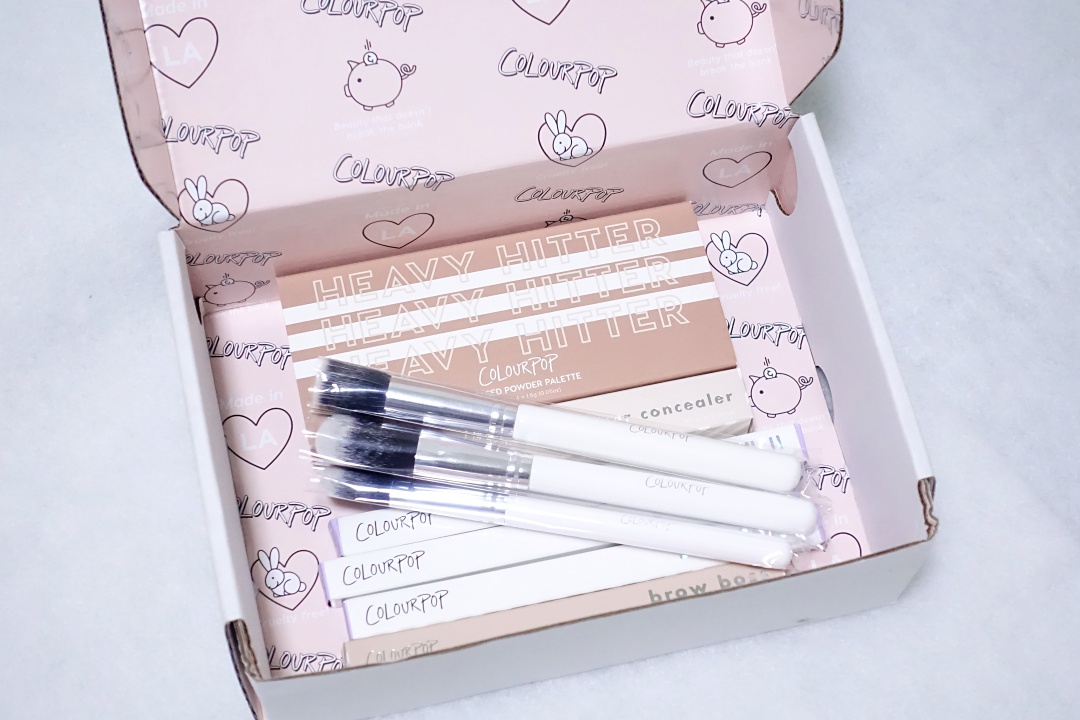 ---
Photo credit: ColourPop

HEAVY HITTER Pressed Powder Shadow Palette, USD12
If you were to ask me, I think it's a pretty good deal to get four eyeshadows for USD12/SGD18. There are a couple of selections for the Pressed Powder Shadow Palette, and I decided to go with the nude quad with warm, sandy tones.​
The four colours are:
Full-Zip – matte ivory
Ringer – metallic champagne
Side Tracked – matte terracotta with gold flecks
Top Notch – matte terracotta brown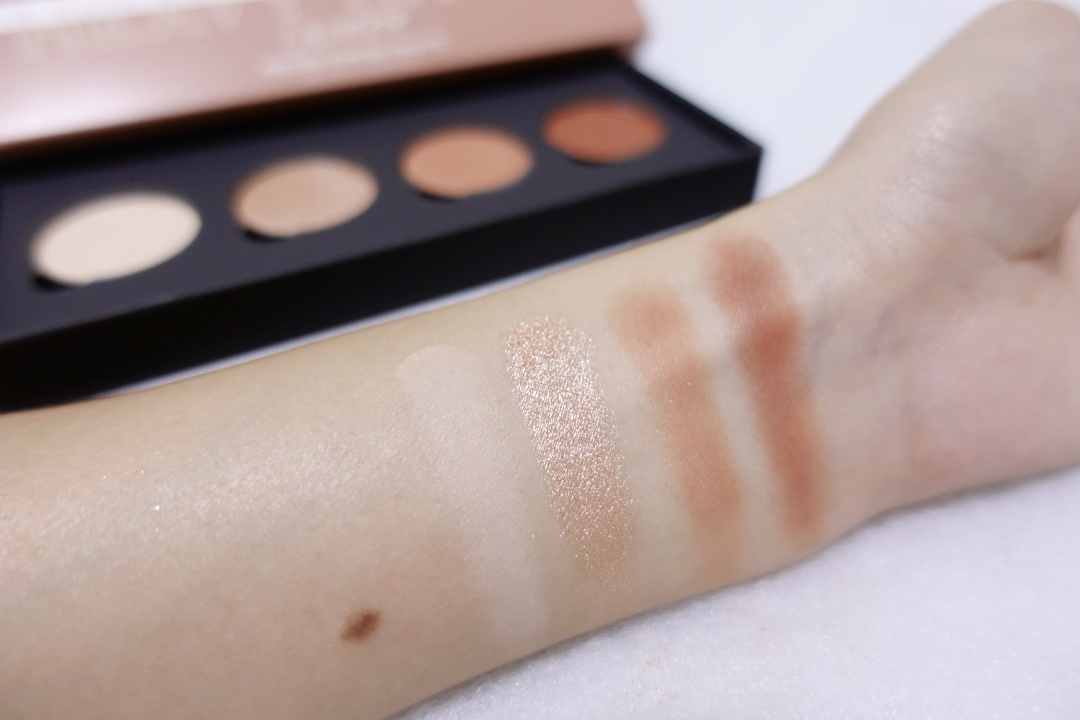 My favourite is no doubt, Ringer. The colour is so pretty and swatches smoothly and beautifully. I did find the matte shades to be a little chalky and a little hard to blend. But overall, still a very pretty palette!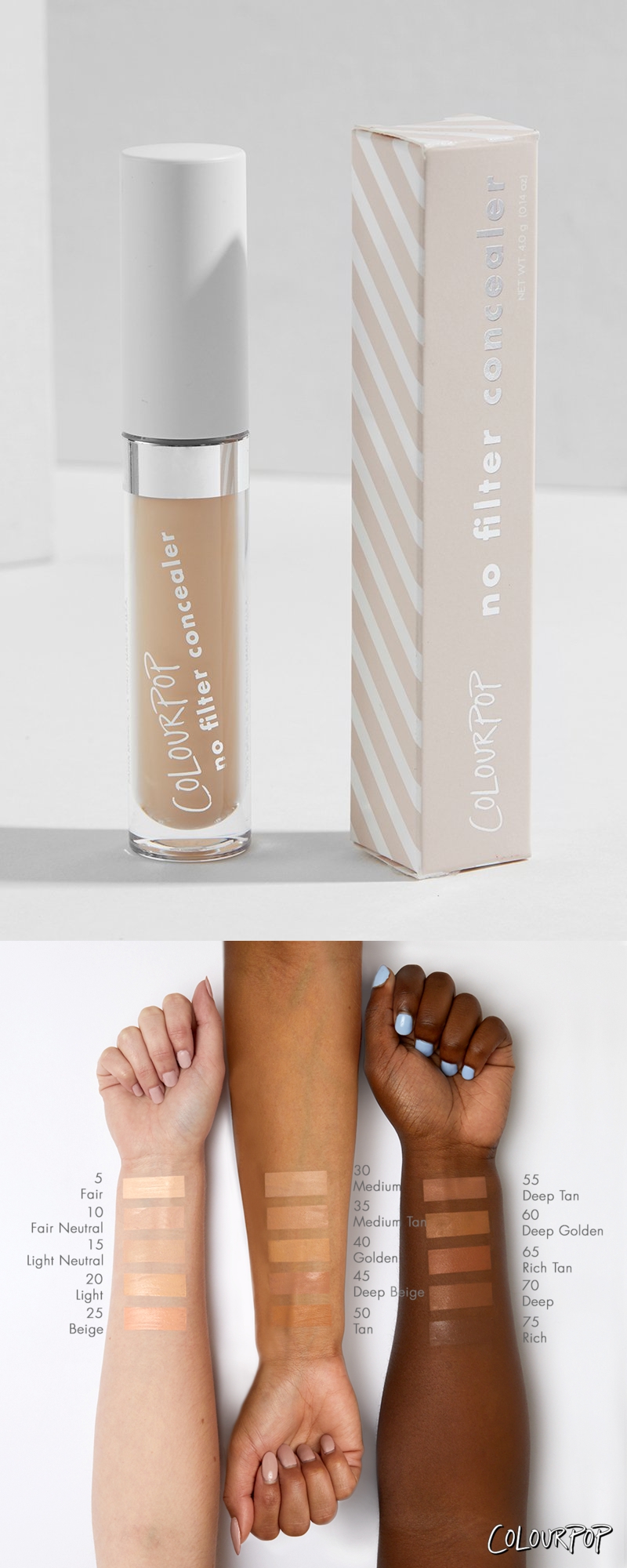 No Filter Concealer in Light 20, USD6
I knew I've to pick up the No Filter Concealer, after seeing all the hype around this product. With fifteen shades available, I had a hard time deciding which one to get. Briefly read the online reviews, and some mentioned that the concealer would oxidise? So, fearing that the shade will turn out to be too dark after it oxidises, I decided to go with Light 20.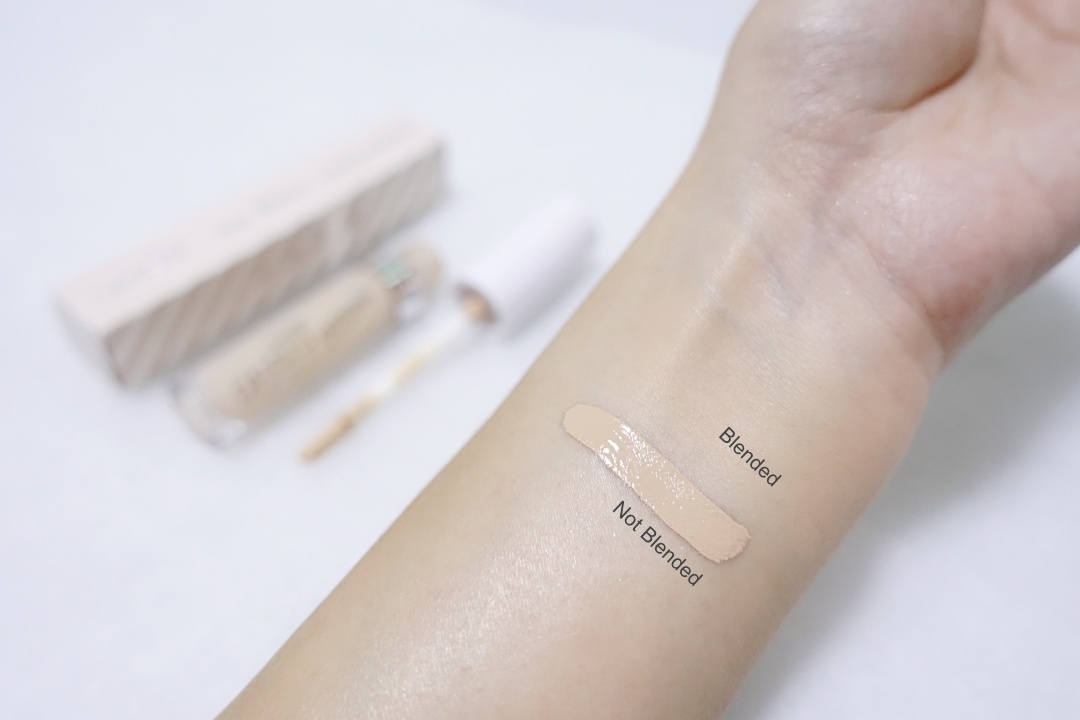 By the swatch at the back of my hand, the colour is no doubt a shade or two lighter than my skin tone. As such, I think it suits more as an undereye concealer instead of a spot concealer. I tried it once and didn't notice any oxidisation. The product is easy to spread out and provide decent coverage. Personally, I don't think this is the best concealer out there. But for the price, it's okay to use.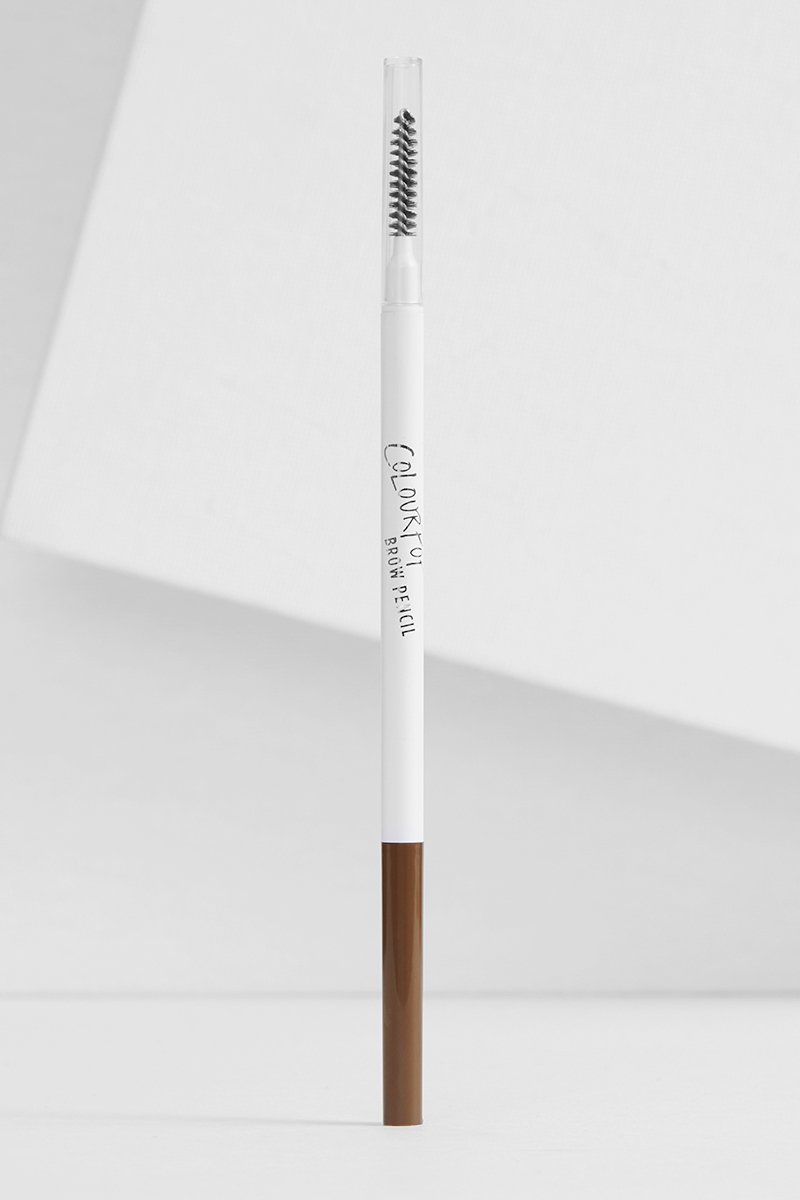 Precision Brow Pencil in Bangin' Brunette, USD5
This is the one that I used and loved. Before this, I was using the Etude House Drawing Eye Brow. The Etude House Drawing Eye Brow retails for SGD5.90 in store, but I always got mine from the airport for just SGD4.50. For that price, I think it's a pretty decent eye brow pencil.
However, after trying out the Precision Brow Pencil from ColourPop, I find that I prefer the ColourPop one more. It comes with a micro-tip and that makes it extremely easy to draw. The colour is also really pigmented. Likewise as the Etude House one, this also comes with a spoolie brush at the end. The only thing I dislike about it is that once you twist the product out, you can't retract it back. So it's essential to only twist out a little by a little as you go along. Oh, and the cap for the spoolie brush always come loose, so that can be a little annoying.
And of course, comparing this to the Etude House Drawing Eye Brow, this is more expensive and it's much more difficult to get my hands on it.

Brow Boss Pencil in Light Brown, USD5
Decided to try this out just to see how it fares as compared to the Precision Brow Pencil. This doesn't have the same issue as the Precision Brow Pencil, so you can easily twist and retract the pencil from the tube. It also comes with a spool brush at one end.

Small Fluff Makeup Brush, USD7
Stippling Makeup Brush, USD8
Blush Makeup Brush, USD9
And lastly, I picked up three new brushes to try out. Yet to test them out, but the bristles are all very soft.
I plan to use the Small Fluff Brush on powder highlighter or to do quick touch up with setting powder. The Stippling Brush is supposed to be good for blending out concealer, and lastly, the Blush Brush for powder blush application.
---
And that's all I got from my recent ColourPop order. Nine items for USD52 (after discounts) and inclusive shipping is okay, right? I didn't get any lip product since the primary purpose of this order is to get the brow pencils. And to be honest, I really don't need any more liquid lipstick or lippie stix. The other items I got in this order are basically just add-on to qualify for free shipping.
I hope you enjoyed reading my small ColourPop Haul! I planned to do a post on my CNP order next, but I still need to test out a few products.
Until then!