It has been nearly three weeks since I last checked-in. Wasn't expecting to take a break from blogging, but things happened. It's true that it's the things that you least expect that hit you the hardest.
The past weeks haven't been easy. Losing someone so dear to me is devastating. I cried and thought about him a lot. I thought about the past, the present and what the future should have been if this didn't happen. Every photography we took, every conversation we had and every place we went triggers the memory; and I'm hit with the fact and the reminder of who I have lost.
Amidst all the sadness, sorrow and pain, I'm learning to move on. It's difficult, but I'm trying. It doesn't mean that I have stopped thinking about him, it just meant that I'm working to accept what happened. Deep down I know I'll always miss him.
---
Continue from where I left off in my last post – It was day 3 in Sofitel Bali Nusa Dua Beach Resort, and we finally made it in time for breakfast!
For breakfast, we could choose to either have it at Kwee Zeen restaurant or in Club Millésime. For Kwee Zeen, breakfast is served in an open, buffet style setting; whereas at Club Millésime, the setting is much more private and personal. In the end, we decided to go with the latter.
Club Millésime | Breakfast
Started off with a cup of tea and hot chocolate.
While there isn't an extensive list of items on the menu, it was enough to keep me happy. There is no limit on the number of food one can order; I decided to start with a smoothie bowl that turns out to be all I can manage for my first meal of the day.
So good! I miss having smoothie bowls in Bali. The fruits are always so fresh and sweet!
The Husband ordered the scramble eggs with roasted tomato, bacon and sausage. Could hardly go wrong with this. The portion wasn't big enough for him, so he ended up ordering the 3 eggs white omelette.
Aside from the items on the menu, there is also a la carte items that you can pick up from the counter. There is pastry, cheese, fresh fruits, etc.
Lobby
After breakfast, we decided to take a walk around the resort. Went up to the lobby area and came across this lovely view.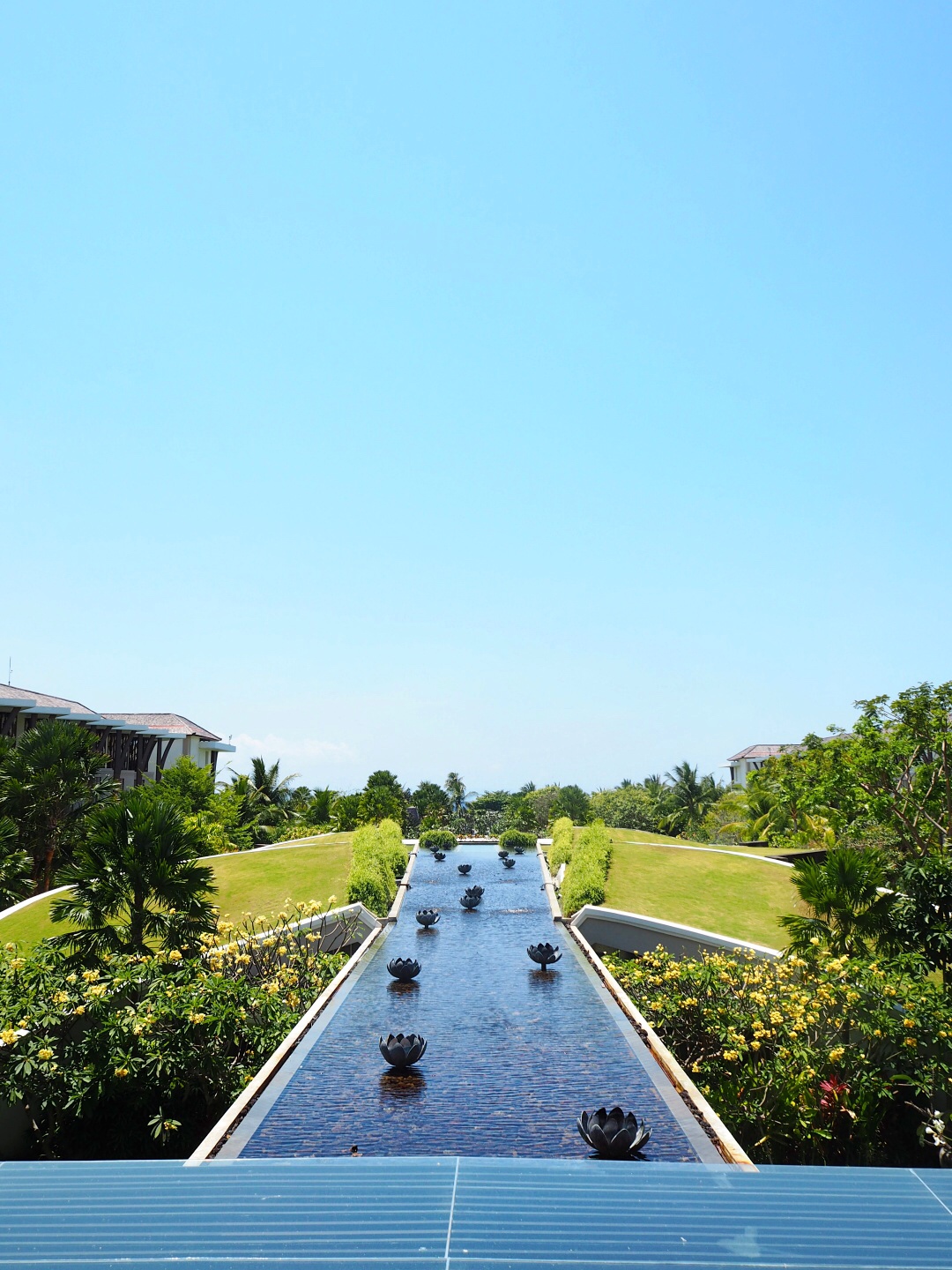 The weather was beautiful, and I can imagine sitting down at one of the armchairs and spend my afternoon staring out at this view.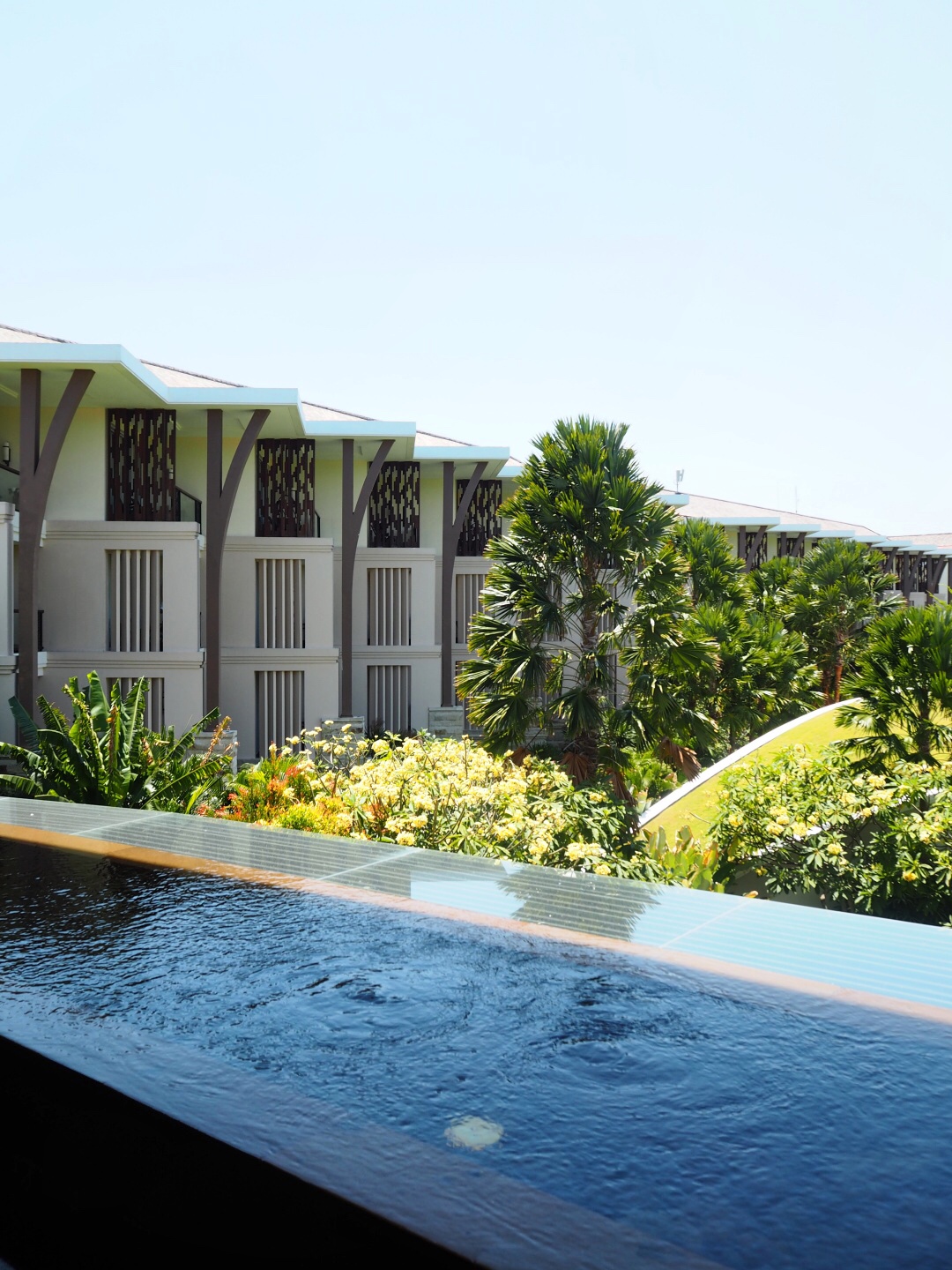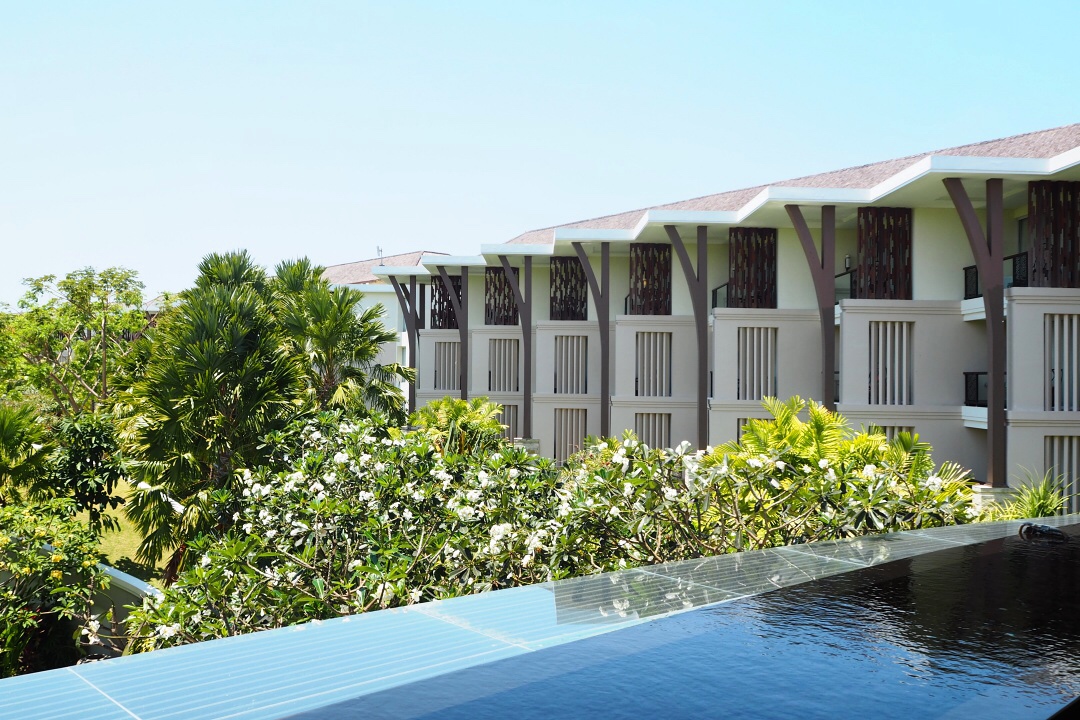 The buildings you see on both sides are where the rooms are. Our room was in the building on the right.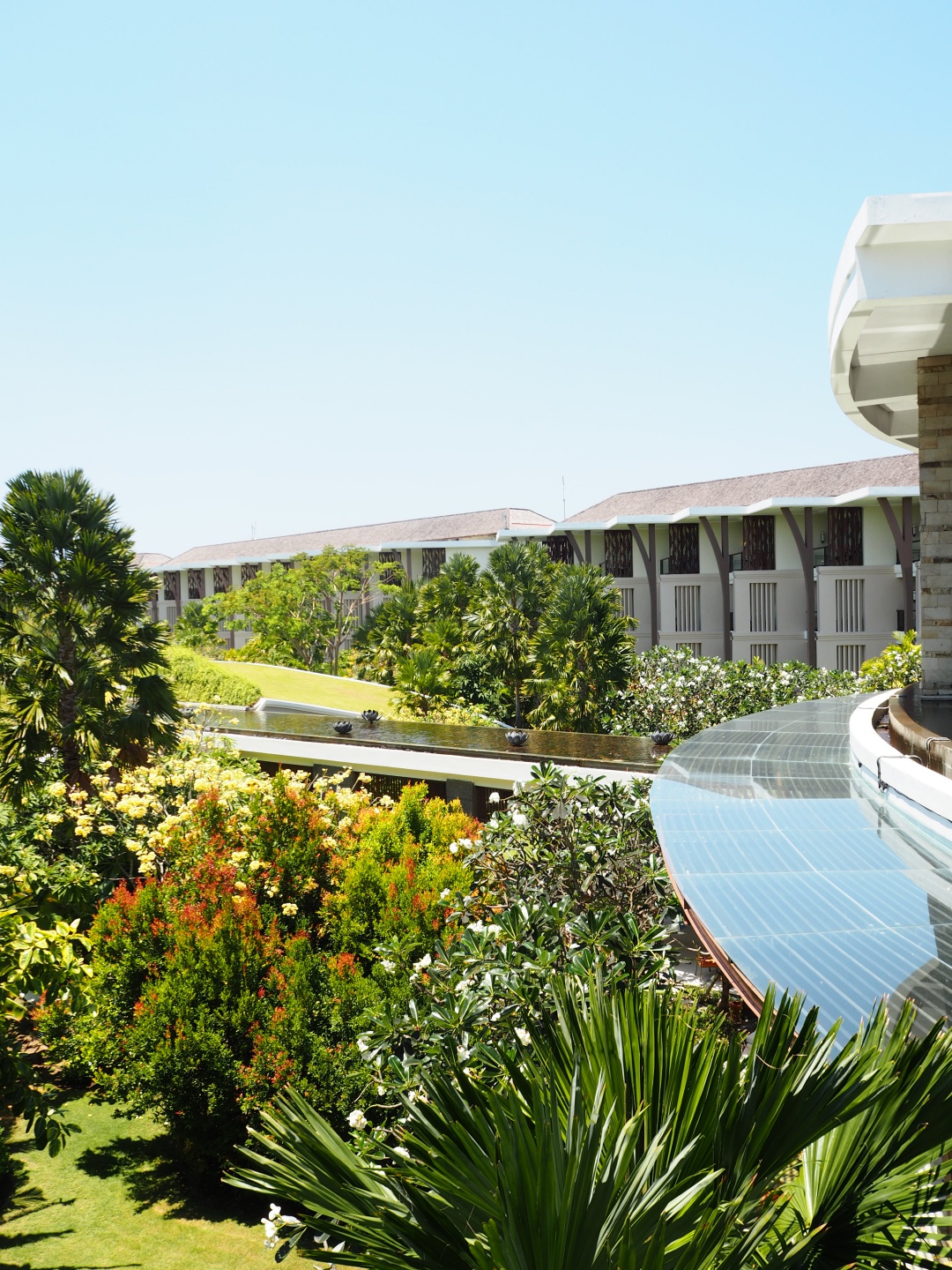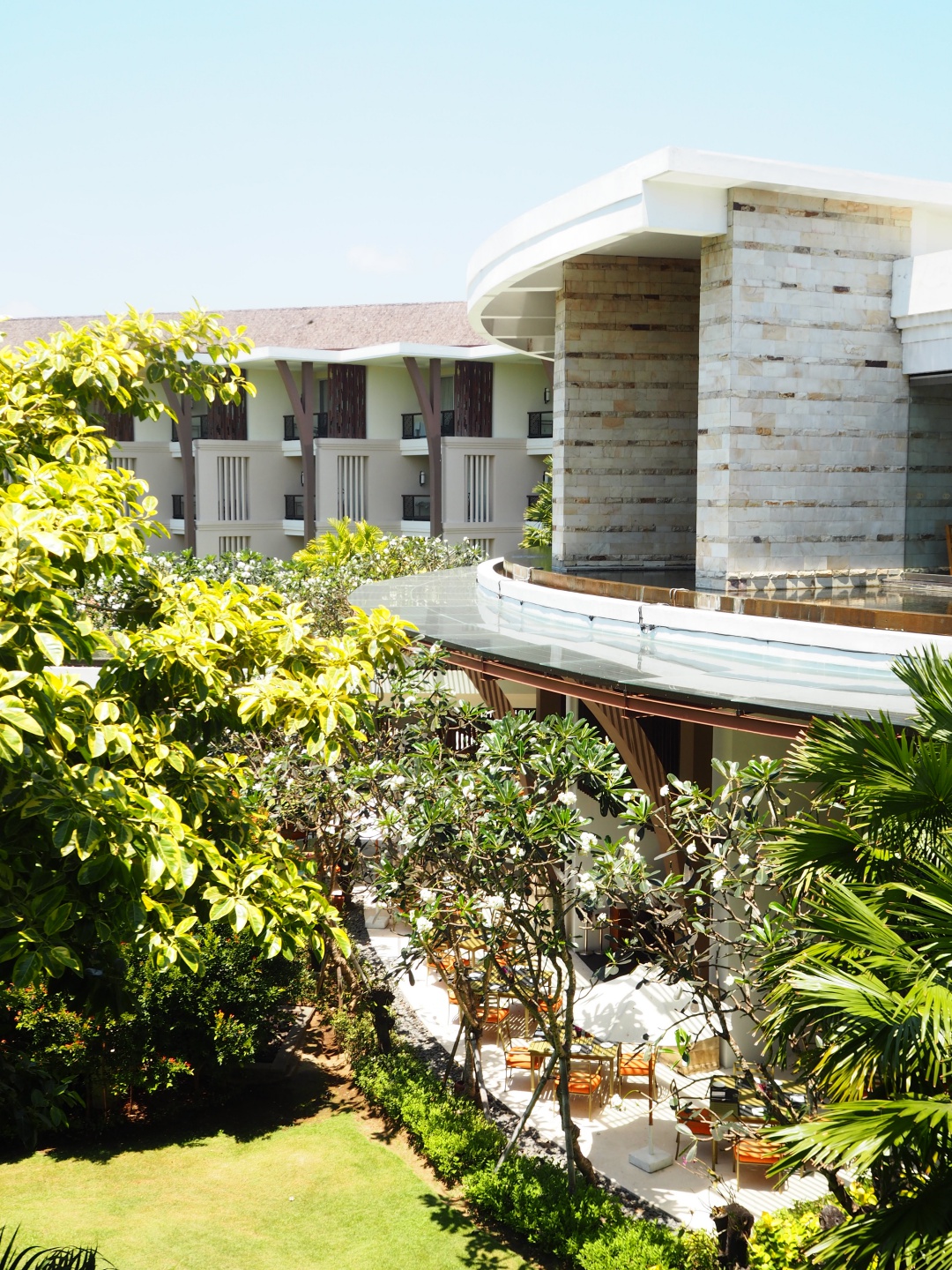 That's Kwee Zeen restaurant below.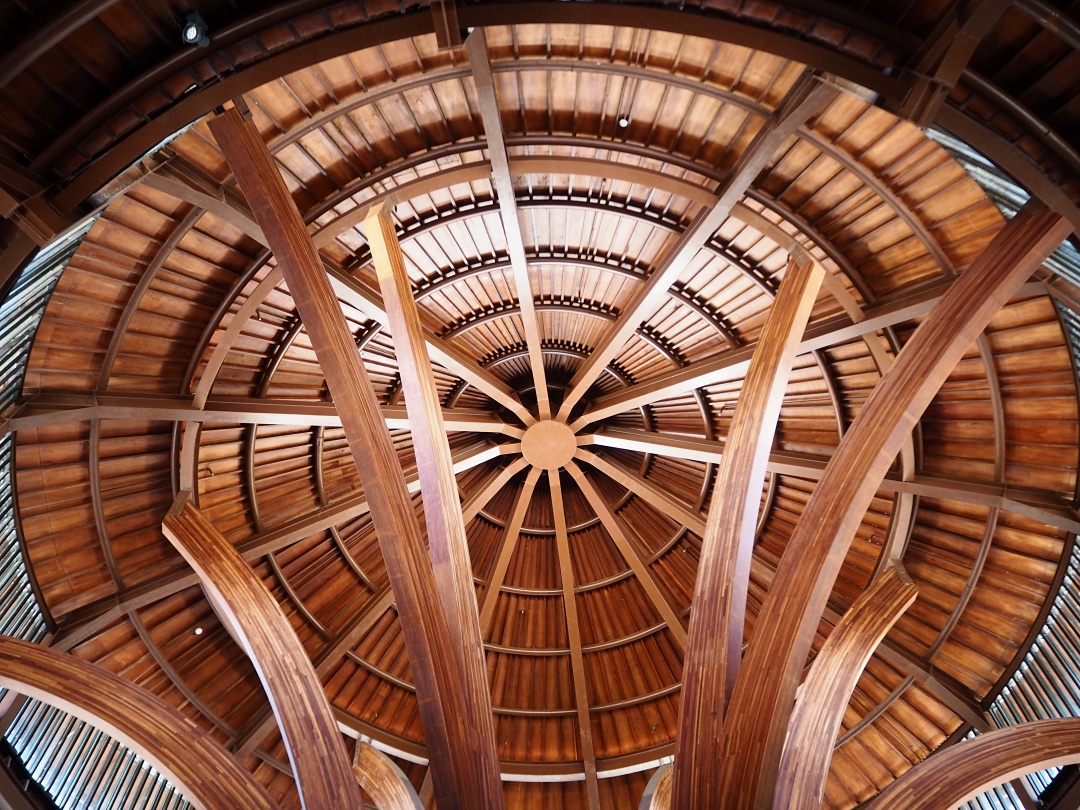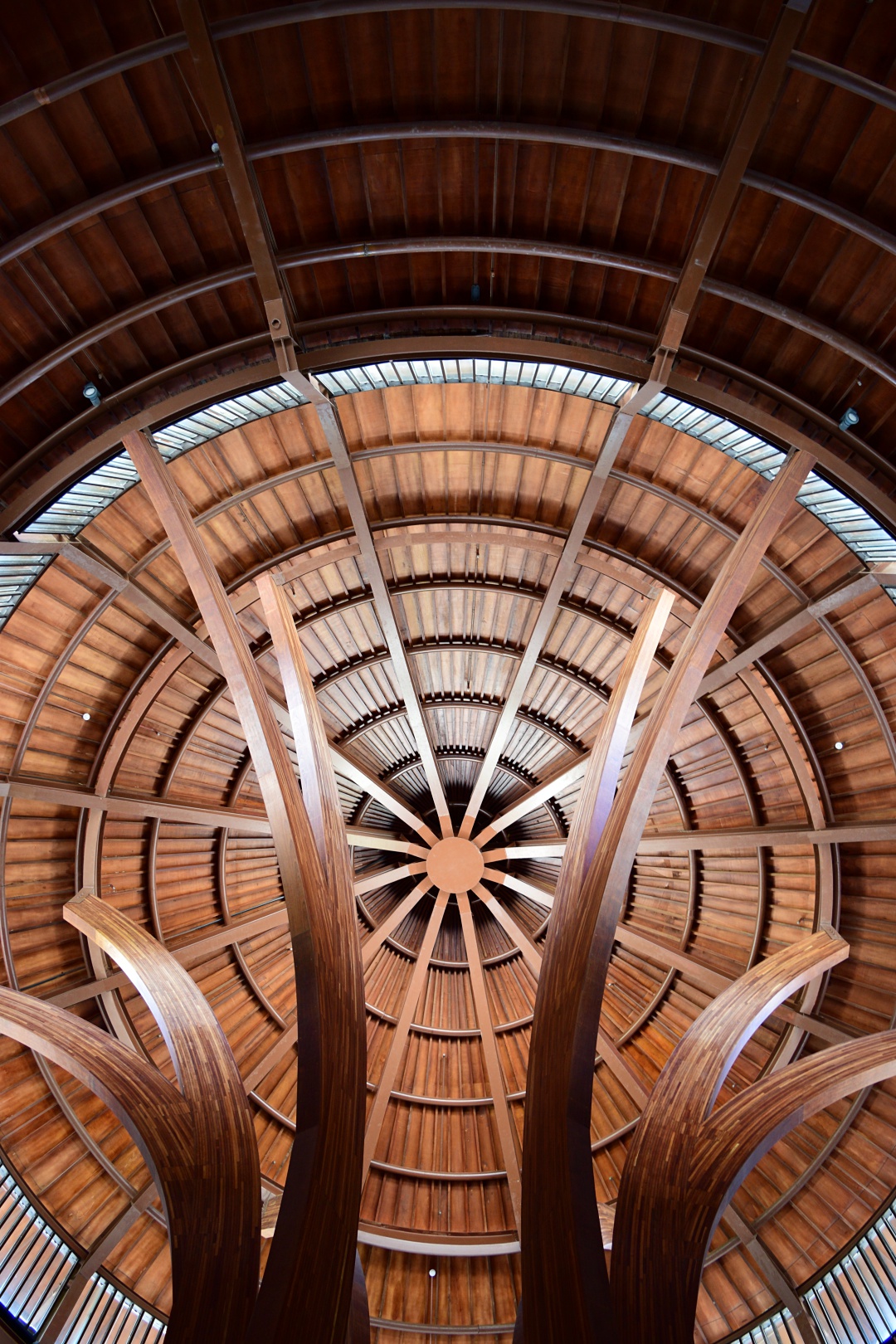 The iconic banyan tree at the hotel's main structure. In fact, this is the first thing you will see once you set inside the lobby.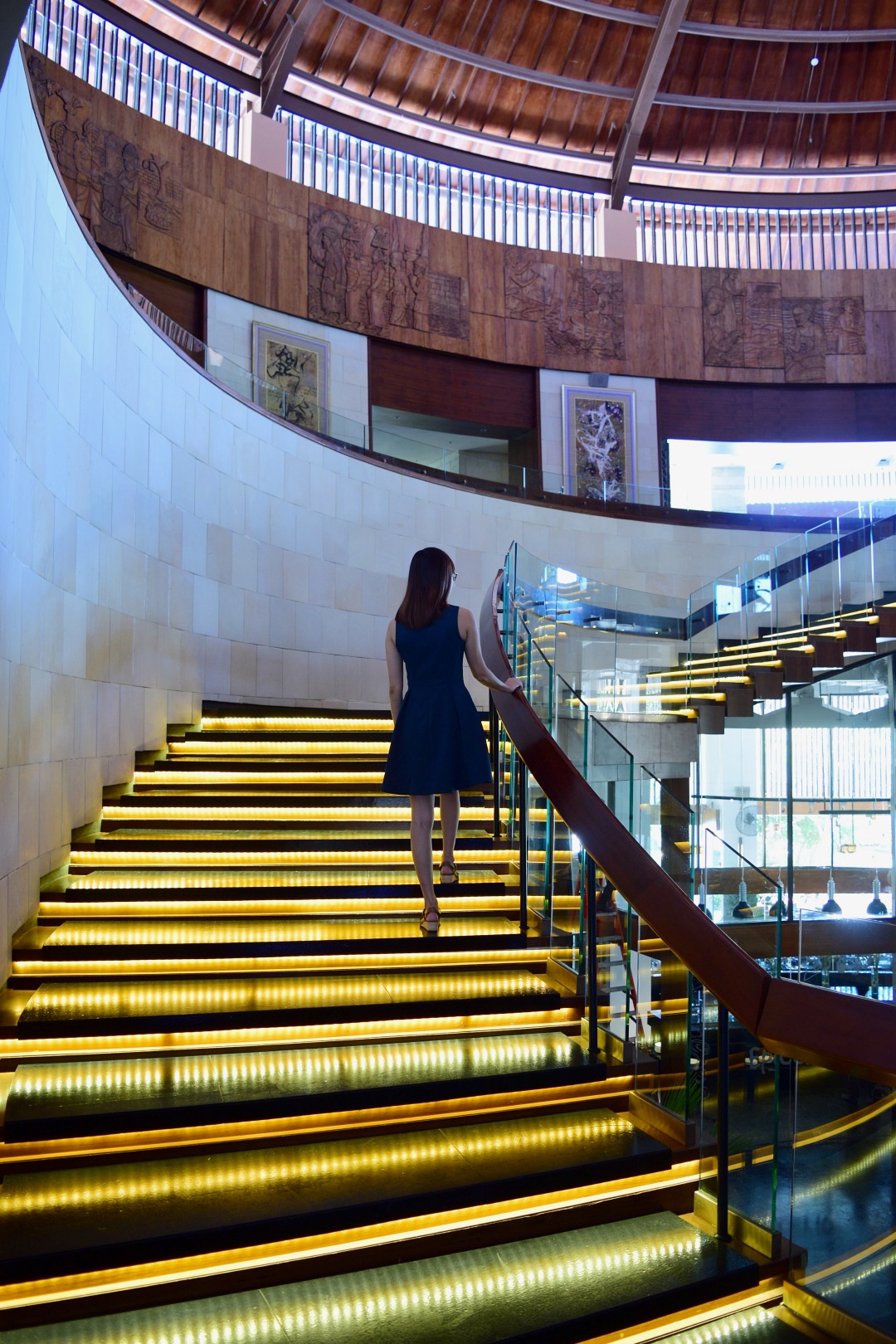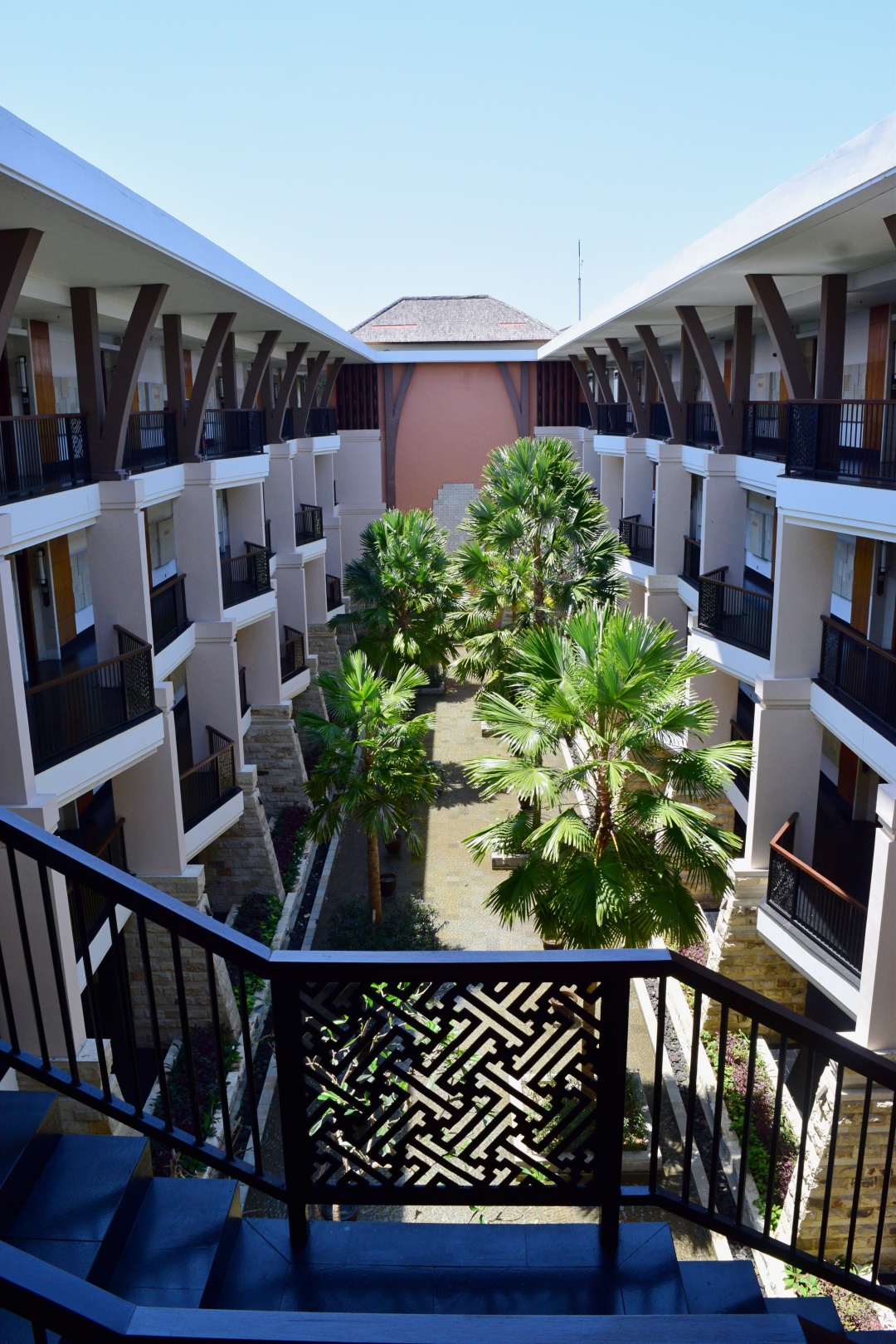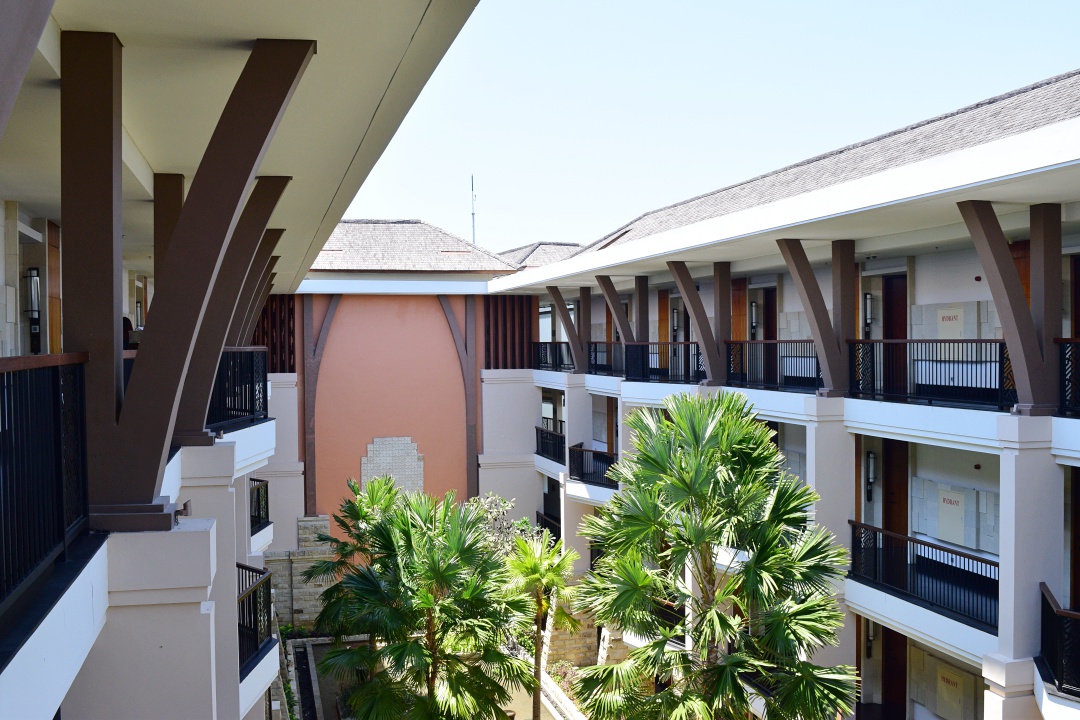 Saw quite a number of trishaw scattered around the resort and I wonder what is the meaning behind them.
Club Millésime | Afternoon Tea
If I'm not mistaken, we went for a meeting in the afternoon and went straight for an afternoon tea right after. Afternoon tea is complimentary for those that have club access and is available daily from 15:00 – 17:00 at Club Millésime.
Three strays of assorted sandwiches and pastries. There are also other finger foods that you can pick up from the counter.
Kwee Zeen | Dinner Buffet
Not long after our afternoon tea, we went for dinner at Kwee Zeen restaurant. Decided to try out the dinner buffet since we were there relatively early. And by early, I meant we were there before 20:00.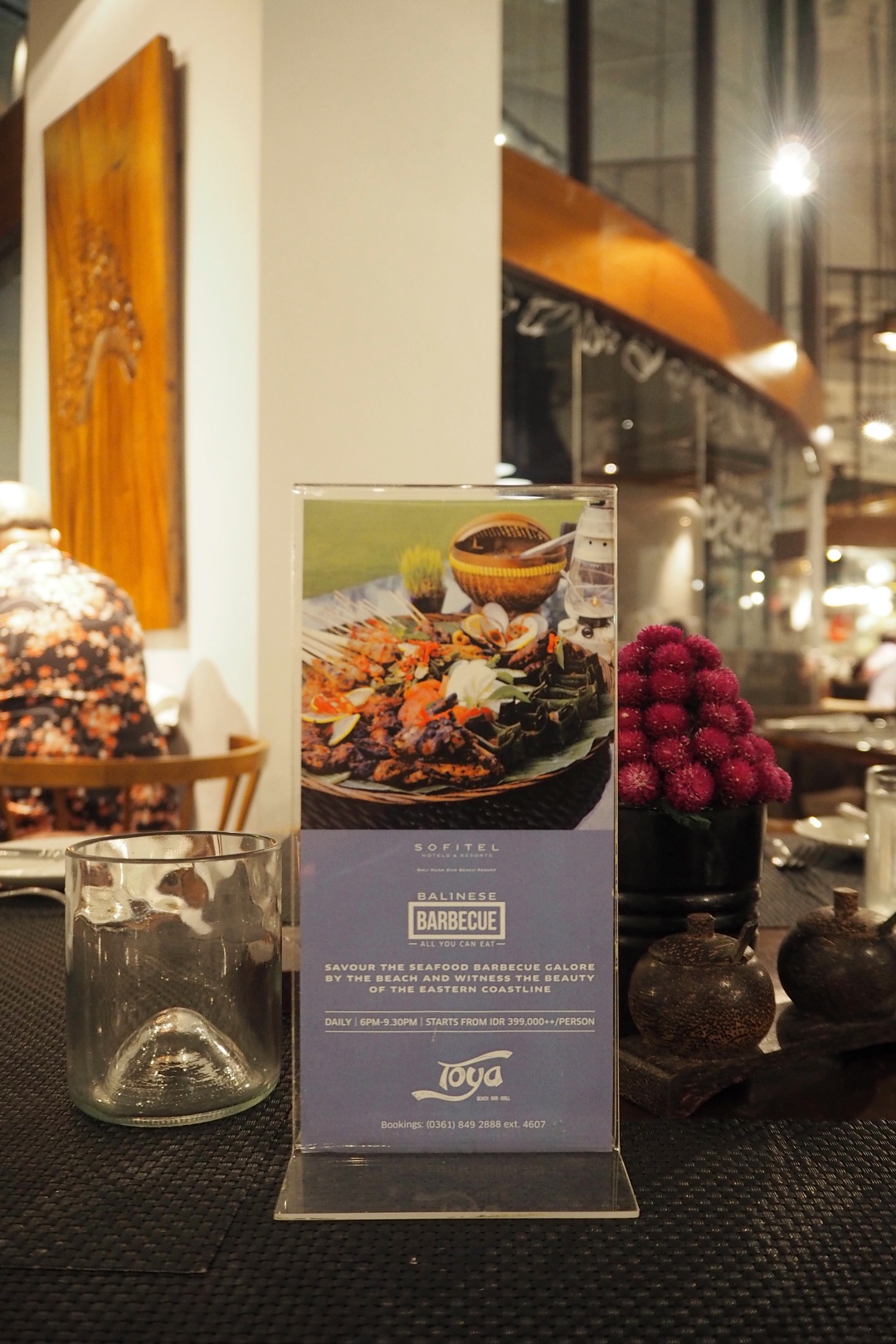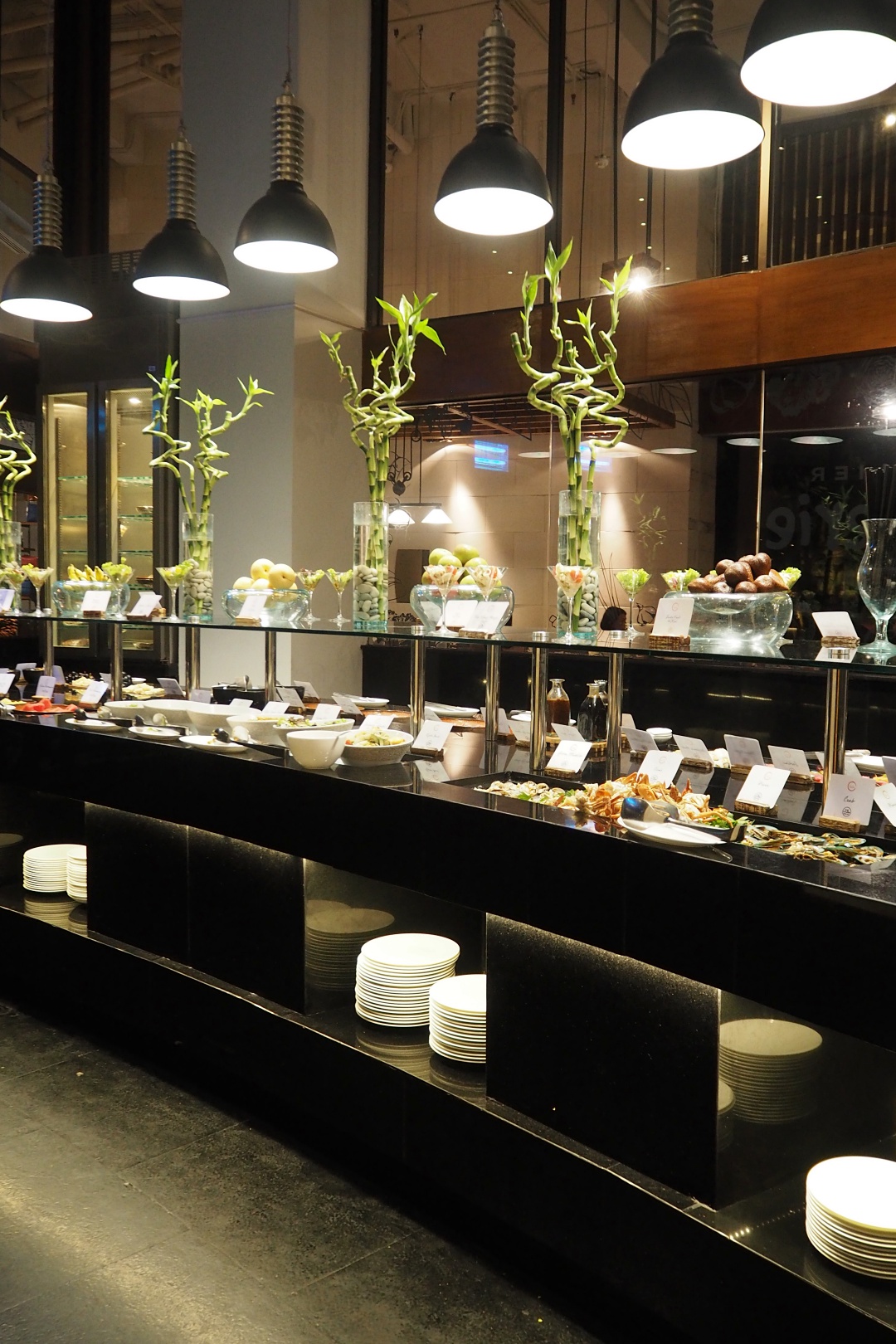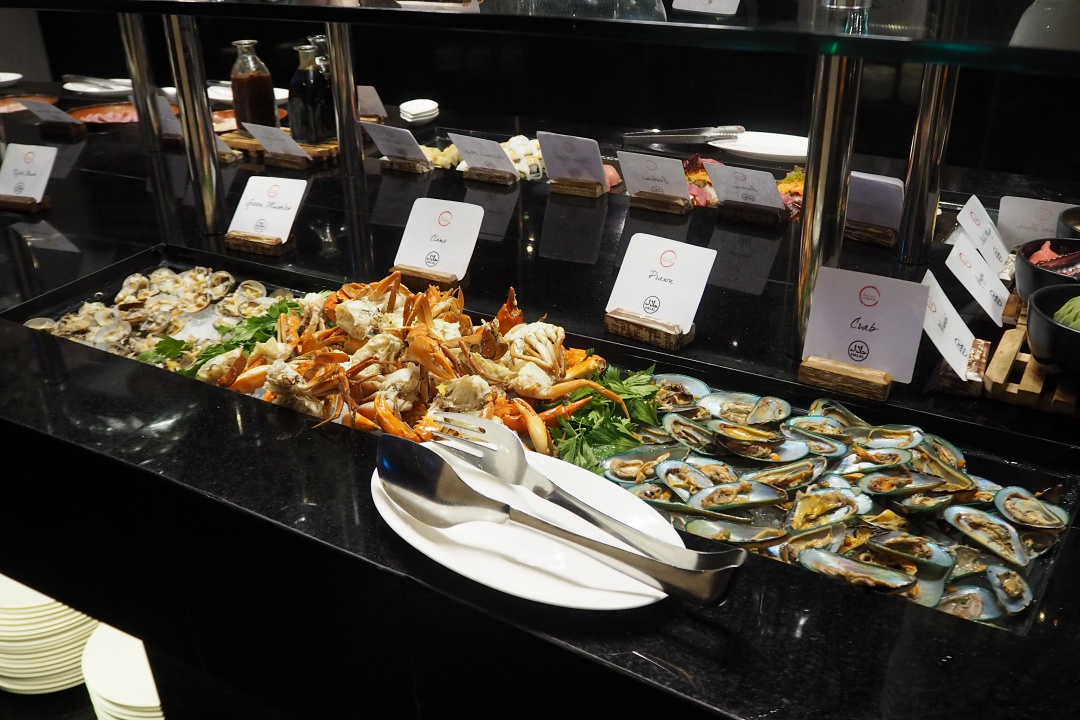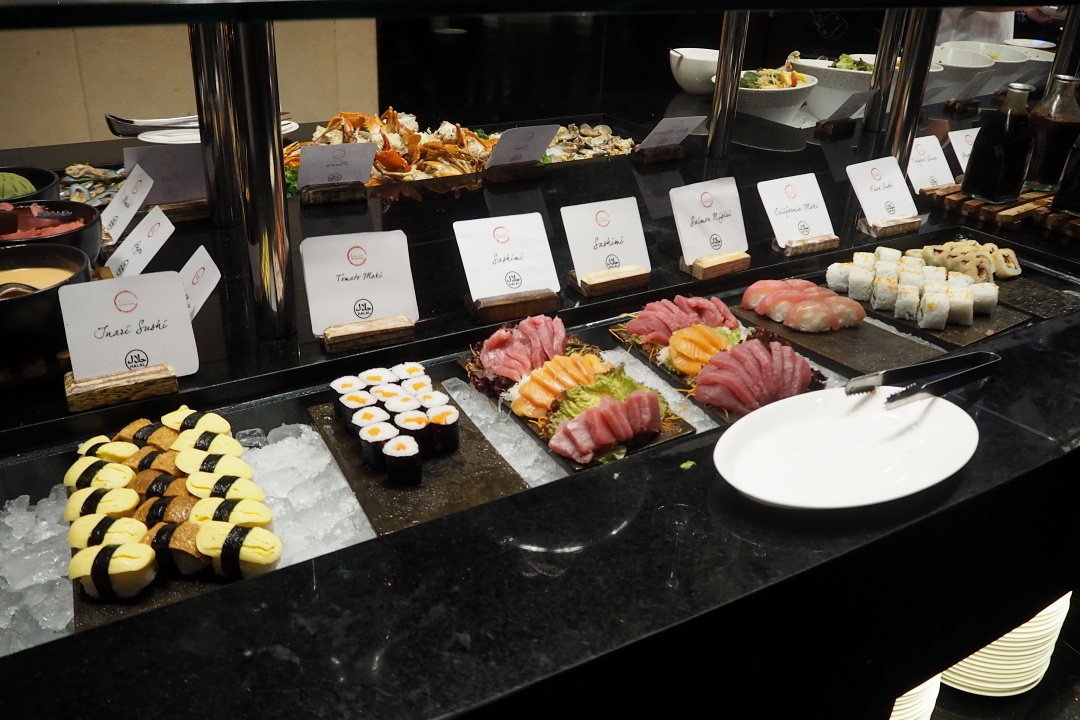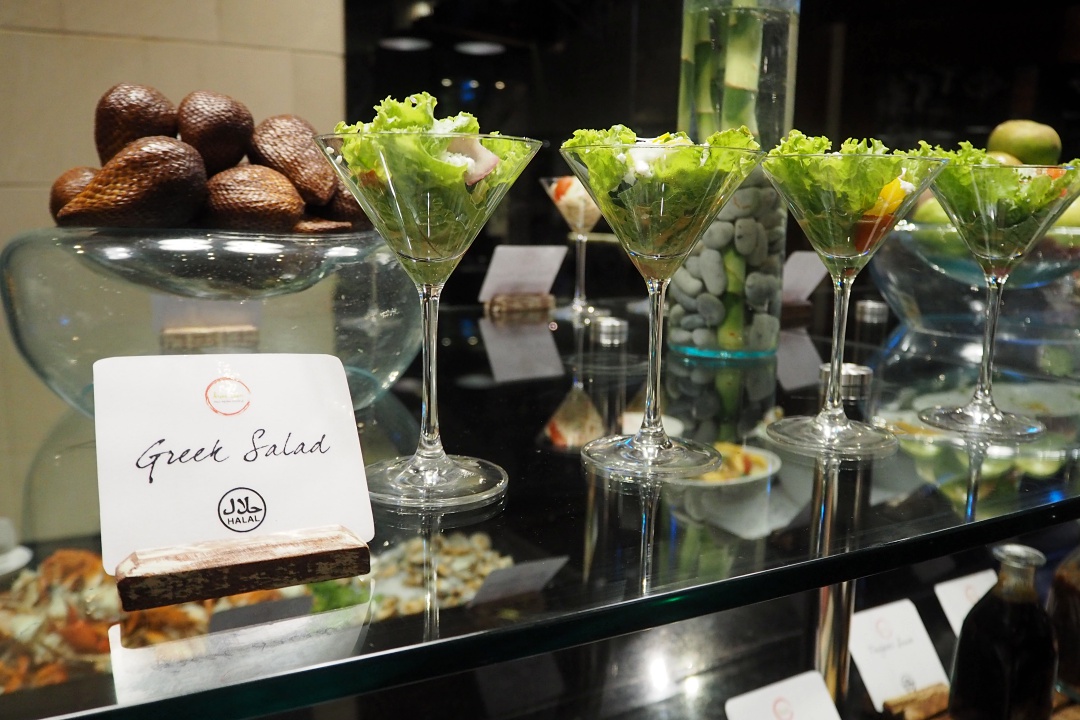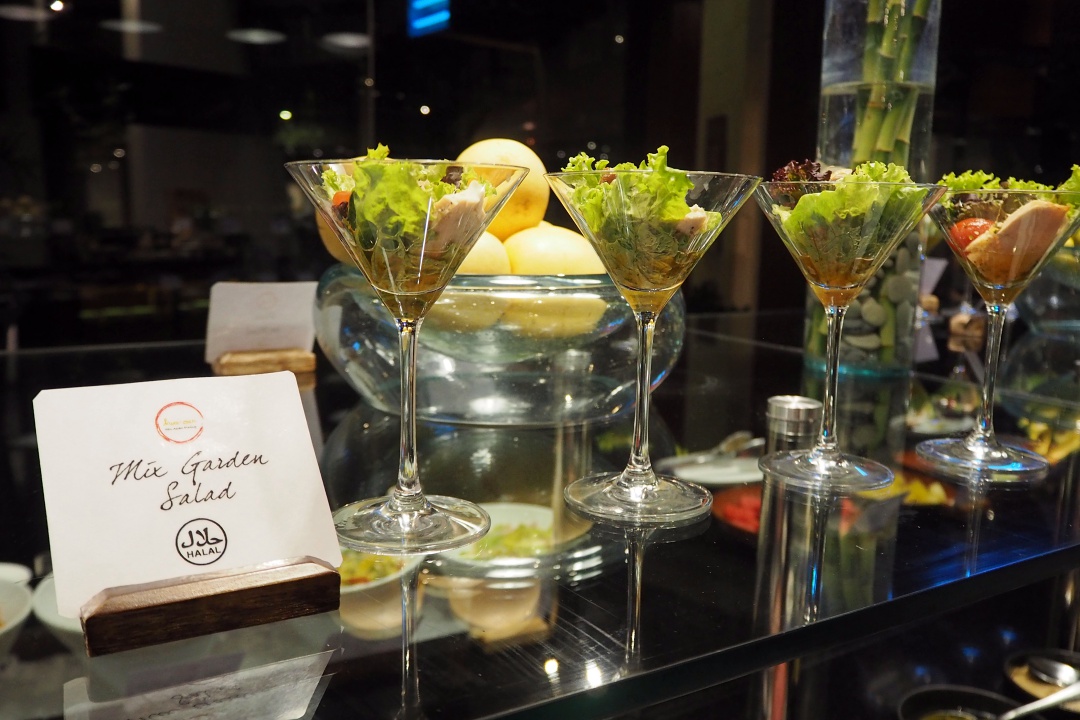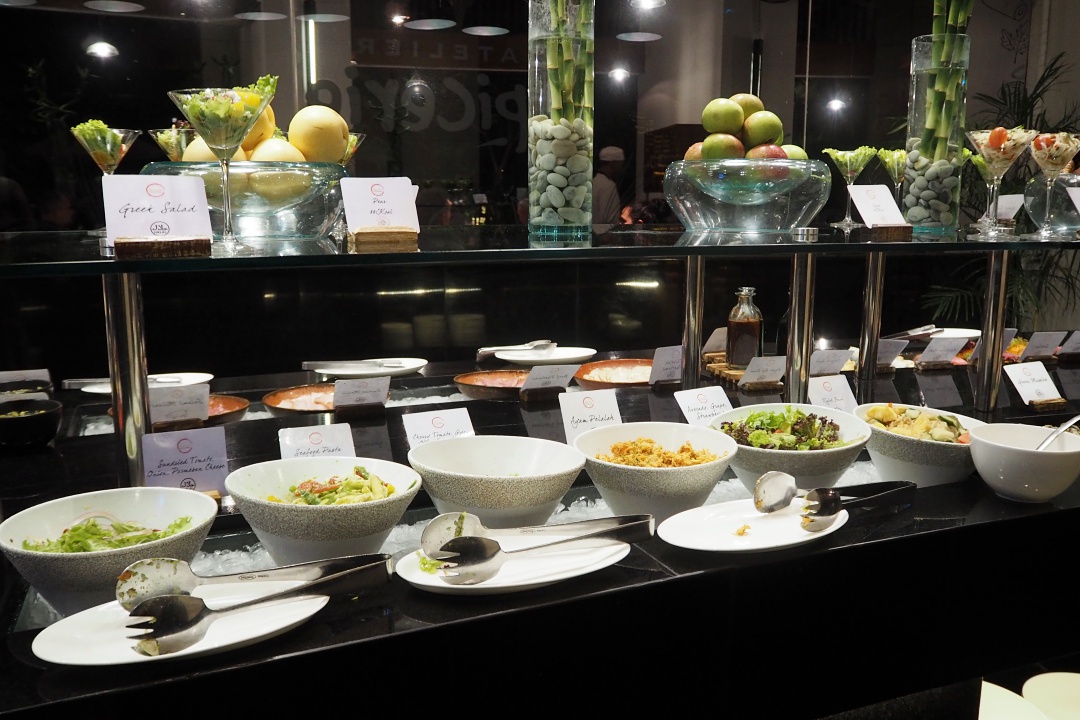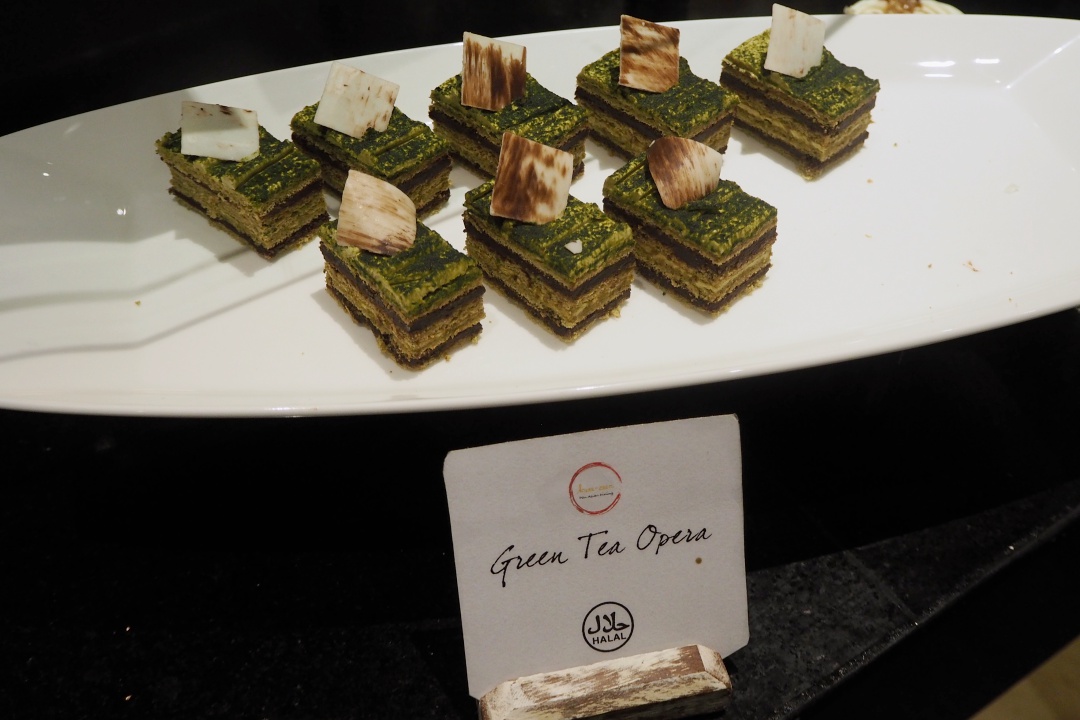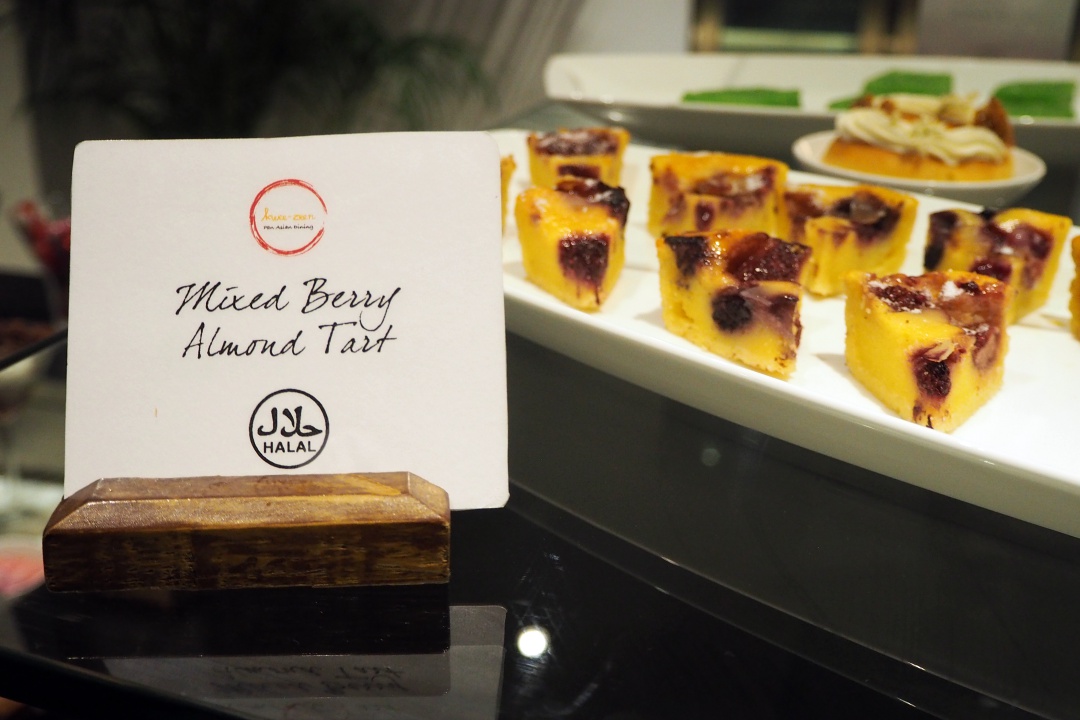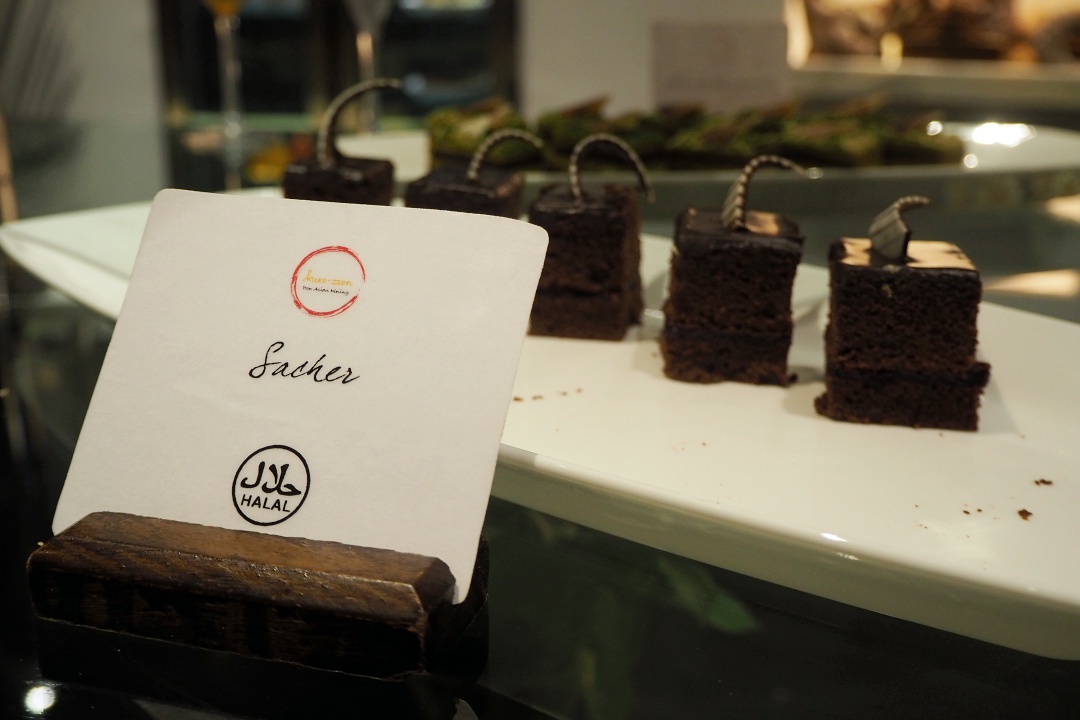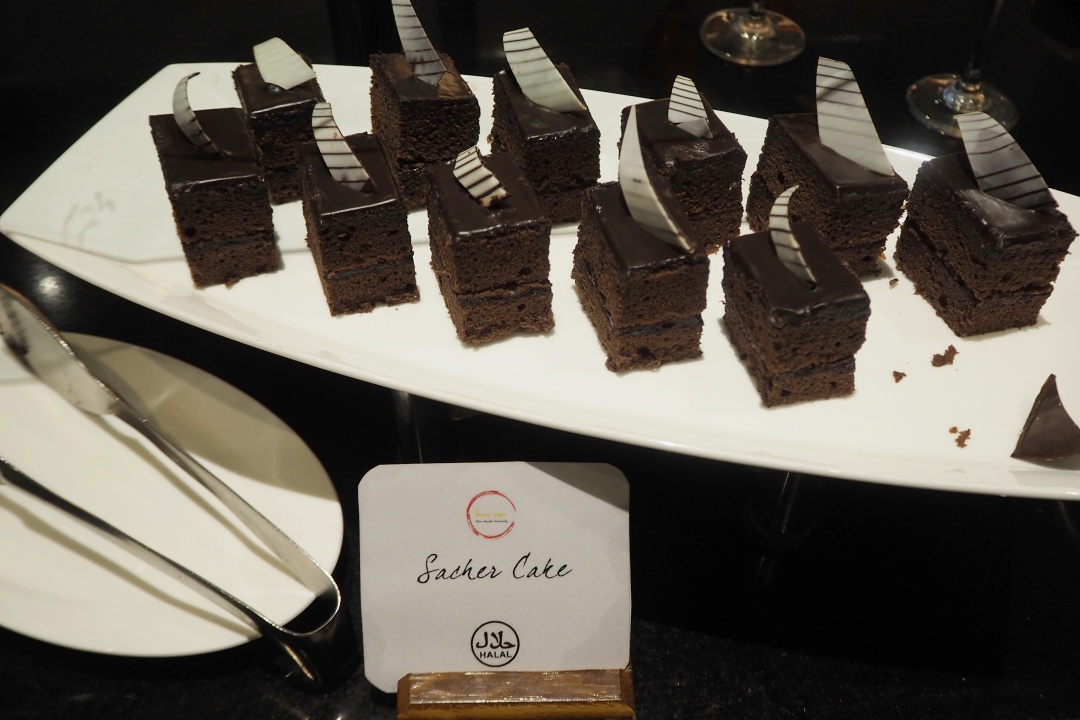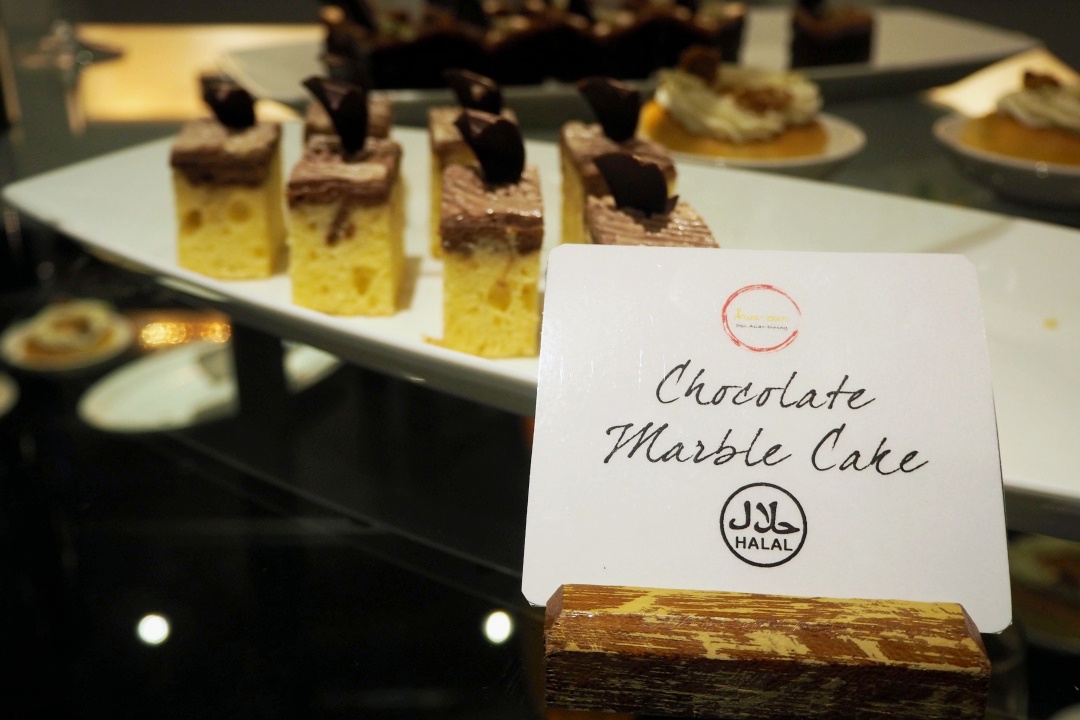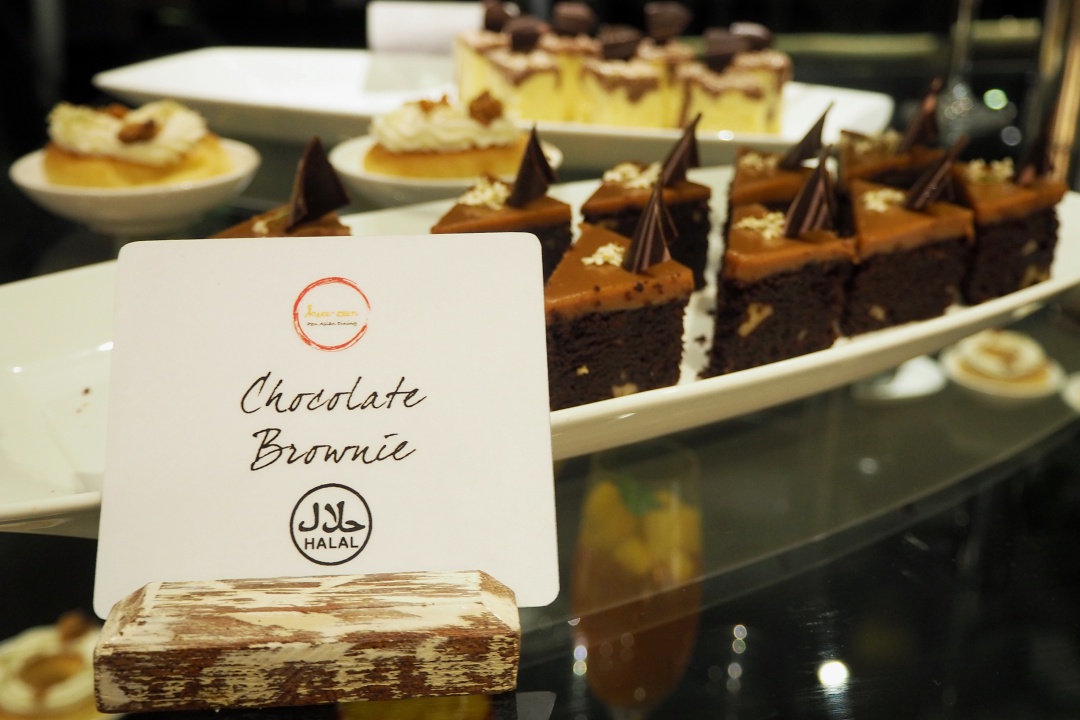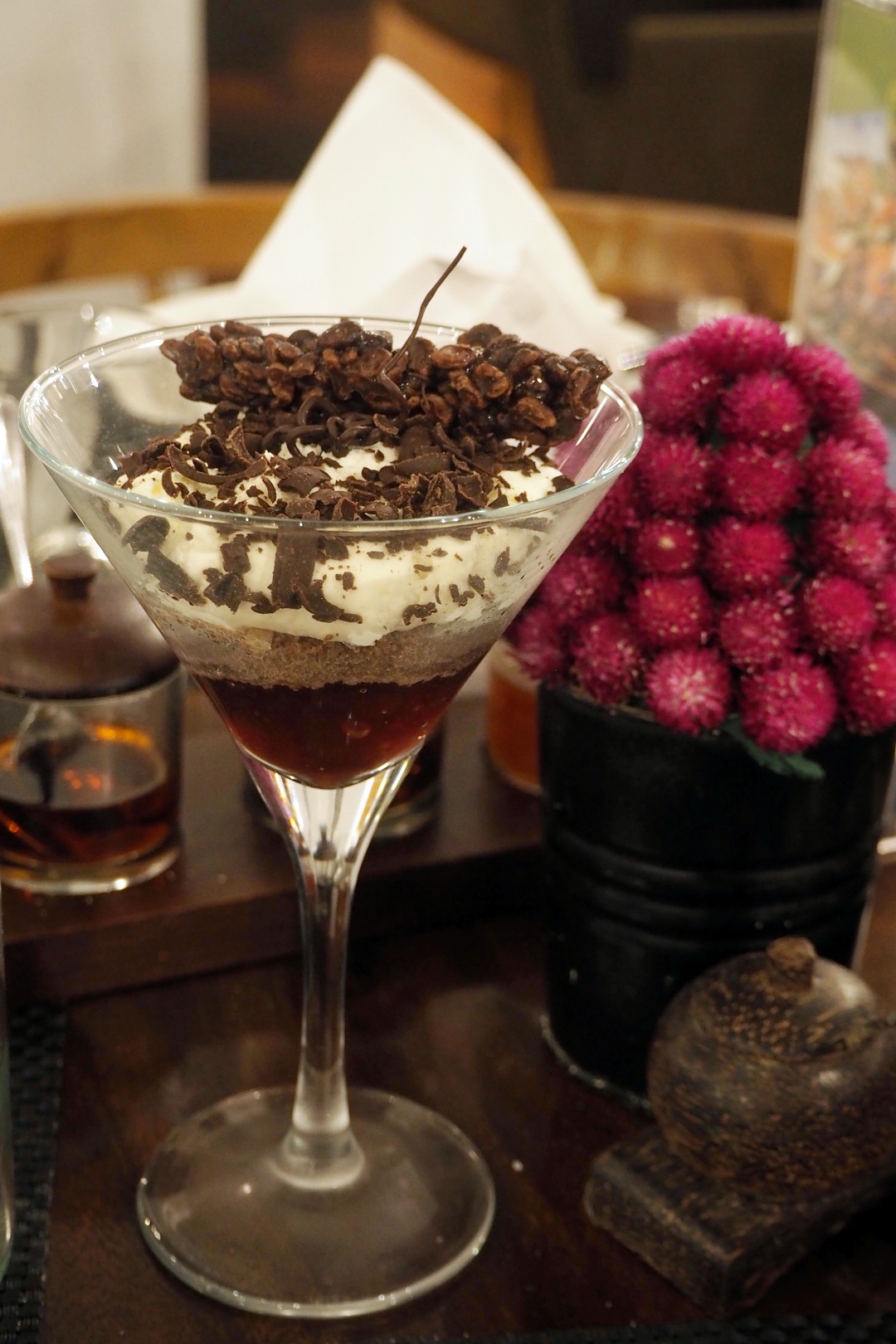 The spread for the dinner buffet was fantastic! There's salad, sushi, sashimi, seafood, a variety of cooked dishes and an extensive selection of desserts. My favourite is probably the salmon sashimi, and the fried noodle which I get to pick the type of noodles I want and the accompanying ingredients.
I honestly think it's quite worthwhile and value for money to have the dinner buffet if you're staying in Sofitel Bali Nusa Dua Beach Resort. I believe the price is IDR449,000 ++/person for adult and out of charge for children below 8 years old. Children between 8 and 12 years have 50% discount in adult's rate.