Okay. I really need to wrap up this Bali travelogue because it been dragged for way too long.
So after our stay at Sofitel Bali Nusa Dua Beach Resort, the Husband and I decided to extend one more week in Bali. It was during the period where Mount Agung was about to erupt, and we were so worried that the airport would be closed and we wouldn't make it for our flight back to Singapore. Fortunately, nothing significant happened during that week, and we managed to return to Singapore as planned.
For that one week in Bali, we decided to stay at Kuta/Legian area and booked our stay at Four Points by Sheraton. Come to think of it, despite the number of times we visited Bali; we seldom stay around Legian area? There was once we stayed at Sun Island Legian. But other than that, we usually stay along Jl. Kartika Plaza since it's more convenient to walk to the malls.
From Four Points by Sheraton, it takes approximately 15 minutes to walk to Beachwalk Shopping Center and 20 minutes to Kuta Square. Not the most convenient location to stay at if you're looking at going to the malls. (The hotel does provide daily shuttle service to Beachwalk Shopping Center.) But aside from the location being a little out of the way, our stay at Four Points by Sheraton was pleasant and comfortable.
Four Points by Sheraton, Kuta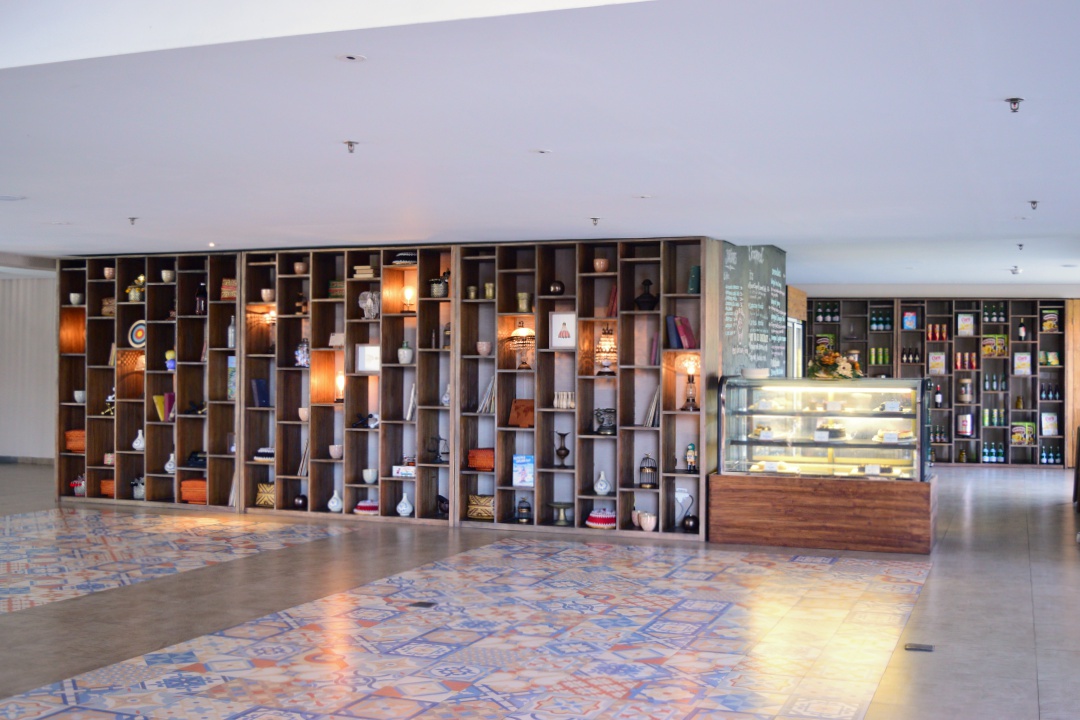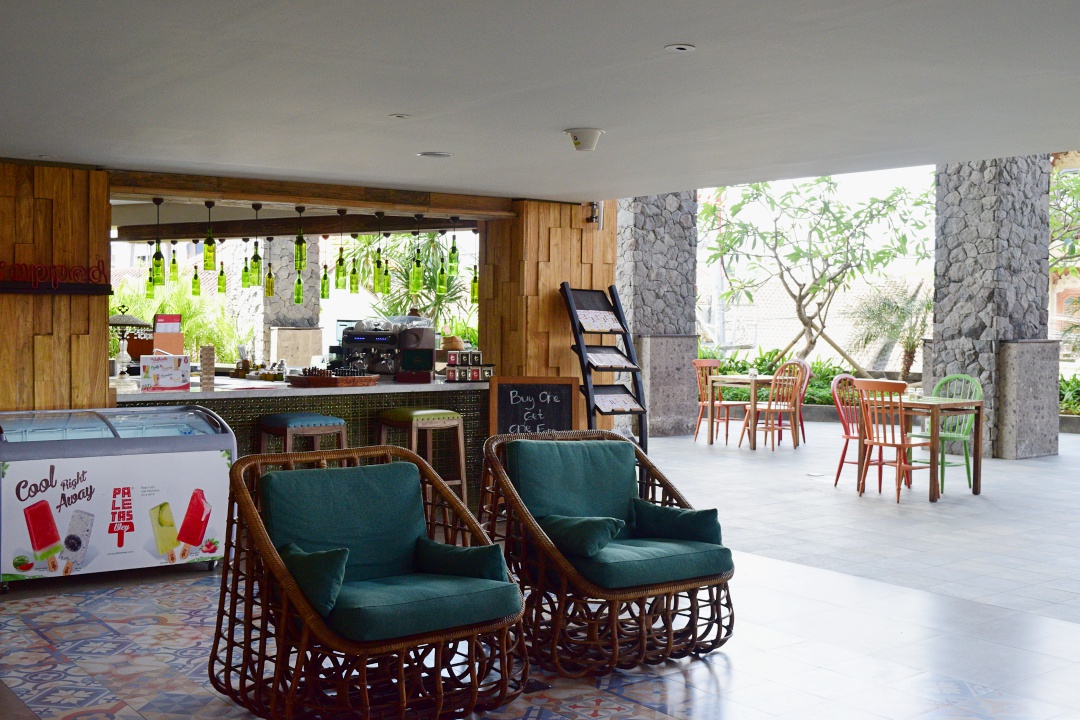 Instead of welcome drinks, we got popsicles instead.
Deluxe Room, Lagoon View
For room type, we went with the Deluxe Room, Lagoon View. The room is 300 sq foot/28 sq meter and comes with a balcony overlooking the lagoon pool. (There is a total of 185 rooms at this hotel ranging from Lagoon View Room to Lagoon Access Room and Suite.)
We booked six nights and paid close to IDR9,600,000. That works out to around SGD160/night including tax.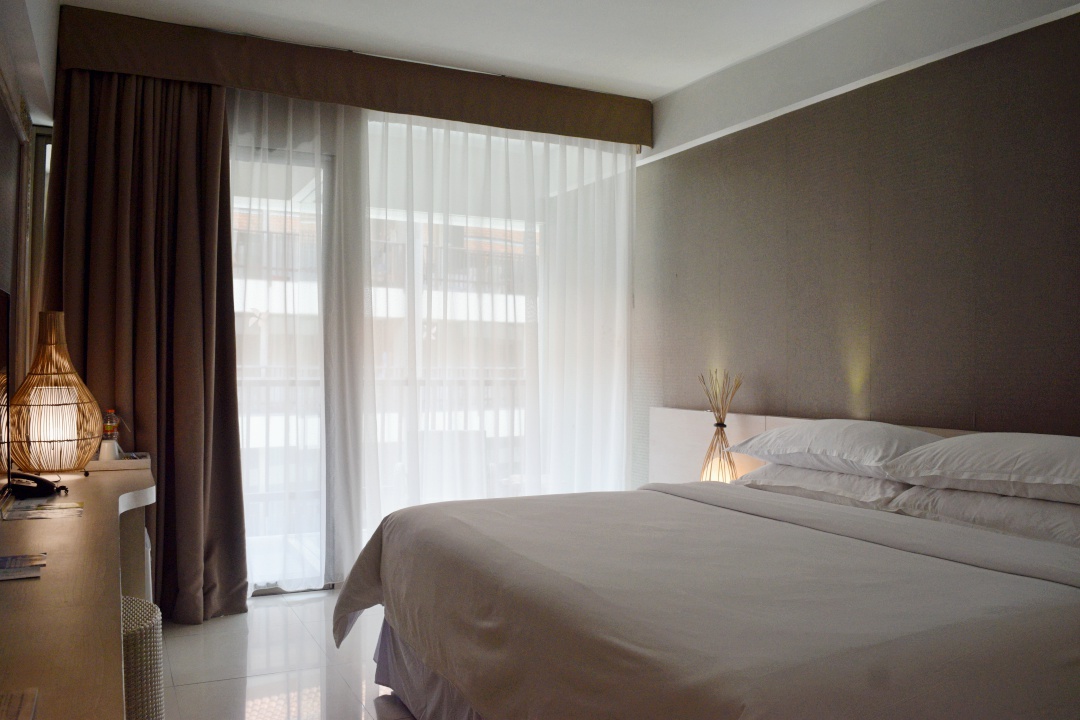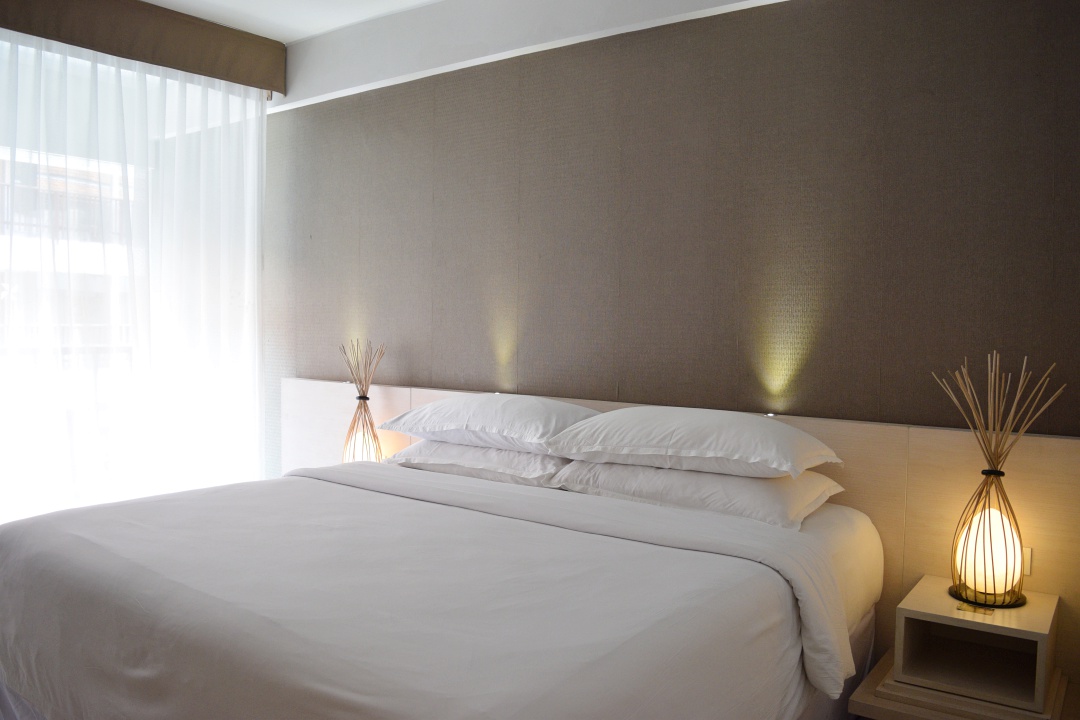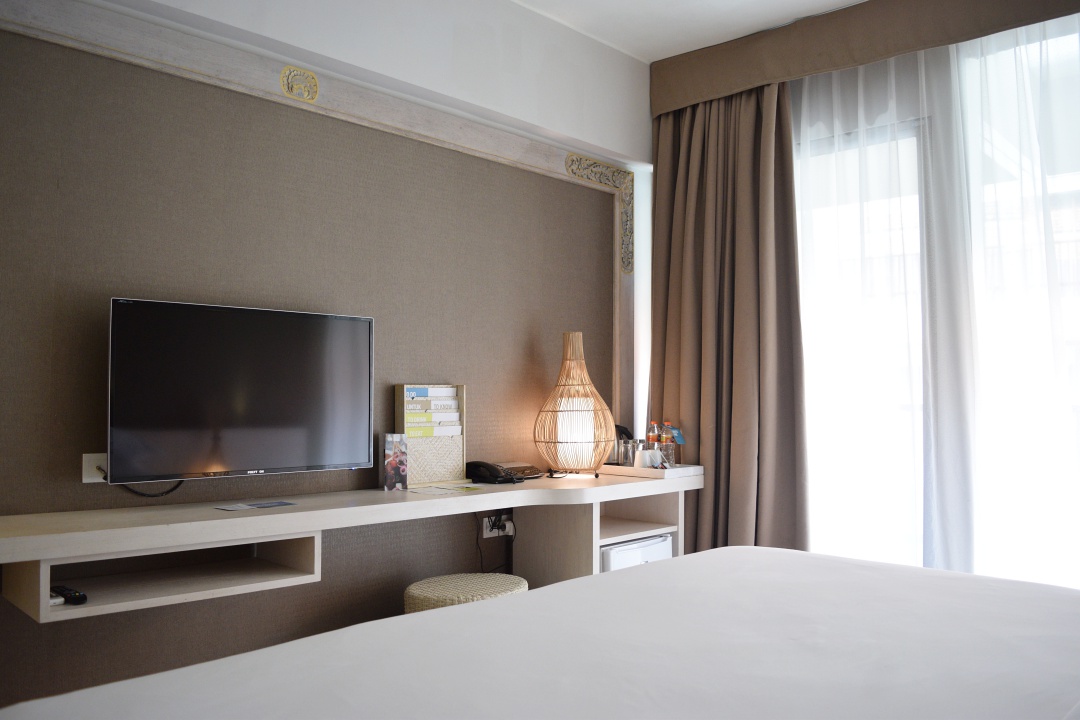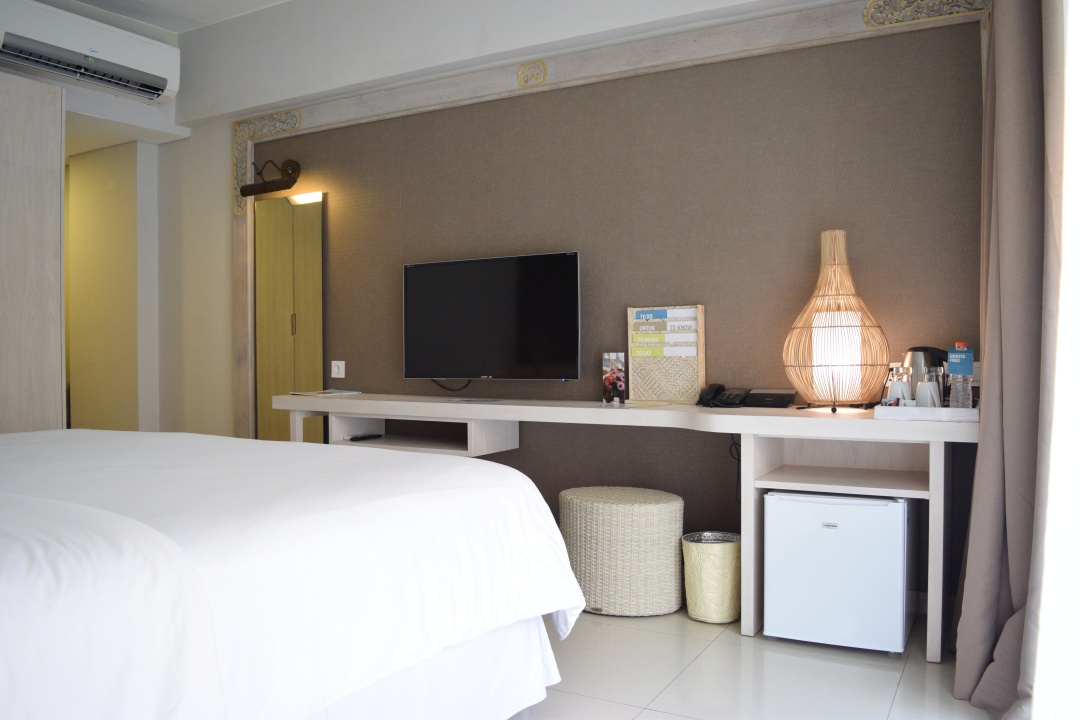 The room was simple and clean, with just enough space to open up two of our big suitcase.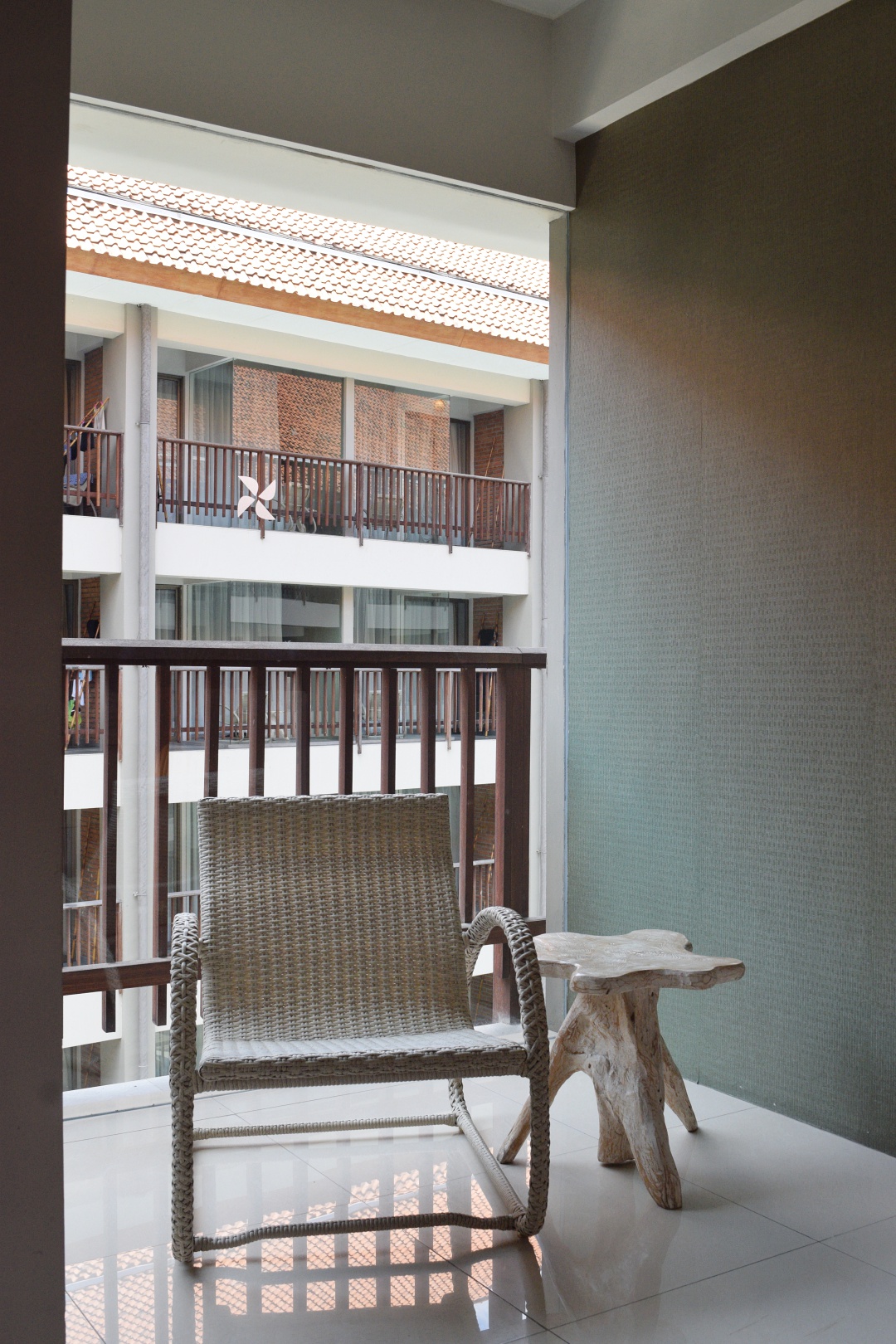 Not sure if you can tell from the picture, but half of the balcony is, in fact, indoor. I thought that was special since I've never seen it at other hotels. I actually prefer it this way because with the weather in Bali, who really spend time sitting outside on the balcony.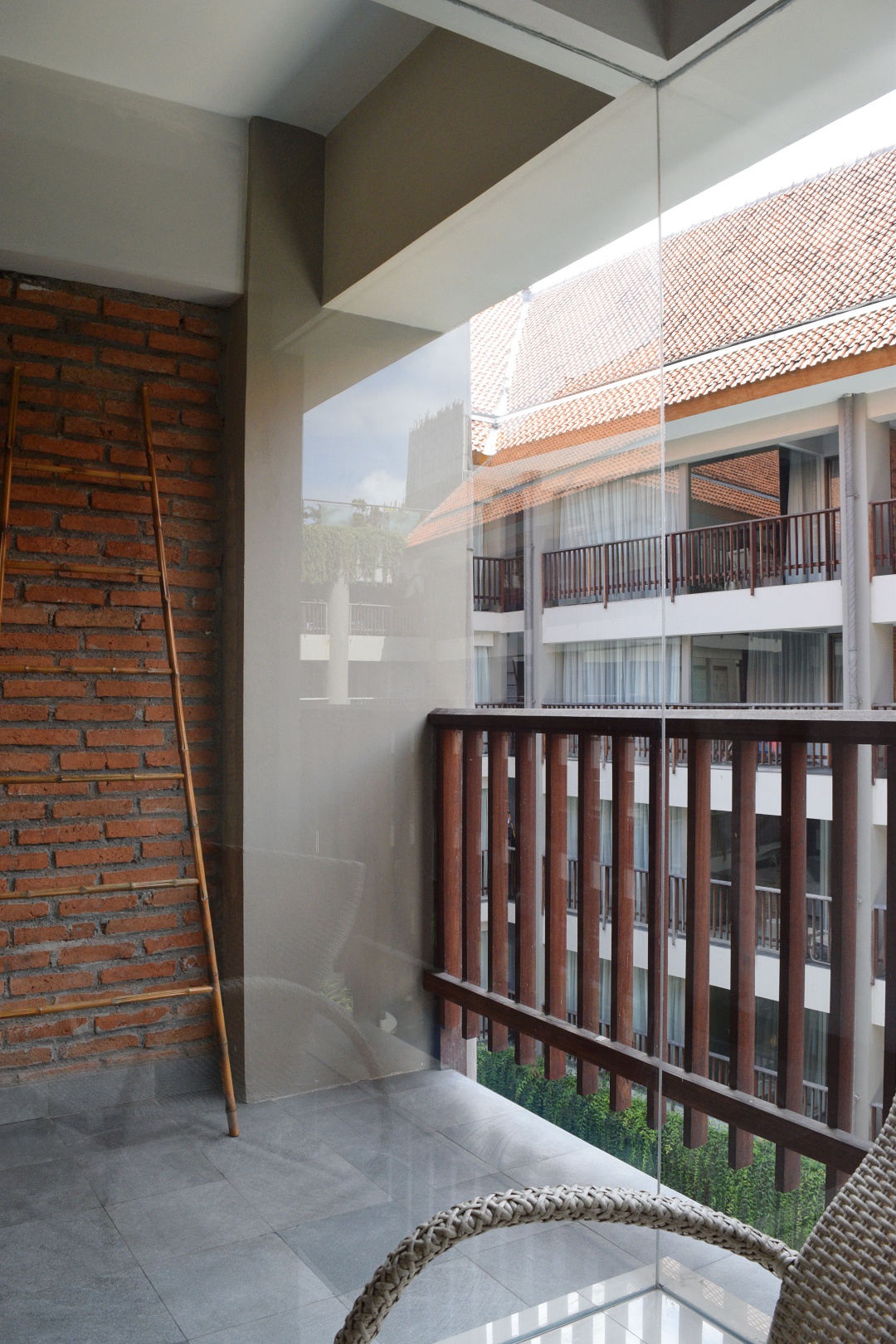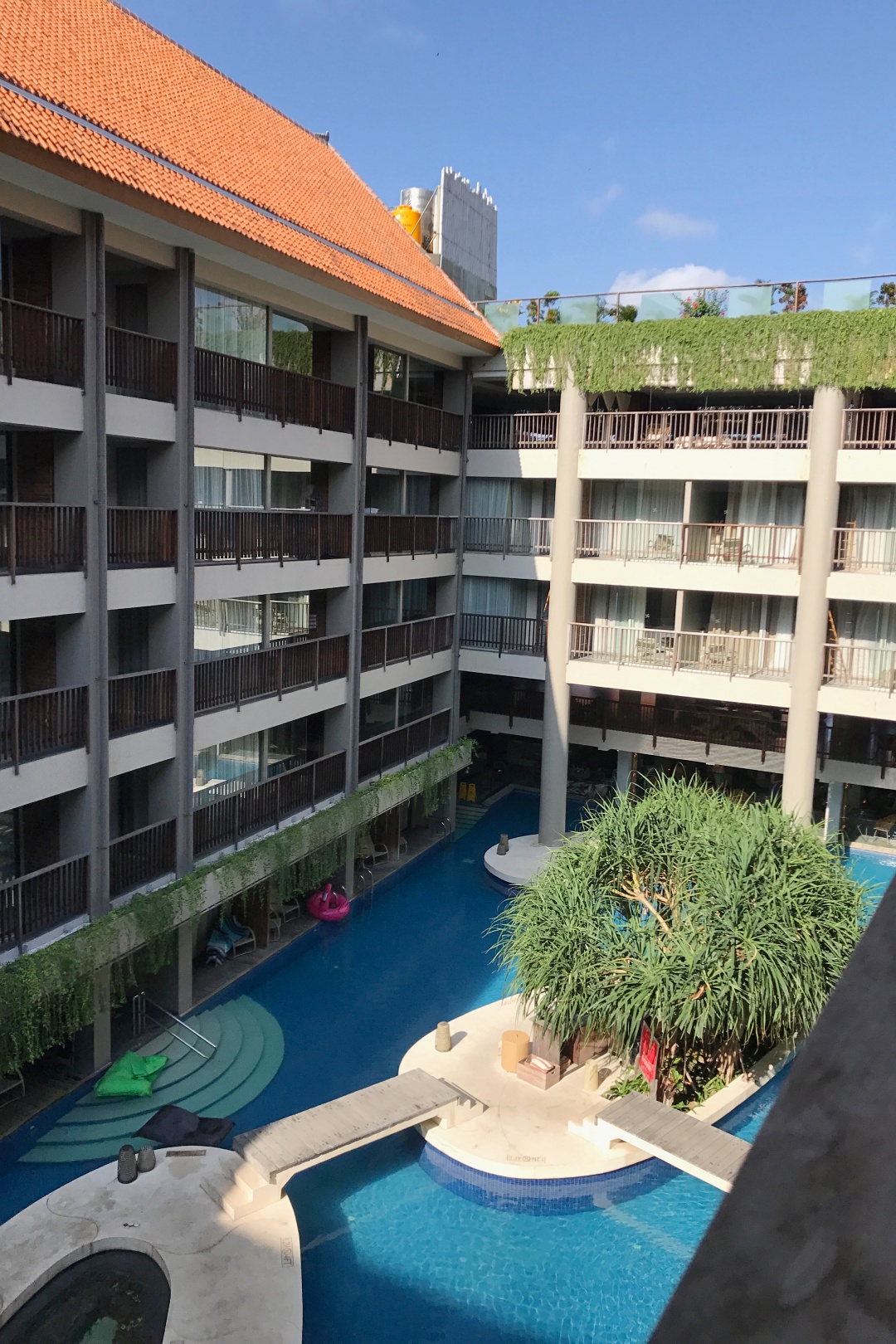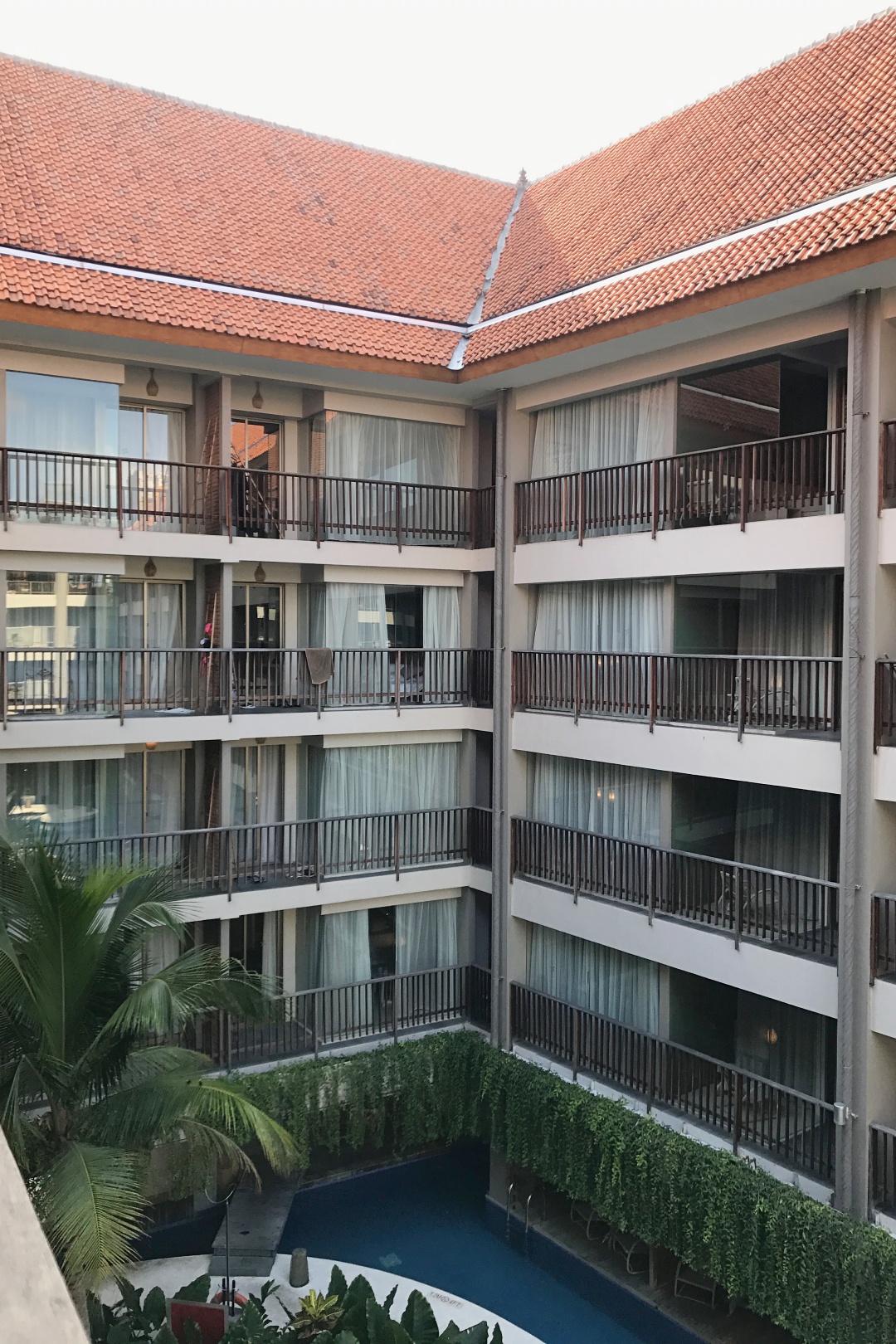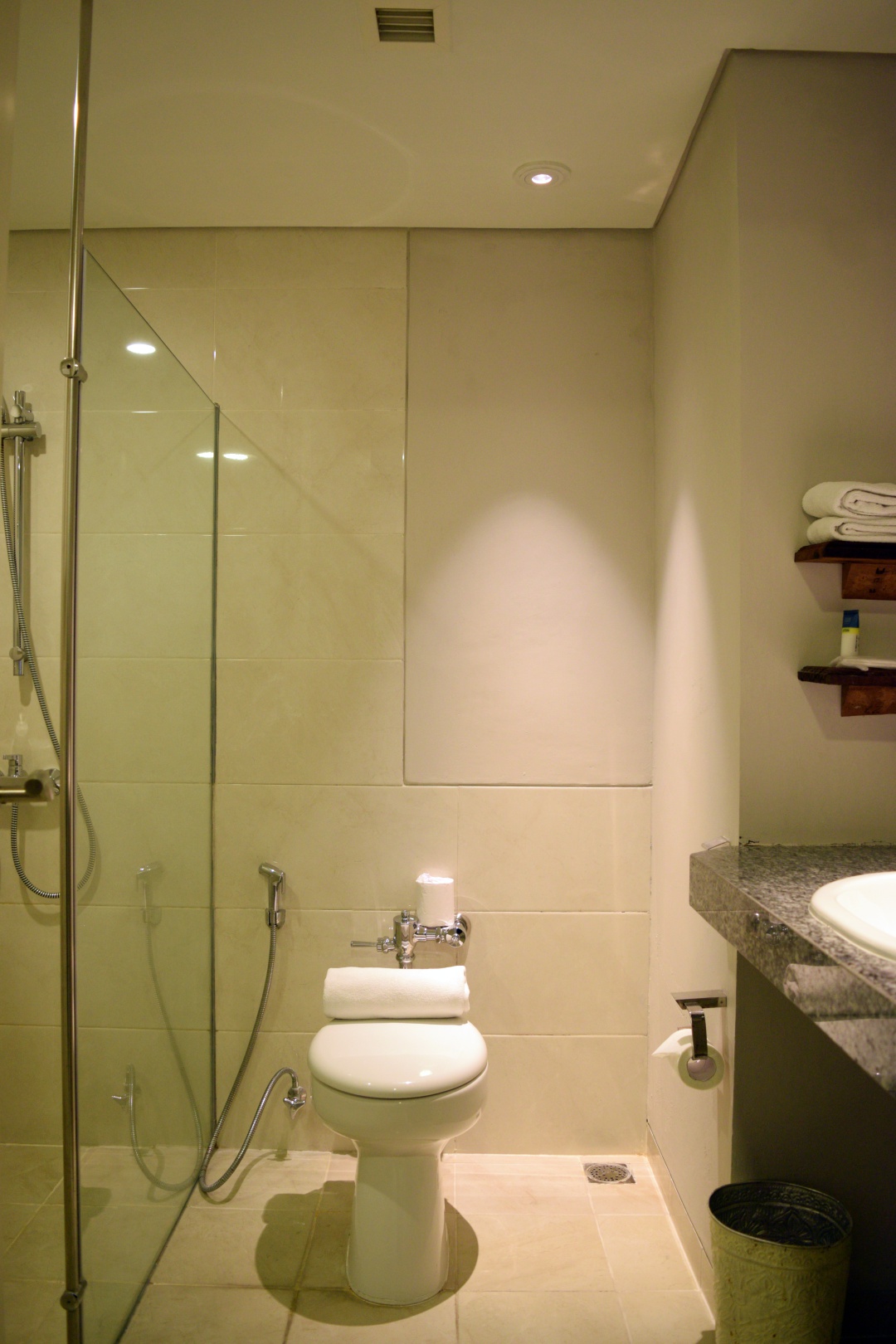 Bathroom with standing shower.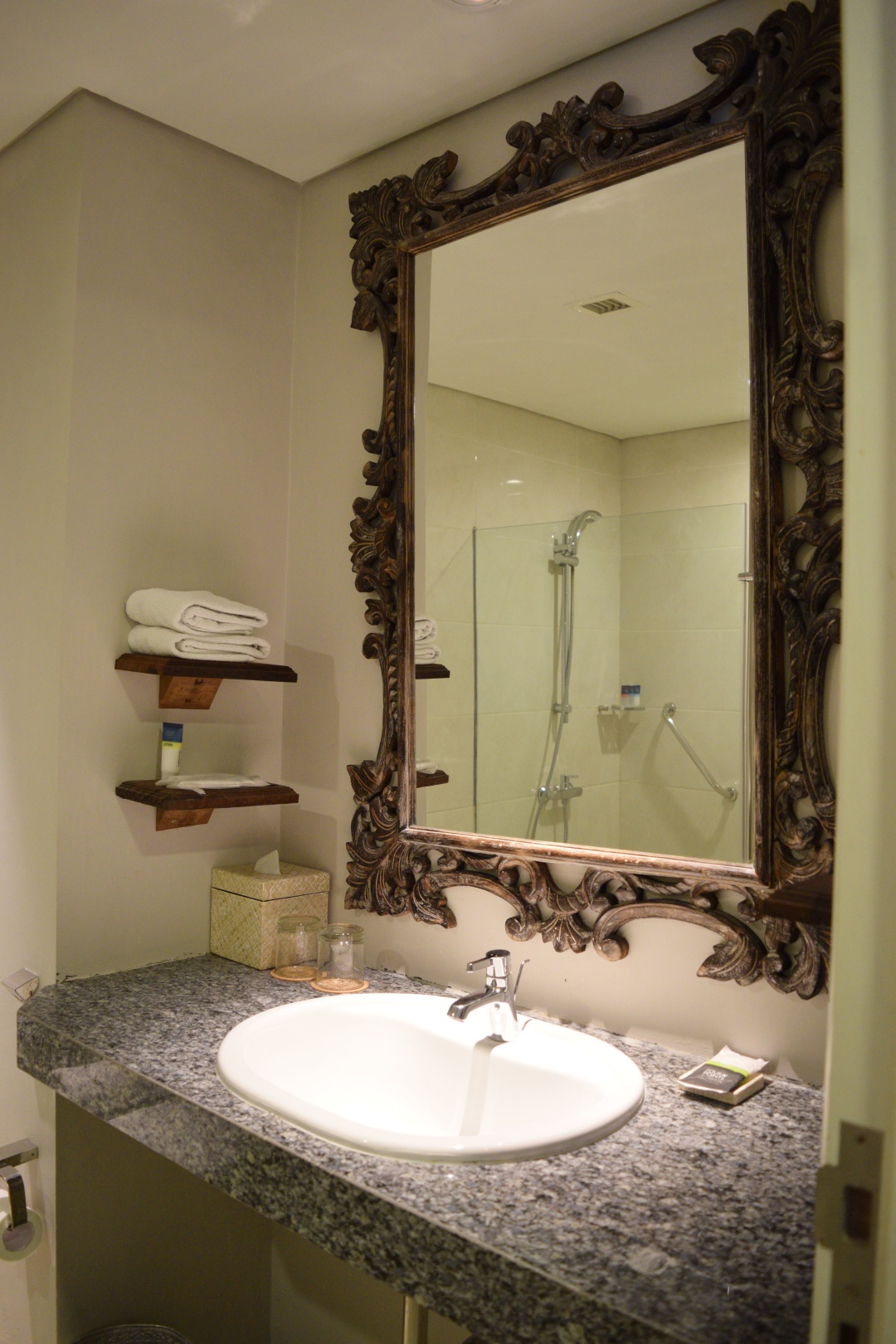 Rooftop Pool / Bar
After settling our stuff in our room, we decided to check out the rooftop terrace. There are two pools in the hotel. One at the ground floor and the other at the rooftop. Sadly, we didn't manage to make use of either of the pool while we were there.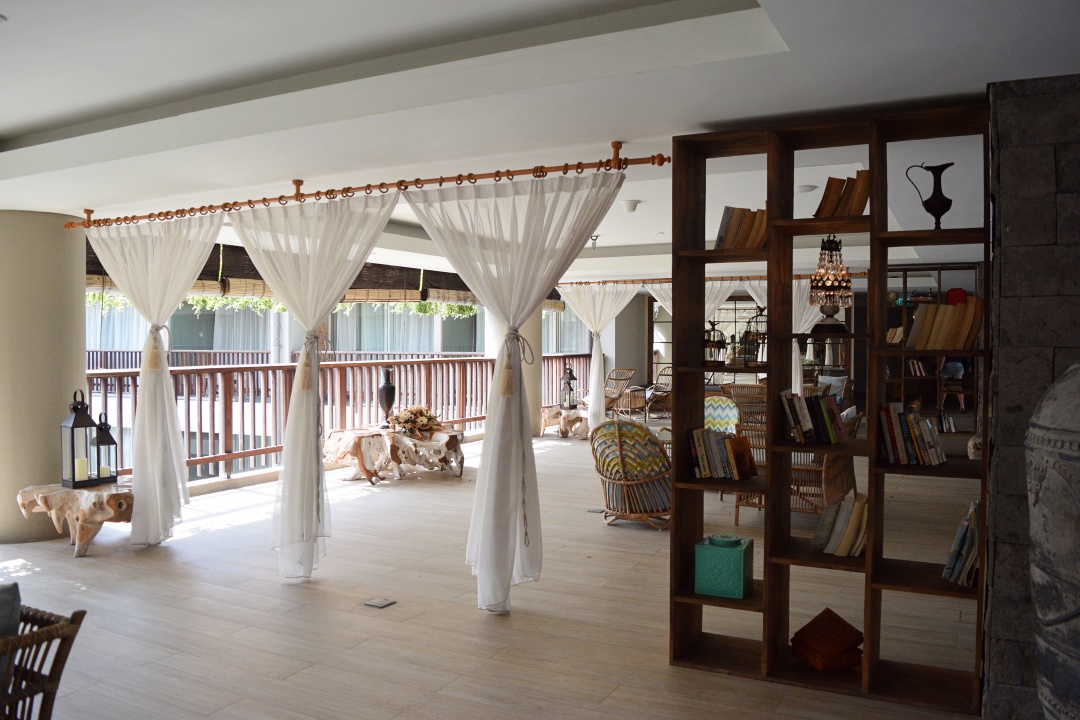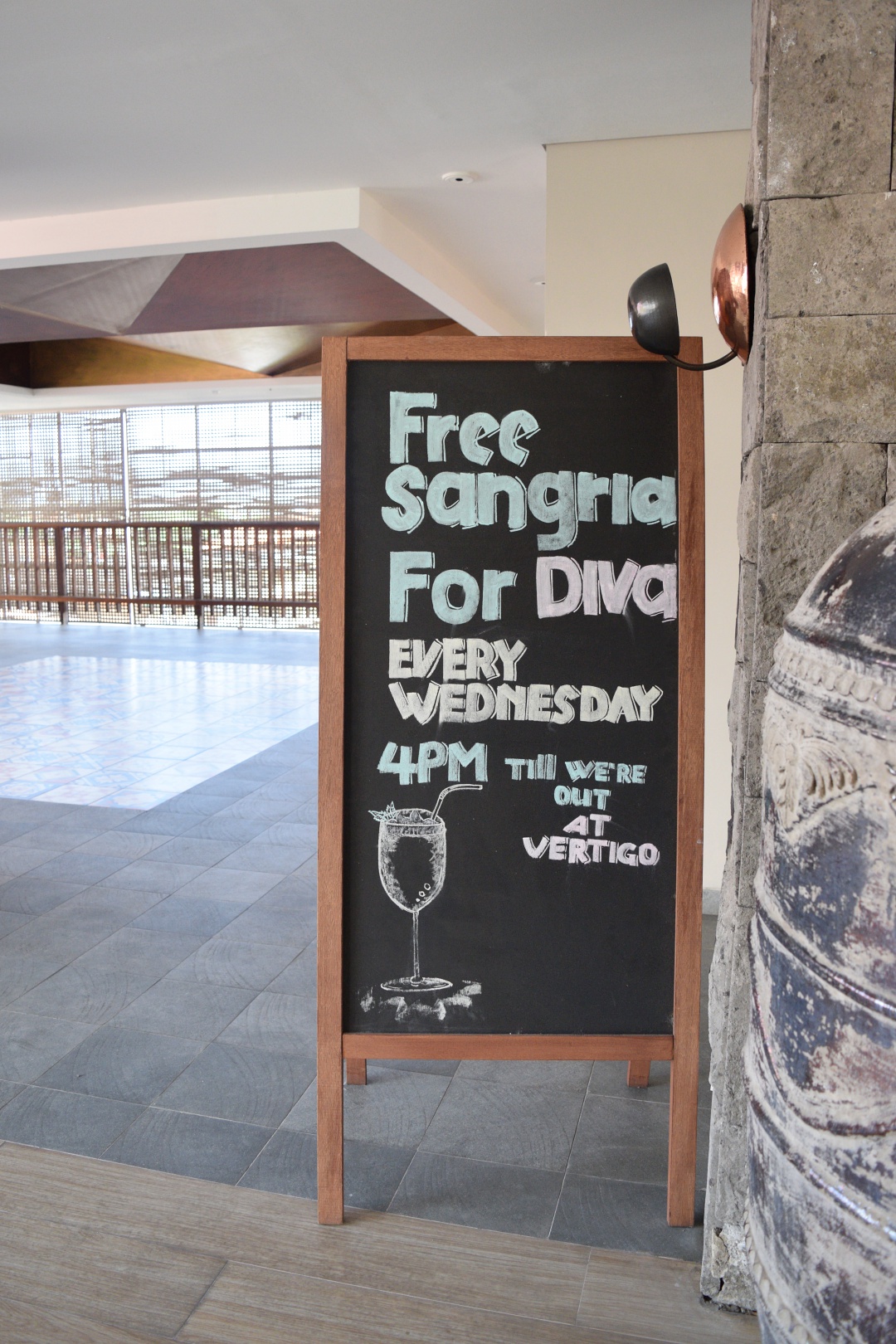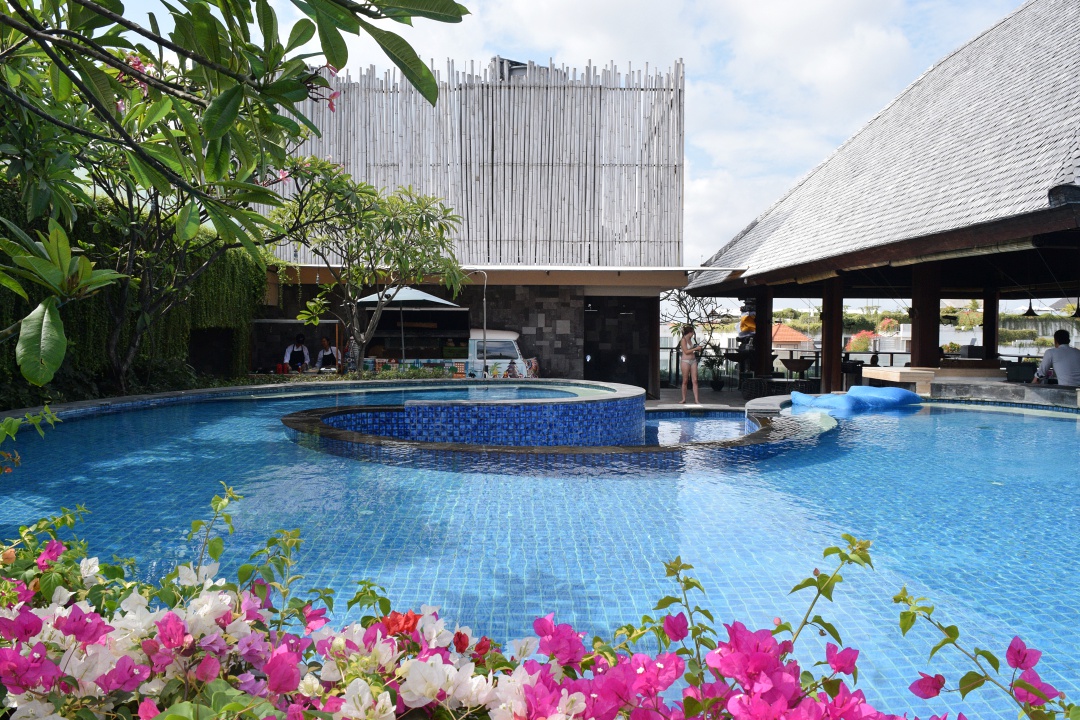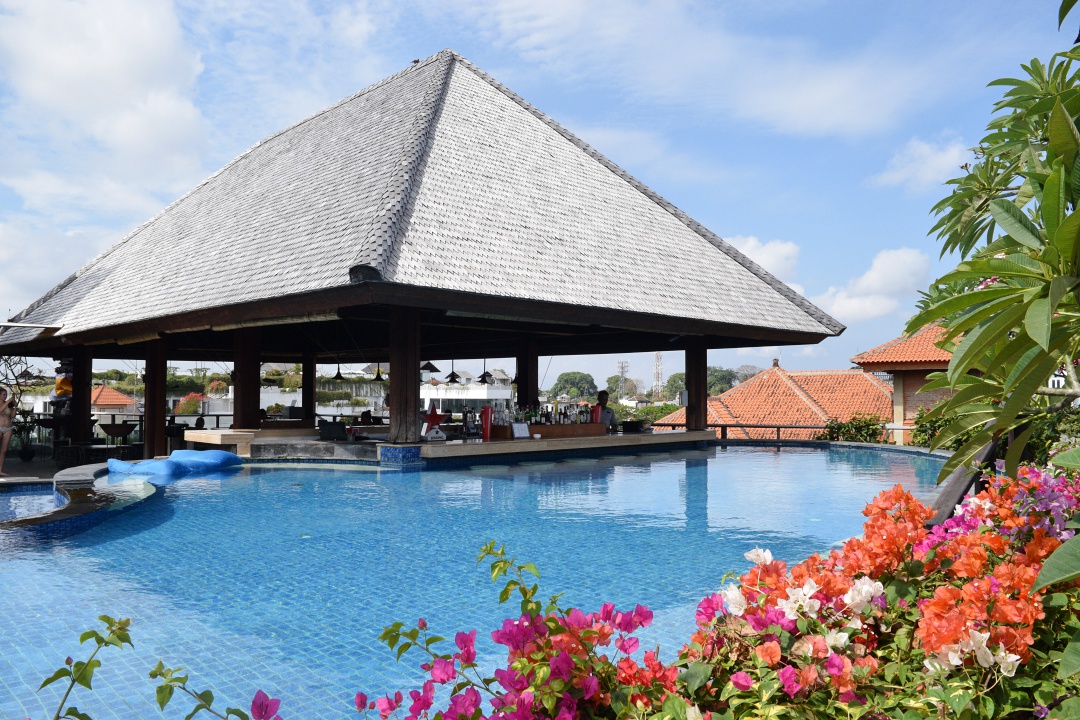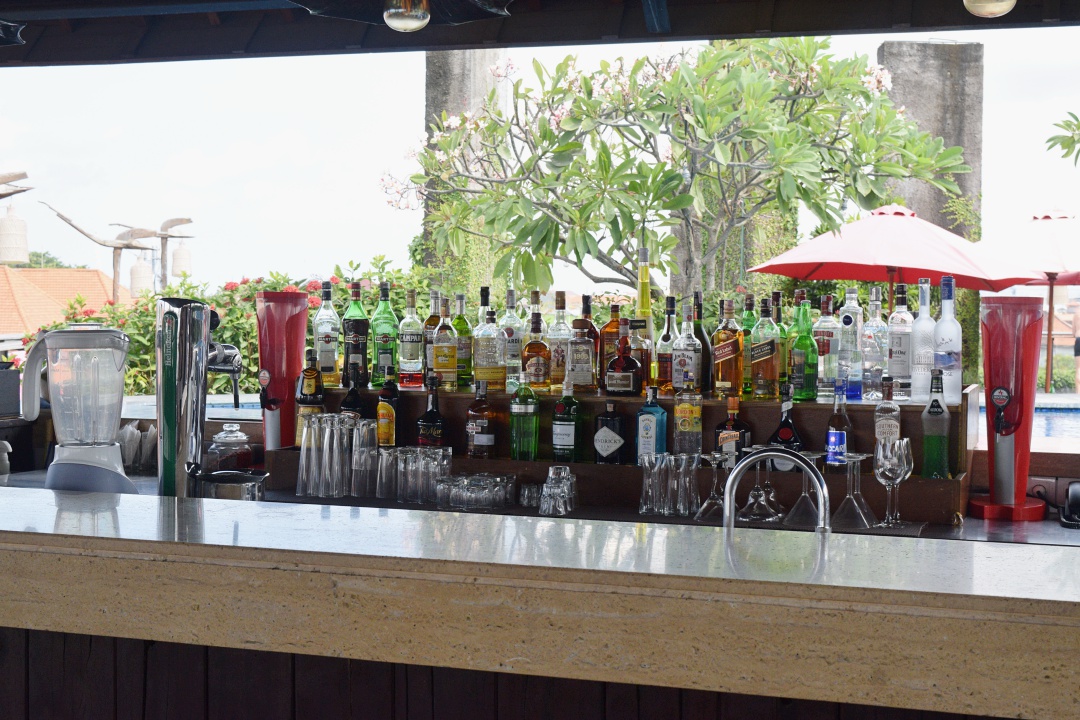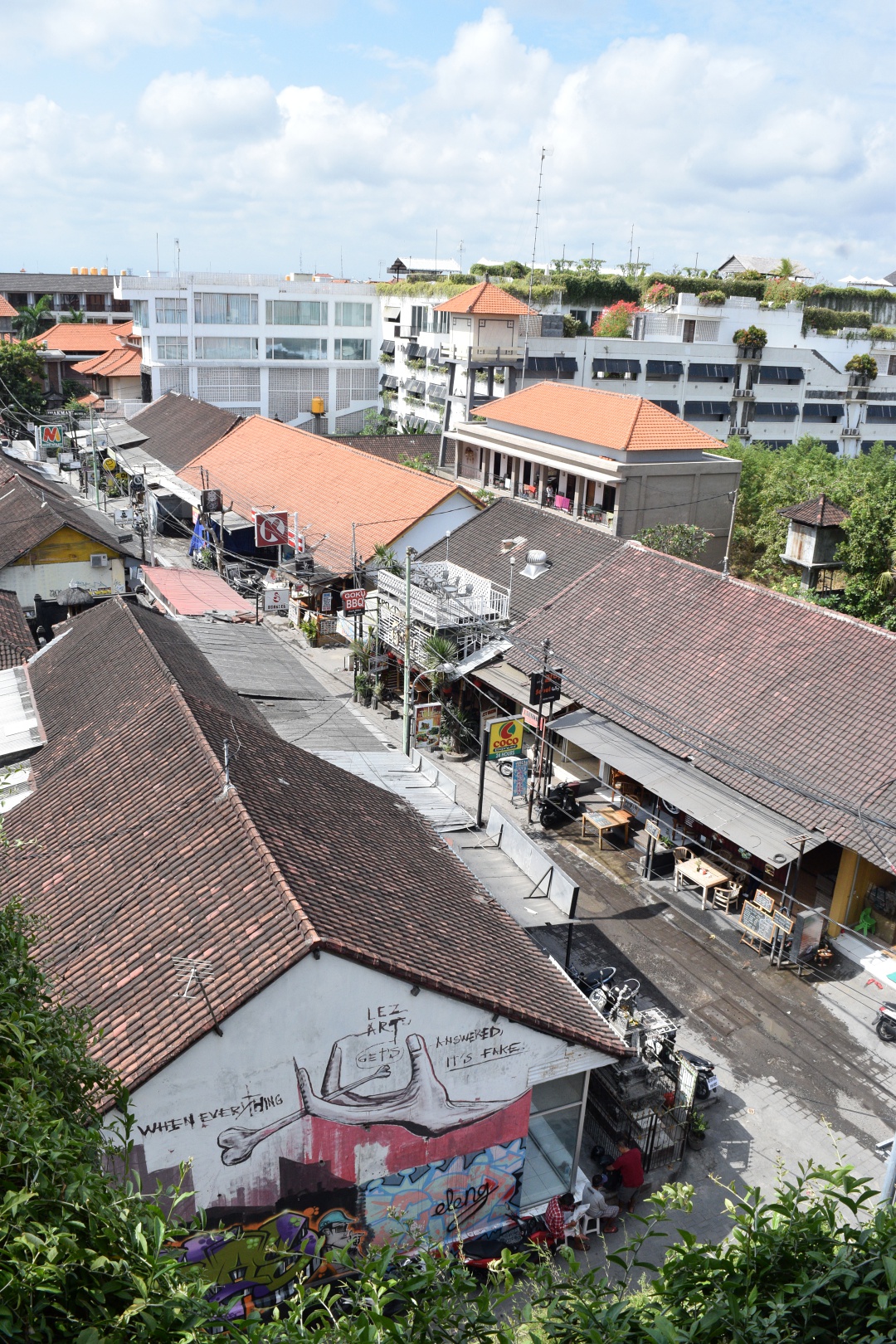 Looking down to the streets.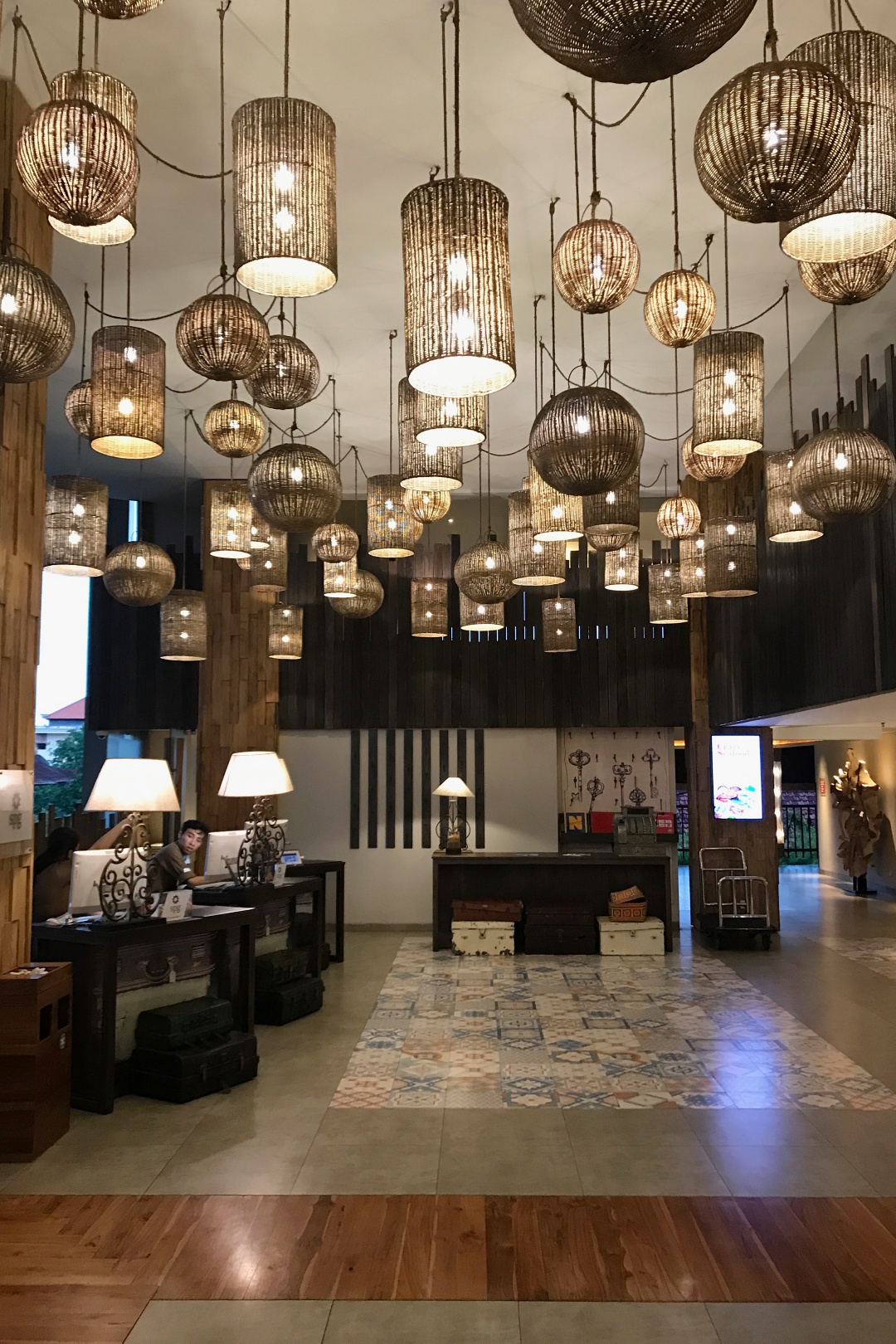 Back at the lobby.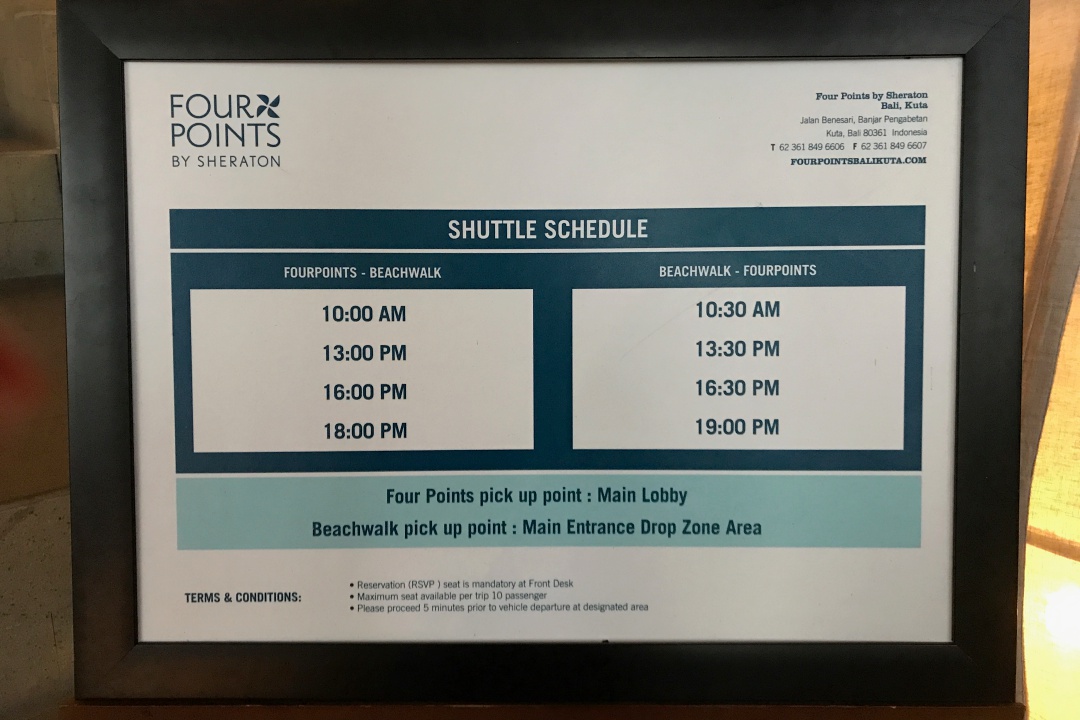 Daily shuttle service to Beachwalk Shopping Center.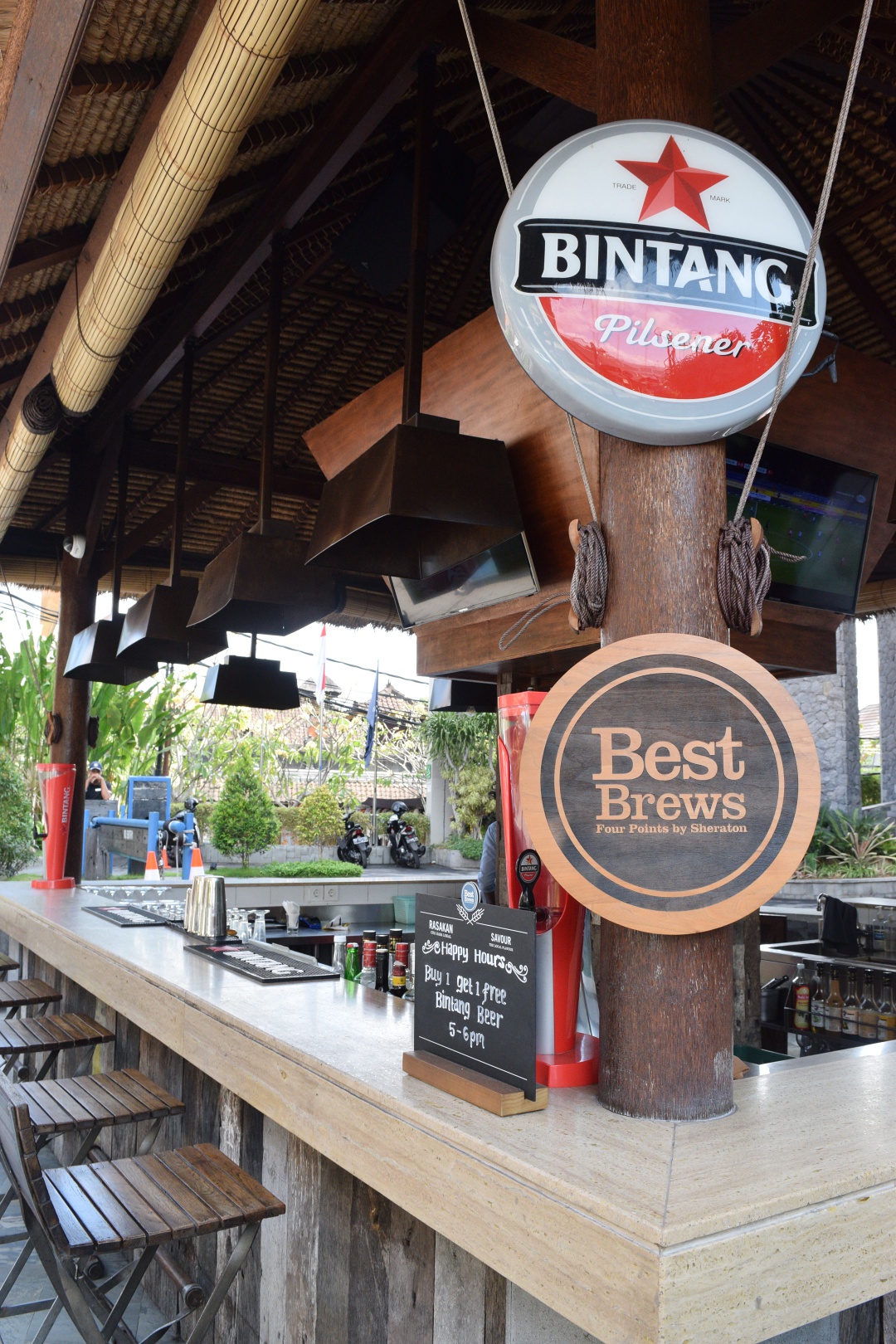 There is another outdoor bar/restaurant located right in front of the hotel / next to the road. We walked past it several times during our stay at the hotel.
The Eatery | Breakfast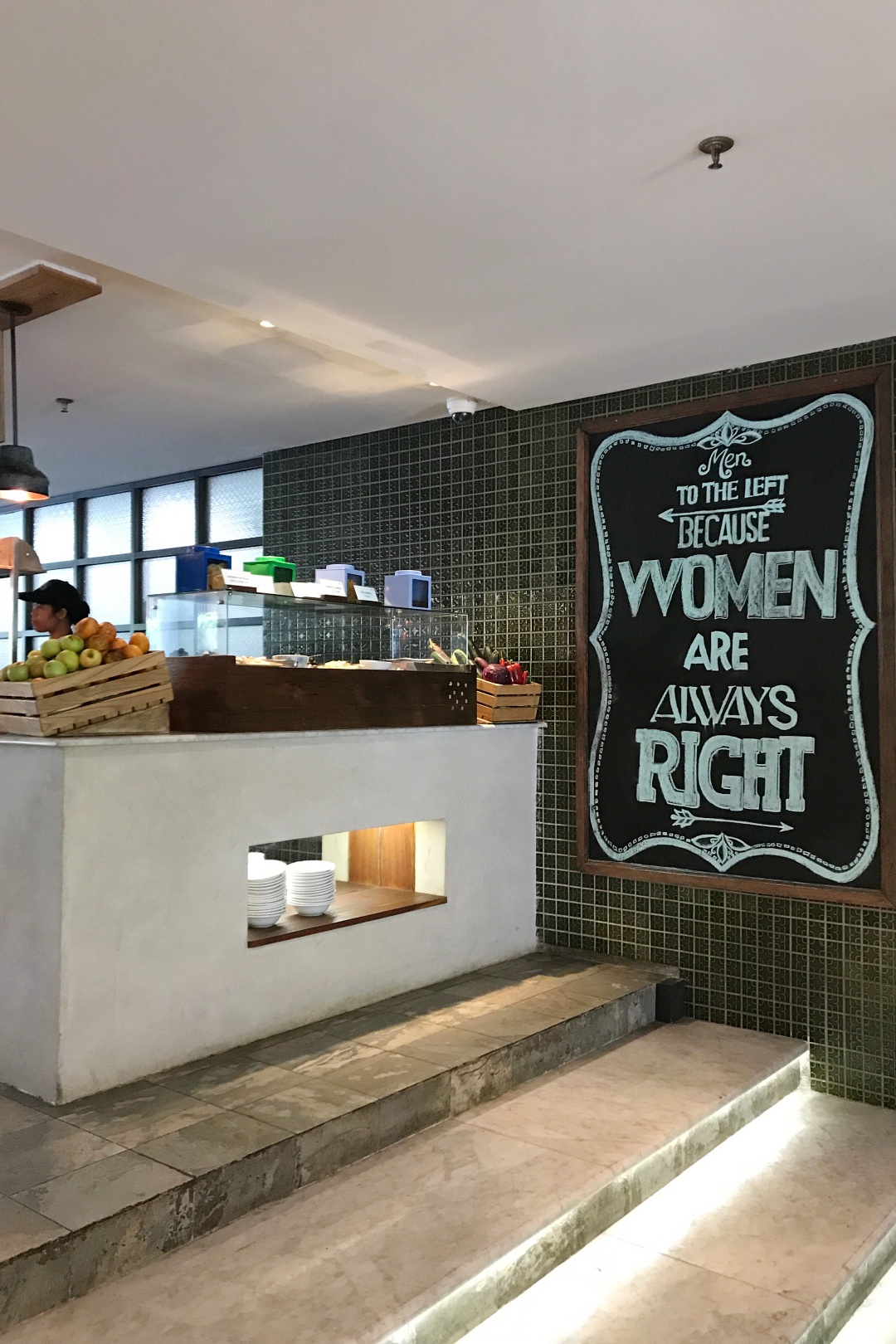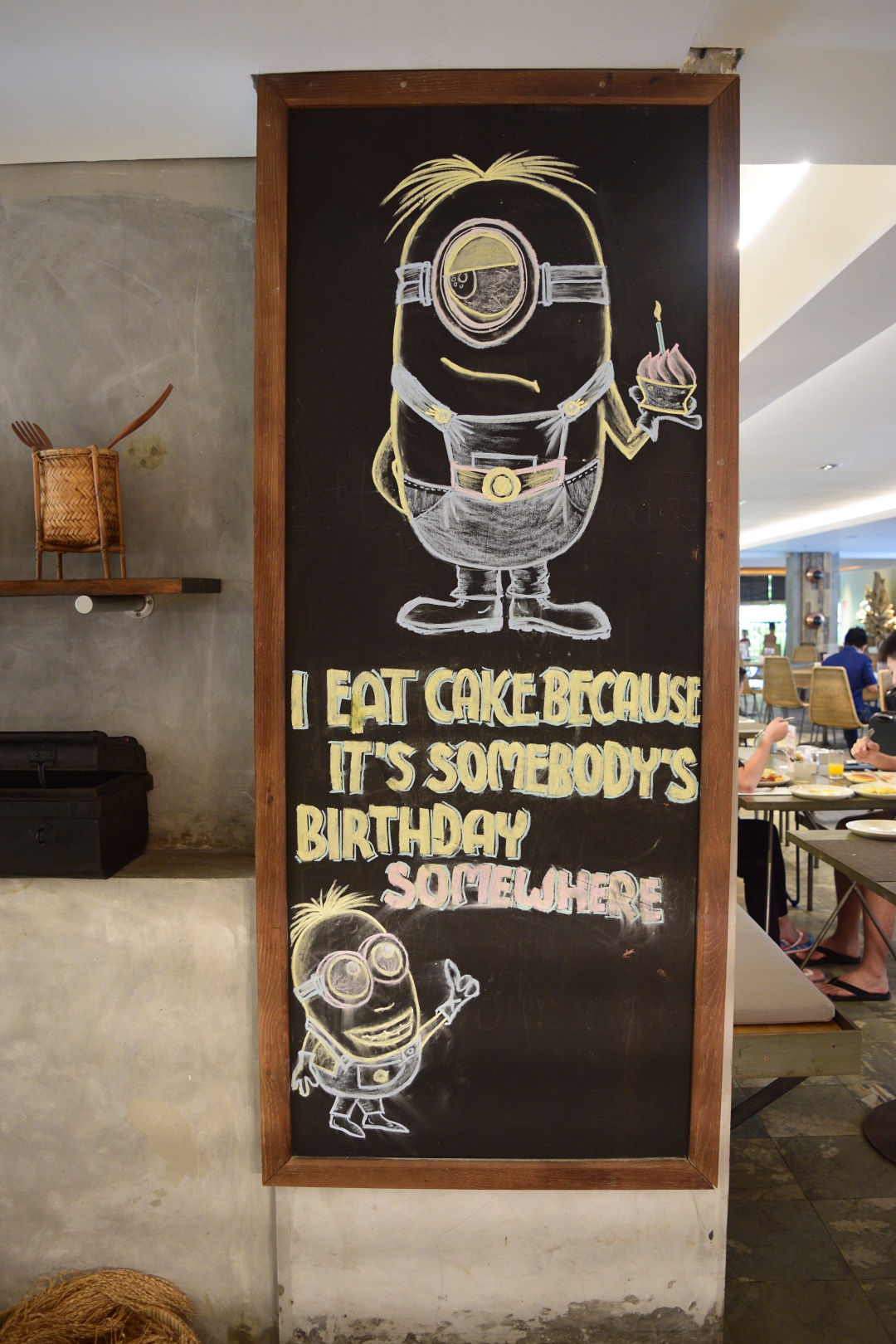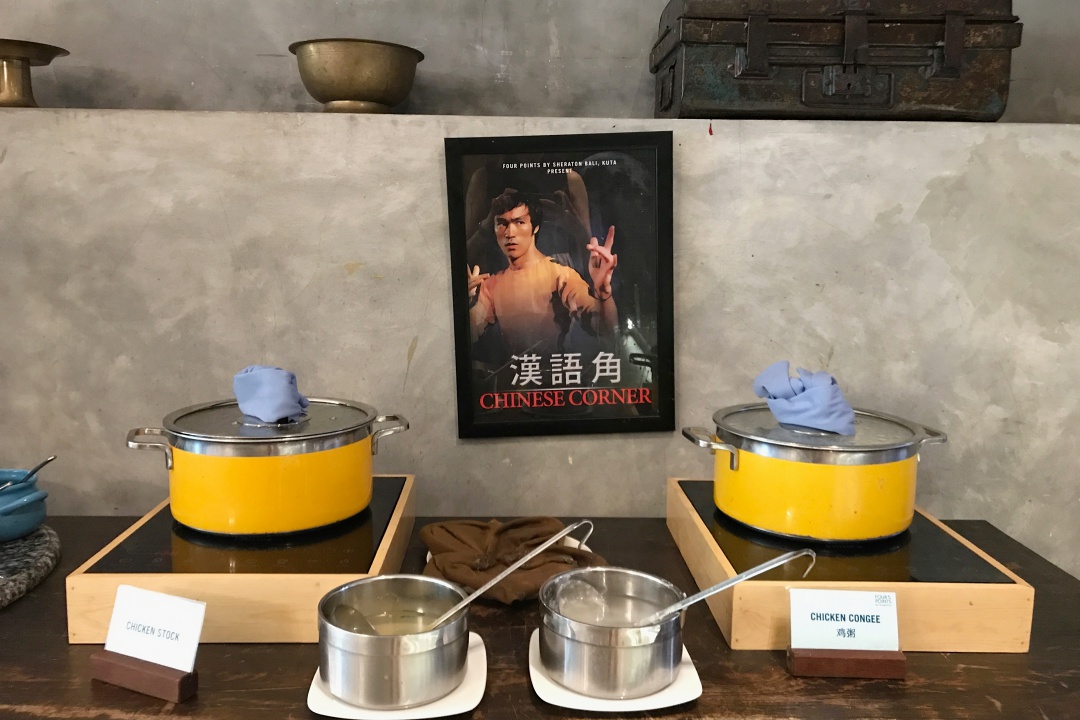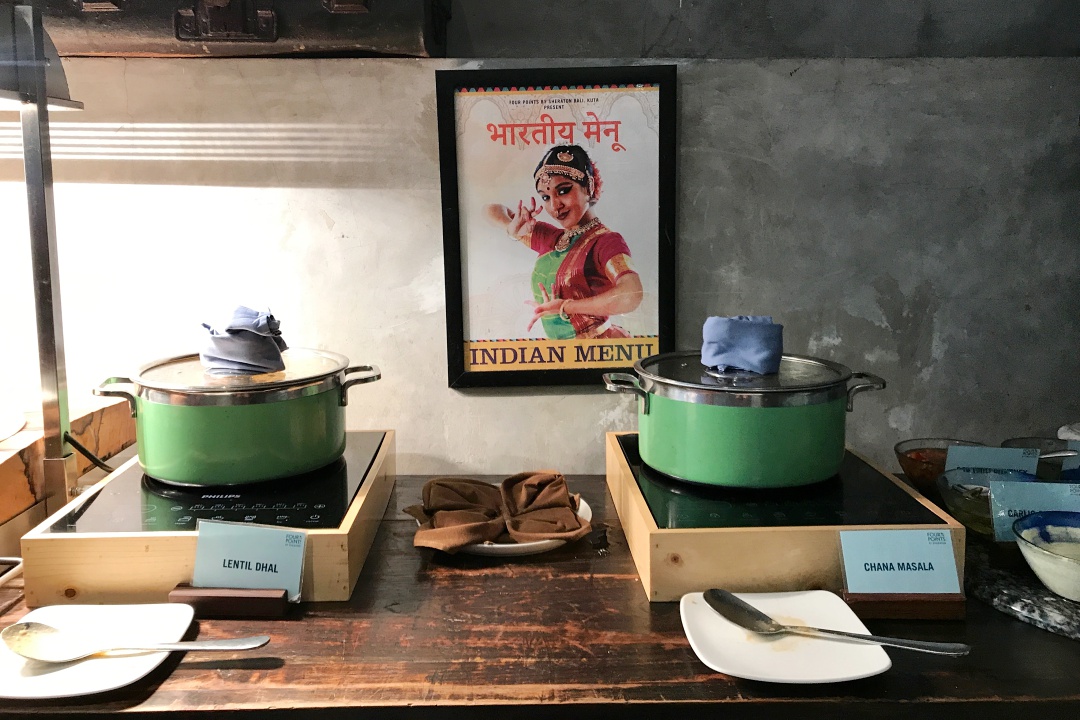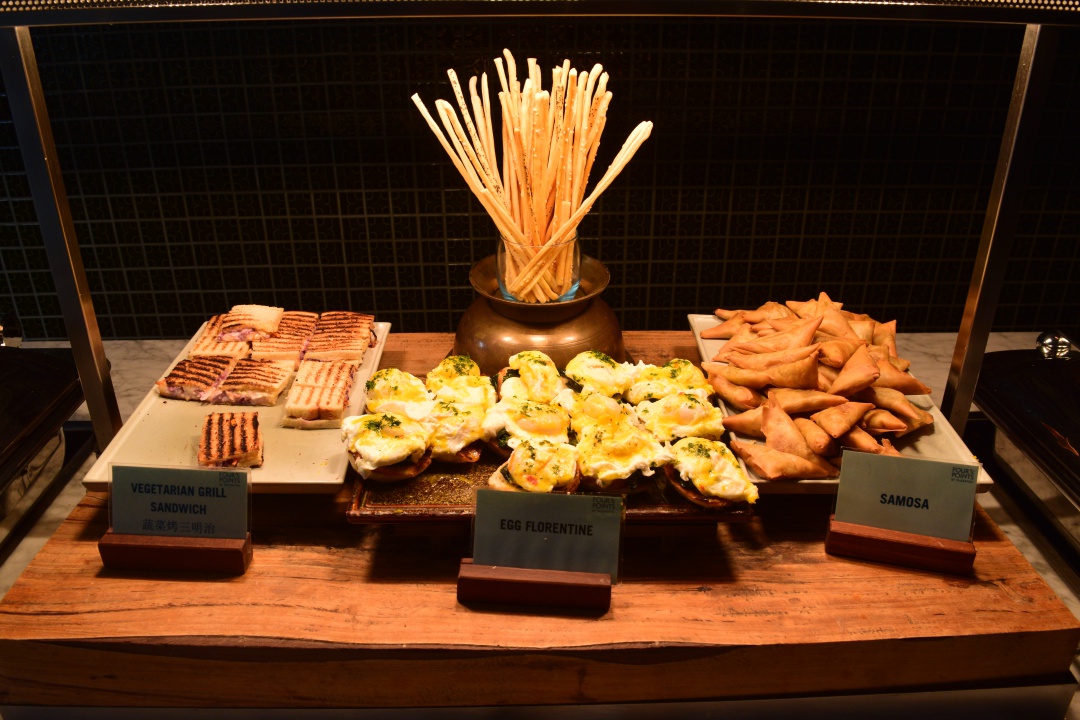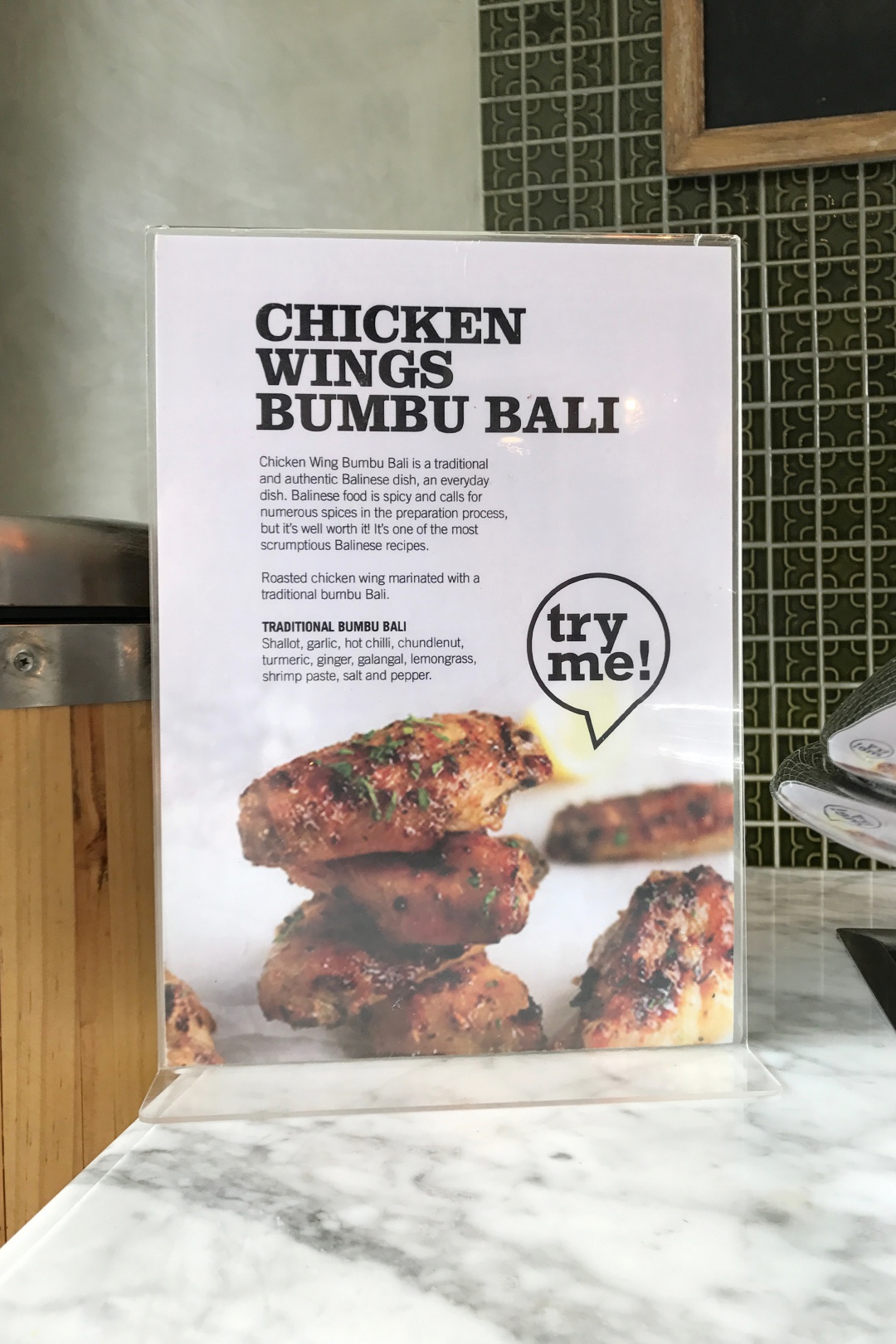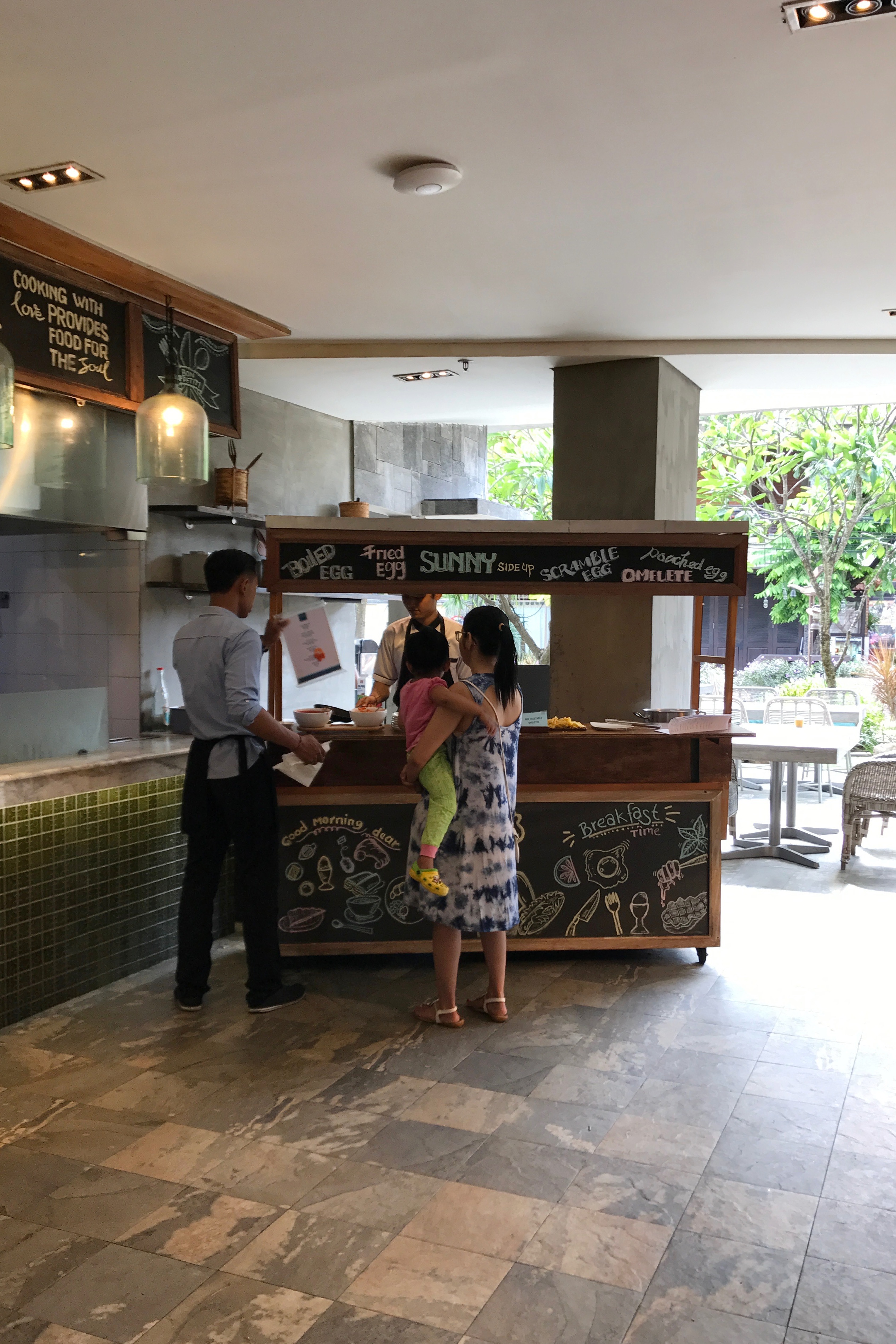 During our stay at Four Points by Sheraton, I don't think we made it for breakfast every morning. But for the times we do go for breakfast, I think the spread was not too bad? They change the menu every day, so there's a different spread every morning. What's consistent is the egg station, bread and pastries corner, Chinese corner and Indian corner.
---
I think this is pretty much all I've regarding our stay at Four Points by Sheraton? To be honest, we didn't really spend much time at the hotel to make use of their facilities. Aside from the two swimming pools, restaurants and bars, the hotel also has a Fitness Center and a Kids Club.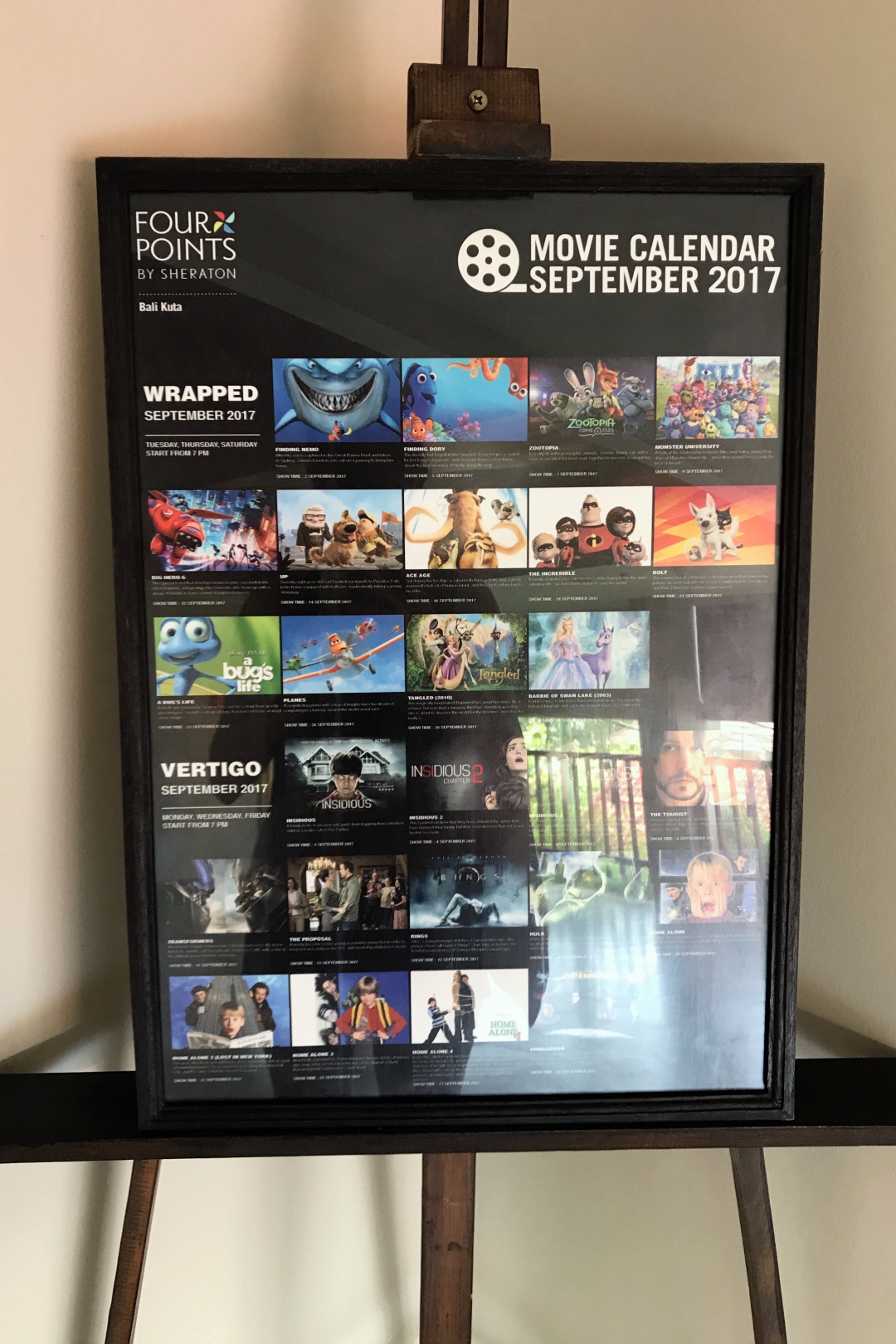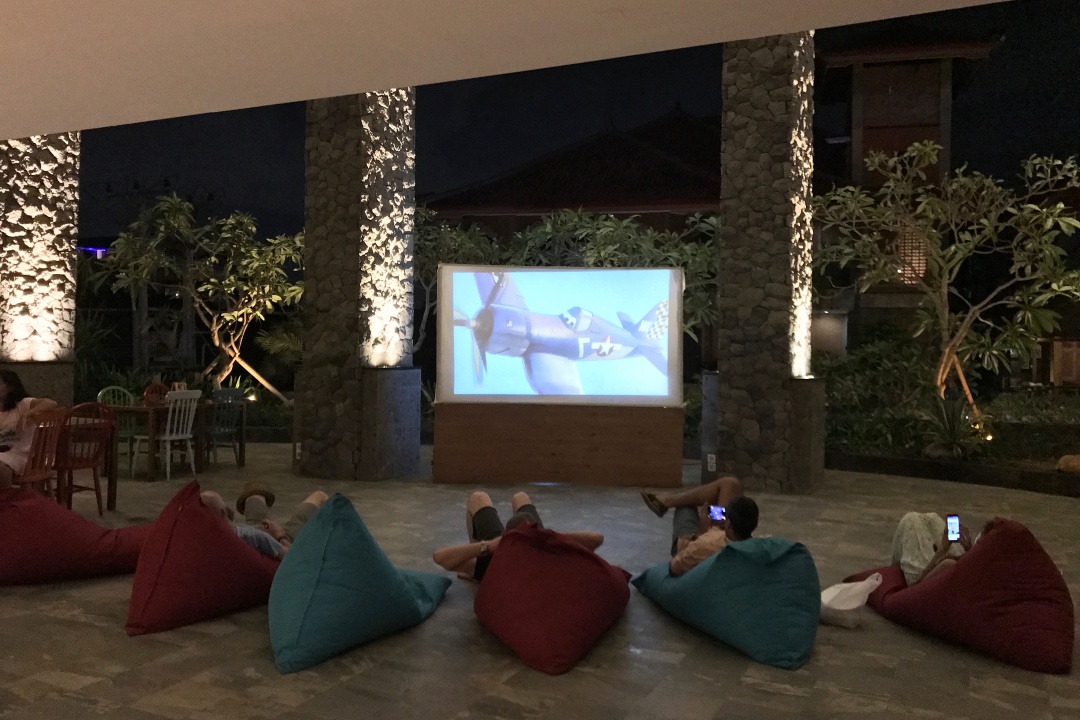 Oh, and they also do movie screening on Tuesday, Thursday and Saturday.
Overall, Four Points by Sheraton is a beautiful place to stay at, but I don't see us returning anytime soon? Reason being, I don't think it's worth the price (SGD160/night) if the intention is solely to look for an accommodation in Bali. There are many other hotels available in the vicinity that cost much lower. Still, it was nice we checked out the place as I've been wanting to stay there since our previous trip.
I supposed we can move on to look for other hotels if we're heading back to Bali again?