One last post to go before I wrapped up this Bali travelogue!
Like I mentioned in my previous entry, the Husband and I decided to extend our stay in Bali for one week after checking out of Sofitel Bali Nusa Dua Beach Resort. During that one week, we visited several places, and as much as I like to blog in sequential order, I don't see the point of doing so many blog posts. As such, I decided to group them into one post and make it like a summary of what we did during that one week in Bali.
EAT
WAHAHA Pork Ribs
Address: Jl. Sunset Road Barat No. 1689, Seminyak, Kuta, Seminyak, Kuta, Kabupaten Badung, Bali 80361, Indonesia
I think this must be the third or fourth time we return to Waroeng WAHAHA? We don't go back every time we're in Bali as there are times when we really can't find the time to travel down to Seminyak. However, if times permits, we really wouldn't mind heading there for dinner.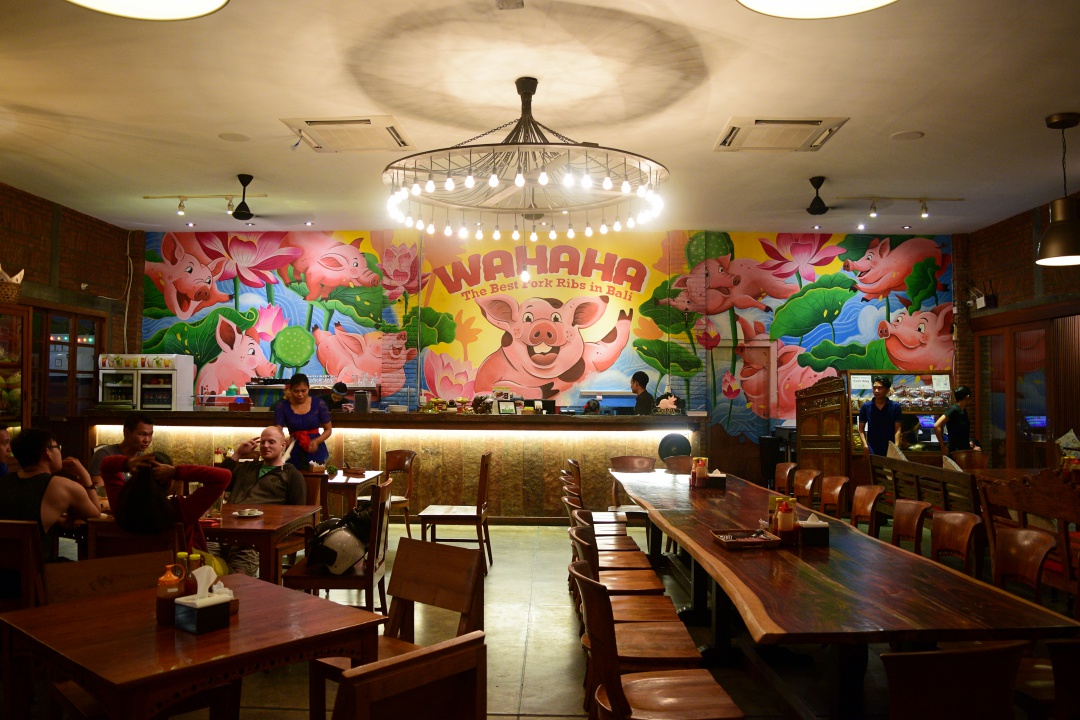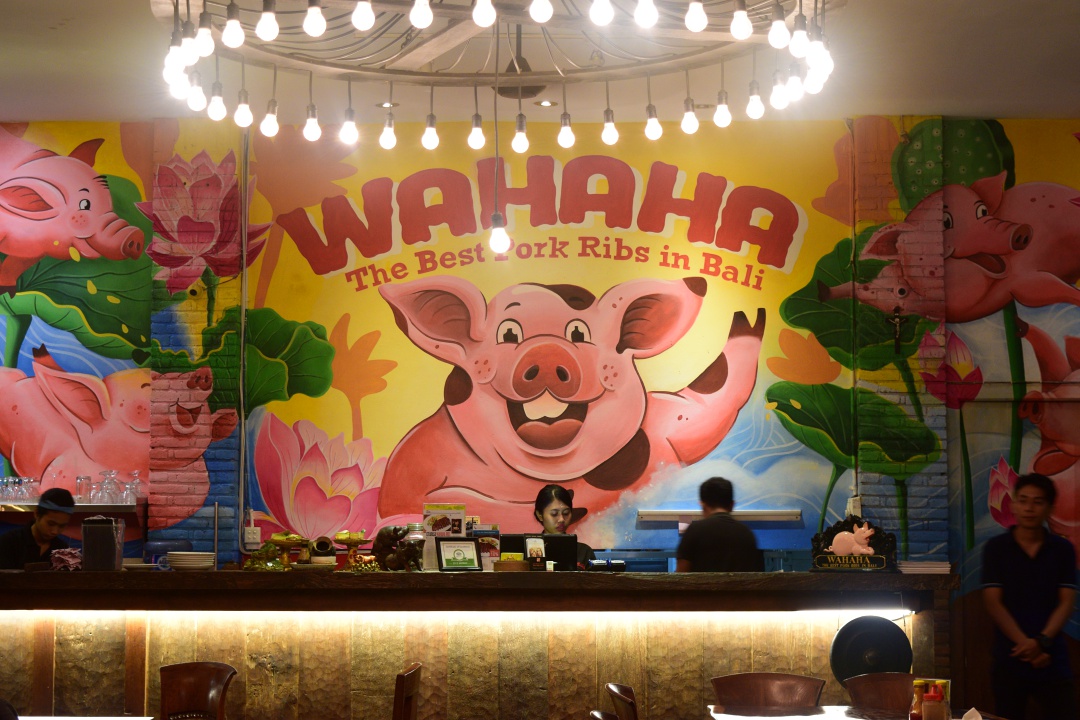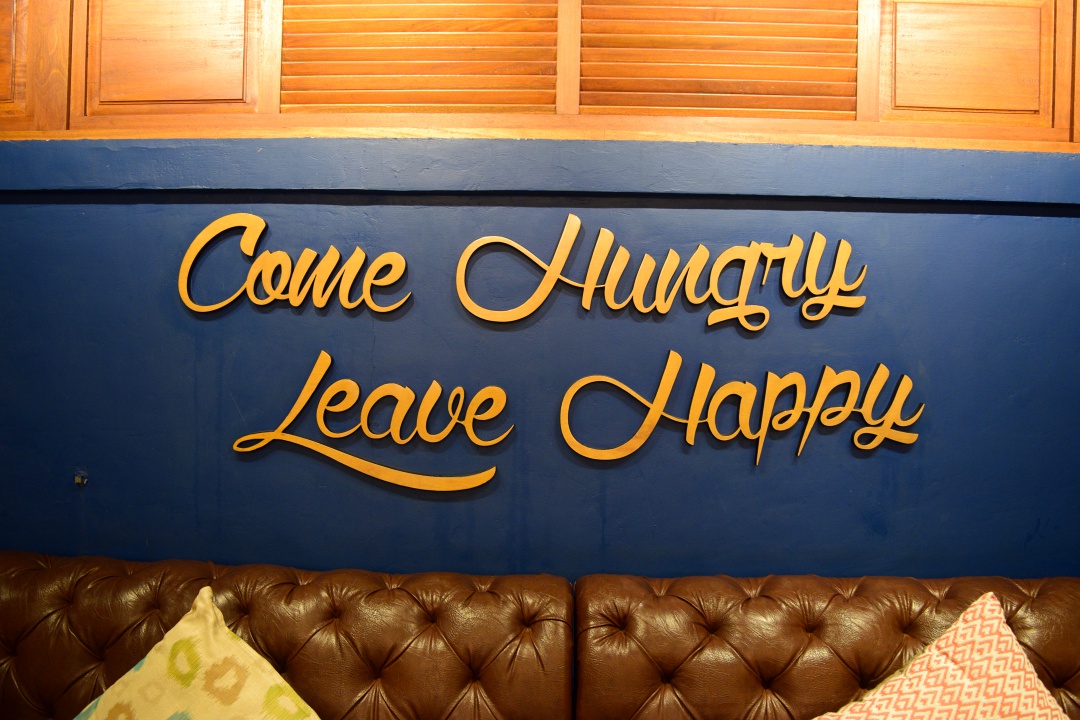 Nothing much changed since our last visit. We ordered the usual – Pork Ribs, Ayam Goreng and Sate Ayam.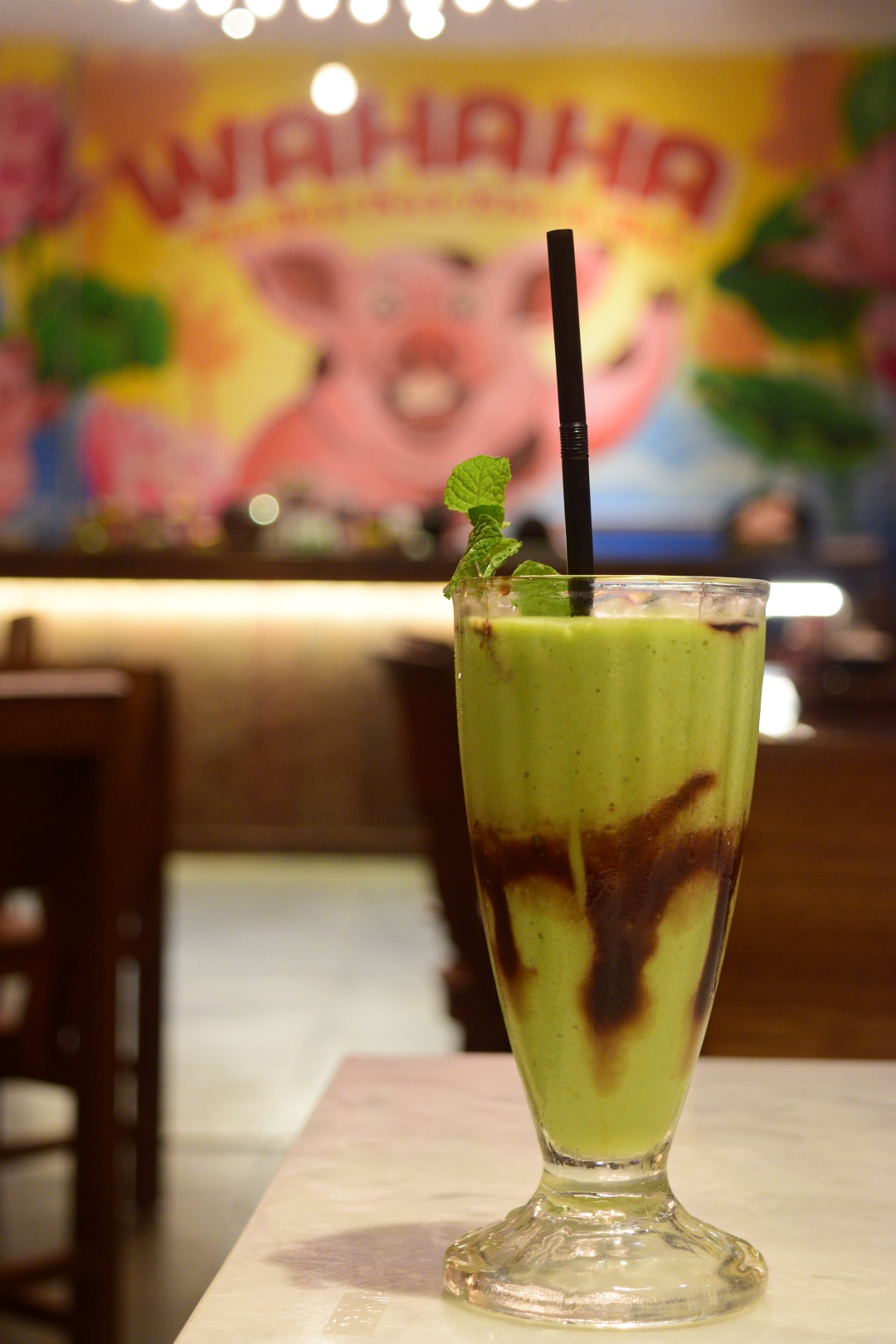 Avocado juice!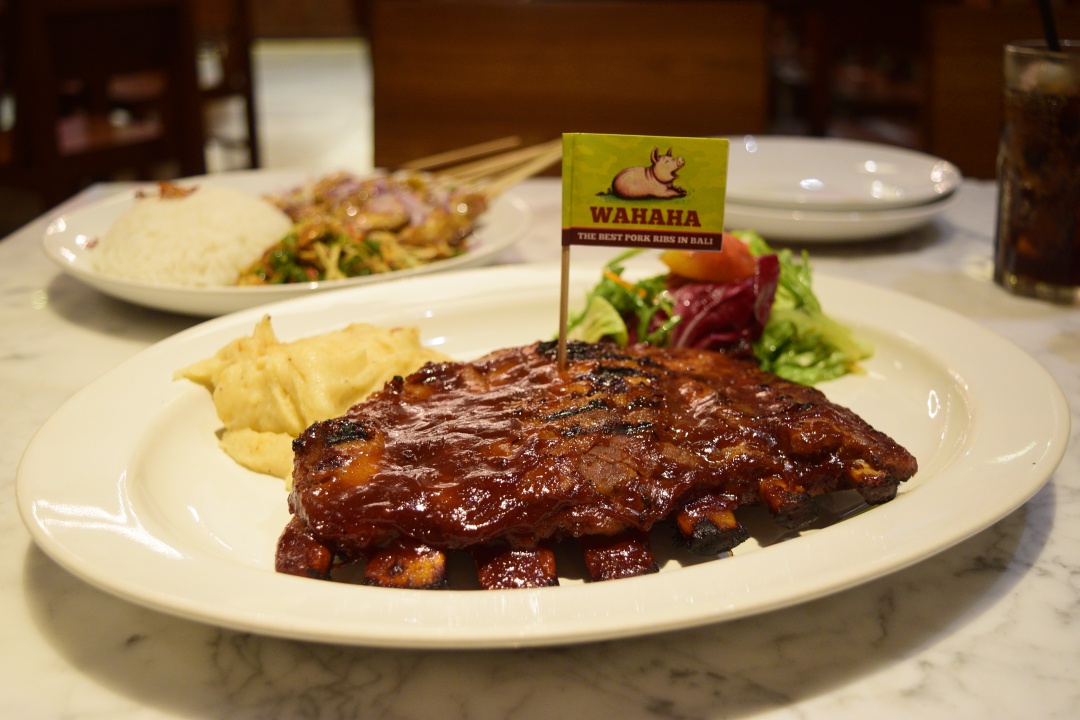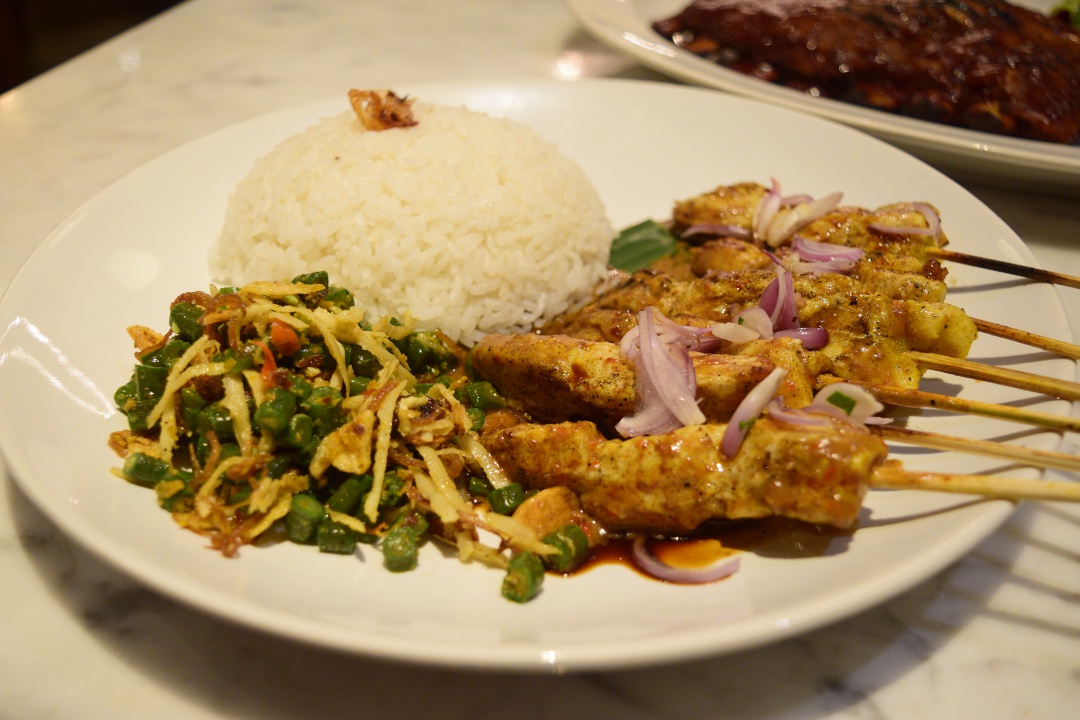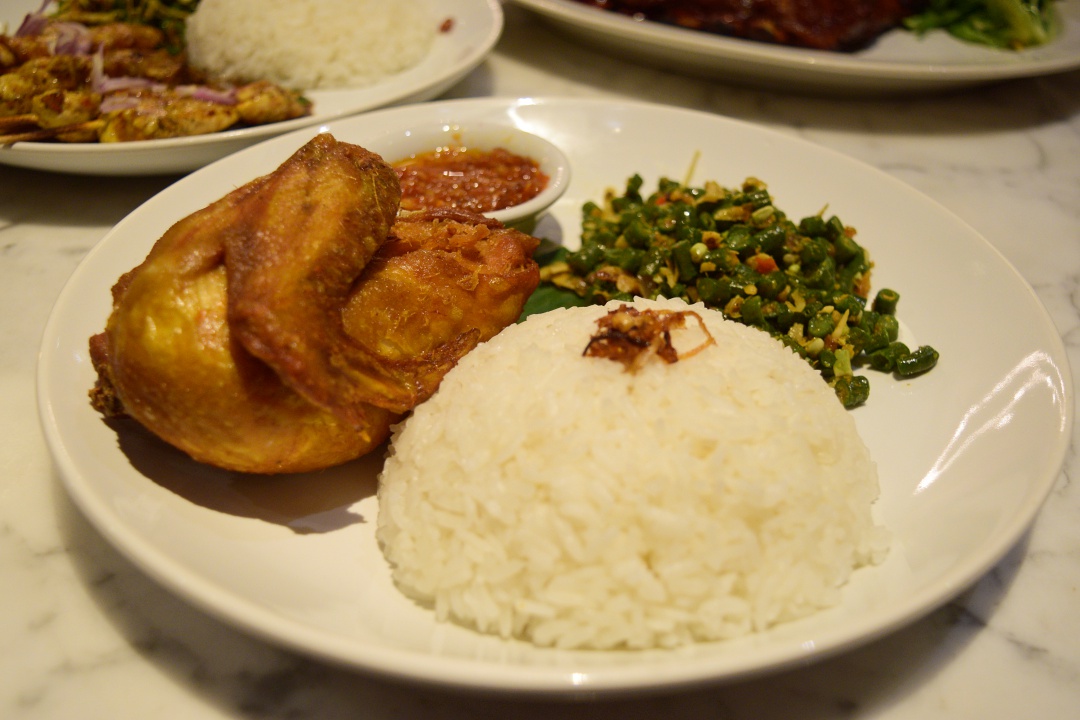 All these and a can of coca-cola for IDR366,900! Pretty worth it I say!
Sisterfields
Address: Jalan Kayu Cendana No. 7, Seminyak, Kuta, Kerobokan Kelod, Kuta Utara, Kerobokan Kelod, Kuta Utara, Kabupaten Badung, Bali 80361, Indonesia
Been wanting to try out Sisterfields since some time ago and we finally made it there for lunch on a Sunday afternoon! The place was pretty crowded when we arrived at 12:45 and we have to stand in line for a short while before getting a table.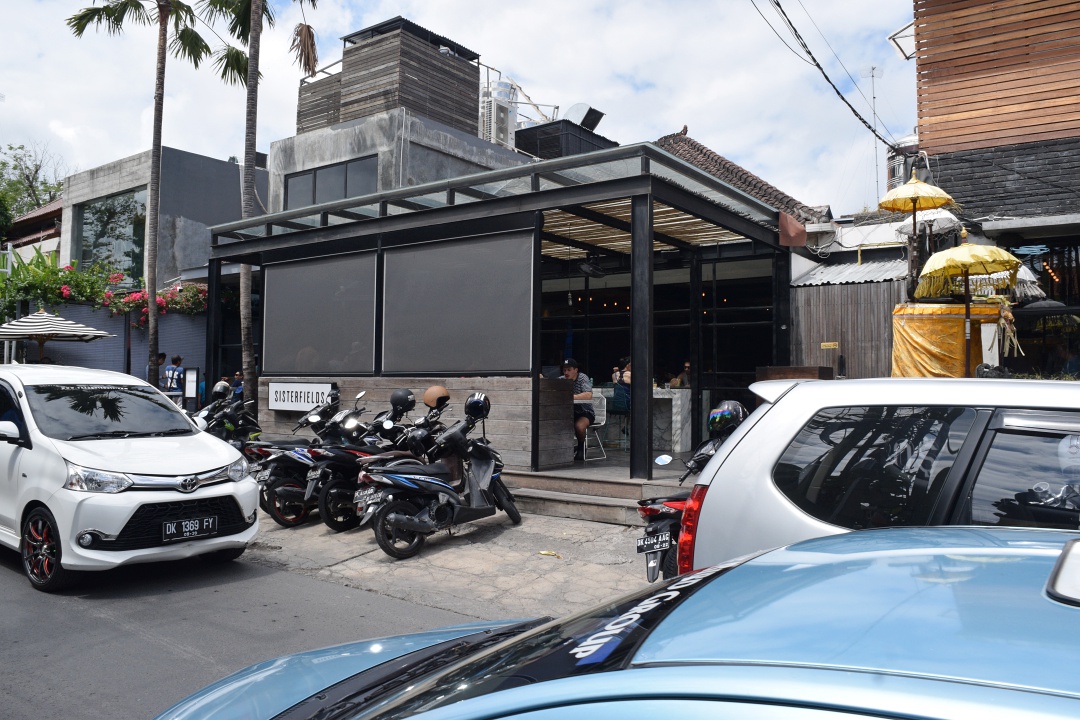 Tried to take a picture of the exterior and failed terribly.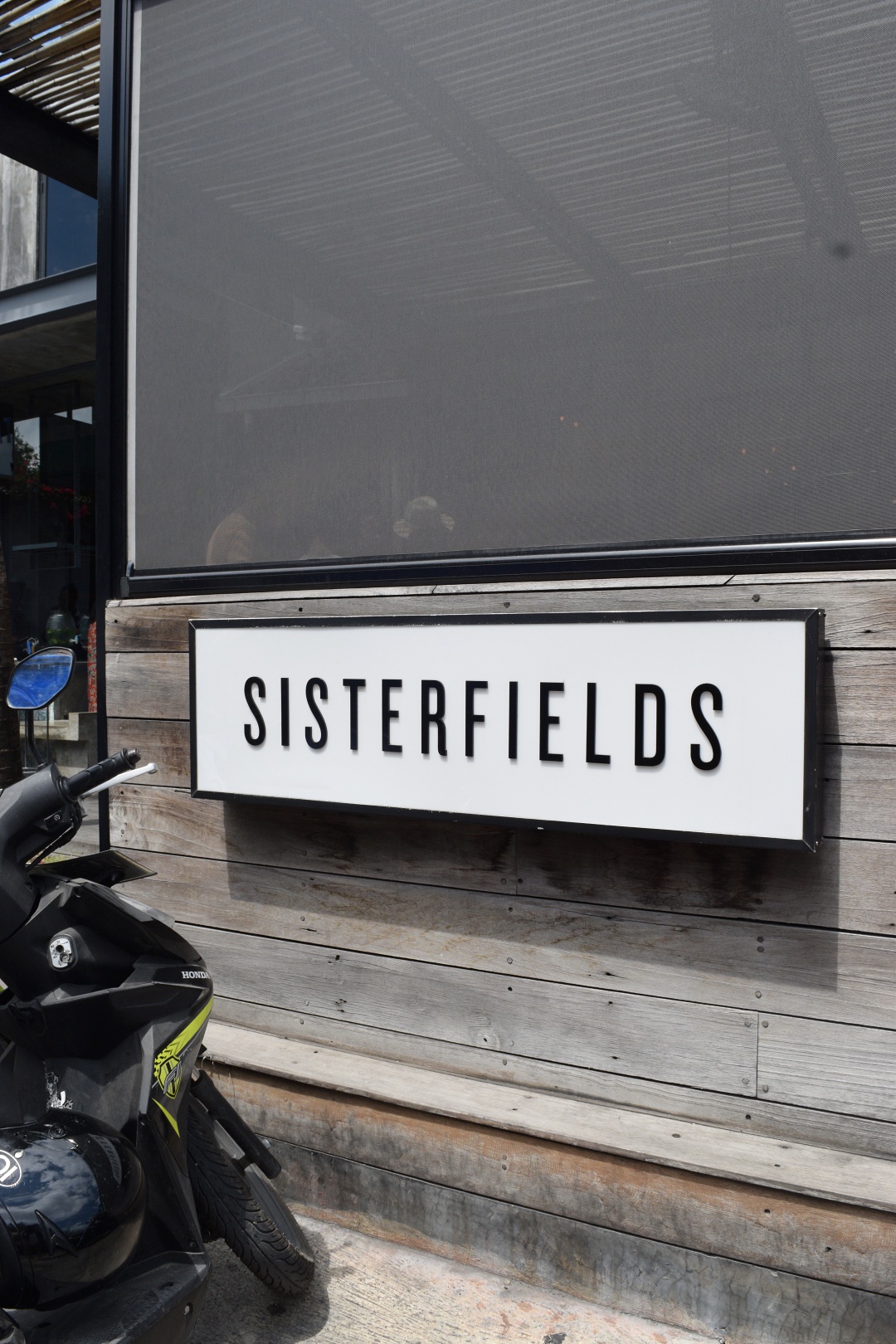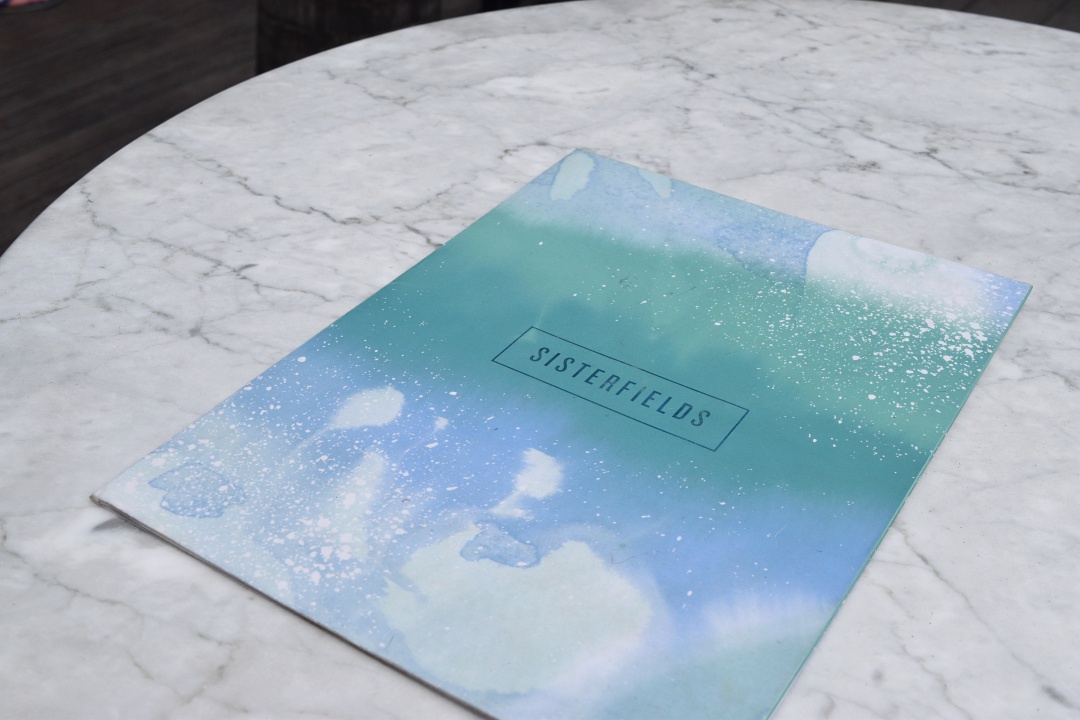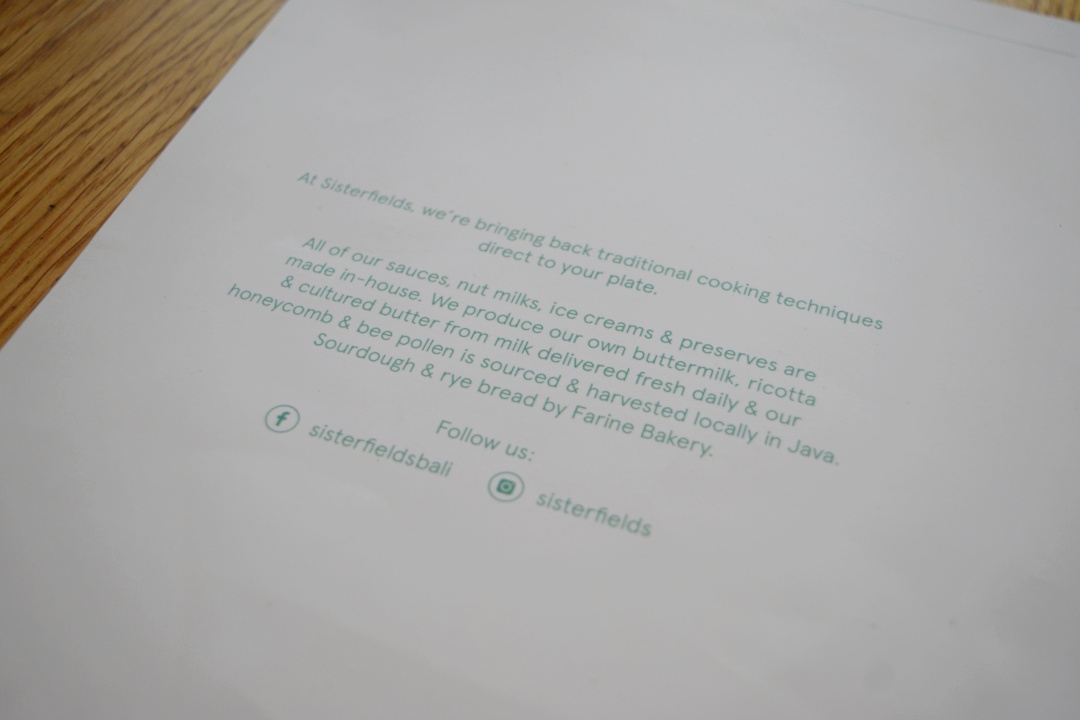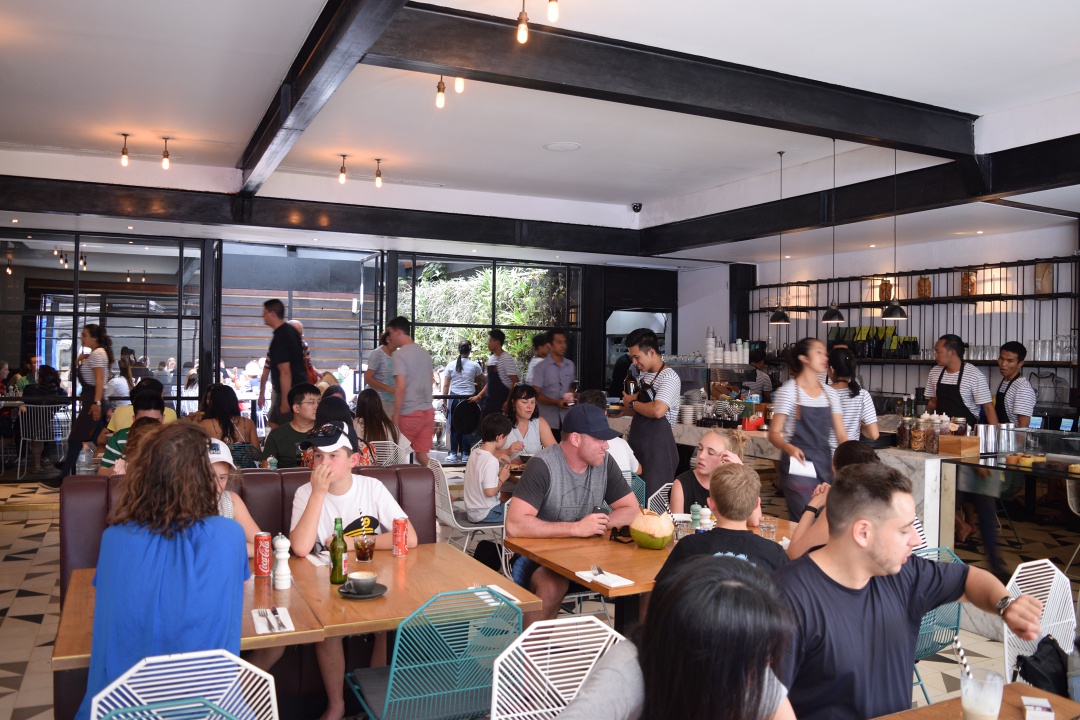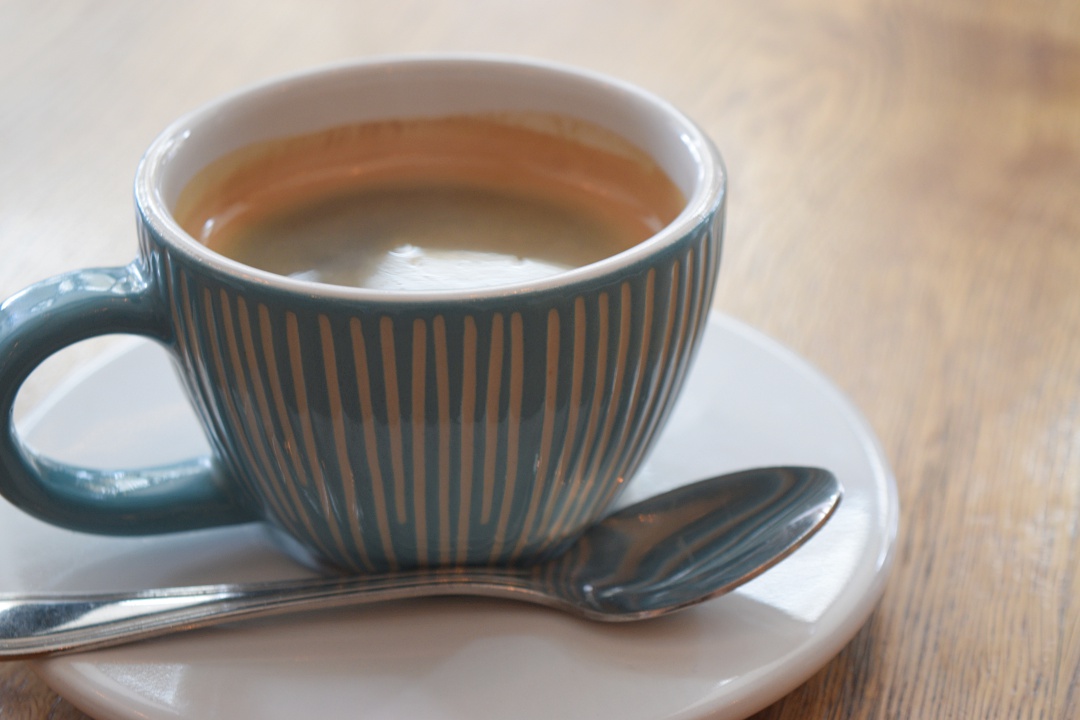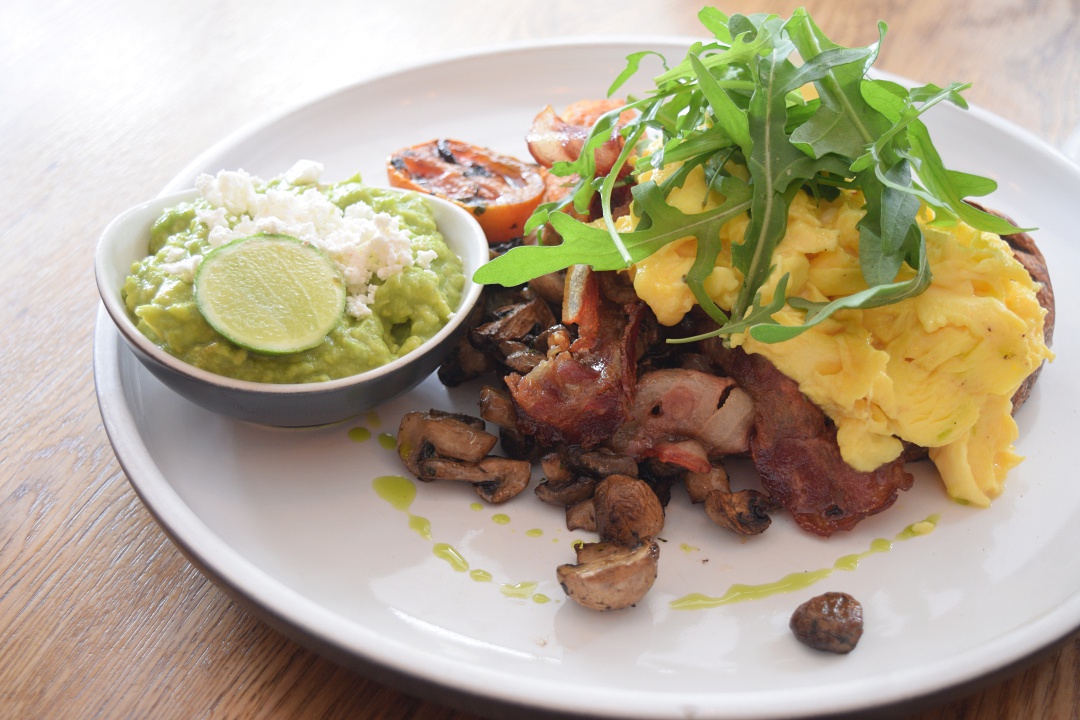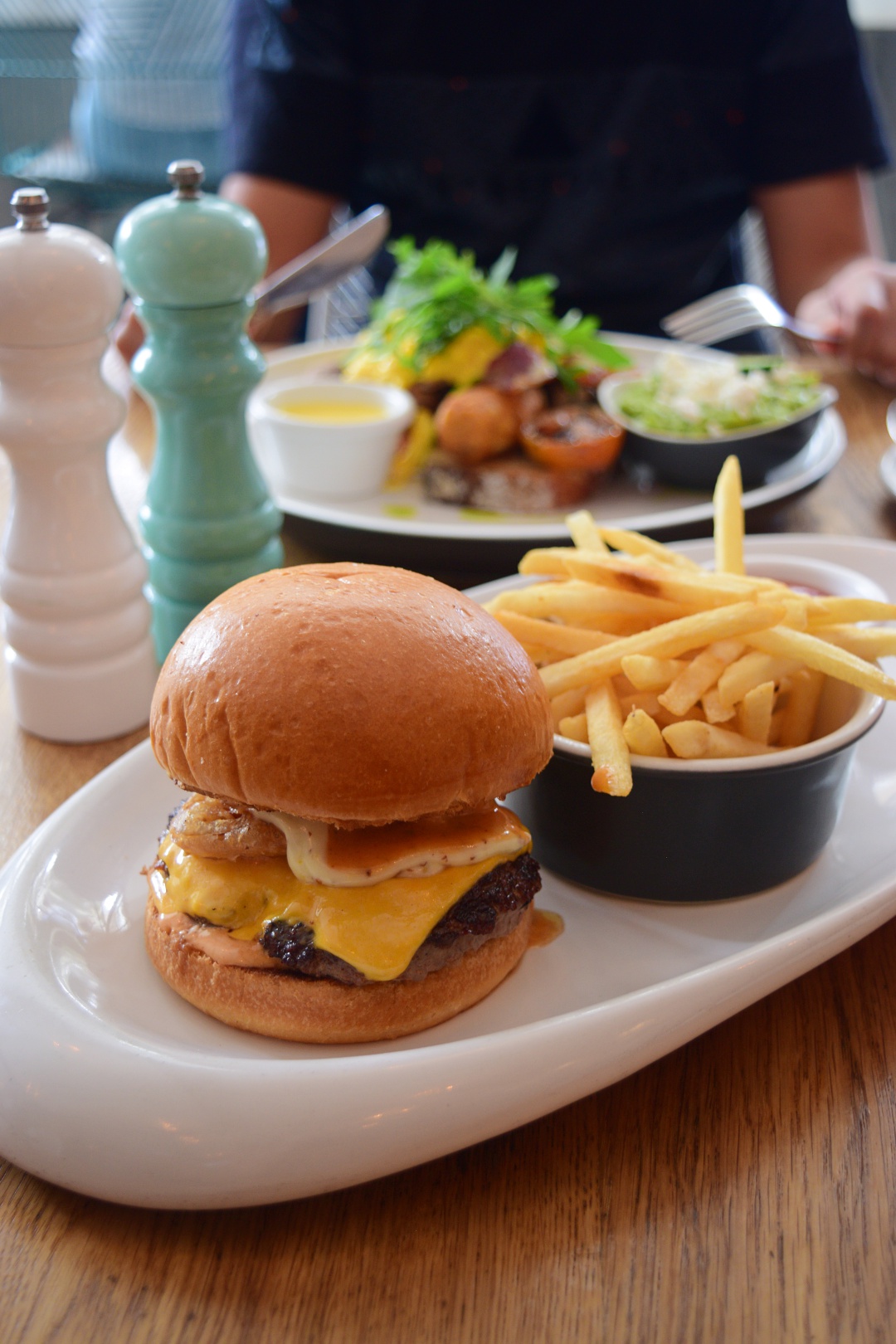 The food certainly didn't disappoint!
The Husband went for the Sisterfields Big Breakfast (IDR130,000), while I decided to go for the Sisterfields Dirty Burger (IDR110,000). I also ordered a serving of the Smashed Avocado (IDR35,000).
The bun for the burger was soft, and I especially love the onion ring. The smashed avocado that I ordered also goes well with the skinny fries.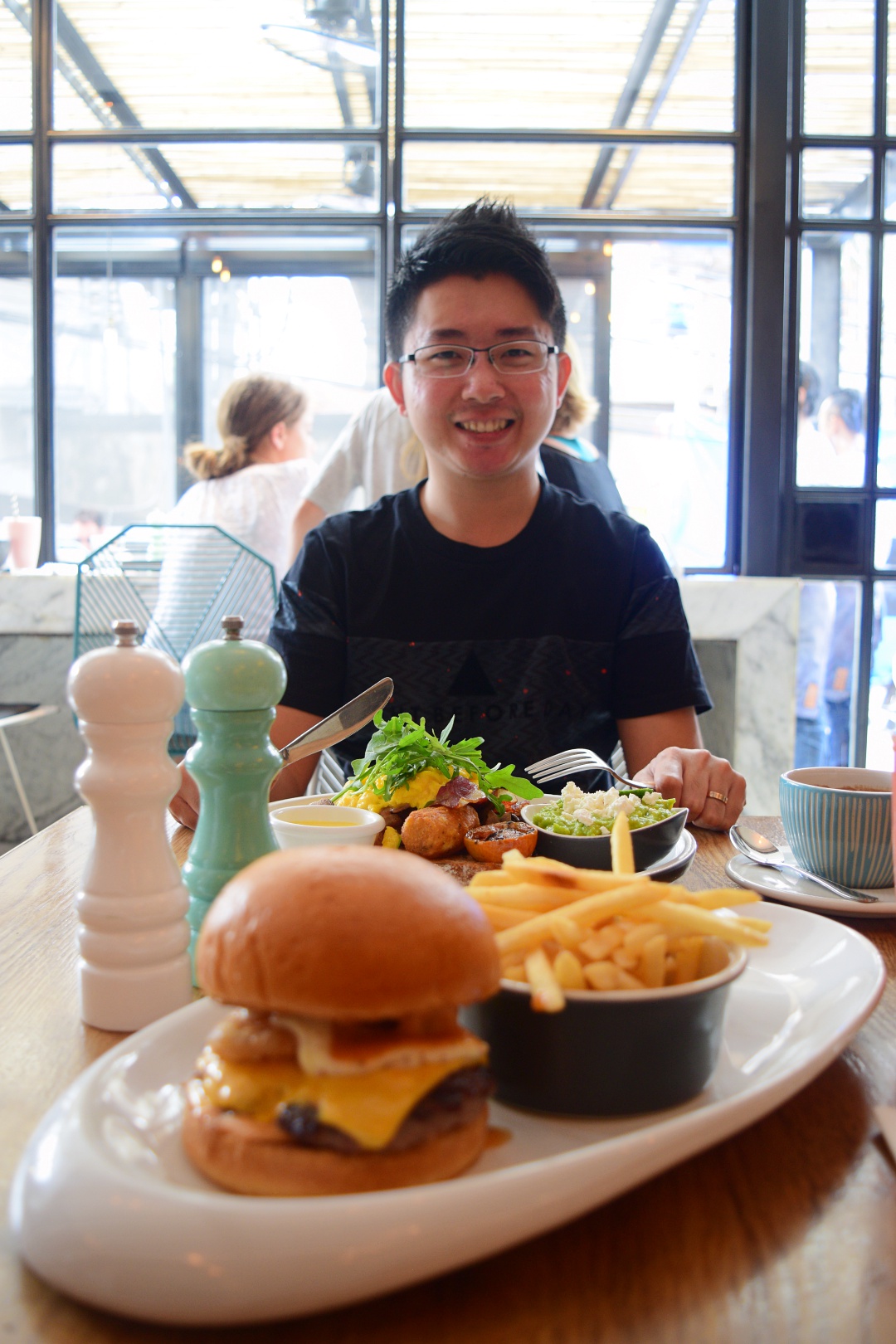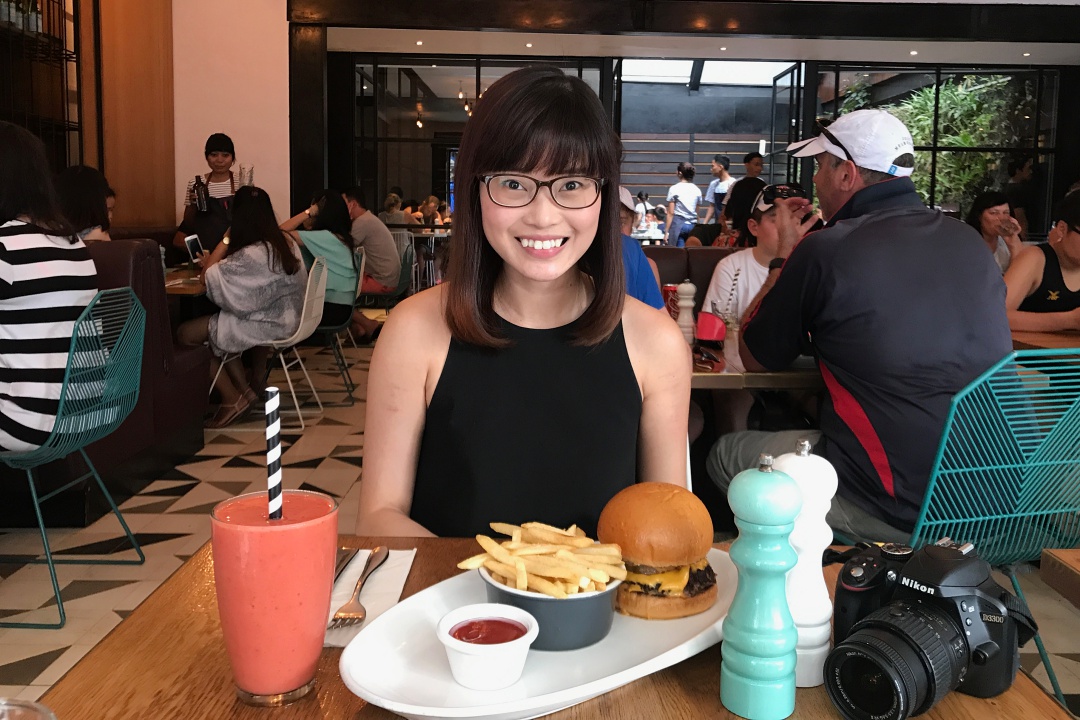 Definitely see myself coming back again!
Chicken Leg Satay Bar
Address: Jl. Benesari, Kuta, Kabupaten Badung, Bali 80361, Indonesia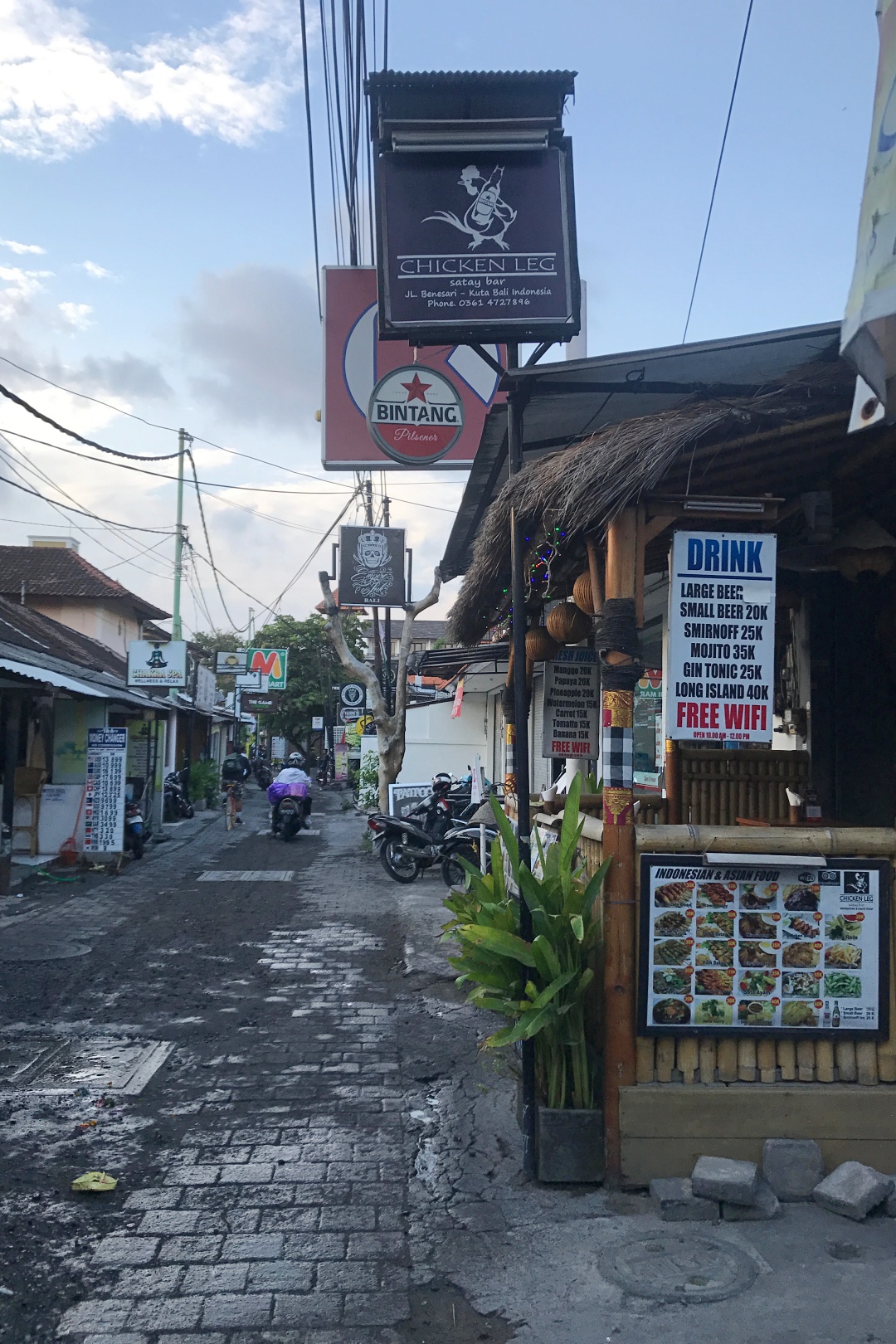 Discovered this place as it was located right opposite our hotel (Four Points by Sheraton). We went there for dinner one night and ended up returning for lunch two days later.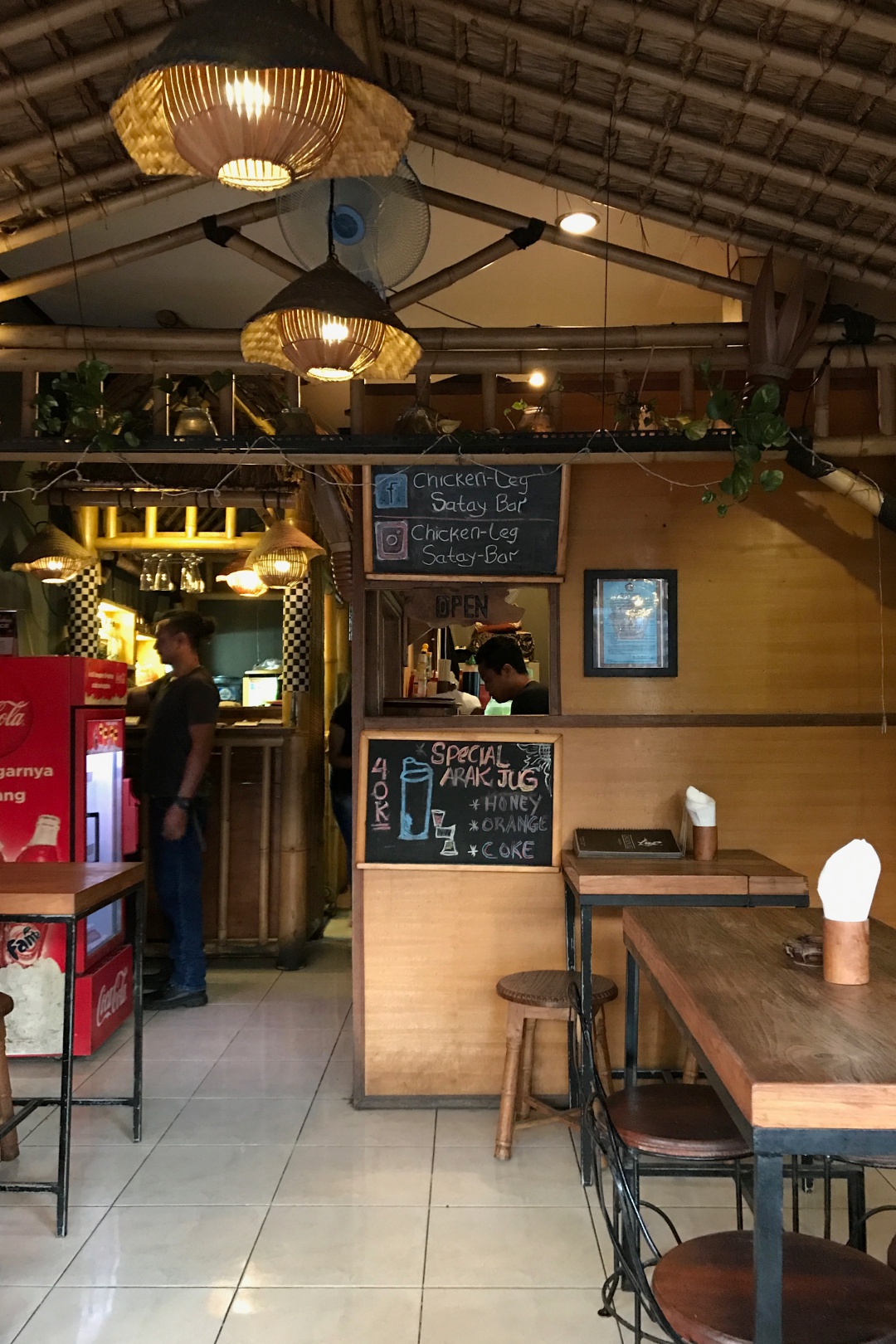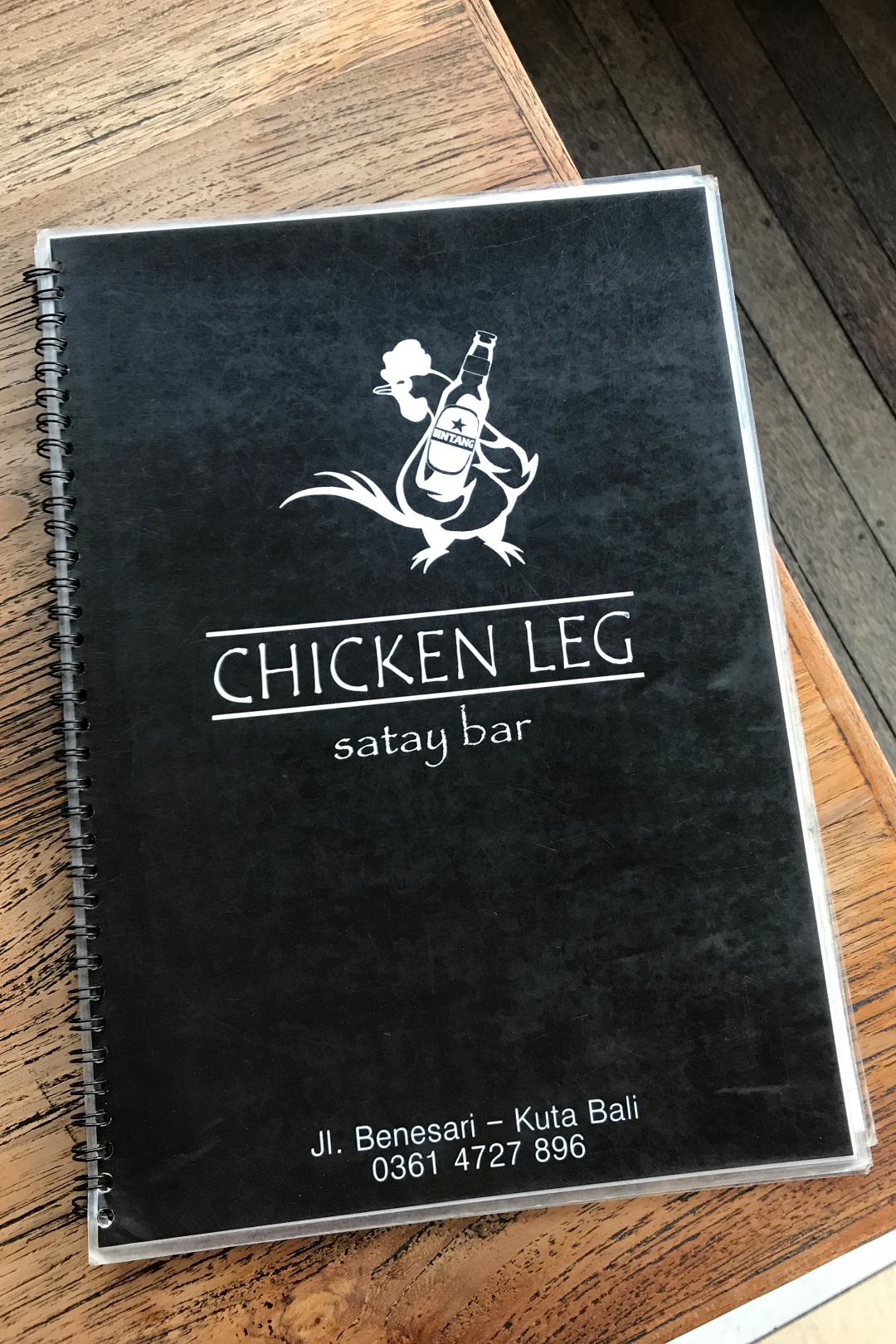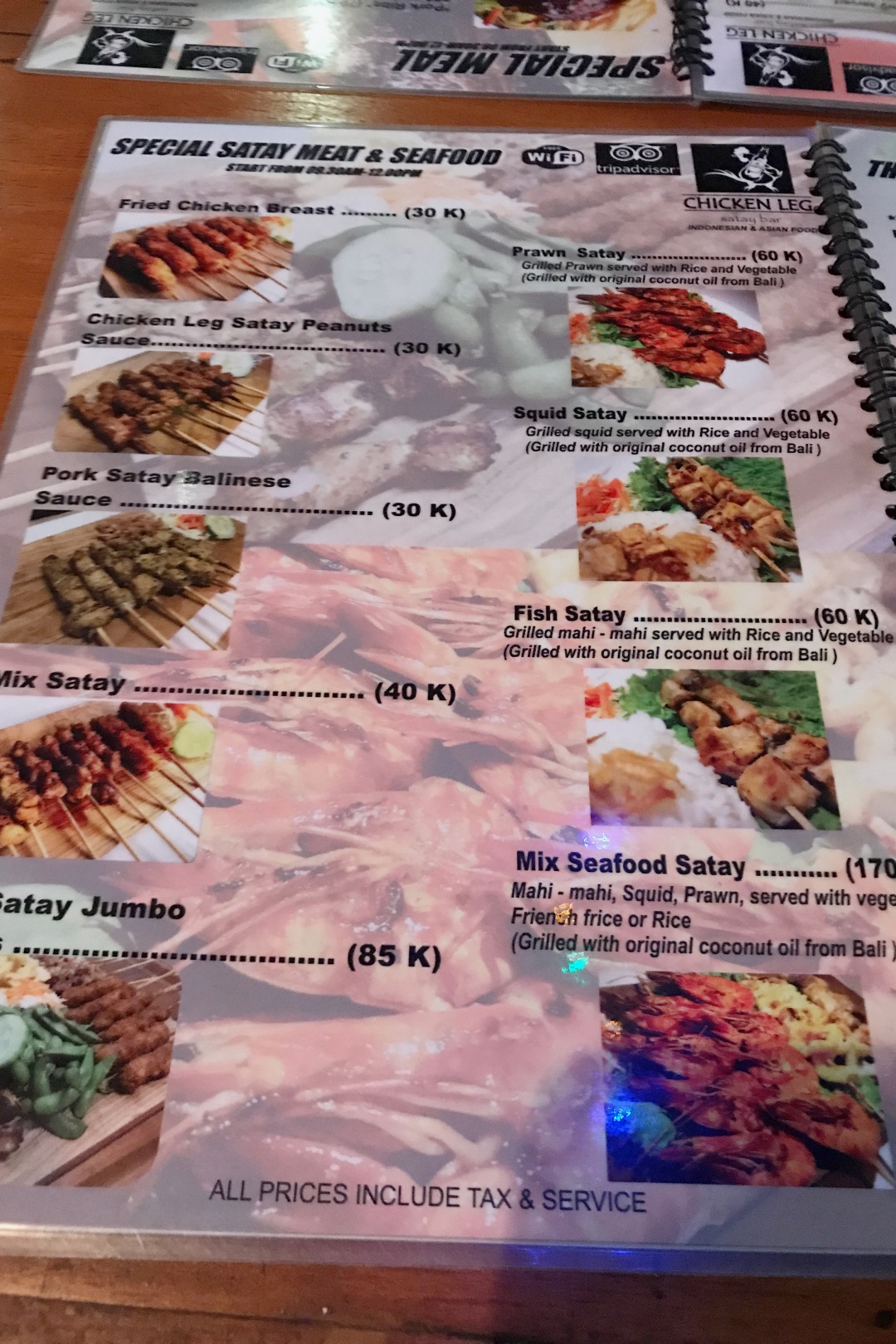 As the name suggests, the place primarily sells satay. Prices are wallet-friendly. It starts from IDR30,000 for the Pork Satay and goes up to IDR170,000 for the Mix Seafood Satay. Both time I was there, I ordered the Chicken Leg Satay with Peanut Sauce (IDR30,000 for 6) and really enjoyed it.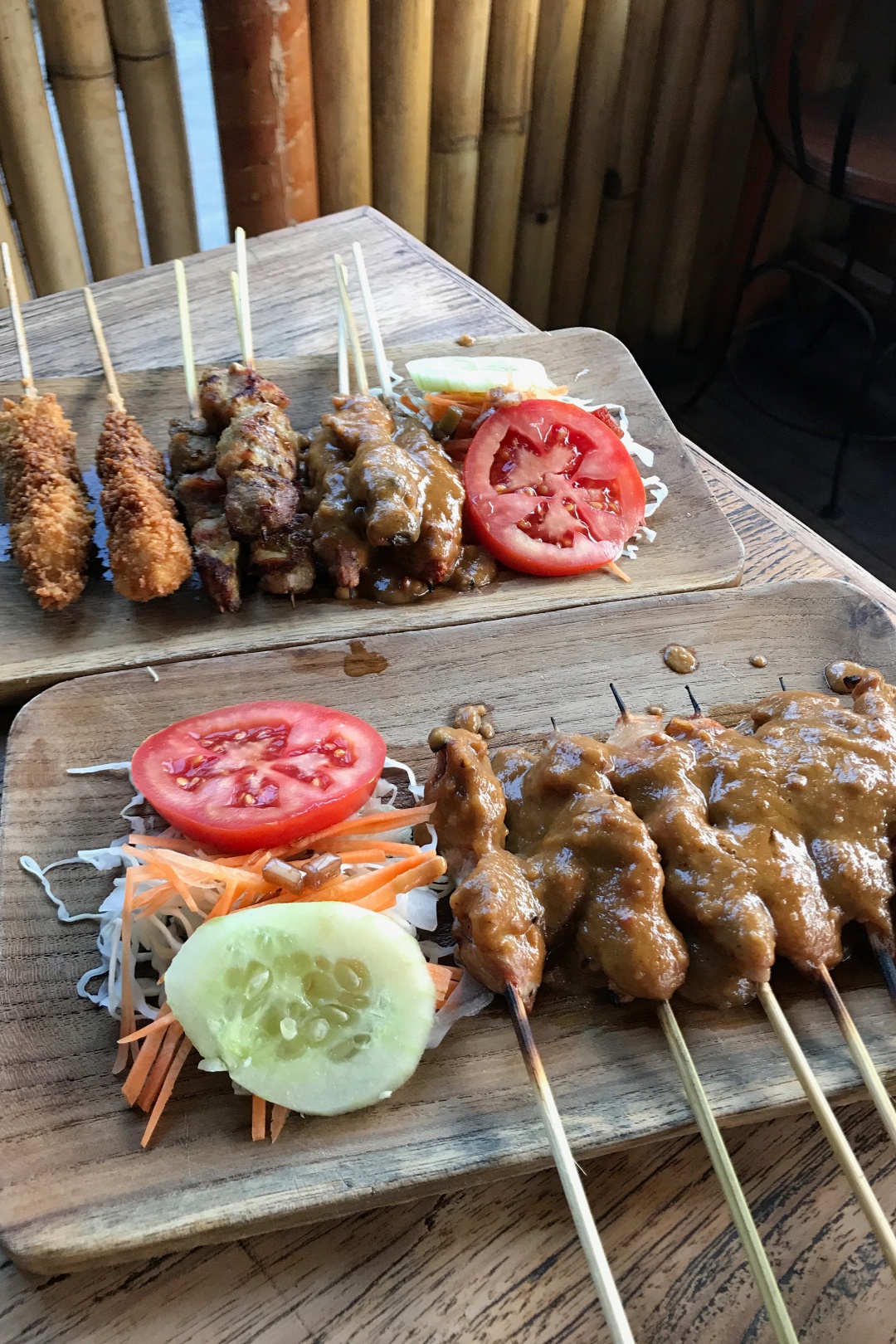 If you happened to be in the vicinity, definitely give it a try!
ENTERTAINMENT
Movie at Cinema XXI, Beachwalk Shopping Center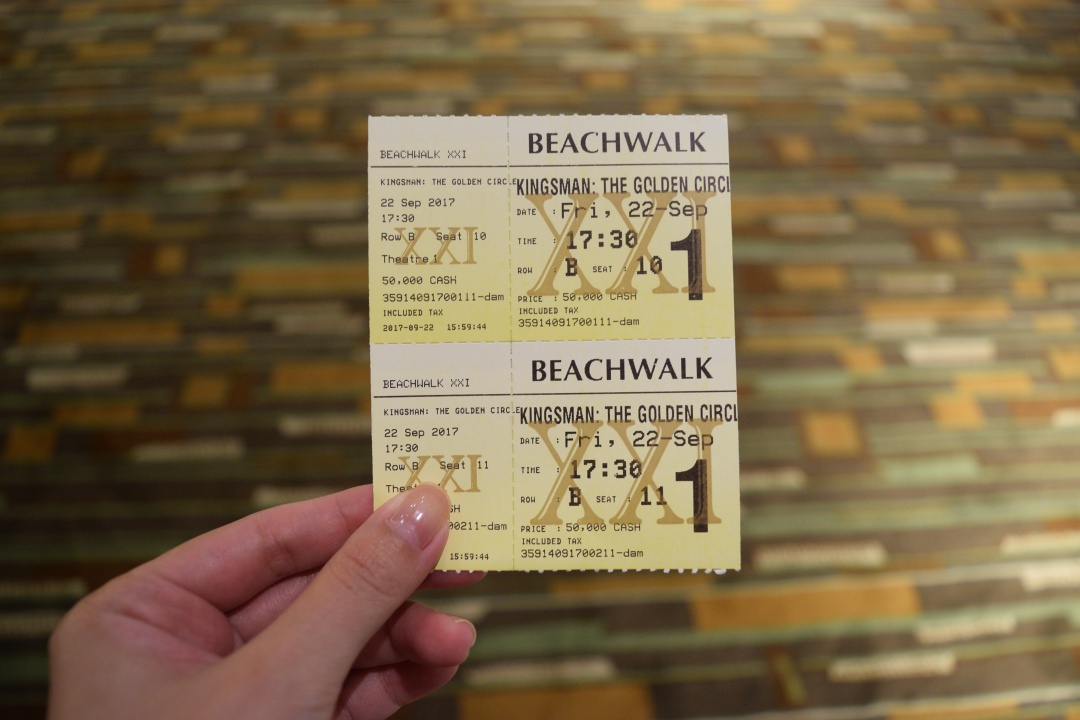 Probably our second or third time catching a movie at Beachwalk Shopping Center? Movie tickets are really affordable in Indonesia. We only paid IDR50,000 per ticket to watch Kingsman: The Golden Circle on a Friday afternoon.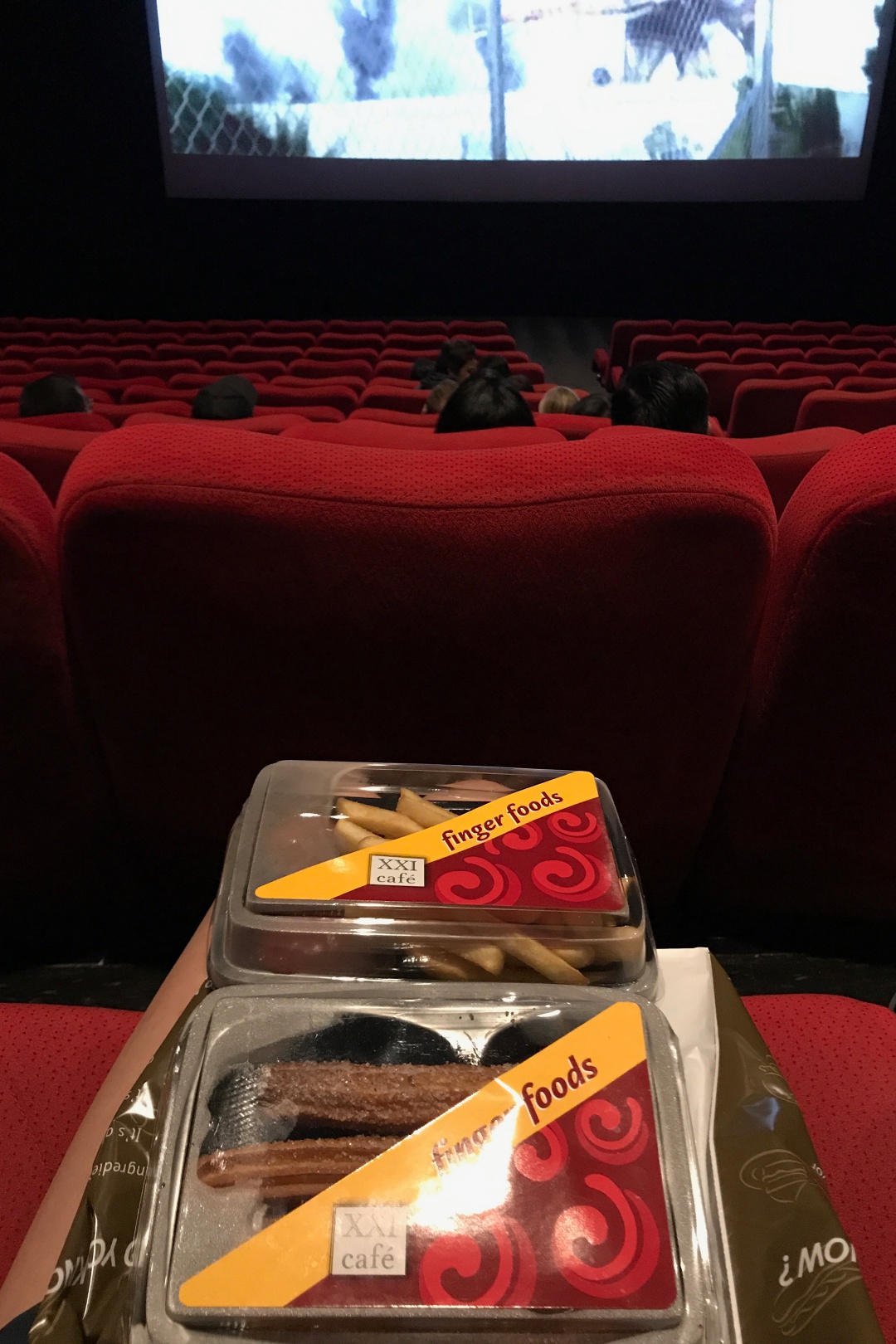 Bought French fries and chocolate churros for the movie. But sadly, the chocolate churros didn't live up to expectation.
I really like the first Kingsman movie, so I was having high hope for the second one. Though the storyline turned out to be a little ridiculous, overall, it was still an entertaining movie to watch. I recently just watched it again on my flight back to Singapore.
The Shampoo Lounge / Bali Barber
Address: Nusa Dua Bali Collection Shopping Mall, Entrance A
If you read my earlier blog post, you would know that the Husband loves his hair cut at the Bali Barber from his visit back in April. Since then, he had planned to revisit the shop when we return to Bali. We went to the Seminyak outlet previously and this time around; we decided to try out their newest outlet at Bali Collection (Nusa Dua).
I'm not sure exactly how it happened, but I believe the Husband drop a message on Facebook before going and somehow, to thank him for his support, they decided to throw in a free haircut and a complimentary foot spa for him?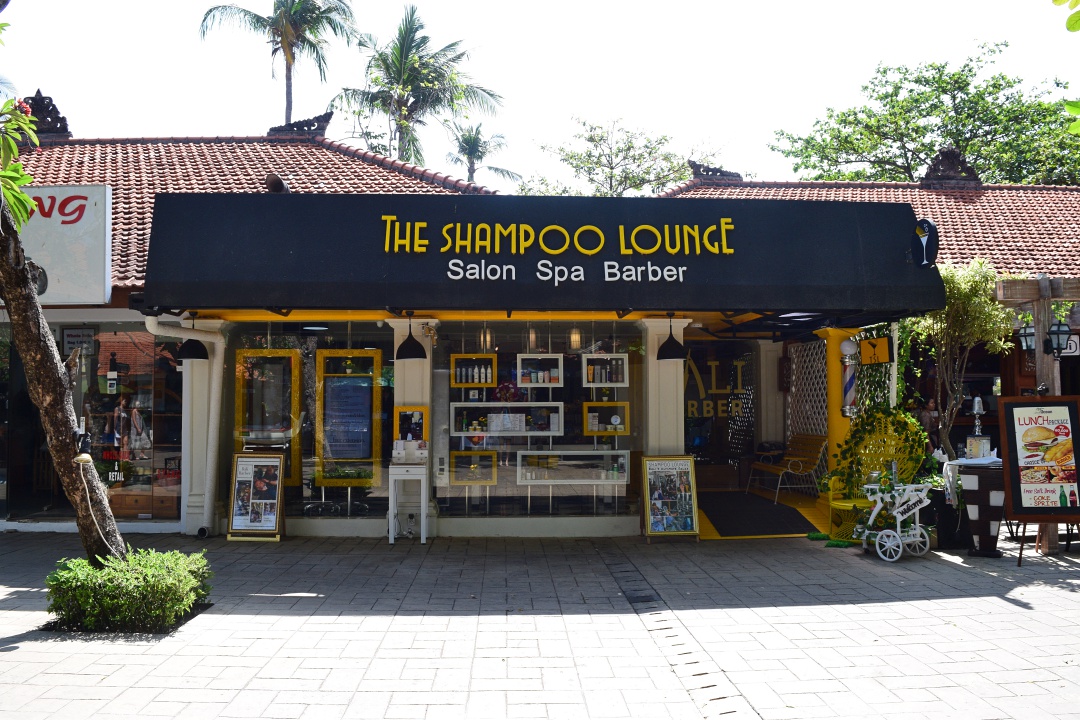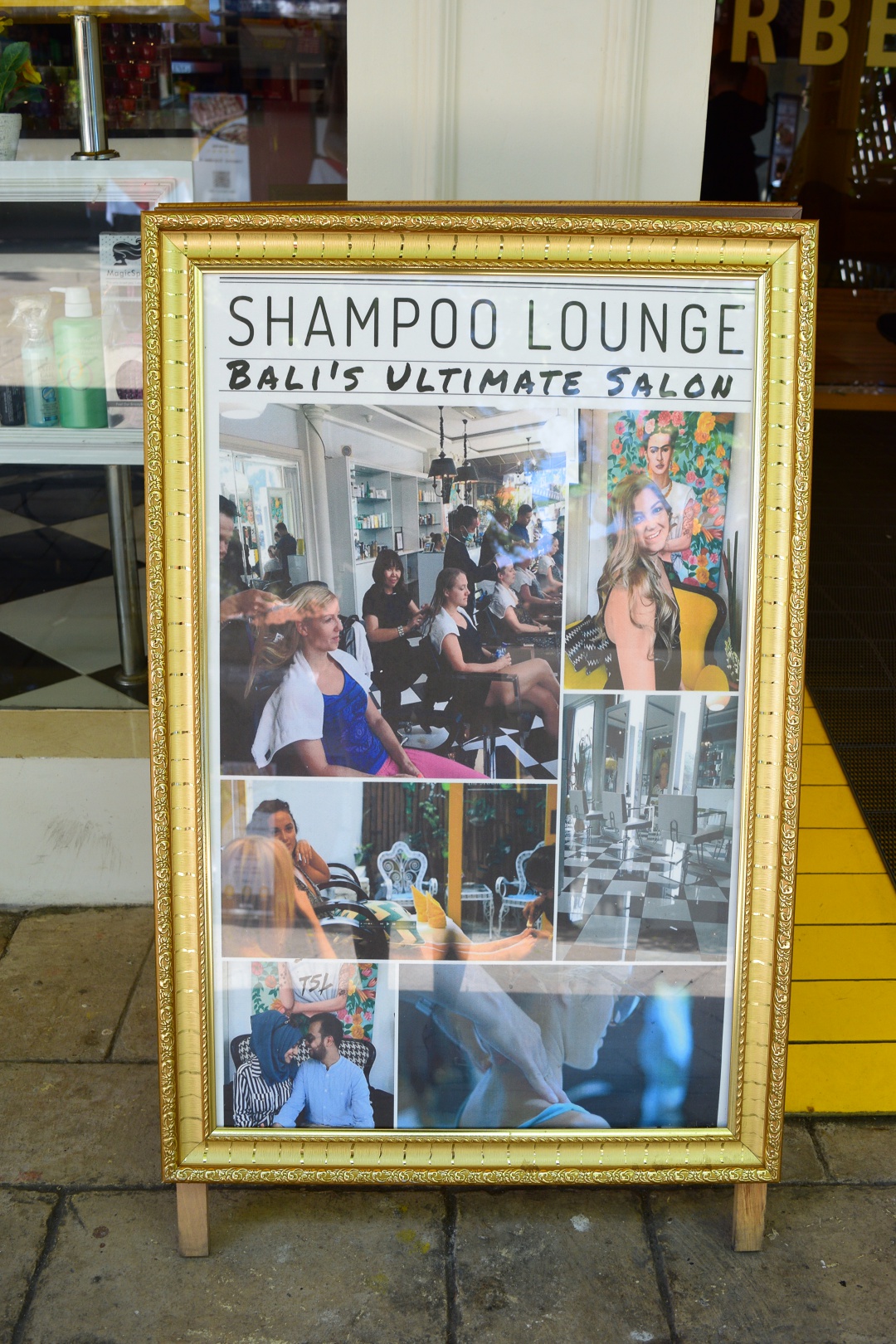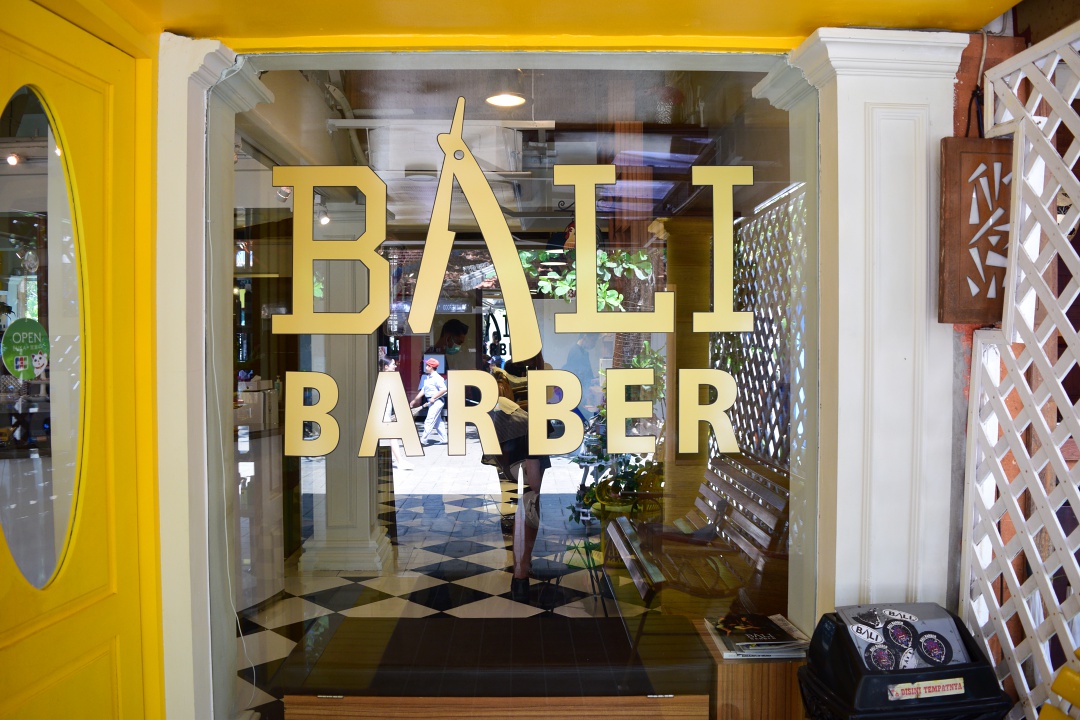 Unlike the outlet in Seminyak where there are two separate floors for The Shampoo Lounge and Bali Barber, the one at Bali Collection is housed in the same shop.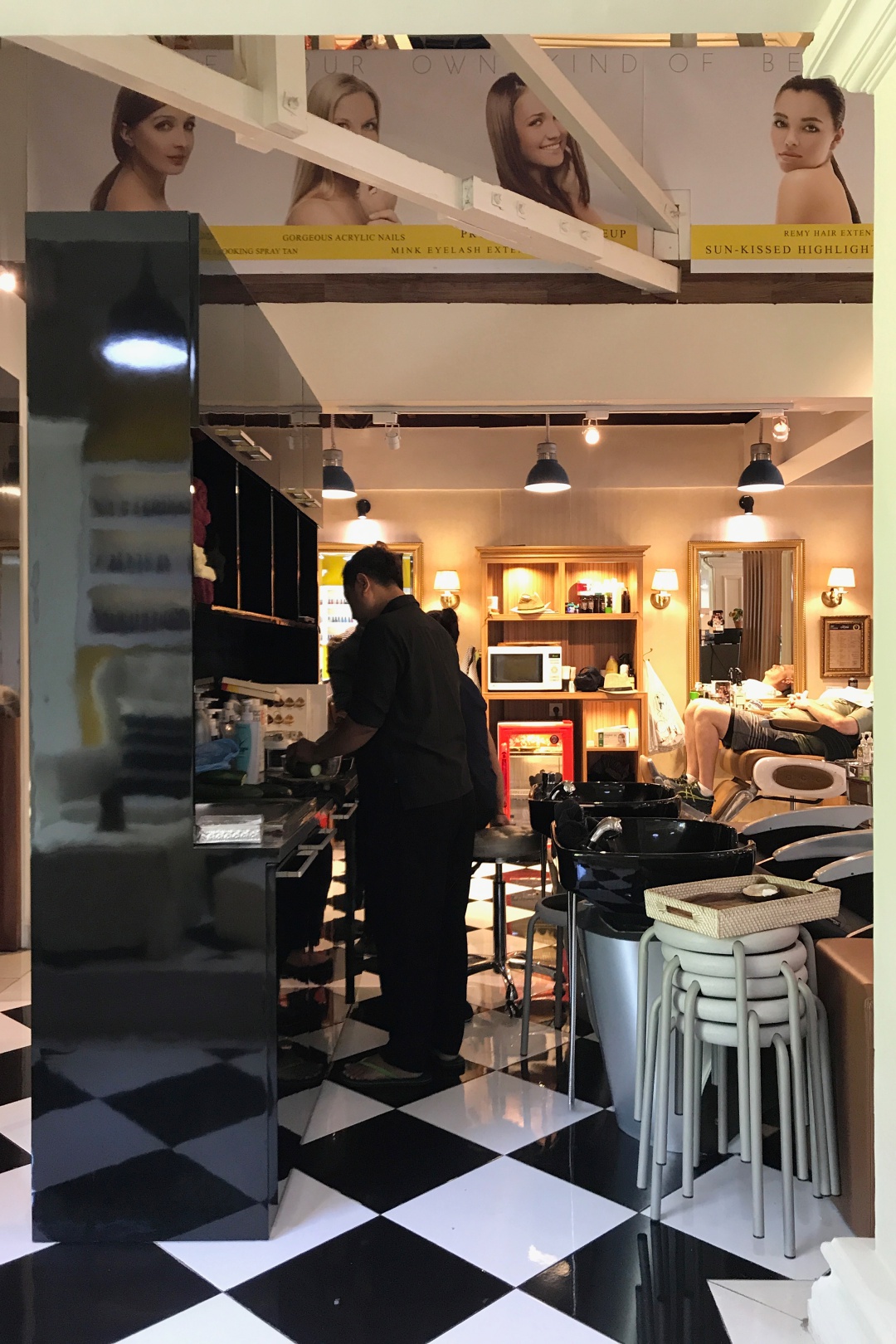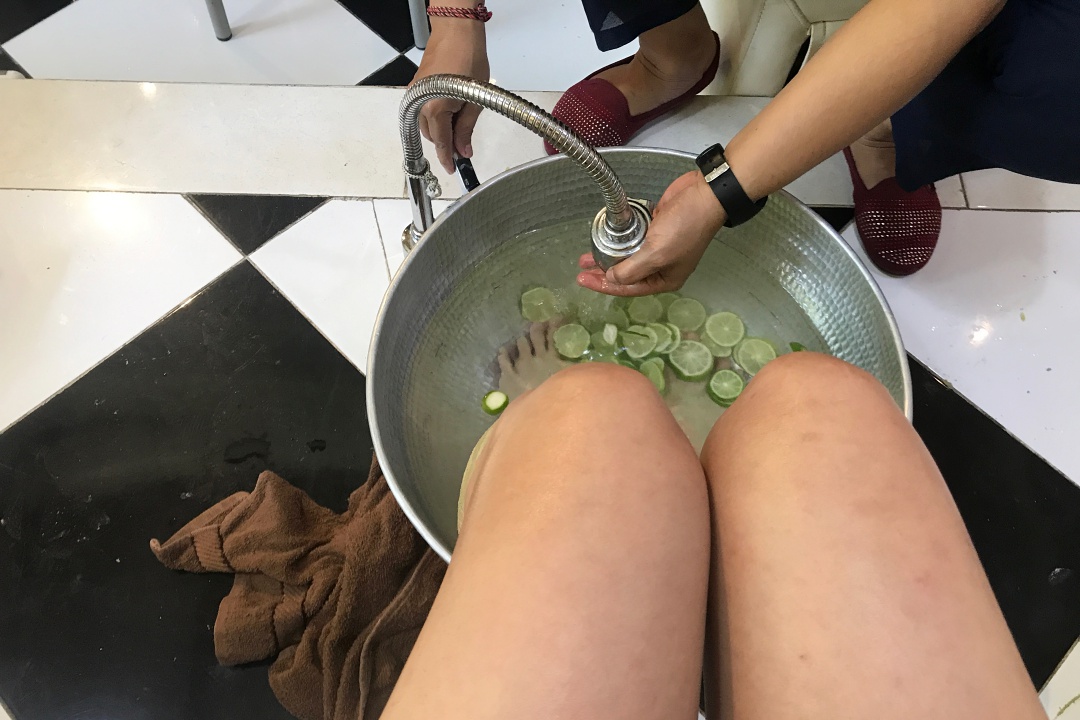 Since the Husband was getting a foot spa, I decided to get one too. There are two options available for the foot spa – Milk & Honey Aromatic Foot Spa and Cucumber & Mint Foot Spa. We decided to go with the latter, and it was such bliss to have a cooling foot spa in the middle of the afternoon!
The treatment includes washing our feet in cucumber and mint foot bath, followed by scrubbing, buffing, massaging and applying a cooling green tea mask. Then there is a head, neck and shoulder massage before finishing off with a homemade Aloe Vera application on our legs.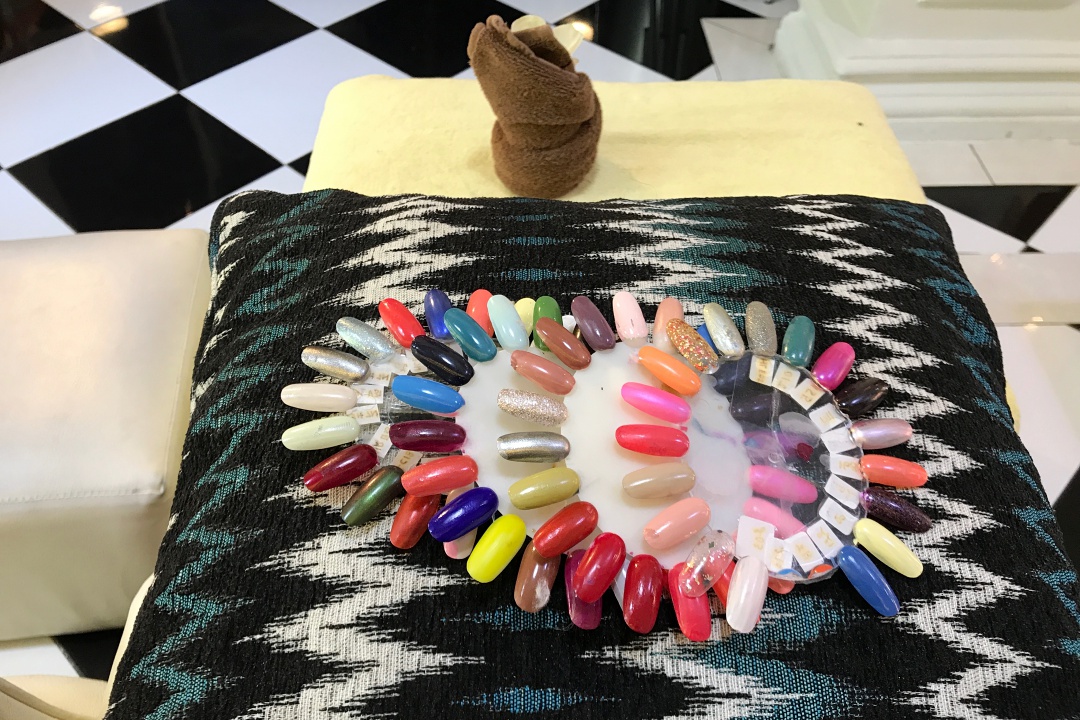 After our foot treatment, the Husband went to get his hair cut, and while waiting for him, I decided to get a gel manicure.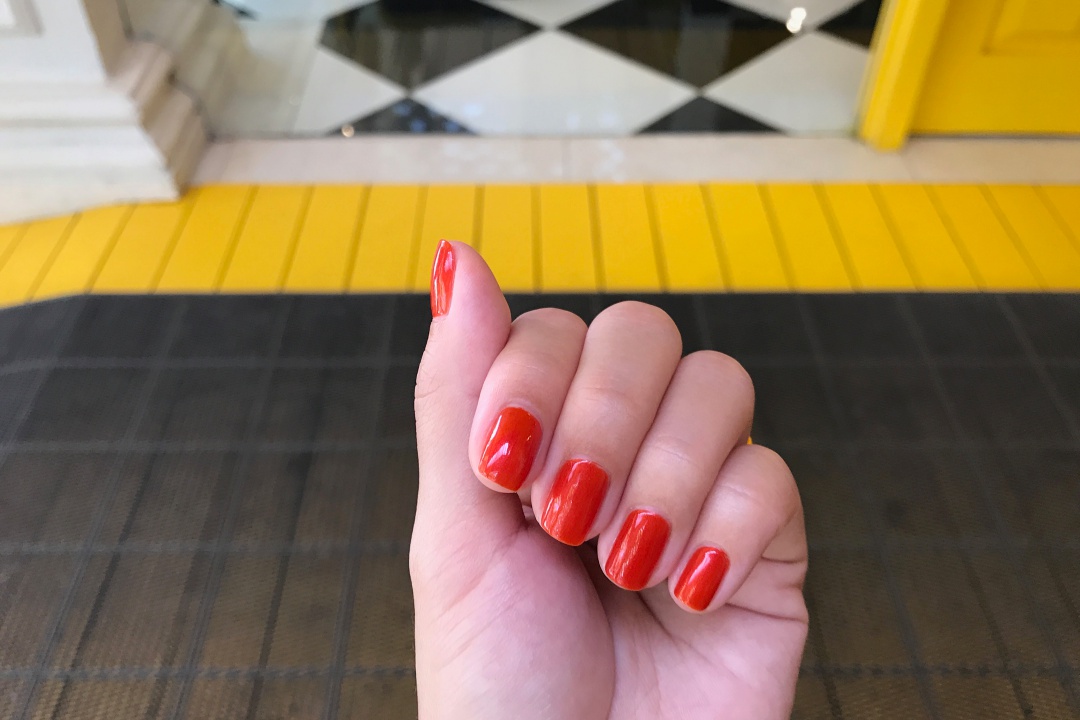 I wanted a burnt orange colour, and this was what I picked.
The service at The Shampoo Lounge was great. But unfortunately, I realised the gel manicure I did in Bali don't seem to last as well as the ones I did in Singapore. This applies to all the gel manicure I did in Bali and not just those I did at The Shampoo Lounge.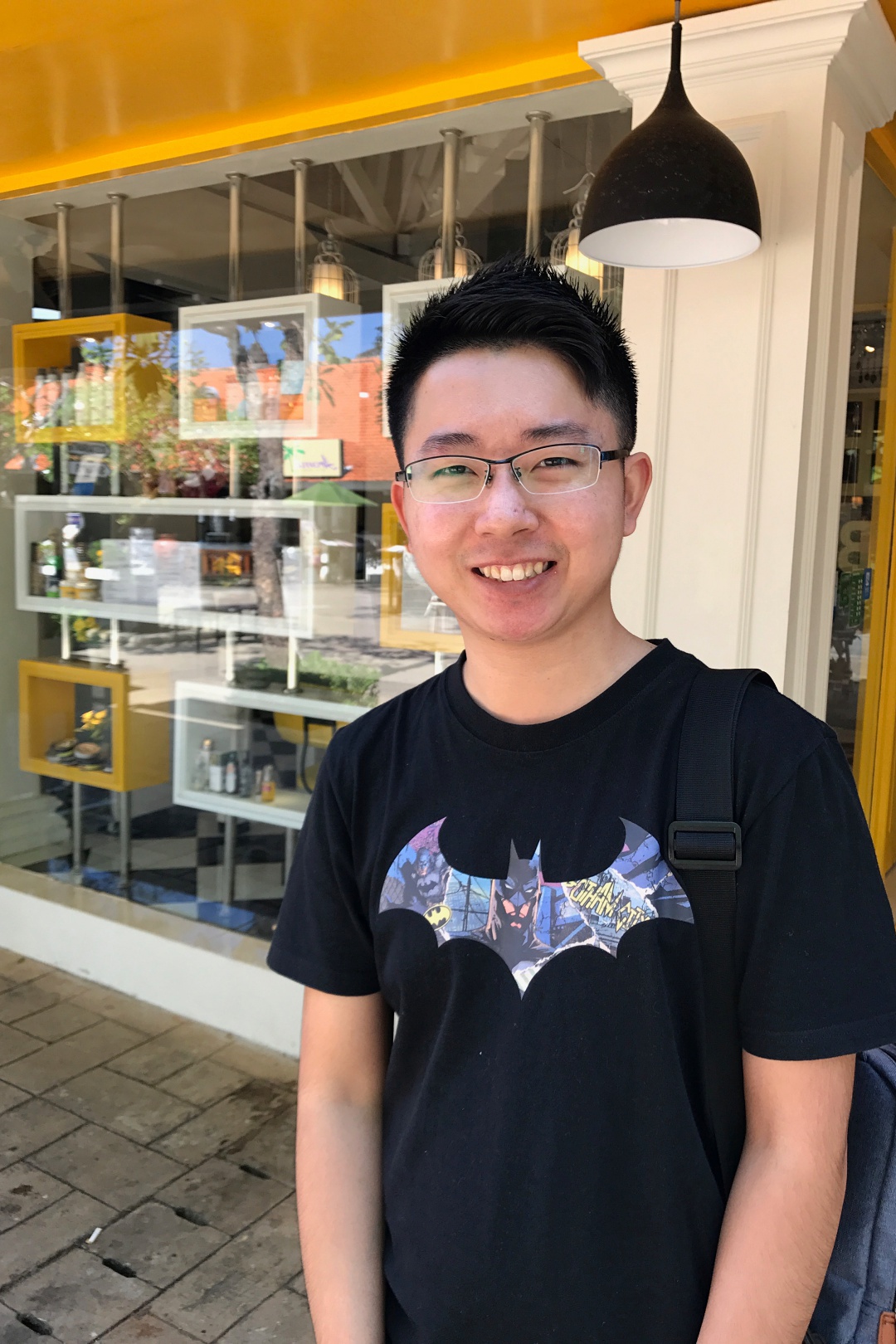 Fresh out from the barber! In the end, they really did wave off his bill for the haircut and foot spa, so we only paid for my manicure and foot spa.
The Natural 2 Massage & Day Spa
Address: Kuta, Badung Regency, Bali 80361, Indonesia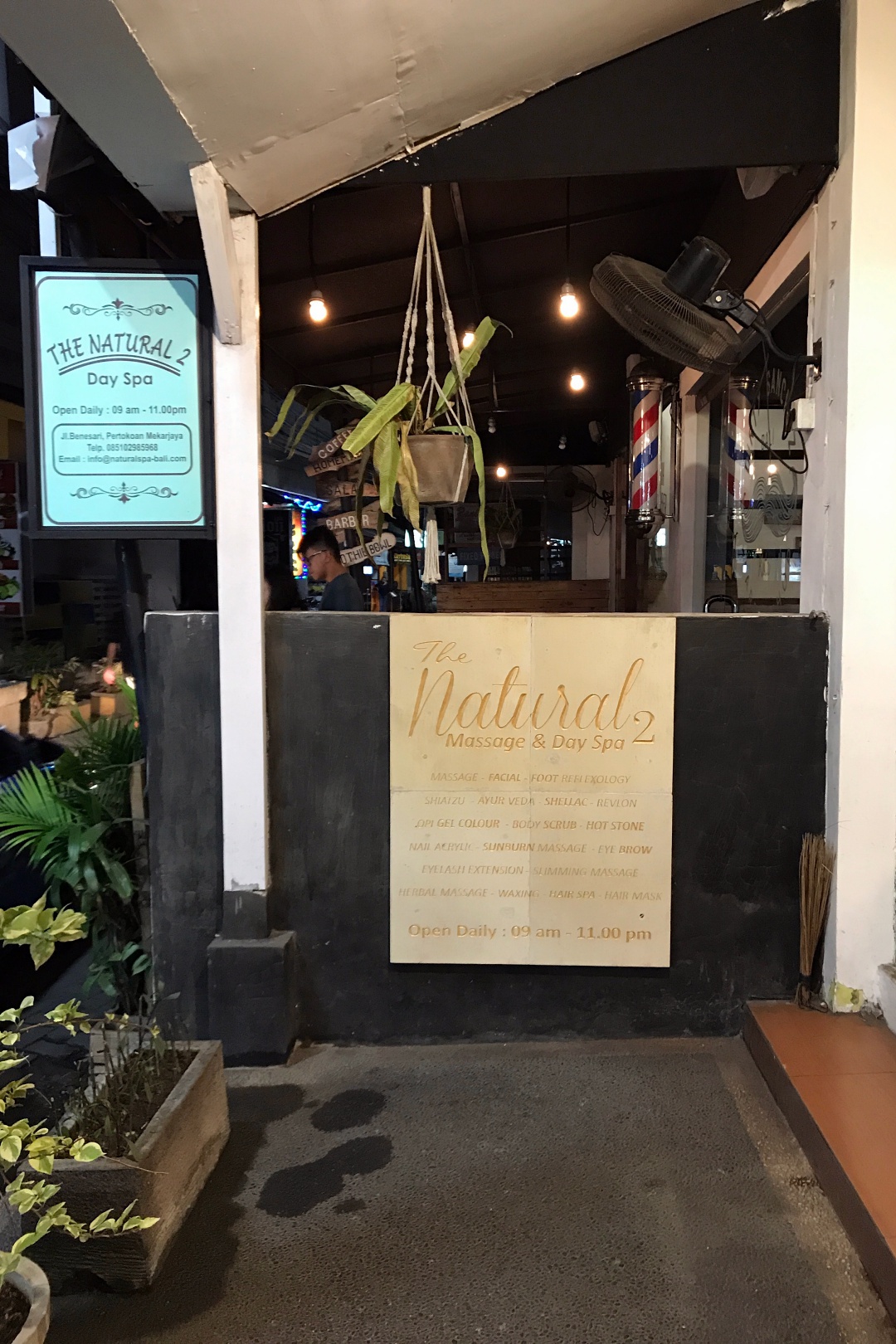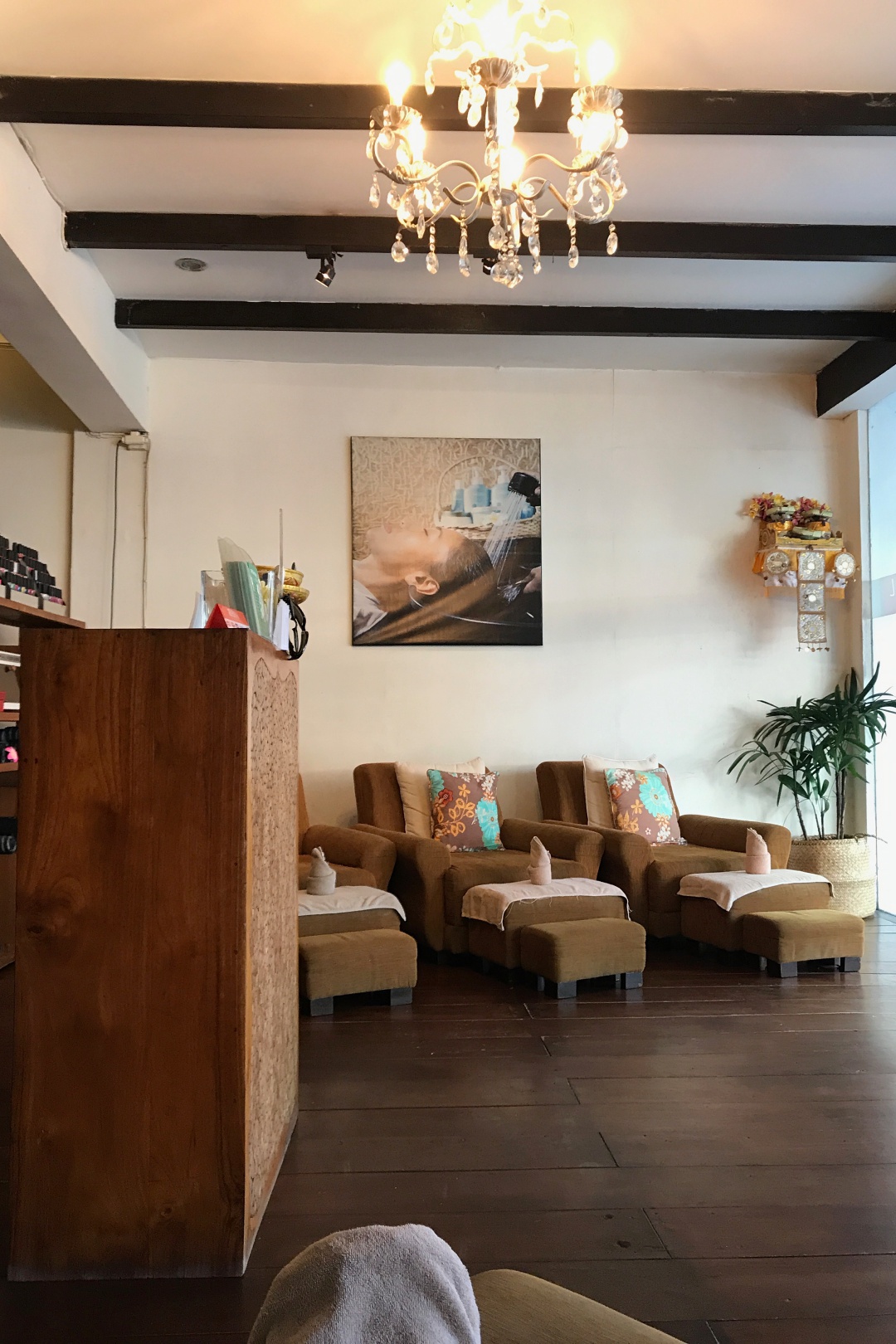 We did quite a number of massage during our time in Bali. Aside from the usual two parlours that we went to (Smart Beauty Spa for foot massage and @ease for body massage), we discovered one near our hotel which we repeatedly went to for foot massage during our stay at Four Points by Sheraton.
I swear the masseuse was relentless when it comes to getting rid of all the knots on my shoulder. She was so strong in her massage that I ended up with some blue-black (bruise) on my arms. Personally, I prefer strong massage. (The Husband always says that I have a high tolerance for pain.) Hence, despite having bruises on my arms, we still went back to the same parlour a couple of times.
SHOP
Trainers – Nike / New Balance / Reebok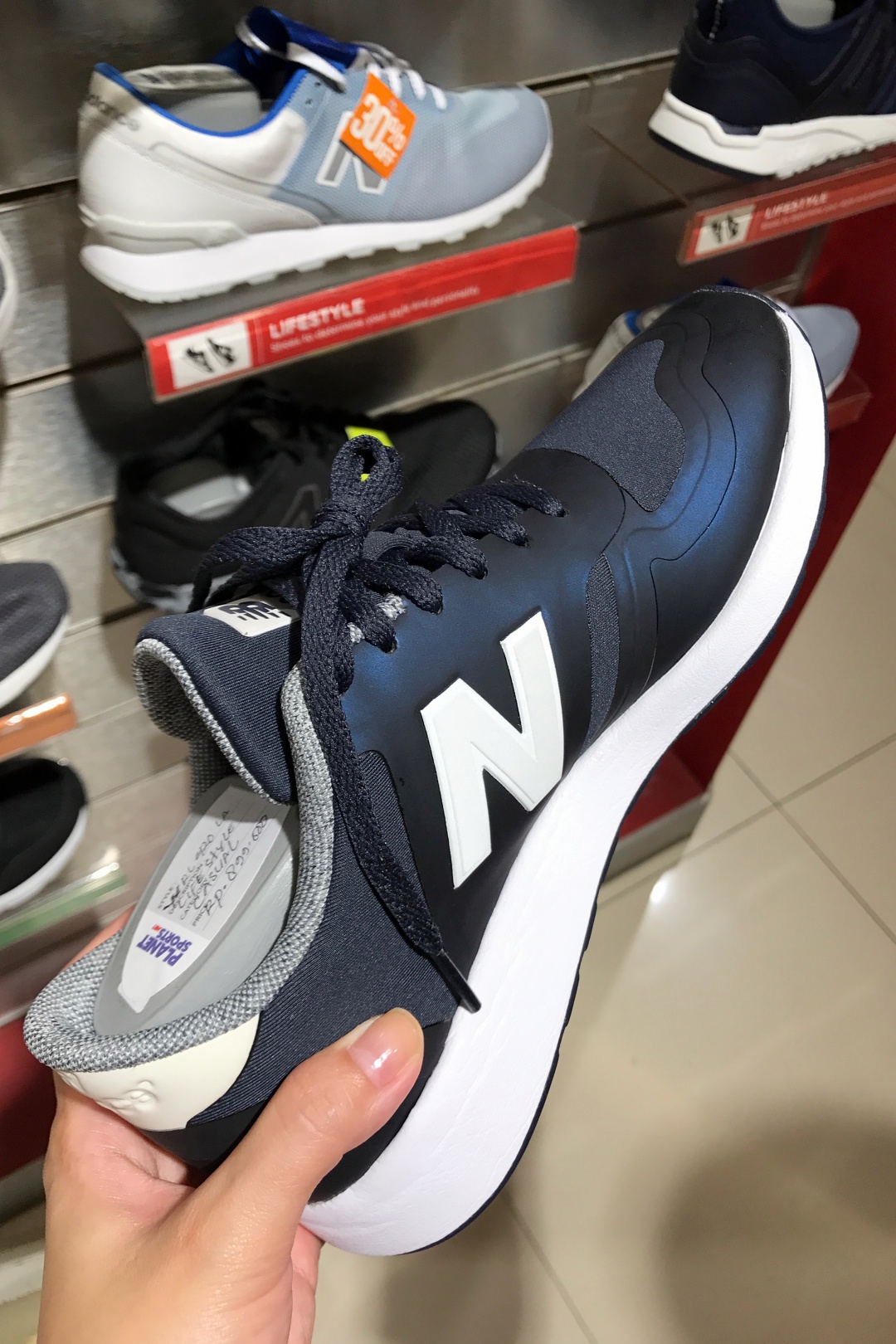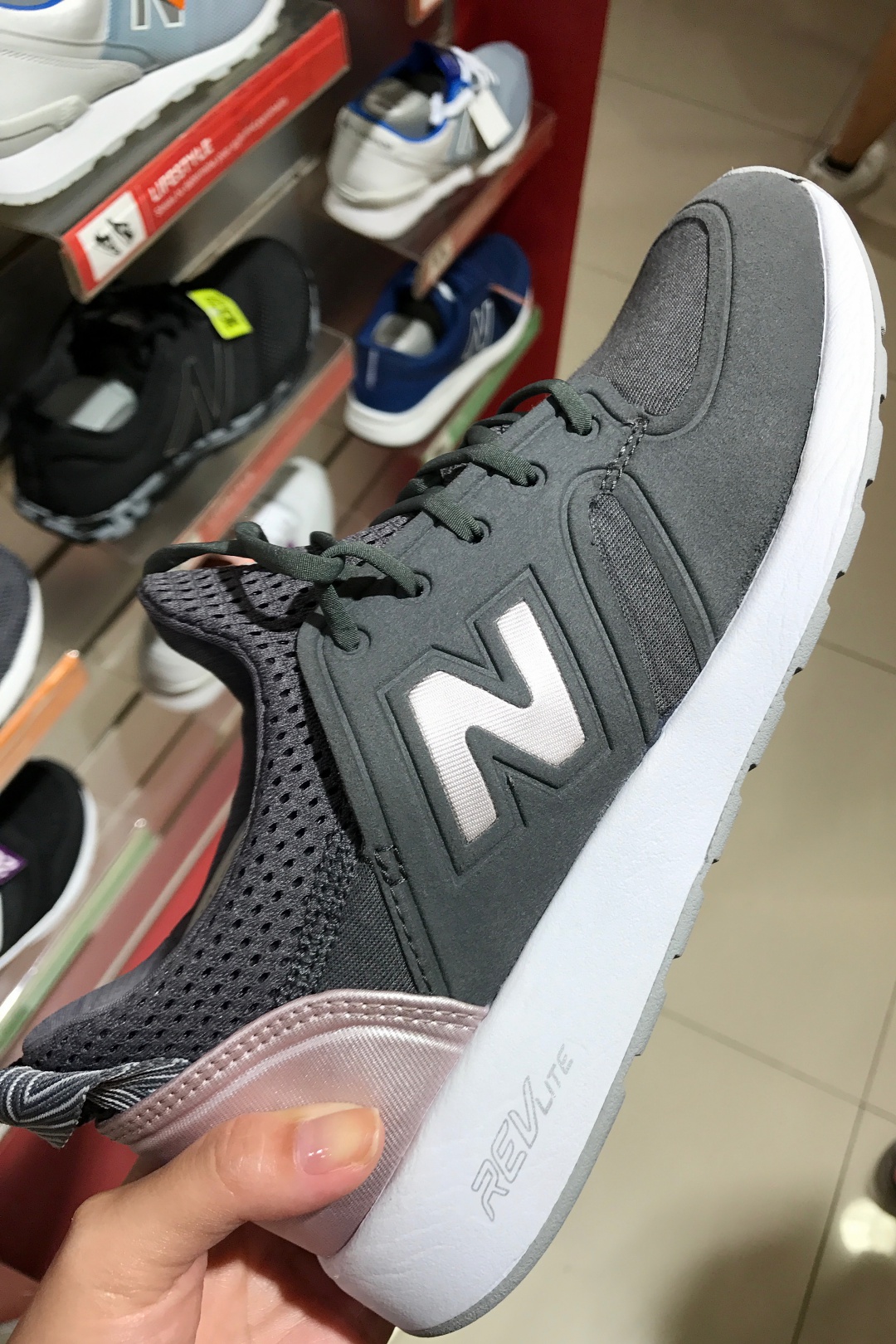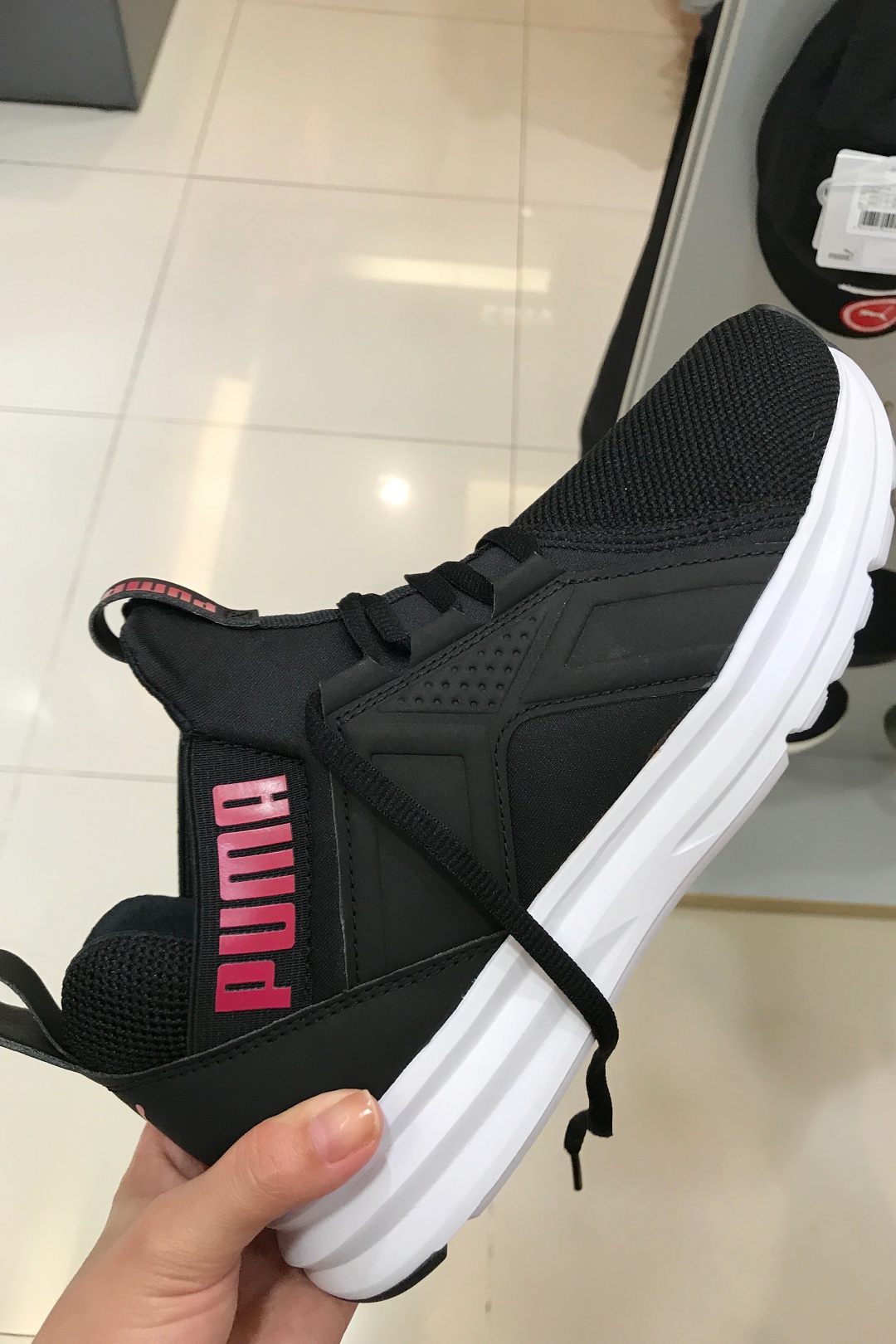 When it comes to shopping, the main bulk of my luggage space went to the three pairs of shoes that I got during this trip. Every time I went to the shop, there will definitely be some sales going on. The discount can go as high as 50% – 70%, and after the sale, I believe the prices are slightly lower as compared to Singapore?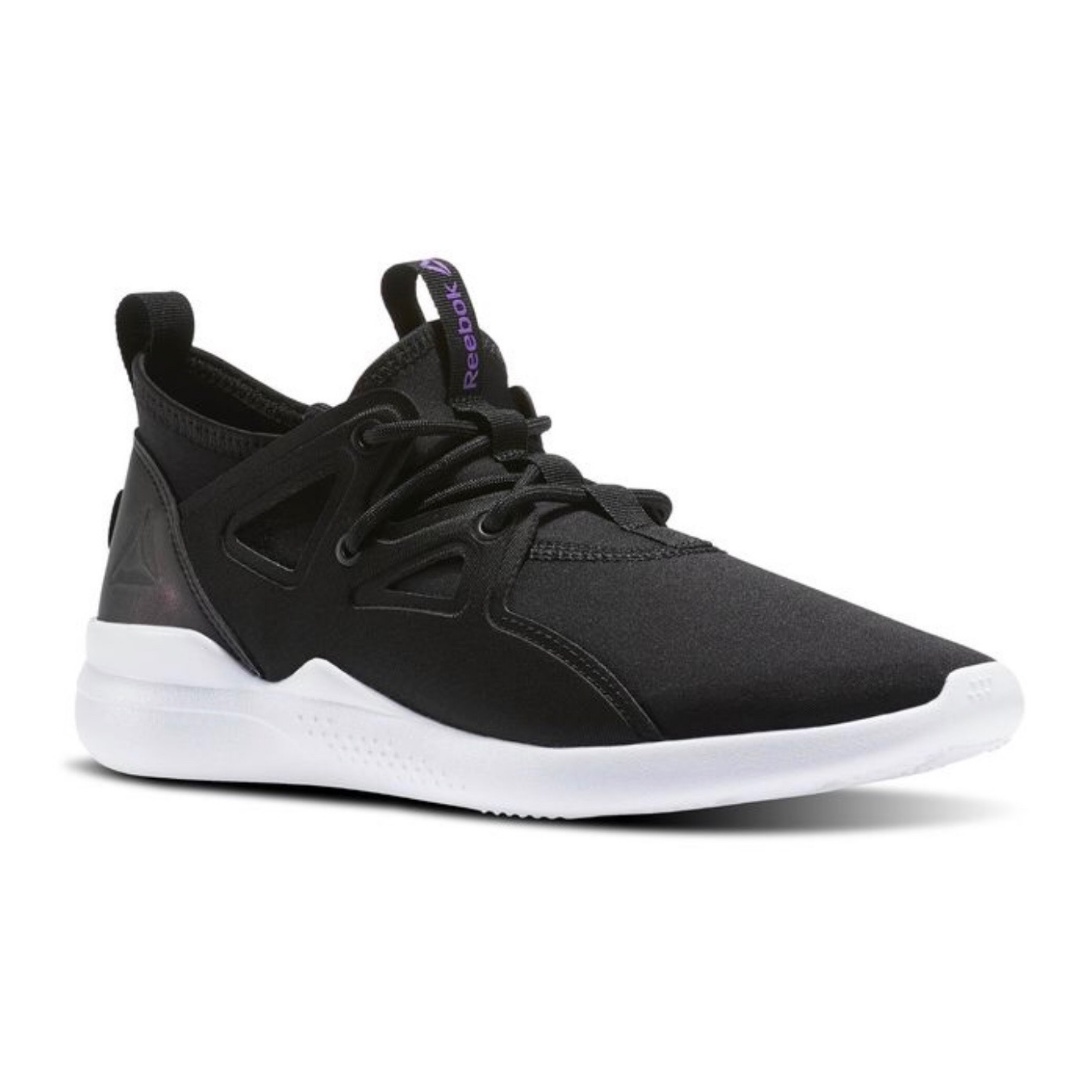 Got a pair of Reebok (from one of the shops at Beachwalk Shopping Center)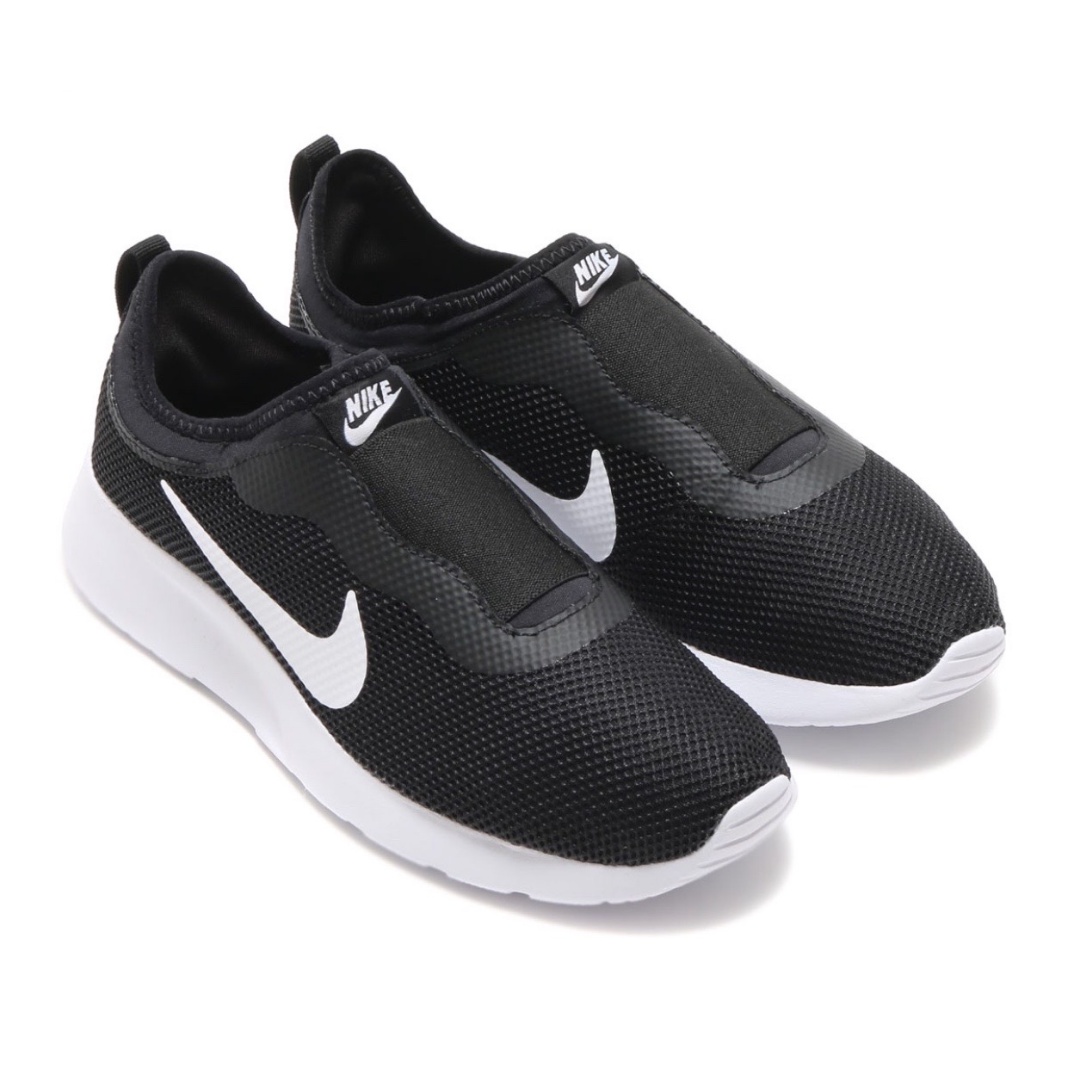 and two pairs of Nike. The other pair is a grey one that I got on sale from the Nike outlet at Bali Collection. If I'm not mistaken, that pair was less than SGD50?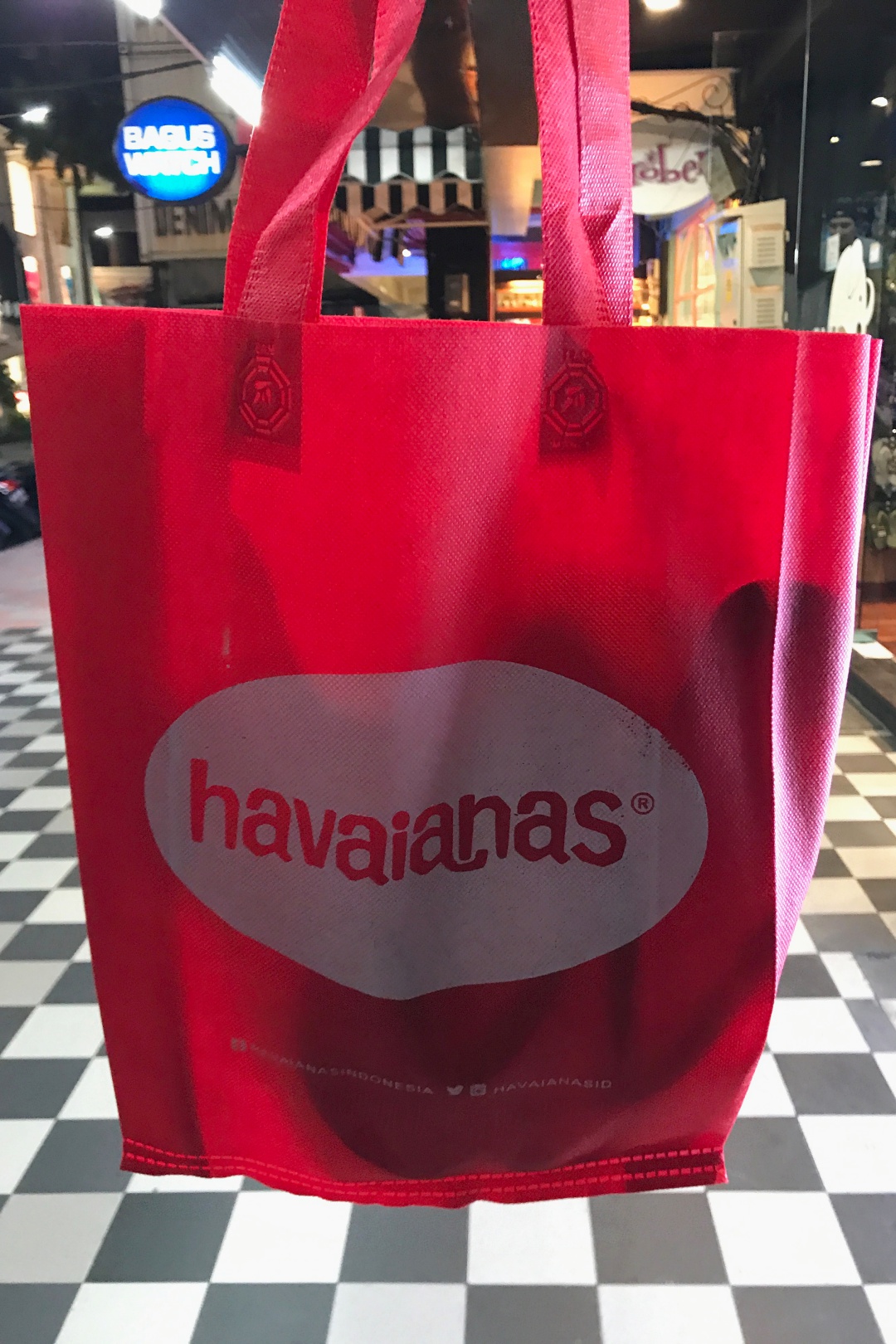 Aside from trainers, Havaianas is something I would buy every time I come to Bali. Prices for Havaianas is around SGD10 cheaper than Singapore. You can get Havaianas from the shops in Ubud, Seminyak, Kuta Square and at Discovery Shopping Mall at Kuta.
Kate Spade Crossbody Bag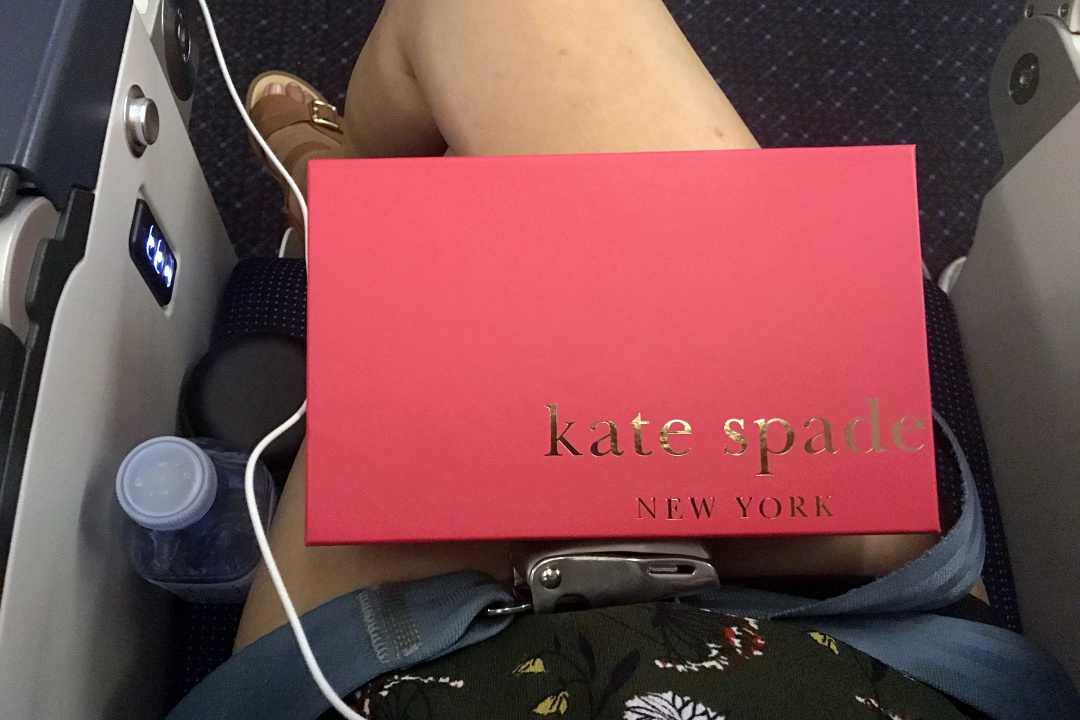 A special highlight for this Kate Spade Crossbody Bag that I got during my flight back to Singapore. What happened was, during our flight back to Singapore, the Husband and I were assigned seats away from one another. I supposed we arrived late for our check-in, and as such, they didn't have seats that were side by side?
Halfway through our flight, a flight attendant came up to me with this pink box and told me it was a gift from my husband? Give it to him to spring a surprise like this on me. I was not expecting him to get me a present, so you can imagine how shock I was.
It was really sweet, and now I wish we will always sit away from one another whenever we travel together. Haa. In all seriousness, it has been ten years together, and I really count my blessing that he still finds ways to surprise me.