Day 2 in Vietnam, Ho Chi Minh City! The day was packed full of activities. We started our day early with a visit to the nearby temple known as the Minh Dang Quang Buddhism Institute. Our car past it the day before and it seems pretty impressive from afar so we thought it would be nice to bring my parents-in-law over to have a look.
We didn't stay for long as it was raining when we were there. The entire place was huge. We only managed to have a quick look around before calling for an Uber to Binh Tay Market.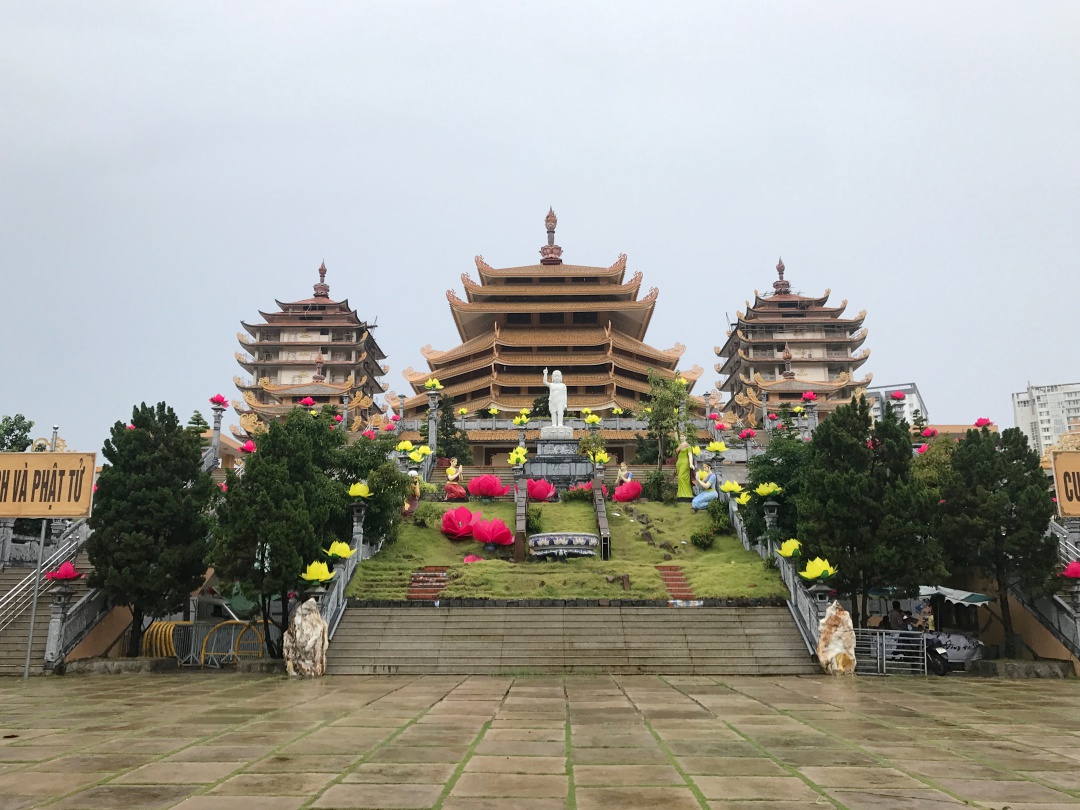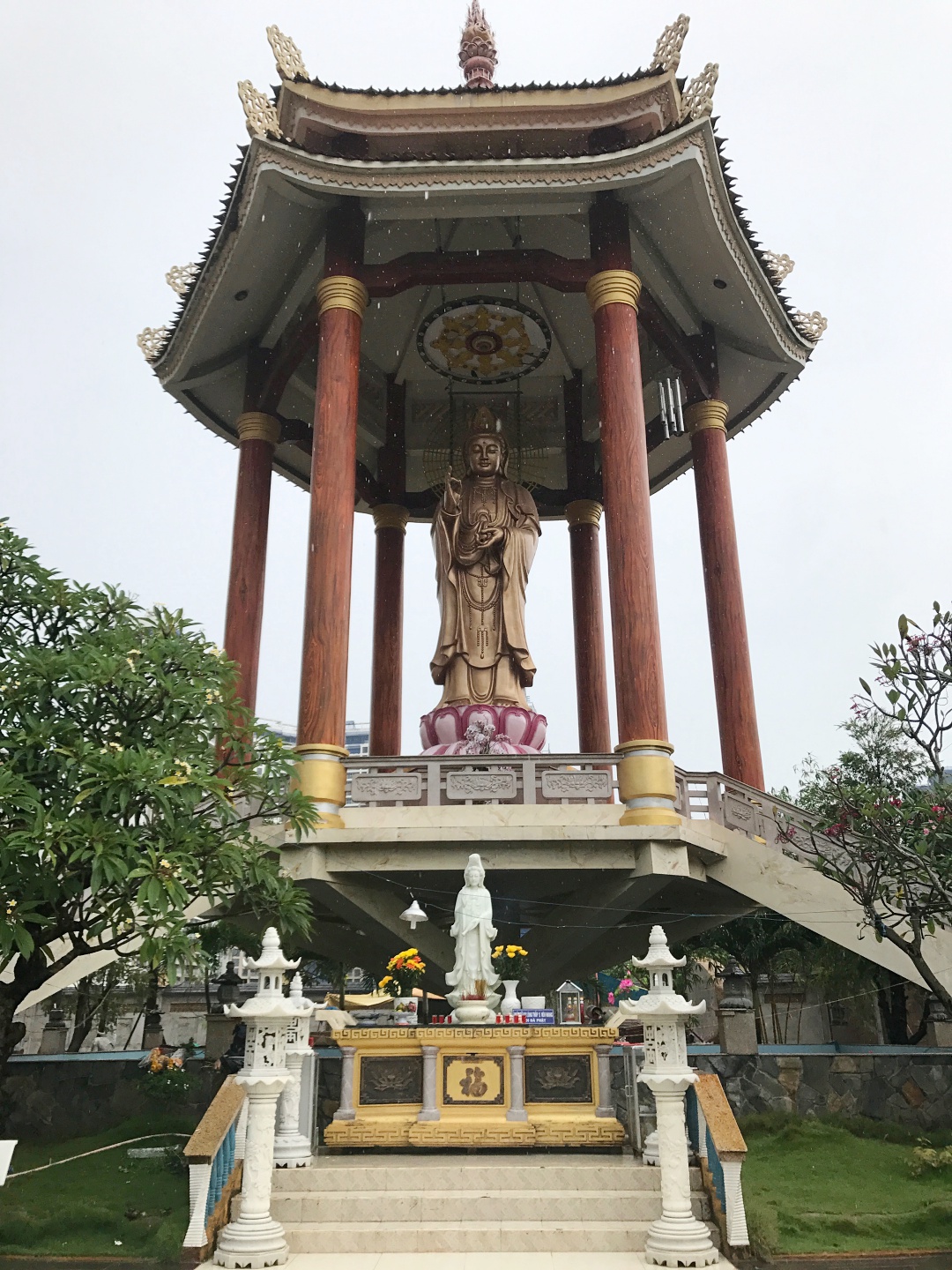 Binh Tay Market (Cholon Chinatown Market)
Located in the centre of Vietnam's largest Chinatown district, Binh Tay Market mainly serves the local population with its extensive range of fresh produce and food stalls selling all sort of Vietnamese staples. Lined in the perimeter and inside the markets you will also find a dozens of shops selling an assortment of handicrafts, lacquerware, and textiles. Perfect if you're looking at getting some souvenir.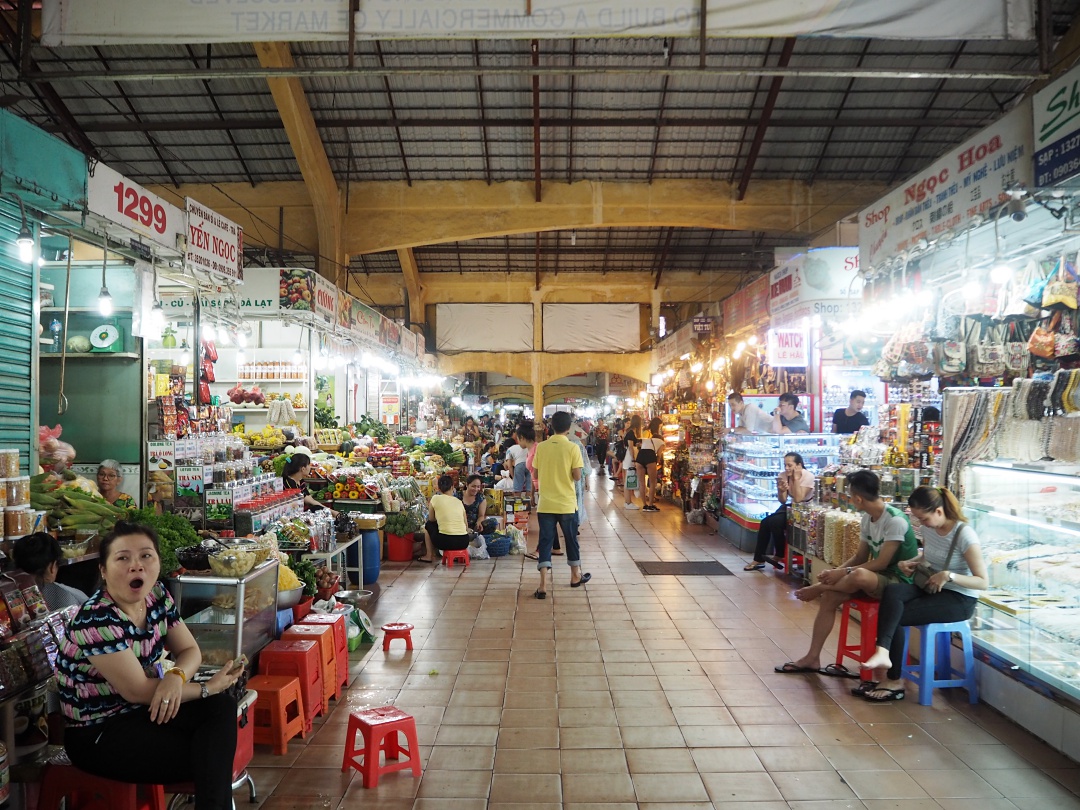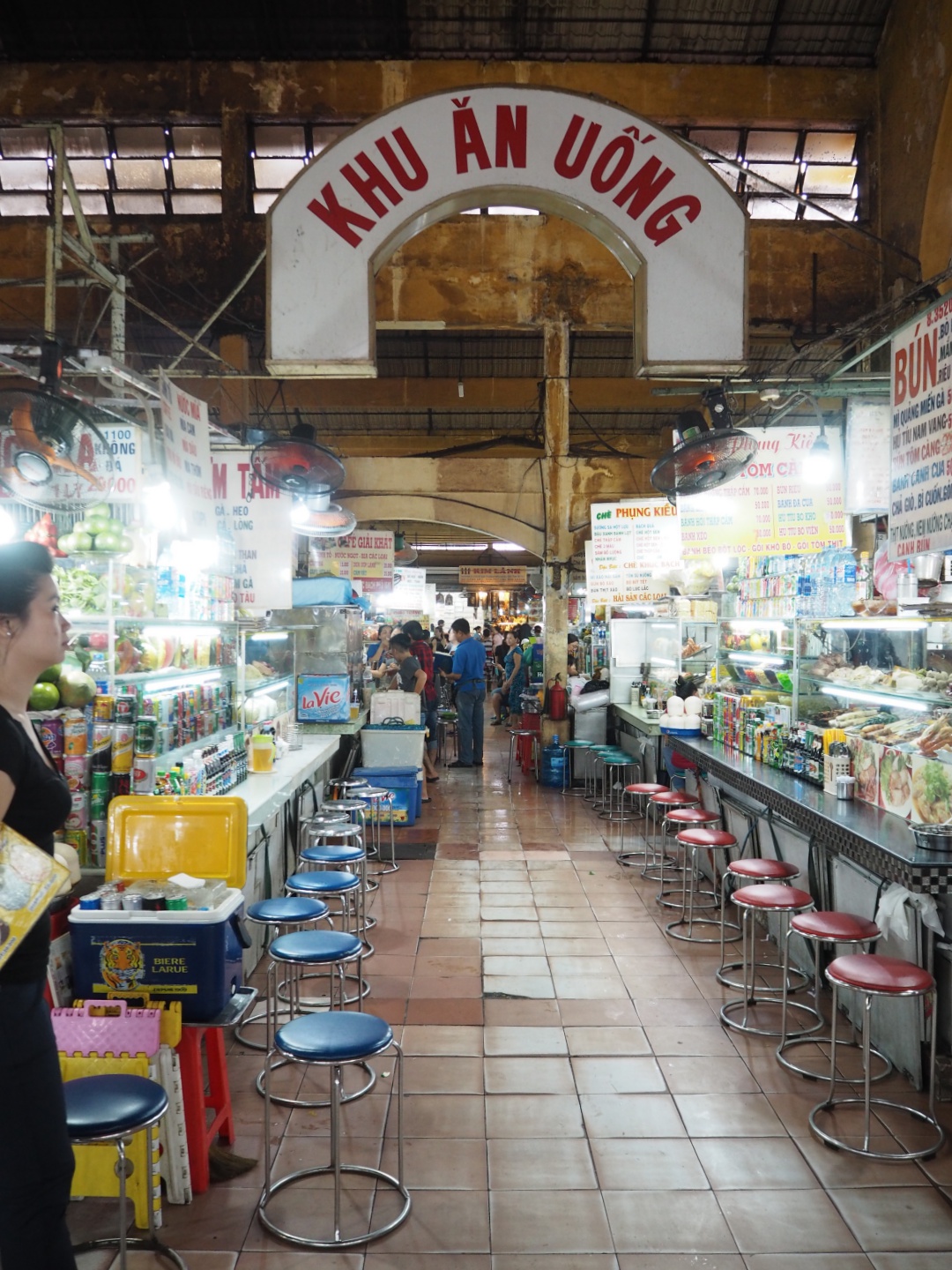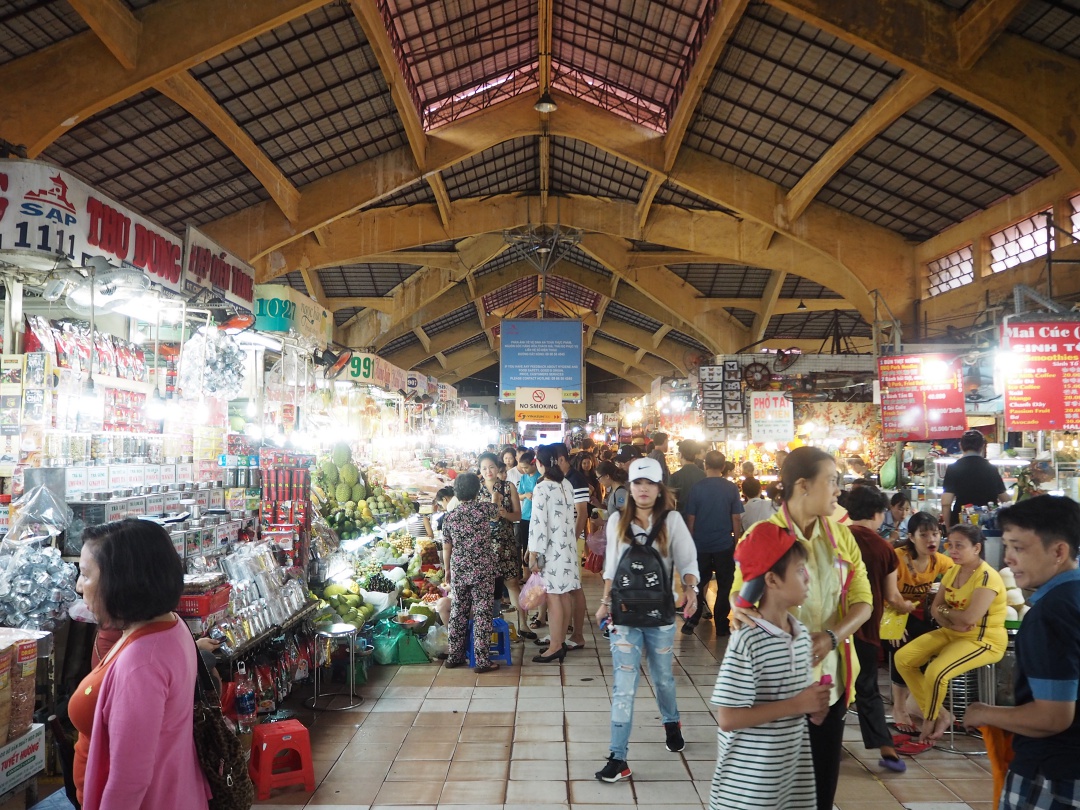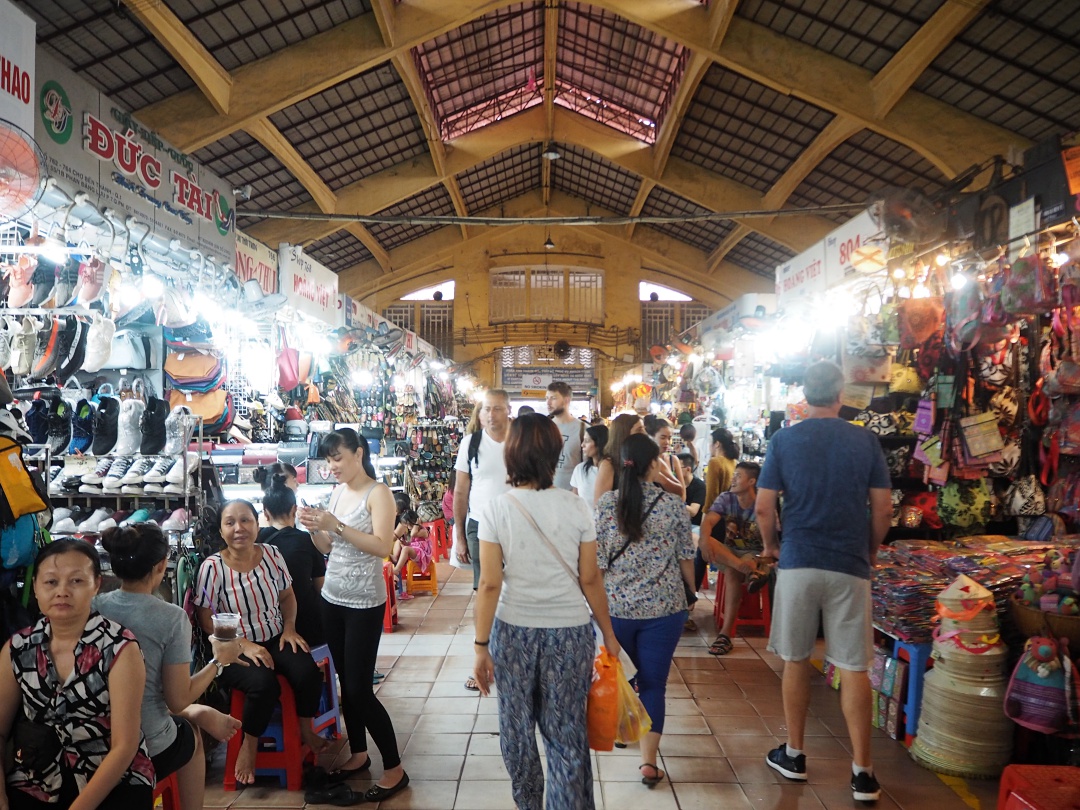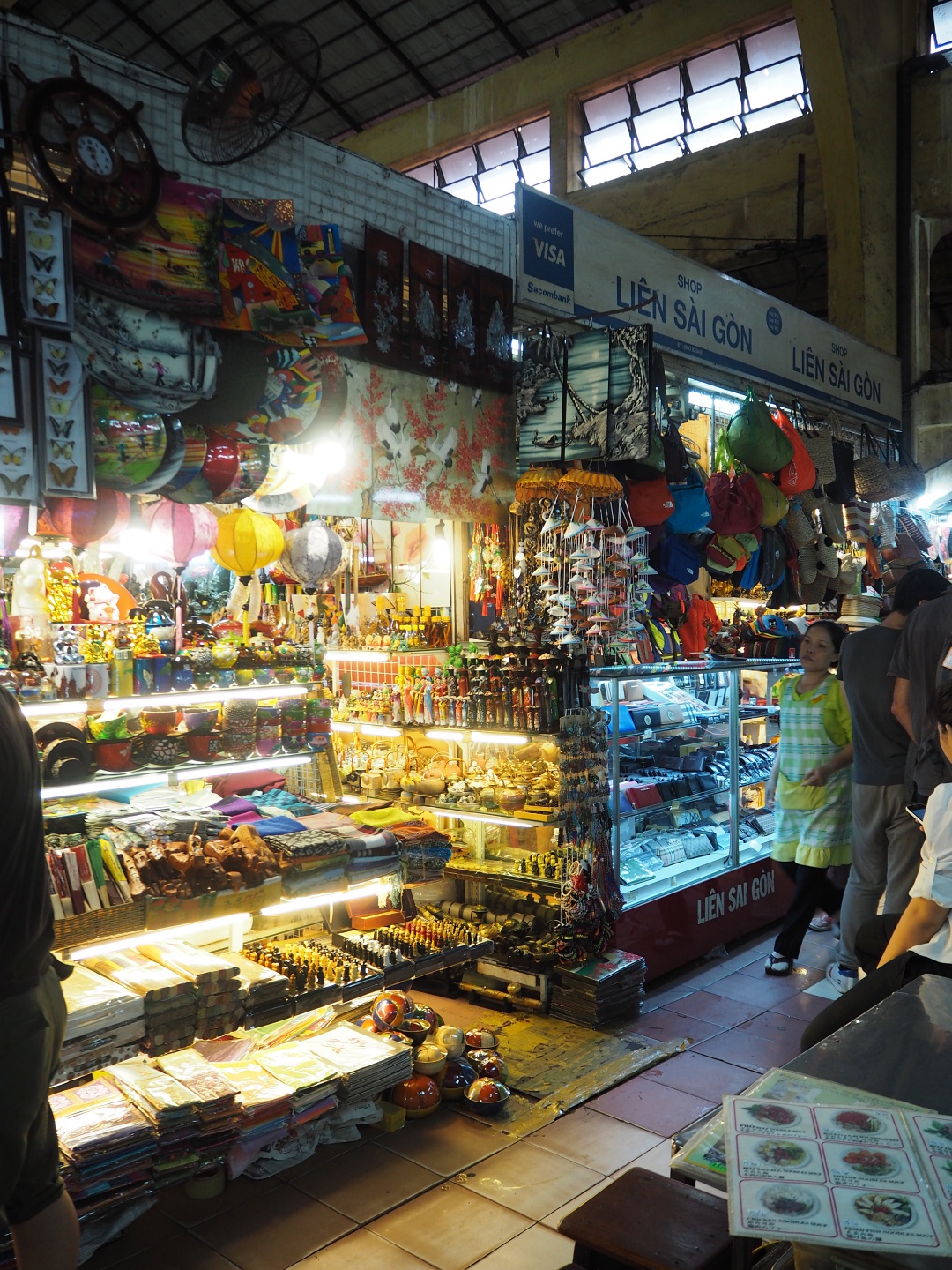 Bargaining is a must in the market especially if you're a tourist.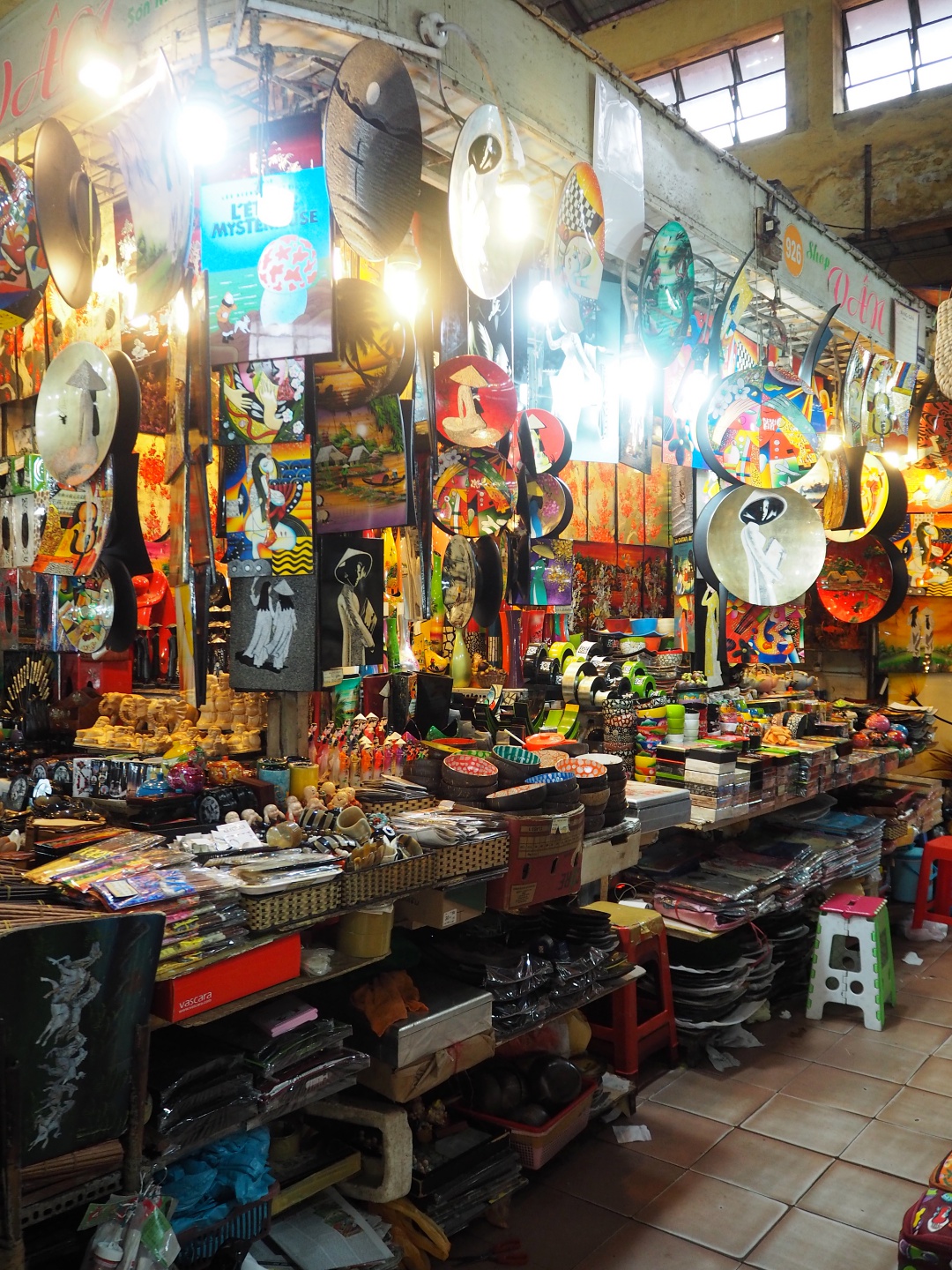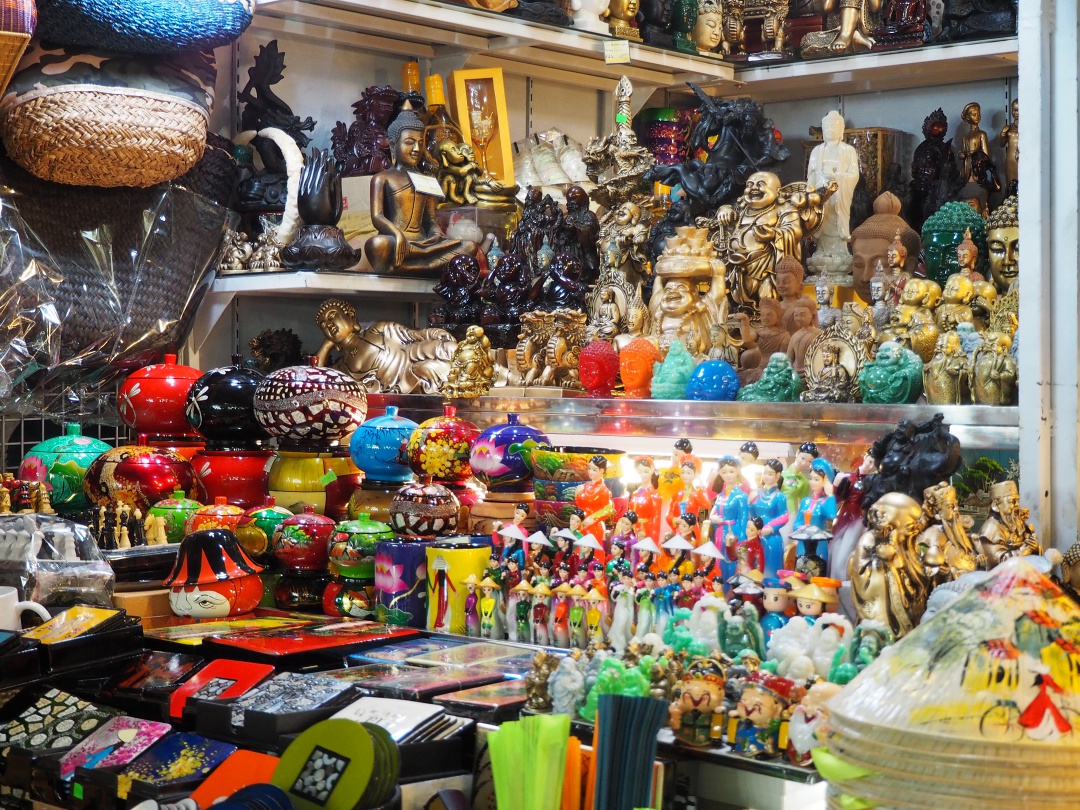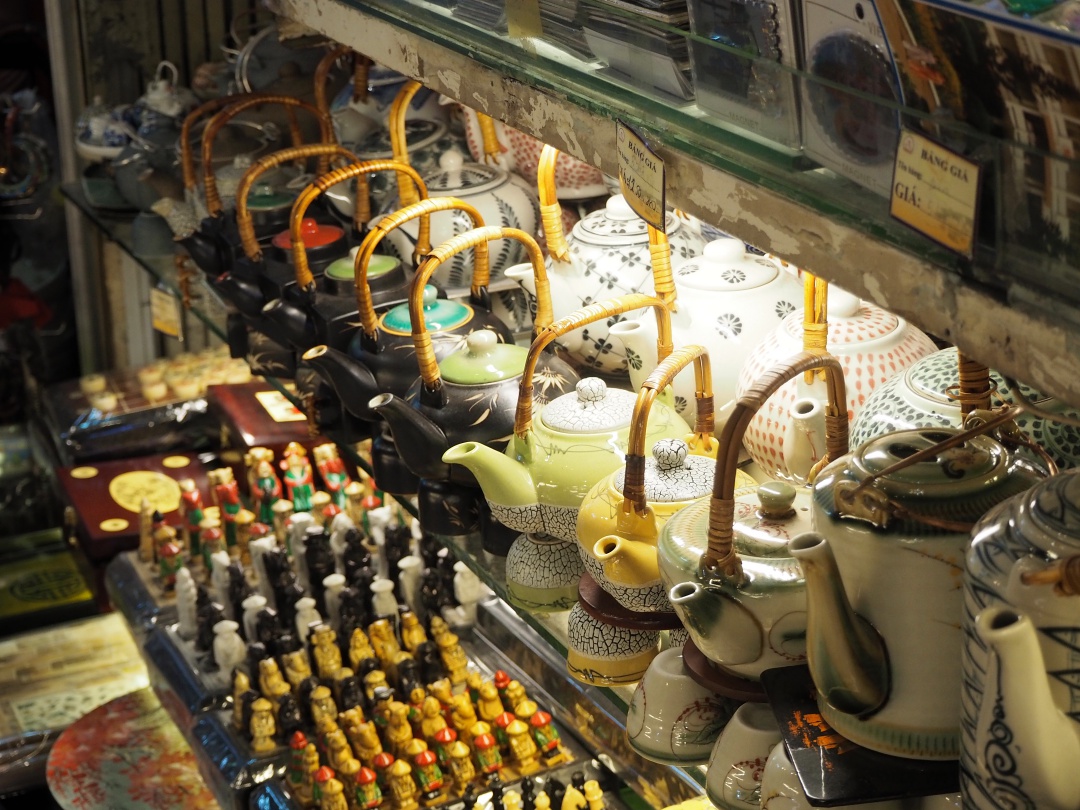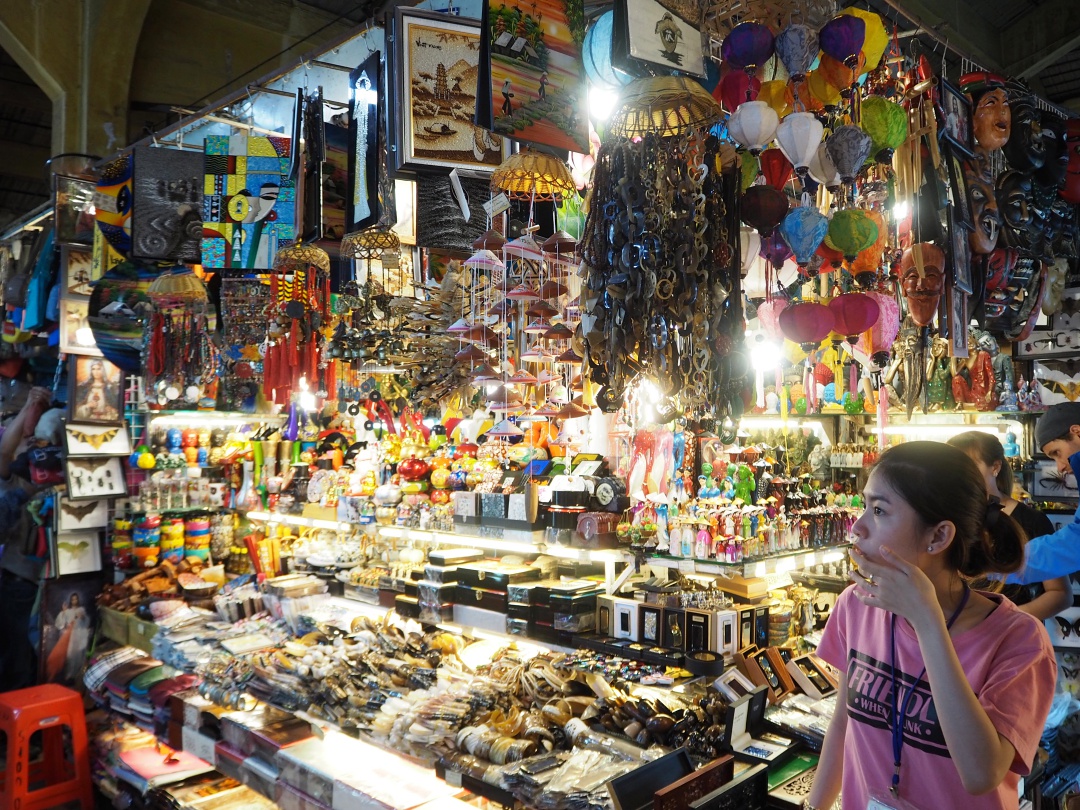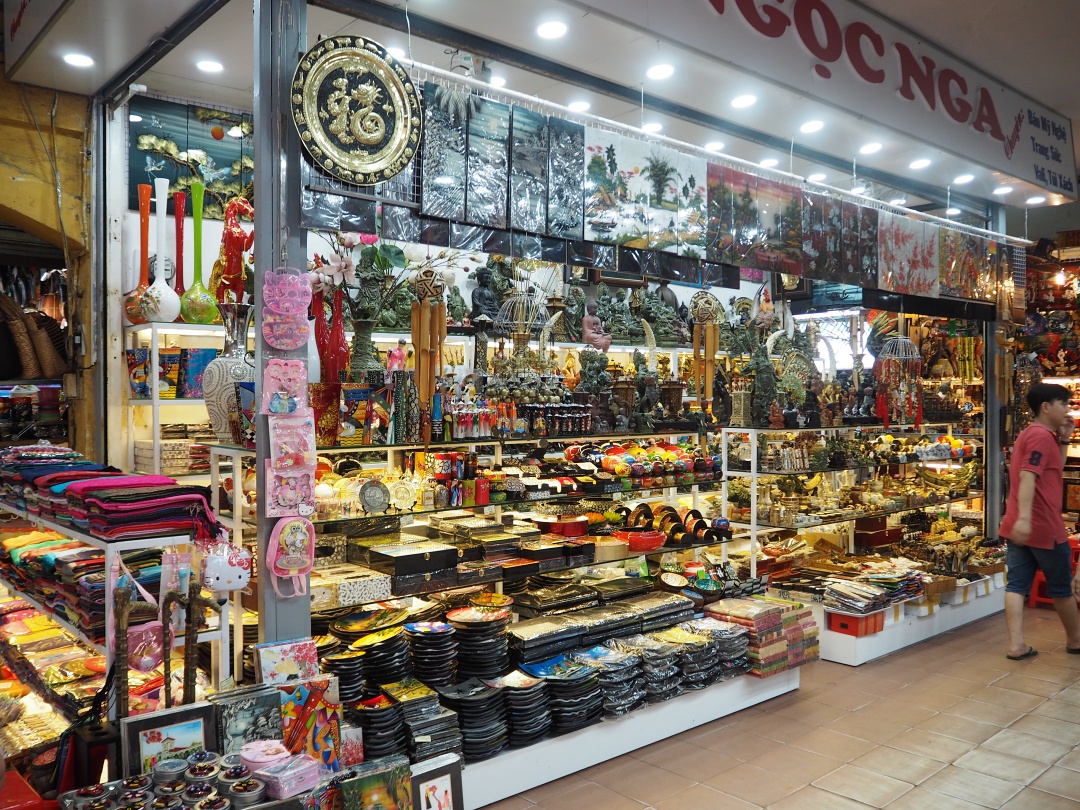 Padma de Fleur
After our visit to Binh Tay Market, we took an Uber down to a beautiful floral boutique called Padma de Fleur. The place was a cafe and boutique in one.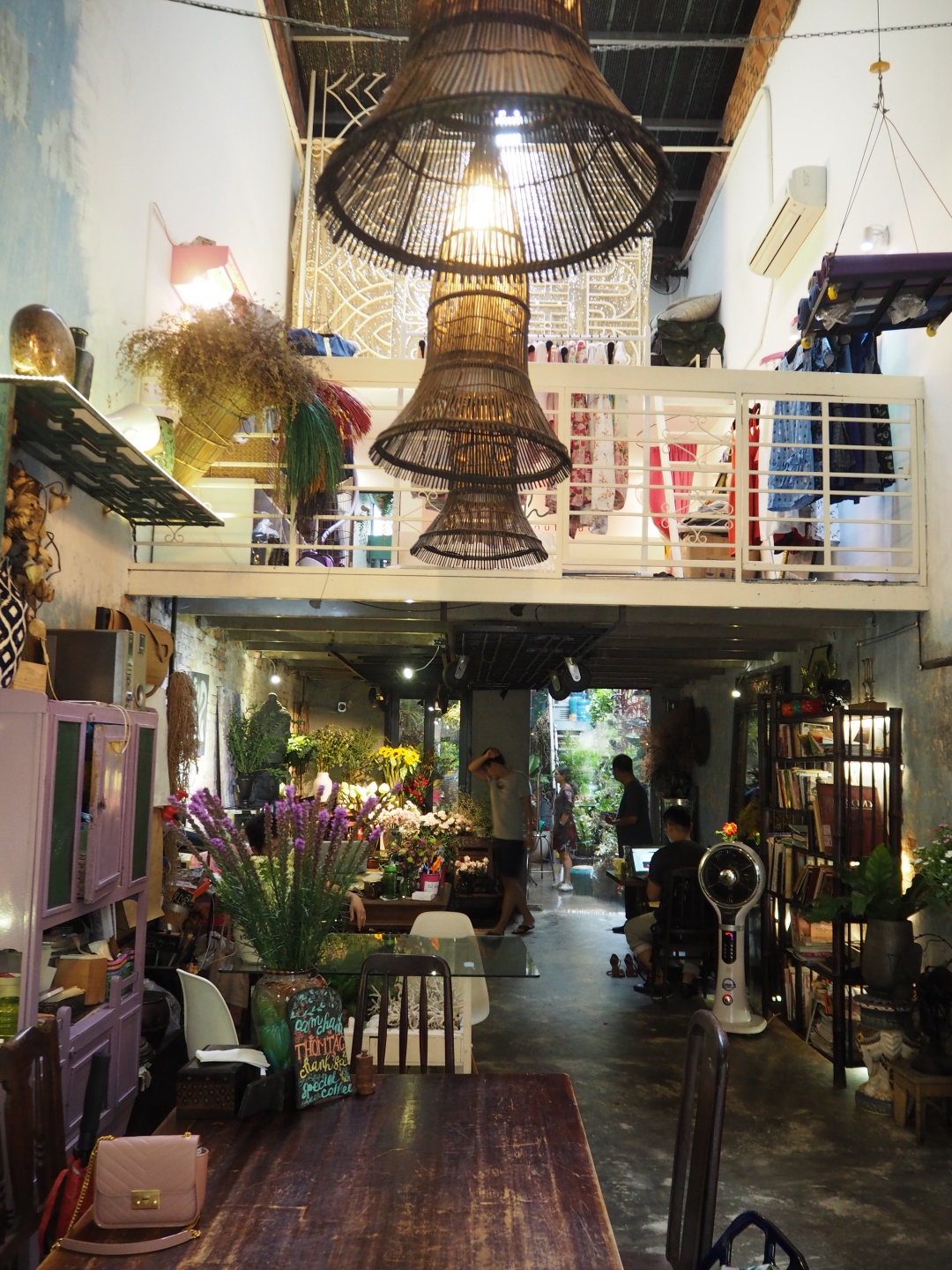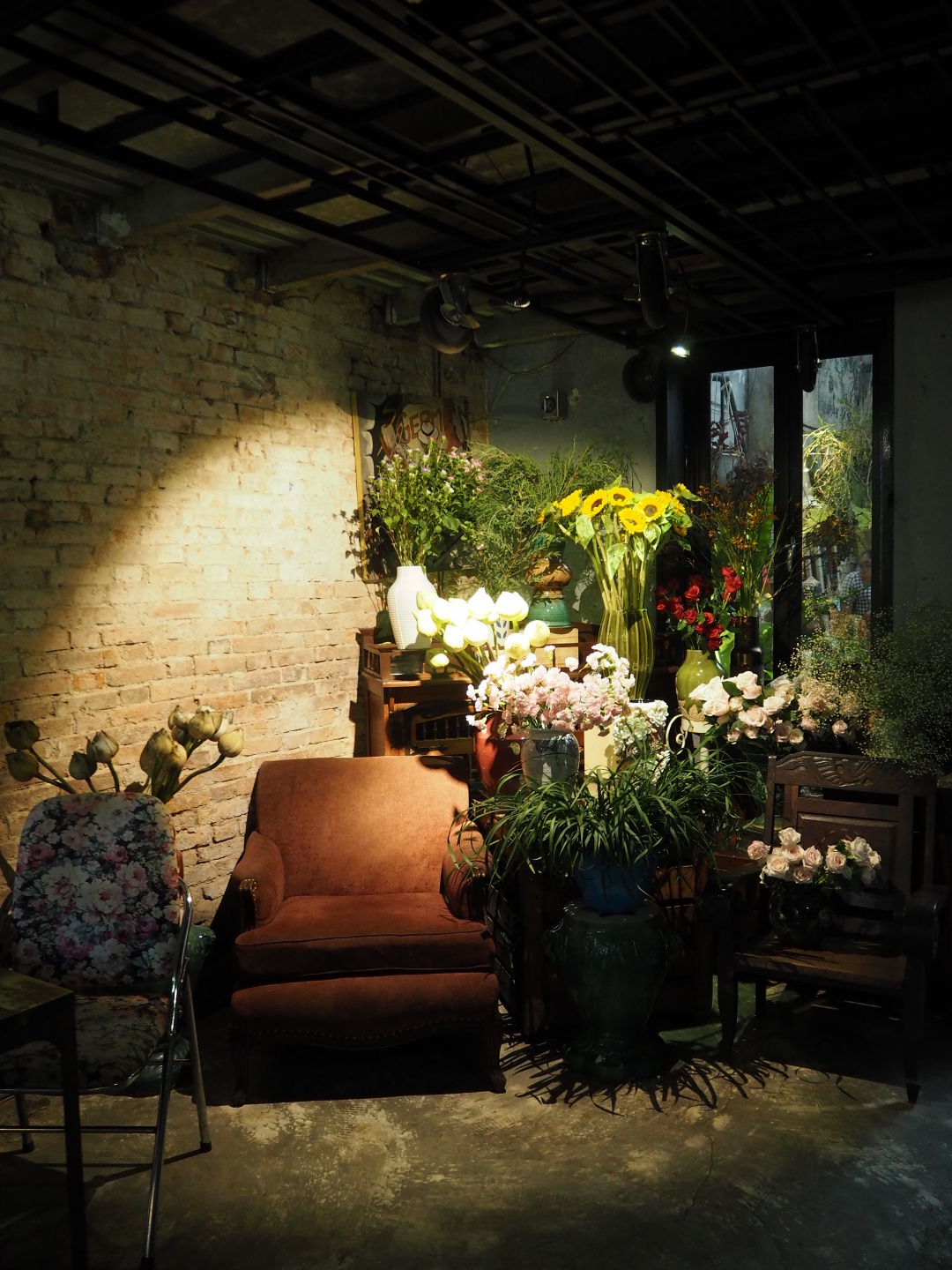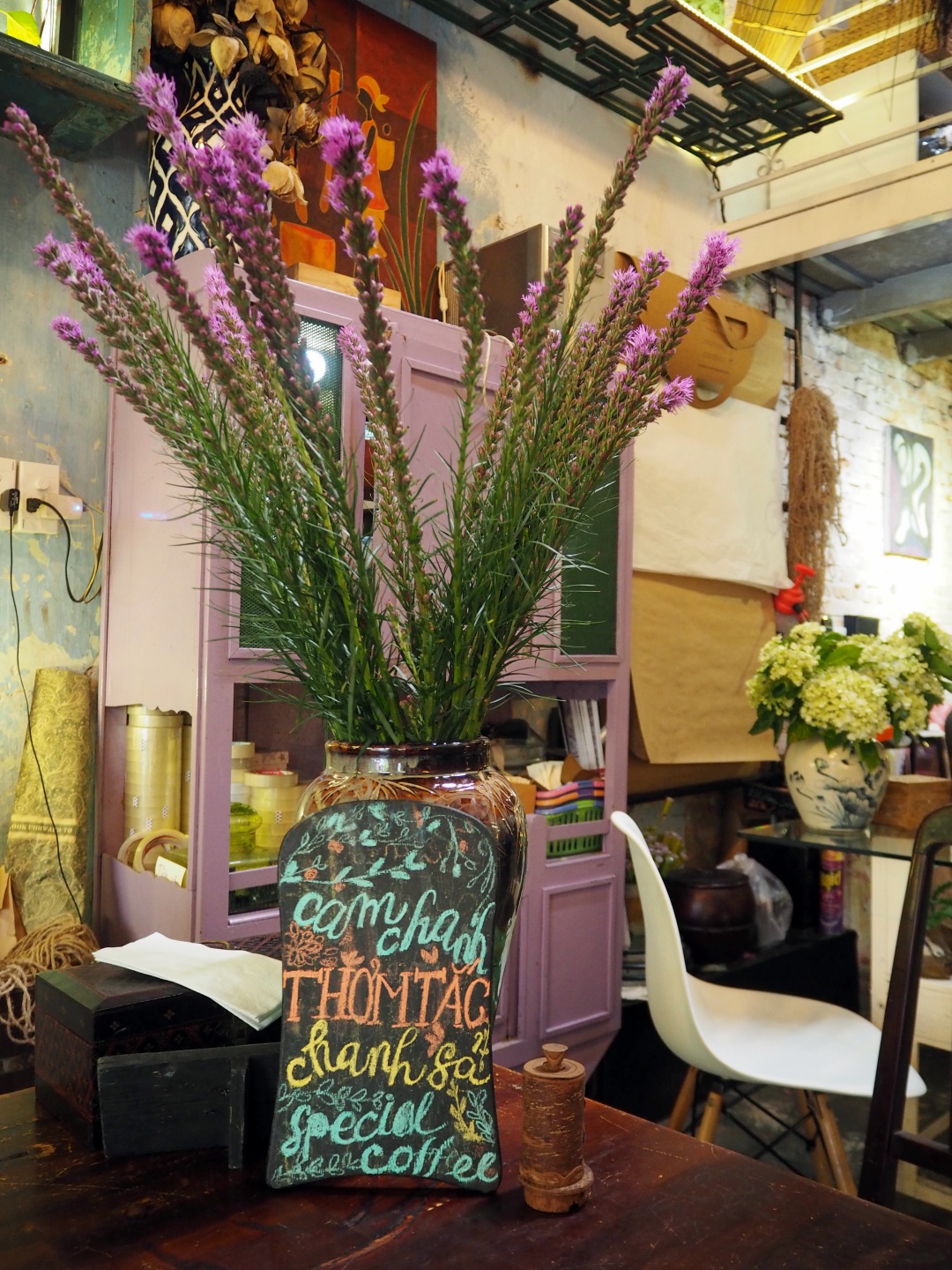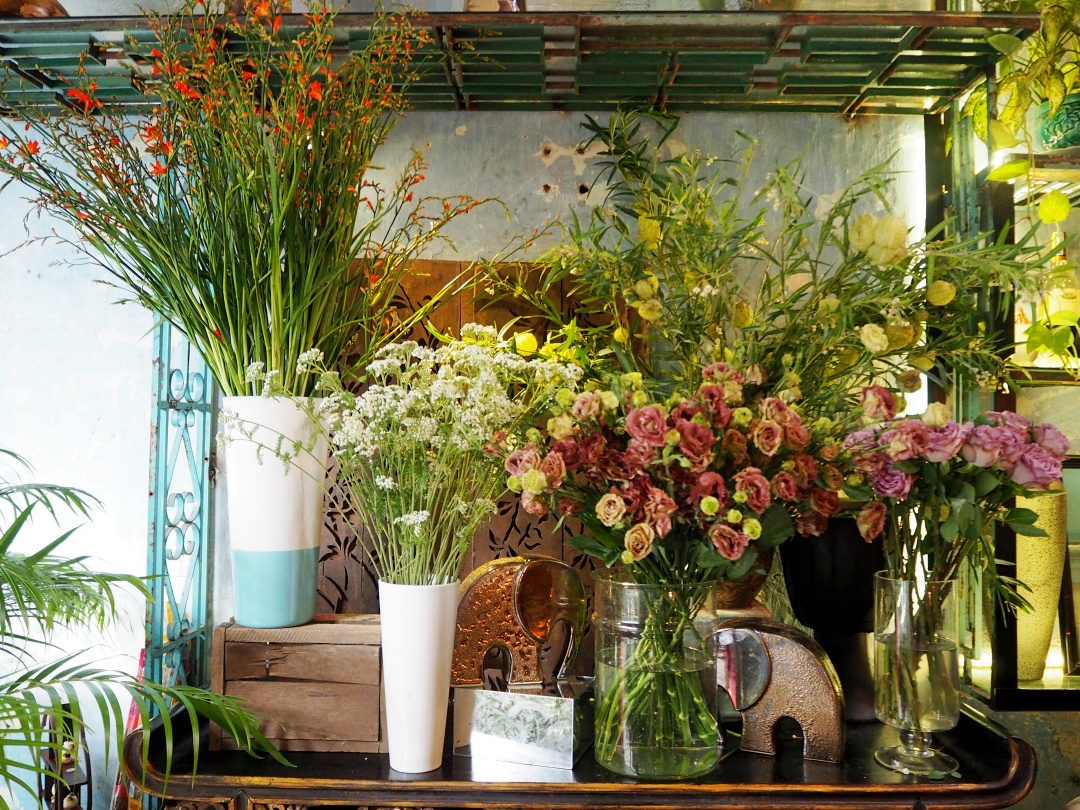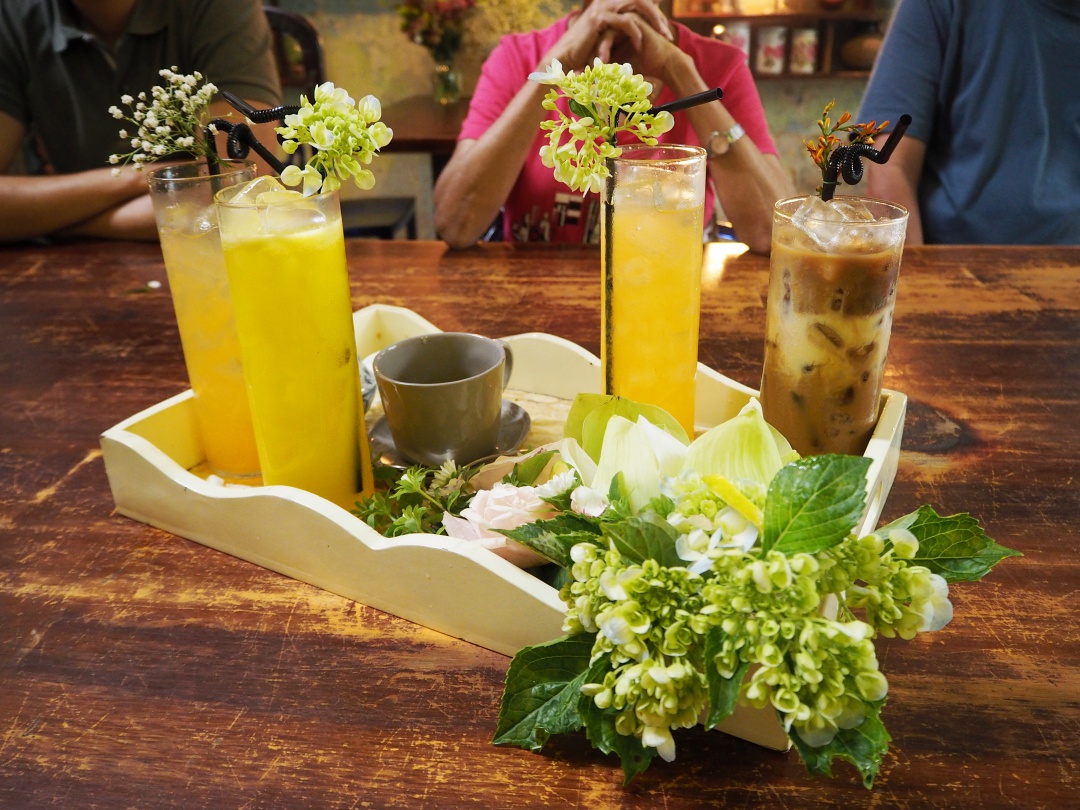 Unfortunately, their kitchen had already closed when we were there at 15:00 so all we could order was drinks.
Since we couldn't get any food there, we went to a Vietnamese restaurant called Chi Hoa to have our lunch. I didn't manage to snap any pictures since I was with my in-laws and I wasn't comfortable with taking out my camera in front of them at mealtime.
Central Post Office
Following our failed attempt to visit the Central Post Office the day before, we decided to head there after lunch. The weather looks kind of gloomy, but at least it wasn't raining.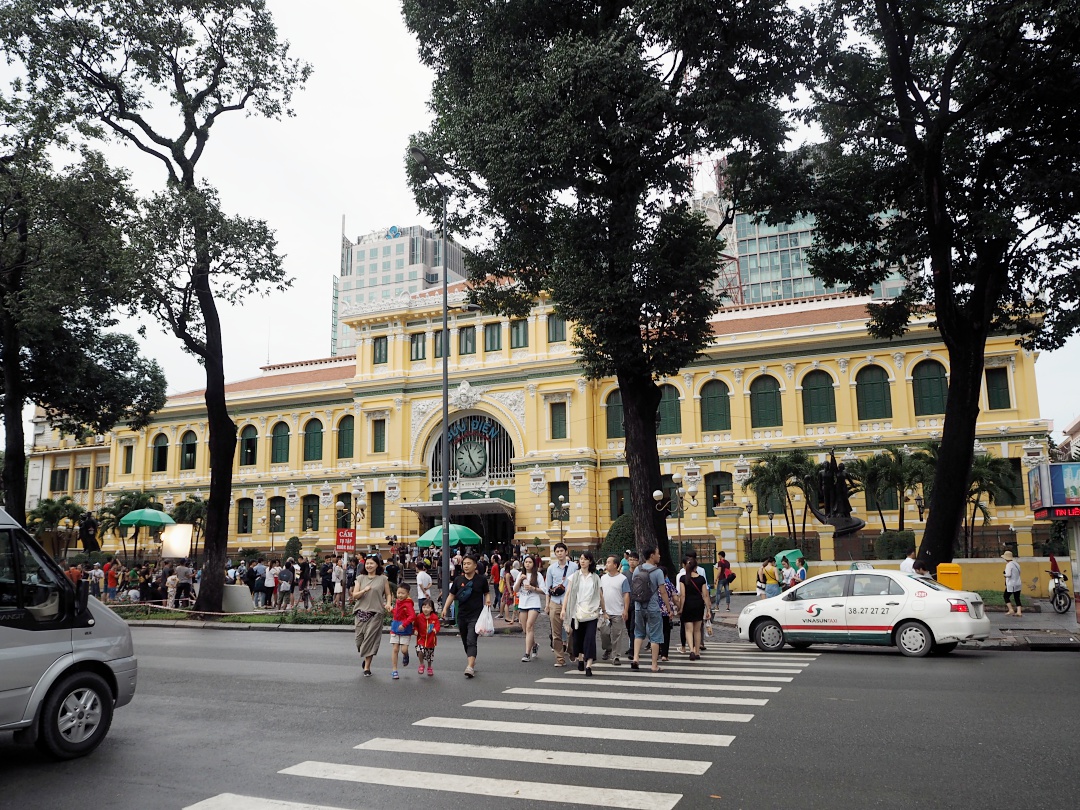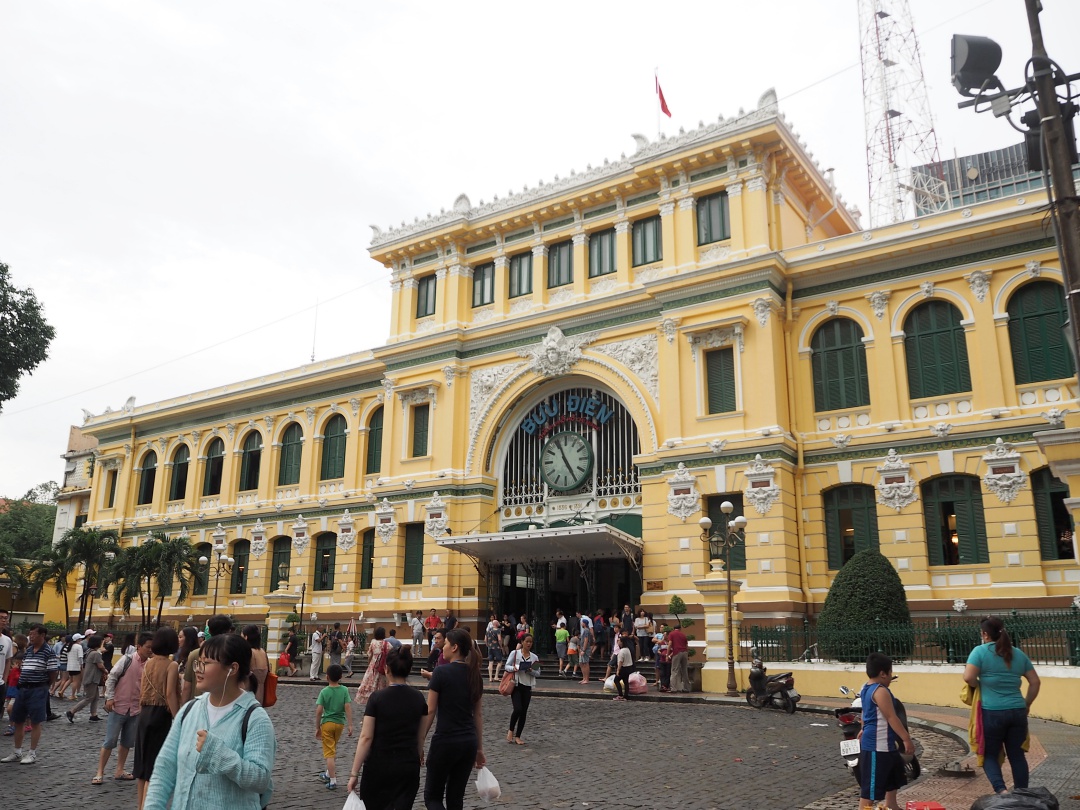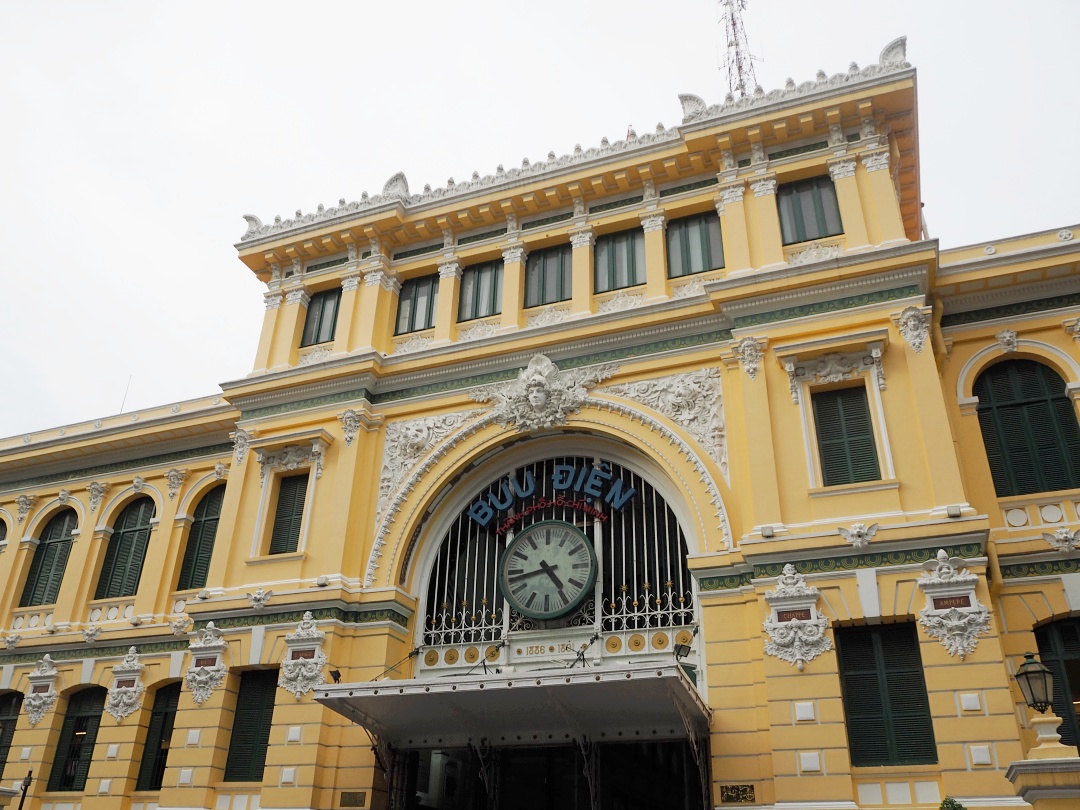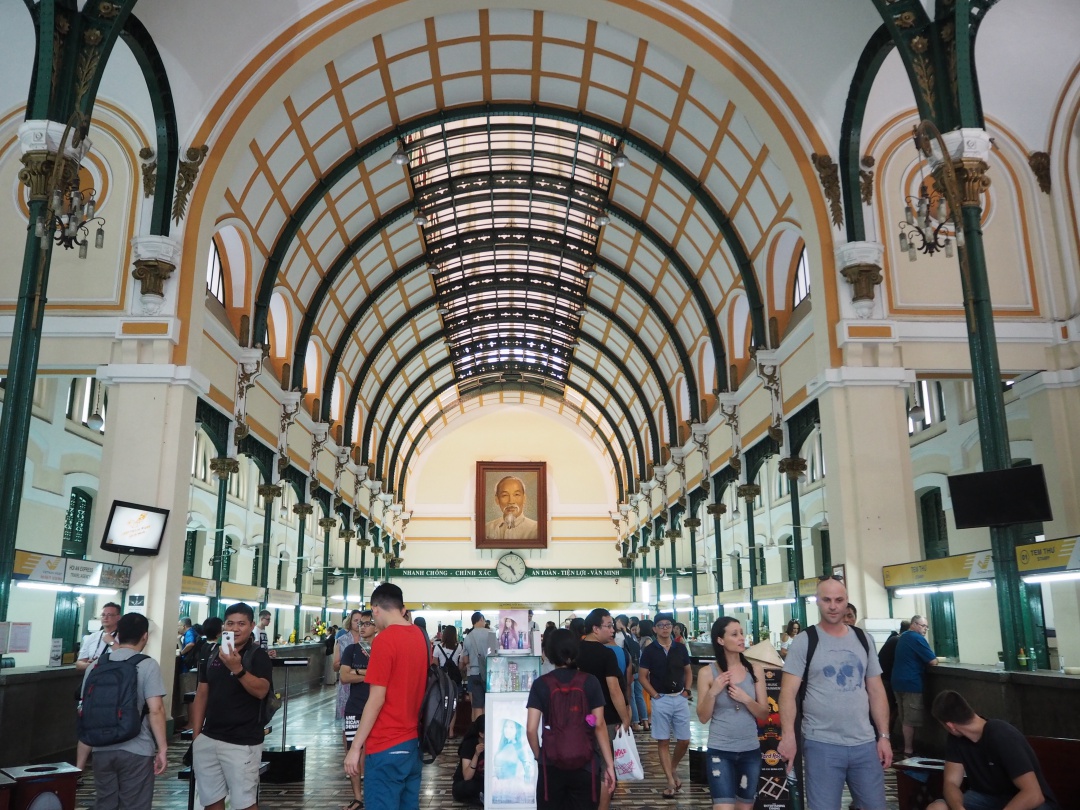 Located across the Notre Dame Cathedral, the Saigon Central Post Office is a beautiful French colonial building built between 1886 and 1891. Till today, it is still a functioning post office, and visitors can even mail out a letter or postcard from here.
Occupying the two wings at the side of the main office are shops selling souvenirs. As expected, the prices are highly inflated, and the same products can probably be found elsewhere for a better price.
Notre Dame Cathedral
Situated right across from The Central Post Office is the Notre Dame Cathedral.
The place was still undergoing restoration when we visited; hence you can see the side being covered up with scaffolding.
We didn't get to go into the cathedral, but the place looks beautiful and huge from the outside.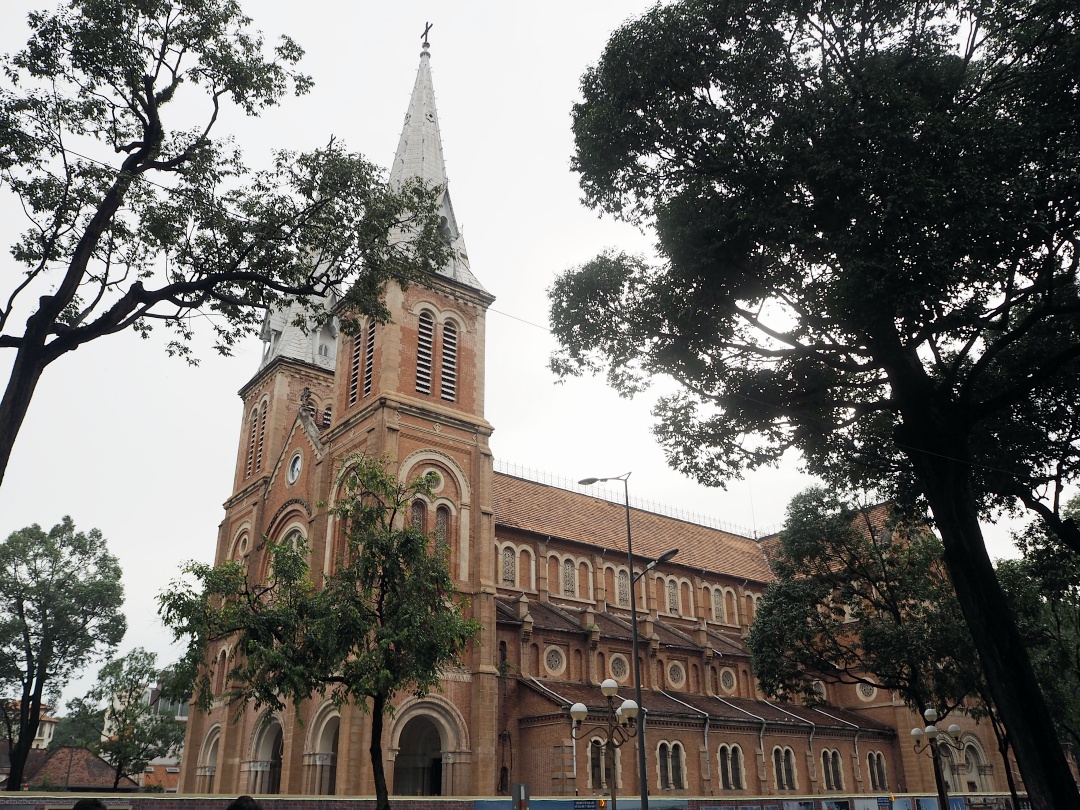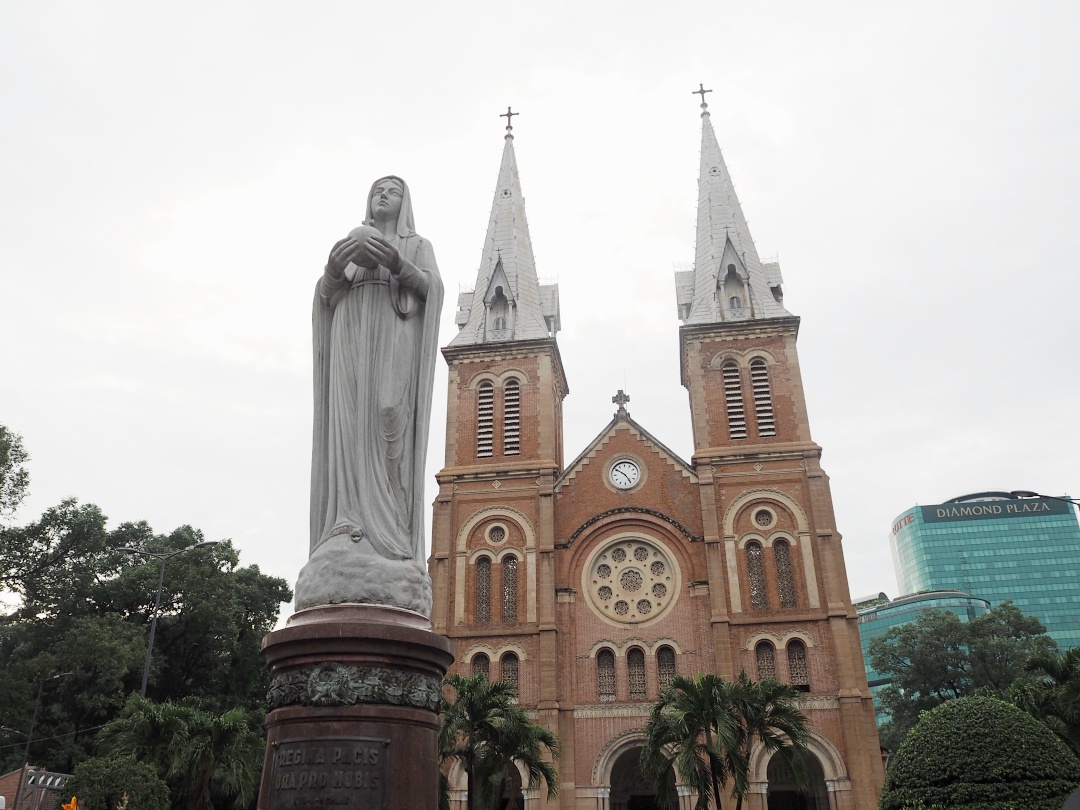 While the church is under refurbishment and remains close to the public, visitors can still take pictures in front of the Virgin Mary statue, with the cathedral in the background.
Ho Chi Minh City Hall / Ho Chi Minh Square
From the Notre Dame Cathedral, we then walked to Ho Chi Minh City Hall / Ho Chi Minh Square.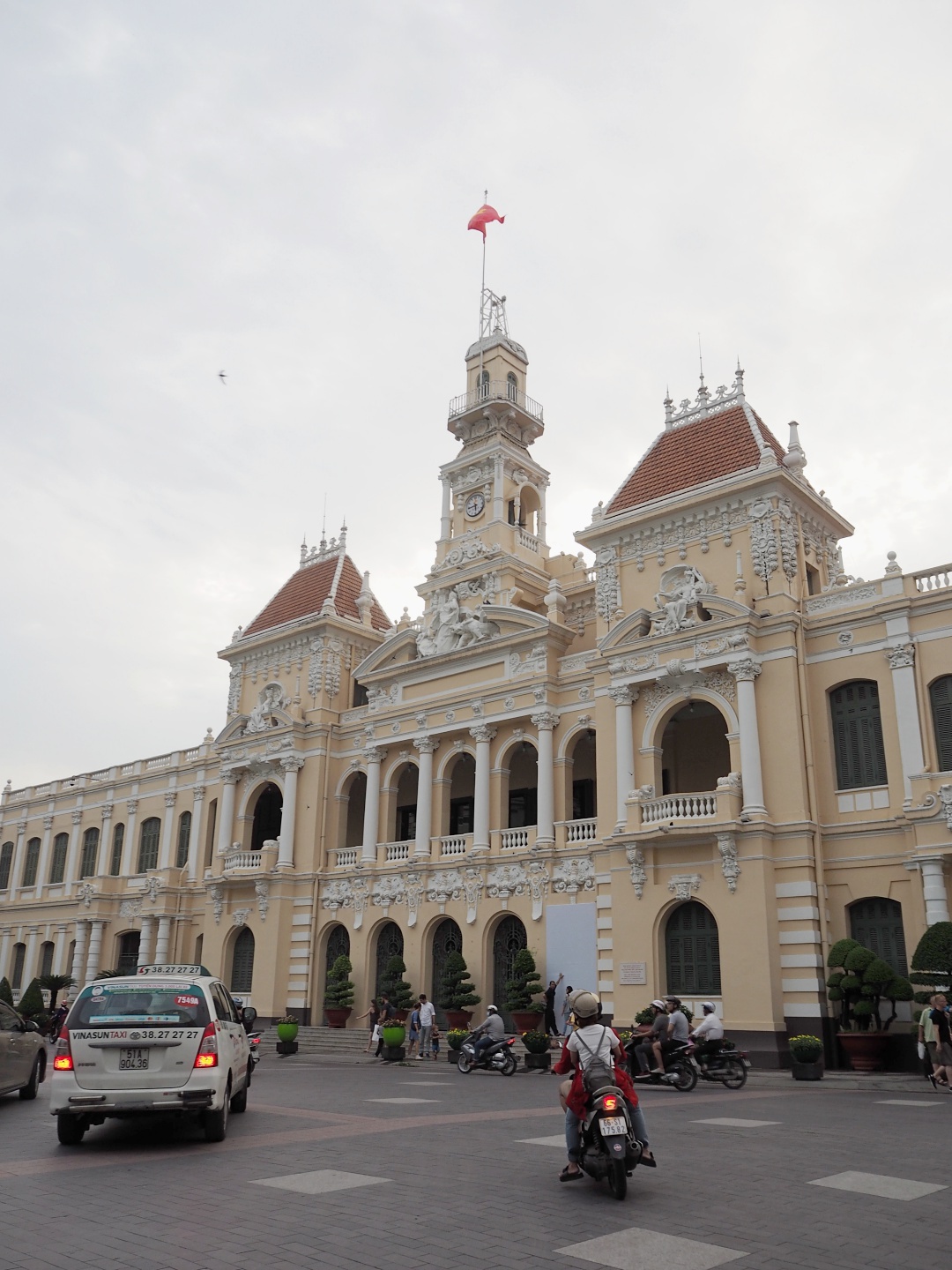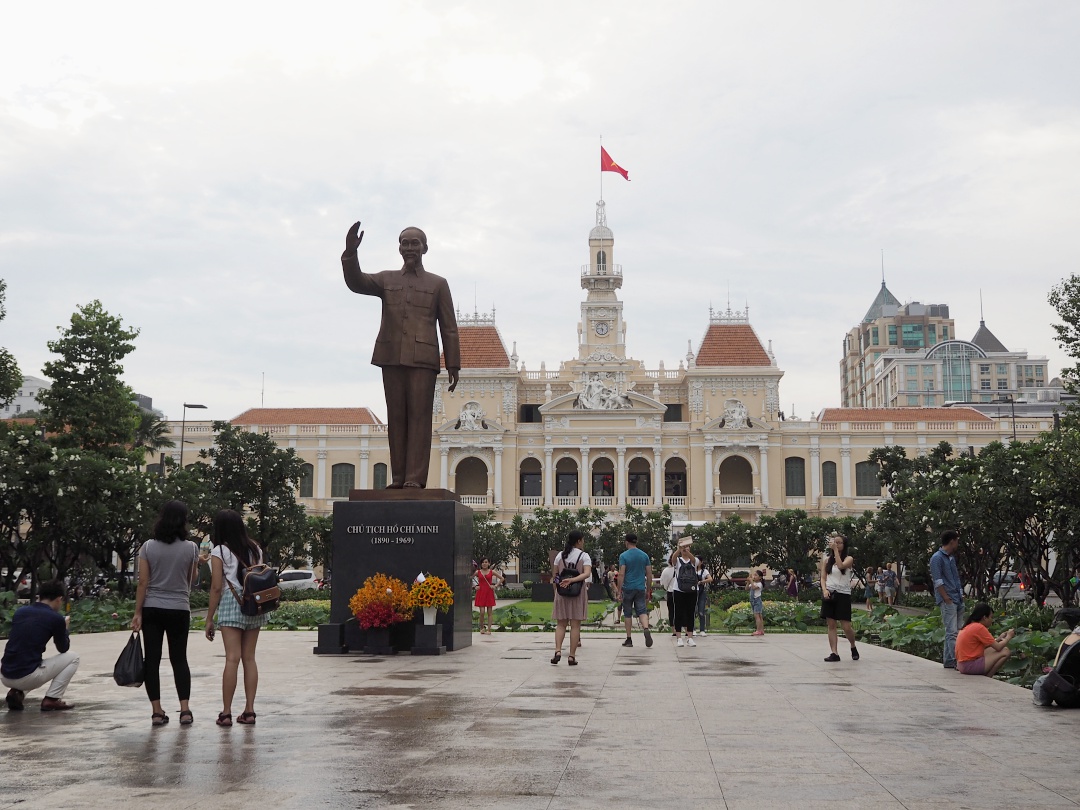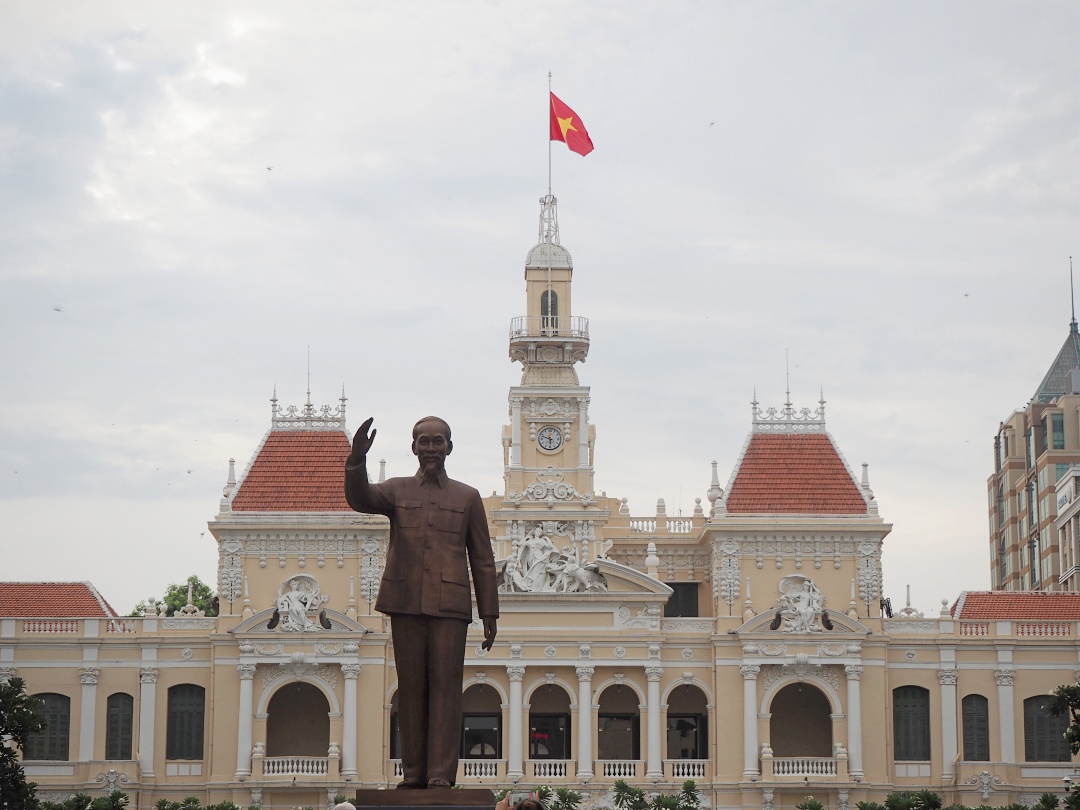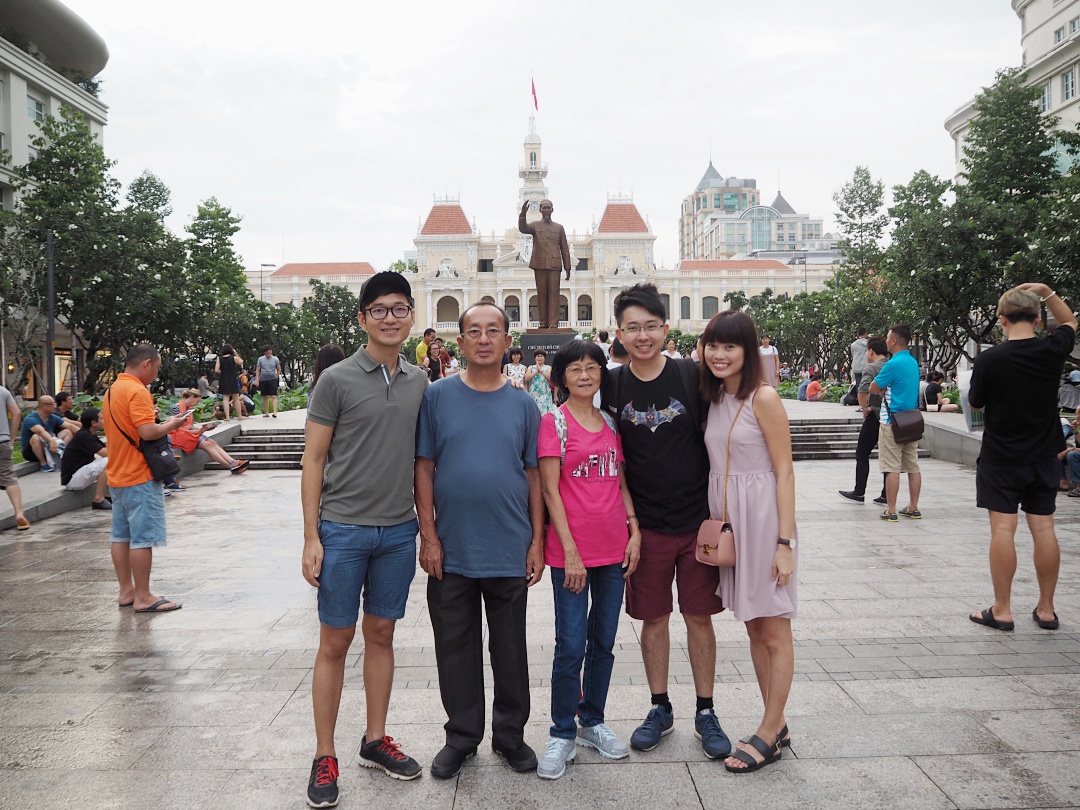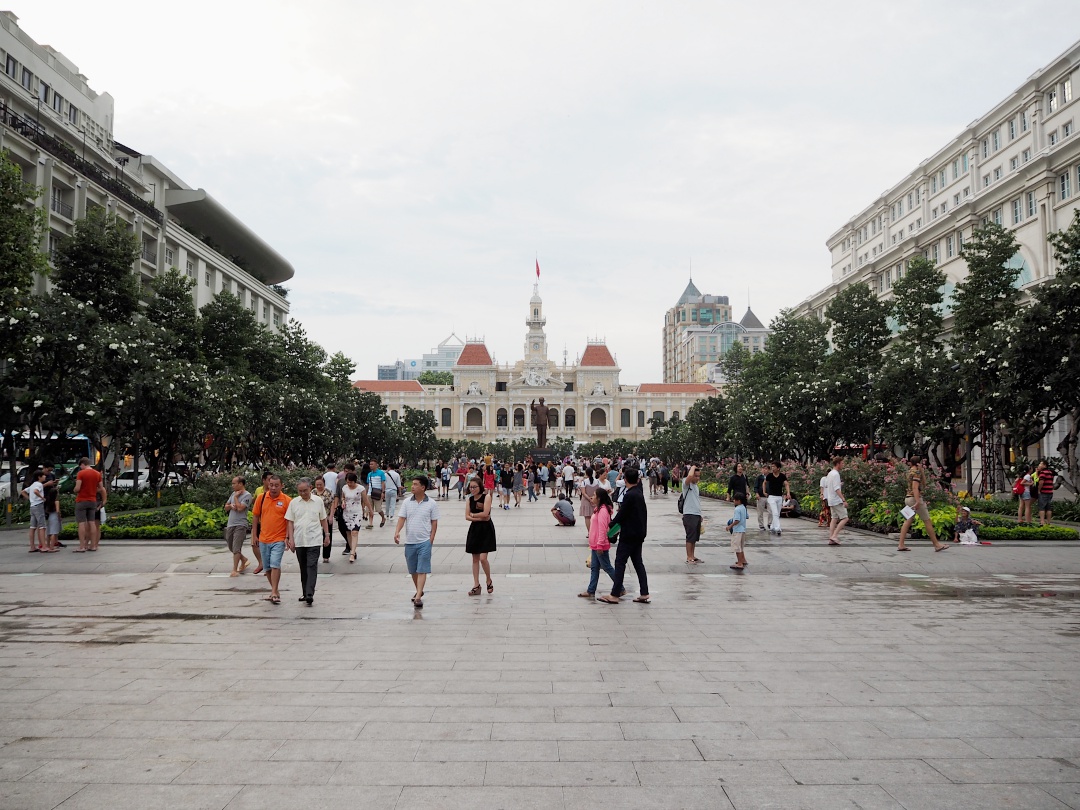 Took some pictures, before continuing our way down the road.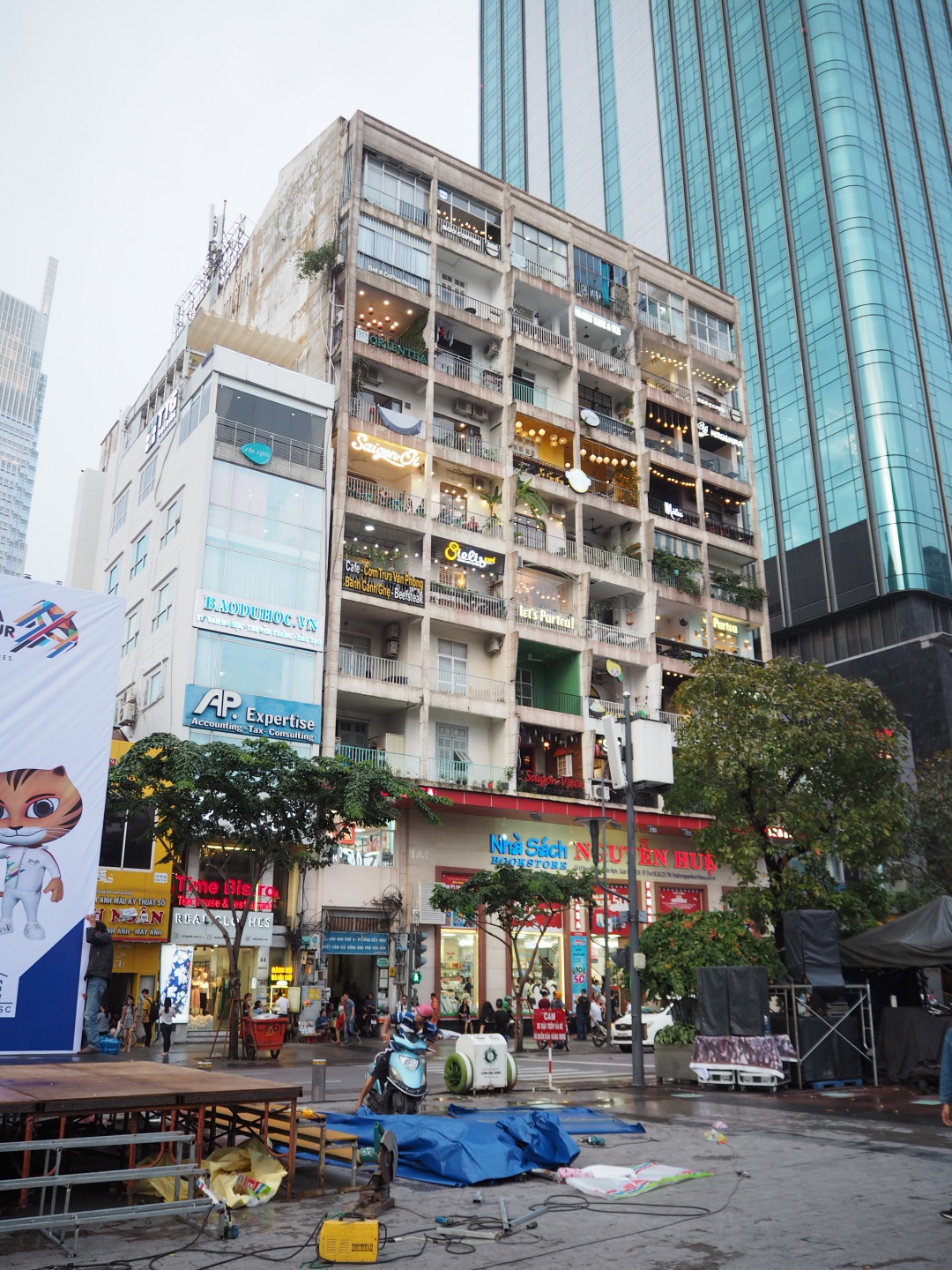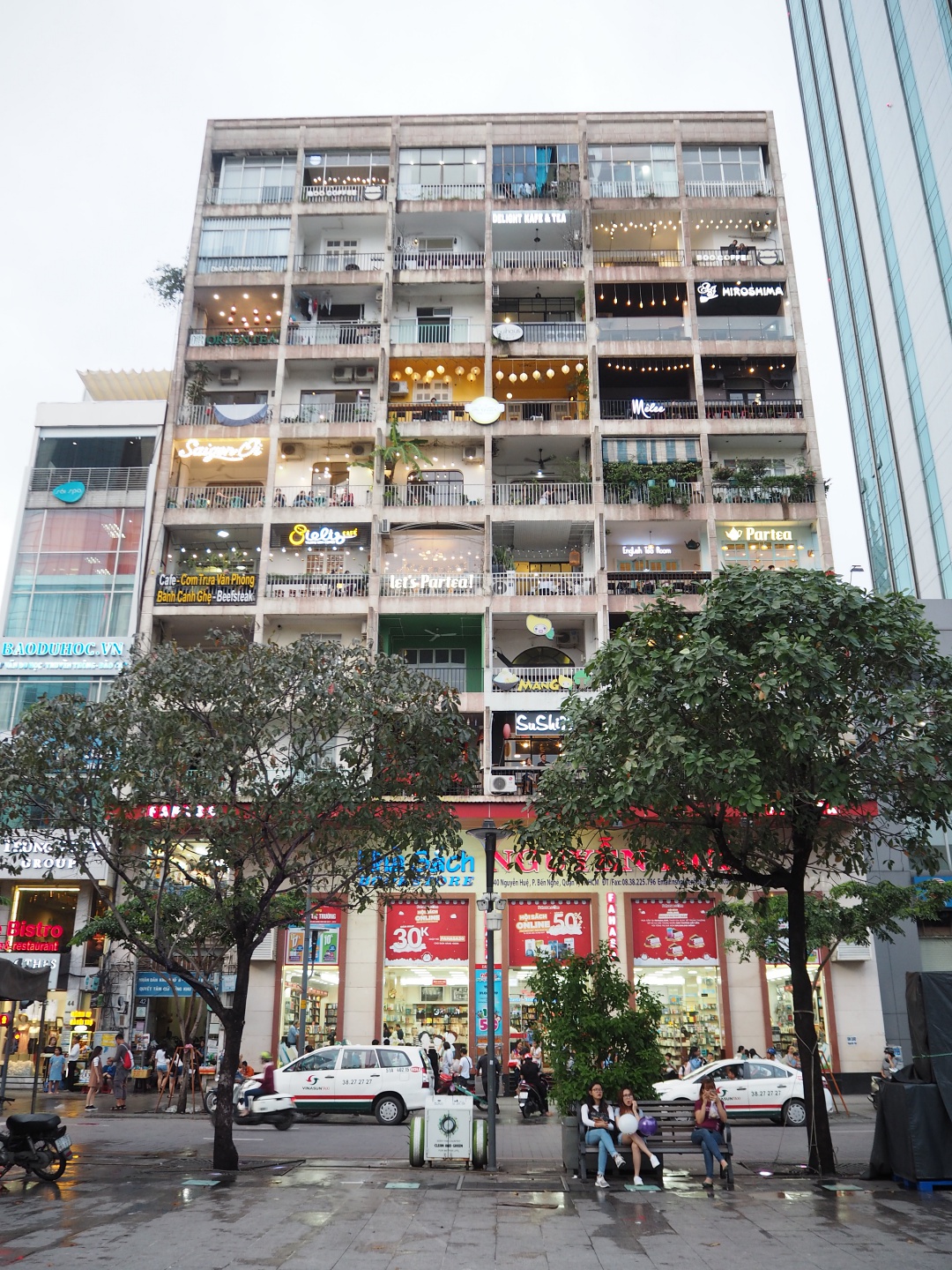 We also chanced upon The Cafe Apartment which is a building full of mini cafes.
Bonsai Cruise
Later that night, we took an Uber over to NHA Rong Port (Saigon Port) as we have a reservation made for Bonsai Cruise.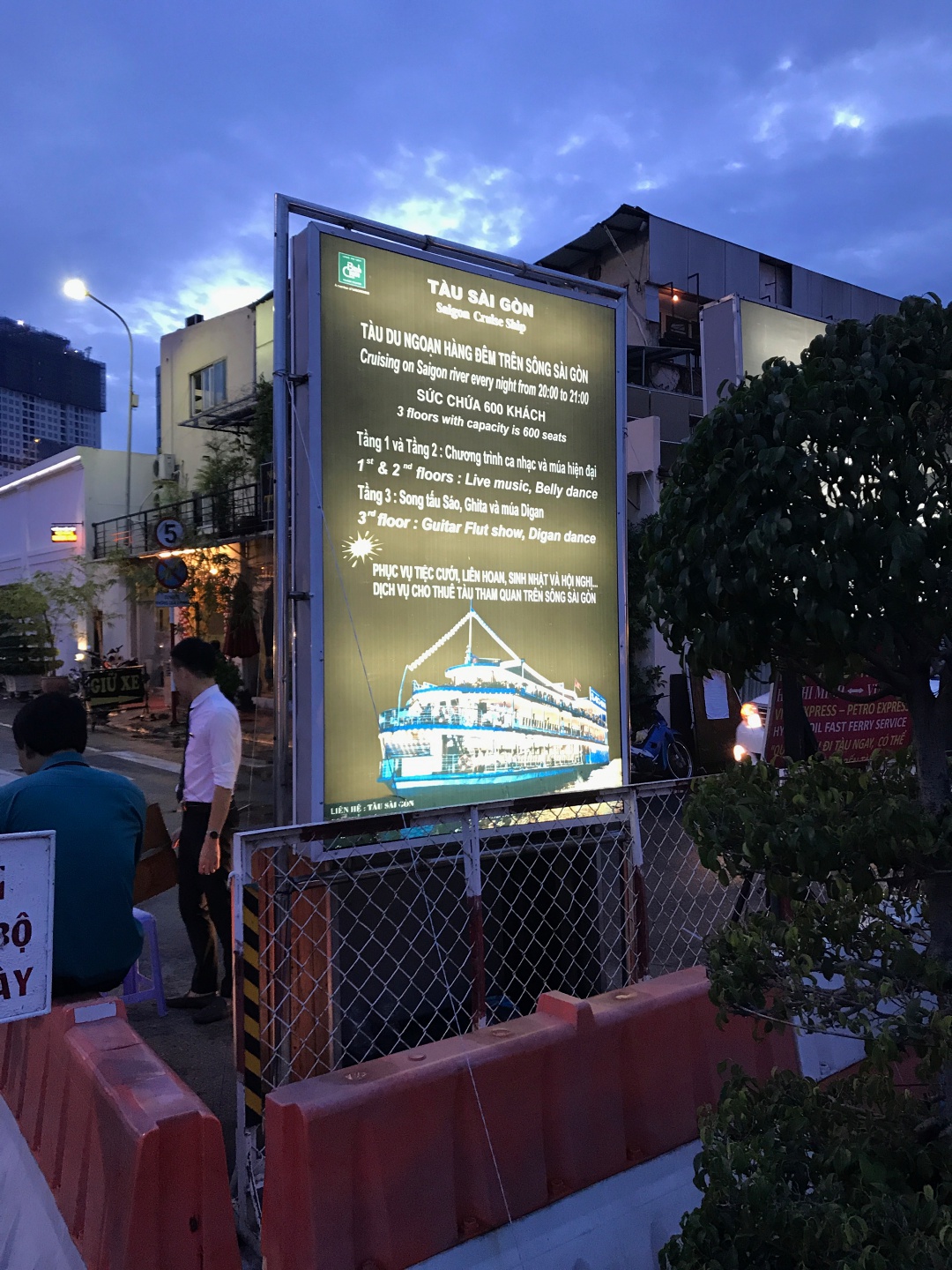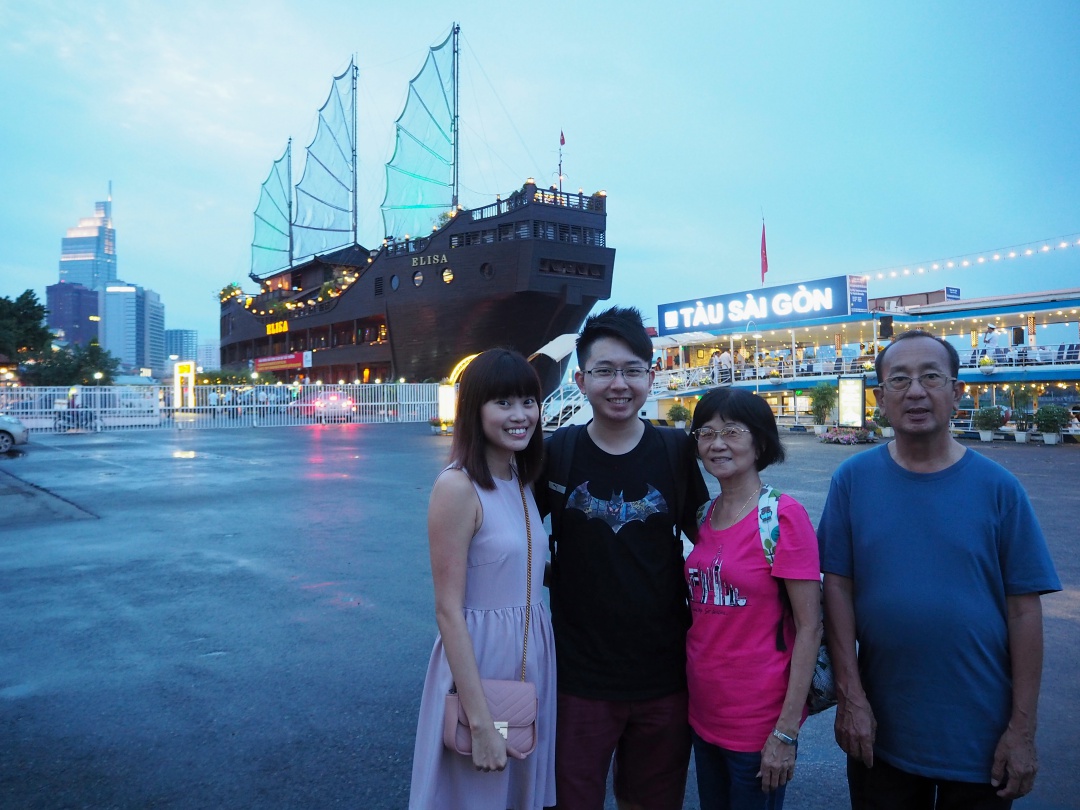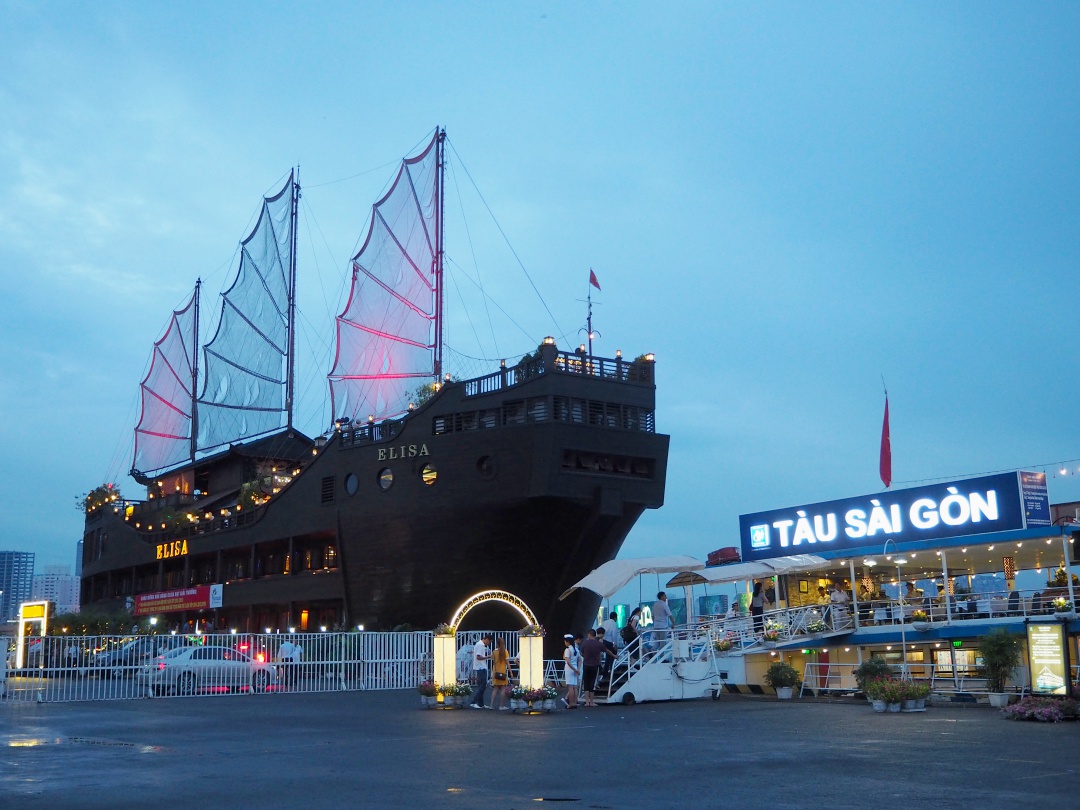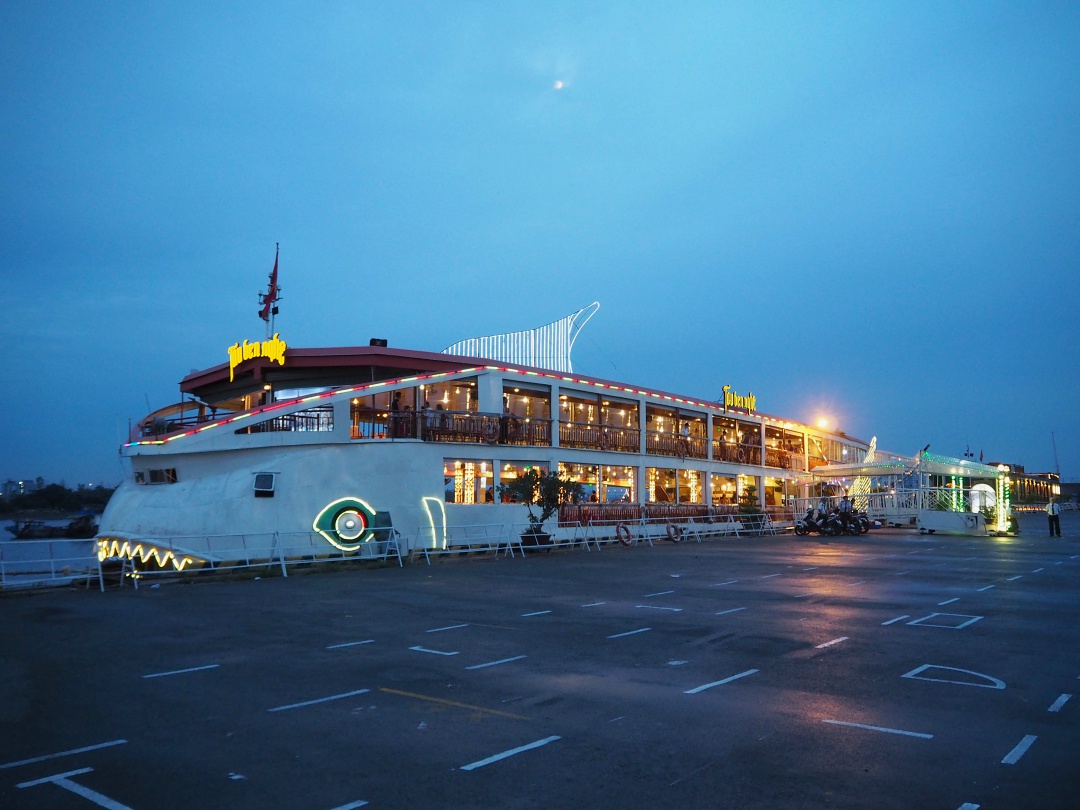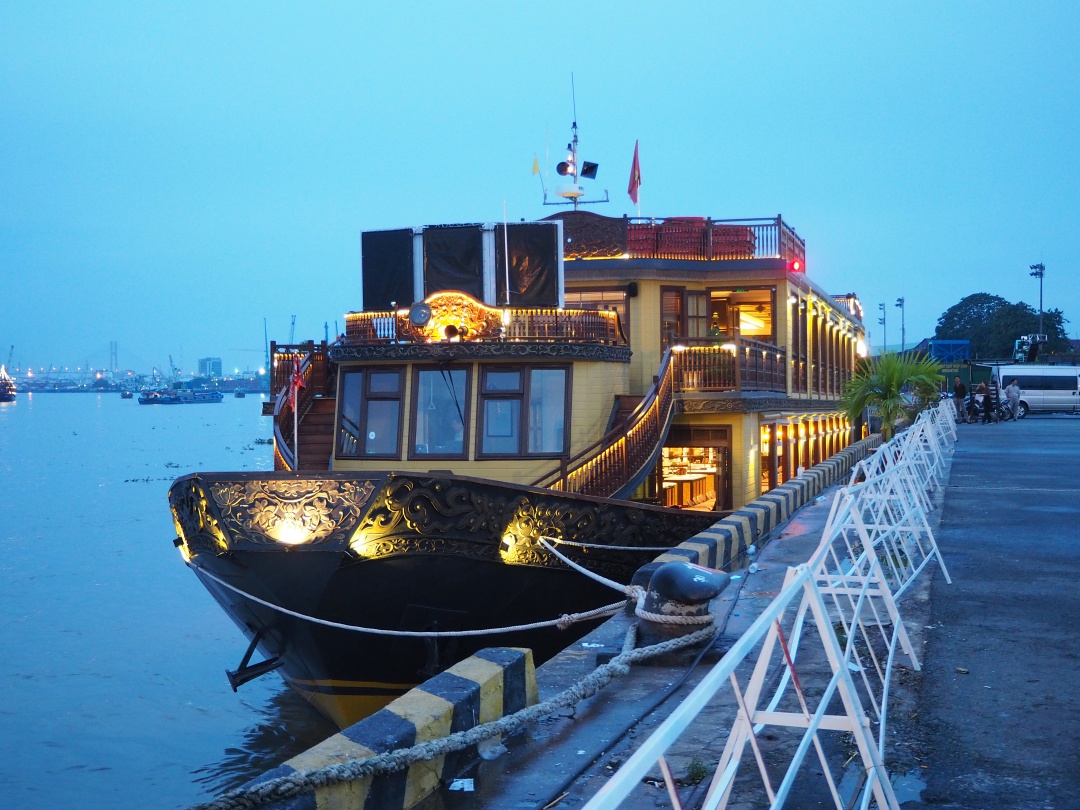 Docking at the port were several cruise ships, and Bonsai Cruise was located right at the back.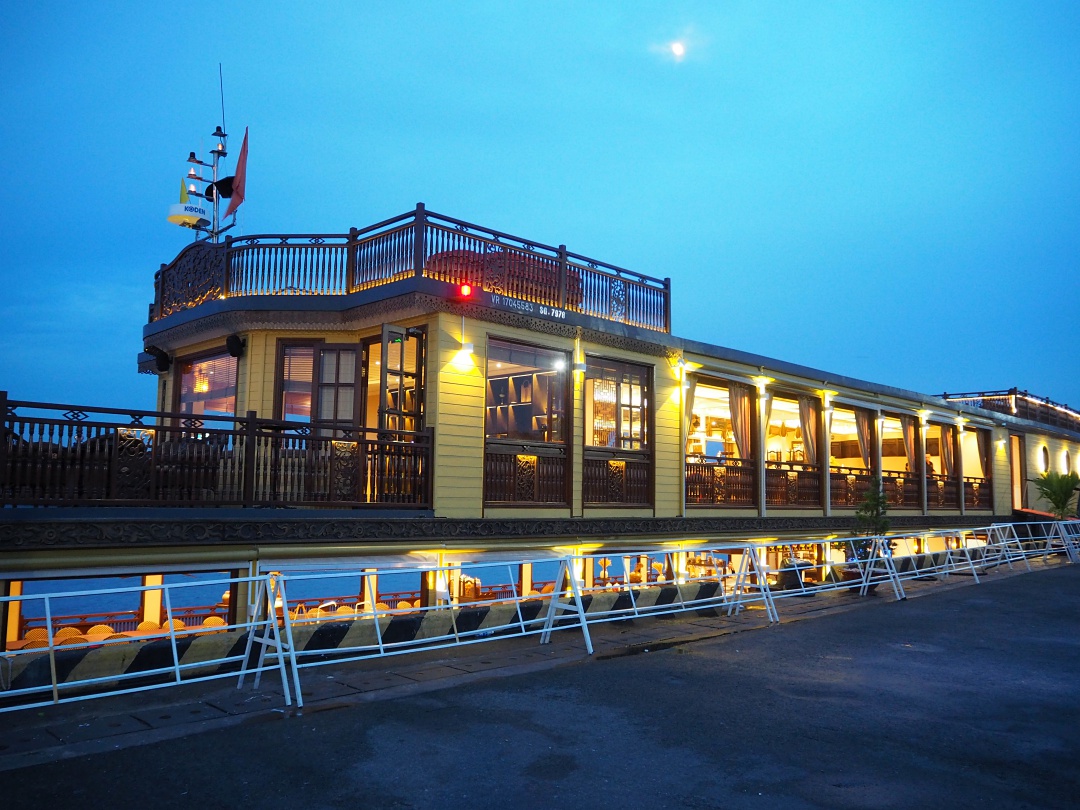 The ship looks beautiful and massive from the outside!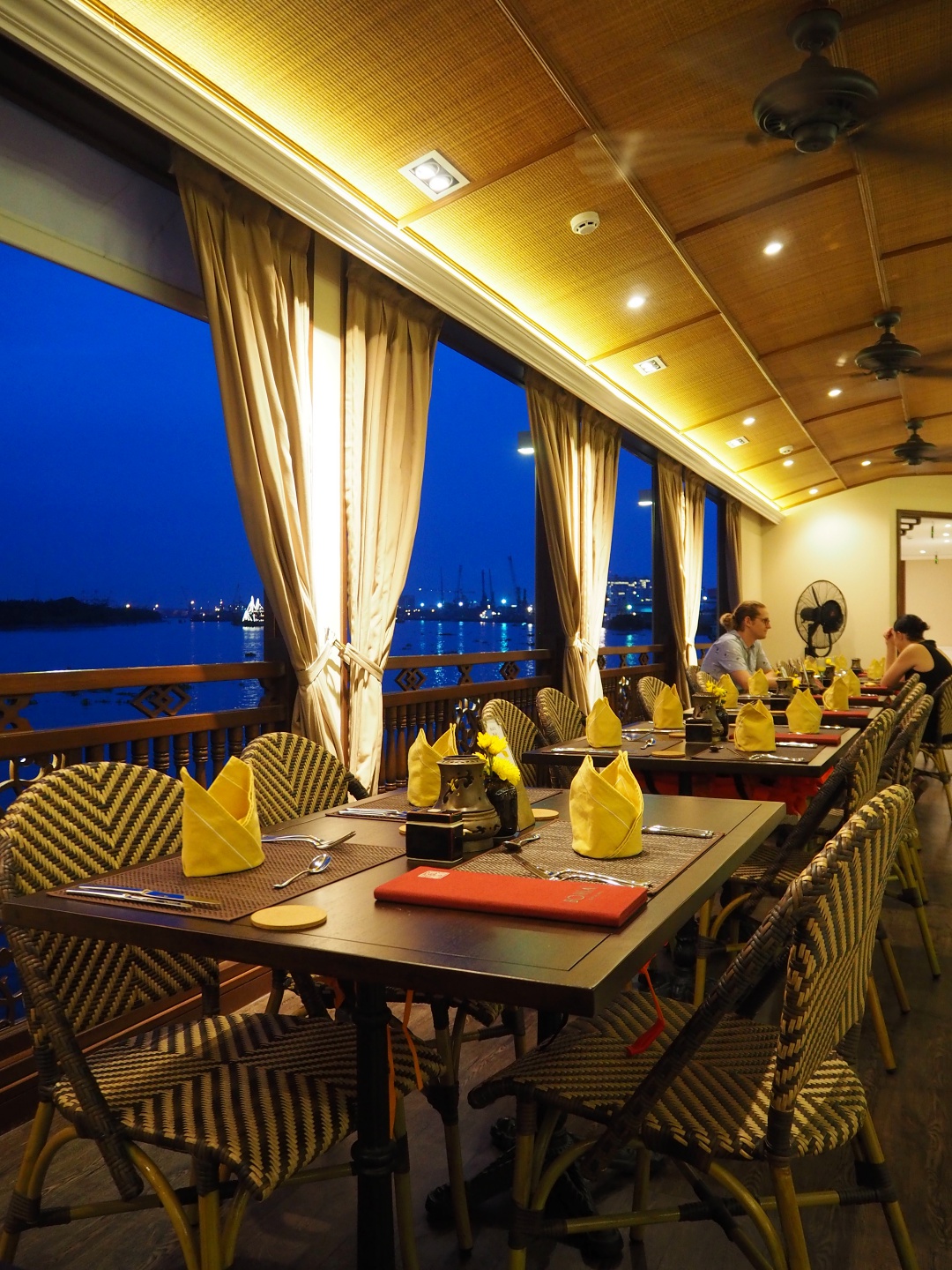 The staff will verify your reservations at the entrance, and once confirmed your booking, they will bring you to your seat. We were given a table on the upper deck.
The stated time for dinner was from 19:15 – 21:15 so I supposed the ship would only depart after 19:15? As we were early and dinner had not yet started, we just went around exploring and took some photographs.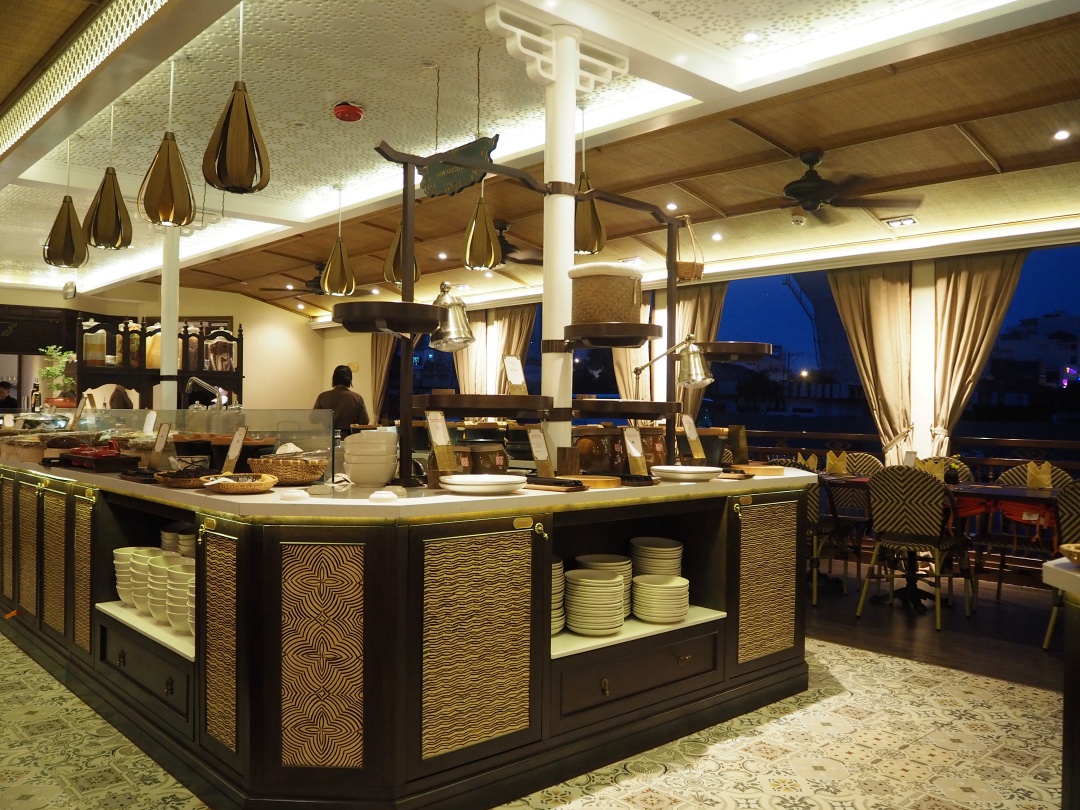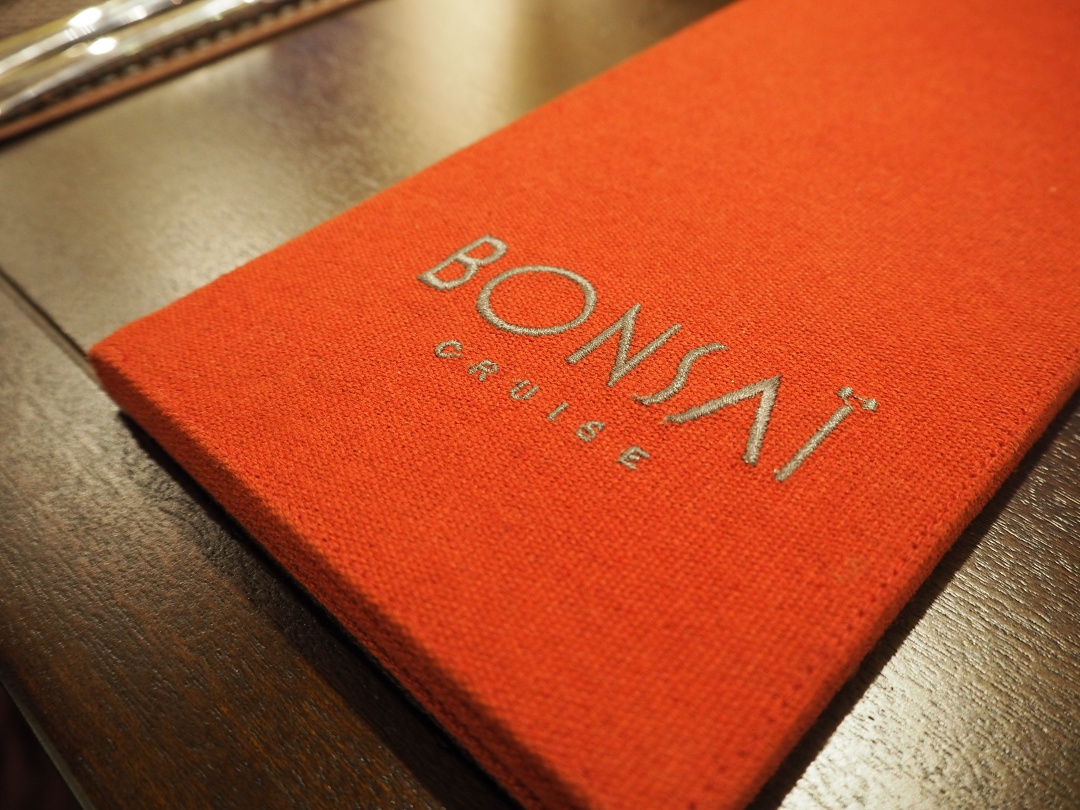 A complimentary welcome cocktail/mocktail was given to us when we came onboard. However, (if I didn't remember wrongly) our meal excludes drinks. We have to order our drinks through the menu and pay for them separately.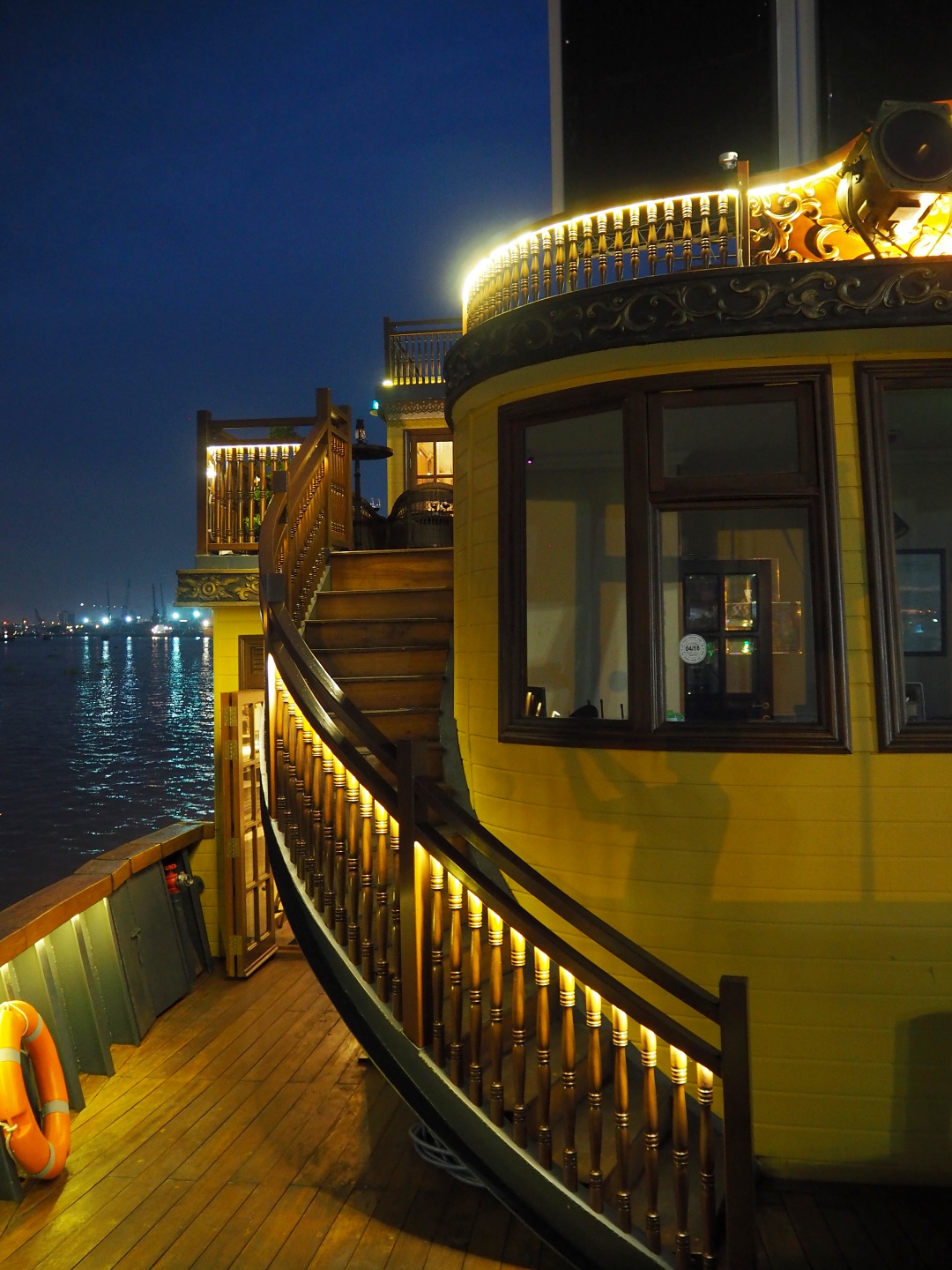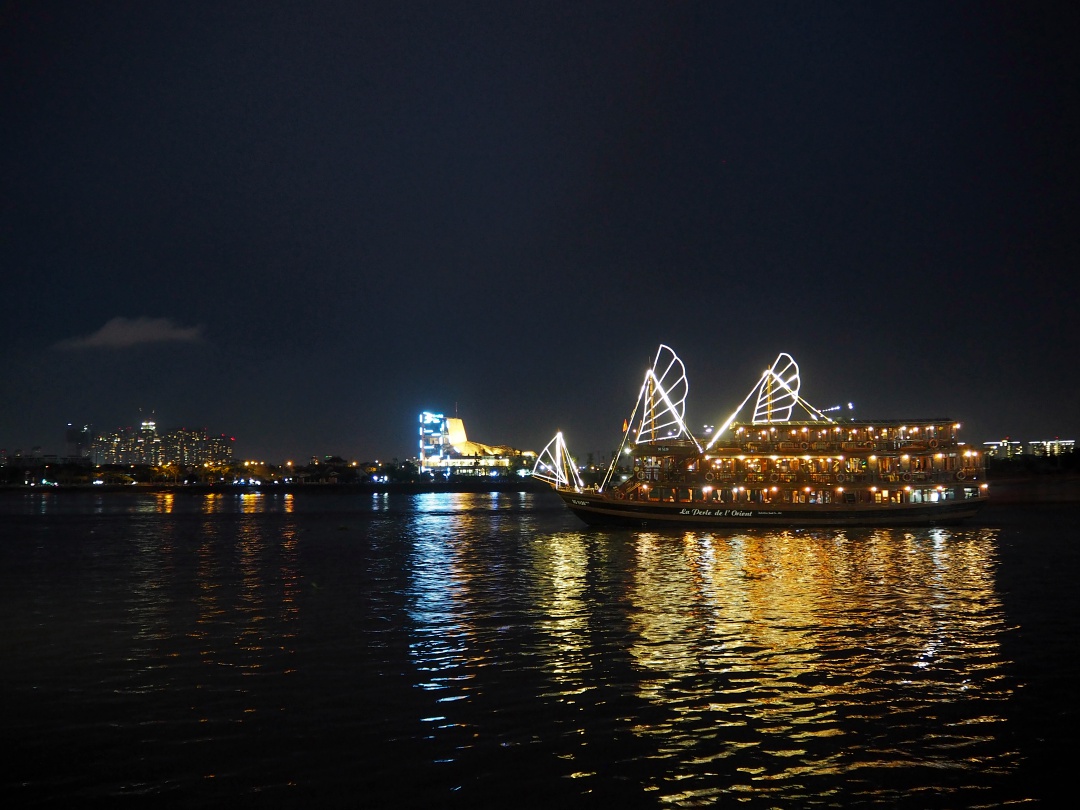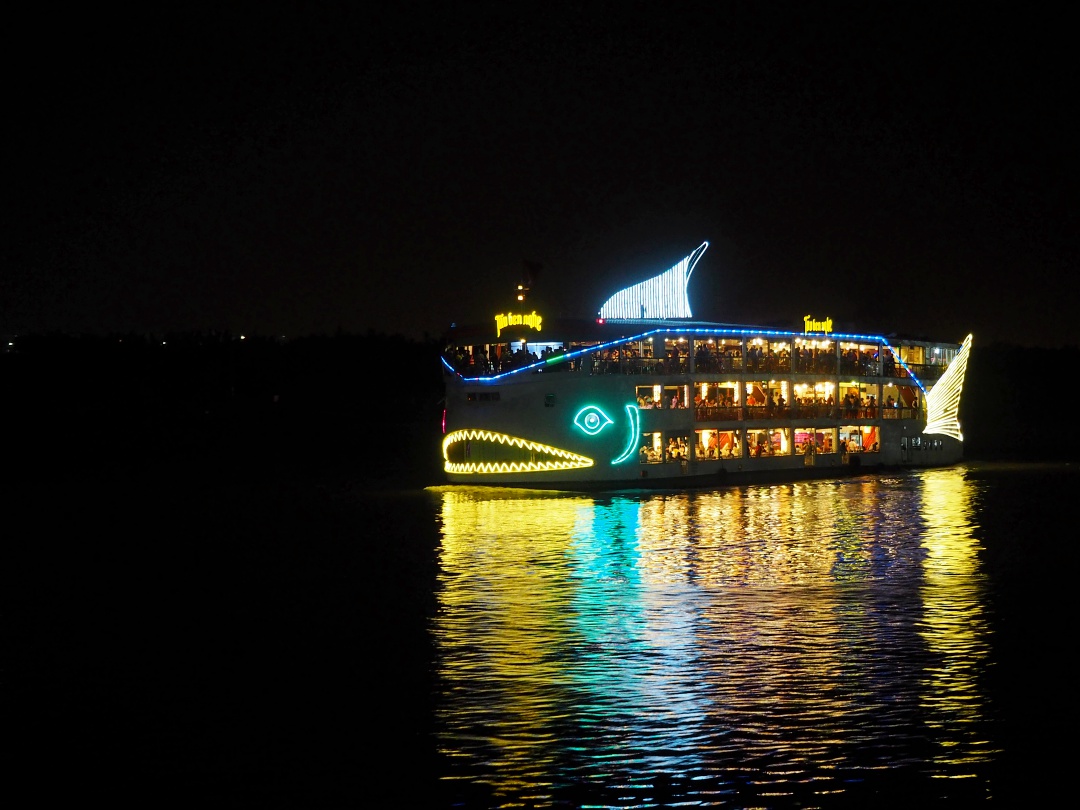 On to the foods…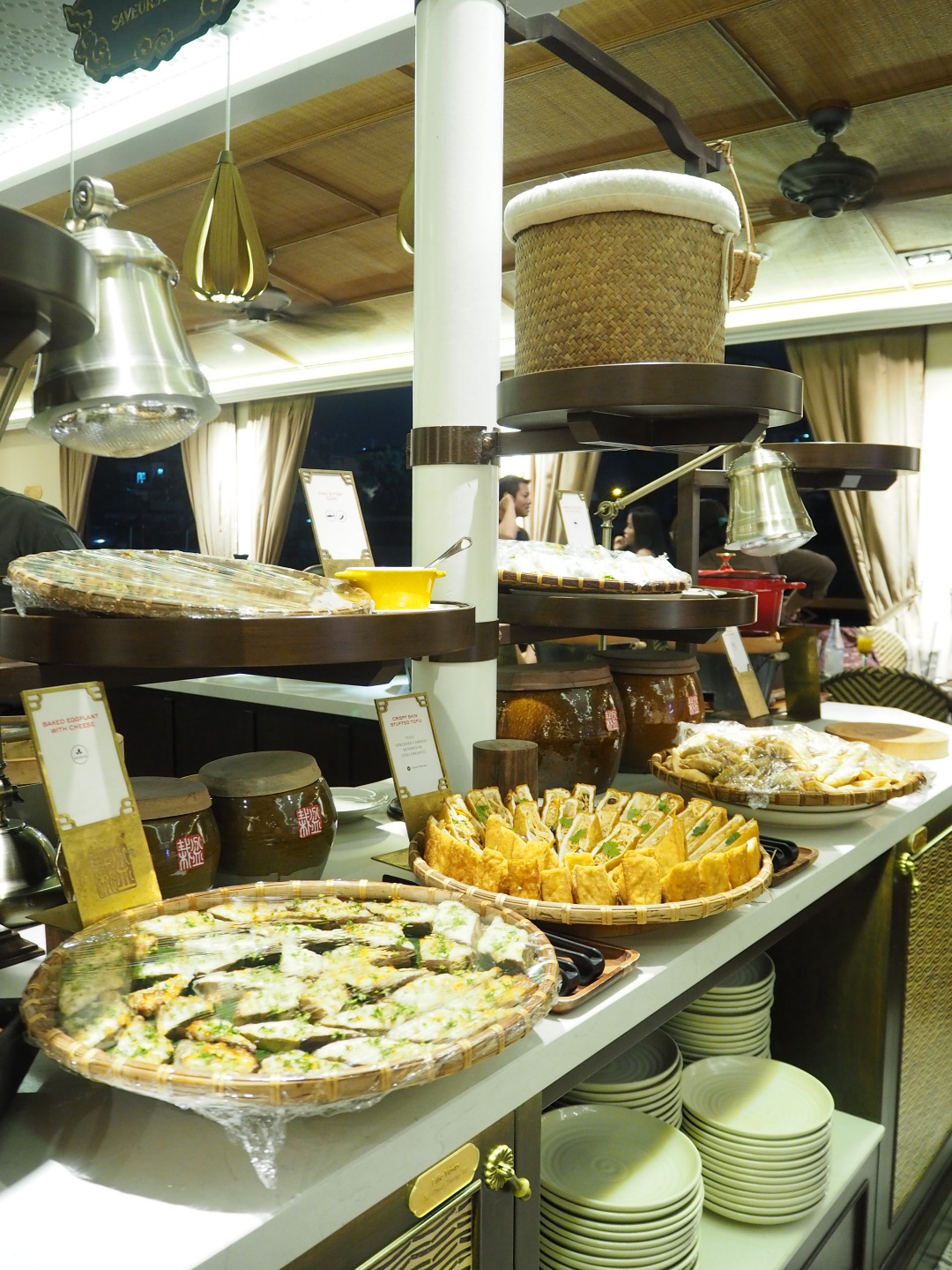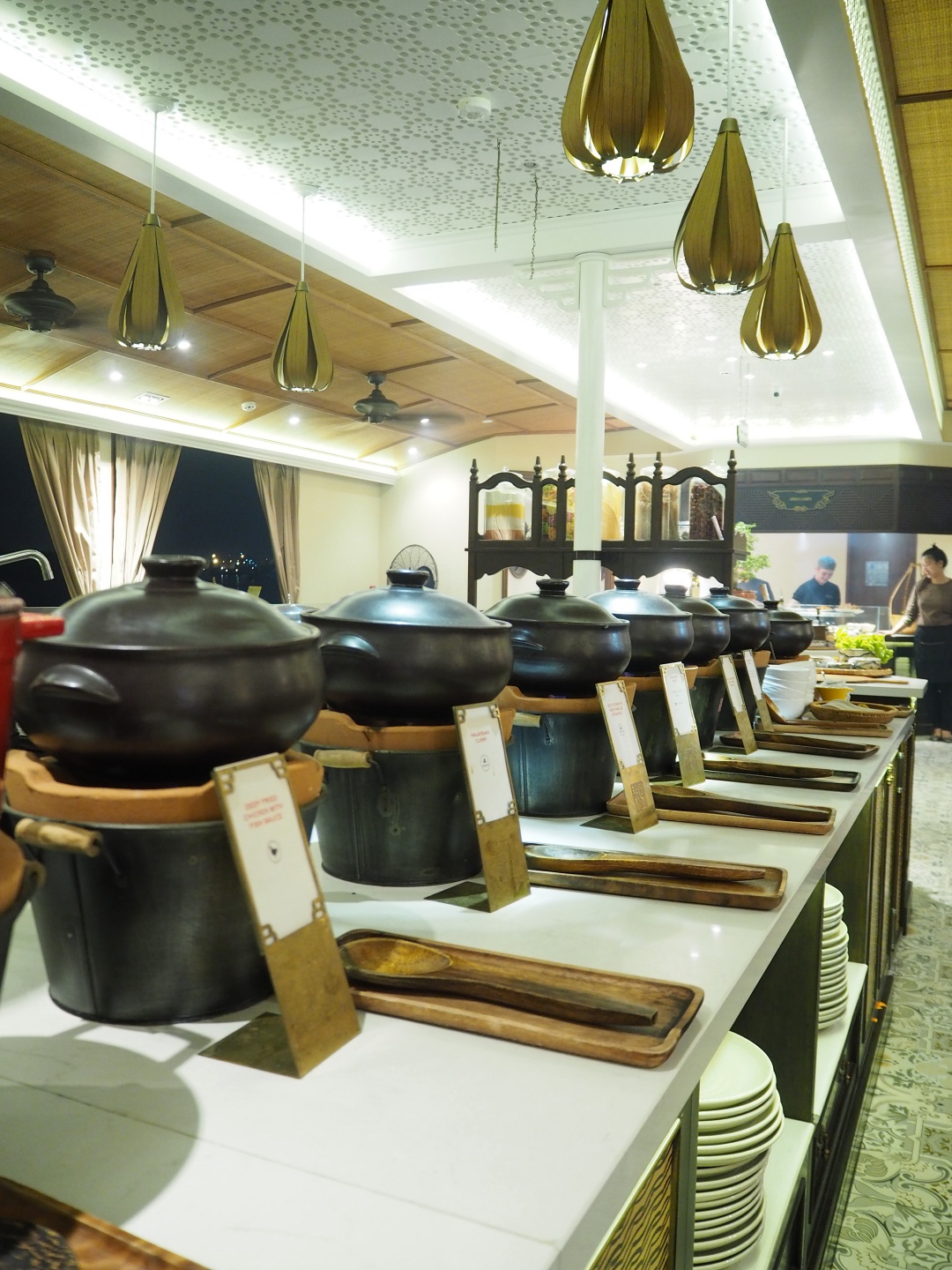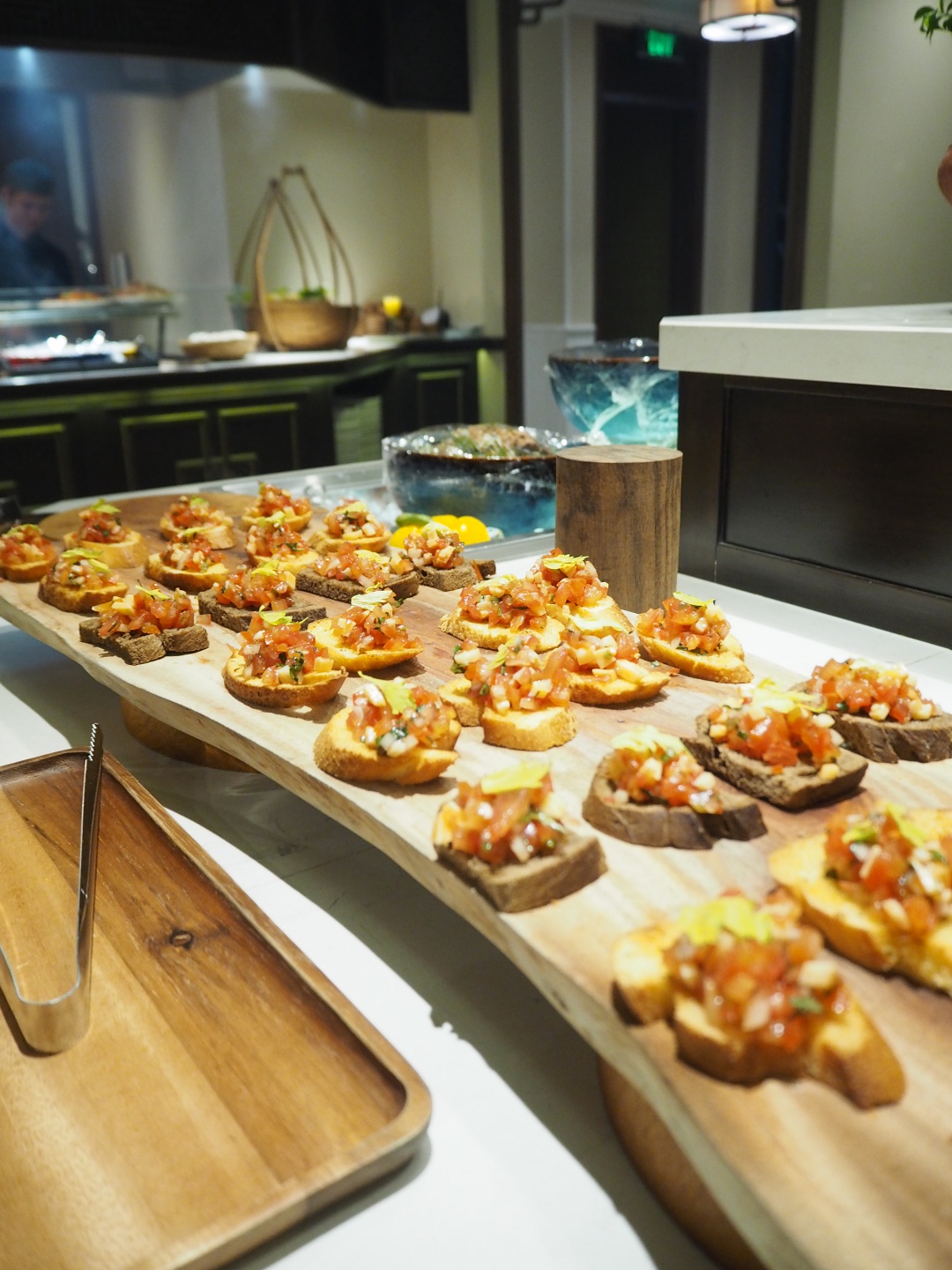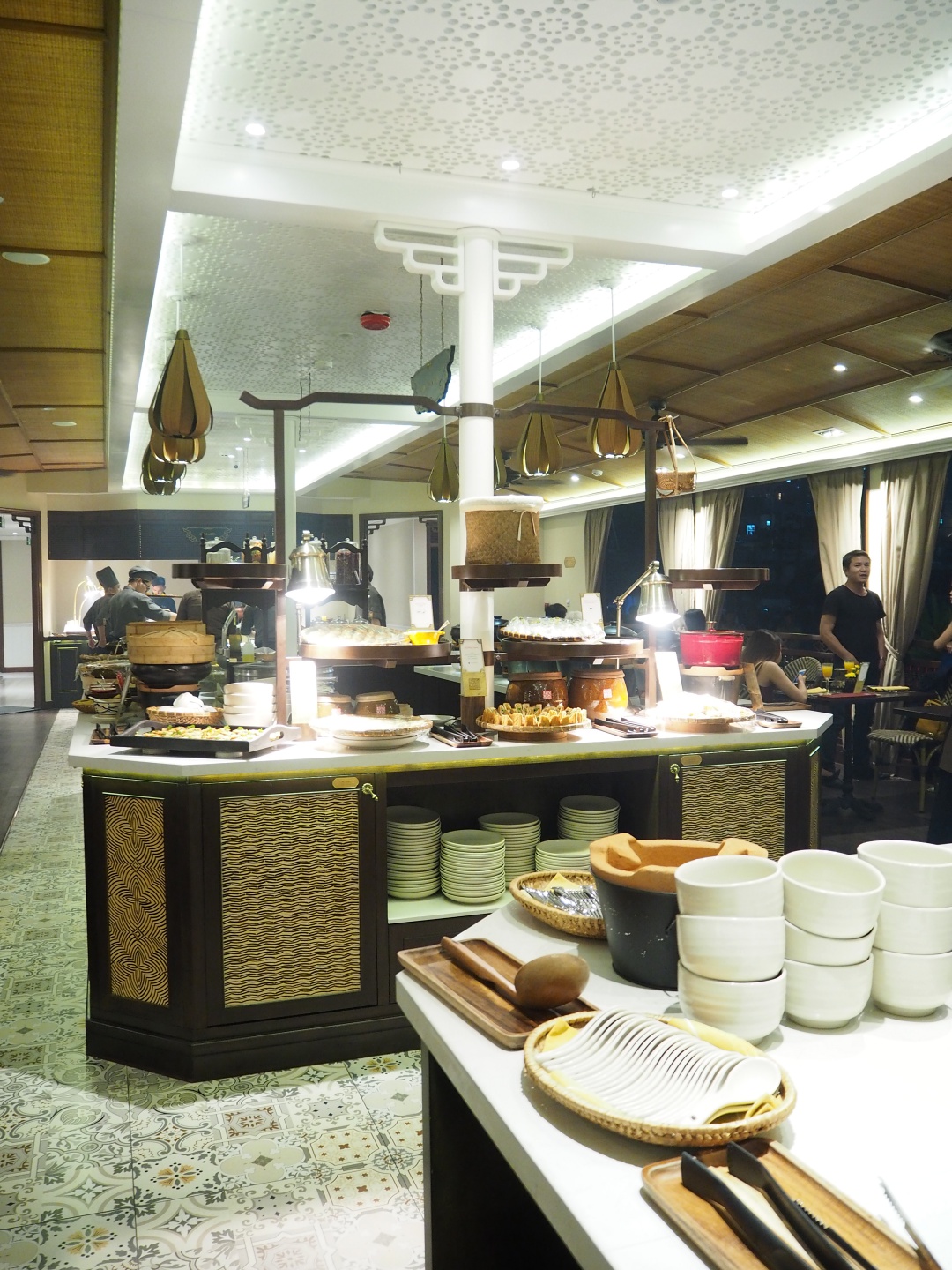 It was a buffet-style dinner, and we can just help ourselves to the food. There was a good assortment of food, from salads to mains, barbecue meat, seafood, wok fried noodles and desserts.
The counters were situated right in the middle, making it convenient to grab our dishes.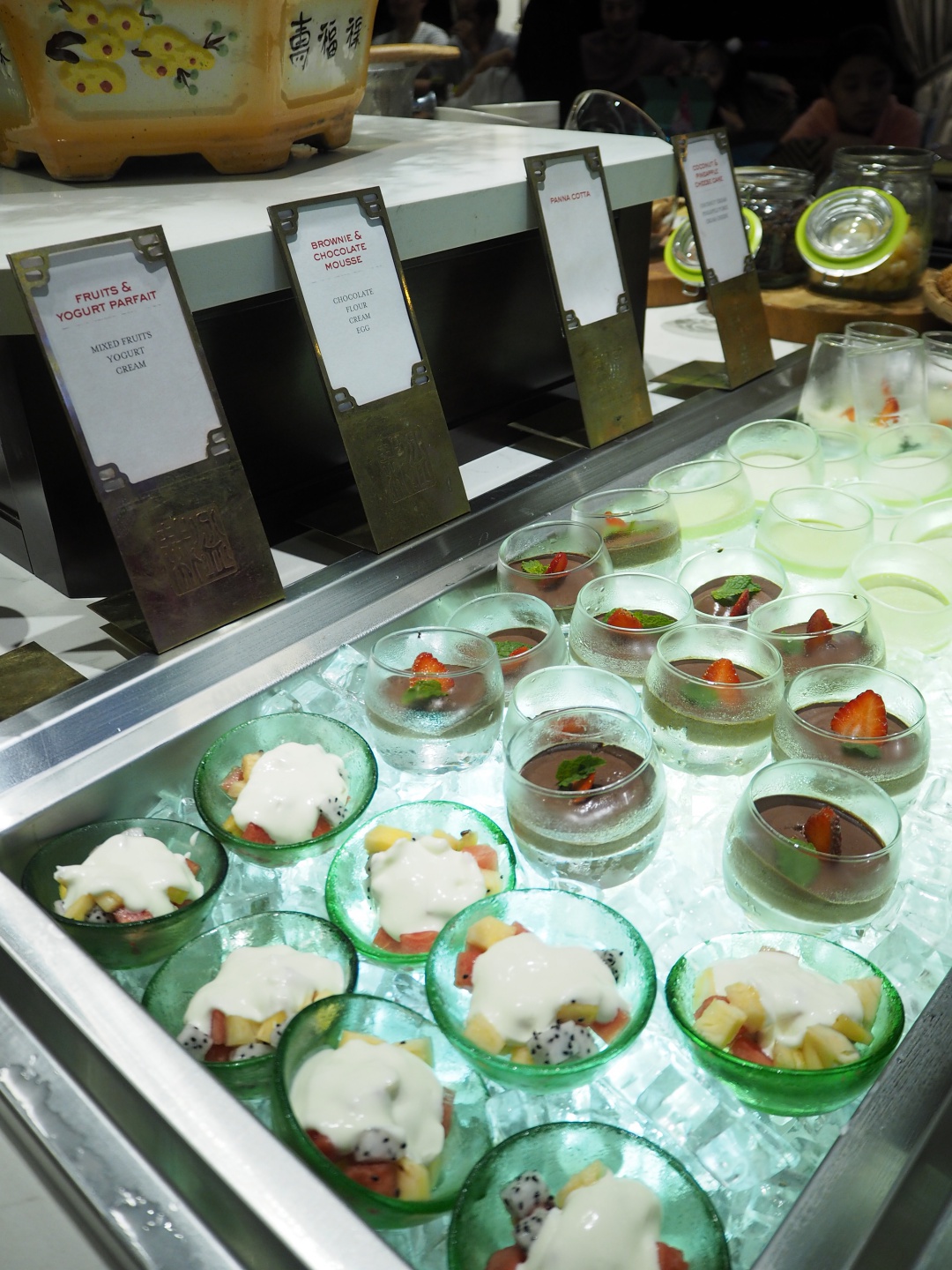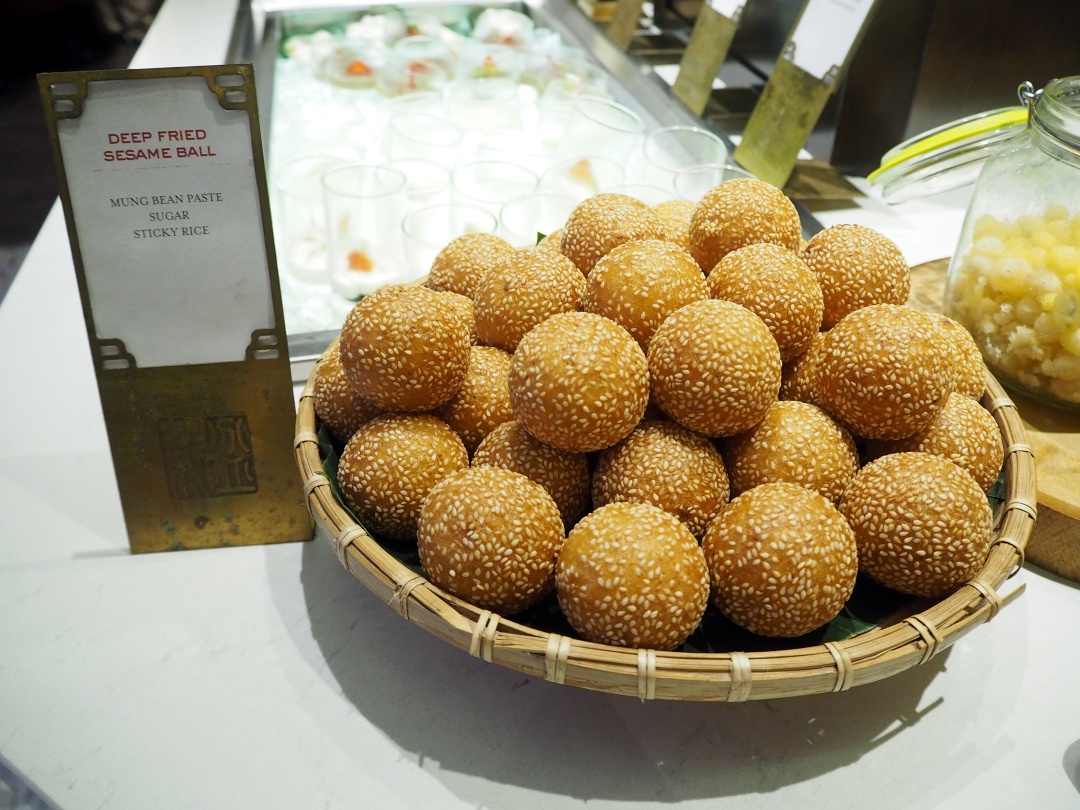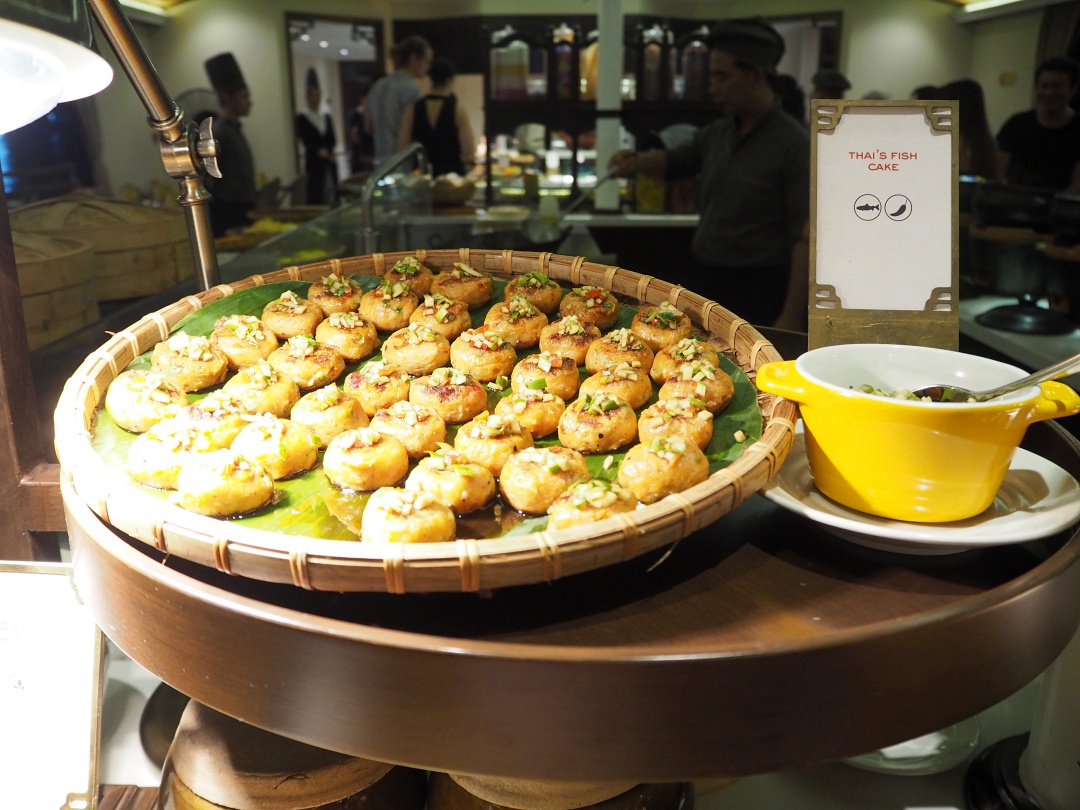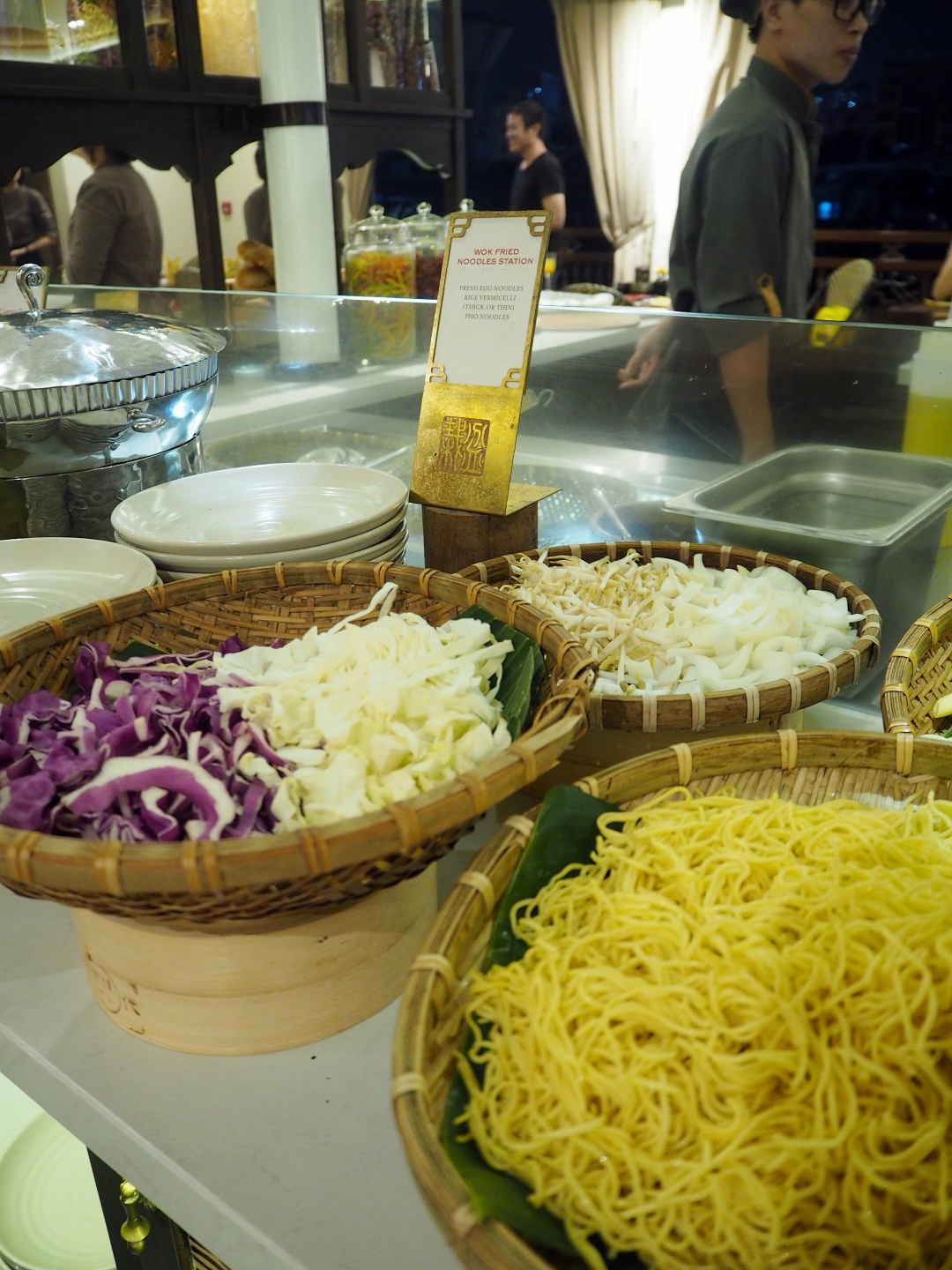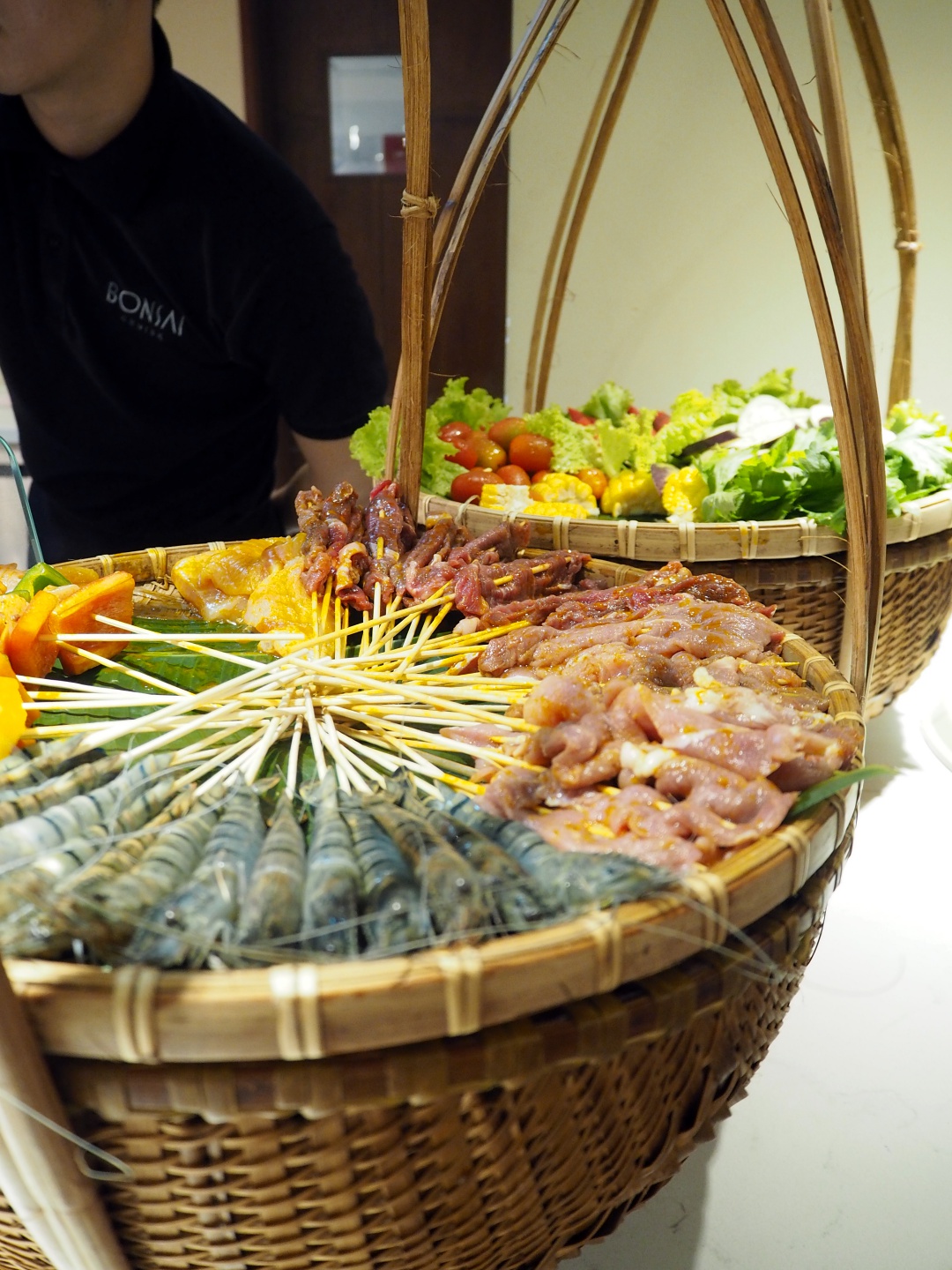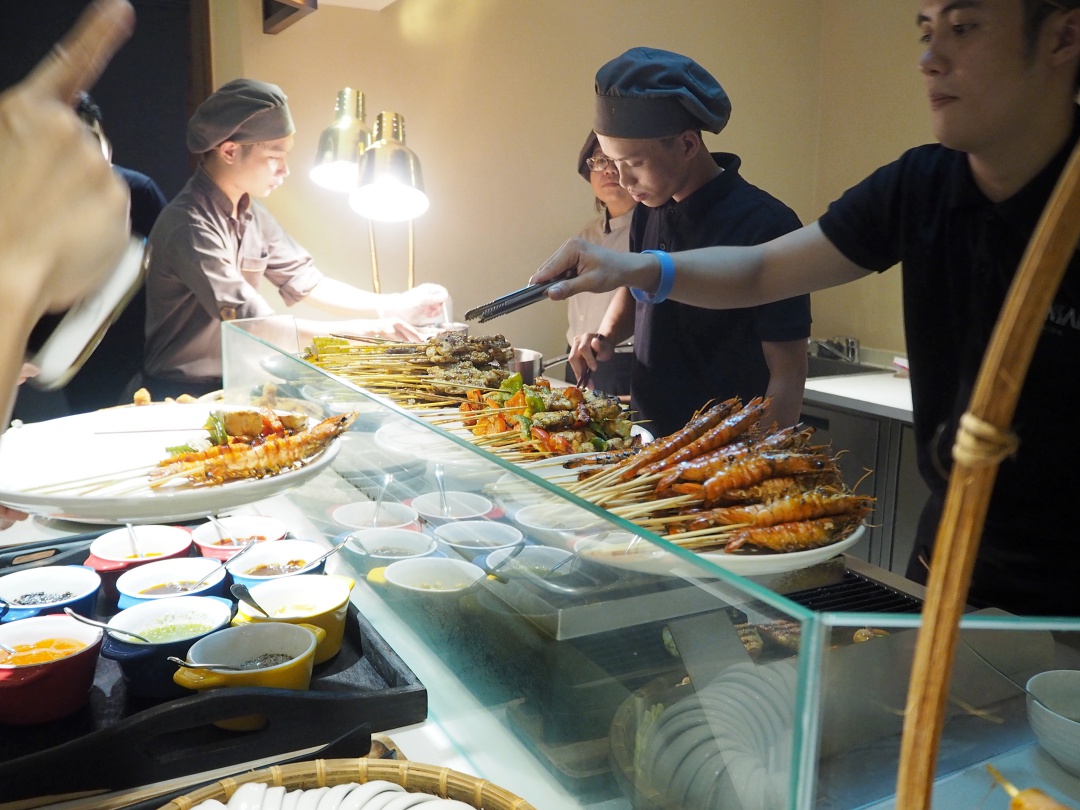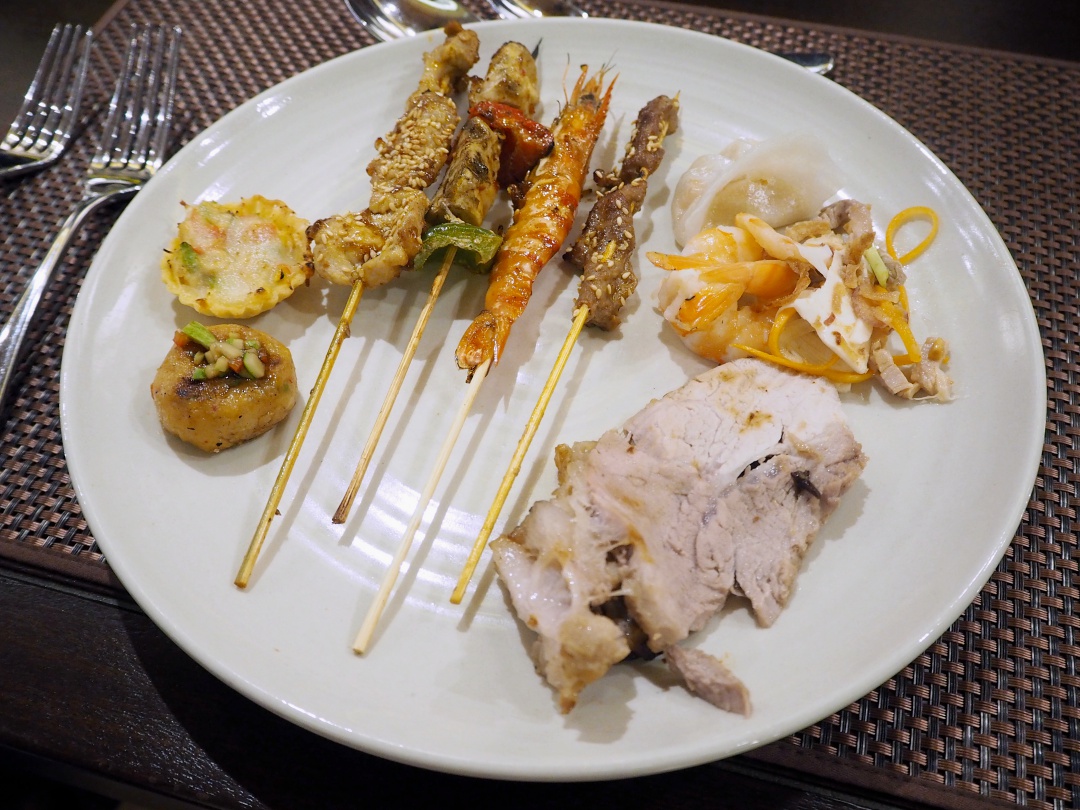 One of the many plates I had that night. While enjoying our food, we get to enjoy the beautiful night-view of Saigon as we cruise down the river.
There were also performance on-going on the ship, and I particularly enjoyed the magic show at our table. The magician just went from table to table while performing a couple of tricks at each table. That was probably the first time I witnessed magic up close and personal. I still can't figure out how the magician passes a coin through the glass onto my palm.
Overall, it was a really nice experience with Bonsai Cruise, and it's definitely worth a visit. Price wise, it was USD45/adult at the time of our booking. However, I was looking at their website, and it seems like the price has been changed to USD47/adult and USD24/child (age 6 – 11). Toddles age 5 and below gets to dine for free. Hotel pick-up is at USD12/person.
For further information and booking, you can visit their website.