Going to finish up my last blog post on my trip to Vietnam, Ho Chi Minh City! If you've yet to read my previous two entries, you can check it out here:
2017 HCMC: Reunification Palace | War Remnants Museum | Somerset Vista Ho Chi Minh City
2017 HCMC: Binh Tay Market | Central Post Office | Ho Chi Minh City Hall | Bonsai Cruise
Also, I'll be combining Day 3 and Day 4 as I realised I didn't snap any photo on Day 4? We didn't do much on Day 4 as our flight was in the late-afternoon and we have to leave our accommodation at around 14:00.
Bitexco Financial Tower | Saigon Skydeck 49th Floor
Started Day 3 with a visit to Bitexco Financial Tower to visit the Saigon Skydeck on the 49th floor. Entry tickets can be purchased at the ticketing counters at level 1. Each ticket costs VND200,000 for adult and VND130,000 for children and senior.
We reached at around 13:00 on a Sunday and surprisingly, the place wasn't too crowded? Perhaps it has to do with the weather as it hasn't been that great for the past two days.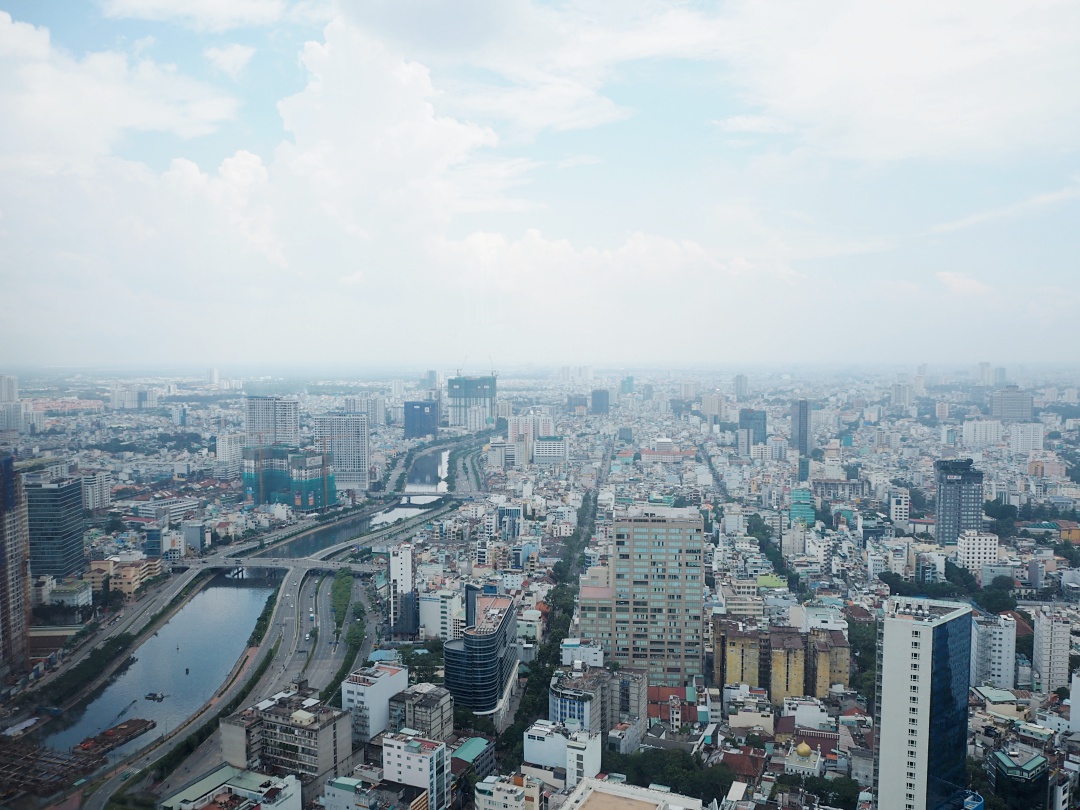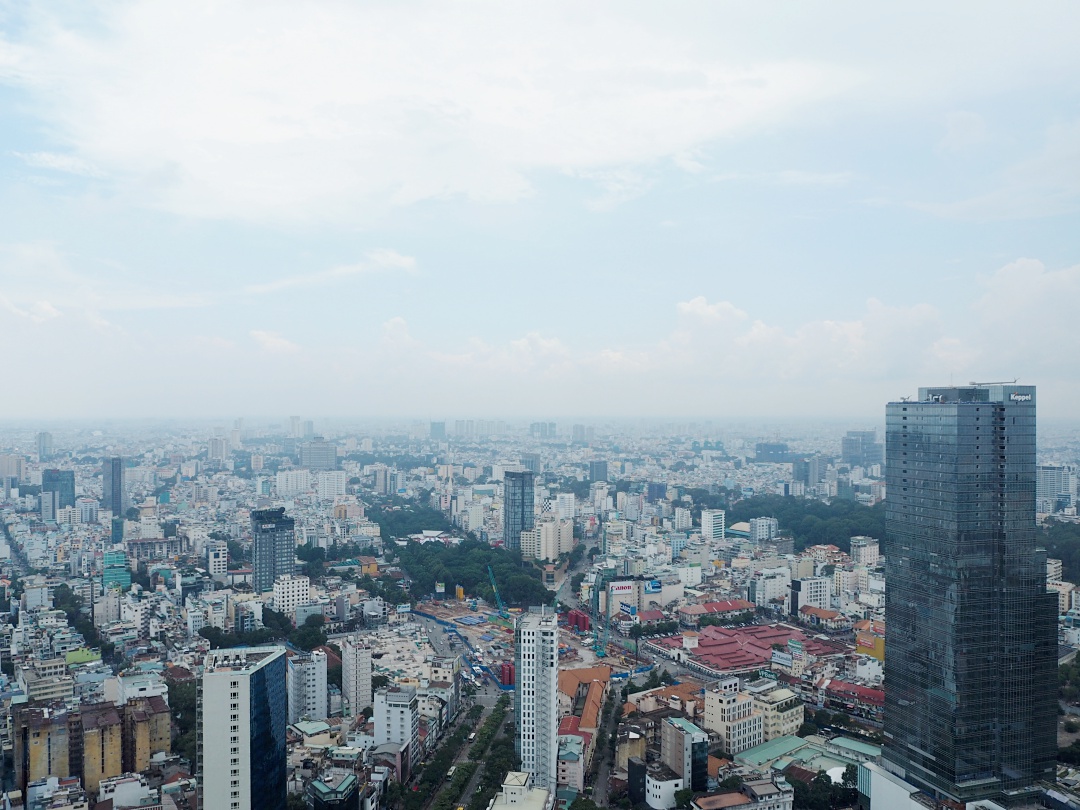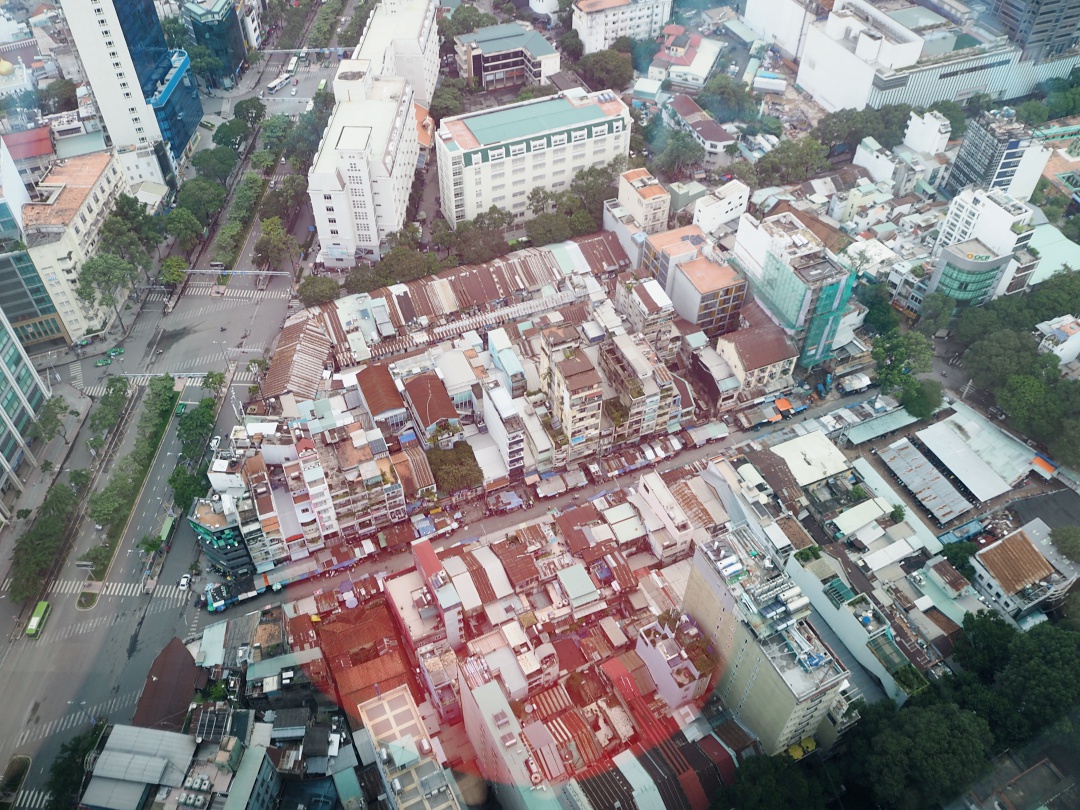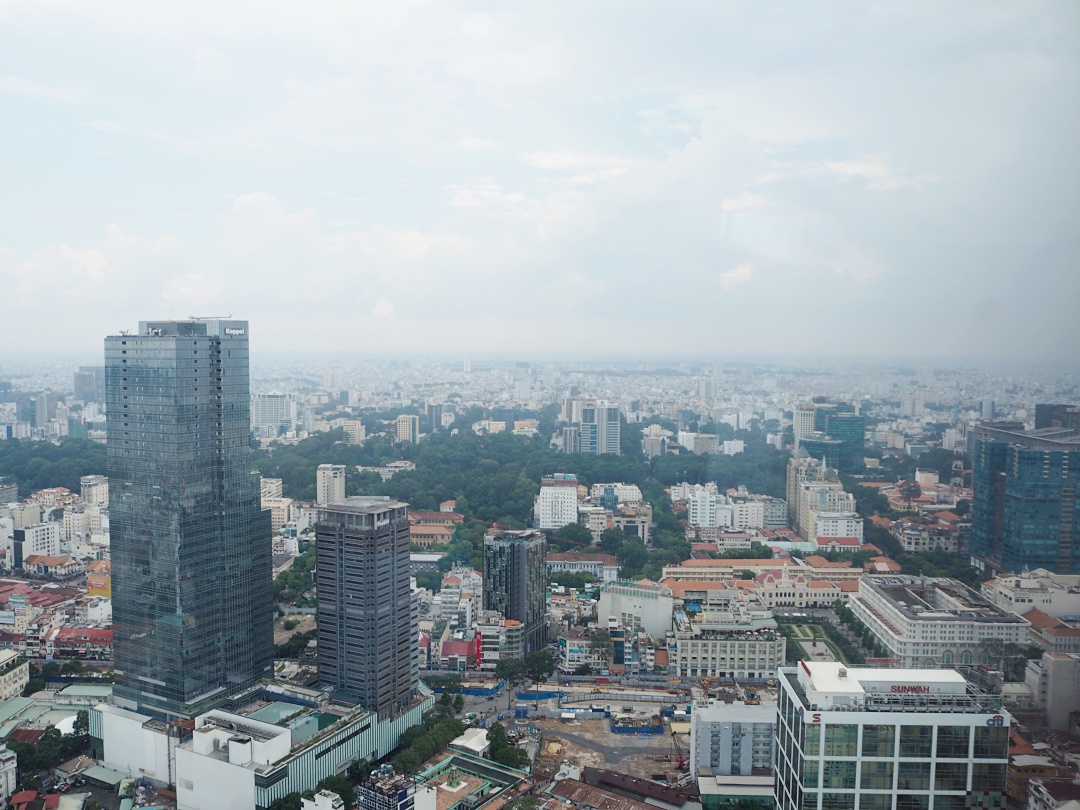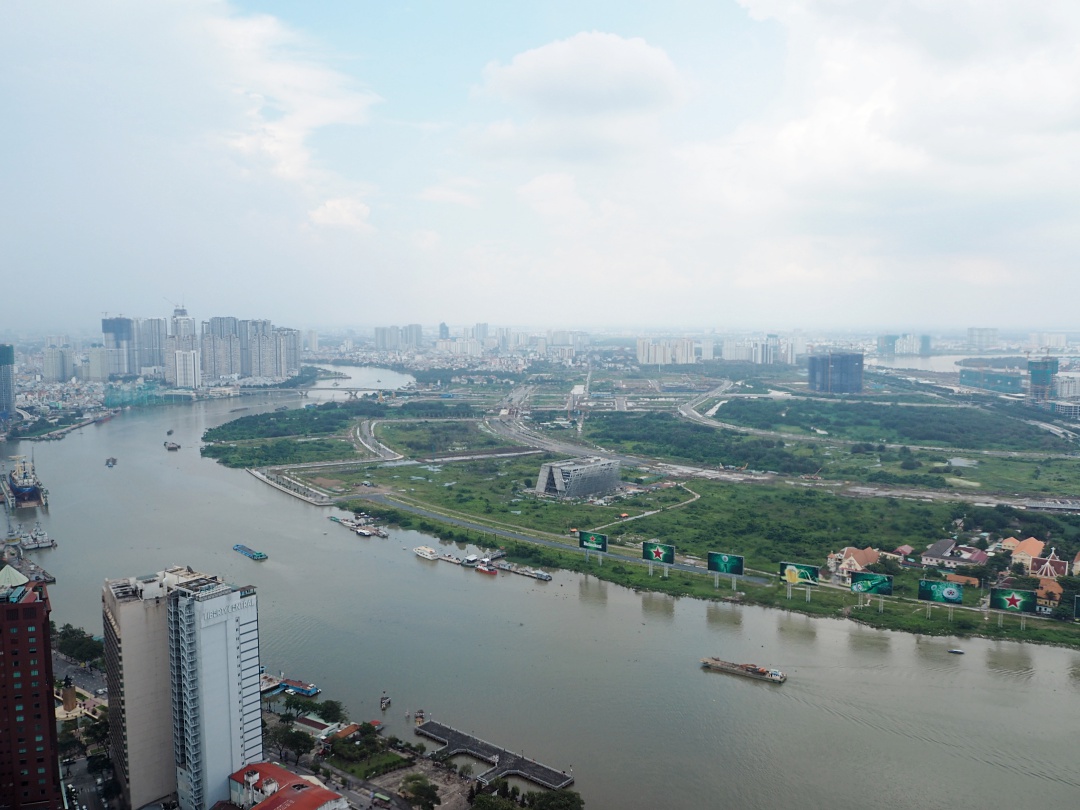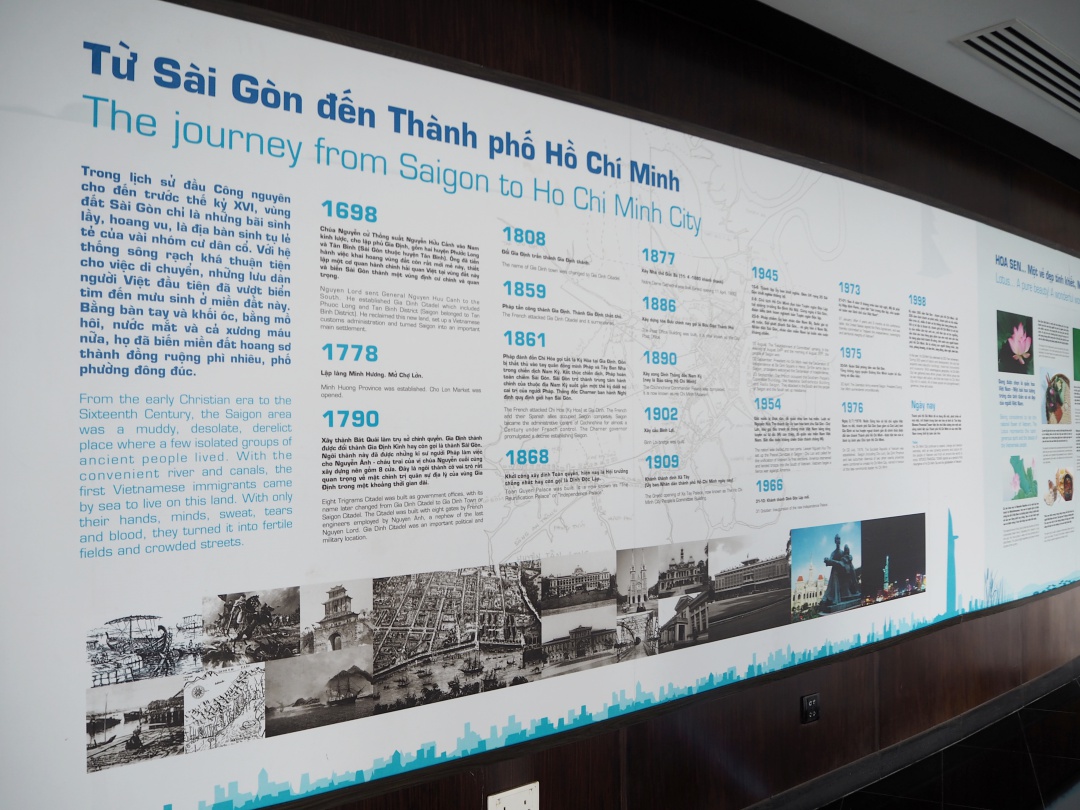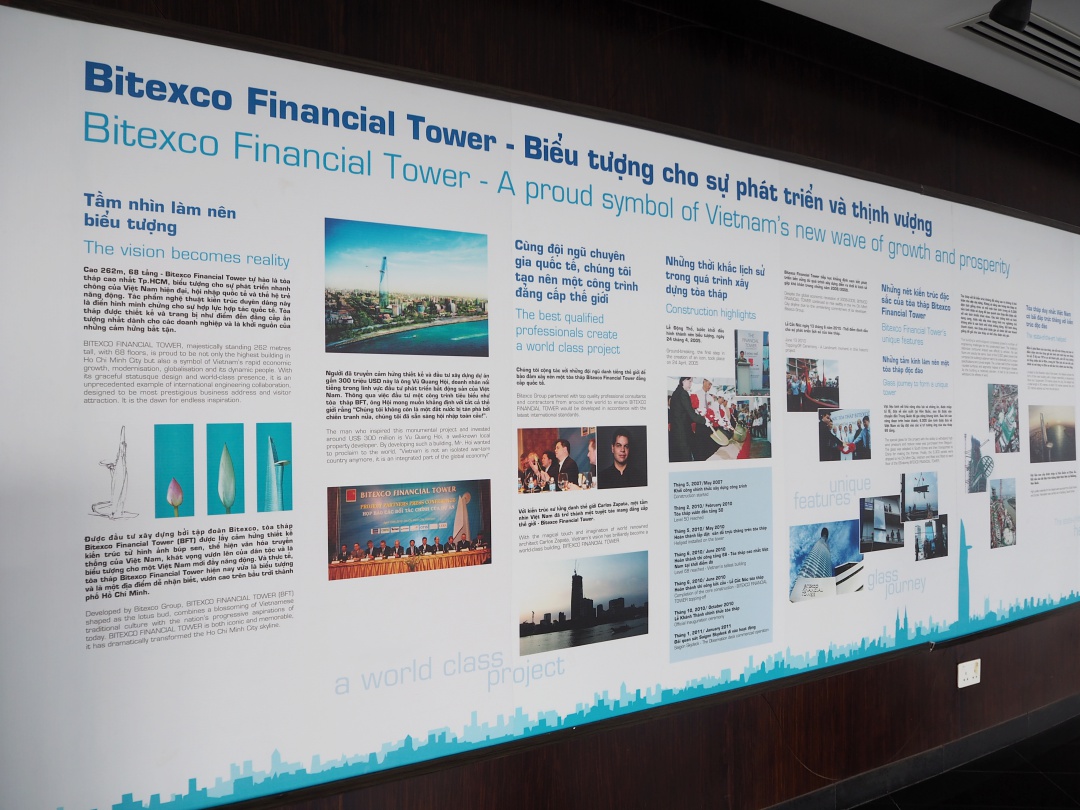 Standing at 262 metres with 68 floors, the Bitexco Financial Tower is one of the highest building in Vietnam, Ho Chi Minh City. Completed in 2010, the tower design is inspired by the lotus shape – the Vietnamese national flowers.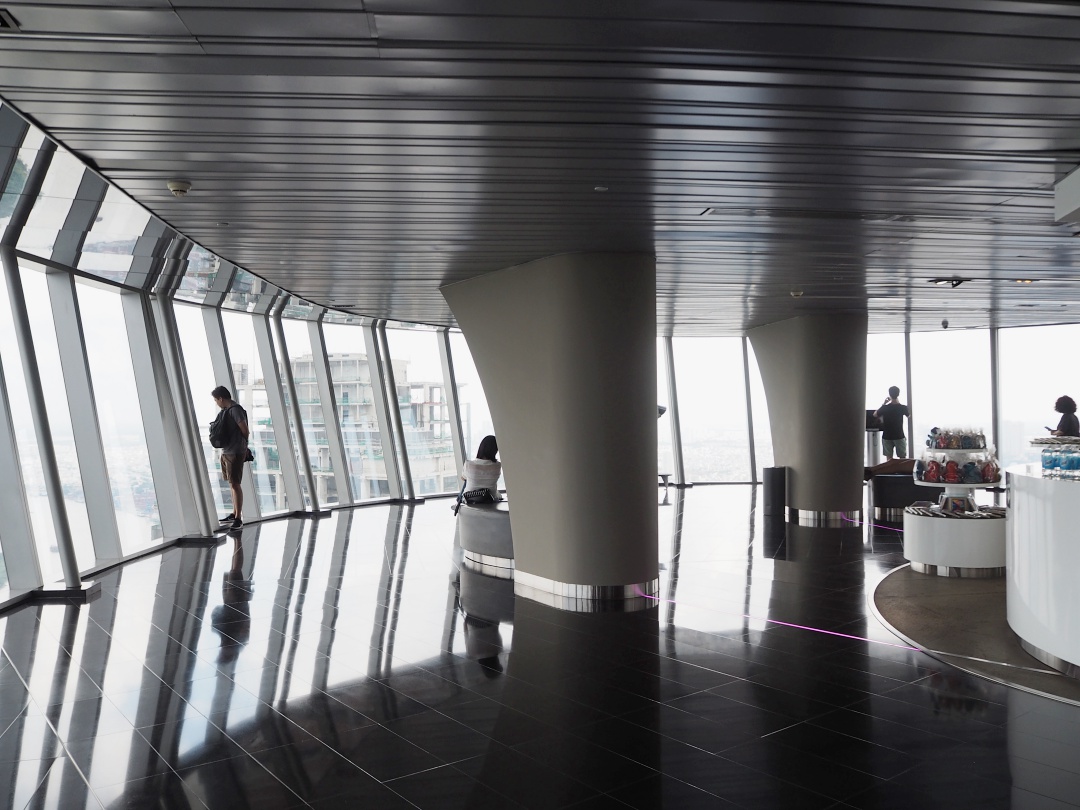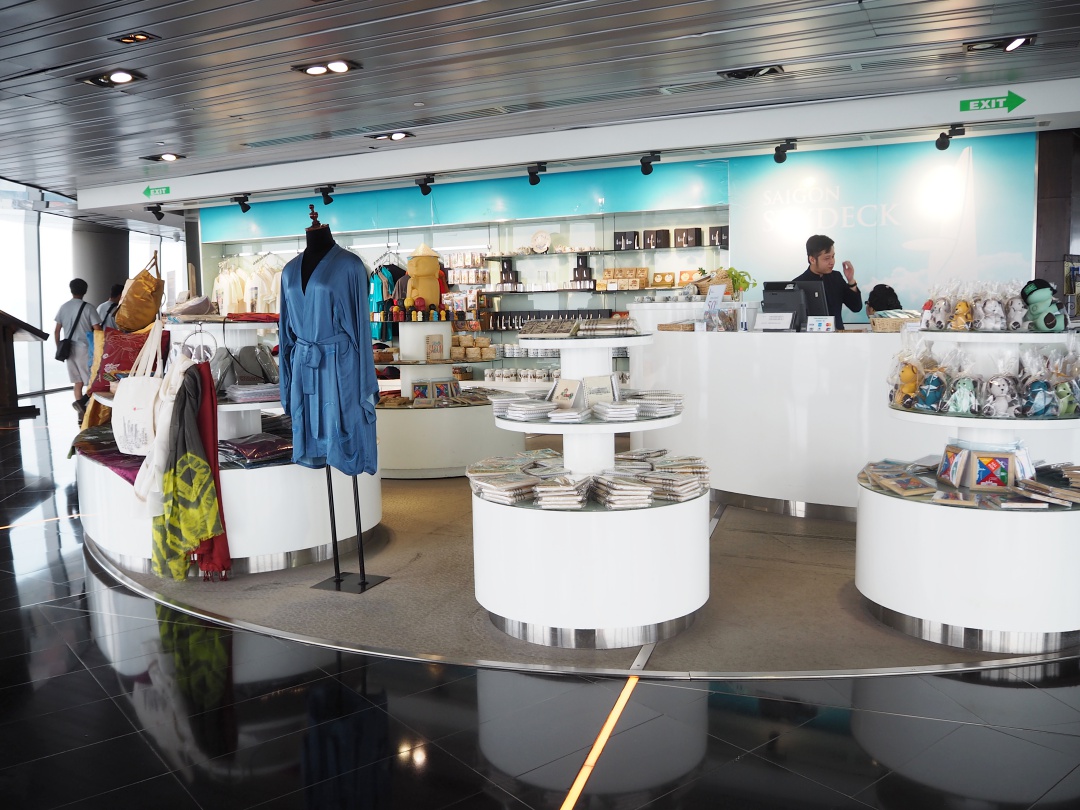 Like all observation deck, there is a souvenir shop for visitors to get gifts and trinkets.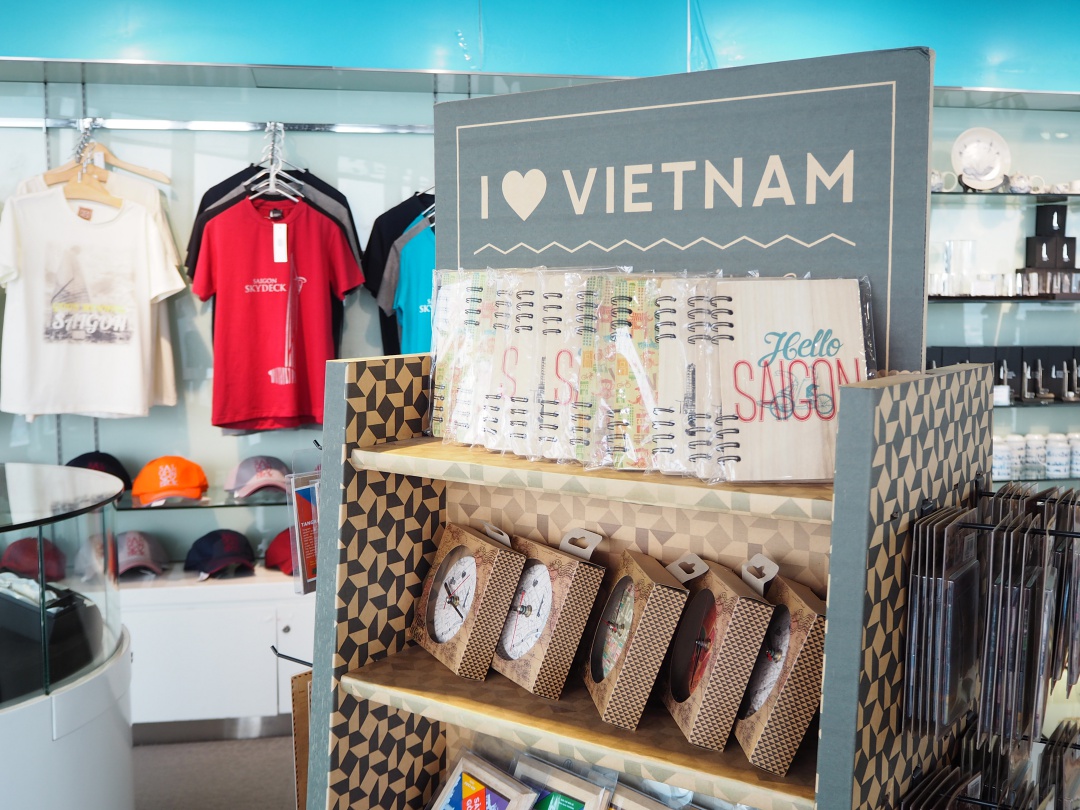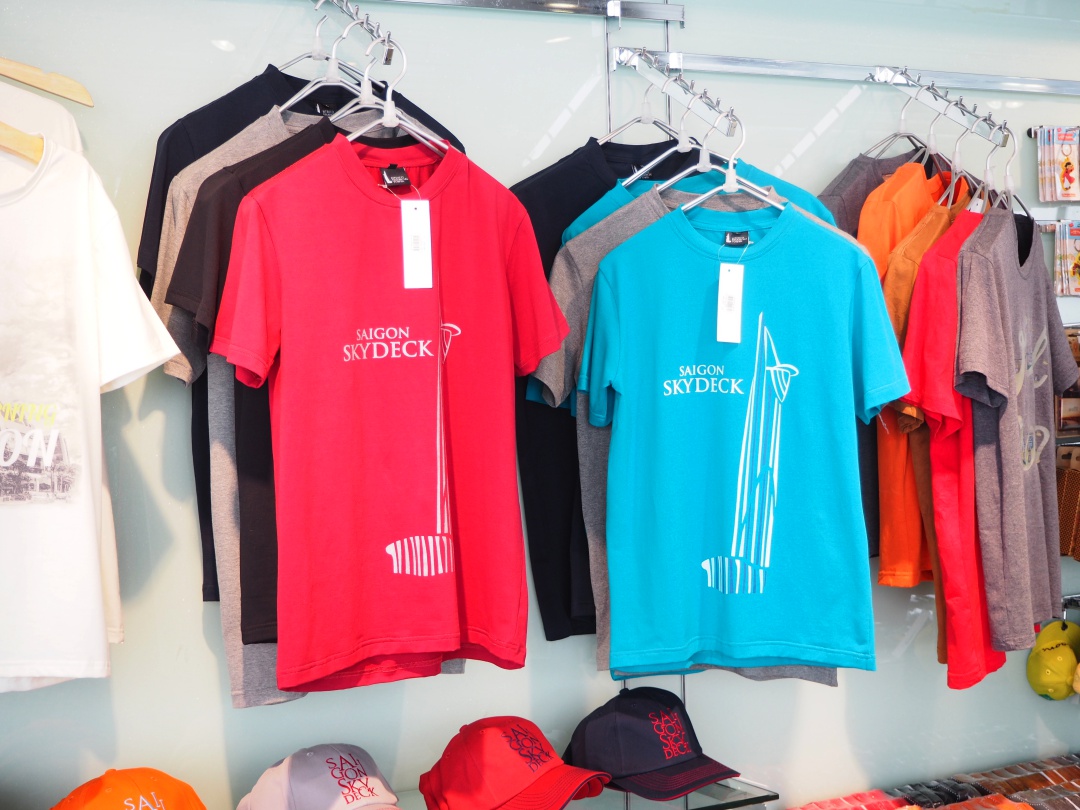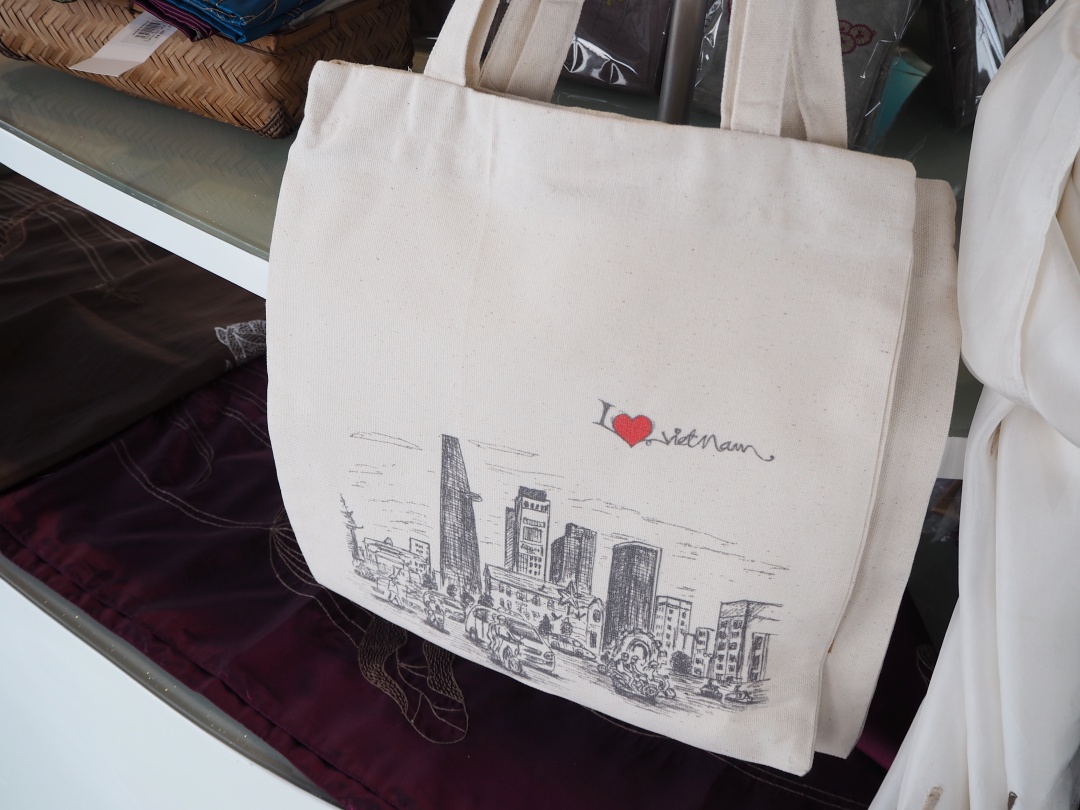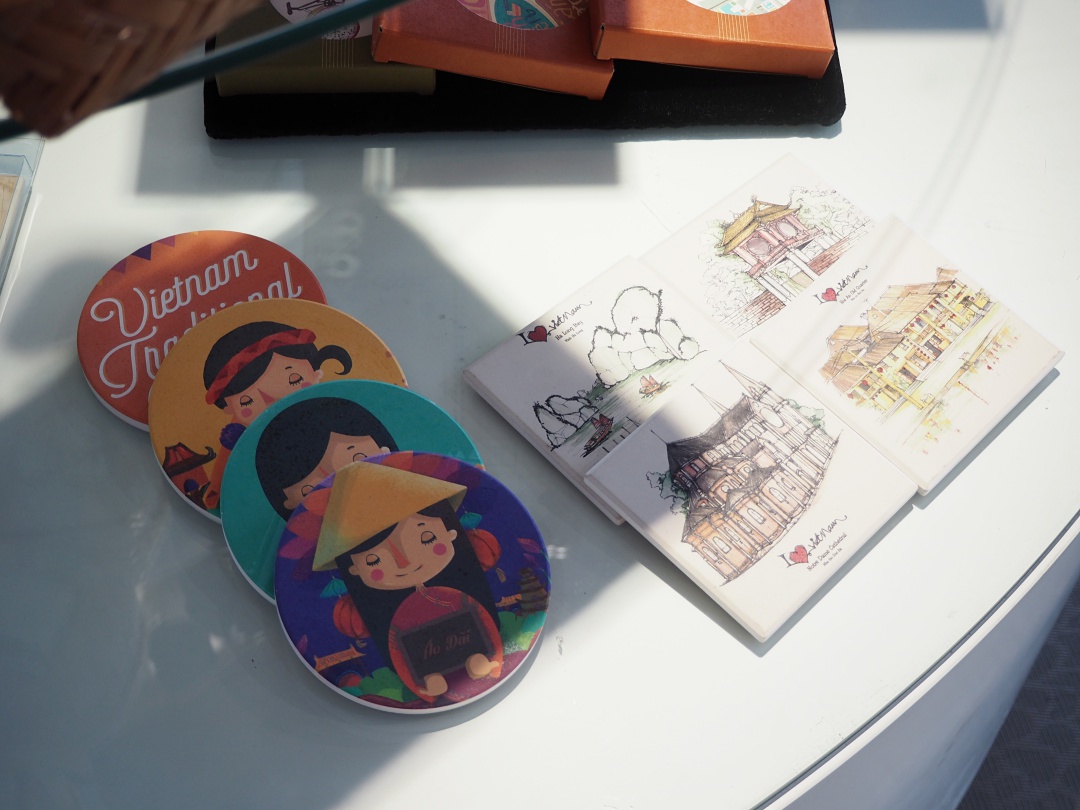 Didn't end up buying anything but I thought the round coaster was cute.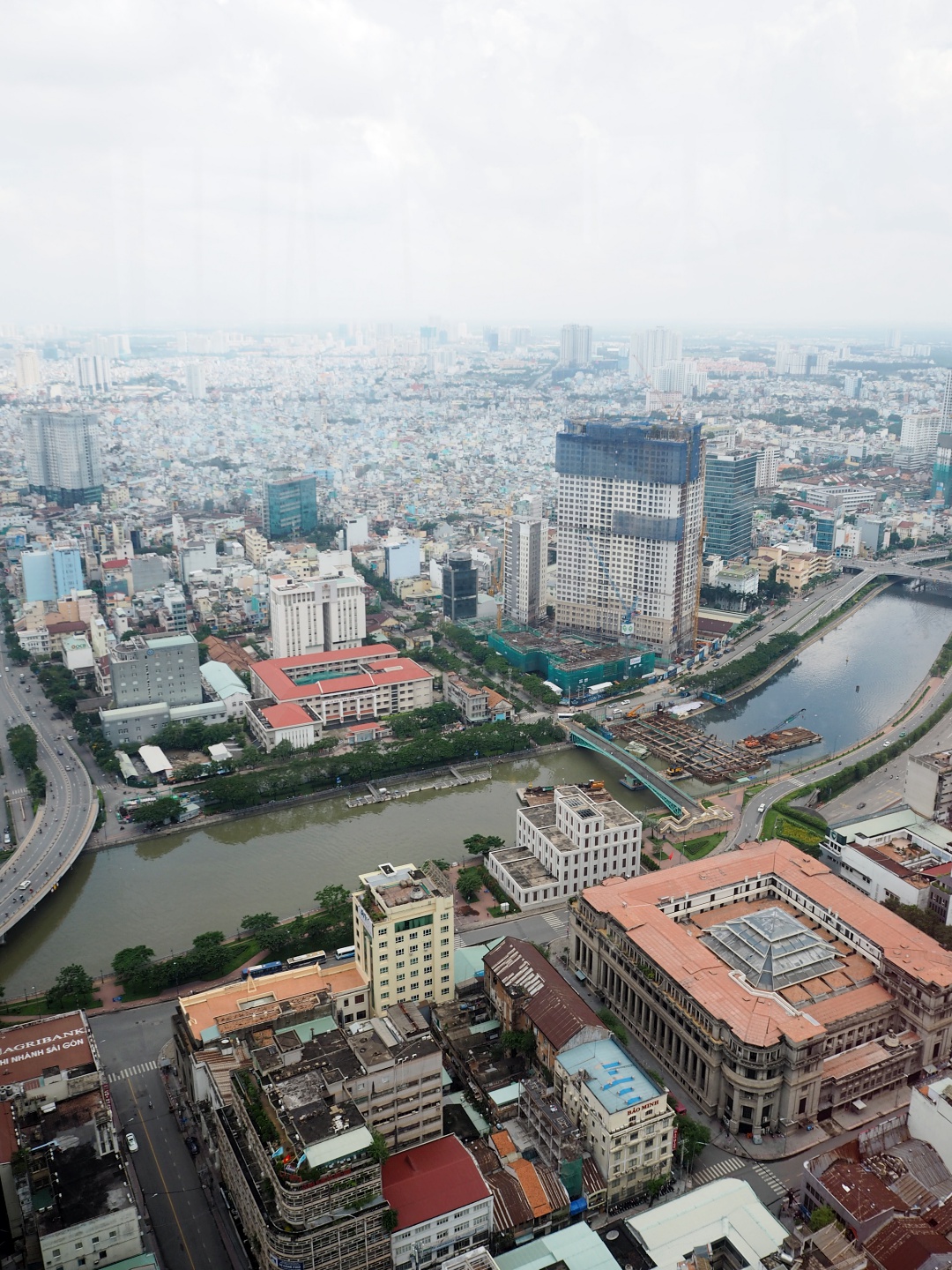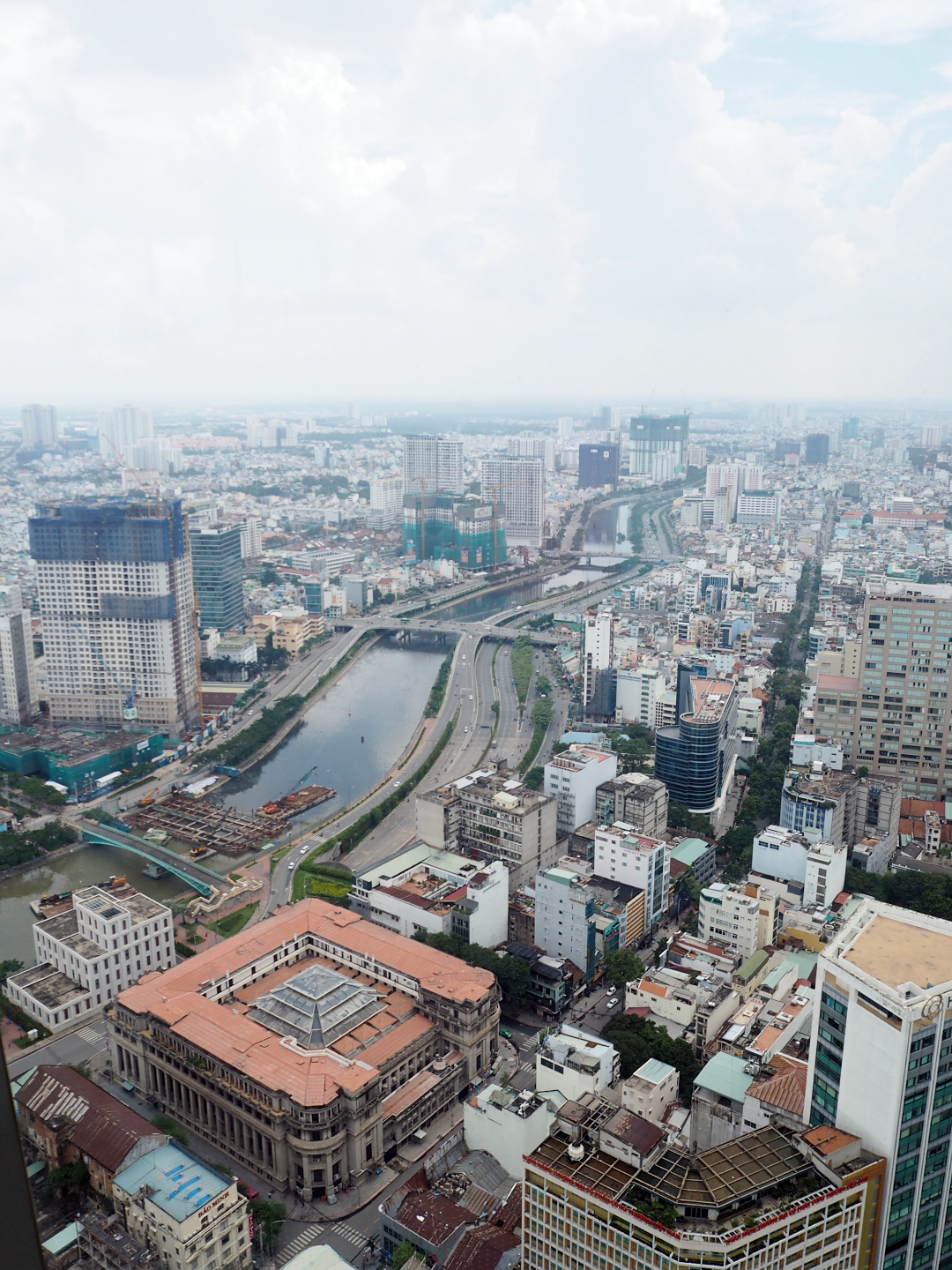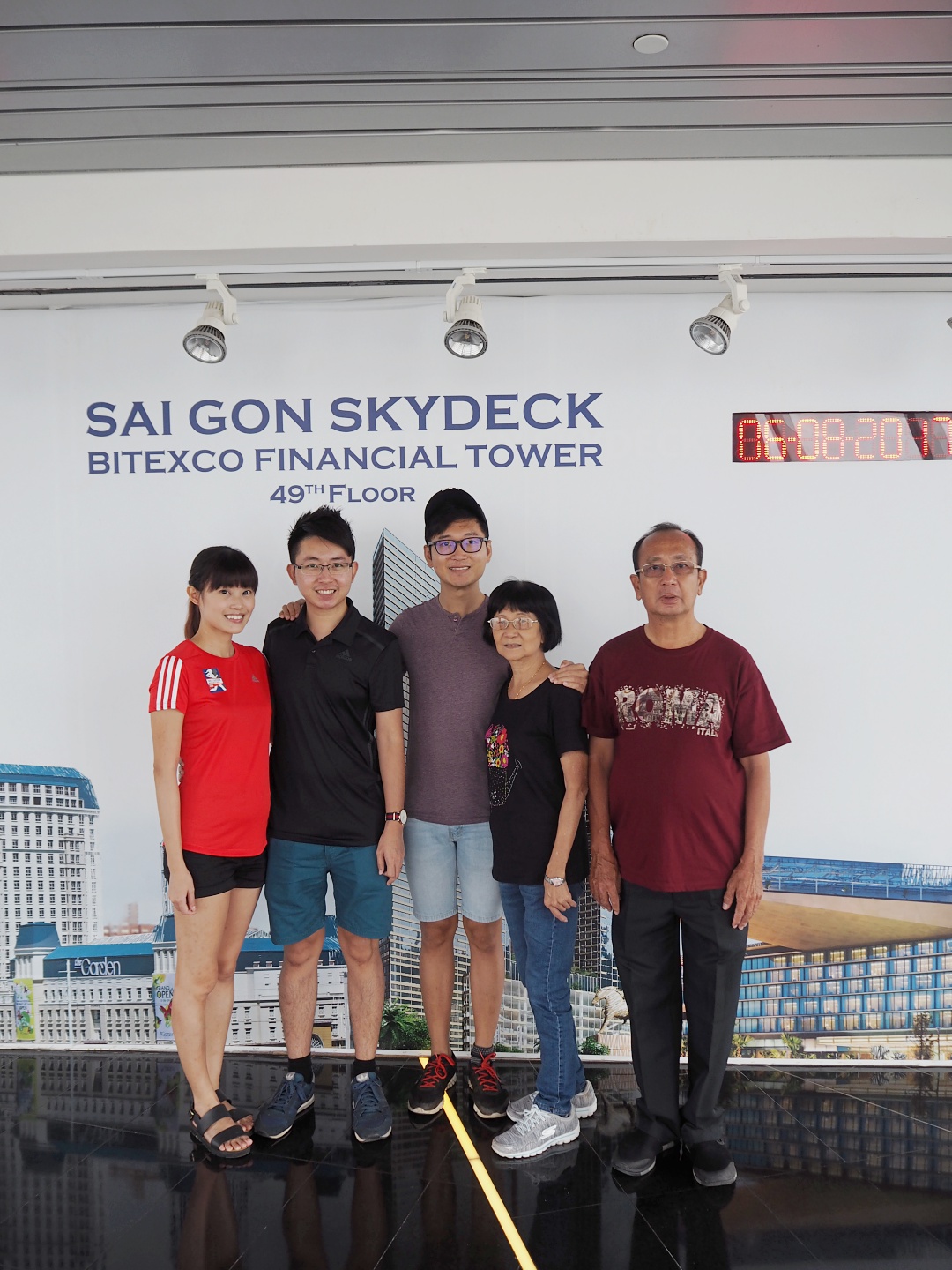 Saigon Skydeck
No. 36, Ho Tung Mau Street, District 1, Ho Chi Minh, Vietnams
Opening Hours: Daily, 09:30 – 21:30 (Last admission 45 minutes before closing)
Tel: 848 39 156 156
Website: http://www.bitexcofinancialtower.com/?page_id=1420
The Cafe Apartment | Mêlee Saigon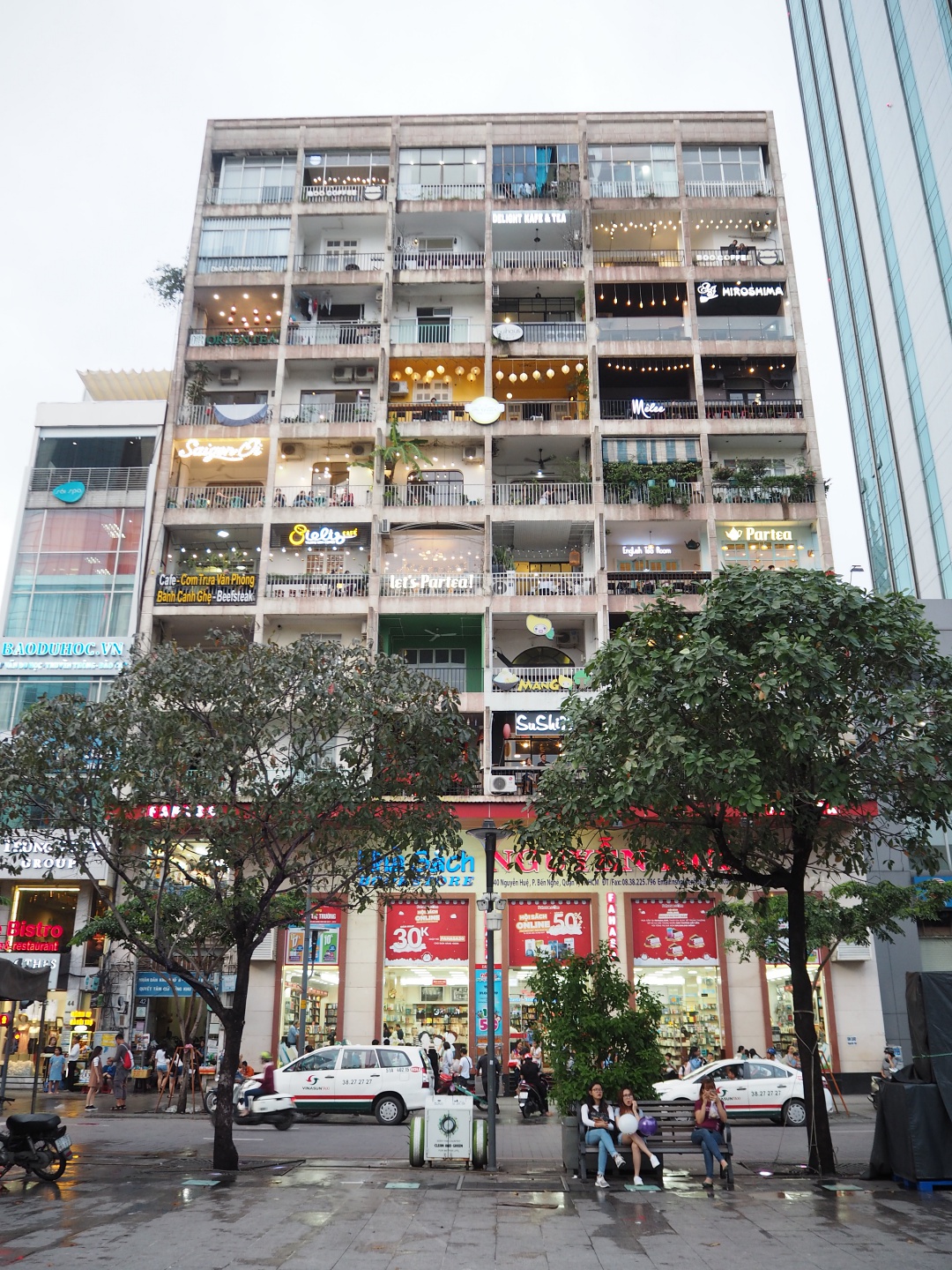 After our visit to the Bitexco Financial Tower, we walked over to The Cafe Apartment located along Nguyen Hue Walking Street.
The Cafe Apartment is a nine-storey apartment block that houses many hip, independent cafes, fashion boutiques and co-working space. All outlets have a balcony that looks out to the Nguyen Hue Walking Street, the surrounding buildings, and the Saigon River.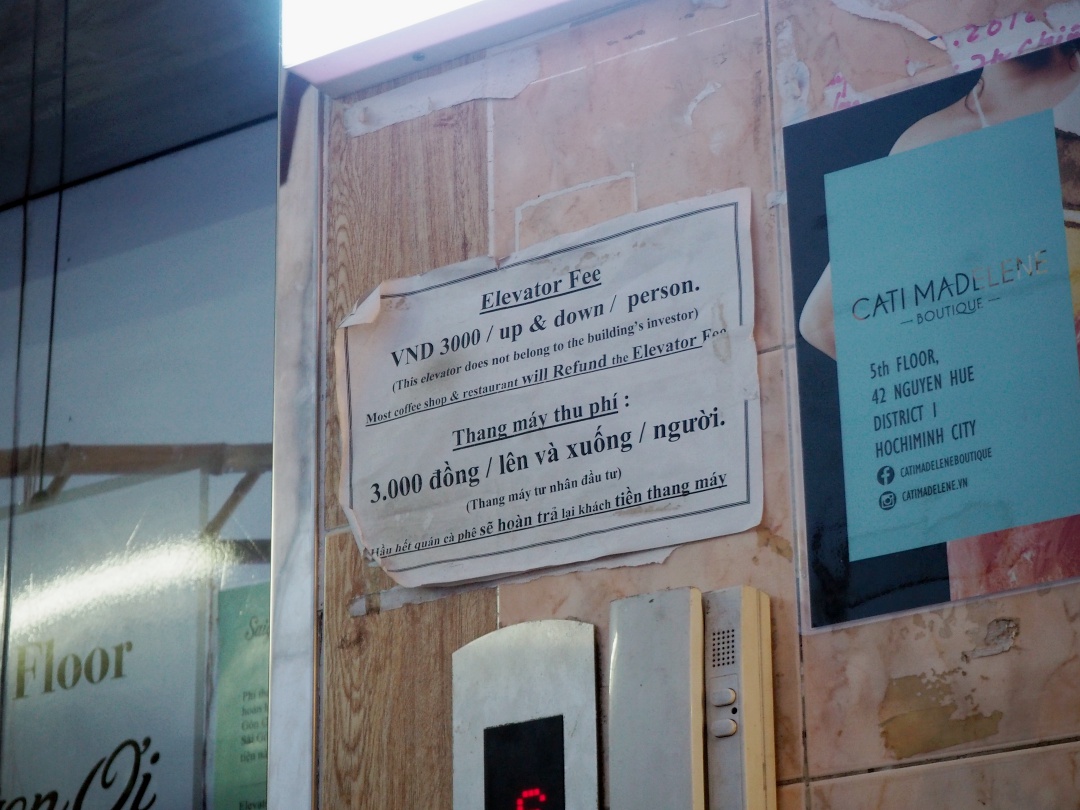 Visitors can either choose to take the stairs (that lead to all floors) or pay VND3,000 to use the elevator. Most cafes and restaurants will refund the elevator fee when you pay your bill.
We chose to pay the elevator fee (paid to the guy station on the ground floor next to the lift) to go to the top floor and made our way down using the stairs. This way, we get to explore each storey and ultimately picking the cafe we like to visit.
In the end, we only managed to go down three floors, before coming to Mêlee on level 6.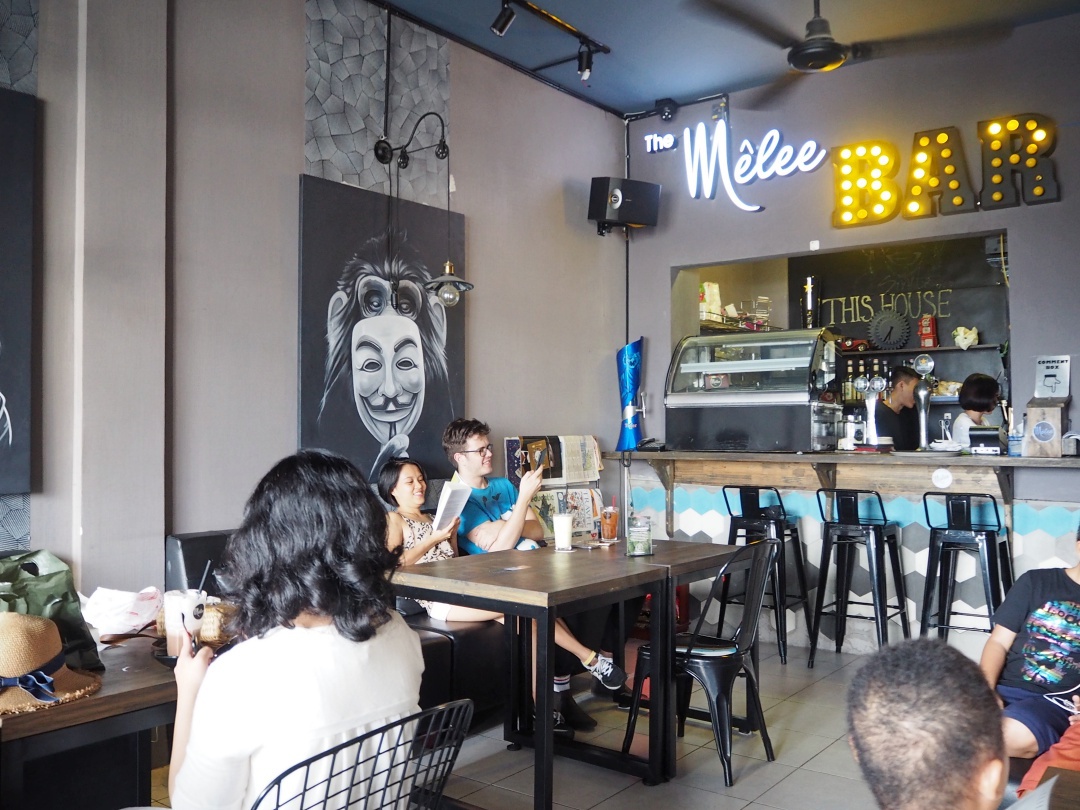 A mix of a bar and a cafe, Mêlee offers everything from coffees to fried chicken to craft beer.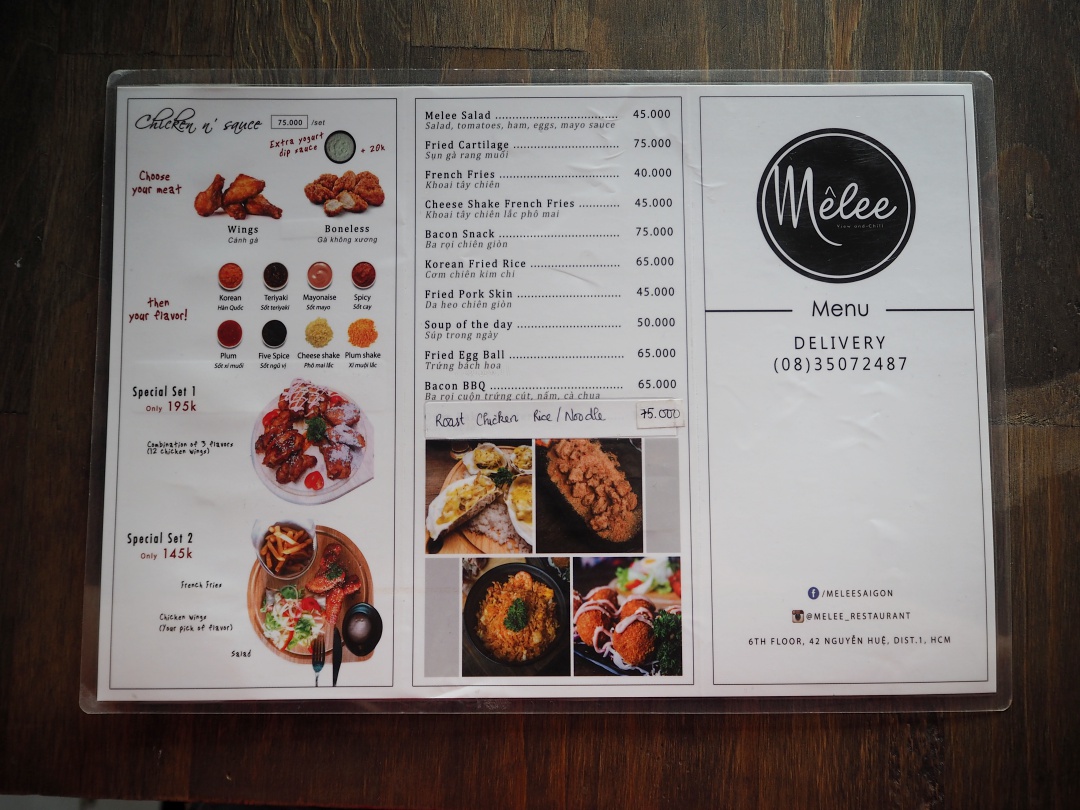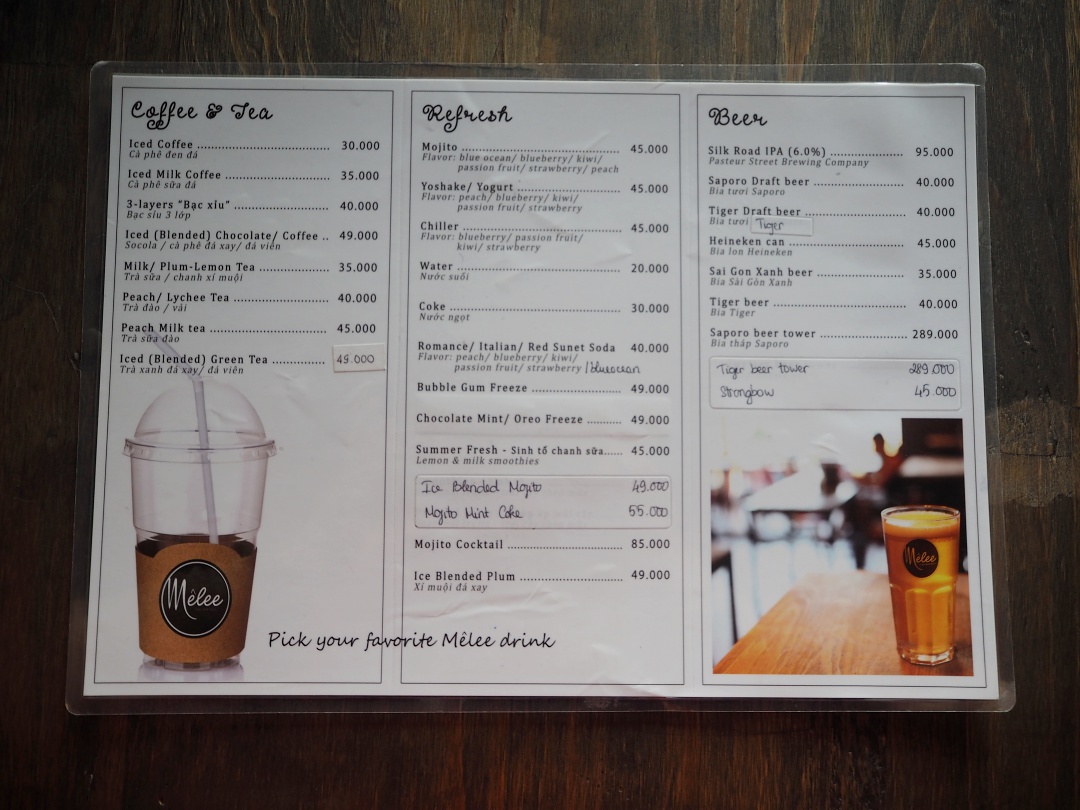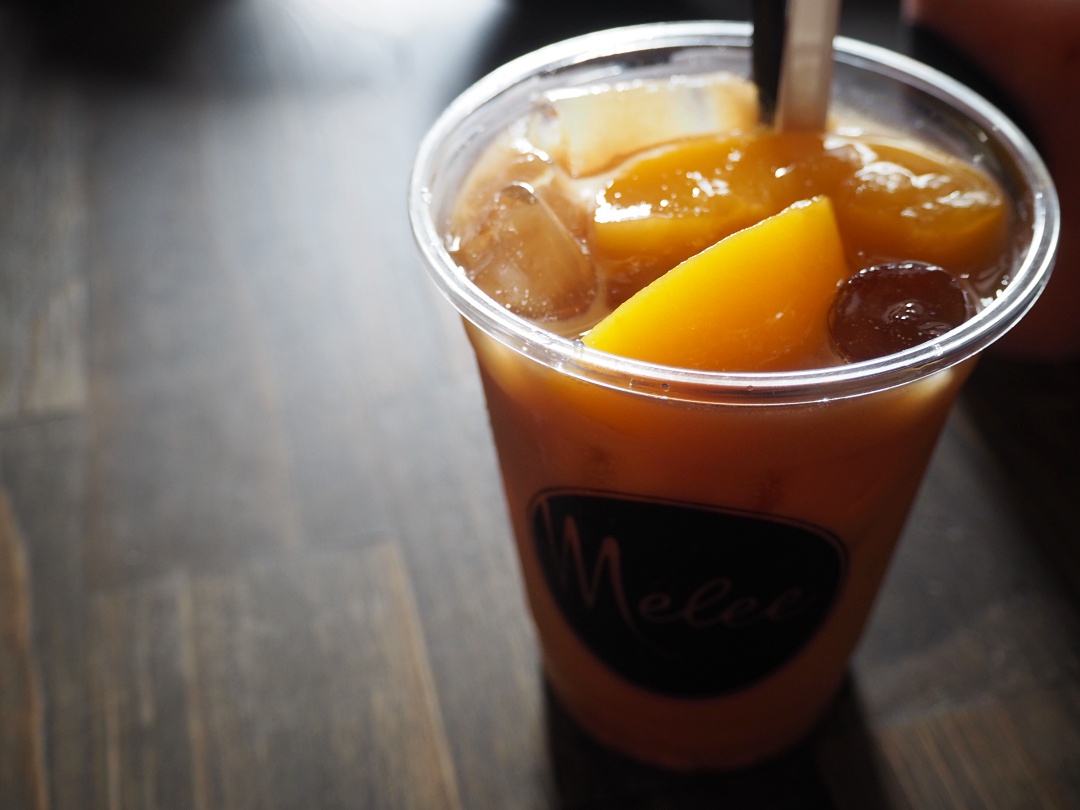 I went with the Peach Milk Tea (VND45,000) and it was really good!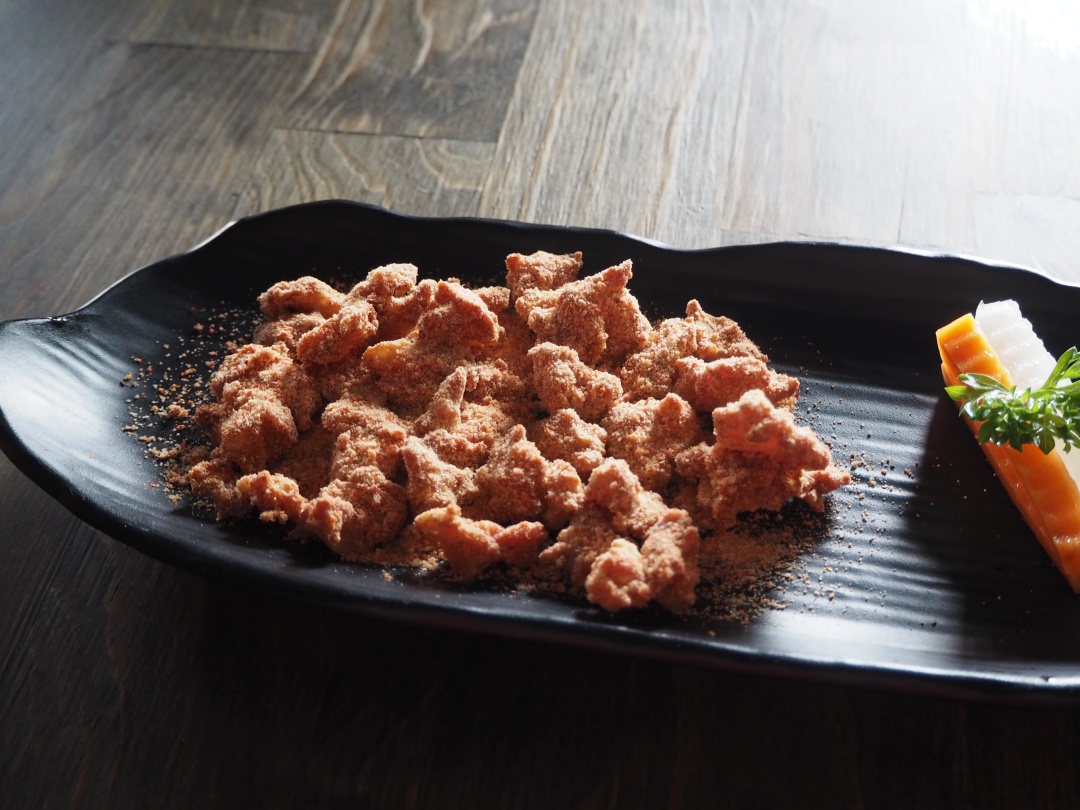 For food, we ordered the Chicken Cartilage (VND75,000),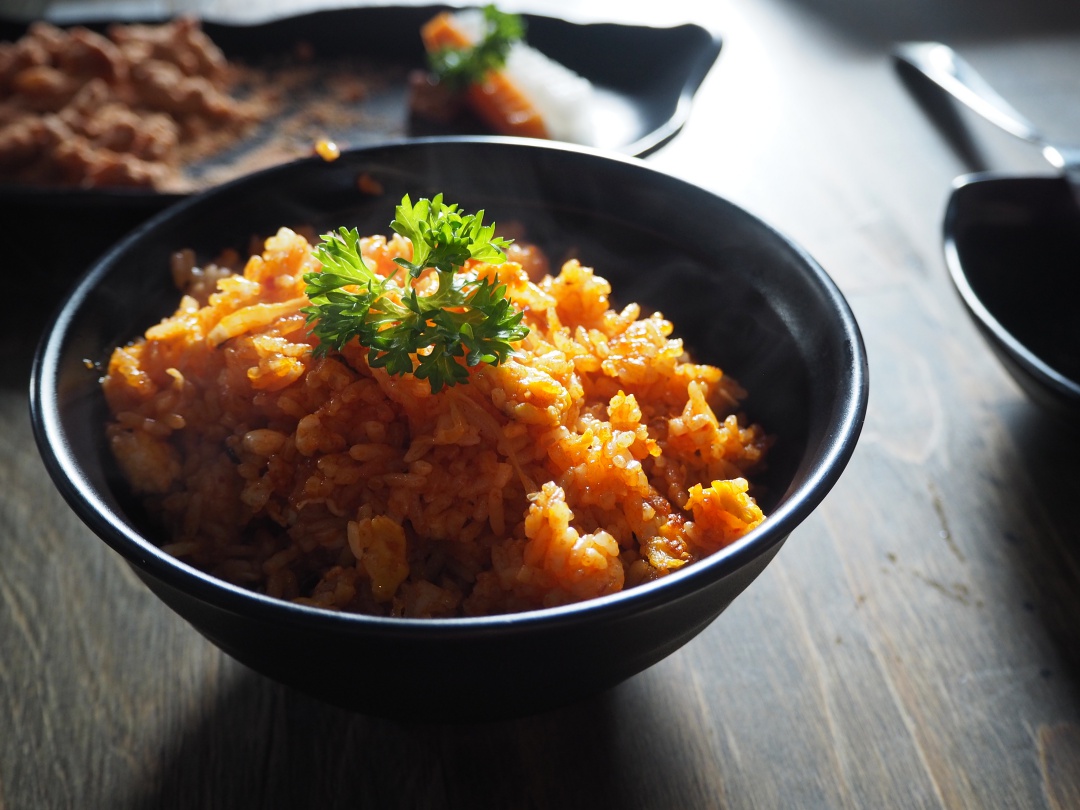 Korean Fried Rice (VND65,000), and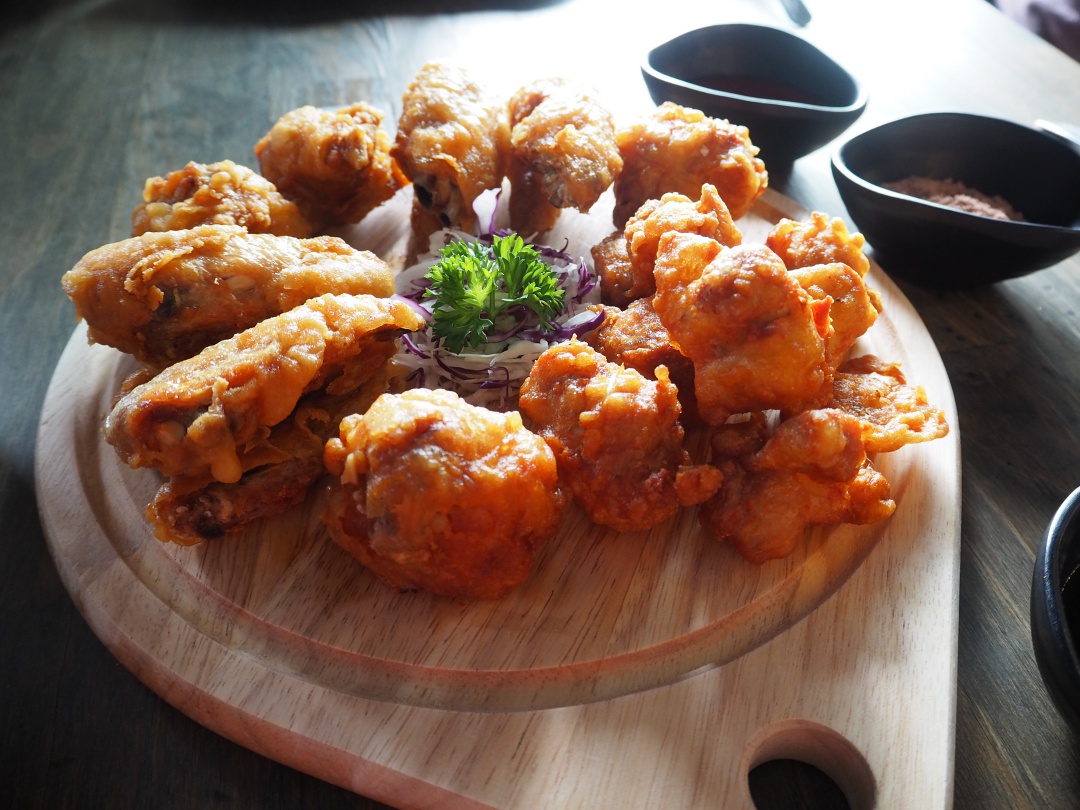 the Chicken n' Sauce Set (VND75,000). For the meat, you can either choose wings or boneless. We got both!
Overall, the food was good, and the price was reasonable. We also managed to claim back our elevator fee when we paid for the bill.
If you're in the vicinity, definitely check out The Cafe Apartment. It's a lovely place to have a drink and some snacks while chilling in the afternoon.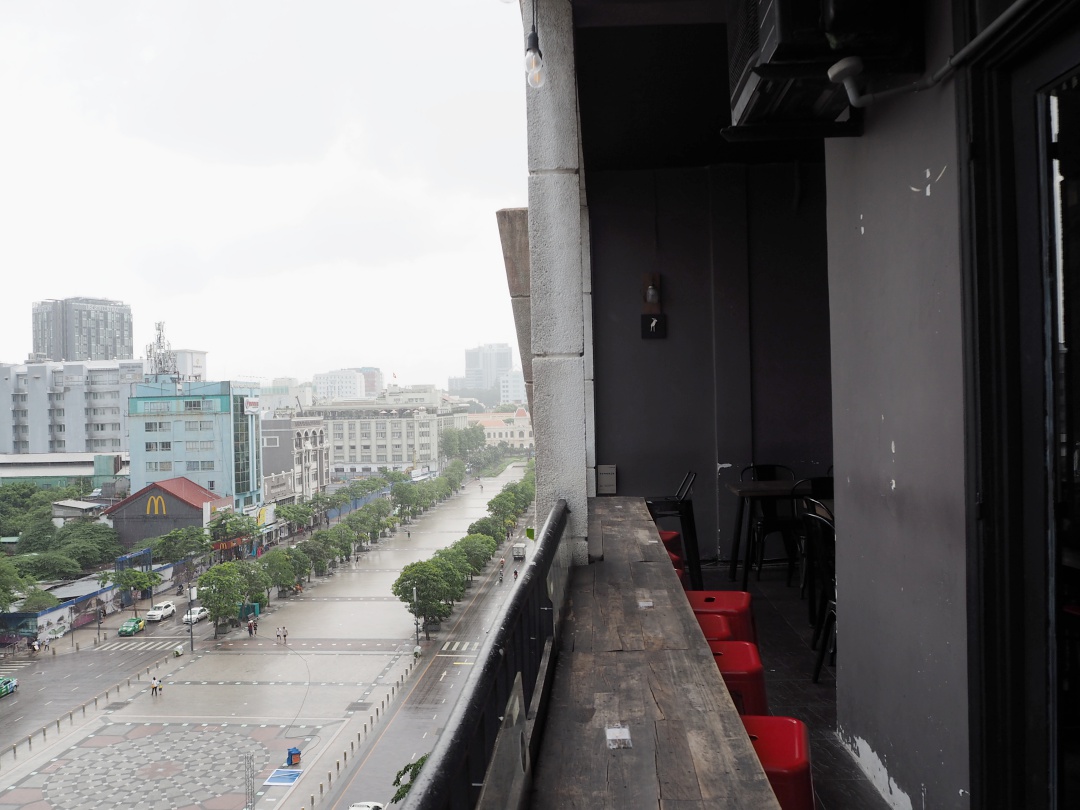 Done with our food, we went out to the balcony to snap some pictures.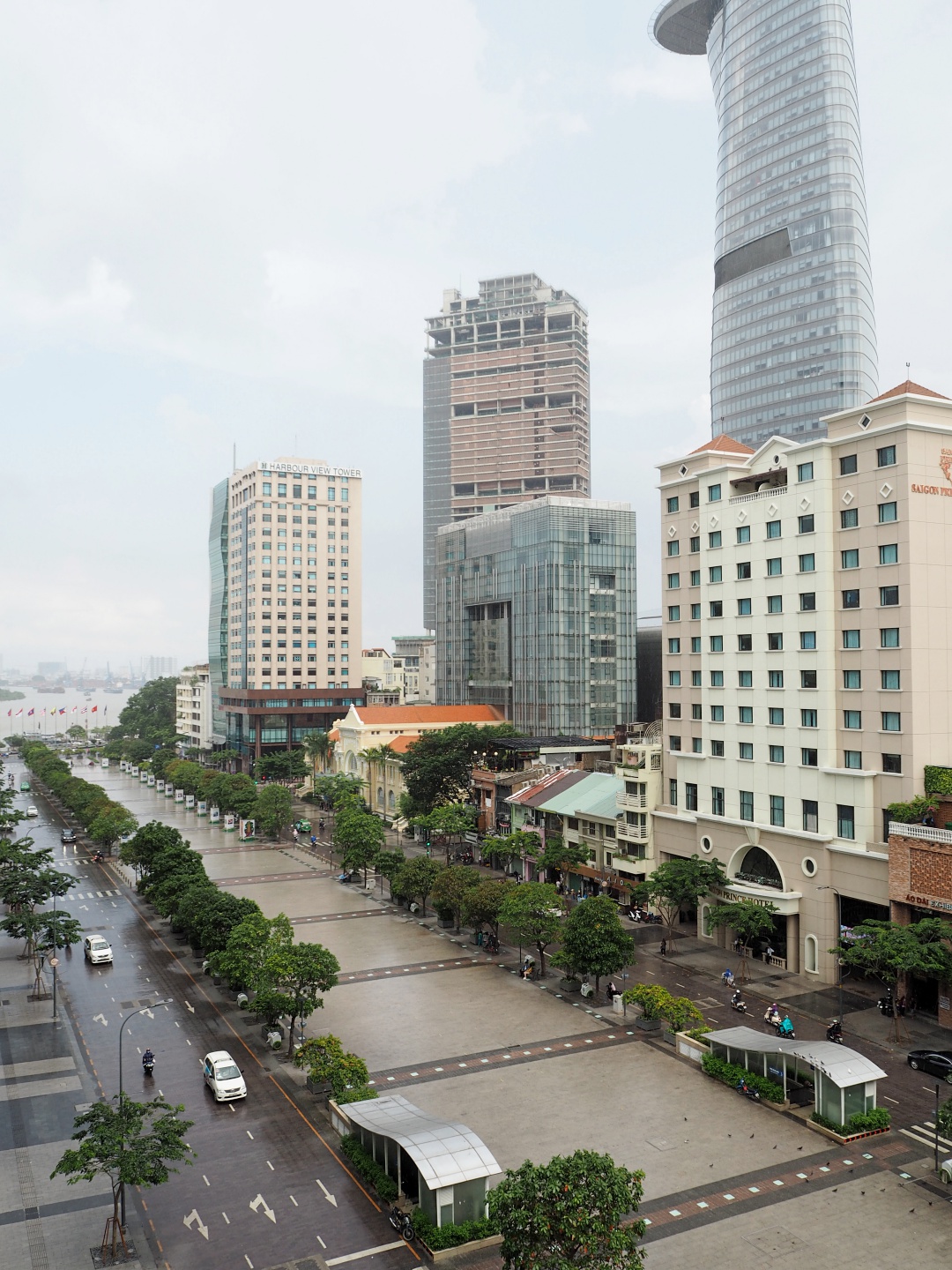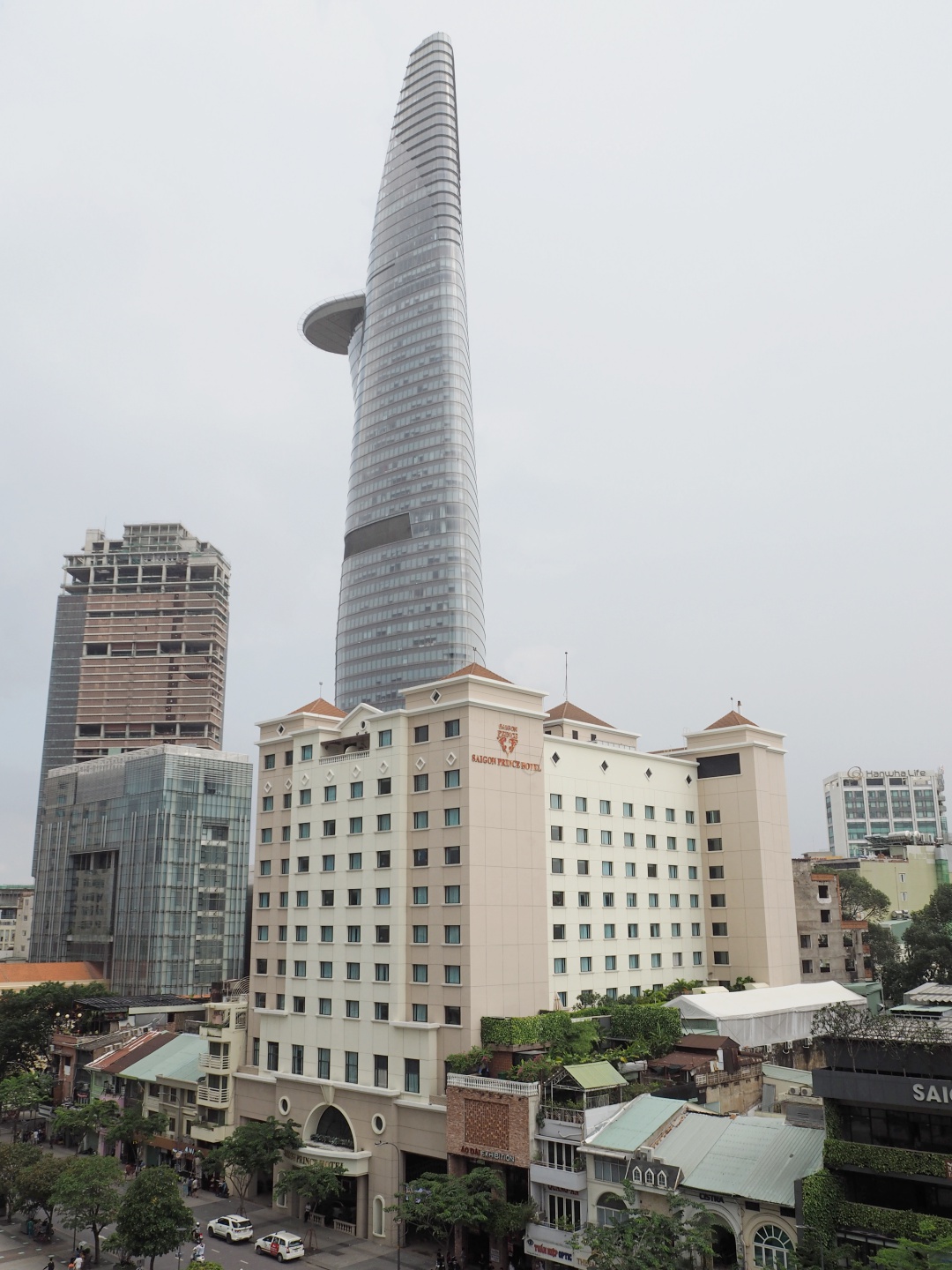 You can see the Bitexco Financial Tower from here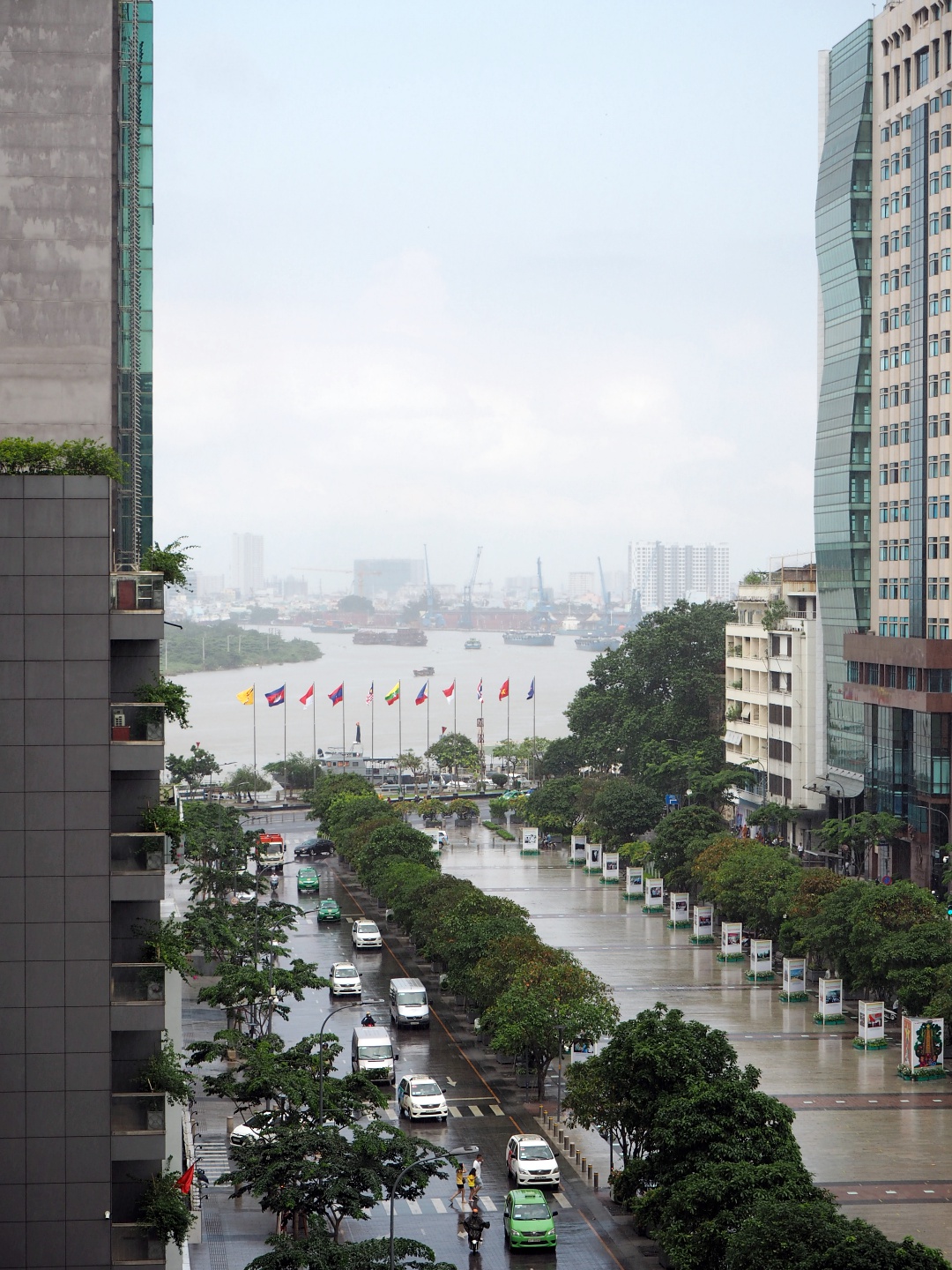 and the Saigon River.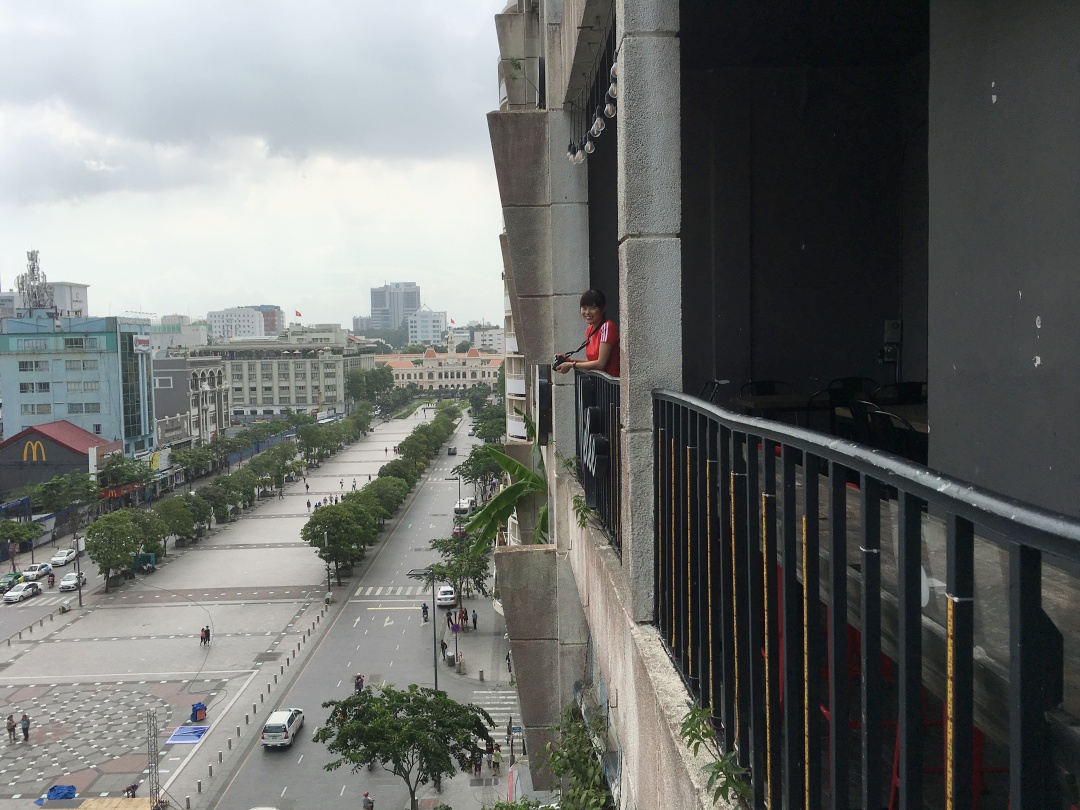 Aeon Mall Tan Phu Celadon
Leaving The Cafe Apartment, we took an Uber over to Aeon Mall Tan Phu Celadon. It's a huge shopping mall located at 30 Bờ Bao Tân Thắng, Sơn Ký, Tân Phú.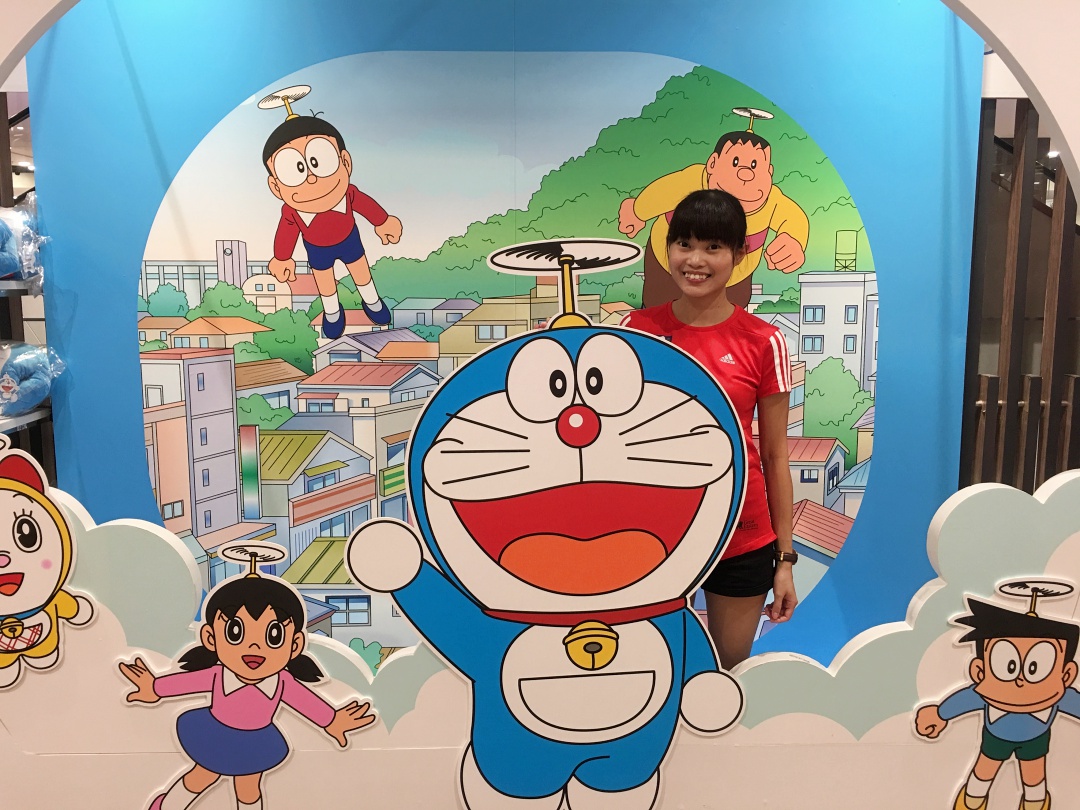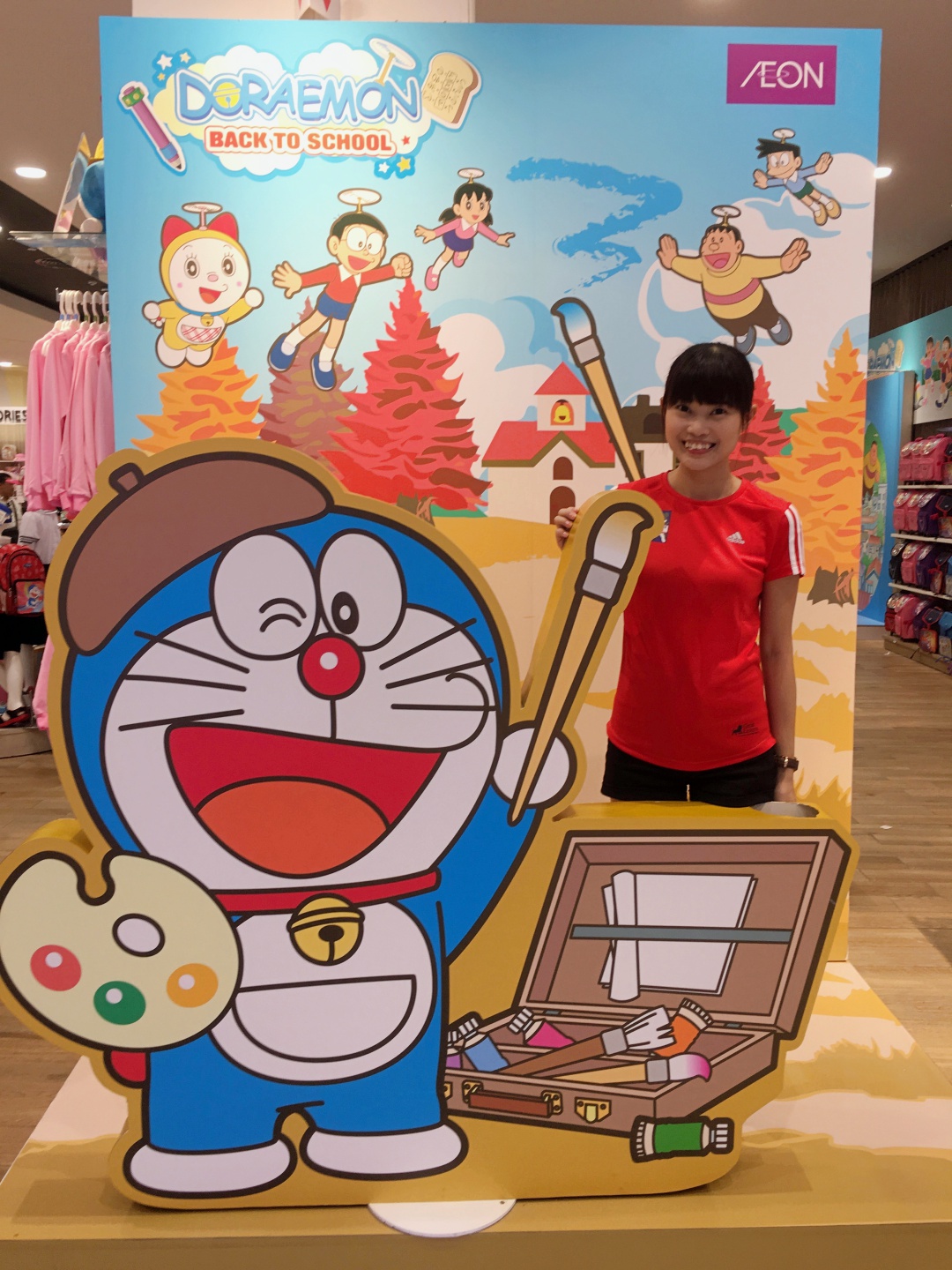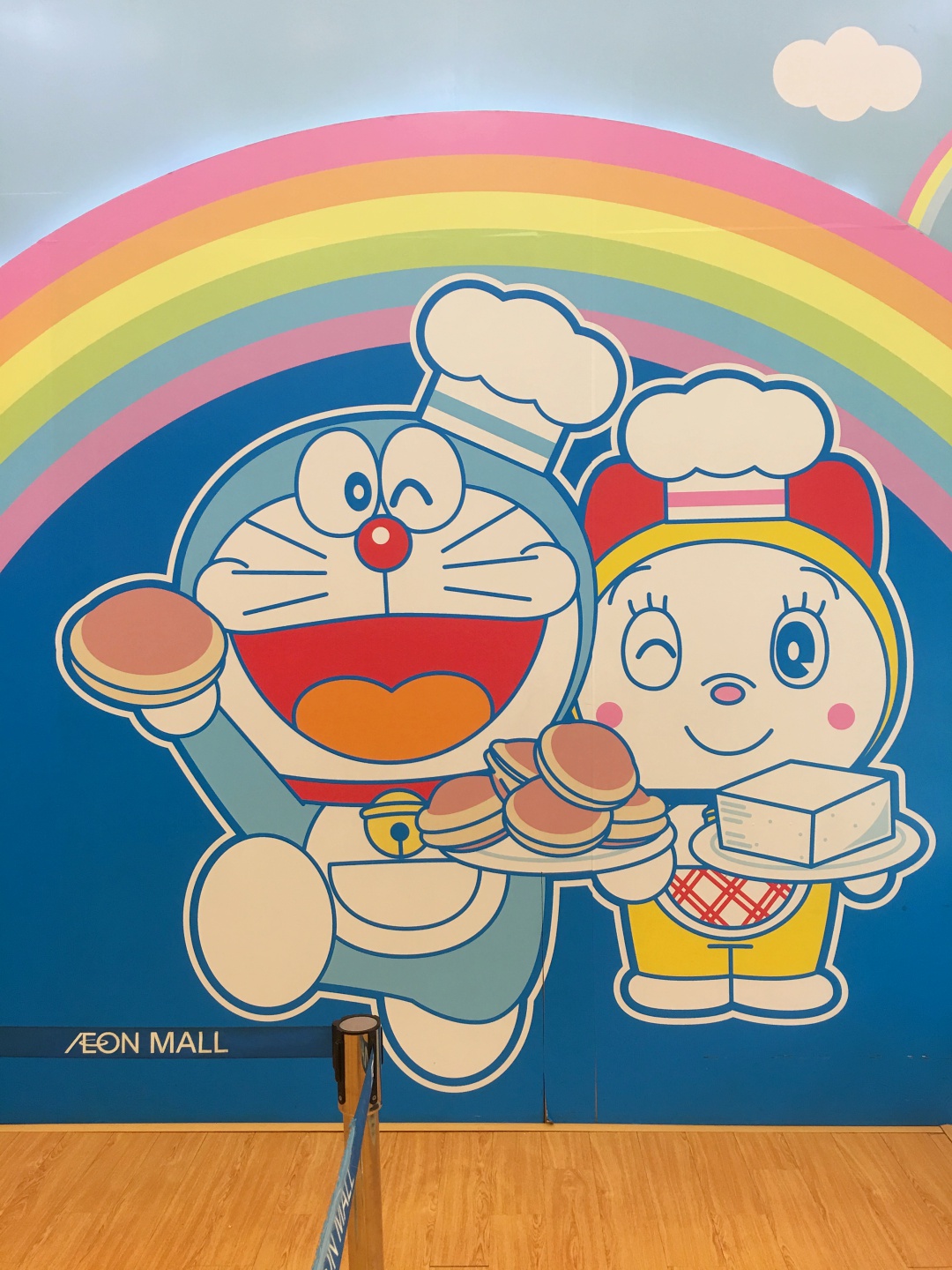 Did a little shopping in the mall and while the in-laws were looking at clothes for my niece and nephew, I got the Husband to help me snap pictures of this Doraemon frame found in the department store.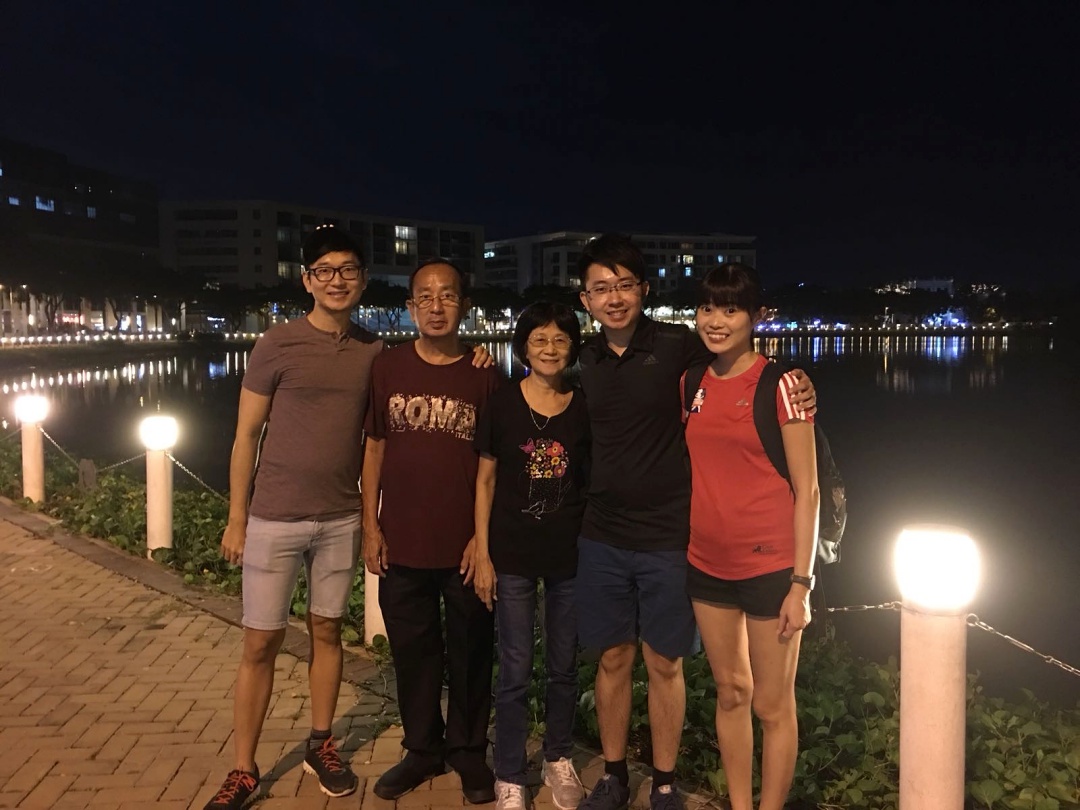 At night, we went to District 7, Vivo City and had our dinner at the mall. I remember our dinner was in a Japanese restaurant, but I can't seem to recall what I ate.
Day 4 | Returning to Singapore
The following day was the day we returned to Singapore. Our flight was at 17:20 and we have to leave our apartment at around 14:00. We did go out before that to get a foot massage at Kien Chi Gia Professional Foot Massage. (44 Ton That Thiep Street, District 1, Ho Chi Minh, Vietnam), recommended by my brother-in-law.
The massage was really good, and I don't think it was that expensive? It was a really nice way to end our 4D3N trip to Vietnam, Ho Chi Minh City.
---
I apologise that my Vietnam's post wasn't as detailed as I would like them to be. Part of the reason was that I wasn't involved in the planning of the itinerary, hence, I didn't know much about the places we went. Also, because I was with my in-laws on this trip, I also didn't take as many photos as I would like to. It was just awkward to keep taking out my camera and snap pictures of everything.
Still, I hope my posts gave you a glimpse of Vietnam. Ho Chi Minh City seems like a beautiful place to hang out for a couple of days. I'm sure there are many more places to visit and more shopping to be done. Maybe someday, I would return. It should be interesting to plan the itinerary and finding places to go. Would be fun to do some shopping since I've heard people saying how affordable the things were in Vietnam!