A day after our visit to the Singapore Zoo, the Husband and I made a trip back to Mandai for River Safari! We could have saved both time and money spent on transport if we had combined both of our visits on the same day since both parks are just one-minute walk away.
On both days, we took a Grab down to Mandai; but I understand there is actually a shuttle bus service from Khatib MRT Station to Mandai Parks and the fare is only a dollar. I shall remember and make use of that the next time round when we return.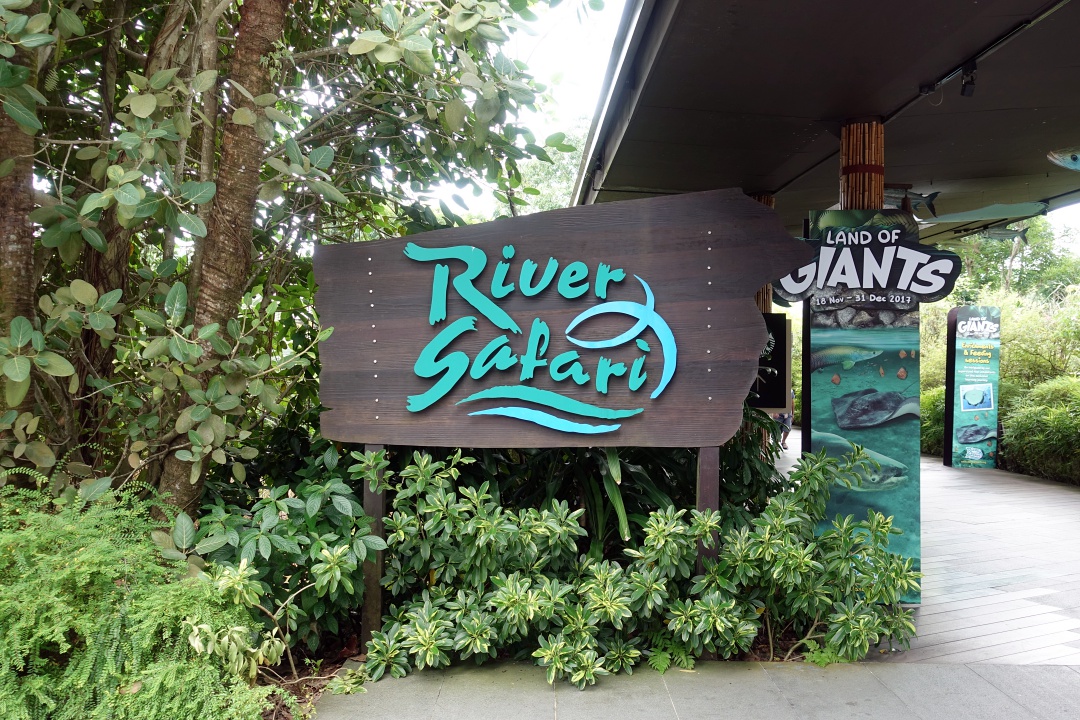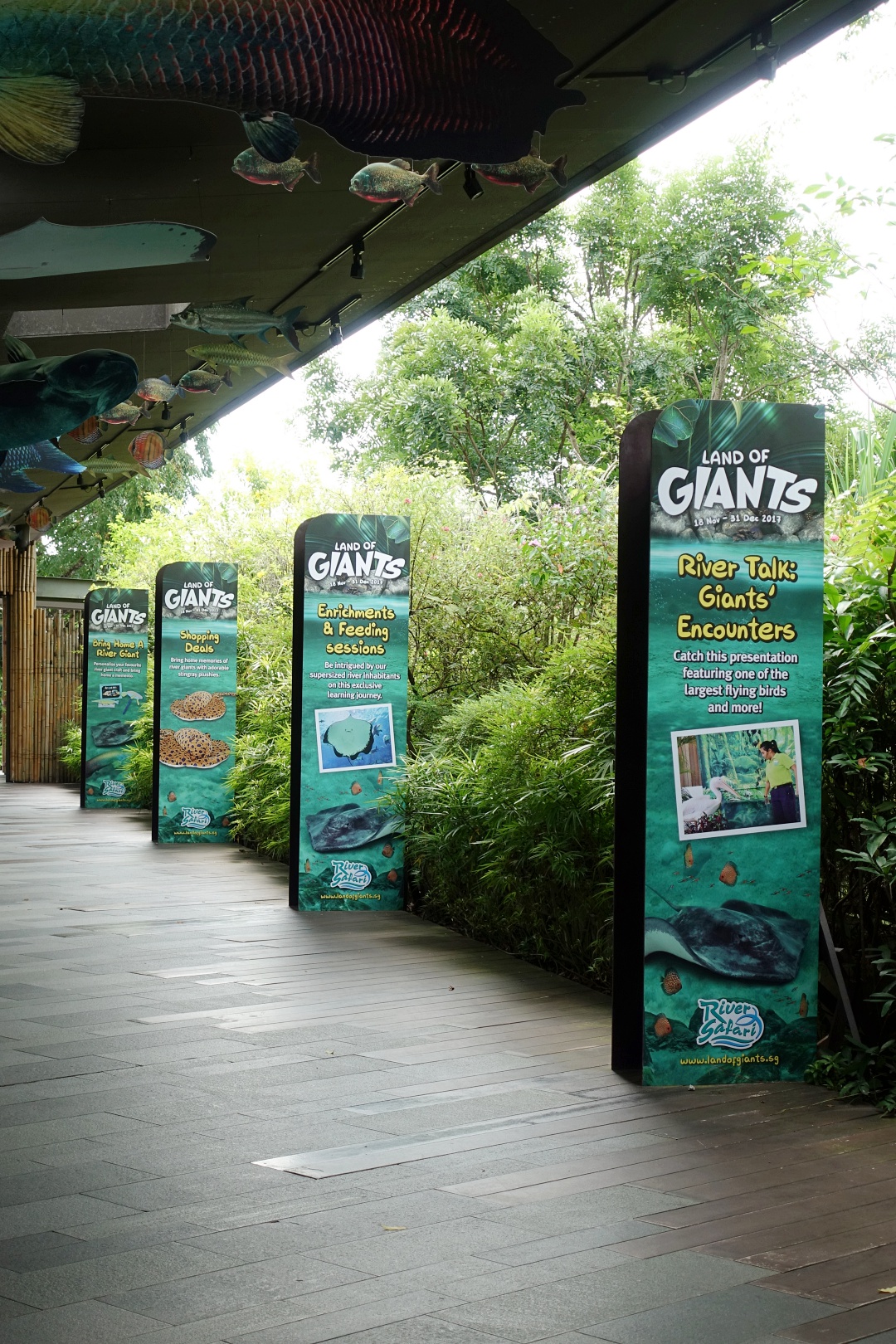 Similar to the Singapore Zoo, they were doing the 'Land of Giants' exhibit in River Safari.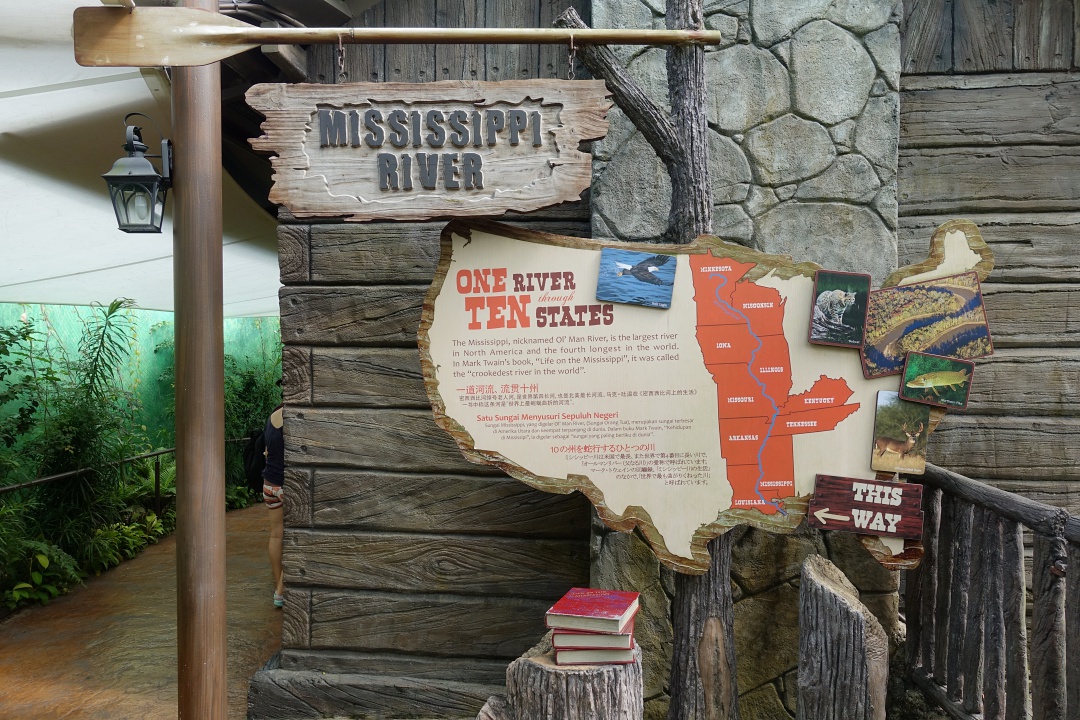 Upon entering the park, we turned left and first stop was to Mississippi River where we saw the Alligator Snapping Turtle and Alligator Gar.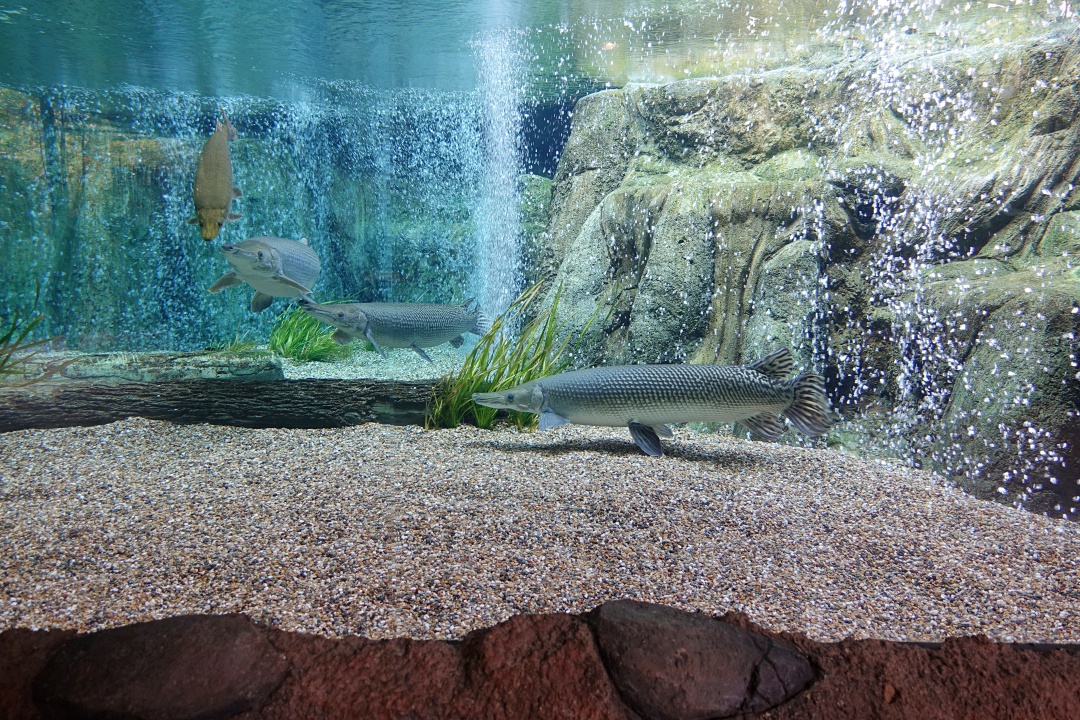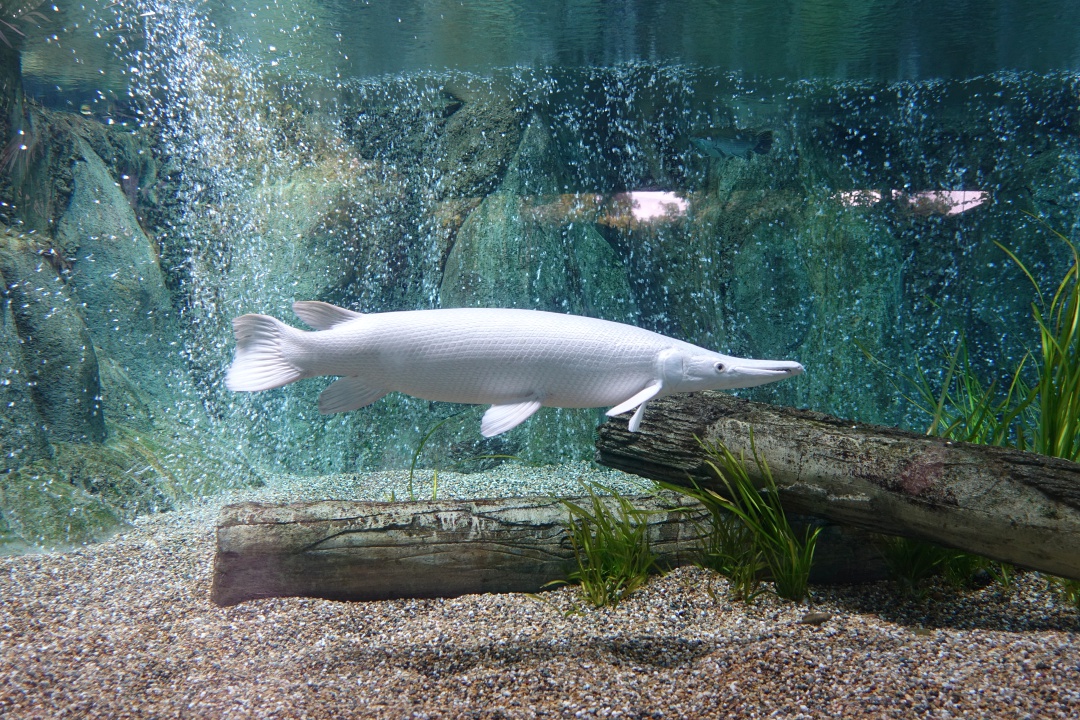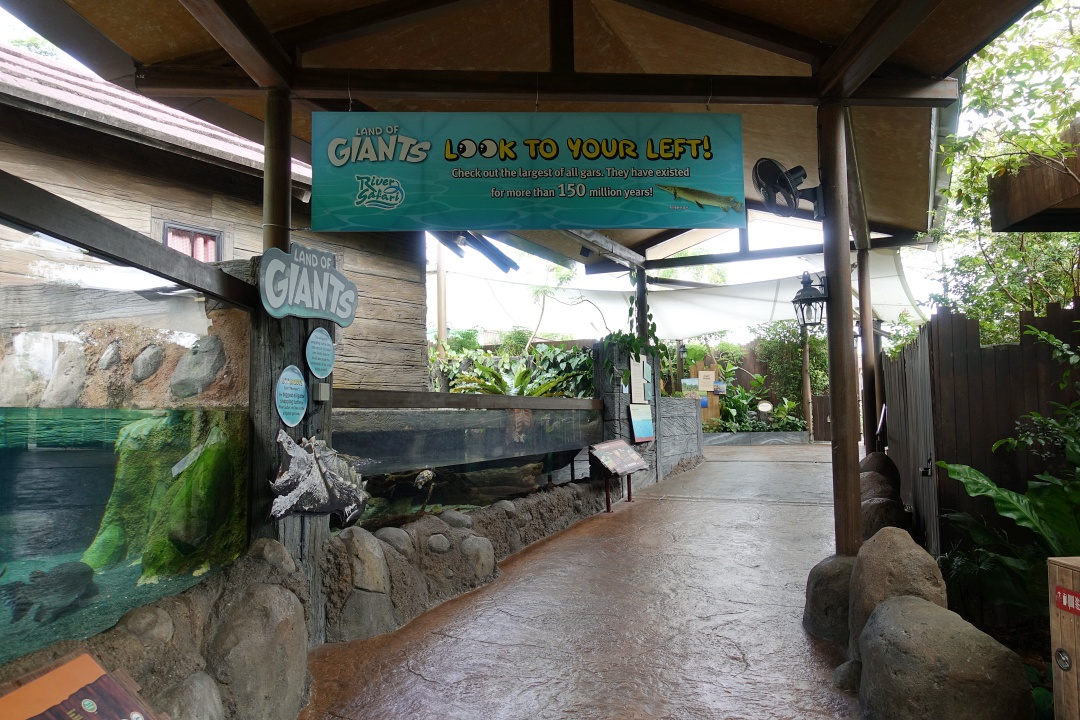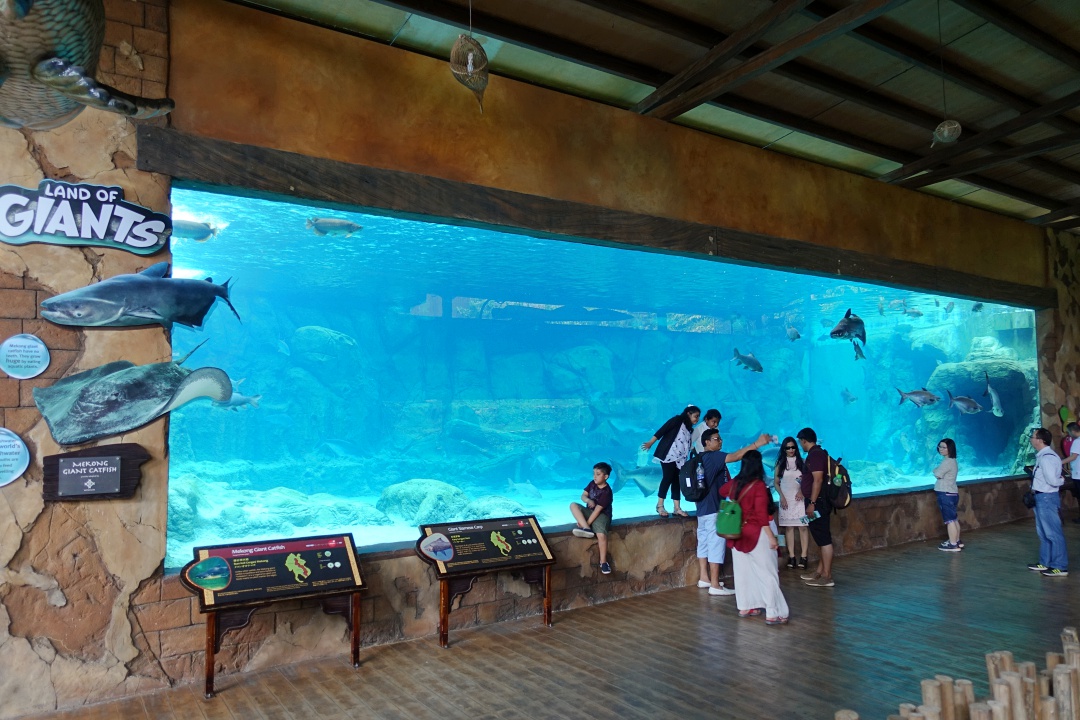 I didn't take pictures of all the river-dwelling animals. But we did come across a bunch of fishes, crocodile and crab-eating macaque, before arriving at the Giant Panda Forest.
To be honest, the main reason for me coming to River Safari is to see the giant pandas and not so much on the fishes and animals. As such, I wasn't really very excited or interested when walking through the 'Rivers of the World'.
Giant Panda Forest
Red Panda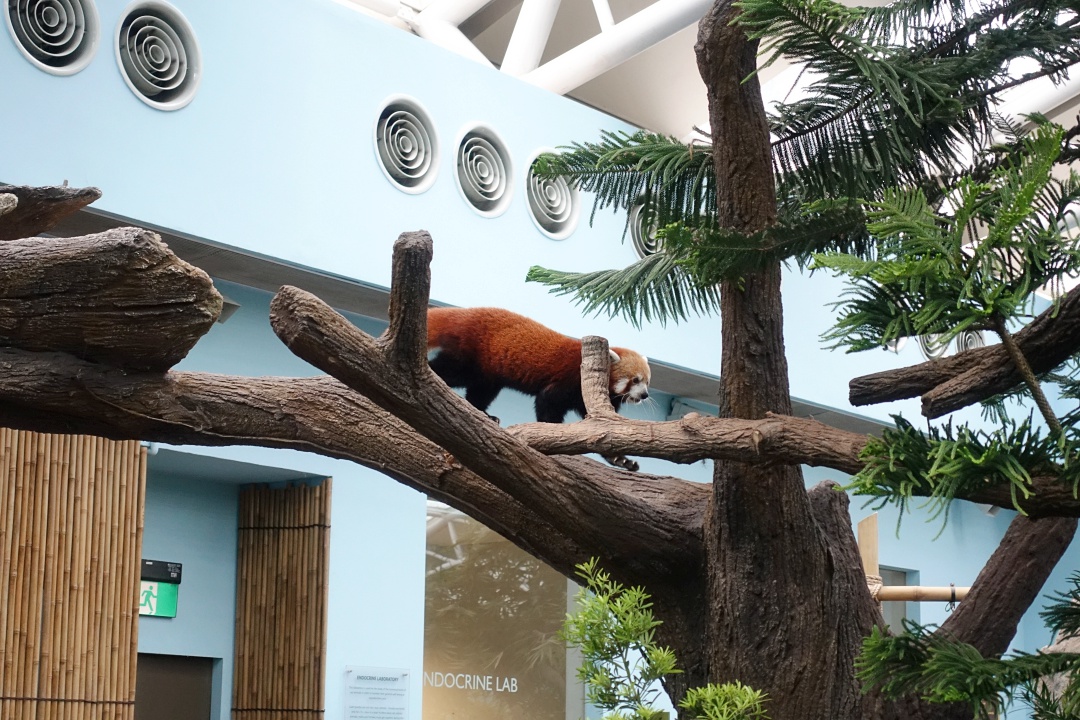 Upon entering the Giant Panda Forest, the first animal we saw was the adorable Red Panda. I'm very intrigued by the way he moves and literately just glued myself to the floor with my camera fixed on him.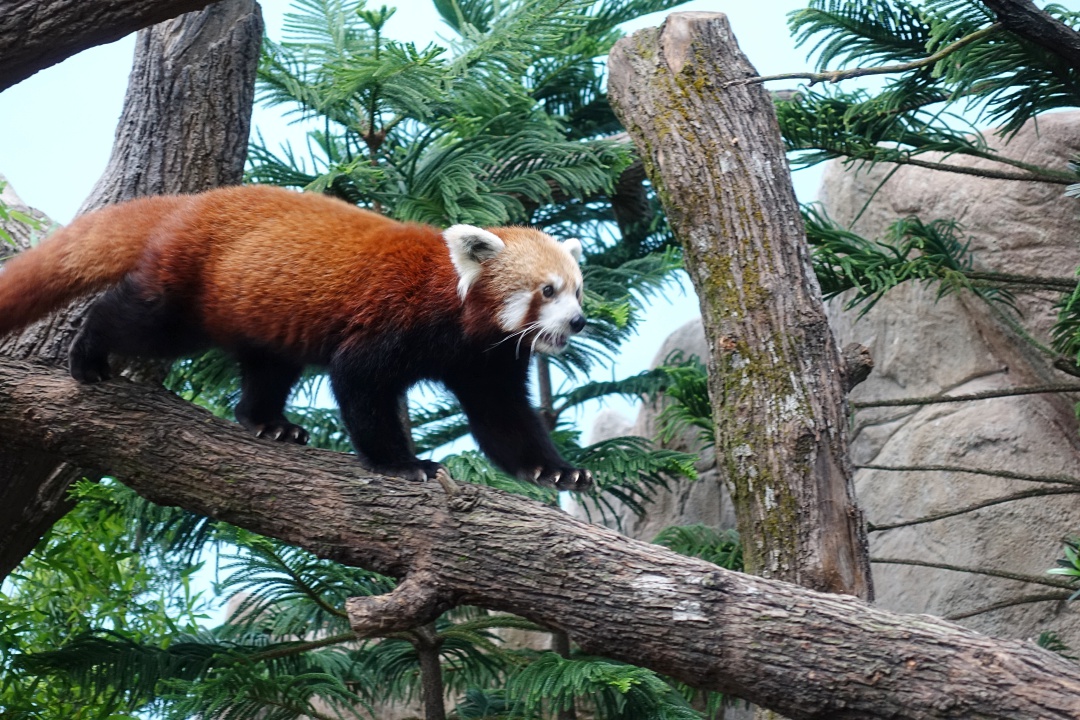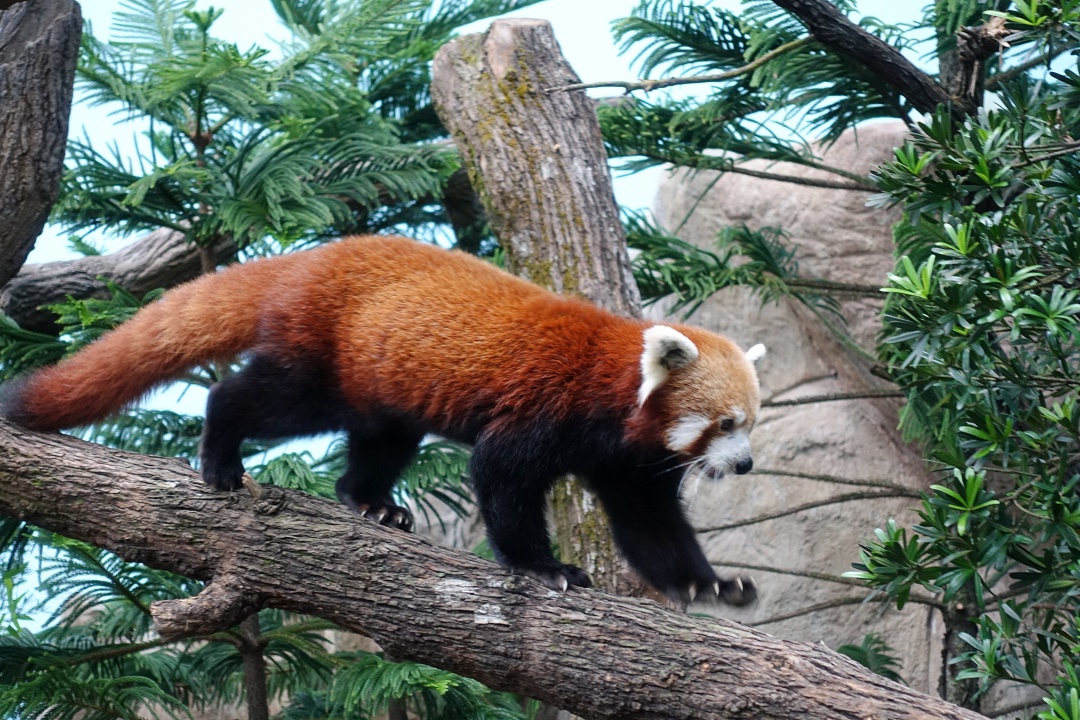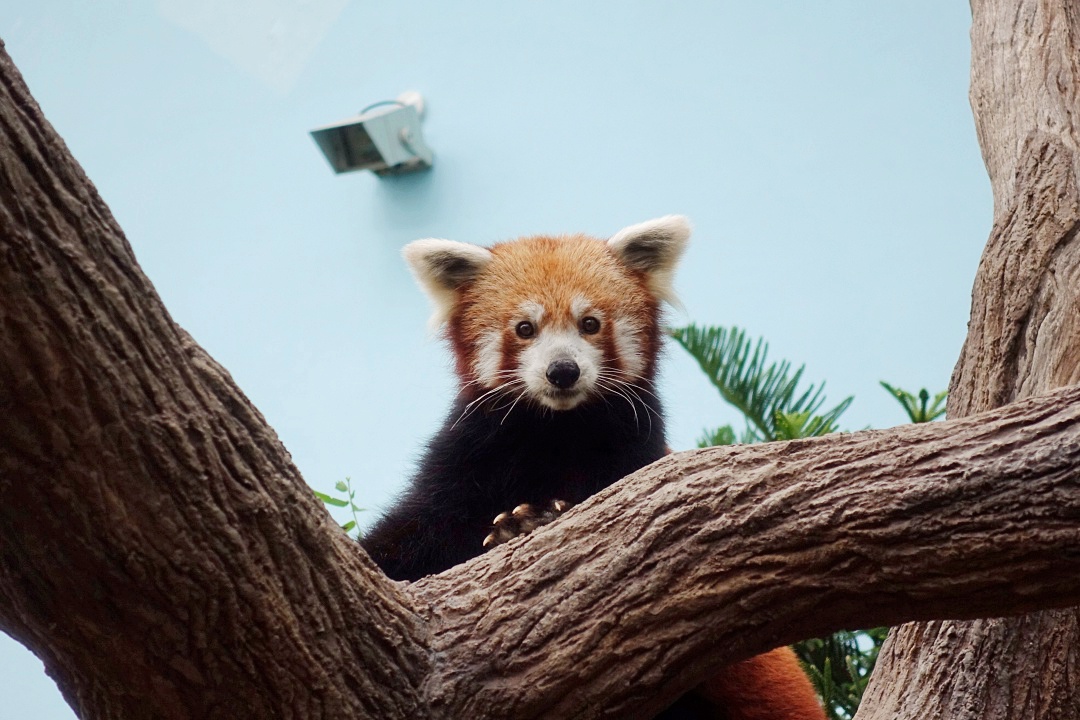 Some facts on the Red Panda:
– A lifespan of 12 – 14 years, but may live up to 22 years.
– Diet include bamboo, fruits, acorns, roots, insects and eggs.
– Live in temperate forests.
– Like the giant panda, the red panda has an extra digit on each paw that works as a 'thumb' to hold the bamboo.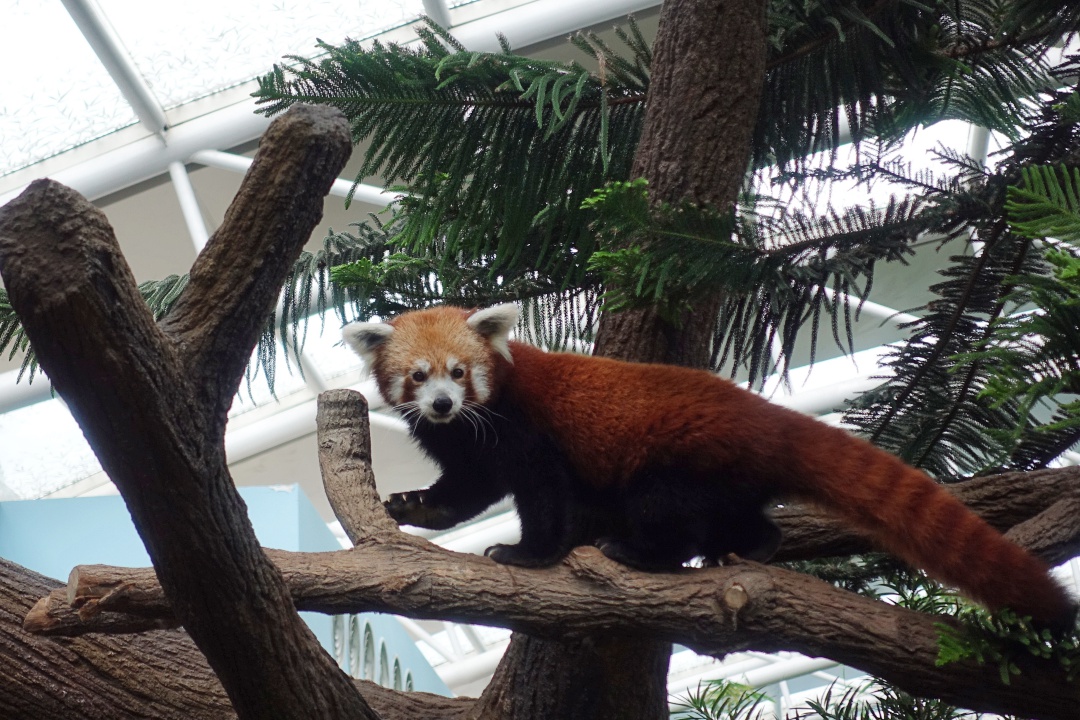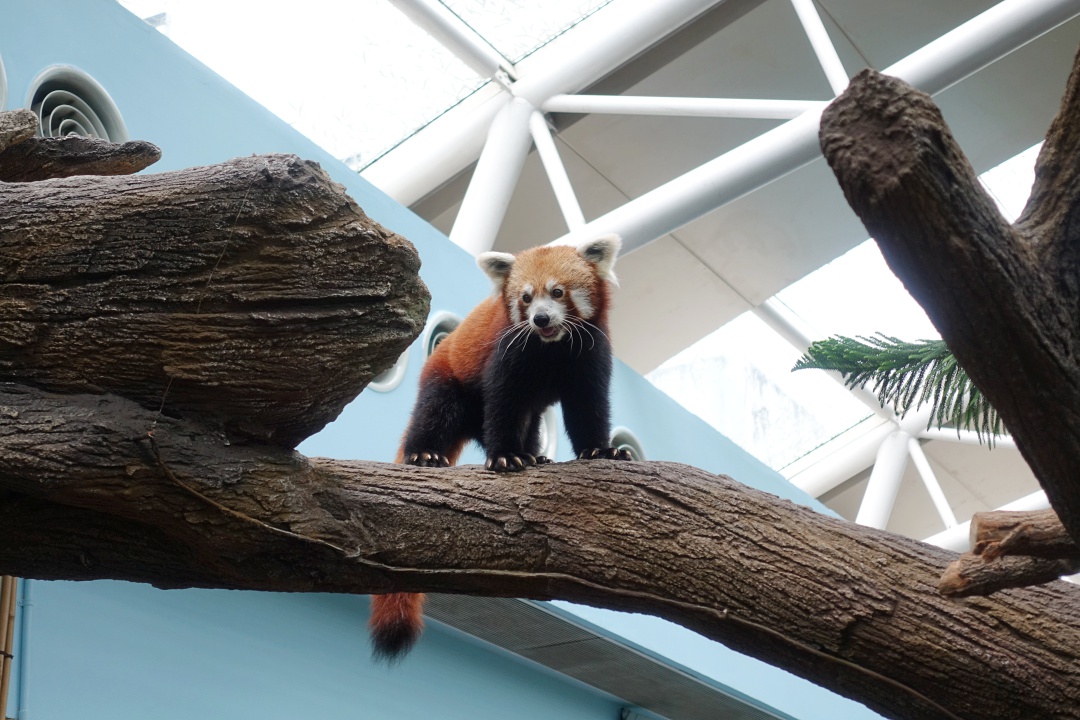 I must say, half of the time he doesn't look very friendly. He just kept moving around this enclosure, walking from one tree to the other. It was tough trying to take a still picture of him. Fortunately for us, his keeper came out shortly after to feed him and he finally pauses for a short while.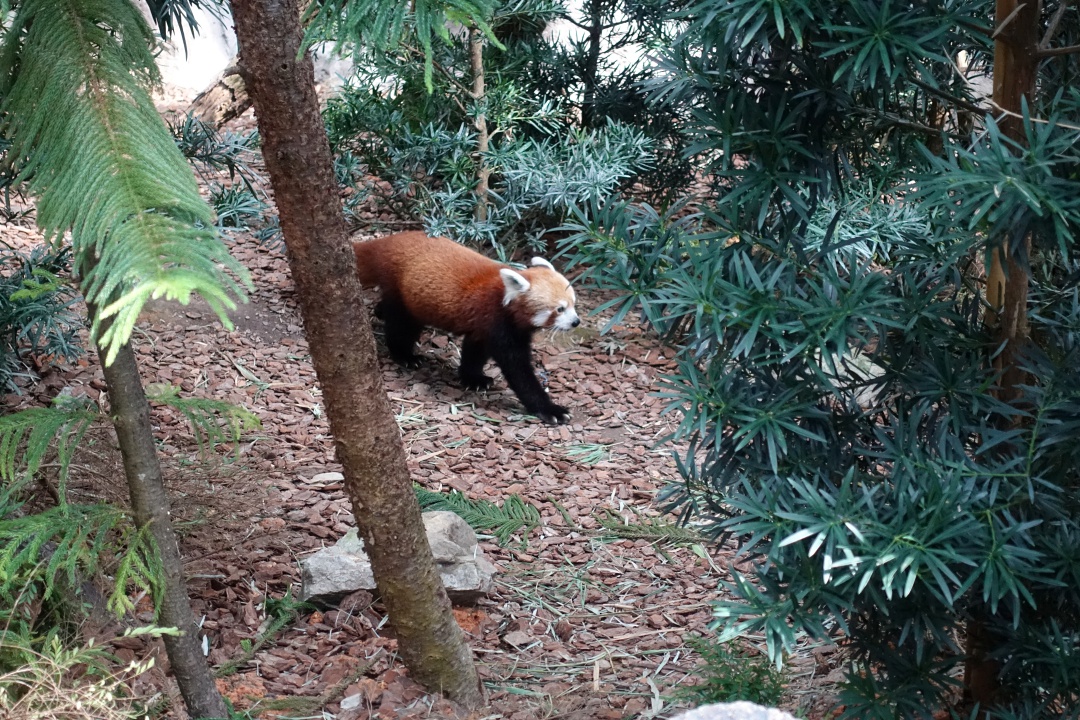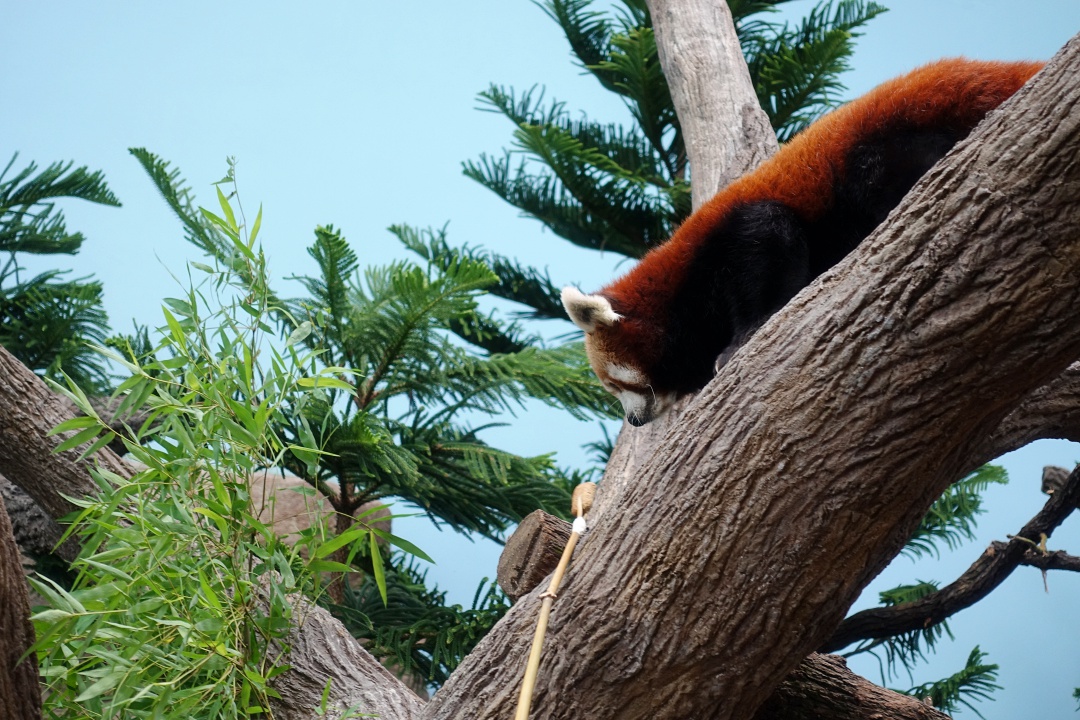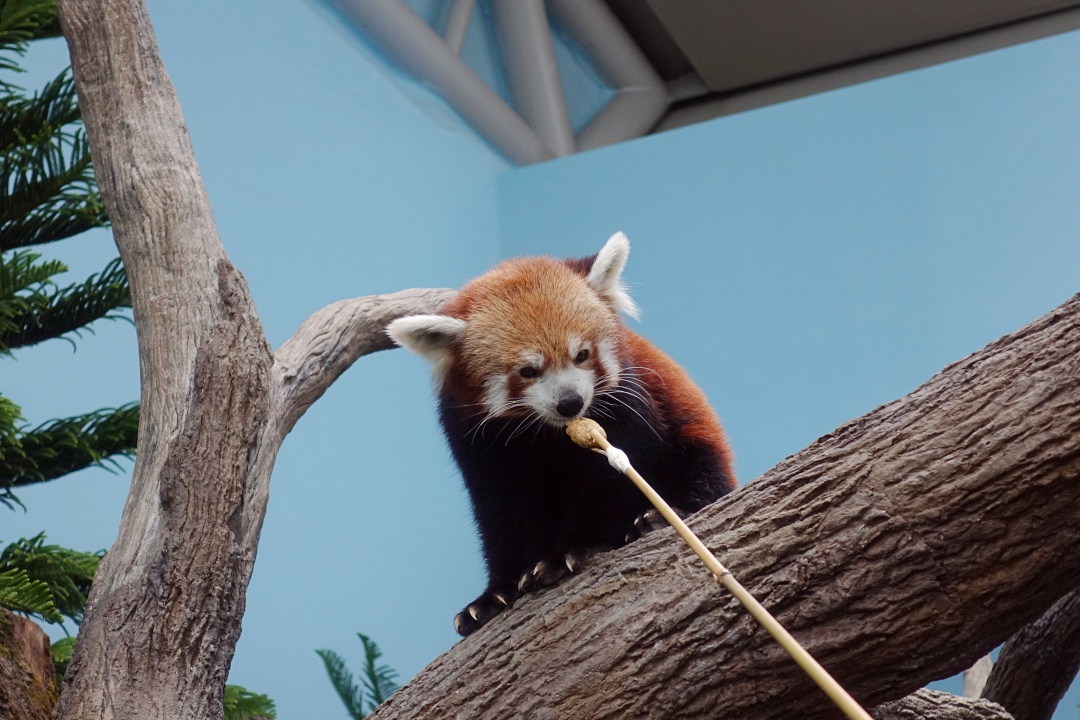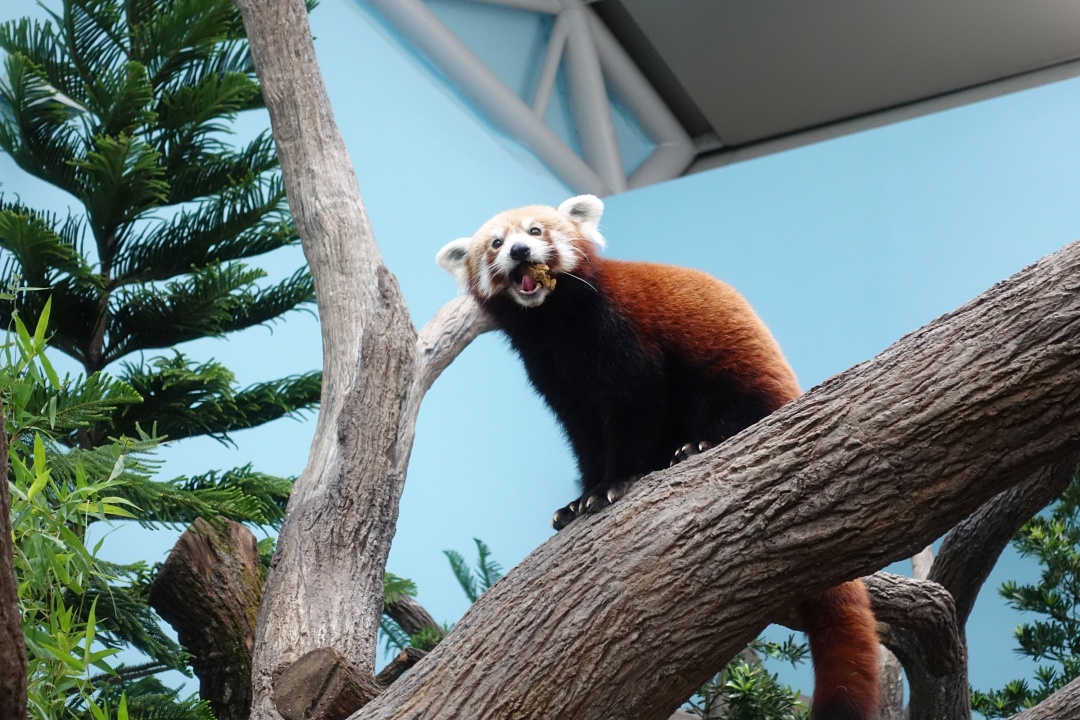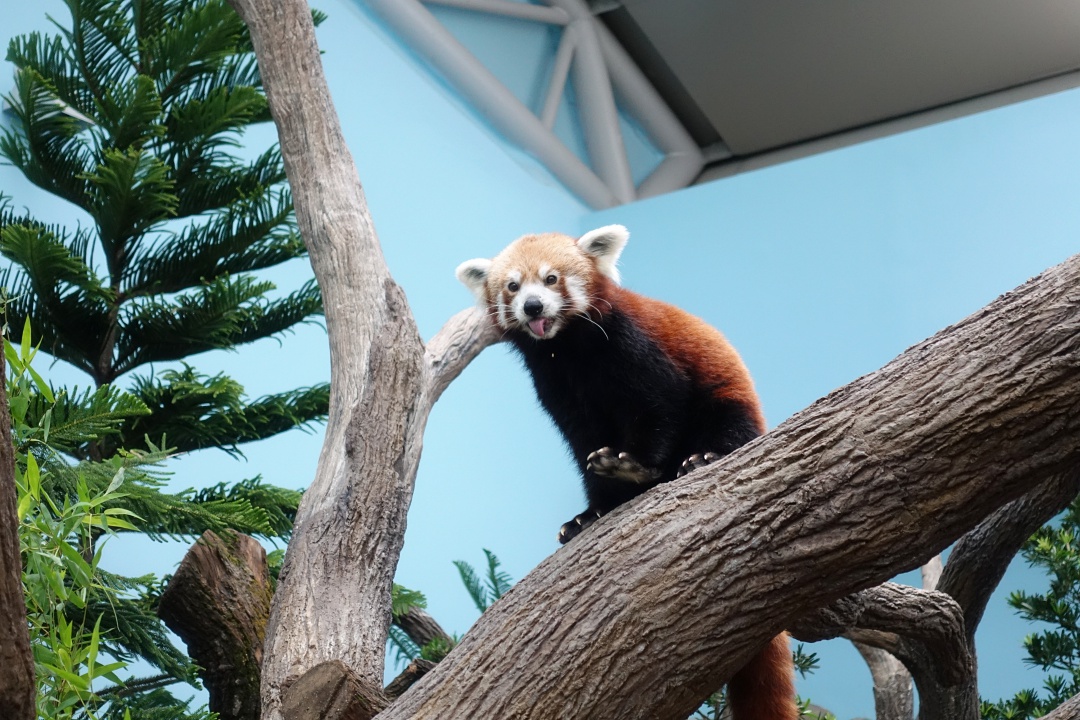 He does look kind of cute with his tongue sticking out.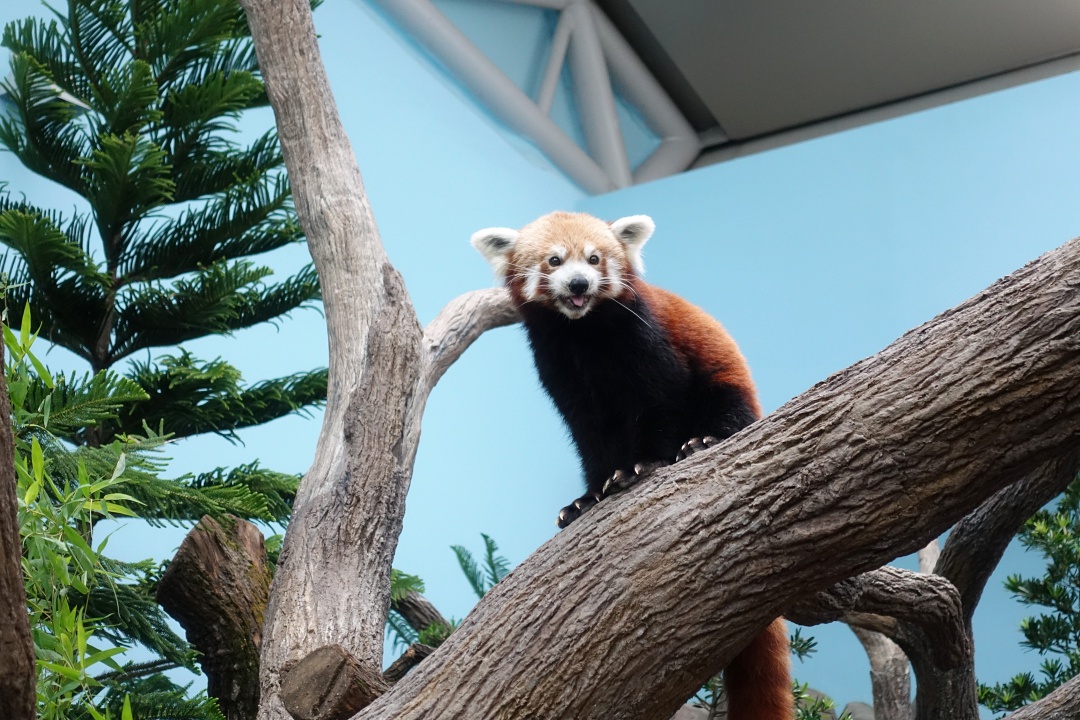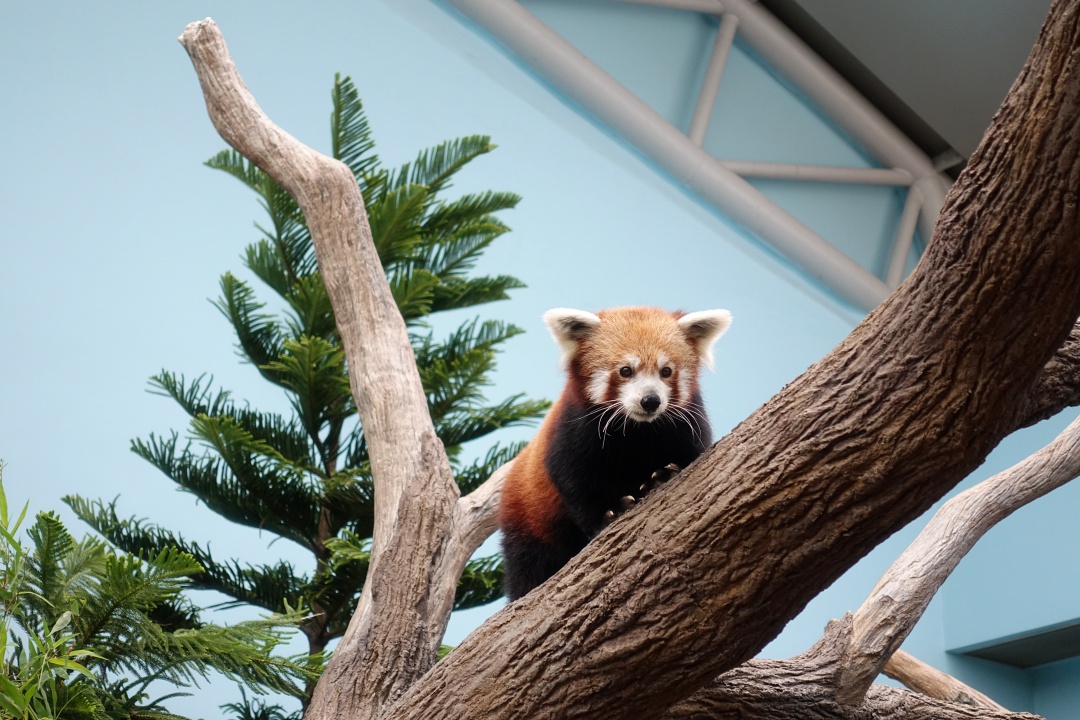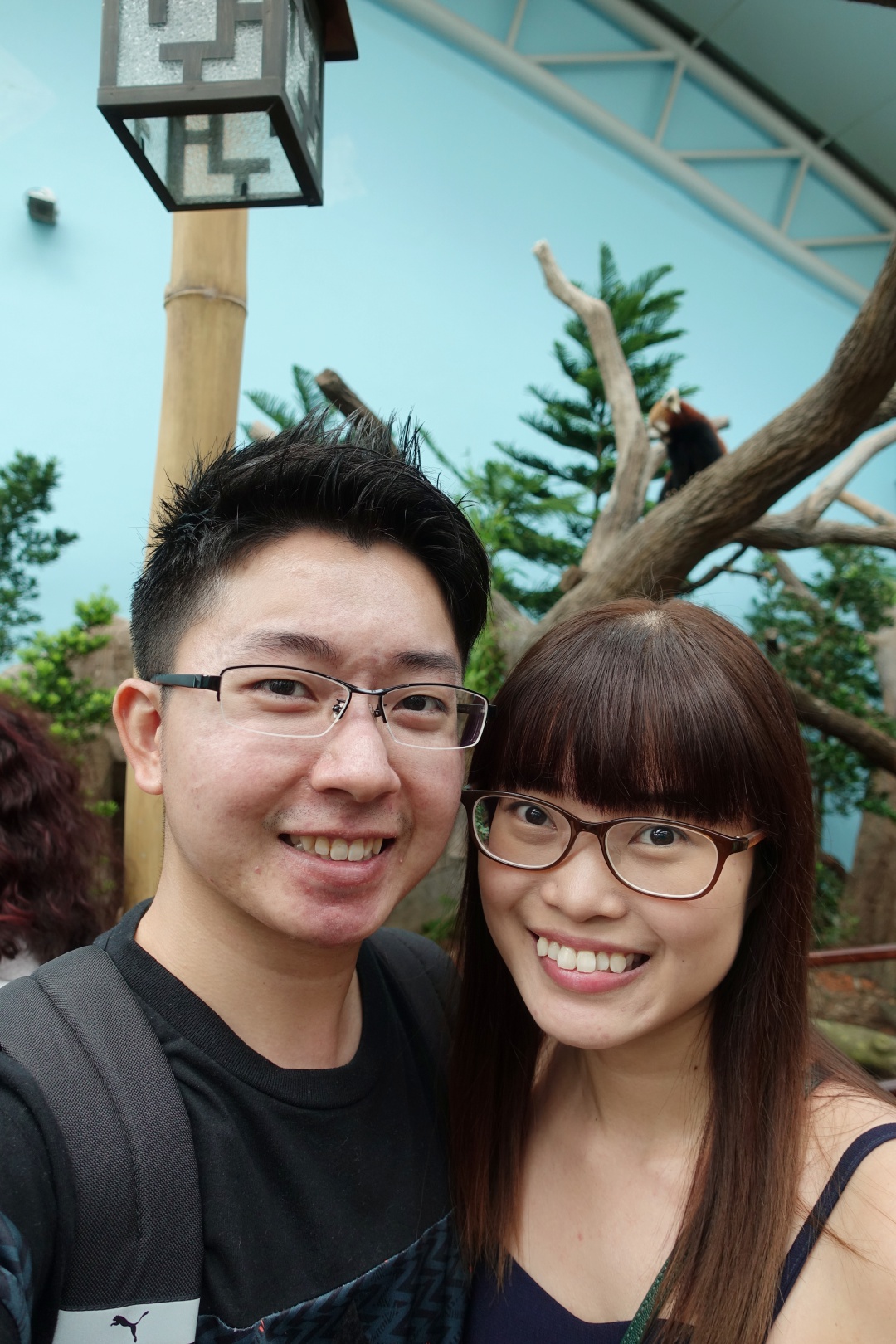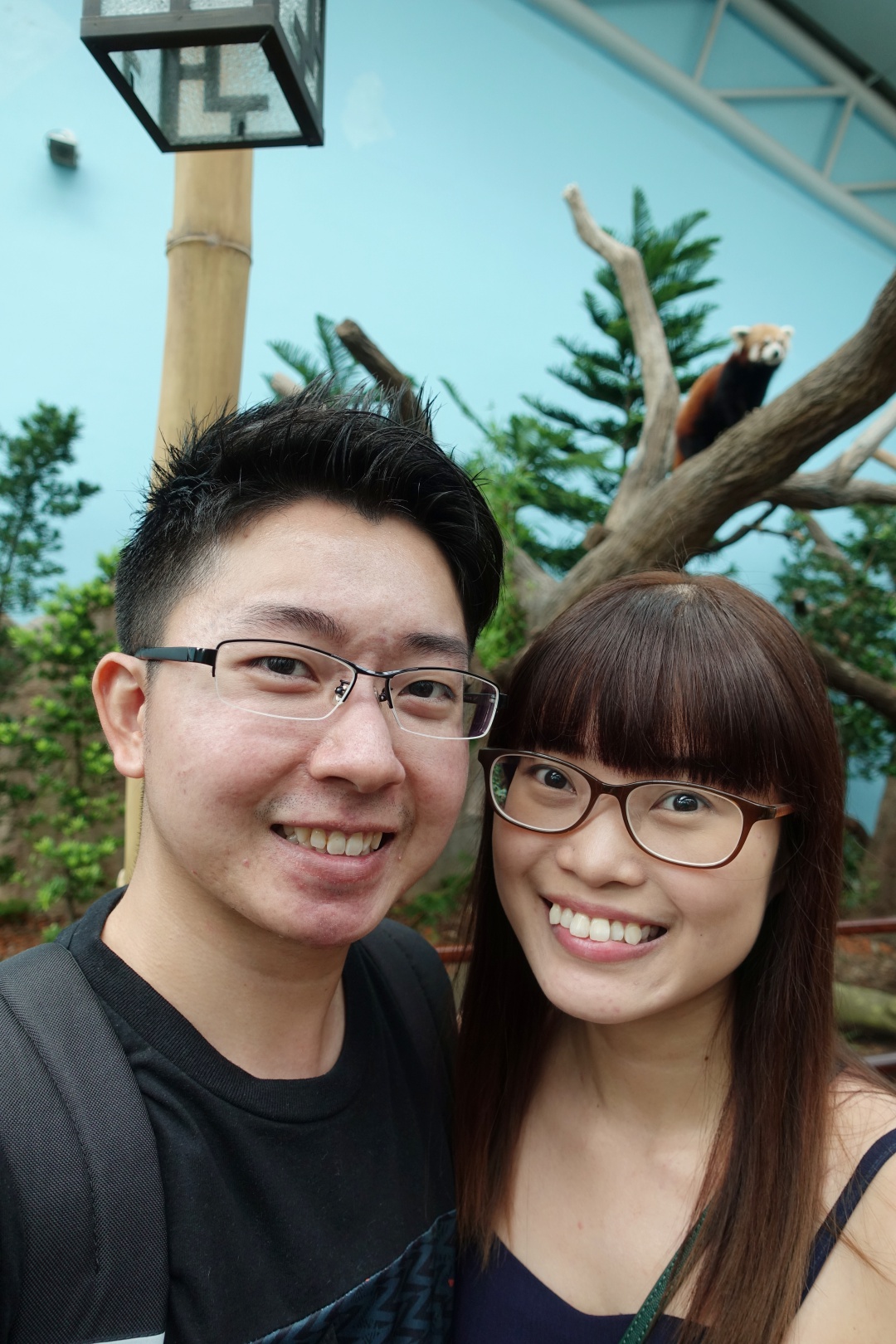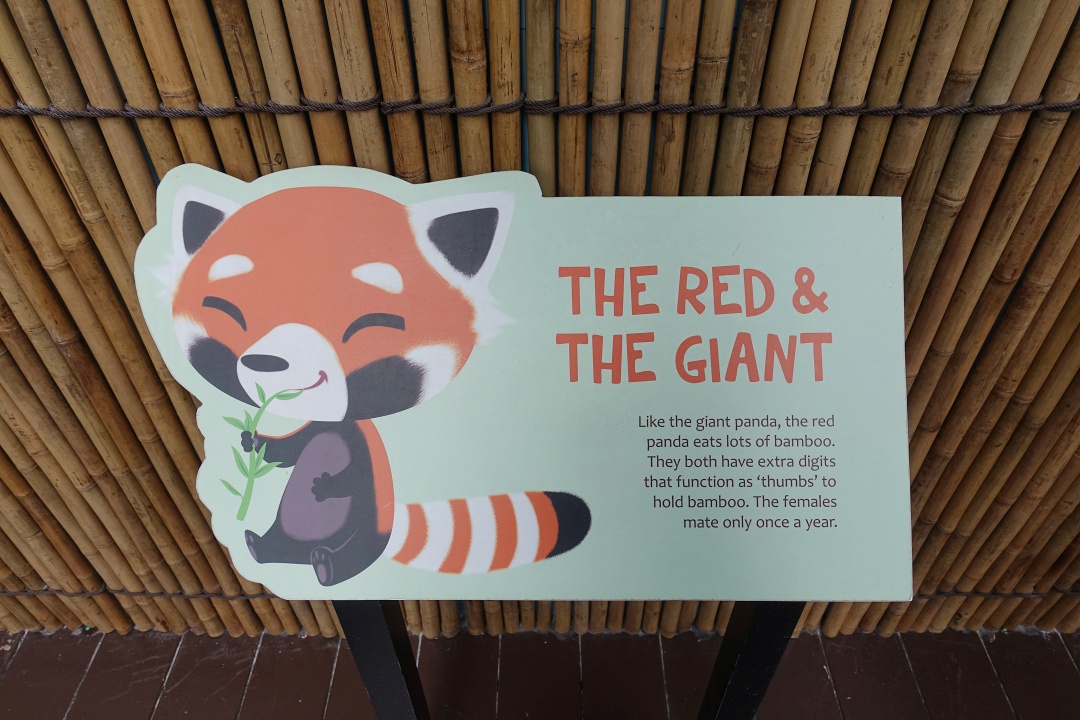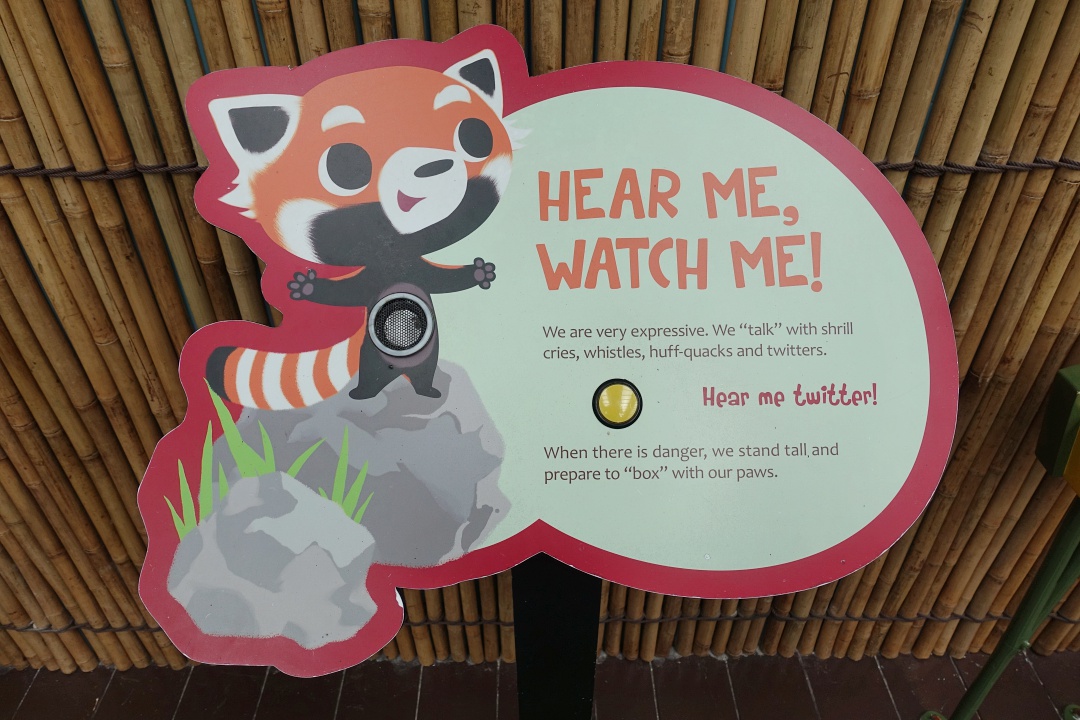 Giant Panda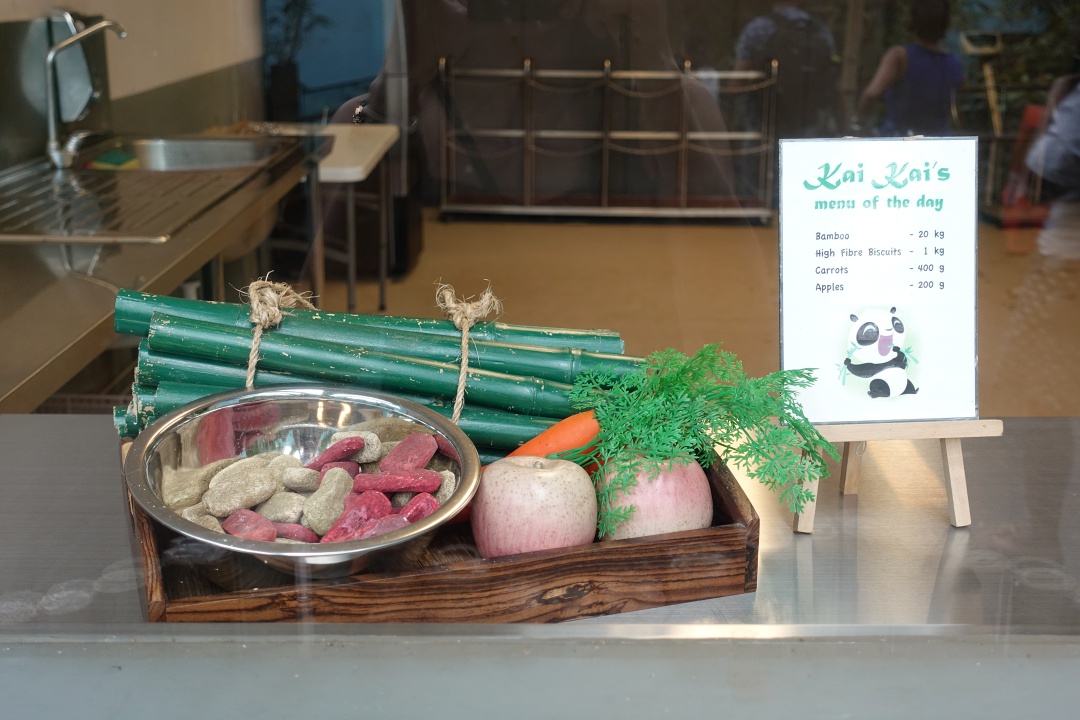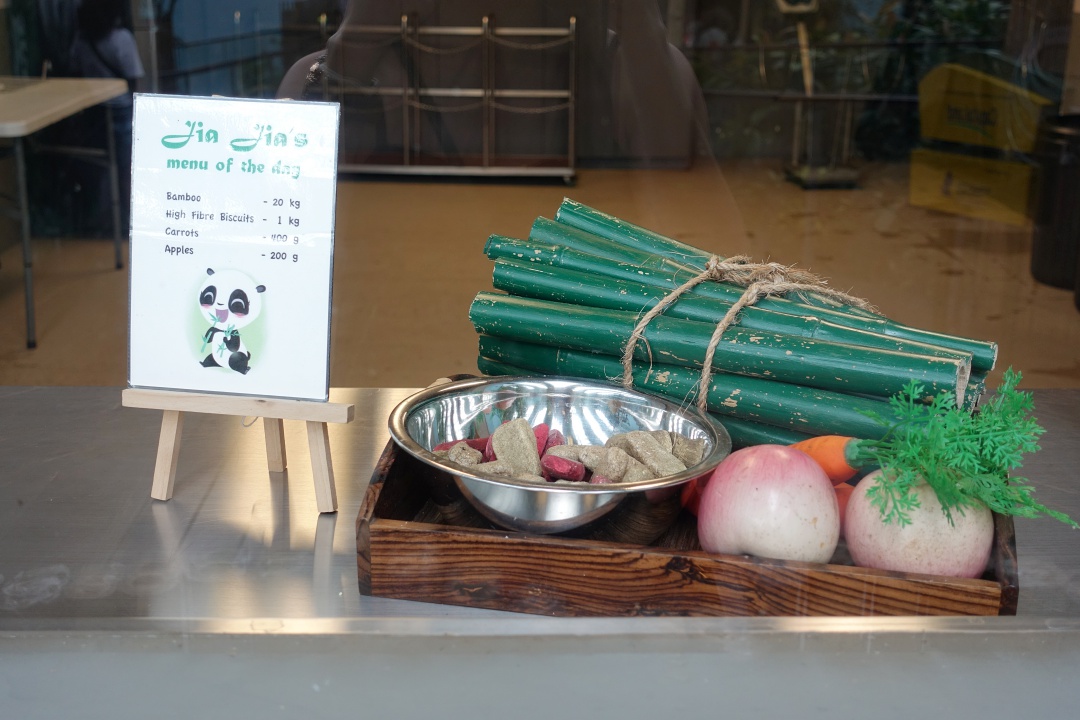 The daily menu of a panda – Bamboo, biscuits, carrots and apples.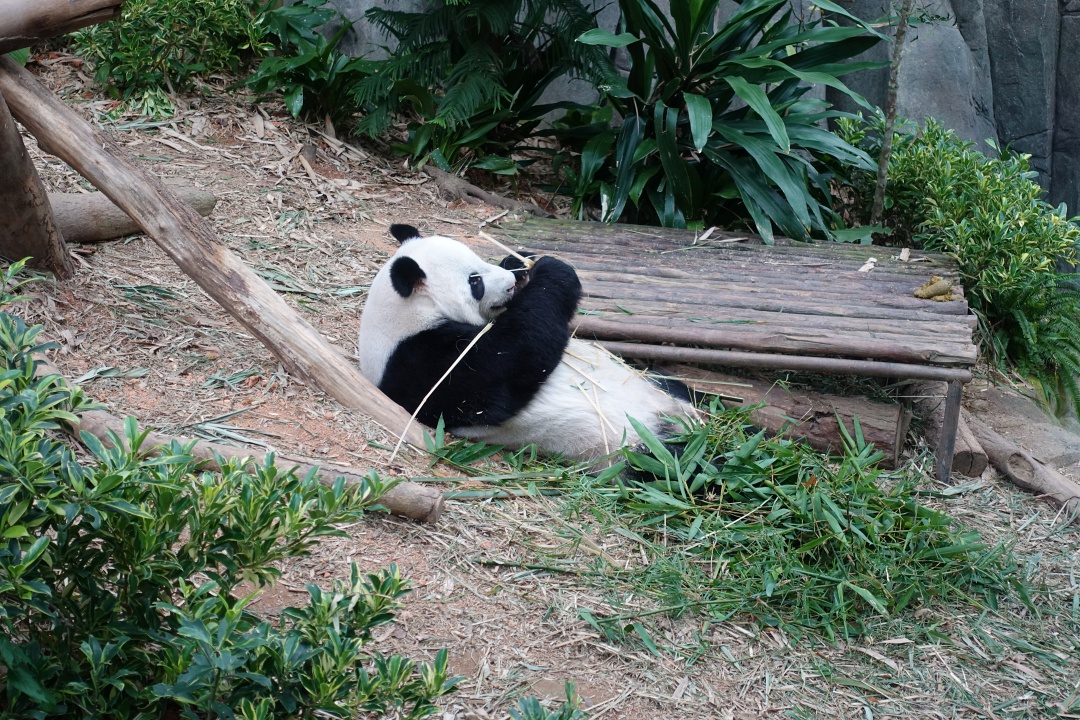 Lucky for us, Kai Kai was awake when we visited.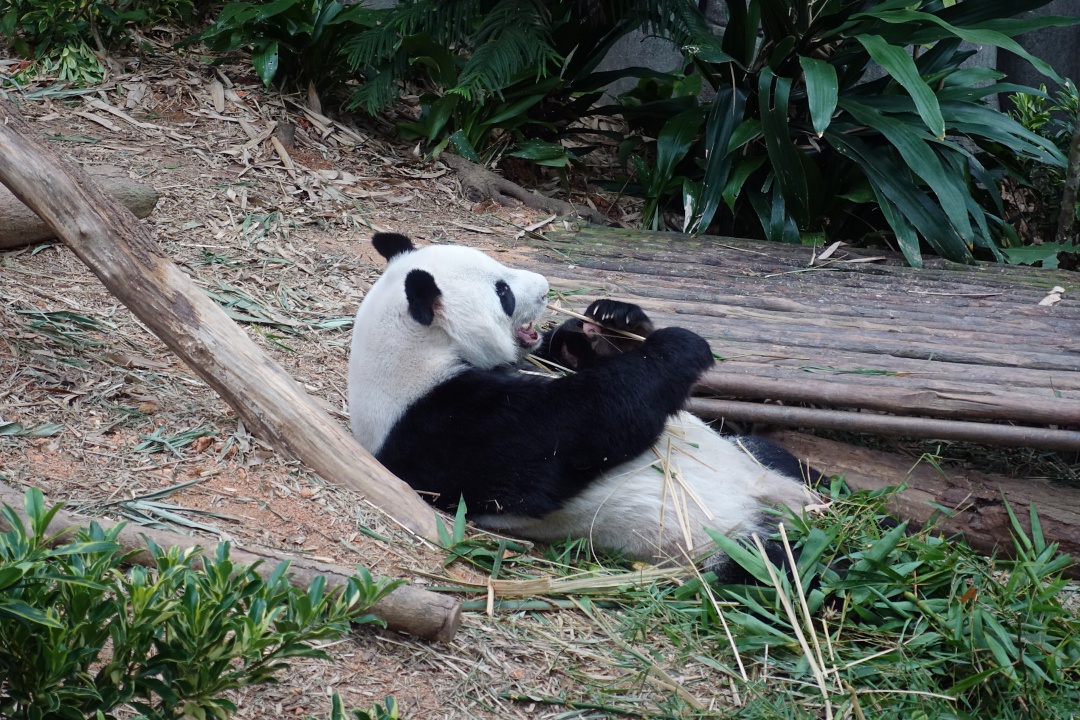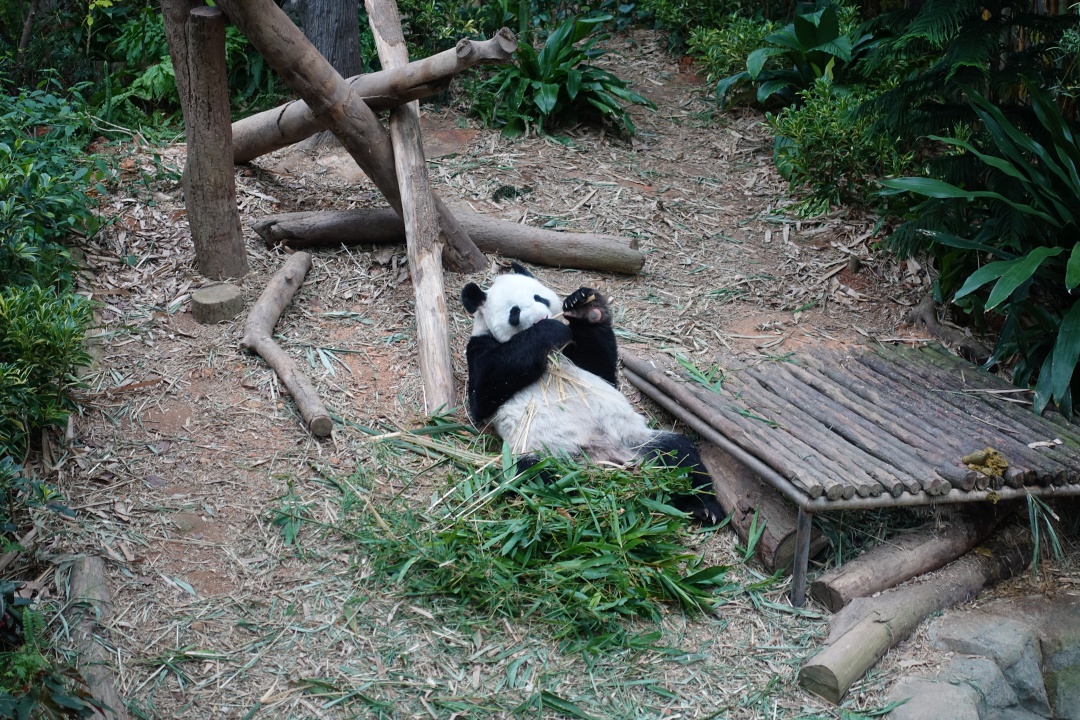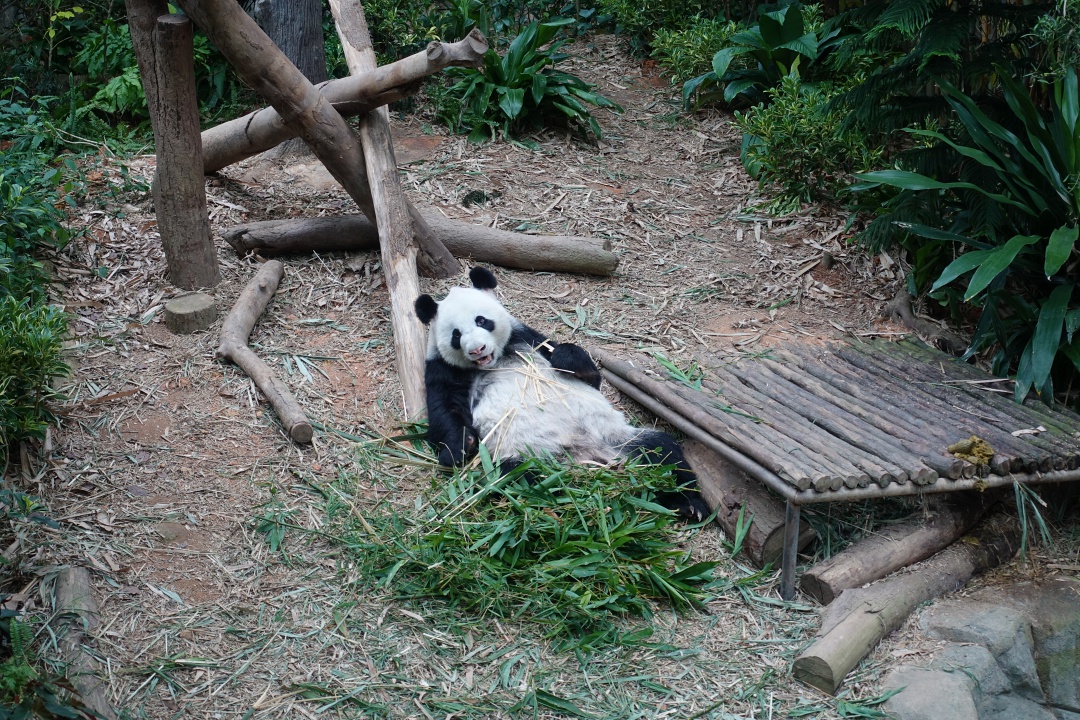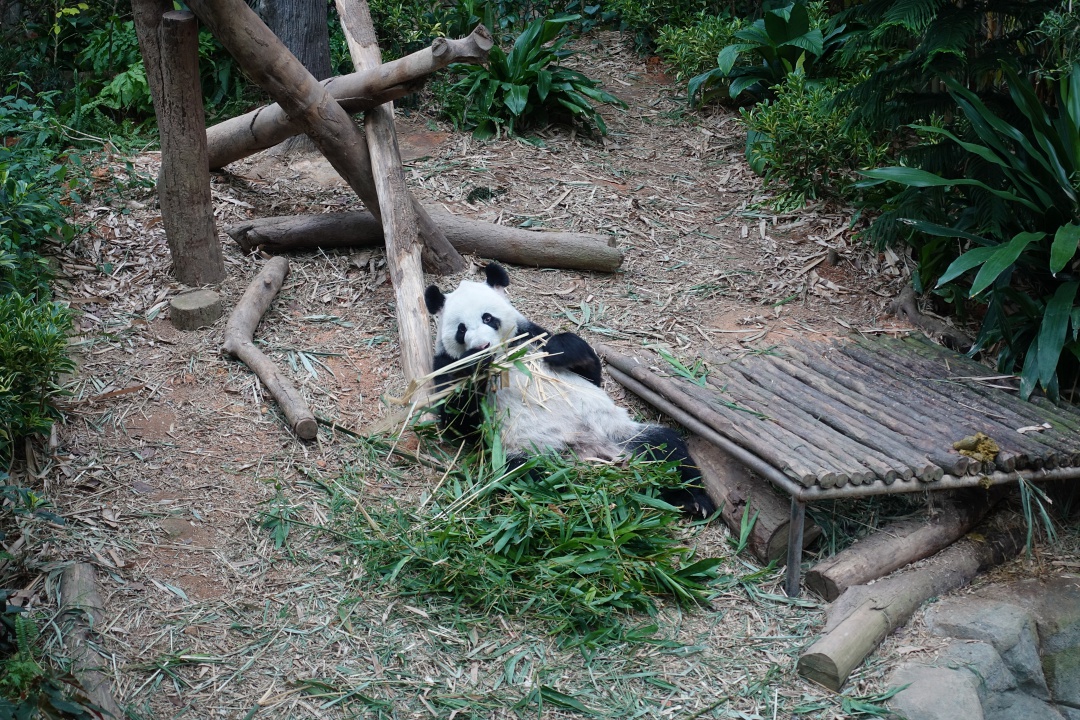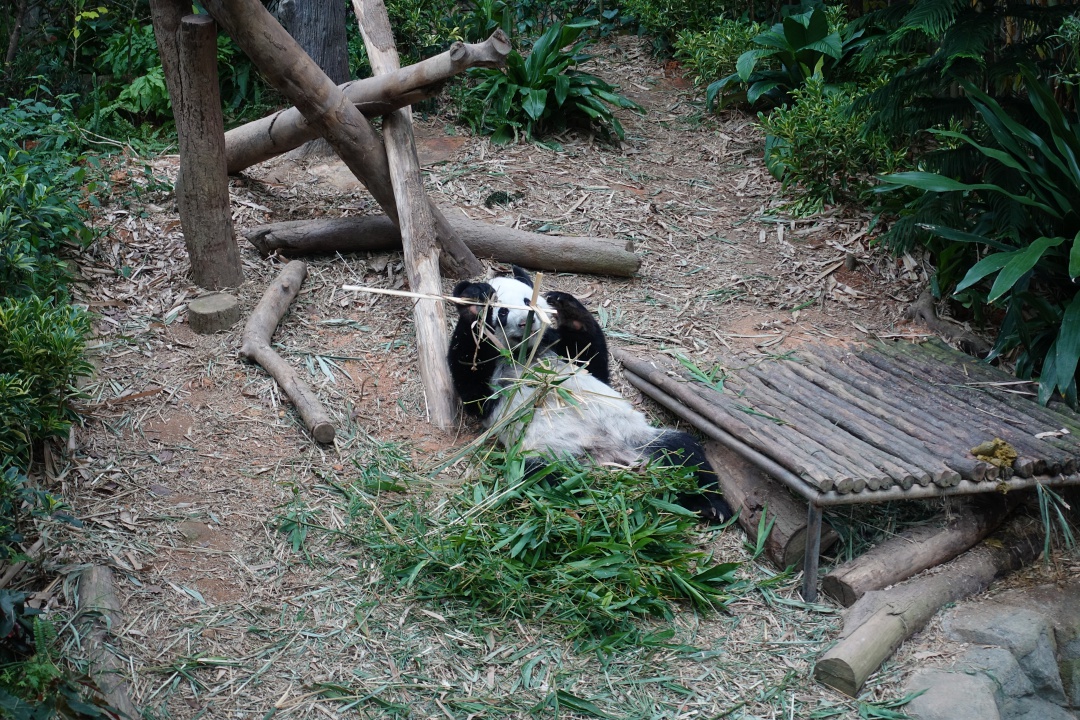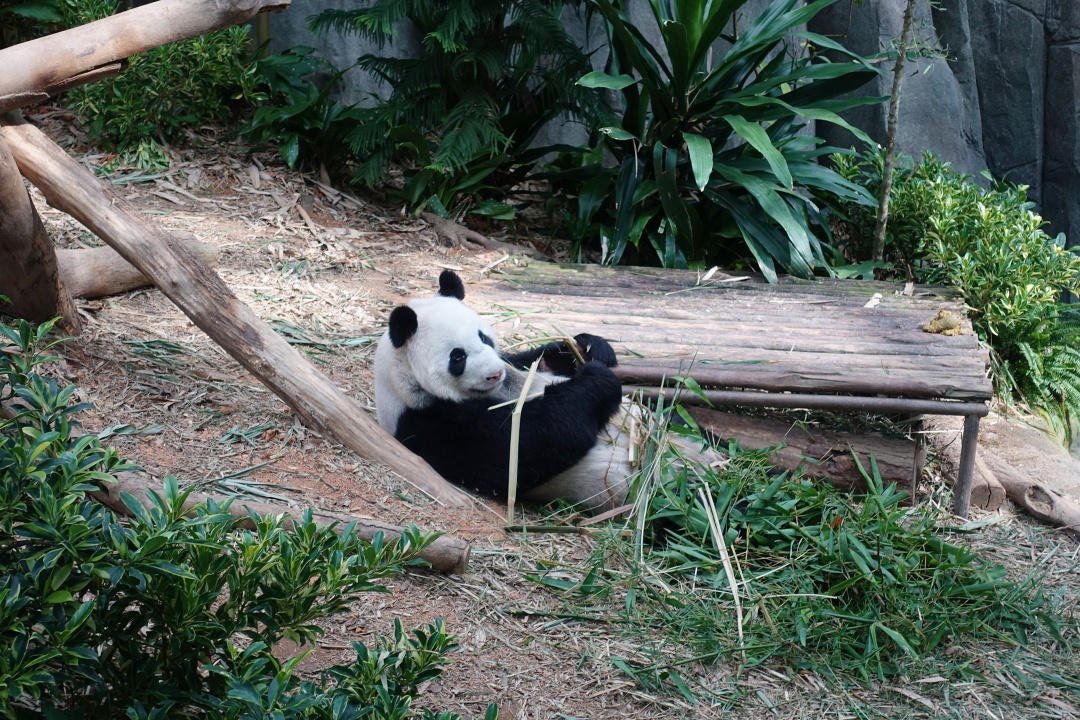 Some facts on the Giant Panda:
– A lifespan of up to 26 years under human care.
– Diet include bamboo, biscuits, carrots and apples.
– Live in bamboo and coniferous forests.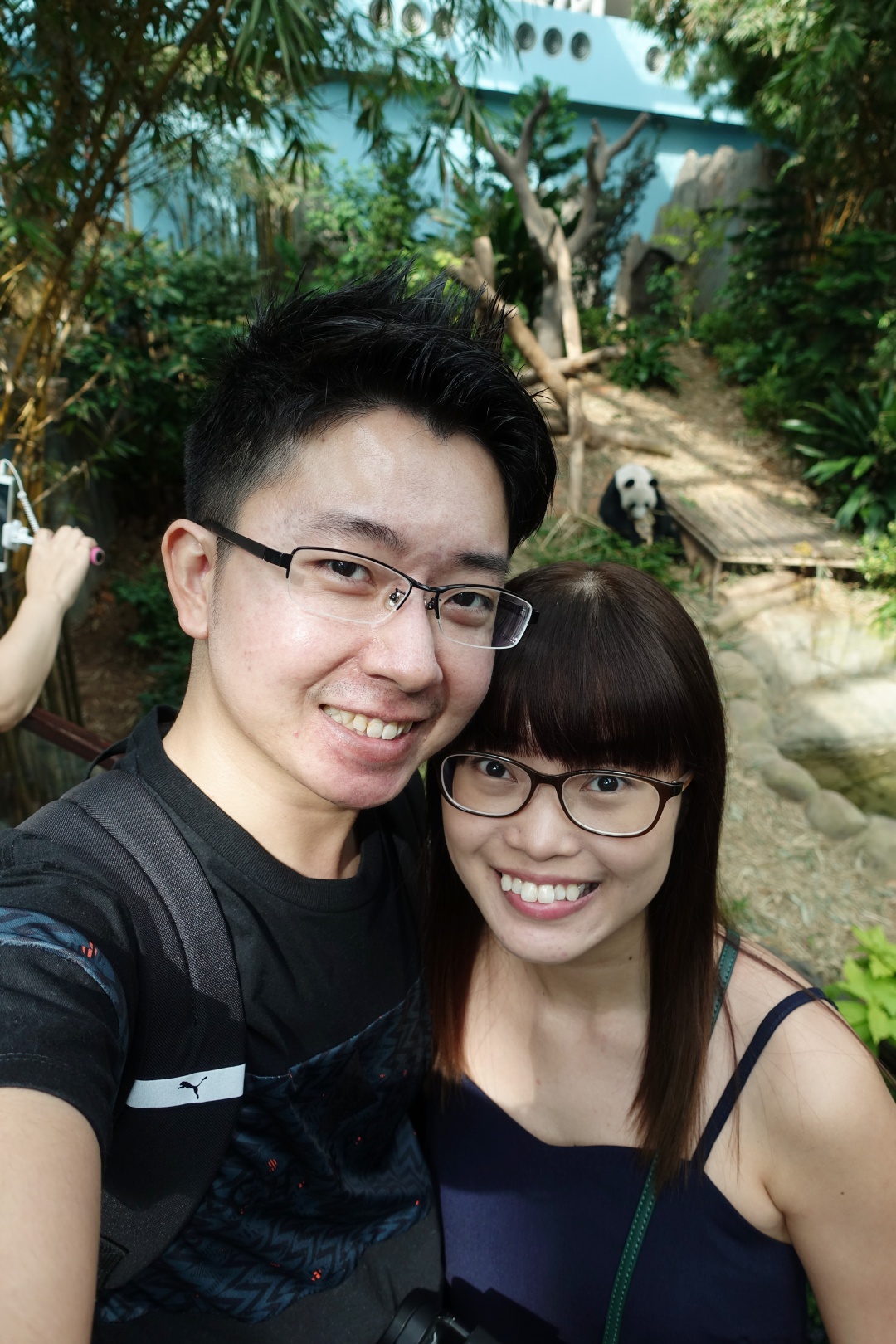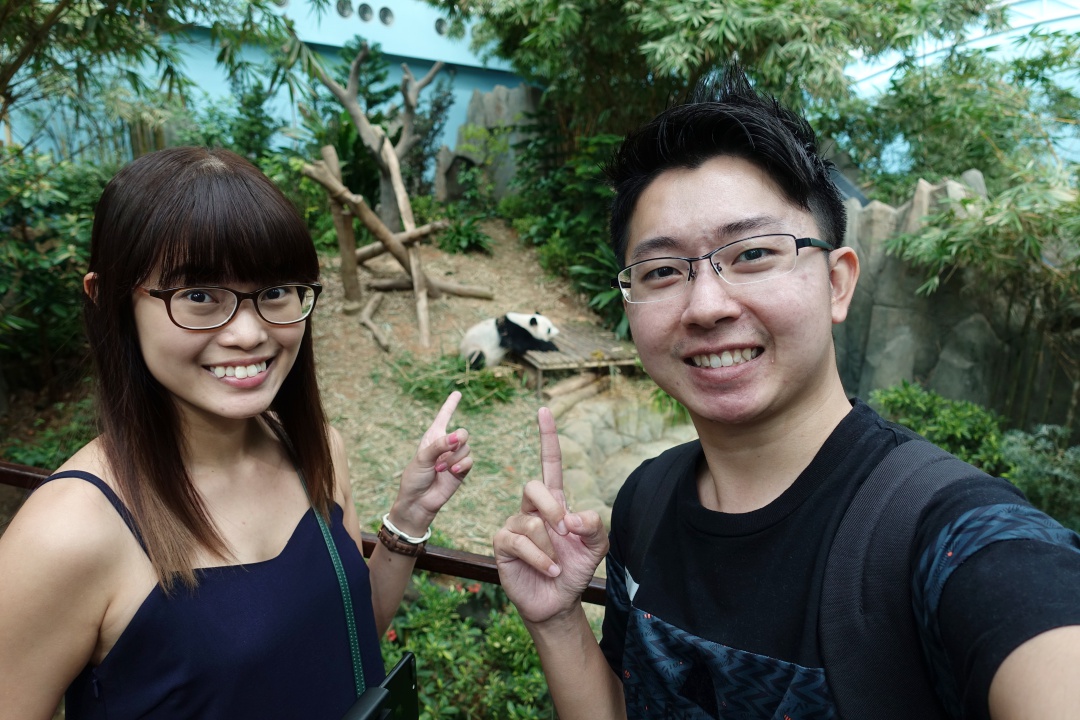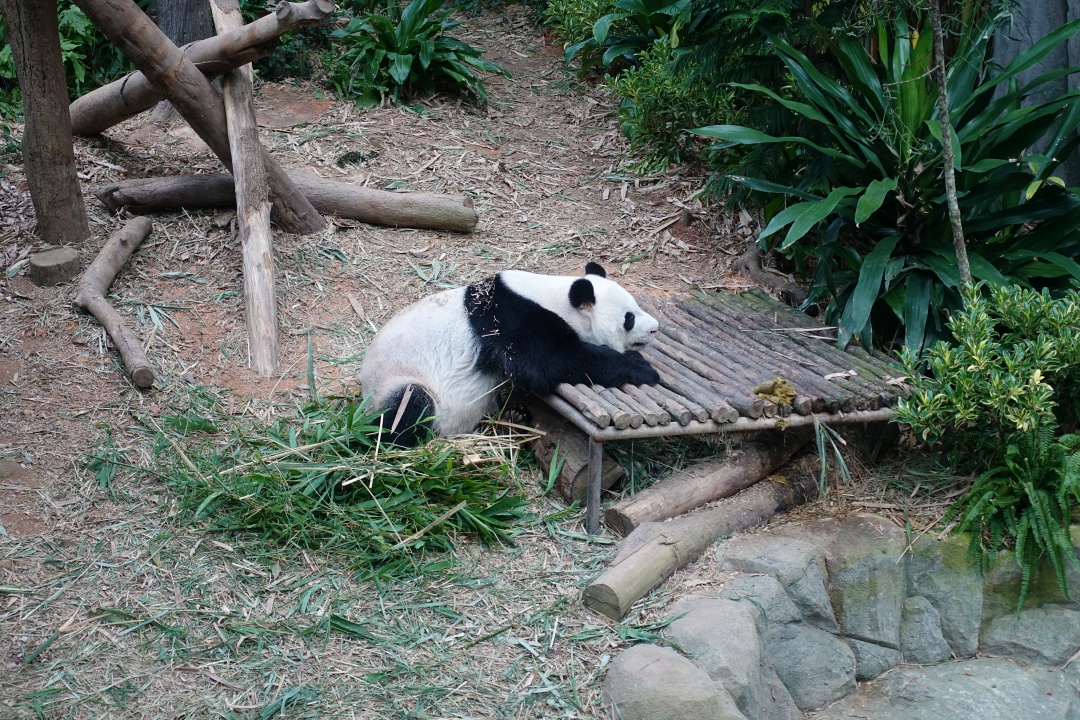 This is him after eating and playing.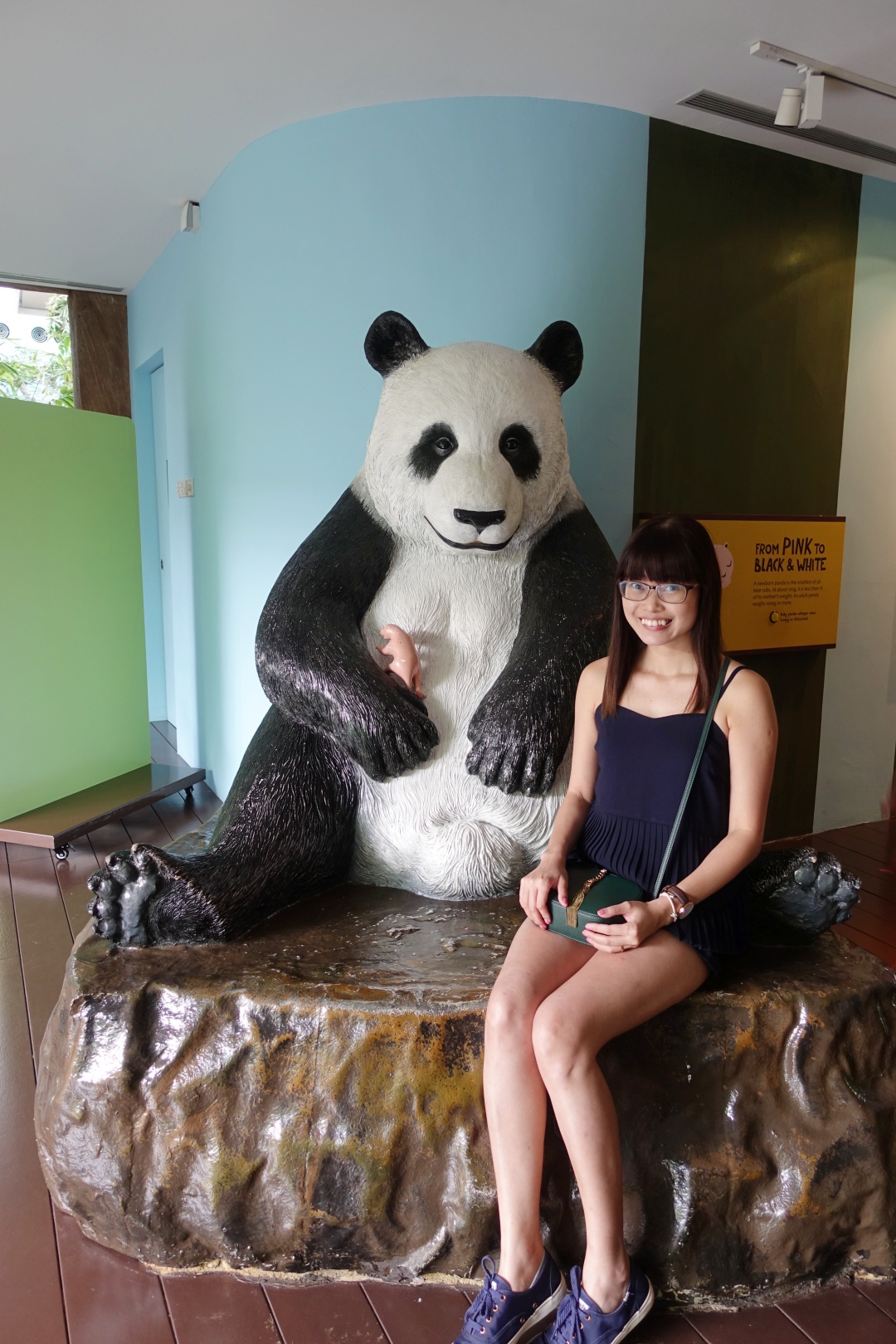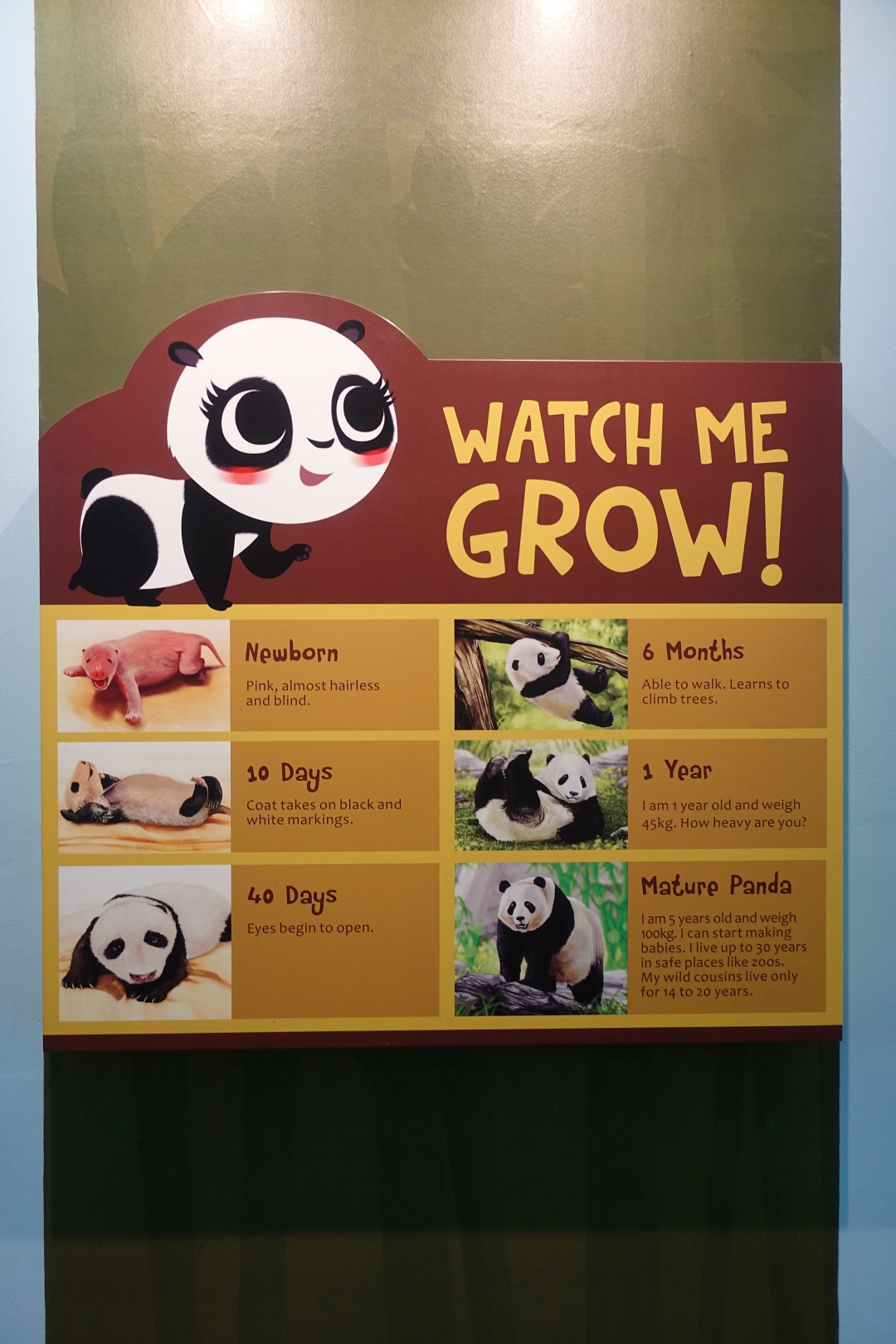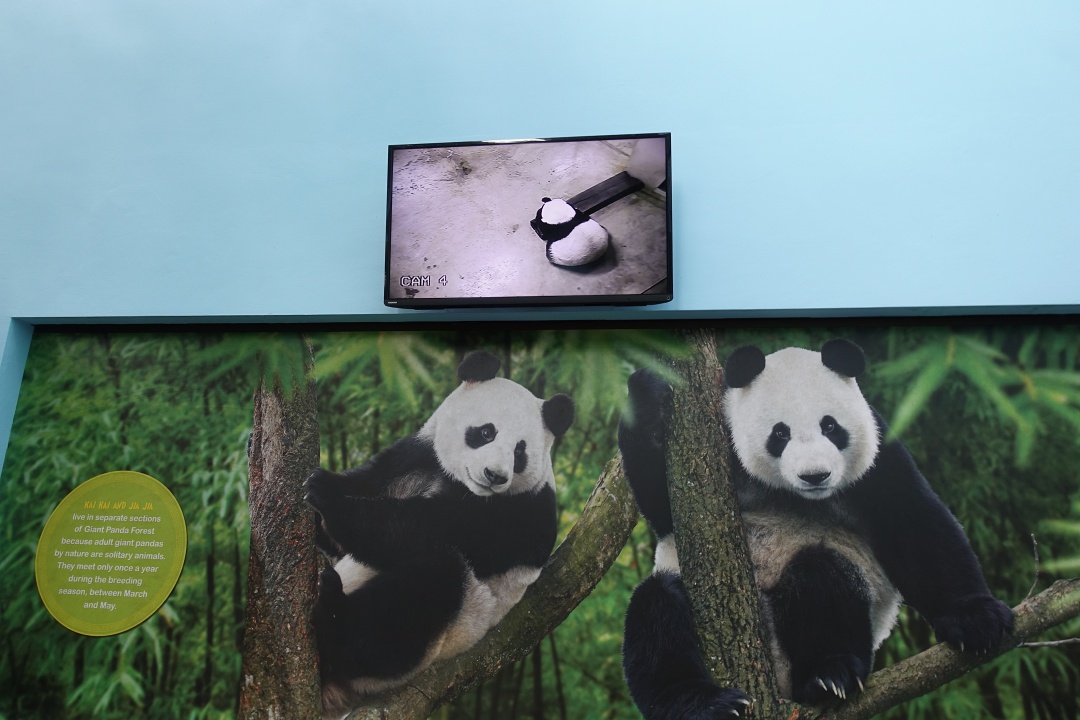 Just when we were wondering where Jia Jia was; she was hiding in the indoor-area, away from all the visitors.
Kai Kai and Jia Jia actually live in separate sections of the Giant Panda Forest because adult giant pandas by nature are solitary animals (introvert/loner). They meet once a year during the breeding season, between March and May.
---
Leaving the Giant Panda Forest, we had to first pass by the gift shop before coming to Mama Panda Kitchen.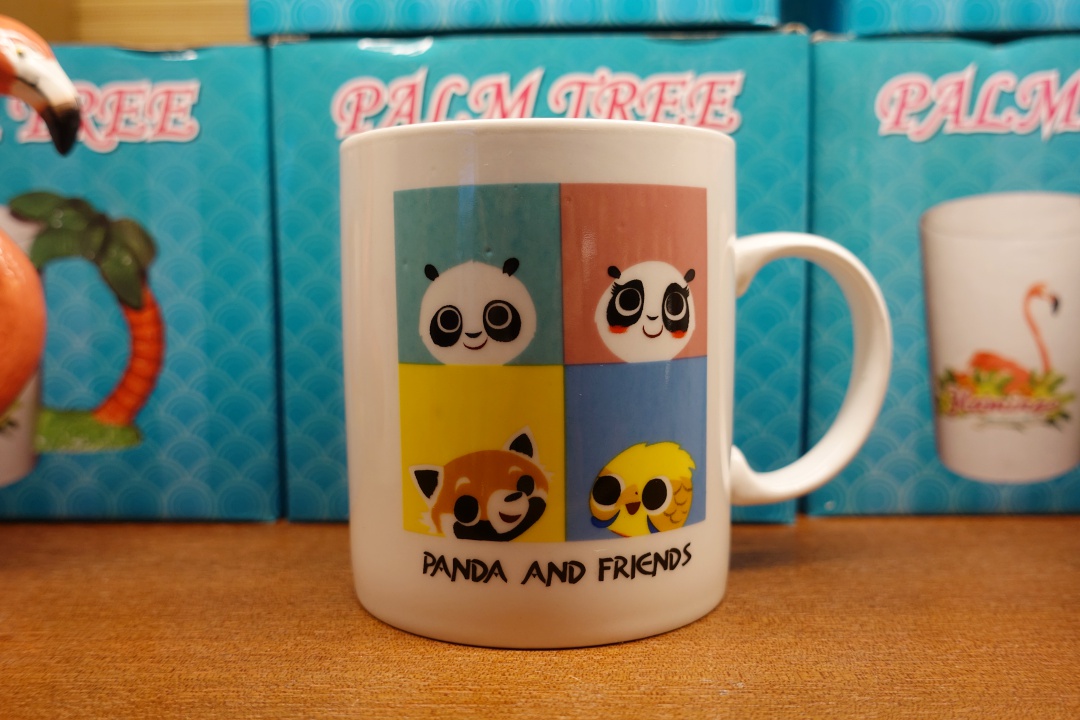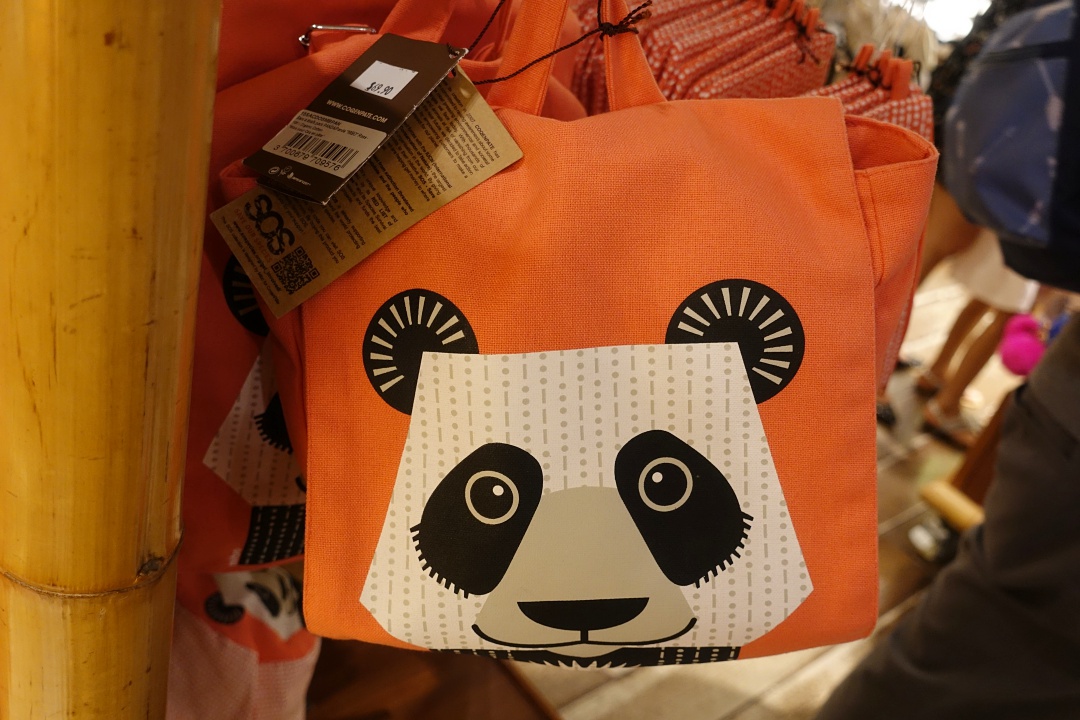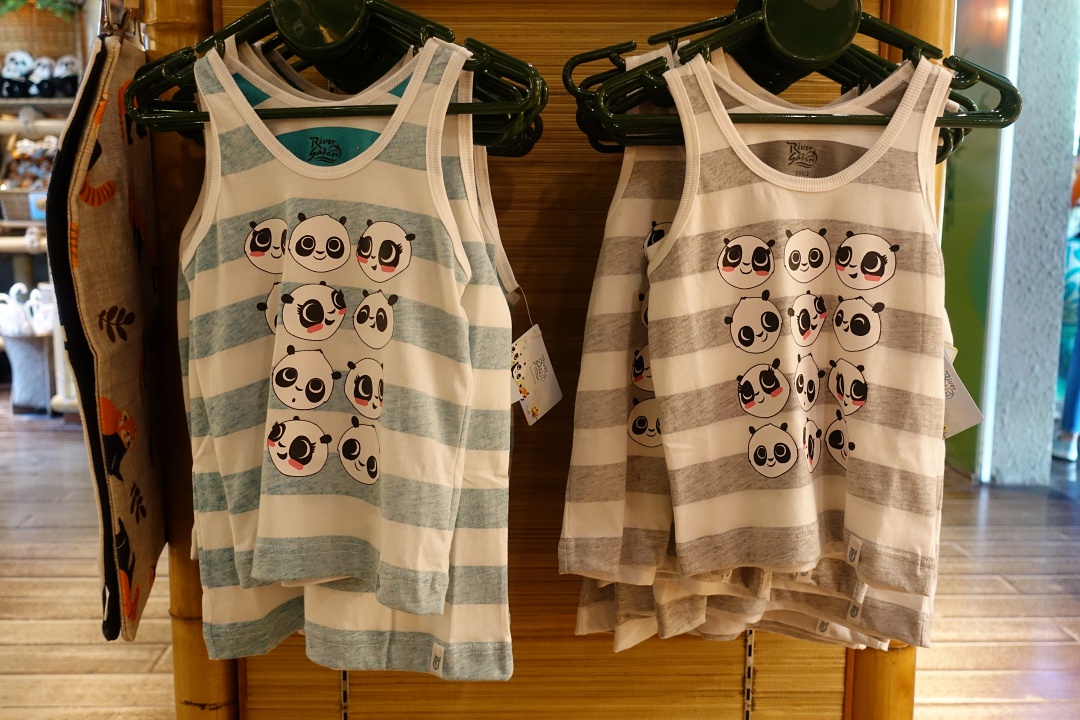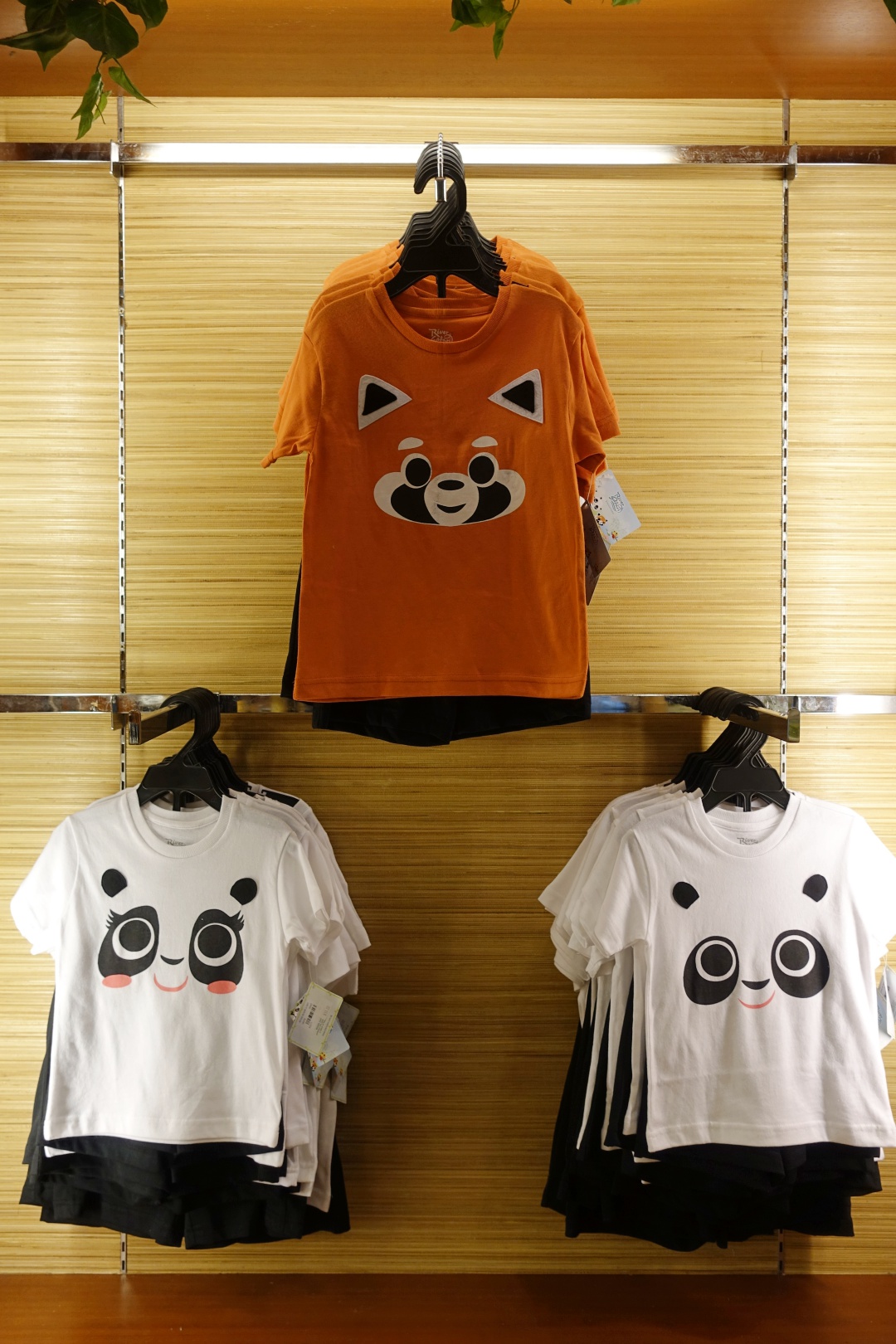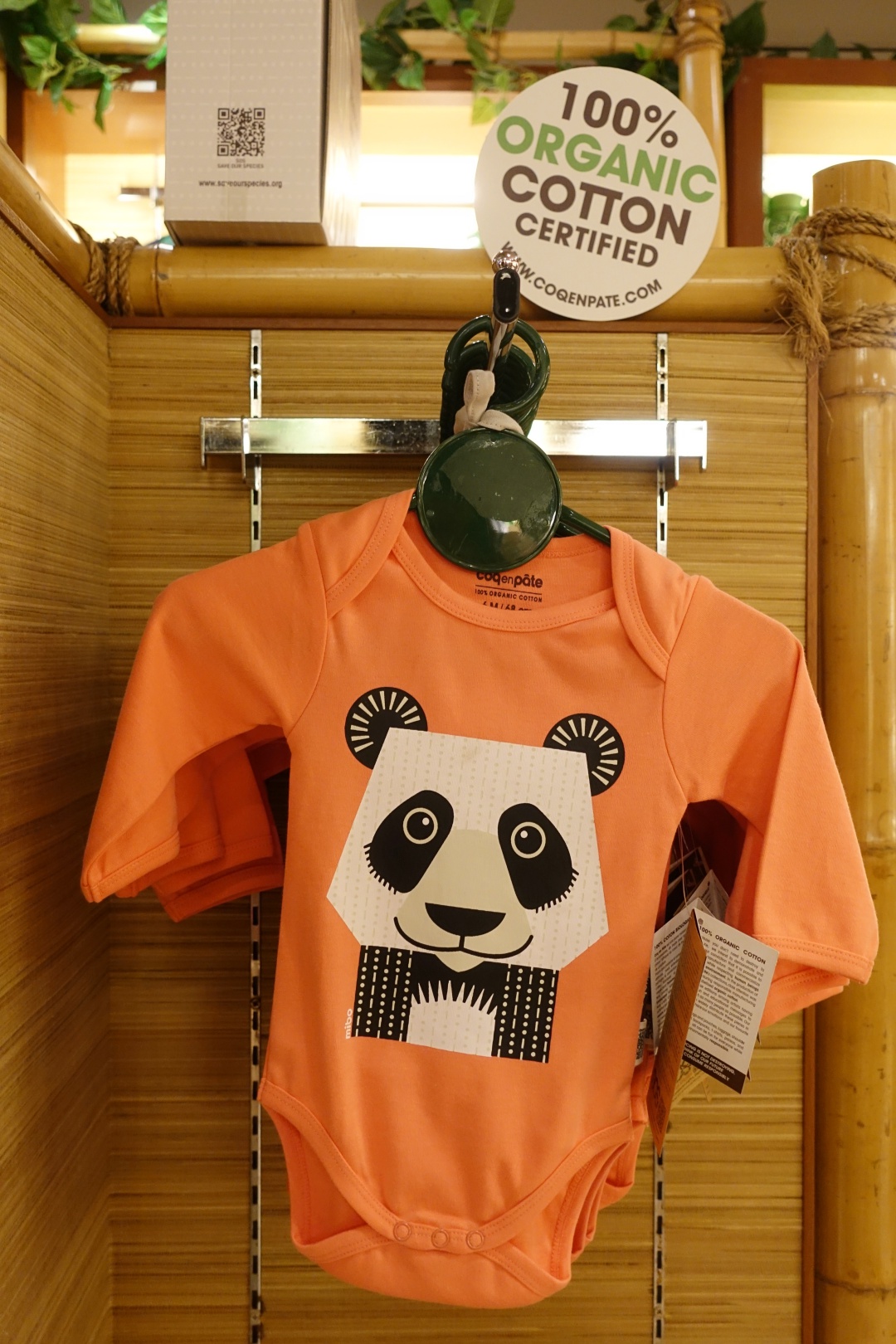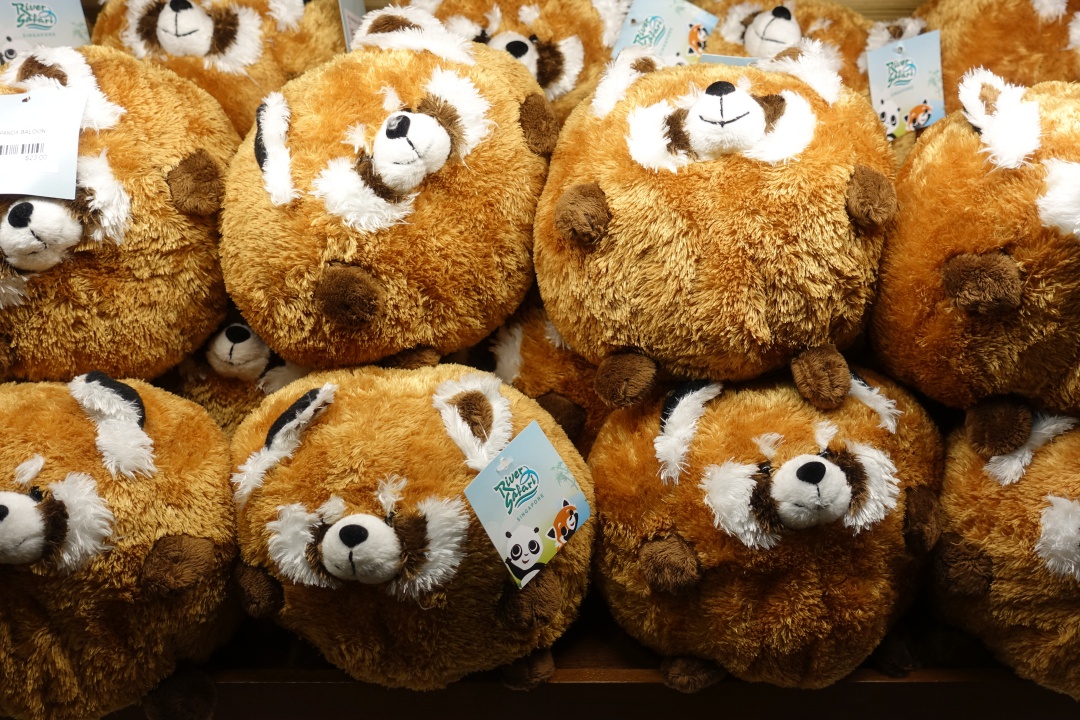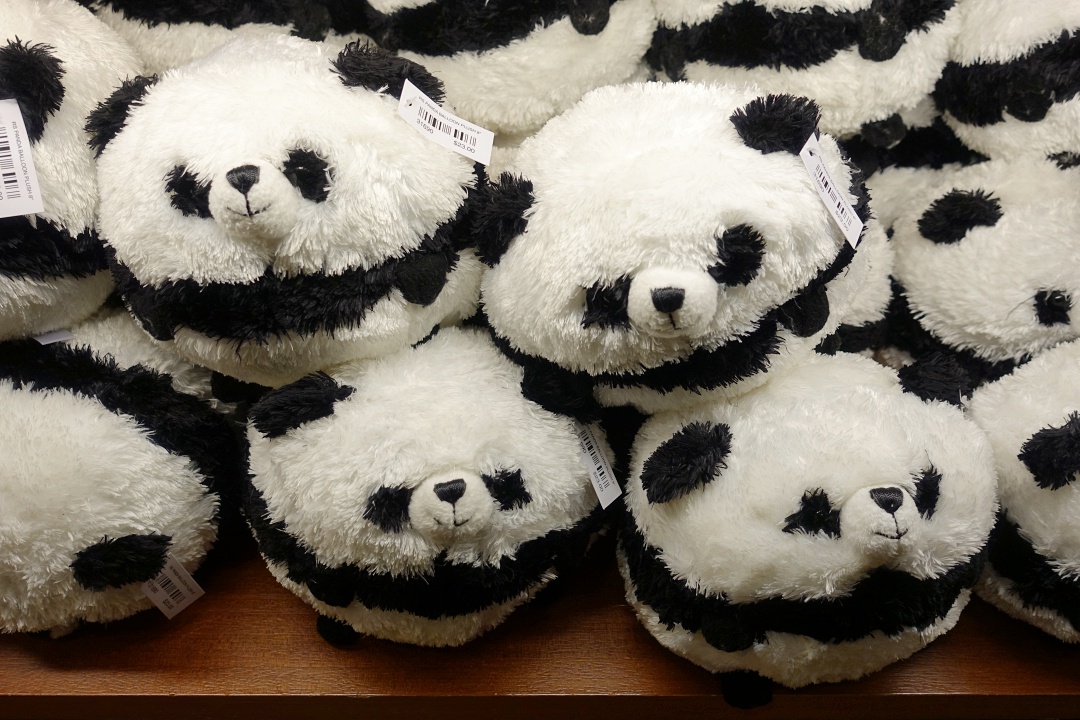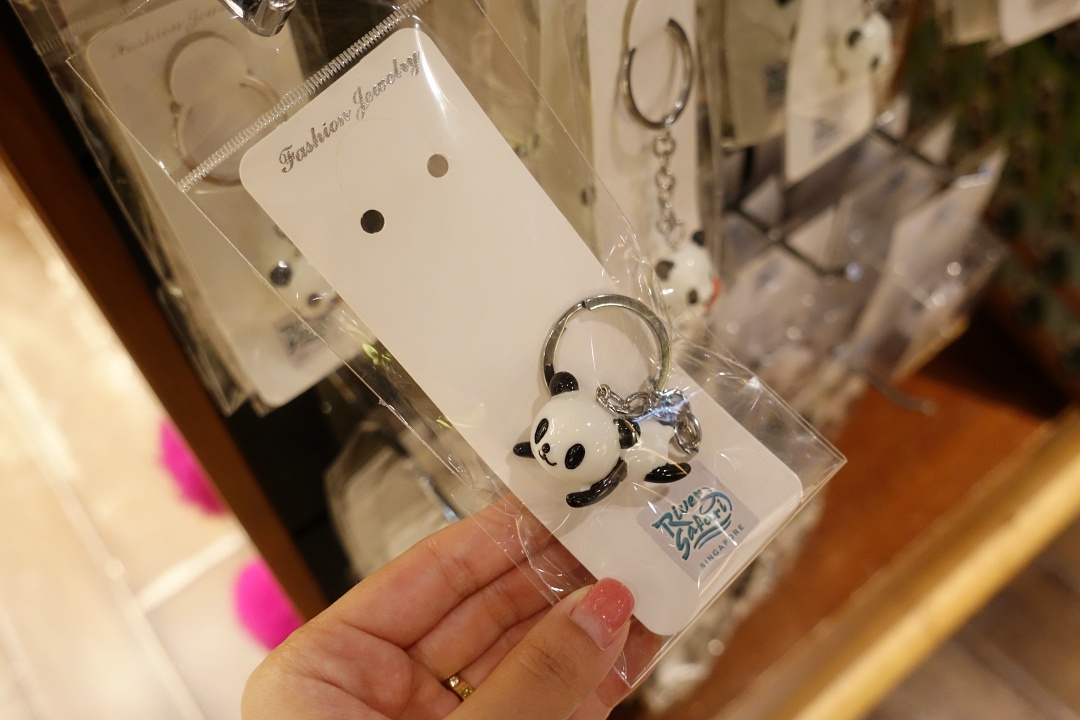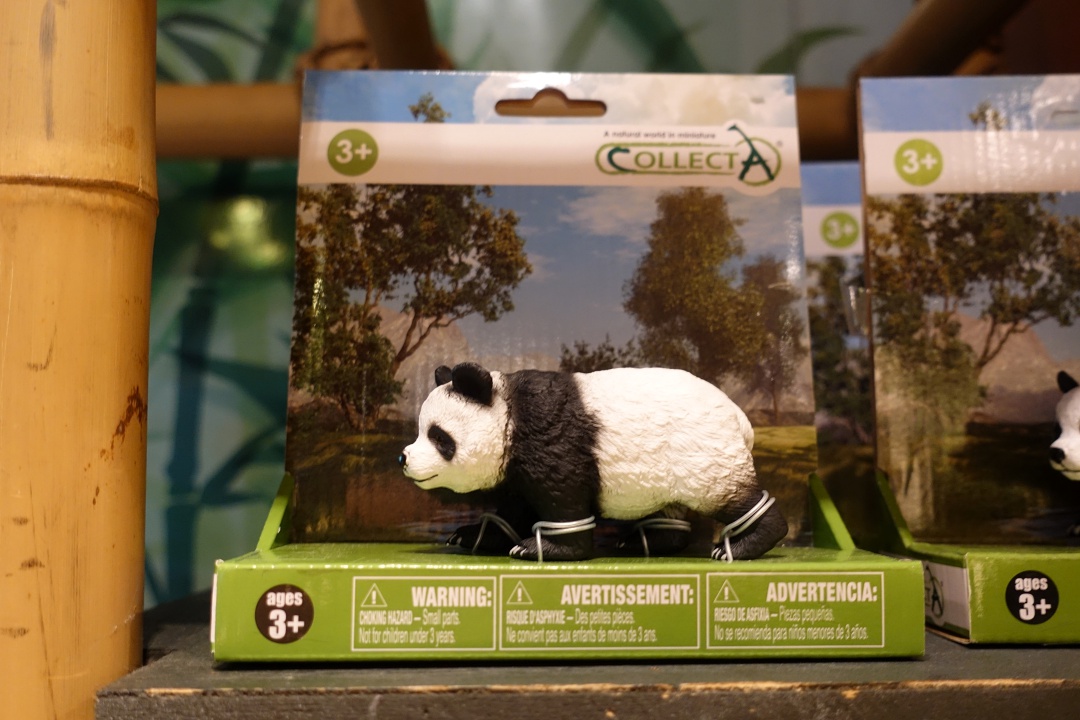 The Husband ended up getting some clothes for his niece and nephew.
Mama Panda Kitchen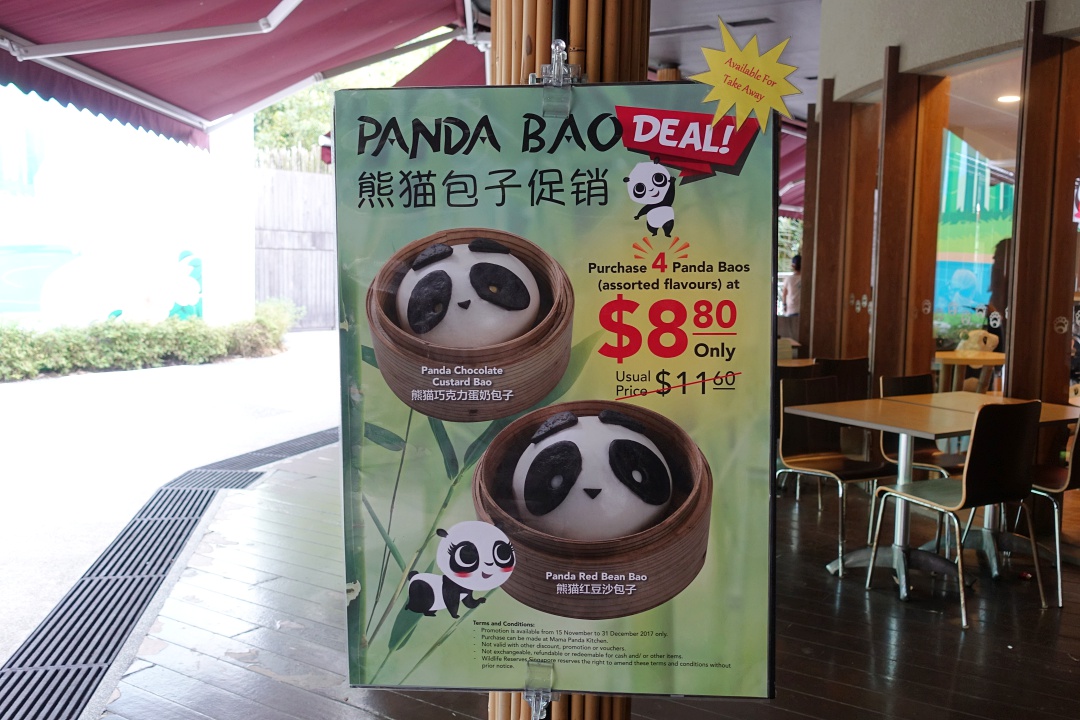 Panda Chocolate Custard Bun and Panda Red Bean Bun from Mama Panda Kitchen.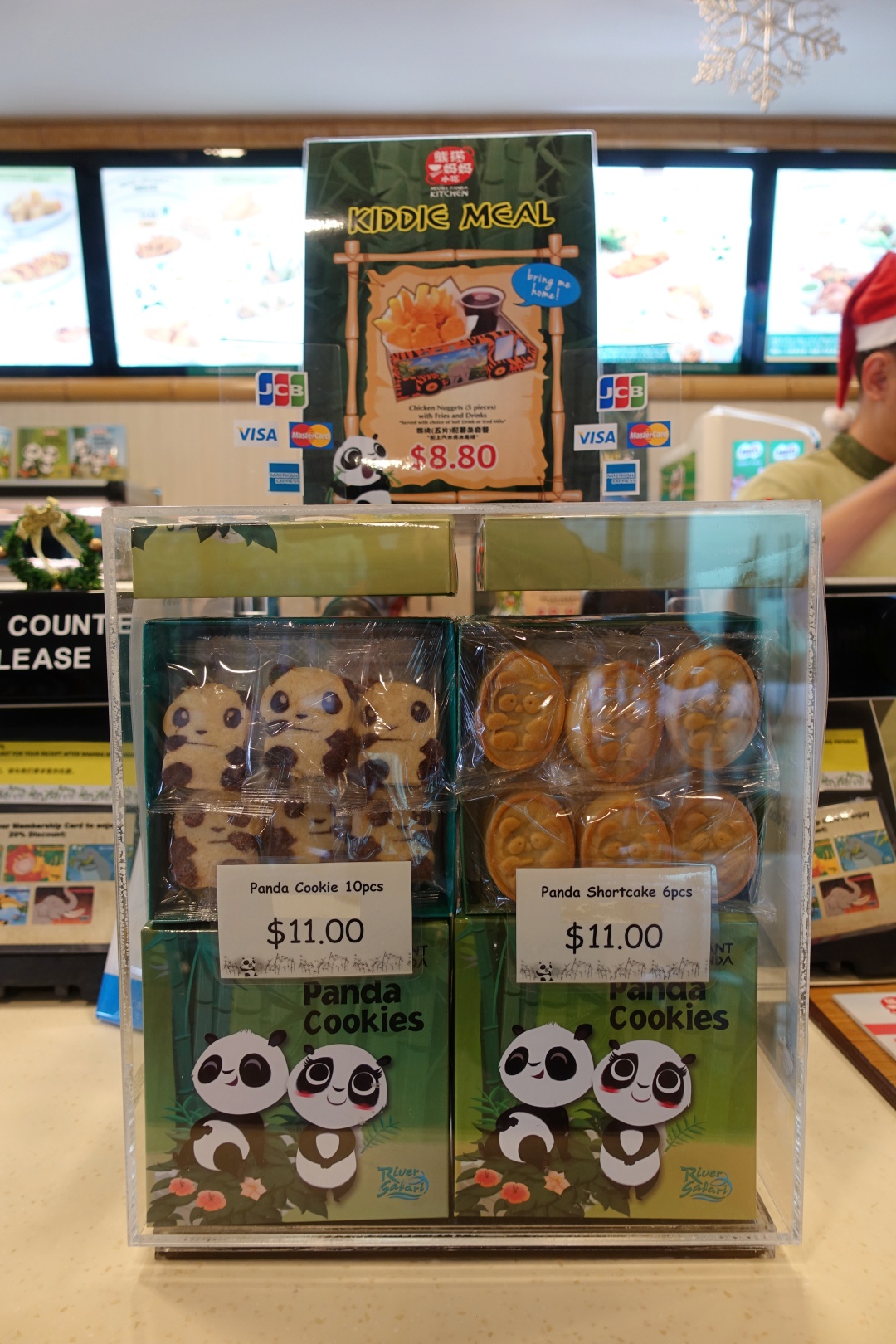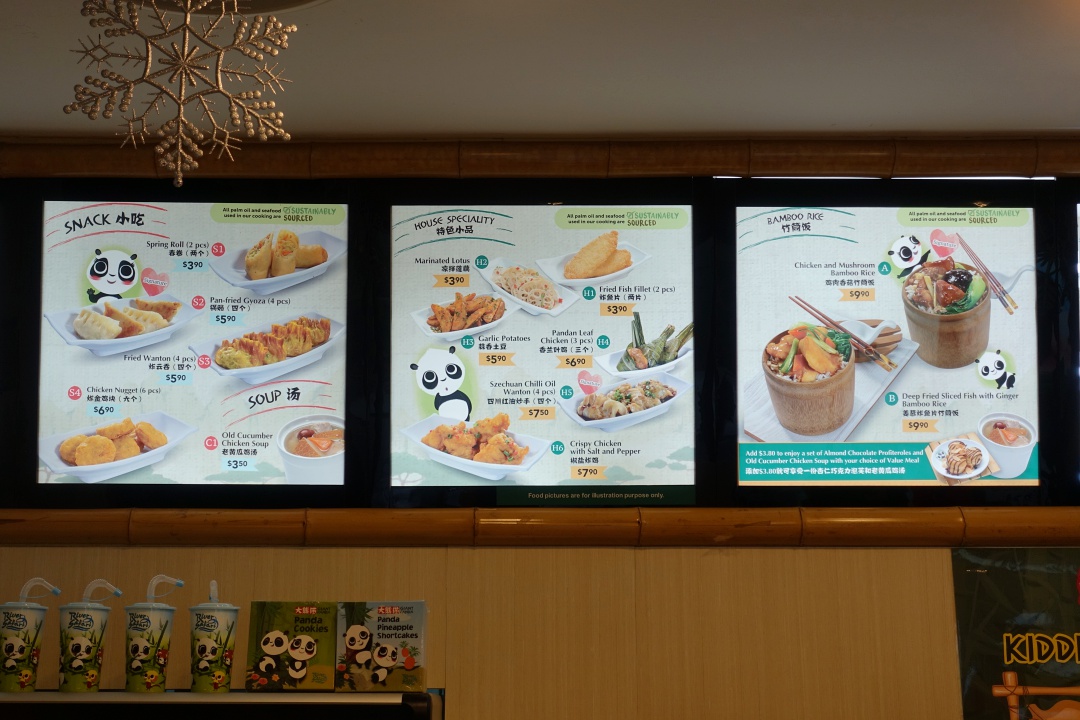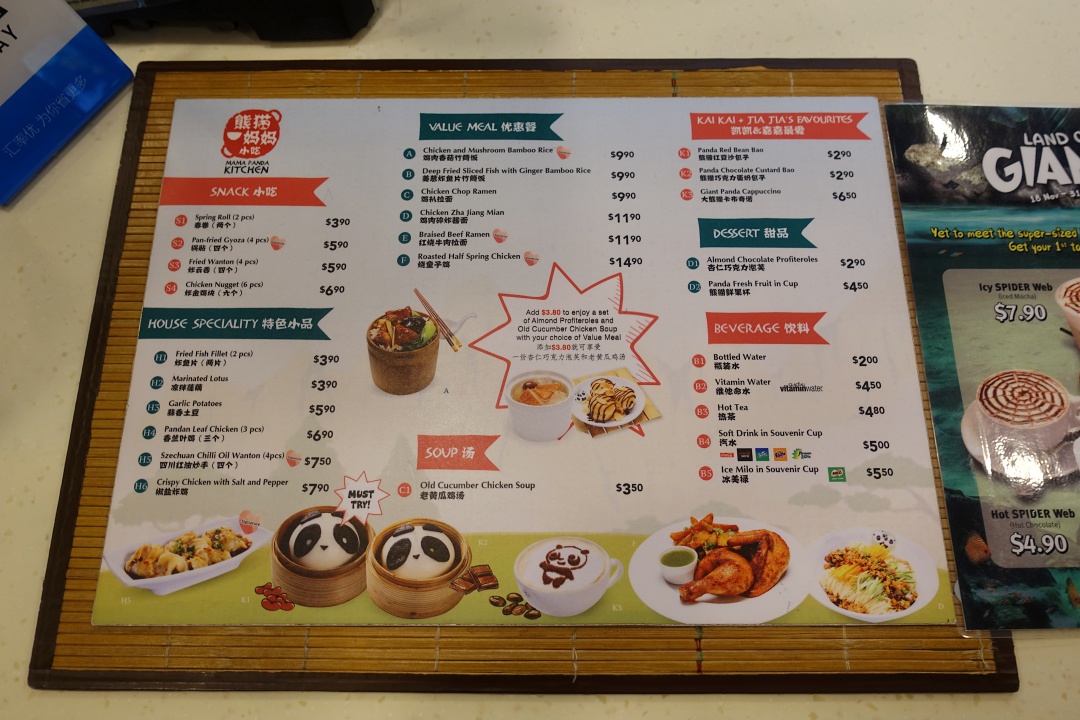 Aside from the Starbucks located at the entrance of River Safari, Mama Panda Kitchen was the only place available to grab food. The Husband and I decided to have our lunch there, before going for the Amazon River Quest ride.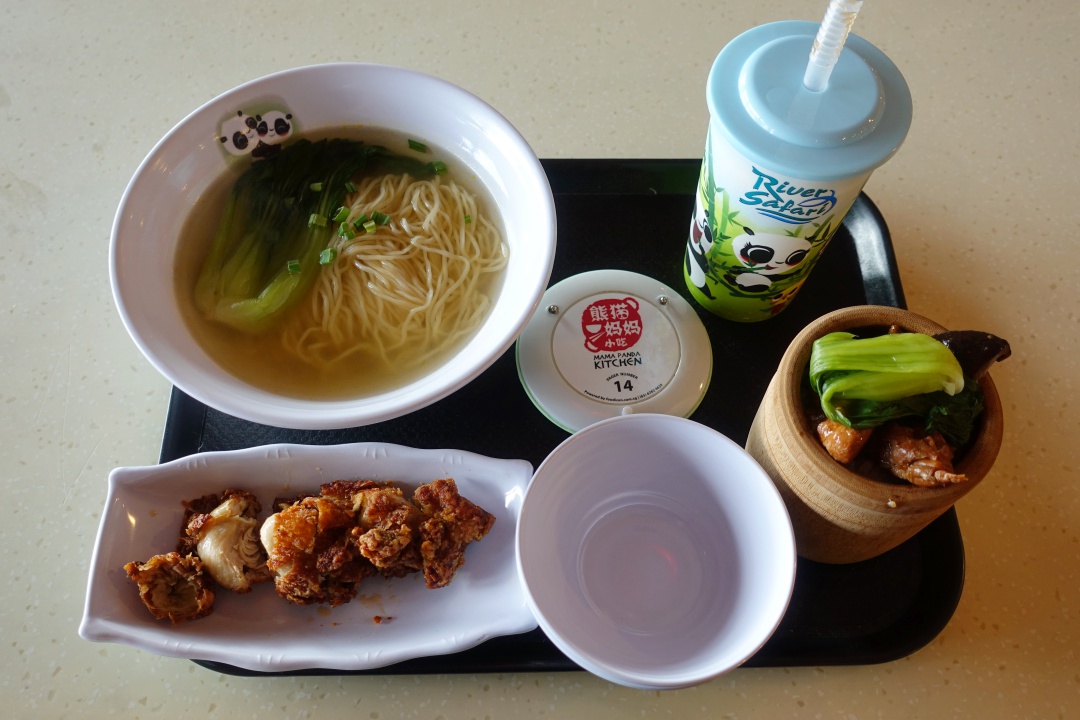 Noodle for him and bamboo rice for me. We didn't get the panda bun since we already tried it previously. Food was average and nothing to shout about.
---
After lunch, we rushed off to board the Amazon River Quest ride. Was debating whether if we should go for the ride as I remember we didn't really enjoy it the last time we went. But we figured since our tickets already came inclusive of the tickets to the boat ride, we might as well go for it. The park closes at 19:00, and by then we were running close to the timing for the last ride.
Compared to the last time we board the ride, I supposed we managed to see more animals this time around?
Anyway, that marks the end of our visit to the River Safari! Three parks down, and just one more to go!