Day 3 in Taiwan! Checking out of our room at Beacon Hotel Taichung and heading off to Tainan!
I really enjoyed my time in Taichung and was very glad we got to spend two days there. Visiting Rainbow Village (彩虹眷村) and Feng Chia Night Market (逢甲夜市) is undoubtedly the highlights of our stay in Taichung. And now, it's time to head to our next destination – Tainan (台南)!
We checked out our hotel at noon and took a bus from the bus stop opposite our hotel to Taichung Railway Station. Bus 33, 35 and 37 all go to the station. We boarded bus 35, and thankfully, the bus isn't crowded when we boarded; managed to get seats and find a spot for our two big luggage.
One of the reasons why I didn't consider taking the high speed rail to Tainan is because the Tainan HSR Station is a little outside of town; hence we will need to take a taxi or the public transport to get into Tainan centre. Ticket for the railway is between TWD233 – TWD363, whereas it costs TWD650 for the HSR.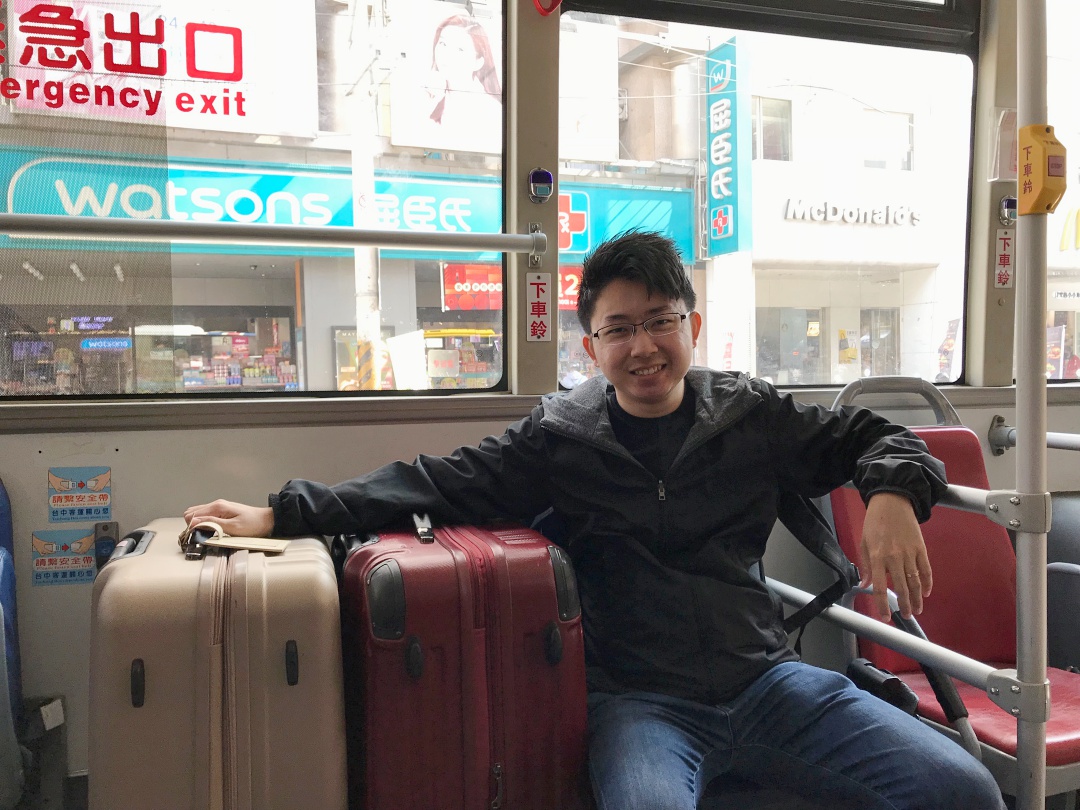 The bus journey to Taichung Railway Station took approximately 45 minutes. On our way there, I was trying to book the railway tickets online, but the system does not allow me to book the next nearest train. So the earliest I can book was for the train at 14:17. I tried to book that, but it shows no available seat.
I was contemplating what to do next if it turns out there isn't train to Tainan.
Did a quick google search and found out that there are actually buses to Tainan from Taichung Railway Station.
Express train from Taichung to Tainan will take 1h55m, while buses take 2h30m. However, buses are 50% cheaper than trains.
Taichung Railway Station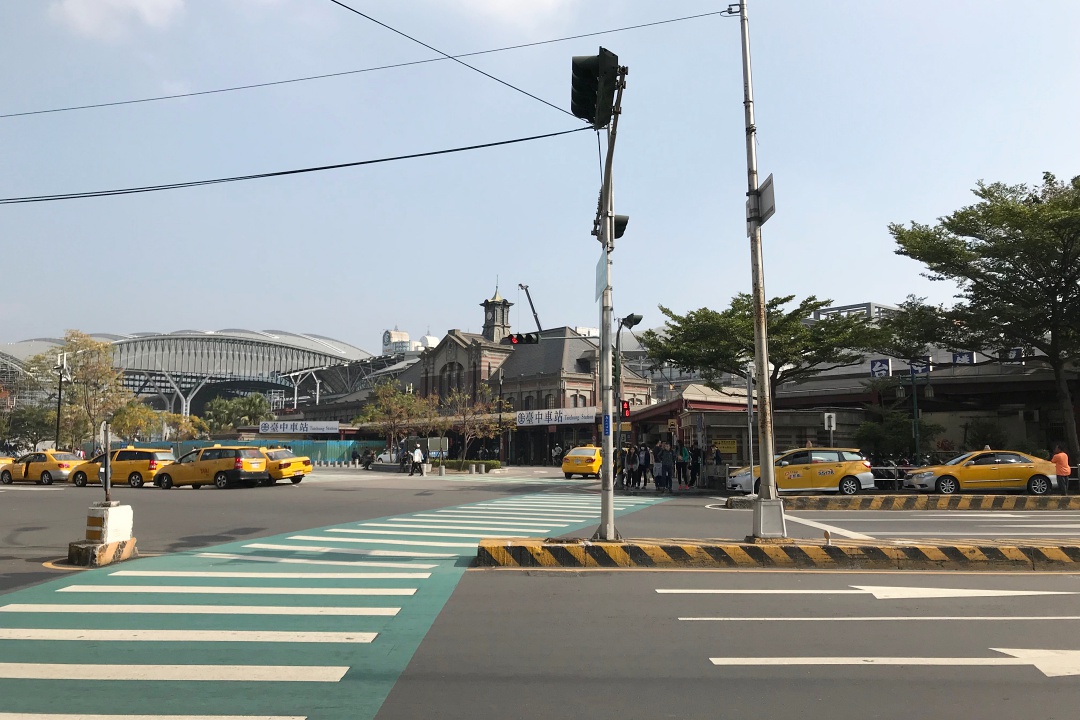 After alighting the bus, we decided to just walk to the railway station to see what are our options. Figured we would take the train if we could get tickets, else we would just have to take the bus.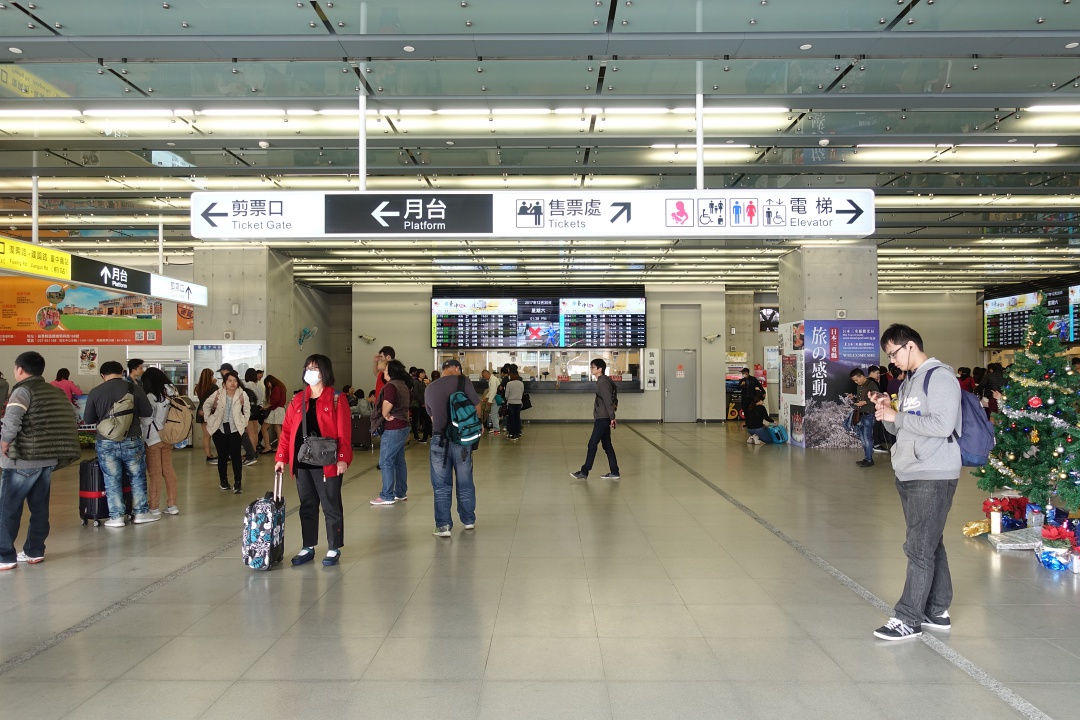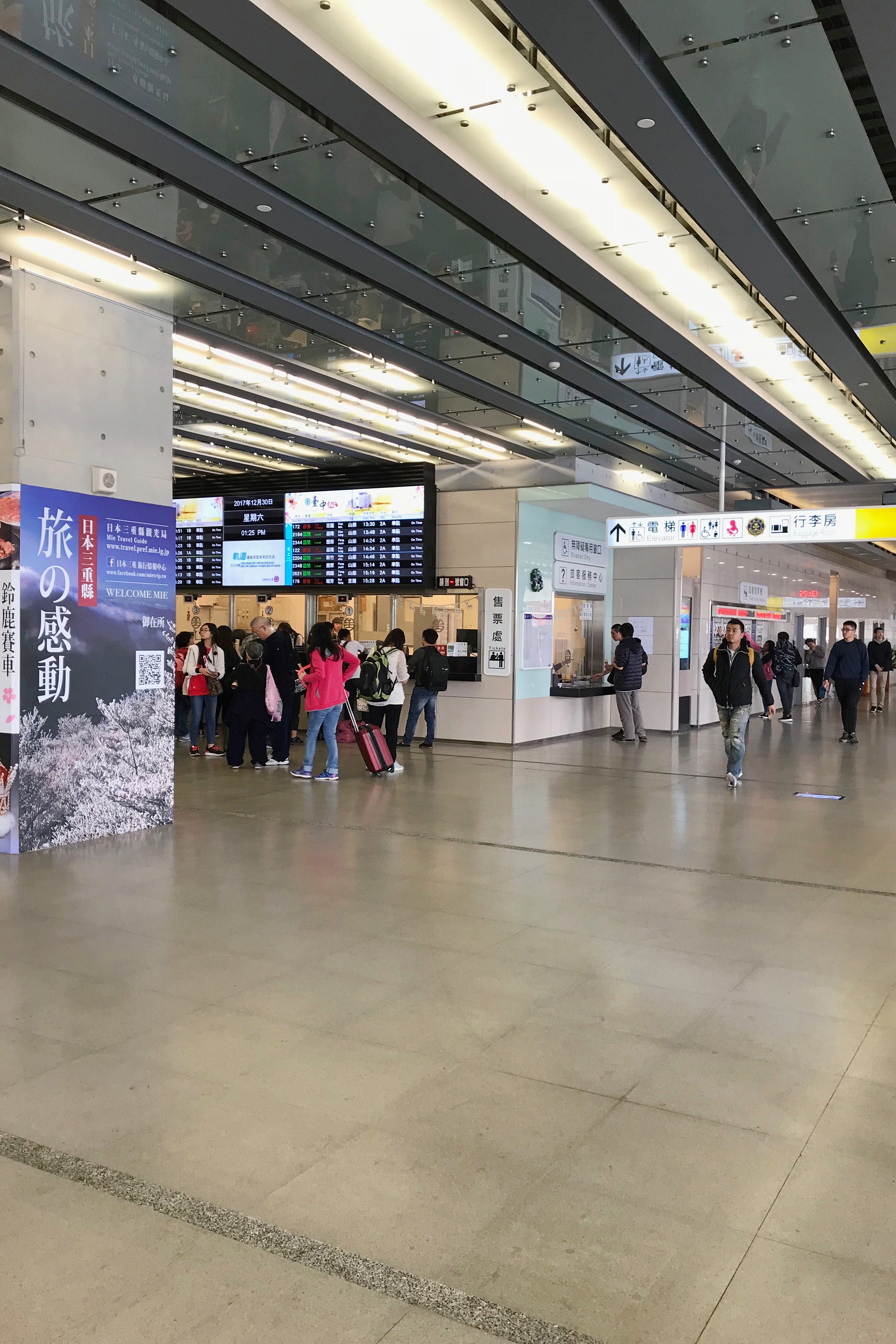 It was honestly quite overwhelming when we arrived at Taichung Railway Station. We have no clue on where to go; there are numerous counters, machines and passengers everywhere.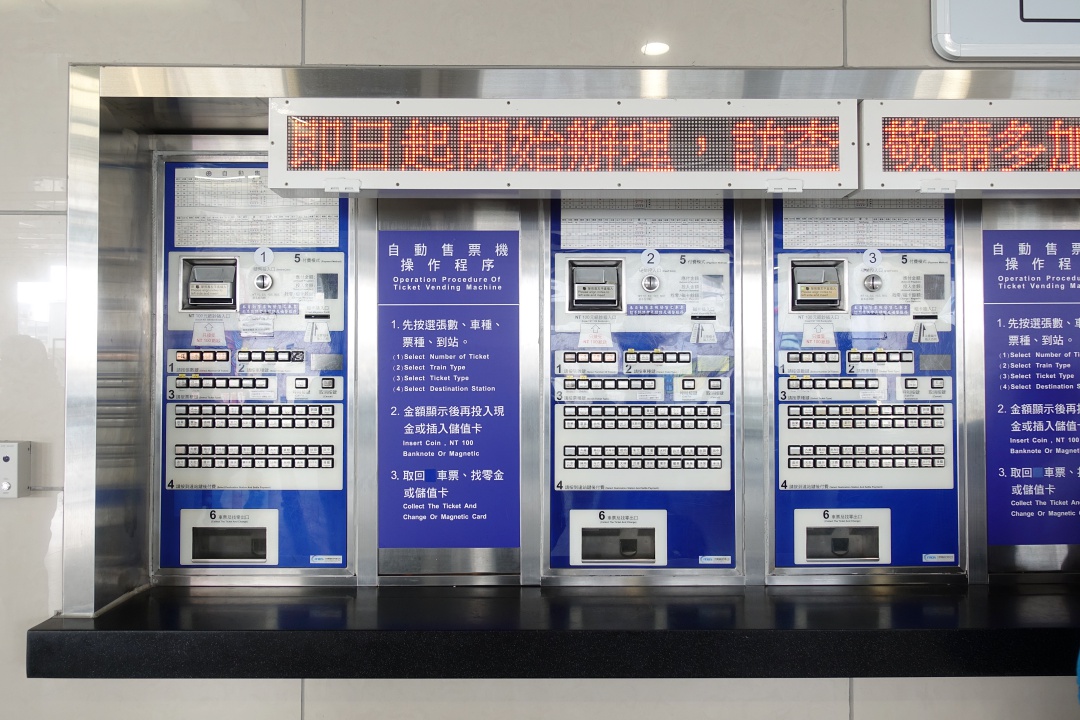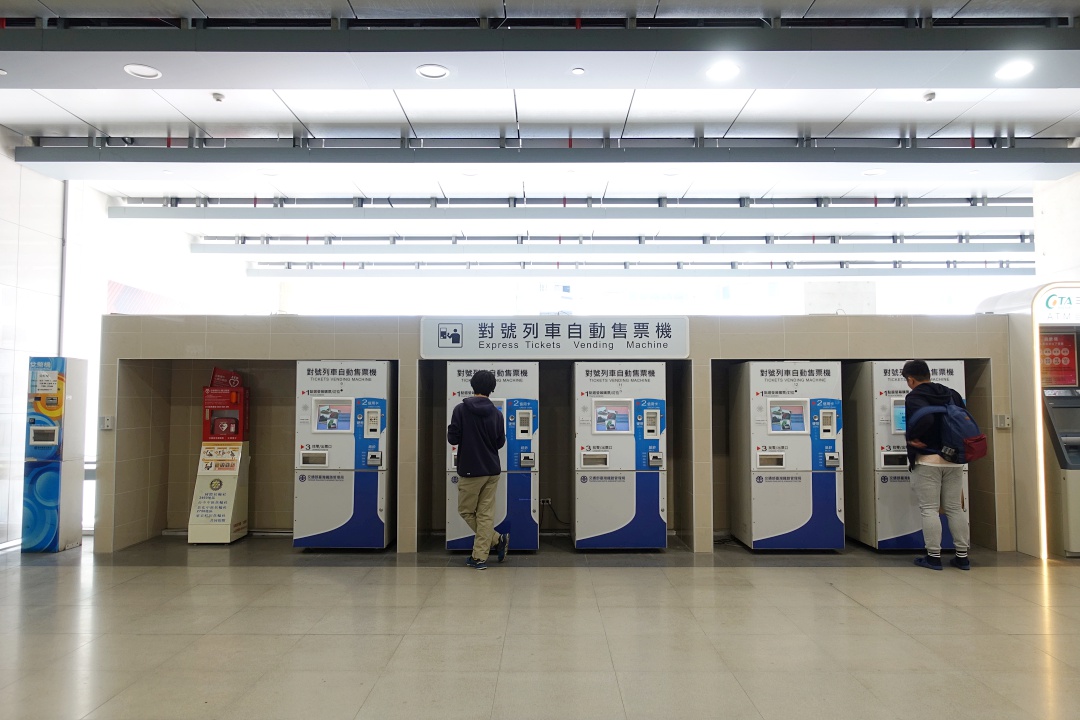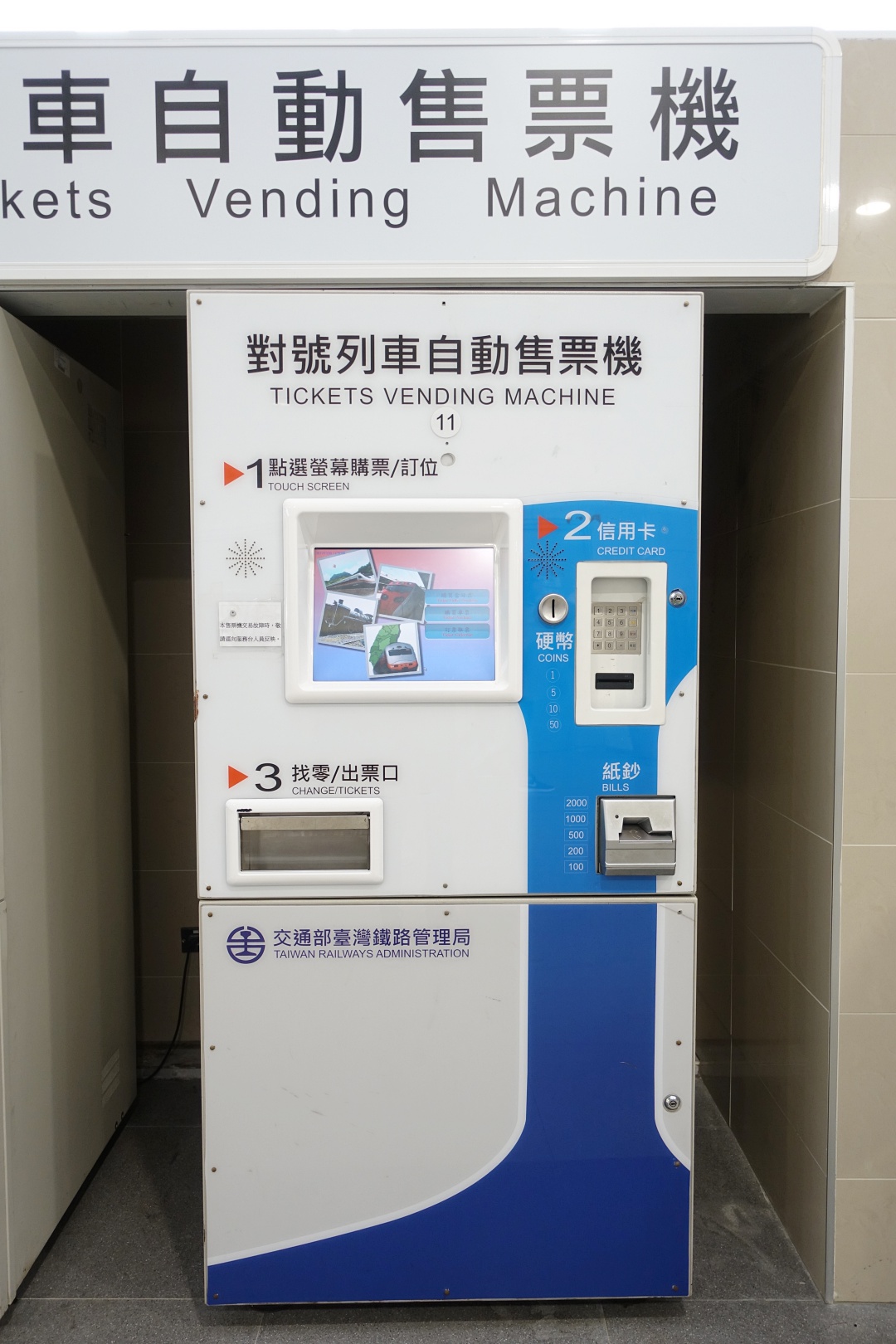 After looking around, we managed to get our train tickets from the Express Tickets Vending Machine. Tickets cost TWD726 (approximately SGD33) for two.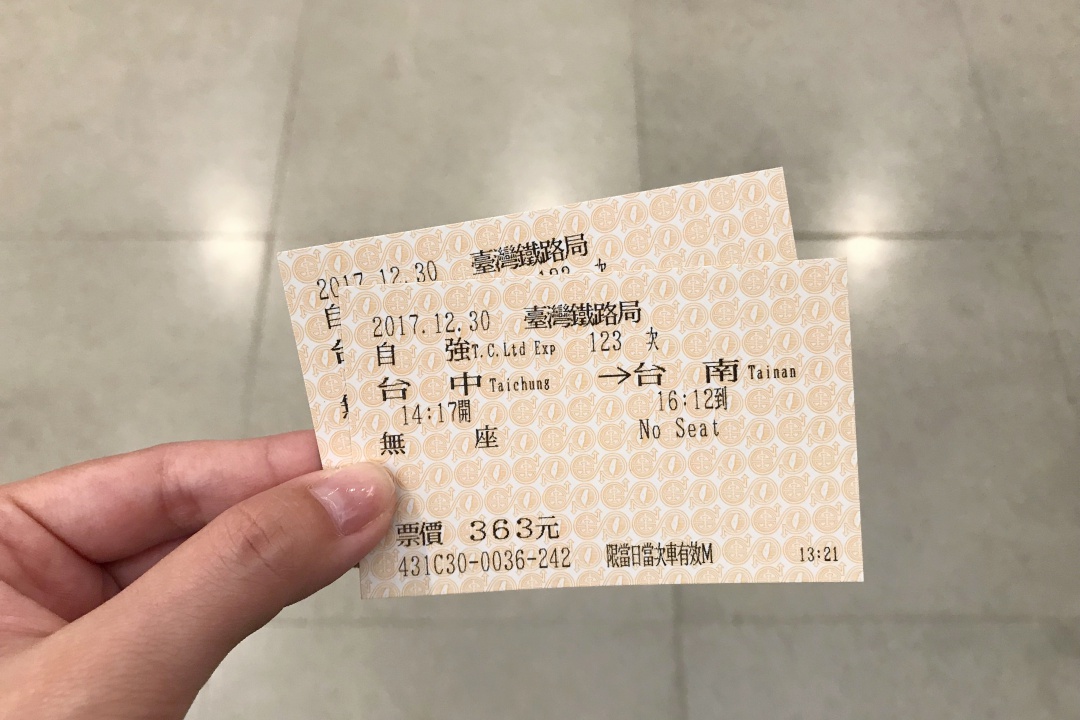 After collecting our tickets, we realised on the ticket it was printed "no seat". Not knowing what that means, we went to check with the staff at the counter. She told us that our tickets do not come with seats, so in the worst scenario, we would have to stand for the entire (2-hour) journey to Tainan. Right before we left, she also advises us to board the train from the last cabin.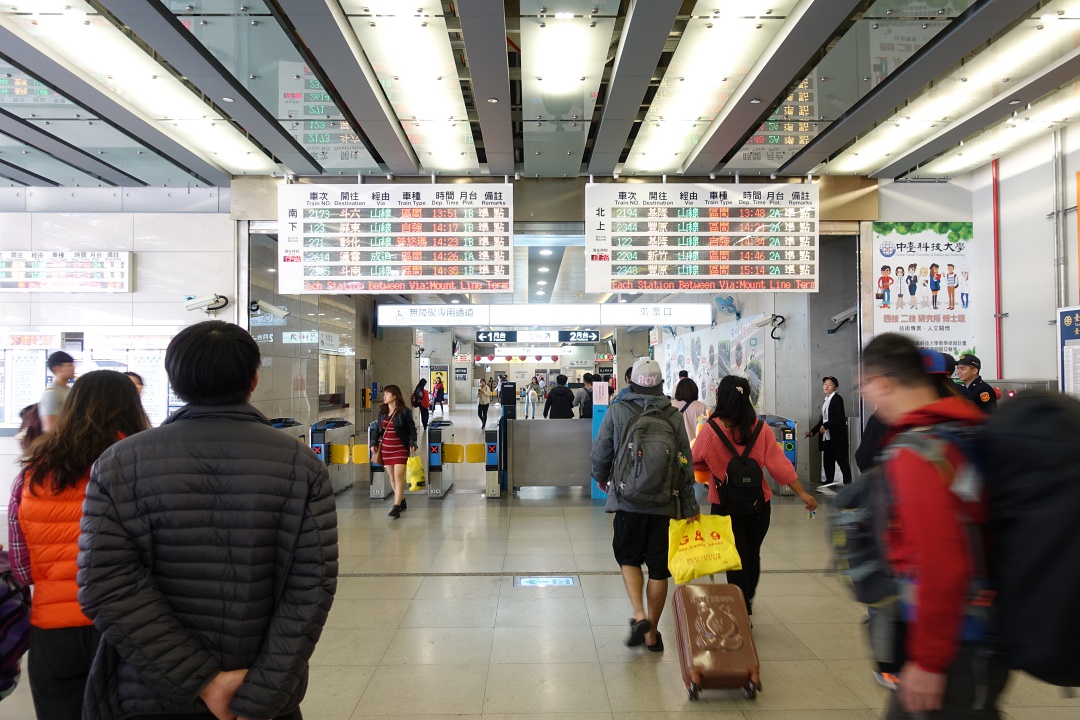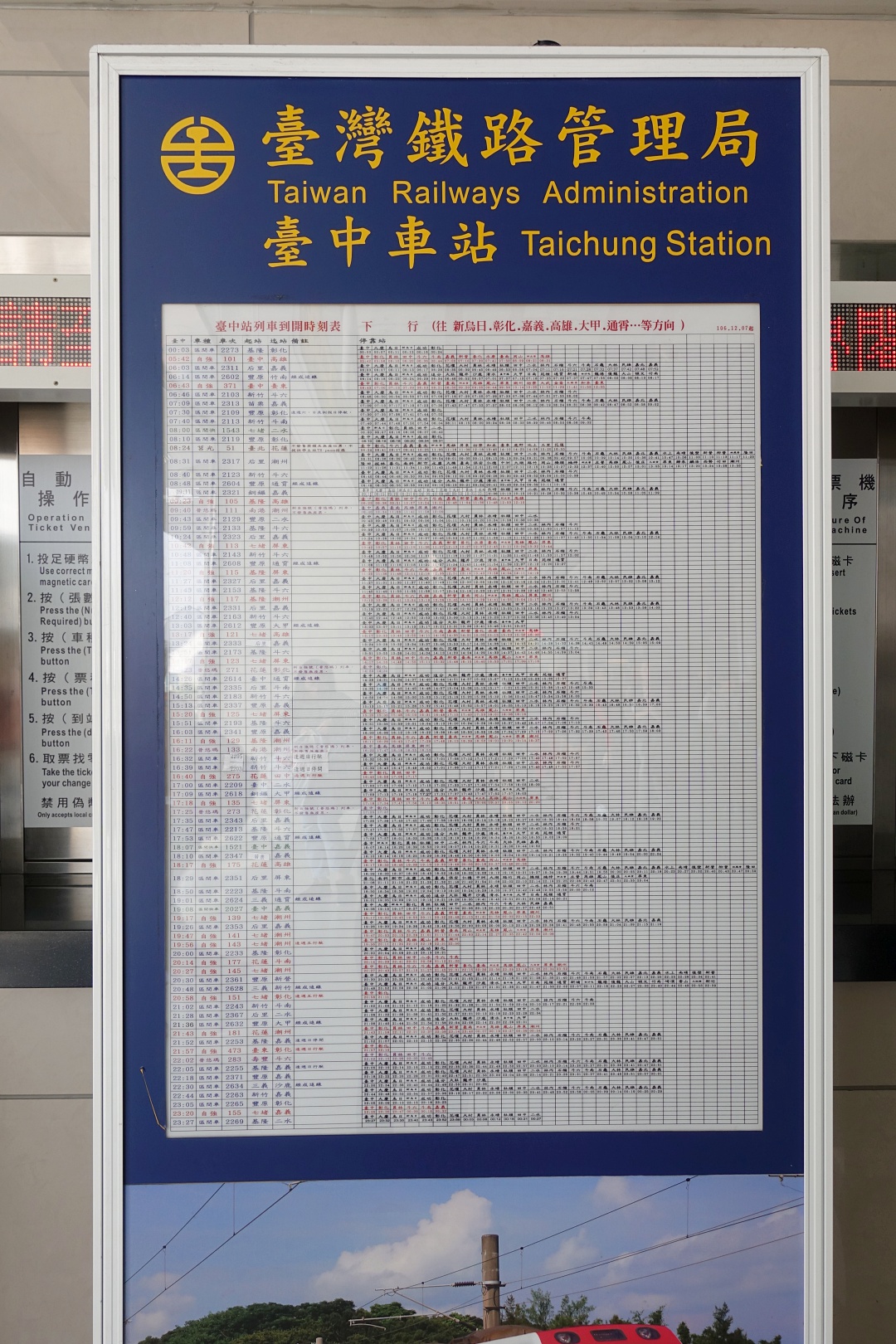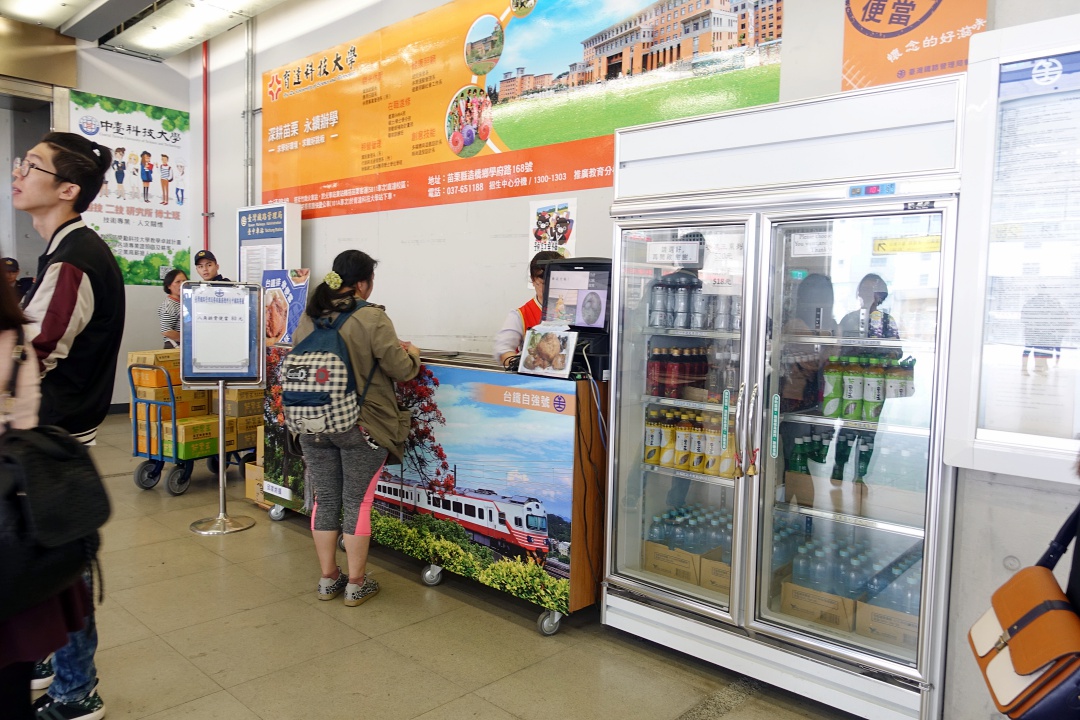 We still have an hour before we have to board our train. I was walking around the station when I realised right at the corner was someone selling the famous 台铁便当! Each bento costs TWD80 (approximately SGD4).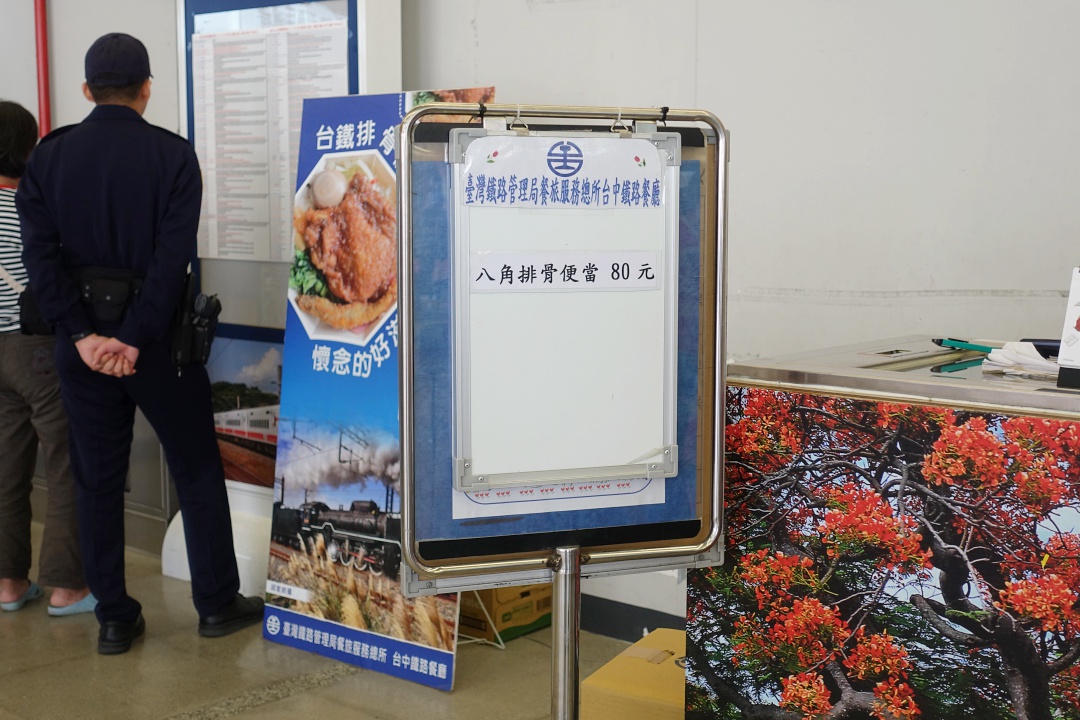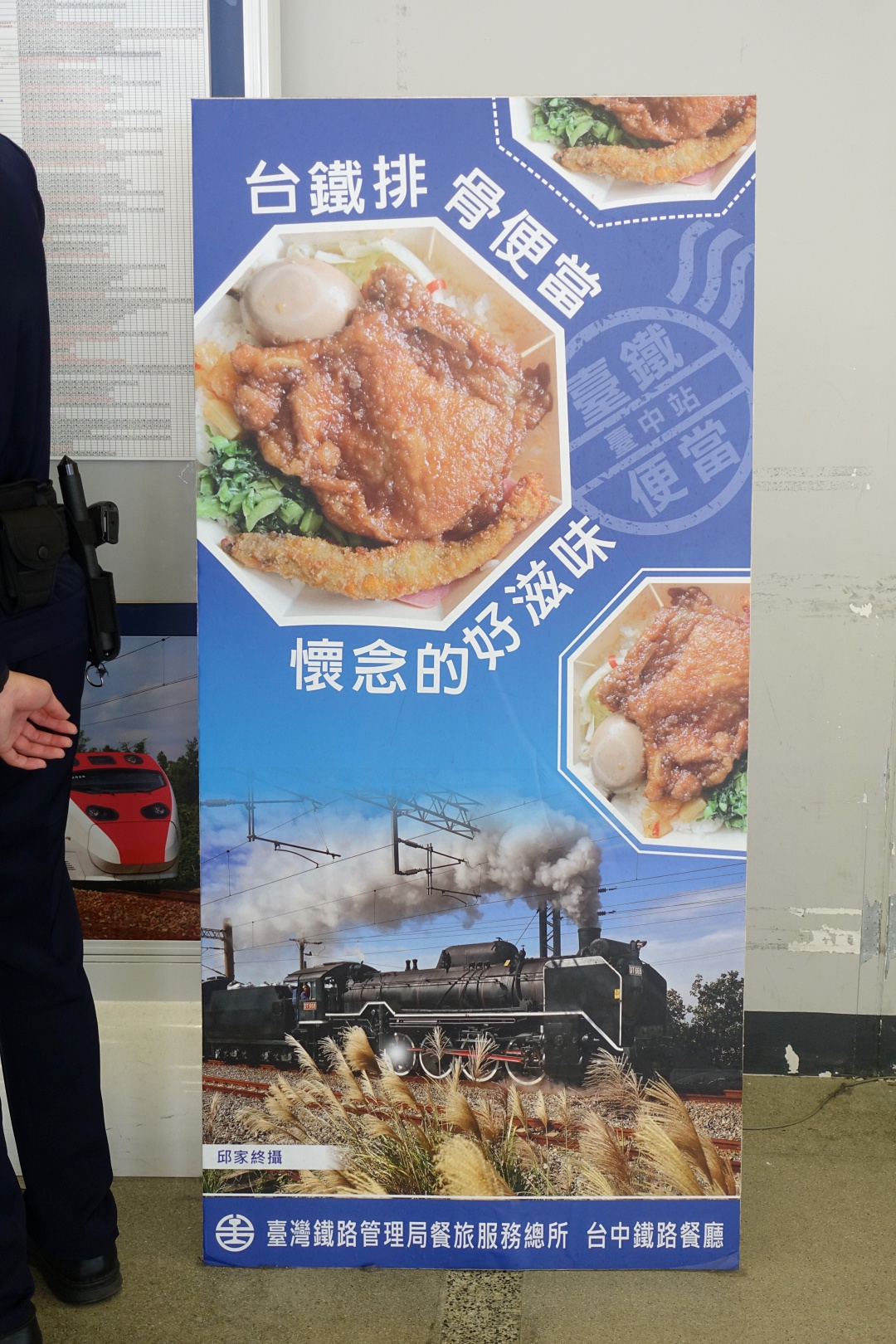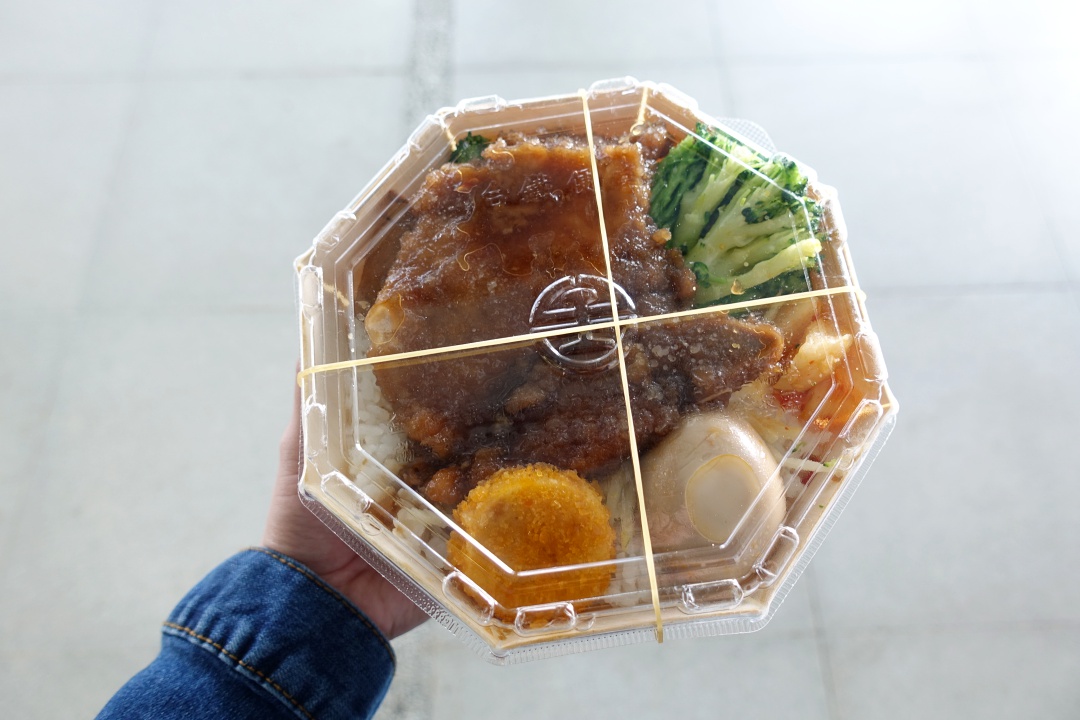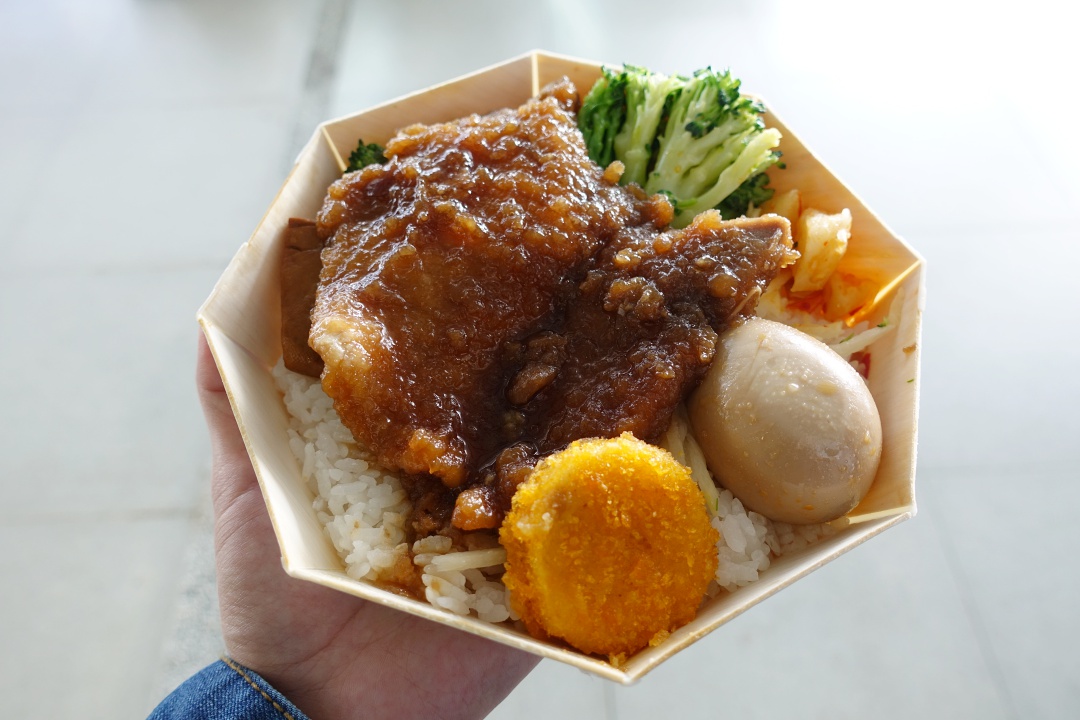 It wasn't as tasty as I was hoping, but was good enough for a quick and affordable meal.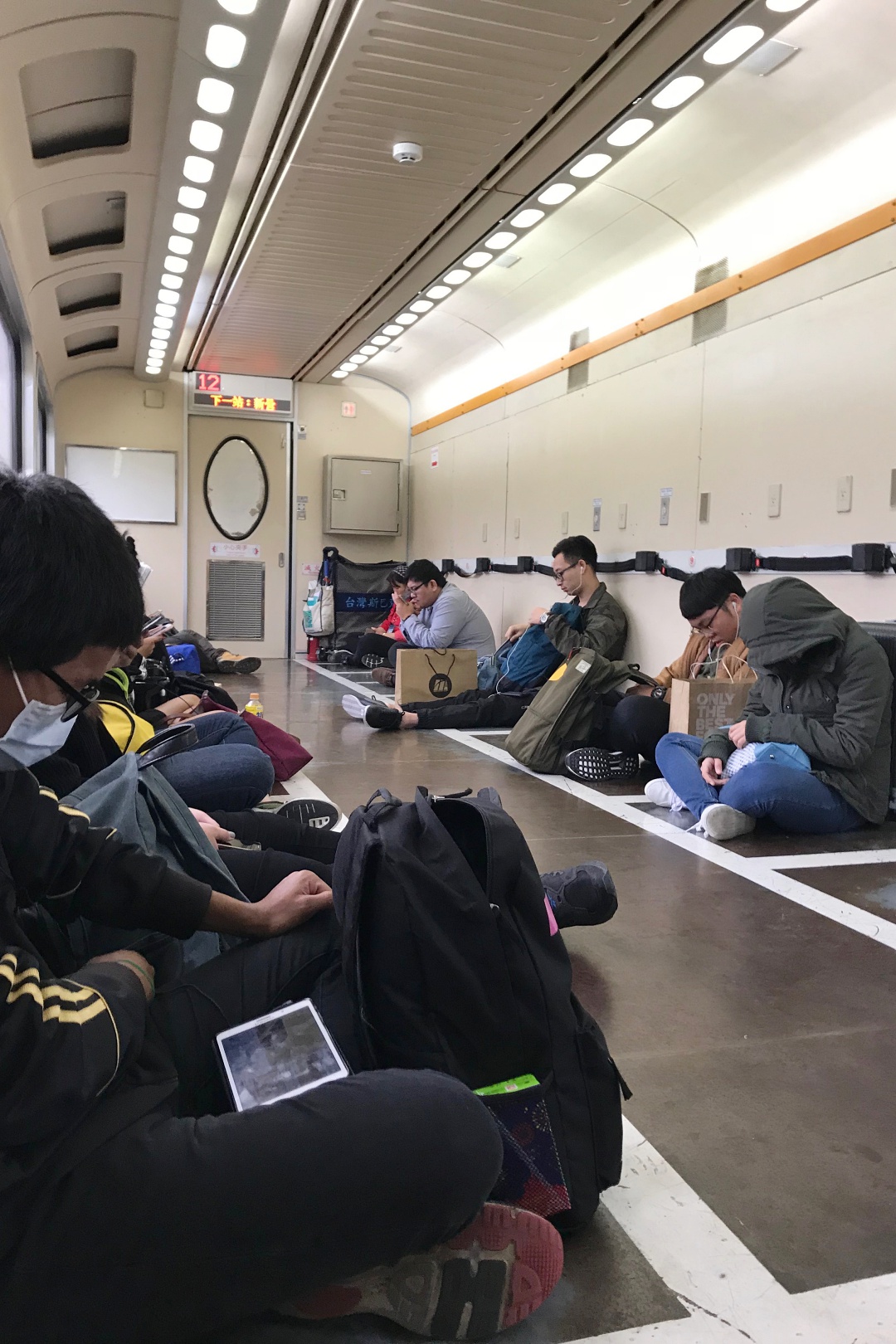 We boarded the train at 14:17, and because our tickets do not come with seats, it resulted in us sitting on the floor at the last cabin of the train. Having paid for a full price ticket, I must say this was unexpected.
What an experience!
Tainan Railway Station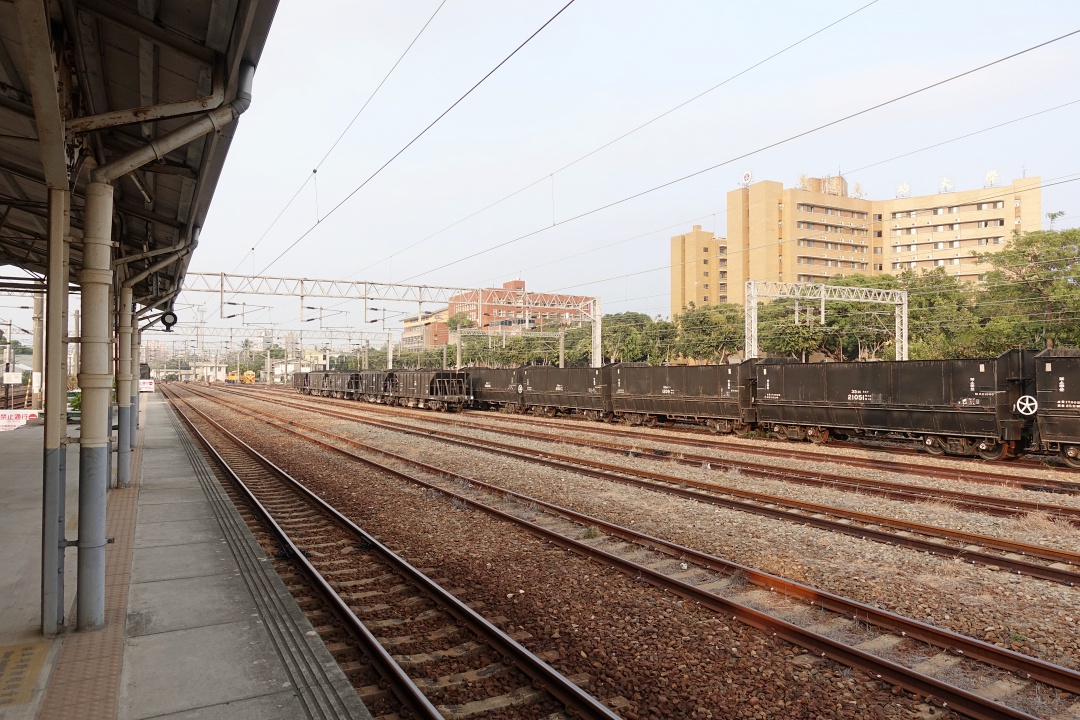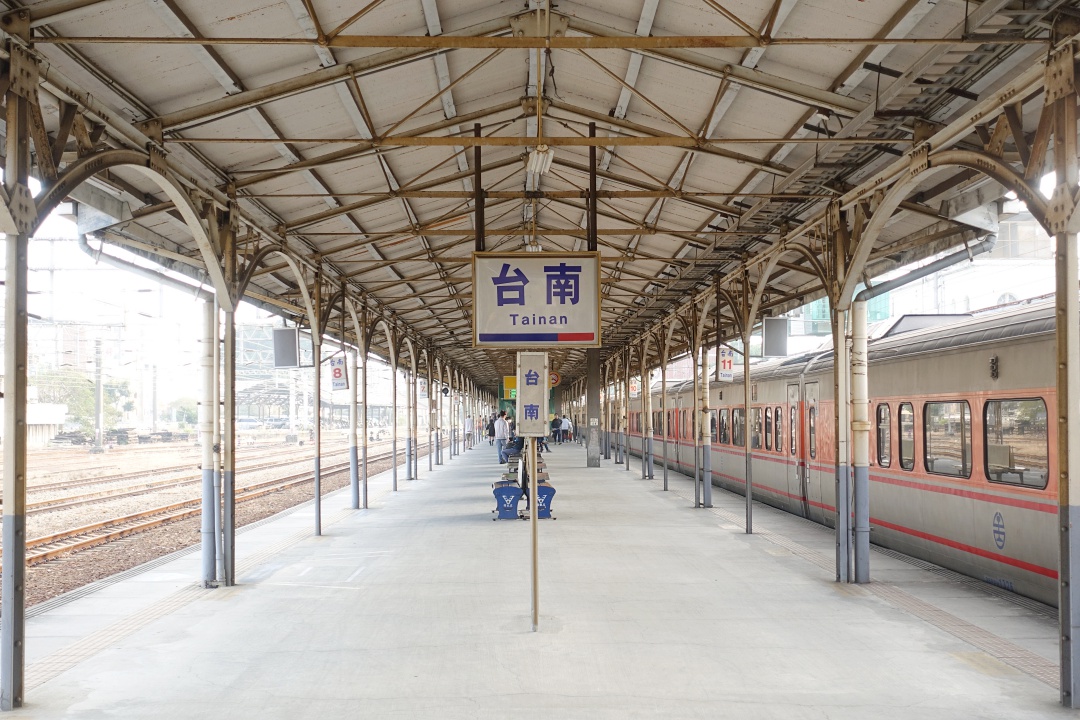 After a two hour journey, we arrived in Tainan!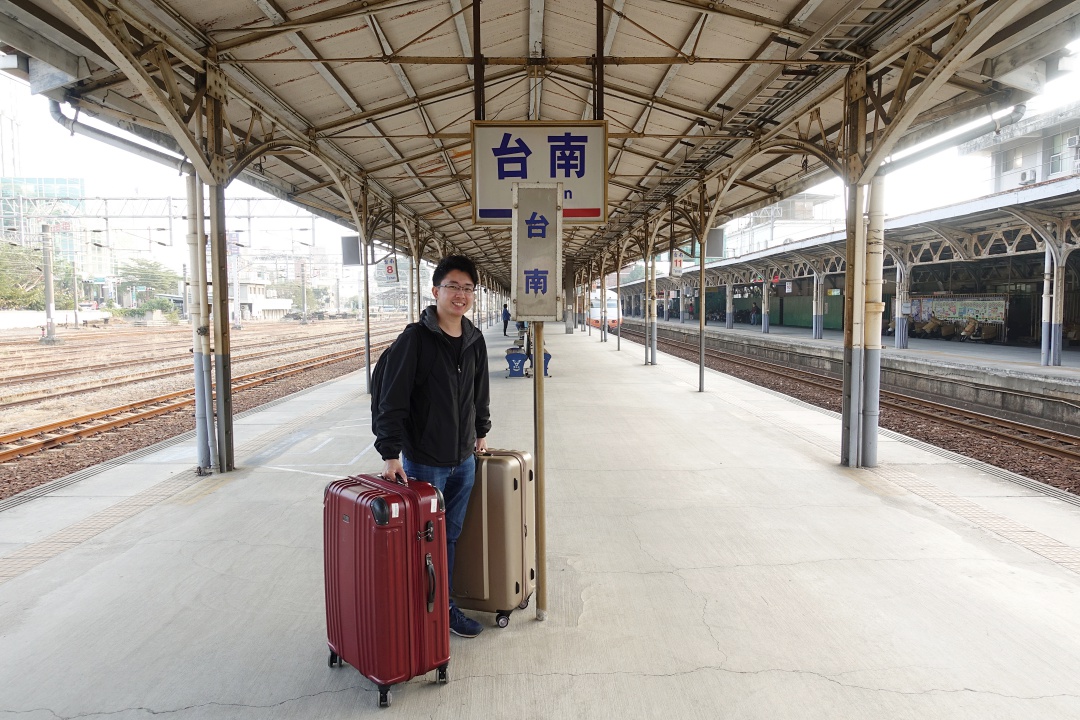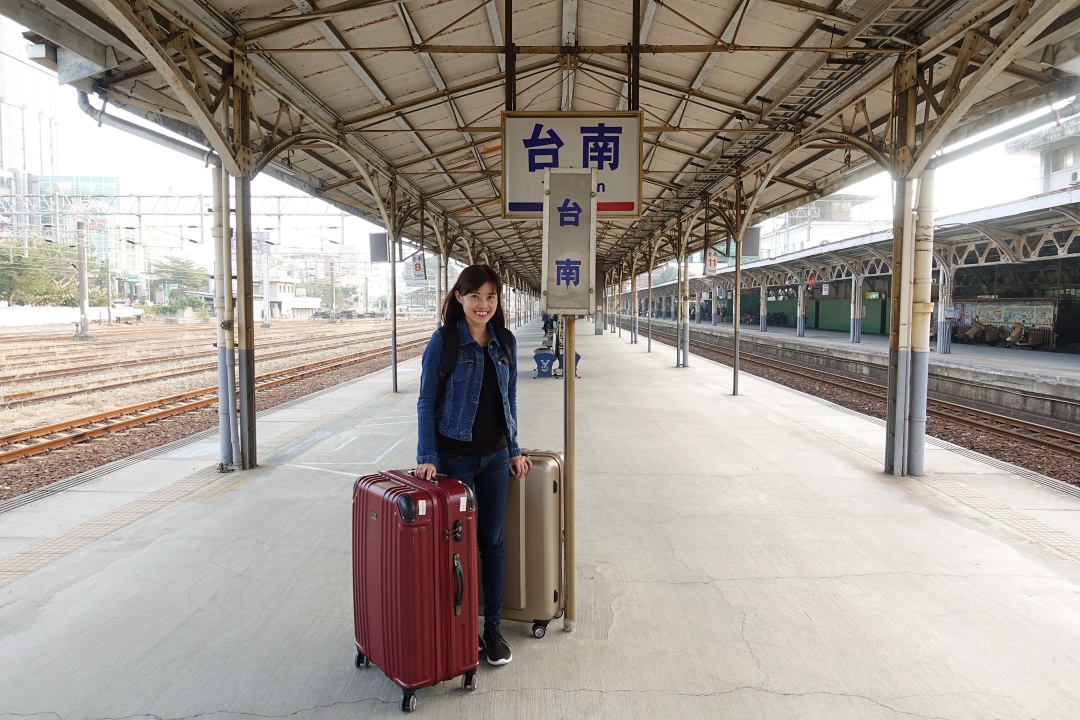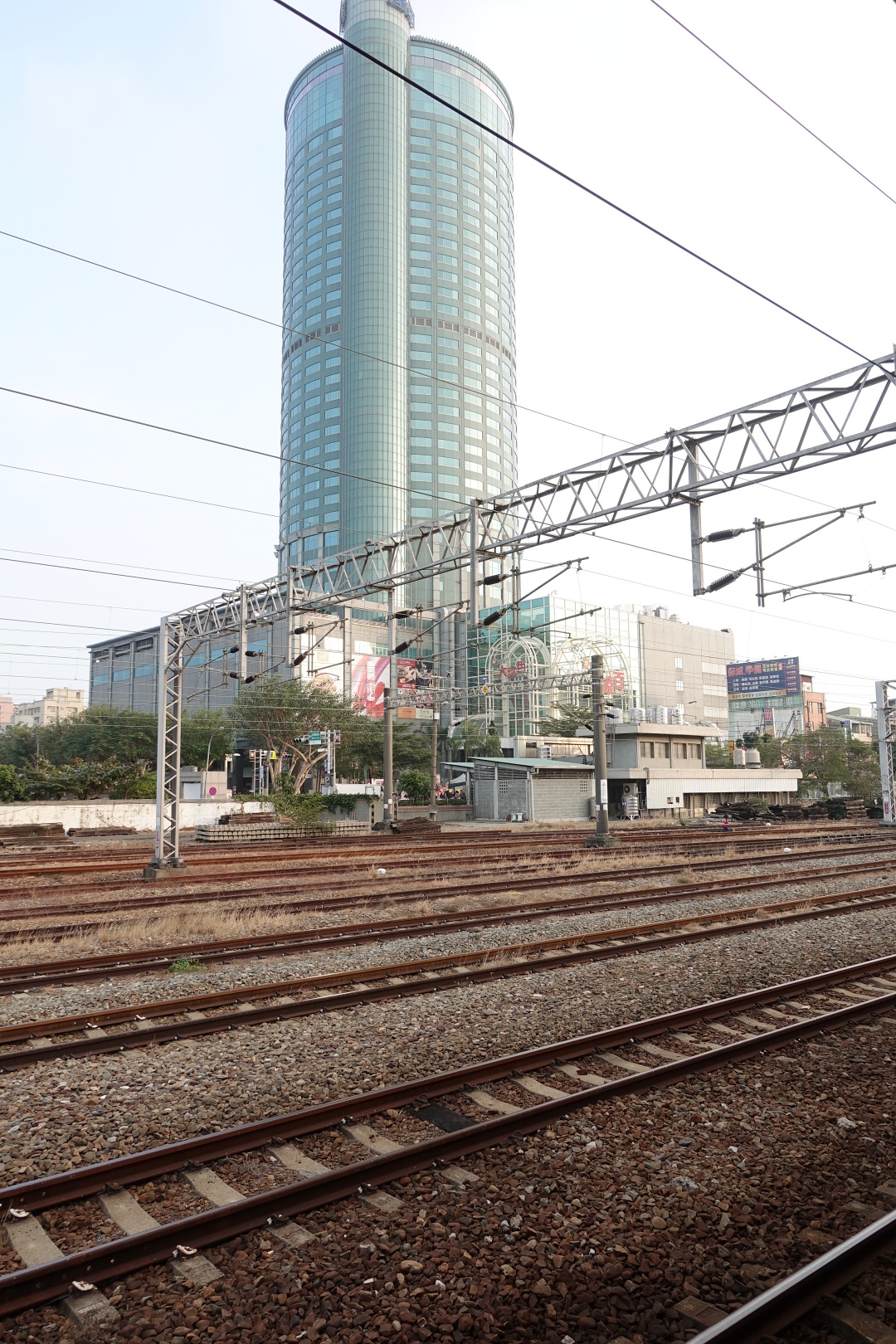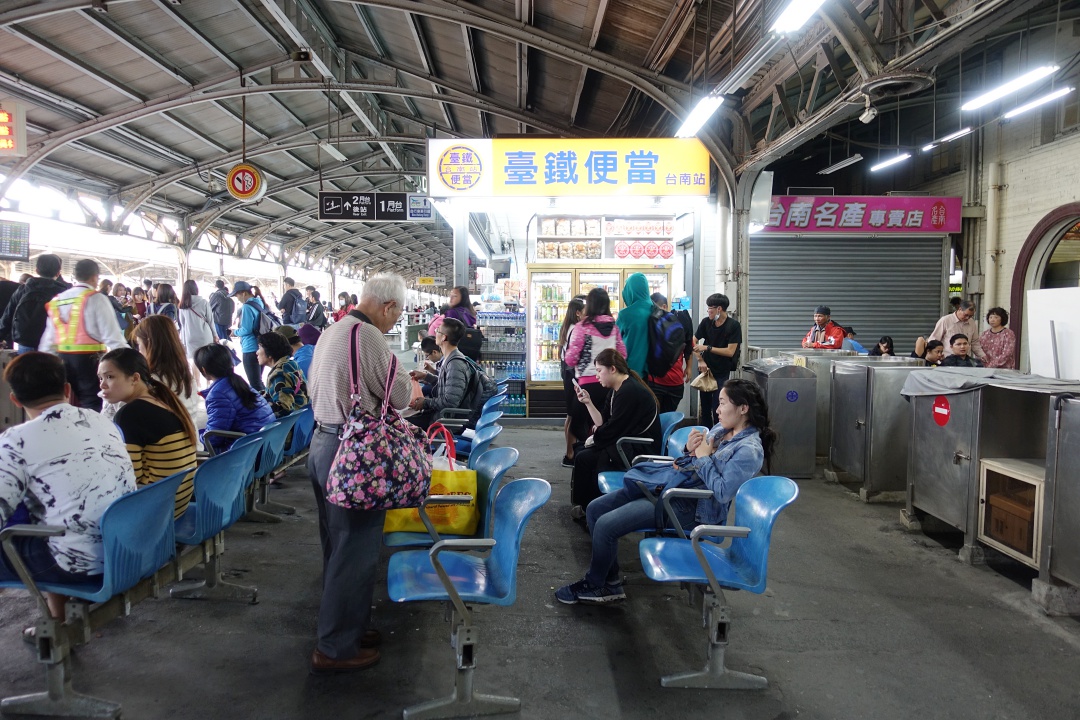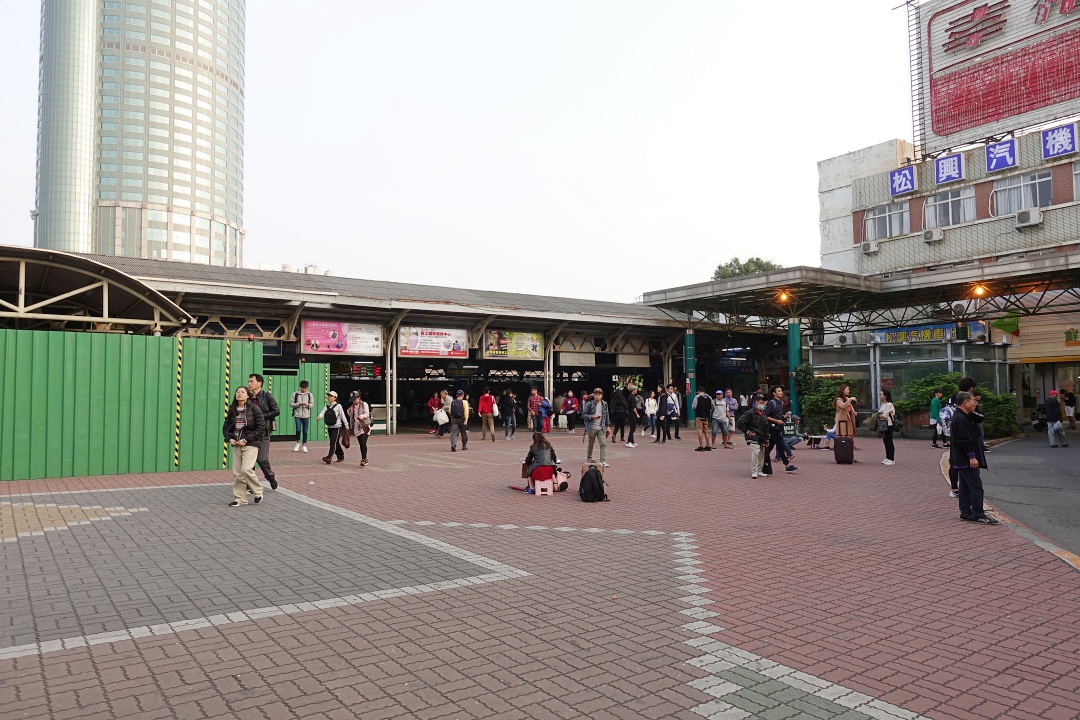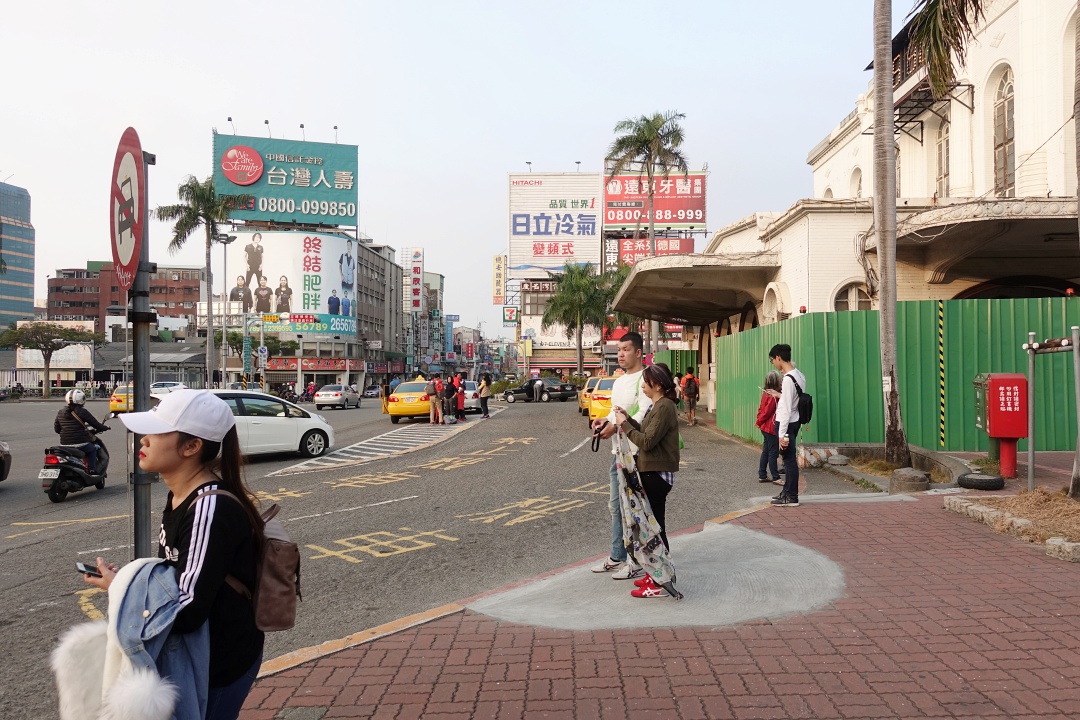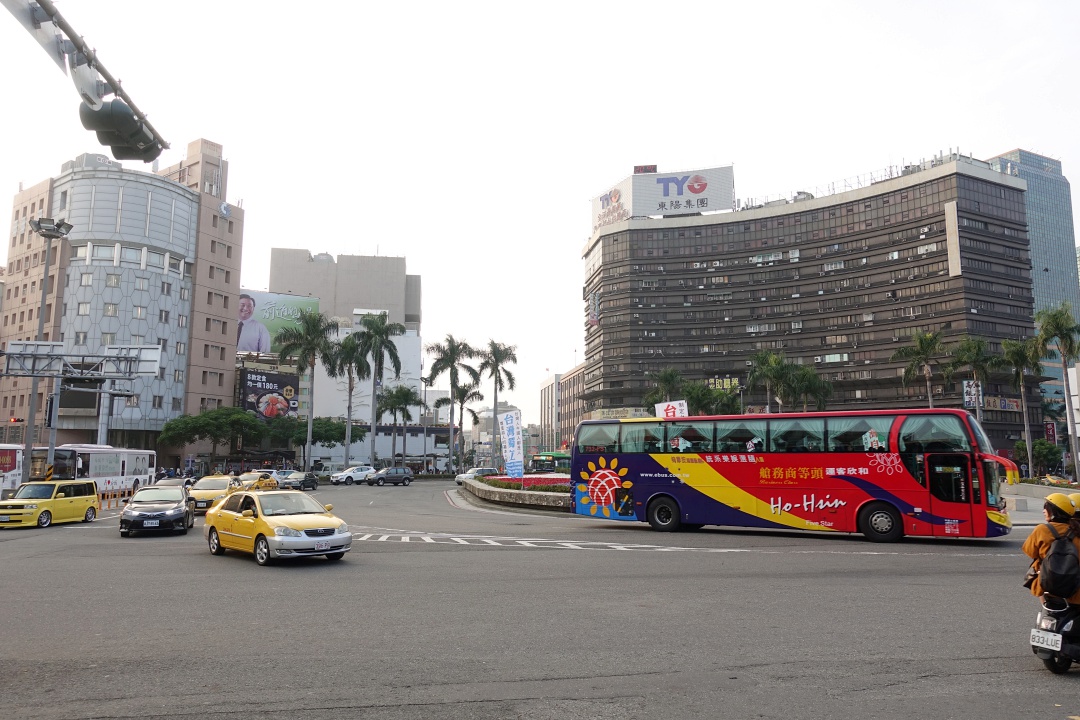 The reason why I picked the hotel we were staying in was because of the location. The hotel is strategically located just across Tainan Railway Station. There was no need to take a bus or a taxi; we simply just walk over after coming out from Tainan Railway Station. (This is partly why I didn't choose to take the high speed rail.)
Hotel Tainan 台南大飯店
Booking our accommodation in Tainan was probably one of the most challenging tasks! I planned to stay two nights in Tainan, but due to it being the New Year, most of the recommended hotels in Tainan were fully booked. I only managed to book 1-night at Hotel Tainan and was prepared to leave the next day to Kaohsiung if we couldn't find a place to stay for the second night.
While we were checking in, we enquired with the staff if they have a room available so that we could extend our stay for one more night. I was expecting her to say no since it showed no available room when I tried to book online. However, to my surprise, she said they do have a room available for 31 December!
Seeing that I've already paid for the first night (paid SGD131.52, inclusive of taxes) when I booked via hotels.com, what we did was to pay for the additional night separately. The price was noticeably higher as compared to what I paid online. But seeing that it was on the eleventh-hour, we decided to go ahead with it. In the end, we paid TWD3,920, which is approximately SGD176, for our second night in Hotel Tainan.
The room I originally booked did not come with breakfast, but we decided to get breakfast for our second night stay. That means we get to have breakfast in the morning before we check out. The Husband and I kept telling each other that we must, no matter what, wake up early to have breakfast on 1 January.
Business Twin Room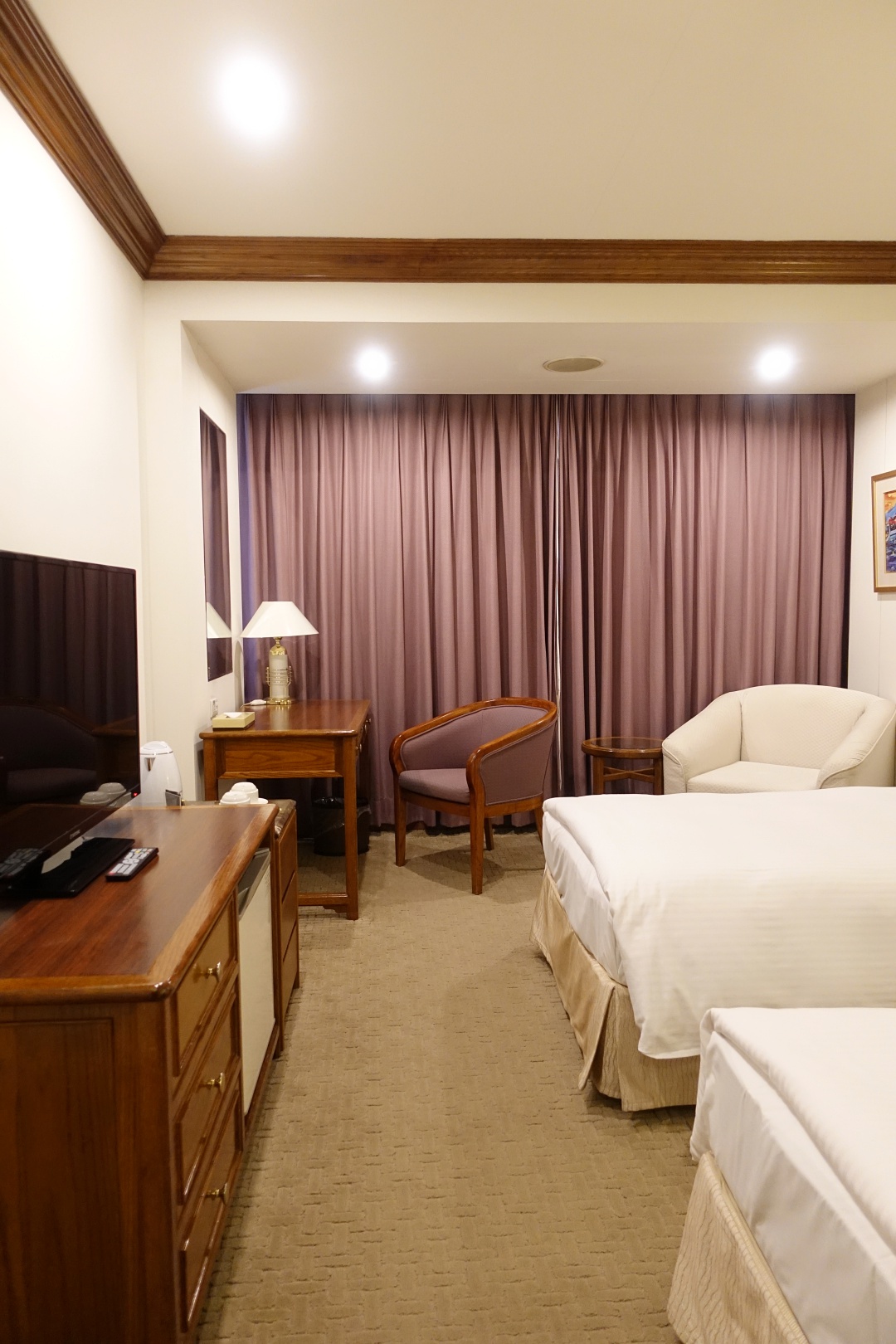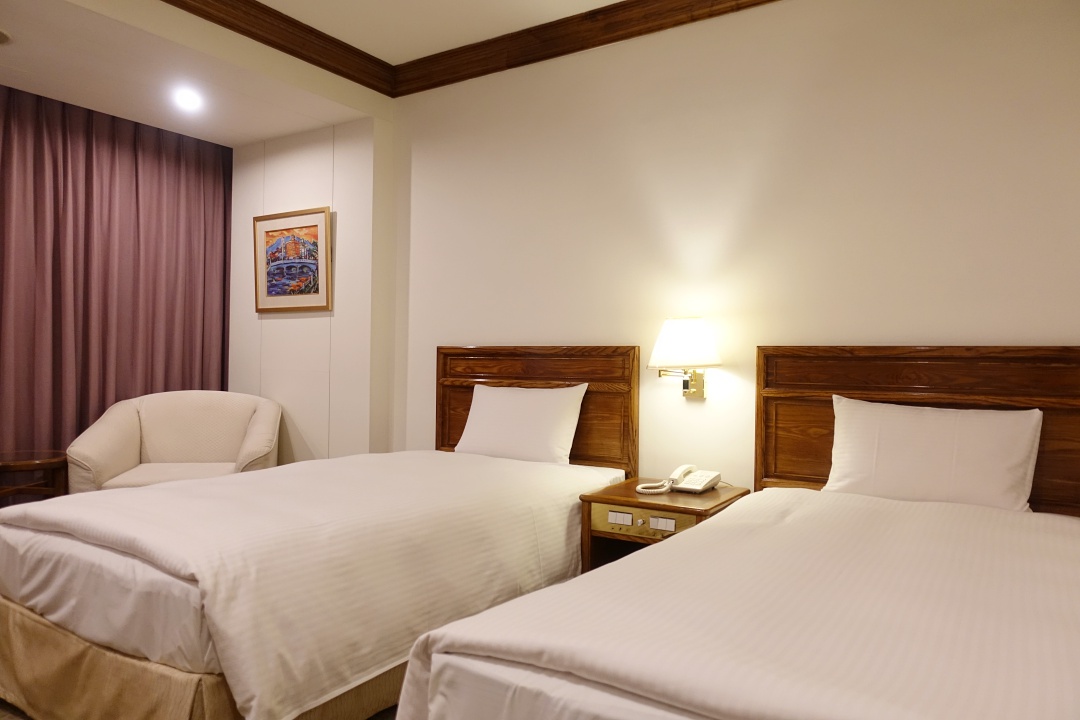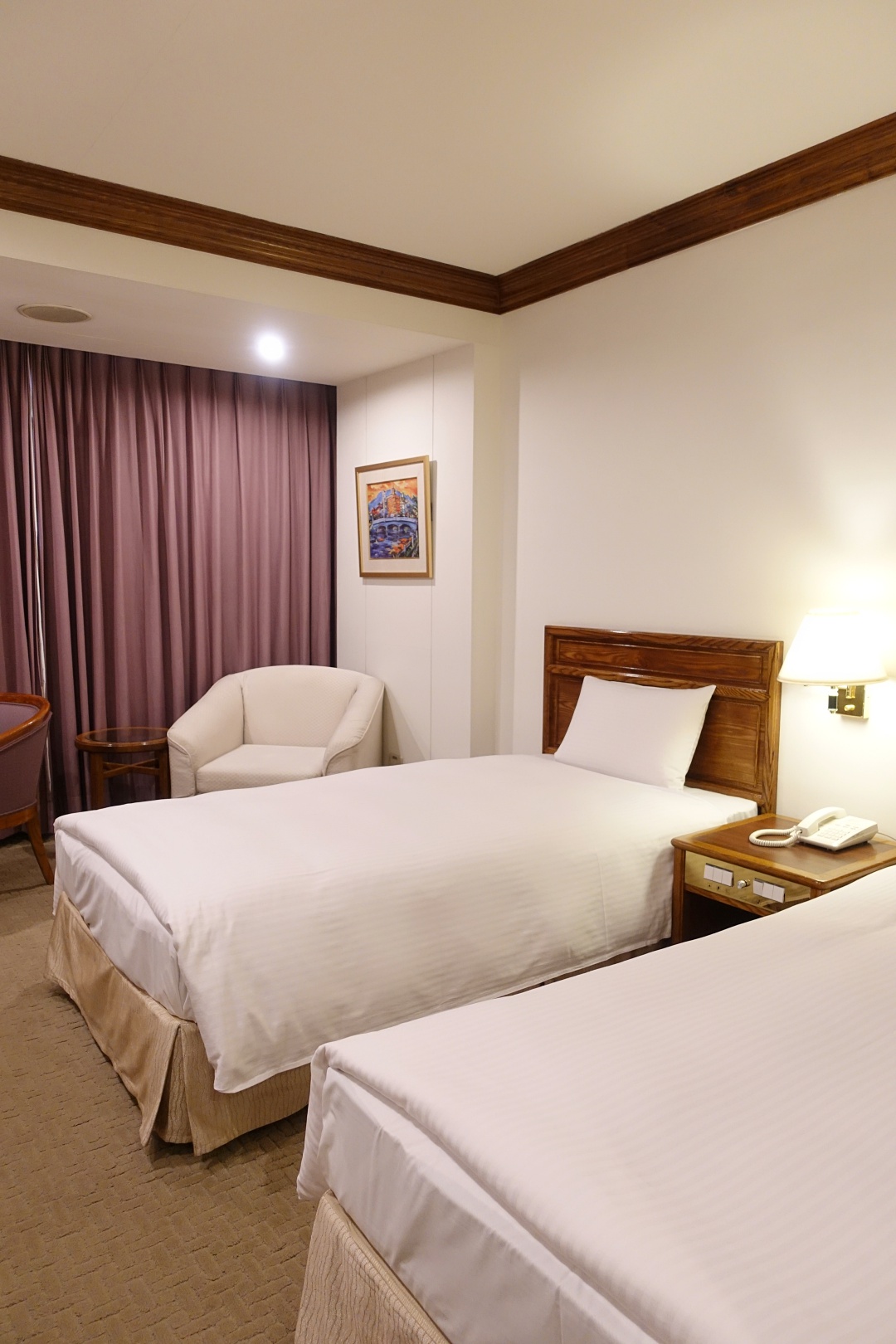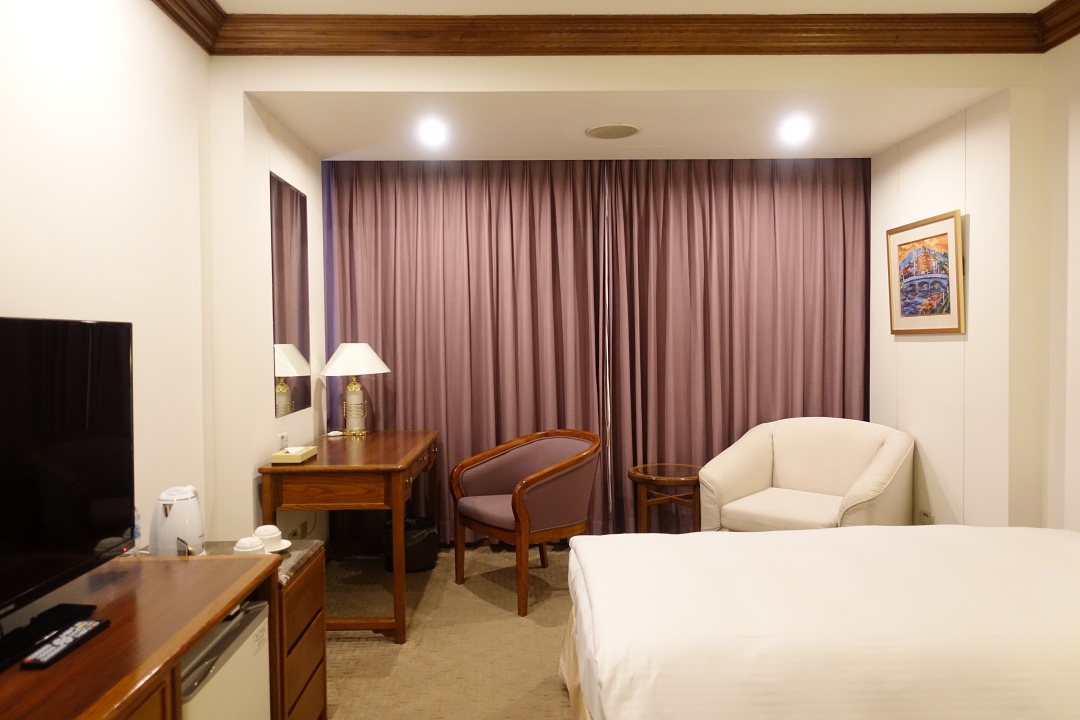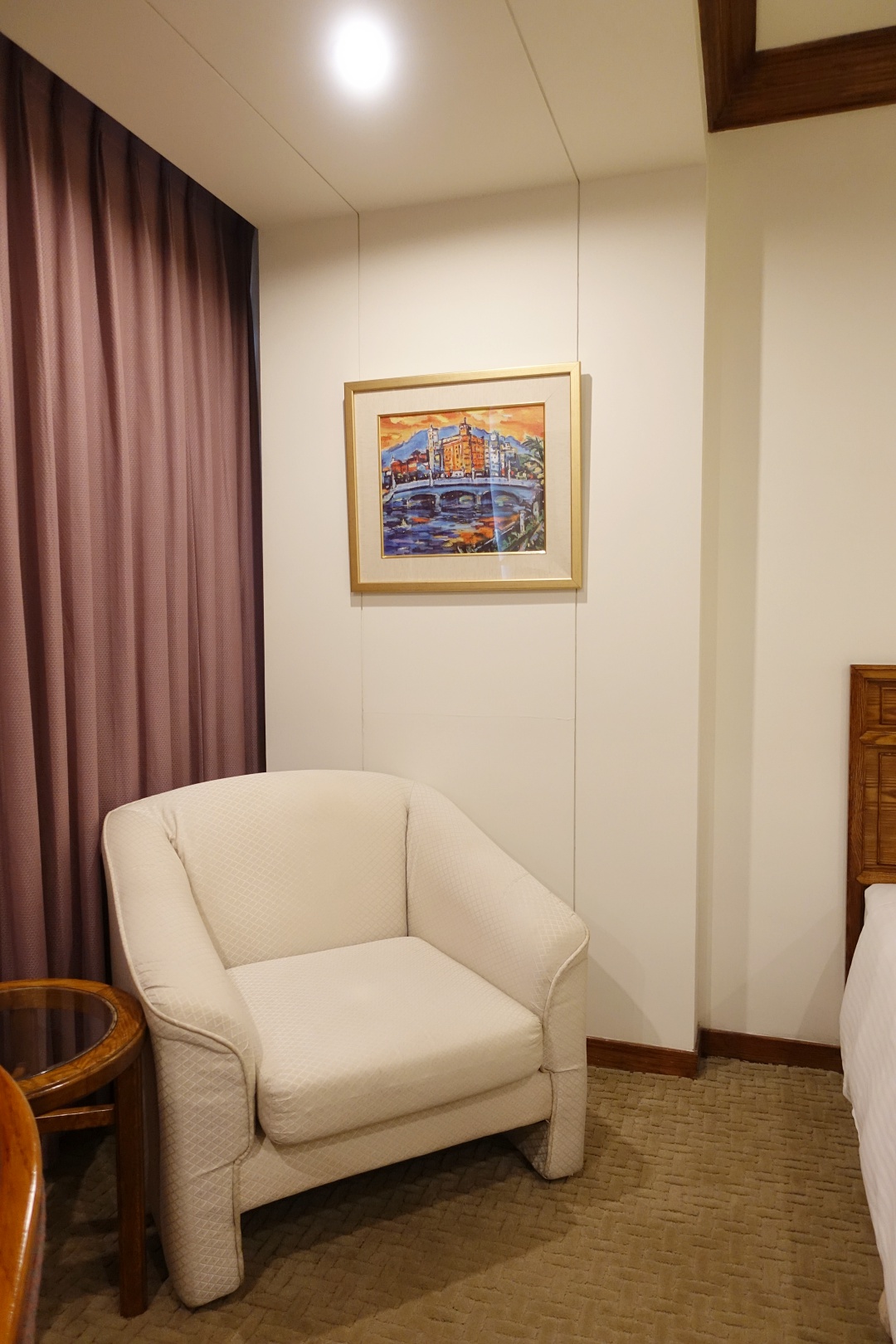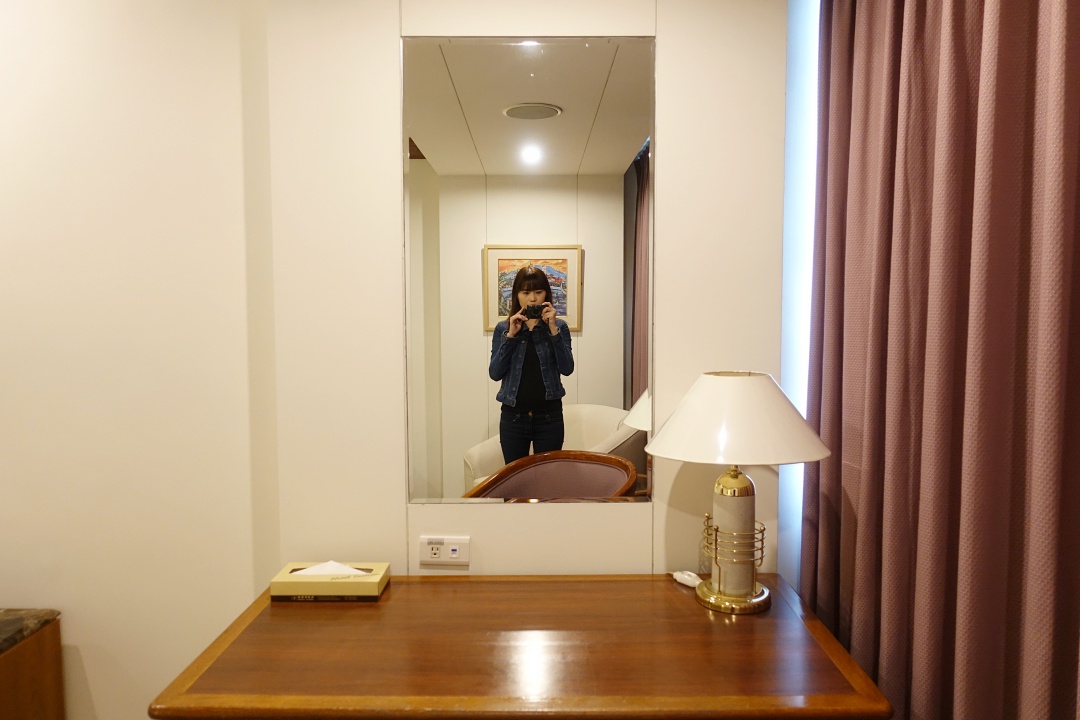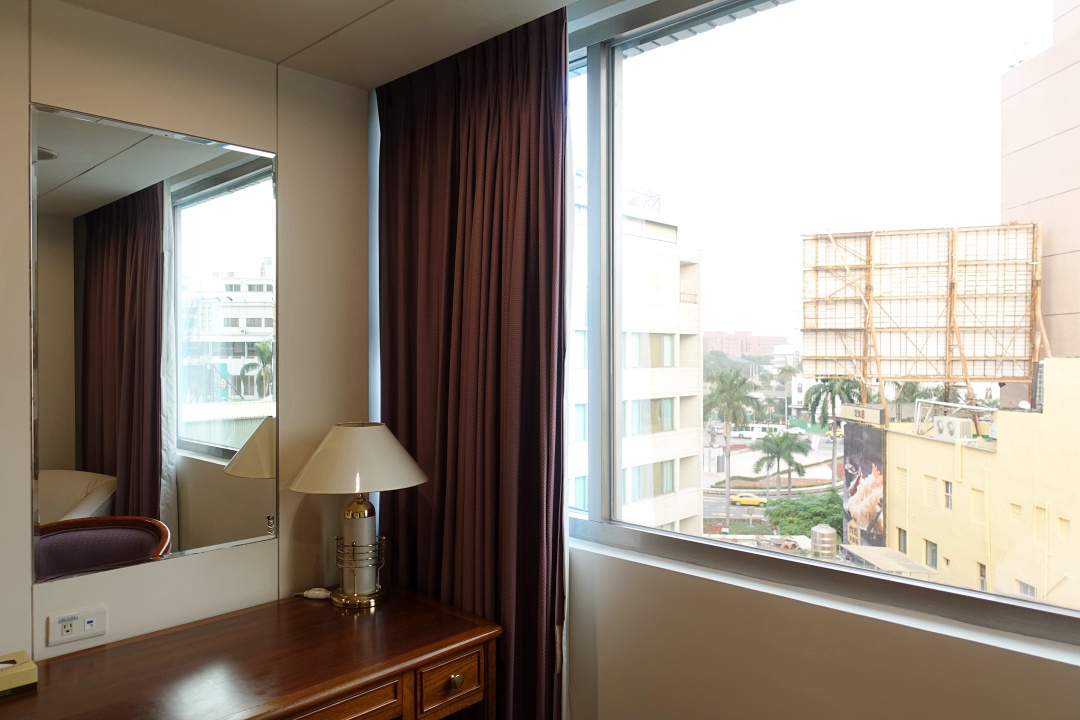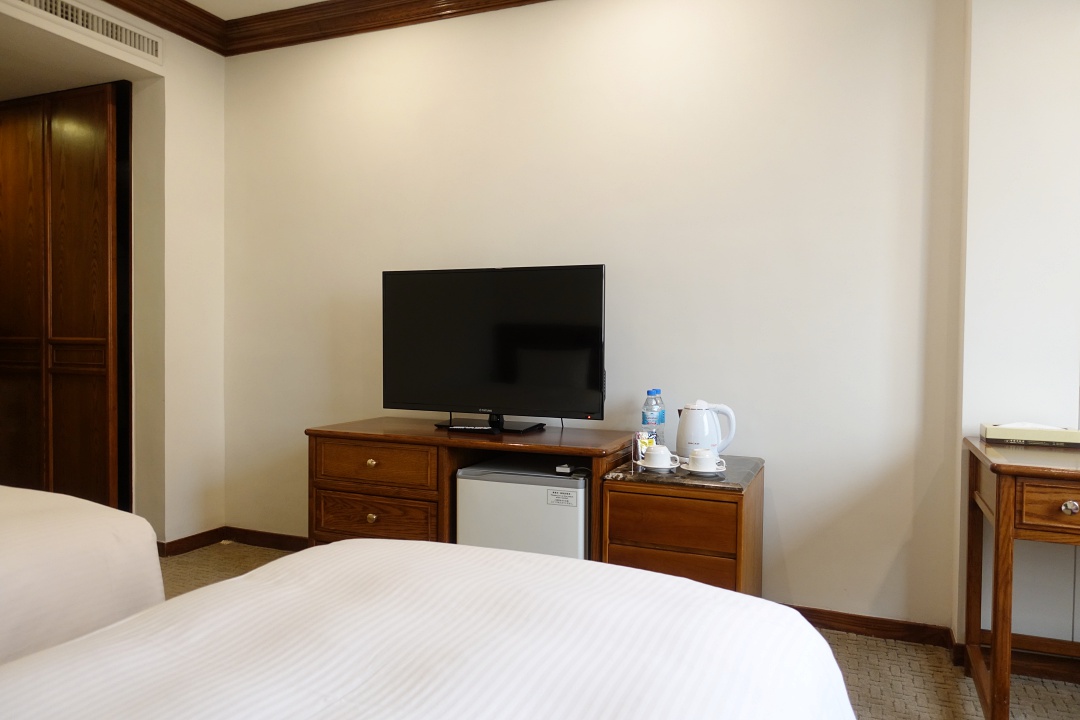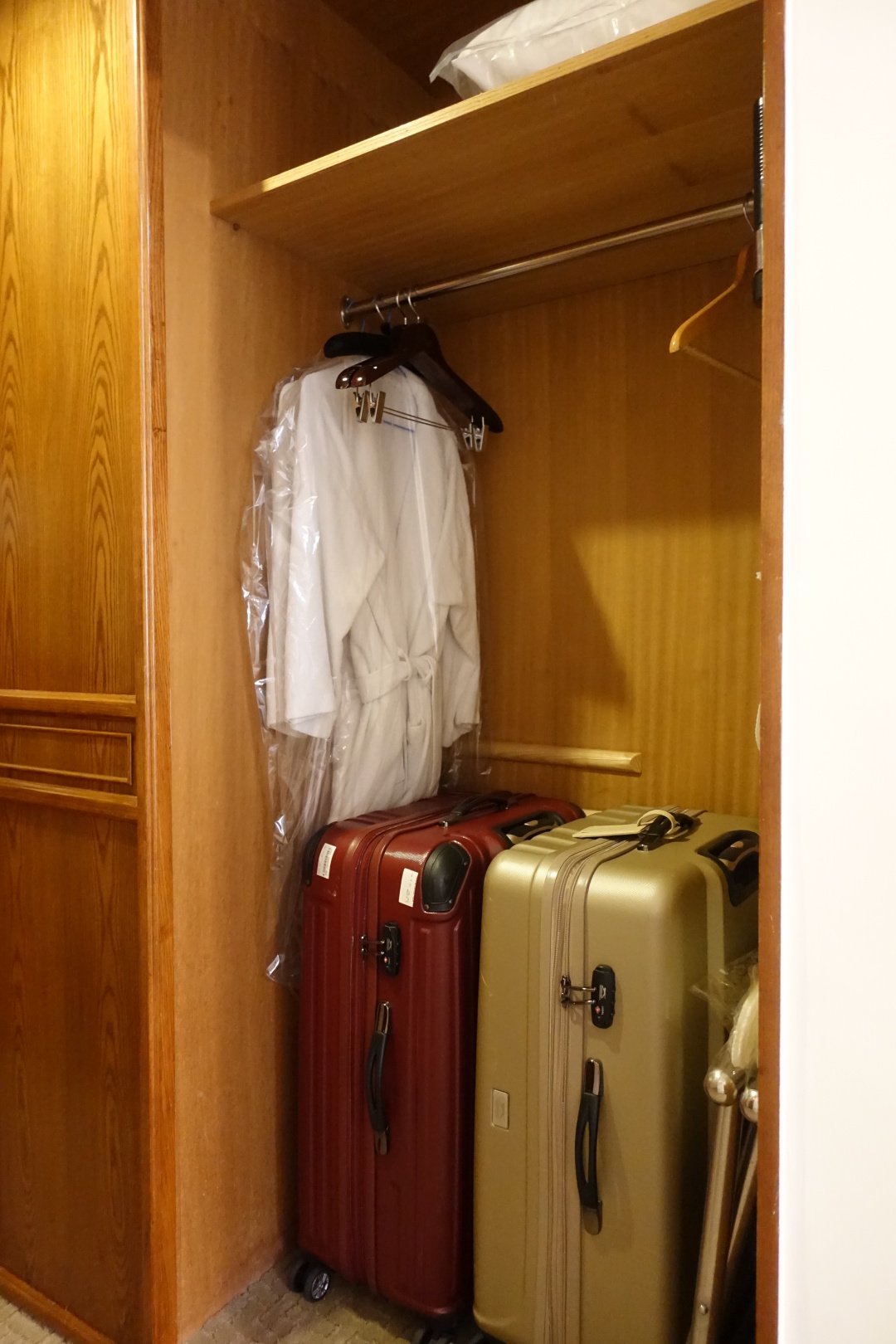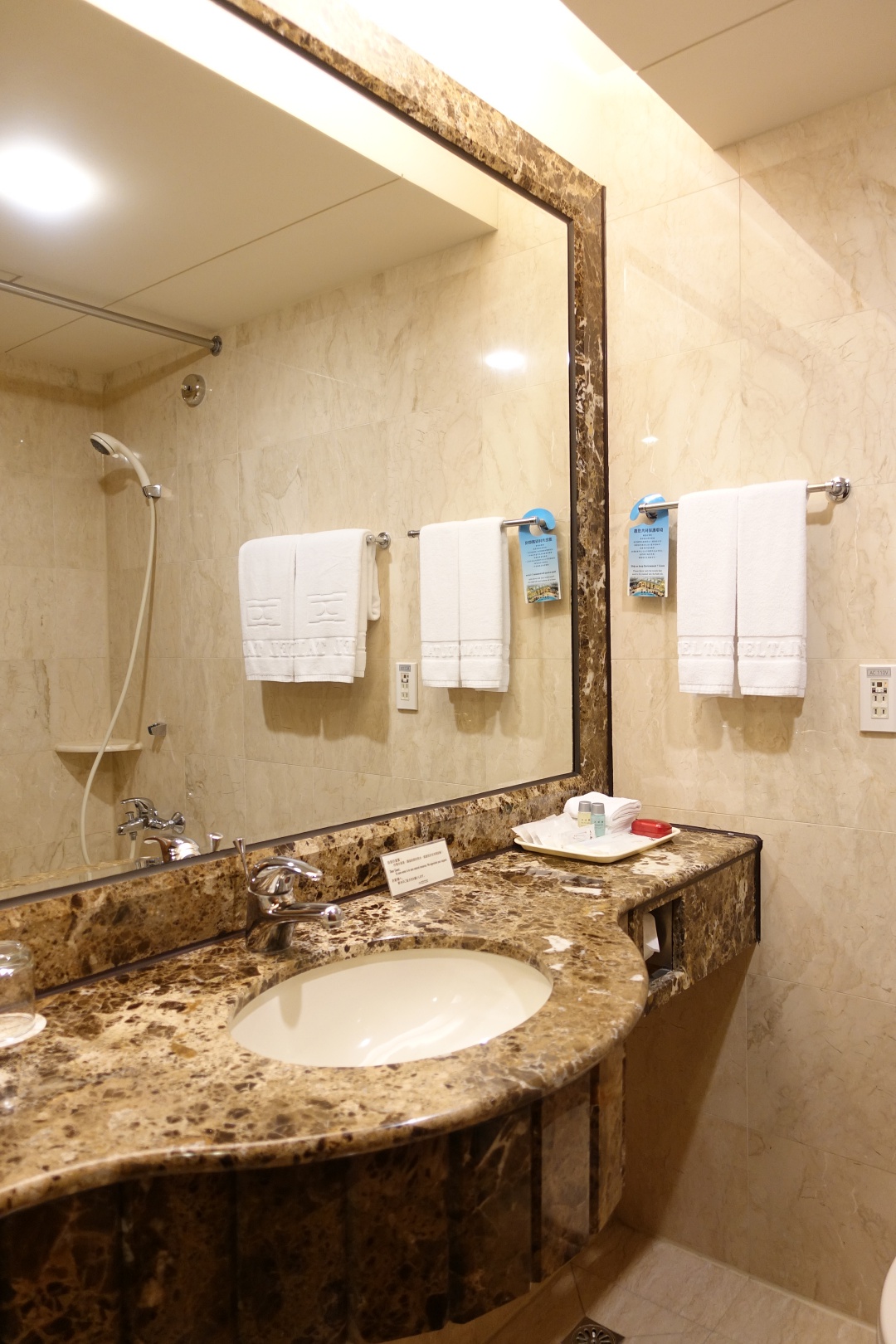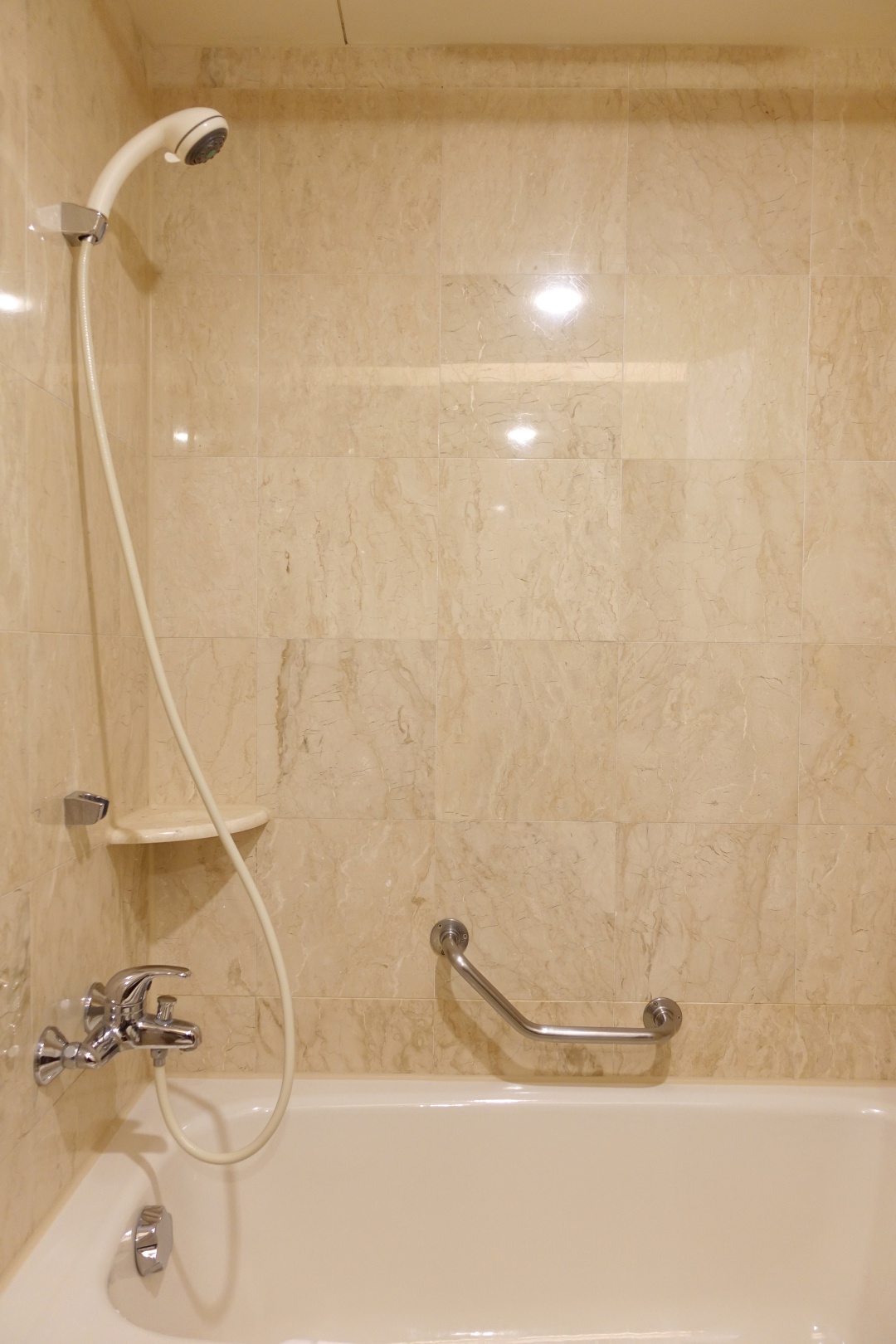 Because I booked our stay at the eleventh-hour, the hotel no longer has queen bed available for the room type I booked. As such, our room comes with two twin beds instead.
The design of the room kind of reminds me of the time we stayed in Arnoma Grand Bangkok. The room was clean and comfortable.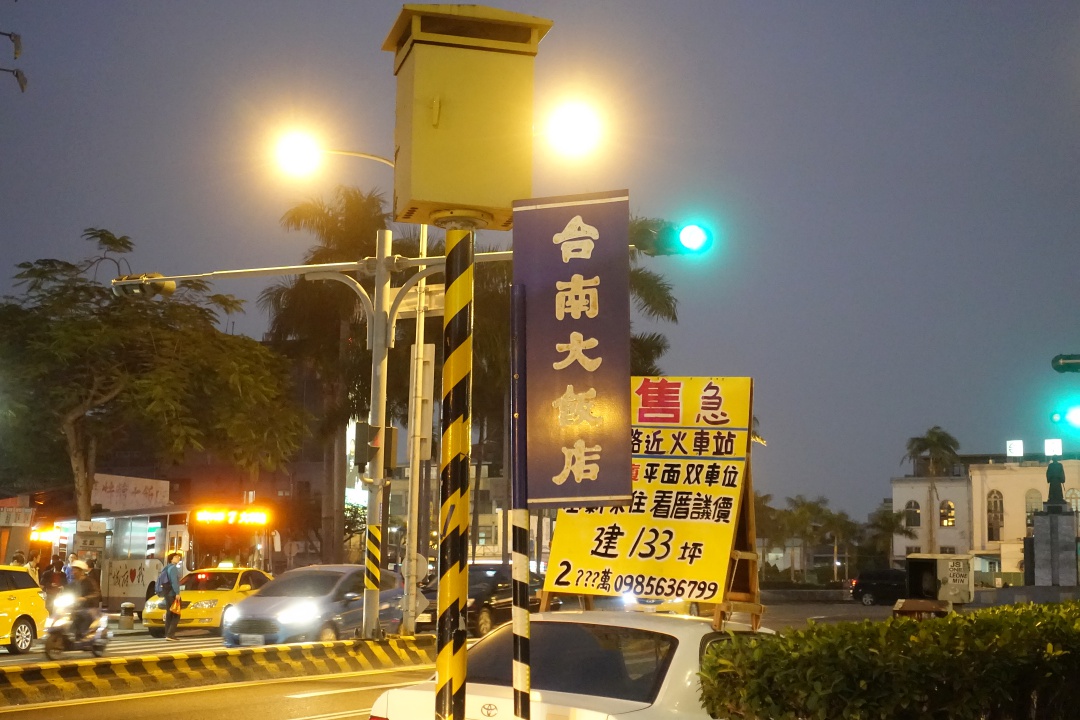 It was around 18:00 when we left the hotel. We started by walking around the neighbourhood as we saw there were some shops opposite our hotel.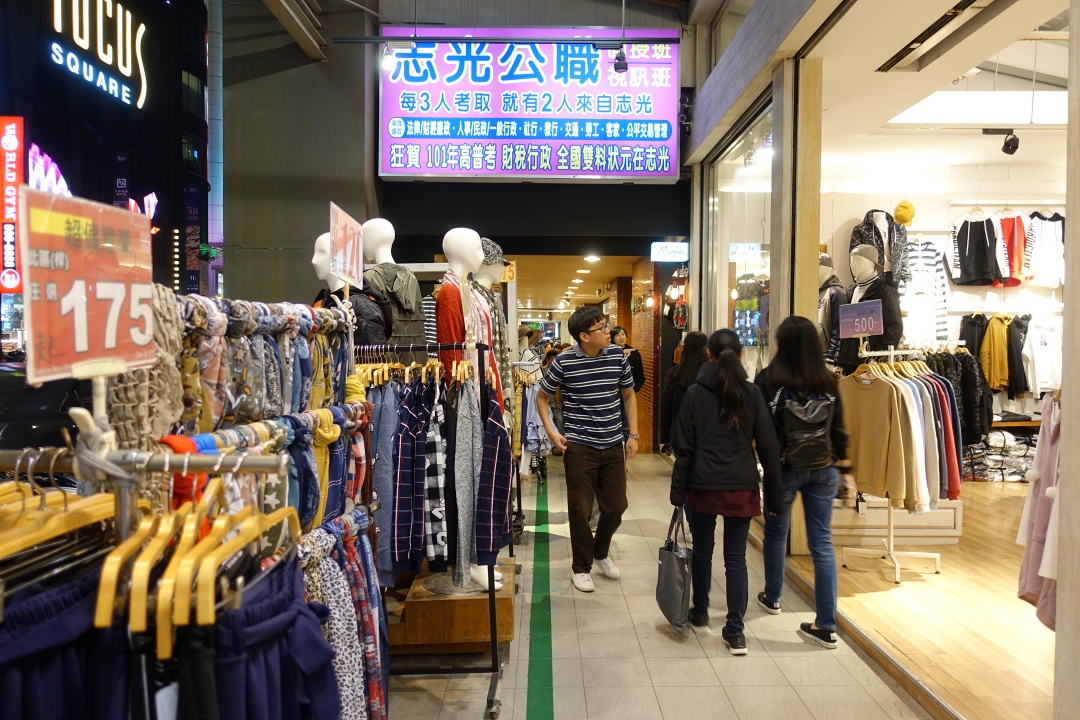 A handful of shops selling clothing.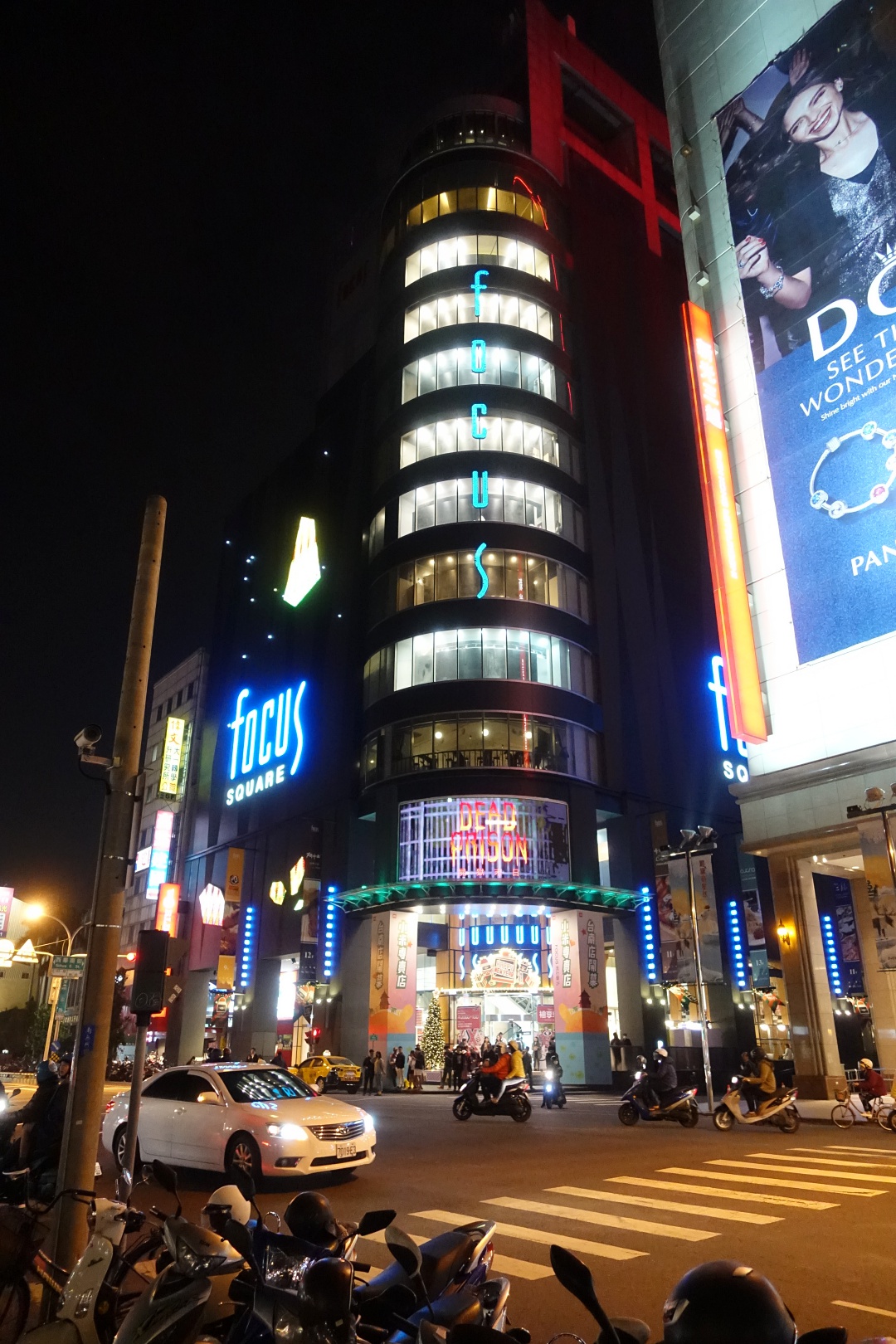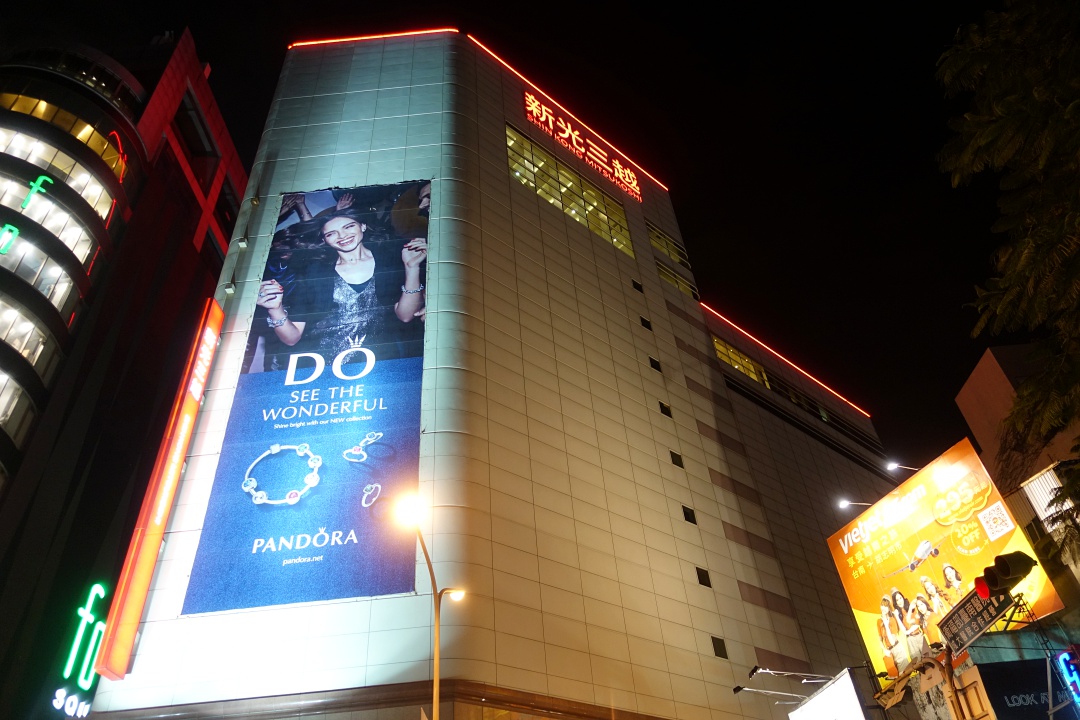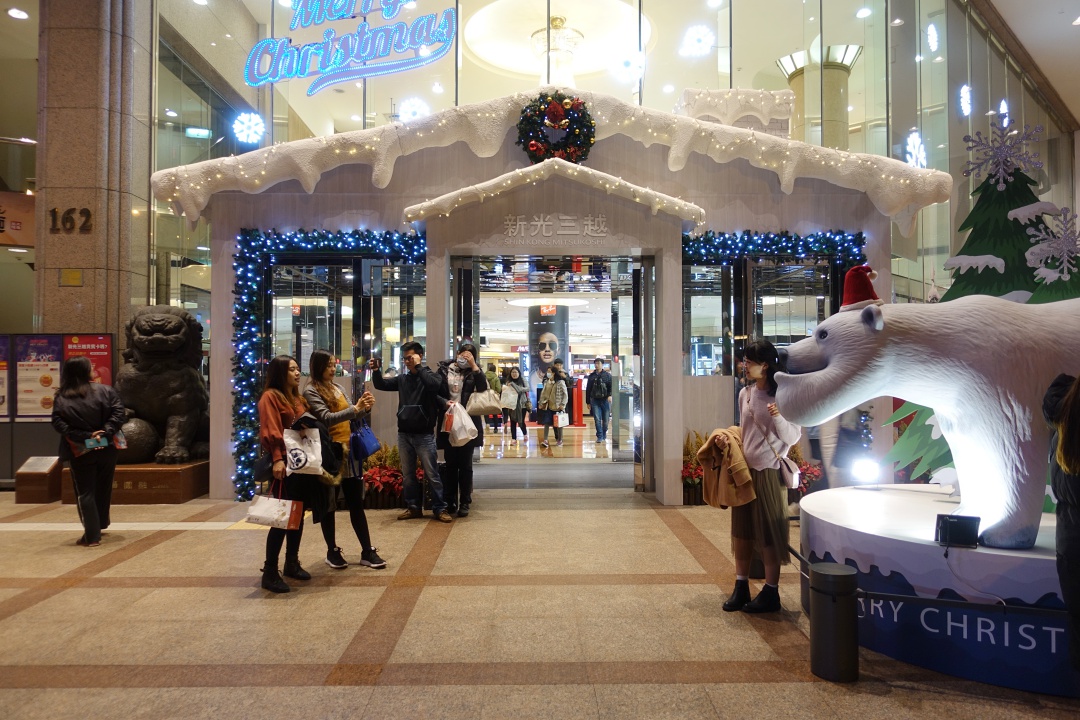 The Husband then suggests going to Da Dong Night Market (大東夜市). As such, we decided to walk from our hotel down south. We probably walked for around 30 minutes?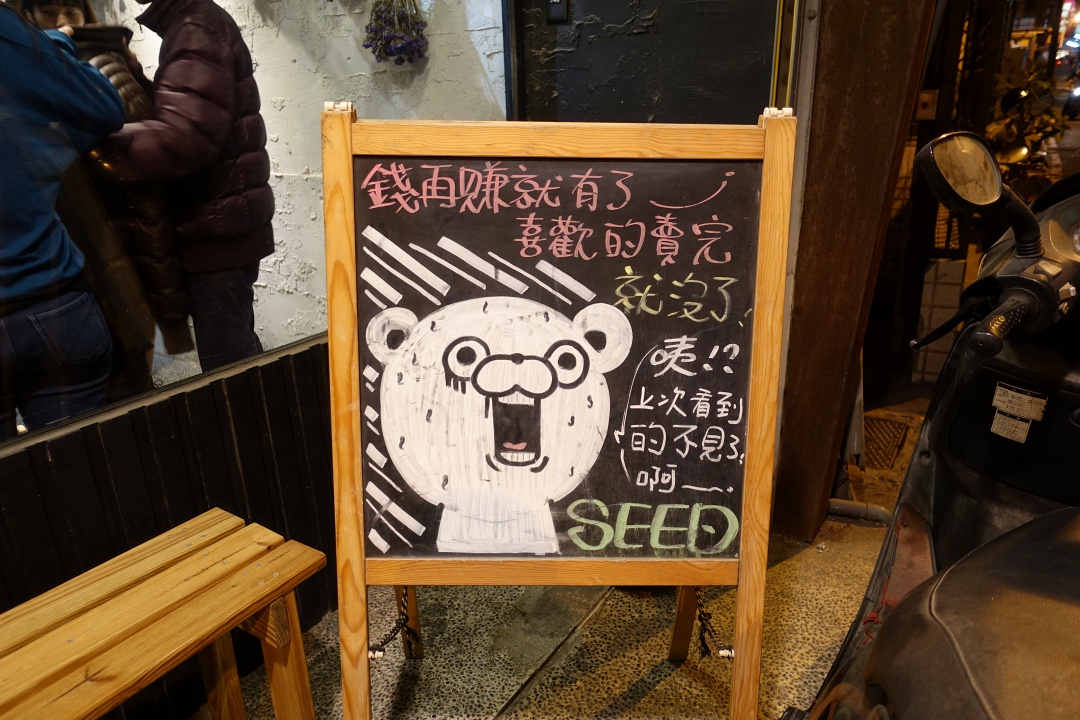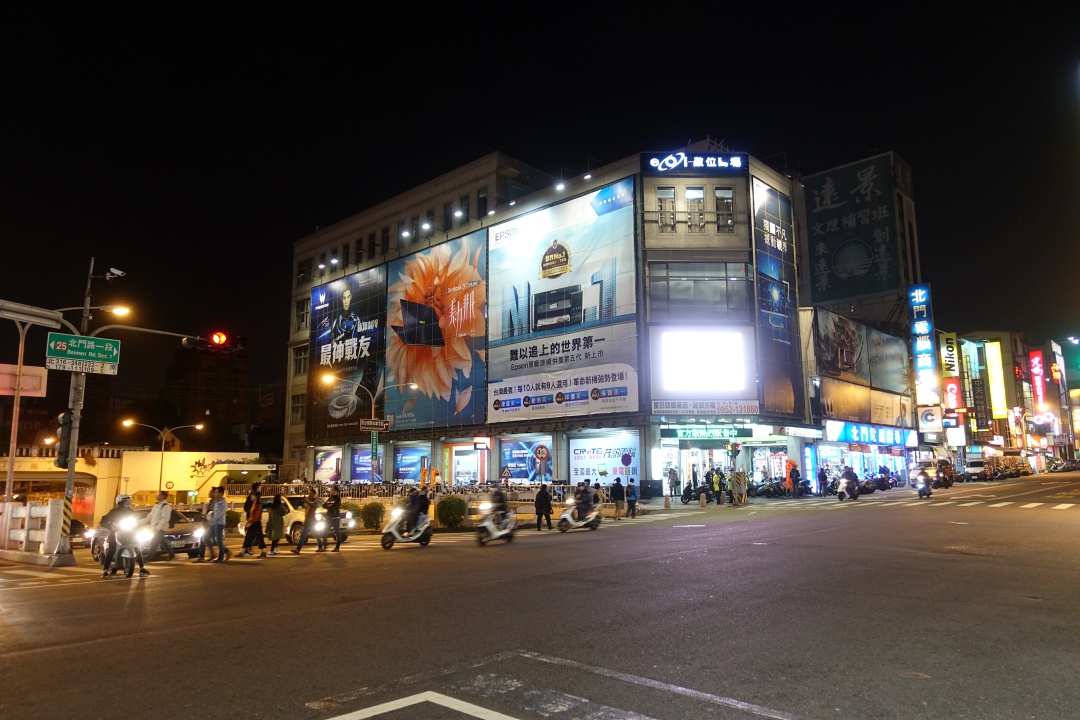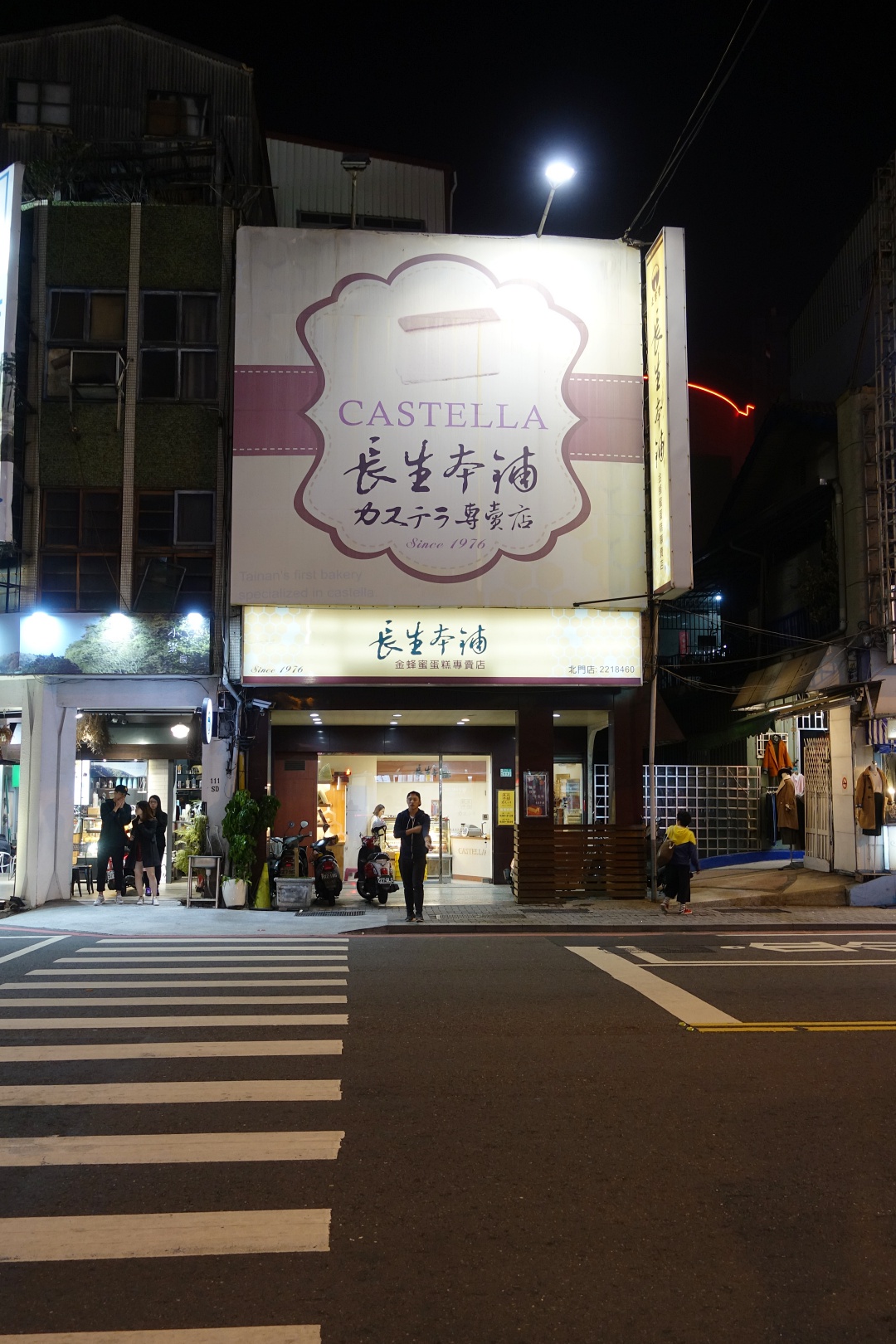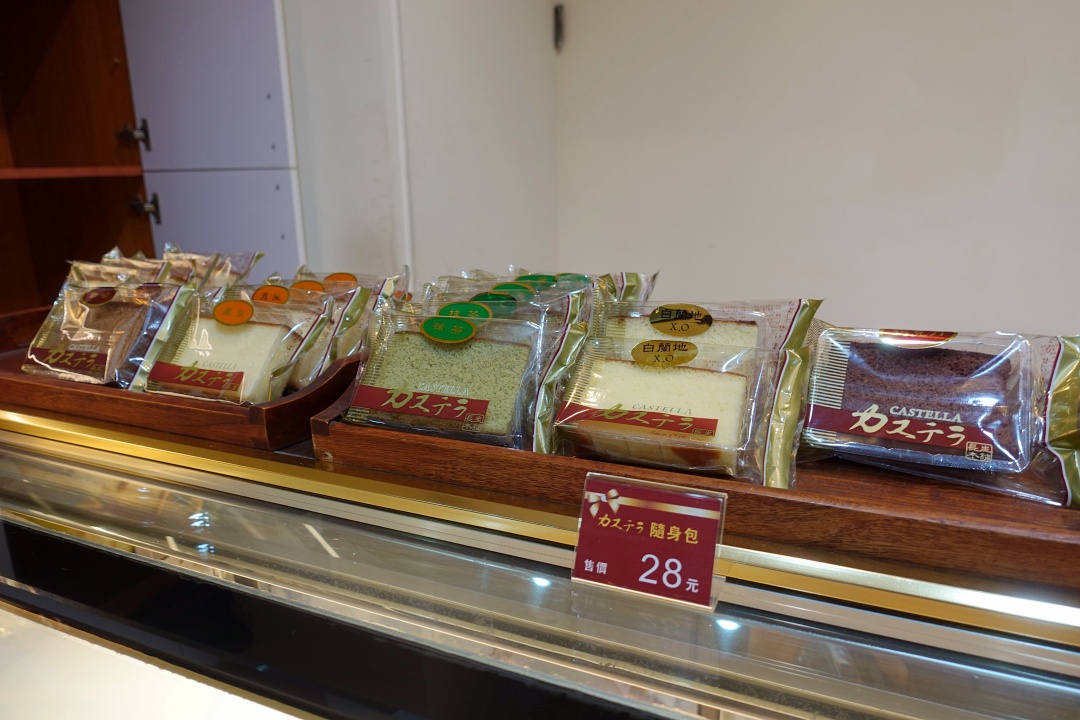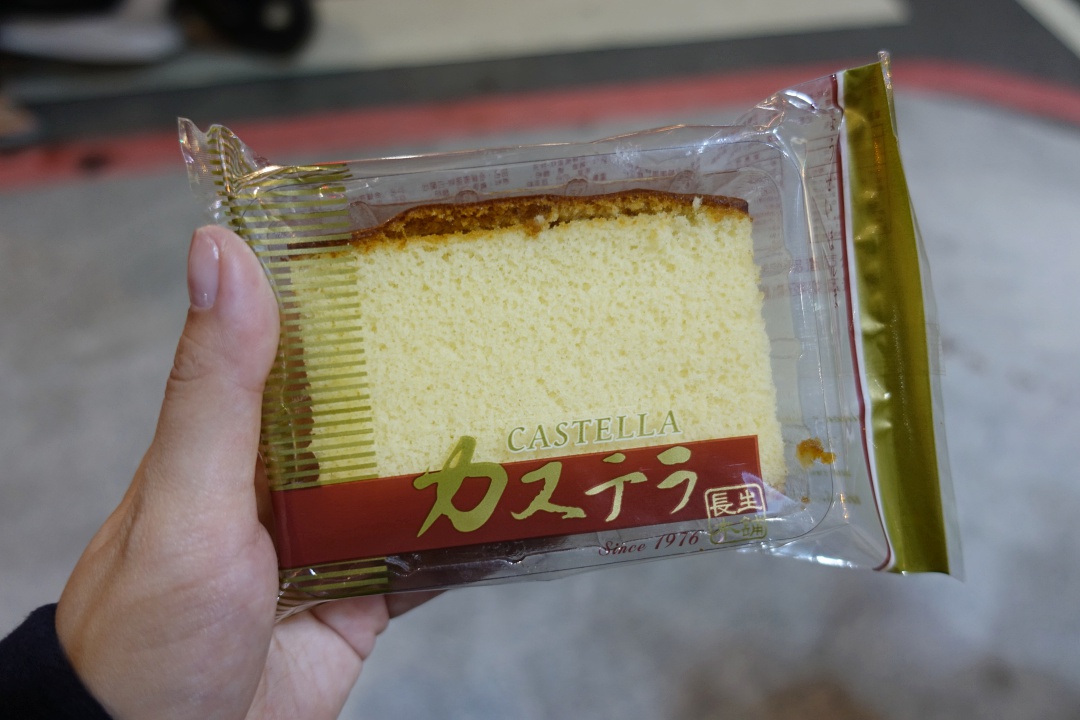 Bought two slices of the castella honey cake when we passed by the shop while getting to Da Dong Night Market. Not sure if the shop is famous, but the cake is actually quite lovely.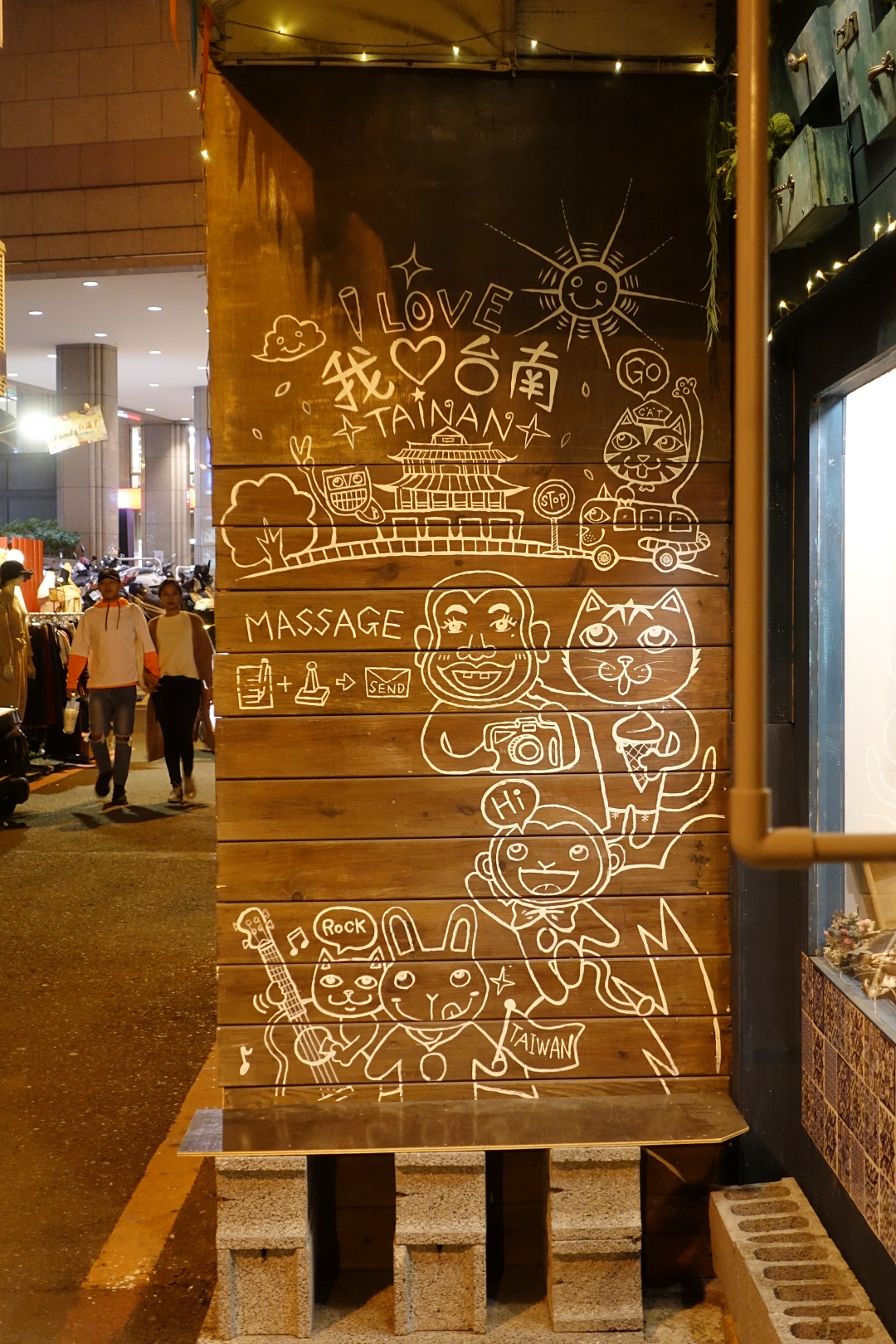 We walked all the way to Da Dong Night Market only to realised that the night market was not opened. I'm not sure why neither of us took the initiative to google the opening hours before walking over. Apparently, Da Dong Night Market only operate on Monday, Tuesday and Friday, and we were there on a Saturday. So instead of walking to a brightly lit and bustling park, what we saw was a dark and empty park.
In the end, we have no choice but to walk back to 新光三越 to take a taxi to Tainan Flower Night Market (花园夜市). (We tried to flag a cab by the side of the road but we just couldn't get one.) Journey takes around 15 minutes, and taxi fare cost TWD110.
Tainan Flower Night Market 花园夜市
Open on Thursday, Saturday and Sunday; we were lucky that Tainan Flower Night Market was opened that night. Considered to be the largest and most famous night market in the city, Tainan Flower Night Market has a mix of game booths, fashion stalls and food stalls.
It reminds me a lot of Bangkok's Talad Rod Fai Night Market. The area is mainly divided into two sections; one section focuses on food, while the other focus on games and shopping.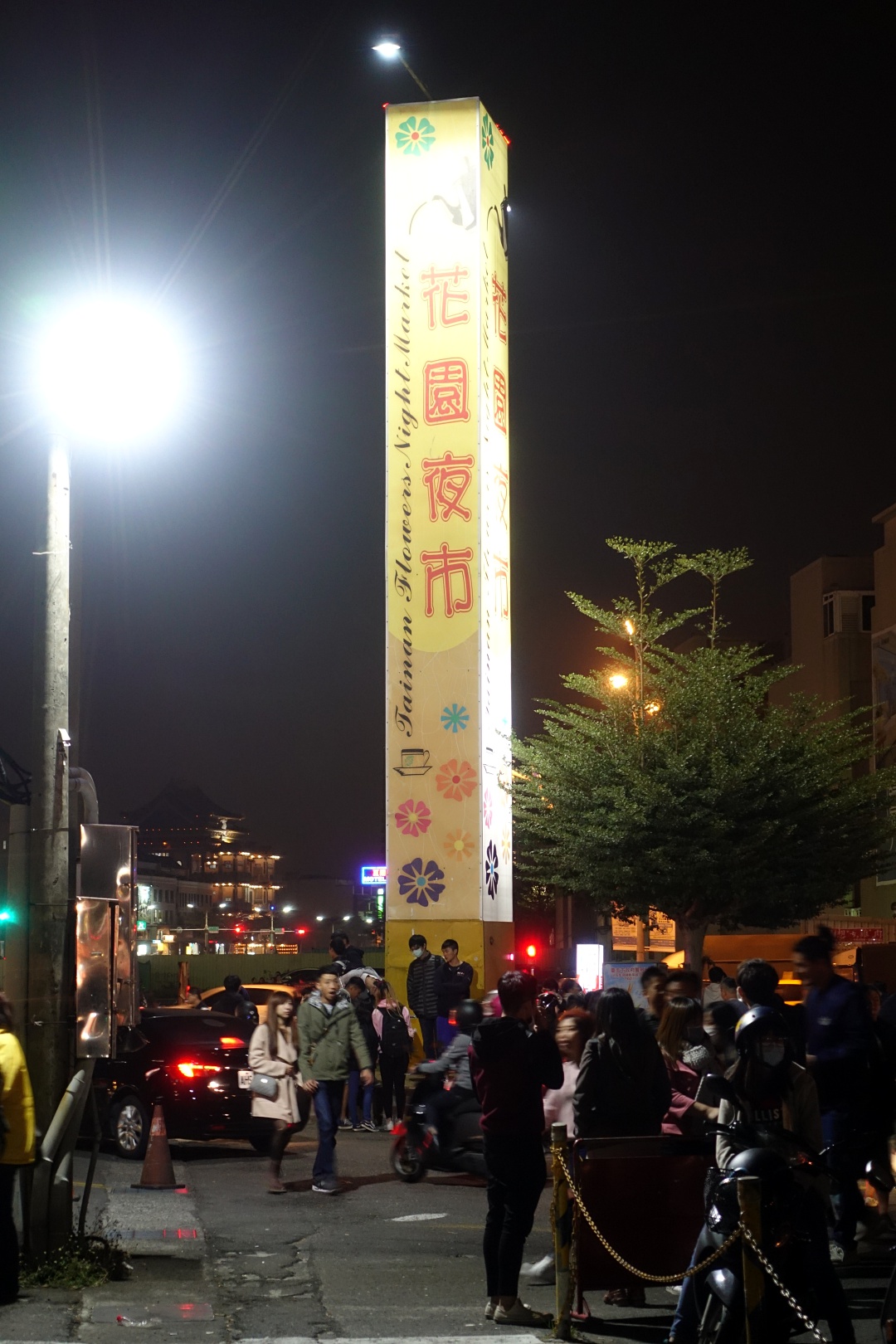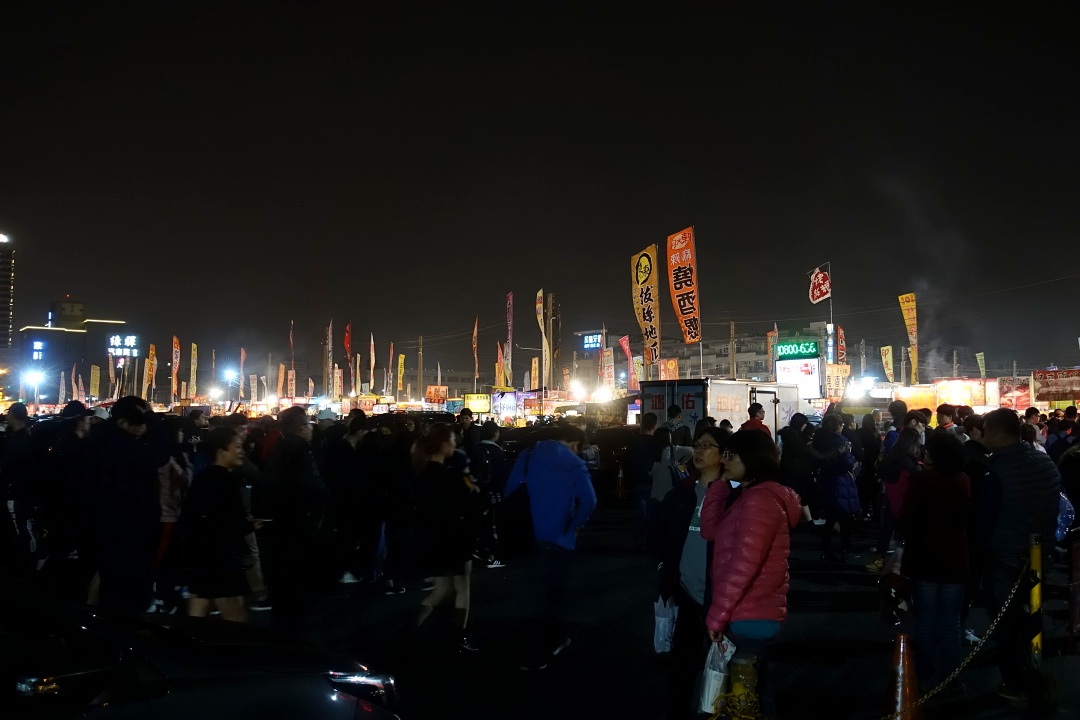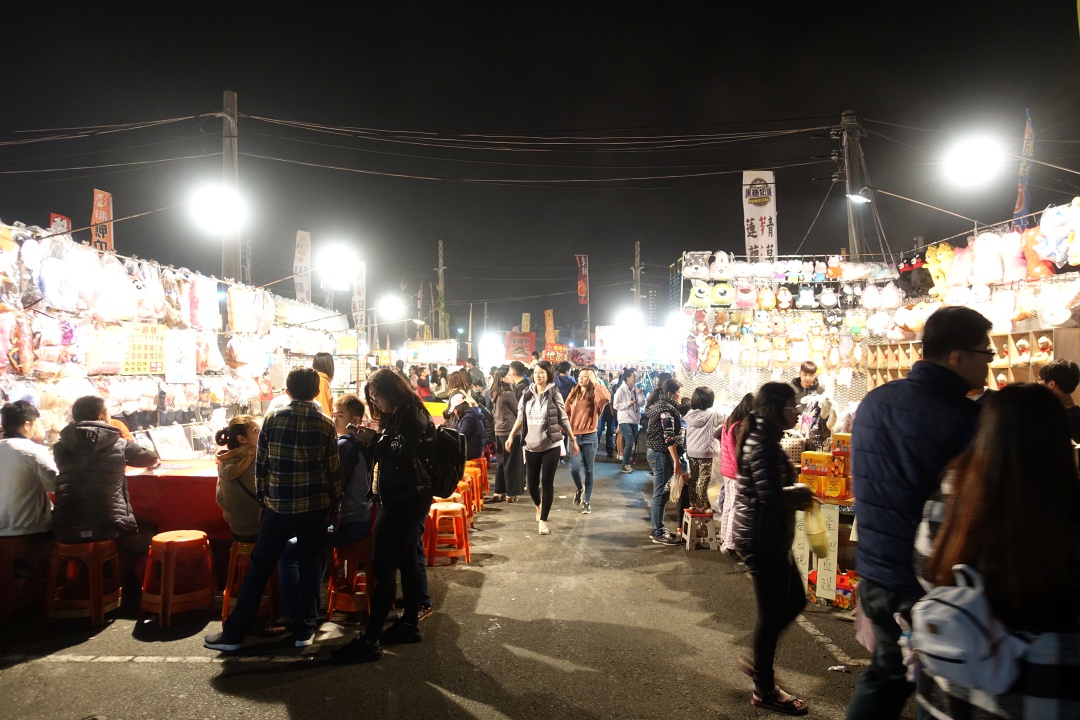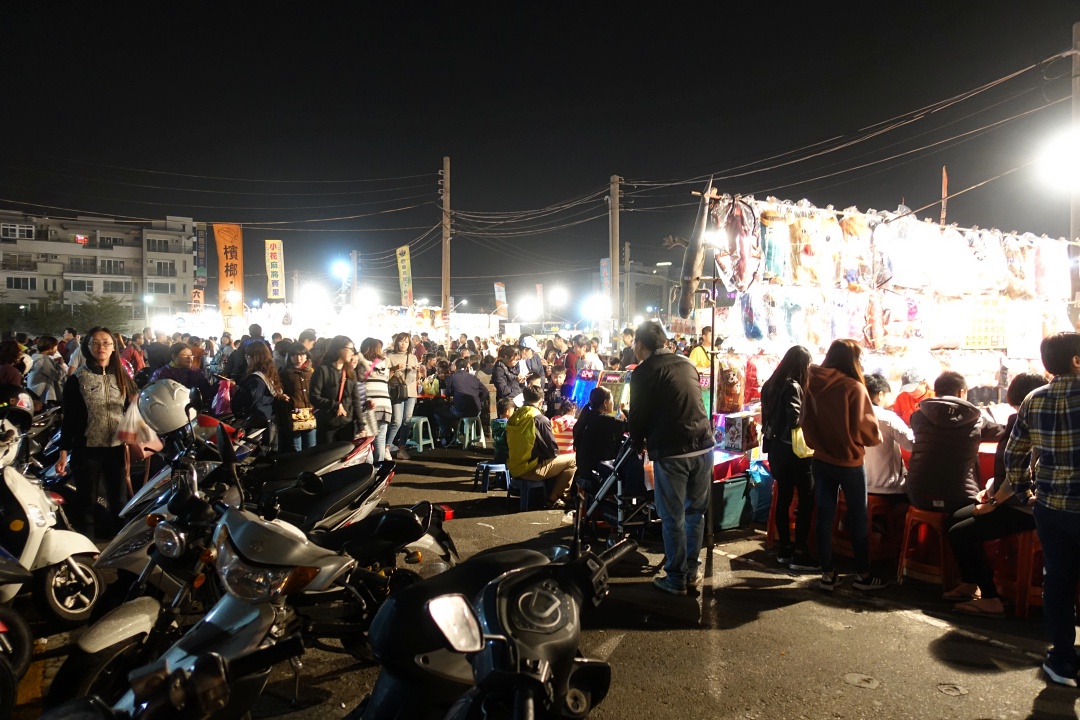 We started out from the game booths on the left, before making our way to the food stalls.
The entire night market was jam-packed with people when we were there on a Saturday night. It was far more crowded than Feng Chia Night Market. It was so packed to the extent that it was hard to film and take pictures while we were there.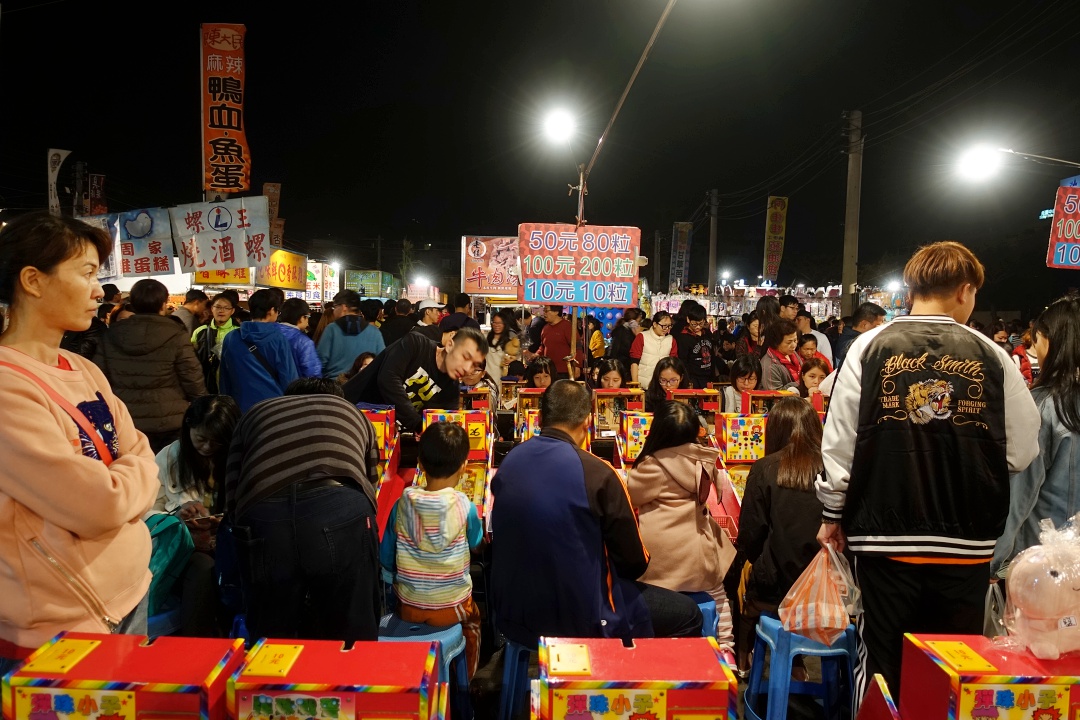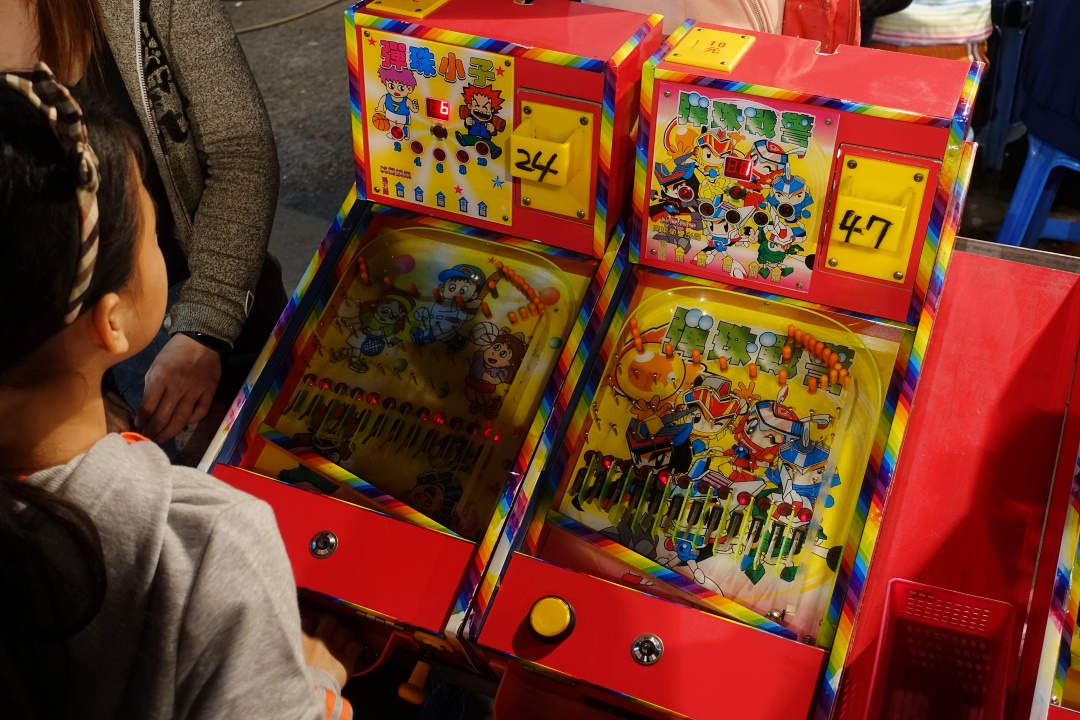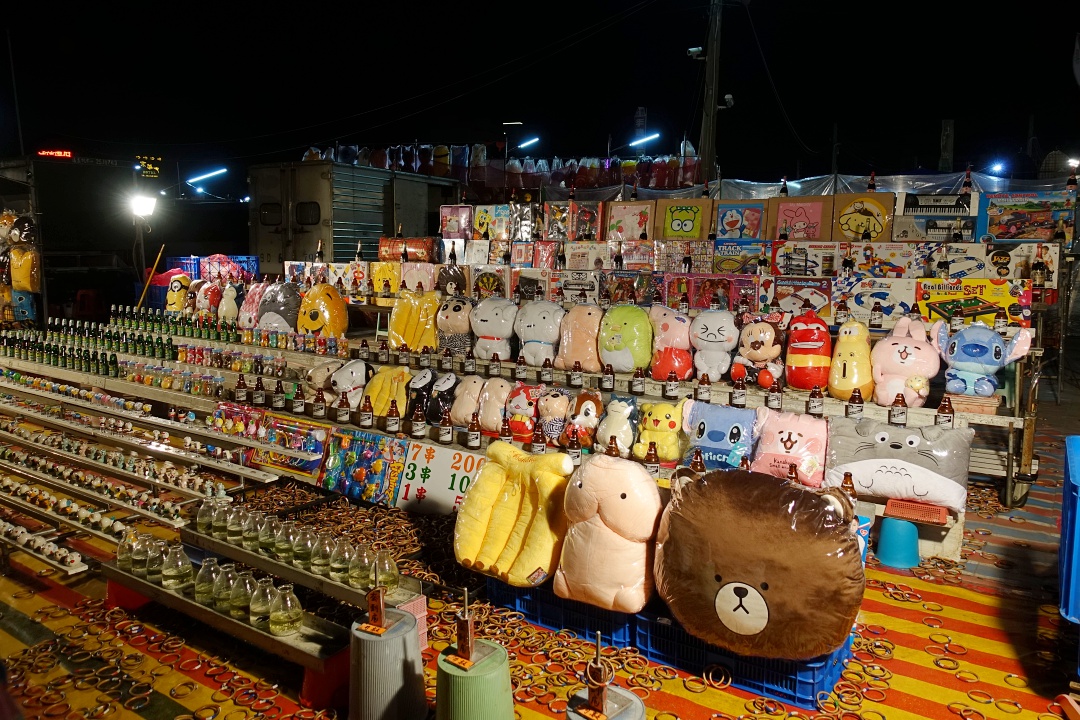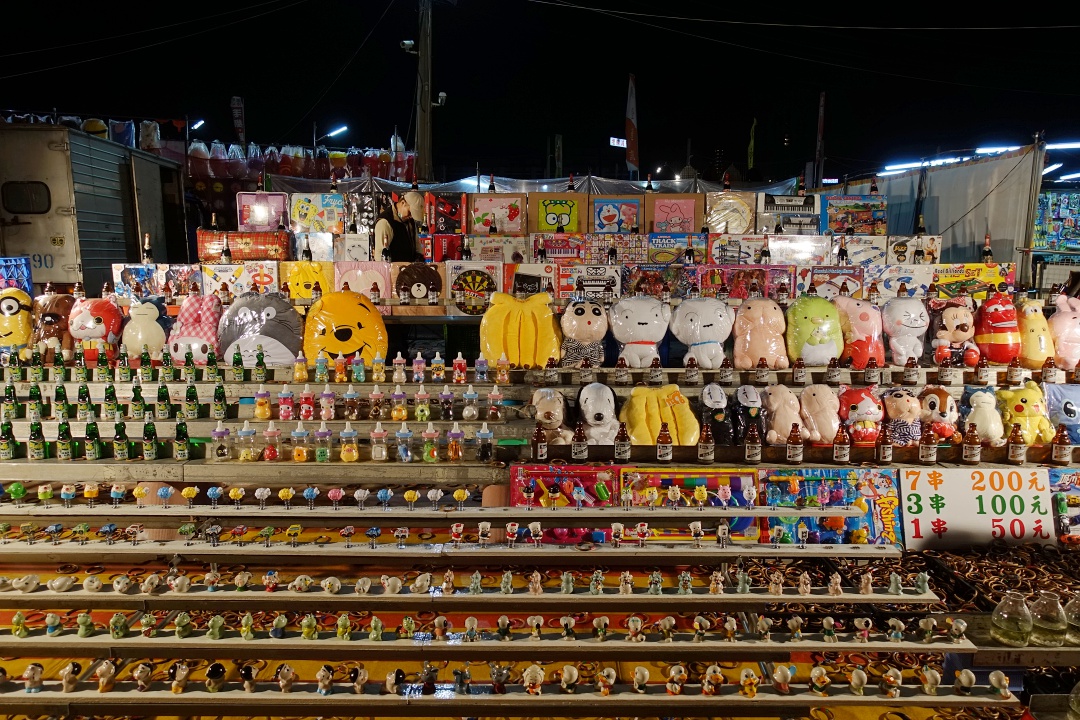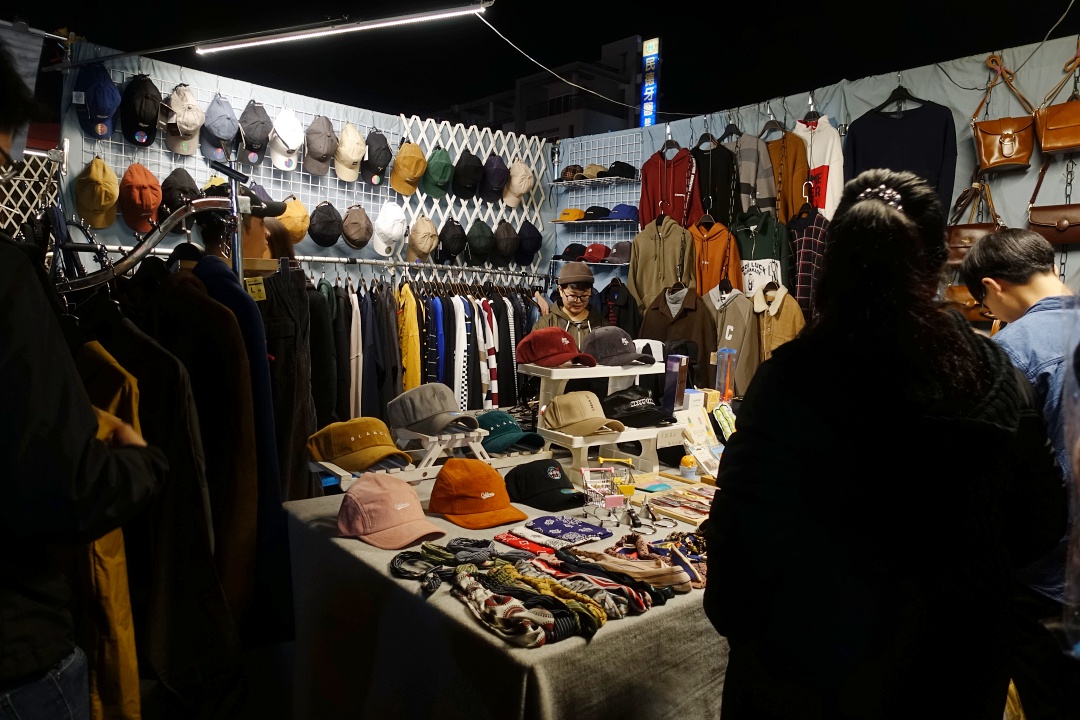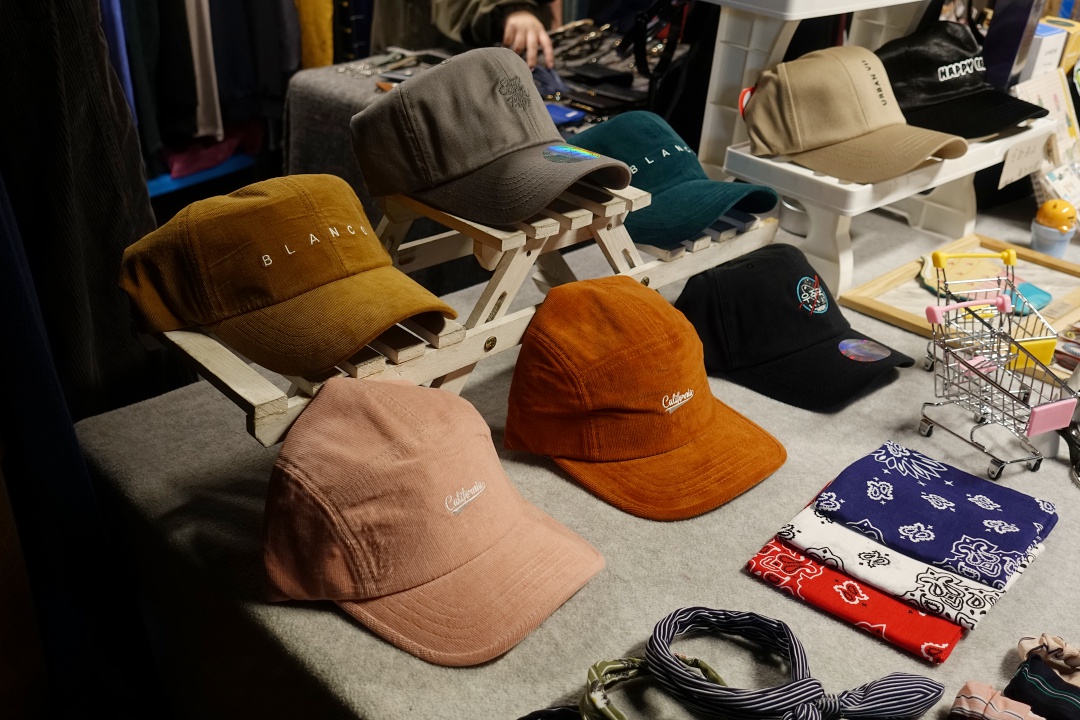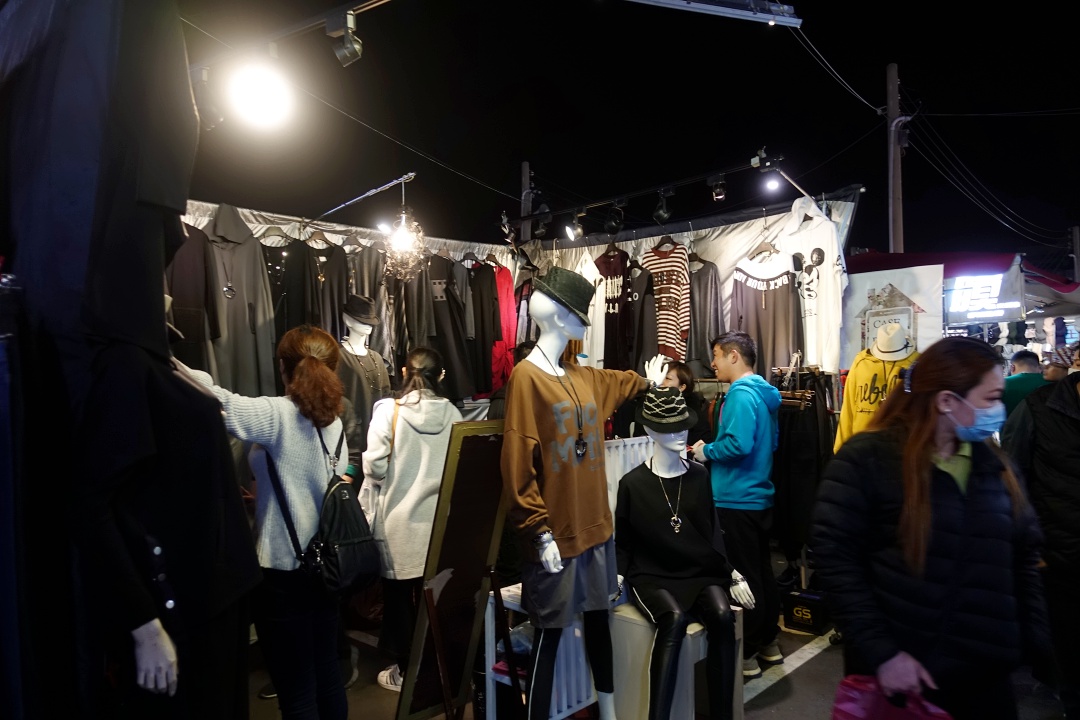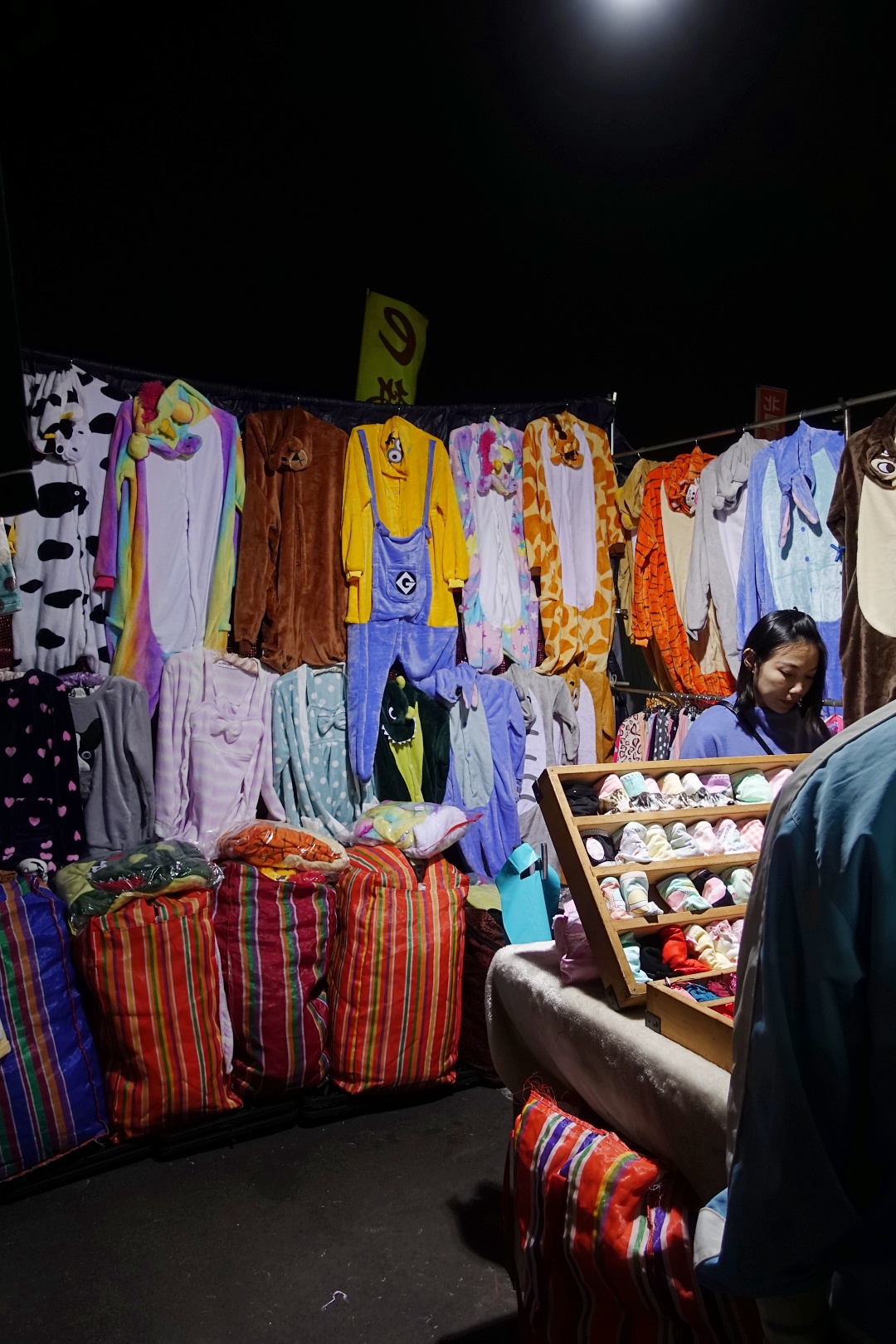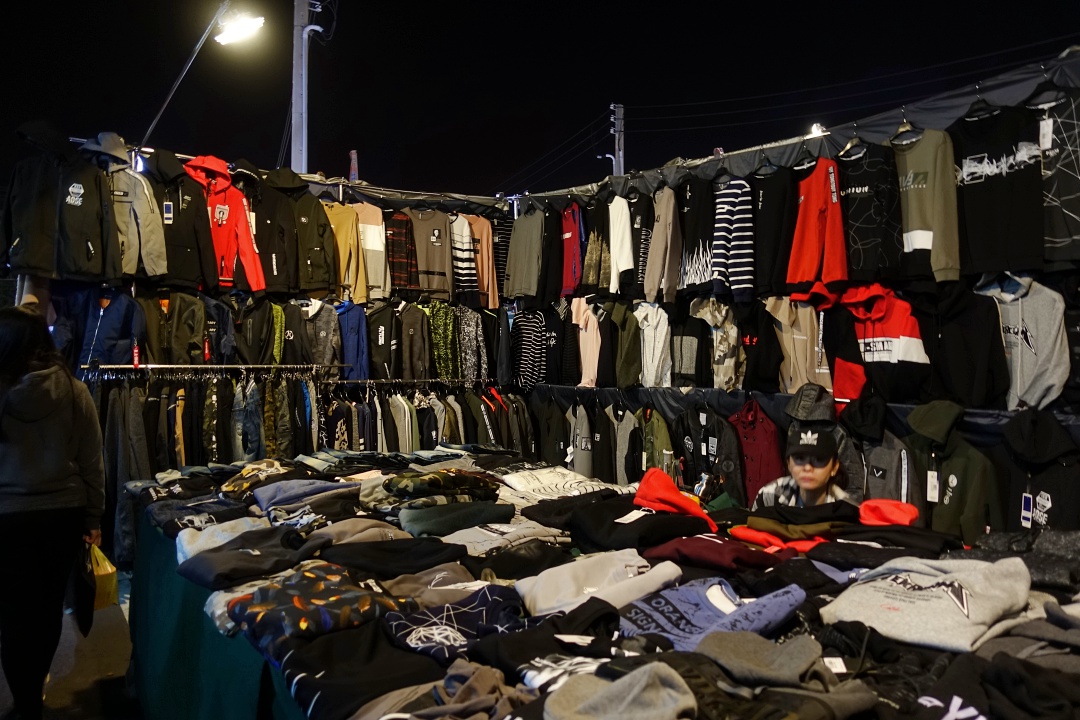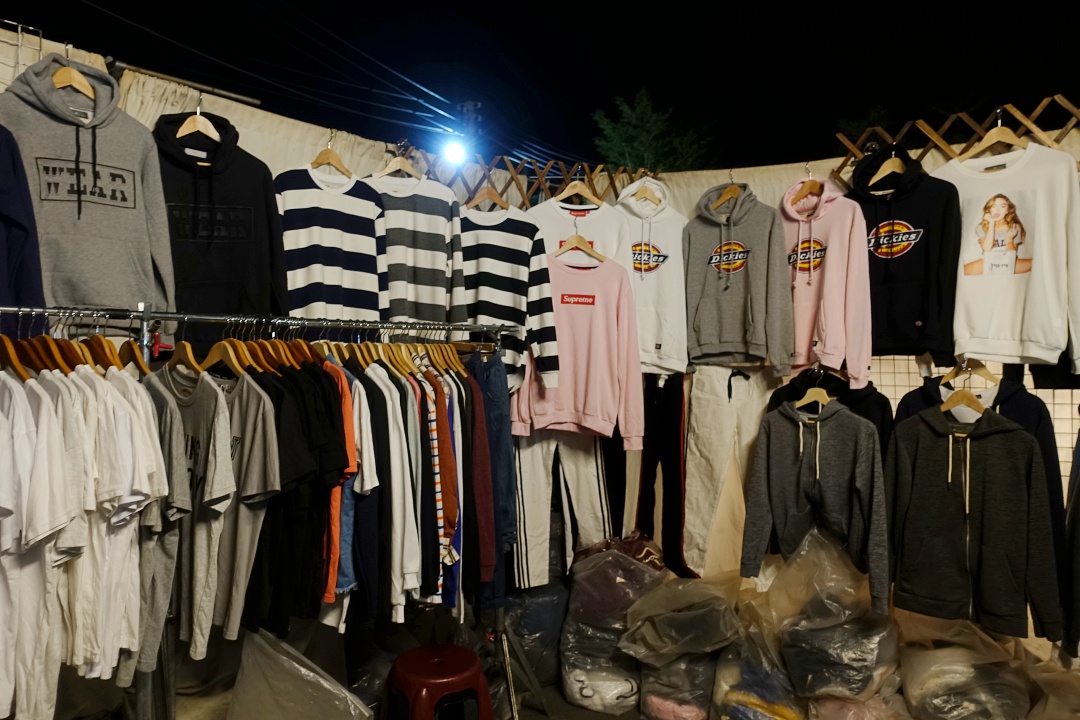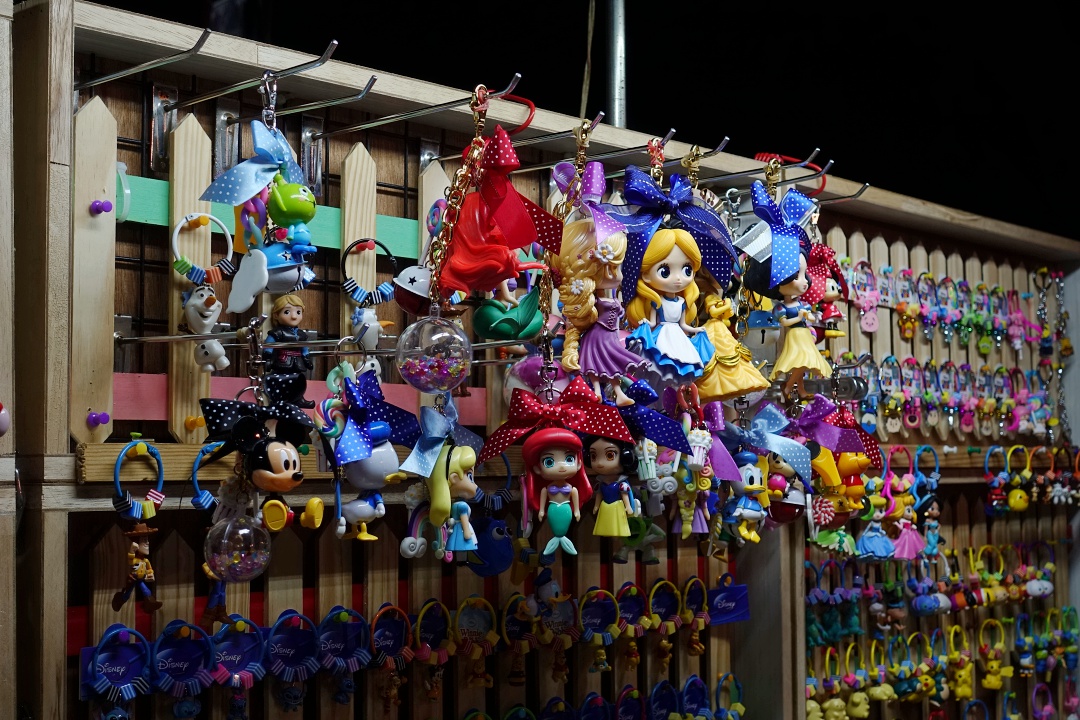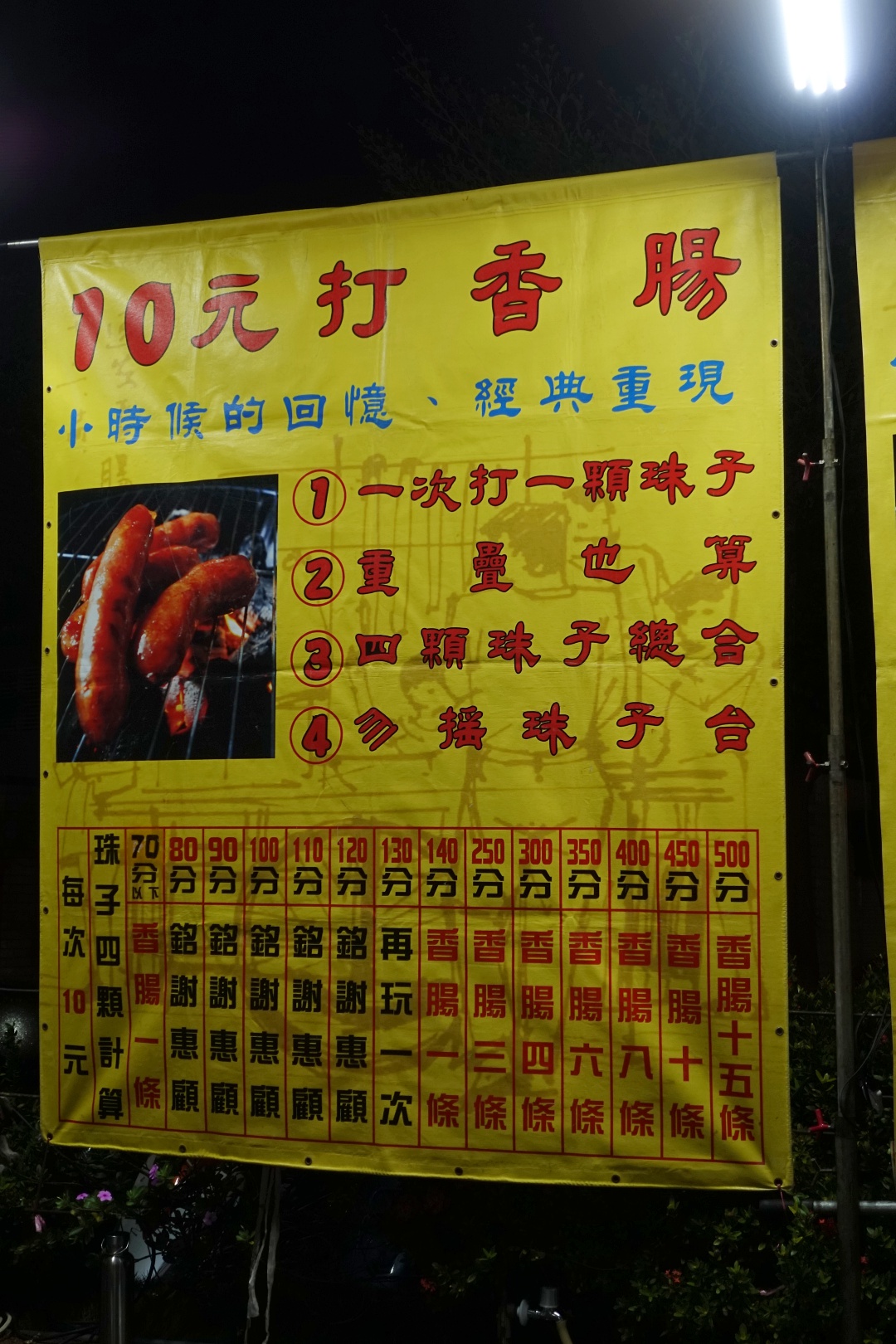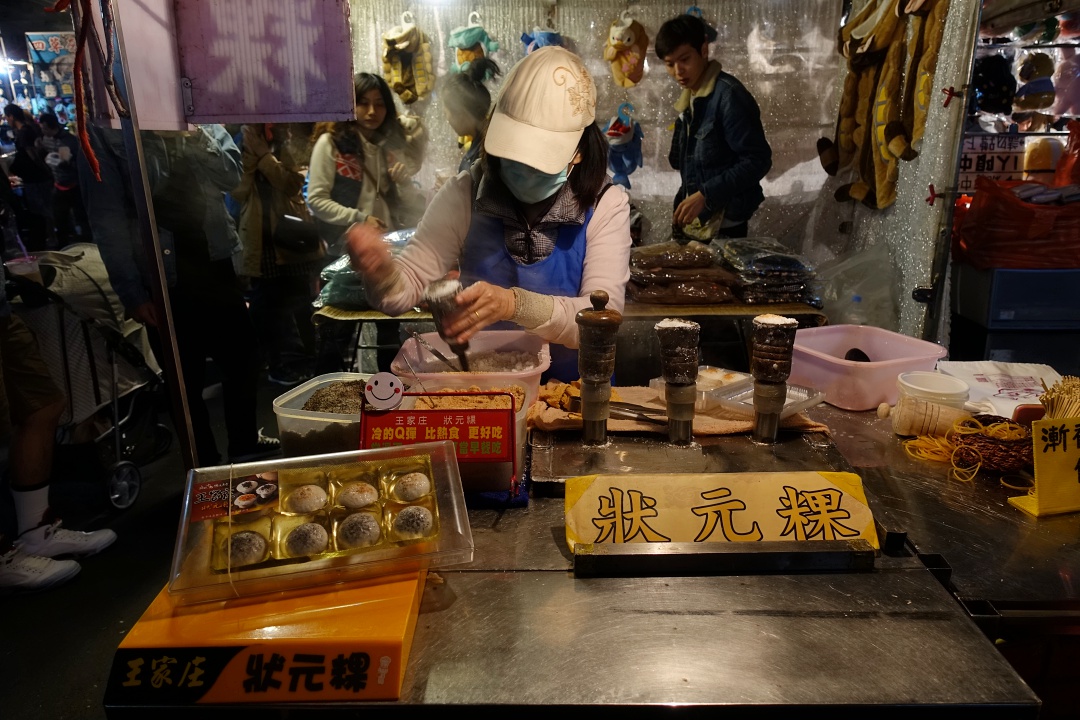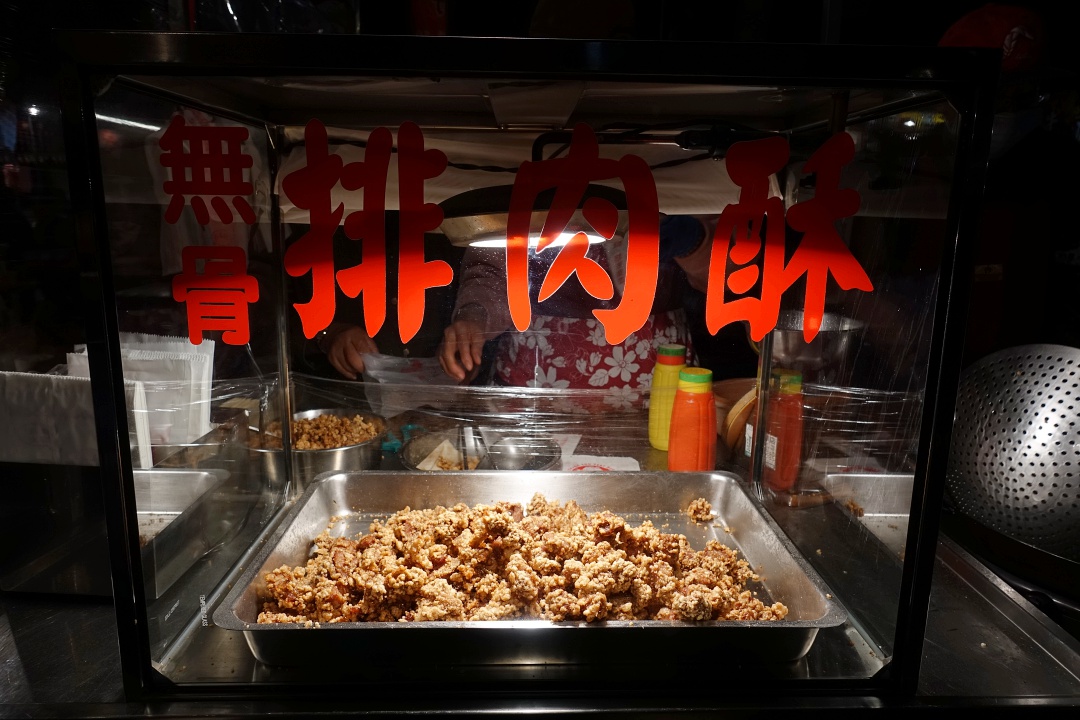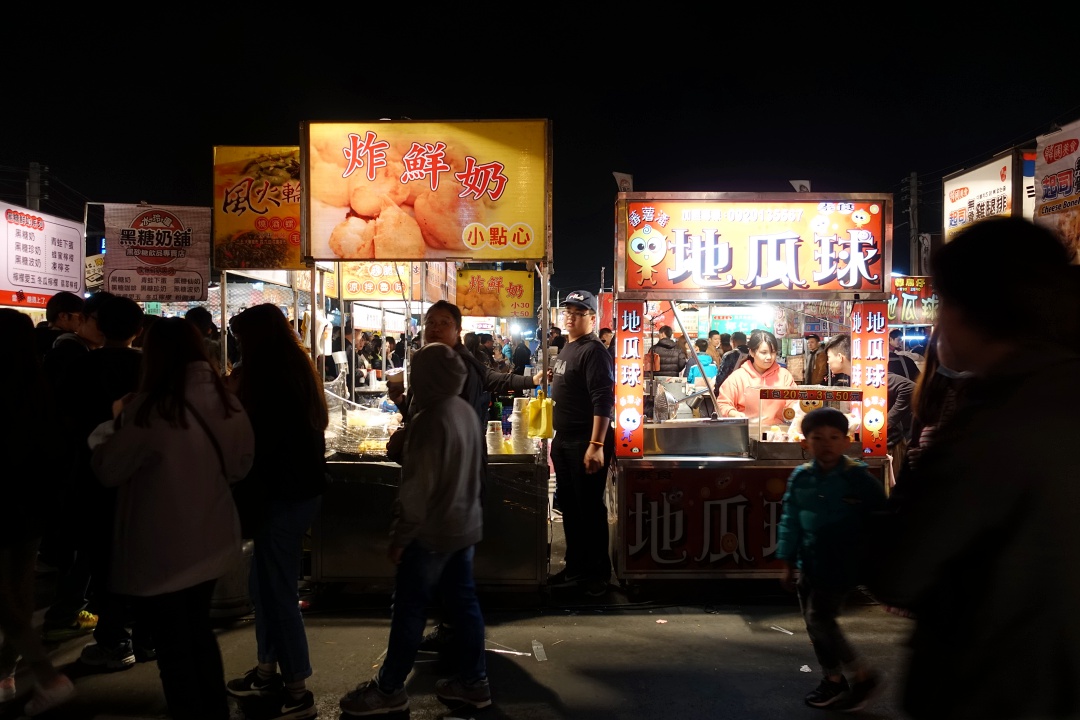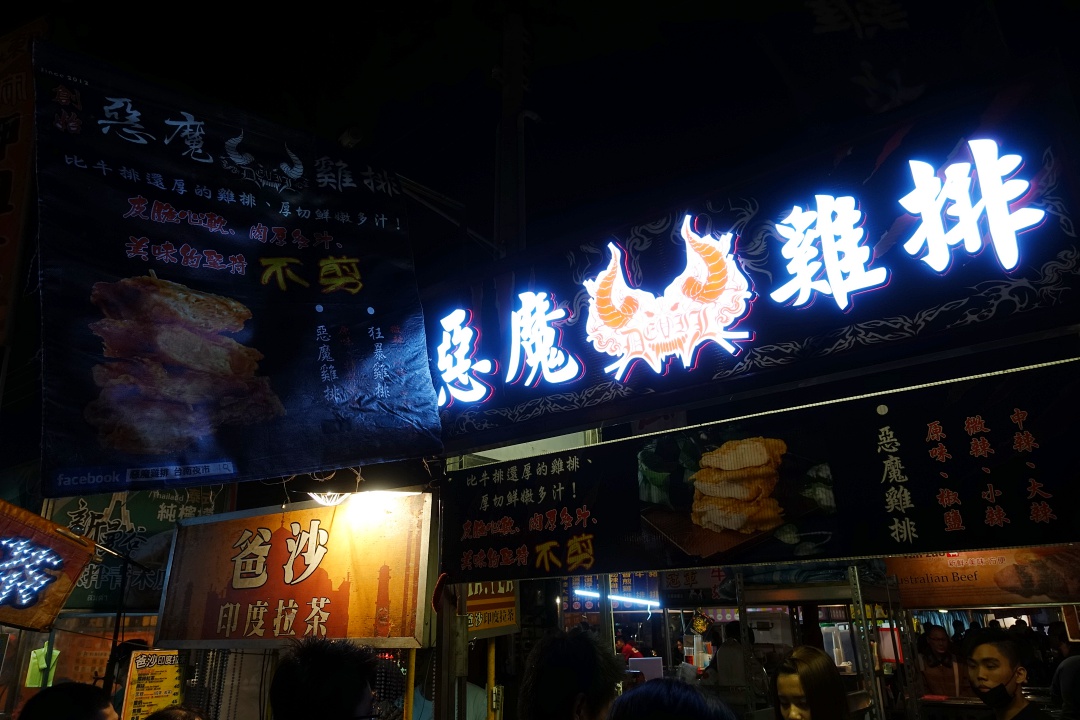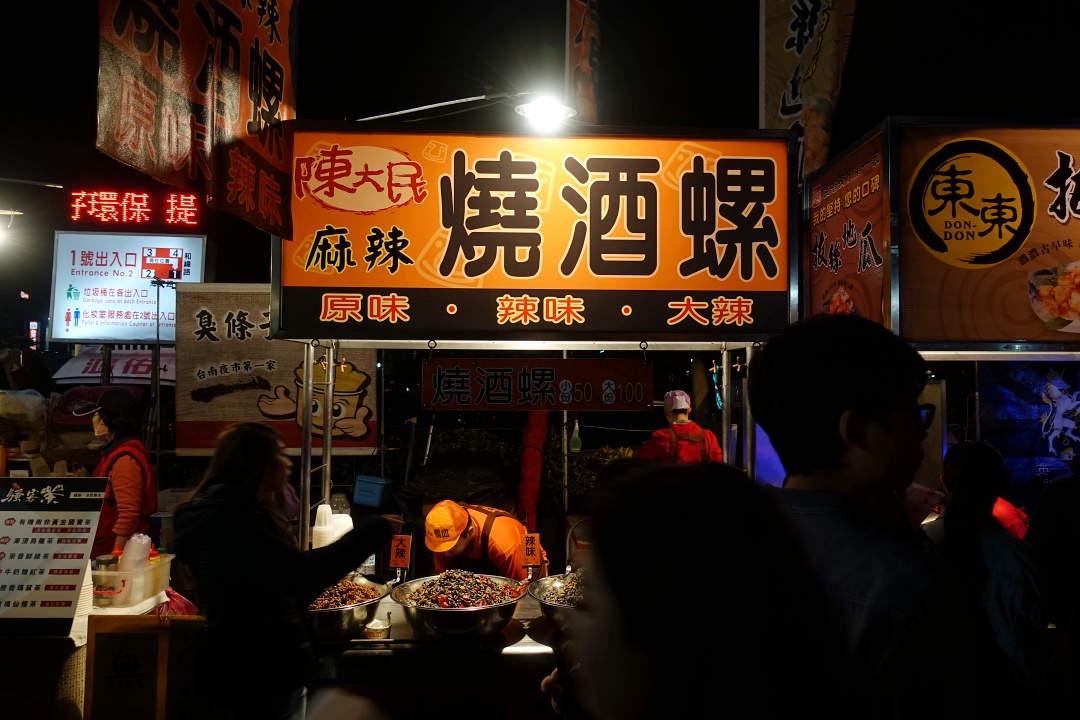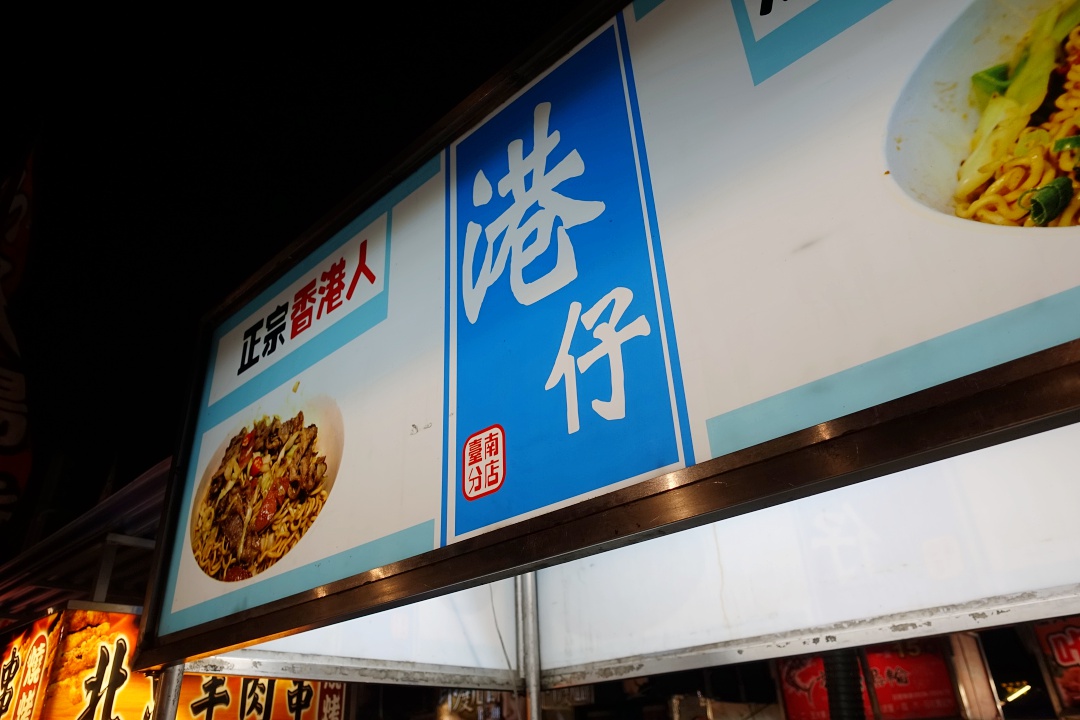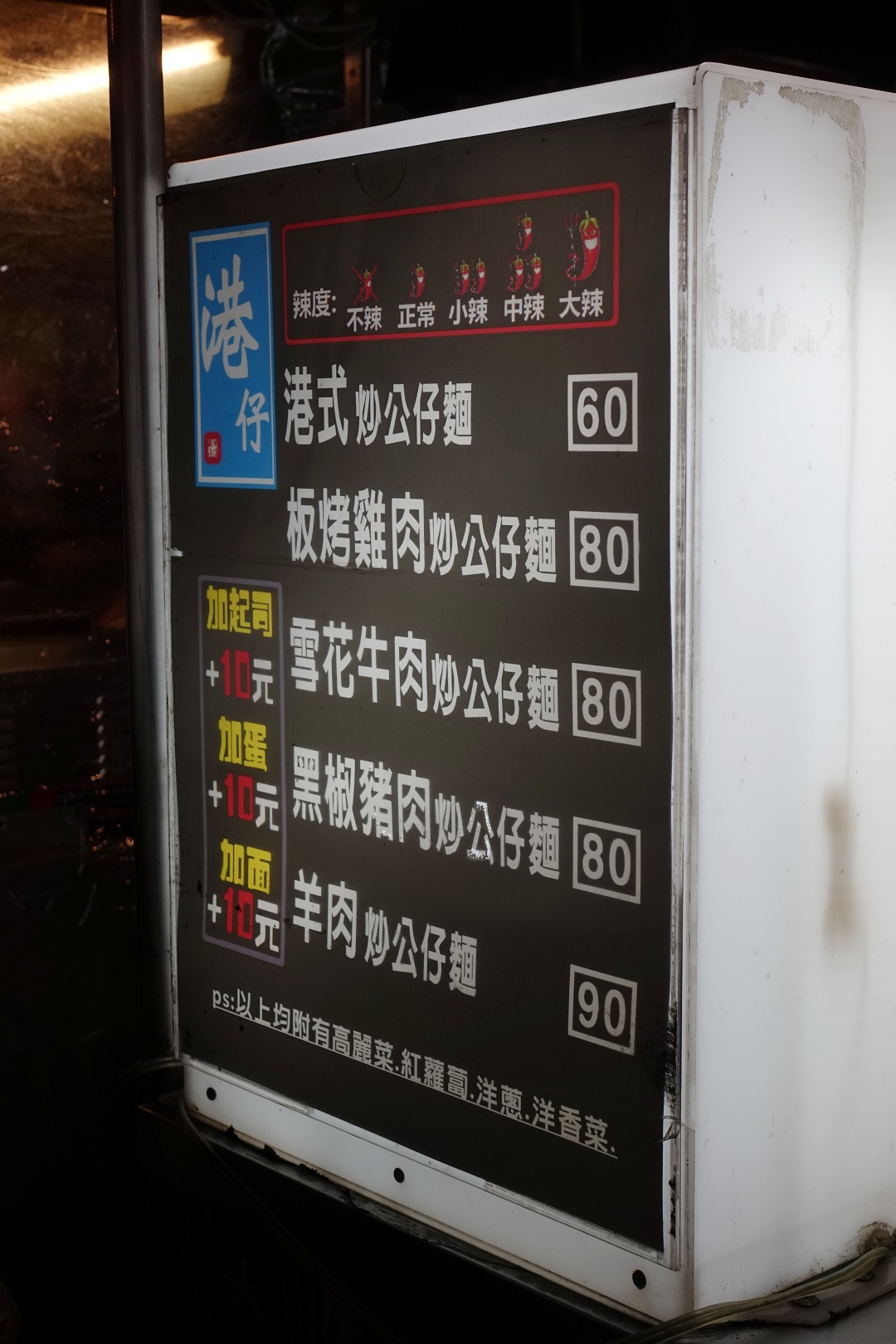 They have so much food at Tainan Flower Night Market! We ate and brought back quite a number of them. My favourite is probably the dumpling quenched in light soy sauce and chilli! They were sold in a packet of ten pieces for just a couple of dollars.
Shopping wise, most of the stalls are selling clothing. And since it's the end of the year and weather is cold, they were mostly selling sweater and thicker clothing. Didn't get anything in the end because I'm not sure if I really need them once I'm back in Singapore.
Done with shopping and eating, we went across the road to take a taxi back to our hotel. The night market is located next to a big parking lot. You can either drive or get there by public transport and taxi. There is a designated spot across the road where there are a number of taxis waiting, so it's fairly easy to get a taxi back at night.