Starting Day 2 in Bangkok with… Breakfast!
If you've read my past travelogue, you would know that the Husband and I are not a big fan of waking up early for breakfast. Most of the time we would either skip it or don't even purchase breakfast when we booked our accommodation. However, this time around we actually woke up every morning during our trip to join my sisters for breakfast at the restaurant on the 10th floor.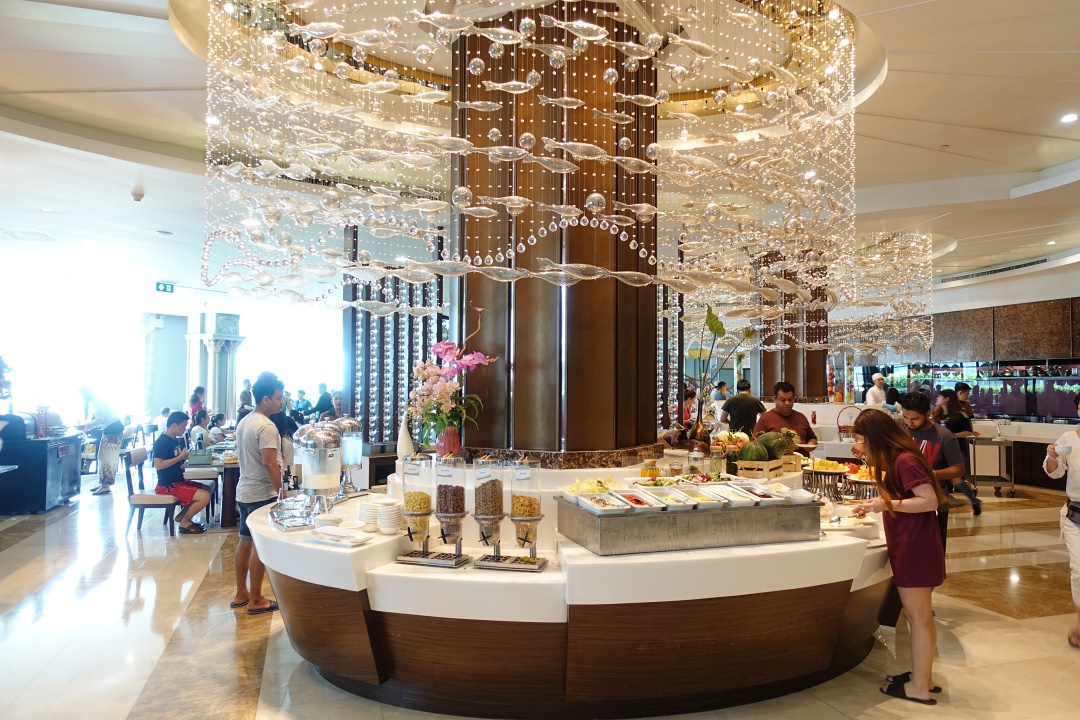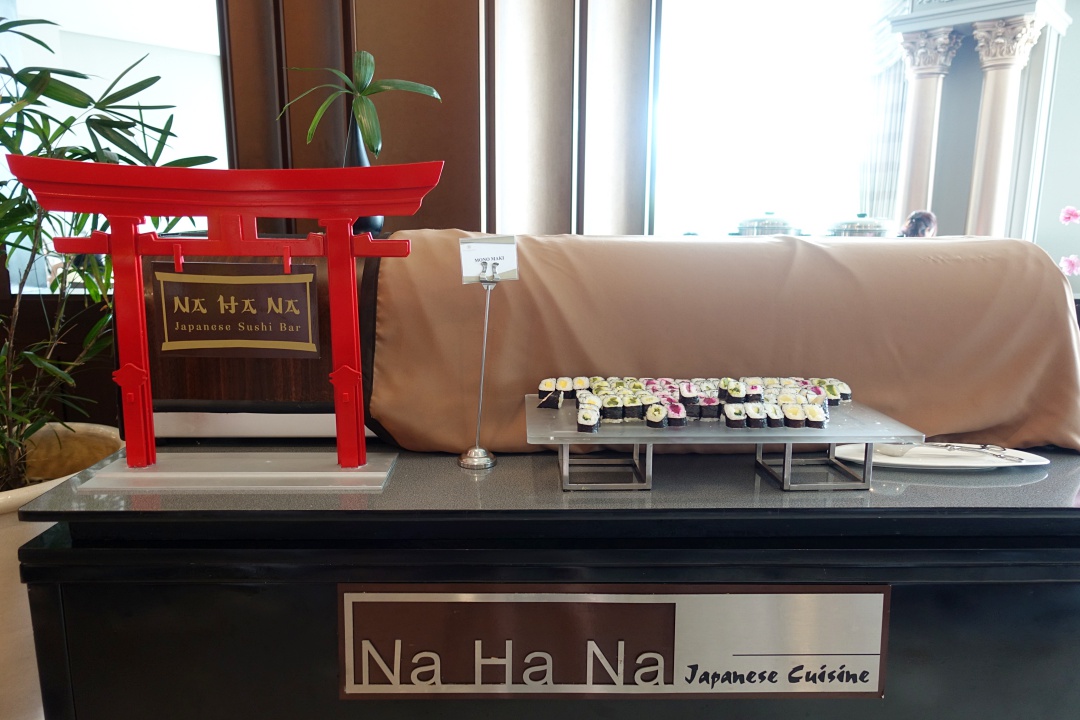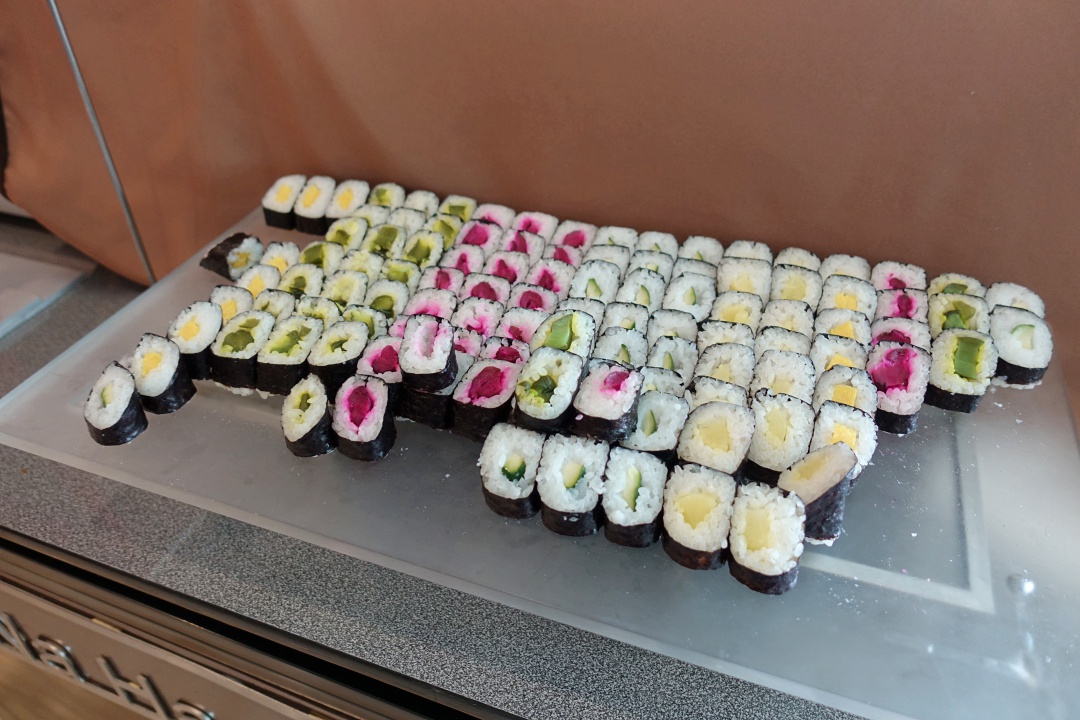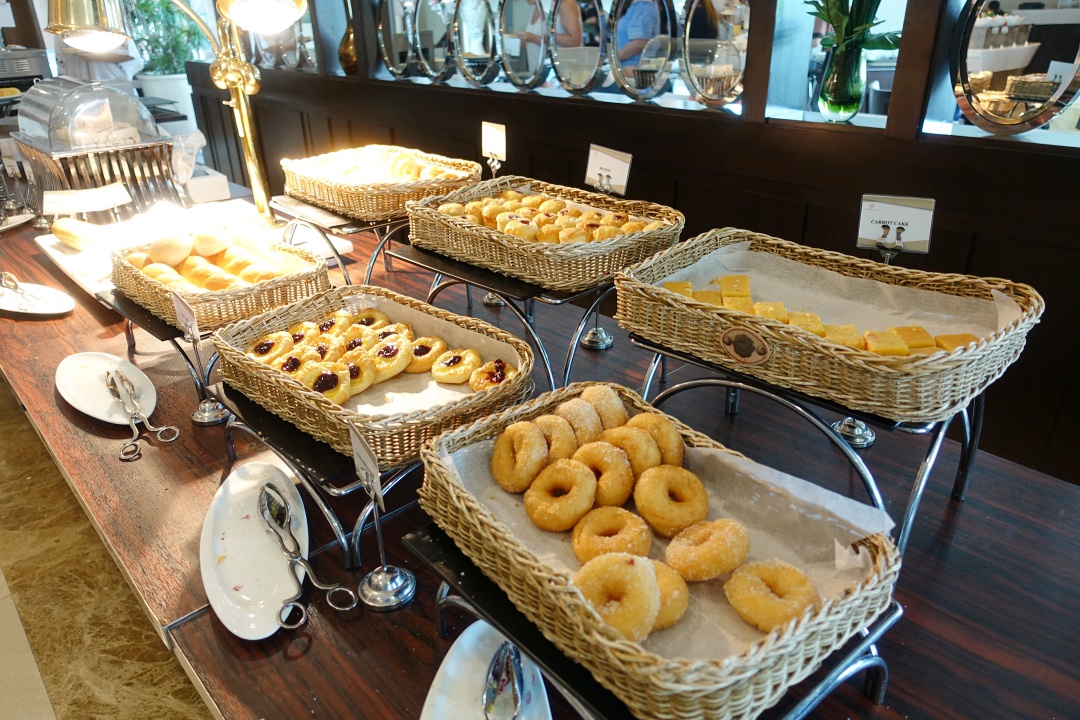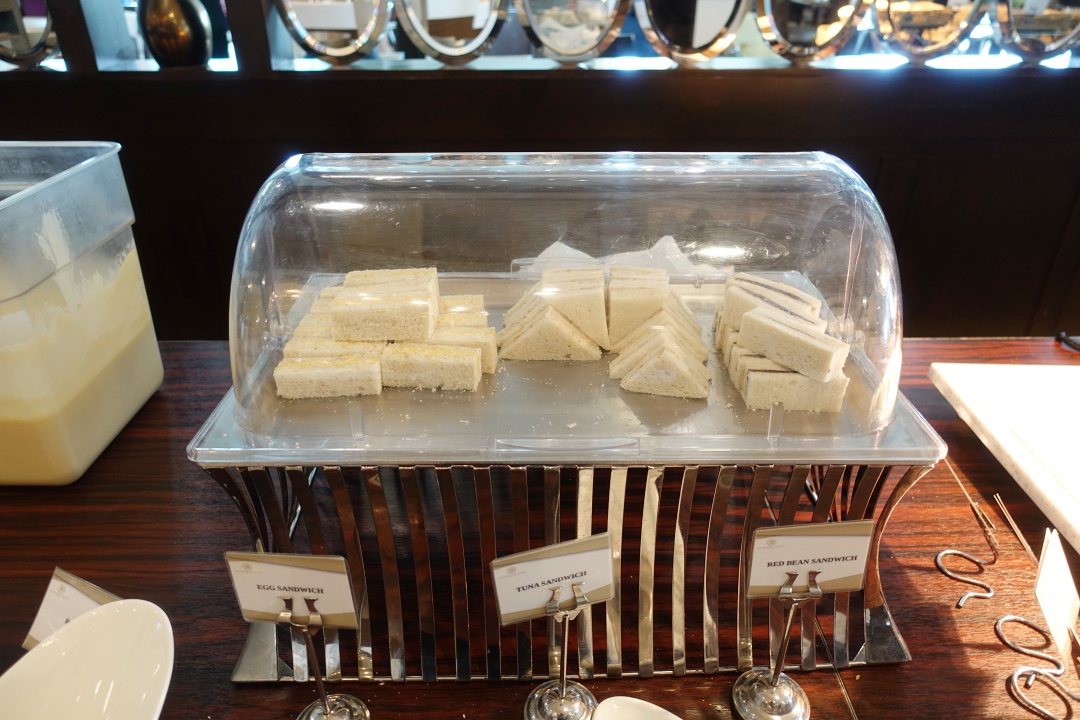 I realised I didn't take any pictures of the hot food station, but below are some of the food we got: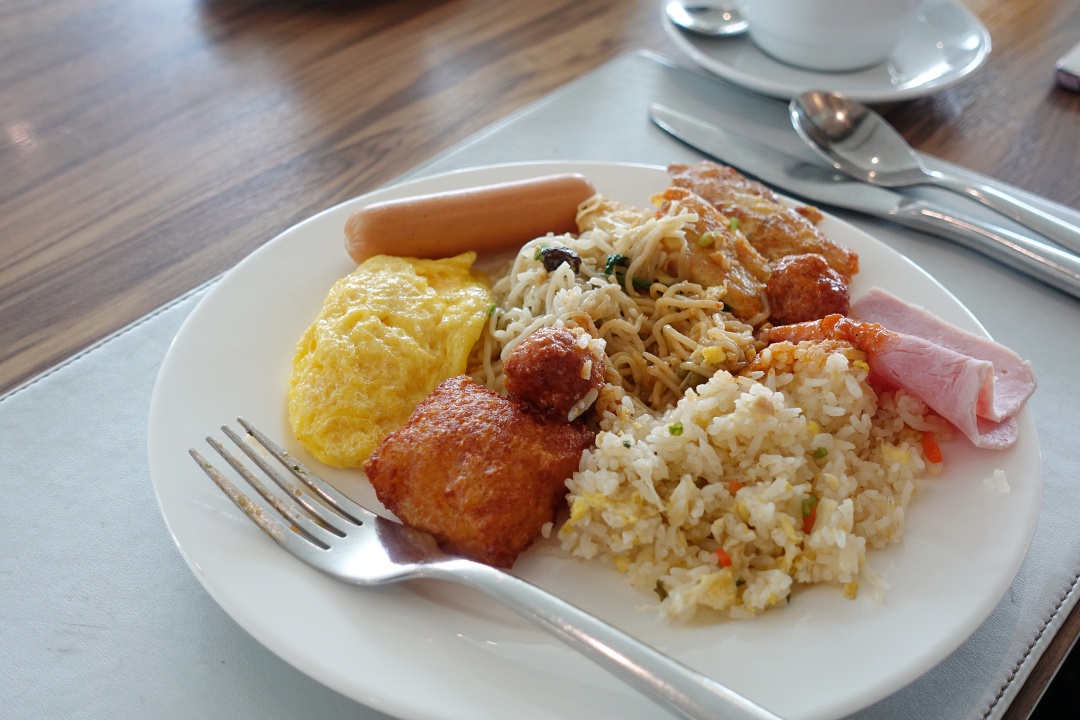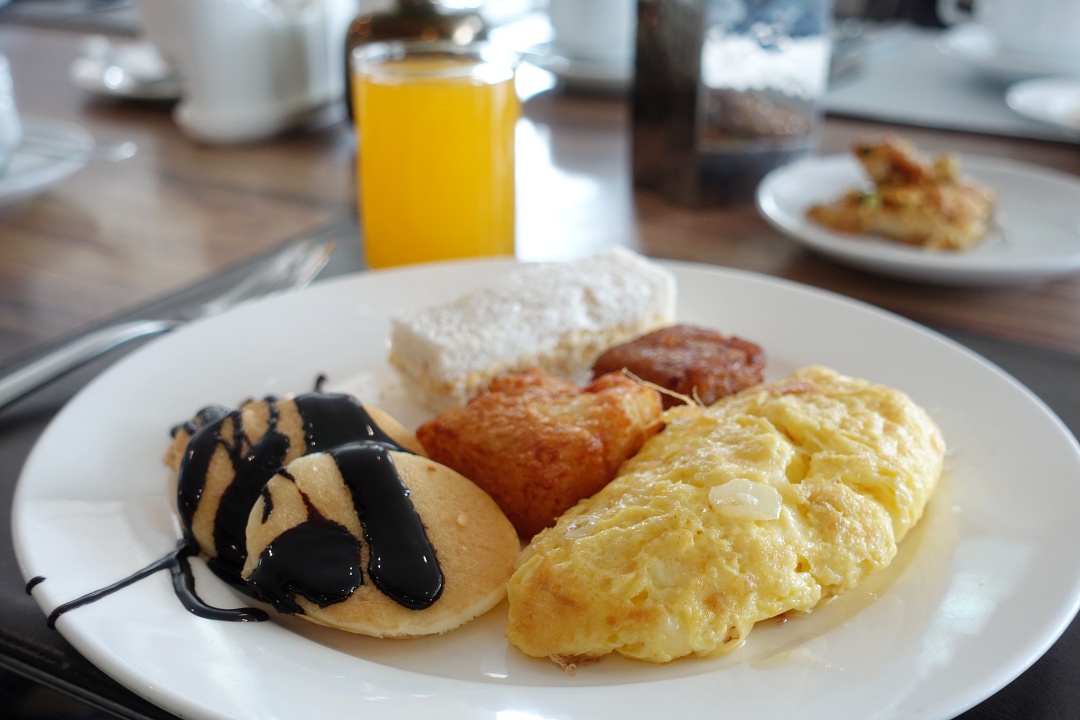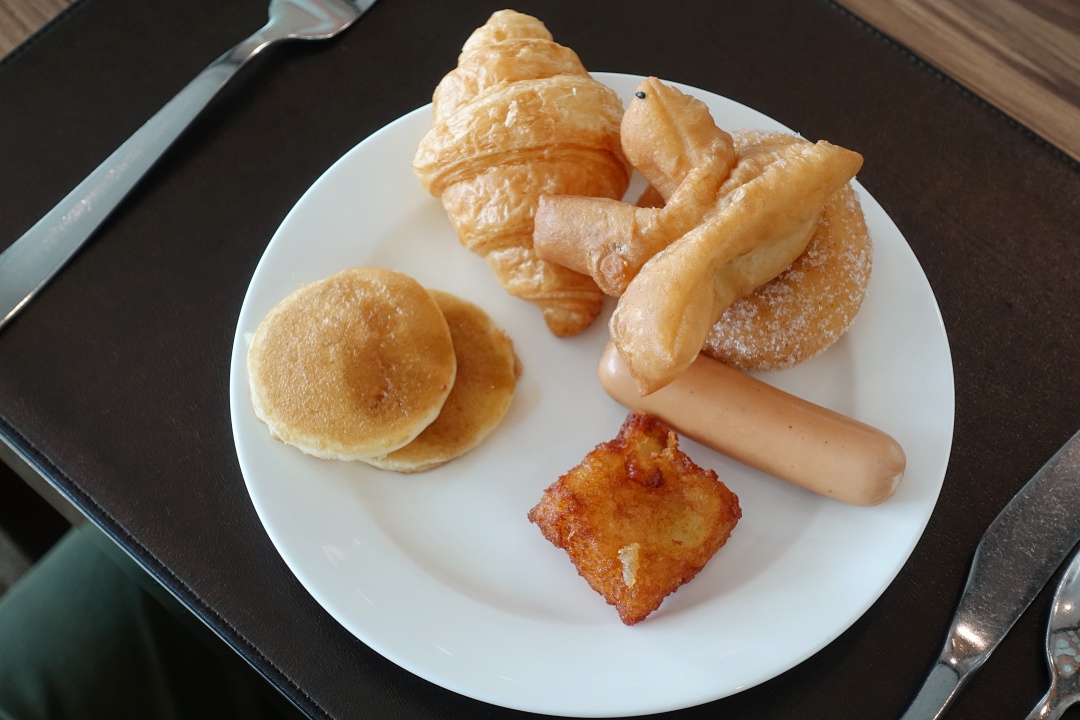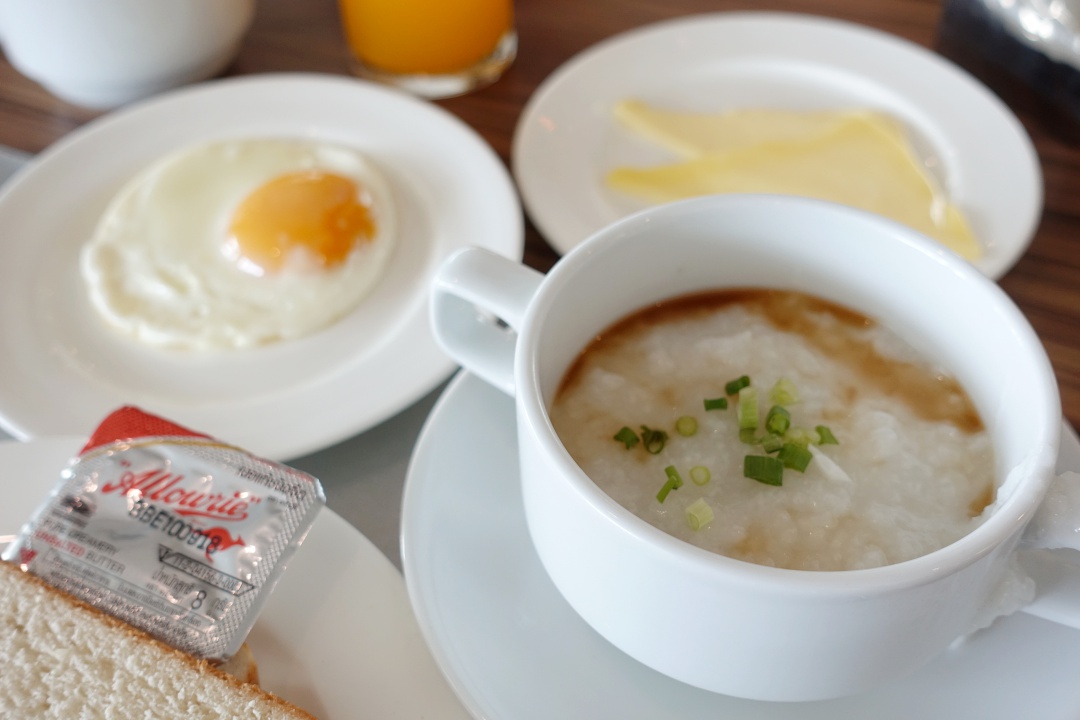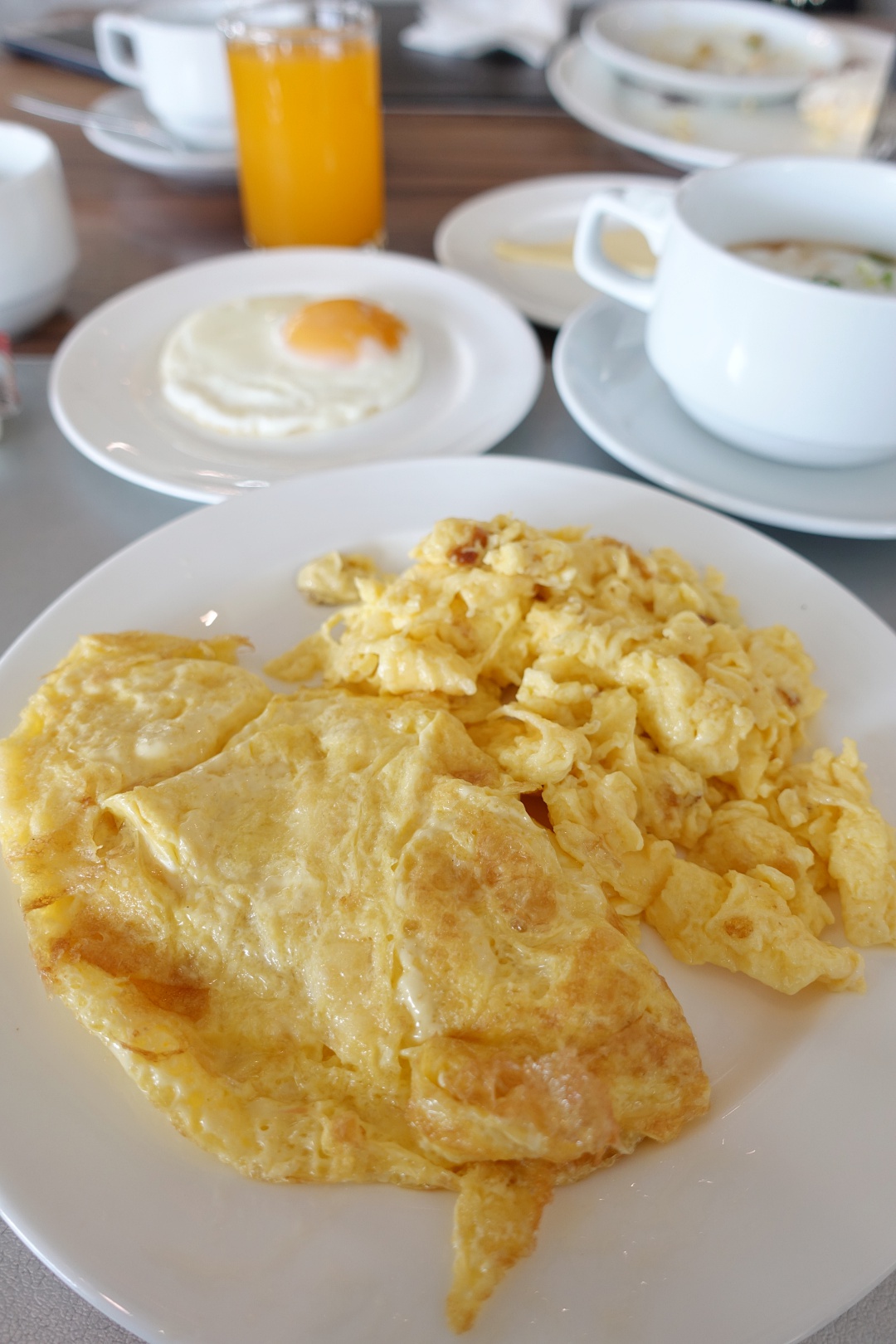 My sisters were literally laughing at me when they saw my plate. While they were having "proper food" like rice, noodle and whatnot, I was having white toast with butter and sugar. I did get myself some porridge and eggs too.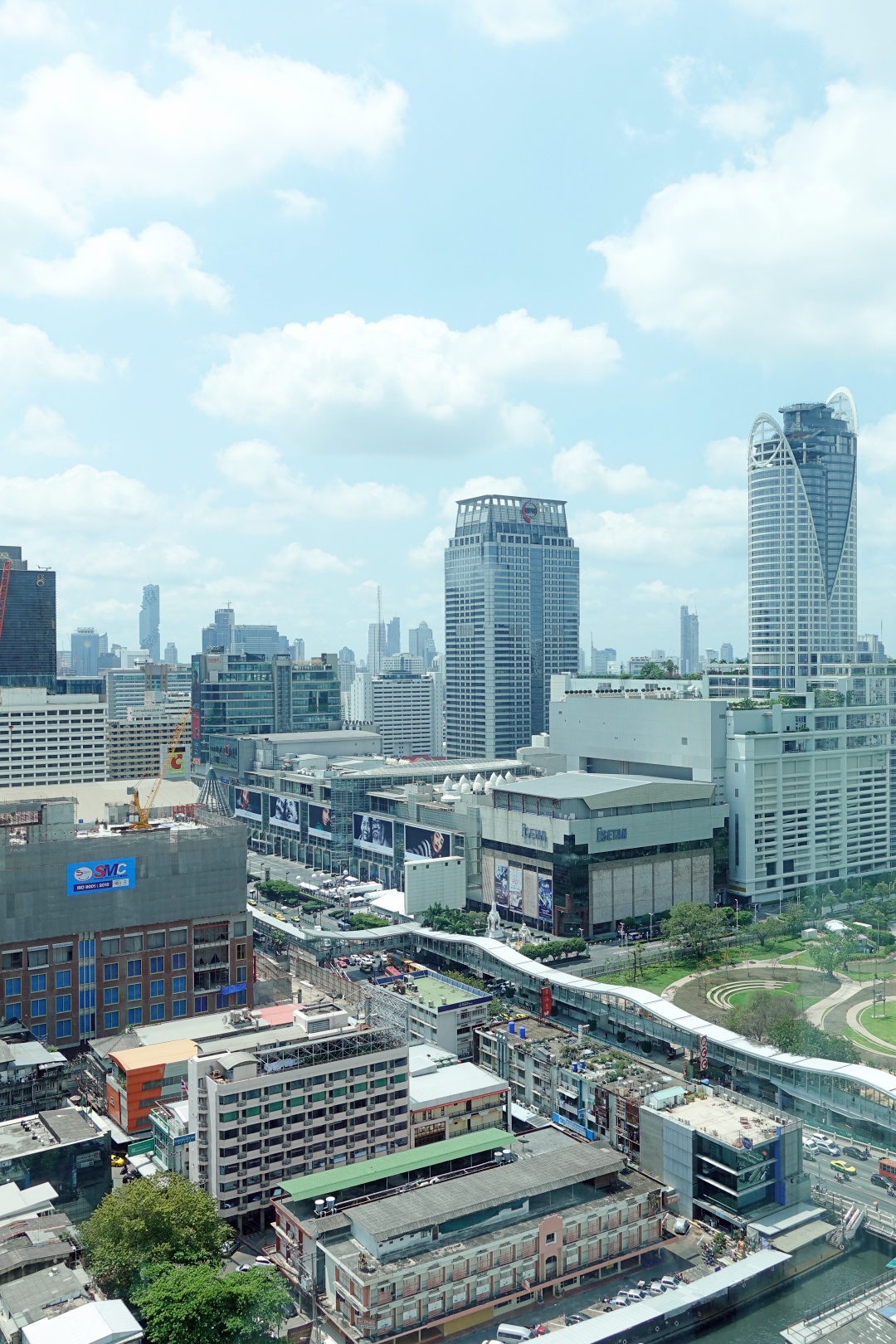 Can't remember where this photo was taken from, but I thought it shows a rather good view of the surrounding. That's Central World right in front and the sky bridge that was built not long ago. The bridge is awesome because it's a sheltered walkway that connects Platinum Fashion Mall to Big C Supercenter.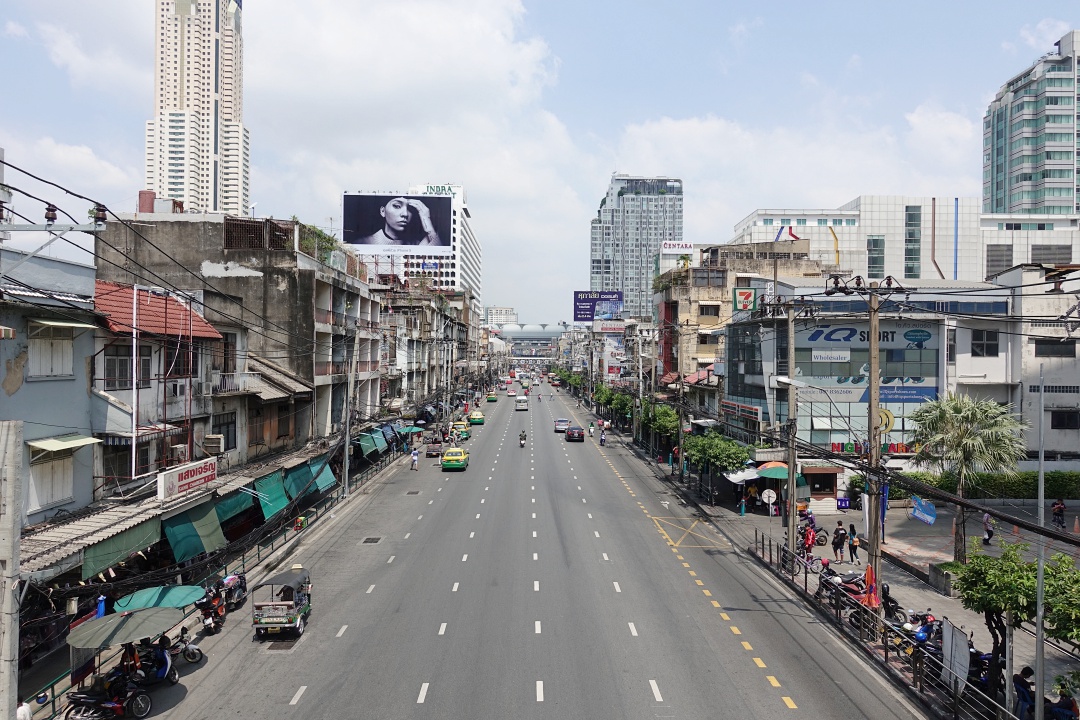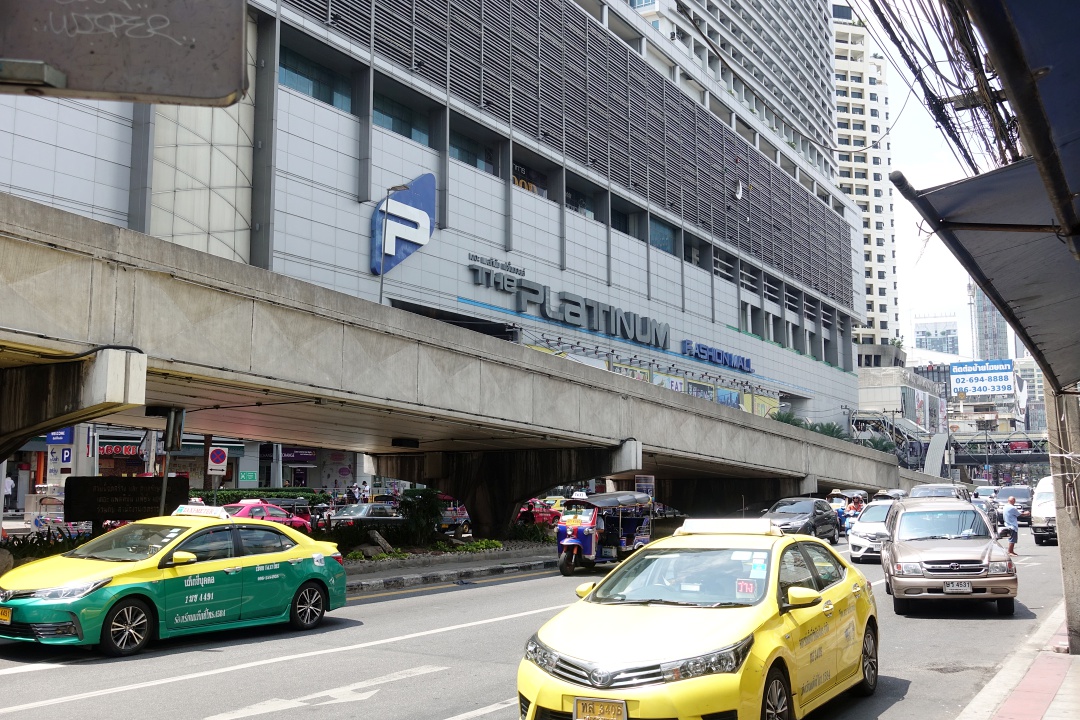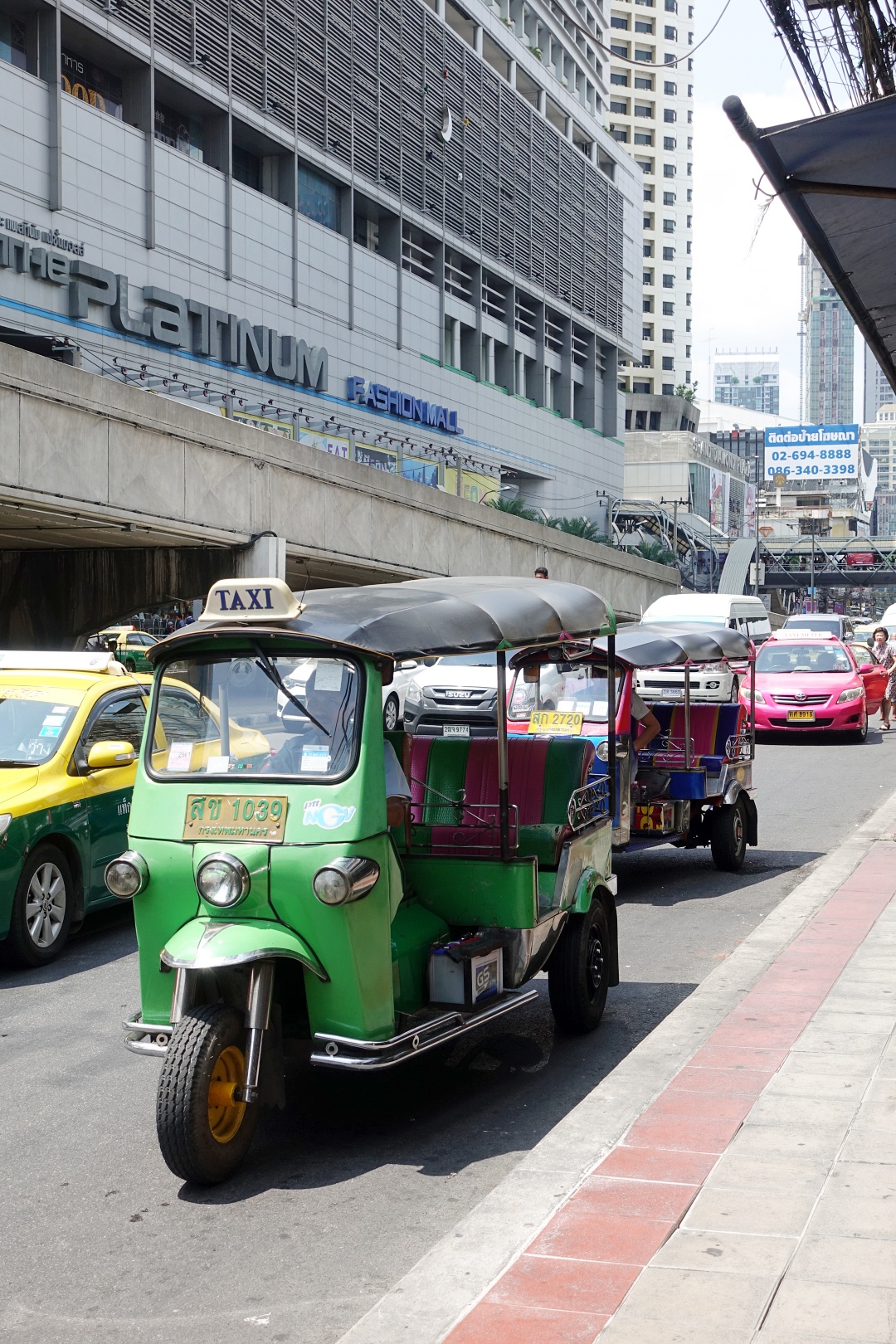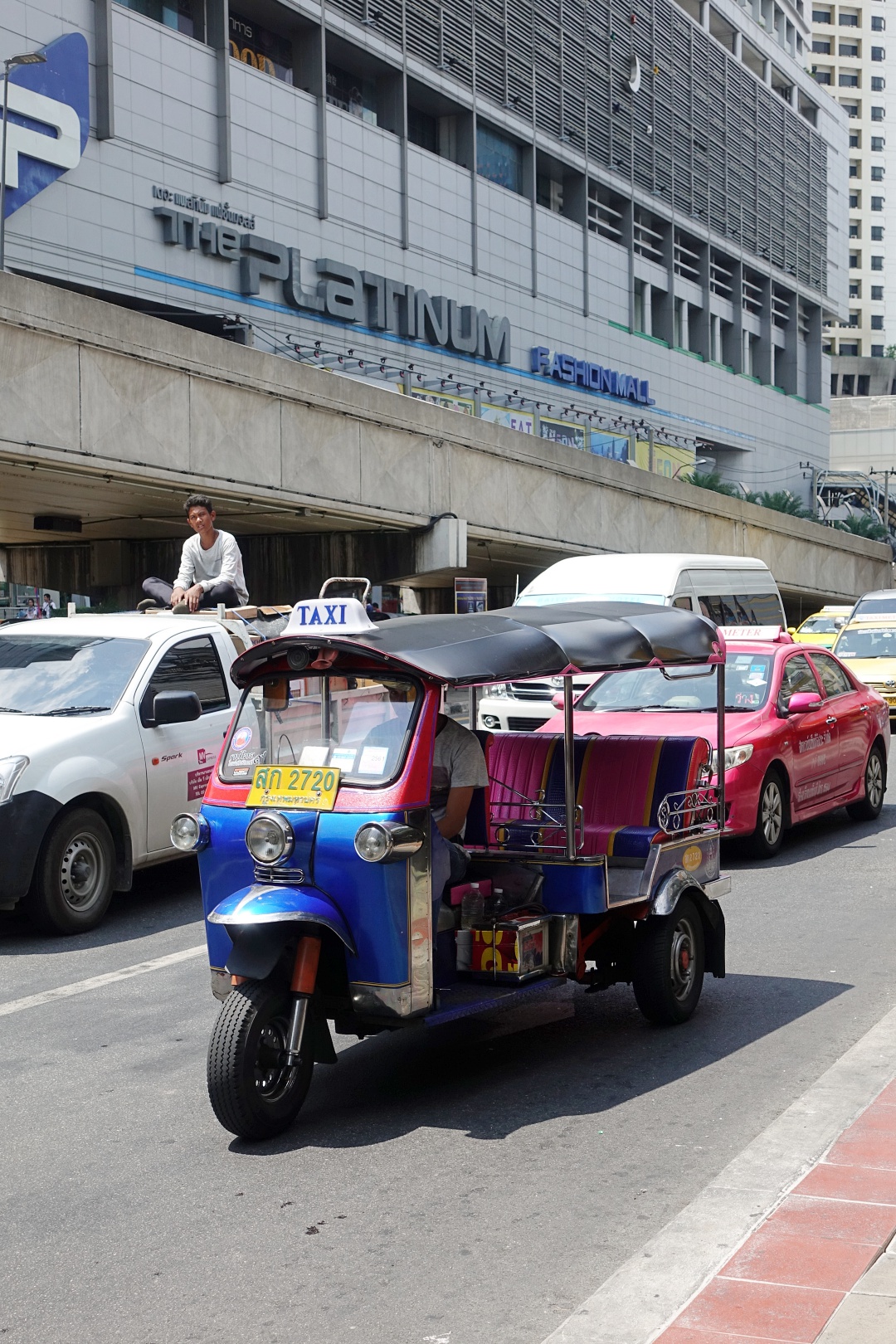 After breakfast, it was time to head out. Crossed the bridge from Palladium Mall to Pratunam, before crossing the road over to Platinum Fashion Mall.
The Platinum Fashion Mall
Located in Pratunam, Bangkok, The Platinum Fashion Mall is the largest fashion mall in Thailand, with over 2,000 shops specialised in wholesale fashion clothing and accessories. However, we weren't there for the fashion. Instead, we were there solely because we wanted to have the Mix Thai Dressed Salad found in the basement level.
I don't think I've ever properly shopped in The Platinum Fashion Mall? Came here a few times in the past; I believe the best I can do is probably one or two levels before I give up. There are simply too many shops to go through and I really don't have the patience and energy to do that. If you're dedicated to shop for clothing, you can probably spend hours there. I read online that prices at the Platinum Fashion Mall are no longer as attractive as compared to the past, but it still seems like a pretty awesome place to shop with what seems like an endless number of shops on each level.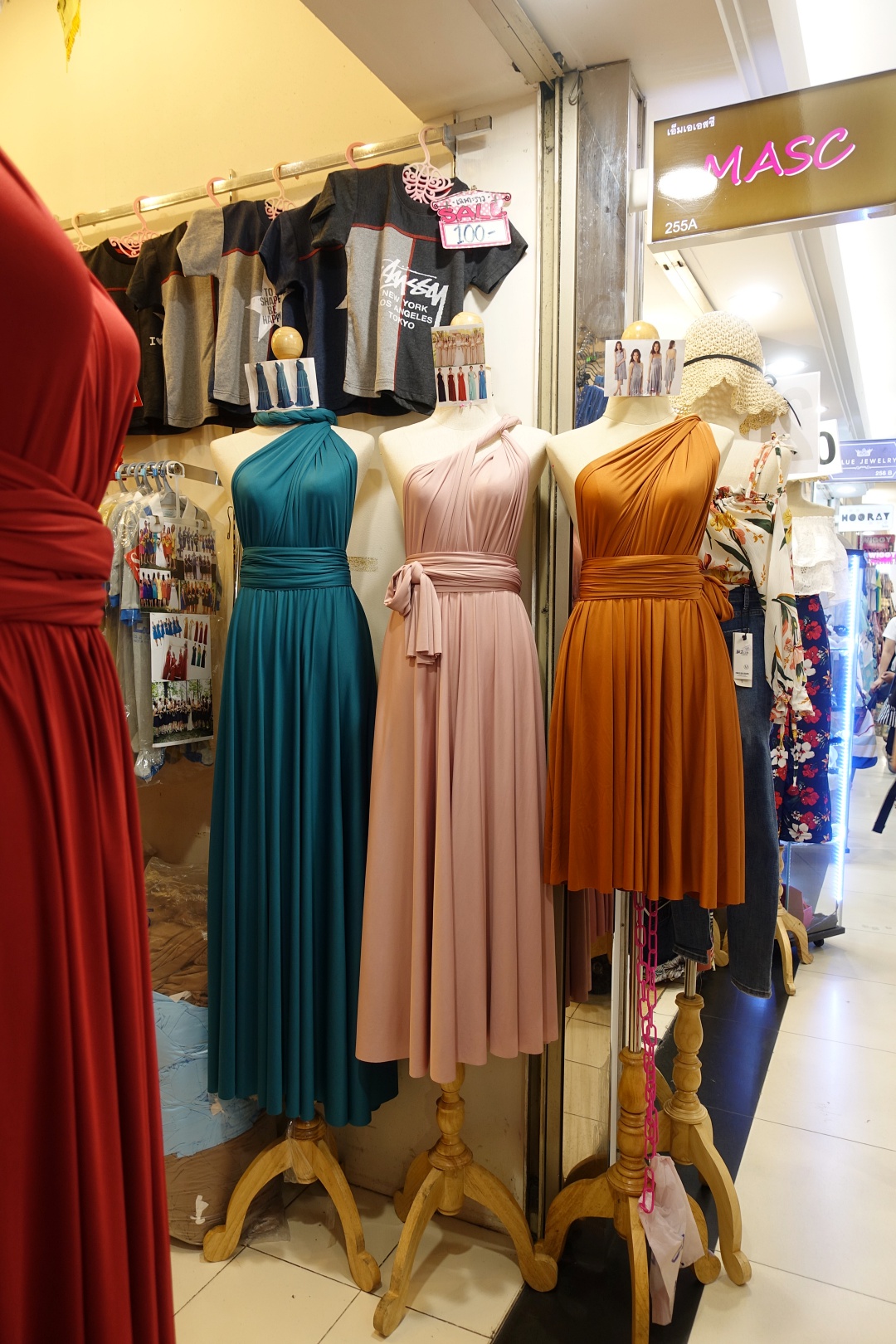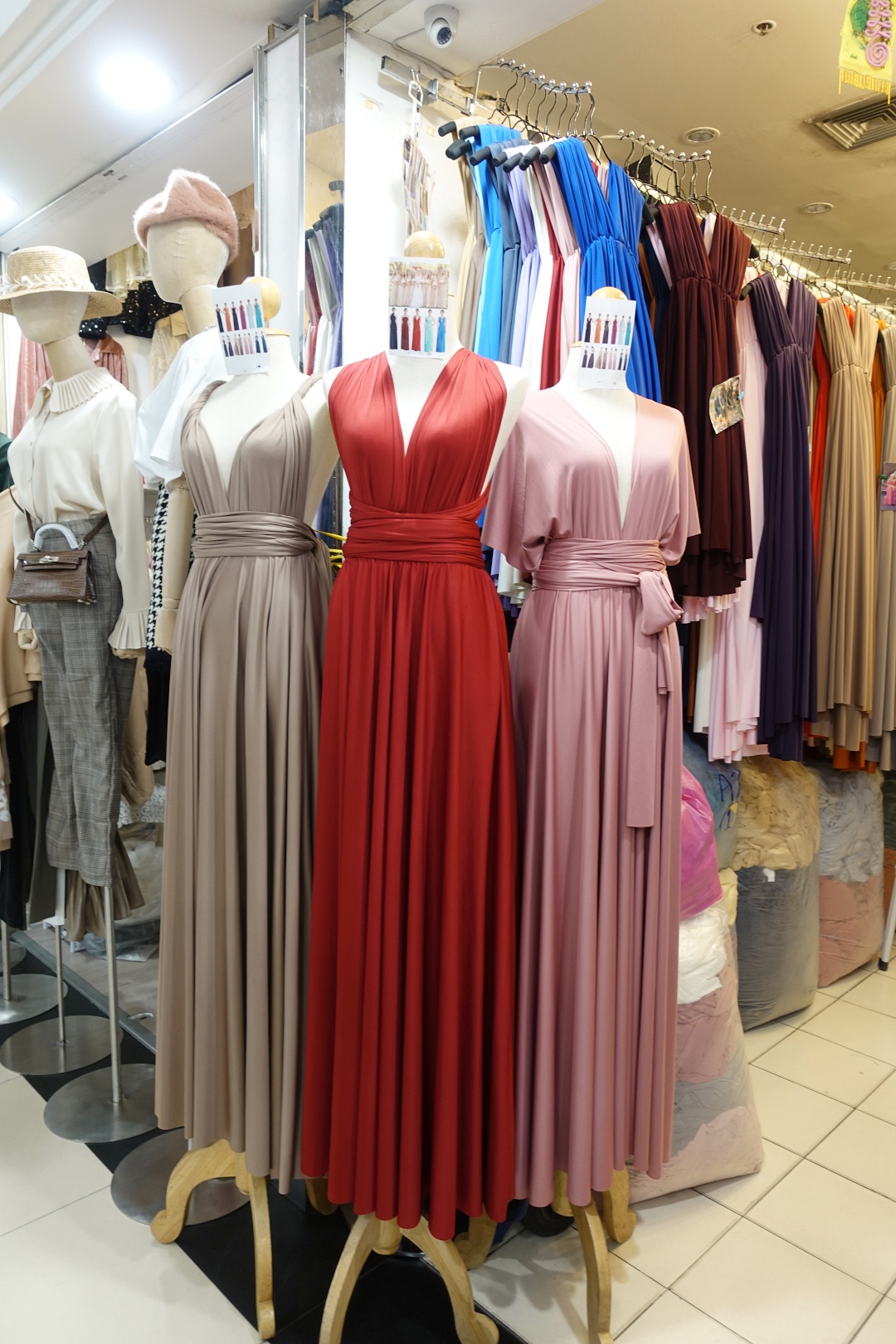 Came across these dresses and I thought they look pretty nice. Available in various colours, it would look great as a bridesmaid's dress.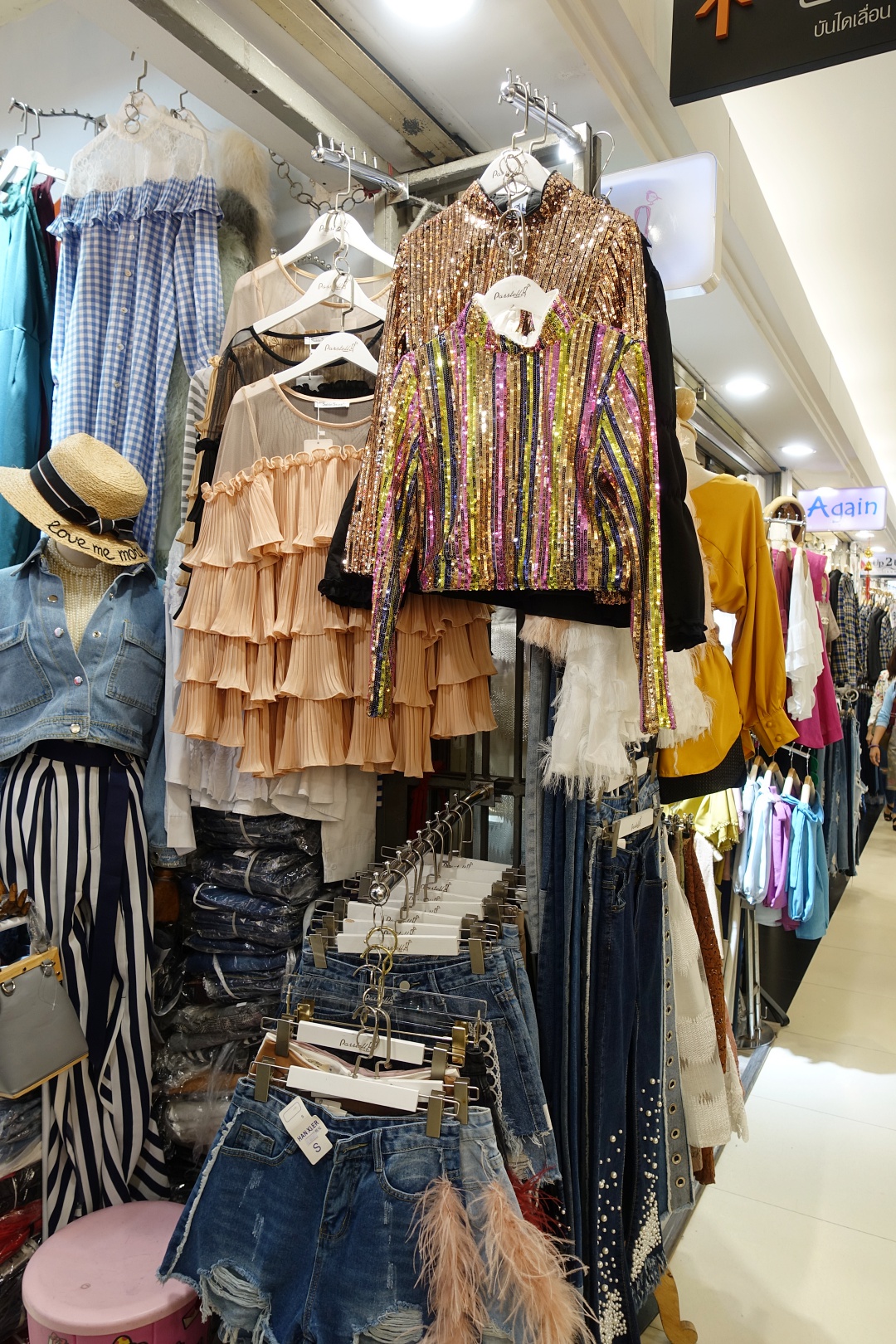 These sequins tops look kind of bizarre to me.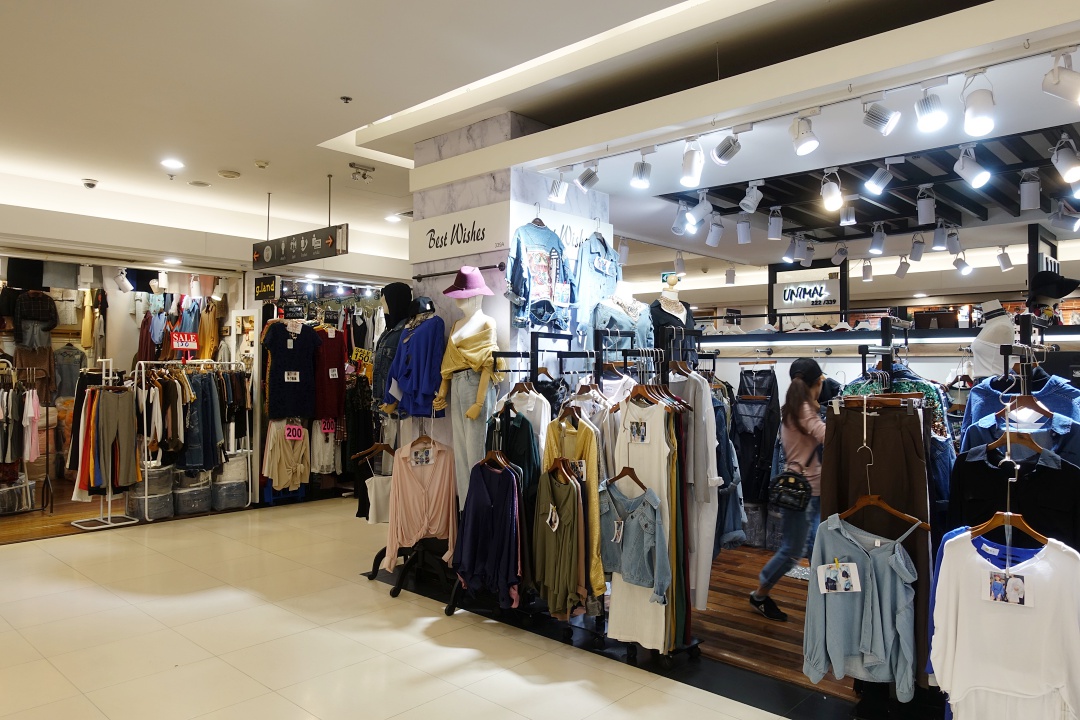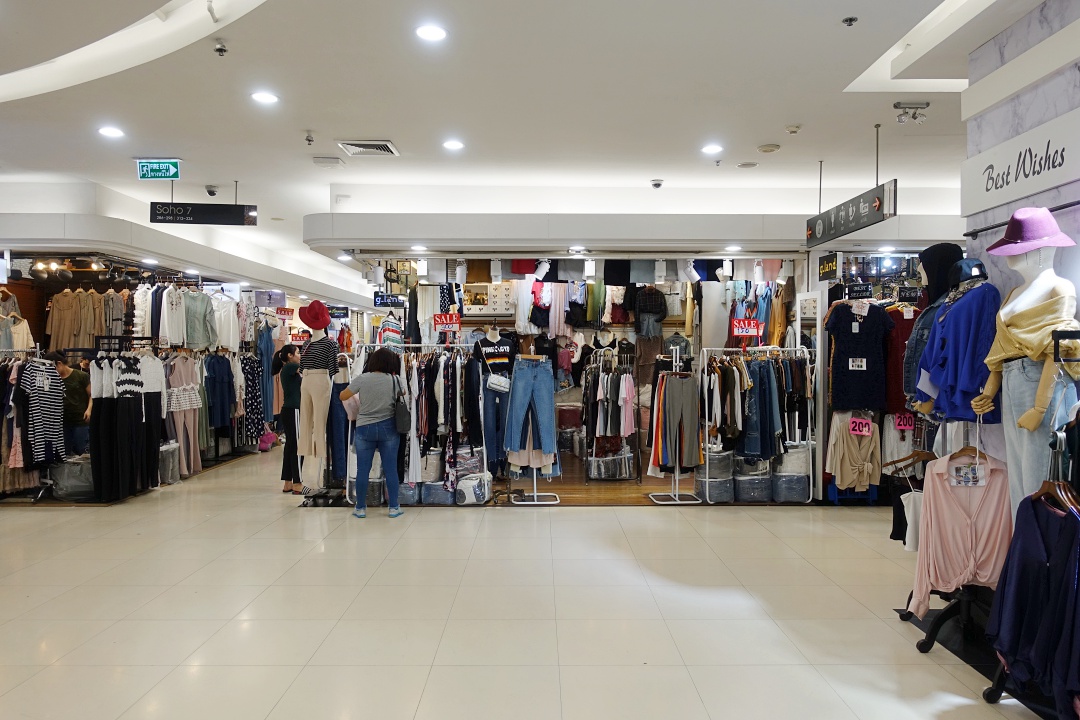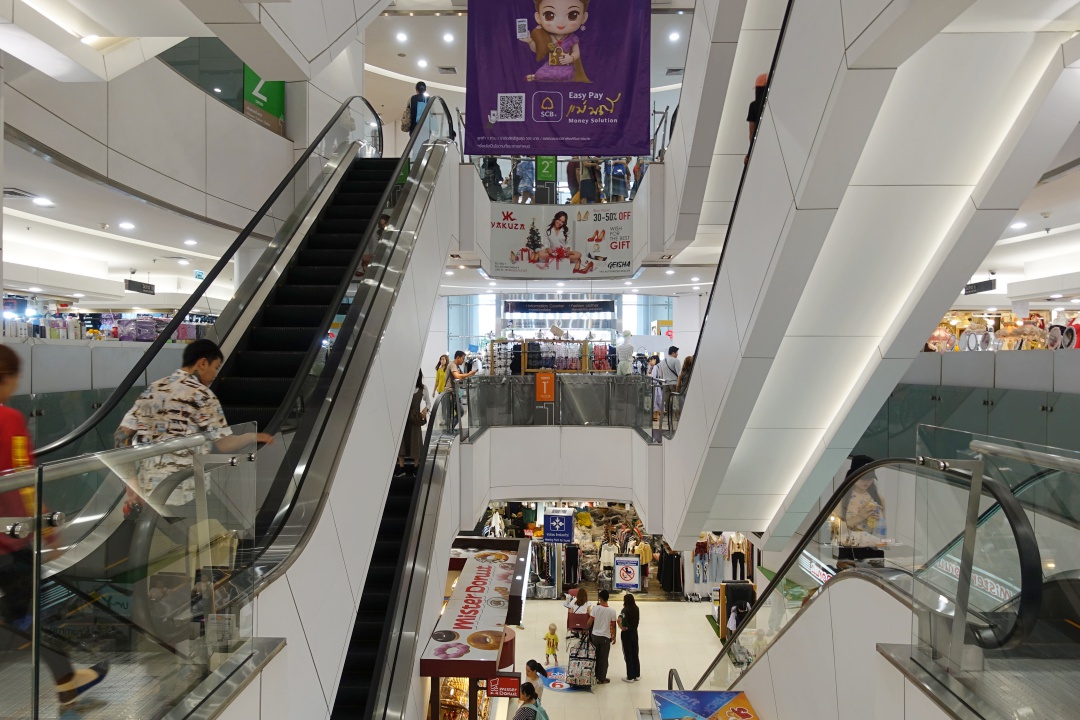 Each level in The Platinum Fashion Mall caters to a different category. Level 1 to 3 are for women's clothing, level 4 for men, level 6 for children wear, etc.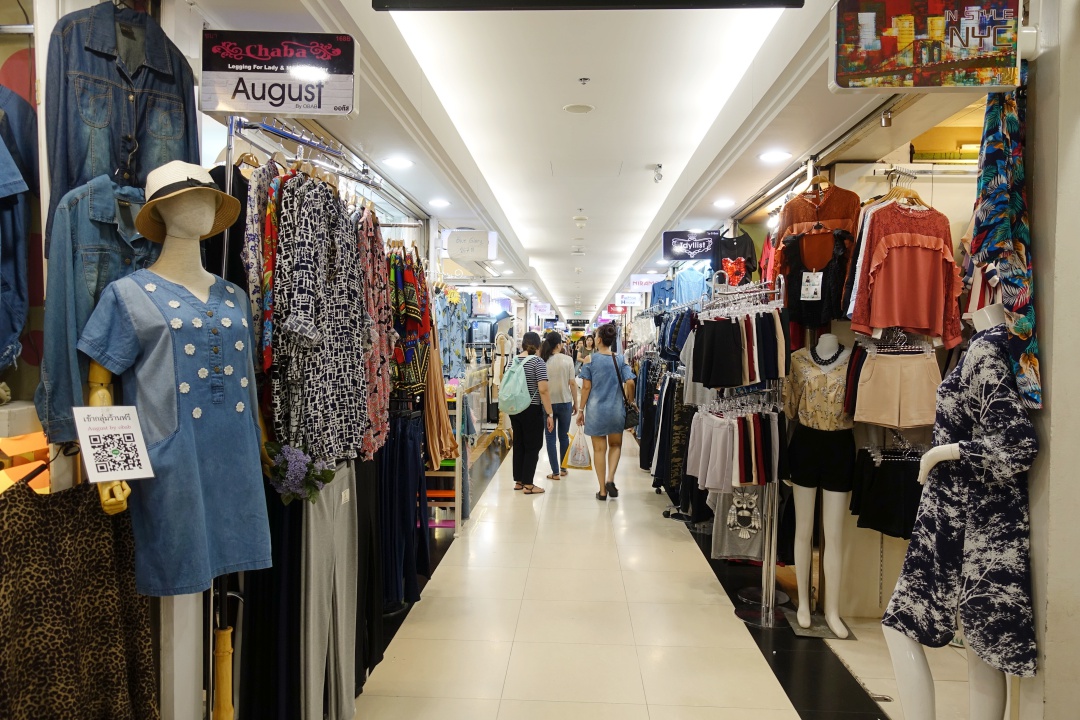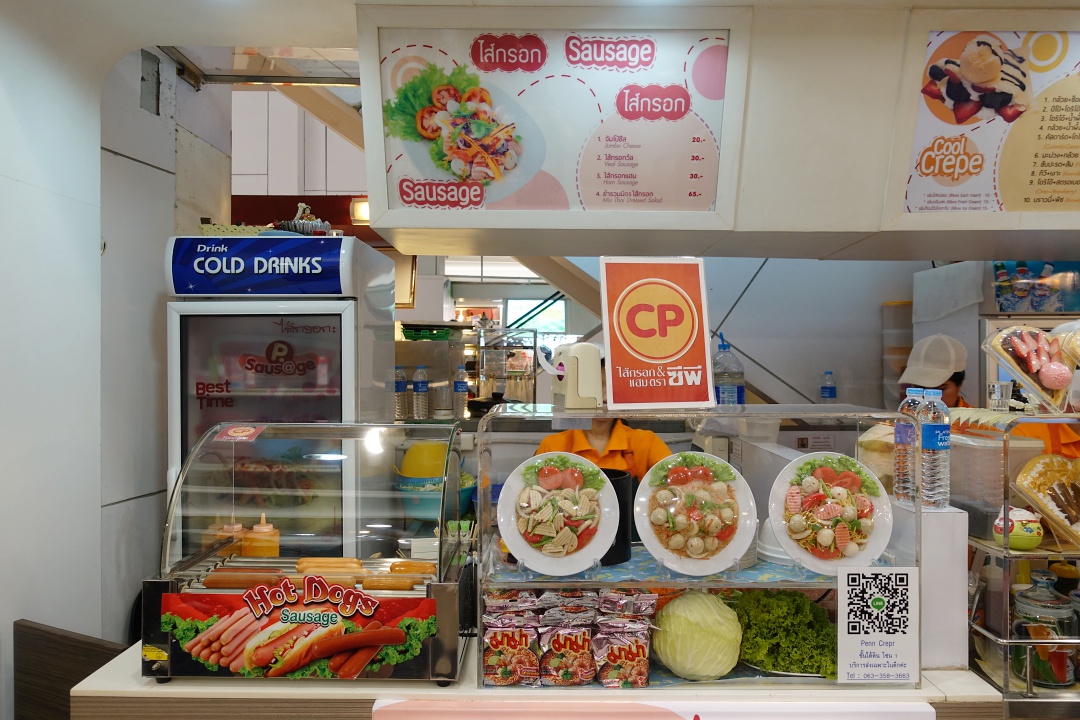 Went down to the basement level to get the Mix Thai Dressed Salad (THB65)!
Comes with instant noodle, veggie, sausage and fish ball. The spiciness really packs a punch.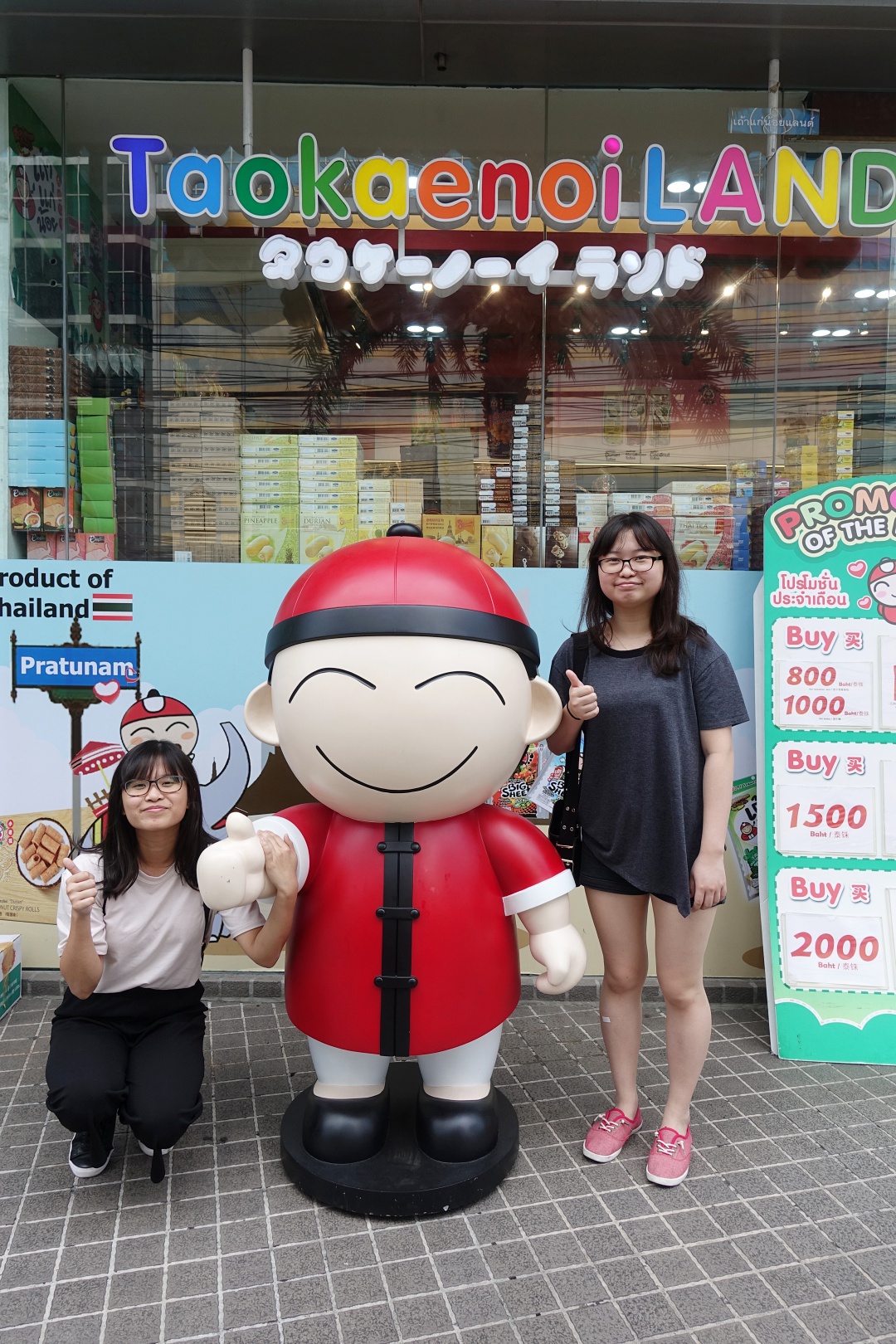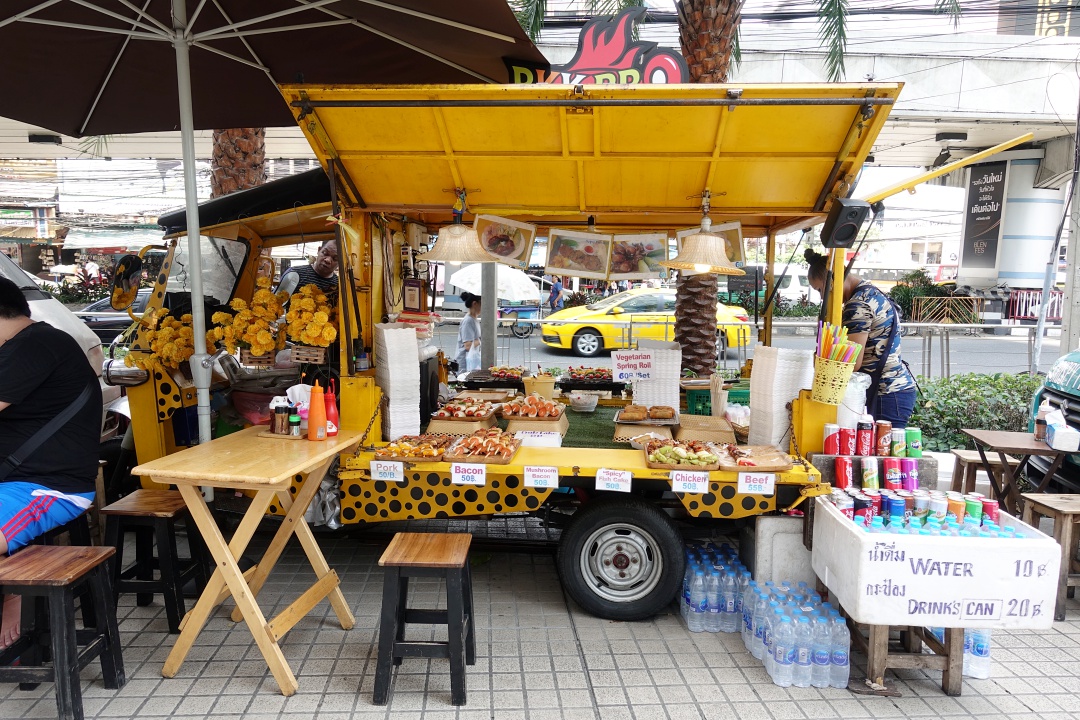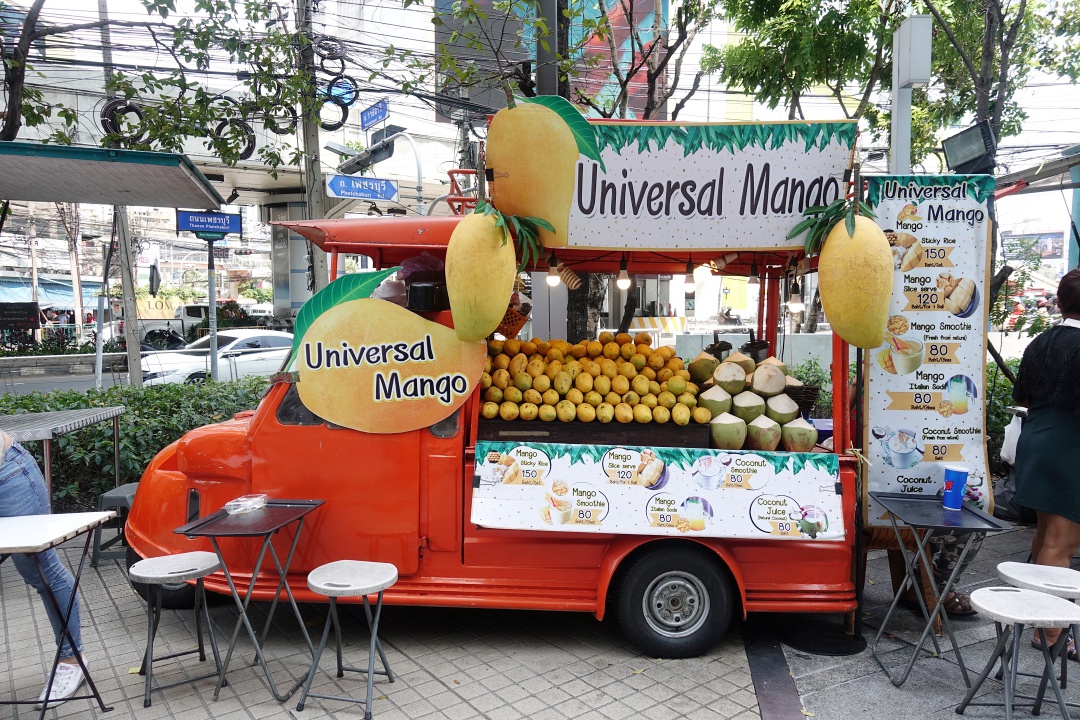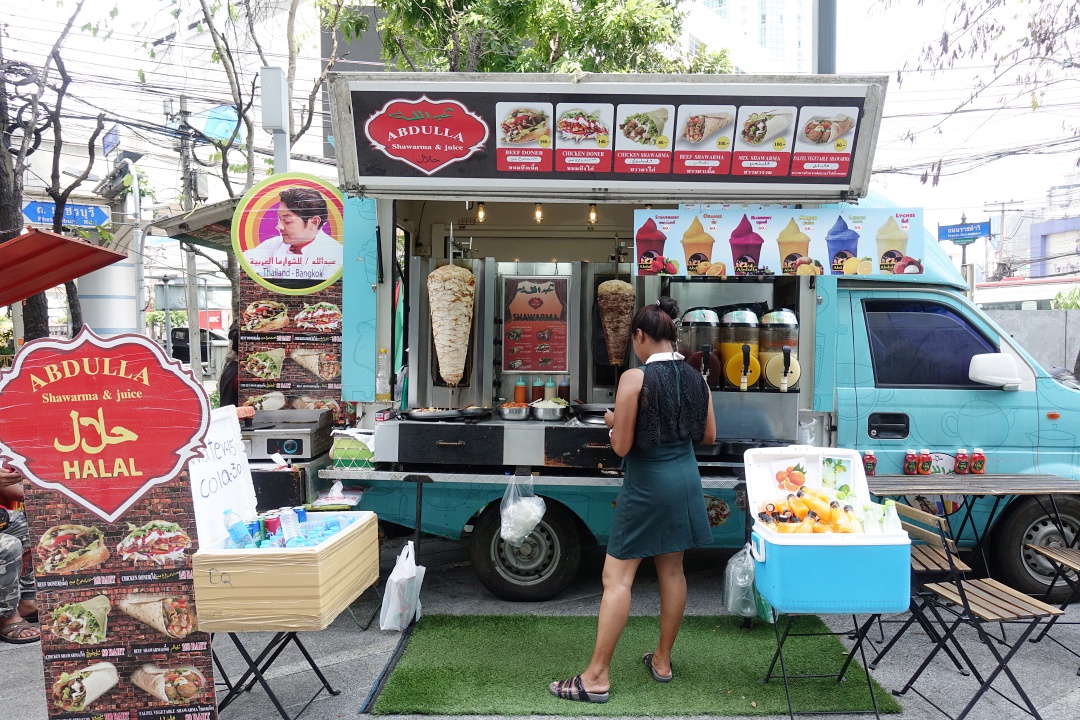 Some of the food carts found outside The Platinum Fashion Mall.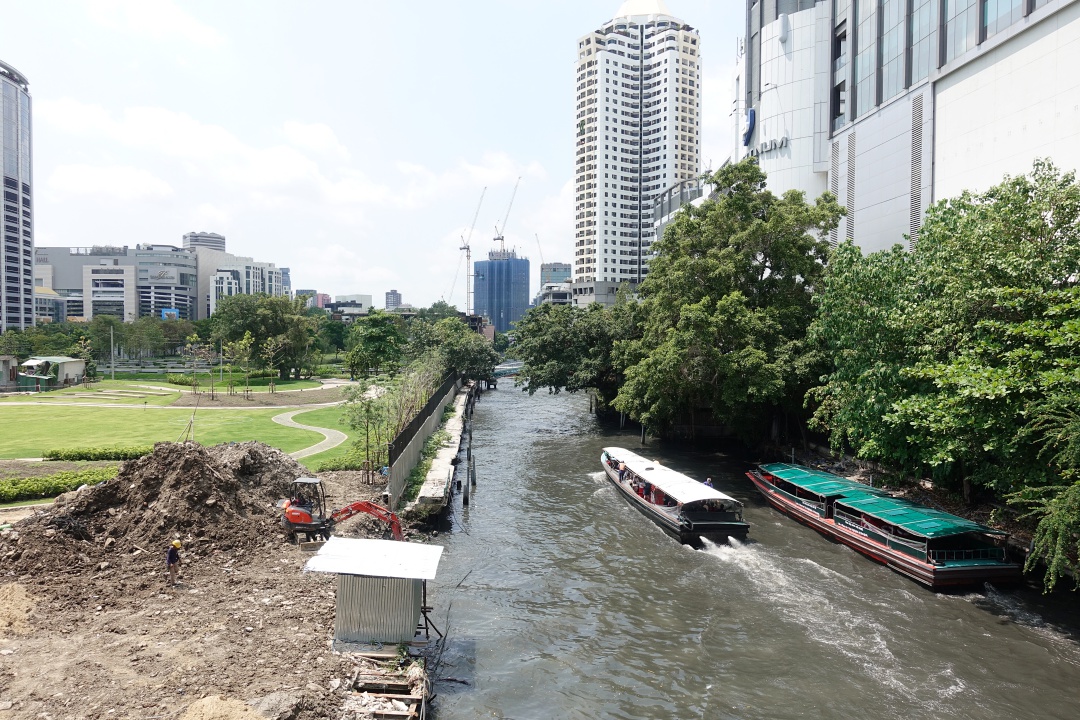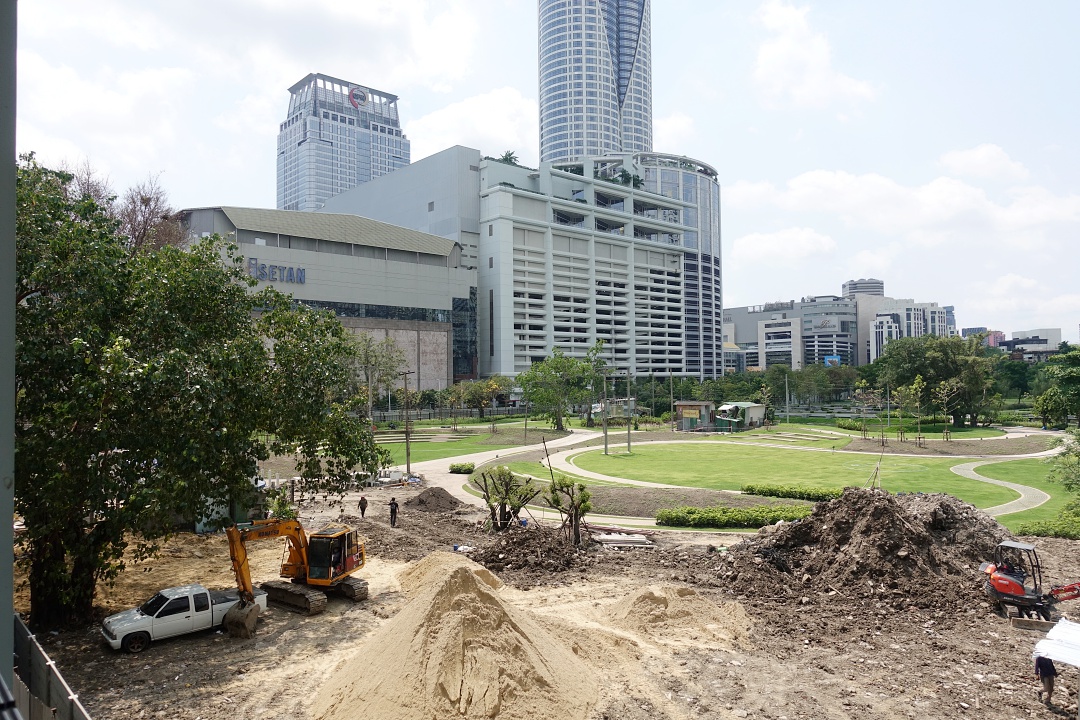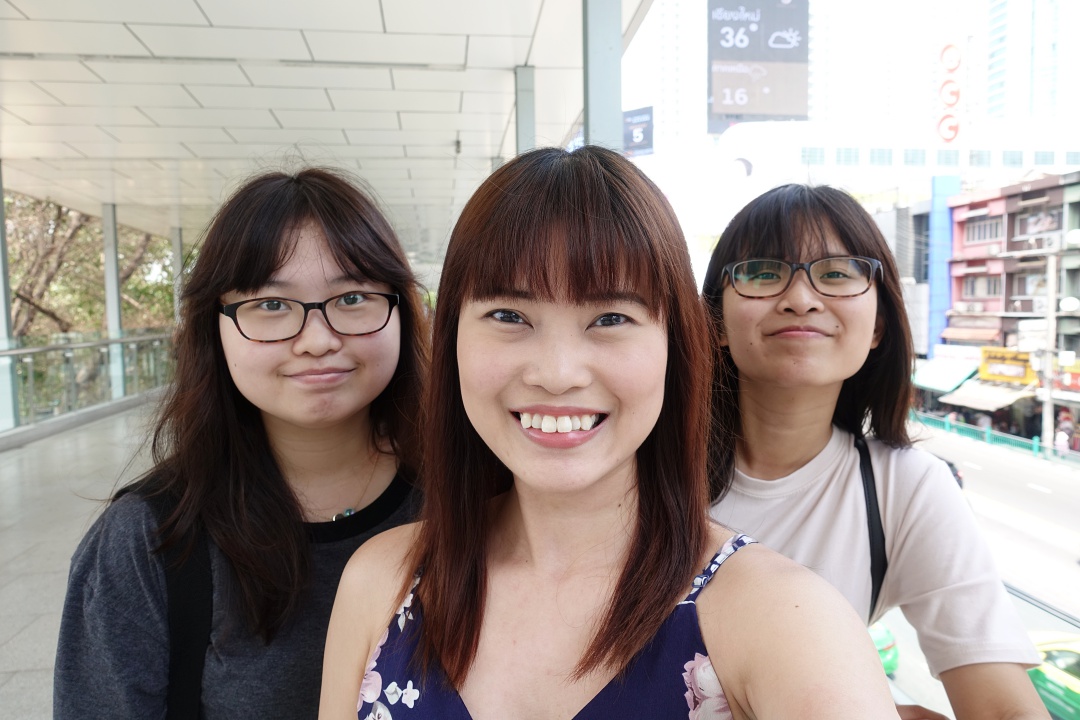 From The Platinum Fashion Mall, we then took the sky bridge to walk over to Central World.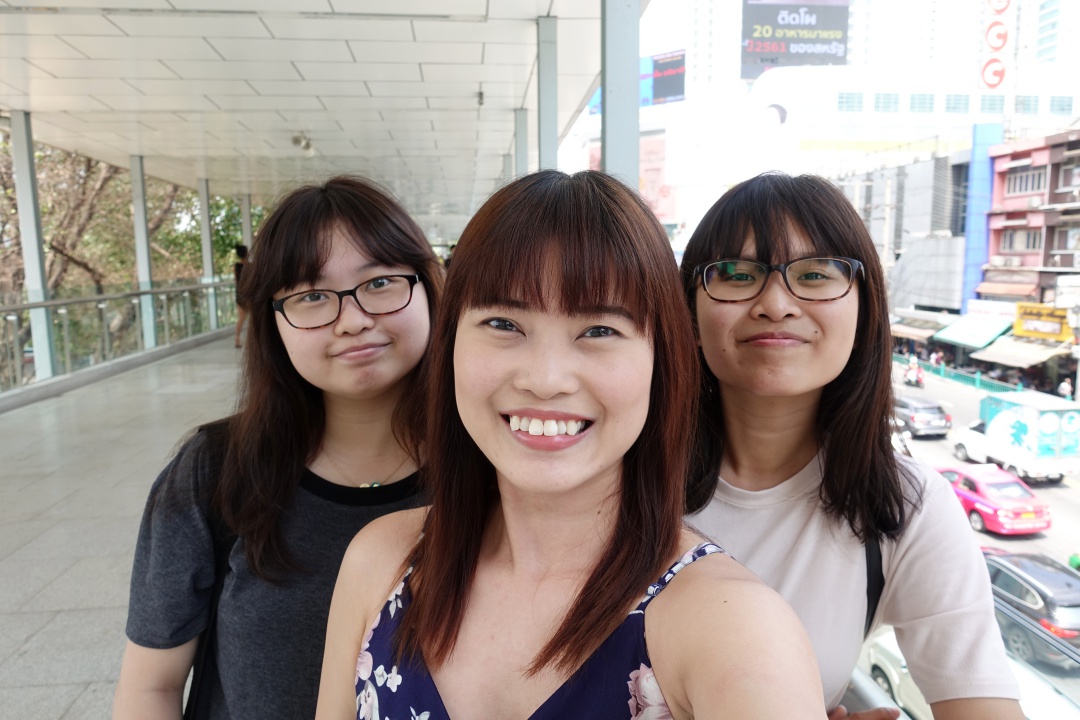 Look alike? We are 8 and 10 years apart!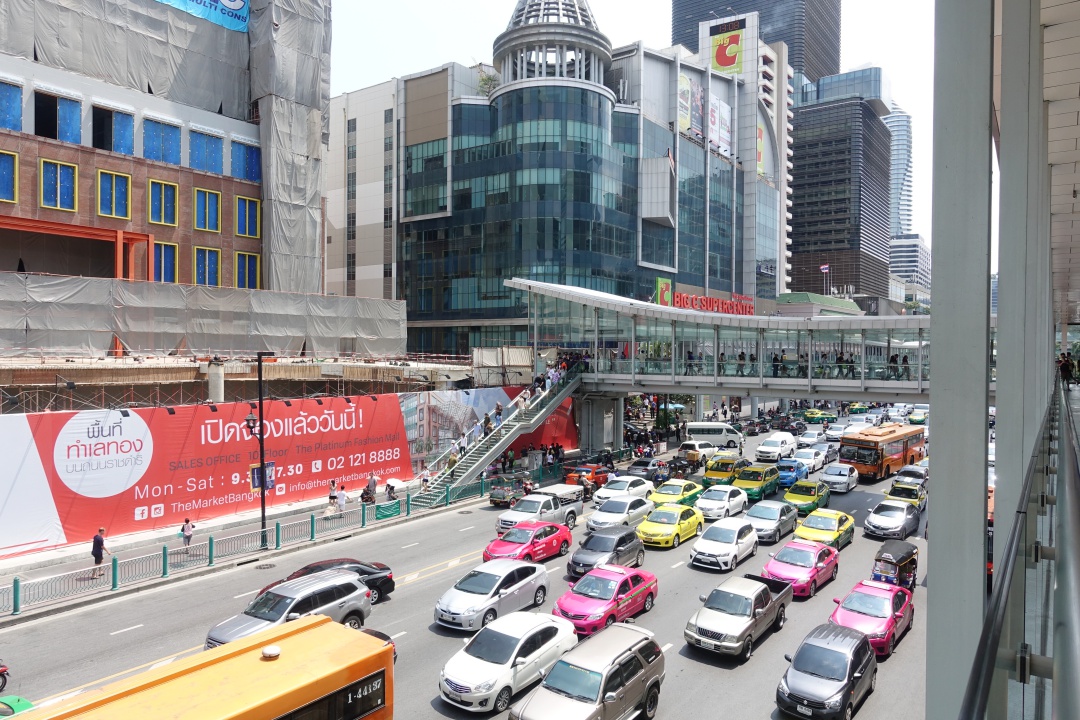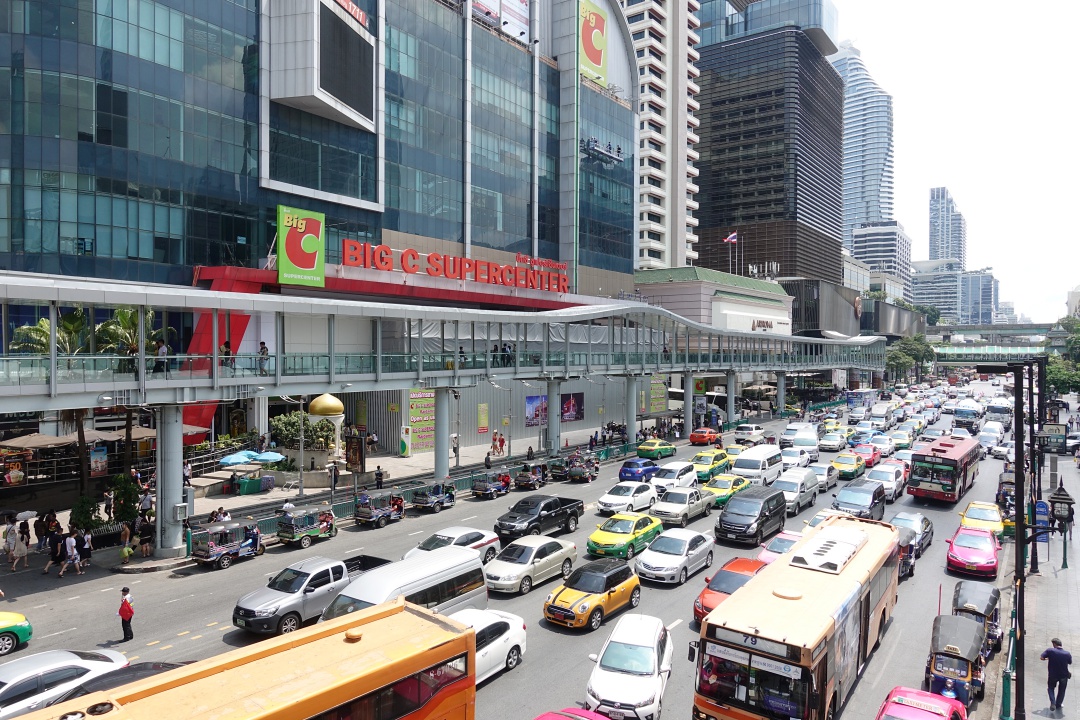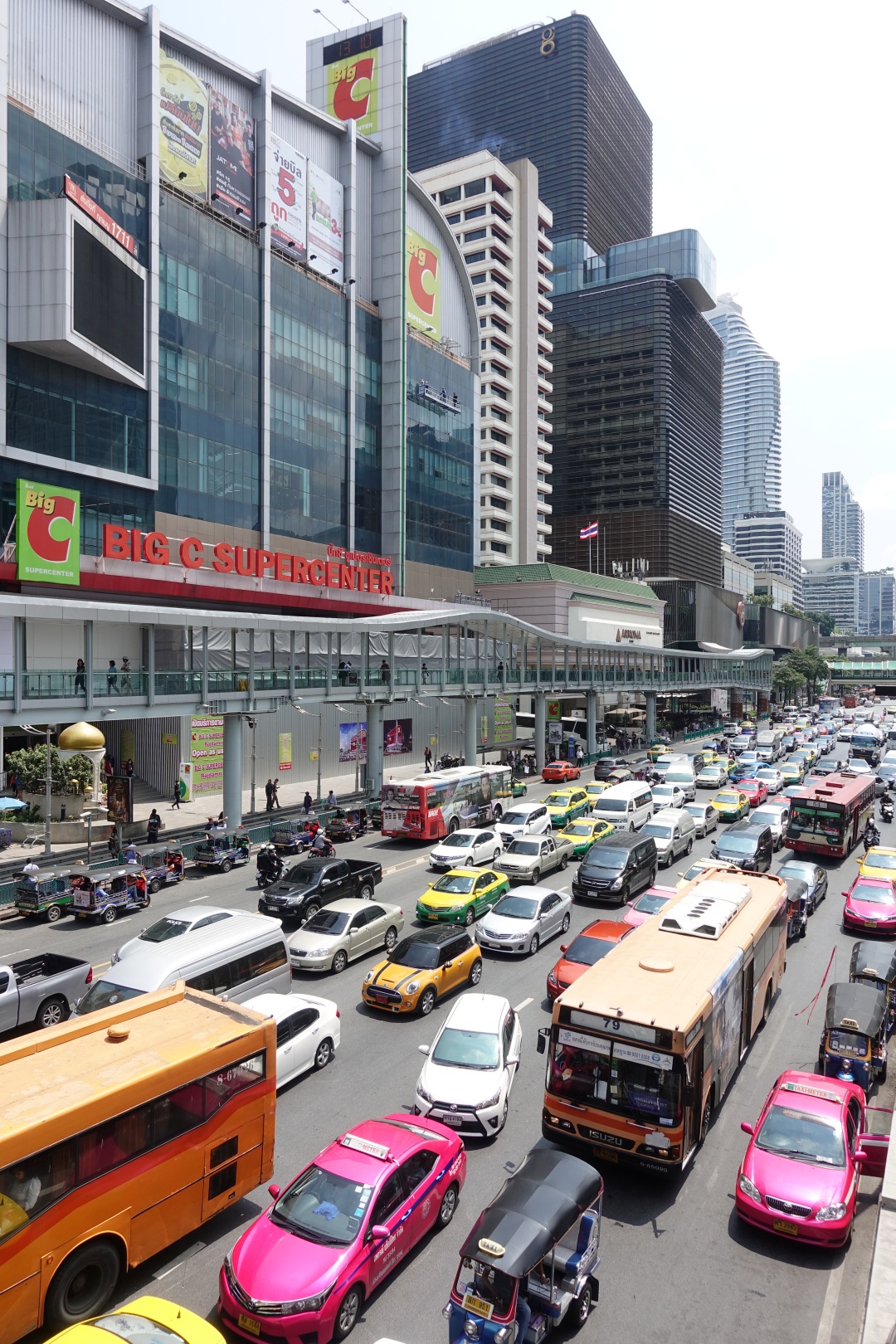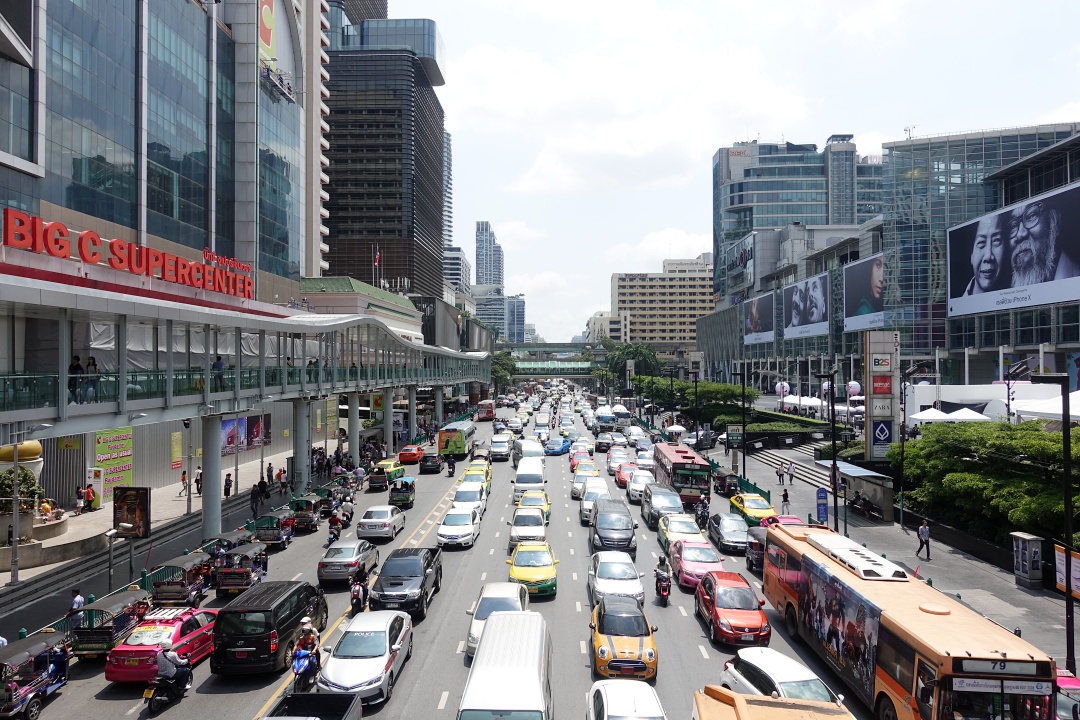 Central World | Food in the Garden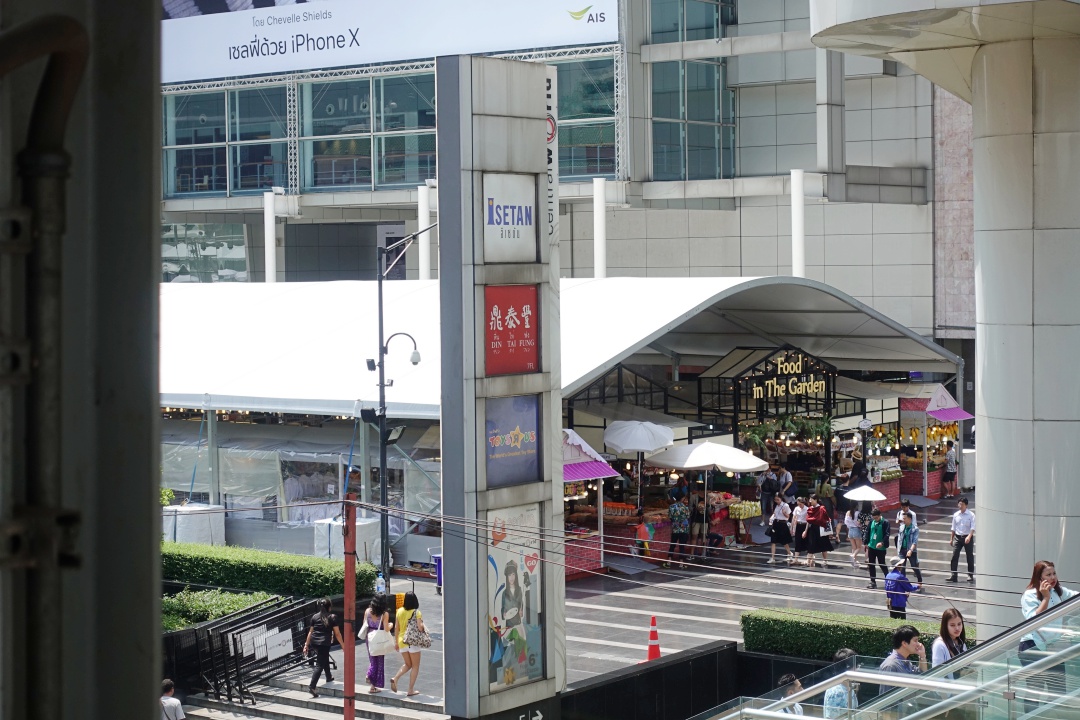 Came across a food bazaar in front of Central World. There seems to be one every time I came to Bangkok. While the name of the market may be different but the things sold are pretty much the same.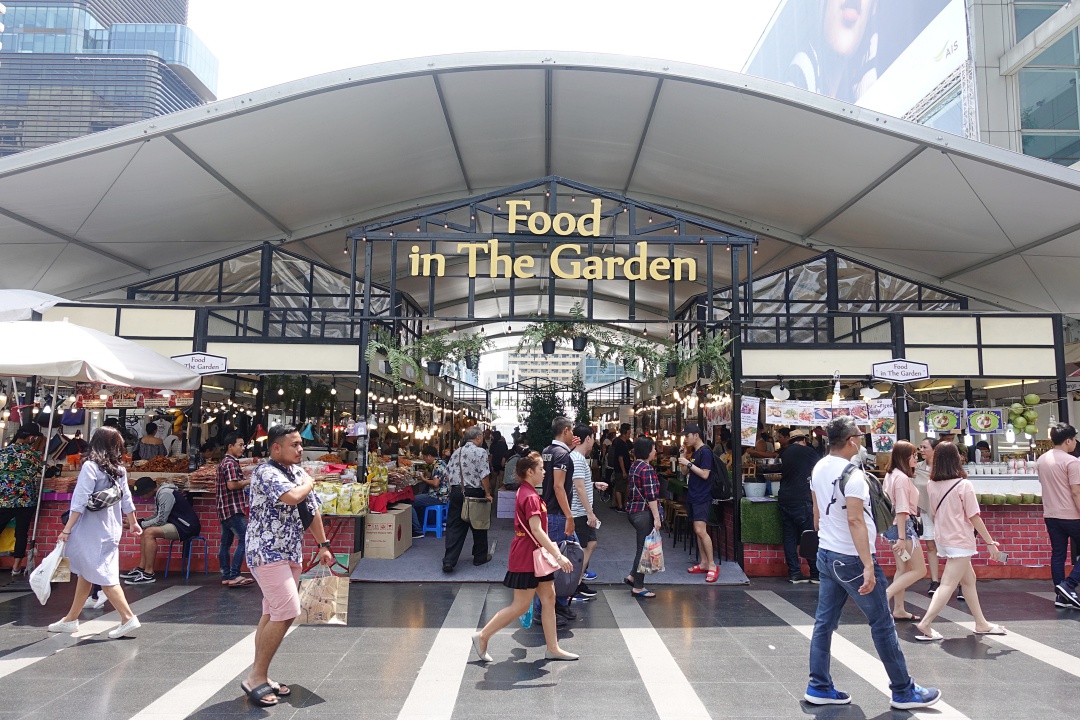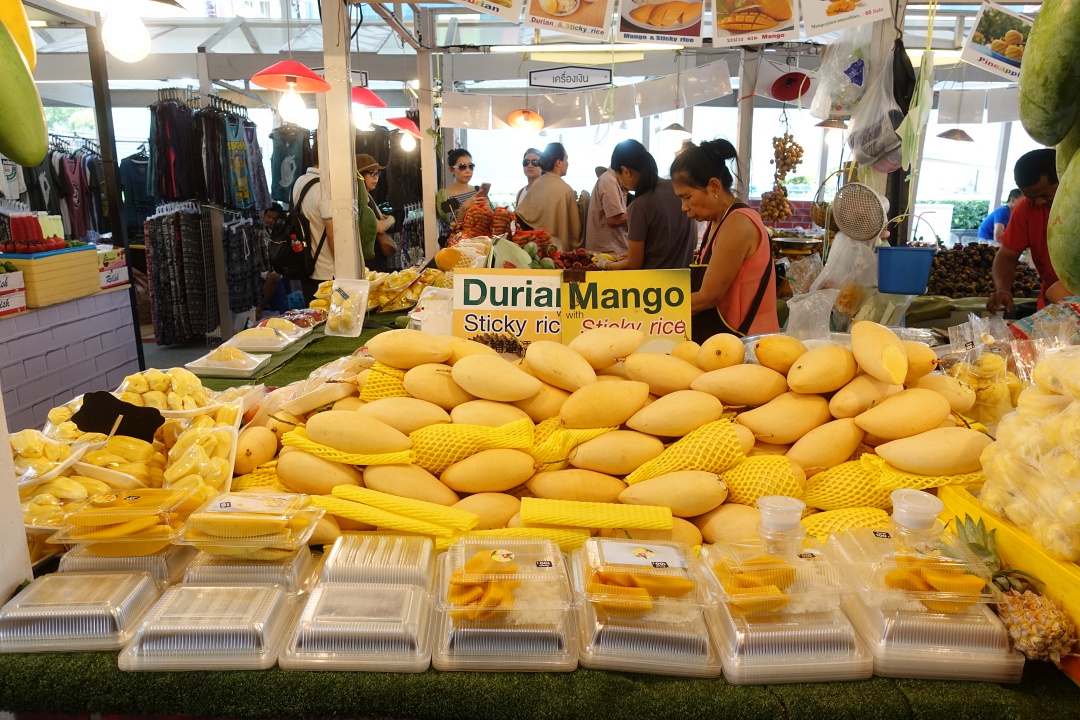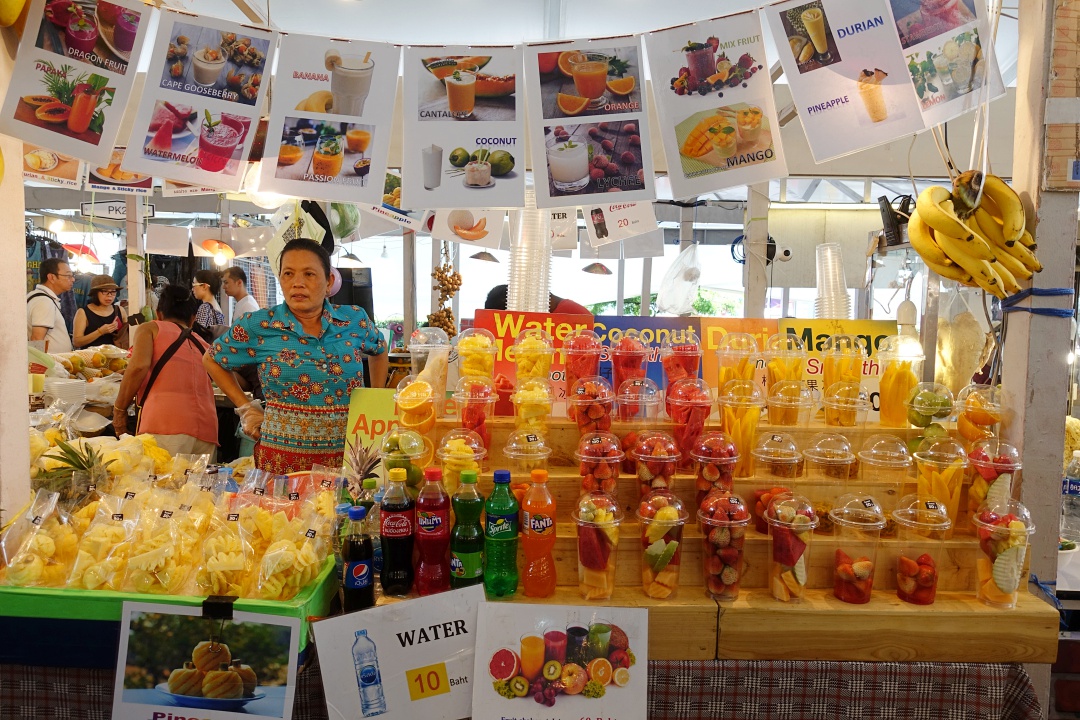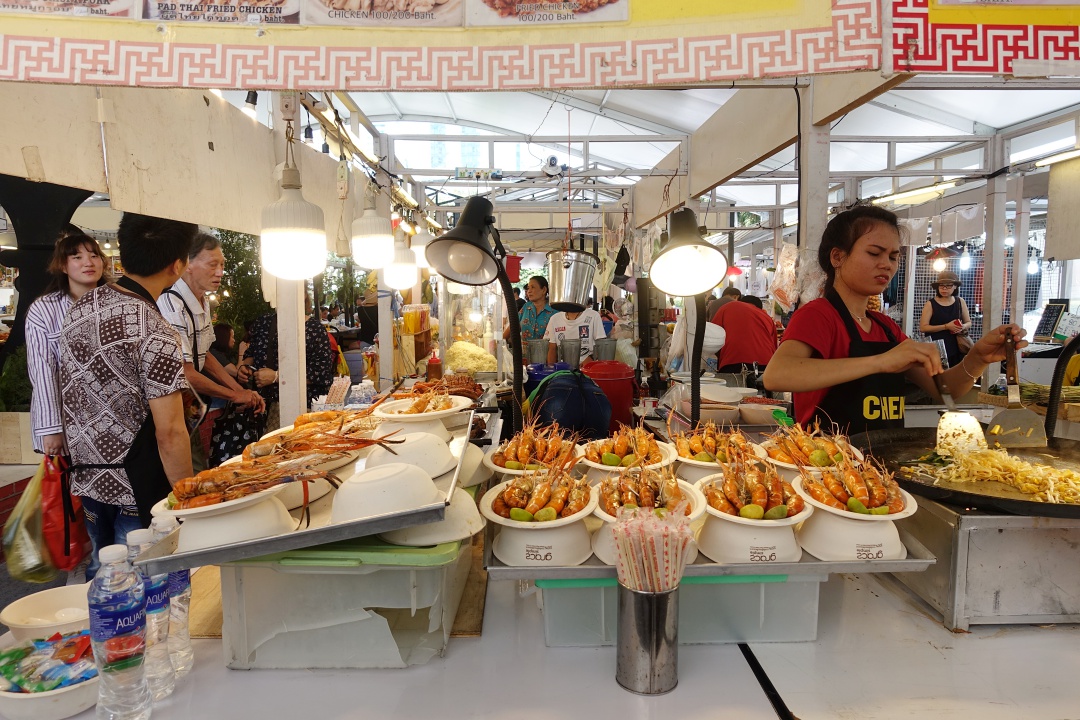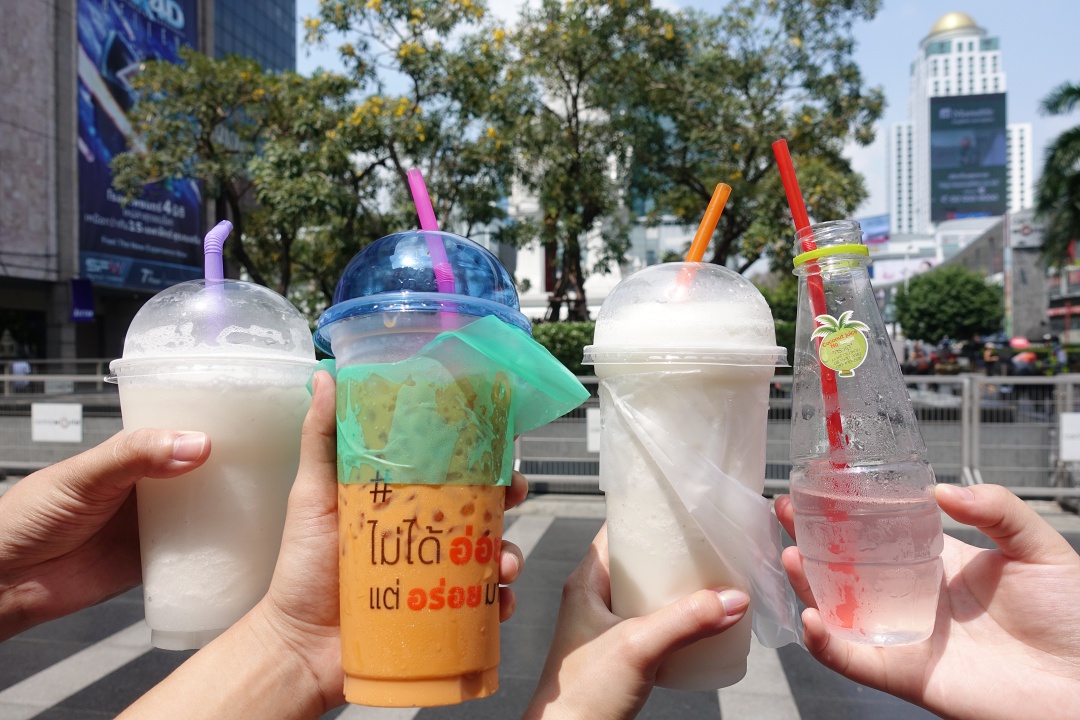 Cheers! Got my favourite coconut smoothie!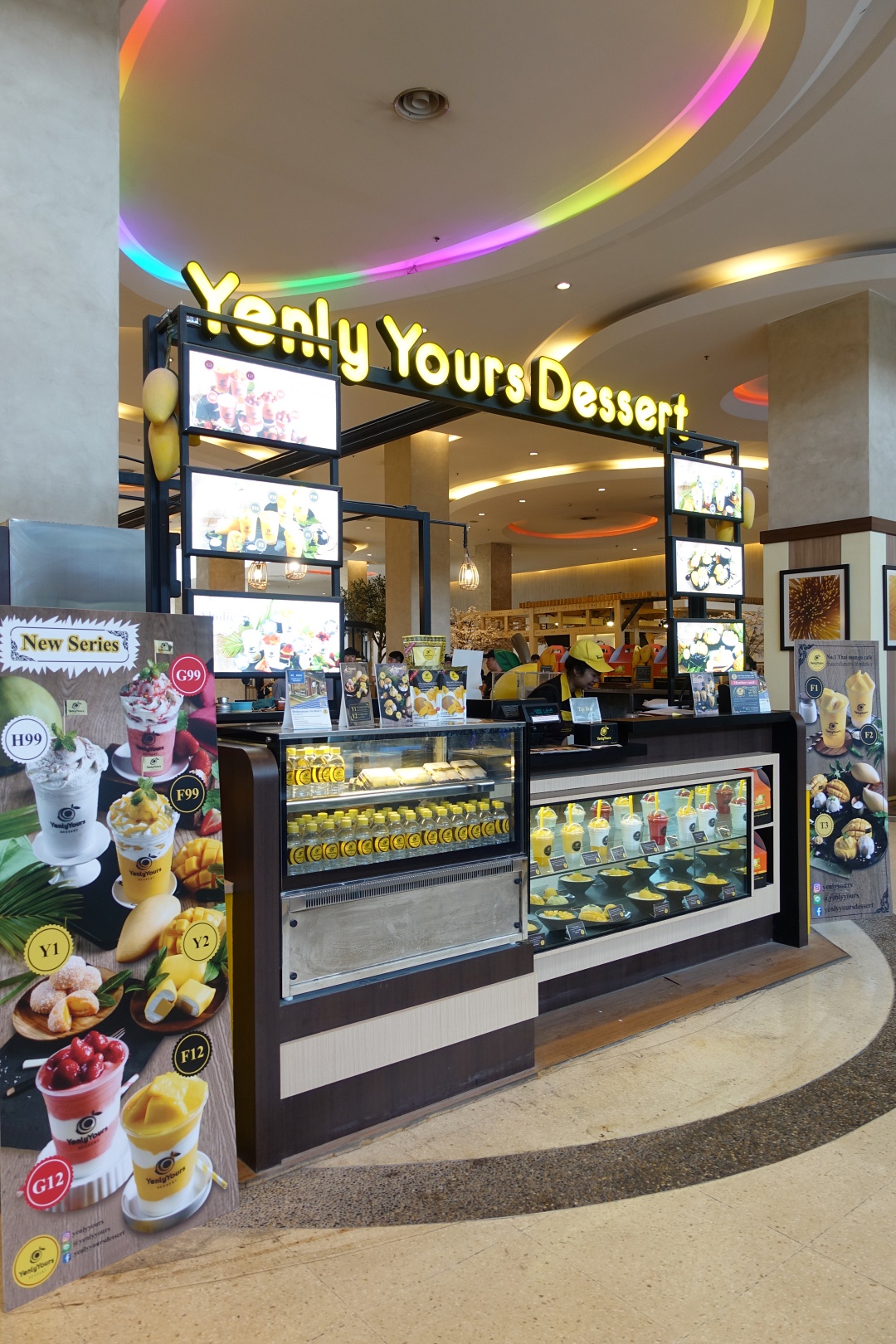 Went straight to level 5 (I believe). Saw this dessert place, Yenly Yours Dessert and got attracted by the signage. Everything on the menu looks so good!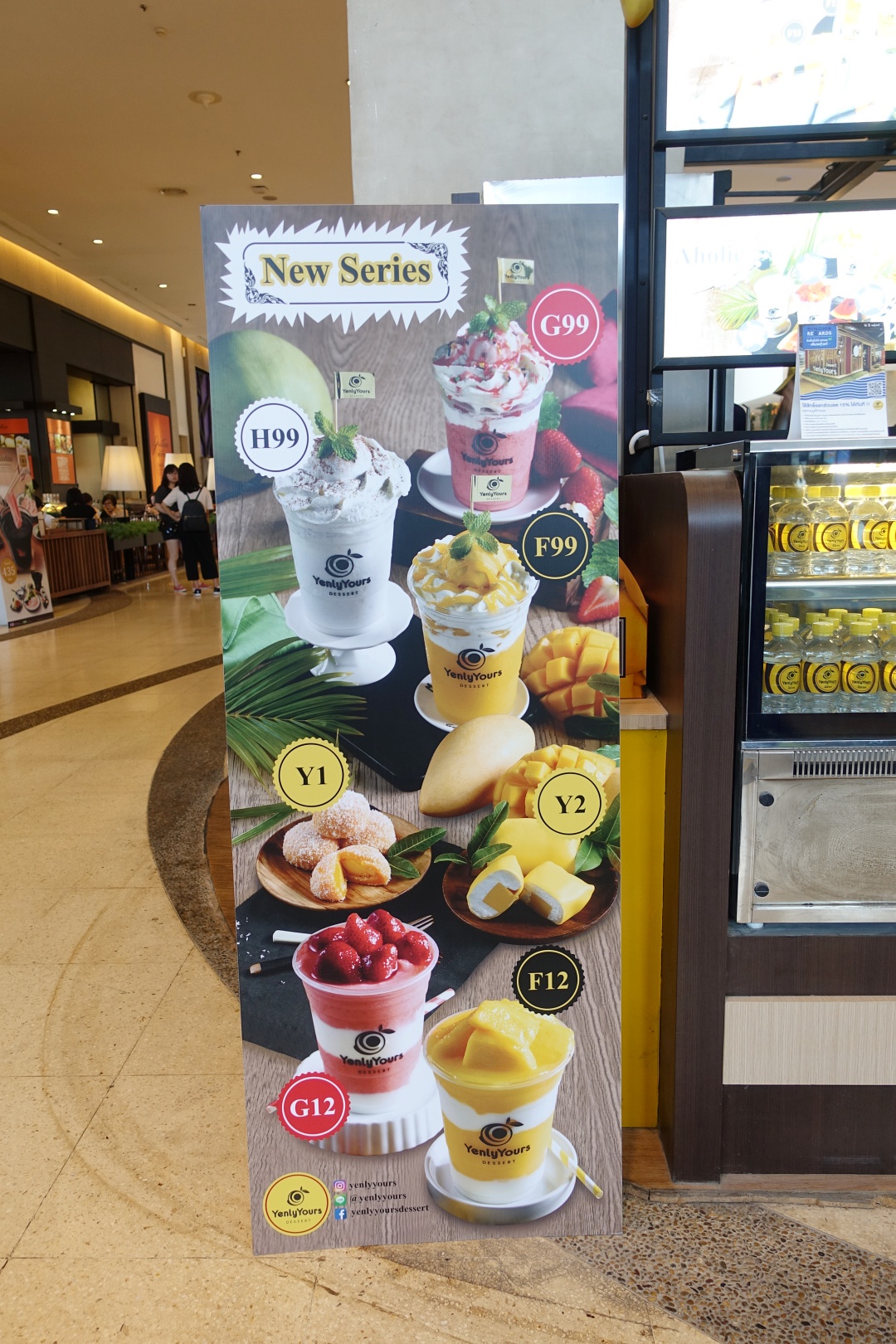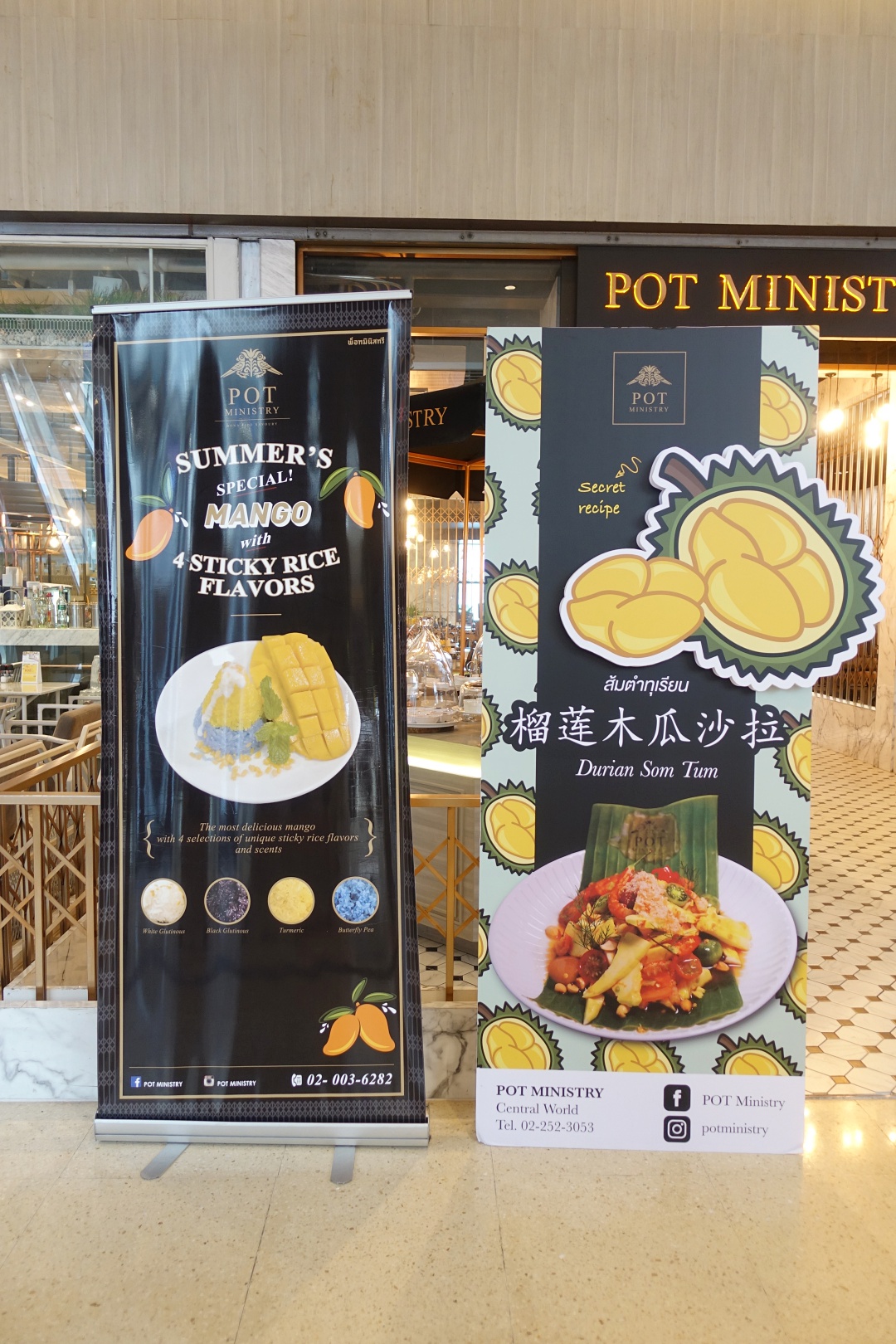 Mango with four sticky rice flavours!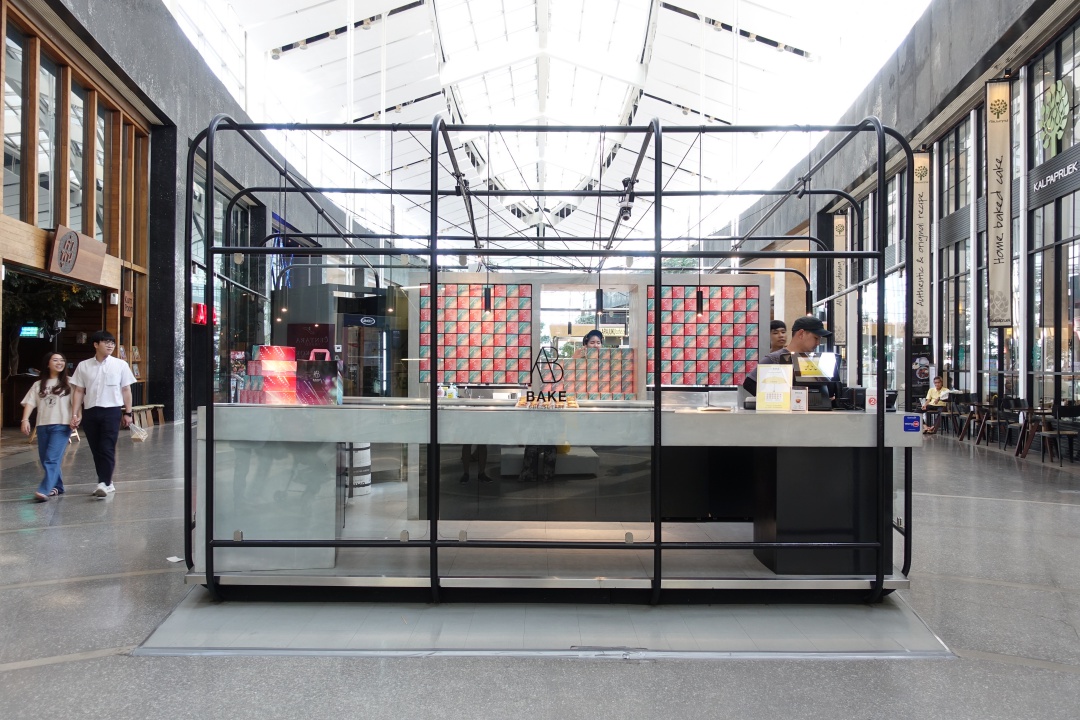 BAKE Cheese Tarts!
Unfortunately, we didn't get to try any of the mango desserts above. The primary reason we came to Central World was that I wanted to bring my sisters to After You Dessert Cafe.
After You Dessert Cafe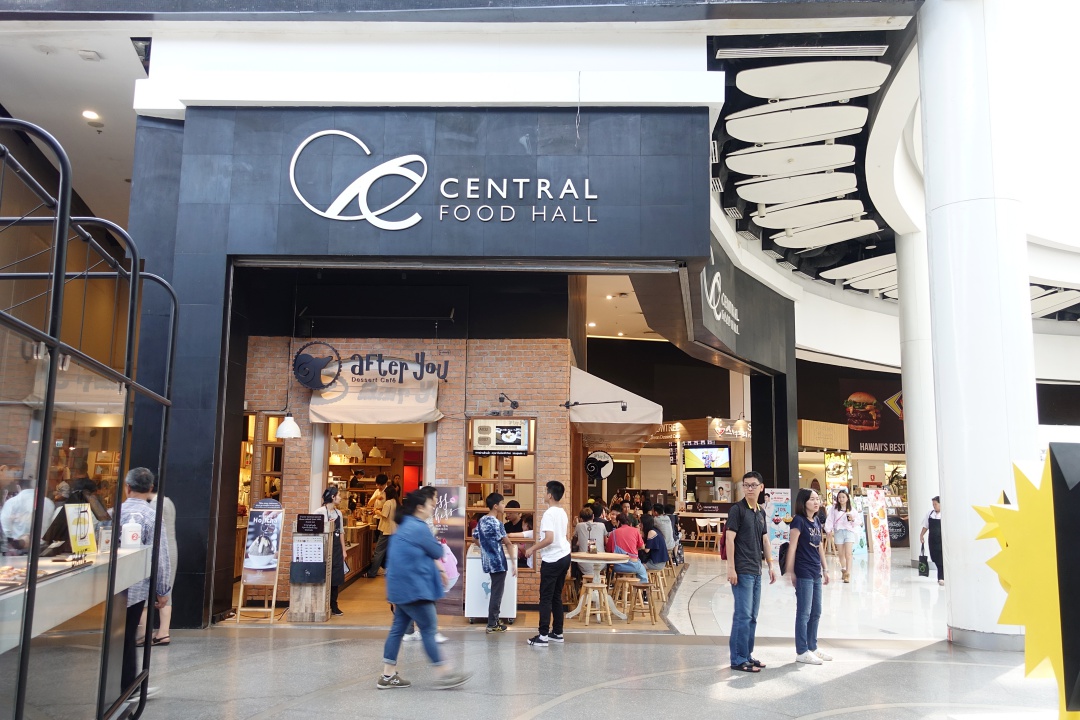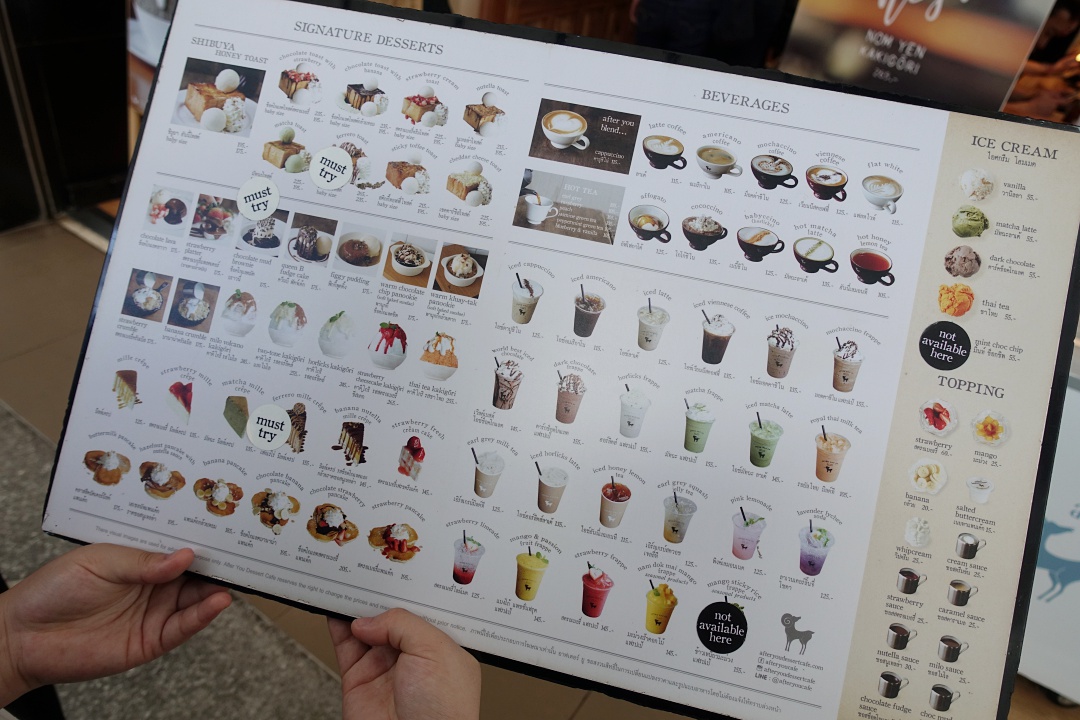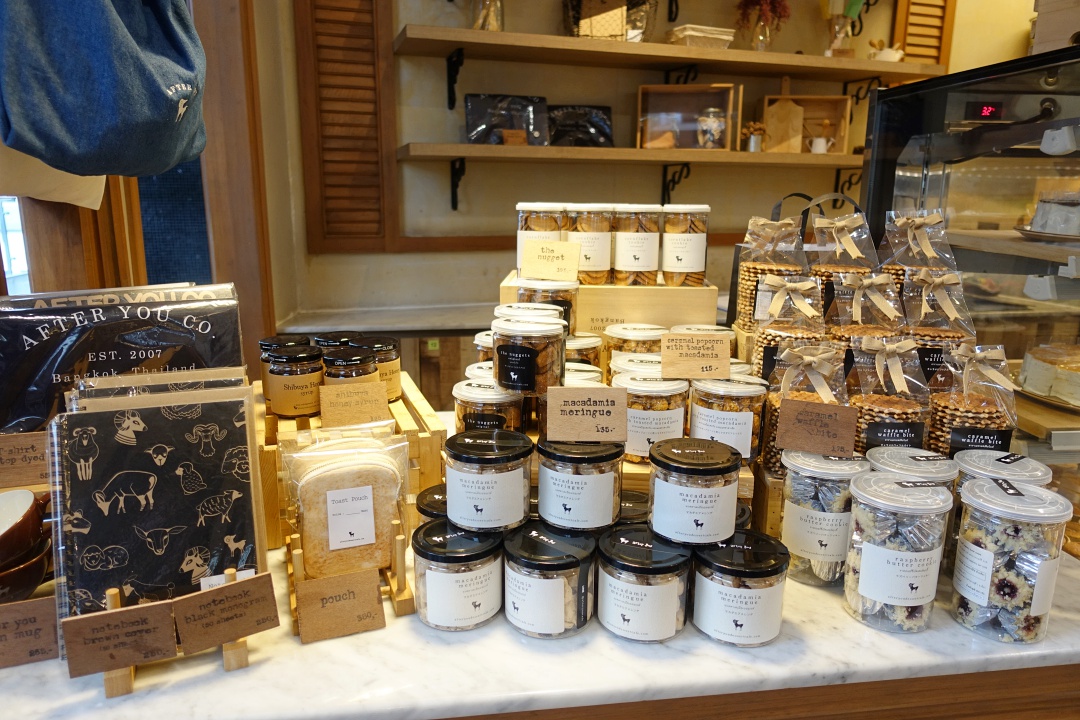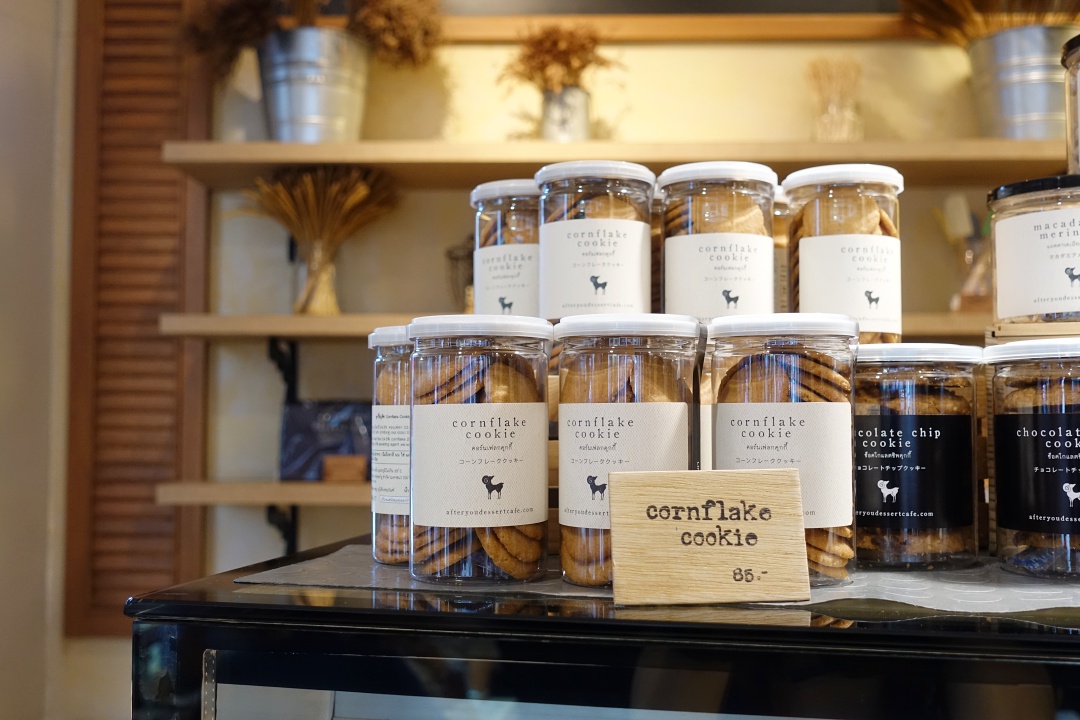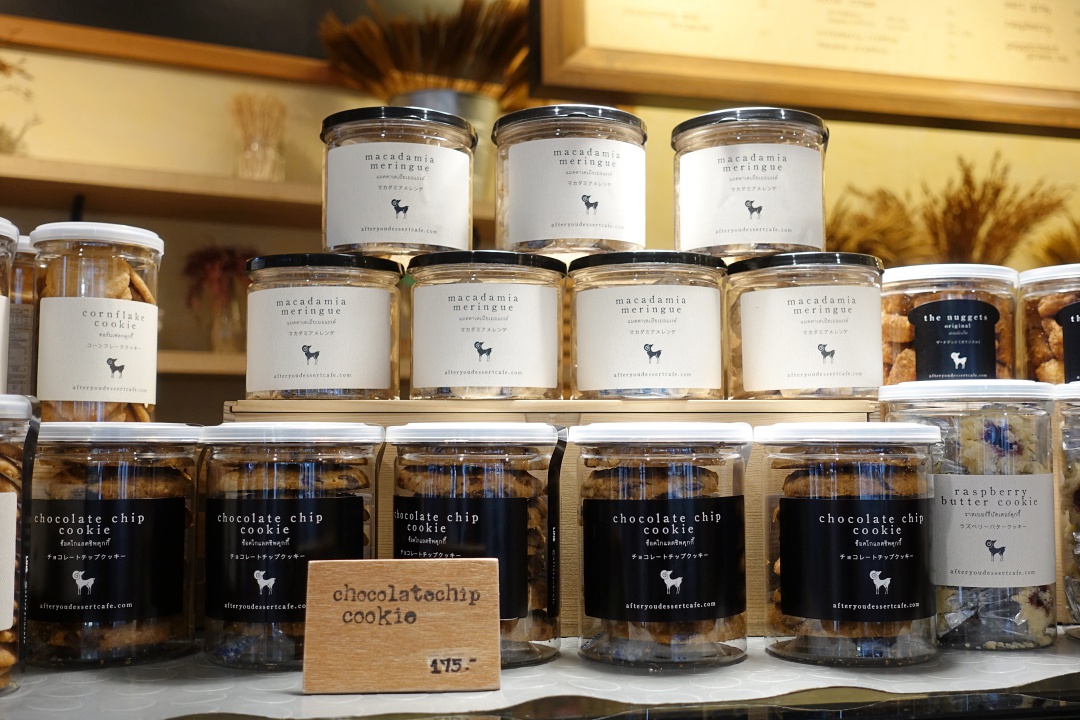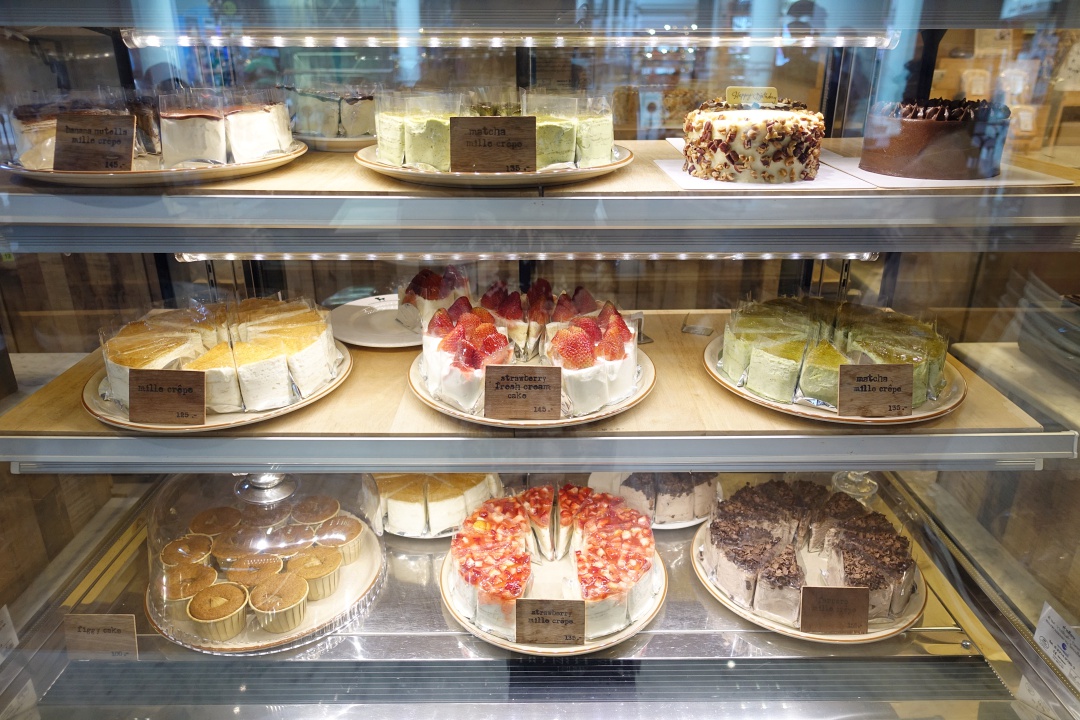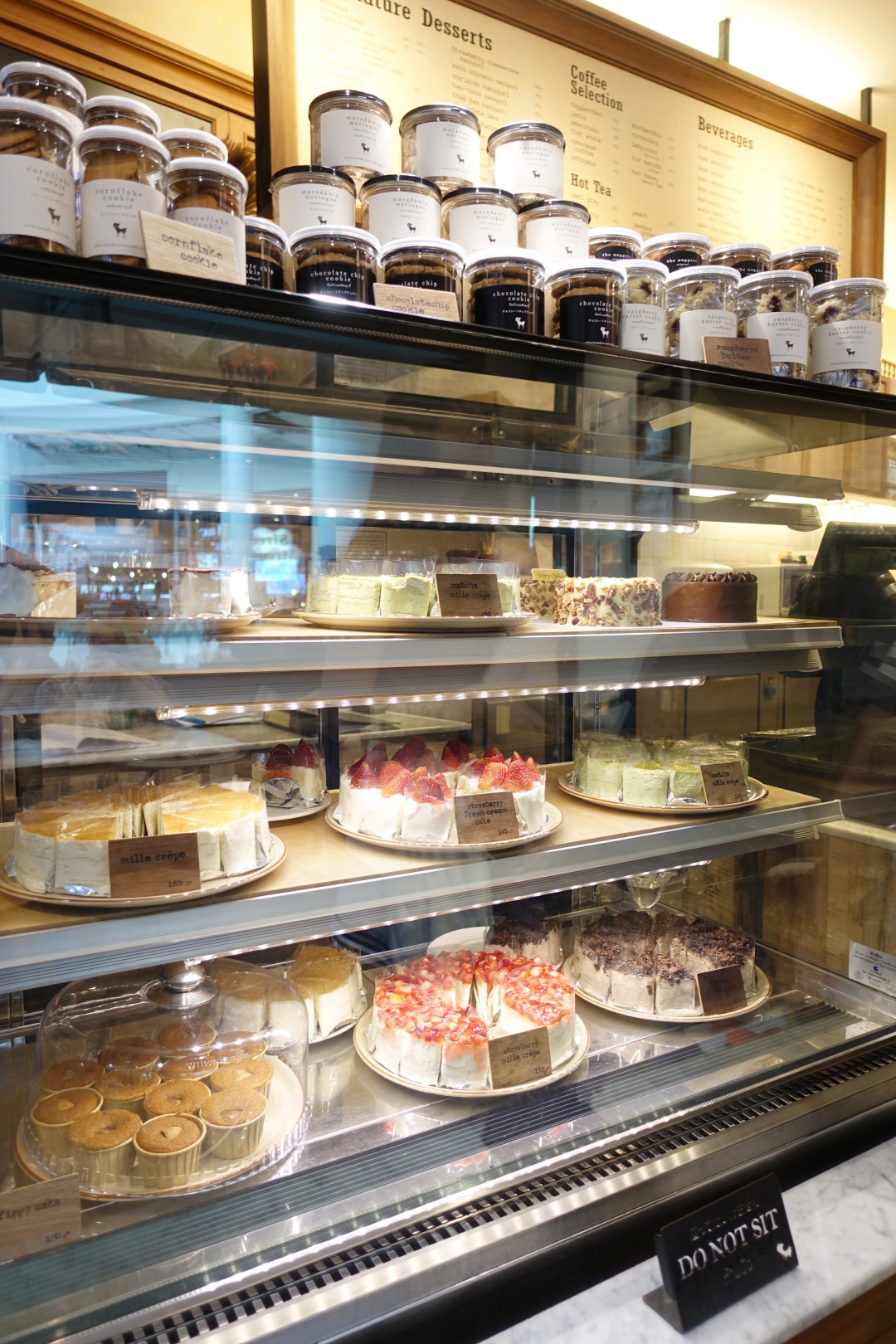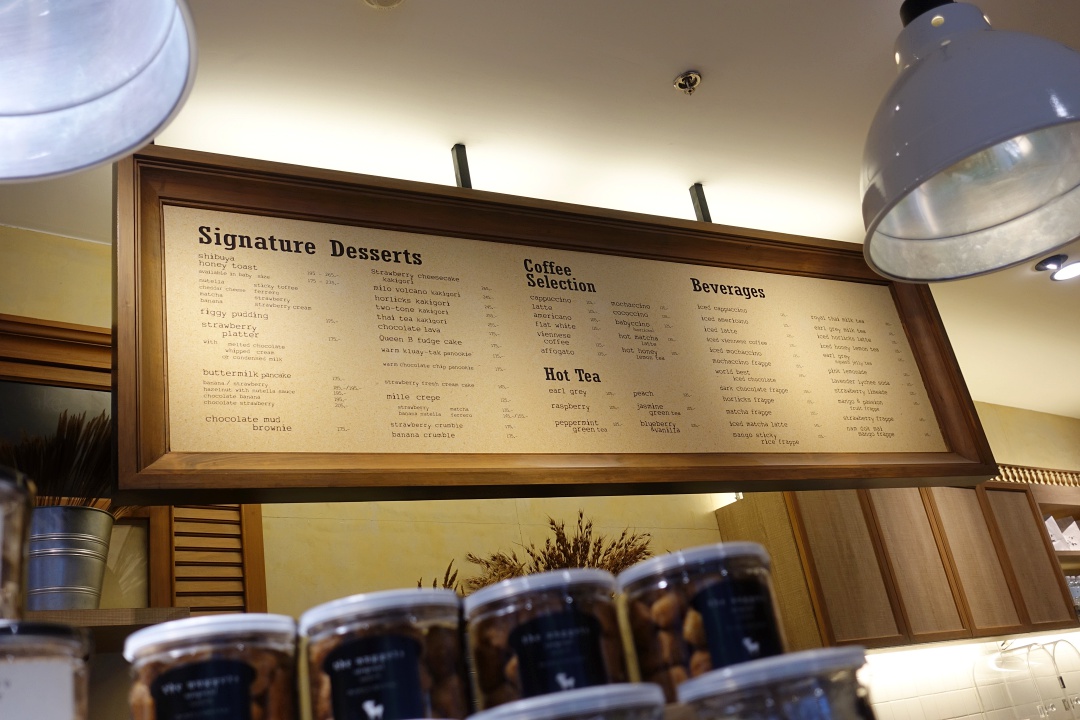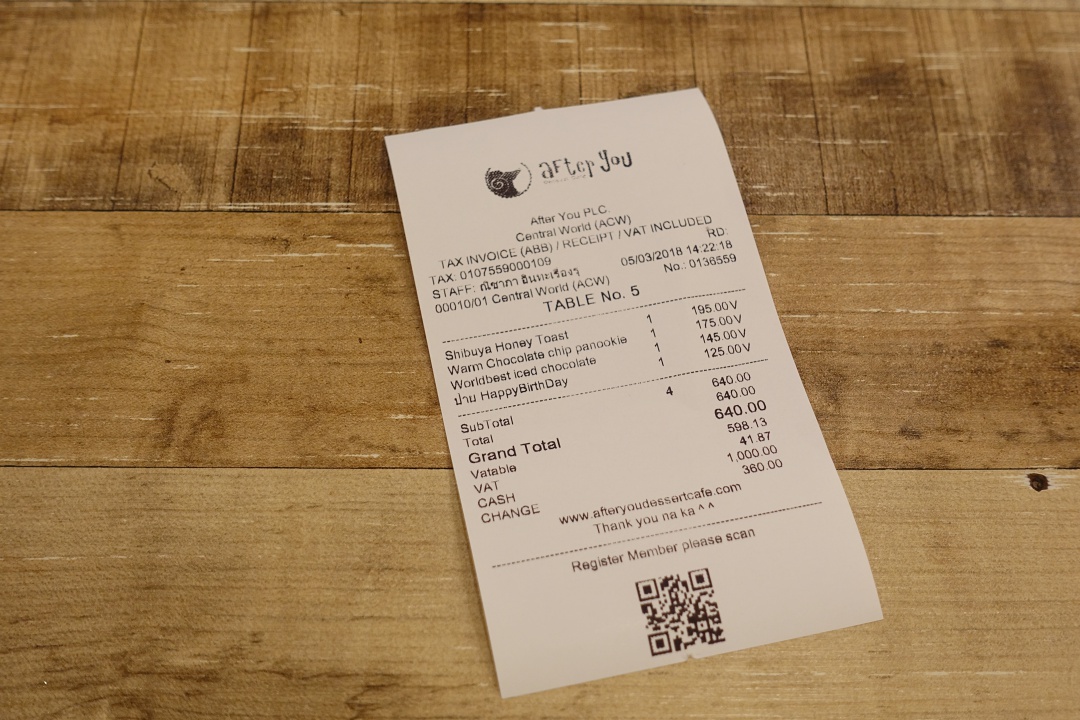 What we ordered.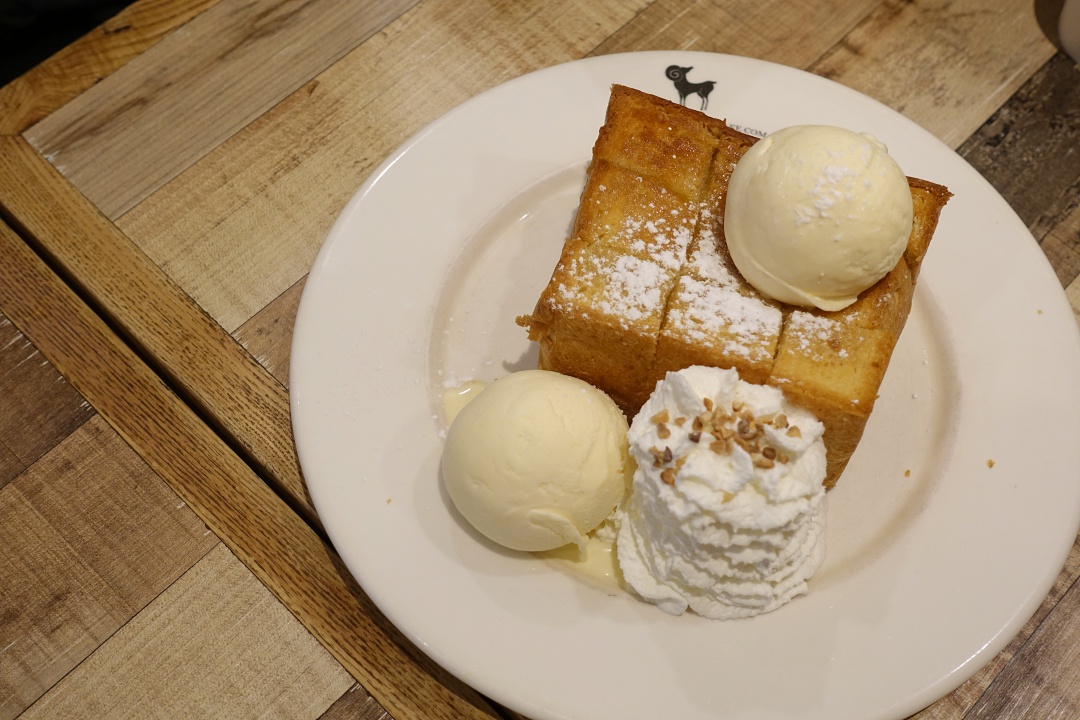 A visit to After You Dessert Cafe is not completed without ordering the highly famed Shibuya Honey Toast!
Thick butter toast with two scoops of vanilla ice cream and whipped cream, drizzled in maple sauce.
Aside from the original flavour, the Shibuya Honey Toast is also available in other exciting flavours like Chocolate with Strawberry/Banana, Nutella, Matcha, Ferrero, Sticky Toffee and Cheddar Cheese. Since it was their first time having it, I thought we will stick to the original. Price is THB195 (THB175 for the baby size).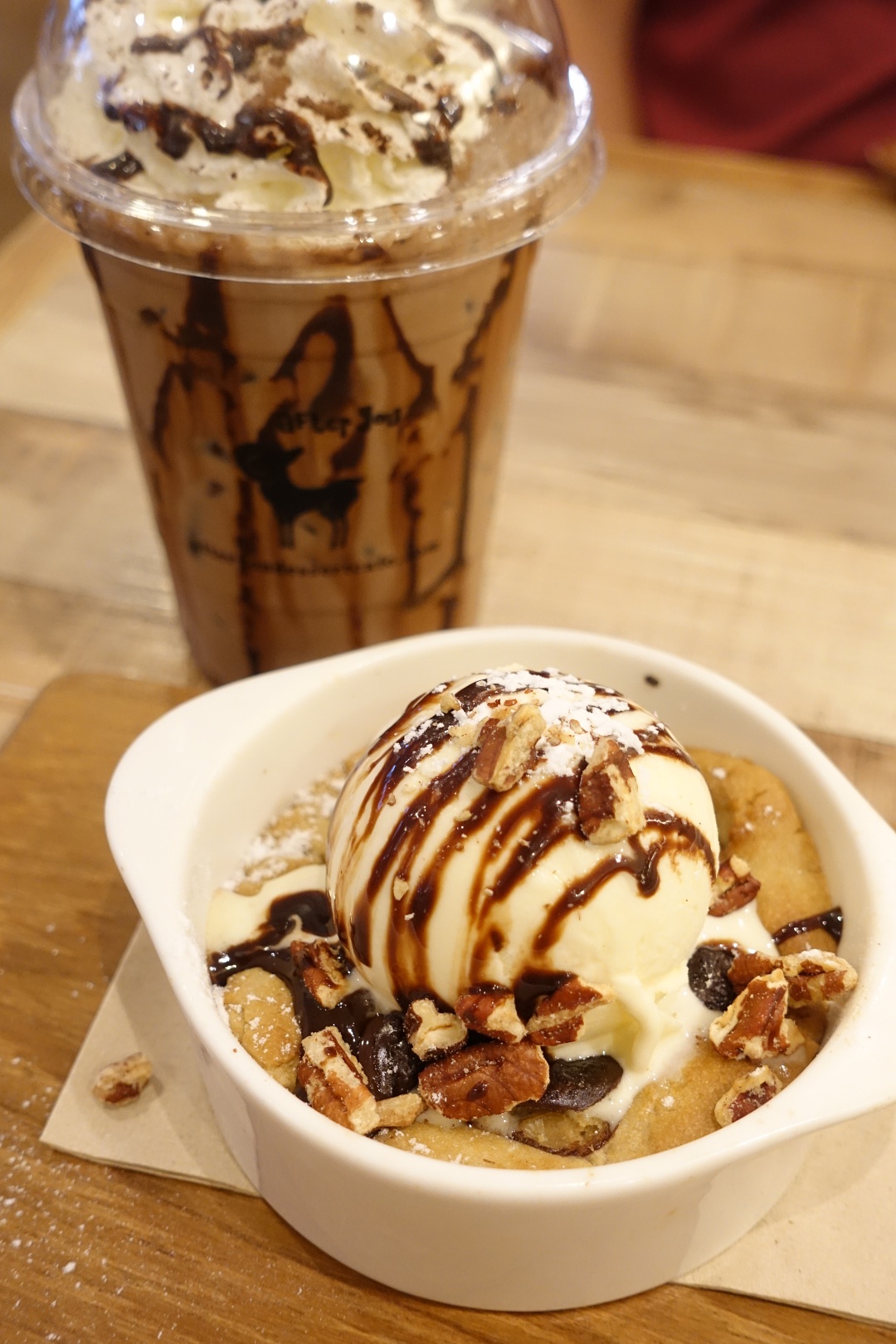 In addition to the Shibuya Honey Toast, we also shared a Warm Chocolate Chip Panookie (THB175) and a World Best Ice Chocolate (THB145).
The Warm Chocolate Chip Panookie was a wonderful combination of warm and cold. The cookie was soft and chewy, and matches perfectly with the vanilla ice cream! The World Best Ice Chocolate was nice too, but it was nothing extraordinary. It turns out; nobody wants to drink that. I think it may be a little overkill in sweetness to have an iced chocolate with ice cream and cookie.
Overall, while the prices at After You Dessert Cafe may be a little steep in Thailand's context, I think the food is well worth it! We even love the honey toast enough to have it again on the last day of our trip.
---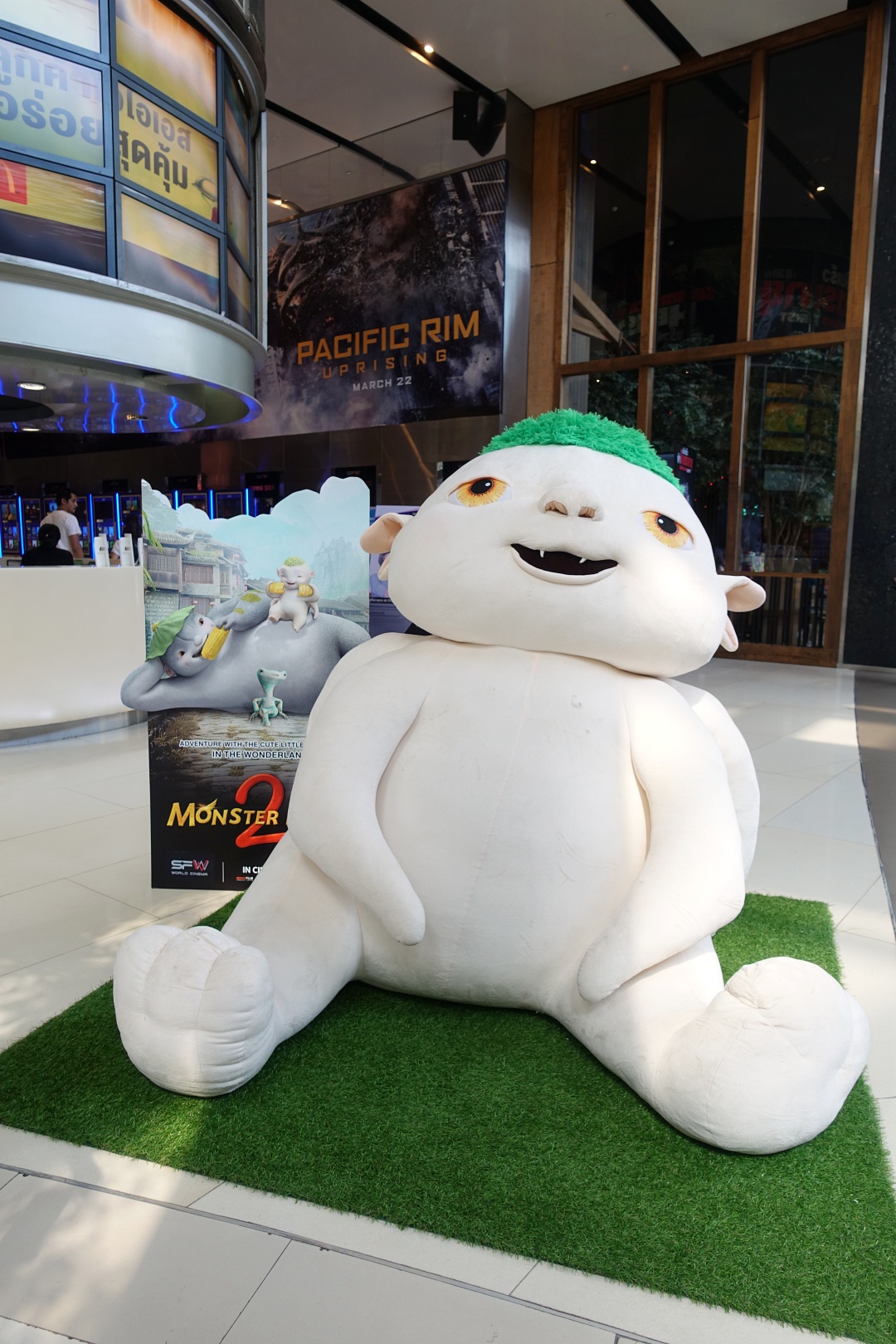 I've no idea what or who this is, but according to my sister, it was a character from a movie that I've never heard of.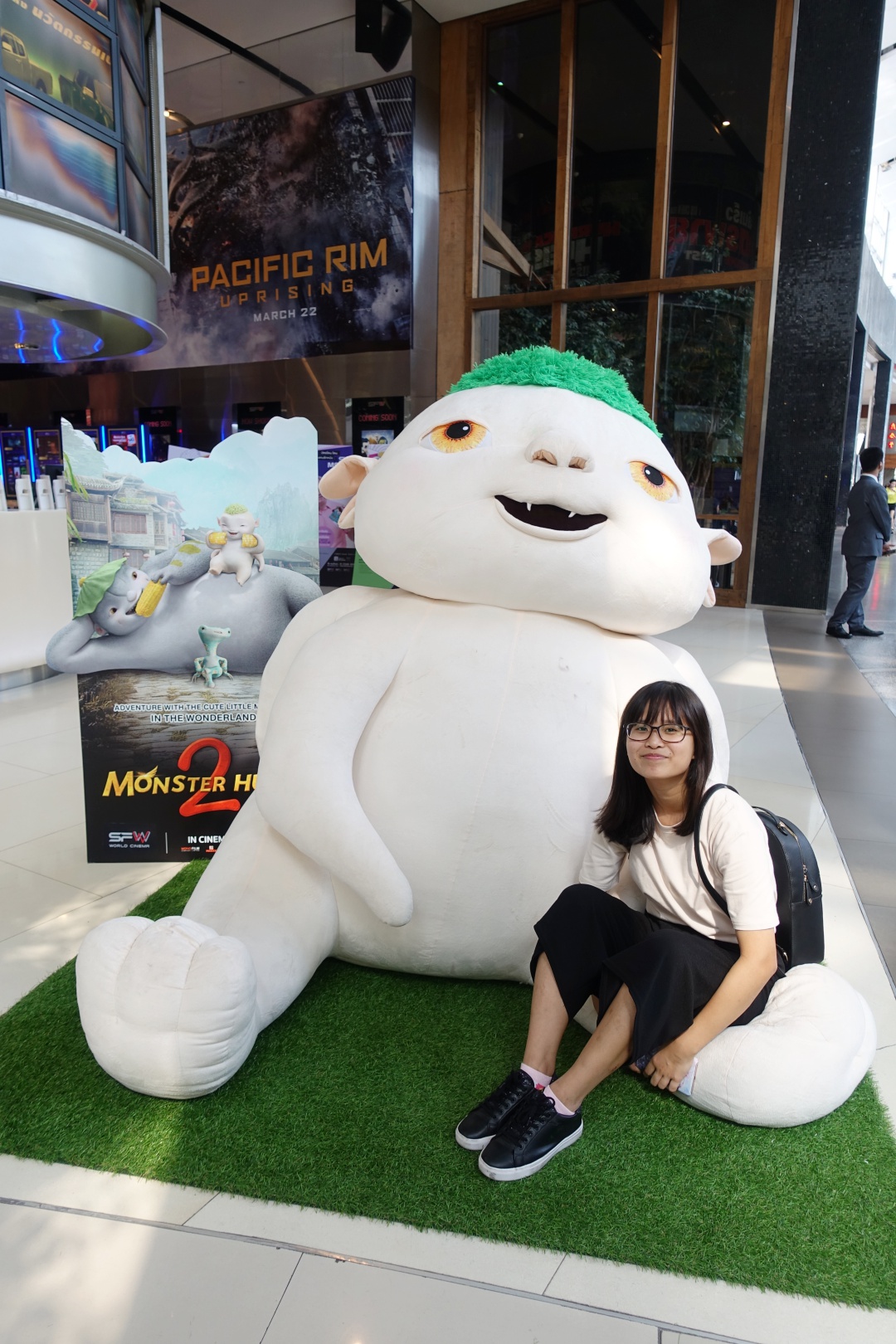 We saw it outside the cinema and I ended up helping my sister to snap a few pictures.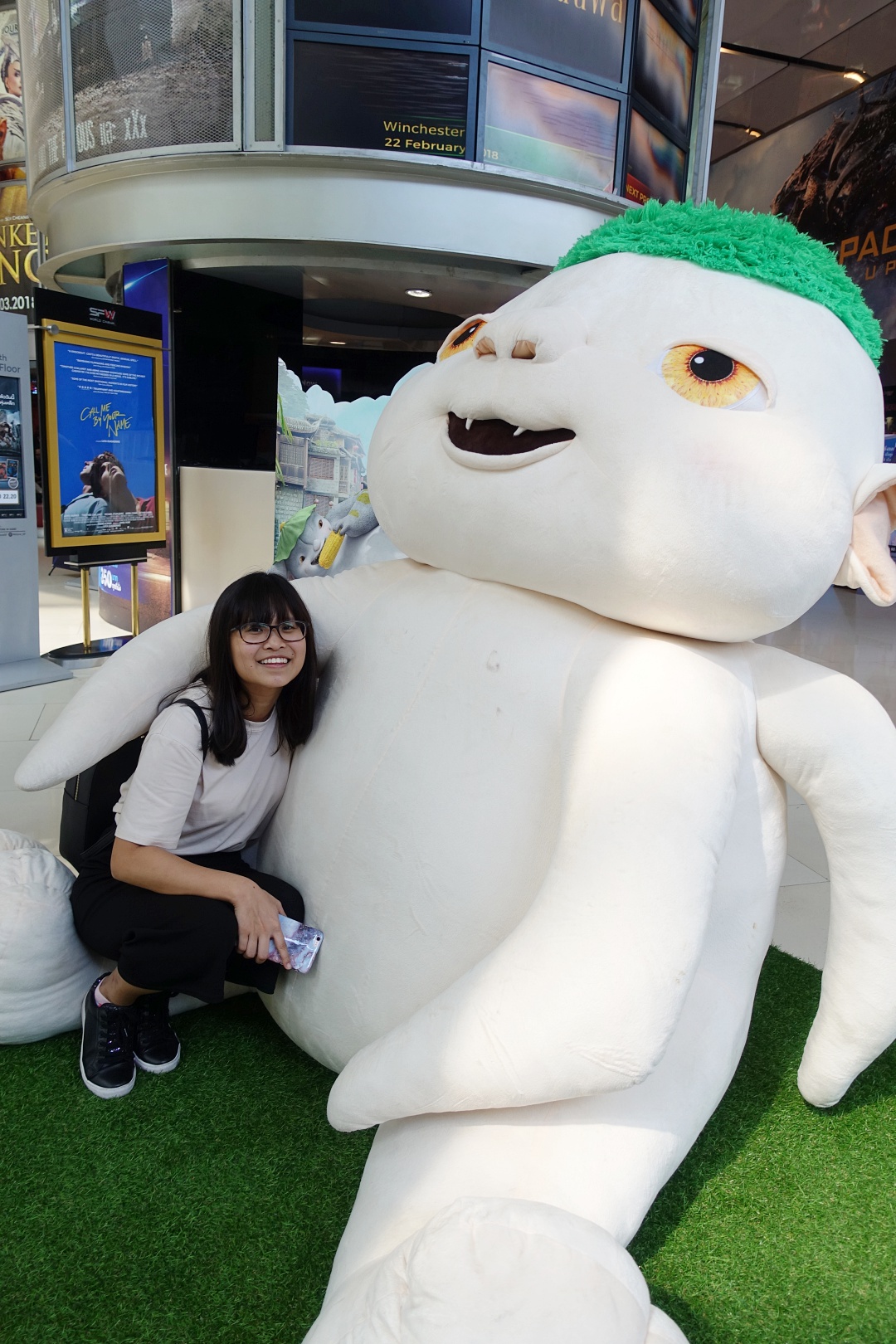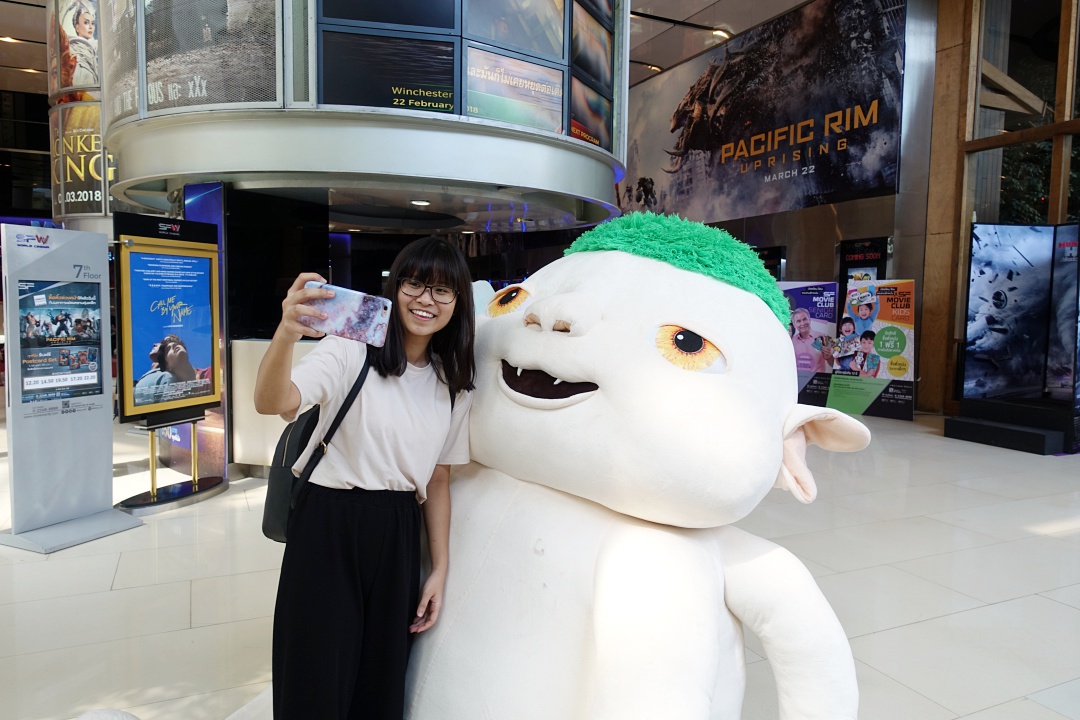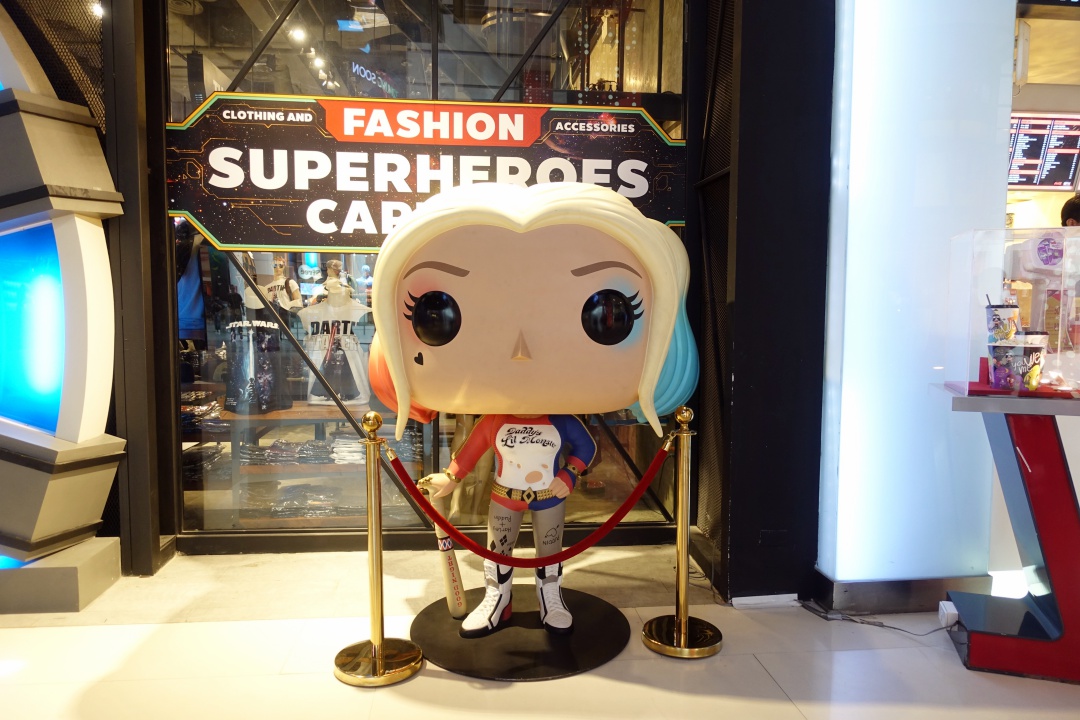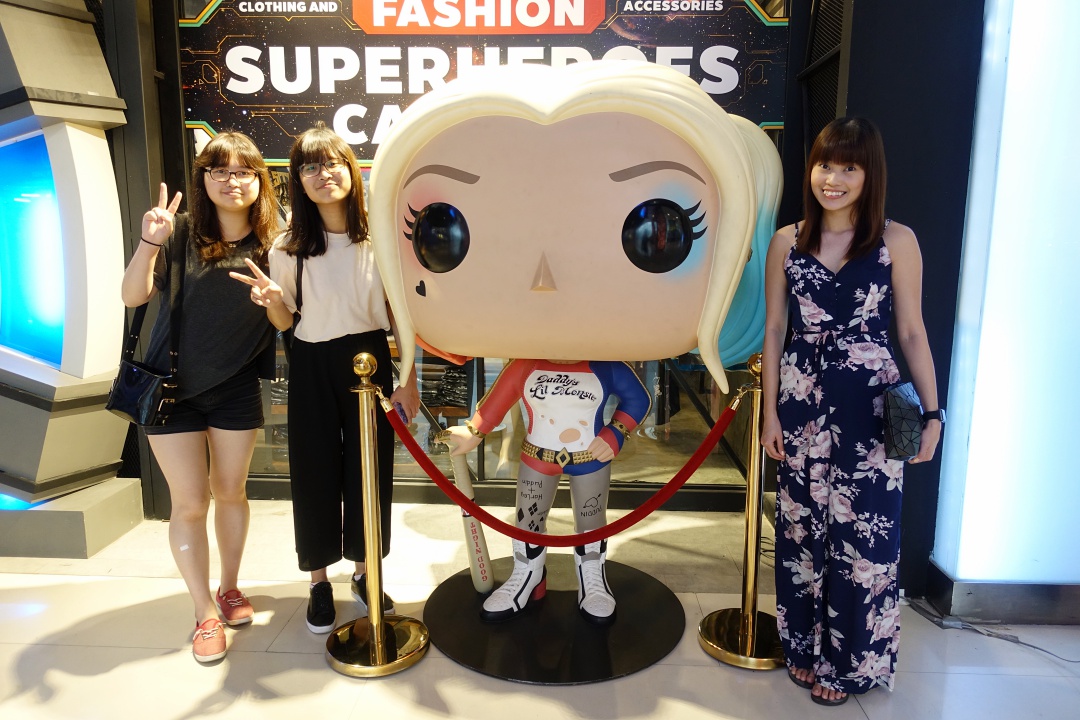 With the Husband around, we had him to help us with the pictures.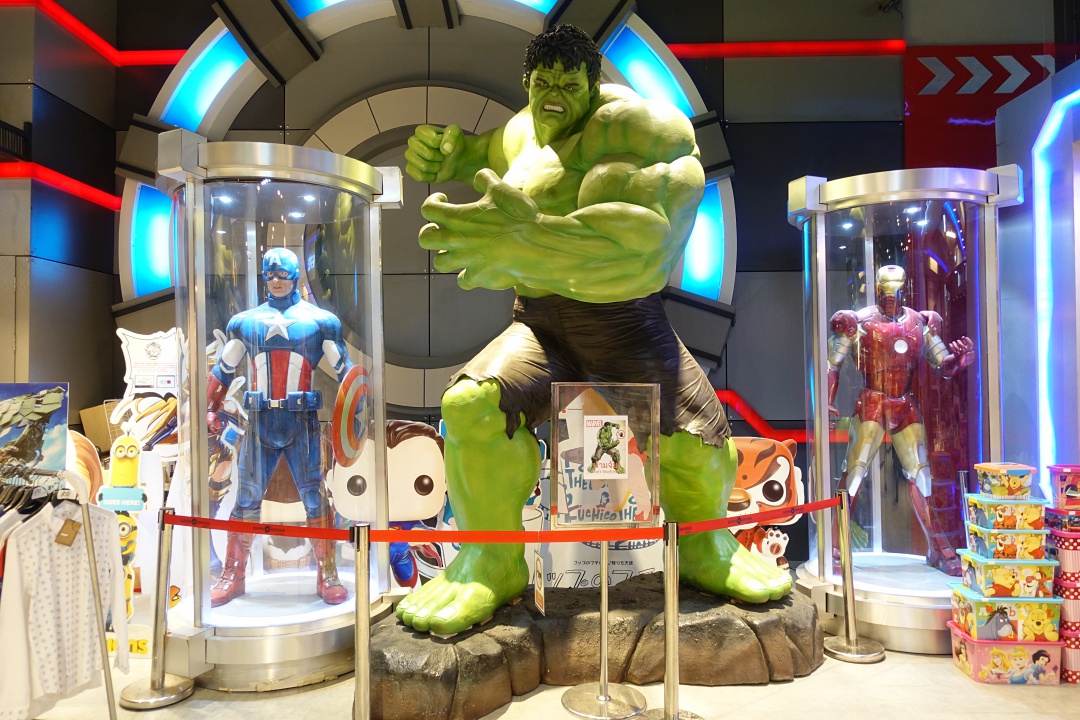 ---
Siam
From Central World, we then walked over to Siam. Once again, making full use of the sheltered walkway.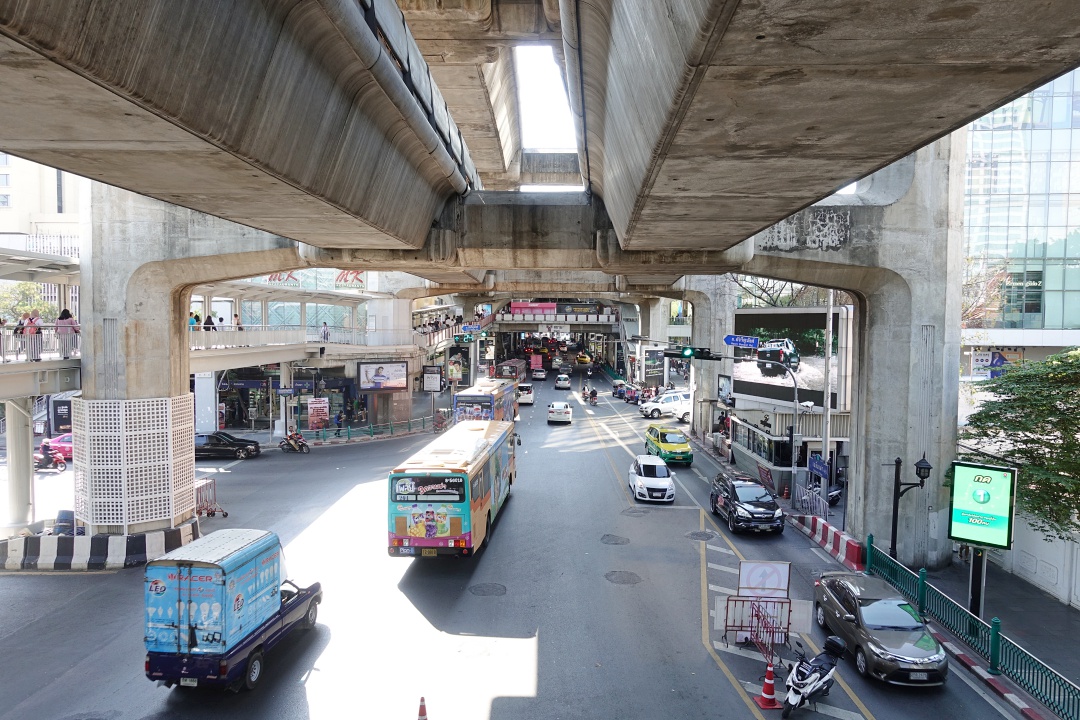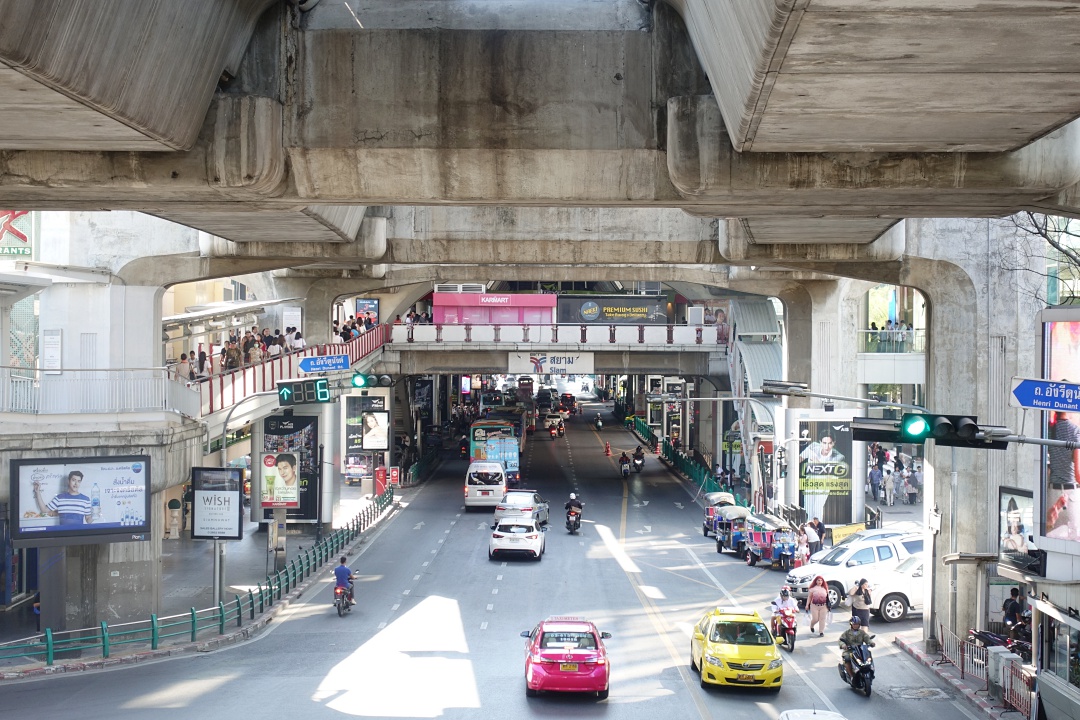 LINE Village Bangkok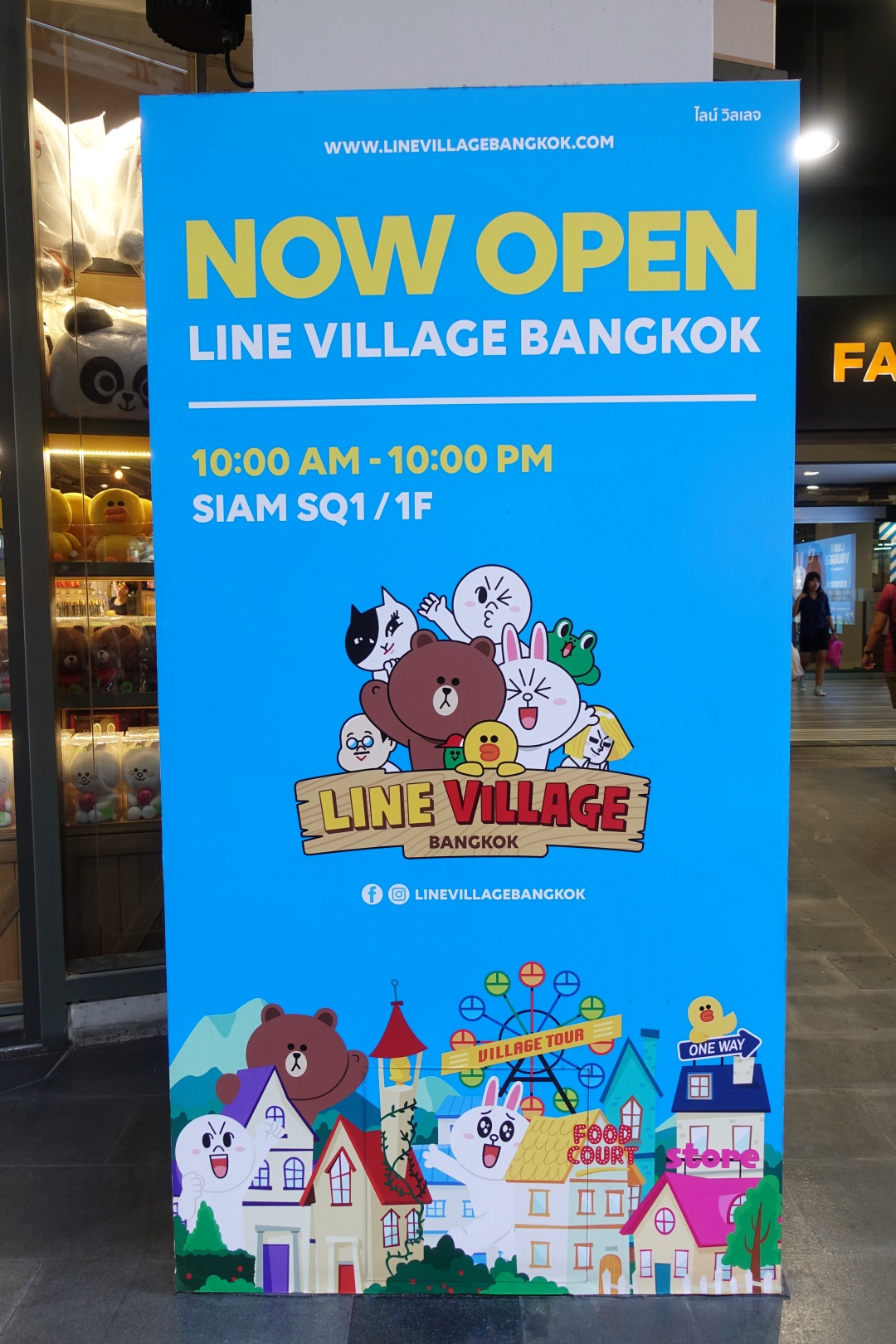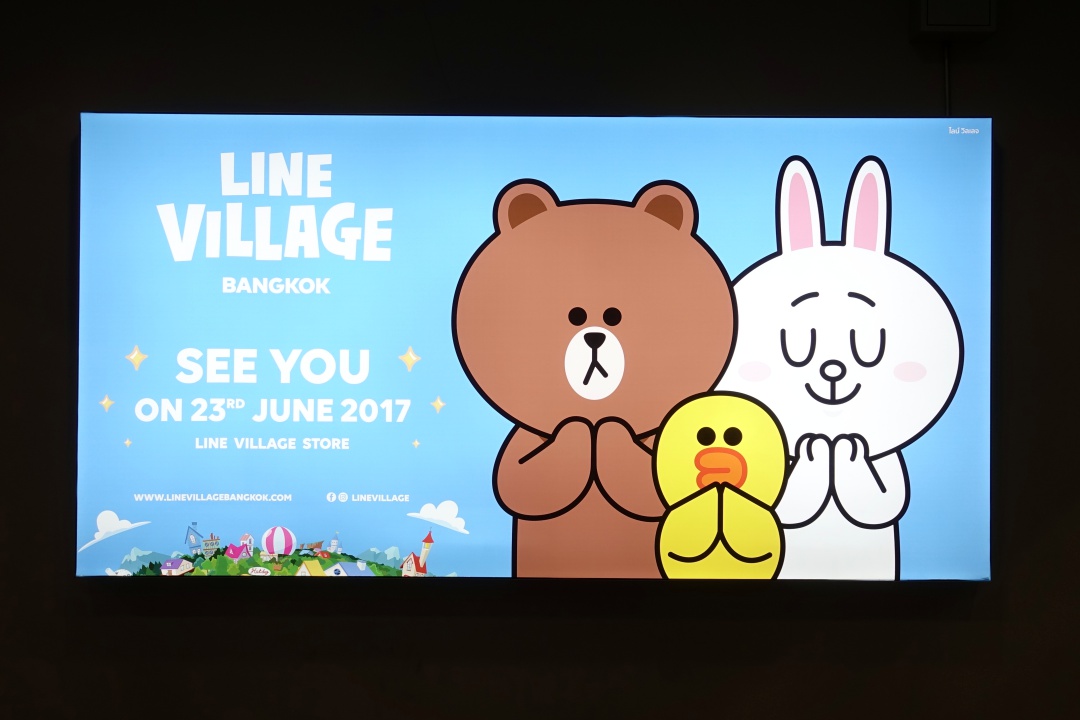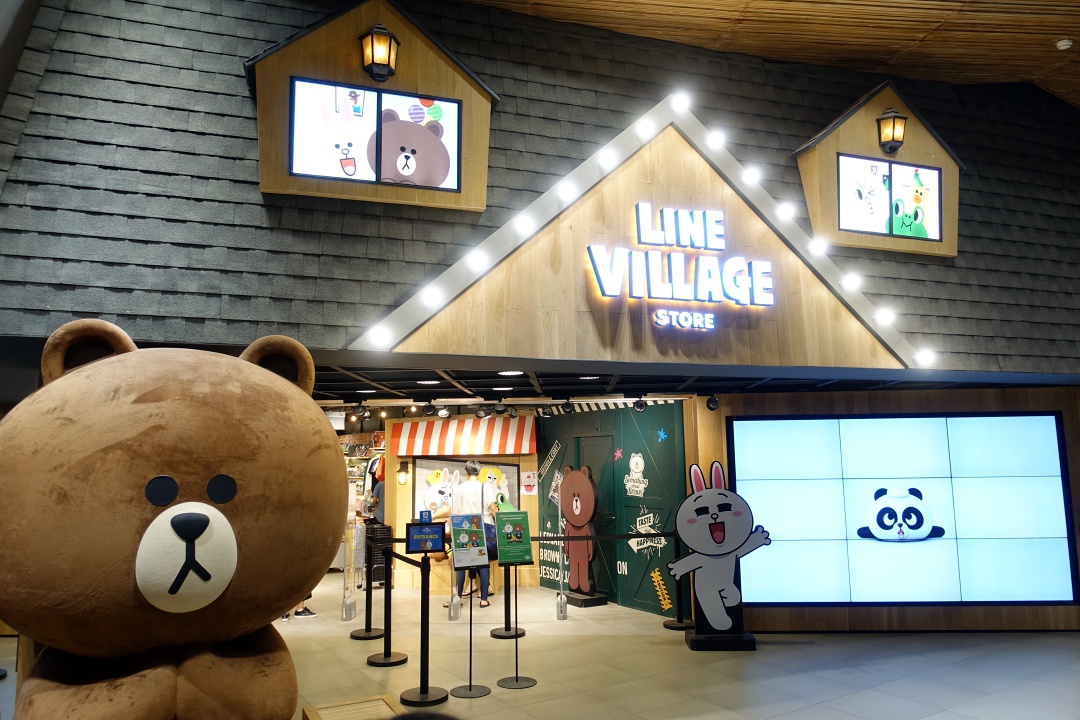 My first time to the LINE Village store located in Siam Square One since its opening in June 2017.
I'm not a big fan of the LINE characters. But since I've been to the LINE Friends store in Tokyo, I was keen to check out the one in Bangkok. Located at the entrance of the mall was a big Brown plush. It was much smaller than the one I saw in Tokyo, but it still makes a nice photo prop.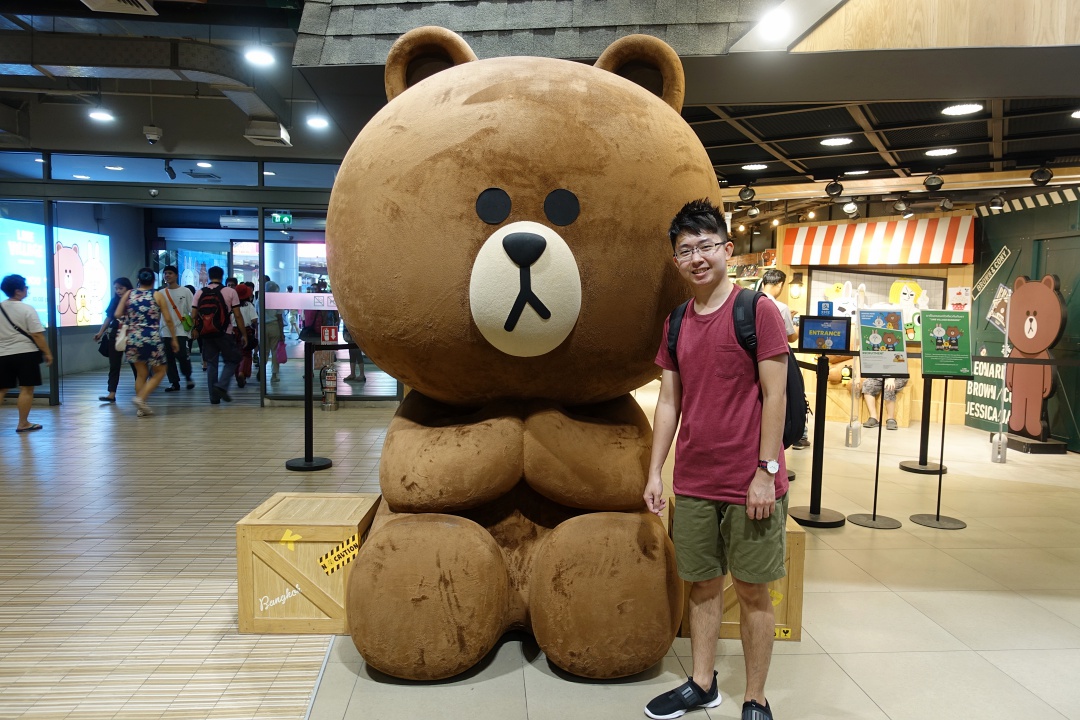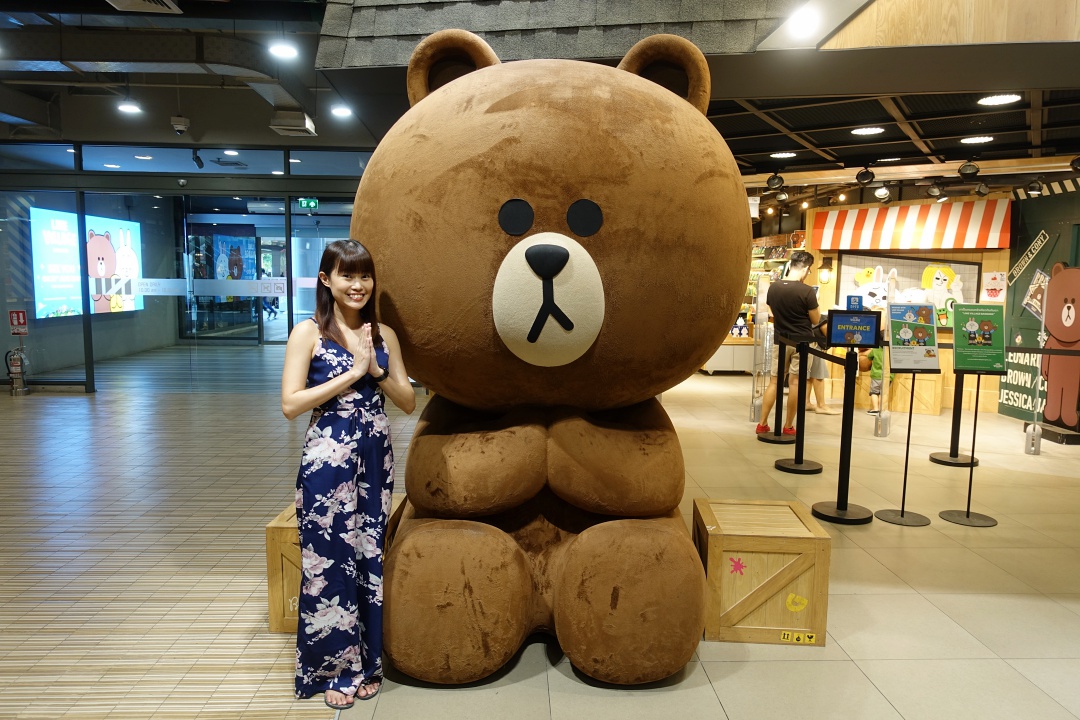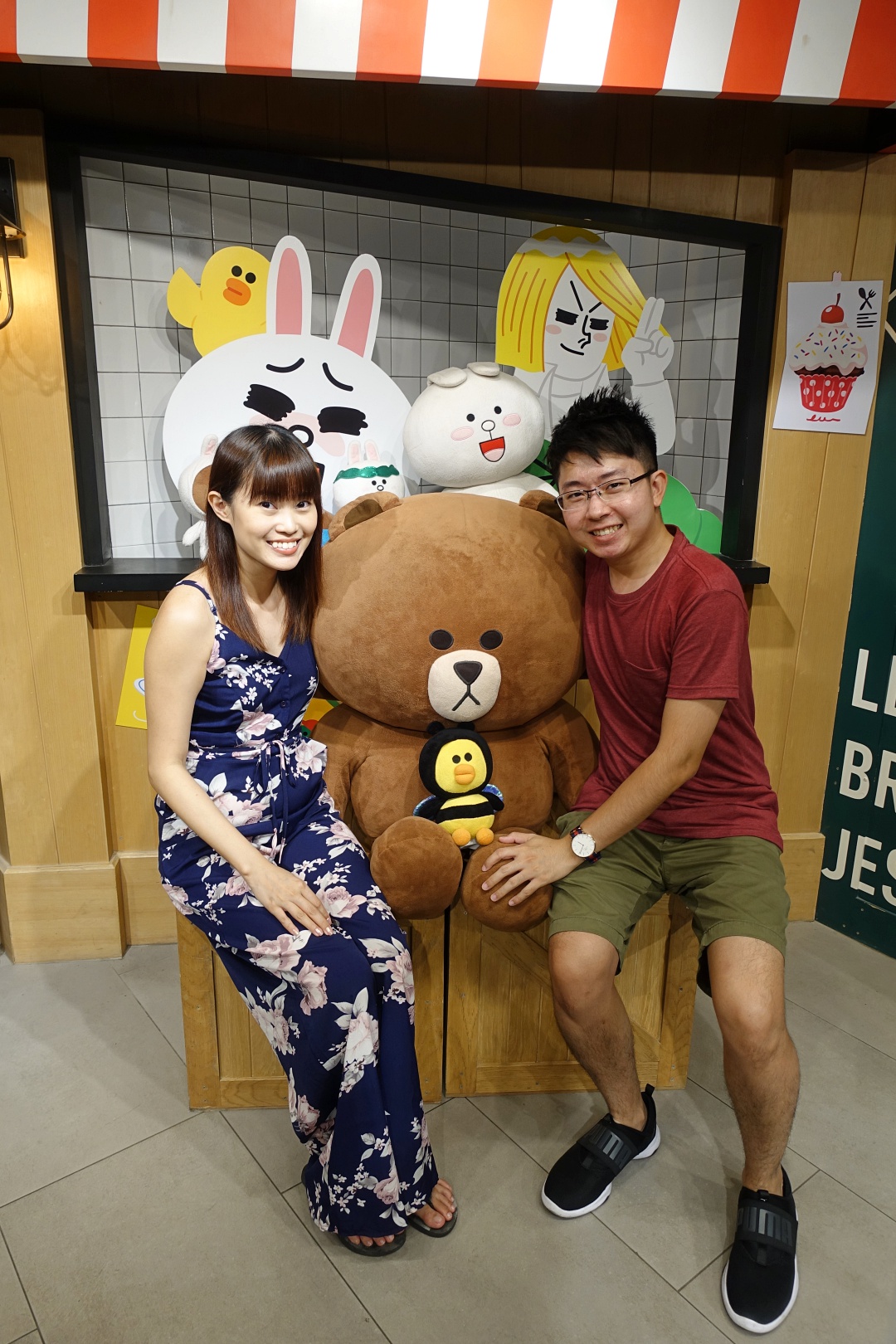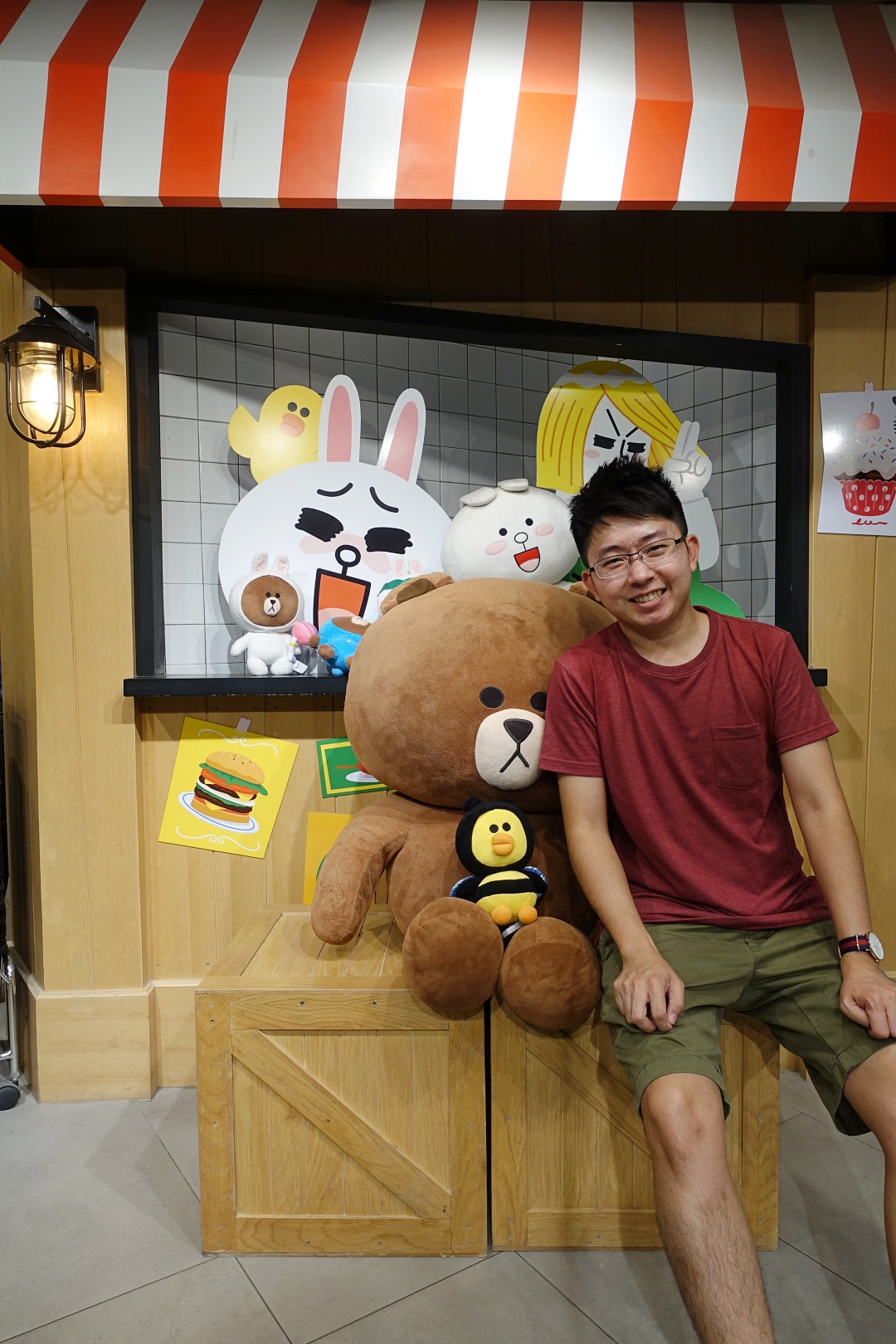 And because I can't deal with slanted photo, I have to take a photo to show my sister how I want my photo to be taken.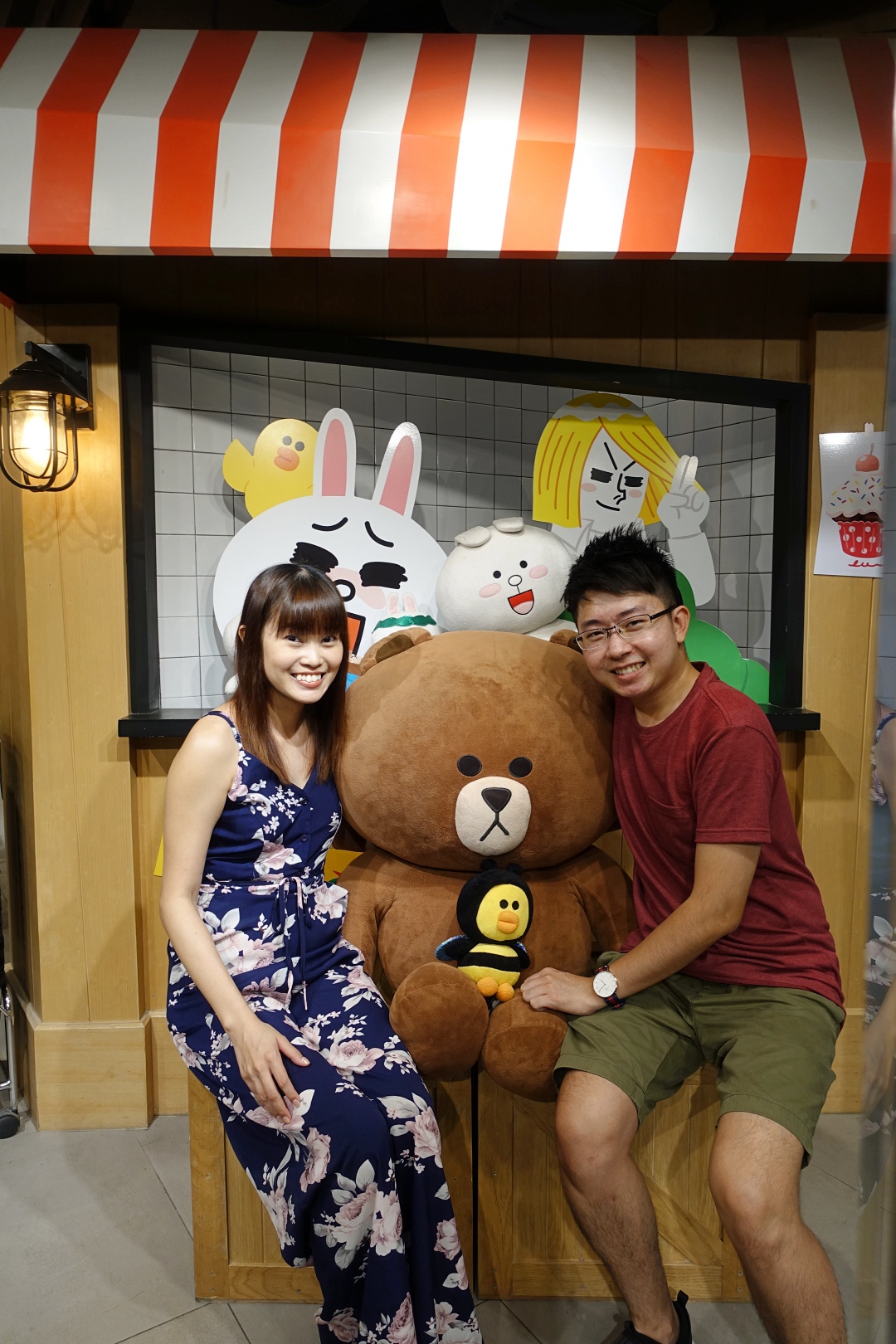 For better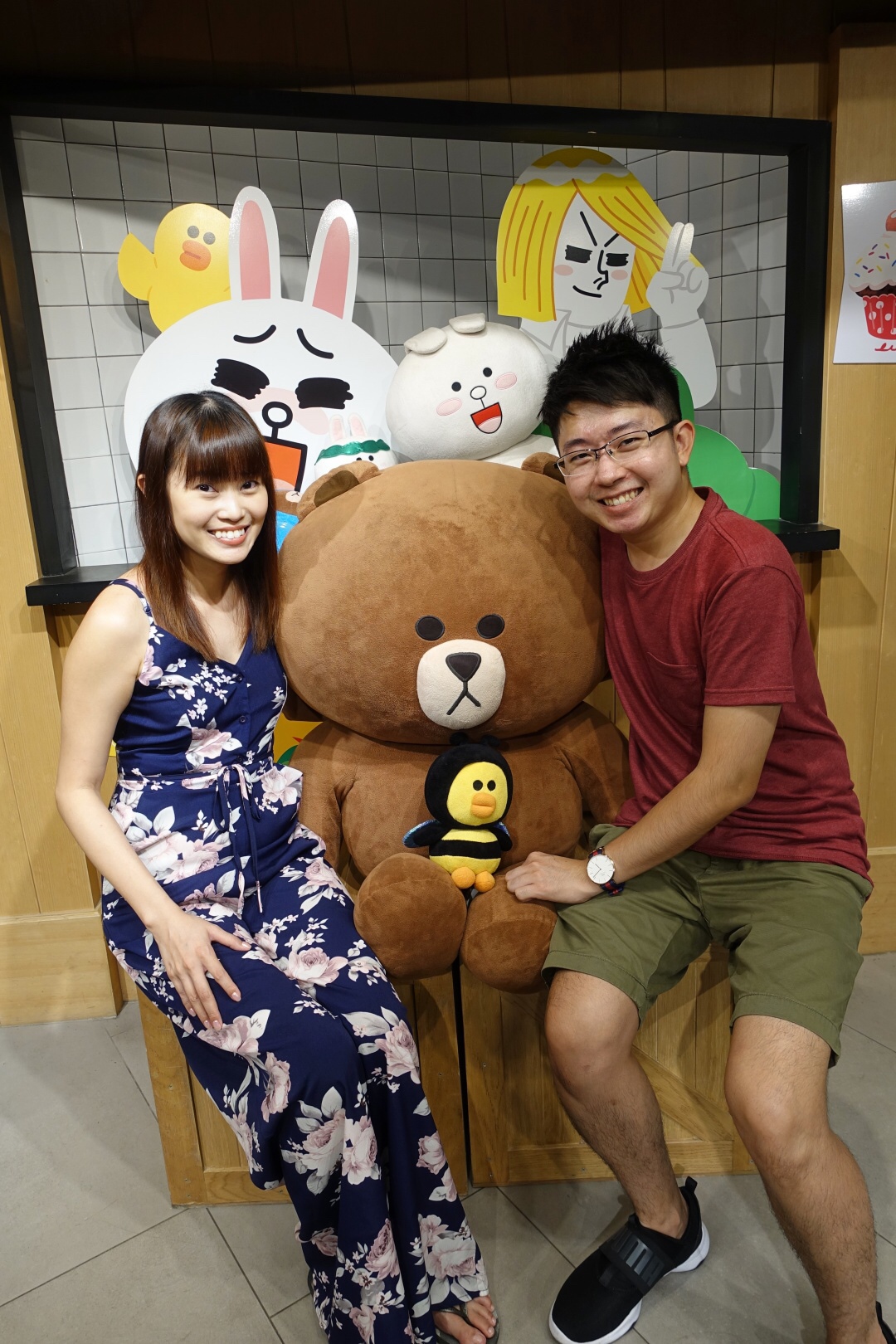 or for worse.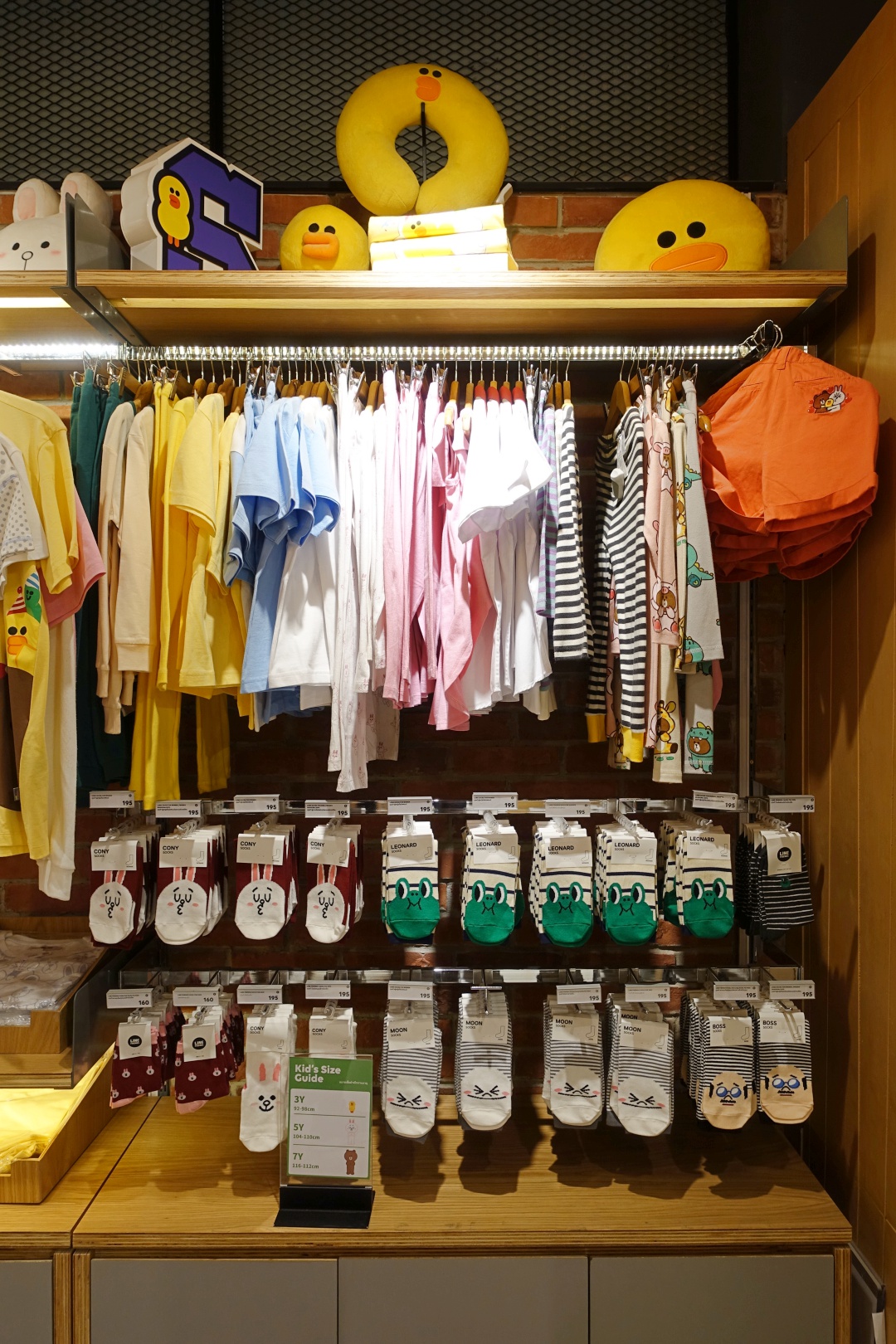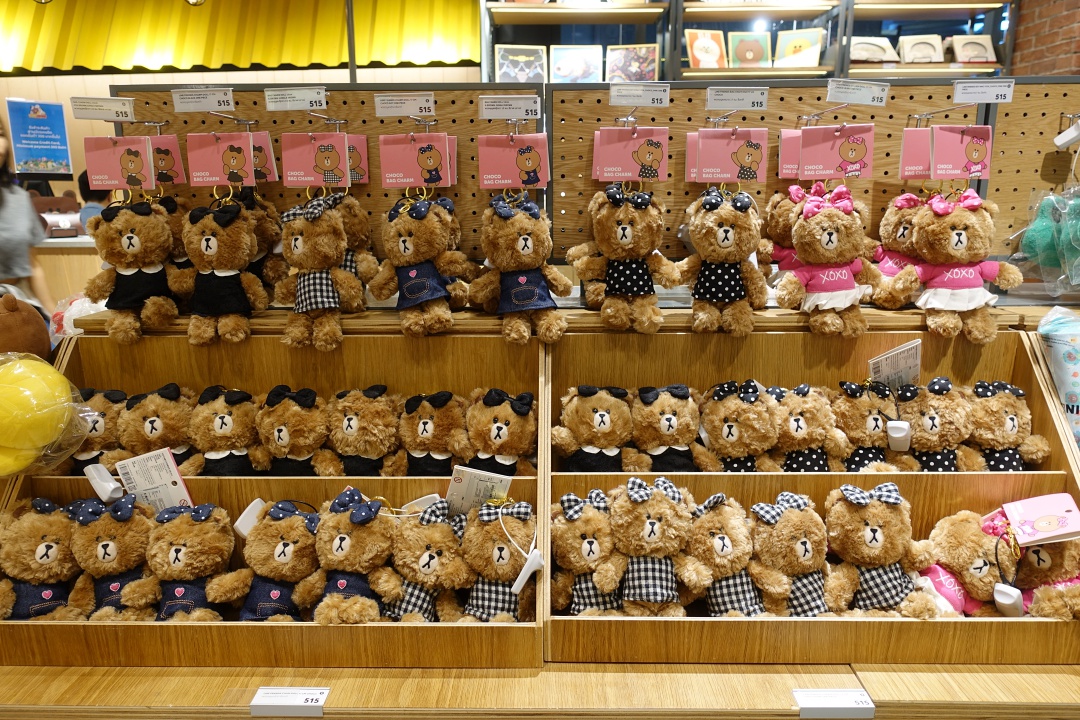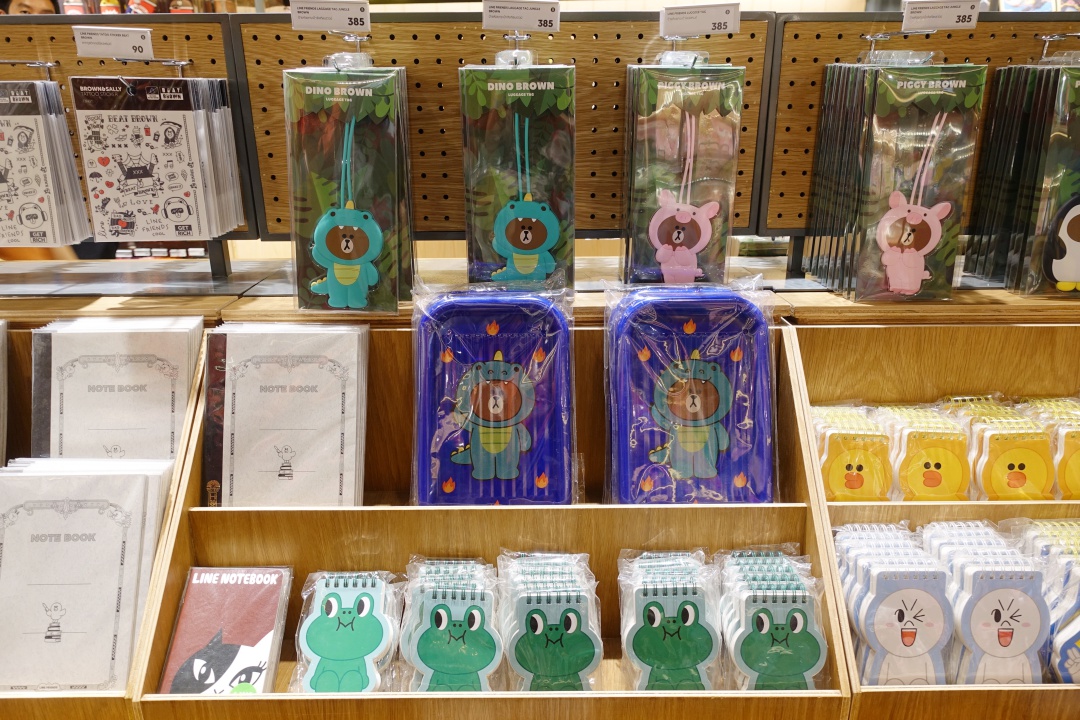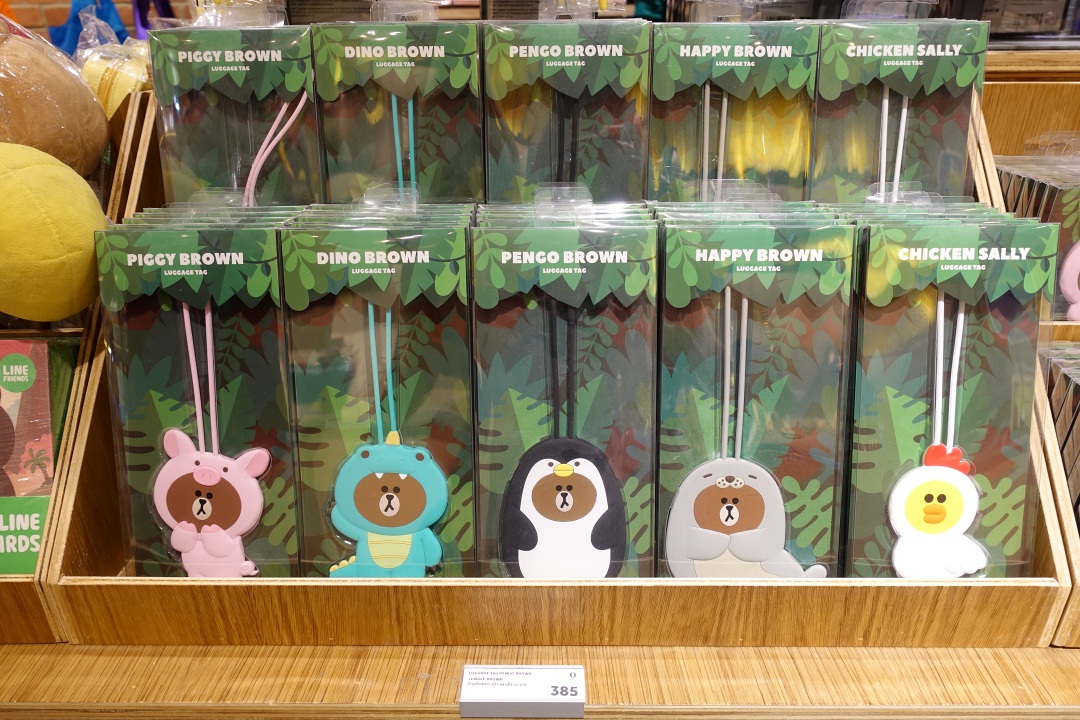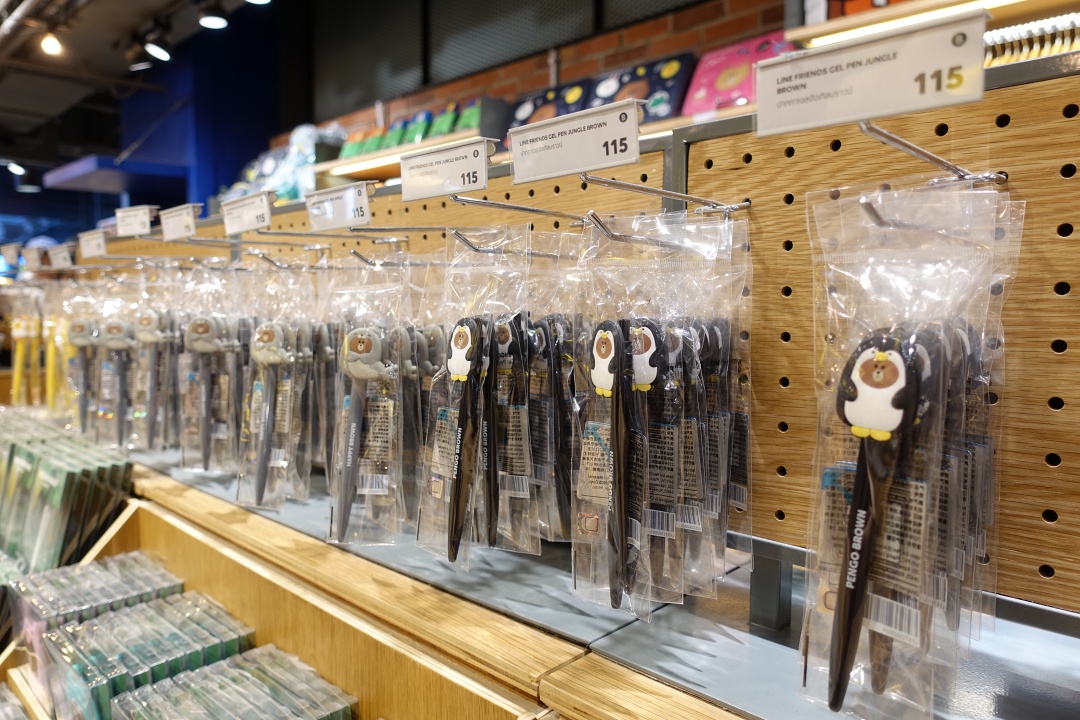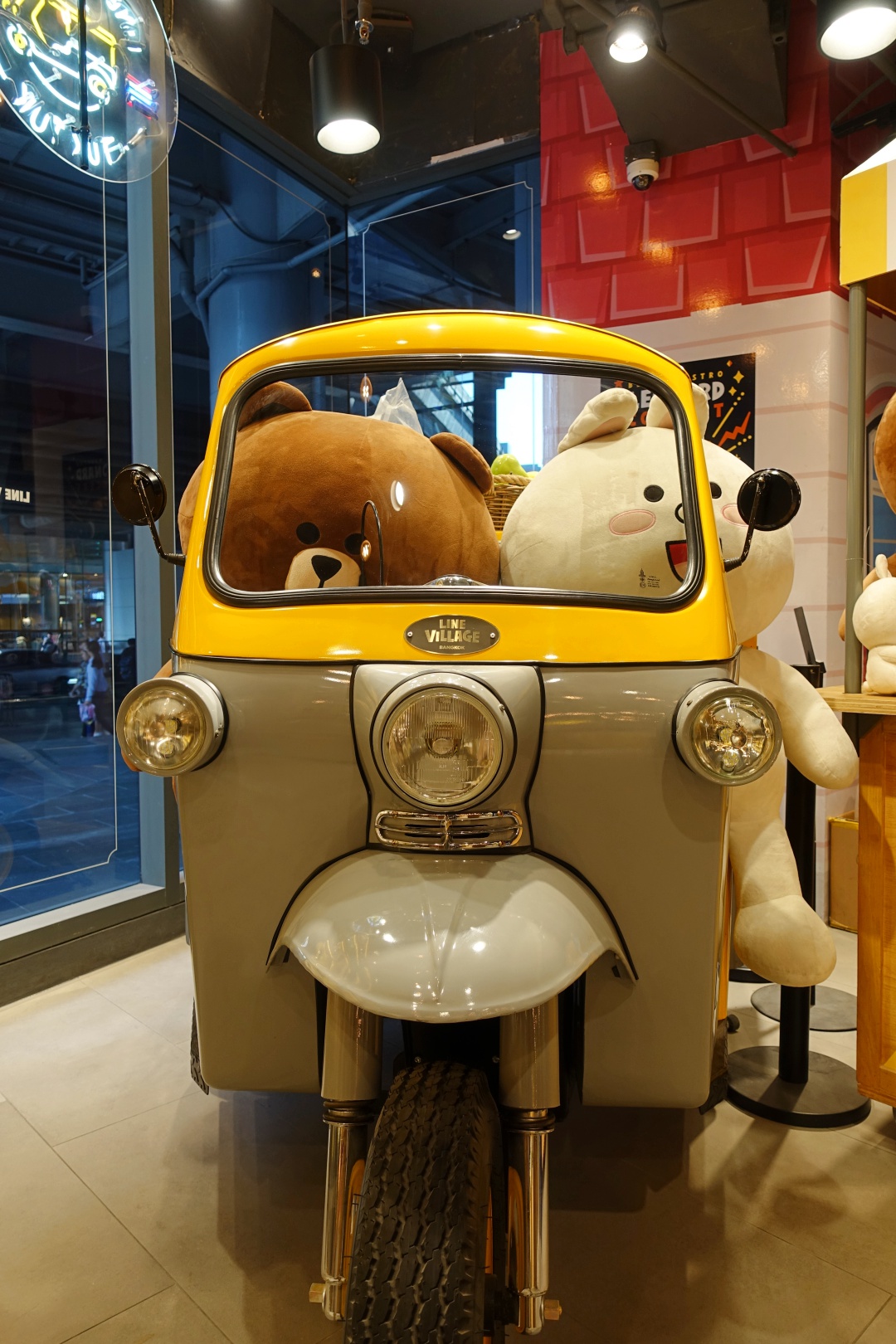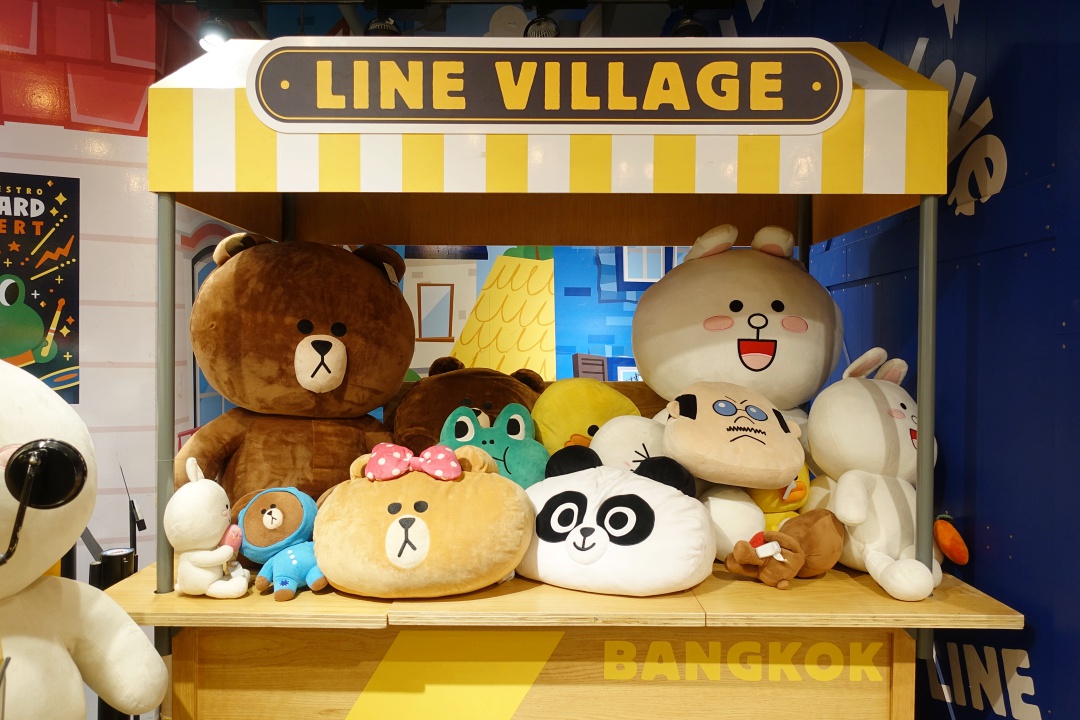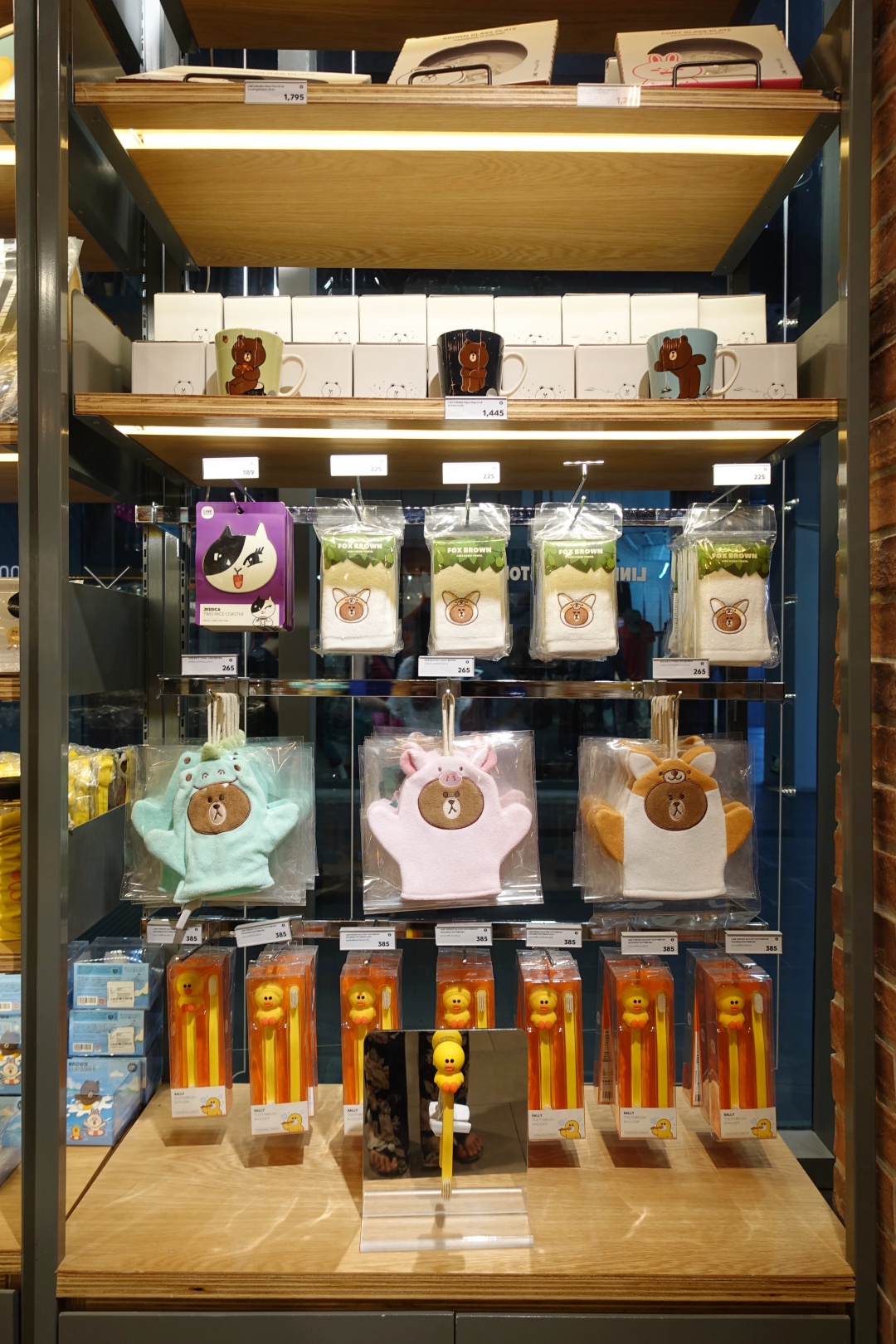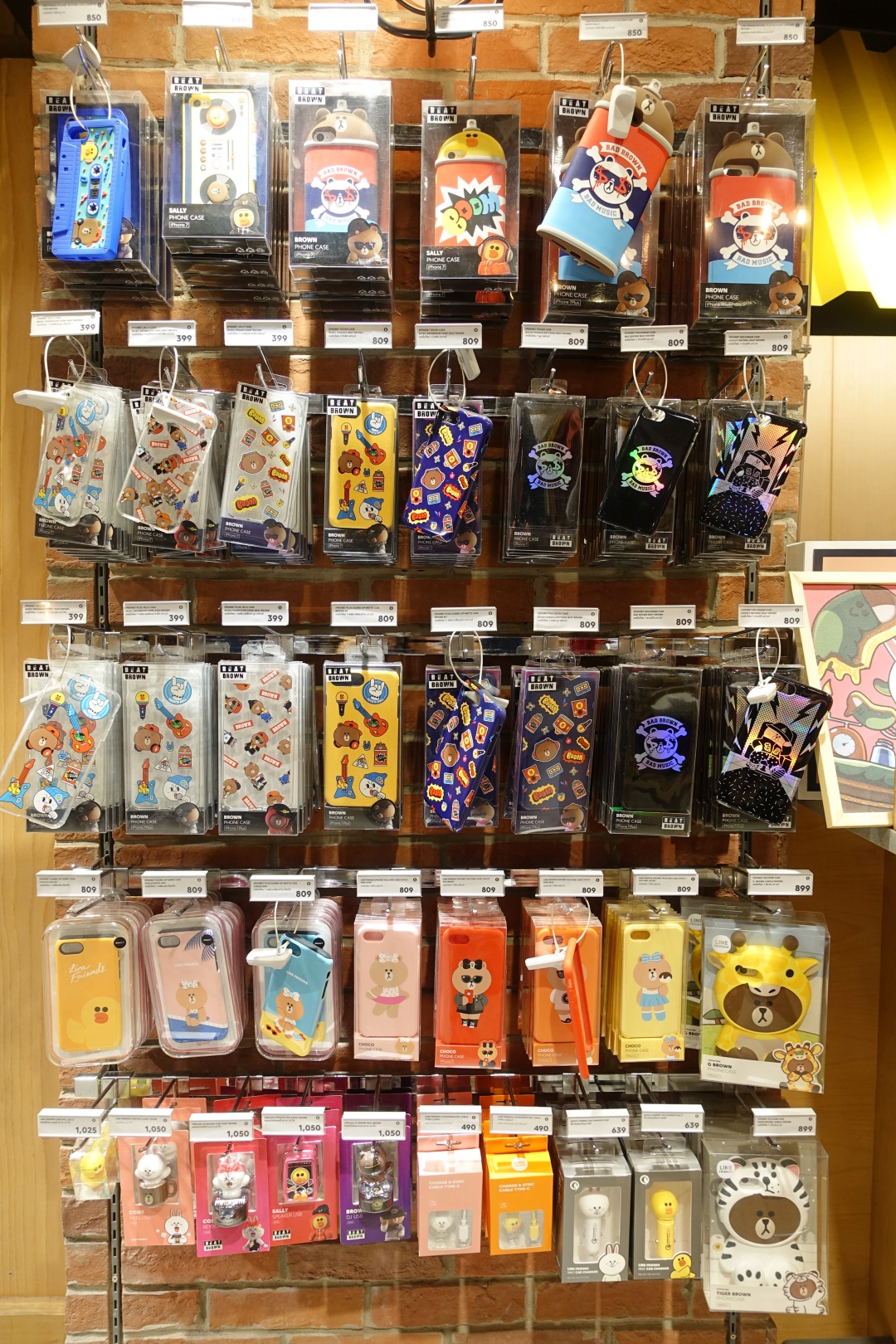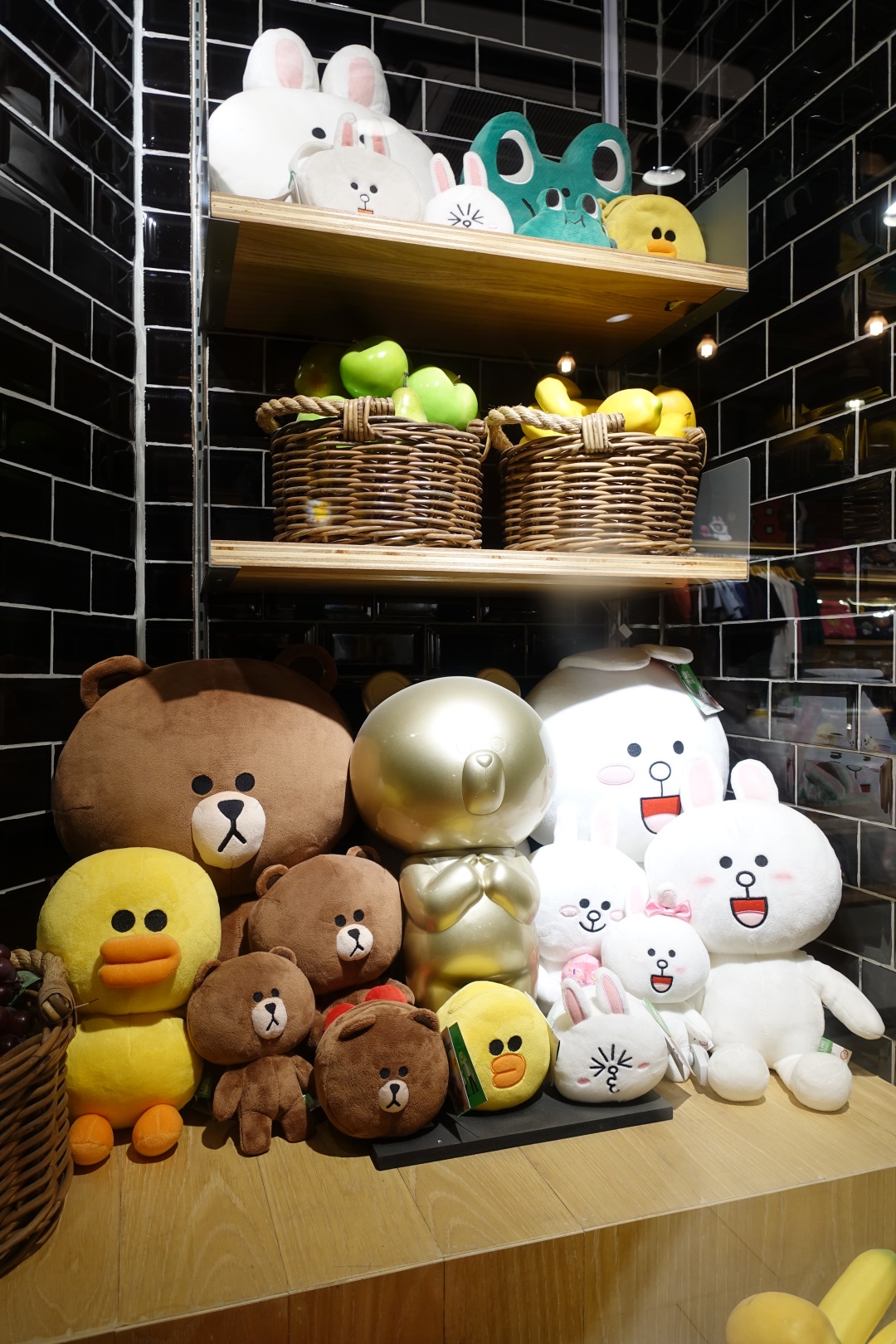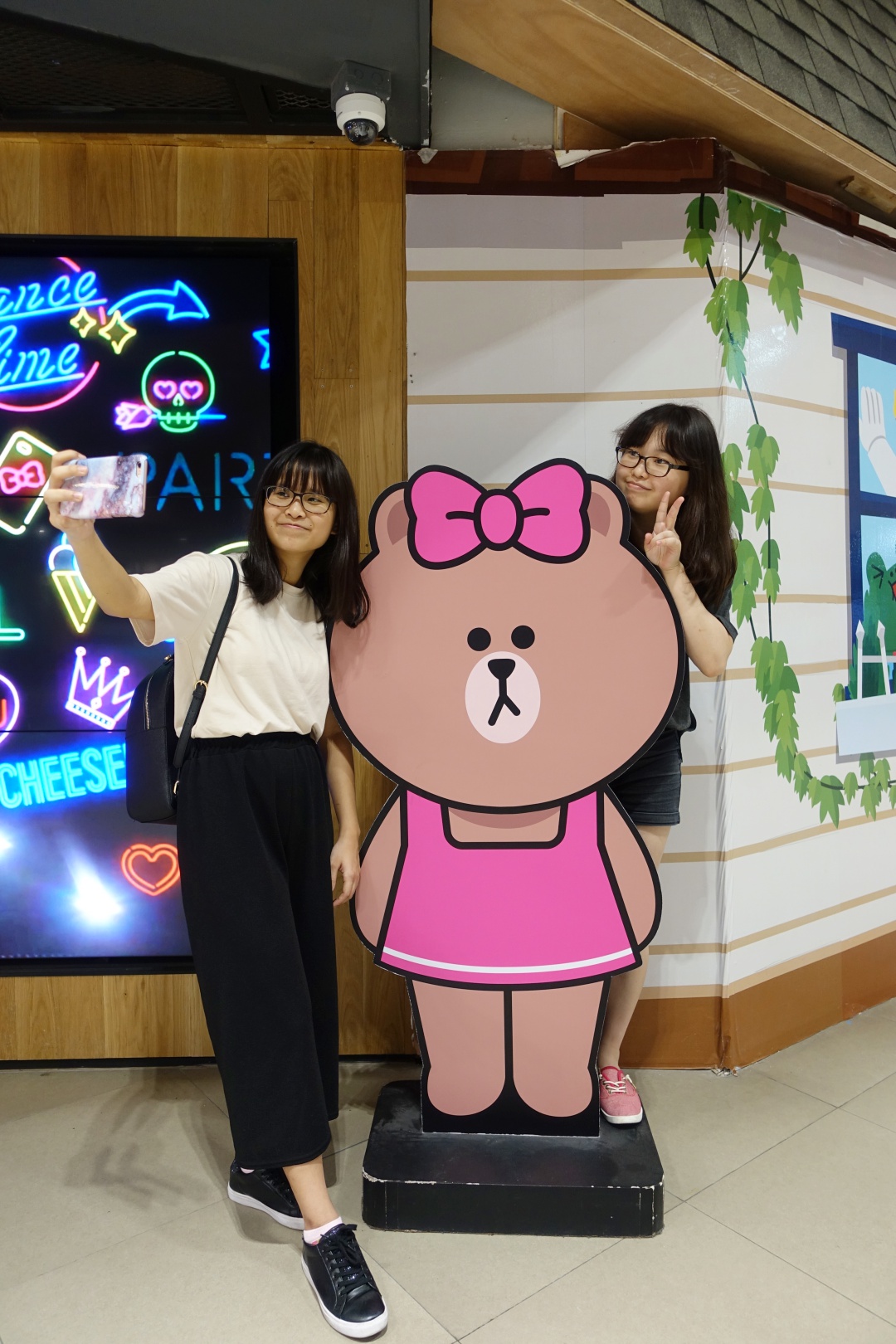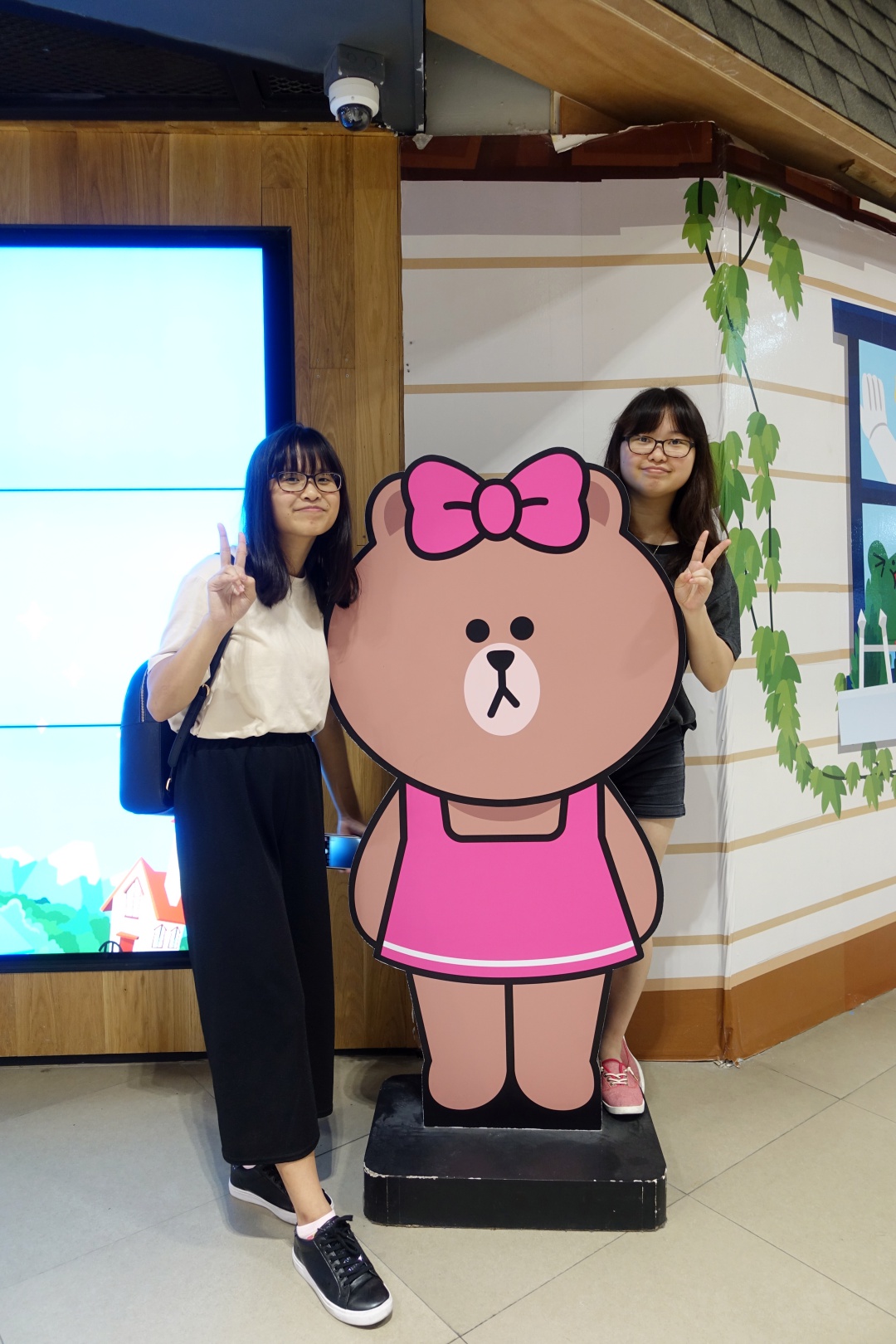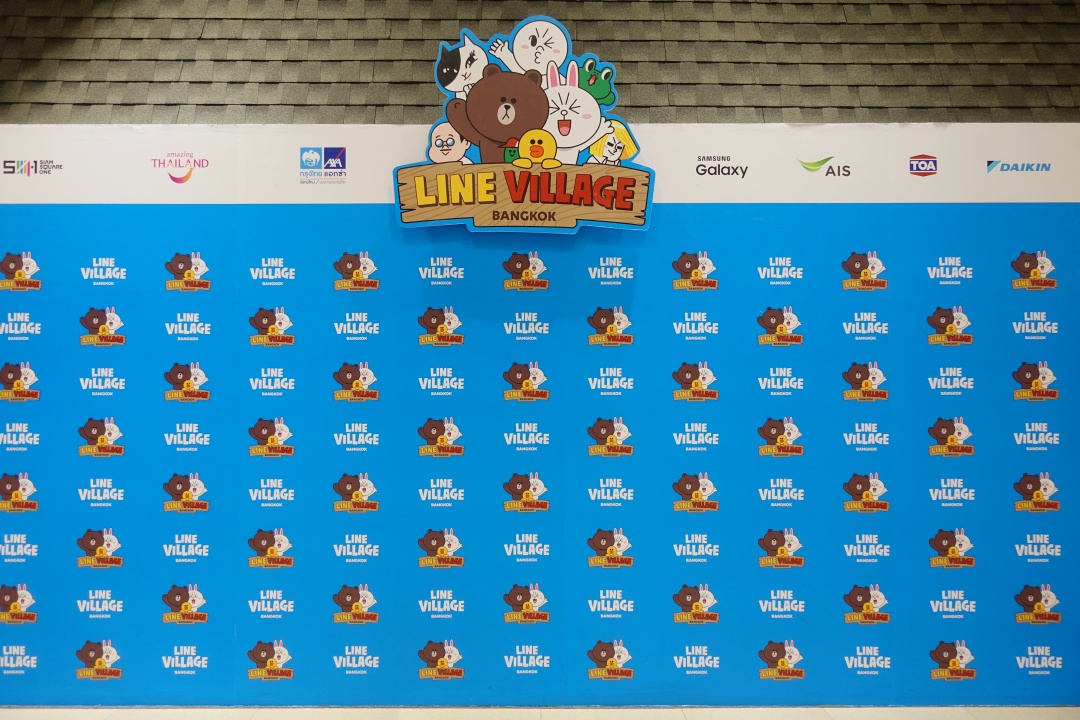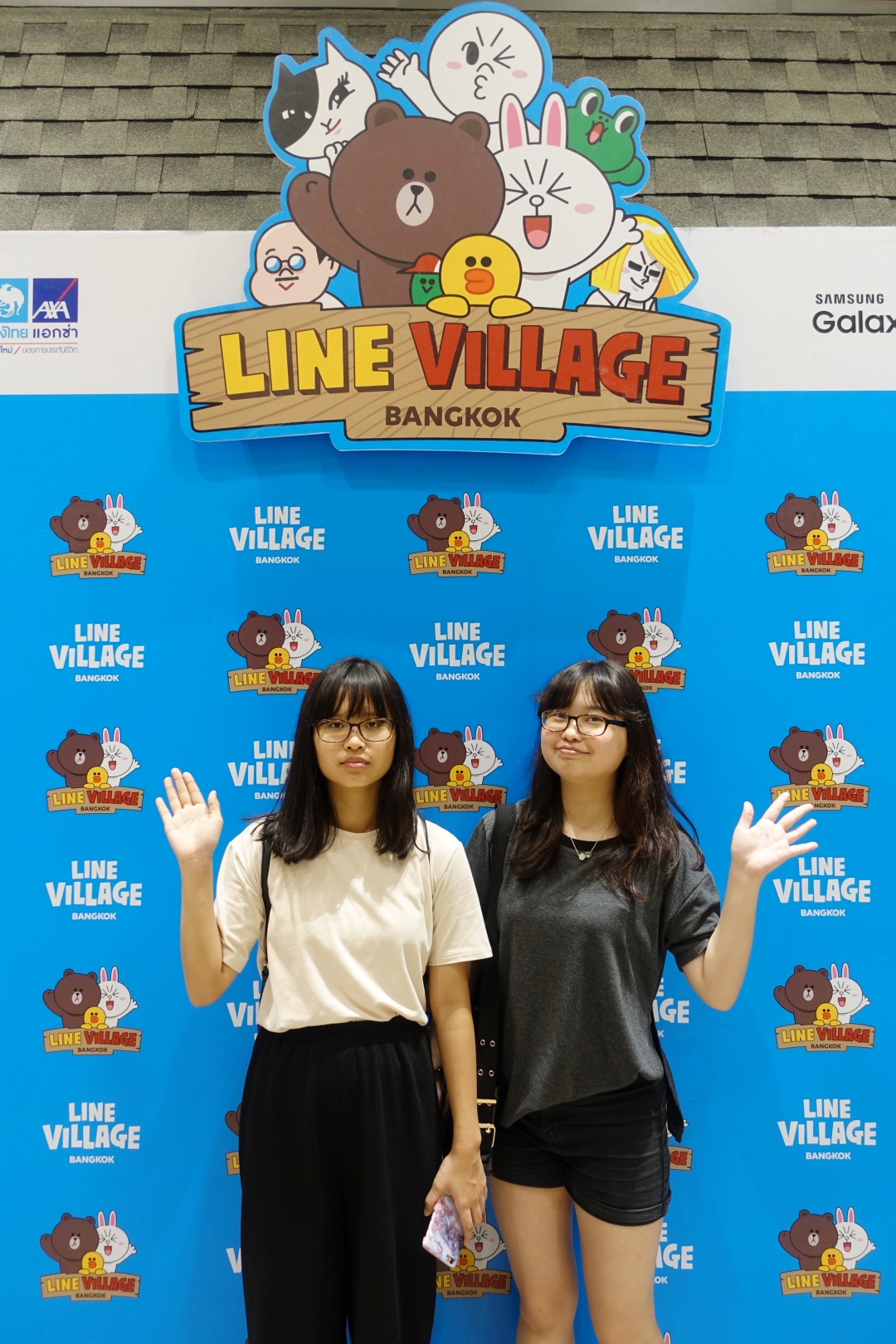 I was puzzled as to why she wasn't smiling, then I realised she was trying to mimic the character.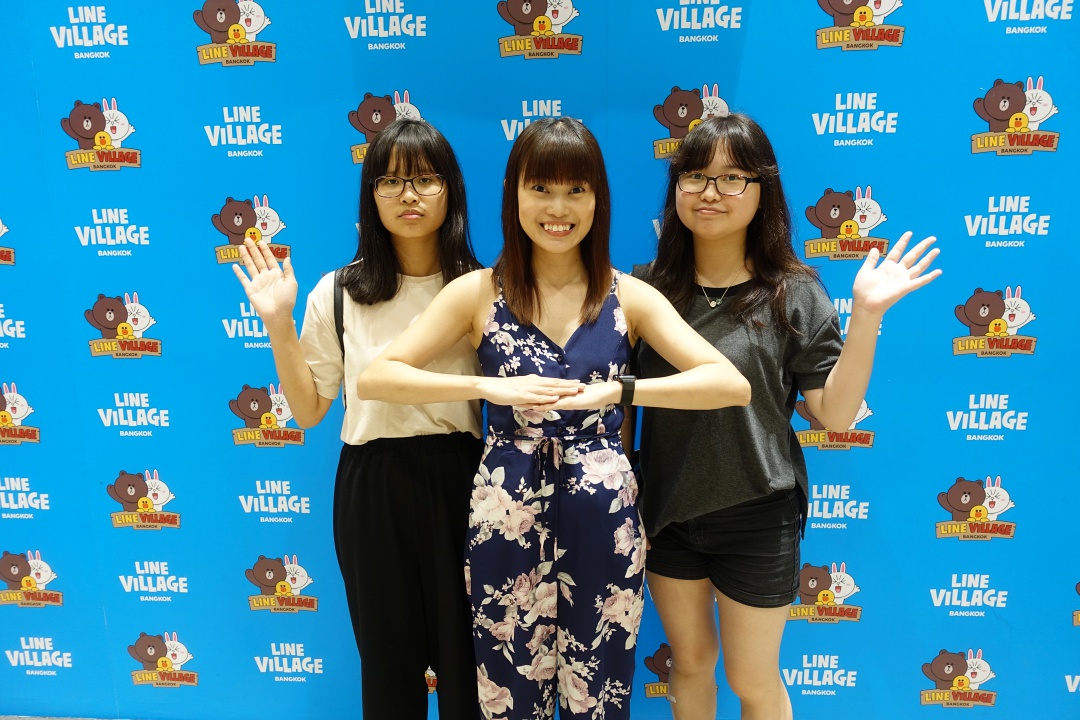 If you can't beat them, join them.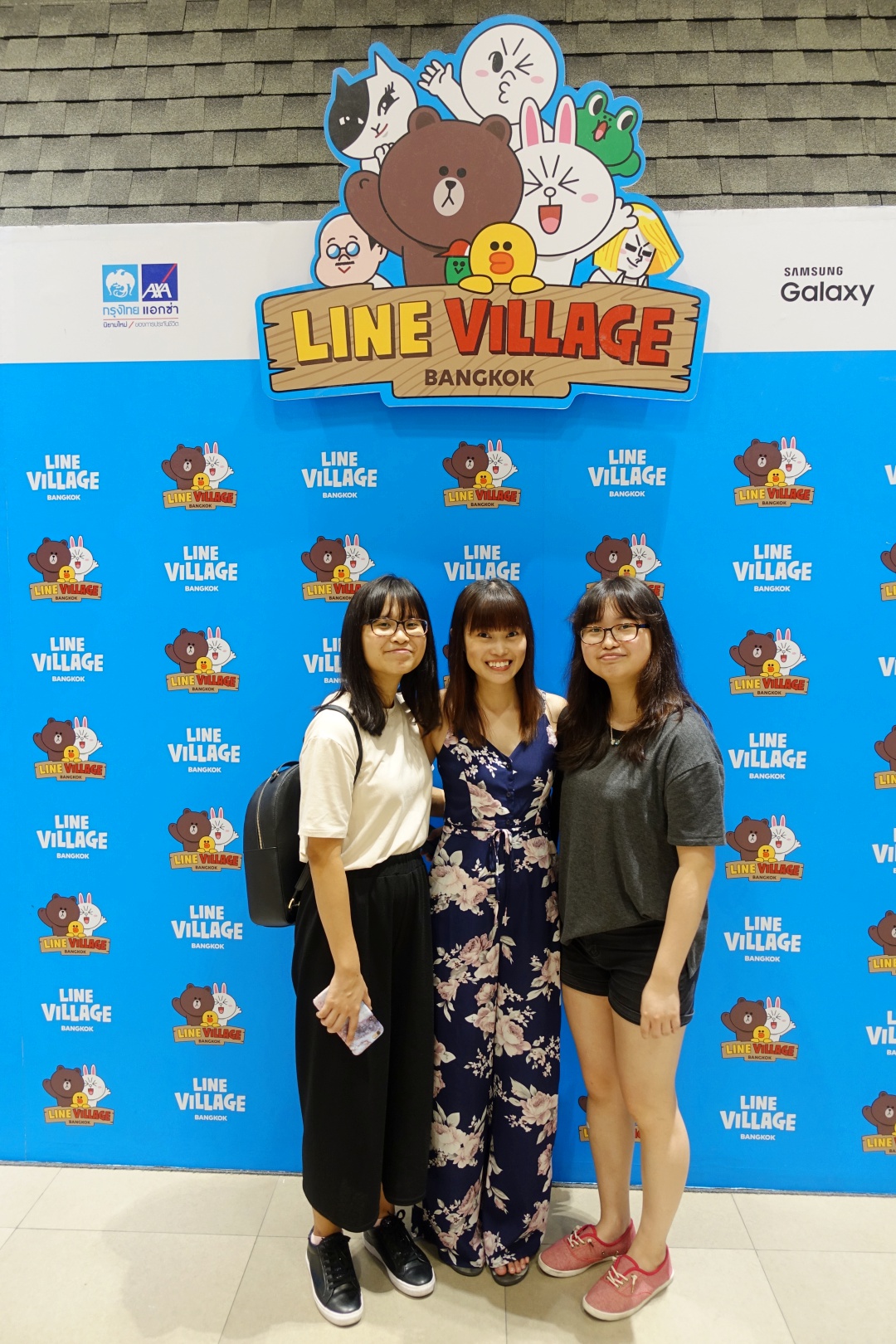 ---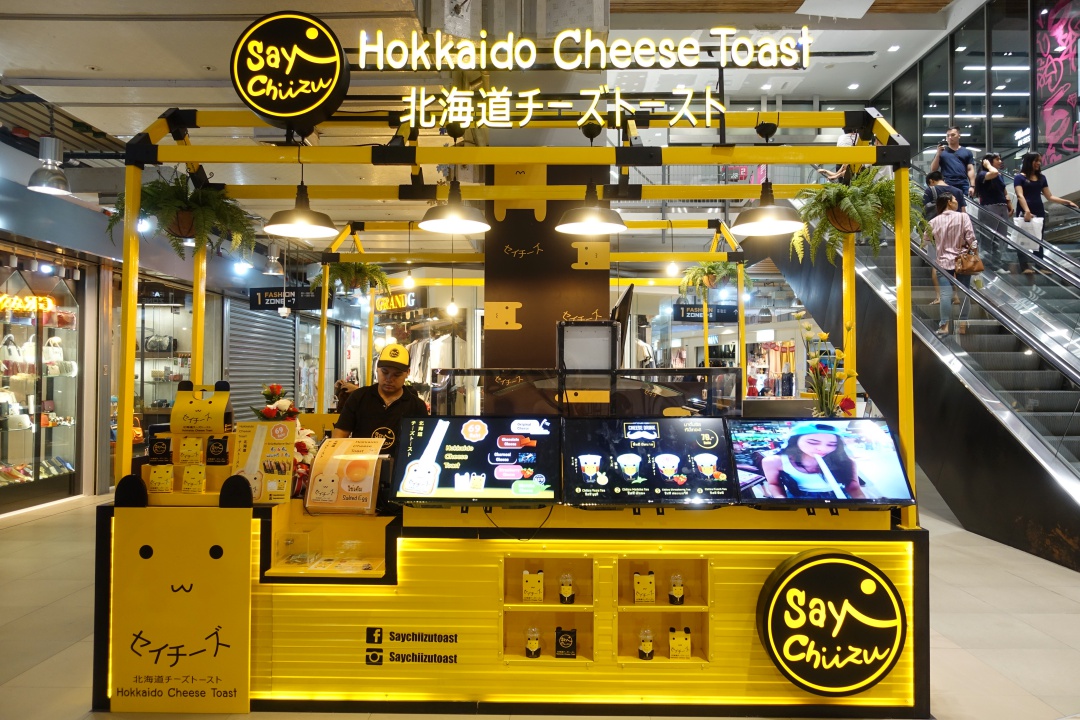 Spotted: Hokkaido Cheese Toast!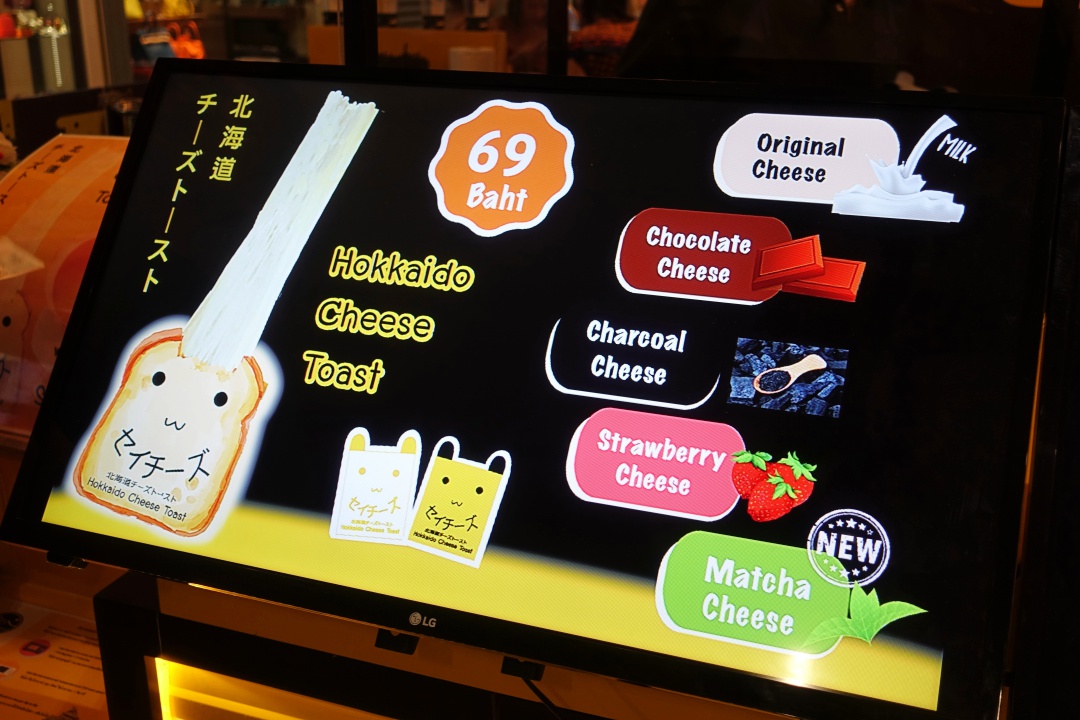 My sister was keen to try it, so we got one Charcoal Cheese to share.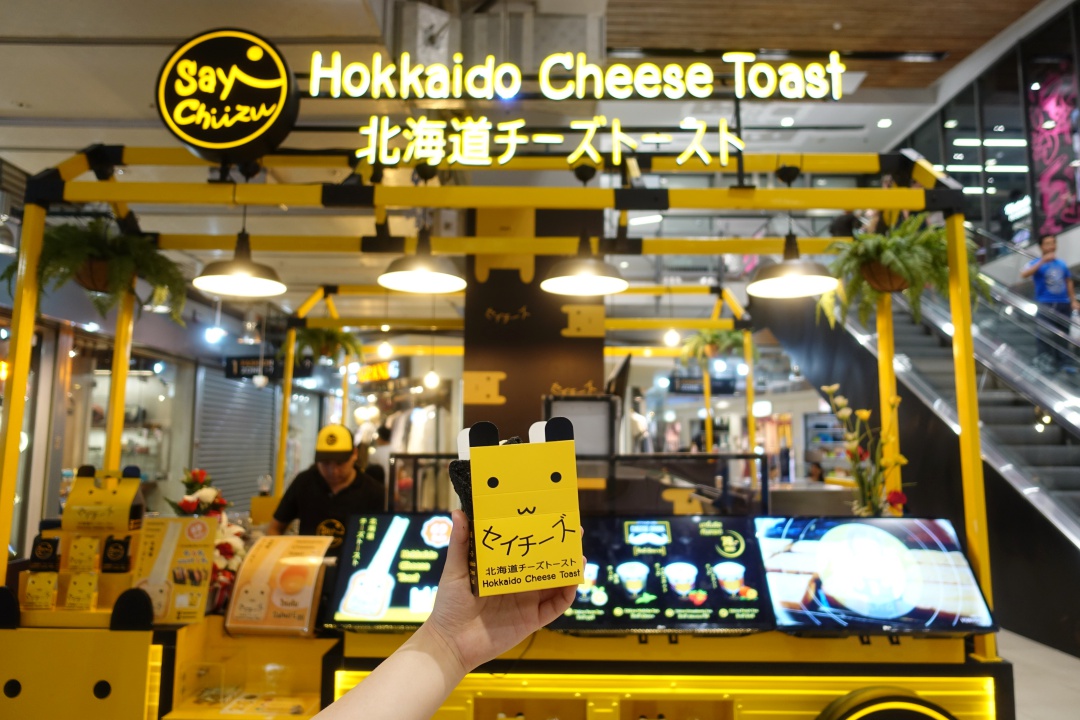 ---
Sanrio Hello Kitty House
Followed our visit to the LINE Village, we went over to the Sanrio Hello Kitty House. They are both located at Siam Square.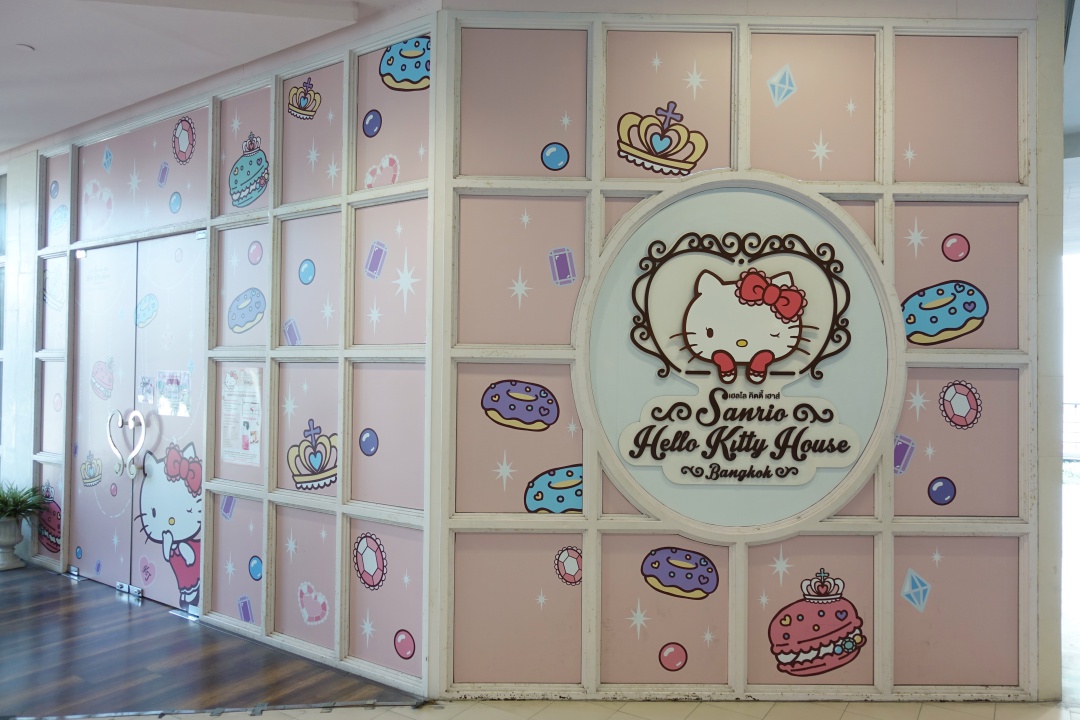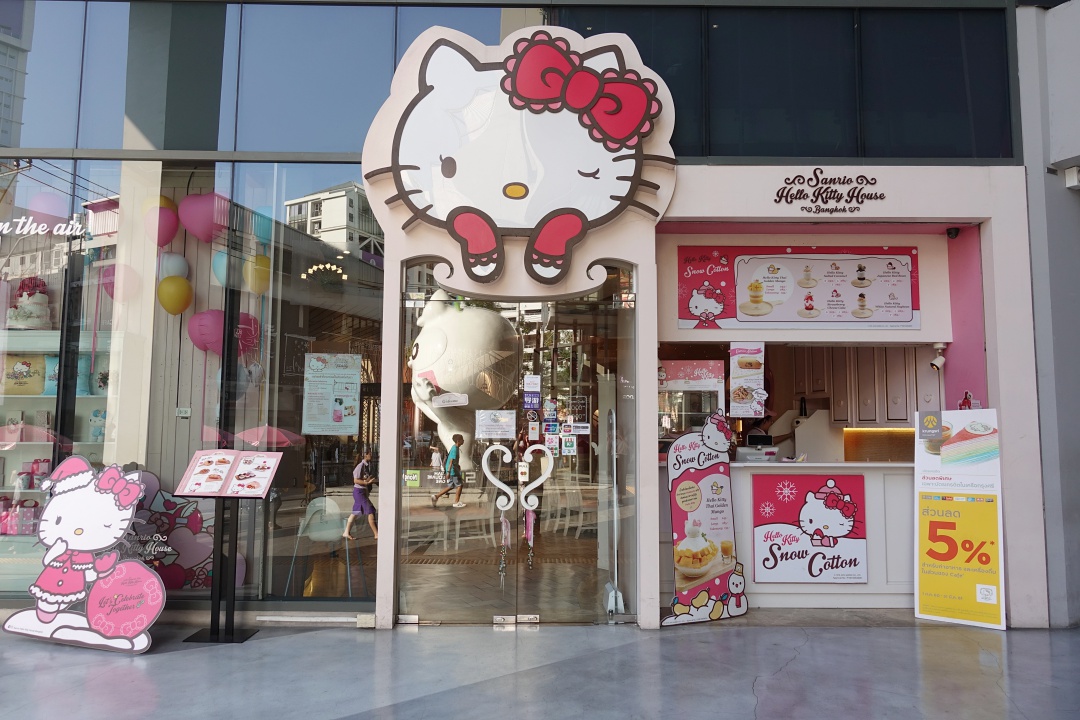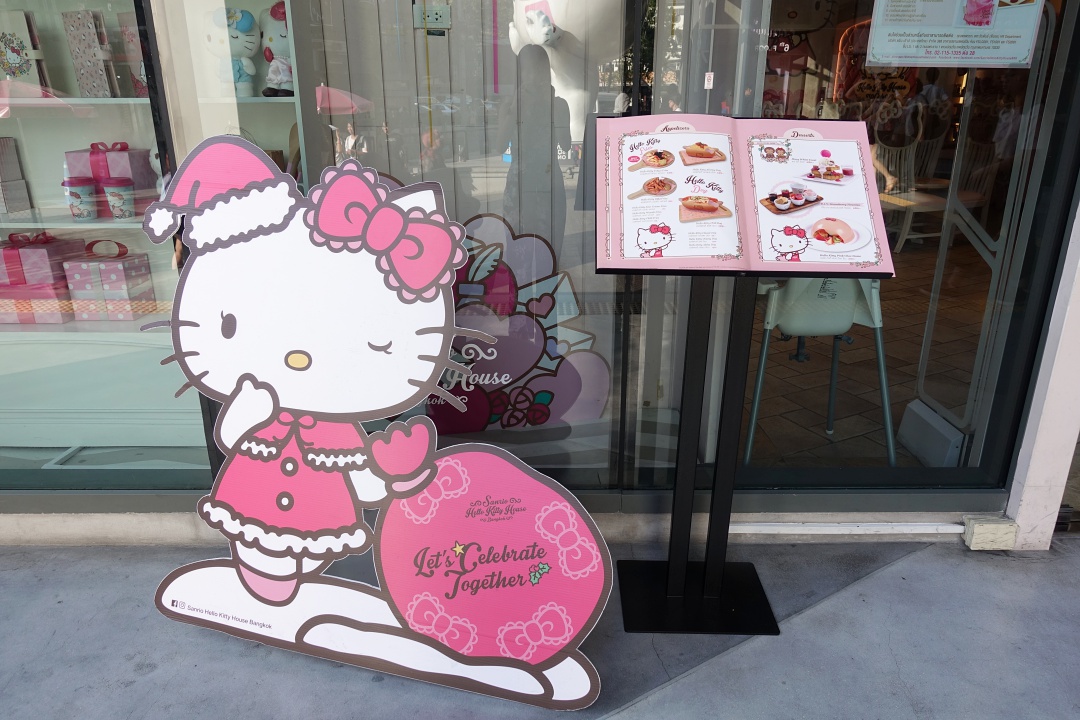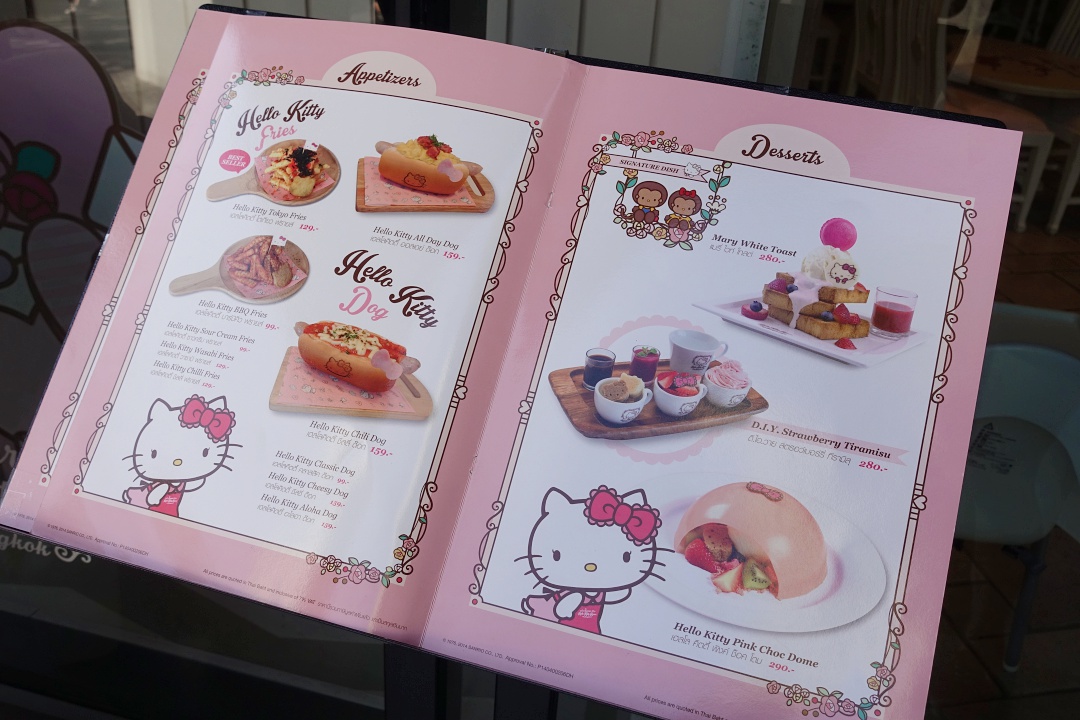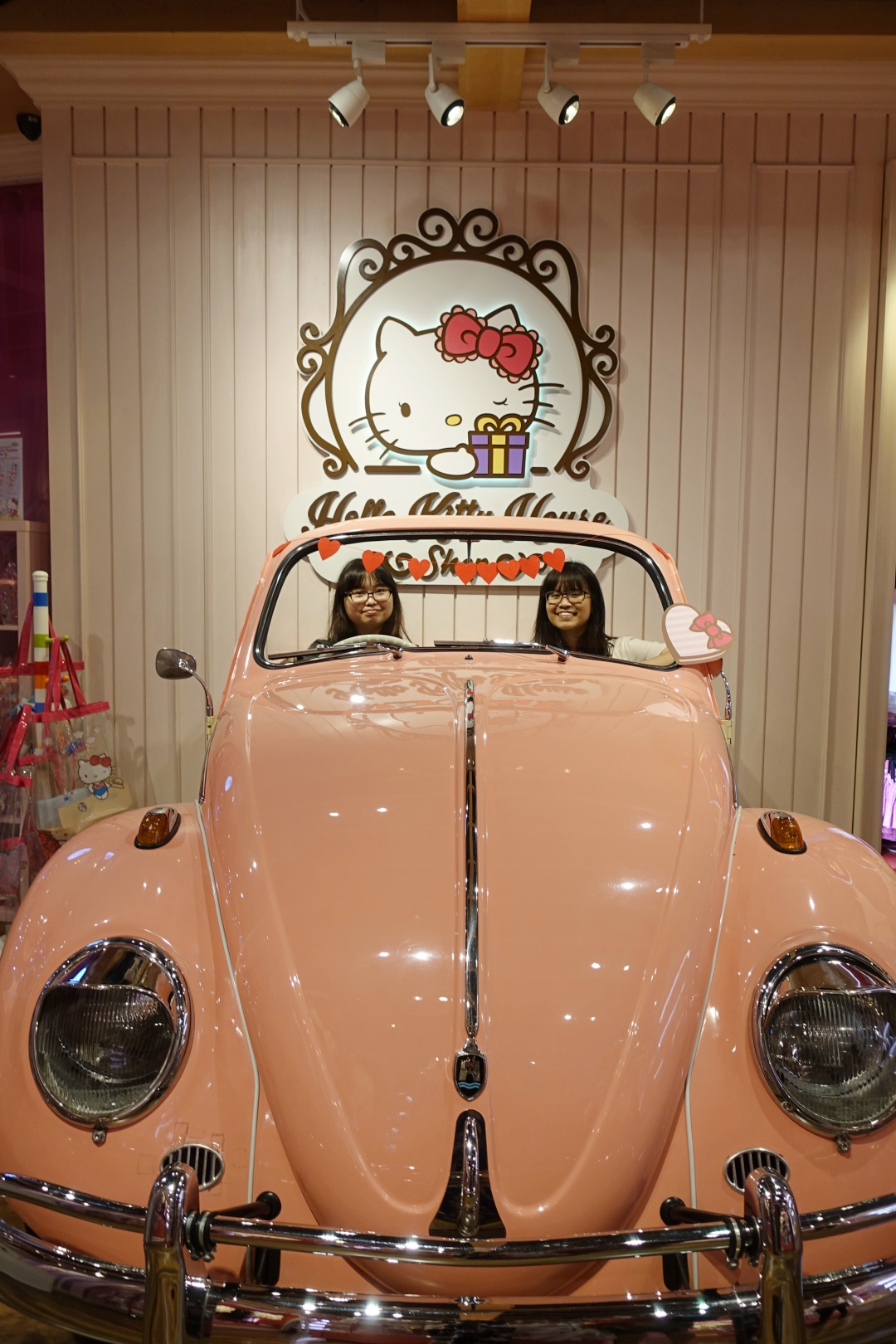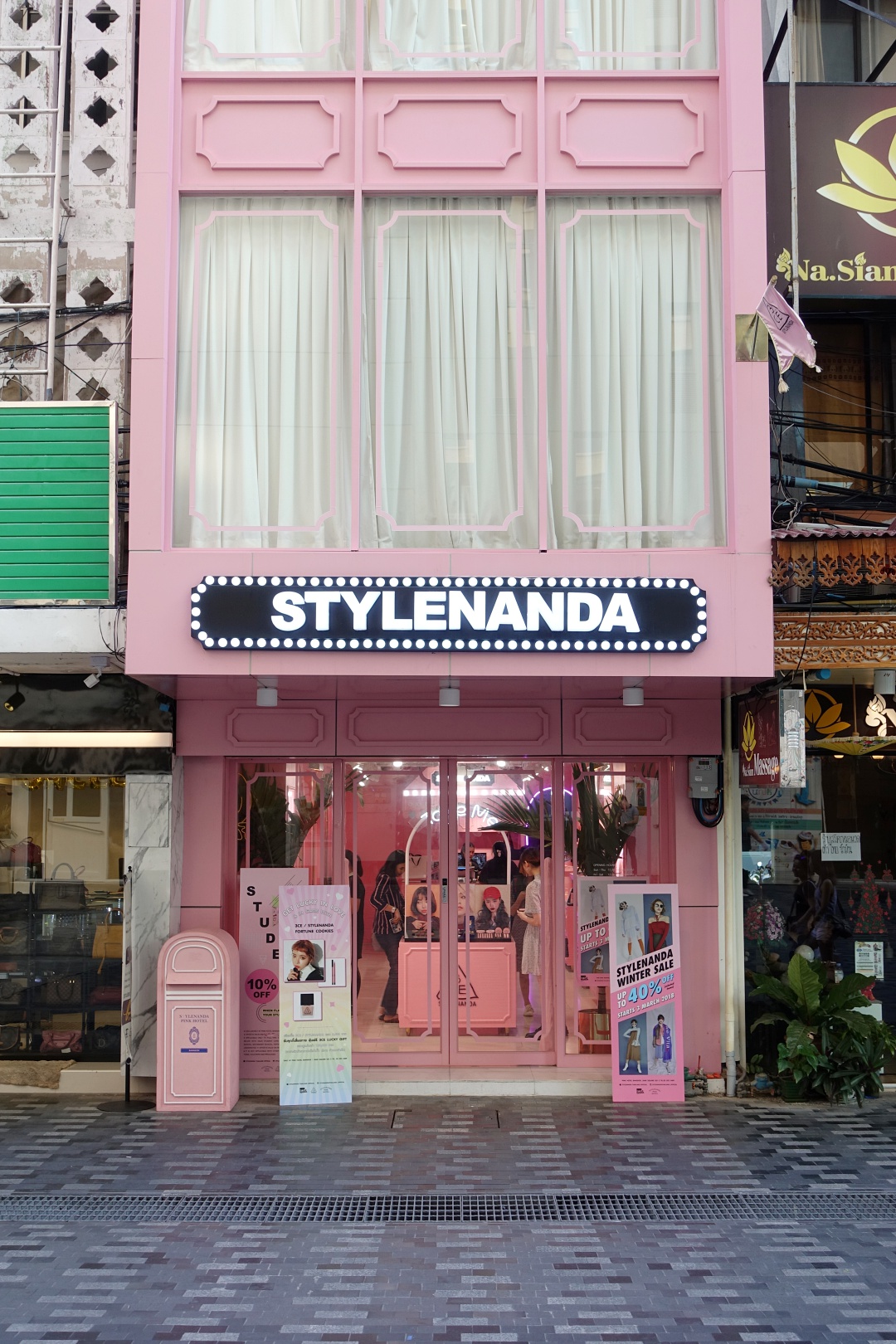 Spotted: Stylenanda store in Siam.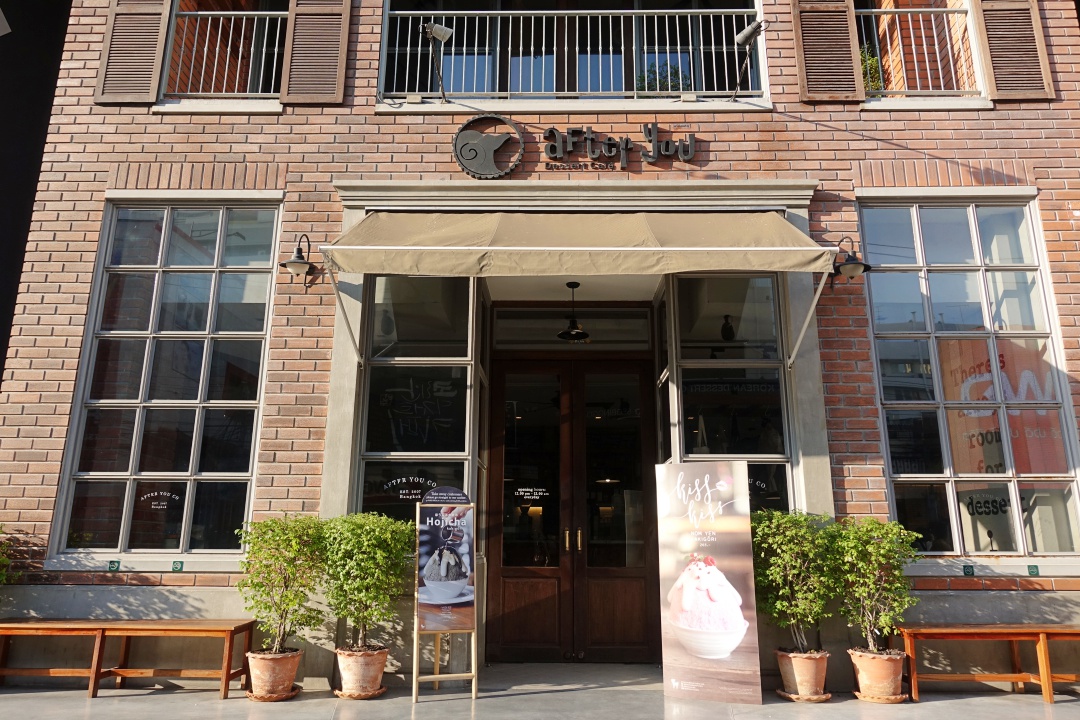 After You Dessert Cafe in Siam.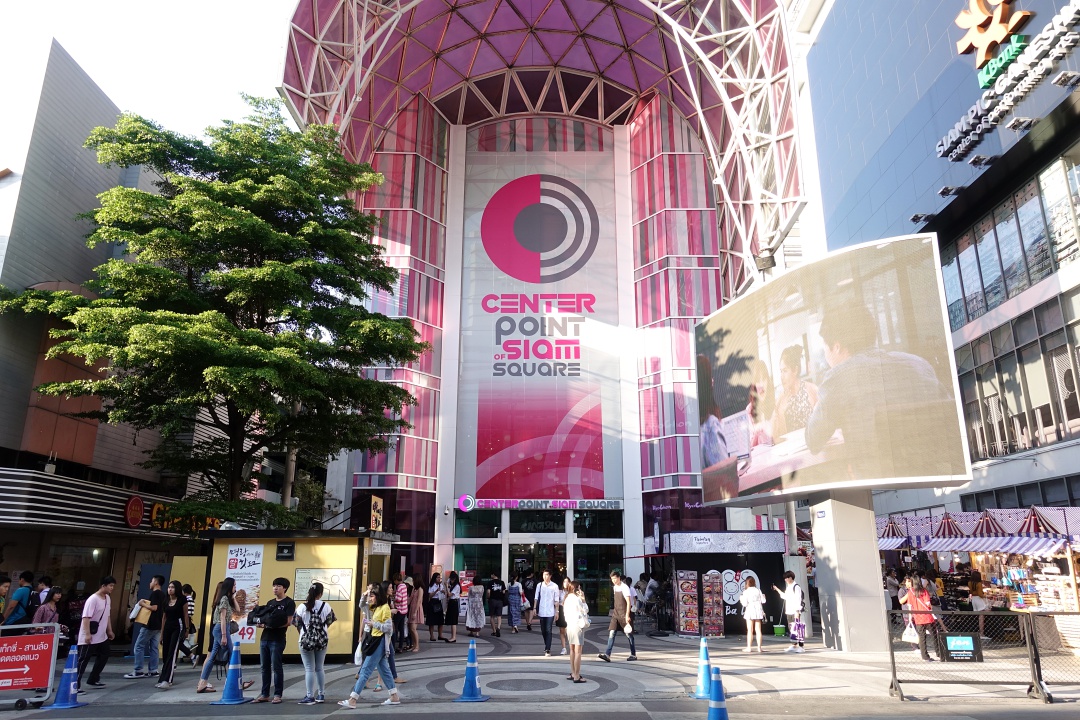 Bar B Q Plaza
For dinner, we decided to go for mookata at Siam Center Bar B Q Plaza.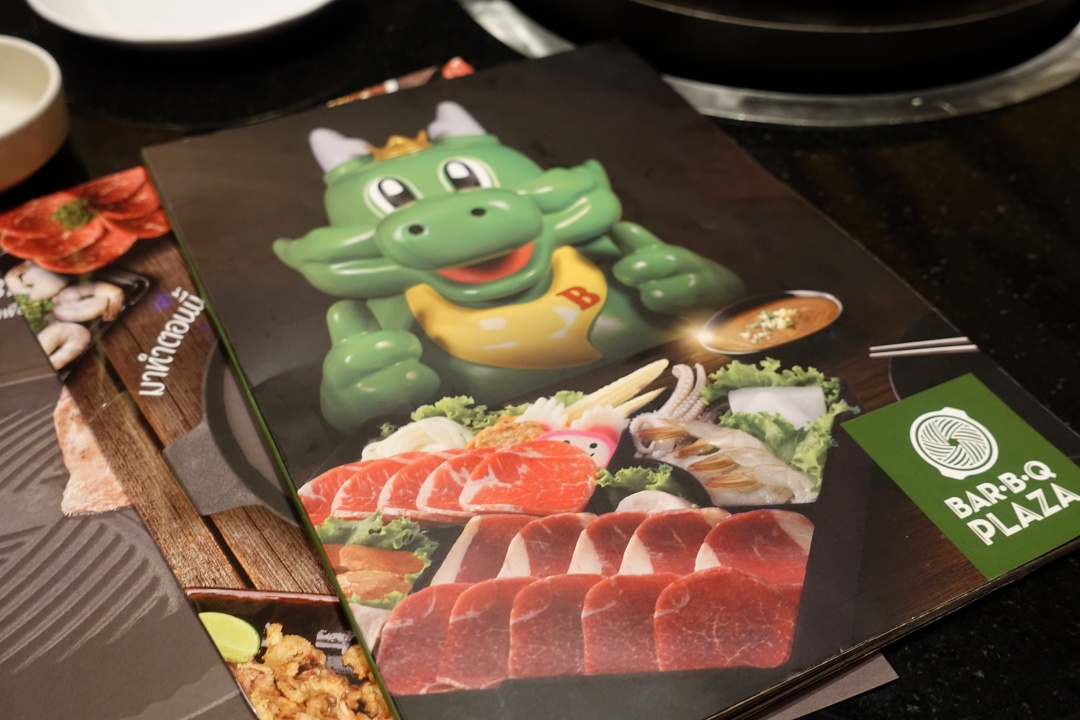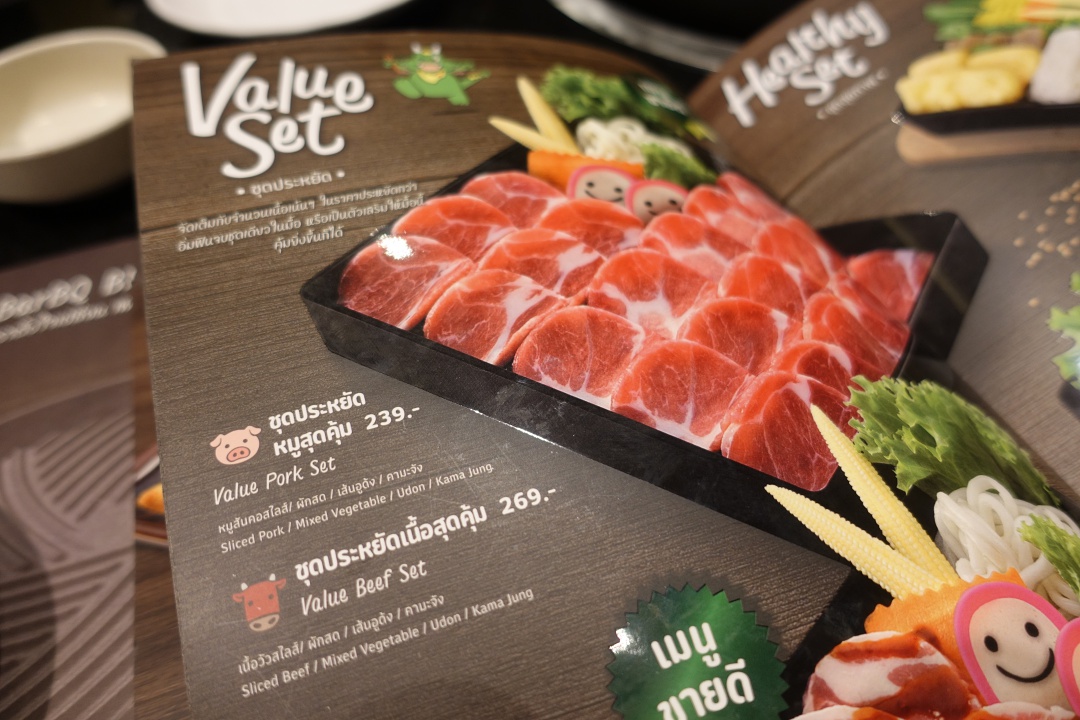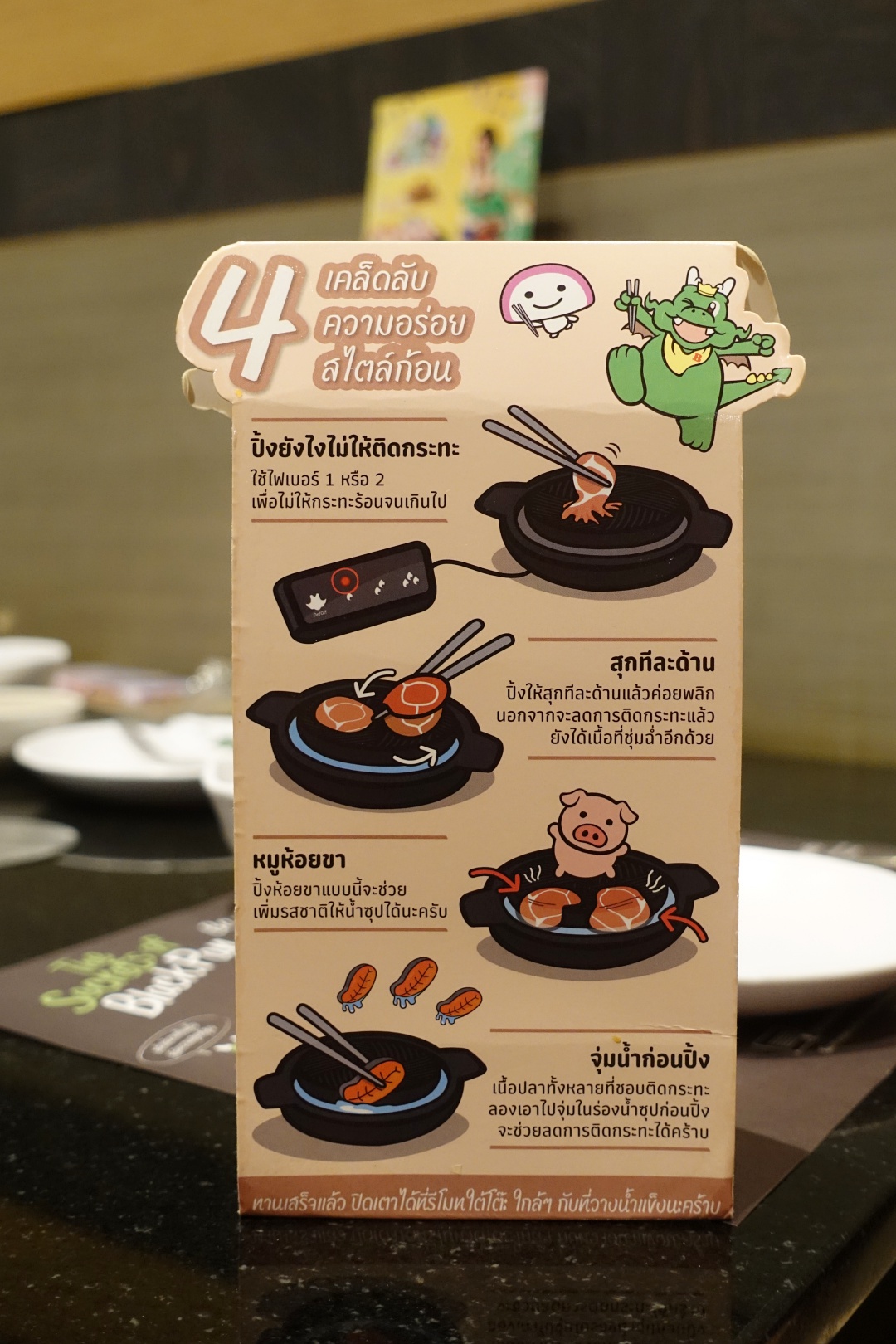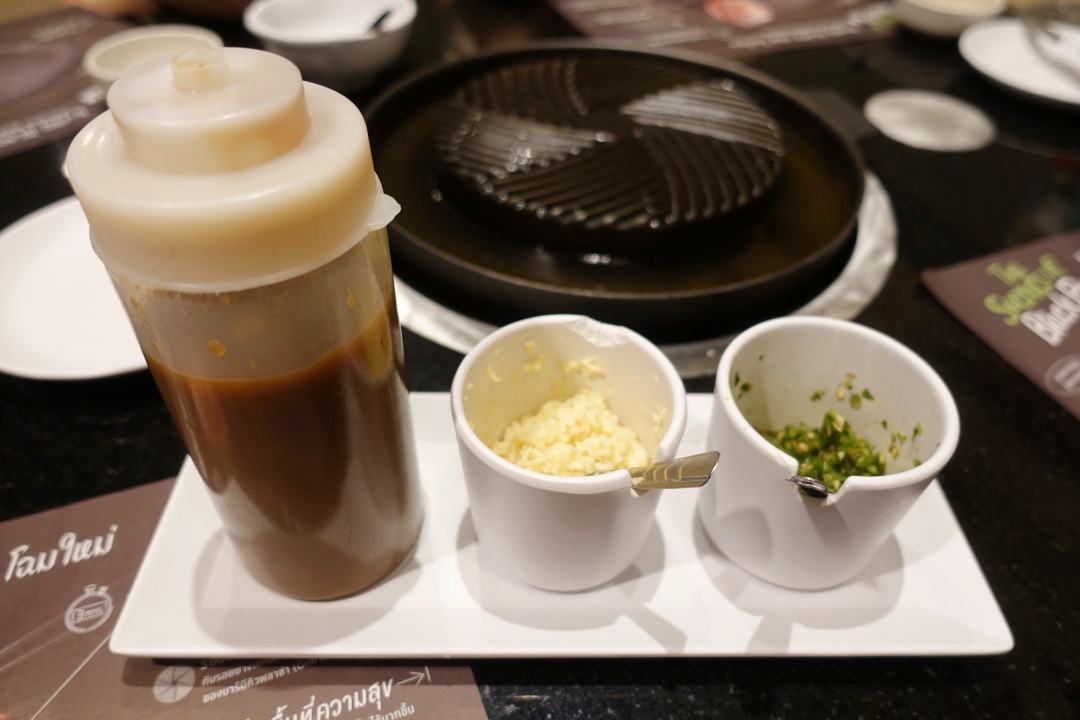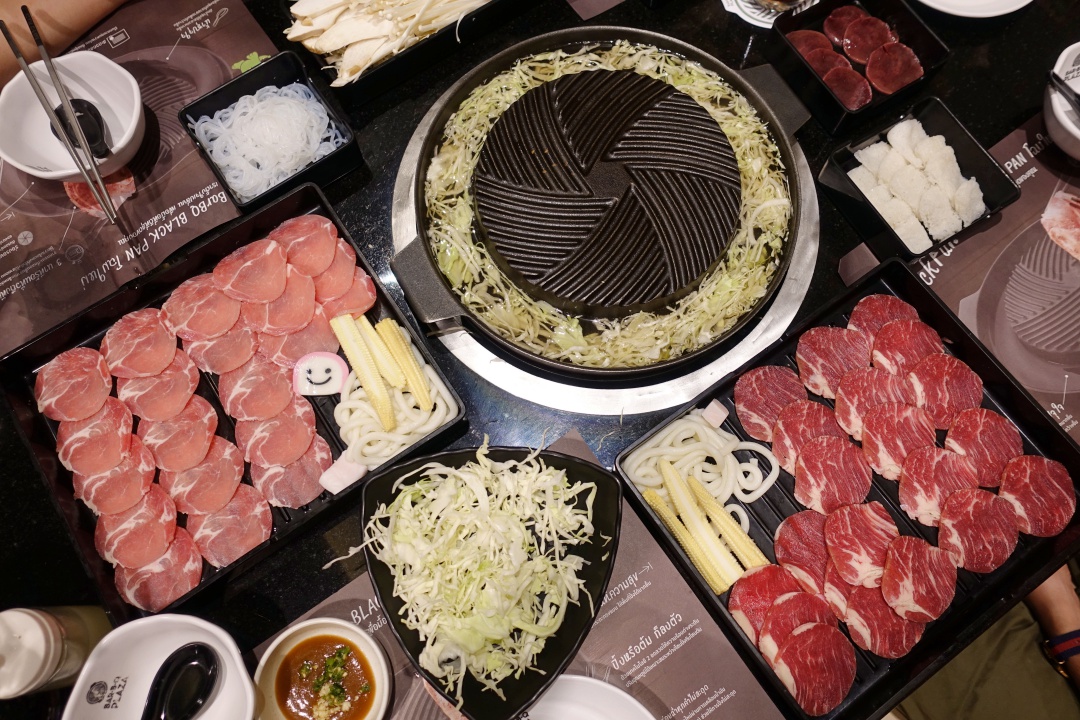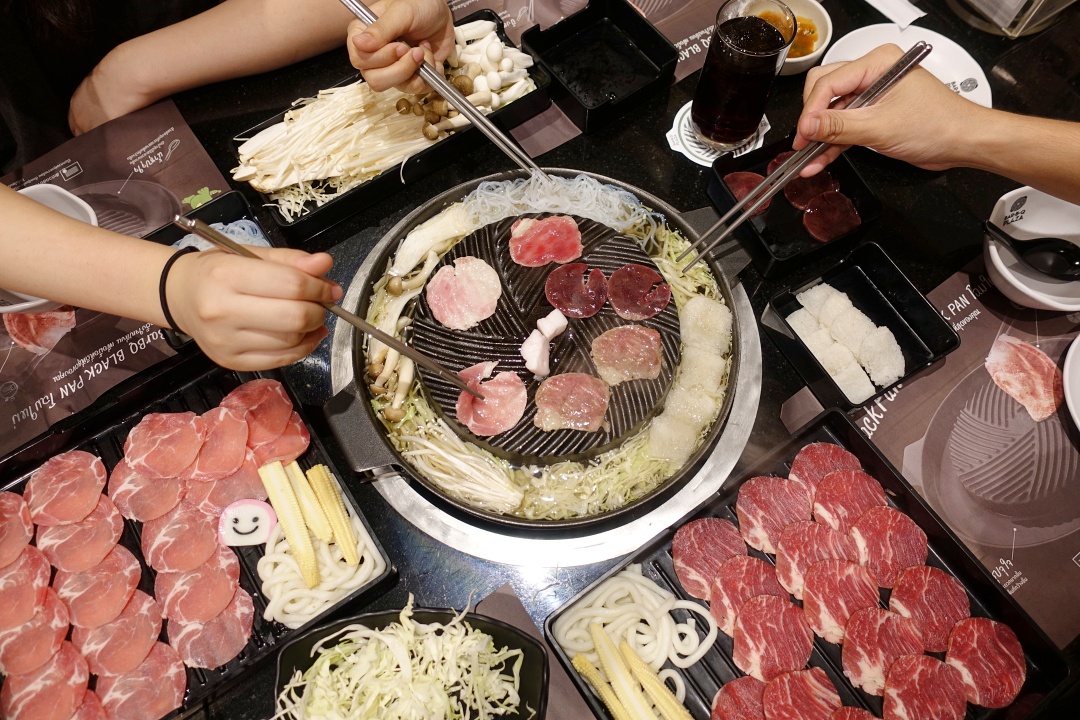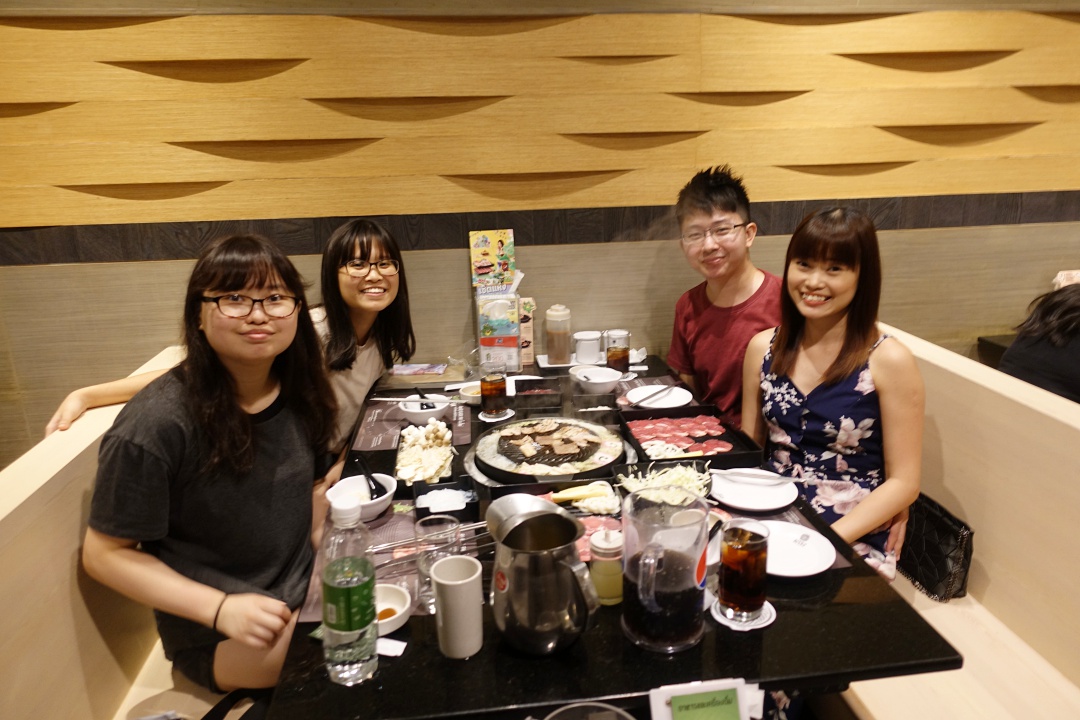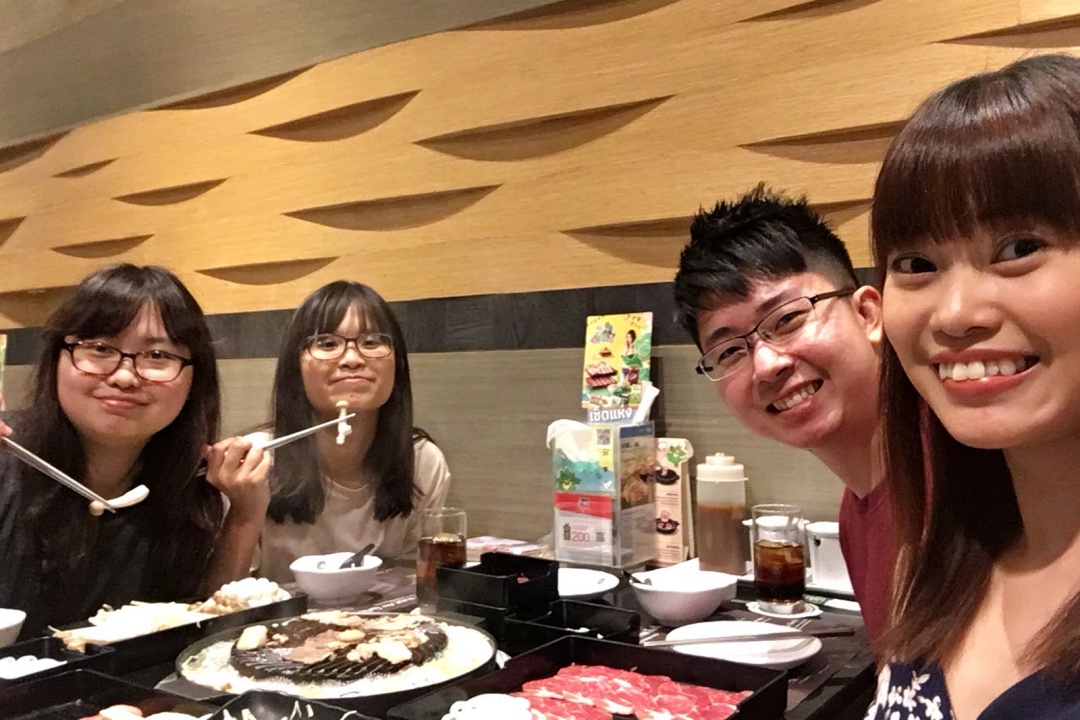 Such a satisfying meal. Paid THB1,520 for it.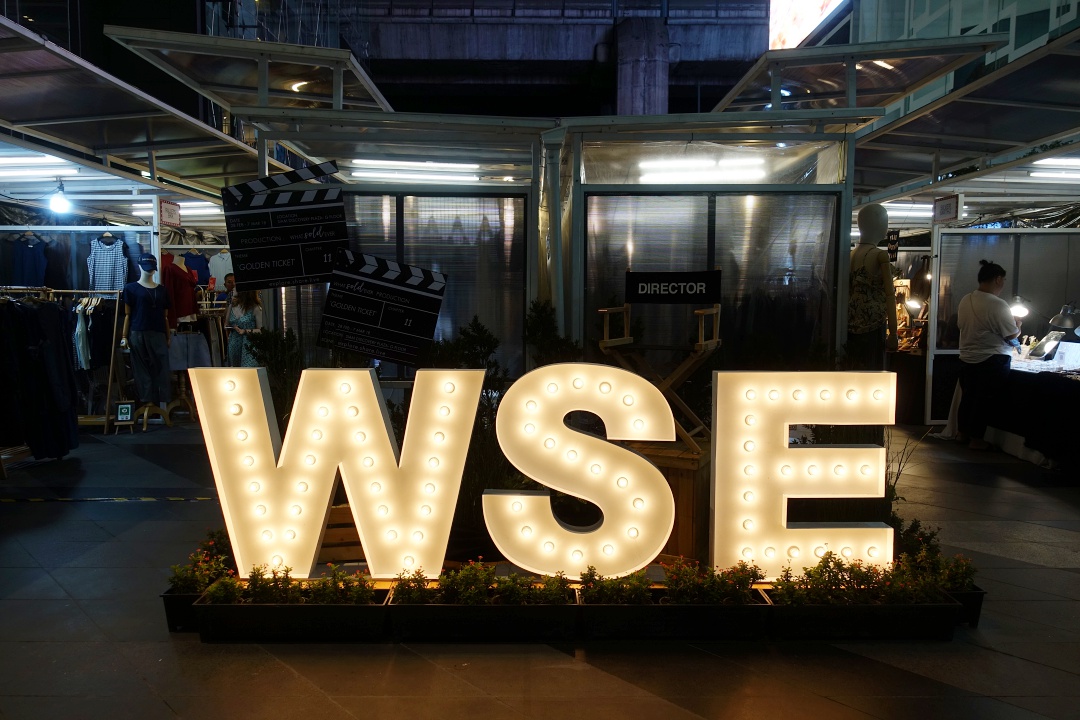 Came across a pop-up market outside Siam Center and Siam Discovery.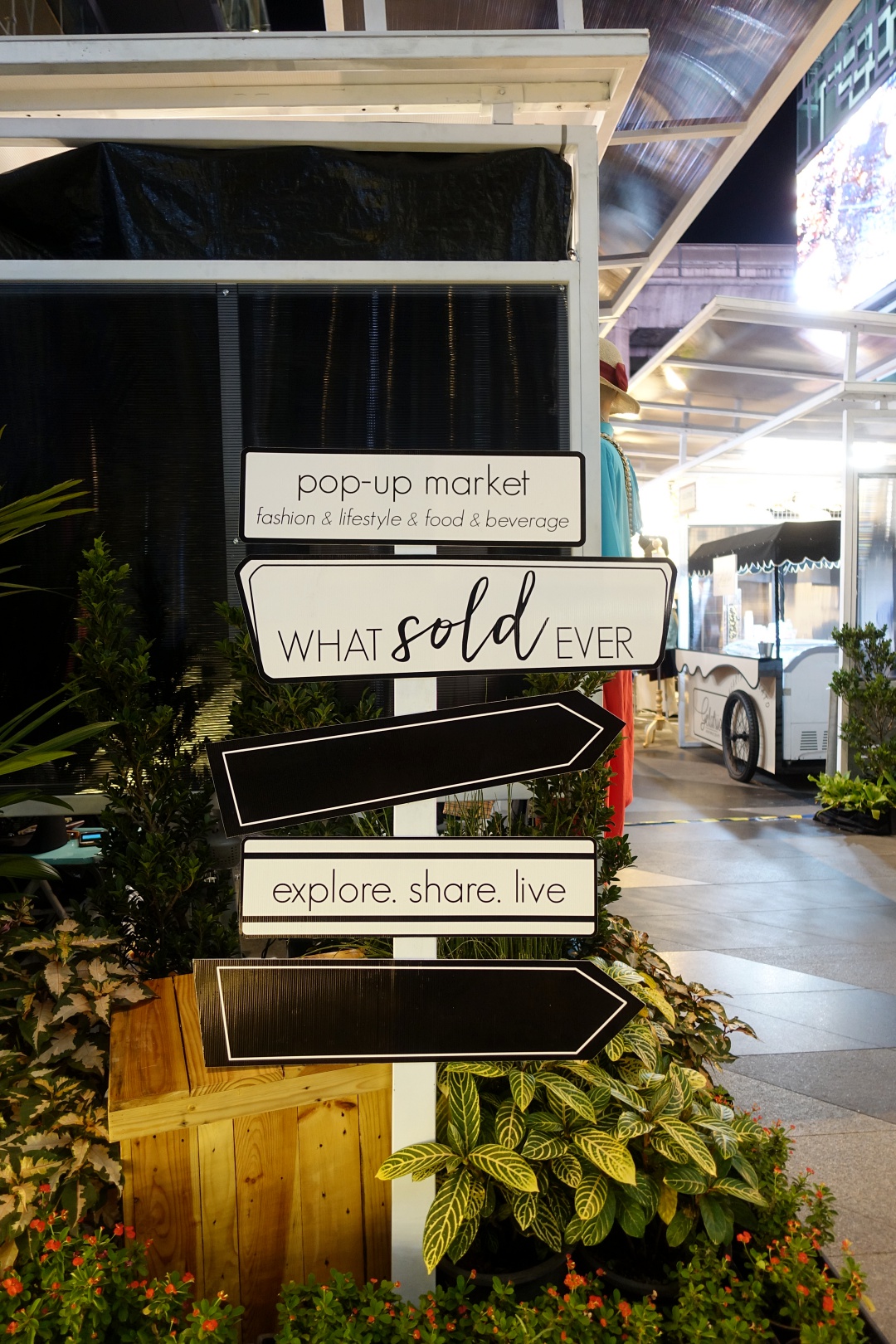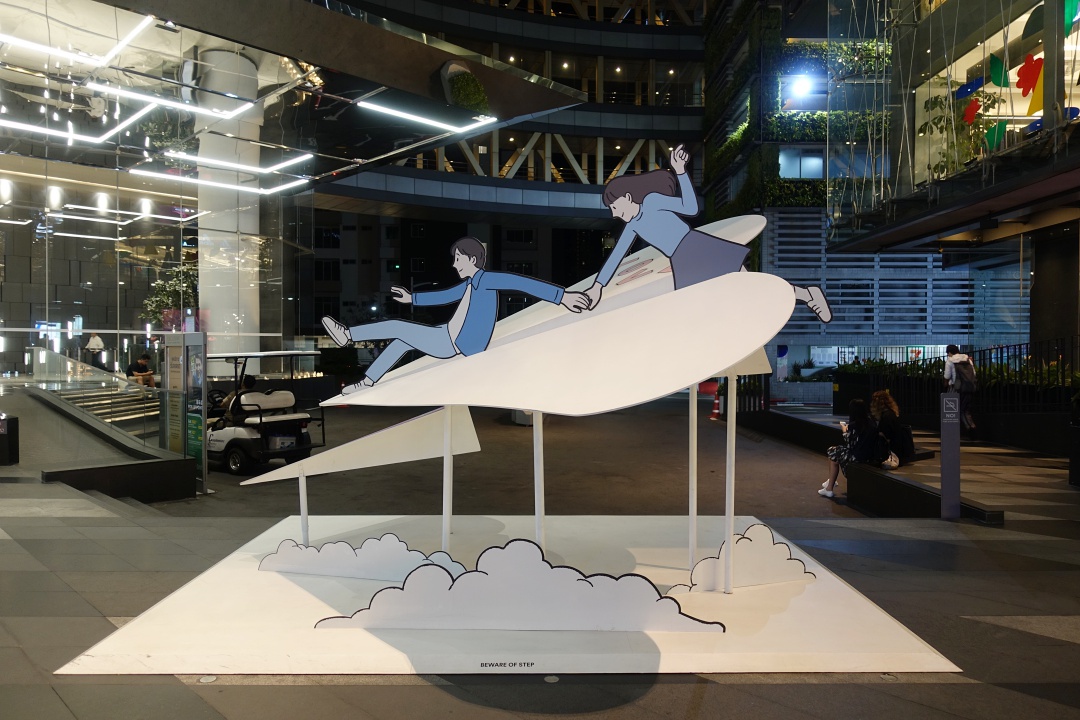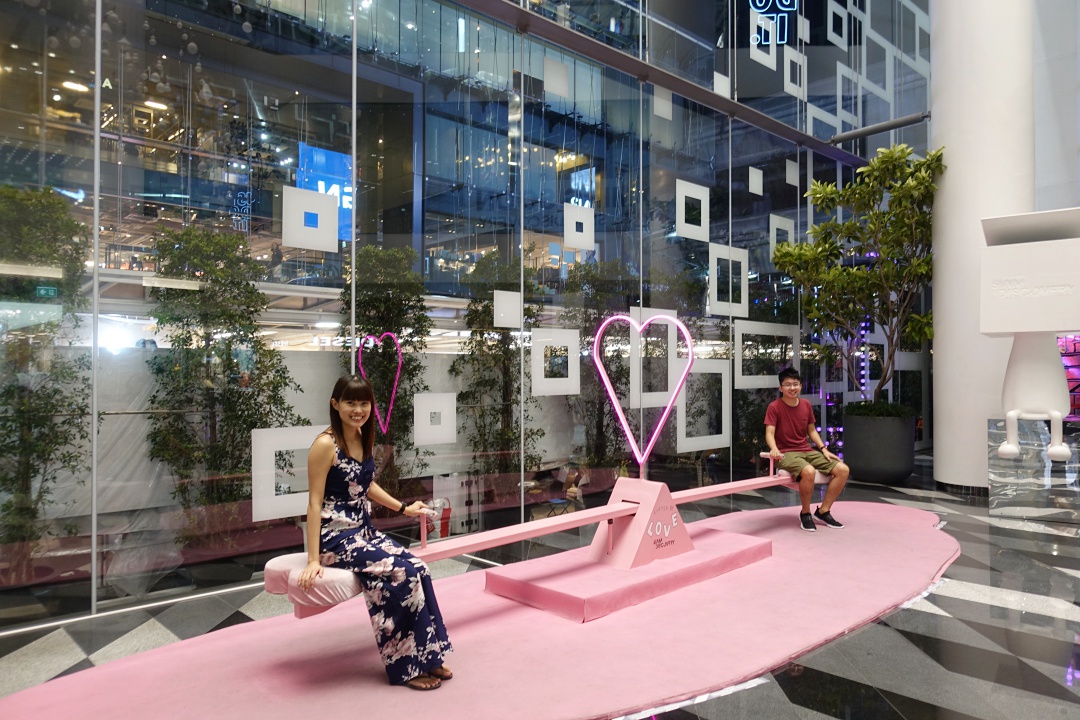 Spotted: A seesaw at Siam Discovery.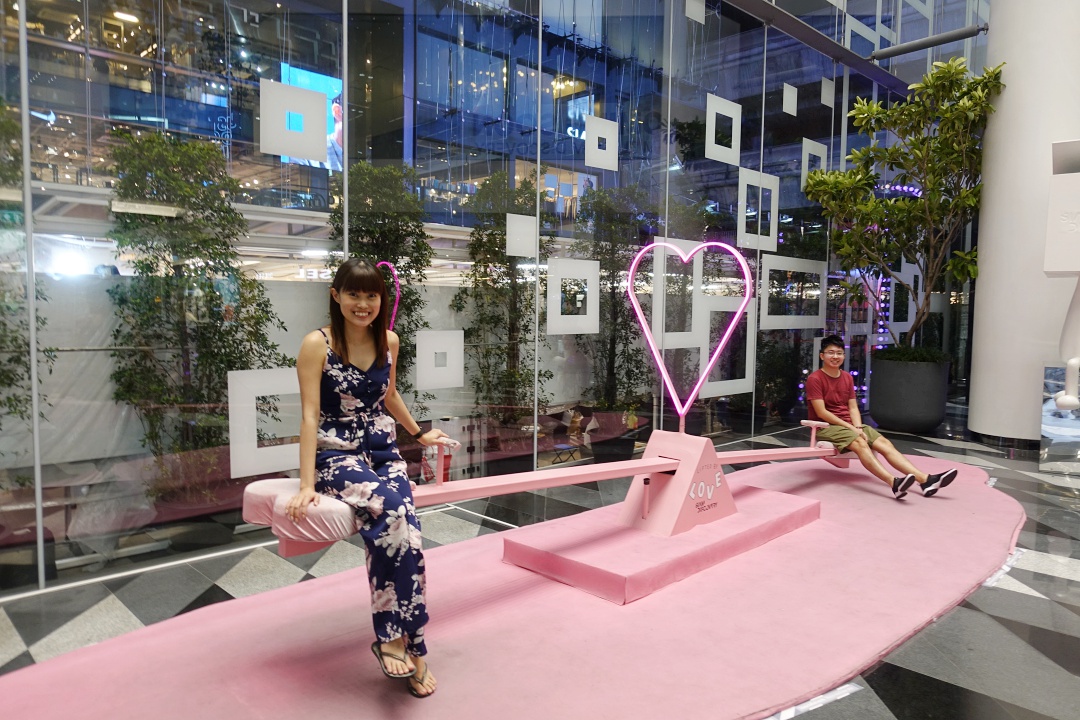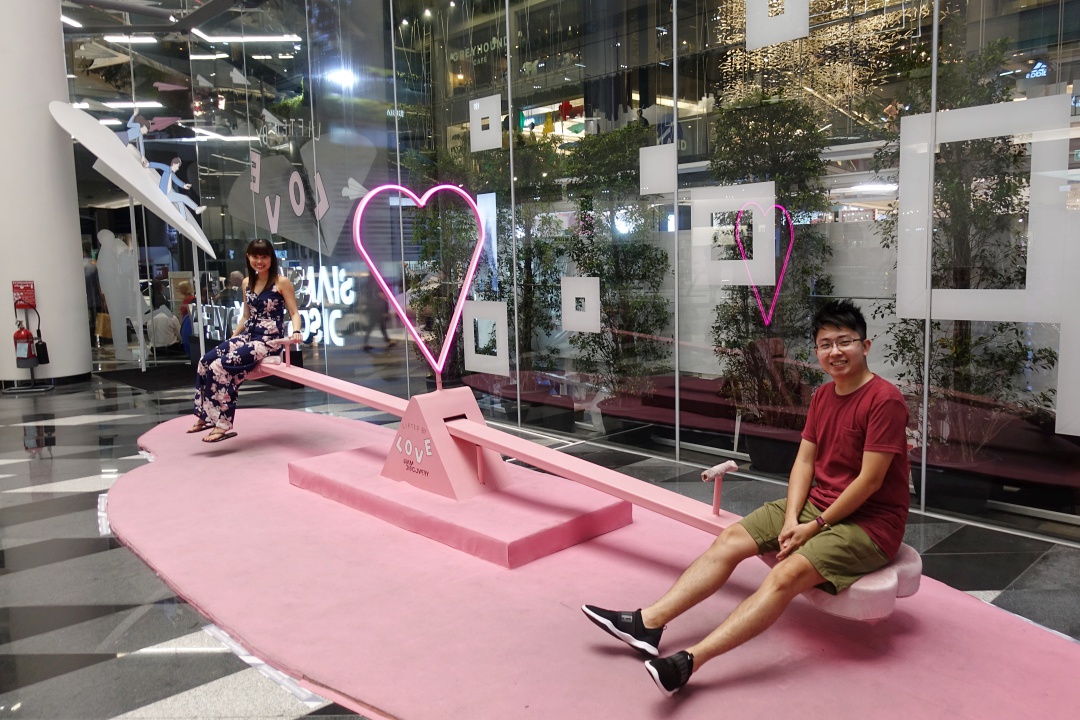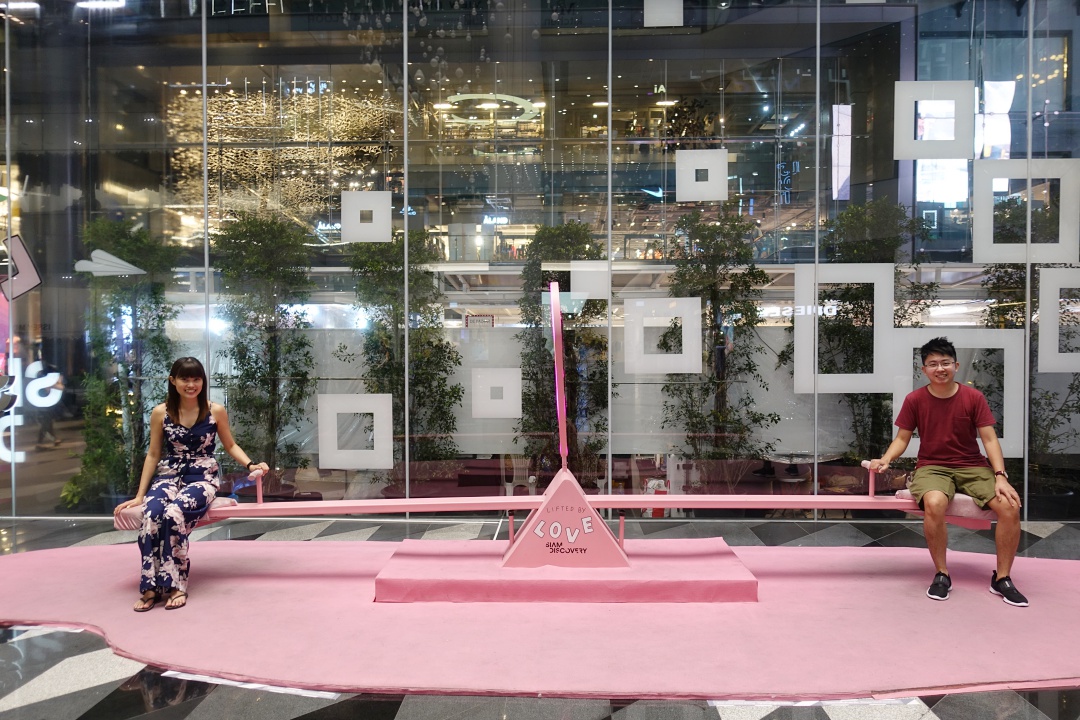 Did a little walk around at Siam Discovery.
Talad NEON Night Bazaar
Last stop of the day was Talad NEON Night Bazaar! The good thing about staying at The Berkeley Hotel Pratunam is that the night market was right next to it. Hence, we decided to pop by for a quick look before heading back to the hotel.
Compared to my previous visit, this time around there seem to be more stalls opened? I didn't have much to buy, but it was interesting to walk around to see what's for sale. Items sold are pretty much the same stuff as other night markets with a handful of stalls selling clothes, bags, and customise keychains.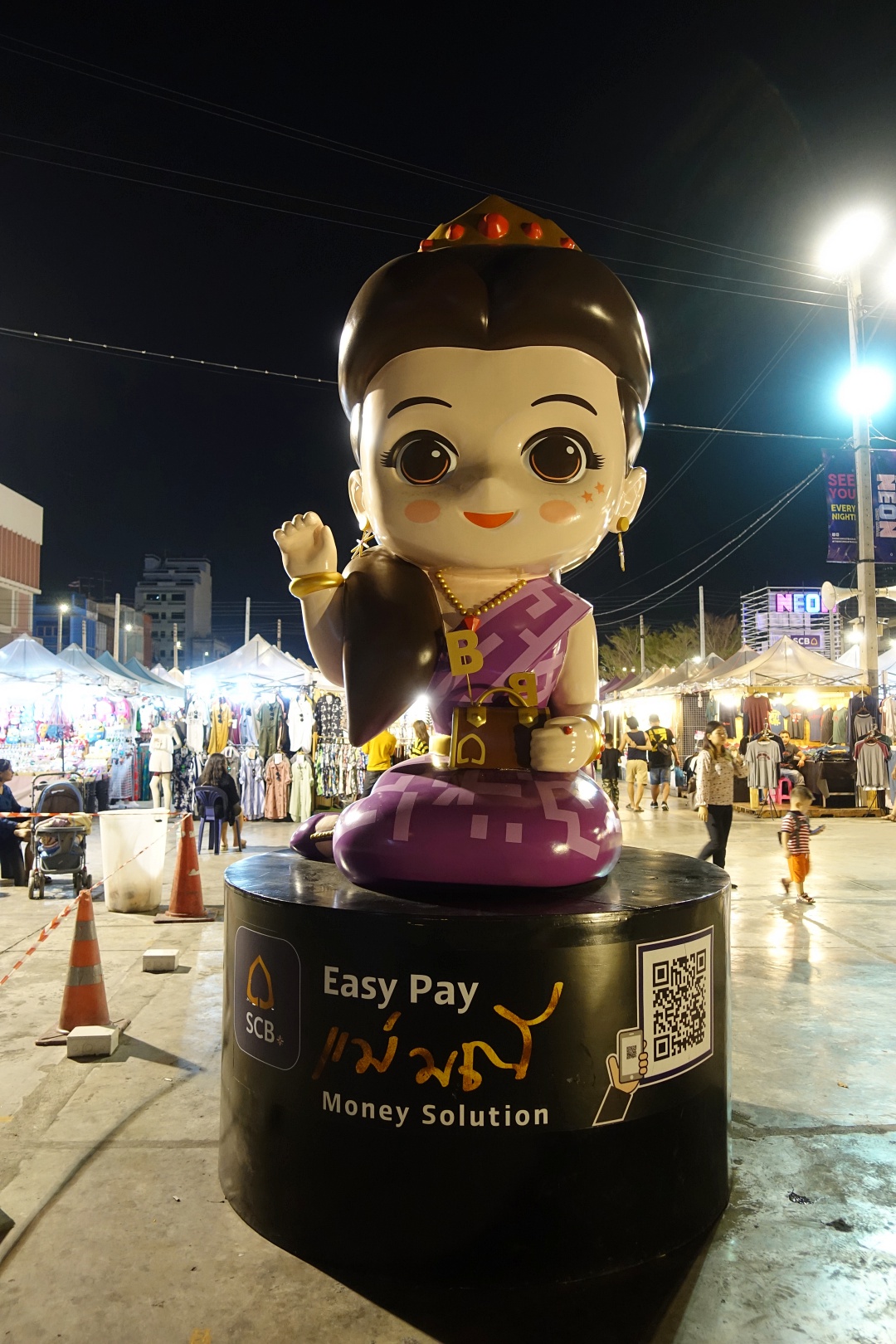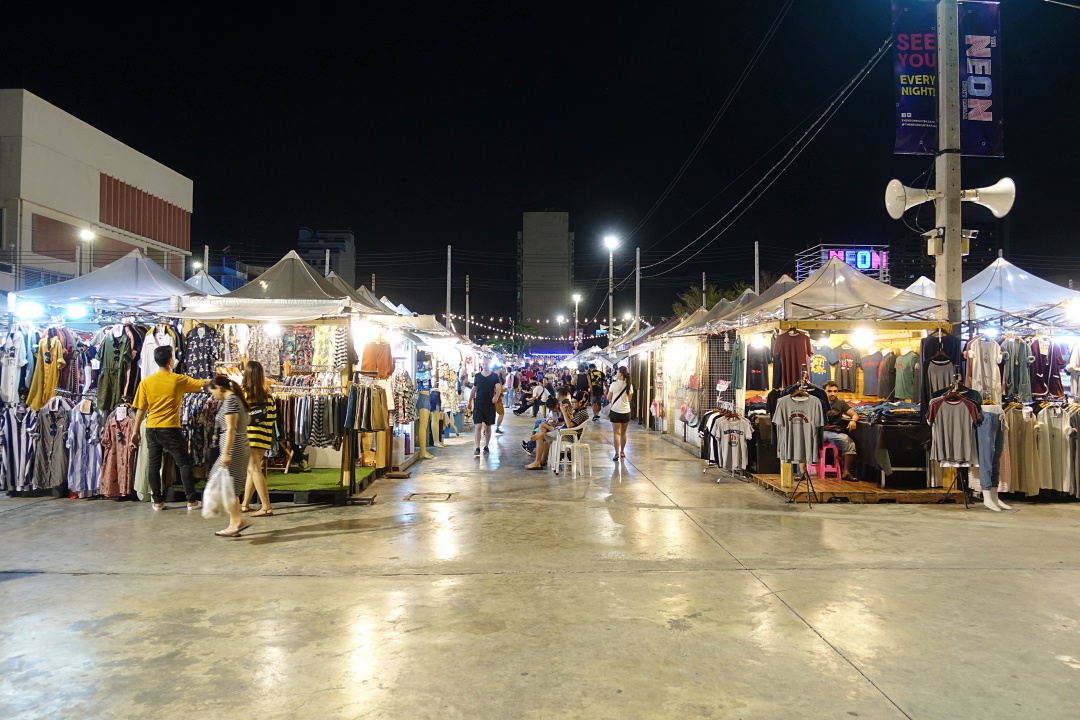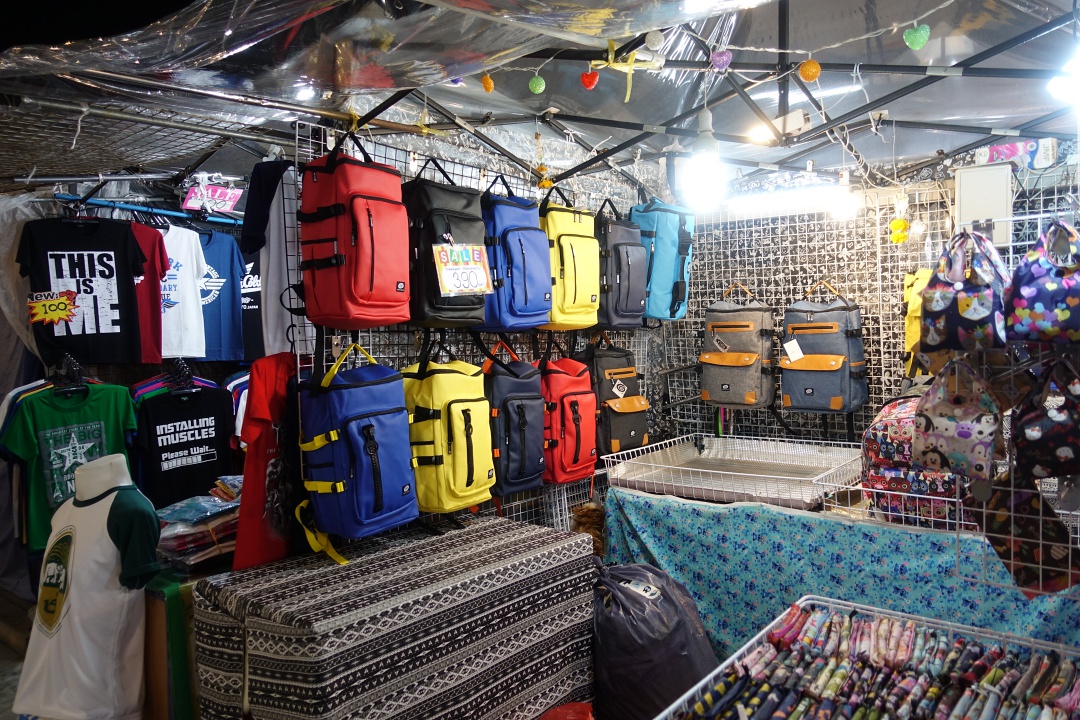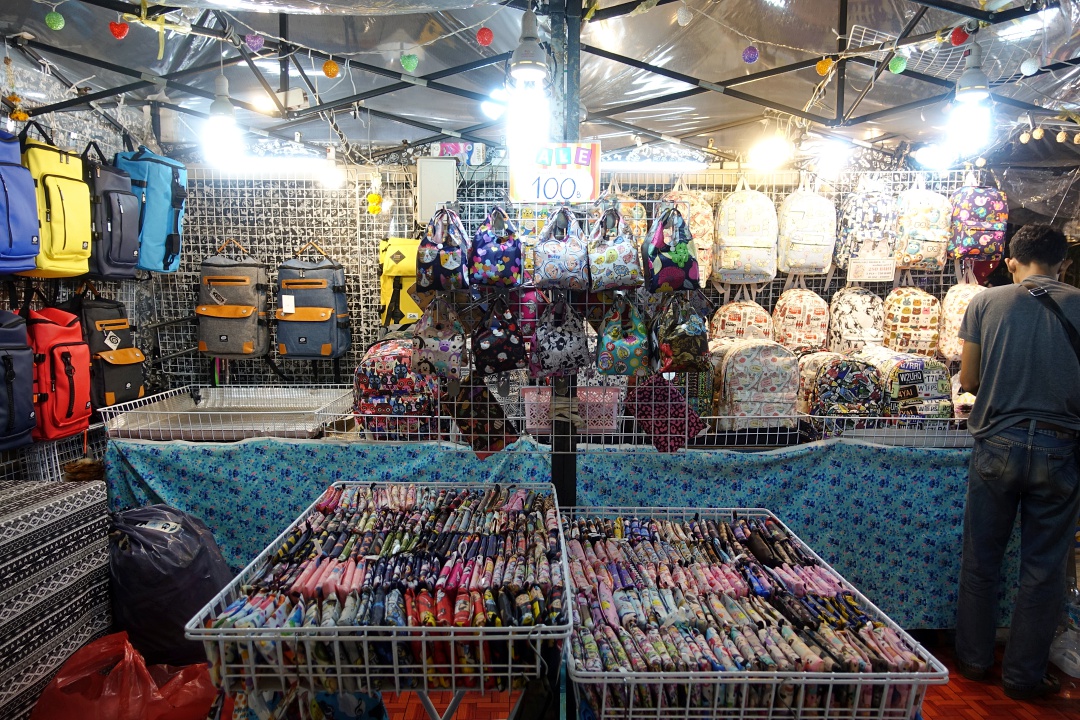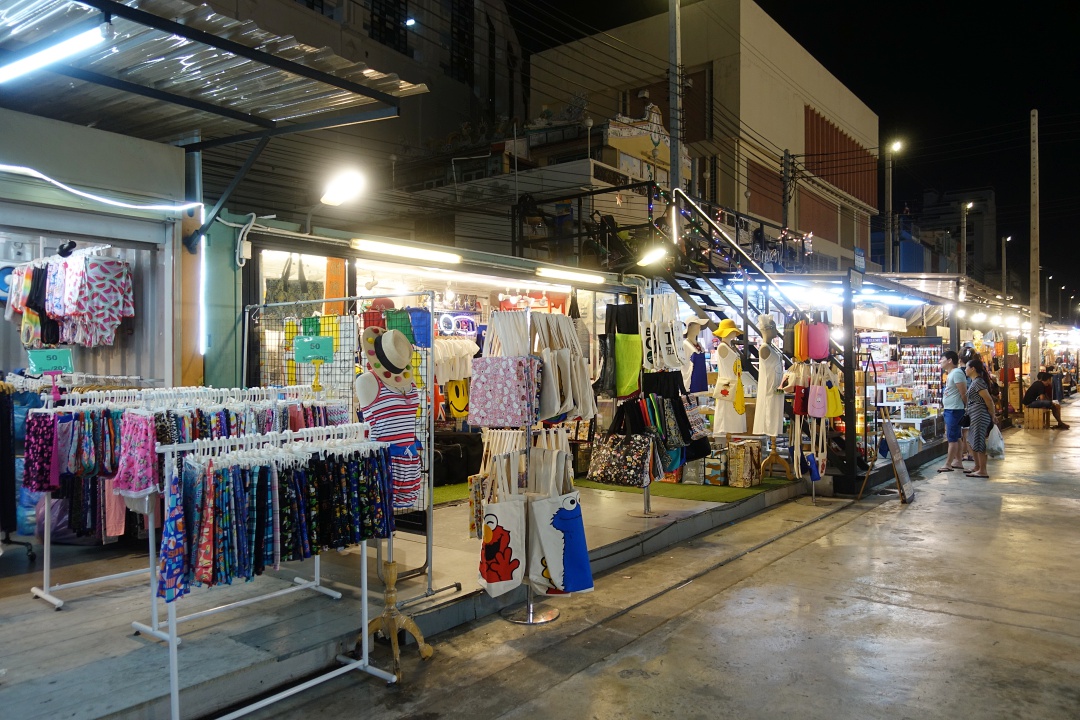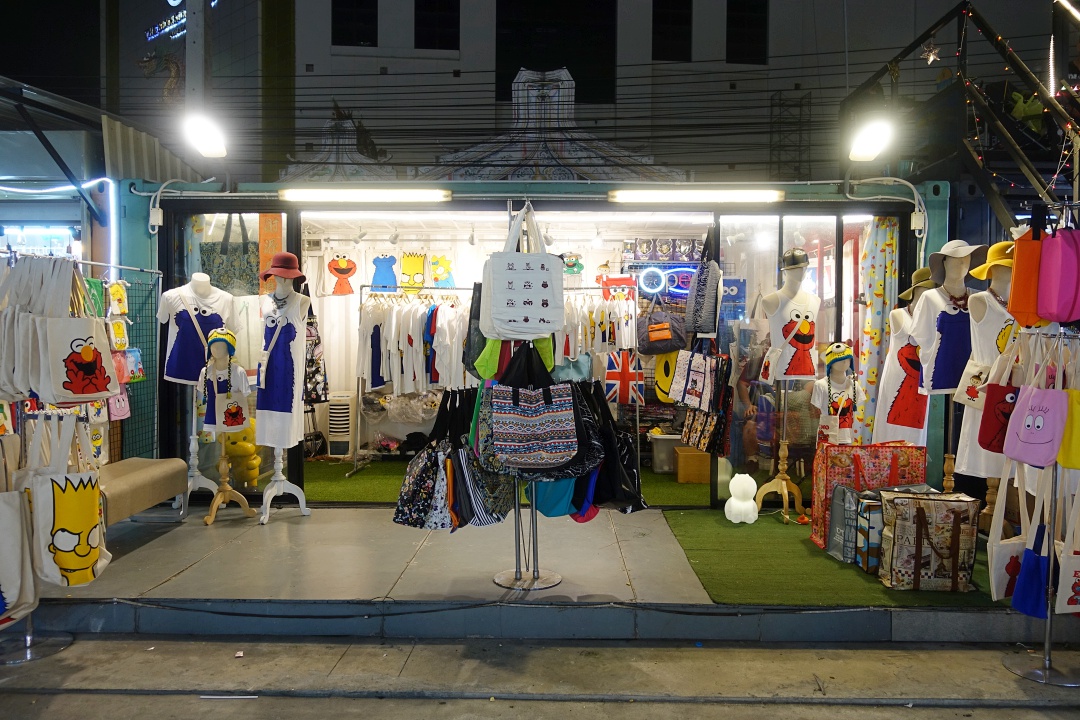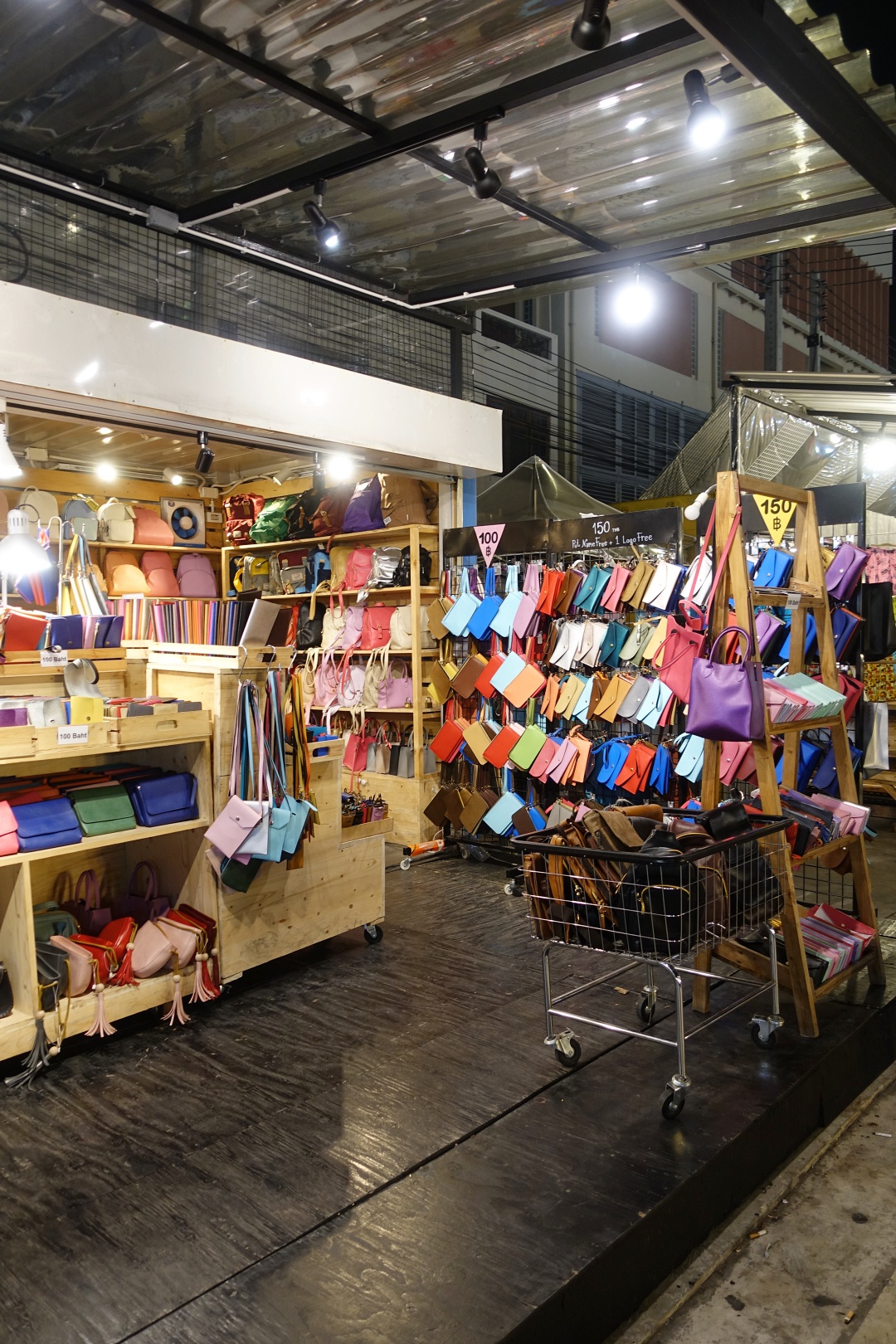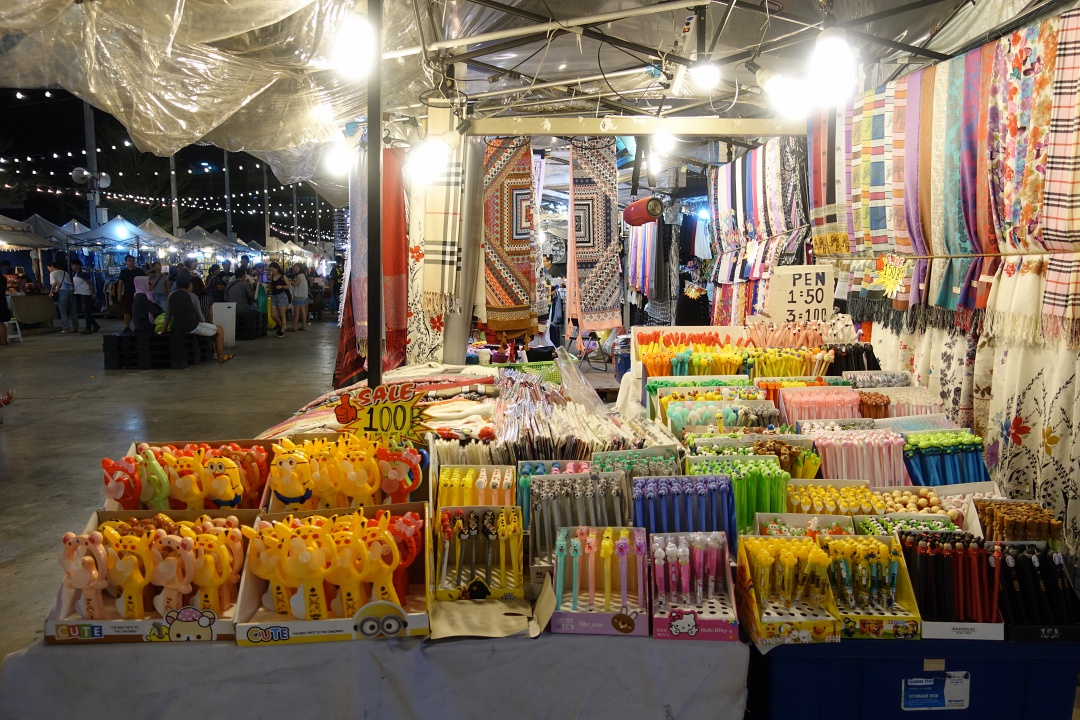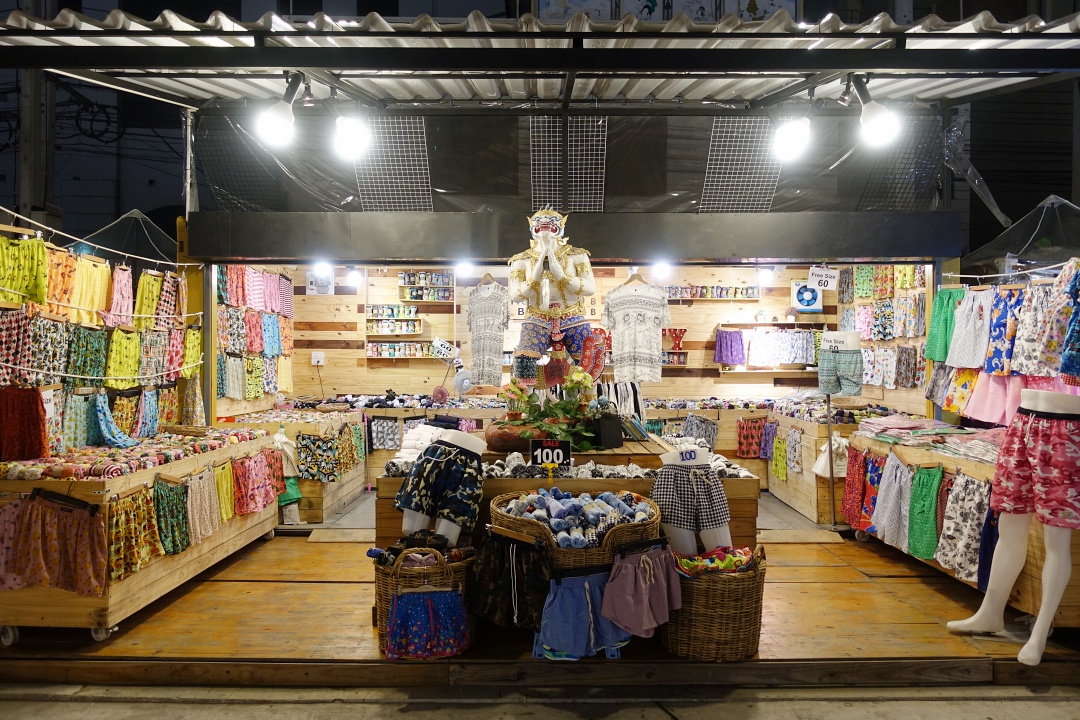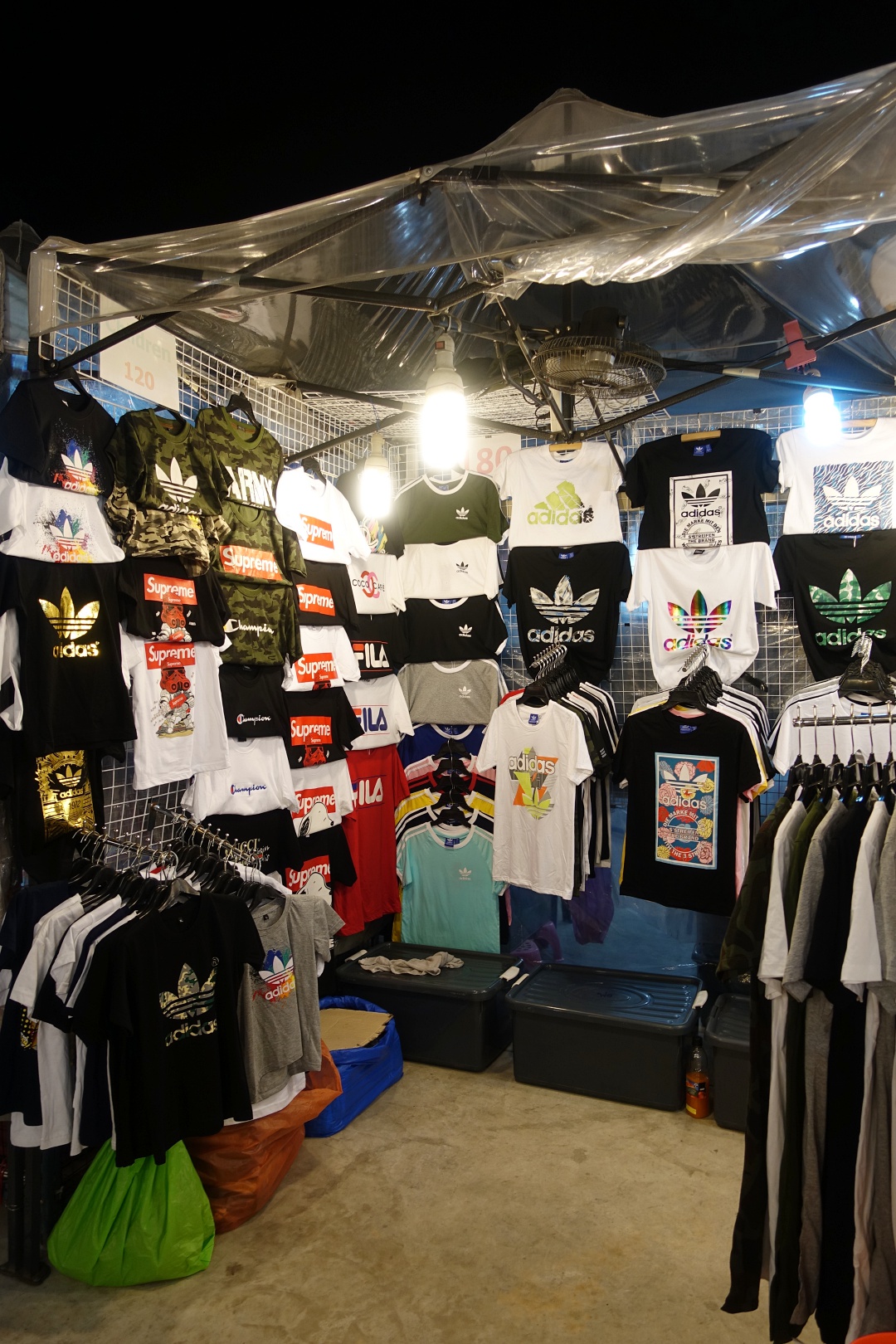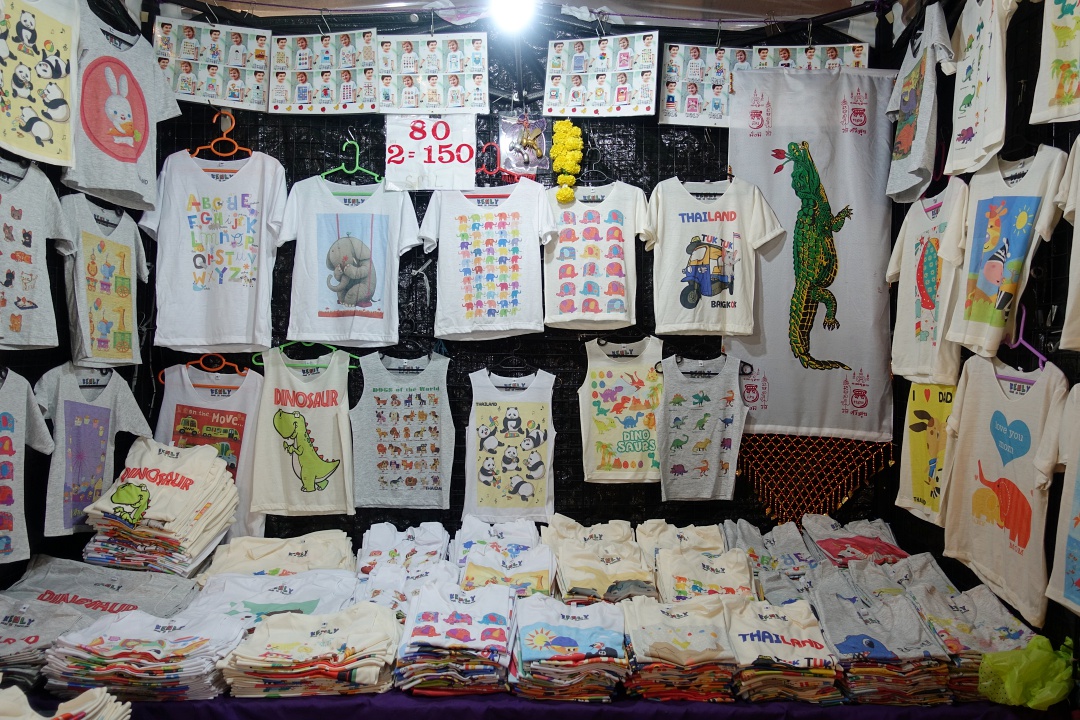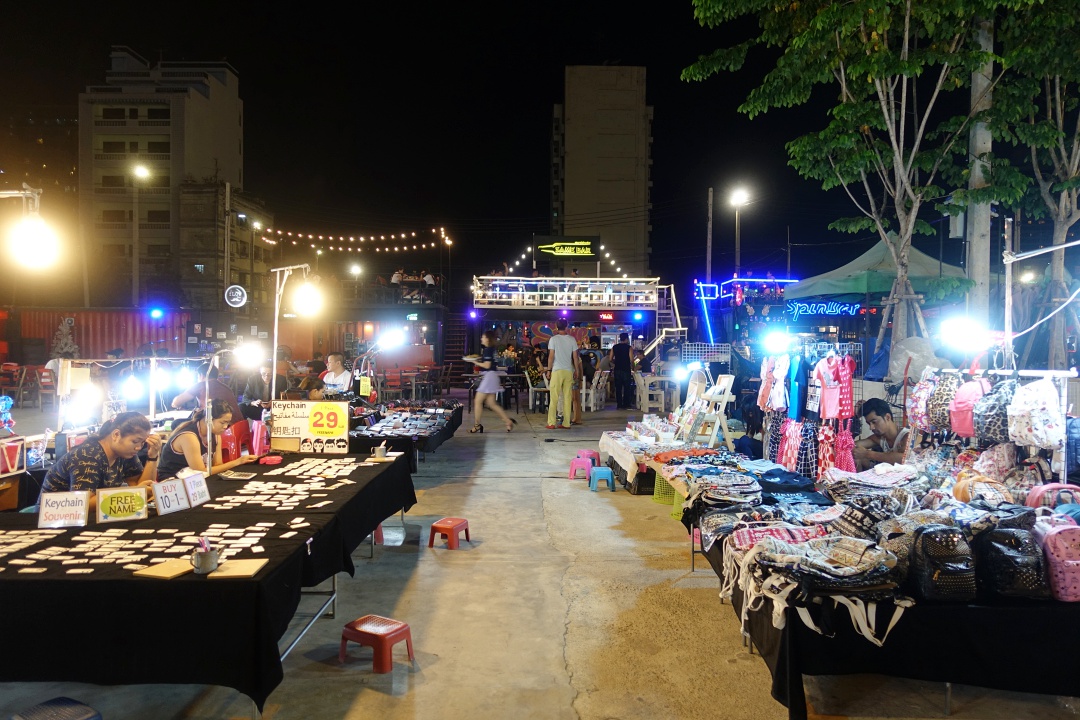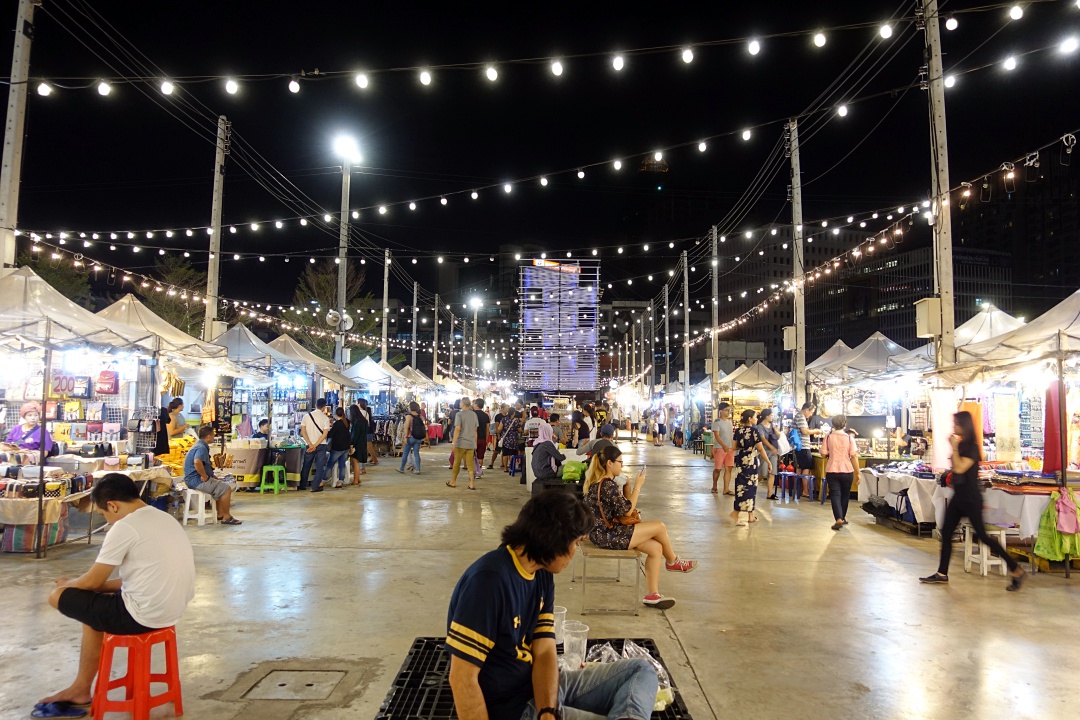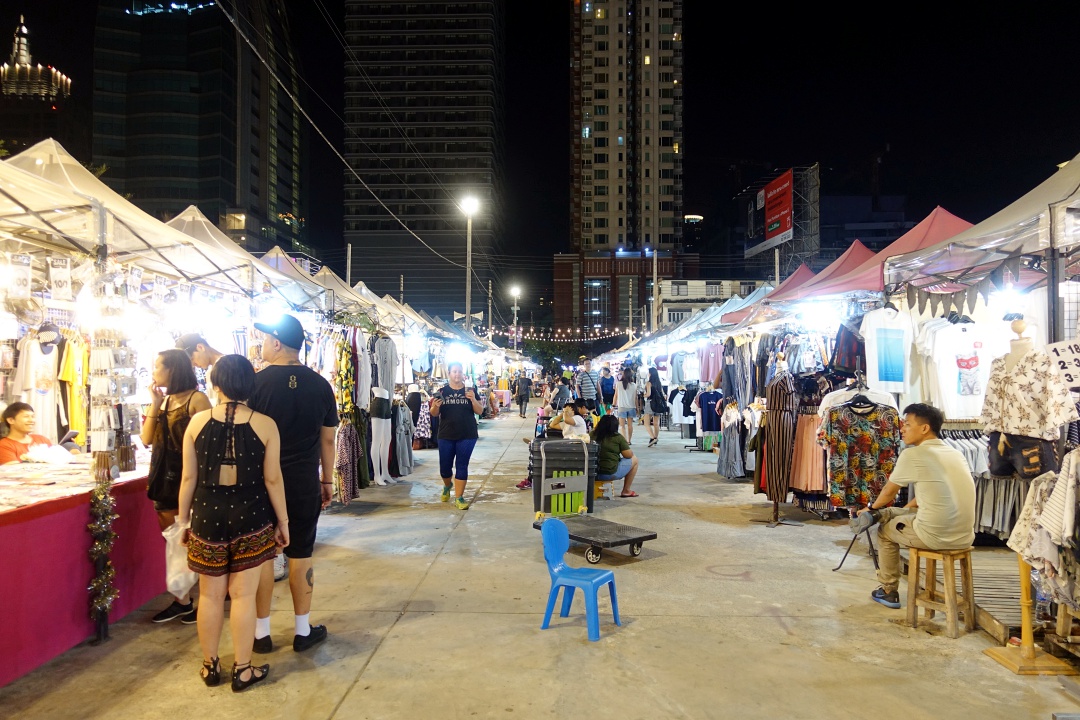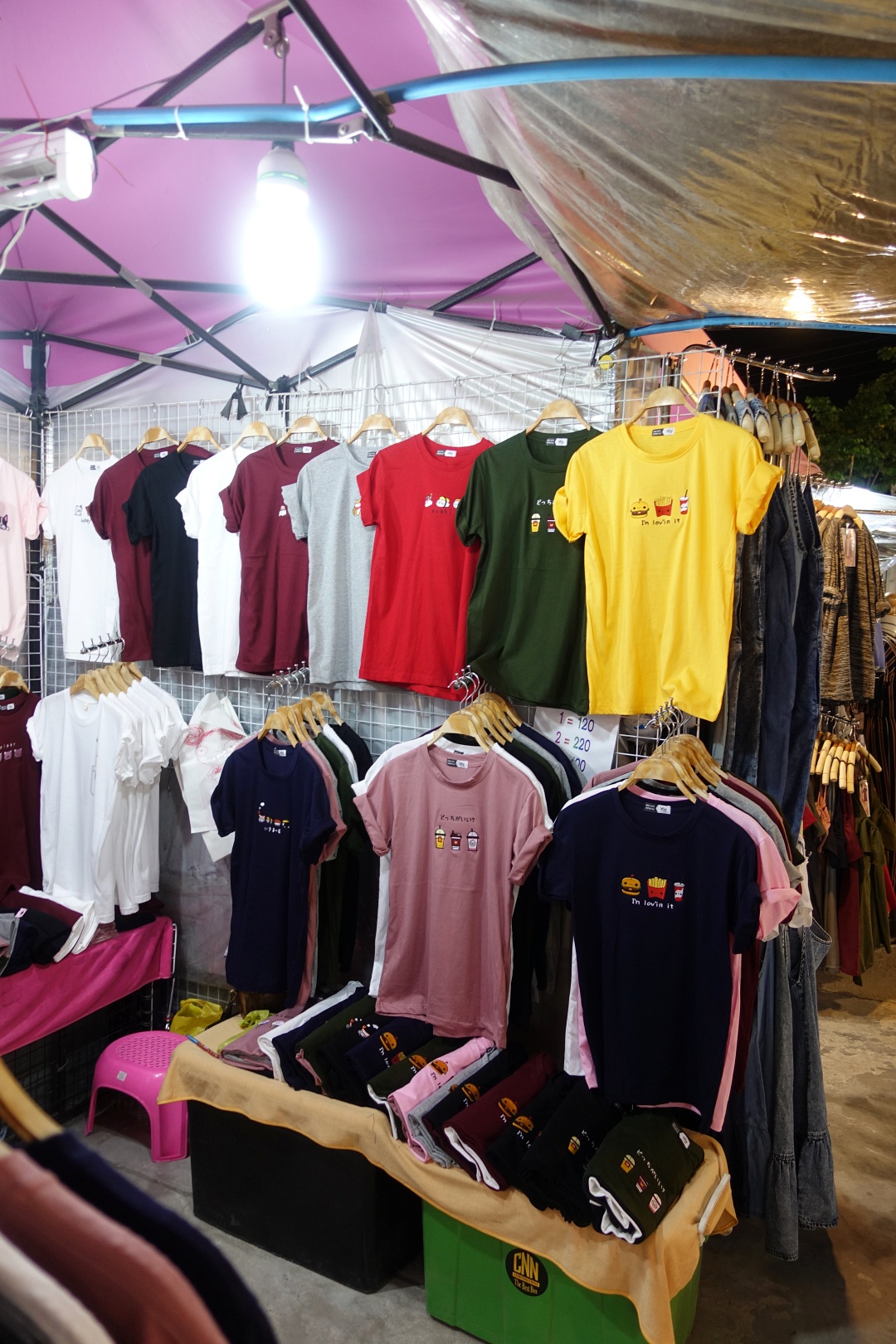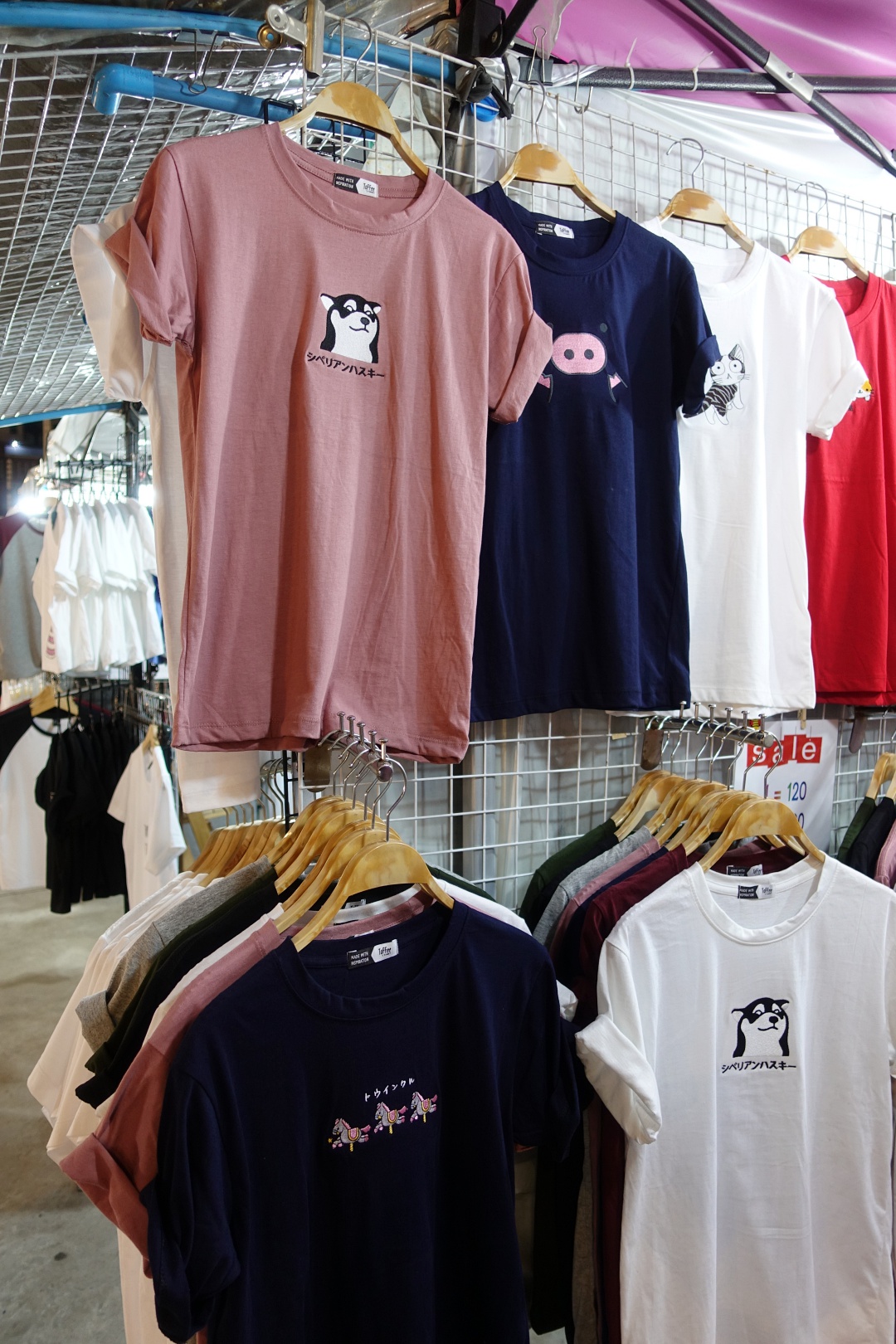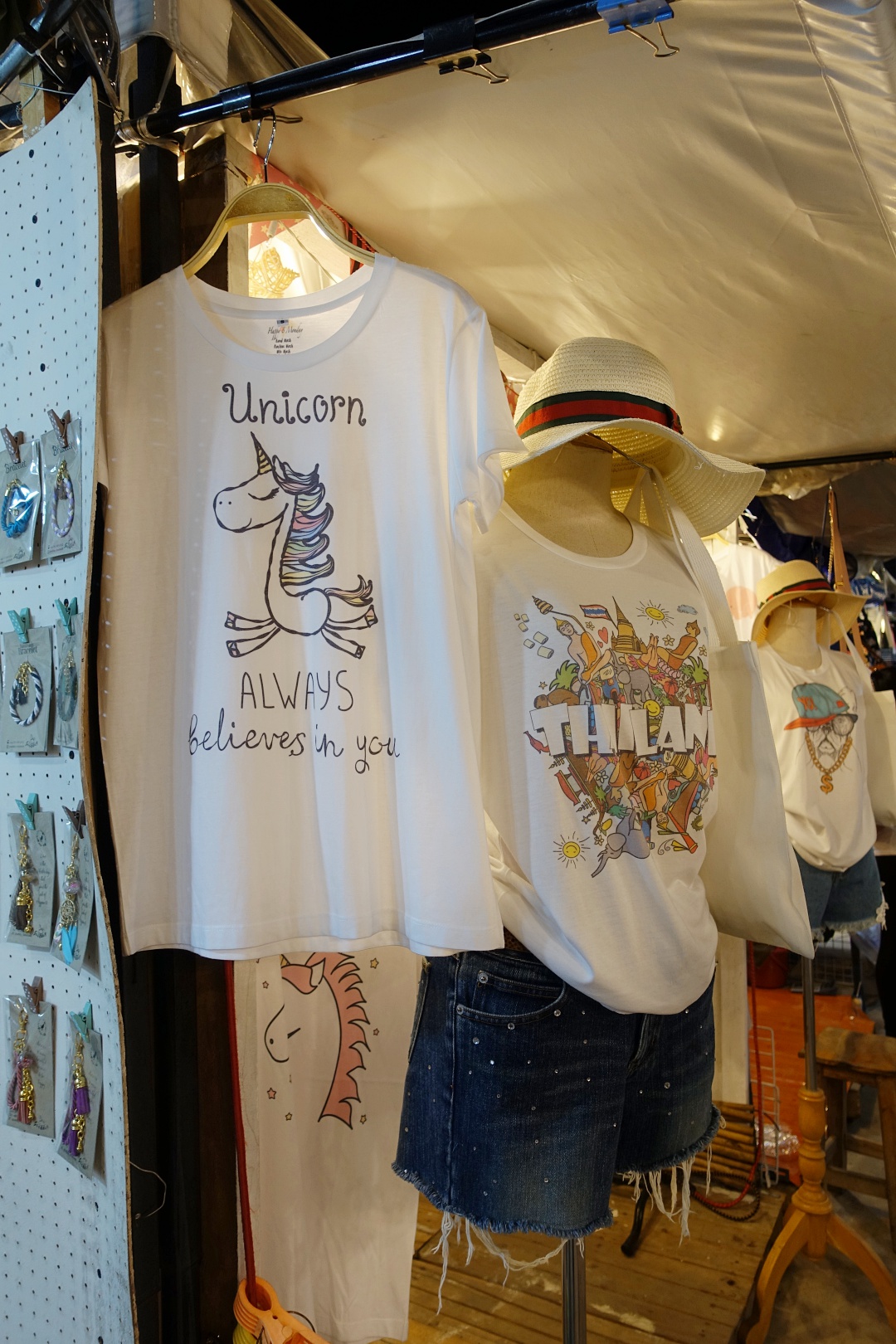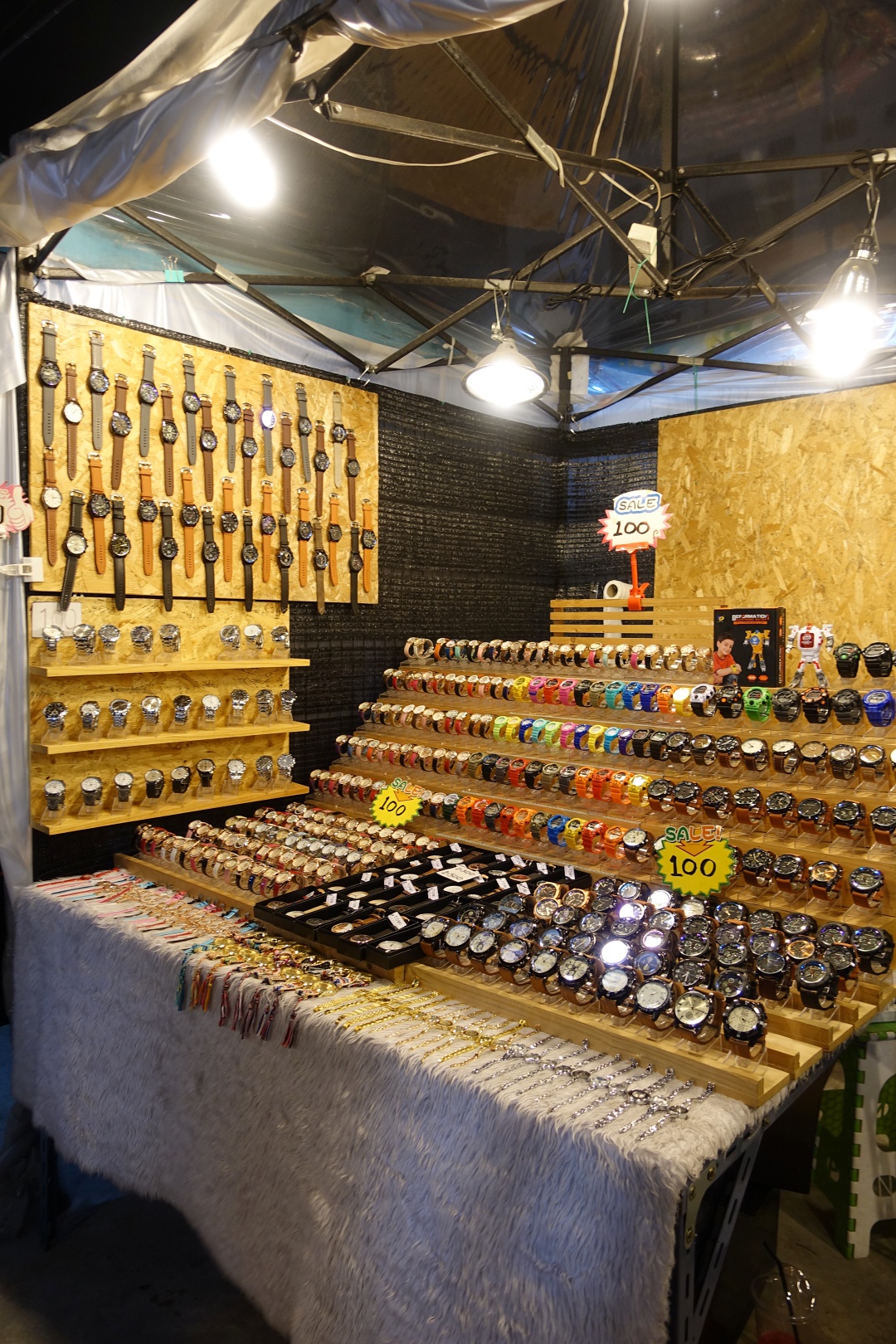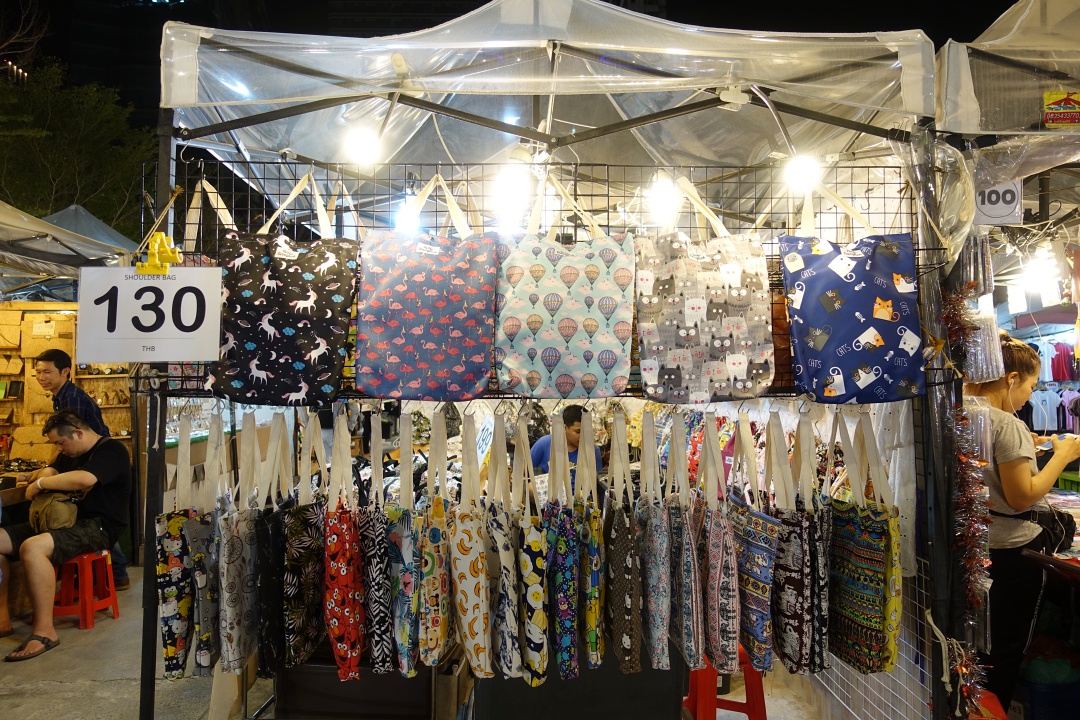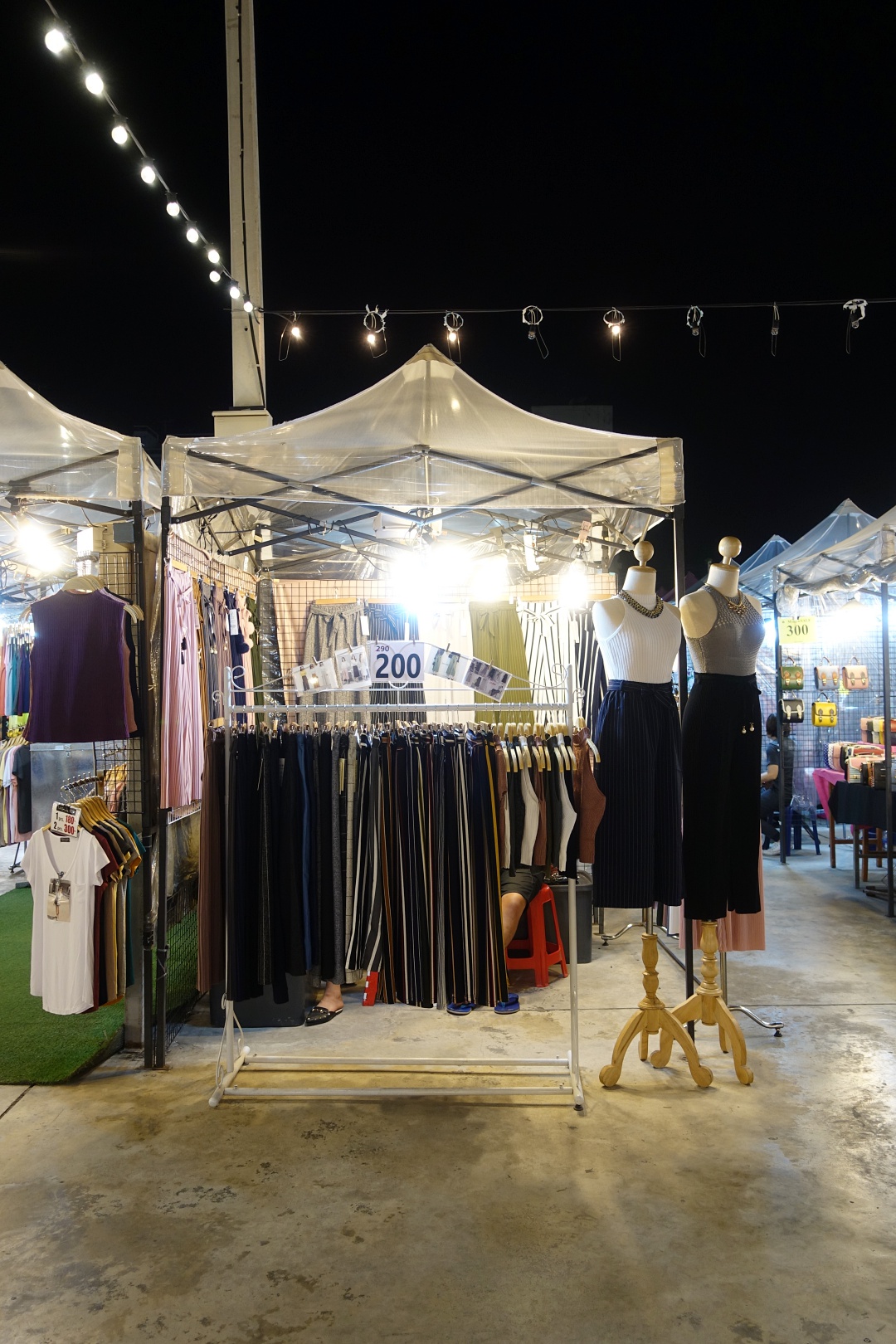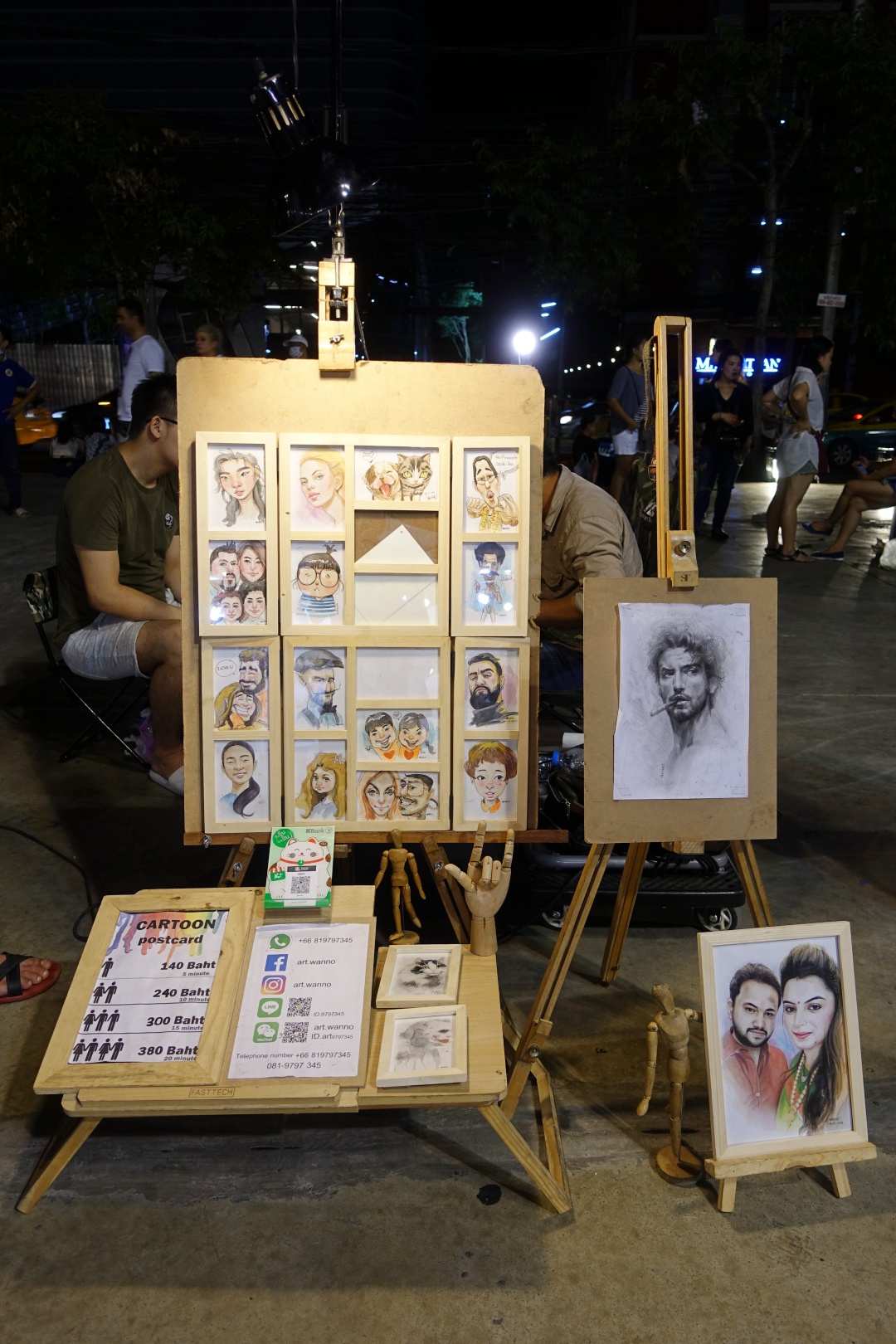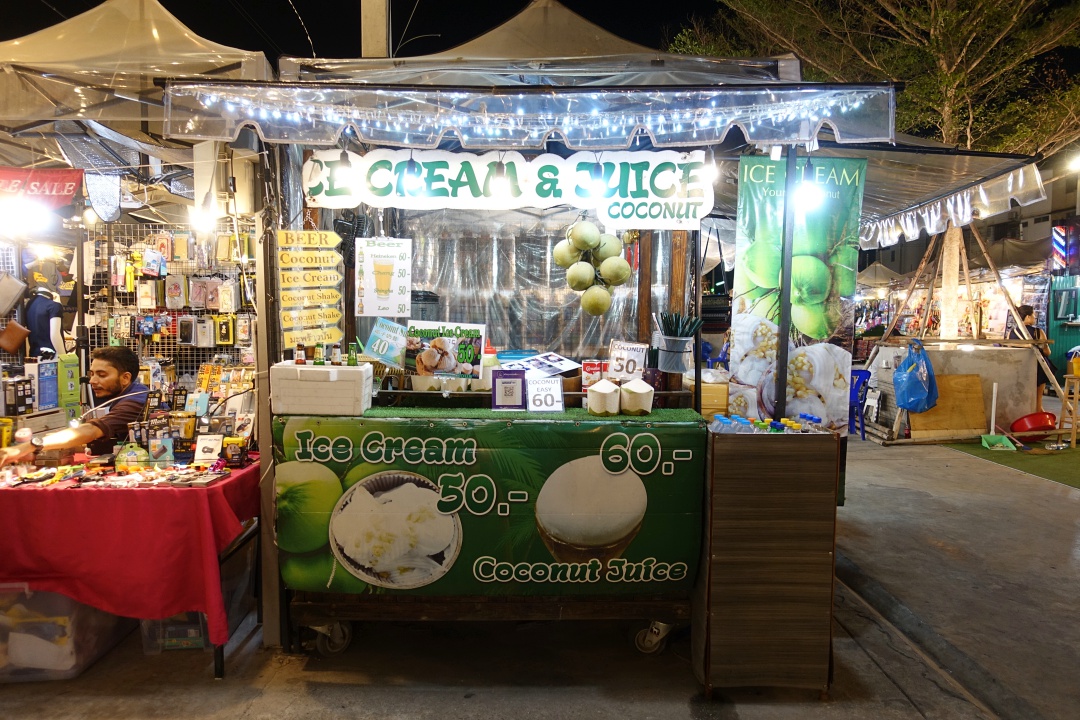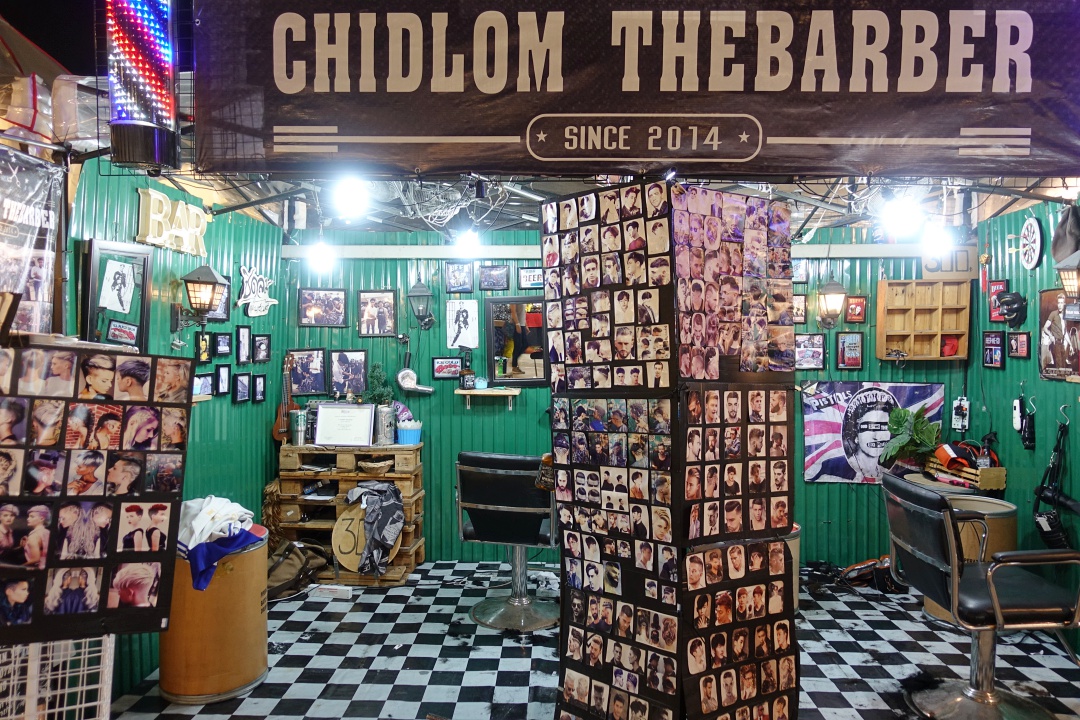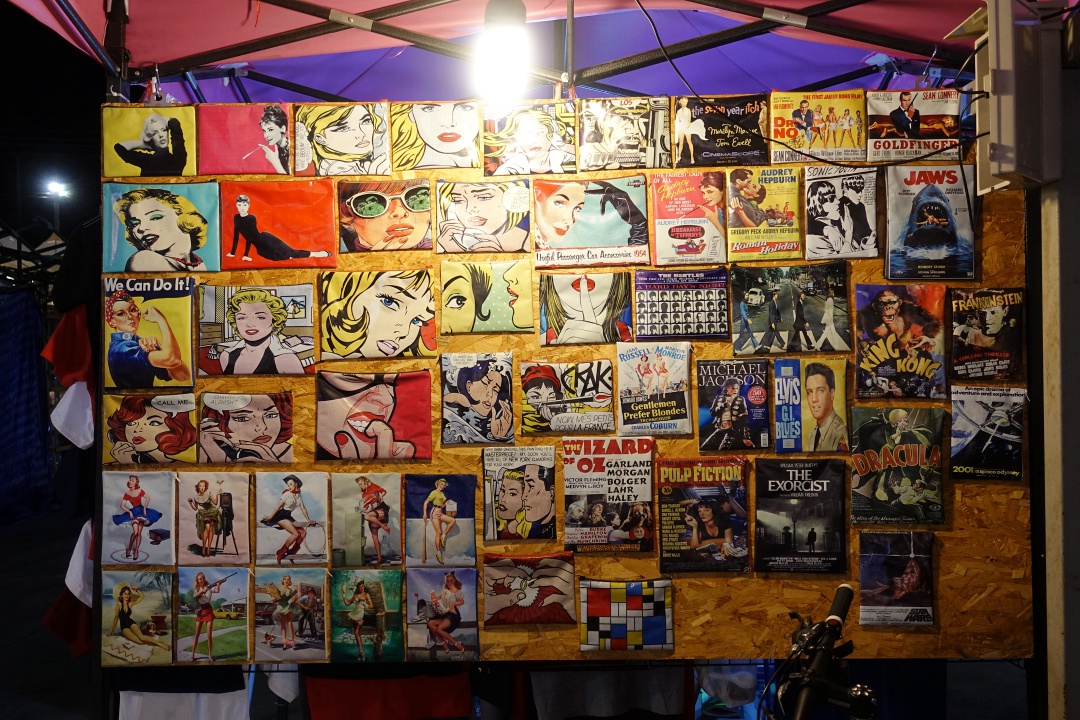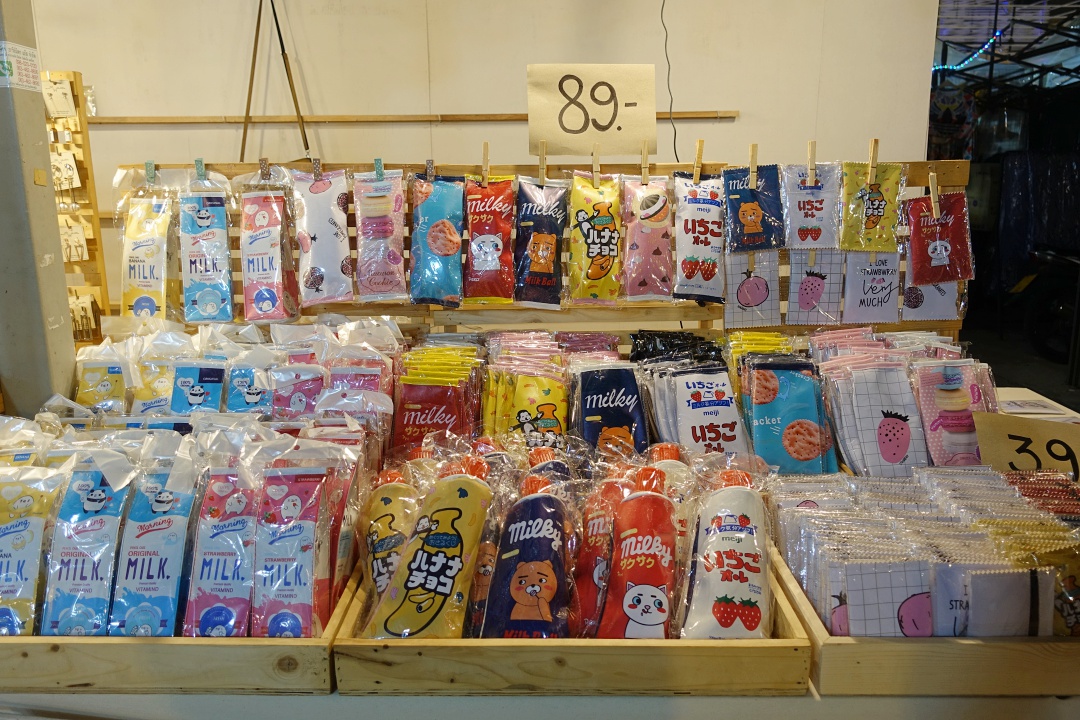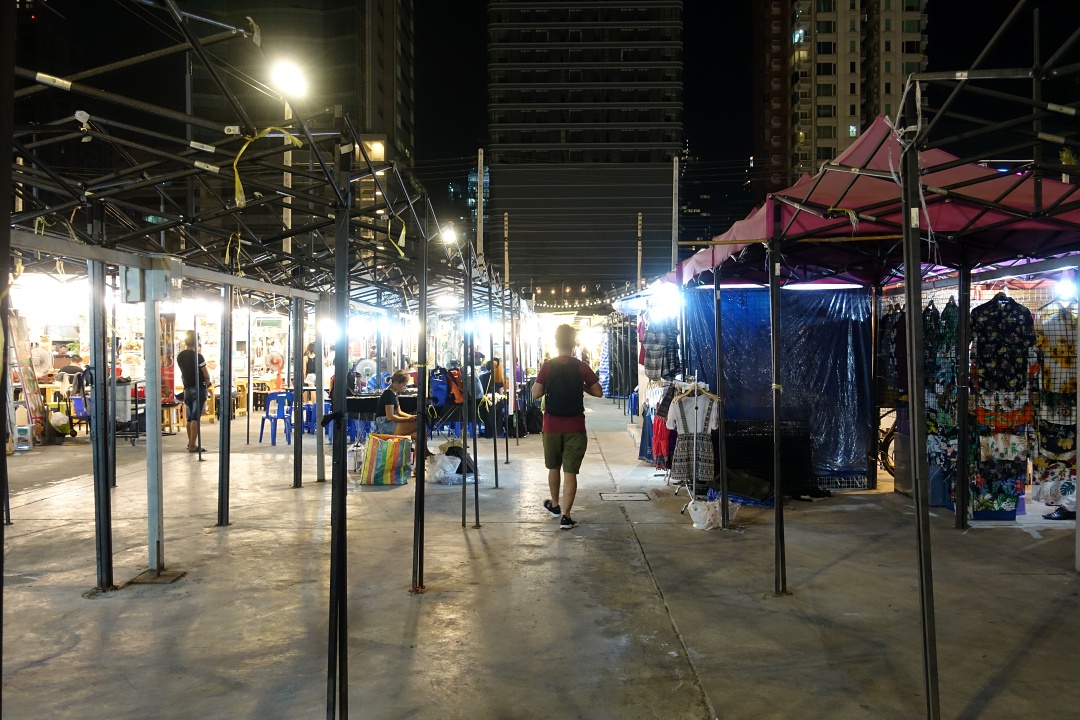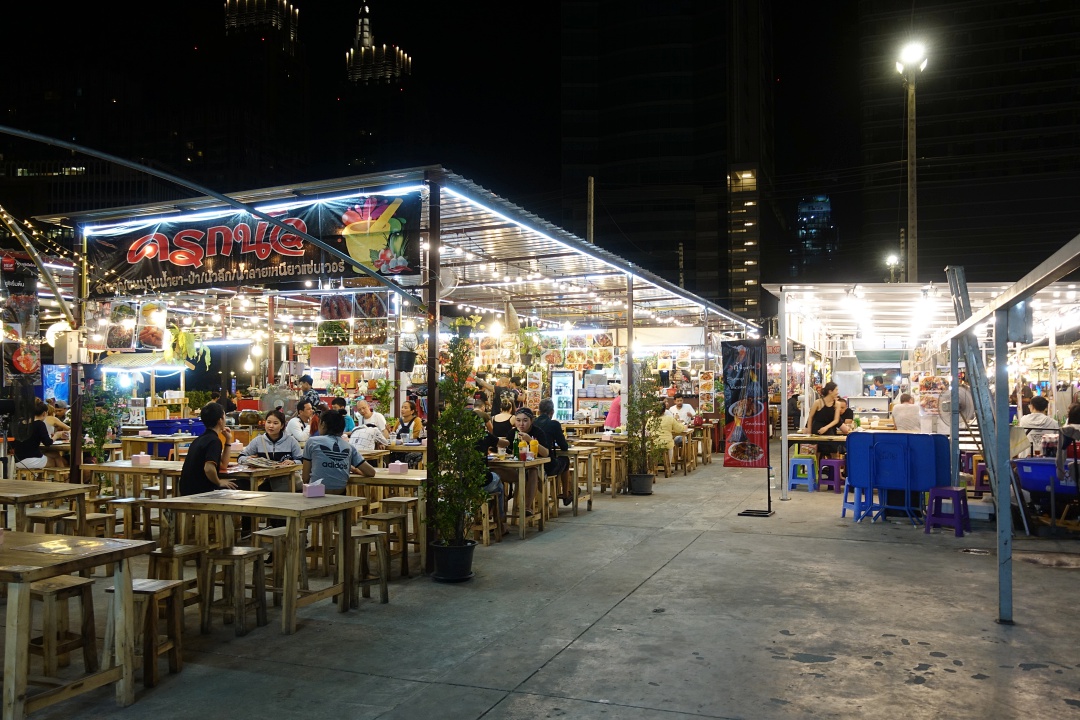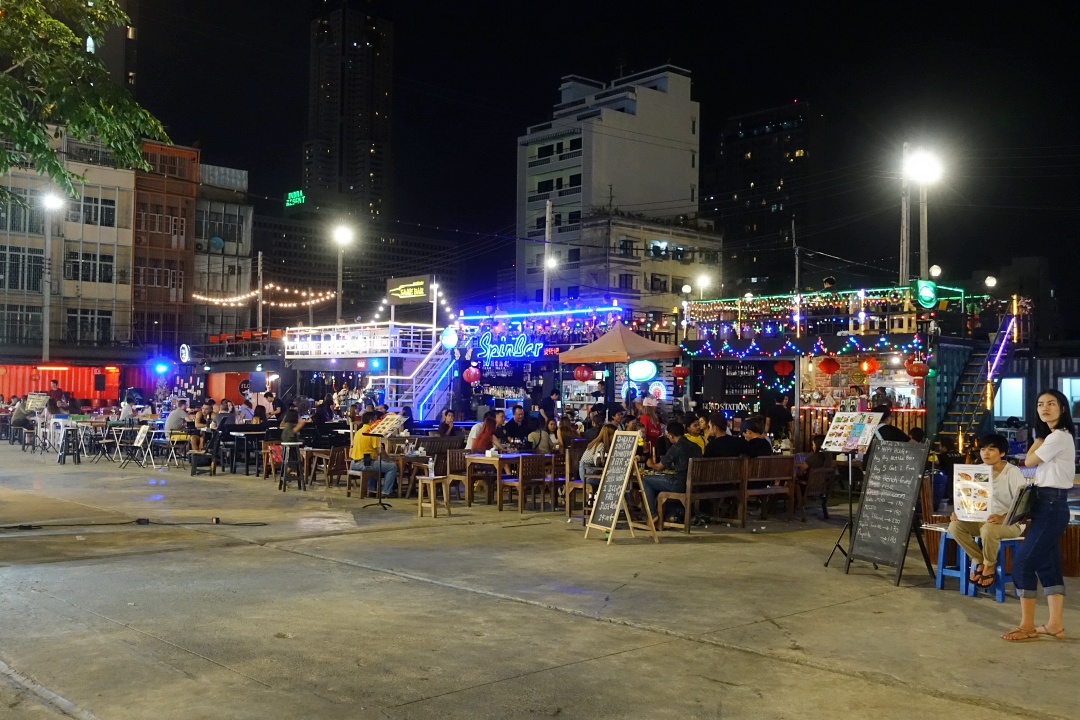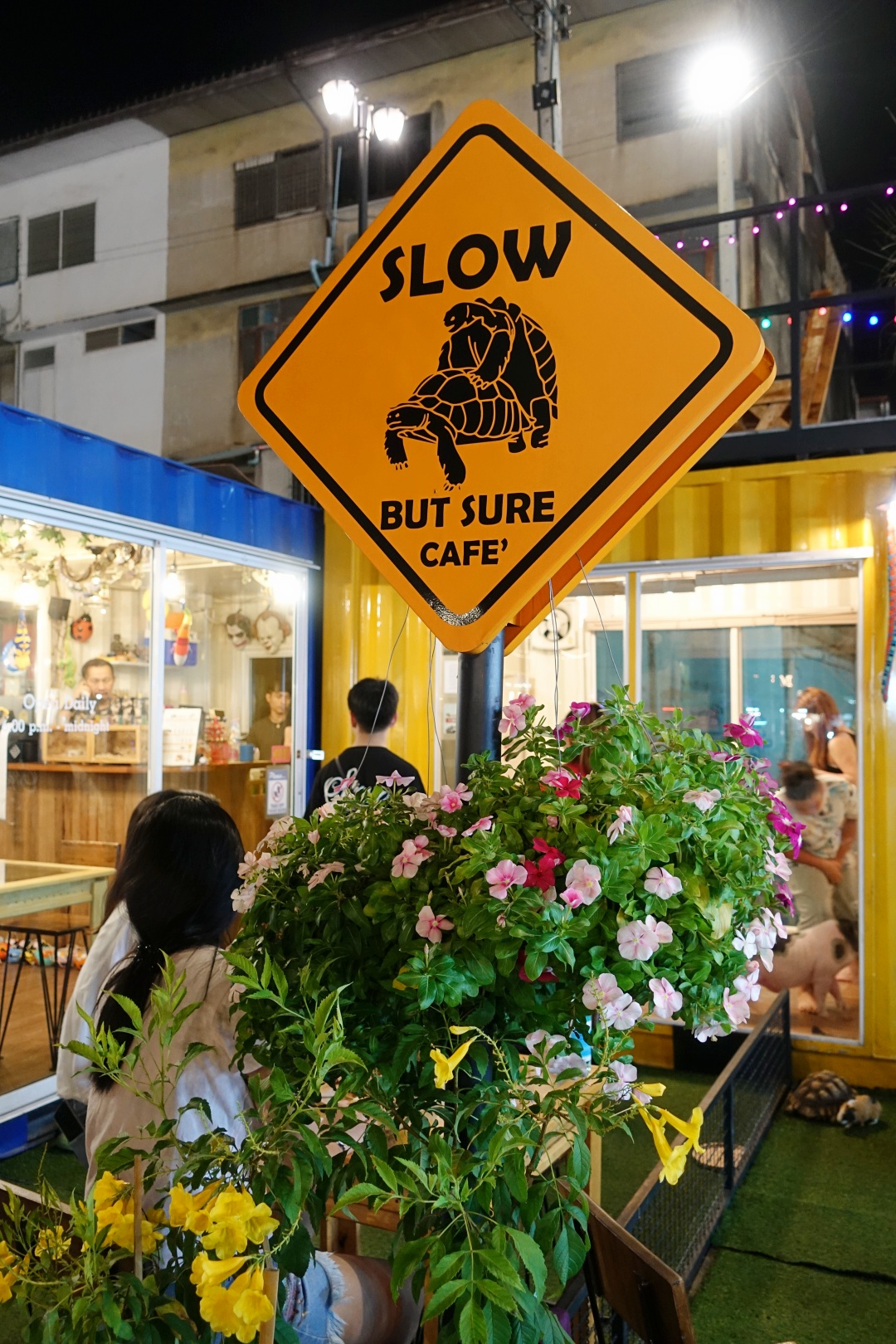 I guess the most interesting of all we came across that day was the small animal cafe found at the end of the night market. With any order, the customer can interact with all the animals in the cafe. Price is also fairly reasonable. You can get a drink for just THB70.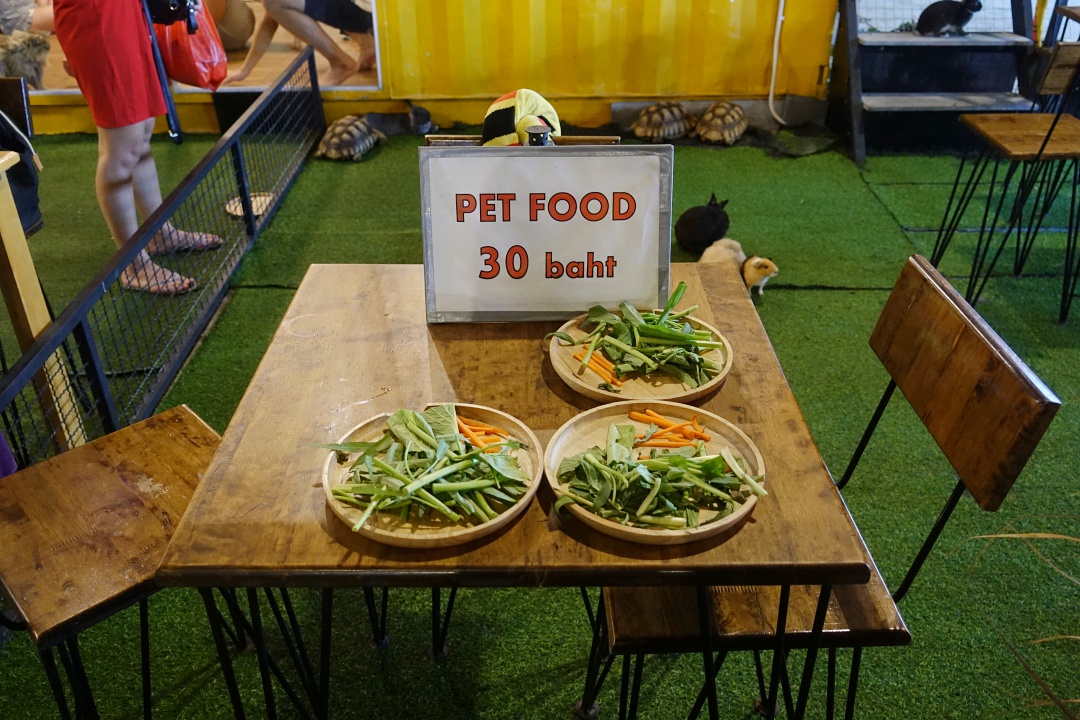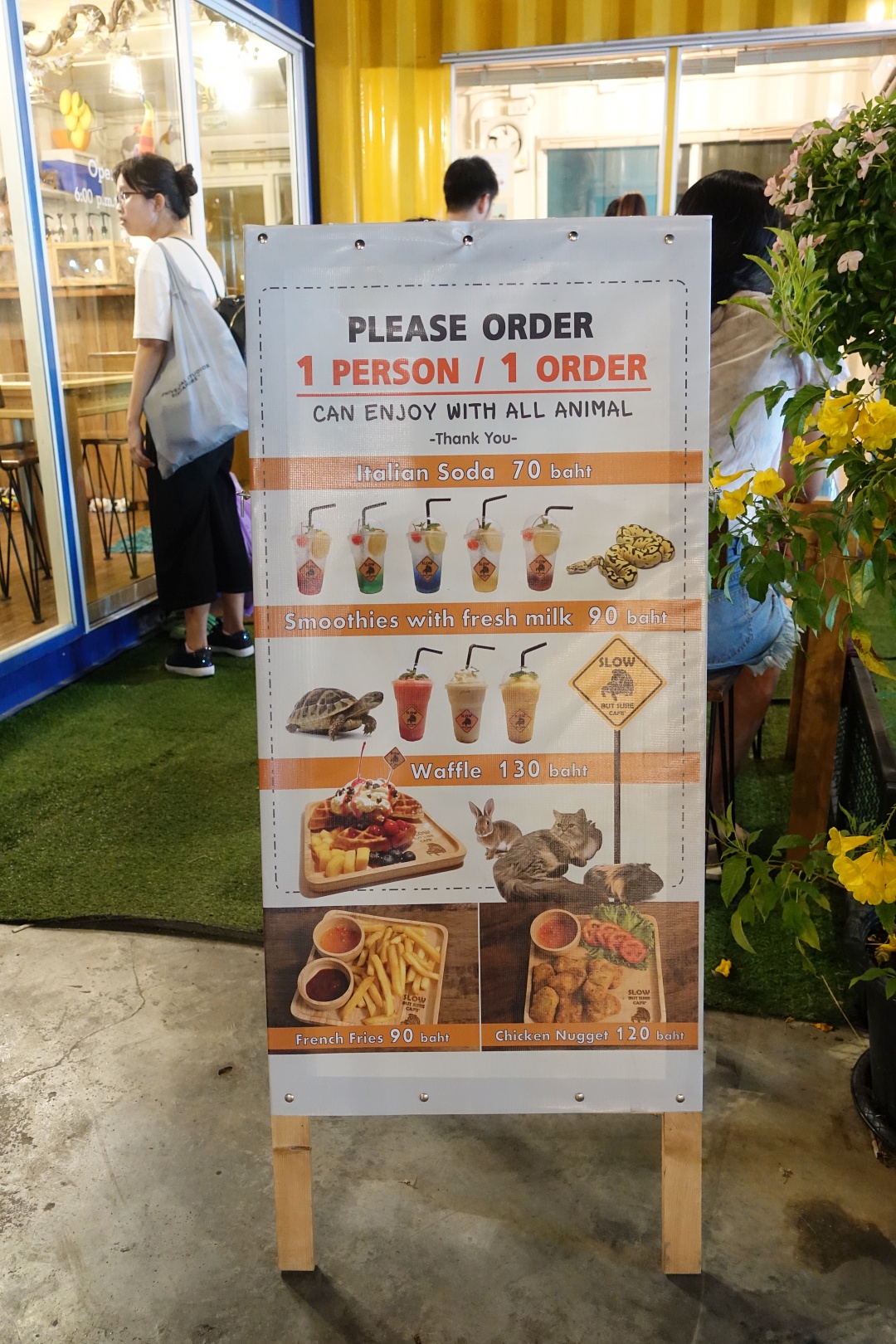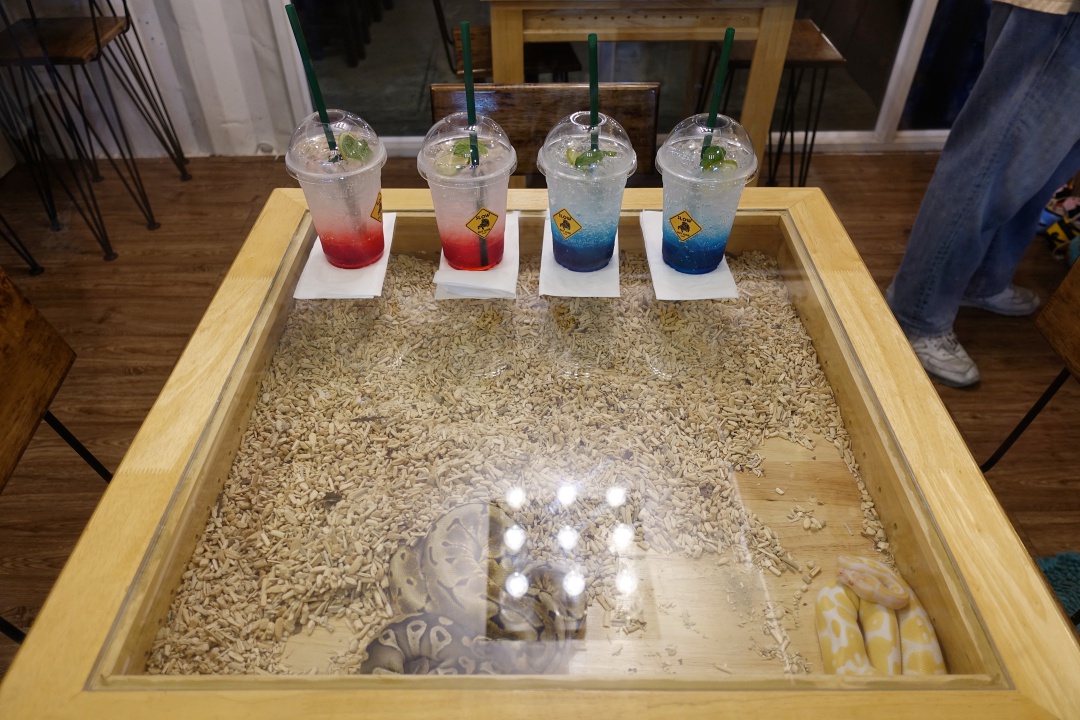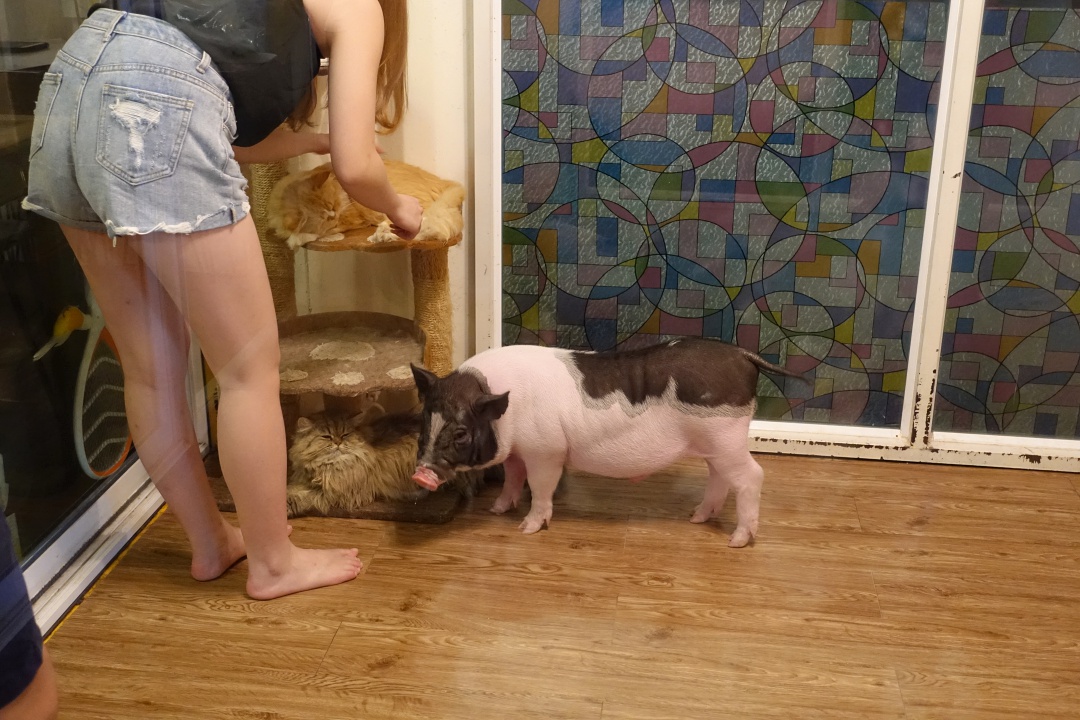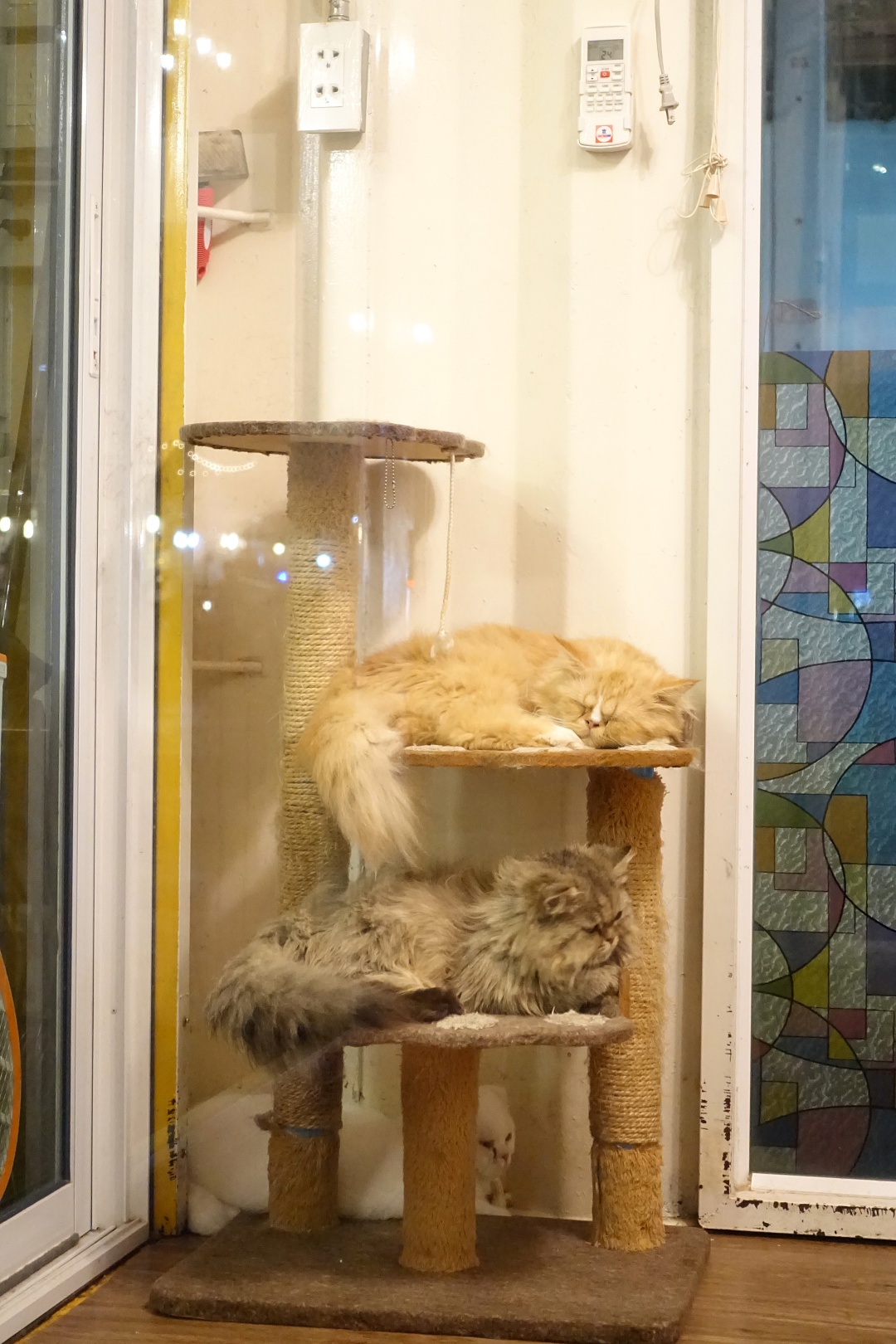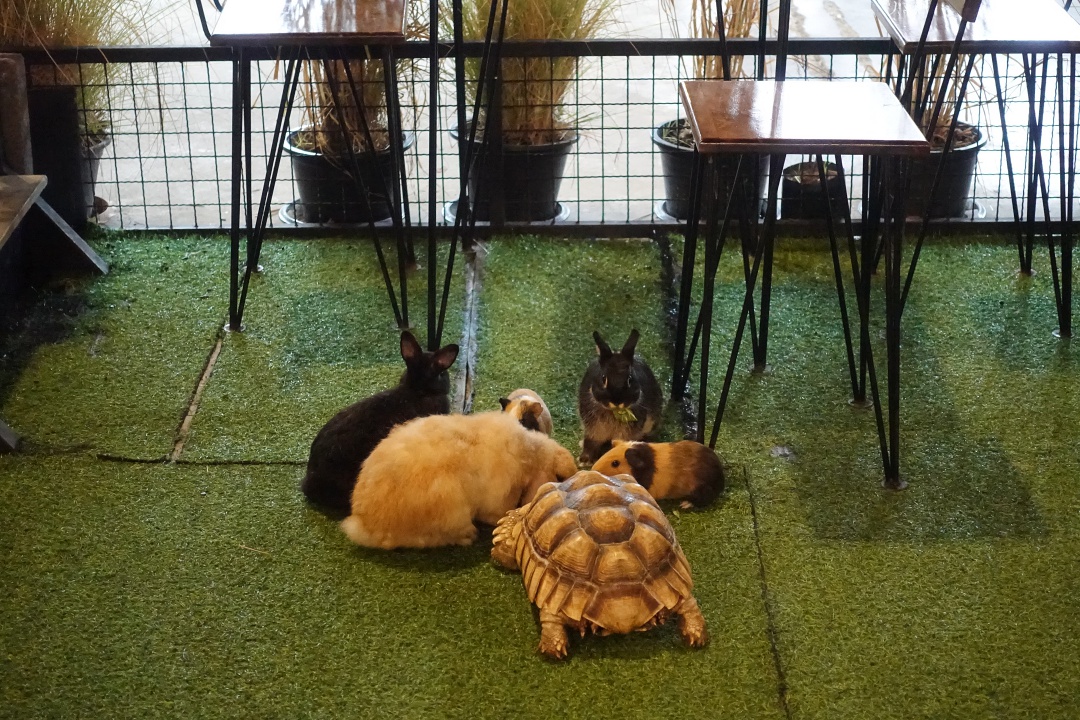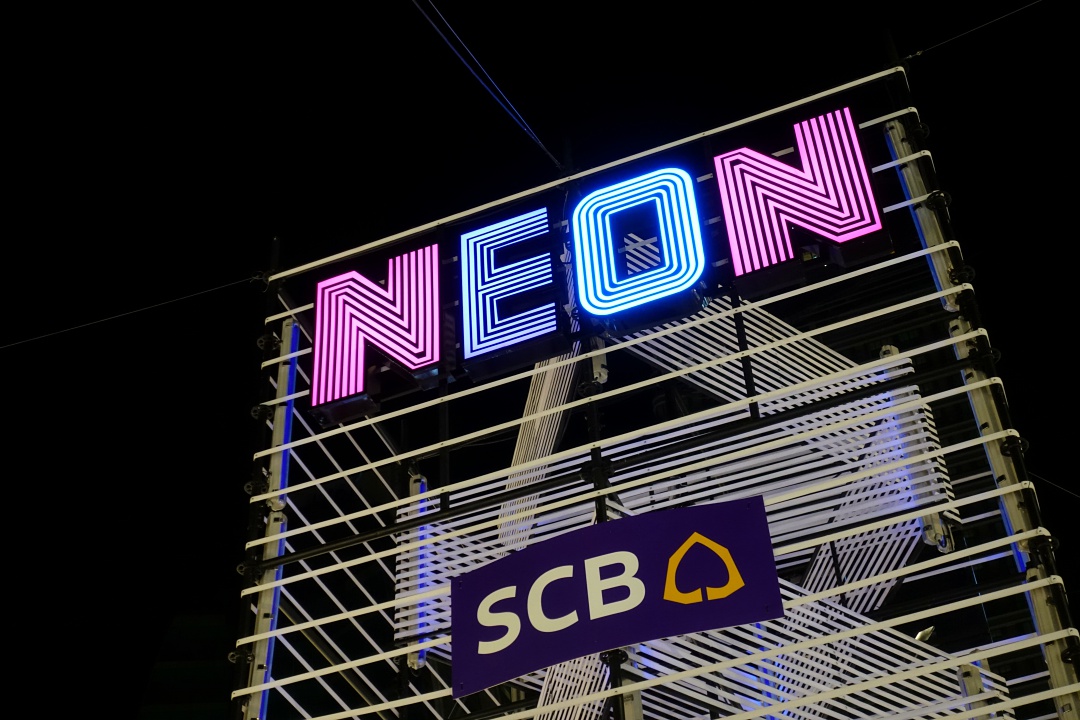 Talad NEON Night Bazaar
1087/167 Phetchaburi Rd, Khwaeng Makkasan, Khet Ratchathewi, Krung Thep Maha Nakhon 10400, Thailand
Opening Hours: Daily, till 00:00.