On our fourth and final day in Bangkok, we spent the afternoon in Terminal 21 before heading to Don Mueang Airport at night to catch our flight back to Singapore!
Breakfast
The morning started with us having breakfast at The Berkeley Dining Room. The buffet breakfast is available from 06:00 – 10:00, but we mostly reached around 09:30.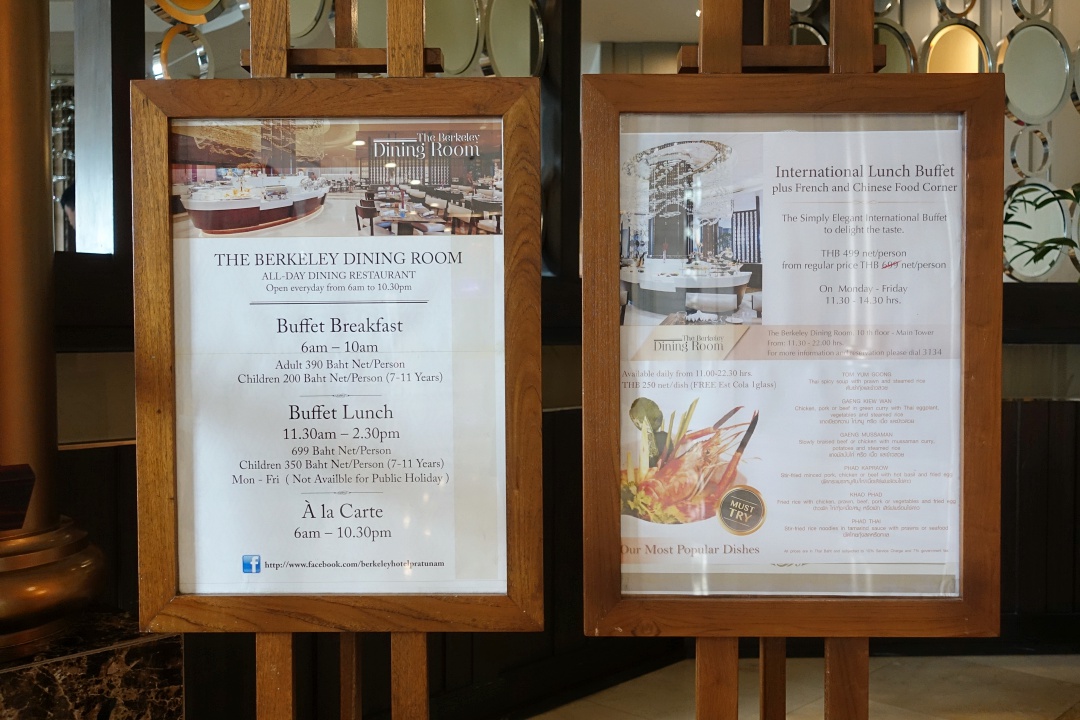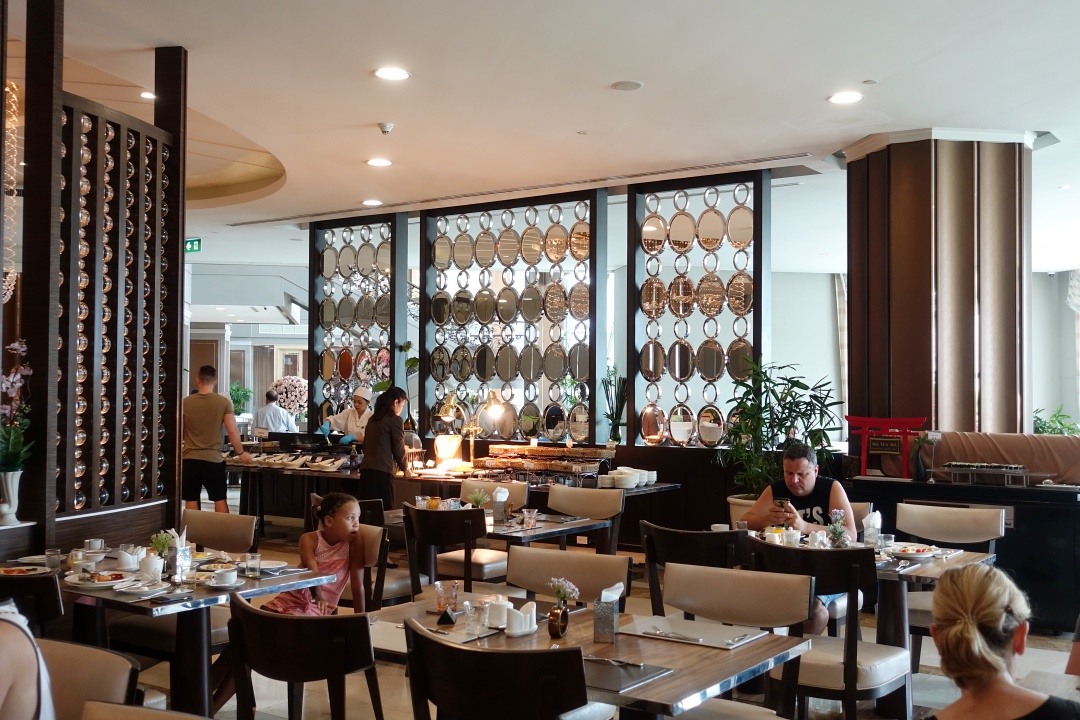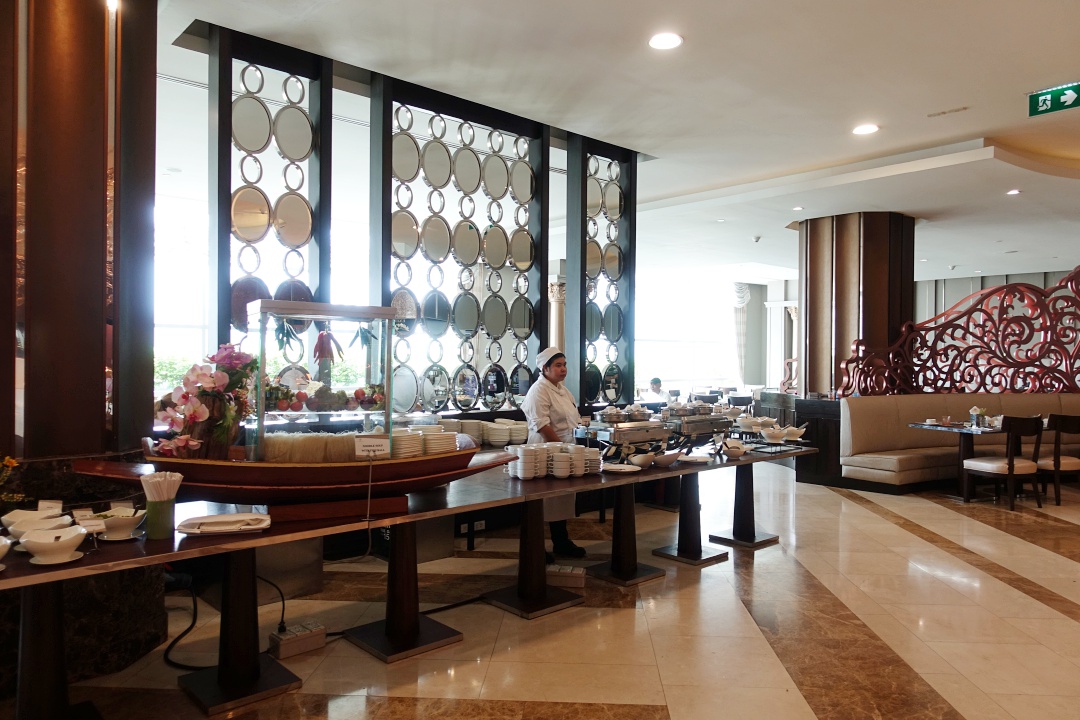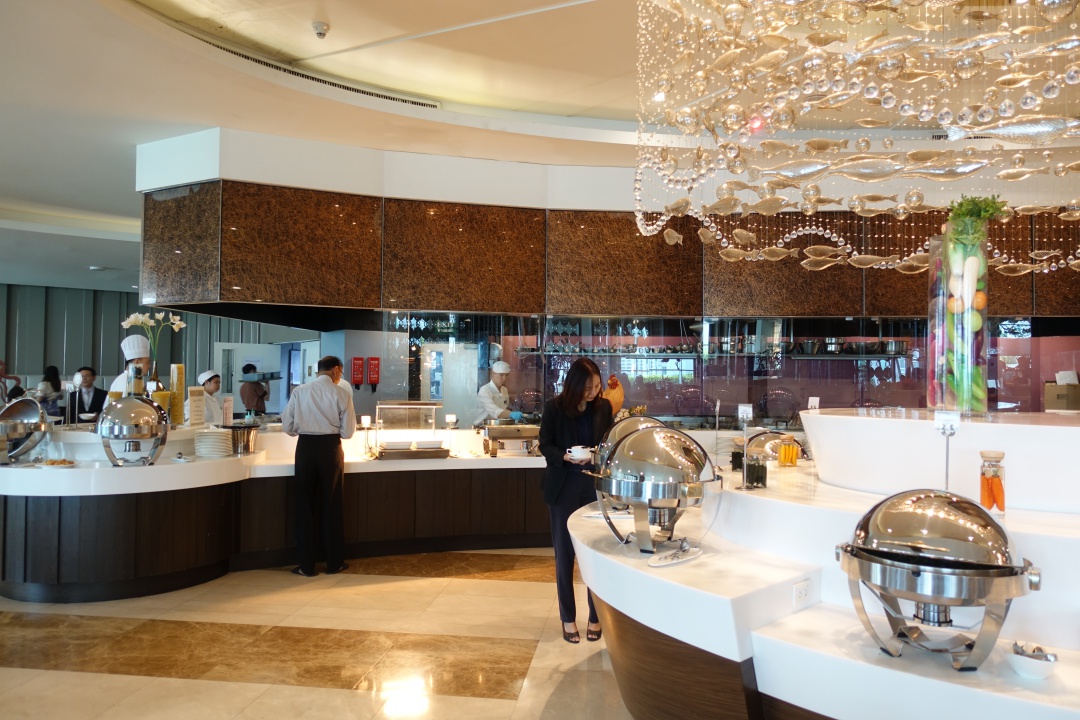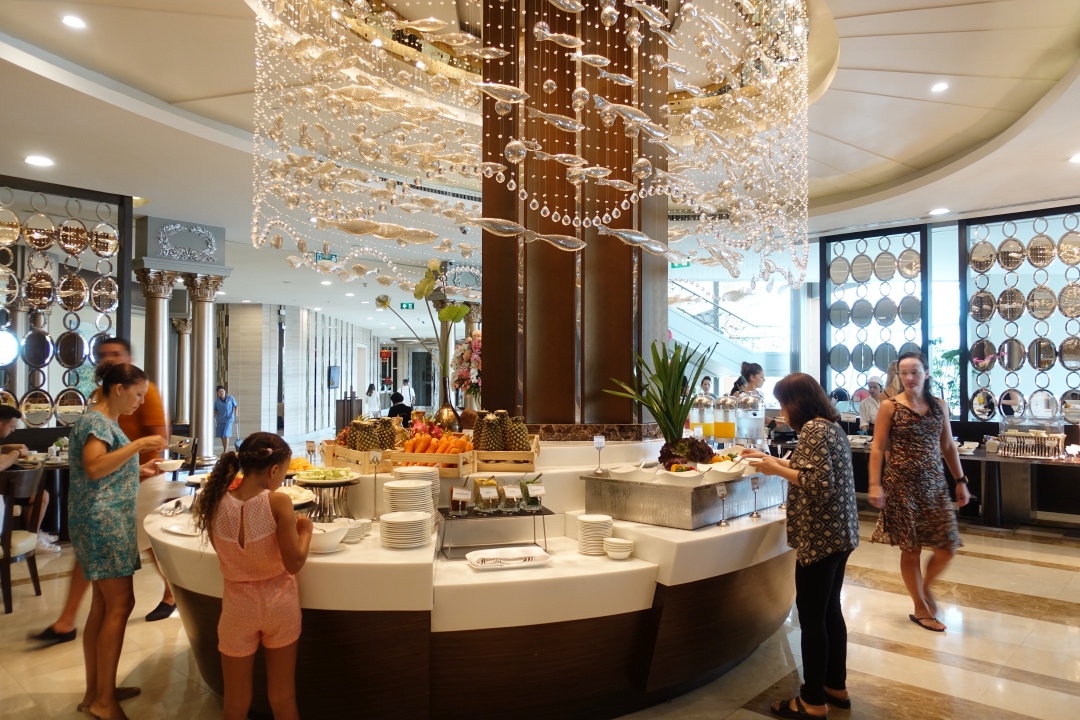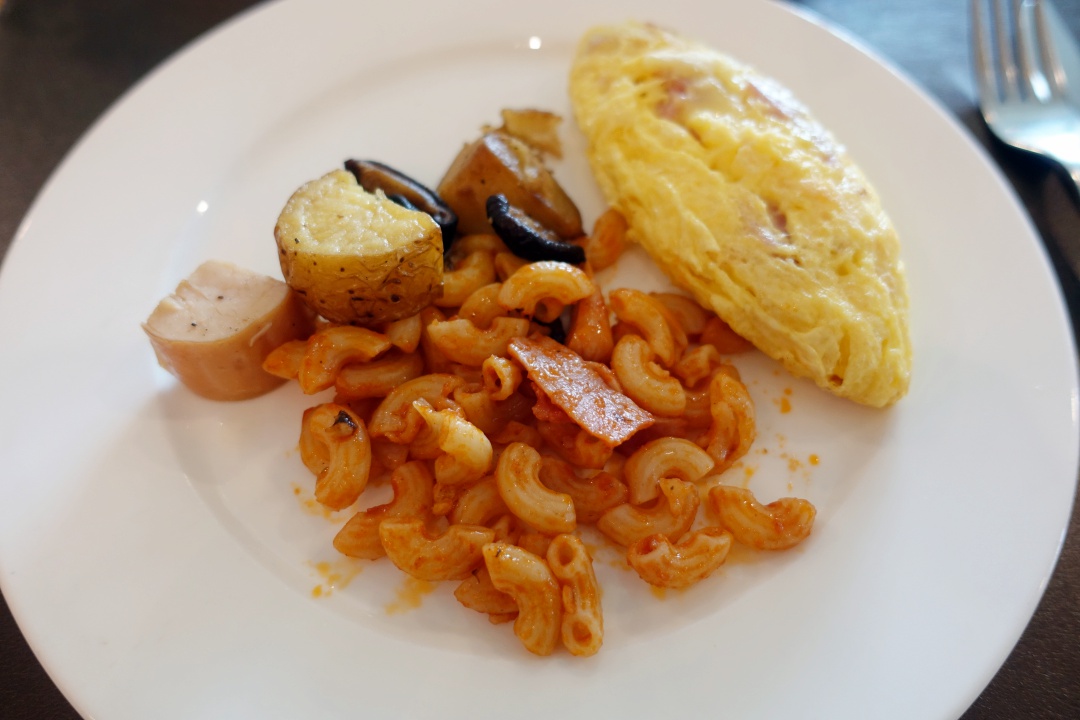 Only managed to snap one picture of the food I had that morning.
After breakfast, we went back to the room to take a short rest before preparing for check-out at noon. As our flight were at 23:35, we had the entire afternoon to walk around. Eventually decided to leave our luggage at the hotel and took an Uber down to Terminal 21. It only costs us THB80 for the ride.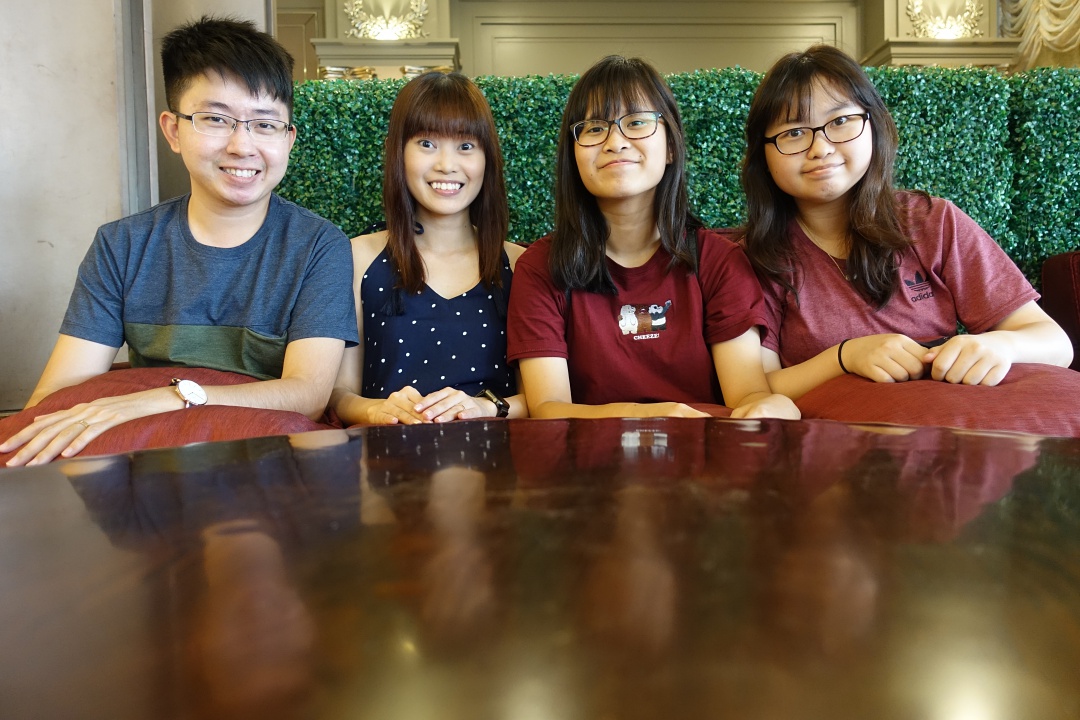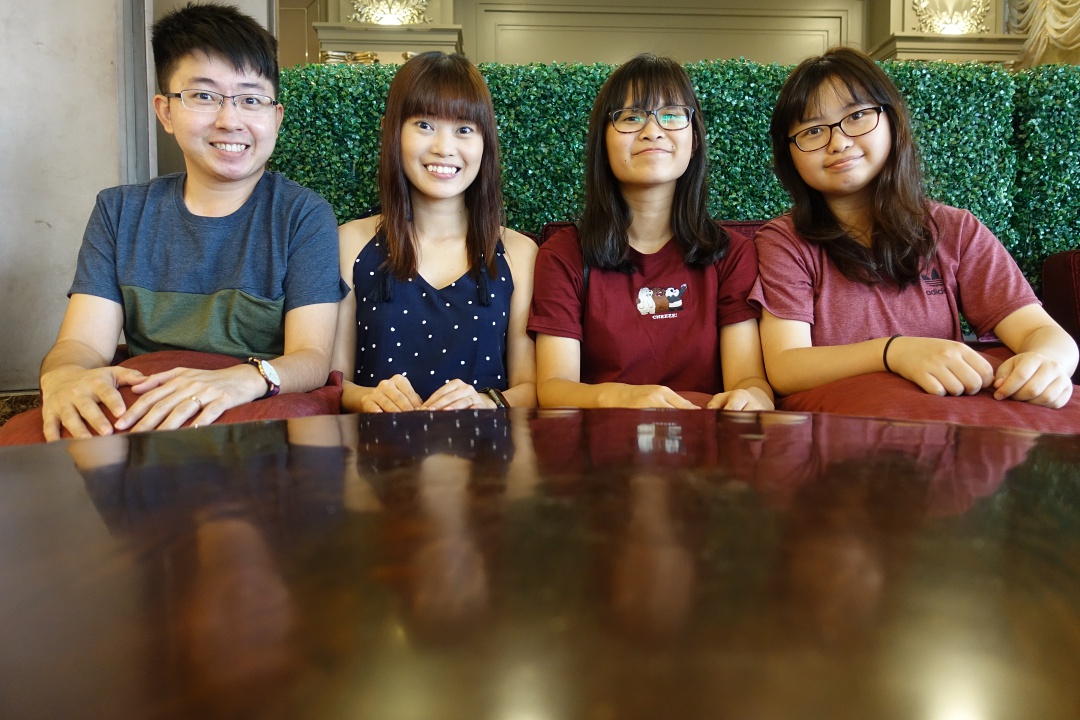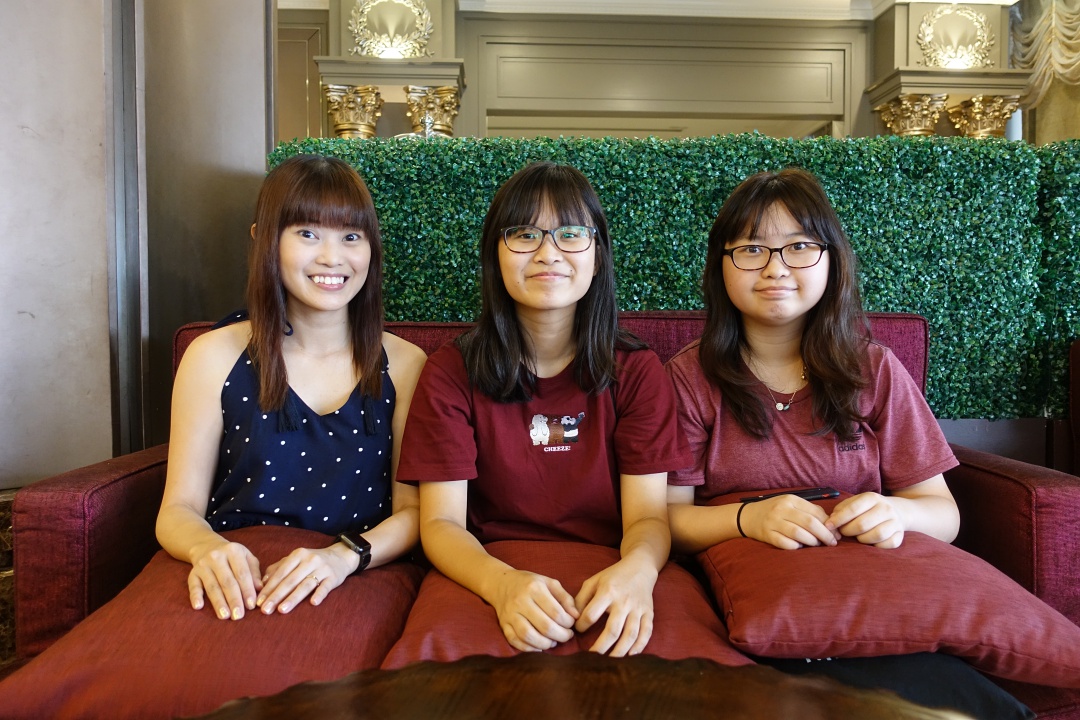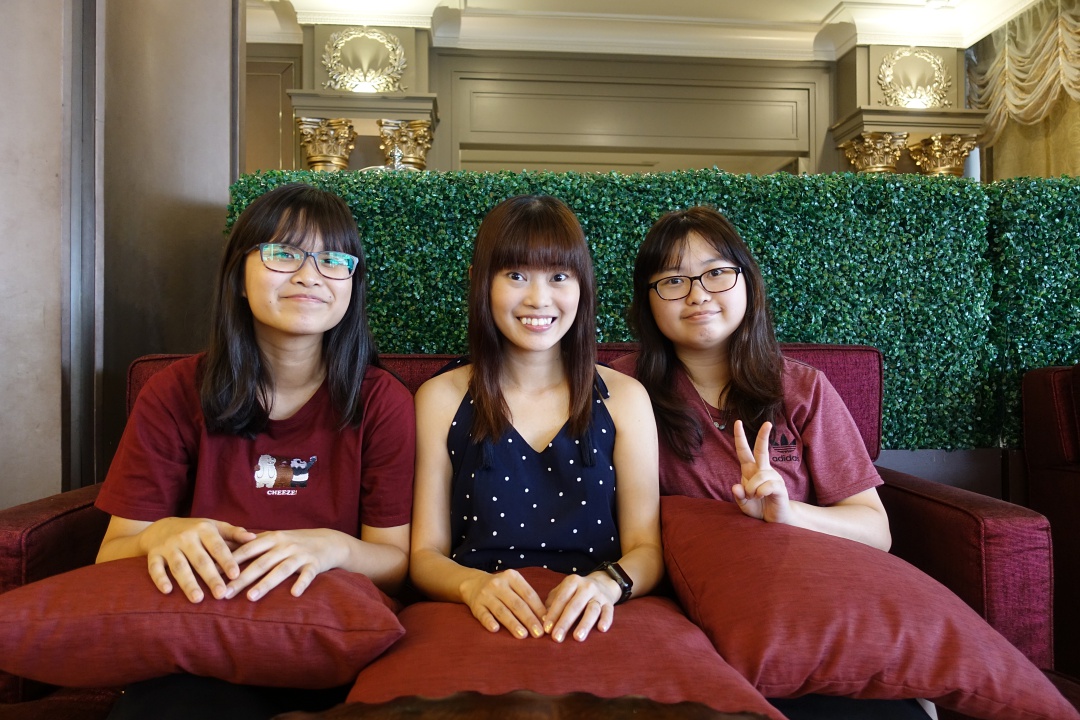 Took some pictures at the lobby area while we were waiting for the arrival of our Uber.
Terminal 21
It has been a while since I last came to Terminal 21. To be honest, it wasn't my favourite mall to go to in Bangkok as I couldn't find anything interesting there that make it worth going there for. Plus, since I usually stay in the Pratunam area, there are enough malls in the vicinity for me to do my shopping. So I guess there is really no reason to travel to Terminal 21.
However, I still remember being intrigued by the concept of the mall the first time I came. The mall is designed to resemble an airport with each level showcasing a different city. Level 1 is Tokyo, Level 2 is London, Level 3 is Istanbul, and etc. There are also interesting set up around the mall that makes it nice for photo taking.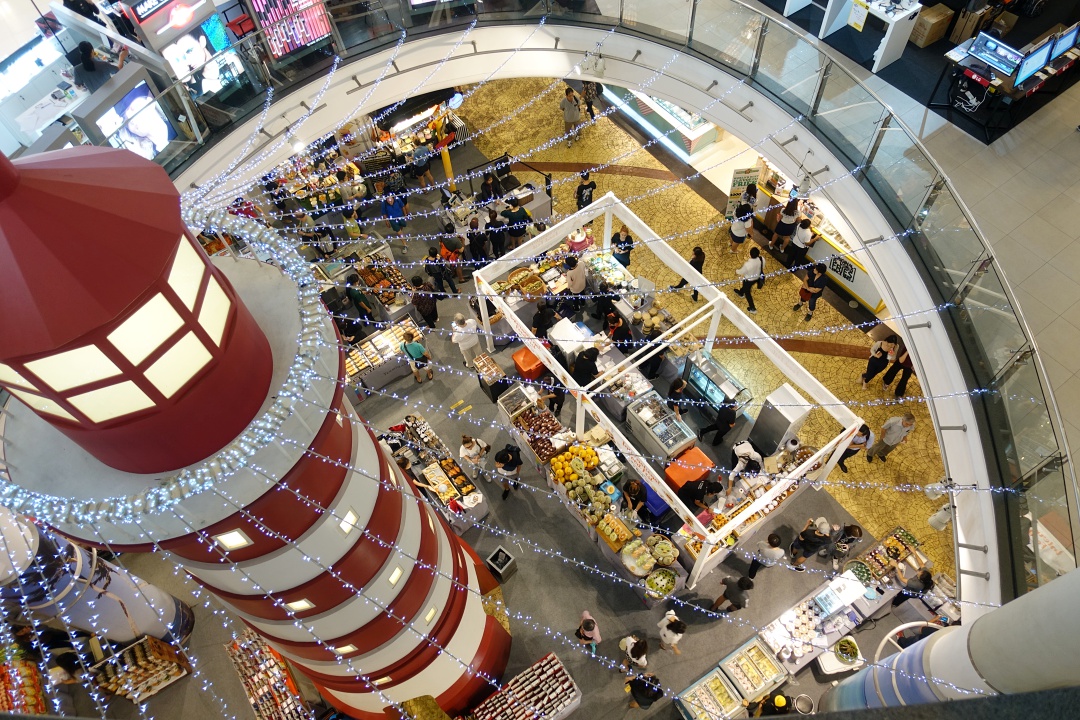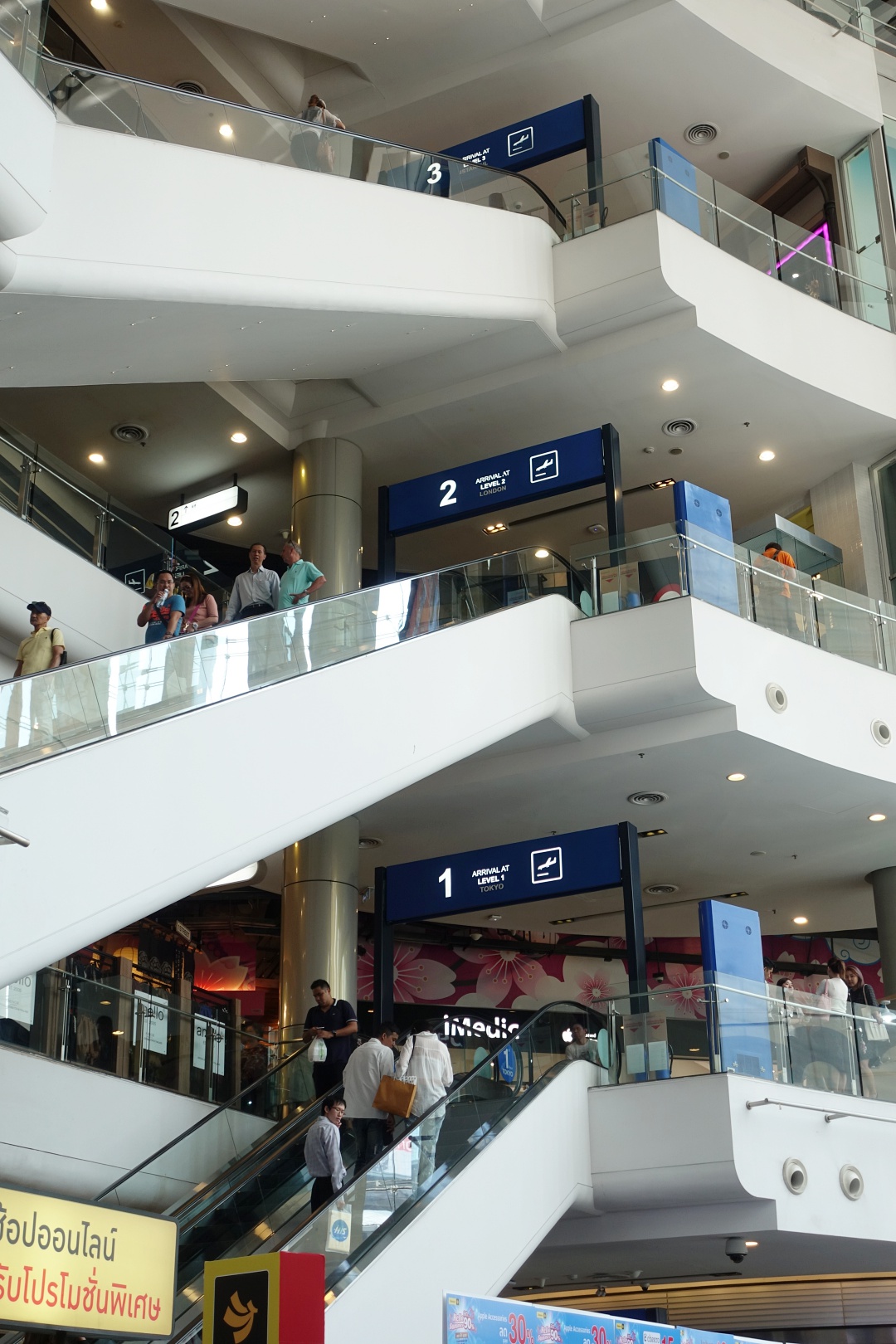 Upon reaching Terminal 21, the first place we went to was the basement level as we saw there was some sort of food fair ongoing.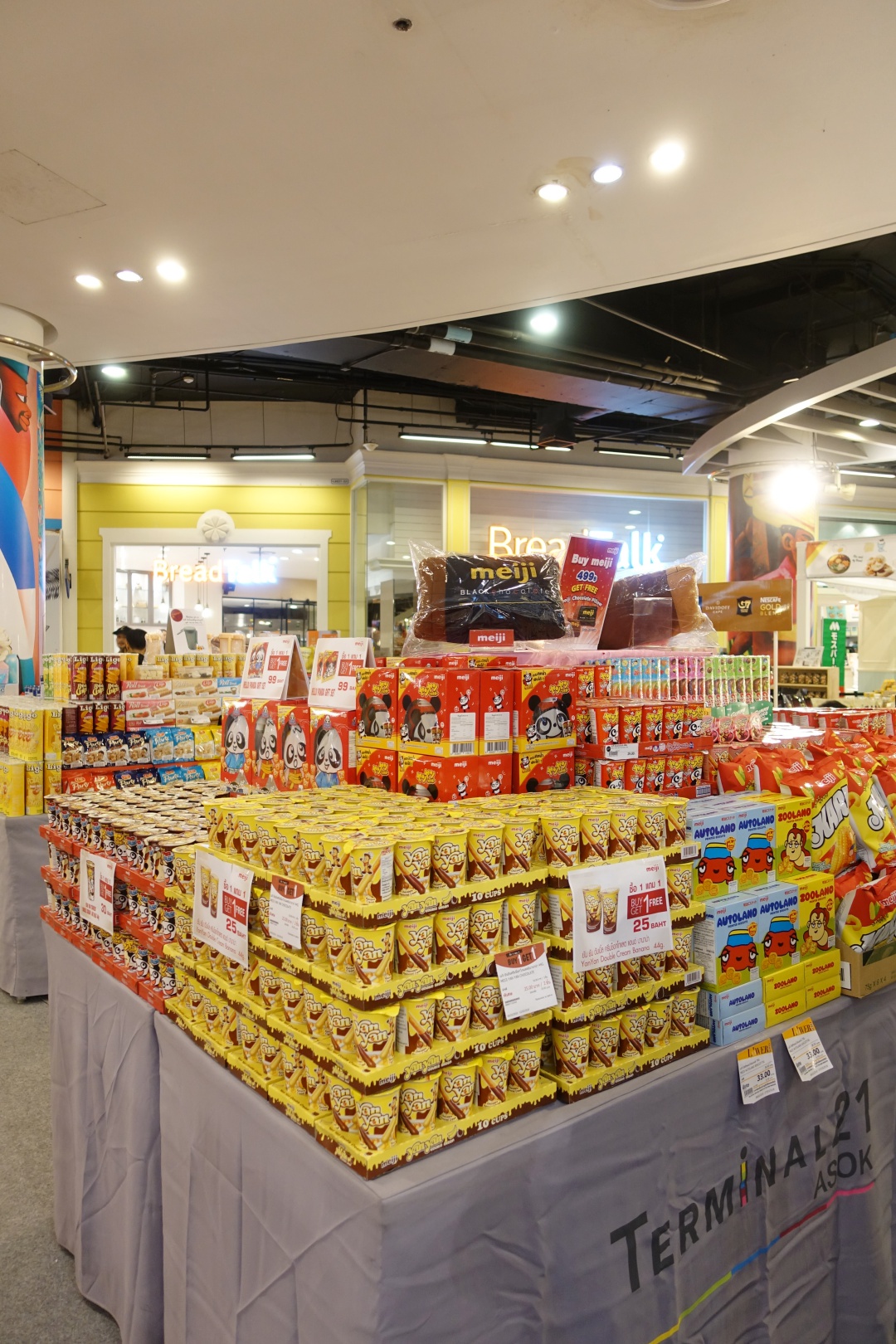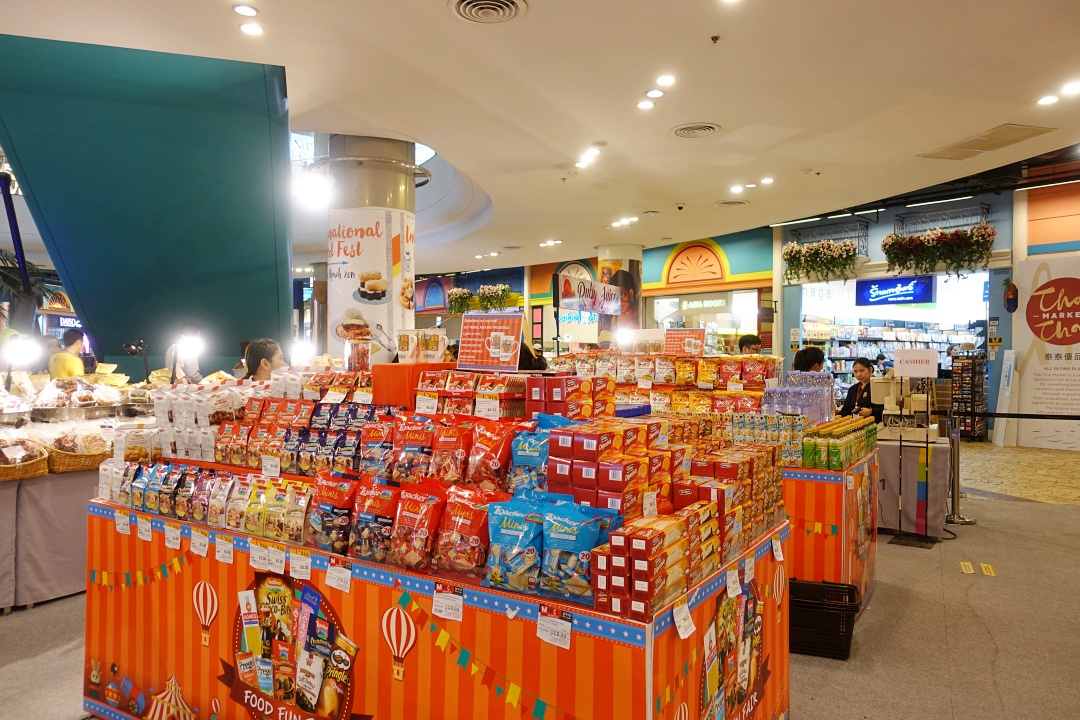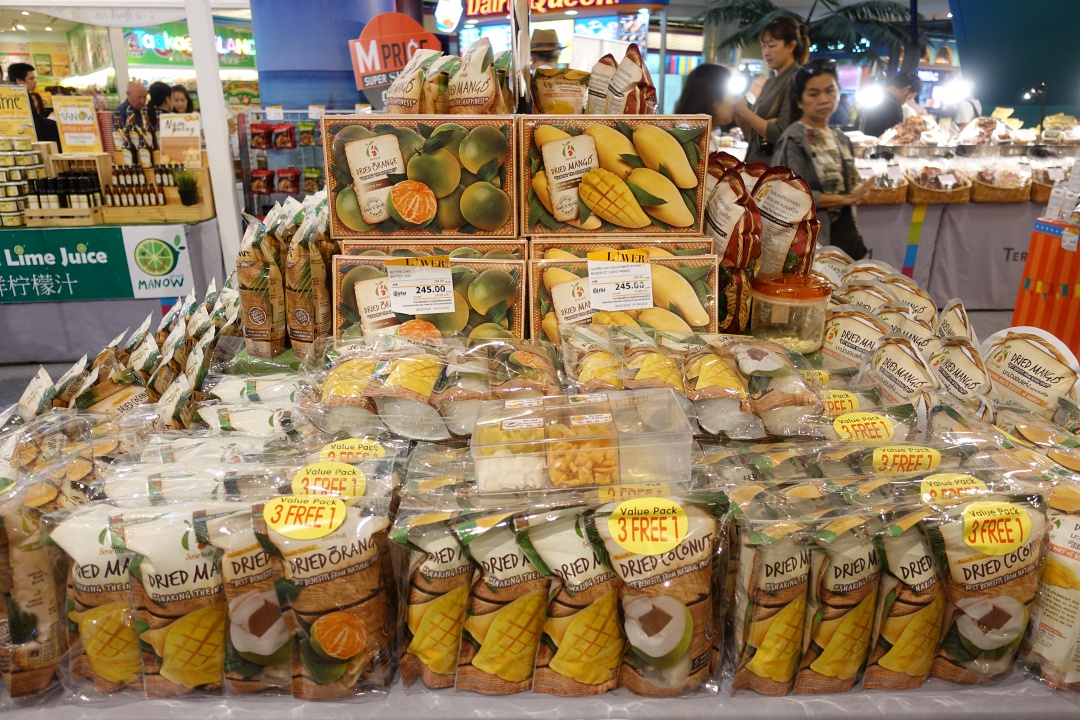 The fair was honestly quite disappointing. However, we later spotted a Daiso at the corner and I ended up getting a couple of items from there.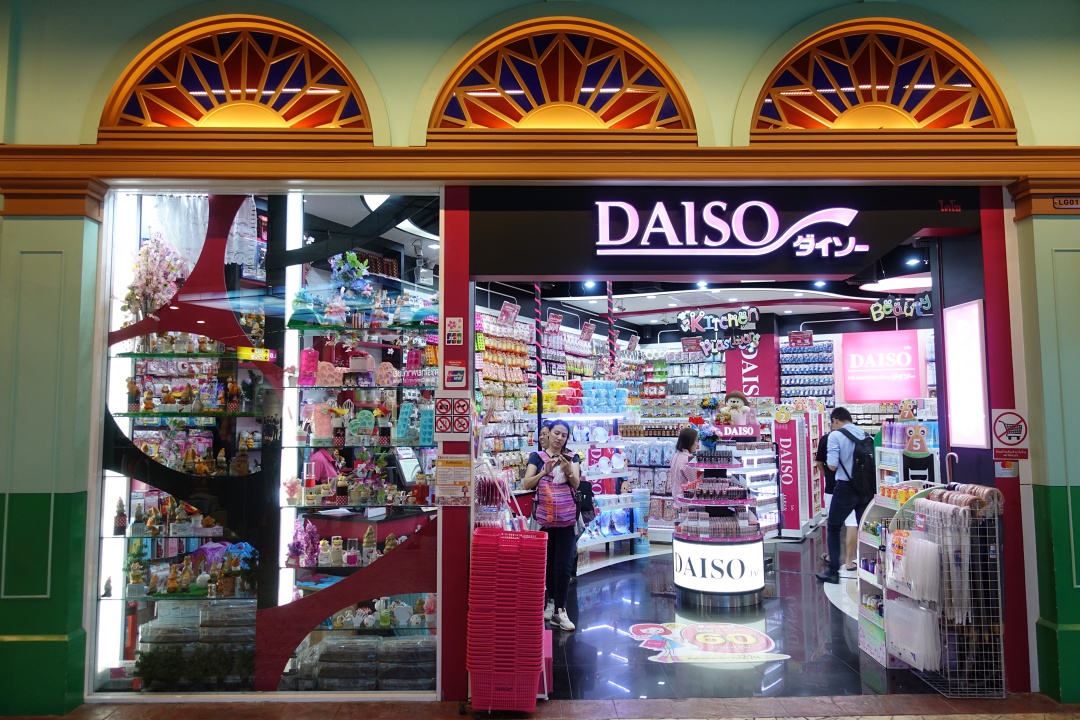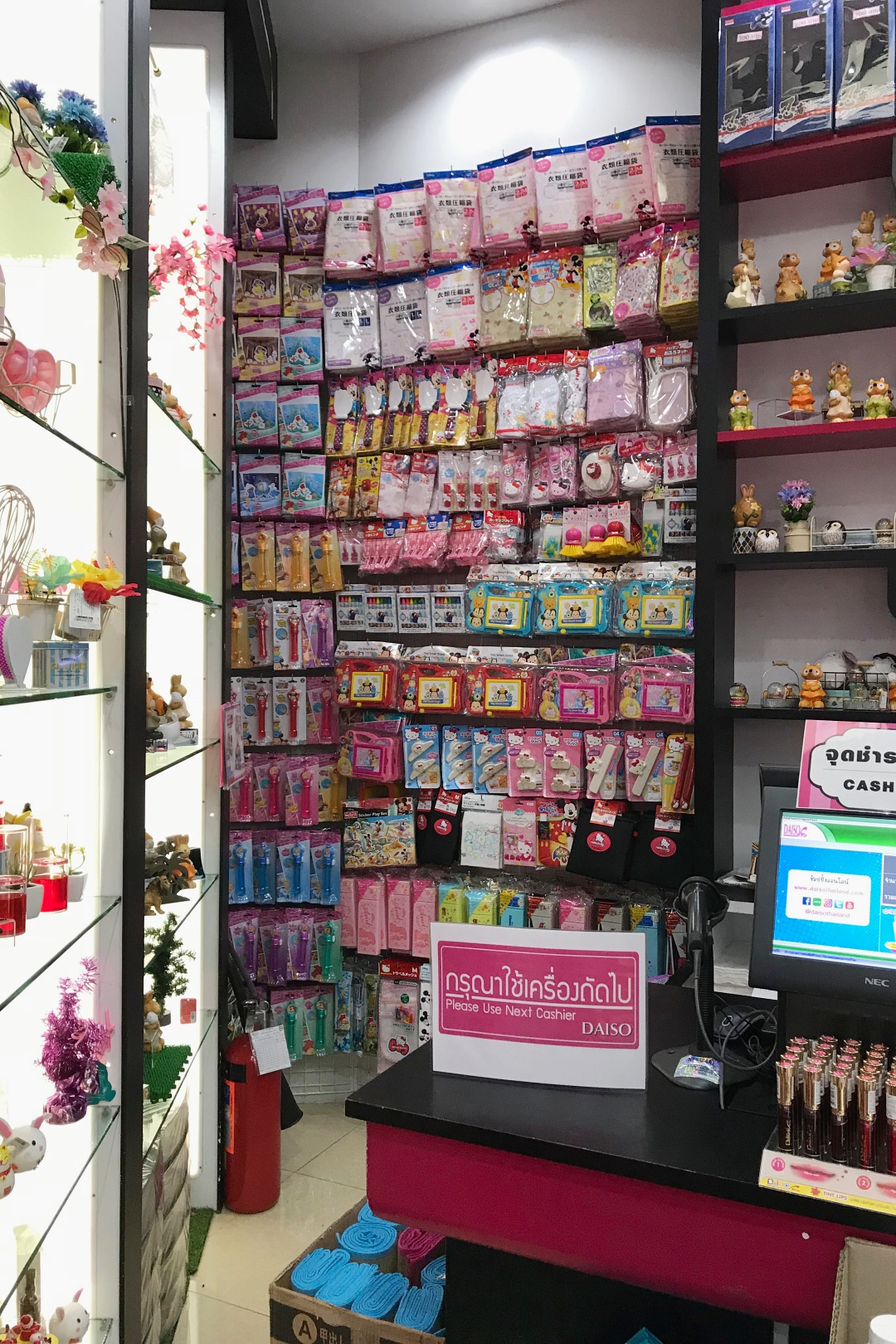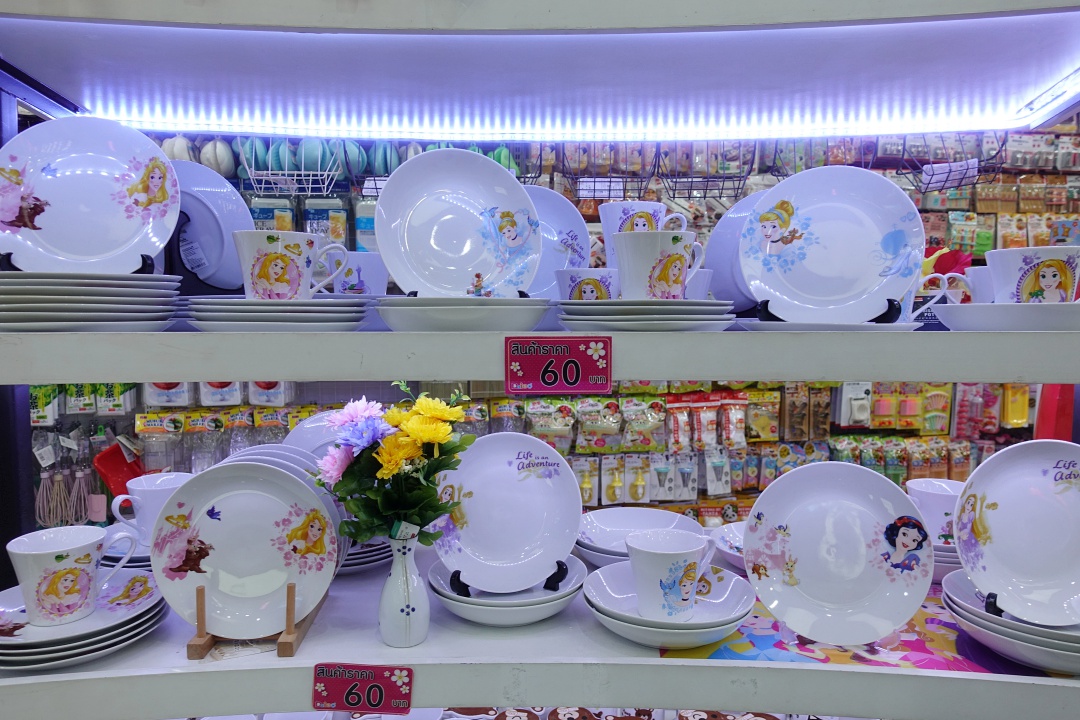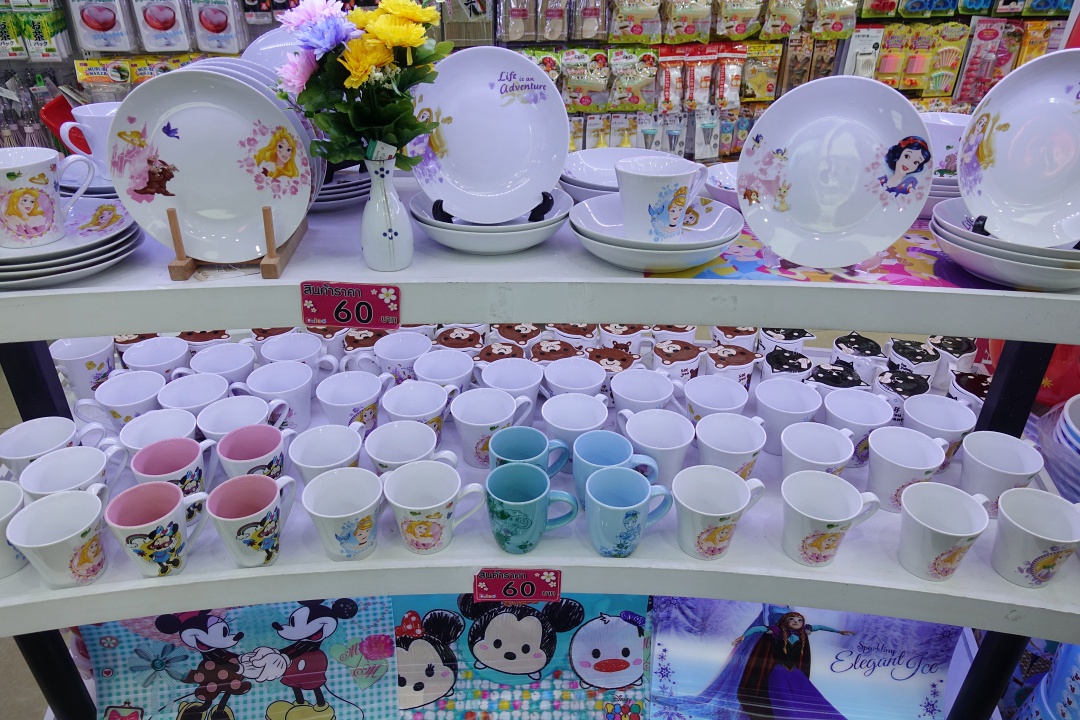 Most of the items are priced at THB60, which is slightly more expensive as compared to Singapore. While they do carry the same items as what we have here, there are also a couple of items not found in our local Daiso. Like these Disney Princesses plates and mugs.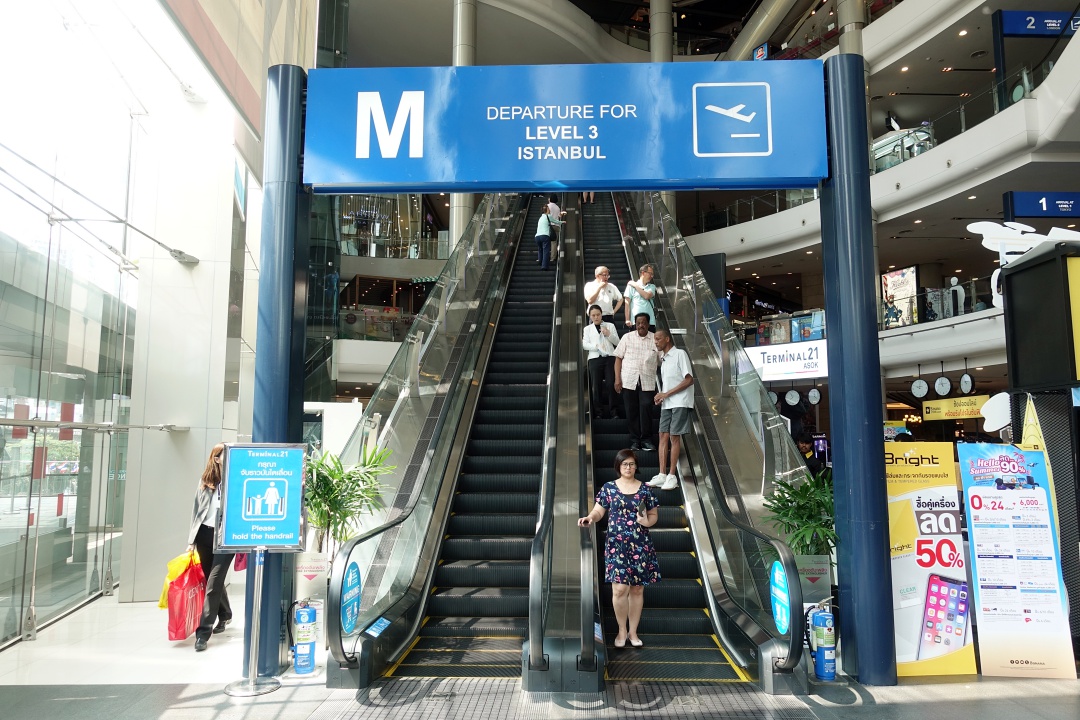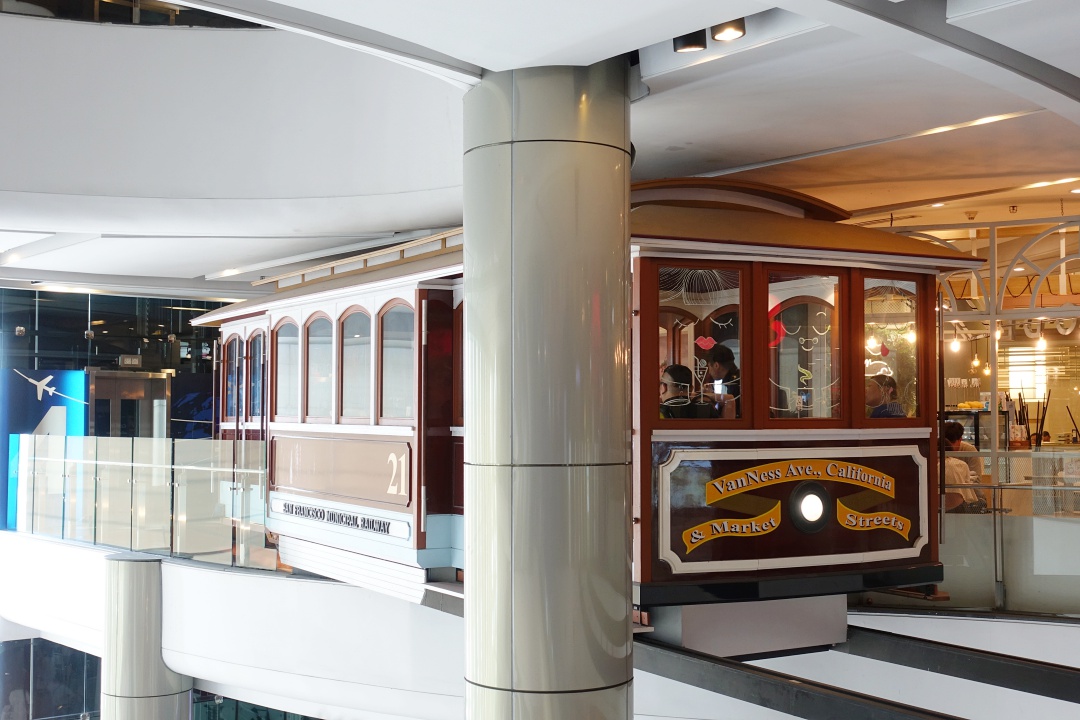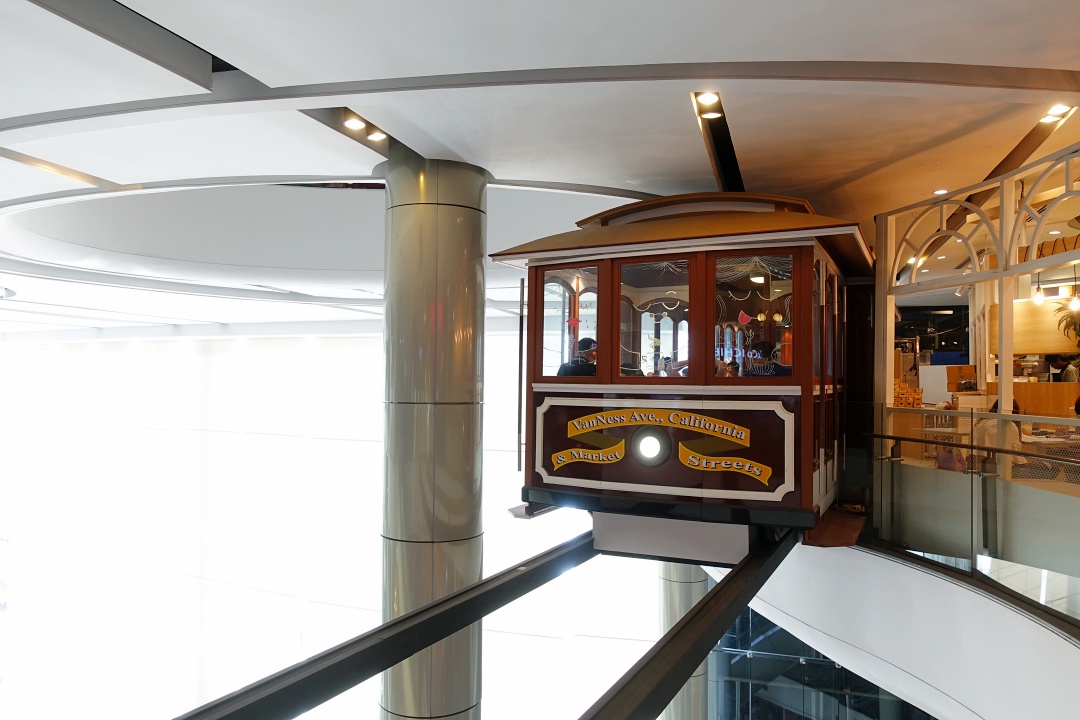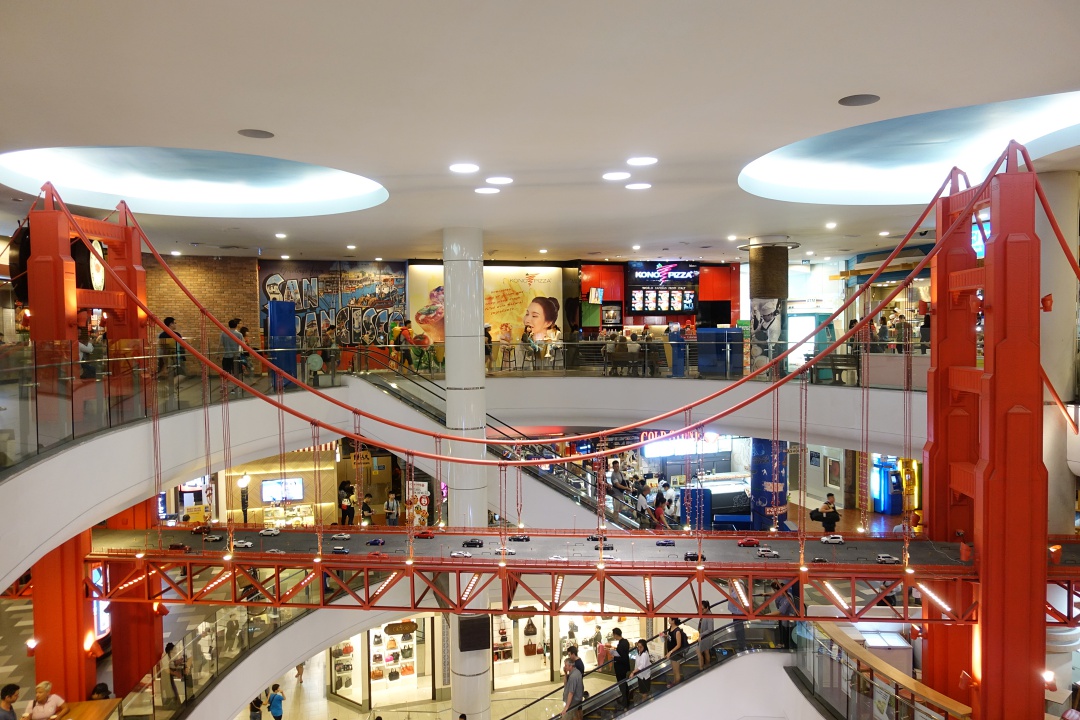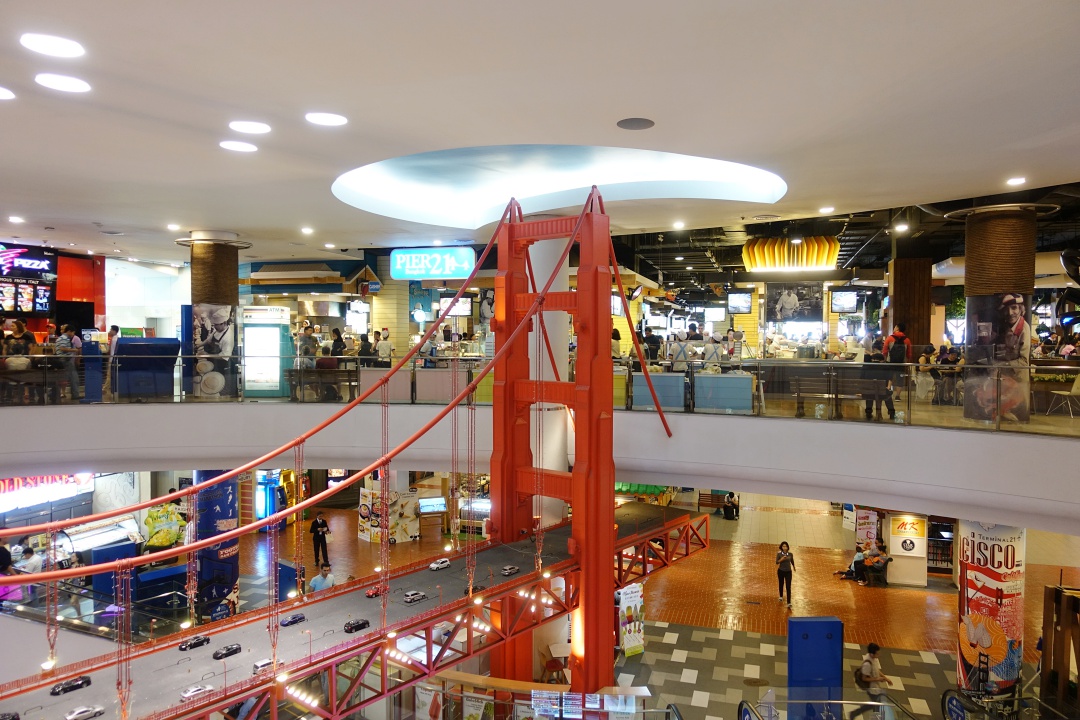 Coming up from the basement level, we went up to the top floor to look for a restaurant to have lunch. I suggested going to Sansab Restaurant as I saw someone posting about it previously and the MAMA UFO looks great.
Sansab Restaurant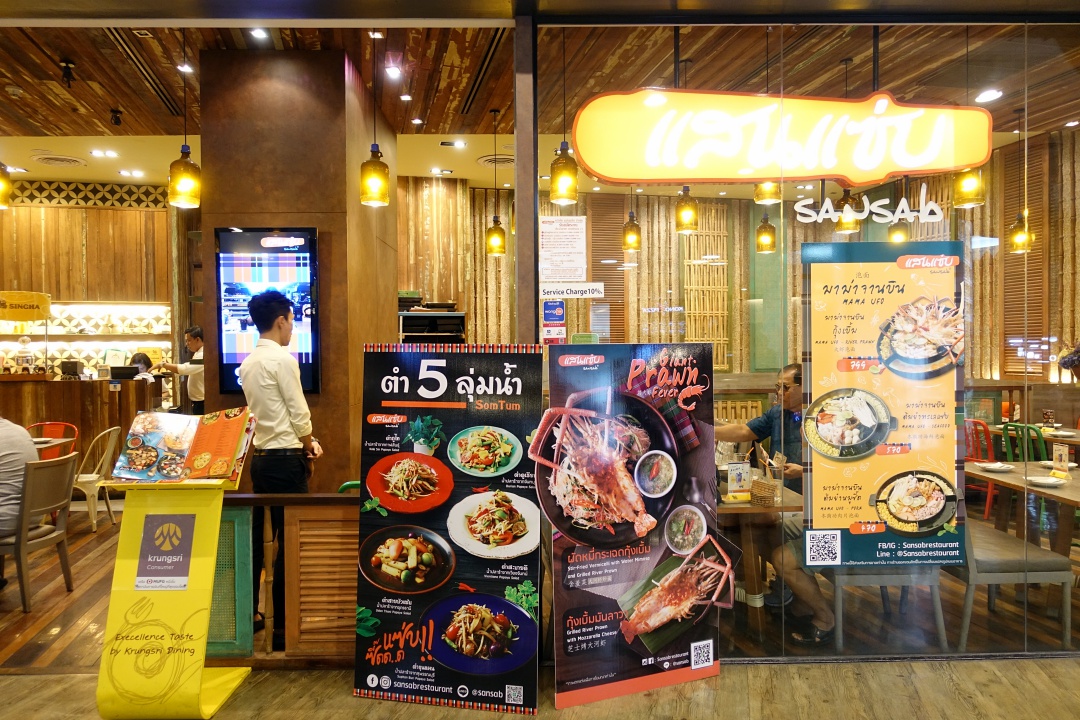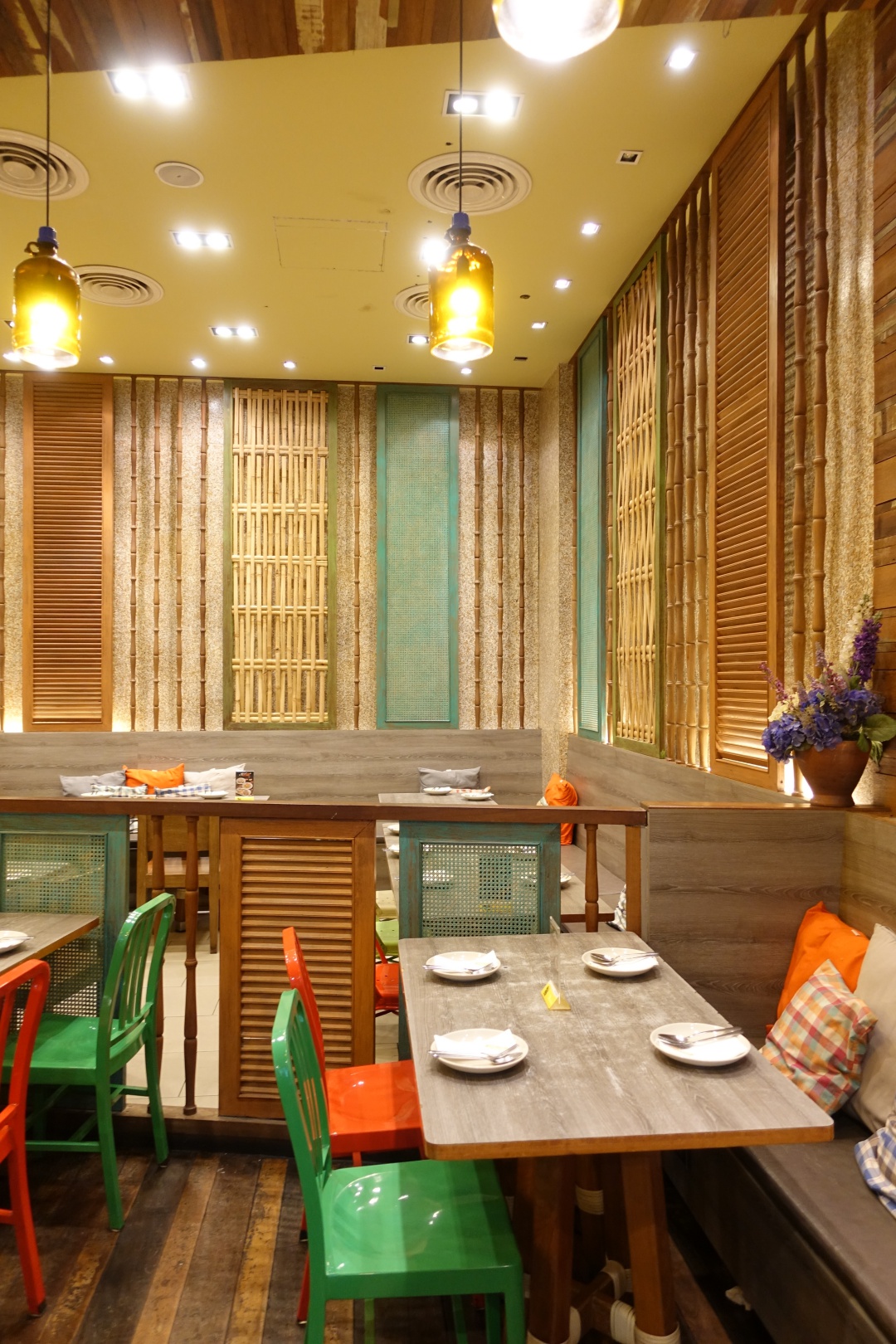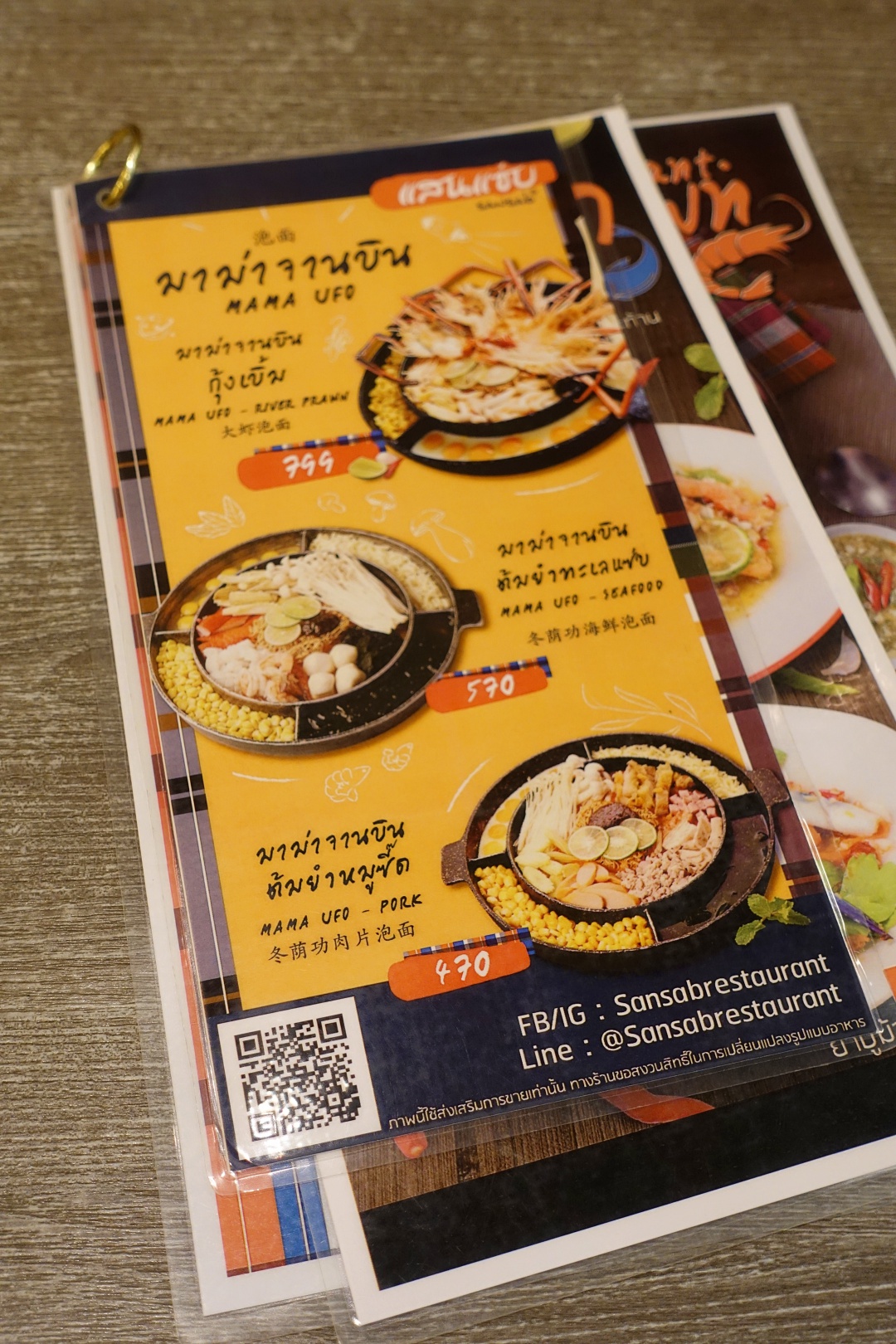 MAMA UFO from Sansab Restaurant. Available in River Prawn (THB799), Seafood (THB570) and Pork (THB470).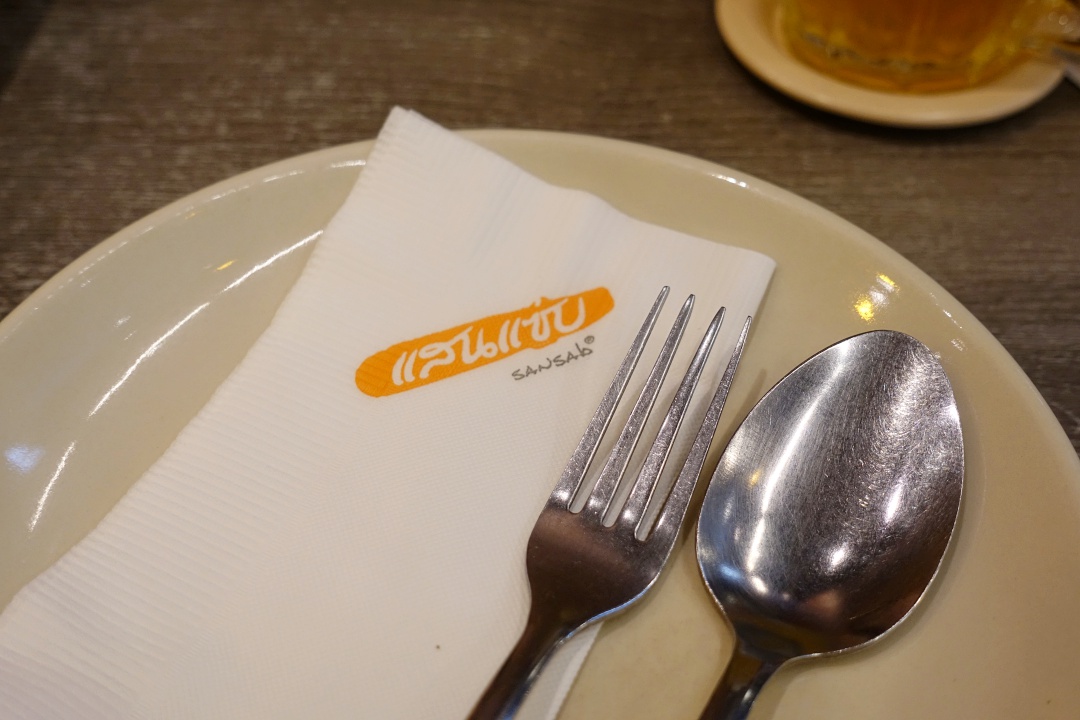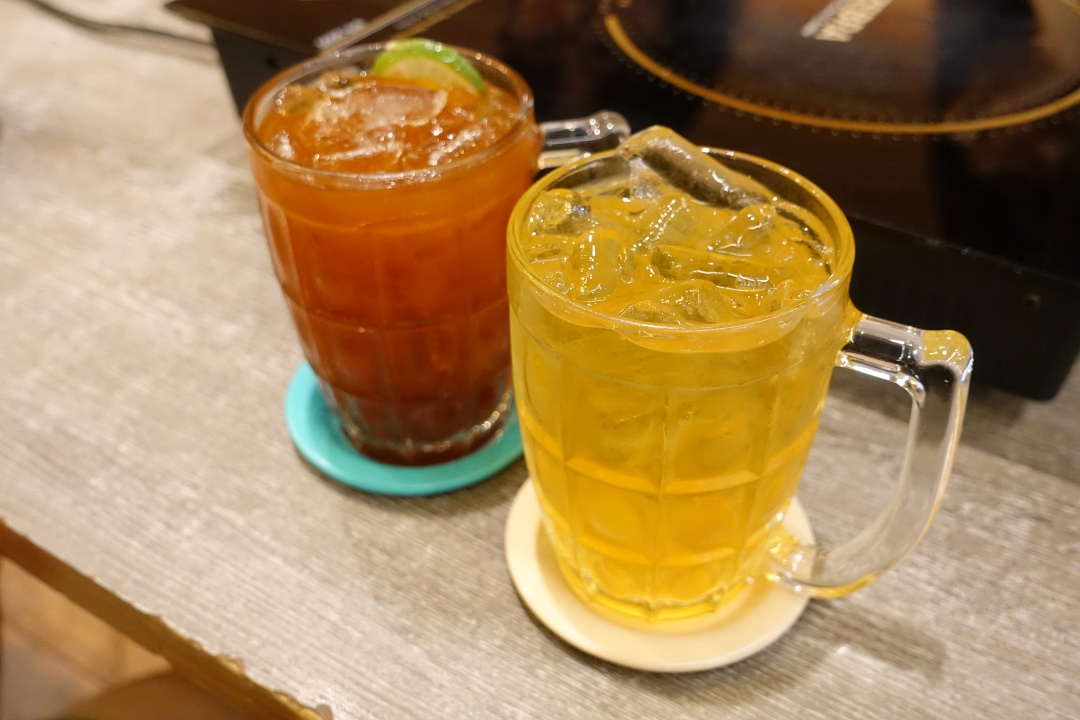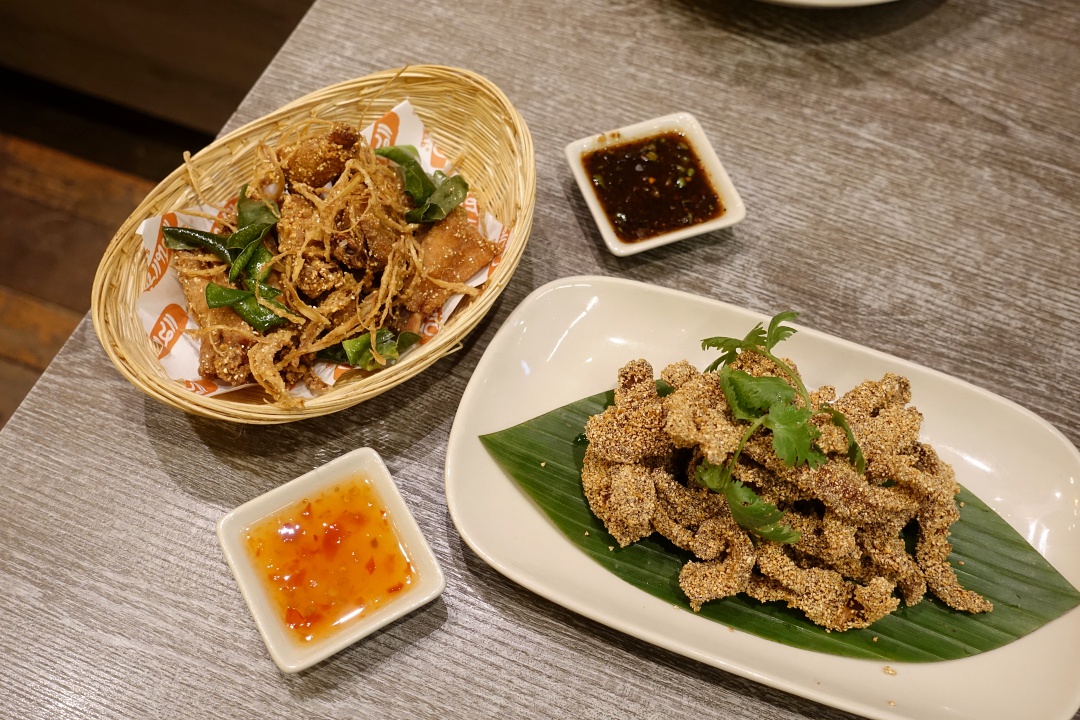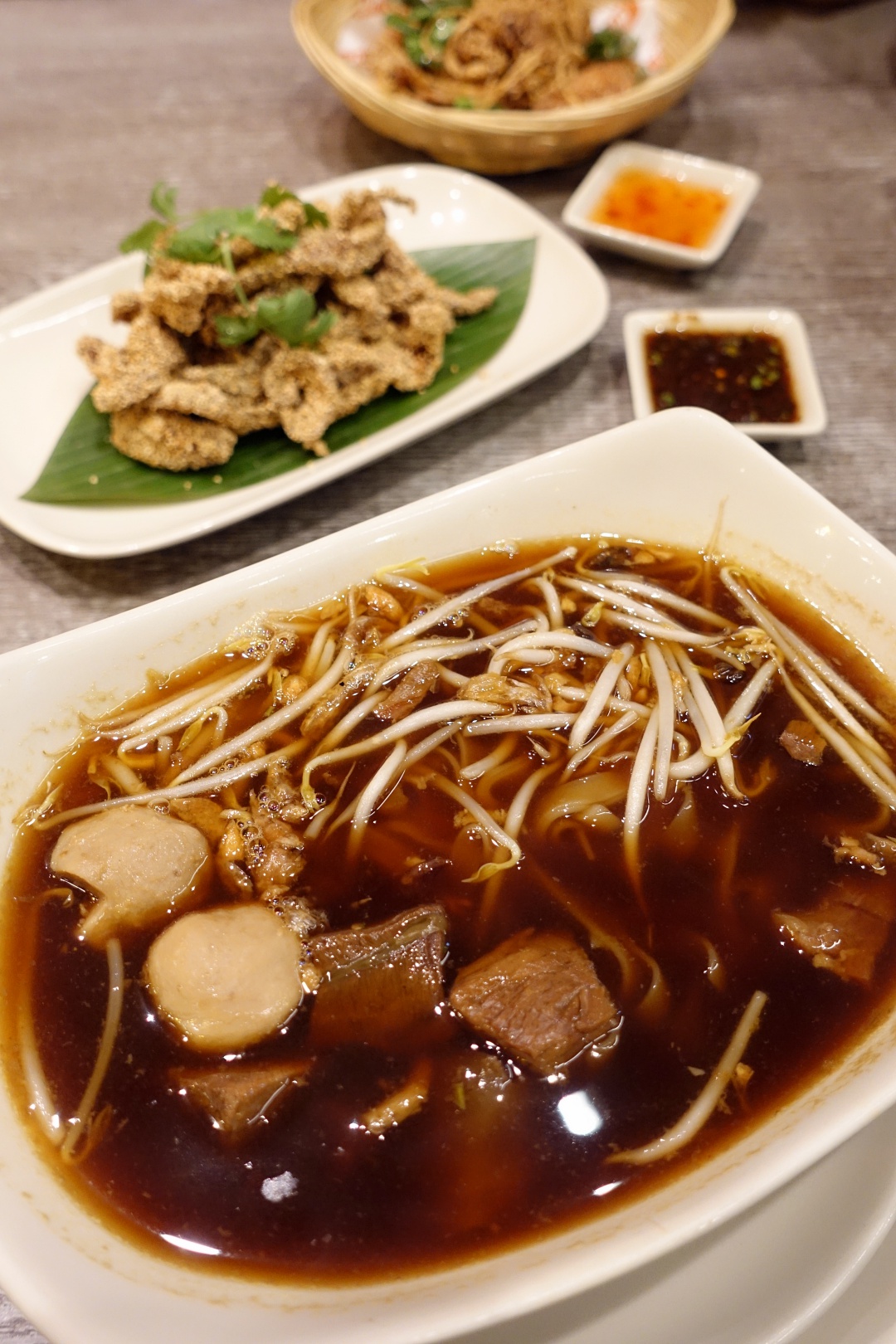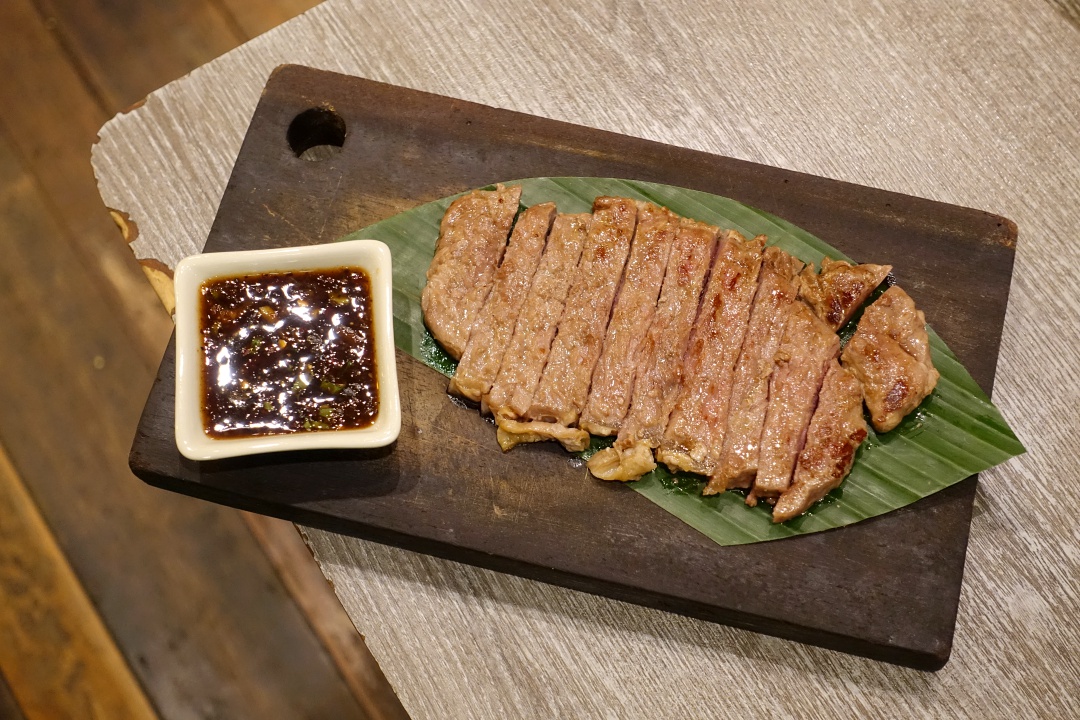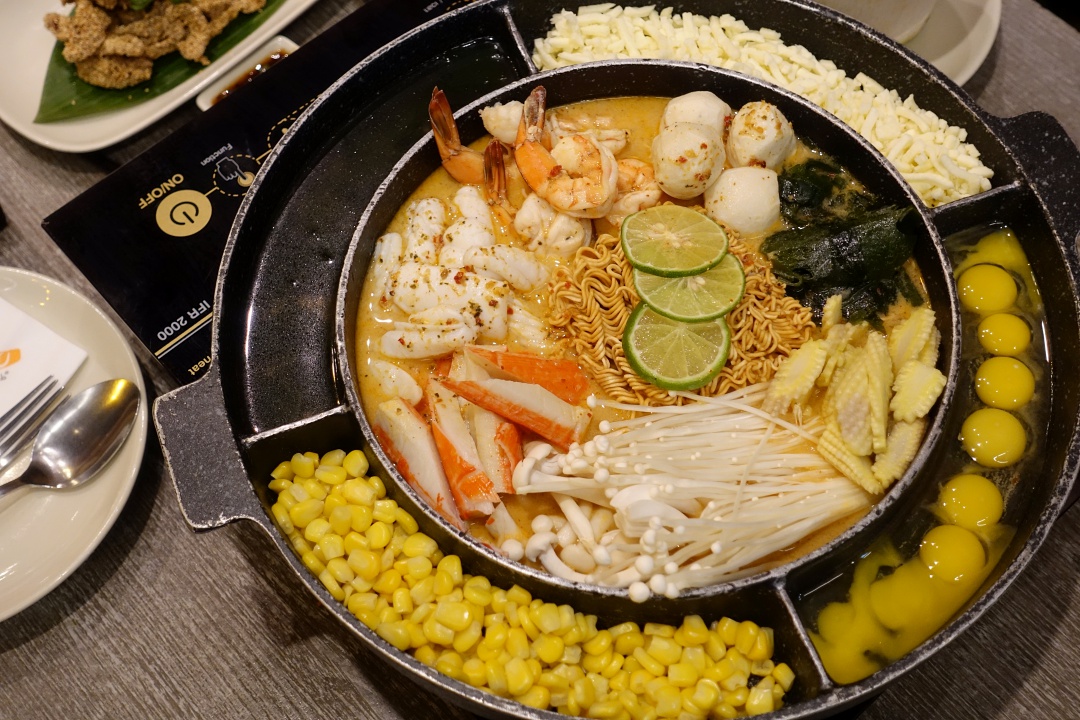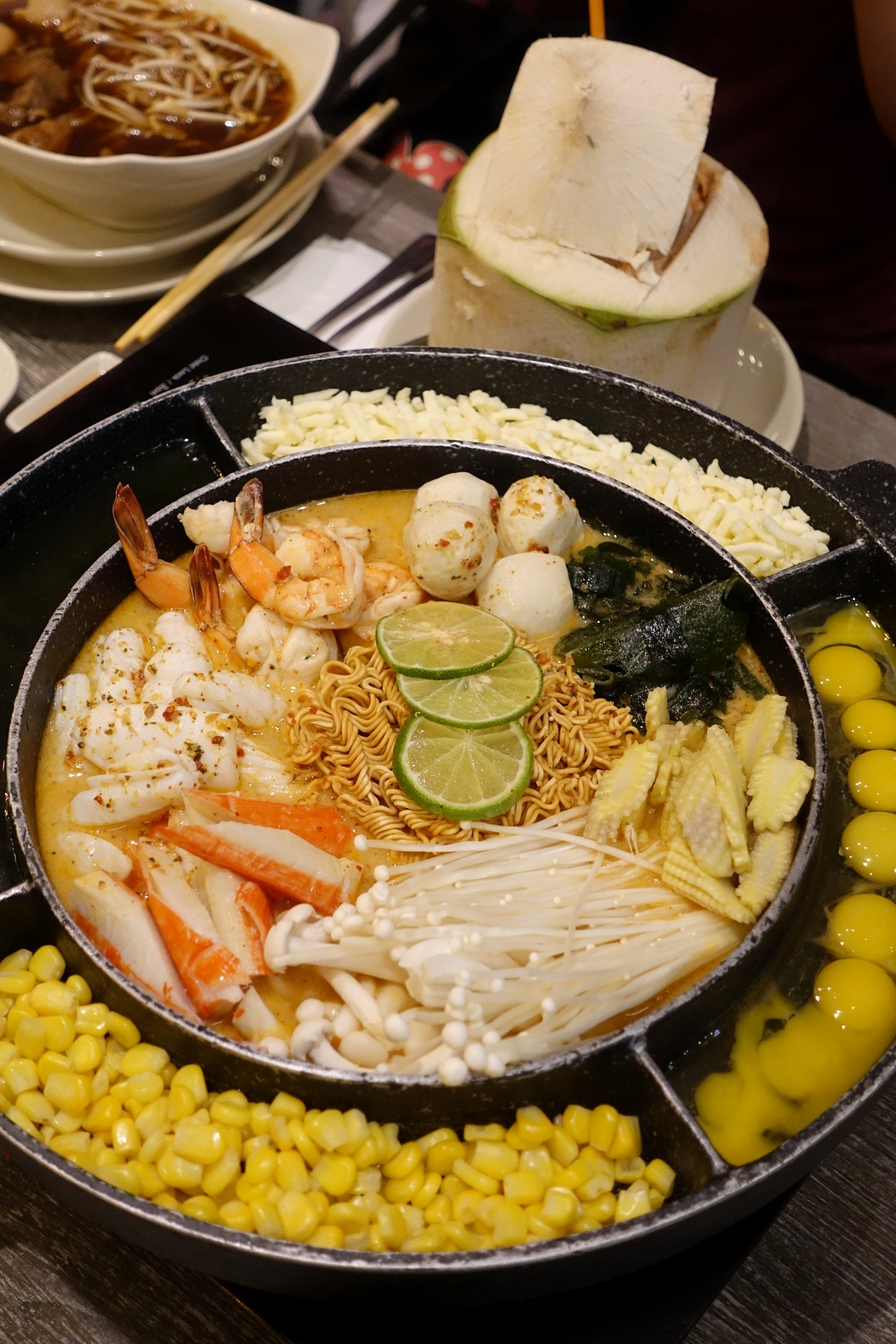 Went with the MAMA UFO – Seafood. Among the four of us, two don't take spicy. So ended up, it was just the youngest sister and me having this MAMA UFO. The Husband and my other sister were having steak and beef noodle respectively.
Well, the MAMA UFO didn't turn up tasting as good as it looks. Somehow it just fell short from expectation. Considering that we paid THB570 (SGD24), which is considered expensive in Thailand's context, I would much rather spend that money having steamboat or mookata elsewhere. Aside from the MAMA UFO, the other dishes that we ordered also seem underwhelming.
In total, we paid THB1795 for the meal. It was even more expensive than the steamboat we had at MK Restaurant the previous night. Highly doubt I will patronise the restaurant again.
Kiss Me Doll
Went shopping after having our lunch.
Came across this shop called Kiss Me Doll and I once again got attracted by their scarf. I said once again because this wasn't my first time coming across this shop. I believed they have a few outlets in Bangkok and there is even one in Chatuchak Market!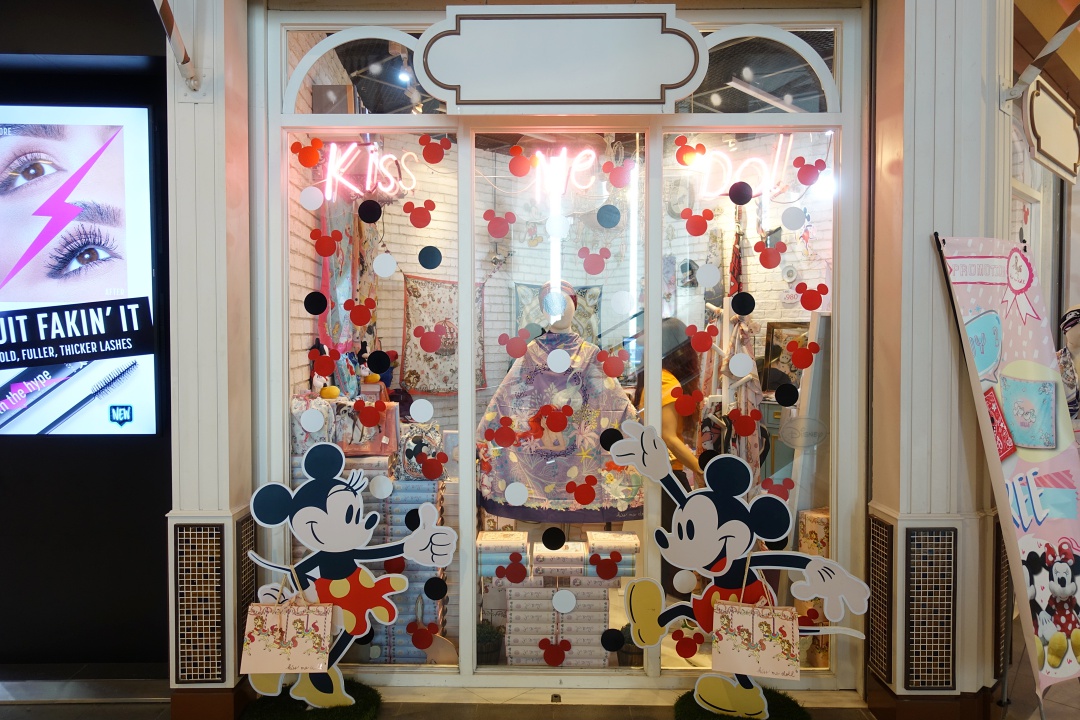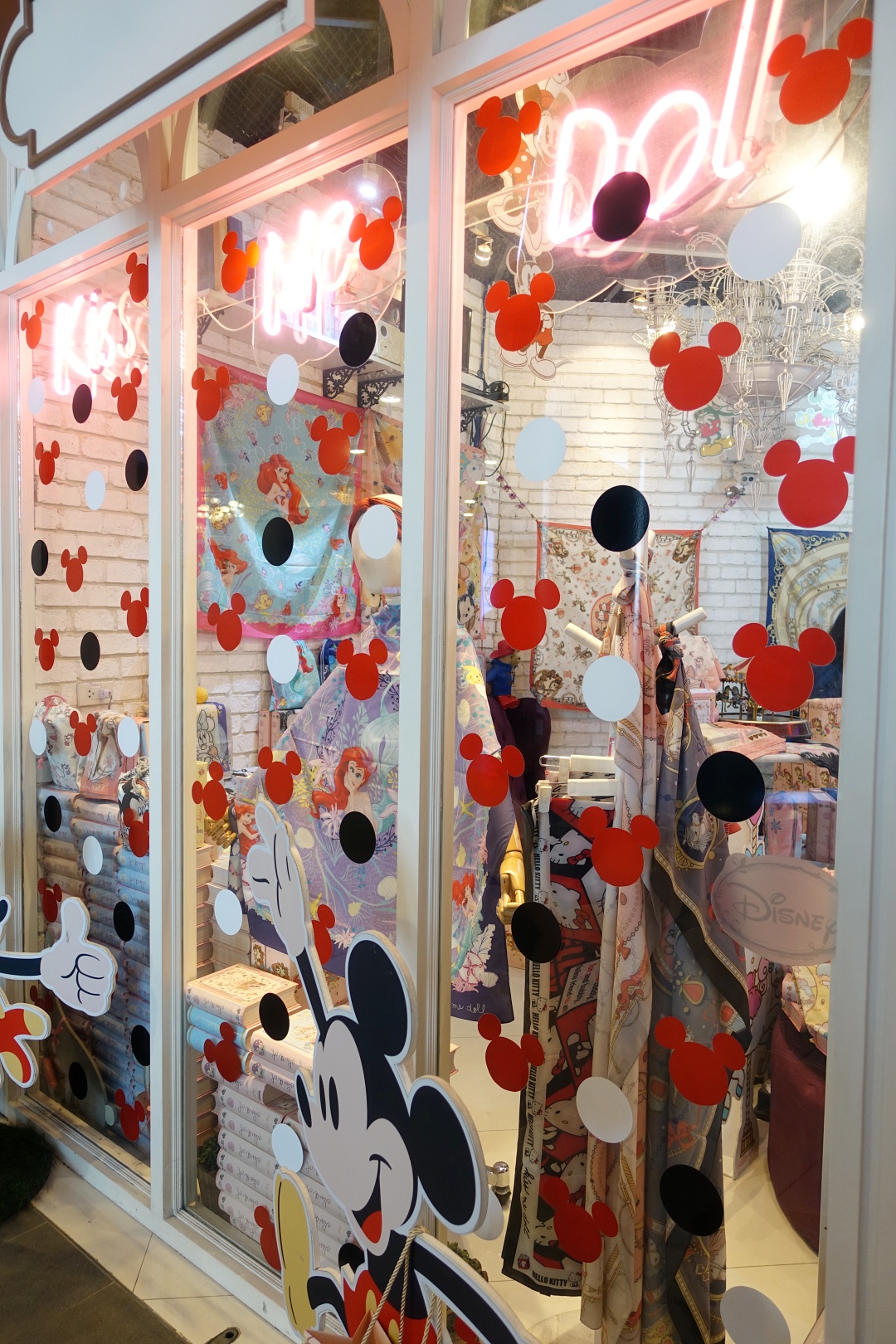 To be frank, I really have no use for the scarf. But they were so beautiful, especially the Ariel ones. So I gave in and bought one. I'm not sure if the price is the same among all the scarfs, but I paid THB980 (SGD42) for mine, which has a design of Ariel/Little Mermaid.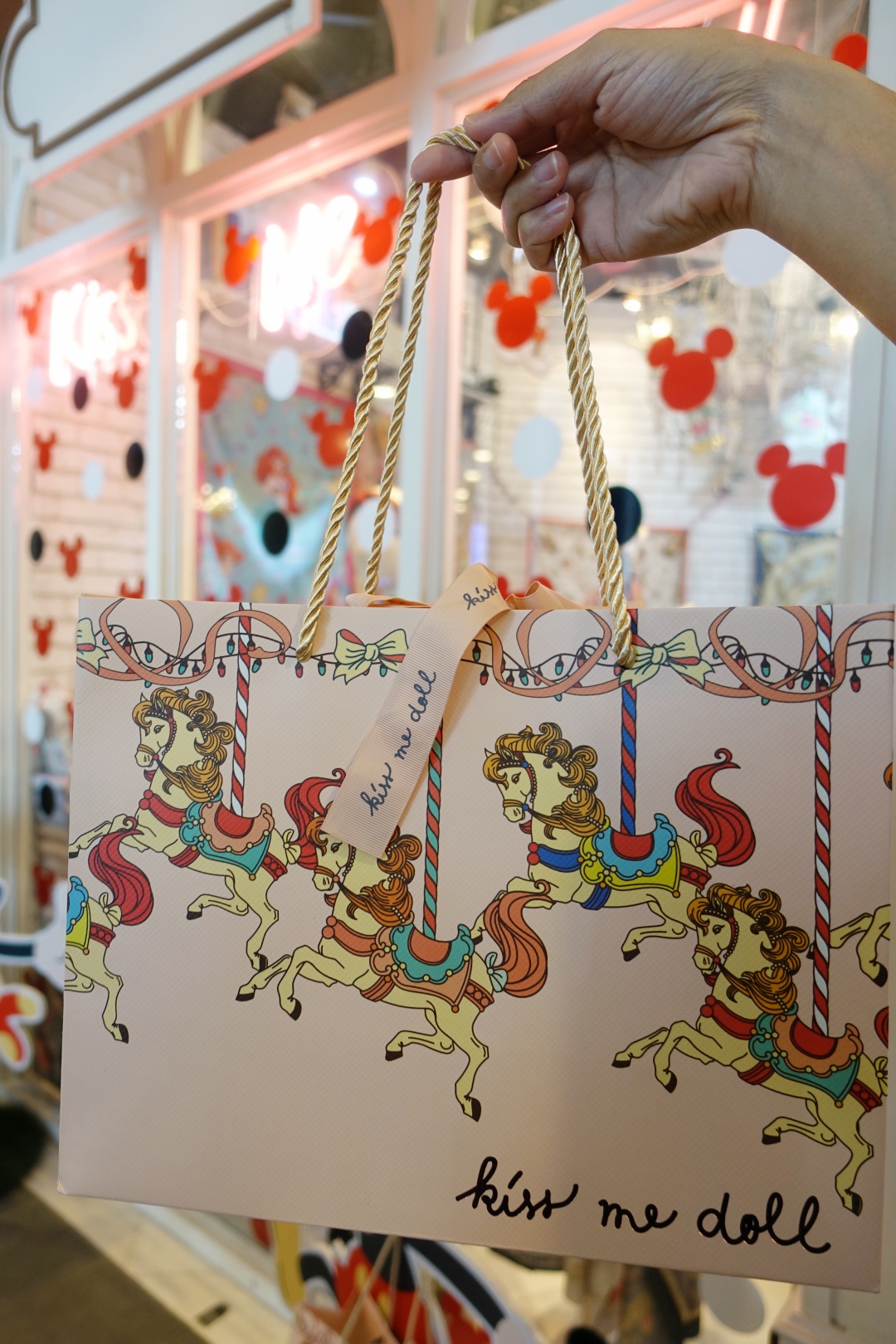 Even the paper bag look beautiful.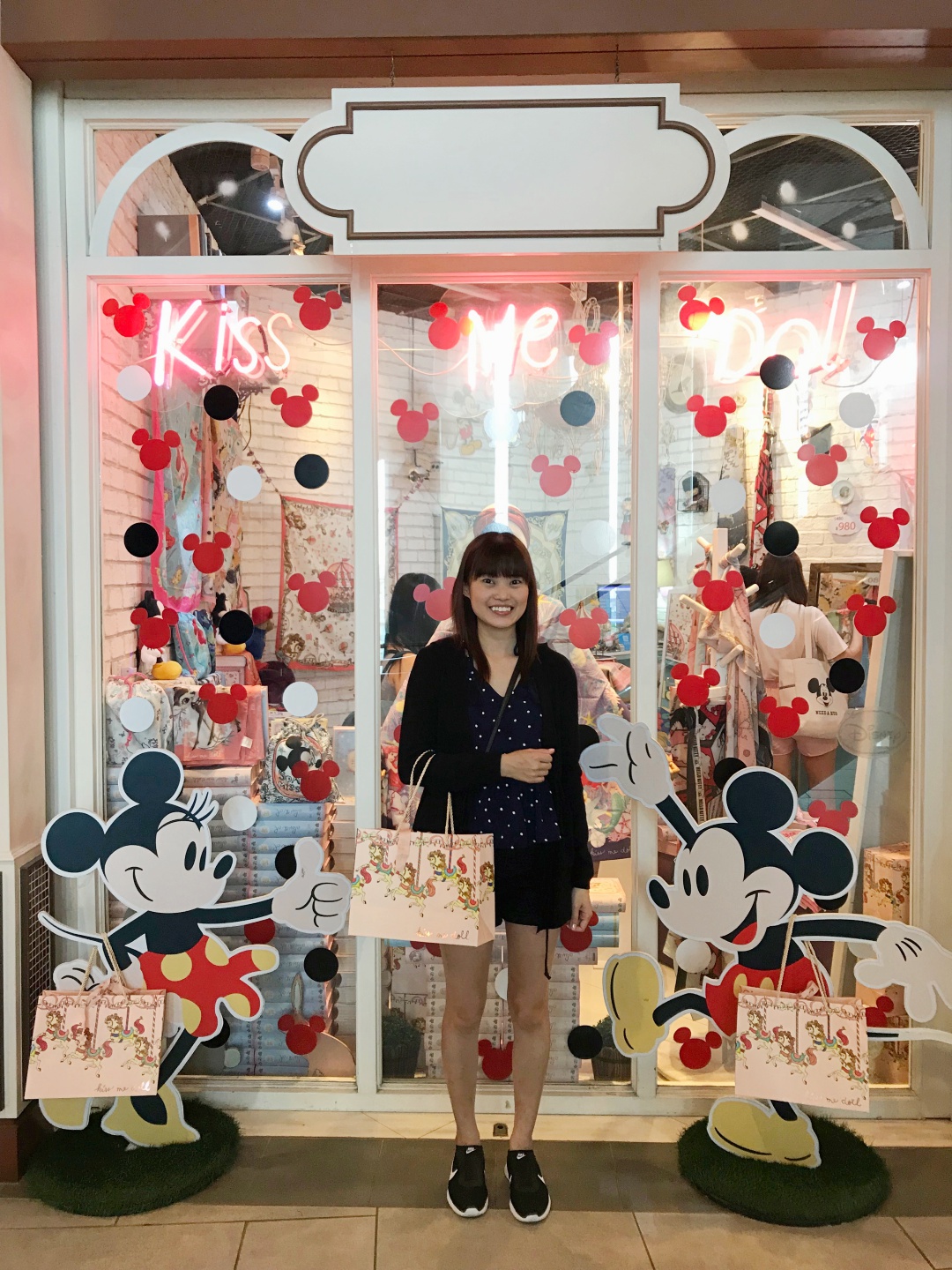 ---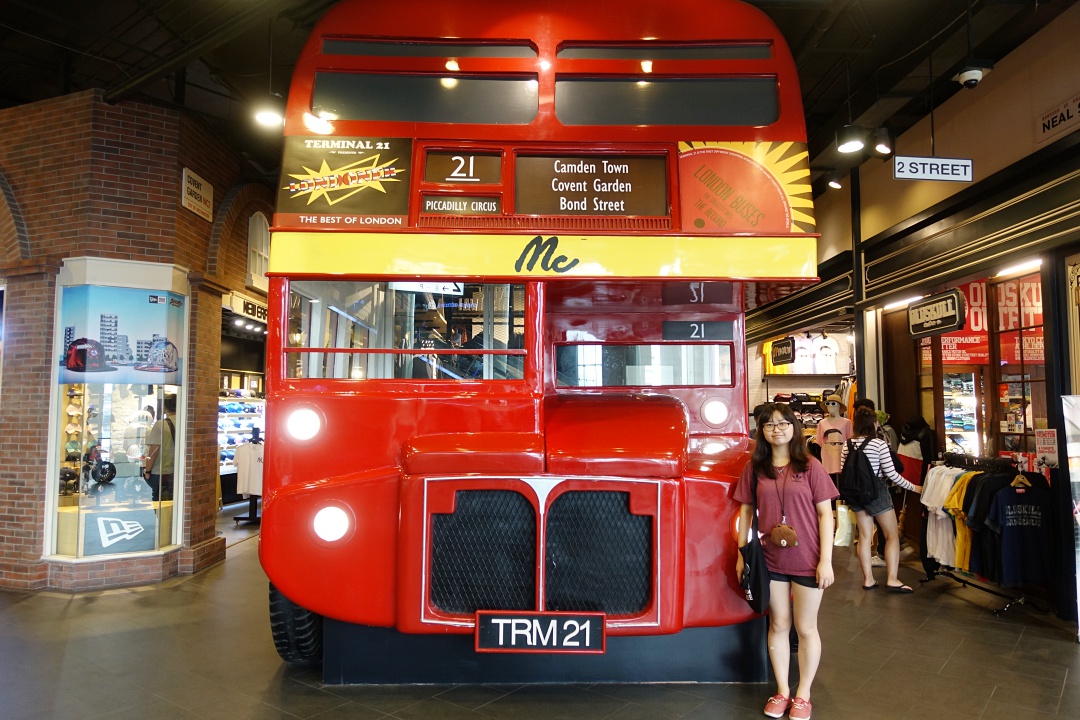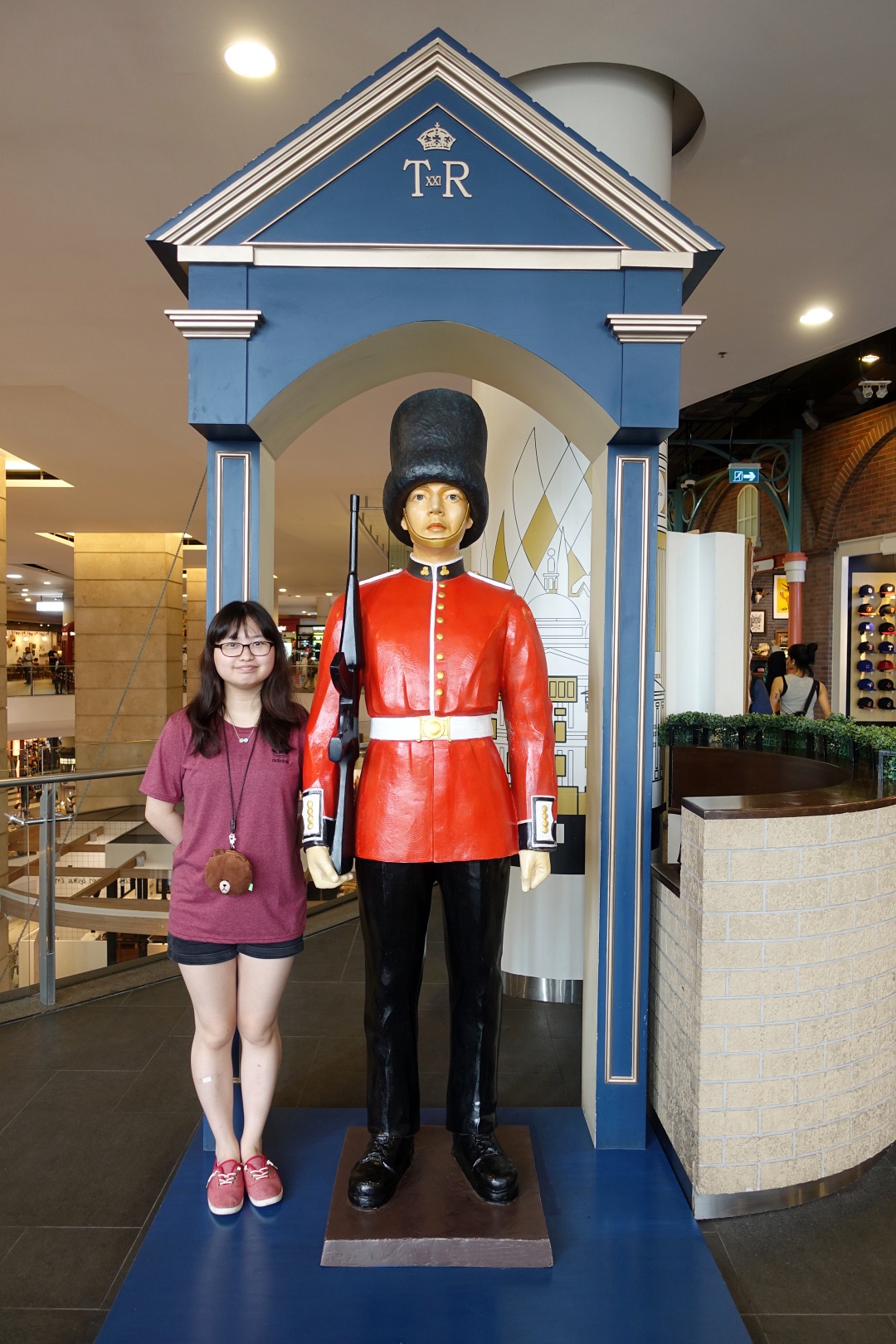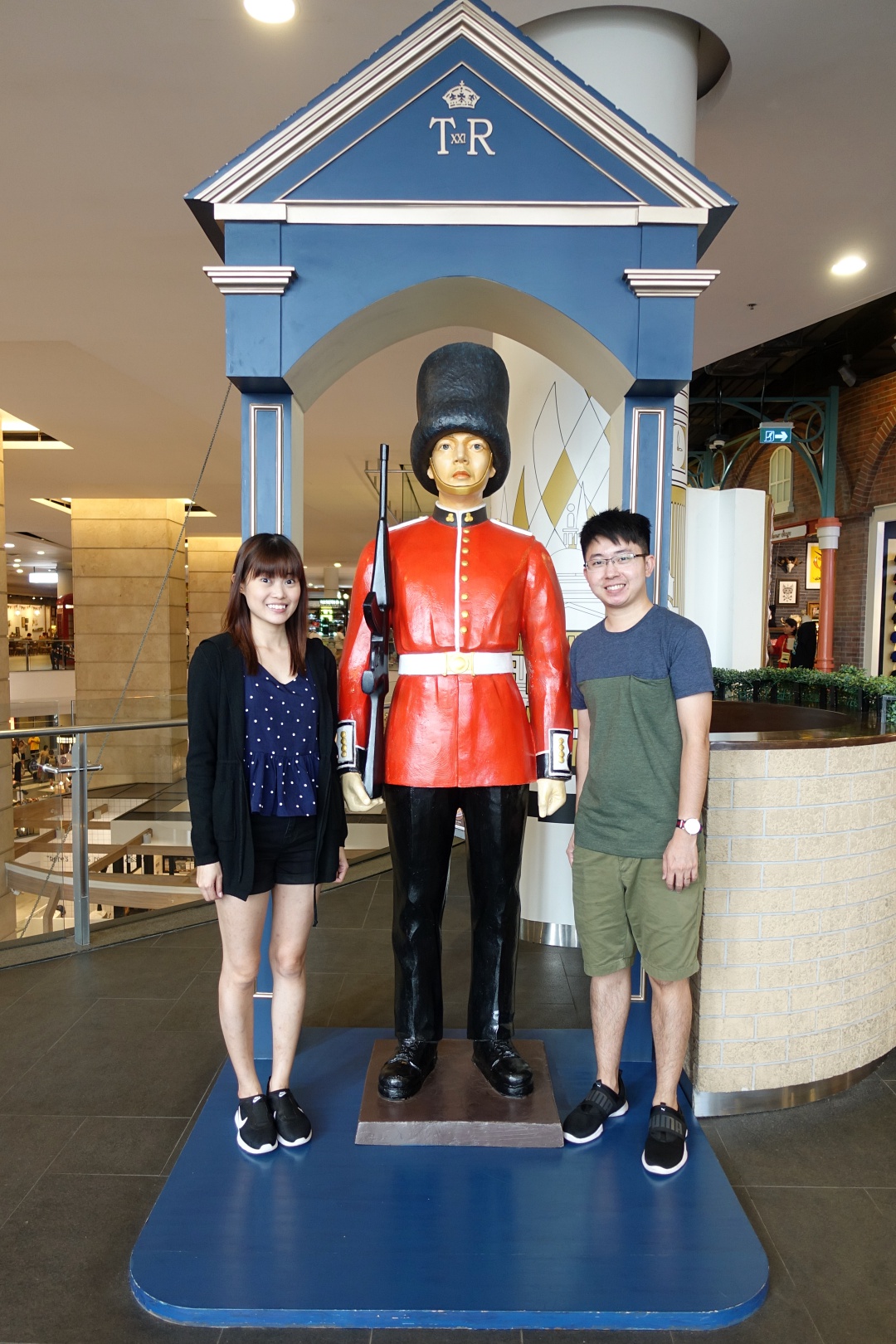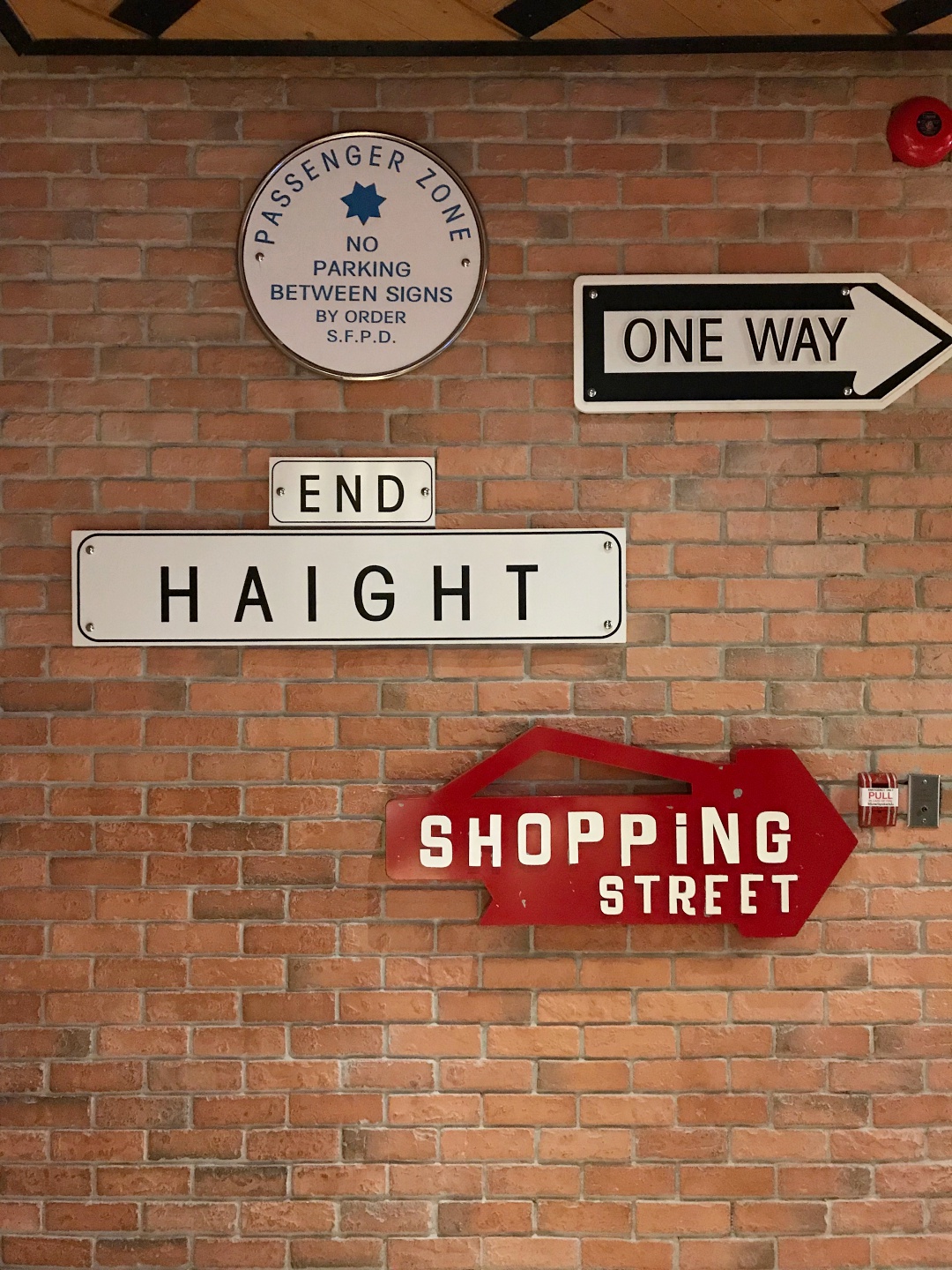 There were so many lovely spots around the mall that was great for photo taking.
After You Dessert Cafe
Spotted After You Dessert Cafe! And since it was our last day in Bangkok, we decided to have it once more before we head back to Singapore.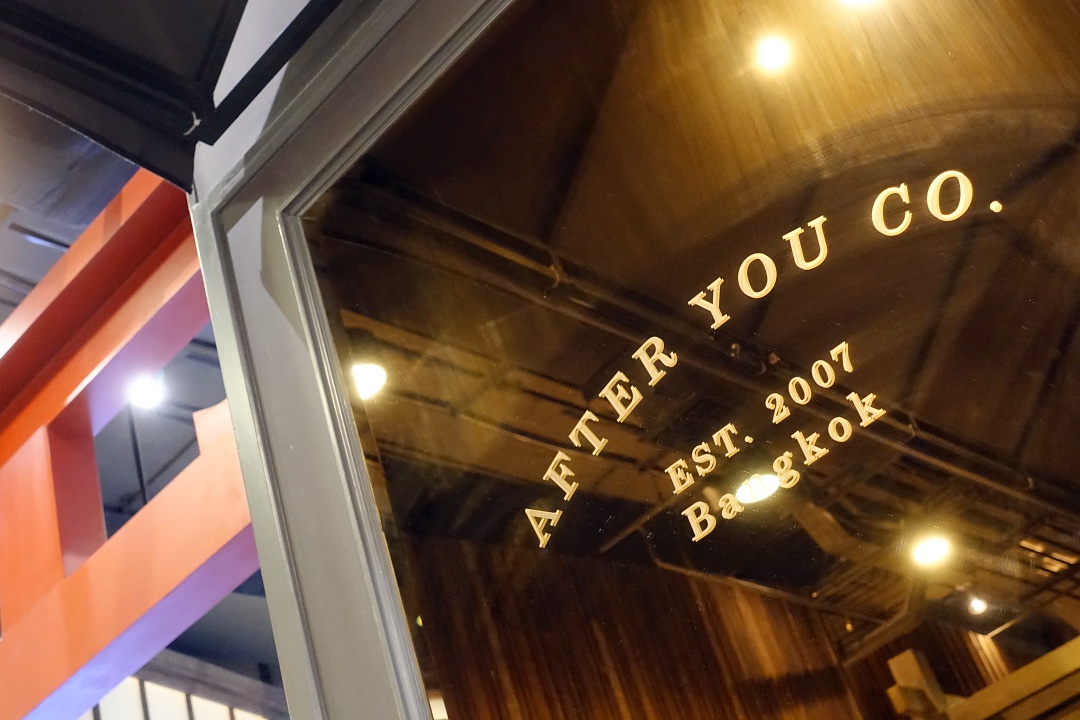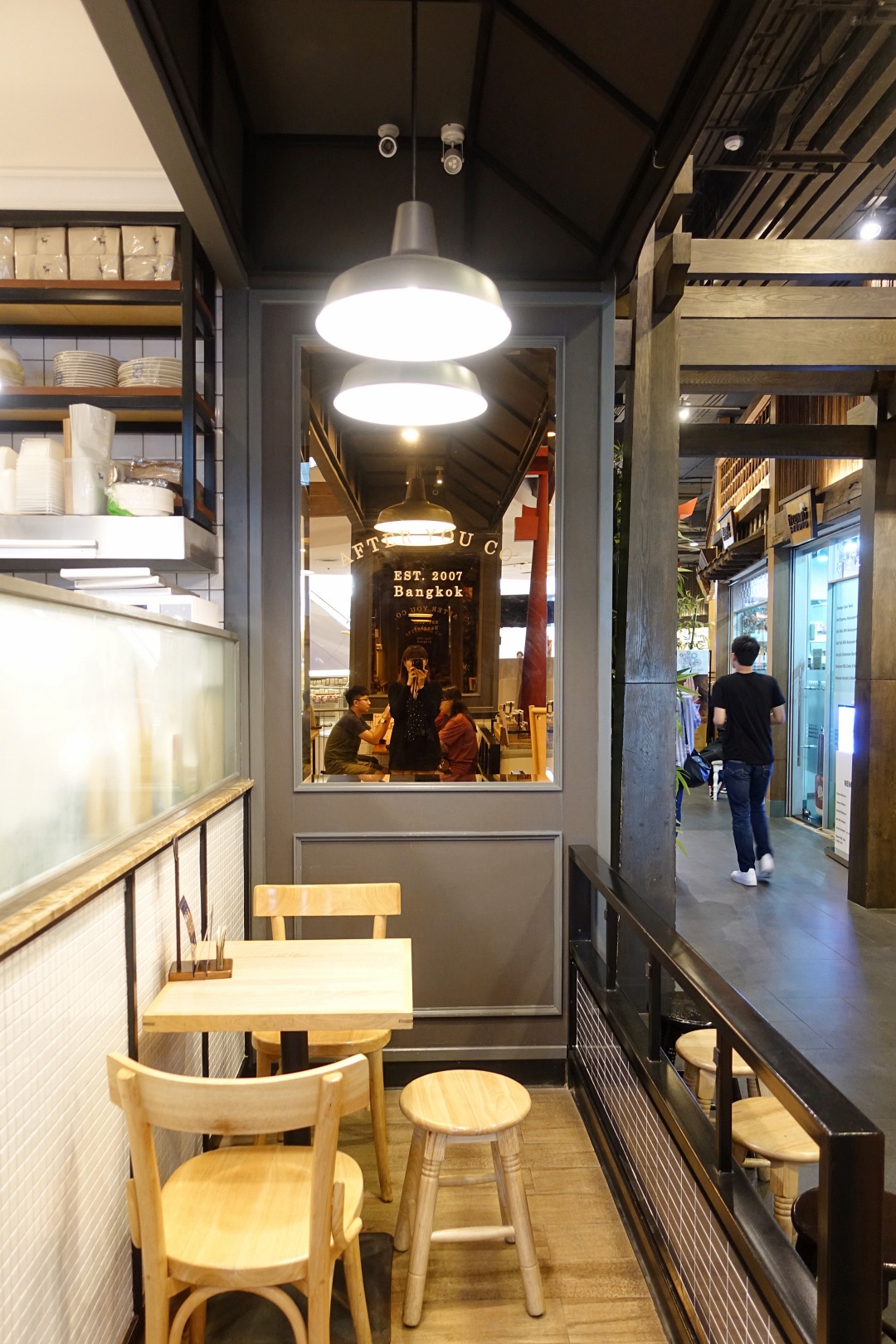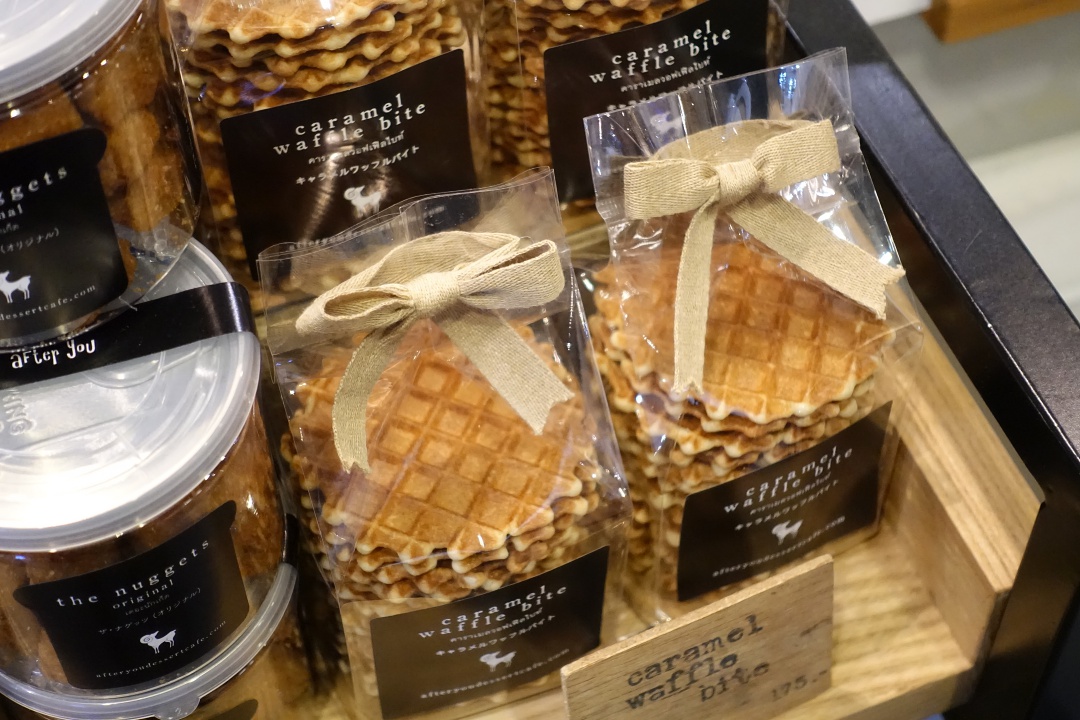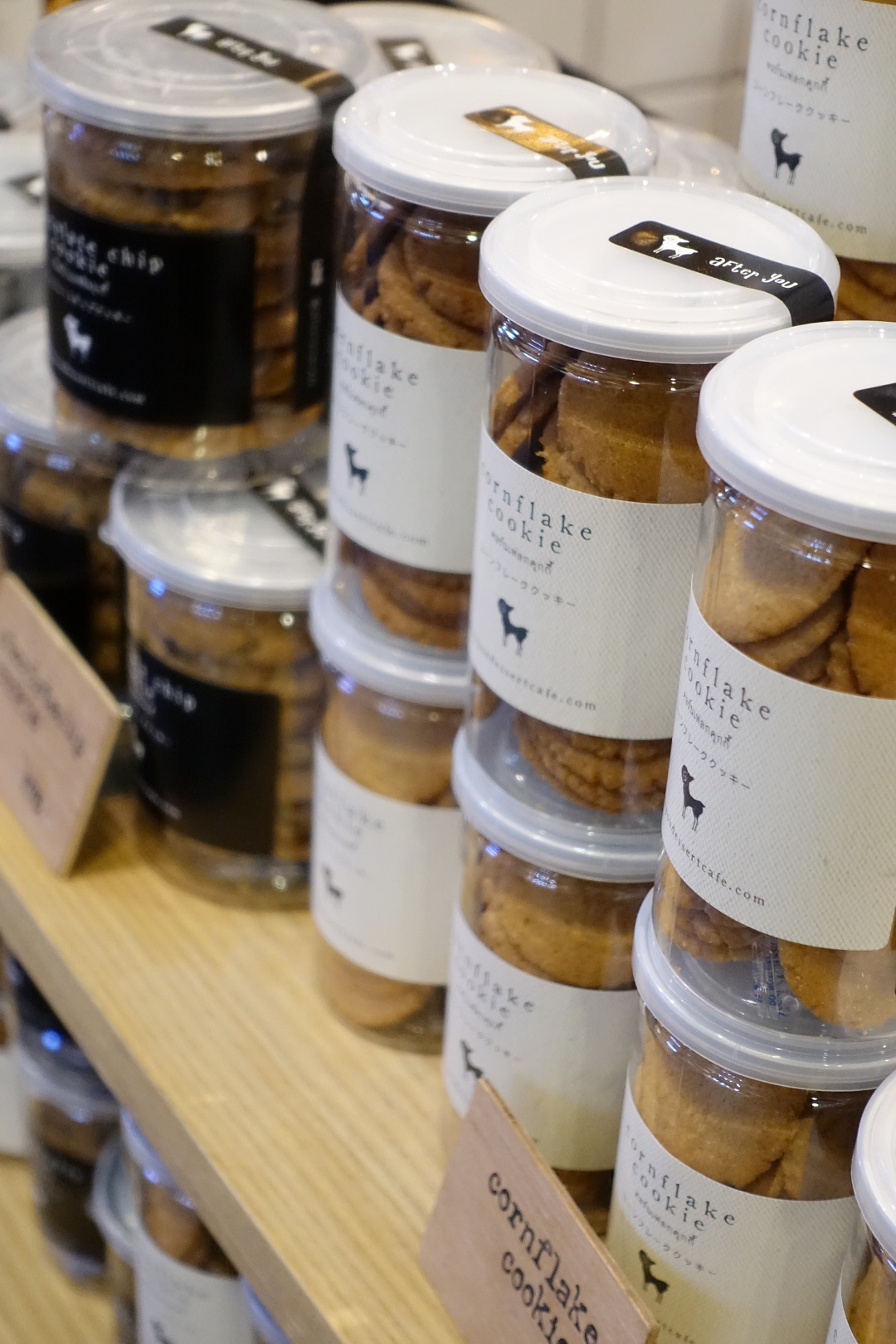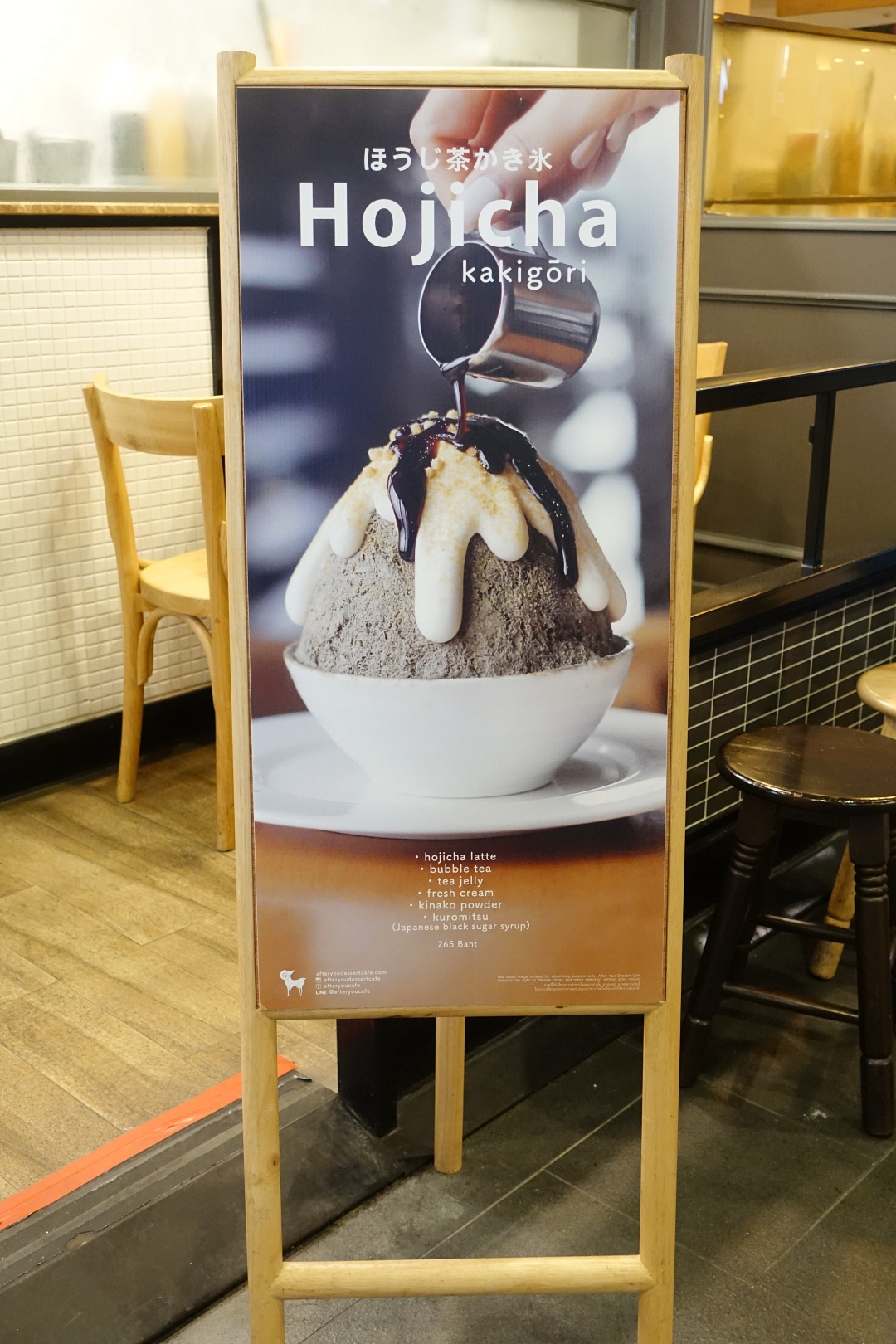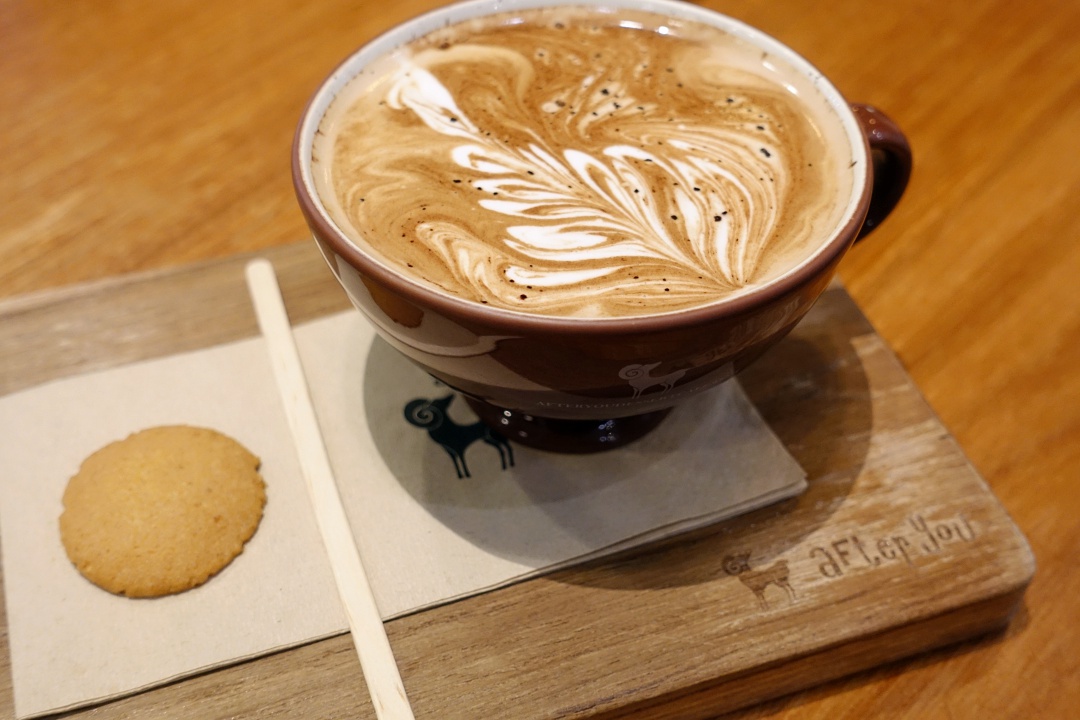 Ordered a Hot Mochaccino (THB125) for the Husband.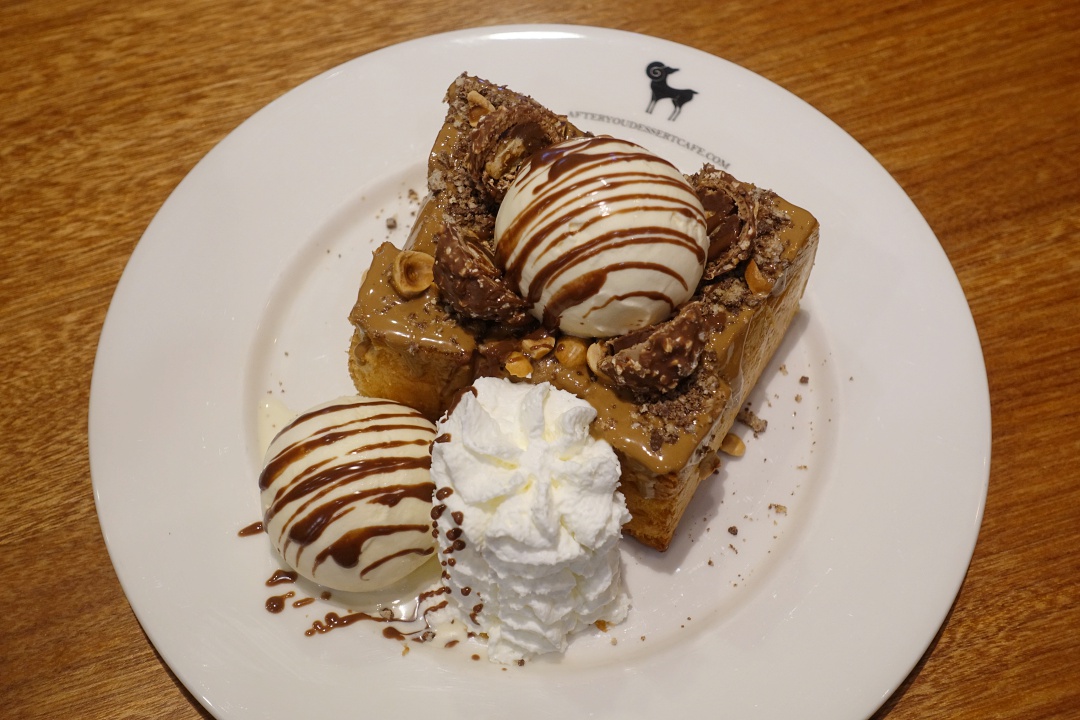 While my sisters and I shared a Ferrero Toast (THB265)!
While the Ferrero Toast was nice, I think I still prefer the original Shibuya Honey Toast!
---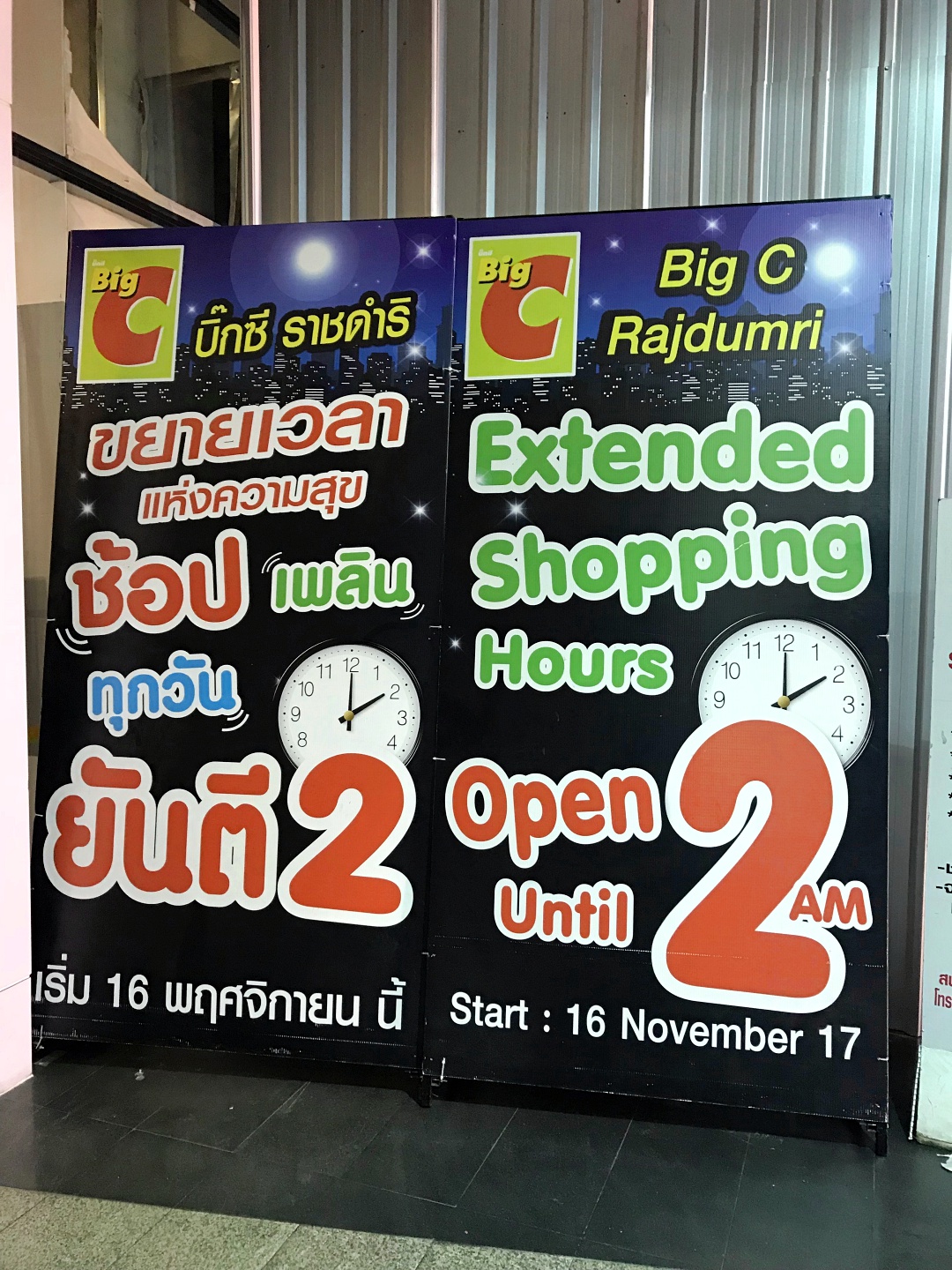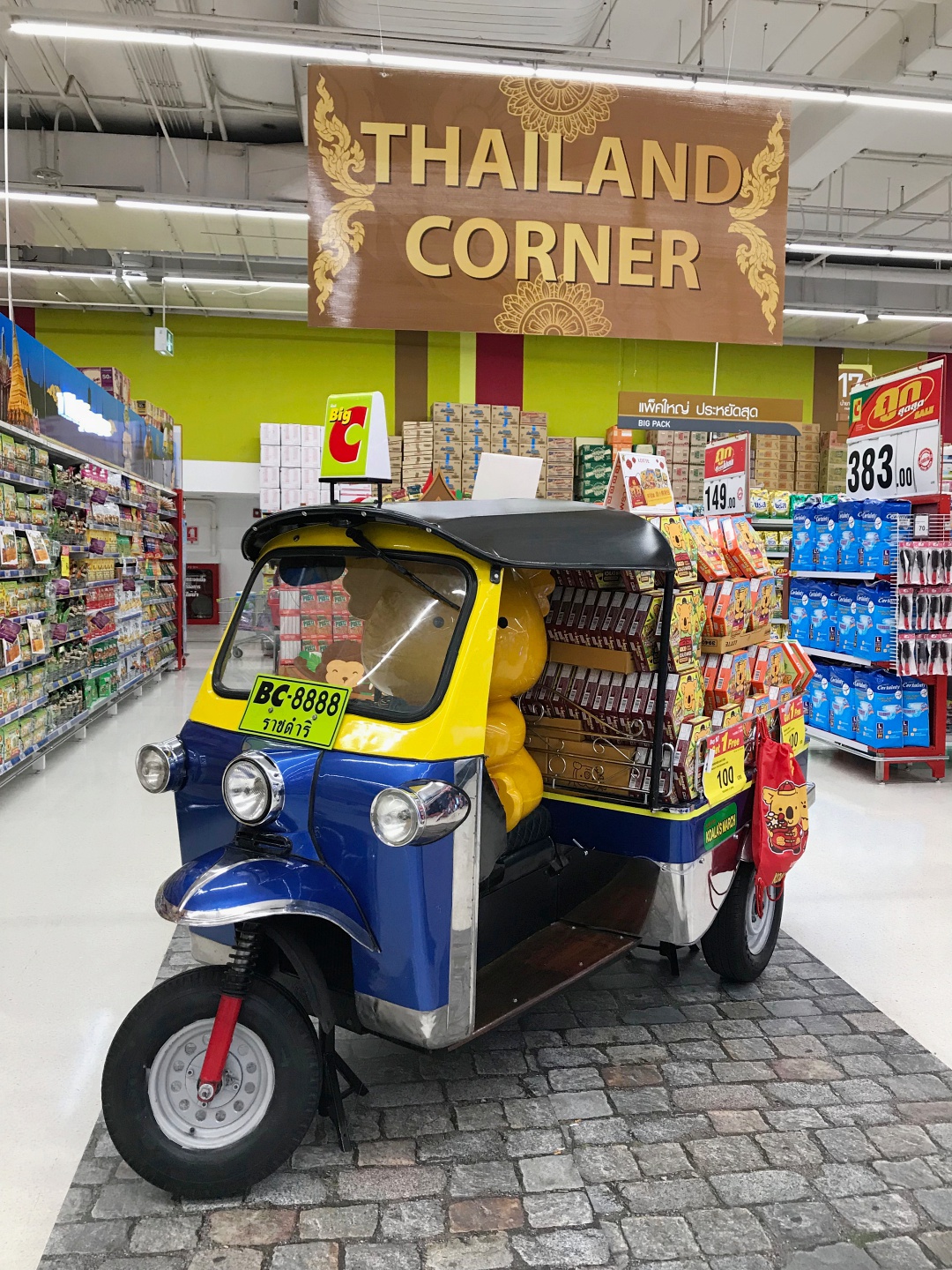 Leaving Terminal 21, we made a trip back to Big C Supercenter (opposite to Central World) to do some last minute shopping/picking up some last minute snacks and whatnot; before walking back to The Berkeley Hotel Pratunam.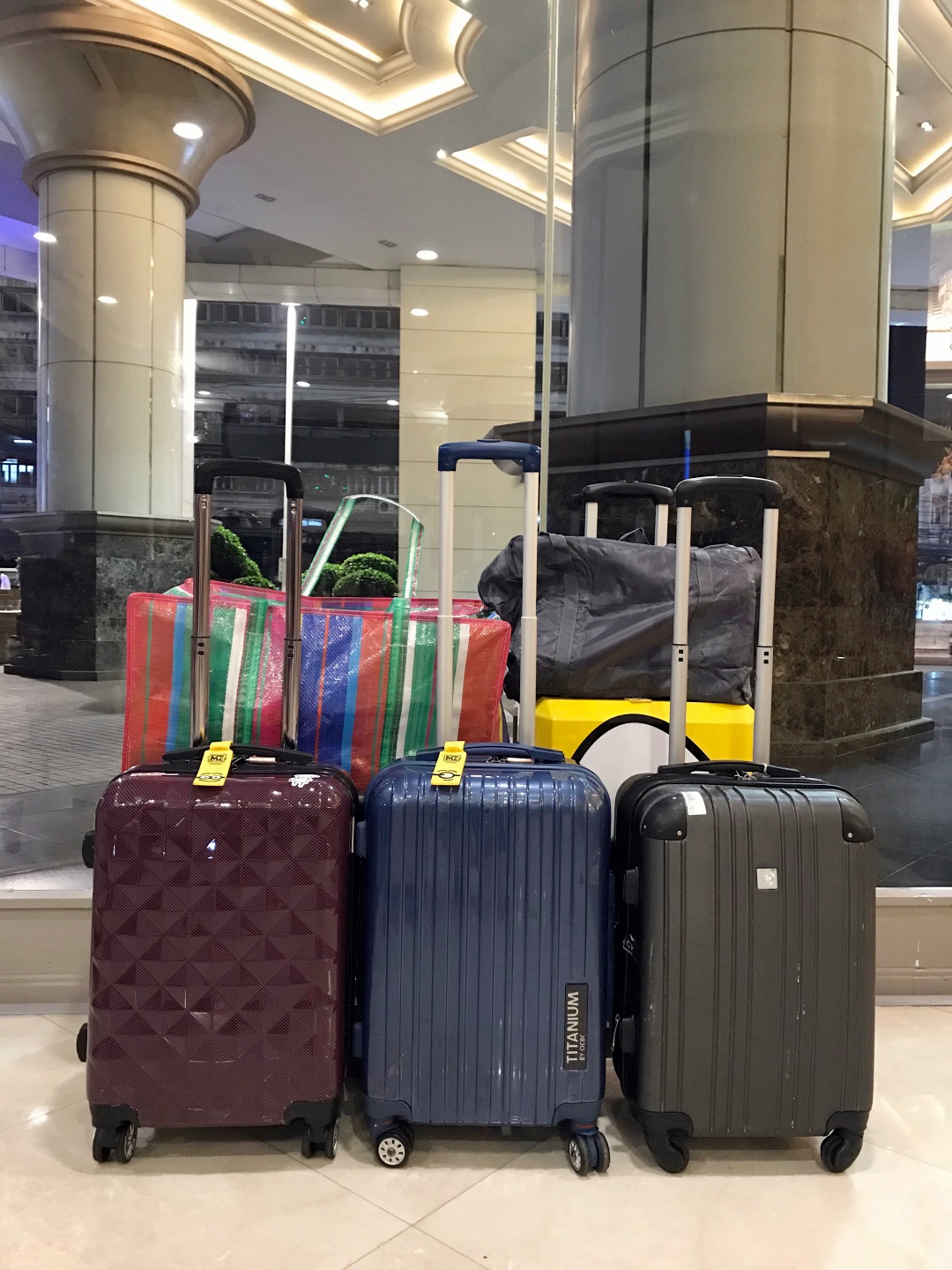 Came with four luggage and went home with these. Had to purchase a huge reusable bag in order to fit in all the purchases.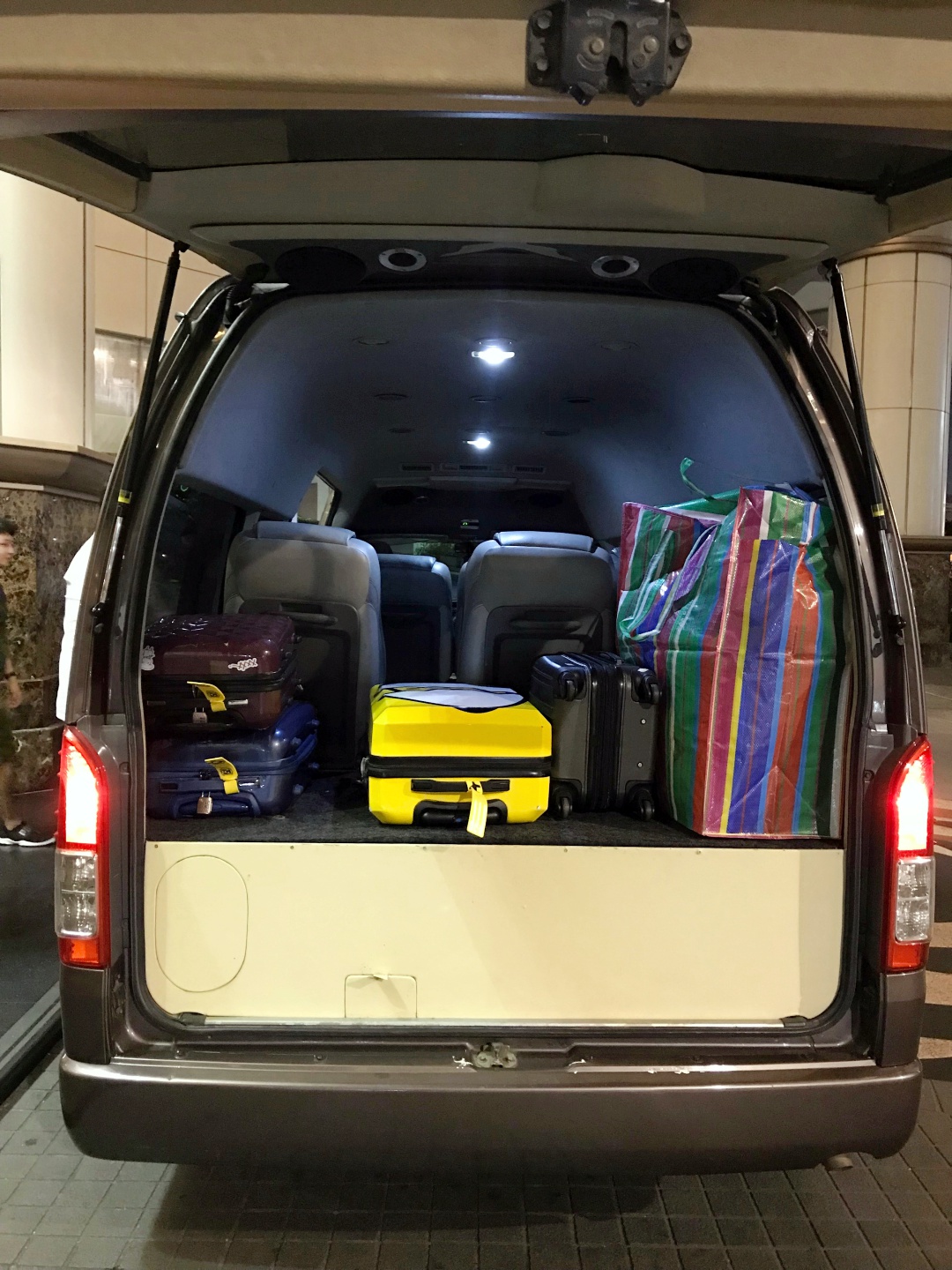 Our flight was at 23:35 and if I'm not mistaken, we collected our bags and left the hotel at around 19:00 to head to the airport. Decided to buffer in more time because we were not sure about the traffic.
I believed it was my first time flying out from Don Mueang Airport (DMK)? Most of the time it was from Suvarnabhumi Airport. We took Scoot airline and even though we landed in Suvarnabhumi Airport, the return was from Don Mueang Airport.
For our transport, we decided to book an UberXL. The cars for UberXL are SUVs and minivans that can seat 6 passengers. Even though there were only four of us, we decided to cater more space for our bags and luggage. In total, we paid THB760 + THB70 for the highway, which was way more affordable than booking for a transport elsewhere.
Don Mueang Airport (DMK)
Traffic was a breeze and we reached Don Mueang Airport way earlier than expected. Collected our boarding pass and checked in our bags, we went to explore the airport.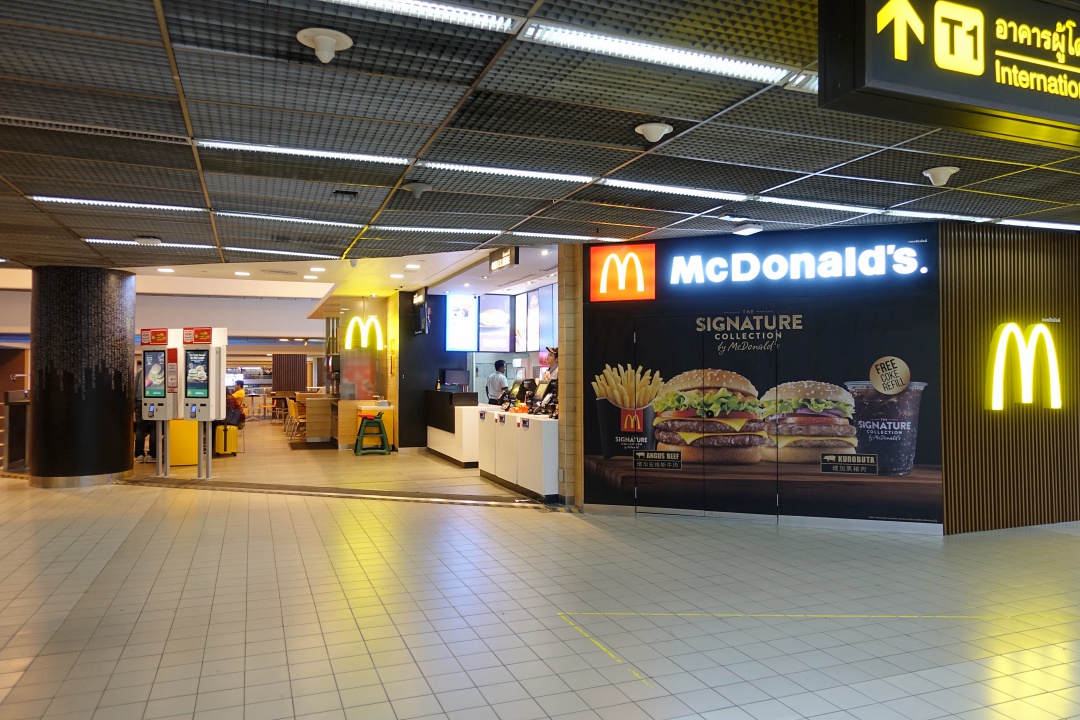 There's McDonald's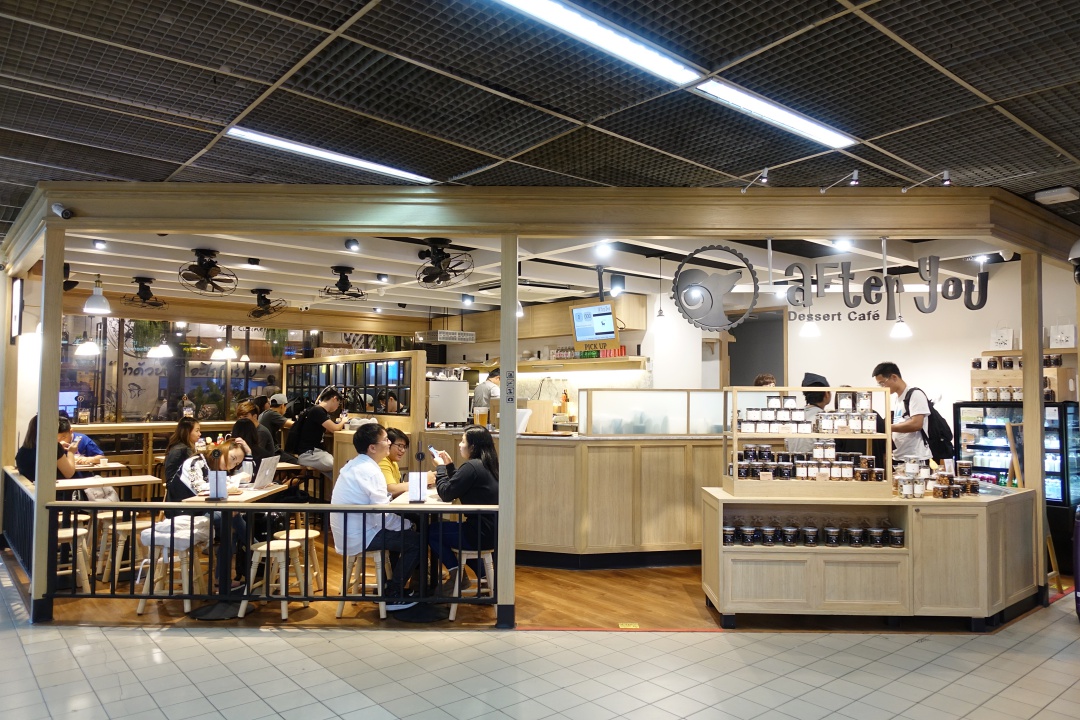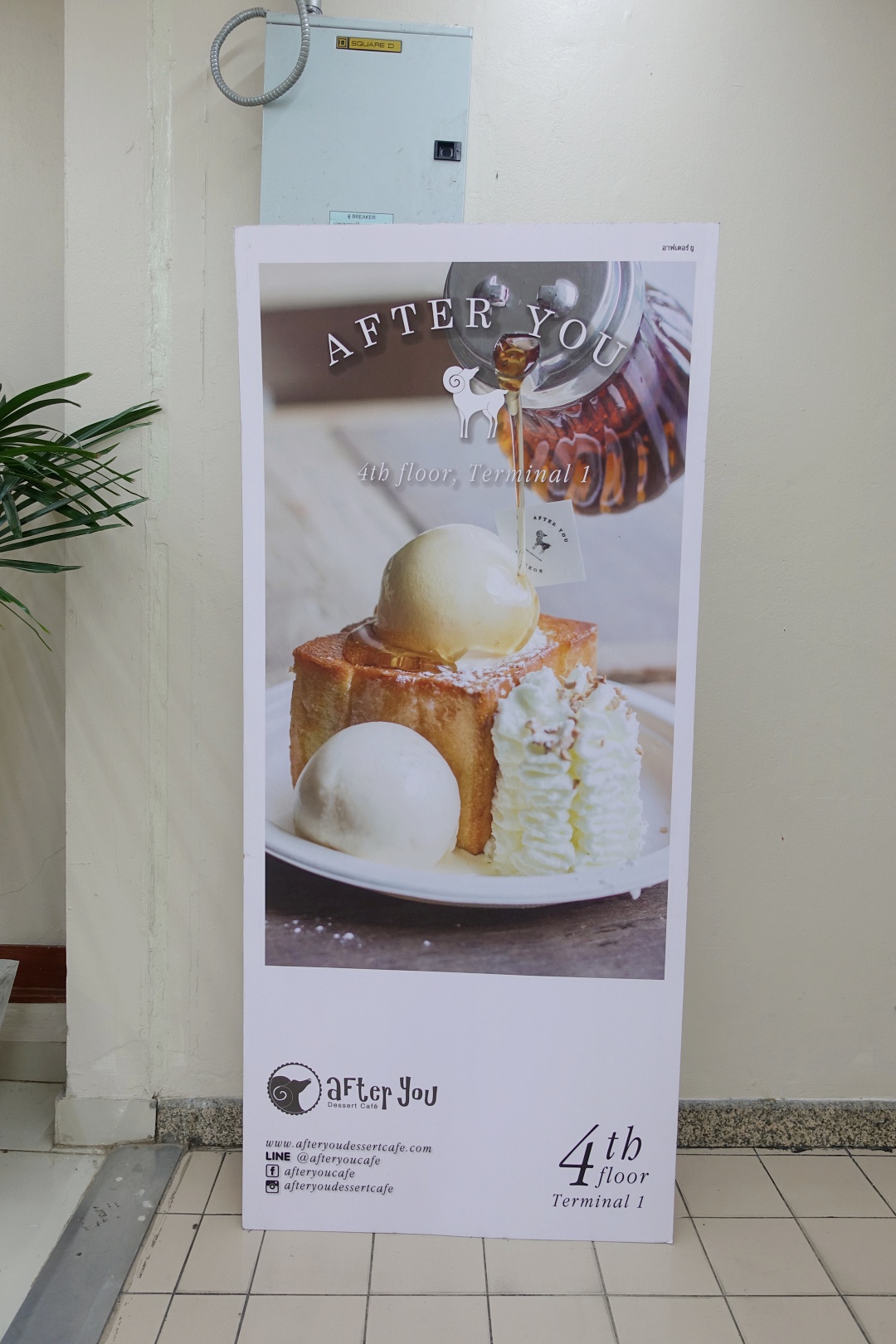 And even After You Dessert Cafe!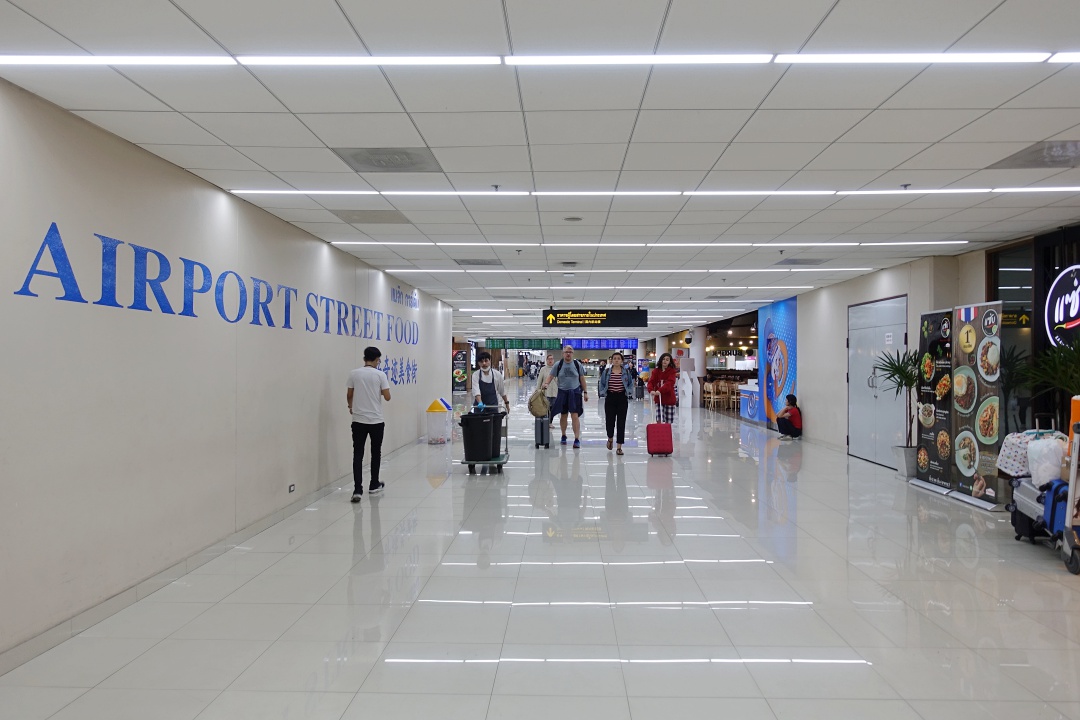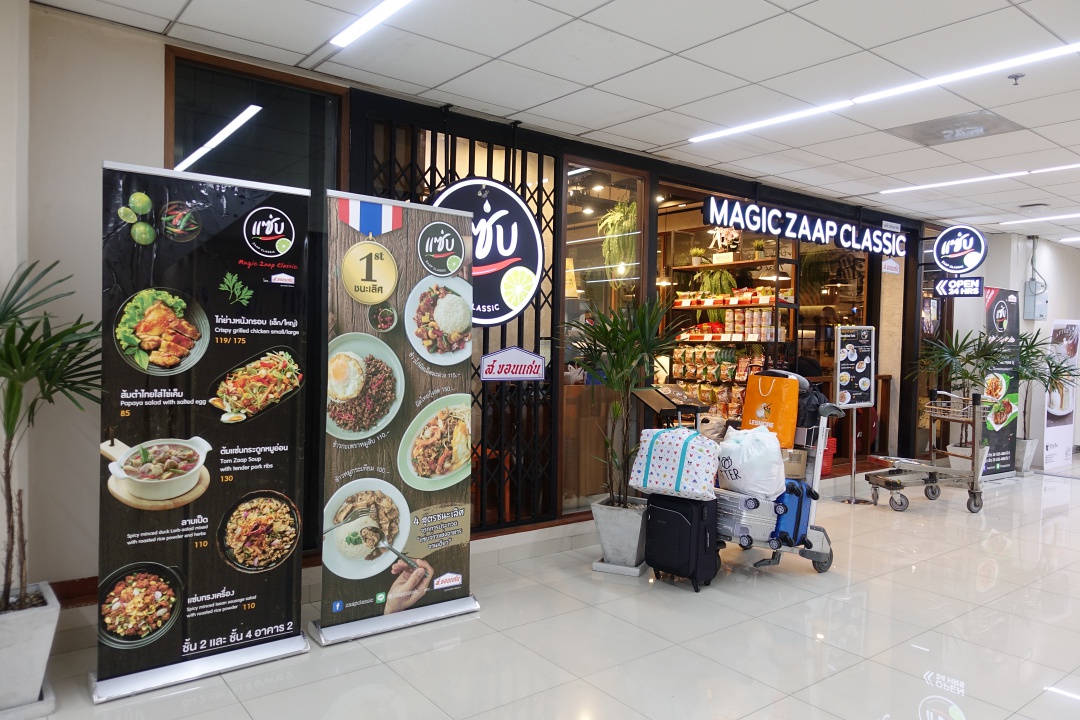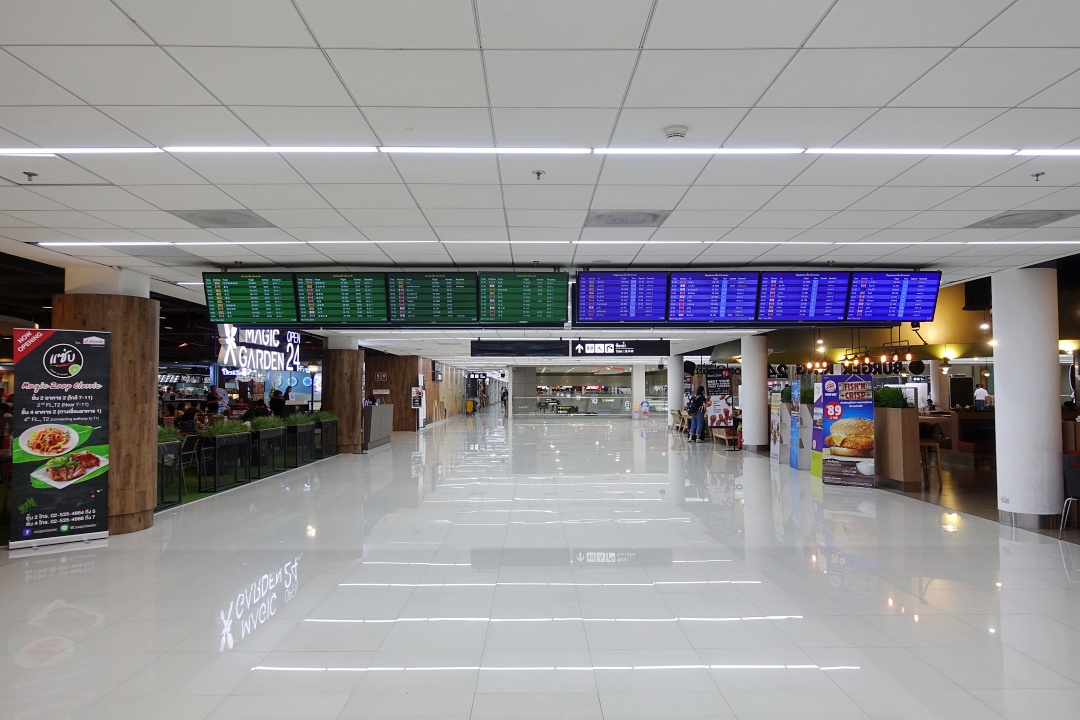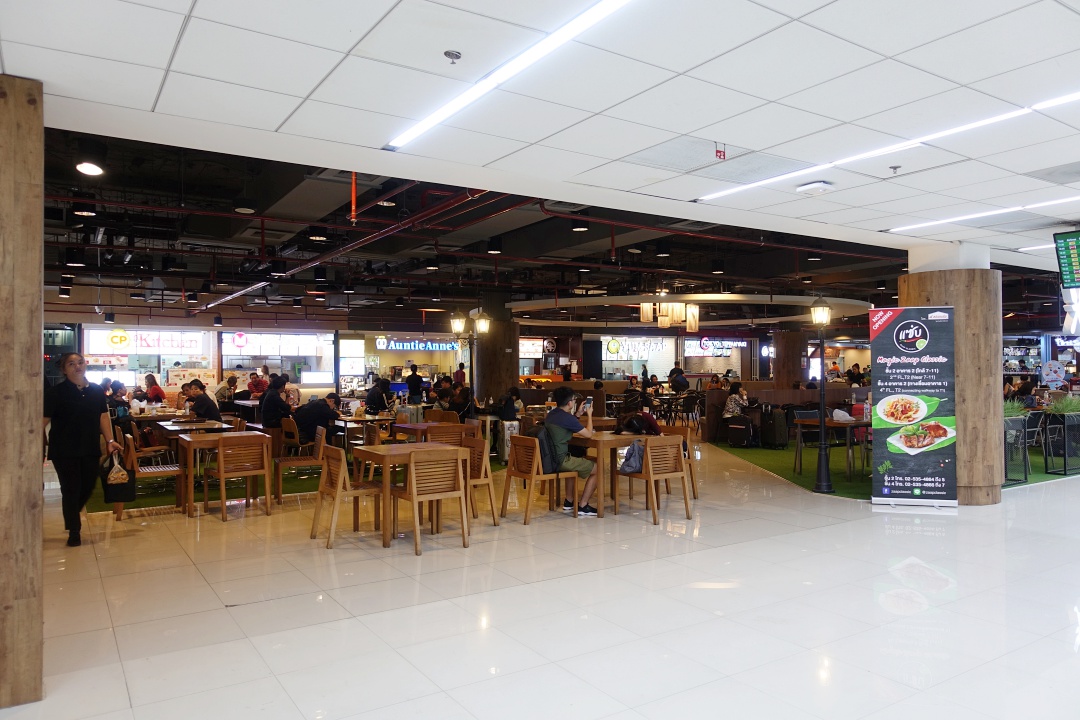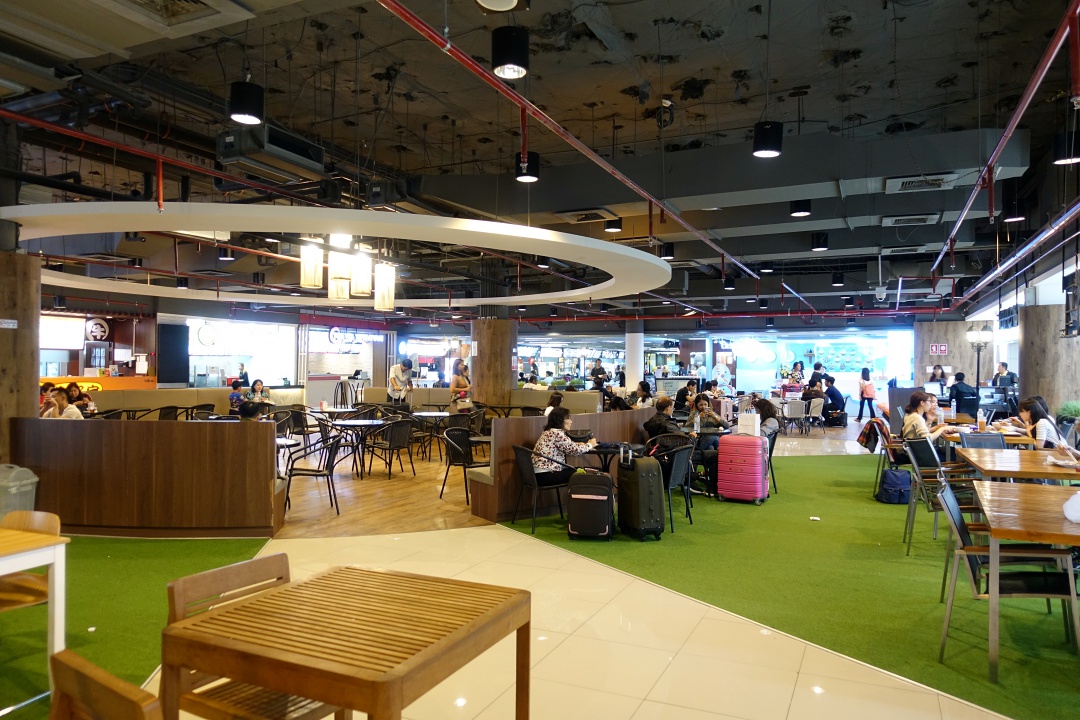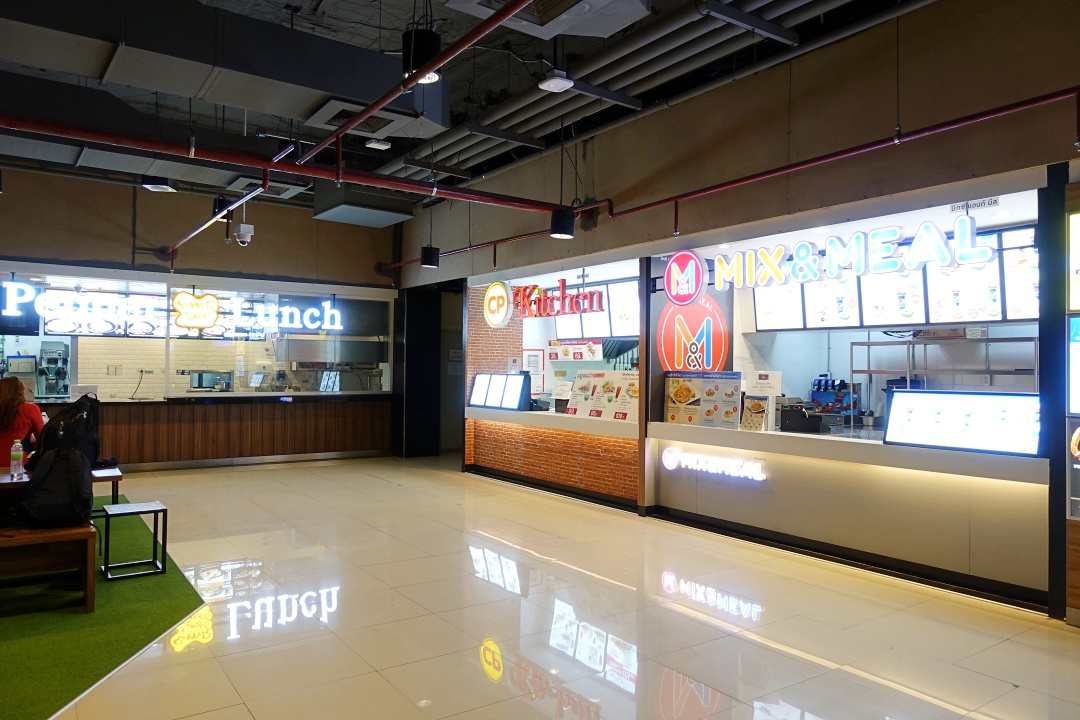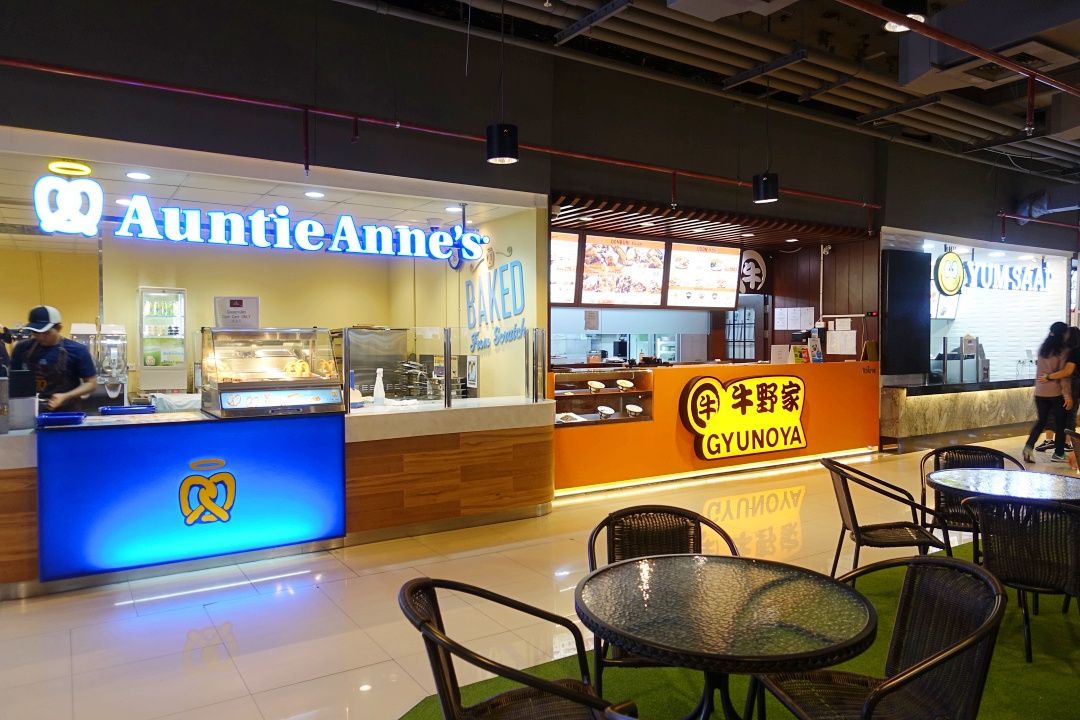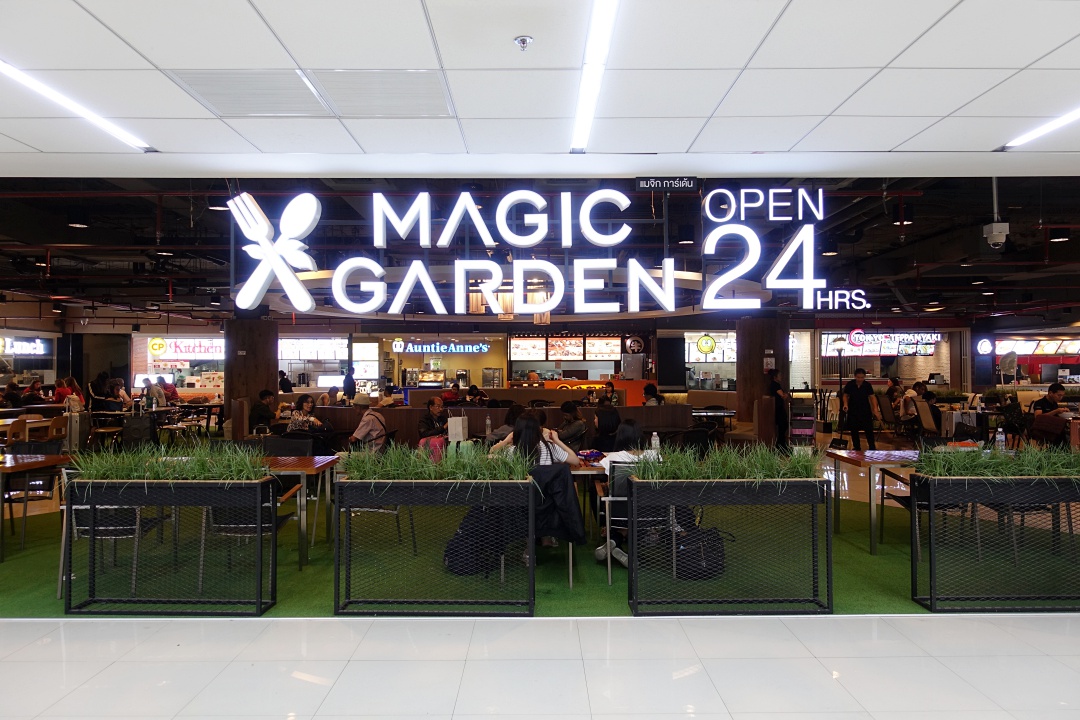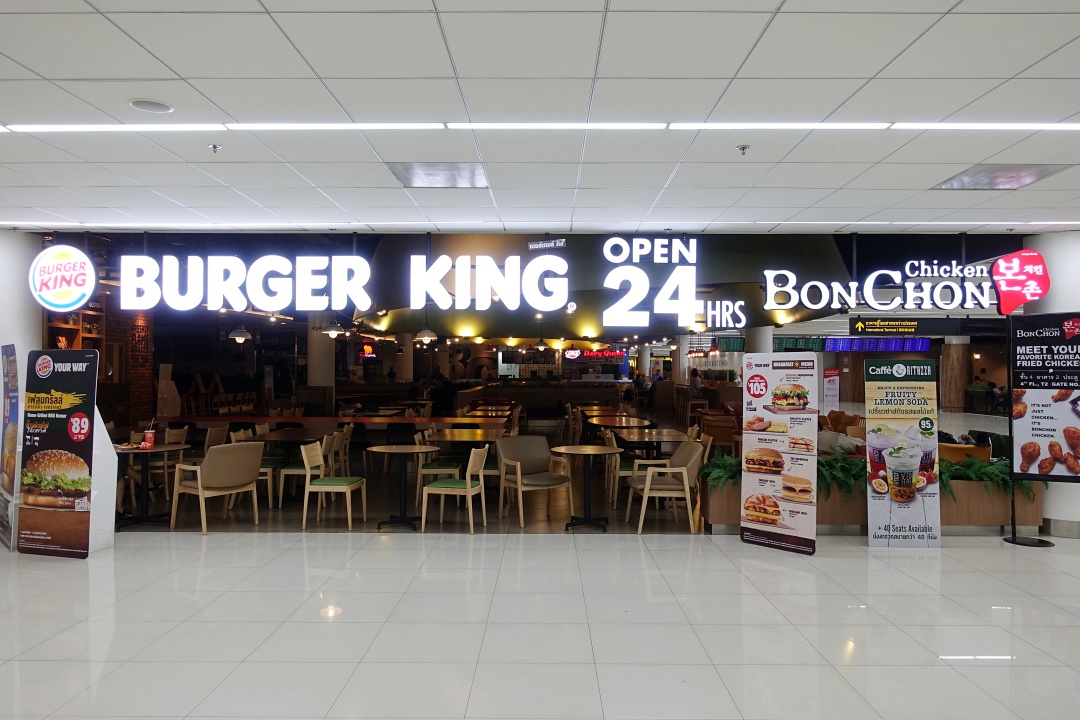 I'm honestly quite impressed by the selections of F&B outlets in the airport.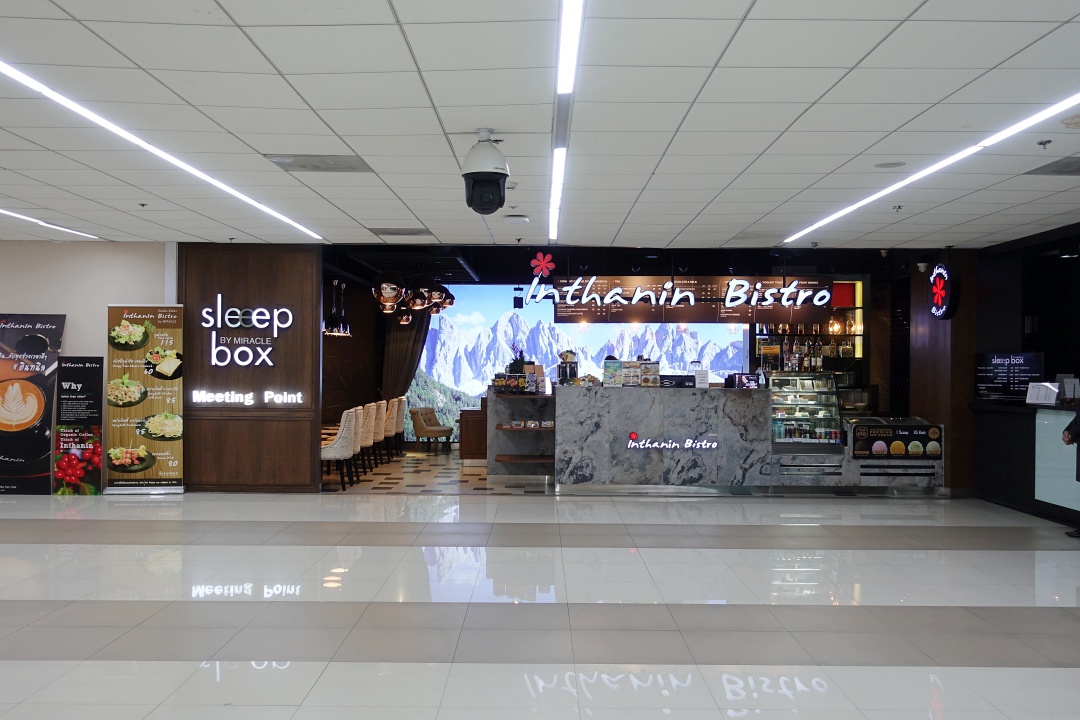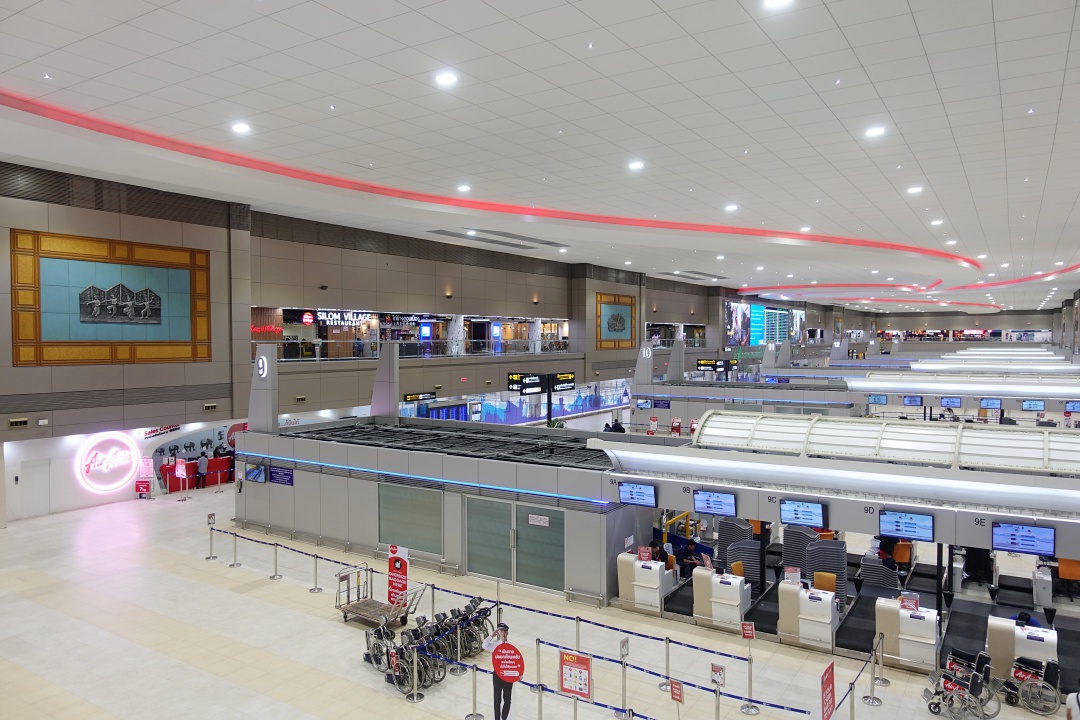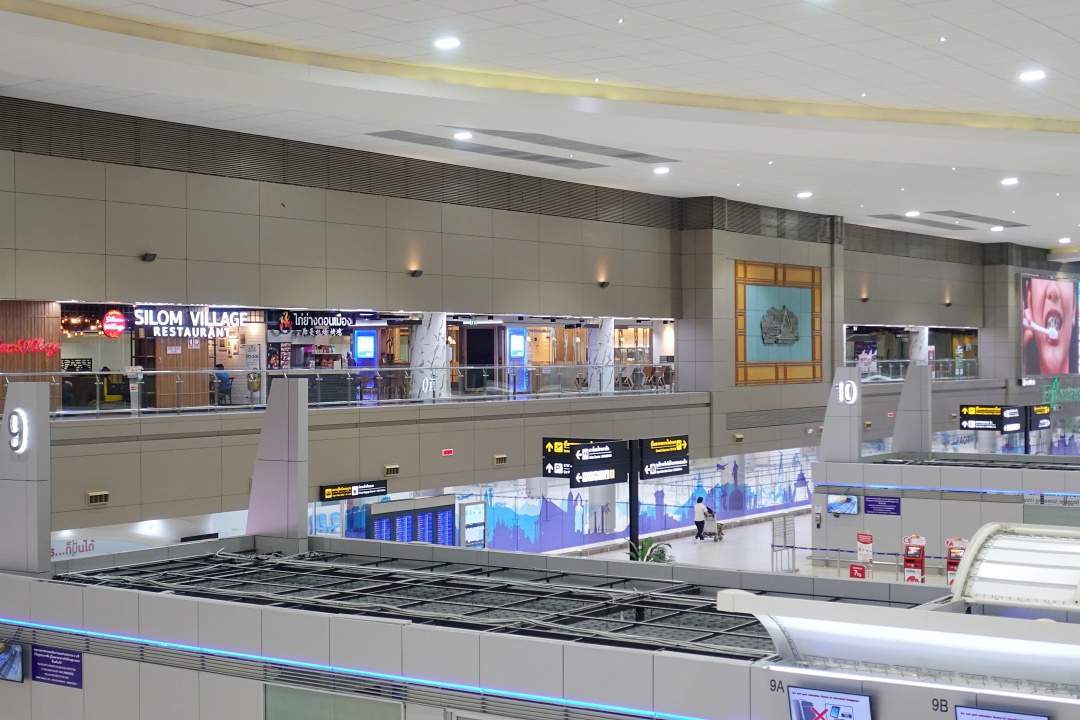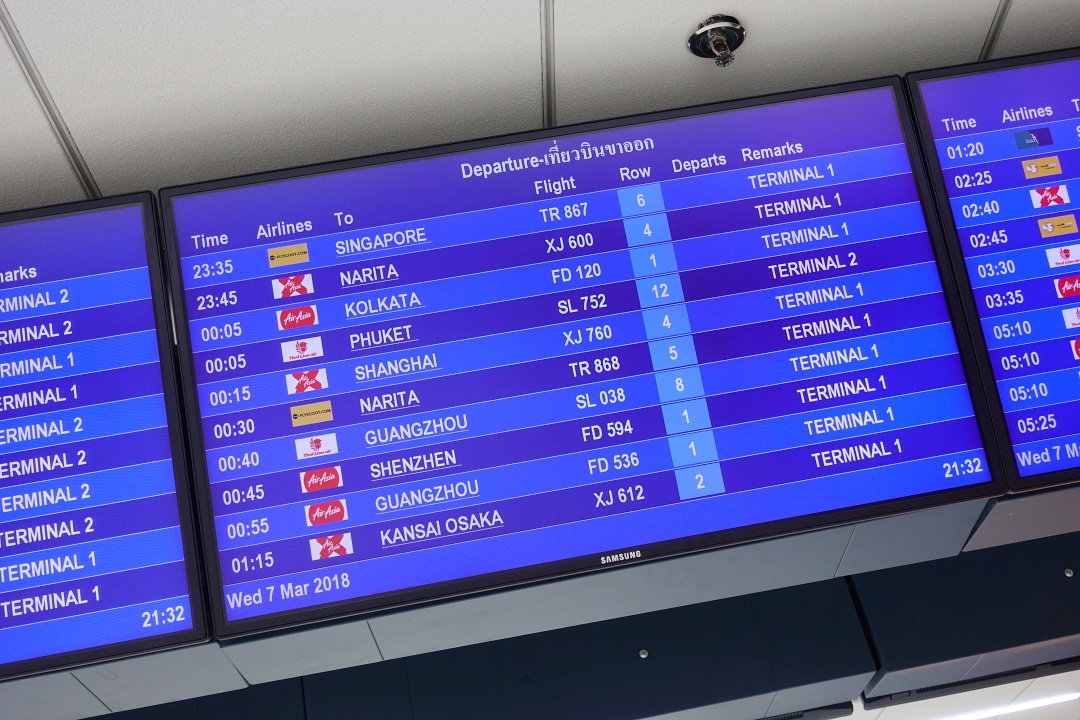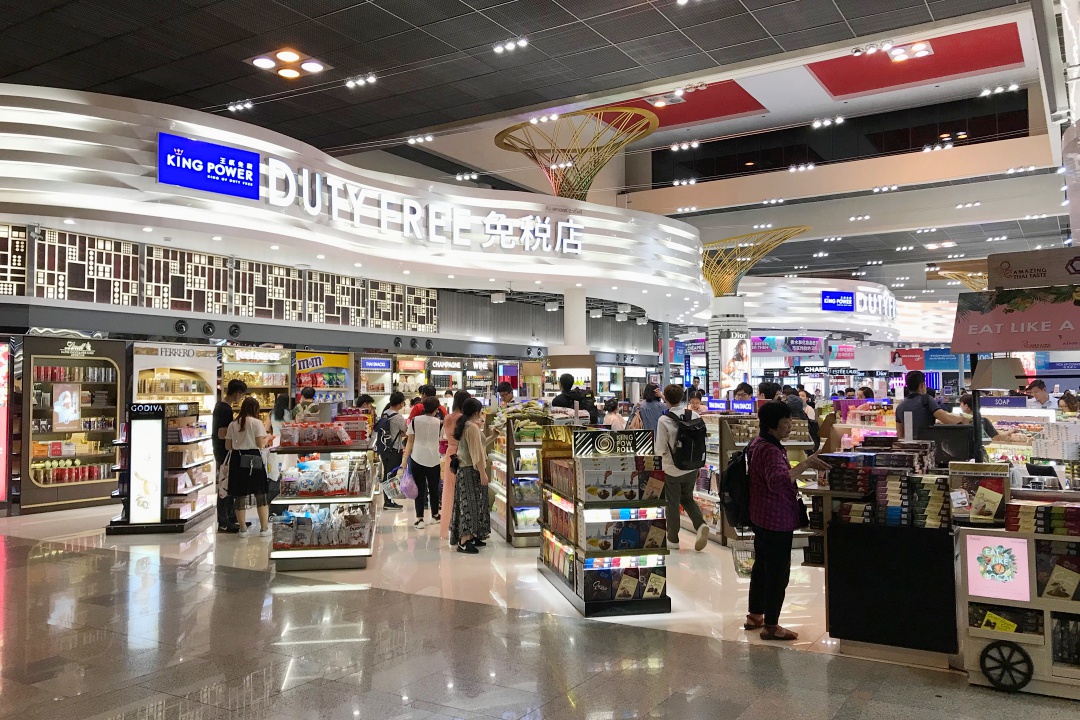 Duty-free shopping. This was after we went through immigration.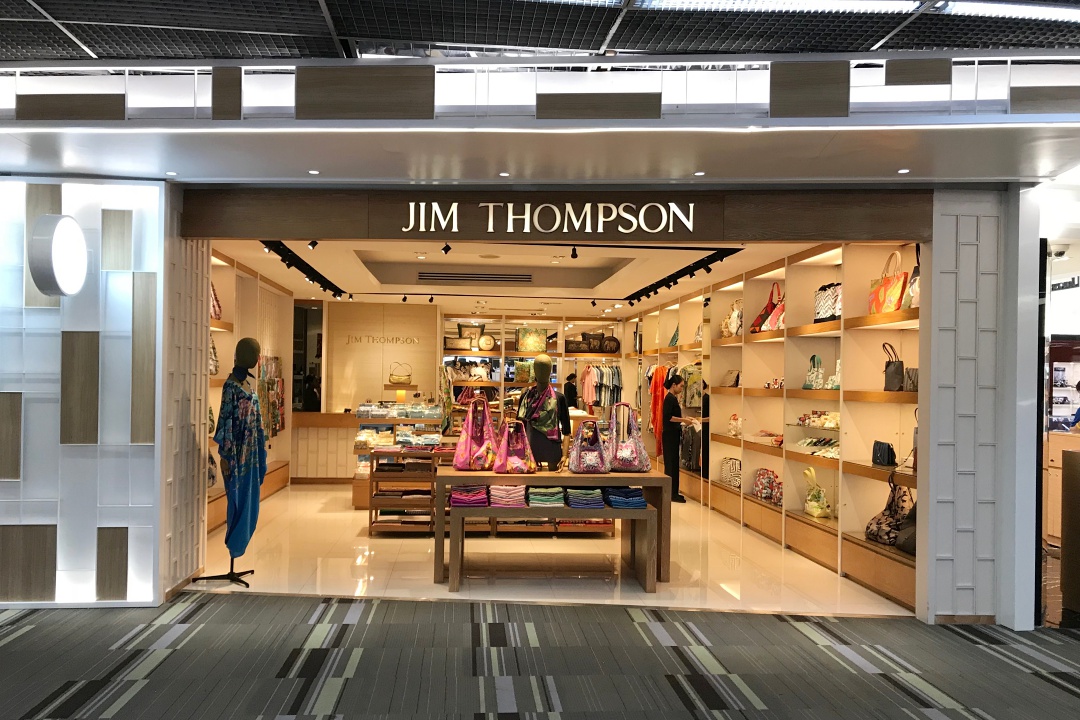 NaRaYa.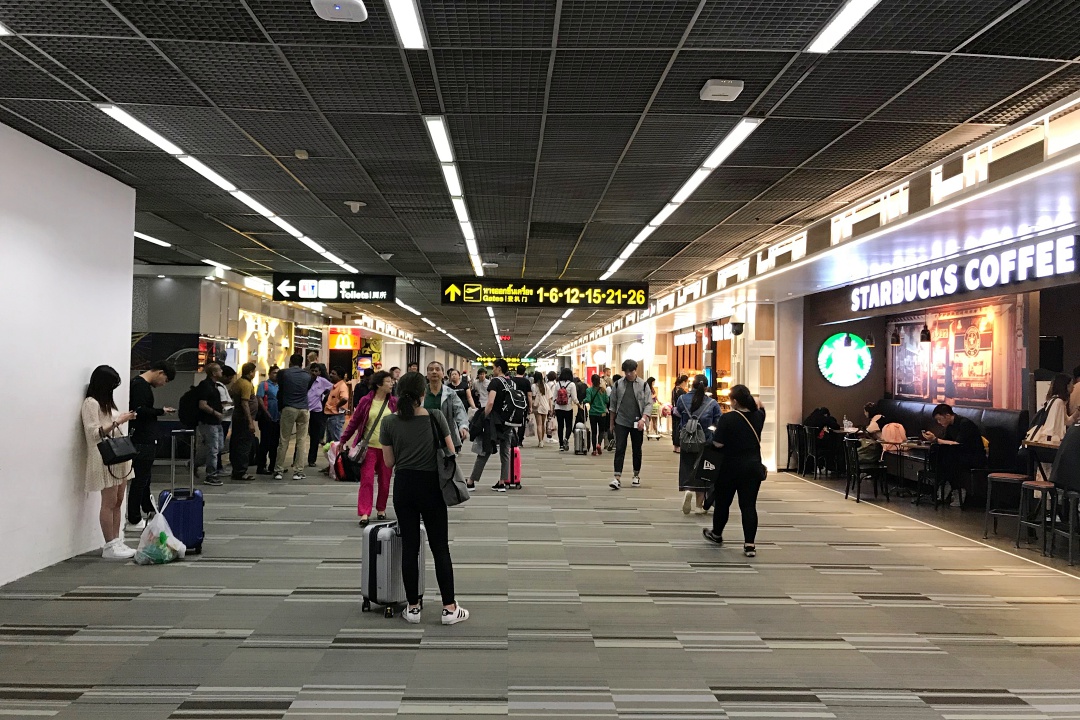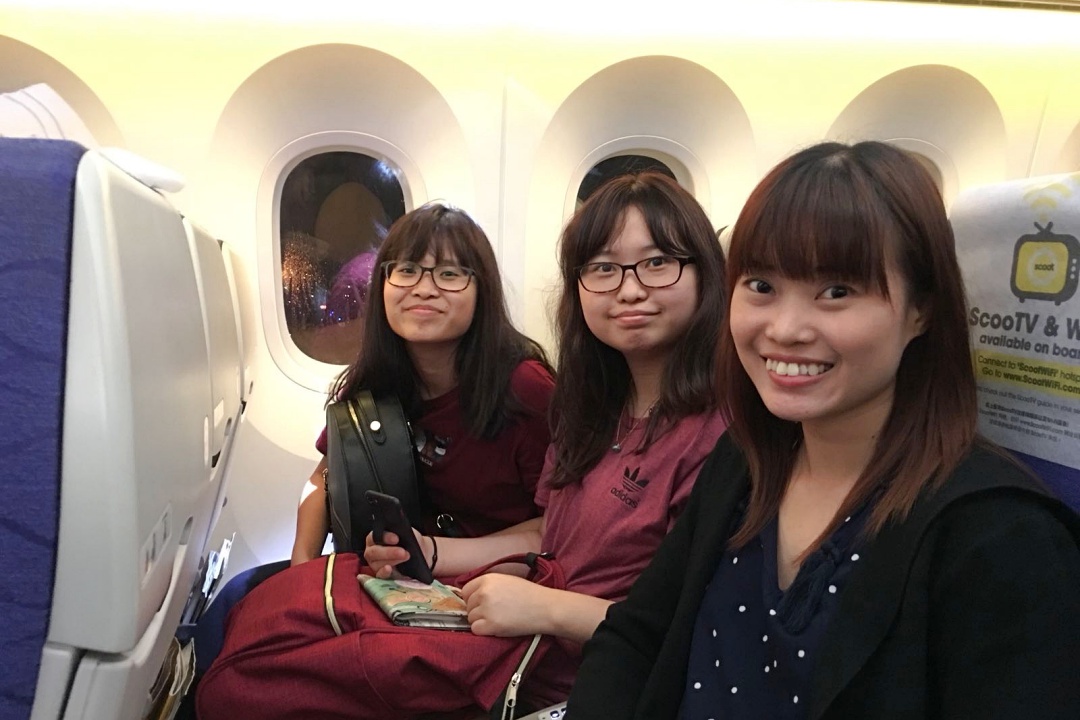 Taking off…
---
And this marks the end of our Bangkok Trip! It was quite a fun experience travelling with my two sisters. Felt a bit bad for leaving my elder sister out on this trip. It was a really last minute decision to head to Bangkok, and we didn't think my sister will be able to apply annual leaves in time. Hopefully, we get to go on a sisters-only-trip next year with just the four of us.