Third and last full day in Kaohsiung, before we move on to Hualien. Figured the husband would enjoy going on a scenic trip more than spending time in the malls; as such, I suggested going on a day trip to Cijin!
To get to Cijin, we first have to take the KMRT to Sizihwan Station (three stations away from Formosa Boulevard Station), before walking to Gushan Ferry Pier to board the ferry.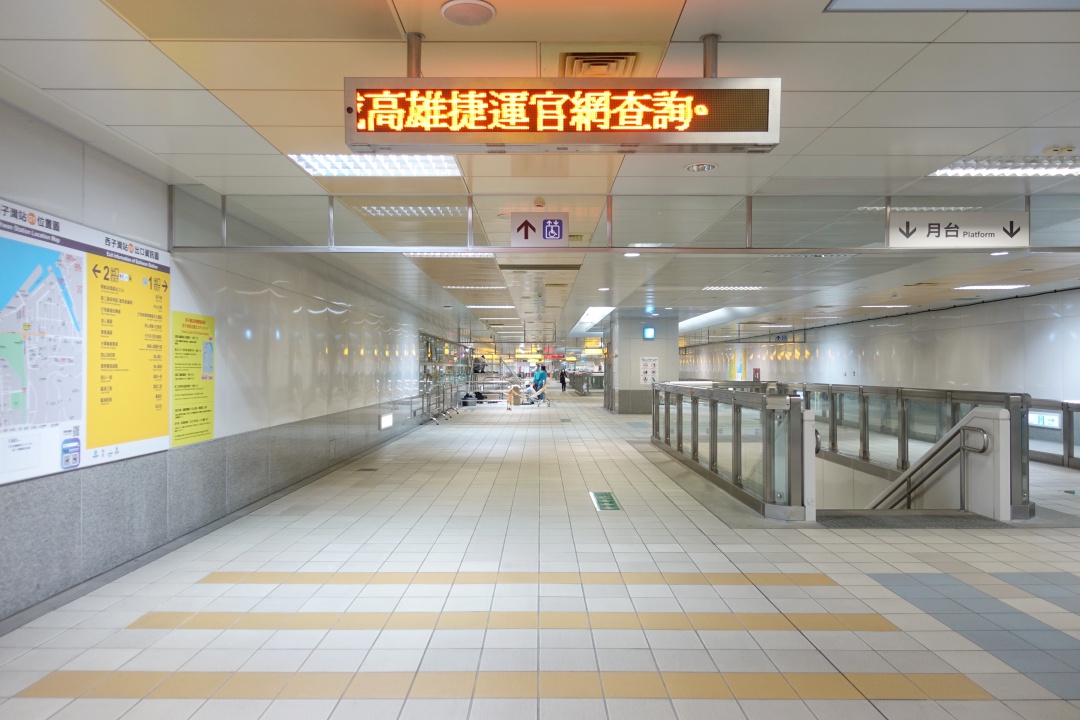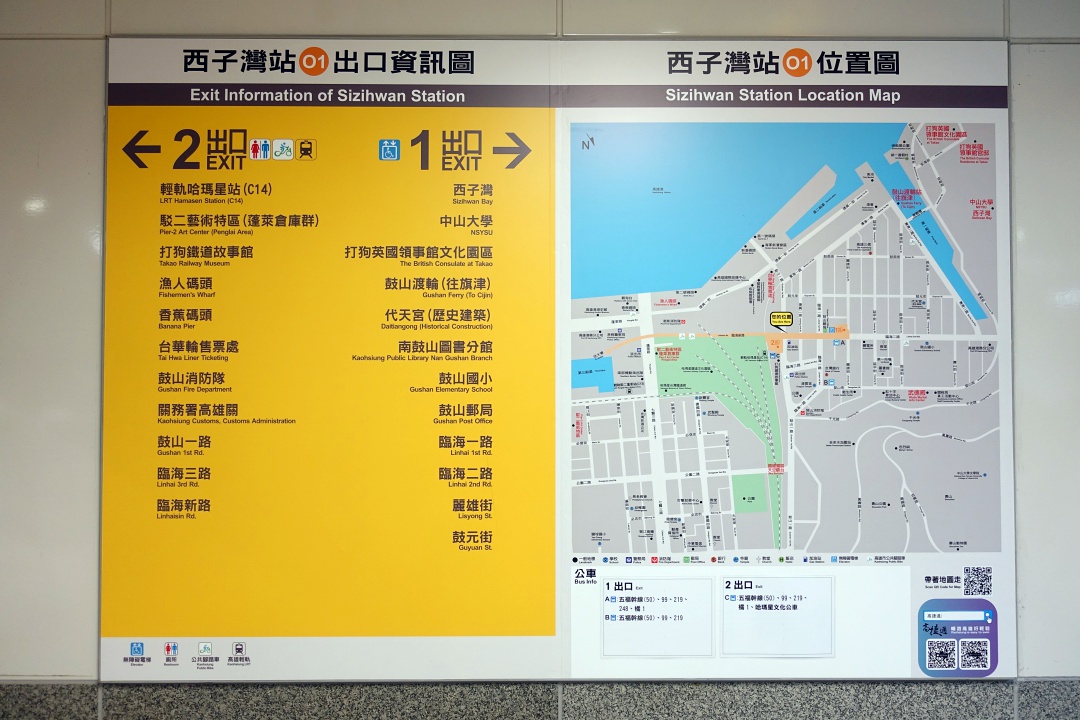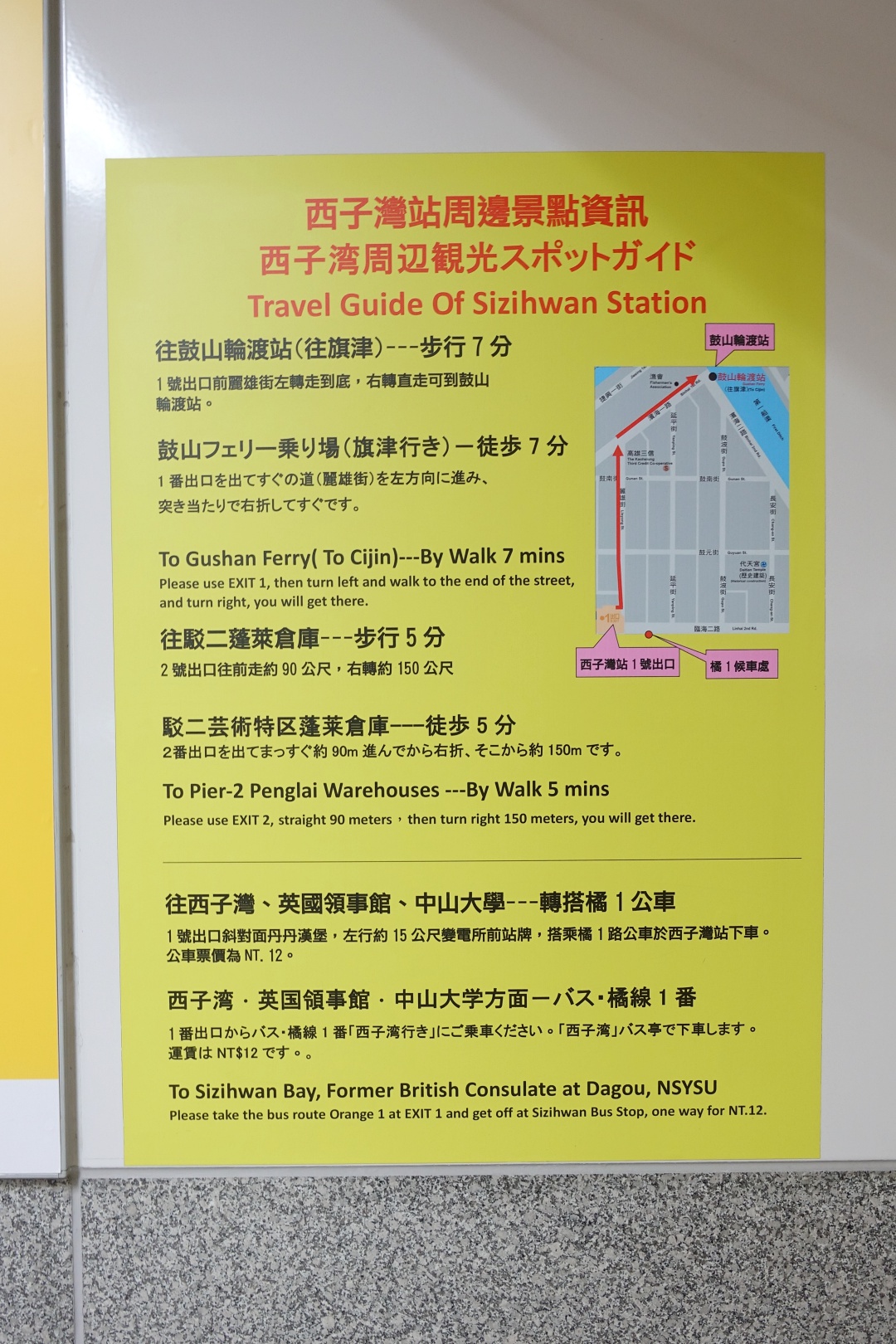 From Sizihwan Station, take Exit 1. Turn left and walk to the end of the street, then turn right.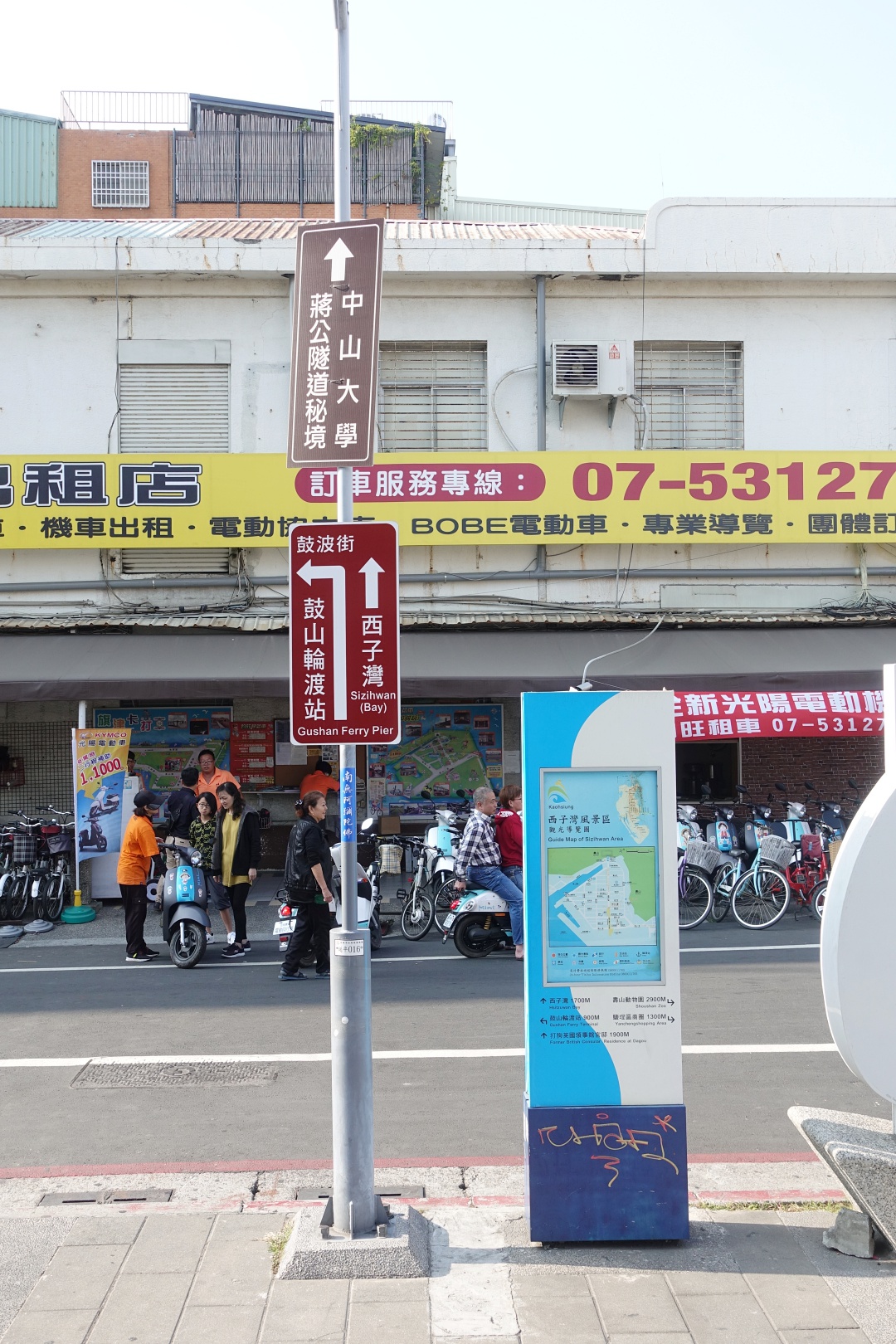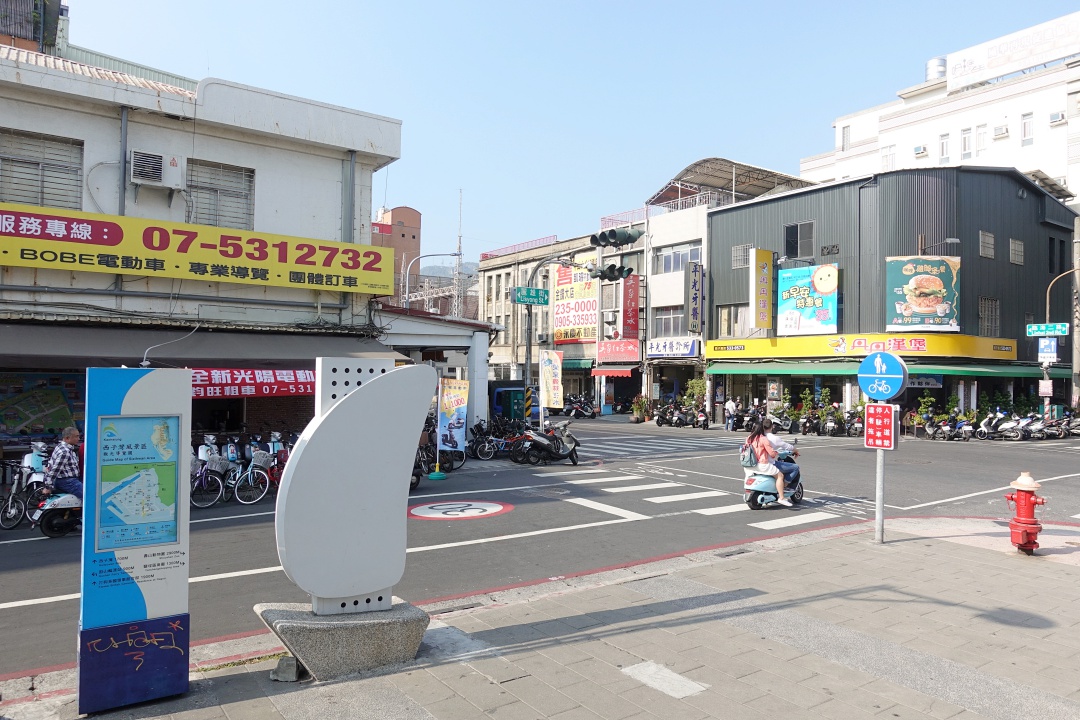 Gushan Ferry Pier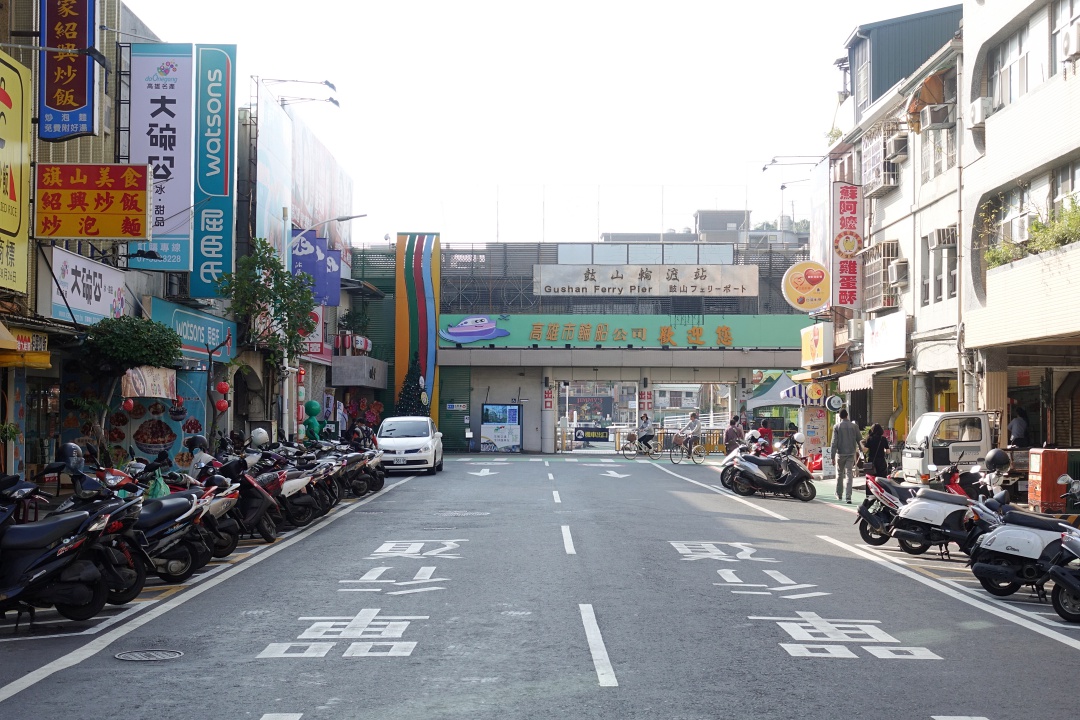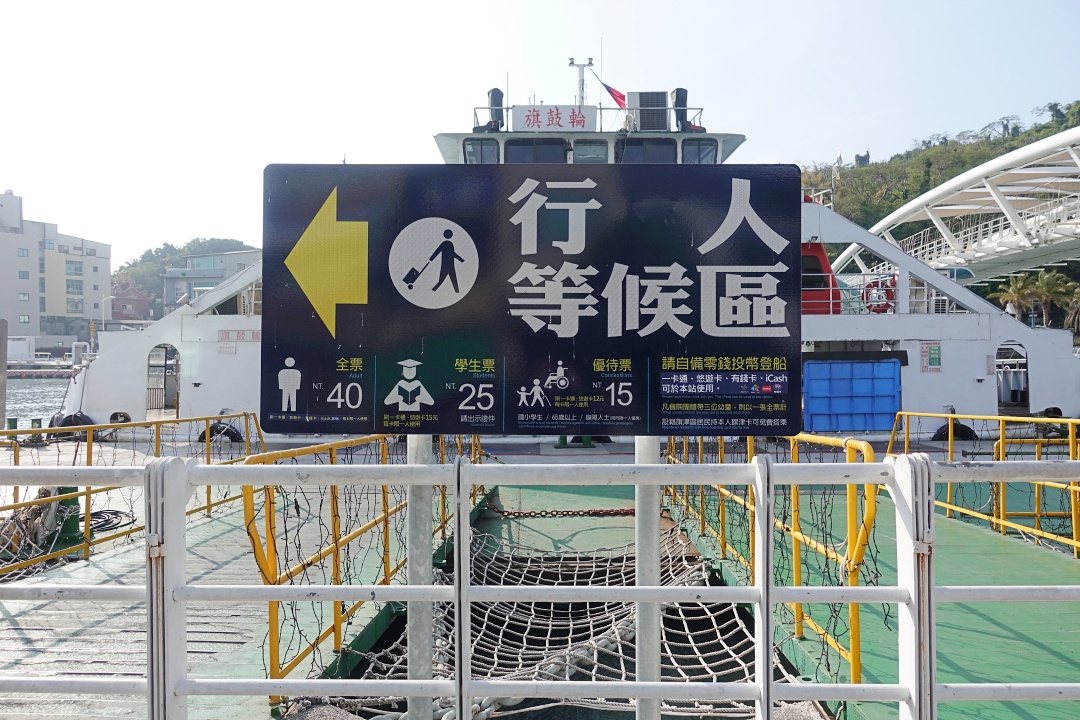 It was around 14:45 when we arrived at Gushan Ferry Station. To board the ferry to Cijin, we paid for the fare using our 悠游卡 at TWD20 per person. There is also an option to pay using cash, but it will be TWD40 instead.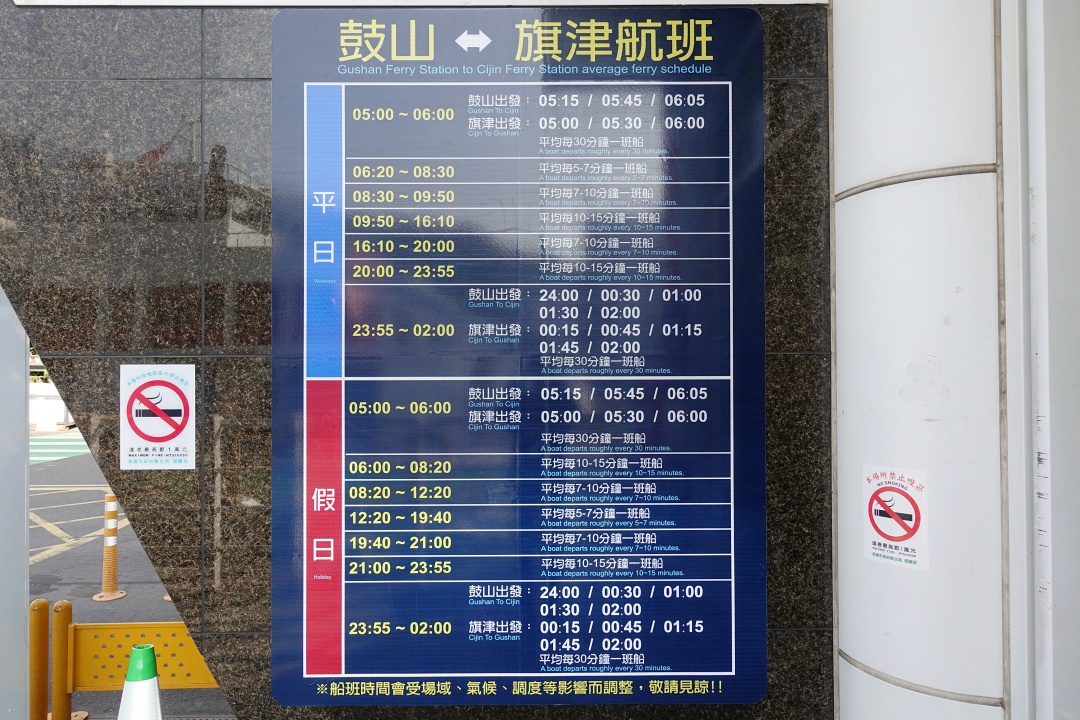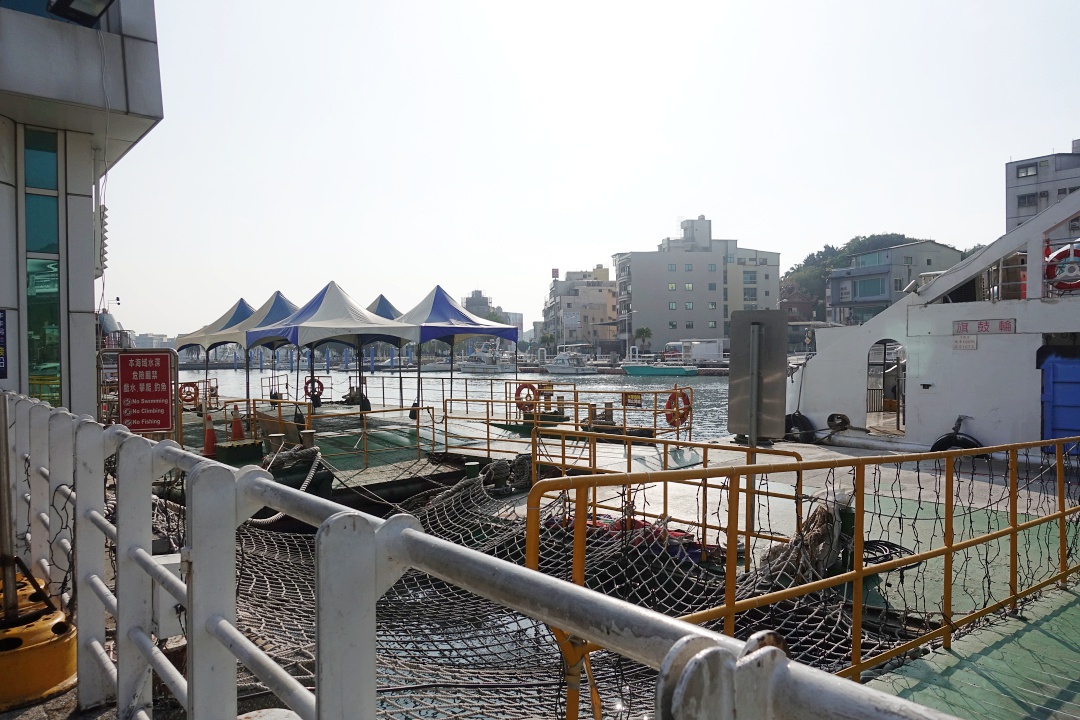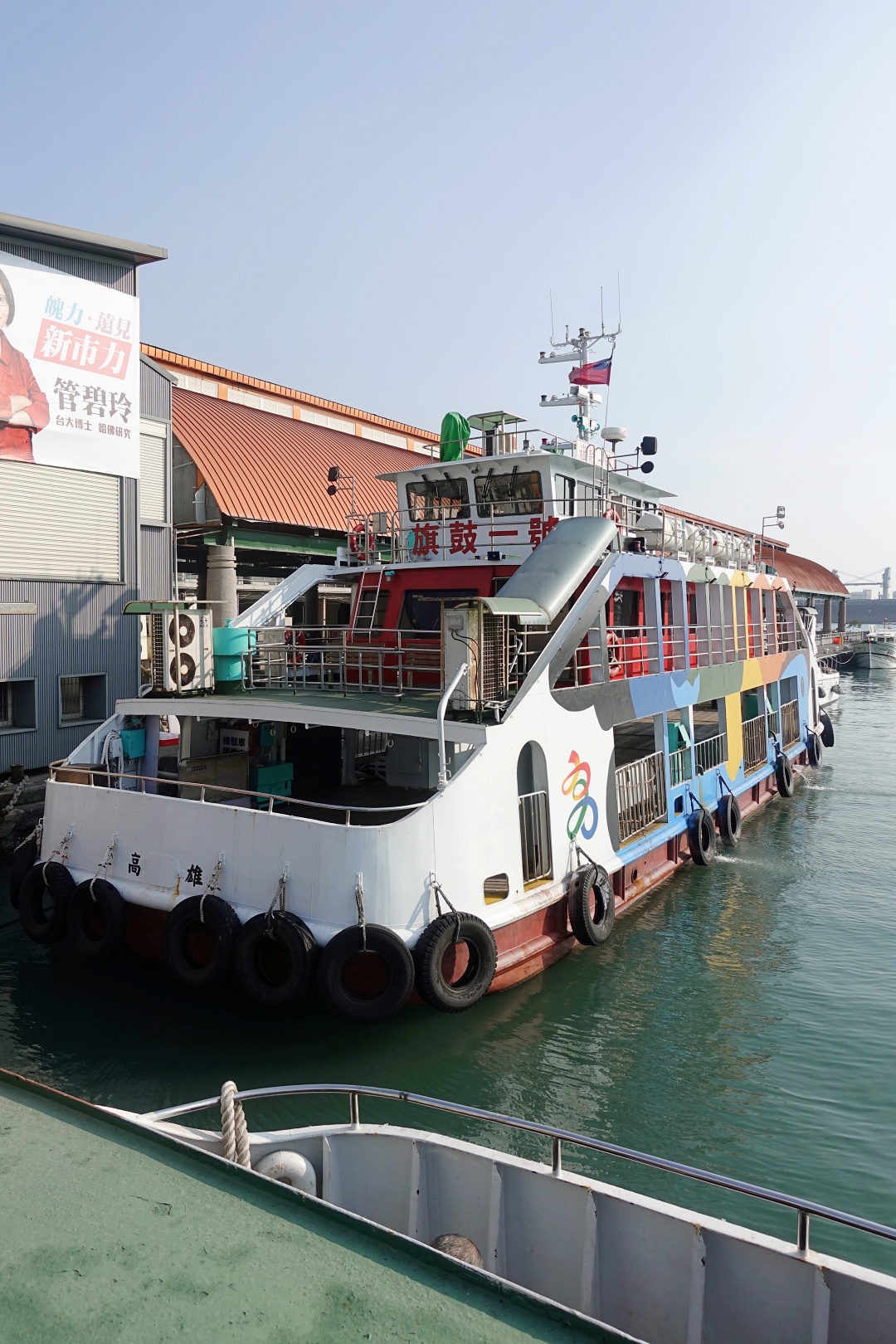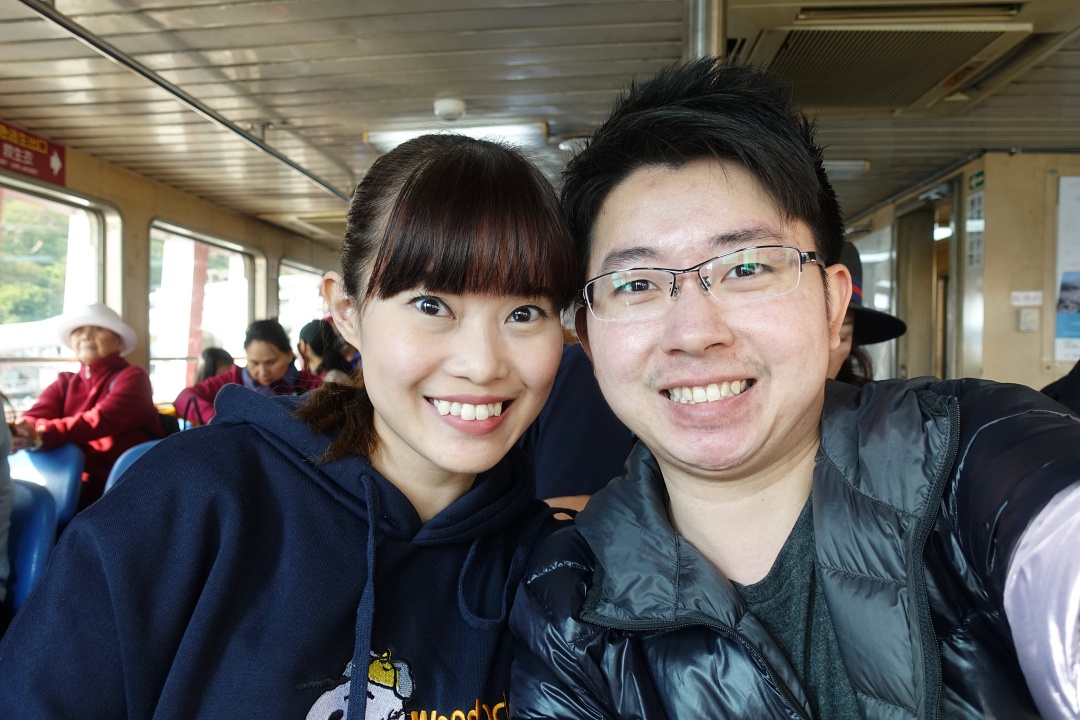 Cijin 旗津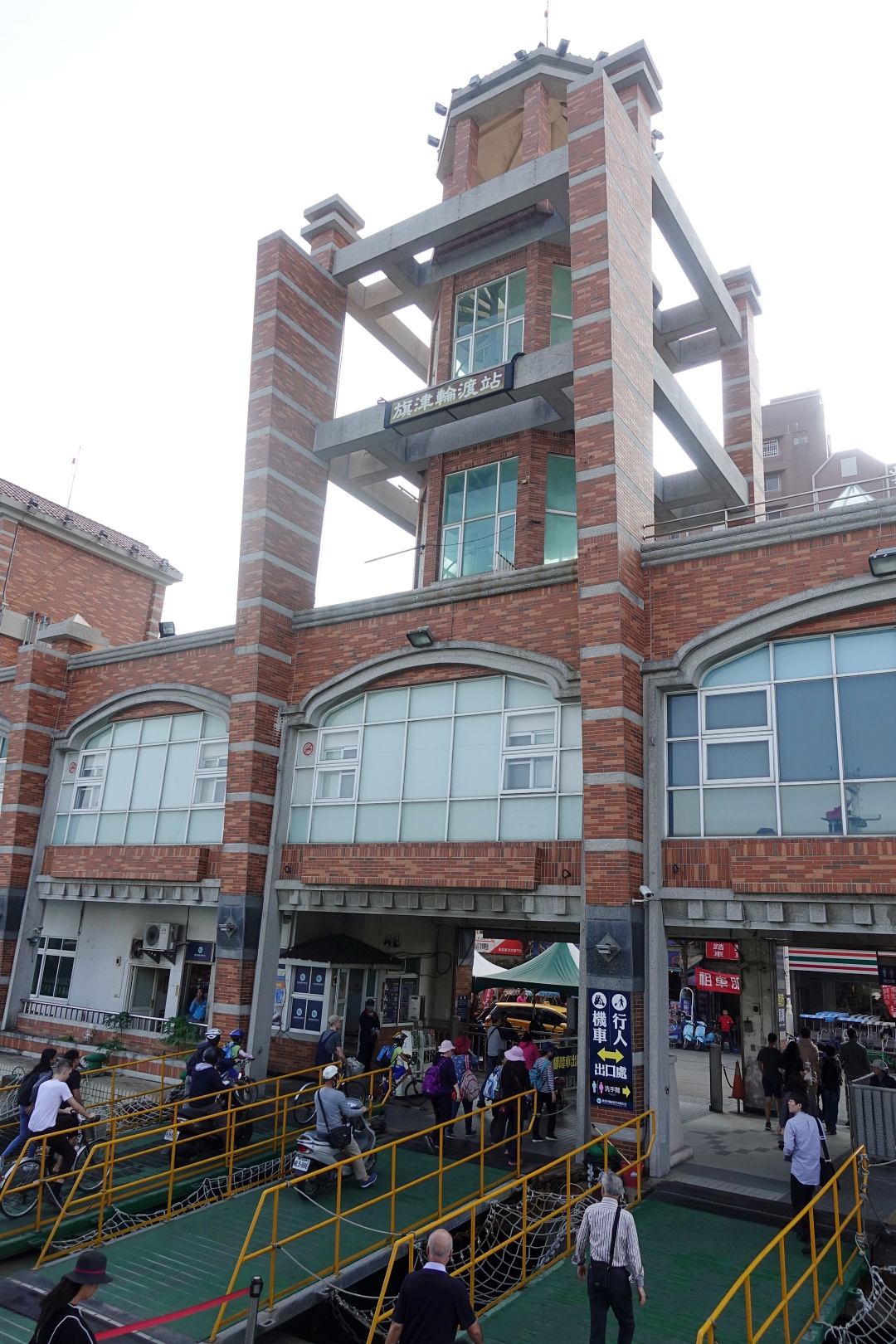 After approximately five to ten minutes, we arrived at Cijin Ferry Station.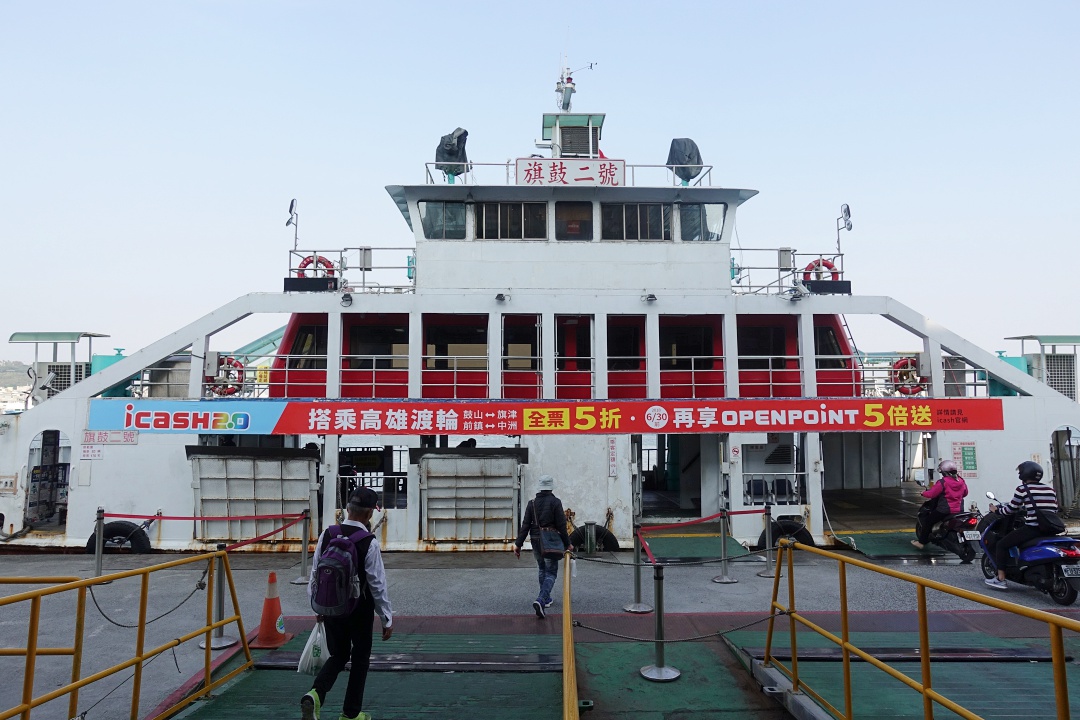 That was the ferry we boarded. One thing I find interesting is how you can actually ride your bicycle and motorcycle onto the ferry. That explains the rental shop we saw outside Sizihwan Station where the staff told us we could ride the bicycle into Cijin.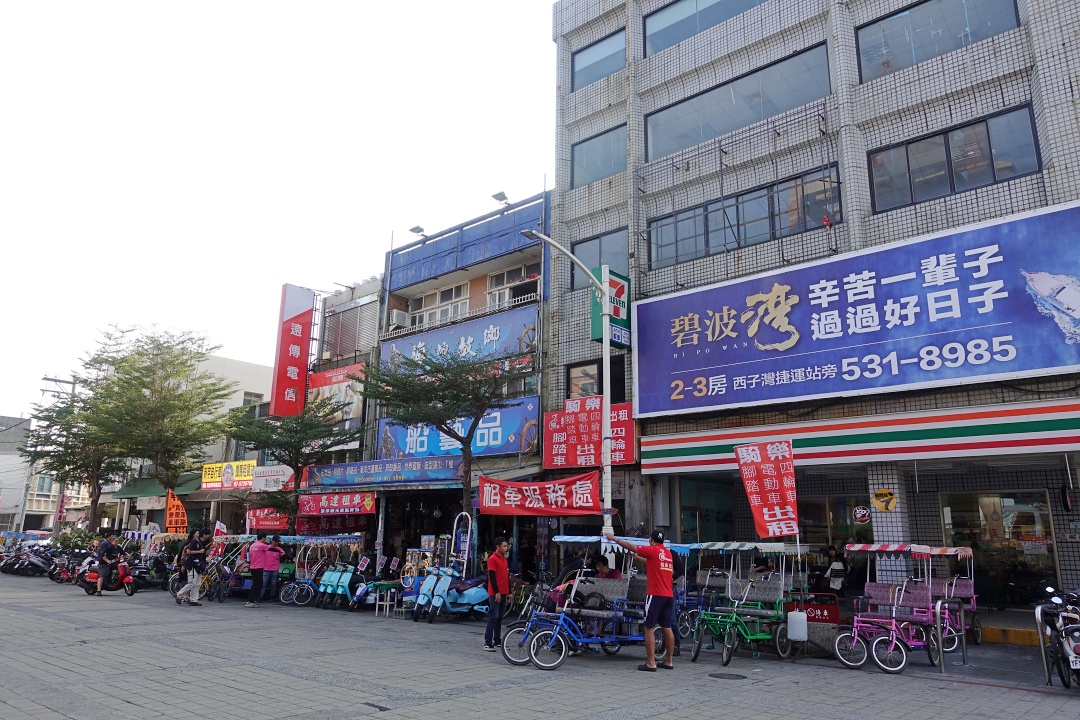 An entire row of bicycle and electric scooter rental shops you can find opposite the Ferry Station.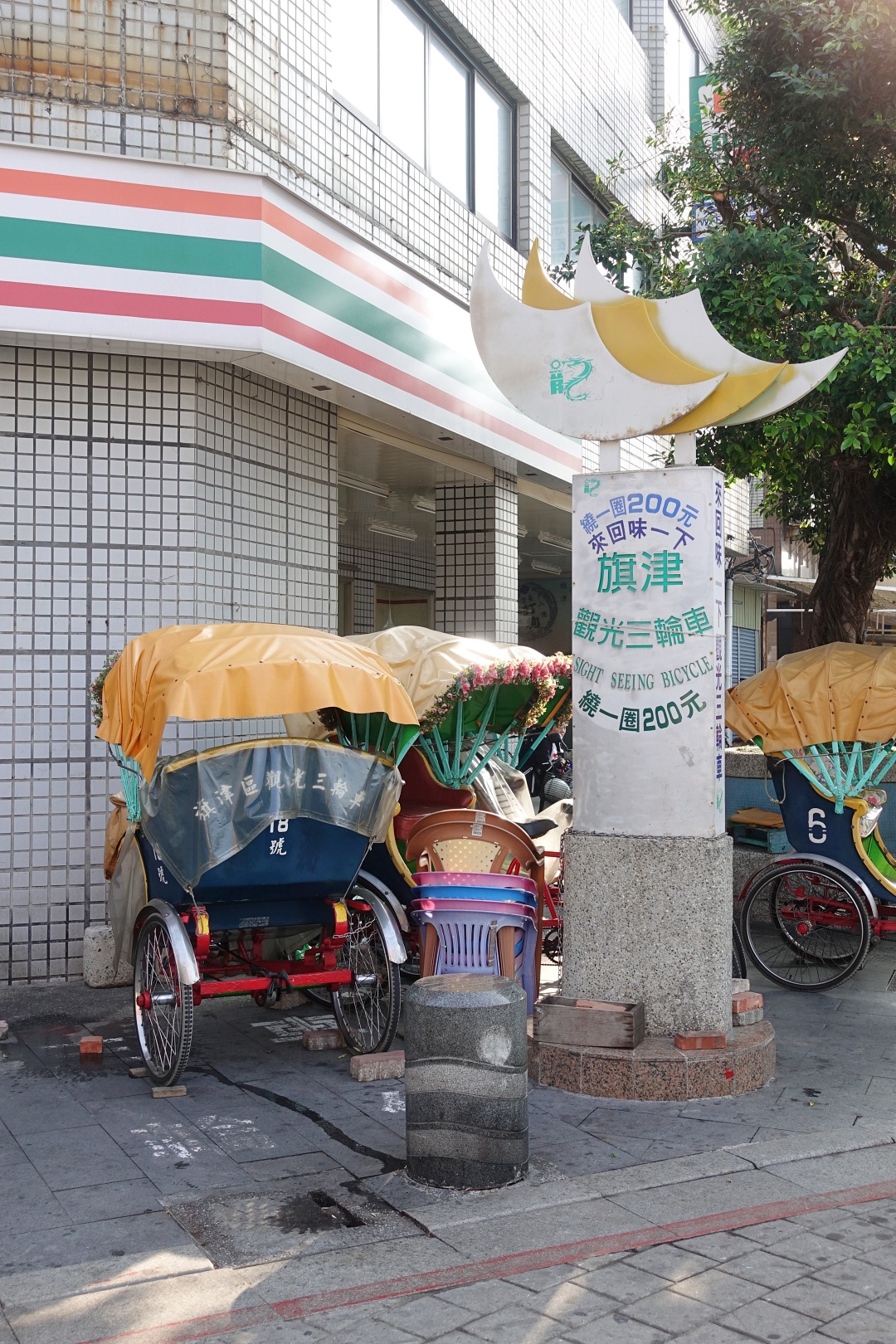 If you're not a fan of riding the bicycle, you can also hop on a trishaw and go on a sightseeing tour for TWD200.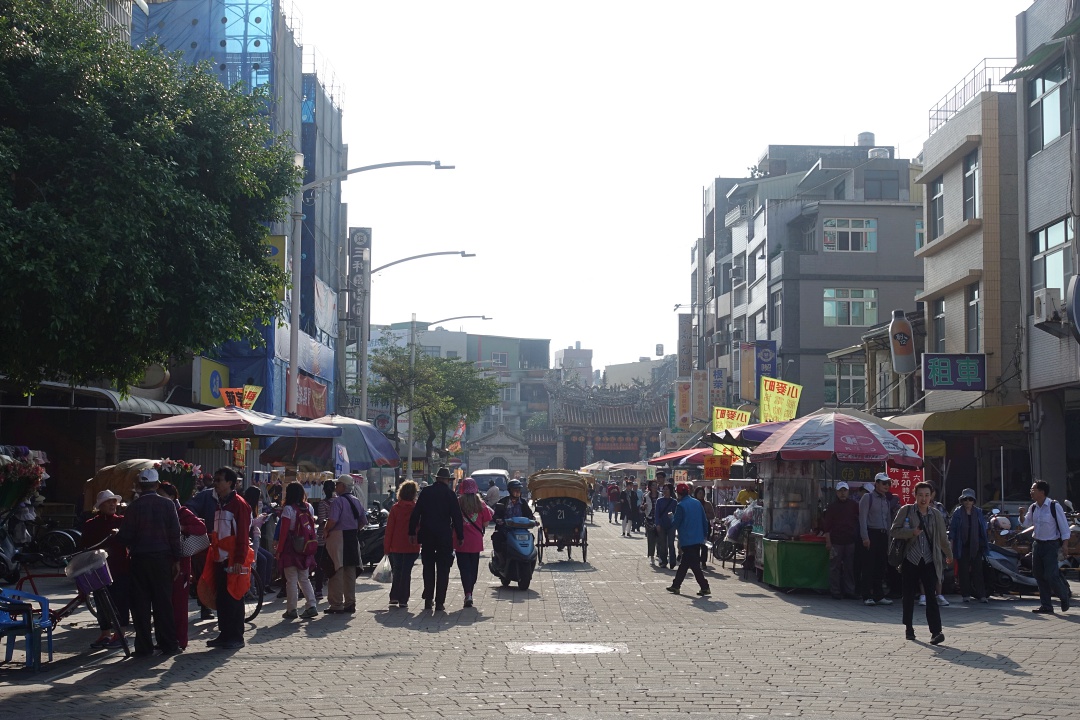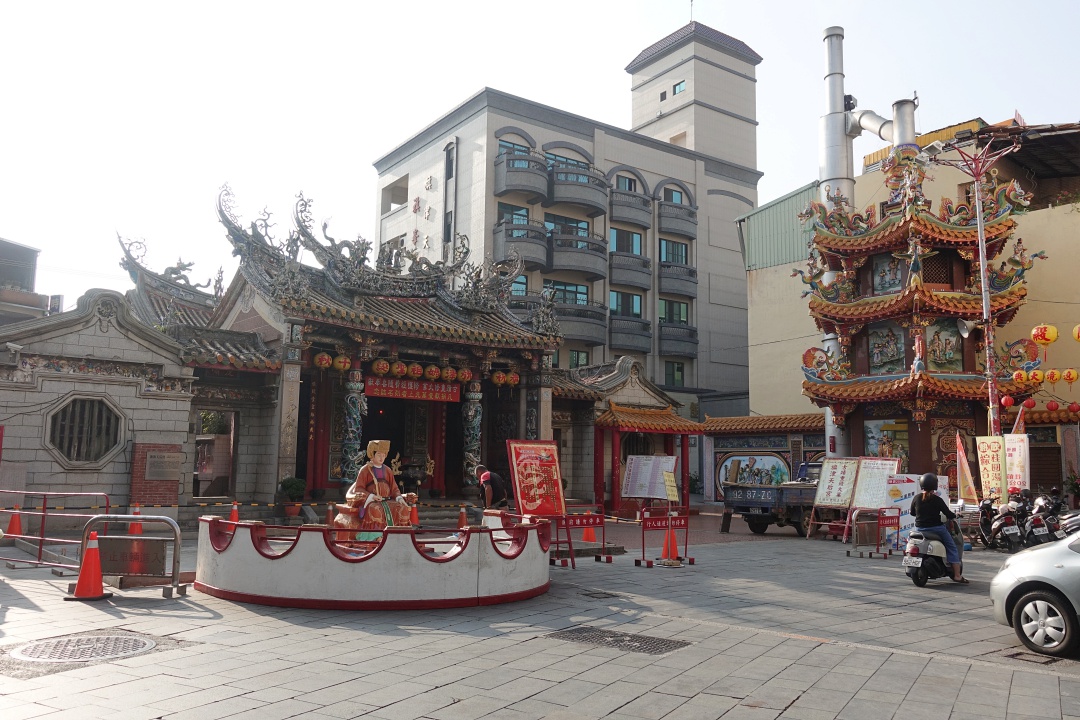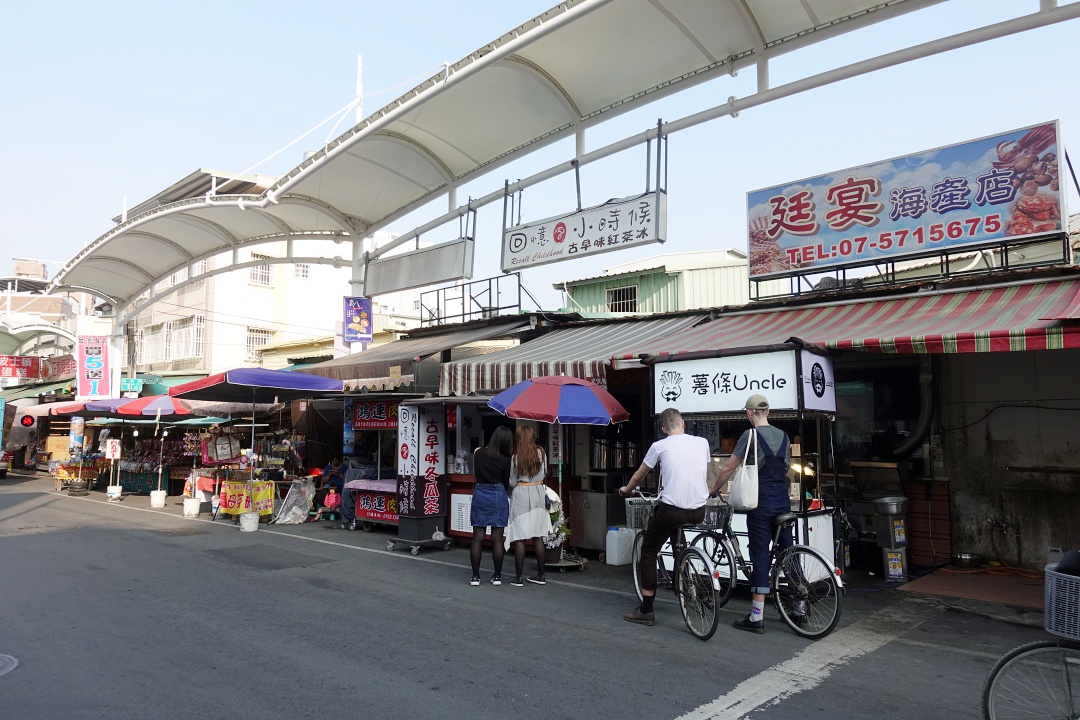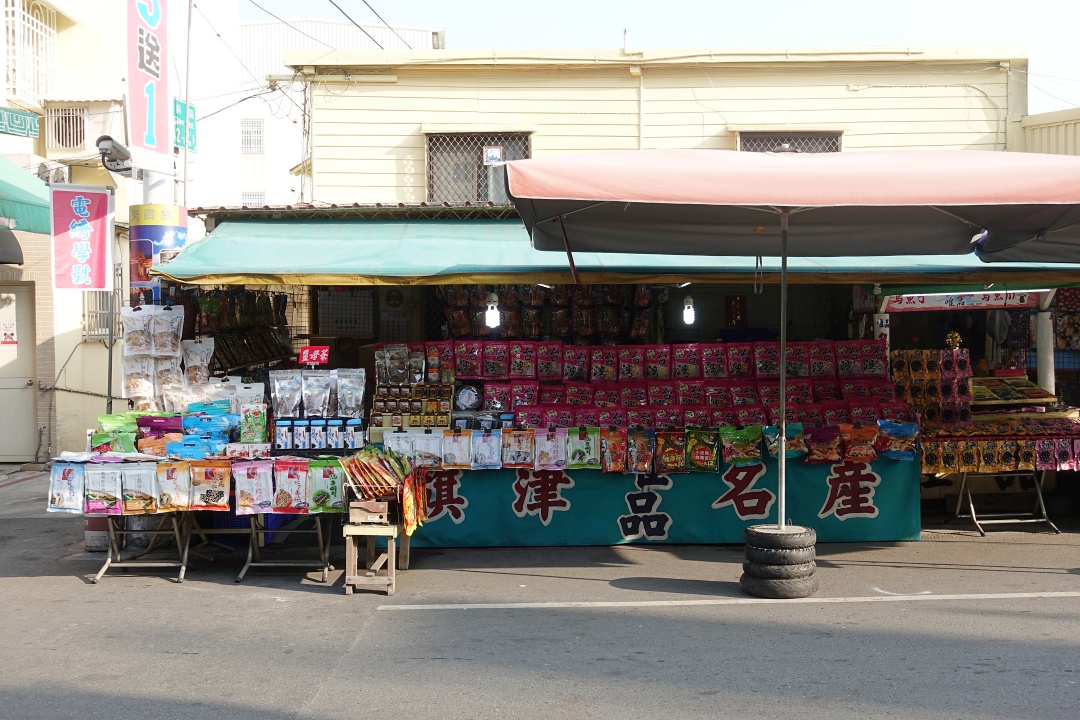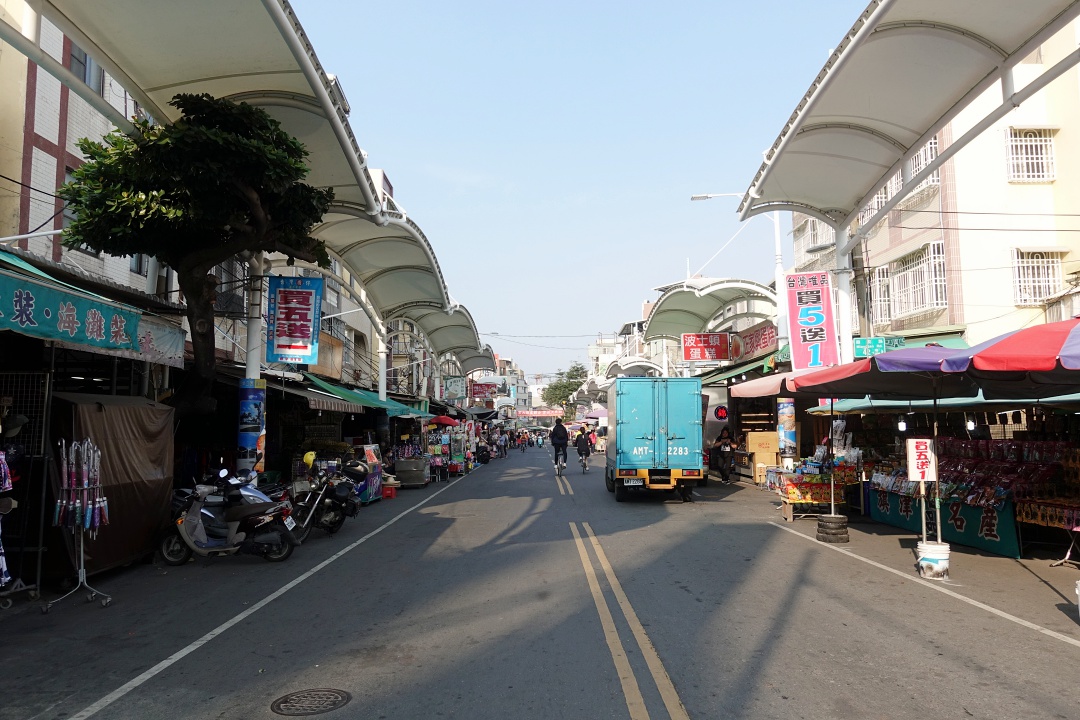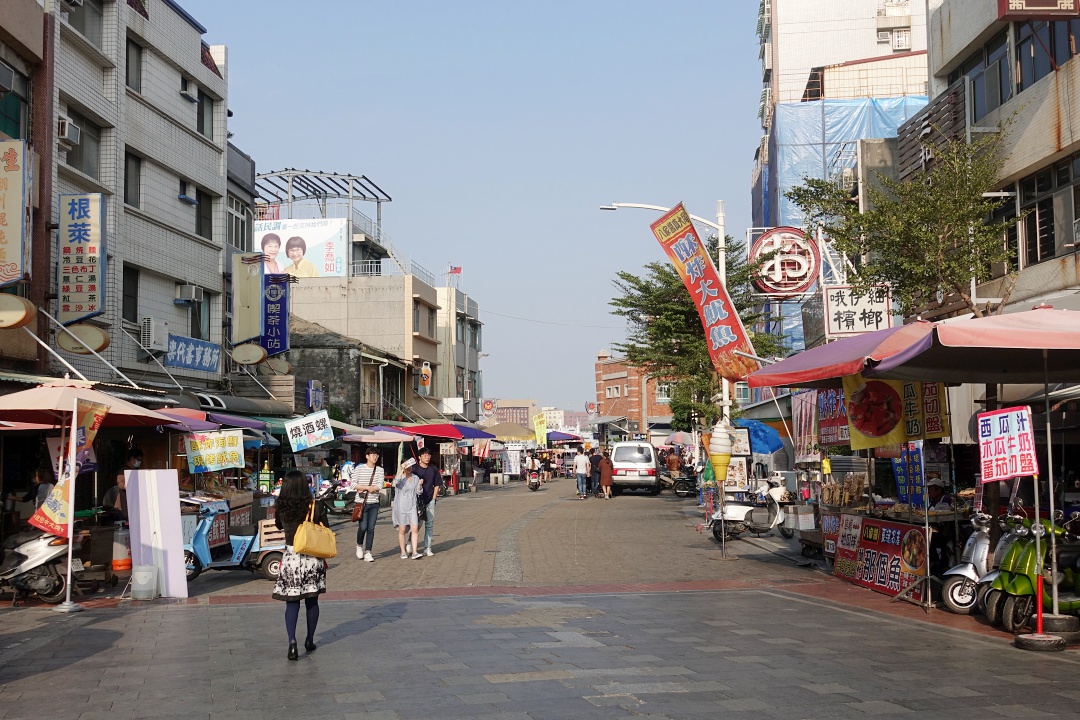 Took a stroll down the Old Street. To be honest, the Old Street was somewhat disappointing. Even though there were quite a number of food stalls lining on both sides of the road, there wasn't much to shop.
In the end, we decided to make a u-turn back to the front to rent an electric bicycle instead.
Bicycle Rental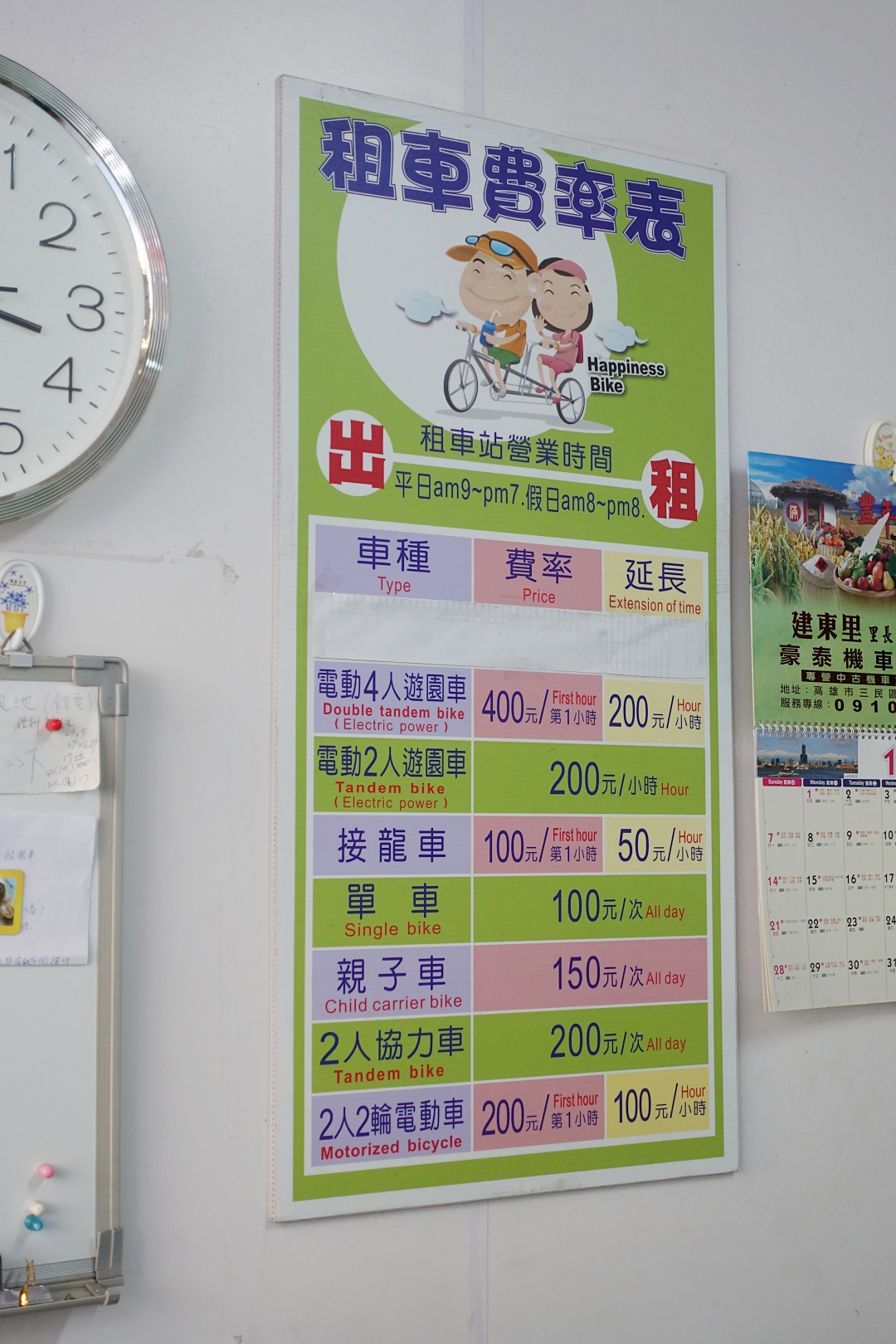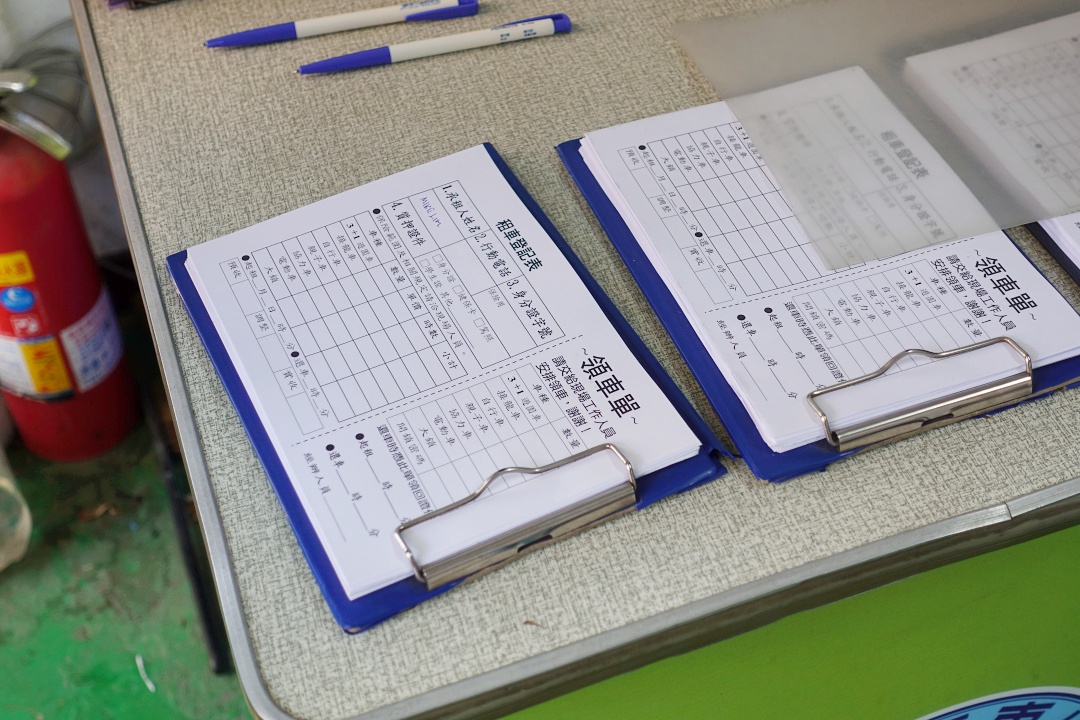 We found a rental store opposite the Ferry Pier. For a 2-seater electric bicycle, the price was TWD200 per hour. The store owner mentioned that the entire journey to and fro would take approximately 50 minutes (without any stop). As such, we decided to rent it for two hours instead. He was very kind to give us an extra 20 minutes of usage. So we made our way out at 15:30 and was told to return the bicycle at 17:50.
By the way, remember to check with the owner their closing time so that you wouldn't miss it.
While you can most certainly travel around Cijin on foot, it was no doubt much more fun and time saving to go on an electric bicycle! Everyone can rent one as they don't even require one to have a driving licence to ride the electric bikes.
Having gotten our bicycle, our first stop was to the famous Cijin Rainbow Church!
Cijin Rainbow Church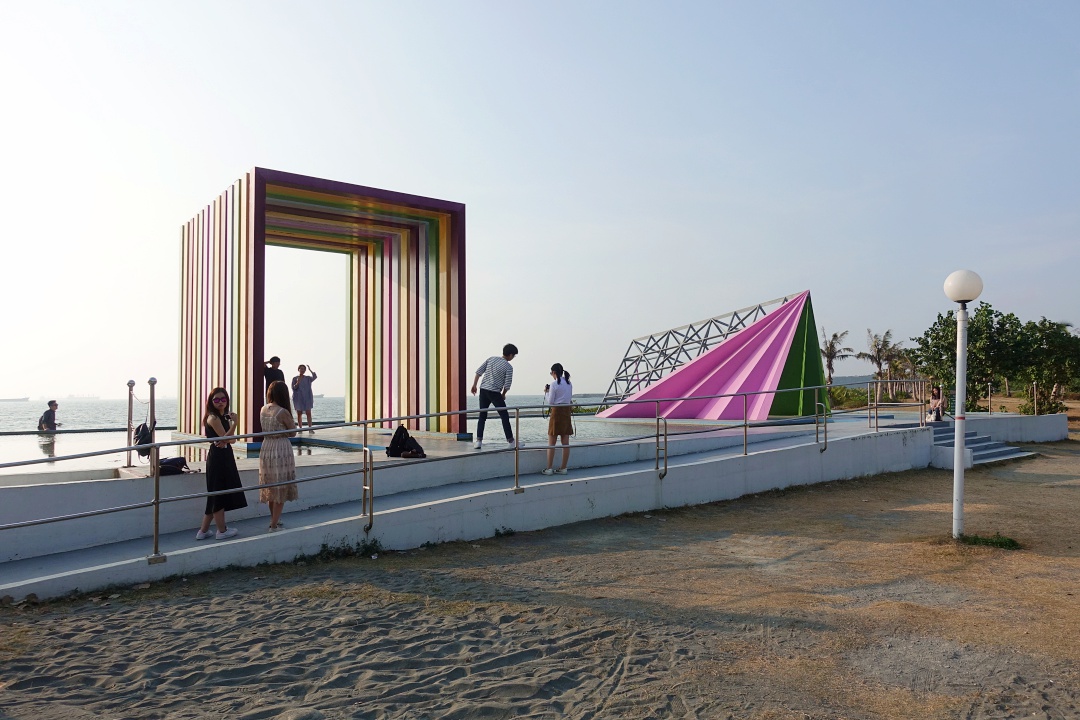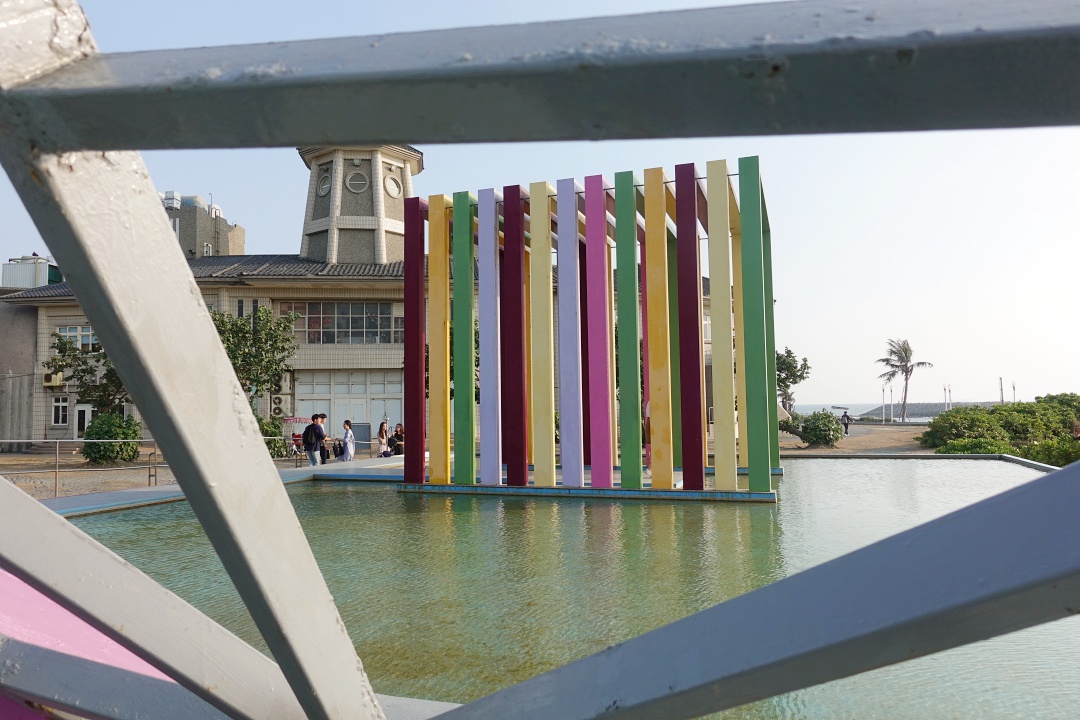 Don't be fooled by the name, because it isn't a real church. Instead, they were two colourful structures. They look beautiful in photos, but it was extremely difficult to get a nice shot with all the crowd gathering around and the backlight I got on my camera.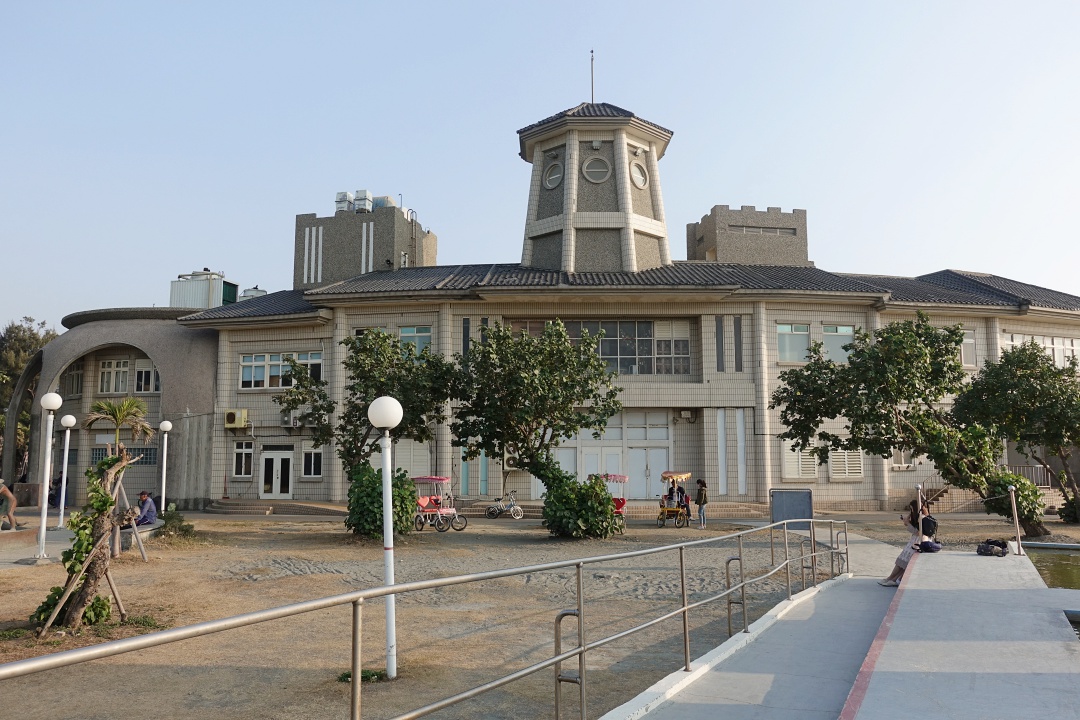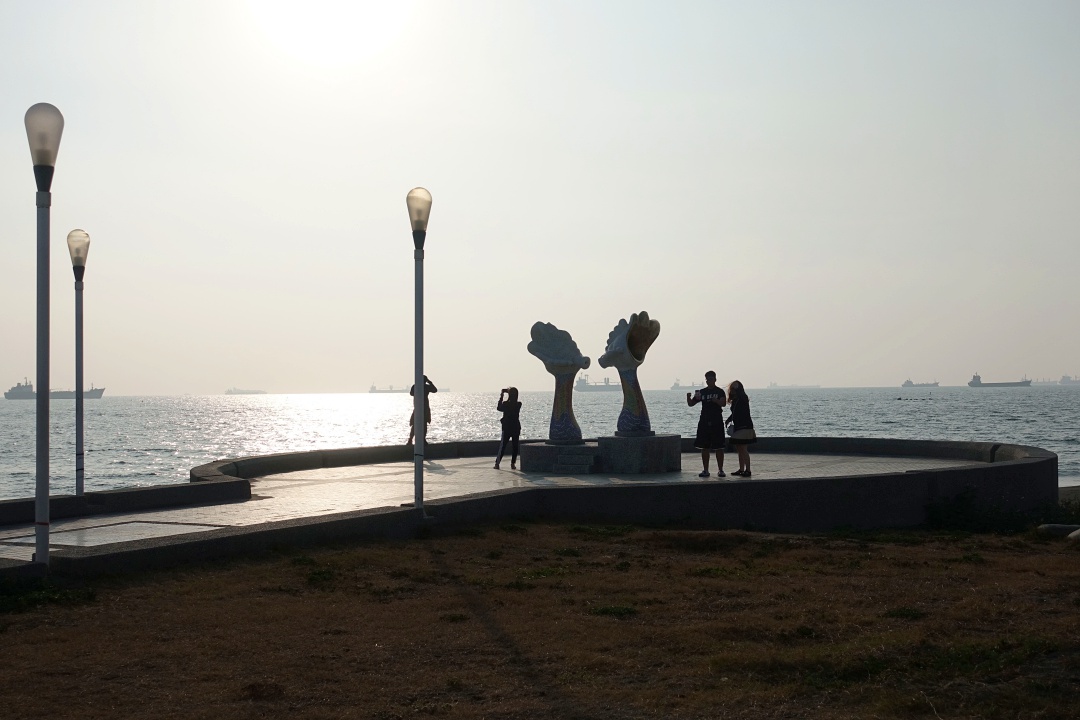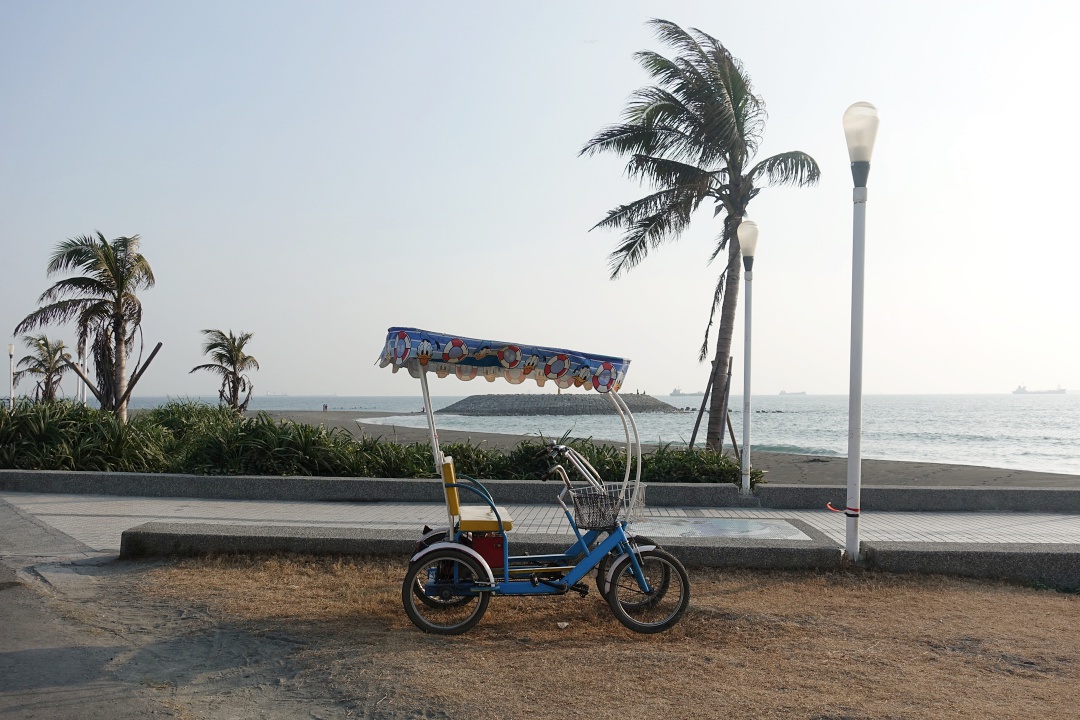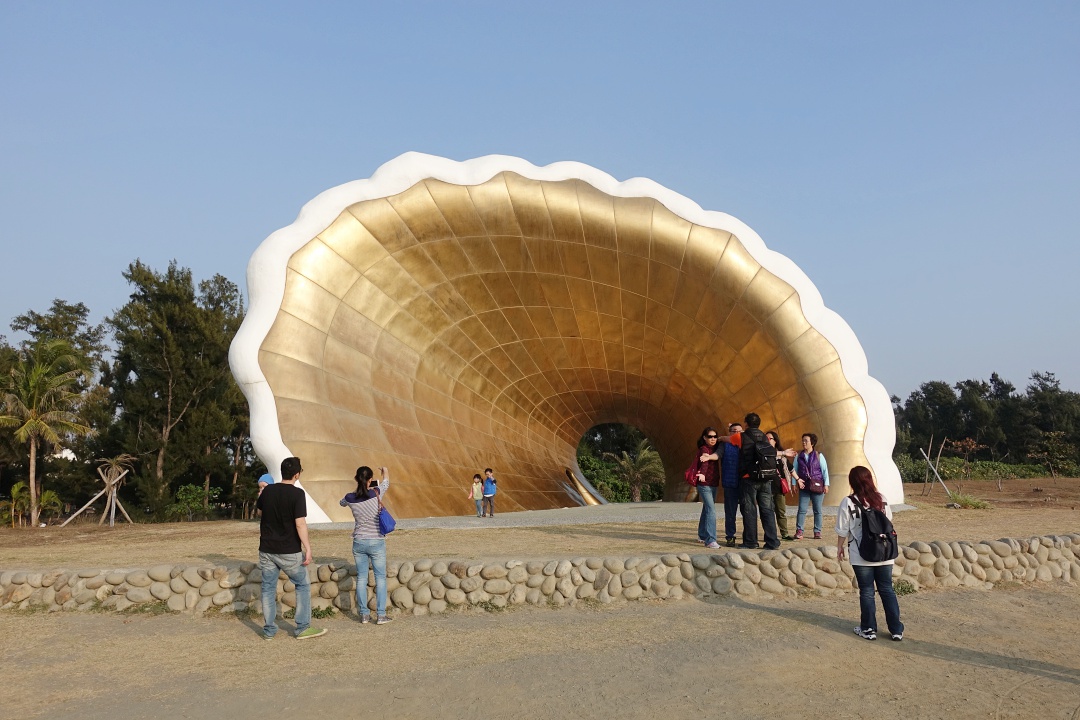 From Cijin Rainbow Church, we went further down the path and came across this gigantic seashell lookalike.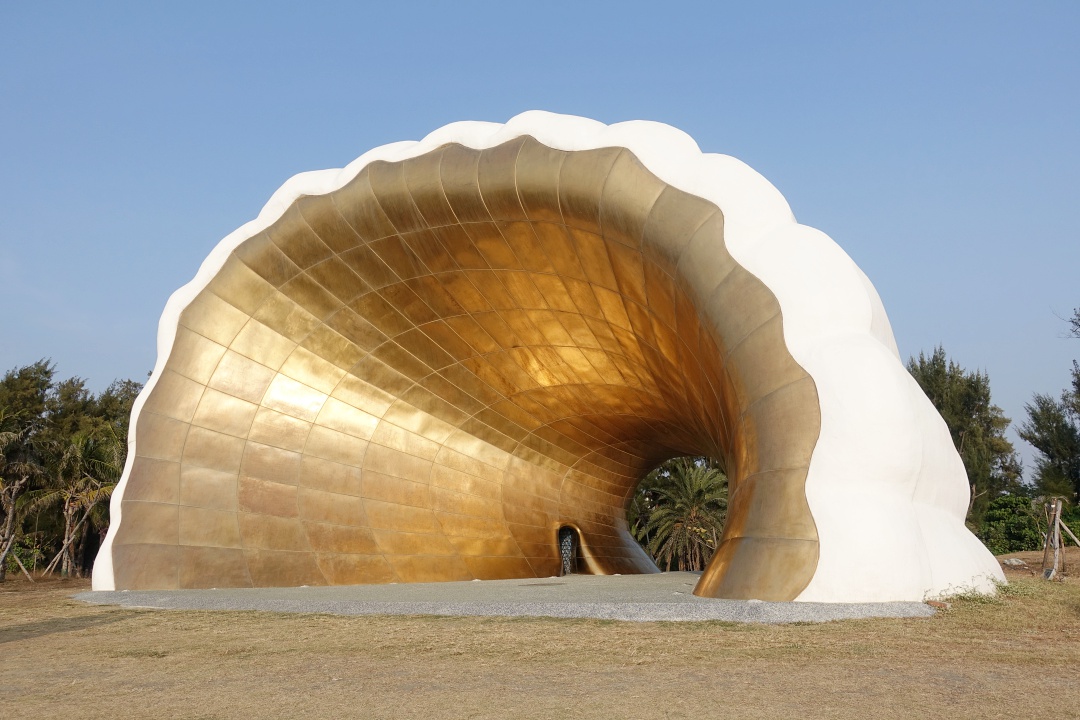 I don't know the exact name for this, but you wouldn't miss it as long as you ride along the coast / bike path.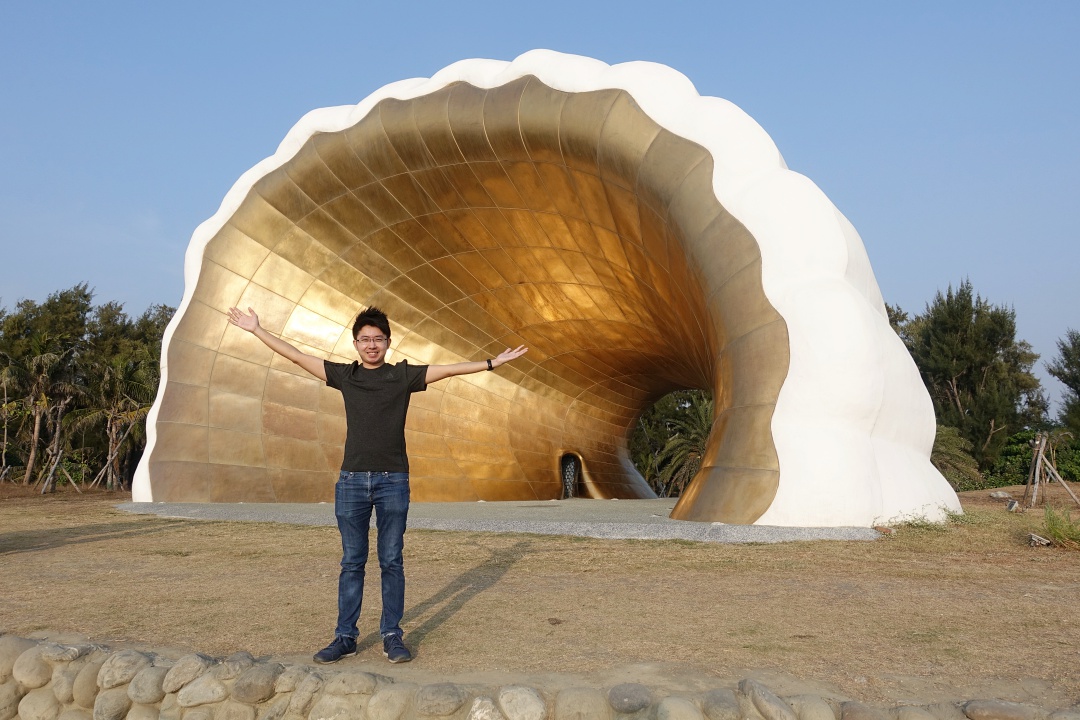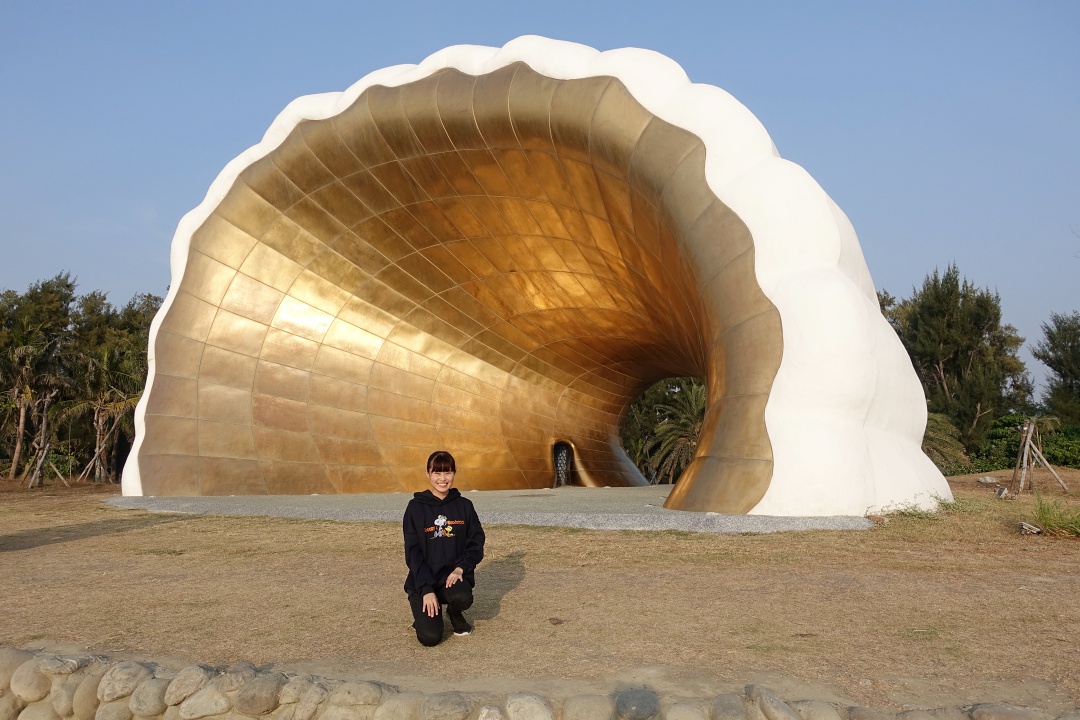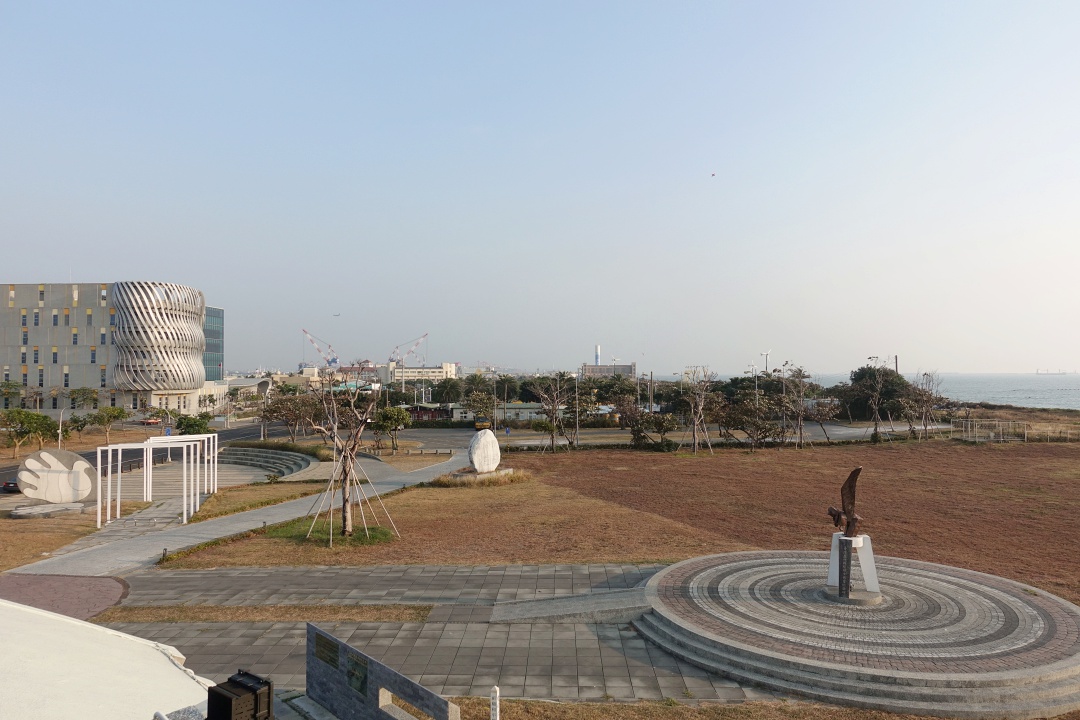 The furthest we went was to the Cijin Wind Turbine Park, before making a u-turn back to the Old Street.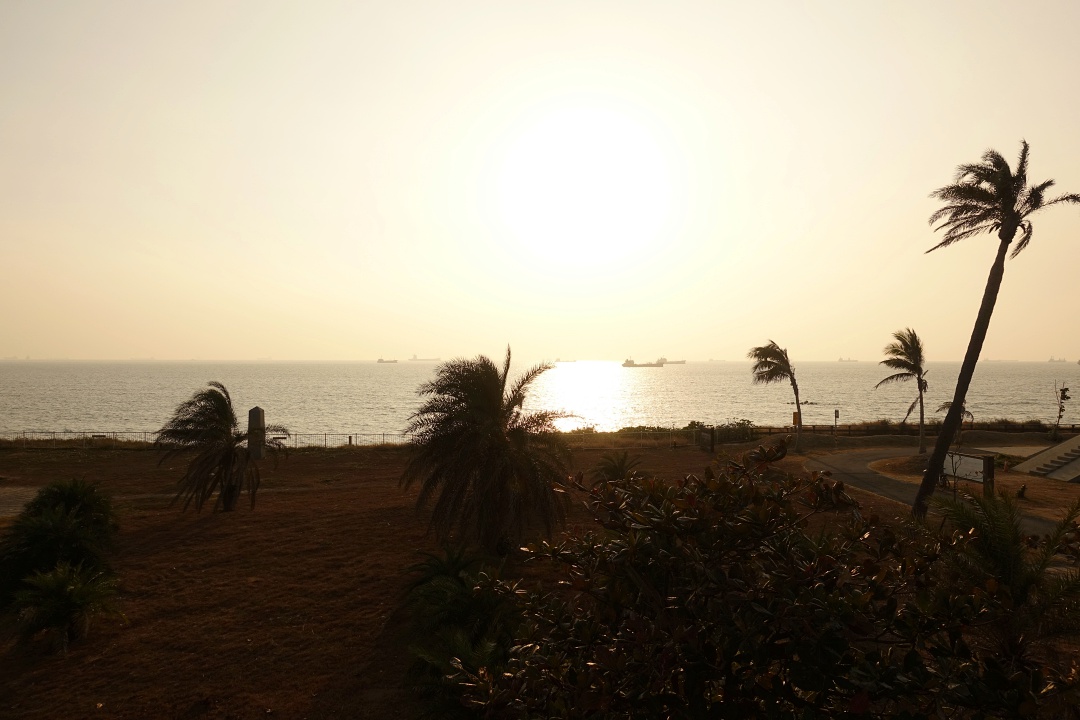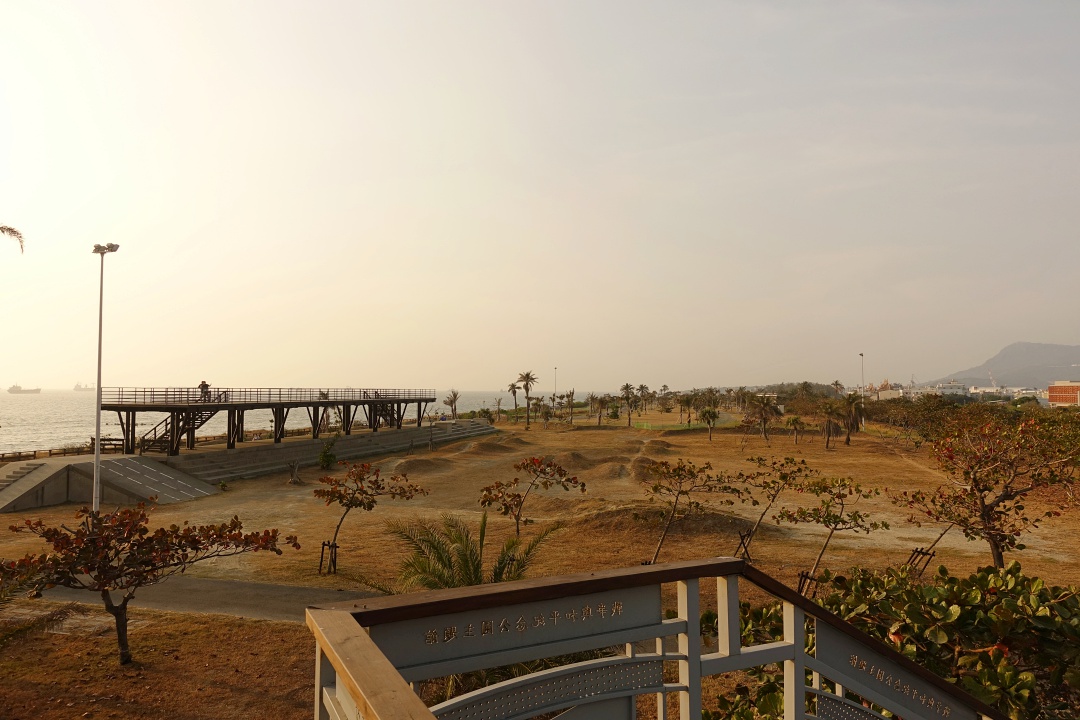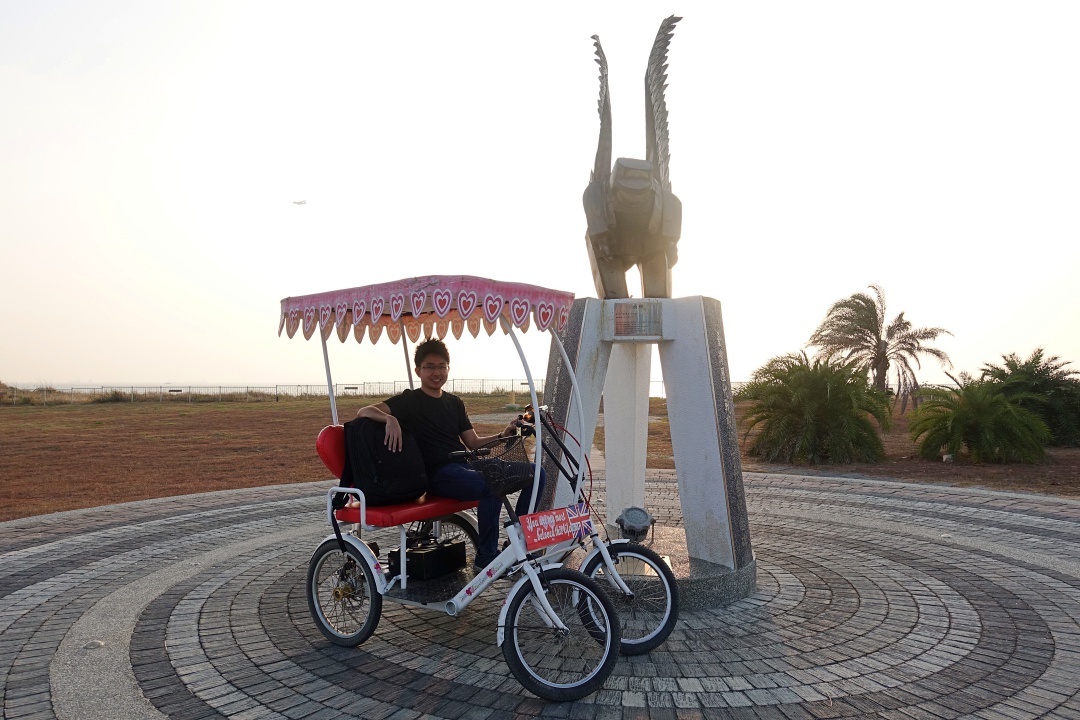 I was honestly quite terrified to navigate the electric bicycle myself, so all along it was the Husband who drove me around. However, we managed to come across a plot of empty land and I decided to give it a try. It was scary, but I managed to try it and came out unharmed. There was no way I would dare to ride it on the road, so I left it to the Husband to drive me around the island.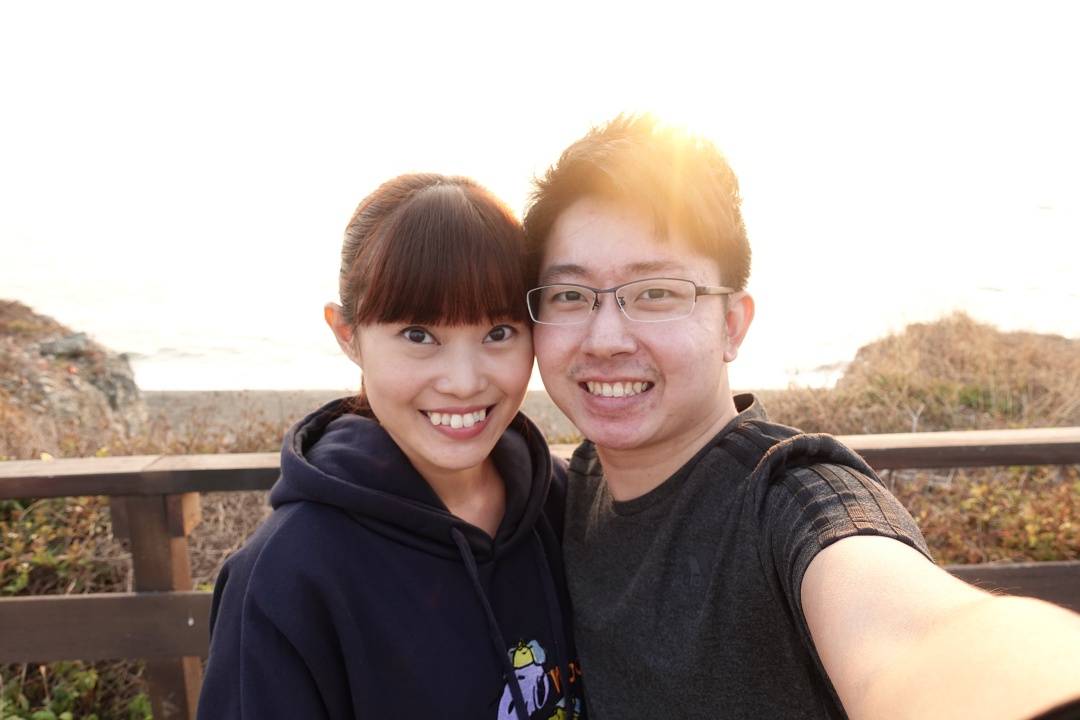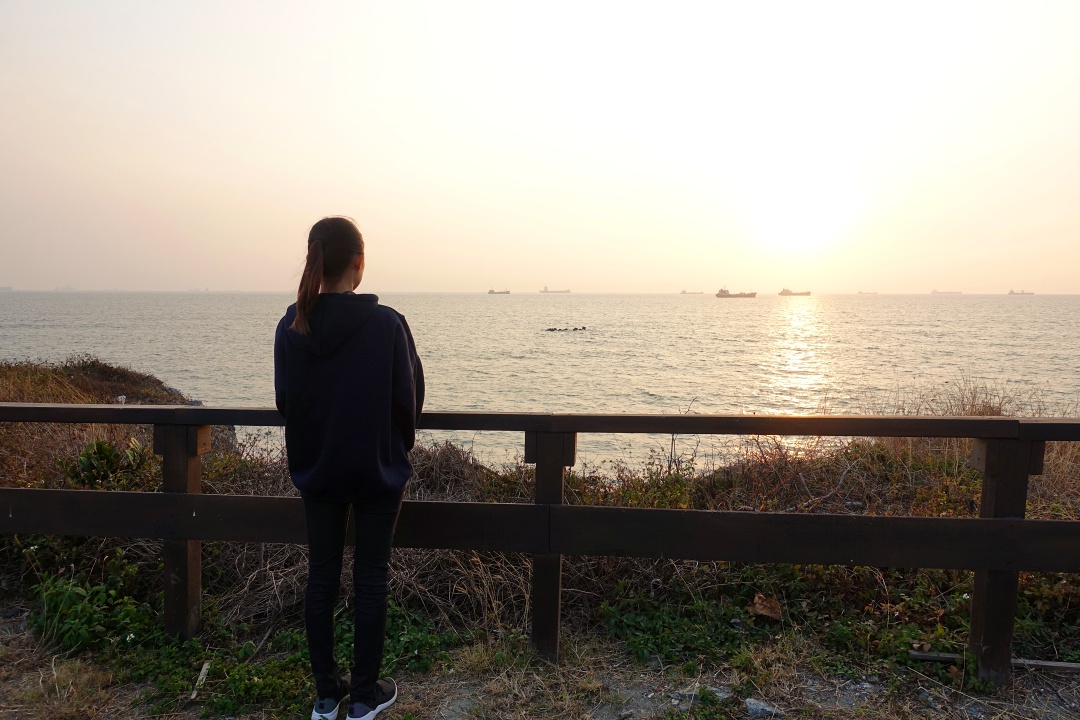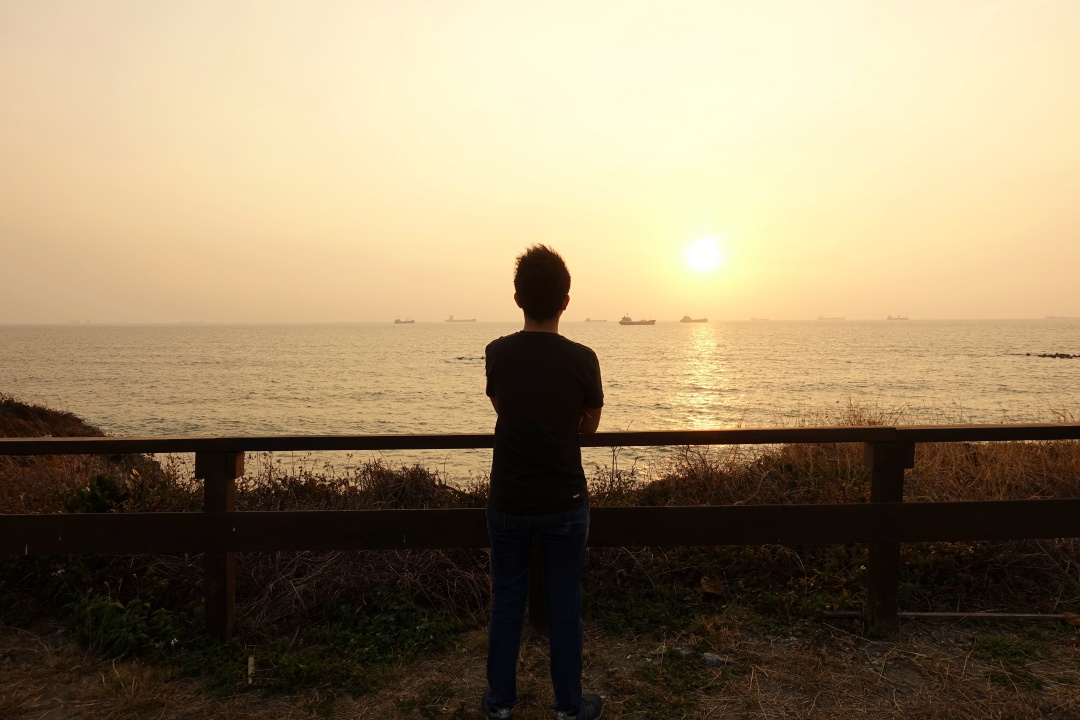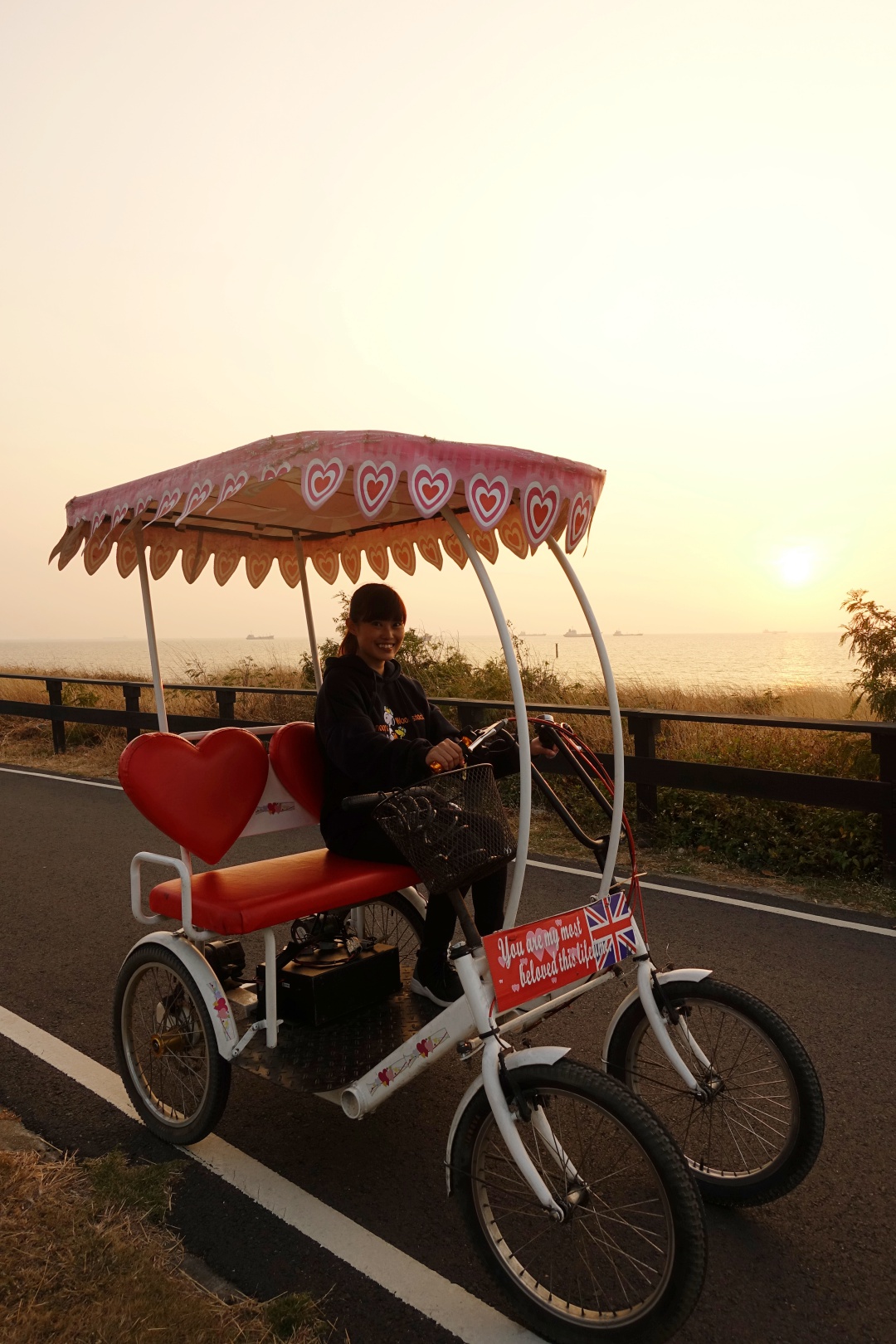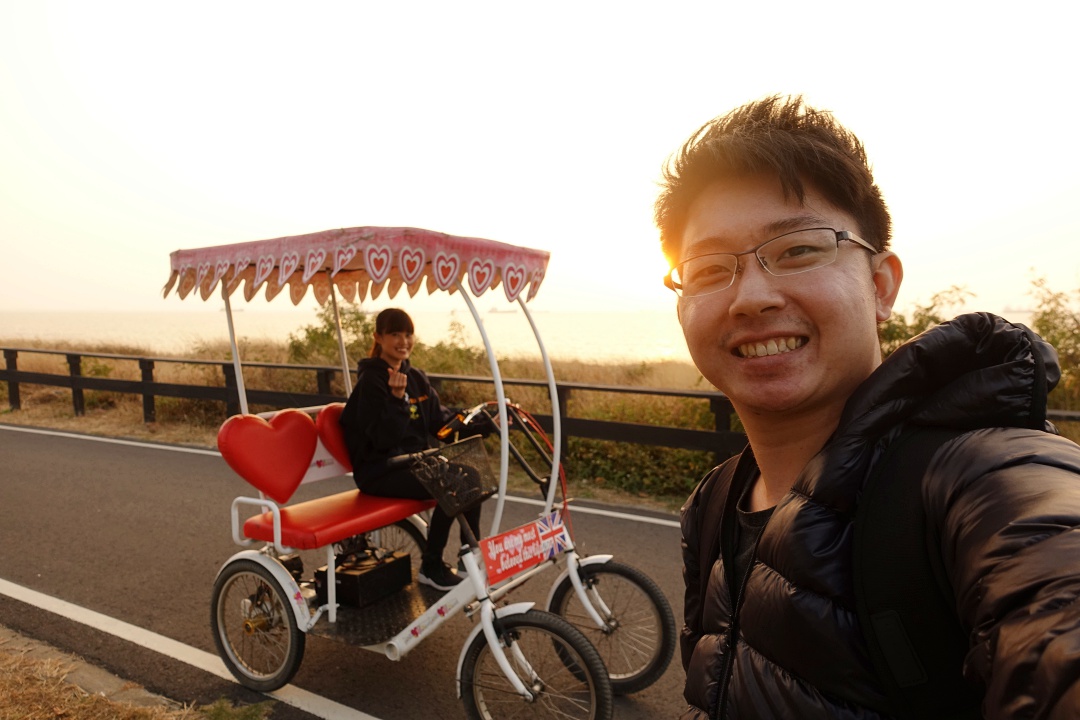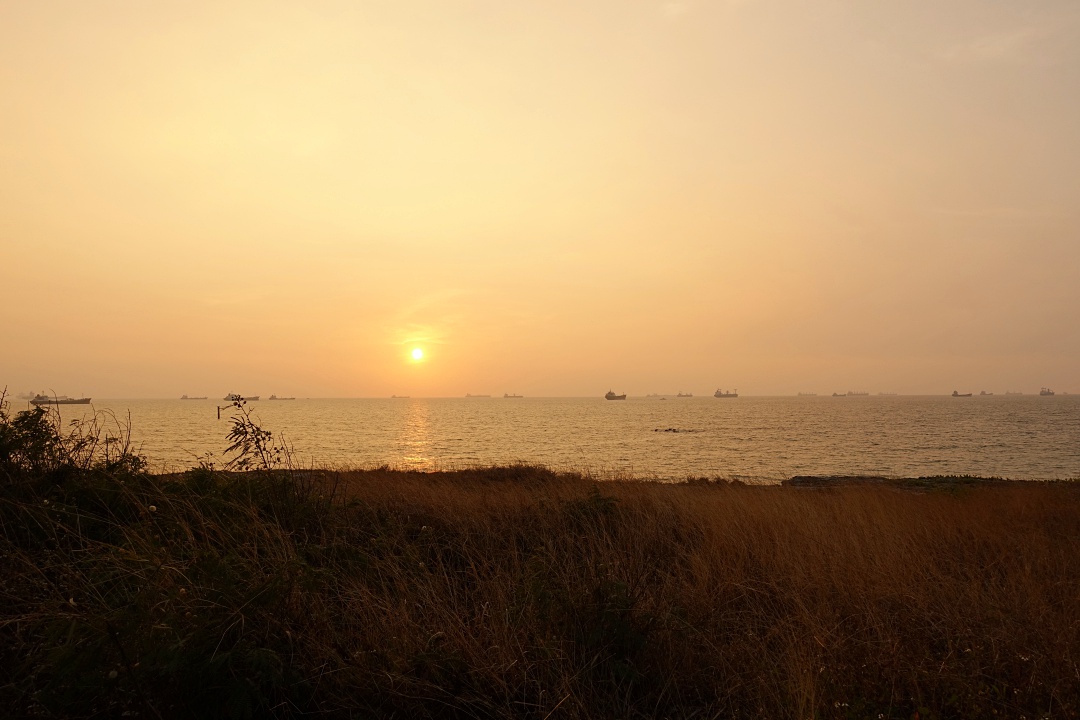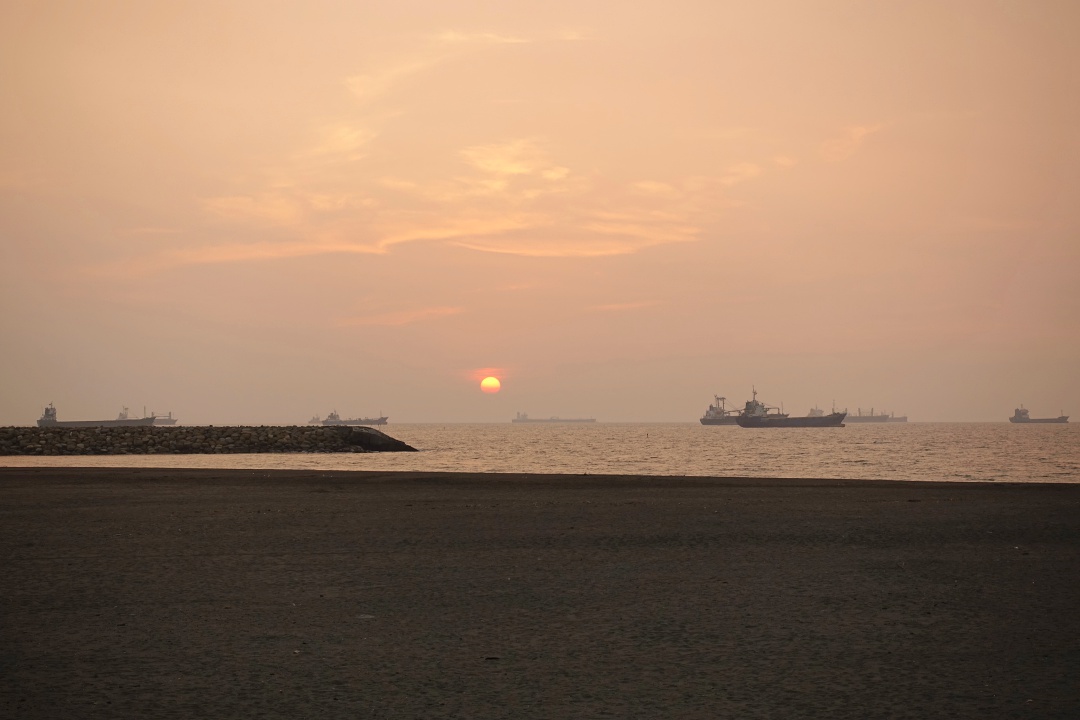 Caught a beautiful and peaceful sunset while we were on our way back.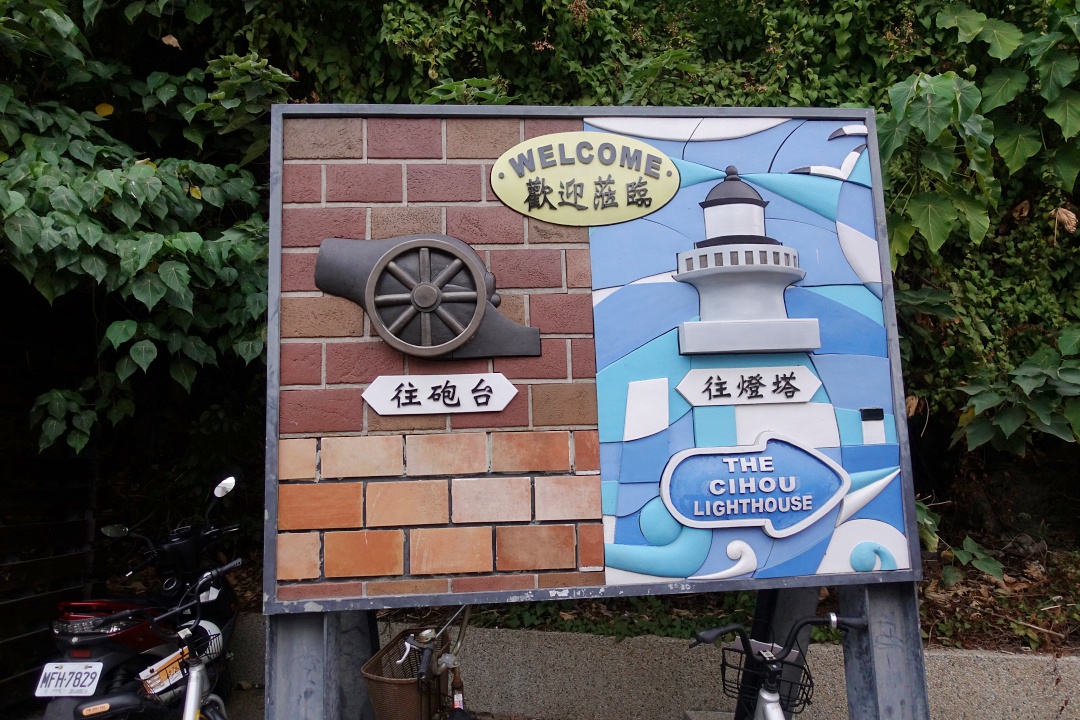 As there was still time before we had to return our bike, we figured we would drove over to Cihou Fort / Cihou Lighthouse to have a look. Unfortunately, we didn't have the time to go inside. Perhaps we could come again next time to visit the both of them and the Cijin Star Tunnel.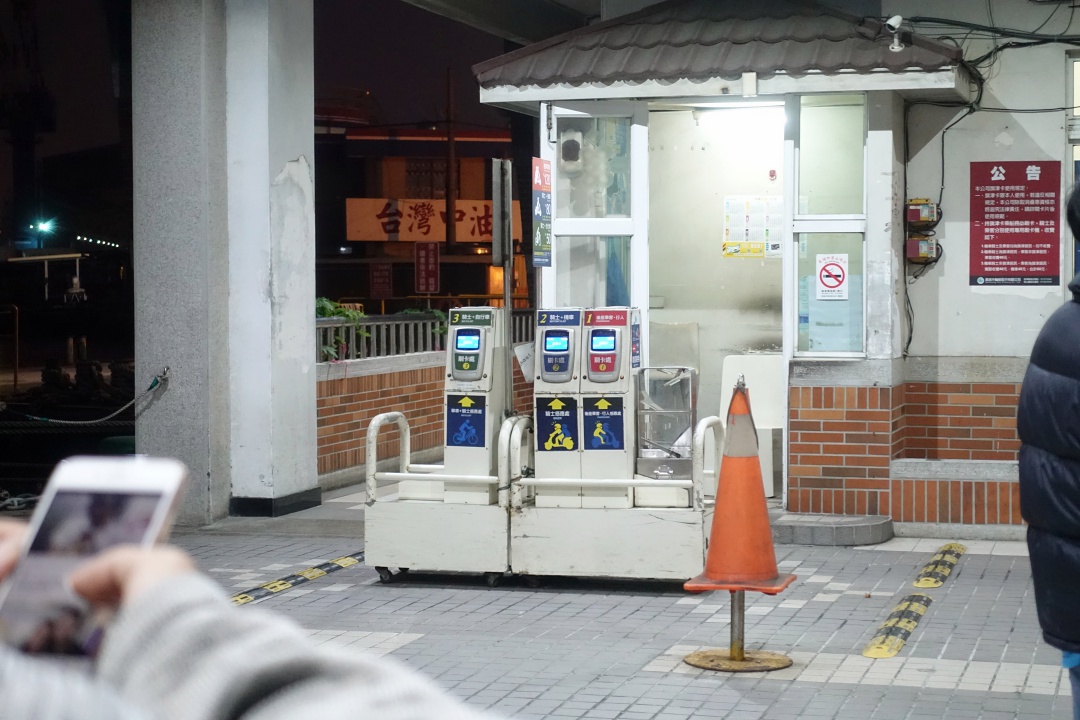 Returned our electric bicycle and left Cijin at around 18:00. I finally paid attention to how those who were riding on a bike or motorcycle pay for their ferry.
Dandan Hamburg 丹丹漢堡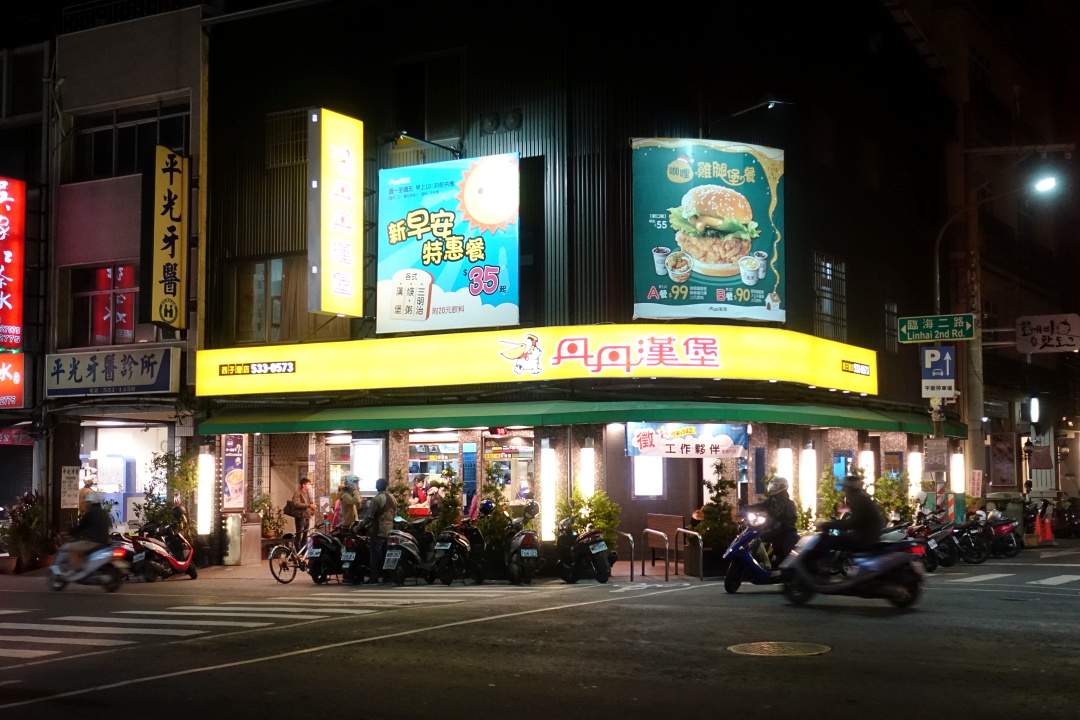 While on our way back to the KMRT Station, we came across Dandan Hamburg (丹丹漢堡). The Husband was so excited when he spotted it and insisted that we must try it. Apparently, he read online that it's a must-try fast food in Kaohsiung? So we went over and ordered a set meal.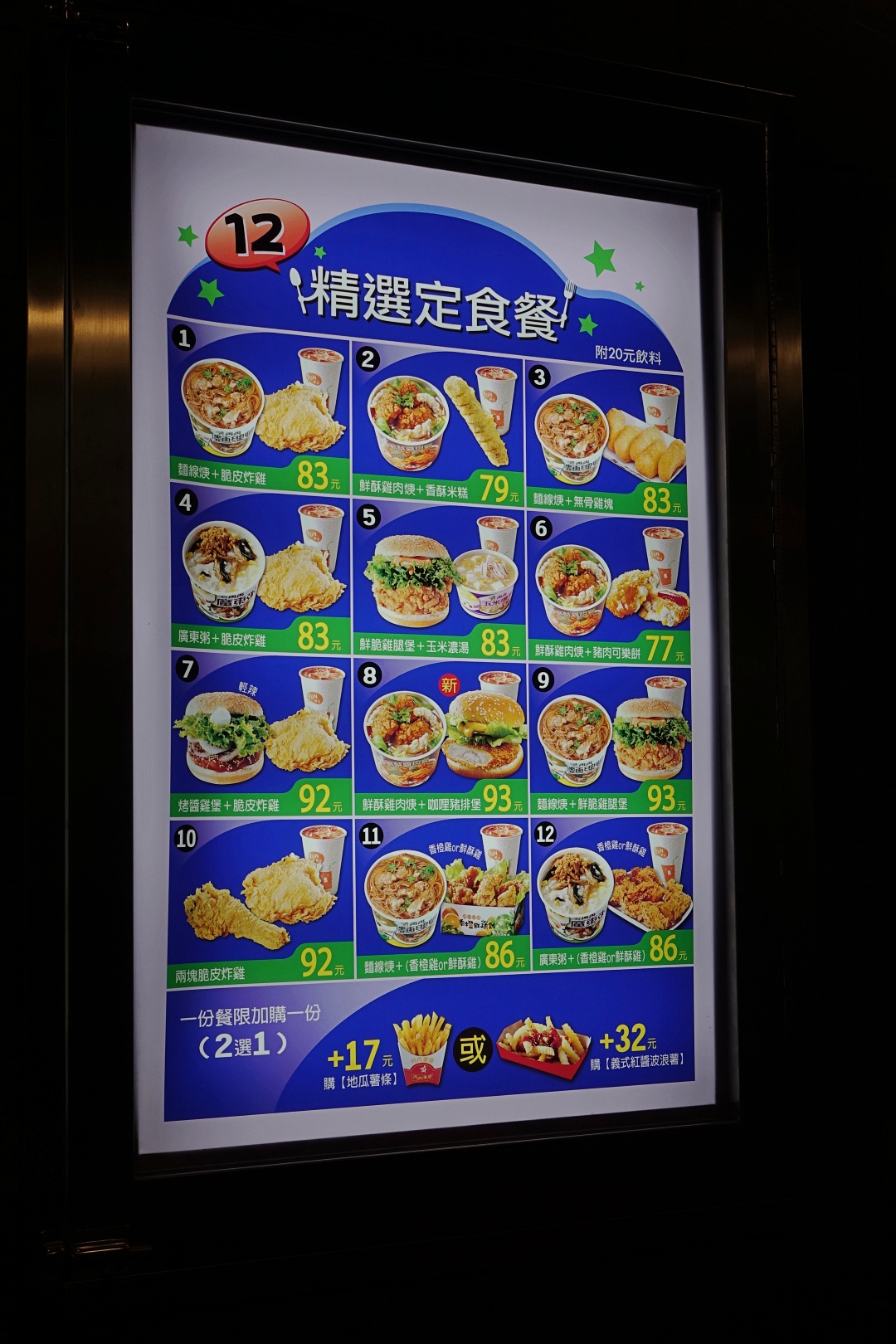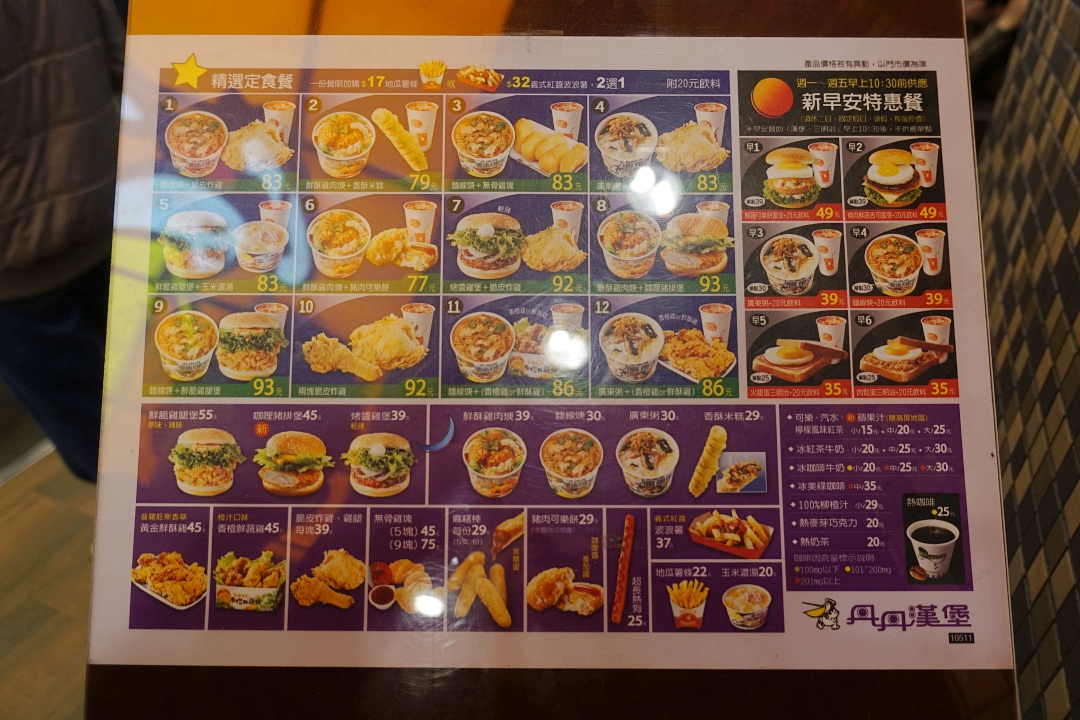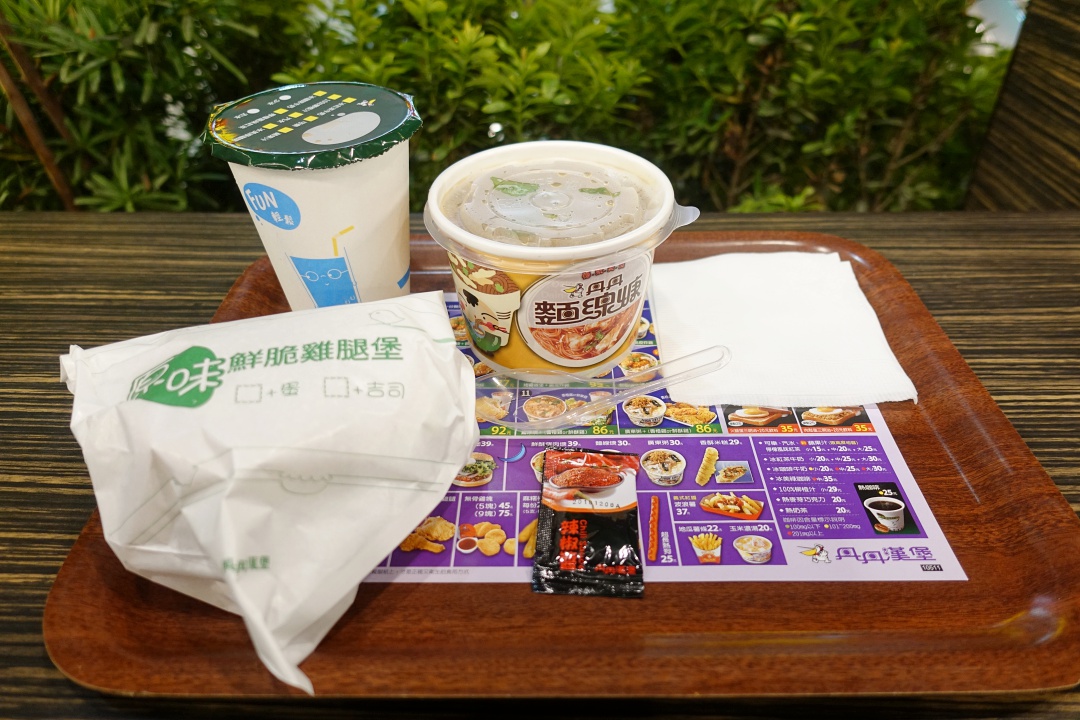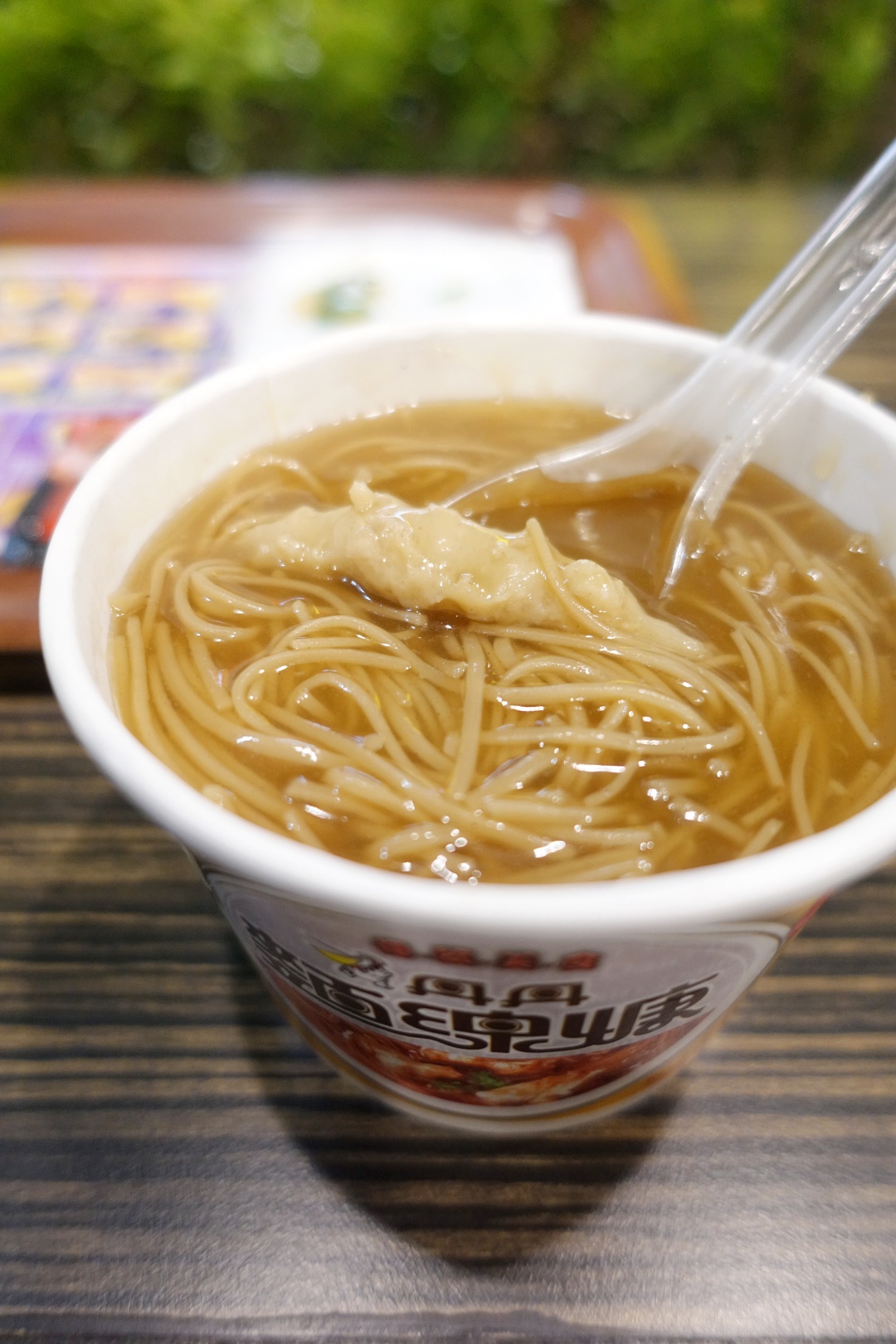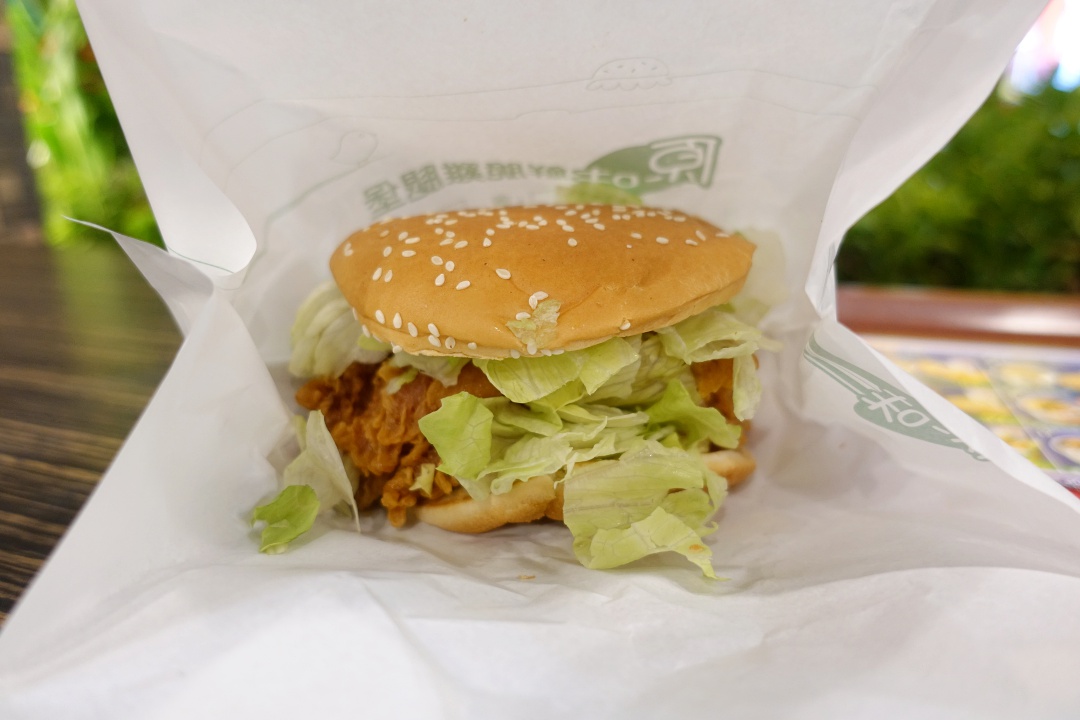 Got a crispy chicken leg burger (鲜脆雞腿堡), a misua (麵線焿) and a red milk tea for TWD93. The burger reminds me of a non-spicy version of KFC's Zinger burger. While the burger was nice, we didn't enjoy the noodle. So if you would like to try it, I suggest going for just the burger.
---
From Sizihwan Station, we took the KMRT to Kaisyuan Station. (Changed train at Formosa Boulevard Station from Red Line to Orange Line.) The plan was to visit Dream Mall (夢時代購物中心), before heading to Kaisyuan Night Market.
We reached Kaisyuan Station at about 19:00. Took Exit 3, and I was hoping to see the free shuttle bus that will take us to Dream Mall. But it turns out; we didn't see any shuttle bus or spot any indication of the free shuttle bus service. In the end, we decided to walk over to Dream Mall. You can easily spot the mall once you came out from the KMRT Station.
It probably takes us around 15 minutes to walk from the station exit to Dream Mall.
Dream Mall 夢時代購物中心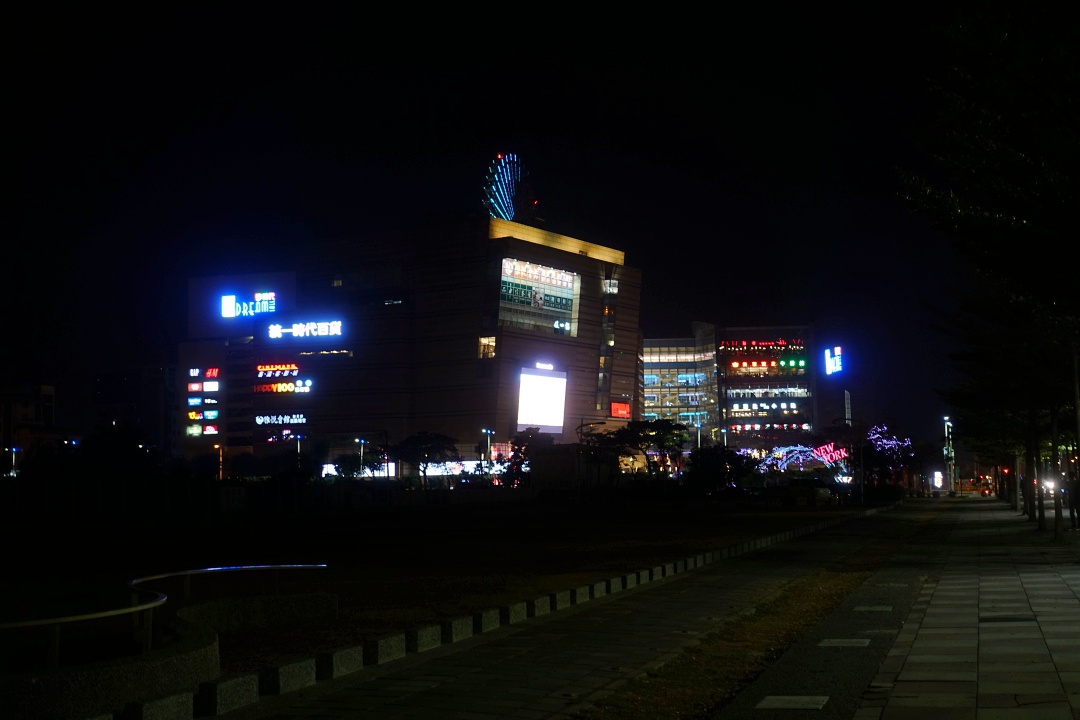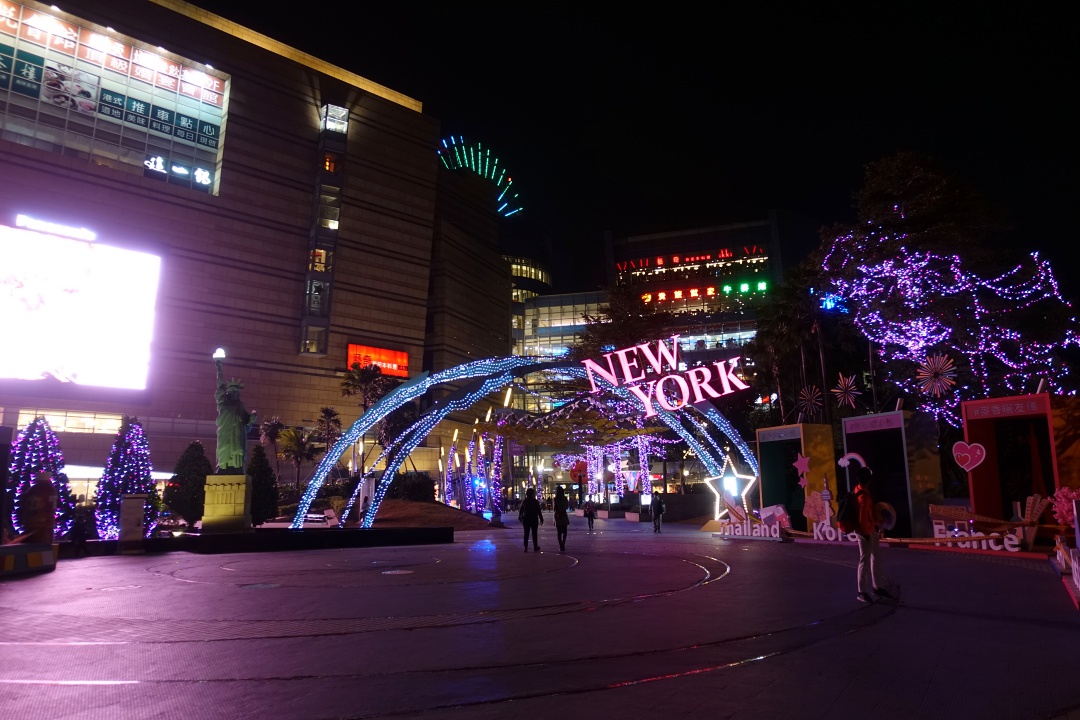 Spotted some beautiful setups outside the mall.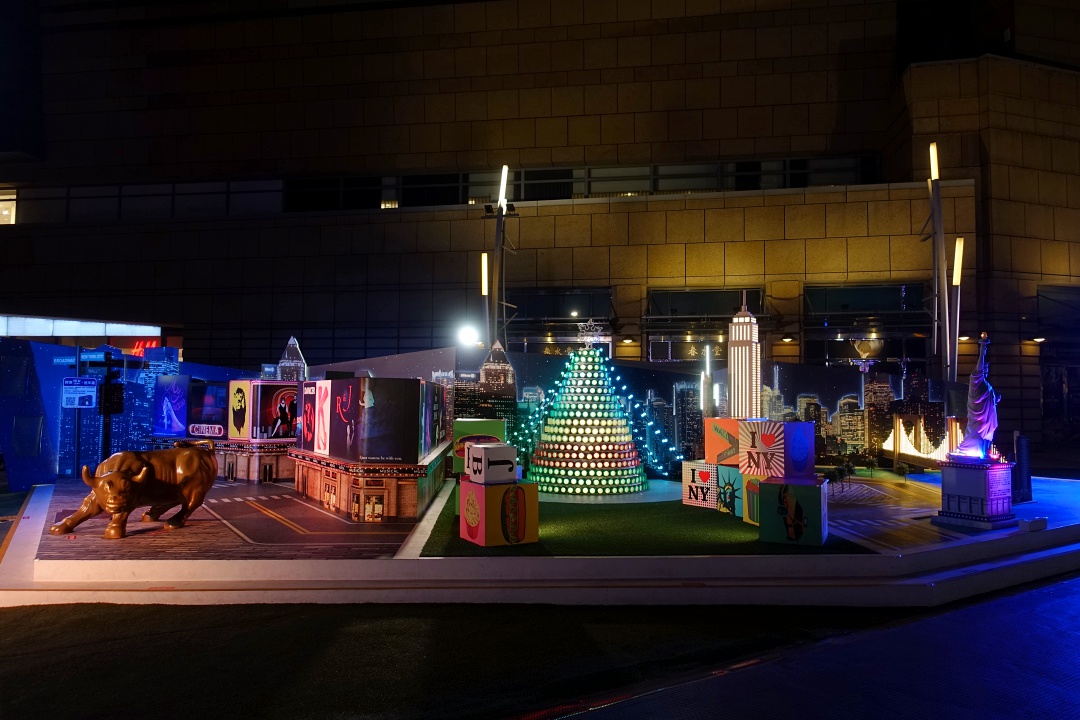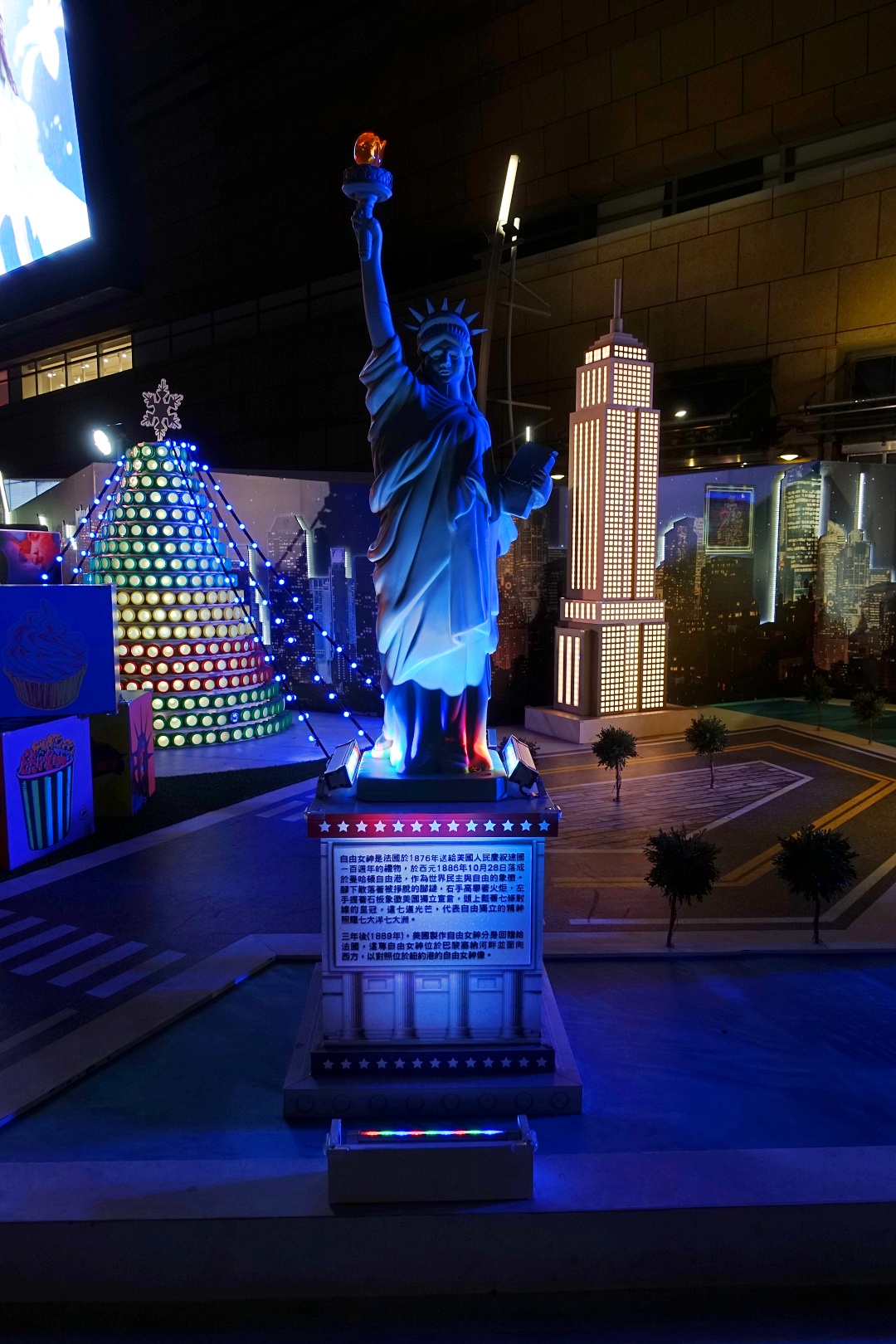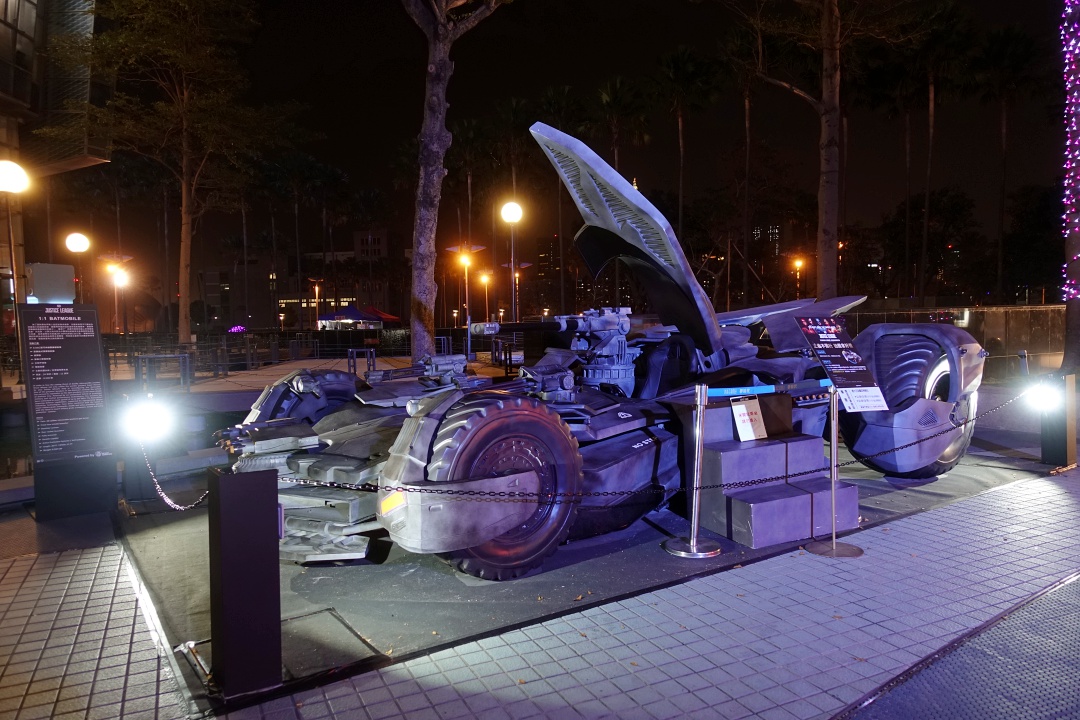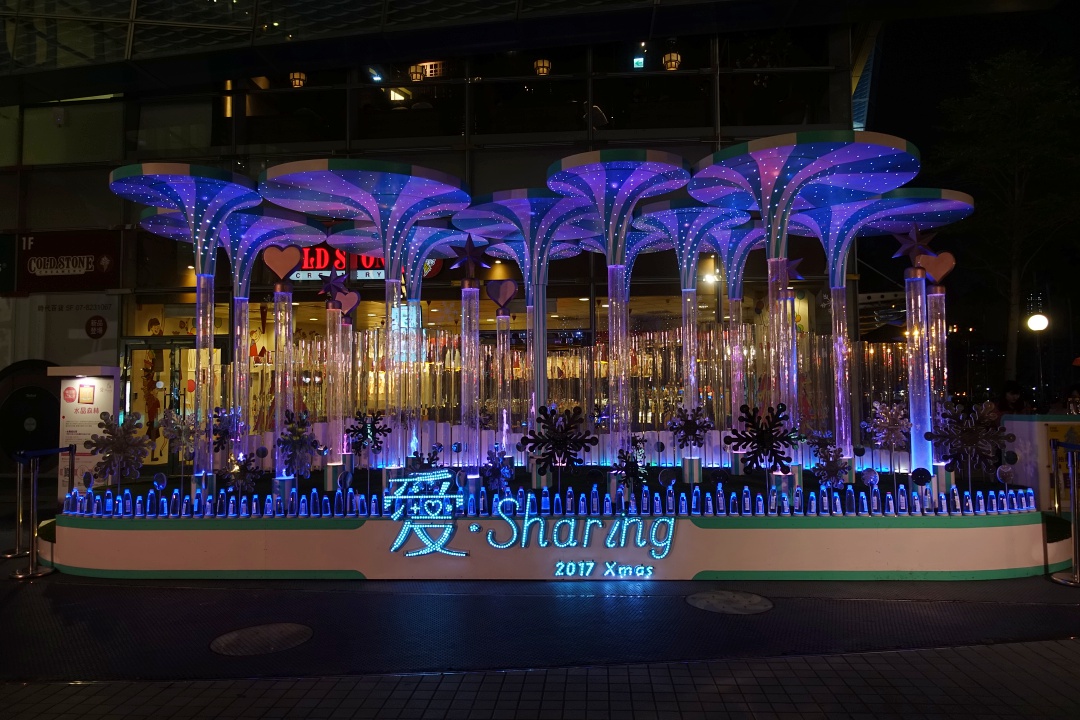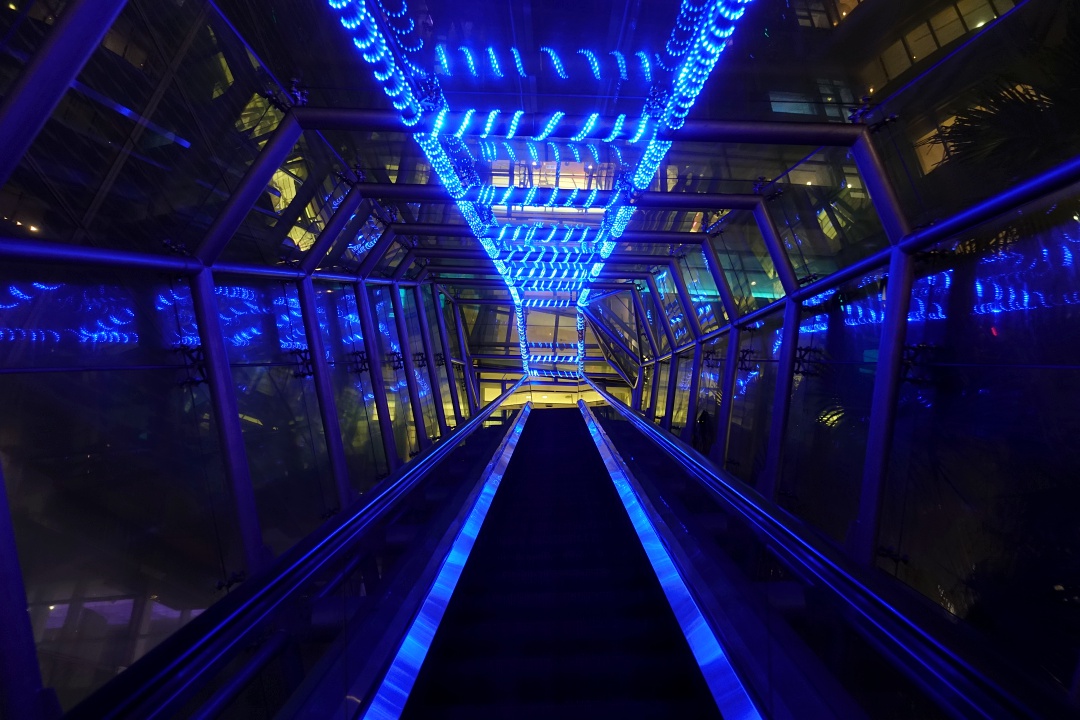 Even the escalator looks cool!
While I heard that Dream Mall is the largest mall in Taiwan and East Asia, we didn't come here for the shopping.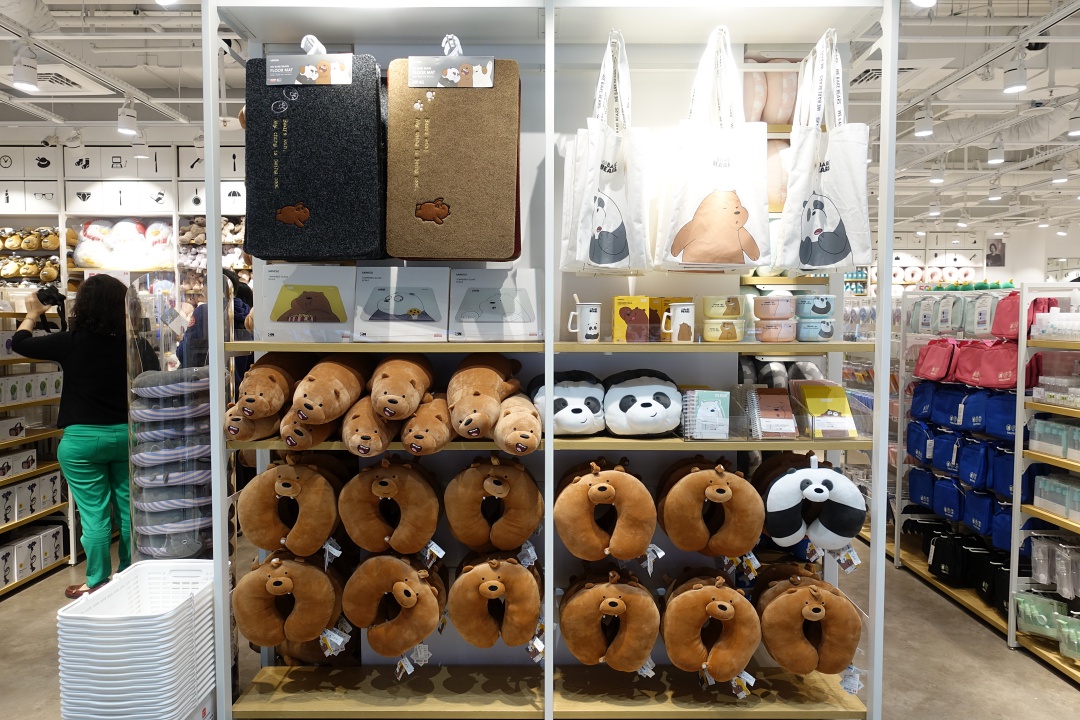 At least that was what I thought before I saw and went into Miniso.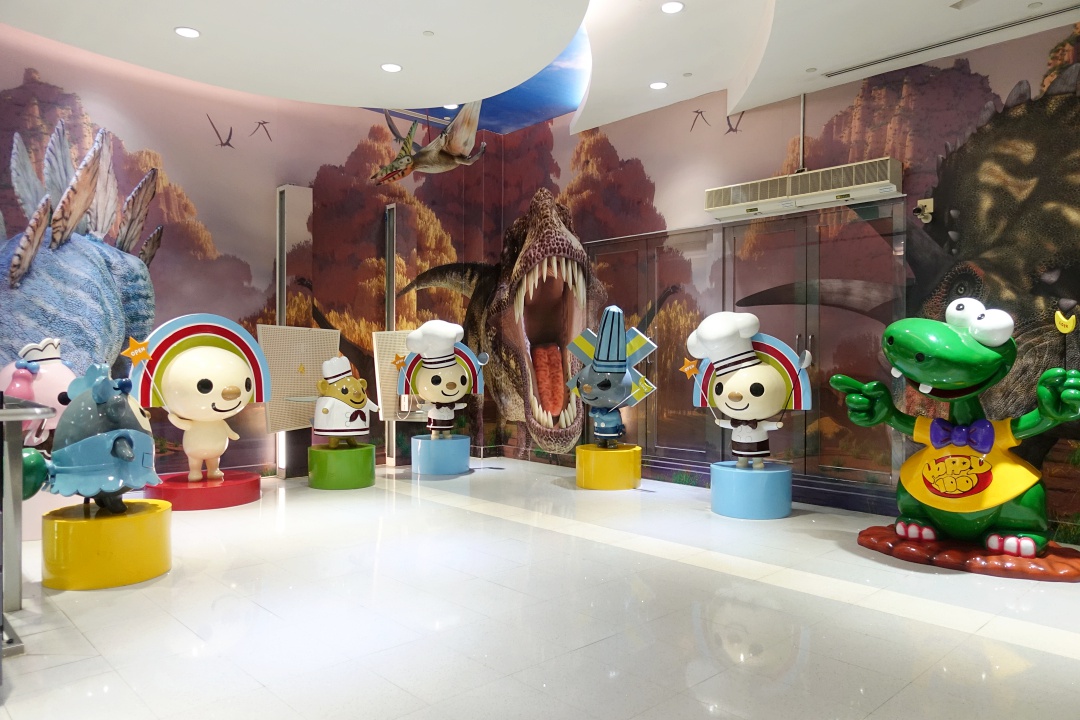 Anyway, the reason for coming to Dream Mall was mainly because I learnt that there was an outdoor amusement park located above the mall and it houses a huge Ferris wheel. Known as the Kaohsiung Eye (高雄之眼), the Ferris wheel on the rooftop is 102.5 meters high, and it is the only Ferris wheel in Taiwan where one can see both the seascape and townscape.
Dinosaur Exploring Park | Kaohsiung Eye 高雄之眼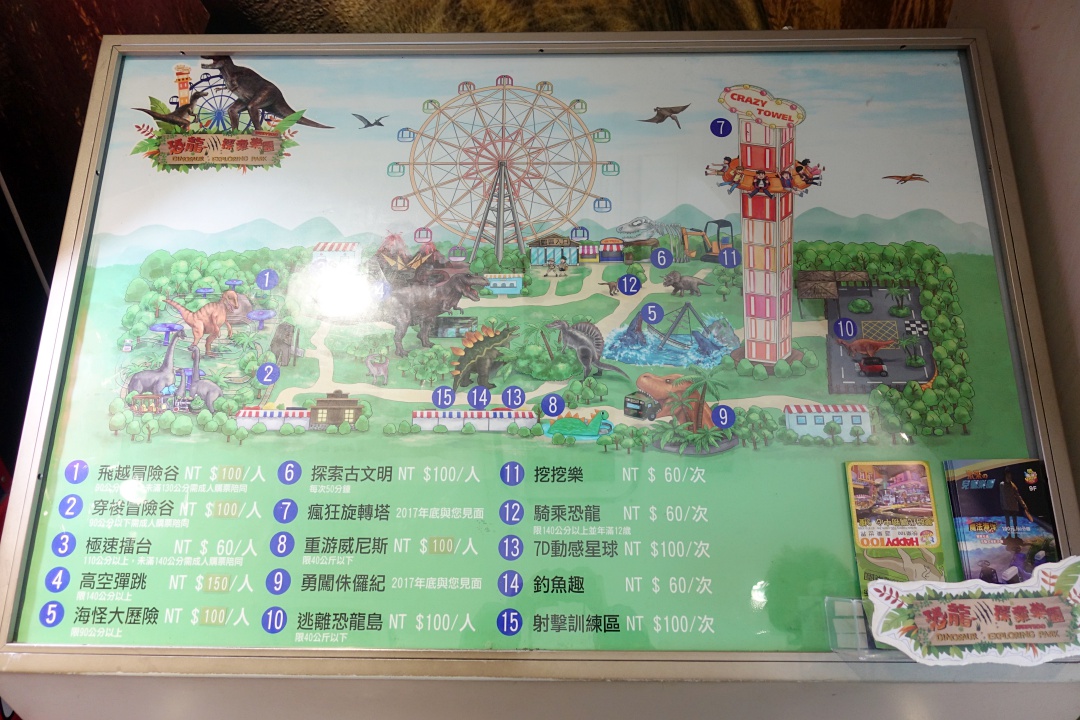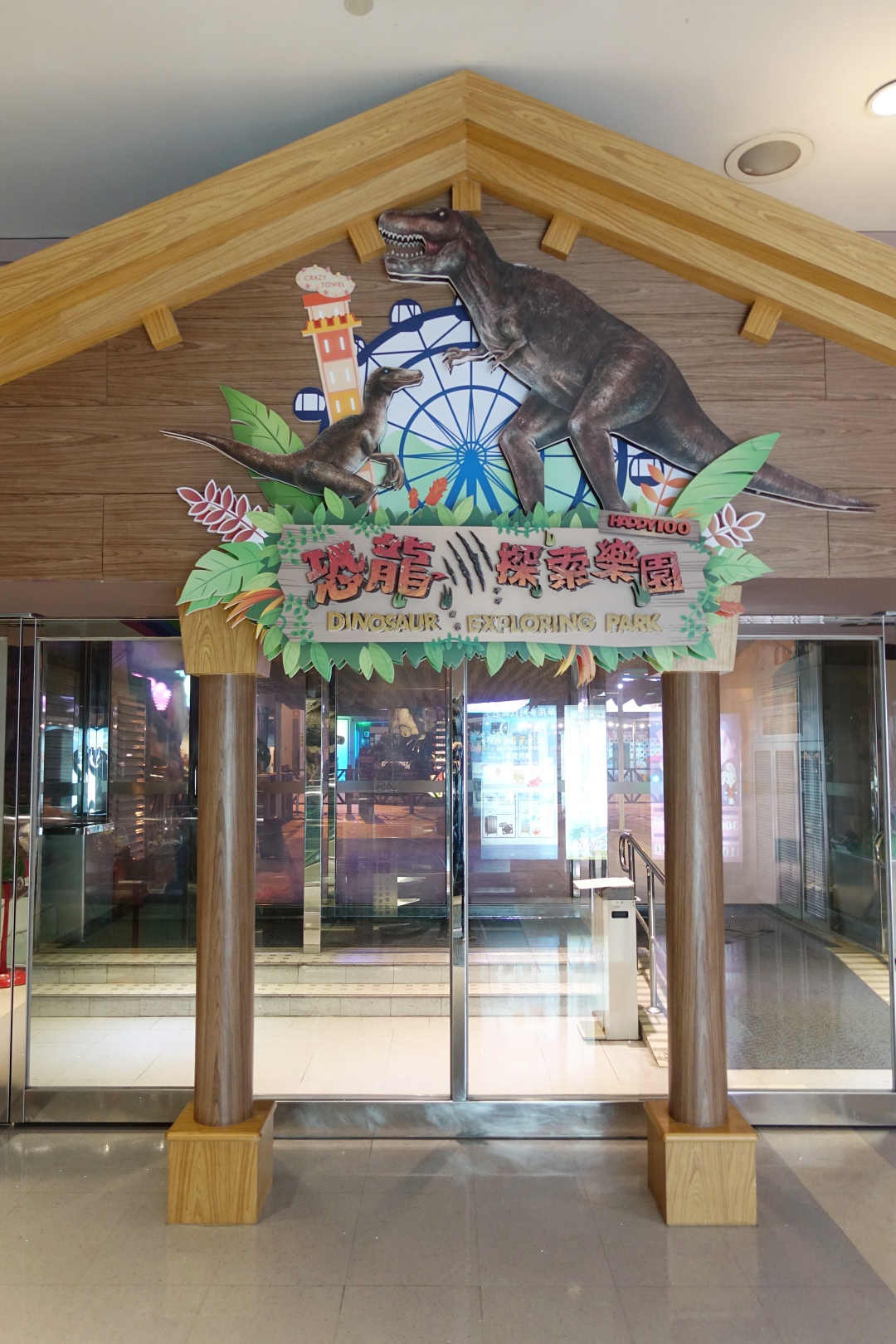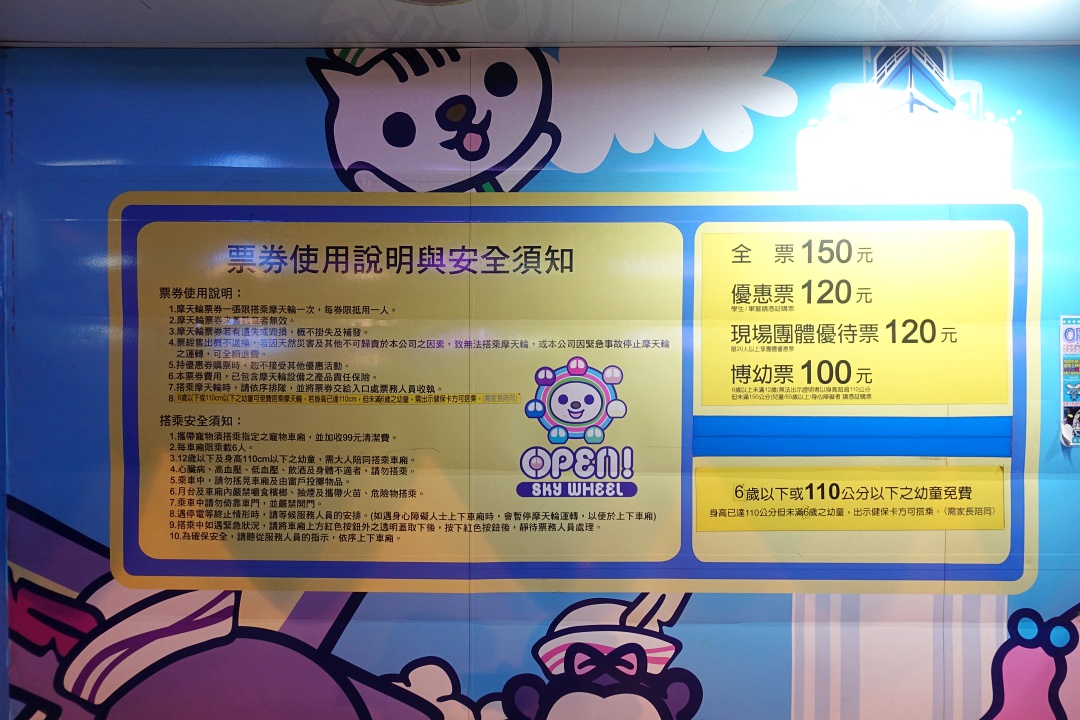 Price for the Ferris wheel is at TWD150 (SGD6.70) per adult, and it comes inclusive of the admission to the amusement park.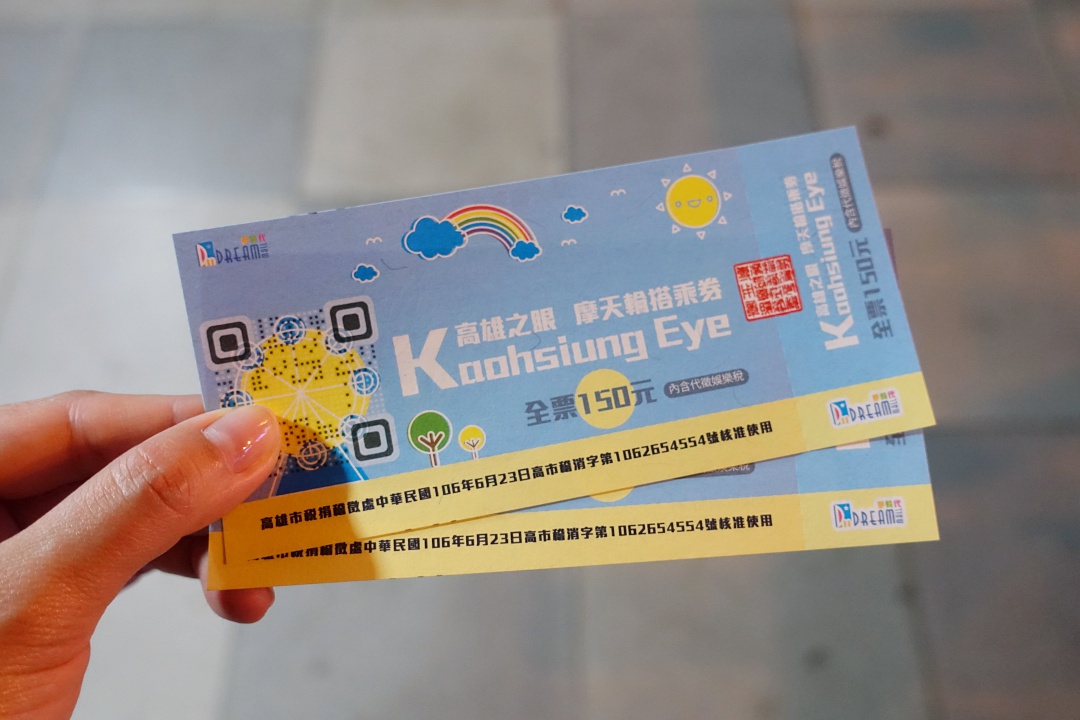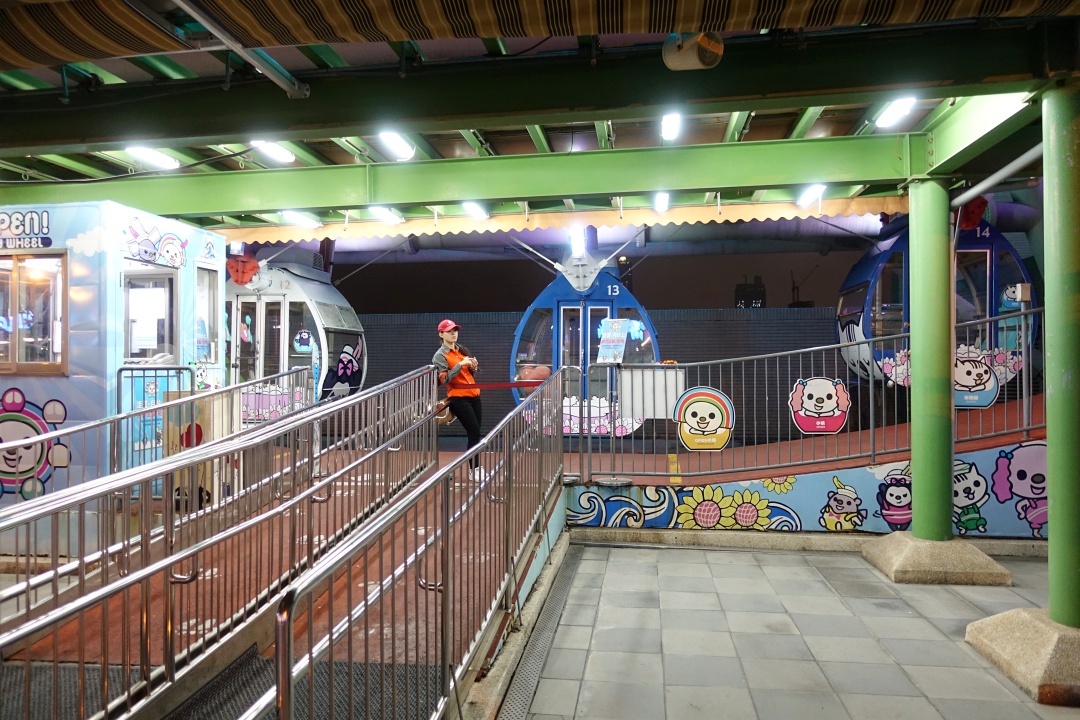 They have a staff stationed at the entrance to help you to take pictures before you board the Ferris wheel, which you can subsequently choose to develop if you like to.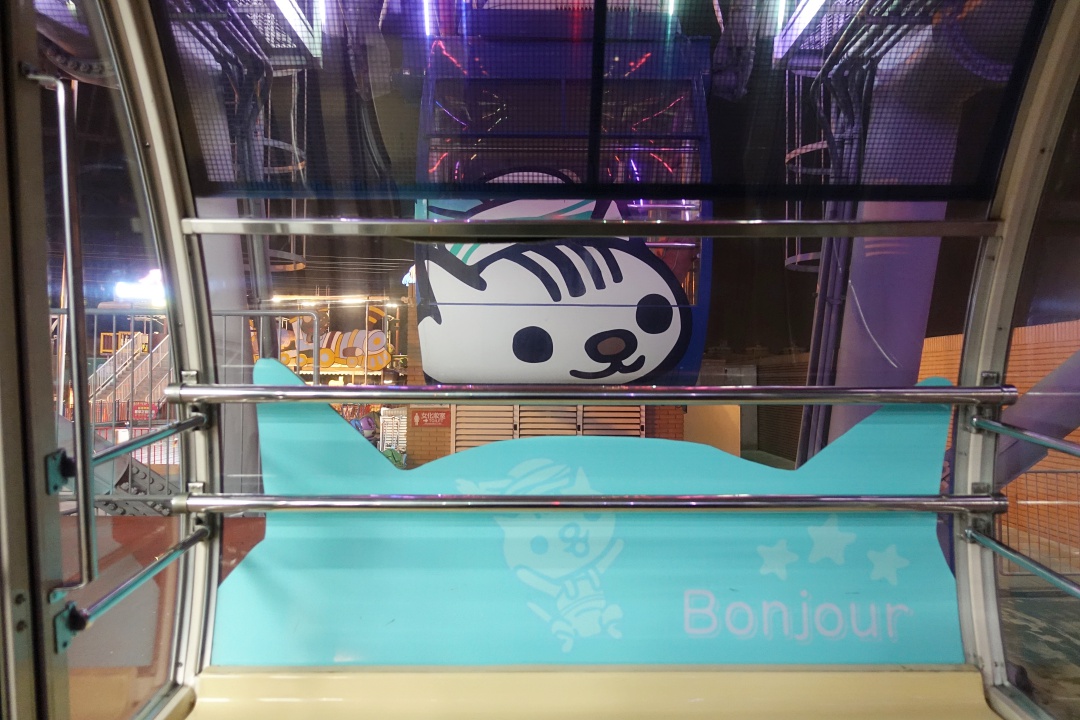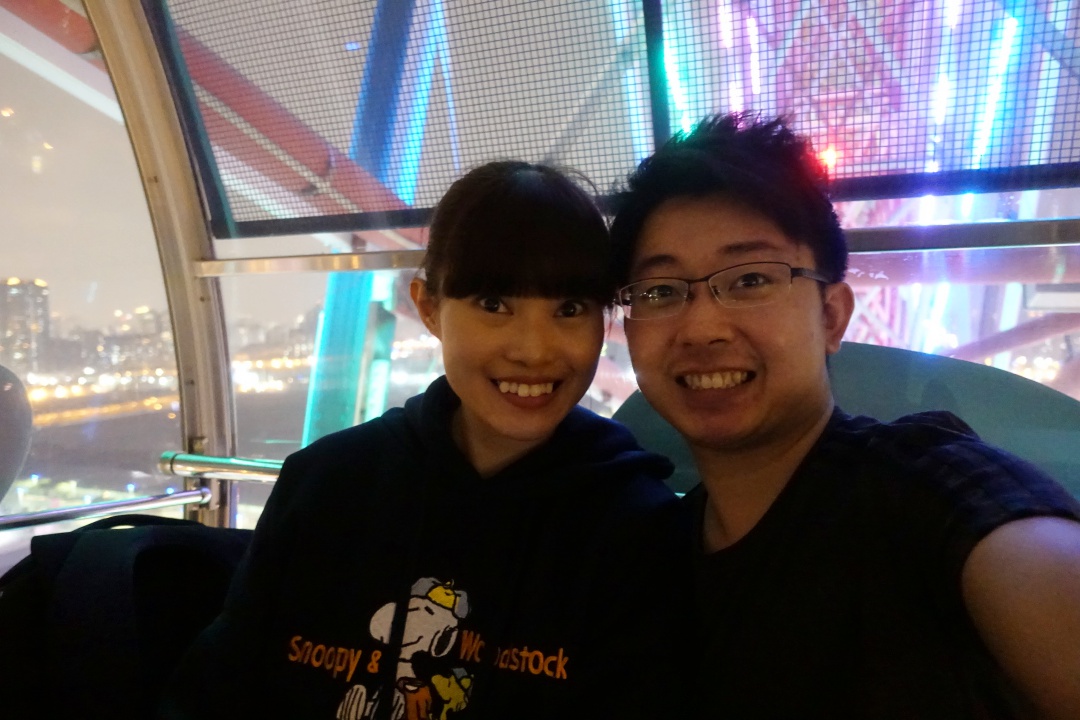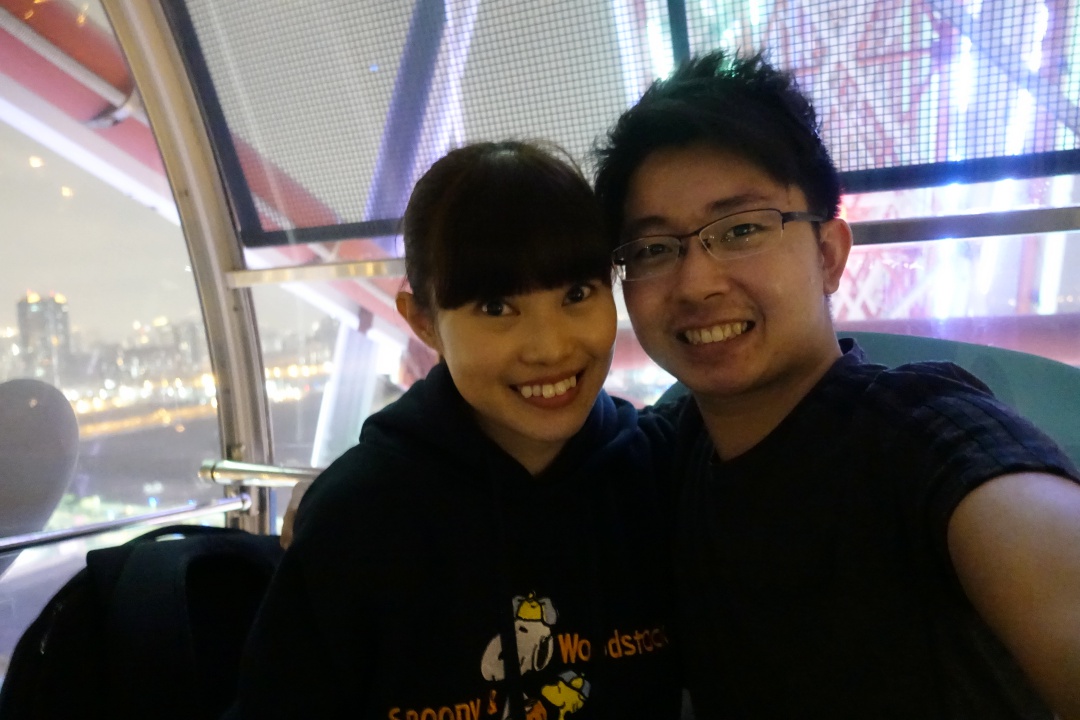 Being on a Ferris wheel brings back memories of the time we took one at Asiatique.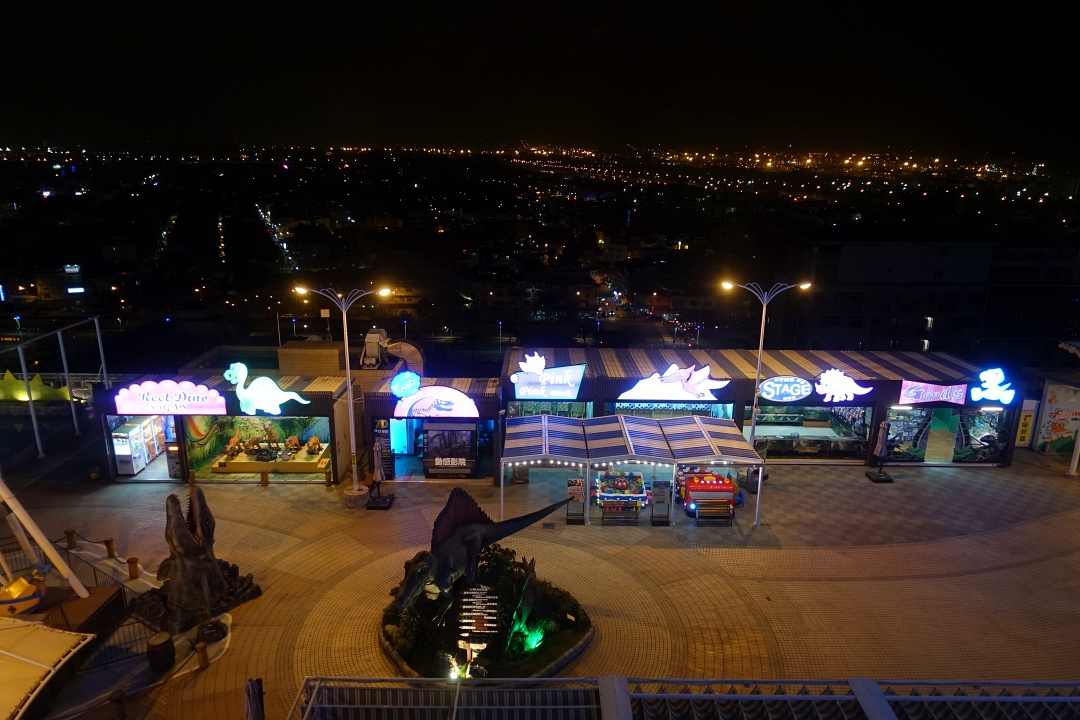 The view from the top.
The entire ride took approximately 15 minutes. To be honest, it was nothing special.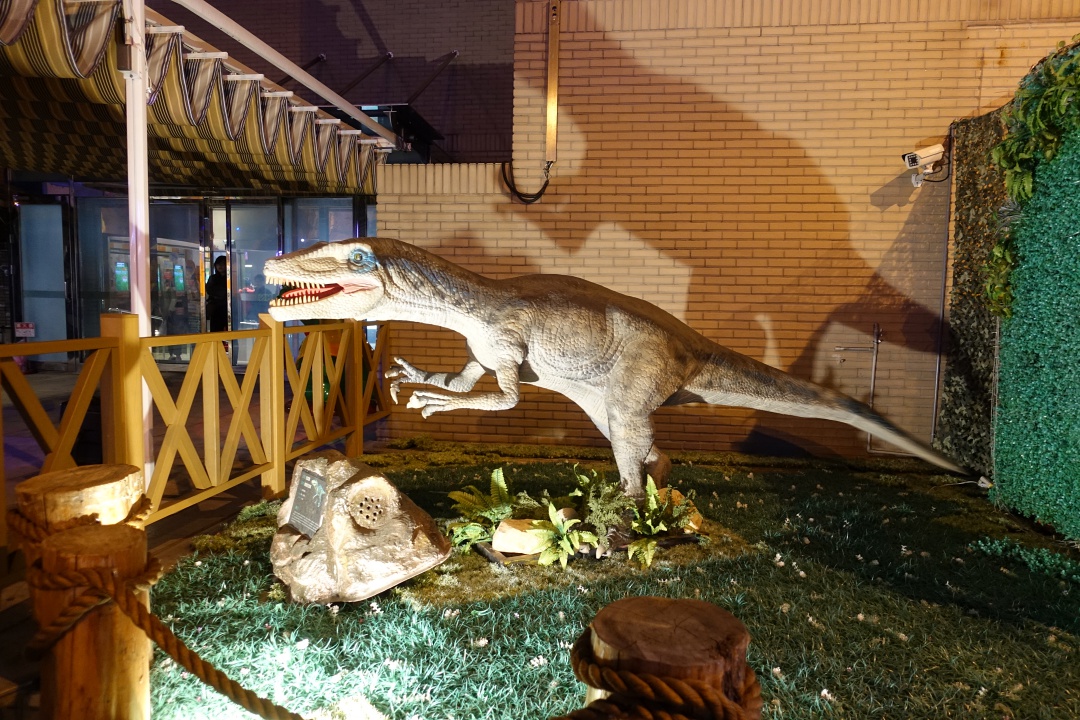 After coming down from the Ferris wheel, we used our ticket stub to enter the other side of the theme park that consists of all the other rides. The entire theme park was dinosaur themed and include mostly kiddy rides that cater primarily to kids rather than adults. There were hardly anymore visiting the park aside from us and a handful of visitors, so I honestly wonder how they justify having the theme park running.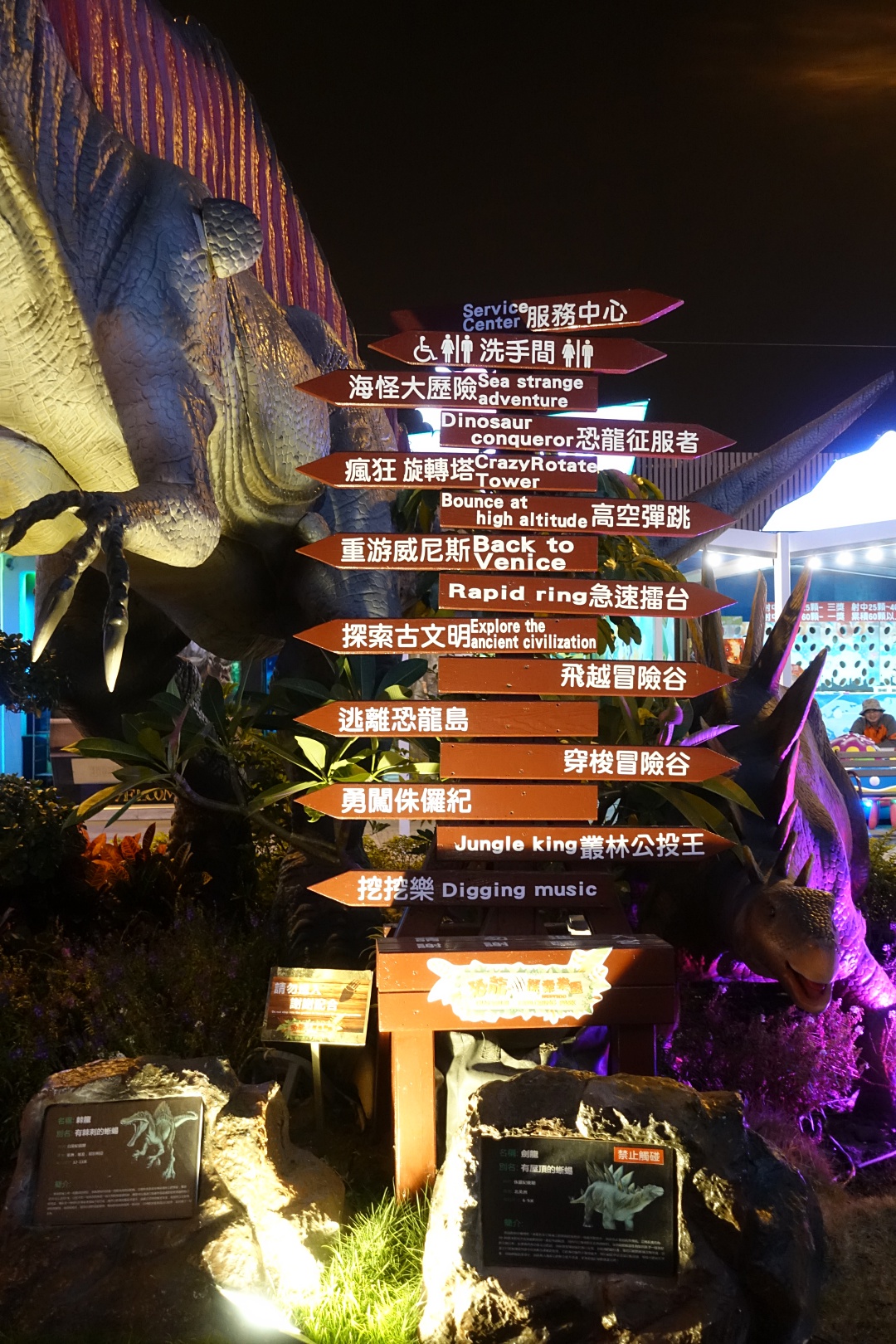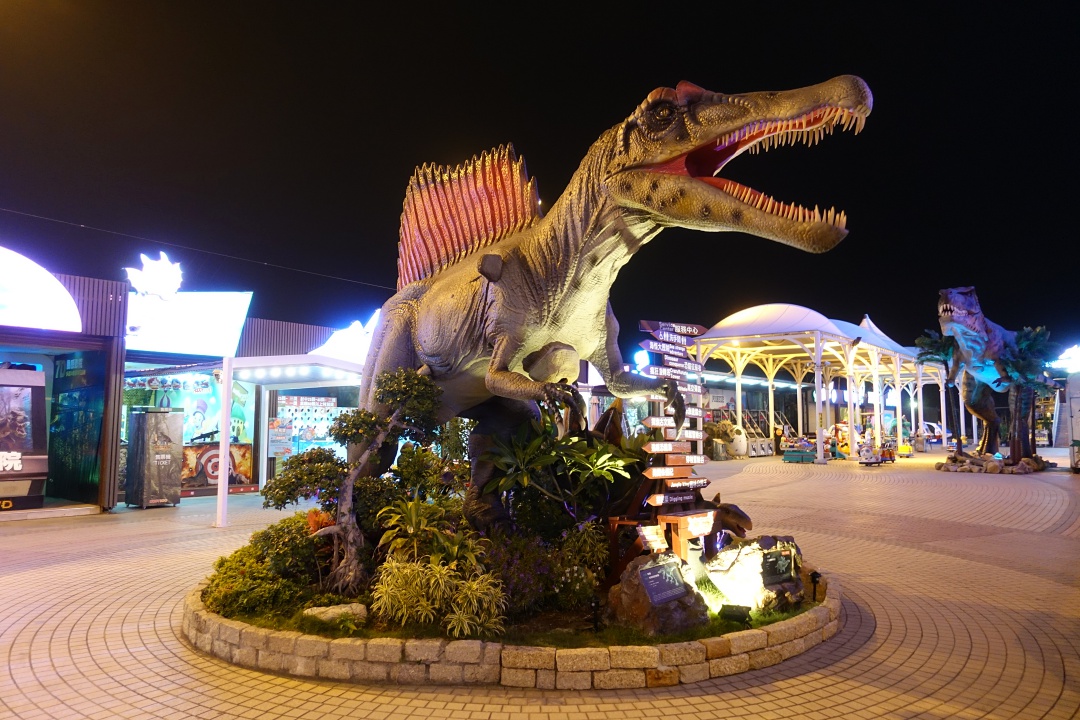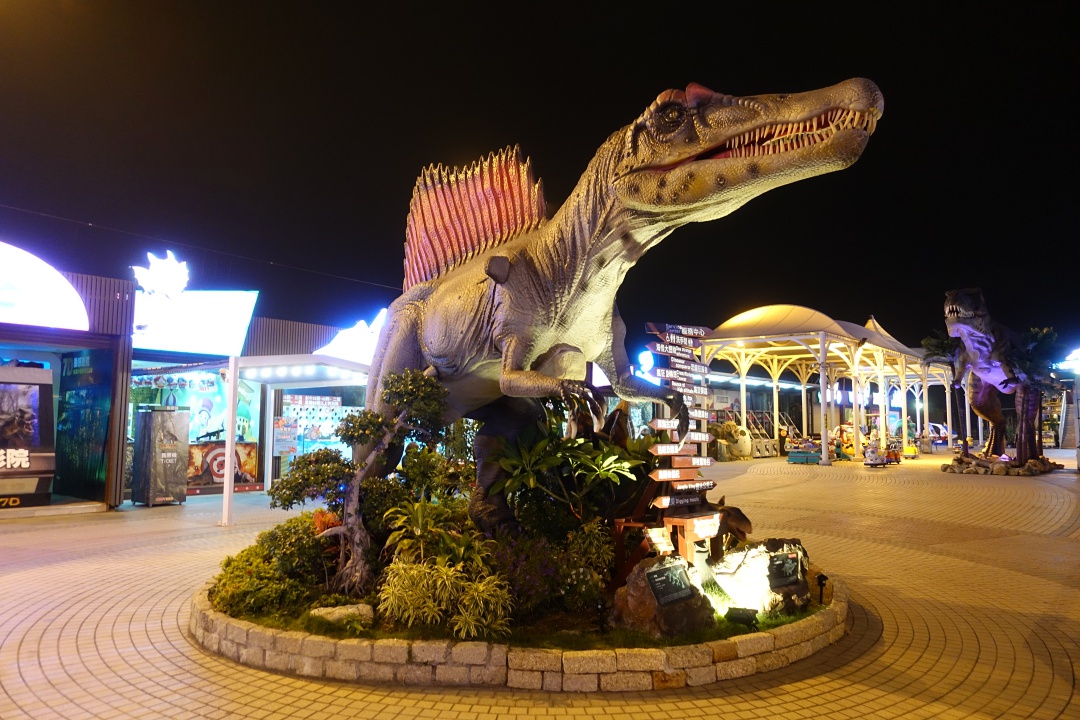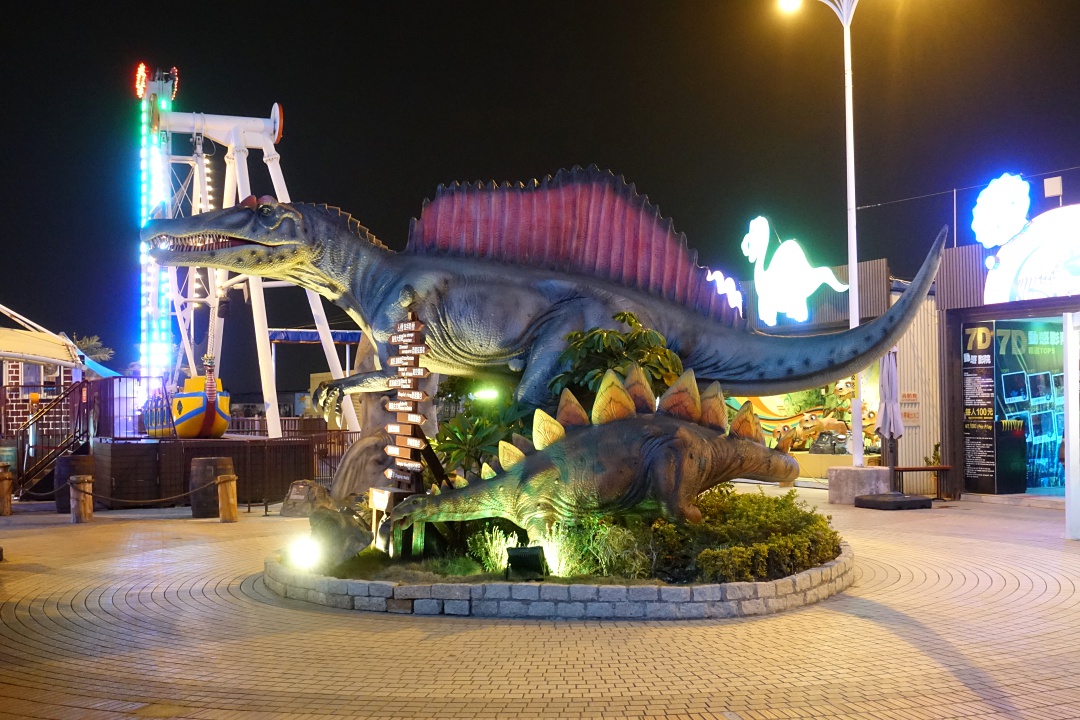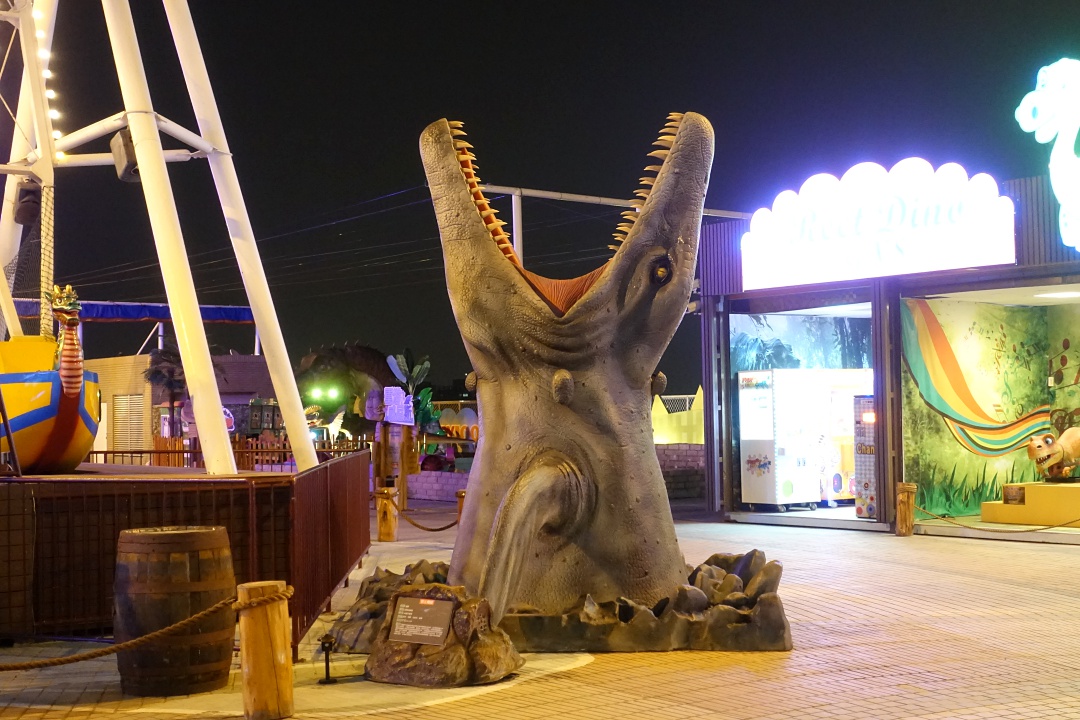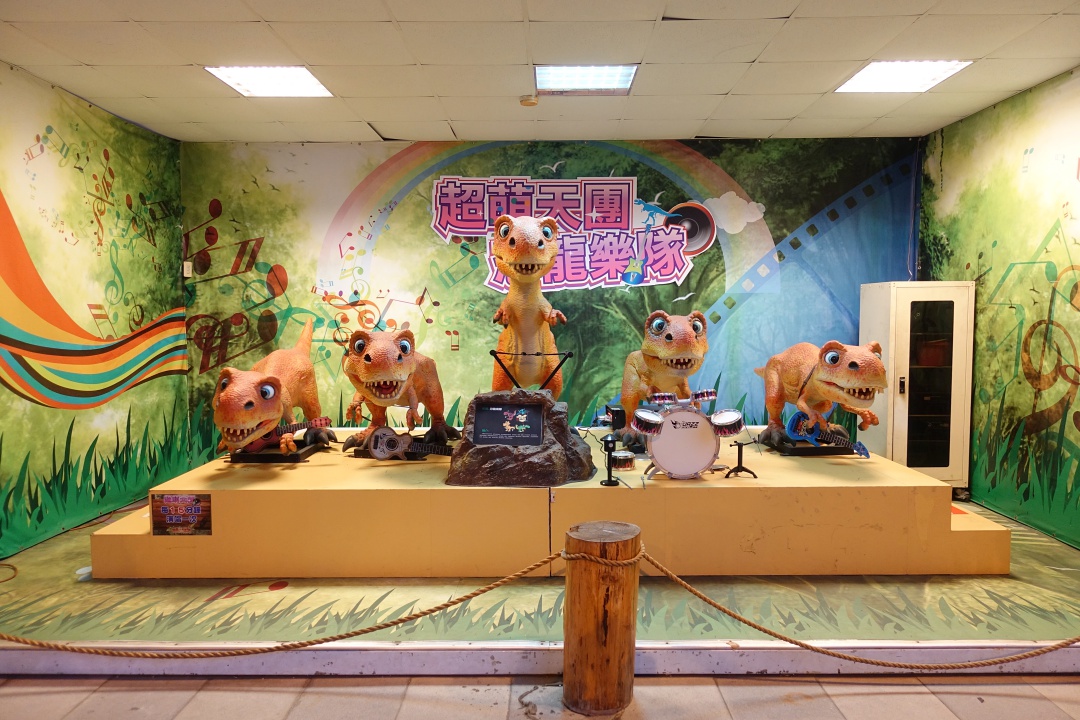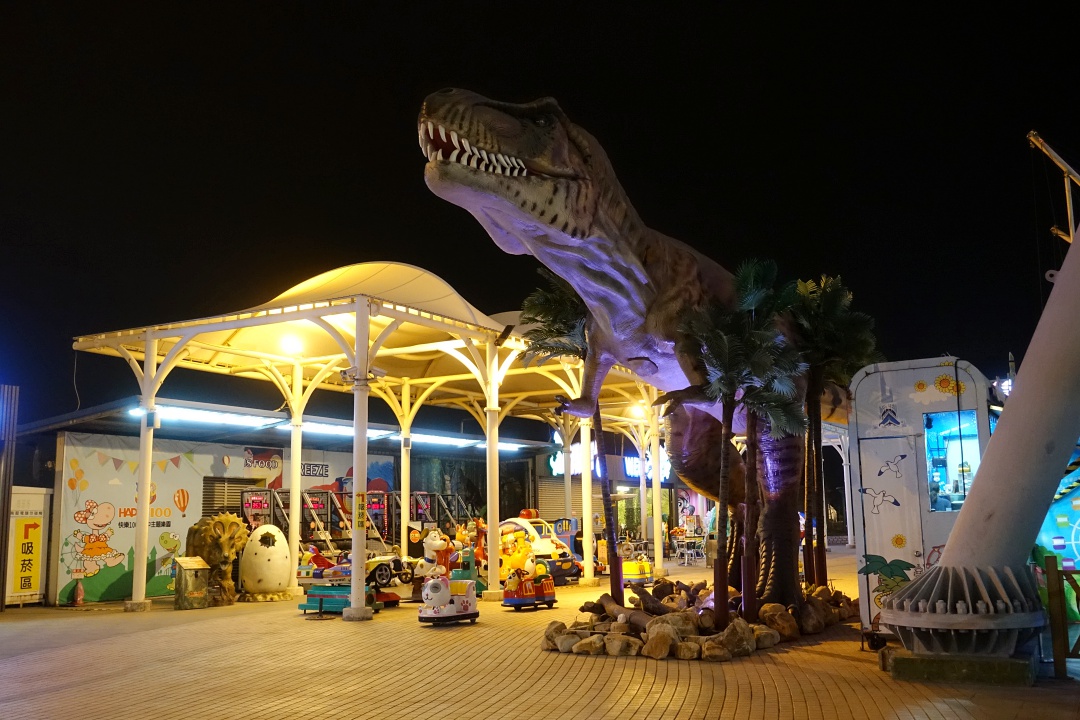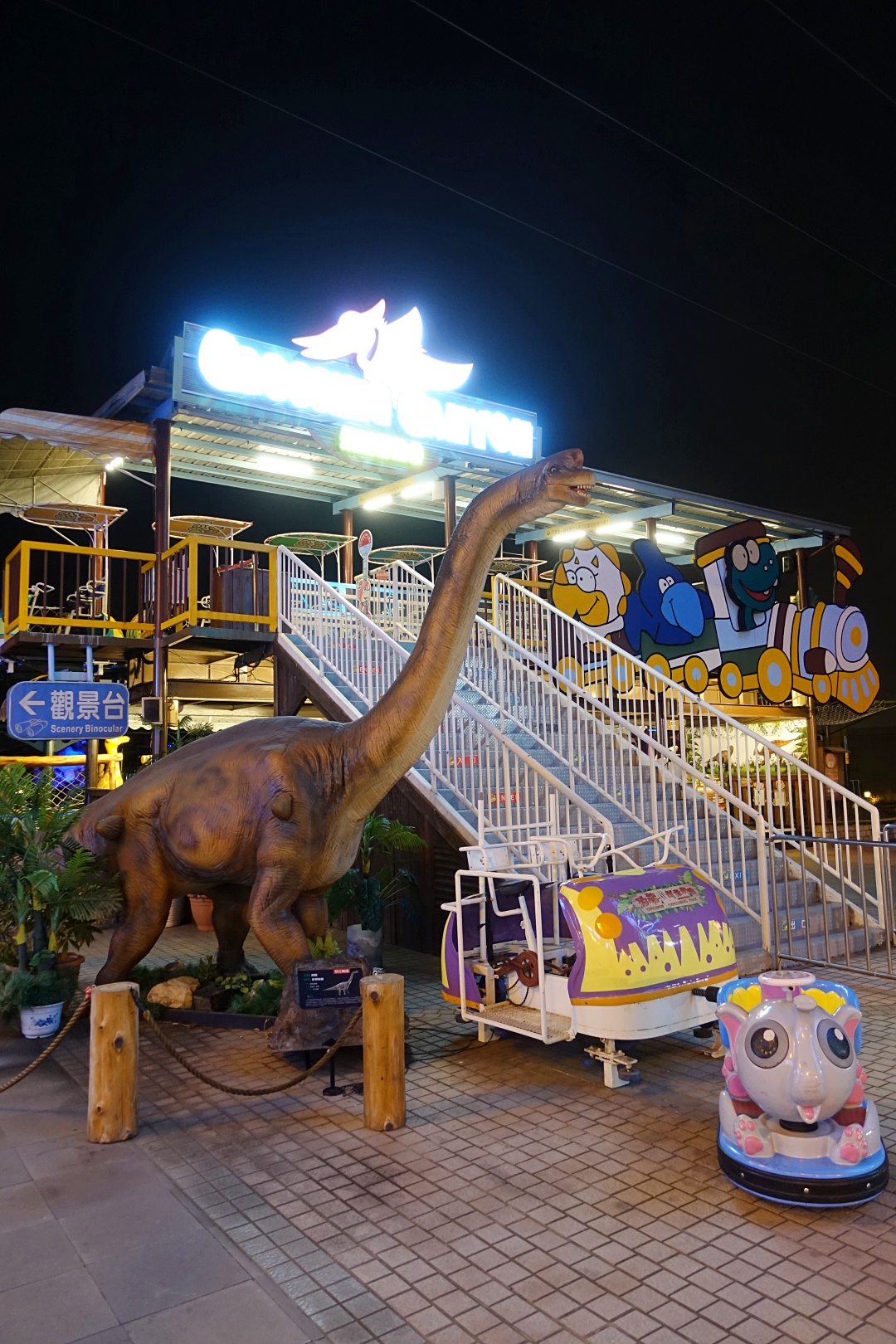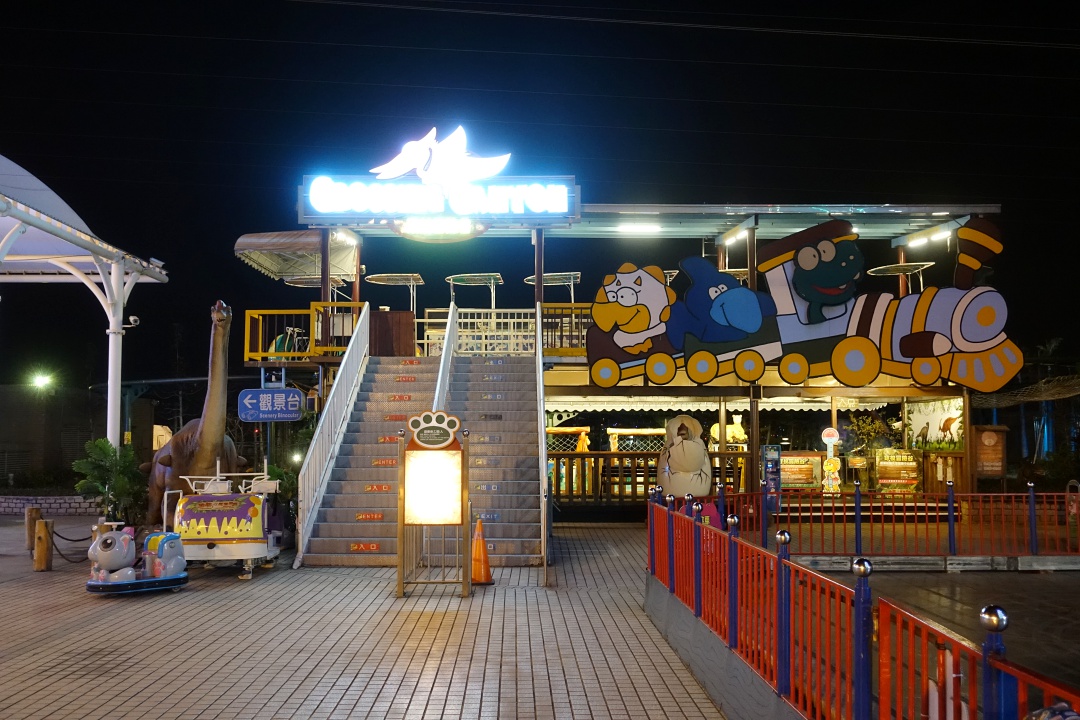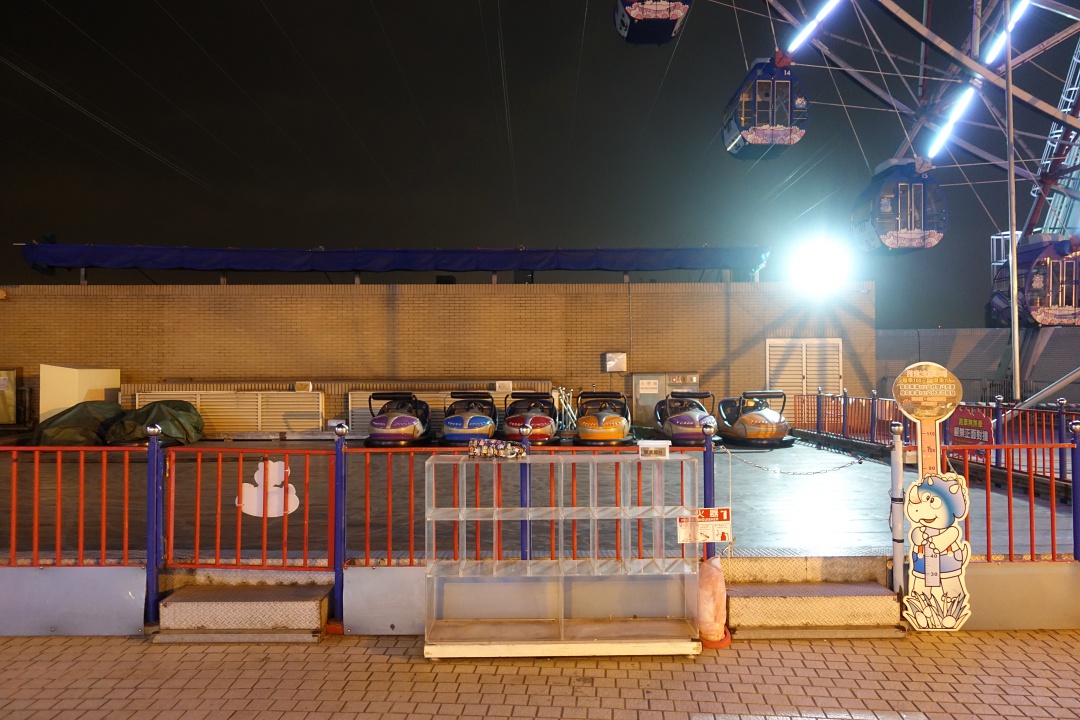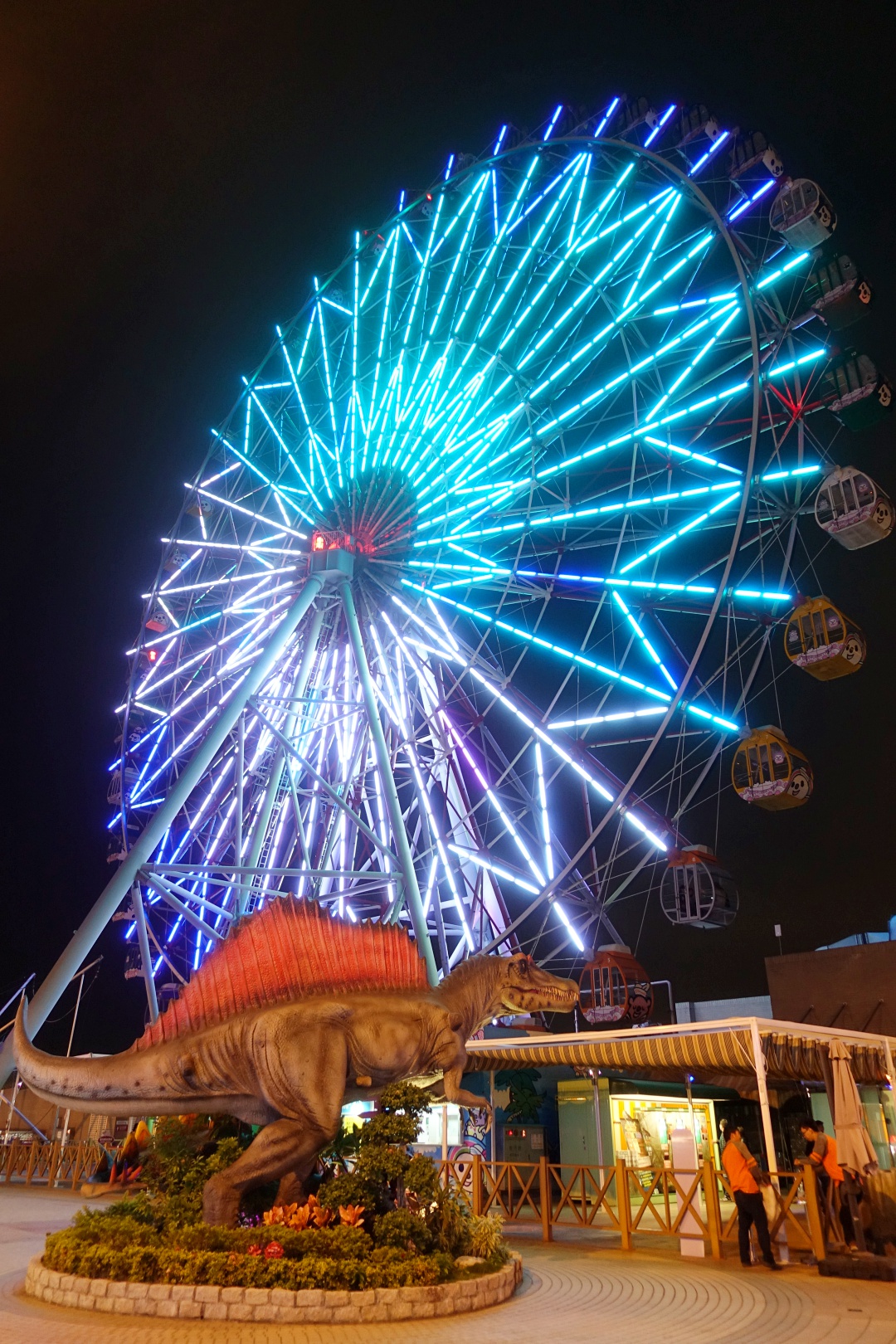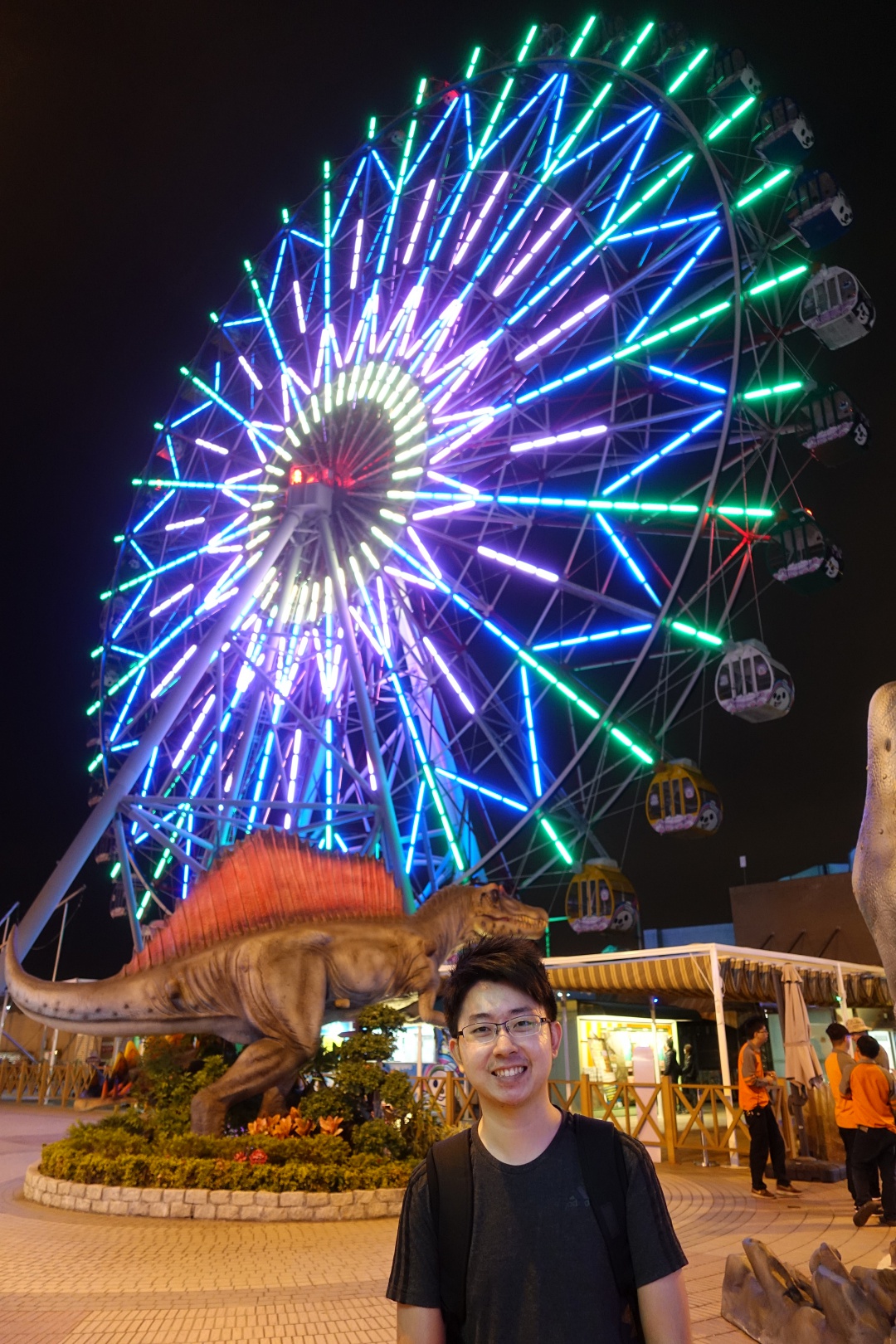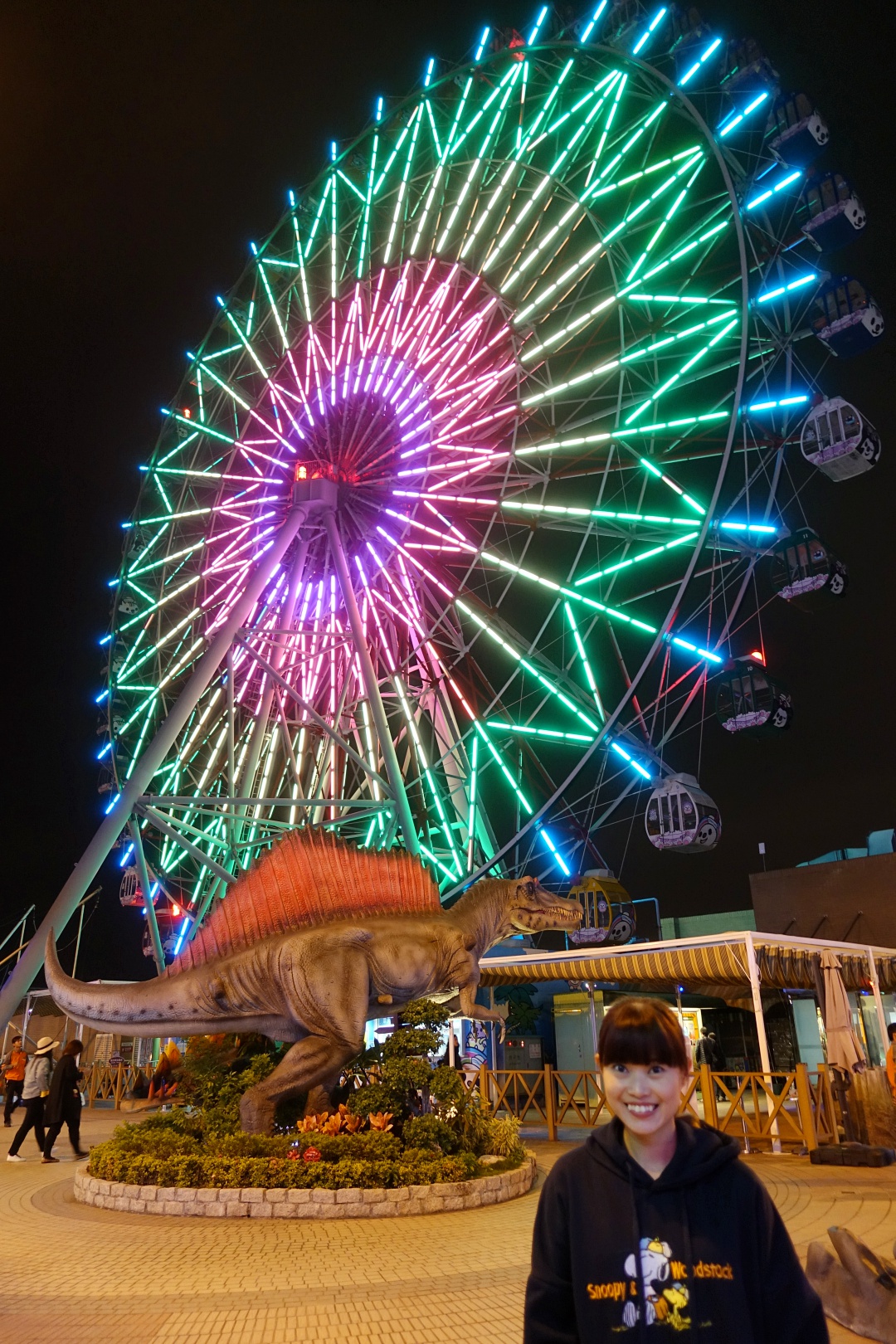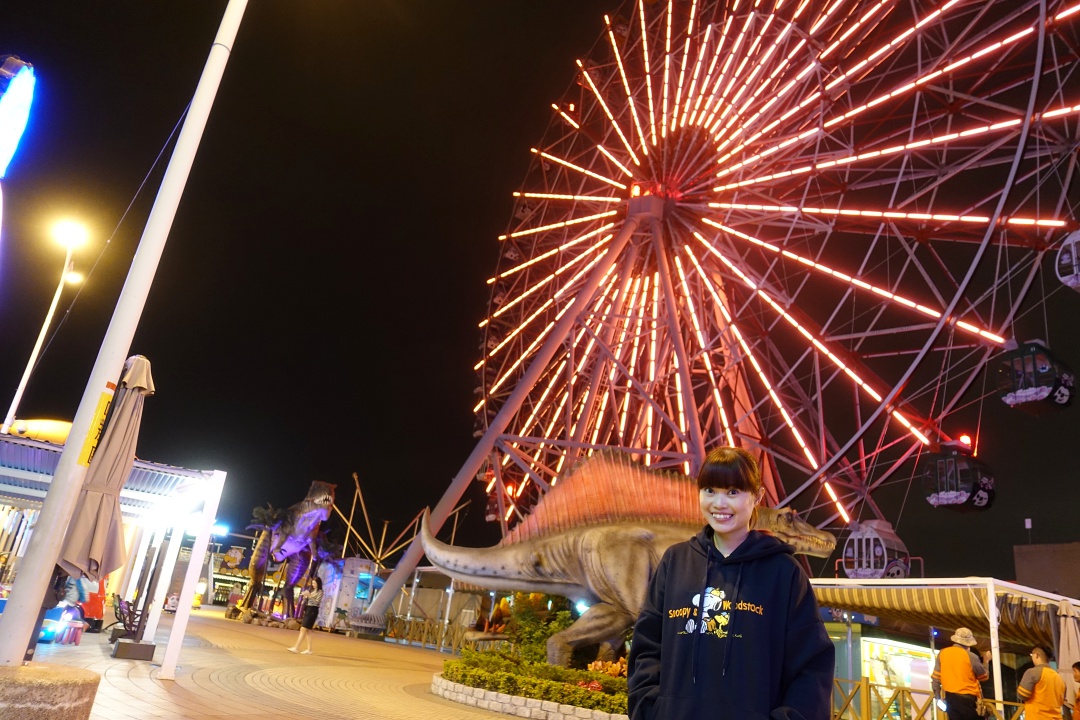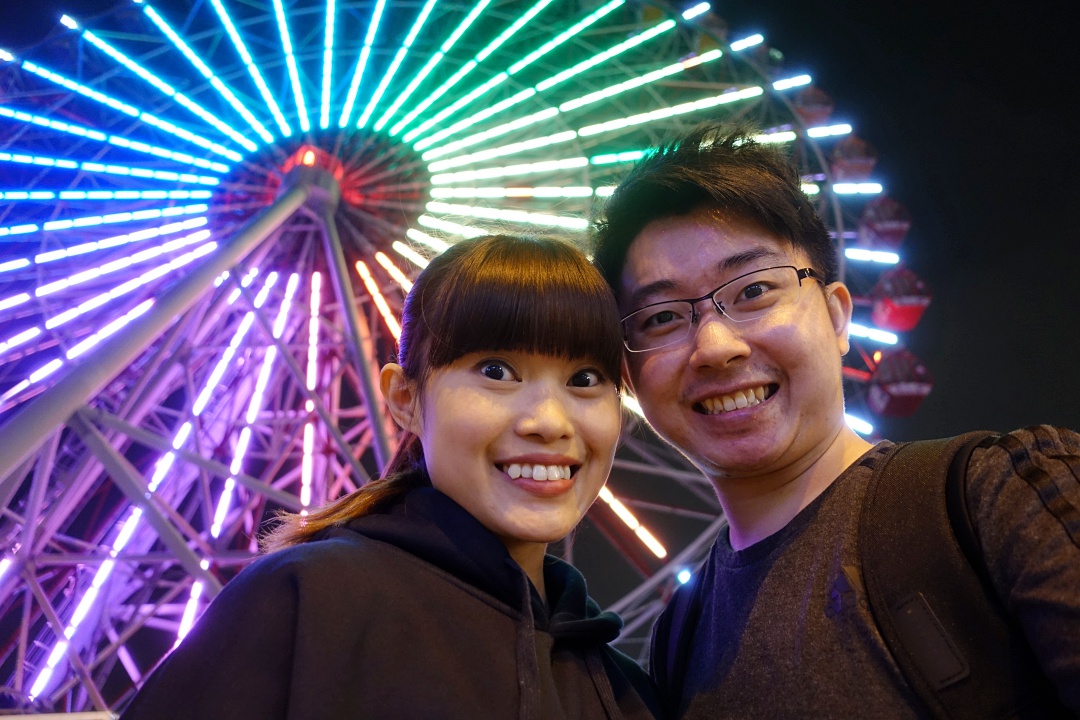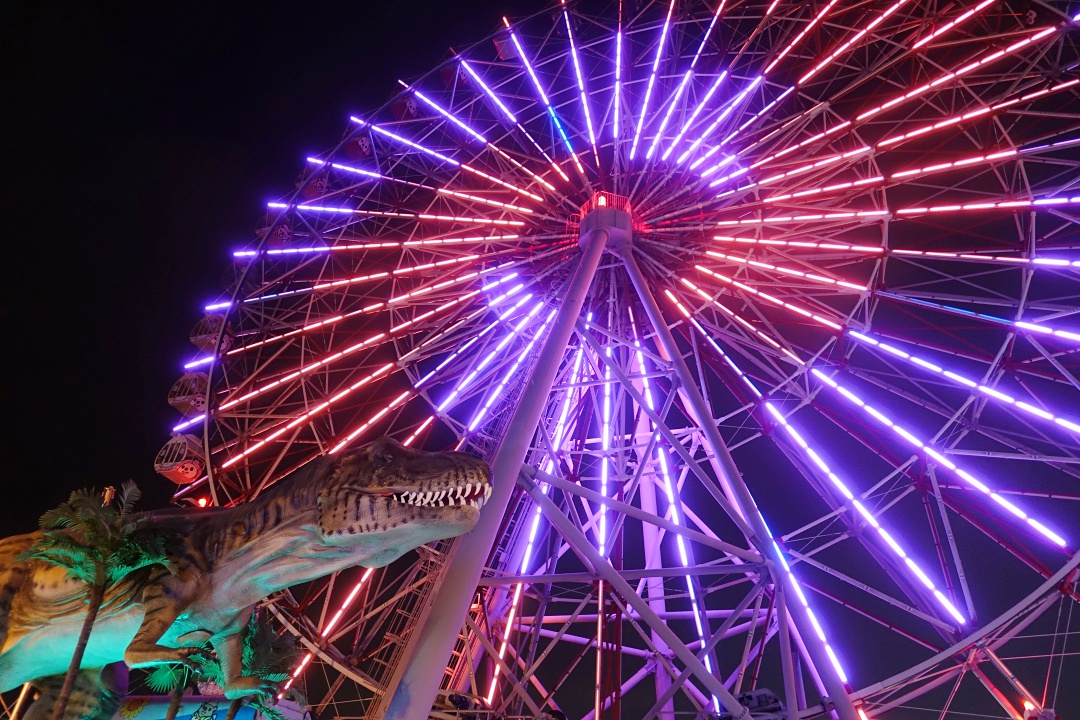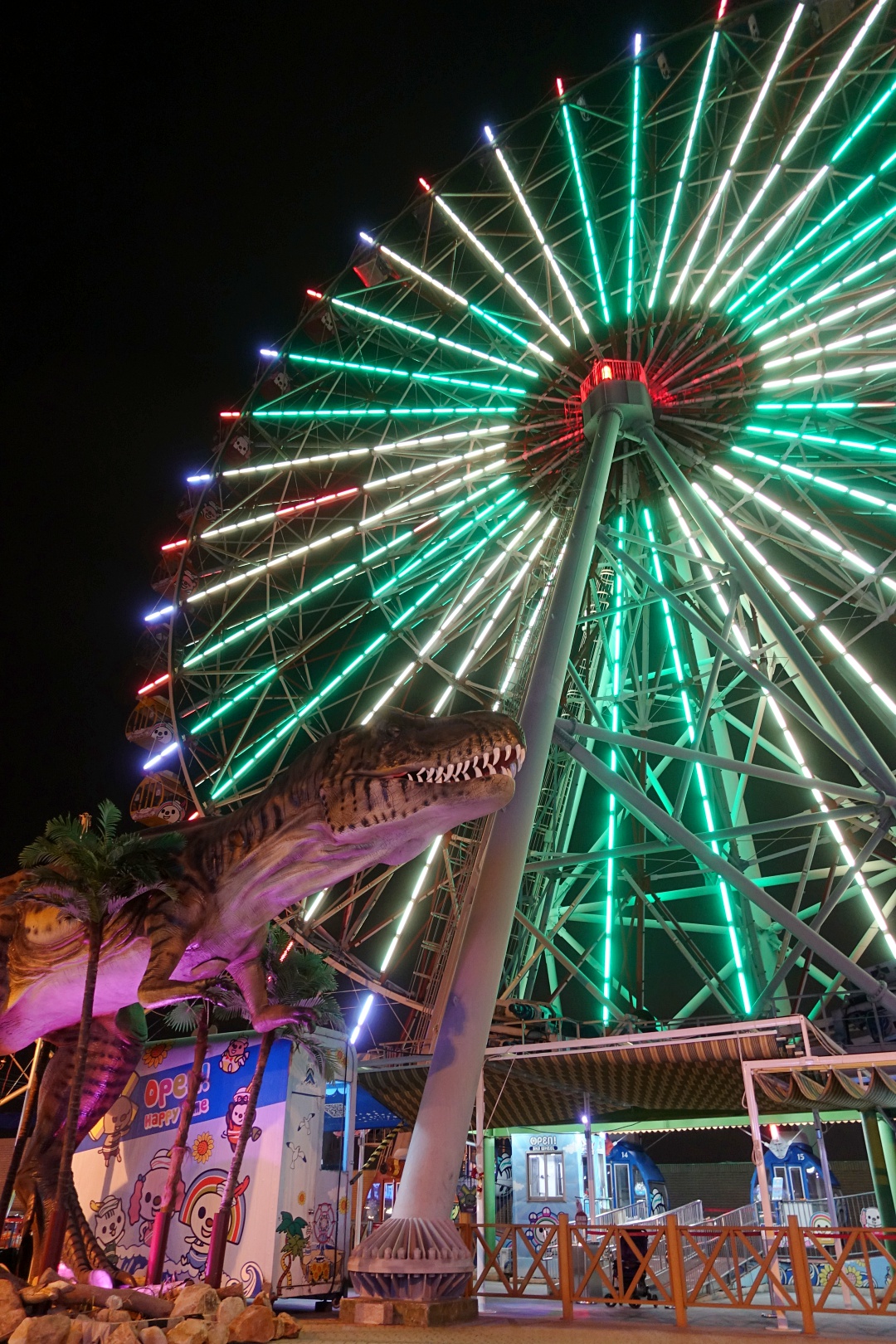 Having visited the Kaohsiung Eye, we were pretty much done with Dream Mall. By then it was getting quite late, and since we planned to head to a night market, we didn't bother to explore the other parts of the mall.
Before we left, we did, however, past by a phone accessories store and ended up getting a selfie stick from there. It was fairly expensive. The original price was TWD1990 for one, but there was a 10% off, so we ended up paying TWD1791 for it.
While making payment, I spontaneously asked the staff if Kaisyuan Night Market is worth a visit. Google shows that the night market is open till 22:00; and I didn't want to make my way there only to find the night market closed. The staff told us that if we were to go now, there probably wouldn't be much crowd.
In the end, we decided to give it a miss. Since Ruifeng Night Market wasn't operating that day, I suggest heading back to Liuhe Night Market to grab some food and call it a day. However, the Husband proposes taking the train to Central Park Station to visit 新堀江 instead.
Shinkuchan Shopping District 新堀江商圈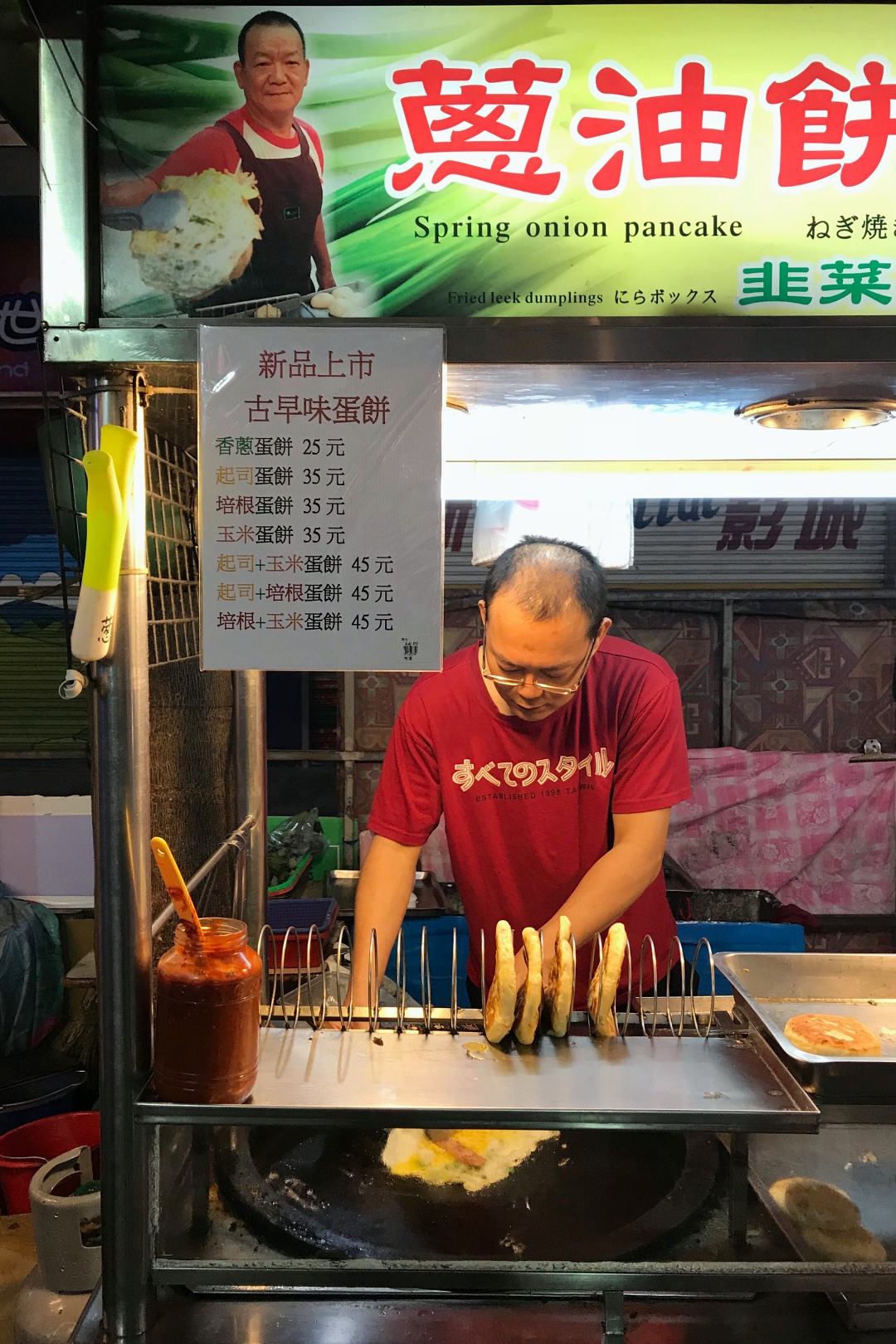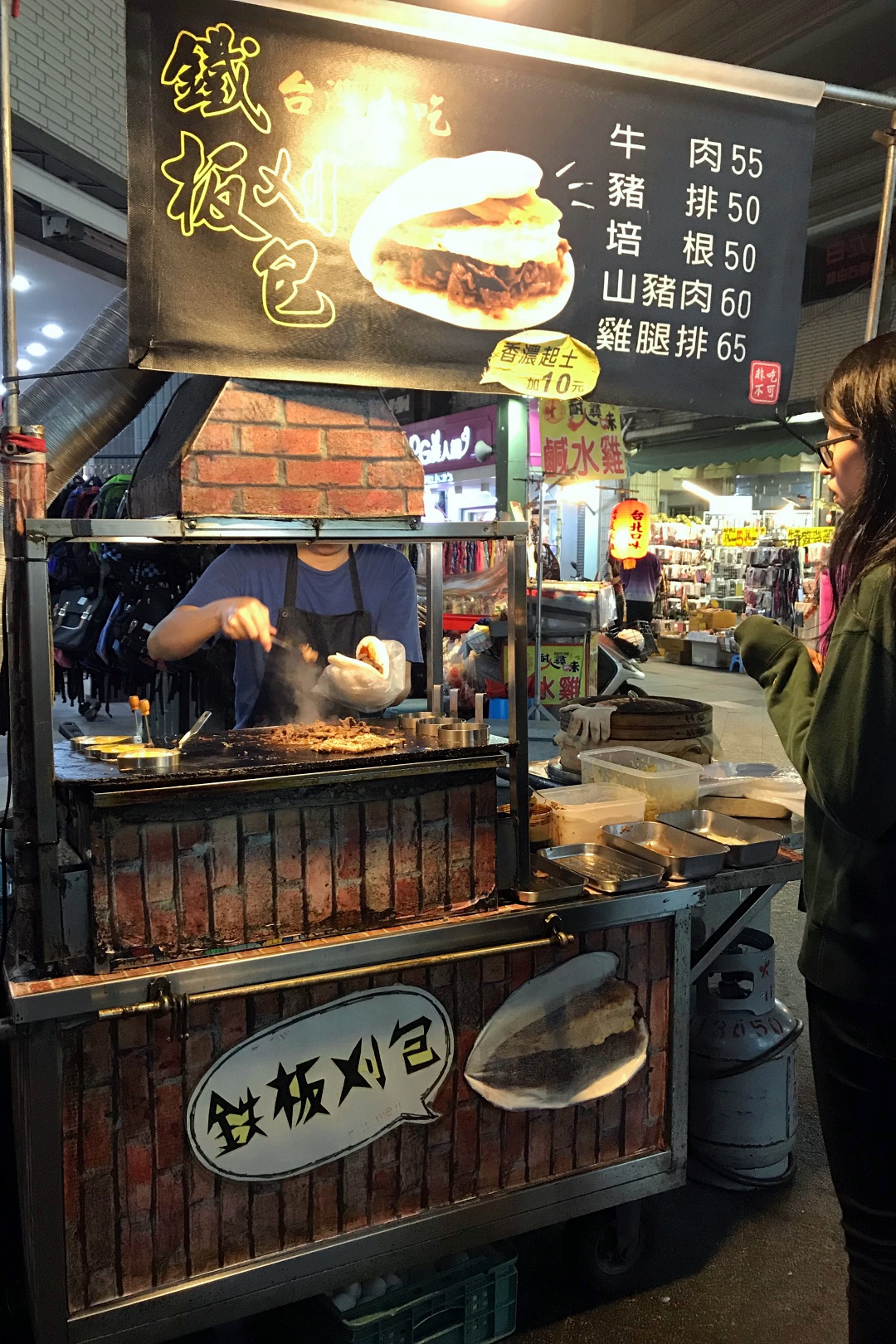 Some of the stalls at 新堀江 were already closed when we arrived, but we managed to find a couple of food stalls. Bought a bacon + corn crepe, a beef bun, fried mushroom and a cup of 红茶粉圜+鲜奶.
After getting our food, we also spent some time and money playing the claw machine. Wanted to get another 人身 plush, but we couldn't get it after spending TWD300? Thankfully, we managed to catch another plush and a Grizzly We Bare Bear earlier on at the KMRT Station.
Before we left, the Husband also went to take-away McDonald's. I decided not to have it since we already ate once the day before and went to get cup noodle and glass jelly from 7-11 instead for my dinner/supper.