Day 2 in Taiwan, Taipei – Slept till 11:00 and totally missed the hotel breakfast! The plan for the day was to head to Taipei 101 to help my mum to get the snacks that she asked for.
We were on our way to Taipei 101/World Trade Center Station when I thought of Jin Feng Braised Pork Rice 金峰魯肉飯! Since we didn't have breakfast, I figured there is no better time than then to head there for lunch. Even though I've never tried it, I have heard enough to know how popular it is. (Same goes for Formosa Chang 鬍鬚張.)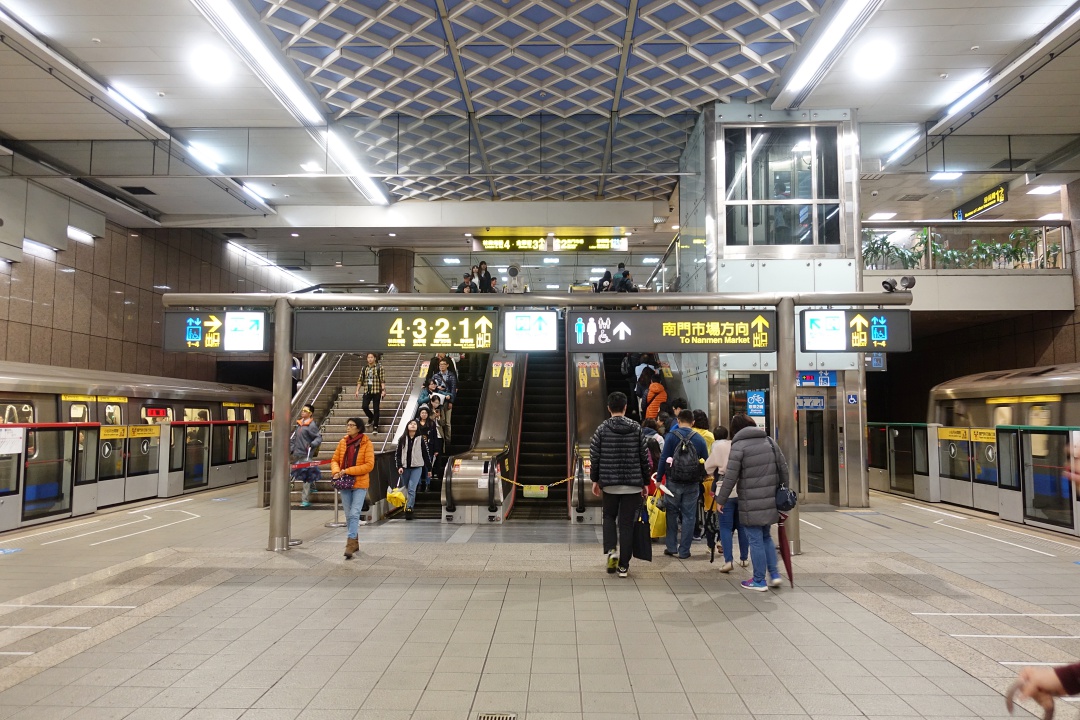 To get there, we alighted at 中正纪念堂 Chiang Kai-Shek Memorial Hall Station (Green Line) and went out by Exit 2.
Jin Feng Braised Pork Rice 金峰魯肉飯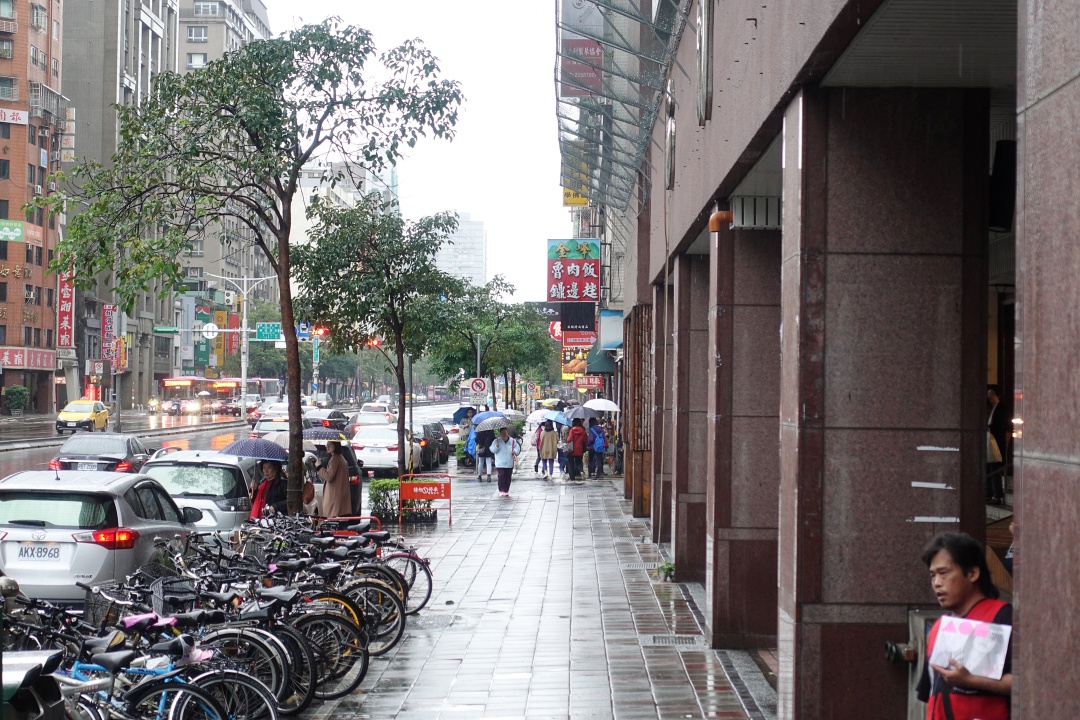 Once we came out of Exit 2, we immediately spotted the signage for the shop right ahead.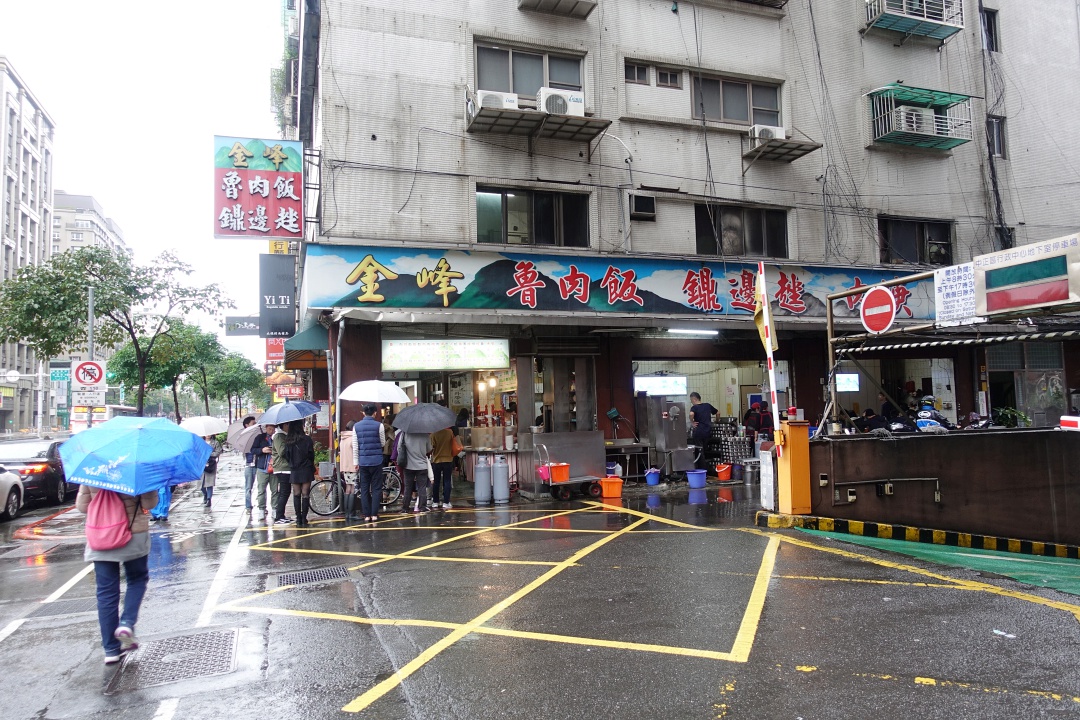 Despite the rain, we still found a short queue outside the shop. Thankfully, I brought along an umbrella and we just proceed to join the line. The queue moved rather quickly and soon we were in the shop, sharing a table with another couple.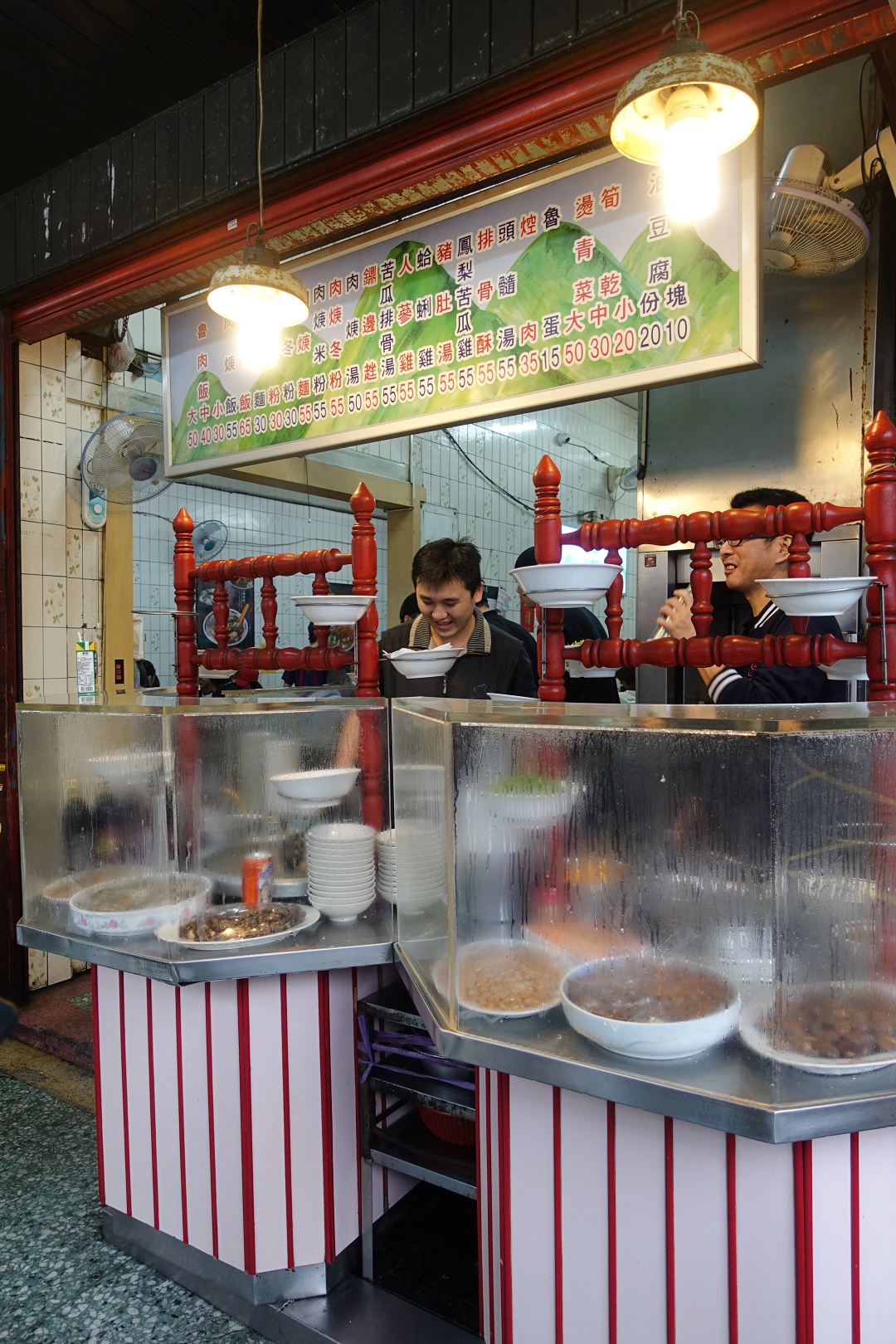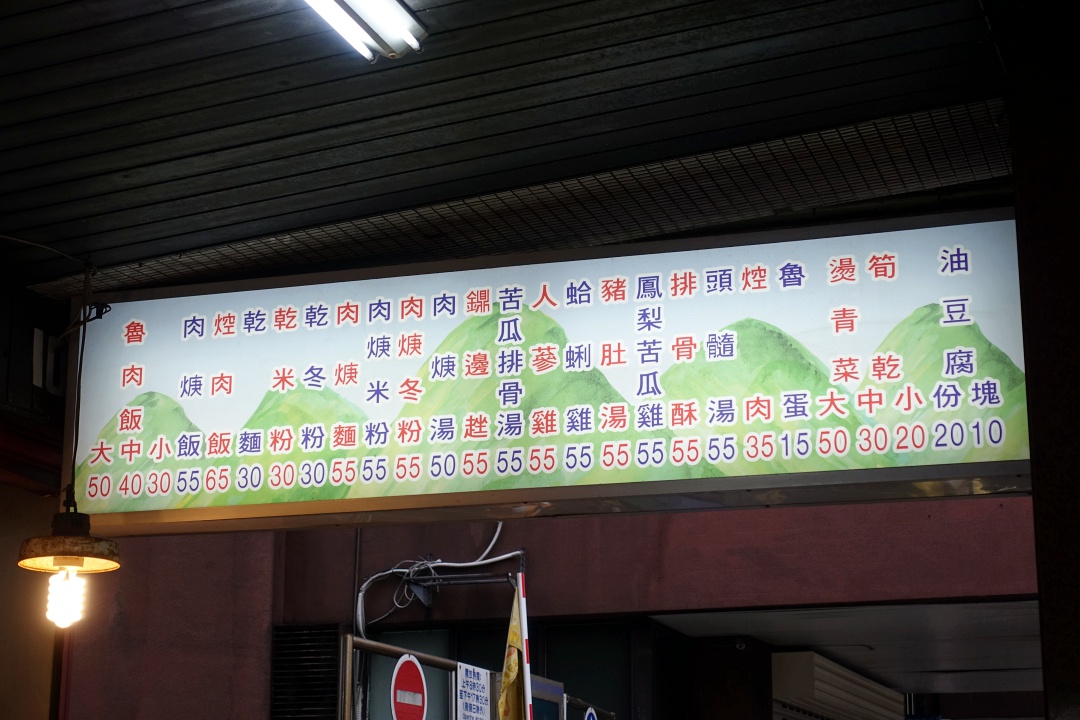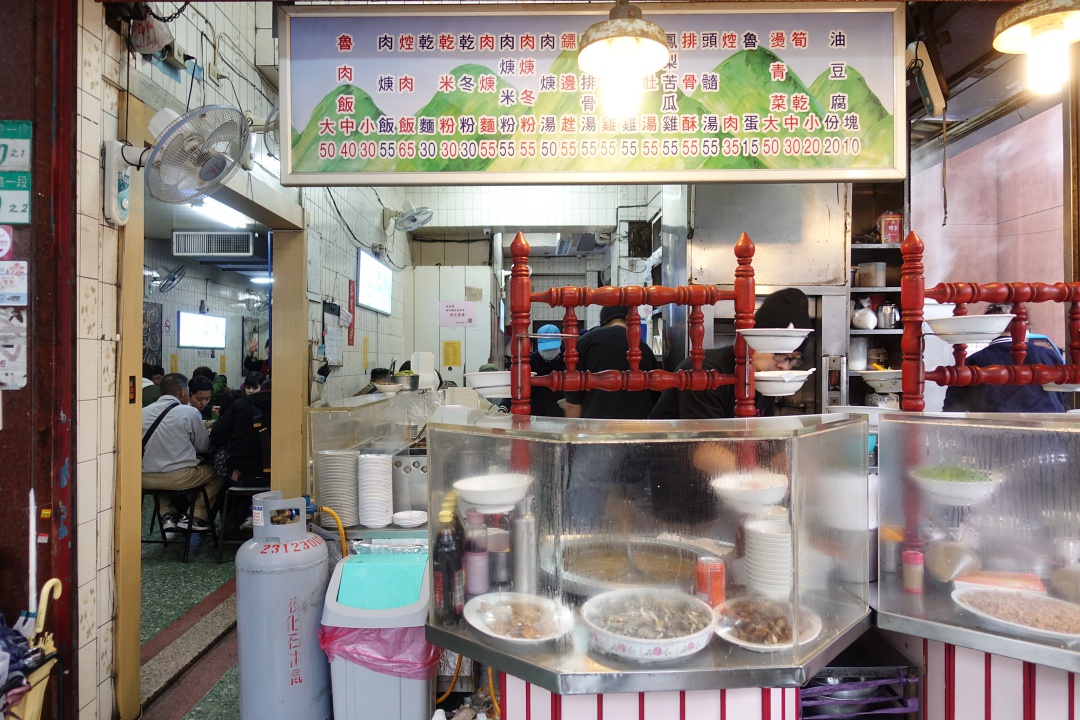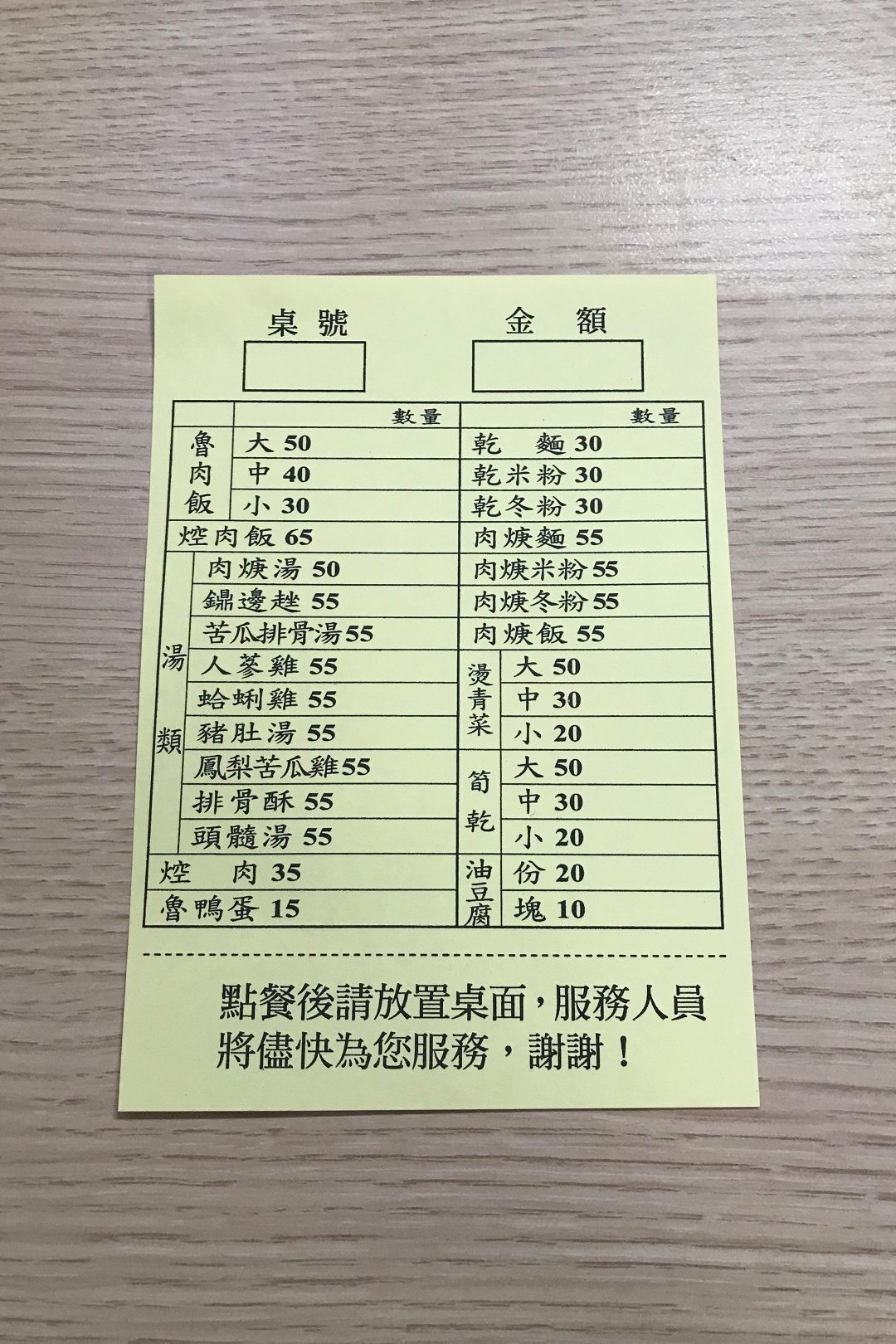 There were no pictures accompany the menu. All we were given was this yellow sheet for us to jot down our order/quantity. Aside from rice, they have soup, noodle, vermicelli, vegetable, etc.
Once written down our order, we just passed it to the staff and wait for the food to arrive.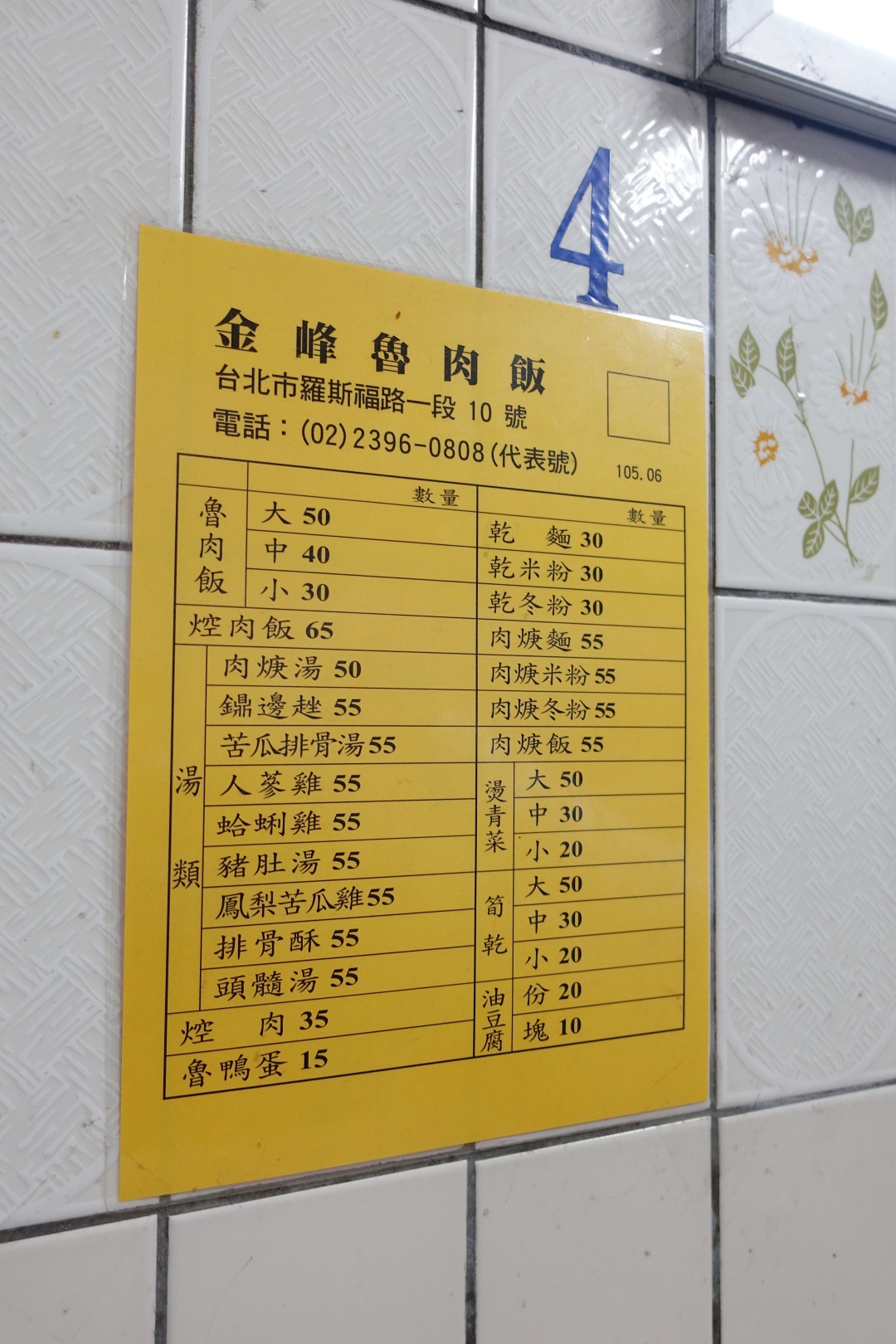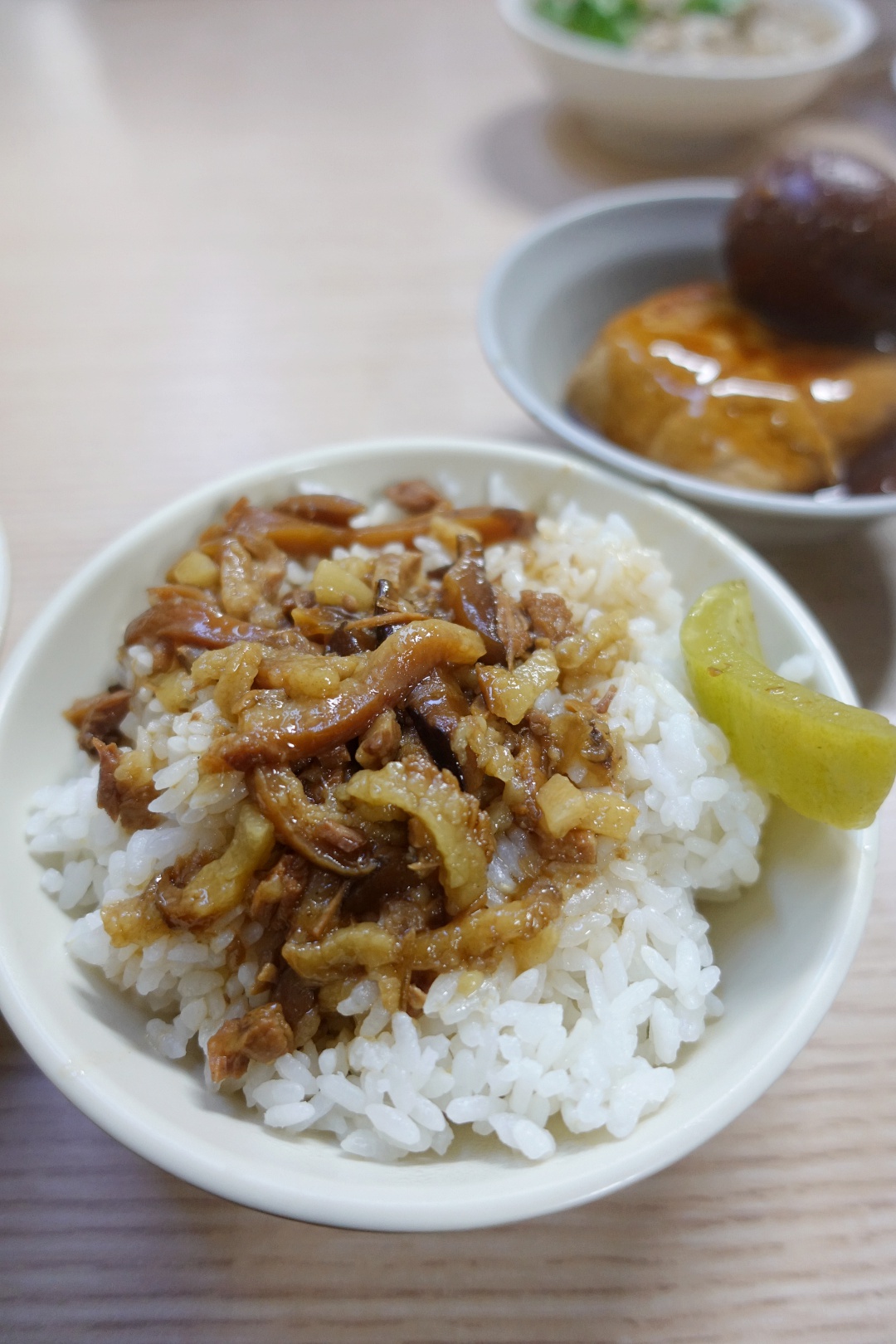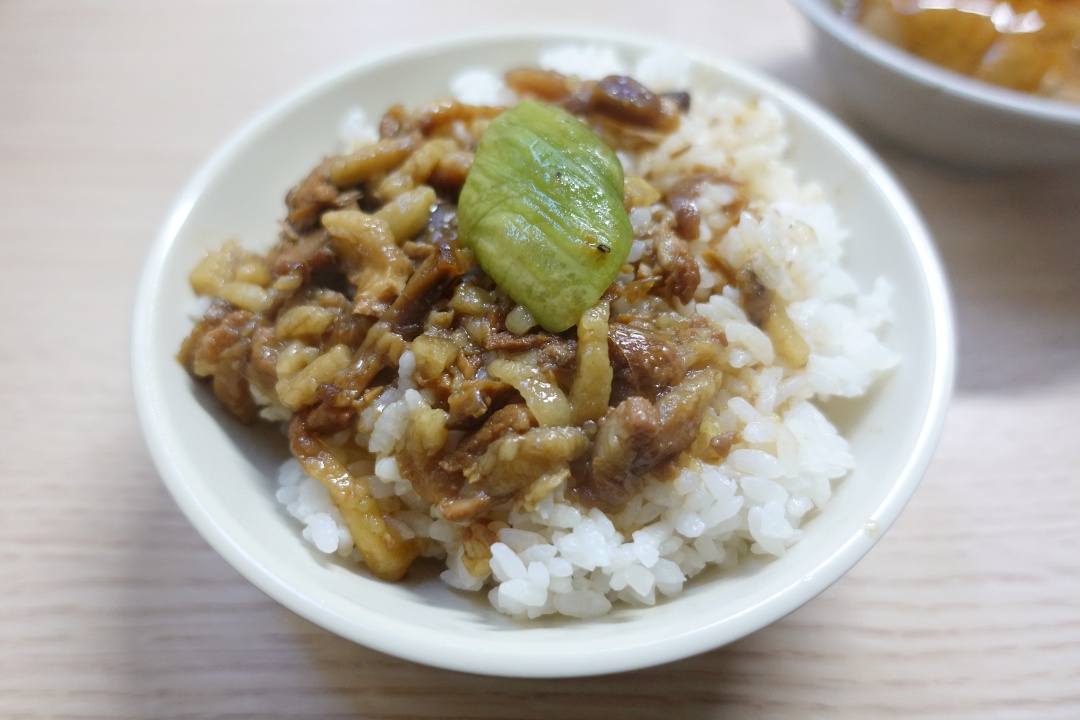 The Husband and I each got a medium braised pork rice (卤肉饭中).
While we can totally eat this on its own as a complete dish, we decided to order an extra serving of dry vermicelli (干米粉), an egg (卤蛋) and braised tofu (油豆腐).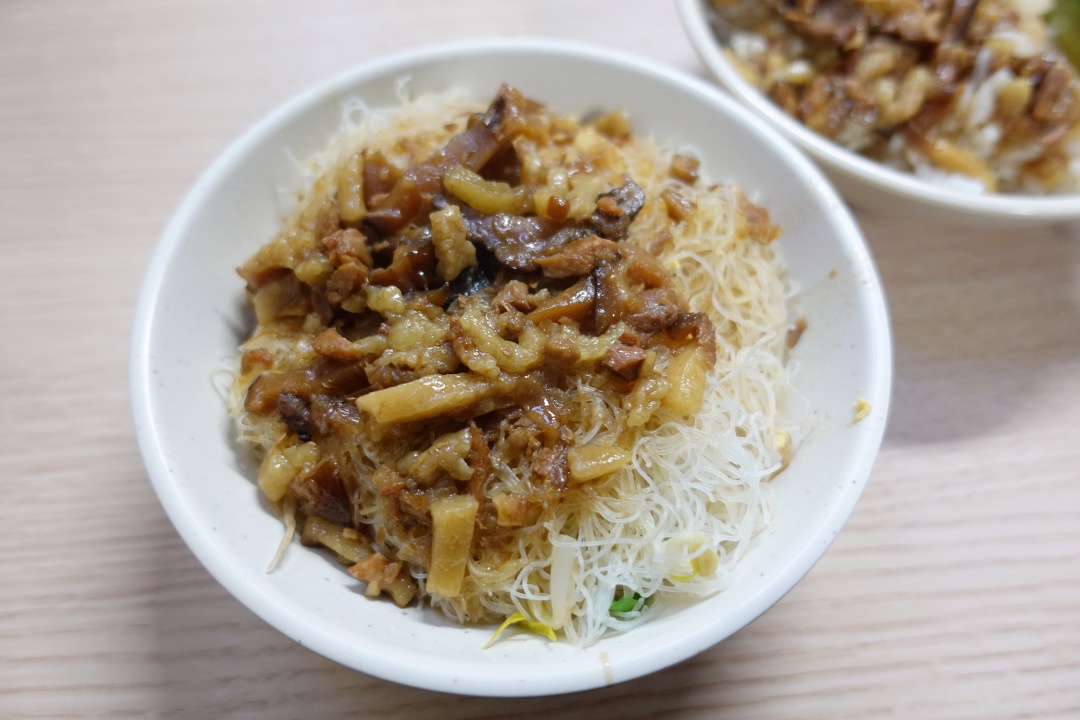 The dry vermicelli (TWD30) comes with a good amount of braised minced pork and some beansprouts.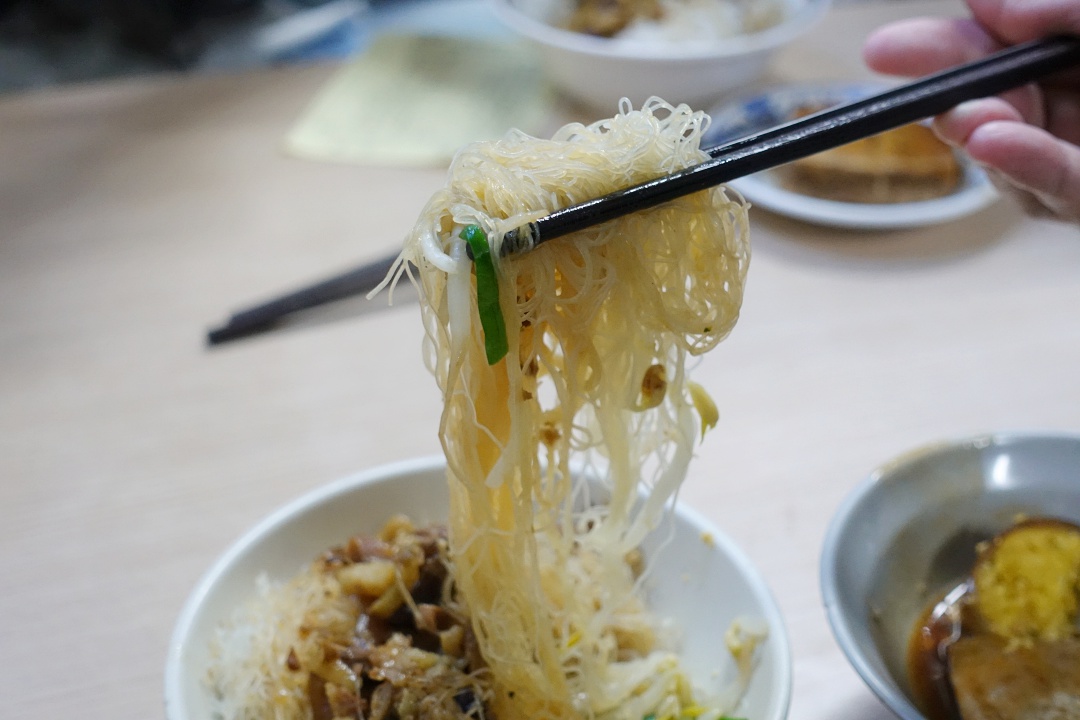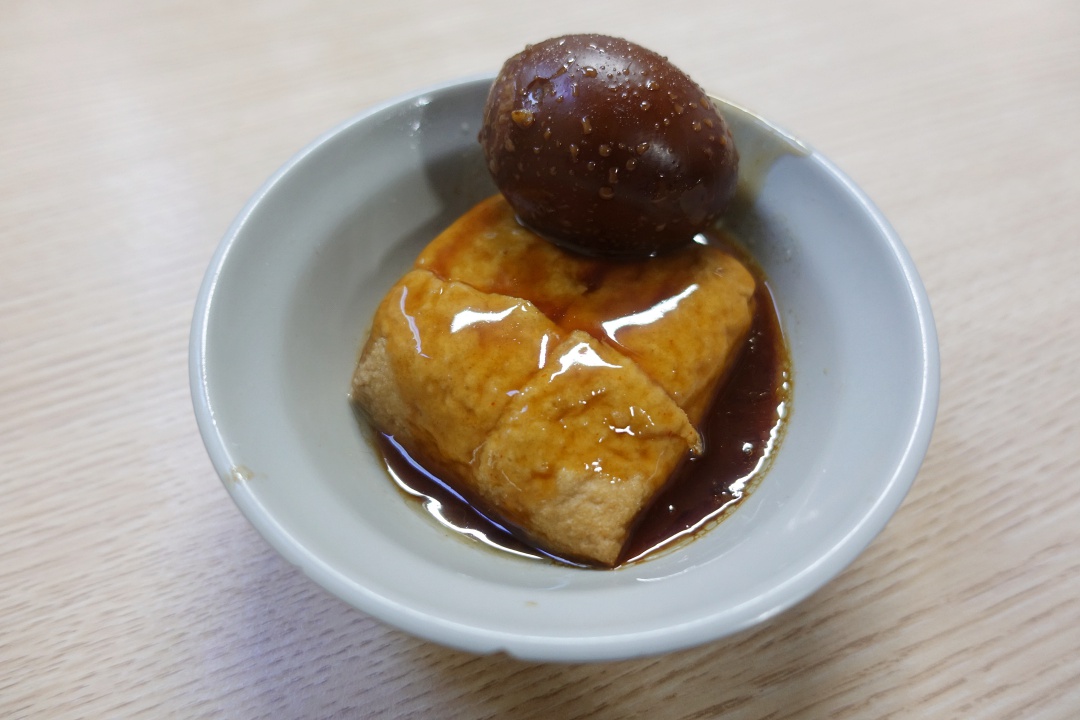 It was such a satisfying meal, and the bill only came up to TWD135 (SGD6)!
Minced pork rice are aplenty in Taiwan; however, when asked where to go, you will usually hear one suggesting either Formosa Chang 鬍鬚張魯肉飯 or Jin Feng 金峰魯肉飯.
Some will say Formosa Chang has the best-braised pork rice, while others may say it was Jin Feng. I've never tried the former, and this was my first time having Jin Feng 金峰魯肉飯. I wouldn't say the minced pork rice from Jin Feng was the best, but it was nonetheless good and well worth it for TWD40 (SGD1.80).
I don't foresee myself to specially set aside time to come here for a meal in the future; but if I'm in the vicinity, I wouldn't mind going there for a nice and affordable meal. Plus, the place is quite centralised, making it convenient to drop by to have a meal before/after going to other places (i.e. Ximen, Taipei Main Station, Taipei 101, etc.)
Jin Feng Braised Pork Rice 金峰魯肉飯
No. 10, Section 1, Roosevelt Rd, Zhongzheng District, Taipei City, Taiwan 100
Nearest MRT: Chiang Kai-Shek Memorial Hall Station (Songshan-Xindian Line)
Opening Hours: Daily 08:00 – 01:00
Nanmen Market 南門市場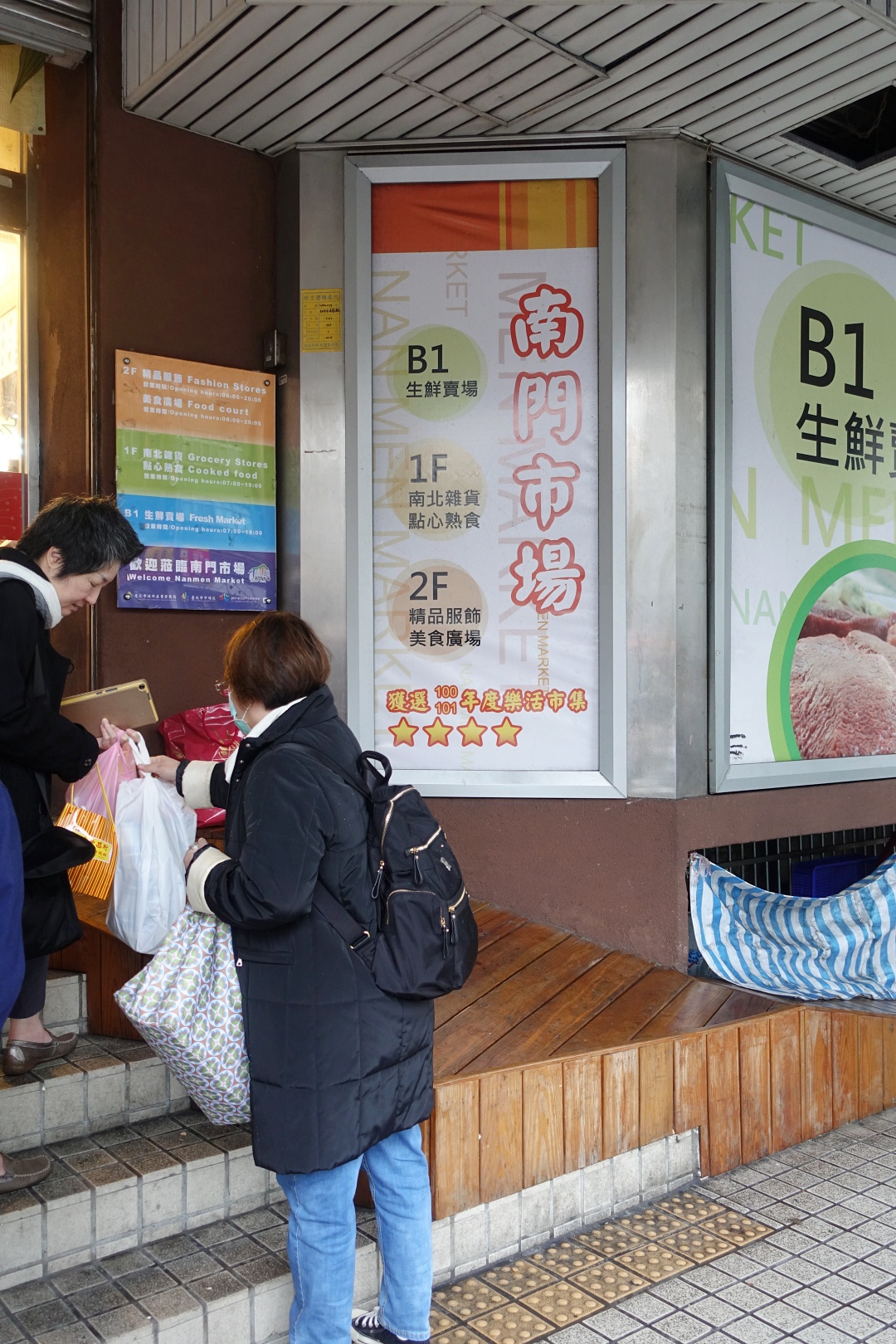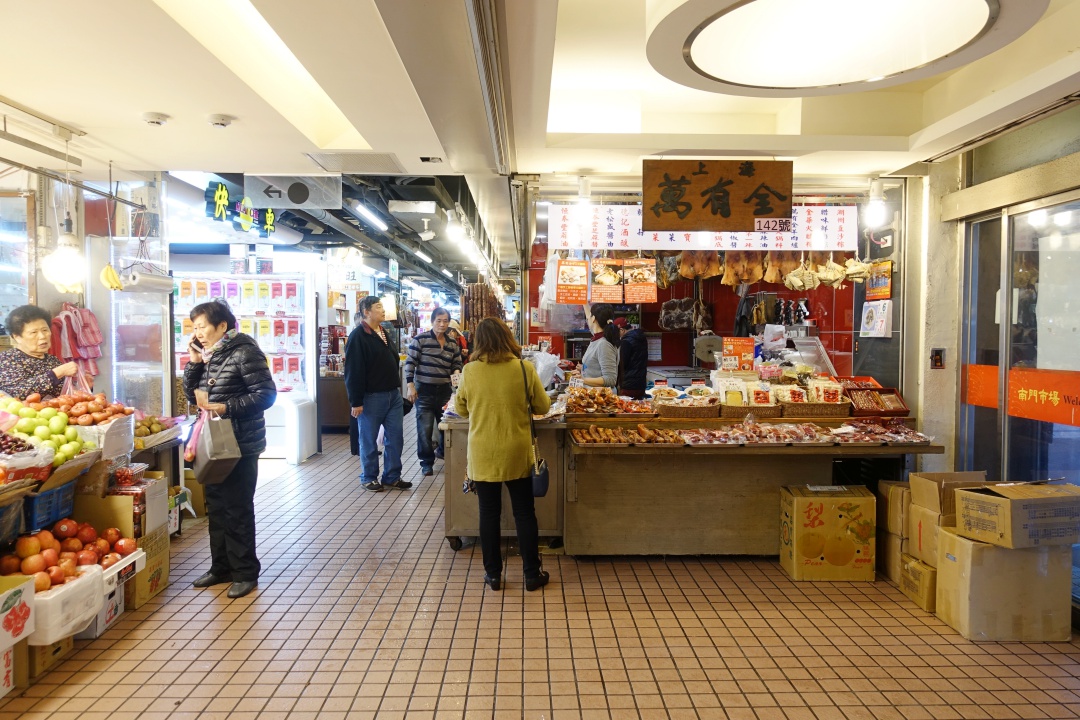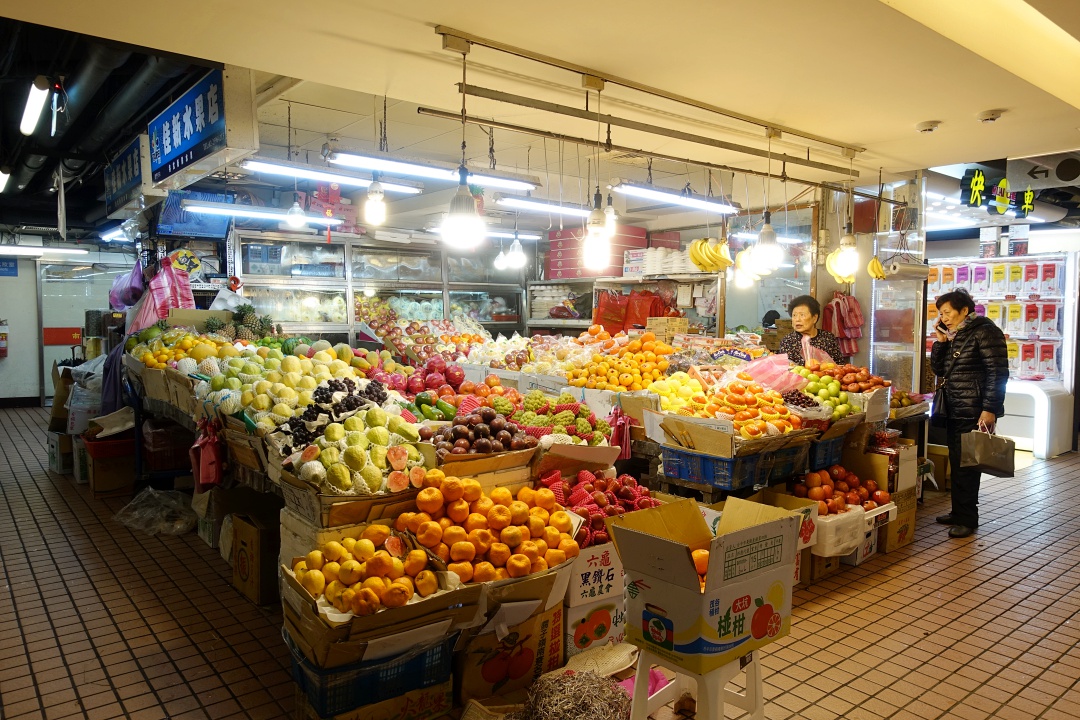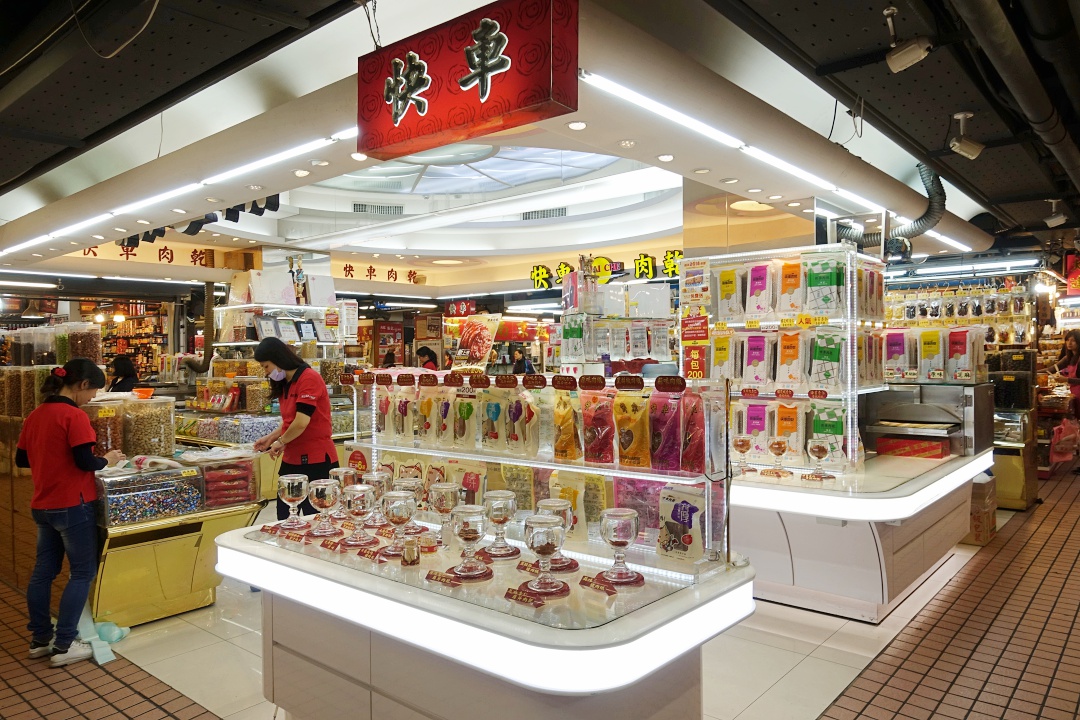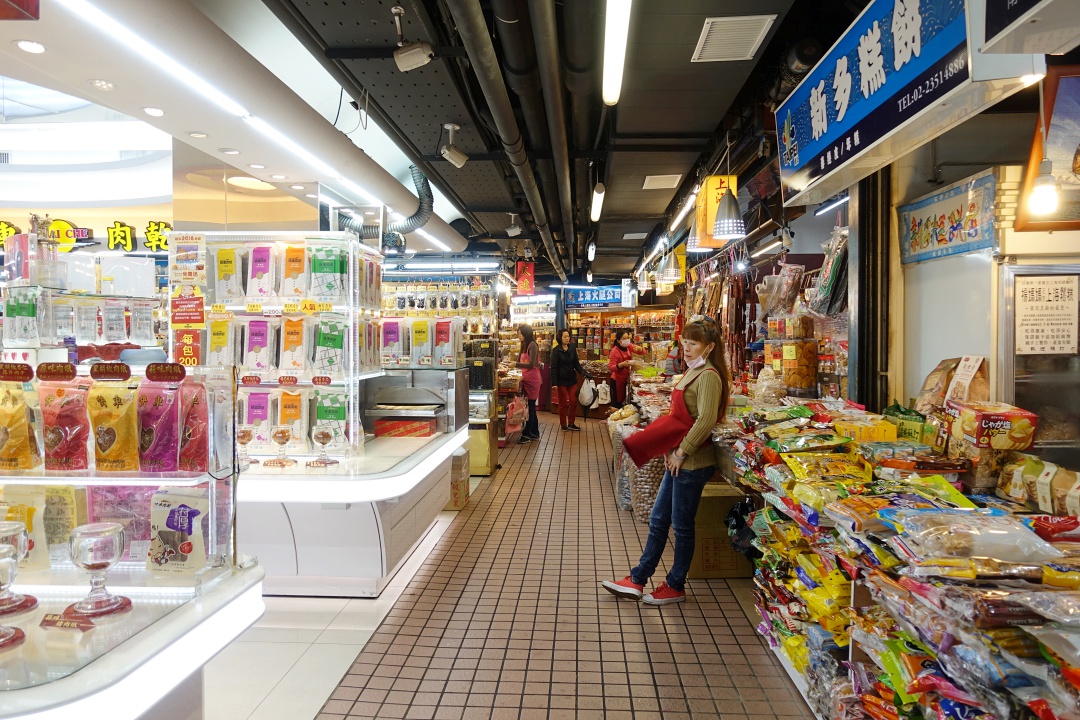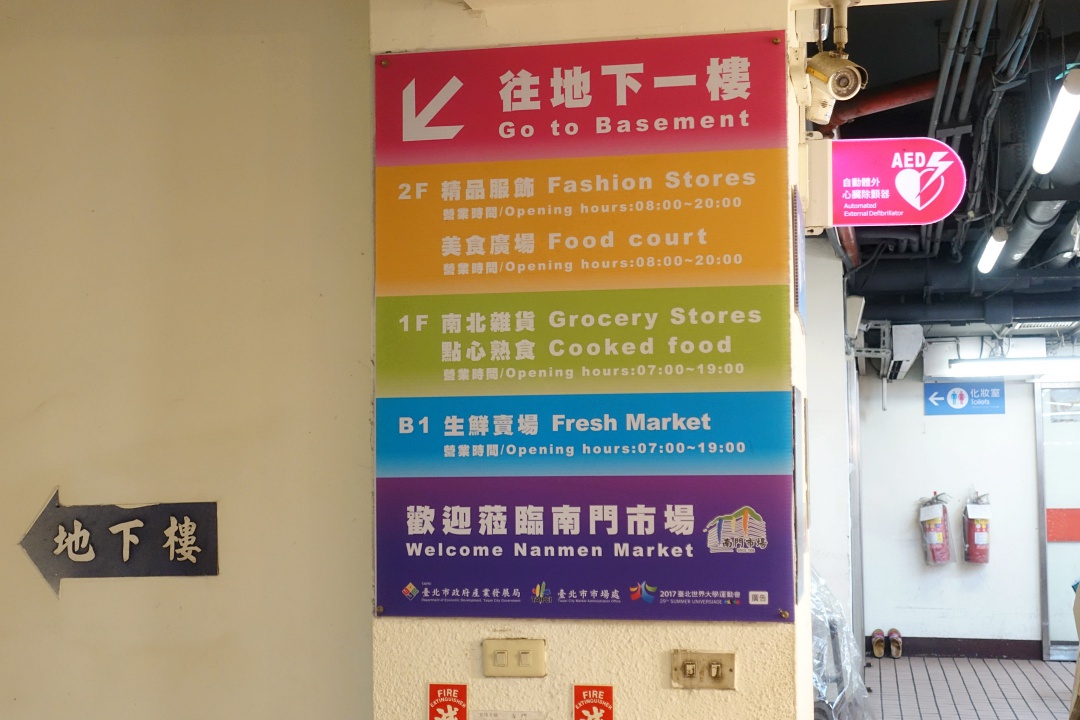 Right next to Jin Feng 金峰魯肉飯 was Nanmen Market 南門市場. We popped in to have a quick look and it appears to be a place selling fresh produce and dried food. Not really what we were looking for, so I just took some pictures and left to head to Taipei 101.
From Chiang Kai-Shek Memorial Hall Station, we took the Red Line and Taipei 101 was merely five stations away.
Taipei 101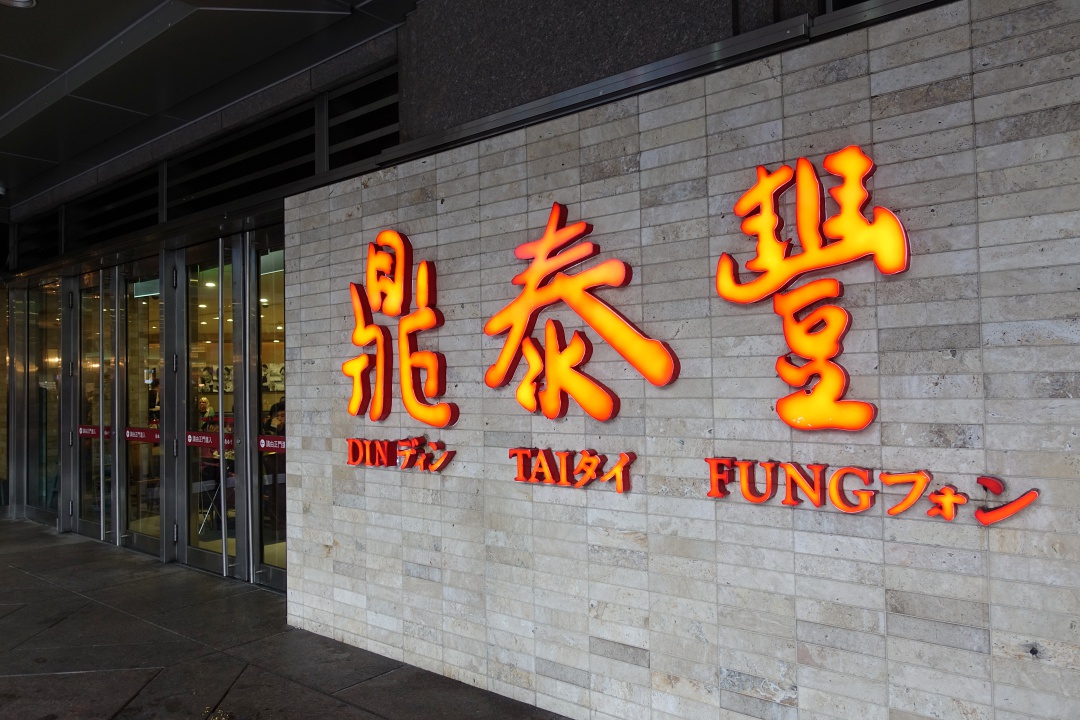 Din Tai Fung at Taipei 101.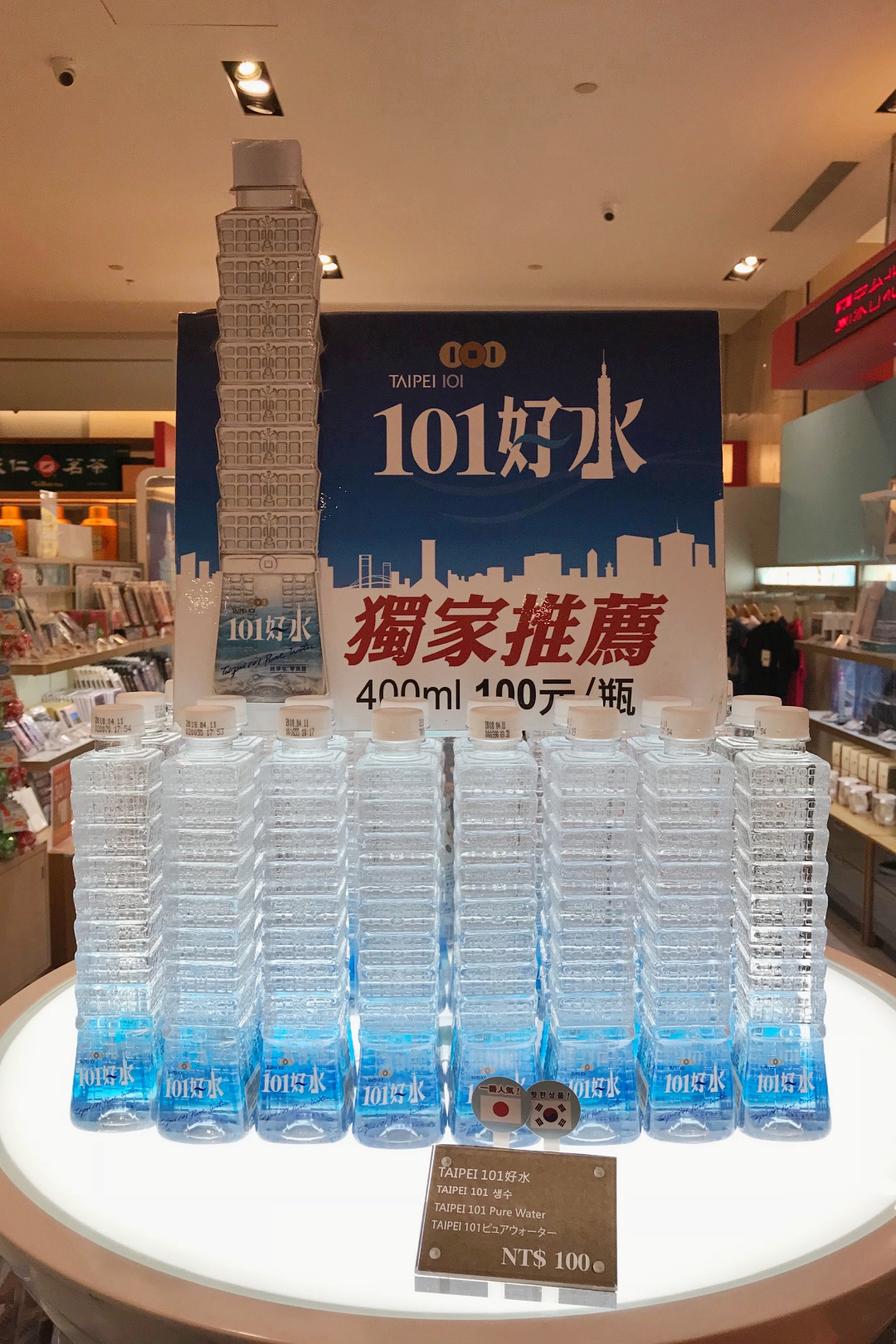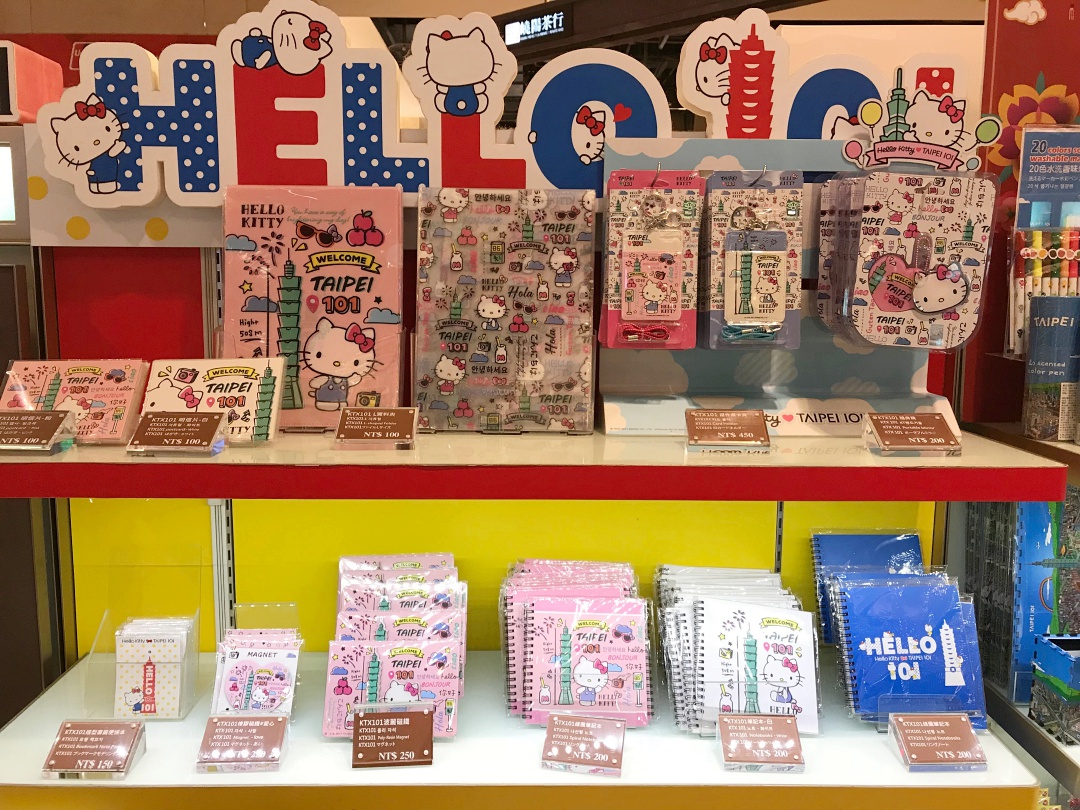 The sole reason for coming to Taipei 101 was to help my mum to get the Jia Yi Bing Ding pastries from the brand 新勝發. They have two or three outlets in Taipei, but I found Taipei 101 to be the most convenient location for us. They have a small counter at 台湾伴手礼 at Taipei 101, B1.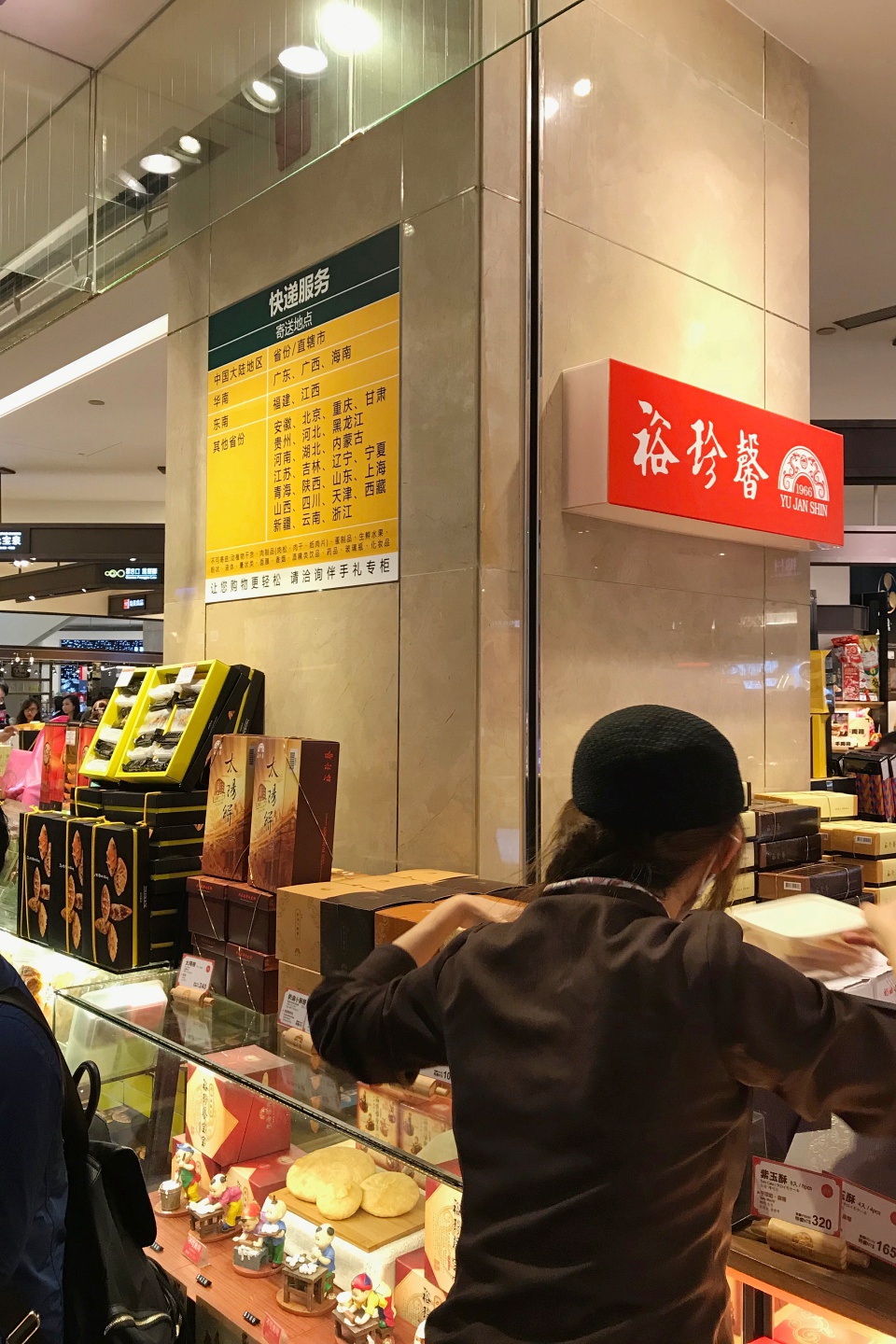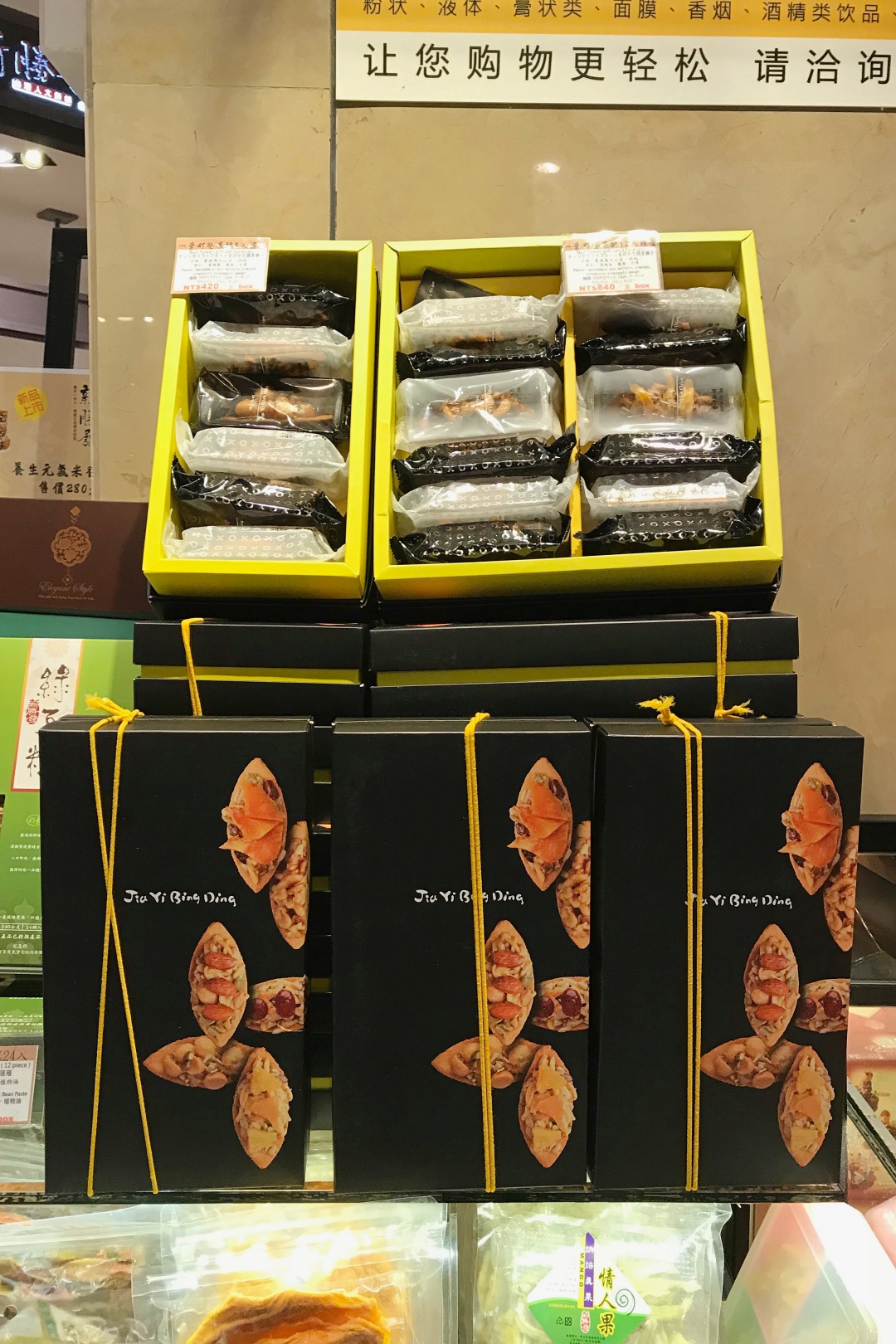 It retails at TWD420 for 6 pieces and TWD840 for 12 pieces. I ended up getting 4 boxes of 6 pieces and 1 box of 12 pieces. The total amounted to TWD2520 but the staff gave me a slight discount of TWD120.
SGD107 spent just for 36 of these pastries! The pastries have a rather short lifespan of 1 – 2 weeks, so I made it a priority to ask for boxes that have a later expiry date.
As we planned to continue with our shopping, we decided to left them at the counter and collect them before we leave Taipei 101.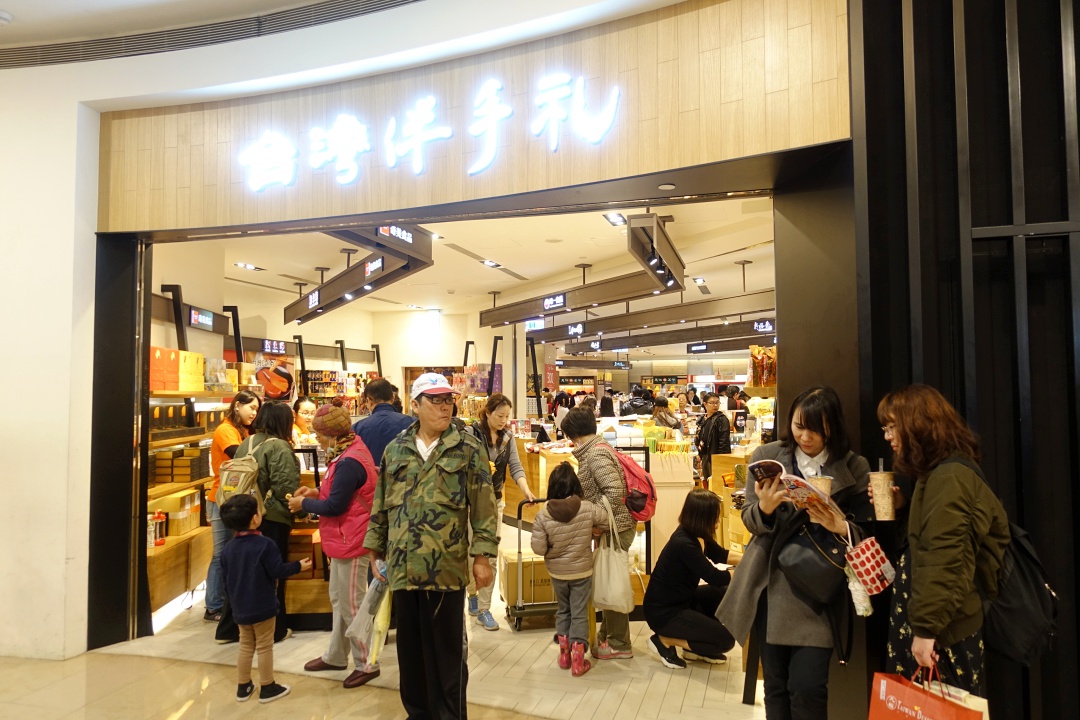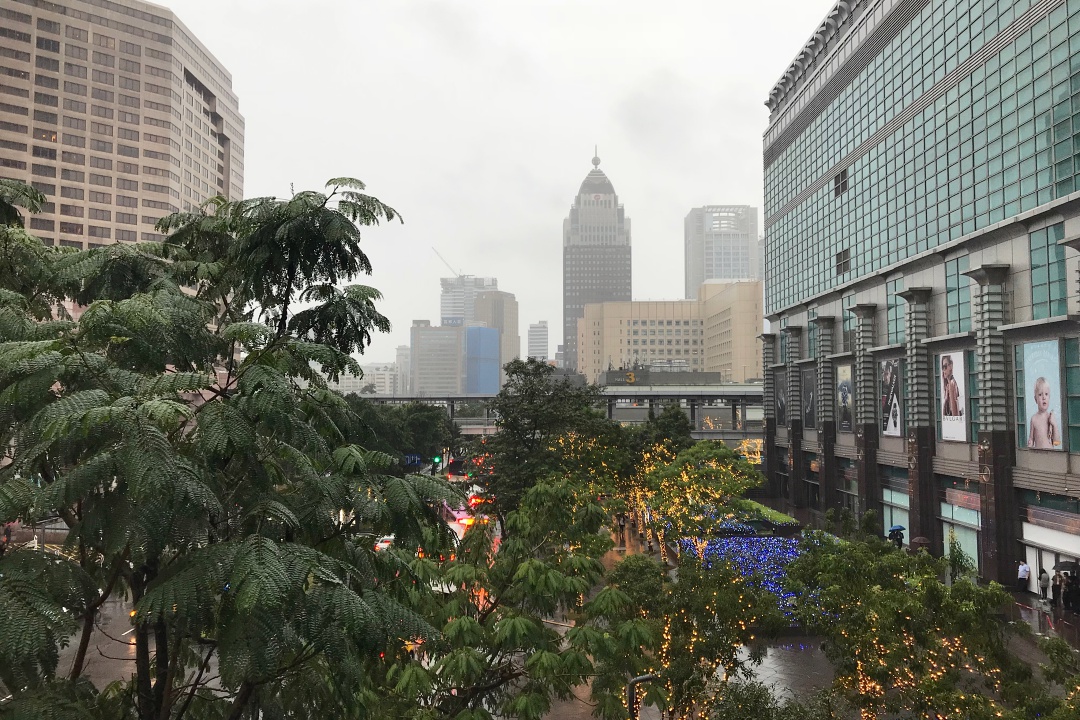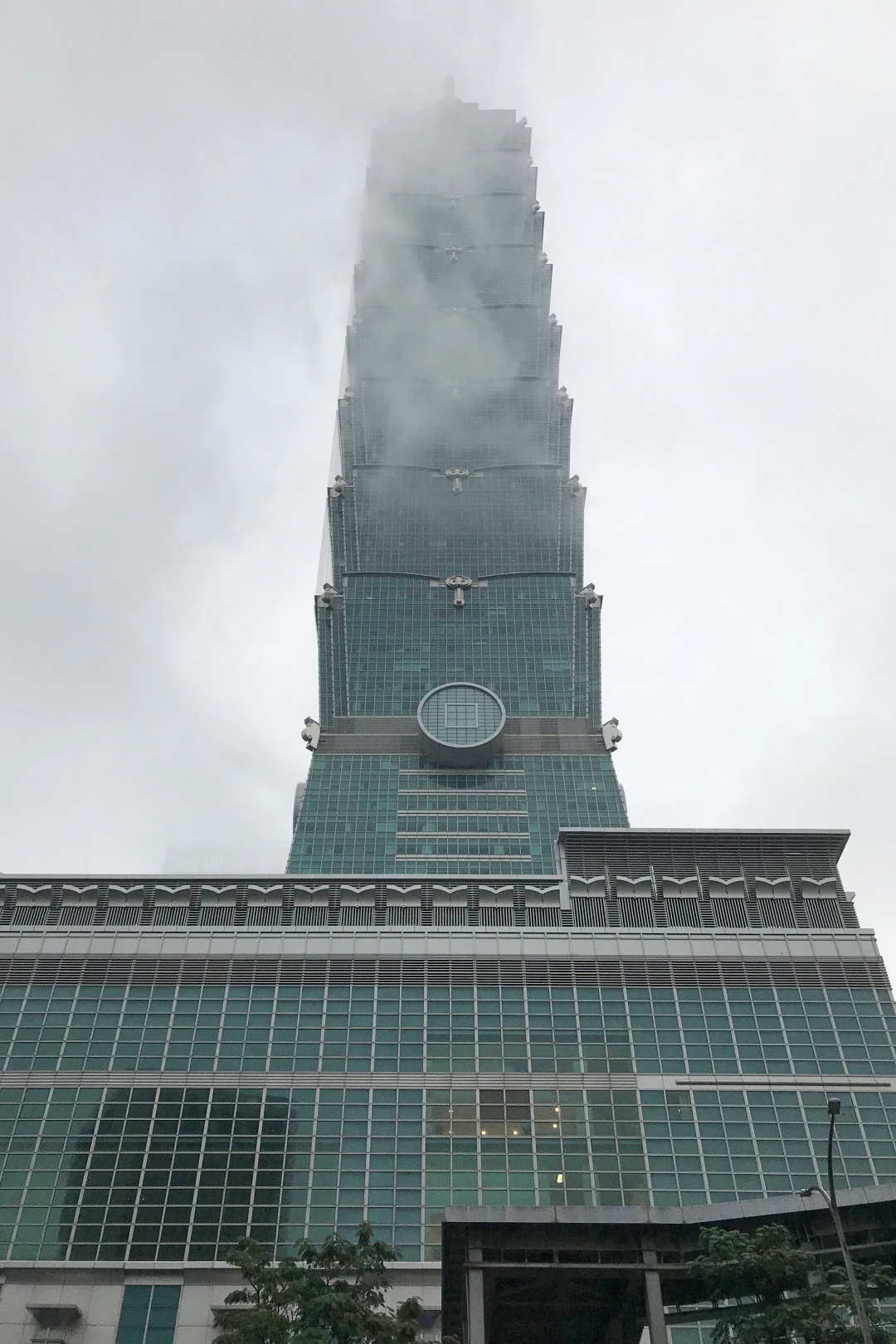 ATT 4 FUN
No. 12, Songshou Road, Xinyi District, Taipei City, Taiwan 110
Website: http://www.att4fun.com.tw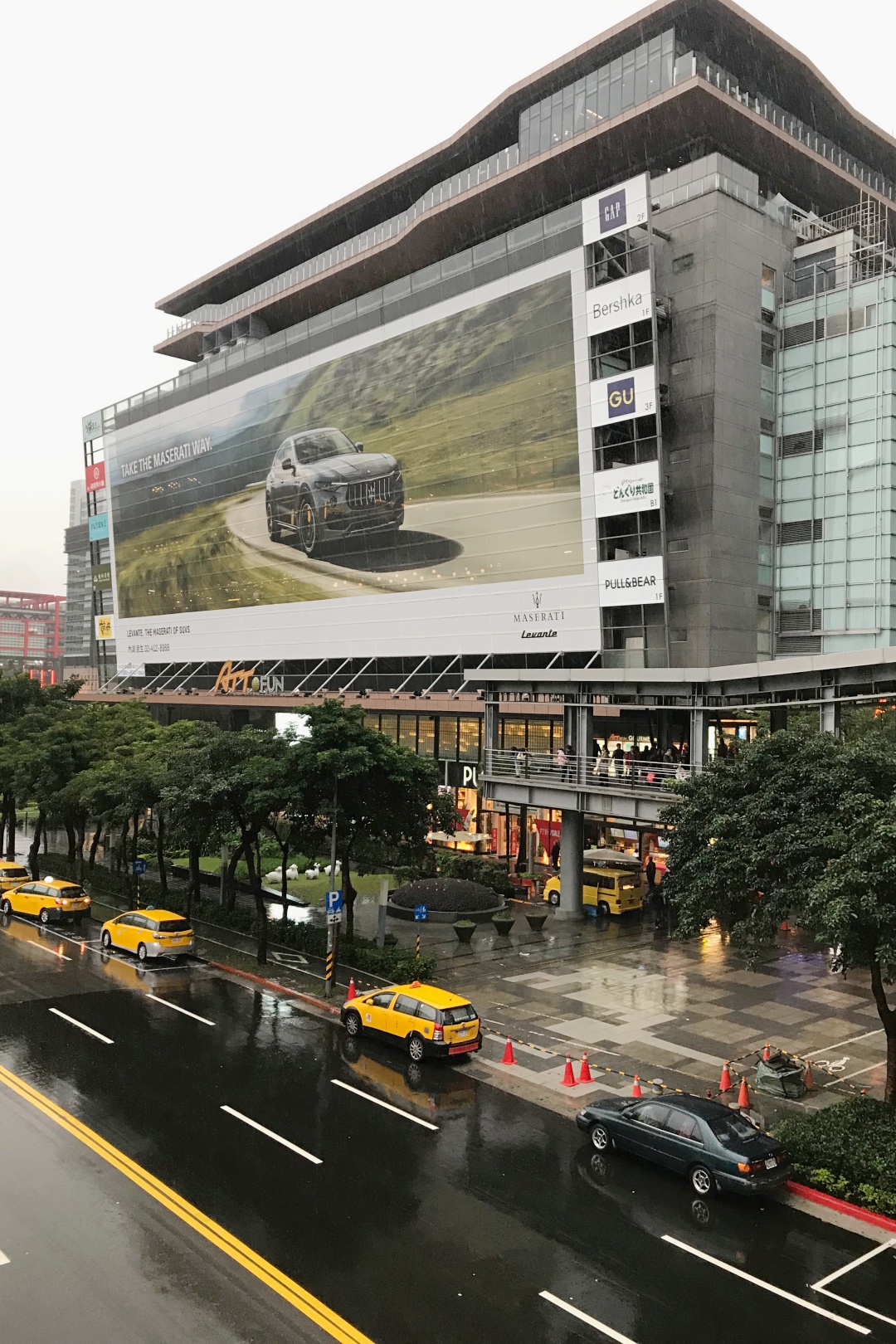 There weren't much for us in Taipei 101, even though we did go into Zara and the Husband managed to get some things from there. In the end, we decided to walk over to ATT 4 FUN, a 10-storeys mall near Taipei 101.
Surprised to find Hai Di Lao, Zara Home, Pull & Bear, Forever 21, Tokyu Hands and more in this mall. At the basement level, we also found Donguri Republic (橡子共和國) – a shop that sells lots of Totoro and Spirited Away stuff!
Donguri Republic 橡子共和國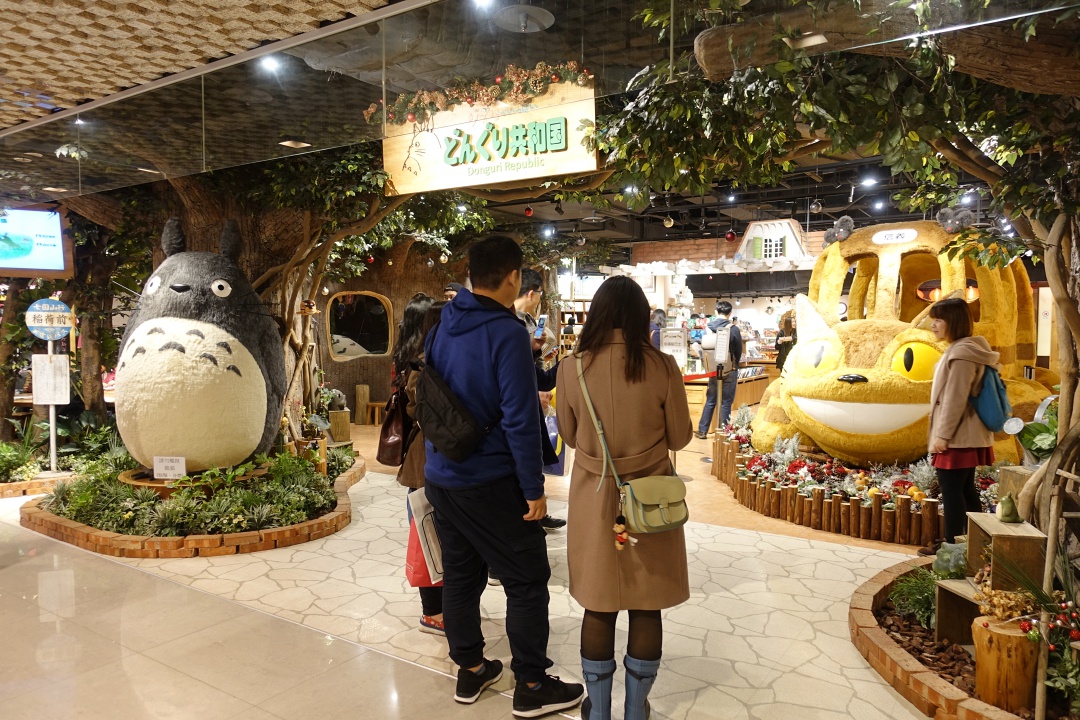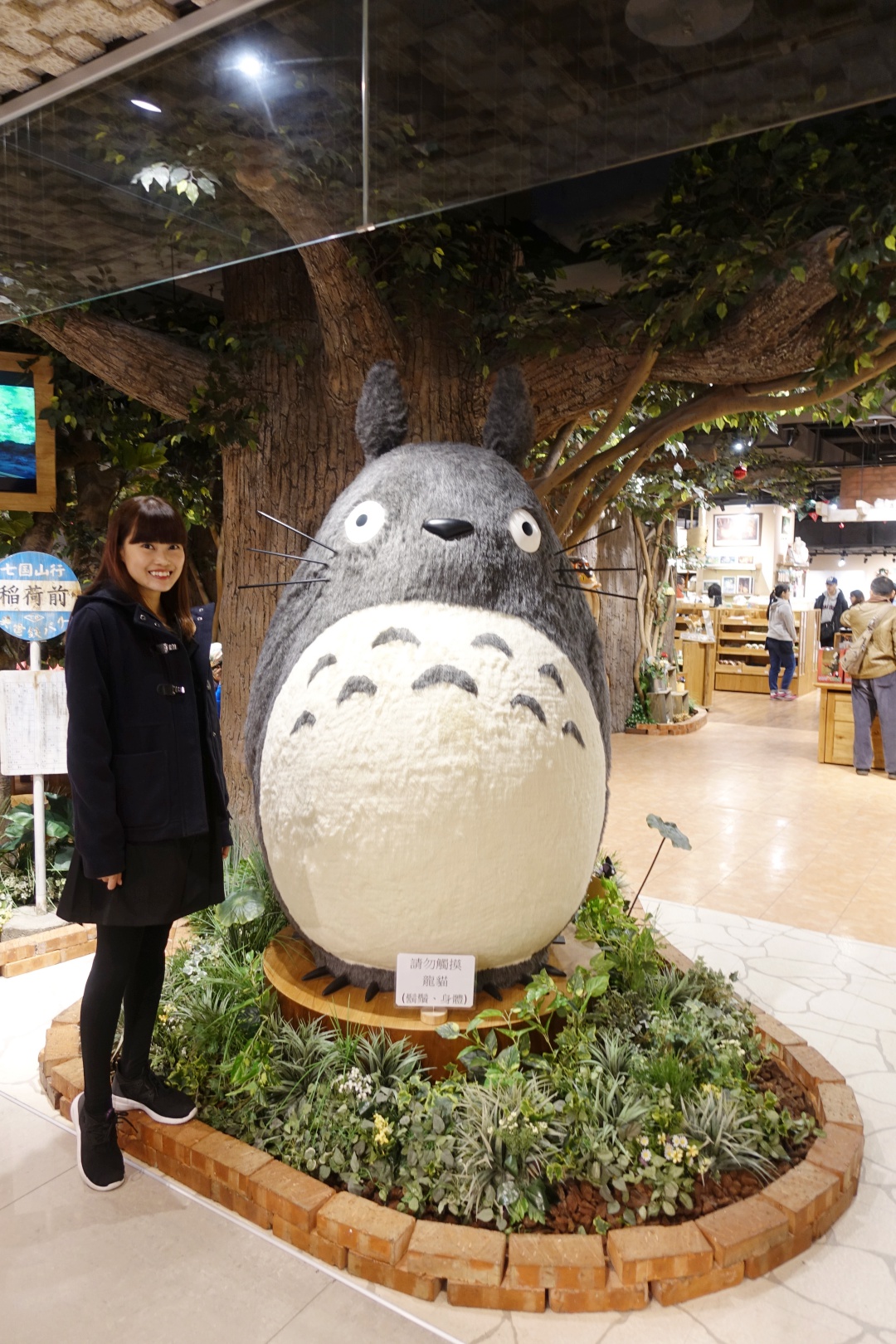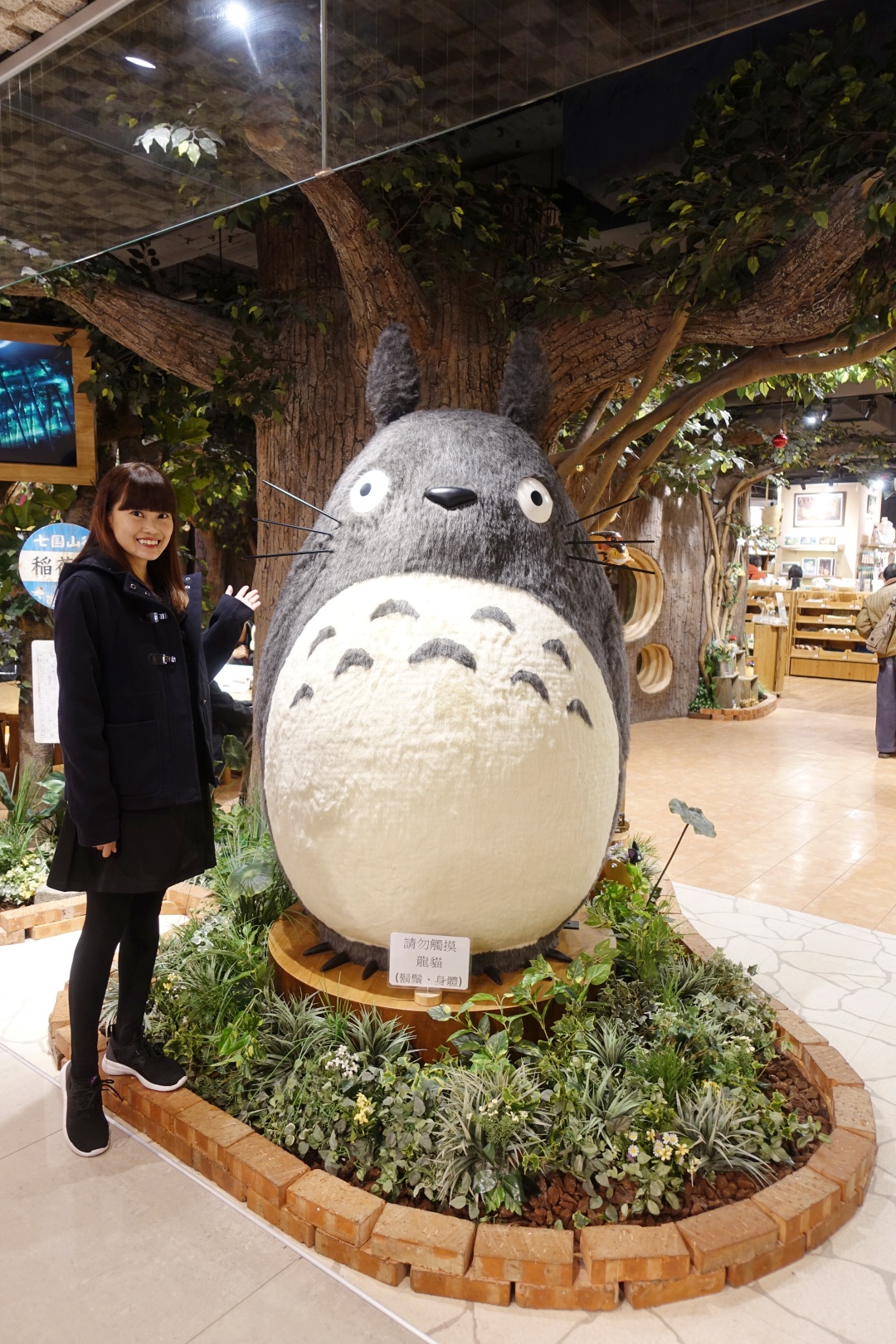 We ended up spending a good amount of time in there taking pictures.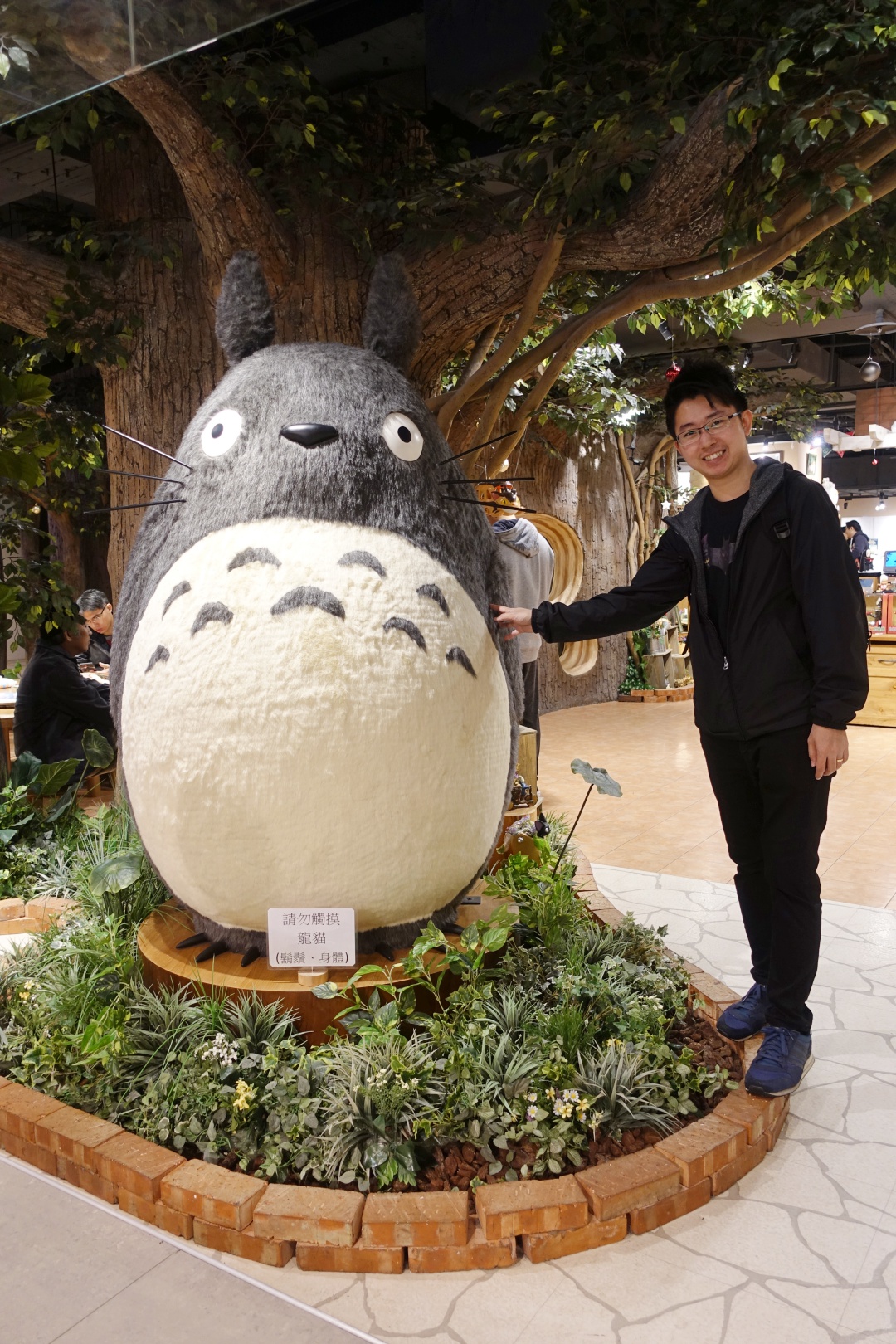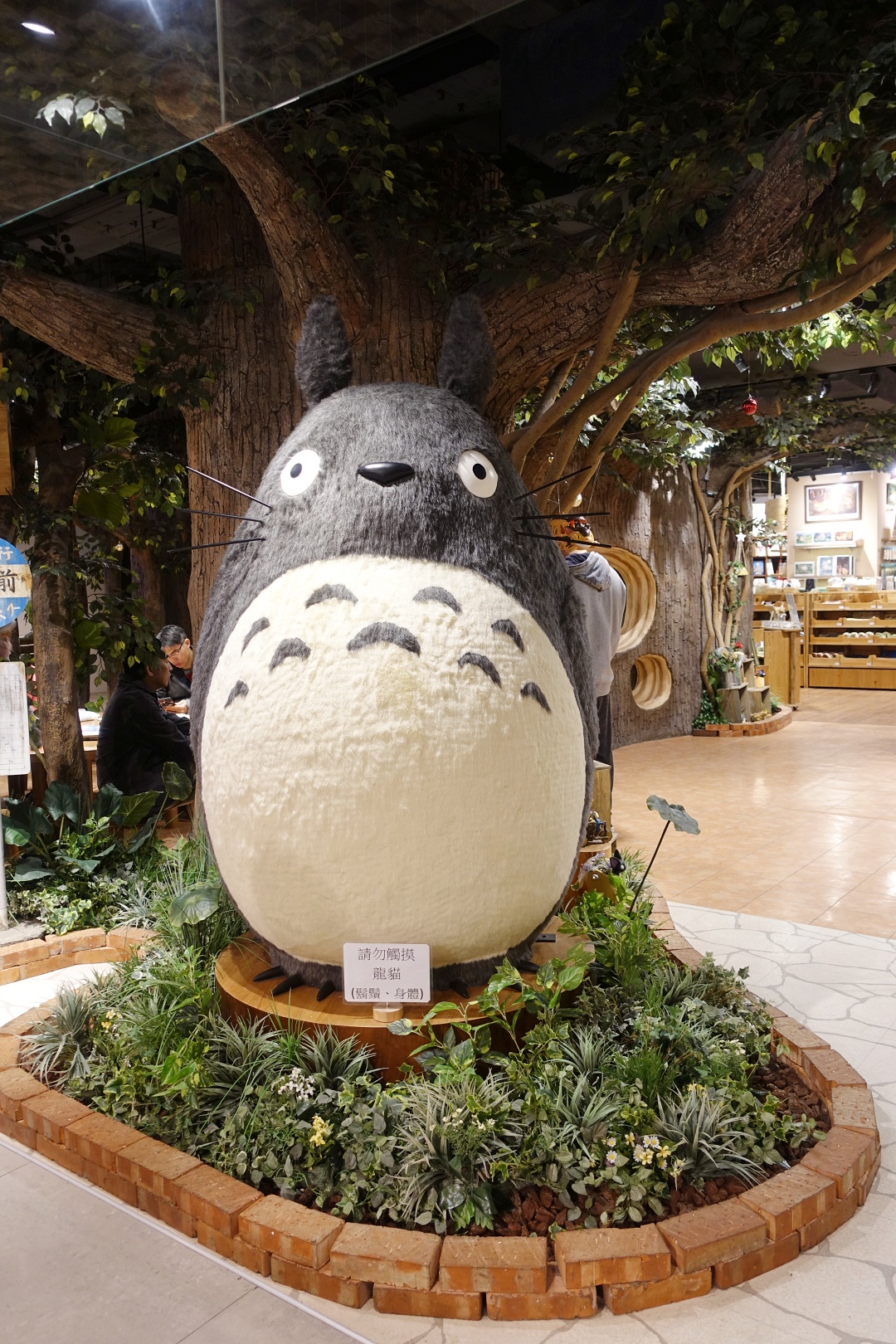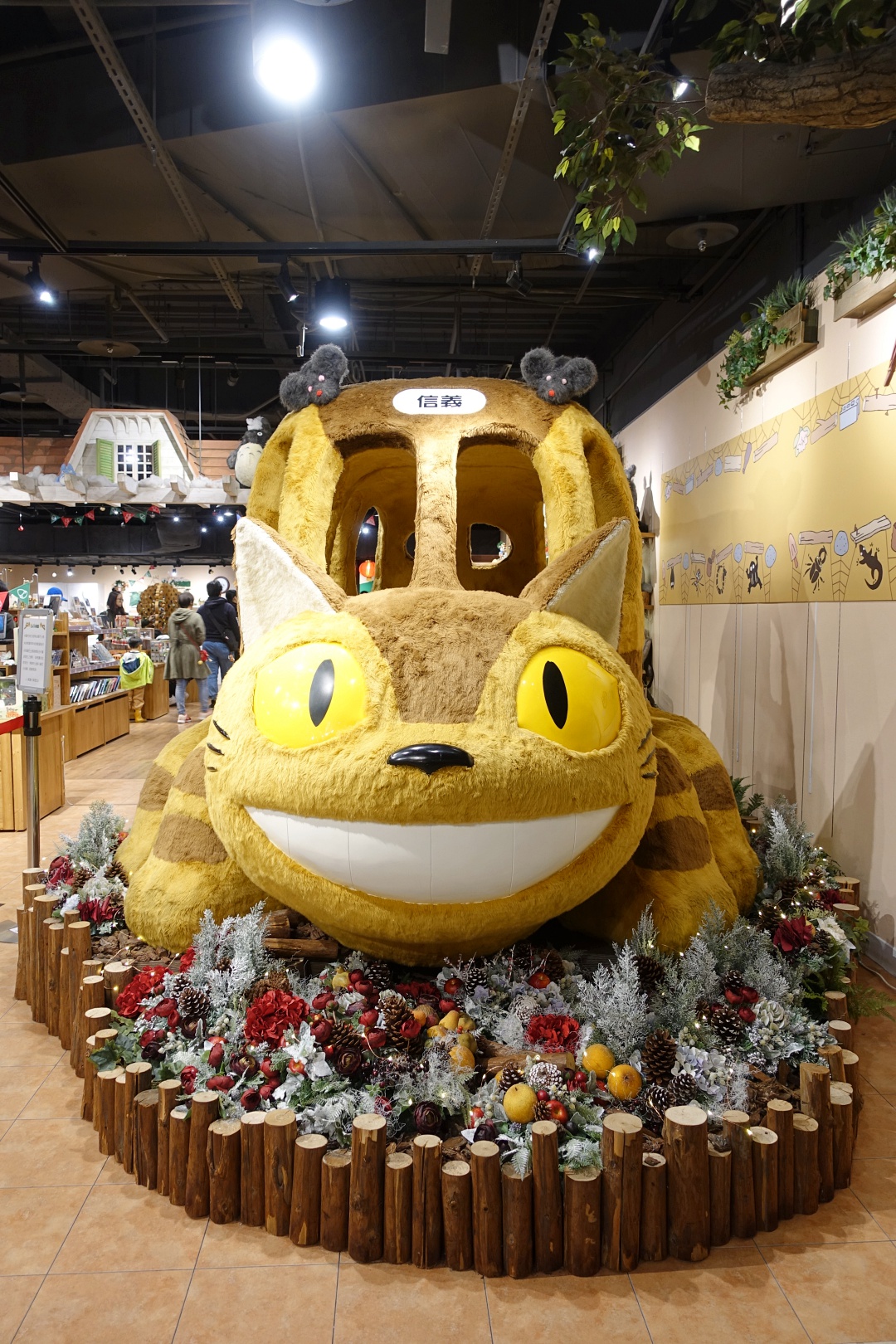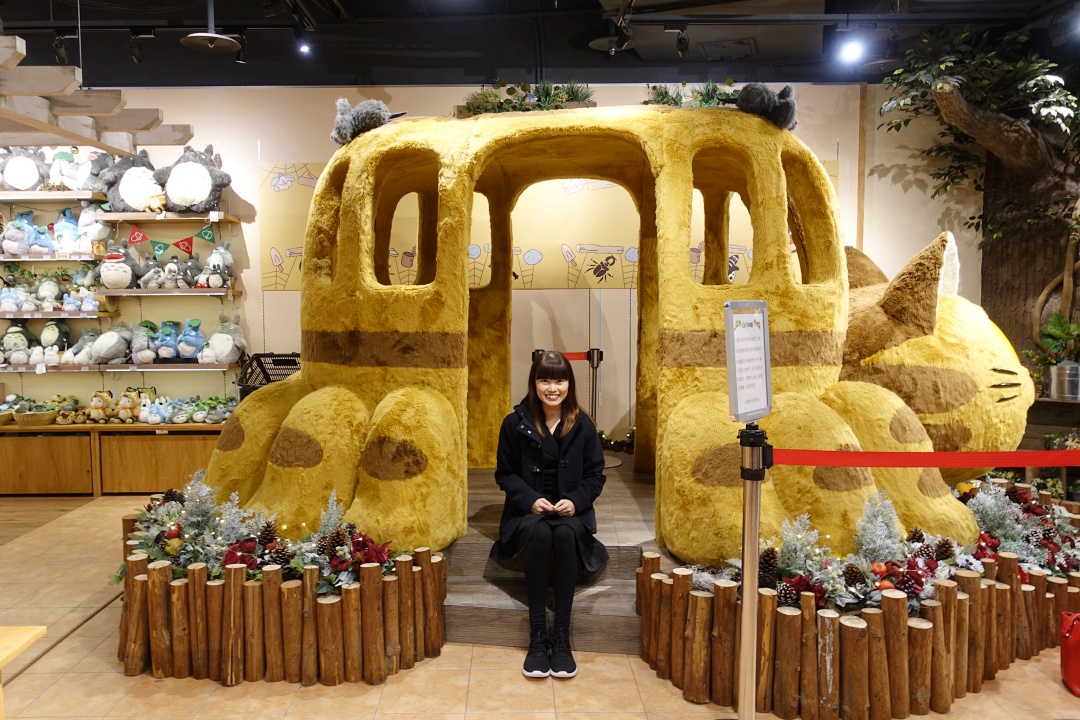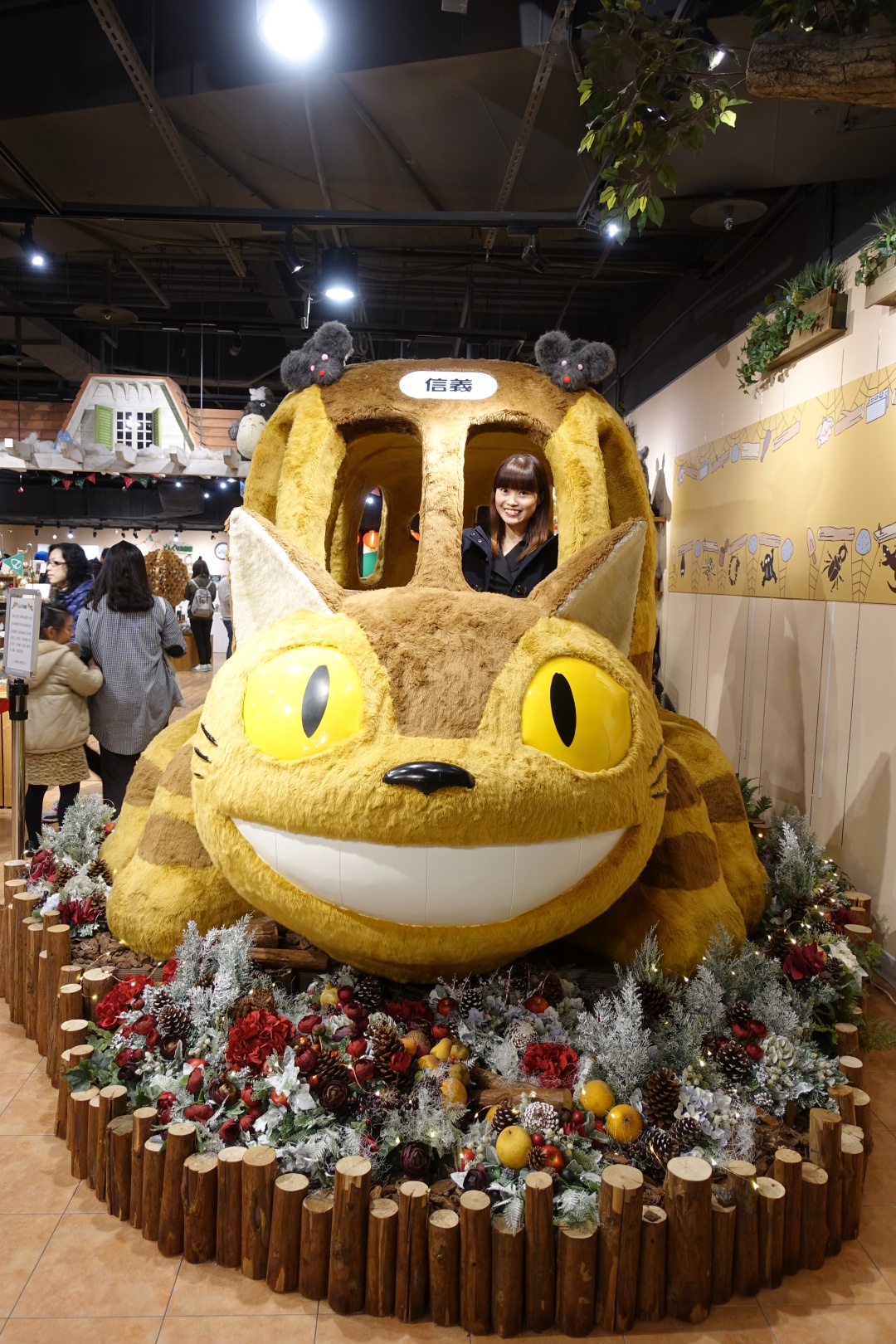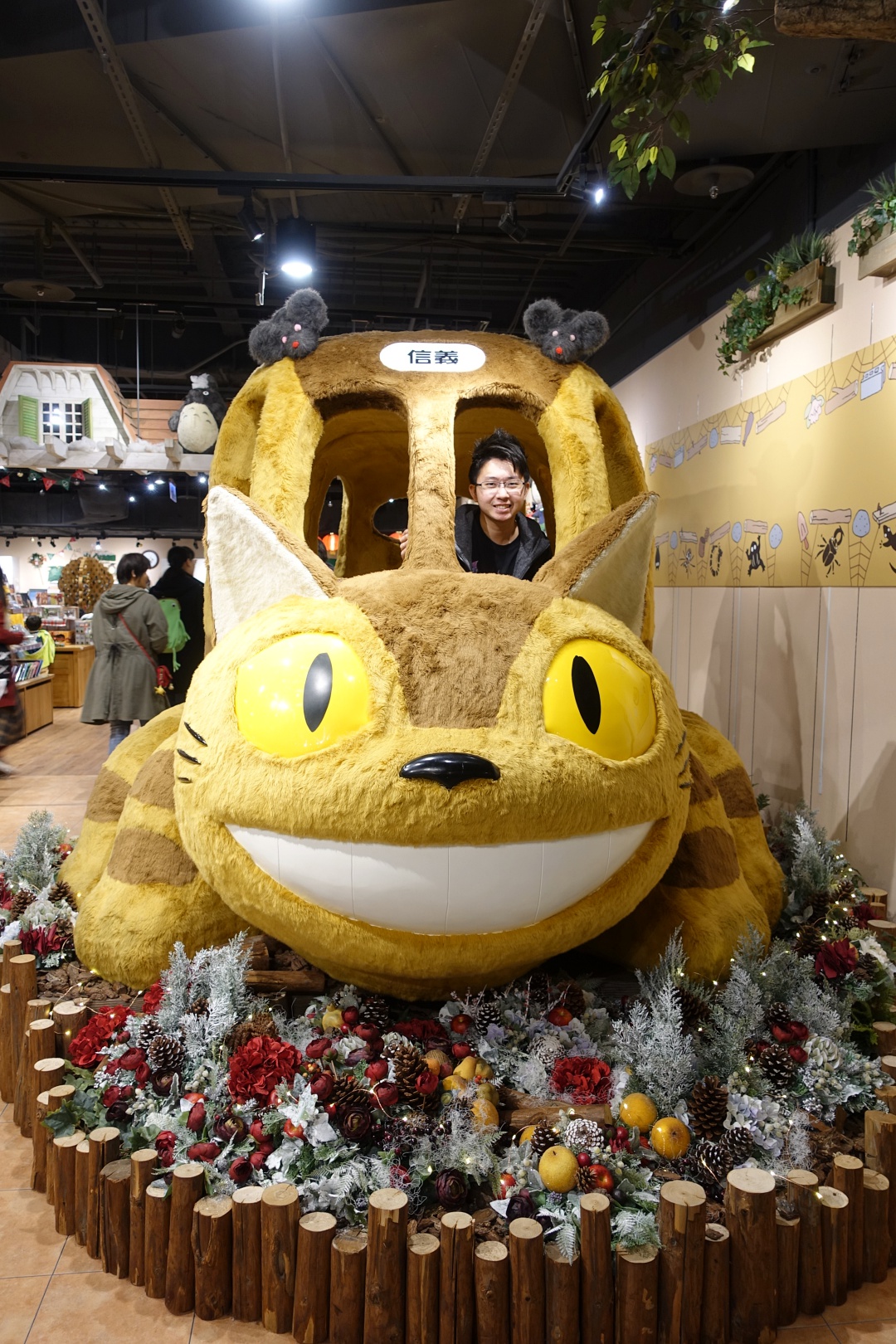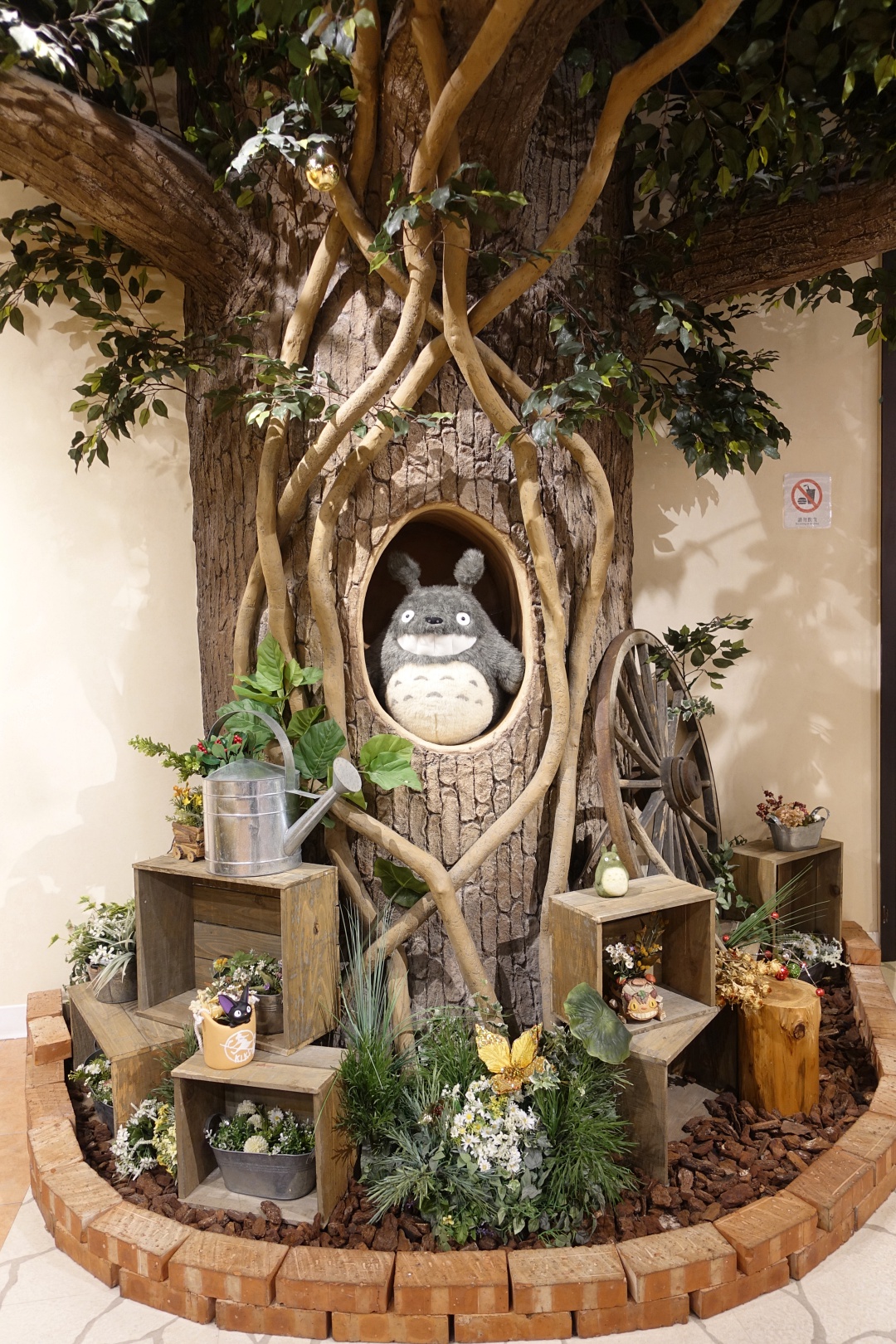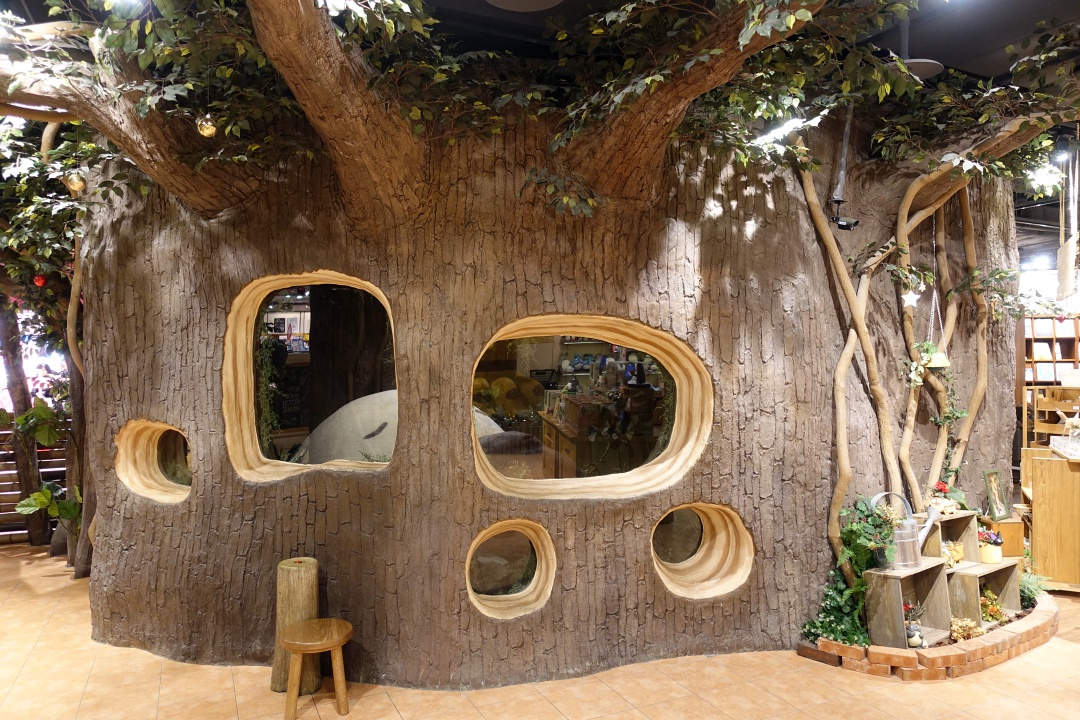 Hidden in this gigantic tree trunk was a sleeping Totoro!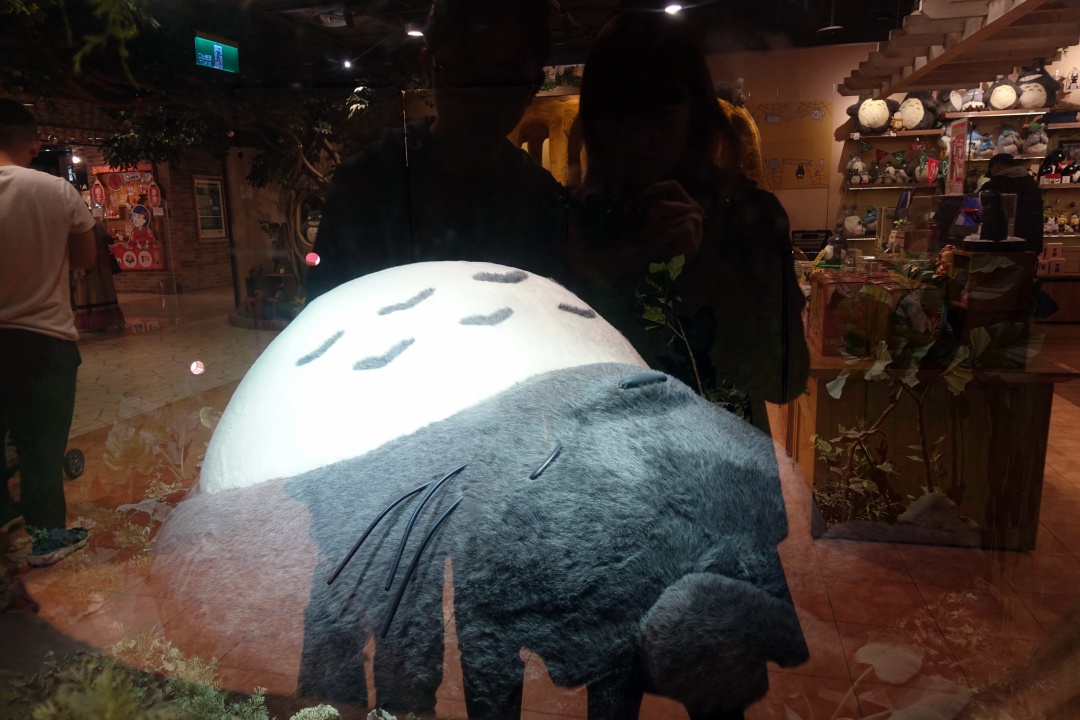 He moves! His stomach was moving as if he was really breathing. It was adorable!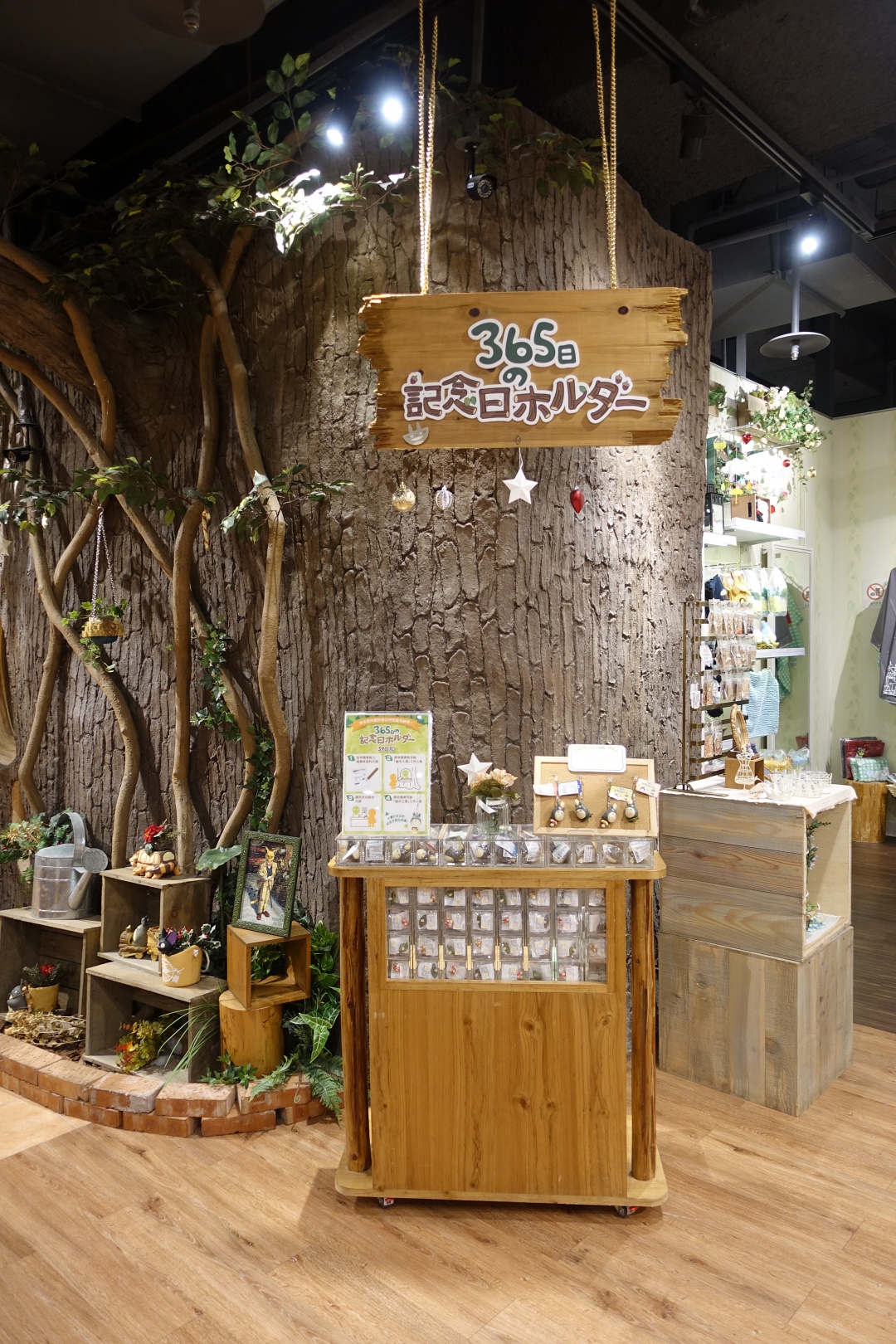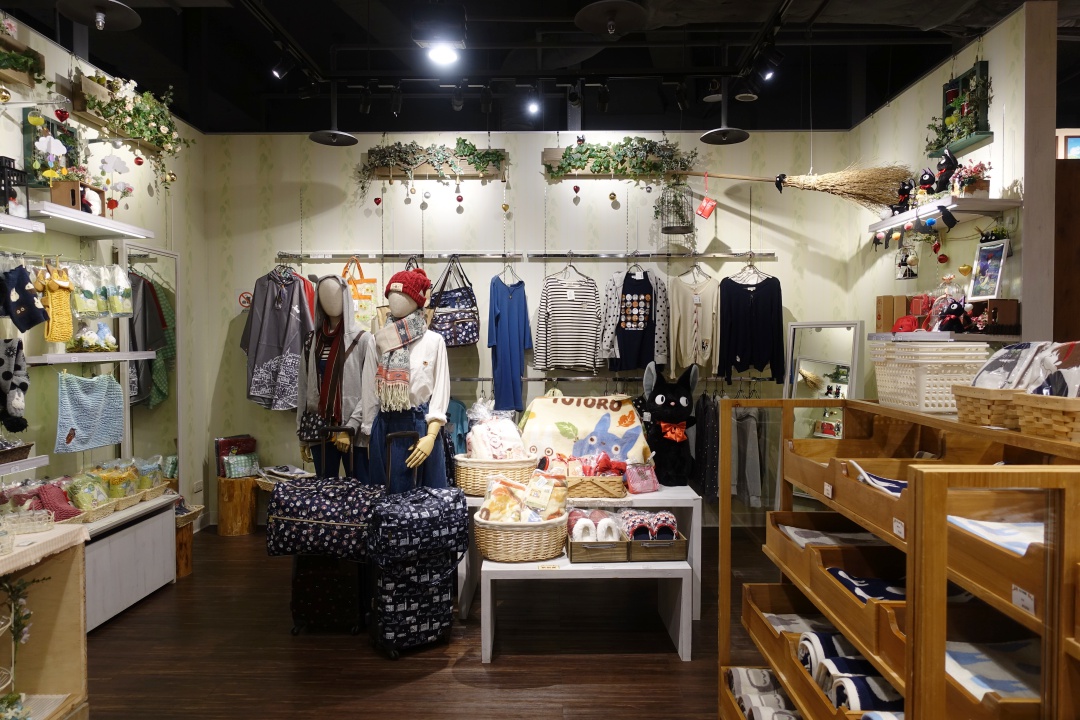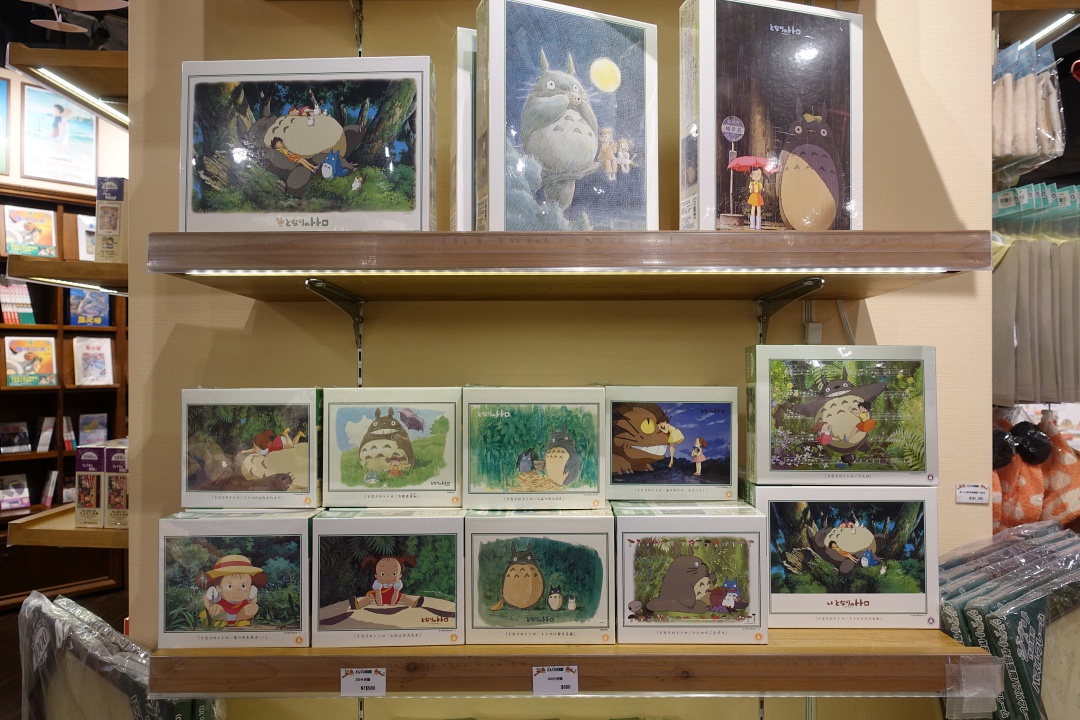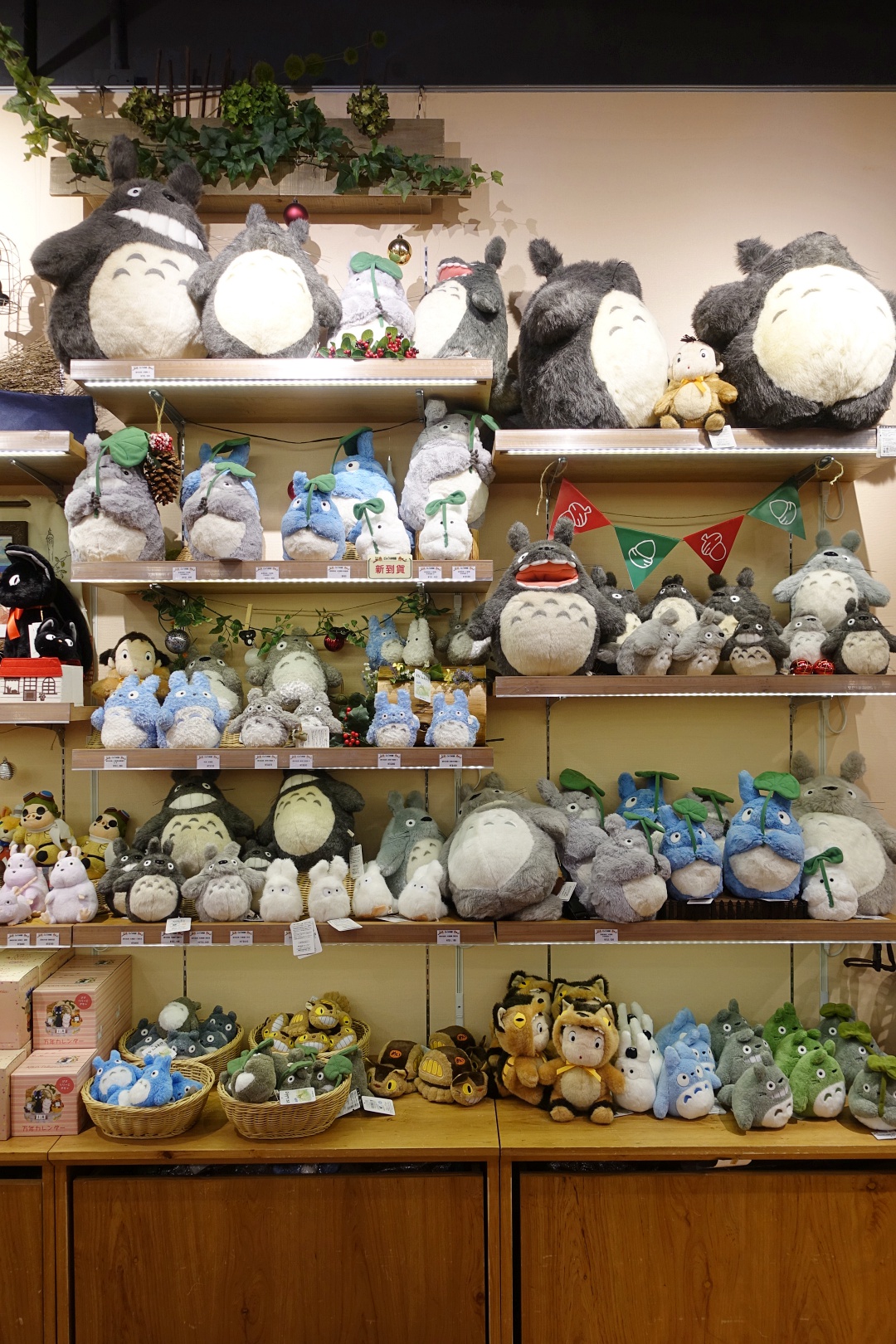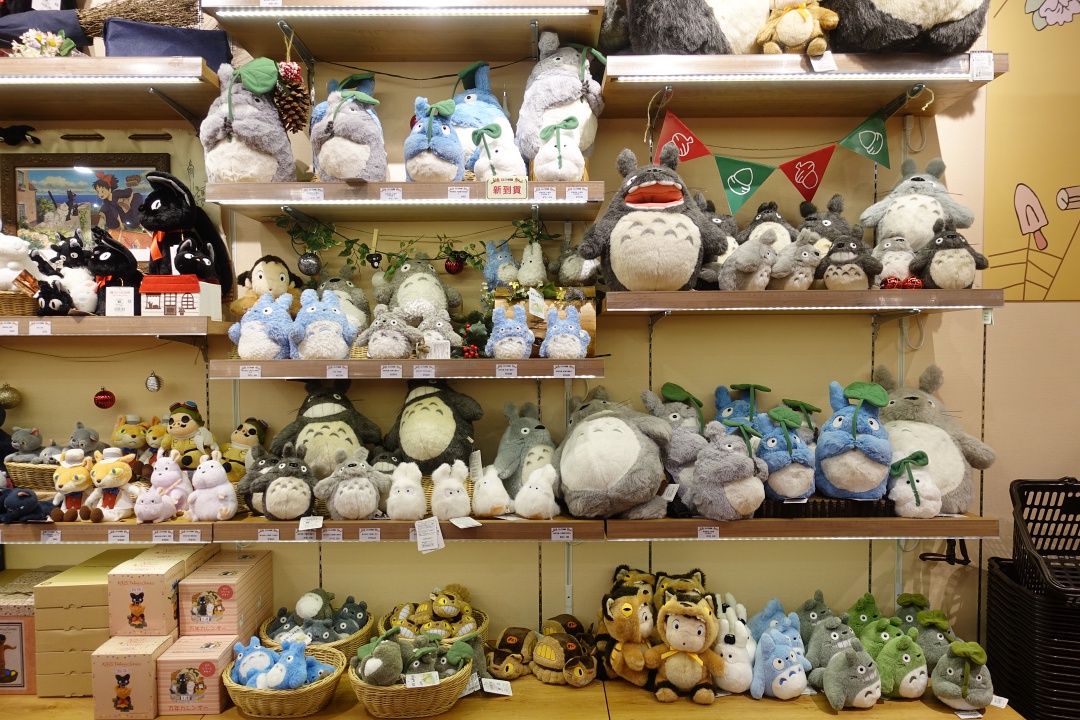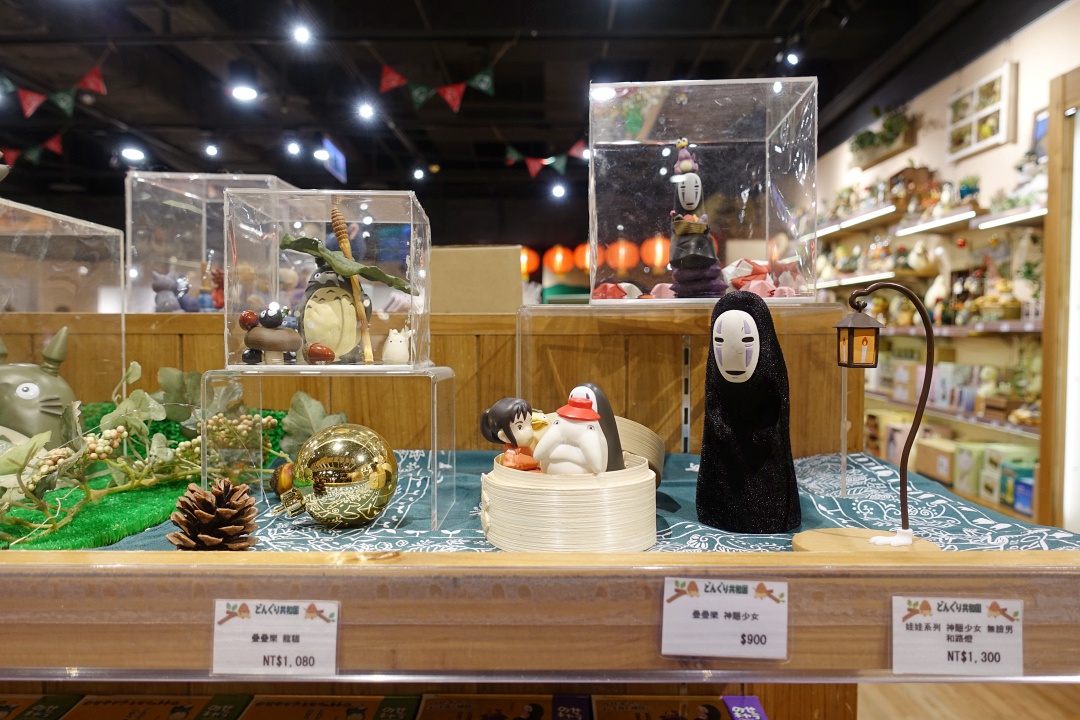 I can't believe the Husband has never watched Spirited Away! It was such a popular movie back then!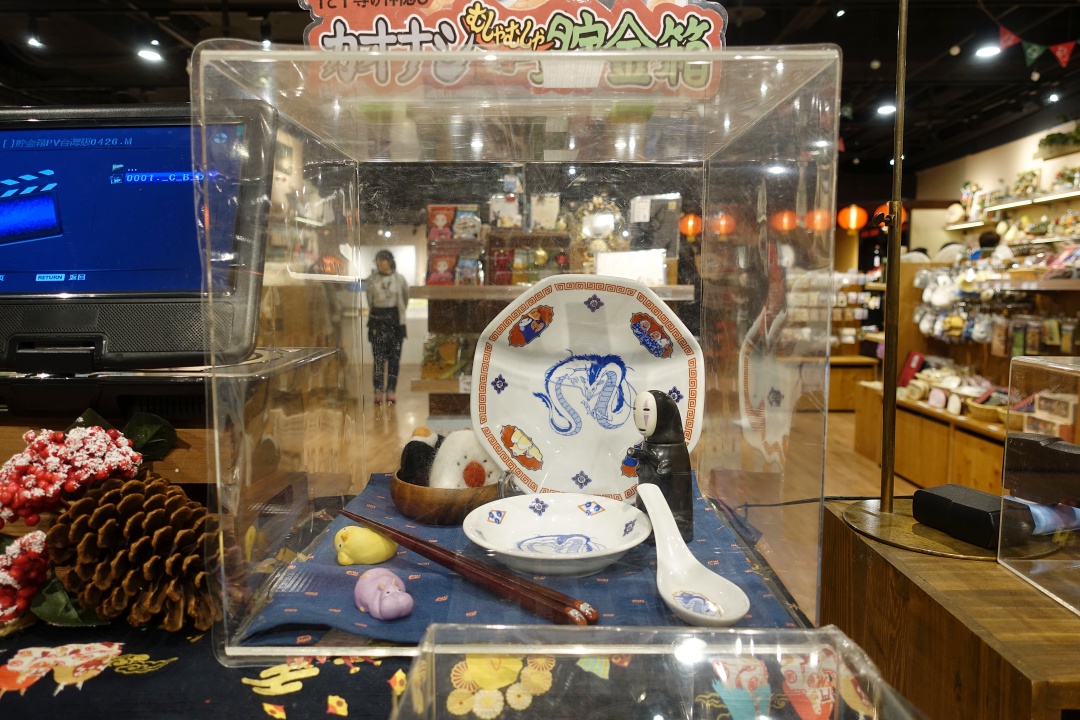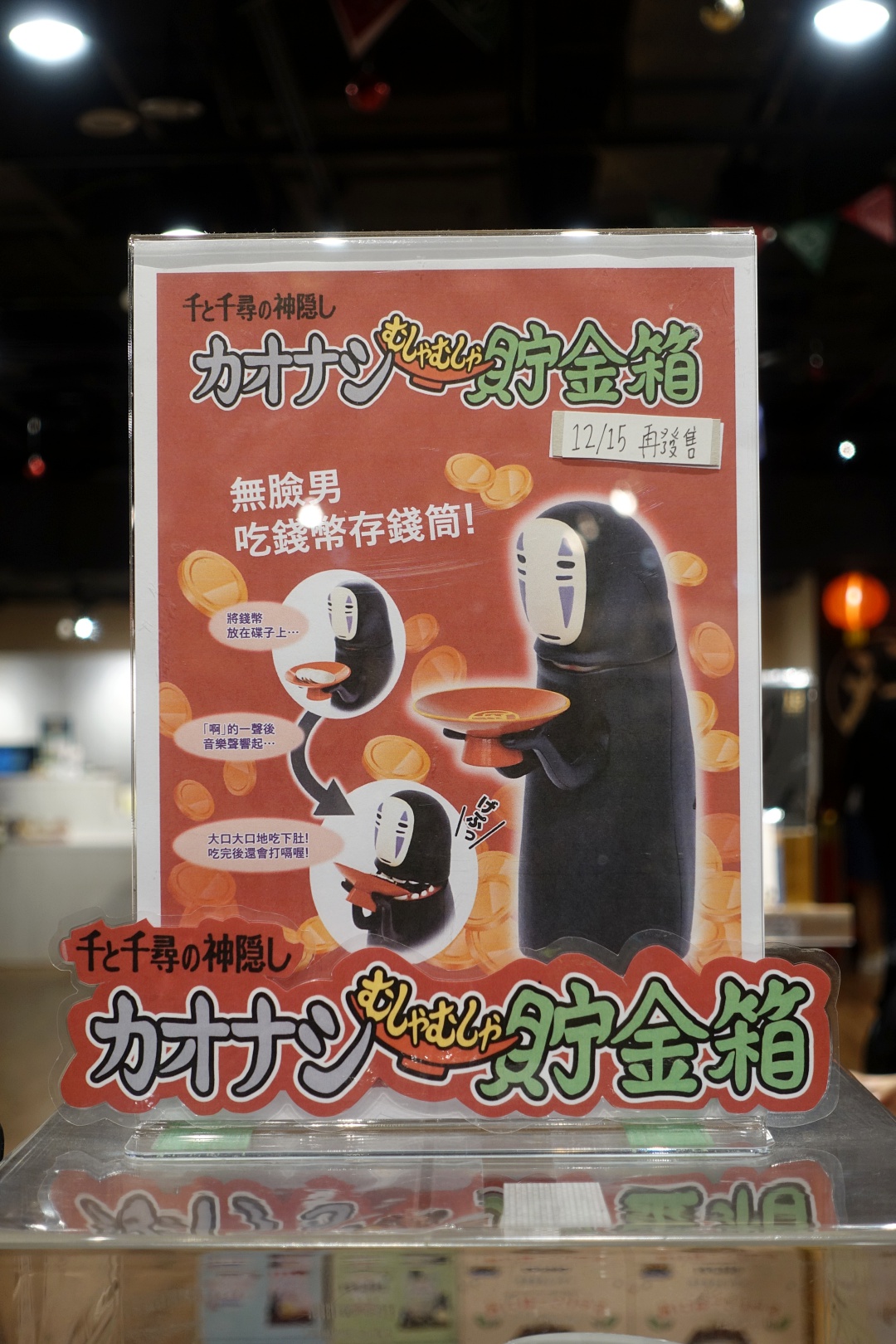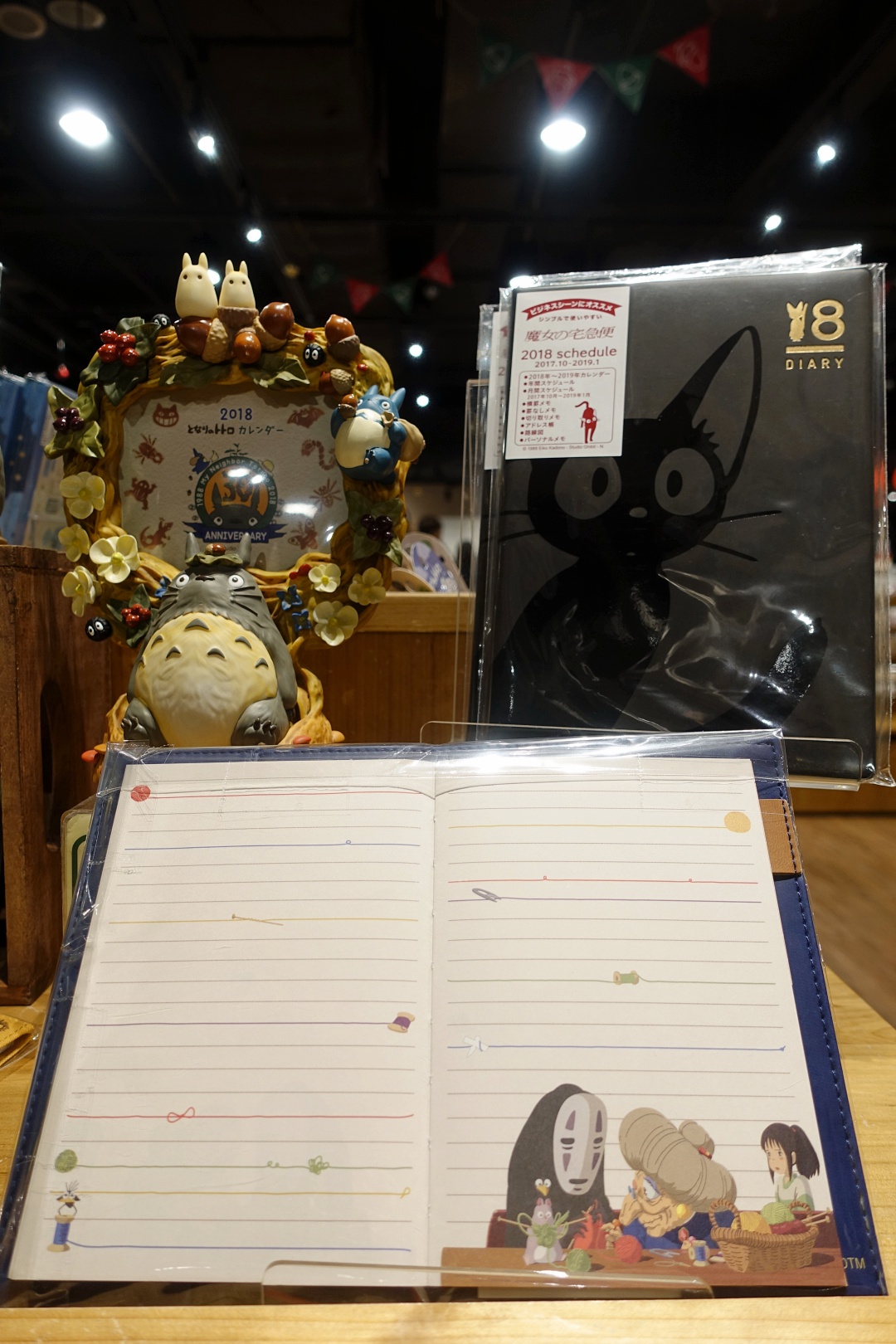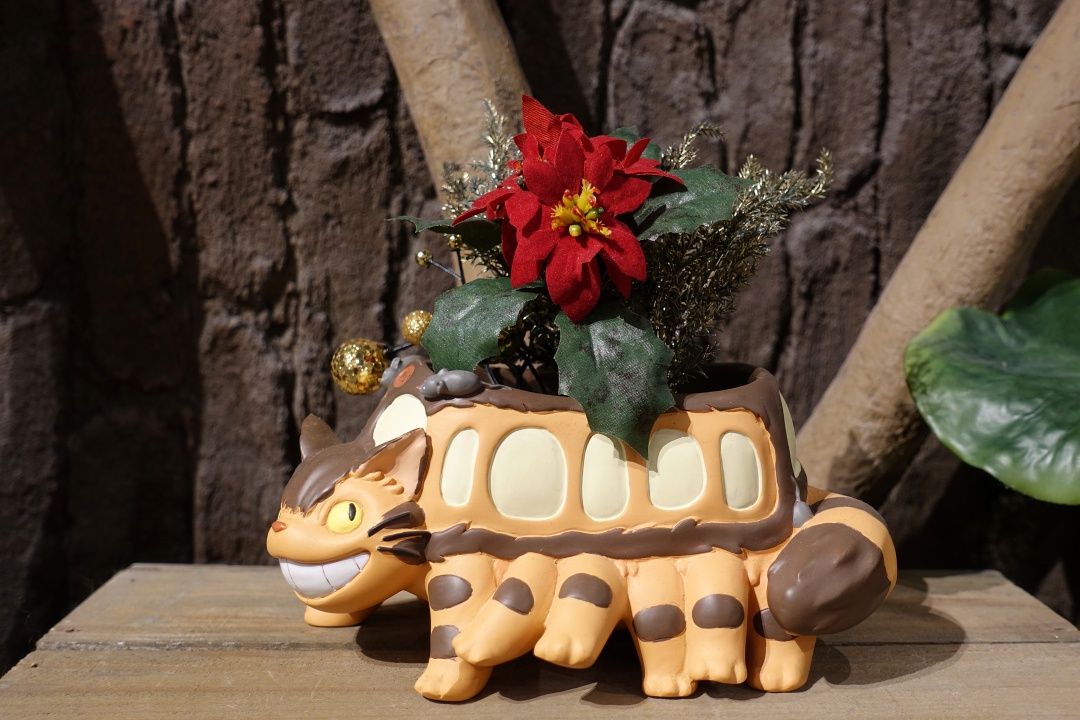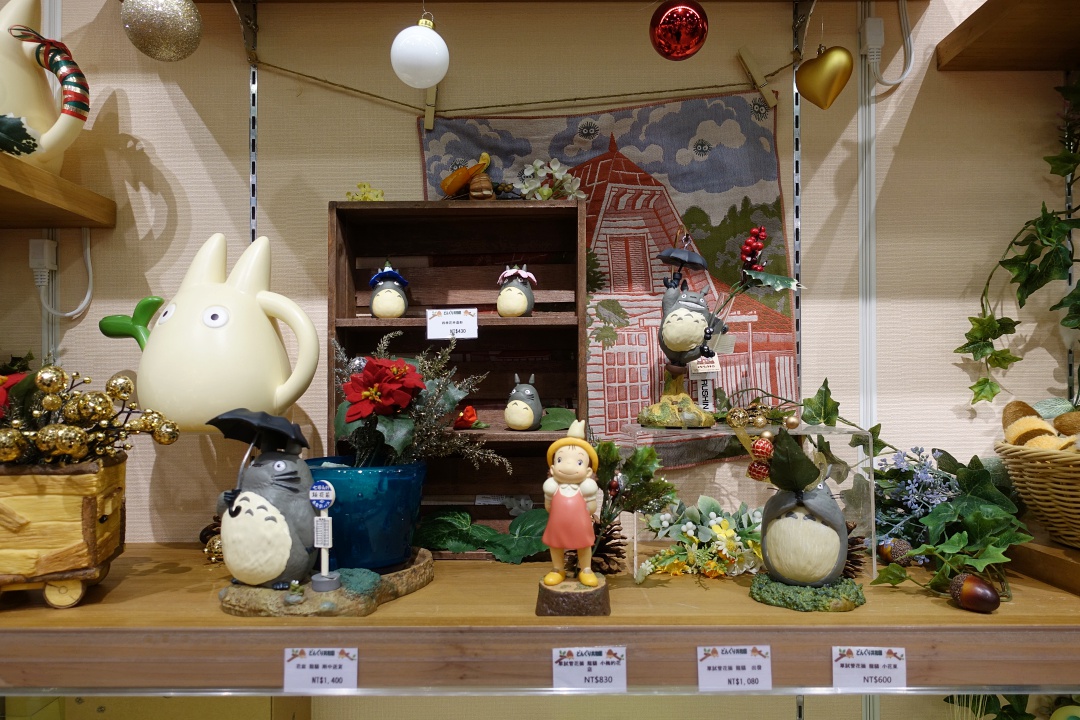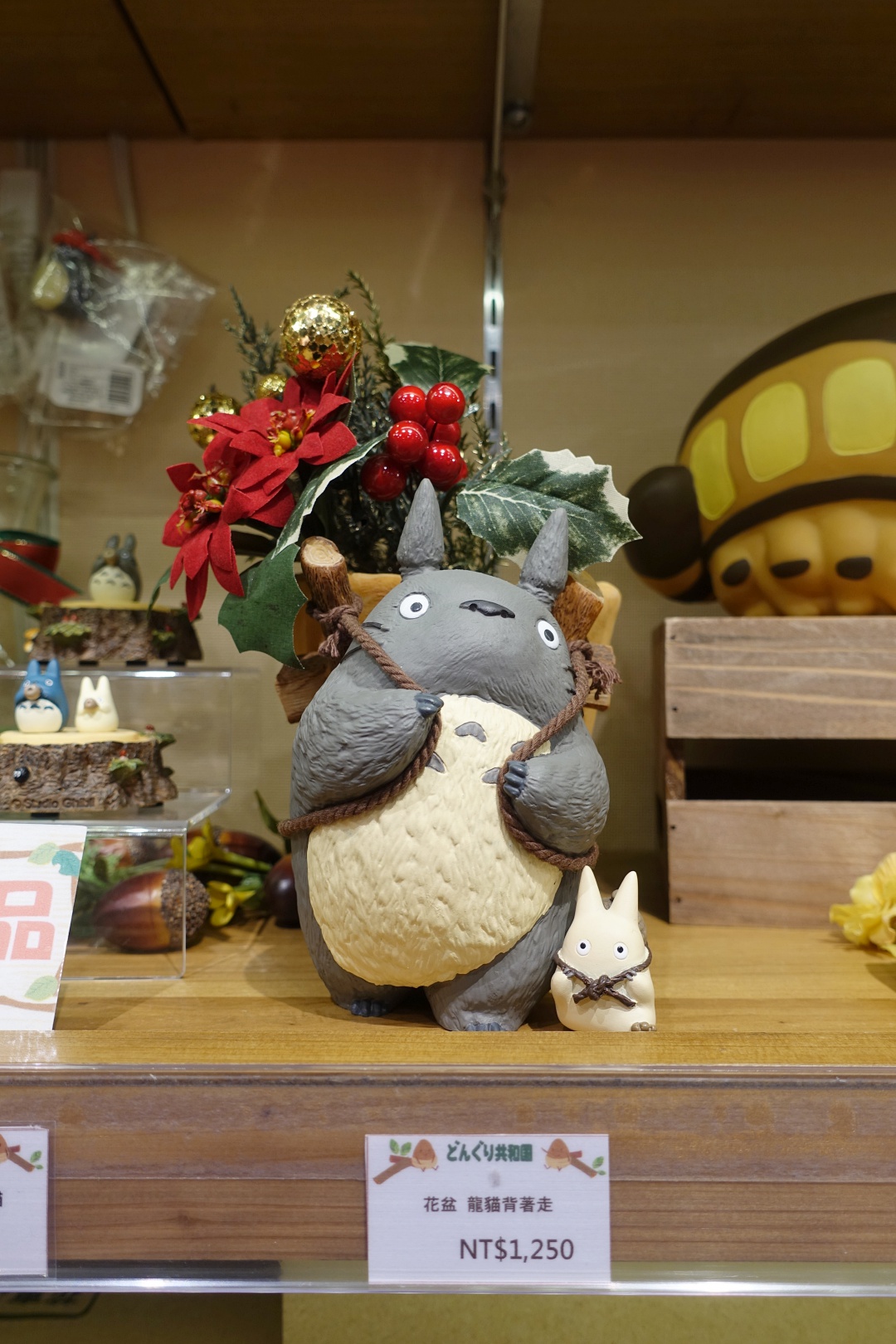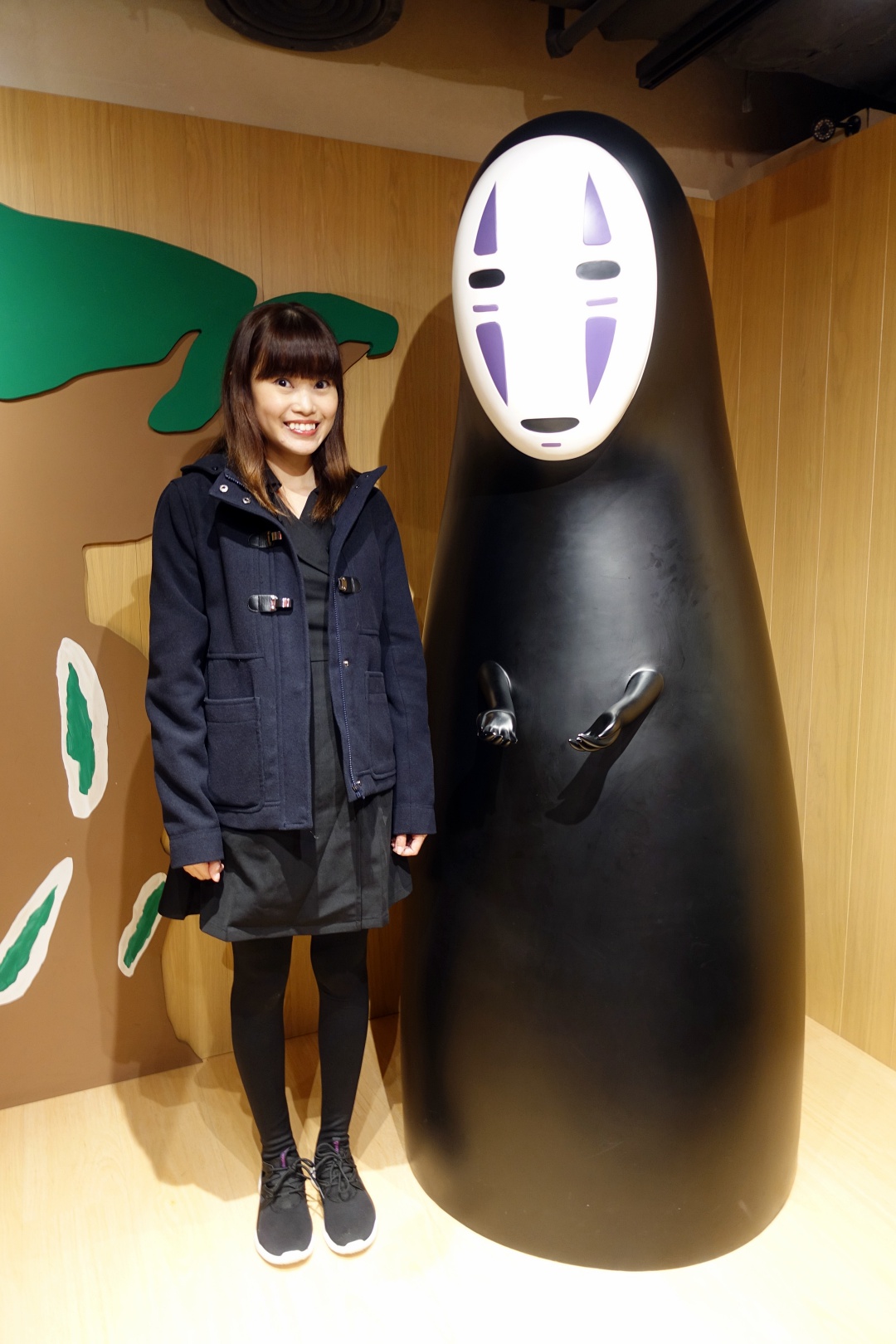 Aside from the Totoro and Catbus at the entrance, they also have a figure of No-Face at the back of the shop.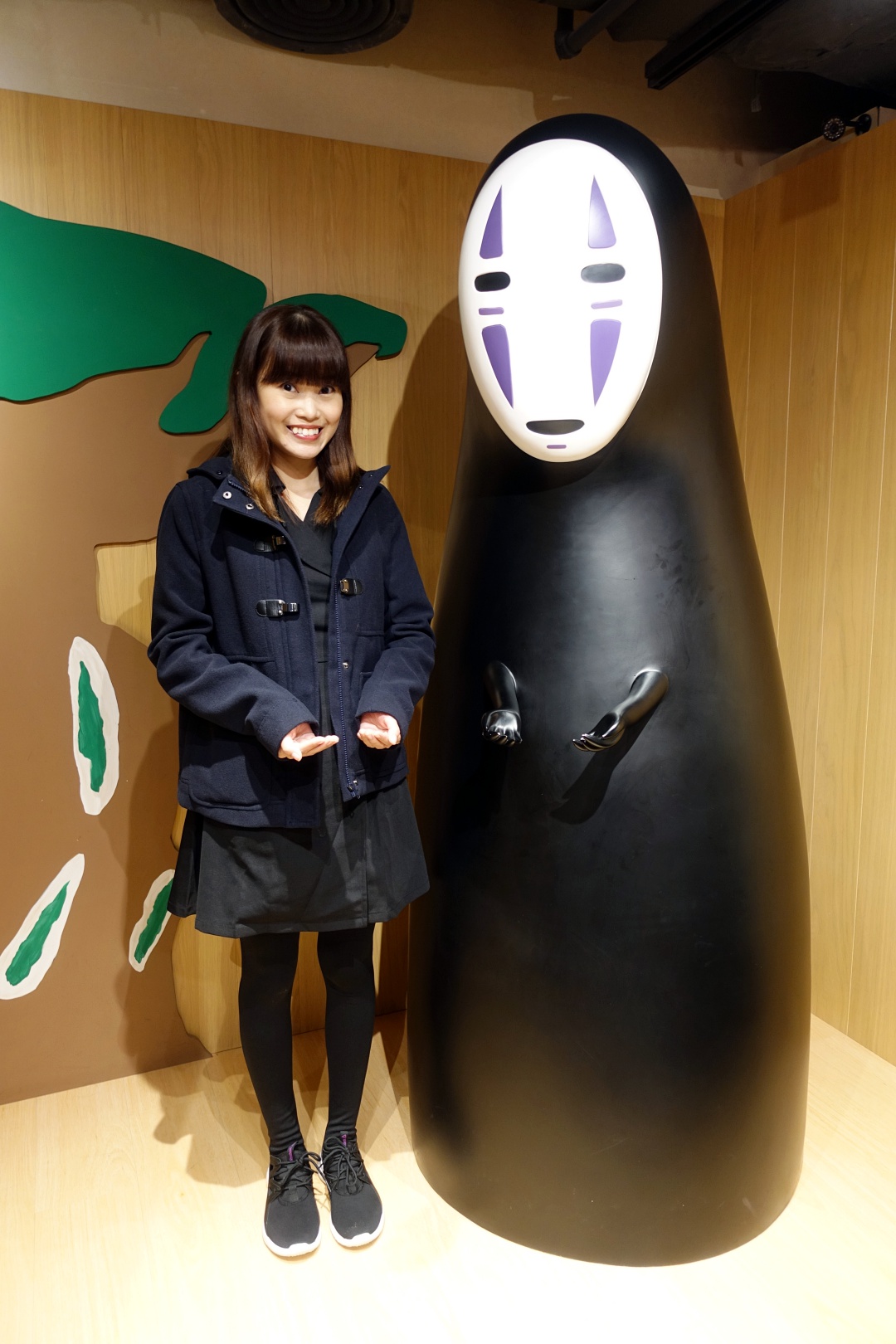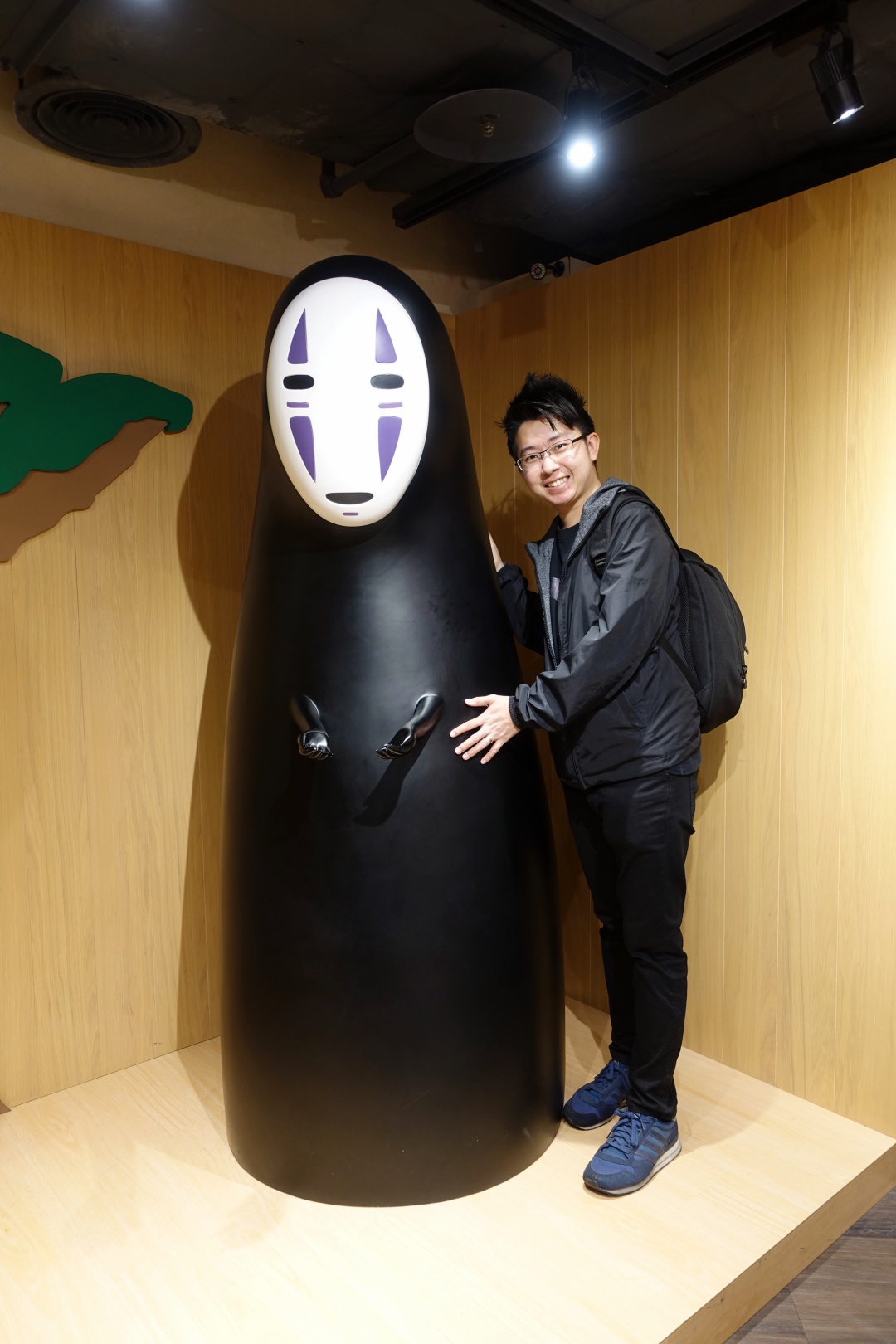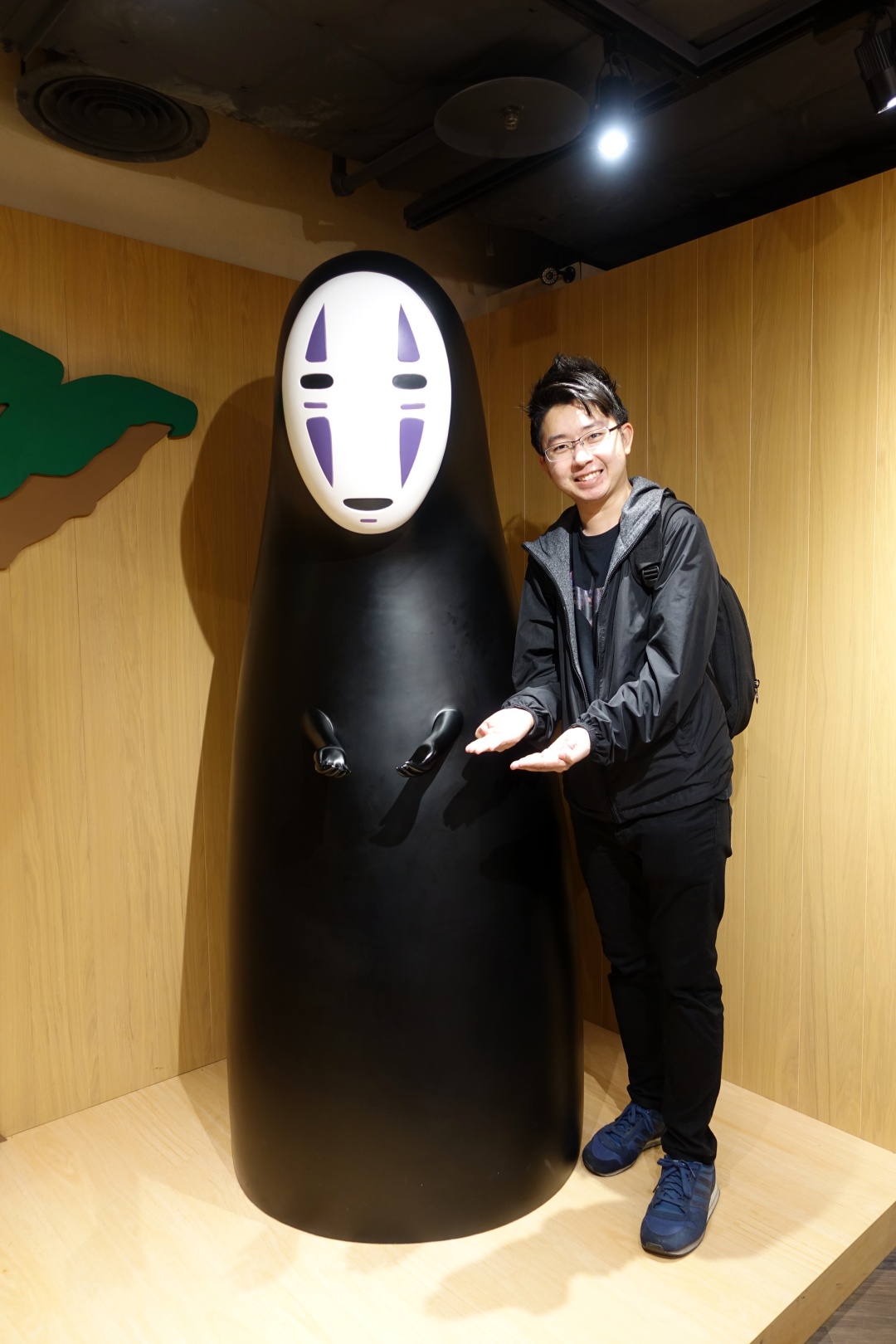 Everything in the shop was adorable. If you're a fan of the film Spirited Away and My Neighbor Totoro, you should definitely check out the Donguri Republic store at ATT 4 FUN!
Tokyu Hands
Right next to Donguri Republic (橡子共和國) was Tokyu Hands. We found an entire section of Wooderful life merchandise!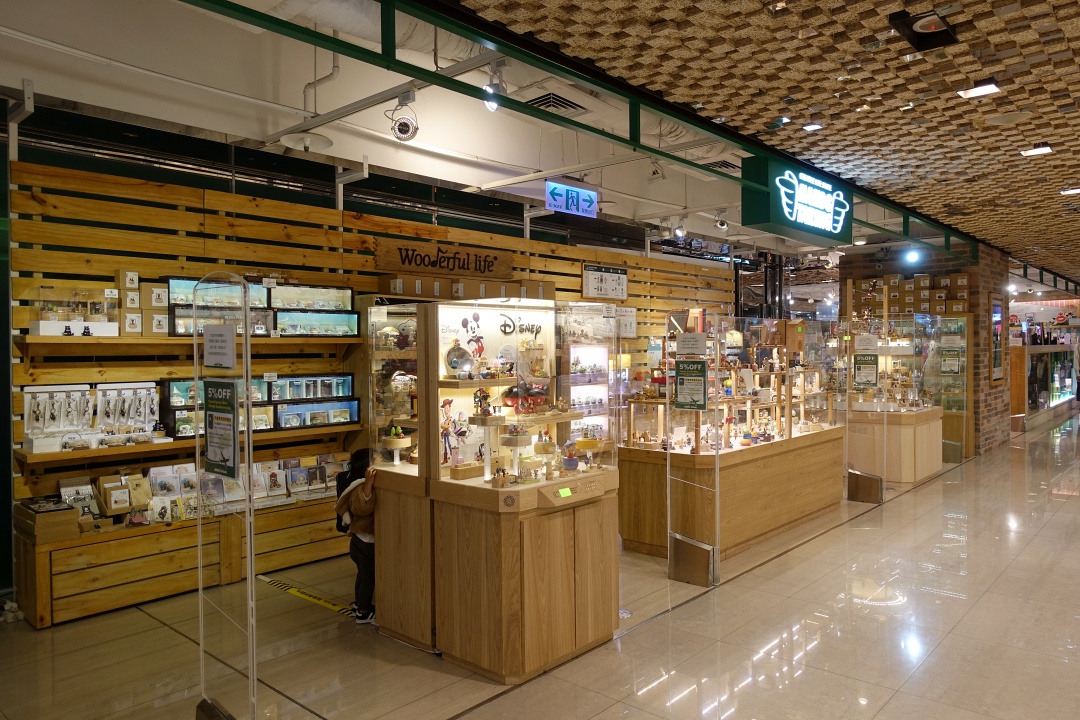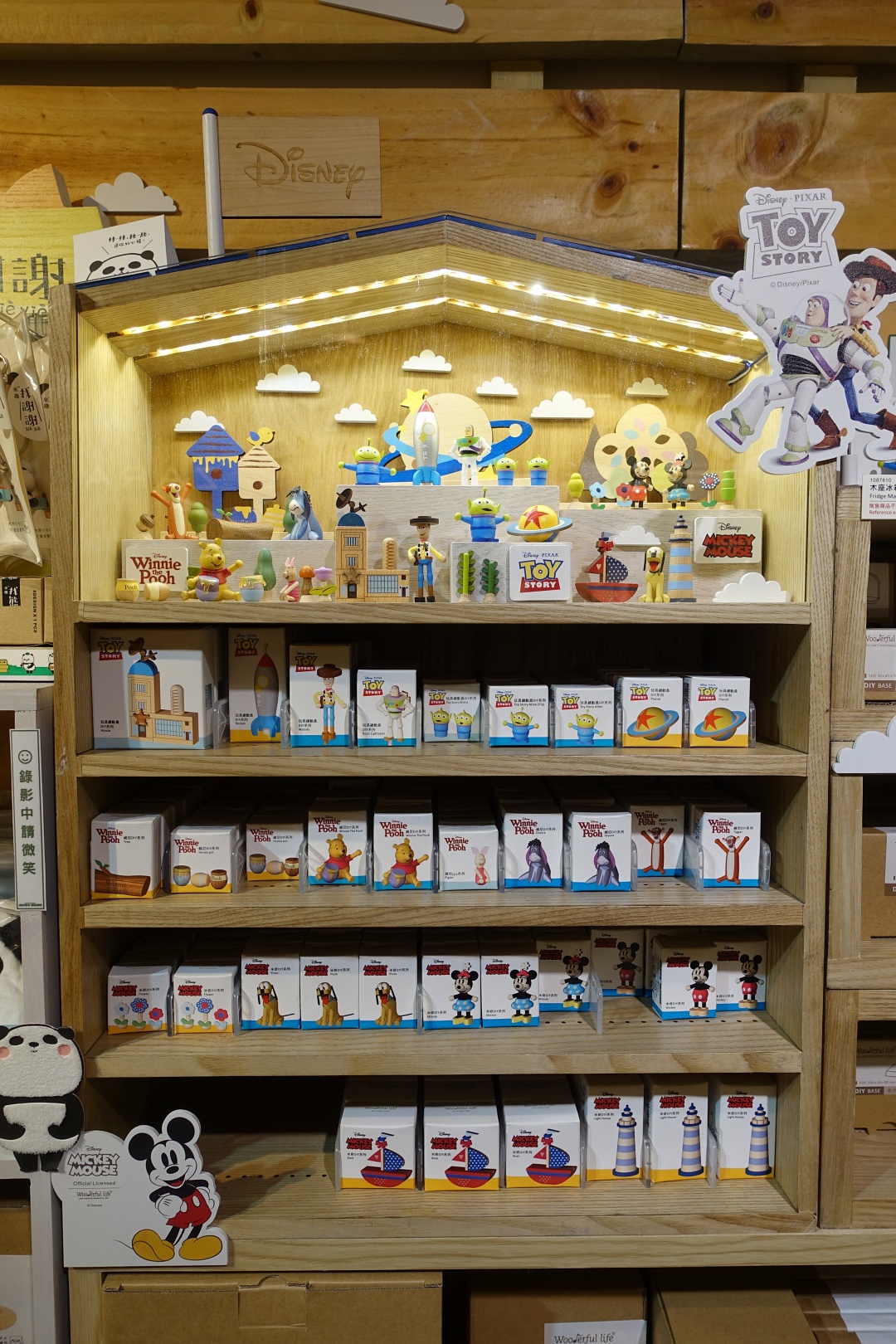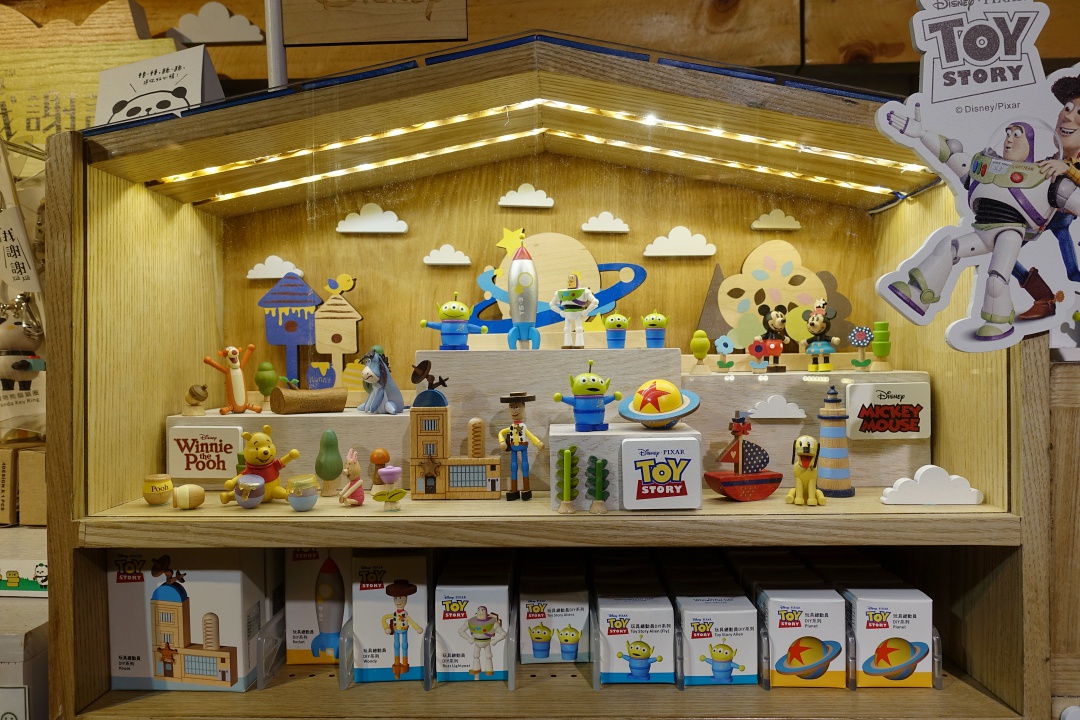 Winner the Pooh and Toy Story.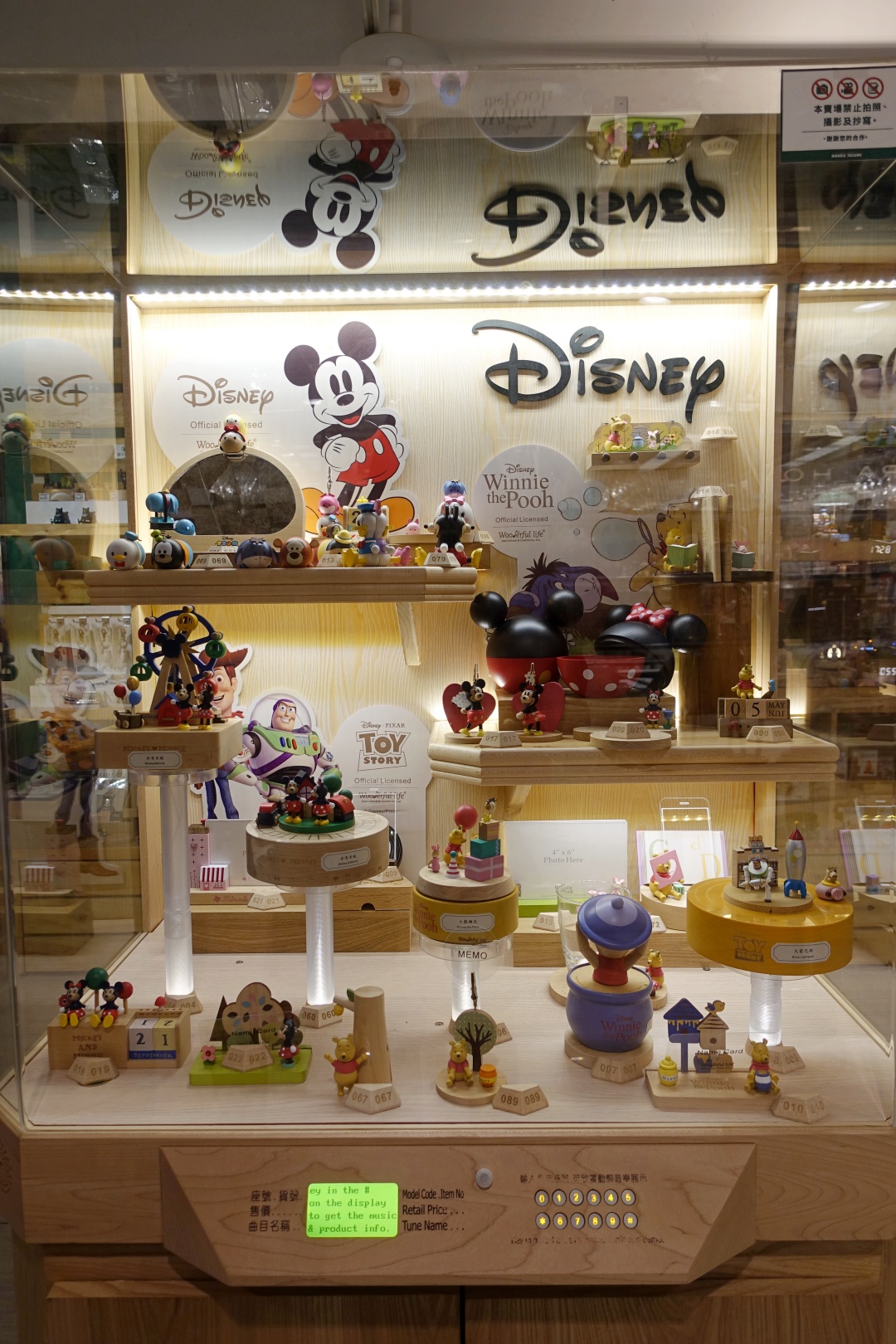 Mickey and friends and Winnie the Pooh.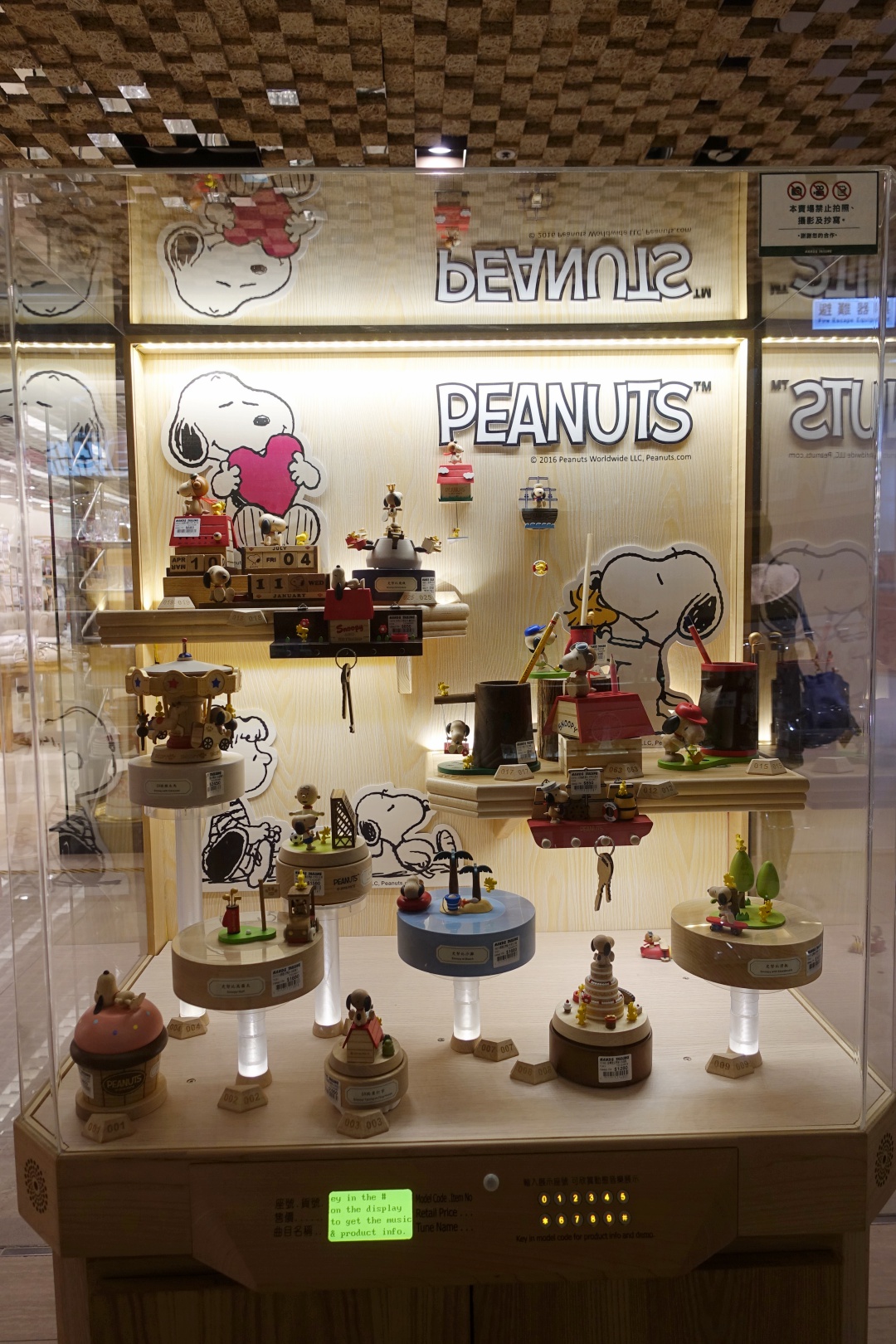 Peanuts.
They were all so pretty! So for those who are interested to get items from Wooderful life, you can get them from eslite bookstore and Tokyu Hands.
Having done with our shopping at ATT 4 FUN, we went back to collect our purchase from 新勝發 at Taipei 101, before heading back to the hotel to drop off our stuff. Then at around 20:00, we went out again and this time to Shida Night Market (师大夜市)! To get there, we took the MRT to Taipower Building (Green Line).
Shida Night Market 师大夜市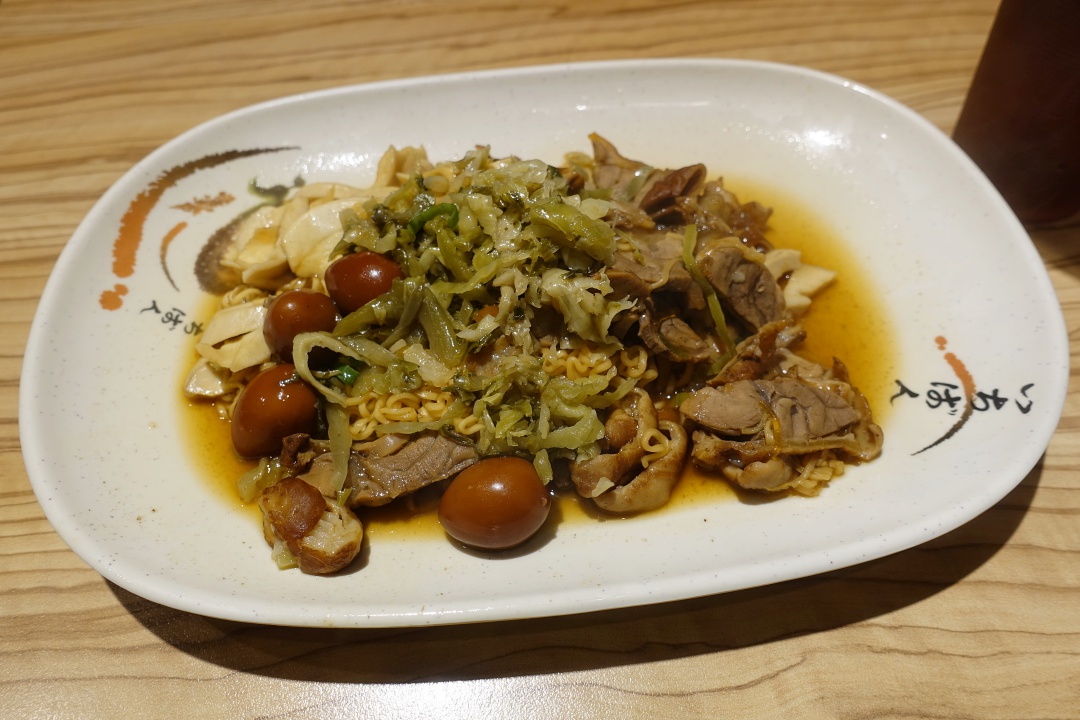 Bought the Husband to Shida Night Market to try 灯笼卤味. We ordered 王子面, 大肠, 猪肉, 杏鲍菇, 鸟蛋. Together with a red tea, we paid TWD145.
好好味冰火菠蘿油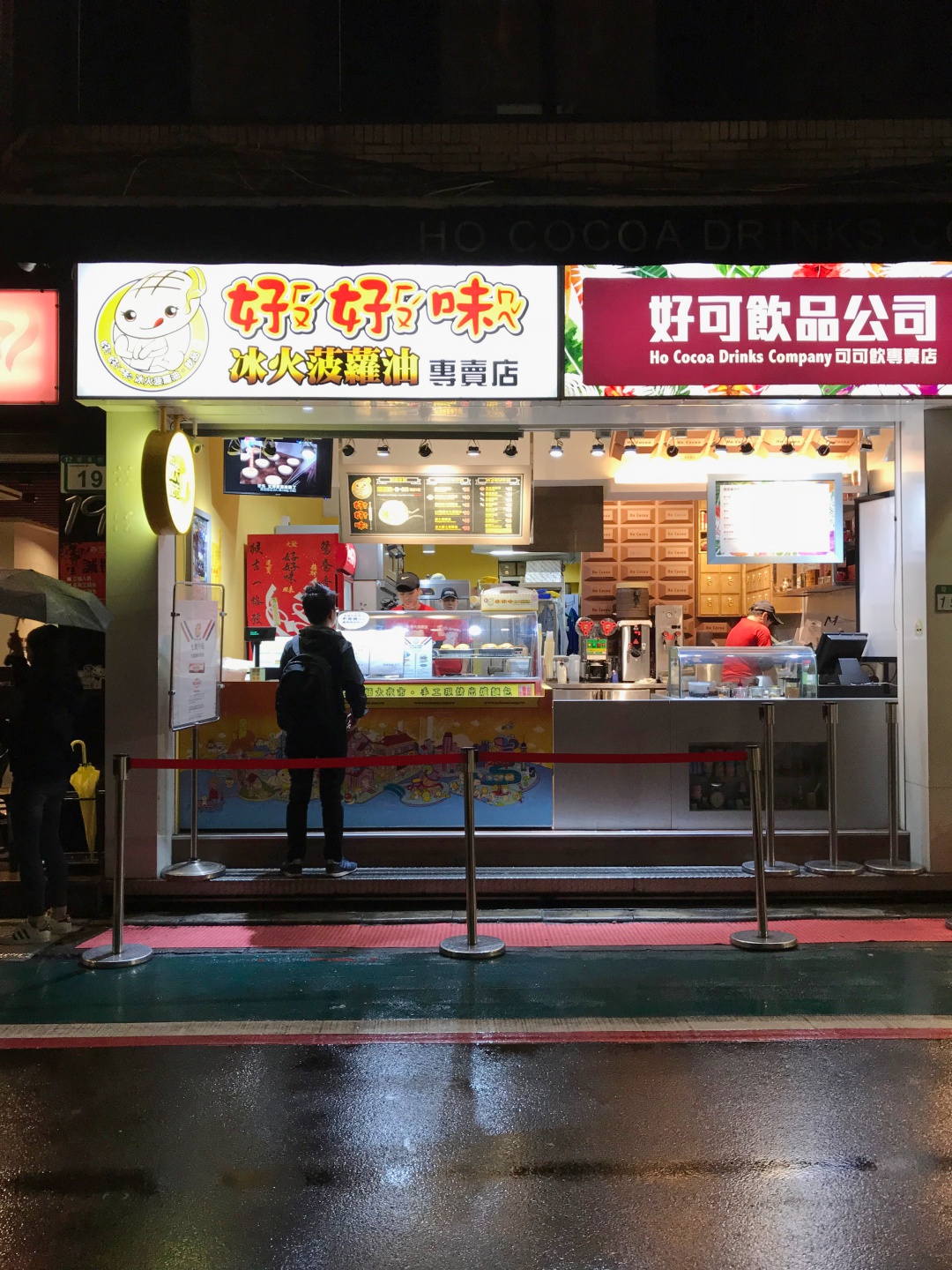 After having 卤味, we came across a stall selling pineapple bun (菠蘿油). I didn't have the craving, so I gave it a pass while the Husband brought one 起司菠蘿油 (TWD45).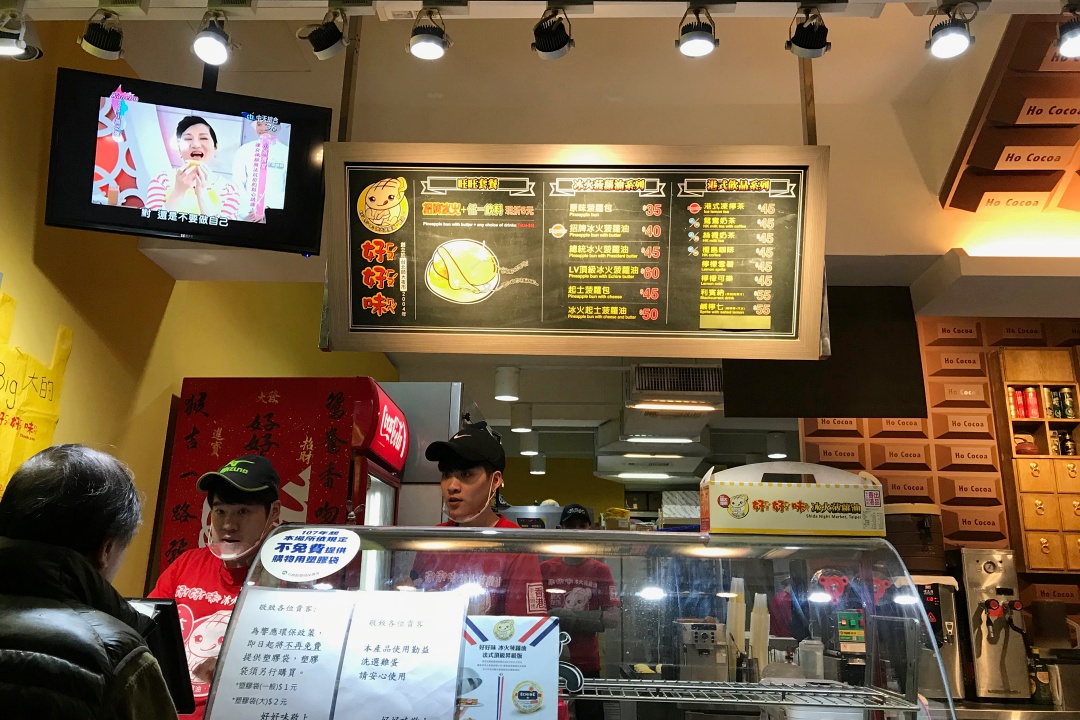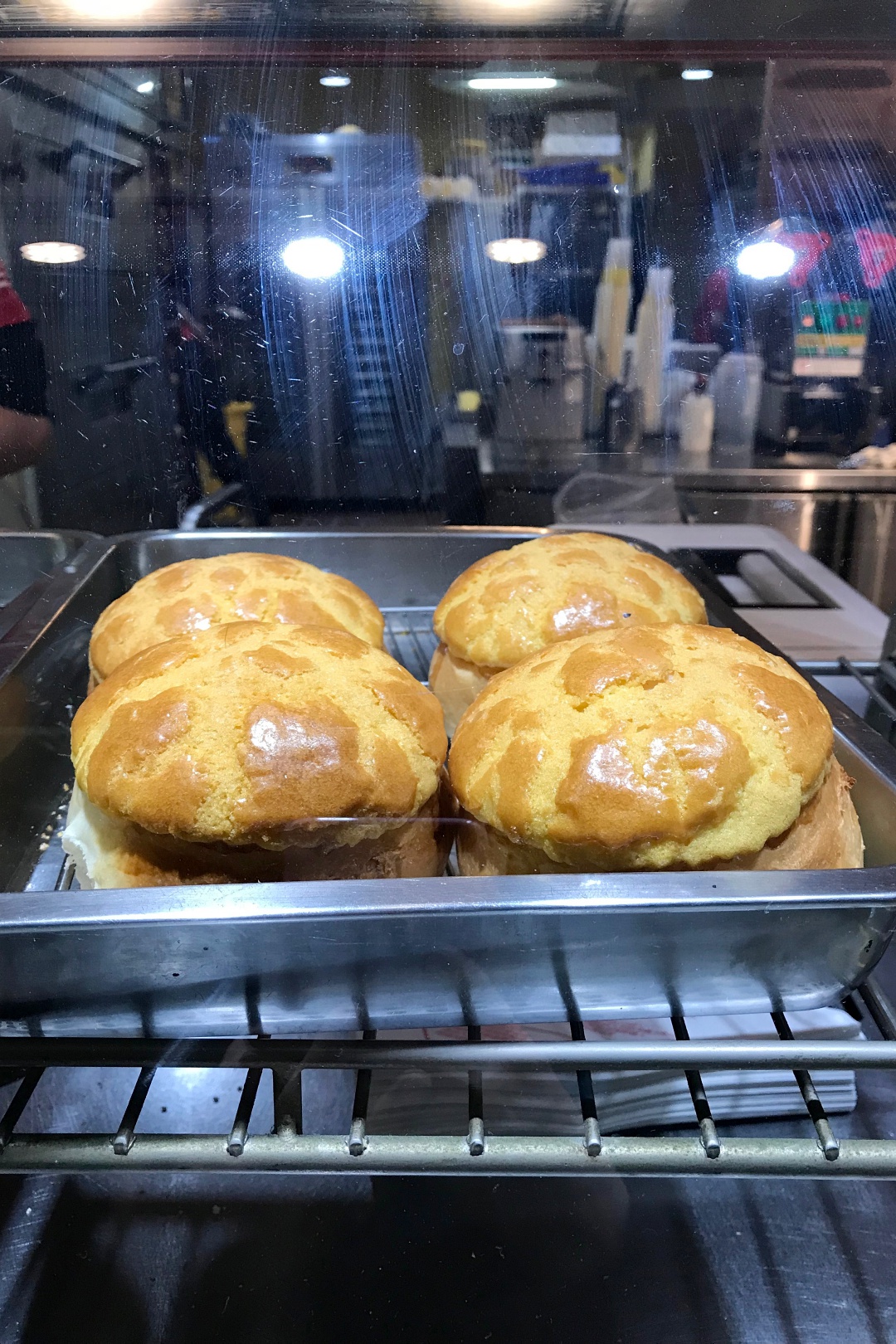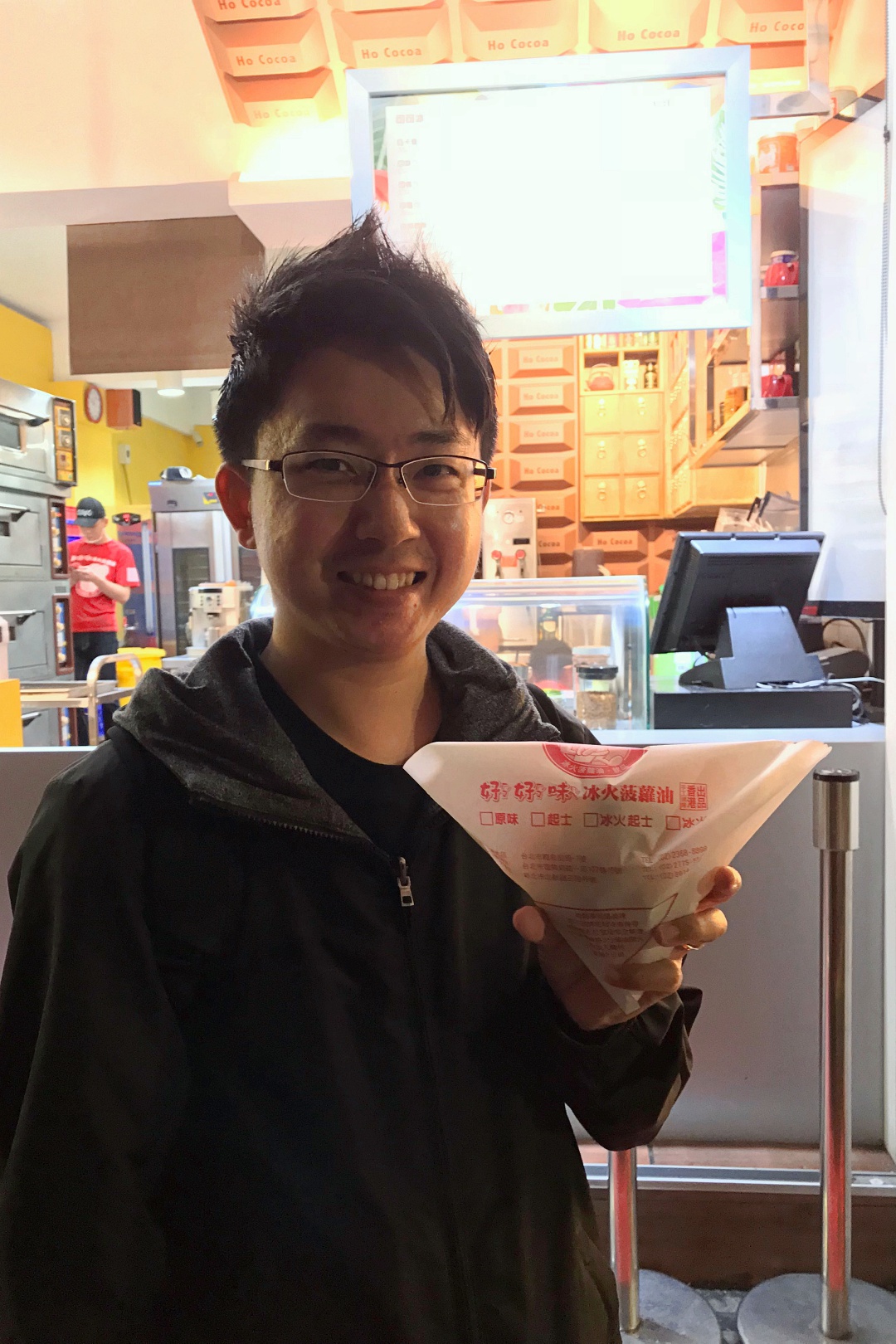 I had a bite of it and immediately changed my mind and went to get one 招牌冰火菠萝油 (TWD40) for myself! The bun was soft and buttery and it smells heavenly! Definitely worth a try!
Before leaving, we went to Wellcome supermarket. Managed to find the highly raved noodle by 曾国成. However, they only have one flavour available, which was 曾粉 (海味叻沙). Decided to get it in case I couldn't find it again.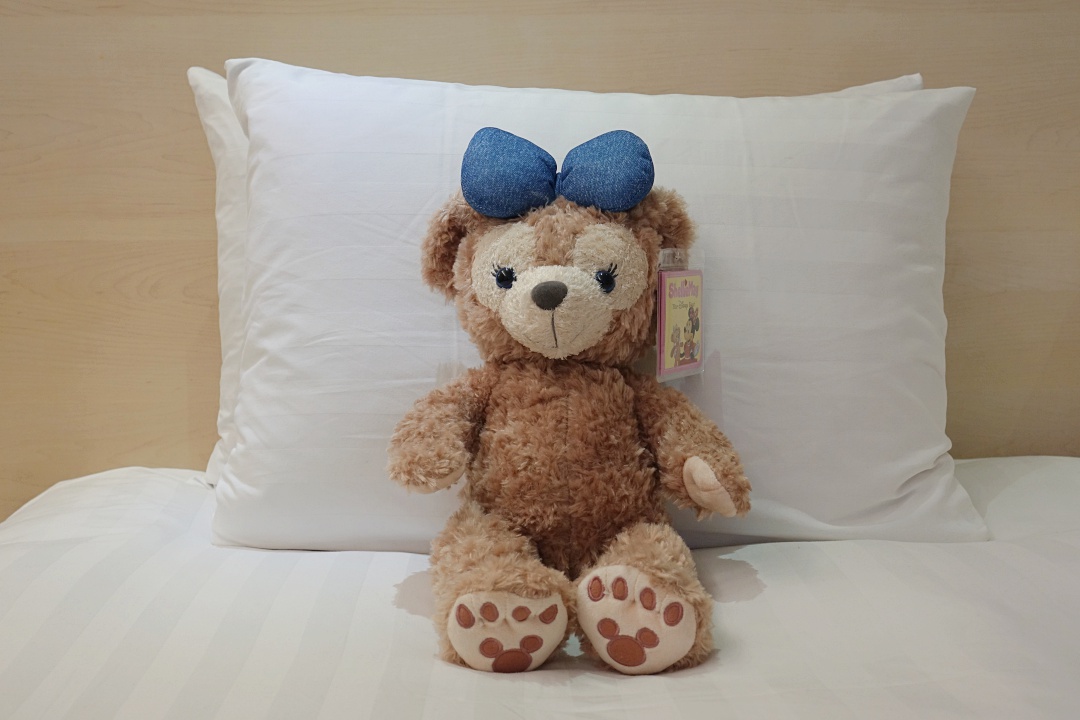 Guess what happened while we were on our way back to the hotel? We passed the arcade shop in Ximending, went in and came out with another Shellie May.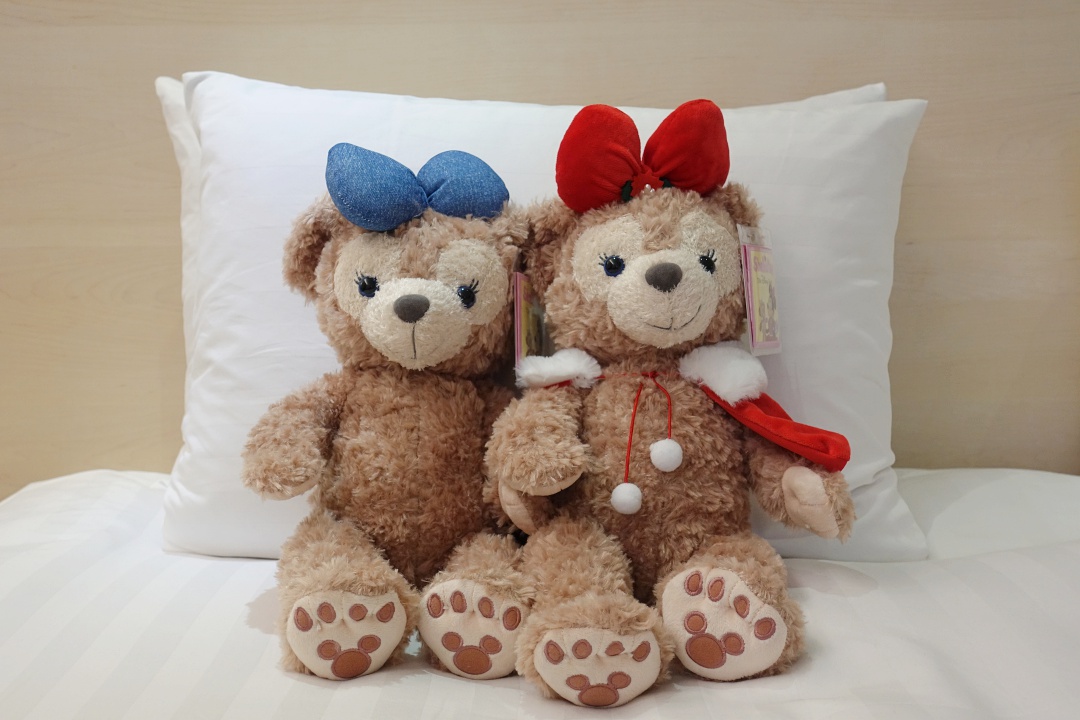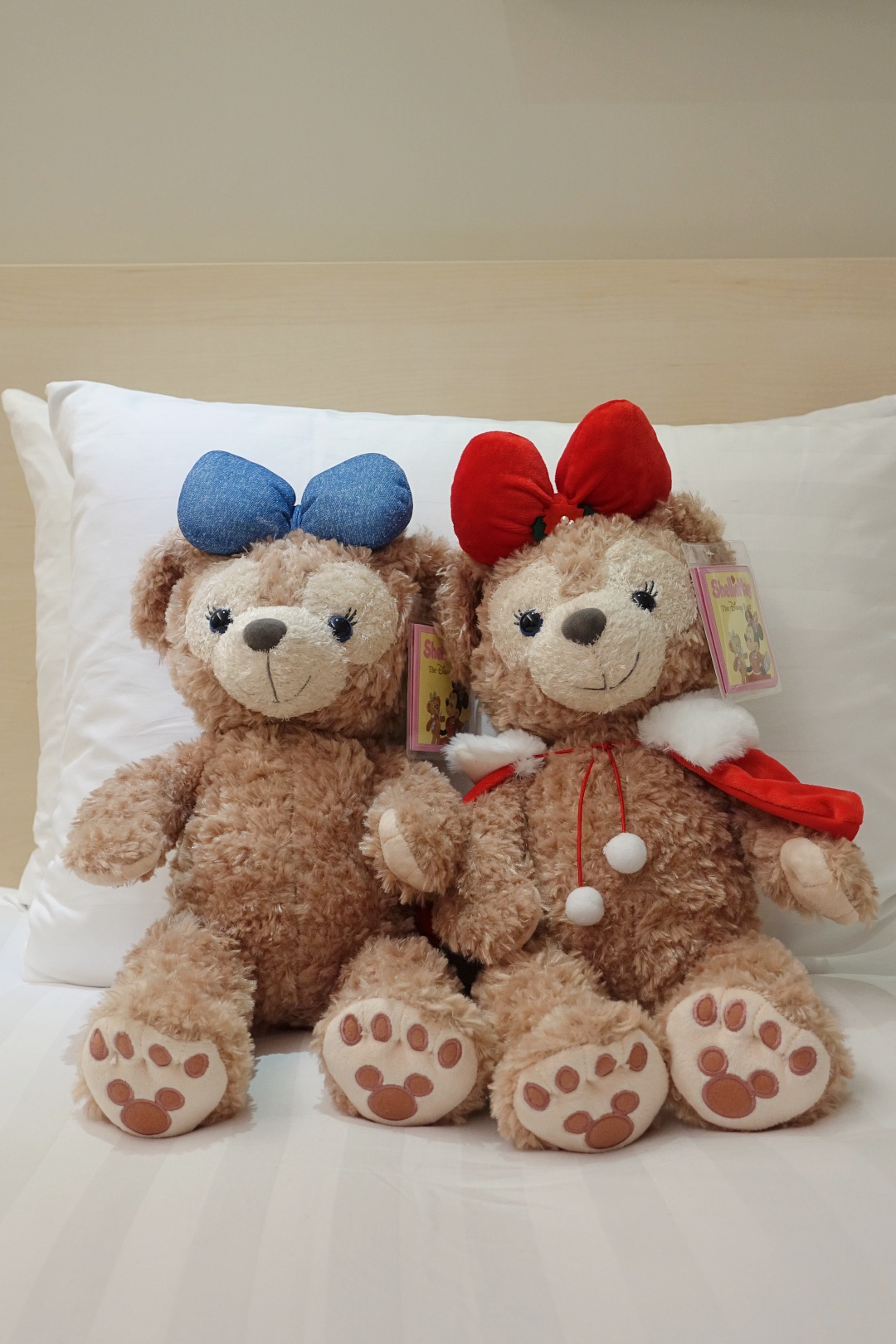 Caught the red one the day before, and now I have got the blue one too.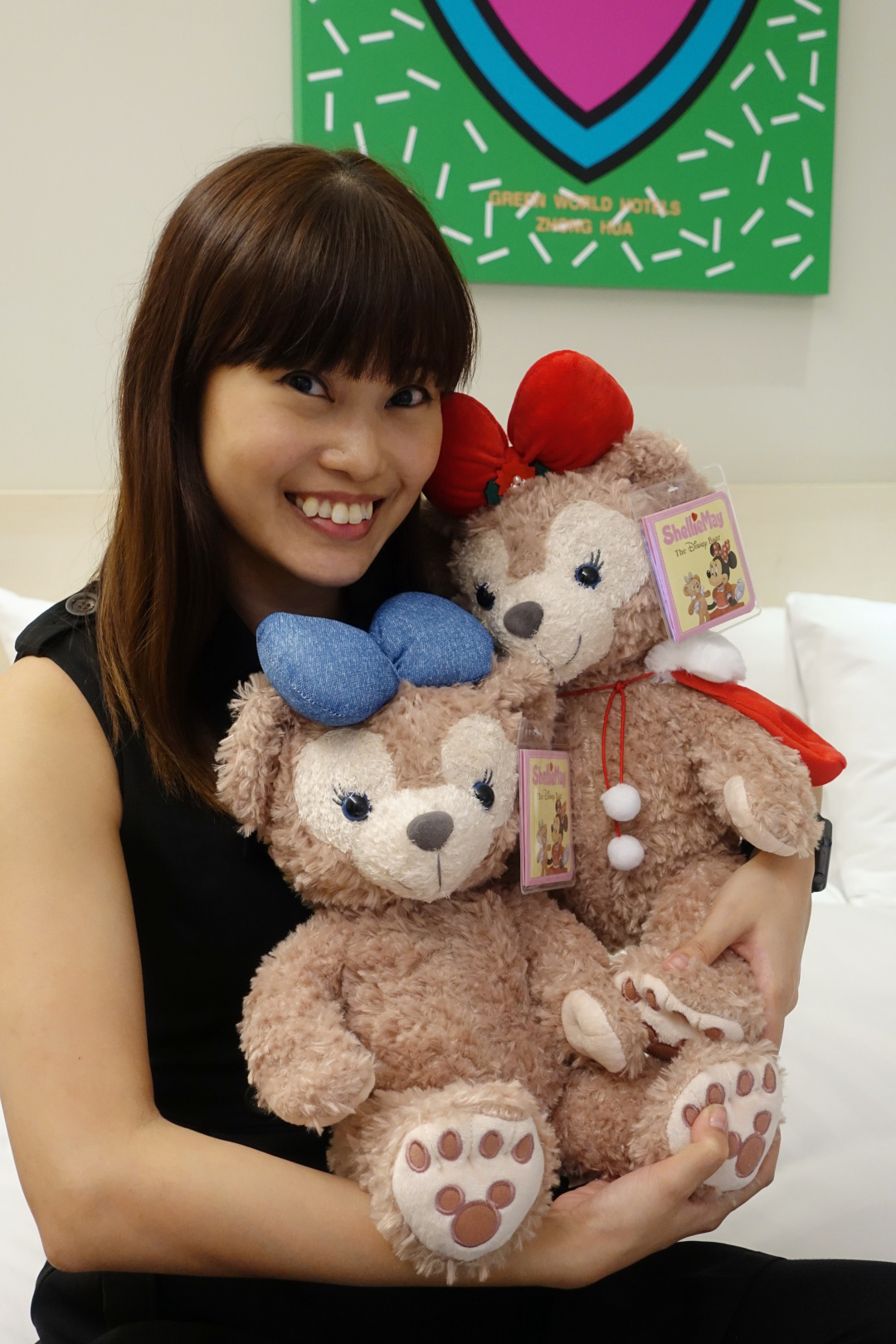 We probably spent way more than we should at all these arcade shops in Taiwan. Literally played from Taichung to Taipei. My goodness!