After spending two weeks in Taiwan, we had finally come to the end of our trip! (I'll link all the previous blog posts at the end of this post.)
On our last day in Taipei, you would think that we would wake up early. But we didn't and in fact woke up only at 10:00. Had to rush to shower, pack our bags and prepare for check-out at noon. Did so much shopping the past few days that my luggage was close to exploding! Thankfully, I managed to squeeze everything in just in time. Check-out time was at 12:00, but we managed to extend it till 12:20. I believe they charge TWD300 for every additional hour after?
After checking out the hotel, we decided to first head to Watson at Ximending to do our tax refund. Bought some stuff the night before but because the tax refund counter was already closed, the staff asked us to return the following morning (after 10:00) to process our refund. Fortunately, our flight was at night, leaving us with ample time to head to Ximending.
The Red House 西门红楼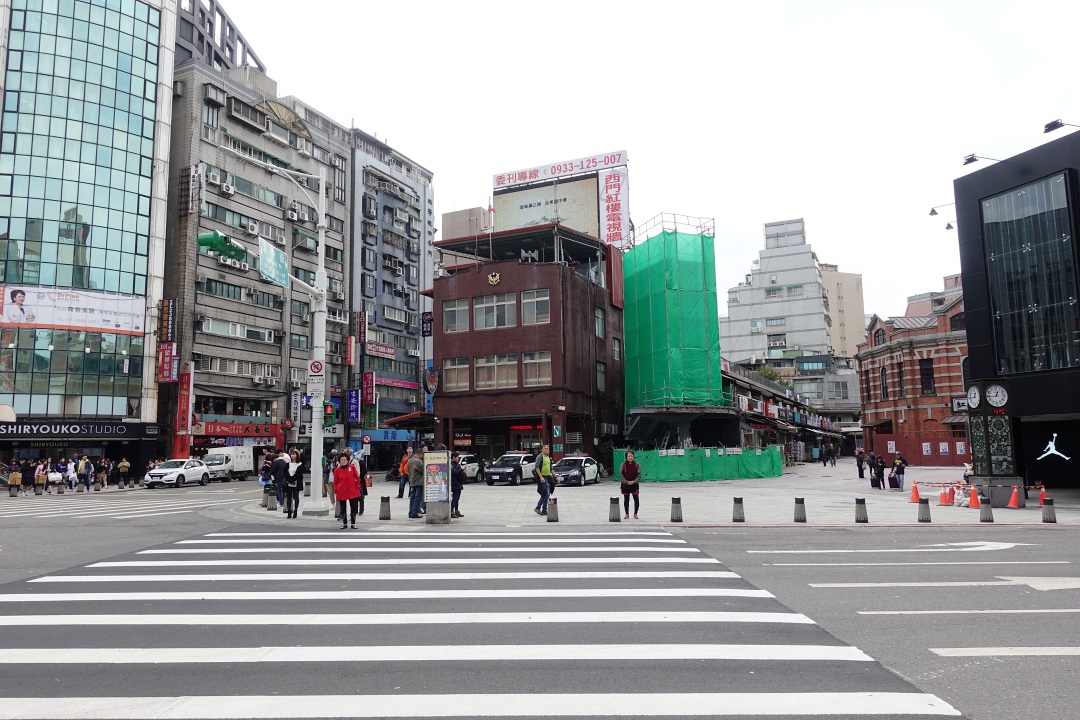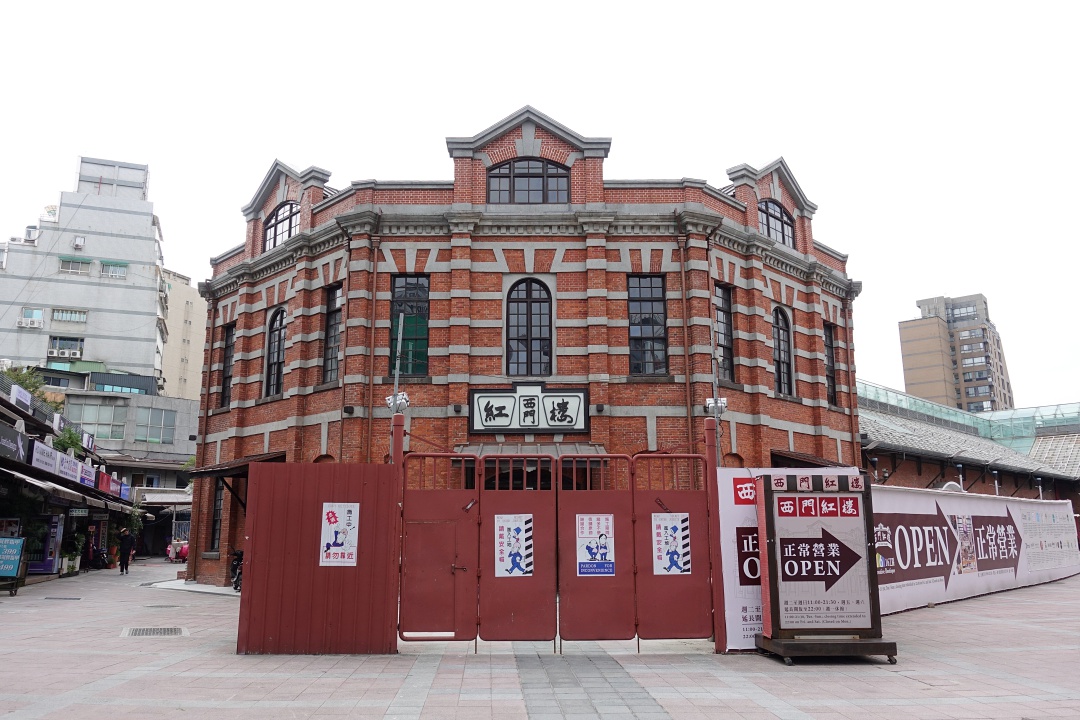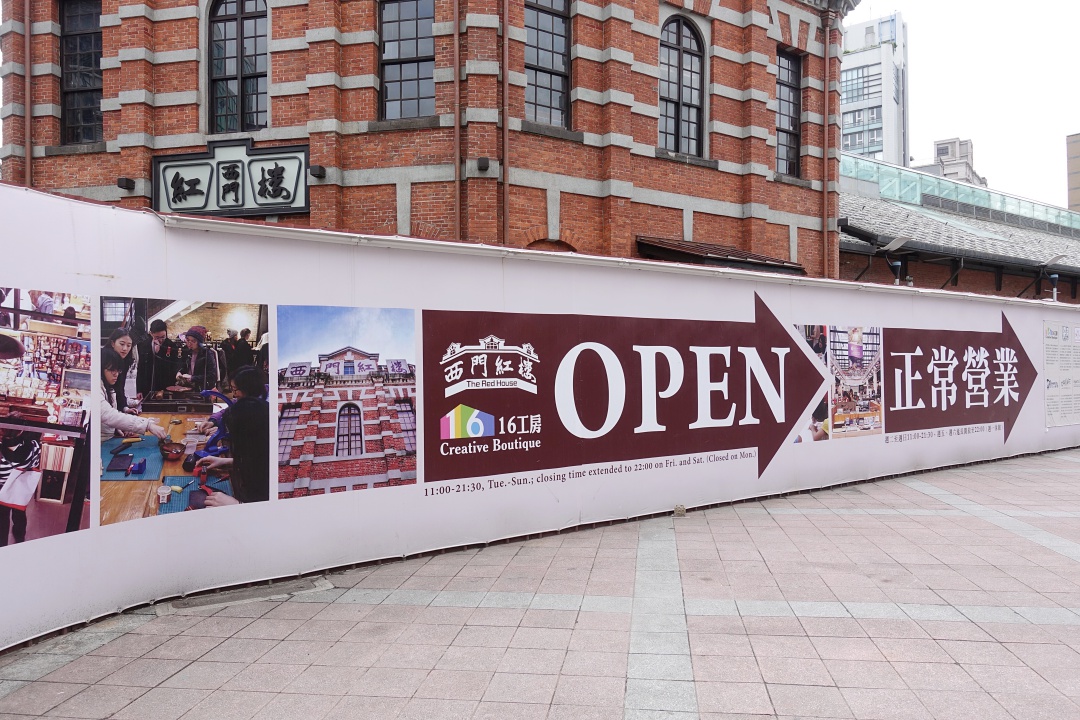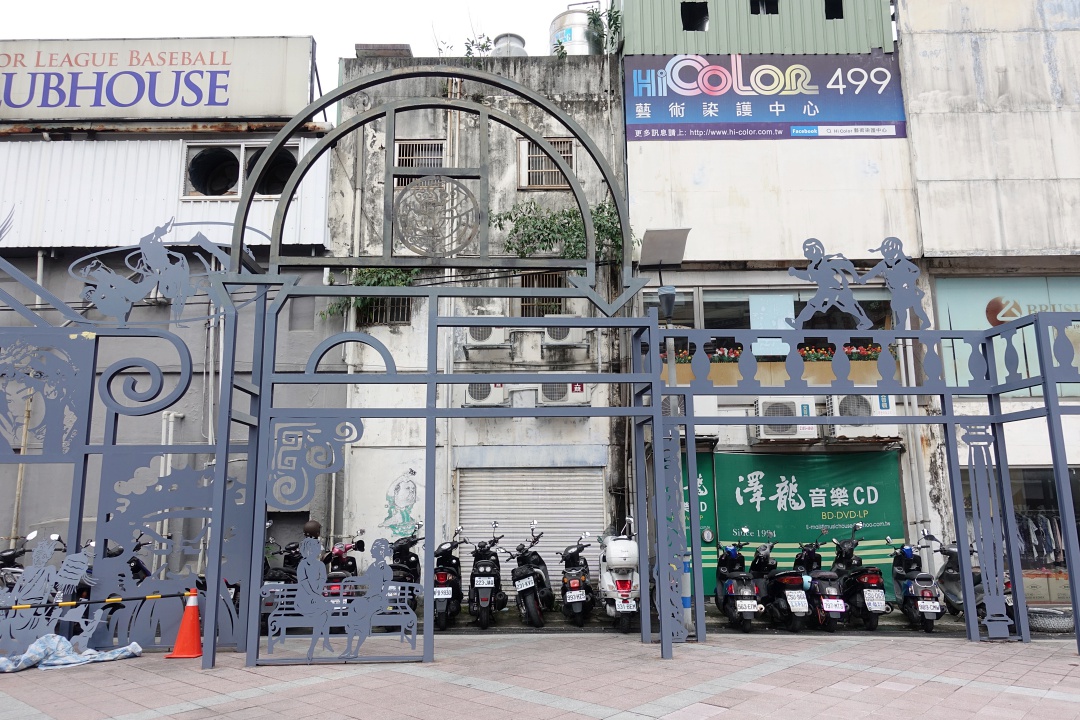 We took the MRT underground to cross over to Ximending, and I suggest dropping by 西门红楼 to have a look. I have heard about the place but never been there before. I thought it was a theatre but it appears to be a creative boutique? In there houses many individual stalls selling artsy stuff.
16 Creative Boutique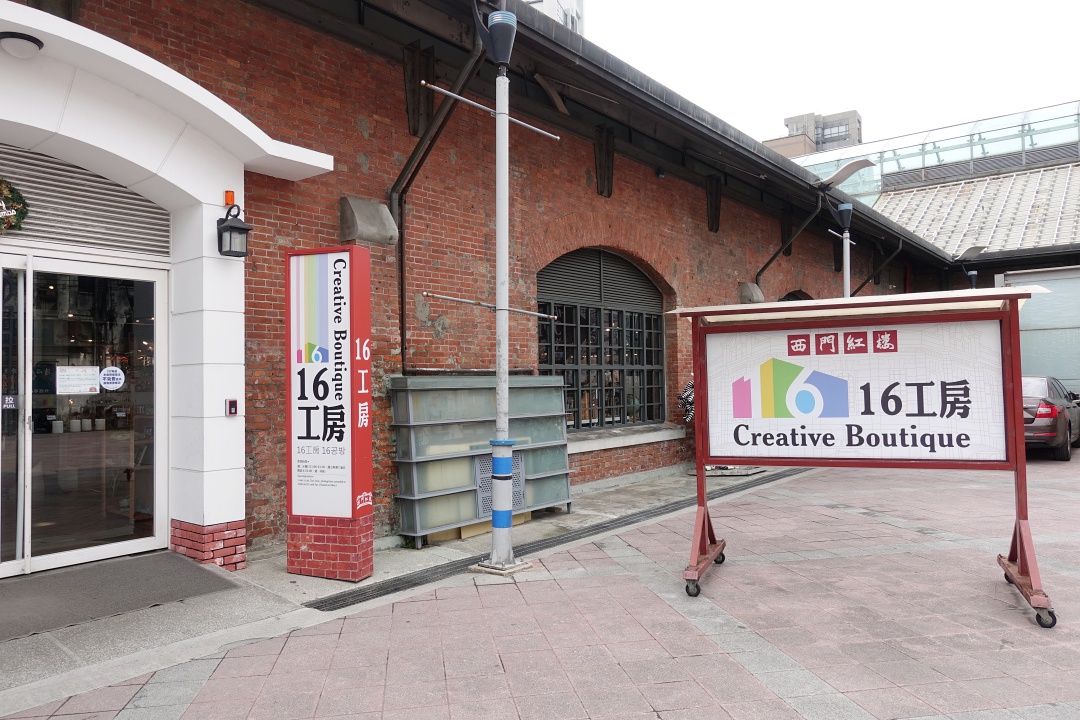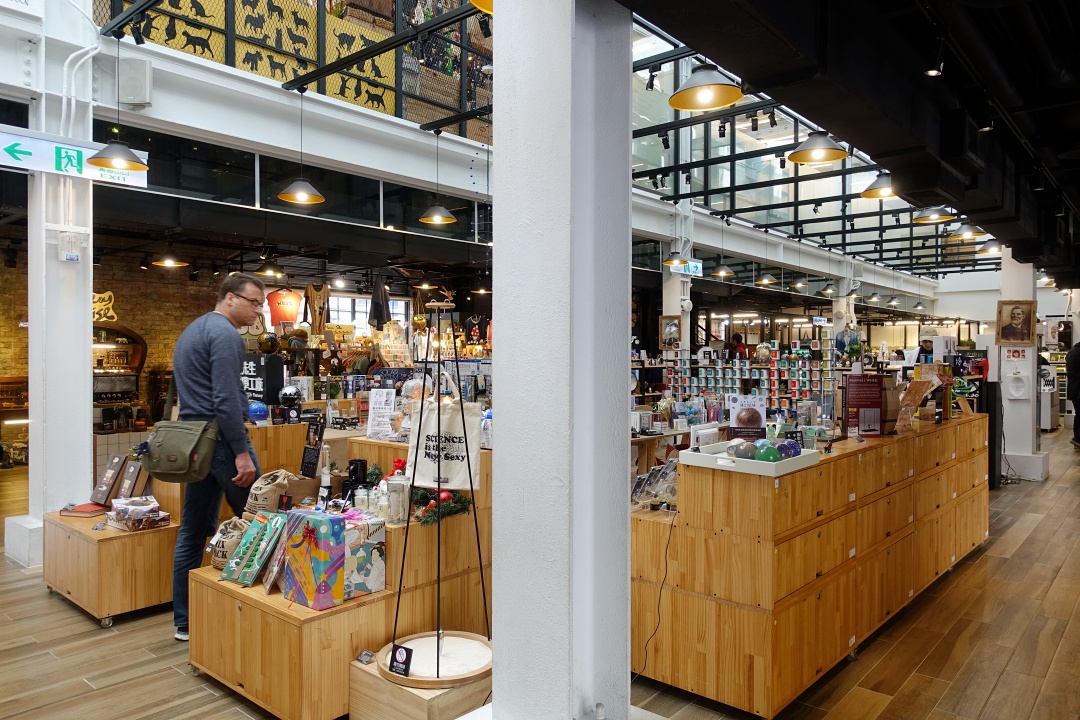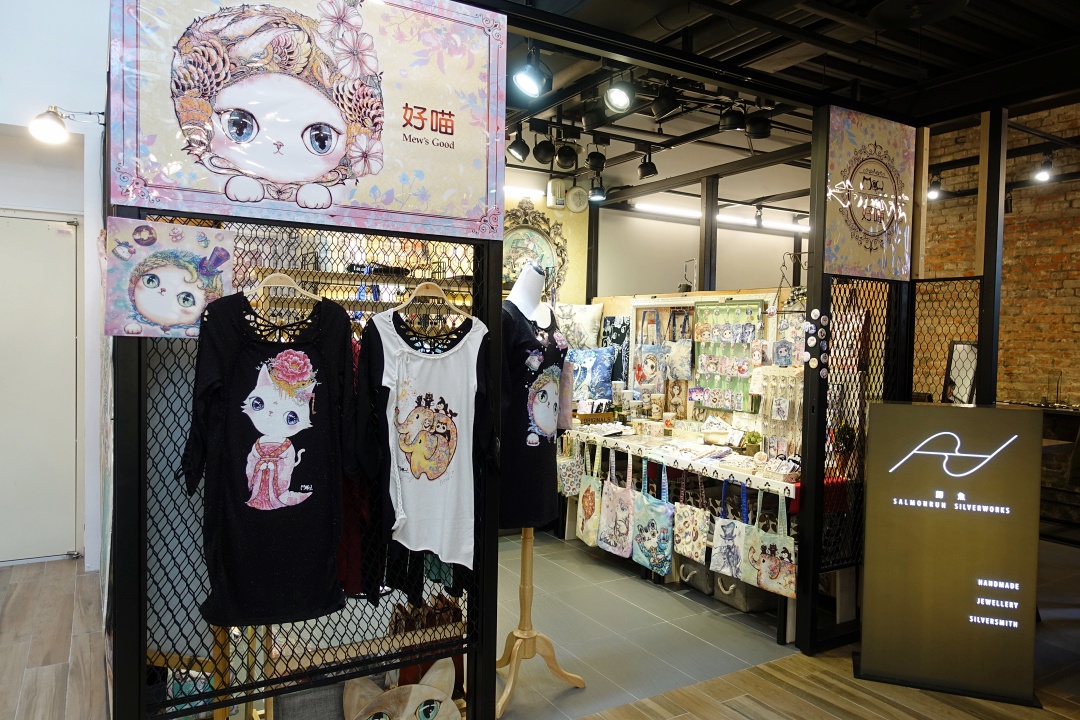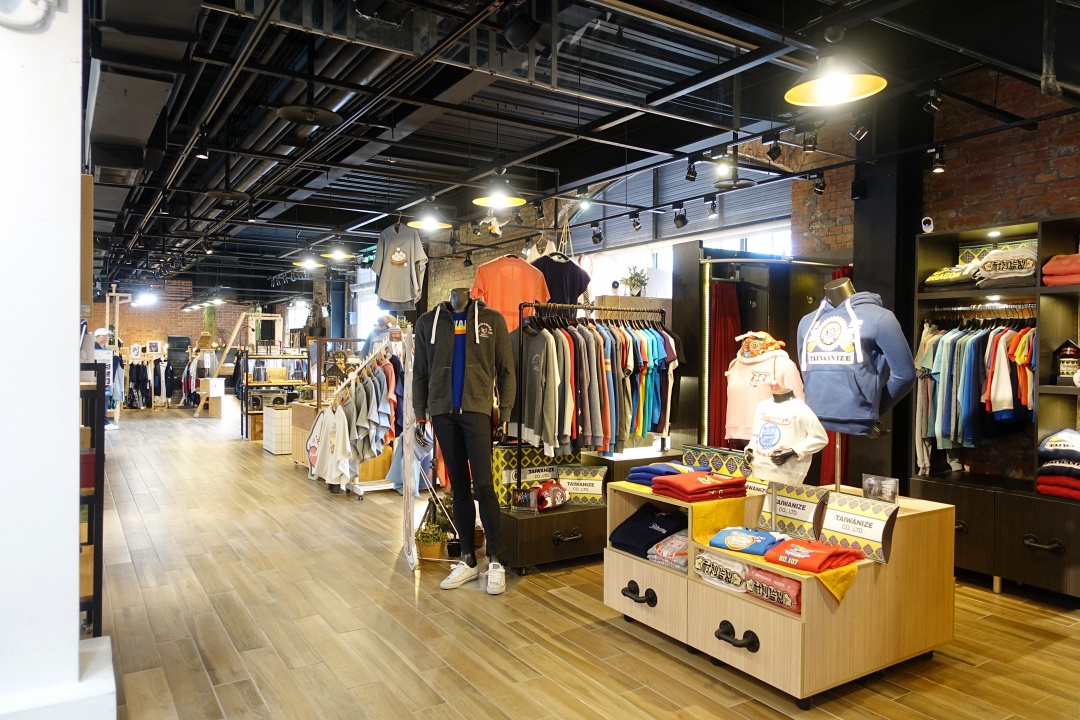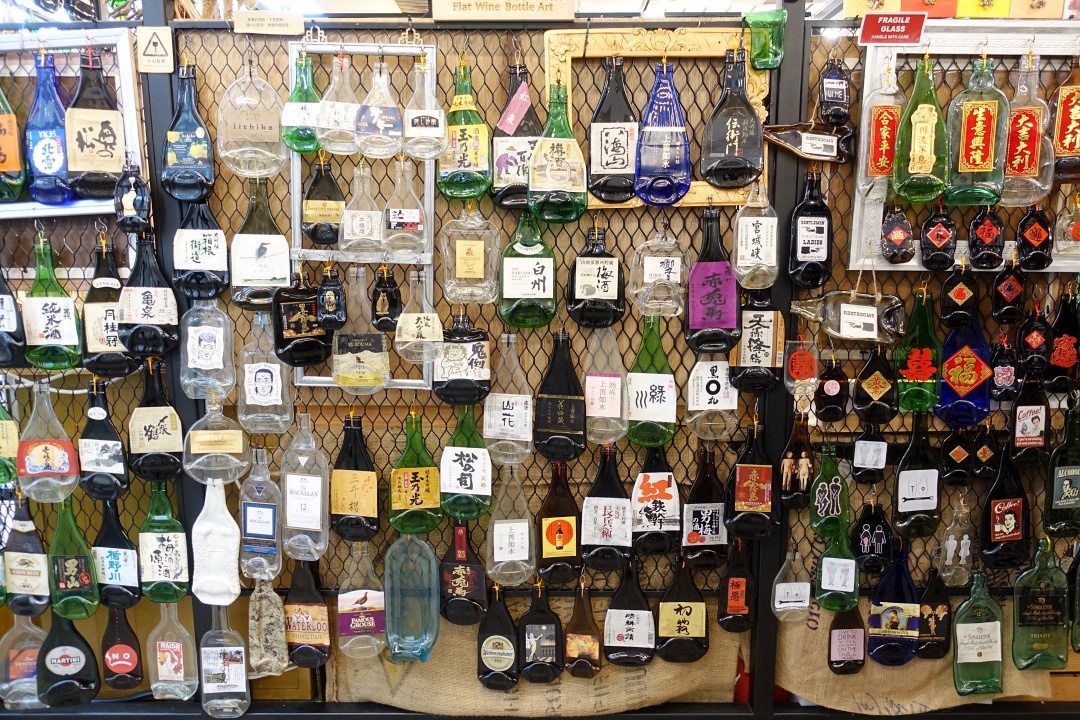 Glass bottles turned into ornaments.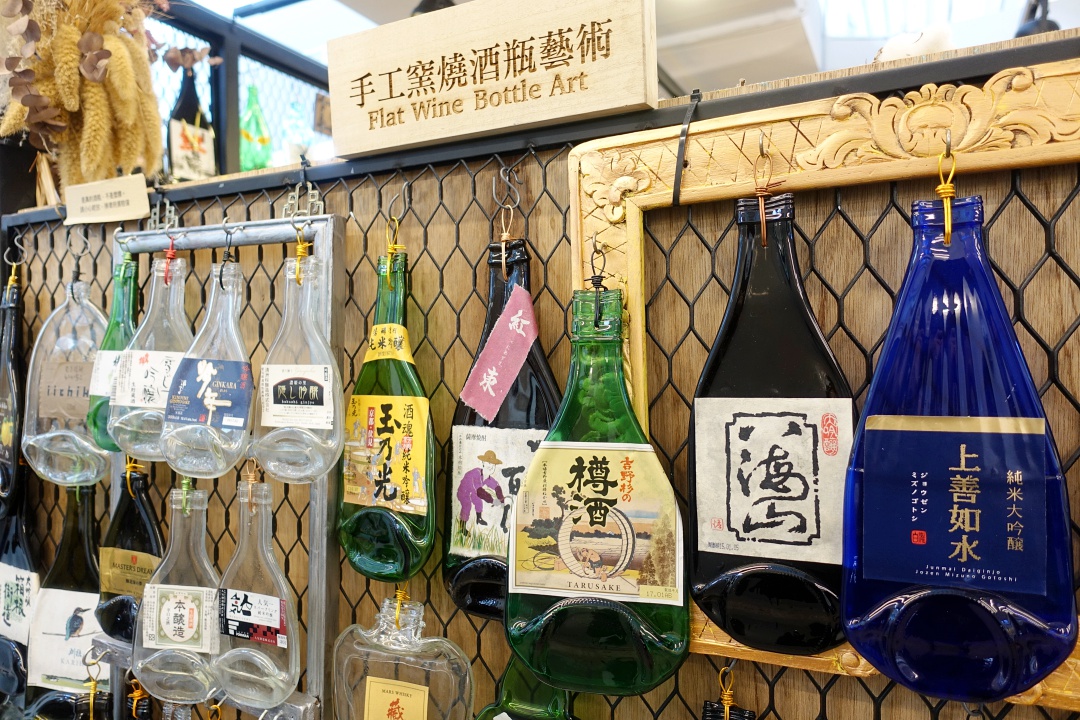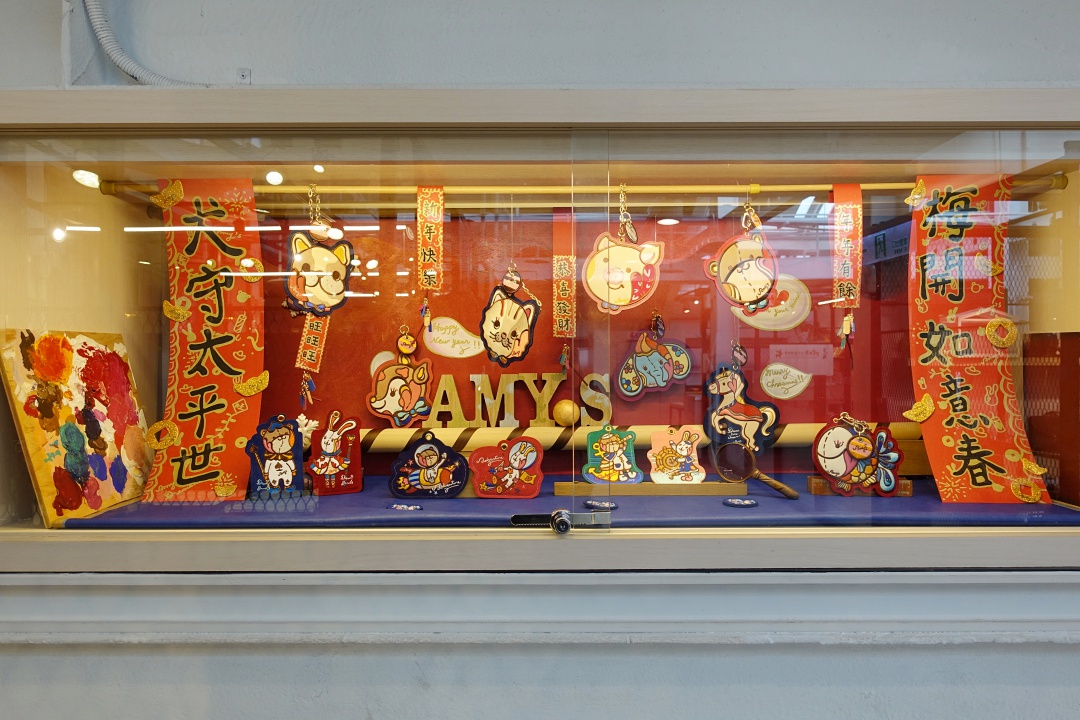 The place reminds me of our local Public Garden Market. Quite an interesting place to shop around for original designs on a weekday afternoon.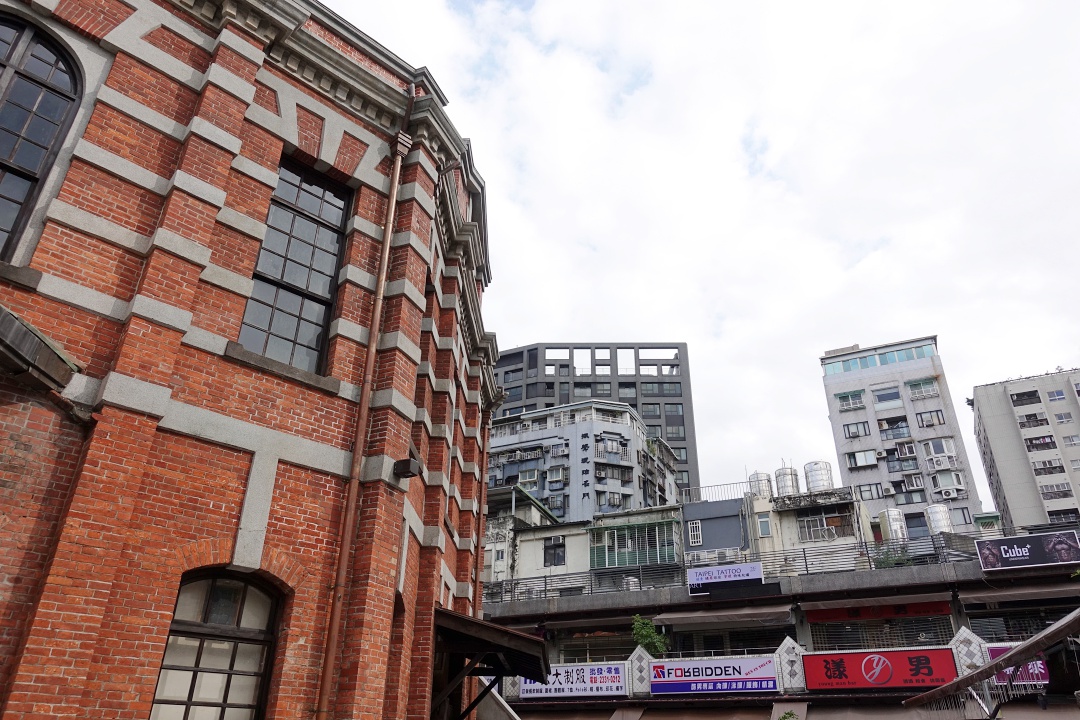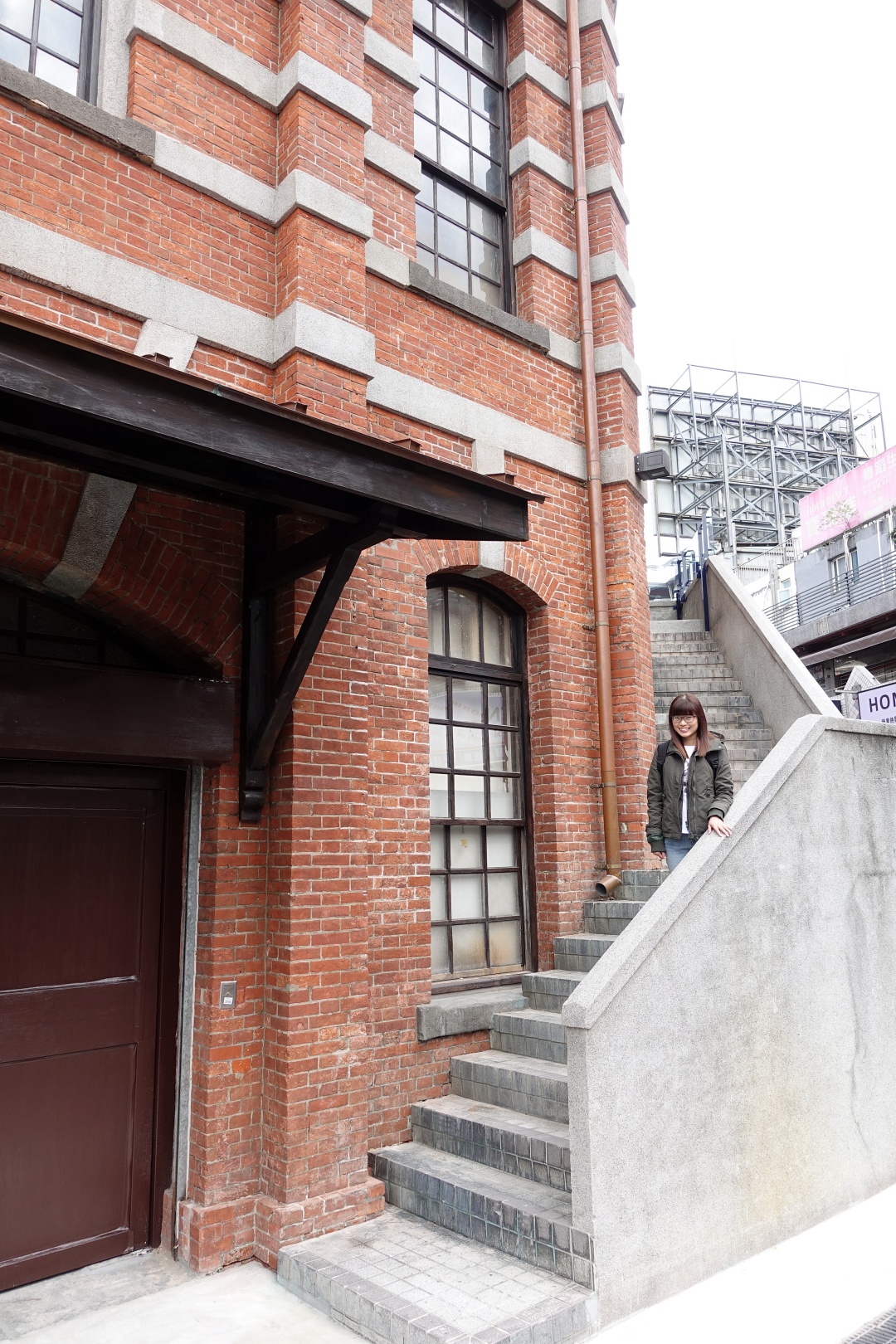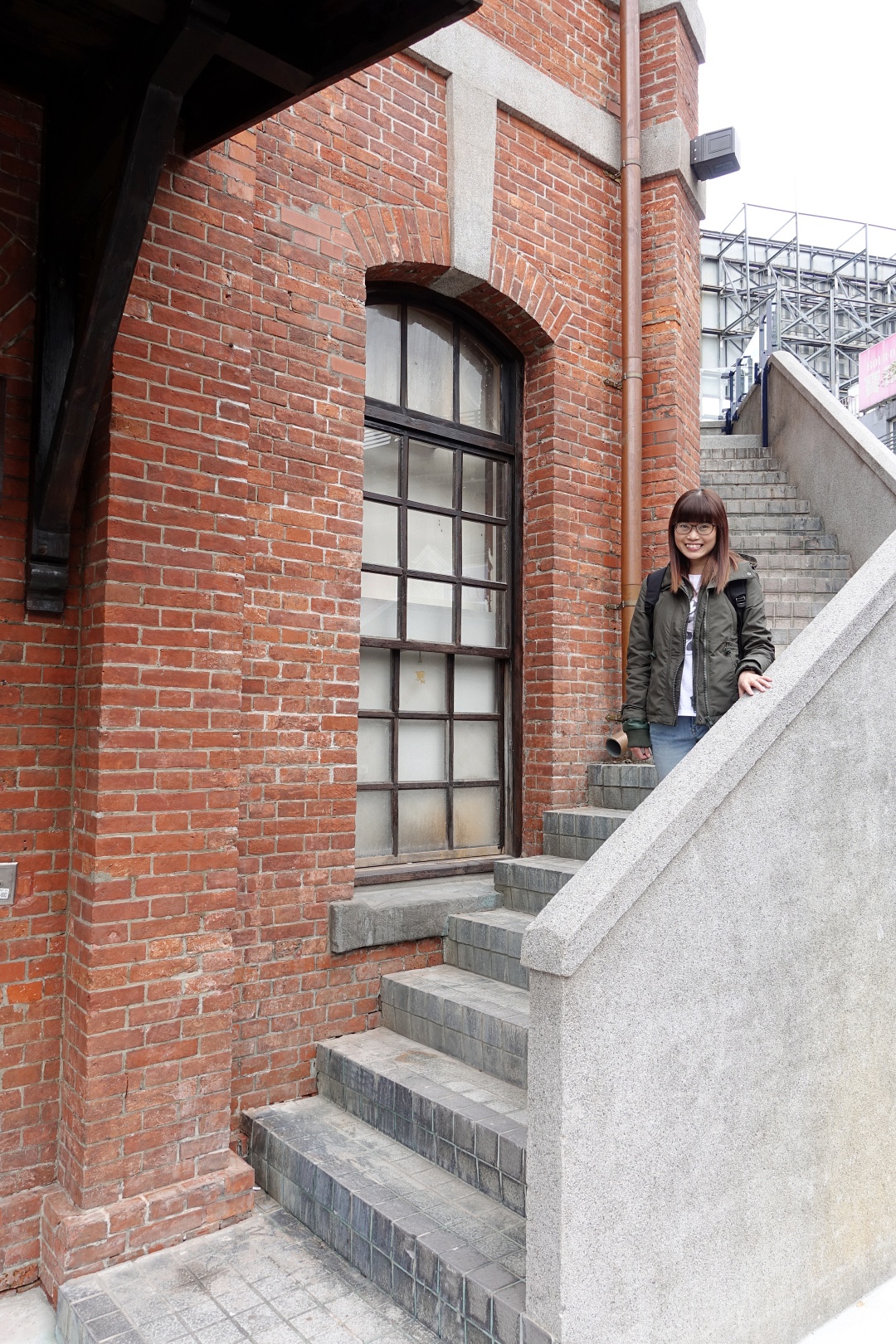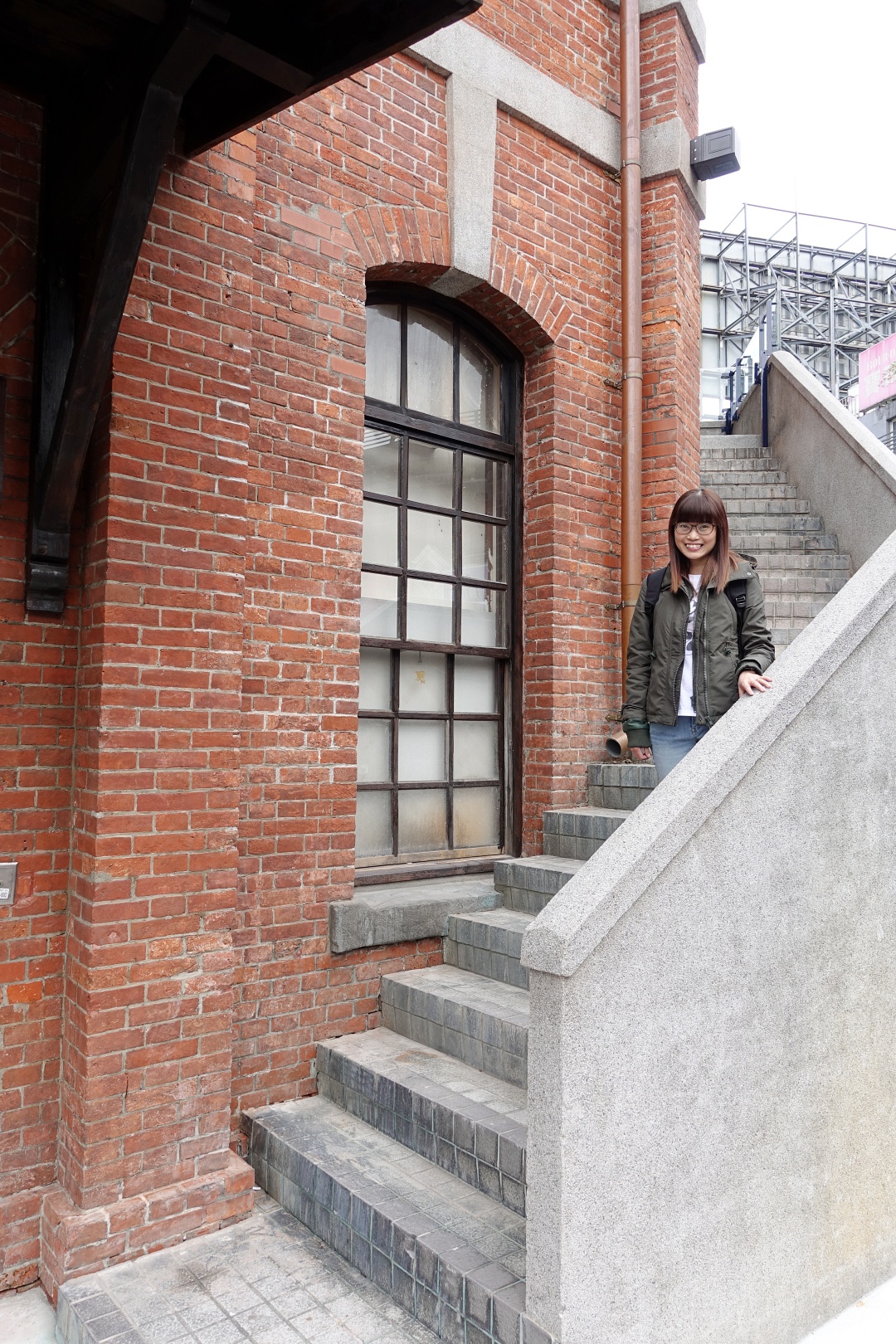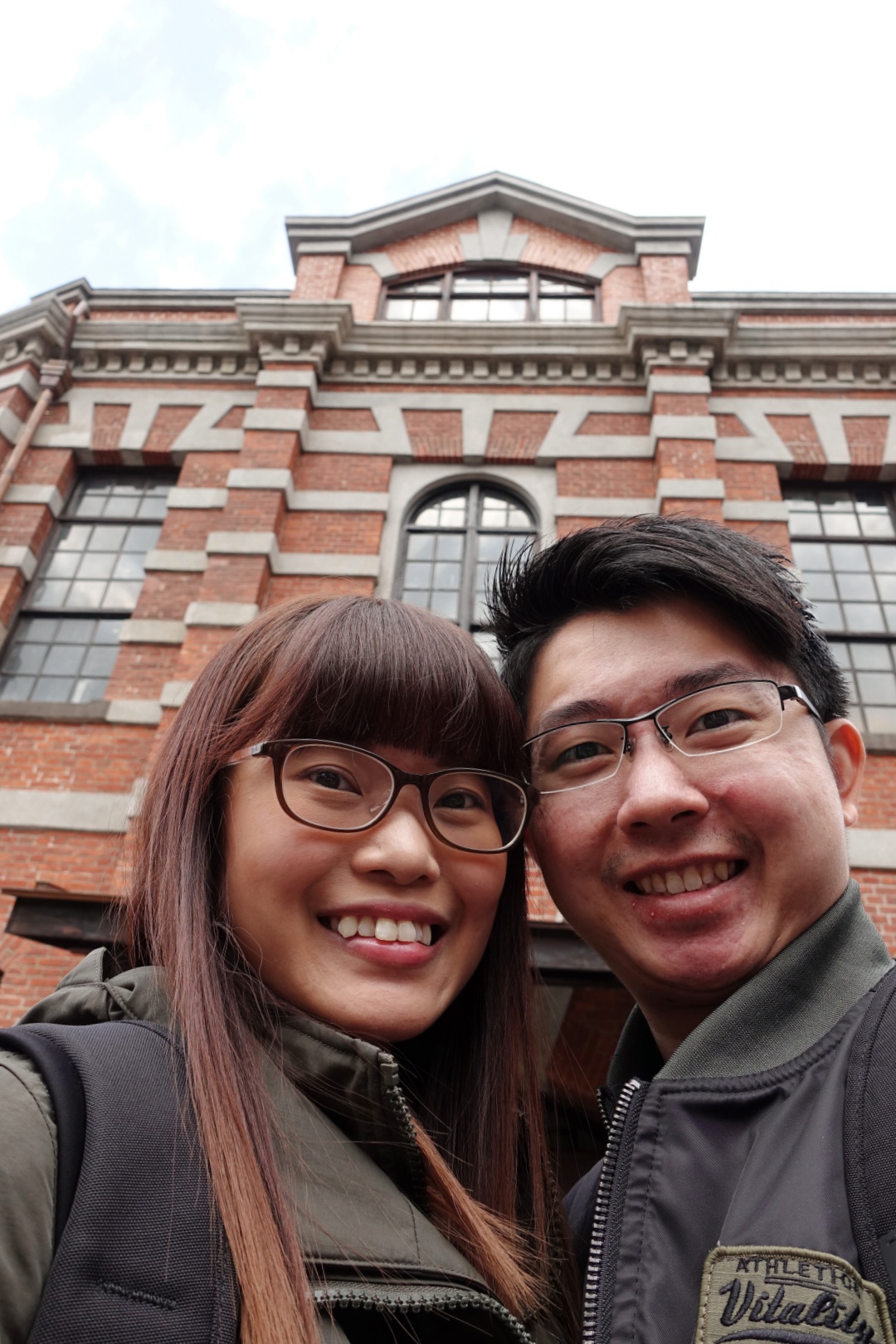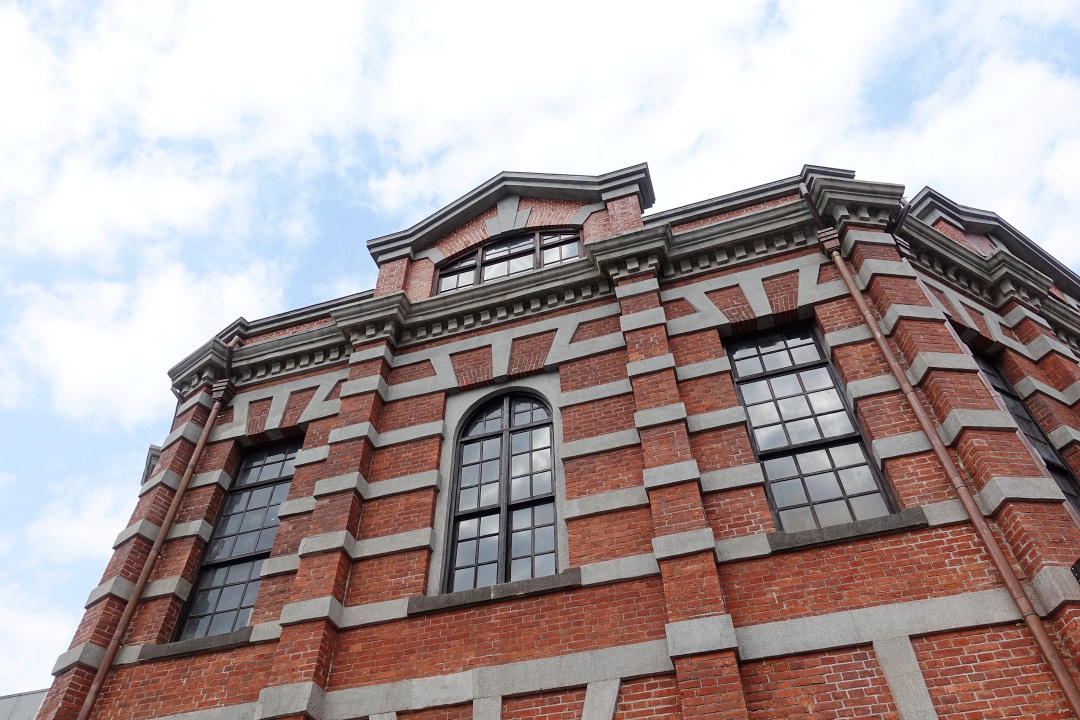 Took some pictures at the back of the building, before crossing the road to Watson.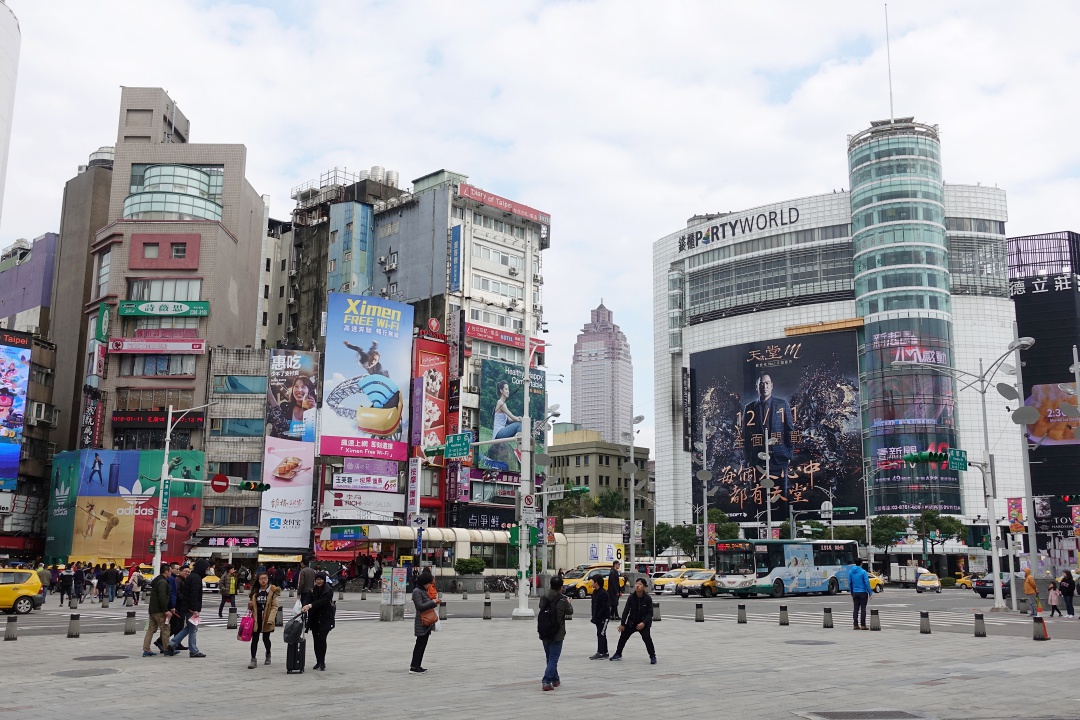 This particular Watson at Ximending (opposite The Red House) has a total of 4 storeys and is open for 24 hours. Perfect for those wanting to do some late night shopping!
We quickly got our tax refund done and spent the TWD100 voucher that we got the night before for spending above TWD1,500.
It was around 14:00 when we headed to Xiangshan (象山) to have our lunch at Ichiran! Having been to the Ichiran in Japan and Hong Kong, I was thrilled when I found out they have an outlet in Taipei.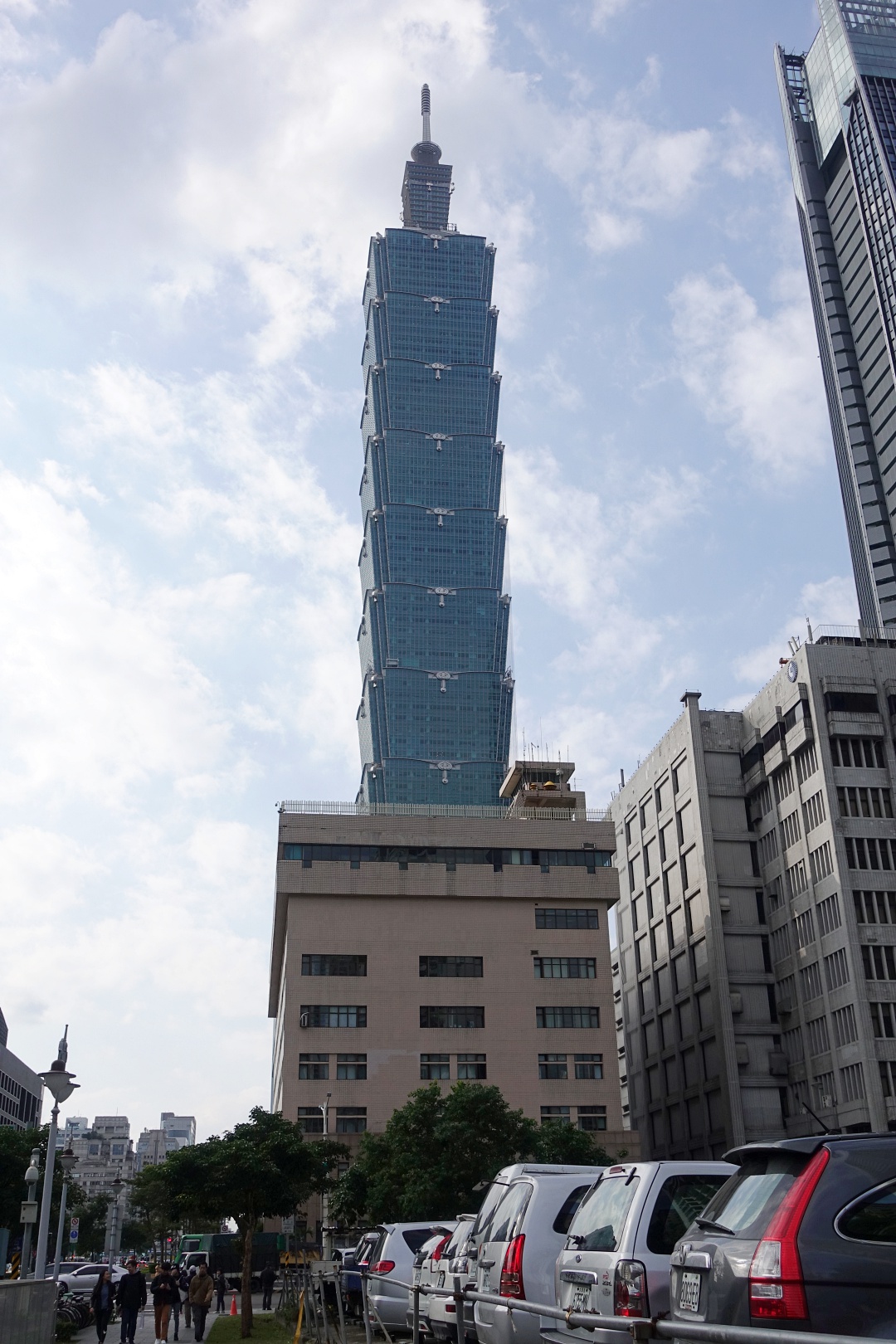 After alighting at Xiangshan Station (Red Line), we just followed the direction on our google map to find our way there.
While walking over to Ichiran, we also came across Taipei 101! Taipei 101/World Trade Center Station is only one station away from Xiangshan. Hence it was no surprise when we managed to spot the building.
Ichiran 一蘭拉麵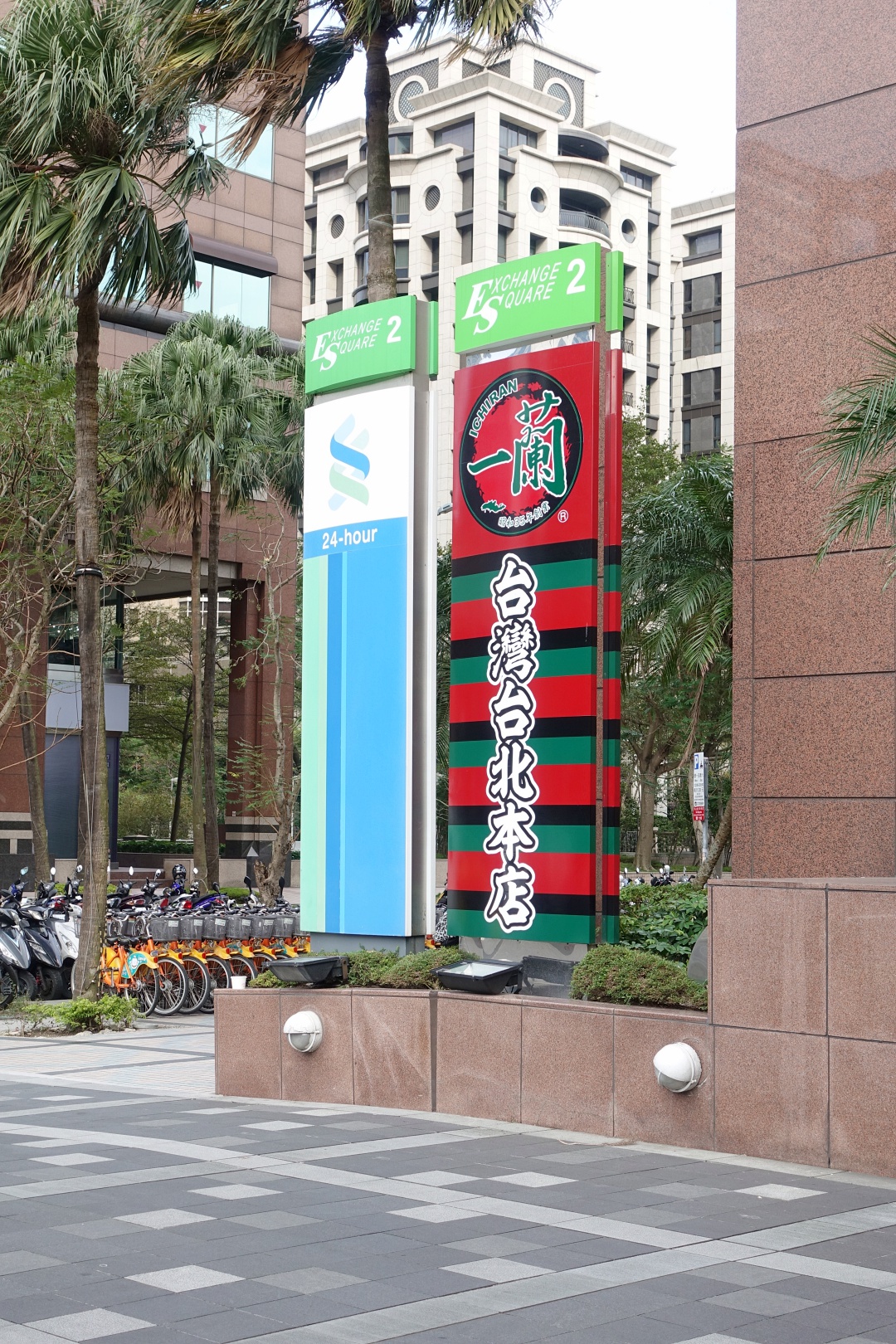 So excited to be here! Both the Husband and I are a fan of the ramen from Ichiran!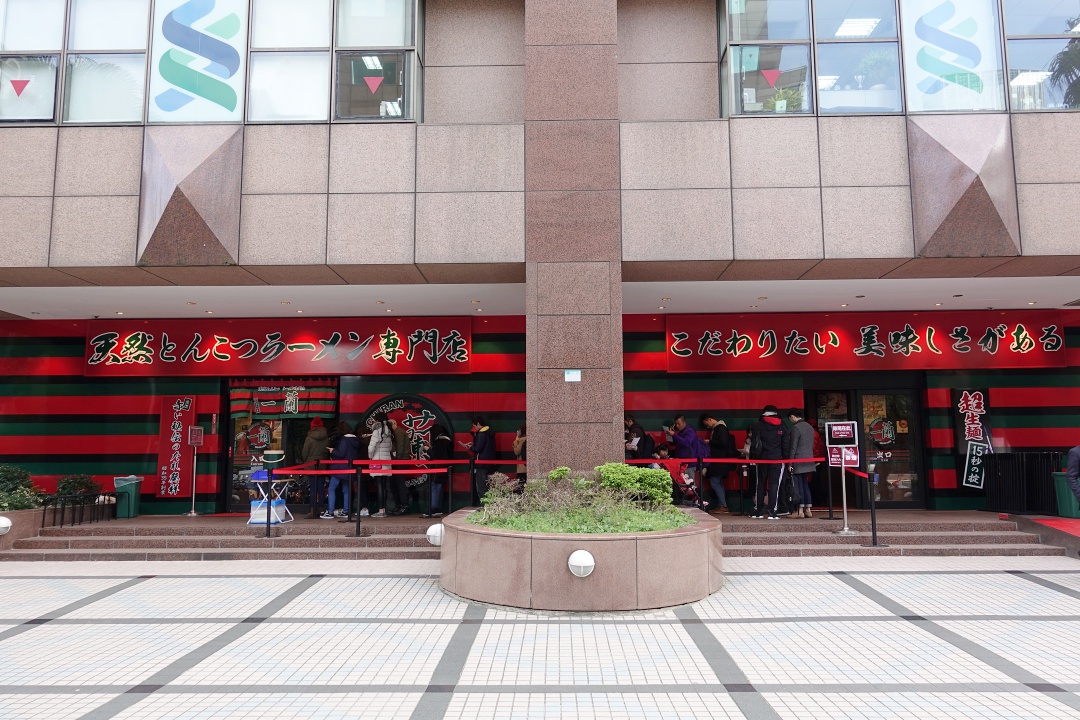 I was hoping there was no queue since we were there after lunch hour. But we still met with one when we arrived. Fortunately, the line wasn't too crazy, so we promptly joined the queue.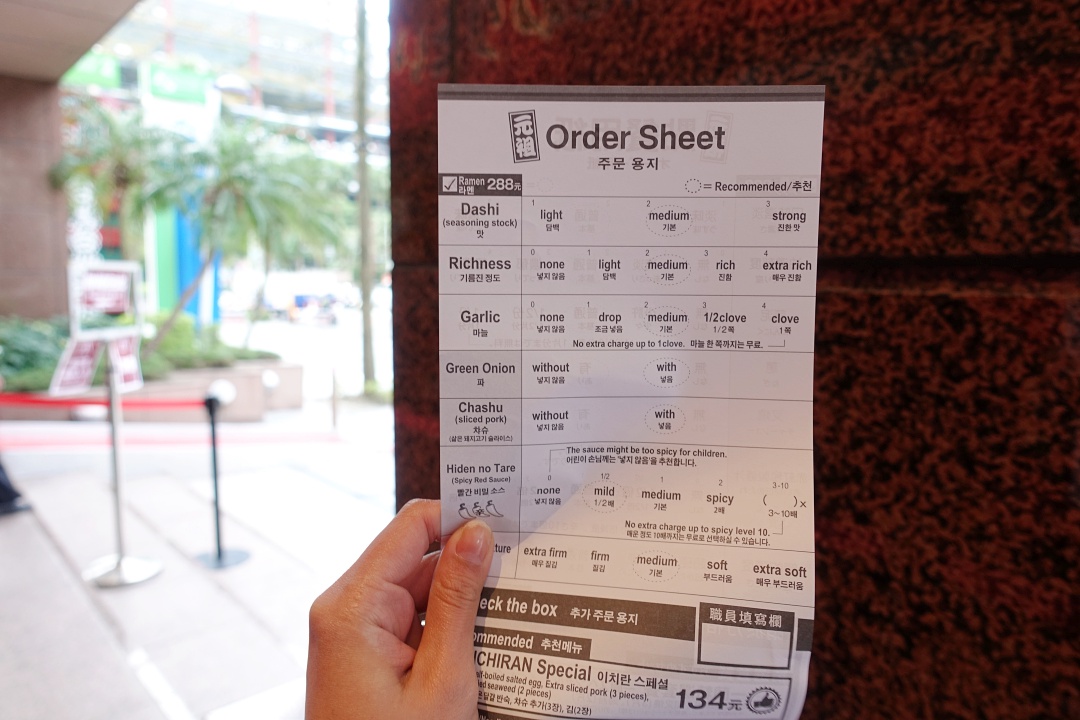 While queuing, the staff handed us the ordering sheet for us to place the order. It works exactly like the Ichiran in Japan and Hongkong where we have to make our selection on the ordering sheet. It includes selecting the seasoning stock, richness, spiciness level, noodle texture, etc.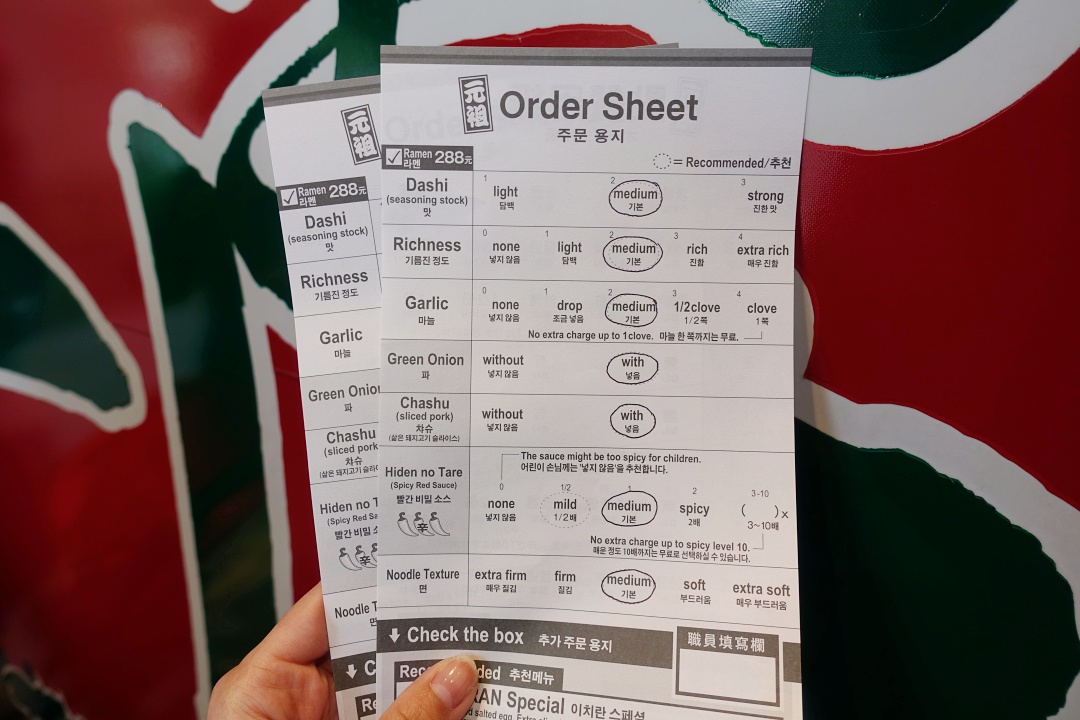 I usually went with medium for everything from seasoning stock to garlic to noodle texture.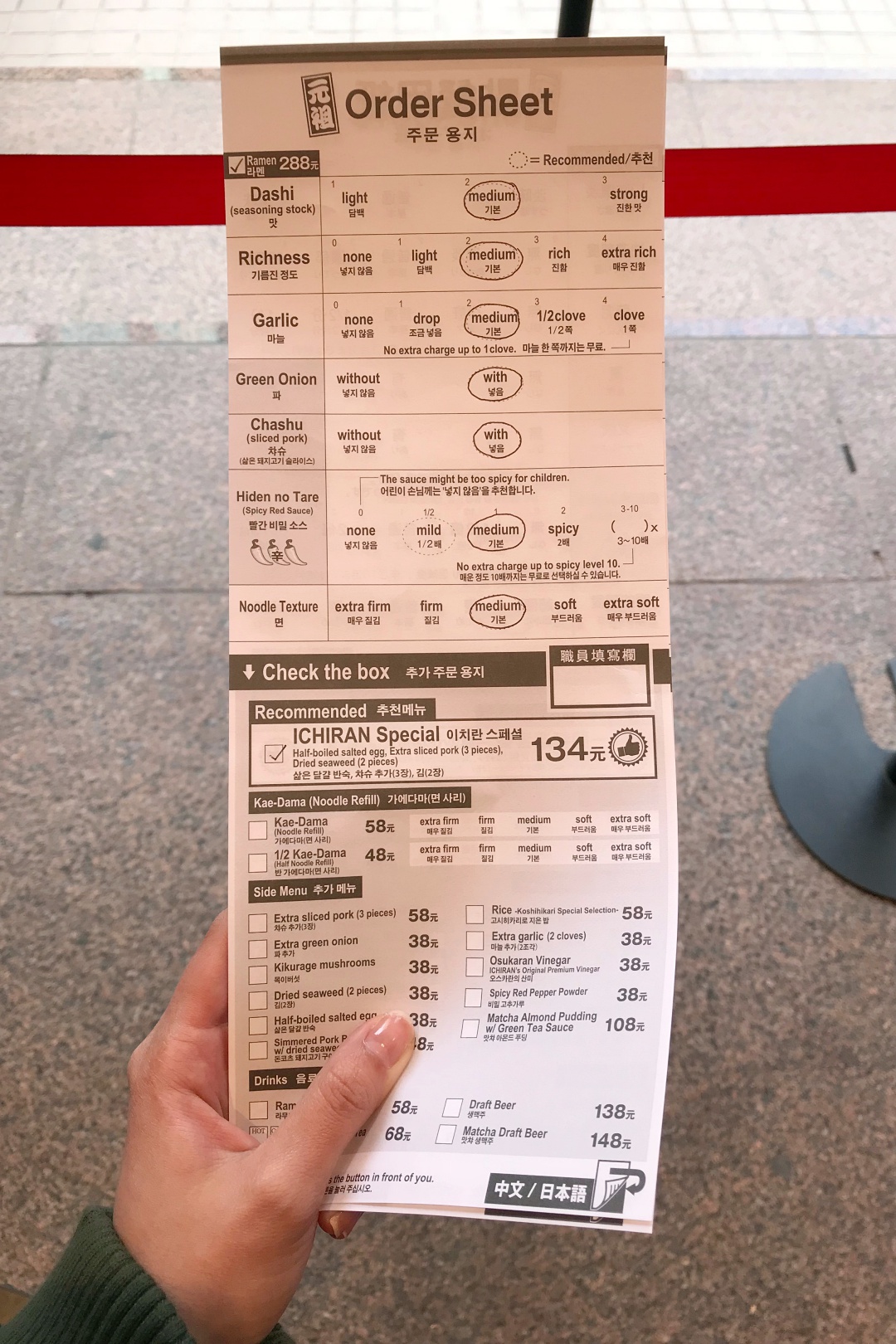 That's how long the entire ordering sheet was.
Aside from indicating our preference for our bowl of noodle, we could also add-on additional dishes like sliced pork, mushroom, seaweed, egg and more on the ordering sheet. The Husband ended up ordering the Ichiran Special. For an extra TWD134 (SGD6), the Ichiran Special comes with a half-boiled salted egg, three pieces of sliced pork and two pieces of dried seaweed.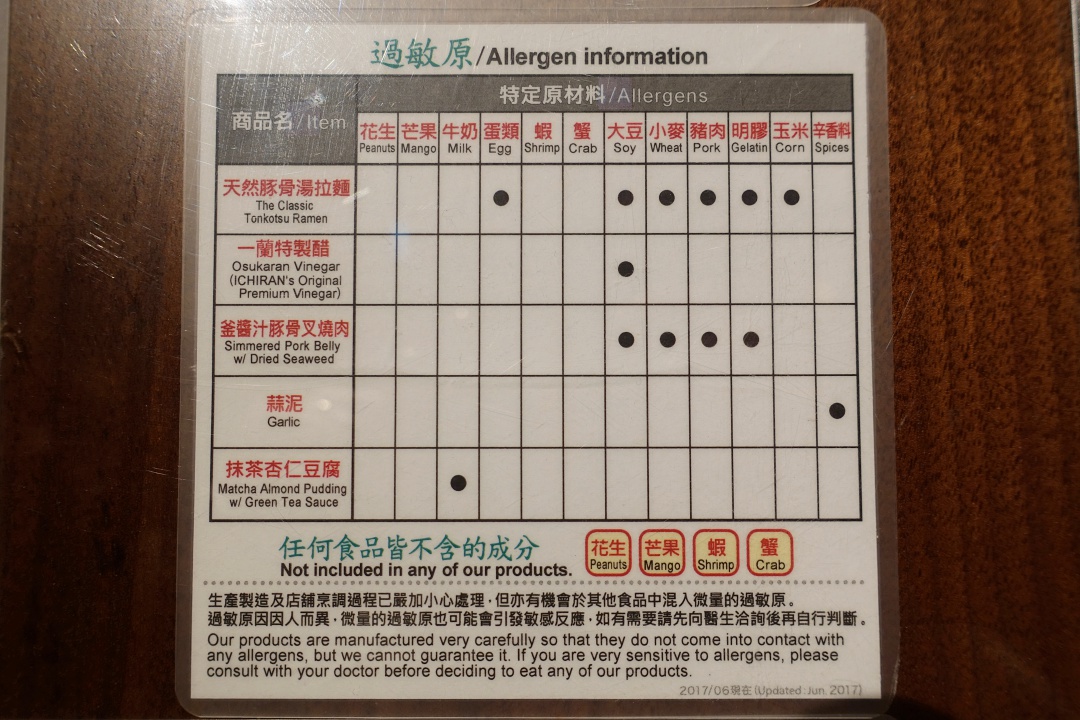 Allergen information is also available for those who require it.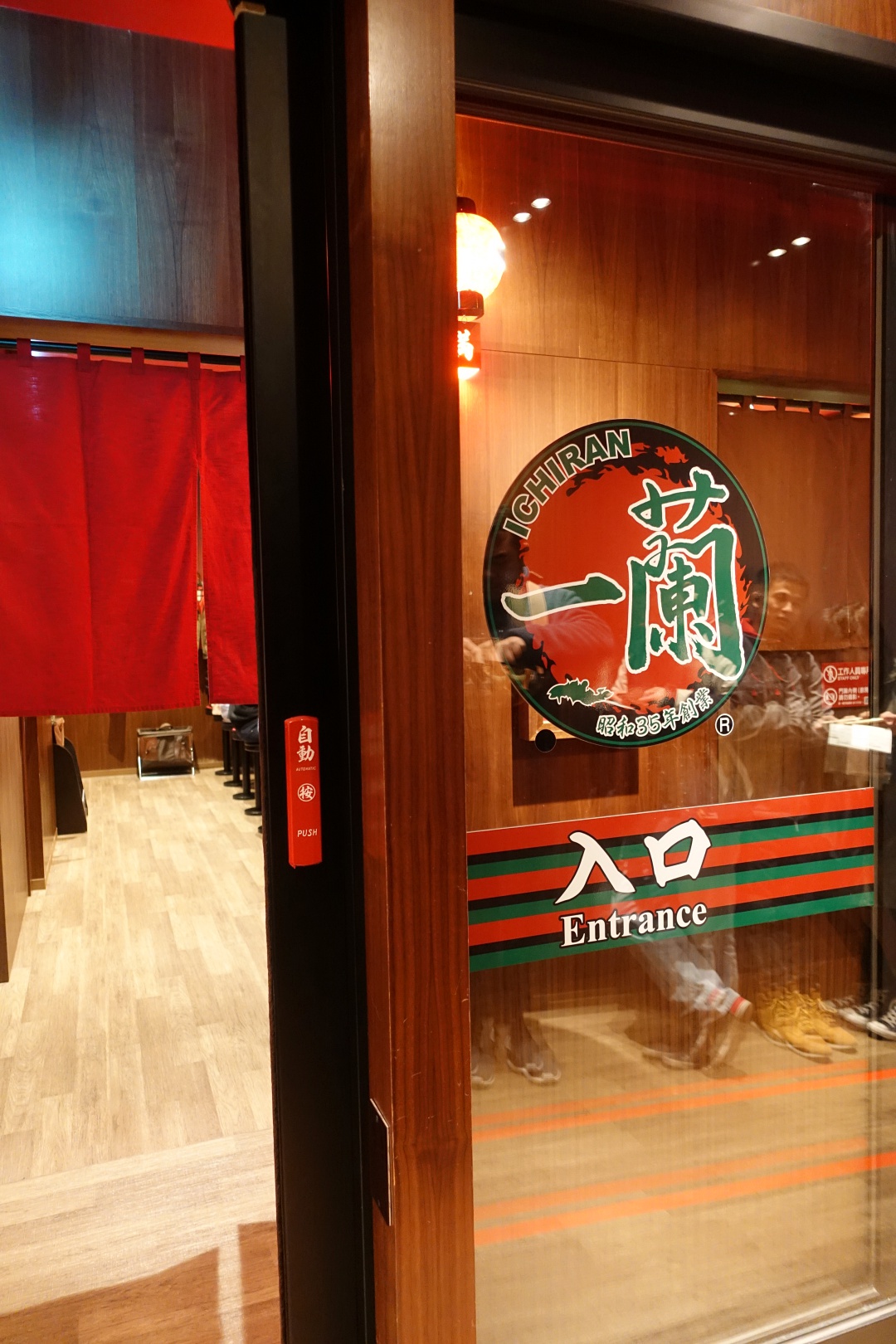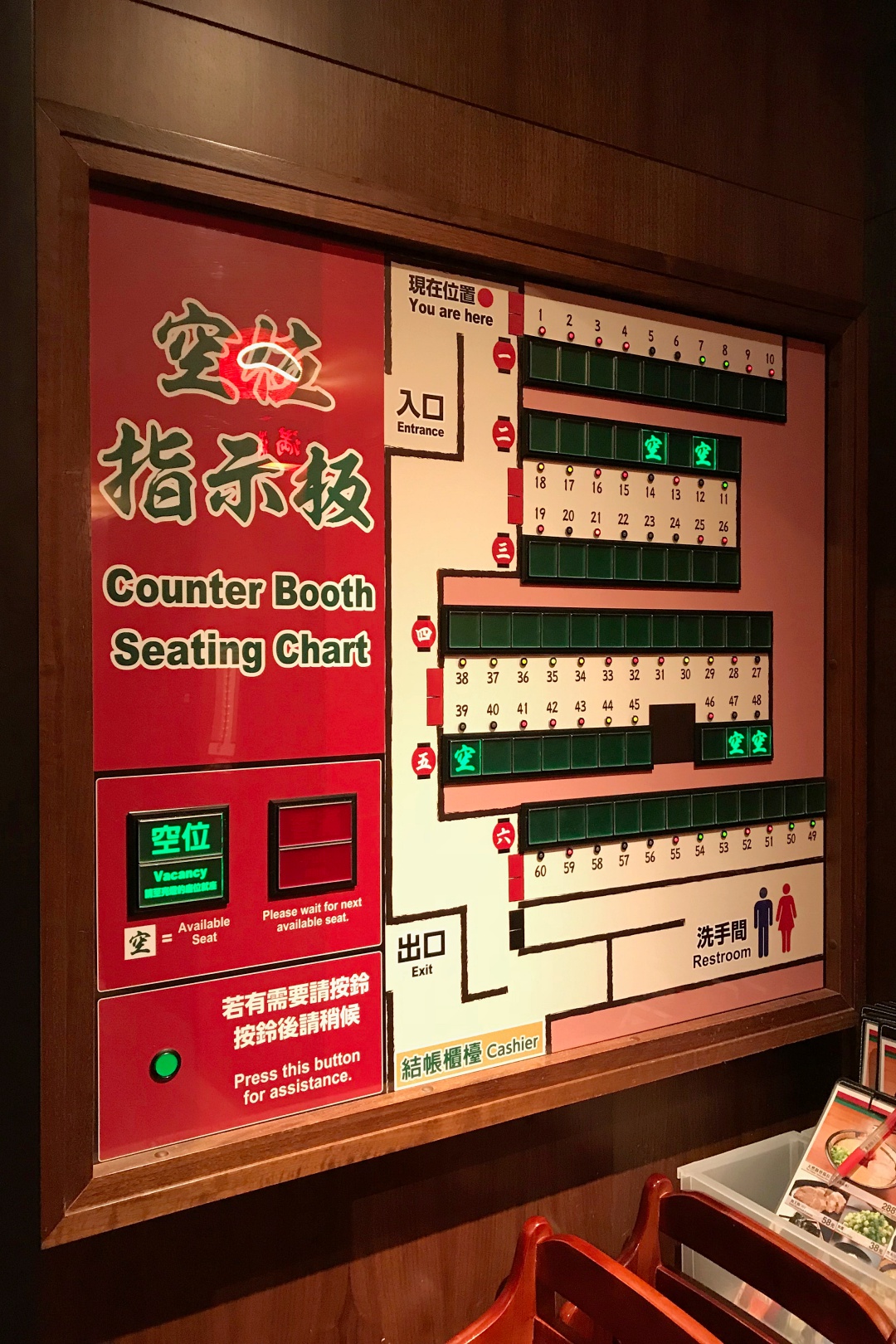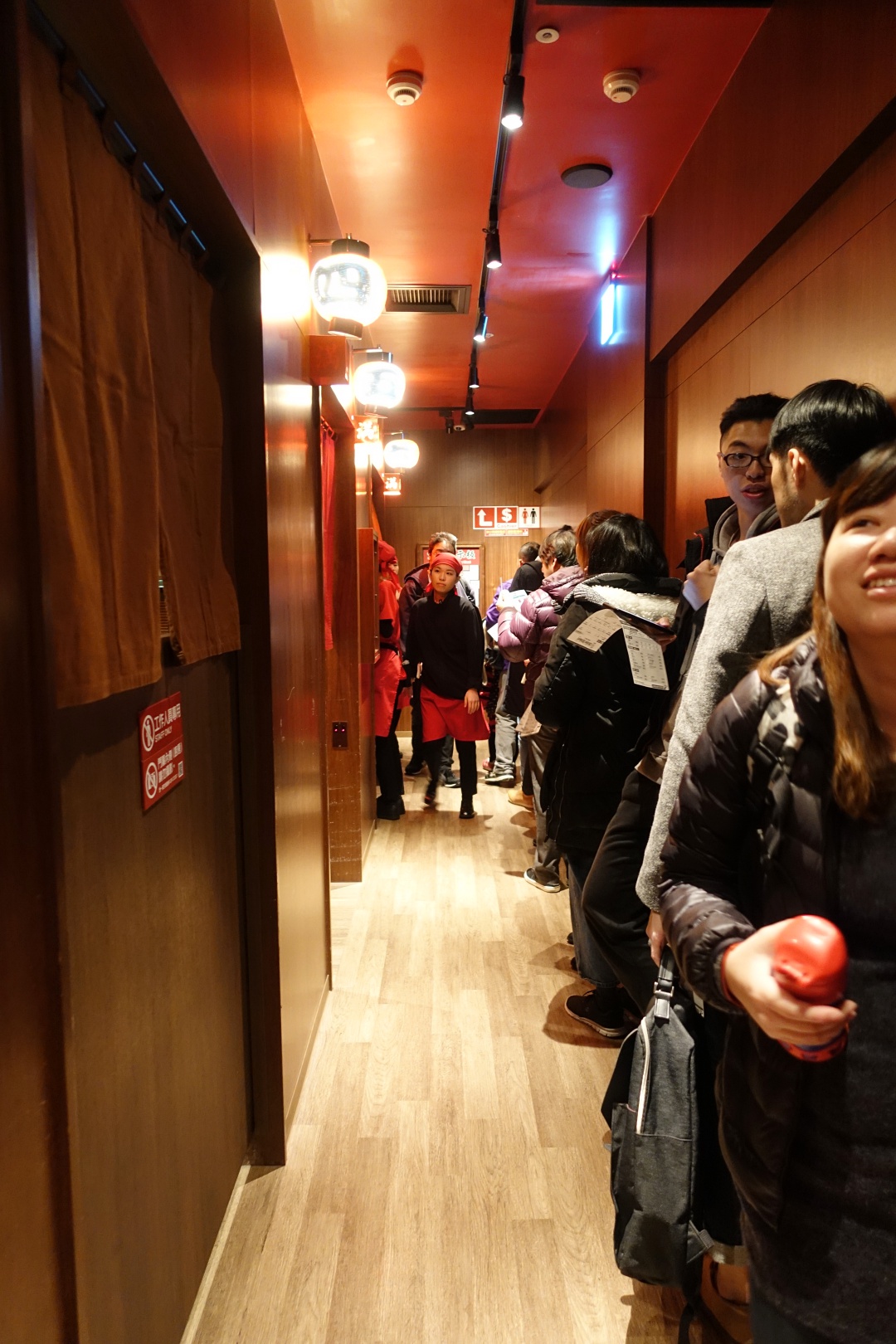 Just when we thought it was close to our turn, we realised there was another short line inside the shop. Fortunately, the queue moved rather quickly.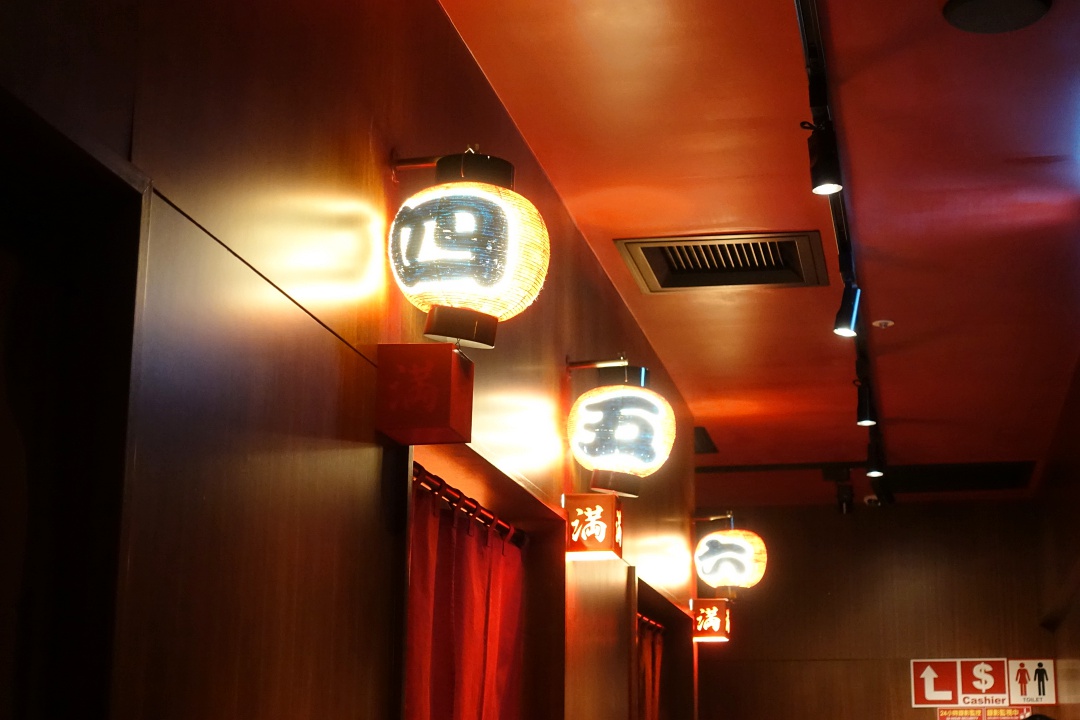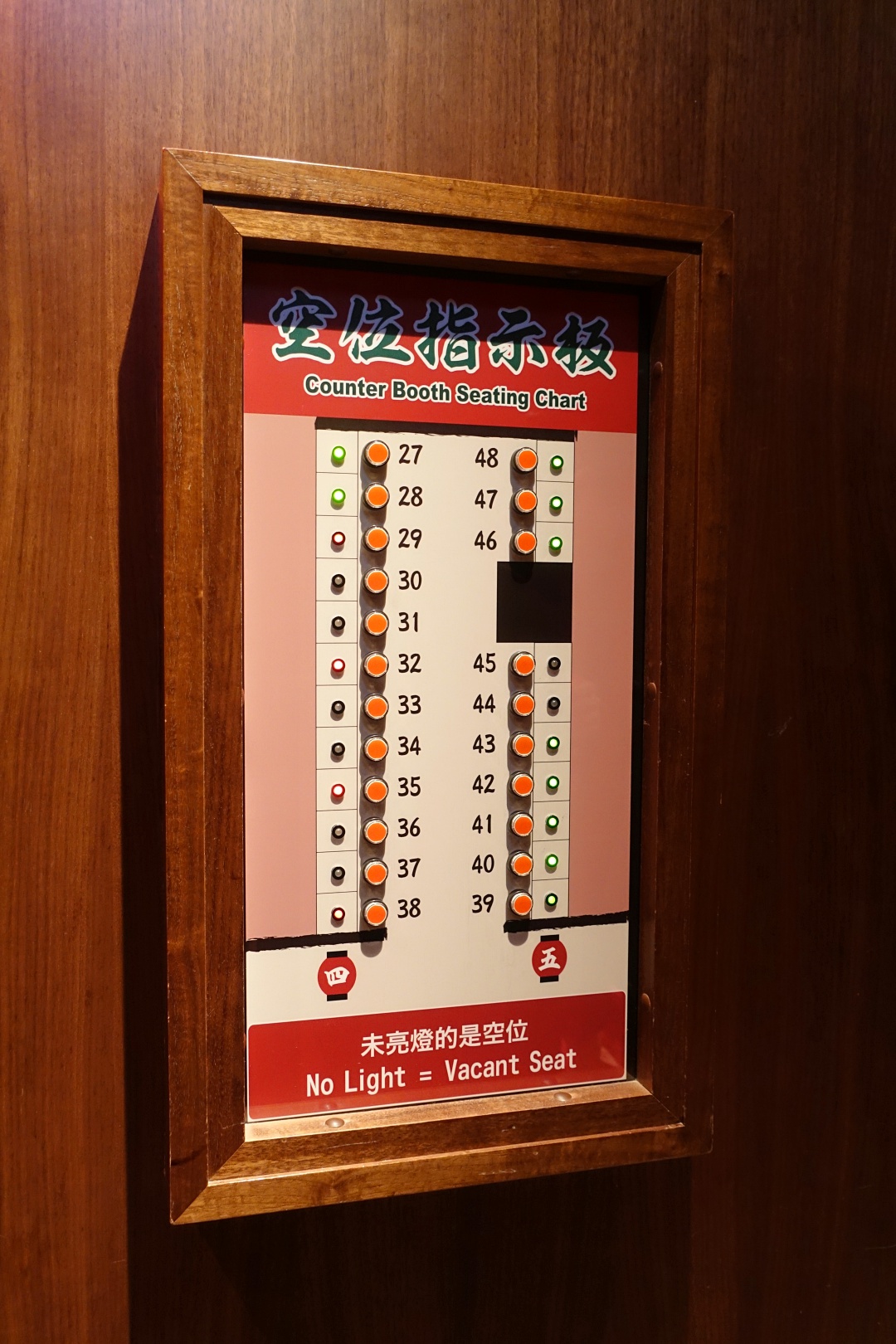 I'm still very much intrigued by their seating chart.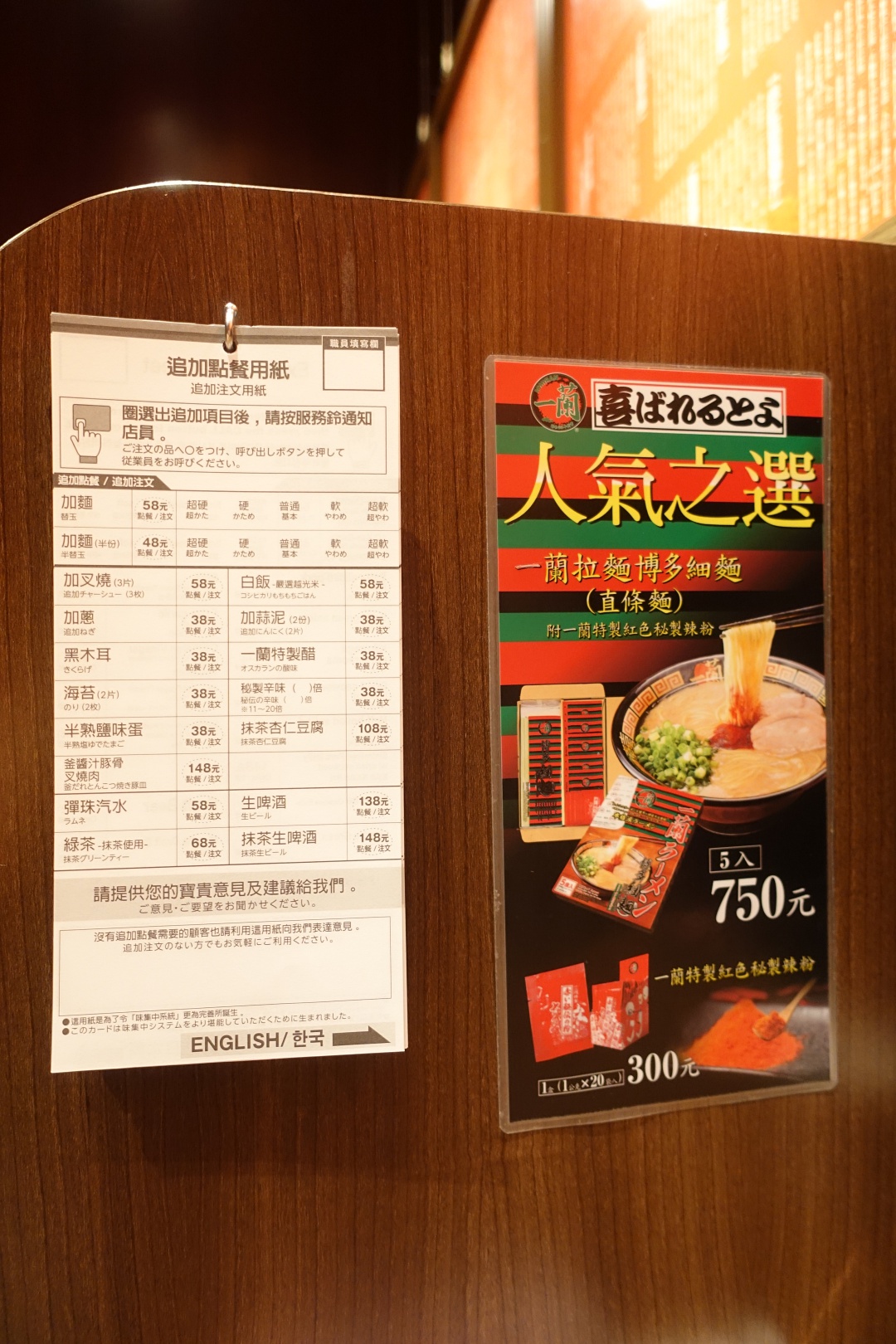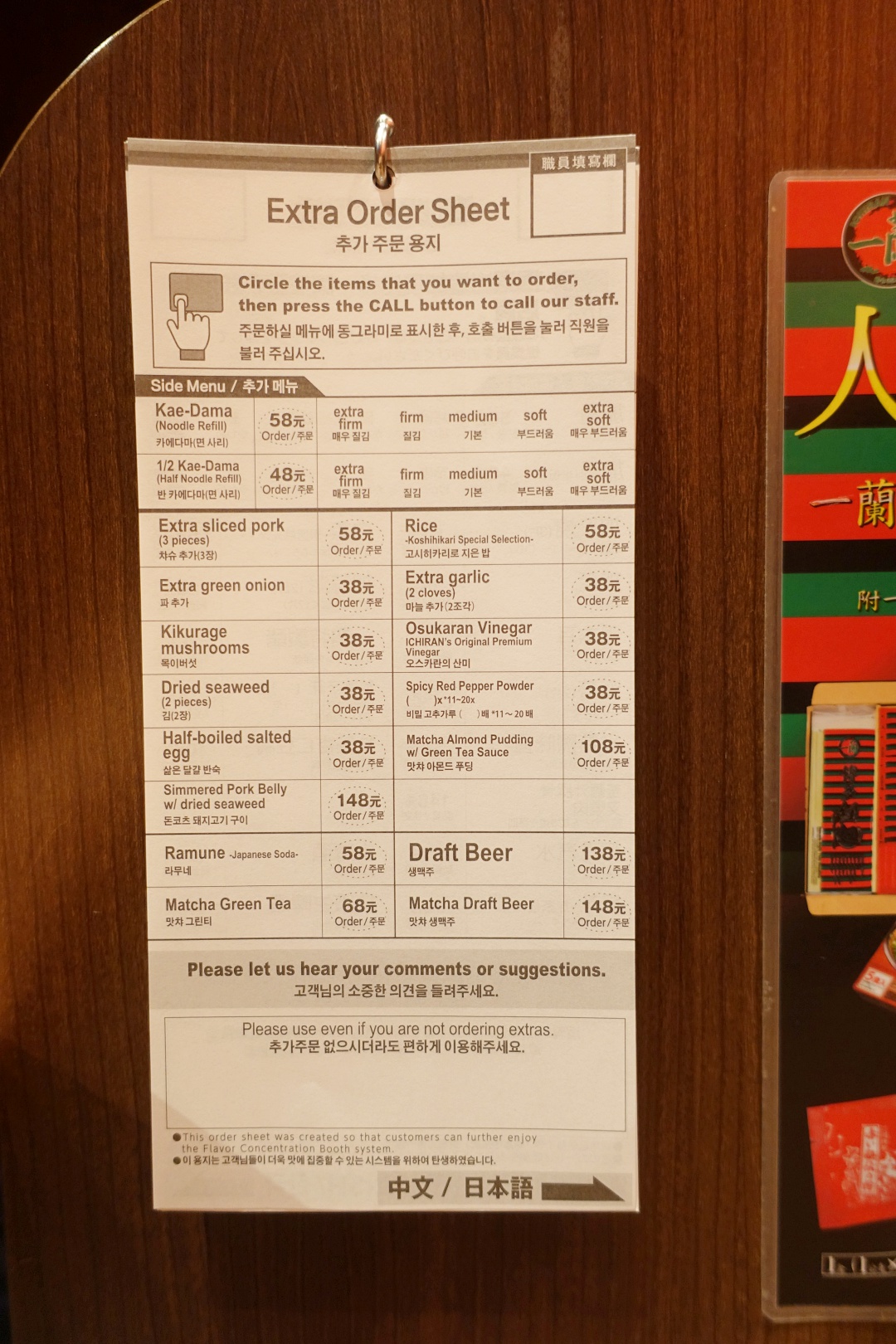 Extra Order Sheet can also be found next to the seat. Available in English, Chinese and Japanese.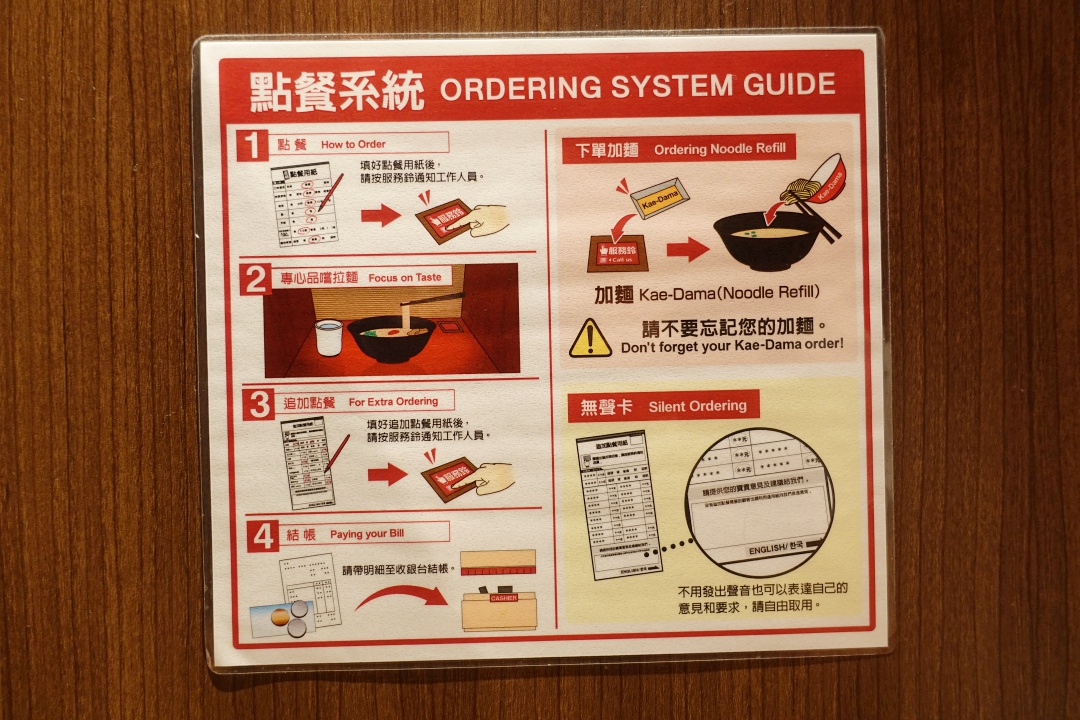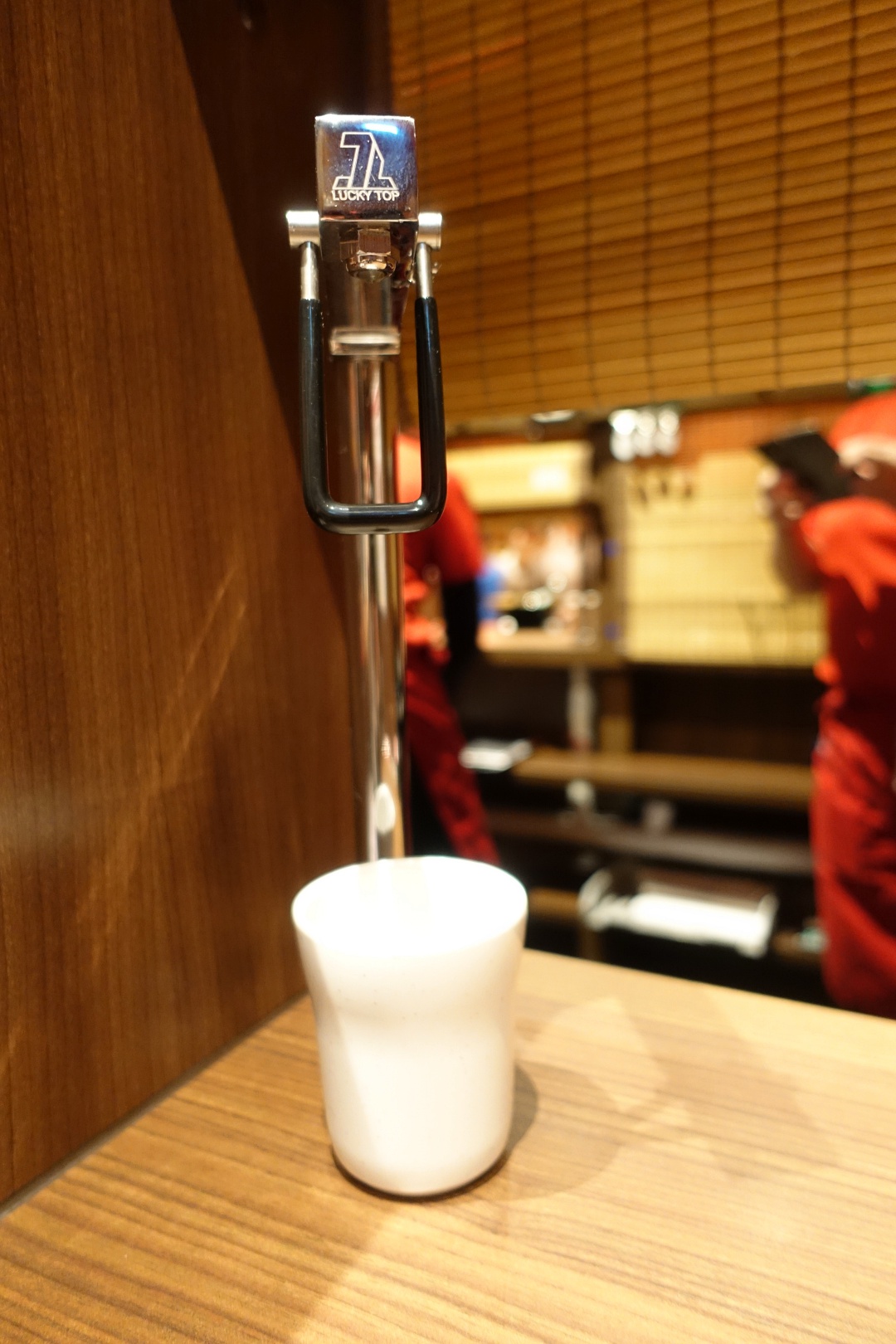 Complimentary water is available at each cubicle.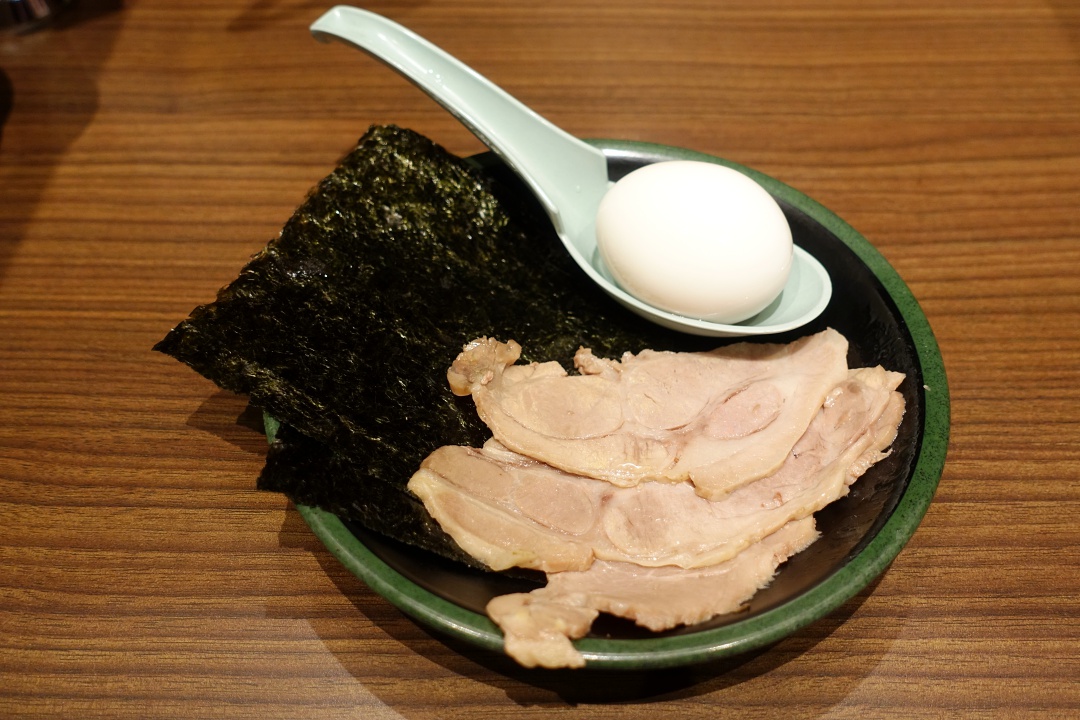 Here's the Ichiran Special that the Husband added-on for his meal, which we ended up sharing. Personally, I don't think it's a must to order this, as I'm perfectly happy with the original bowl.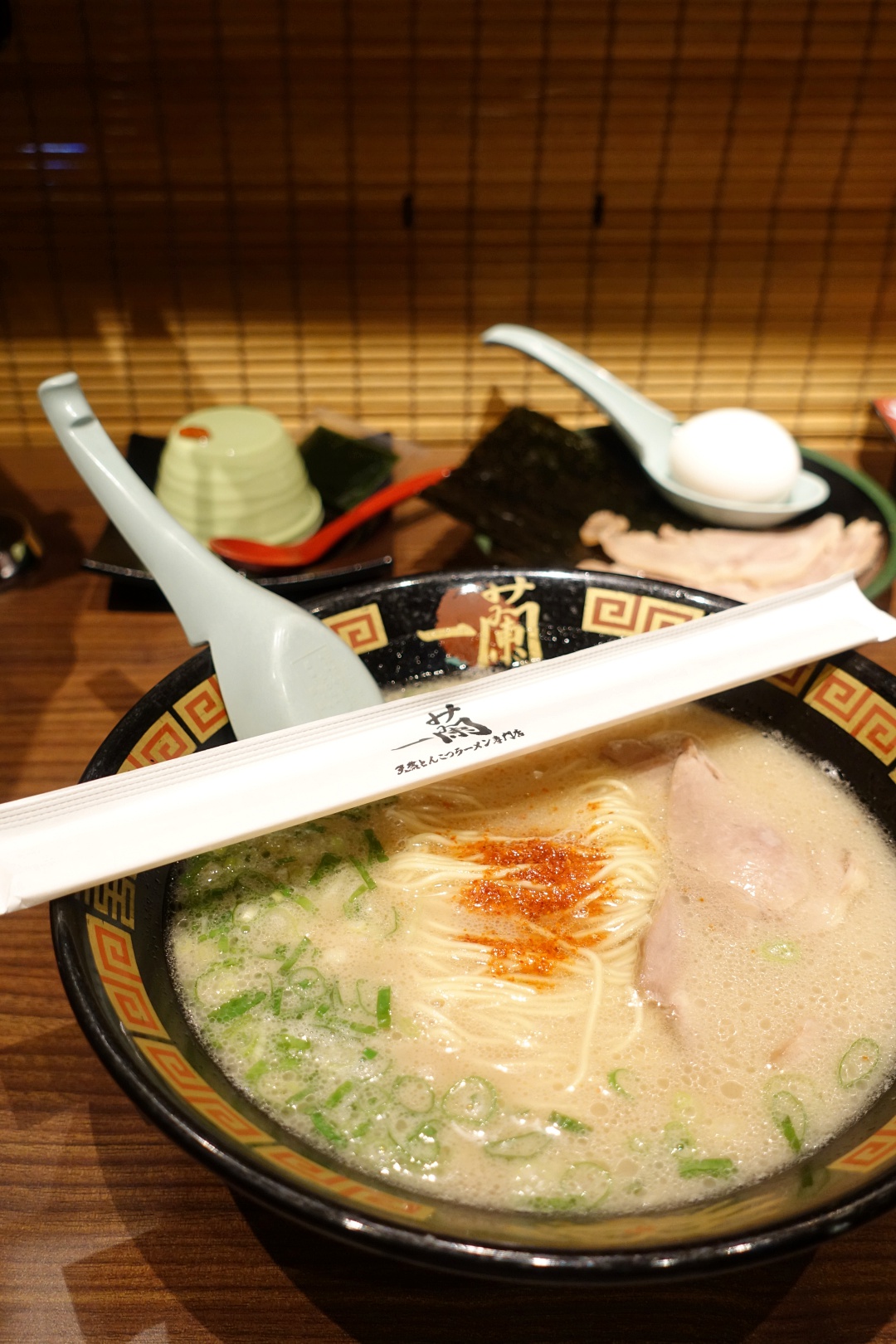 It was as good as I remembered!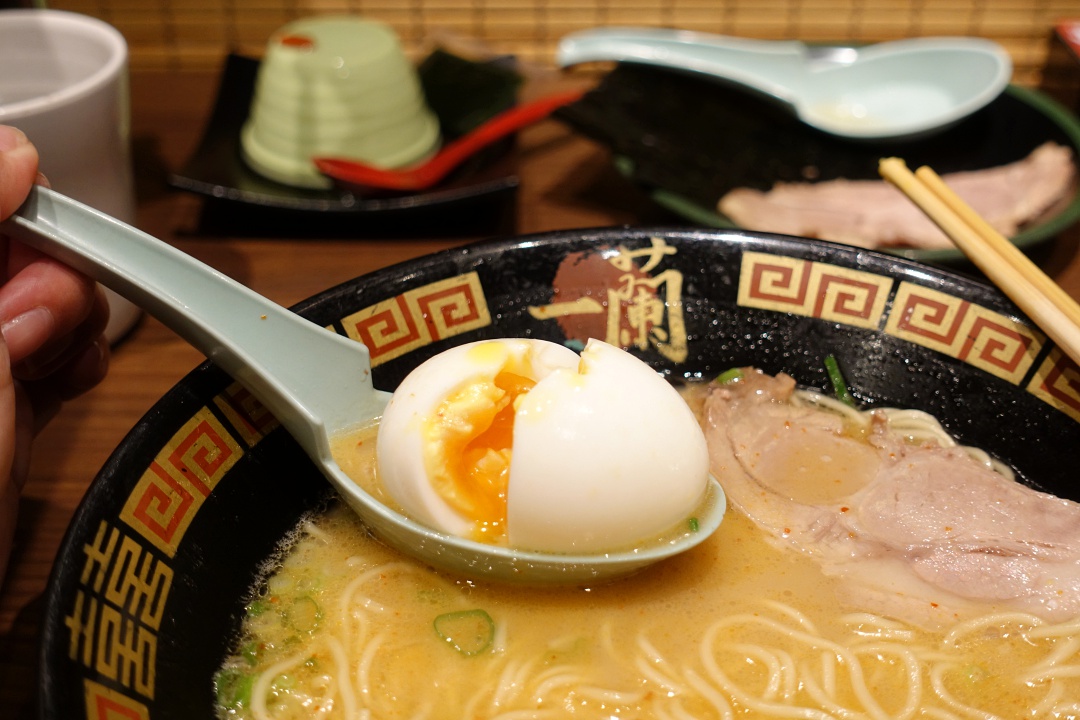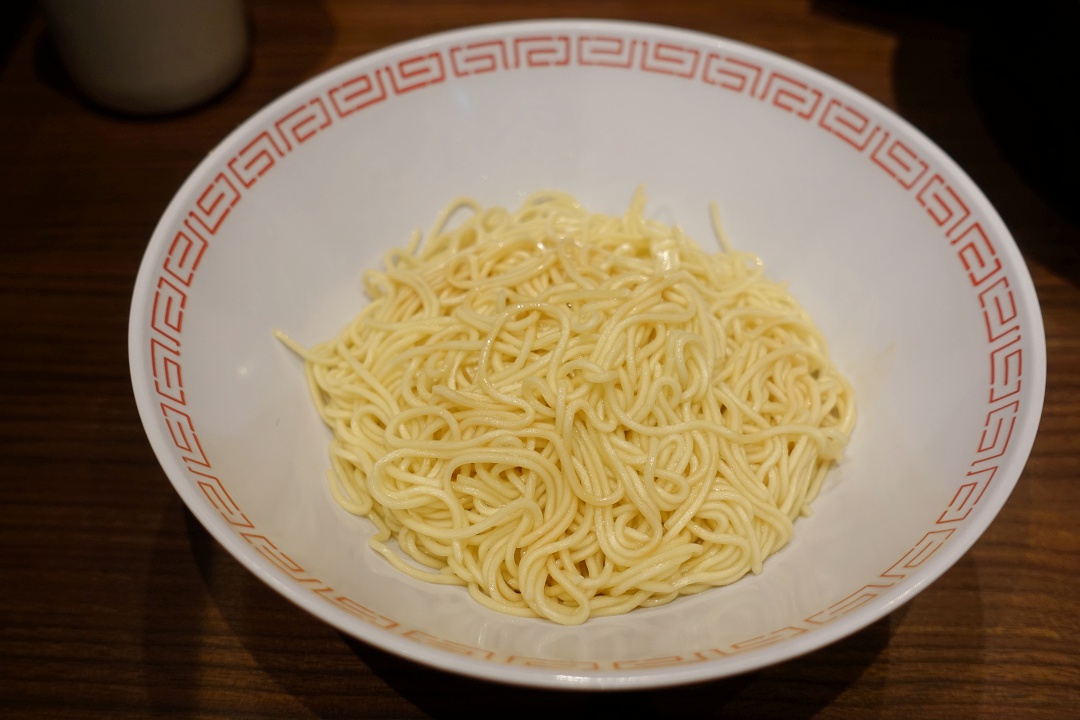 The Husband also asked for a refill for the noodle.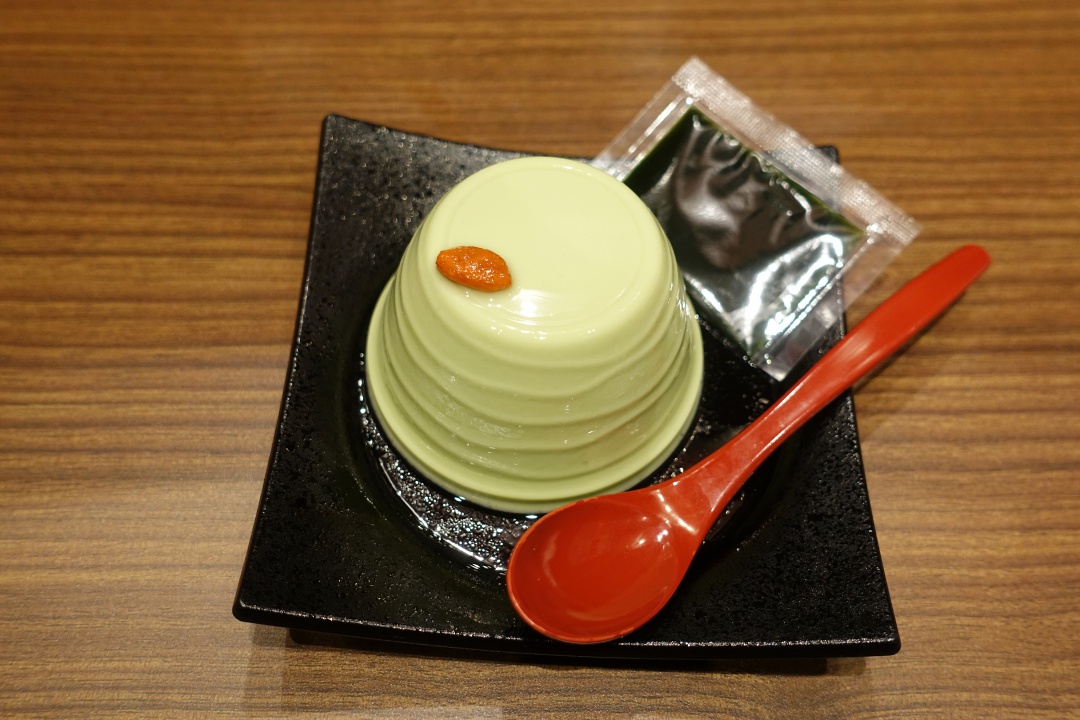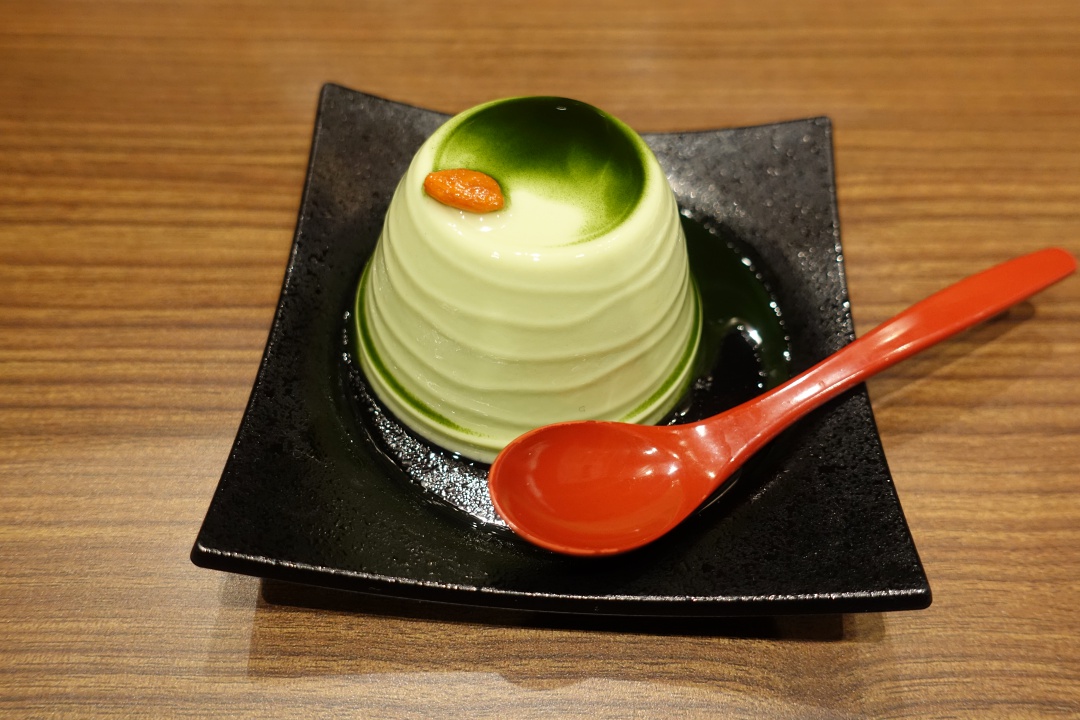 It was my first time ordering the Matcha Almond Pudding with Green Tea Sauce, and it certainly won't be my last. I didn't expect myself to love it as much as I did. Can't say I am a big fan of matcha; I'm glad the matcha wasn't overpowering, and it was easy to eat one spoonful after another.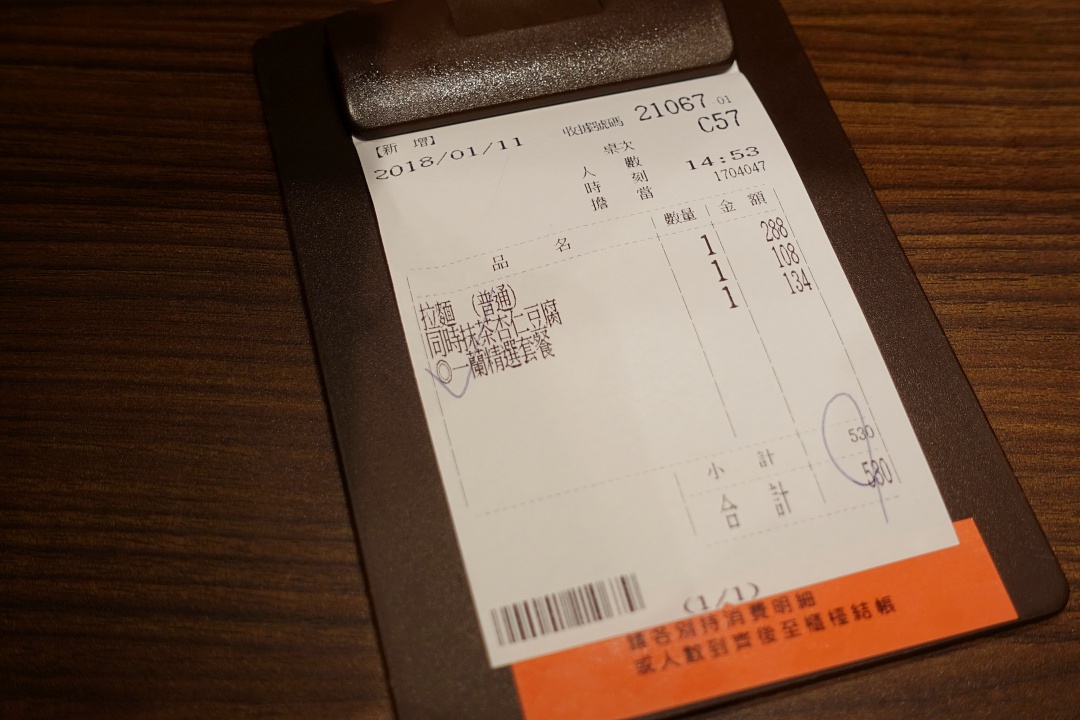 A bowl of ramen costs TWD288 (approximately SGD12.80) and the matcha pudding was TWD108 (SGD4.80).
Collected our bill and proceed to make our payment outside.
Similar to the other Ichiran we have been to, they also have the take-home instant ramen available for sale. They were selling at TWD750 (SGD33.40) for a box of 5 packets.
And while it may seem expensive to pay this much for instant noodle, it's actually not that pricey considering a bowl of ramen at Ichiran costs TWD288.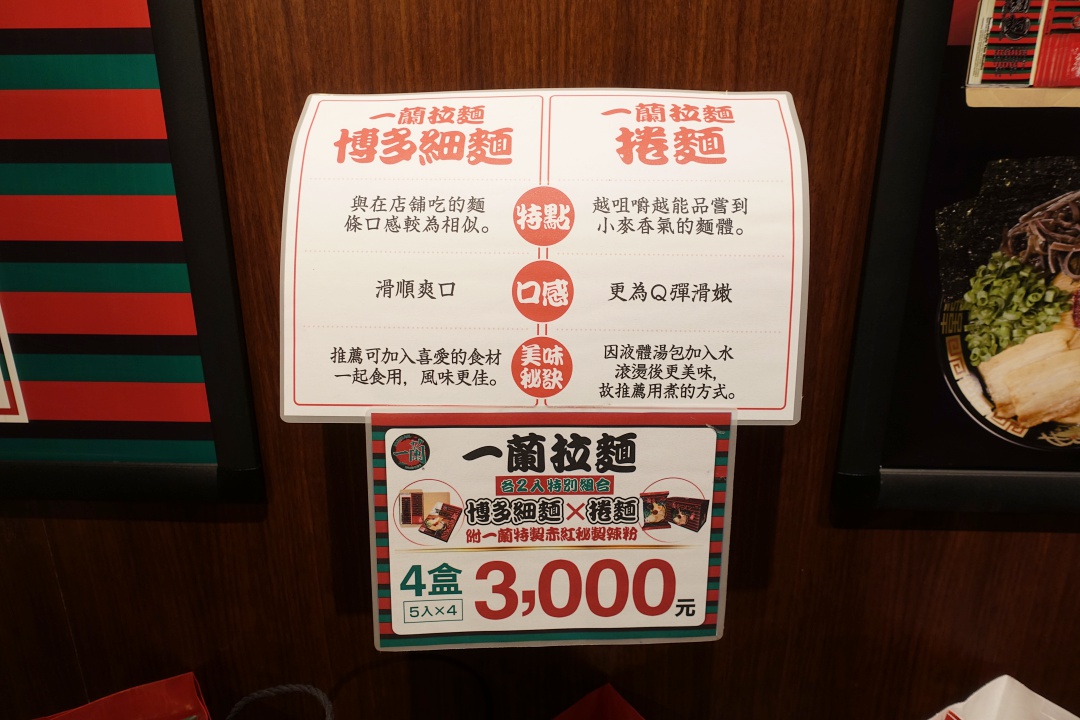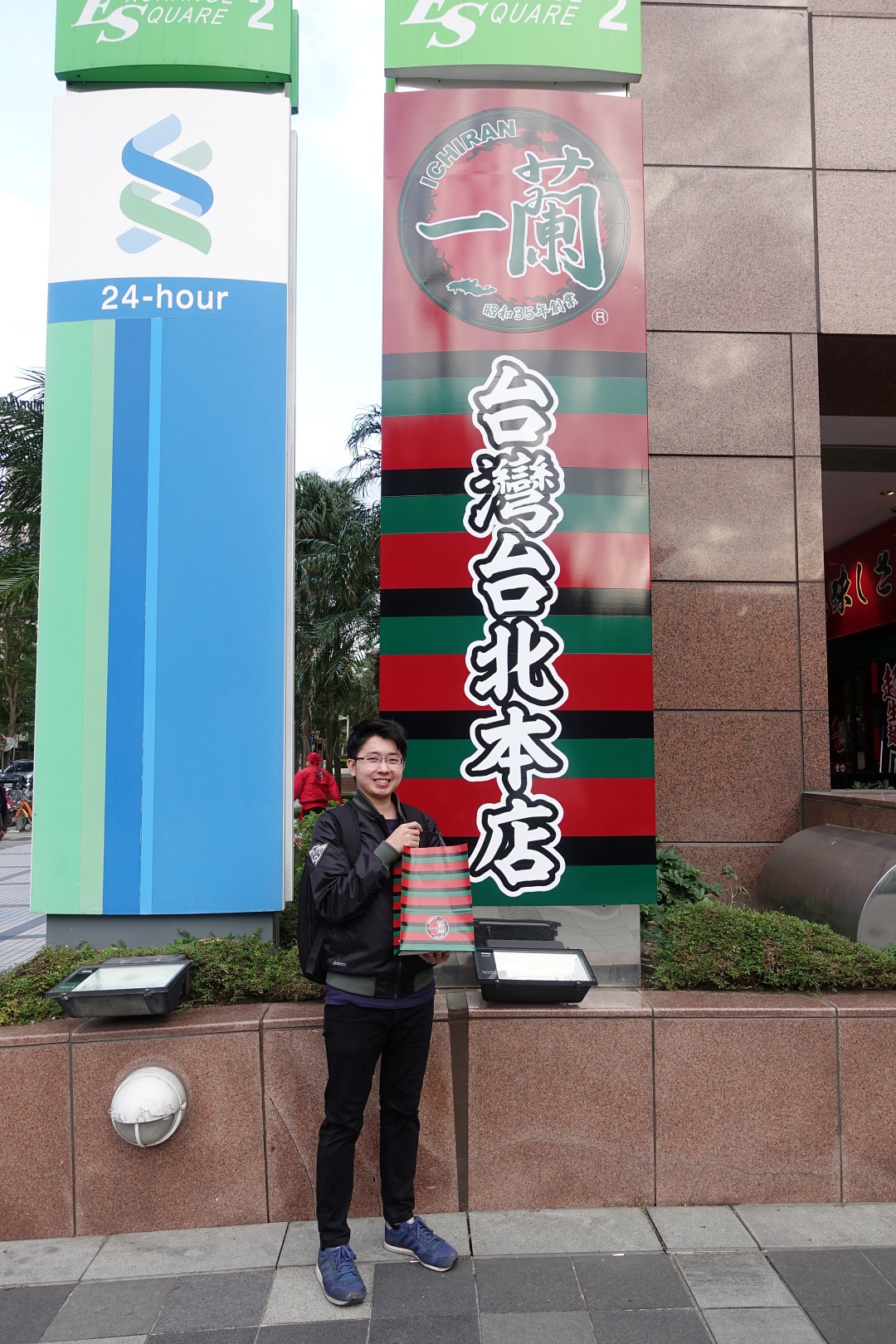 Glad that we set aside time to come over for lunch before returning to Singapore.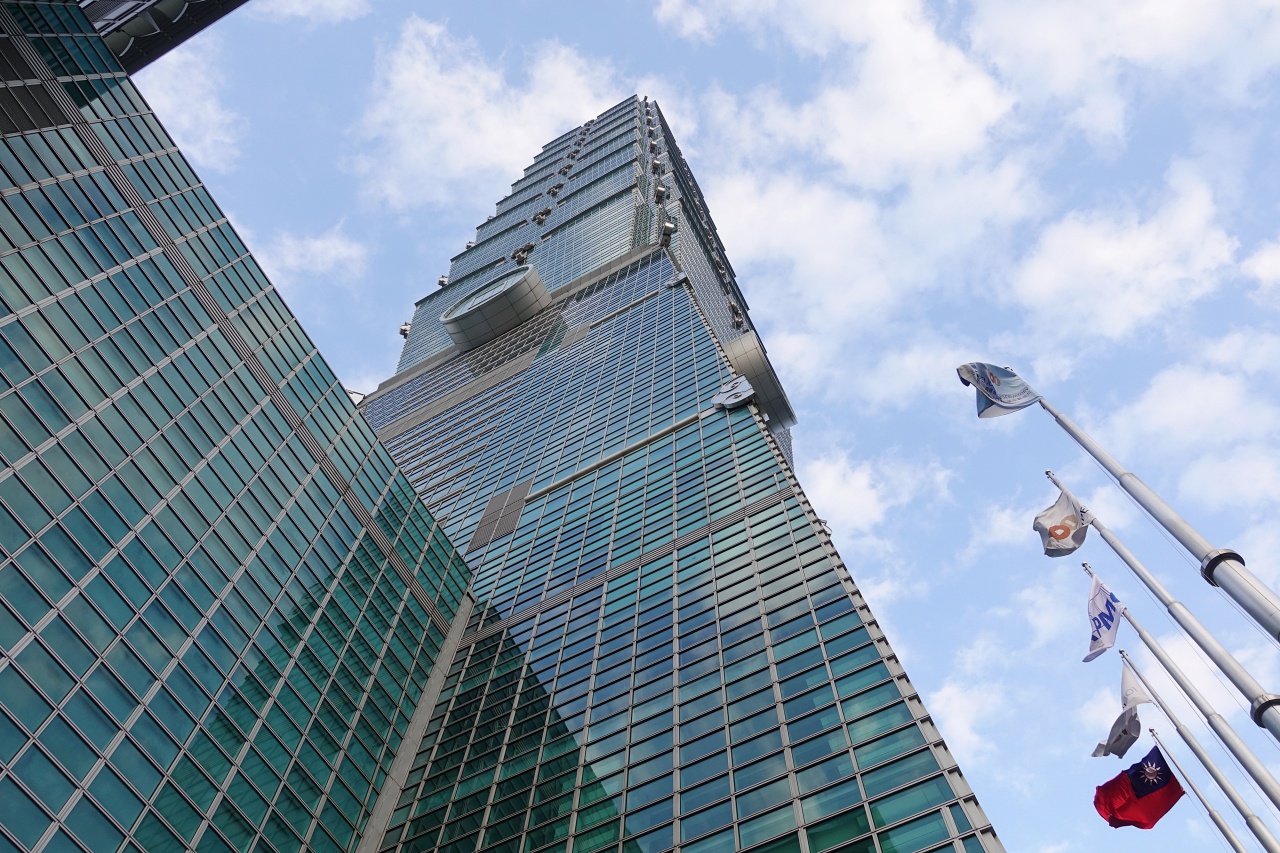 After Ichiran, we walked over to the nearby shopping mall (ATT 4 FUN), before crossing over to Taipei 101. Went to the supermarket located in B1 of Taipei 101 to do some last minute shopping. I didn't get much, but the Husband got a handful of items.
Done with our shopping, we then took the train back to Ximending. By then, it was around 16:30.
Didn't do much at Ximending except turning gachapon and getting more instant noodle!
We were about to head back to the hotel when we found a shop located at the back of the alley that was full of gachapon machines. We ended up exchanging TWD1,000 worth of coins and spent most of them on gachapon.
At least we got some designs that we were previously lacking and managed to complete the set. Similar to our Japan trip, it is crazy how much we spent on gachapon on this trip. Probably one to two hundred Singapore dollars?
Departure | Taoyuan International Airport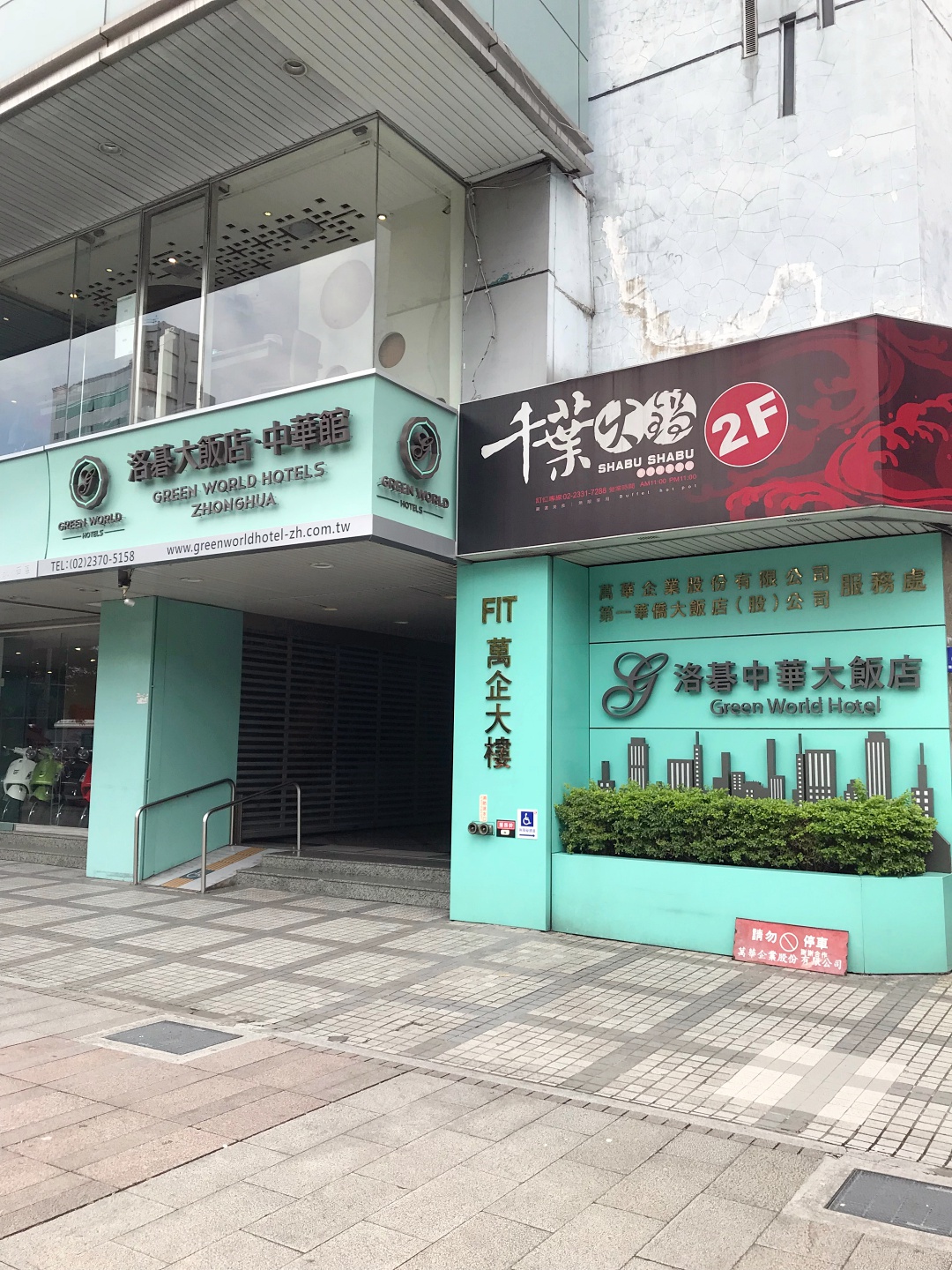 Back at the hotel to pick up our luggage and wait for our transportation to the airport. We decided to get the hotel to prepare a car to take us to the airport. The price was TWD1,100 (SGD49), and we actually booked one or two days before. Our flight was at 21:55 and we arranged for the car to pick us up at 18:30.
It was a pretty short journey, and we managed to reach Taoyuan International Airport at around 19:00.
Come to think of it; we probably overpaid for our ride. TWD1,100 for a half an hour car ride seem a little too expensive. It probably wouldn't cost that much if we were to flag a taxi outside the hotel.
Over at the airport, we approached a security personnel to ask if they have a weighing scale somewhere for us to weight our luggage. The nearest one was some distance away; it was very kind of him to let us weight it at the empty/non-operating counter.
Total check-in luggage: 27.3 + 25 + 7 + 7.5 = 66.8kg!
Luckily we added on an additional 10kg baggage before our flight. You know how expensive it's to top up for baggage over at the counter. Glad we did that before coming over to the airport.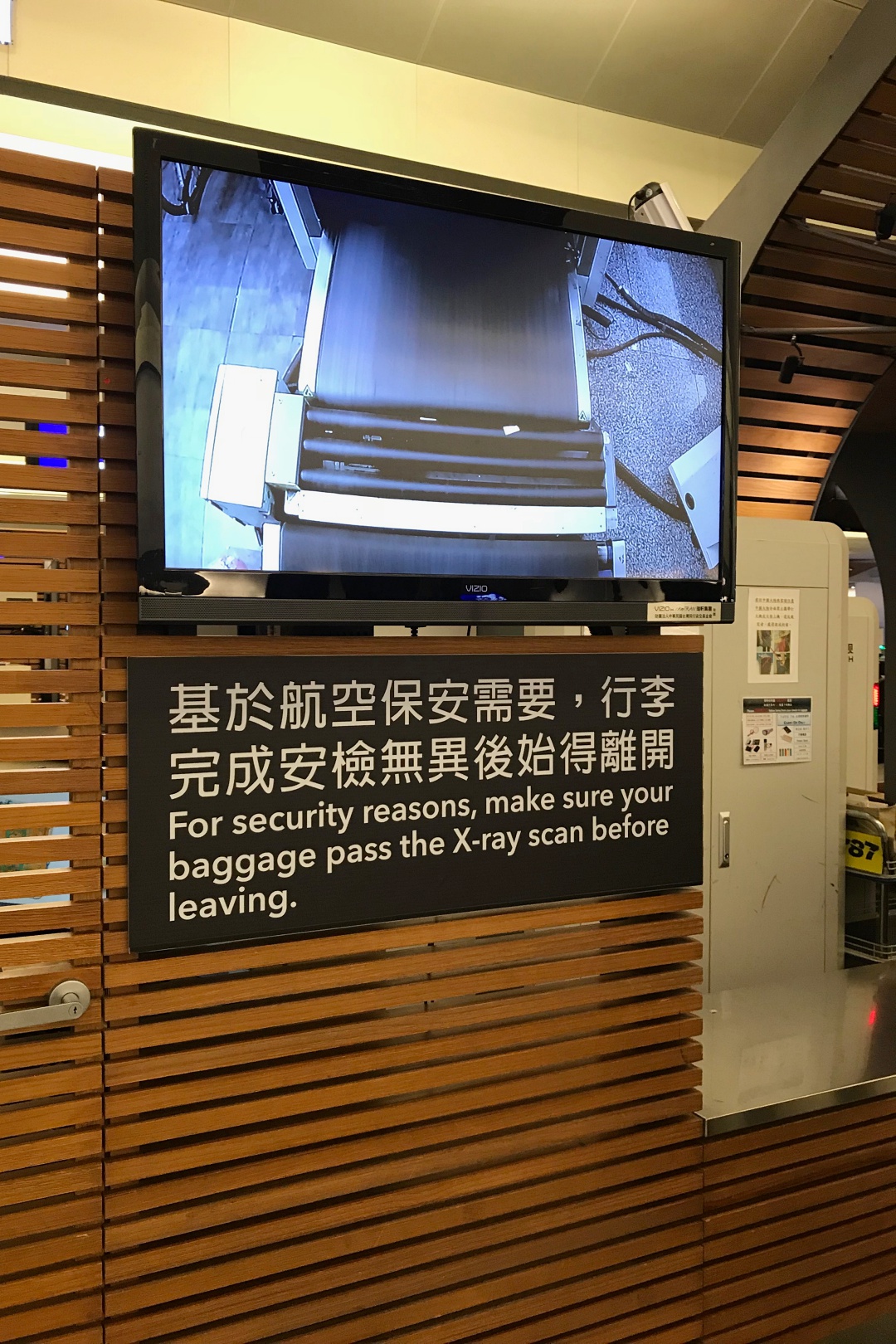 Remember to check that your bag passed the x-ray machine successfully before leaving the counter.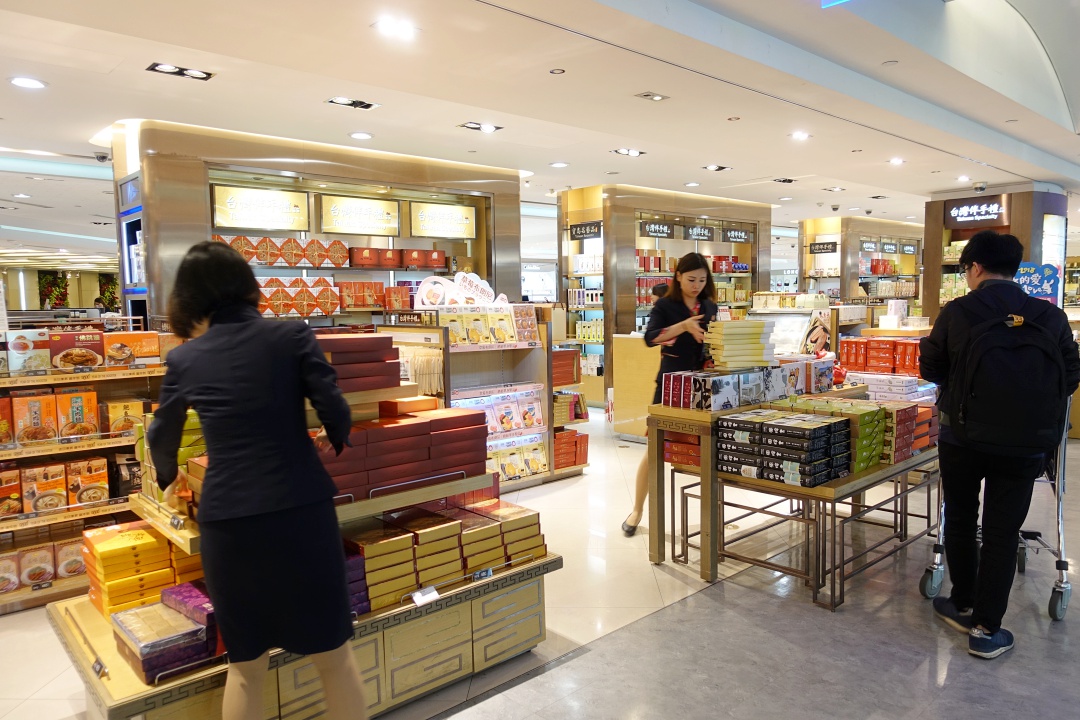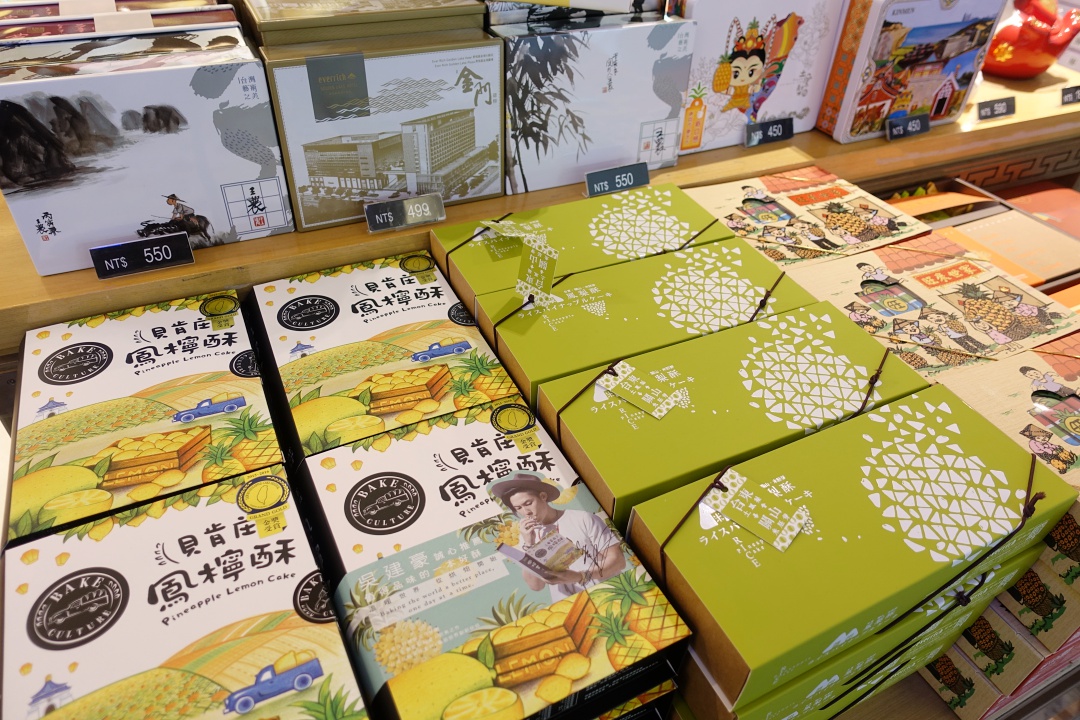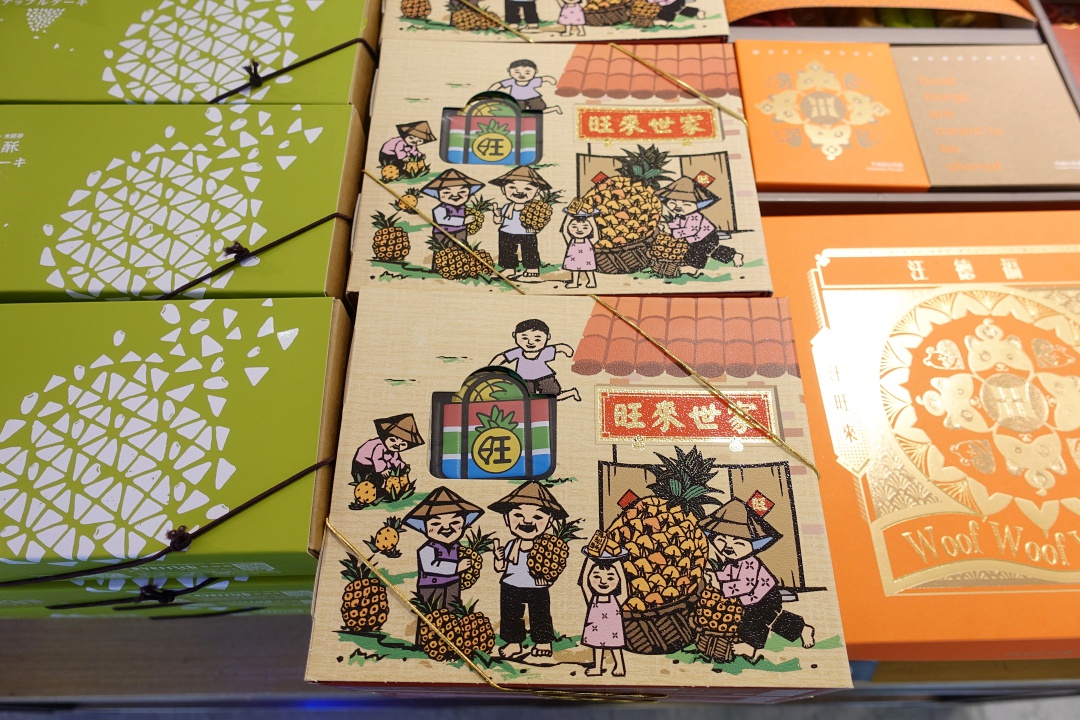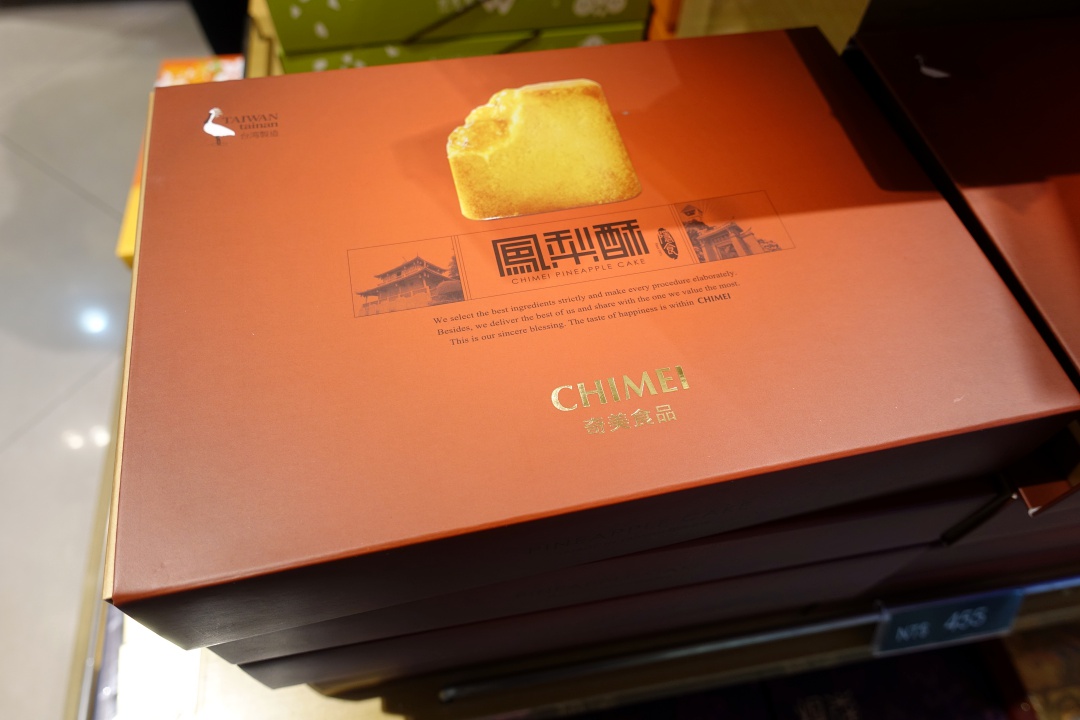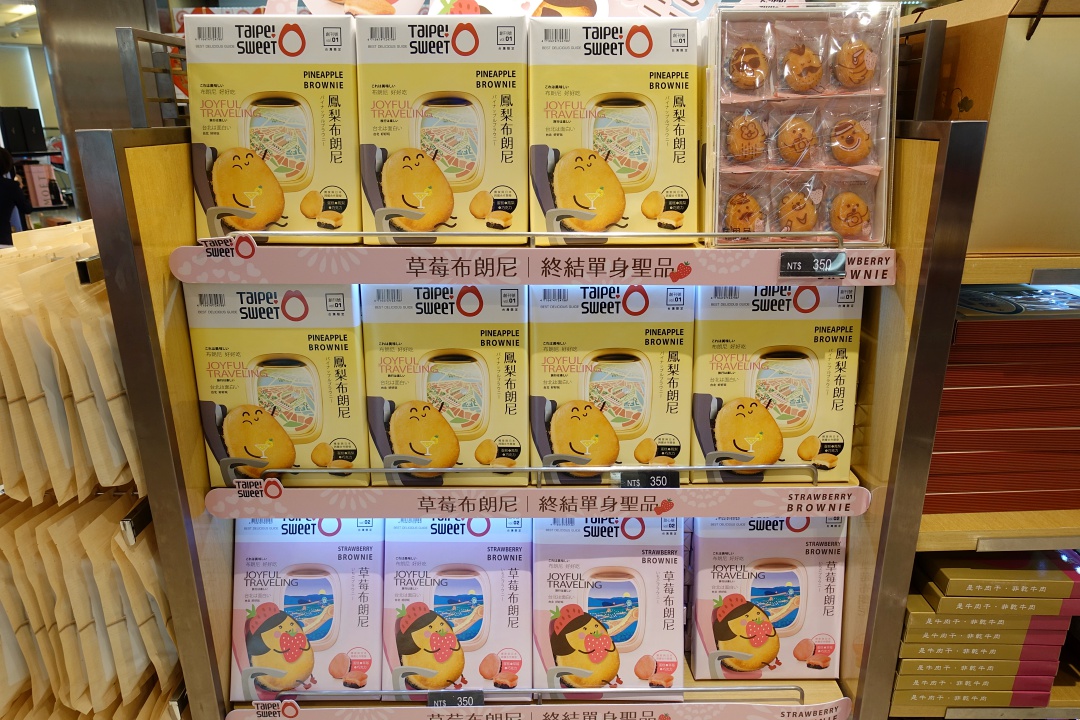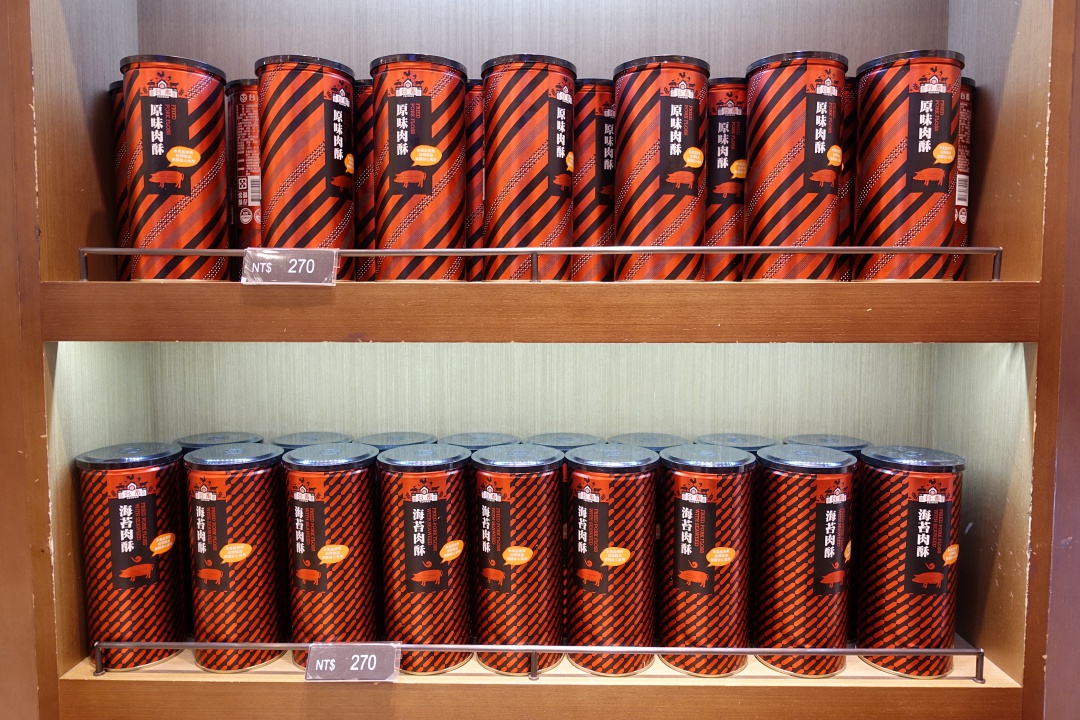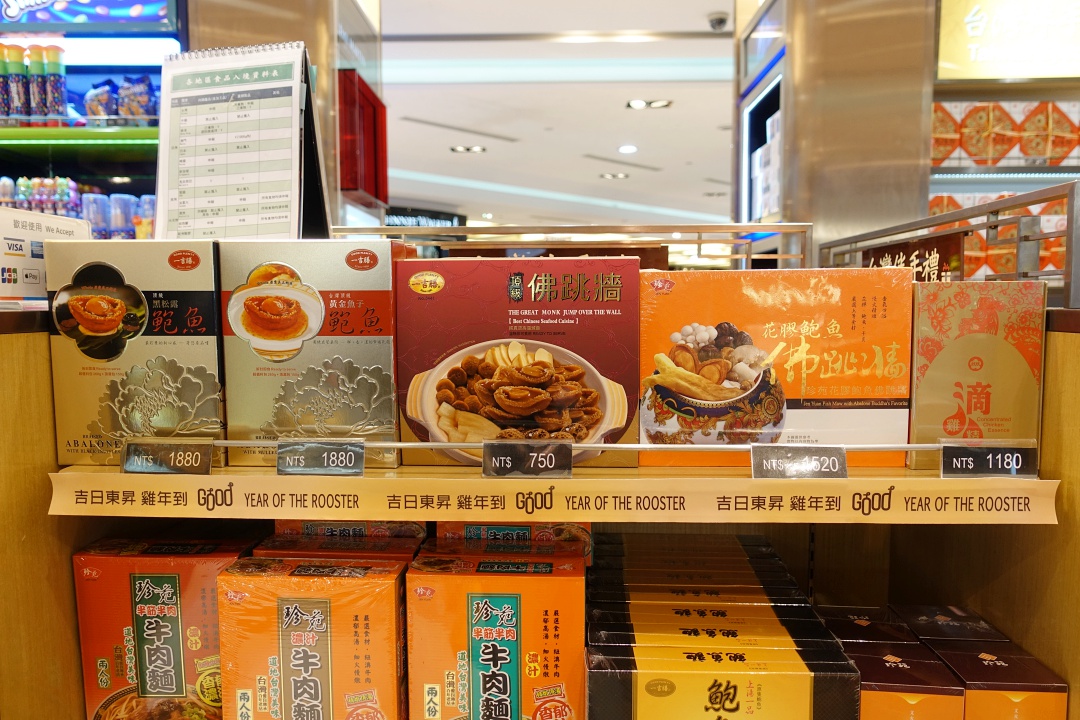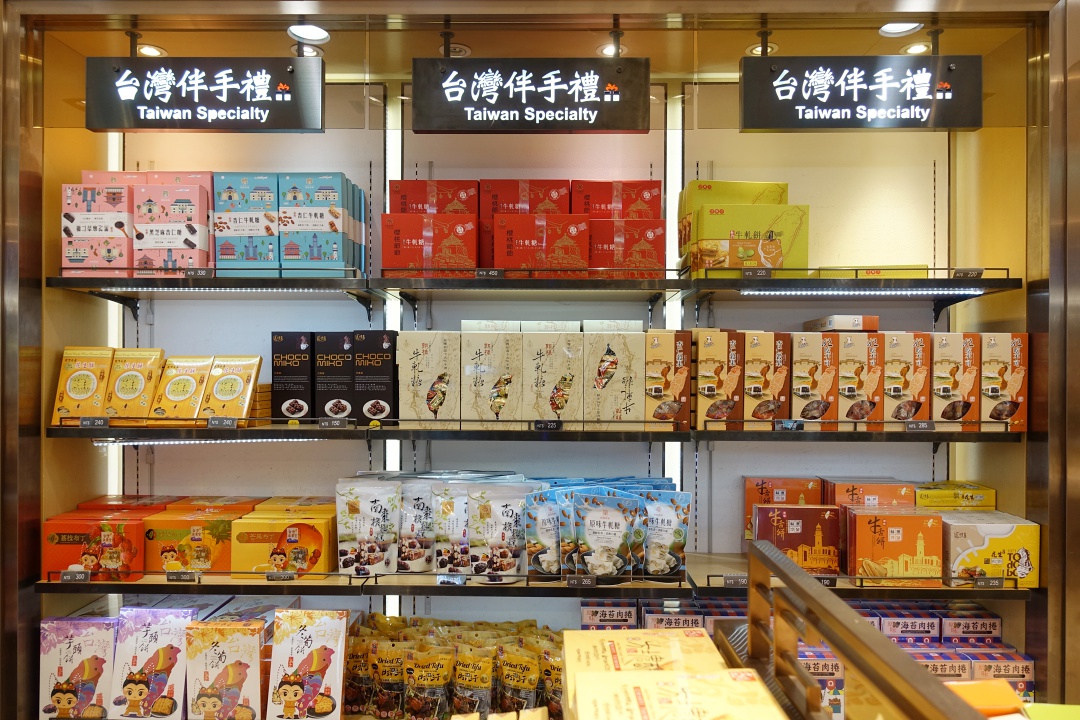 We literally shopped till the very last minute before we had to rush to board our flight. Went to the duty-free to get more 伴手礼 and I ended up getting stuff like 佛跳墙 and 鲍鱼面 for my family and godma.
The Husband also got new accessories for his drone at the very last minute.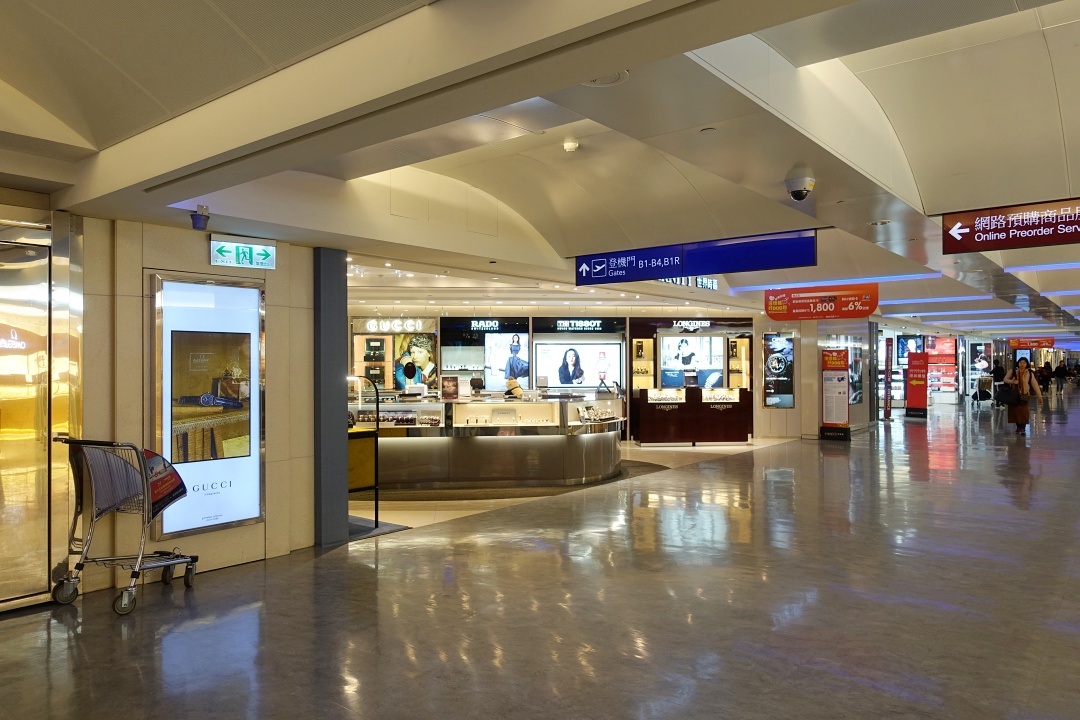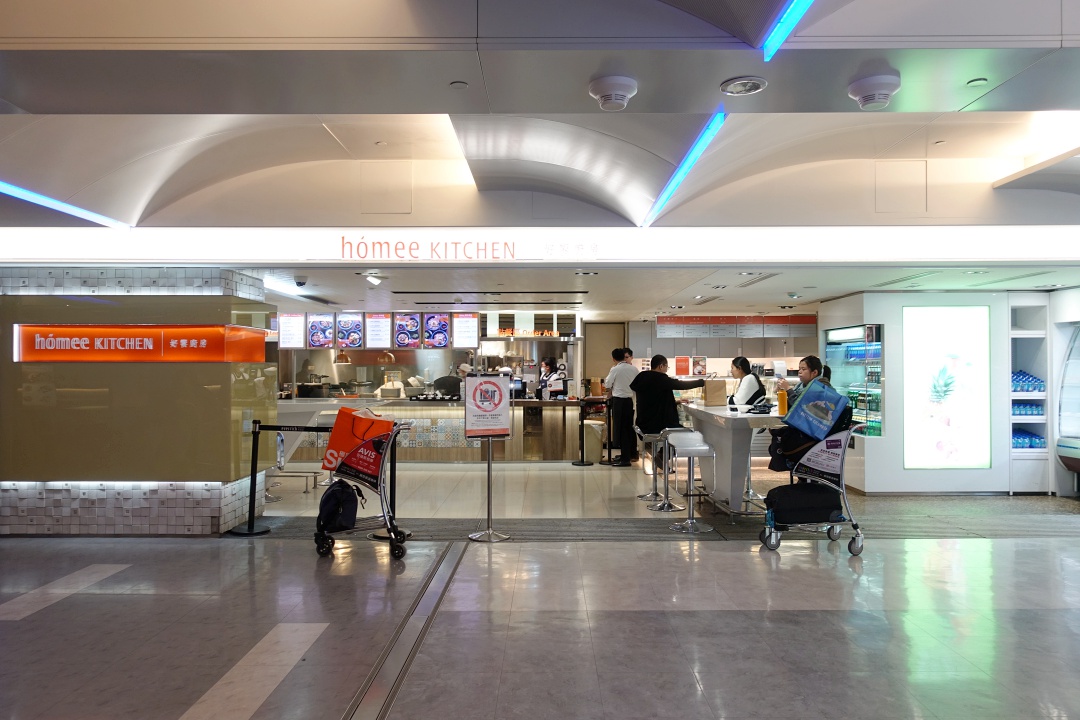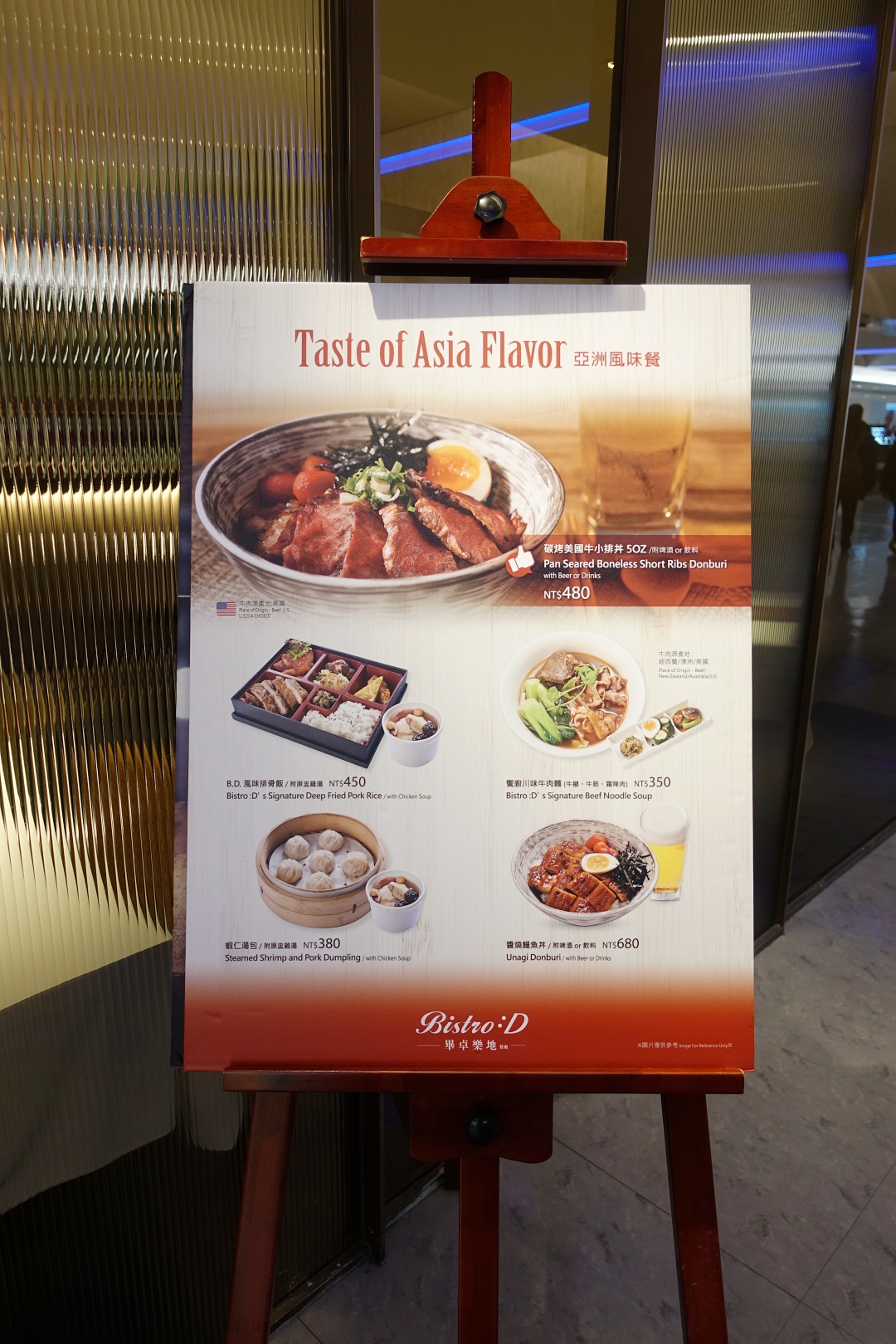 Rushed to go to our gate because boarding time was latest by 21:10. But as it turns out, there was a delay, and we only managed to board the plane at 22:00.
---
And that's it for our 2017/2018 15-days trip to Taiwan! I'm glad we managed to cover different parts of Taiwan; from Taichung (2-night) to Tainan (2-night), Kaohsiung (3-night), Hualien (2-night) and Taipei (5-night).
These posts were way overdue, but I still decided to go ahead and post them for memories sake. Also, I hope the posts will come in handy for those who are planning a trip to Taiwan. Tried my best to list down as much as I could remember. It is certainly not as thorough as I hope for but is probably the best I could do.
Here are the links for all the posts I did for this trip:
Taiwan Day 1: Arrival in Taoyuan Airport | Getting to Taichung | Beacon Hotel Taichung | Feng Chia Night Market
Taiwan Day 2: Rainbow Village | Feng Chia Night Market
Taiwan Day 3: Train to Tainan | Hotel Tainan | Tainan Flower Night Market
Taiwan Day 4: Anping Old Street | Anping Fort | Anping Tree House | Tainan Flower Night Market
Taiwan Day 5: Train to Kaohsiung | LA Hotel | 玉竹 | 新堀江 | Liuhe Night Market
Taiwan Day 6: Pier 2 Art Center | Ruifeng Night Market
Taiwan Day 7: Day Trip to Cijin | Dream Mall | Kaohsiung Eye
Taiwan Day 8: Train to Hualian | Sunrise Inn | Dongdamen Night Market
Taiwan Day 9: 七星潭 | 花蓮文創園區 | 黃車炸弹葱油饼
Taiwan Day 10: Train to Taipei | Green World Hotel Zhonghua
Taiwan Day 11: 金峰魯肉飯 | ATT 4 FUN | Donguri Republic
Taiwan Day 12: Ximending | Taipei Main Station | Ningxia Night Market
Taiwan Day 13: Wufenpu | Raohe Night Market
Taiwan Day 14: Ximending | Shilin Night Market
You can also check out these posts and my previous trip to Taipei (March 2017) via the Taiwan tag.
Even though the posts are all done, I still have lots of videos to edit. Will upload them subsequently to my YouTube channel.
I'll get to it sometime/someday. But my priority right now is still to clear all the overdue posts. There is so much stuff I want to write about. Like the valentine's day staycation at M Social Singapore, my sister graduation, my 1 year wedding anniversary, etc.
Travel wise, I still need to clear my Bangkok travelogue (March 2018) and Bali travelogue (April 2018). Hopefully, I could clear them before the next overseas trip roll over?
Then there is also wedding stuff to update on – such as the venues/hotels we visited and eventually booked for our wedding banquet, hunting for wedding gowns (still in process). I can foresee more posts coming up as we progress nearer to the wedding.
What about the house renovation? So far we have only installed air conditioning at our flat. We're currently shortlisting the contractor we want to engage and the actual renovation will probably start in one/two weeks time.
Anyway, all these are what you can expect on this space in the coming few weeks/months. We'll see how it goes!