Very proud of ourselves for waking up in time to have breakfast on the first day of 2018! If you know us, you know that we almost always skip breakfast whenever we travel. Between eating and sleeping, we favour the latter more.
Hotel Tainan | Breakfast
Breakfast is served daily from 06:30 – 10:00 at Jade Room (Lobby Level).
Personally, I thought the breakfast spread was great! They have everything from western breakfast option like French toast, pancakes, scrambled eggs and bacon, to more local dishes like seafood congee, white turnip cake, steam buns, egg tarts, pork belly bun and dumpling. For drinks, aside from the usual coffee and juices, they have black bean juice and sugar free soybean milk. I love soybean milk!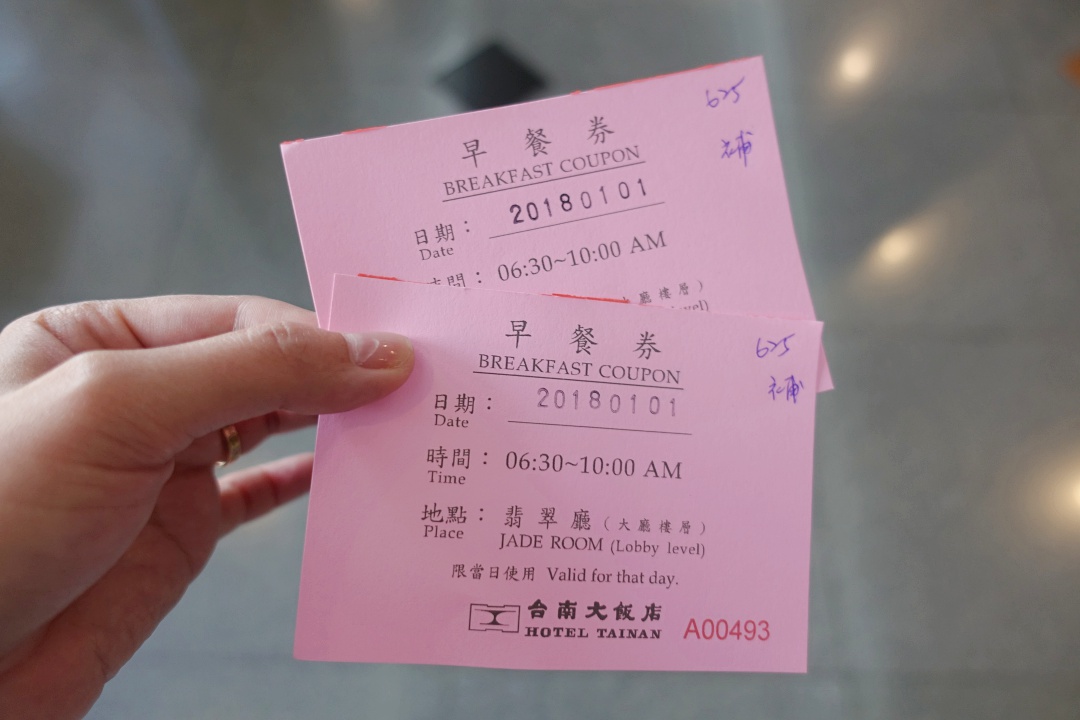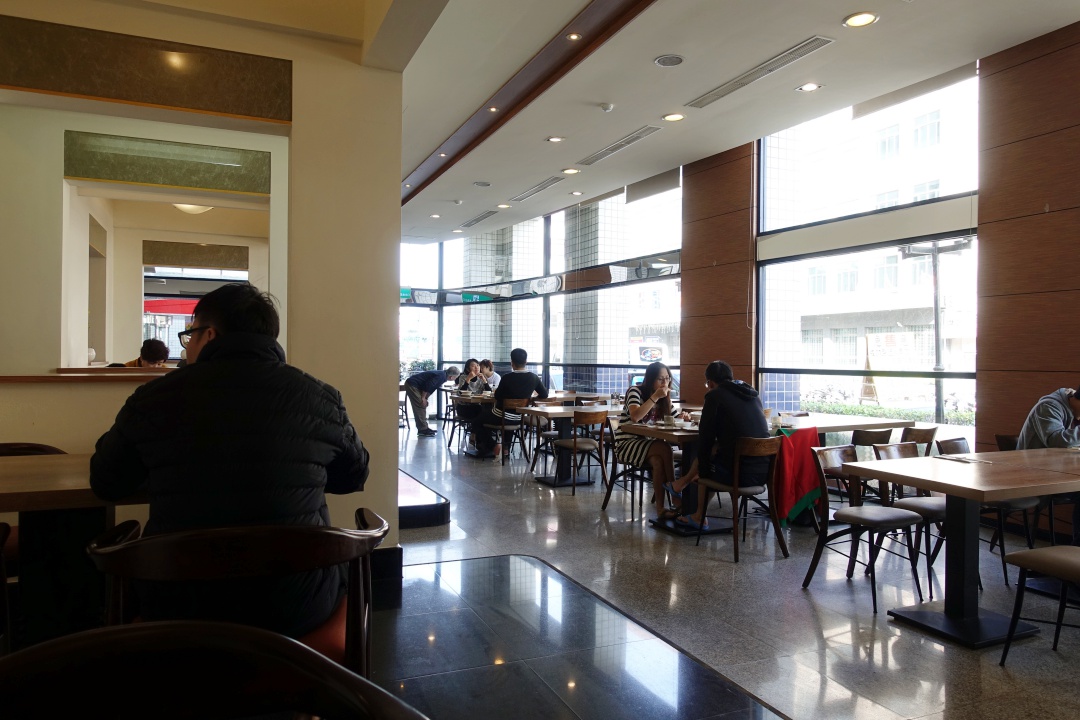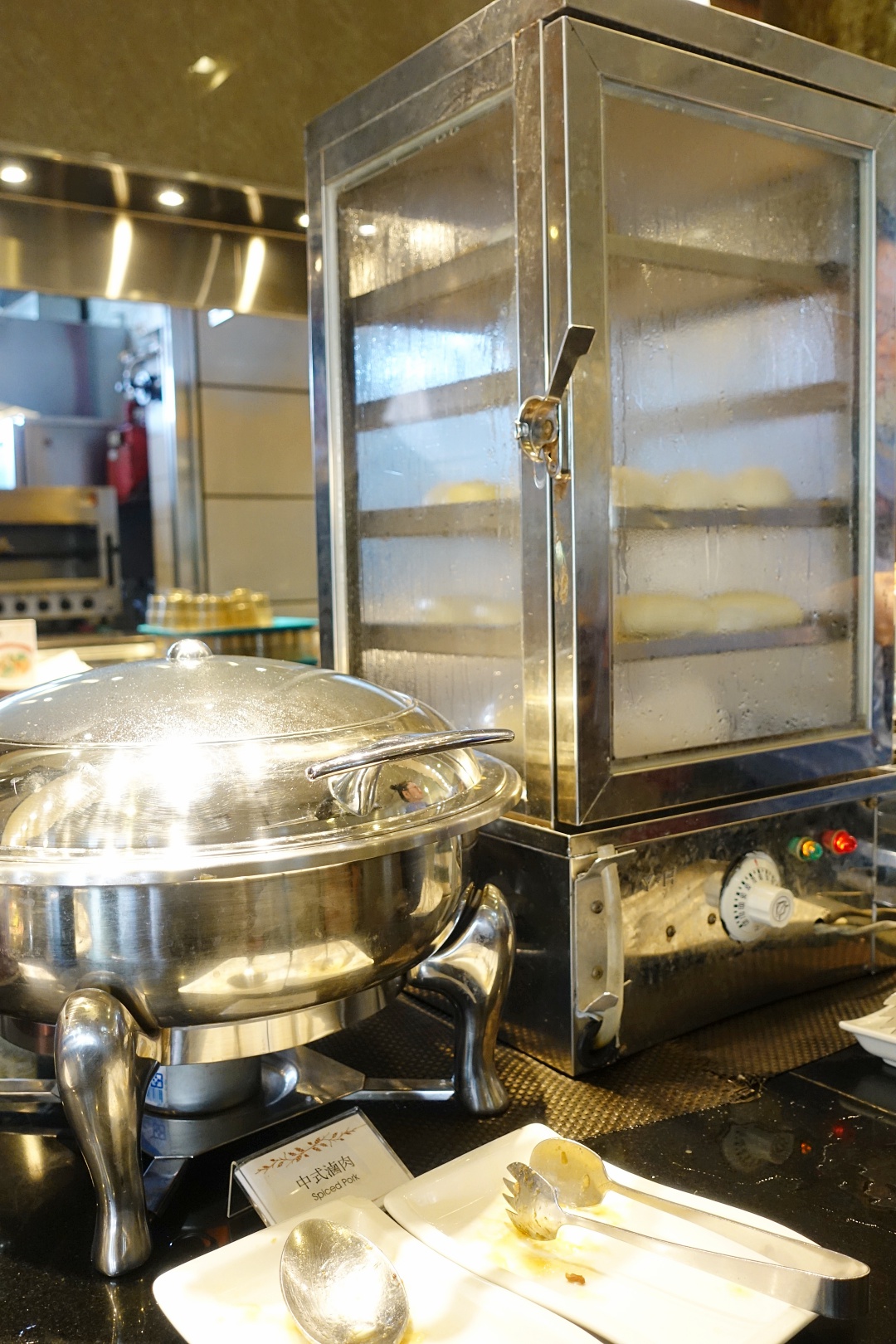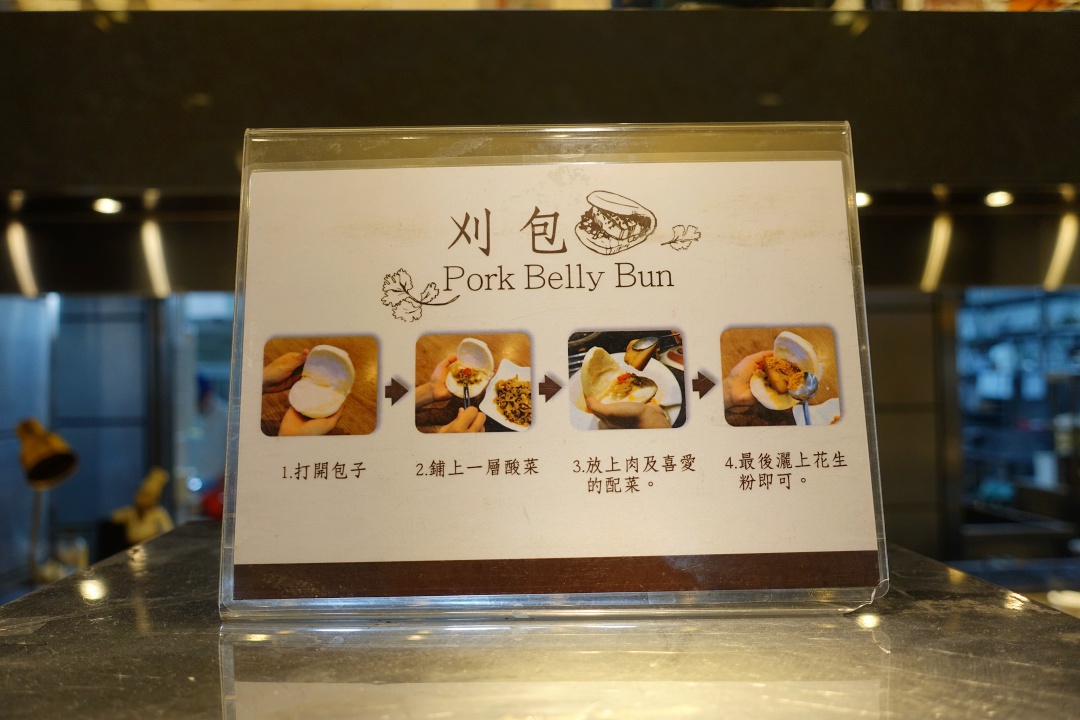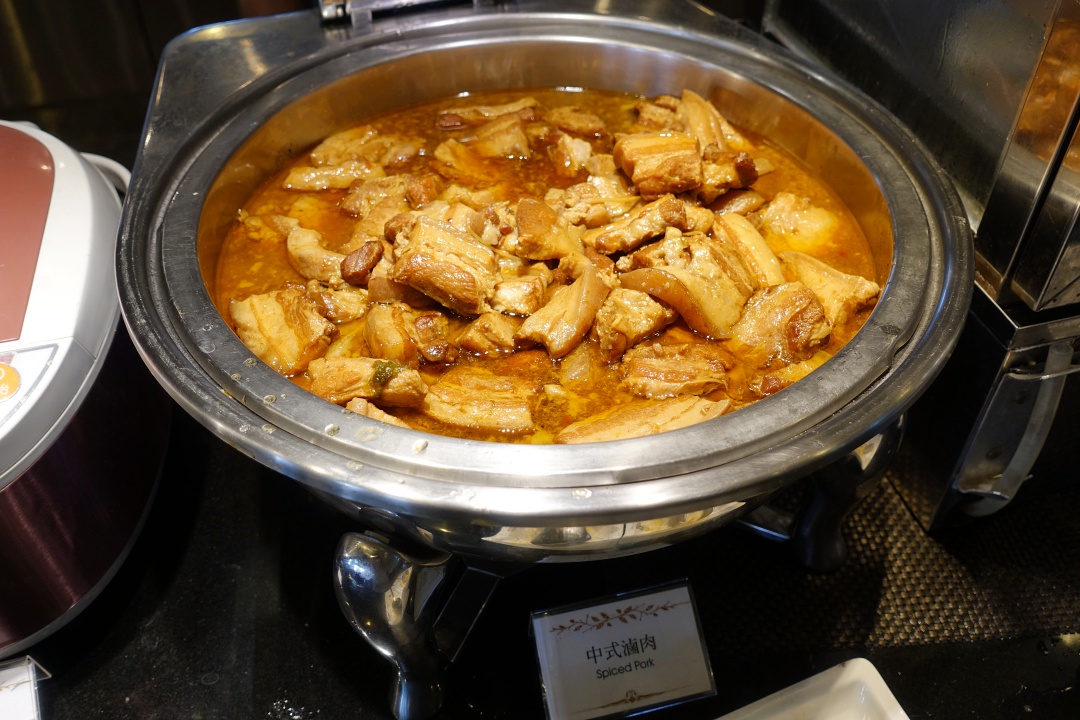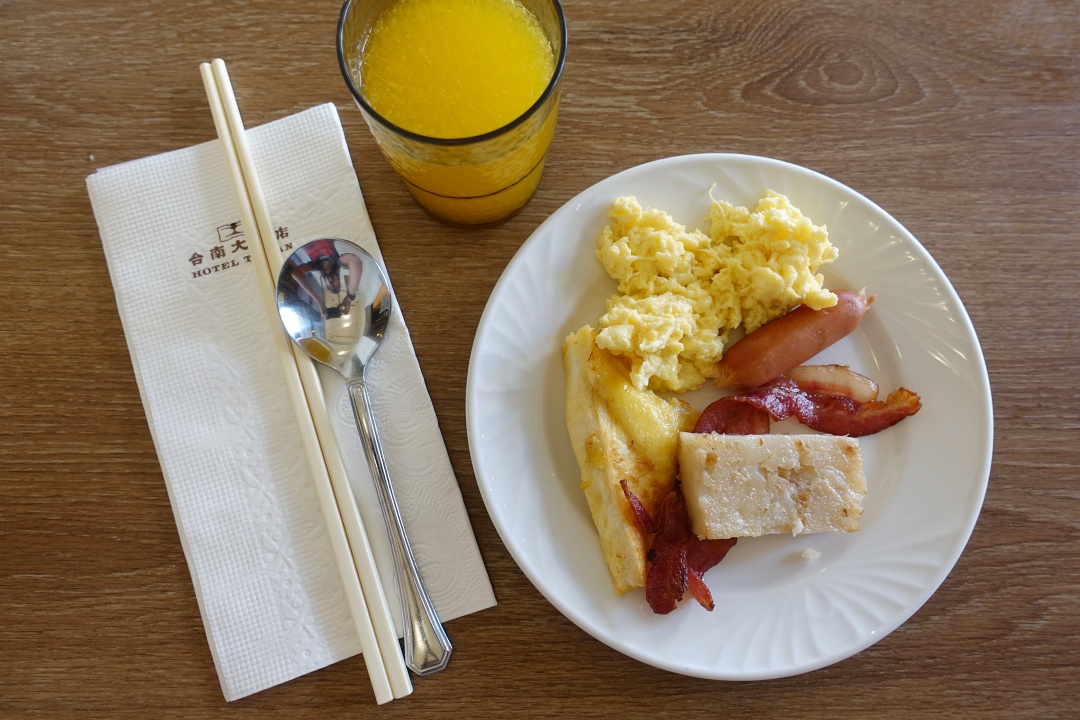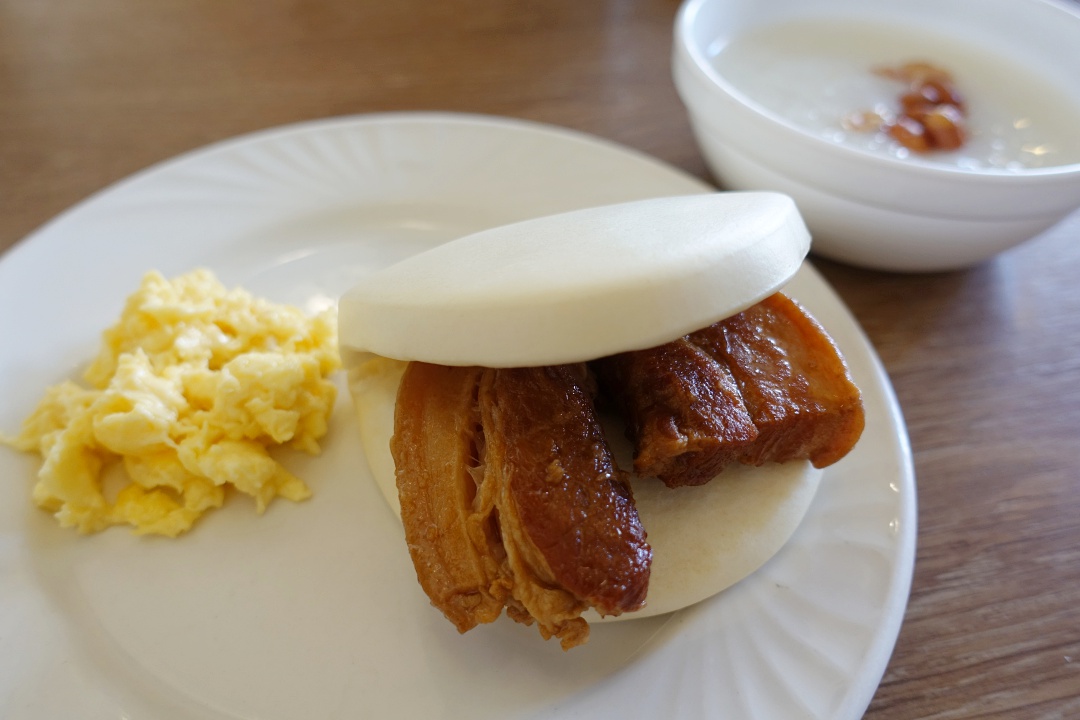 A little heavy (and oily) for breakfast, but I can't resist and went to get myself a pork belly bun.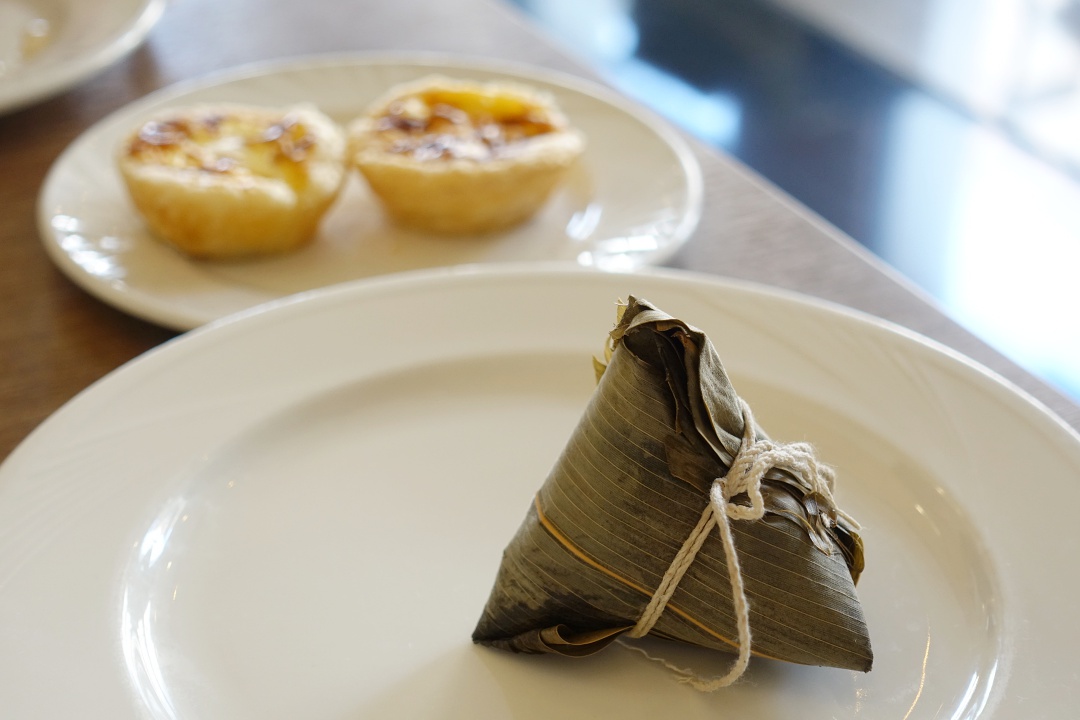 After a hearty breakfast, we went back to our room to finish packing up, before checking out the hotel at noon. Trust us only to book our accommodation for Kaohsiung at 11:30, 30 minutes before we check out of Hotel Tainan! As always, super last minute. However, we managed to get a good deal at less than SGD50 (before tax) per night for the hotel we shortlisted. Decided to stay three nights in Kaohsiung, before going to Hualien.
Leaving Hotel Tainan, we walked over to Tainan Railway Station and got on the 12:29 train to Kaohsiung. Once again, we didn't book our train tickets in advance and instead just bought the tickets when we were at the station. It just happened that the next train to Kaohsiung was a few minutes away and we managed to board it in time.
Train ticket costs TWD68 per person and the journey from Tainan to Kaohsiung takes approximately an hour.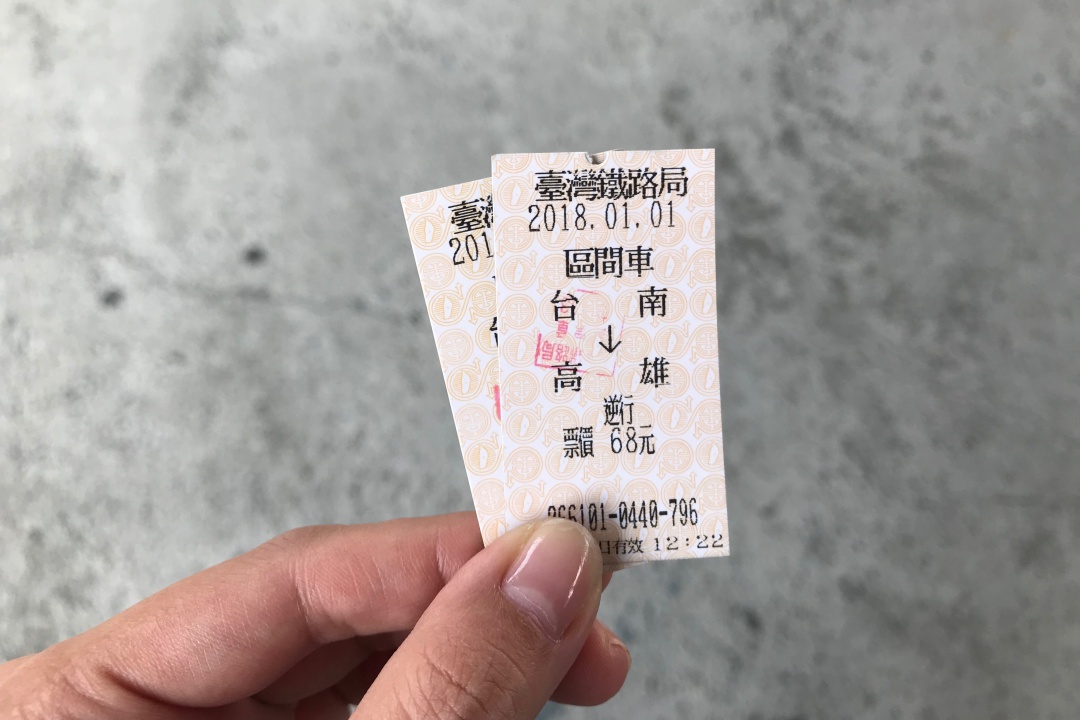 Kaohsiung Railway Station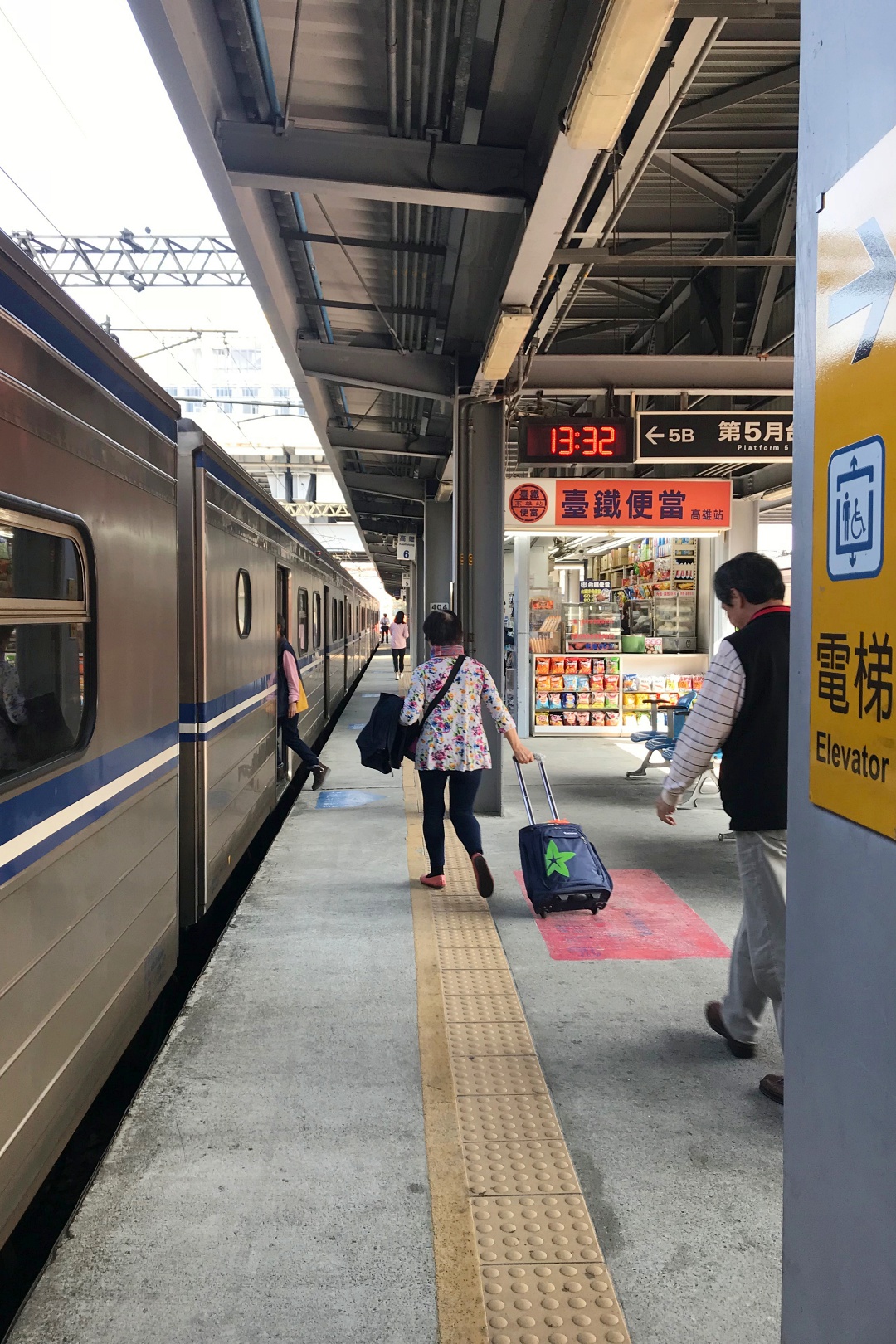 It was around 13:30 when we arrived at Kaohsiung Railway Station.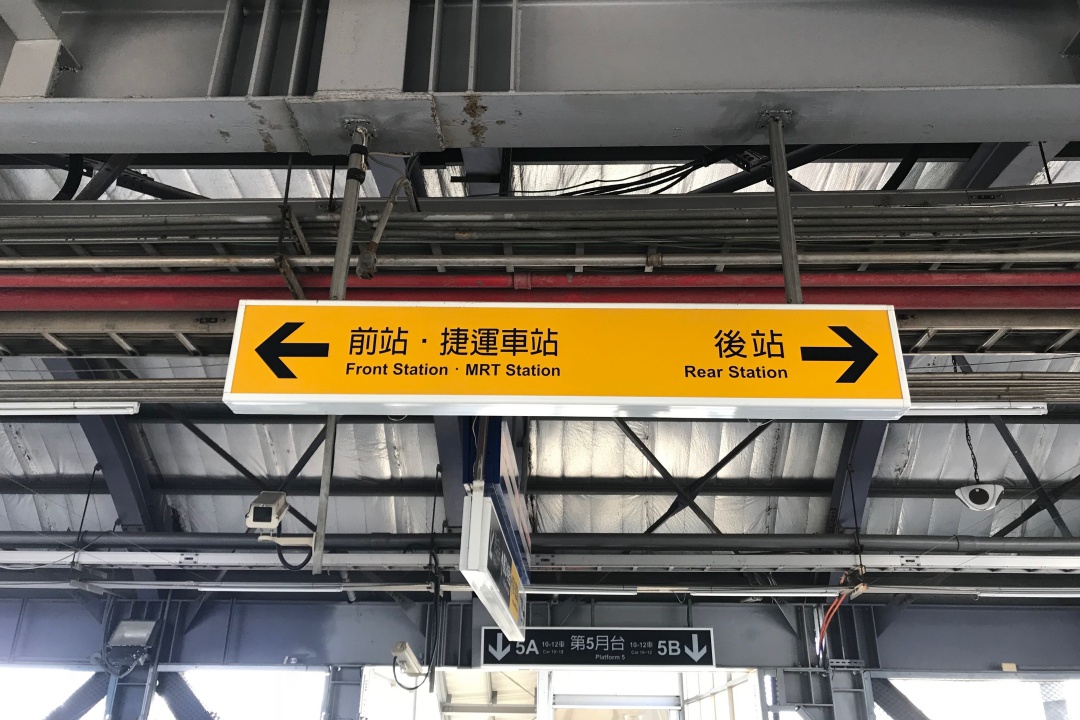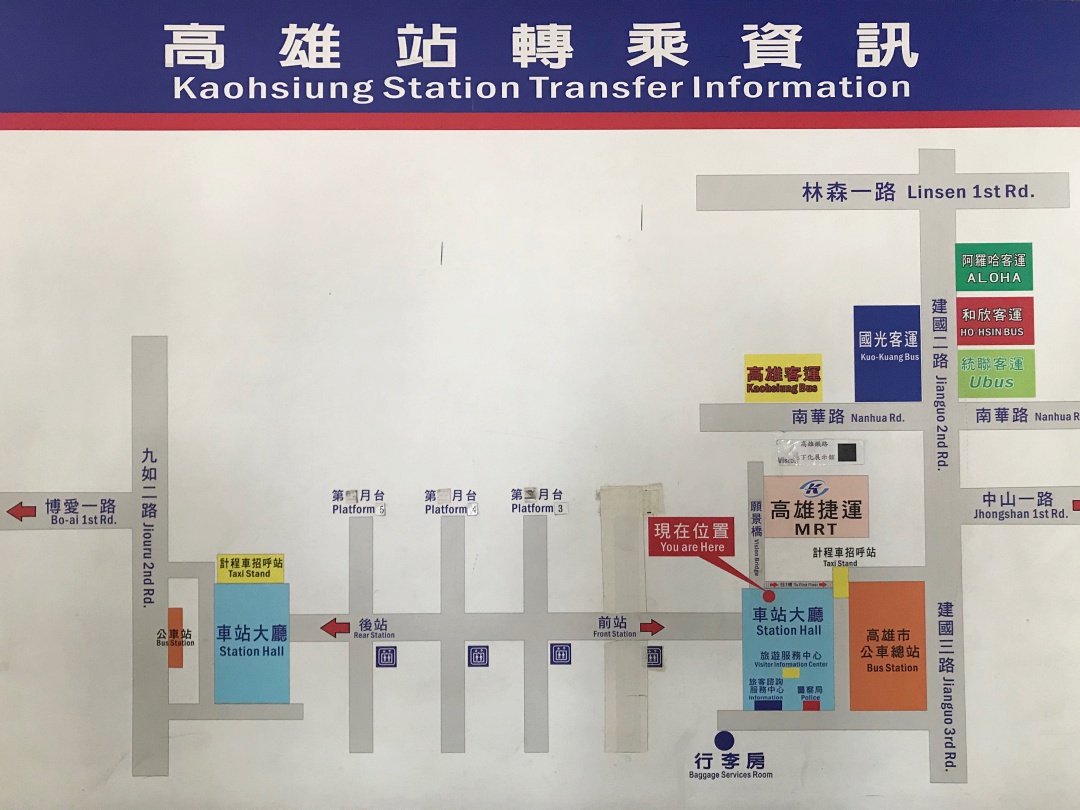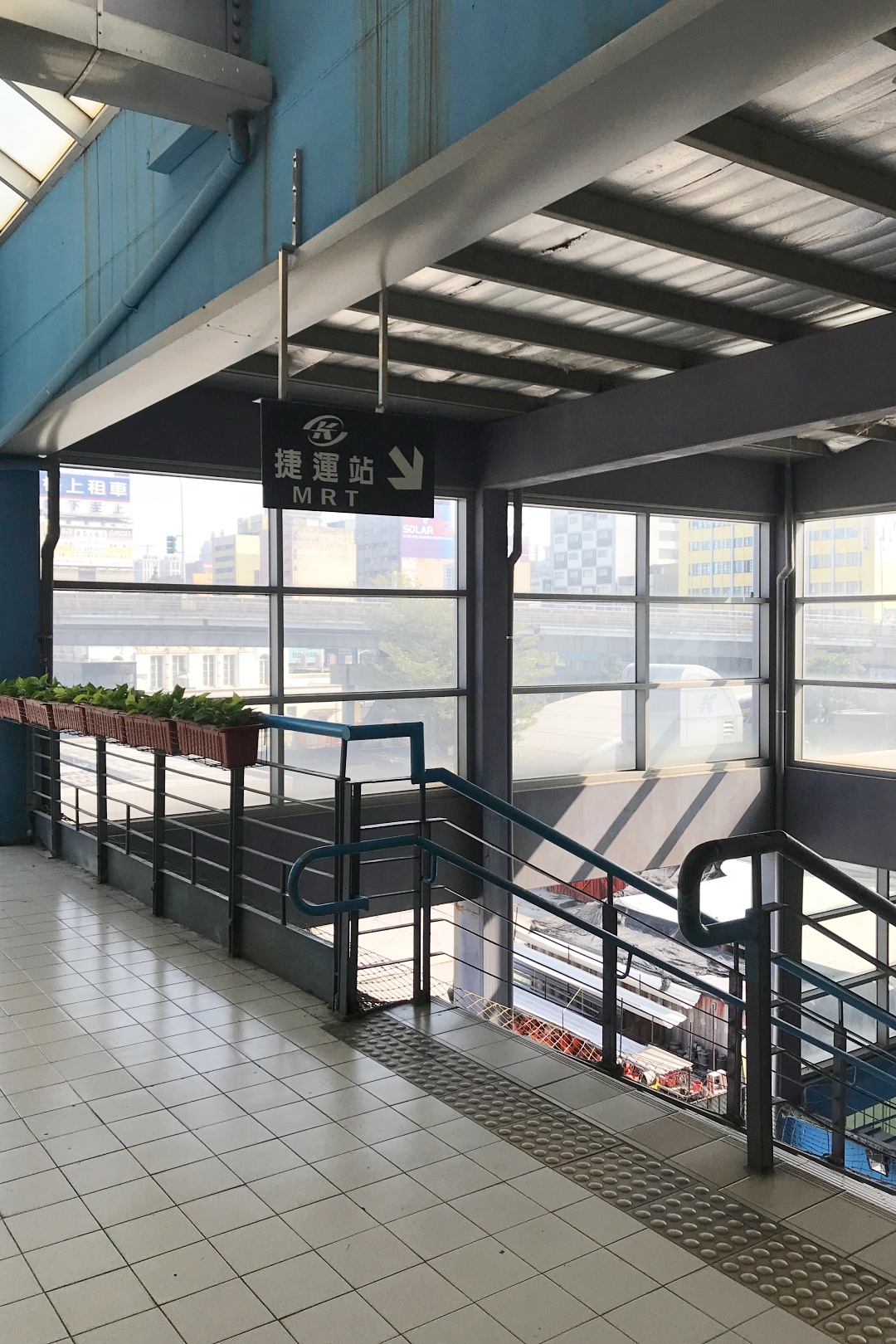 Exiting the railway station, we simply followed the signage to make our way to the KMRT Station.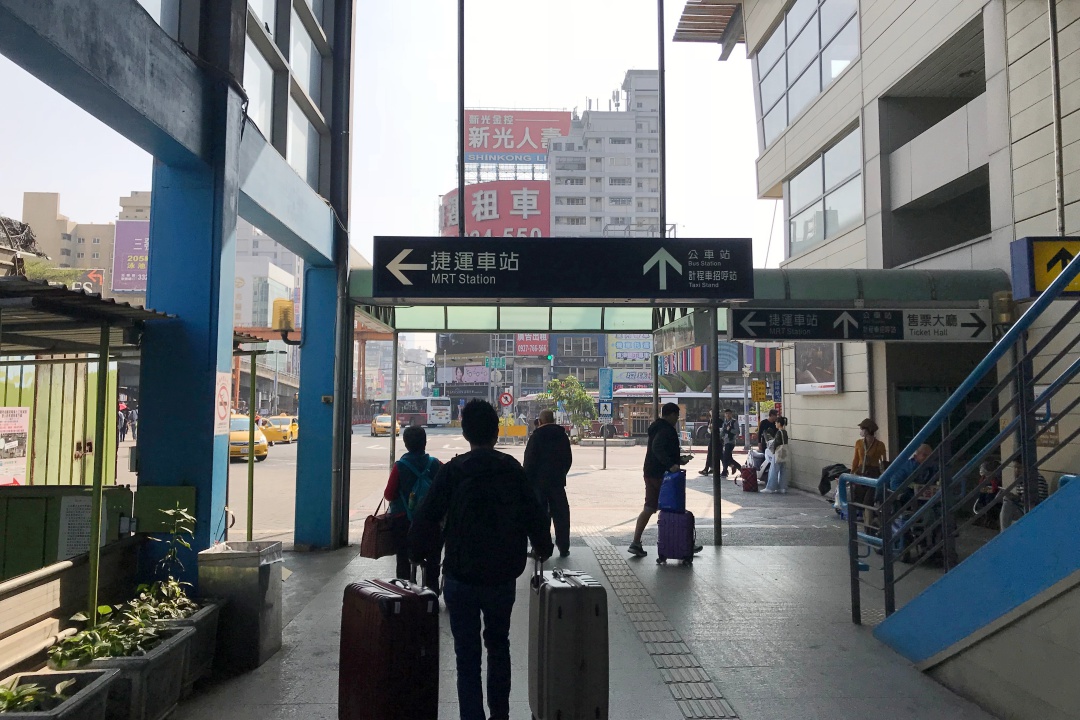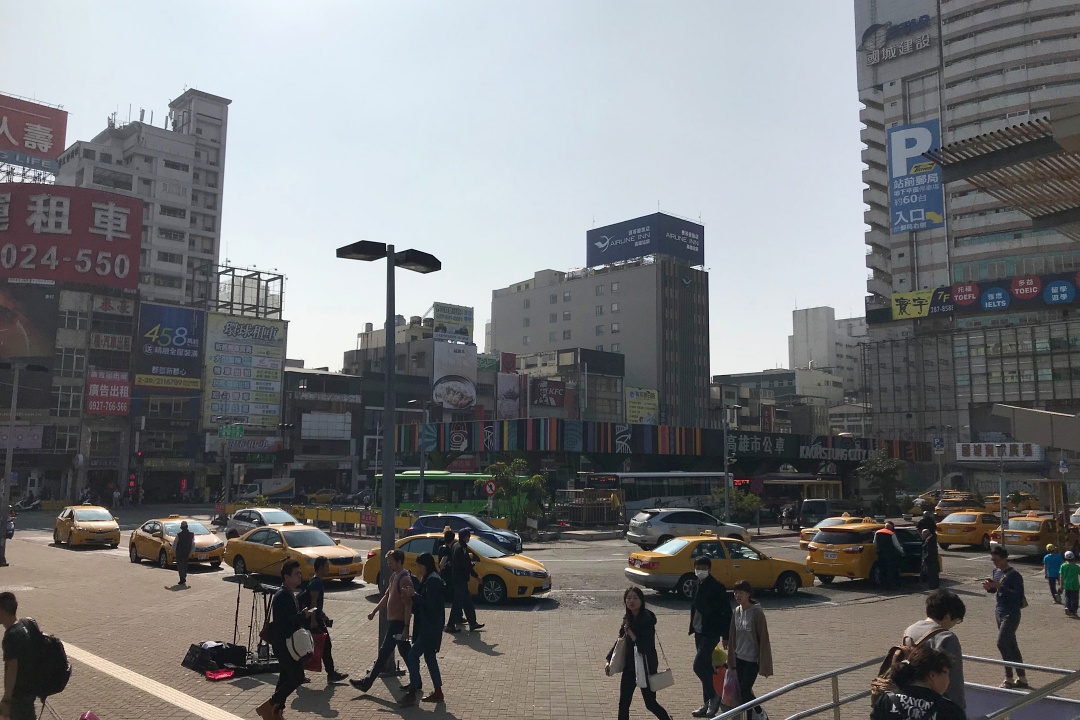 Once you came out to the street, you will find the entrance to the KMRT station on the left.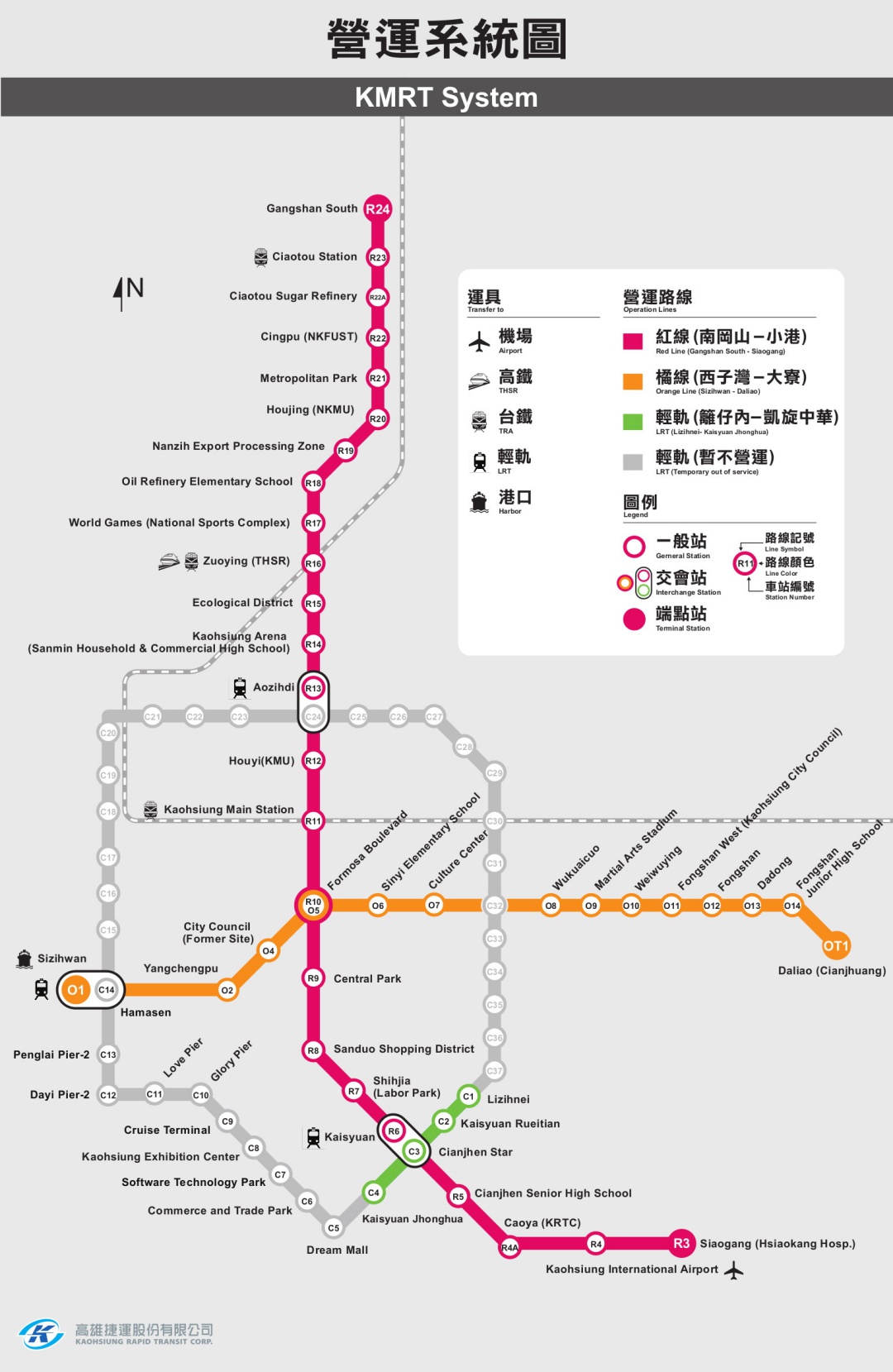 From Kaohsiung Main Station, we took the KMRT to Formosa Boulevard Station, which is just one station away. Train fare costs TWD17.
Having taken buses and taxis the past few days, it felt nice to finally take the MRT to get from one location to the other. The hotel we booked is situated between Kaohsiung Main Station and Formosa Boulevard Station. Approximately 6 minutes walk from Formosa Boulevard Station.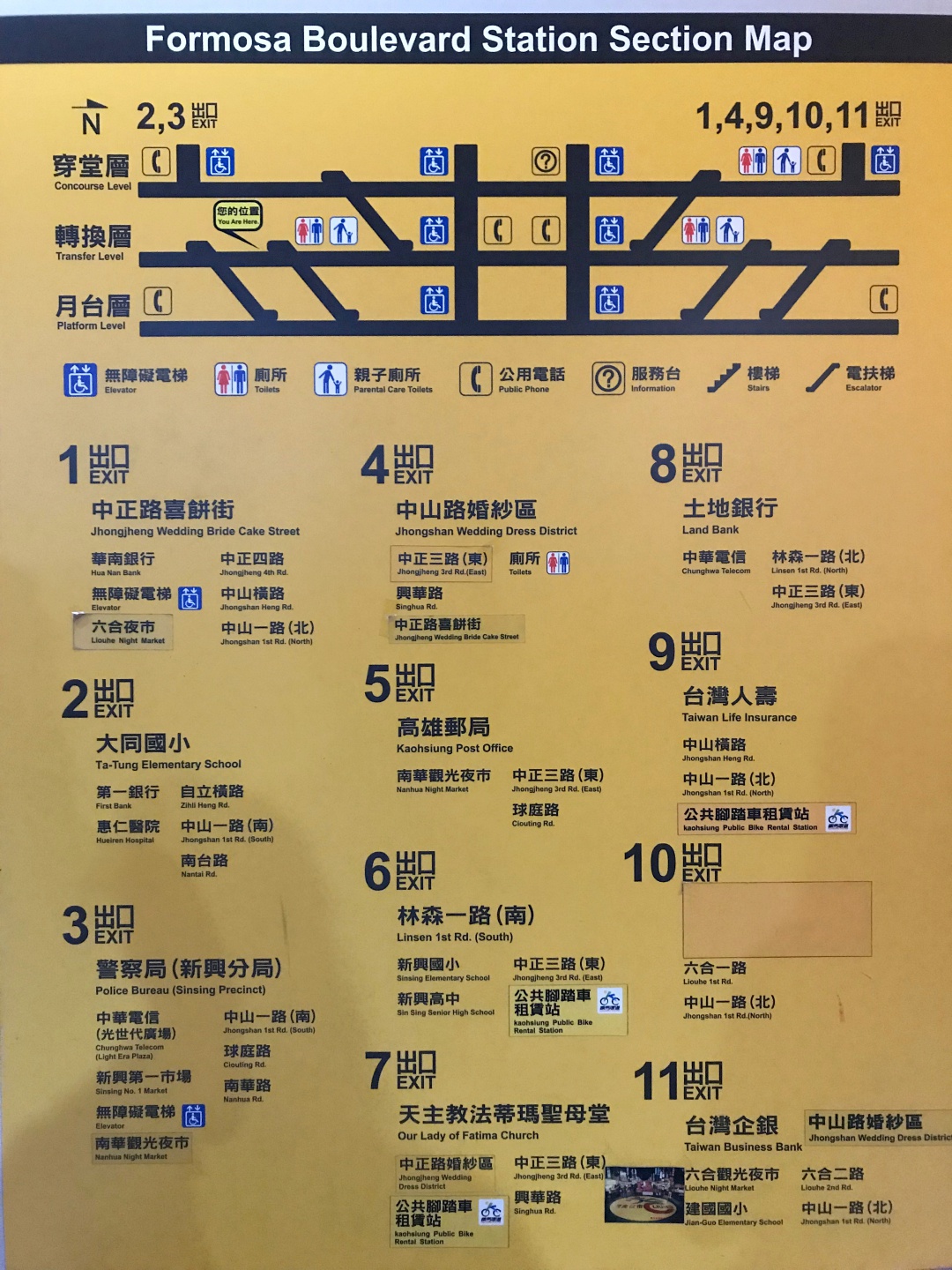 From Formosa Boulevard Station, the nearest exit to our hotel is Exit 10. However, we realised that there is no lift service next to Exit 10. I thought for a moment to carry my luggage up the stairs but there is no way the Husband would agreed. So in the end, we decided to go out by Exit 1, then cross the road over to the other side where our hotel is.
Reached the hotel at around 14:00, and was told that our room would only be ready at 15:00. (Supposed check-in time is at 15:00.) Hence, we decided to leave our luggage at the hotel and went out to explore the neighbourhood.
Not sure if it was due to the public holiday, but the street appears to be very quiet. We eventually came across an eatery nearby our hotel called 纽西兰牛排 and decided to settle our lunch there.
纽西兰牛排 | Lunch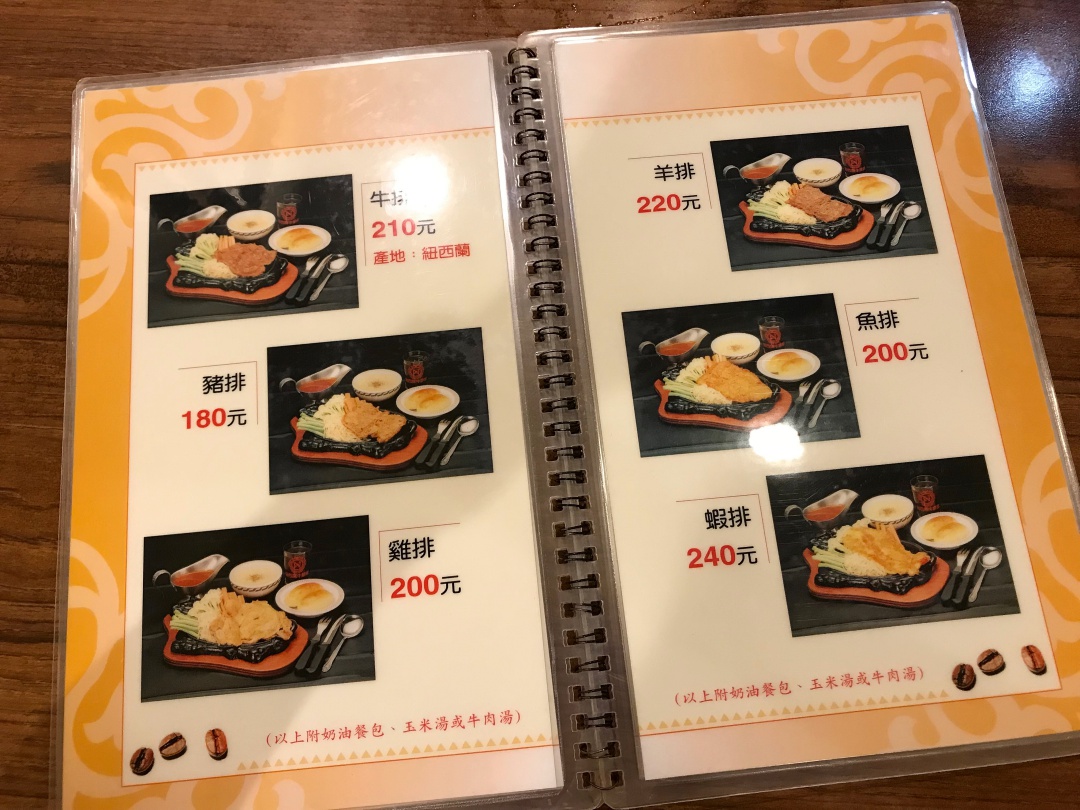 The menu is simple and easy to understand. Based on the name of the shop, I supposed the place specialised in New Zealand steak. But aside from steak, they also have pork chop, chicken chop, fillet, etc.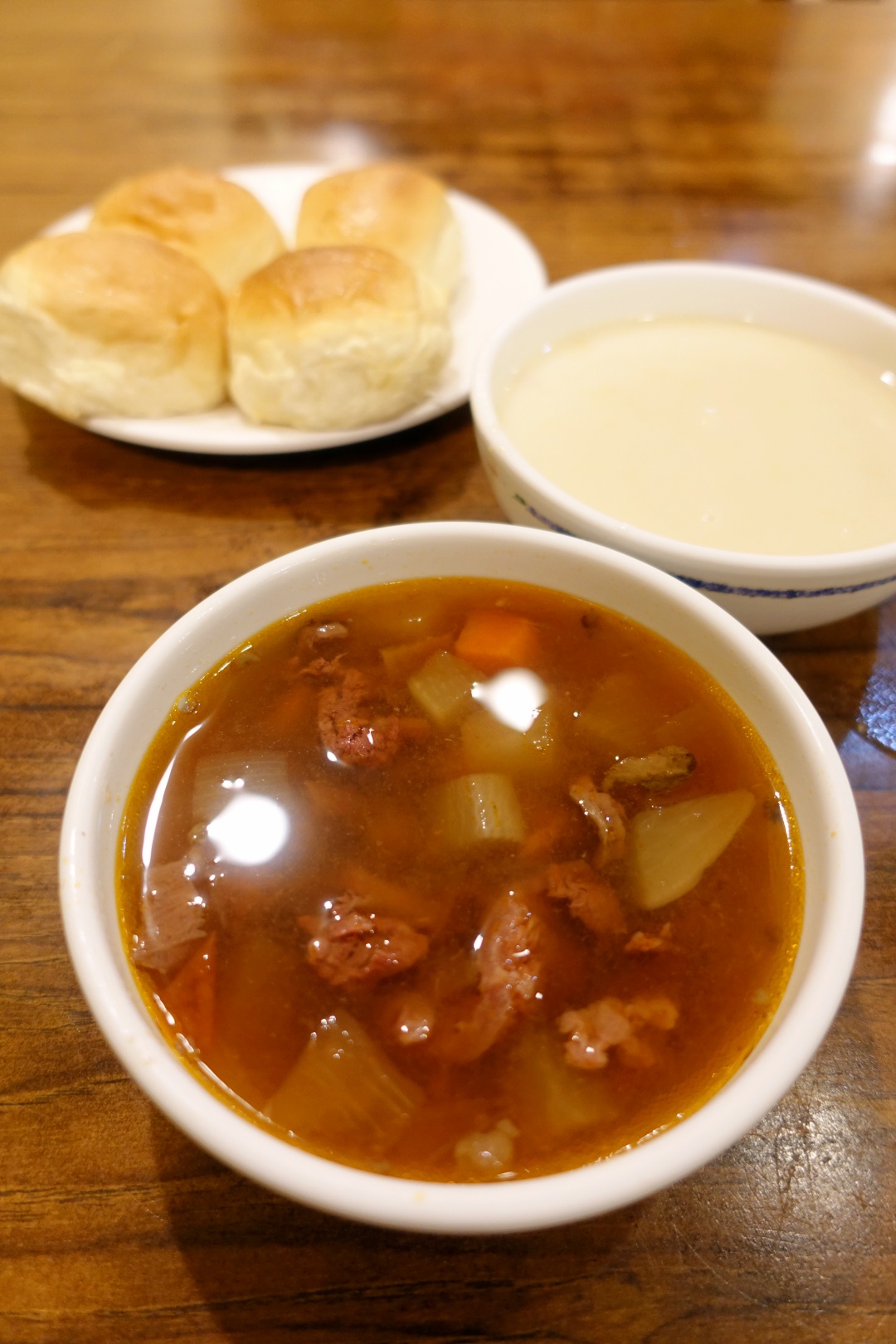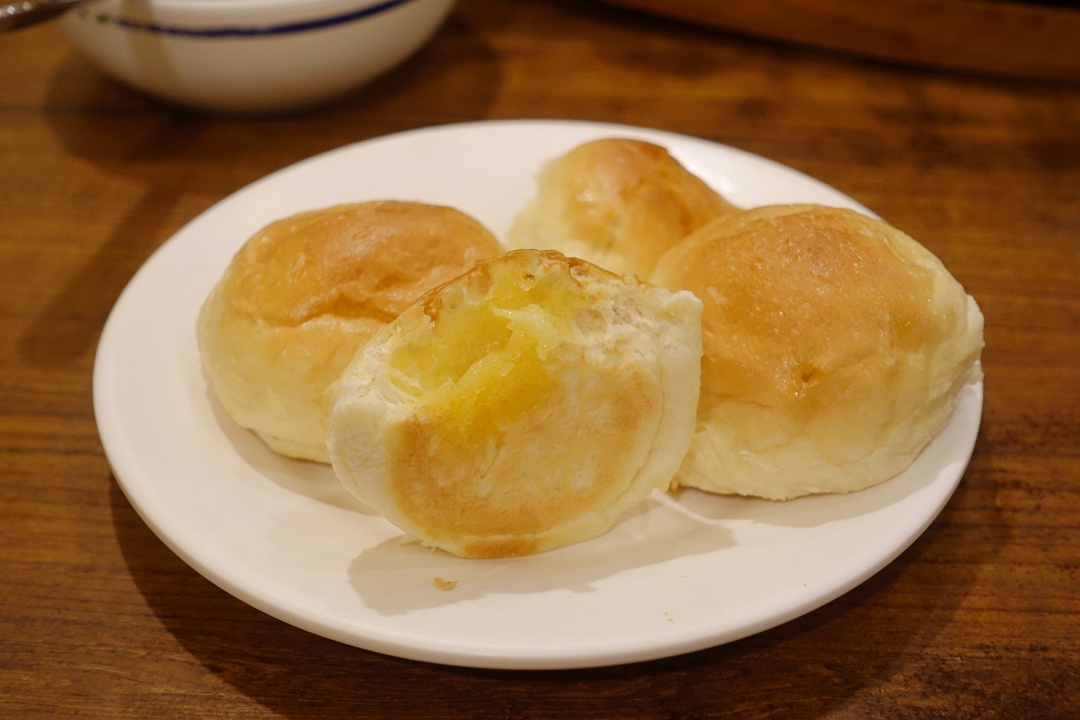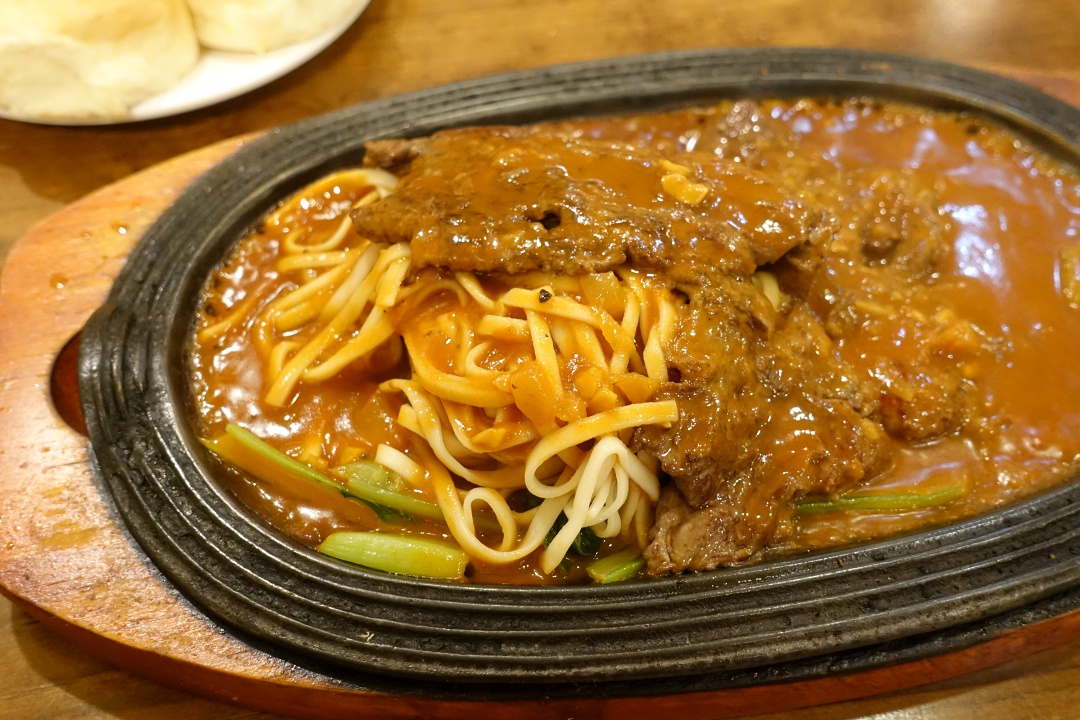 We eventually decided to go for the steak. Each set comes with spaghetti, toasted bun, corn or beef soup and red tea. The food was honestly quite good, and for TWD210 (SGD9.40), I think it's a good deal!
After lunch, it was almost time to check-in to our hotel. Made our way back and checked in at 15:00.
LA Hotel 樂逸商旅
No.136, Nanhua Rd., Xinxing Dist., Kaohsiung City, Taiwan.
Tel: +8867-236-5500
Business Double Room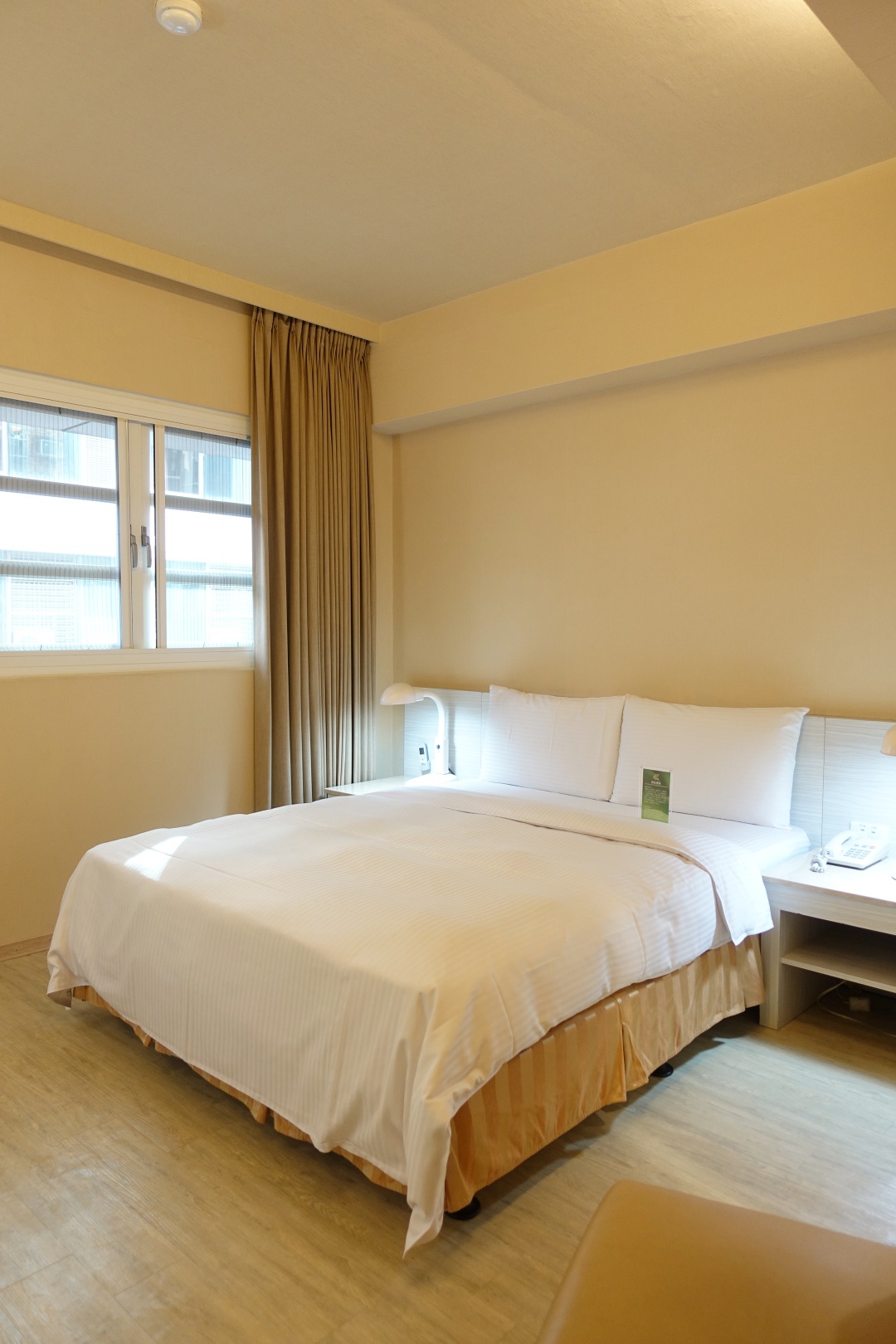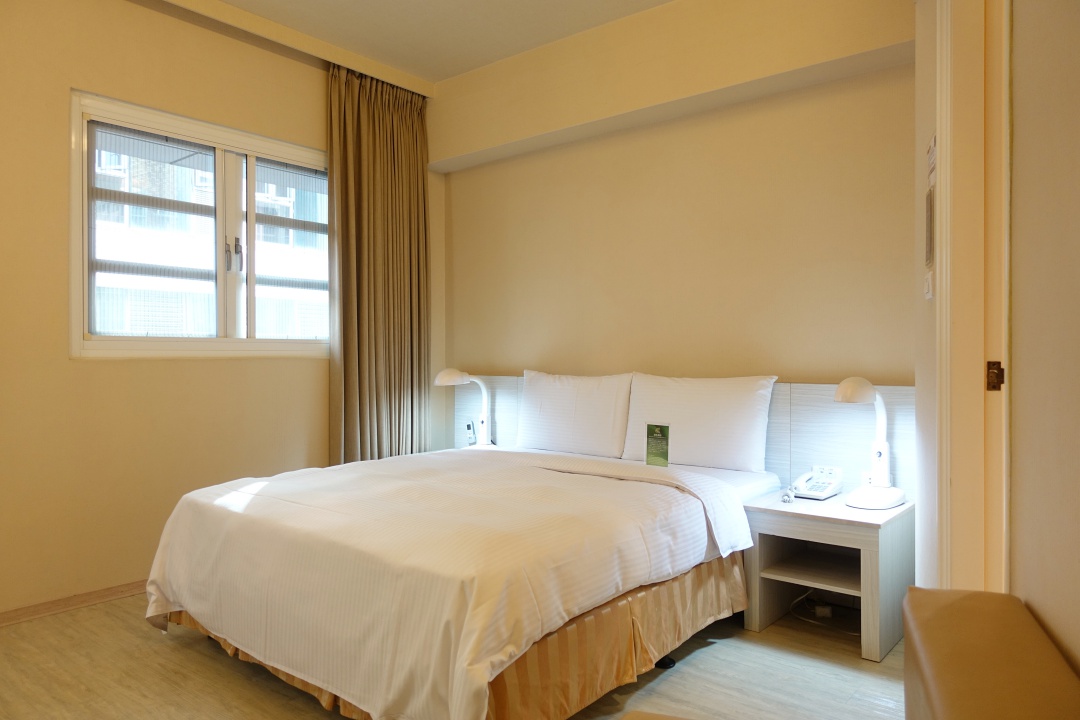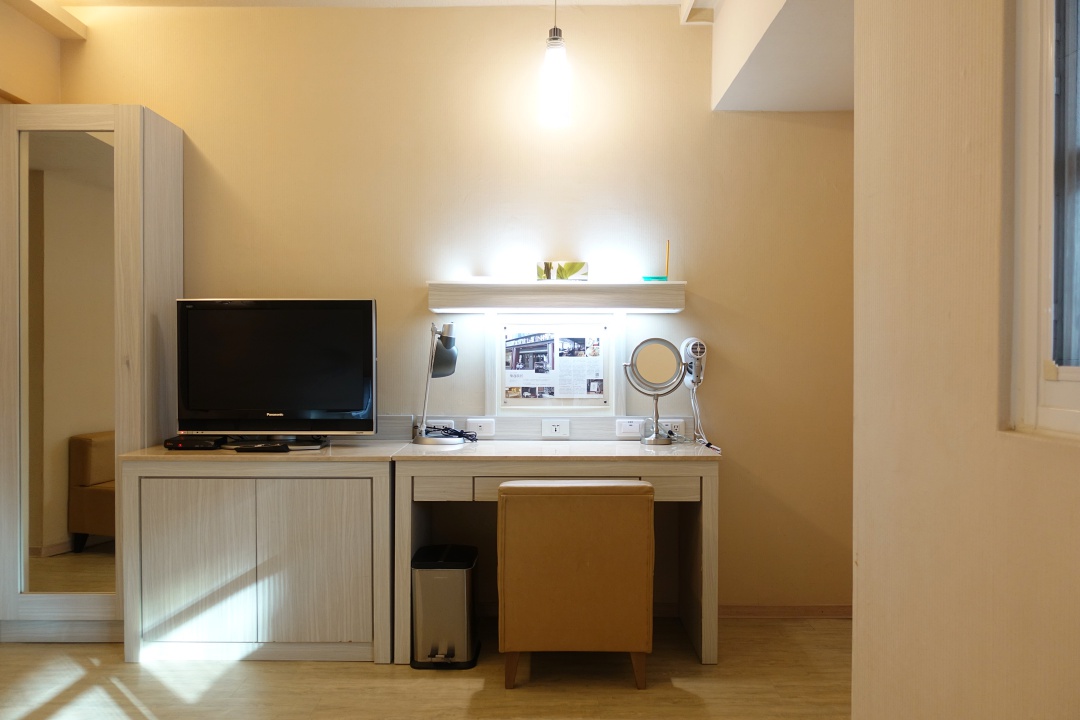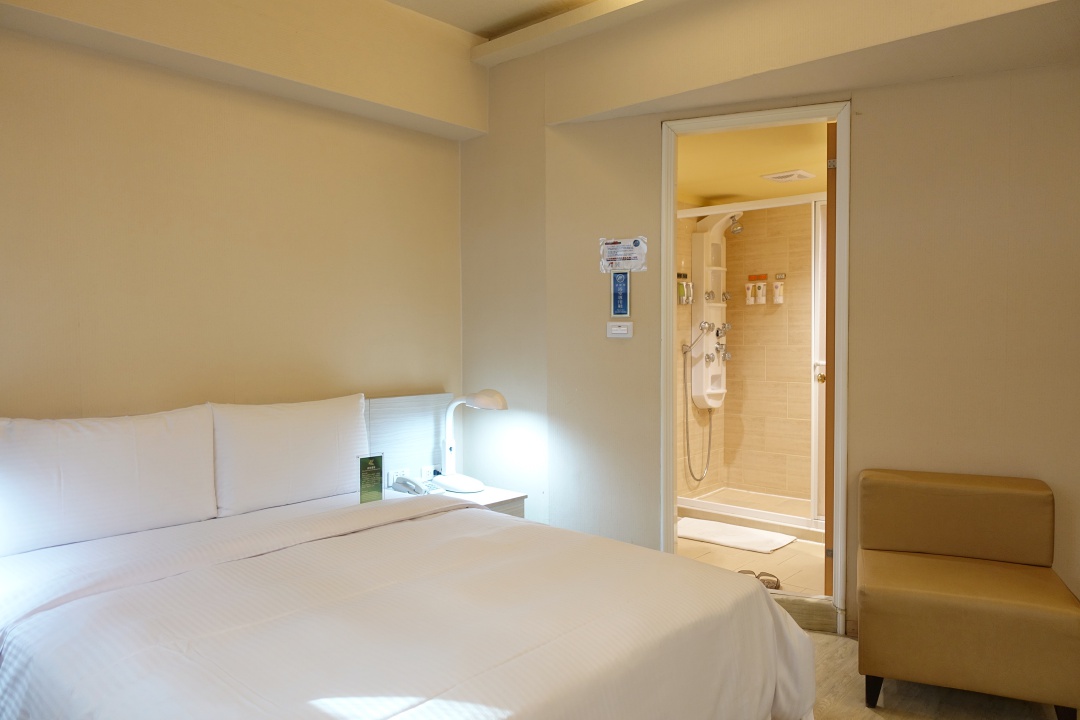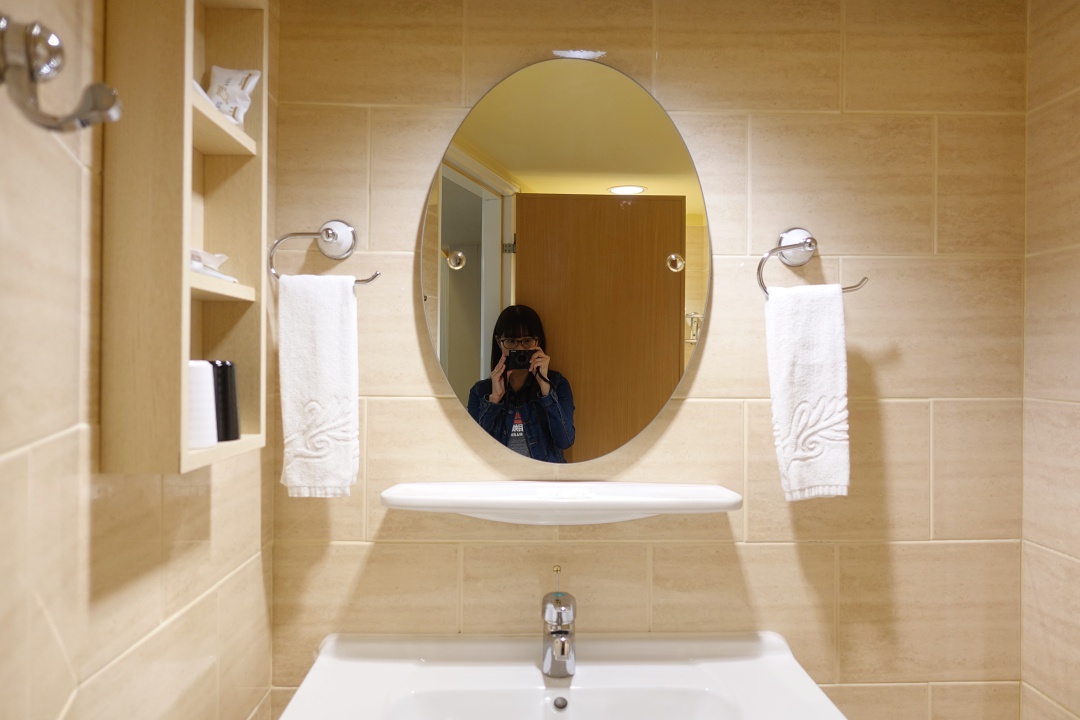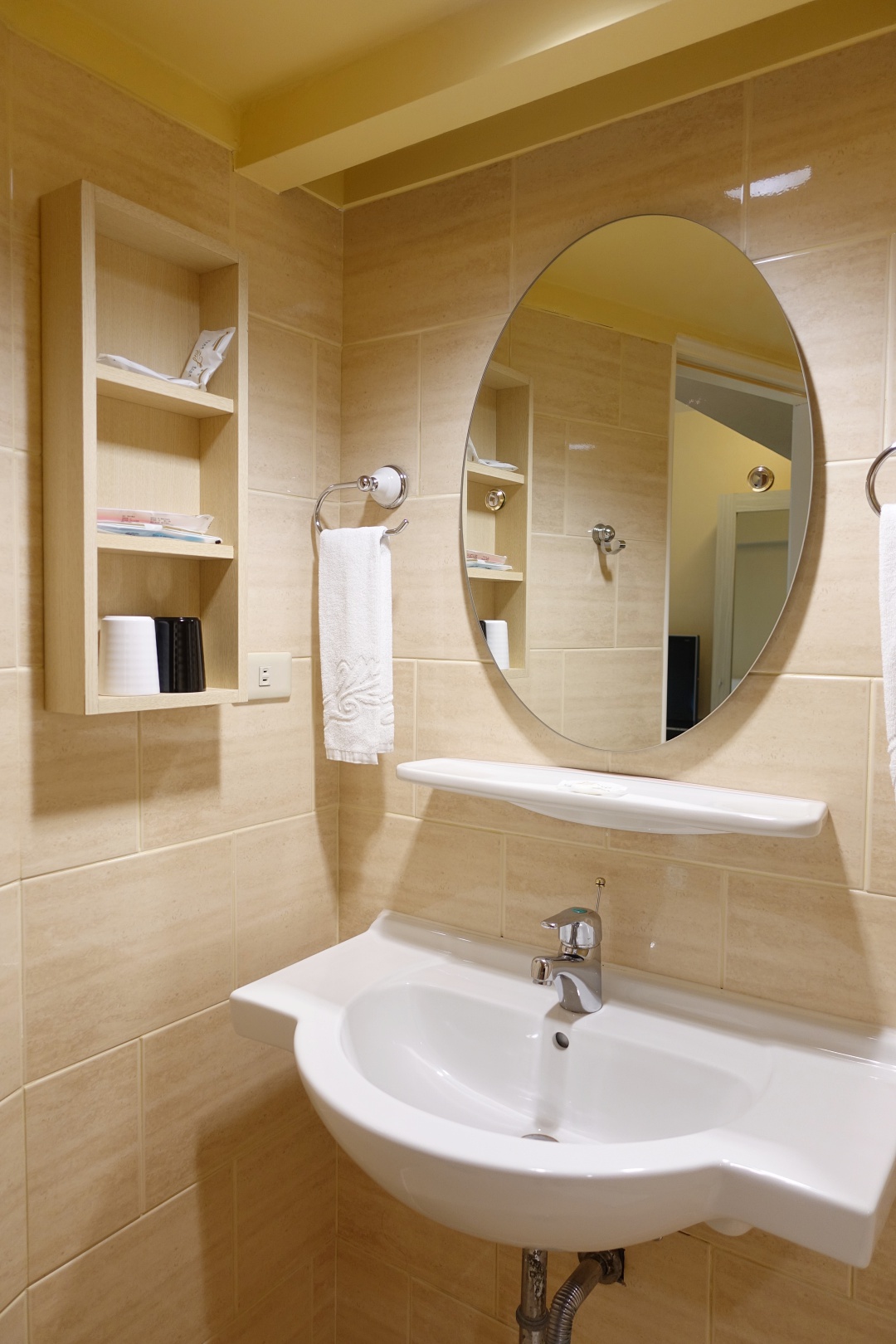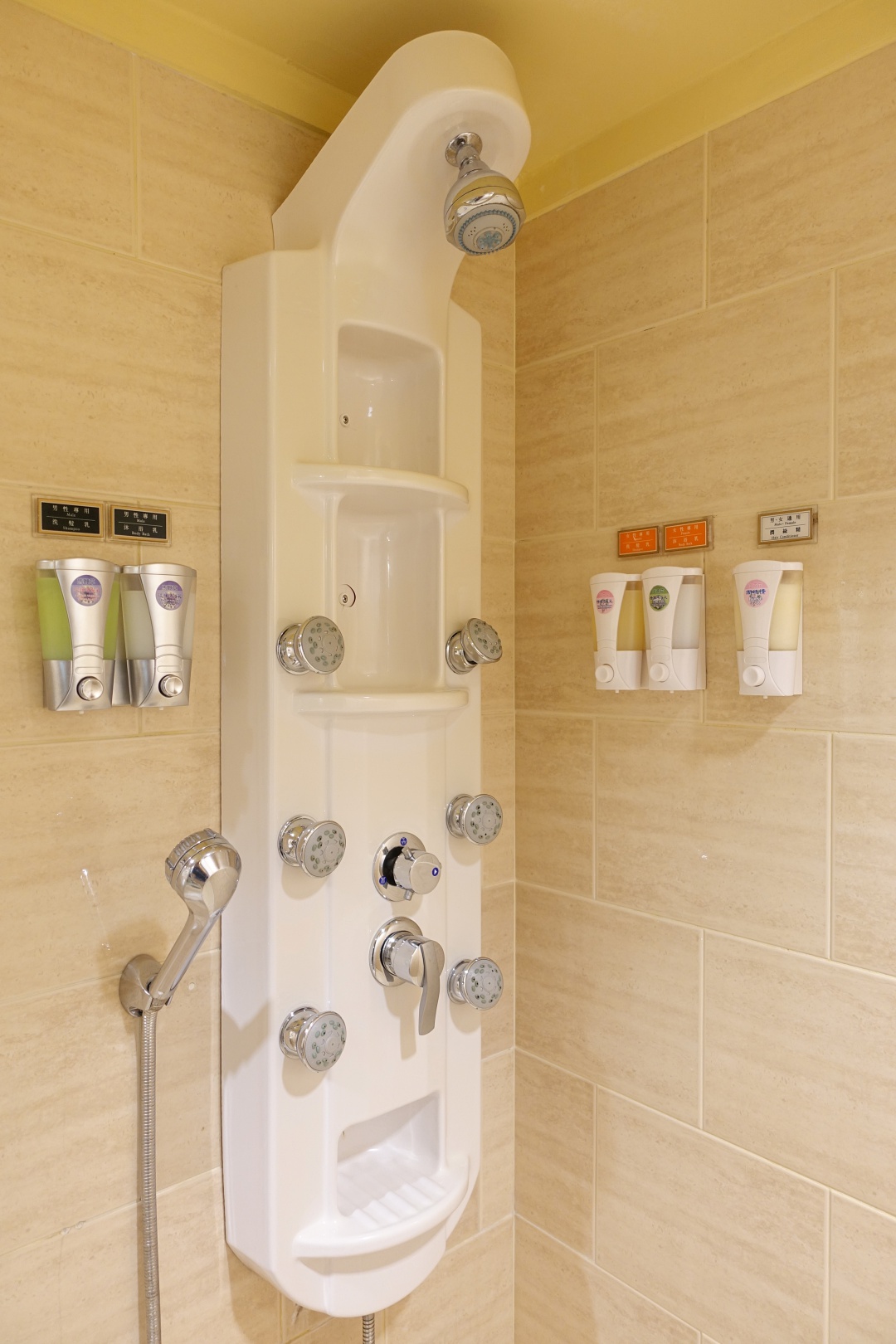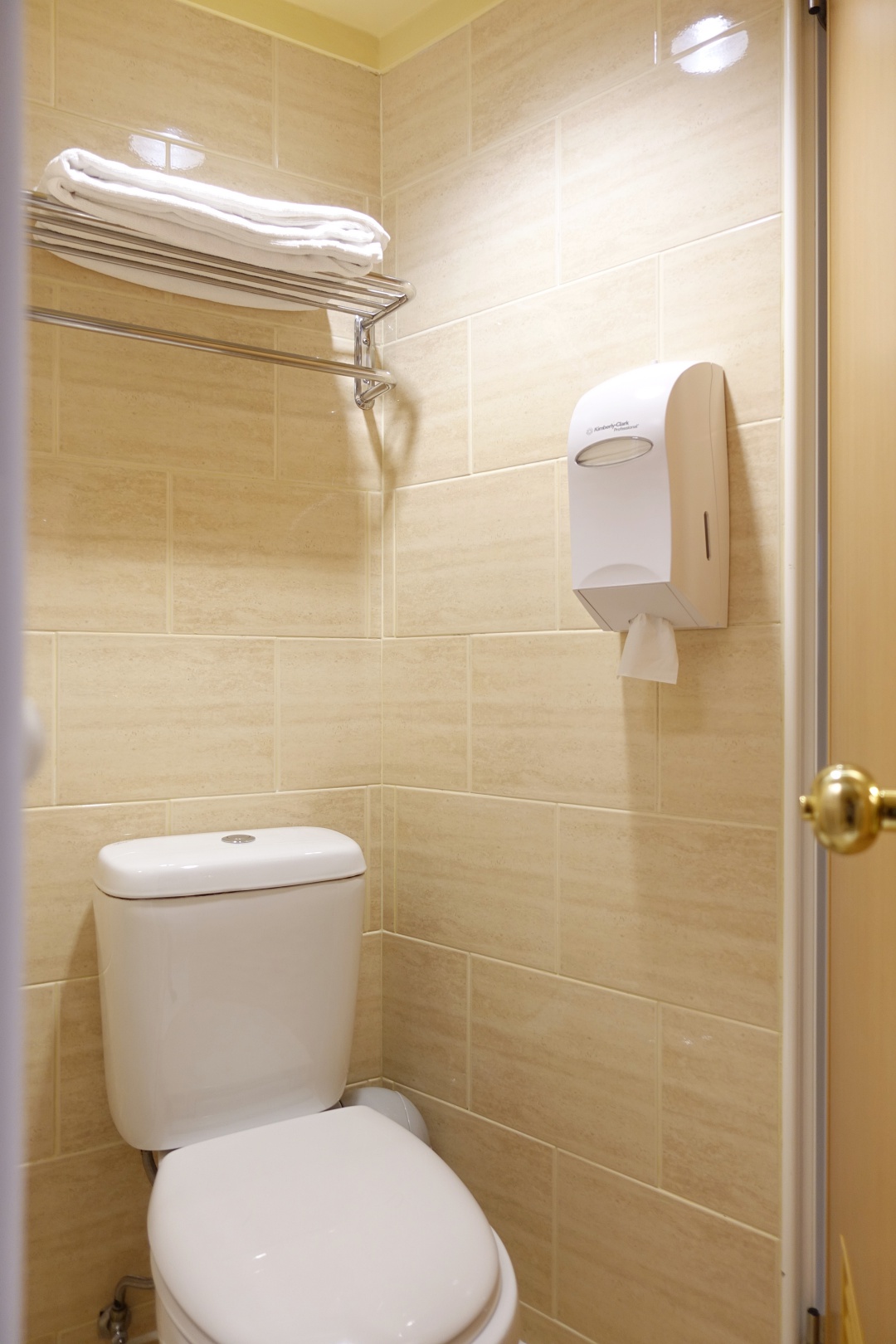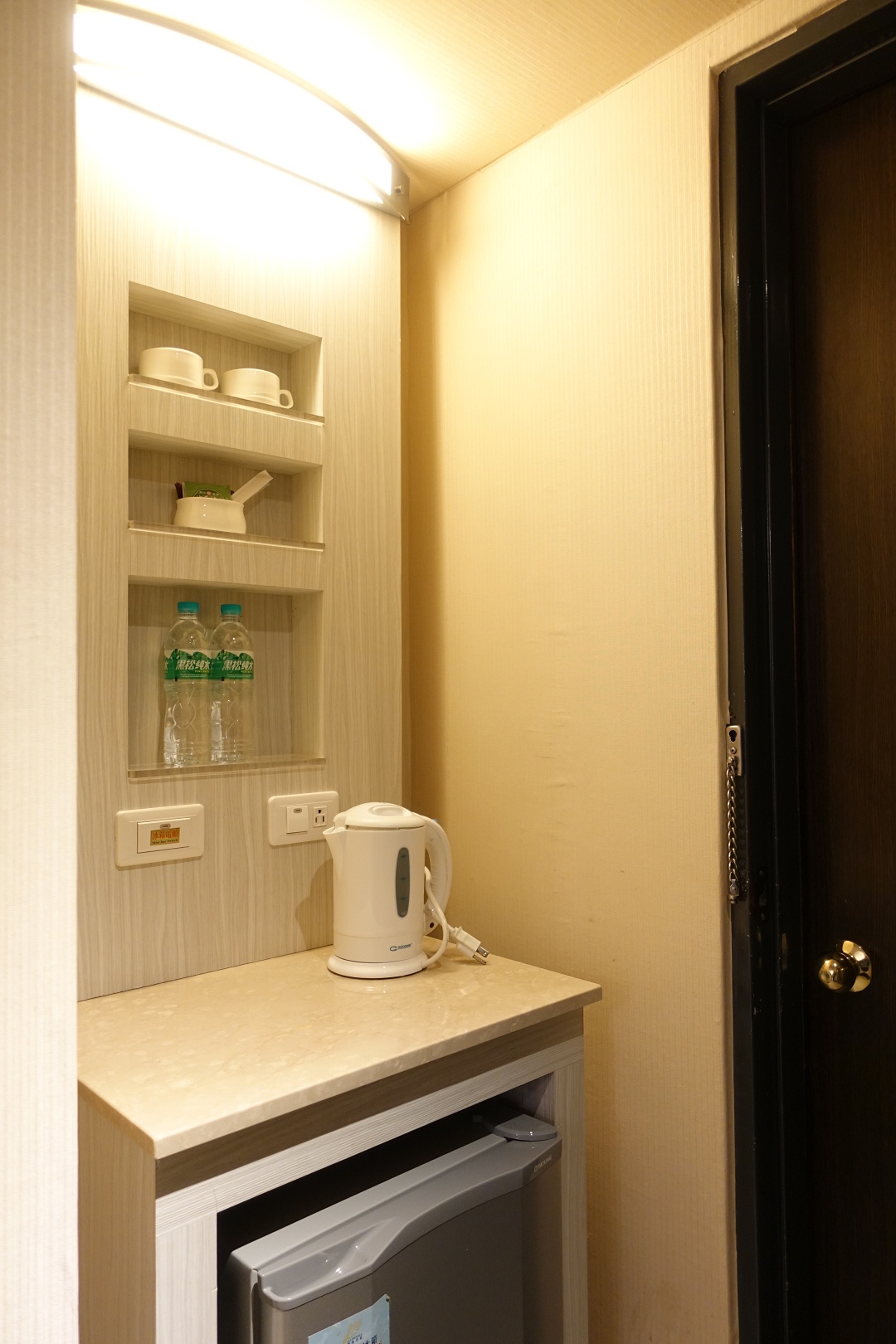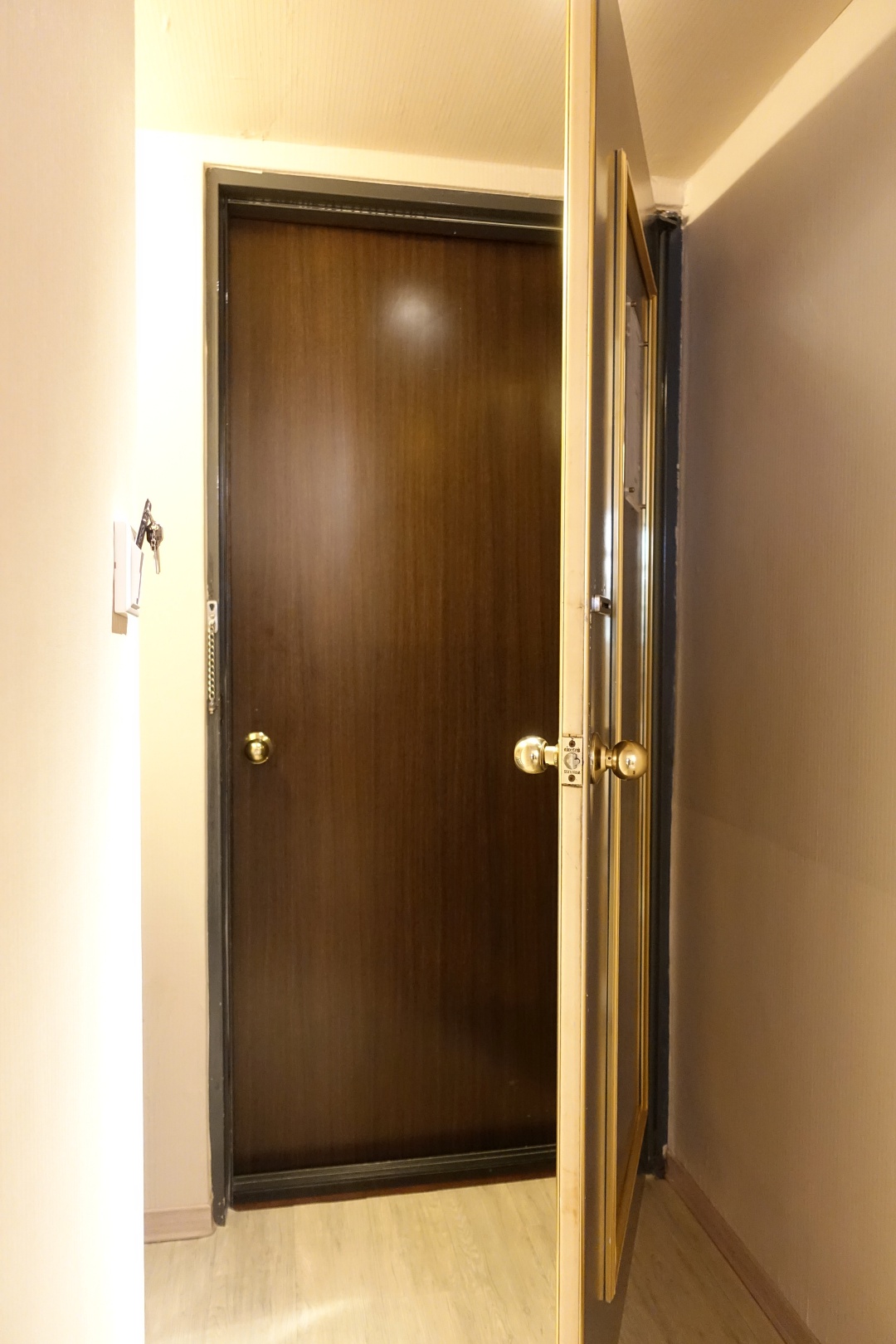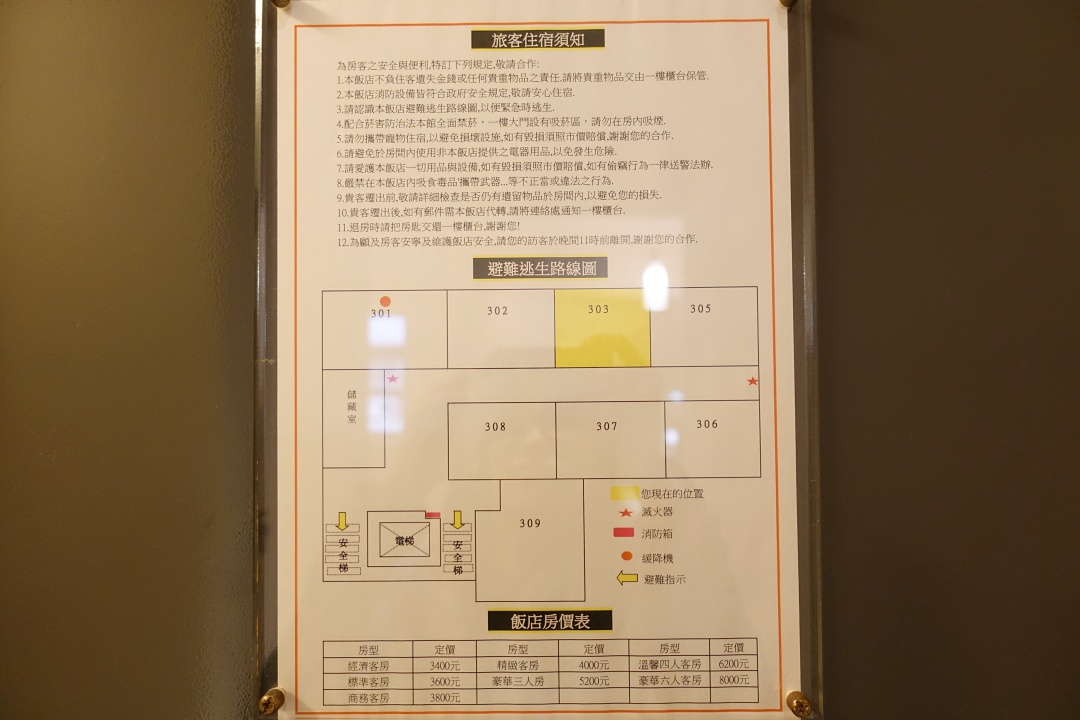 If you can see from the bottom of the picture, the price for the room starts at TWD3,400, which is approximately SGD152. I've no idea why we managed to book it at just slightly over SGD50 per night. And our stay even comes with breakfast!
It was such a good deal considering the room was clean and comfortable, and the location of the hotel was great! The hotel is close to Formosa Boulevard Station (the interchange for the Red and Orange Line) and Liuhe Night Market (六合夜市) is just a stone throw away.
After settling down, we went out again at 17:15. Before we left the hotel, we checked with the staff and was told that Liuhe Night Market opens at 18:00. Figured we would drop by the night market later before we returned to the hotel. Meanwhile, we decided to check out the Yujhu Shopping Area (原宿玉竹商圈)!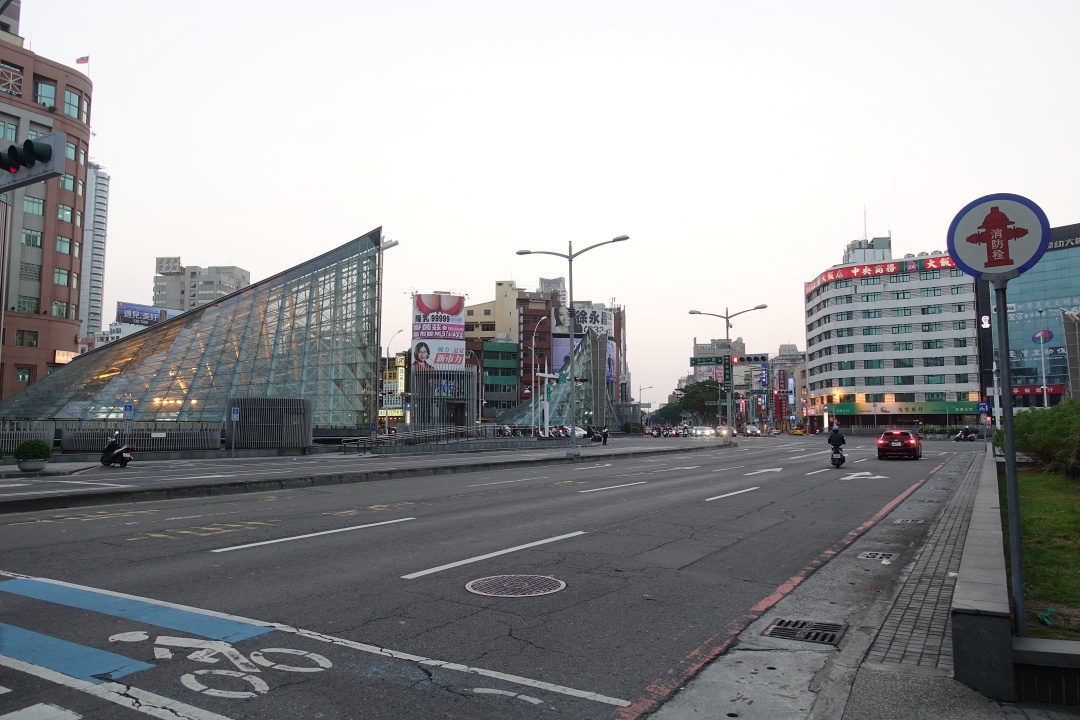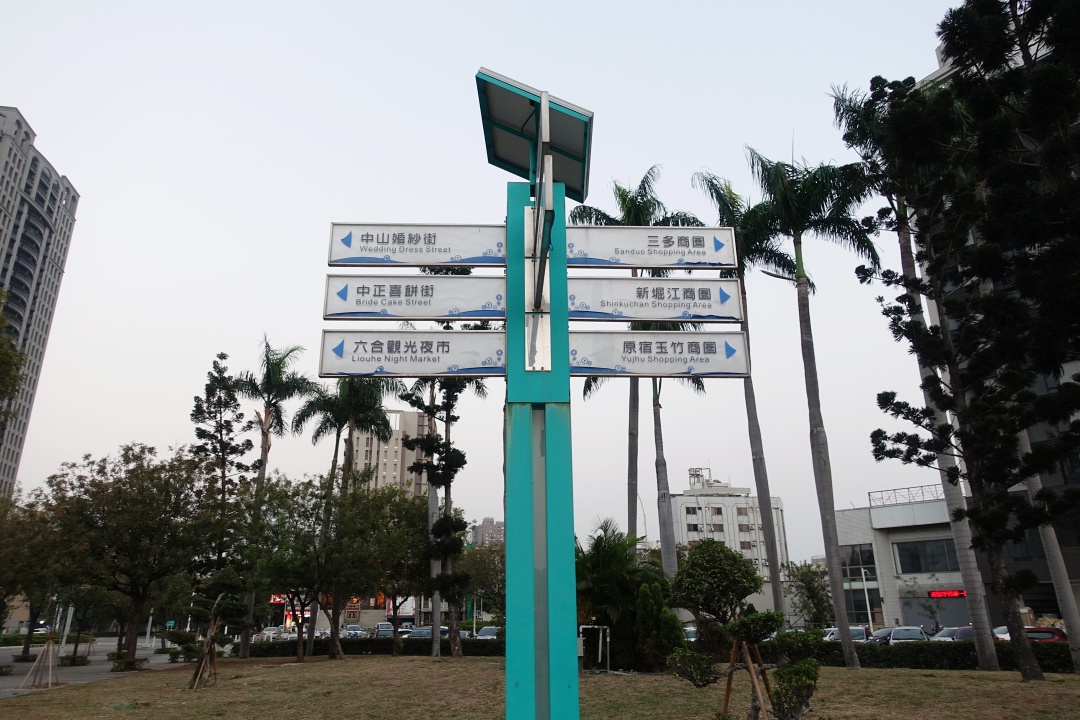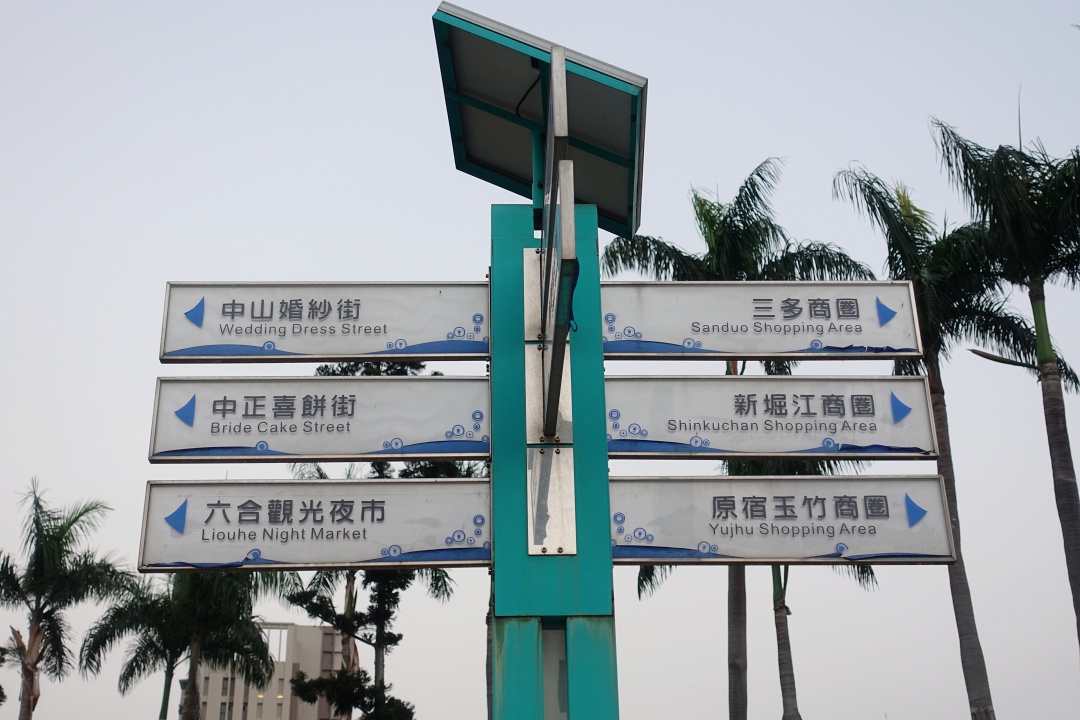 I supposed we could have taken the train, but we didn't. Instead, we simply walk down the road till we reached 原宿玉竹商圈.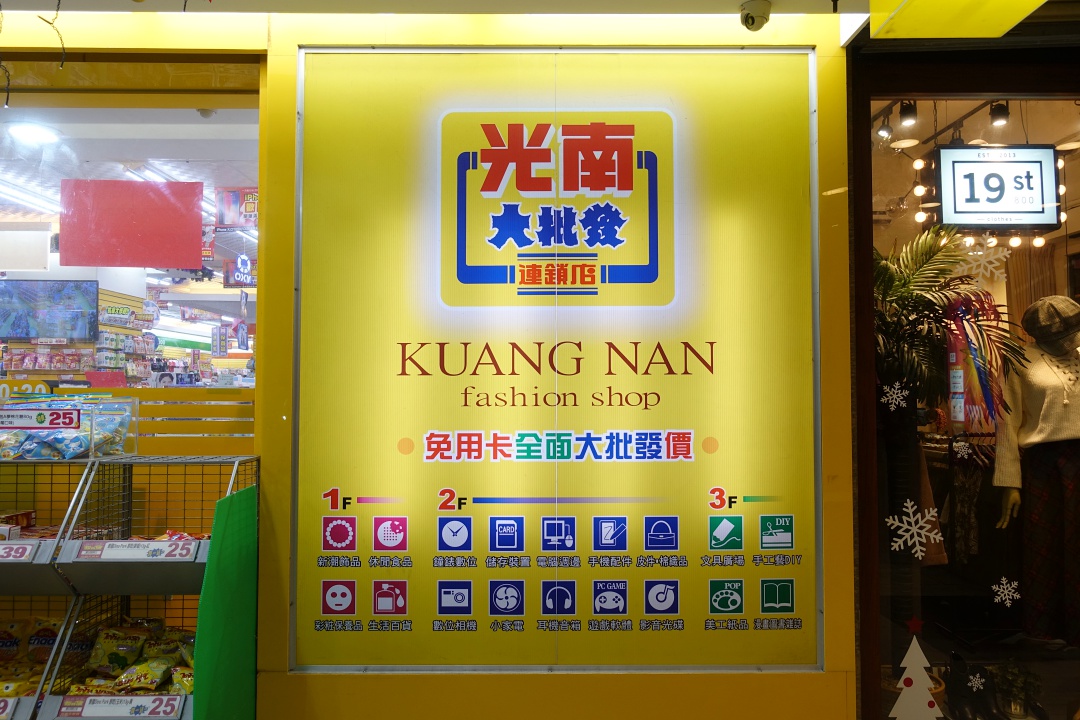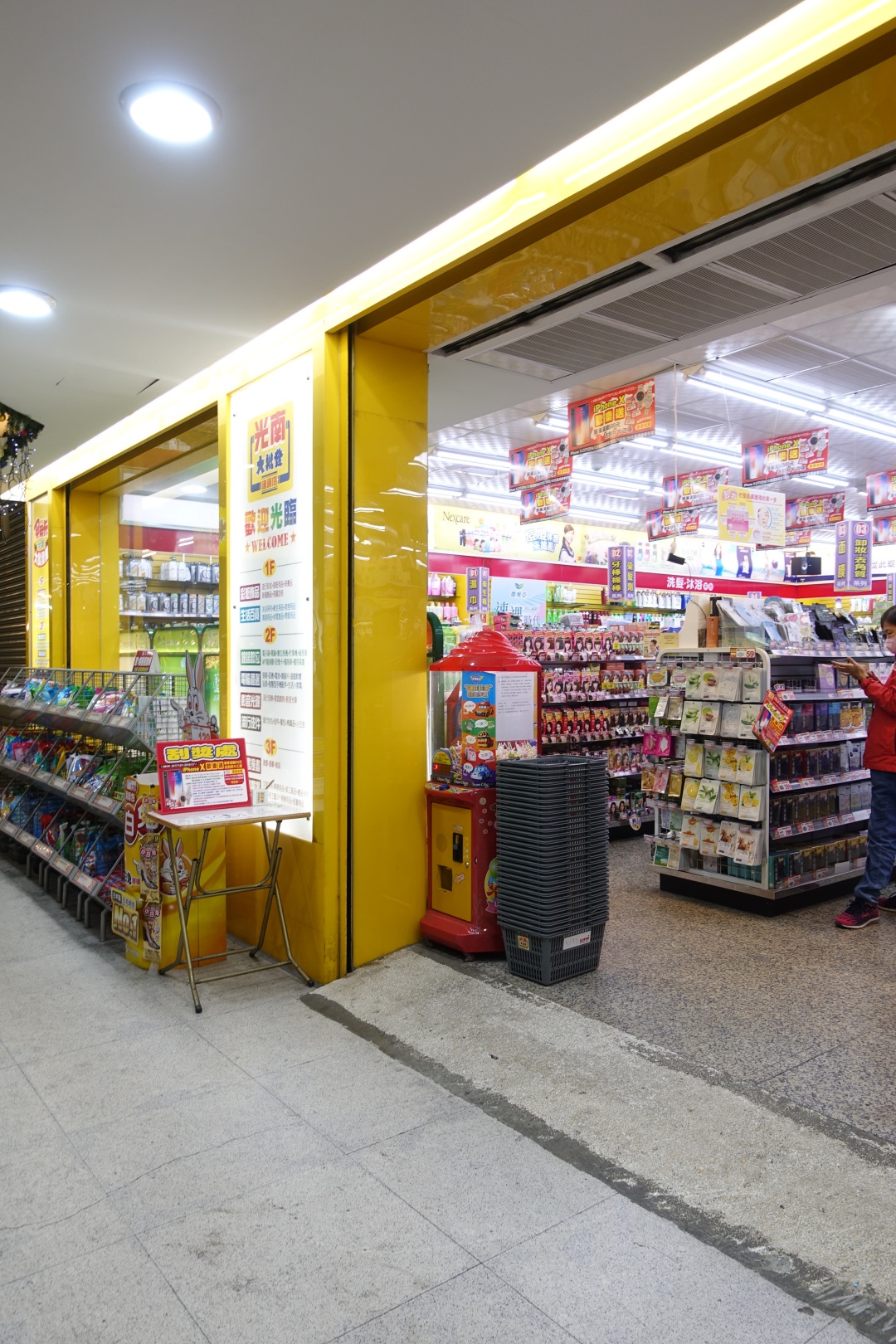 Came across 光南大批发 and of course, I insisted we have to go in! The place reminds me of the Don Quijote in Japan! They sell all sort of stuff, from cosmetics to bath products to food, watches, stationery, CD, electronics, etc.! I love going there for their stationery.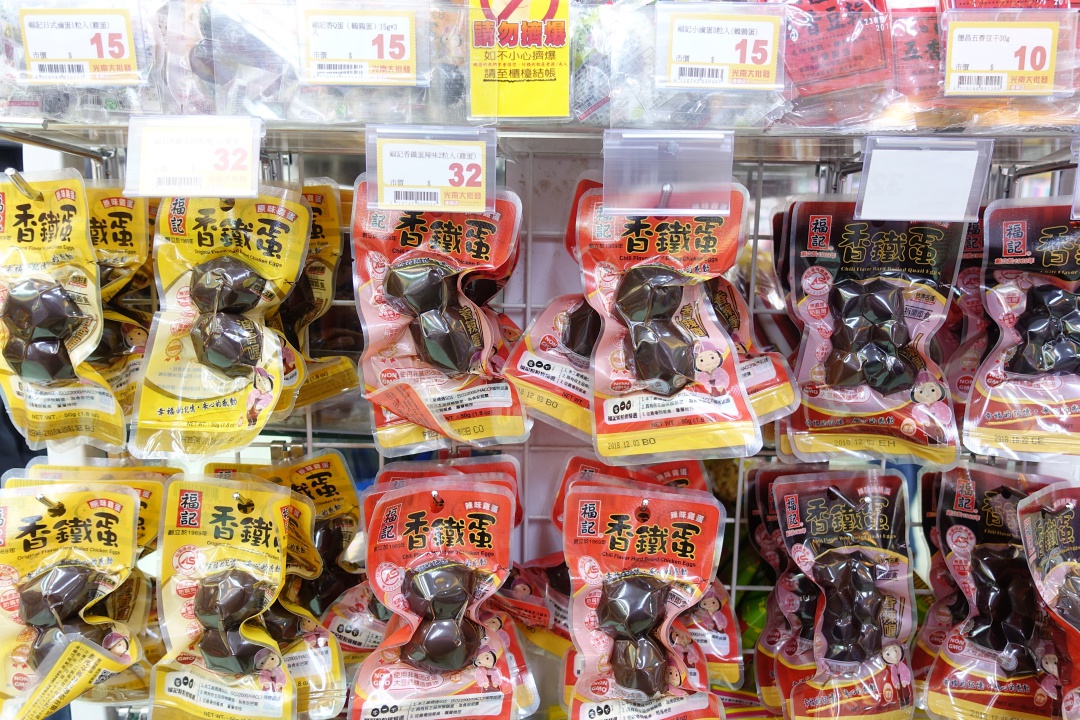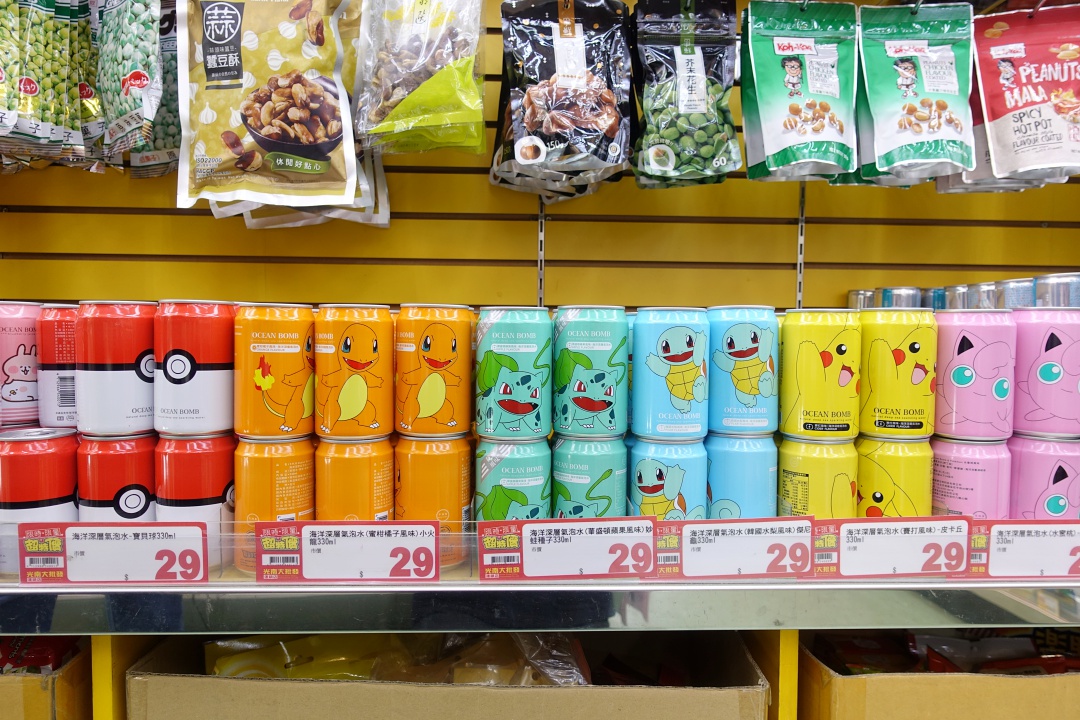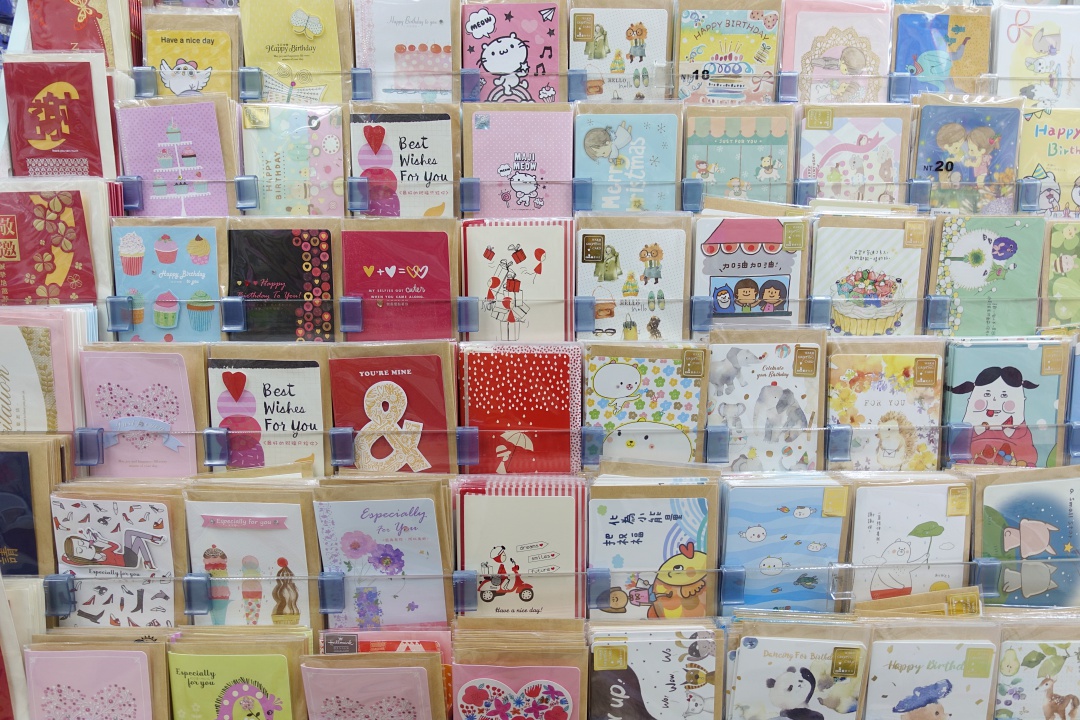 Assorted greetings card. All items are reasonably priced, and I find that it's an excellent place to shop if you're looking at picking up a few household items or small gifts.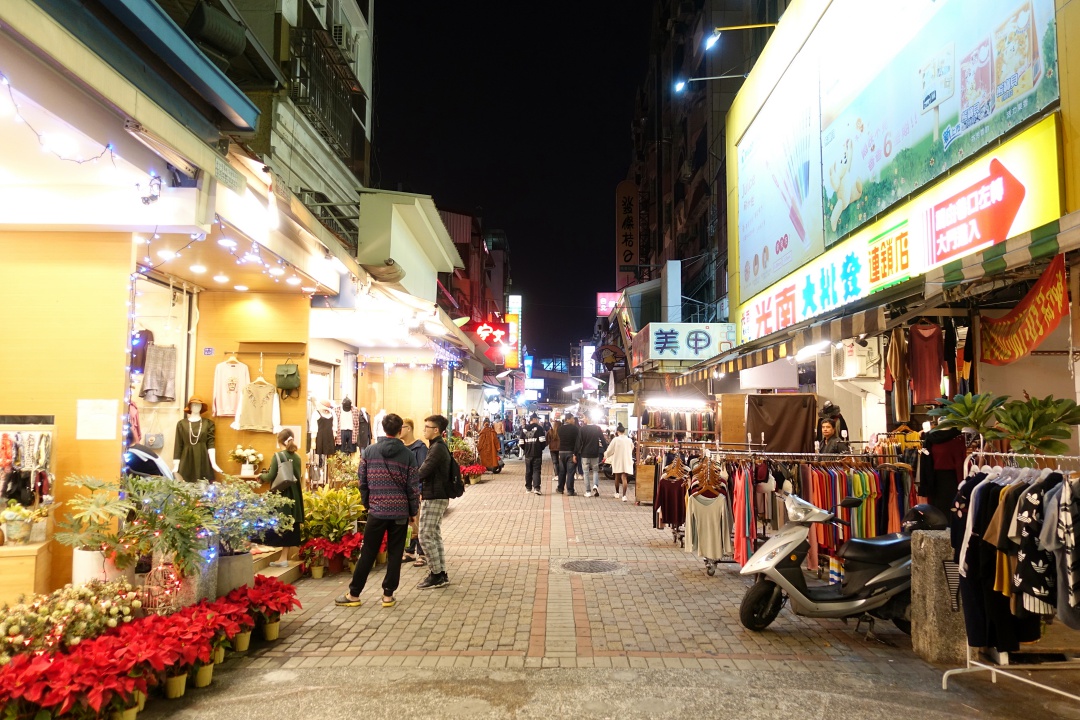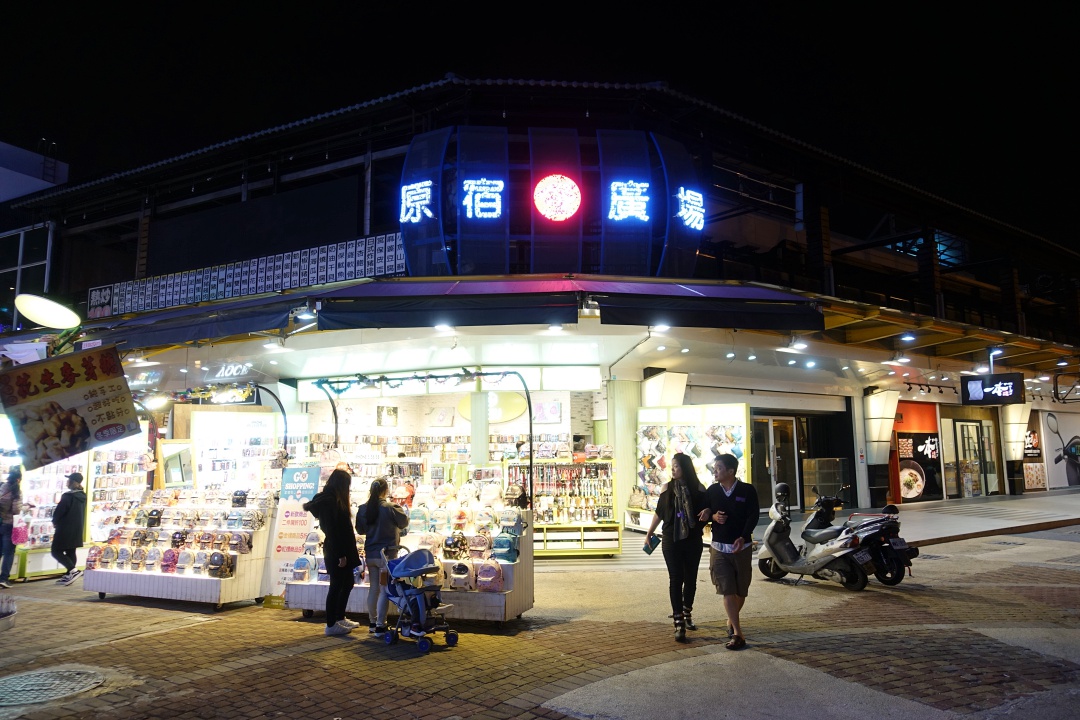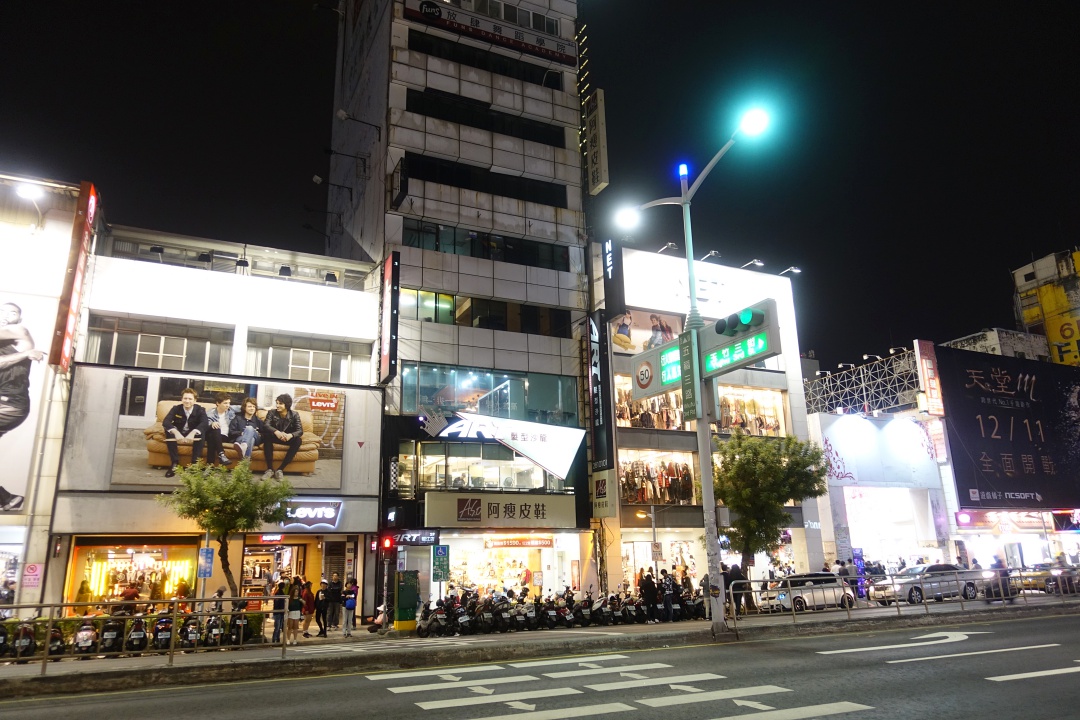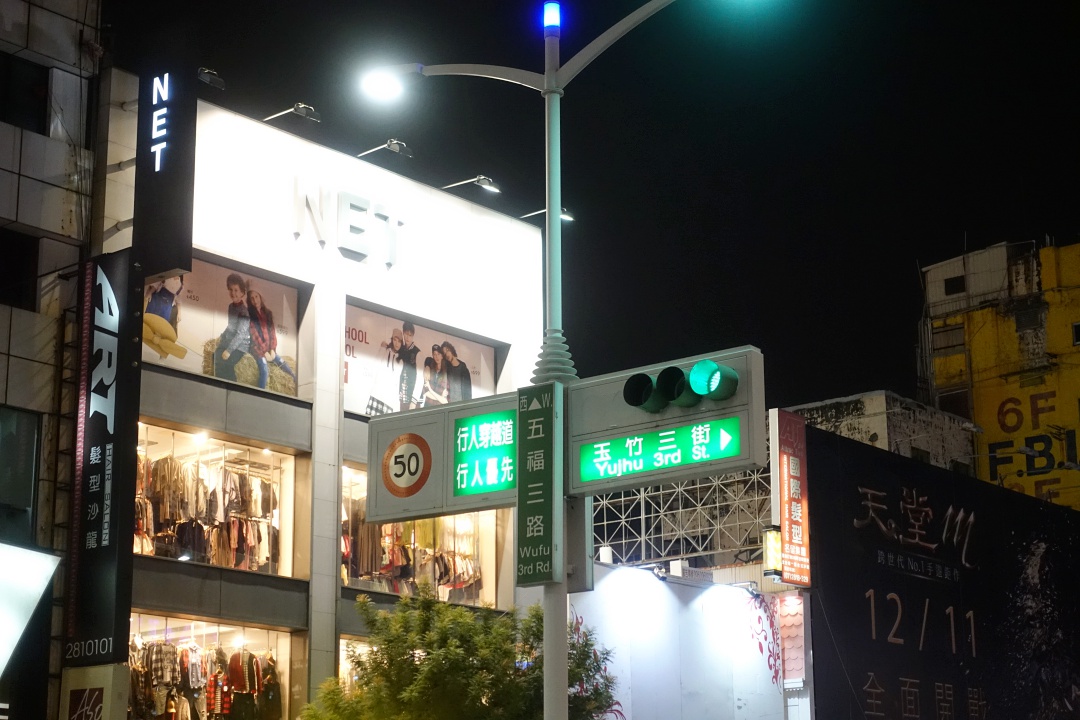 I personally find that there isn't much to shop at 原宿玉竹商圈. So instead of shopping, we went to play the claw machines, and the Husband managed to win two Stella Lou items.
From 玉竹商圈, we decided to cross the road to get to Shinkuchan Shopping District (新堀江商圈). Fortunately, both were near to each other. Wufu 2nd Road separates the two shopping district; hence it's quite convenient to cross over from one to the other.
Shinkuchan Shopping District 新堀江商圈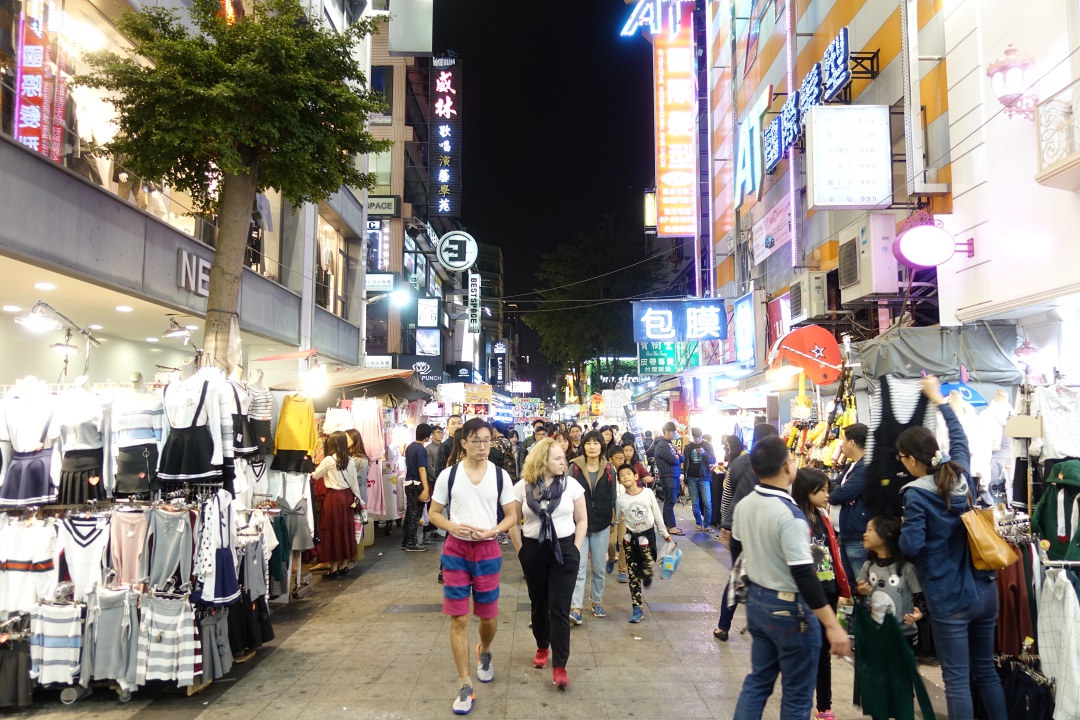 Made a turn into the street next to Etude House and this is what we saw. Many more shops and a much bigger crowd as compared to 玉竹商圈.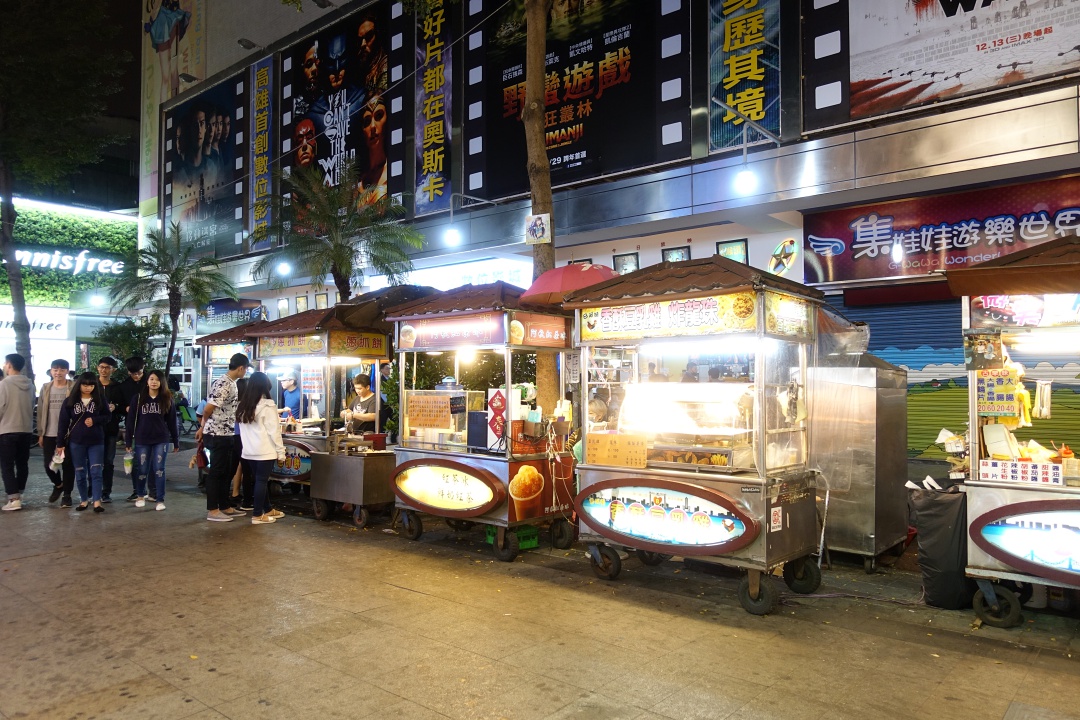 We also came across a number of food carts here.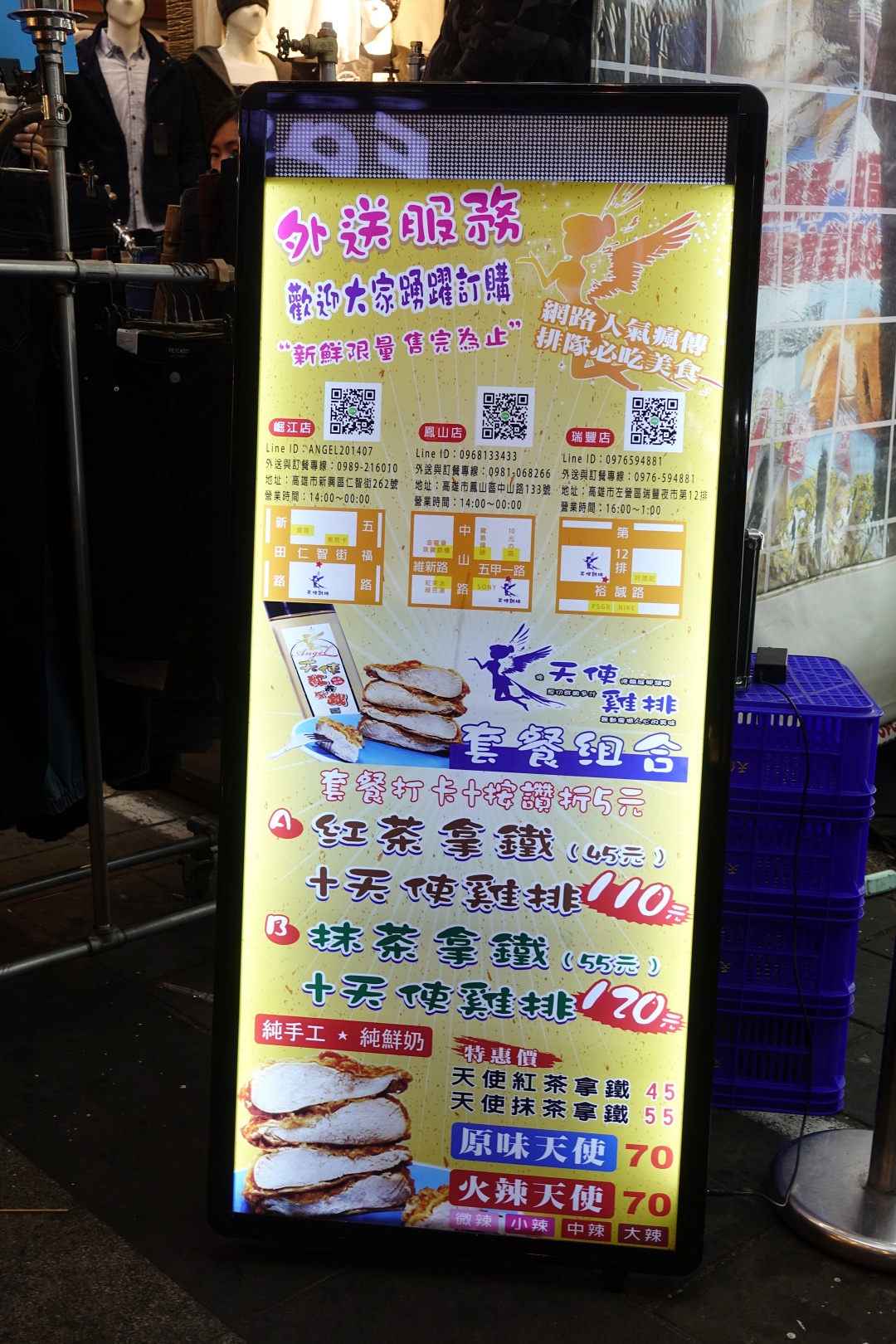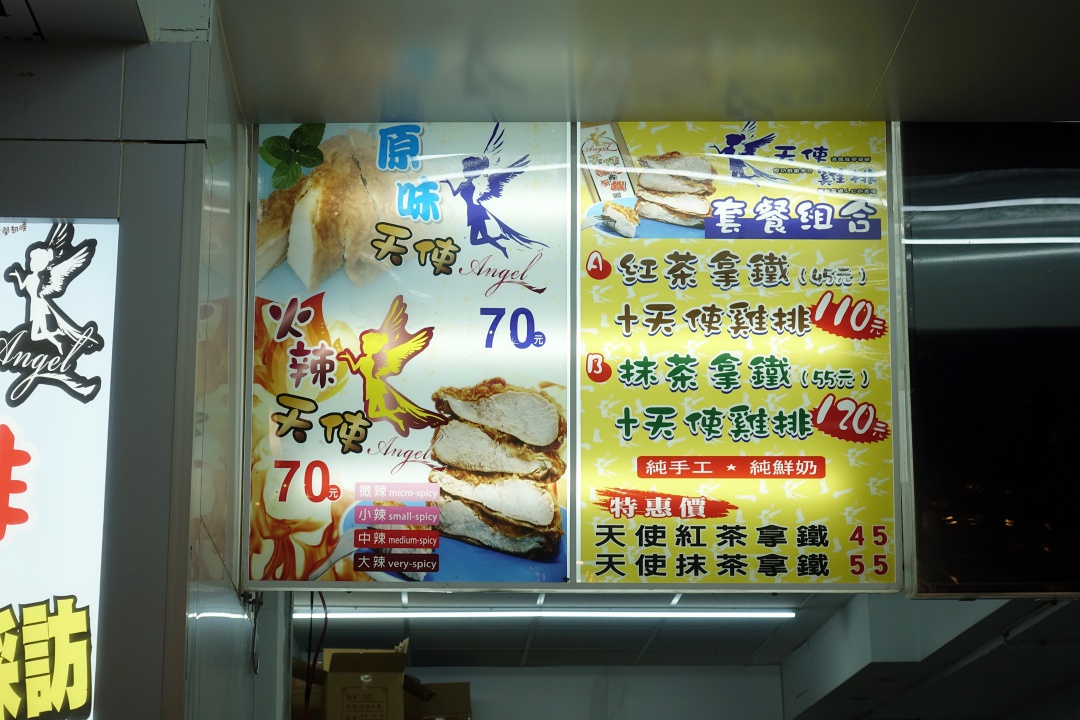 We walked down the street and came across a stall called 天使鸡排. Judging from the signage, the video that was playing and the queue outside the stall, we decided to order one original chicken cutlet.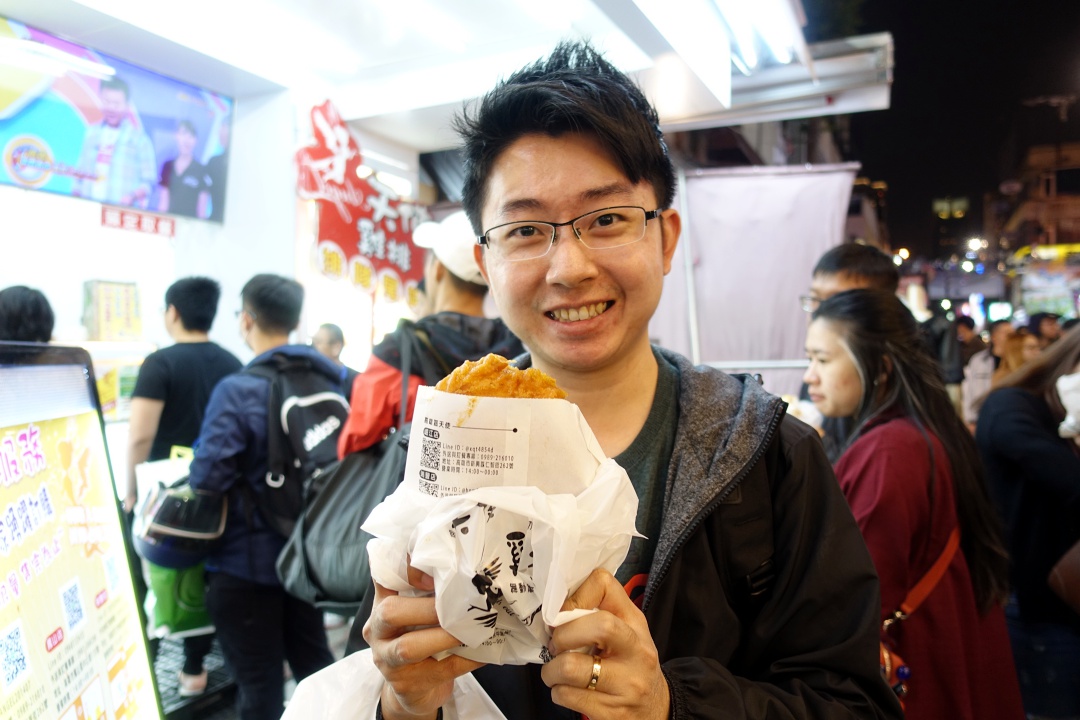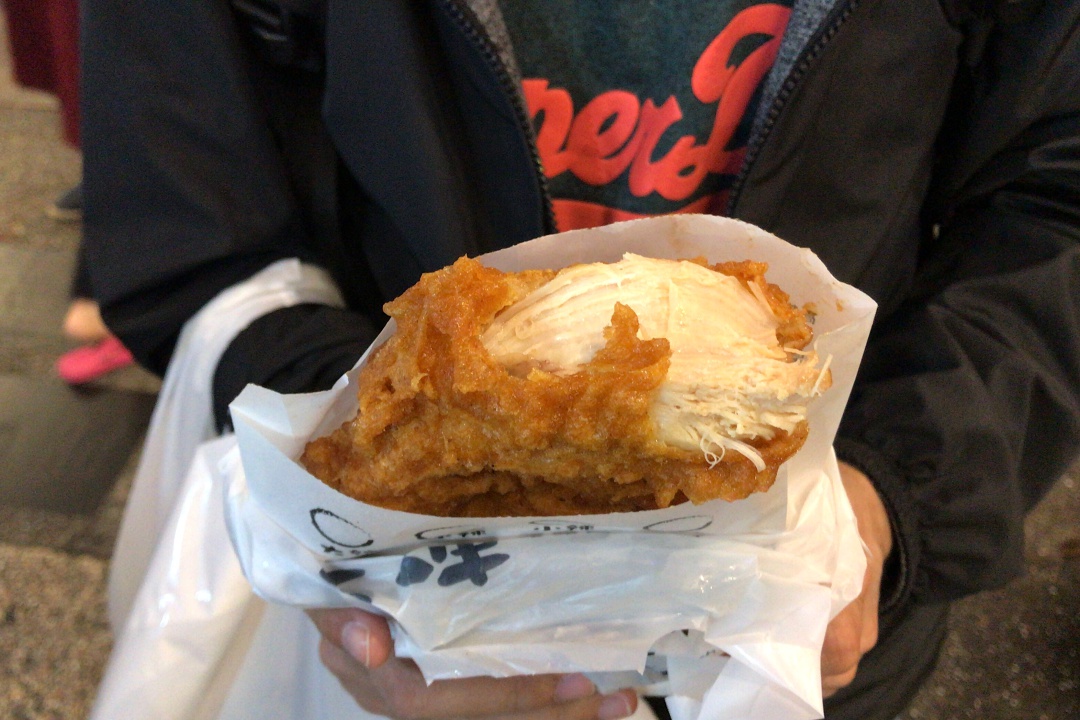 Made the right decision of ordering one to try as it was unlike any chicken cutlet we have eaten before. Instead of being covered in a thick layer of batter, the chicken from 天使鸡排 was thick and juicy, with a very crispy skin. The cutlet was of substantial size, so it was perfect for sharing. So worth it for TWD70 (SGD3.10)! Highly recommend to give it a try. I believe it's only available in Kaohsiung though.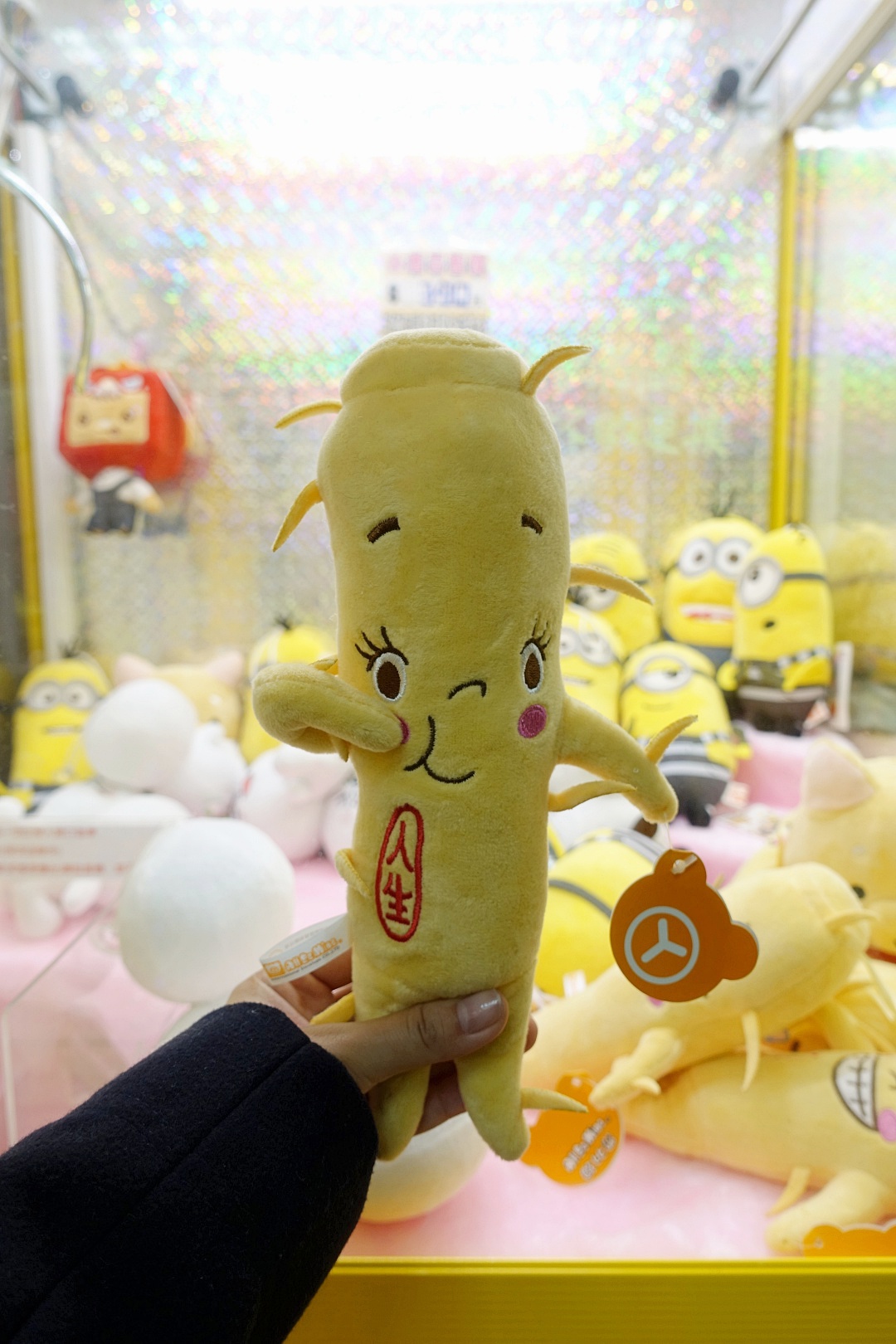 Went to play the claw machine again and this time around, the Husband got me an adorable ginseng ("人生")! On my previous trip to Taiwan, I actually caught one from the claw machine at Raohe Night Market, but it was nowhere as big as this.
Leaving 新堀江, we decided to take the MRT from Central Park Station back to Formosa Boulevard Station despite it being just a station away. The main reason was that I wanted to check out the glass installation at Formosa Boulevard Station. Didn't pay much attention to it earlier in the afternoon when we were at the station.
Glass Installation at Formosa Boulevard Station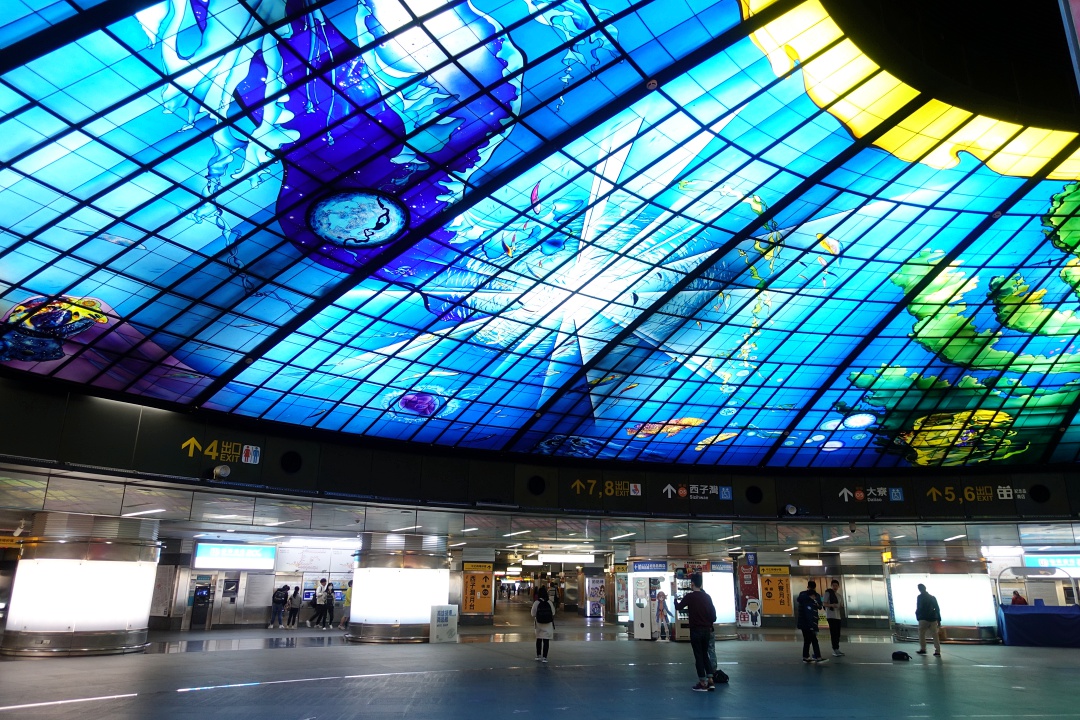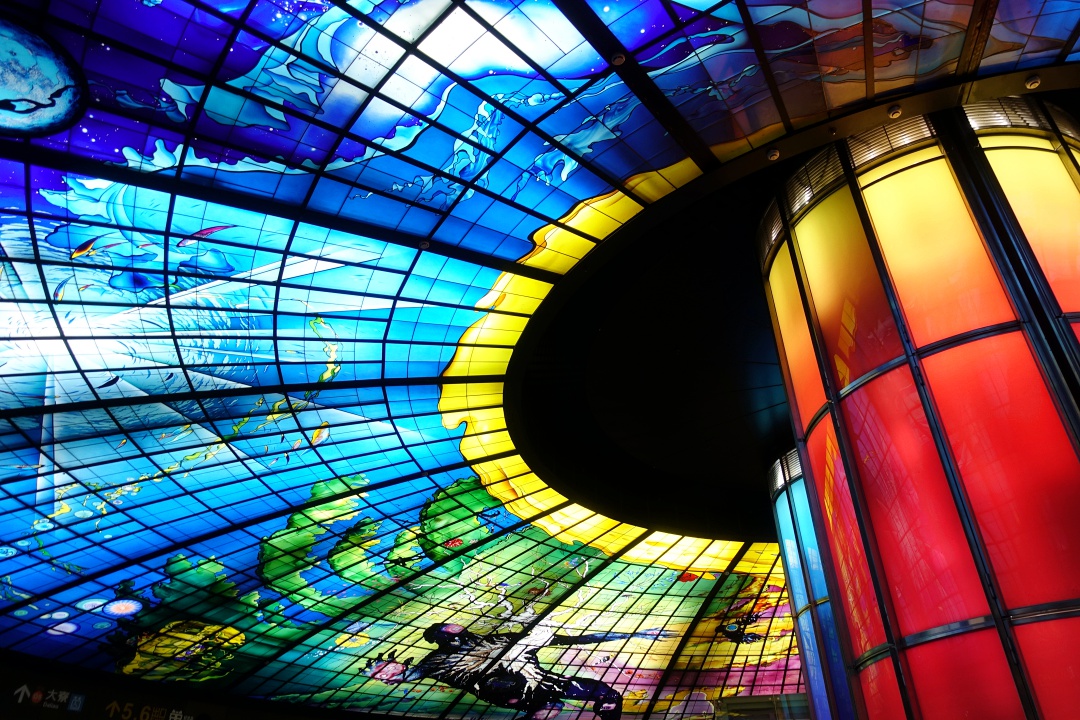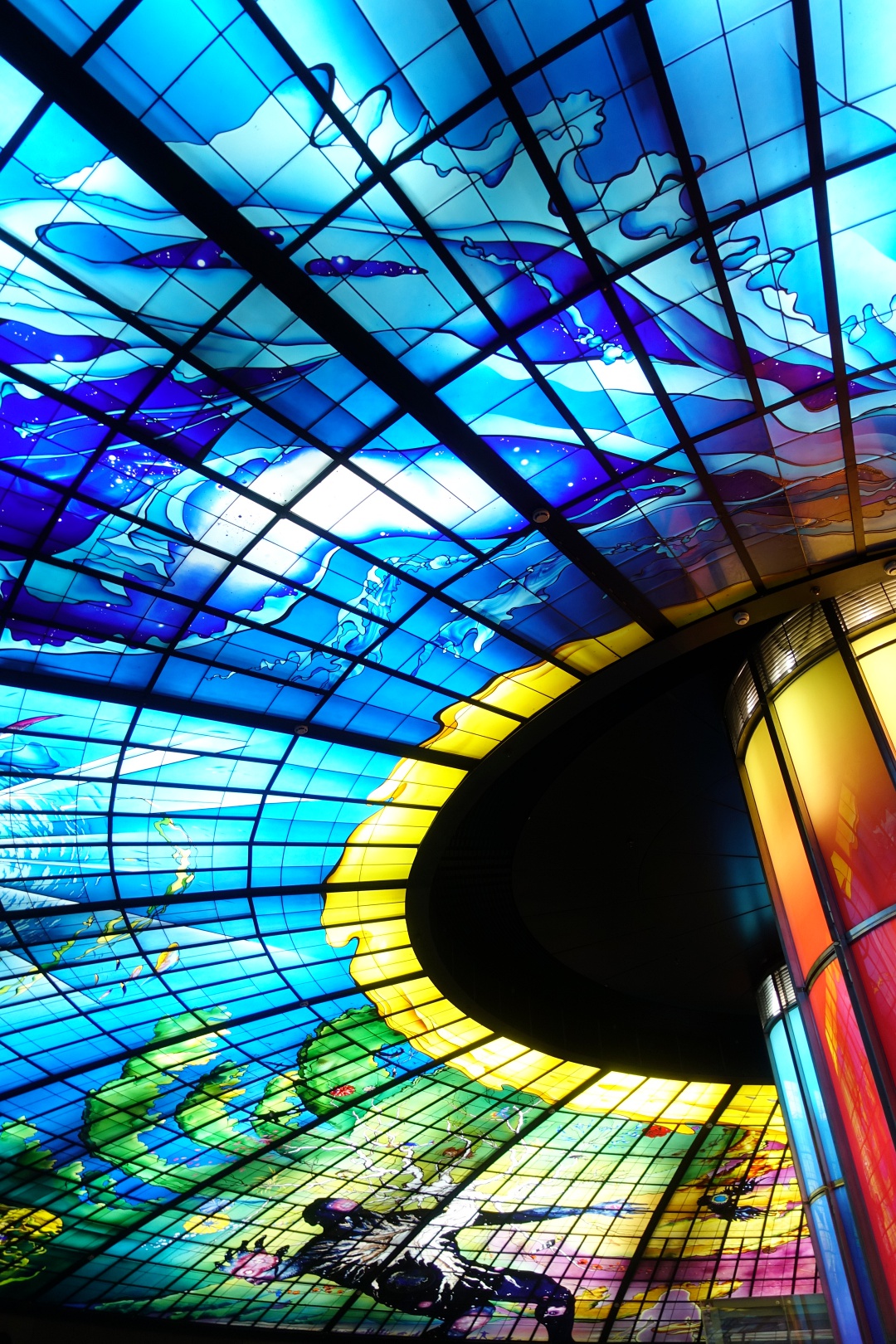 I'm not sure how many people actually travel to the station just to see this. But apparently, it's popular enough to come up during my search on attractions in Kaohsiung.
It was no doubt beautiful, but I wouldn't recommend anyone to travel to Formosa Boulevard Station just to see this. Fortunately for us, that's where our hotel was so we definitely will pass by this station.
---
Reached the hotel at around 20:45. Took a rest, before we went out again at 21:30 for Liuhe Night Market (六合夜市).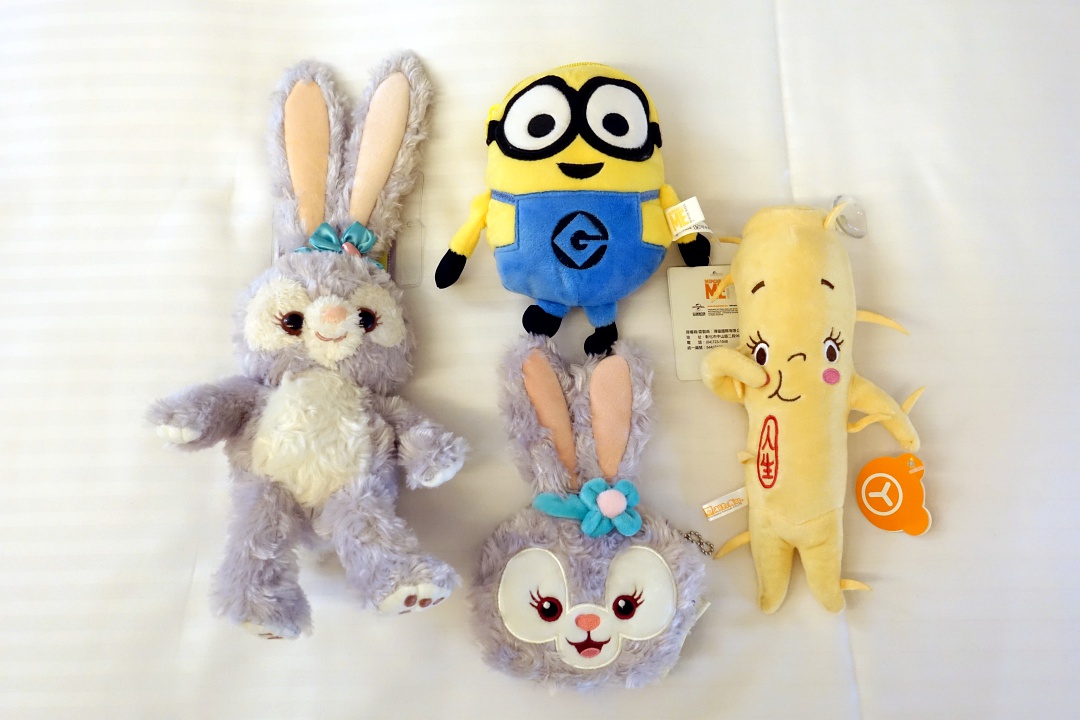 Took a snap of all the plushies we caught from the claw machines at 玉竹商圈 and 新堀江. This trip was all about playing the claw machines. The amount of plush we caught and brought back was honestly ridiculous!
Liuhe Night Market 六合夜市
Liouhe Night Market or Liuhe Night Market (六合夜市) is a well-known night market in Kaohsiung, Taiwan. Located across the road from the hotel we were staying at; the night market is open daily from 18:00 to around midnight.
It appears I had my expectation set too high; the night market was somehow a let down for me. Having been to the popular Feng Chia Night Market in Taichung and Tainan Flower Night Market, I can't help but say Liuhe Night Market pales in comparison to the two of them.
Don't get me wrong, because you can definitely find a lot of street foods at the night market. However, it was just that. As it appears, more than half of the stalls were selling food. There was basically nothing much to shop, aside from food. It doesn't help that the food seem to get repetitive as you walk down from one stall to the other. Hence after awhile, you kind of know what food you can get.
I supposed it plays a part that the Husband and I weren't keen to try out the seafood, which is supposedly the main highlight of this night market.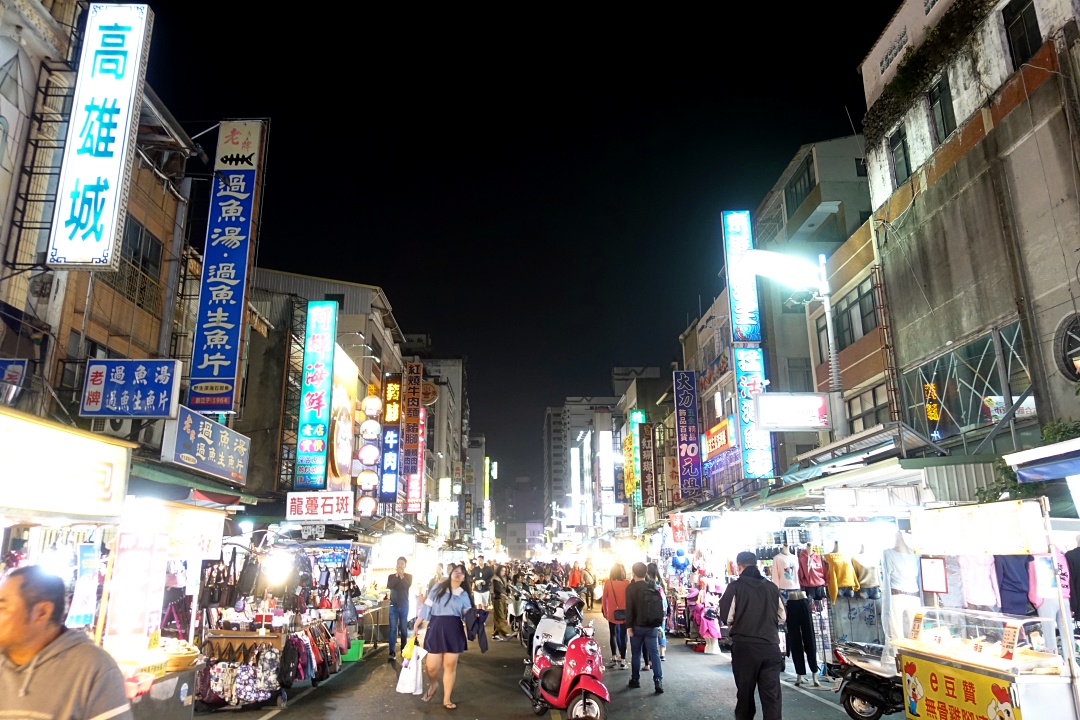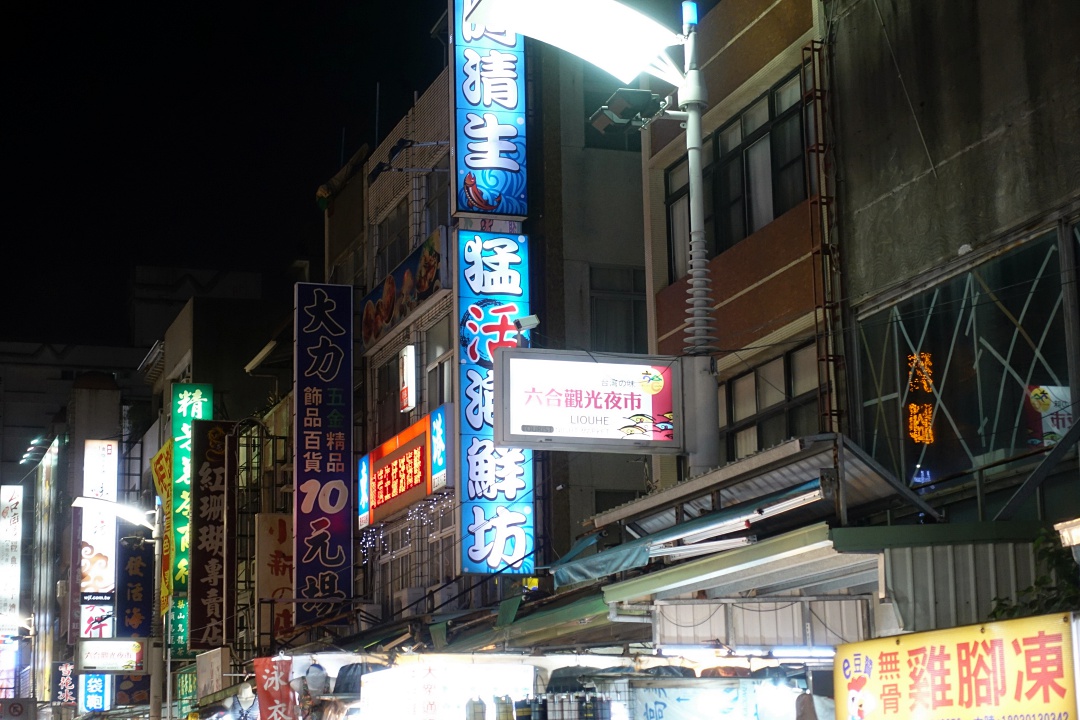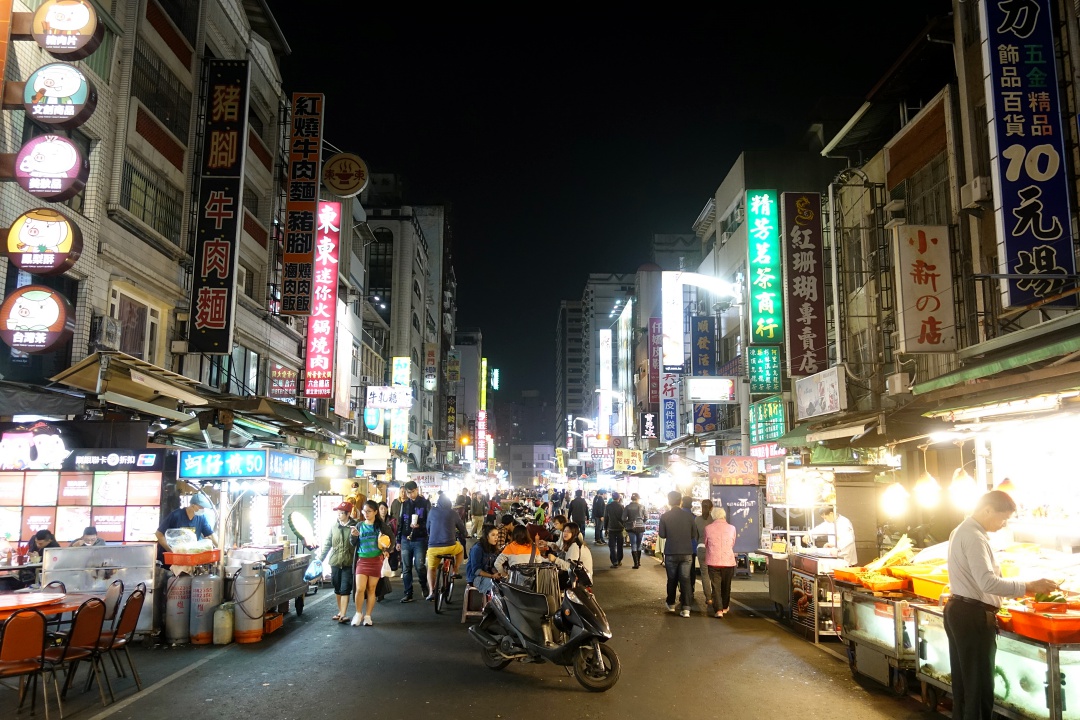 The night market was pretty straightforward and easy to navigate as the stalls are lined on both sides down Liuhe 2nd Road. In between the two lines of stalls were tables and chairs set up for customers to sit and have their food.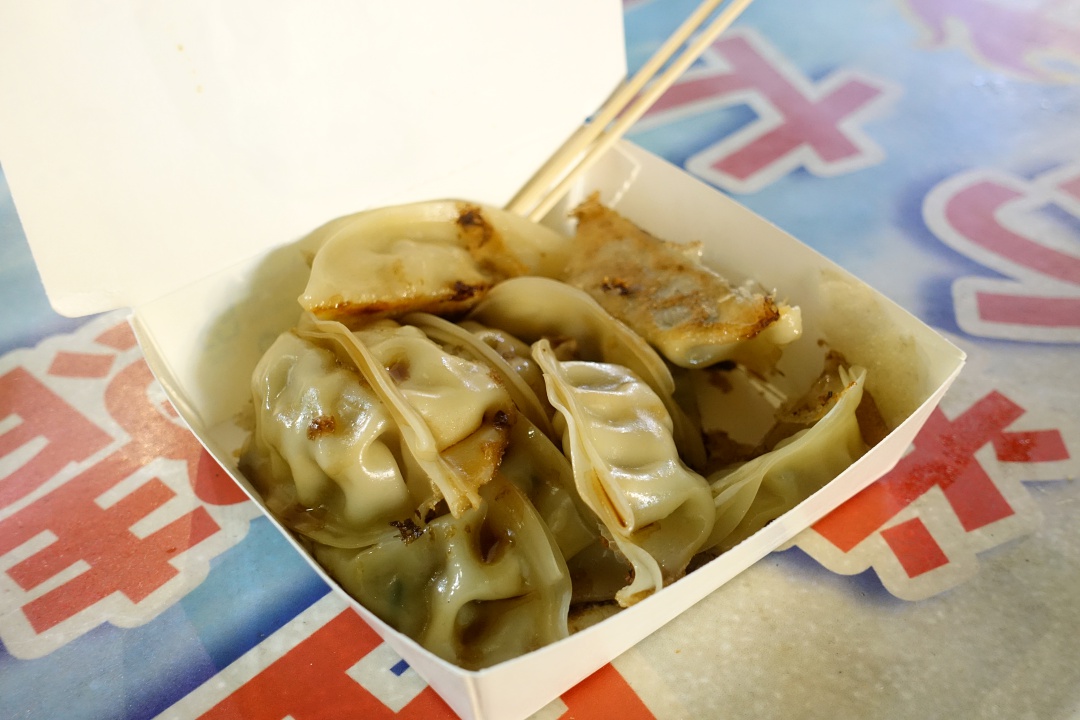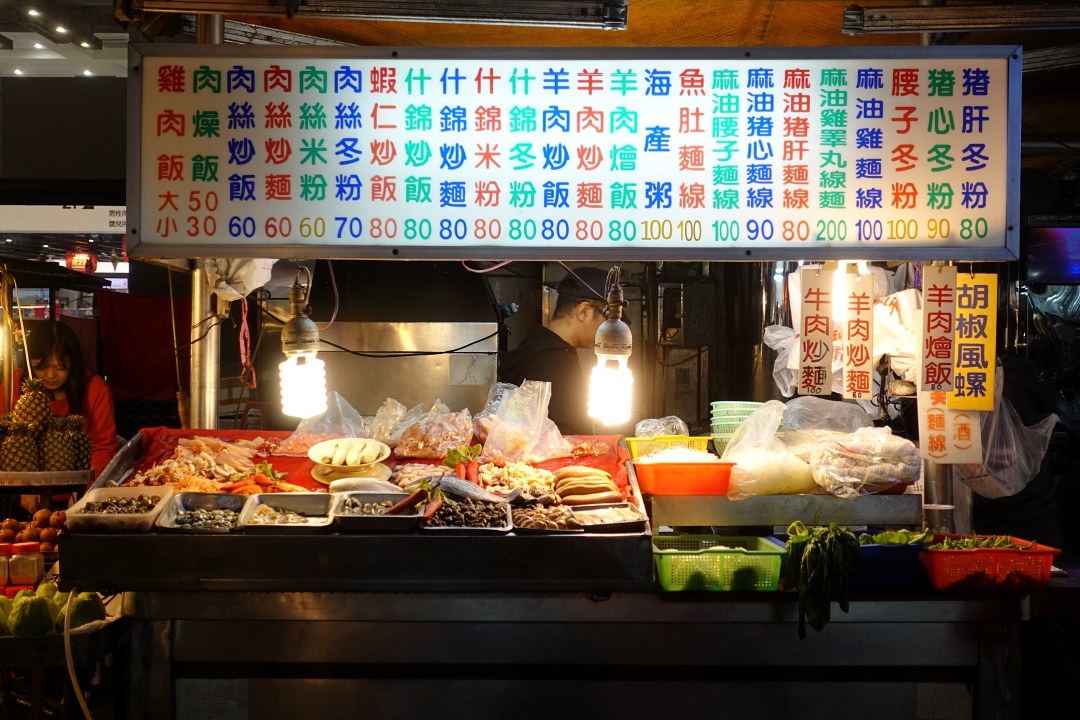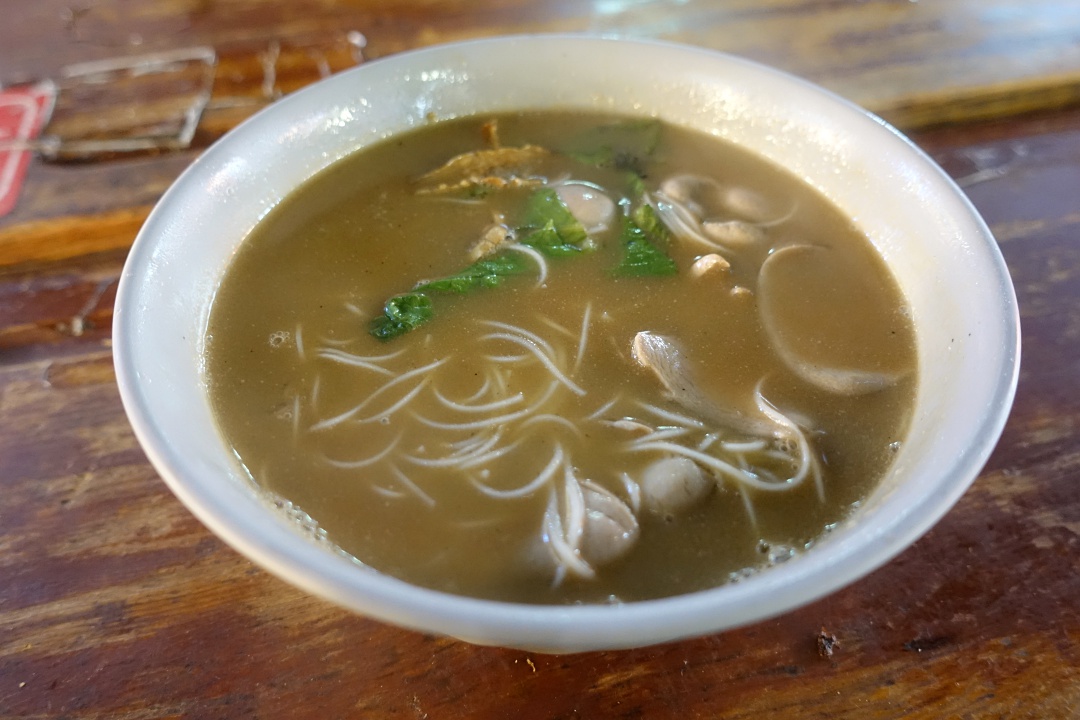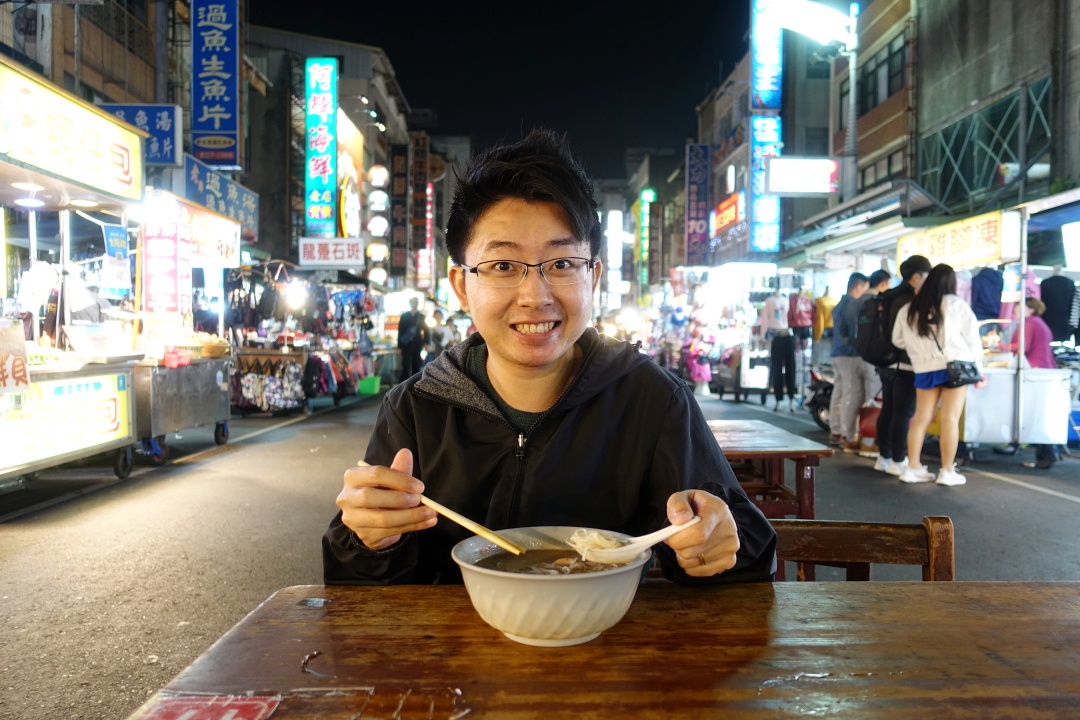 I would say we didn't eat much at Liuhe Night Market. Got some 煎饺, 杏鲍菇 and 珍珠奶茶 to share, and the Husband also got a bowl of 腰子面线. Aside from eating, there was not much to see or shop, so we ended up playing the claw machine again and won a small Shellie May key ring.
Made our way back to the hotel at around 23:00 and decided to call it a day.
SaveSave
SaveSave