Down to the second last day in Taipei, Taiwan. The plan to wake up early failed, and we had once again missed the hotel's breakfast. While the breakfast (selection) may not necessary be fantastic, I'm bummed since breakfast came inclusive during our stay. Felt like we could have saved from eating out, if only we made the effort to wake up early each day!
Anyway, we spent the rest of our afternoon shopping at Ximending (西門町). The Husband was planning to get shoes, while I intended to revisit Grace Gift to get the Disney drawstring cylinder bag.
The first thing we did when we got to Ximending was to get Ay-Chung Flour-Rice Noodle (阿宗麵線). Ordered just a small one to share.
After which, I went to help my mum to pick up some keychains that she got me to get for her. They were TWD90 for one, and you get one free with every ten pieces purchased.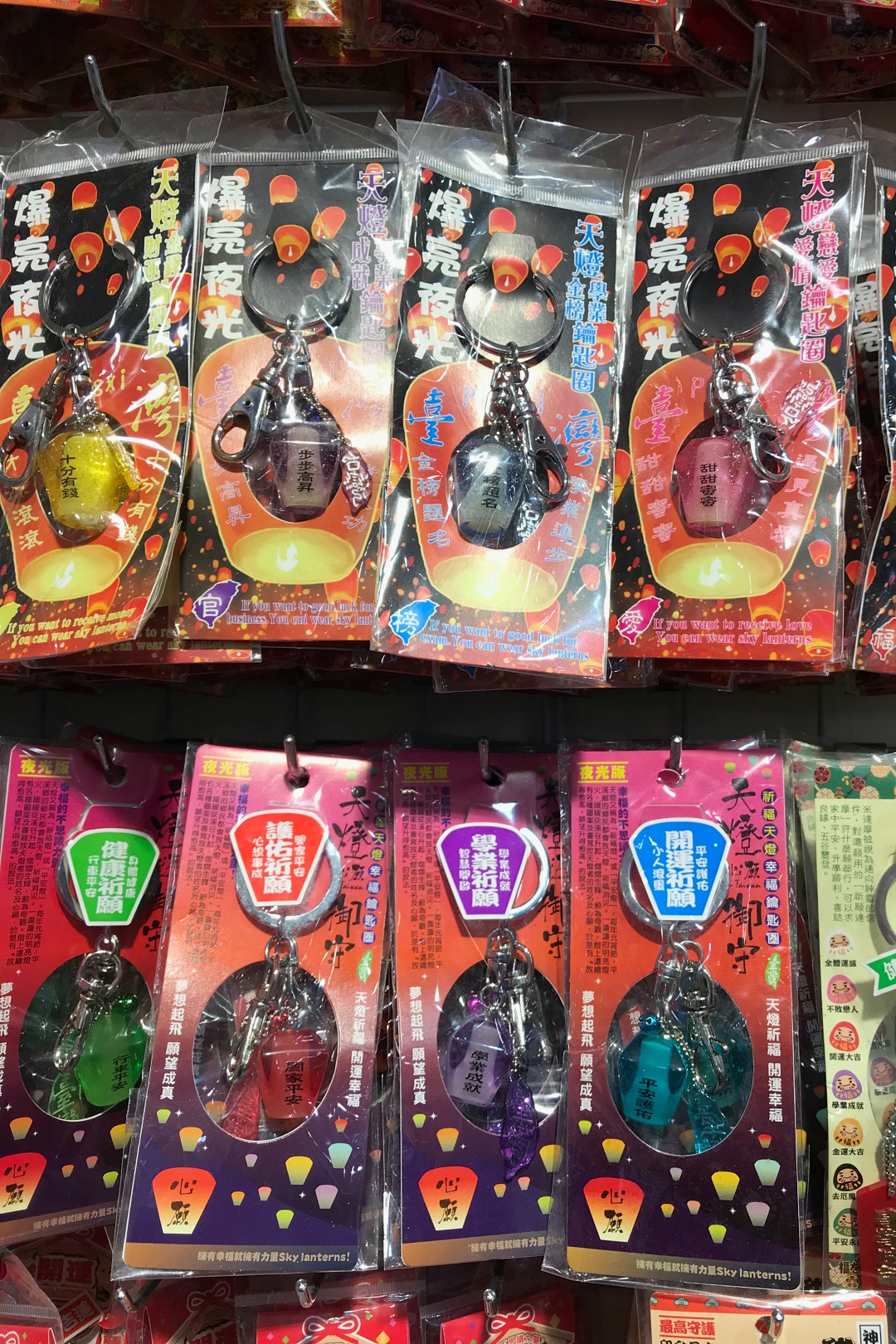 Grace Gift
Thereafter, we went shopping for shoes for my FIL and MIL, before walking over to Eslite Mall for Grace Gift. Unfortunately, the design/colour that my sister and I wanted was unavailable. (I should have asked if they have stocks on the first day when I came. I just assumed that have them since they were all displayed in the store. Little did I know that those were mainly for display and not for sale. Meaning I couldn't get the display piece even if I want to.)
The staff told me that the only way to get them was through their online store. They were completely sold out in all stores. If I do purchase it online, I would have to incur shipping fees from Taiwan to Singapore. Plus, the items were on a pre-order basis so I won't be able to get them immediately after I placed the order.
Both my sister and I wanted to get the same bucket bag. She was looking at the brown one (Chip and Dale) while I wanted the yellow one (Winnie the Pooh). Sadly, both colours were out of stock. In the end, my sister decided to pick a different shade for the bag, while I got a pair of loafers instead.
I already got two pairs of shoes from Grace Gift on my previous trip to Taiwan; one of which was the princess Aurora heels that I wore for my pre-wedding shoot. Both the heels and flats that I got weren't the most comfortable and in fact, I seldom wore them since I bought them almost a year ago.
Gave in to temptation and got another pair of shoes this trip because I found the Chip and Dale design really adorable. Since I couldn't get the bag that I wanted, I will just treat the shoes as a consolation prize.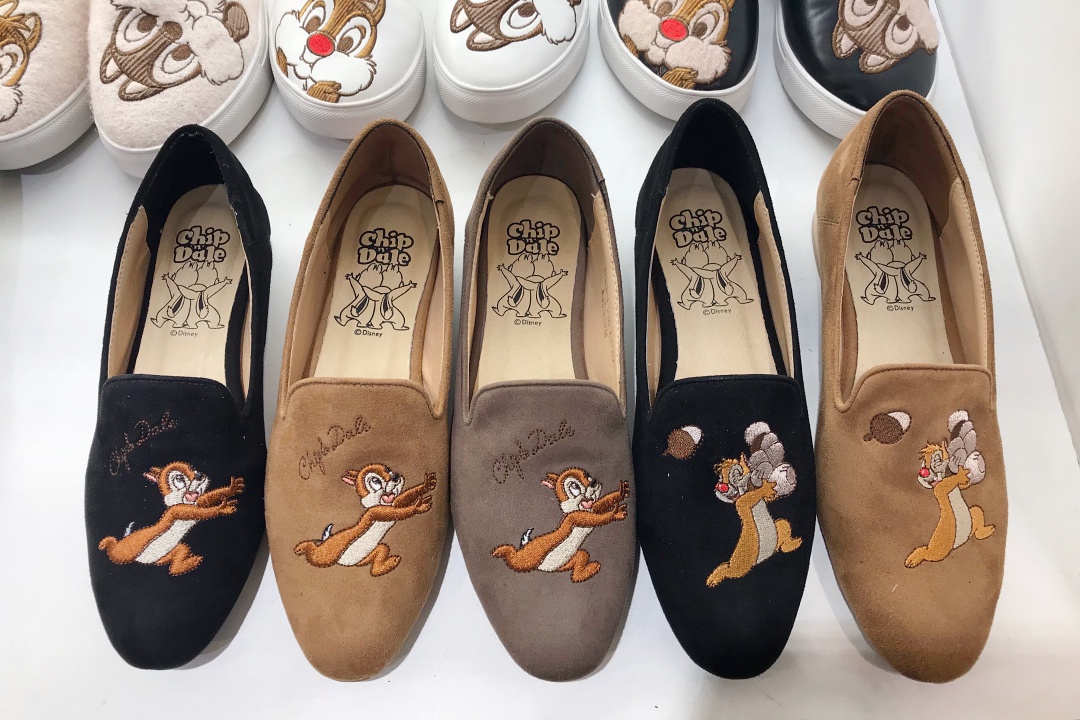 This was the design I chose. Was deciding between the black and brown and ended up decided to go with black for easier matching.
Chip 'n' Dale Loafer, TWD1580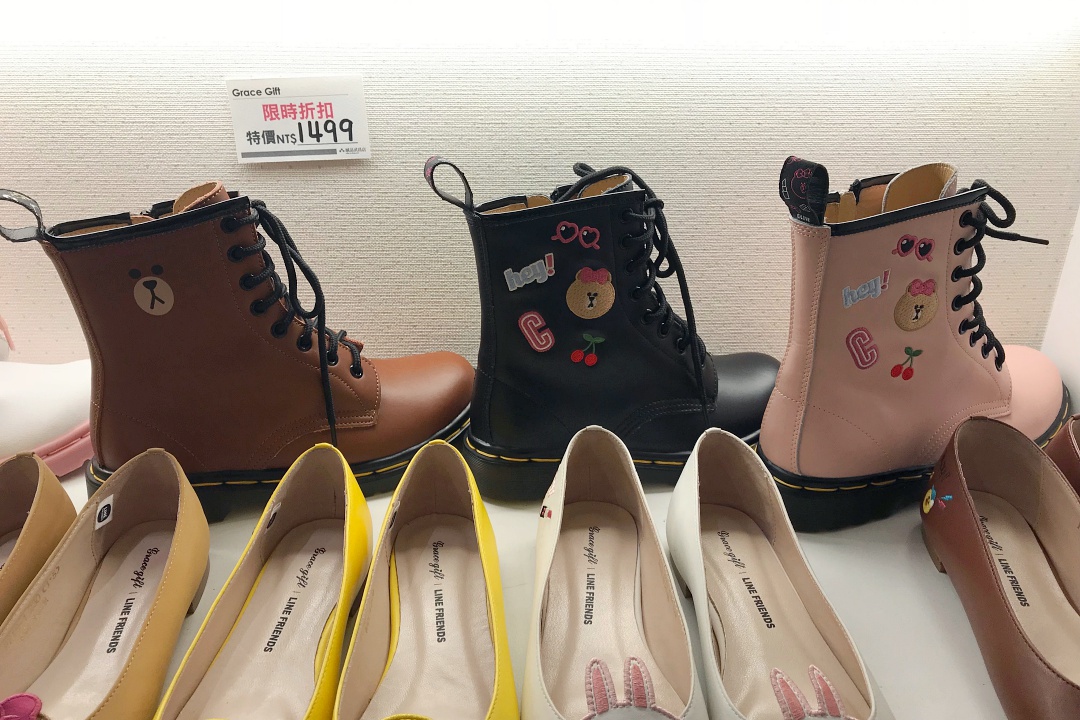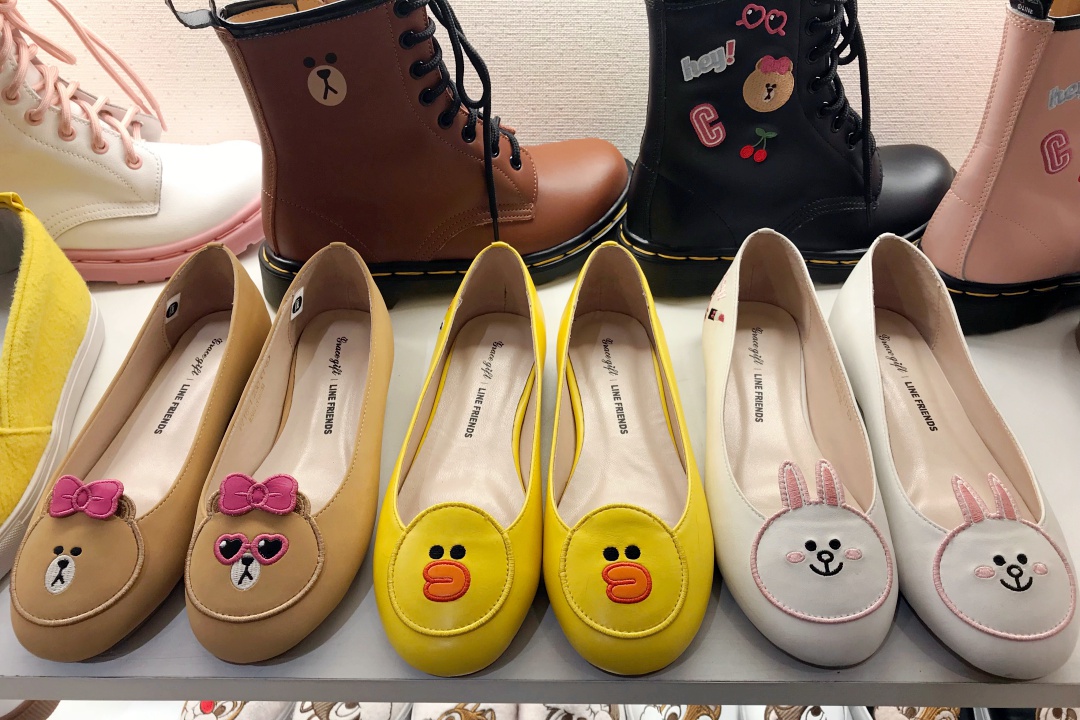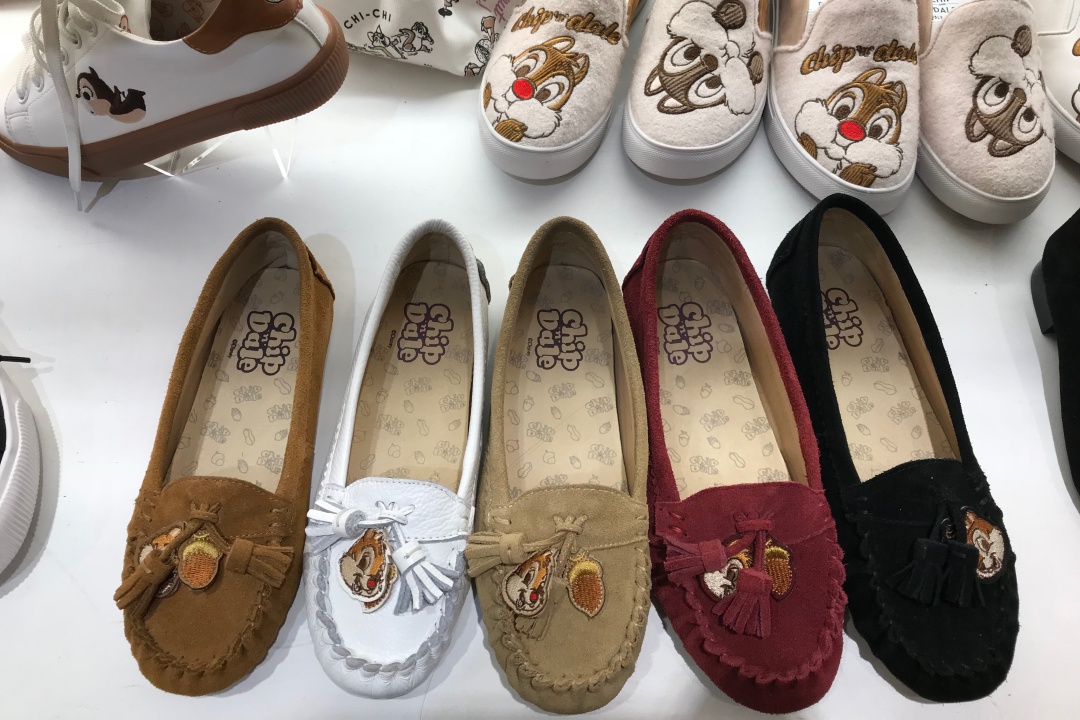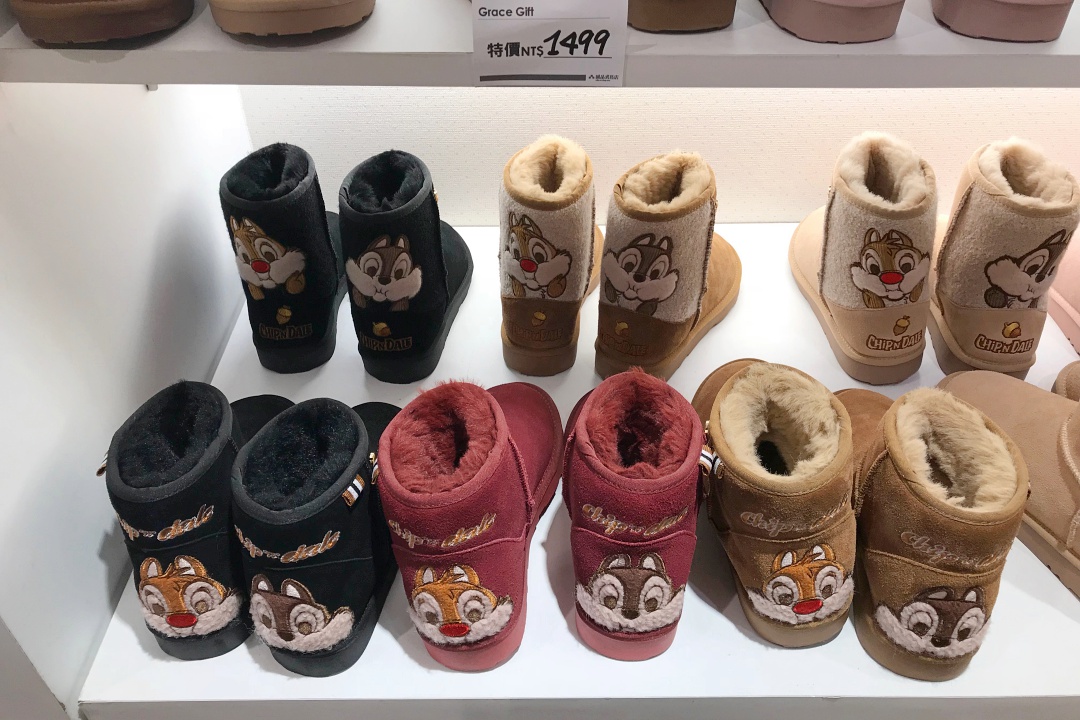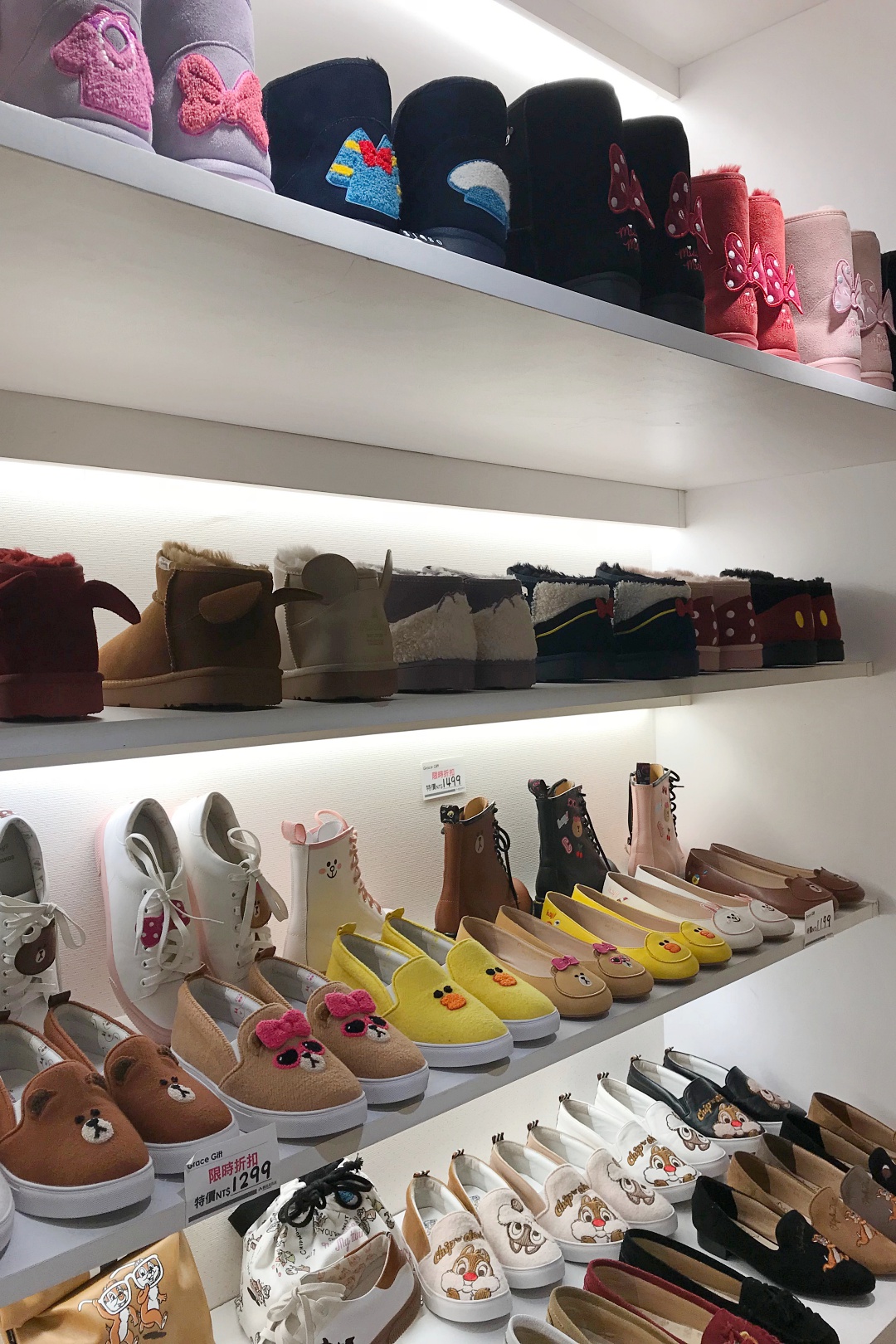 The drawstring cylinder bag that my sister picked came in a lovely Mickey box that thankfully wasn't too bulky.
61CUPS时尚餐飲
Done with our shopping at Grace Gift, it was time for a proper lunch. Walked around Ximending and eventually settled down at this place called 61CUPS时尚餐飲.
Picked this place as we saw that they sell mini-hotpot.
We ended up ordering a 大腸臭臭鍋 (TWD139) and a 海鮮豆腐鍋 (TWD149). Each comes with rice, noodle/udon or glass noodle (冬粉).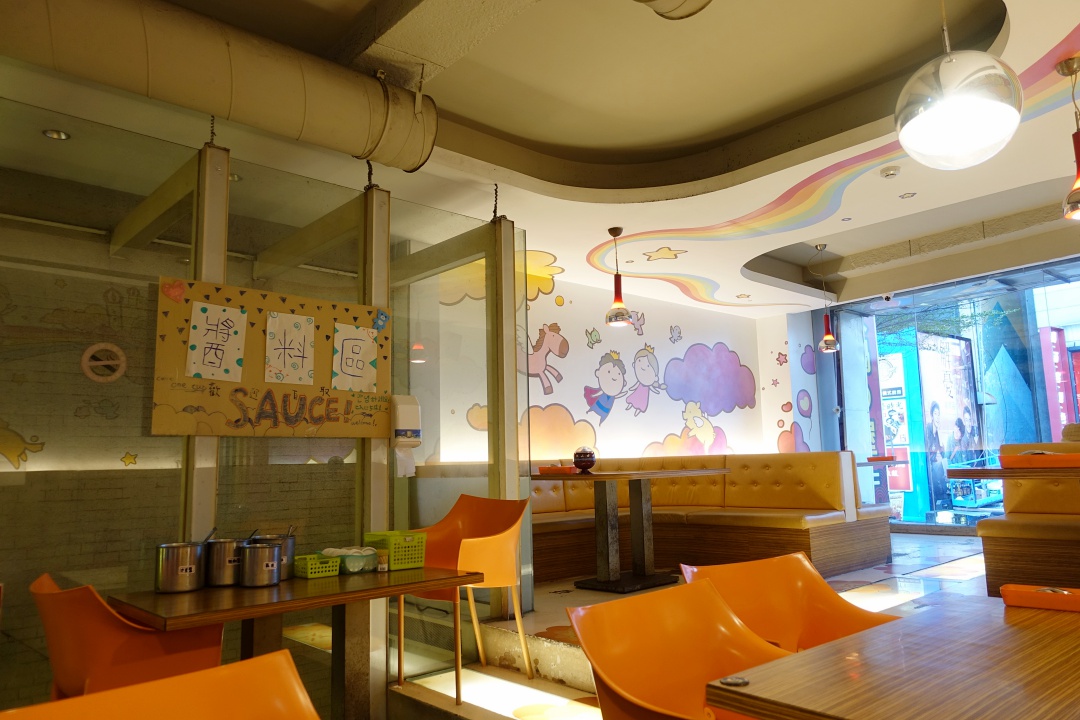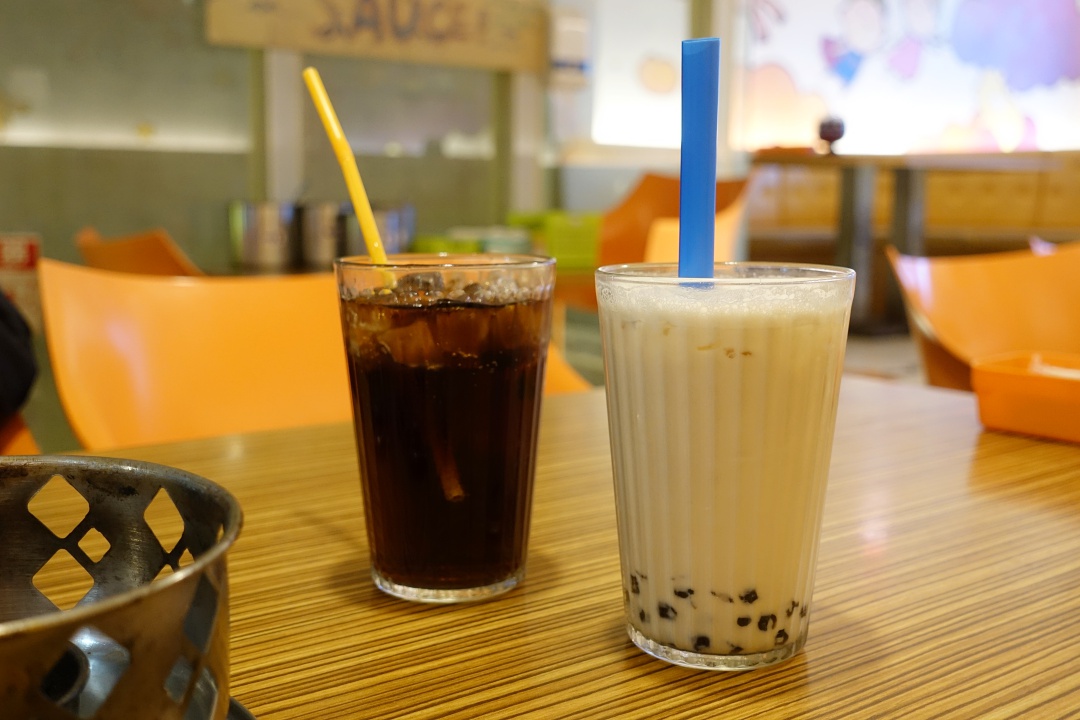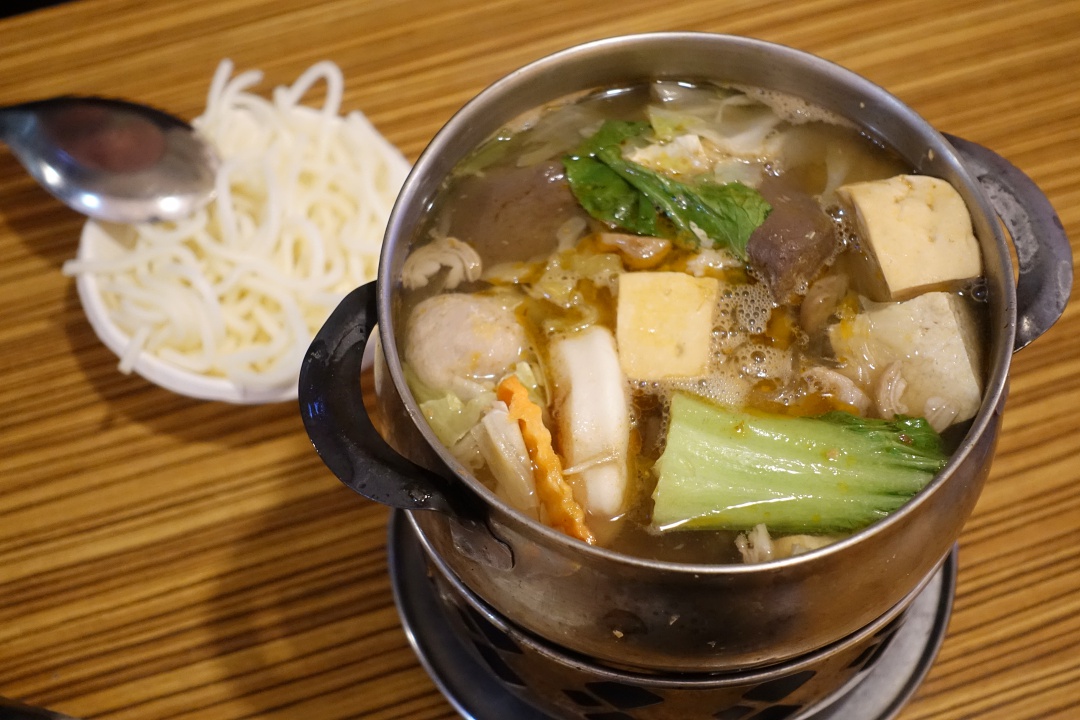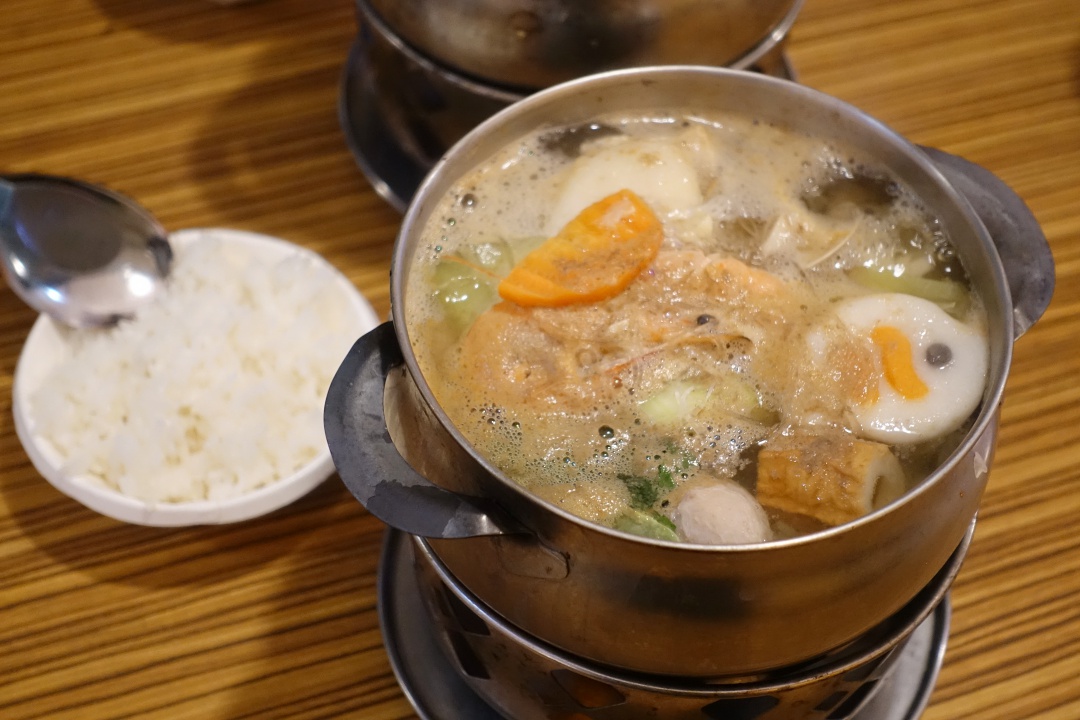 I've nothing much to say about the food. It was okay, I supposed? Nothing really special.
---
After having our lunch, we made a quick stop back at our hotel to drop off our purchases, before heading out later that night to Shilin Night Market (士林夜市).
Shilin Night Market 士林夜市
Over at Shilin Night Market, the Husband managed to pick up the Puma shoes that he was looking for, while I managed to turn a couple of gachapons. (For those looking for gachapon, you should definitely check out this shop called 日亭商店. The entire shop was filled with rows of gachapon machines!)
What to Eat at Shilin Night Market
While walking around Shilin, we came across an area lined with lots of food stalls. It was my first time coming across the food carts in this area, and I'm surprised by the amount of food available! We ended up getting a few items to try, including 菠蘿油, 王子起士馬鈴薯, 蚵仔煎 and 地瓜球.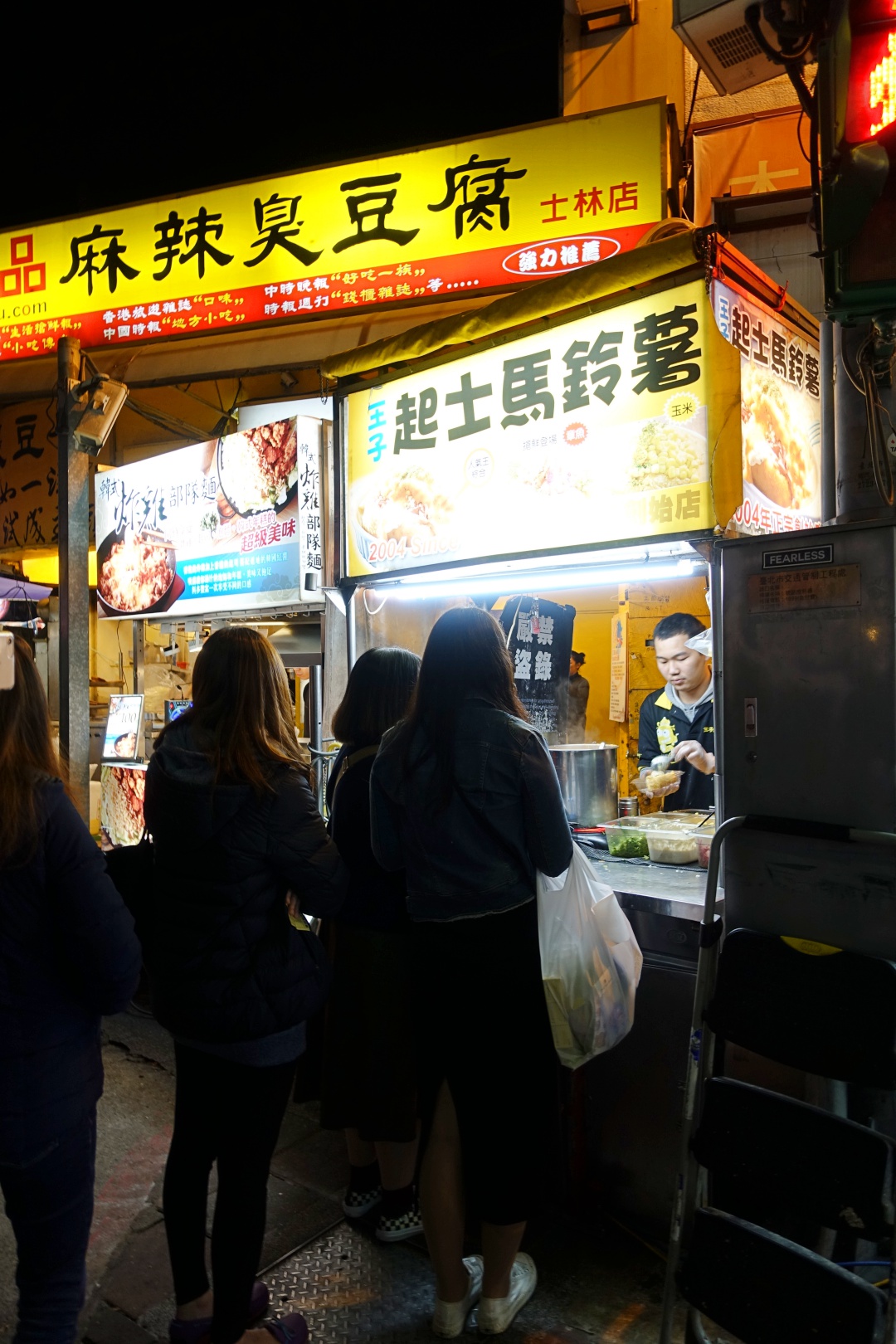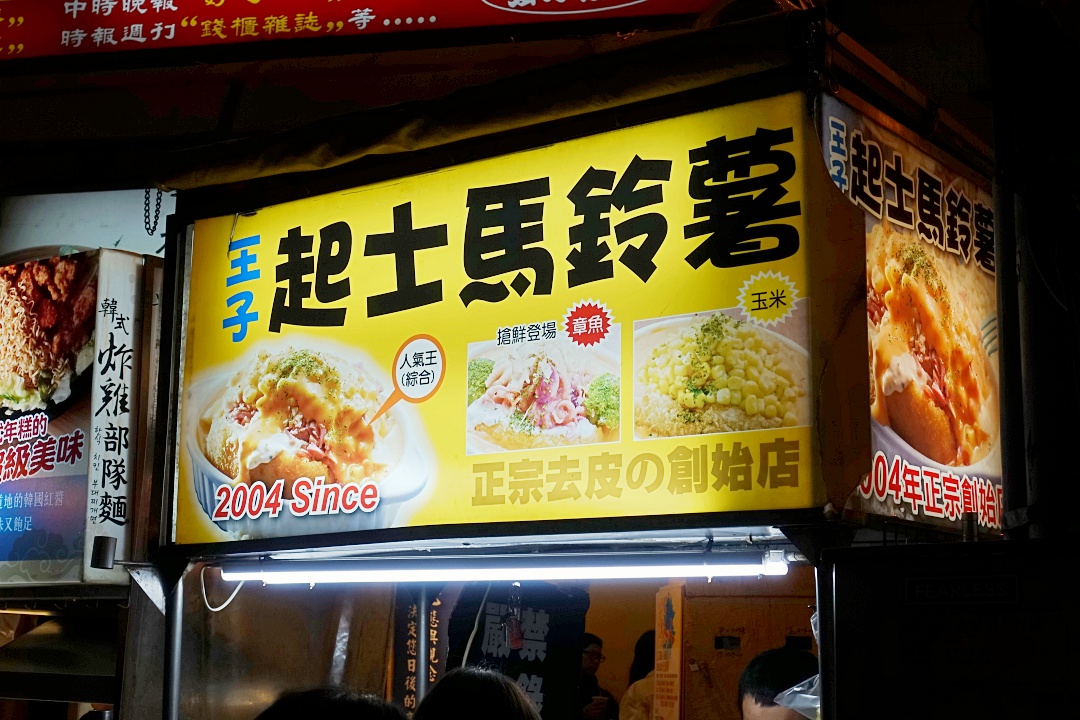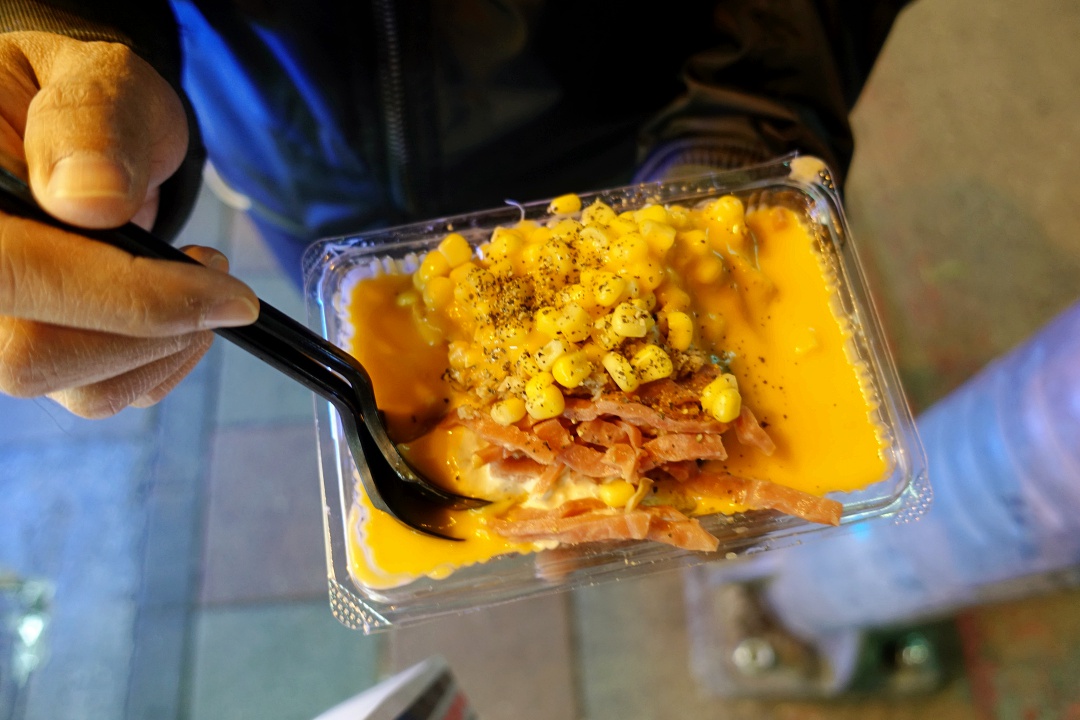 Mashed potatoes covered in a thick layer of cheese sauce, topped with bacon and corns. If you love potato and cheese, you will love this Prince Cheese Potato (王子起士馬鈴薯)!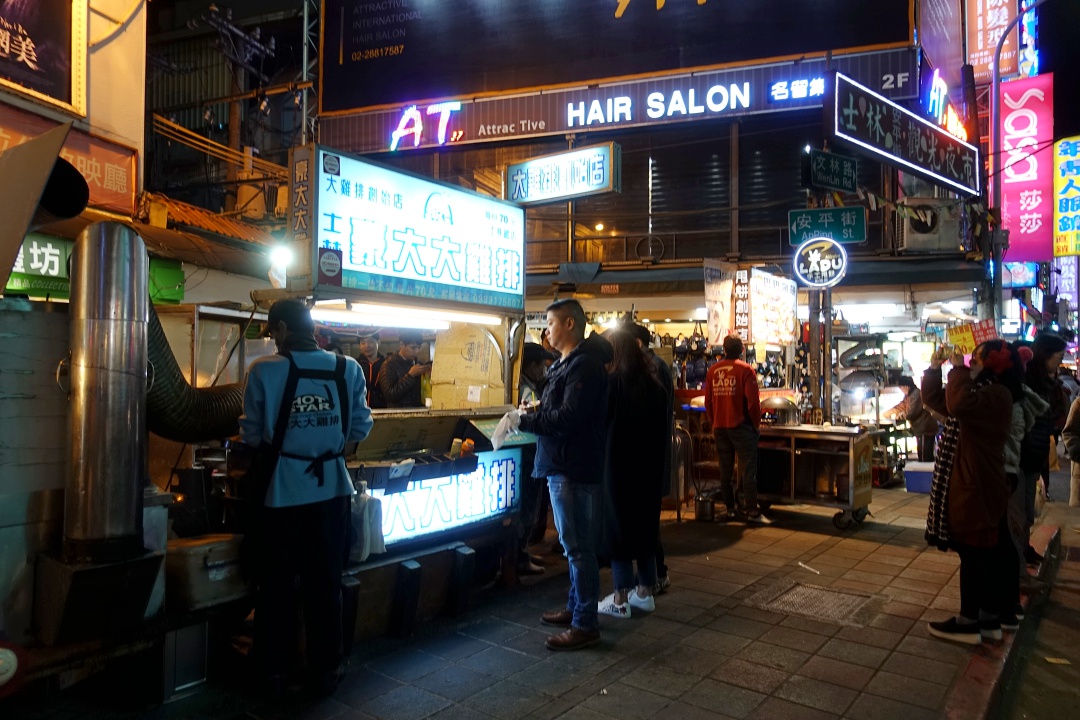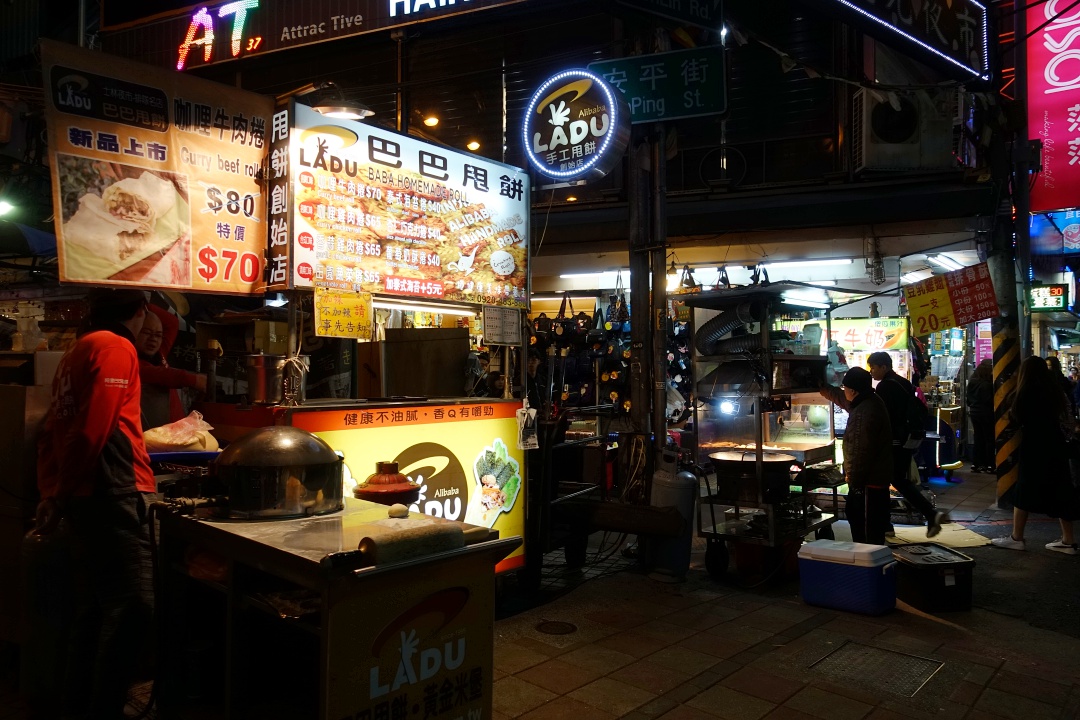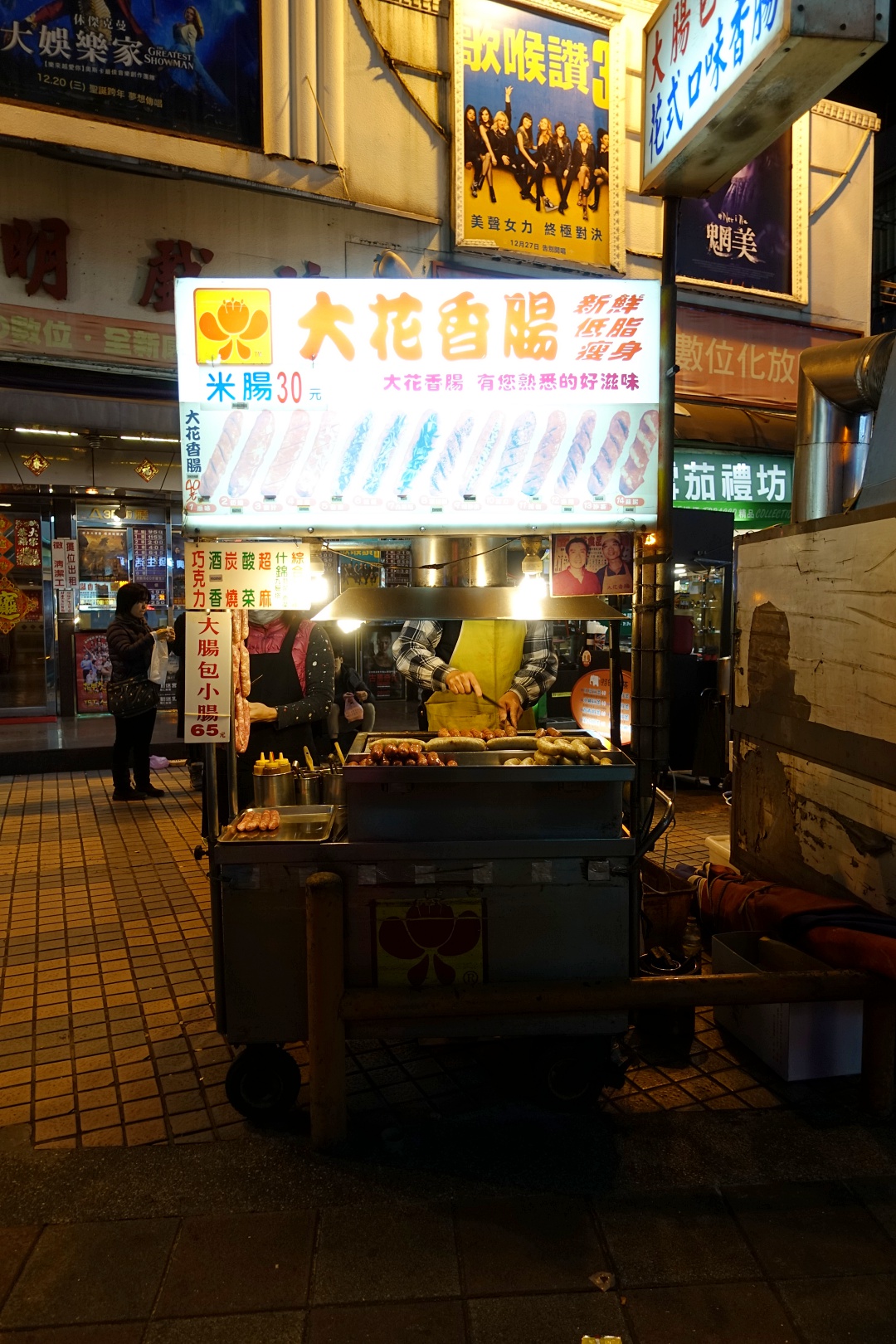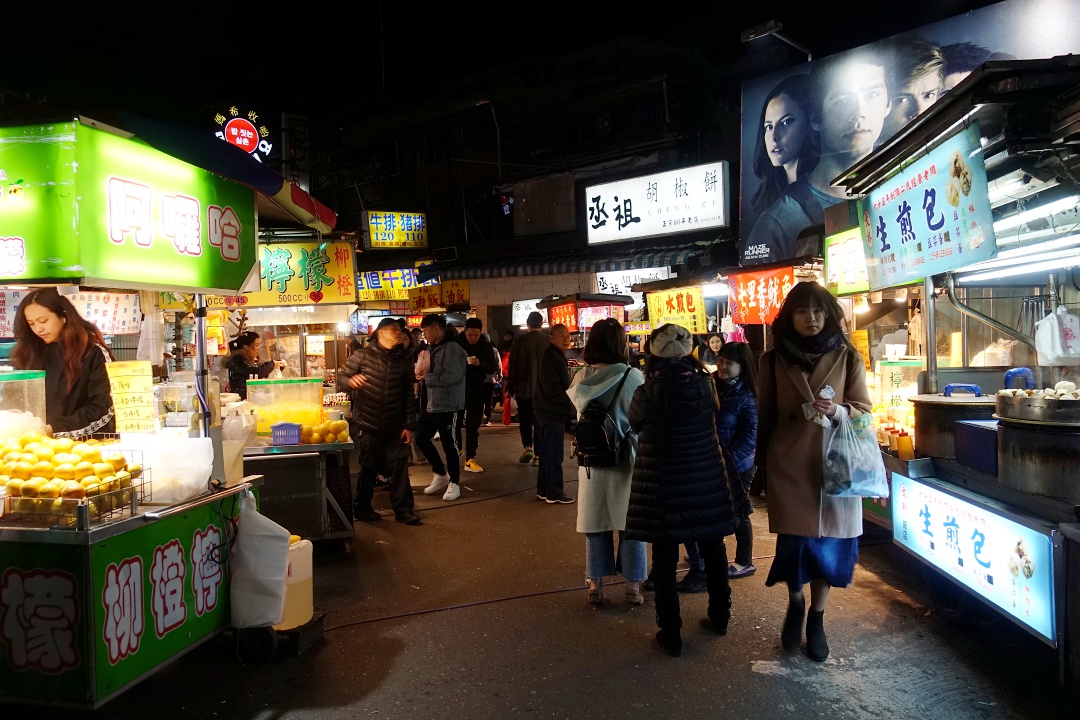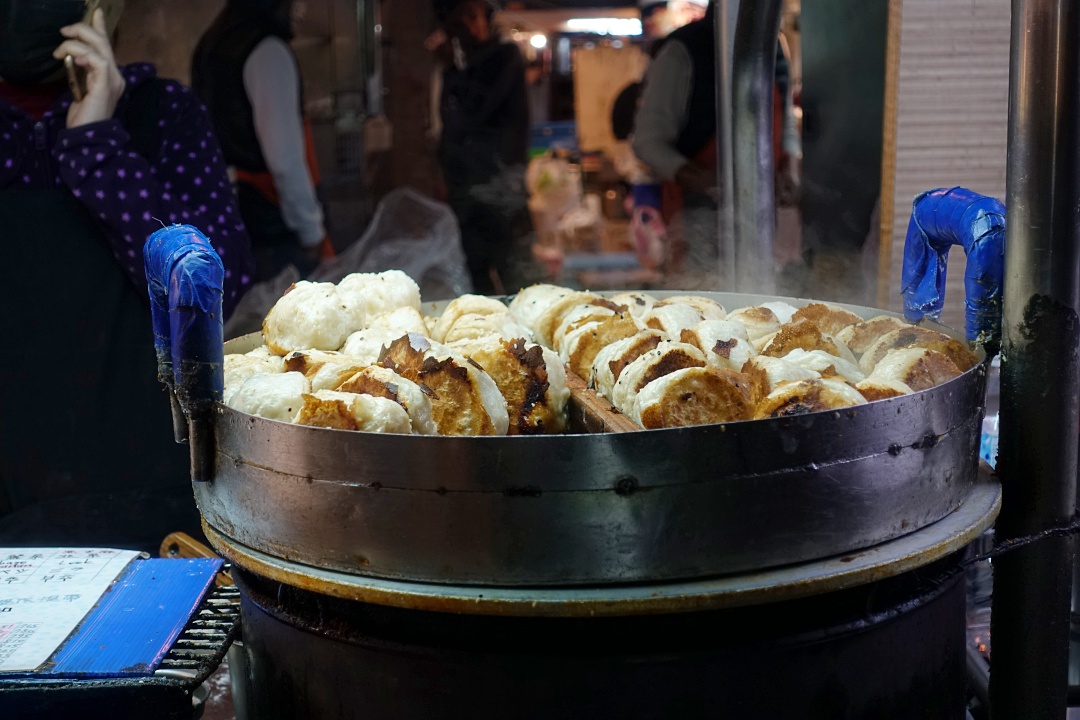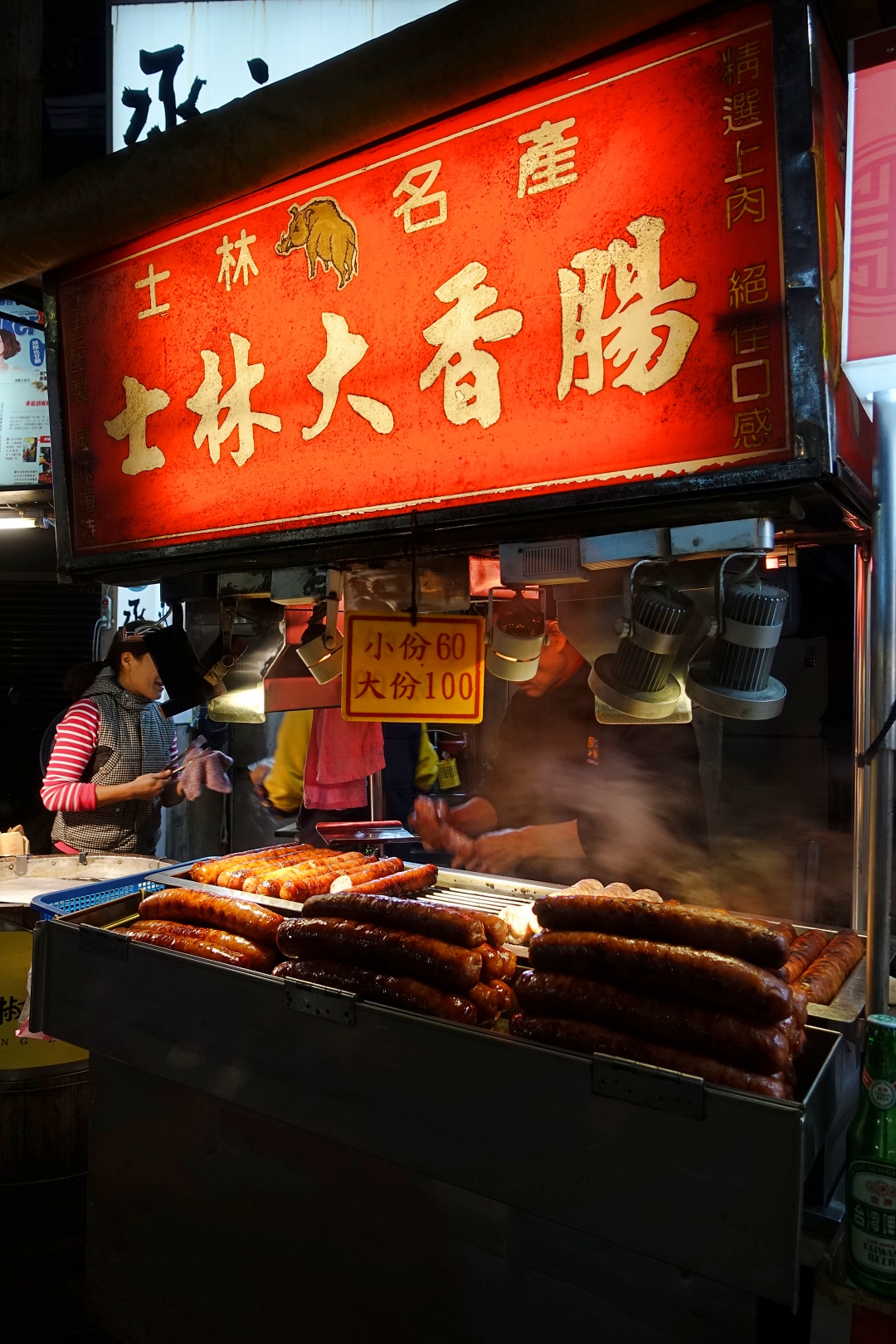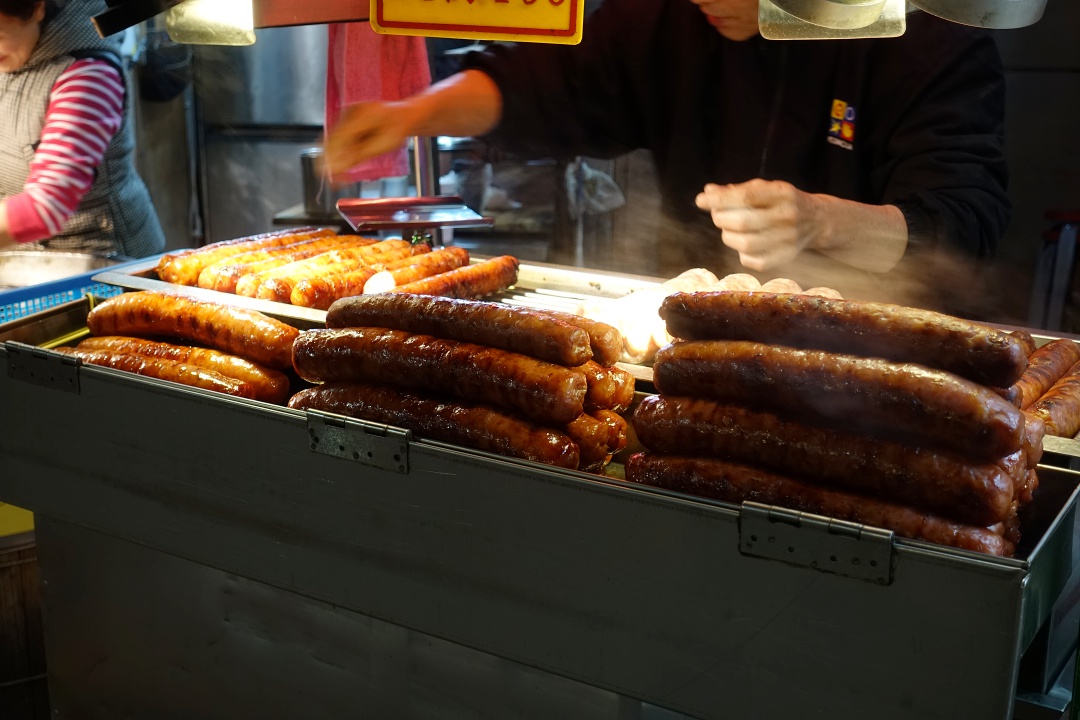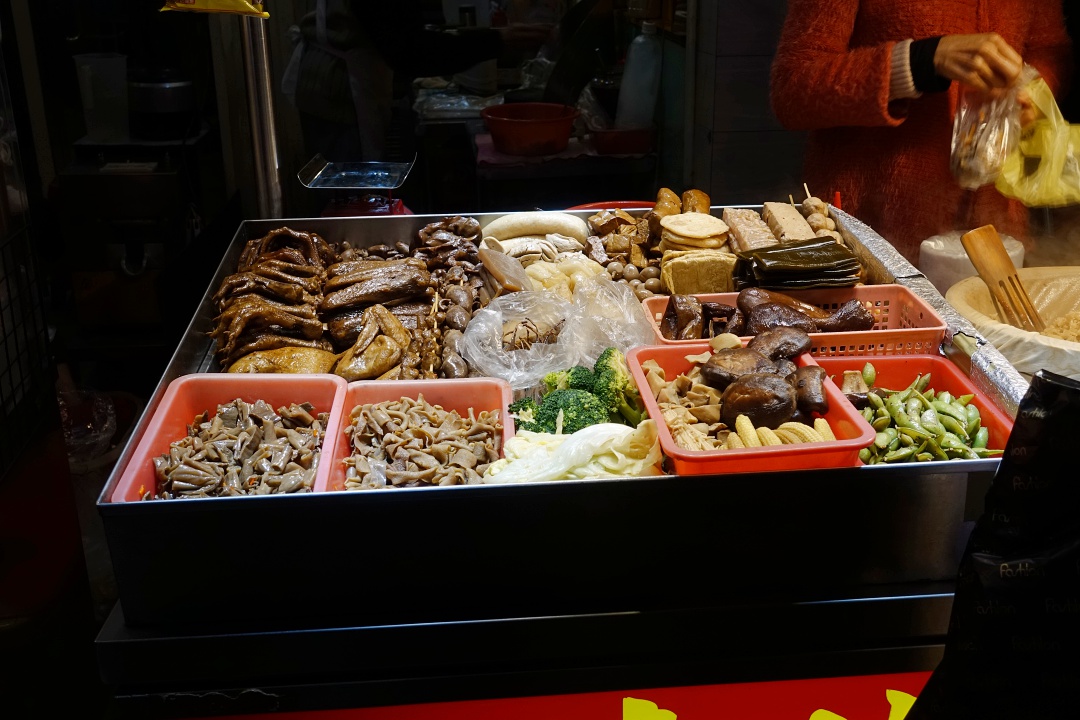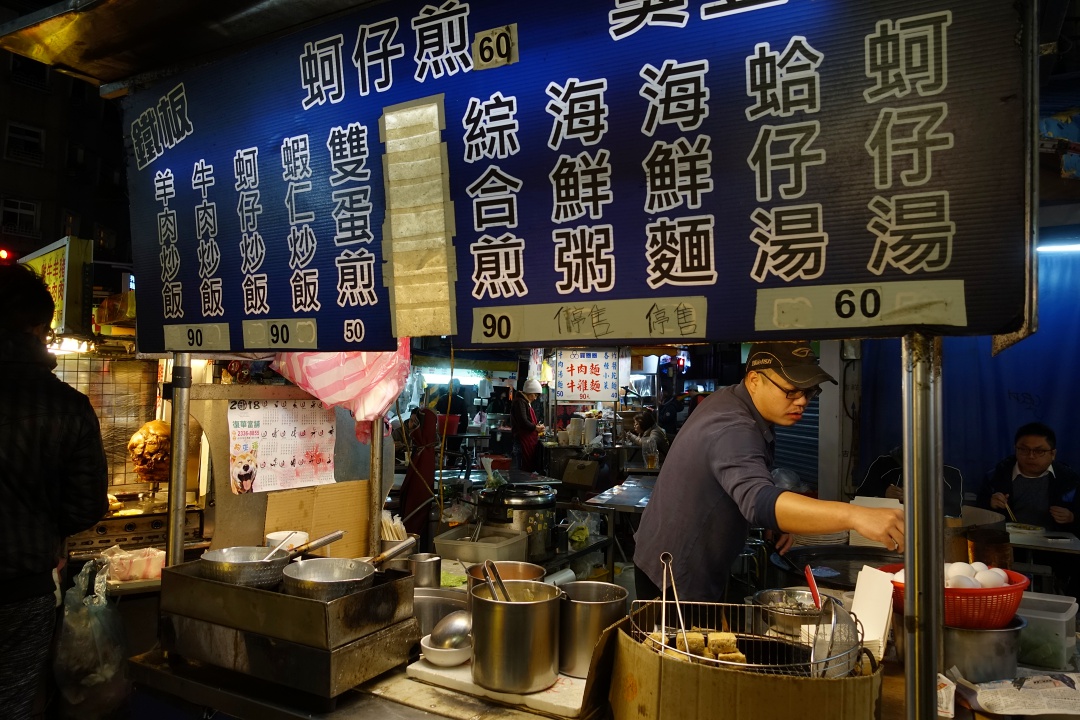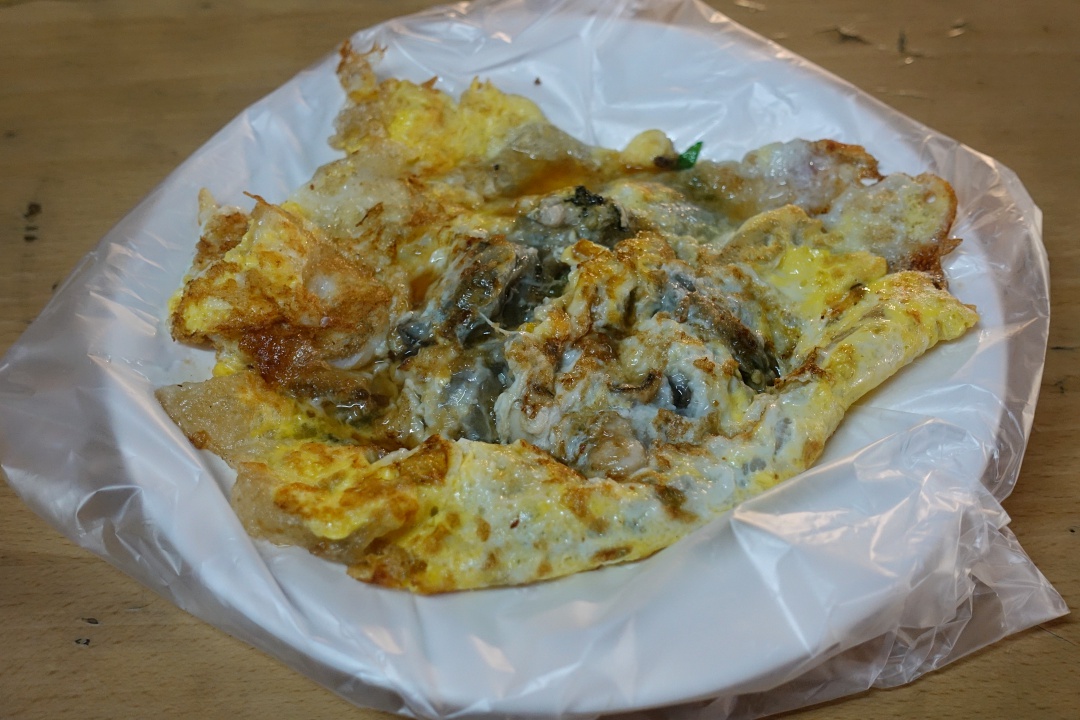 Finally satisfied the Husband craving for fried oyster omelette (蚵仔煎)!
We told the staff to do away with the sauce and it was so good! Totally worth paying TWD60 for this!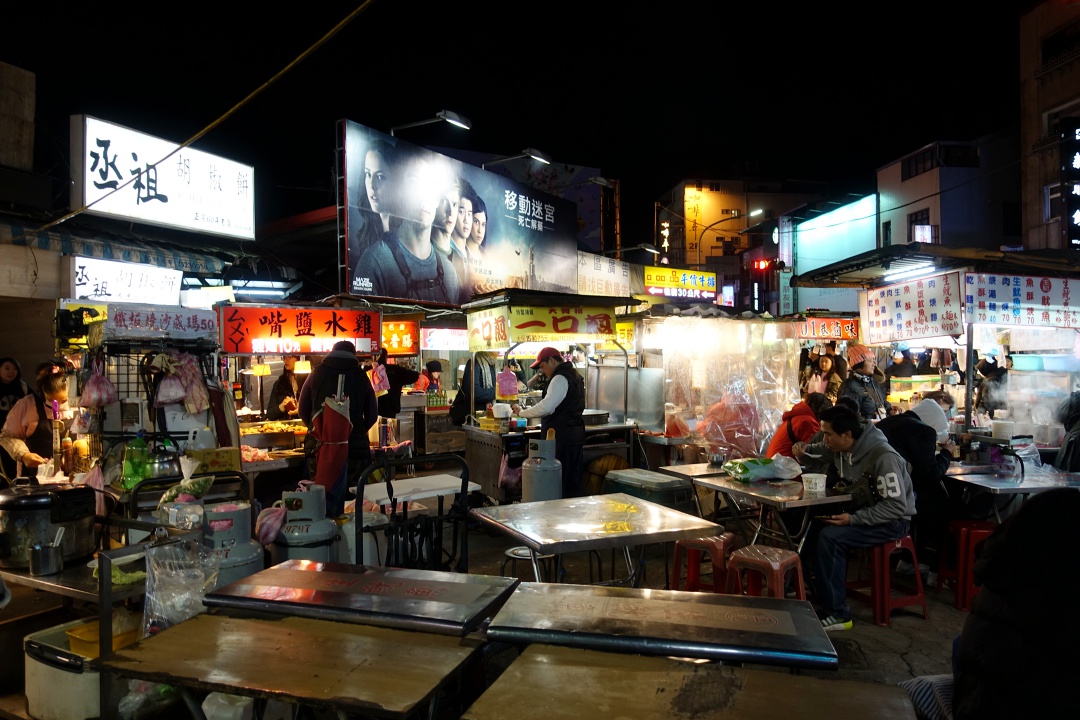 This particular stall that we went to have some seats located at the back. So we just sat there to finish up our food.
After eating, we chance upon a shop nearby that was full of gachapon machines. Since we had already turned some gachapon at 日亭商店, we didn't go too crazy at this shop. Only turned one gachapon, and it was a 7-11 x Toy Story collectables. Aside from the individual gachapon, they also have the entire set available for sale. One gachapon is priced at TWD100, whereas a whole set of 5 costs TWD600. I was close to getting it, but on second thought, I figured it's probably not worthy to collect 7-11 collectables so I thought I would spend the money on other items instead.
Later, we also went back to 日亭商店 to pick up a Little Mermaid + Flounder + Sebastian figures. A set of three was selling at TWD1100, which I thought was fairly reasonable.
After that, we went over to another shop nearby to get a SEGA Toy Story Green Alien figure for TWD690 right before we left Shilin Night Market. I was debating whether to buy it or not as the box was quite bulky and at this point of time, my luggage was already filled to the brim. There were so many toys I wanted to pick up but had to give them a miss because I doubt I could bring them back without paying for extra luggage at the airport.
The shop that we bought that Alien figure from also has some gachapon machines, though not as many as 日亭商店. We were trying our luck on one of the Disney Princesses gachapon, and after multiple failed attempts, the shop owner decided to sell the one we wanted to us. Very thankful for that because who knows how much more we had to spend before getting the one we lacked.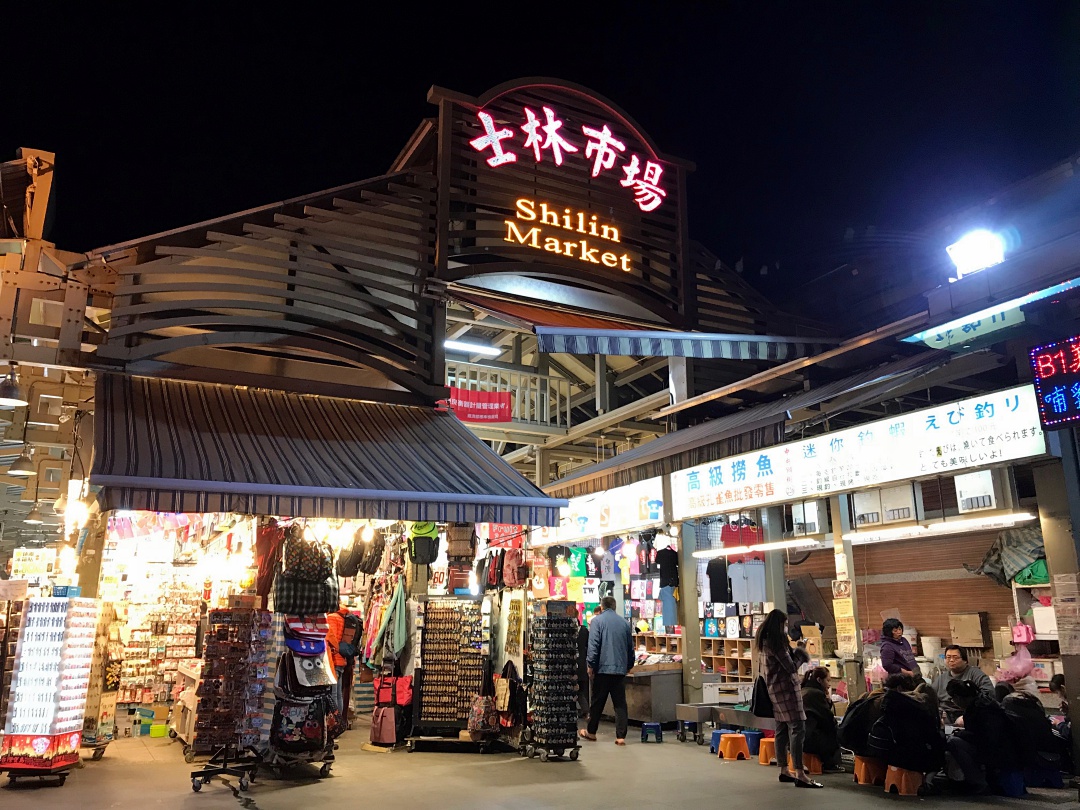 Aside from shopping, we also went to play one of the shooting games found inside Shilin Market. (There were lots of game booths there.) After playing a couple of rounds, we finally earned enough points to redeem for a Buzz Lightyear plush. It was the same size as the Woody that we won the day before at Rouhe Night Market.
The amount spent on playing the games was almost equivalent to the selling price of the plush, so we figured we might as well spent it on the game. At the end of the day, I guess what matters most was we had fun.
SaveSave
SaveSaveSaveSave