After travelling around Taiwan for more than a week, we are finally down to our last city – Taipei (台北)! Very excited to spend our last five nights in Taipei.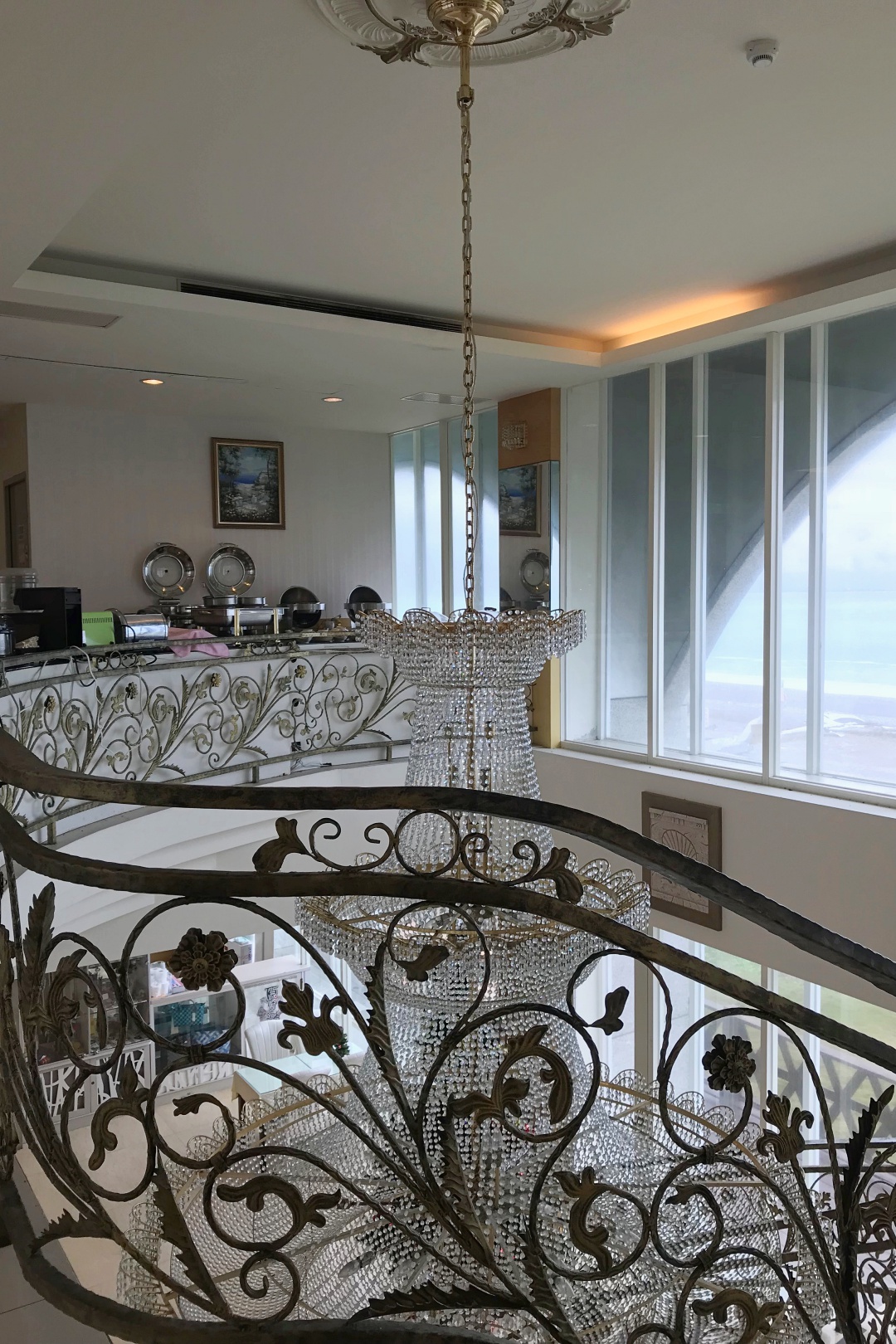 Woke up at around 09:00 and went down to have our breakfast at 09:30. For breakfast, the hotel serves some ala carte items like bread, porridge, soup, juice and coffee. They were all left on the table, buffet-style.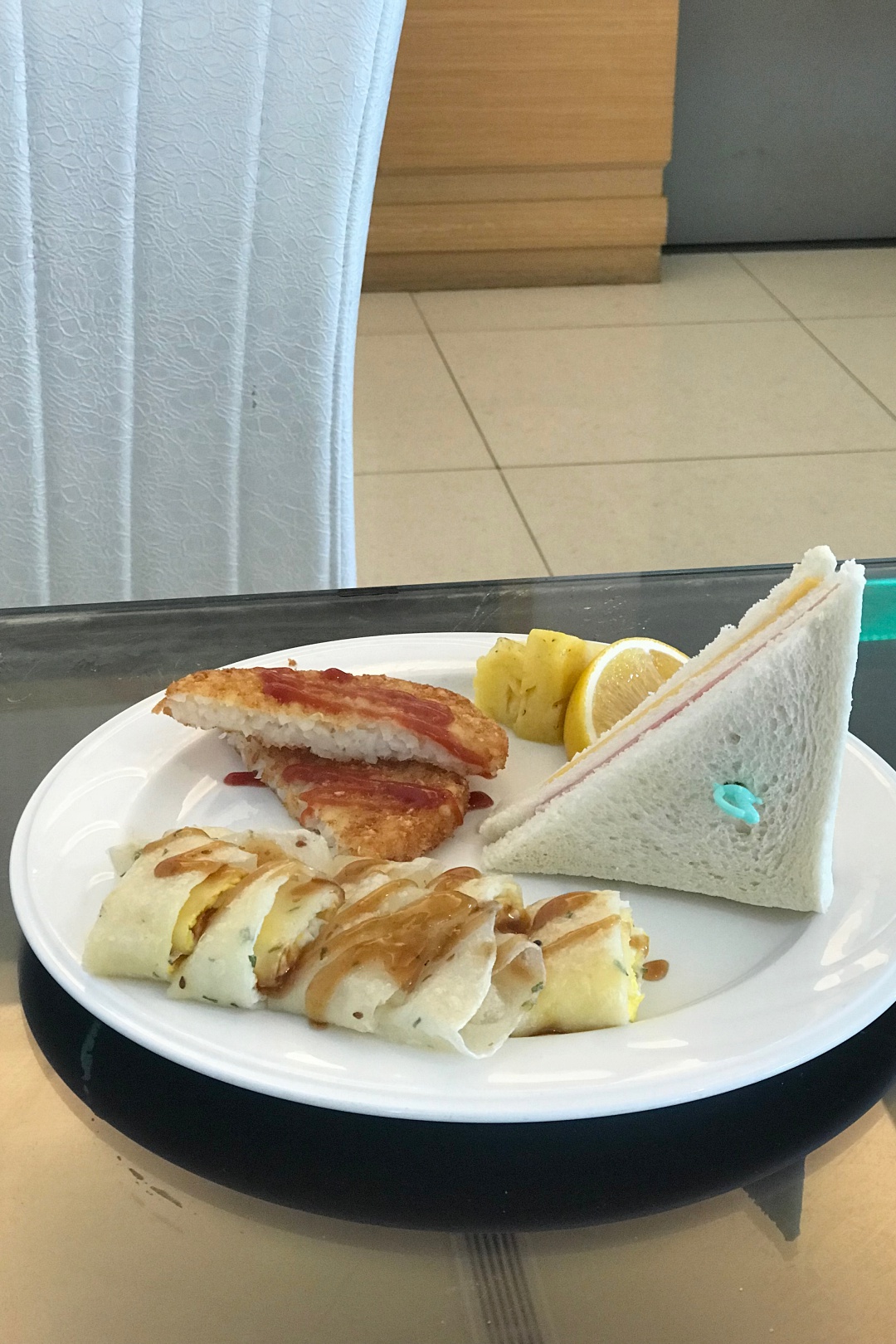 Aside from that, they also prepared a set meal for each of us. Each plate includes a ham and cheese sandwich, hash brown and an egg crepe (蛋卷). While these may seem nothing special, I love the fact that each plate was specially created for the guest. They could easily leave them on the counter like the rest of the items, but they didn't. Instead, the food was prepared after the guest arrived. A simple thing like this somehow makes me appreciate and enjoy my food more.
I imagine 蛋卷 is kind of like the default dish Taiwanese eat for breakfast? So to have someone specially prepare that for us for breakfast was special.
After breakfast, we went back up to take a shower and finish up our packing, before getting ready to check-out at noon.
Qixingtan 七星潭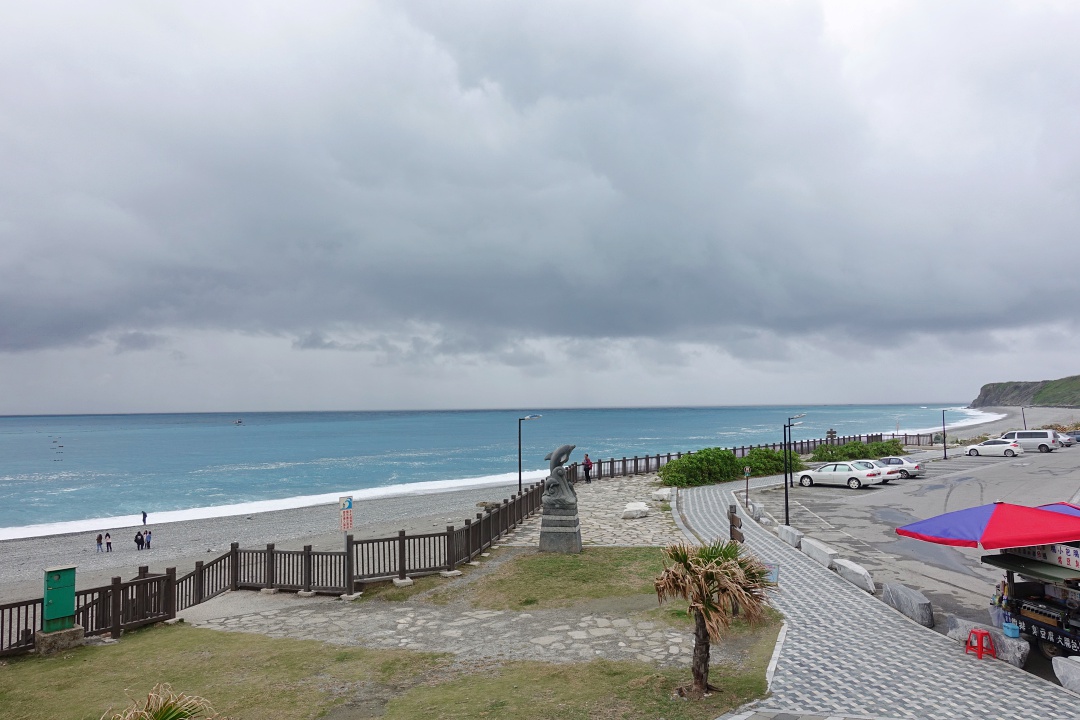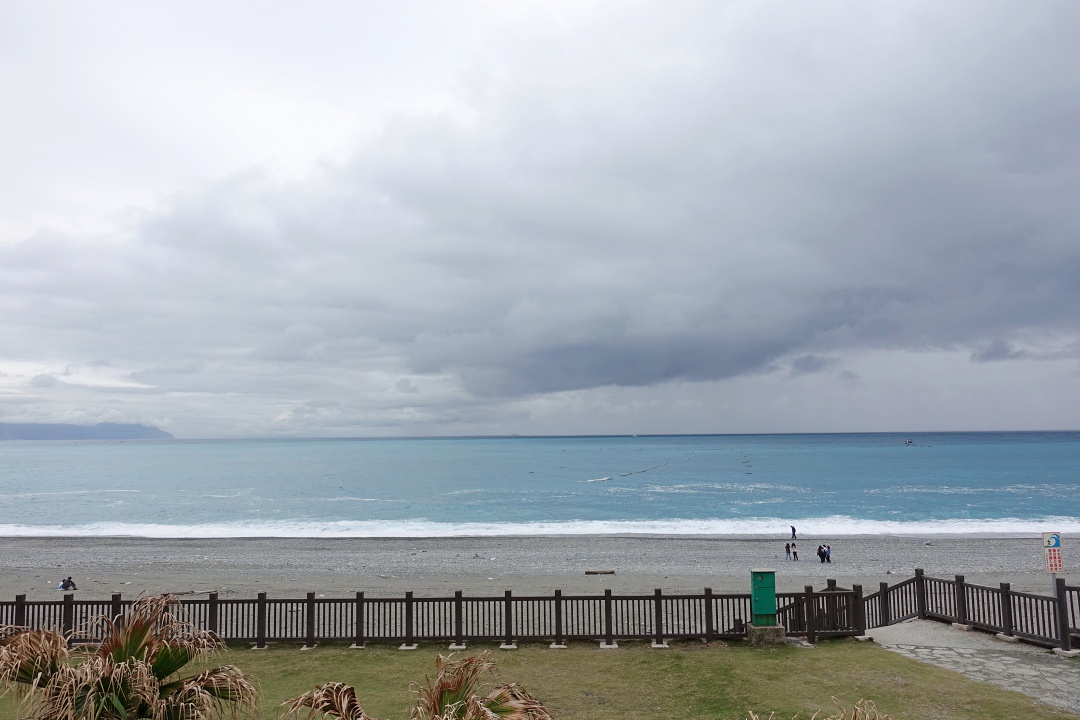 As the weather was better that day, the Husband suggests going down to the beach to fly his drone. Unfortunately, Qixingtan (七星潭) was a restricted area due to its proximity to the airport (or military air base?). As such, we were not supposed/allowed to fly a drone in the vicinity.
We didn't know that until we were being stopped by a local who told us not to fly our drone in this area.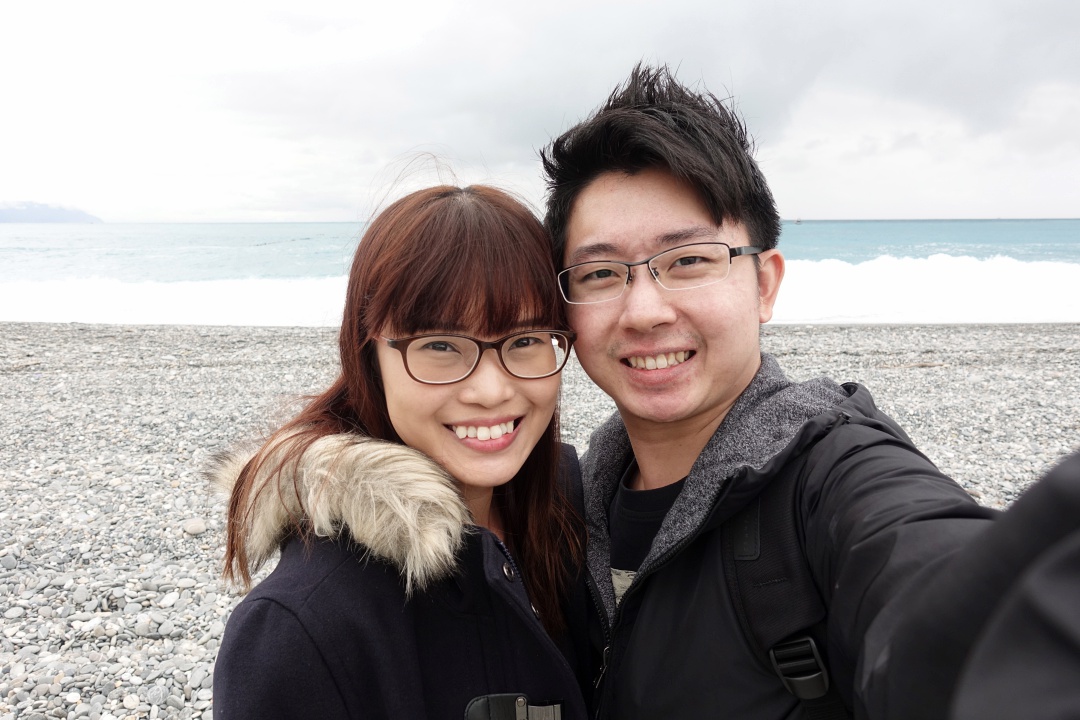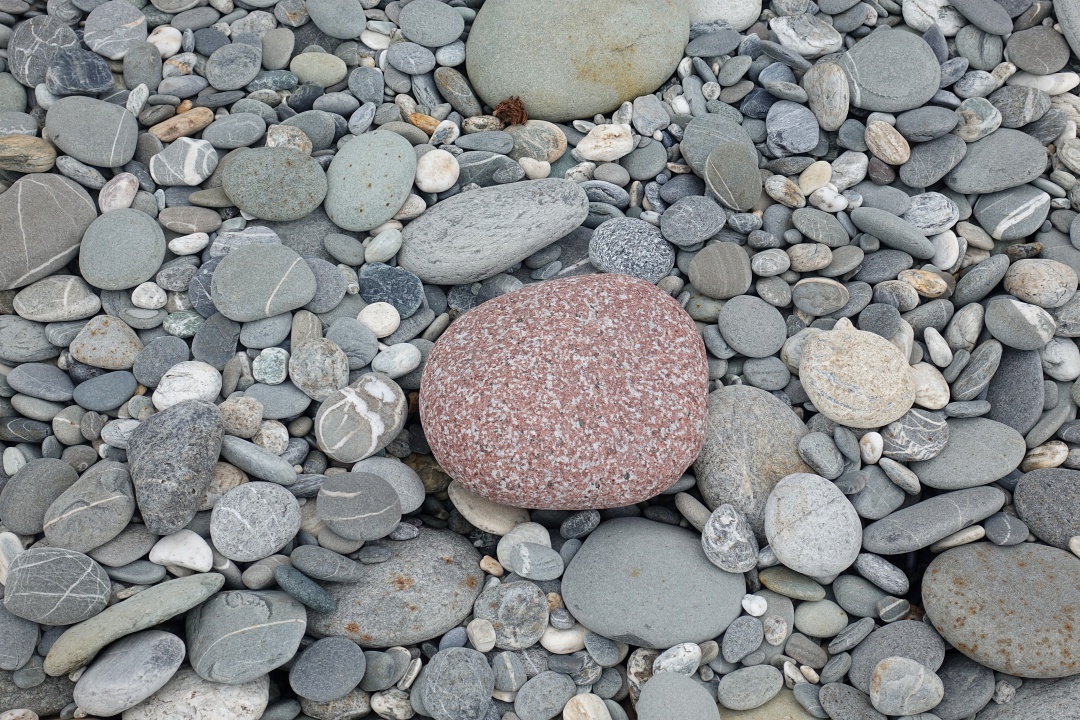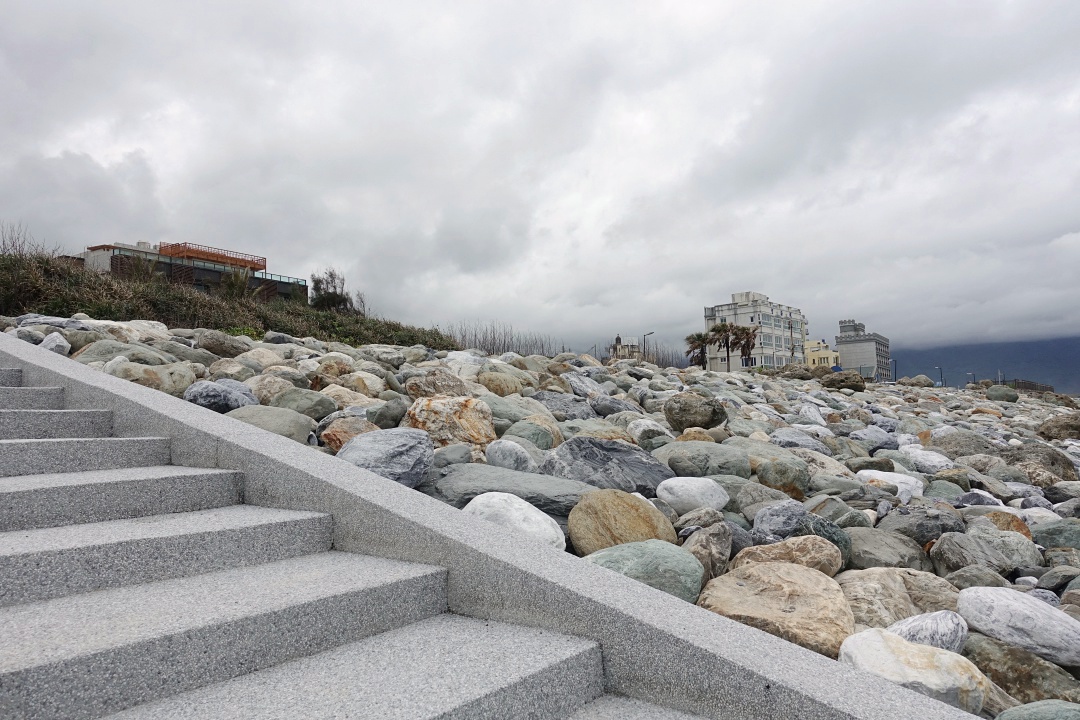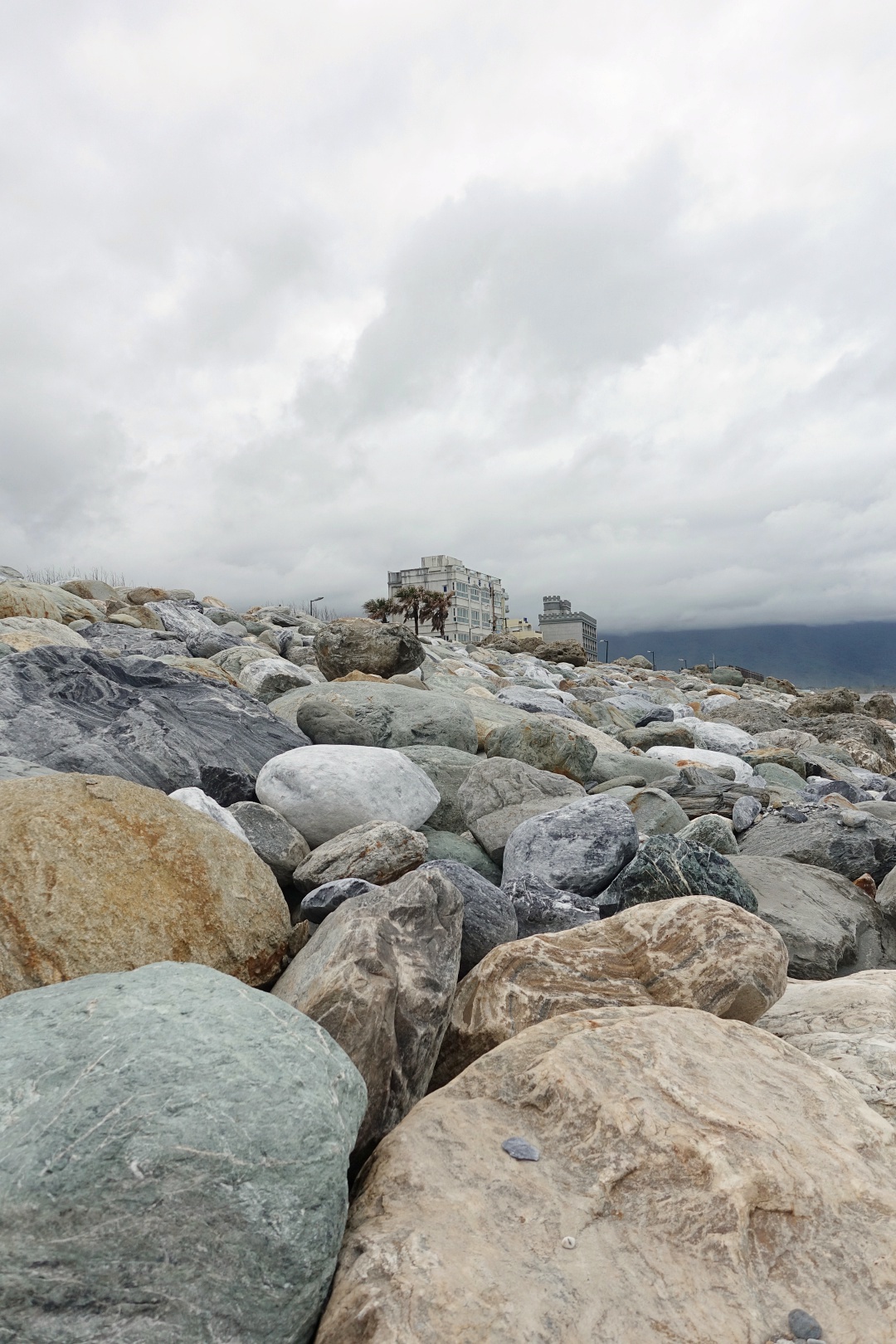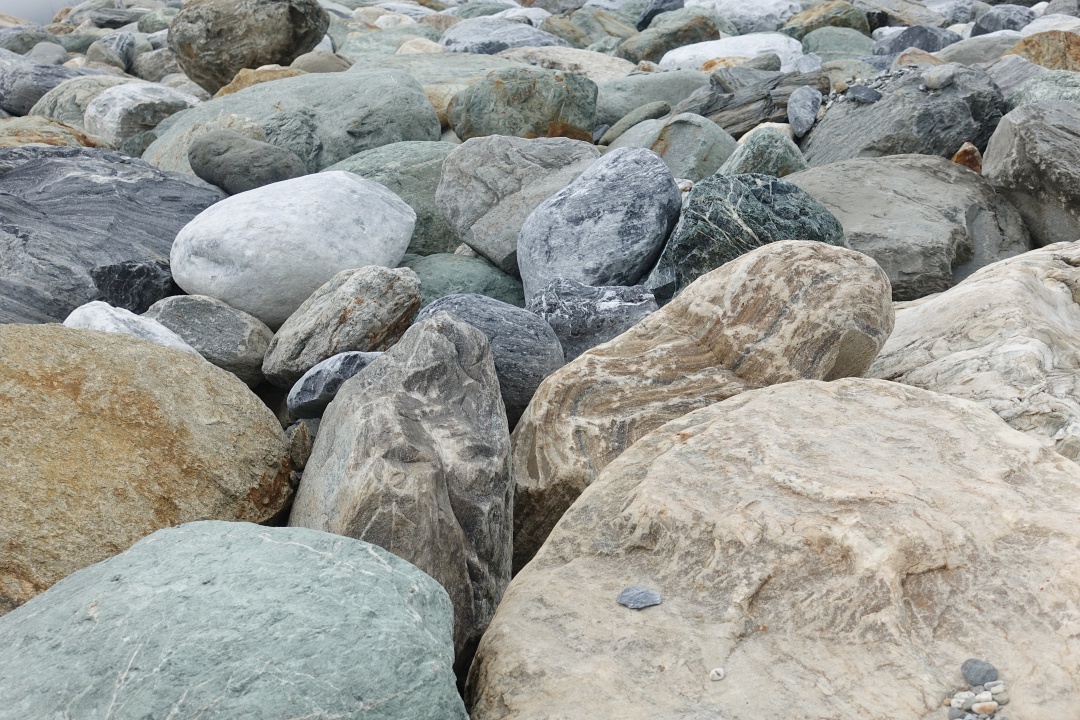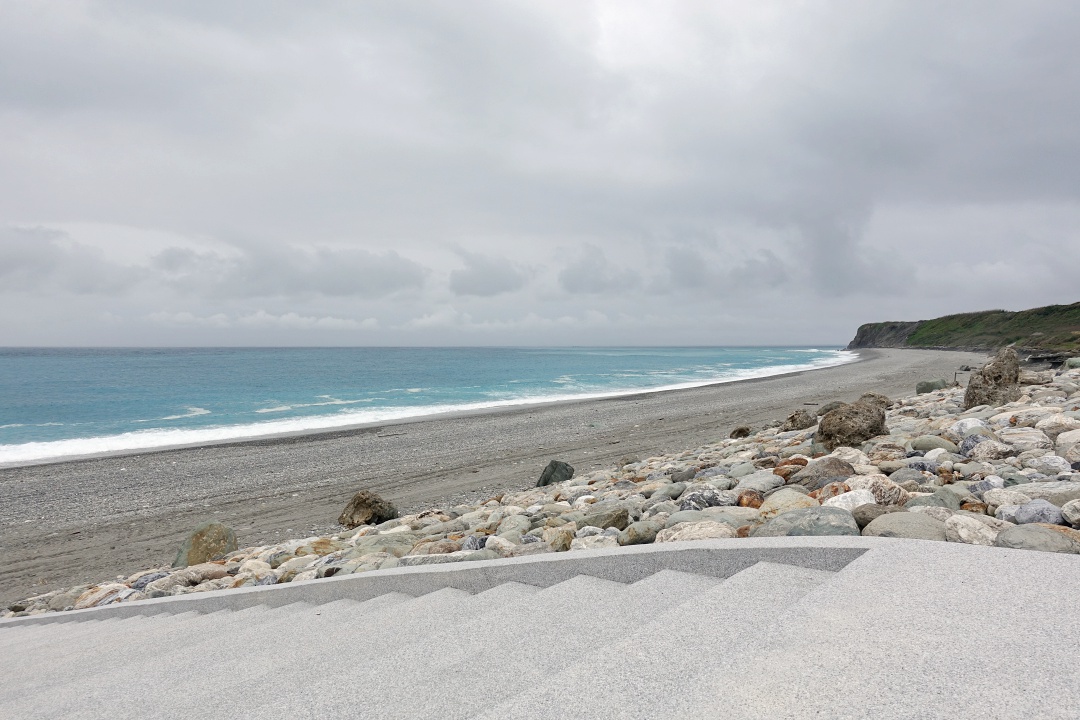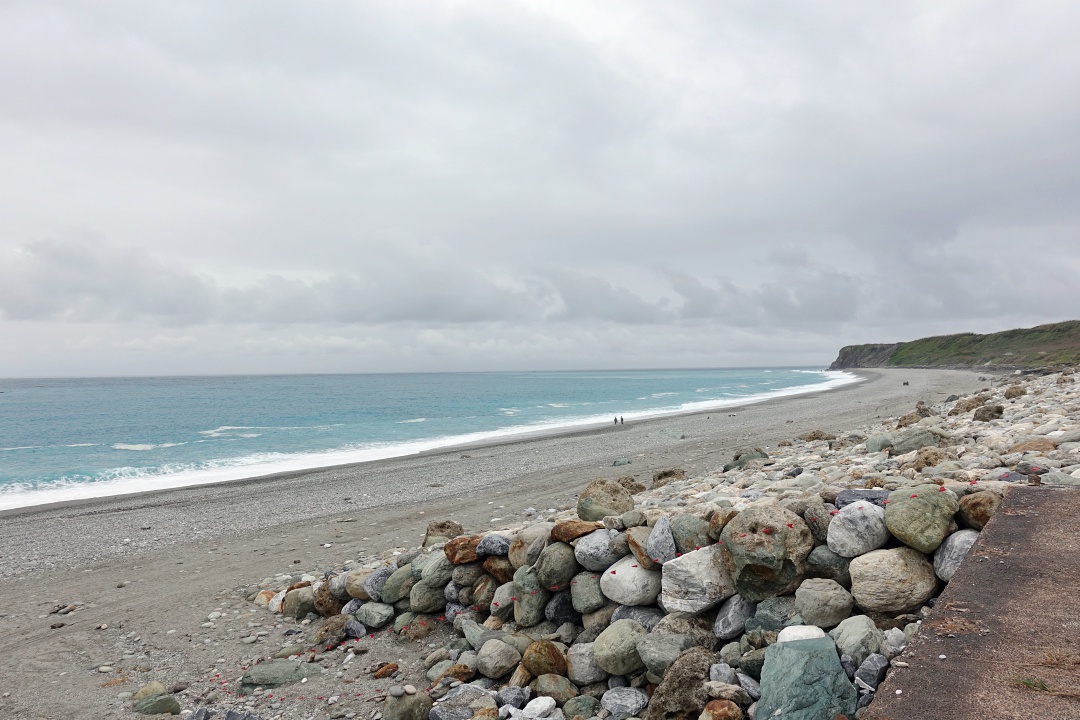 But guess what? We decided to push our luck by walking further down to the beach to fly the drone; hoping that we could fly it low enough not to get caught. We just wanted to have some footage of the coastline and wasn't looking at shooting anything out of the line.
It was extremely windy that day, and I was constantly afraid that the drone might lose its connection and ended up in the water. Fortunately, that did not happen, and we managed to get the drone back.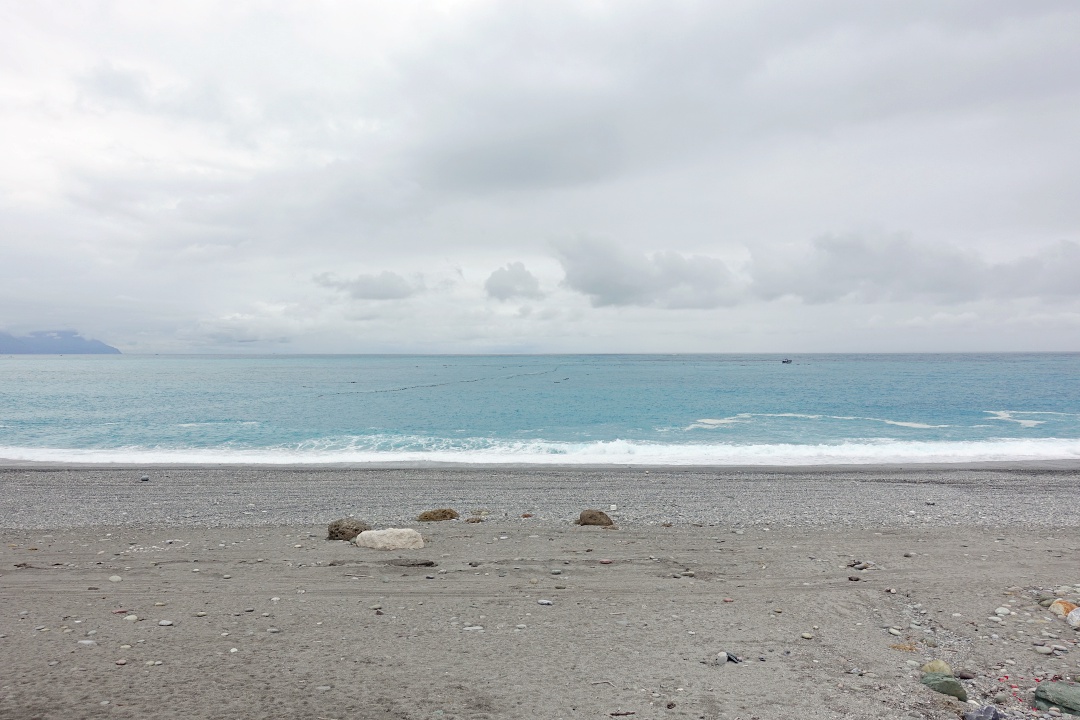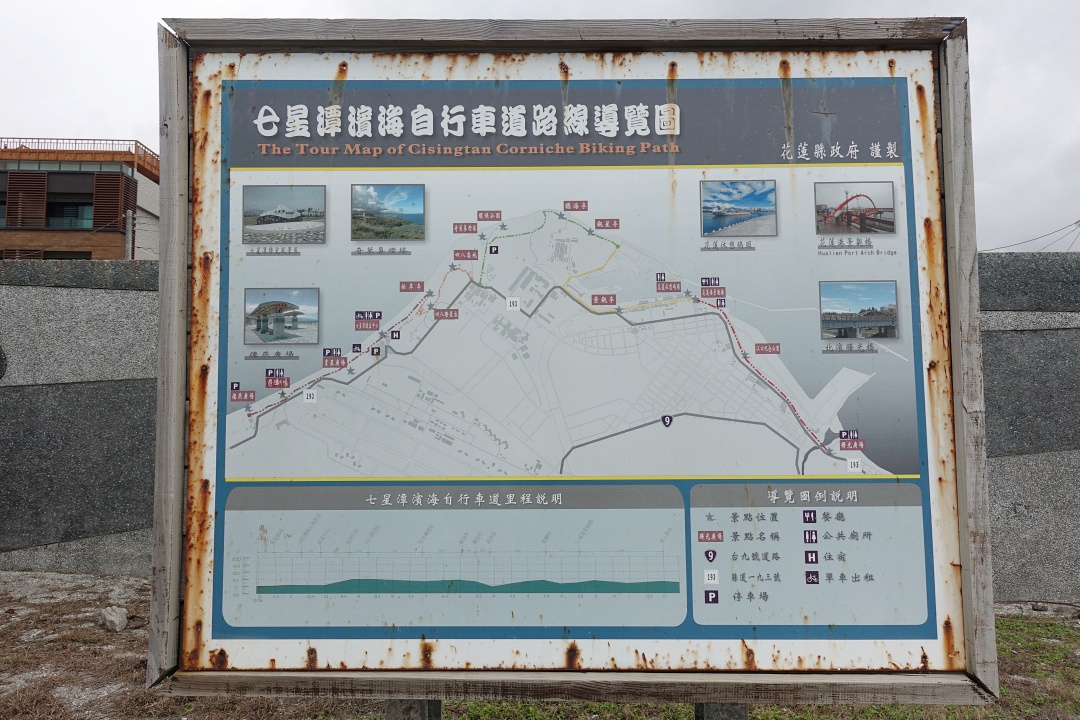 After some photographs and a stroll down the beach, we went back to the hotel to pick up our luggage and at the same time got the staff to help us call for a taxi to Hualien Railway Station.
We tried to book our train tickets from Hualien to Taipei the night before, but it wasn't successful. The system kept showing insufficient seats. I heard it can be difficult to get tickets from Taipei to Hualien so that makes me worried that we might not get tickets from Hualien to Taipei.
The Husband suggests we head to the train station to get our tickets. So that was what we did in the end.
Paid TWD205 for our taxi ride and reached the train station at around 13:15. Went straight to the counter and surprisingly managed to secure two tickets for the train that departs at 13:28! Lucky us! Managed to get our tickets and board the train immediately. Plus the tickets we got were the Puyuma express tickets, which means it will only take us 2h12m to reach Taipei from Hualien.
While checking for the train tickets the night before, I came across one train that takes 10 hours to reach Taipei from Hualien! I suppose those tickets would be useful for those who want to take an overnight train to save on accommodation. But no way are we going to take a 10-hour train ride in the middle of the day.
In the case where we couldn't get tickets from Hualien to Taipei, our plan was to take the train to another train station near Taipei, then take a bus to Taipei. Else, we might just stay an additional night in Hualien.
This was precisely why I didn't want to book our hotels in advance because we never really know how the travelling plan will turn out. Without fixing our hotels or having a concrete plan, it offers us more flexibility. We could always go or extend another day if we want to.
Having said that, I still went ahead and book our hotel the night before, even before we secure our train tickets. Decided to stay again at Green World Hotel Zhonghua at Ximending area because I like the convenience of the location.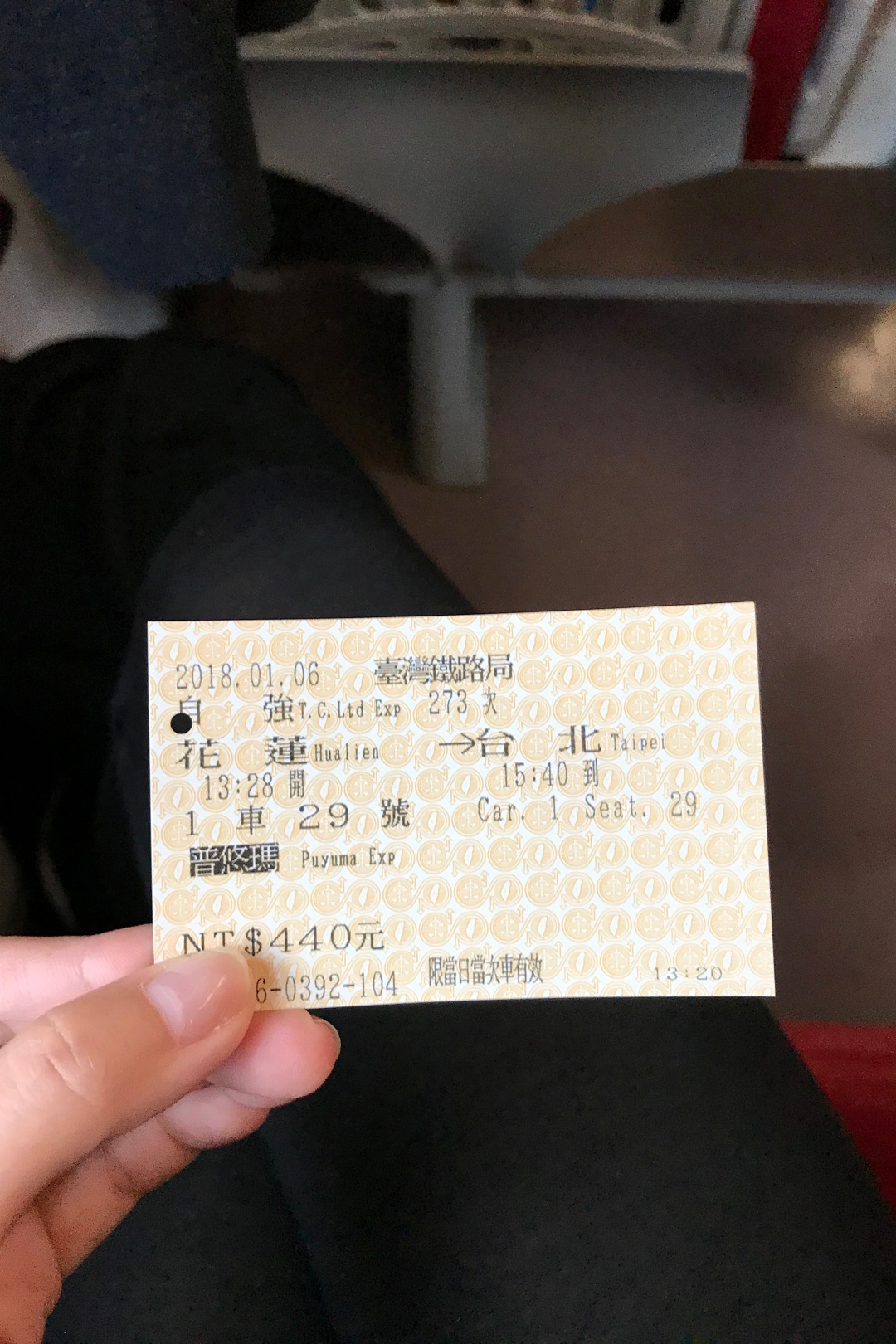 Ticket price from Hualien to Taipei: TWD440 (approximately SGD19.20).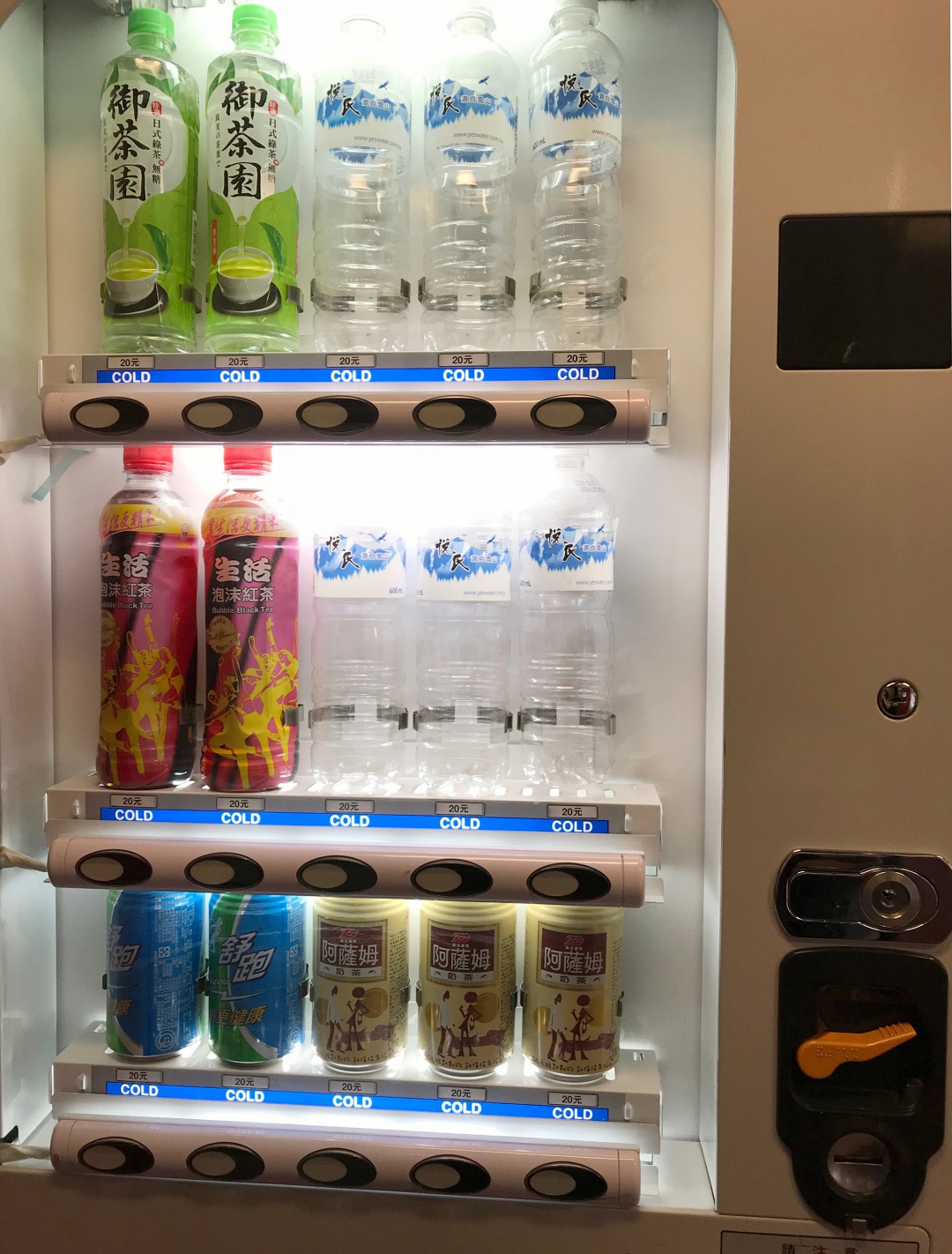 I'm so glad they have vending machines on the train!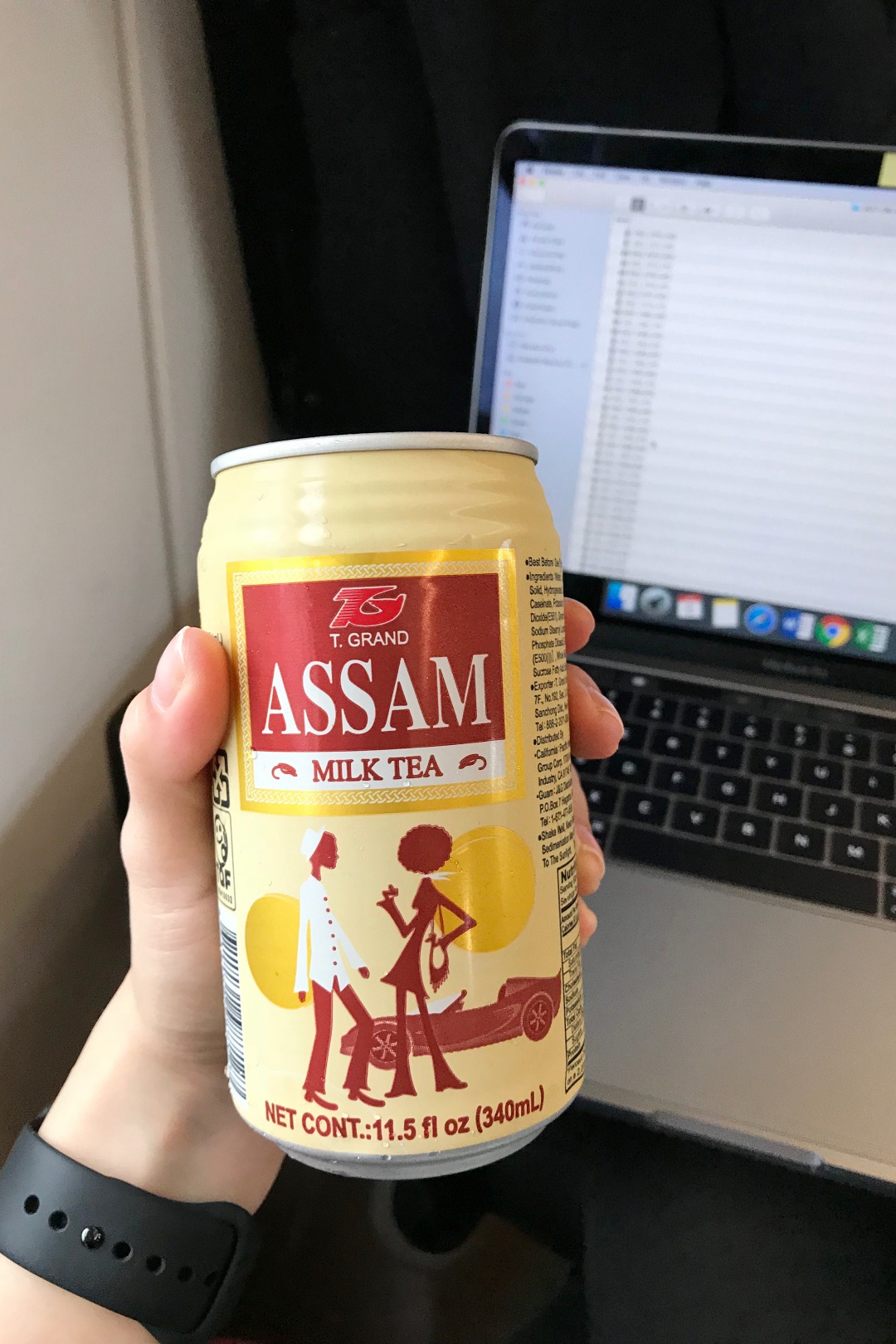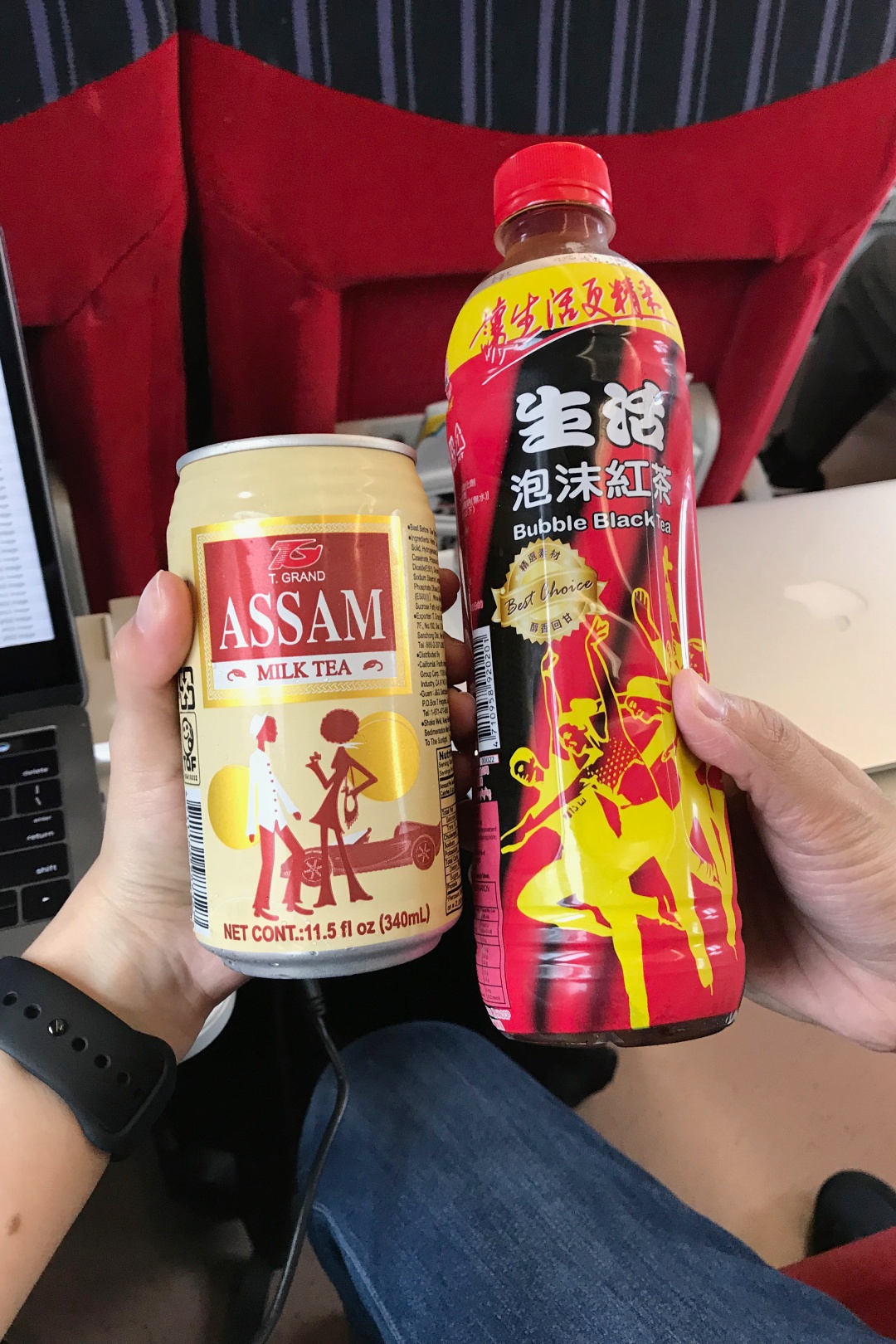 The train was pretty comfortable. Each seat comes with a foldable footrest and a tray table that prove to be very useful for those who want to work on the go. I ended up spending most of my journey editing photos.
There was also a designated spot right in front of the cabin for us to place our luggage.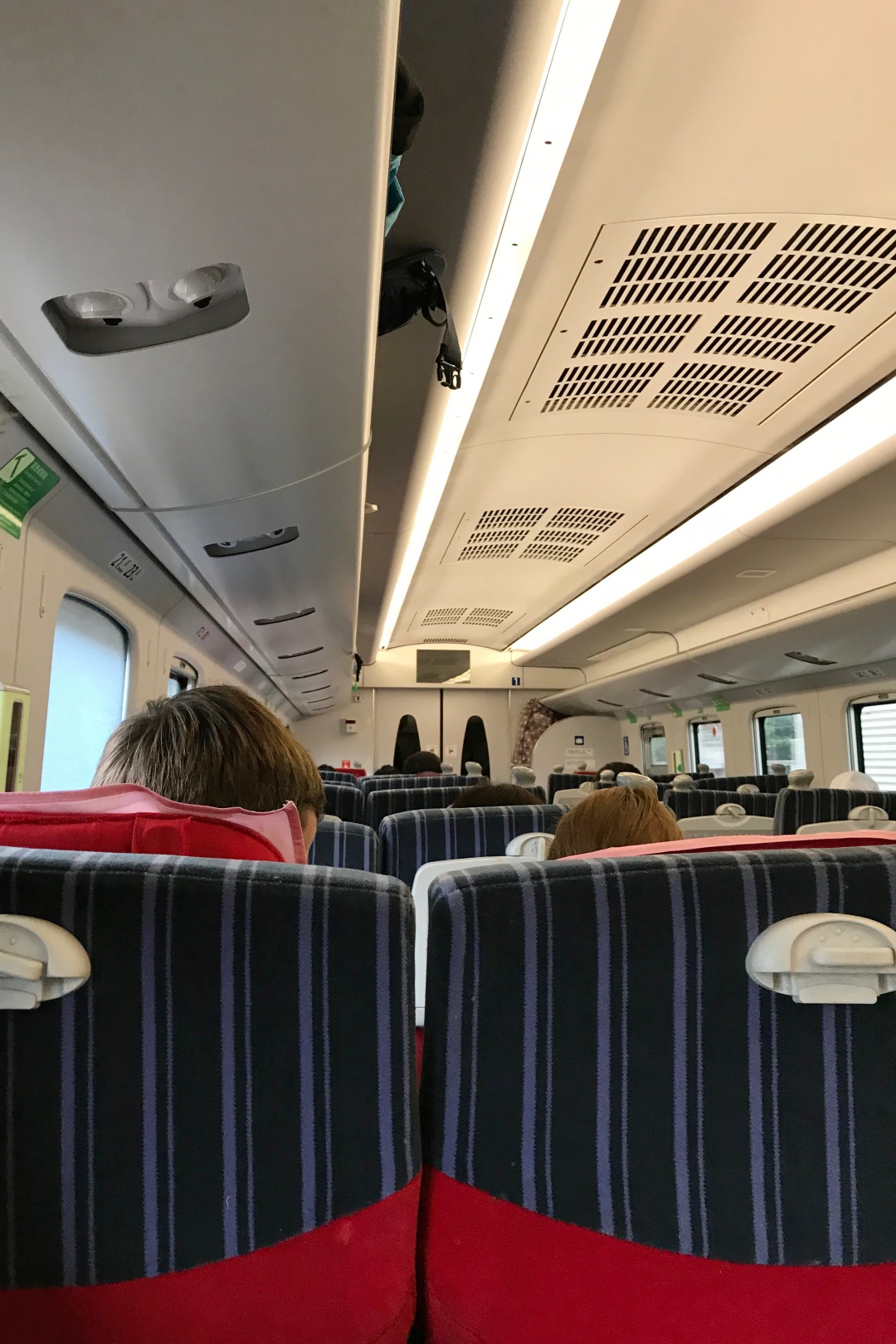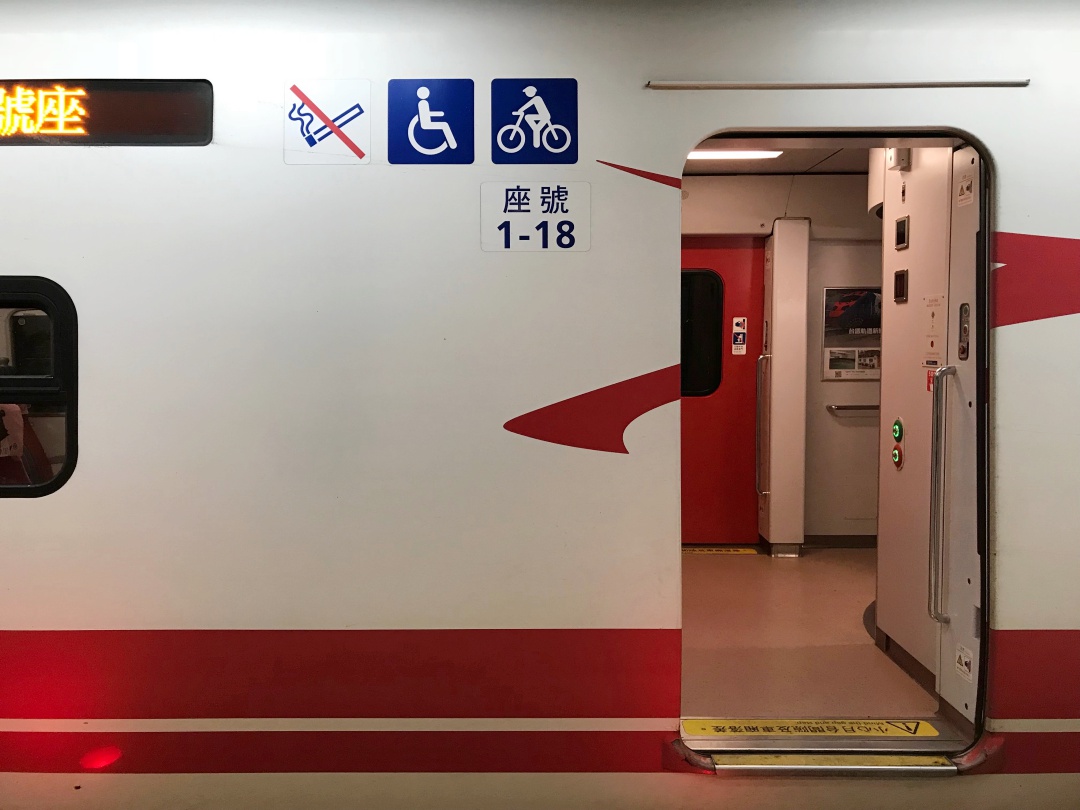 We reached Taipei at around 15:40. From there, we walked over to the MRT station to board the train to Ximen Station. The hotel we were staying at was close to Ximending, which was just one station away from Taipei Main Station (Blue Line).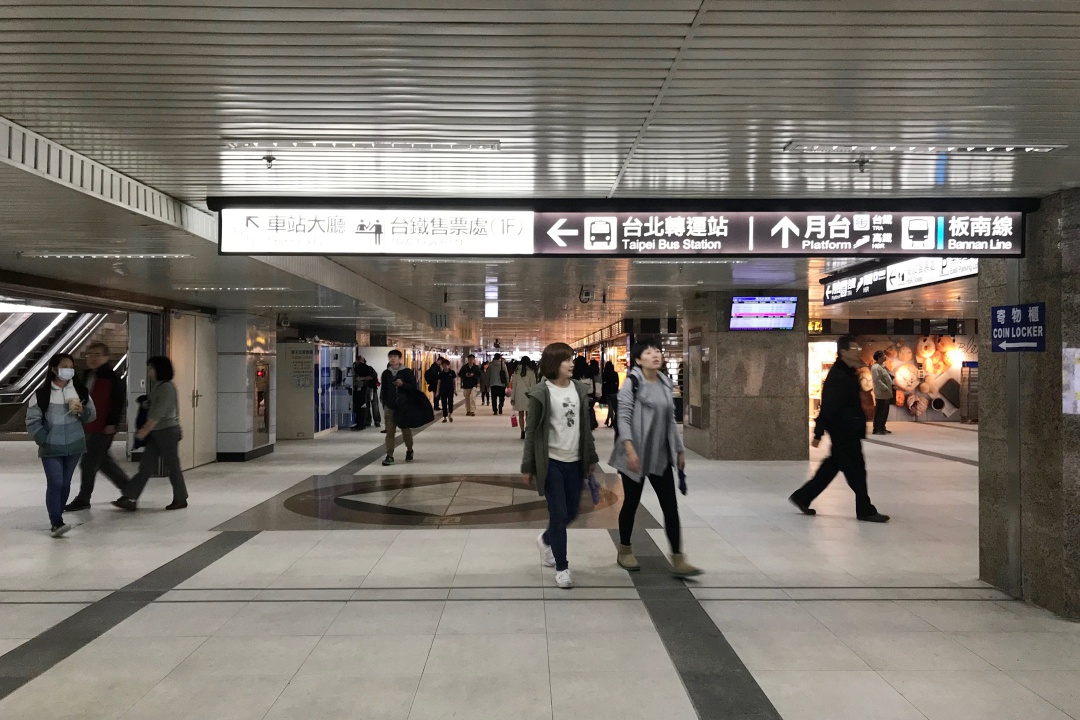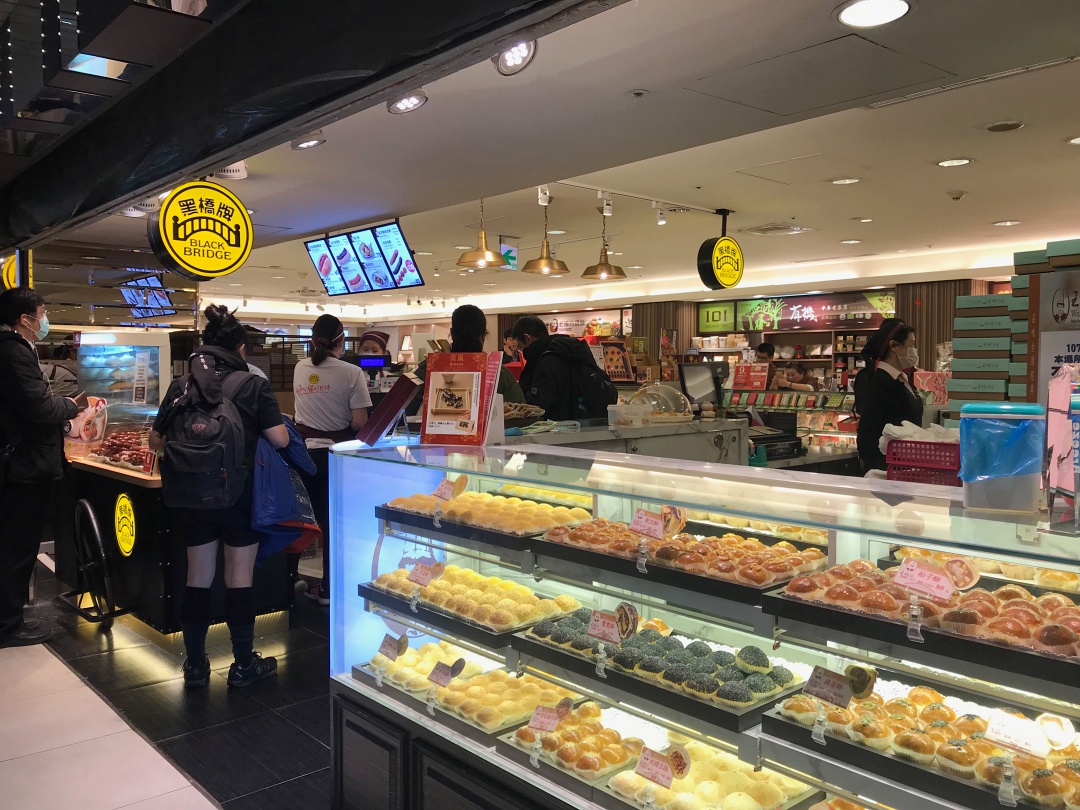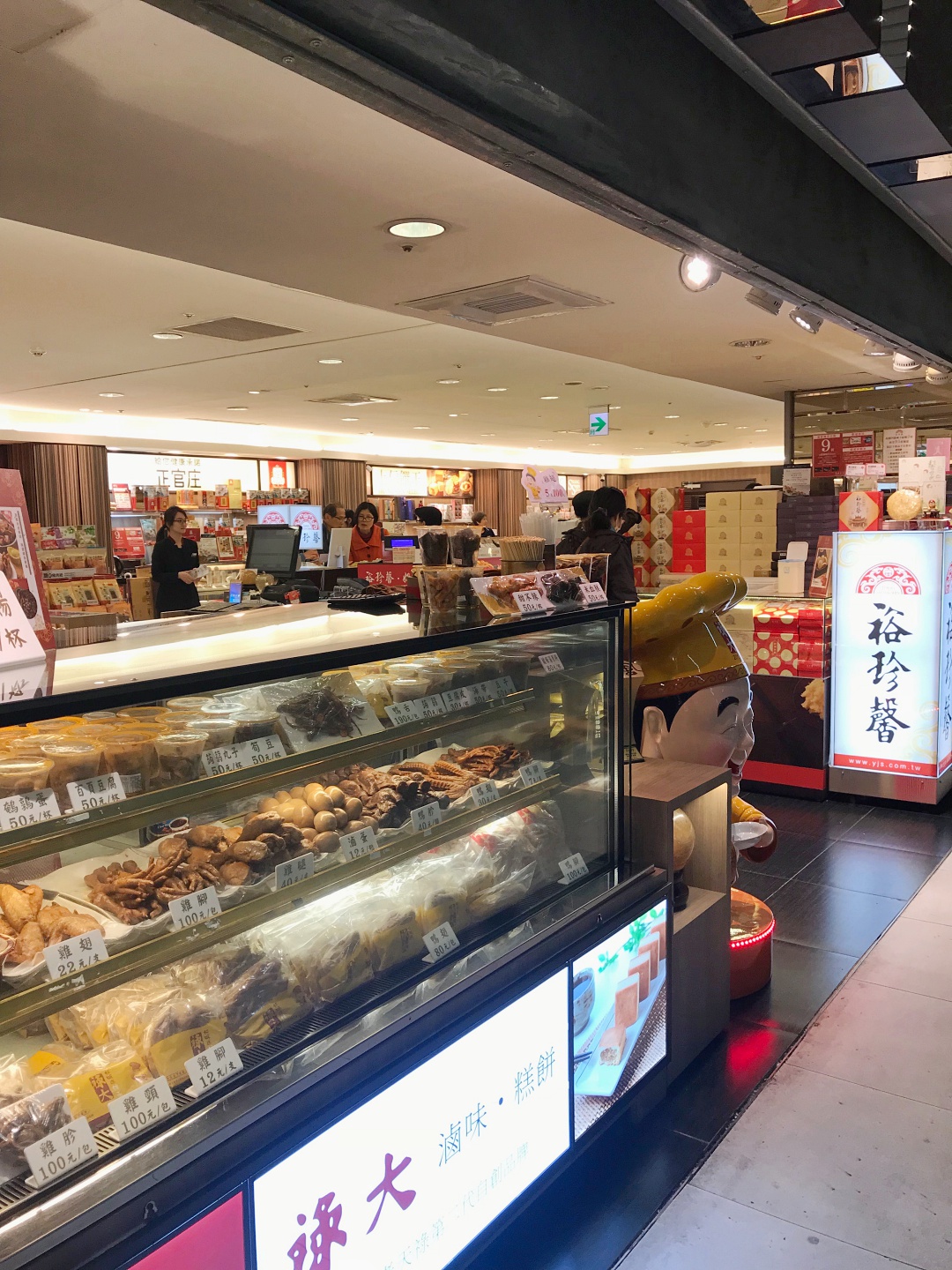 The train station is huge. Saw some pastry counters at the station and it reminds me of Japan!
Green World Hotel Zhonghua 洛碁中華大飯店
100, Taiwan, Taipei City, Zhongzheng District, 中華路一段41號13樓.
By the time we reached the hotel, it was around 16:40. Their lobby/check-in is done on the 13th floor. Hotel deposit is at TWD1000 or SGD100. However if you're paying by card, it will be TWD2,000 instead.
Superior Double Room, No Windows
Even though I prefer to have windows in my room, this time around, I actually booked the Superior Double Room with no windows. The price difference for a room with and without window is SGD14 per night. I figured since we wouldn't be spending much time in the room, we could save on that.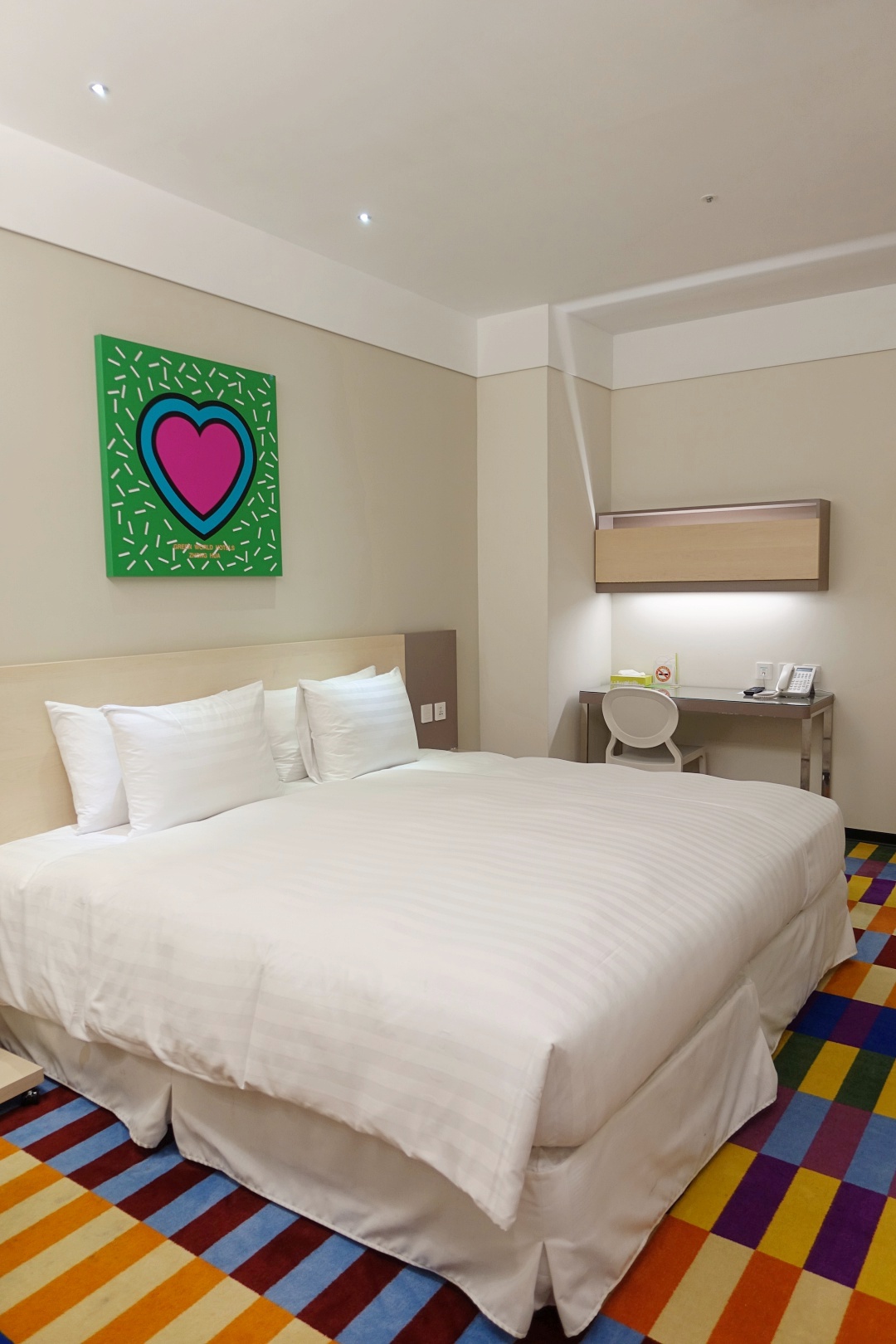 The room we were given was on a lower floor, but I really love the simple yet colourful furnishing. For five nights, we paid SGD527 for the room. And if I'm not mistaken, it comes with daily breakfast.
Out of the few days we stayed there, we have never once made it for their breakfast.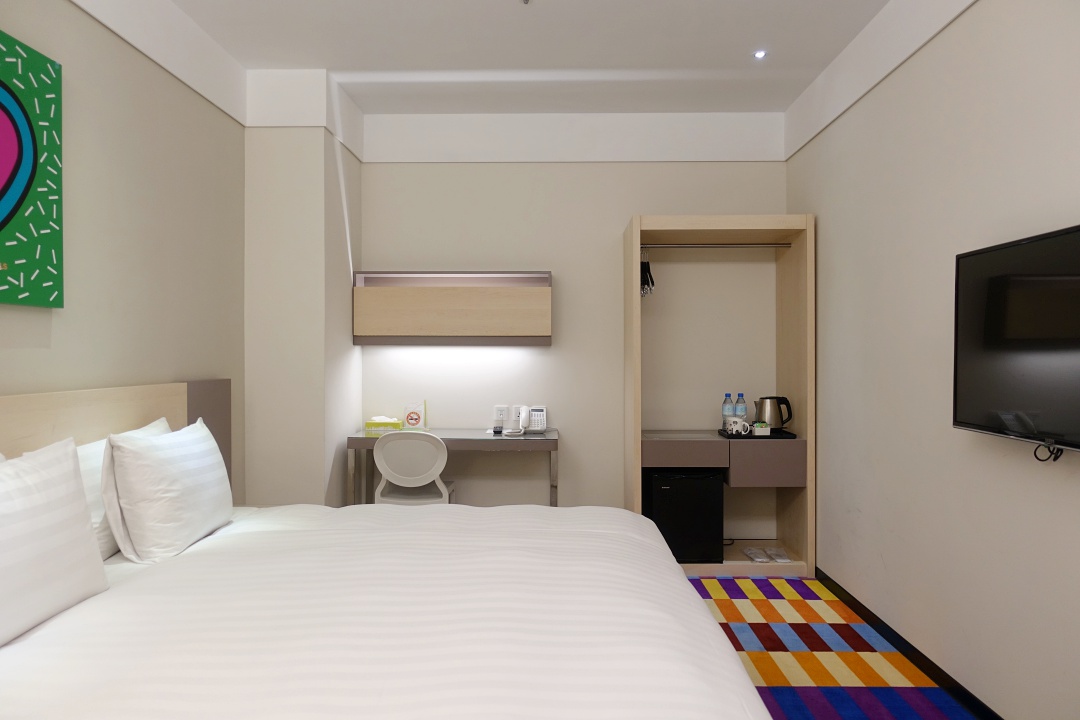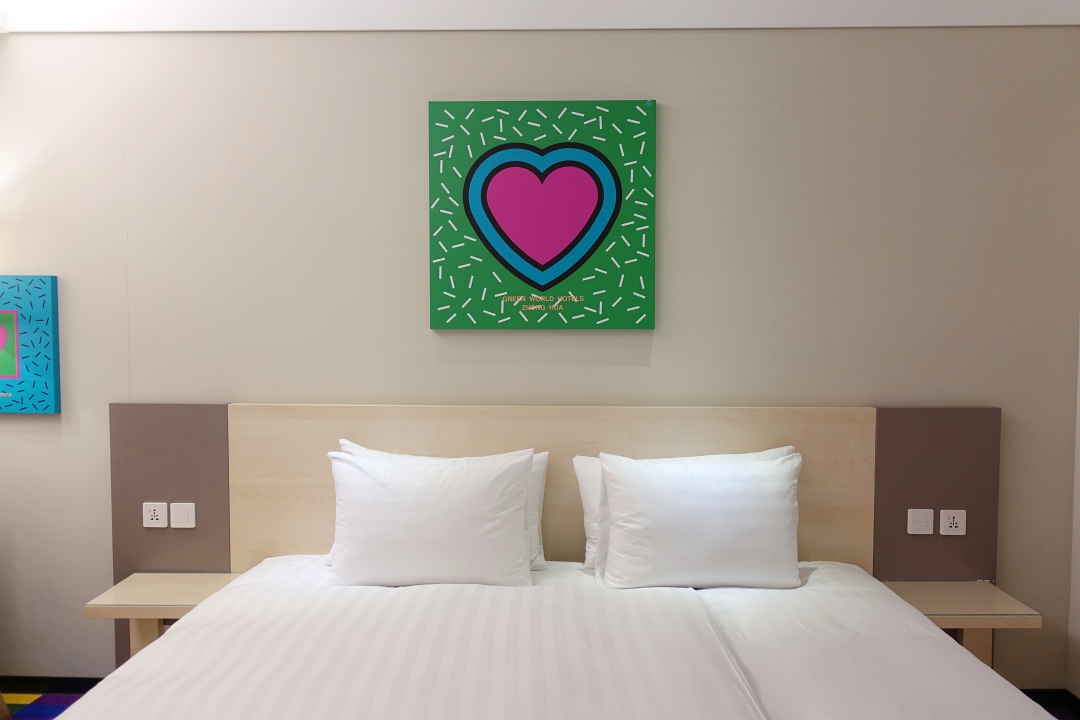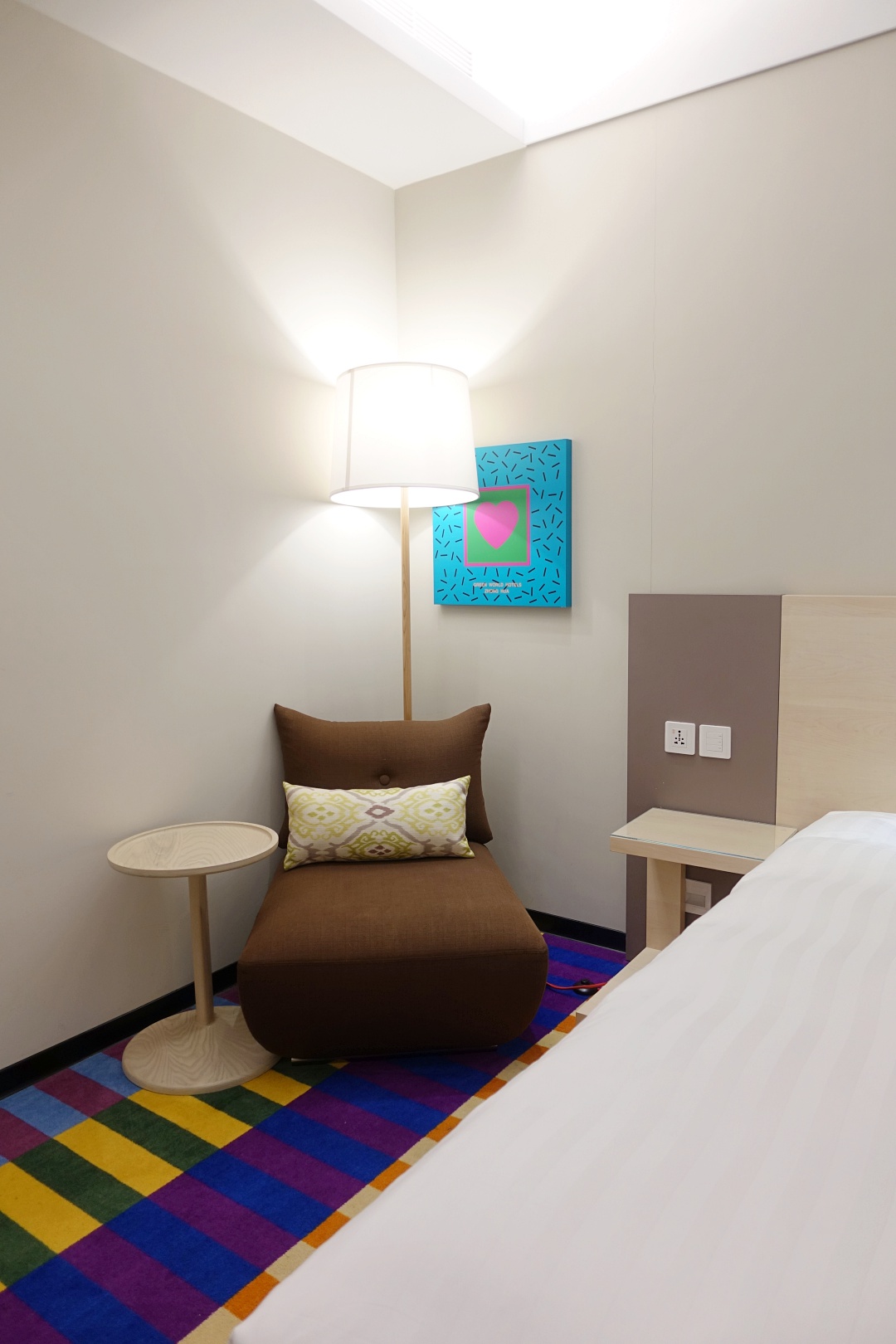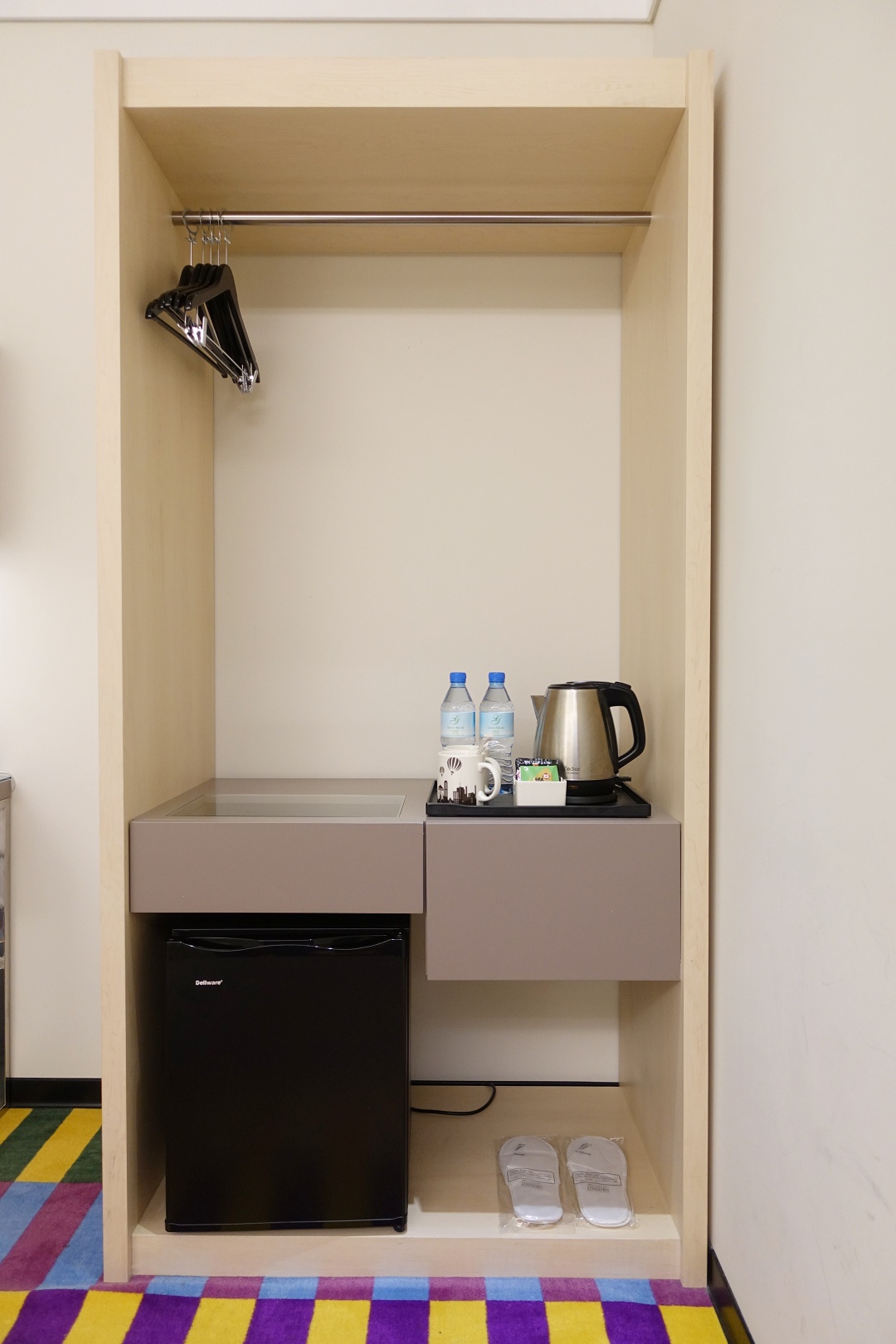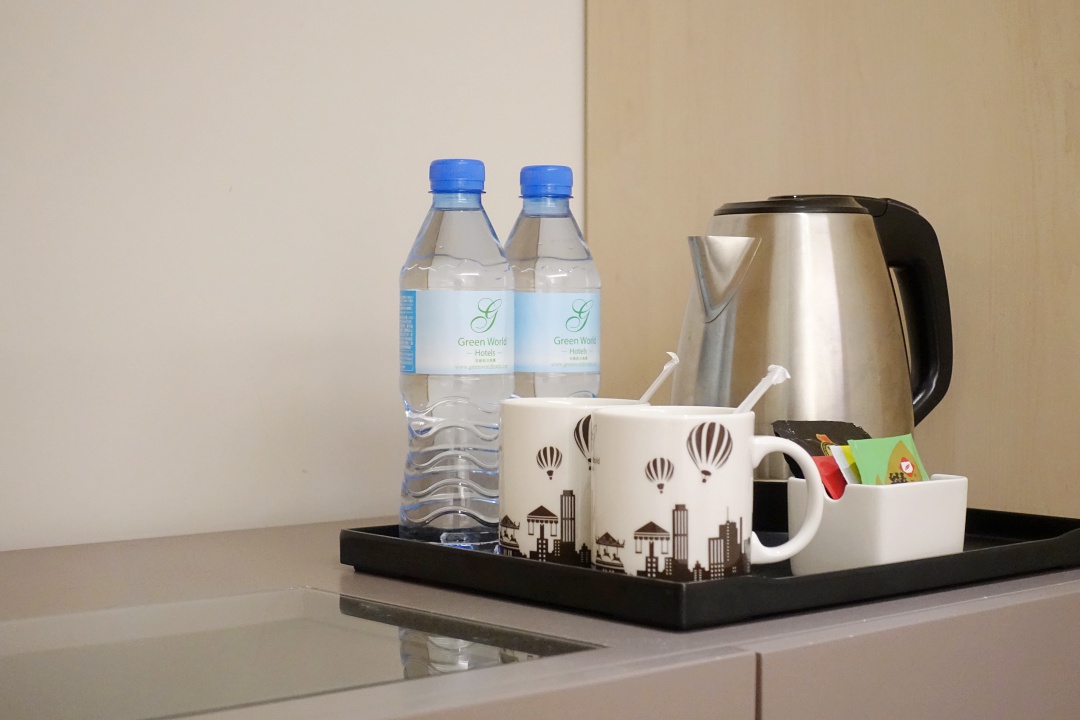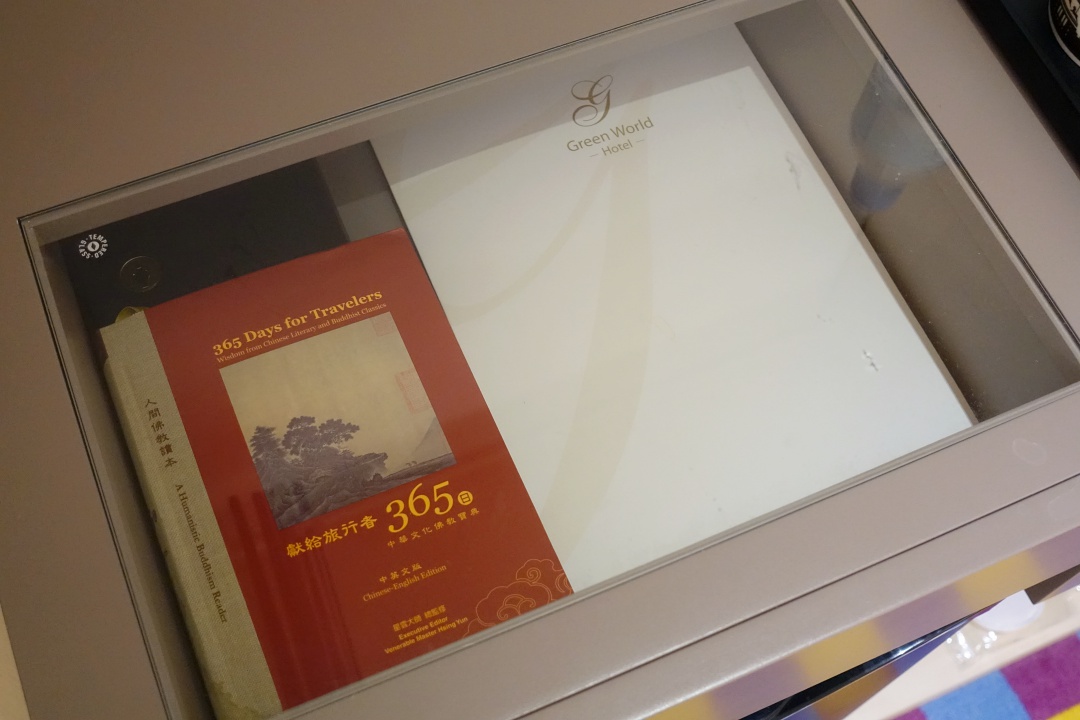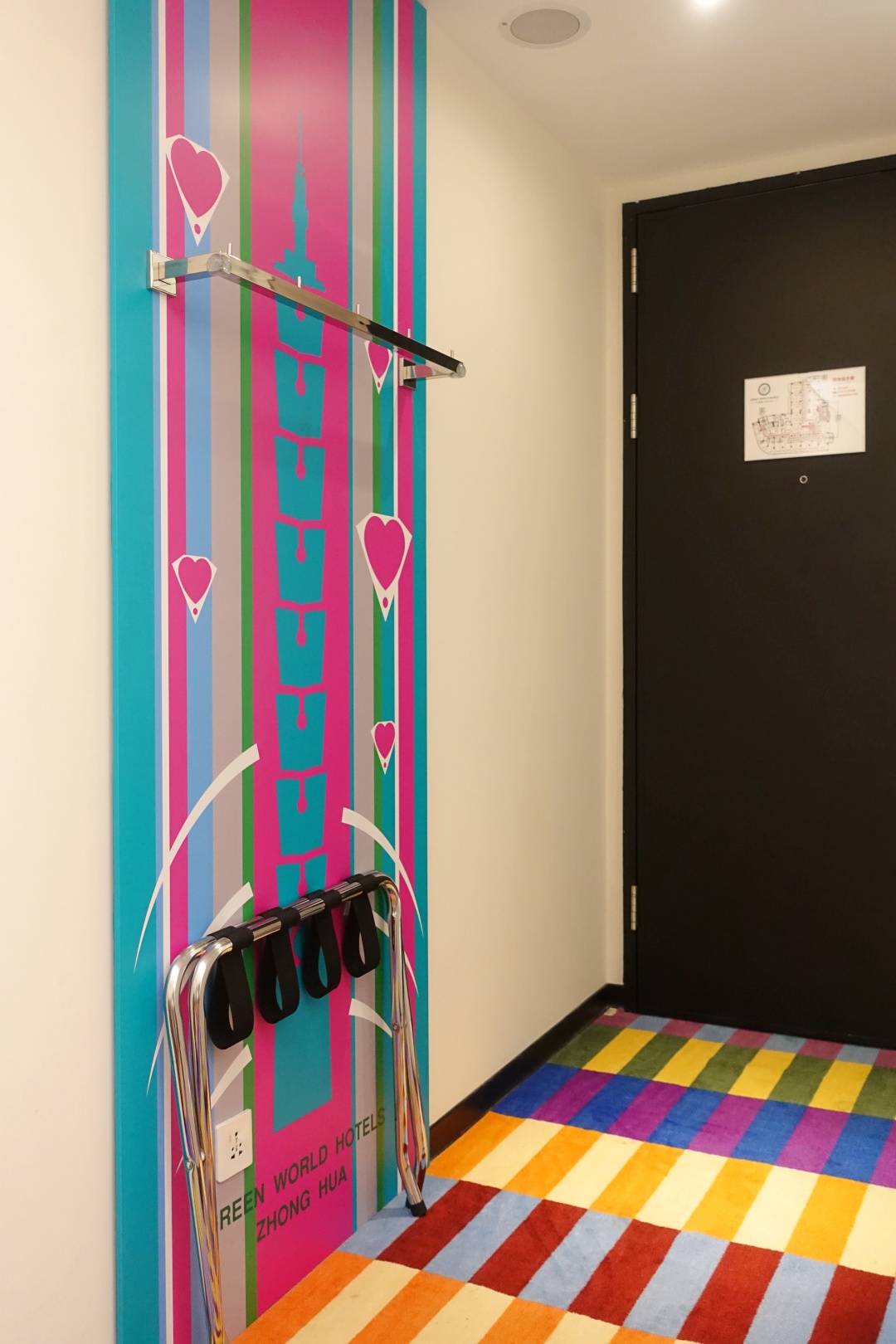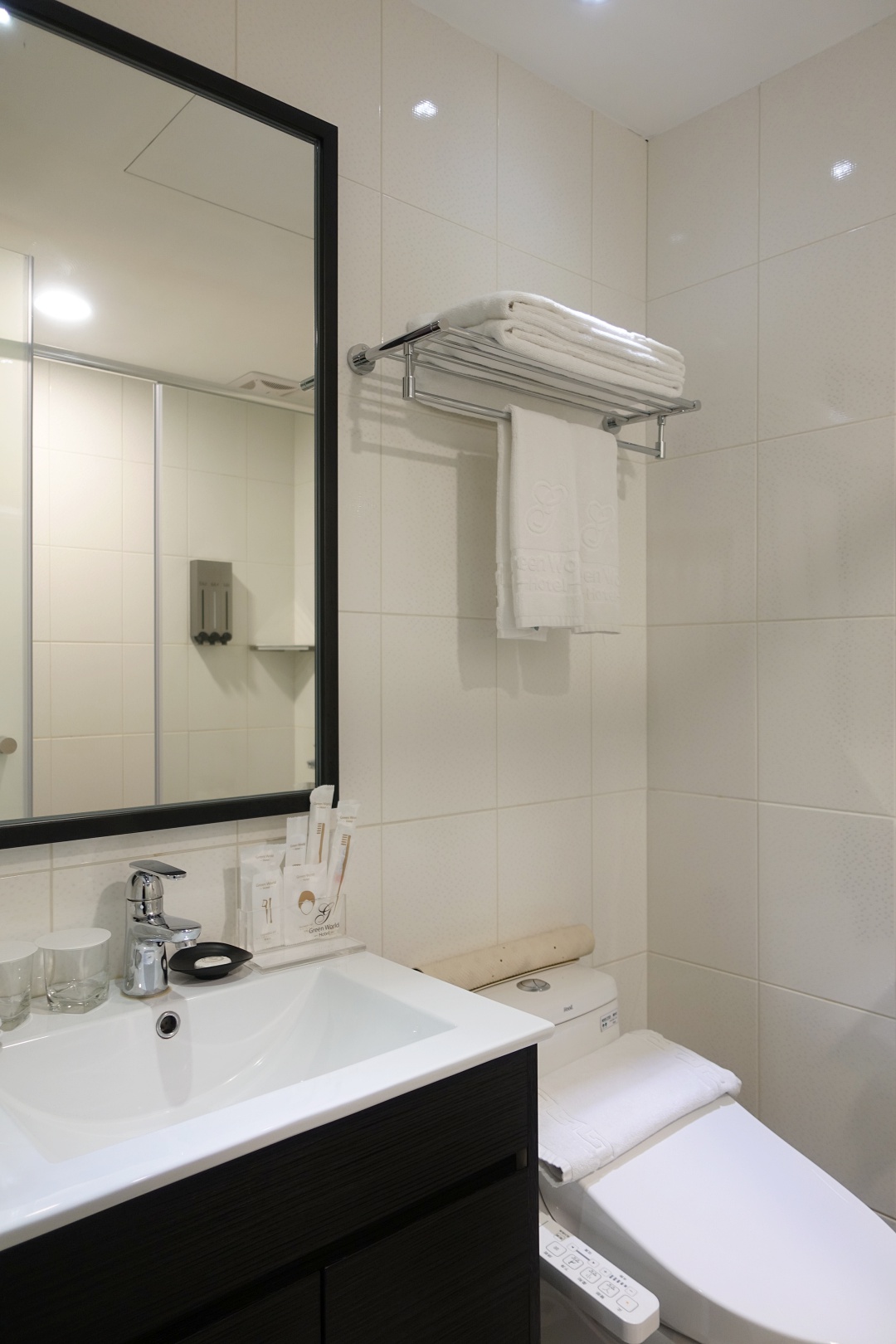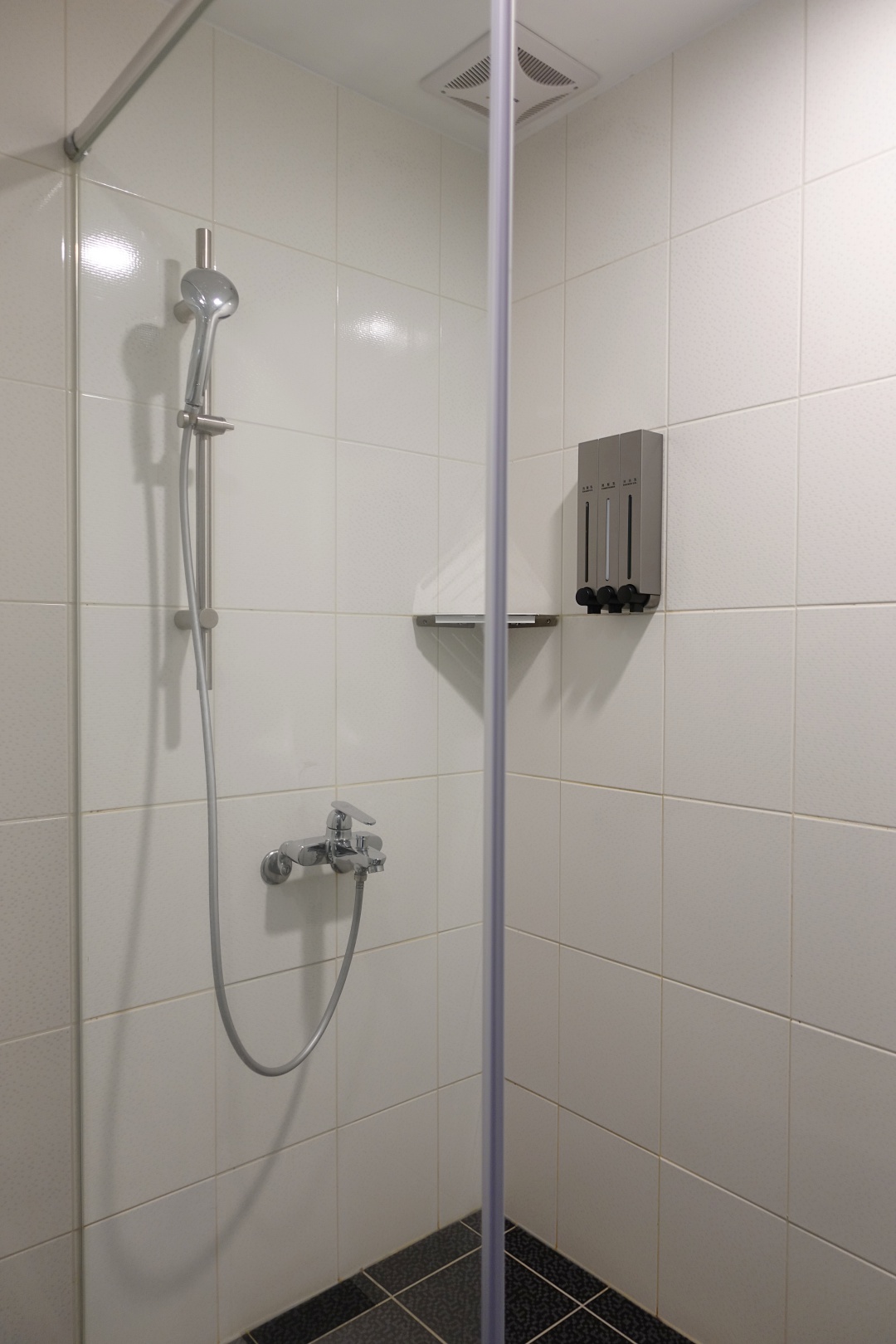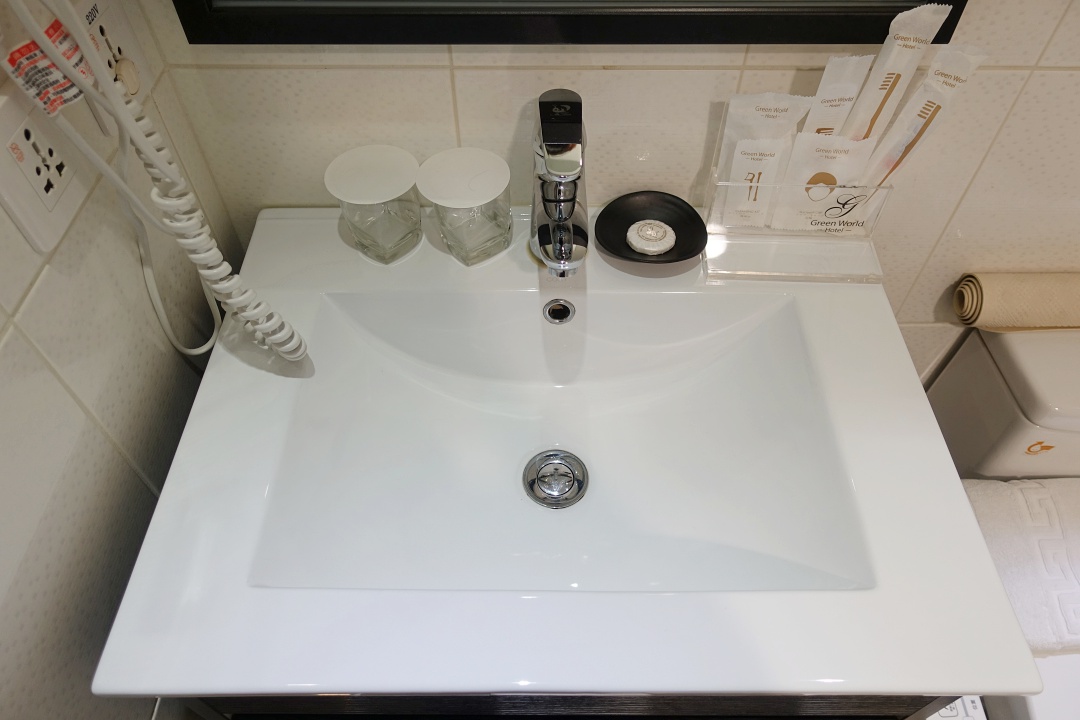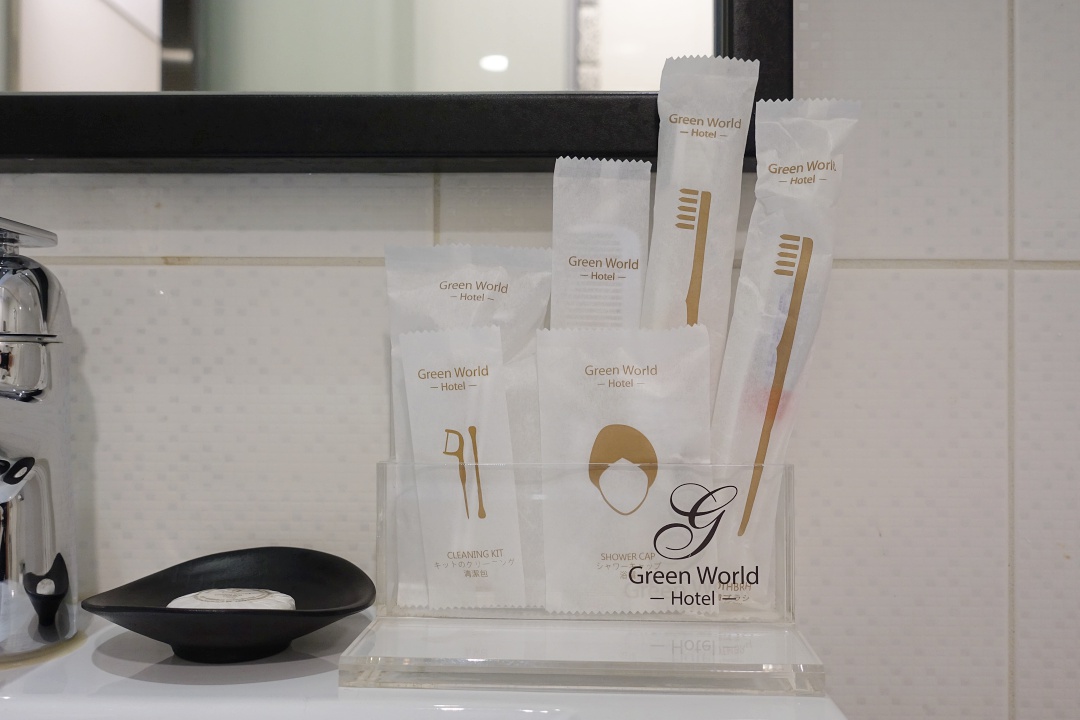 At around 17:40, we headed out to explore Ximending! I really love the located of the hotel we stayed in because Ximending was just right across the road.
Ximending 西門町
I initially wanted to go and get 阿宗麵線. But with the queue and the rain, we figured it would be better to find a proper restaurant and sit down to have our meal. After walking around, we eventually decided to settle our dinner at a Japanese restaurant called 番樂屋.
番樂屋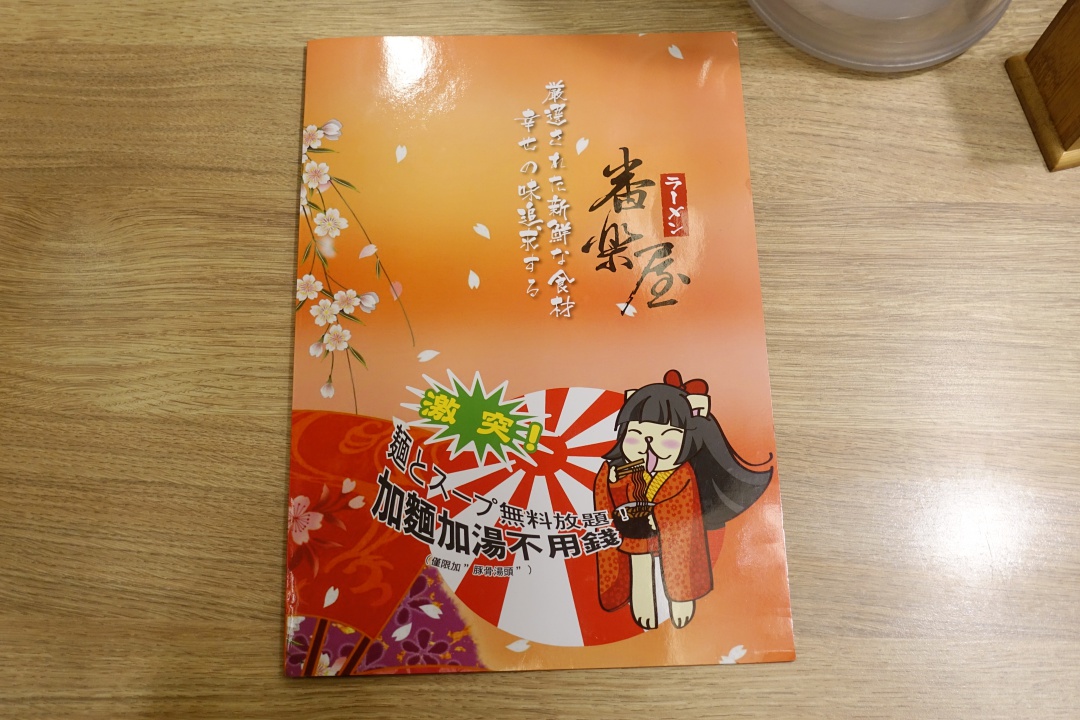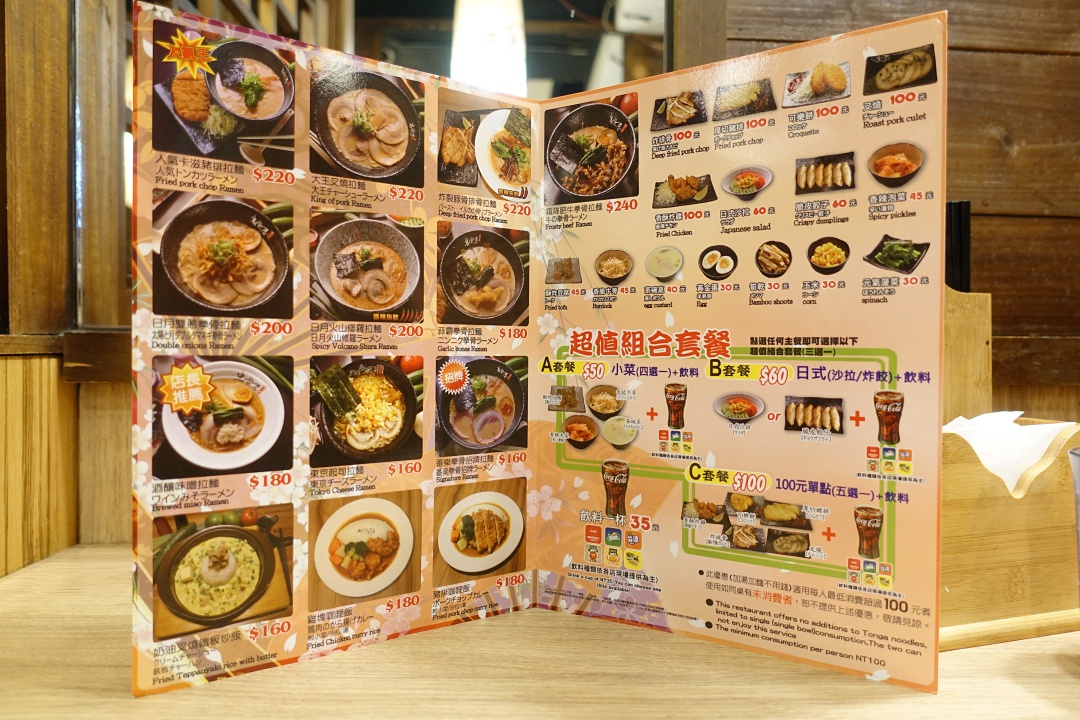 We ordered two set meals; mine came with a chawanmushi and a drink while the Husband one came with gyoza and drink. In total, we paid TWD520 for our meal.
Overall, the food was okay, but not great.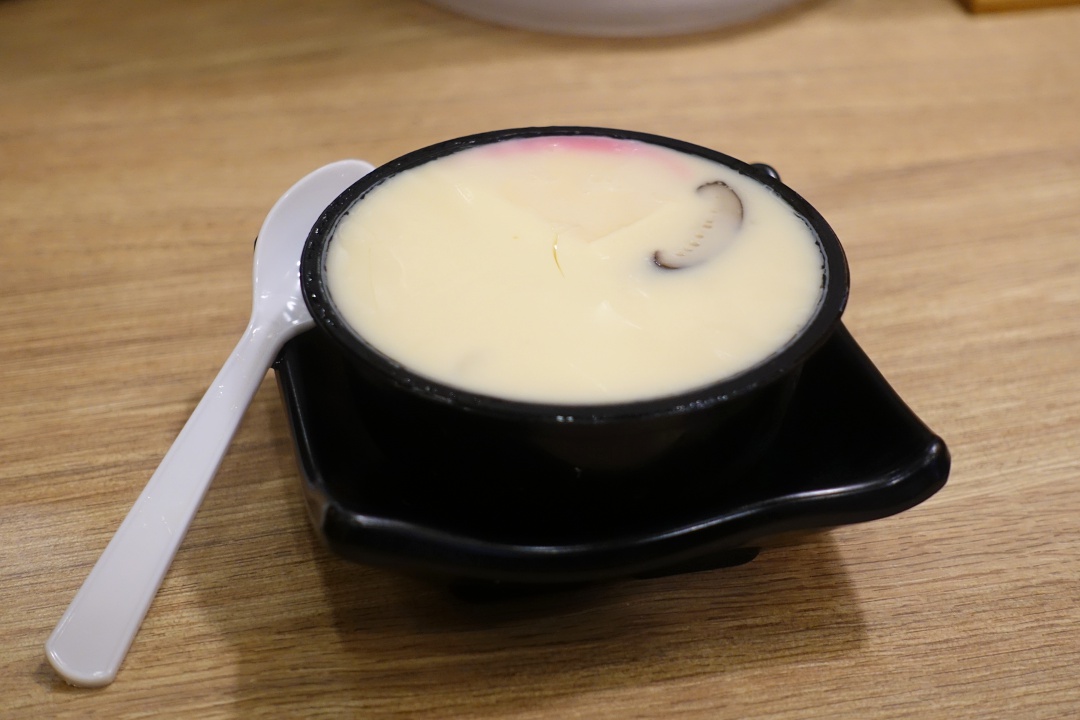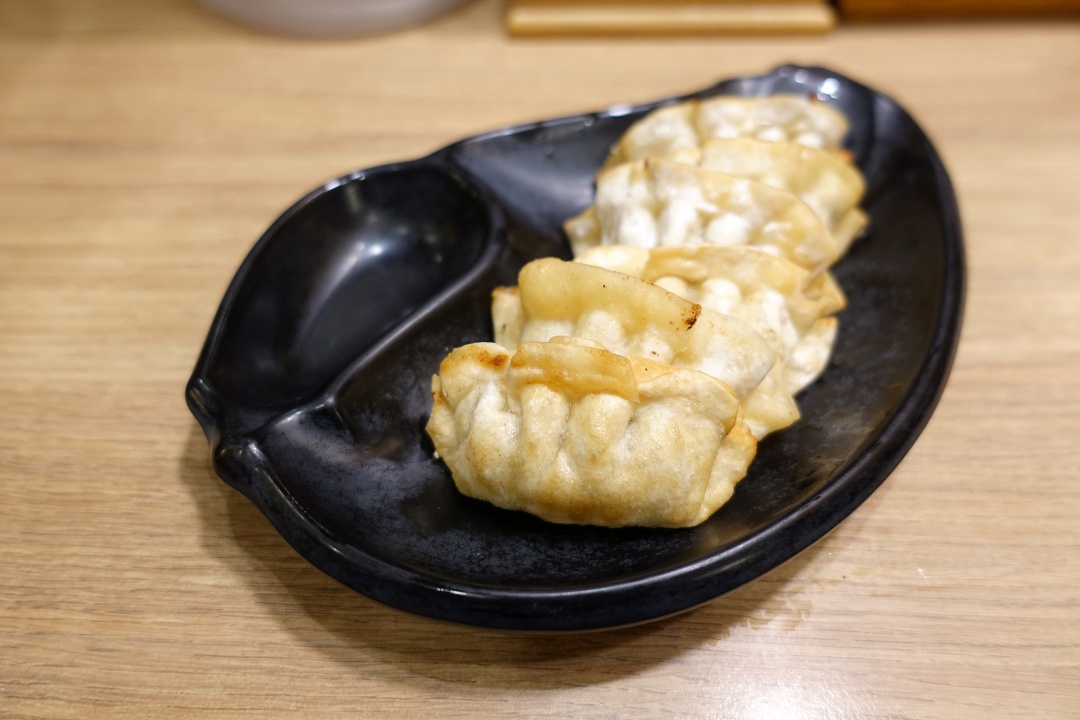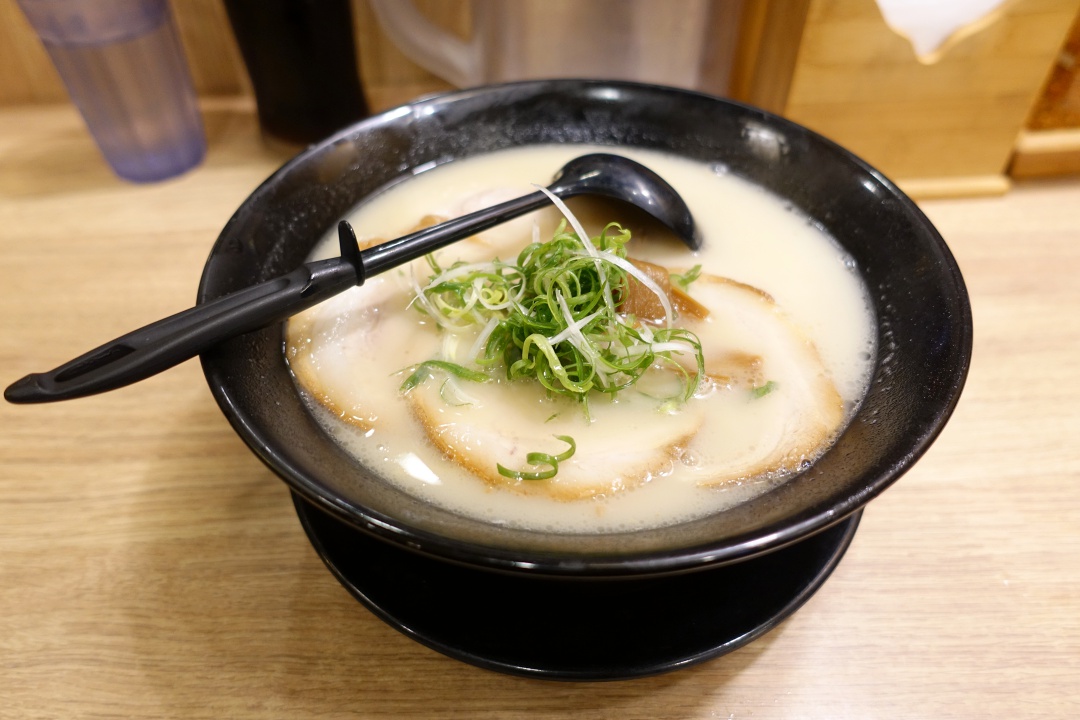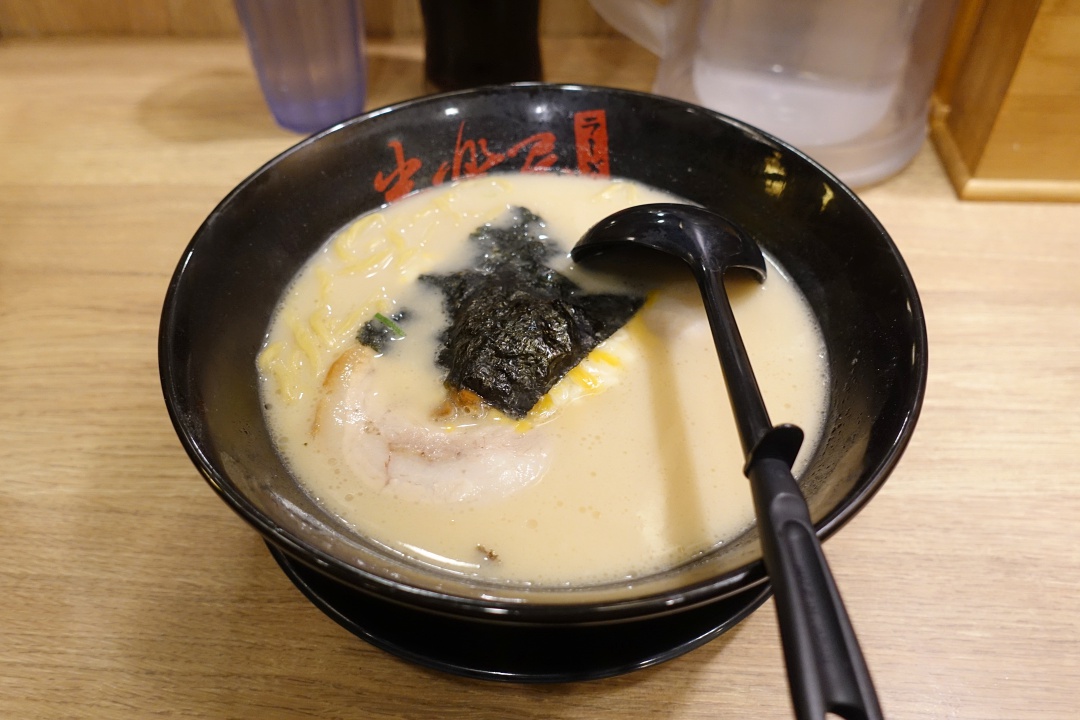 After dinner, we just continued walking around Ximending. It was raining and we didn't have an umbrella with us. So we were mostly walking in the rain. Popped into Miniso as an attempt to hide from the rain. It seems like there were a growing number of Miniso outlets in Taiwan.
Miniso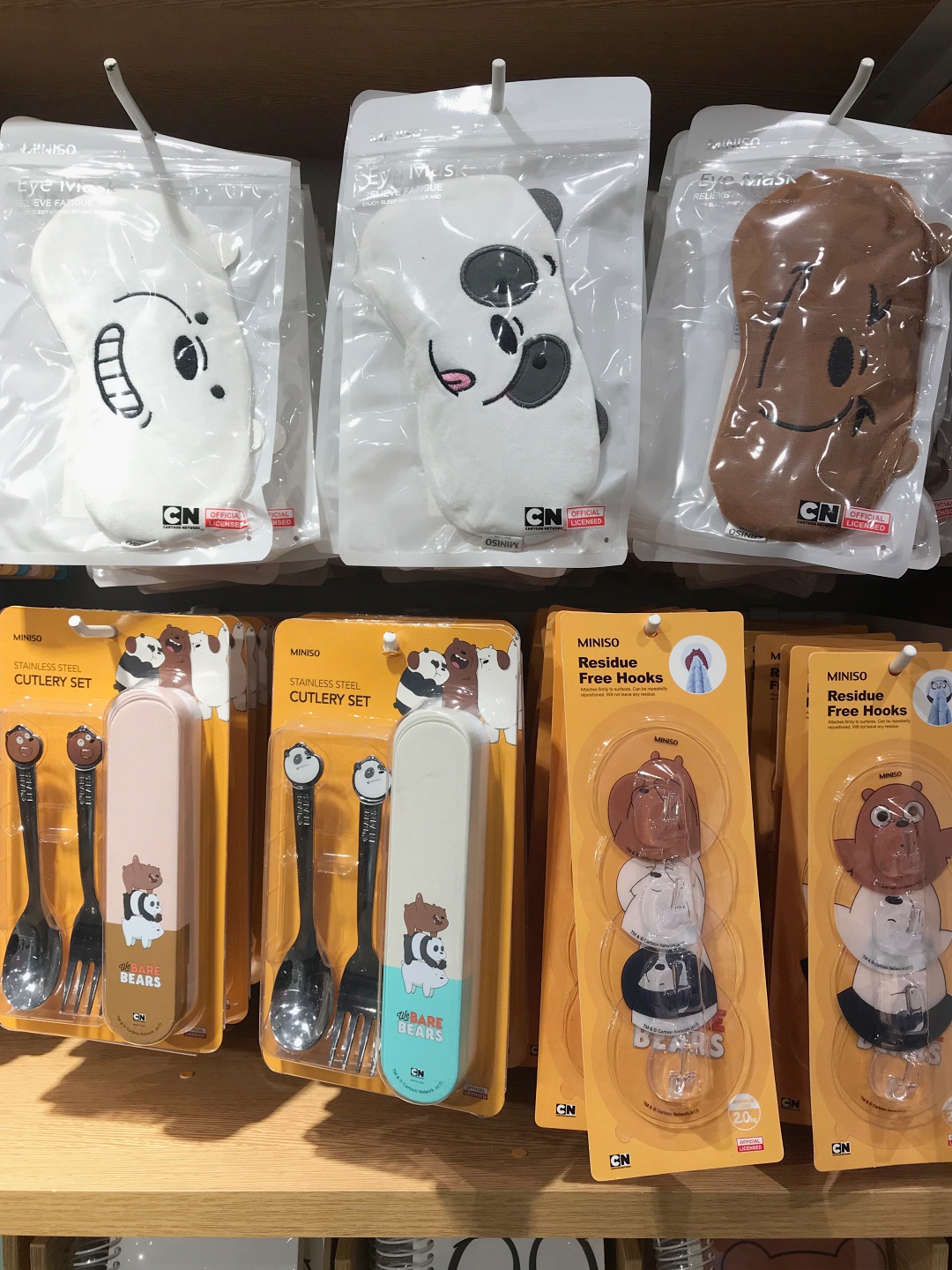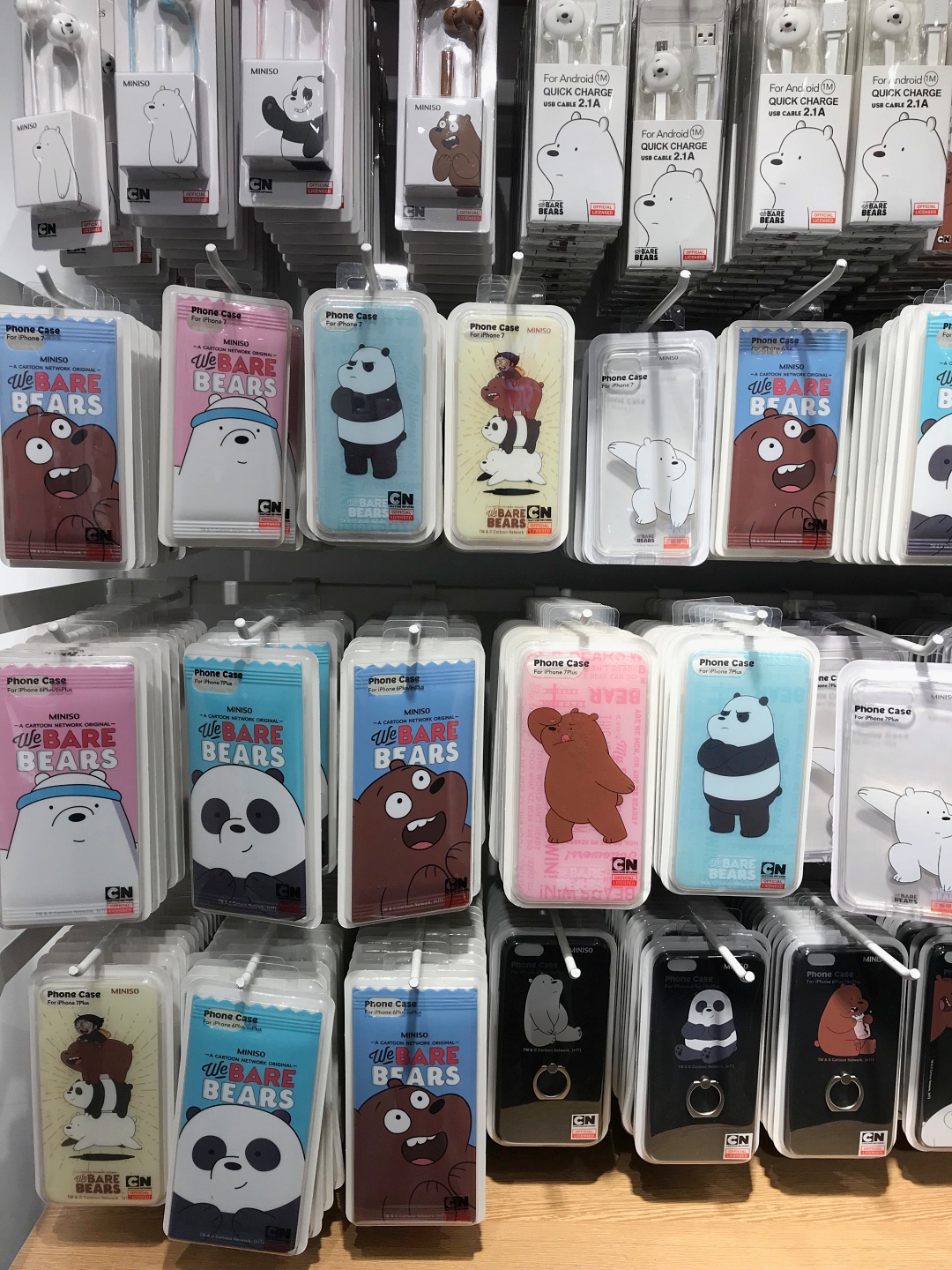 All the We Bare Bear merchandise was so adorable!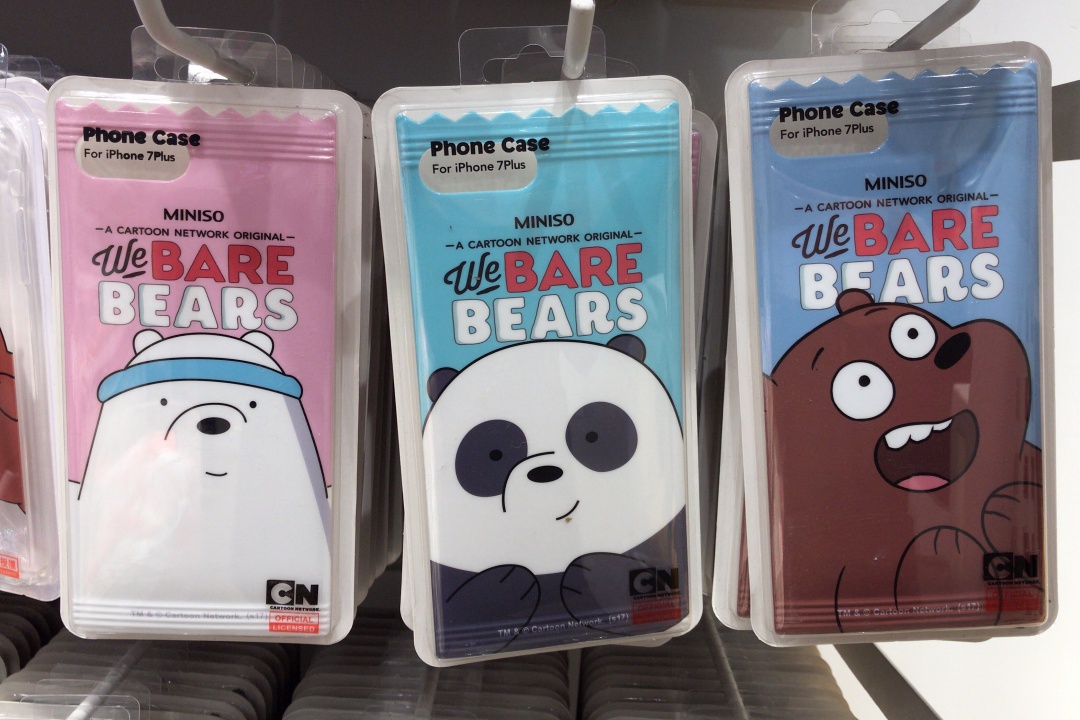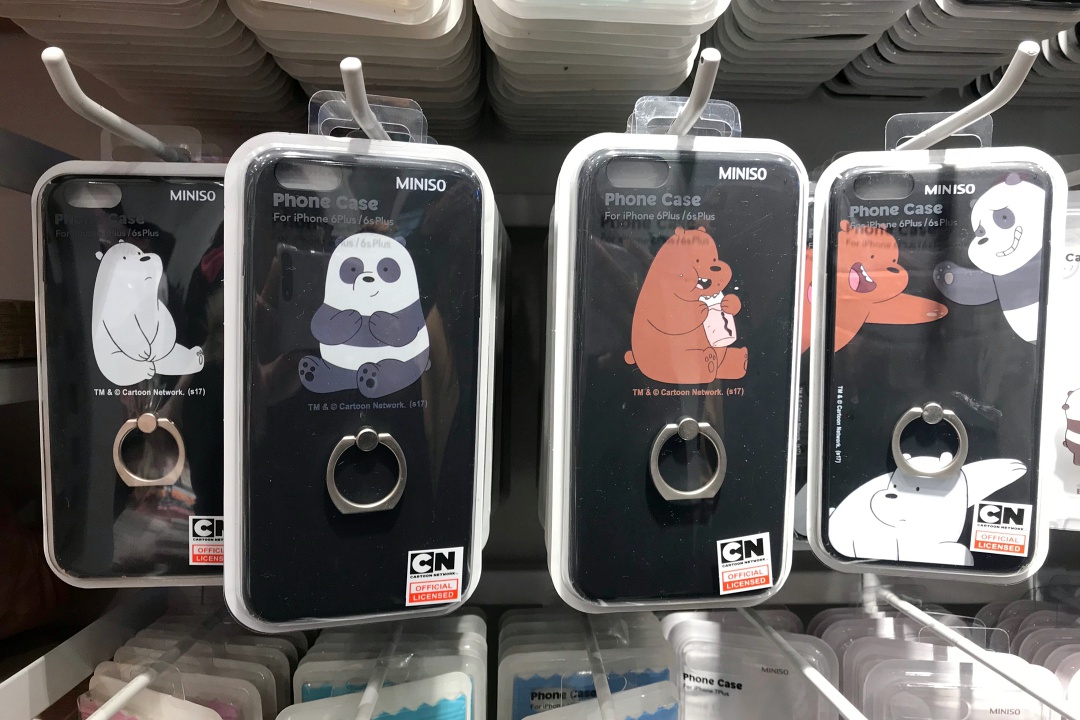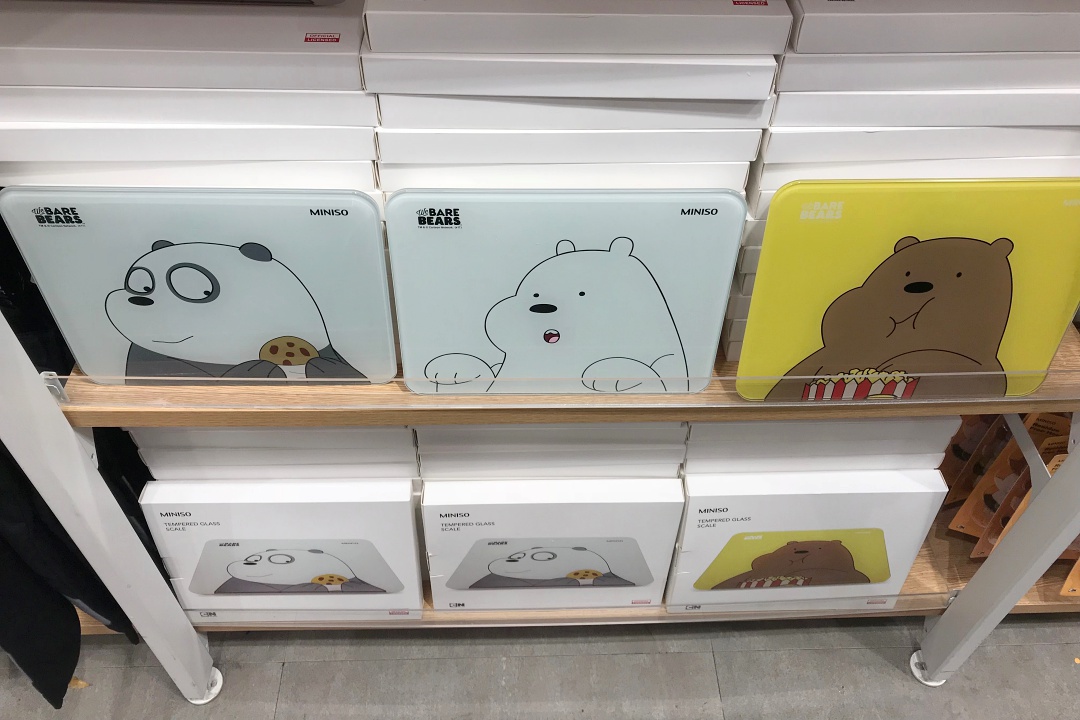 These were so cute! But thankfully, I didn't bring back the weighing scale because it appears they are available in Singapore too.
Grace Gift
Later that night, we also dropped by Eslite Department Store as I wanted to check out Grace gift.
I wasn't so keen on the shoes since I already gotten two pairs on my last trip. What I was interested in, was the bags. Grace gift had come up with some adorable Disney bucket bags/sling bags.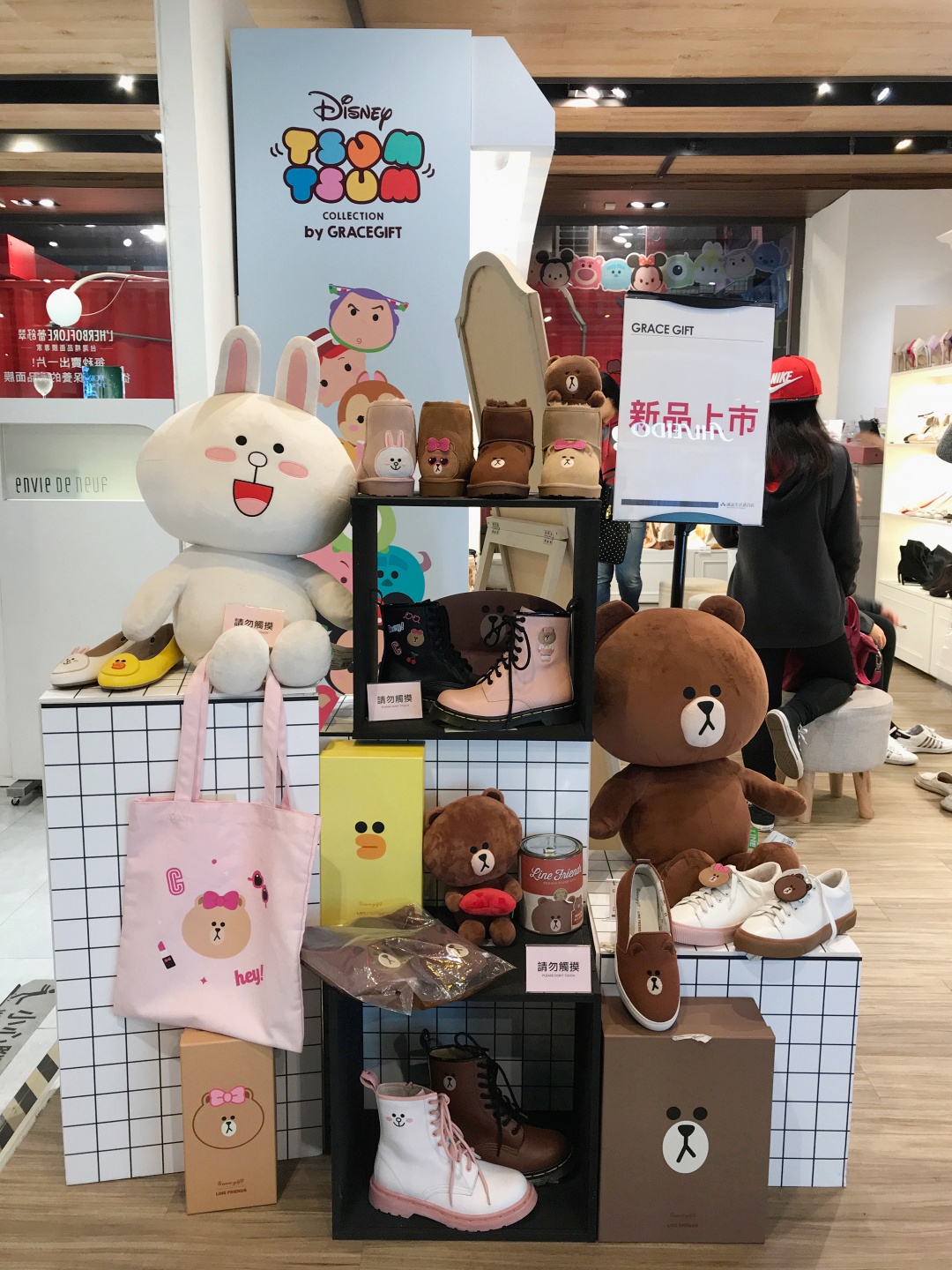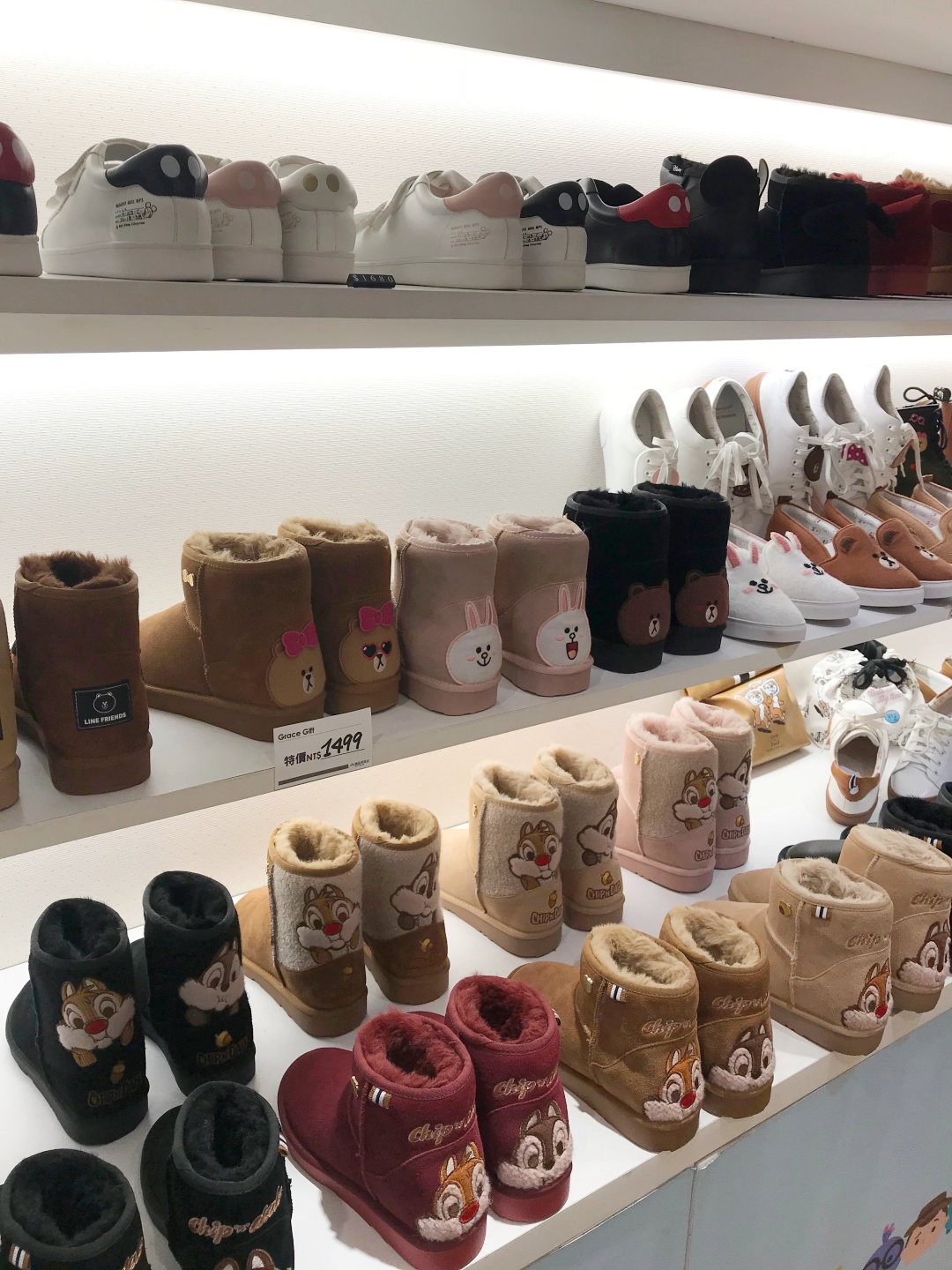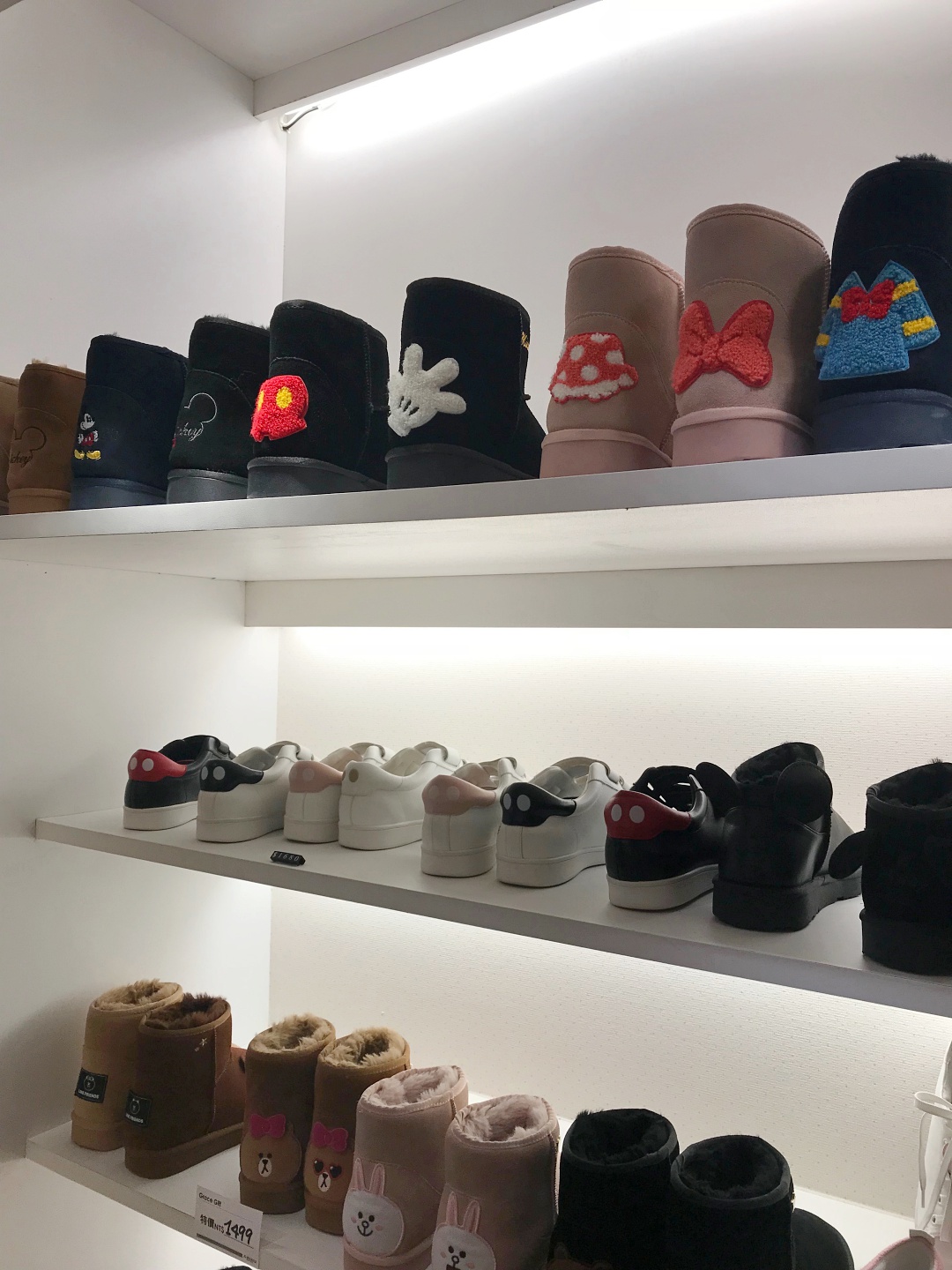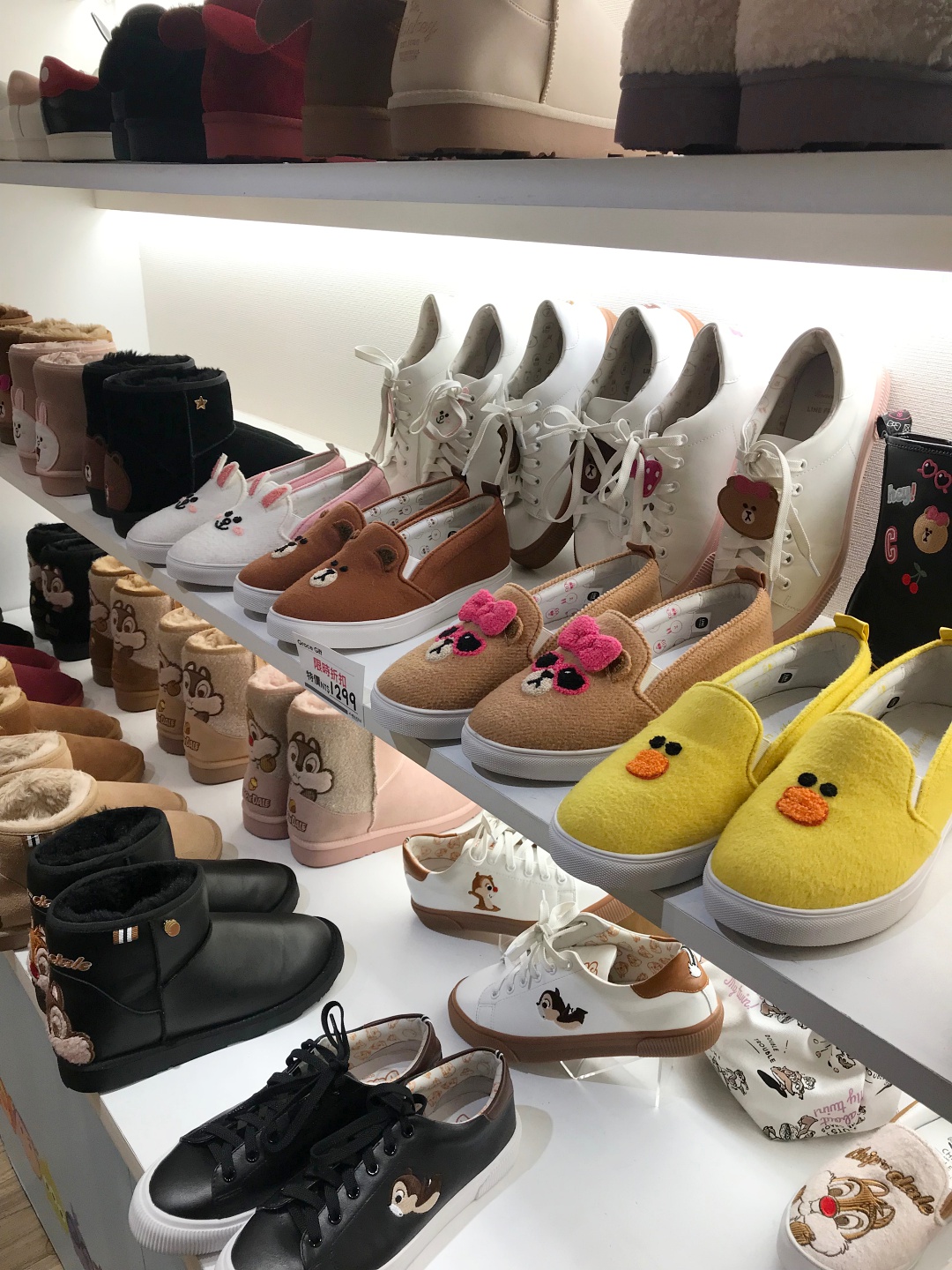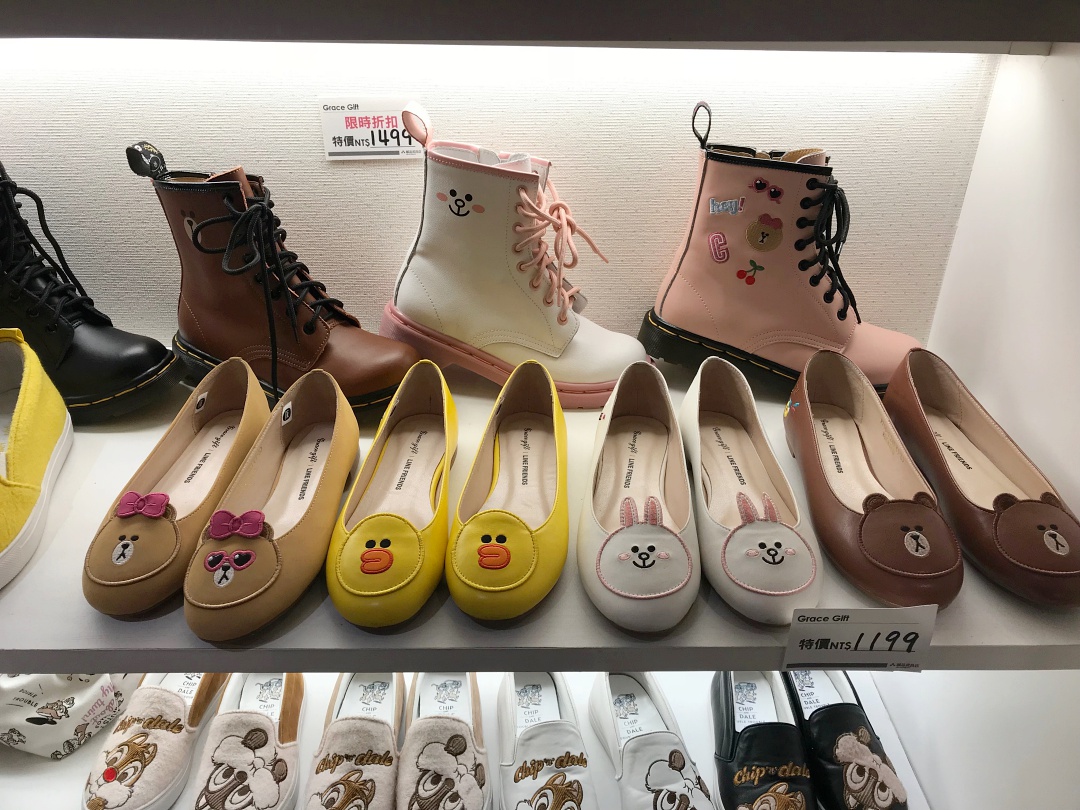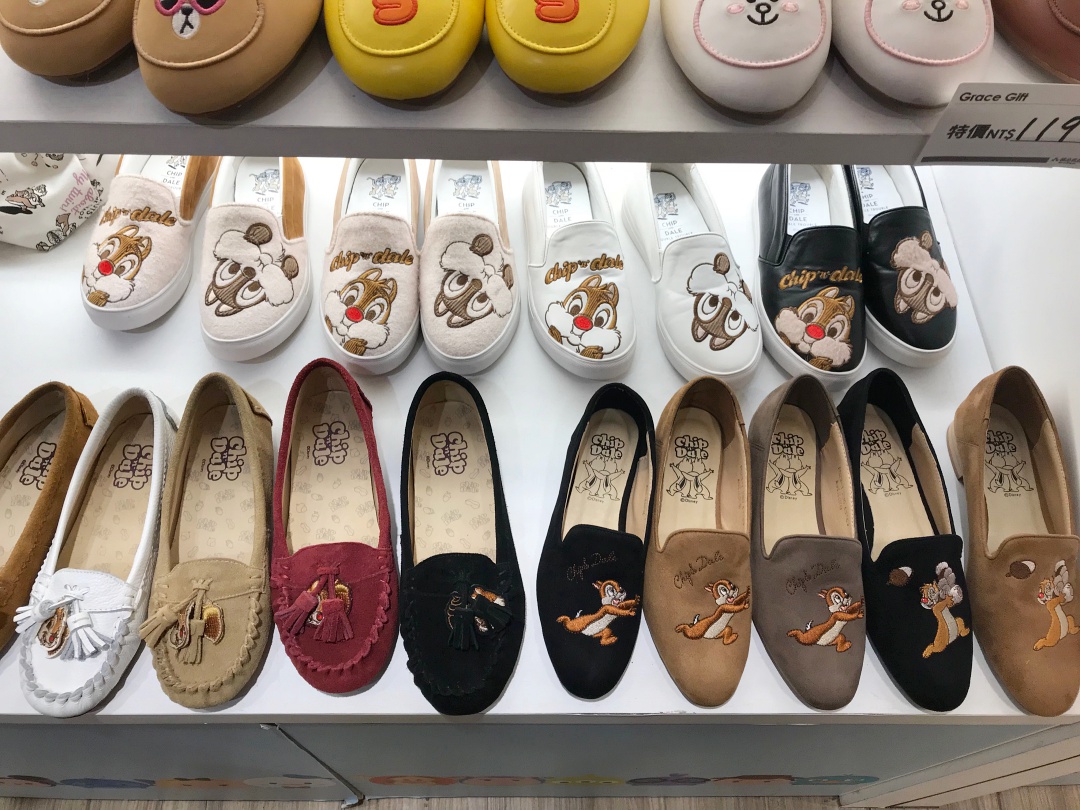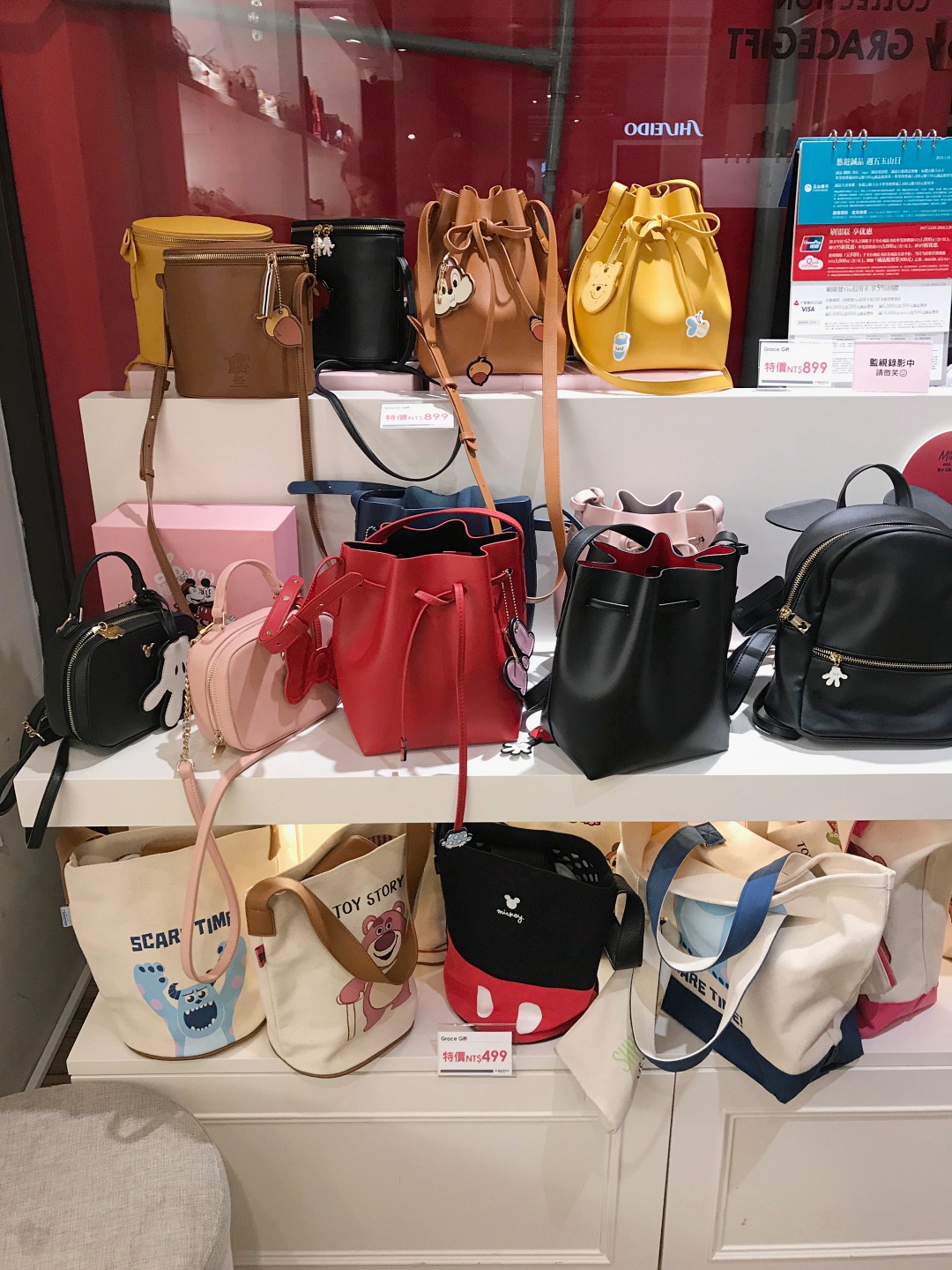 So cute! Plus, there weren't too expensive. The drawstring cylinder bag (bucket bag) was TWD899 each. That work out to around SGD40.
I didn't end up getting anything that day because I don't want to rush into it. Plus, I couldn't really decide on the design or colour that I want. I figured we could return again anytime in the next few days since our hotel was nearby.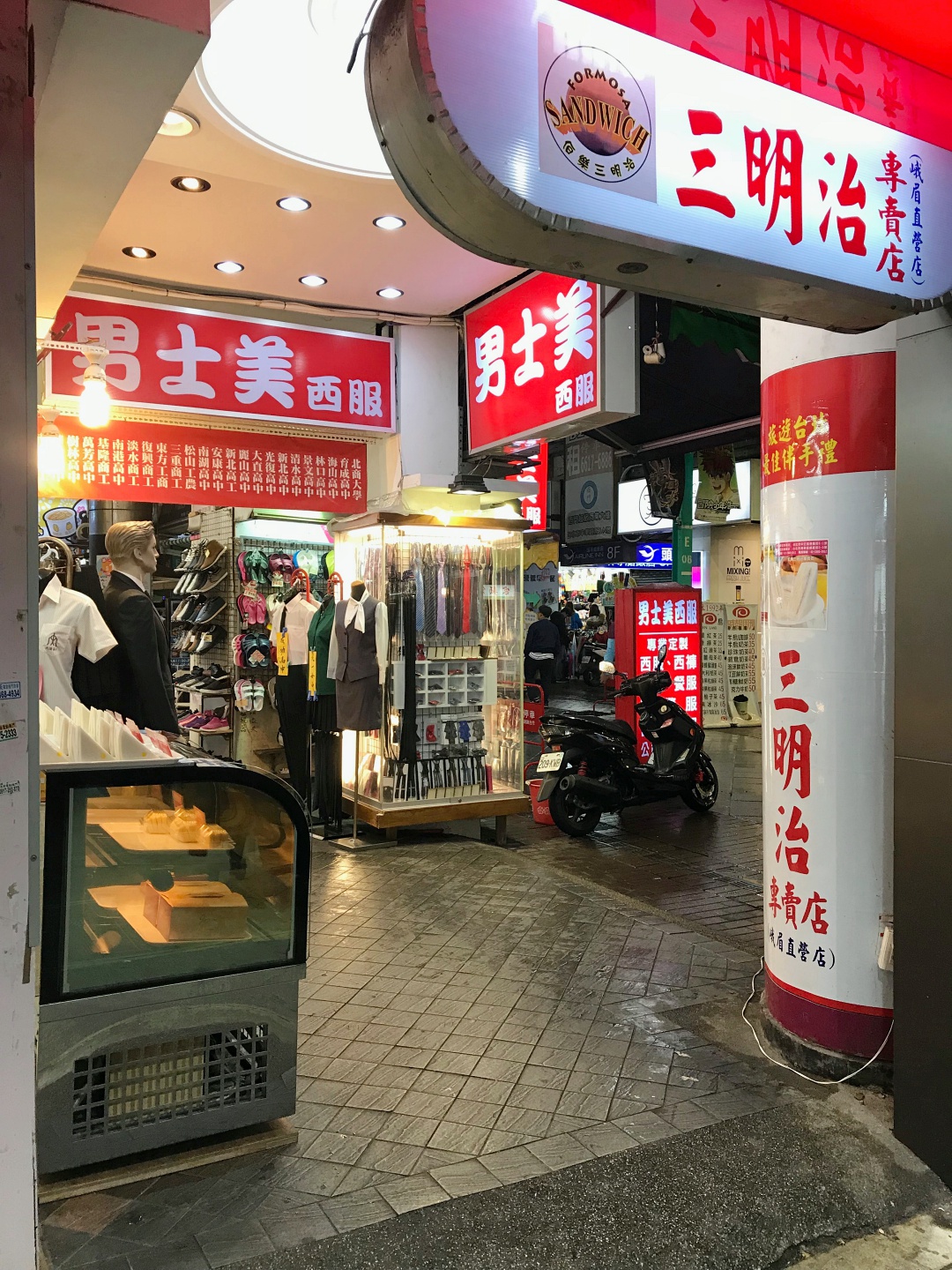 The night ended with us getting more food before we head back to the hotel. I wanted to get the 美味閣古早味蛋糕 (previously mentioned here). However, I realised the shop was no longer around? Instead, it has turned into a shop selling sandwiches.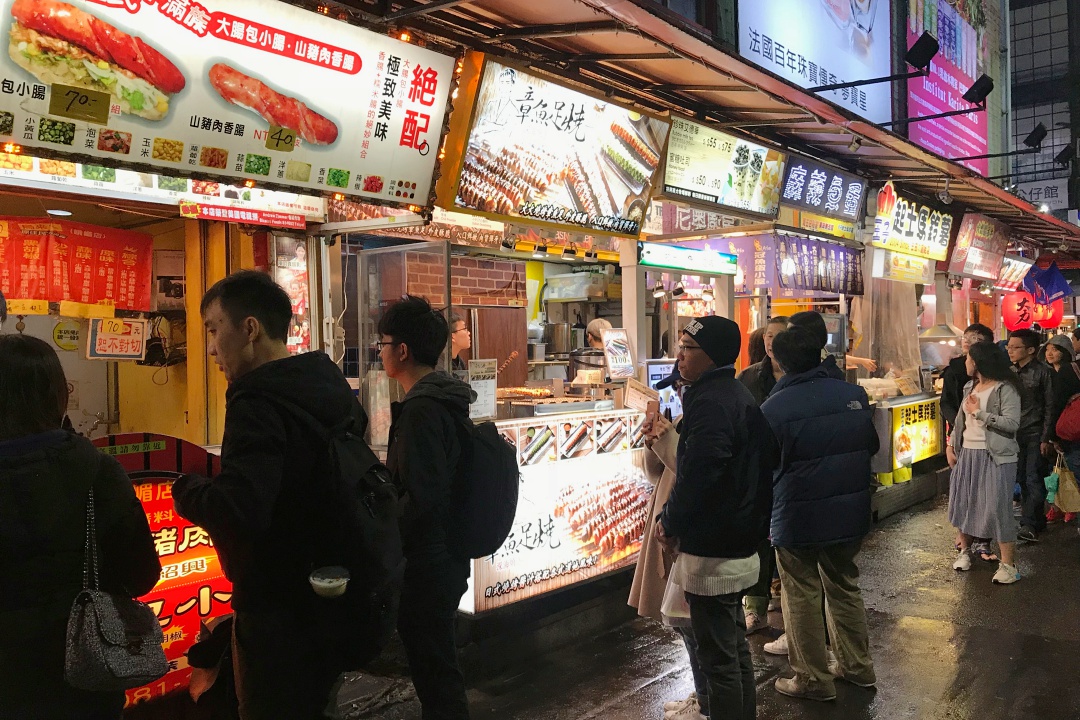 Fortunately, the food street was still around!
There, you will be able to find a handful of stalls selling popular Taiwanese 小吃 such as Grilled Mochi on Stick, Prince Cheese Potatoes (王子起士馬鈴薯), Grilled Beef Cubes (火焰骰子牛) and 大肠包小肠.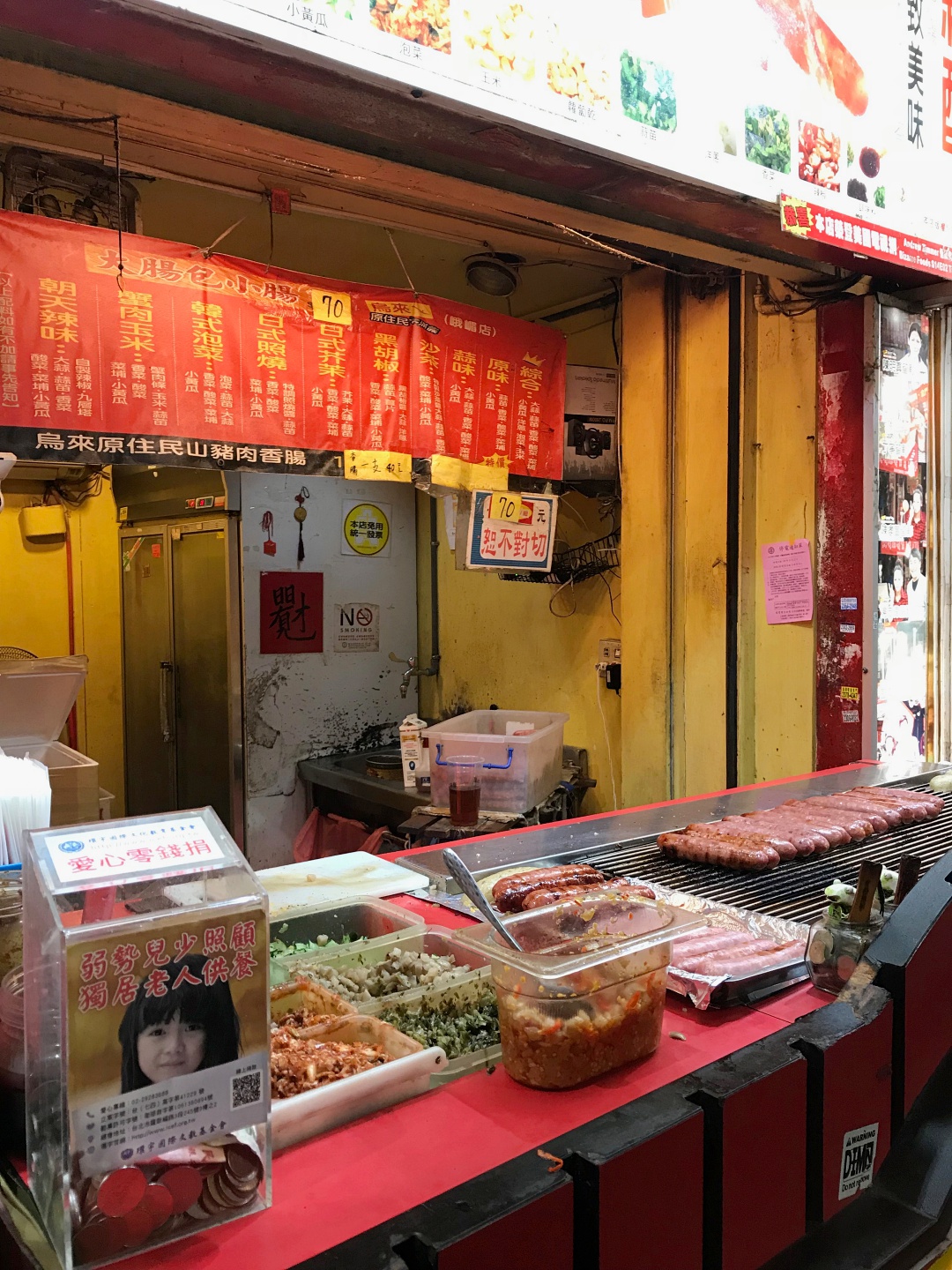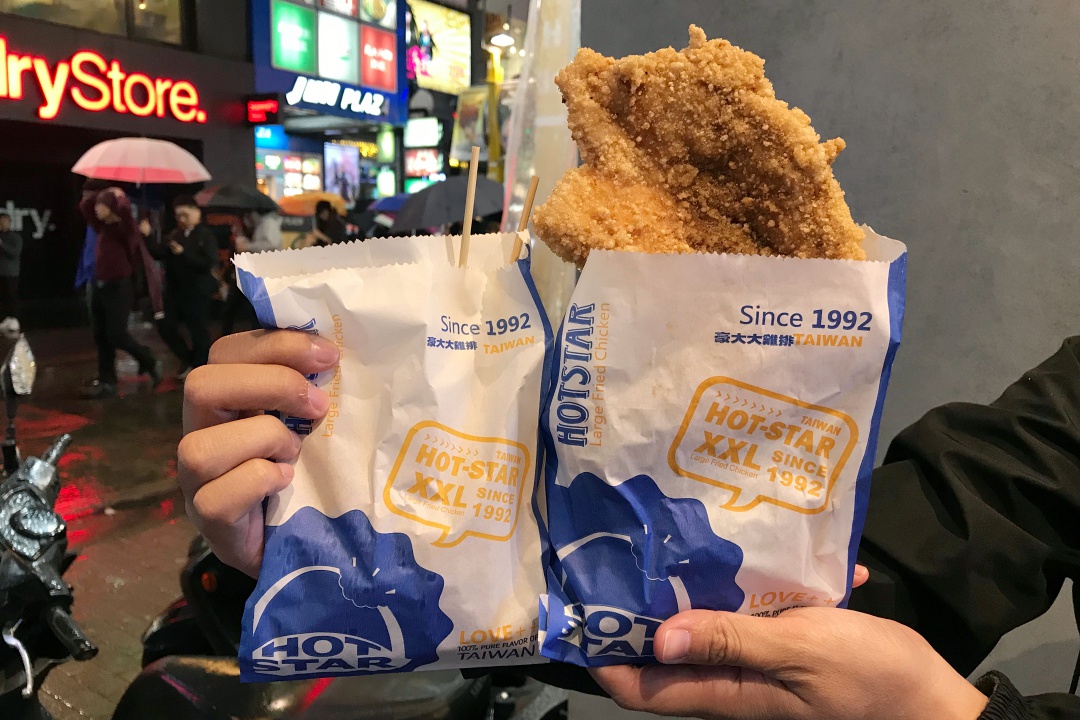 We also got fried chicken cutlet from Hot Star. Even though we do have Hot Star in Singapore, it seems like we still couldn't miss it in Taiwan.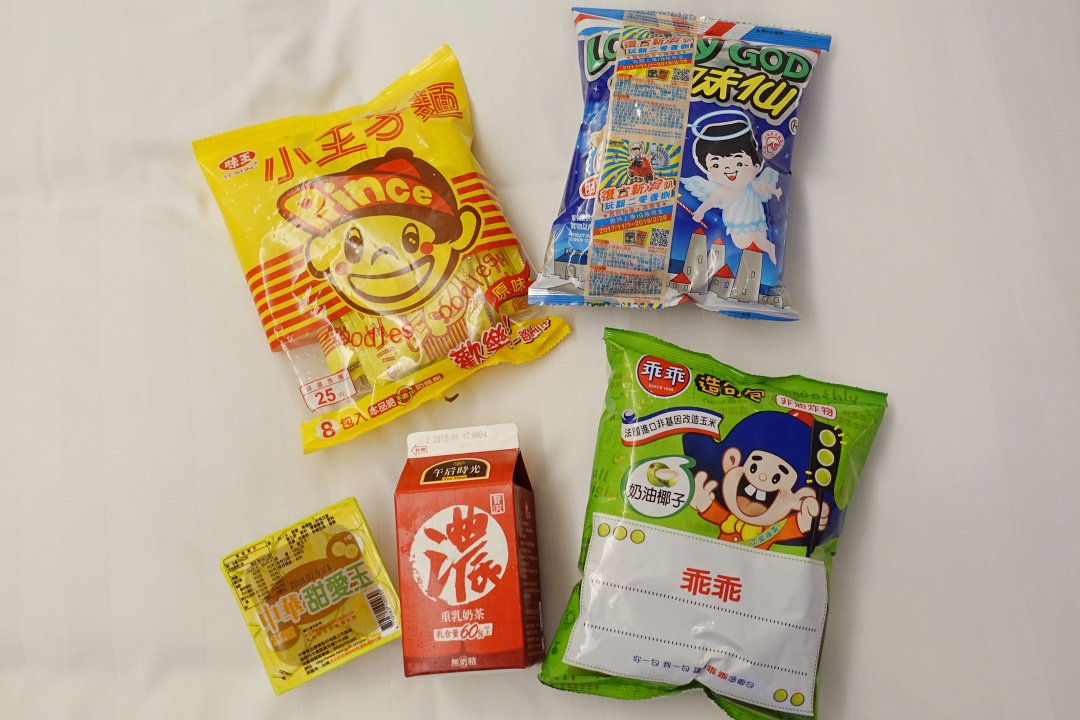 Bought some popular Taiwan snacks from the 7-11 right before we head up to the hotel. (There's a 7-11 located right below the hotel.) Here, we have 小王子麵, 浪味仙, 乖乖 (奶油椰子), 中華甜爱玉 and 濃 重乳奶茶.
I wouldn't have known what to get if it wasn't for Catie's video. Seeing her video just makes me want to get all the snacks!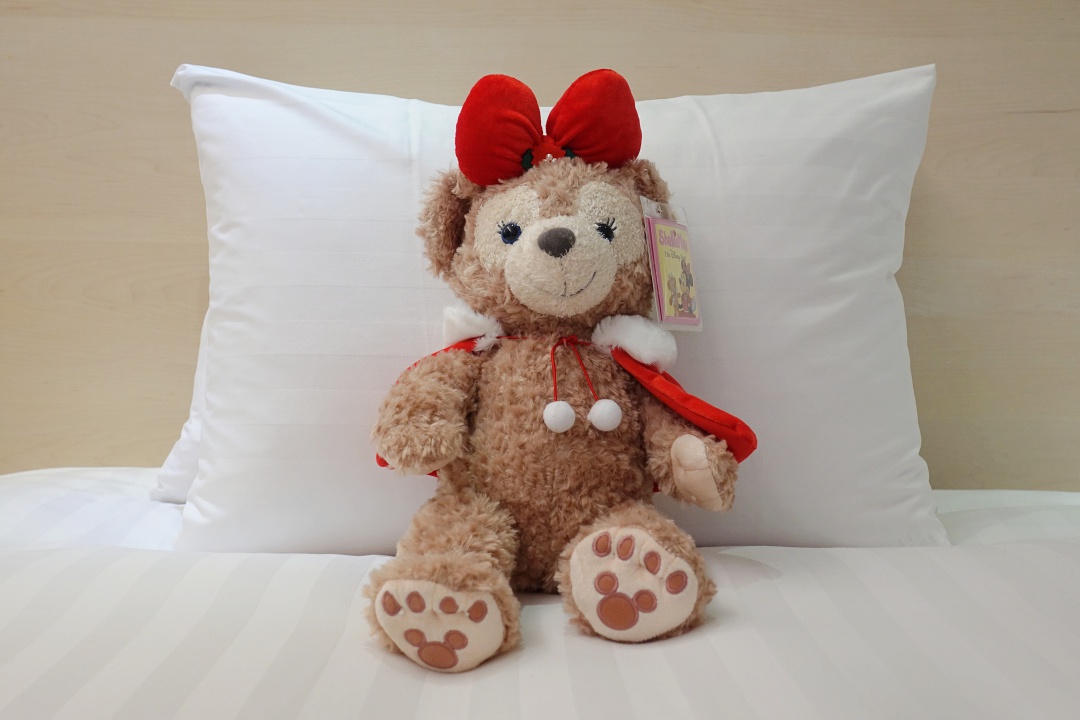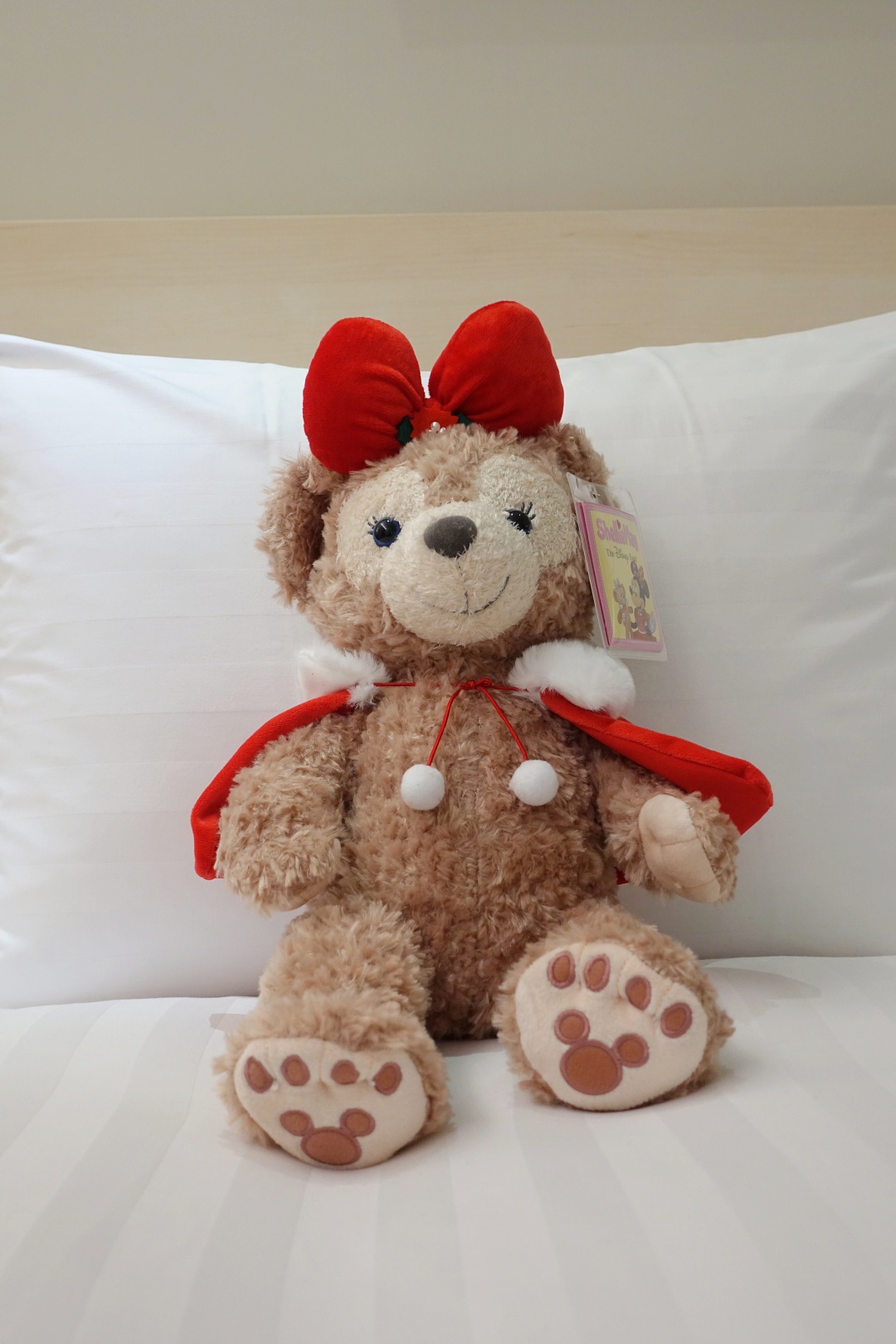 Lastly, ending our first night in Taipei with these two pictures of Shellie May that the Husband won from the claw machine. Is anyone taking note on how many plushes we had caught so far?