Our third day in Taiwan, Taipei was pretty relaxed. We went out at around 14:00 with the mission of making a reservation for Mala Hot Pot (馬辣頂級麻辣鴛鴦火鍋).
Ximending 西門町
Ay-Chung Flour-Rice Noodle 阿宗麵線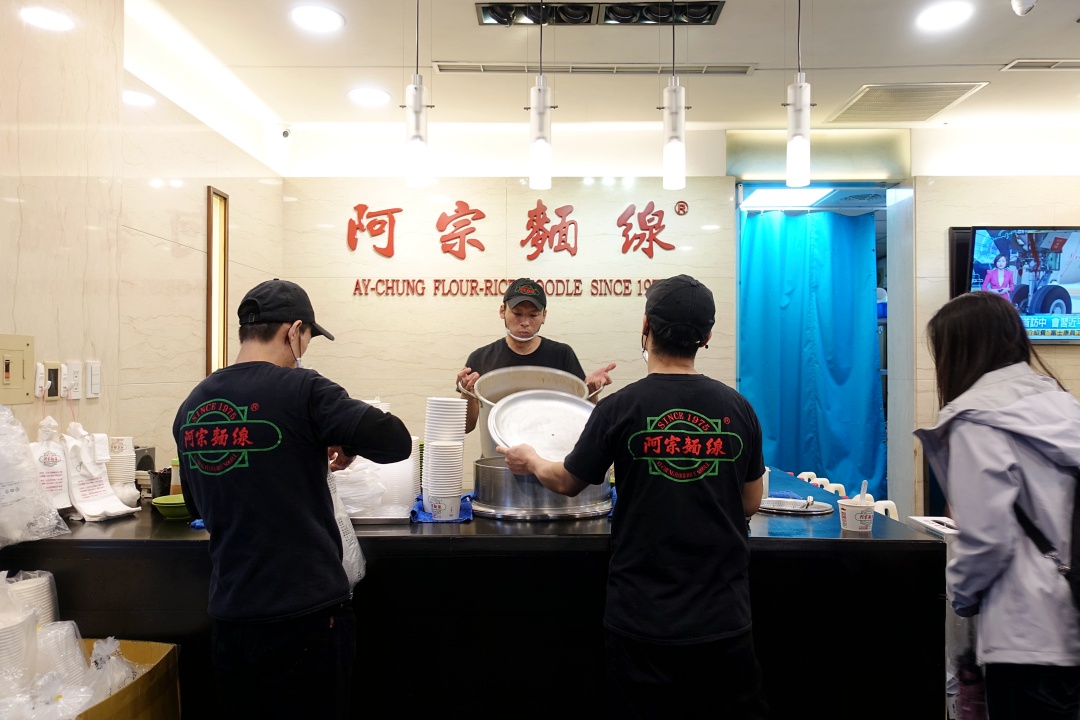 Since we were at Ximending, we decided to go and get Ay-Chung Flour-Rice Noodle (阿宗麵線)!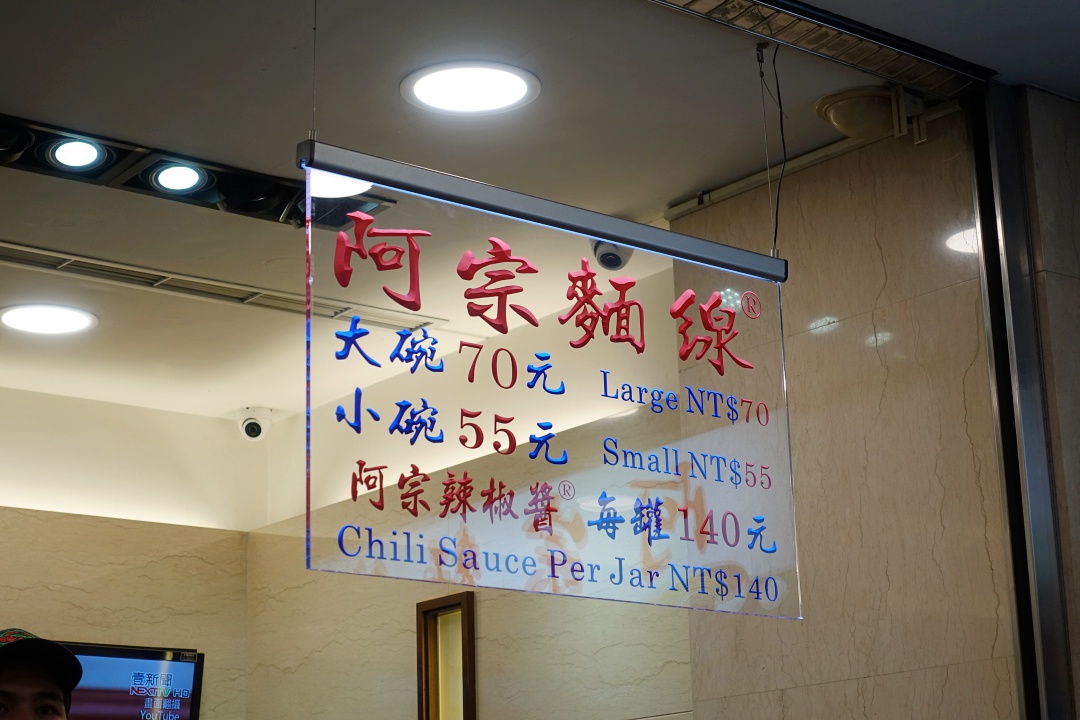 There were two sizes available. The small one is priced at TWD55 (SGD2.45), whereas the large is priced at TWD70 (SGD3.10).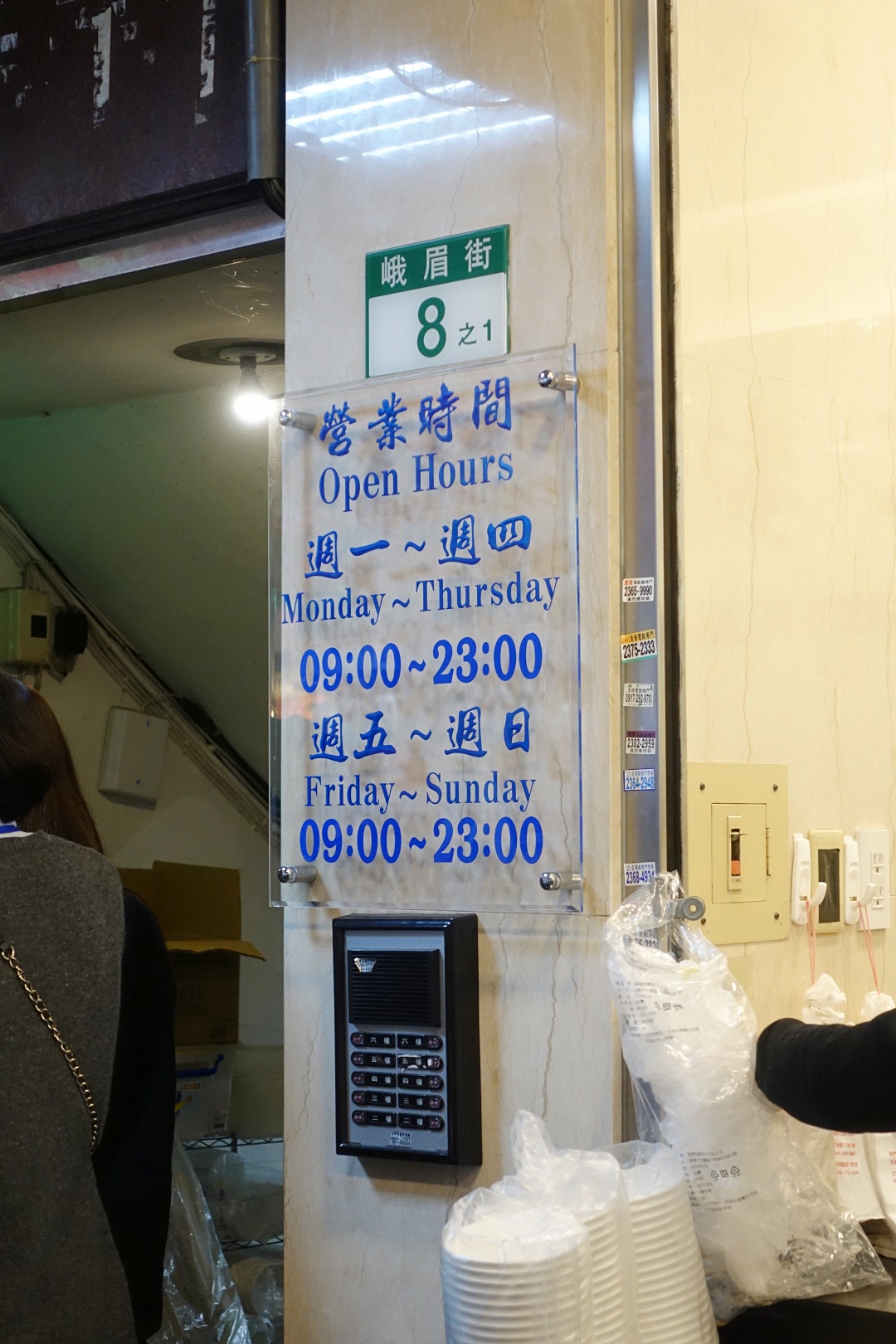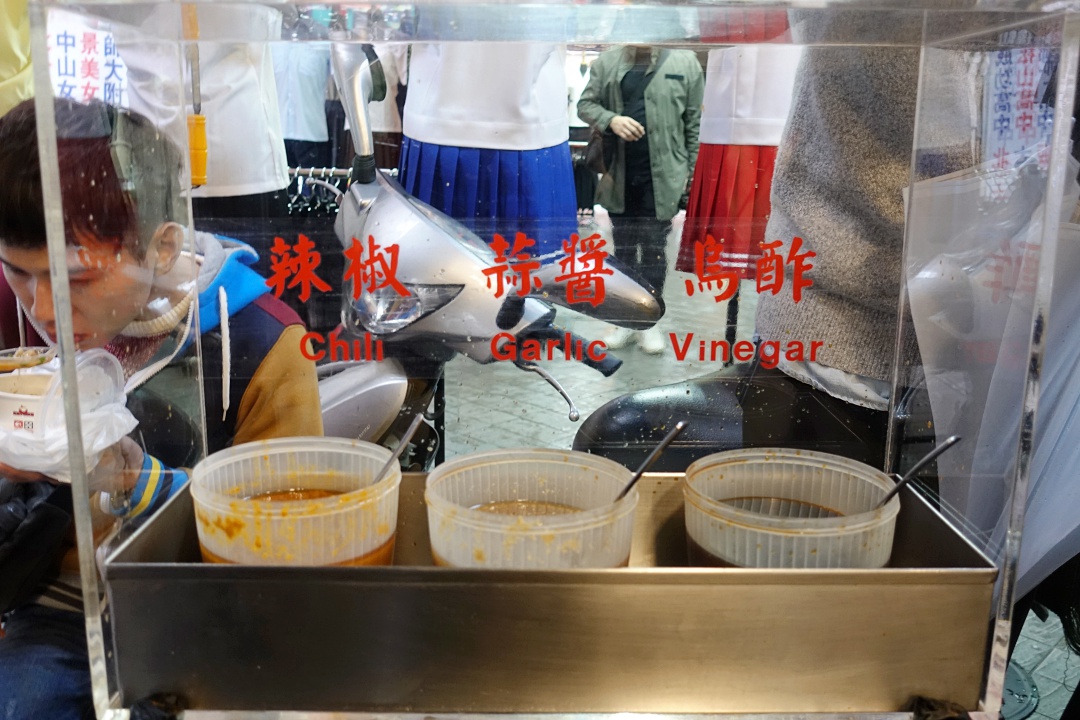 Condiments are available at the front of the shop. They have chilli, garlic and vinegar. I personally find the chilli to be really spicy, so I tried to be careful not to add too much. For me, one teaspoon is just about enough to get a nice kick of the spiciness.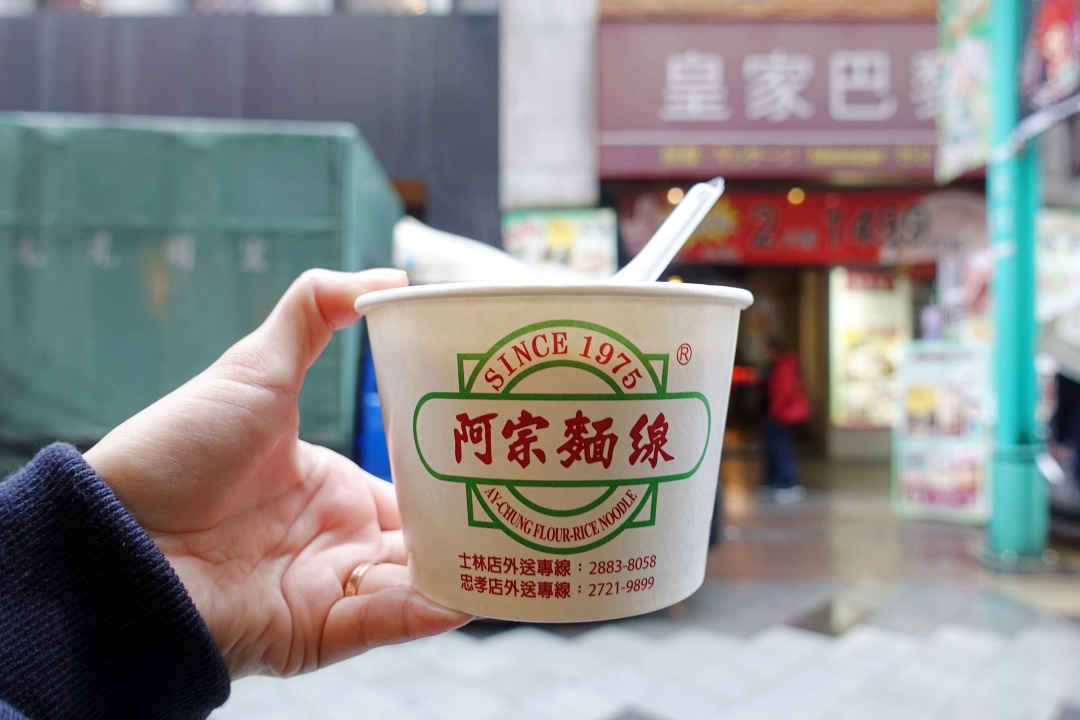 Nothing beats having a hot bowl of soupy noodles in the cold weather! The weather has been unkind to us since we arrived in Taipei and it been raining all the time.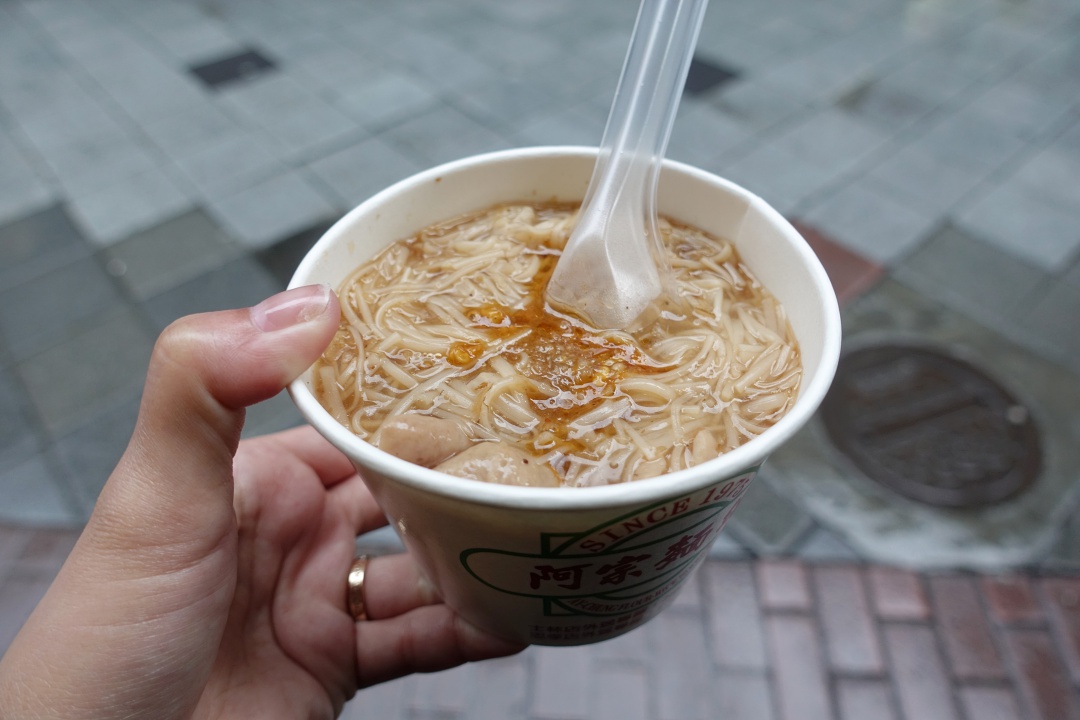 Unlike the ones we get in Singapore that usually comes with oyster and shredded chicken, the ones from 阿宗麵線 come with chunks of cured pig intestines submerge in a pool of soft rice noodle. The accompanied gravy was thick and flavourful. I like it!
The Husband and I each got a small bowl of the Ay-Chung Flour-Rice Noodle mainly because he couldn't take spicy, and I wanted to add mine with chilli.
Mala Hot Pot 馬辣頂級麻辣鴛鴦火鍋
Having satisfied our craving for Ay-Chung Flour-Rice Noodle, we walked over to Mala Hot Pot (馬辣頂級麻辣鴛鴦火鍋). I initially wanted to make a reservation for the following day. But in the end, decided to make our booking for later that night so that we didn't have to return to Ximending the next day.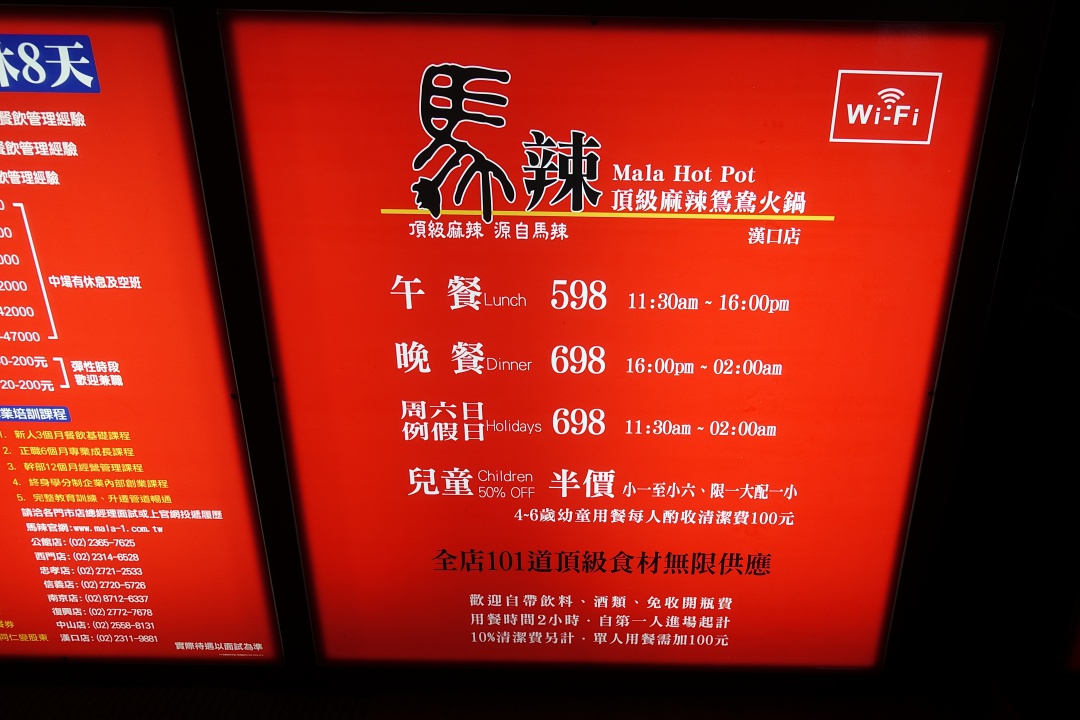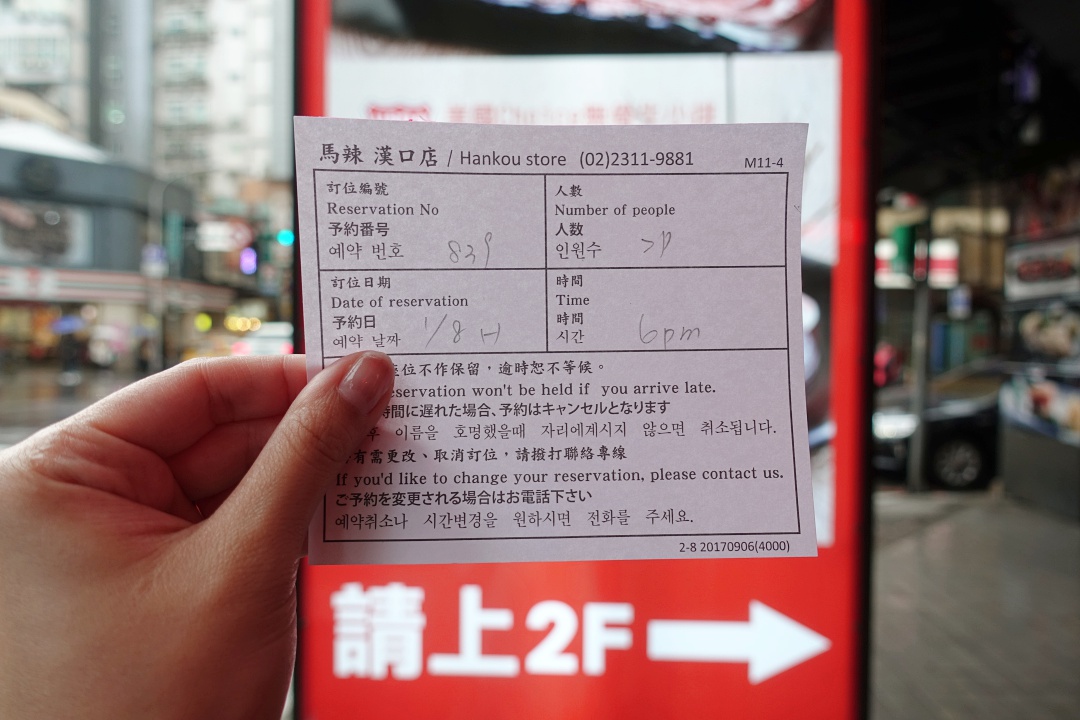 Got our reservation for 18:00.
Since we still have a few hours before our reservation, we decided to take the opportunity to check out Taipei Main Station. Didn't want to travel too far; Taipei Main Station appears to be the perfect place to go since it's just one station away from Ximen.
We spent around 2 hours there, before making our way back to Ximending for Mala Hot Pot.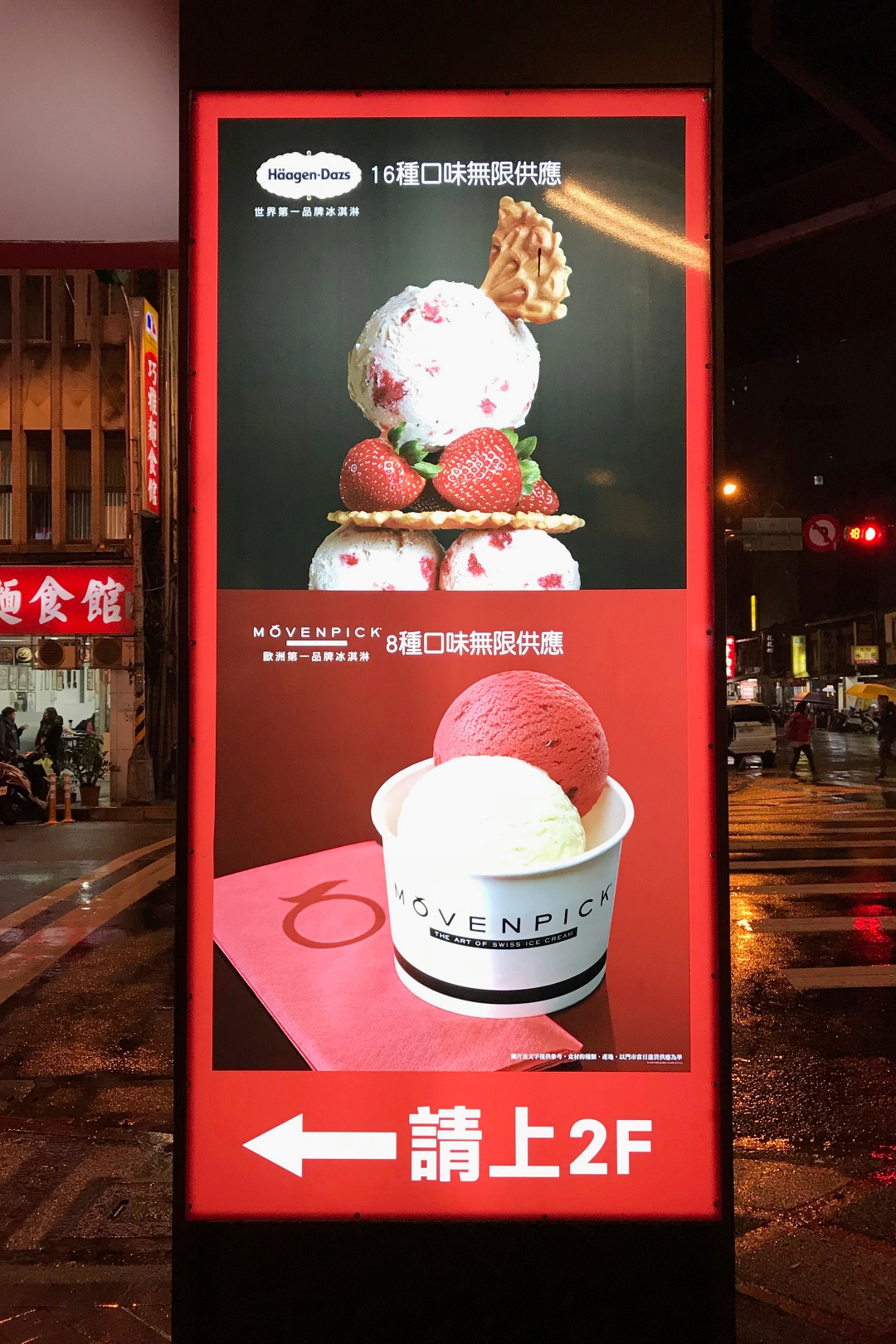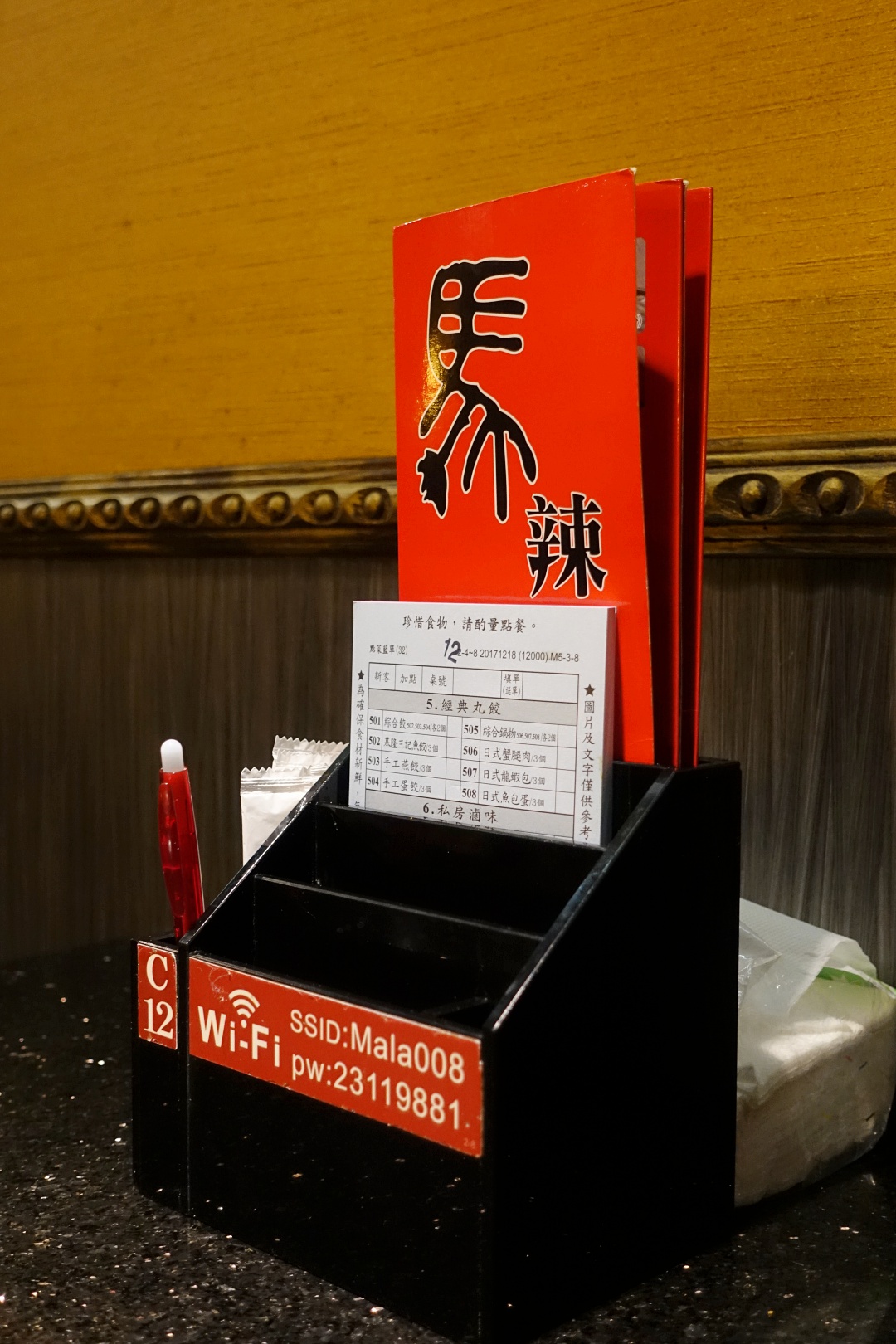 I didn't realise when I made the booking; I actually came to a different outlet from the one I went to on my previous trip. The outlet that we went to this time around does not do self-serve. Instead, we have to order our dishes through the ordering sheet. It proves to be quite a challenge since everything was in Chinese and there were no pictures.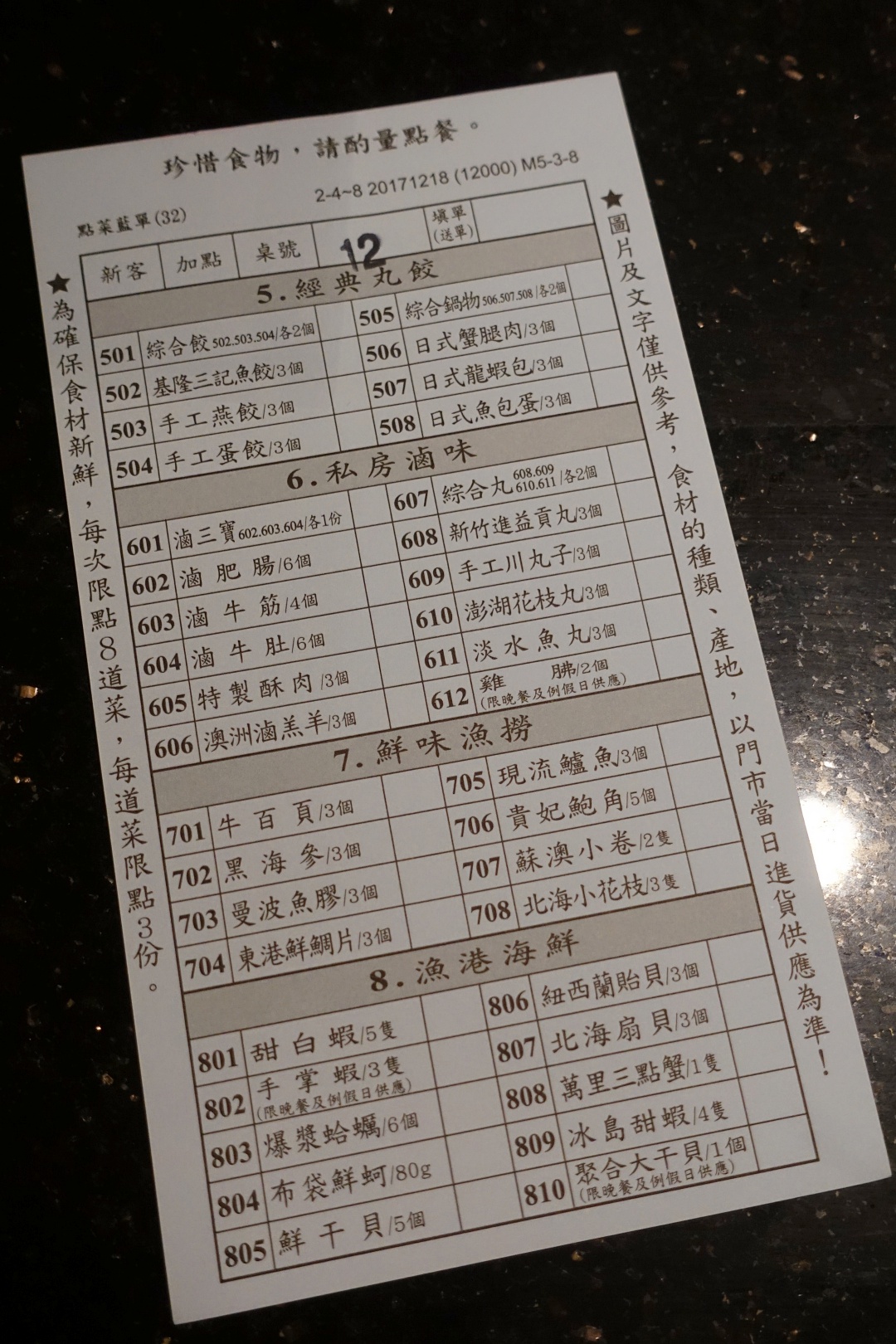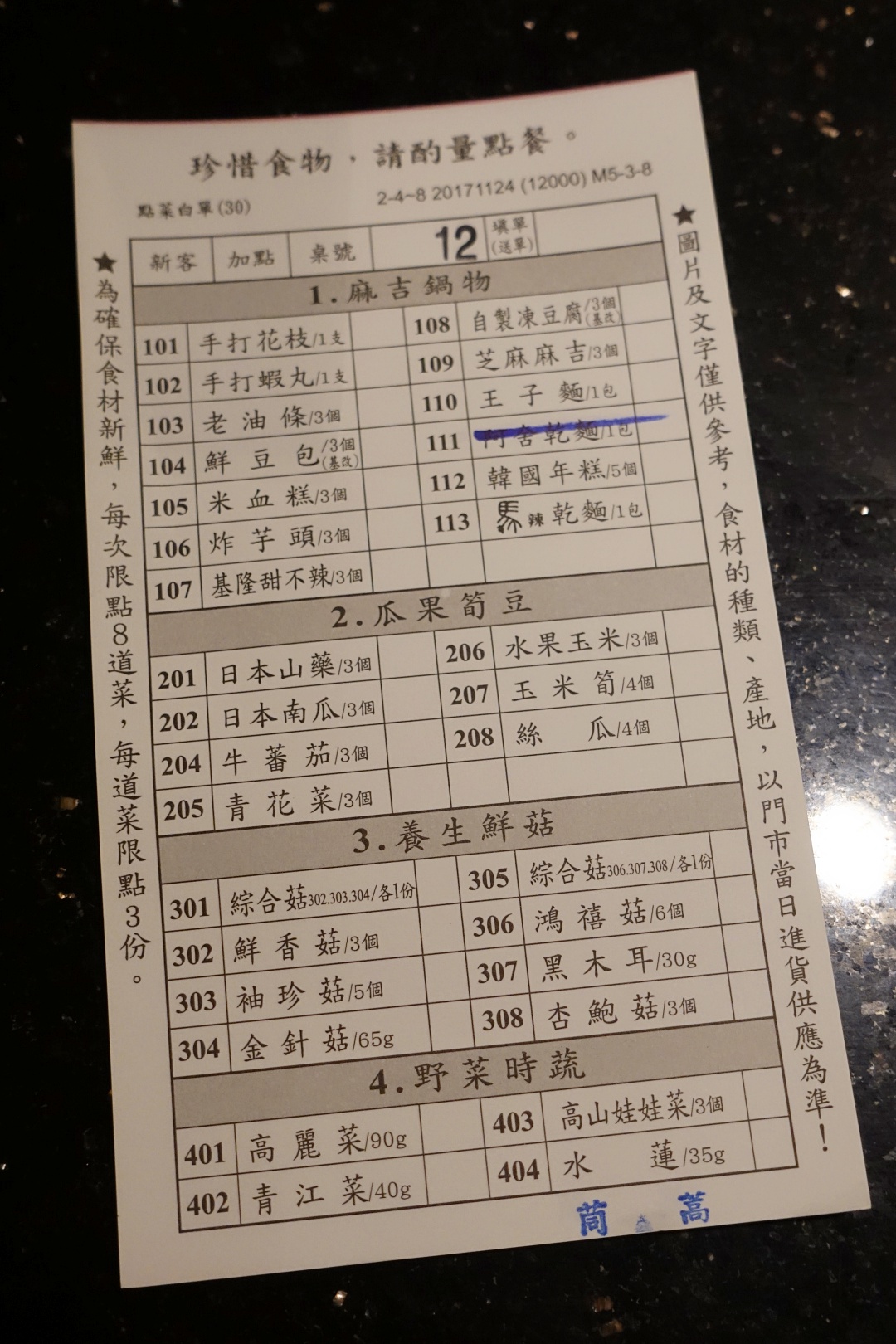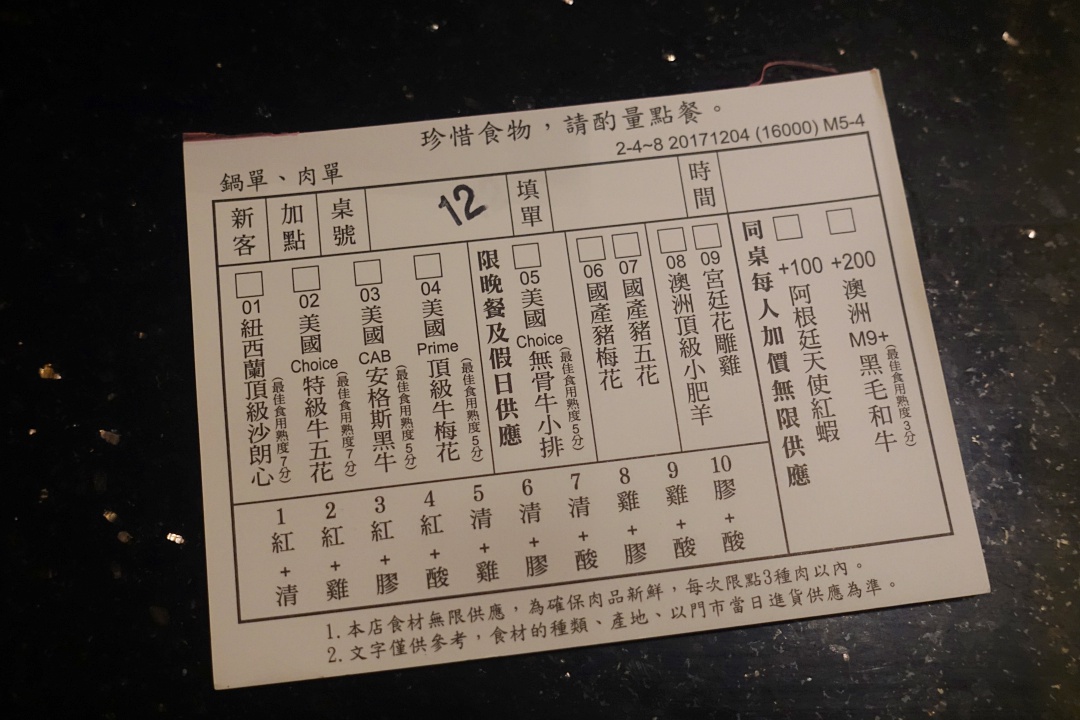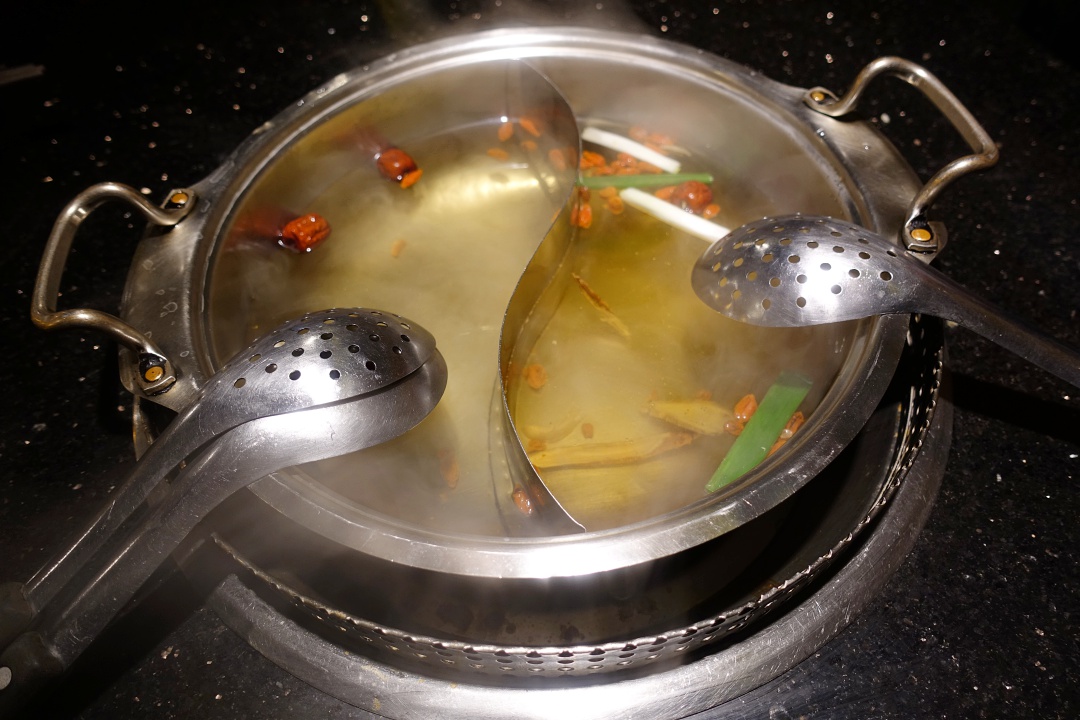 There were five soup base to choose from – 馬辣麻辣鍋, 蔬菜精力鍋, 宫廷花雕鸡, 胶原蛋白鍋 and 东北酸菜鍋.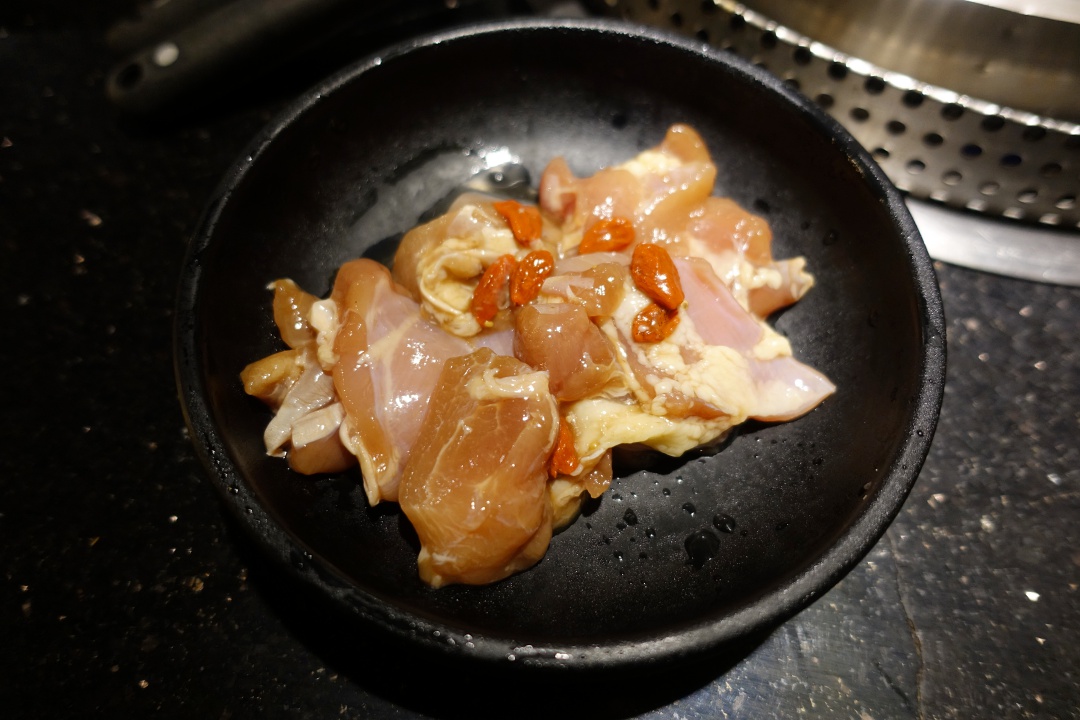 One of the soup we got was 宫廷花雕鸡.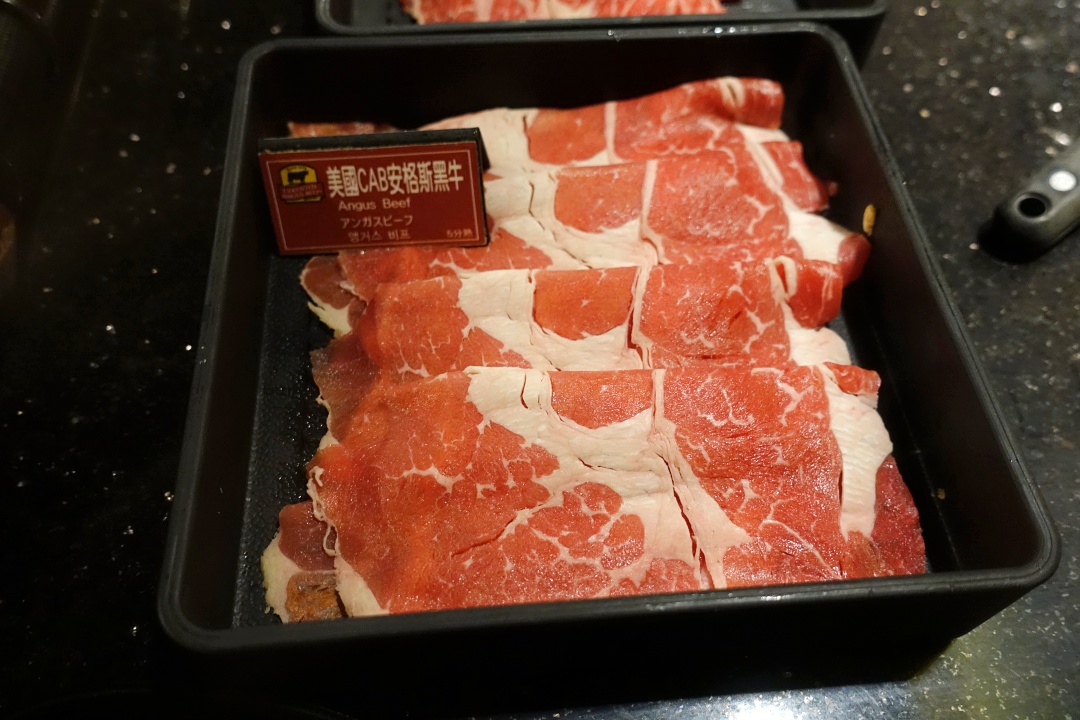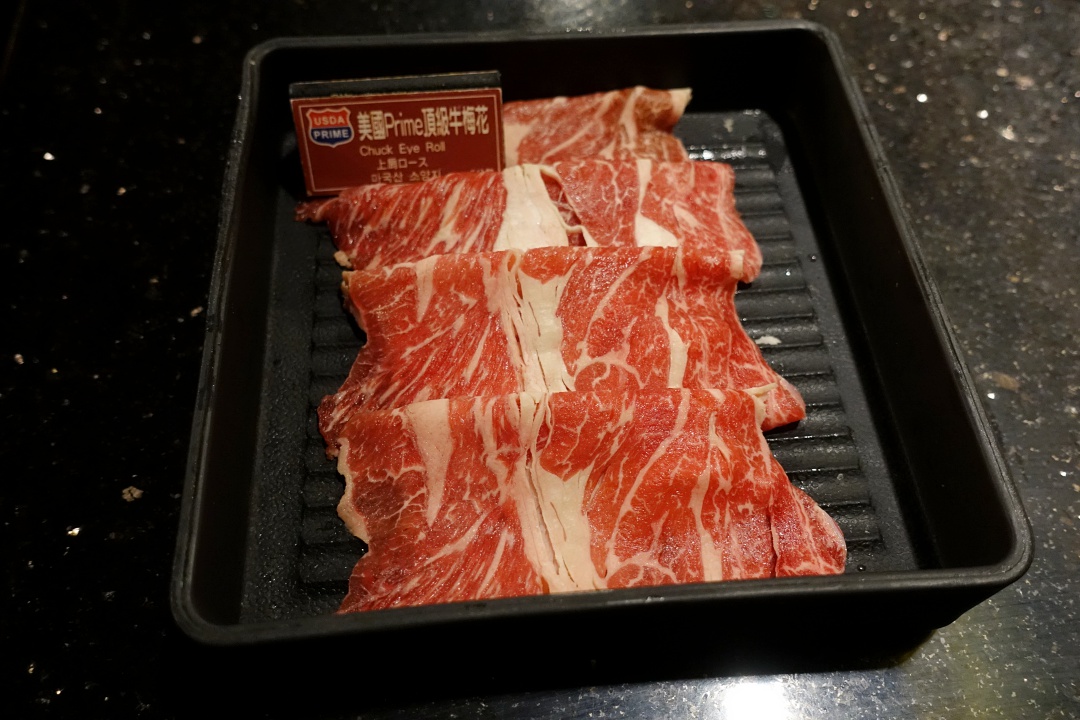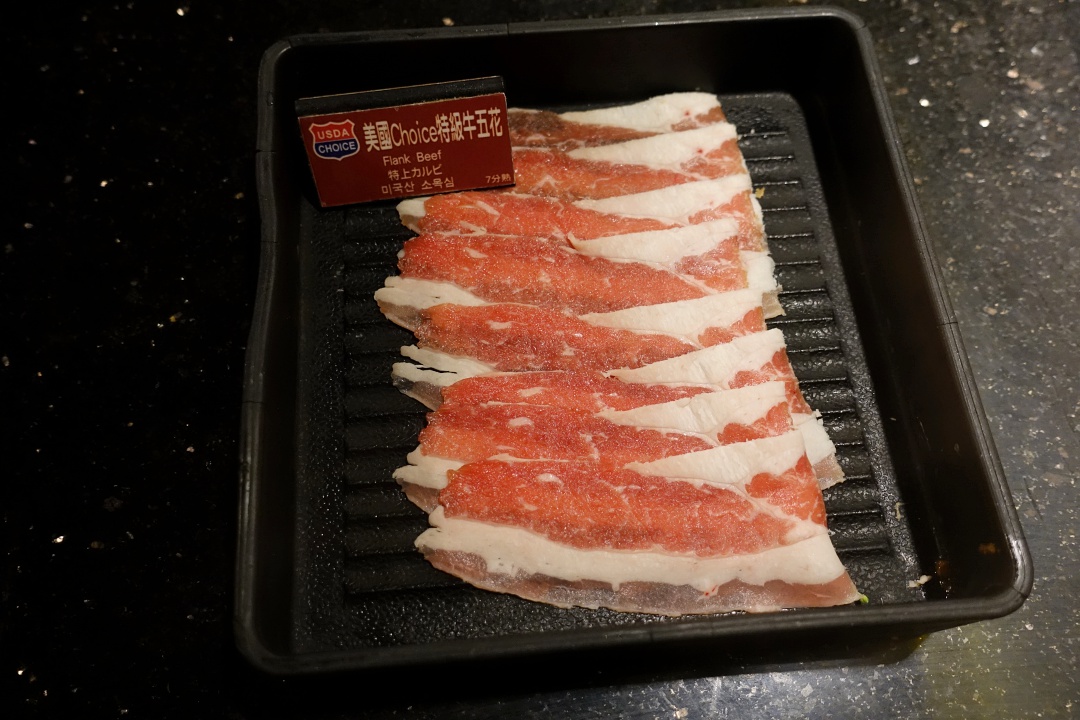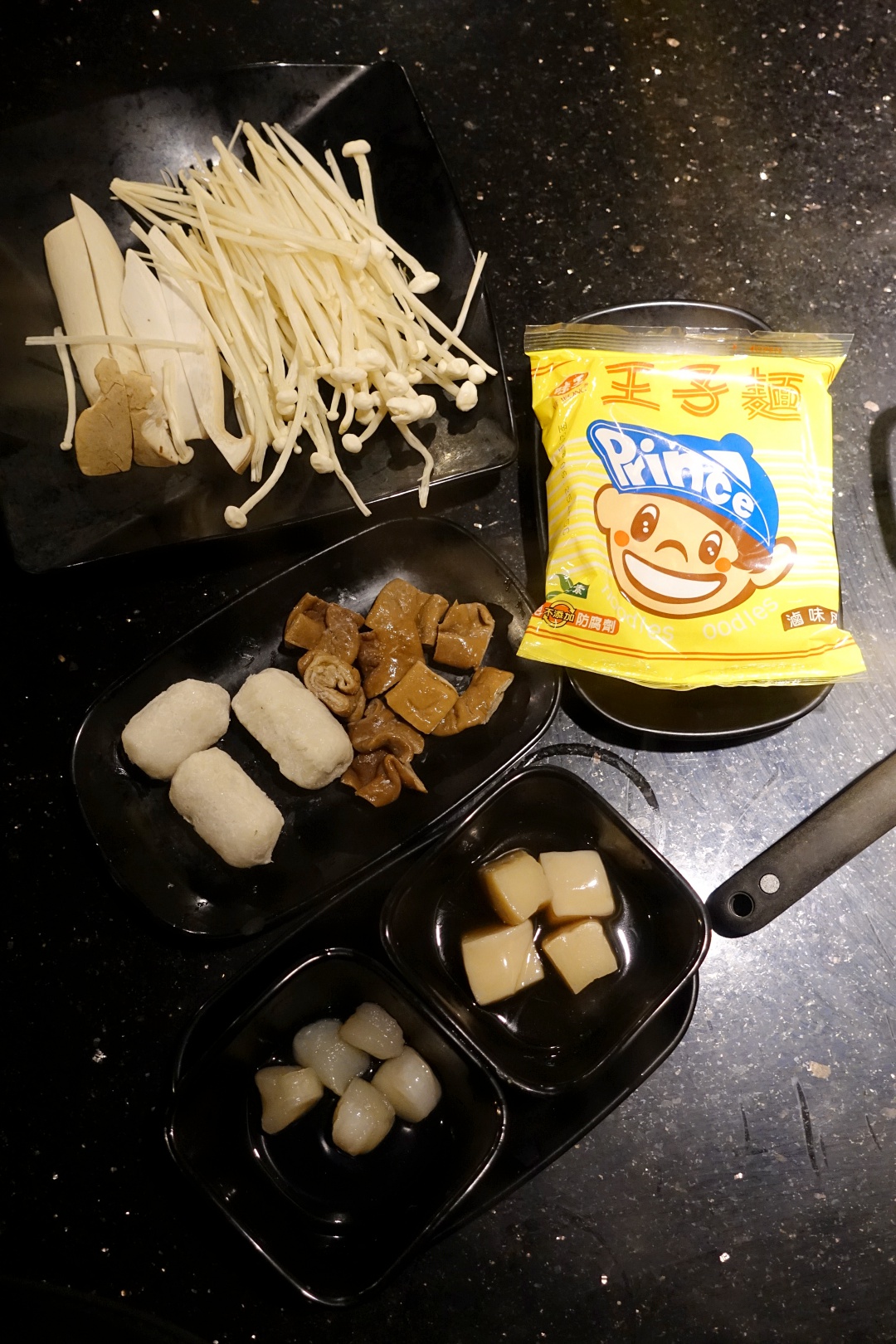 Some of the dishes we ordered include beef, 杏鲍菇, enoki mushroom (金针菇), prince noodle (王子面), pig intestine (大肠) and scallop (鮮干貝).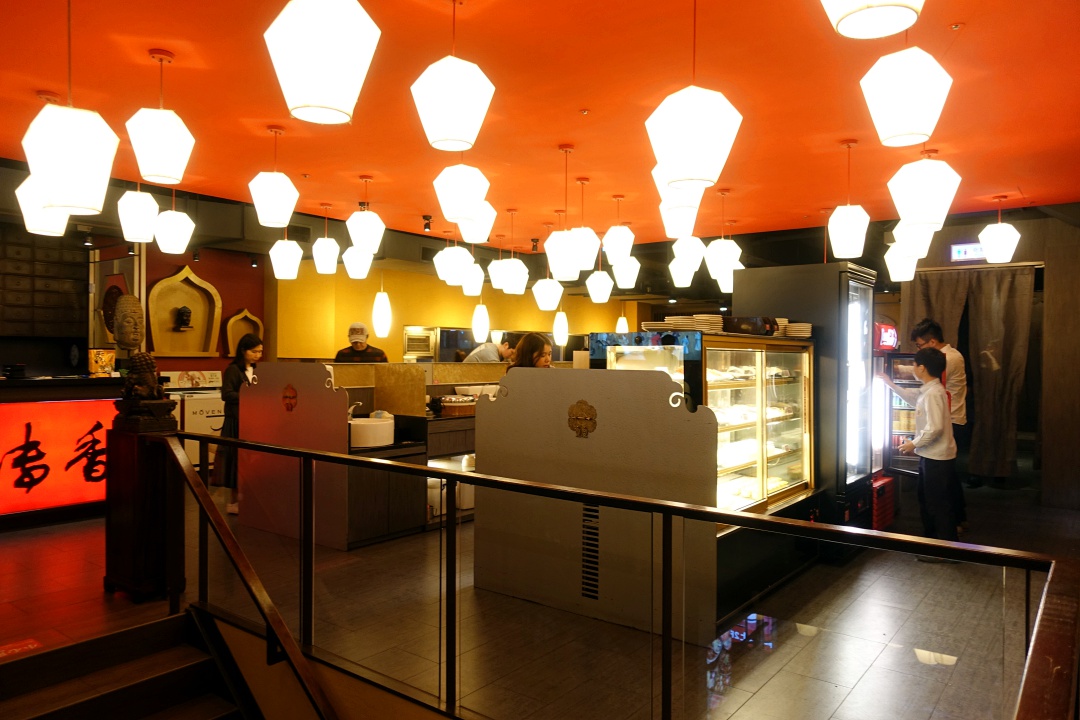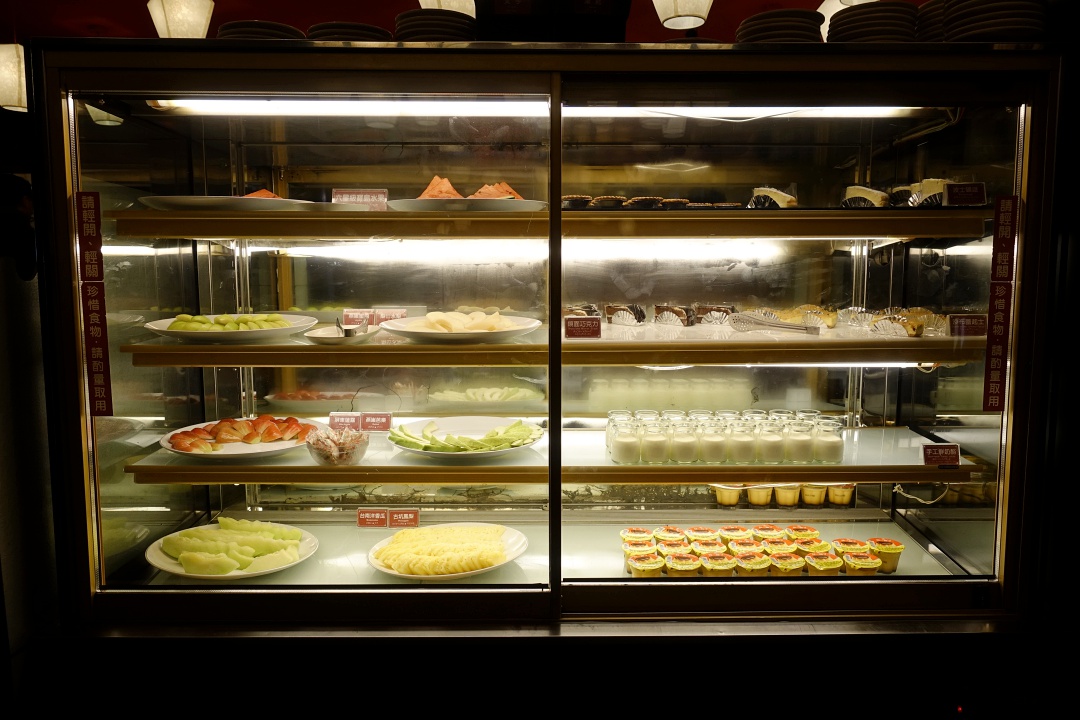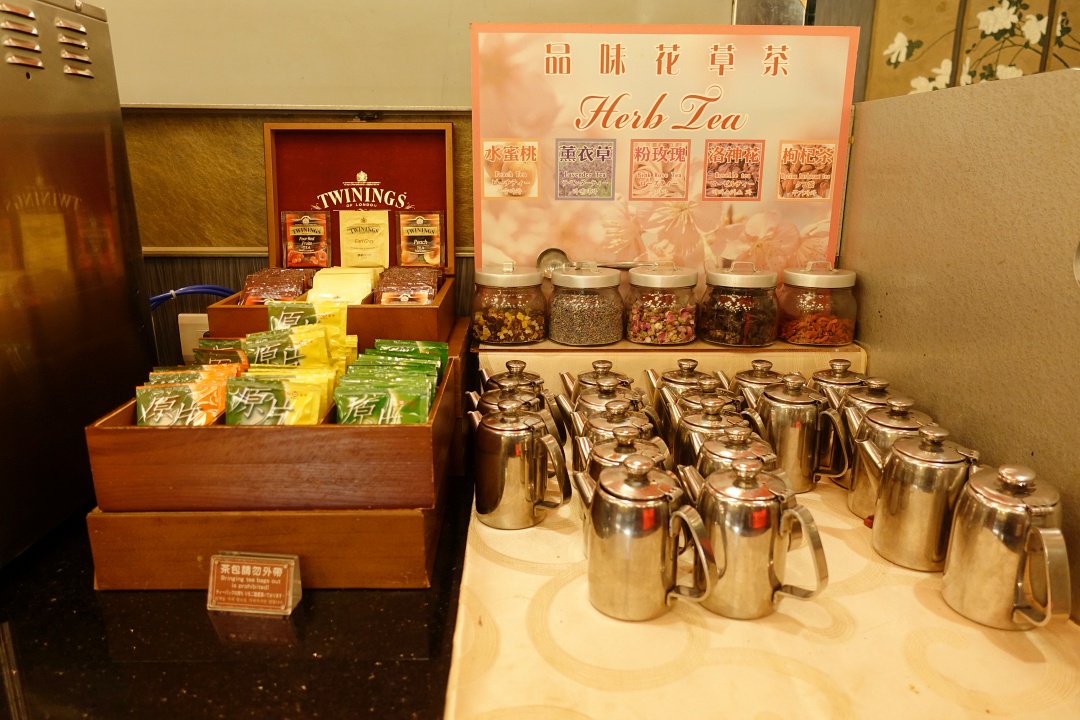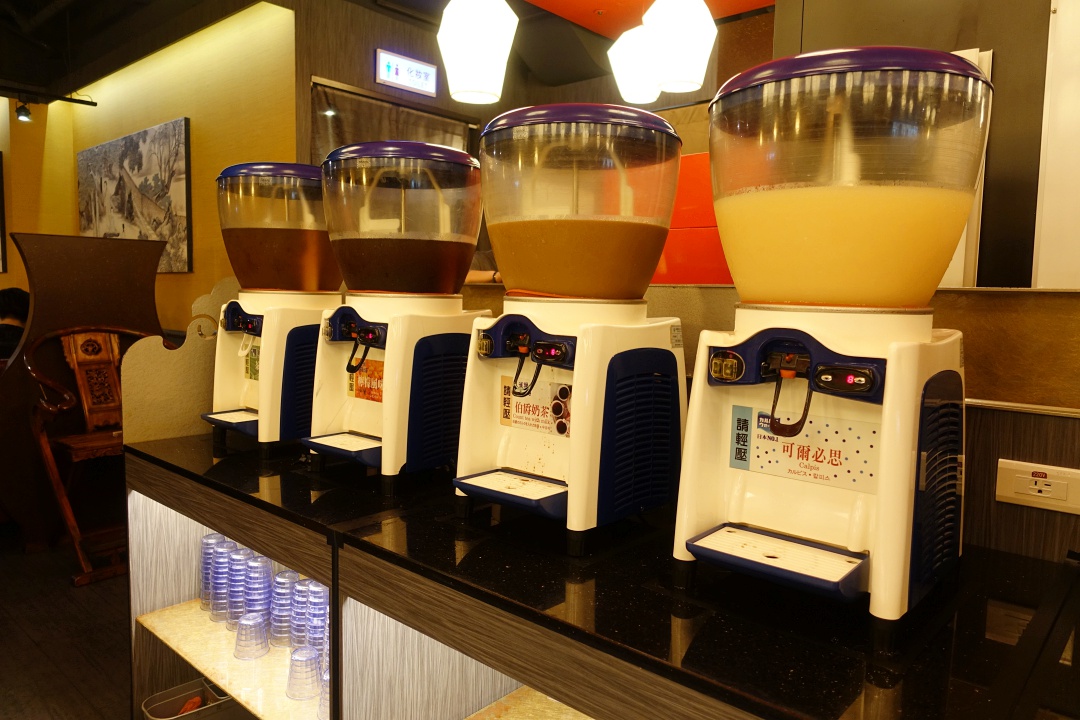 A good selection for drinks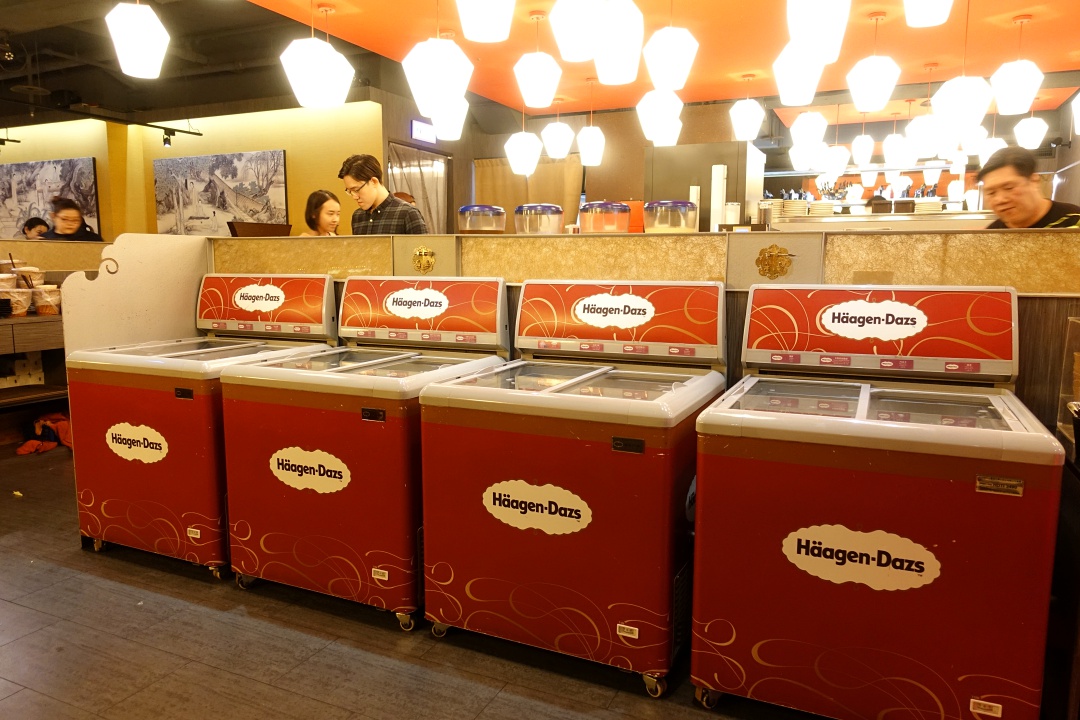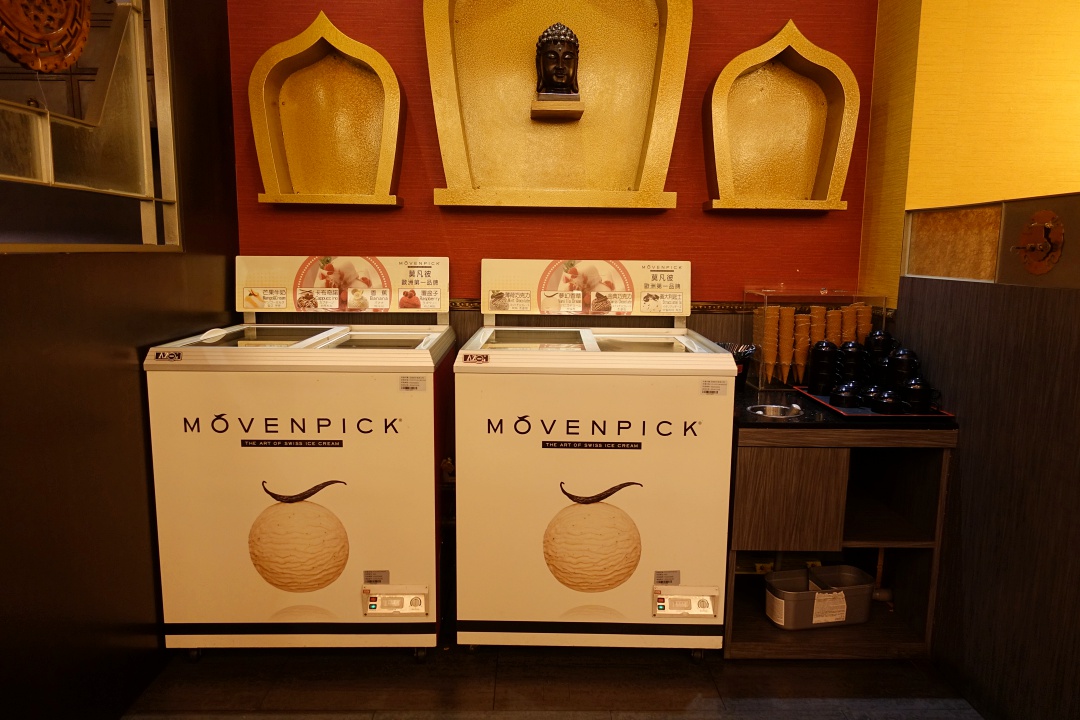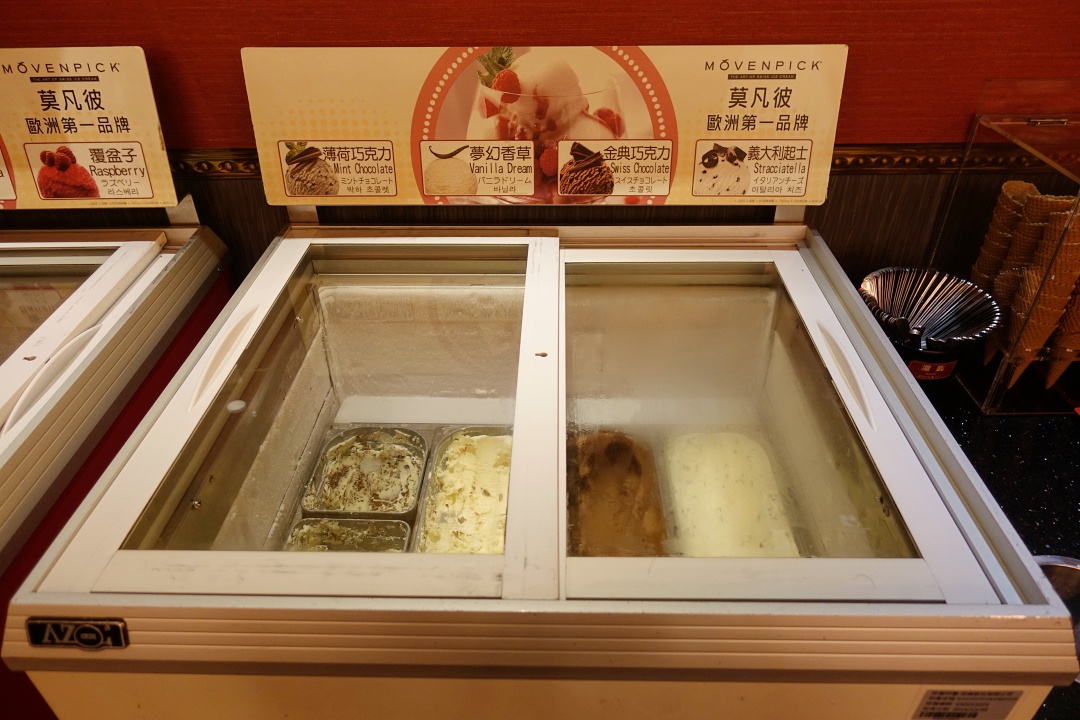 and ice cream!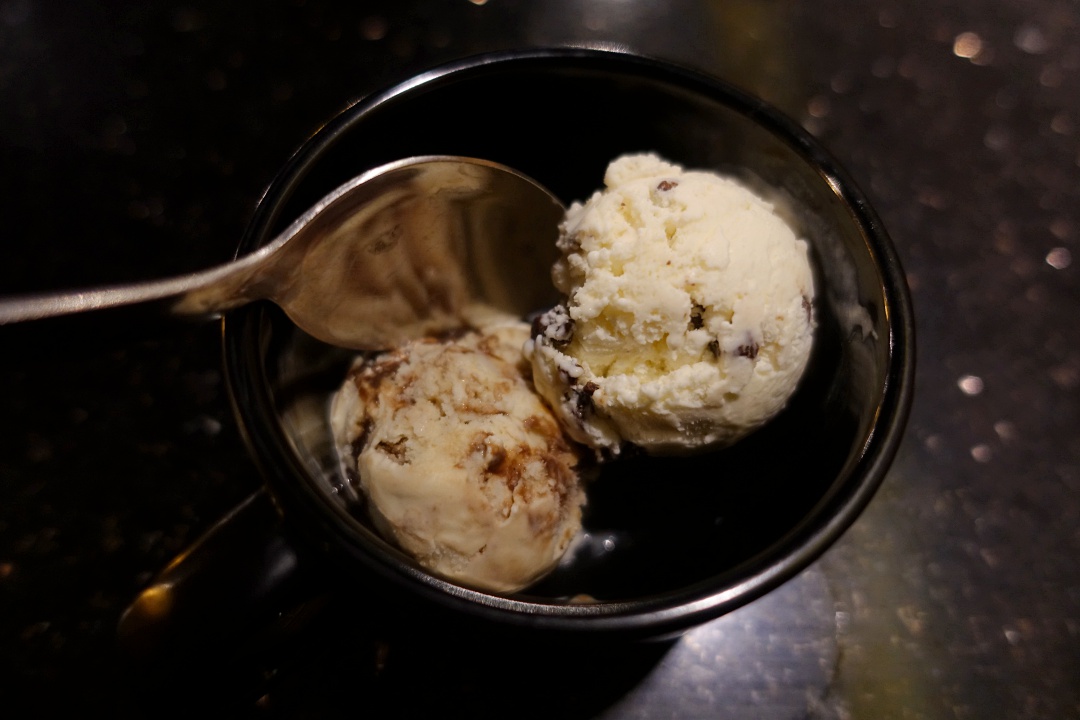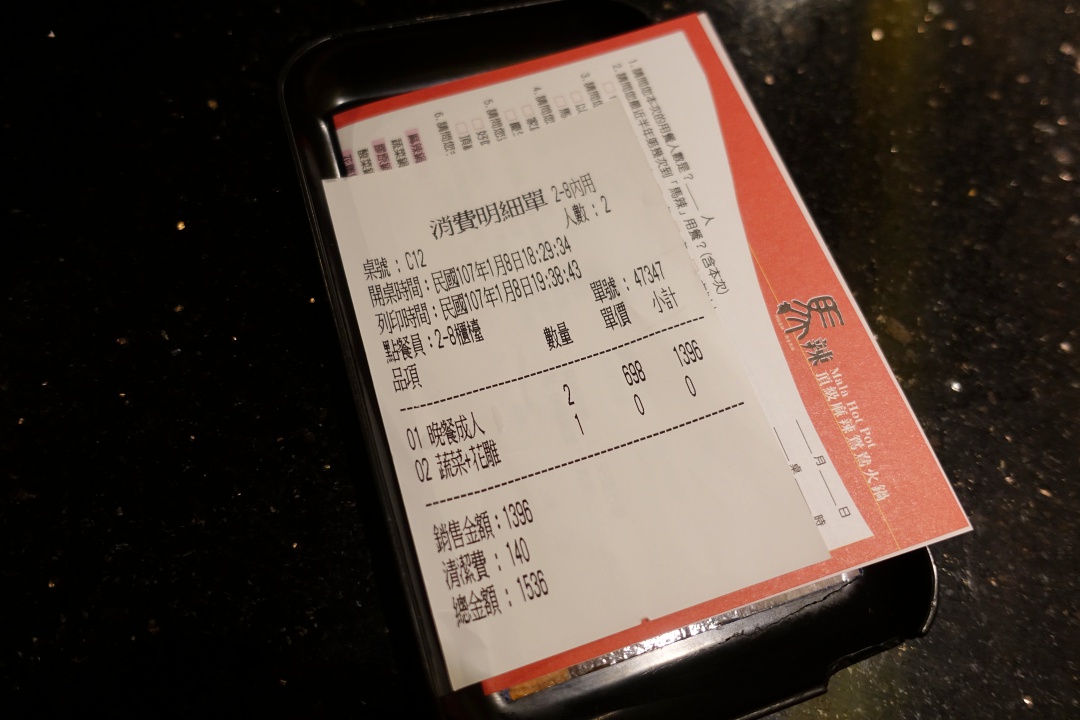 We spent almost two hours at our dinner. For two pax, we paid TWD1536, which is approximately SGD68.50.
Next time around, I'll make sure to visit the outlet that does self-serve. It will be so much more convenient to see and pick out the dishes we like, instead of ordering through a paper.
Ningxia Night Market 寧夏夜市
After our dinner at Mala Hot Pot, we took the train to Shuanglian Station with the intention of visiting Ningxia Night Market (寧夏夜市). I have never been to Ningxia Night Market, so I wasn't entirely sure what to expect. However, online review wrote that it is a smaller scale food street compared to the other night markets like Shilin (士林夜市) and Raohe (饒河街觀光夜市).
Some of the must-eat at Ningxia Night Market include 劉芋仔 (Deep Fried Taro Balls), 蚵仔煎, 環记麻油鸡 (Sesame Chicken with Mee Sua), 海鲜贝, 林记烧麻糬 and 知高饭 (Rice with Pig Trotters).
To get there, take Exit 1 from Shuanglian Station (Red Line). Take a left onto Minsheng West Road (民生西路). Walk for about 6 – 8 minutes, and the night market will be on the left side.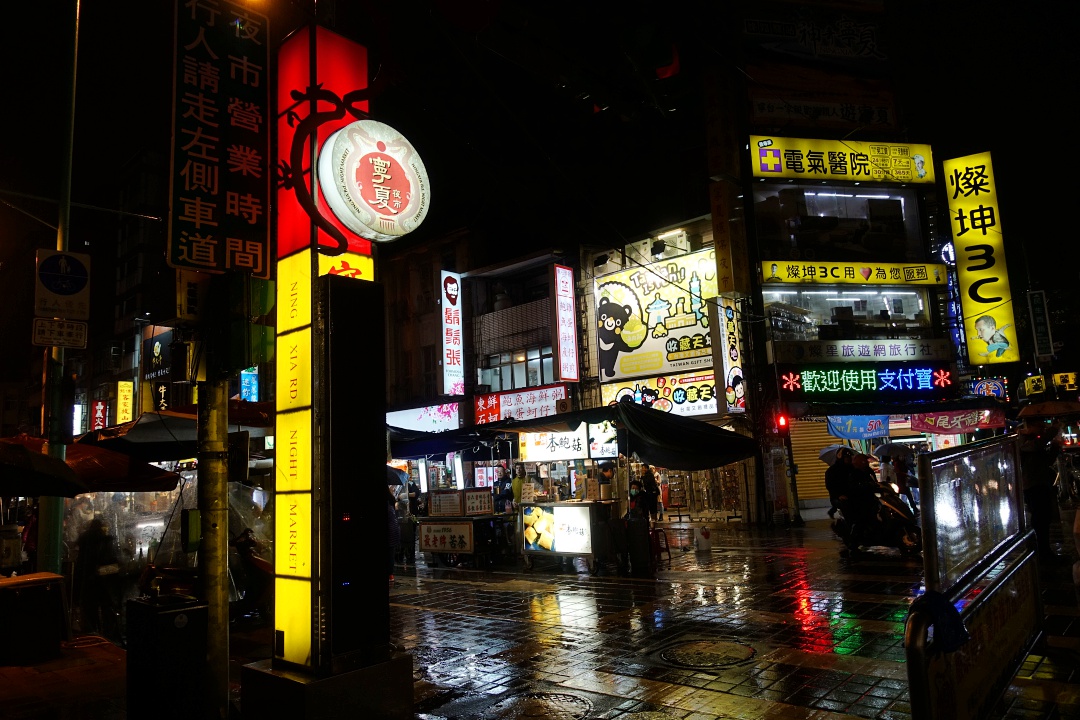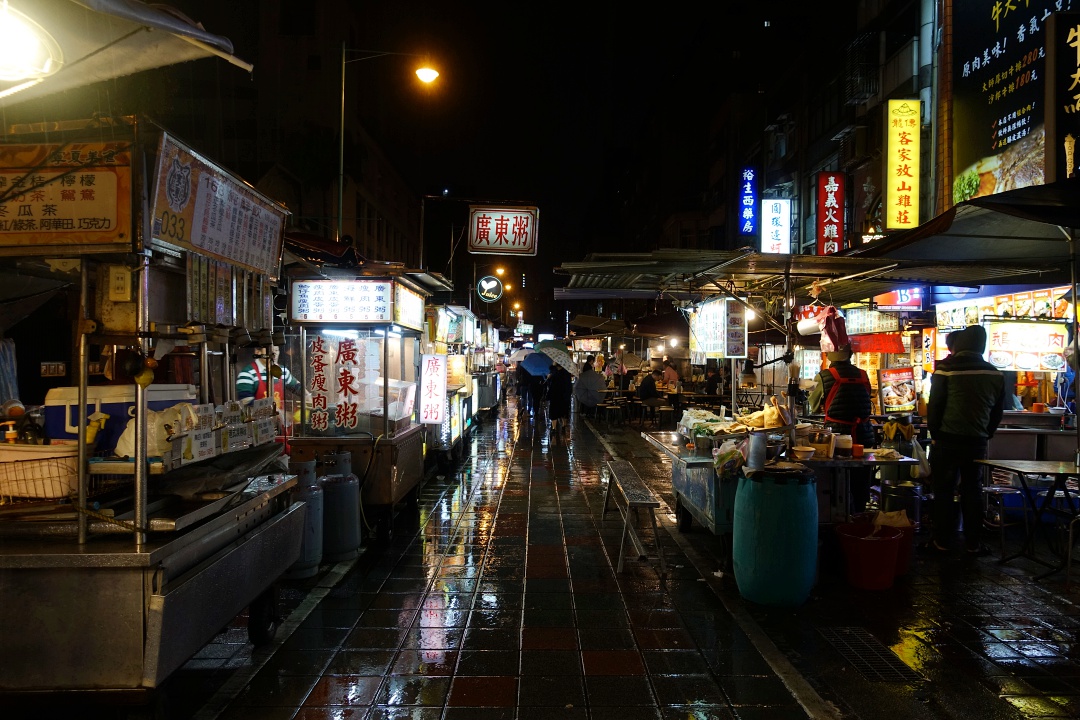 I'm guessing it was due to the rain; half of the stalls were closed when we arrived at 22:00 on a Monday. Instead of a brightly lit and crowded night market, it was mostly dark and empty. I was so disappointed to have travelled there for that. We walked down the entire stretch, before making a u-turn back to where we came from and left without eating or buying anything.
What an experience! We didn't have time to return the next few days, but to be honest; I'm not sure if I would want to come back again. From what I can tell, they were mainly food stalls and nothing else. I did come across an outlet for Formosa Chang (鬍鬚張魯肉飯). However, we were too full from our dinner, so we gave that a miss.
SaveSave