Holiday means that we have no fixed schedule and we have the luxury to wake up and go out at whatever time we want to. Skipped breakfast, finish up some work, watch some television, etc.
That's how we ended up going out at 15:00 on our fourth day in Taipei, Taiwan. 一天比一天晚出去!
The plan for the day was to visit Wufenpu (五分埔) and Raohe Night Market (饒河街觀光夜市) since both of them were near Songshan Station.
Opening hours for Wufenpu is from noon onwards and I read that it's best to avoid going on a Monday as that's where shops are busy doing restocking.
To get there, take the MRT green line to the terminal station – Songshan Station (松山). Take Exit 3, walk straight and continue until you cross Songlong Road.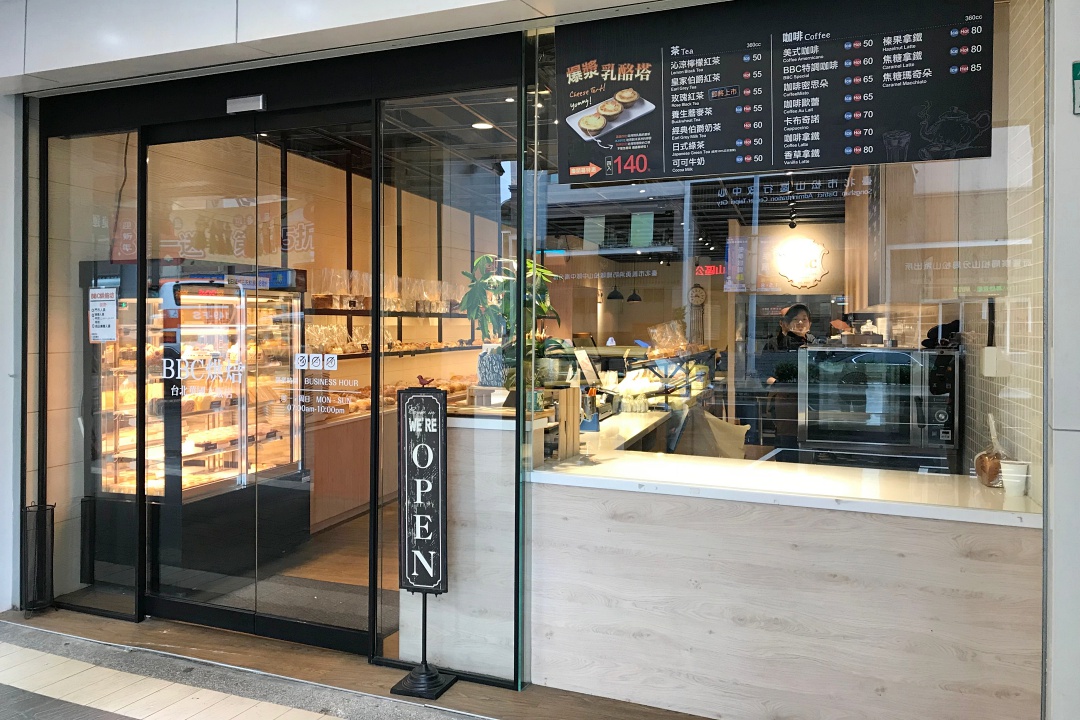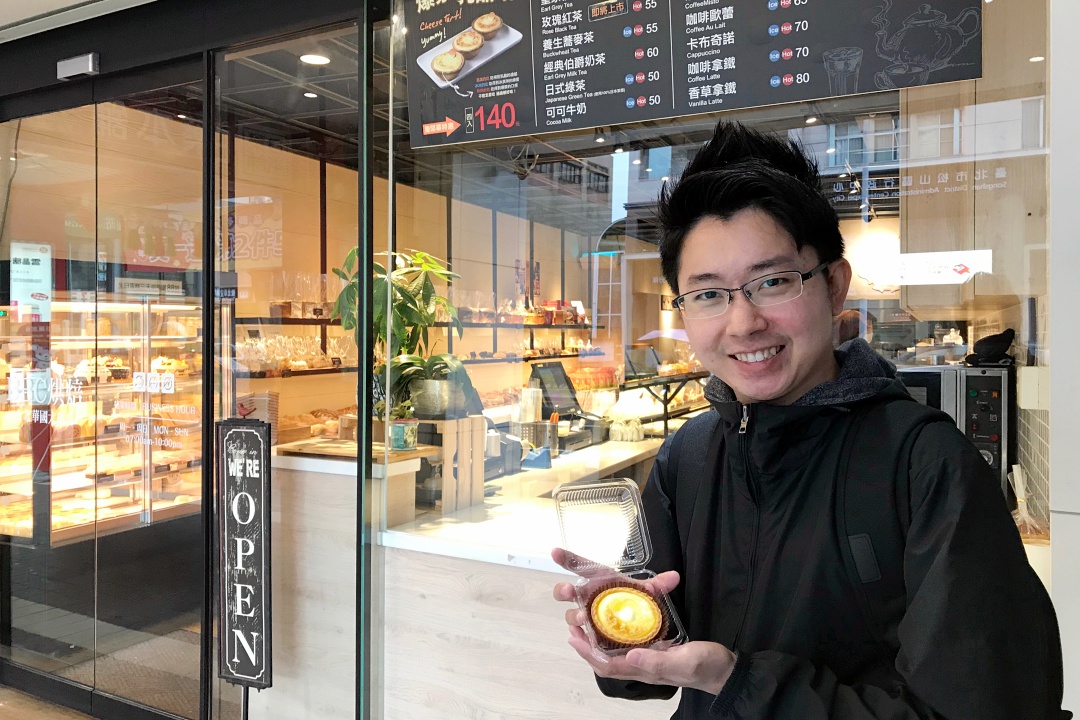 On our way there, we came across a bakery and the Husband got pulled in when he saw that they were selling cheese tarts. It was TWD140 for 4 pieces, but we decided to just get 1 to try.
I wasn't expecting much, but it turns out to be quite yummy.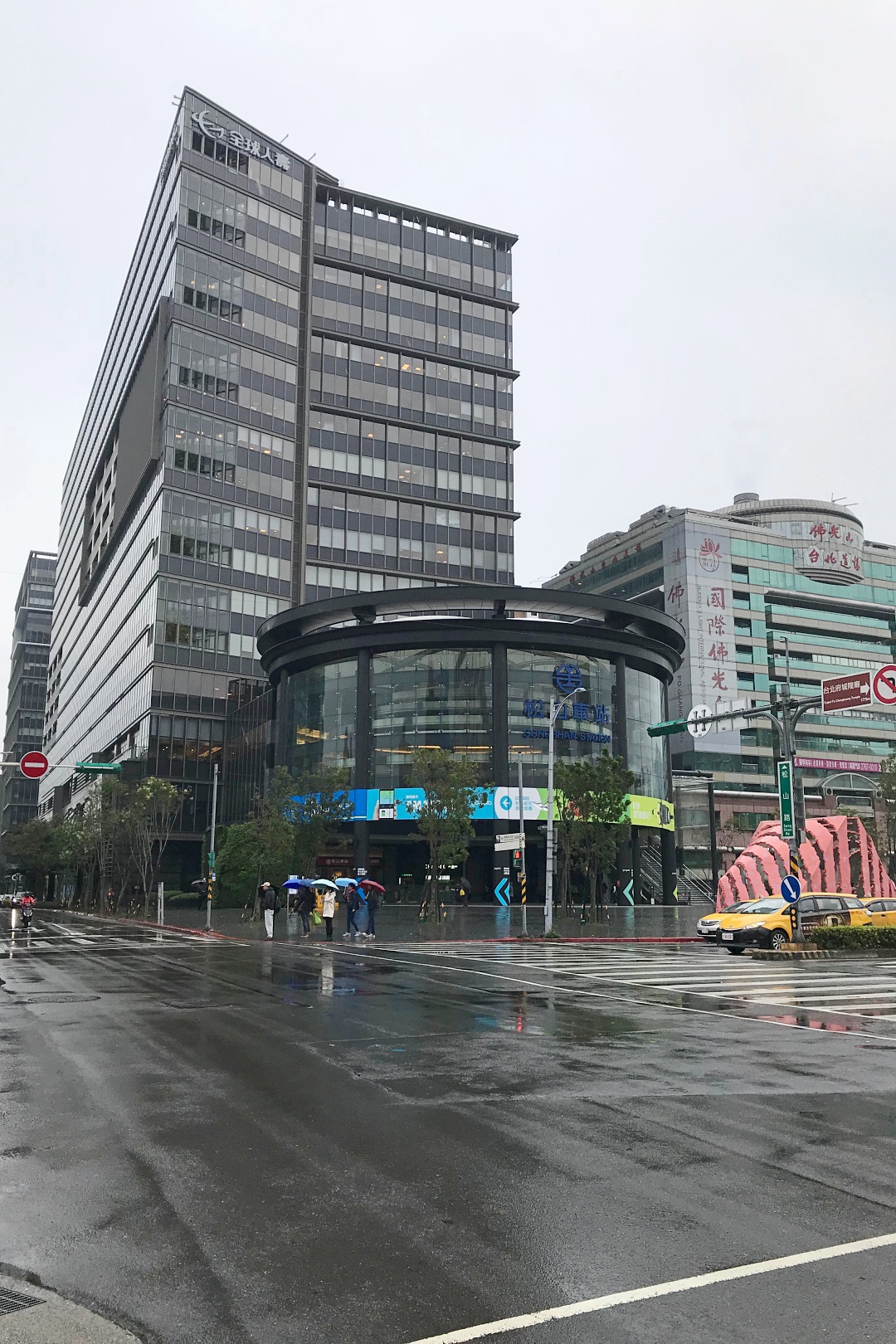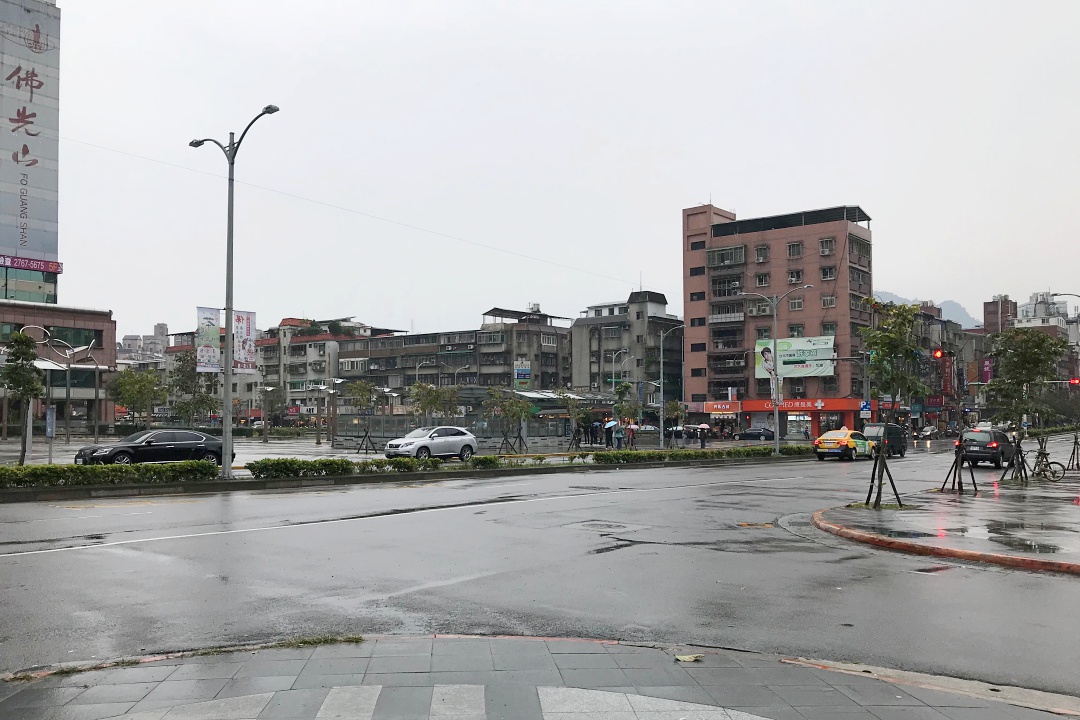 Wufenpu 五分埔
For someone who blog, I feel so bad when I didn't take any photographs when I travel. It appears I don't have a single photo taken at Wufenpu (五分埔). I did take some videos, however, I've yet to have time to process them. I'll insert them here once I got the video up on YouTube. (Same goes for all the past videos I took in Taichung, Tainan, Kaohsiung, etc.)
Wufenpu (五分埔) is full of ladies fashion! It reminds me of Bangkok's Pratunam Market where people just come and go with big cargo bags full of clothes. I'm not sure if the clothes are any cheaper than elsewhere, as I didn't go into any of the shops and just briefly walk down the lanes. However, I did come across shops that have clothes at TWD100 each.
It was quite difficult to shop due to the rain. To be honest, I didn't come with the intention of getting any clothing since most of the clothes they were selling then were more suited for the cold weather. I mainly wanted to check out the place since I've heard so much about it.
Leaving Wufenpu, we walked over to Raohe Night Market (饒河街觀光夜市), one of my favourite night markets in Taipei. I believe we reached there at around 17:00 or so, right before the sky turned dark.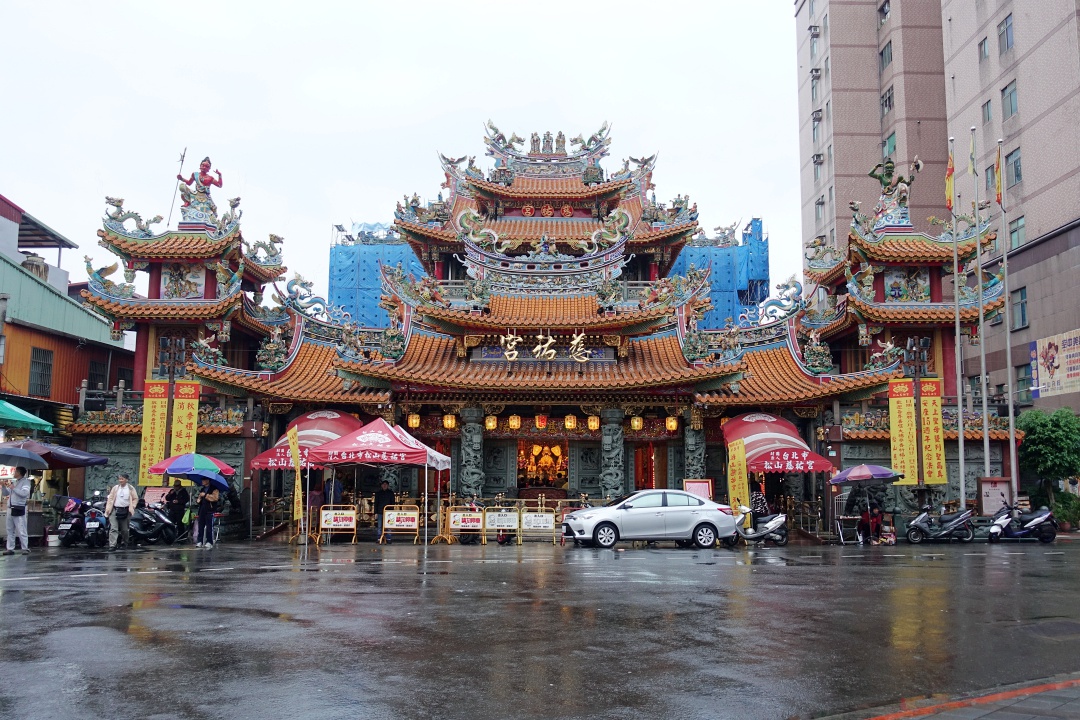 Before entering Raohe Night Market, you will first see Ciyou Temple (慈祐宮).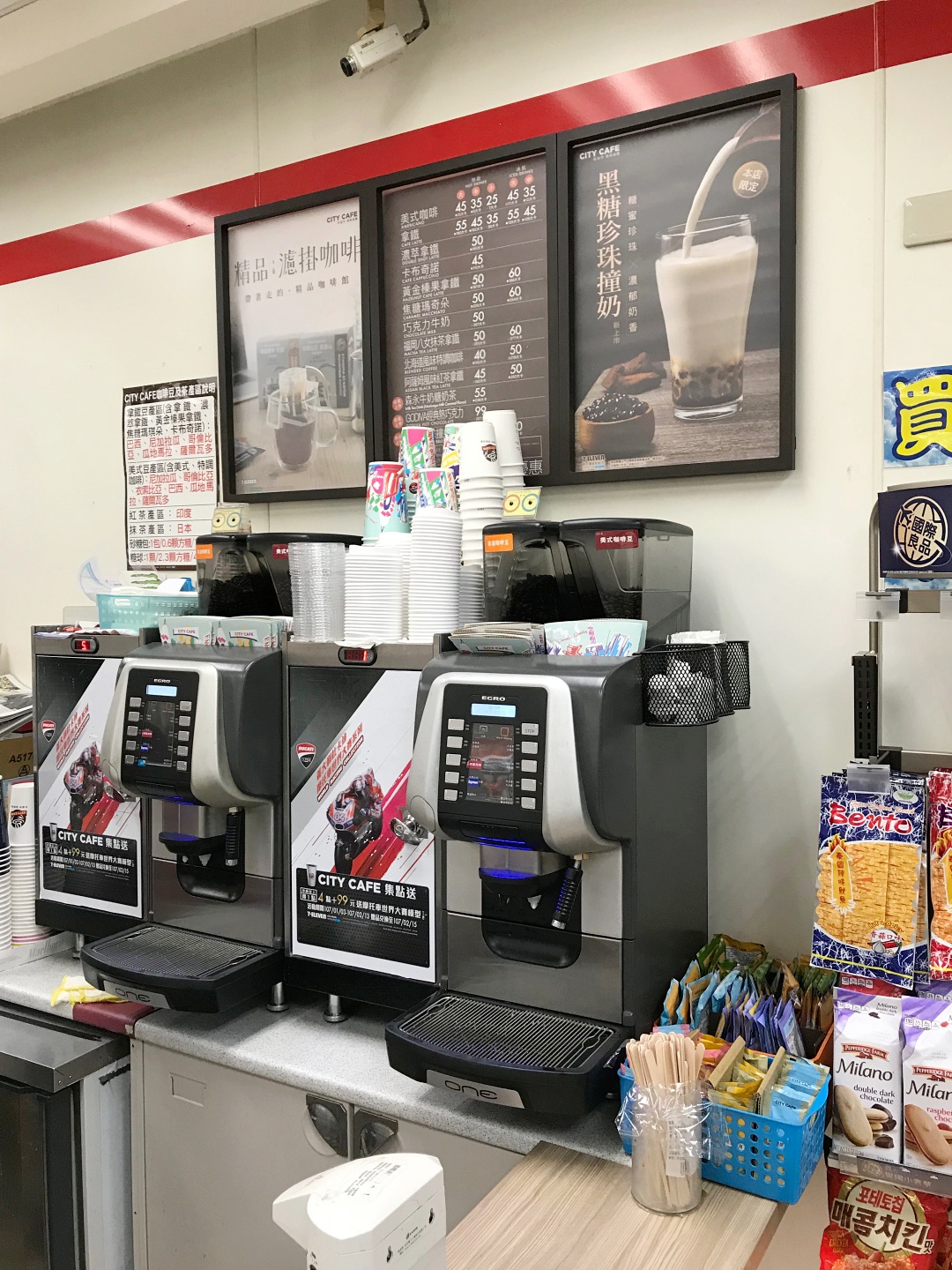 It was raining the entire afternoon and the weather dropped to 11 degrees. The Husband wanted to have coffee, so we decided to pop into the convenient store right next to Ciyou Temple to get a drink, before going to Raohe Night Market.
Raohe Night Market 饒河街觀光夜市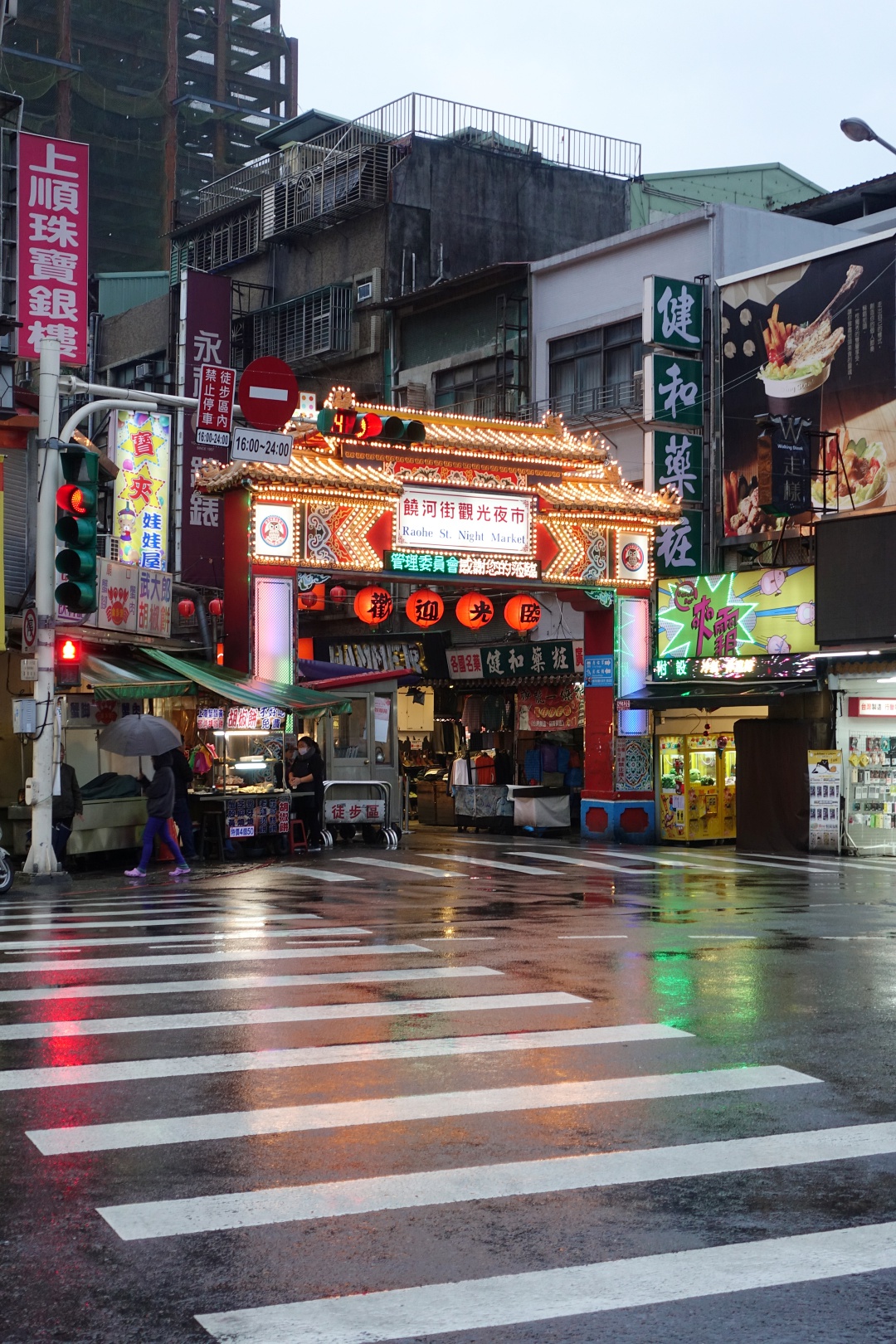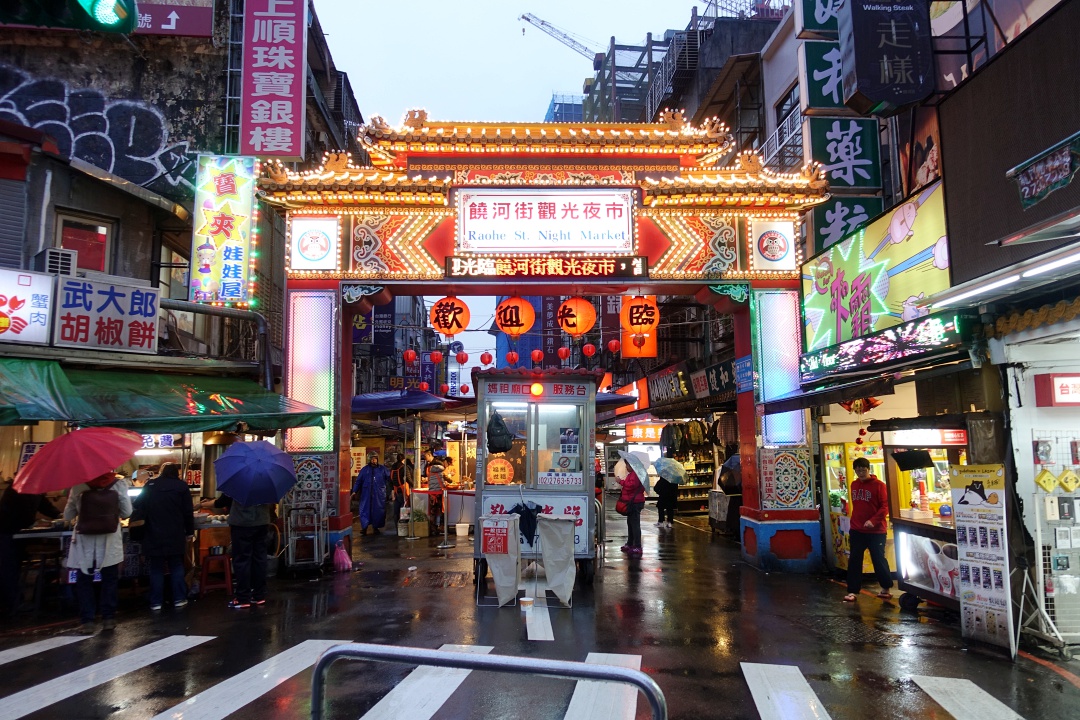 Located on Raohe Street and approximately 600 meters long, Raohe Night Market is full of food carts where one and find a variety of Taiwan 小吃. The weather makes it really hard for me to film this time around, but you can check out the blog post I did earlier for more pictures.
Aside from the vast number of food stalls, Raohe Night Market is also where you can find claw machines. We went to try a few of them and realised that while some may seem fairly easy, it's usually not the case when you play it. After a while, we know to avoid shops that are full of these machines and generally avoid shops that are meant by the staff. Shops like those usually have staff stationed there to encourage you to try the machines. Likely, they will try to teach you how to play in order to win the toys. Once you stopped playing, they will encourage you to continue by telling you how close you're in winning.
We knew better and decided to try our luck at other shops. There are so many claw machines in Raohe Night Market and chances are you will find the same prizes in other shops. Eventually, we went to the shops that are further in/towards the end of Raohe Night Market.
The Husband was trying his luck to play one of the machines to win a Toy Story's Woody. After a while, I got bored and hungry so I decided to go and get grilled beef cubes from one of the stalls nearby.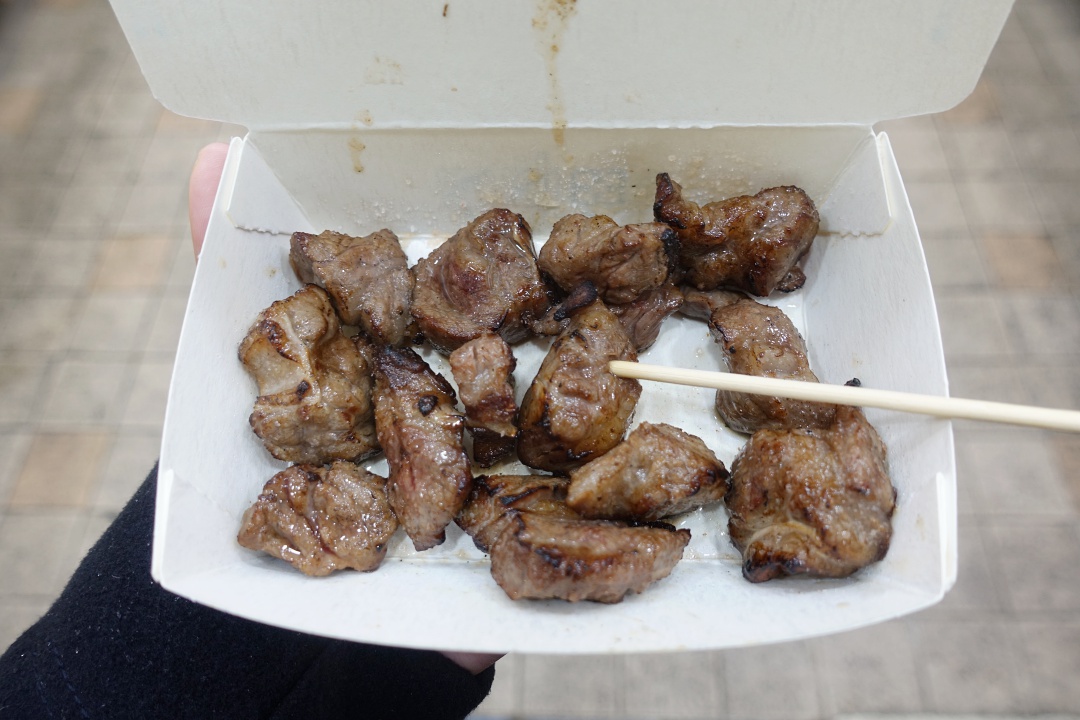 By the time I got back, he had won it.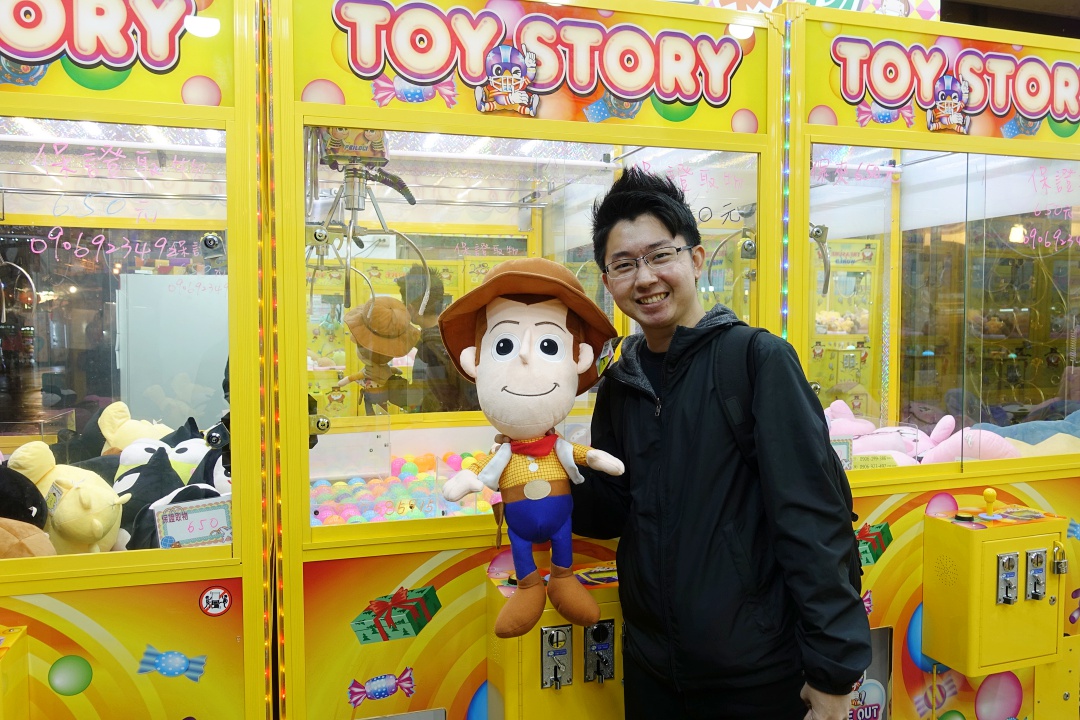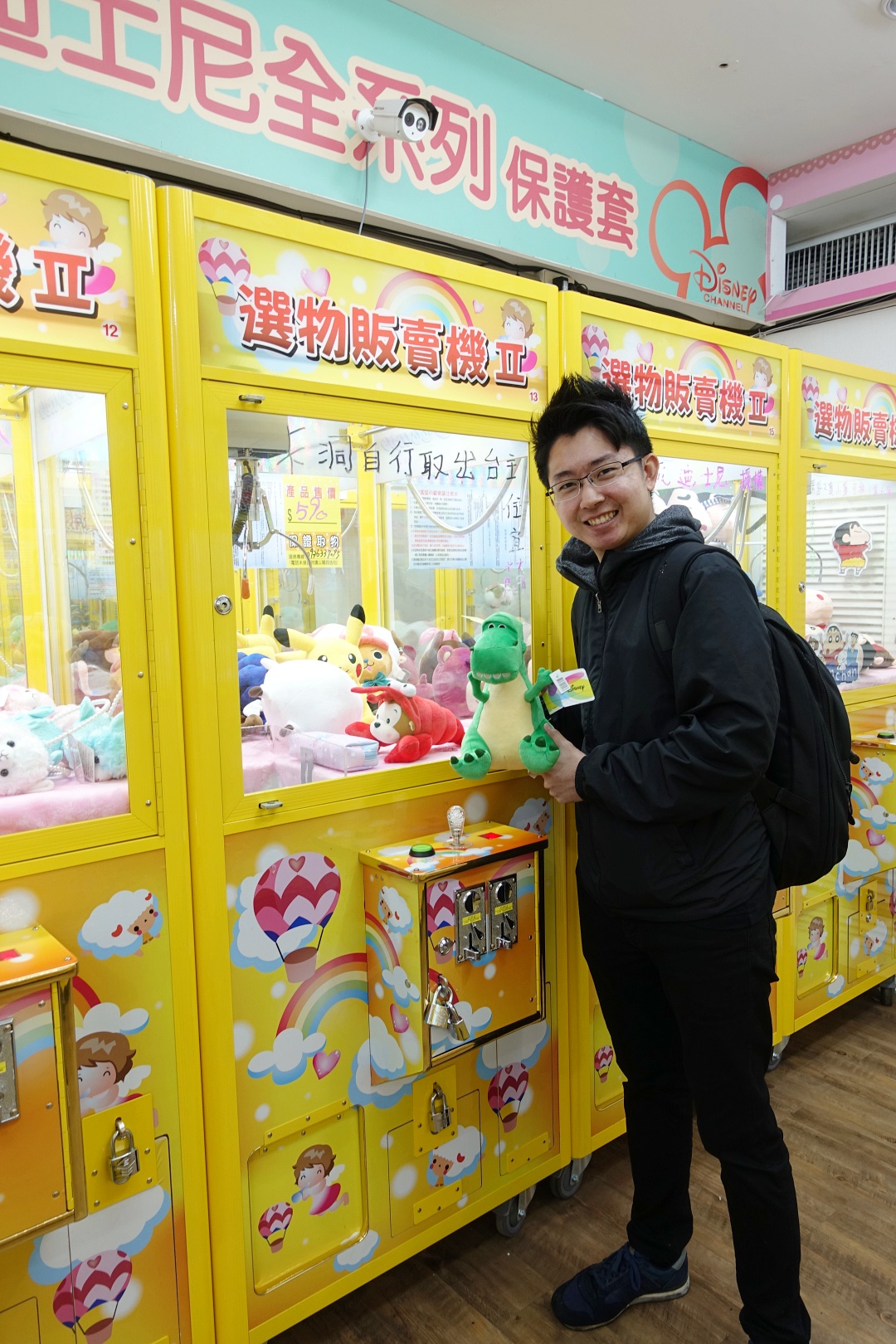 Most of the time, we didn't honestly want the toy. Is more like playing for the thrill and knowing that you won it based on 80% of your skills and 20% on your luck.
After winning the Woody, he continued to play and subsequently managed to win an Olaf, Rex from Toy Story and a sleeping Donald Duck. By then, our hands and bags are already full of all these soft toys. It was tough to squeeze all the plushes we won into our existing luggage before coming to Taipei, so we knew there was no way we could have squeezed all these new plushes in. As such, we decided to buy an extra foldable bag, so that we can throw all the plushes in and check-in that bag. You would think that we would know better. But apparently not. Is like Japan all over again.
Aside from playing the arcade, we also went shopping and managed to each gets a jacket. They weren't cheap, but the Husband and I love the design, so we decided to go ahead with the purchase. Plus, they were having 21% off for two items and above, so that was nice. If I'm not mistaken, the last time I came, I also bought some t-shirts from the same store.
牛魔王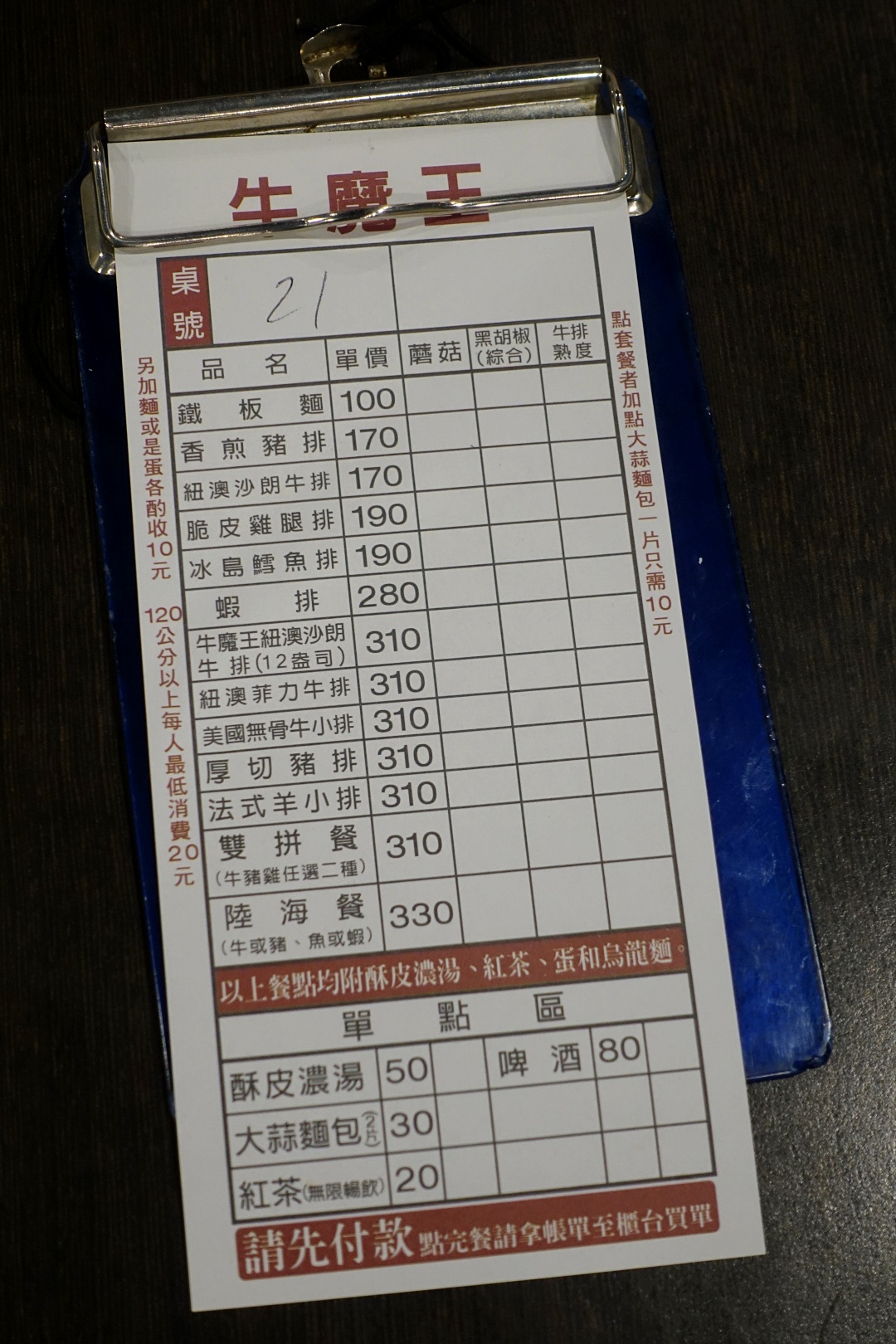 Enough with shopping and playing of the claw machines, we decided to settle down for dinner at 20:30. Picked this place called 牛魔王! We ordered a Sirloin Steak (TWD170) and a Pork Chop (TWD170). Each comes with a bread soup. We also topped up TWD20 for a free flow of red tea.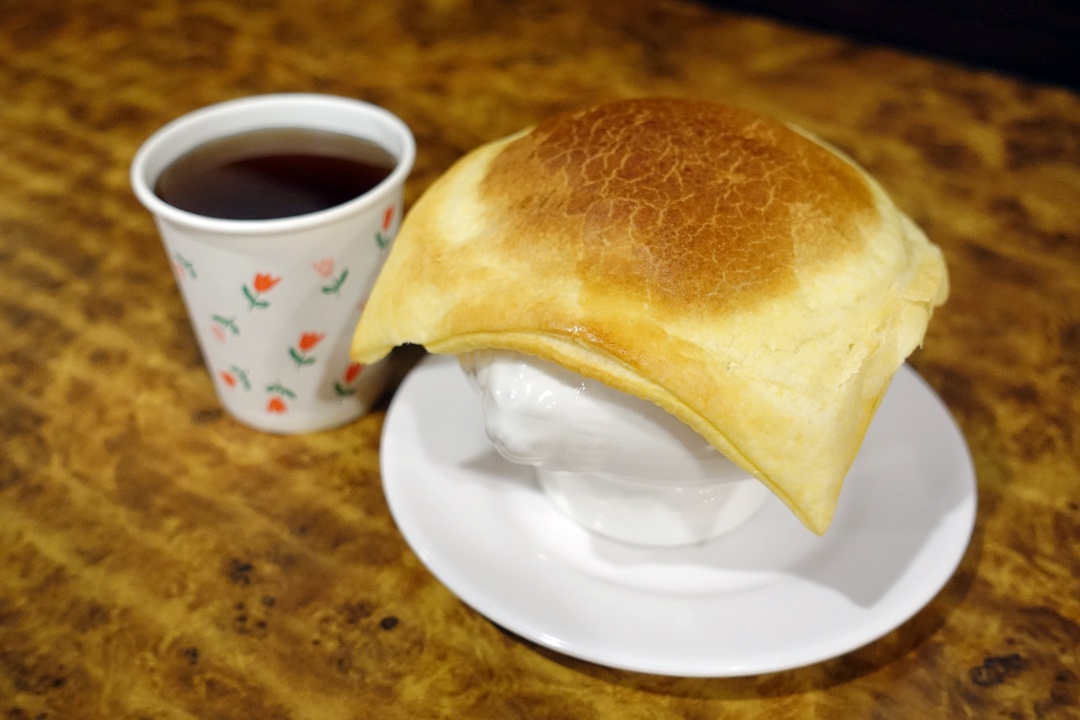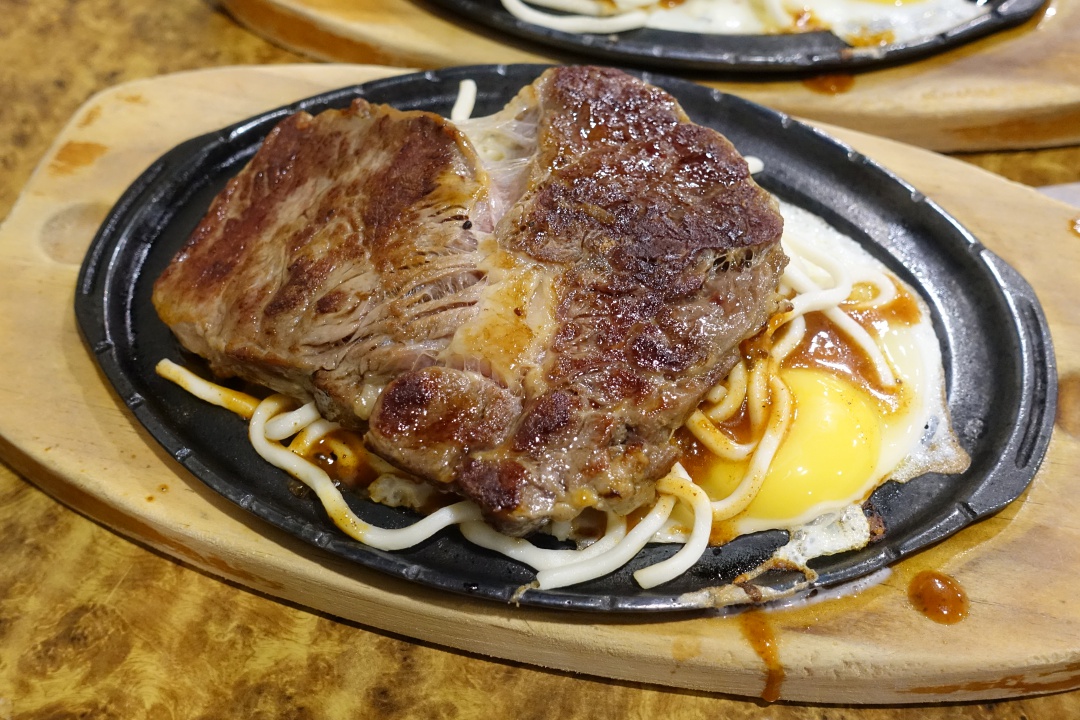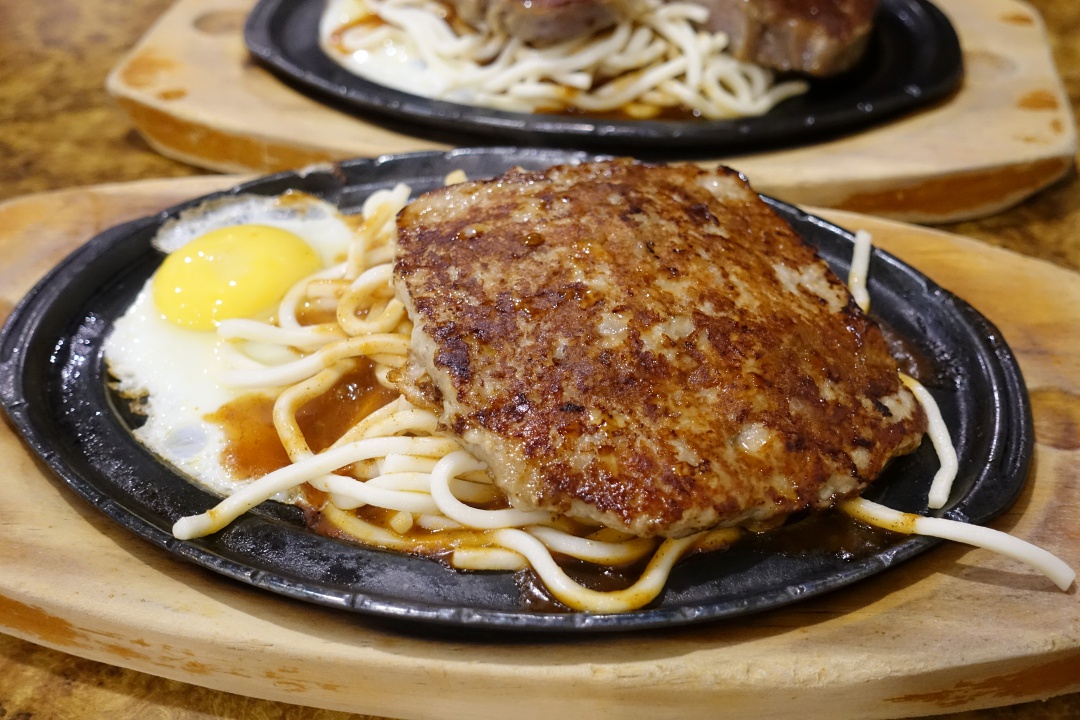 Later that night, we also made a trip to Shilin Night Market (士林夜市)! It was nearly 22:30 when we decided to make our way there and to be honest, I wasn't sure about going to Shilin at that timing especially since it wasn't exactly near to where we stay (Ximending). But since it was our second last night in Taipei, the Husband thought we might as well spend our time there instead of staying in the hotel! At the very least, we could check out what they have at the night market and return the following day to shop.
Past visit tells me that the shops at Shilin Night Market (士林夜市) close at midnight, so we could spend at least one or one and a half hour before catching the train back.