Way overdue.
But I really want to do a quick post on my 28th Birthday. I briefly wrote about it here, but I think it deserves a post on it own. I mean, after all, I received one of the ugliest bouquets that day!
Joke aside; other than uploading the pictures here, the main reason is to note down on how I spent the day so that I can look back in the future. I suppose this is why I continue to write on this space when everyone else stopped doing so years ago.
---
Met up with the Husband early in the afternoon and he managed to surprise me with a bouquet for my birthday. It was, unfortunately, one of the worst looking bouquets I received to date.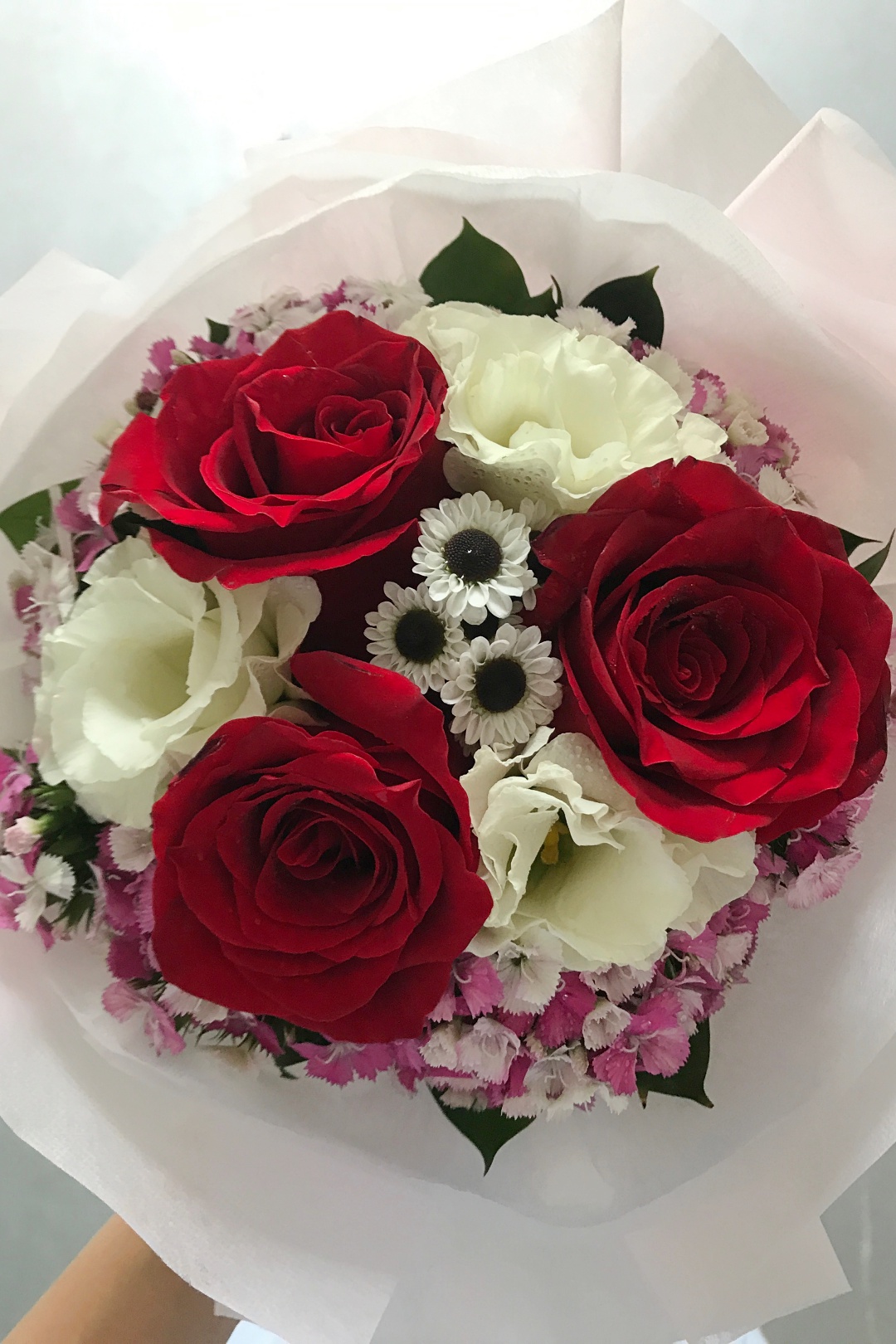 I don't know what you think about the flowers, but to me, they look bad. Really bad.
The combination of red and white/pale yellow. And what's with the small flowers in the middle? I really don't know if I should laugh or cry when I saw the bouquet, but I think I was feeling upset more than anything else. I know is the thoughts that count. But I just can't force myself to love the bouquet. I knew I would be bothered for the rest of the day if I don't do something about it so, in the end, I got the Husband to return the bouquet.
We didn't ask for a refund, but instead, get the florist to switch out the white flowers.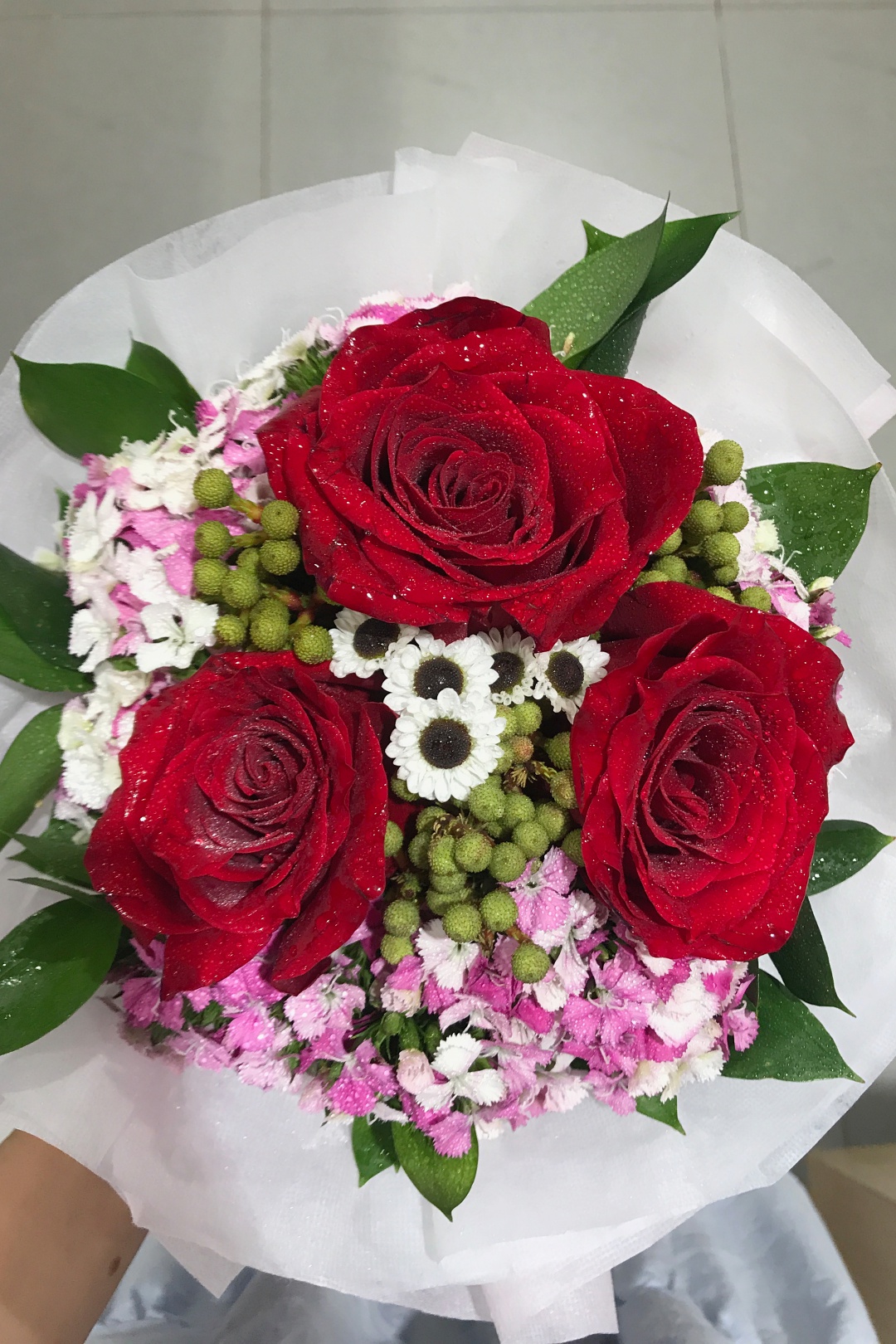 Not the nicest, but this honestly looks much better!
After settling the flowers, we made our way down to town.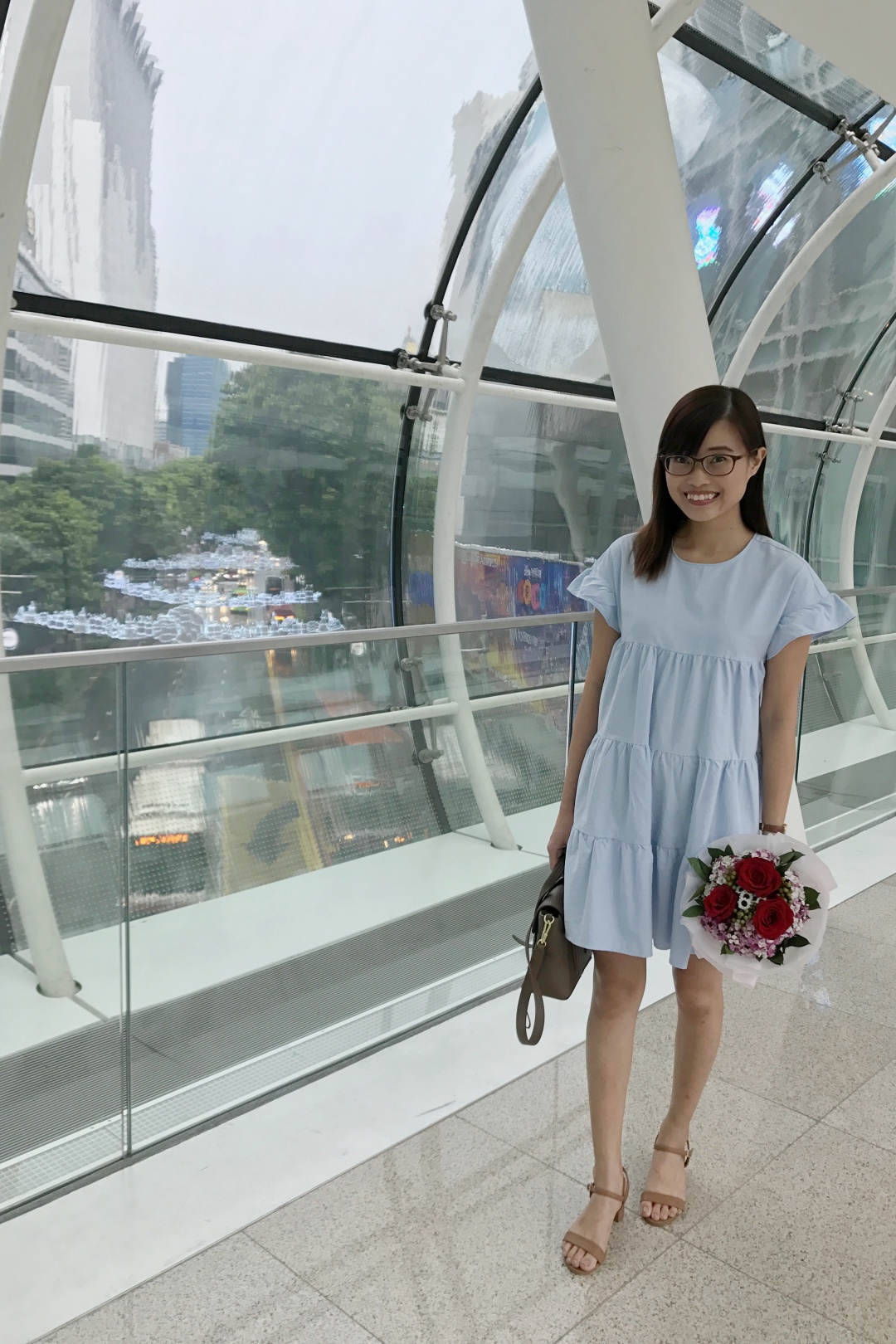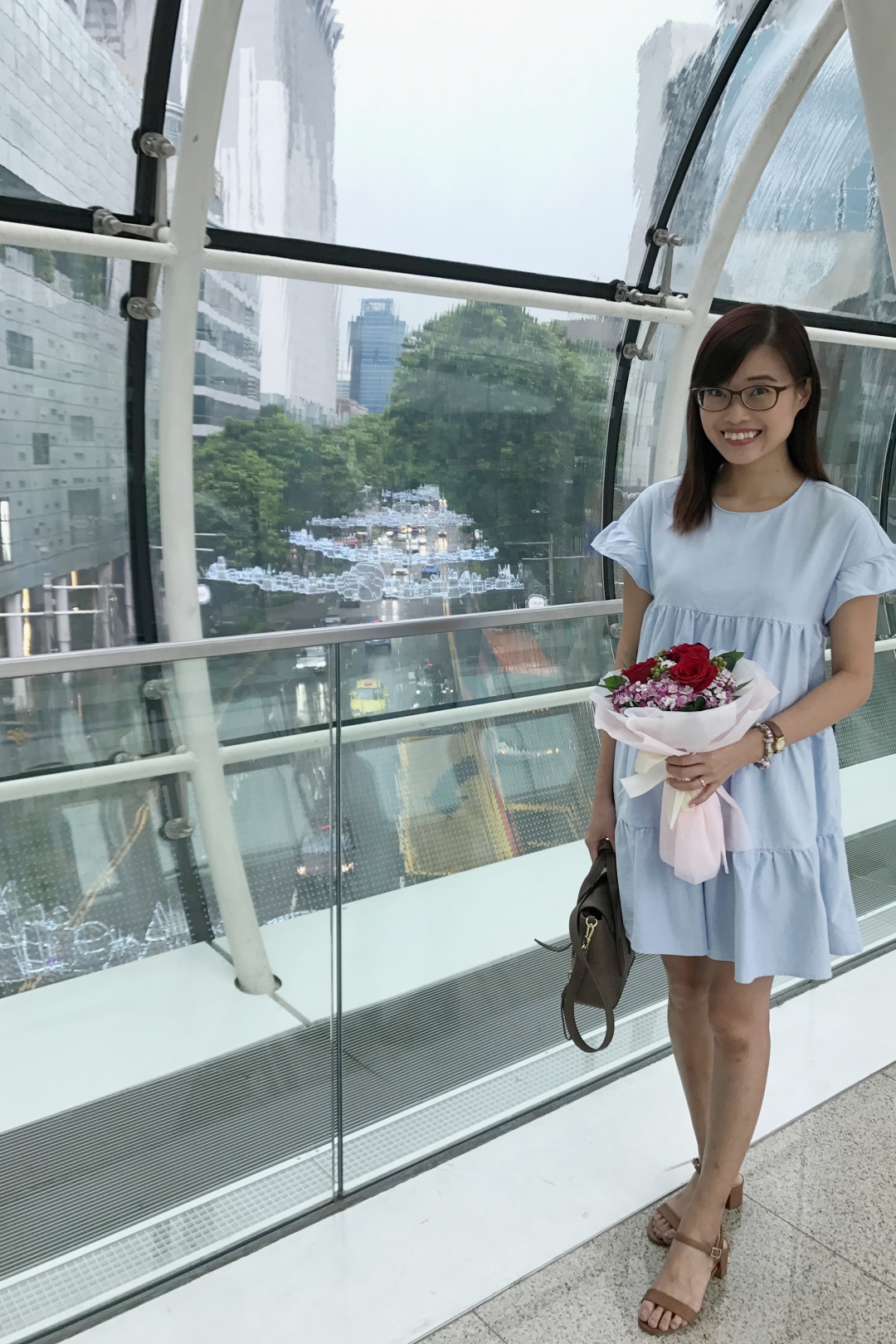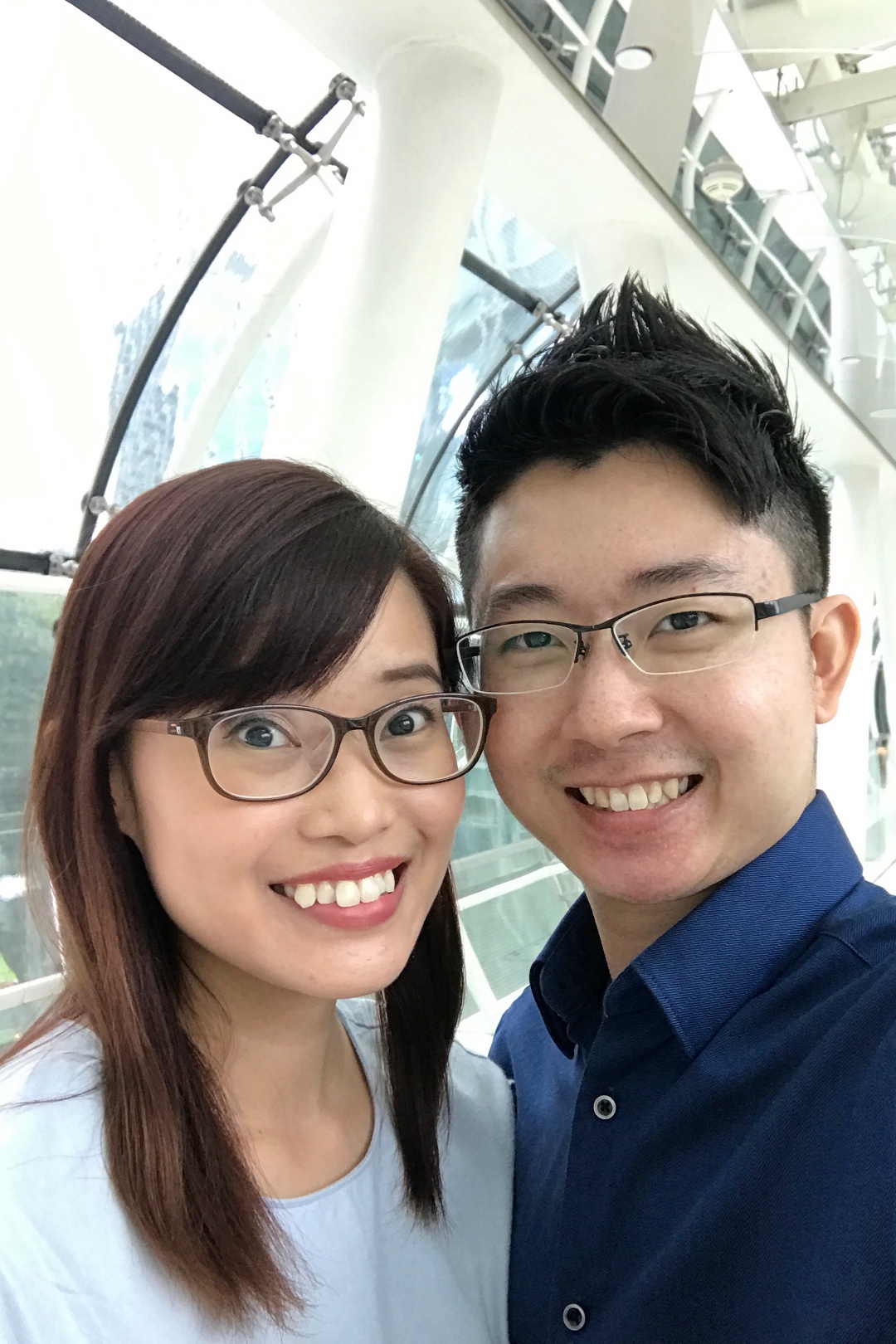 For dinner, the Husband was all secretive and wouldn't let me know where we were going. But after some poking around, he finally revealed that he made a reservation at Tóng Lè Private Dining. He knew how much I loved the food from our solemnisation at Tóng Lè and hence wanted to bring me there for my birthday. However, other some consideration, I told him I would rather we return on our wedding anniversary instead.
Because of that, we have to scramble to find another place for dinner. Eventually, we decided to head in to Resort World Sentosa and have dinner at Chili's.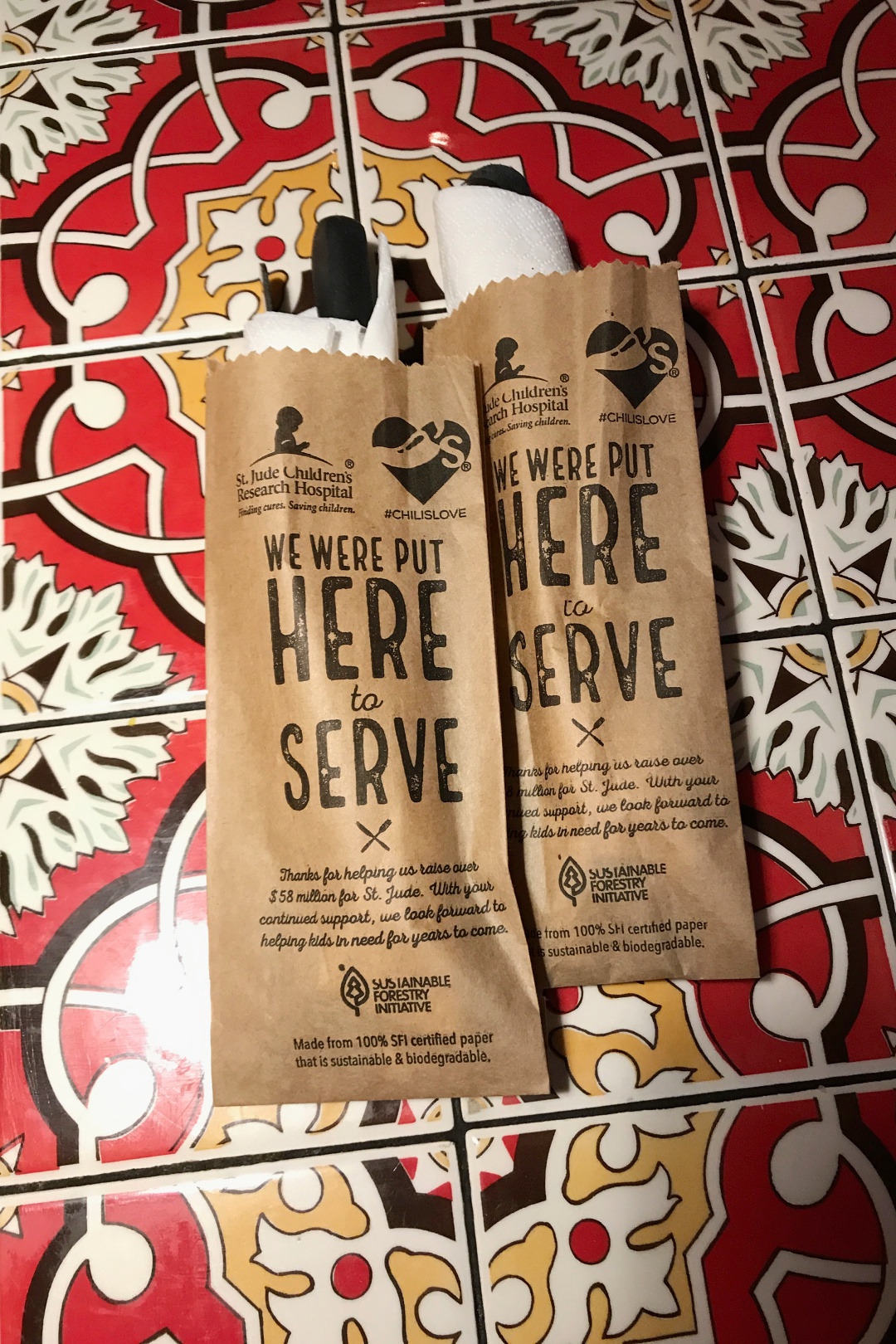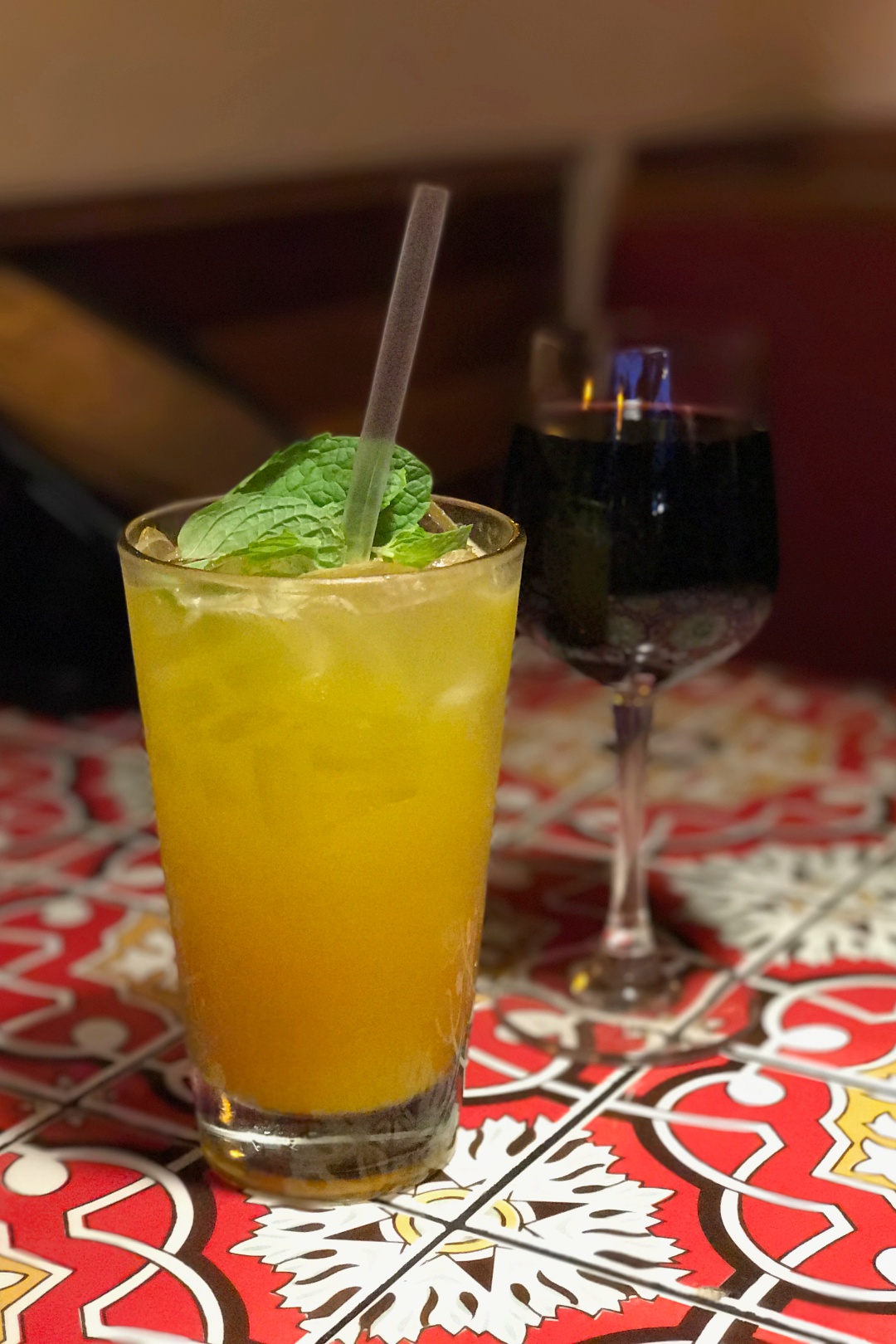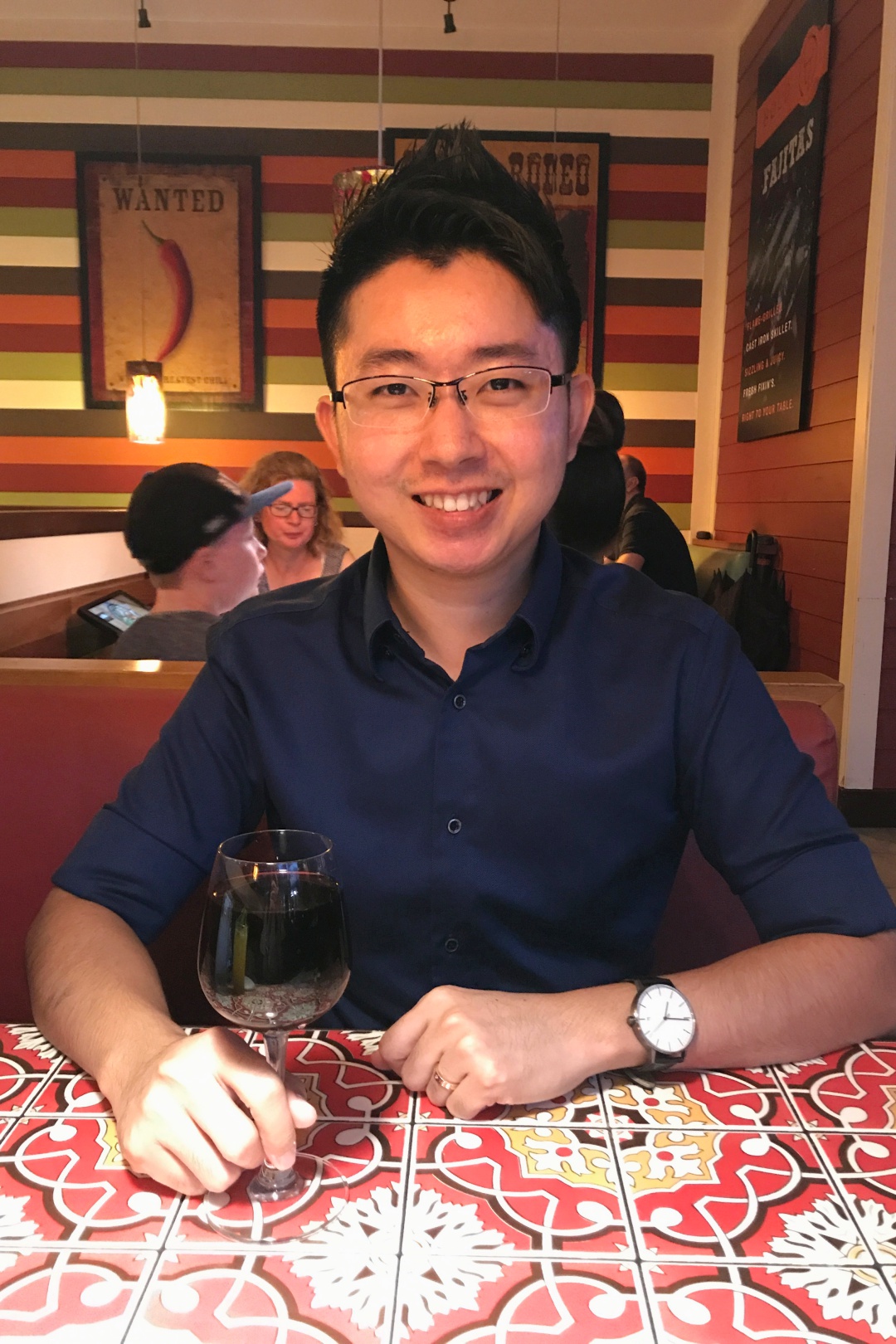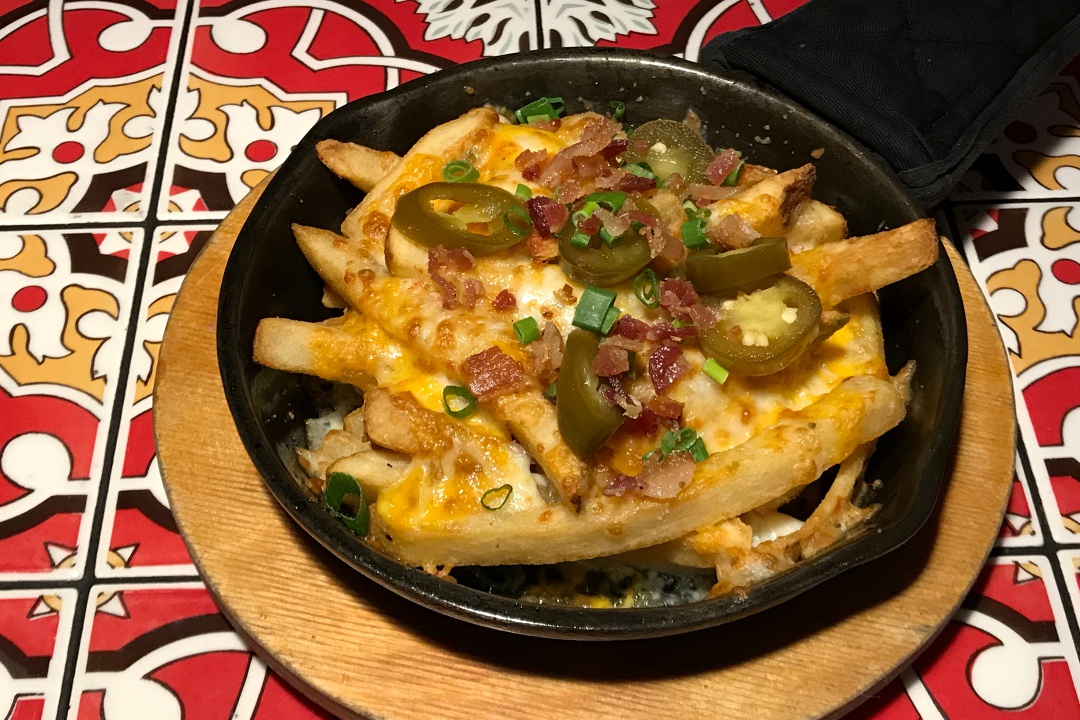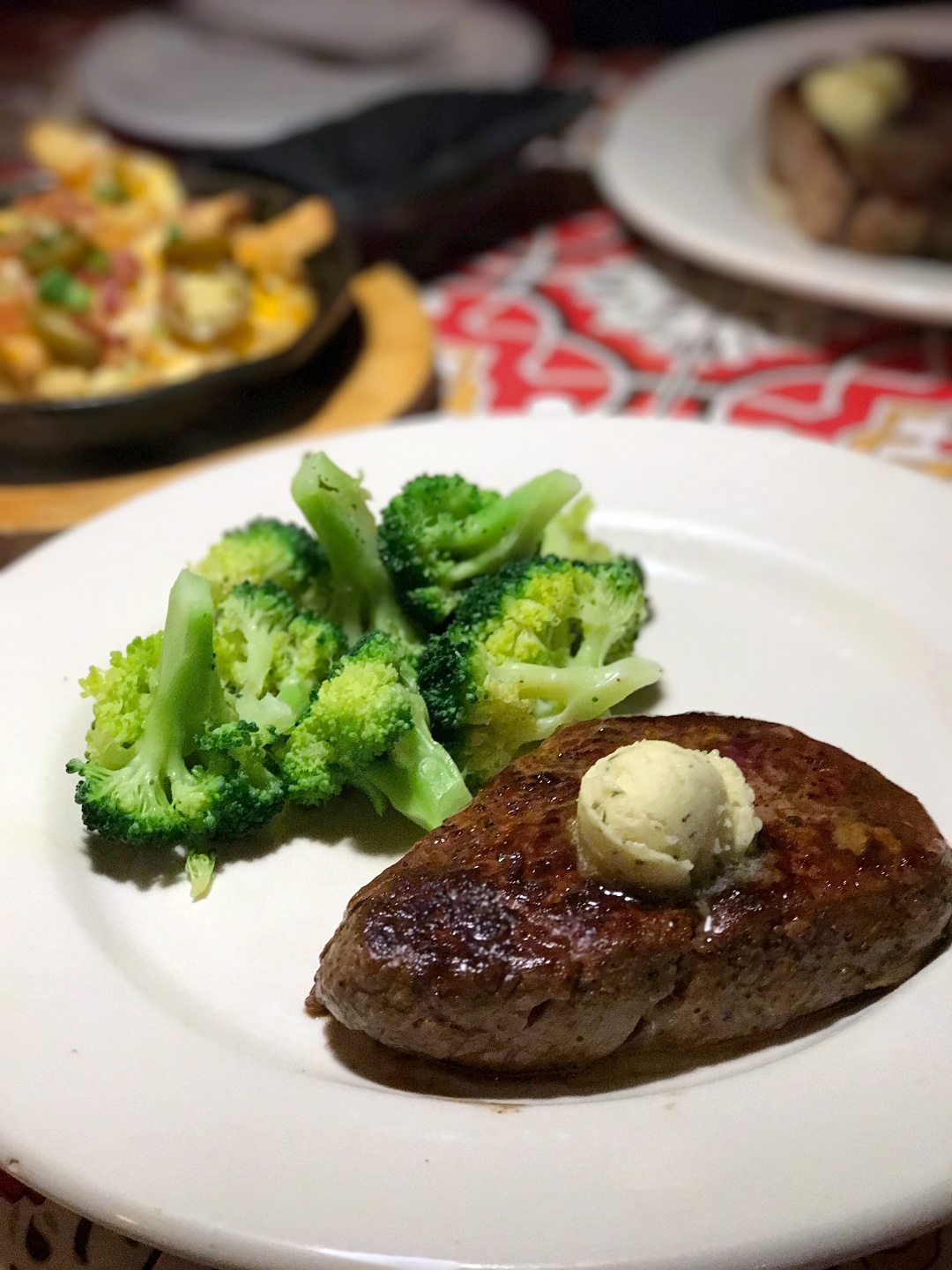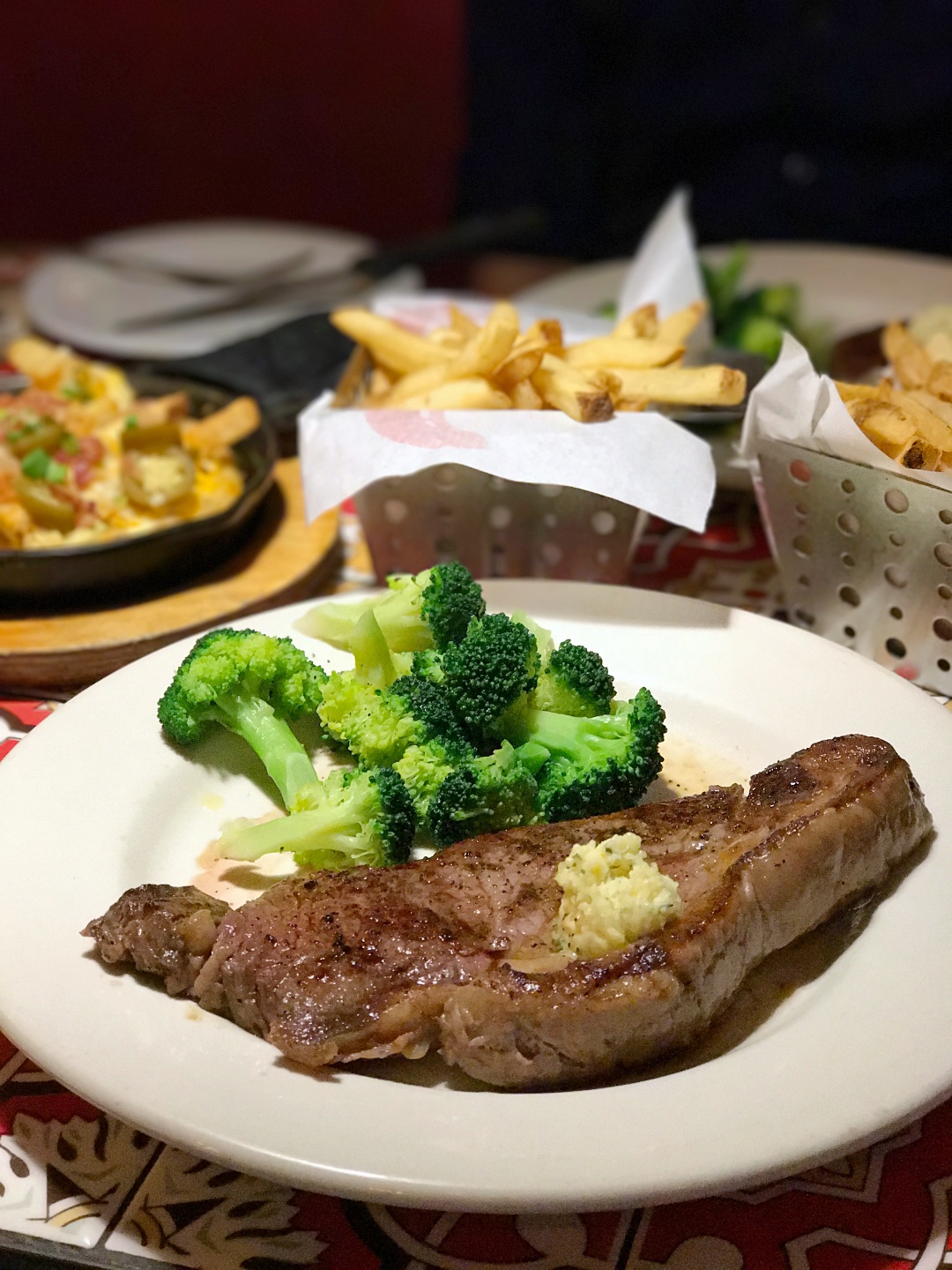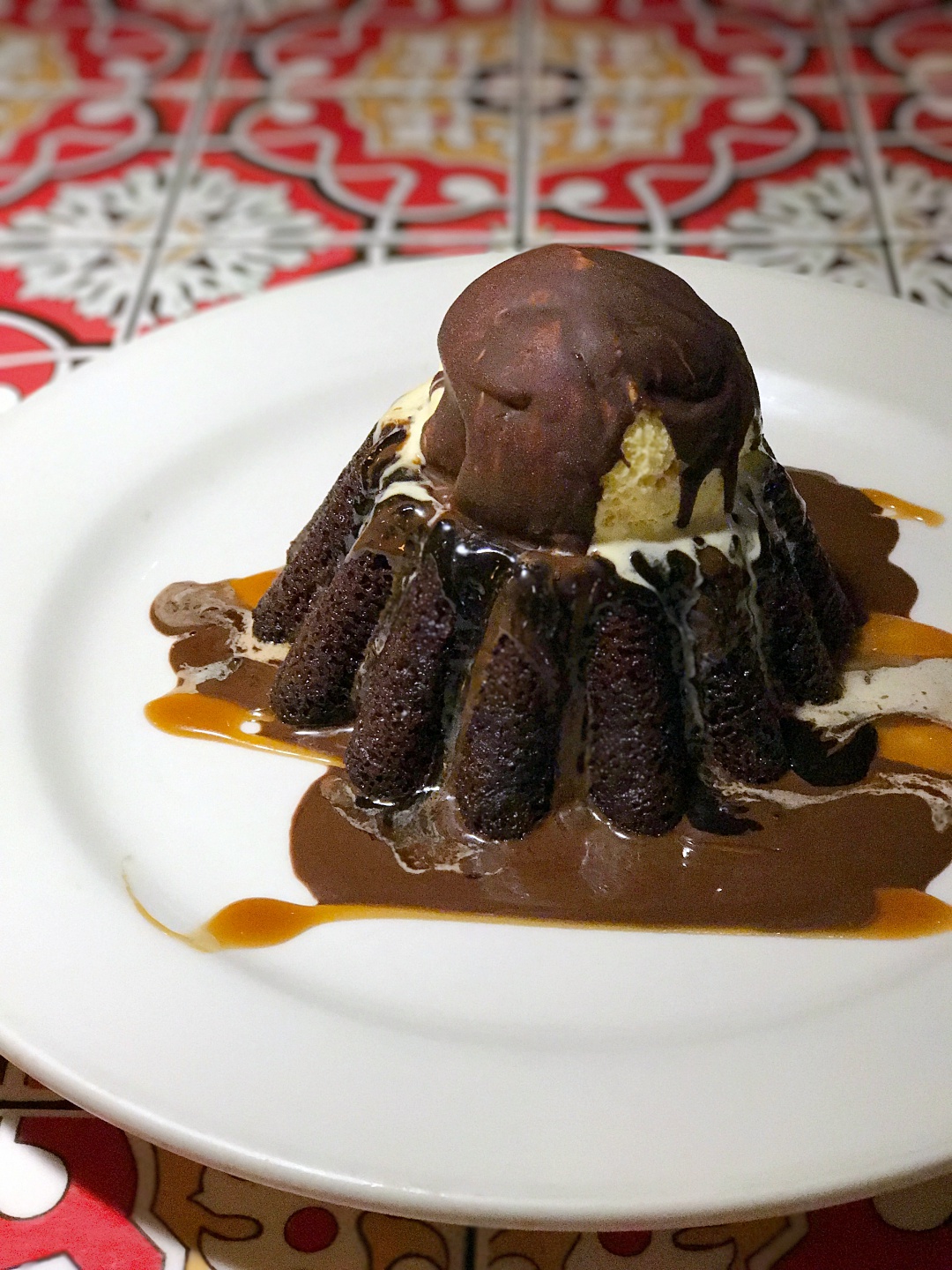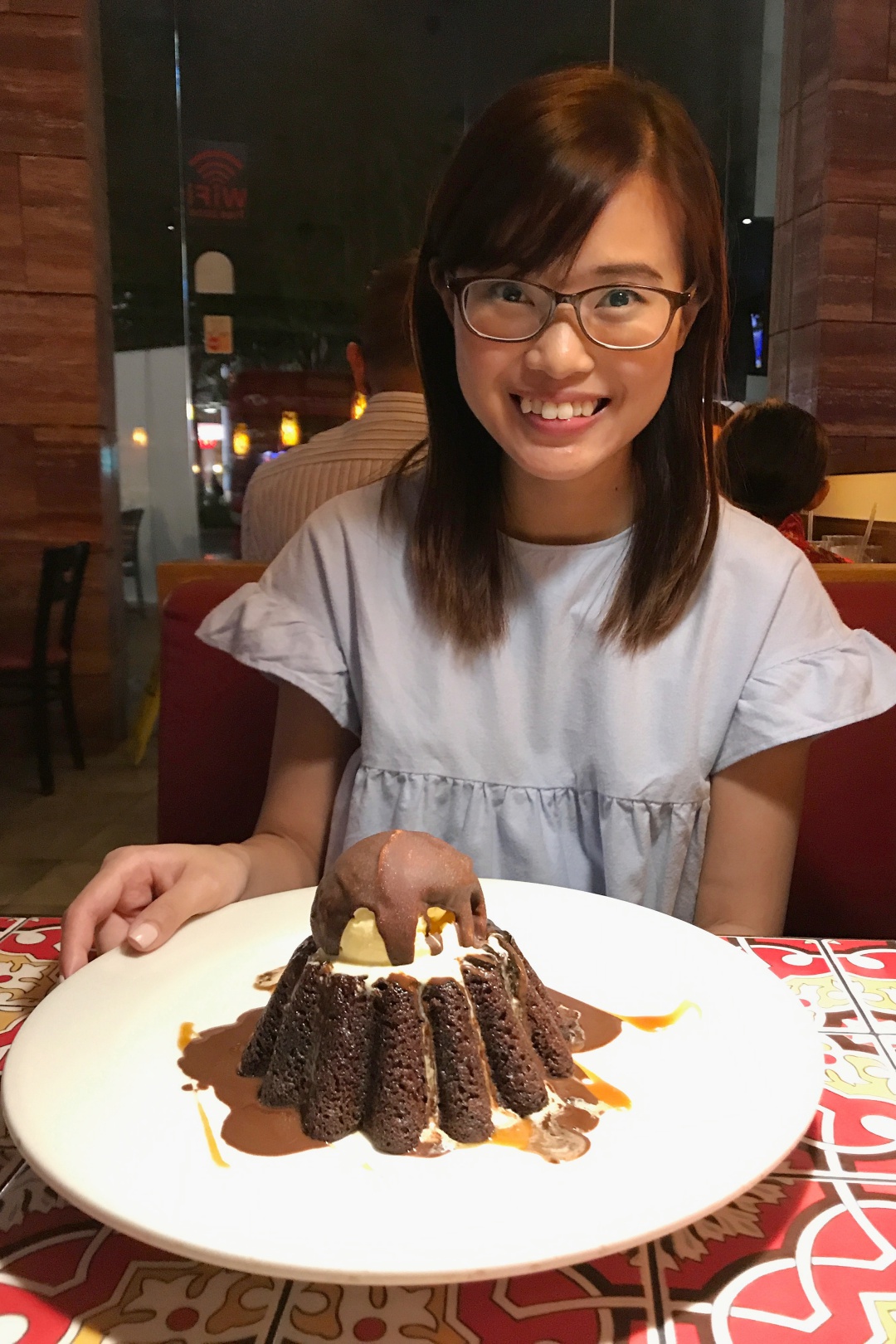 Dinner was great! We both had steak and ordered a Molten Chocolate Cake for sharing.
Warm chocolate cake with chocolate fudge filling. Topped with vanilla ice cream under a crunchy chocolate shell. What's more can one ask for dessert! It was the perfect dessert to end with for our meal.
After dinner, we hurried back home as earlier in the afternoon, my godma sent over a jelly (agar agar) cake for my birthday and I wanted to share it with my family.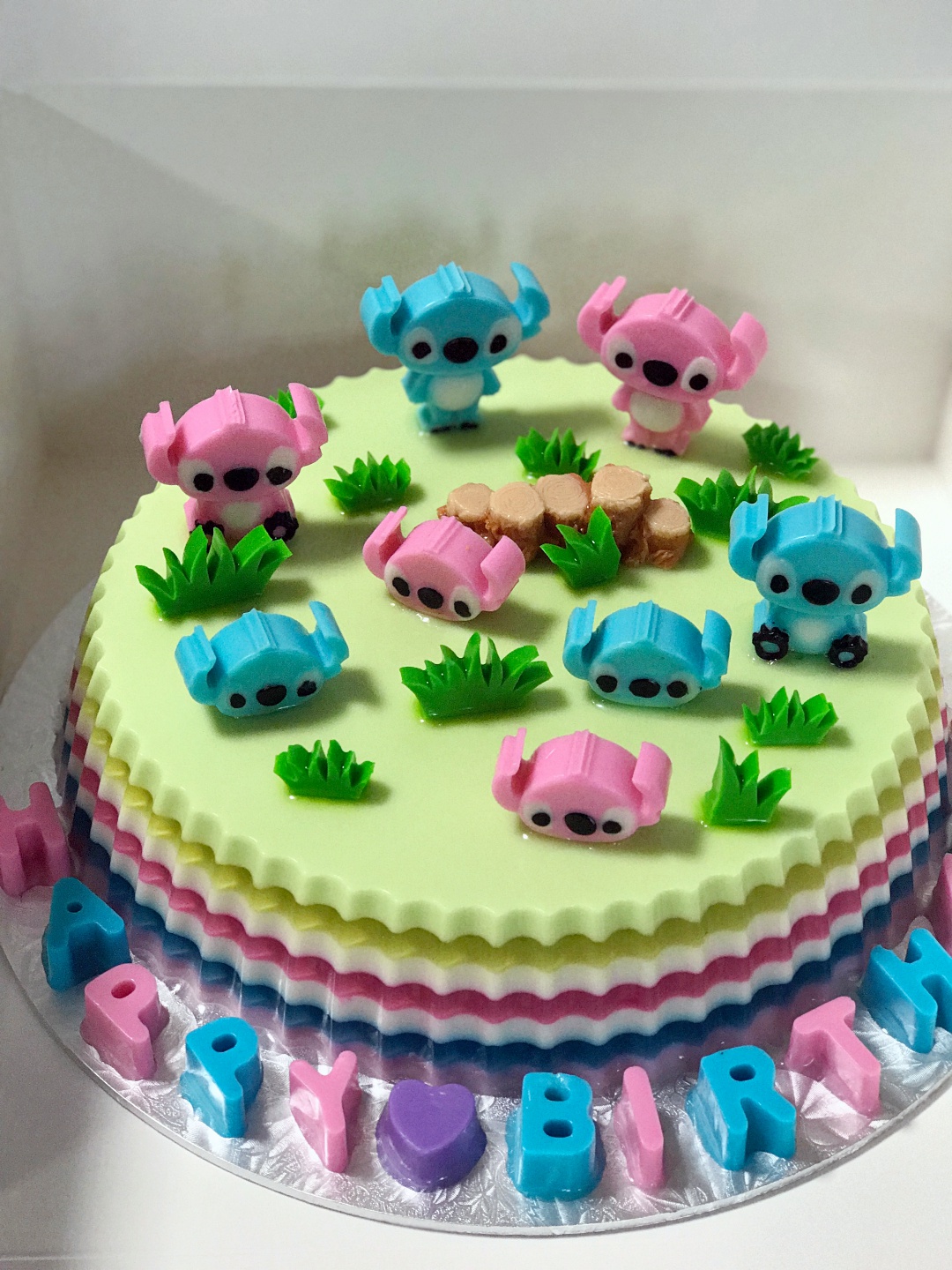 First time received this kind of cake for a birthday! I believed she ordered it from a shop at Bukit Merah/Redhill. She showed me the website once, but I can't recall what it was.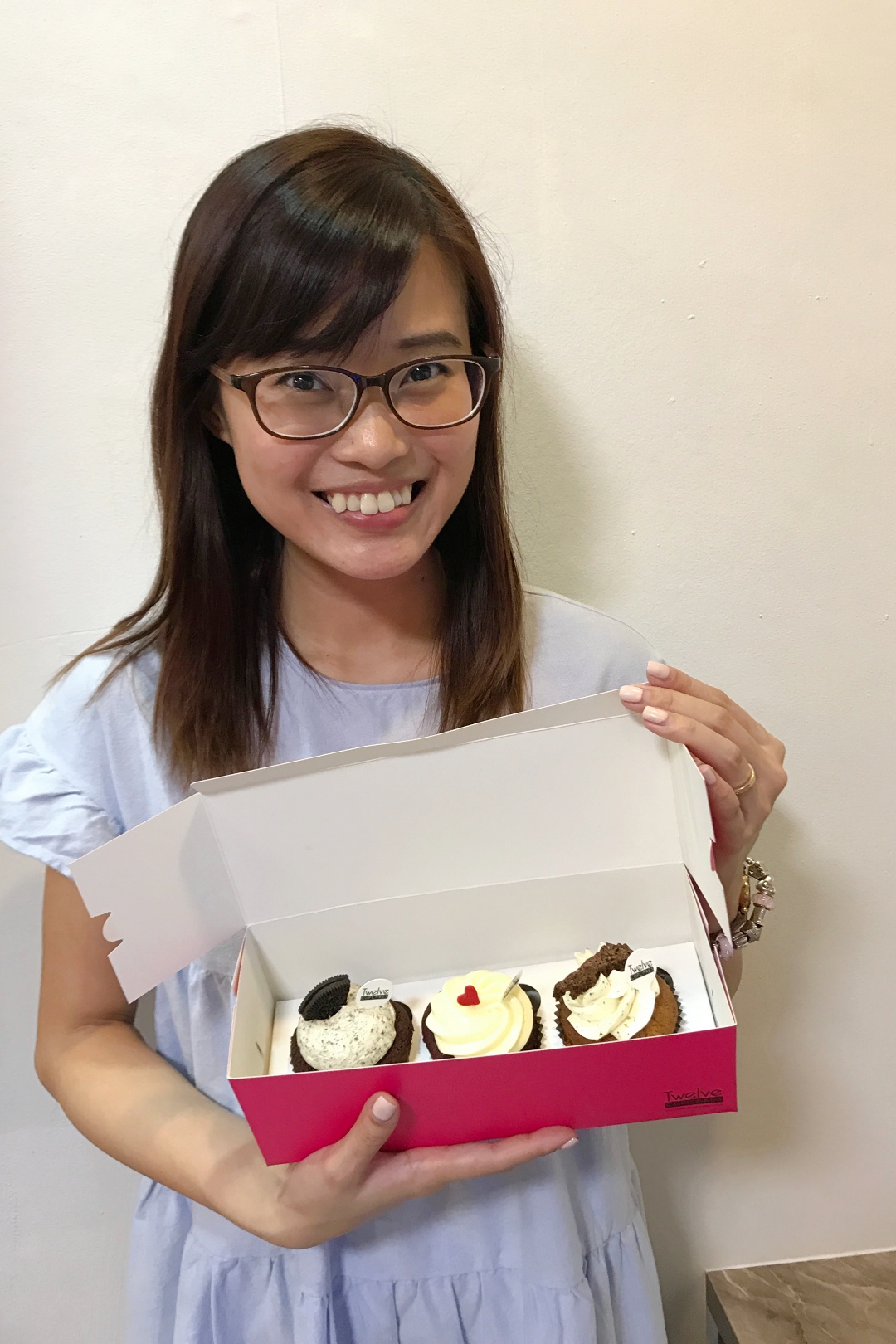 Since we already got a jelly cake, I don't see the need to buy an actual birthday cake. However, my sister still ended up getting me cupcakes.
---
I guess this might be the last time I spent my birthday at home before I moved out later this year. As much as I love to have a place of my own, I will miss spending time with my family.