Going to wrap up my wedding with a post on our stay at The Fullerton Hotel Singapore.
If you have read my previous entry on my solemnisation, you would know that the Husband and I booked one-night at The Fullerton Hotel Singapore on the day of our wedding. The reasons for staying there is mainly for the sake of convenience and because we thought it's nice to pamper ourselves with a nice staycation.
We looked up a couple of hotels in the vicinity, and some of the ones we were considering were: SO Sofitel, The Westin, JW Marriott, Swissotel, Mandarin Oriental, Marina Mandarin, Pan Pacific, Conrad Centennial and The Fullerton Hotel. I didn't even realise how many hotels were in that area until I was doing my search on hotels.com. Price wise, they were mostly in the range of SGD250 – SGD400/night (before taxes and fees).
Eventually, we picked The Fullerton Hotel Singapore even though the price was on the higher side. I really love the colonial building! While I typically won't splurge on a hotel stay, I thought we should just go for it since it was, after all, our wedding day. Plus, the hotel was also near to the venue of our solemnisation, so that was a plus point. I would love to stay at The Fullerton Bay Hotel, but that was way out of the budget. I believe the average price was SGD620/night before taxes and fees. So The Fullerton Hotel Singapore it is!
As usual, we booked through hotels.com and at the time of our booking, it was SGD560 for one night at the Premium Quay Room (after taxes and fees), inclusive of breakfast.
Prior to our check-in, we sent an email over to ask for an earlier check-in. We state that it was our wedding day, and like to know if they could allow us to do an earlier check-in to give us ample time to prepare for the ceremony that was taking place later that afternoon. Got a reply stating they will try to accommodate our request; however, it will subject to the availability at the time of our check-in.
The supposed check-in time was at 15:00. However, we managed to reach the hotel and check-in at 13:30.
For the category of room, we picked the Premier Quey Room. It comes with a balcony/patio with a view overlooking the Marina Bay Waterfront.
The Fullerton Hotel Singapore
Premier Quay Room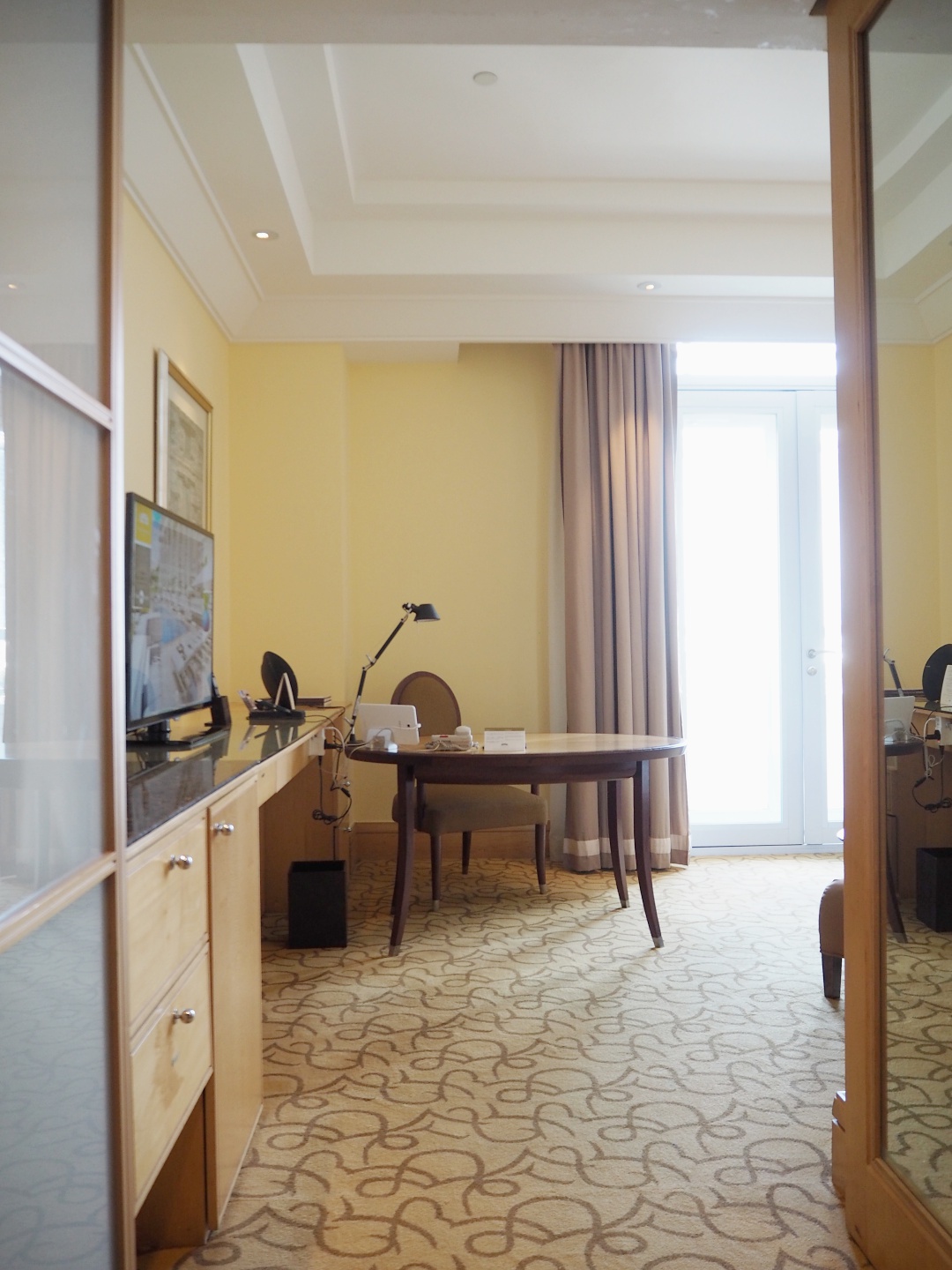 Entry way with a wardrobe on the left and entrance to the bathroom on the right.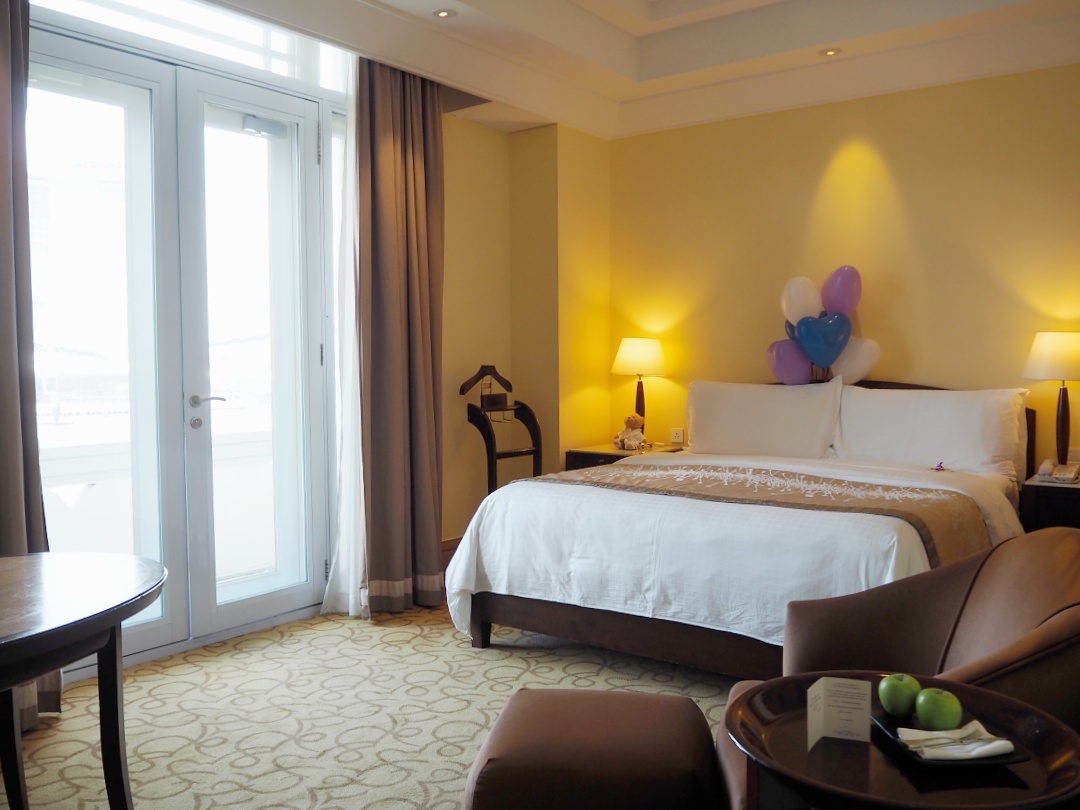 At 420 ft² (39 m²), the room was spacious, beautifully appointed and comfortable. The balloon on the bed was a nice surprise, and I suspect it's due to the hotel knowing it was a special occasion.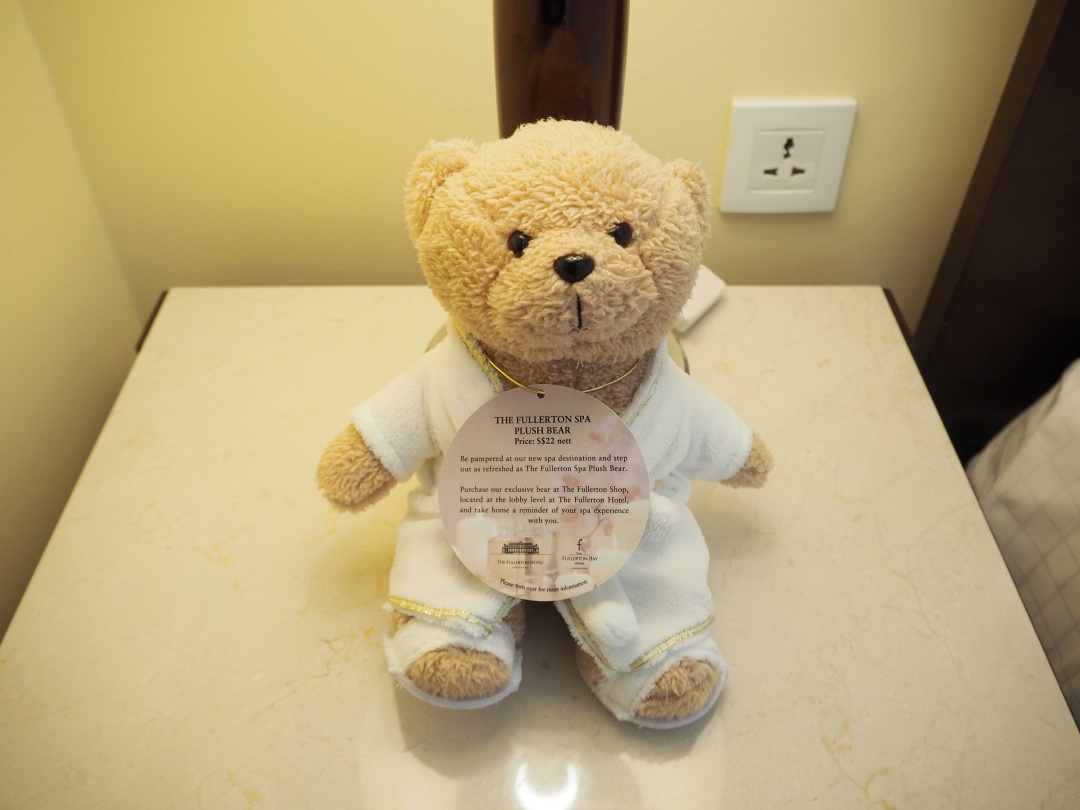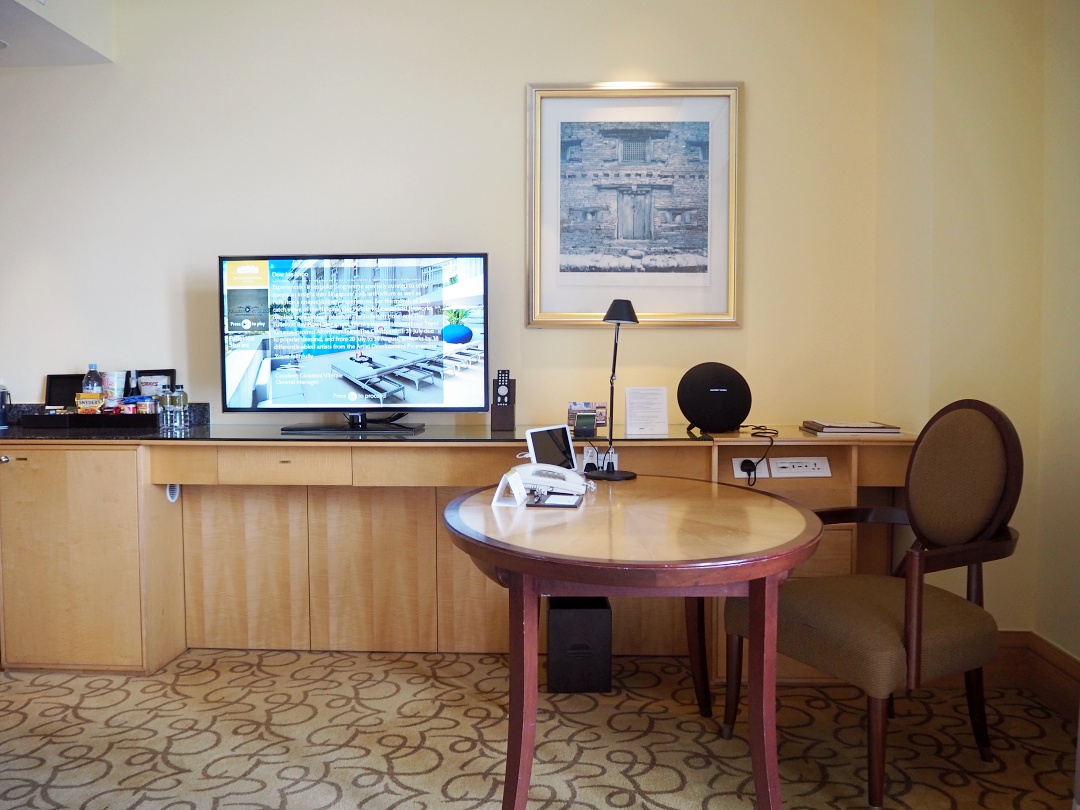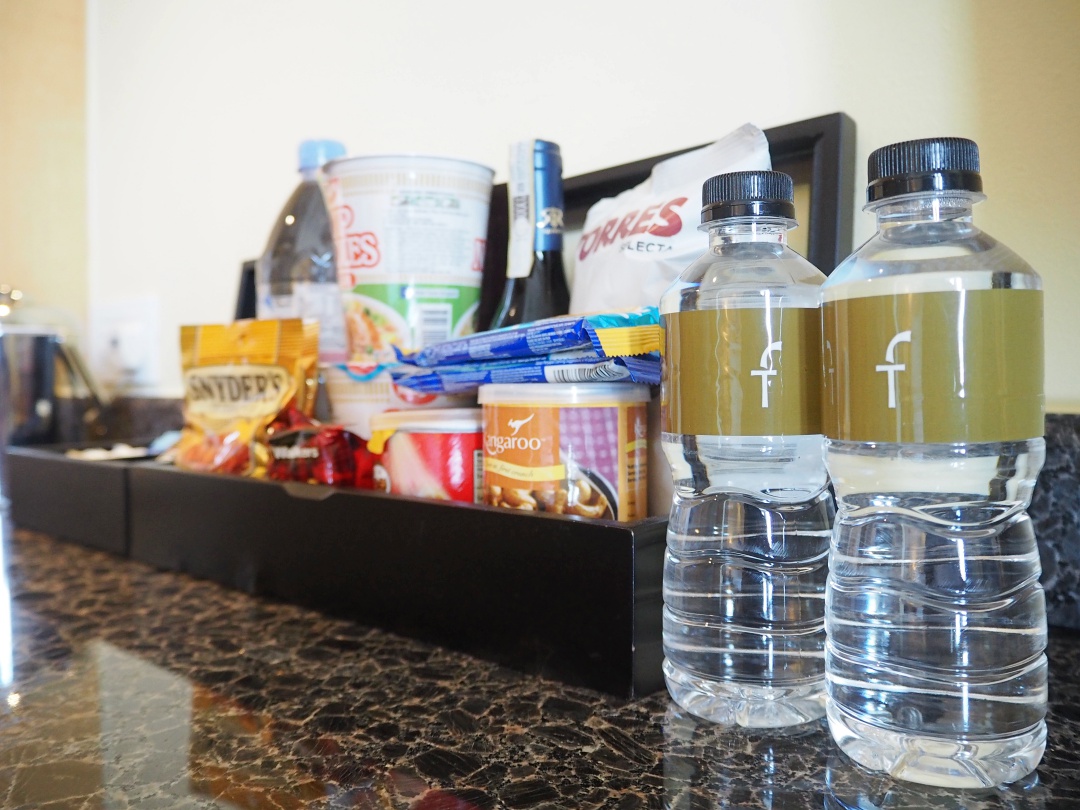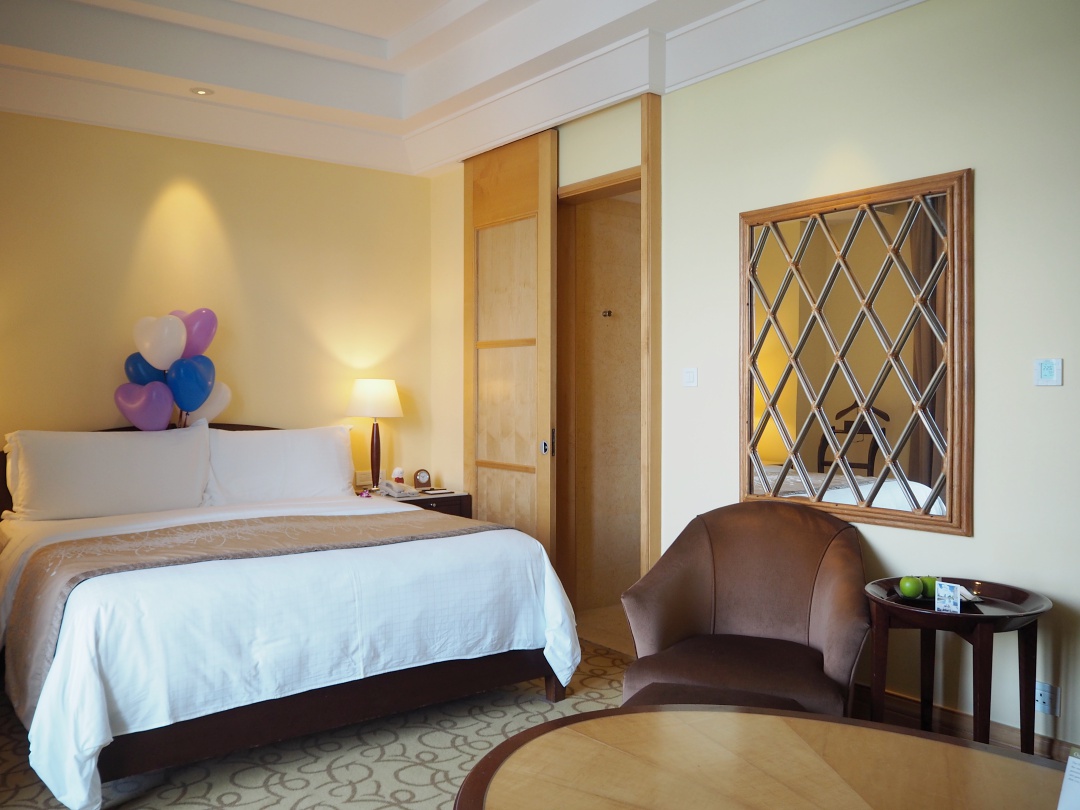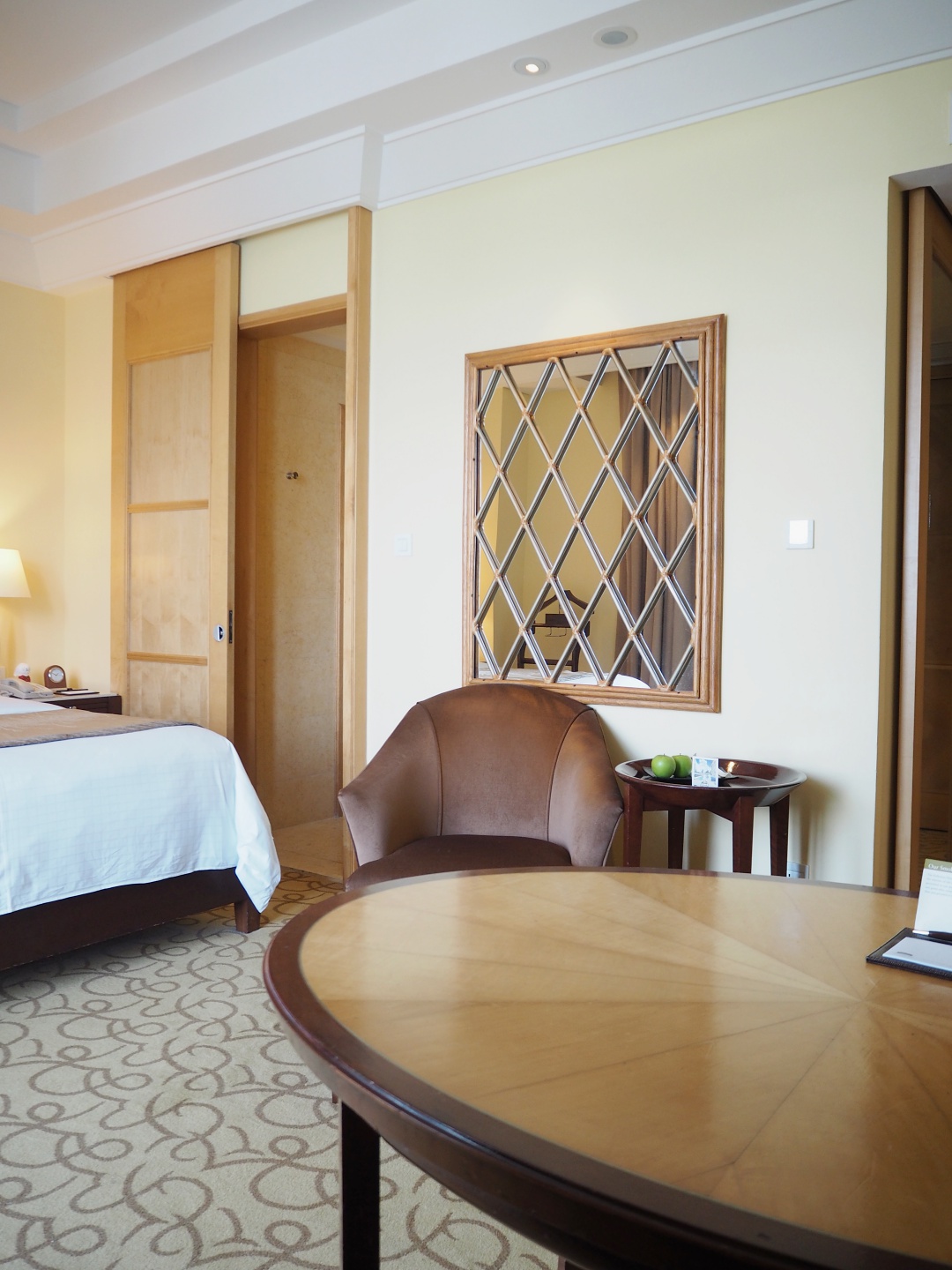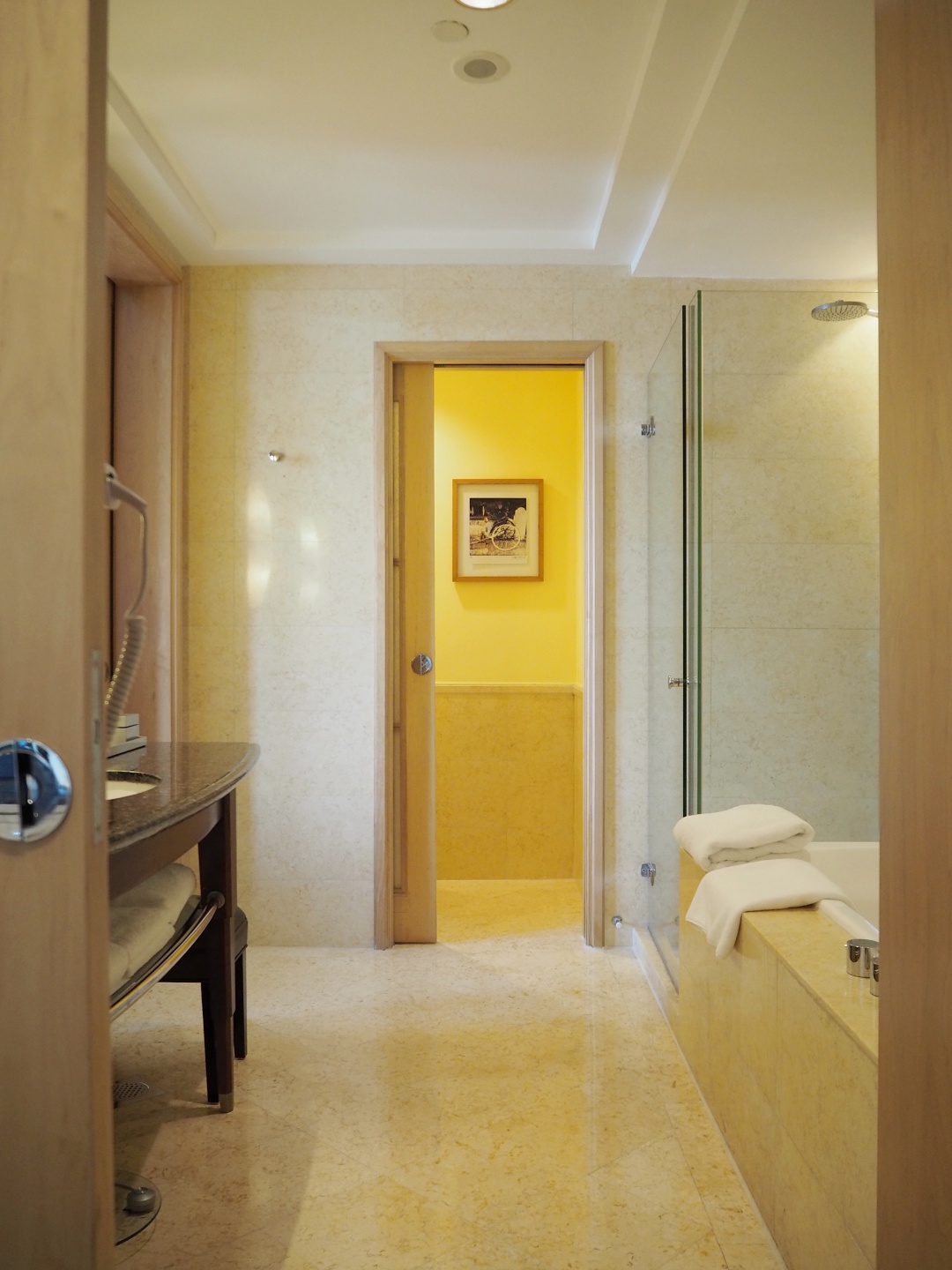 The attached private bathroom comes with two separate entrance; one nearer to the door and the other next to the bed. It comes equipt with a deep soaking bathtub, a separate shower and toilet.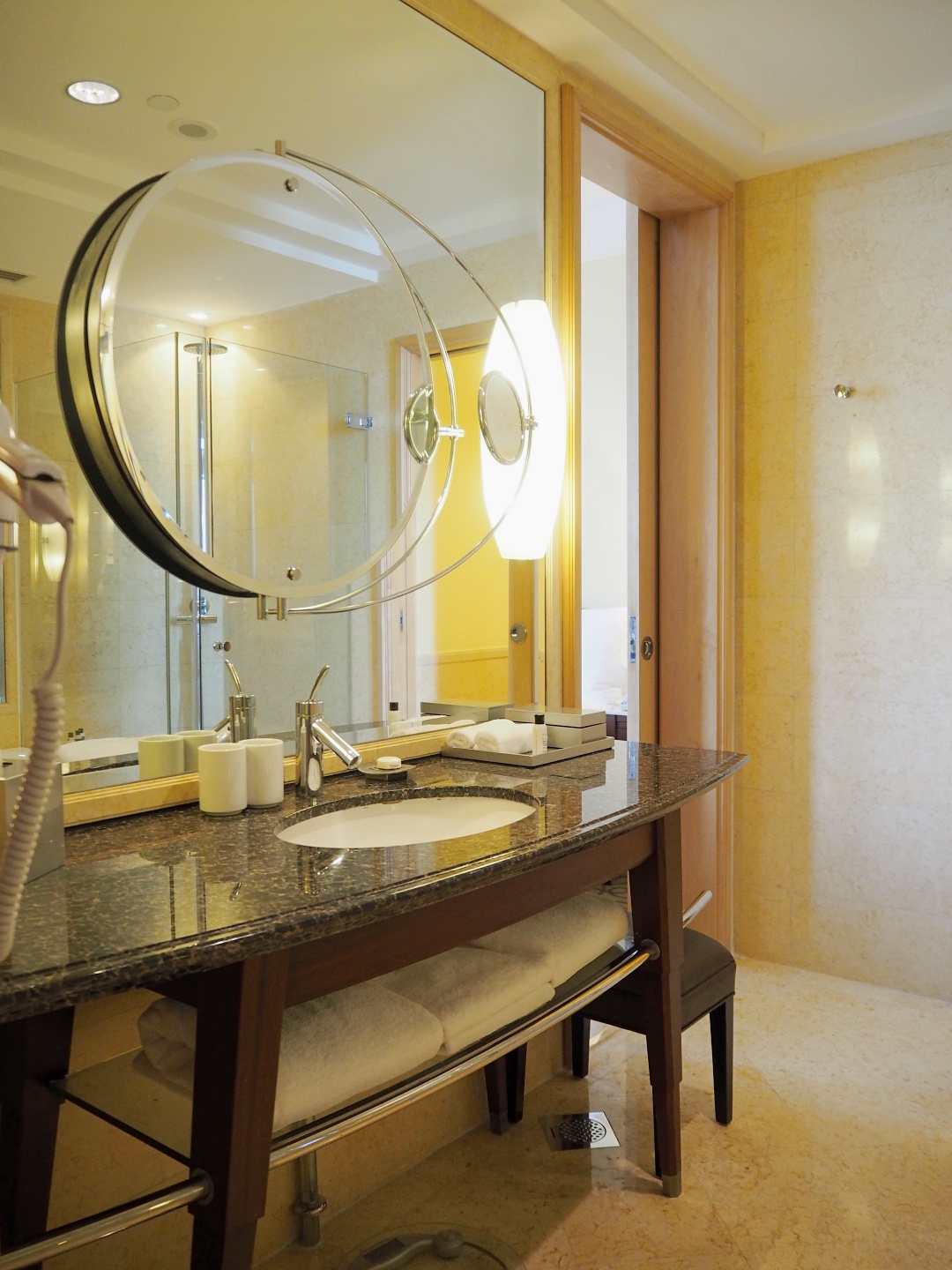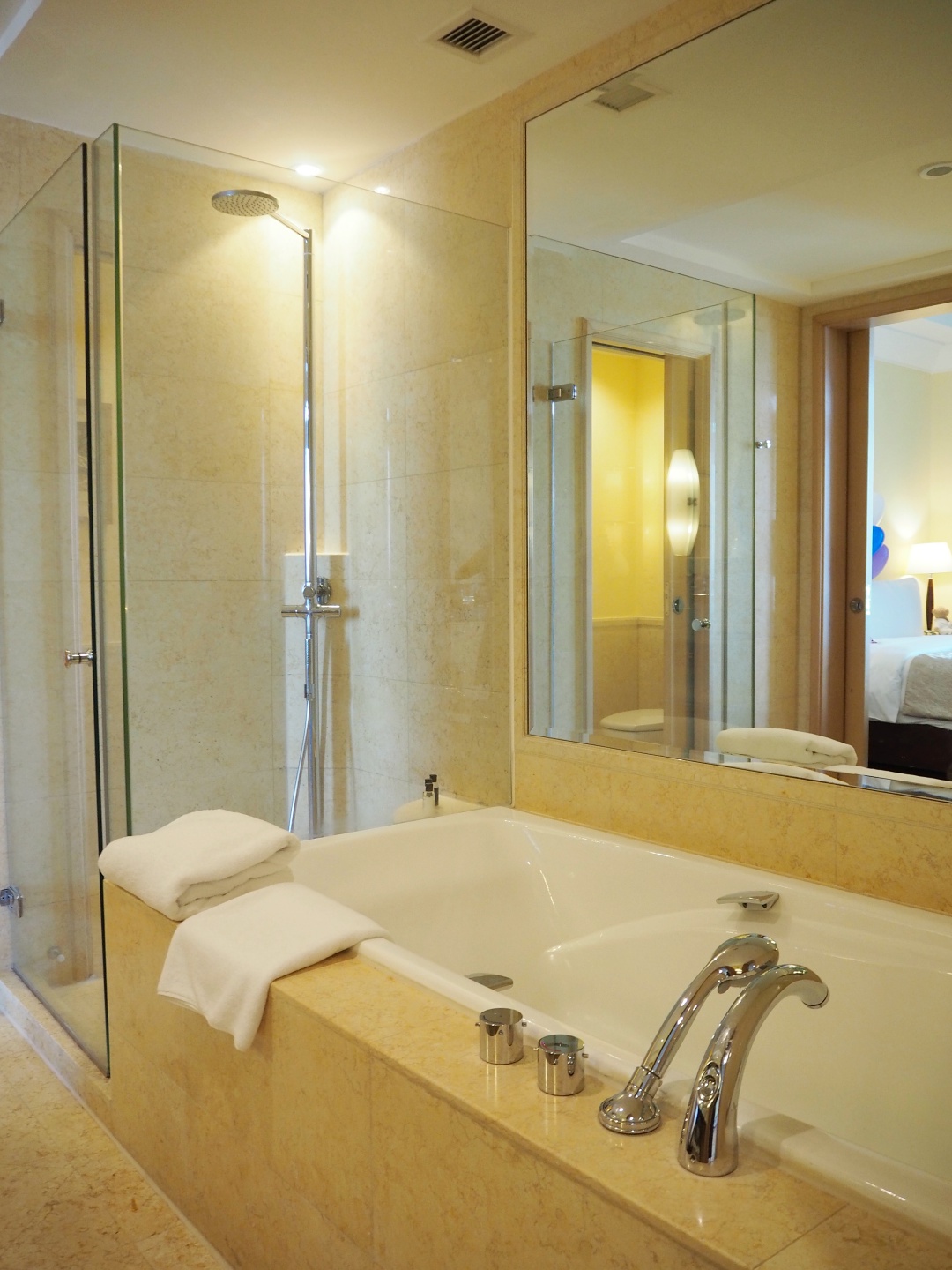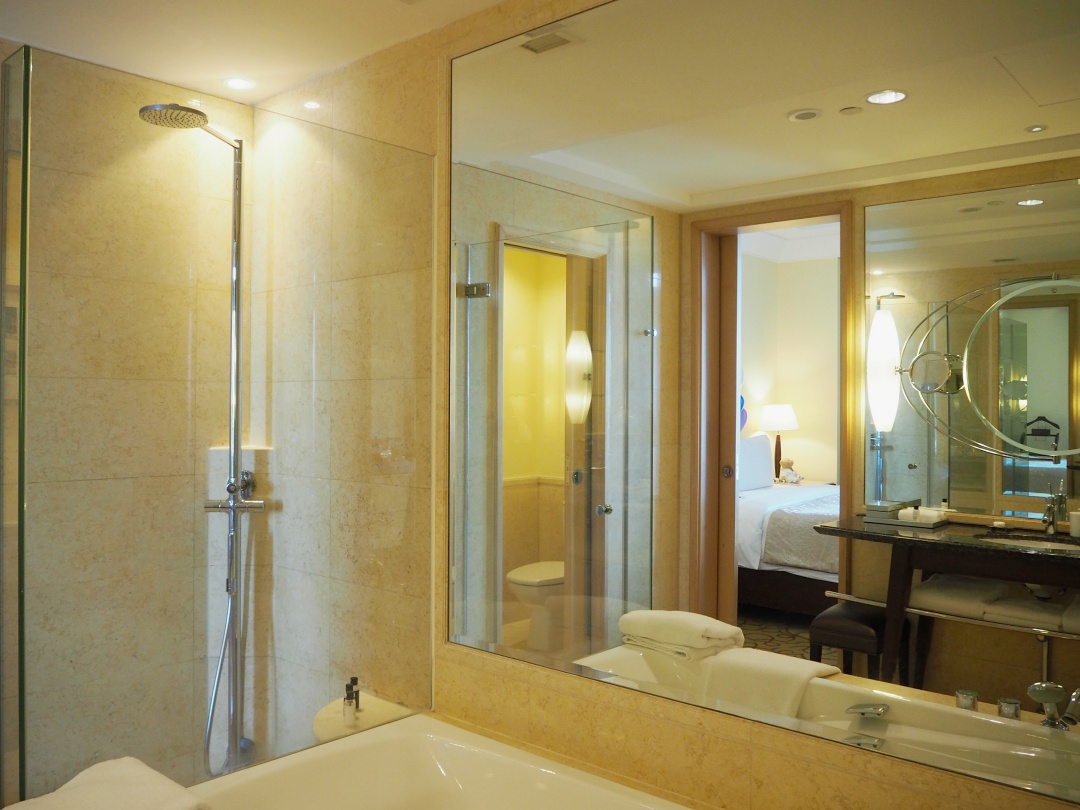 Moving on to the view…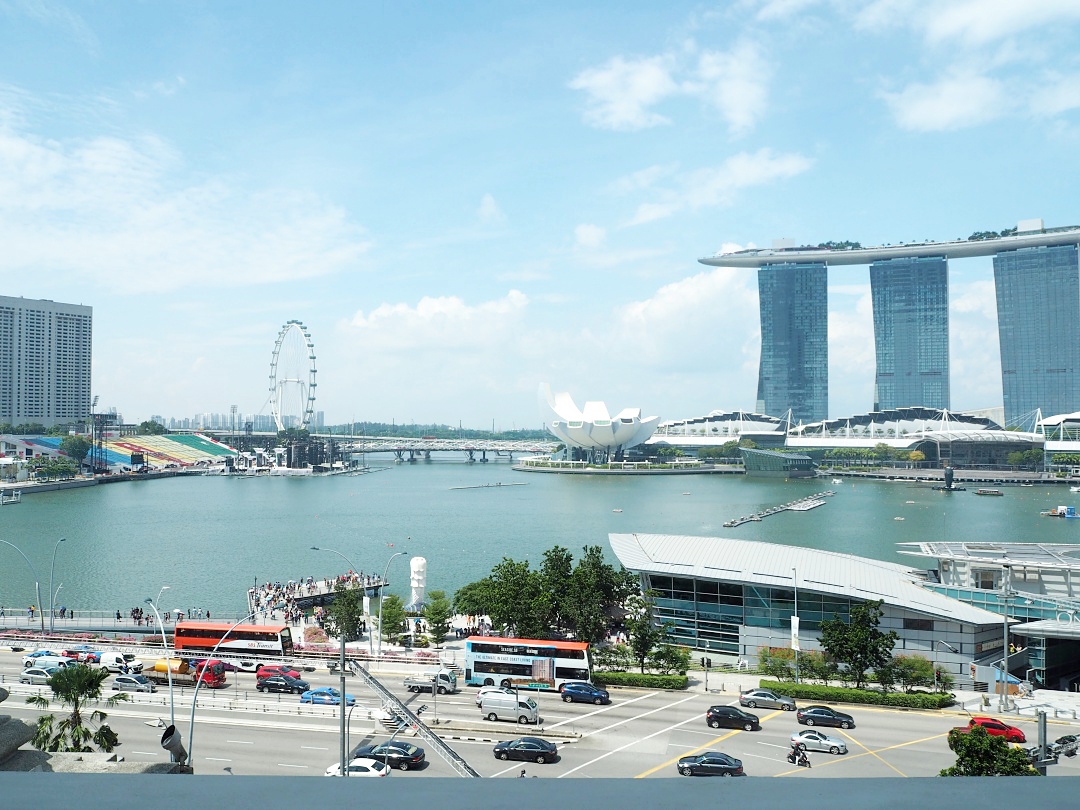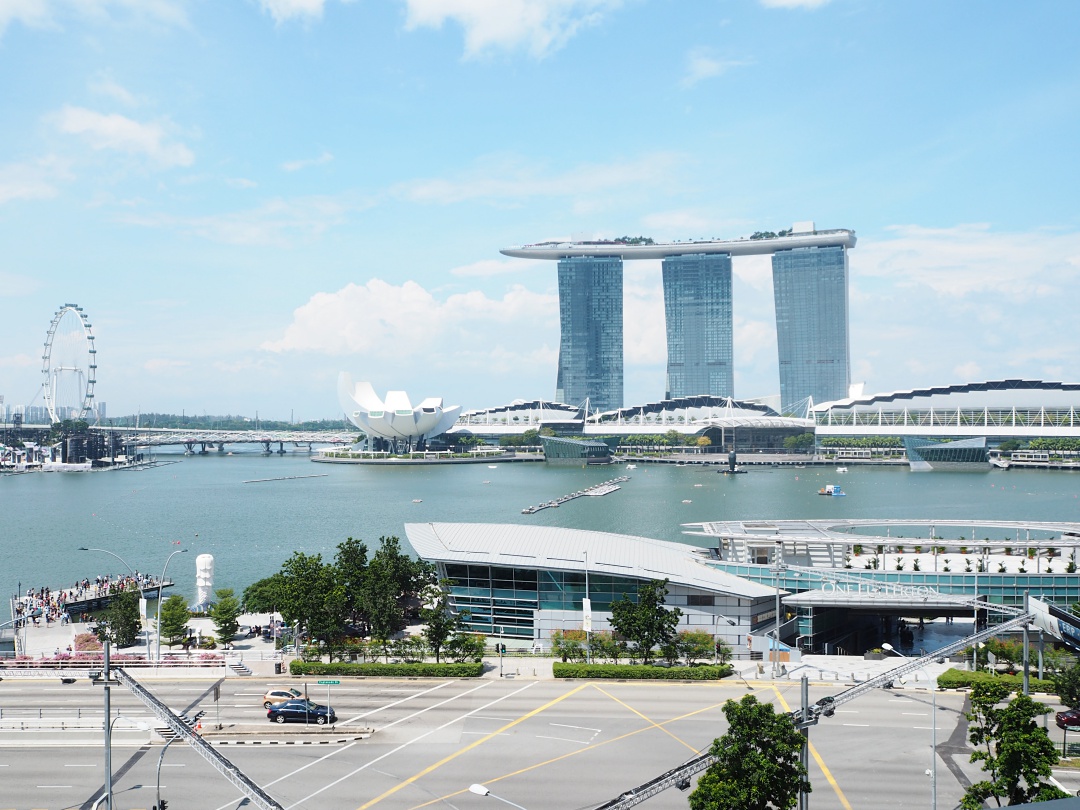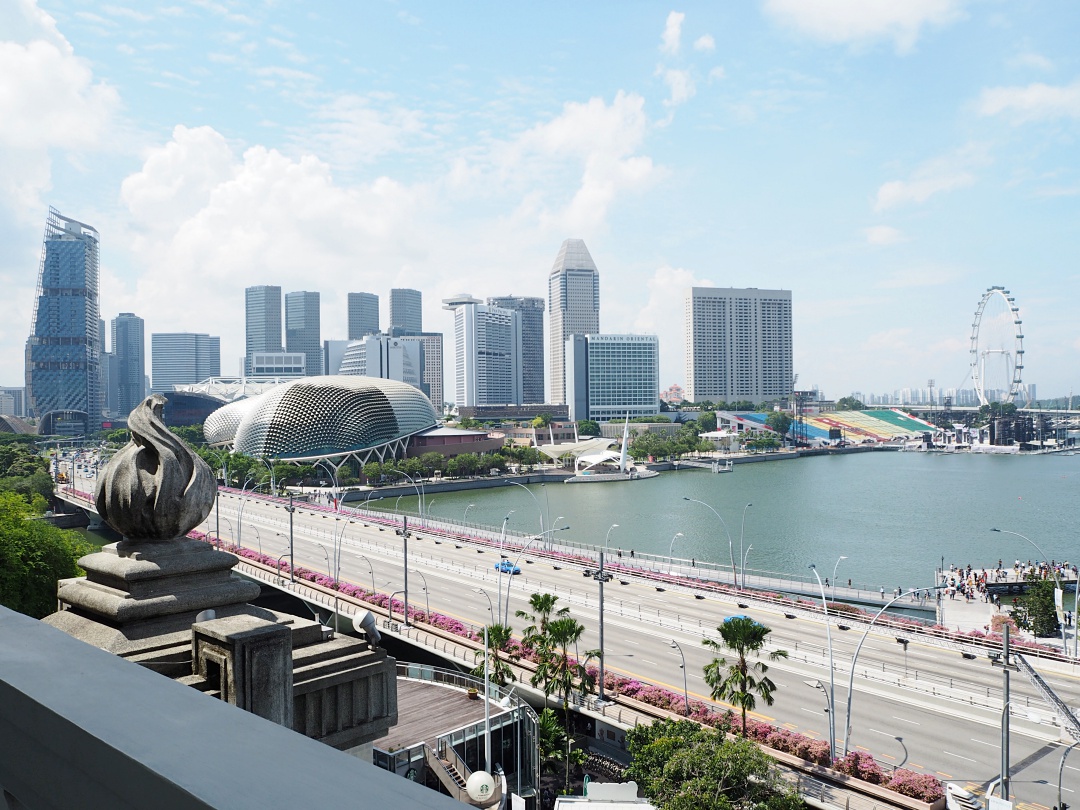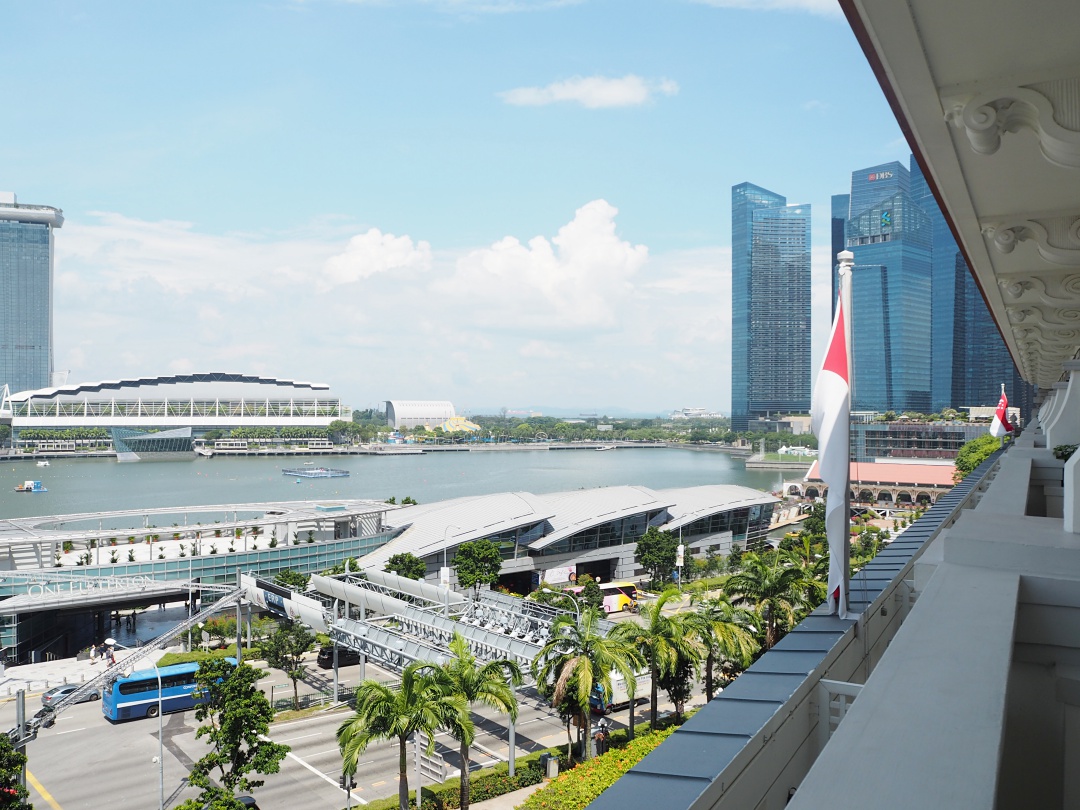 It was such a gorgeous day, and we got a terrific view of the Marina Bay Waterfront. I could stand on the balcony and people-watch if only I have the time.
Unfortunately, we didn't have the luxury as we were both busy with last minute preparation for the wedding. We left the hotel at around 17:00 and only returned at 23:00.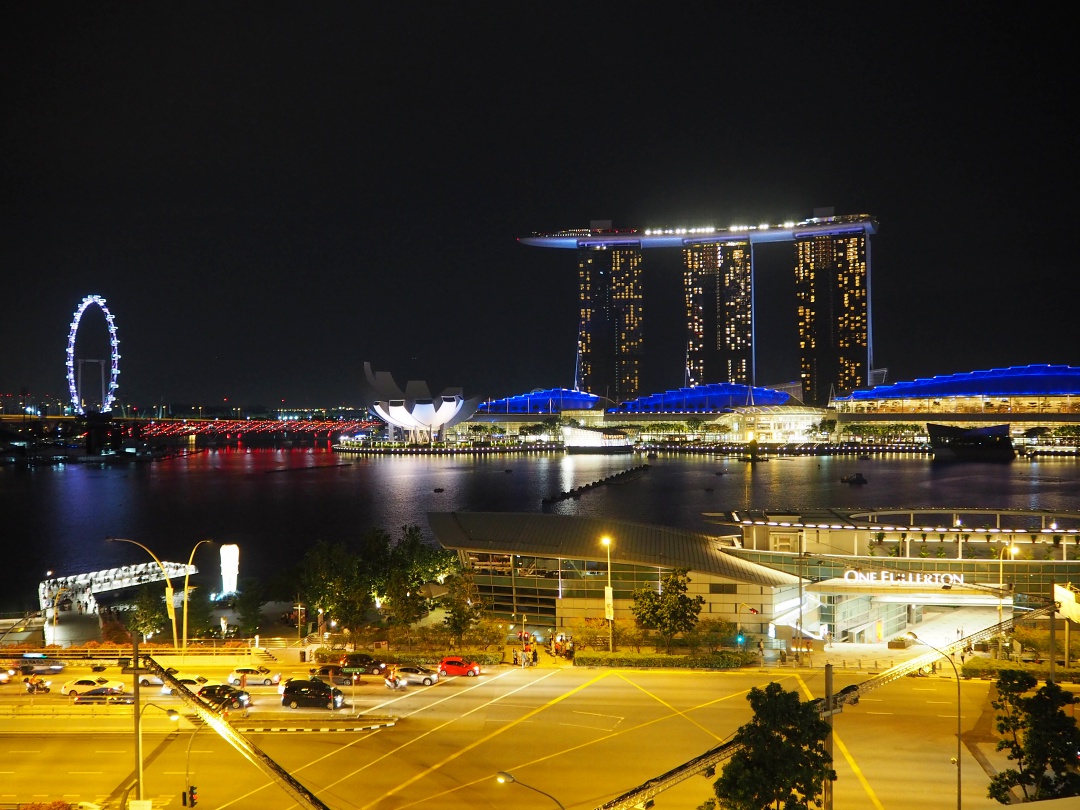 A quick shot of the night view after we returned.
---
The following morning, we made sure to wake up in time for breakfast! If you know us, you would know that 9 out of 10 times, we usually couldn't and wouldn't wake up for hotel's breakfast.
Town Restaurant / The Courtyard
Breakfast was at the Town Restaurant / The Courtyard at level one. The restaurant was pretty crowded when we arrived, and we have to queue for a little while before we got our seats.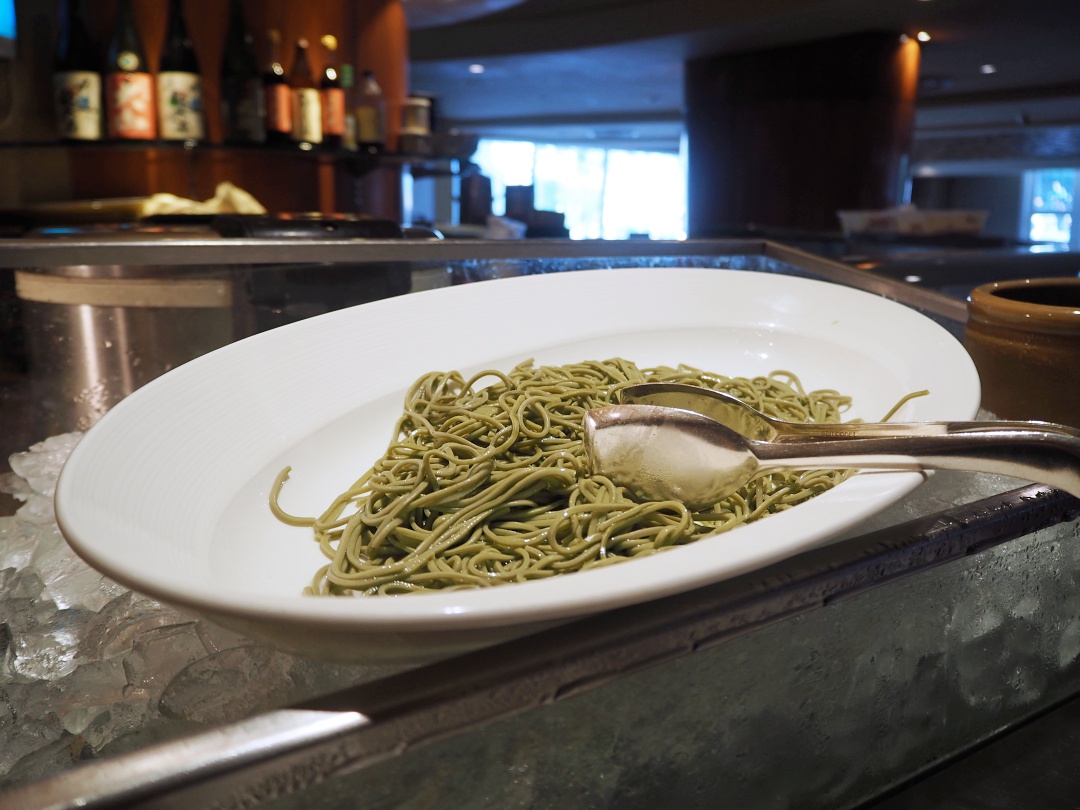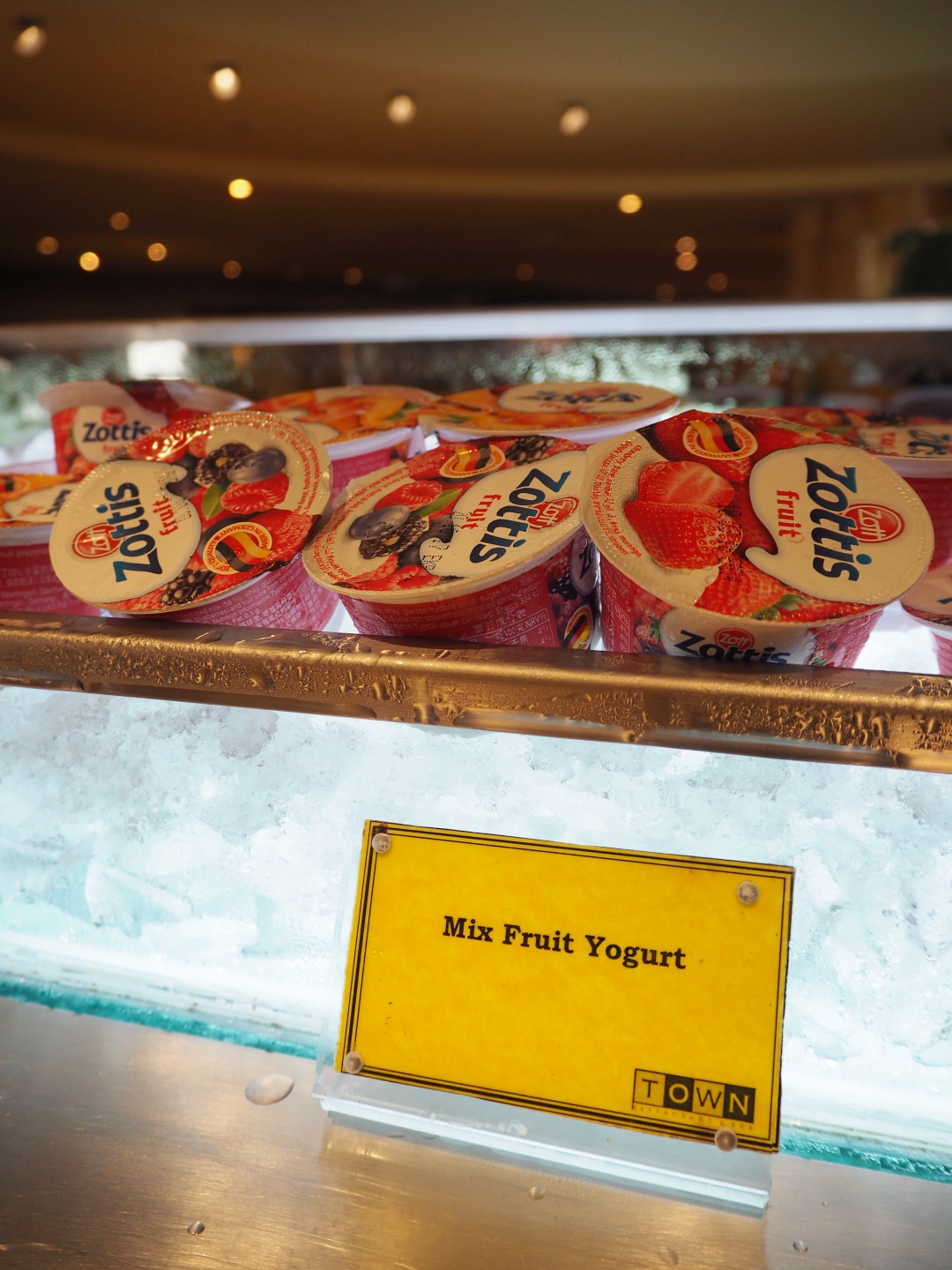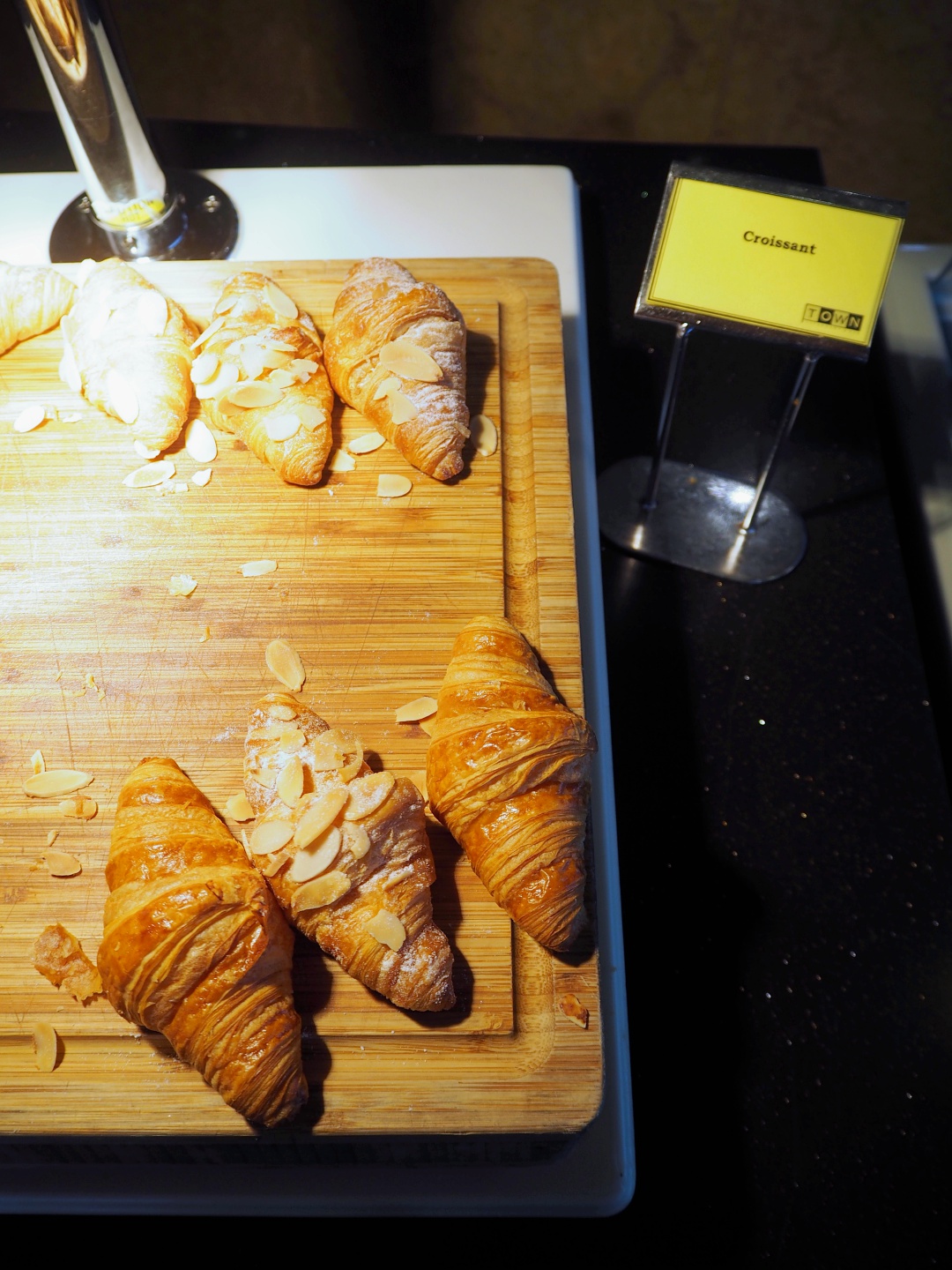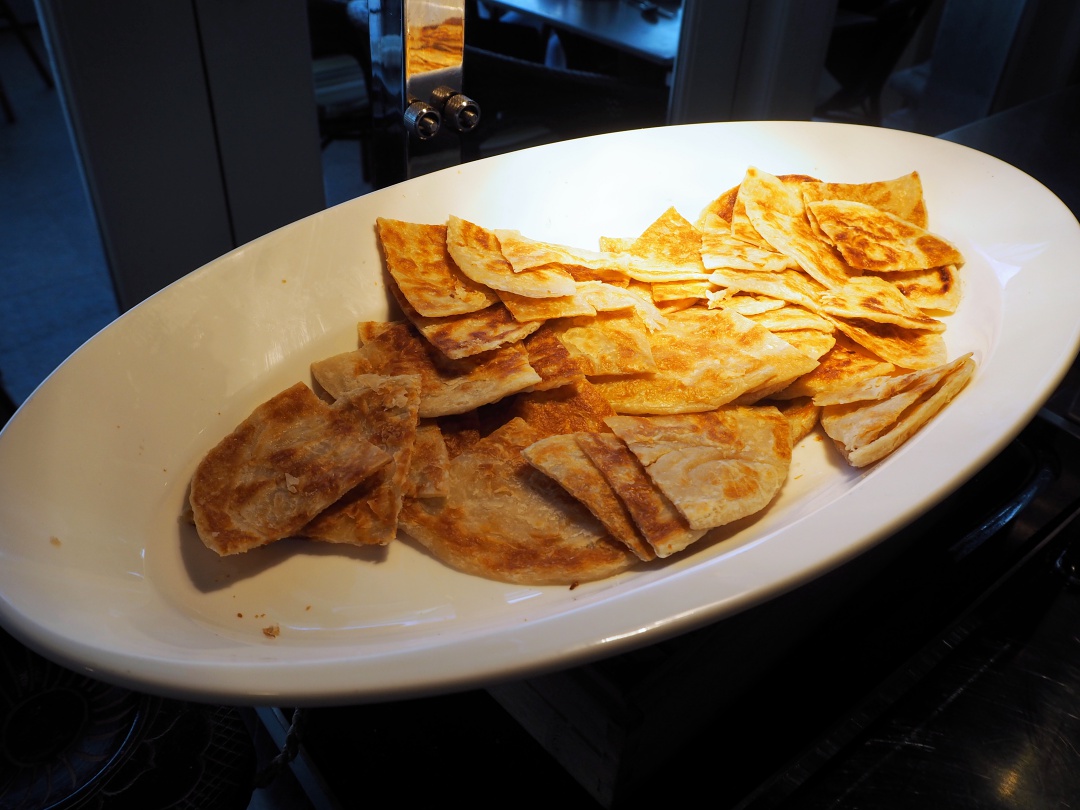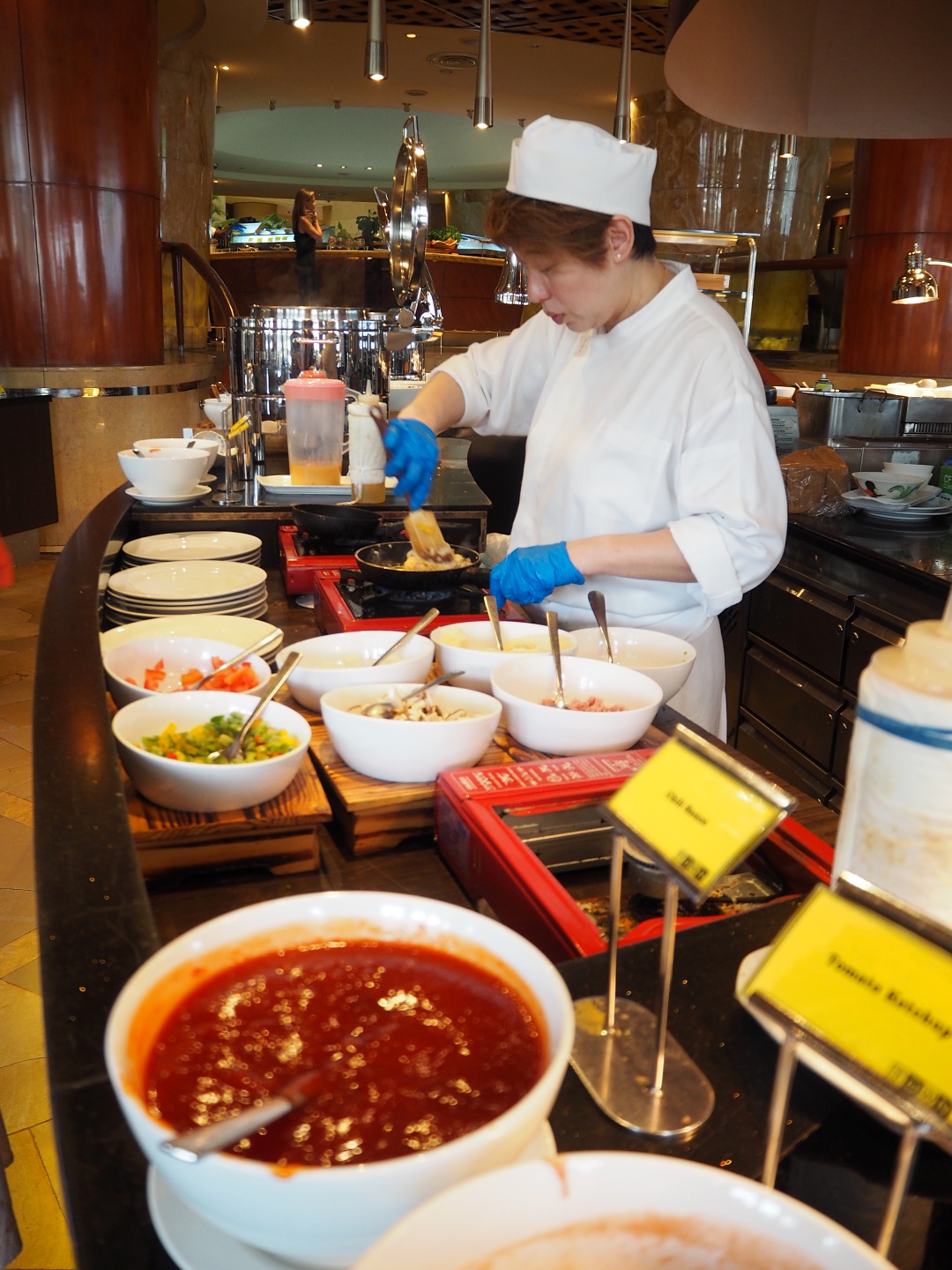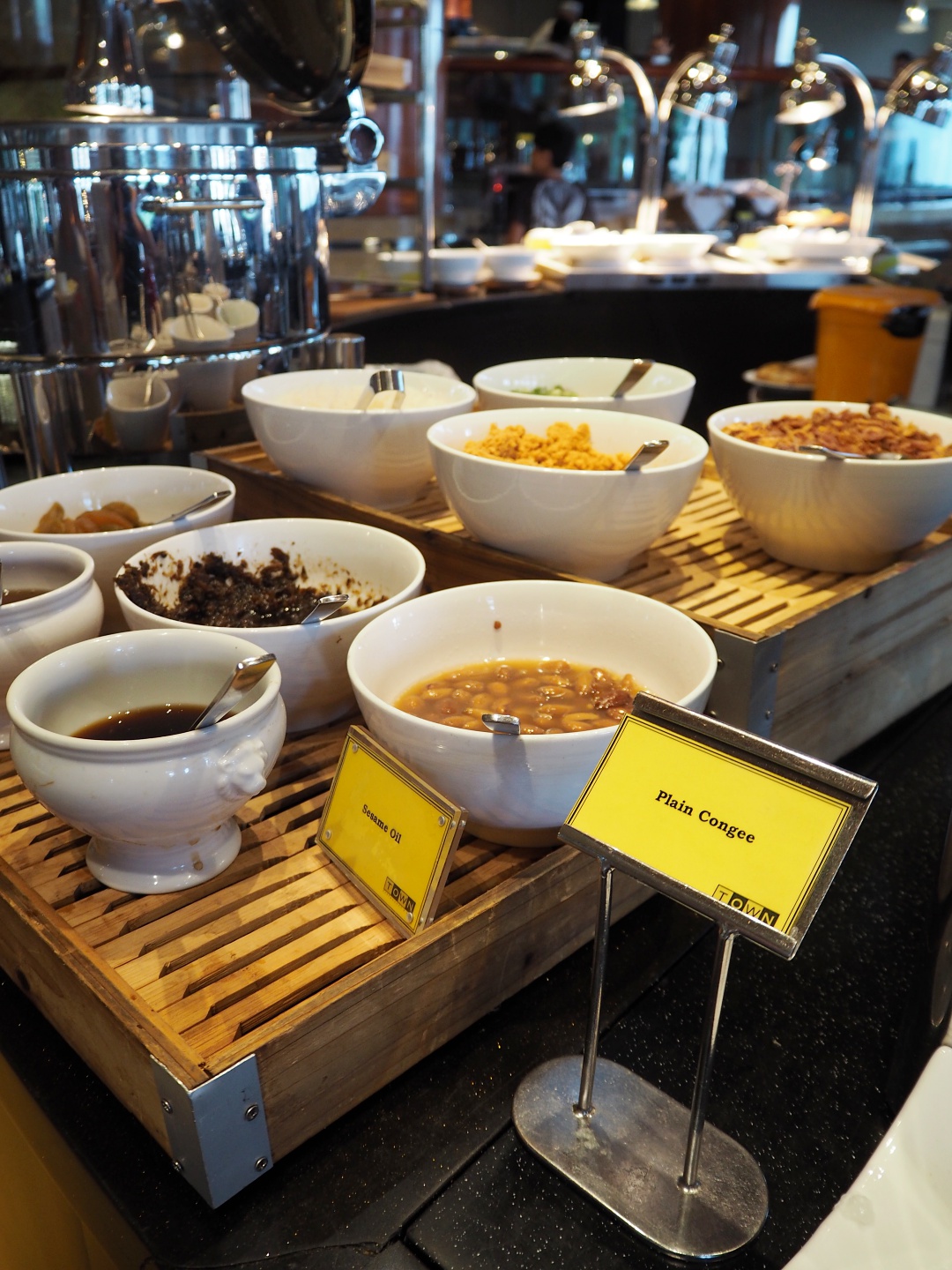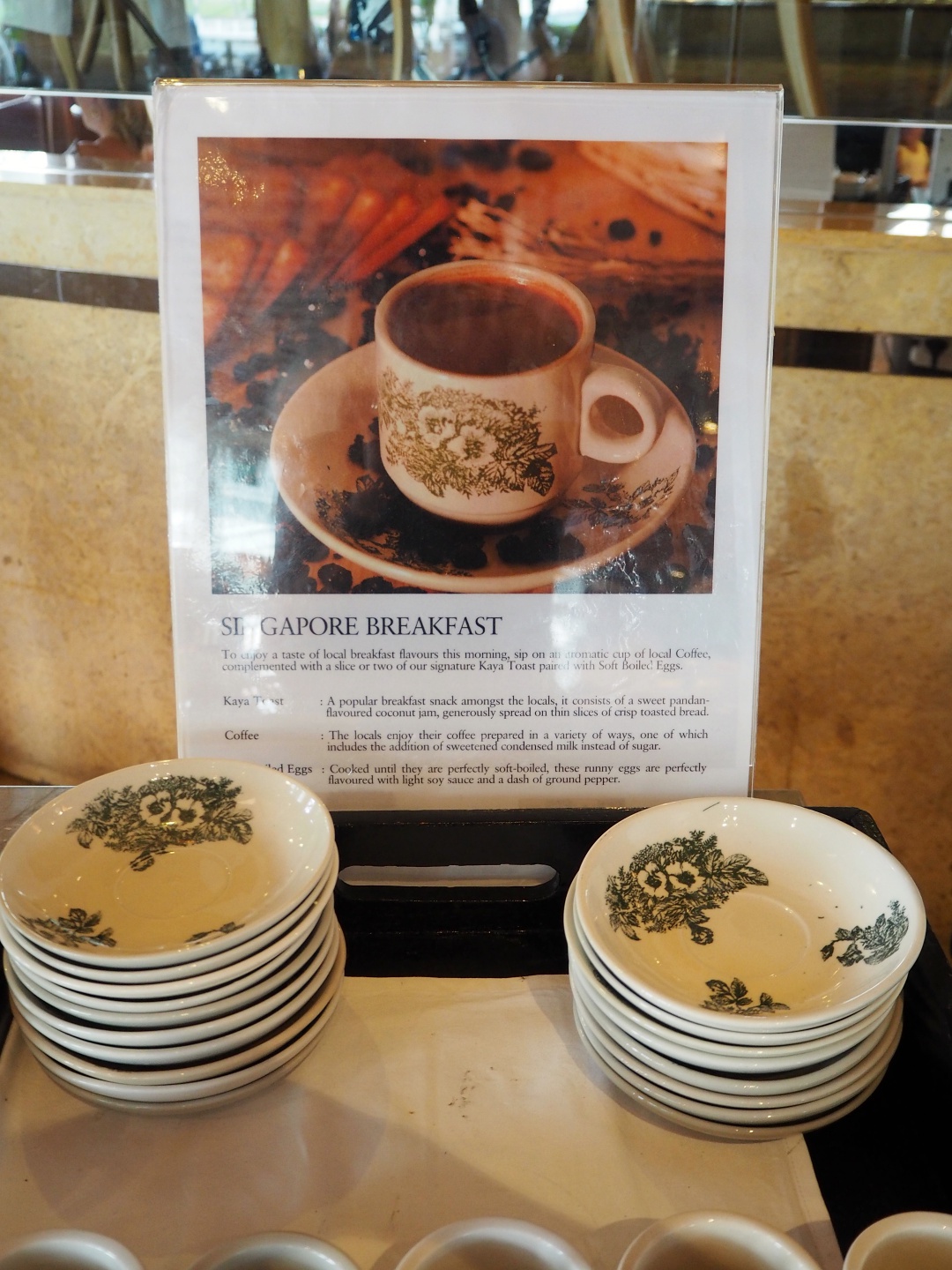 The breakfast selection was excellent. I think the hotel managed to cover most of what breakfast should have and more. Waffles, pancake, prata, toast, bacon, eggs, rice, noodle, etc. I particularly love that they have a station for Singapore Breakfast where you can have authentic local coffee, kaya toast and soft-boiled eggs.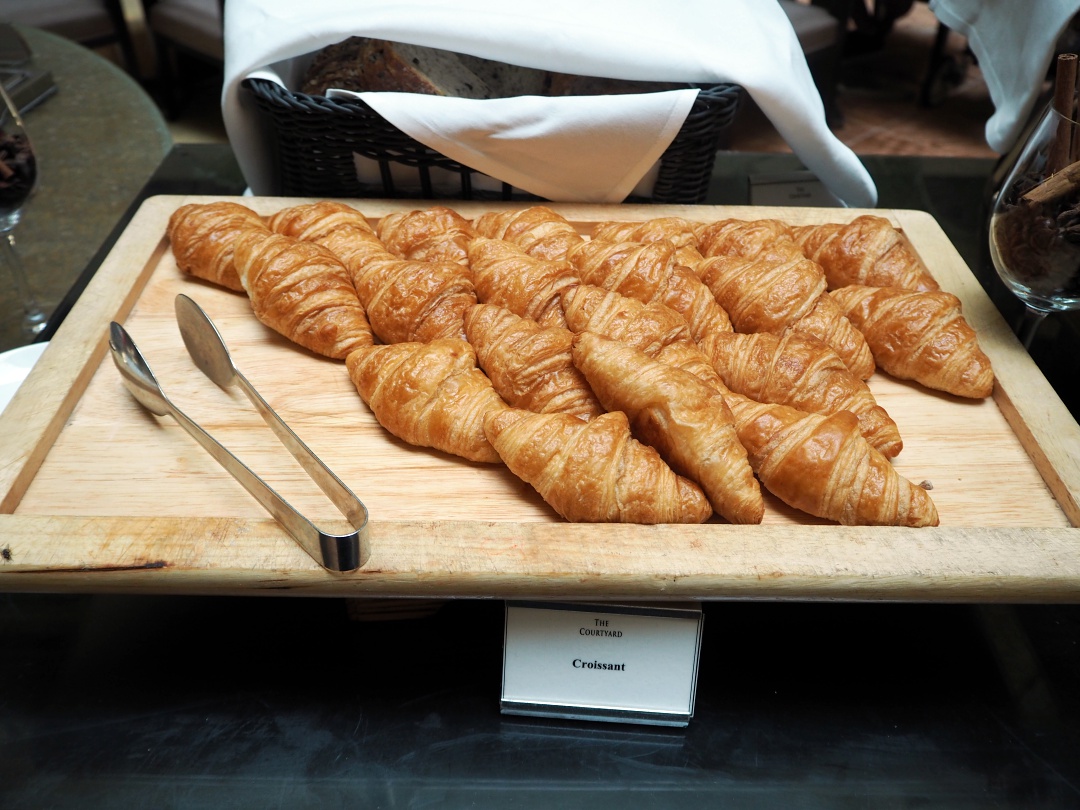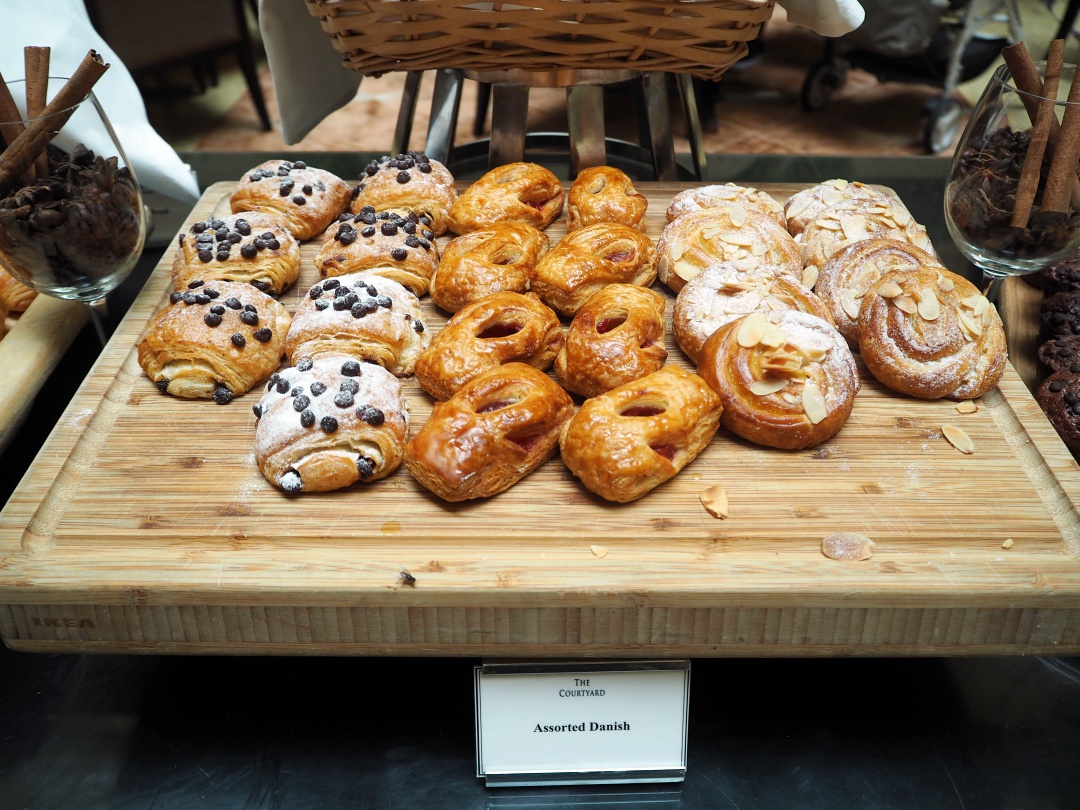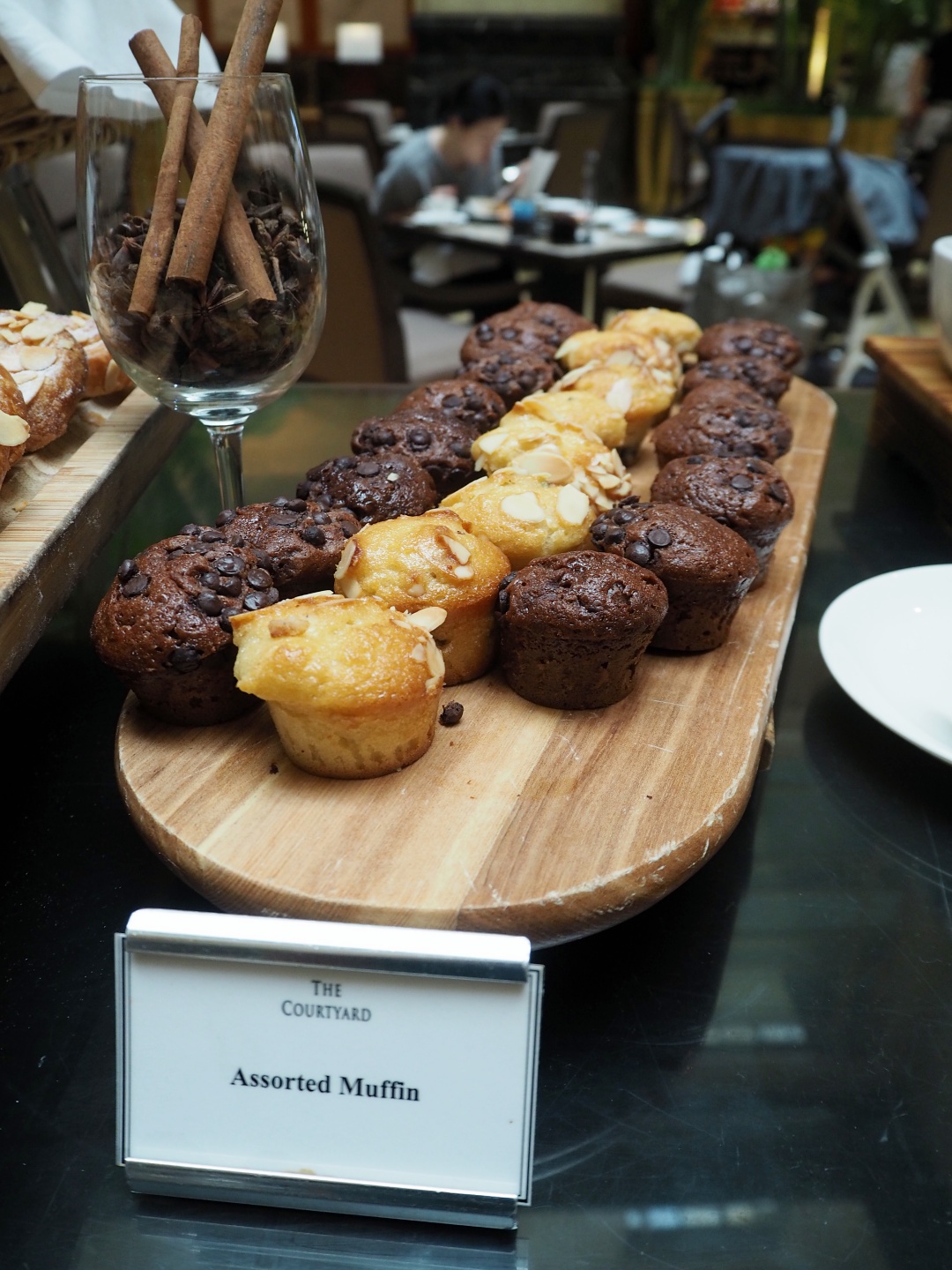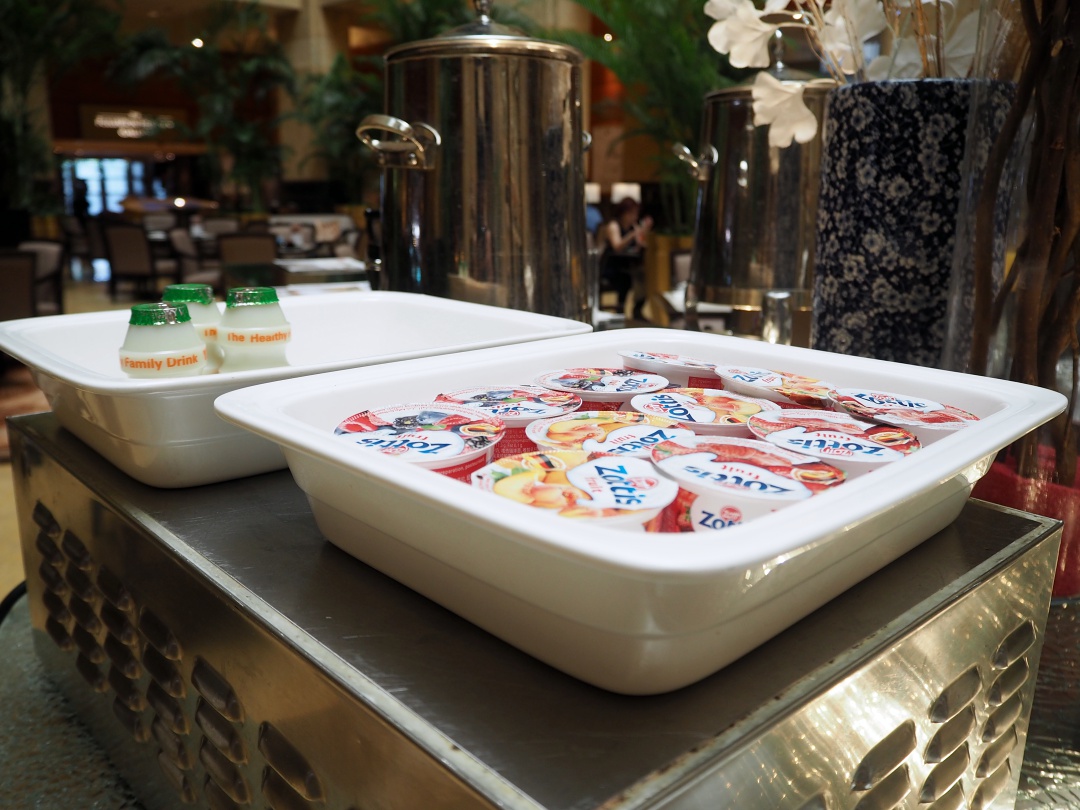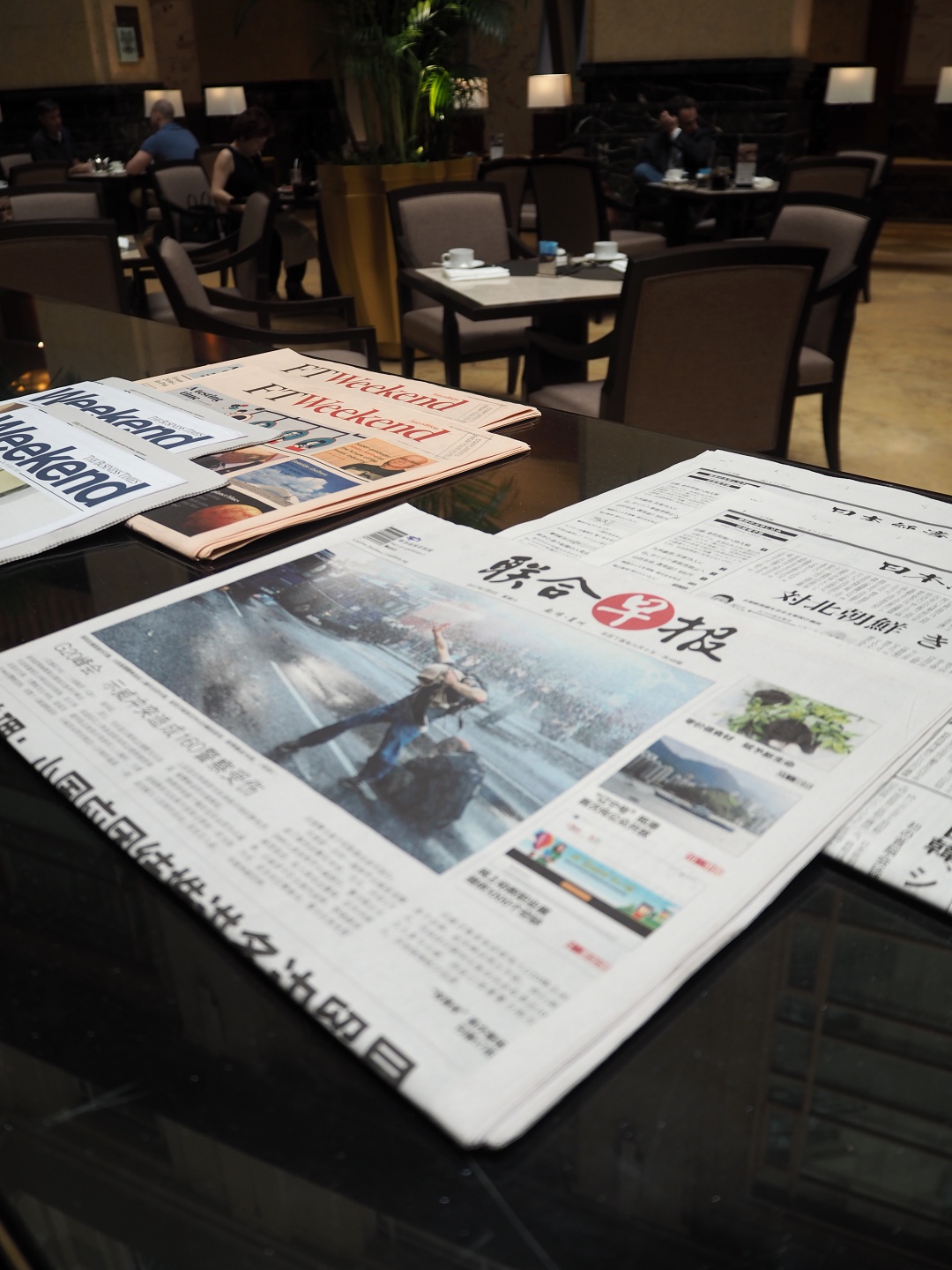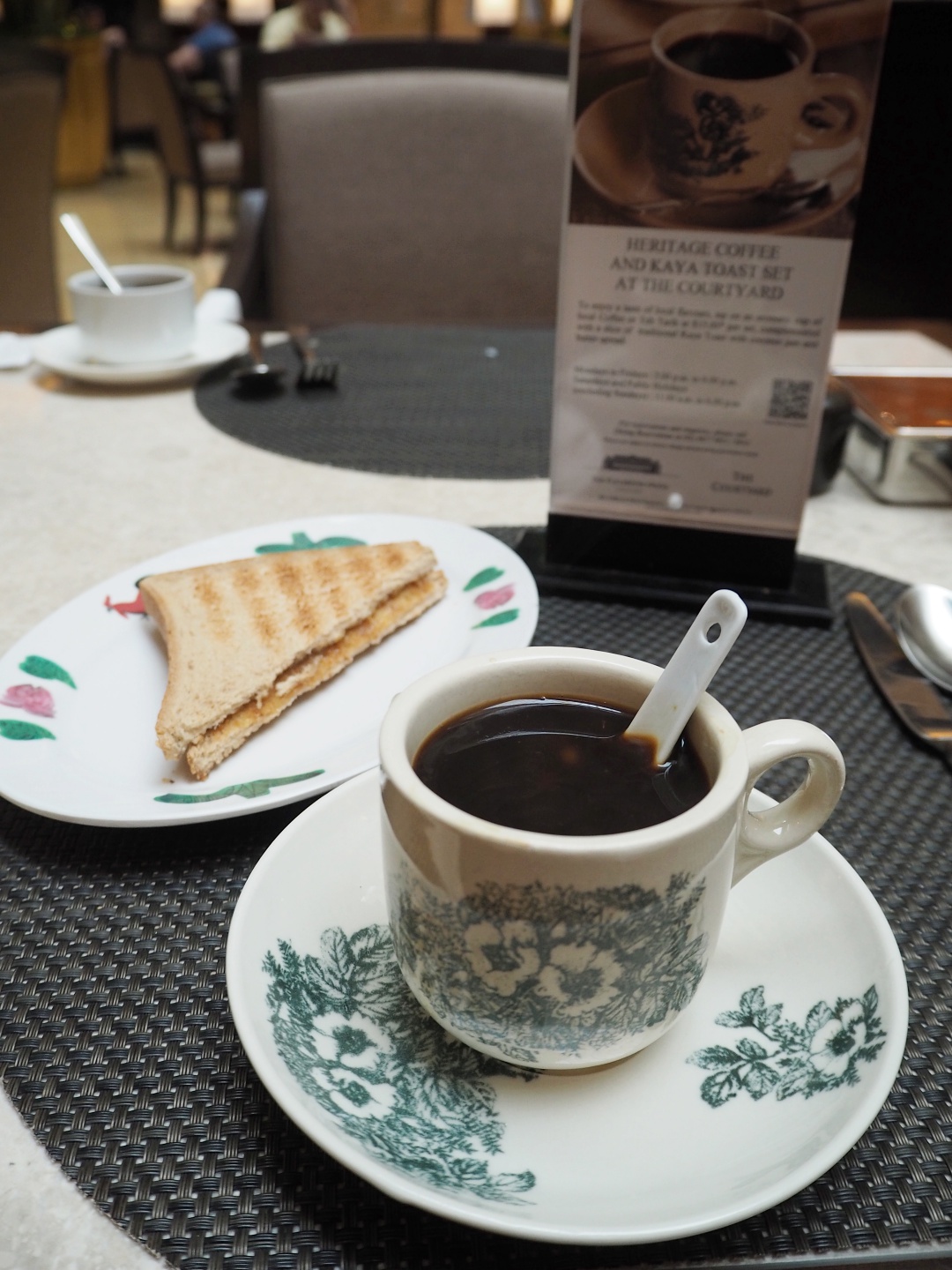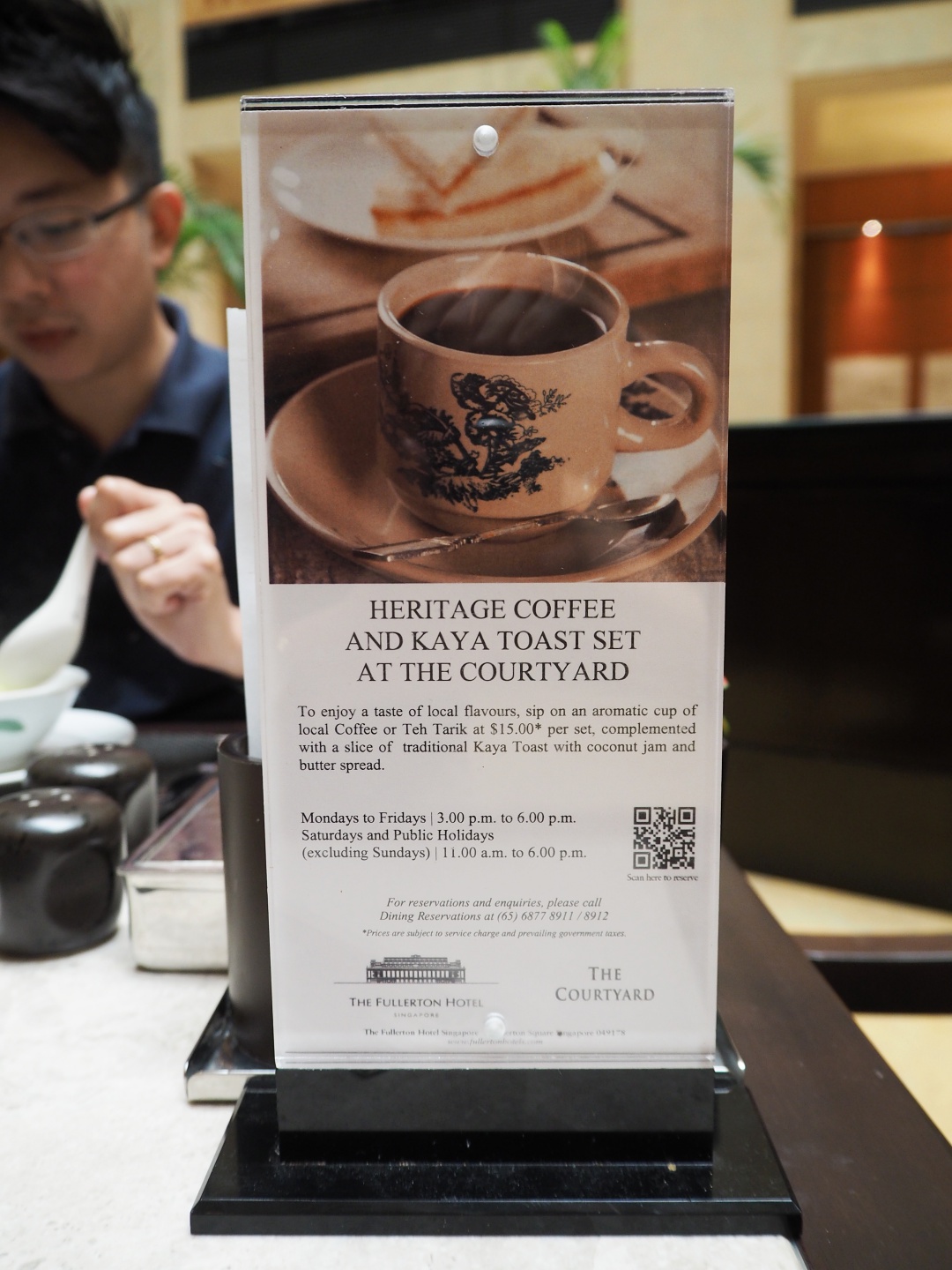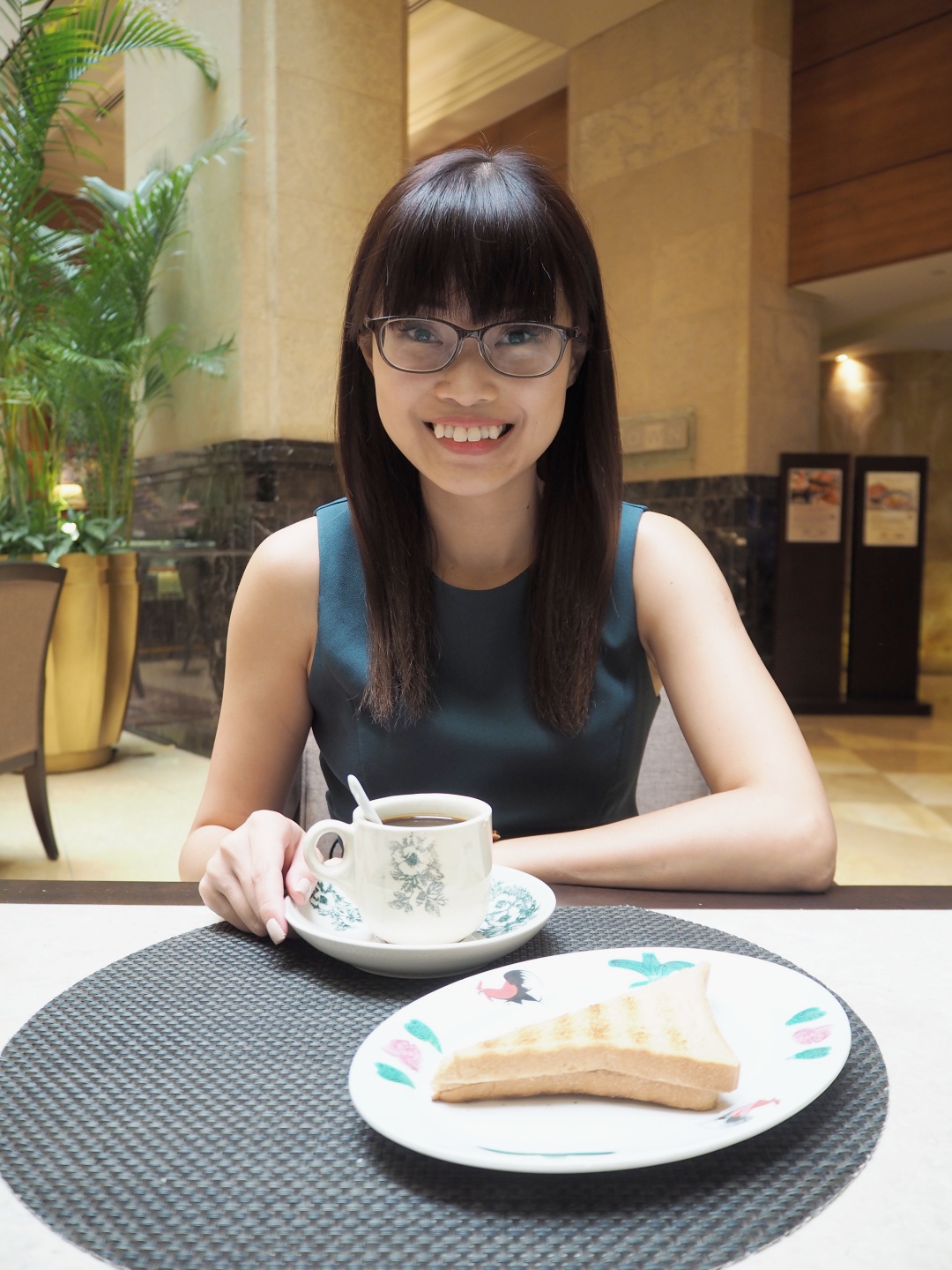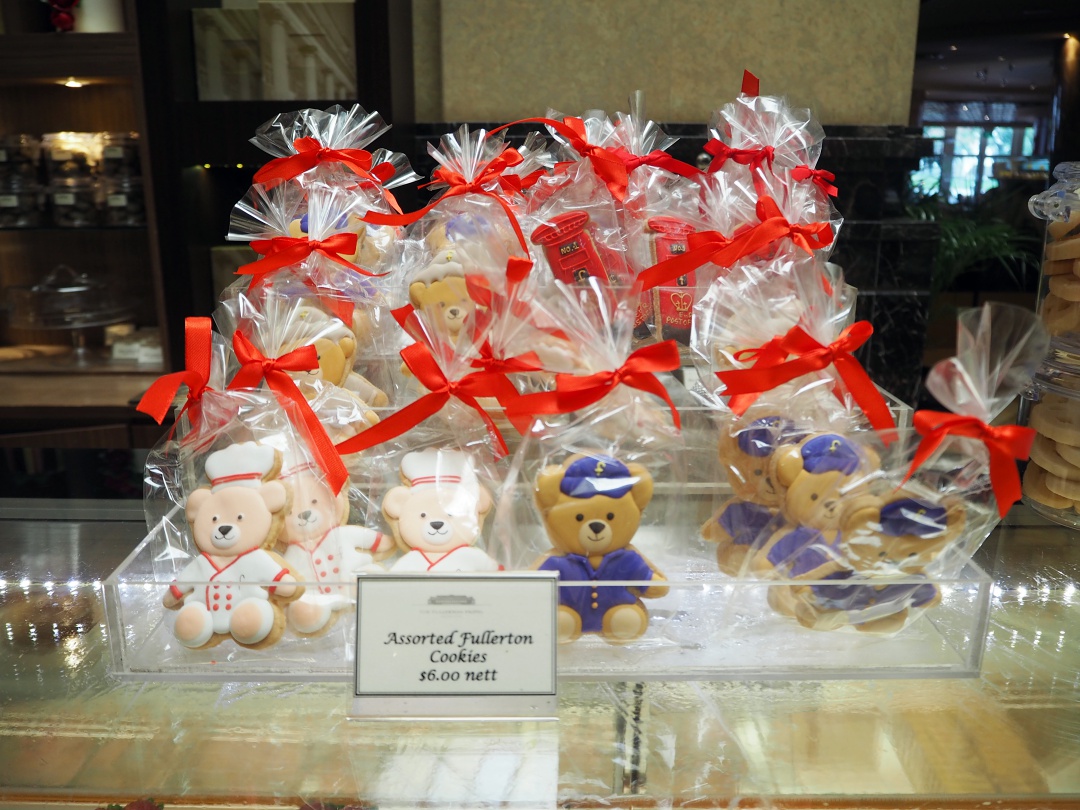 We stuffed ourselves with an array of food, before making our way back to the room to get ready for the check-out. Since we still have some free time, I went to snap some pictures at the balcony.
floralsbymc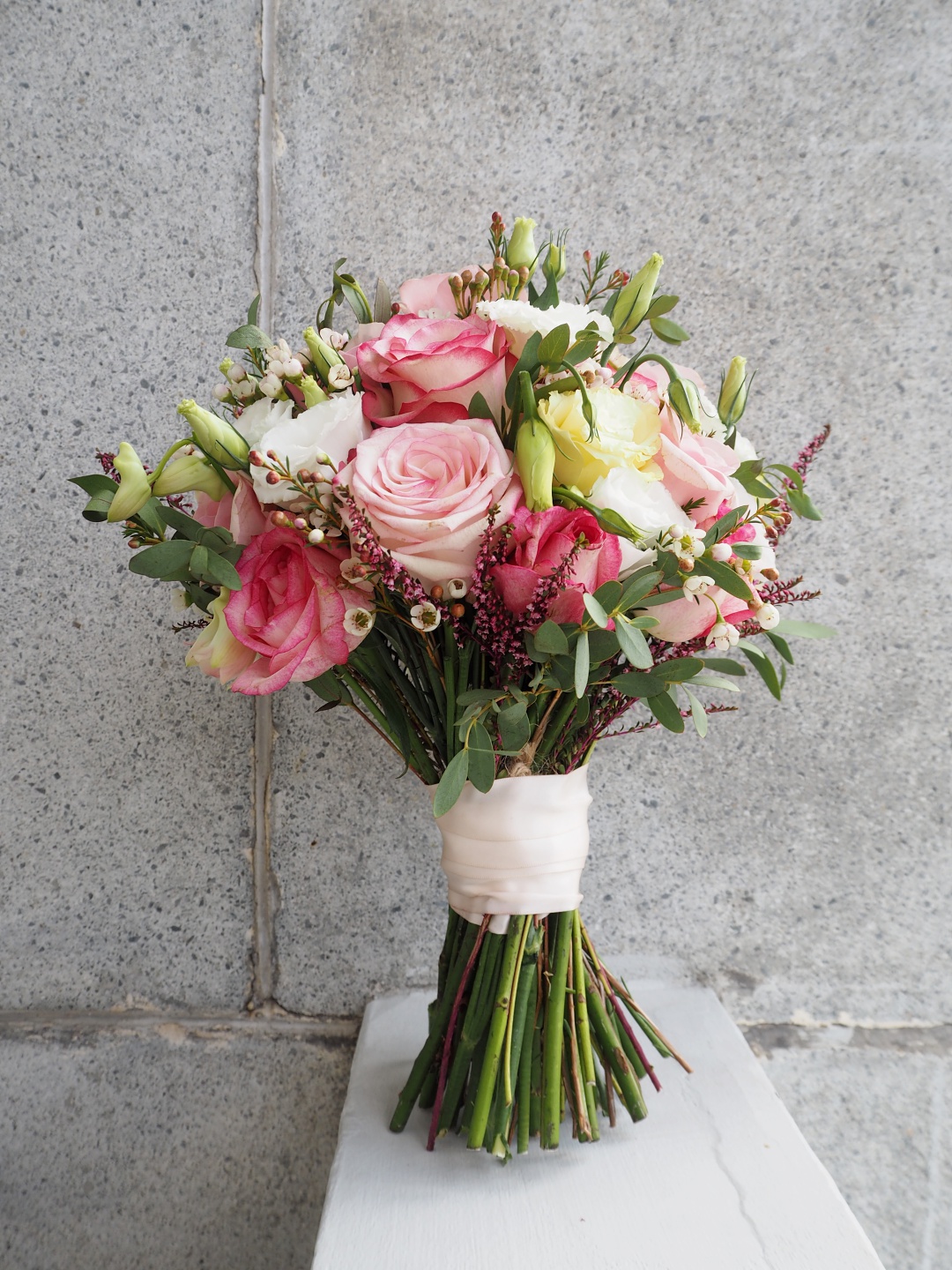 Solo shot of my flowers from floralabymc.
The bouquet was bigger than I expected. Considering the price I paid for, I think it's well worth it.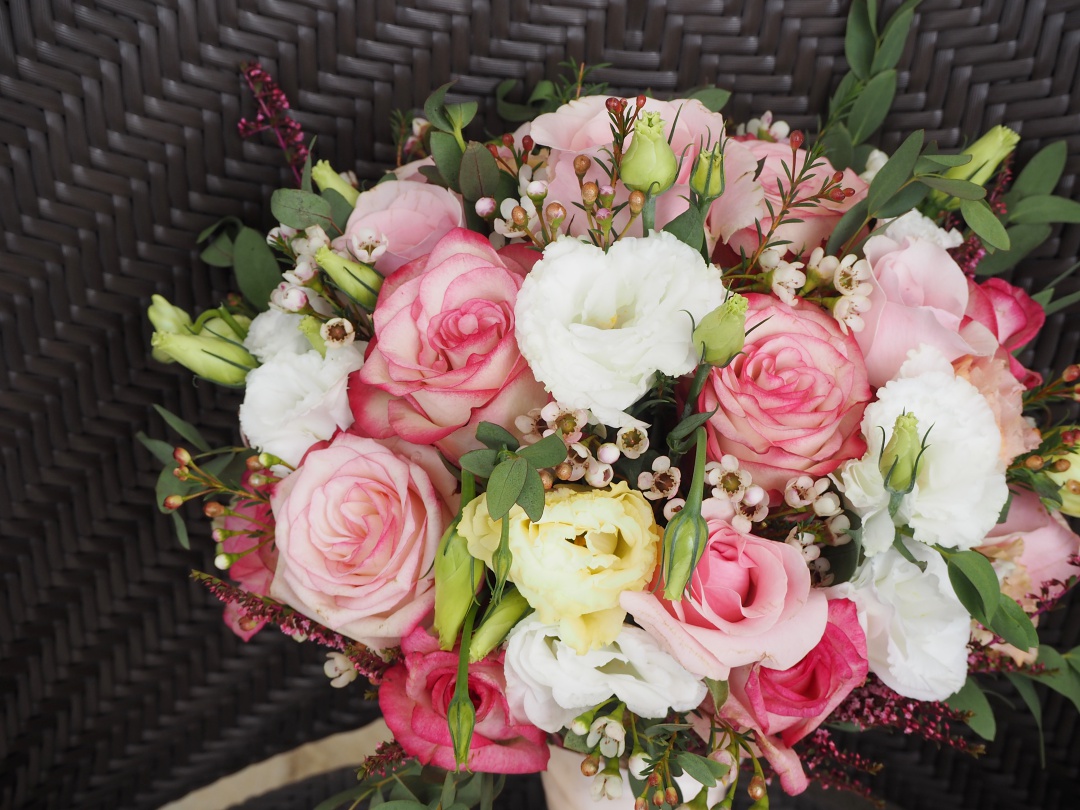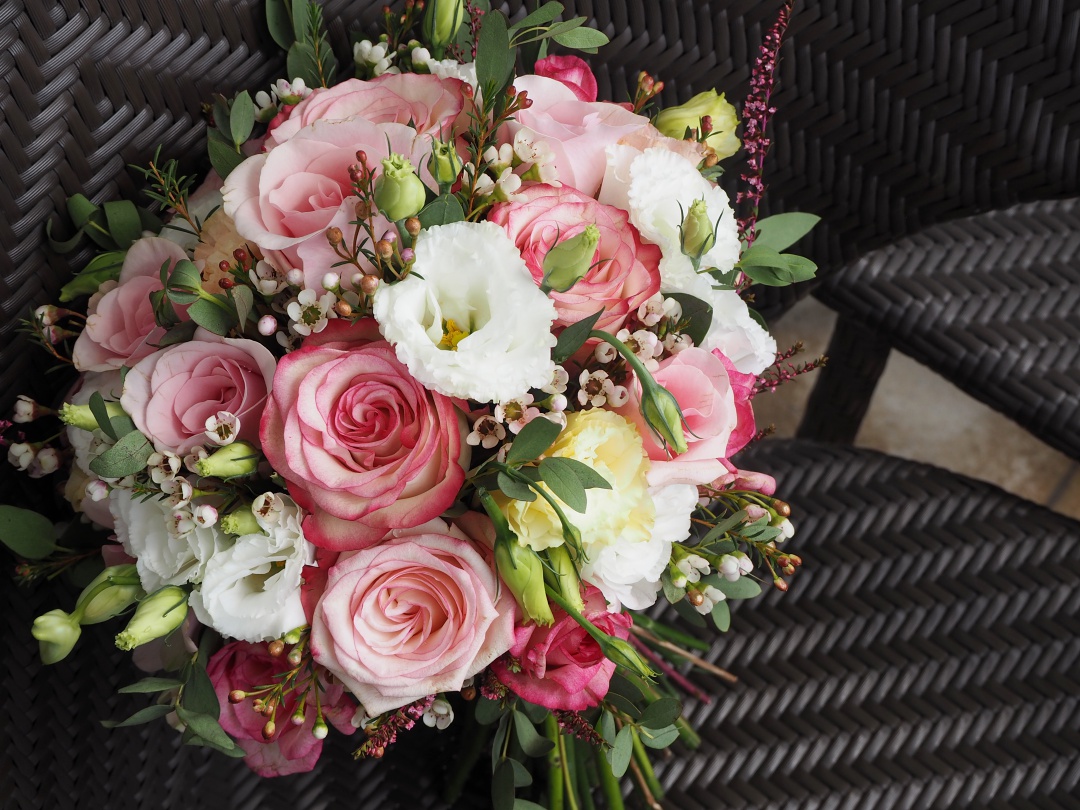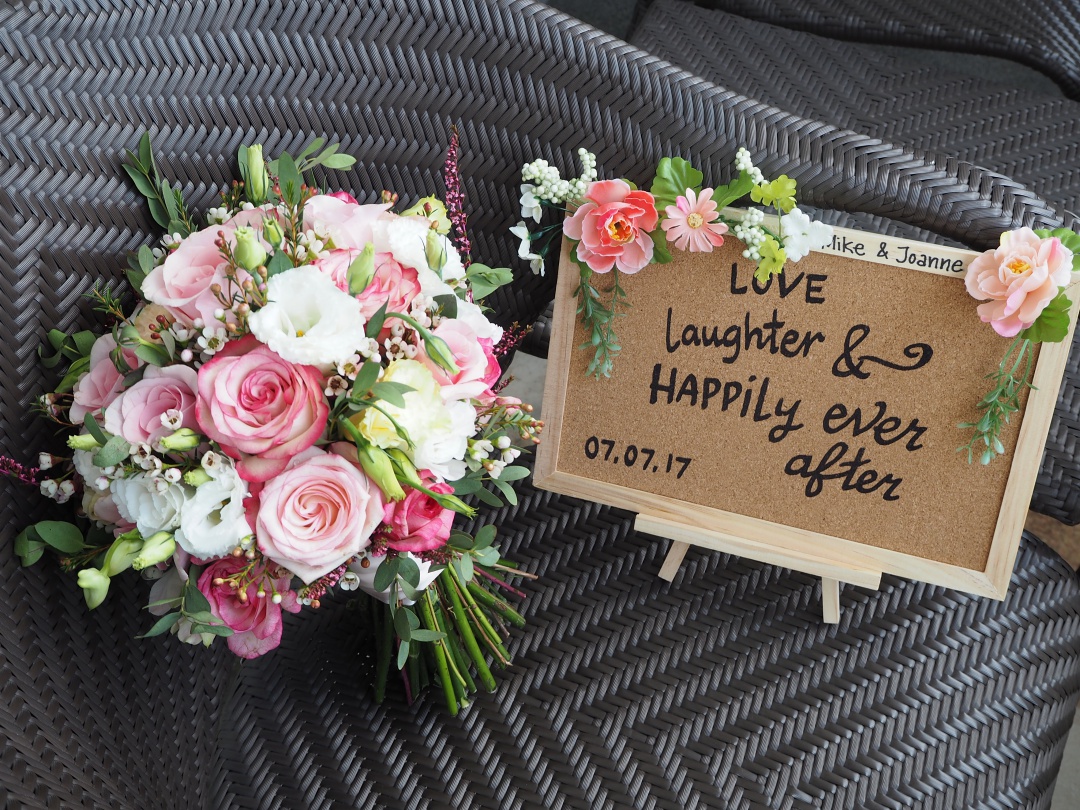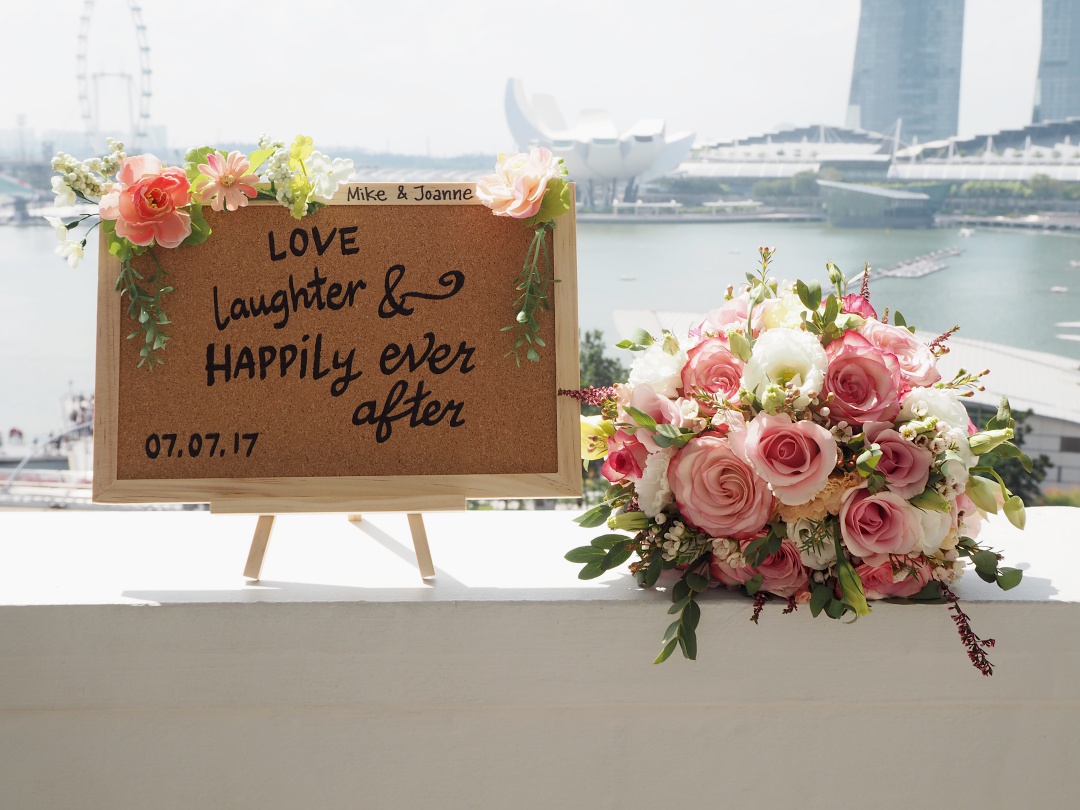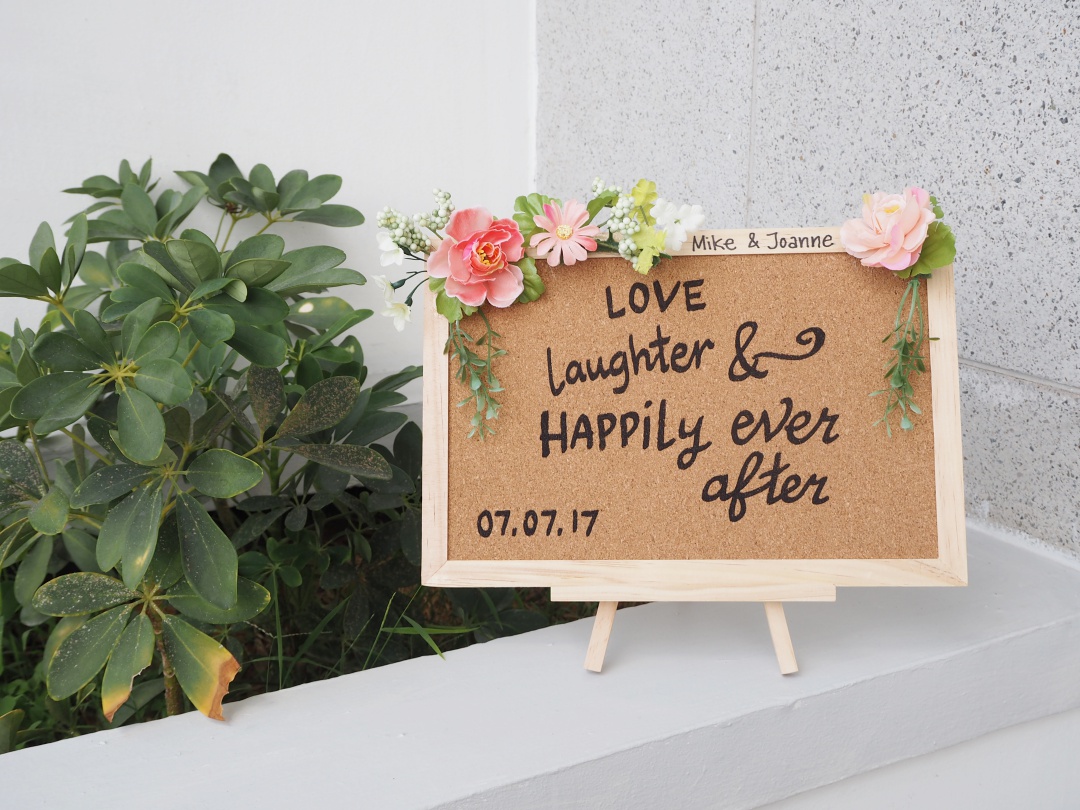 Handmade signage from my sister. I think she loved DIY more than I do. Everyone in our family always gets a DIY card or some other handcrafted stuff from her for our birthdays or other significant celebrations.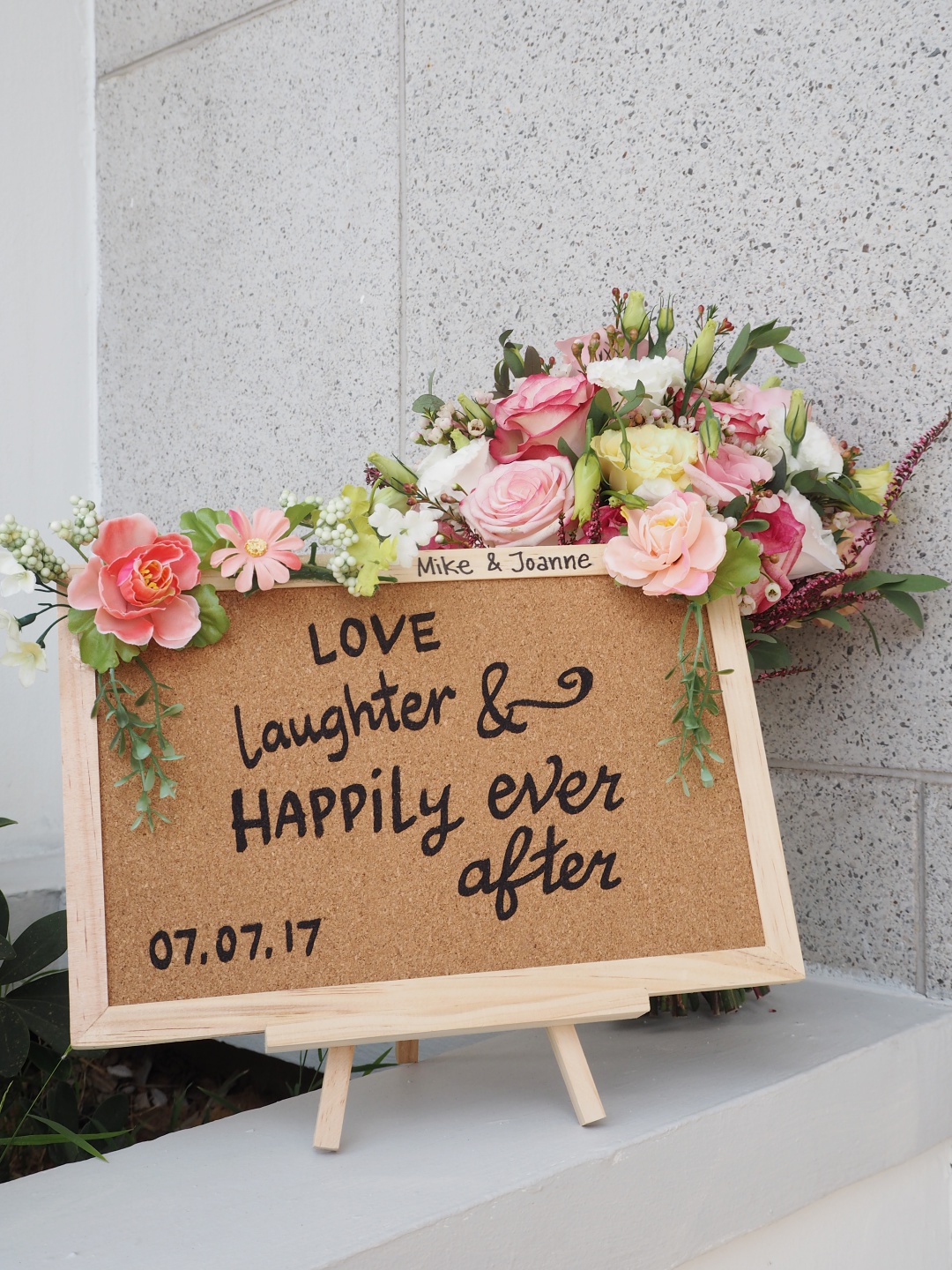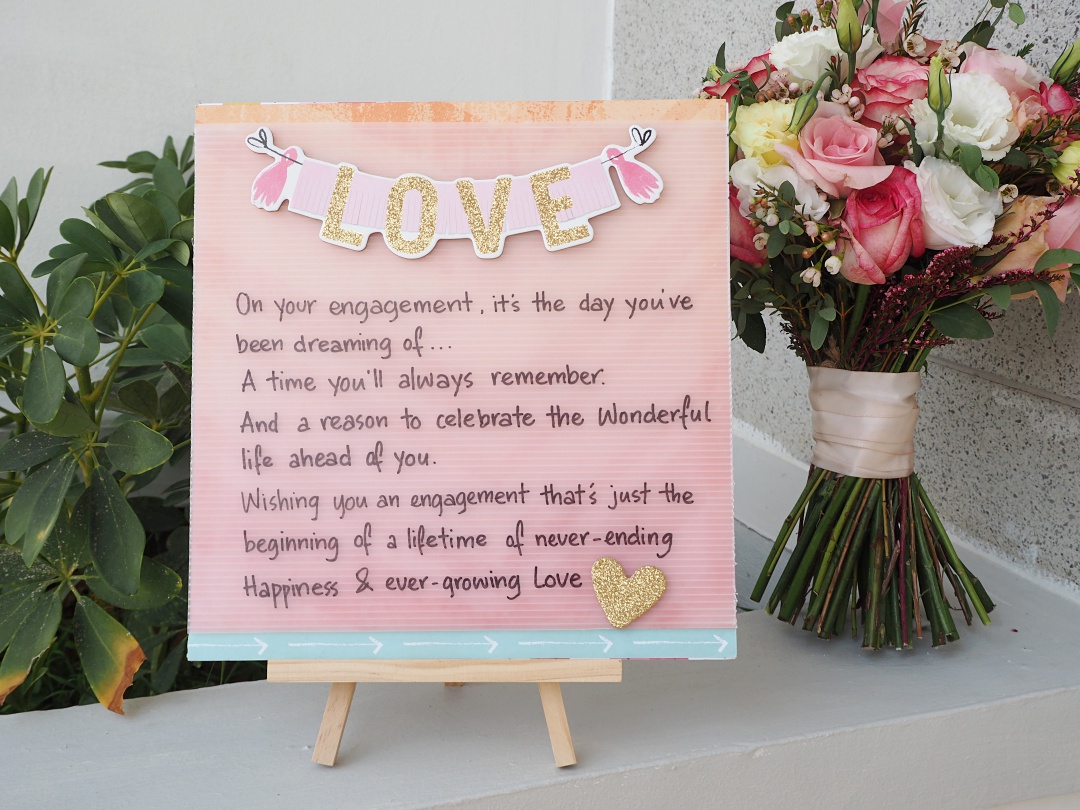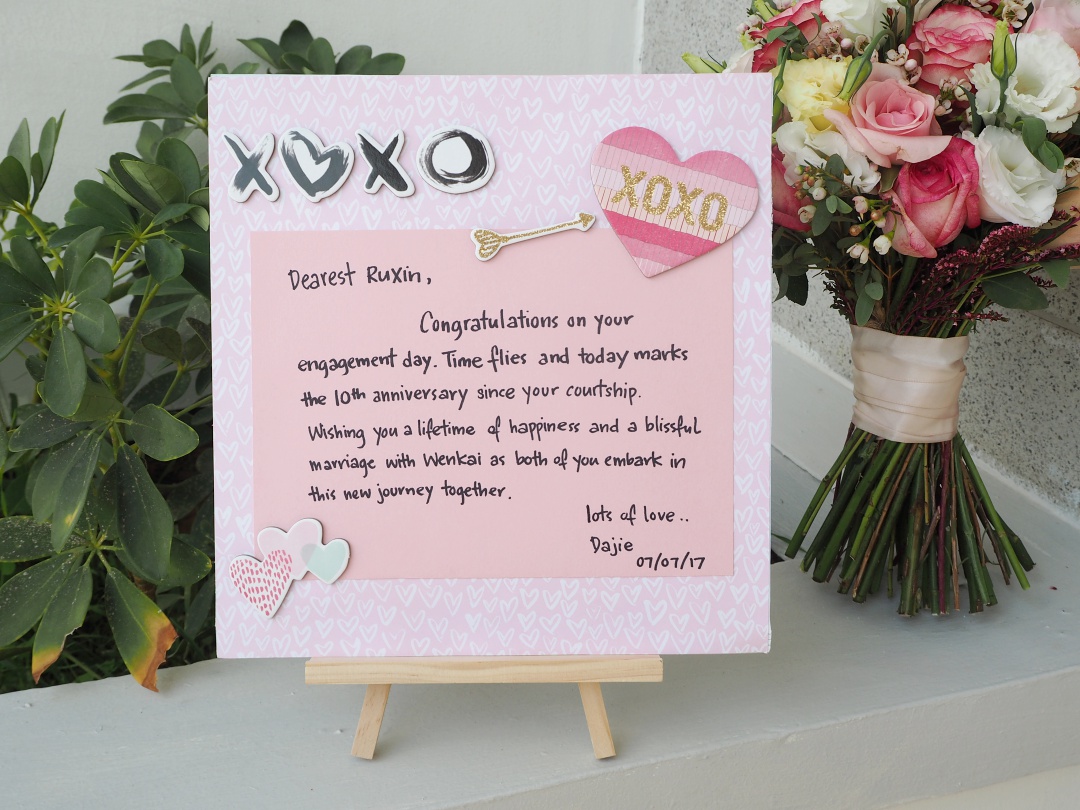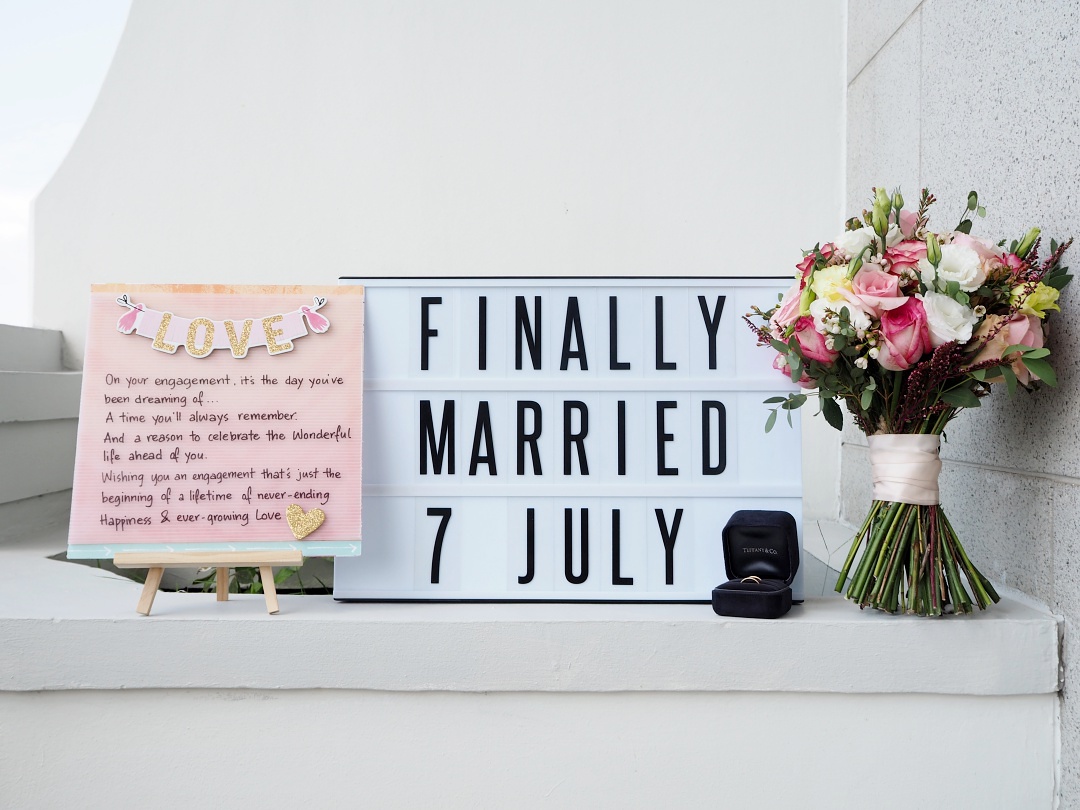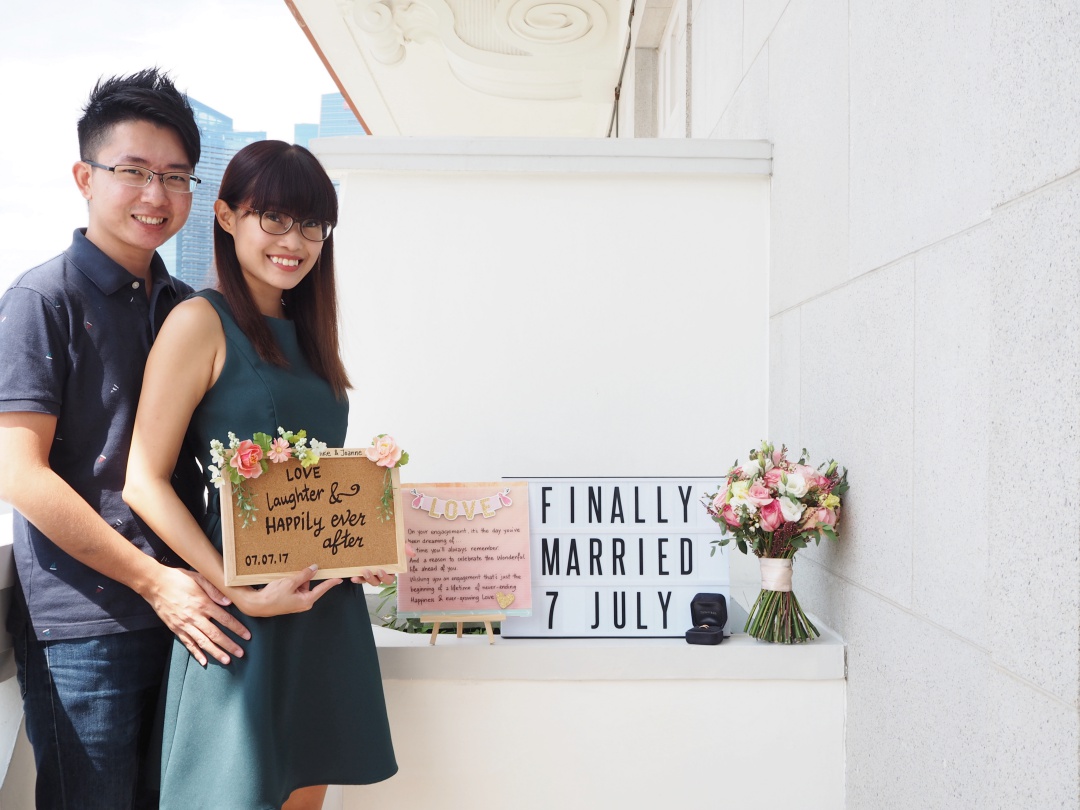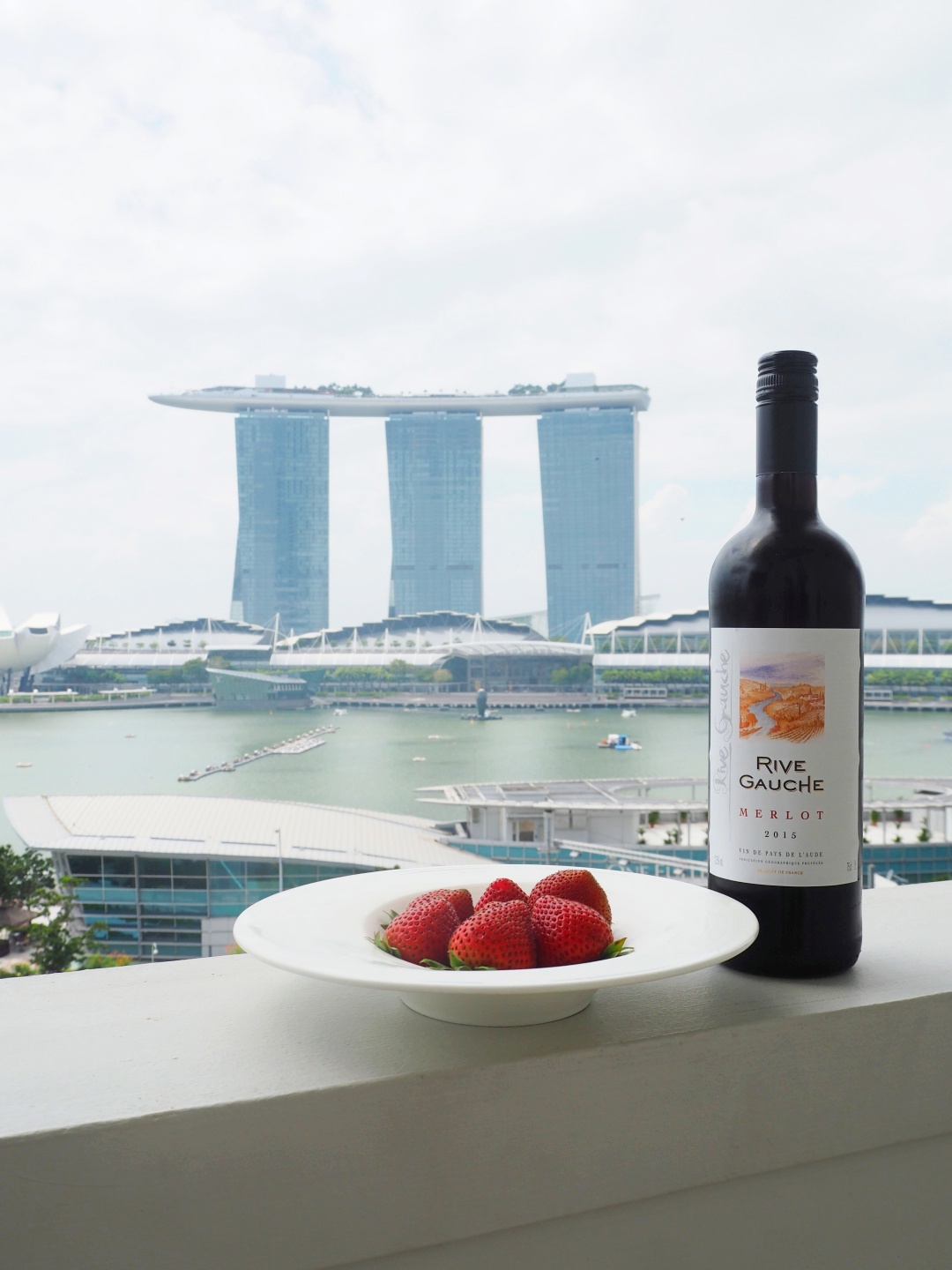 Forgot to mention that the hotel actually sent up a complimentary bottle of red wine and strawberries the day before.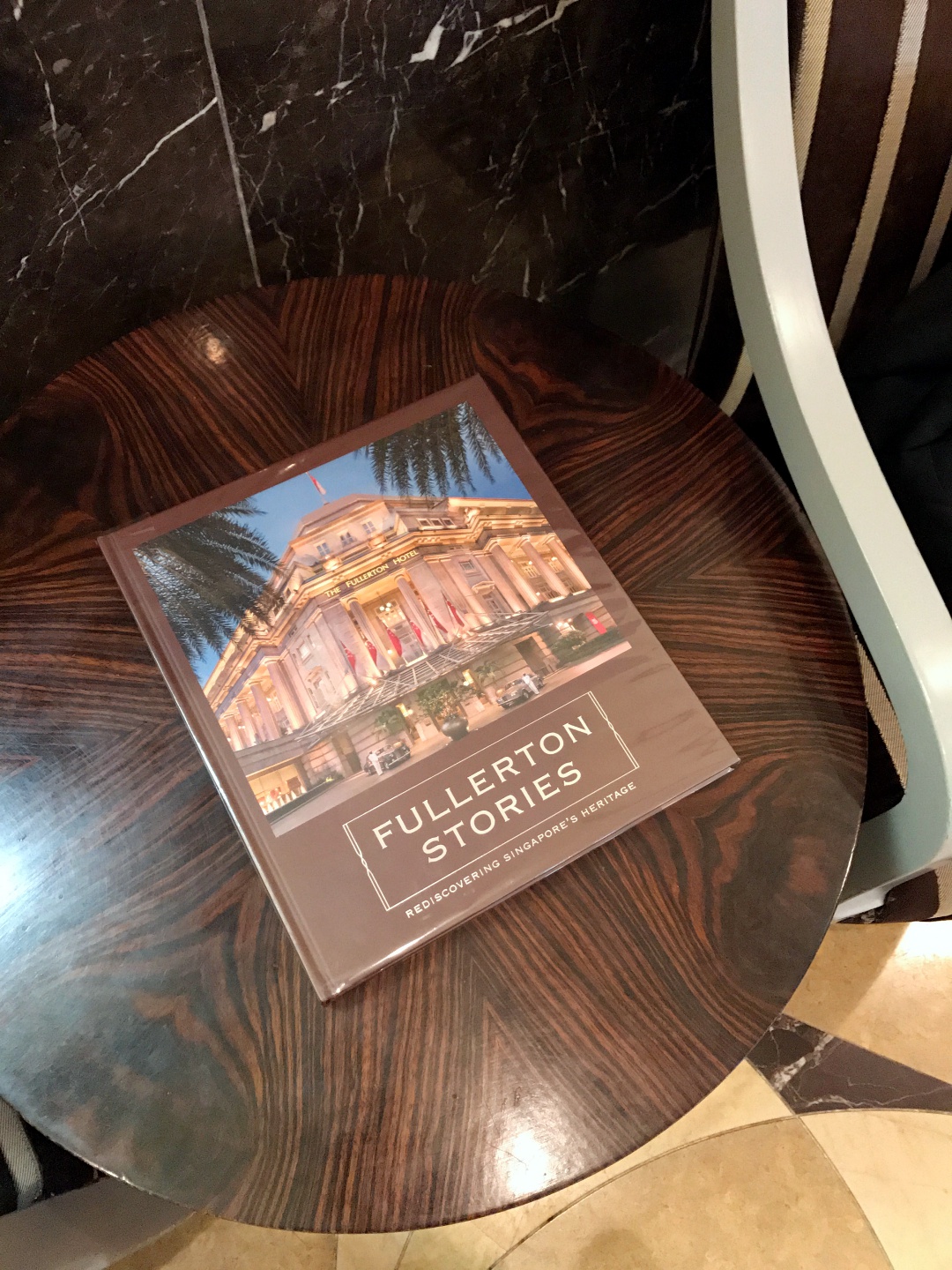 And that concludes our stay at The Fullerton Hotel Singapore! I'm seriously considering heading back for a staycation on our wedding anniversary!
I hope you enjoyed reading this short review on The Fullerton Hotel Singapore. Now that I've finished blogging about my solemnisation, I'm thinking what to write next. Perhaps a short post on my trip to Vietnam?