If you ever ask me if I see my sister as a marathon runner, I would tell you no. I never thought she would love running, let alone seeing her sign up for half/full marathon. But somewhere along the way, that happened; and since then, she has been signing up for different runs (10km, 32km, 42km, etc). When she saw the registration for the Great Eastern Women's Run 2017, she immediately sent a text to our family group chat and asked if we would be keen to participate. She was planning to sign up for the 21.1km half marathon and wanted to help my sisters and me to register for the 5km fun run.
To be honest, I'm not that keen and was close to turning down her offer. But seeing how enthusiastic she was, Jing Yi and I eventually agreed to join her for the race.
Like all other races, we registered for it way in advance (in July, I believe). I thought it should be fine as long as I wasn't travelling during that period (November). But it turns out; the date actually crashes with one of the weddings I've to attend. It was a wedding lunch, so I had to rush back home right after the race to ensure I make it in time for the wedding.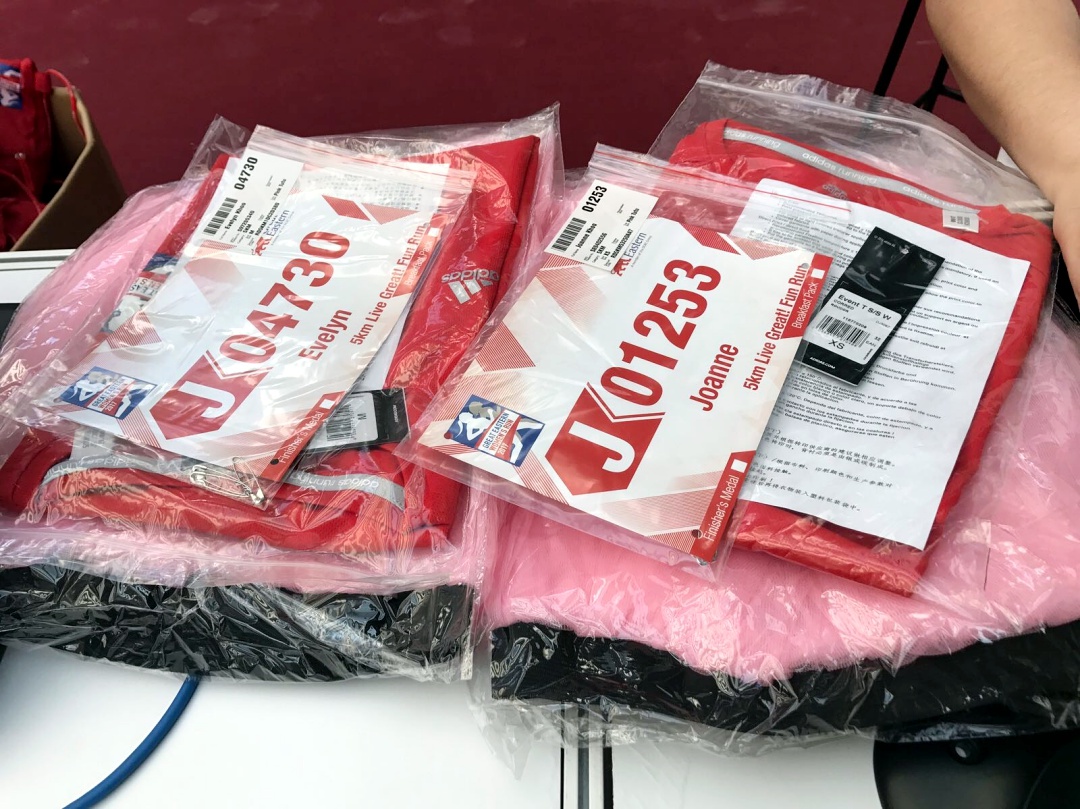 For the race pack, my elder sister managed to help us collect it in October at Marina Square. There were quite a number of things given in the race pack; from a magazine to a mini bottle of body wash, pain relieving patch to even an eyeliner.
Great Eastern Women's Run 2017
Fast forward to the day of the event, the flag off time for the 5km Live Great! Fun Run was stated to be at 07:30 and pen open at 07:00. My elder sister suggests we reach at 06:30. So on the morning of the Great Eastern Women's Run 2017, Jing Yi and I decided to take a Grab down to the venue. We managed to reach before 07:00 and by then, my elder sister had already started and was possibly halfway through her run.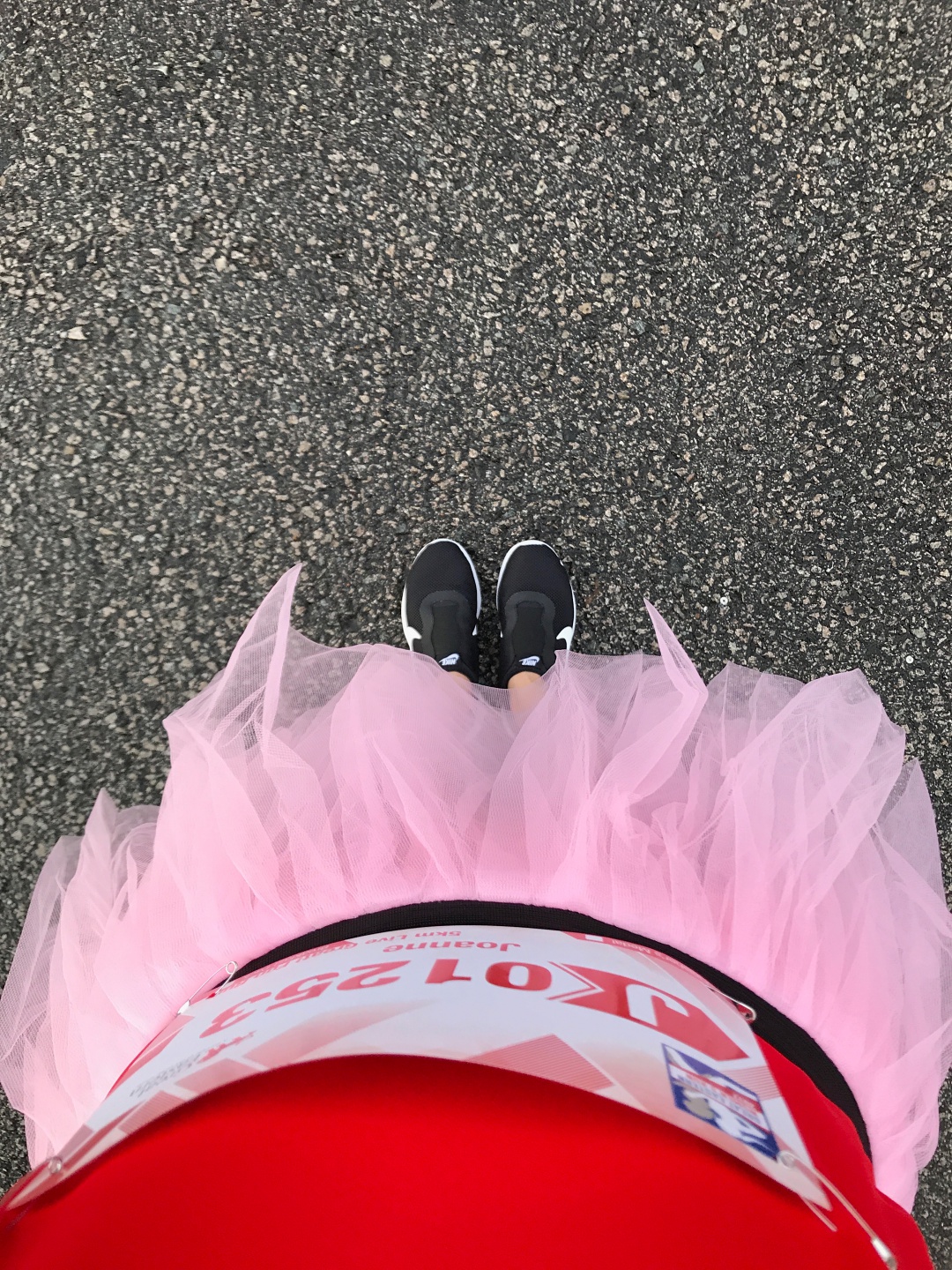 Aside from our race tee, we were also wearing this tulle skirt for the run. Each skirt cost SGD5 and the proceeds from the sale will go to the Breast Cancer Foundation or Women's Health Research and Education Fund.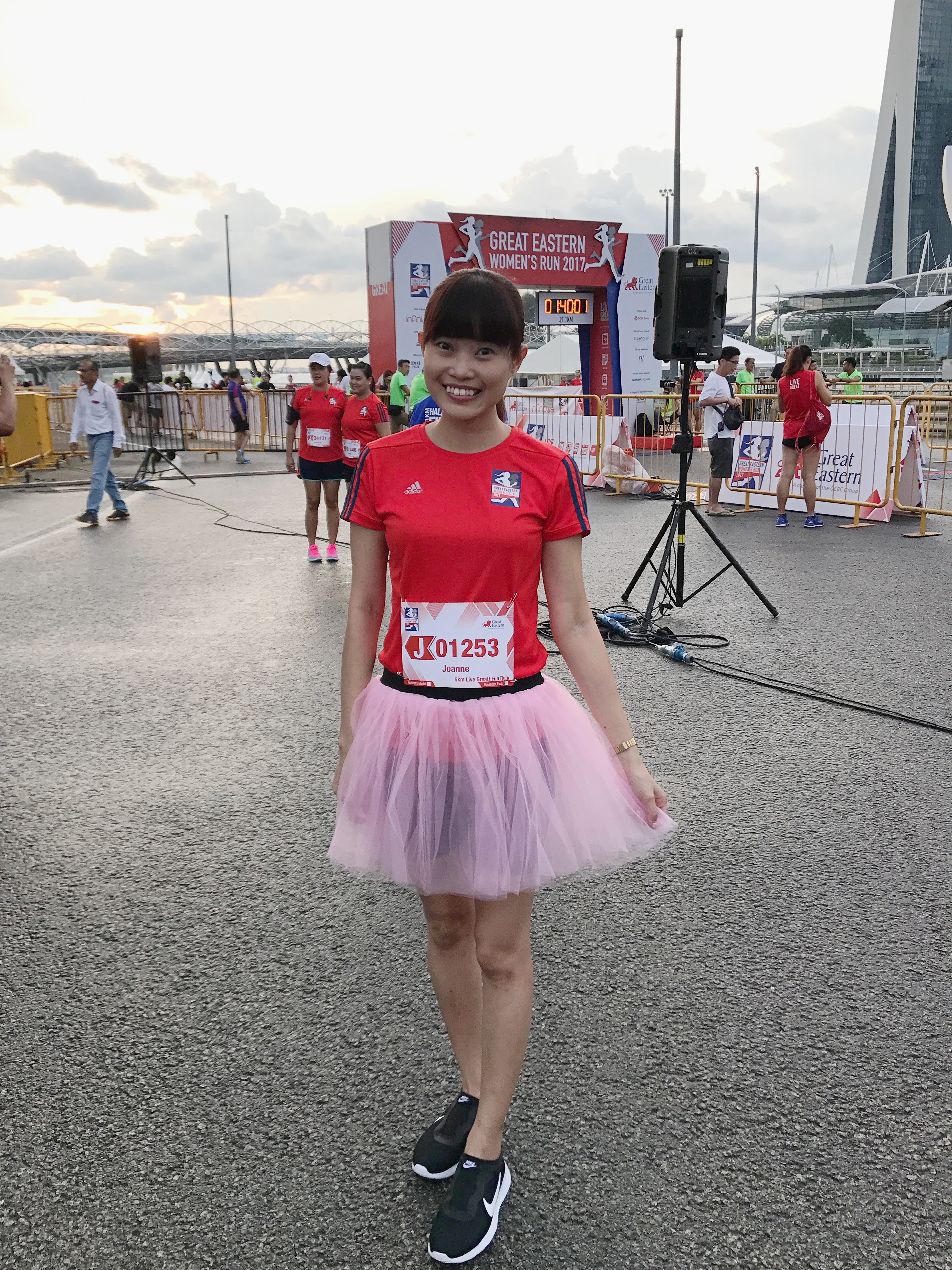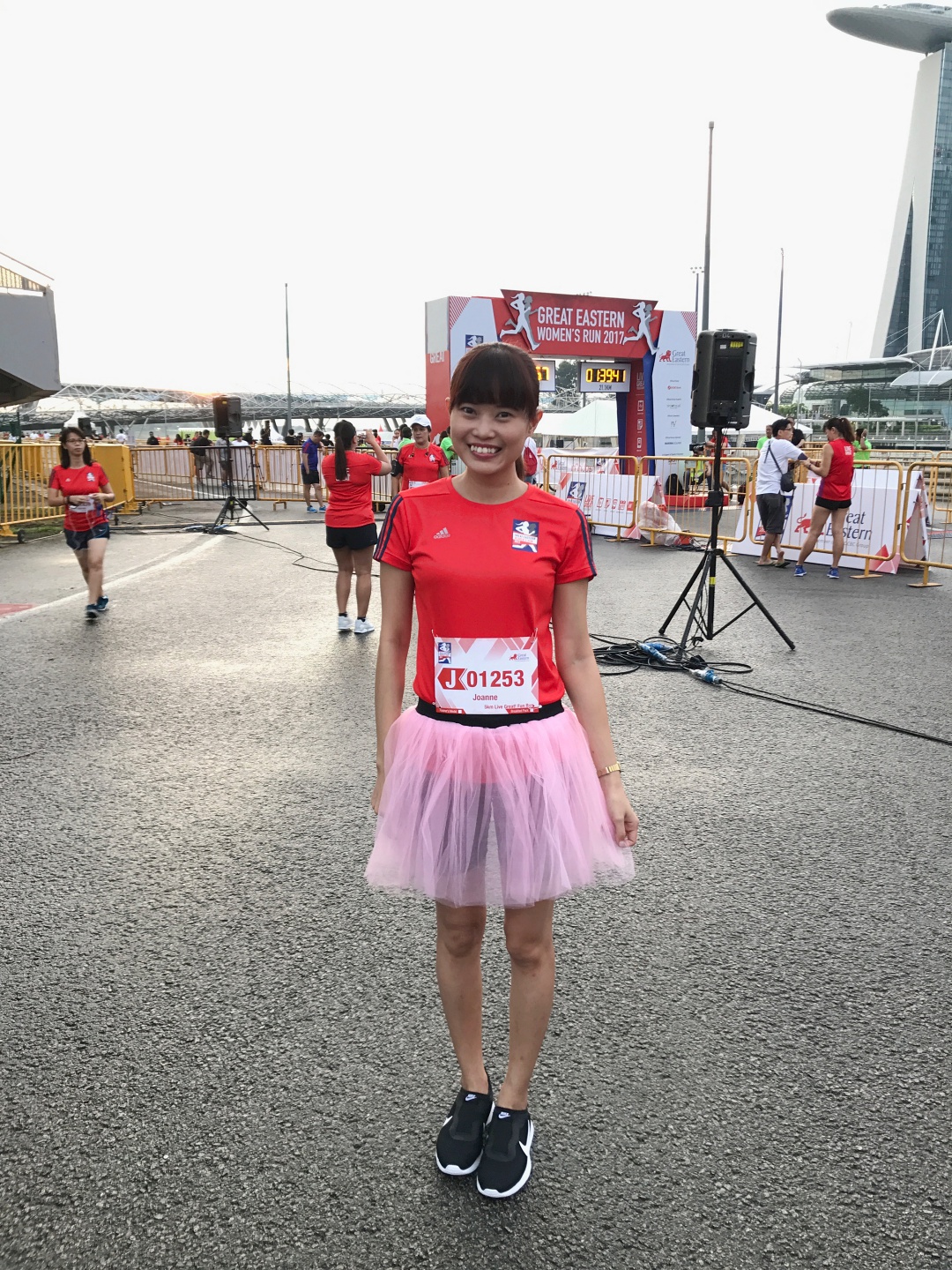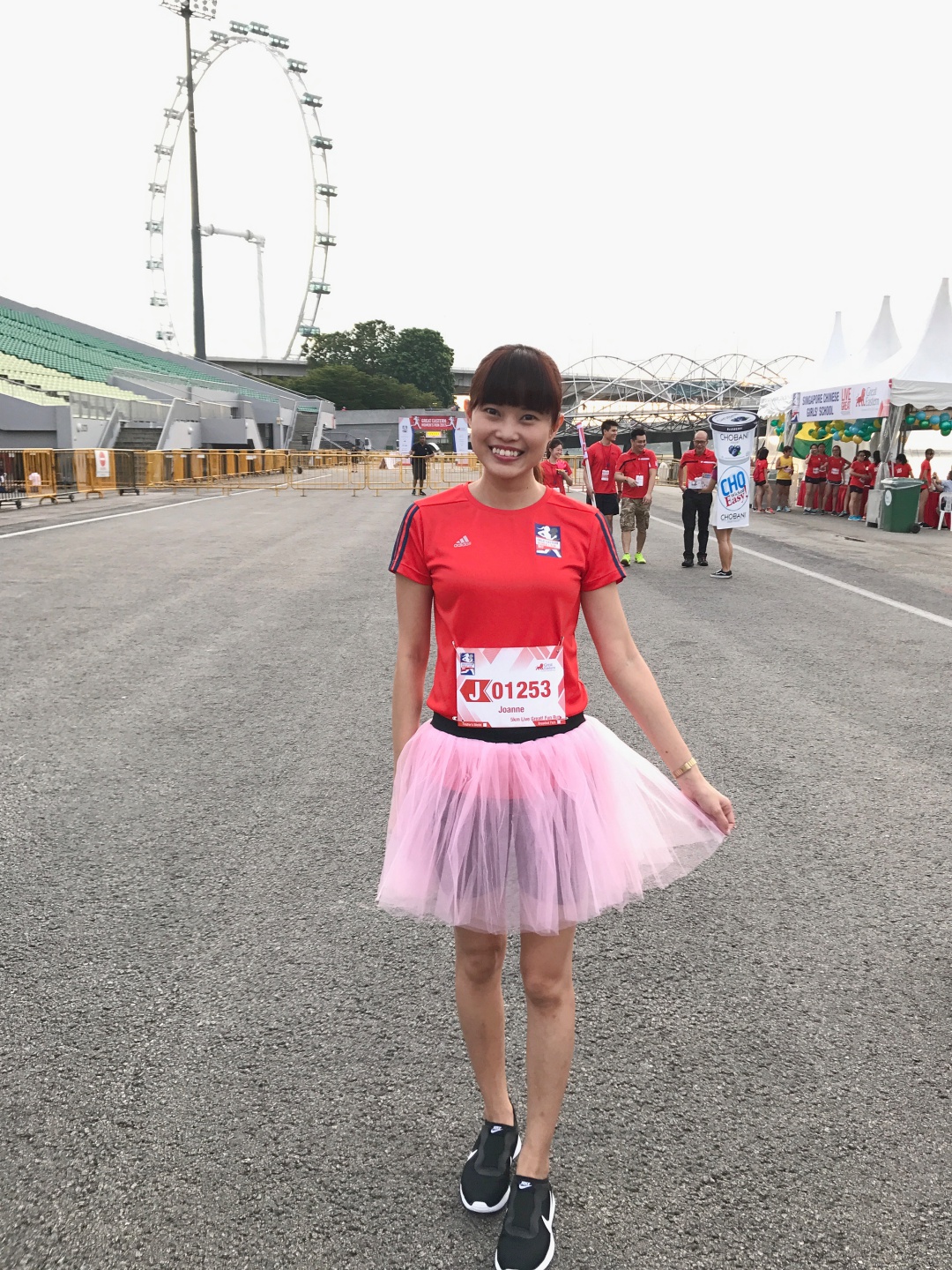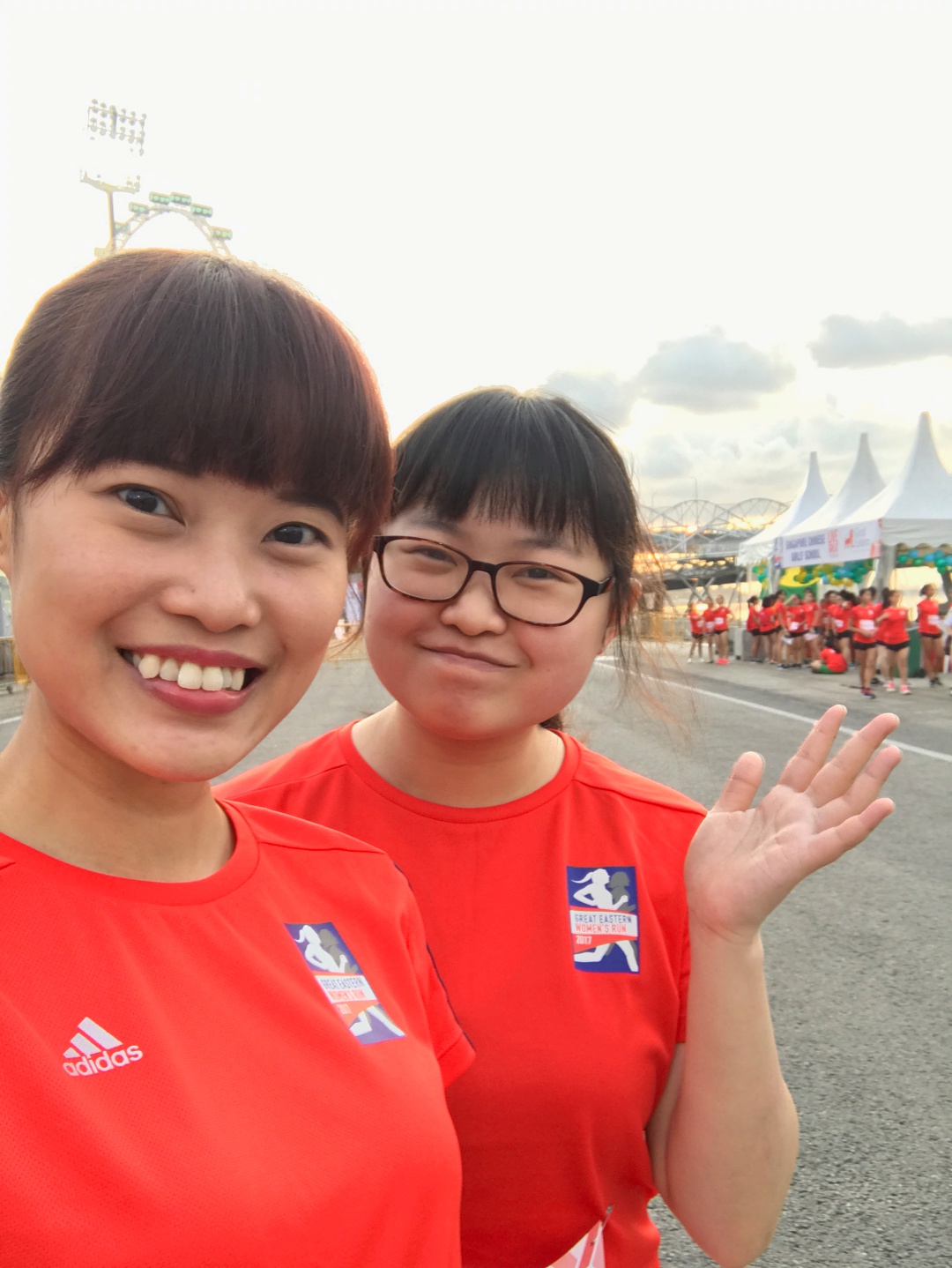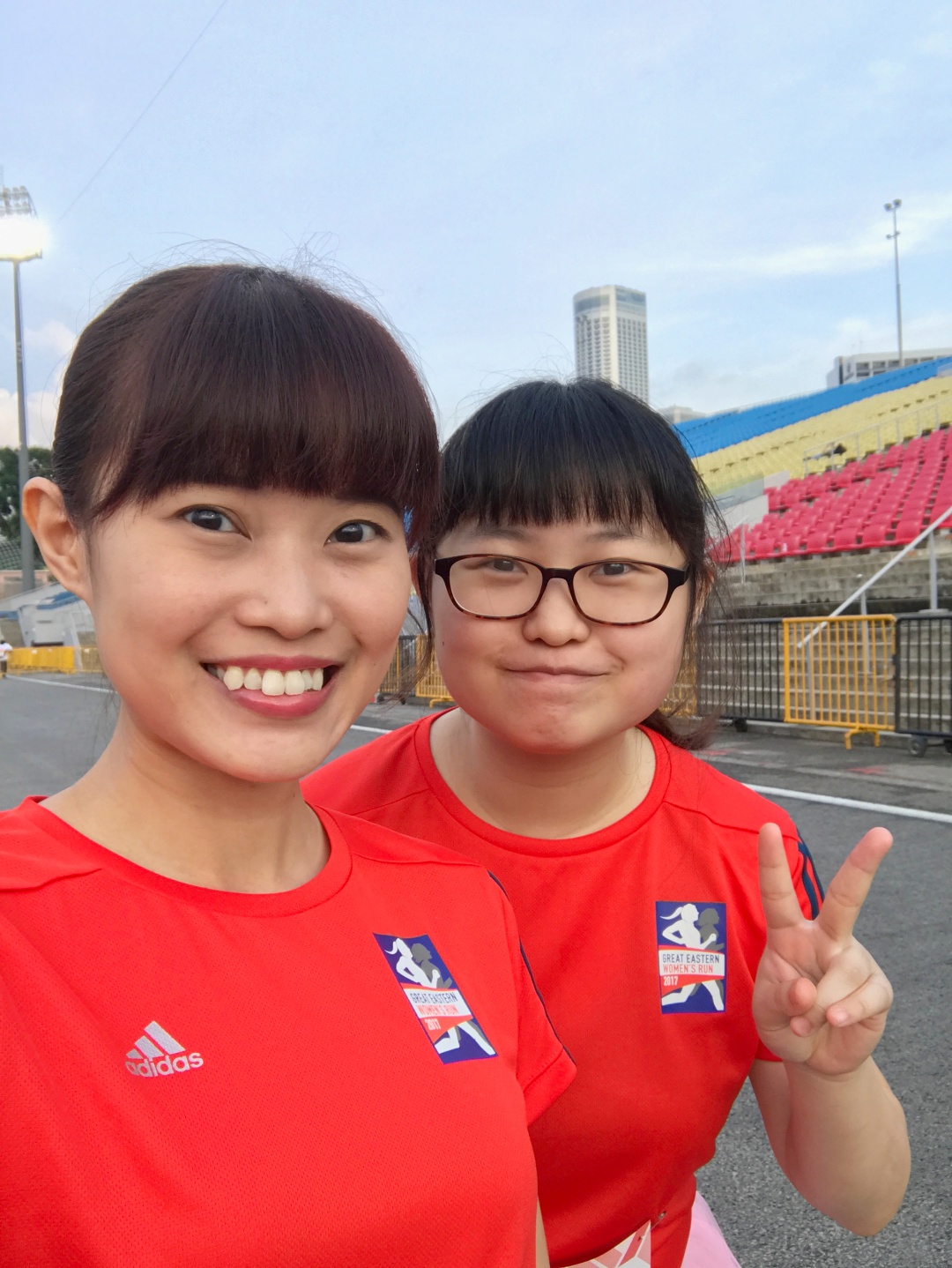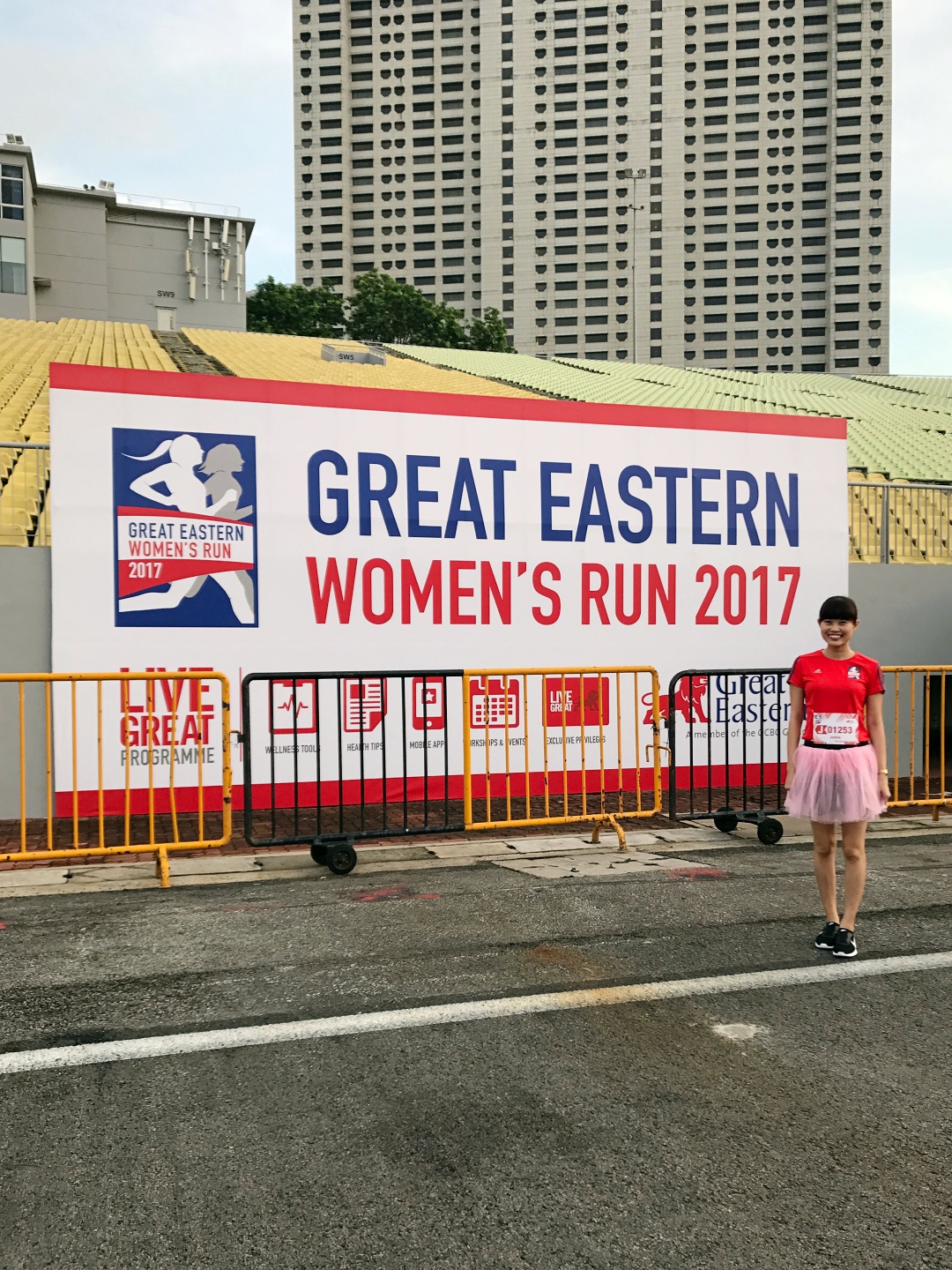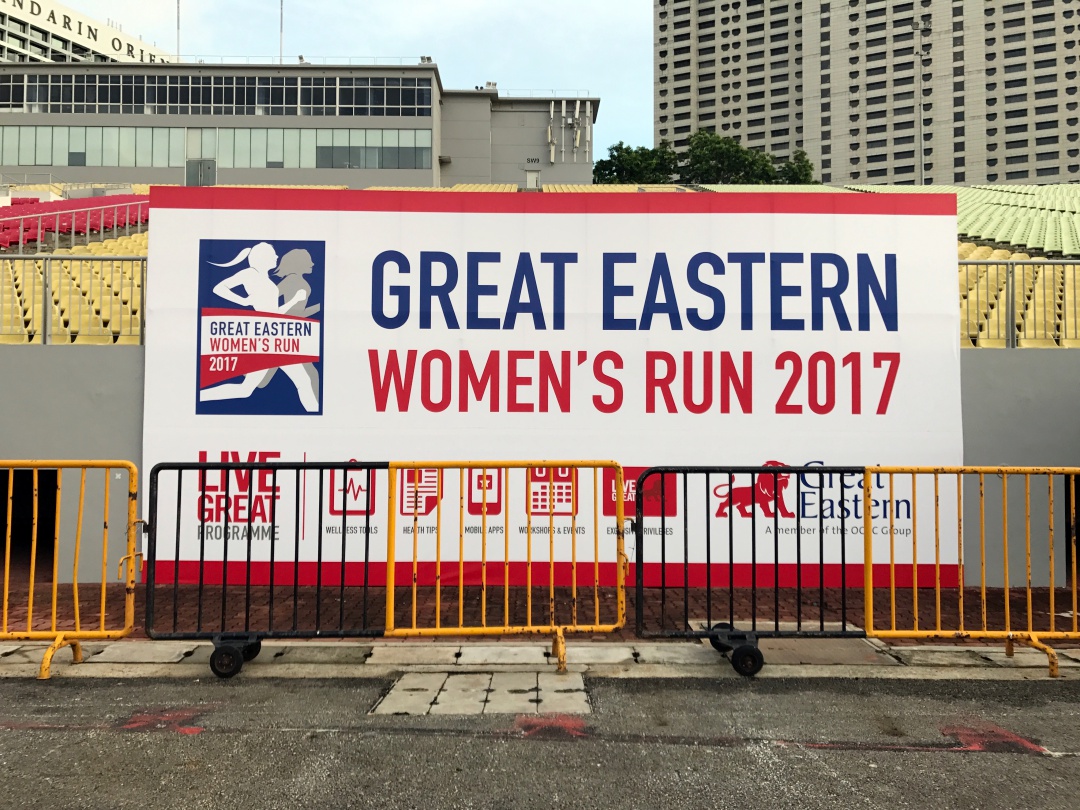 After deposited our belongings, we took some pictures, before making our way to the starting point near Singapore Flyer.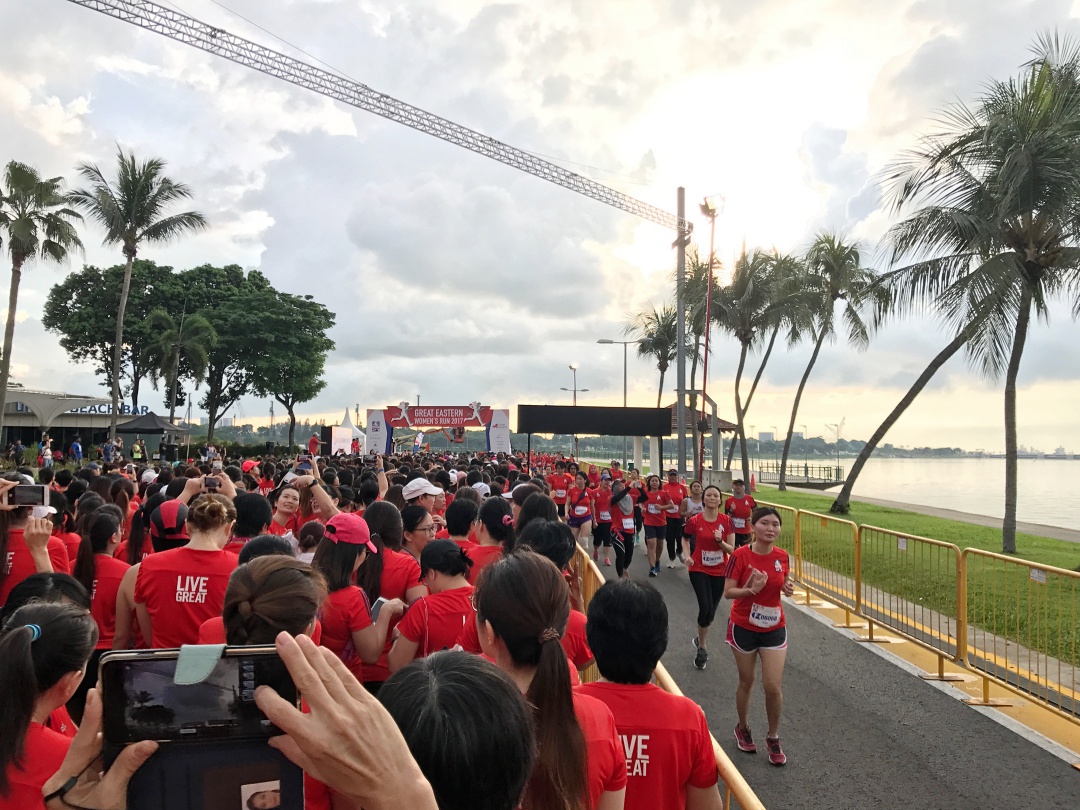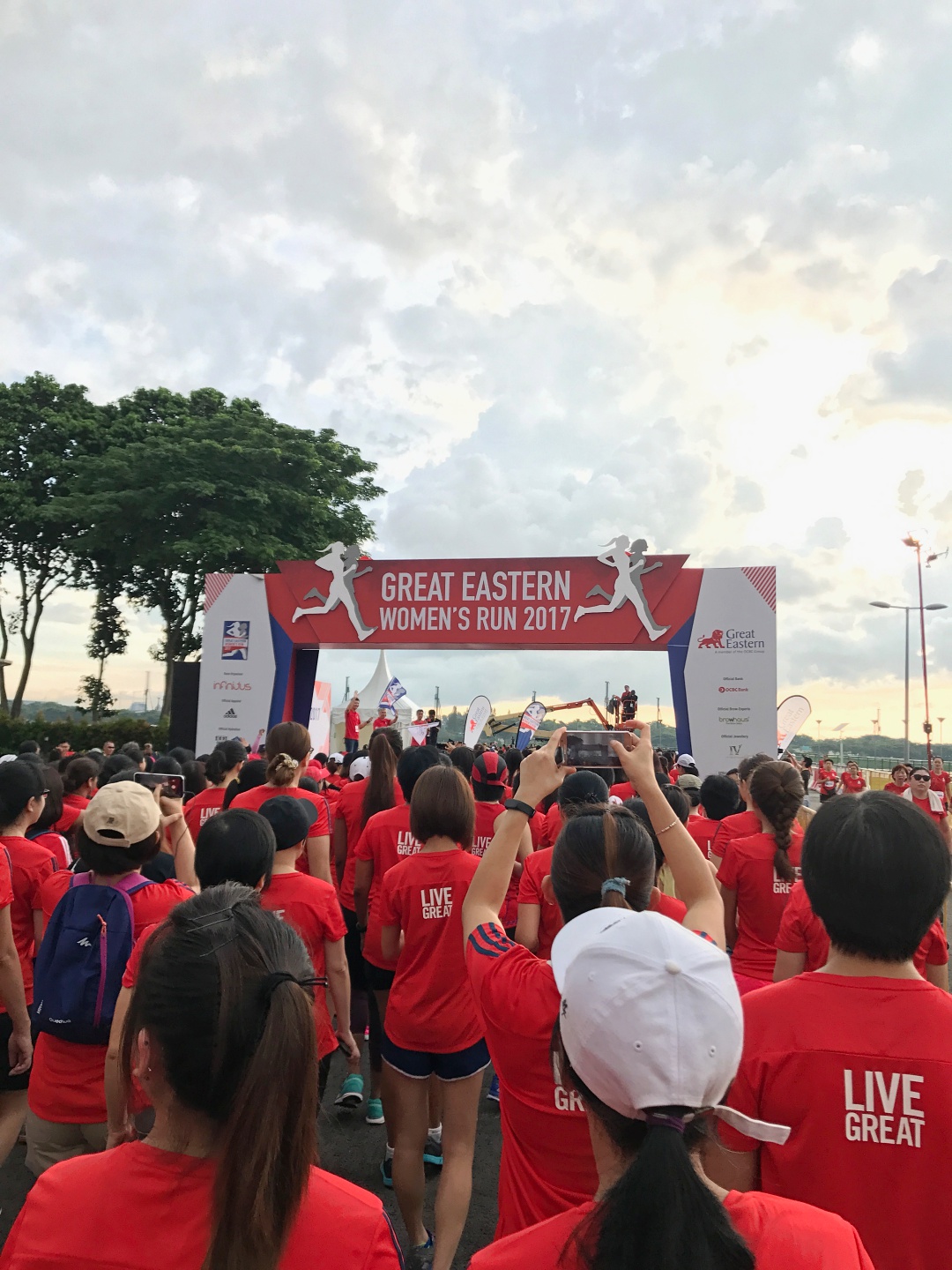 5km may not seem like a long distance to many. But to us, it was not an easy feat. With a combination of running and walking, we managed to make it to the finishing line, right before it started pouring. By the time we finished our race, my elder sister had already completed her half marathon.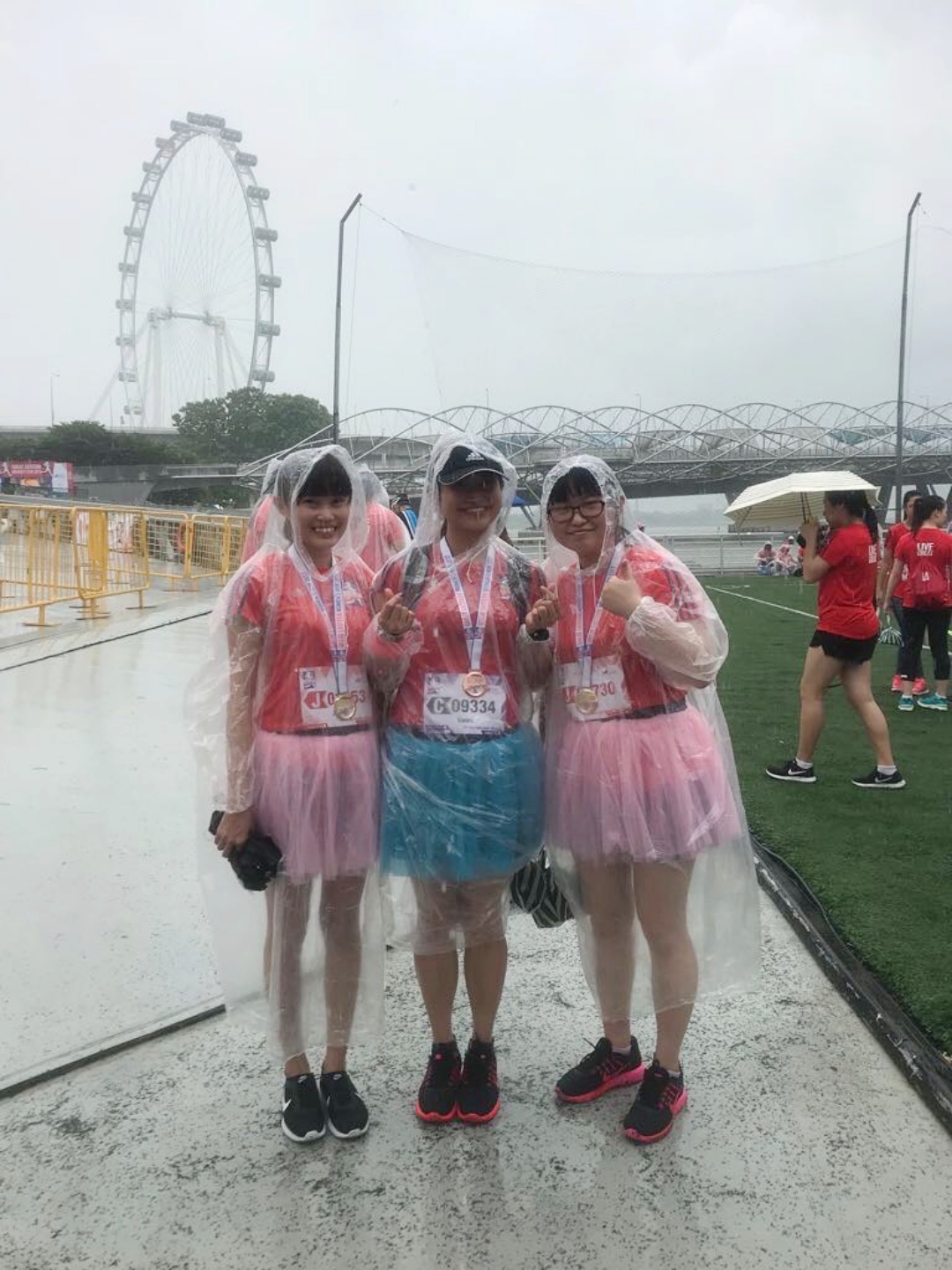 The rain started to get bigger, so we eventually had to put on our raincoats.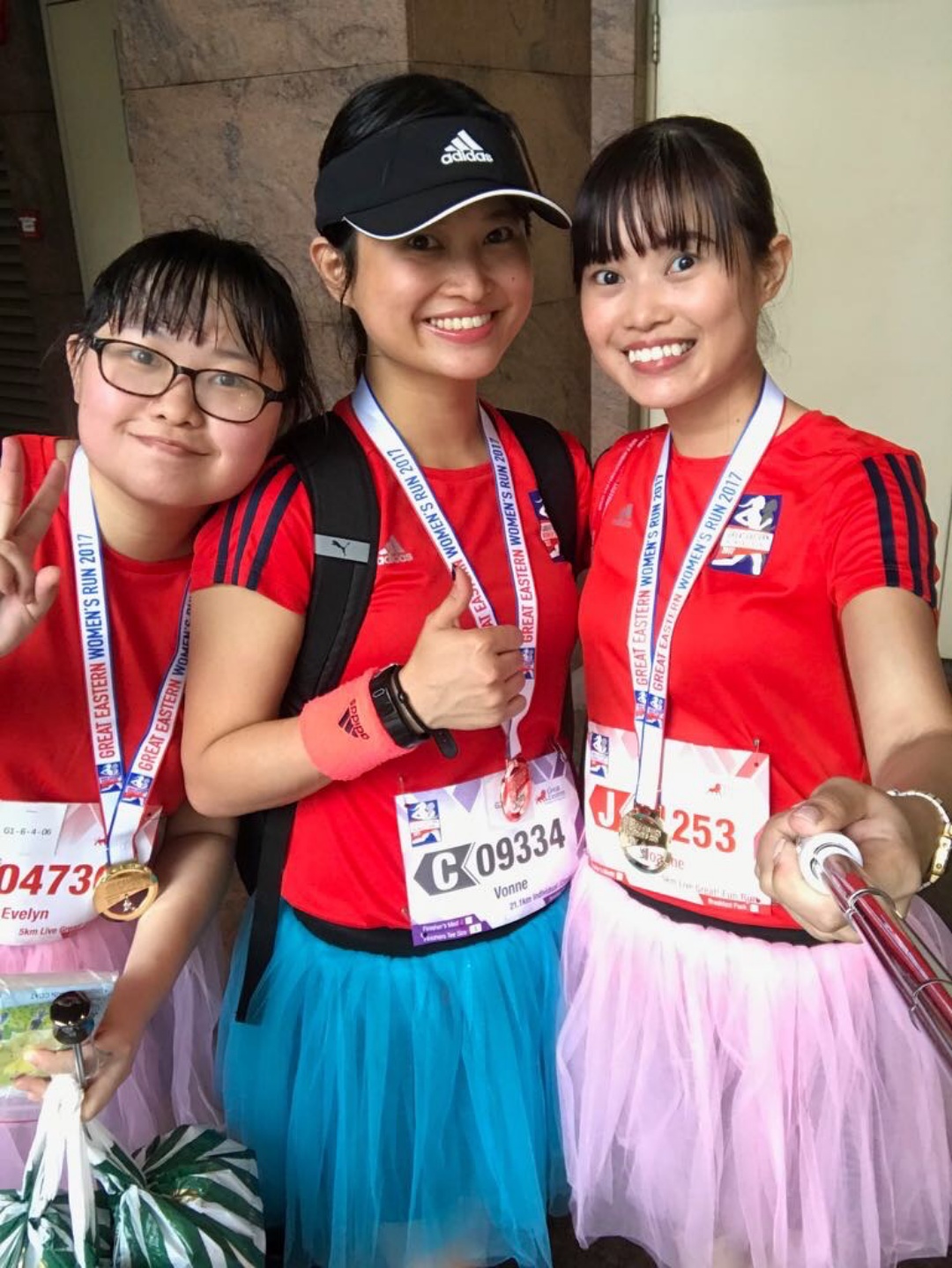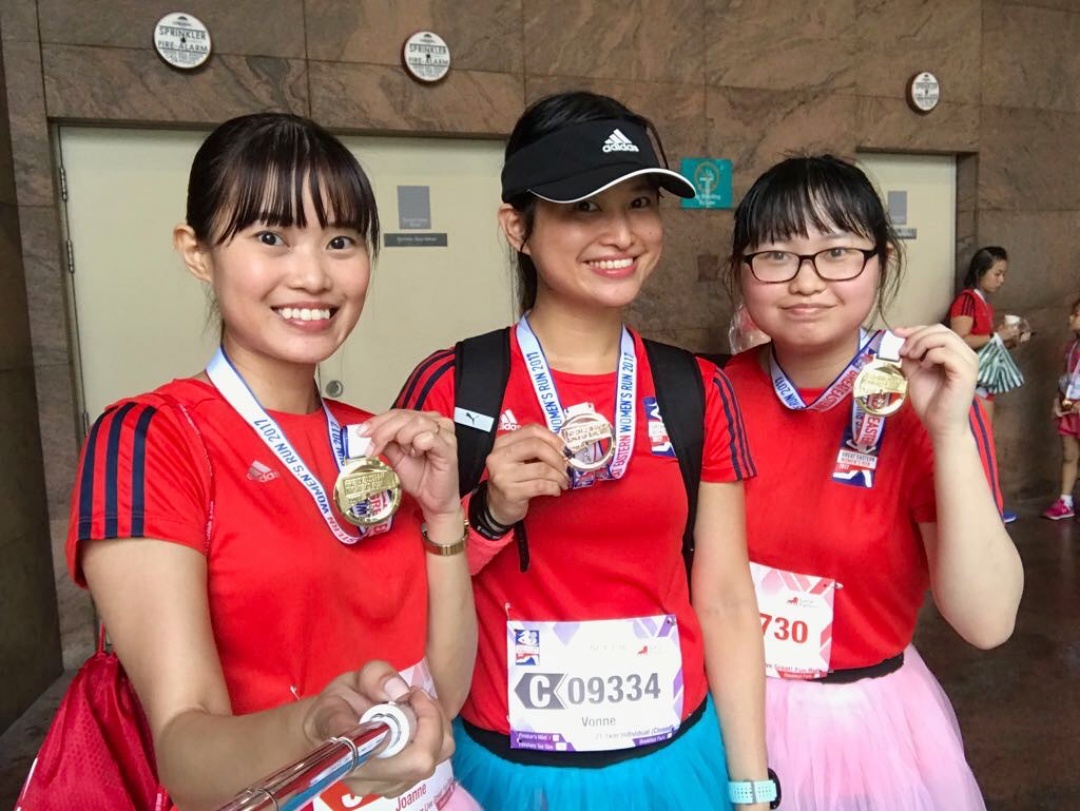 Took a couple more pictures to commemorate our achievements! Her having completed the 21.1km half marathon, and us having completed our 5km fun run!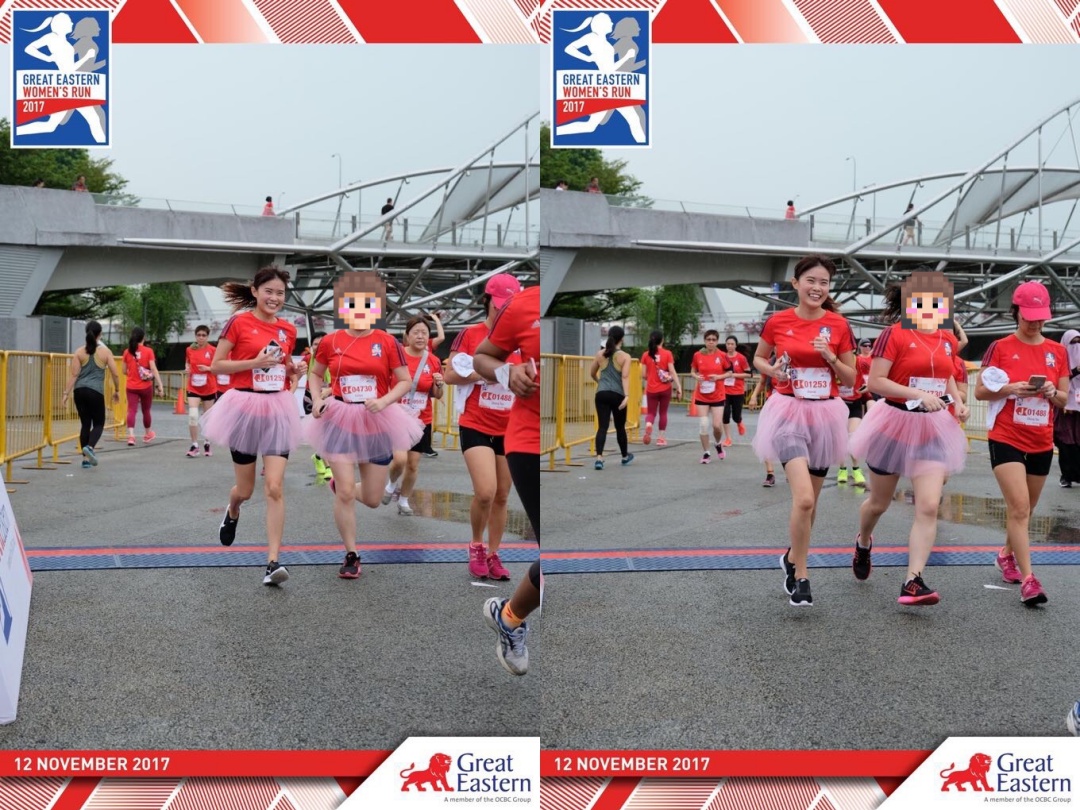 Overall, it was a fun experience, and I only wish my younger sister could join us for the run. I'm not sure if I will ever join any running event again since I'm not one that goes for regular runs. Perhaps if I have the determination to run more frequently, I would love it as much as my sister does.
SaveSave