Hard to believe it been four years since the Husband and I made the decision to book an HDB flat. I recalled selecting our unit in April 2014 and signed our agreement for lease in October 2014.
Yes, we belong to the group of Singaporeans who chose to apply for a flat and only got married nearing the time of key collection. Of course, back in 2014, we have already been together for 7.5 years, and we were almost certain we would get married someday.
Ballot Results / Selection
With the help of the priority scheme, we were able to get additional chances in our ballot. As a result of that, we managed to obtain a queue position of 87. There were a total of over four hundreds 4-room units for our estate, so that means we were certainly in the queue to get a unit.
The selection exercise was expected to start from mid-March and based on our queue position; we ended up getting an appointment date in early-April. Upon receiving the letter and knowing the date of our appointment, we realised that it chases with our travelling period. We already had our flight booked and was supposed to be flying to Hong Kong two days before our appointment. But seeing how it was our first time getting a flat and we didn't want to miss the chance of being present, we decided to pay to have our flight changed to a day later. (In cases where neither of the applicants can attend the Selection appointment, he/she can send someone as a representative. Power of Attorney (POA) is not required.)
We thought we would have a good chance to select the unit we wanted, but it turns out the units we were eyeing at were being taken up before our appointment. In the end, we decided to go with another block. It was still a pretty good unit, and we were both very happy with our choice. We paid SGD2000 to secure our booking and happily took off the following day to Hong Kong, knowing that we will soon be homeowners in three years time.
Agreement for Lease
Due to our appeal of the CPF Housing Grant, we ended up postponing our appointment to sign the Agreement for Lease from August to October.
2014 was also the year I started my new job in HDB. It happened that our appointment to sign the Agreement for Lease was on a weekday evening, and I could head straight to the appointment right after I ended work. One of the perks of working in the same building – I literally just walk from my desk to the counter. (I once had someone walking up and asked if HDB' staff get additional chances in the balloting for flat. The answer is no. We still have to join the ballot like everyone else and hope that we could get a unit at the end of the day.)
I can't believe I didn't blog about the appointments! It would be nice to look back at the journey and remember moments like these. To ensure I don't make the same mistake again, here's how it went on the day of our key collection:
14th August 2017 – The day we collected our keys to our first flat
Our initial Delivery Possession Date was at the end of Q2 2018, but it ended up getting delayed, and we only received our notice to collect our keys in early-August. (Thankfully, we already got married by then and didn't have to appeal for the extension of submitting the marriage certificate.)
Upon receiving the notice, the first thing we did was to go online to fix the date of our appointment. We decided to go with Monday's afternoon for no particular reason. And I'm so glad we chose that day because we later went online to check on the lunar calendar and apparently the following two days' crashes with our zodiac. If our appointment were on Tuesday or Wednesday, we wouldn't be able to open our door on the day of our key collection. I'm usually not that superstitious, but when it comes to things like this, it's always better to be safe than sorry.
Our appointment was at 14:15, and because we were early, I suggest going for lunch nearby. We ended up at Yellow Submarines; one of my favourite place to have lunch back when I was still working in HDB.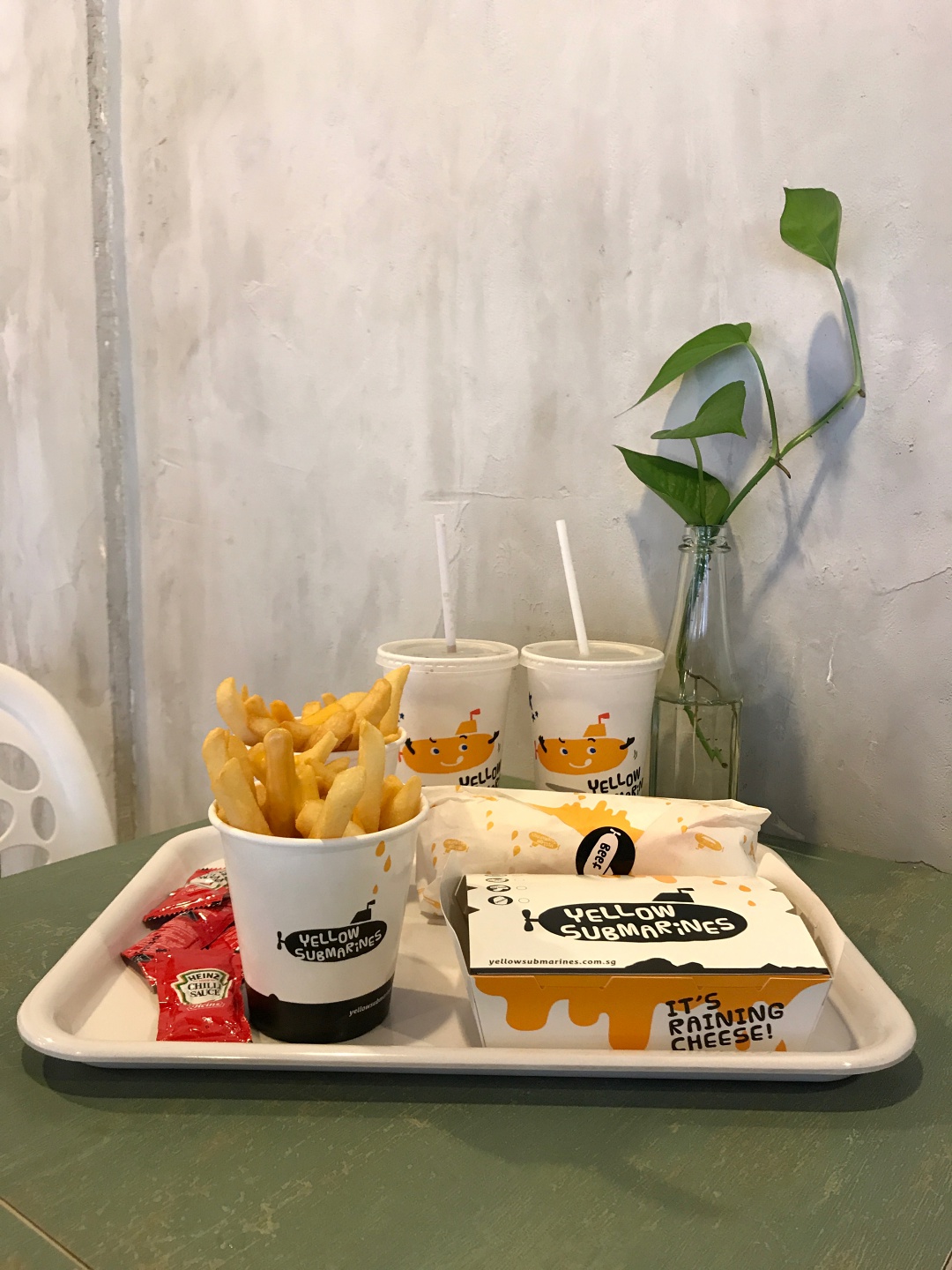 Key Collection
Fire Insurance
Went over to HDB Hub after lunch, and I was certain we need to buy our fire insurance before our appointment. (Applicant who applied for HDB housing loan is required to purchase the HDB Fire Insurance.) As HDB had just undergone a renovation, I couldn't locate the counter to purchase the fire insurance. It used to be at level 2, but it was no longer there when we went up.
While we were trying to figure out where the new counter was, I went to re-read the appointment letter. It was only then that I realised we were supposed to purchase the fire insurance via the website (before our Key Collection appointment). In the end, we have to resort to buying it via our mobile phone. (Premium for the insurance: SGD5.50 for coverage of 5 years)
Registering / Obtaining a Queue Number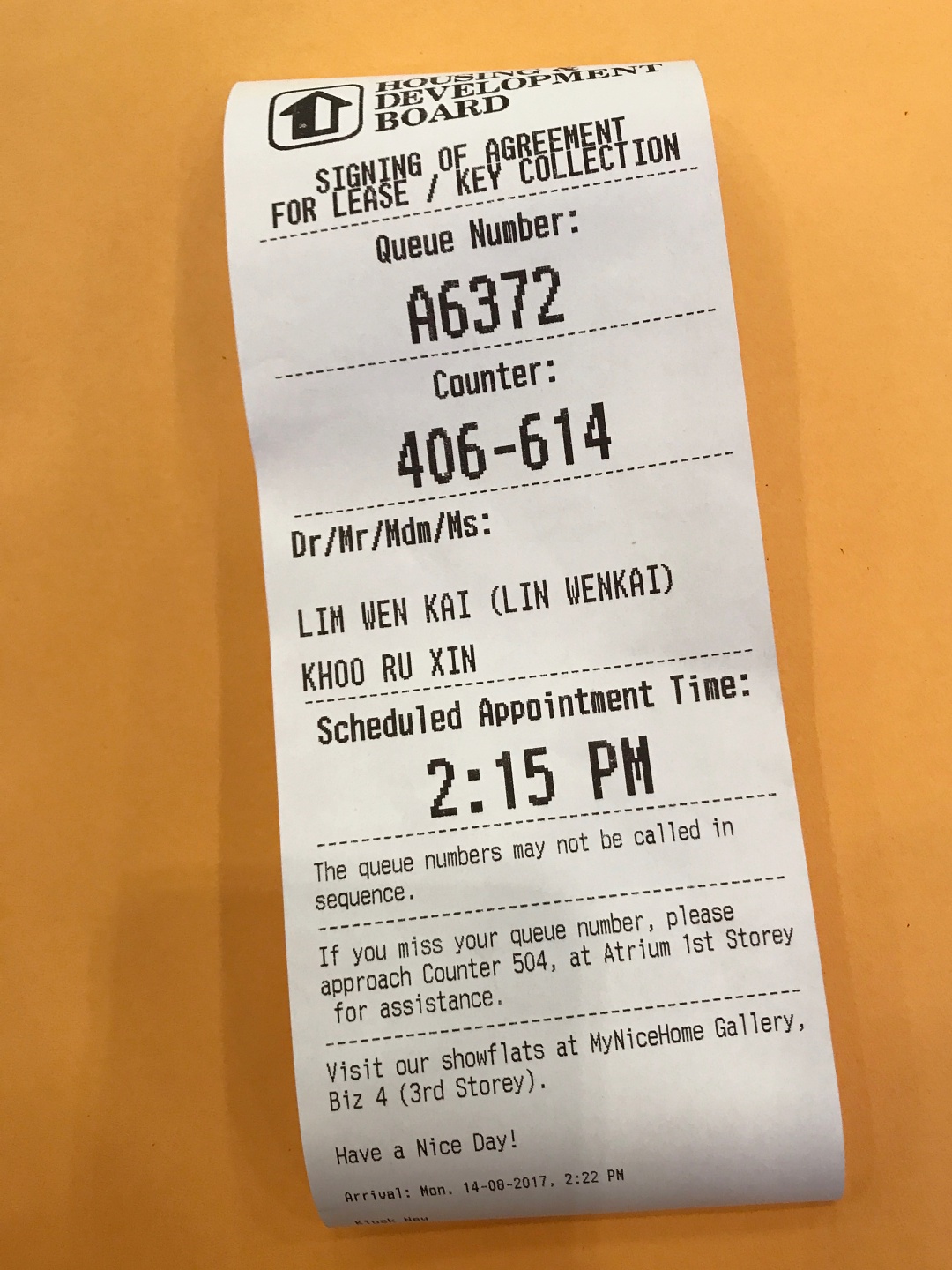 Applicants can either obtain a queue number from the Reception Counter or via the self-service kiosk. There was a queue at the counter, so we ended up doing the registration via the self-service kiosk by scanning one's NRIC. It was a few minutes past our appointment time when we obtained our queue number. But thankfully, we didn't have to wait for long before our number was being called.
Appointment with HDB Officer
Went into the office and we went through the usual procedure of verifying our identity and the submission of our marriage certificate. We went on to sign a couple of papers while confirming on our final housing loan amount and decide on the monthly loan repayment. (The HDB officer will check with you on your latest income.)
After that, we went on to submit our application for the Home Protection Scheme (HPS).
HPS is a mortgage-reducing insurance that protects homeowners and their loved ones from losing their home in the event of death, terminal illness or total permanent disability. HPS insures members up to the age of 65 or until the housing loan is paid up, whichever is earlier. Those who are using their CPF savings to pay for the monthly housing instalments are required to be insured under HPS. For those who pay the monthly housing instalments using cash, they can still apply to be insured.
Many have the misconception that HPS is administered by HDB, but it is, in fact, administered by CPF Board. As such, enquiries for HPS should be directed to CPF Board instead. Stating this because I use to have people coming up to me and ask about HPS. But we (as HDB officer) is really not in the best position to advice, so we always recommend the customer to check with CPF Board instead.
To apply for HPS, you will need your SingPass and mobile phone/token to log into the website. You will receive the confirmation separately via post from CPF for the confirmation and certificate for HPS.
Once those were done, the HDB officer then moves on to cover things like the warranty of our flat, the restrictions on renovations, etc. We were also given the Resident's Feedback Form (for use in submitting our list of defects), the application form for interbank GIRO (for monthly Service and Conservancy Charges), etc.
It was a bunch of papers to go through and sign.
At last, after we got through all the papers and signatures, we were told to head up to the payment counter at level 3 to pay for our 1st Month Service and Conservancy Charges. (Subsequent monthly payments can be made through AXS machine or interbank GIRO.)
We then returned to the counter with our payment receipt, and it was only then we were presented with our keys.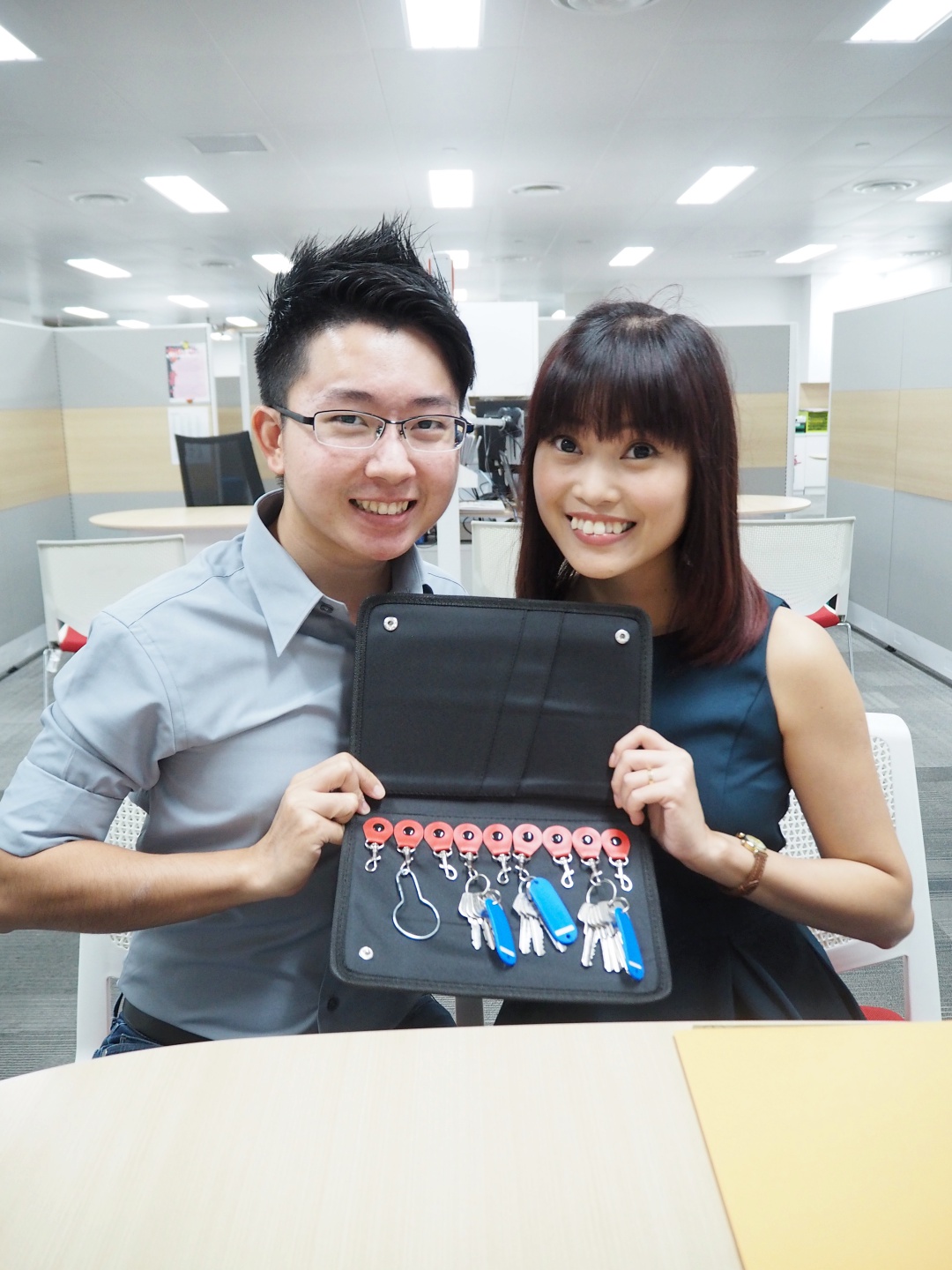 Such an exciting moment for us. We're officially proud homeowners!
Aside from the set of keys, we also got an HDB goodie bag. Inside contains a folder with all the necessary info we may need and two keychains.
Utility Account | SP Group
Leaving the office, the Husband and I decided to go up to level 2 to open our utilities account with SP group. It wasn't compulsory to do so on that day, but I thought we should since there is an outlet in HDB Hub. No payment is necessary on the day you open the utility account. However, a security deposit of SGD100 will be reflected in your first bill, and you will have to make payment for that and the fees incurred for water and electricity.
Right after we were done at SP, I then went back to the Customer Service counters to have a quick chat with my ex-colleagues. It was nice seeing and talking to them after all these while. I would love to extend our chat, but unfortunately, the Husband and I have to rush off to get our grocery for the open-door ritual.
Open-door Ritual
My parents and parents-in-law had given us a list of items to get. It includes things like rice, salt, oranges, apples and pineapple. We wanted to get everything we need at the NTUC at HDB Hub. But in the end, we decided to only get the fruits from there and get the rest of the items at the supermarket near our place.
Went and got our stuff, before finally making our way to our flat. It was so surreal to be in the neighbourhood. Through the FB group for our estate, I realised that several residents had gotten their keys before we did. And it's apparent once we reached our estate that renovations were on-going in some of the units.
Anyway, we took the lift to our floor and quickly laid out our stuff that needed for the door opening ritual. The first thing was to roll in the pineapple and saying auspicious words at the same time. Then we brought in all the other stuff and laid them out in the living room. The Husband then proceeds to mix the rice and the salt and sprinkled them at all the counters of our flat.
Everyone has different ways and things they do for the open-door ritual. Aside from the rolling in of pineapple, I believe everyone does it a little differently. We just went with what our parents told us.
It was slightly before 18:00 when we reached our place, and we had to rush to get everything done before the sky turns dark.
First Look at My (Our) New Flat
4-room BTO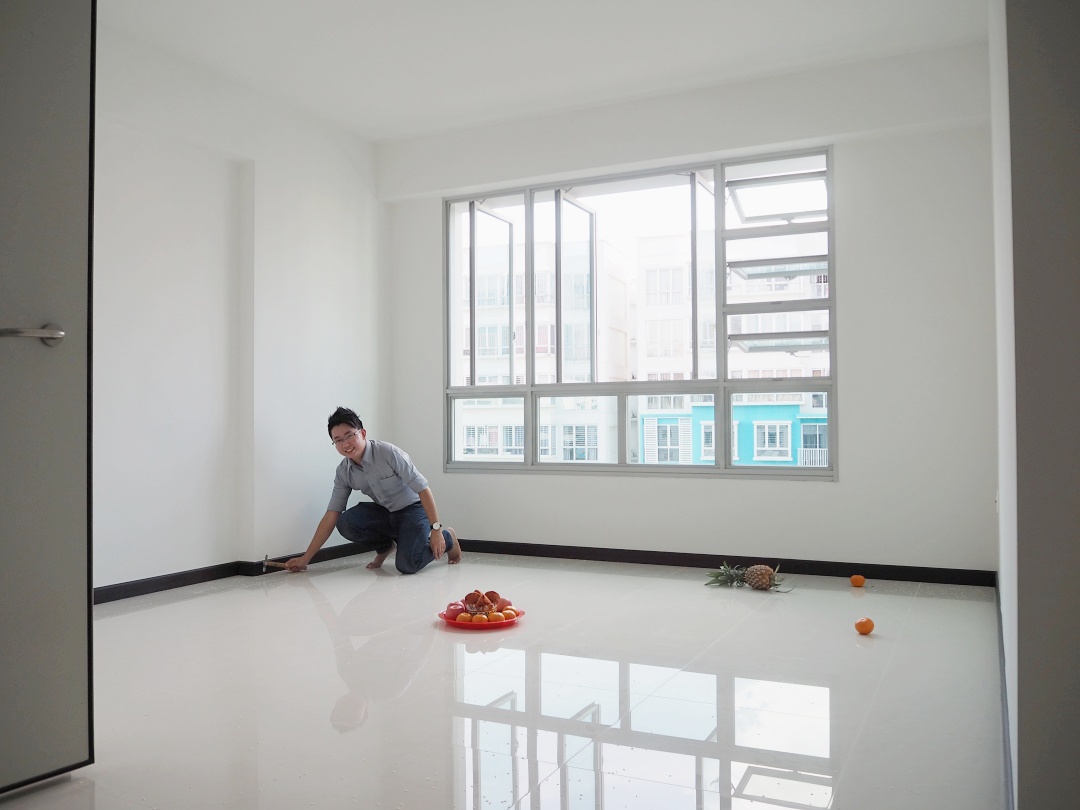 Hammering all counters of the floor.
All new flats are provided with floor finishes in the kitchen, toilets and household shelter. We opted to have our floor finishes provided in the living/dining room and bedrooms.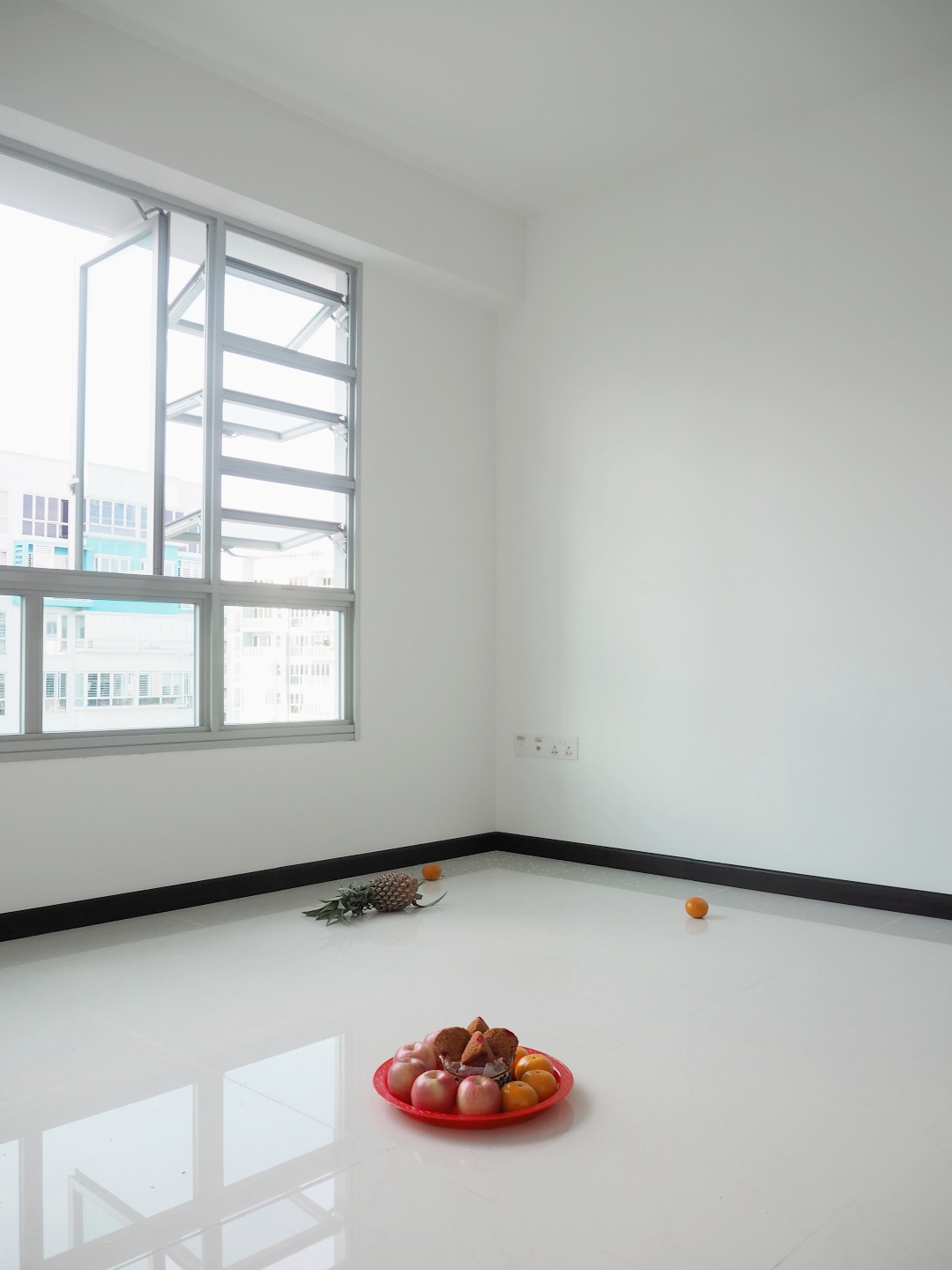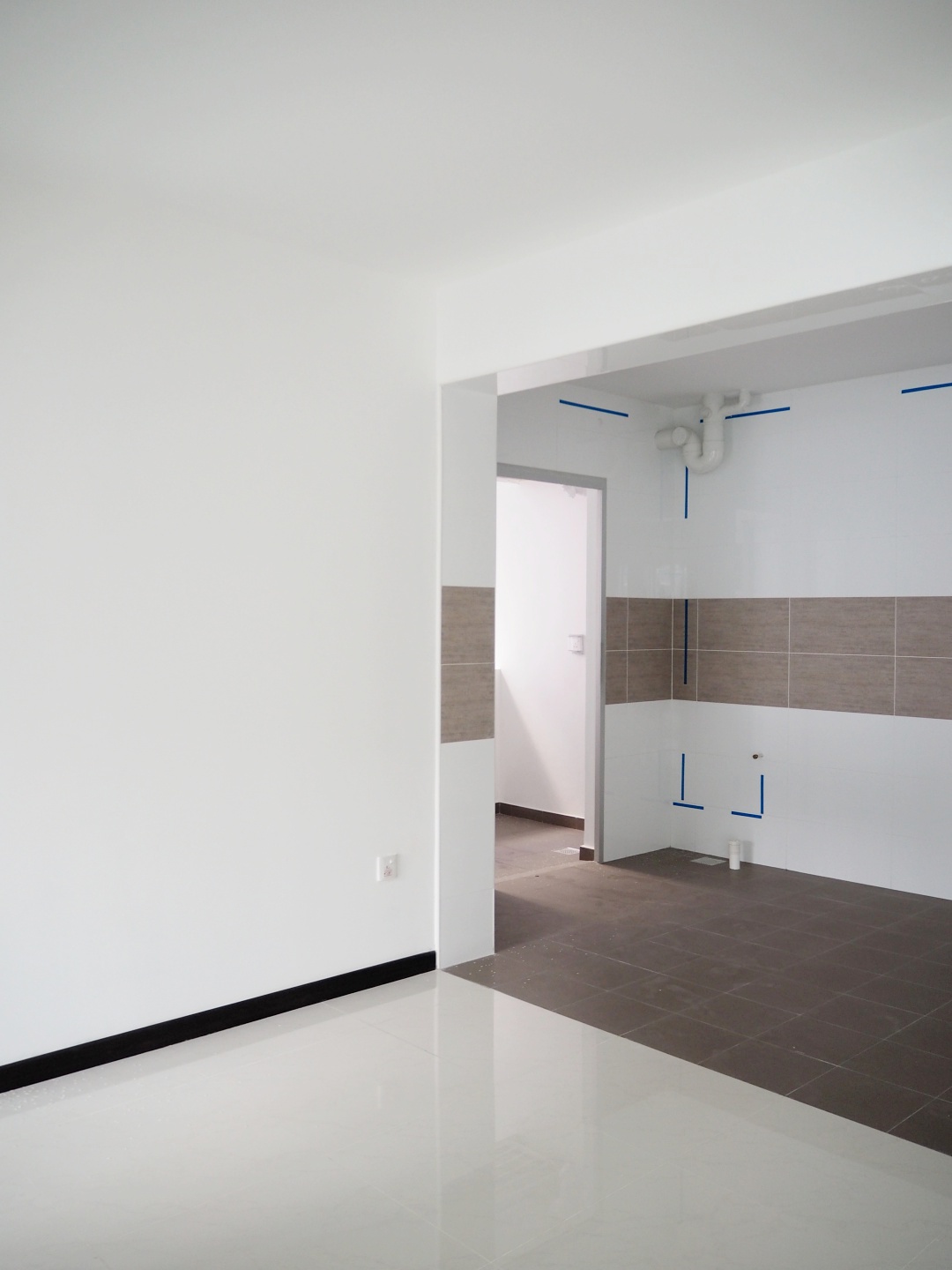 For projects with no Optional Component Scheme (OCS) option, kitchen partition wall will be provided. For our estate, we have the option to choose whether we want the wall built. If we want it, the additional cost will be added to the flat price.
In the end, we chose to have an open-concept kitchen with no partition wall.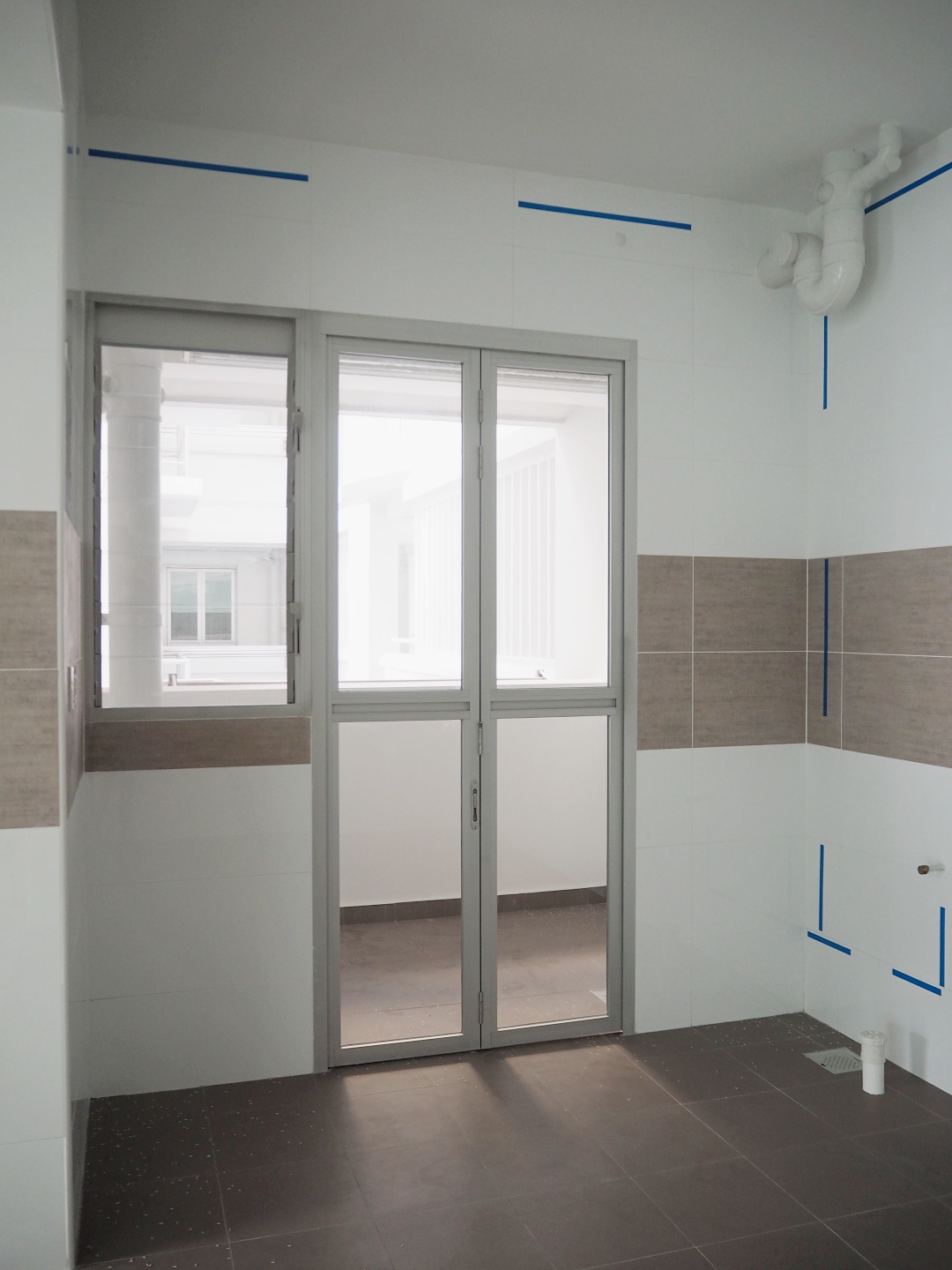 Still thinking if we should knock down this partition.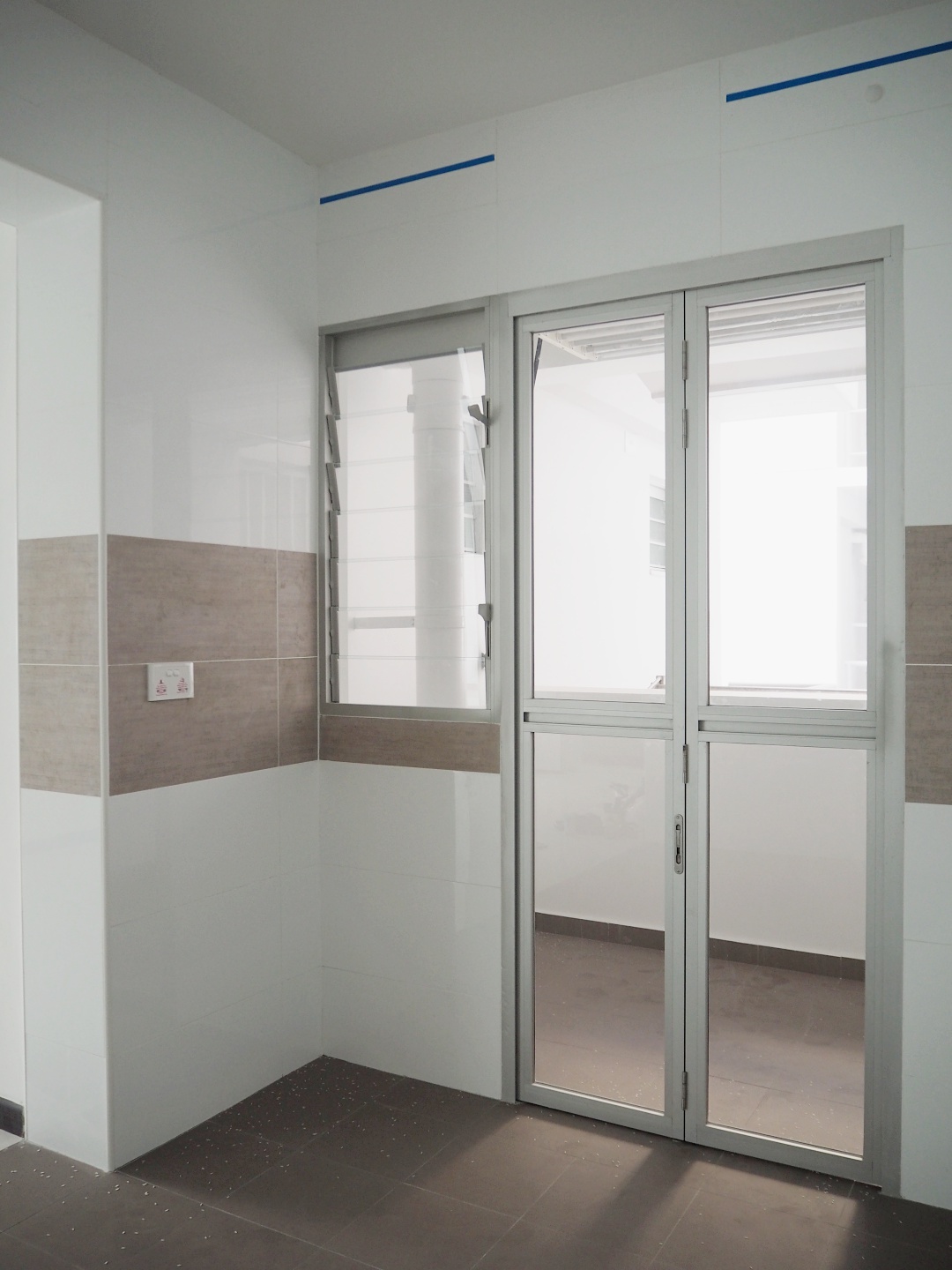 Just look at all the rice grains on the floor. It was a chore to sweep them all away. Some got stuck under the timber skirting. So if you're going to do the same thing, I suggest you do it lightly. Else you might have a hard time trying to sweep it clean.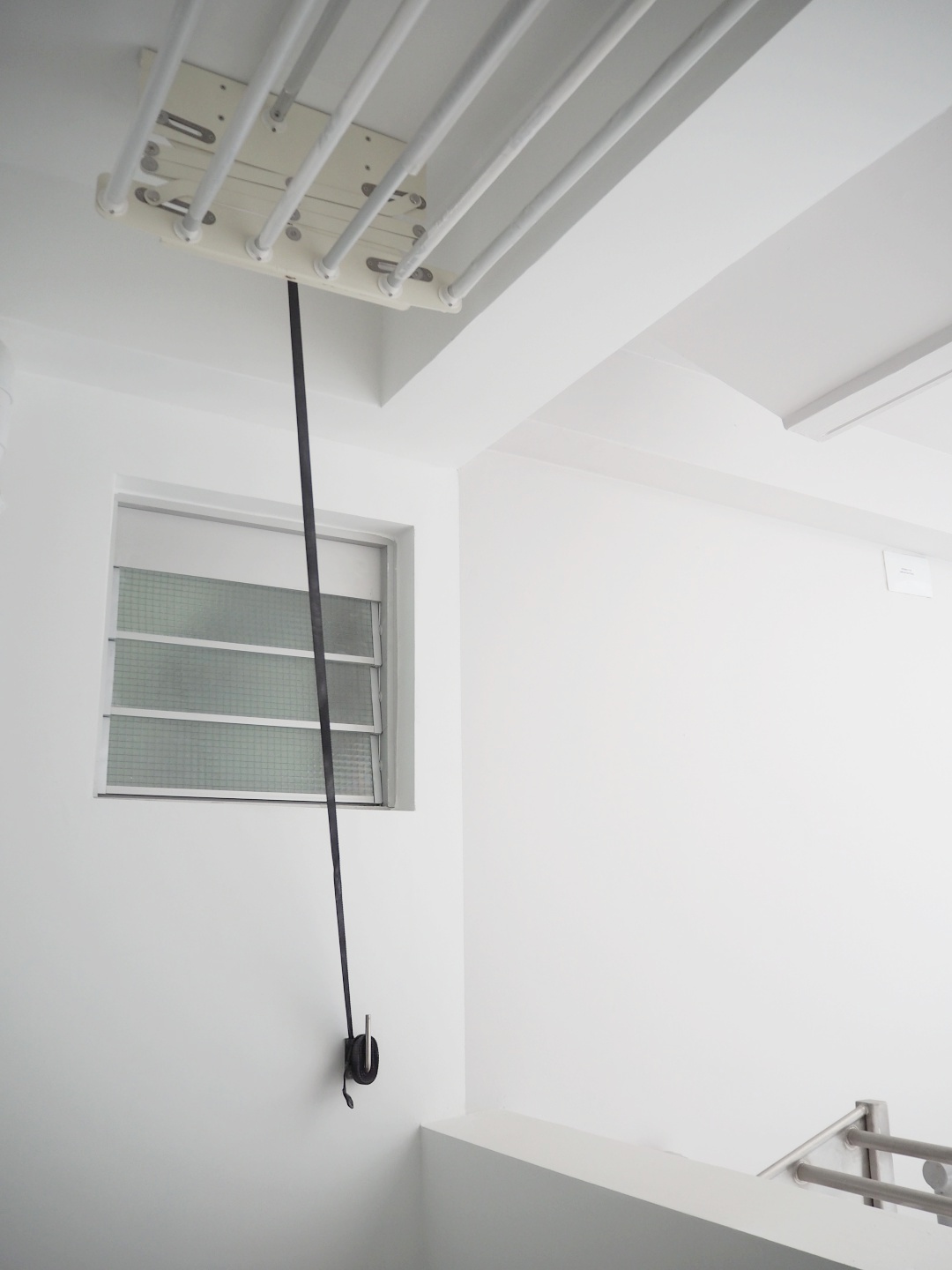 Yet to decide if we should install the Steigen Laundry System.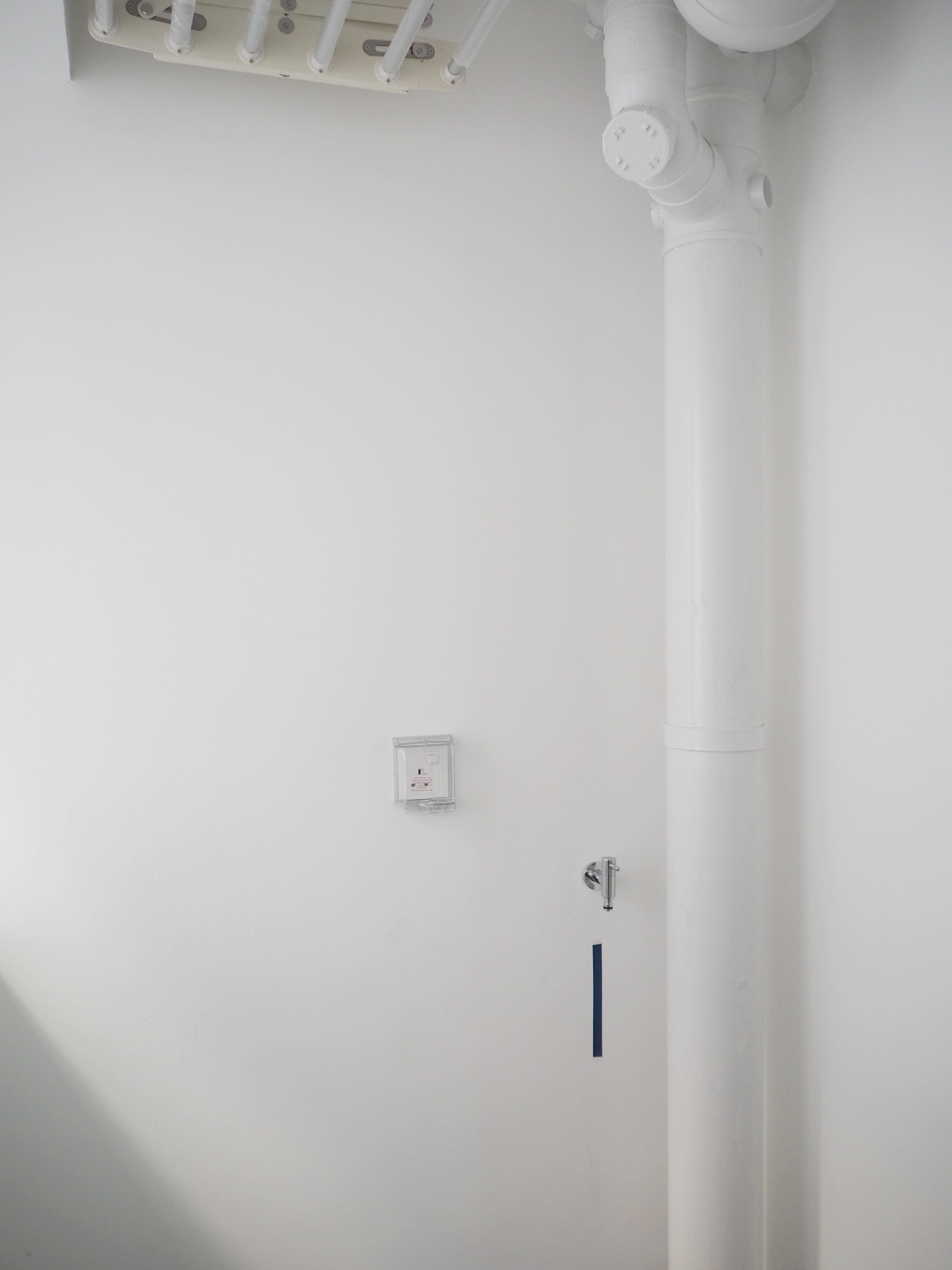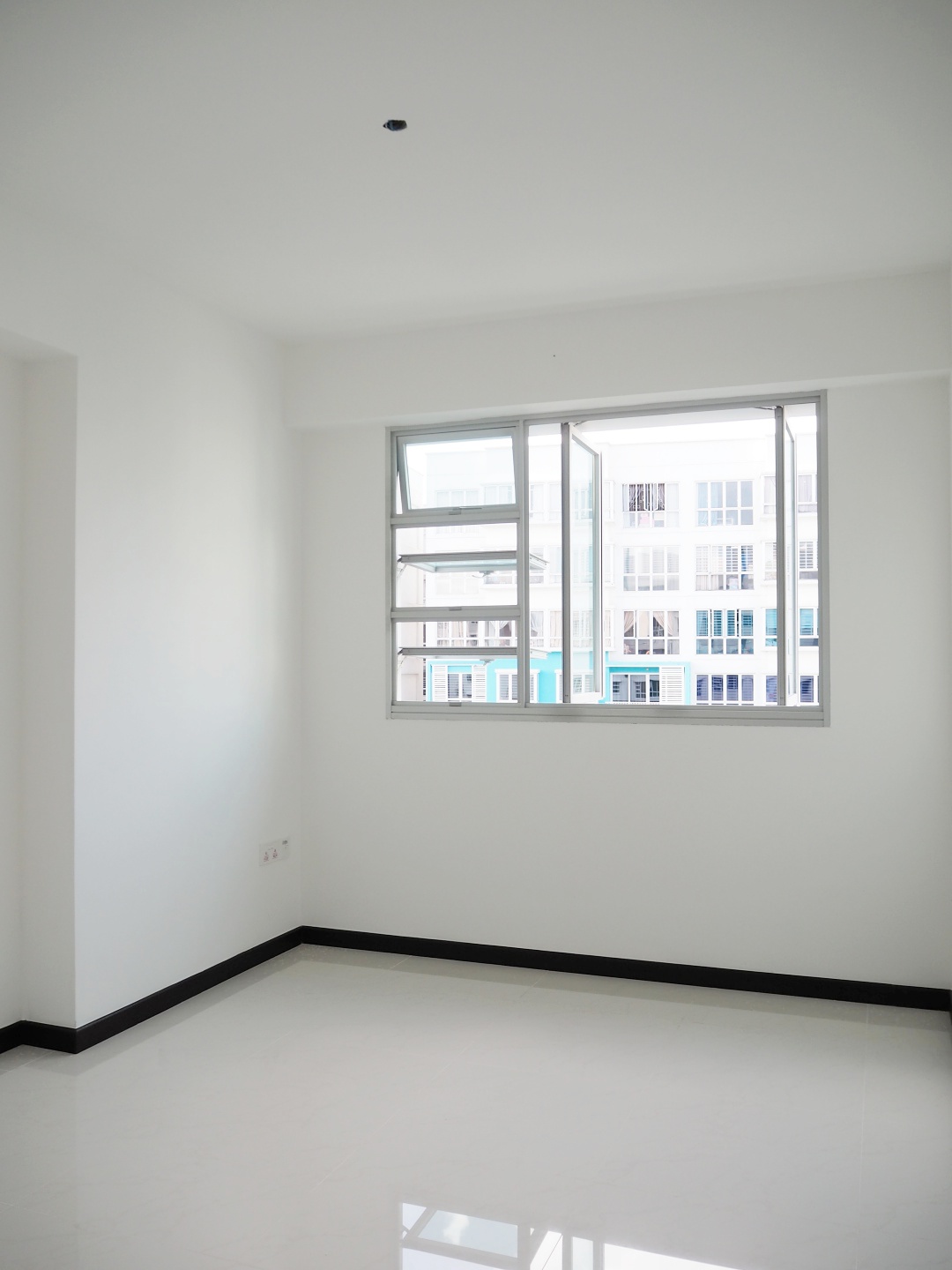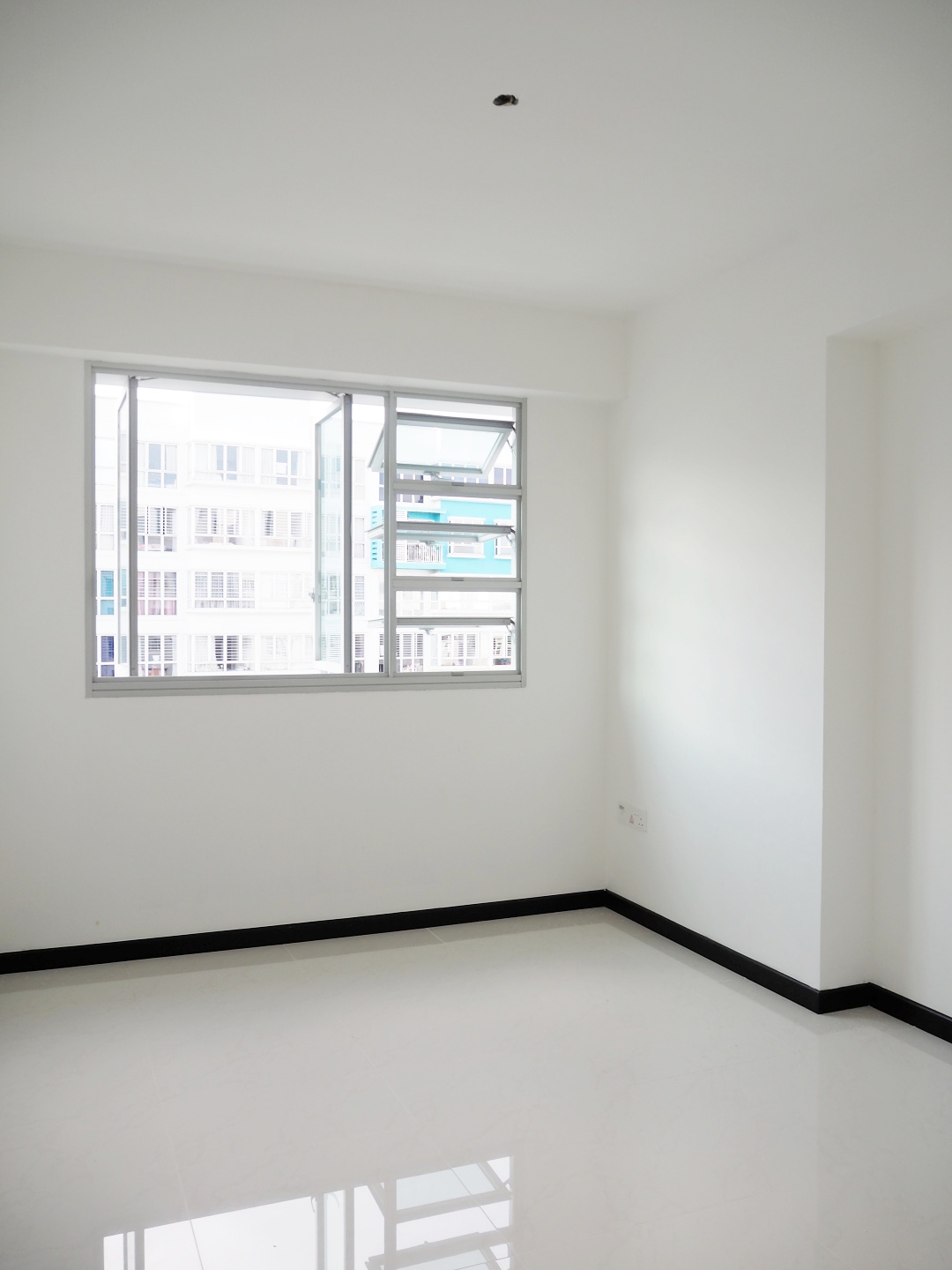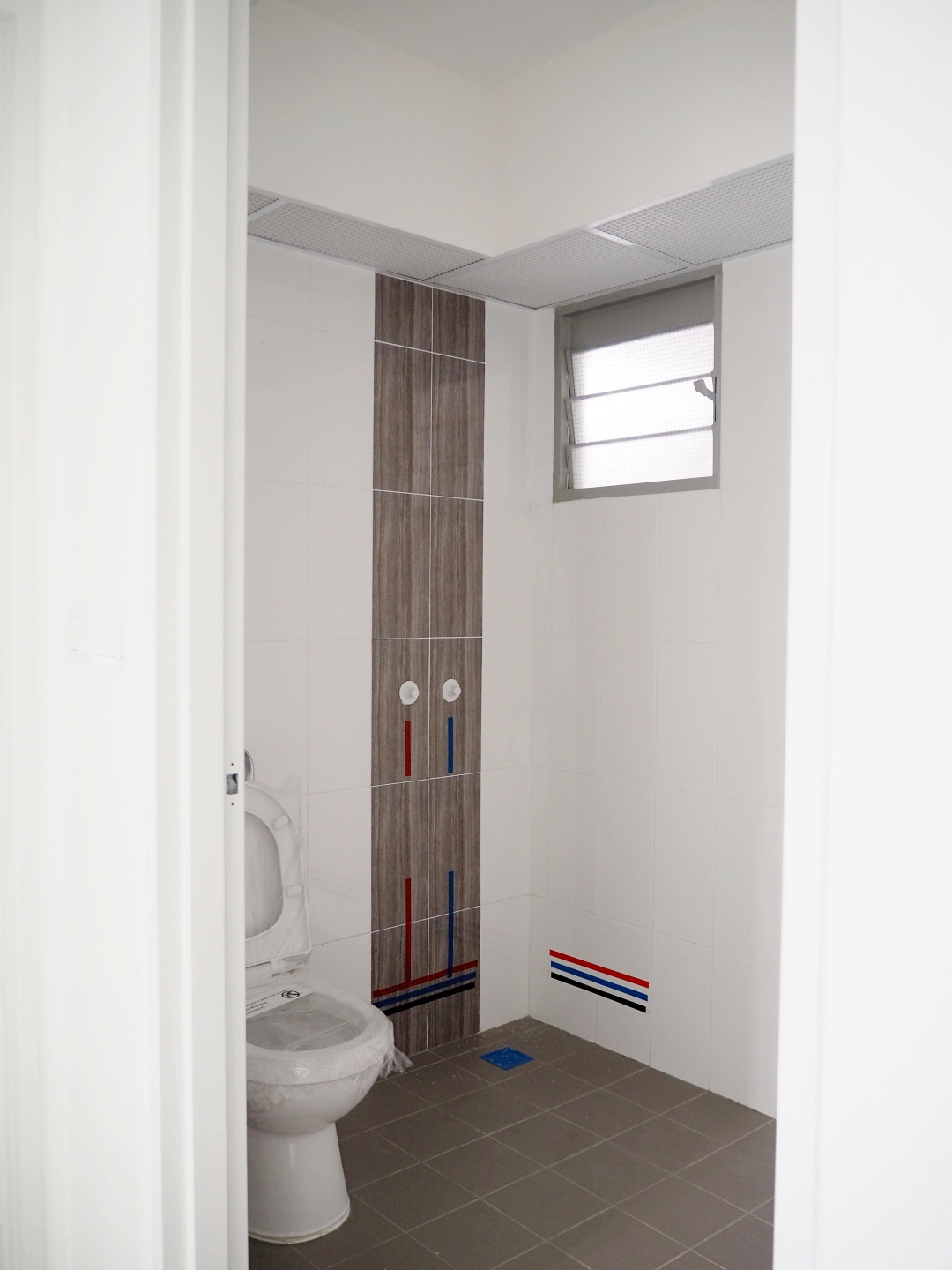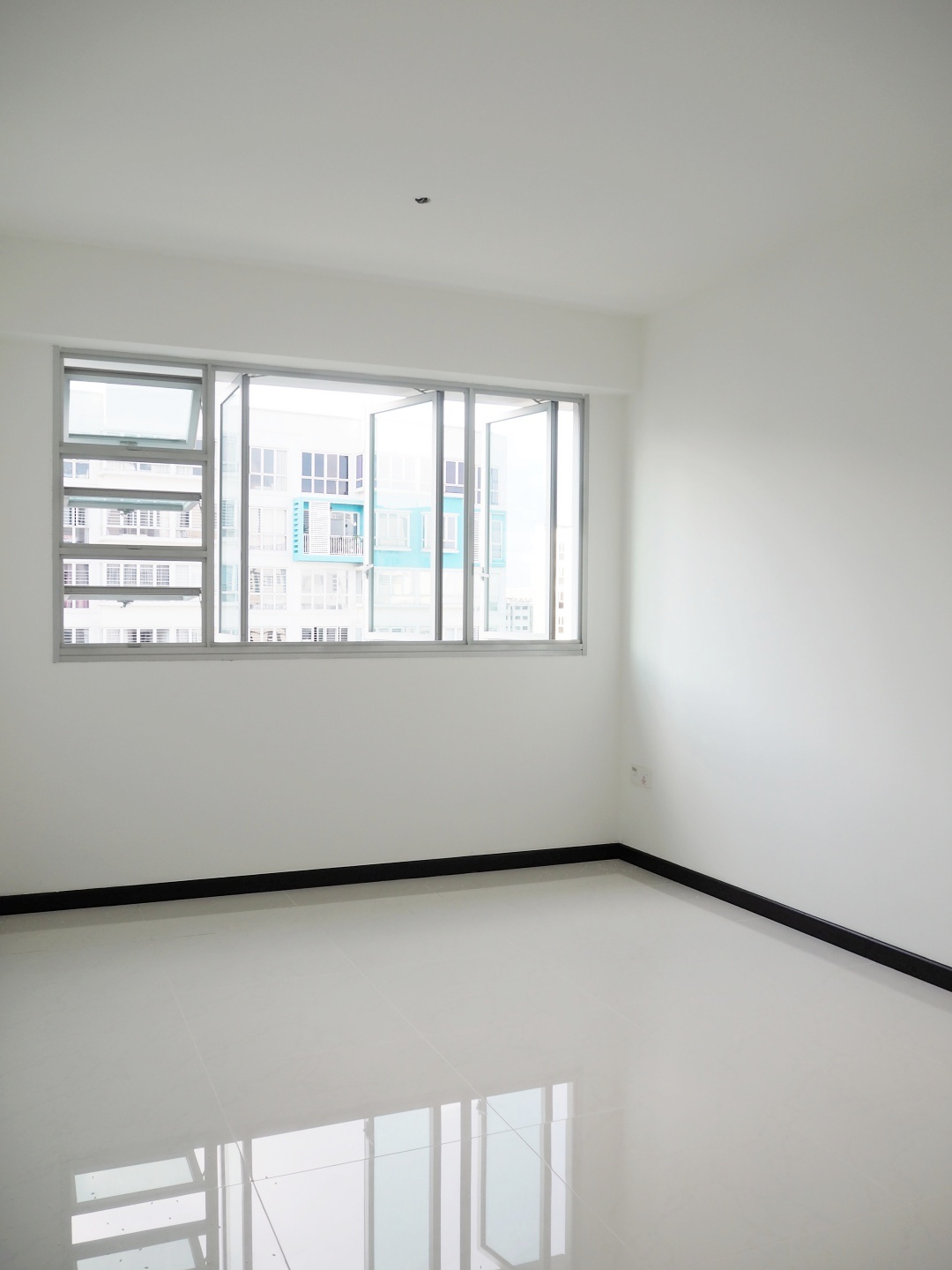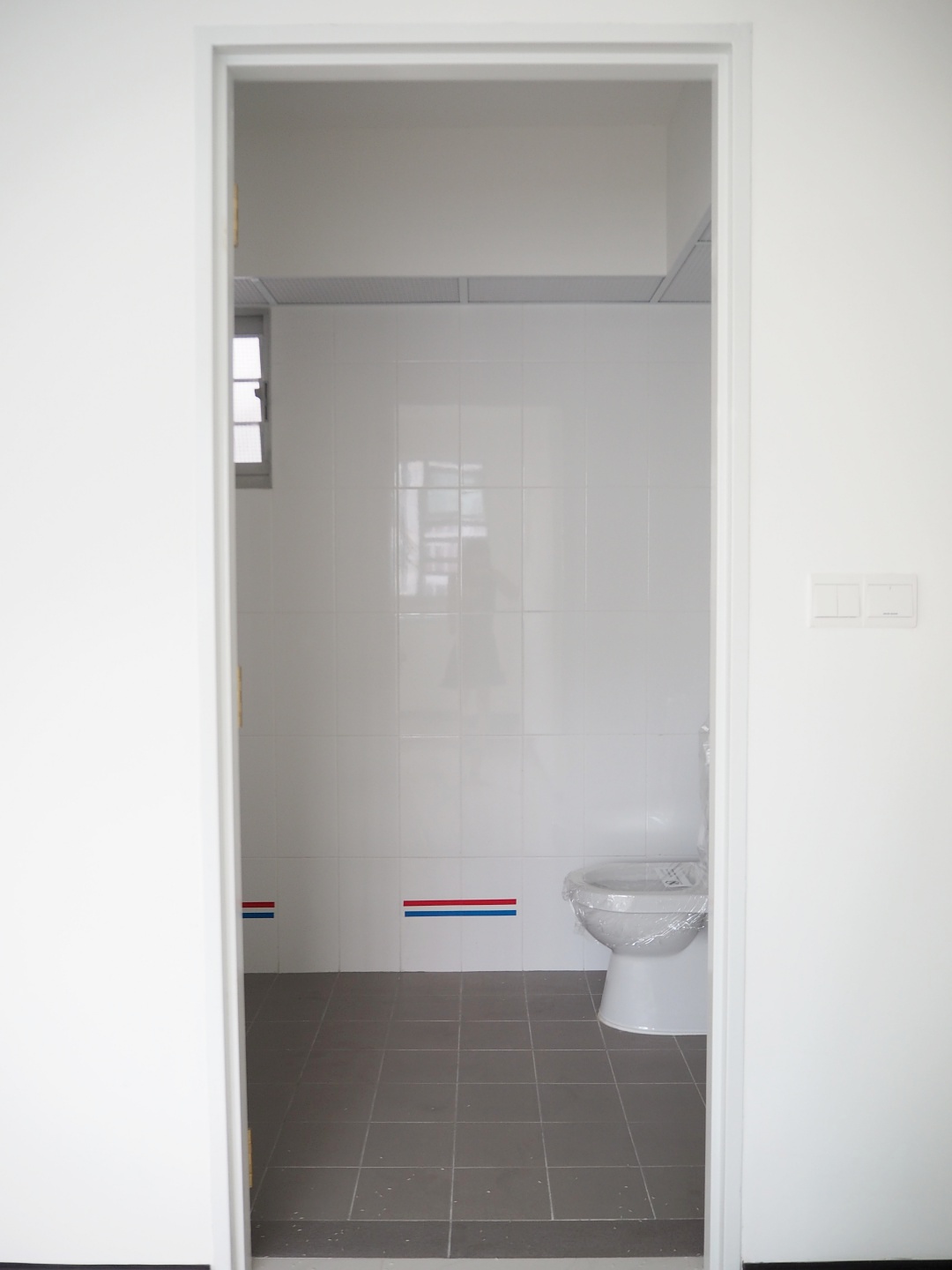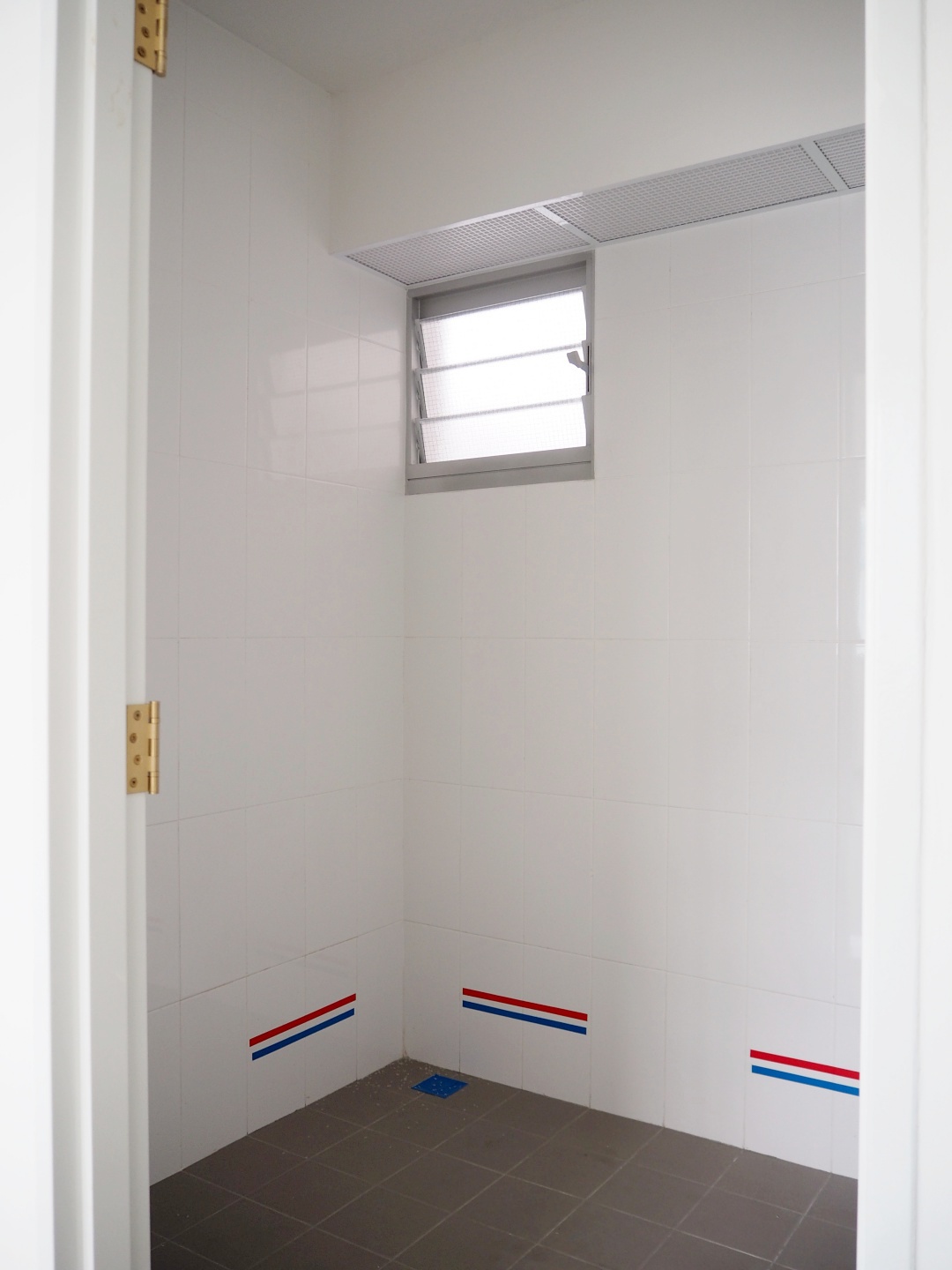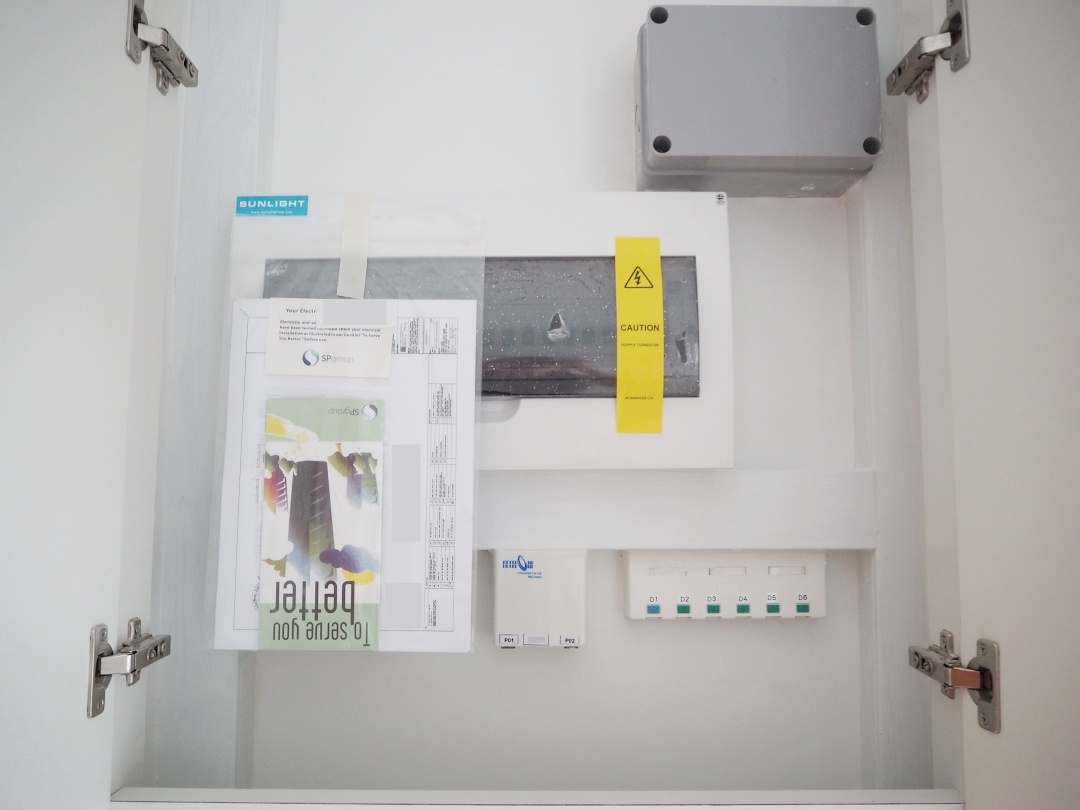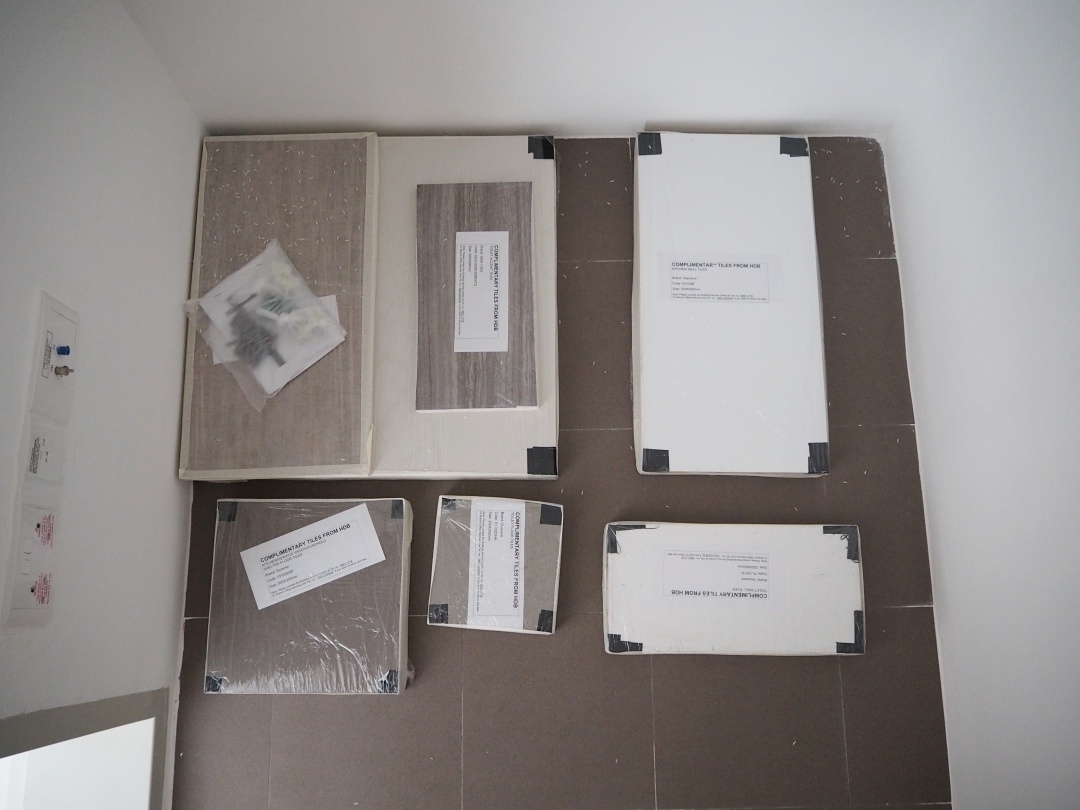 Additional tiles provided by HDB.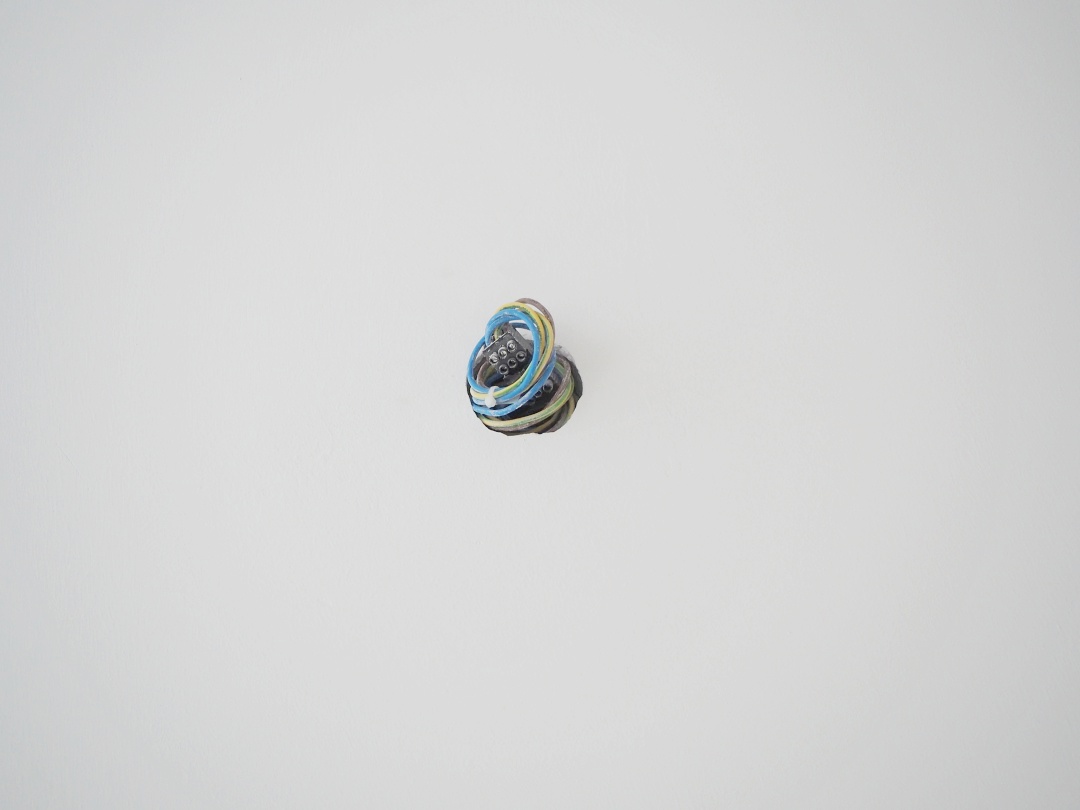 ---
I hope I didn't miss out on anything.
This post certainly got longer than I expected. When I told the Husband the entry was getting way longer than planned, his first response was "That was a quick day, no?".
I wasn't planning to write such a long entry, but I really want to include as many details as possible, (without revealing too many personal information). I hope it gave you a good idea of what to expect during HDB Key Collection appointment and the pictures are a good representation of how small the apartments are in Singapore. All current new 4-room BTO has an approximate floor area of 93 square meters (or 1001 square foot).
Anyway, I can't wait to share more about our housing renovations. Exciting times ahead with all the renovation and wedding planning.