Hello, 2018!
How is it that we are already at the end of the month? Before I can catch a breather, January is almost over!
It has been awhile since my last entry, so I thought it's time I pop back here to do an update. I was deciding between clearing some of my backlogs and doing my yearly recap post. In the end, I decided to go with the latter. I figured there are just way too many backlogs to clear!
This post is later than usual because I was travelling at the start of January. Took a two-week vacation to Taiwan at the end of 2017, and I only got back on the 11th. After that, my days were filled with work and going around looking and shortlisting ballrooms for wedding banquet. With all these on my plate, I hardly have any time left to blog.
However, I really want to pop in to complete my yearly recap post! This is one of my favourite posts to write about, and it has been my tradition to do one since 2012. I love how it allows me to reflect and see how far I've come and what I've achieved in the past year.
2017 saw me travelling to new places, getting married and getting keys to my first flat! So many things happened, and sometimes I still find it hard to believe that I'm now a wife and have to pay monthly mortgage for my flat. 2017 is a year of growing up, and while I may not always have a clue on what I'm doing until the very last moment, I'm really thankful for the little moments that happened throughout the past year.
JANUARY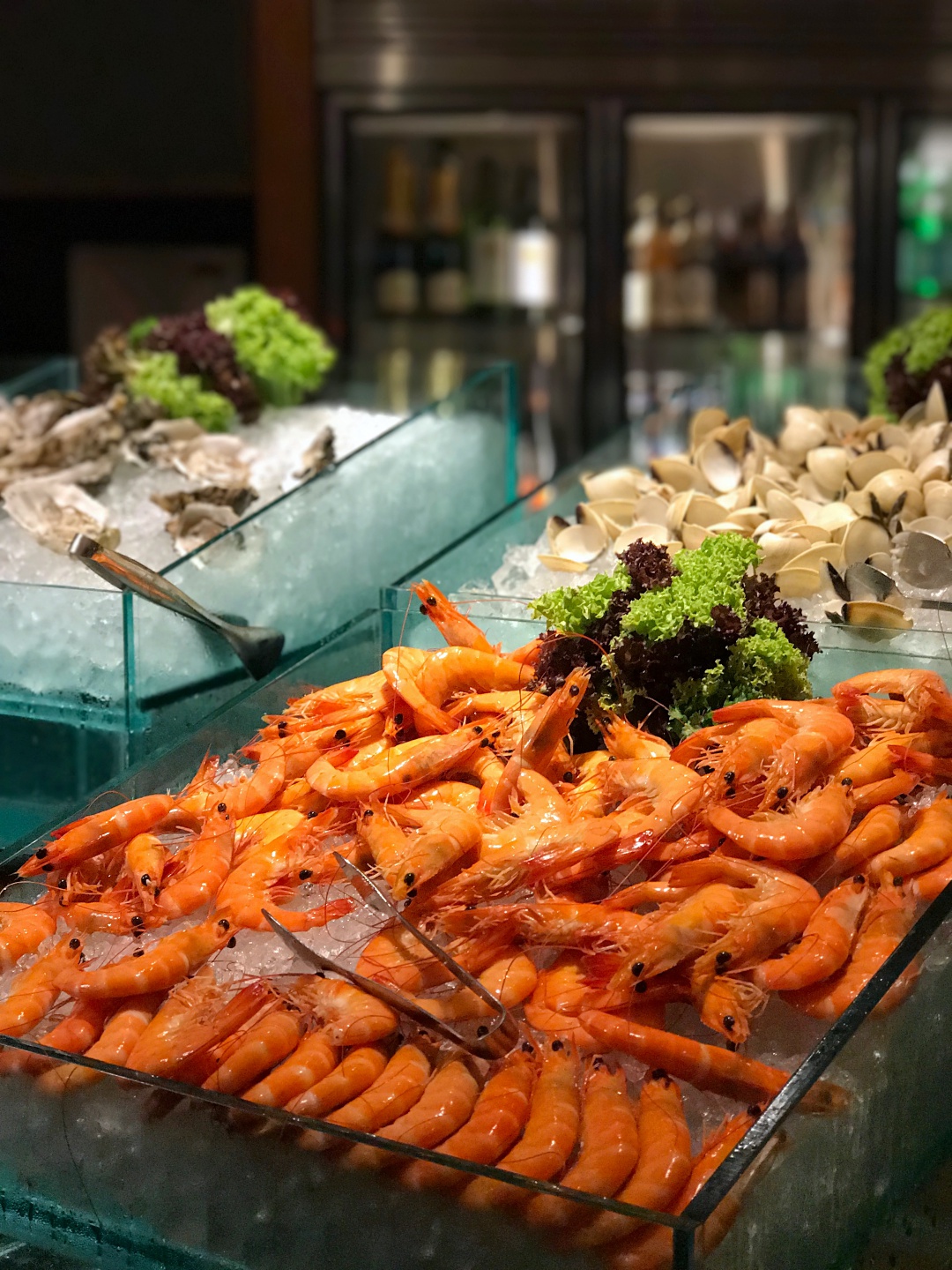 Started off the year with an appreciation dinner with my copywriters at M Hotel Singapore. While the variety of the food wasn't the best, it was a sumptuous meal with multiple plates of sashimi, seafood and steak! [ 2nd January ]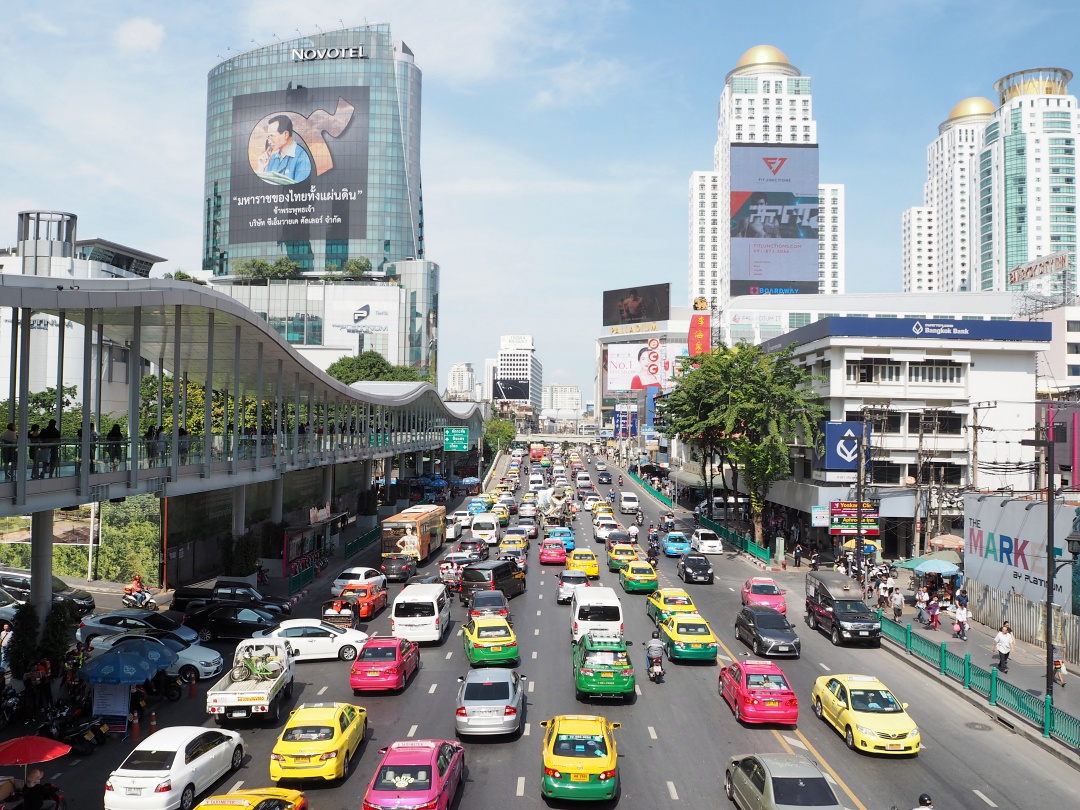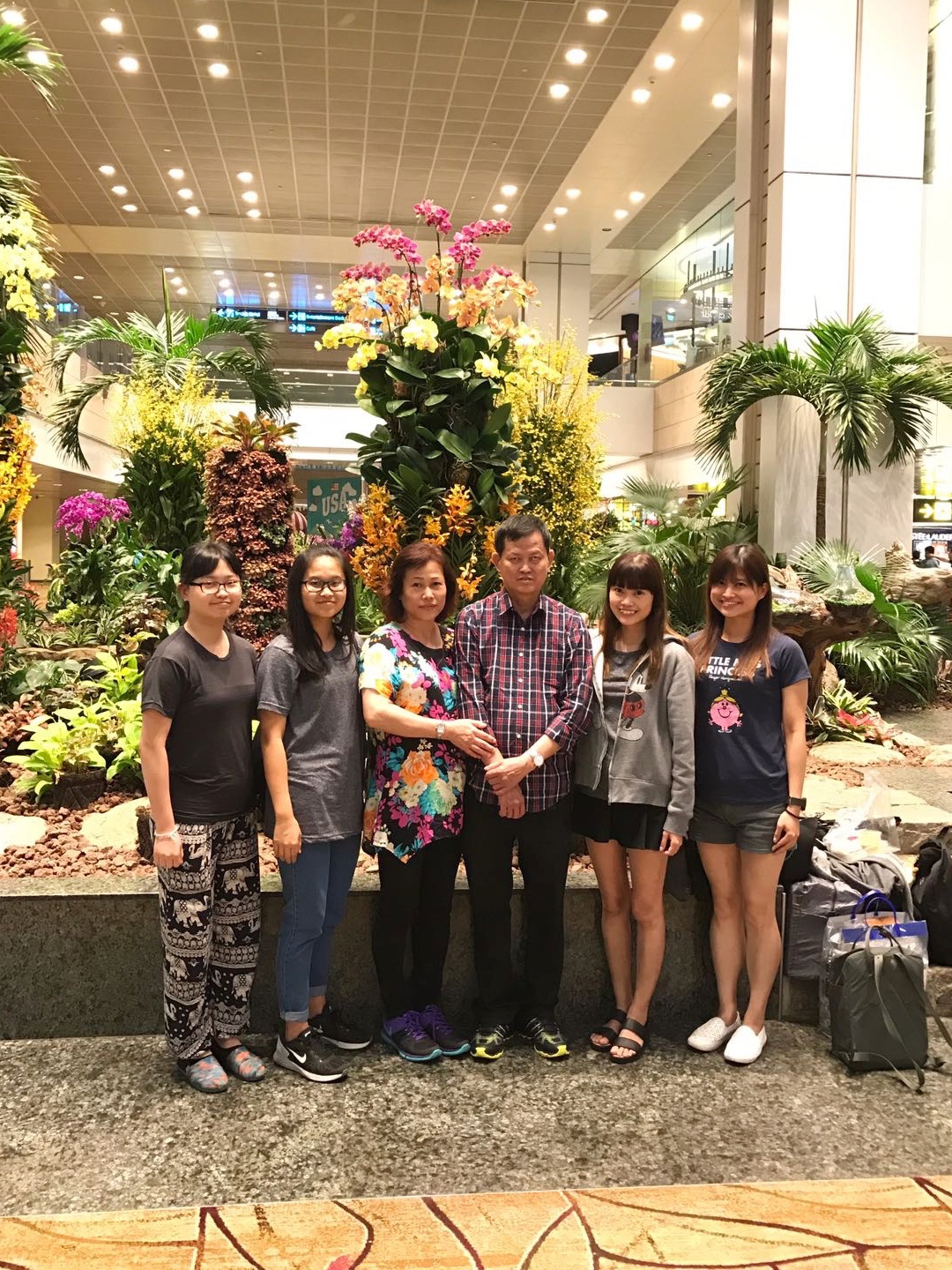 Mid-January saw me going on a 3D2N trip to Bangkok with my family. What started off as an idea over dinner, turns out to be one of the most impromptu trips we have ever taken (as a family). [ 21st – 23rd January ]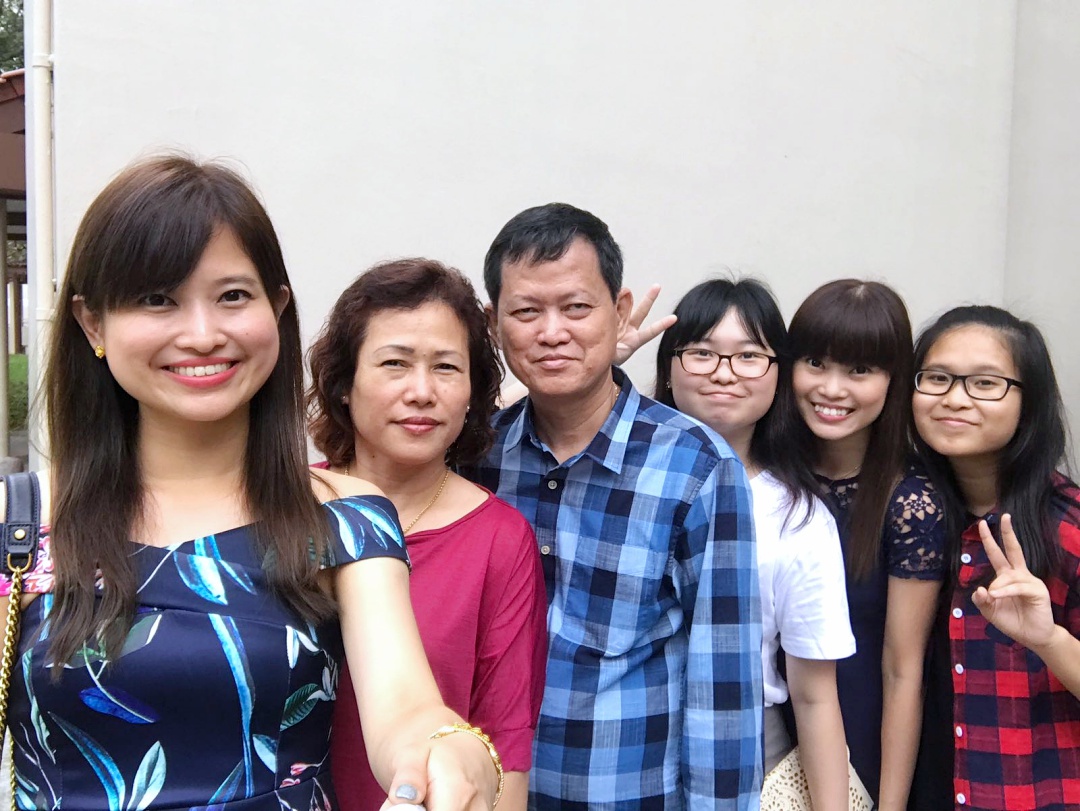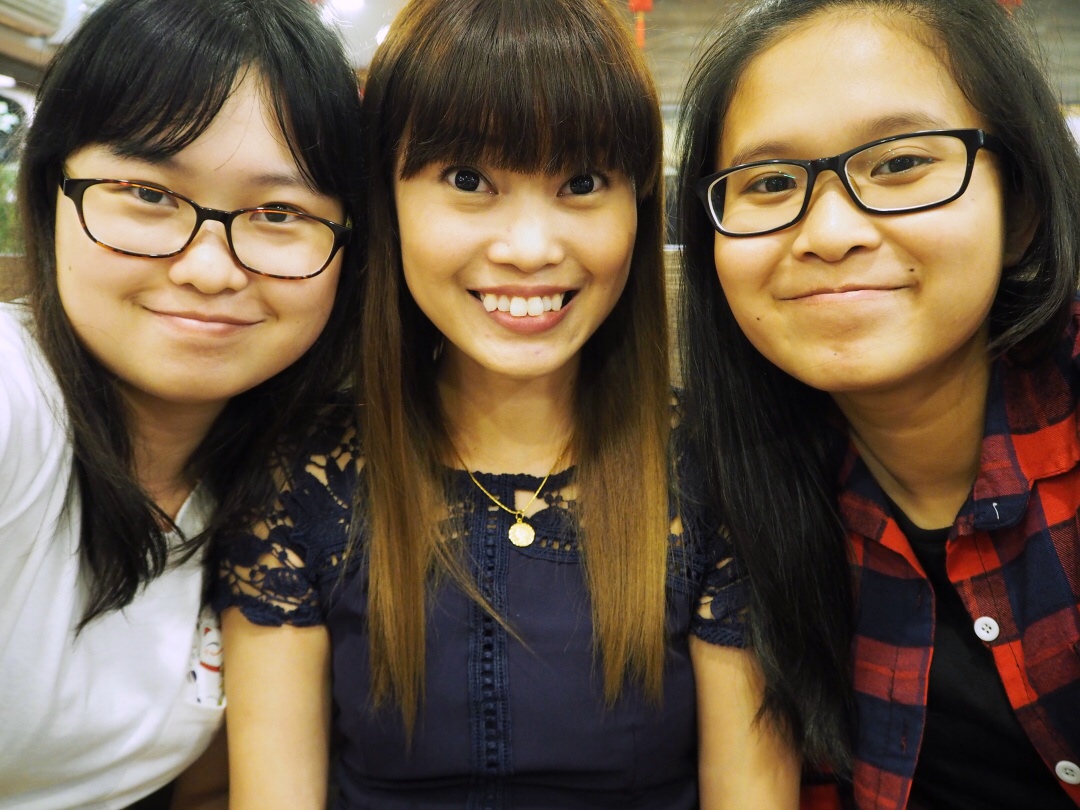 Chinese New Year 2017. Glad to be spending CNY with my family especially after realising this might just be the last year I get to follow them to go visiting on Day 1 and 2. [ 27th – 29th January ]
FEBRUARY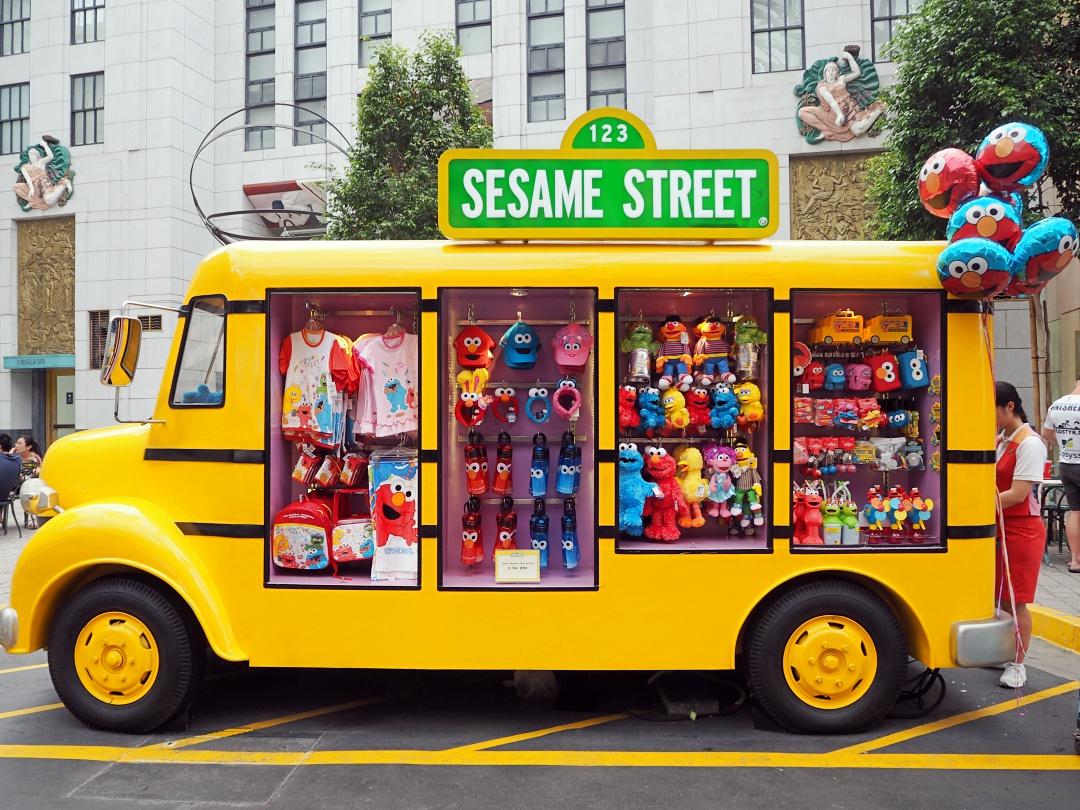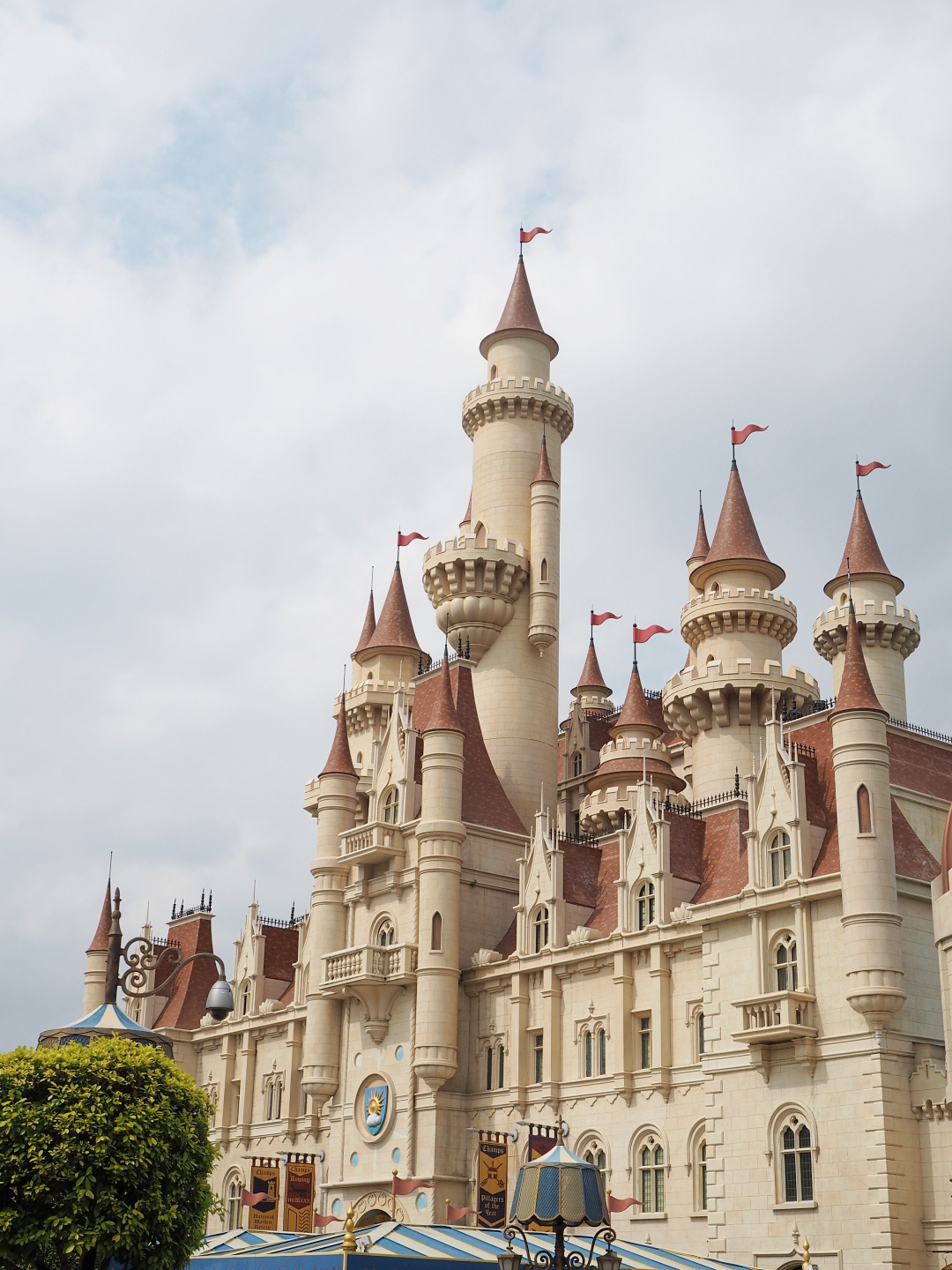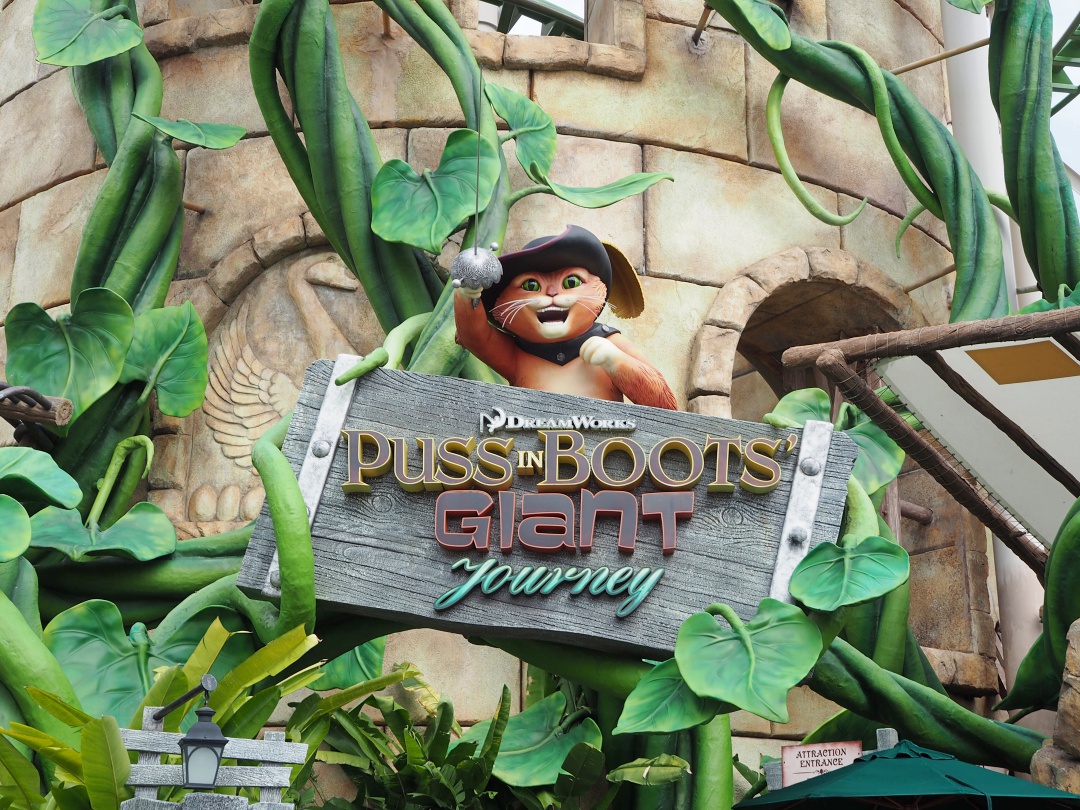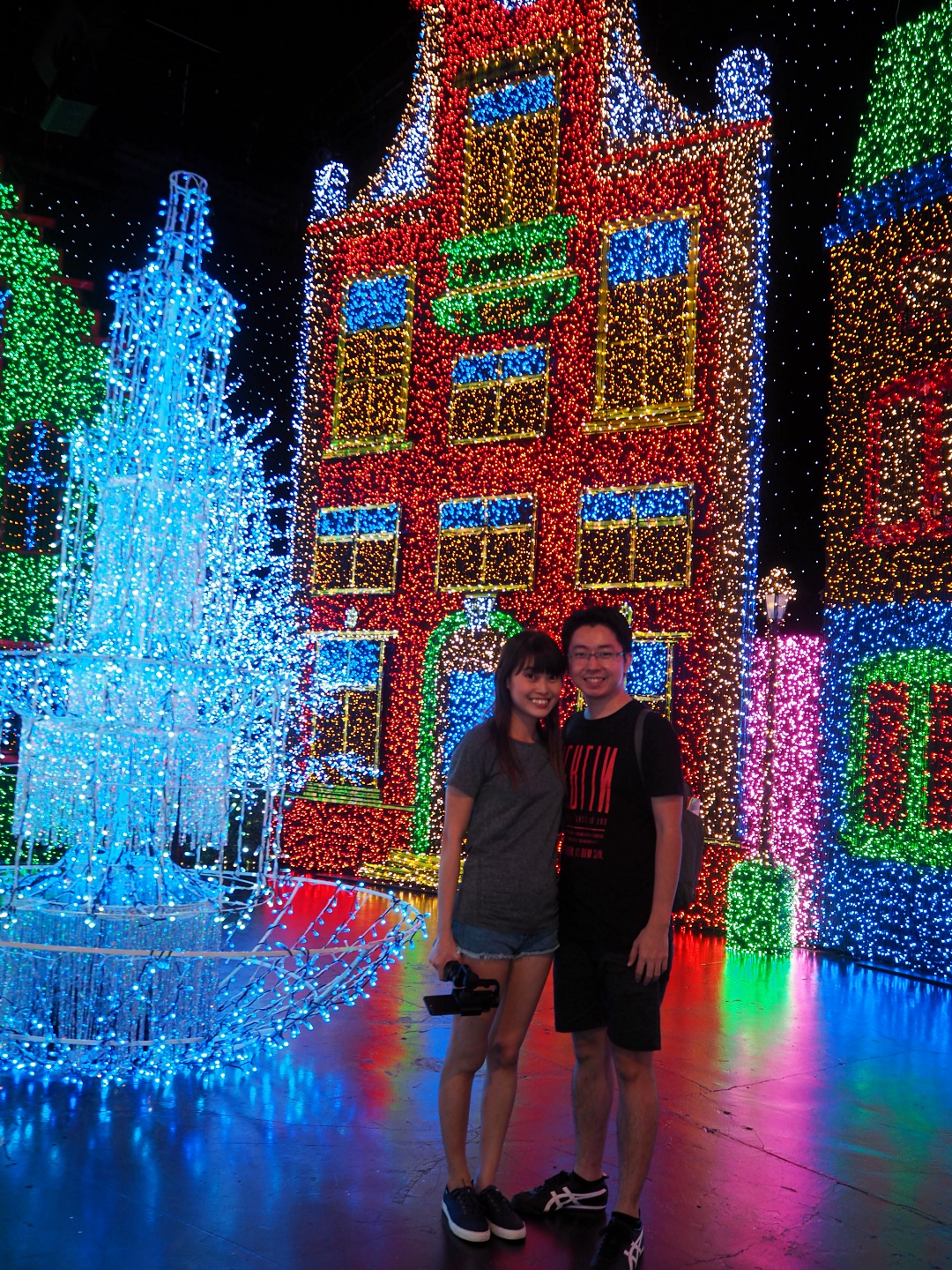 Visiting Universal Studios Singapore for one last time before our "Attractions Season Pass" expired. [ 9th February ]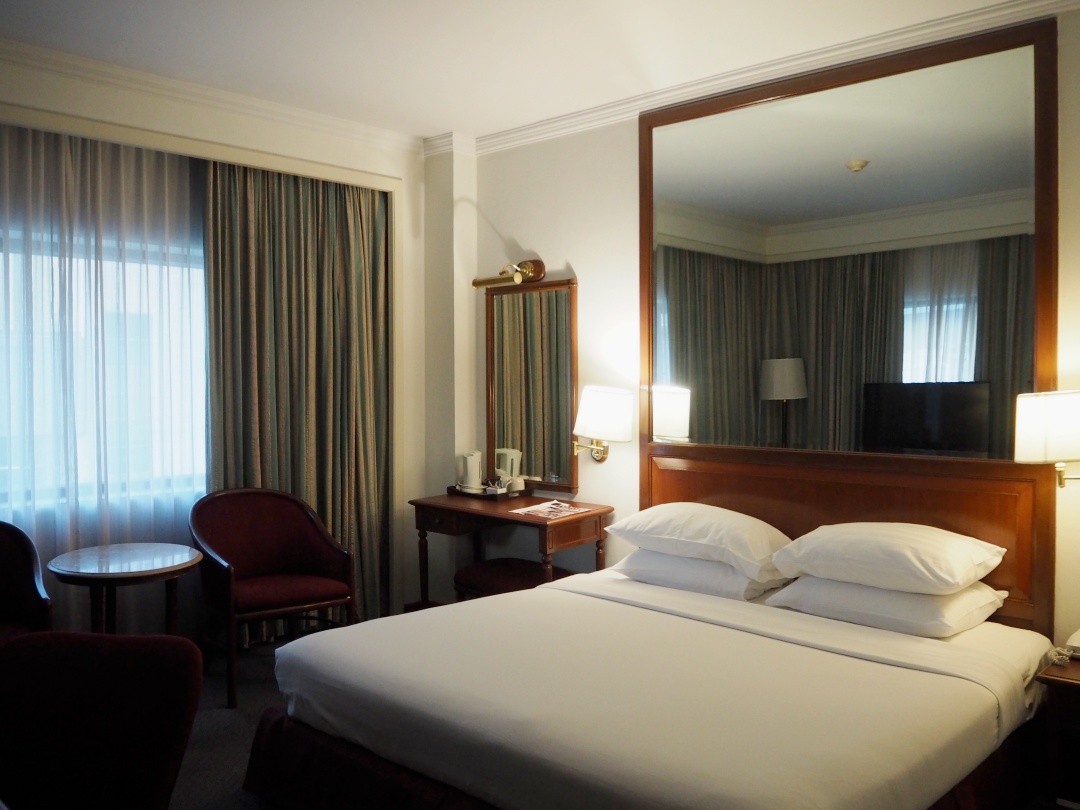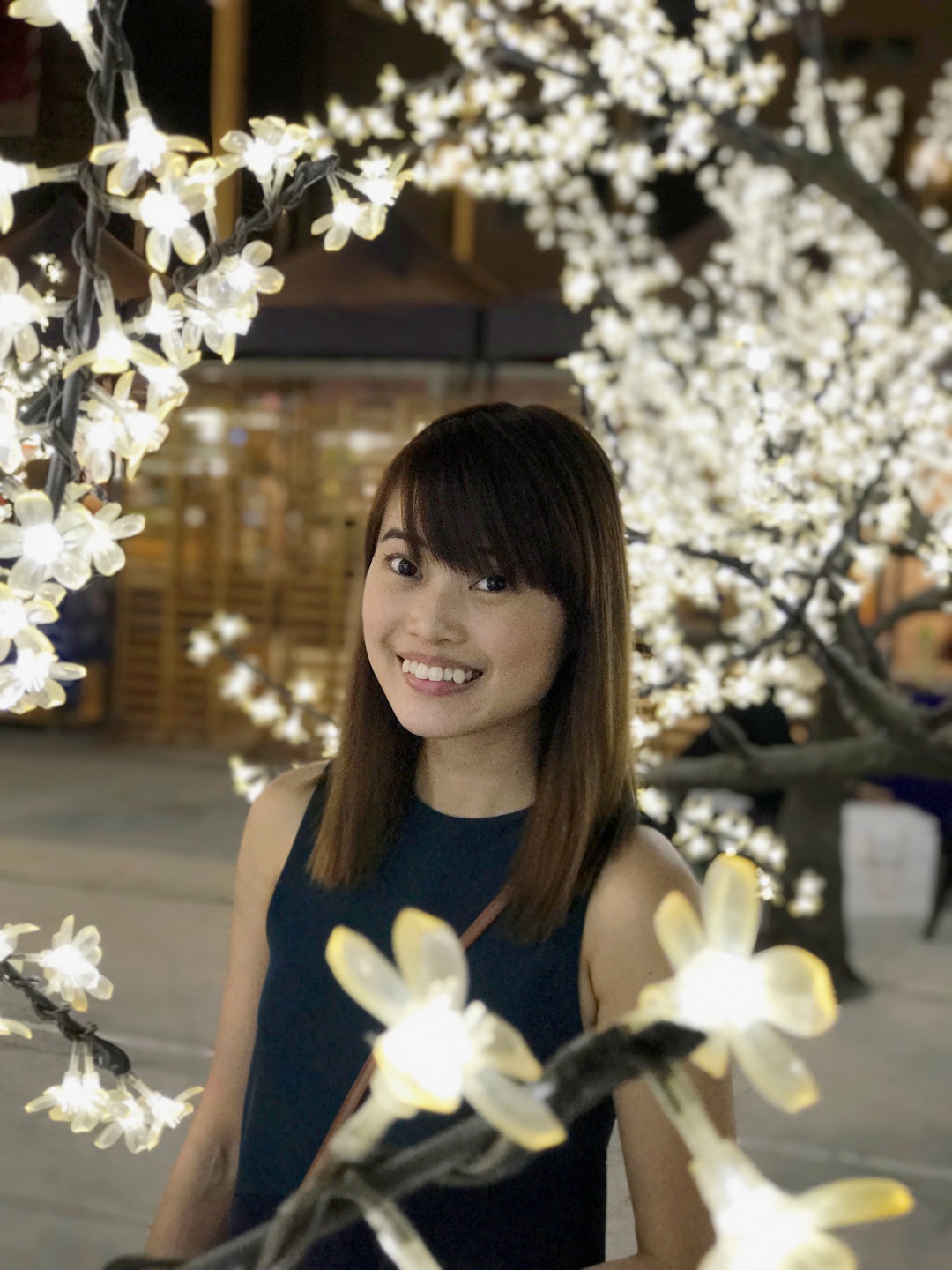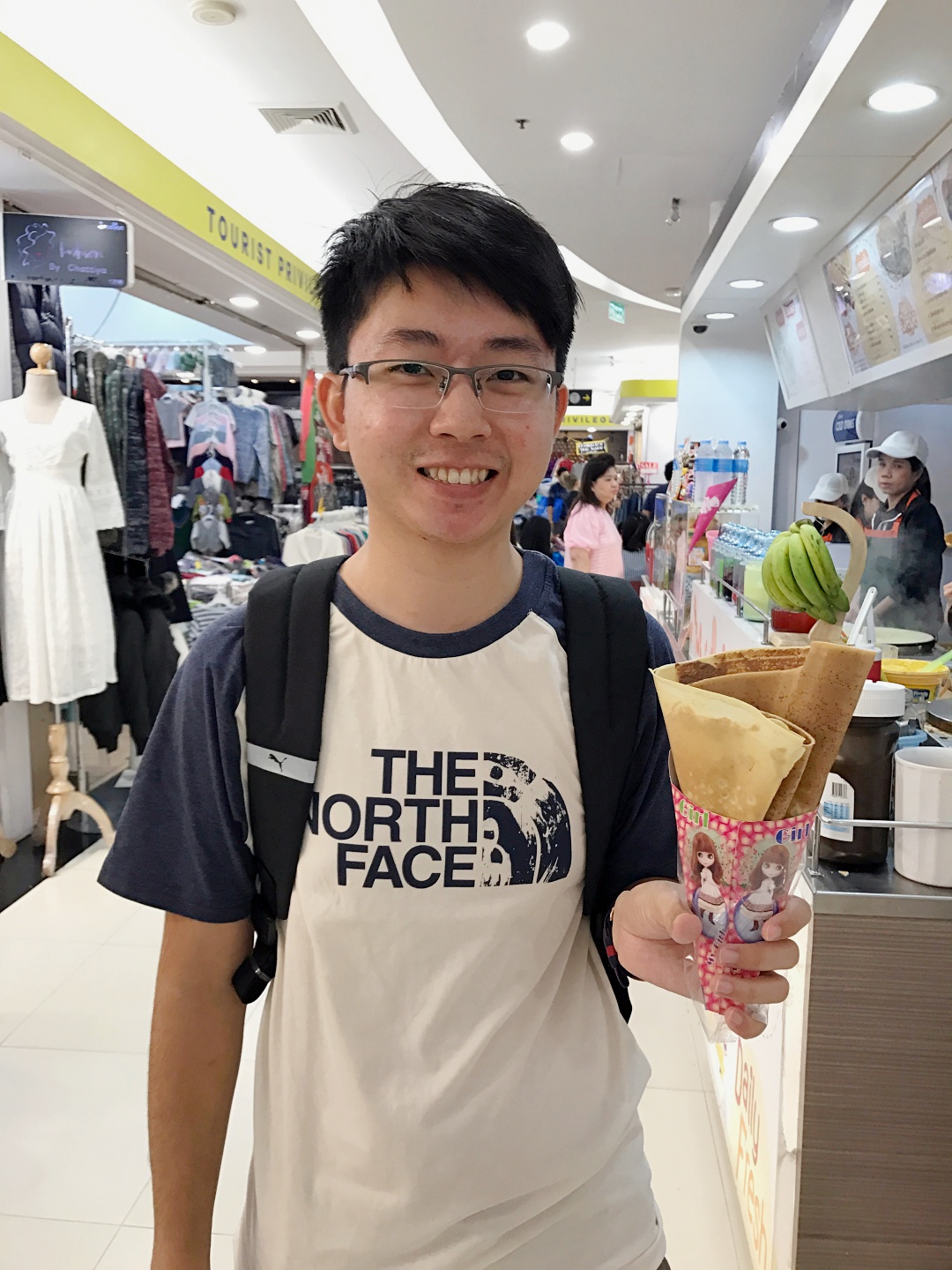 In less than a month after returning from Bangkok, I took a second trip back to the Land of Smiles! This time around with the Husband. The reason behind this trip is mainly to fuel my desire to shop as I realised I didn't get to do much shopping when I came with my family. [ 15th – 19th February ]
MARCH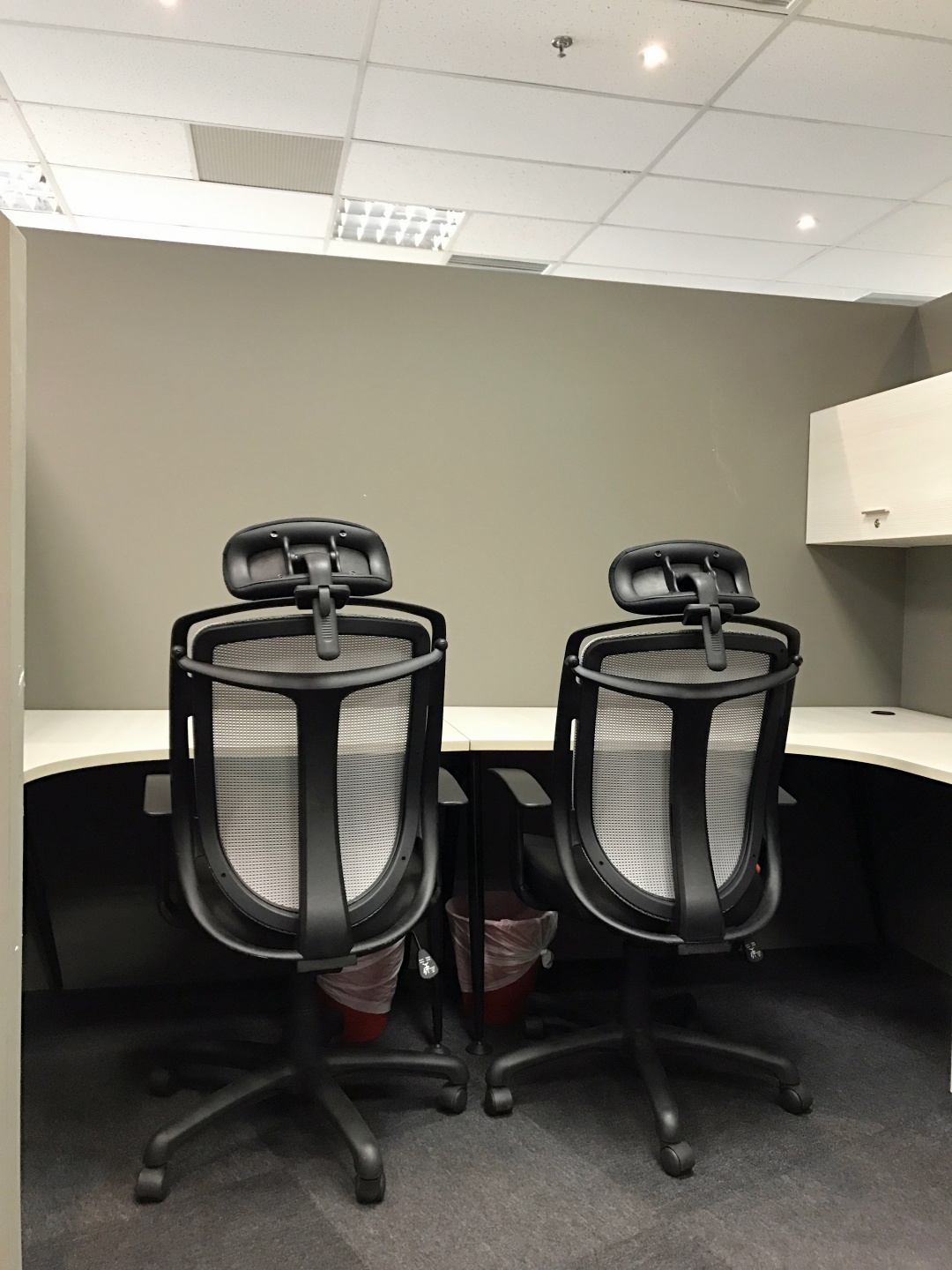 Rented our first office space in Dhoby Ghaut! One of the main reason is to have a conducive environment to do work and have a proper "office hour". However, I soon realised that we are not a morning person and I can easily count the number of times we went in the morning. In most days, you will only see us in the office after 14:00. So guess who decided not to renew the contract once the lease is up? [ 15th March ]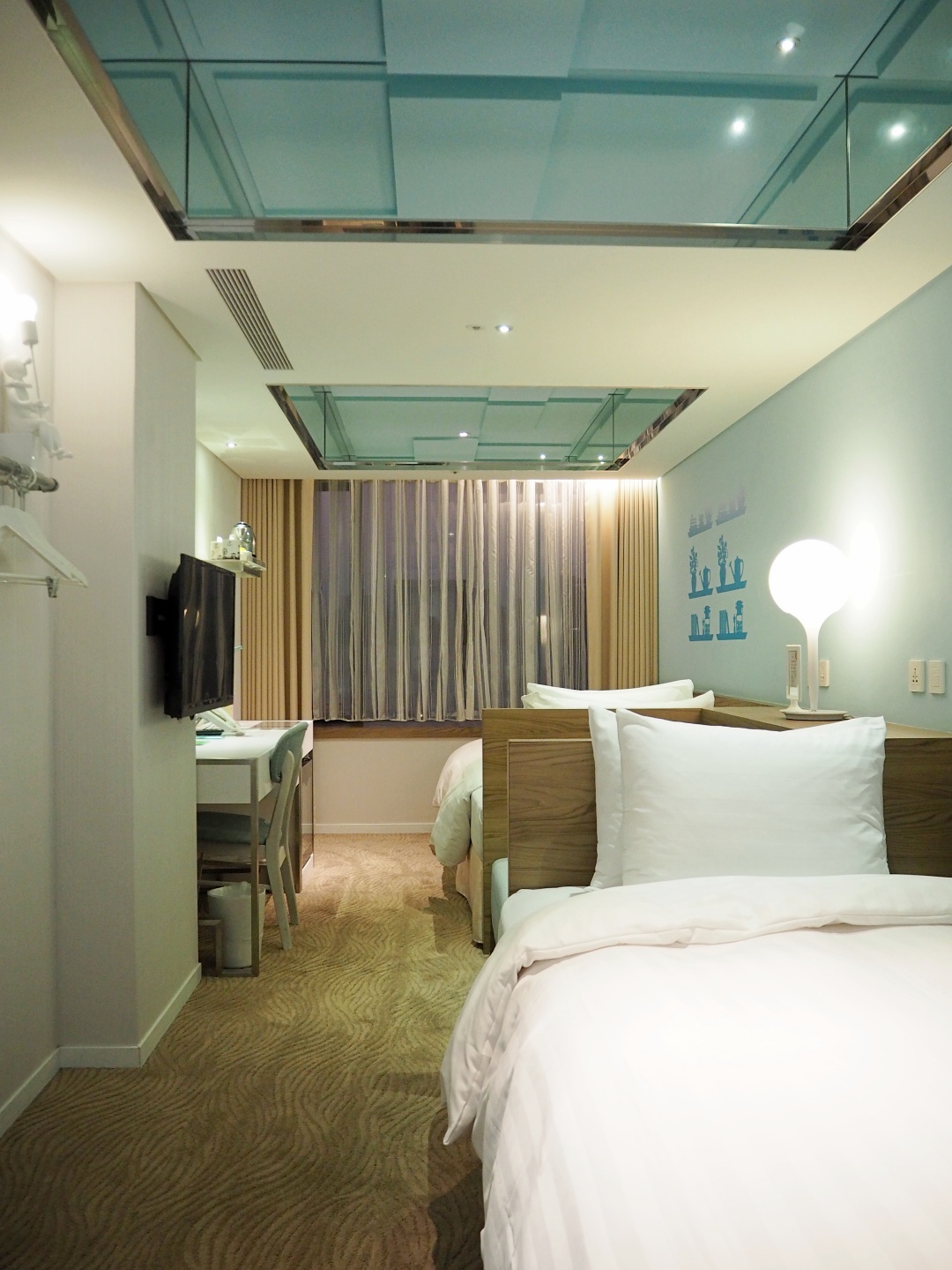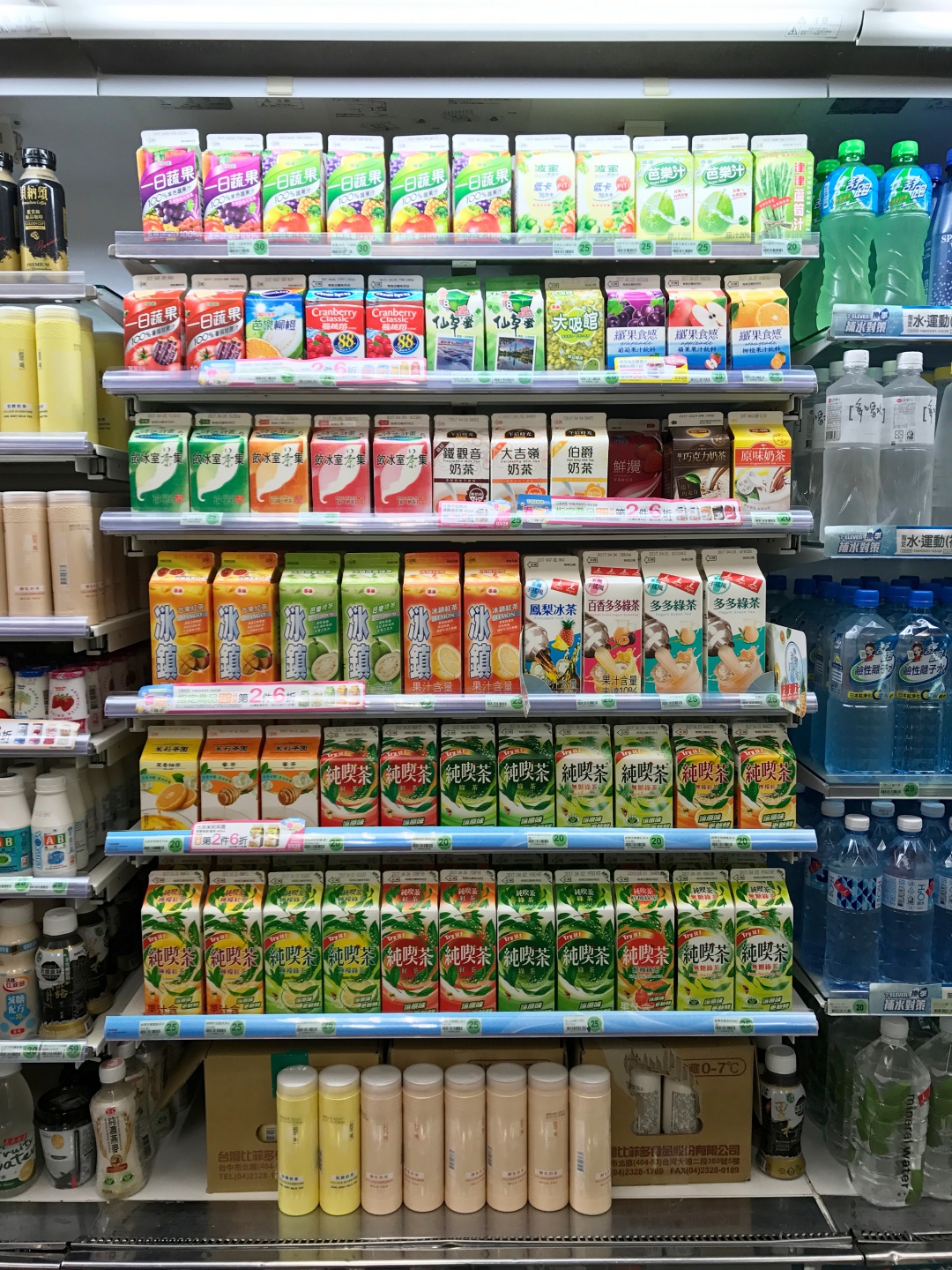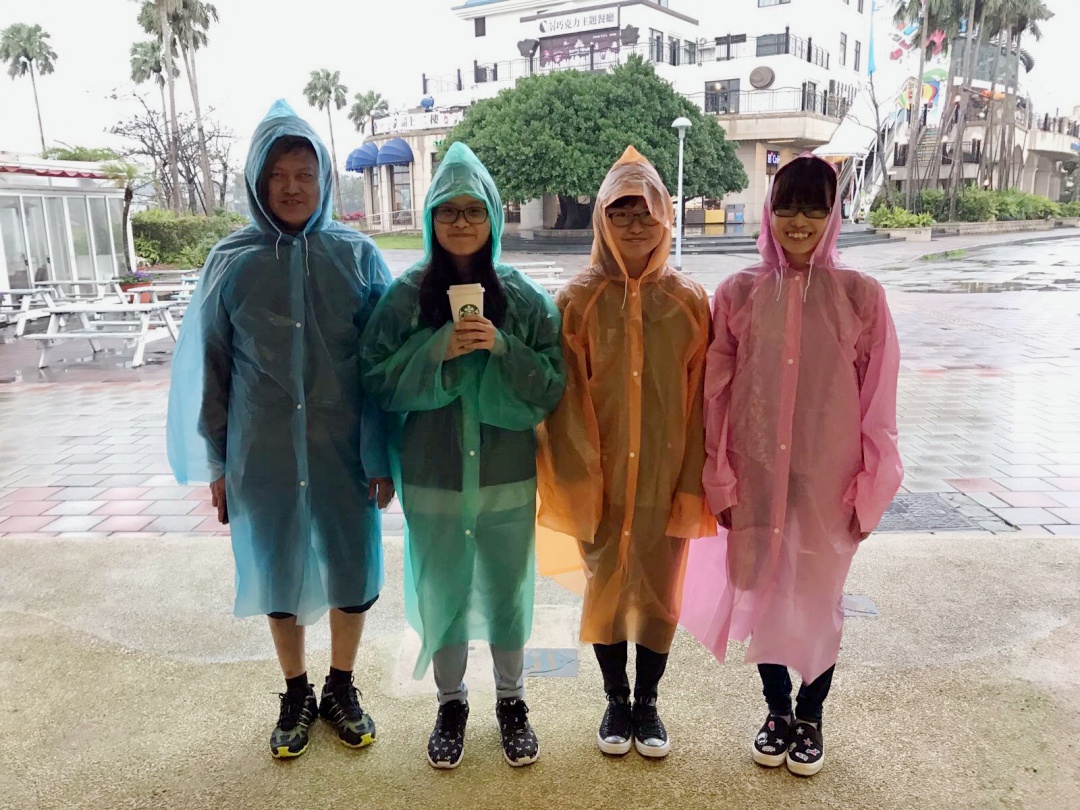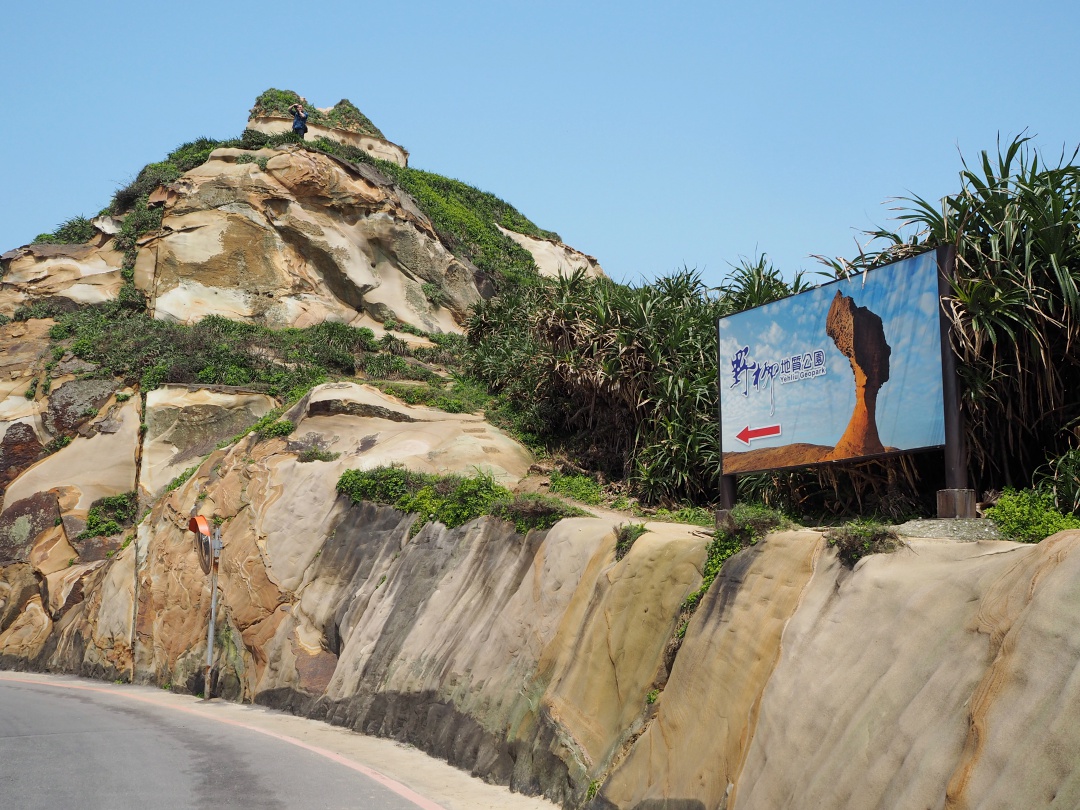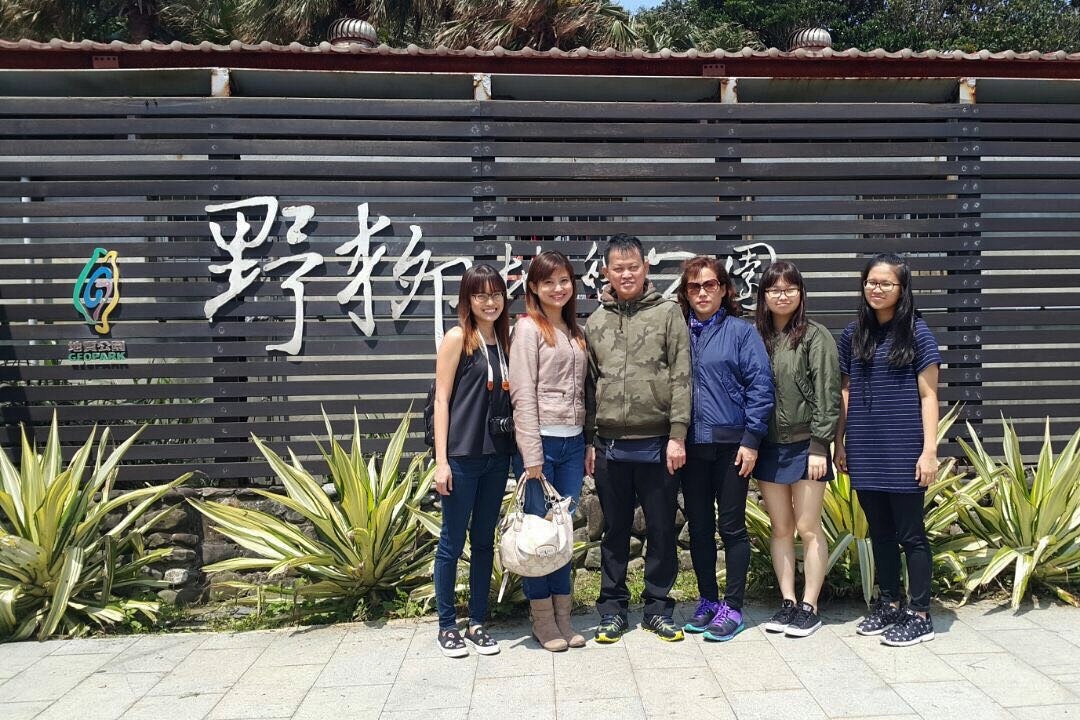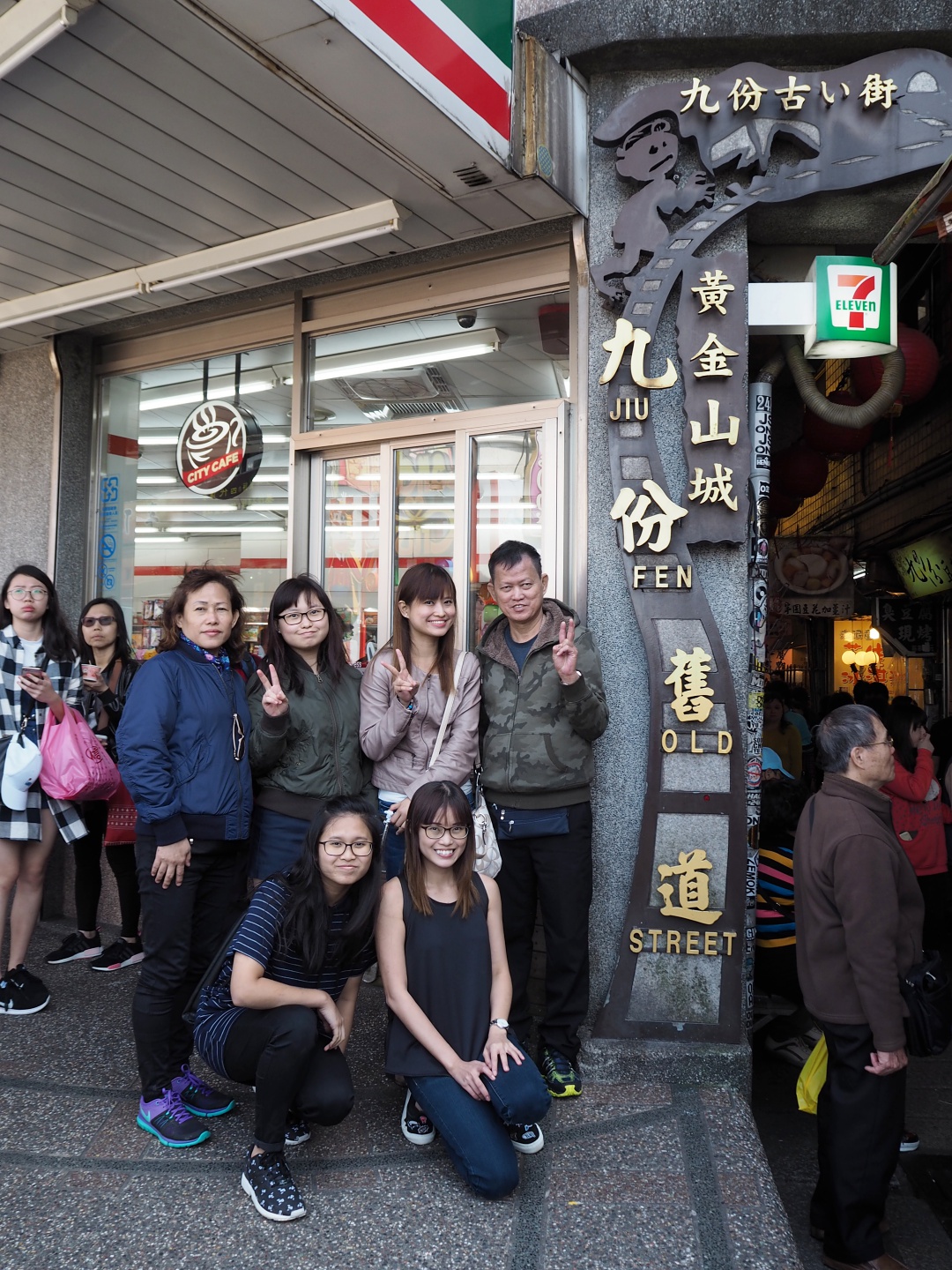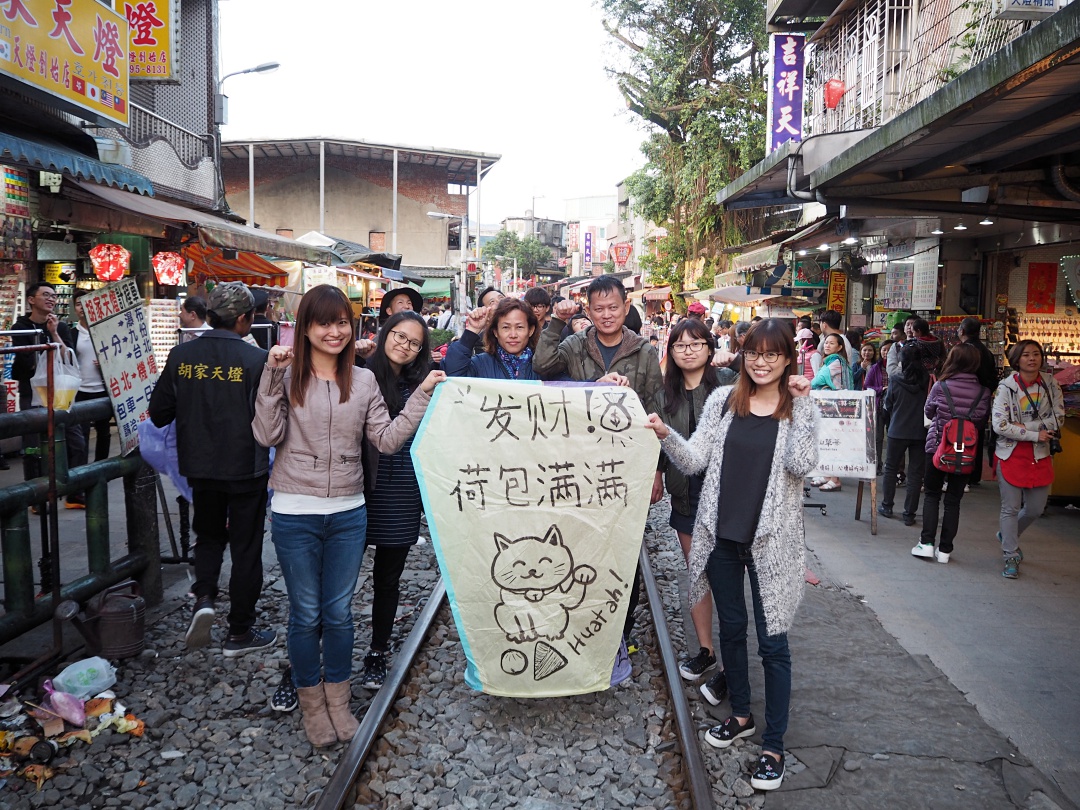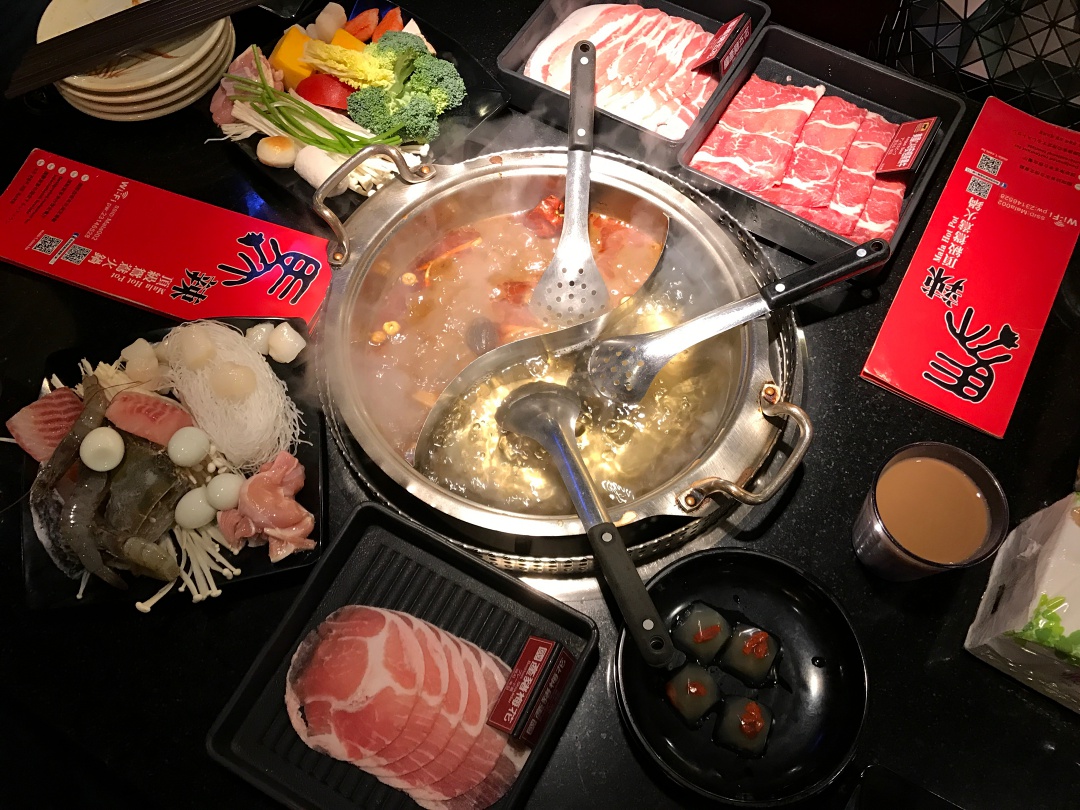 The long-awaited Taiwan trip with the family finally happened in March! It was my first time to Taipei and I really love it! Somehow, the night markets reminds me a lot of Bangkok. Aside from travelling on our own, we also booked a one-day tour and visited popular places like 野柳, 九分 and 十分. And to mark the end of our trip, we had lunch at Mala Hot Pot where we got to enjoy free-flow of food and ice cream! [ 24th – 28th March ]
APRIL / MAY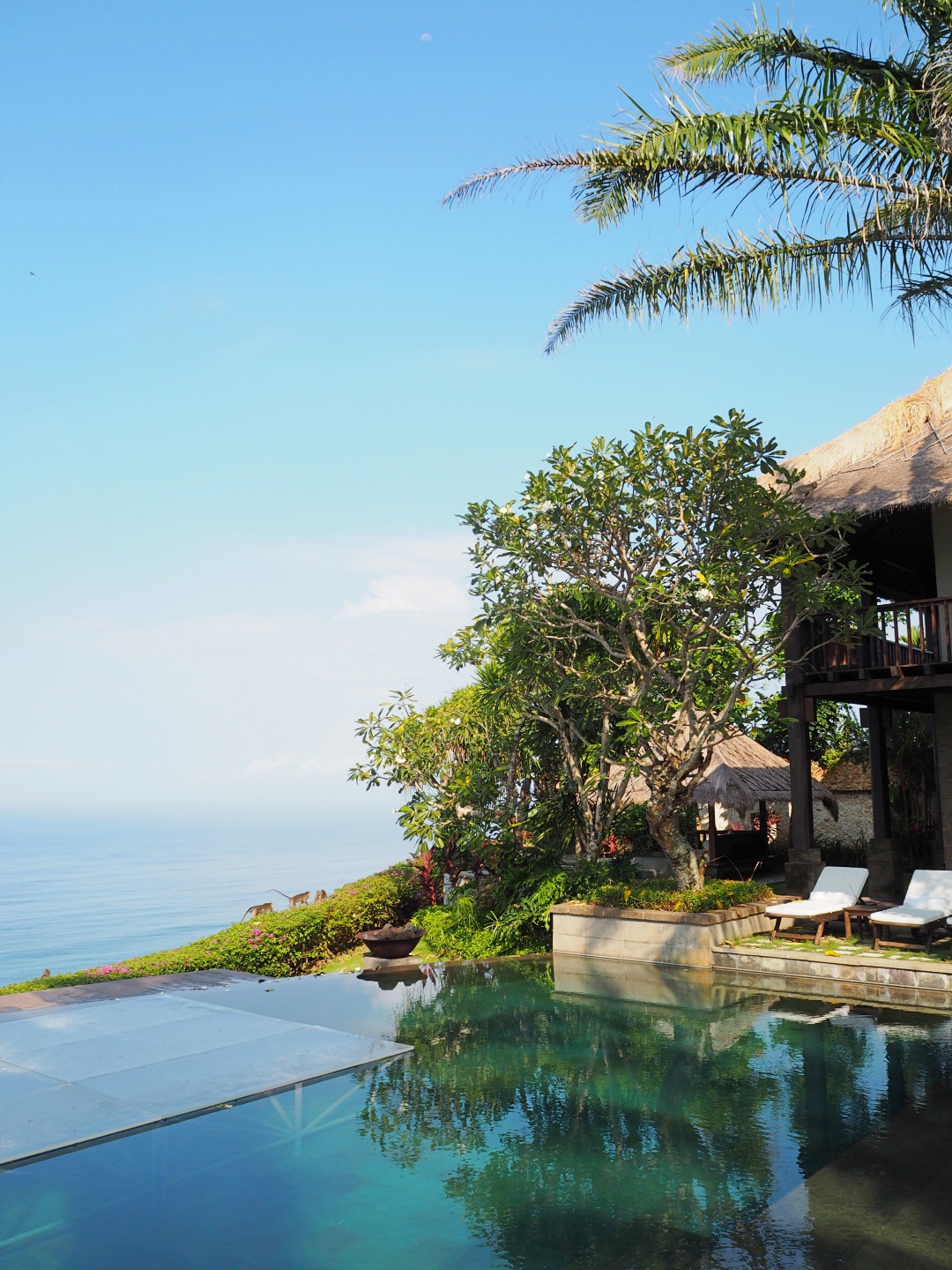 Our stay at Villa Tirtha.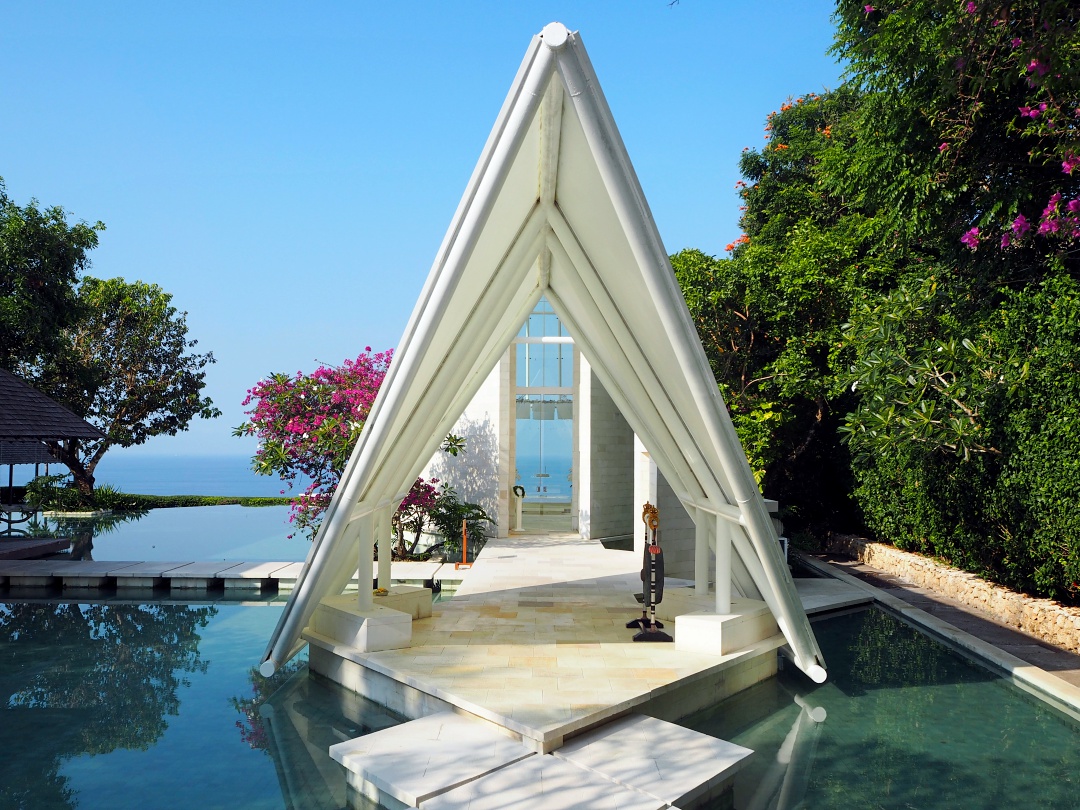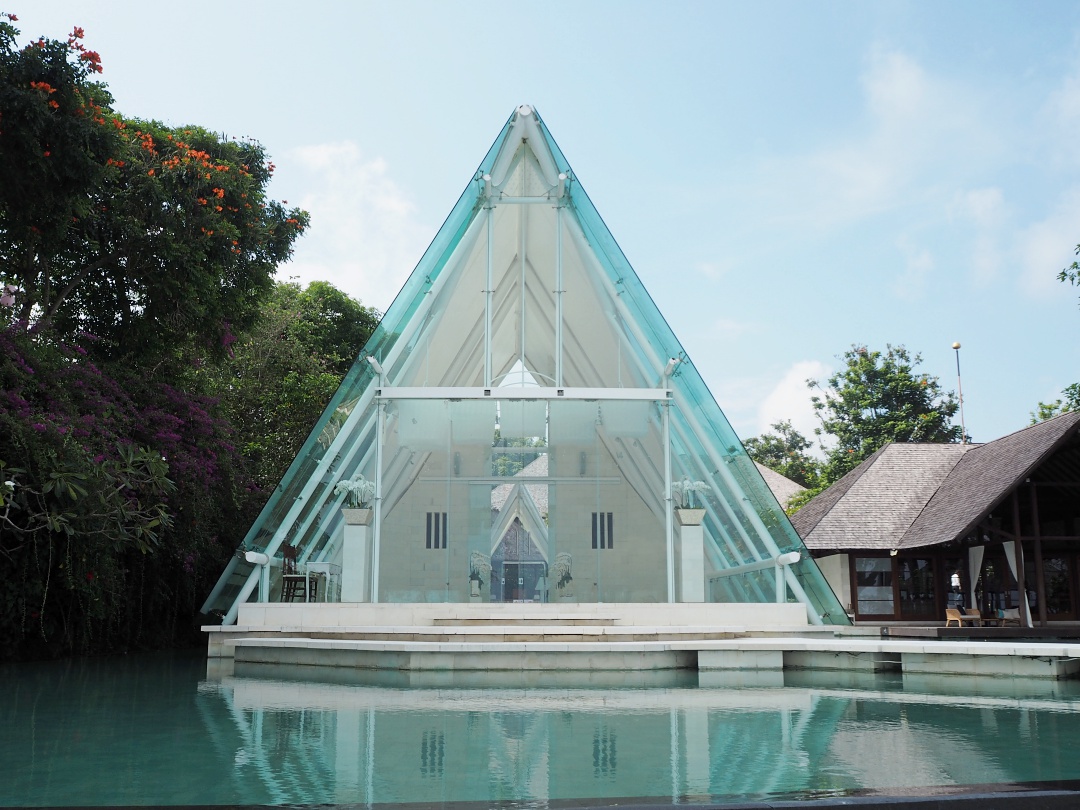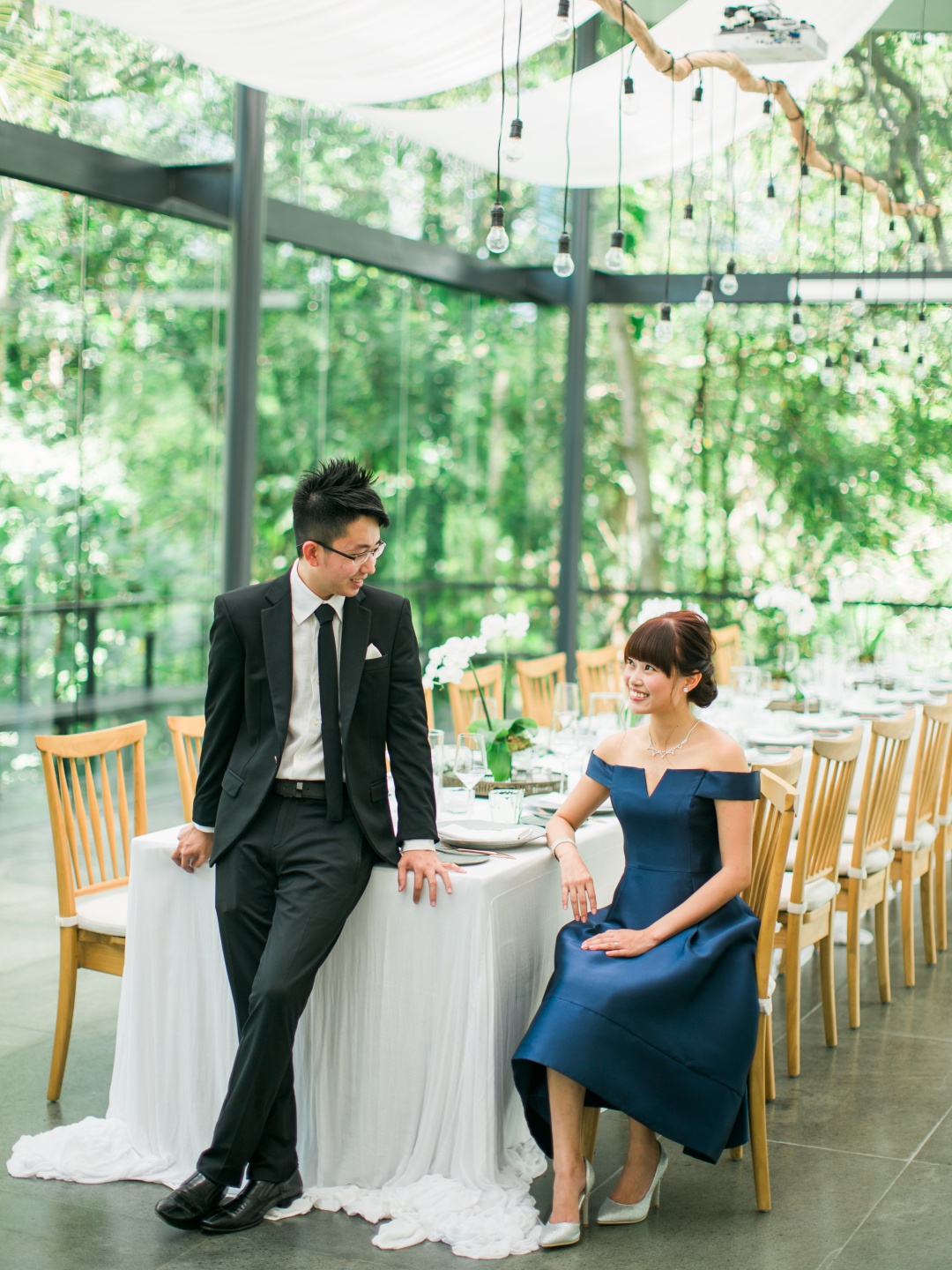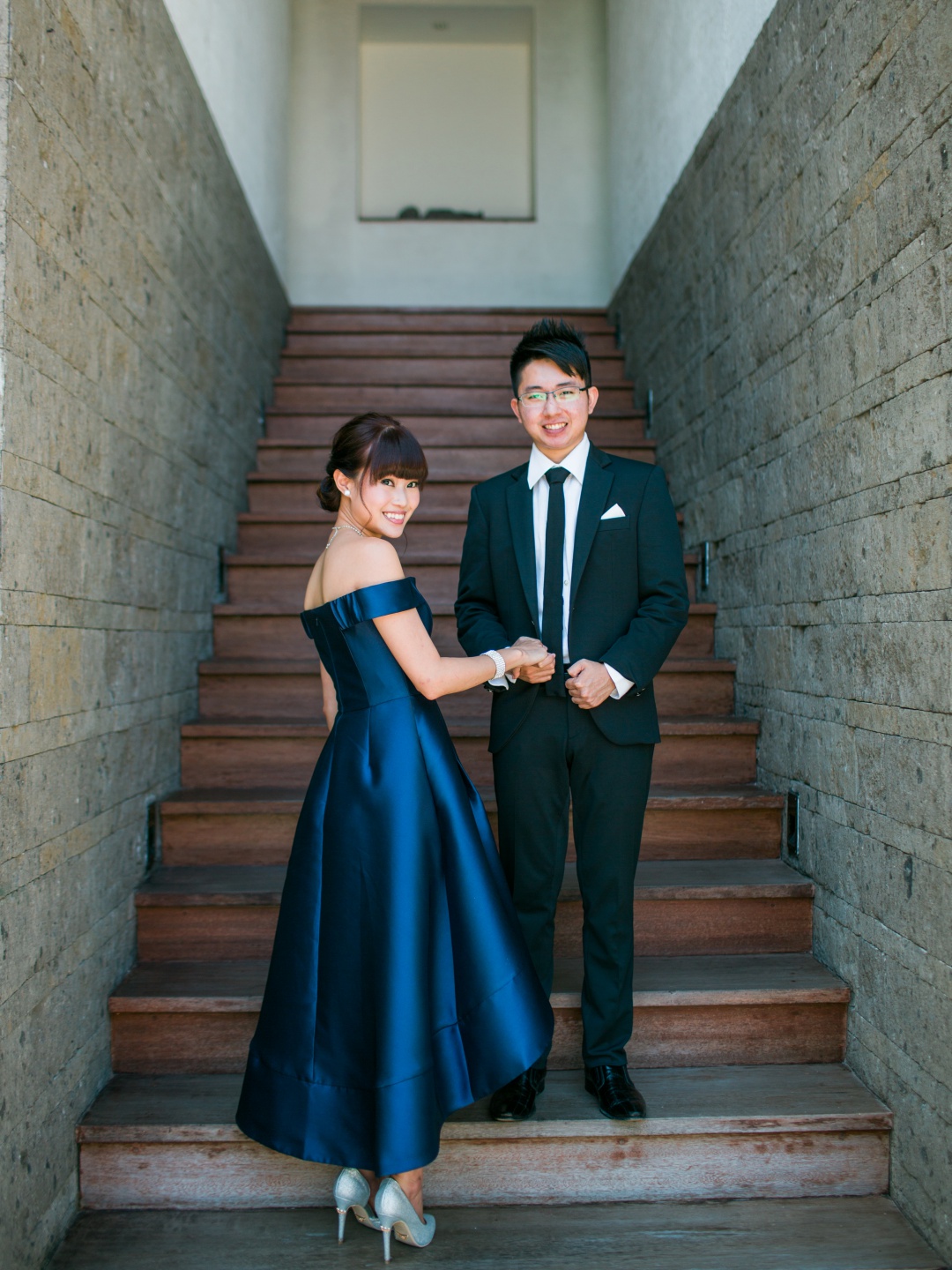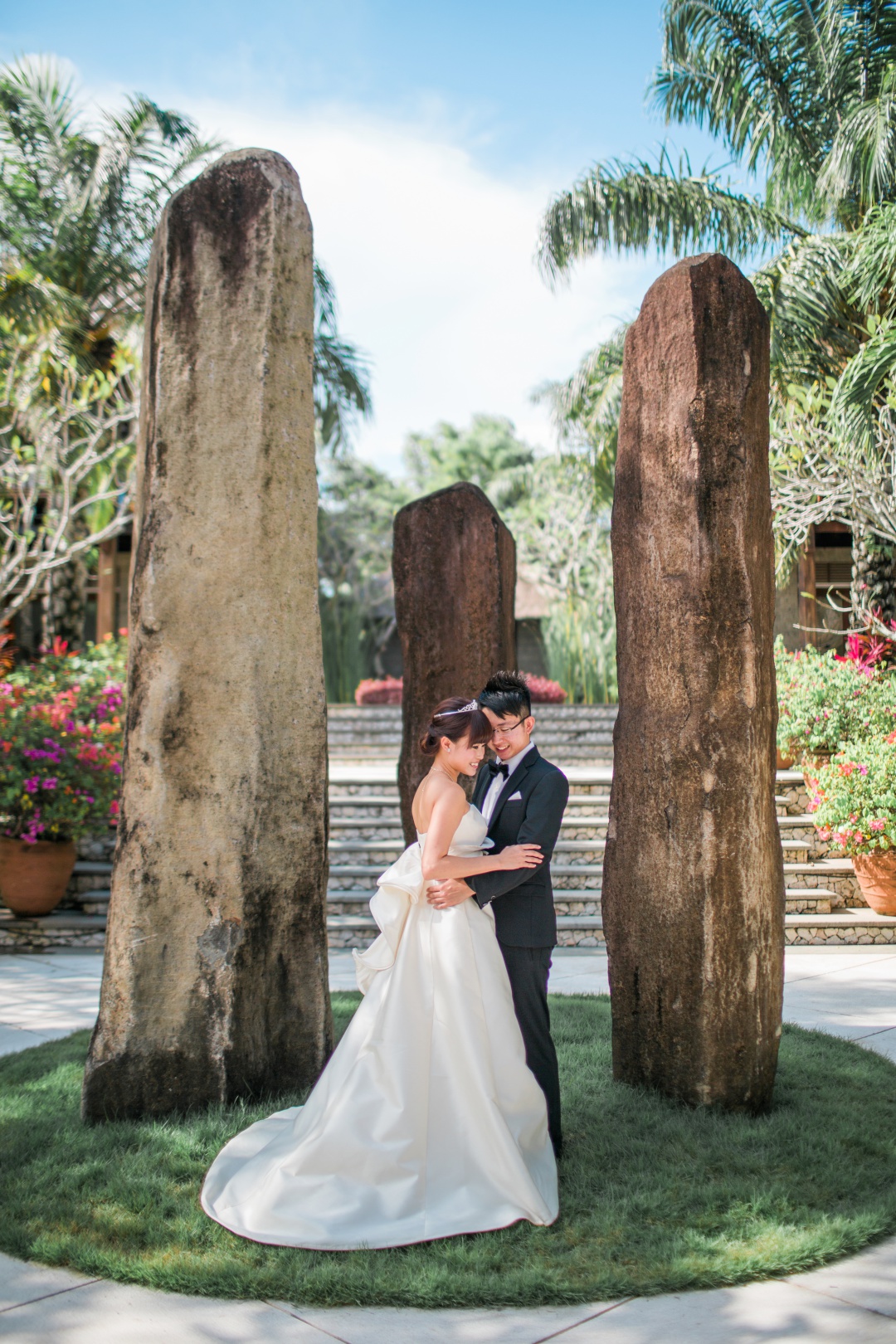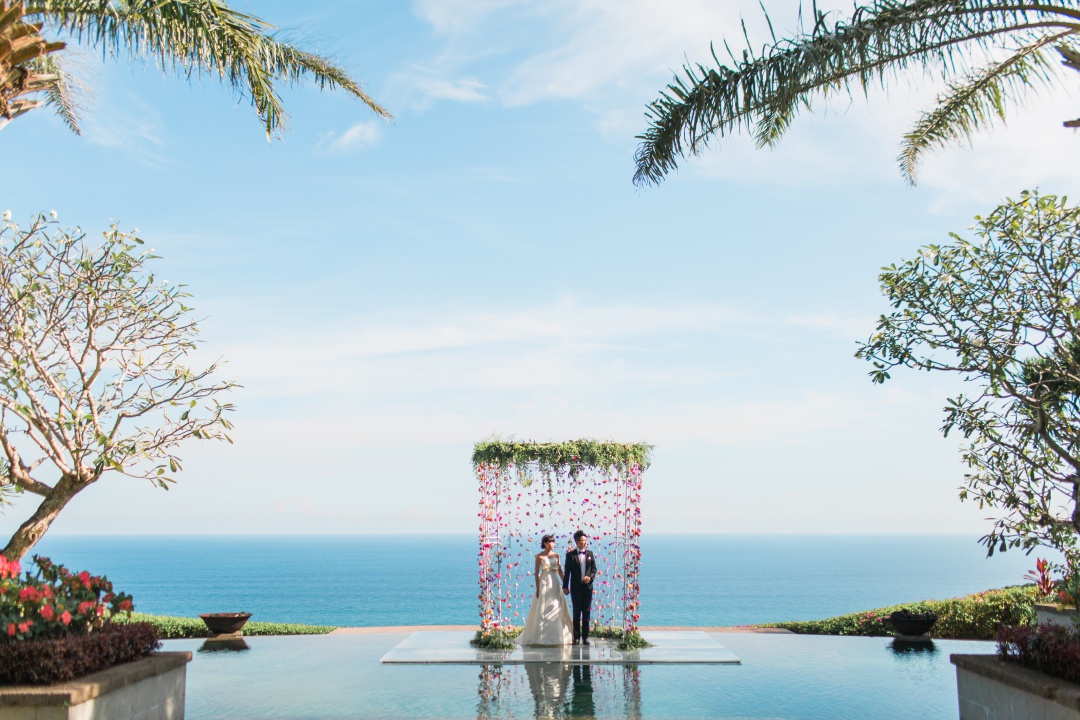 Pre-wedding shoot with Tirtha Bridal Bali. Never did I think I will do an overseas wedding shoot. I guess opportunity really comes when you least expected it.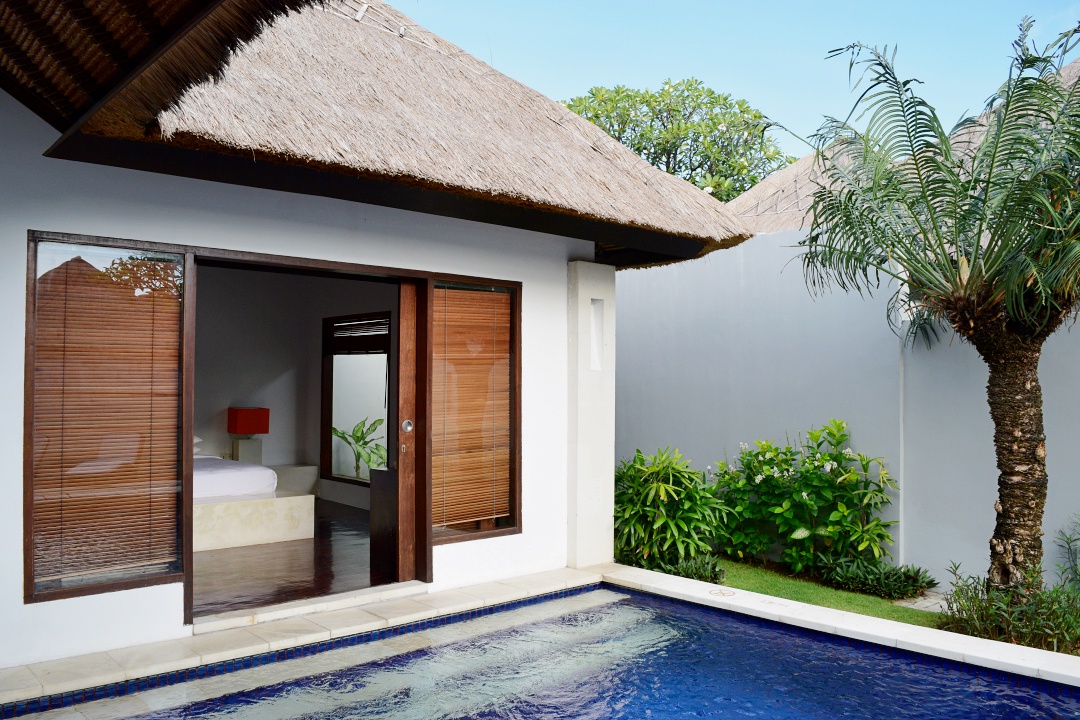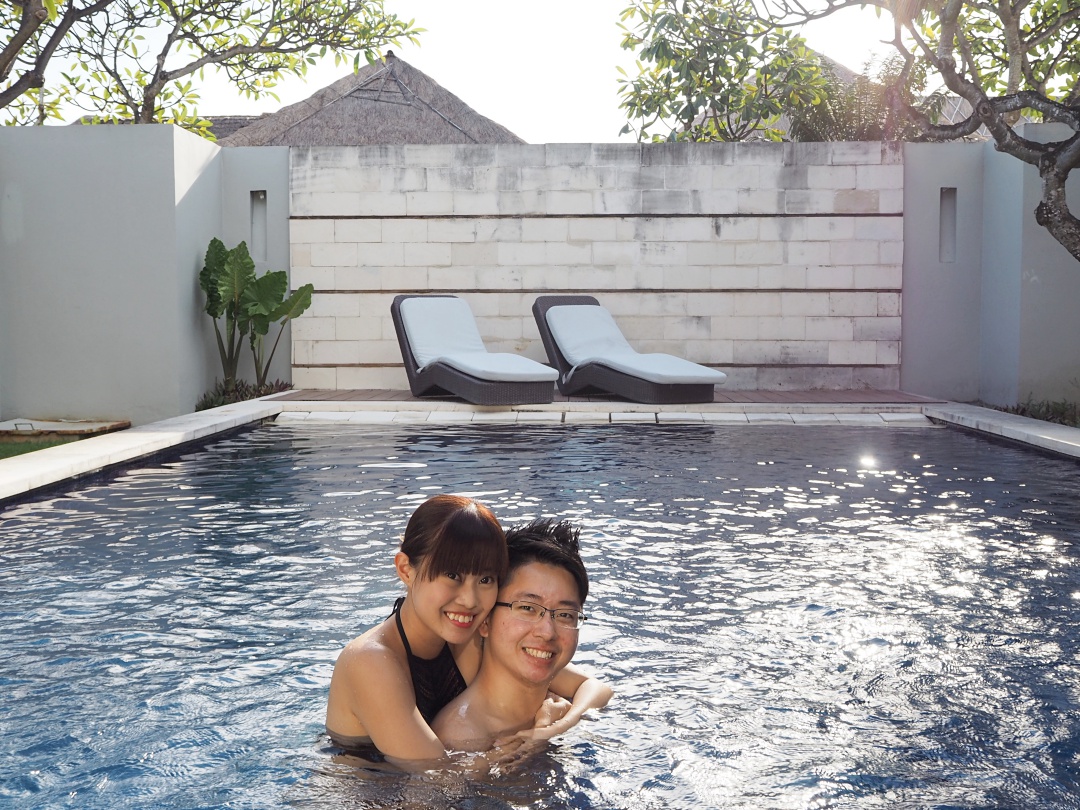 Our stay at bvilla Seminyak.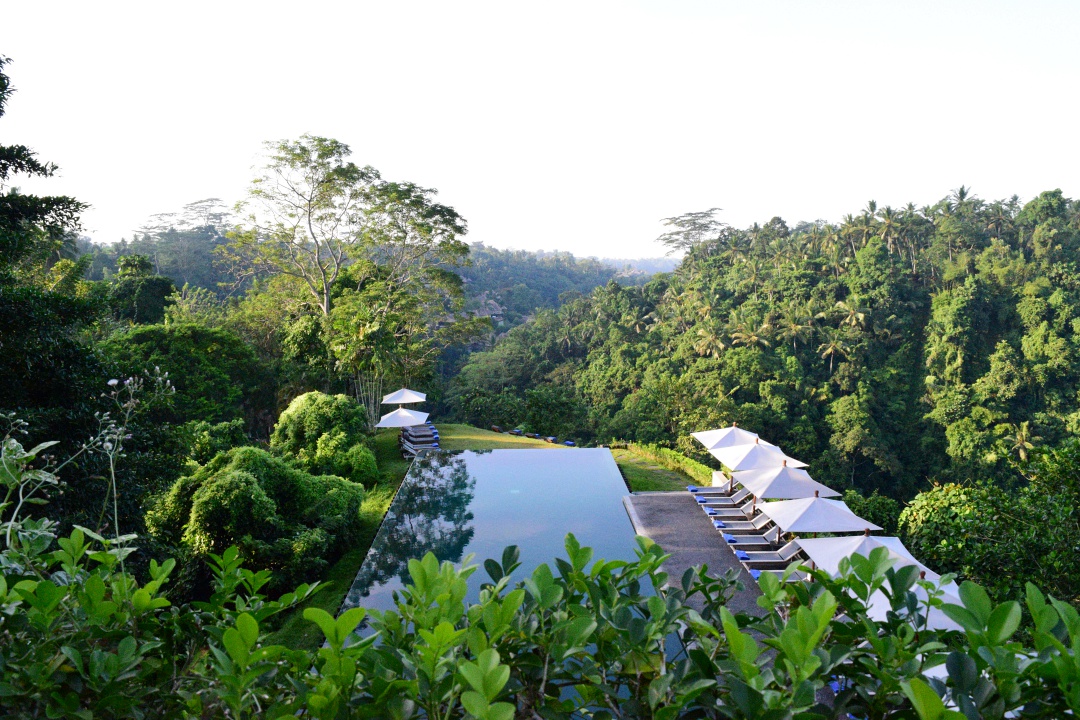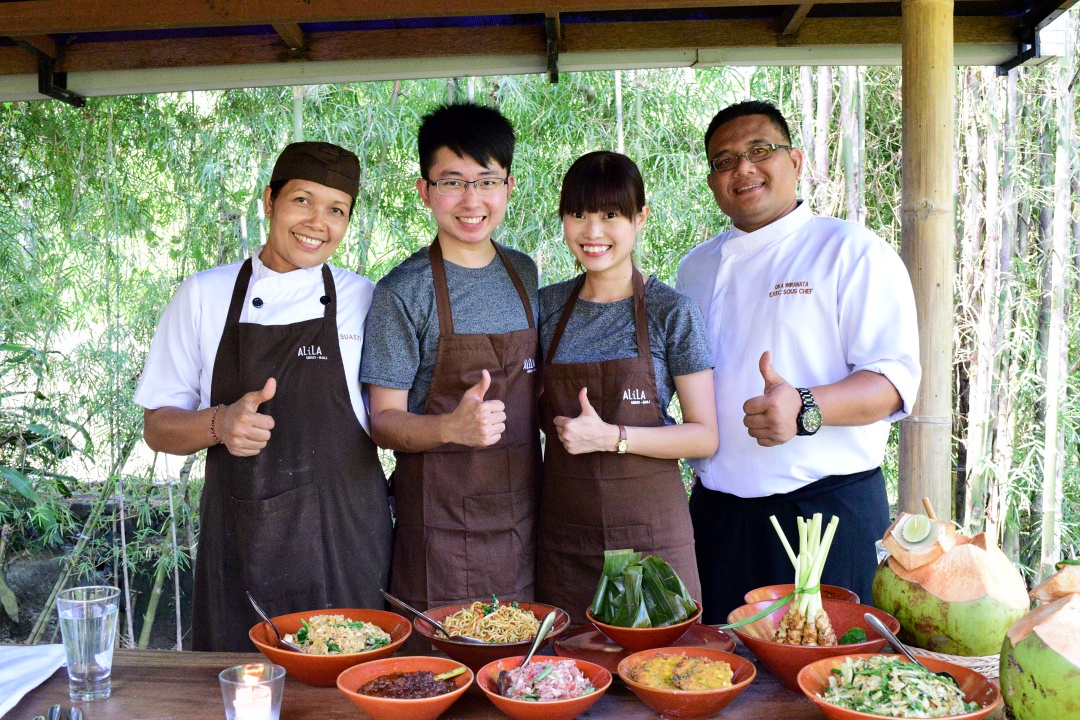 Cooking class at Alila Ubud's Organic Garden.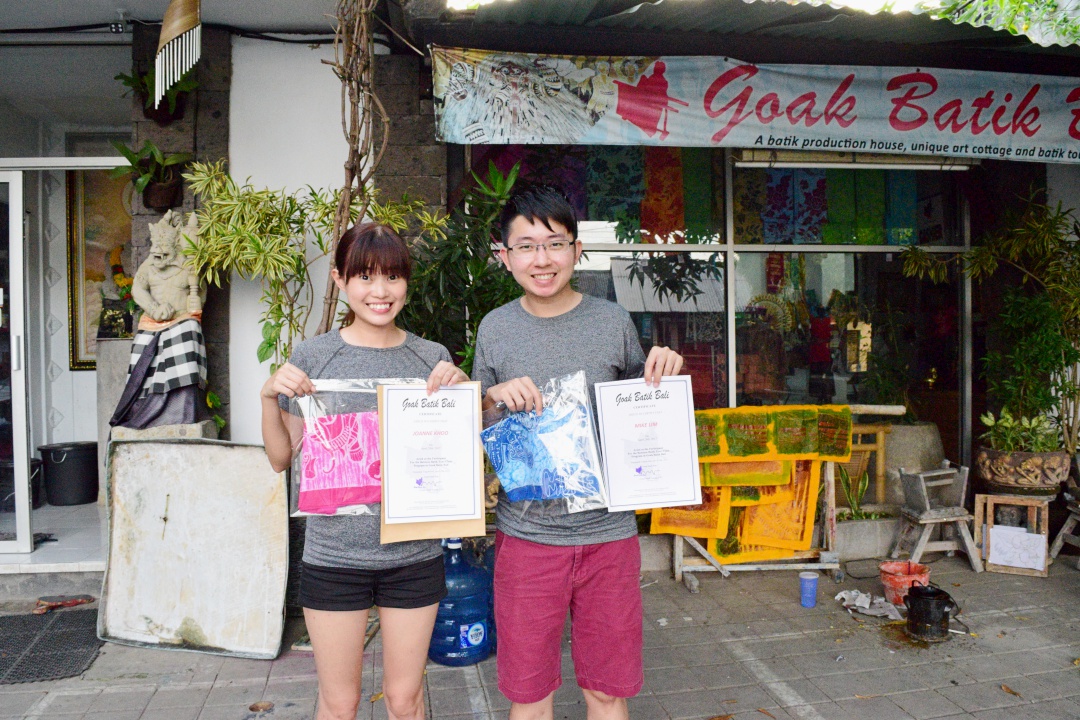 Batik making with Goak Batik Bali.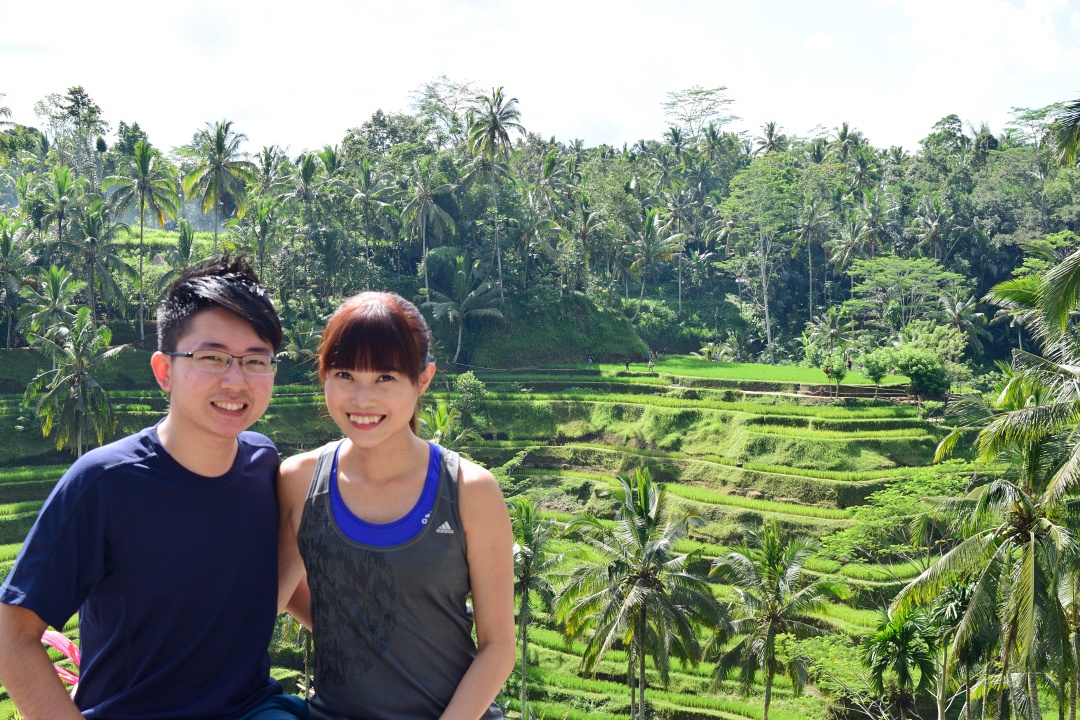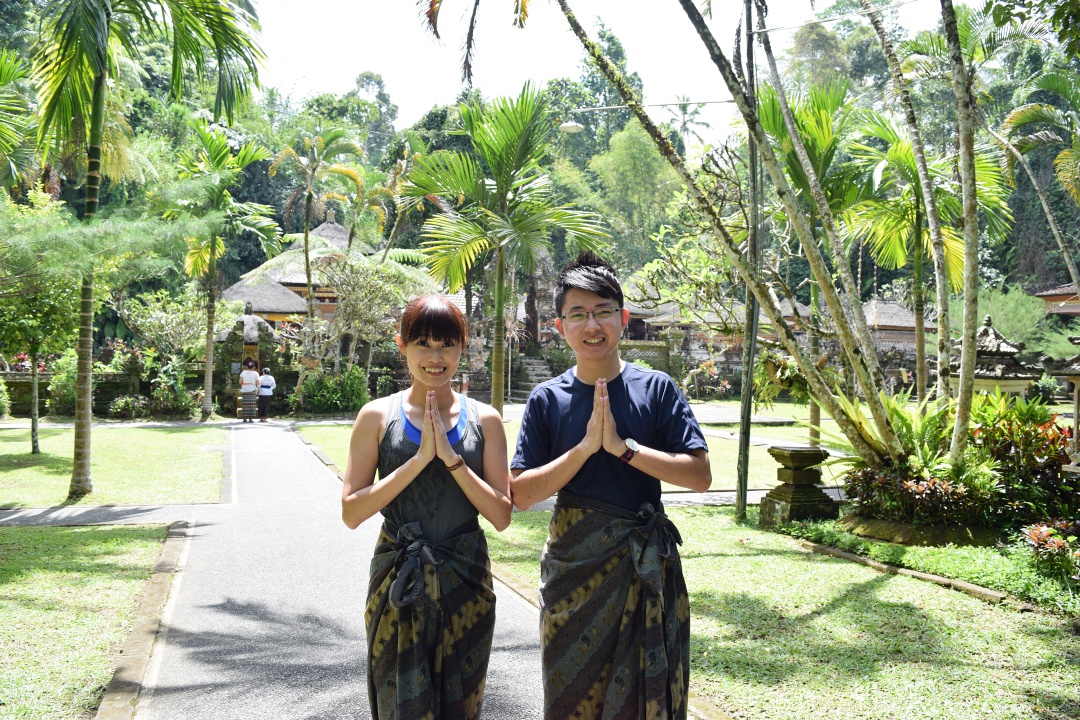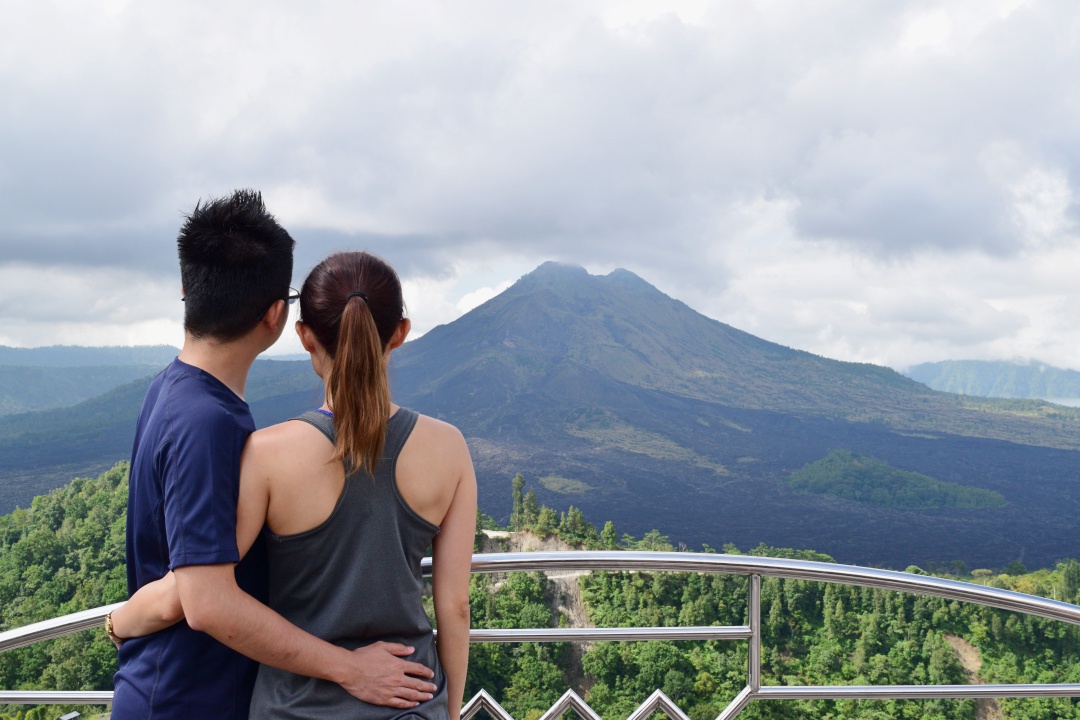 Chasing the sunrise with Alila Manggis.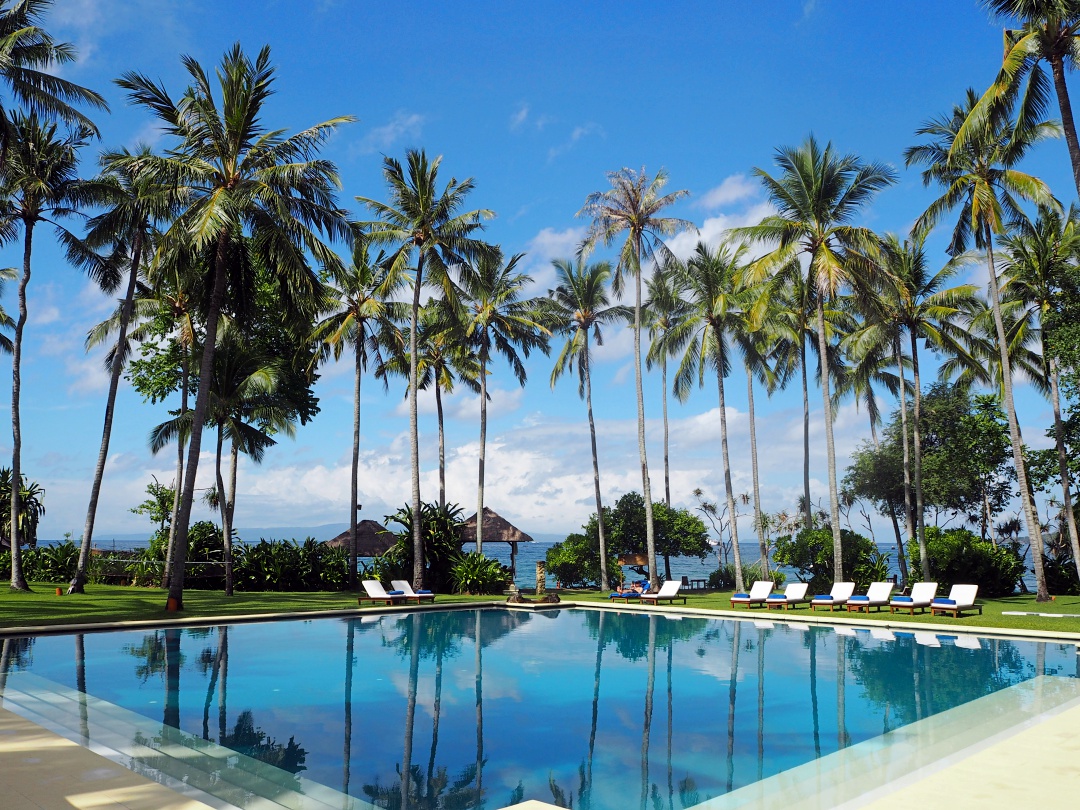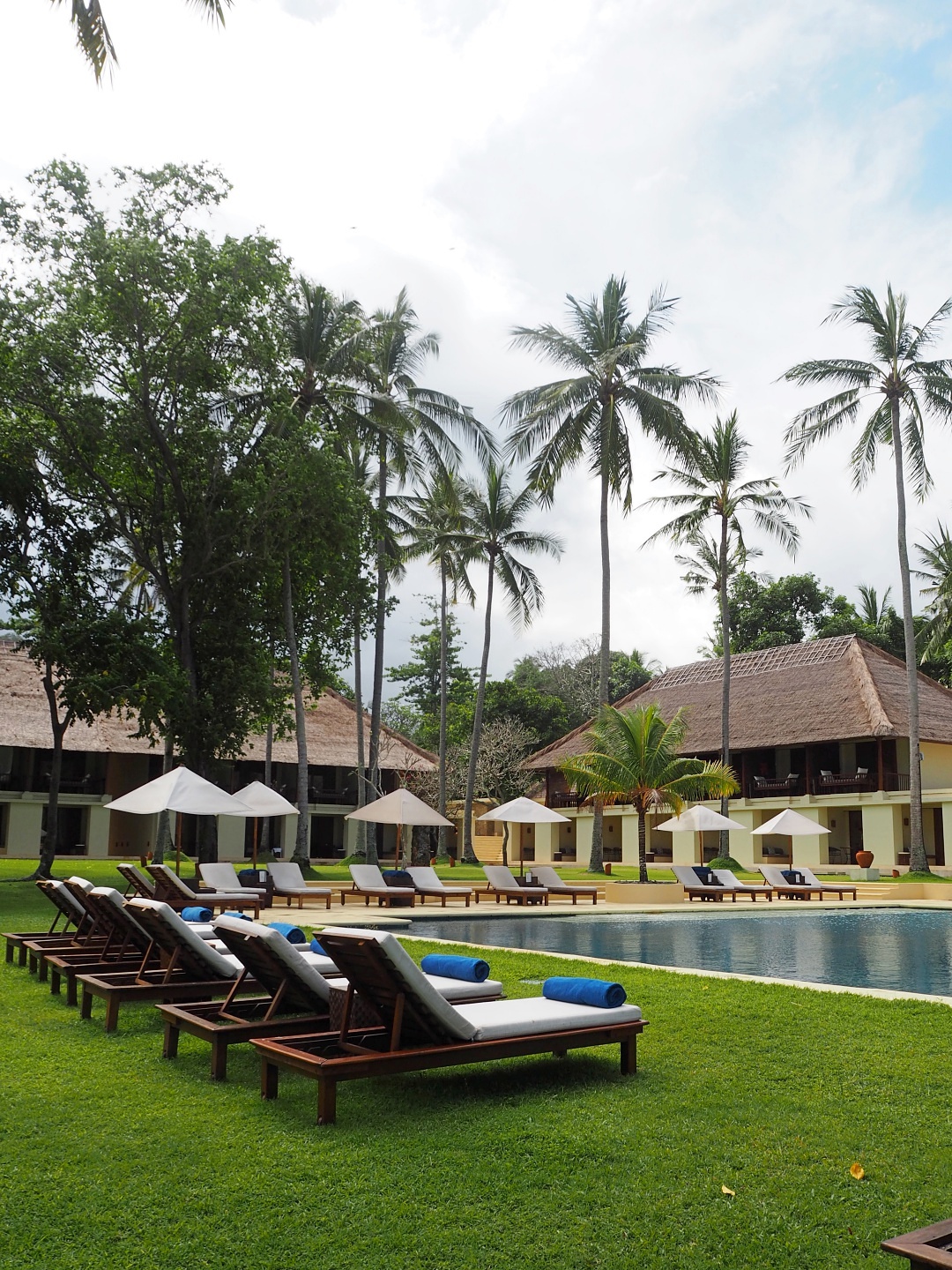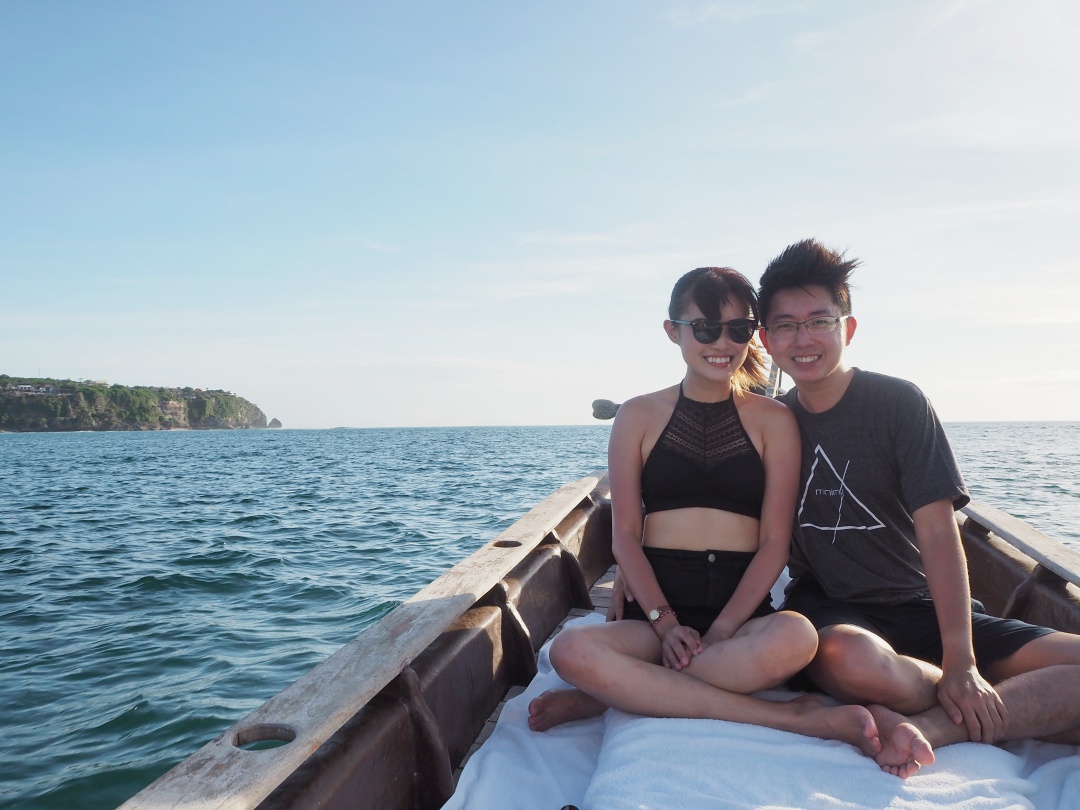 Journey to the Southern Beaches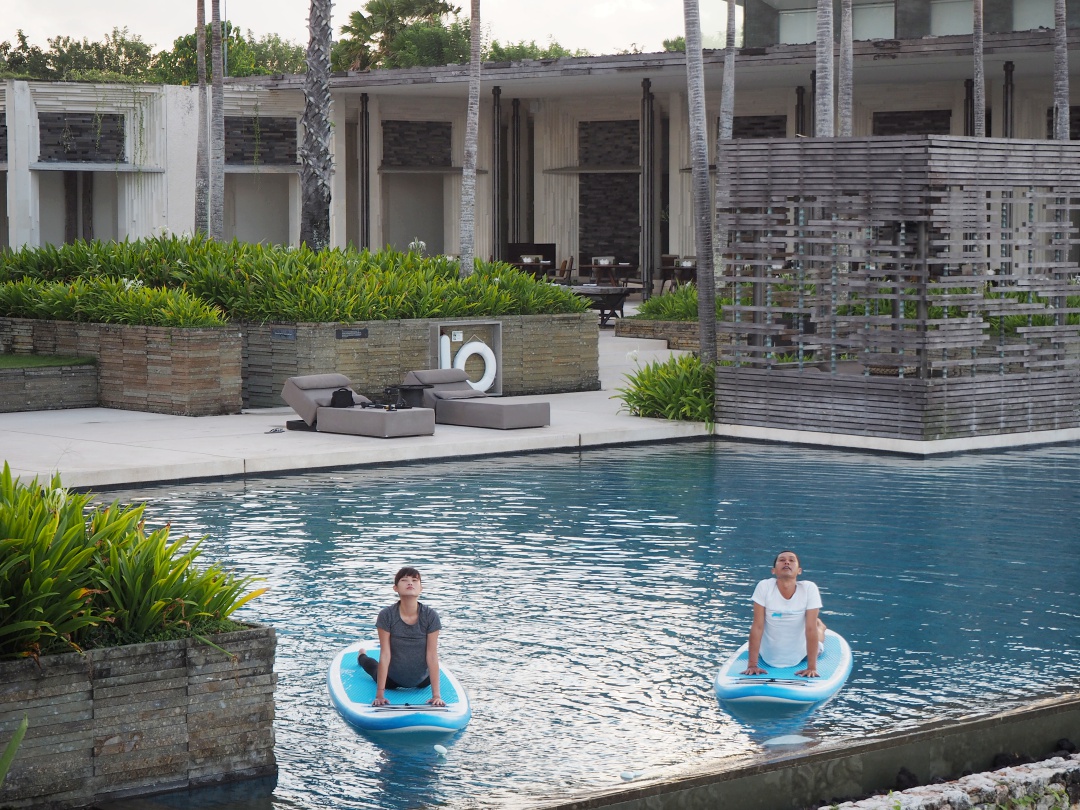 Trying Stand Up Paddle Board Yoga for the first time.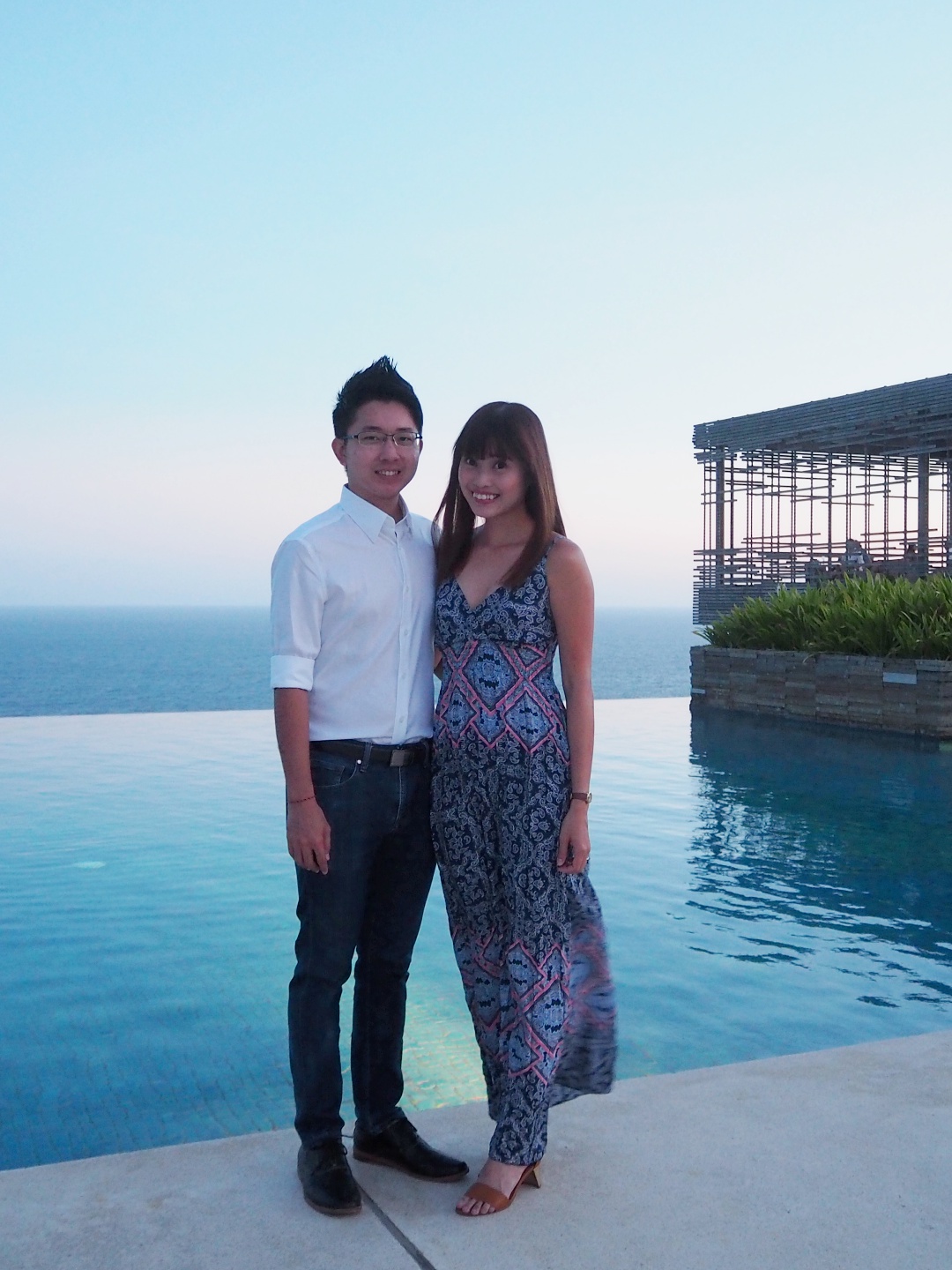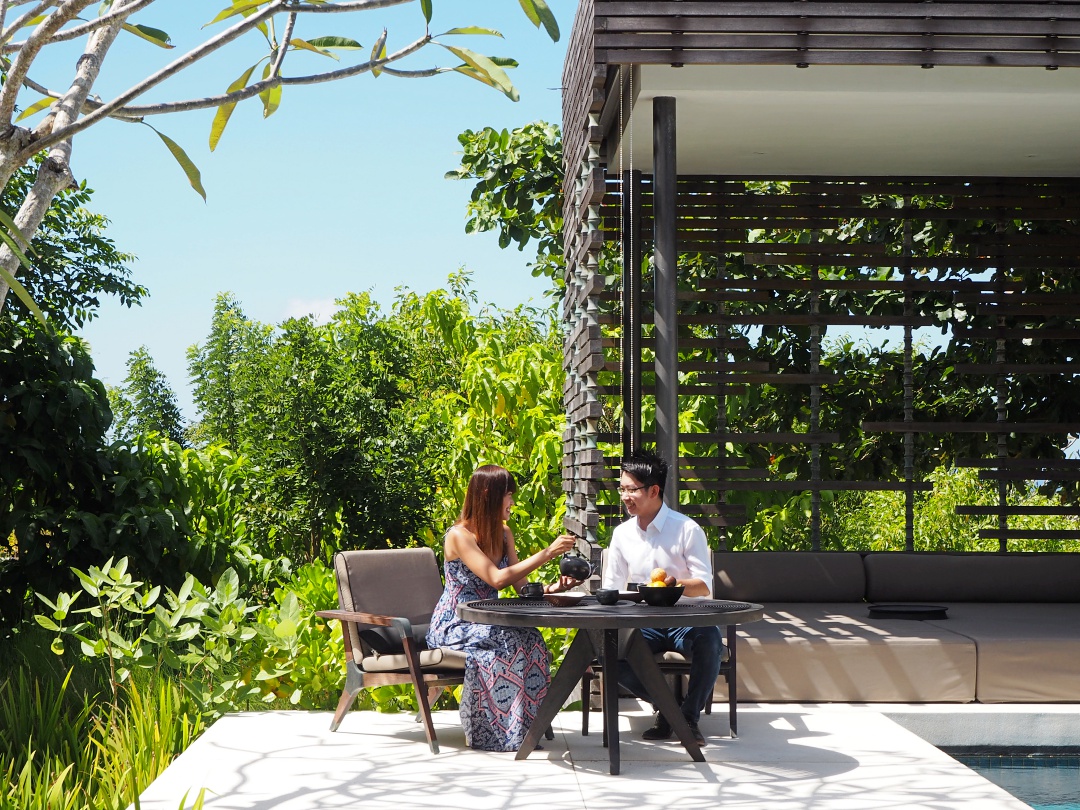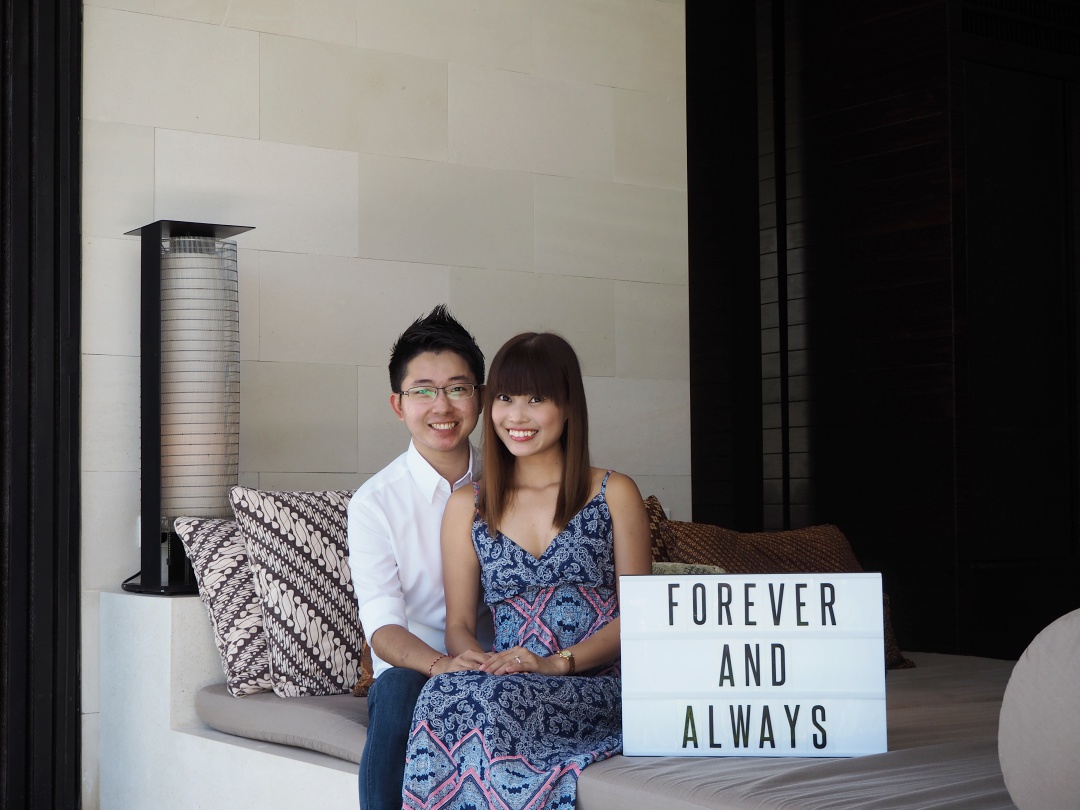 Spending nearly a month in Bali from mid-April to mid-May is something I didn't expect. This marks the longest overseas trip that we have took.
Where do I even begin? The highlight of the trip is no doubt our pre-wedding shoot! But aside from that, this trip also saw us staying at different hotels/resorts, and going for various activities together. Certainly one of the most memorable trips we took! [ 17th April – 12th May ]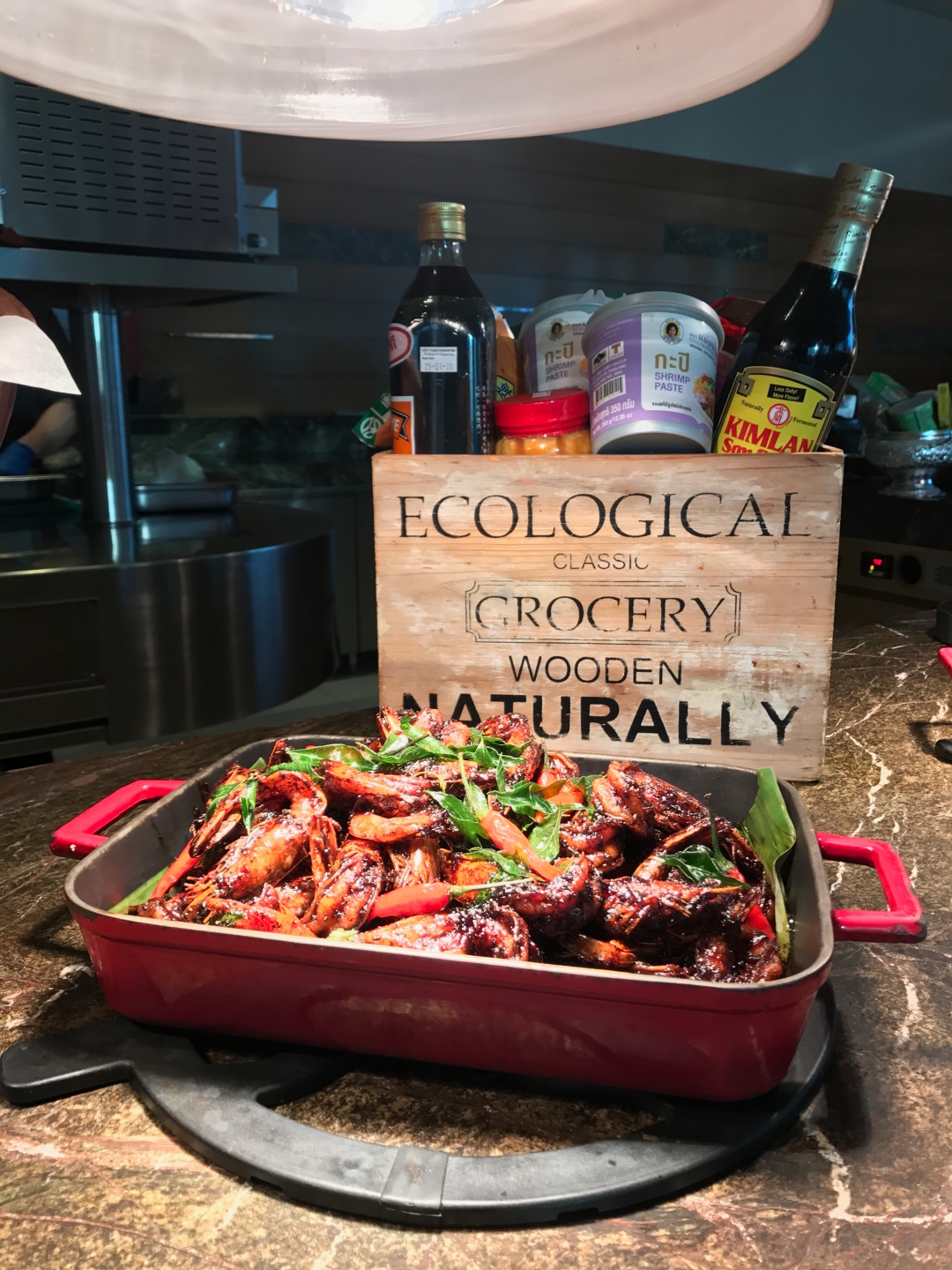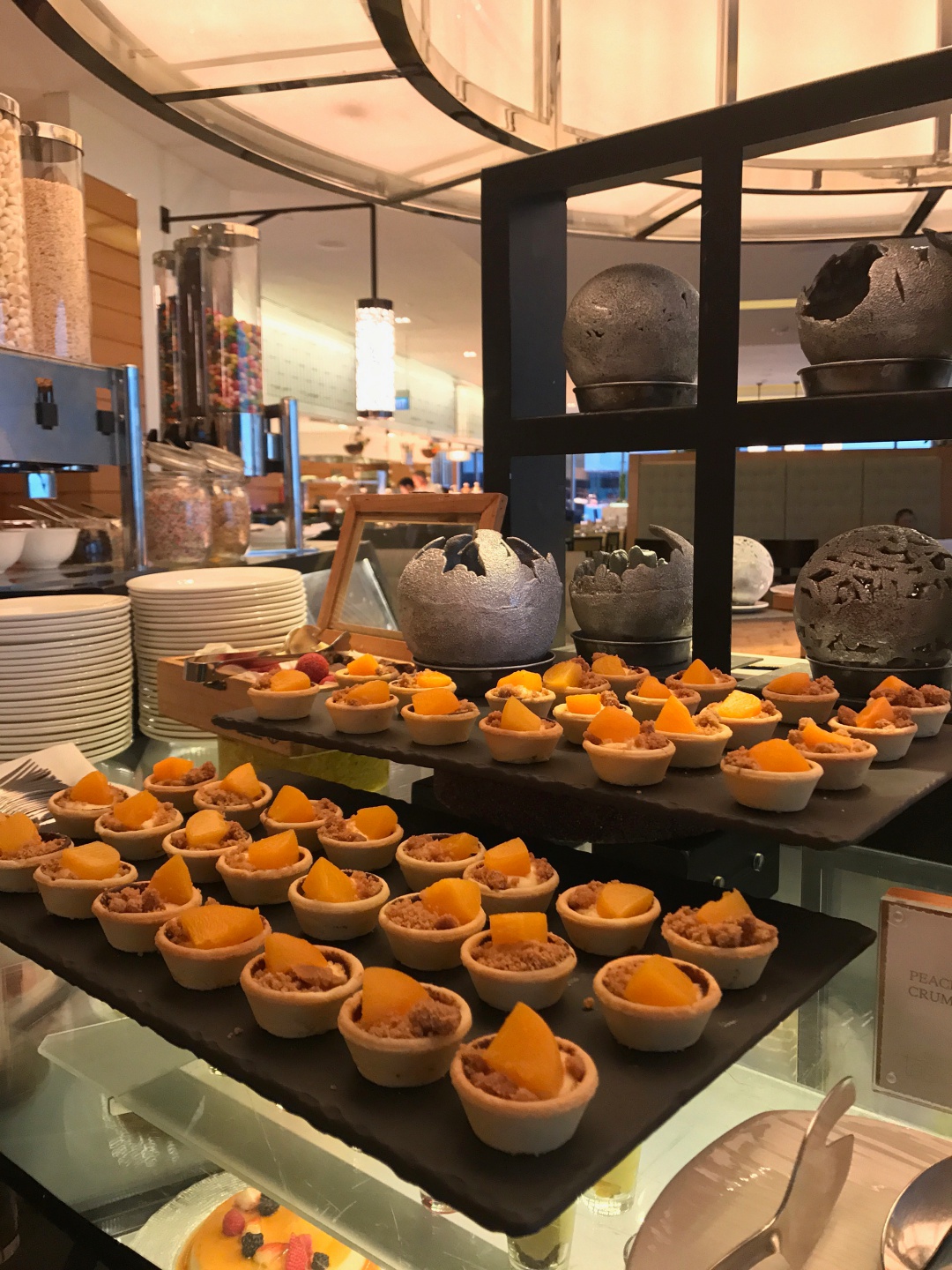 Celebrate a decade of knowing each other with a buffet dinner at The Westin. [ 30th May ]
JUNE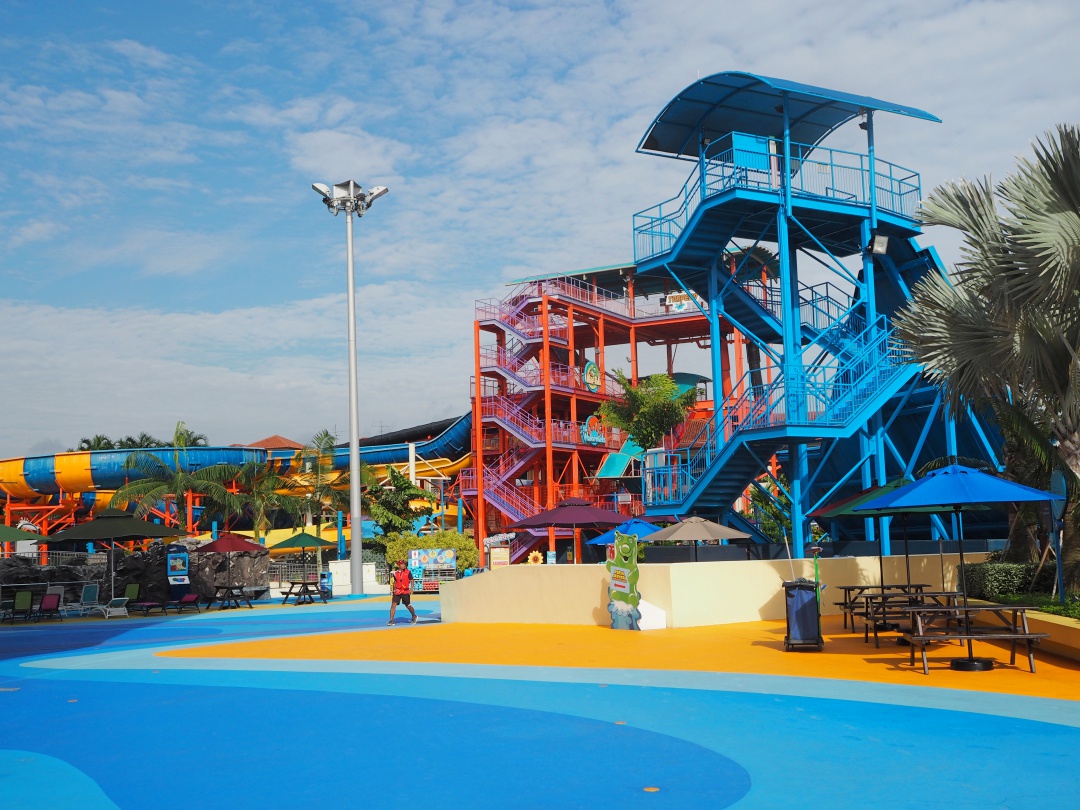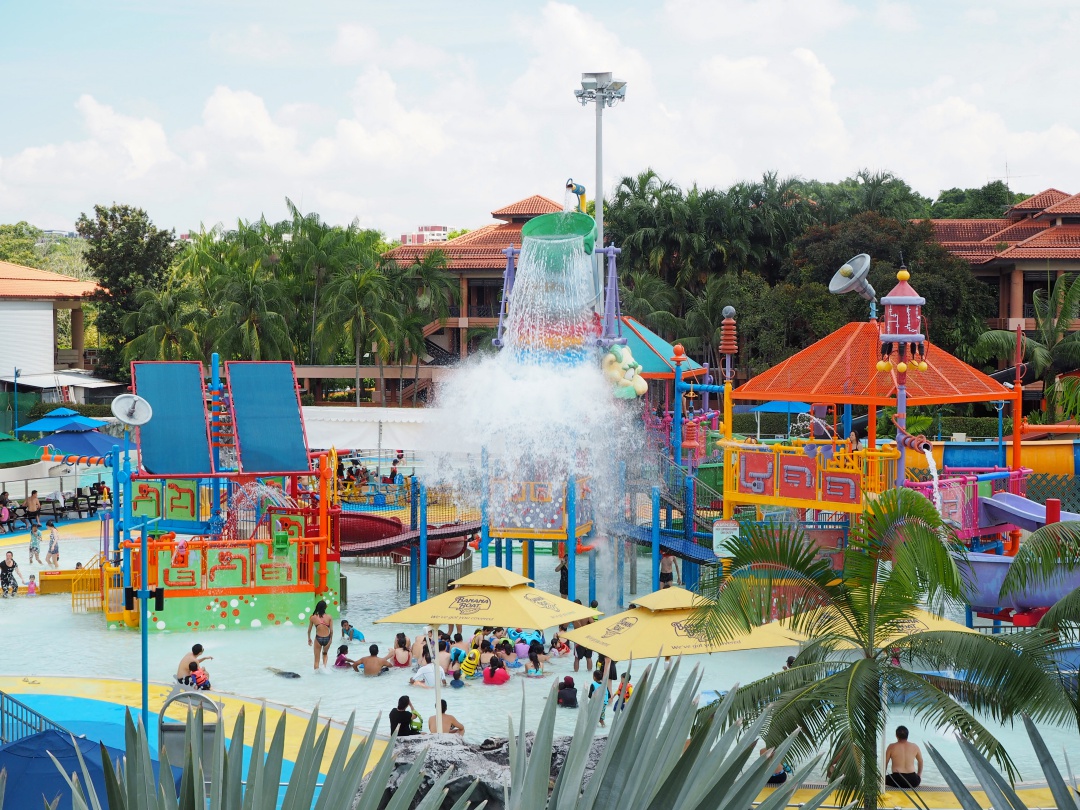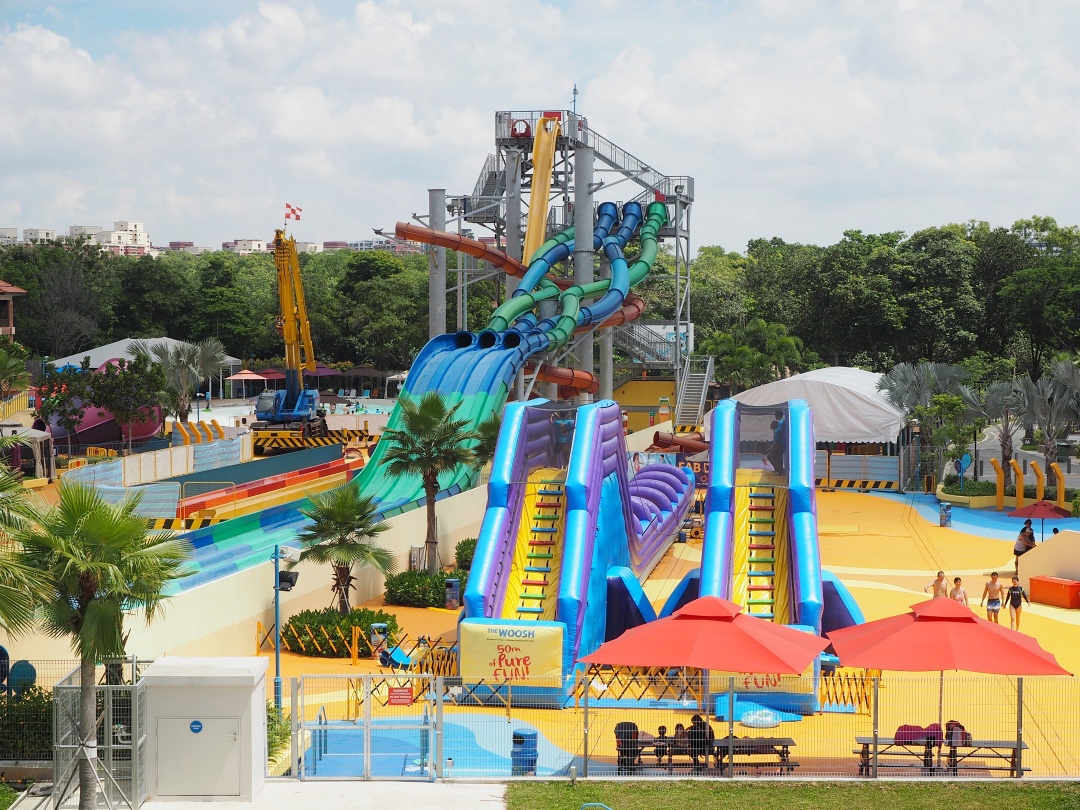 Got an invitation to visit Downtown East Wild Wild Wet! It was such a fun day out and I'm glad we decided to go. [ 4th June ]
JULY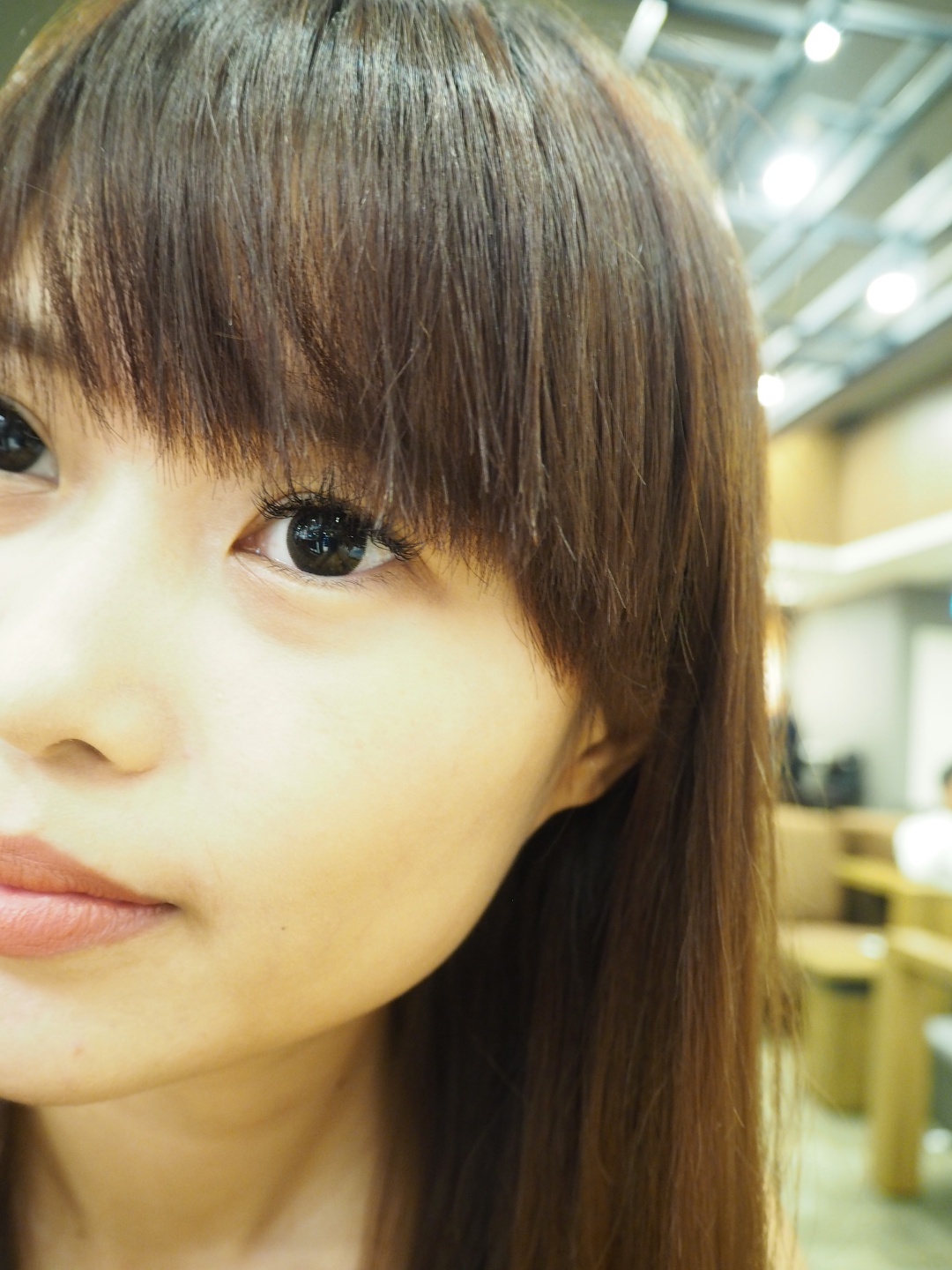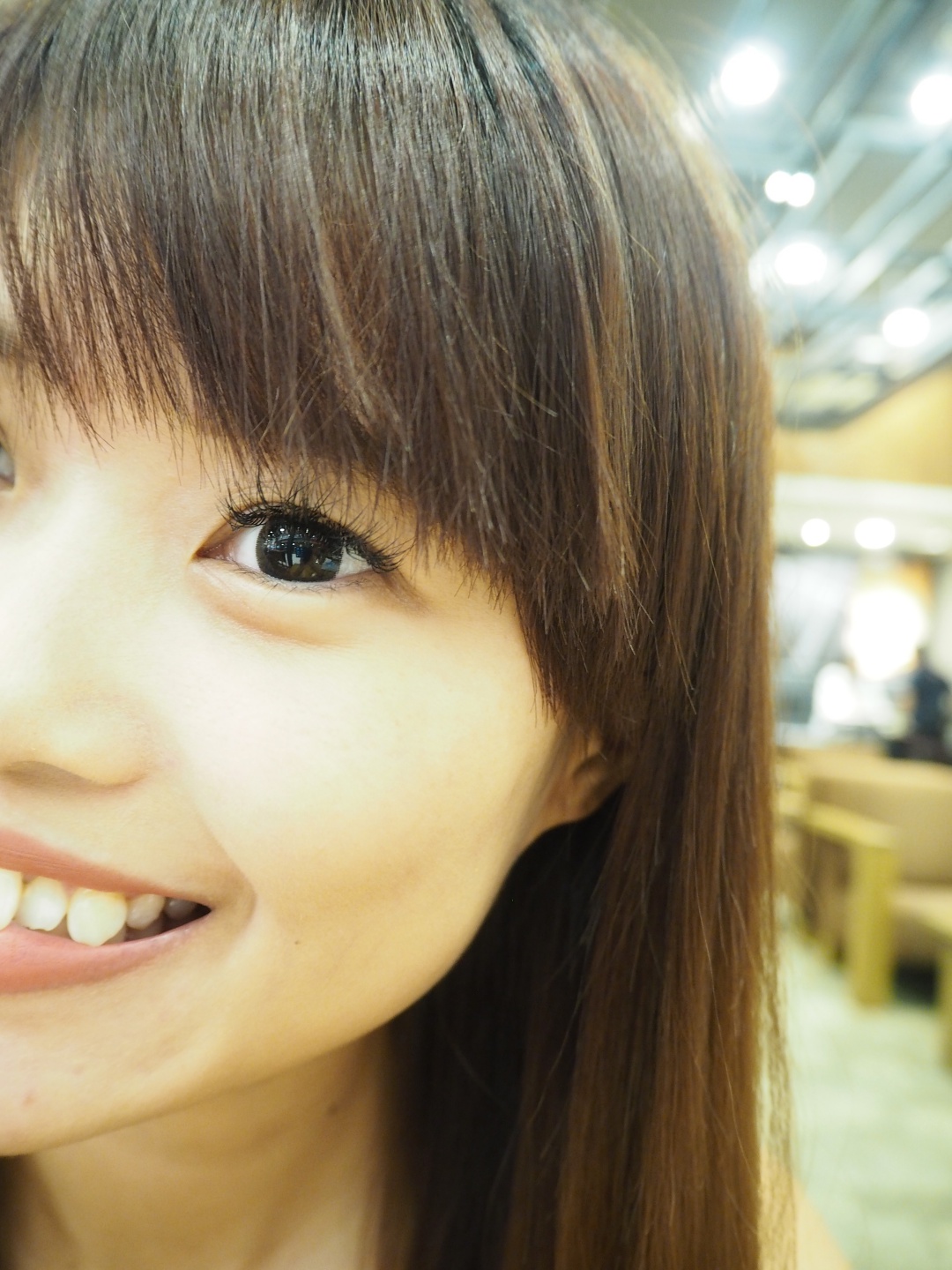 Did my first eyelash extension at The Lash Co. just three days before my ROM. [ 4th July ]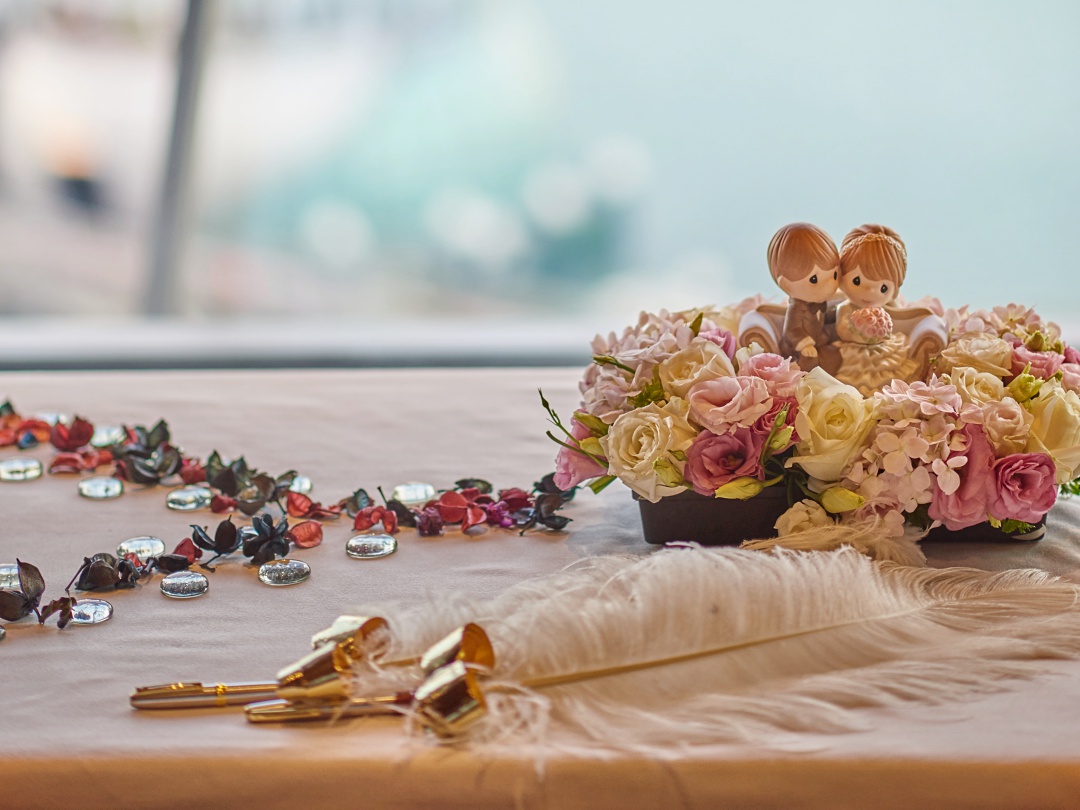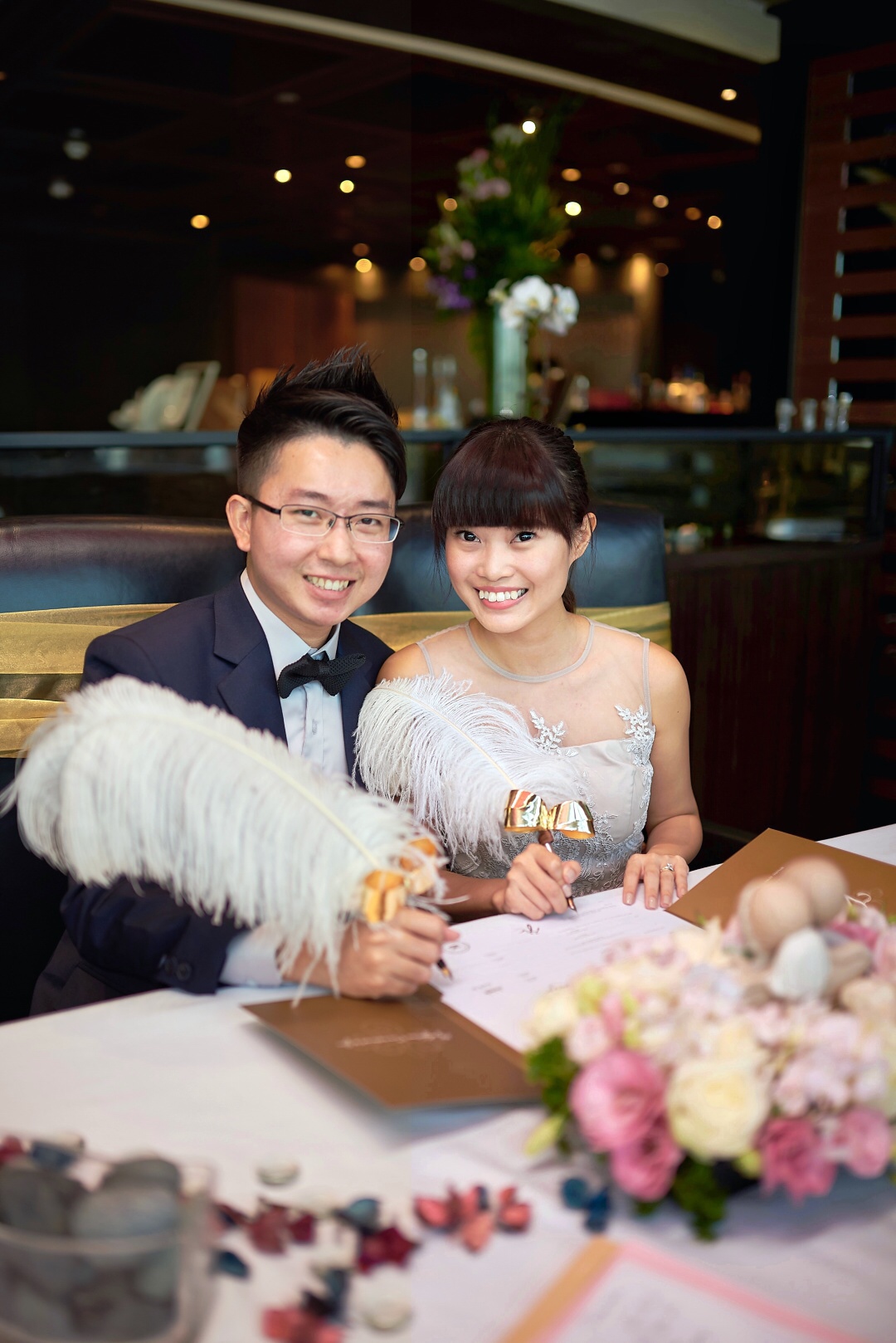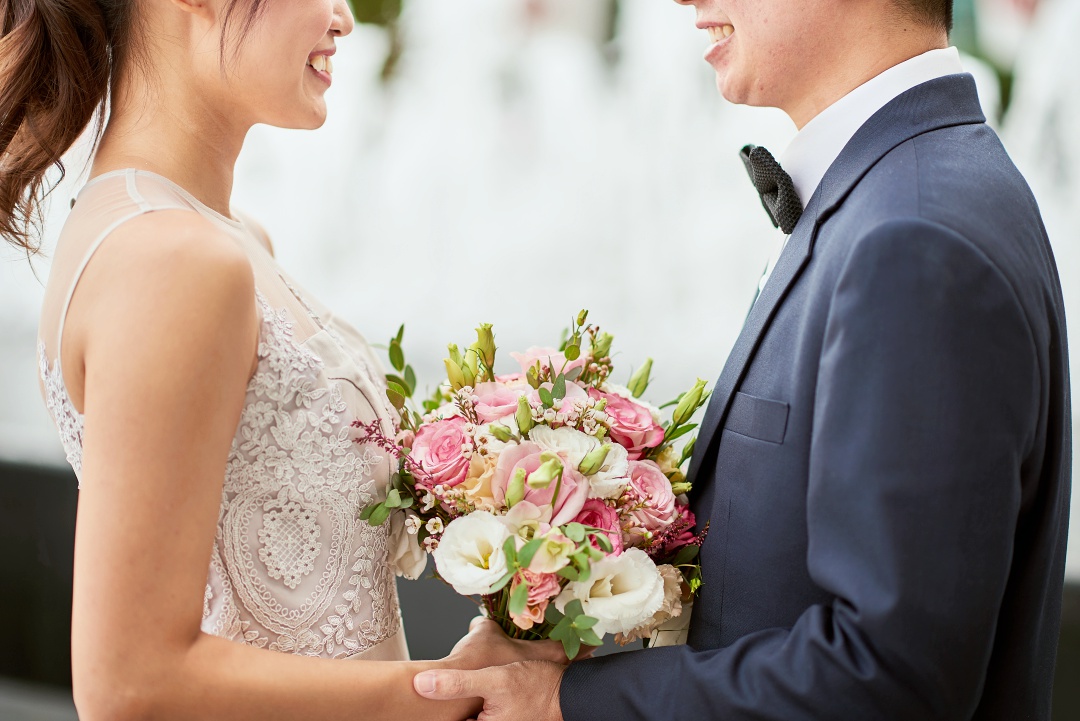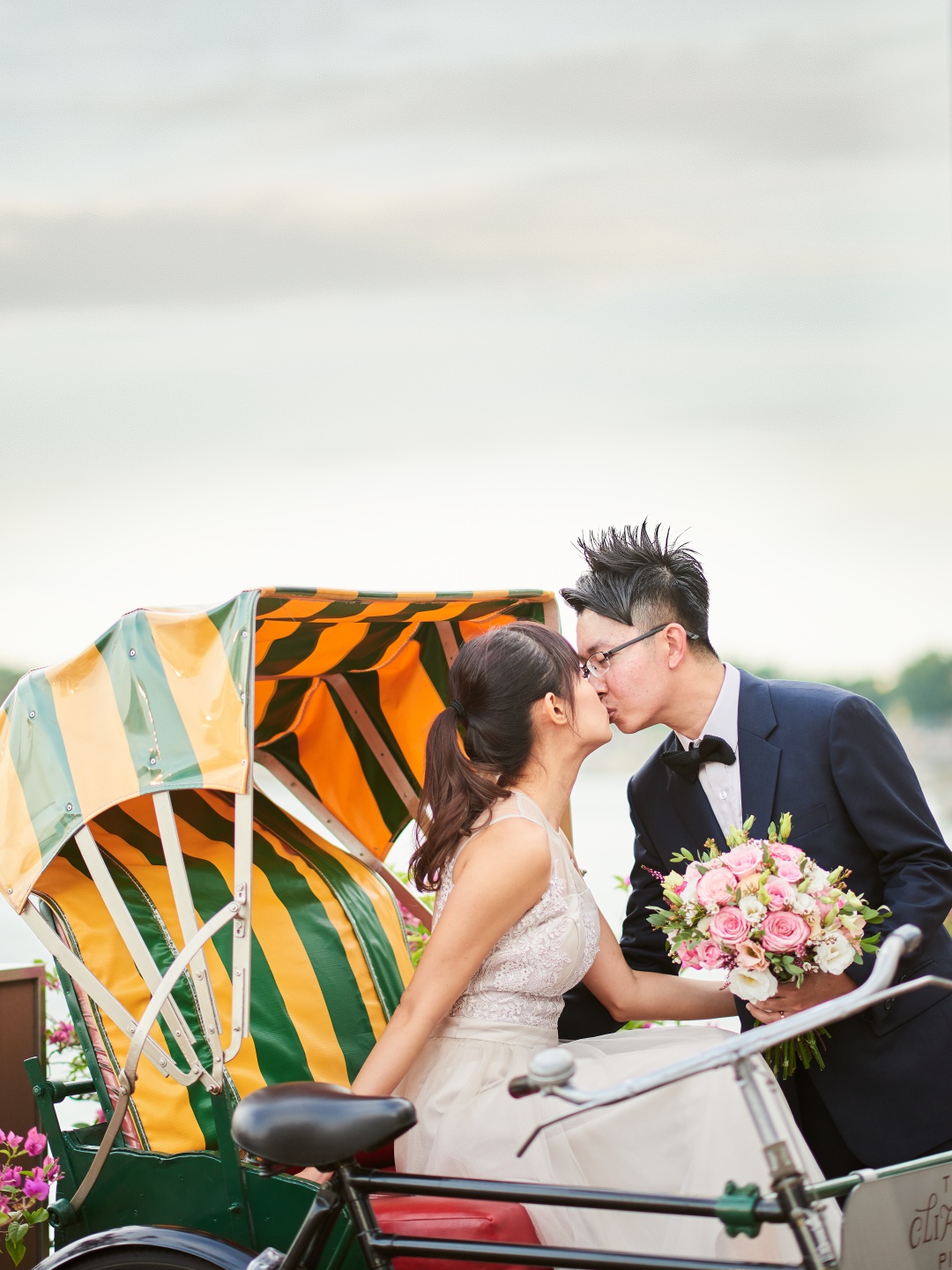 Getting married on our 10th anniversary is probably my biggest highlight for 2017! We book a venue to host the ROM ceremony and had a simple sit down dinner with our immediate family. [ 7th July ]
AUGUST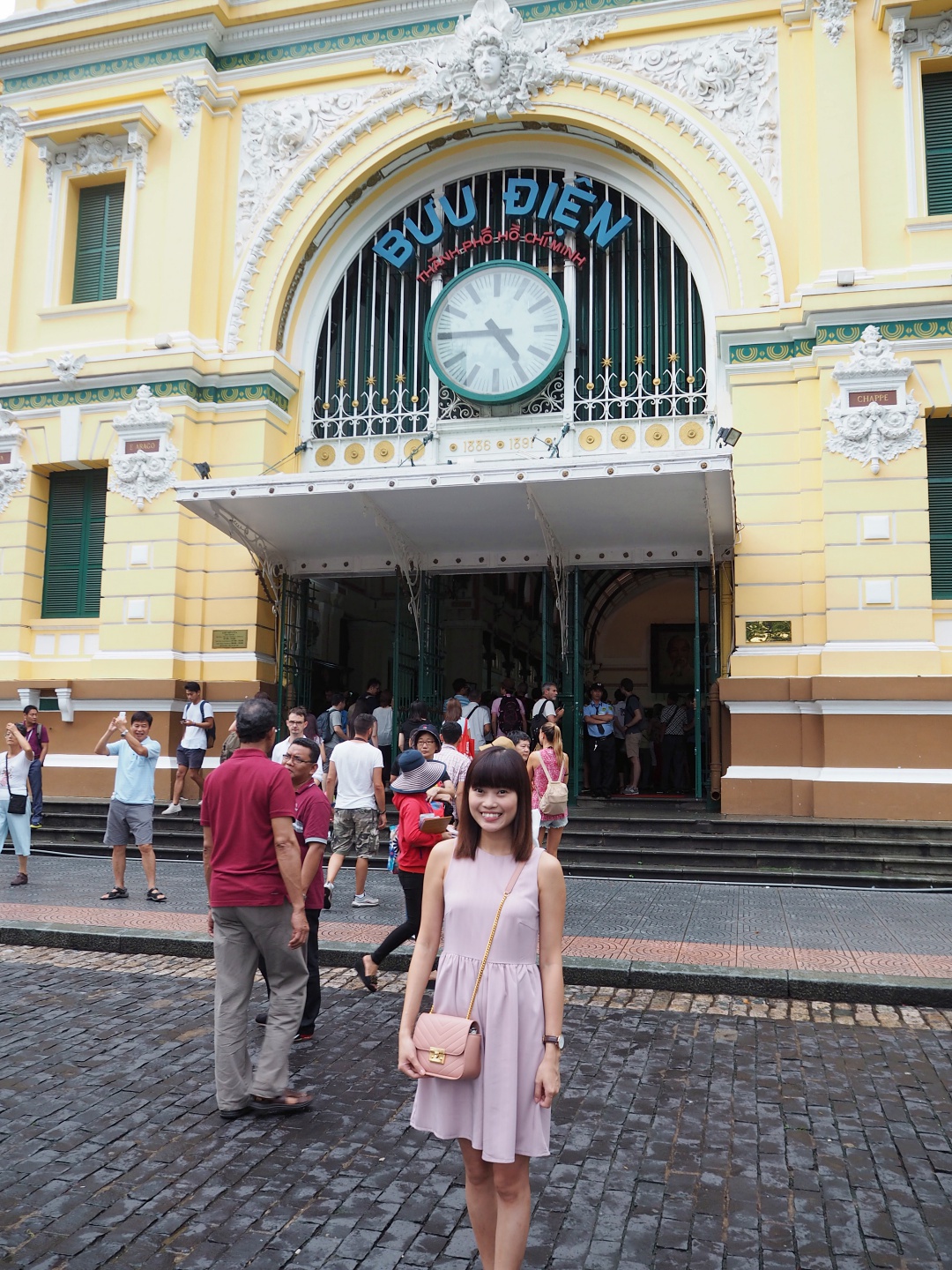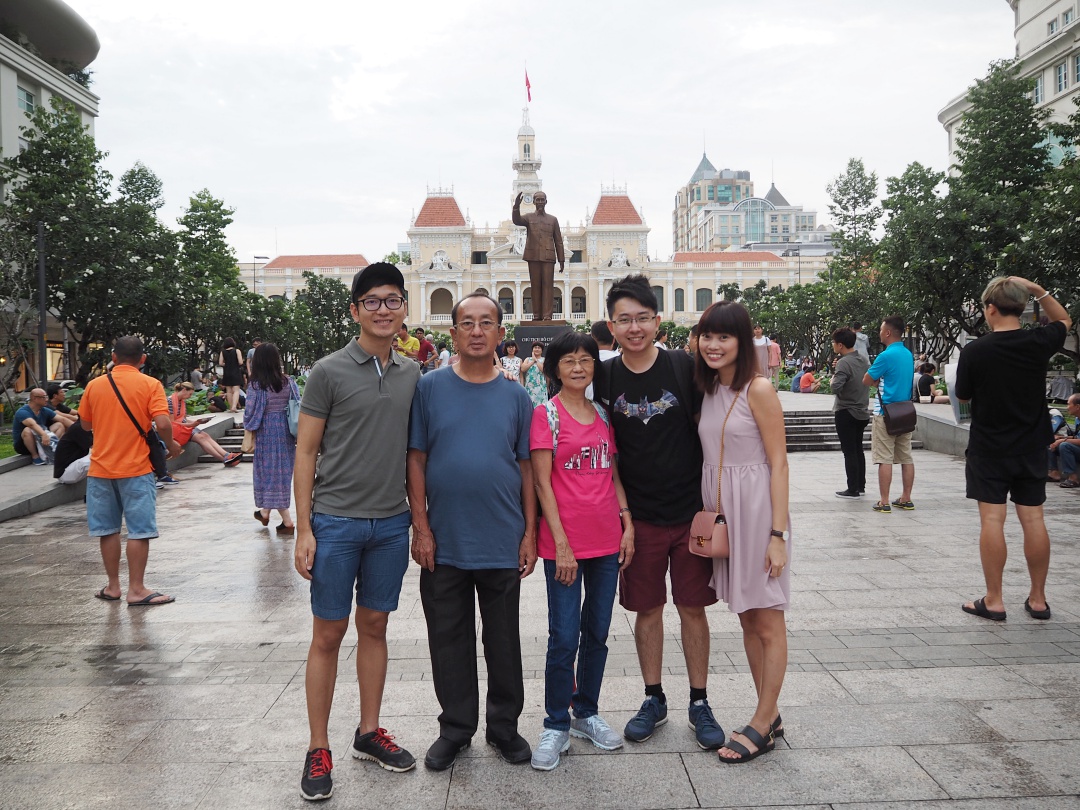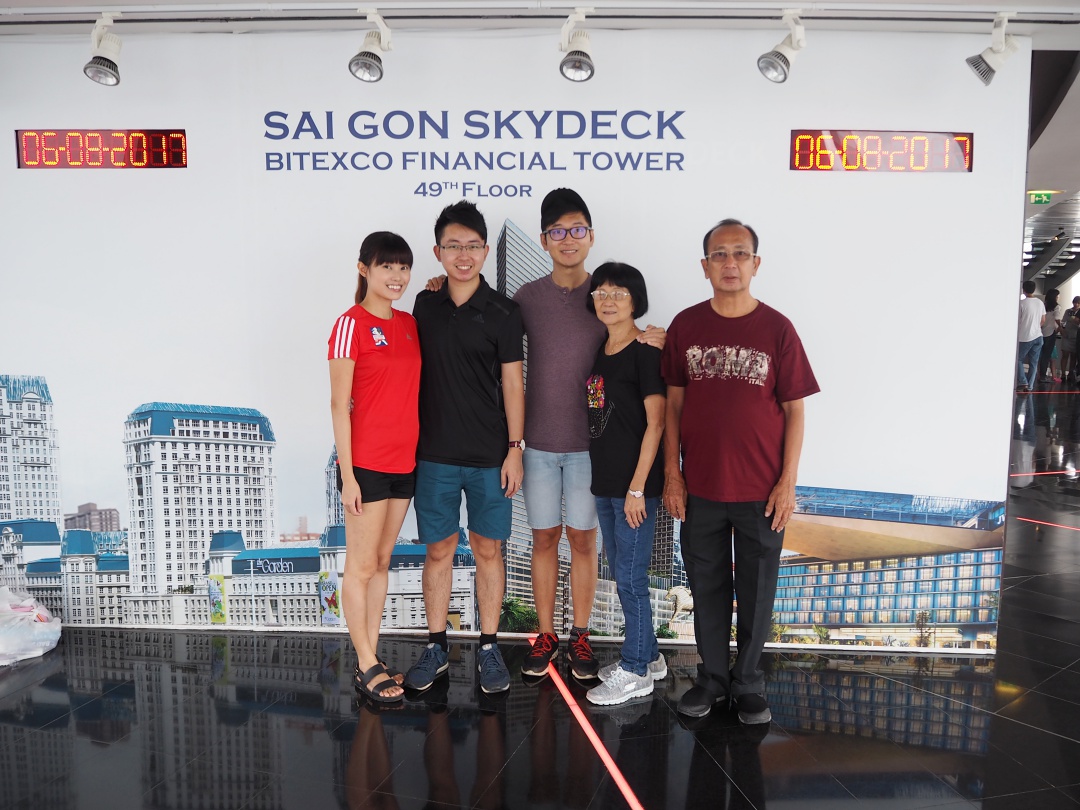 Going to Ho Chi Minh, Vietnam with my in-laws. To be honest, the entire Vietnam trip went past in a blur. I can hardly recall the places we went to or the things we do. [ 4th – 6th August ]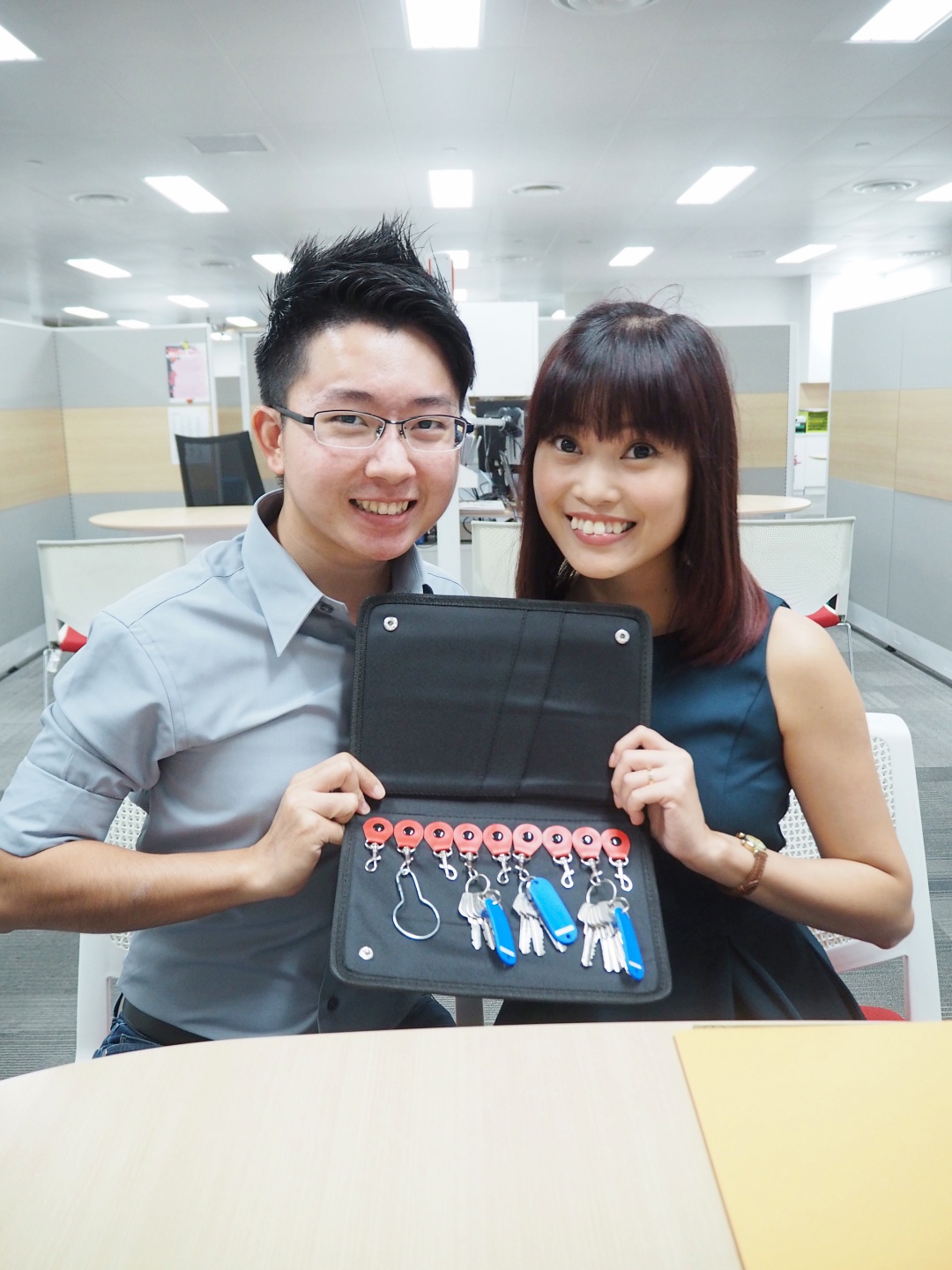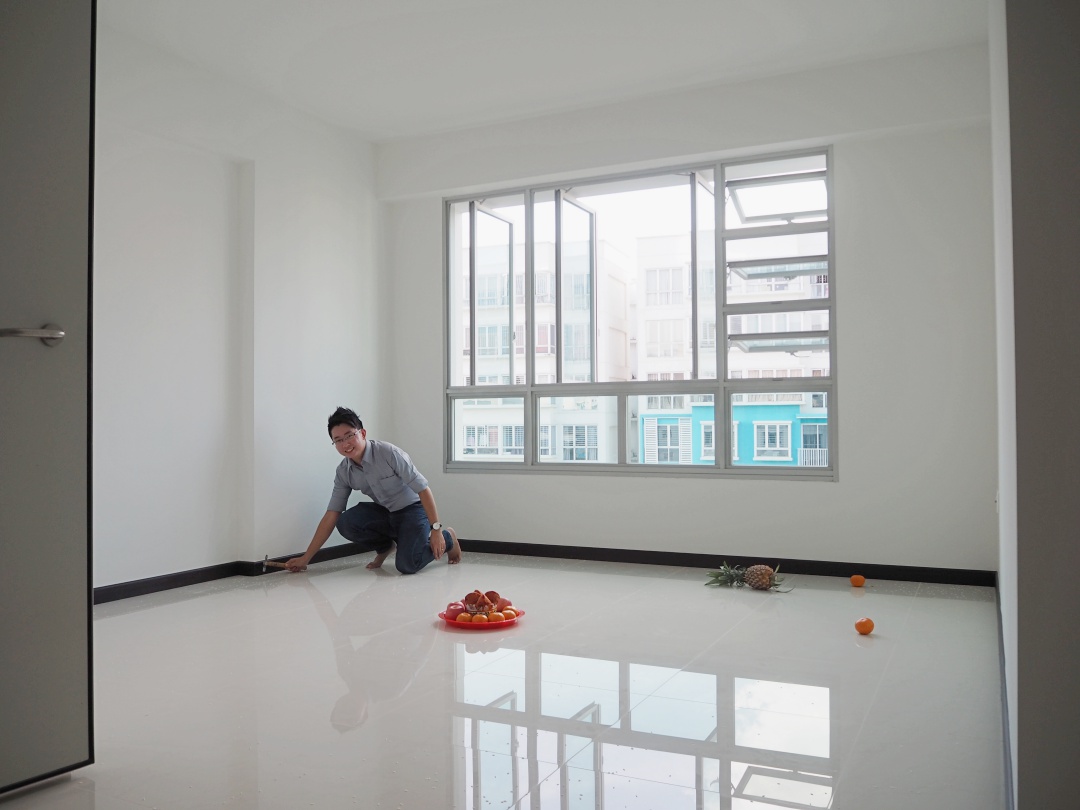 Finally TP! We're officially proud home owners! We had an afternoon appointment, and I still remember how we struggle to get all the stuff needed for the open door ceremony. Glad that everything went smoothly in the end. [ 14th August ]
SEPTEMBER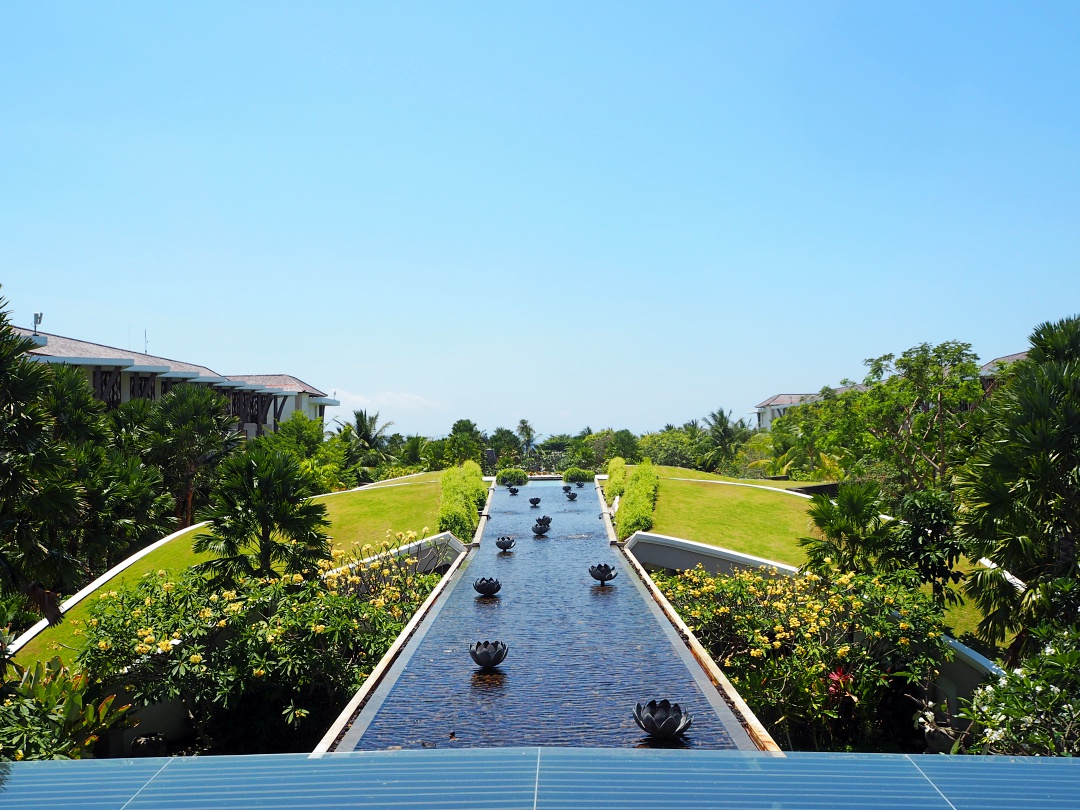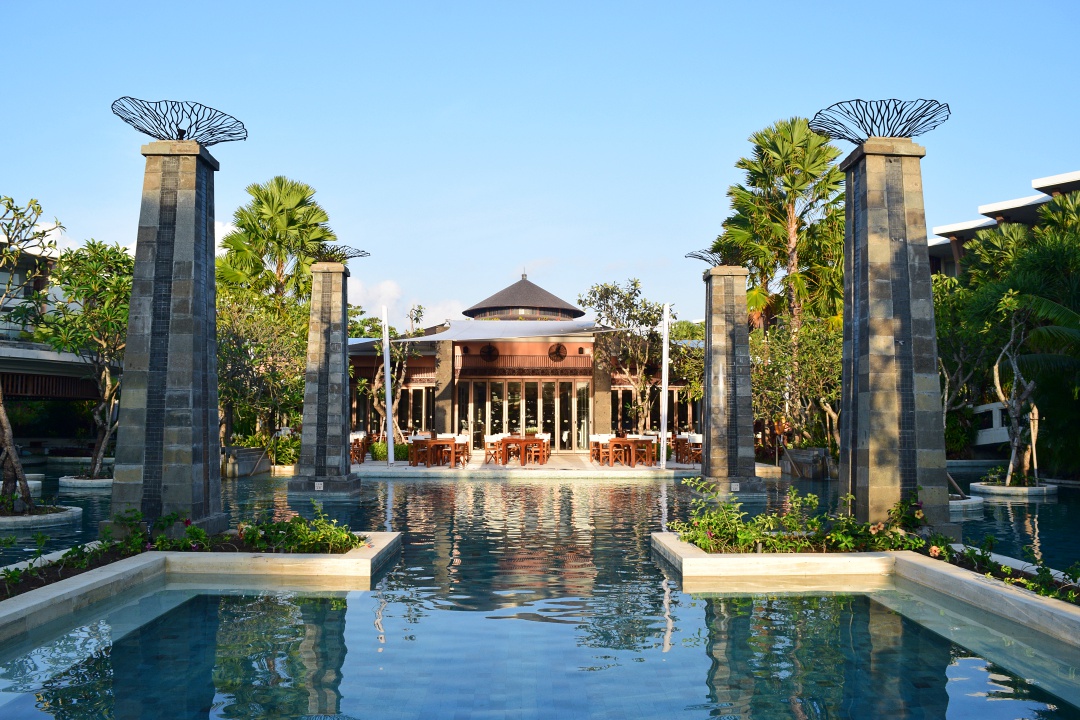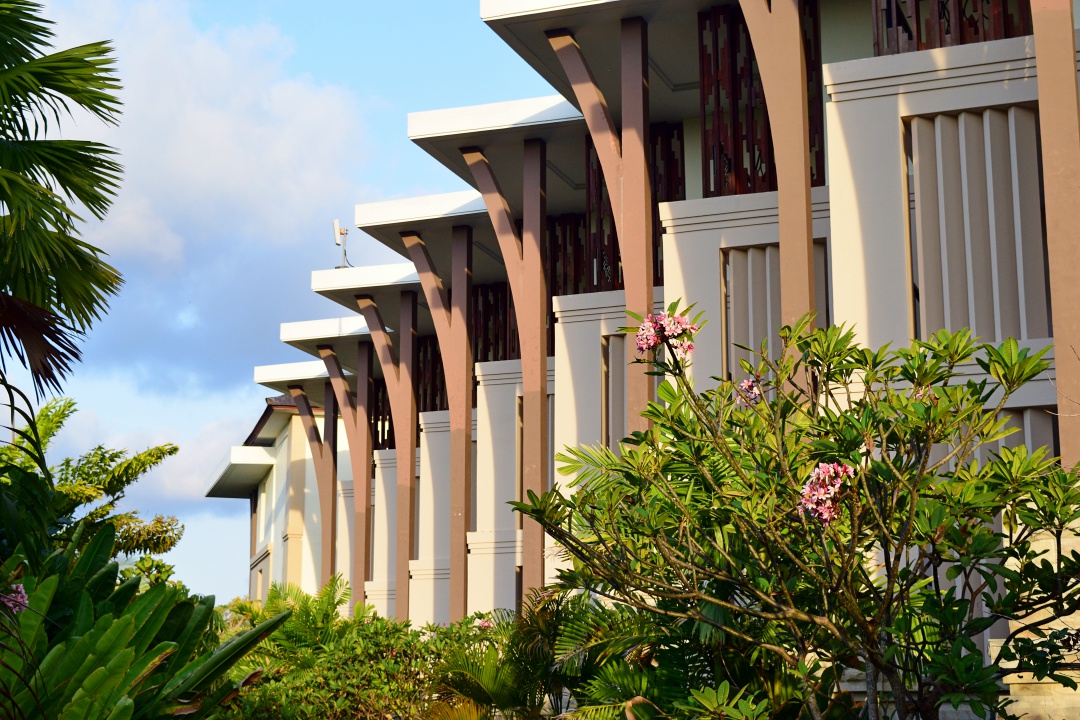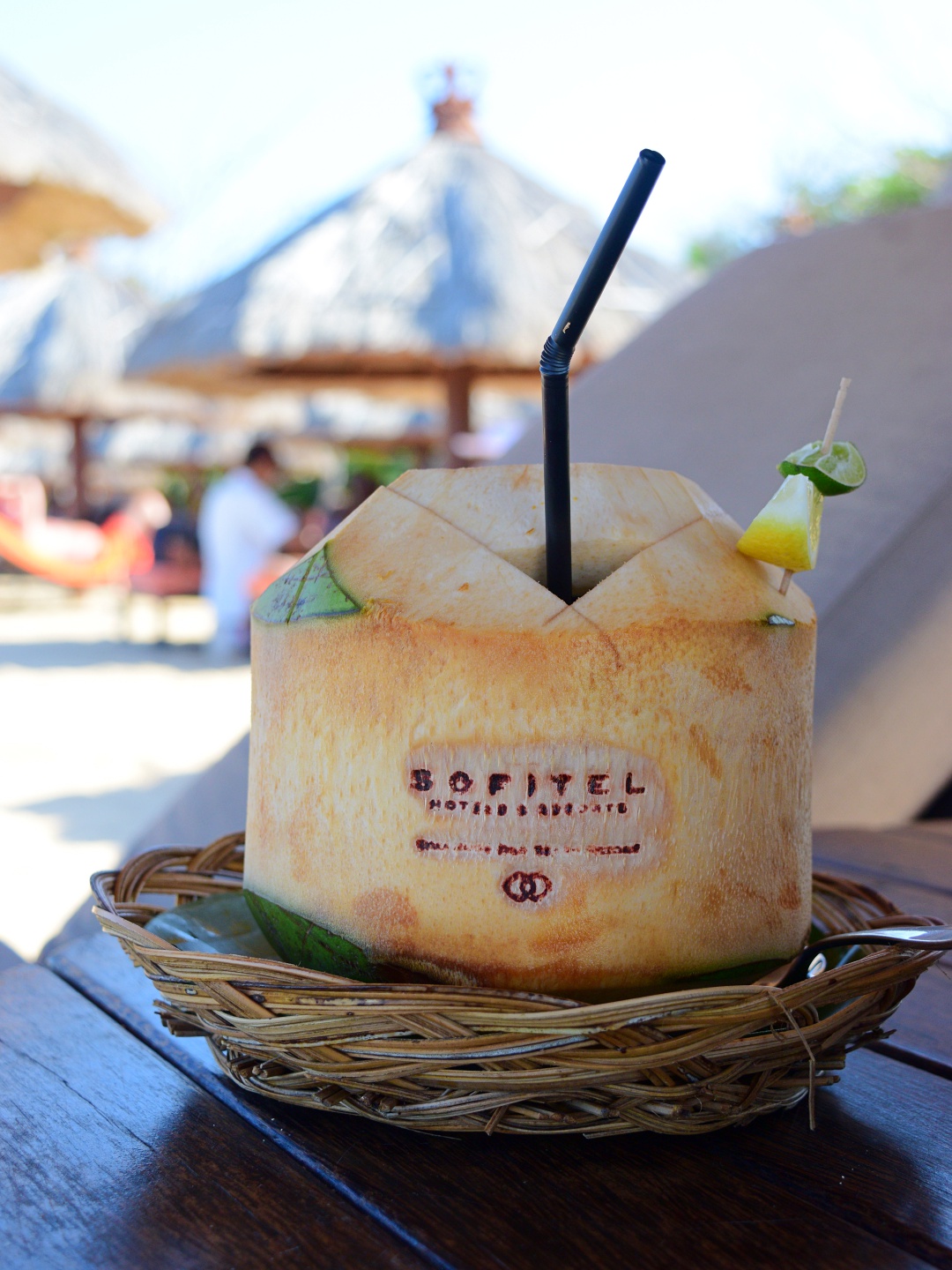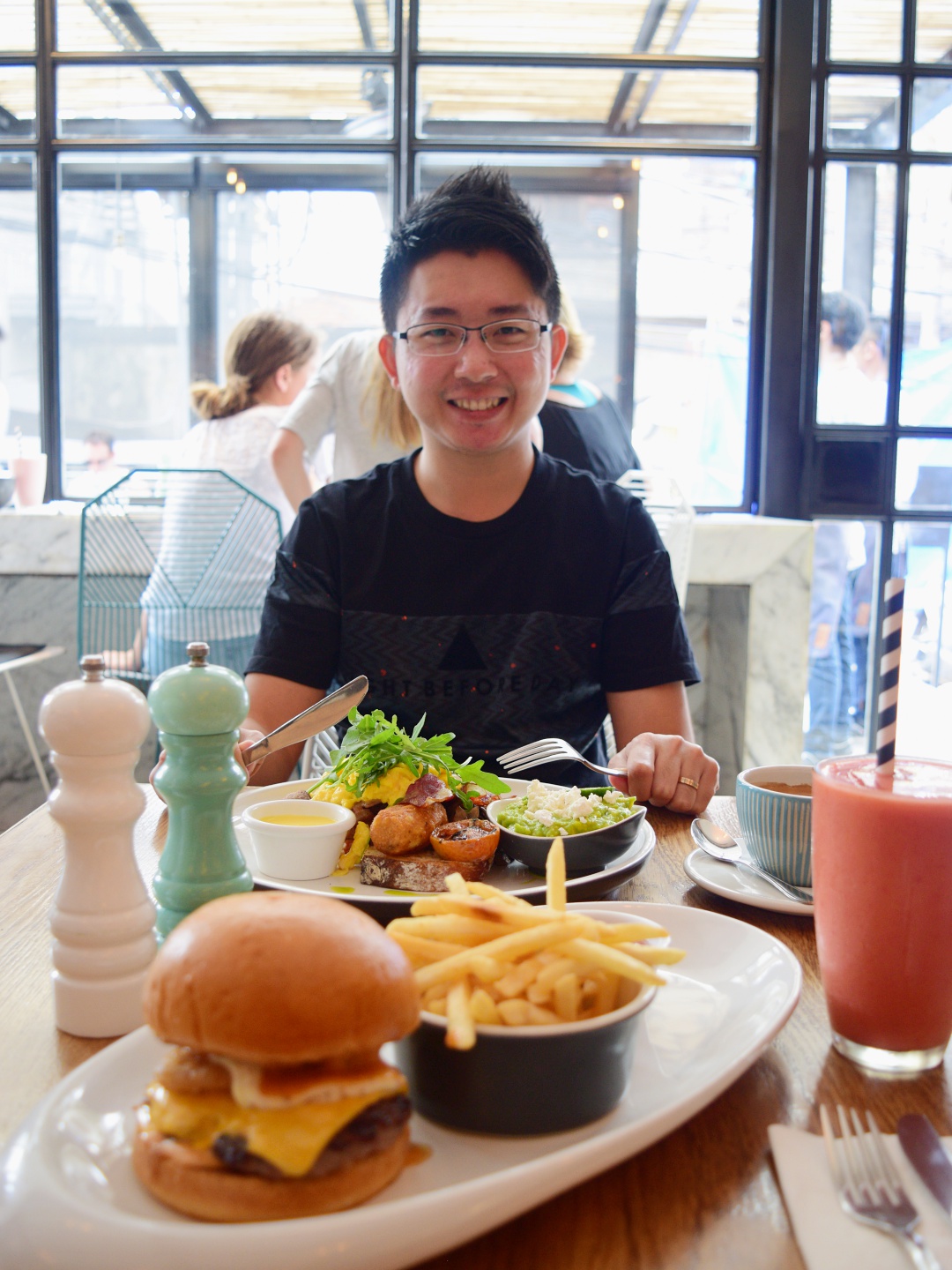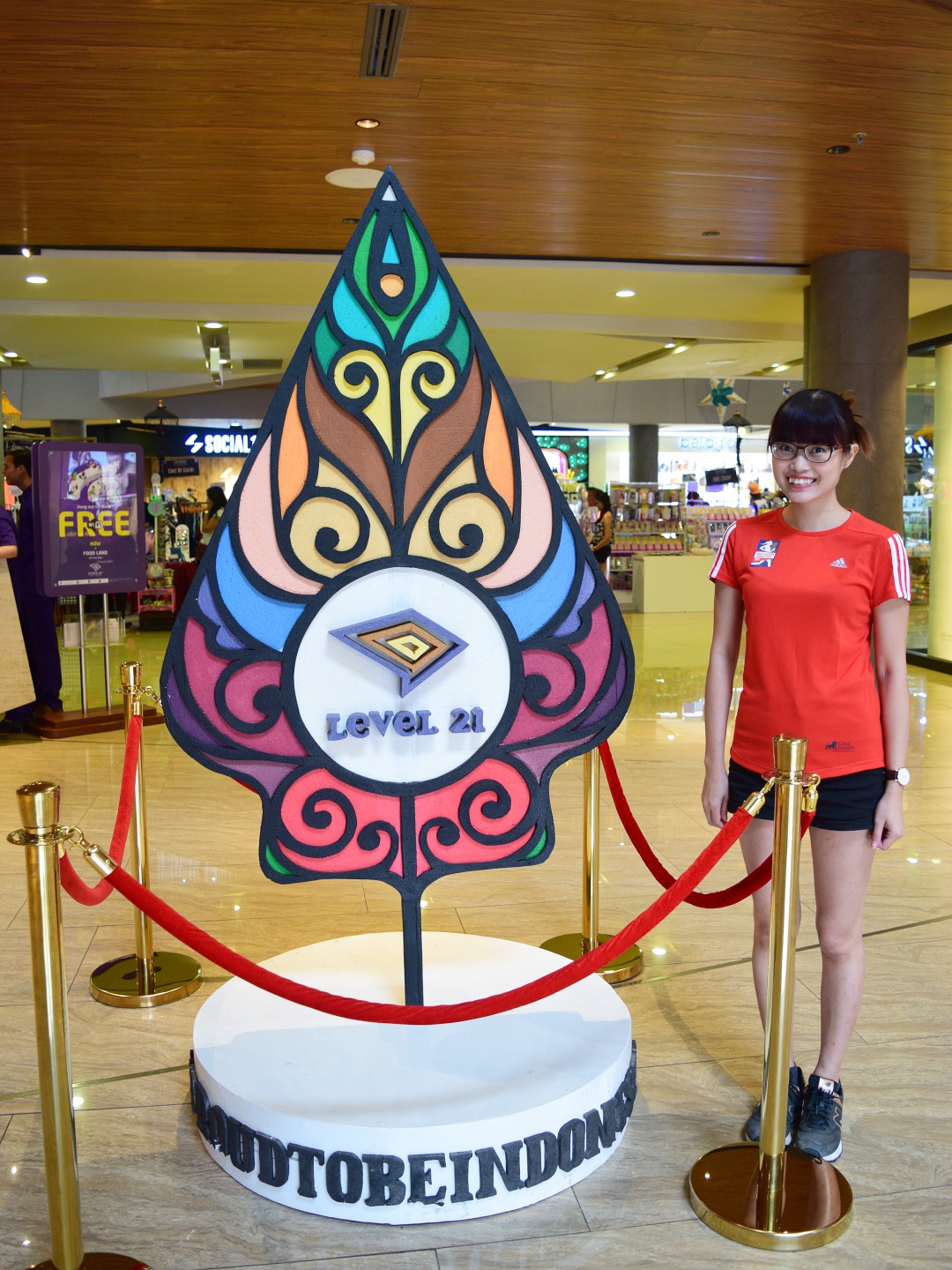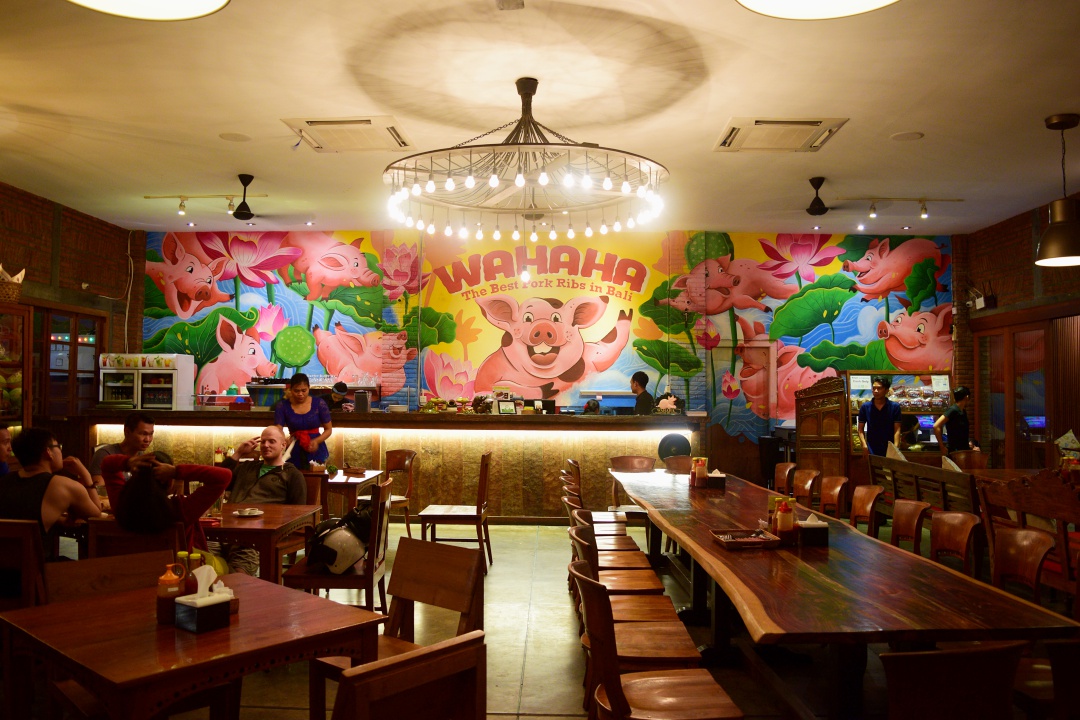 Spent another two weeks in Bali and got to stay in Sofitel Bali Nusa Dua Beach Resort and Sheraton Four Points. I still recall nearing towards the end of our trip; we were so worried that the volcano may erupt and we would have to extend our stay in Bali. Fortunately, we managed to return as per our plan, and the volcano only erupted weeks later. [ 16th – 28th September ]
NOVEMBER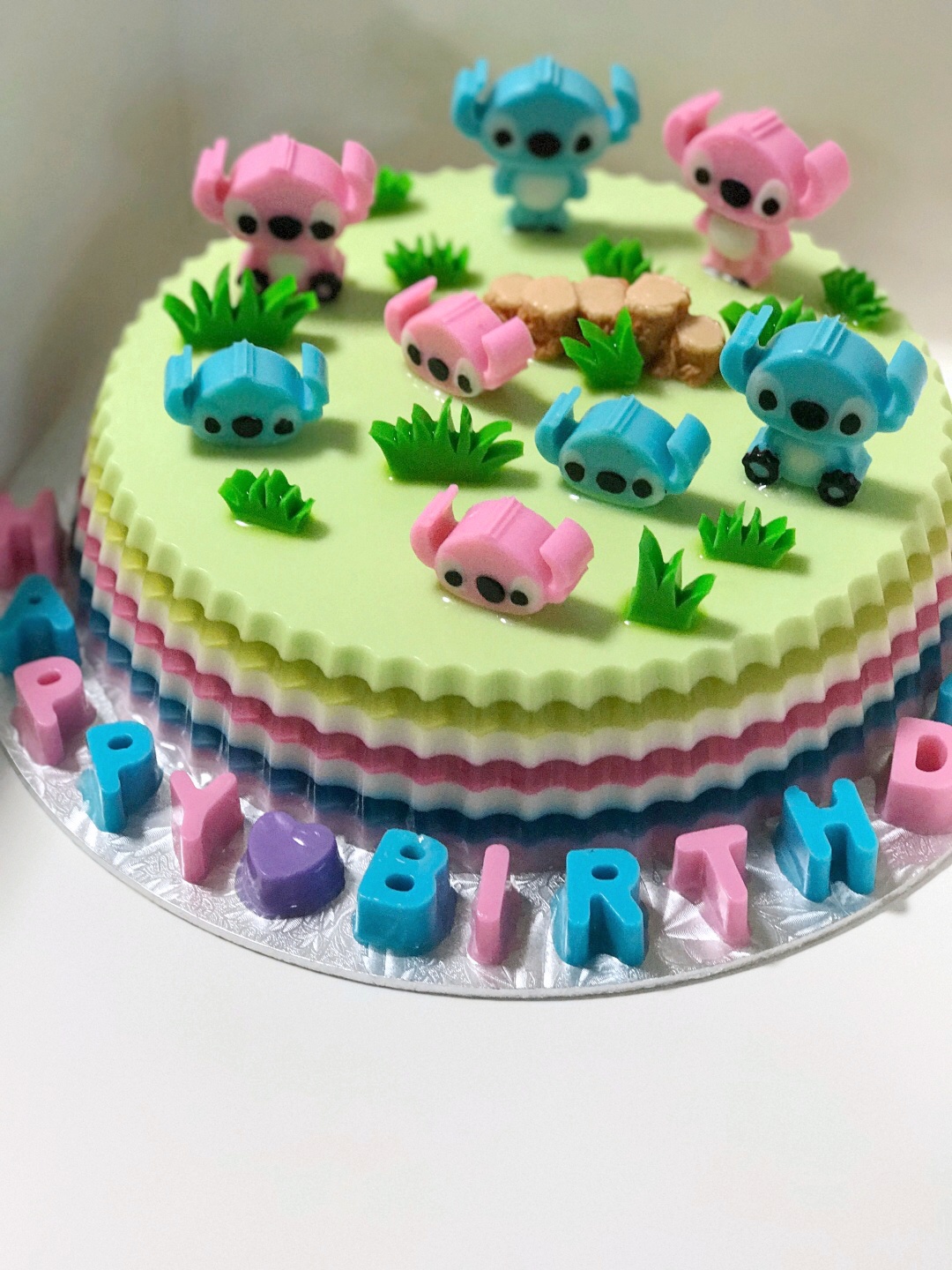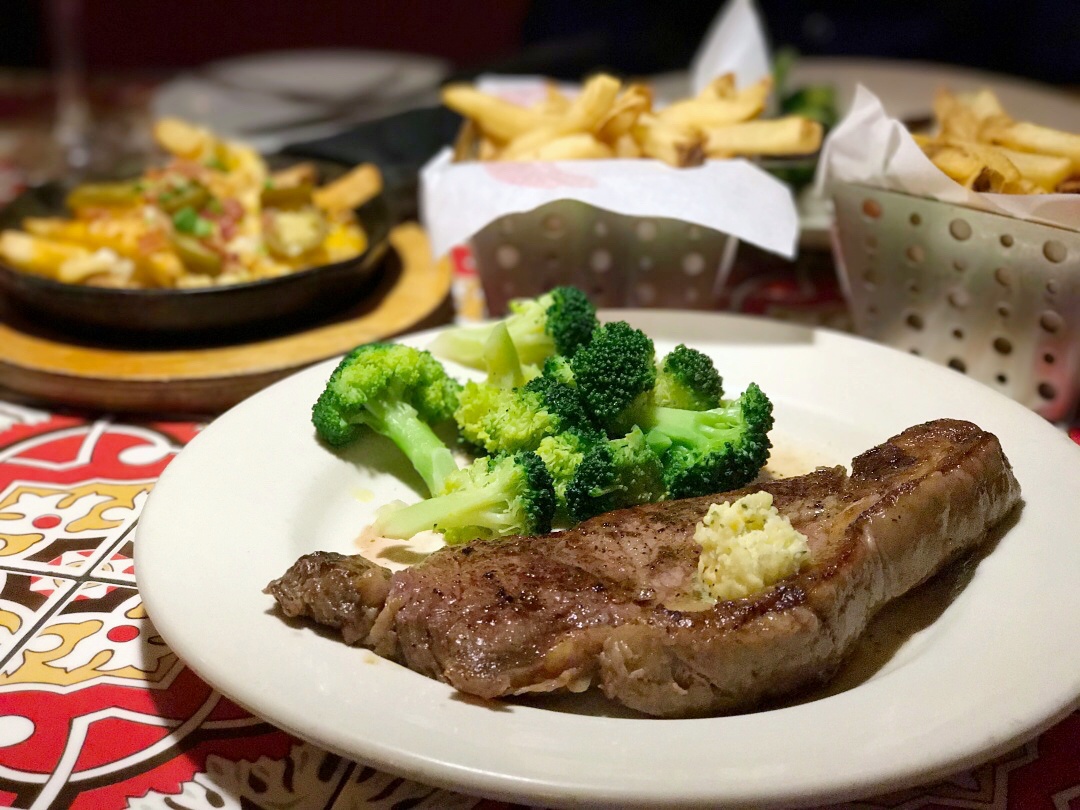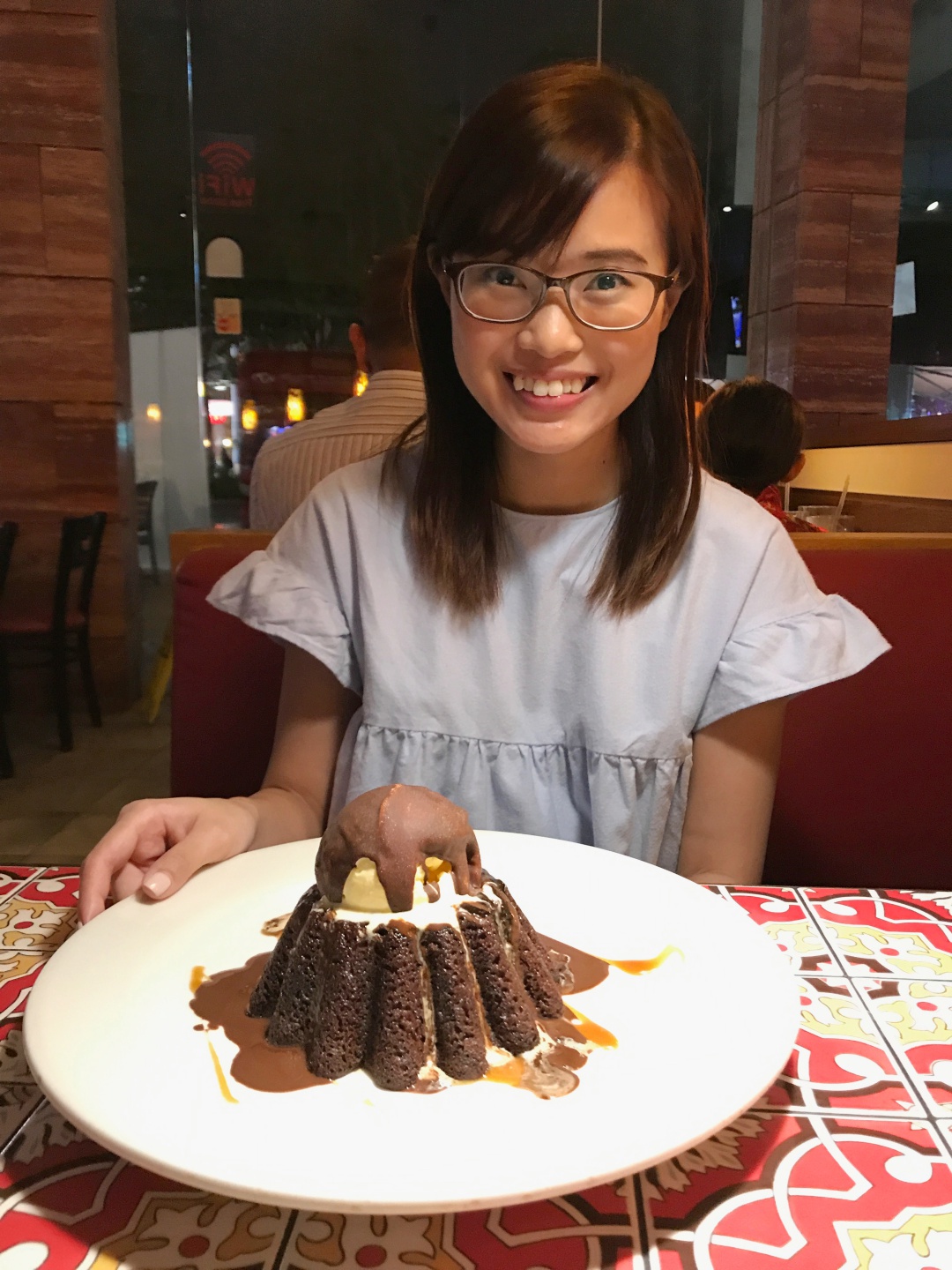 Celebrated my 28th birthday with dinner at Chili's! I still remember how angry I was when I received the bouquet from the Husband earlier that afternoon. It was one of the ugliest bouquets I've received to date; I was so upset to the point where I got him to have it exchanged. No more combination of red and white flowers please! [ 9th November ]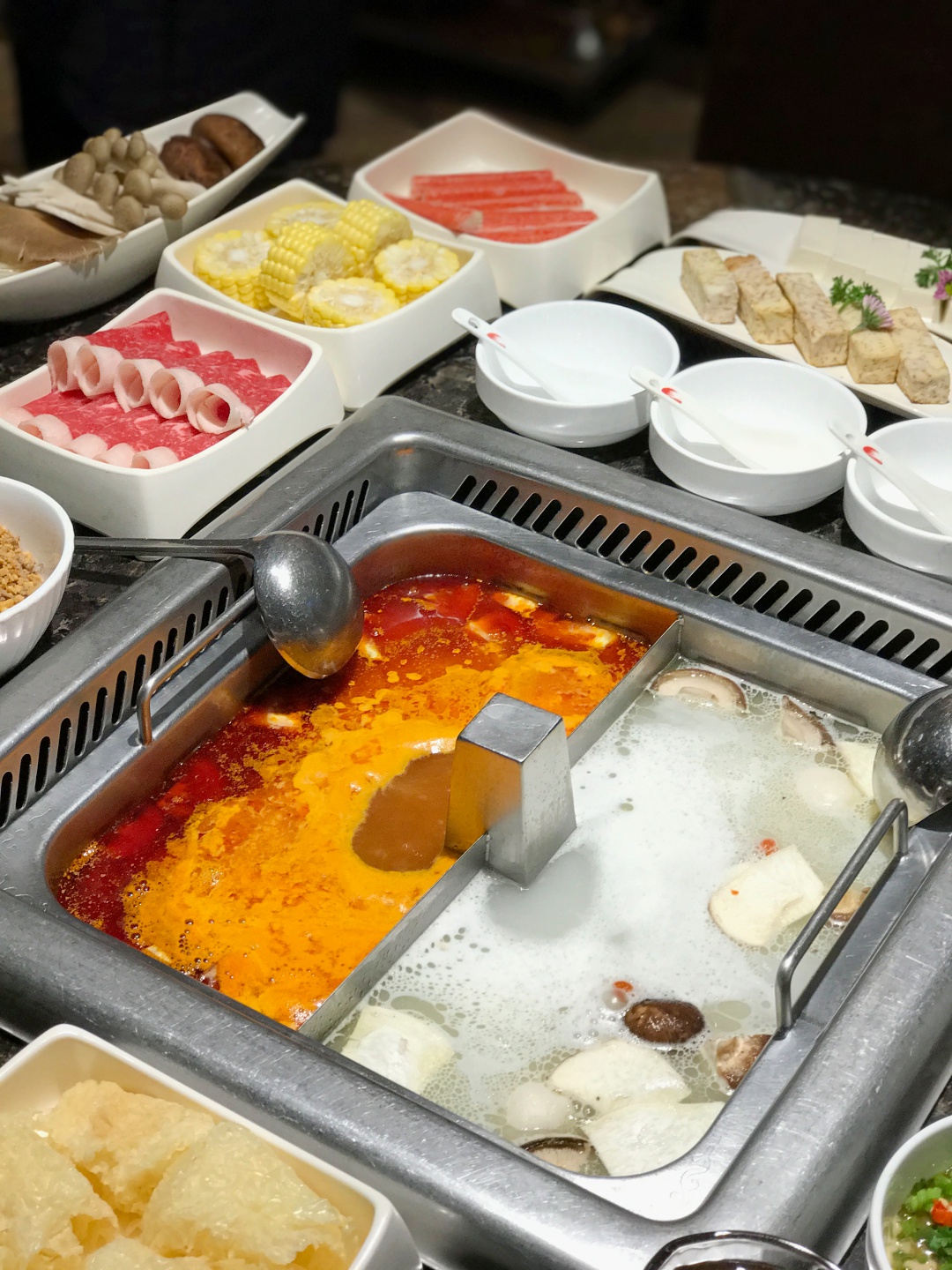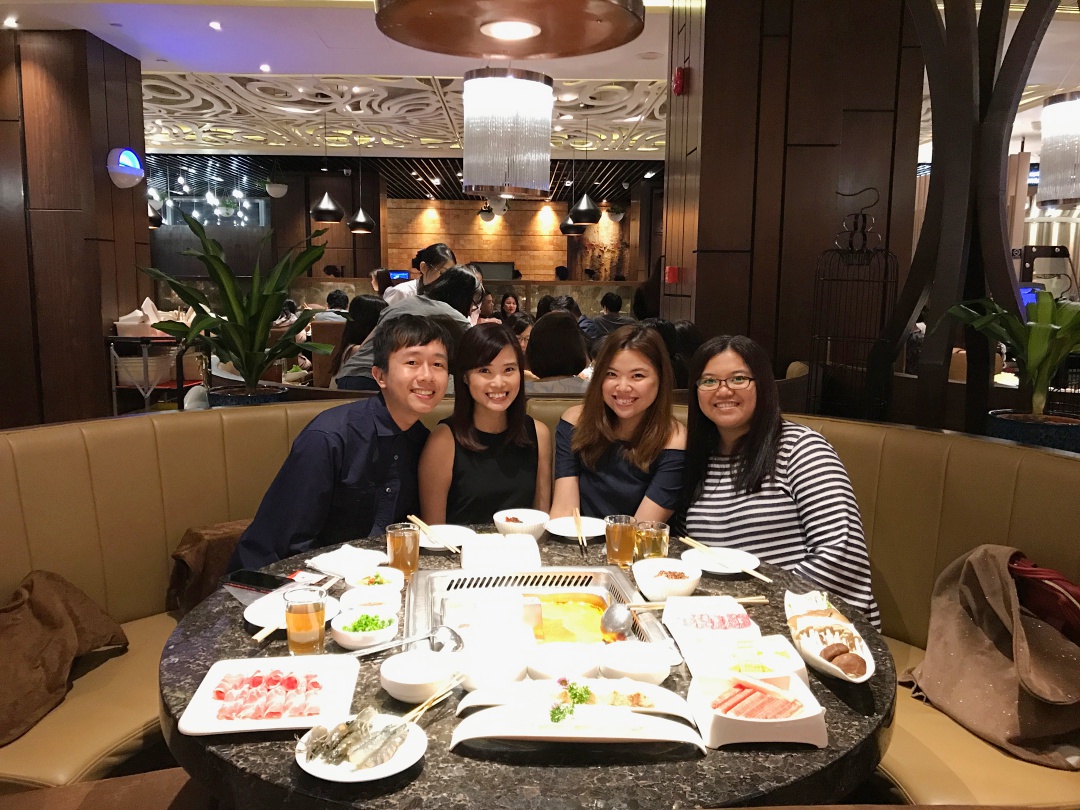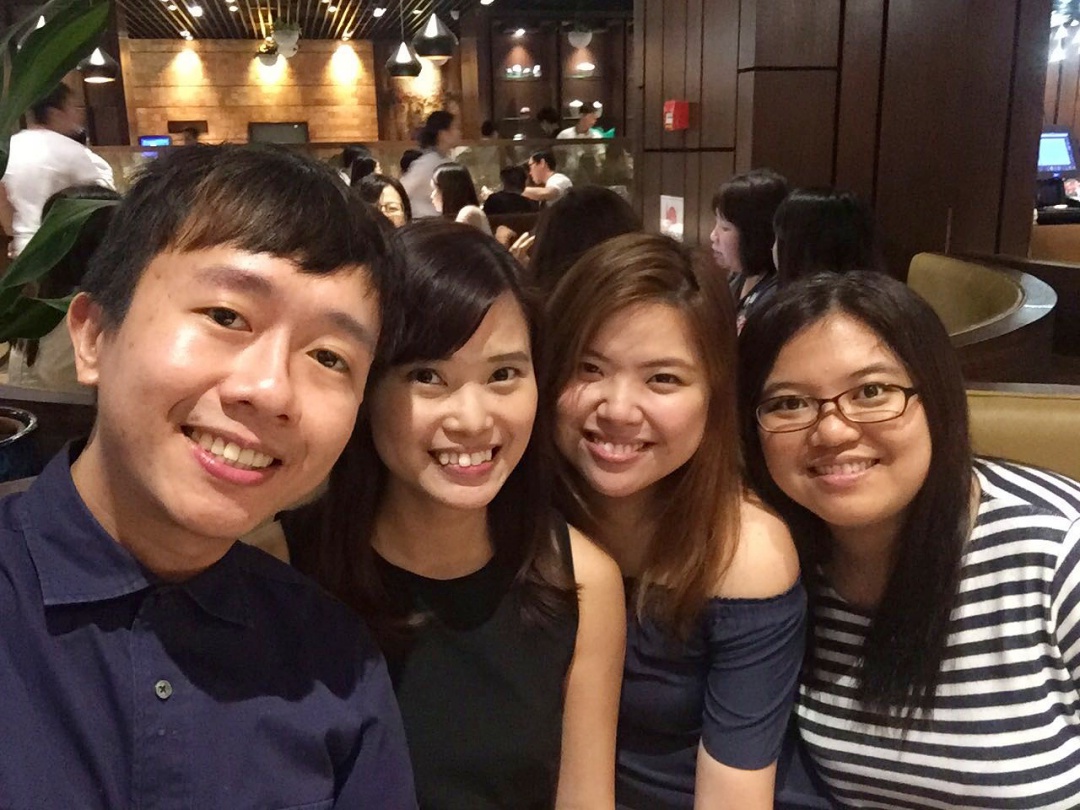 Belated birthday celebration with friends at 海底捞. Thankful for this group of friends who suggested doing dinner and turns out helping me to celebrate my birthday. [ 11th November ]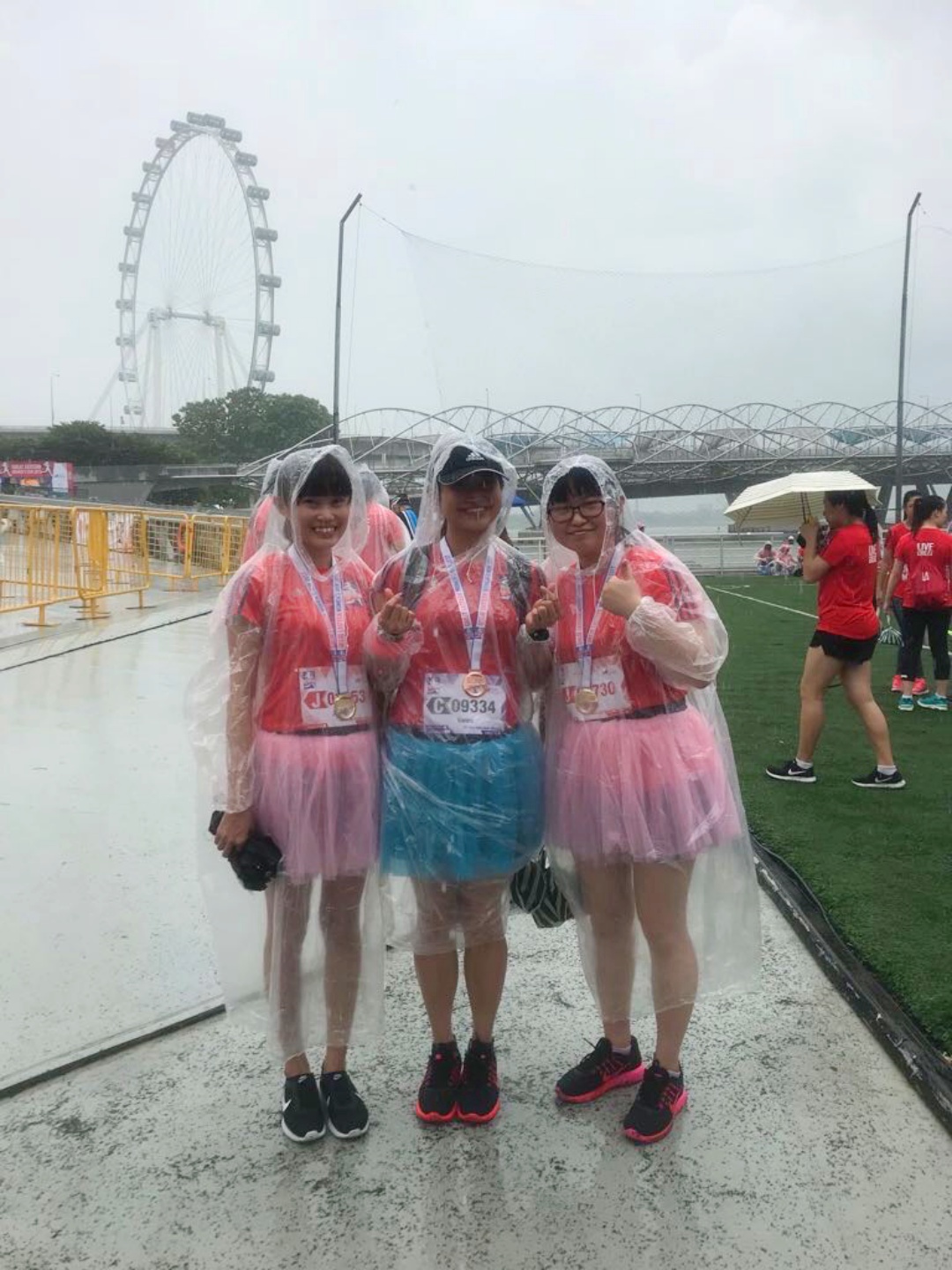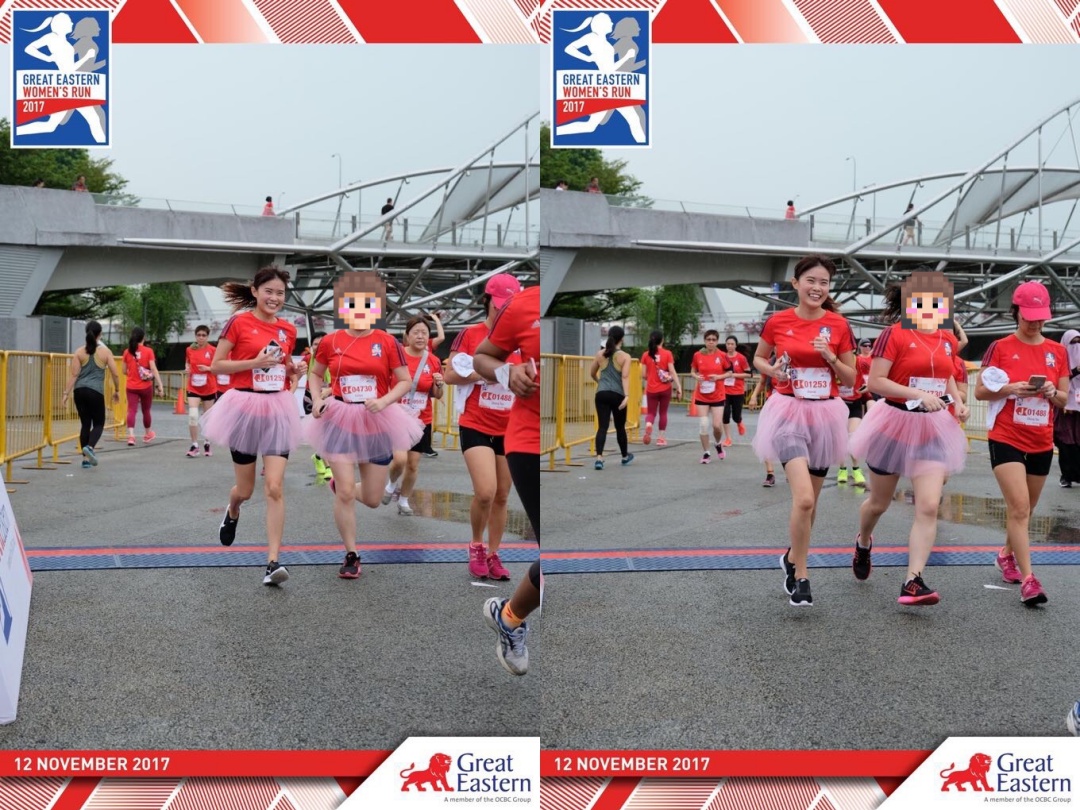 Participated in Great Eastern Women's Run 2017. While my elder sister did a half marathon, my younger sister and I are proud to have completed the 5km run before it started pouring! [ 12th November ]
DECEMBER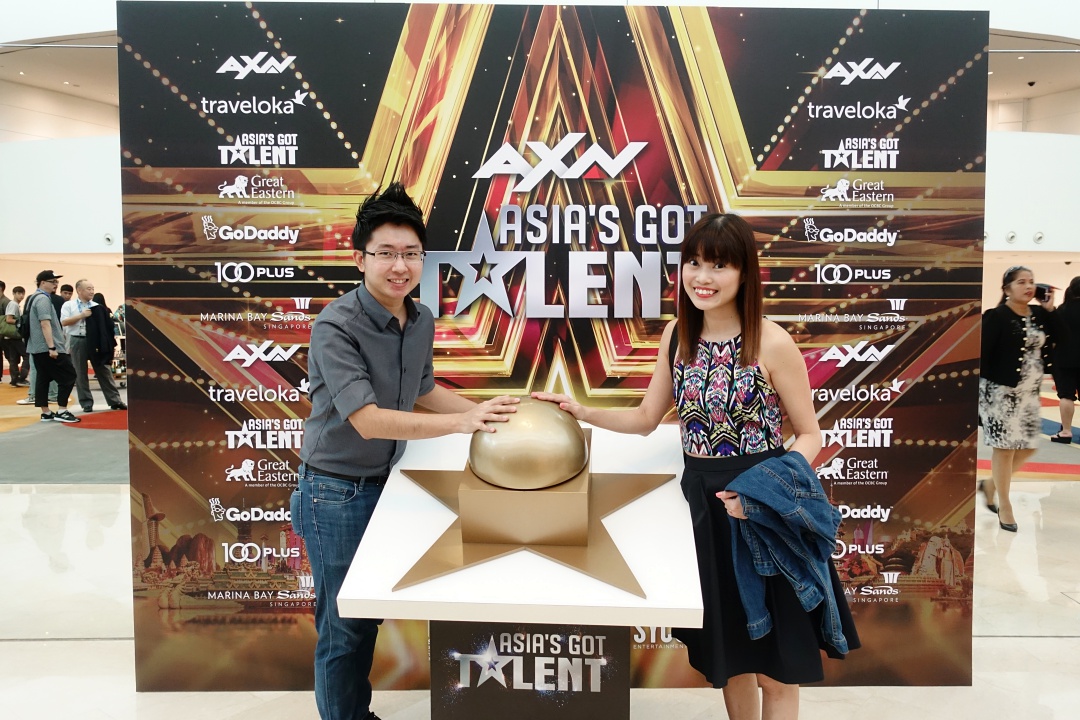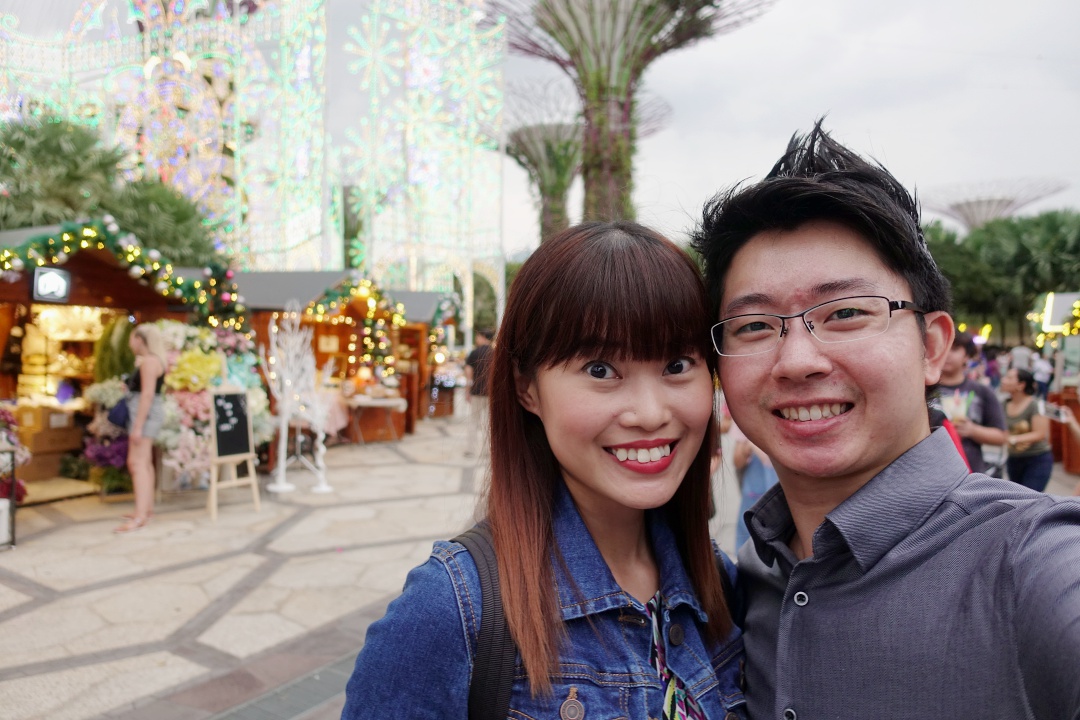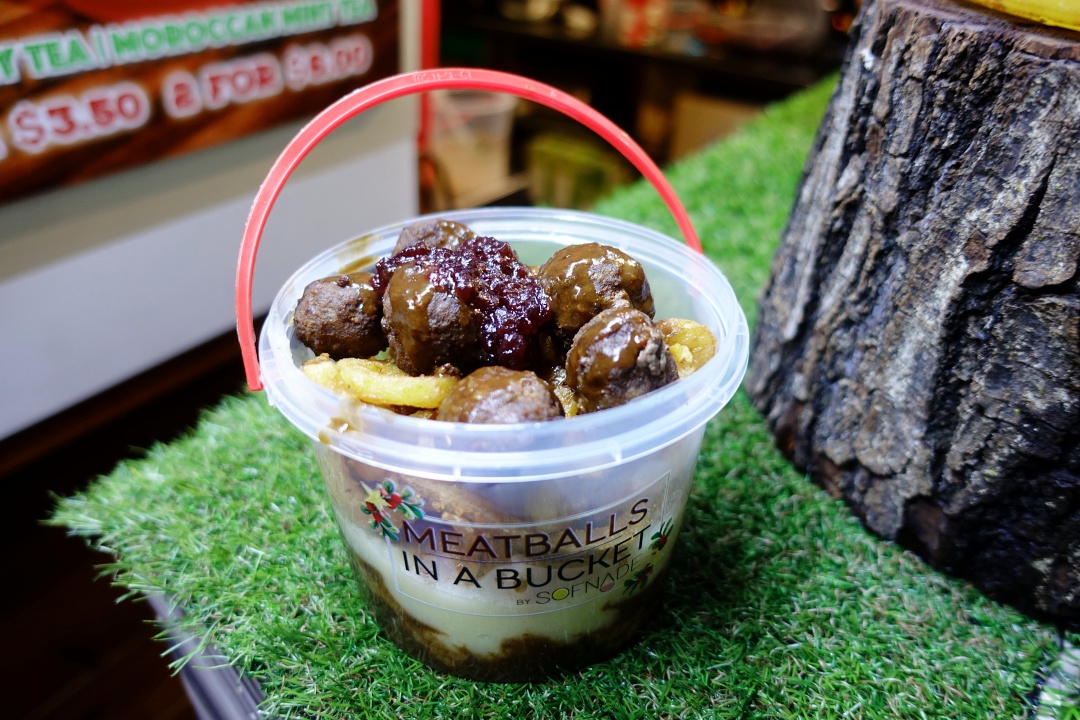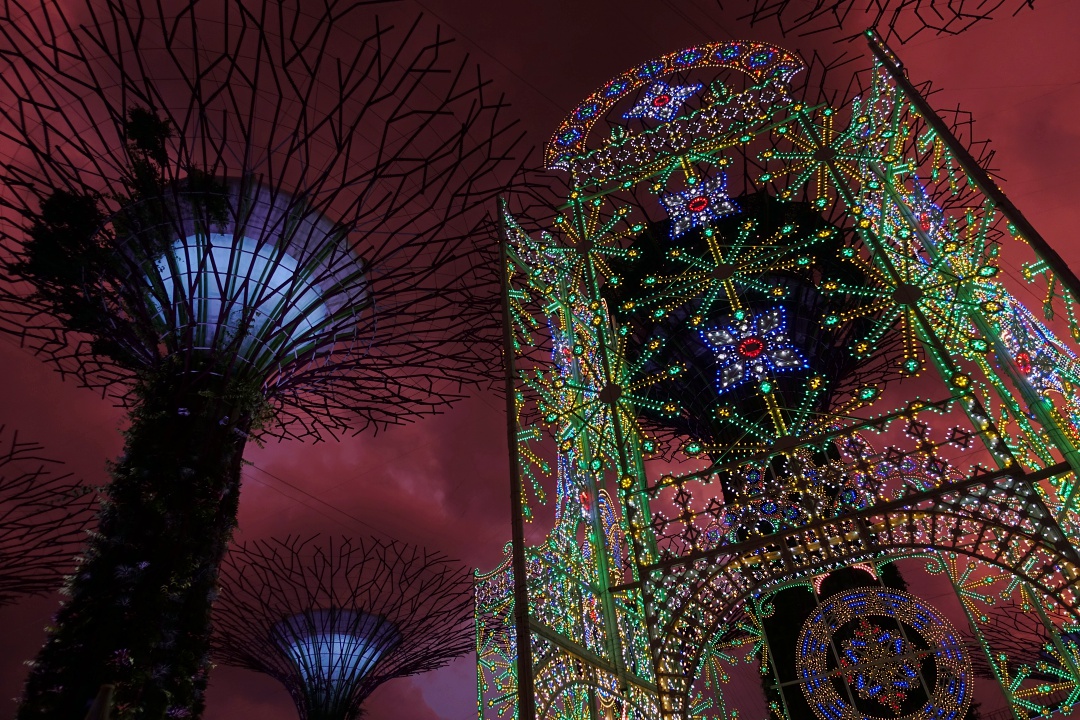 Got tickets to Asia's Got Talent Results Show! And a highly anticipated trip to Christmas Wonderland 2017 after the show. [ 14th December ]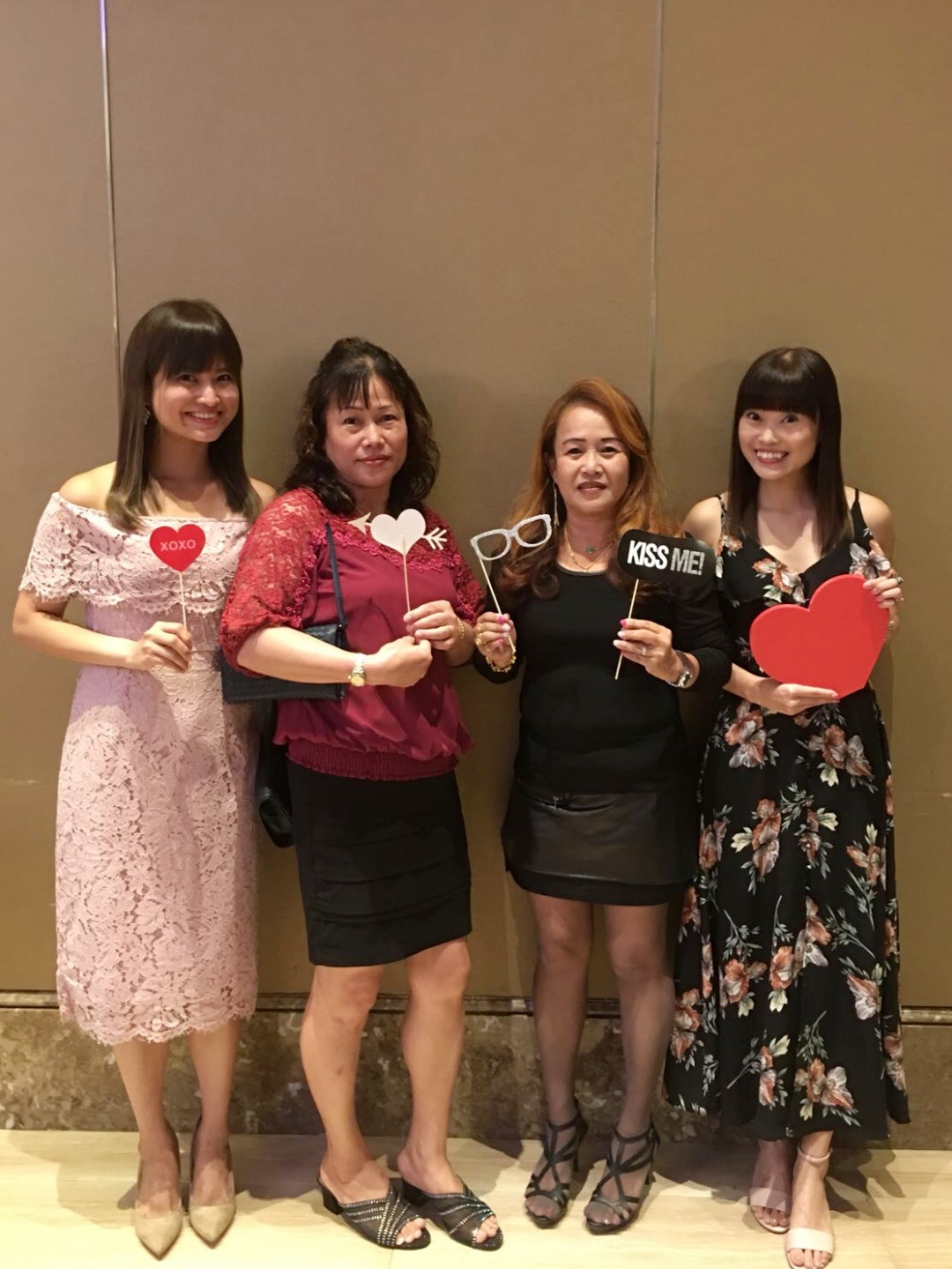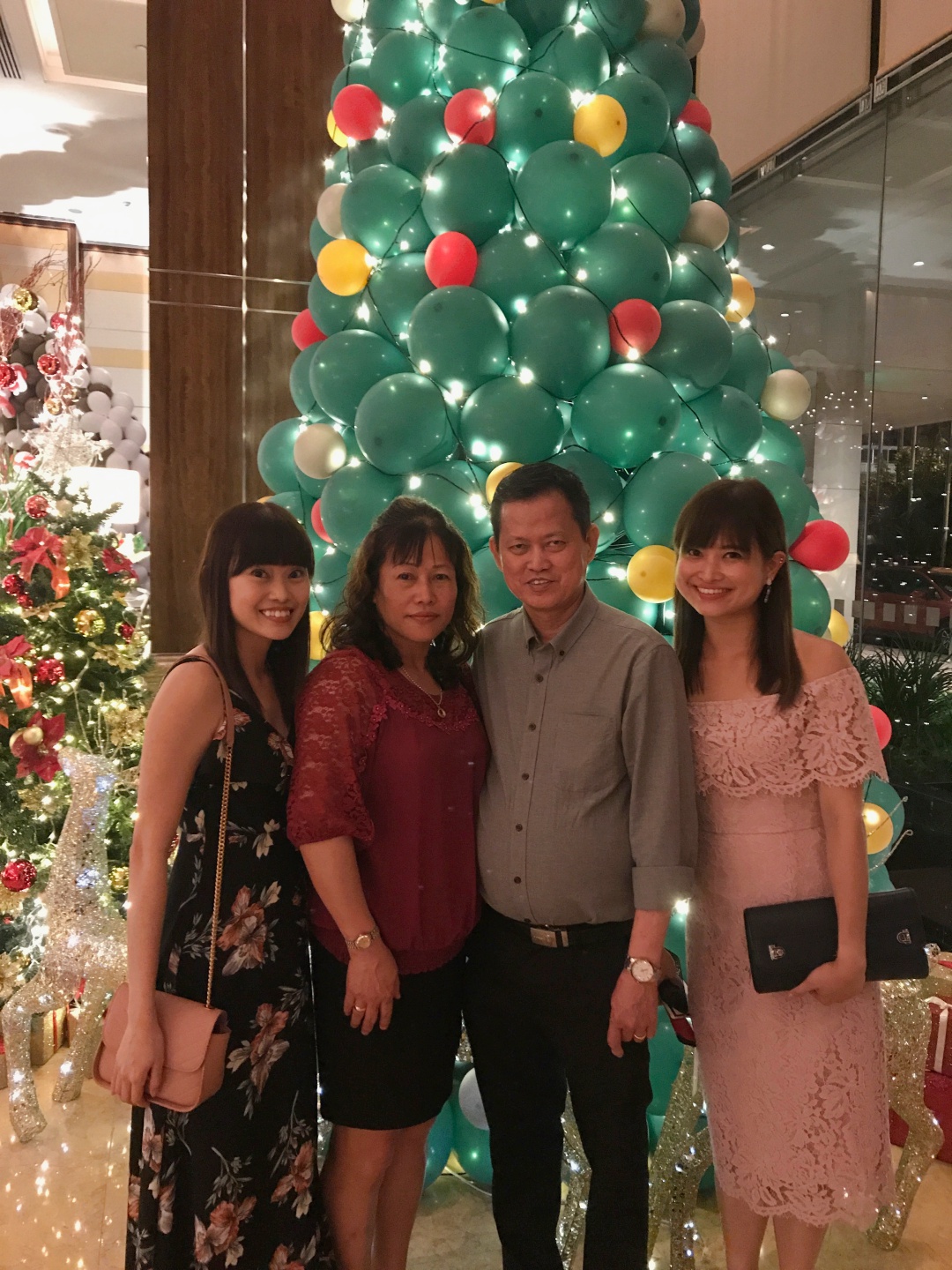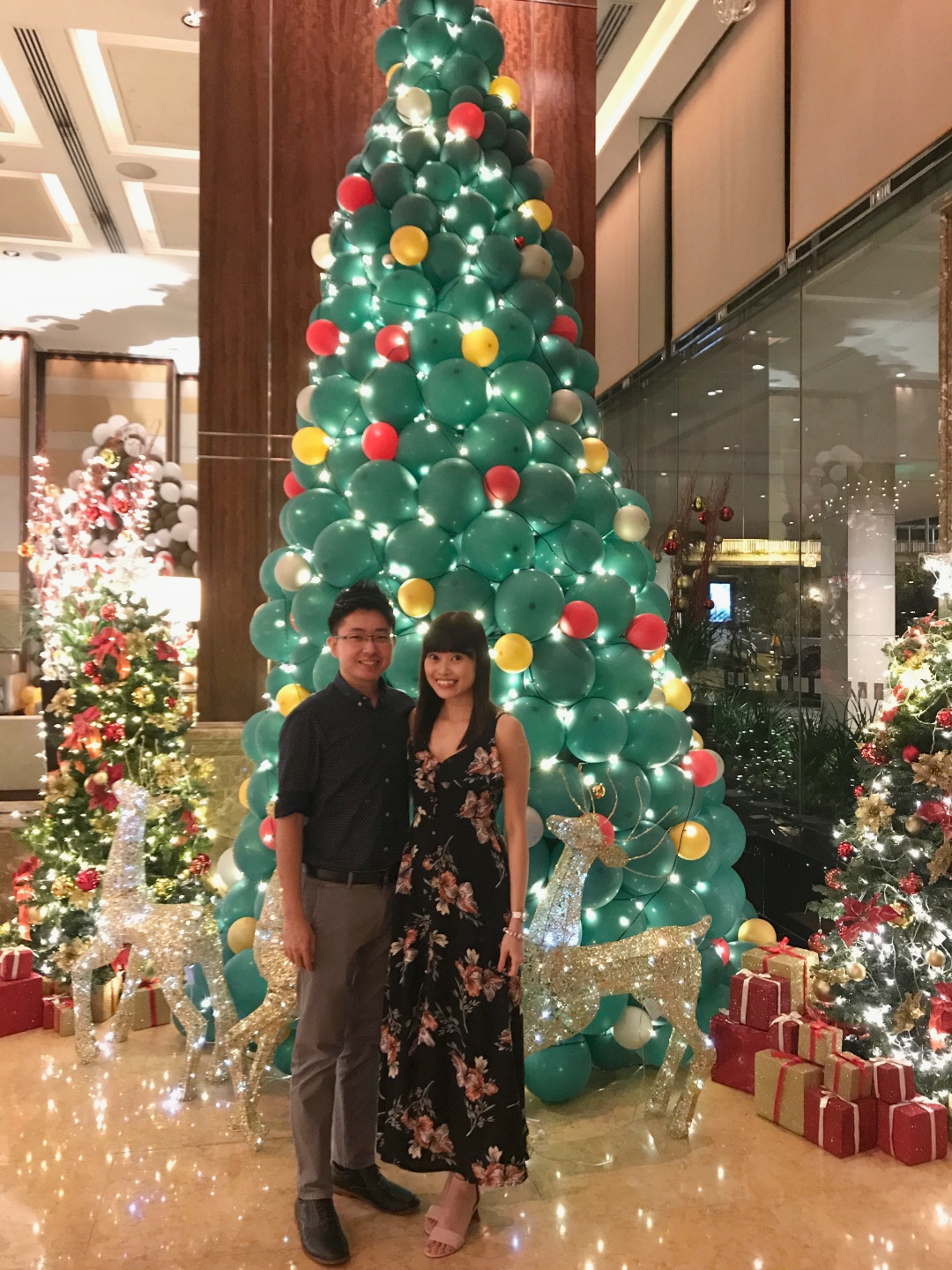 One of the cousins that I grow up with got married in December, and I'm really happy to be there for her wedding banquet. [ 17th December ]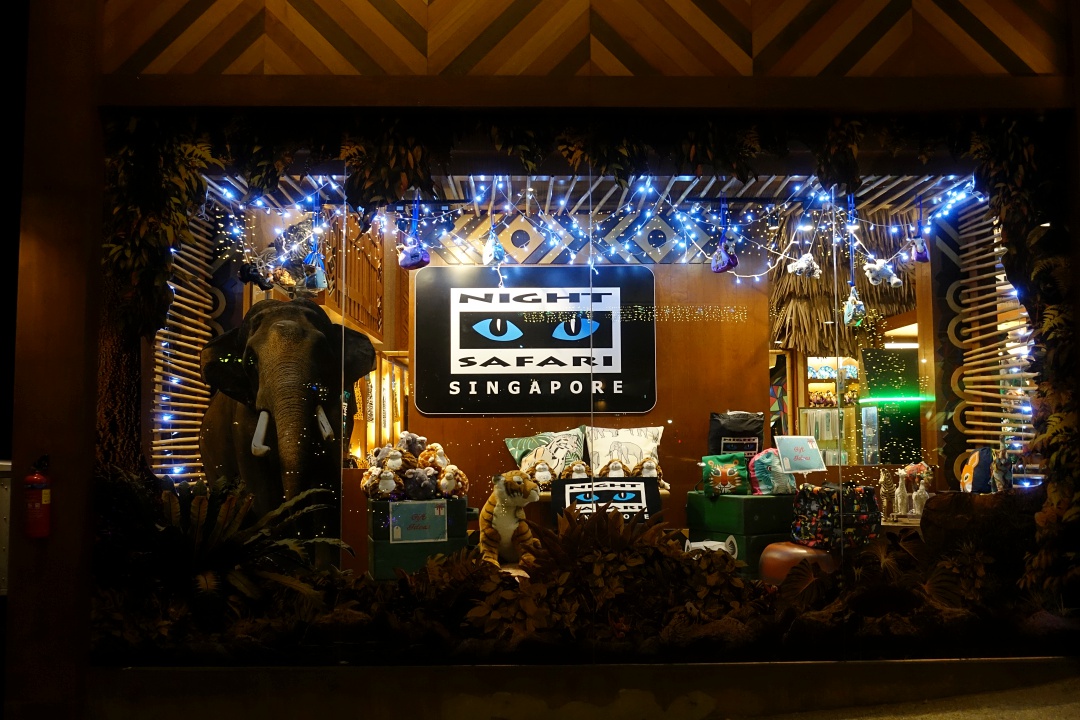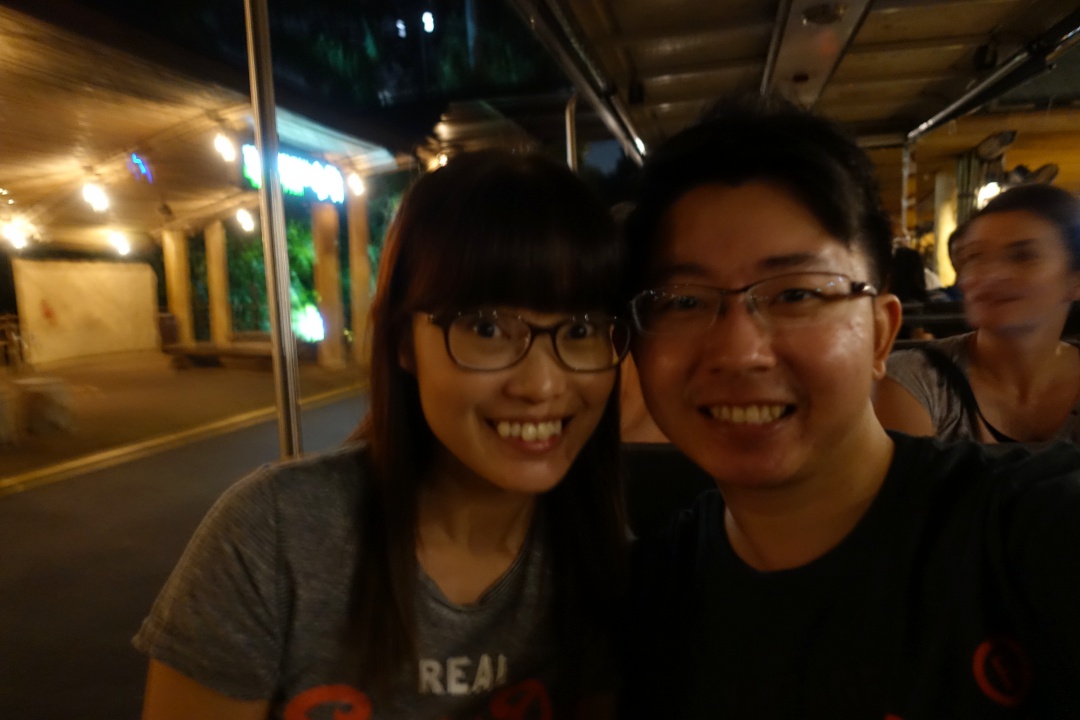 Night Safari! [ 18th December ]
While it might have been my idea of visiting the animals, I'm surprised that the Husband was game for it. We ended up getting the passes to visit the four parks: Night Safari, Singapore Zoo, River Safari and Jurong Bird Park!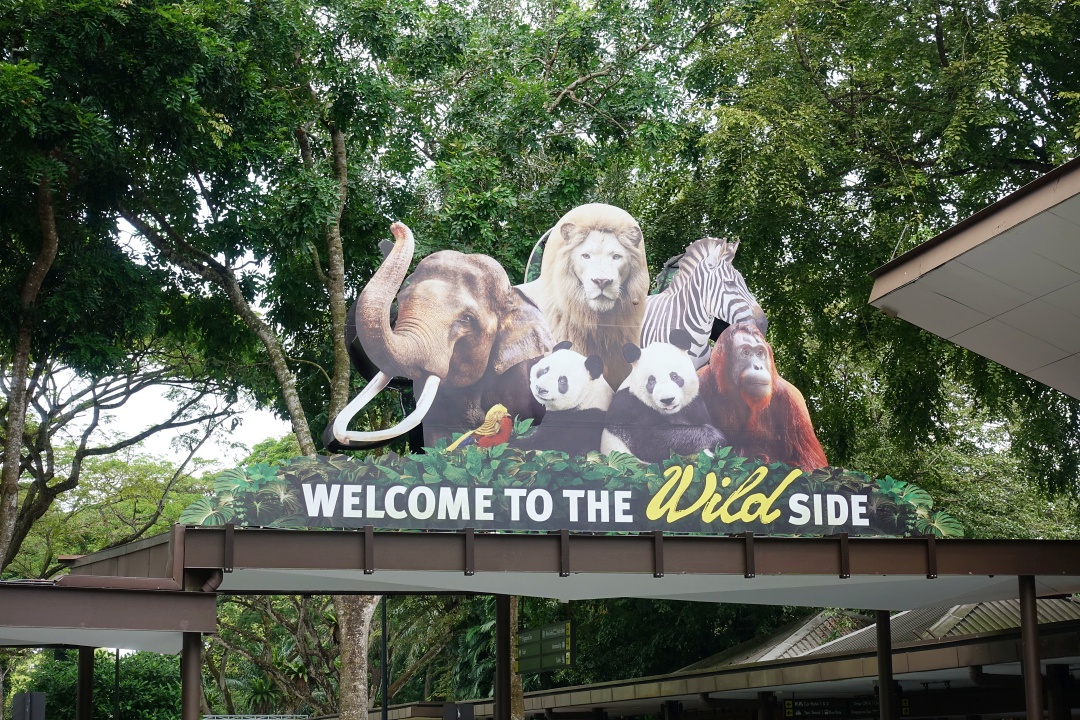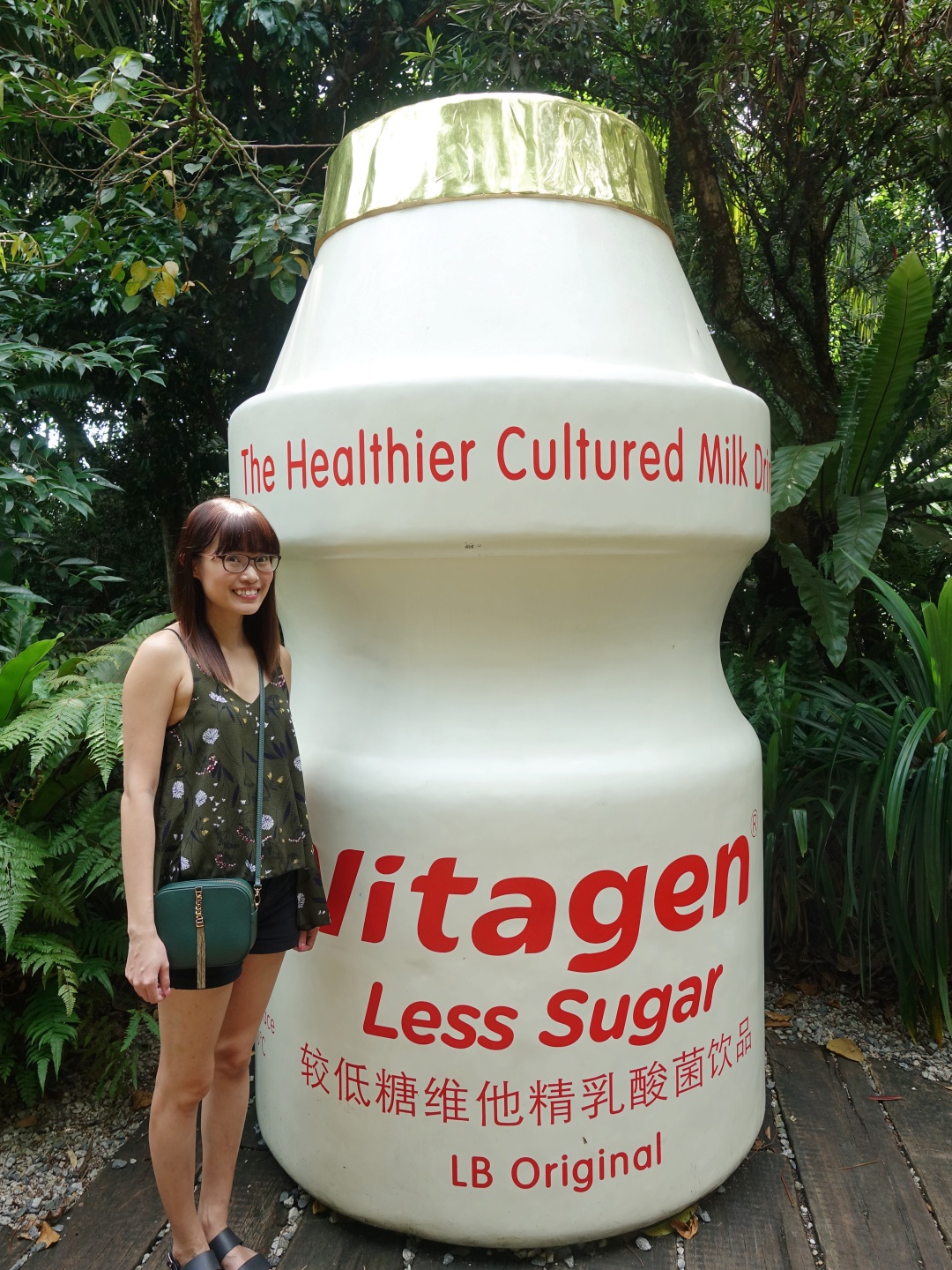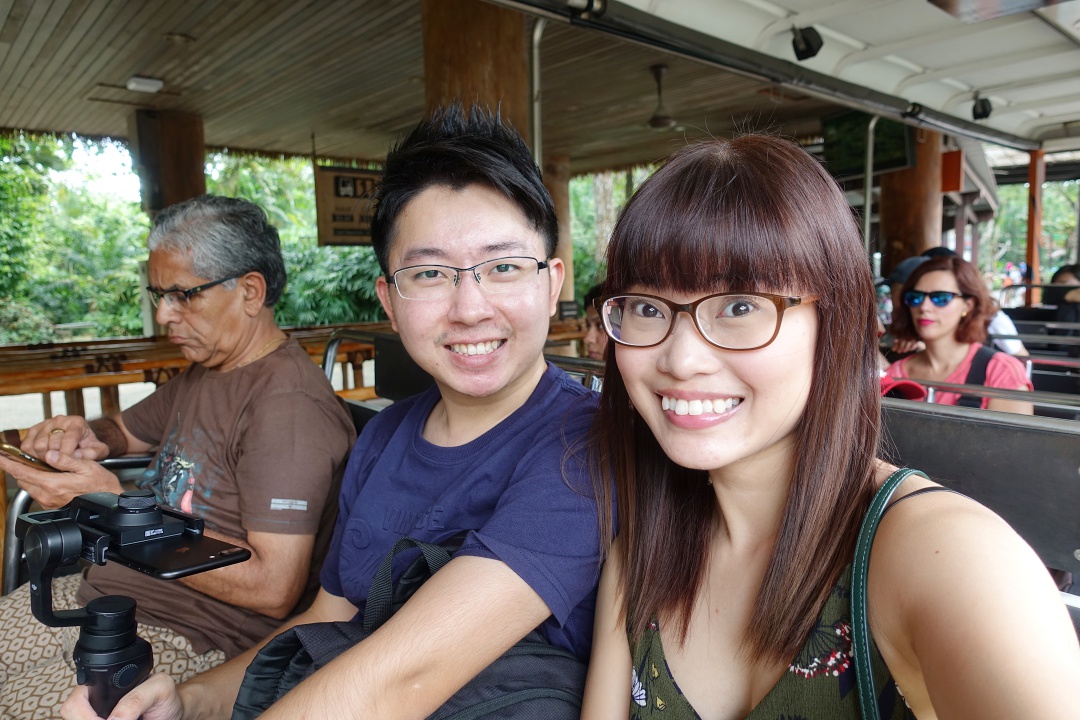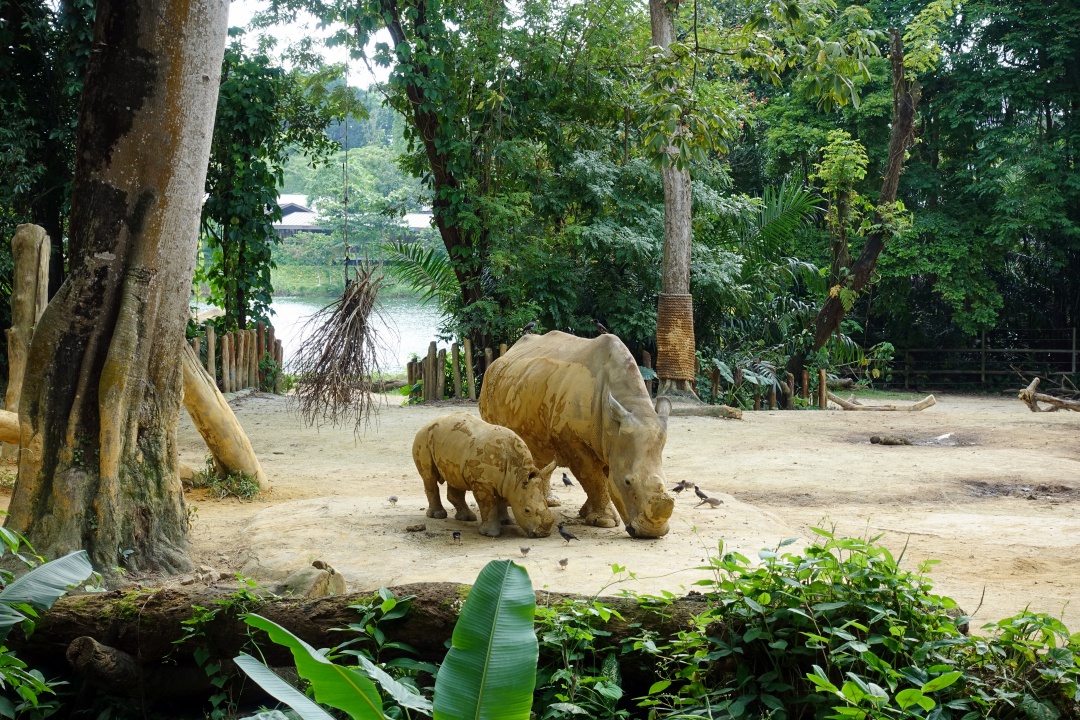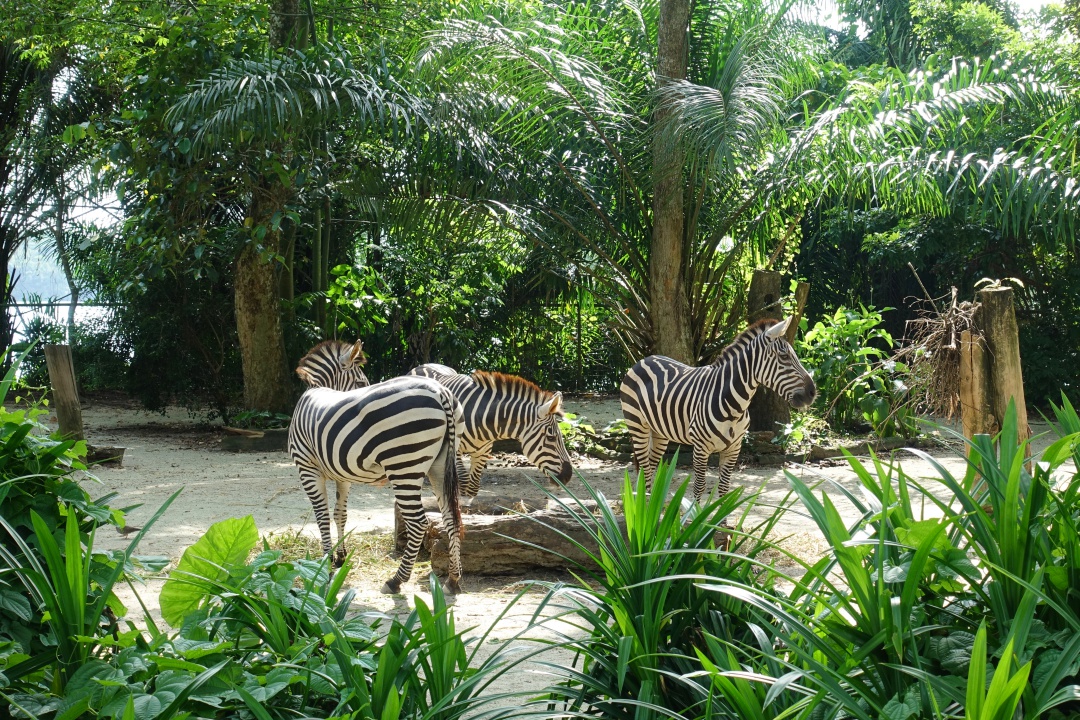 Singapore Zoo [ 21st December ]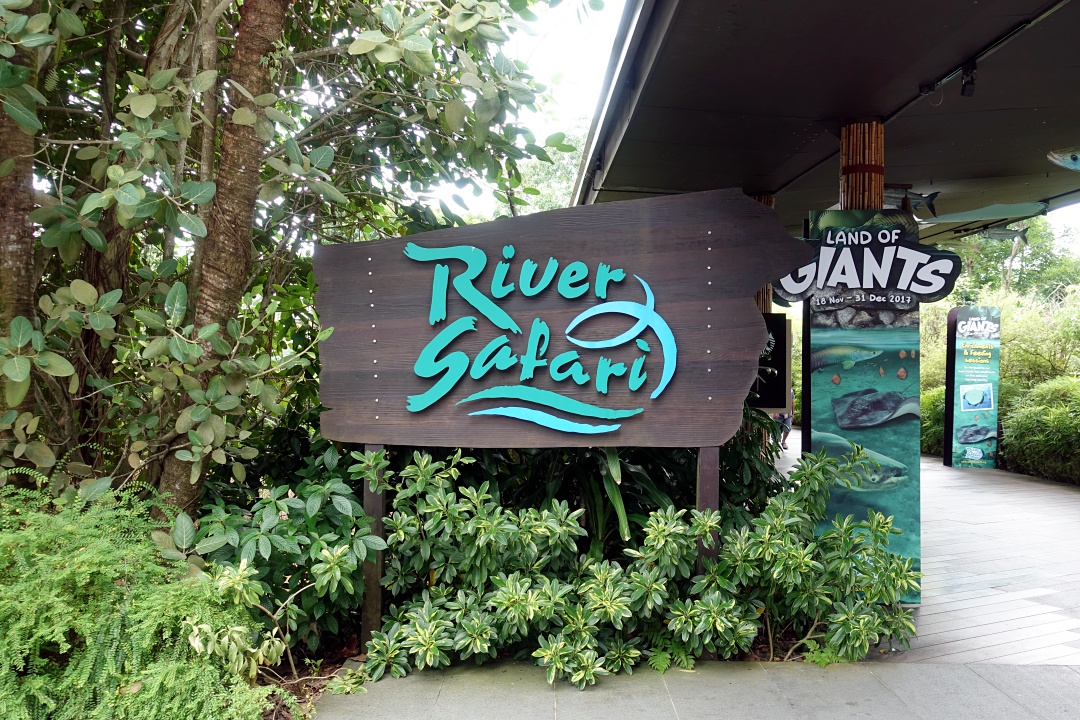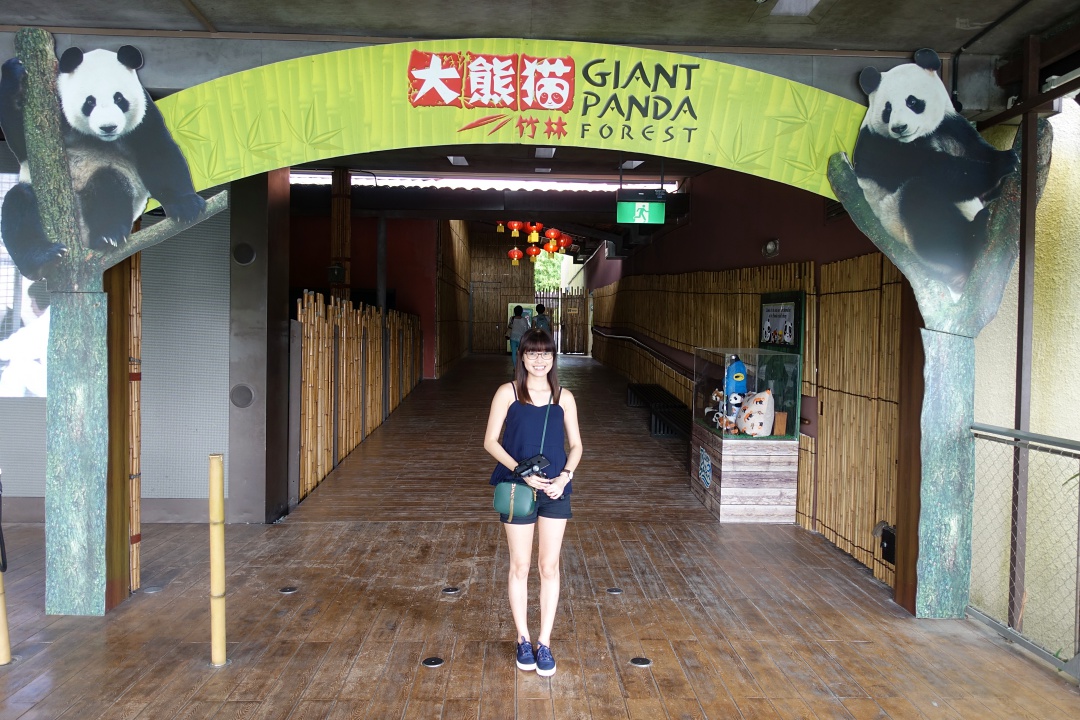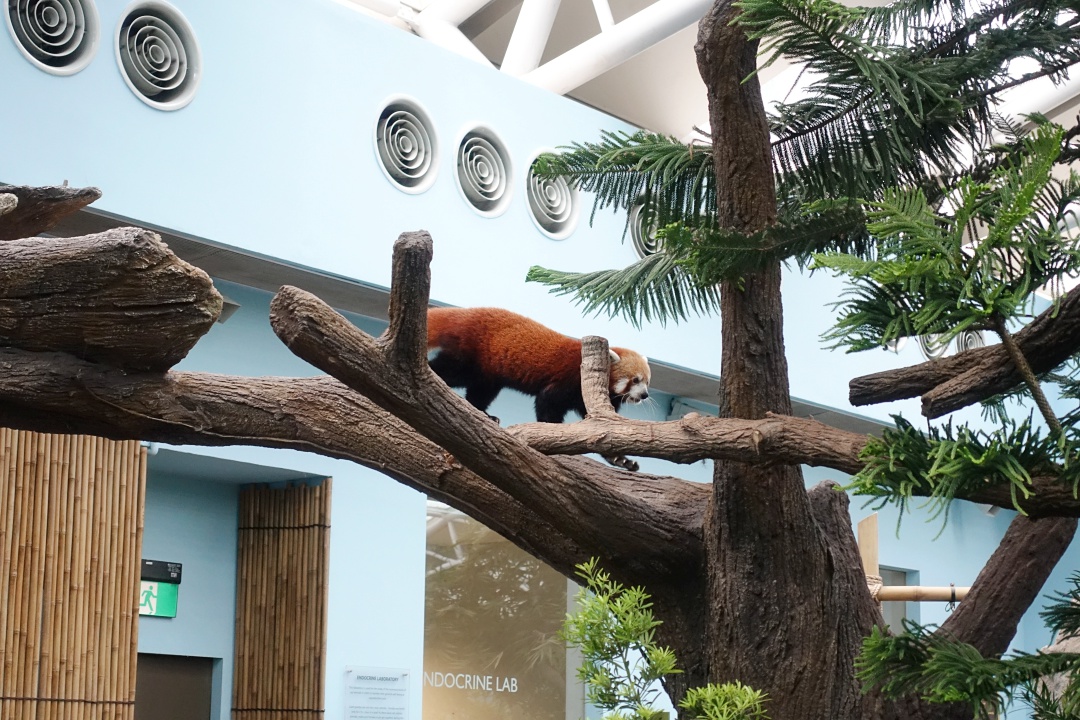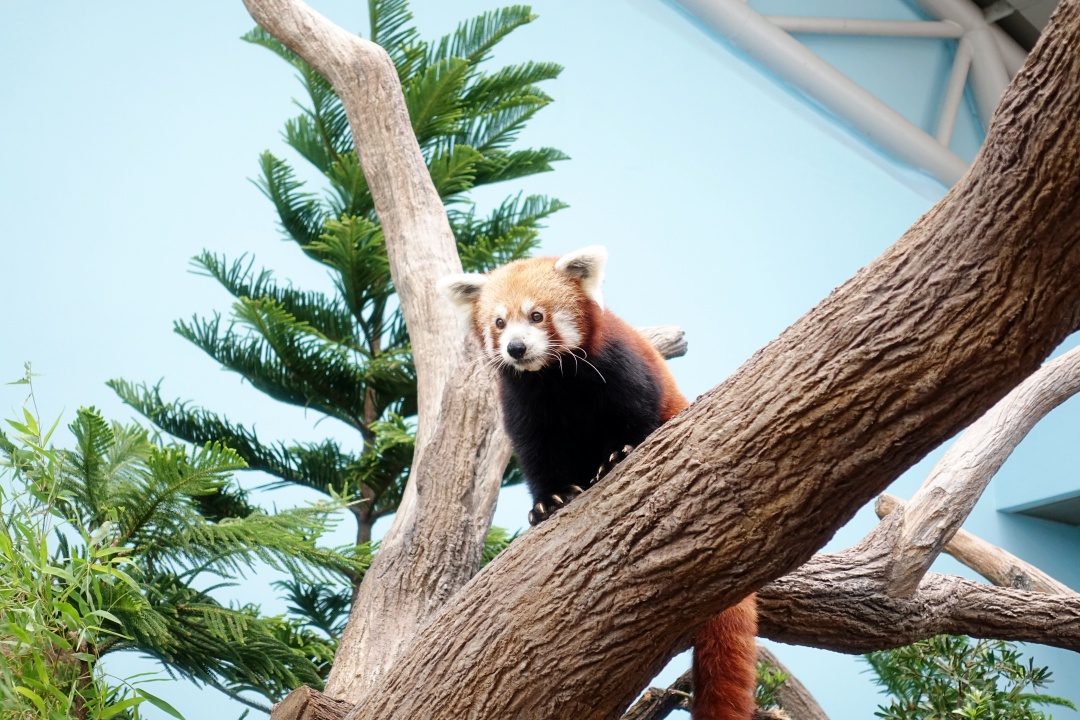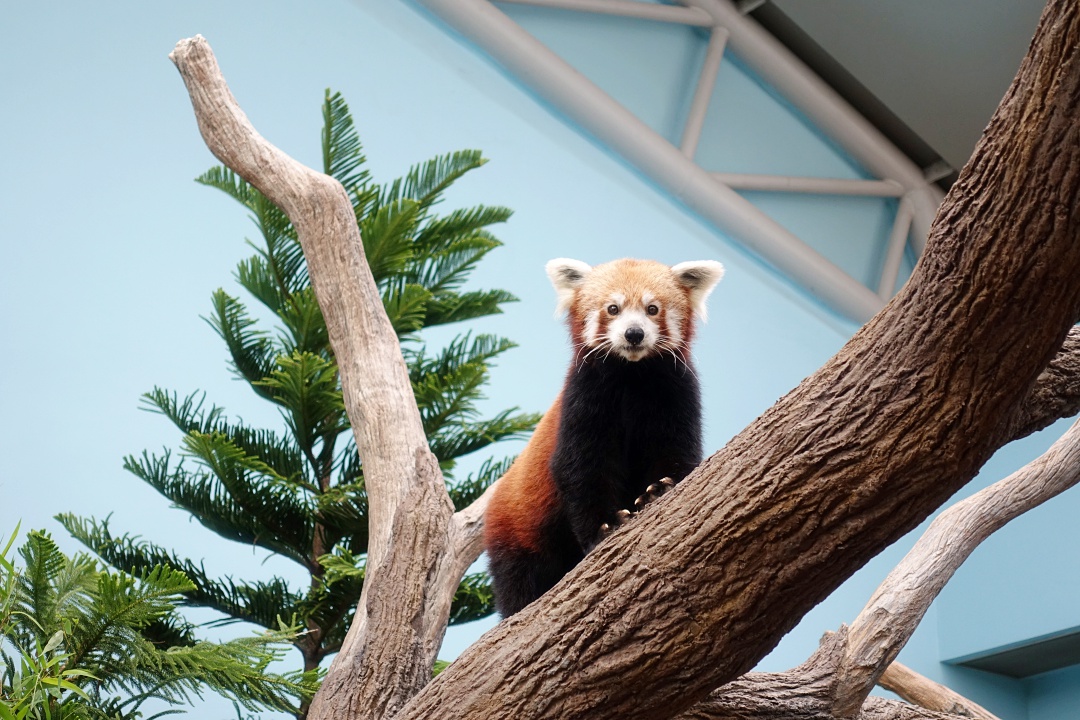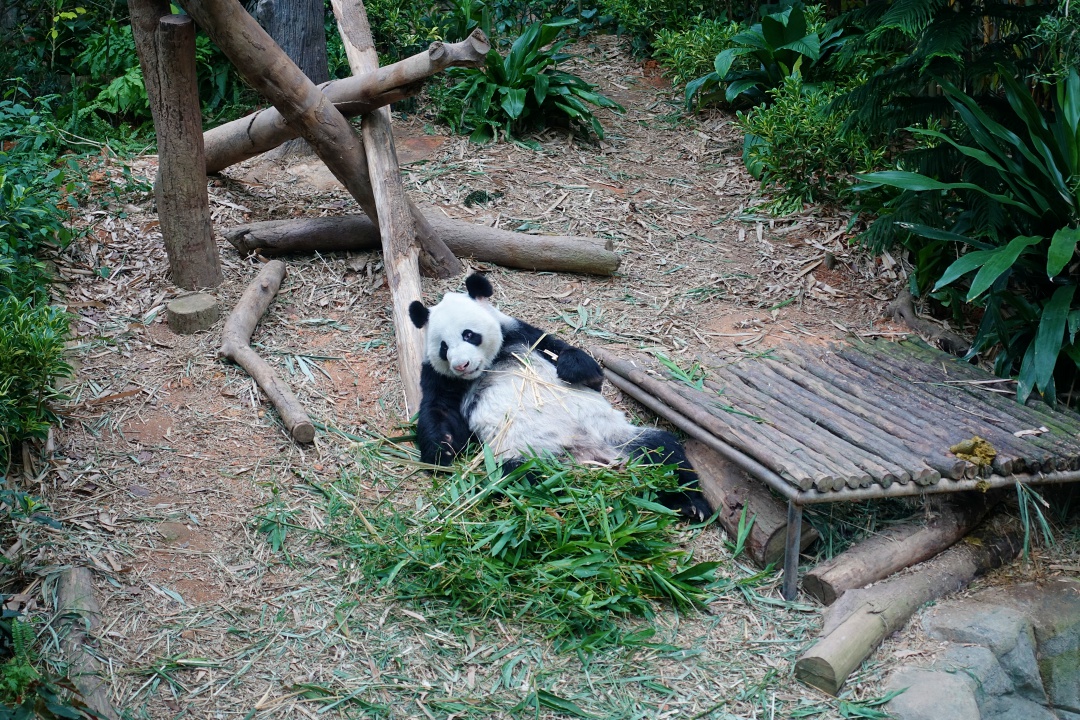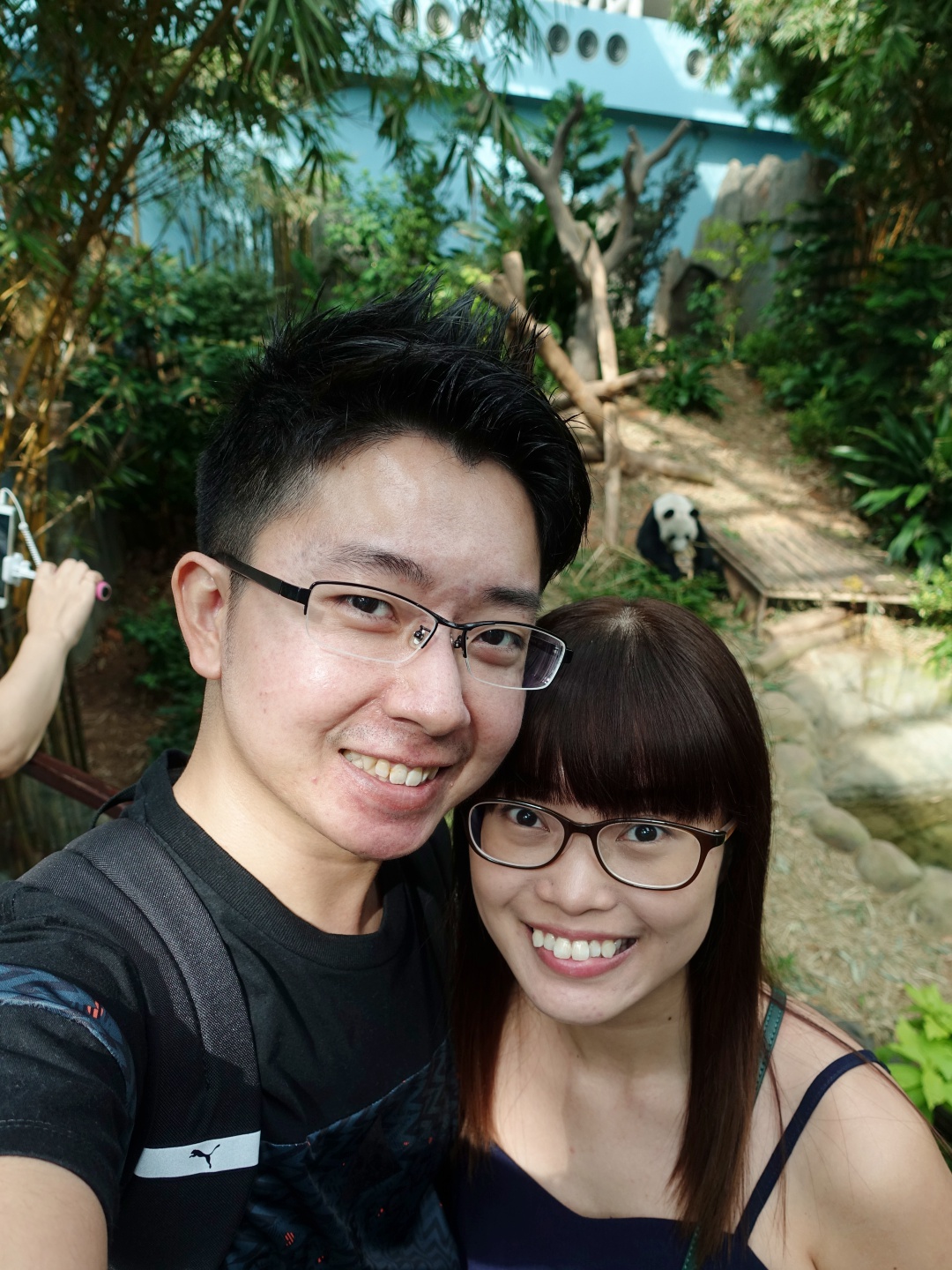 River Safari [ 22nd December ]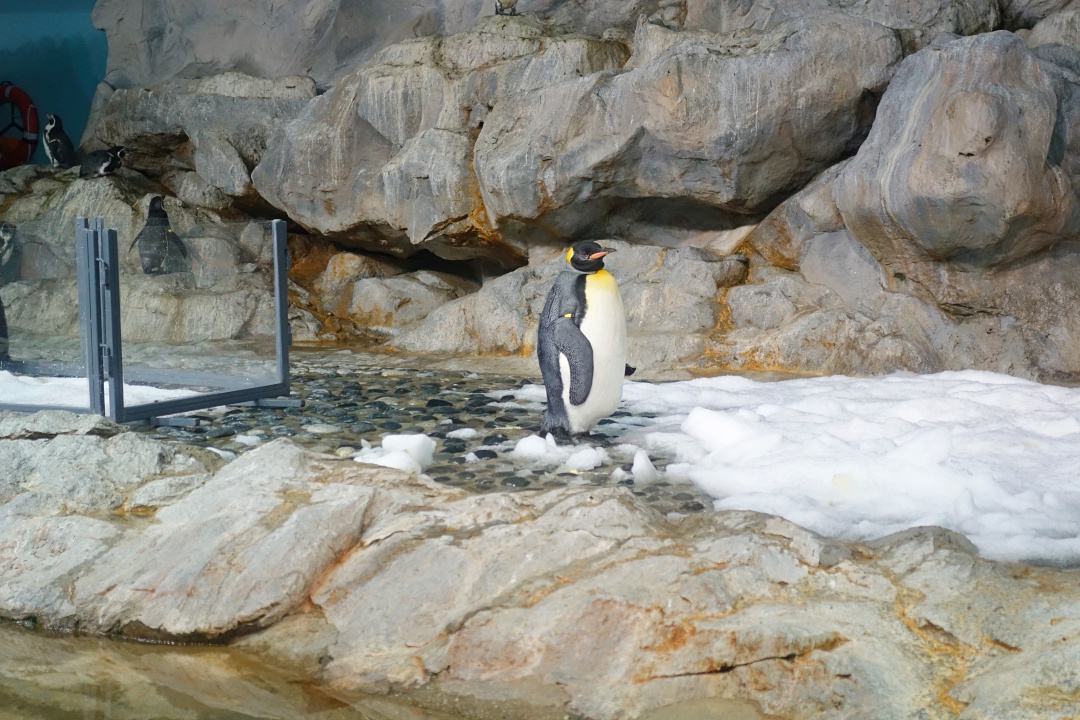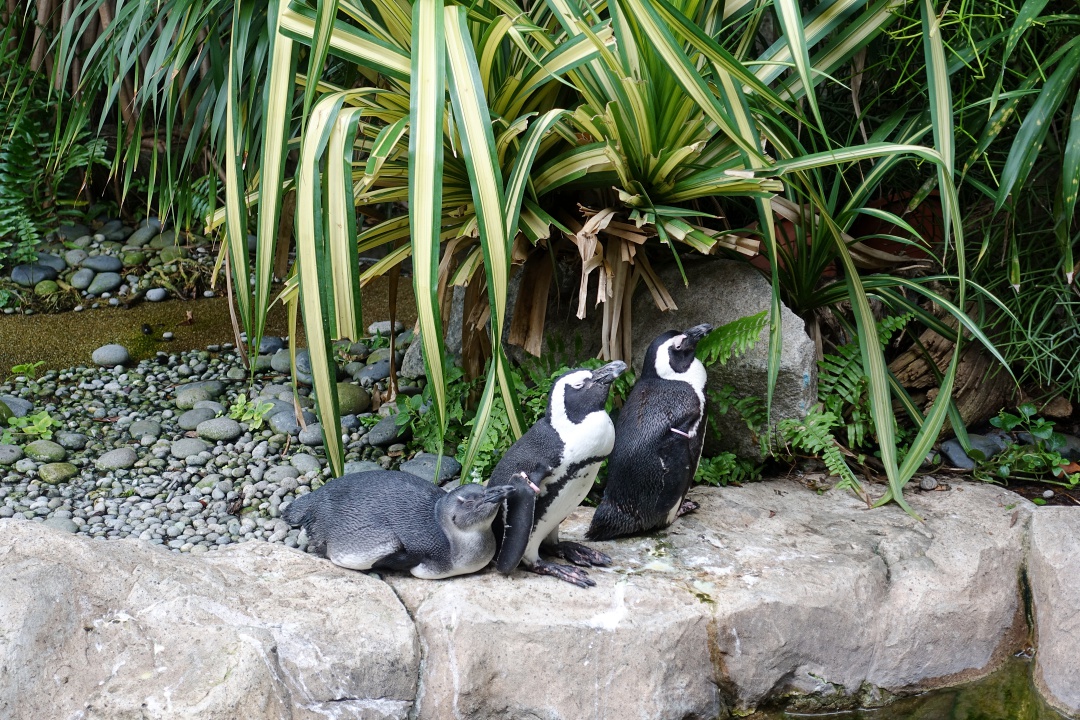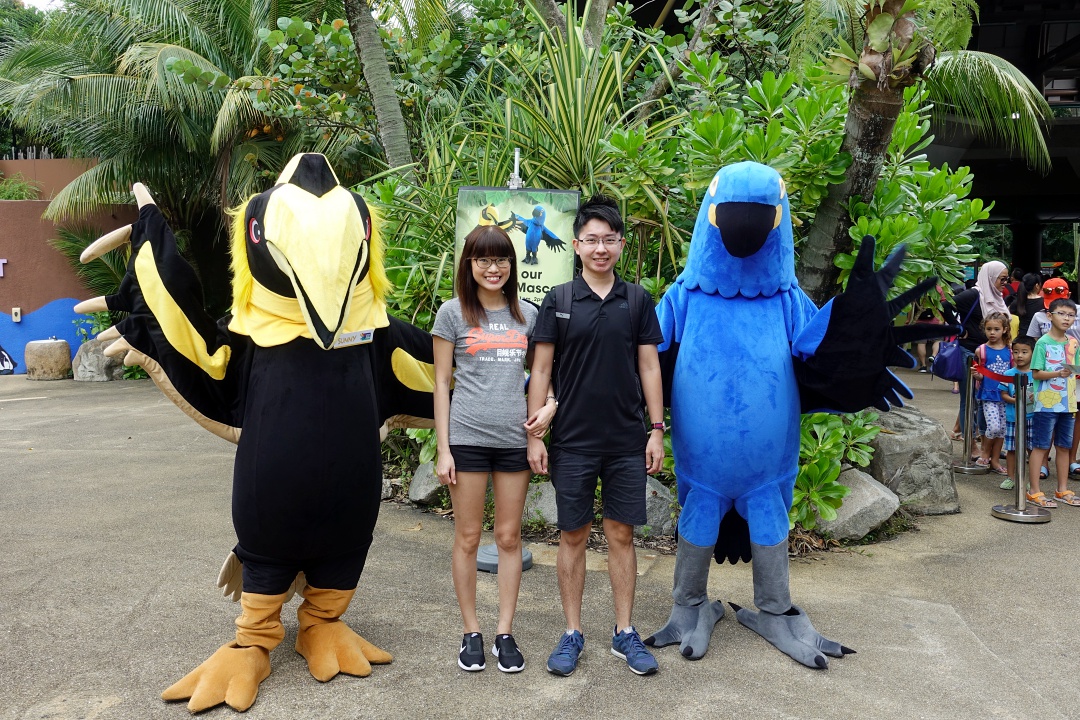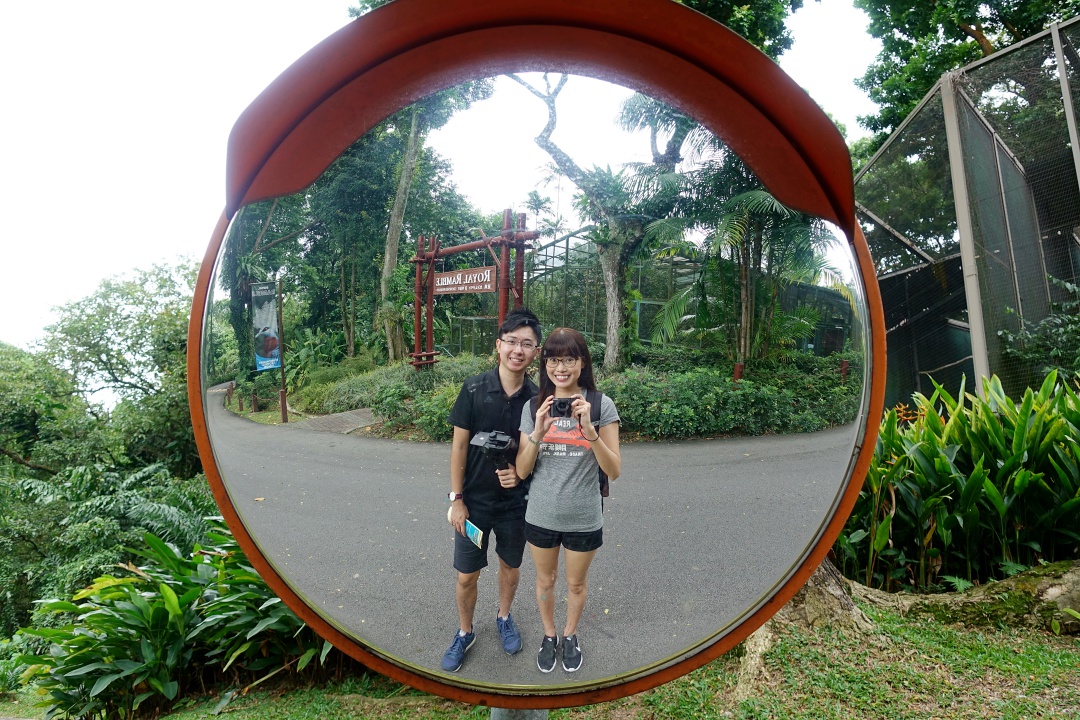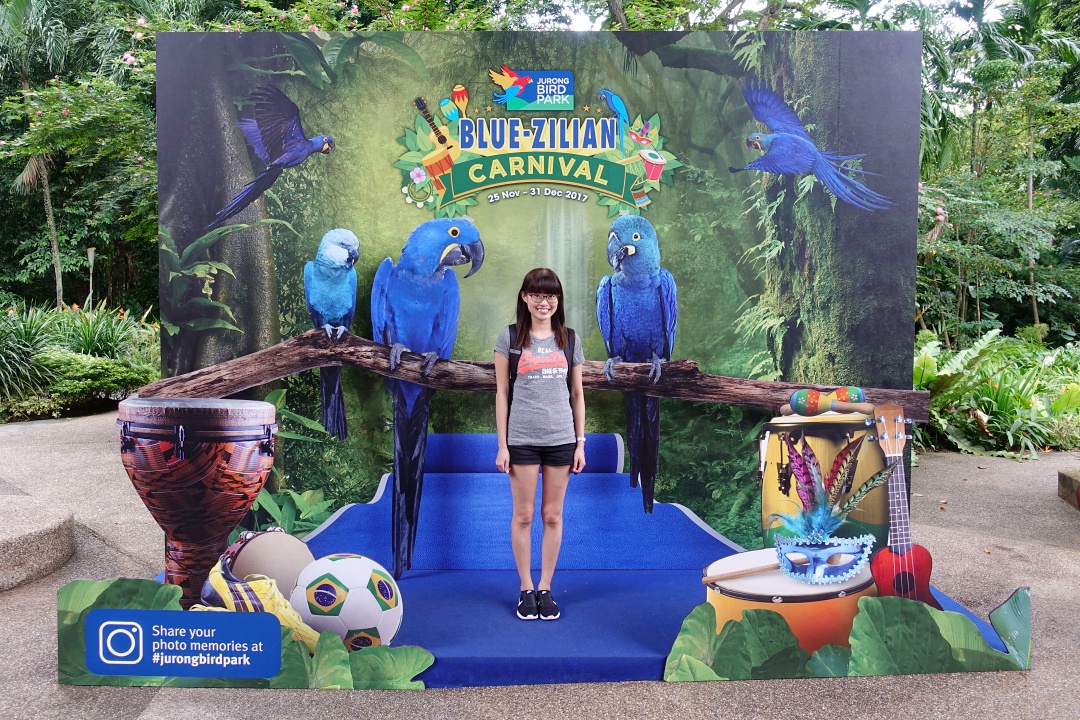 Jurong Bird Park [ 24th December ]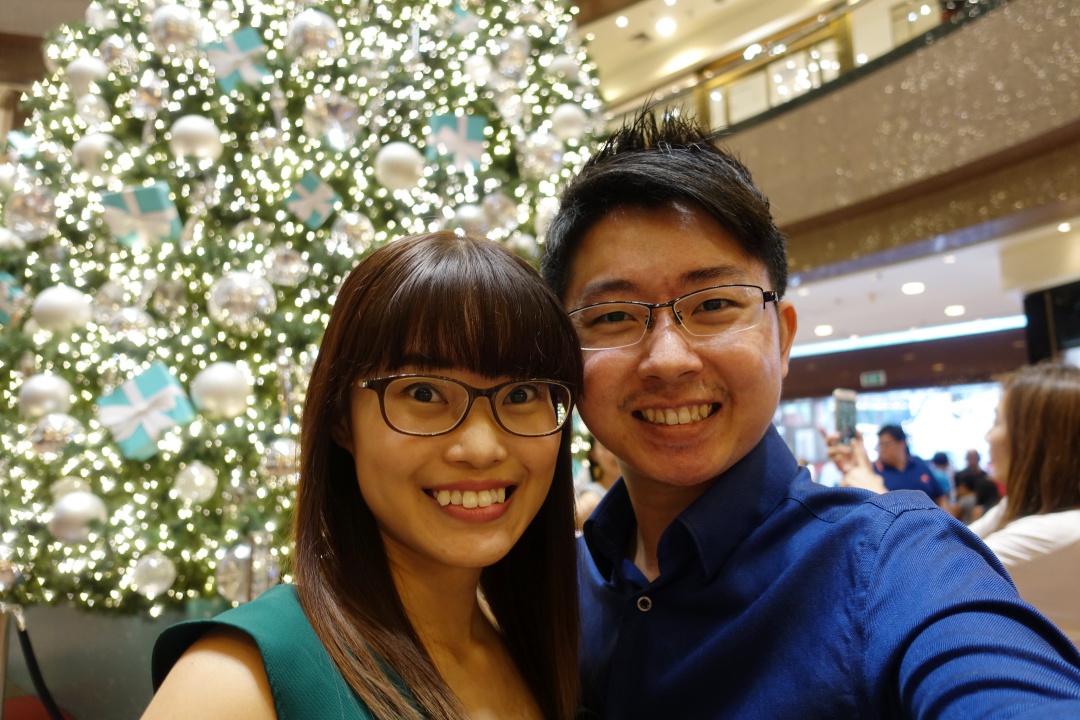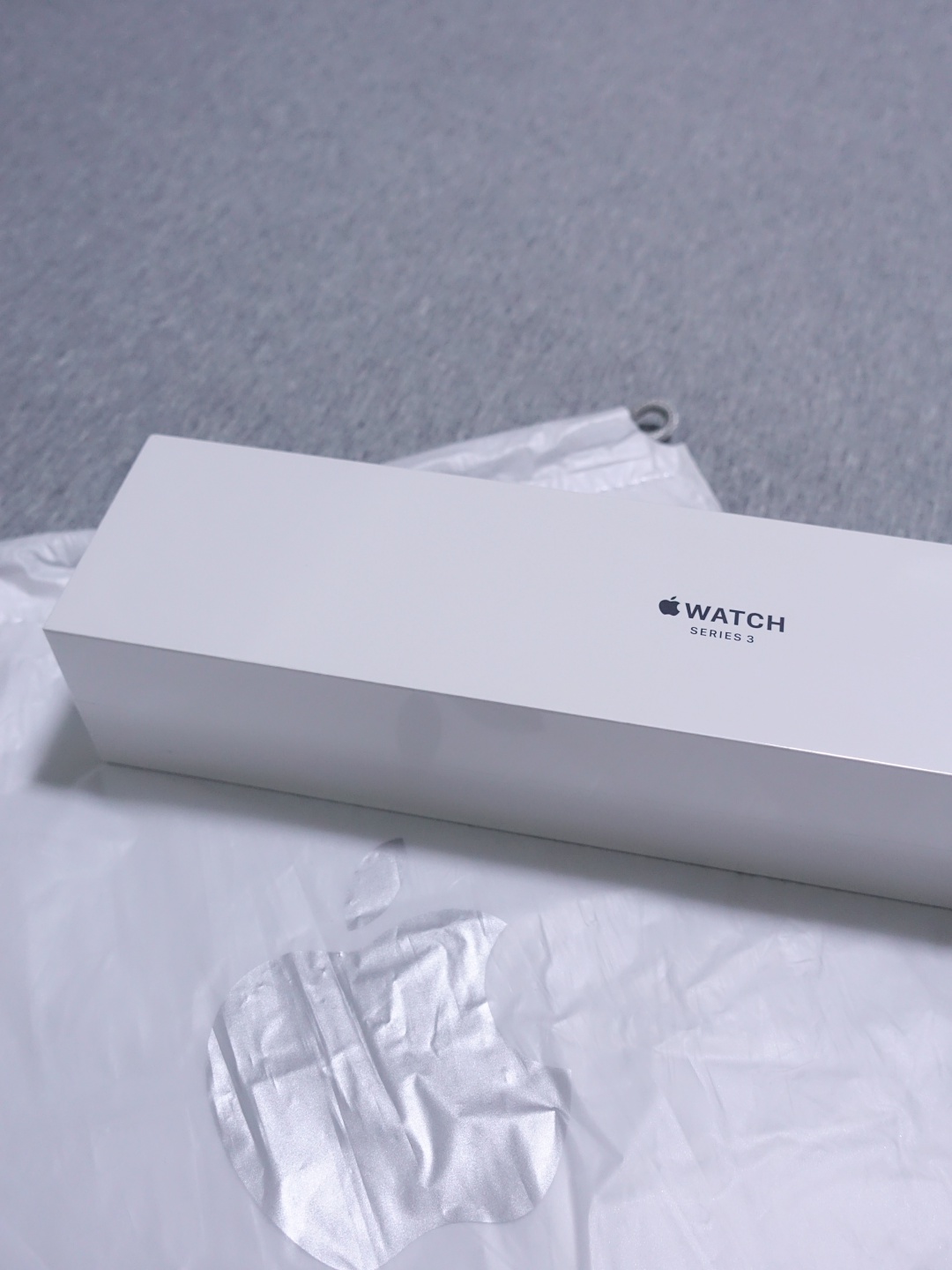 Christmas 2017! The Husband surprised me with an Apple Watch on Christmas Day, and in return, I got us new backpacks for our upcoming Taiwan trip. [ 25th December ]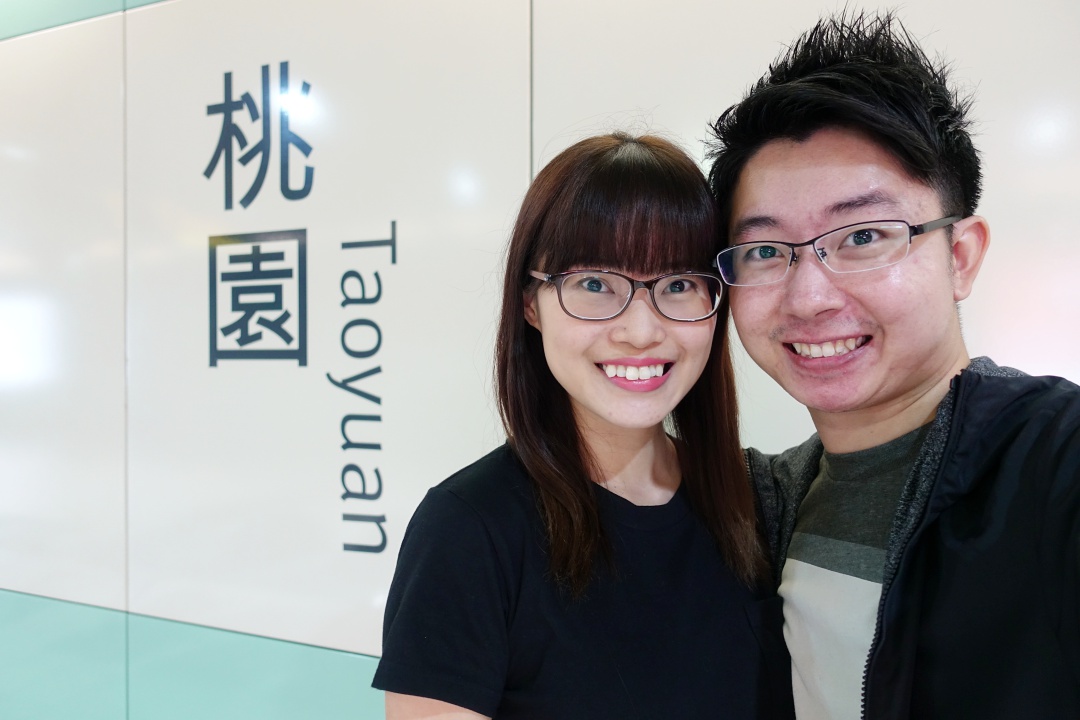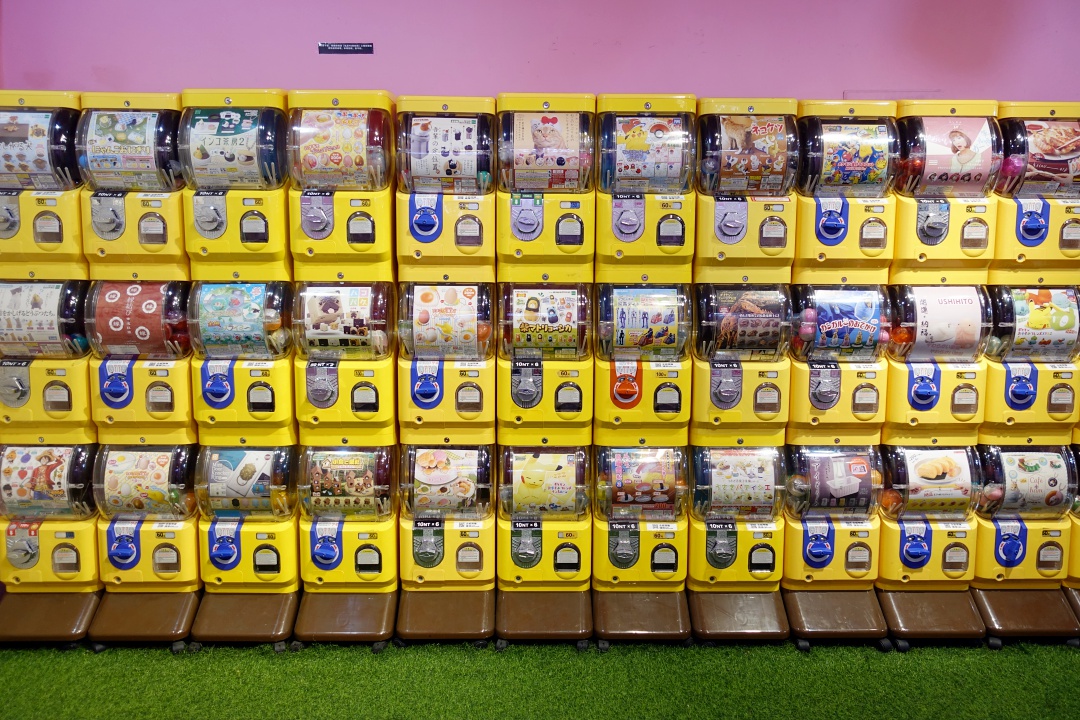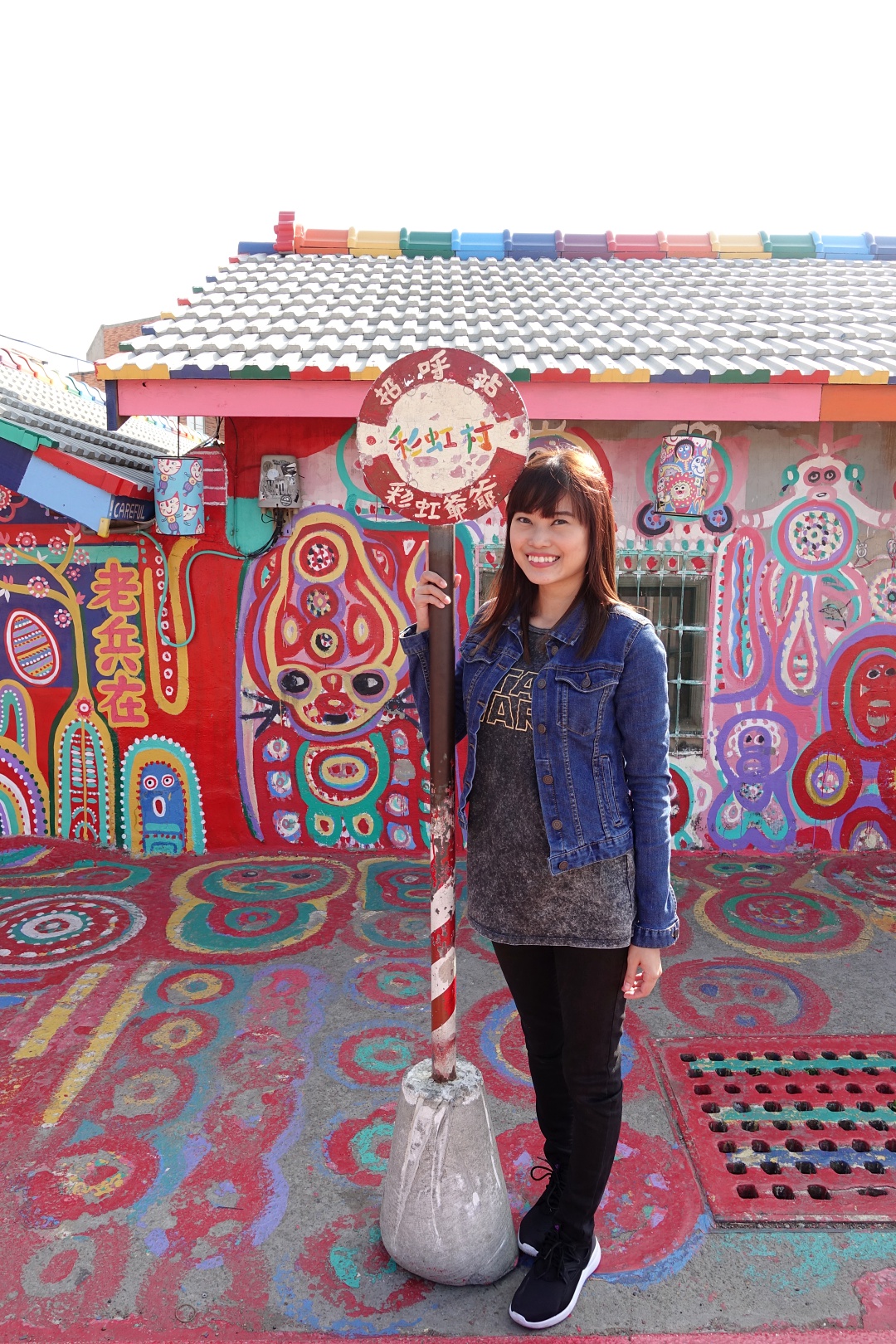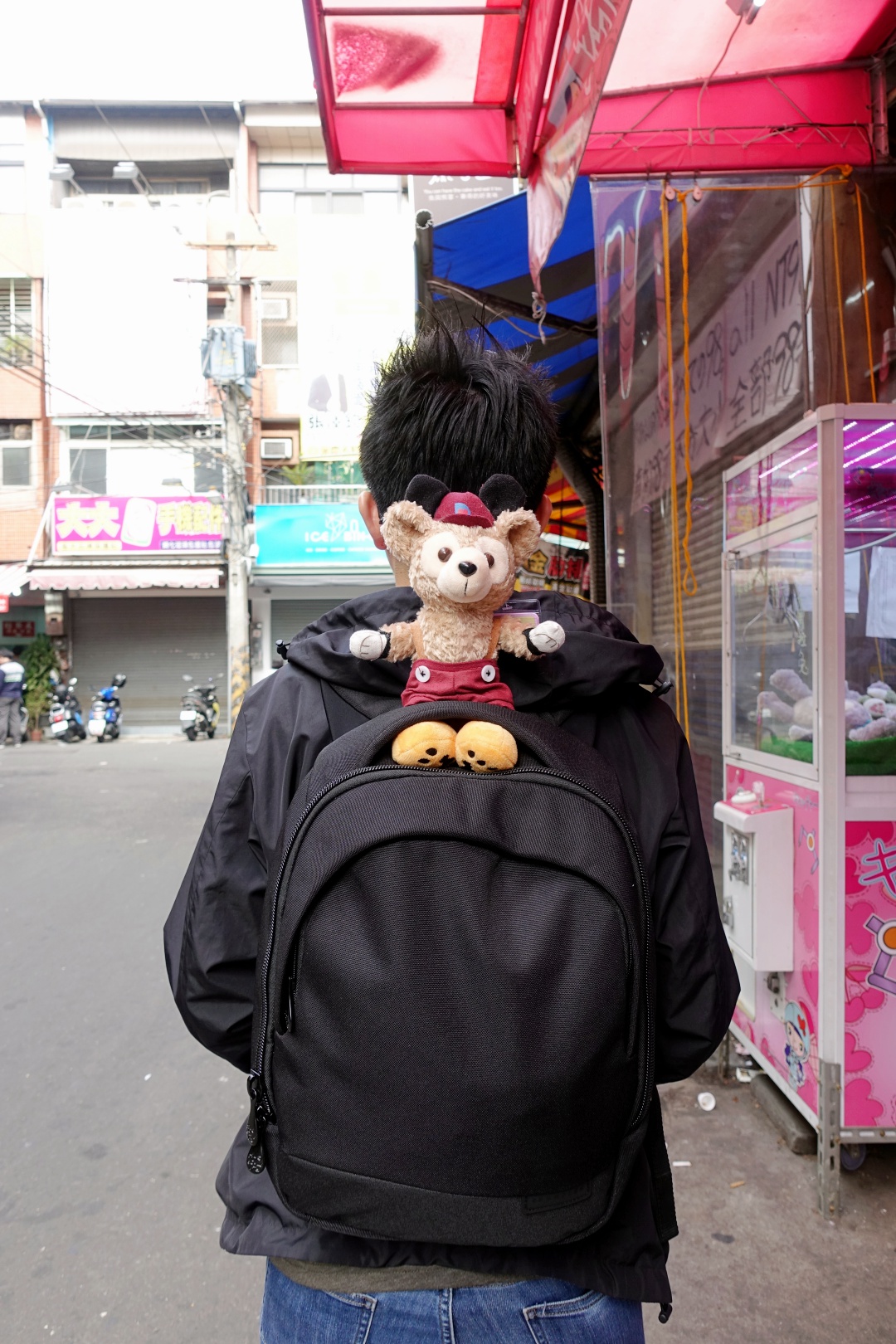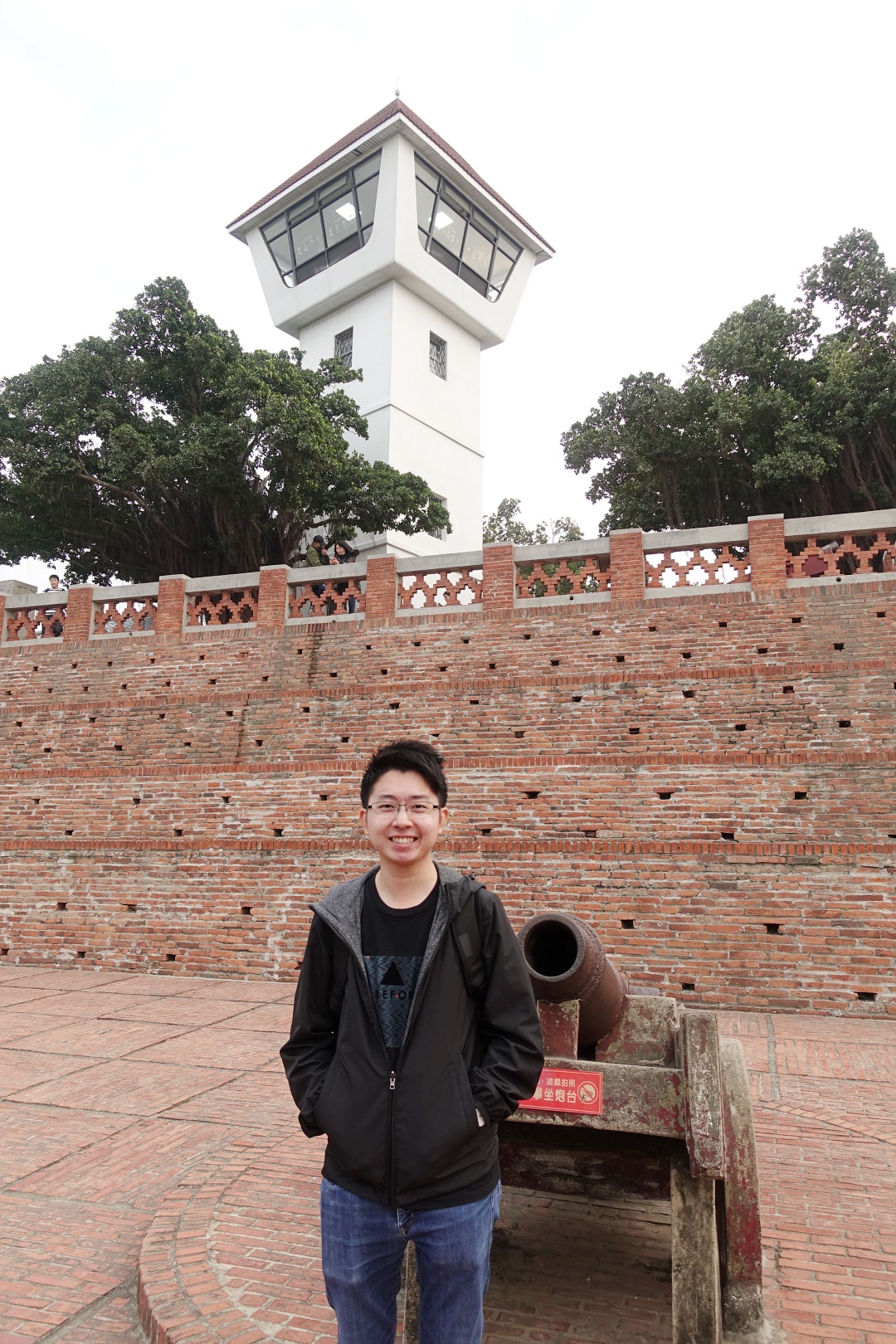 Concluded my 2017 with a second trip to Taiwan! We arrived in Taiwan on 28th December and headed straight to Taichung where we spent two nights there, before heading to Tainan. Instead of heading out for the countdown, we chose to stay in the hotel to watch the countdown telecast on TV. [ 28th December – 31st December ]
---
Overall, 2017 has been a very exciting year for me! Having done my solemnisation and getting keys to my BTO, I felt like I'm finally entering the next phase of my life. Coming up this year, the Husband and I will probably be hosting our wedding banquet. So I suppose my primary focus will be on that and the renovation of our flat.
In 2017, I was fortunate to have visited a couple of places. I've been to Bali (twice), Bangkok (twice), Taiwan (twice) and Vietnam (once). I've no idea why my travelling plan for the past year turns out to be visiting all the places twice! Despite not going to as many countries as I did in 2016, the highlight for 2017 in terms of travelling is undoubtedly staying close to a month in Bali in April-May and visiting Taiwan for the first time. My wish for 2018 is to continue to travel and hopefully get to visit one or two new countries.
For my New Year's resolutions, my wish is to develop and spend more time on myself. Focus less energy on others, but really work on myself. I would like to spend more time and effort doing what I love, and learn to put myself first before anyone else. I would also love to spend more time writing and creating new contents. And hopefully, I will get to come up with more blog posts and more video content this year.
The Husband would probably roll his eyes, but I would also want to continue to embrace minimalism. Instead of buying more, I would like to try to buy lesser instead. So no more splurging on new makeup, skincare, stationery, etc. My goal is to learn to use up my existing products, before buying new ones. This would require a lot of self-discipline, but I know I really want to master this before shifting into my new place.
I hope everyone is having a fantastic start to 2018! May the coming year be full of surprise and greater opportunity!