Met up with the Husband at around 14:00 to go for our Valentine's Day celebration. He already told me beforehand that he booked us a place for an overnight staycation, but deliberately left out which hotel it was. It was not until I was in the cab that I realised we were going to M Social Singapore. (I really don't get why there is a need for all the secrecy!)
All the "M" hotels were starting to confuse me. A few years back we went for a staycation at Studio M Hotel Singapore; then we also went to M Hotel Singapore for a dinner buffet, and just not that long ago, a viewing for their event ballroom. M Social Singapore is not to be confused with neither of the hotels. The vibe of the place is entirely different.
M Social Singapore
M Social Singapore is a Contemporary Lifestyle Hotel along the stunning and historic Singapore River; created for the Adventurers, the Explorers and those who live for new experiences.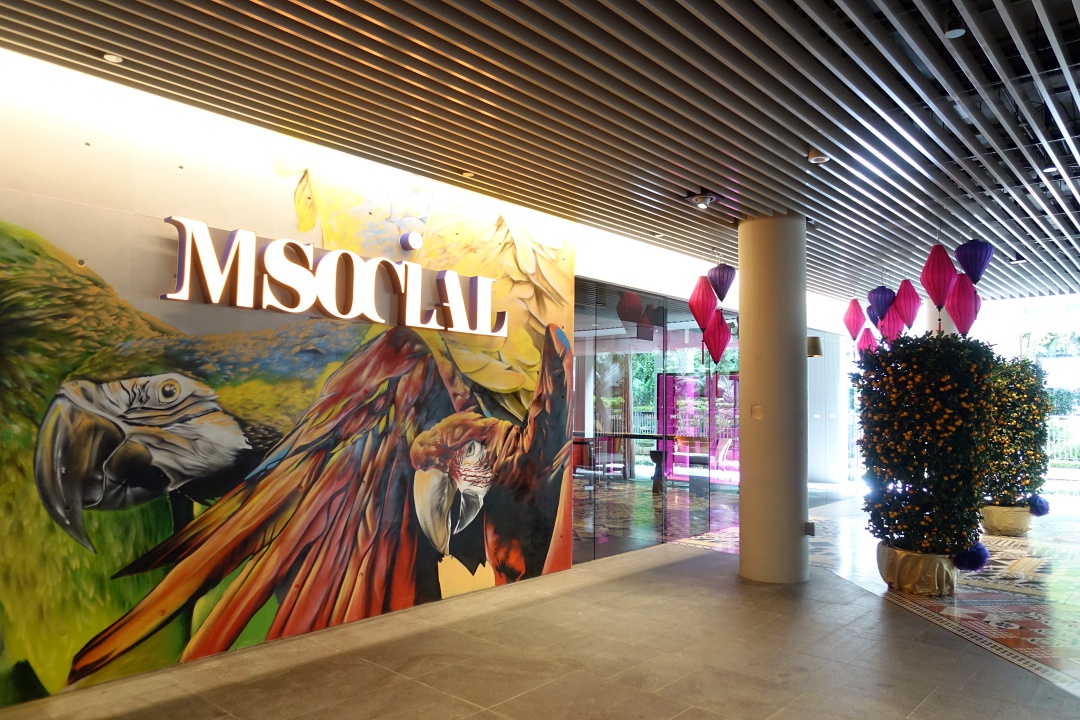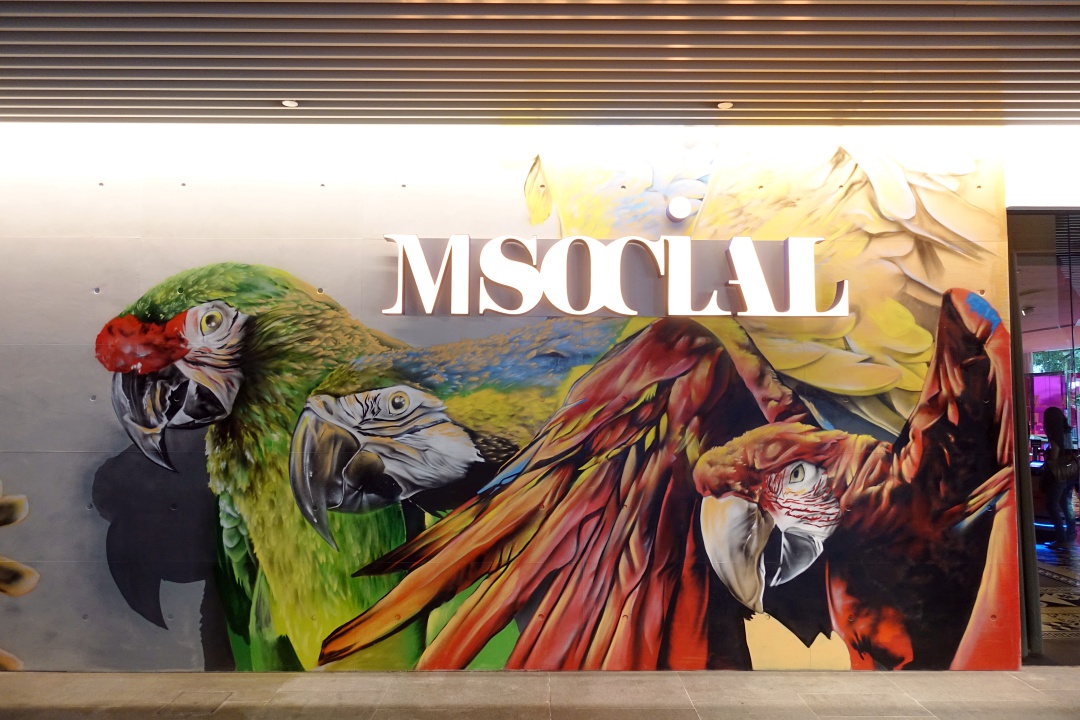 Beautiful mural next to the entrance.
Check-in was fuss free at their level 1 lobby. After verifying our booking, we promptly received the keycards to our room. (Check-in Time:14:00; Check-out Time: 12:00.)
With a total of 293 eclectic rooms designed by renowned interior designer Philippe Starck, the hotel also offers a 31-metre infinity pool and a fitness centre. For dining option, there is Beast & Butterflies, M Social's signature restaurant, which offers Fusion Cuisine.
Alcove Cosy Room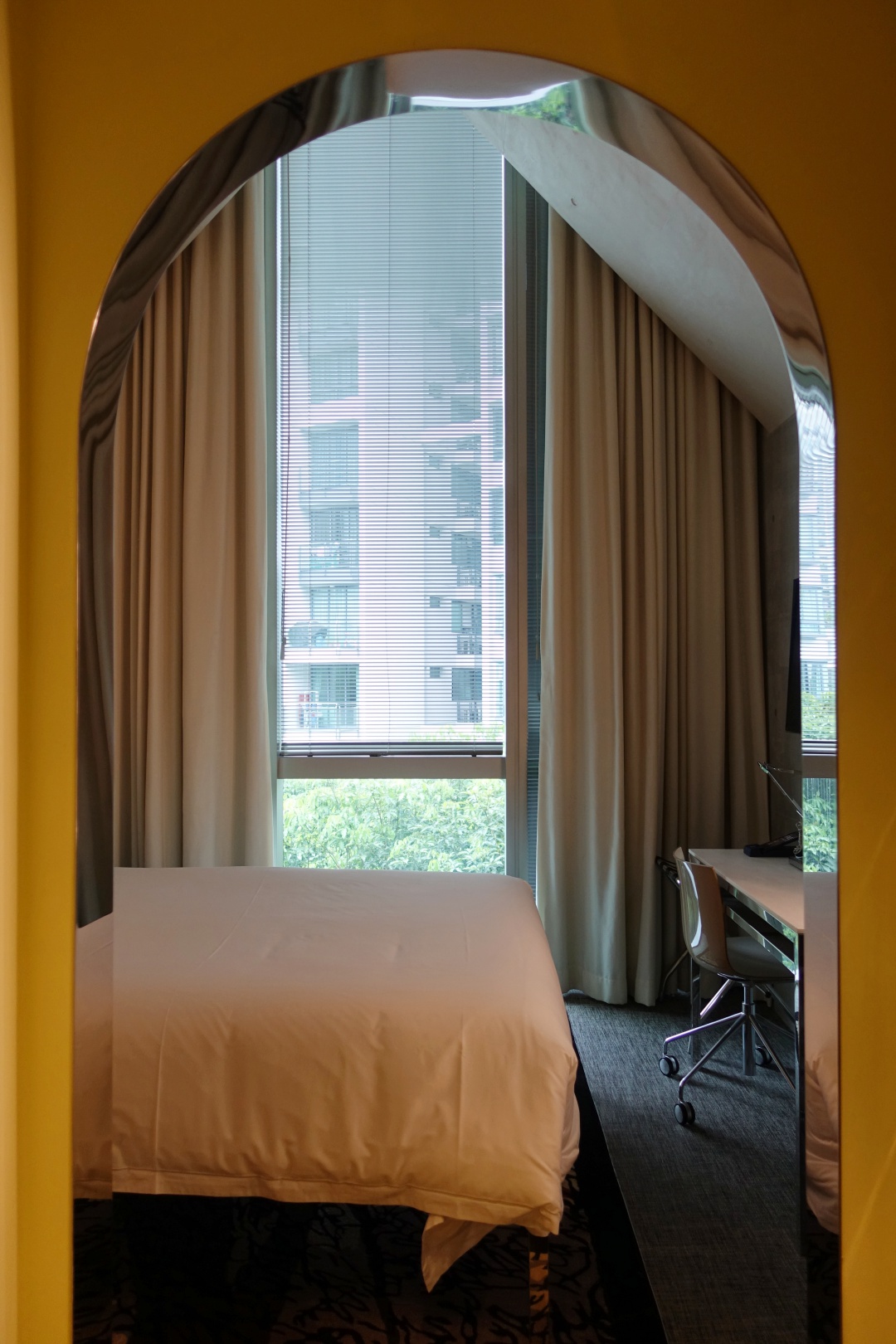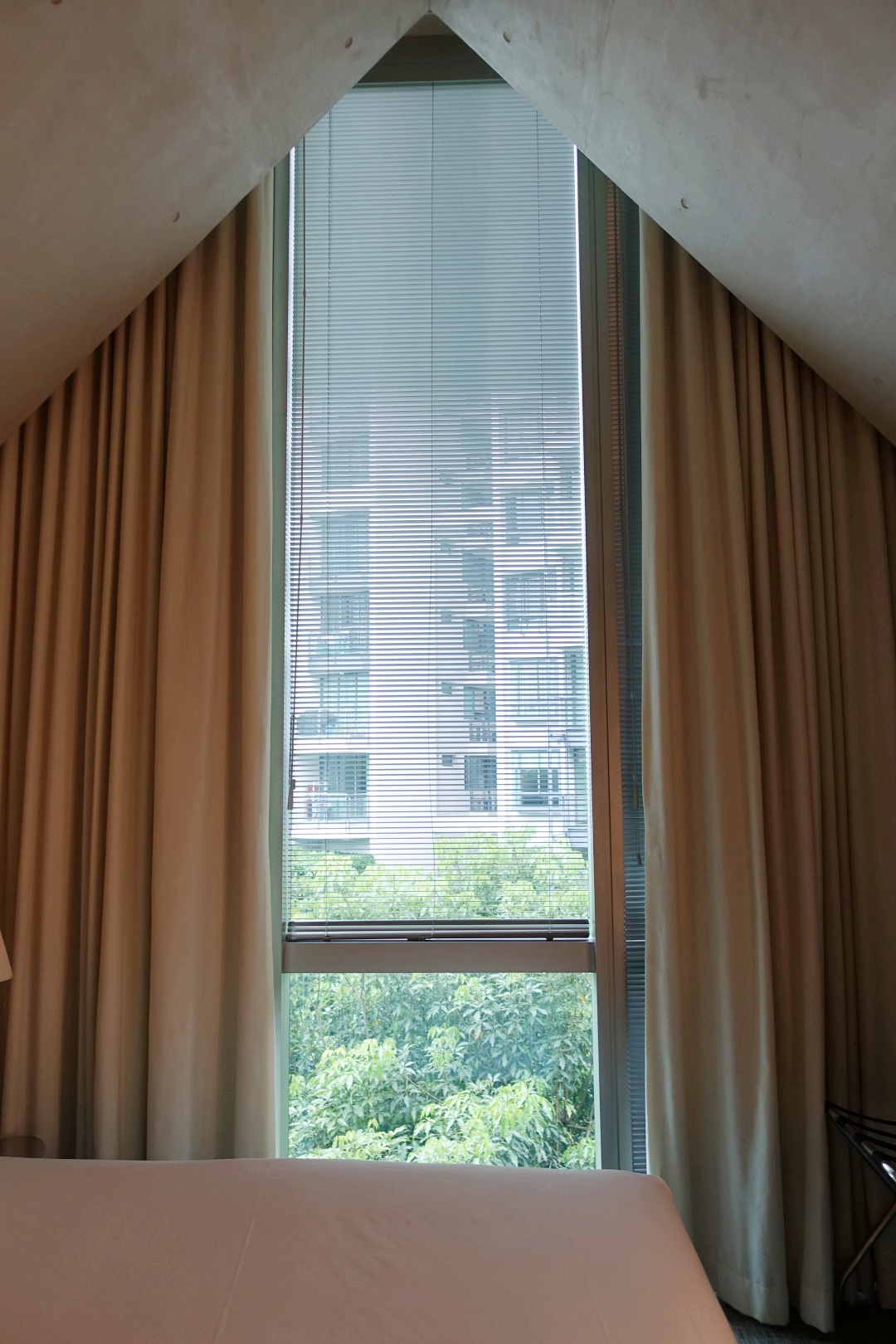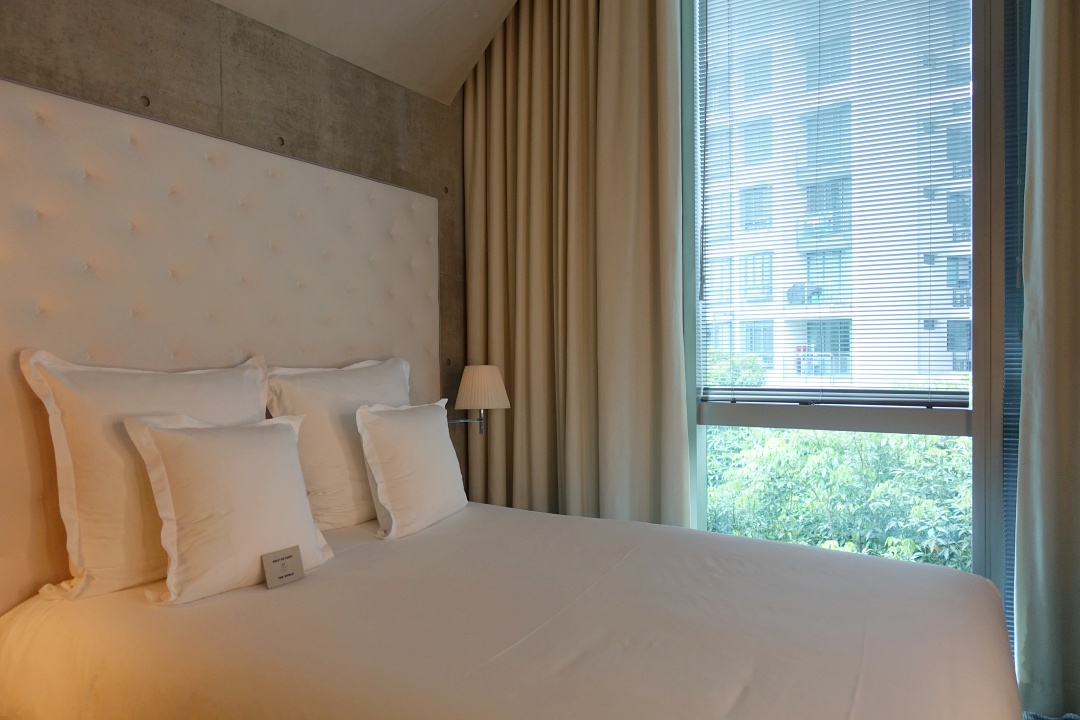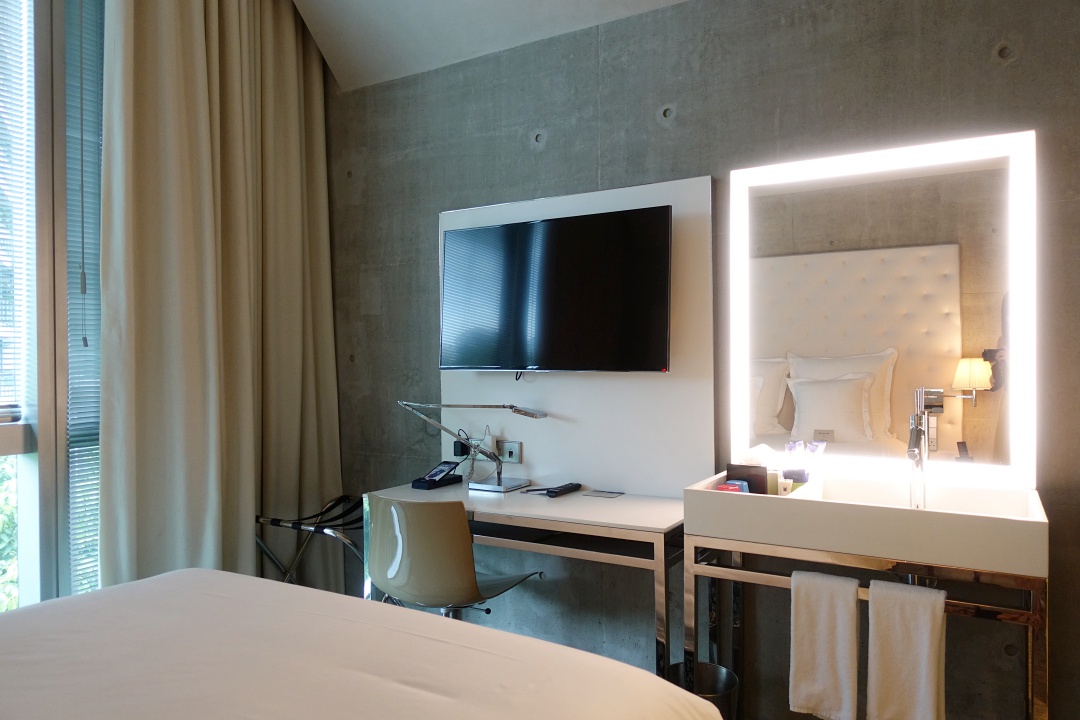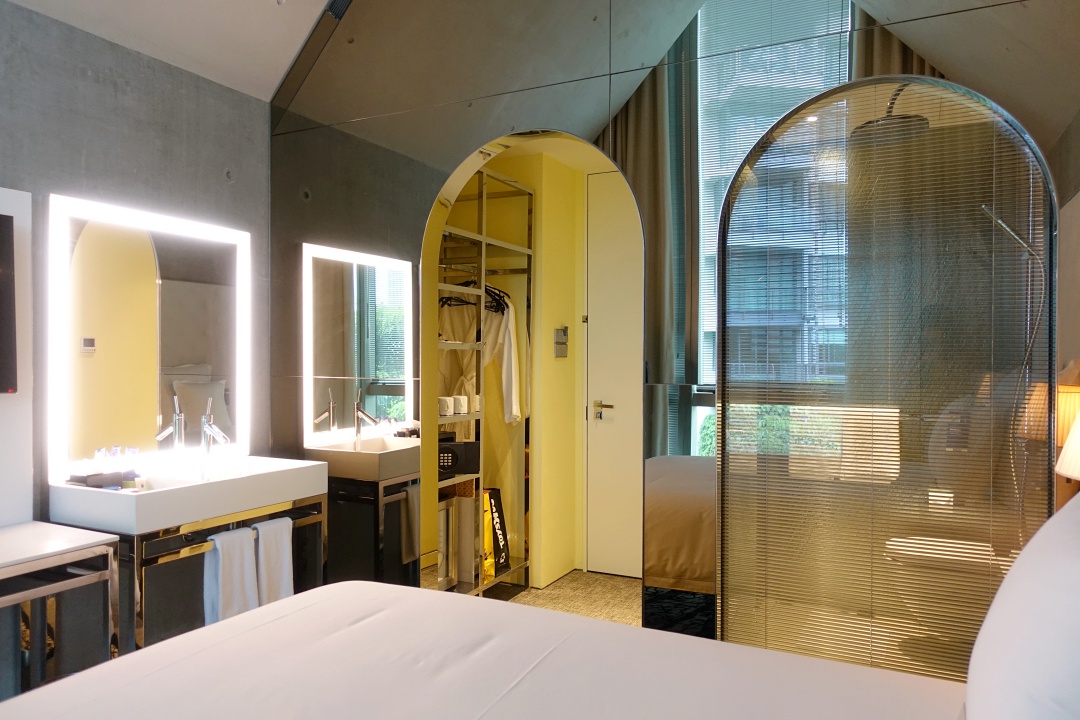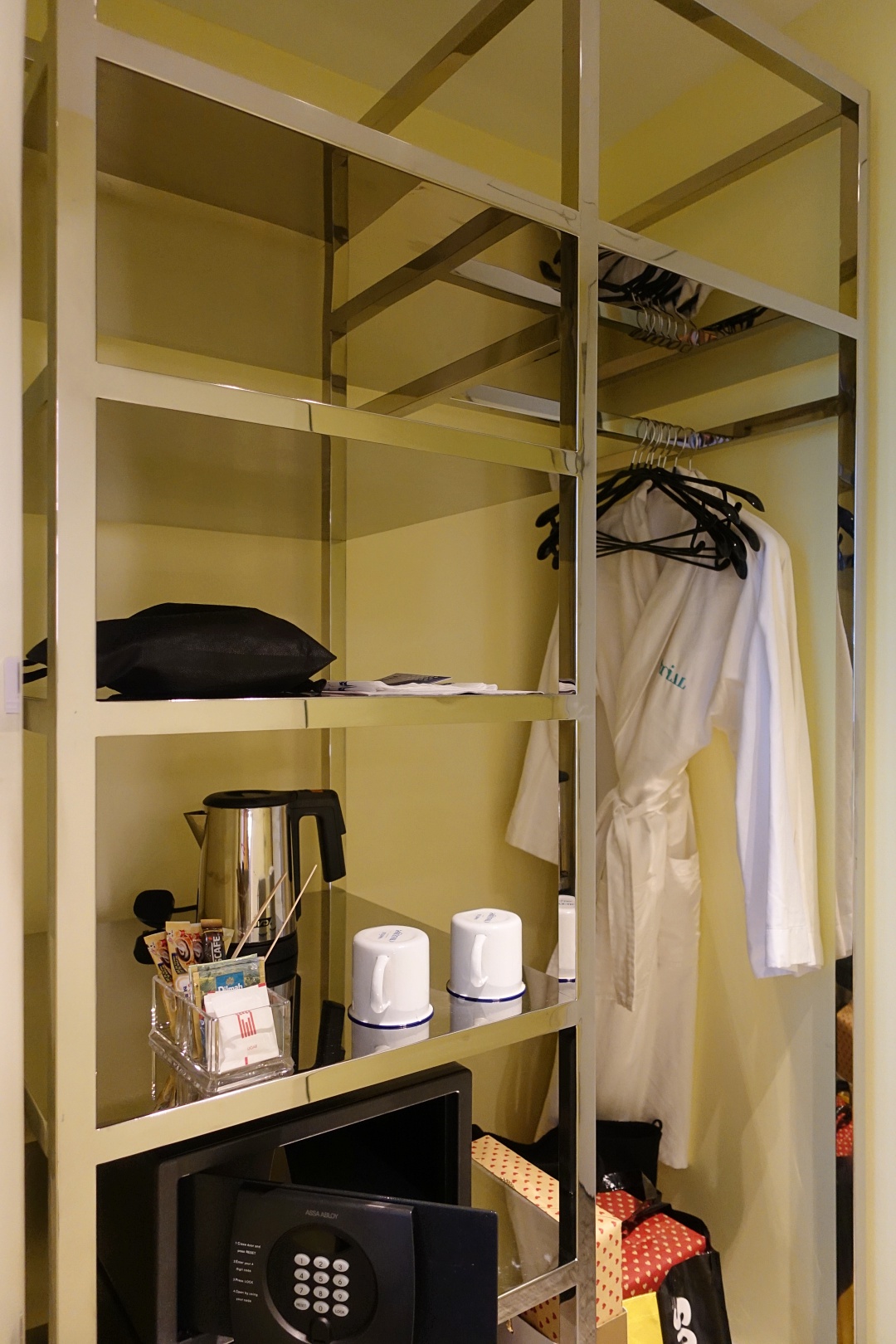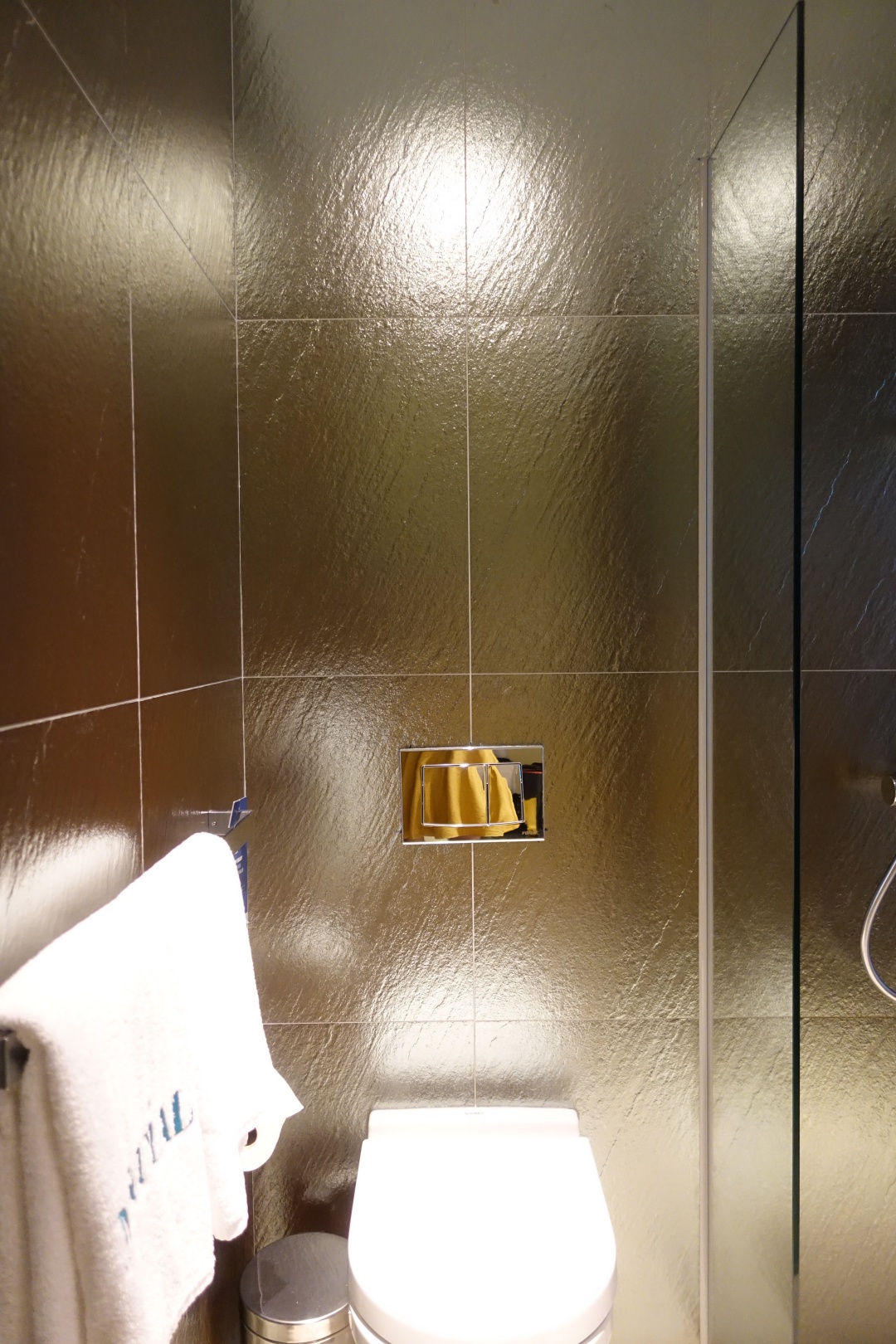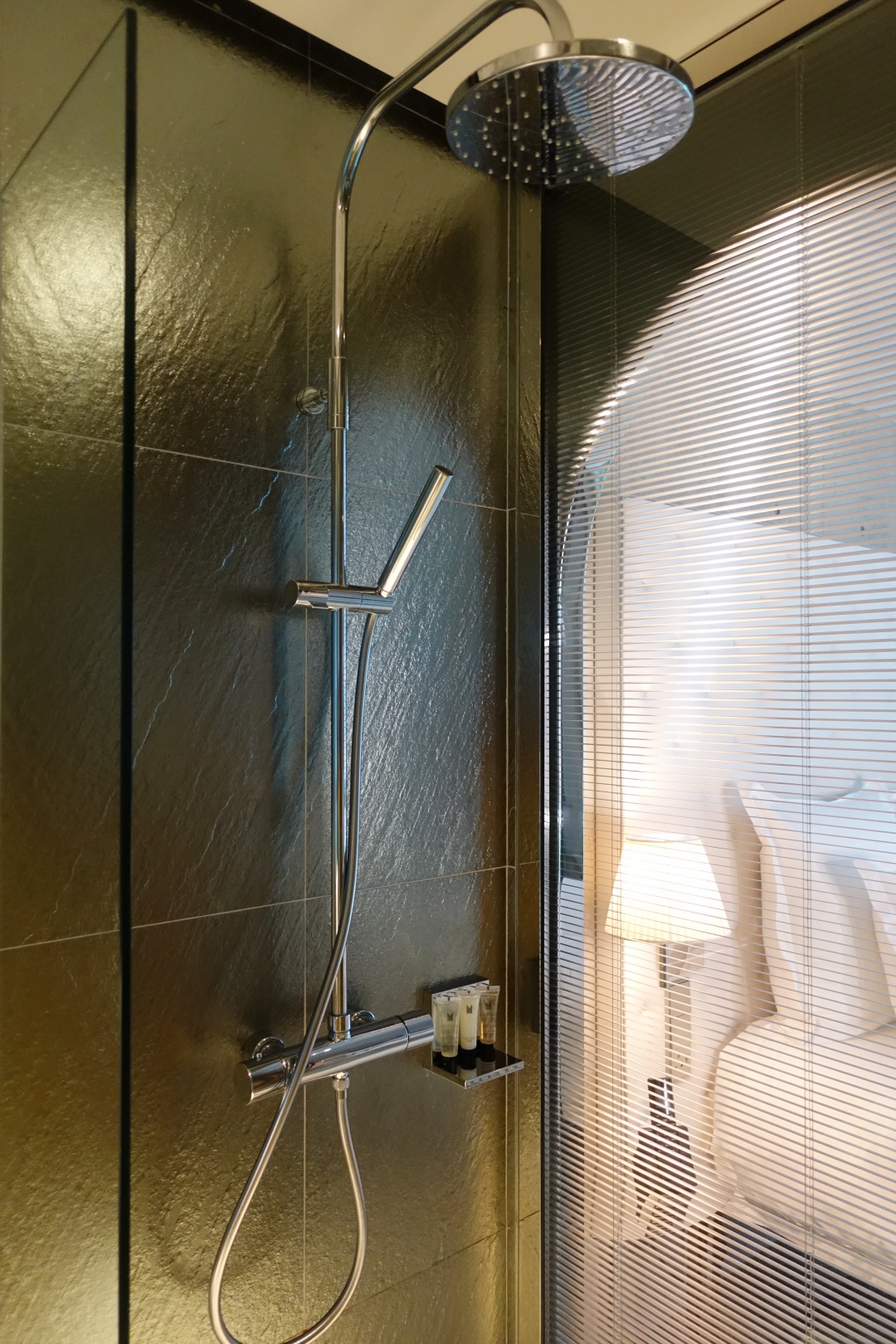 The room (Alcove Cosy Room) was pretty compact. There are the usuals – bed, tv, desk, electronic safe, mini fridge, sink/vanity and an ensuite bathroom with rain shower.
I supposed what stood out the most in the room was the iconic alcove ceiling. That, together with the dome-like entrance were the primary reasons the Husband booked this hotel. He said it reminded him of the cave house we stayed in Santorini.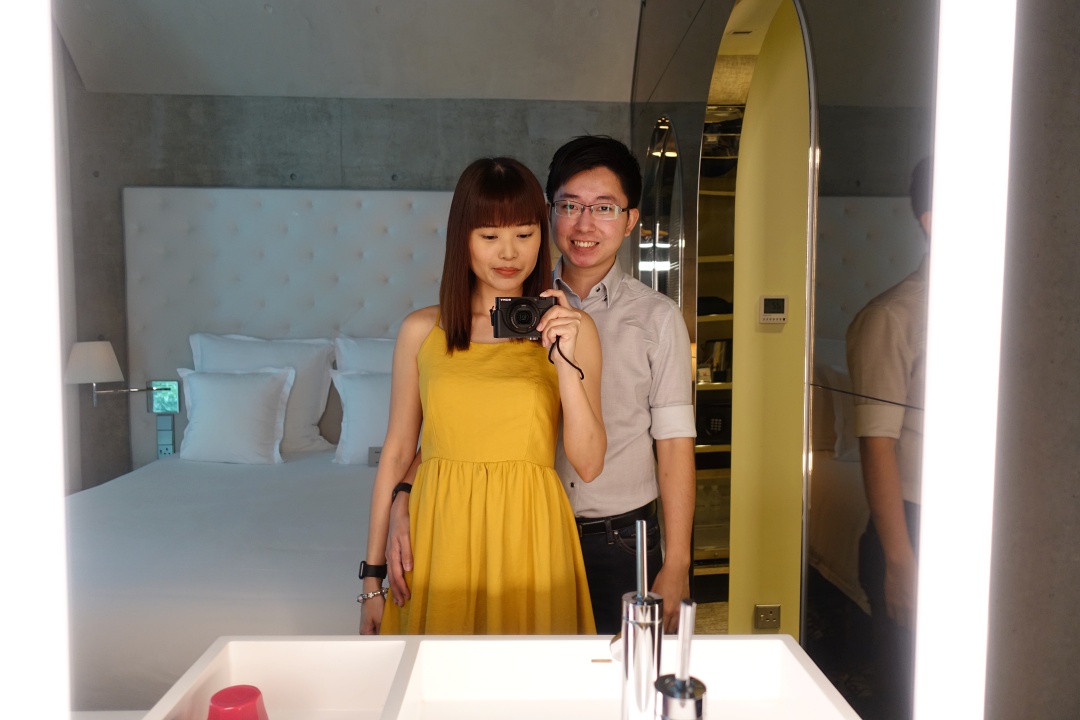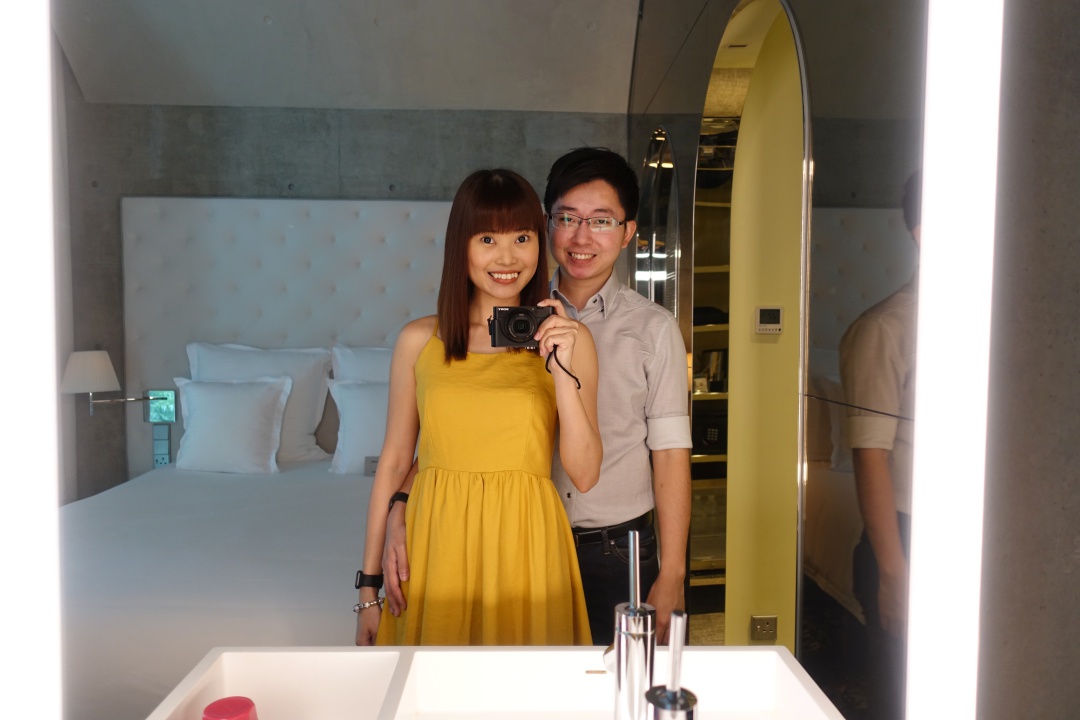 We pretty much had to leave right after we checked-in as we bought tickets to catch Fifty Shades of Freed at The Cathay. The tickets we got were for the Platinum Movie Suites, and it includes F&B. Popcorns, soft drinks, a glass of champagne or wine, a main and a dessert. We sort of settled our lunch/early-dinner while watching the movie.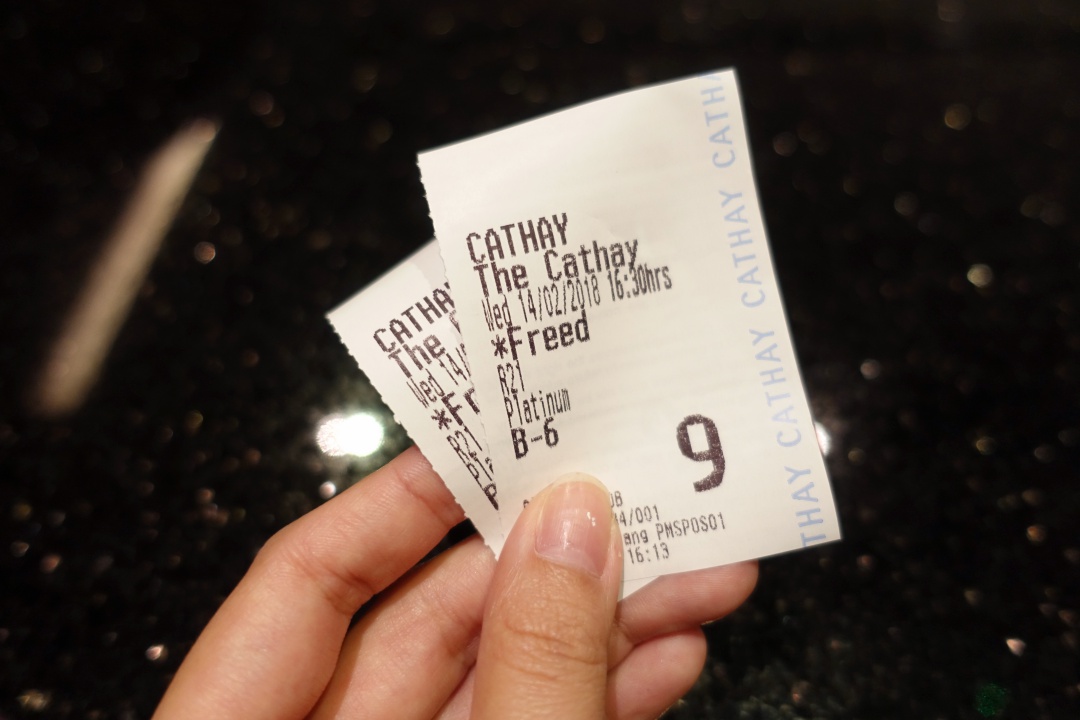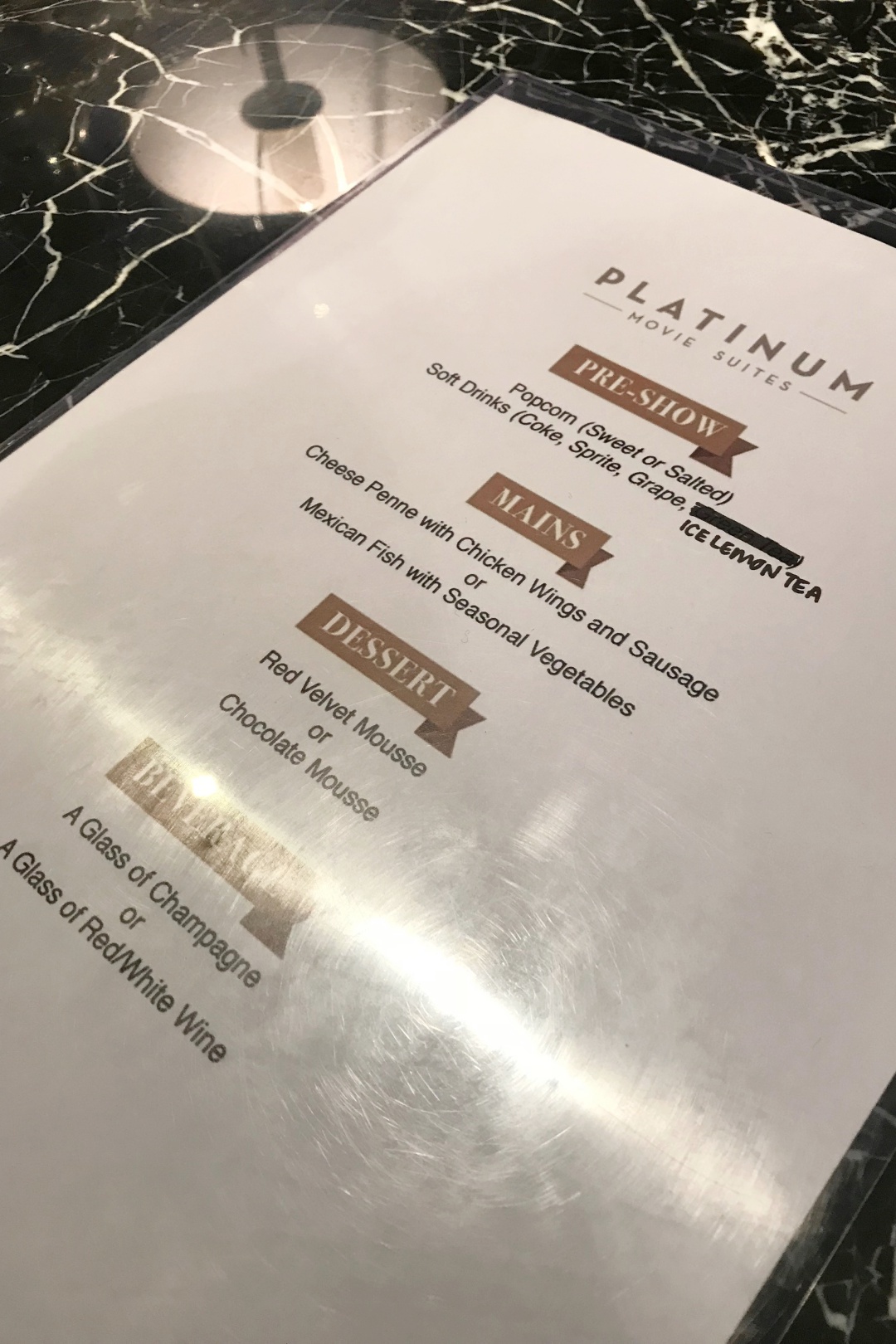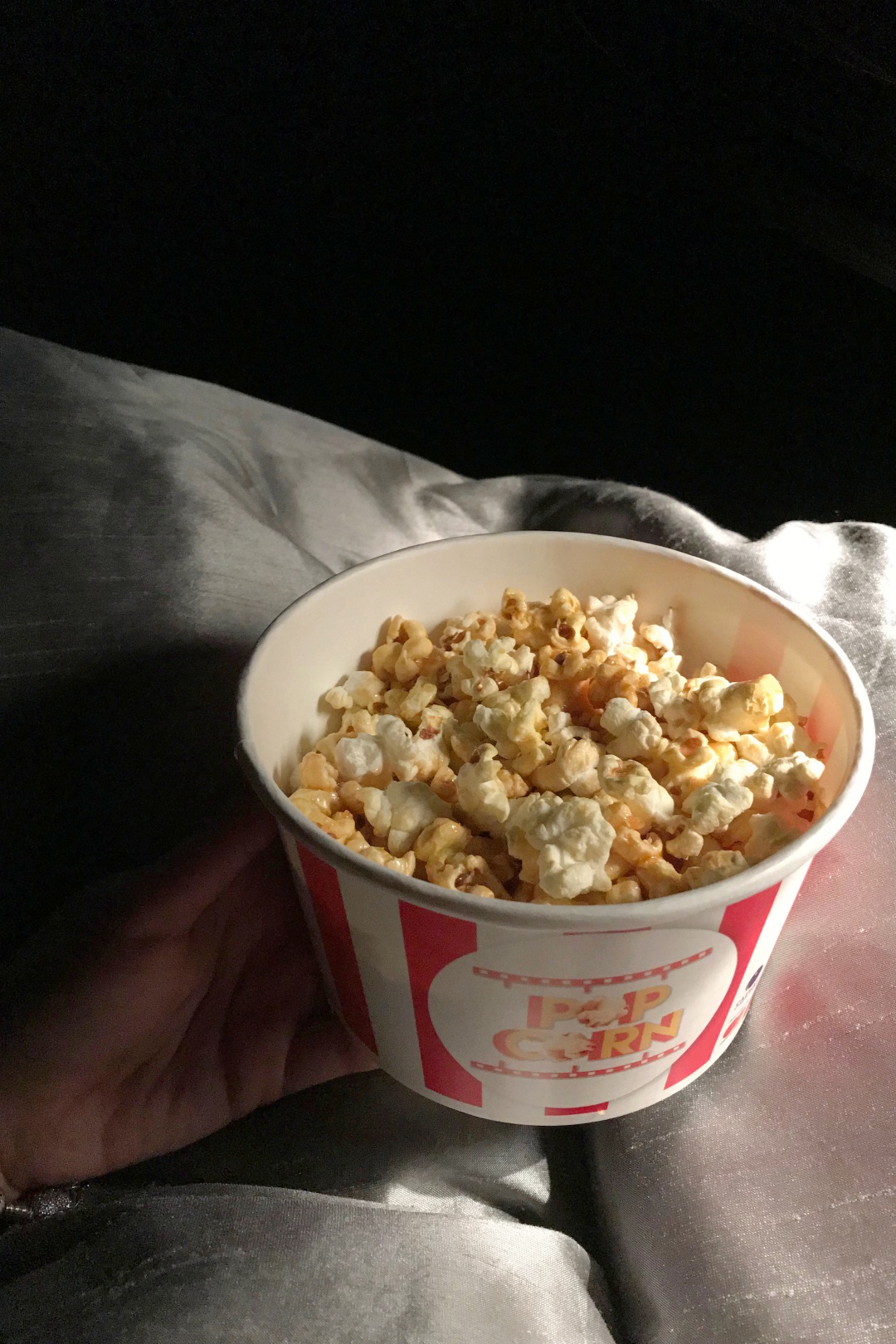 I can't remember if the Husband suggests dinner. If he did, I probably turned him down. Eventually, we decided to walk over to Don Don Donki to get some food and drinks back to the M Social Singapore.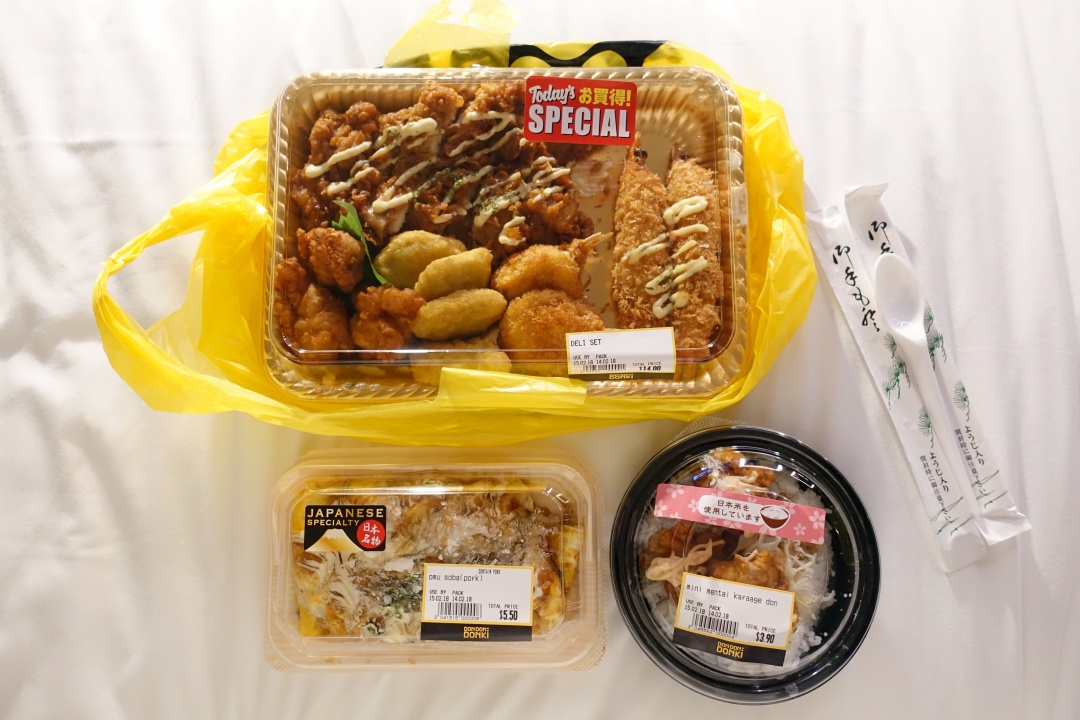 My favourite foods to get from Don Don Donki are the Chicken Karaage Don and Omelette Soba. They also have a set that includes Omelette Soba, Chicken Karaage and Takoyaki, and some time I would get that too.
Back at M Social Singapore, both of us were excited to open up the presents we got! We already knew we were getting presents prior to Valentine's Day, and we even went to get wrapping papers together. Can I just say nice wrapping papers can be very expensive? We ended up getting ours from Daiso.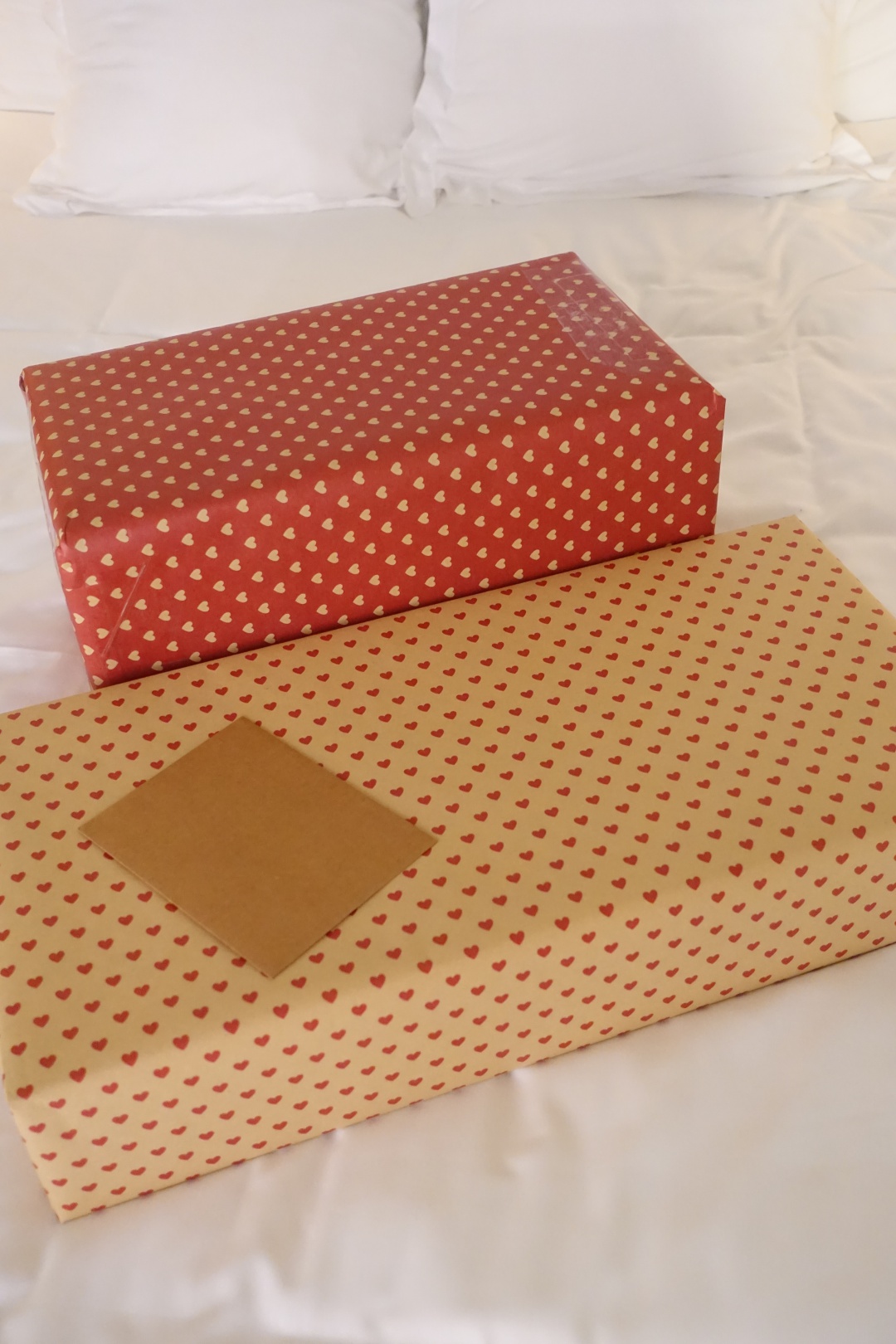 The red one was from him to me, while the other was what I got for him. I even wrote him a card.
In the card, I wrote something along the line "I wish you find the gift useful".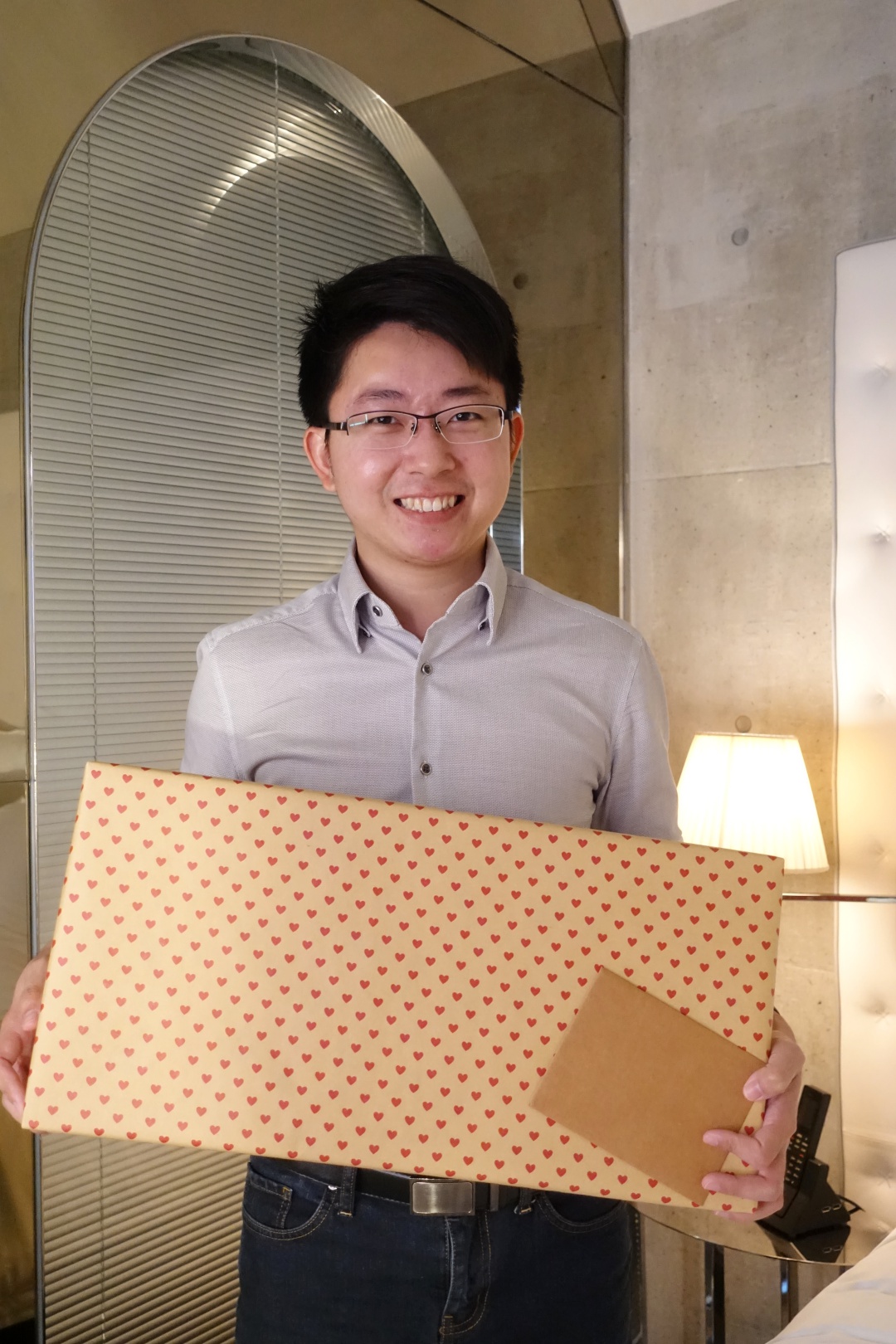 Got him to open up his present first.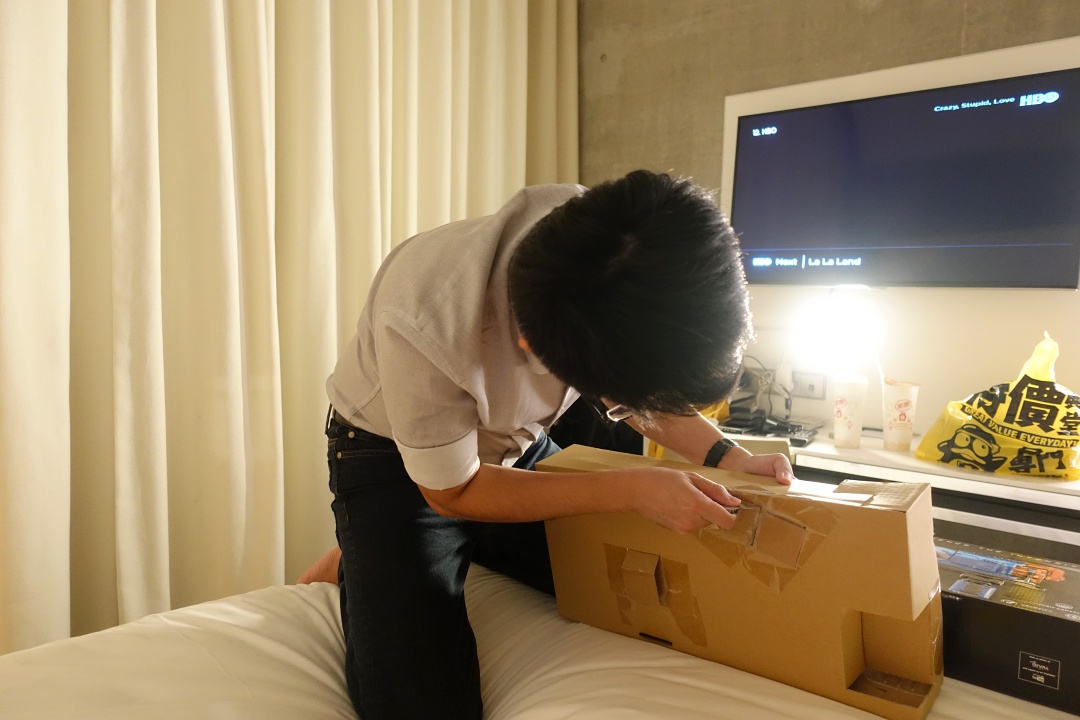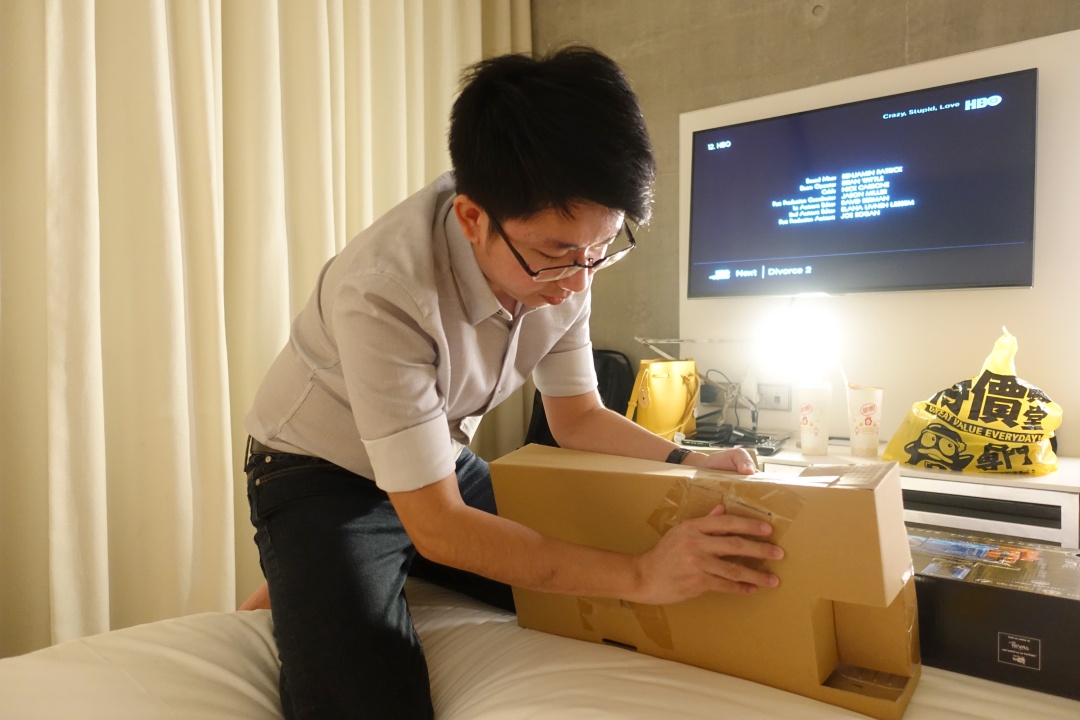 I got him a NERF Gun from Toys"R"Us.
Took me a long time to decide which model to get! He already got one previously, but I got him a bigger and better one this time. I don't think he had much use for it; it was really just for fun.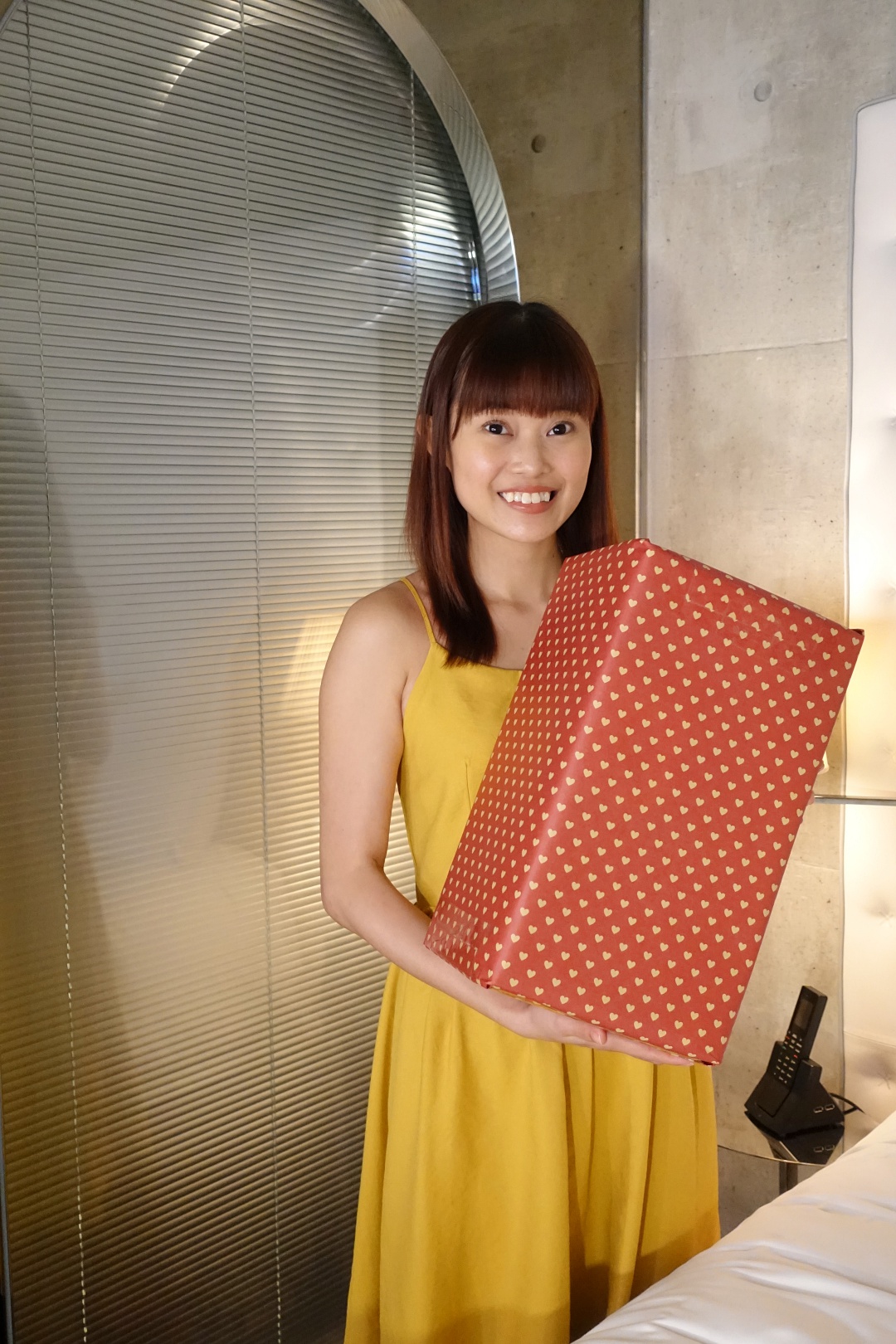 Then it was my turn to open up my present. When I saw the box, I already knew what exactly it was. Told him that and he didn't quite believe me so he got me to write it down. I wrote "rose" and it turns out I was correct in guessing my present.
It was a Beauty and the Beast Bluetooth Speaker. It comes with 6 LEDs, an actual preserved rose, and Bluetooth 4.0 connectivity. Forgotten to take a picture of the actual item. I had since packed it and shipped it to our house. Next time I will display it out in our house.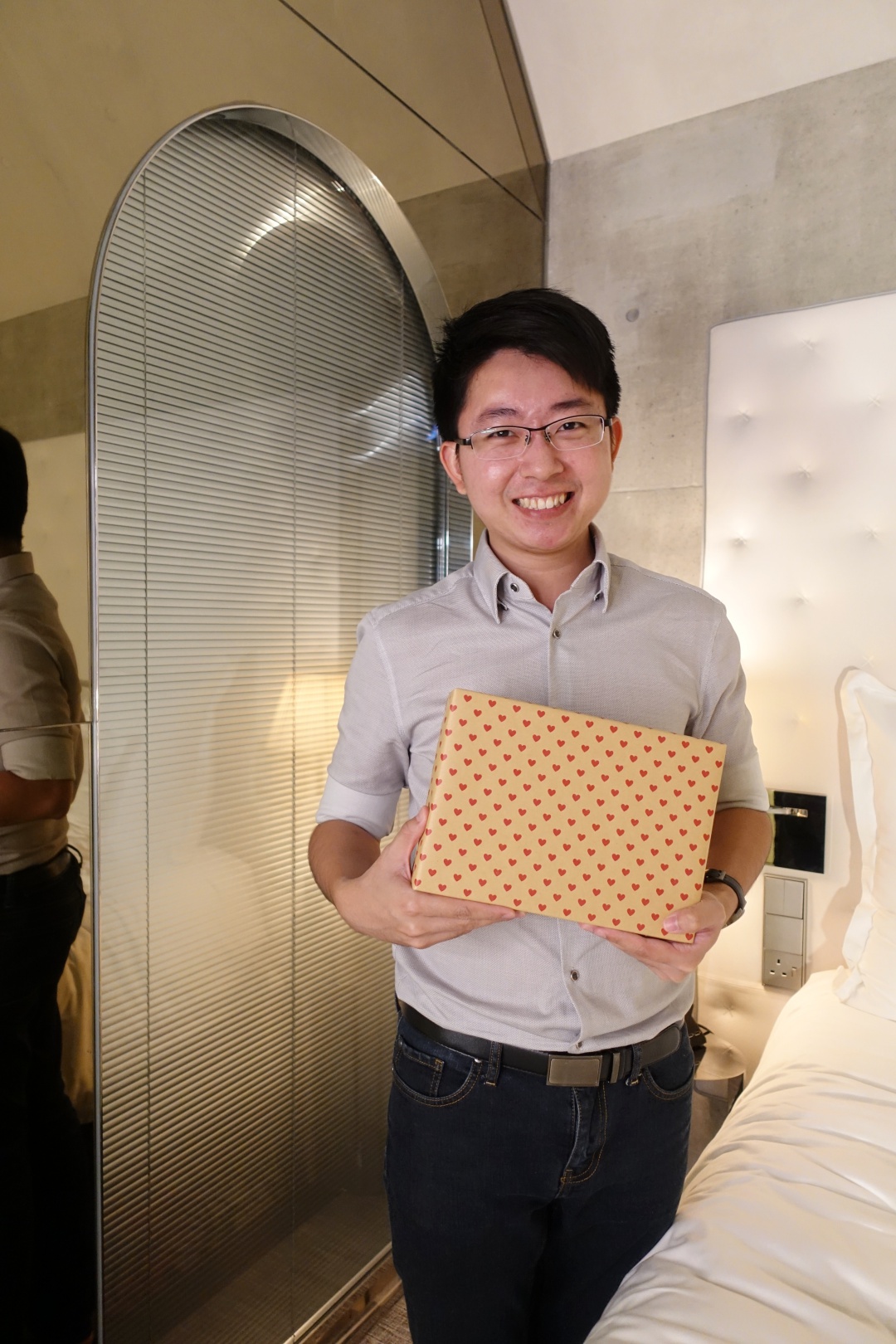 Those two weren't the only presents that day. The fact was, I actually hid a present for him inside my tote bag. He only saw the NERF Gun because the box was massive and I had to put it in a paper bag. So when he took the paper bag, he only saw one present inside. His main present was, however, hidden well in my bag.
I wasn't planning on hiding it actually. He would have easily seen it if he opened up my bag. In the end, I had to bring out the present for him. I got him an iPad. This present would very well explain why I wrote I hope he would find the present useful because the iPad was meant for him to use for work.
I was having a hard time deciding between an iPad Mini or an iPad and I eventually decided to get the iPad. I thought the bigger screen would be better for him when he uses Microsoft Excel. But turns out, he wasn't planning to use the iPad for doing actual work. It's more like a lighter alternative for him to bring out instead of his MacBook Air.
---
We had such a peaceful rest that night that we ended up sleeping in the next morning. Totally skipped breakfast because we couldn't pull ourselves up in time. Such a waste because I heard the breakfast was good and they have a self-making omelette machine!
Would make it for breakfast next time if we return to M Social Singapore. Next time around, I would want to try out their other rooms. I saw on their website that there are quite a variety of room types available and I would love to try out their Loft Room!
M Social Singapore
90 Robertson Quay, Singapore 238259
Tel: +65 6206 1888
Email: reservations.mss@millenniumhotels.com
---
After checking out, we made a quick stop at the Apple Store in town because the Husband was considering changing his iPad to iPad Mini. (Eventually, he decided to keep the iPad.) We only stayed for a short while before making our way back home. It was Chinese New Year's Eve that day and the plan was for me to go home and meet up with him later for reunion dinner at his place.