Aside from deciding on our wedding date and securing our venue and solemnizer, there were a couple of other things that were on my To-Do-List. These include ordering of my wedding cake, a cake topper, hand bouquet, wedding dress and suit. Thankfully, we have already gotten our wedding bands, so that was one less thing on our list.
Wedding Cake
I've always wanted a two-tier wedding cake, and I'm also glad the Husband agrees to let me have one for our ROM.
I began my search by looking around and scrolling through Instagram, looking at potential bakers who do customised cakes. There were three bakers I was eyeing on – Yume Patisserie, Edith Patisserie and My Sister Bakes.
Some of the designs I love are: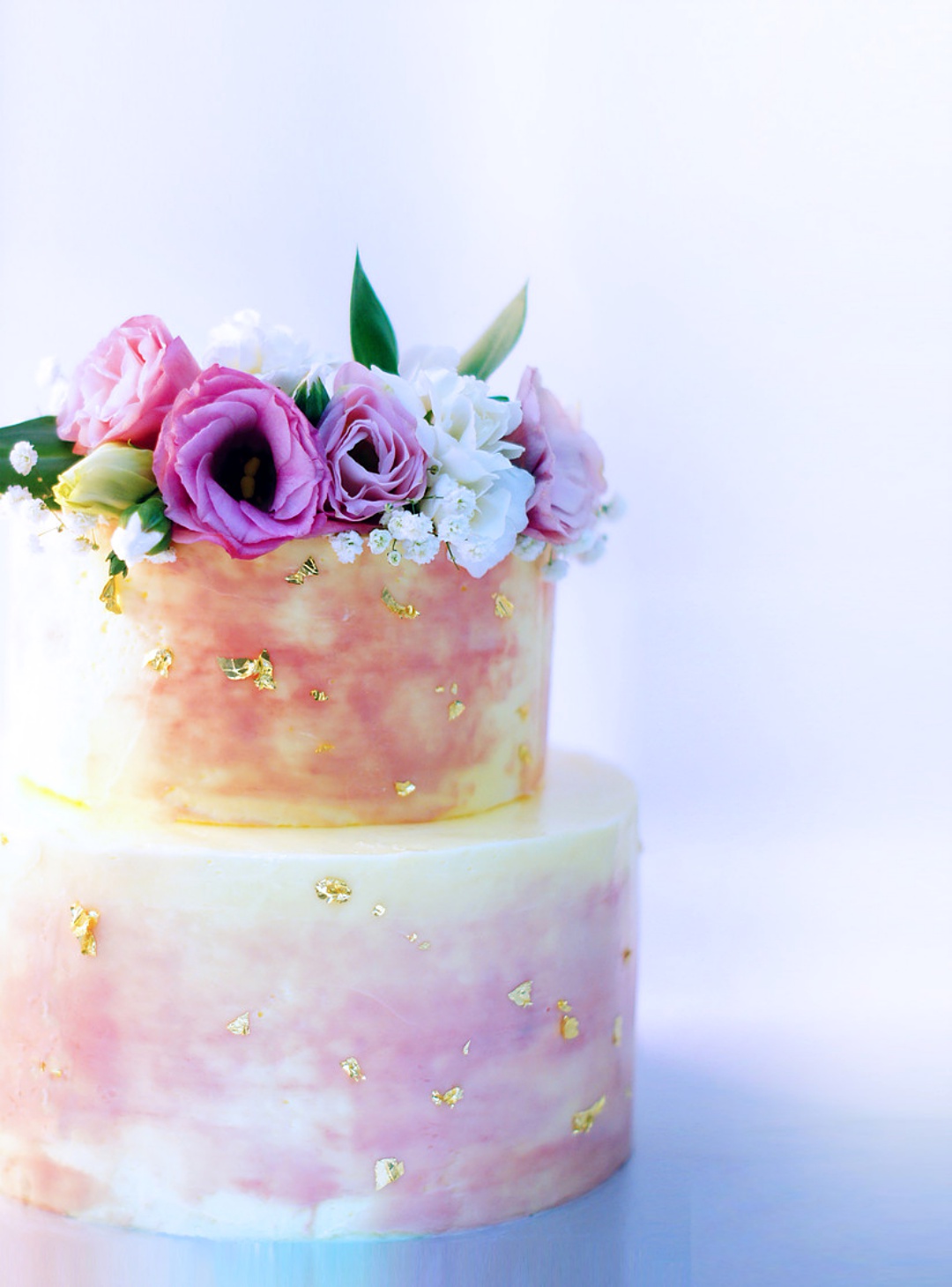 Photo credit: Yume Patisserie | Instagram @yumepatisserie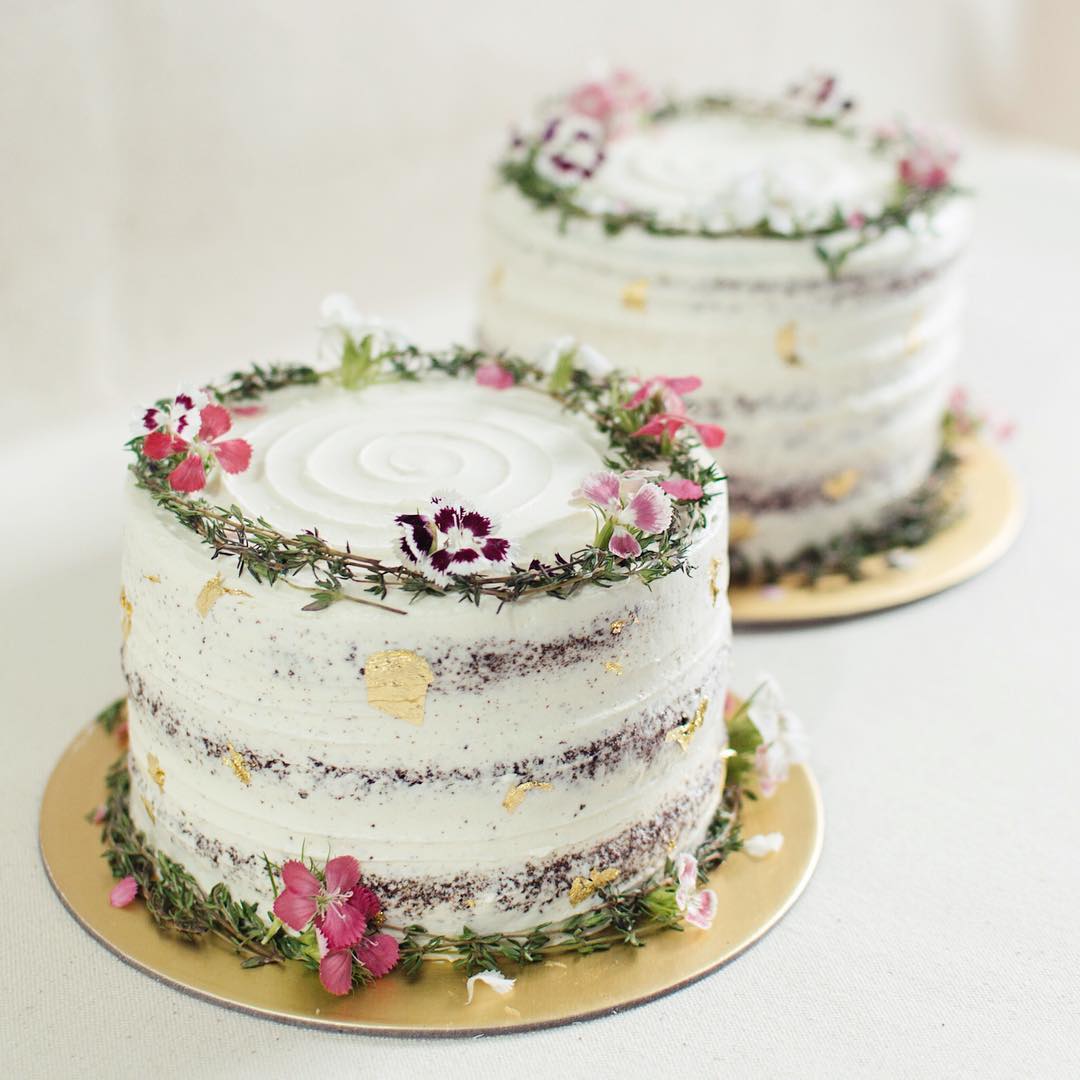 Photo credit: Edith Patisserie | Instagram @edithpatisserie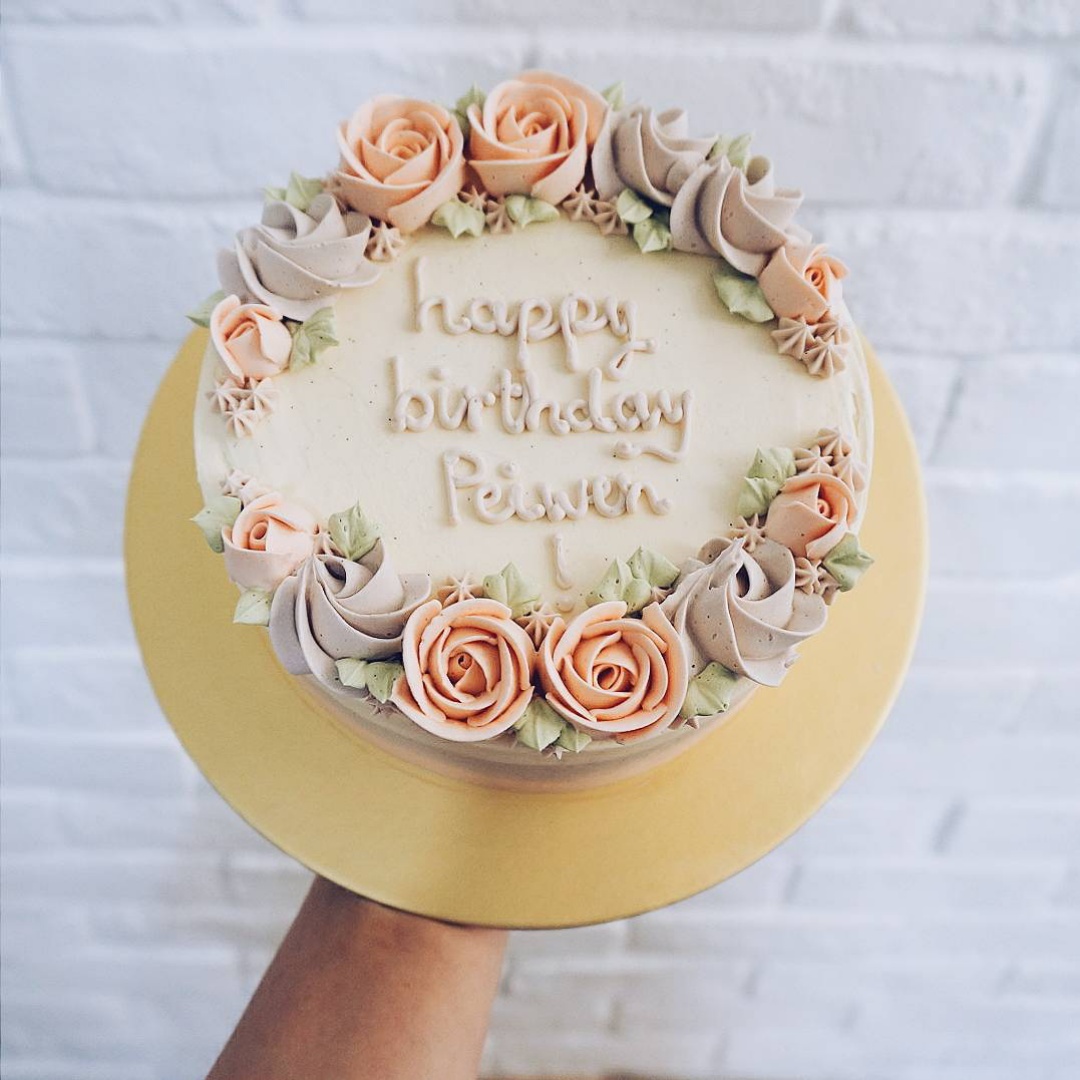 Photo credit: My Sister Bakes | Instagram @mysisterbakes
Yume Patisserie
The first shop I enquired was Yume Patisserie. I happened to come across their shop at POMO (1 Selegie Road, #B1-05 Singapore 188306) and saw a poster of their watercolour cake. I really love the simplicity of the design with the use of colours and flowers on the cake, so I decided to send in an email to inquire about the price.
The one who answered my email was Amber, the owner and baker behind Yume Patisserie. She replied me on the very same day I sent in my enquiry (some time in early-June), and I was quoted SGD240 for a 3kg 2-tier cake, with a size of 6″ by 8″. For sixteen guests, I wasn't sure how many kgs I would need for the cake. However, I'm certain that I want nothing less than a two-tier cake.
Based on Amber's reply, the minimum for a two-tier cake is 3kg while the minimum for a one-tier cake is 1kg. Looking at the size of my guests, she suggests either a two-tier (3kg) cake or a one-tier (2kg) cake. I told her my concern that our guests will be having a 7-course dinner right after the ceremony, so I'm afraid a 3kg cake might be too much. Knowing my concern, Amber was really nice about it and suggests we do a two-tier cake with a 1.5kg real cake and a dummy cake for the bottom tier. It would help me to save cost, and at the same time, the cake would still look impressive.
While I was exchanging emails with Amber, I decided to send in an email to MySisterBakes to inquire about the price of their two-tier buttercream cake. I was quoted SGD180 for a 4″ by 7″ and SGD240 for a 5″ by 8″. The price is solely for the cake itself; ombre sides or solid colour, with or without texture. For the 3D buttercream flowers, it would be an additional SGD35 per cluster.
It was so hard to choose between the two, but ultimately, I decided to go with Yume Patisserie.
The idea of having a dummy cake just didn't sit well with me. So after consulting the Husband, I decided to go ahead with a real two-tier, 3kg cake.
Once we decided on the size, the next step was to choose the flavour of the cake. Since we were having a two-tier cake, we could select up to two flavours for our cake. The available flavours were:
Strawberry yogurt with strawberry buttercream
Lemon with lemon buttercream
Earl grey chocolate with vanilla buttercream
Raspberry with rose buttercream
For the strawberry buttercream, as they will be using real puree, she mentioned that the colours would be slightly red.
In the end, we decided to go with "Earl Grey Chocolate with Vanilla Buttercream" for the bottom tier (2kg) and "Raspberry with Rose Buttercream" for the top tier (1kg). The cake will measure 6″ on top and 8″ below.
As I do have my concern about the usage of real flowers on the cake and the ease of removal when we are cutting the cake, I decided to check with Amber. She offers to help us bundle the flower and wrap the stems in aluminium foil so that it would be easier for us to remove it for the cake cutting.
We also briefly discuss the colour scheme and the choice of flowers. I told her I really love the colour combination she used (in the picture), and I'm happy to go with that or base on her suggestions. One thing I did highlight to her was that I would prefer to have the colour go with the flower. In the end, she suggests doing a gradient of pink and dark pinks for the cake. For the flowers, she will either be sticking to the flowers (in the picture) or based on the florist suggestion on the better blooms during the week of my wedding.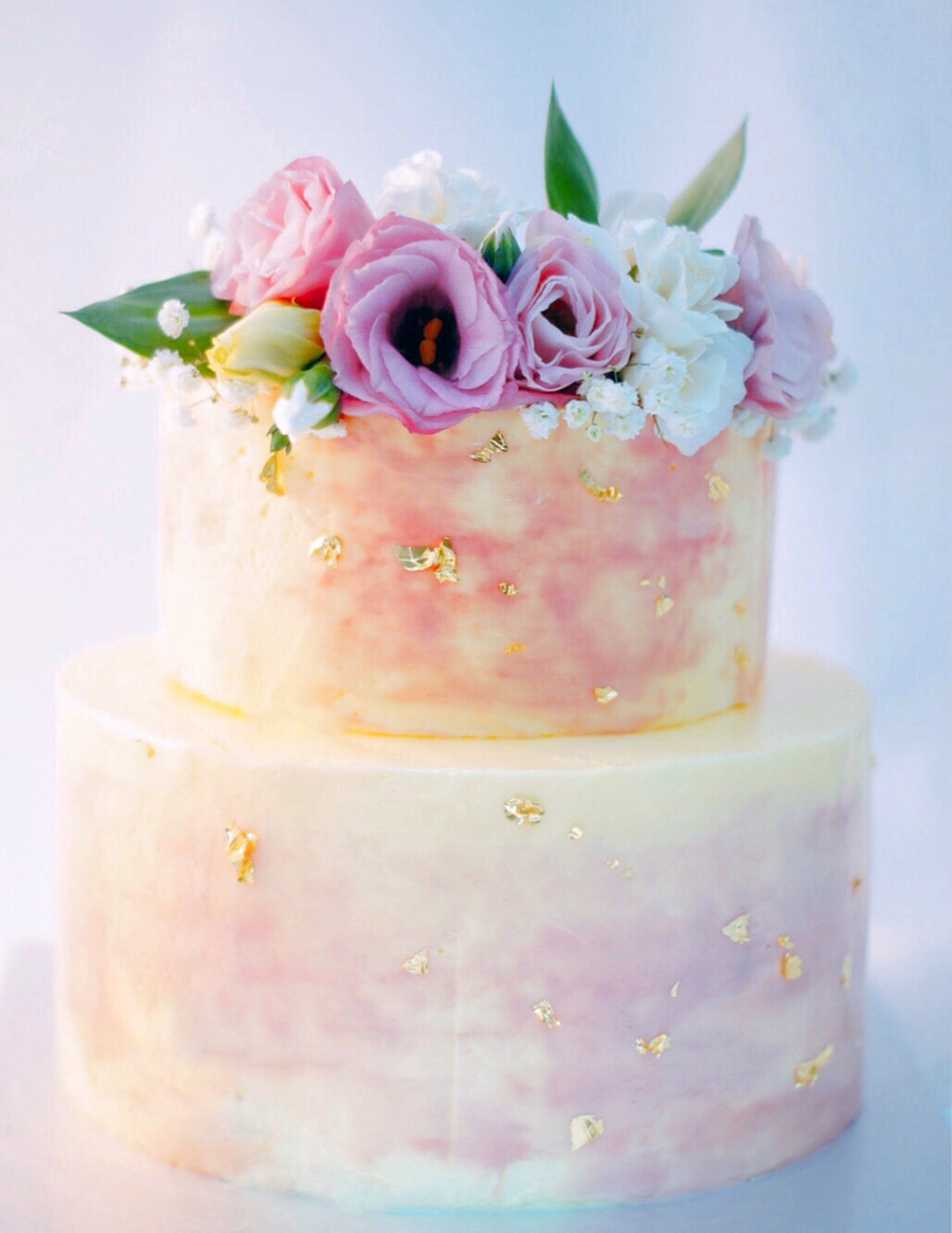 This was the reference picture she sent over when I told her I was planning to order a bouquet and would love to have it match the cake. The proposed colour is light yellow from the natural colour of the butter and a wash of pink, dusty pink and rose undertones; topped with pink and light purple flowers.
Once we ironed out the details of the cake, the next step was to arrange for delivery. We could either choose to self-collect the cake at POMO or have it delivered for SGD30. In the end, we thought it would be way more convenient to have the cake delivered straight to our venue.
The cake costs SGD240, so together with the delivery charge, we paid SGD270 for it.
Customising a Cake Topper
Since I already went and ordered a cake for the wedding, I thought it would be nice to customise a cake topper to go with it. I checked with Amber, and while she does offer cake topper at SGD12, they were made of paper/cardstock. As I was looking at one that is more durable, I ended up customising an acrylic cake topper from KCottageStudio.
KCottageStudio
Likewise, I also sent in an email to inquire about the choice and price of a customised cake topper. I planned to have the wording "A Decade and Beyond", in either Shimmer Rose Gold or Sweet Champaign Gold. (Got the colour reference via the photos I saw on their Instagram.)
The price quoted to me is as follows.
6 inch Fully Customised Name Topper, with choice of gold colour:
Gold matte wood with joint stake: SGD45
Gold matte acrylic with joint stake: SGD47
Gold mirror acrylic with joint stake: SGD46
Gold glittered cardstock with satay stick: SGD38
Gold glittered acrylic: SGD46
The price excludes courier service.
Self-collection is free, while a delivery fee of SGD8 is required for courier service.
Once confirmed, full payment is to be made before they proceed with the illustration. Customisation of topper allows three changes, and any changes made after the third time will incur additional charges.
As their default cake topper is 6″, I decided to check with Amber to confirm if it will be a good size for the cake. I didn't want it to look too overwhelming on the cake nor do I want it to look too small. Amber was very kind to send me photos for reference, and eventually, I decided to go ahead with a 6″ topper. I did, however, ask to have the stake made longer (around 4″ / 11cm). The top tier of the cake is 4″ tall with additional flowers on it, so I'm afraid the default length (7cm) will be too short.
After going through the details, I made the payment and shortly later, received my first illustration.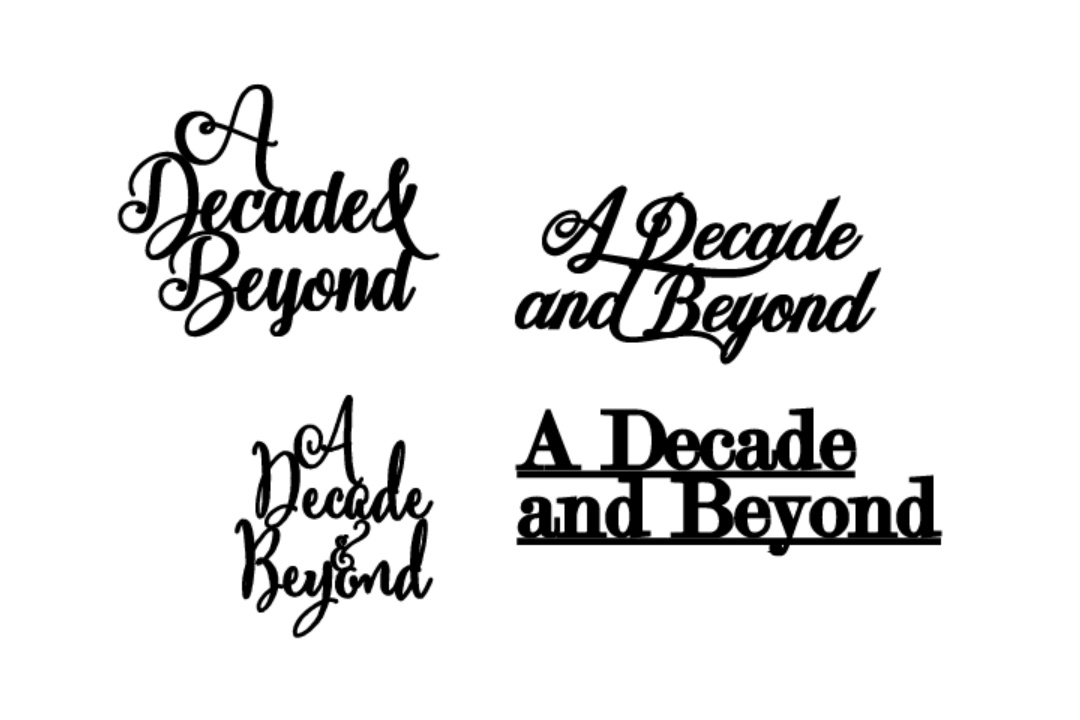 I wasn't quite happy with all four of the proposed designs, so I went online and found a font that I like and sent it over to the designer.
This is the final design.
I received the cake topper a few days later, and to my dismay, the stake came in the default length of 7cm. I quickly sent them a text, and they offered to send me a new one. Fortunately, I placed my order in advance; else I might not have gotten the replacement in time for the wedding.
Hand Bouquet
To be honest, I have no intention of ordering a hand bouquet, until my sister mentioned it. She thought that it only seems right to have a hand bouquet during the solemnisation, even though I thought it was unnecessary to have one since I will be sitting down for the most part of the ceremony and dinner.
Still, after she mentioned it, I began to source for a florist. I shortlisted a few and emailed in to ask for a quotation. I contacted hello flowers!, floralsbymc, floralsbybenita and keirafloral. Keira Floral was a recommendation from Amber, as she typically gets her flower from them (for the cake). I thought it would be nice to get the same florists to do up my ROM hand bouquet. Unfortunately, I didn't manage to get a reply from Keira Floral. I did, however, got a quotation from the others.
The price quoted to me was SGD120 for a hand bouquet from floralsbymc, and SGD230 from hello flowers! and floralsbybenita. For hello flowers! and floralsbybenita, the price includes complimentary groom's boutonniere and some loose blooms for the hair.
I don't think I'm ready to part with that amount of money (SGD230) for a bouquet just yet, especially since the flowers serve no purpose aside for taking pictures. Since I really love the work from floralsbymc and the price she quoted was the cheapest among the florists I contacted, I decided to order my ROM bouquet from her.
floralsbymc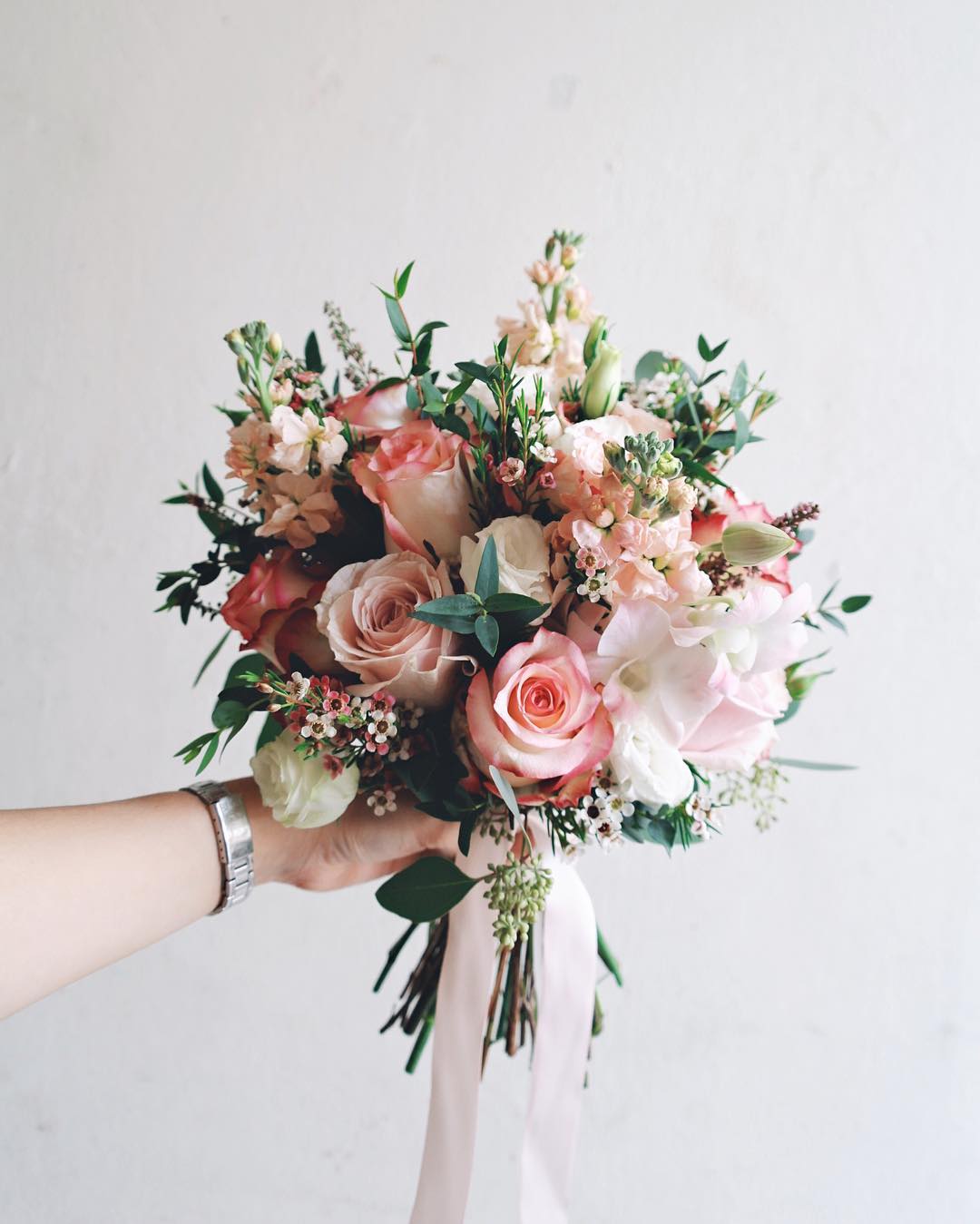 Photo credit: floralsbymc
This is one of the bouquets that I fell in love with, and also the photo I sent over when I was asking for the quotation. I love the colour and flowers combination and thought they really compliment and went well together.
MC was really nice and communicative. She started the conversation by asking me about my preferred colour scheme and finishing style. She did mention that the wax flowers in the colour combi are subjected to seasonality, so she might have to use white wax flowers as a substitute if that wax flowers in the colour combination from the picture are unavailable. I fully understand that it is subject to seasonality and availability of the flowers and I trust her to come up with something that I would like. I also sent her the picture I got from Amber as a reference.
For the finishing style, I decided to go with ribbon instead of twine to better suit the setting of the wedding; especially since the wedding does not have any rustic elements to it. MC suggests pairing the bouquet with a champagne gold/nude pink ribbon, and we agree to have the ribbons tucked in instead of loosely flowing.
For collection, I could either pick it up in Serangoon or have it delivered for SGD15. In the end, I chose to have her delivered the bouquet to the hotel we were staying at before the ceremony. I also made the full amount in advance so that I need not worry about payment on the day of collection.
Very thankful for her to come all the way to The Fullerton Hotel and personally drop off the flowers.
Wedding Dress
I started sourcing for my wedding dress in June; which is kind of late, consider the solemnisation is in July. I wasn't stressing or overly concern about what to wear, as I knew I could make do with existing dresses in my wardrobe. As such, I only started browsing ASOS site a few weeks before the wedding. I knew I could always rely on ASOS whenever I need a dress for special occasion. Not to mention, ASOS has a section specifically for wedding, and they offer 28-day free return from Singapore. I can simply order a few dresses to try and compare, and return those that don't fit. Easy peasy!
In the end, I managed to shortlist two dresses and made two separate orders (a week apart). My second order arrived just before July. After trying on both dresses, I find myself leaning more towards the first dress, so I decided to keep that and return the other.
ASOS | Chi Chi London
Photo credit: ASOS.com
The dress I got was from the brand Chi Chi London. It's an embroidered tulle midi dress that comes with a button down at the back. I particularly love how it looks at the back, with the combination of mesh, embroidery and a row of buttons.
If there is one thing I didn't like about the dress, it would be the colour. Is hard to describe the exact shade, but I would say it is towards a champagne grey? I wish it was either a champagne or grey colour, instead of being in-between.
I have a hard time trying to find a pair of heels that match the dress but thankfully managed to find a pair of strap heels from ALDO that comes in a similar colour.
Tailored Suit
While I wasn't particular about my dress, I did recommend the Husband to get a nice suit for the wedding. We went shopping one day and was looking at some ready-made blazers, but somehow they just don't seem to fit right. While he was contemplating whether to get an off-the-rack suit, we came across Siddix Tailor at Level 1 of Suntec City (opposite Pasarbella).
Siddix Tailor
Since there's no harm taking a look, we went in and enquired about the price to tailor-made a suit. It certainly wasn't the cheapest, but seeing how difficult it is to find one that fits well, we went ahead with it. Plus, it was a rather last minute purchase. Hence we were relieved to have found a shop that was able to rush it out for us in time for the wedding.
With every suit made, you get one shirt, tie and cufflinks for free. Don't expect much for the tie and cufflinks set, as the designs were pretty limited. For the complimentary shirt, we decided to go for a pale grey colour (to match with my dress) and a dark navy suit. He already wore a black suit for our pre-wedding shoot, so we thought this time around we would go for something different.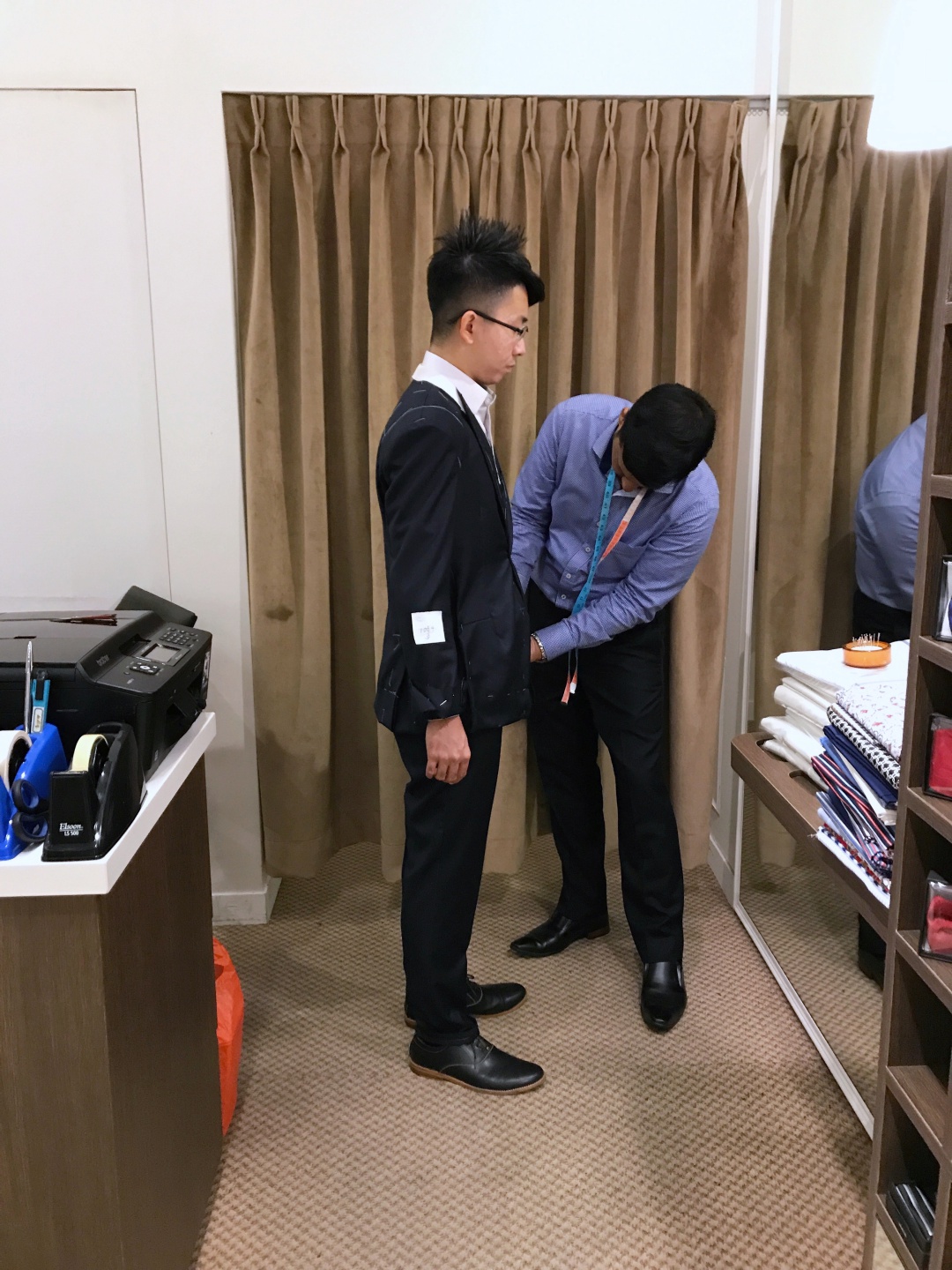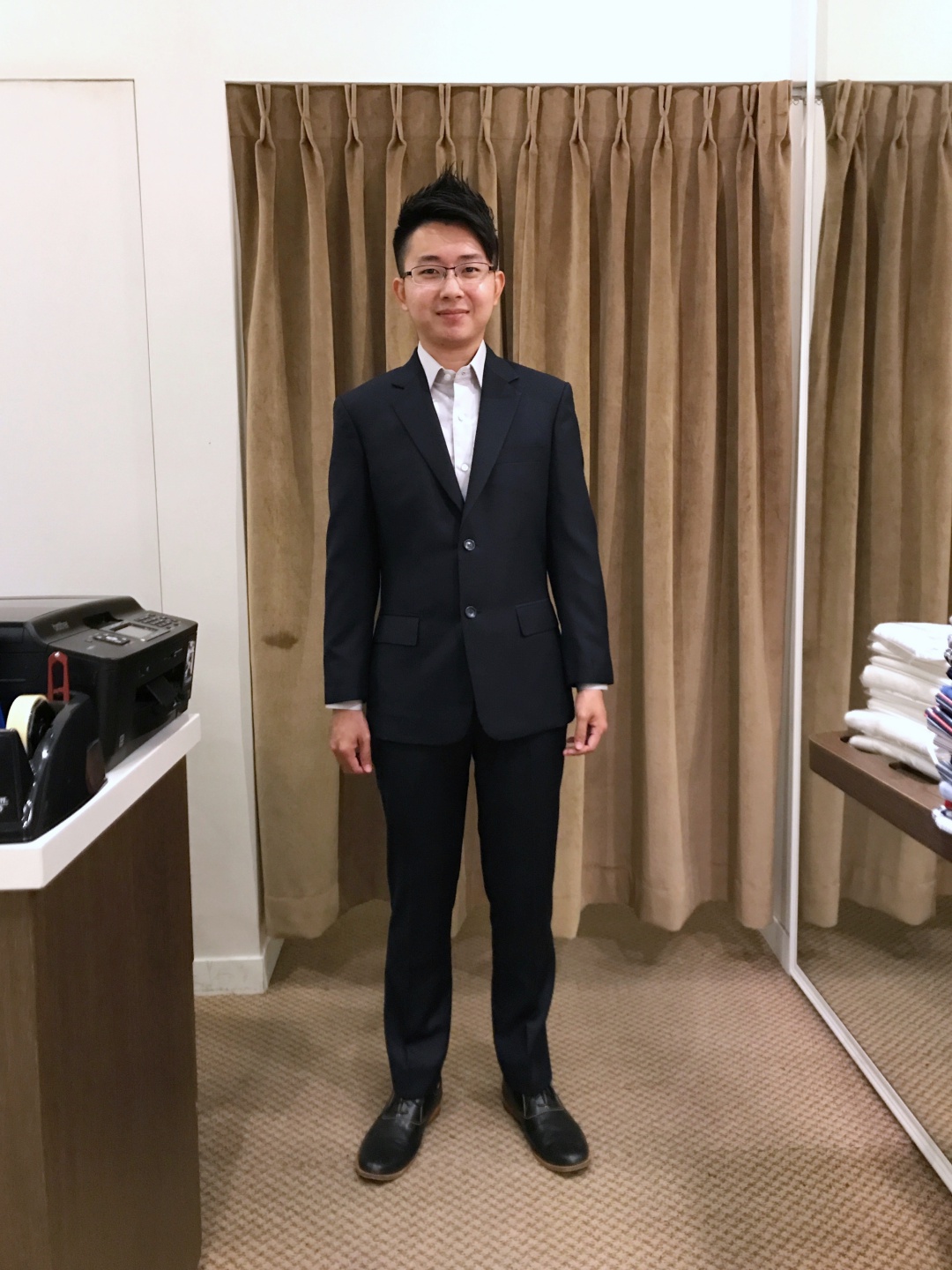 Aside from the first measurement, I believe we went back twice or thrice for the fitting/adjustment.
Overall, the service we received at Siddix Tailor was pleasant. However, we don't think the price is worthwhile for the suit. If I'm not mistaken, the Husband paid around SGD500 for the suit? I believe we could have gotten a better deal if we have started our search earlier and had more time to look around.
Lash Extension
I went for my first eyelash extension a few days before the wedding. I have meant to try out eyelash extension for quite some time but never really get down to it. So I thought it would be an excellent opportunity to do it for the wedding. If I were to choose between getting my makeup done on my wedding day and doing eyelash extension, I would undoubtedly choose the latter. Makeup can only last for a day, while eyelash extension can last for a minimum two weeks. So it makes more (economic) sense (at least to me) to have eyelash extension done.
Come to think of it now; I would say go for eyelash extension and get someone to do your makeup on the actual day. I'm saying this because I did my own makeup for the solemnisation and I think it could have been better if I piled on more blusher and chose a brighter lipstick.
The Lash Company
Anyway, I decided to have my eyelash extension done at The Lash Company since I've been reading rave reviews on Dayre. Booked a slot for Full Classic Lash Extensions on 4th July, and they were done by Penny.
Booking can be done quickly via their website, and they have an FAQ section on their site where you can read about all the commonly asked questions. It was adviced not to use any oil and cream based cleansers three days prior to the appointment and come with no eye makeup on the day of the appointment.
Upon reaching, Penny first assessed my lashes, before recommending and customising the ideal style for me. My natural lashes were pretty long, so if I'm not mistaken, she used 12mm lashes on me.
The entire process was very smooth and comfortable. I have minimal to no discomfort during the procedure. I can't remember how long the whole process took, but I think it was around two hours?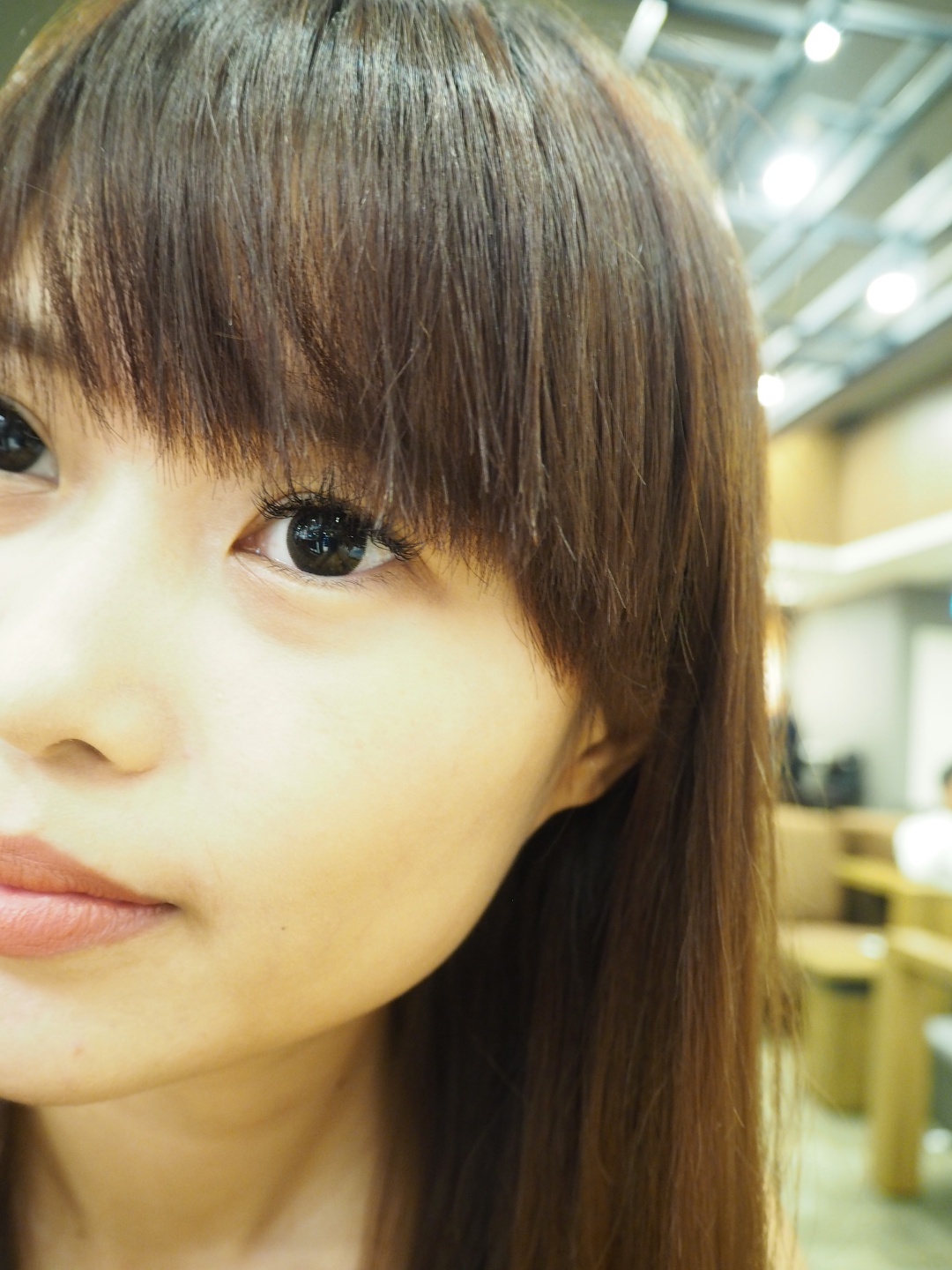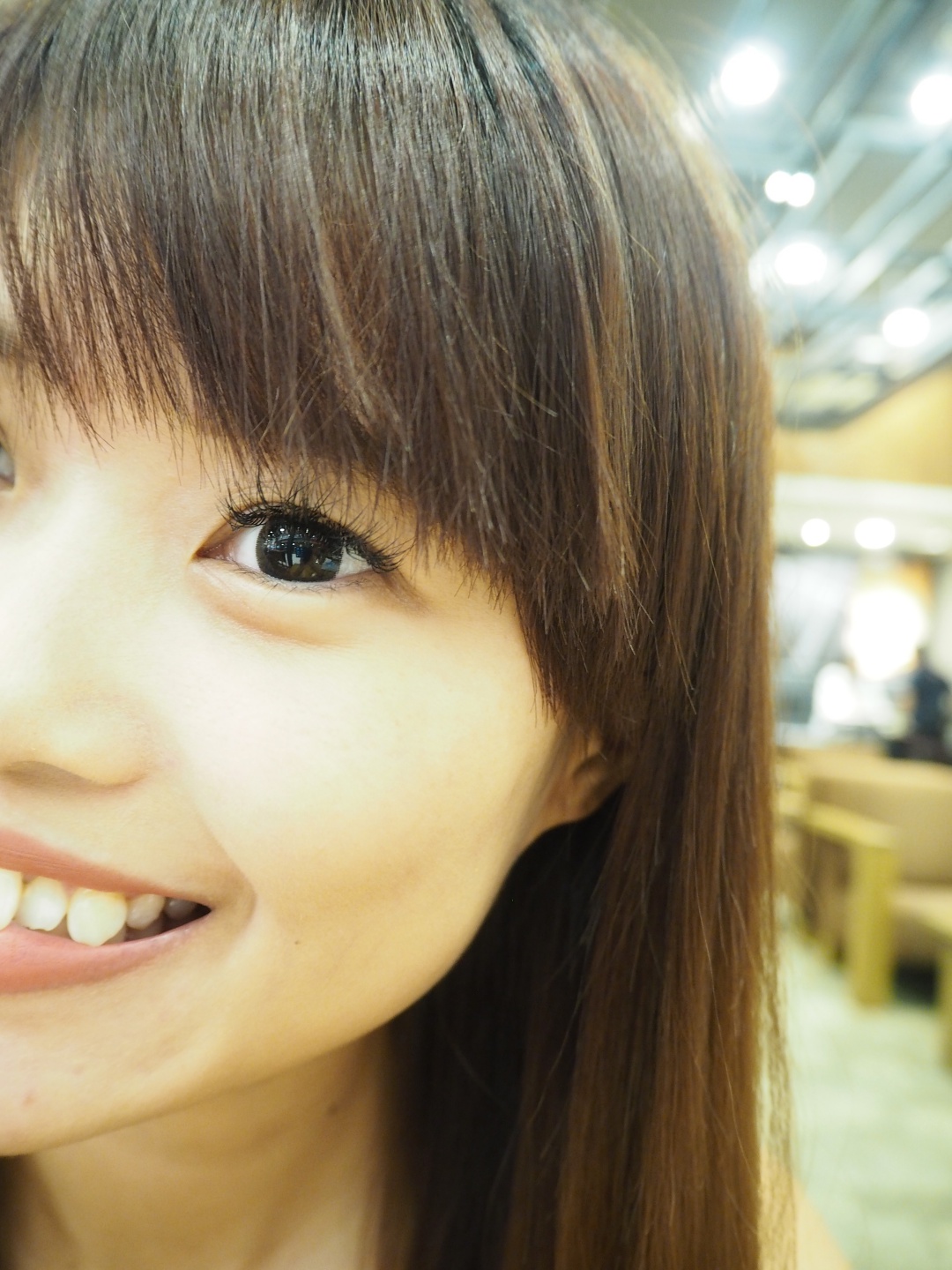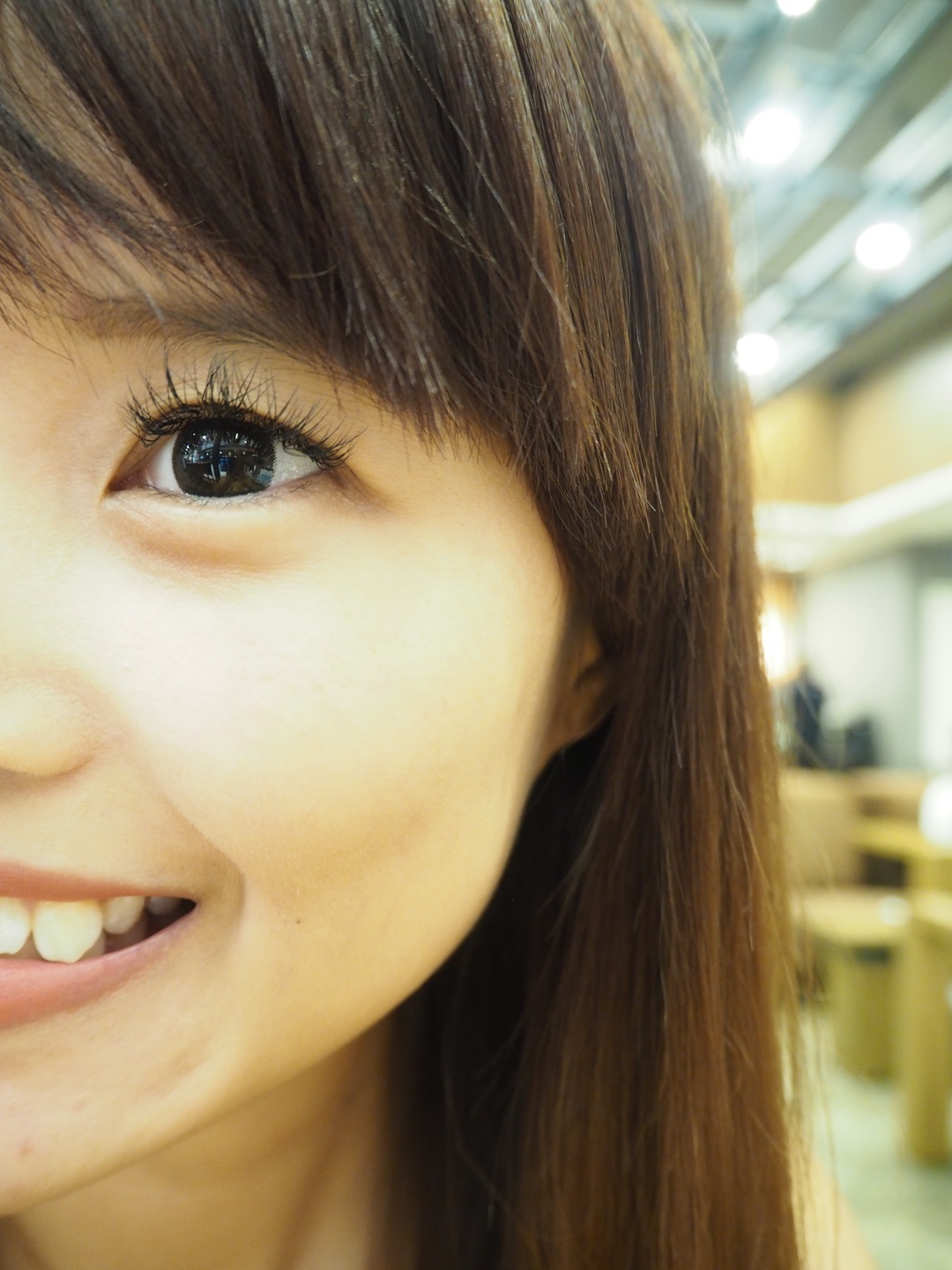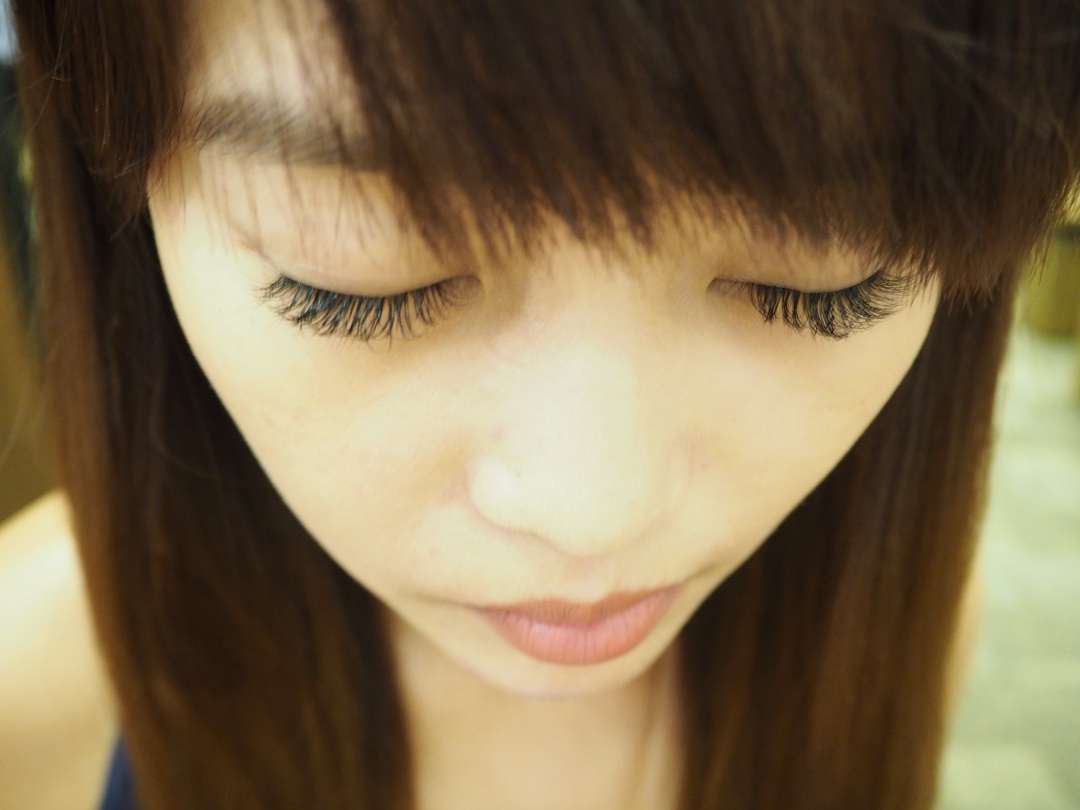 I really love the look of it. How it makes my eyes look bigger and brighter. Glad that I chose to do the Full Classic as it's noticeable yet not overly dramatic. I suppose I can try the 2D Volume next!
One thing I'm not used to though was how heavy my lashes felt when it comes into contact with water. Every time I wash my face, I have no idea what is the best way to dry my lashes. But aside from that, the lashes were pretty soft, light and comfortable.
If anyone is looking at trying out eyelash extension for the first time, I would say go for it! It really does save time on doing makeup.
Hair
When it comes to my hair, I really didn't do much to it. I did dye my hair two days before the wedding, but it was just a single colour dye job. I initially wanted to get my hair styled for my wedding, but I couldn't get an appointment at COVO Outram Park. In the end, I went to JERIC Salon situated below the hotel to get my hair curled.
Unfortunately, I didn't like the look of it, so I ended up tying my hair up in a ponytail. What a waste of SGD52!
Photographer
Photography is yet another thing I'm not sure if we should splurge on. I didn't think it was necessary, but the Husband thought otherwise. So in the end, I agree to engage a photographer to help us capture our big day.
Whitebear Wedding
The Husband gave me a list of photographers, and after comparing the price and scanning through their past work, we decided to go with Whitebear Wedding.
I haven't heard about this brand, but the Husband kind of know the guy behind (photographer) through an introduction from his friend. So we met up with the photographer, Alex, a day before the wedding to briefly discuss what we like and dislike. I really appreciate him taking the time to chat with us to find out about our preference.
I have no idea how to describe what I like/dislike, but I told him I don't like flash photography, and I'm very particular about lines. The Husband knows this because I always complain how the photos he took weren't straight/aline to the floor, ceiling, etc. I don't think I've ever used flashlights in the past few years, despite taking a ton of photographs? No matter how dim the place is, I never use flash because I dislike how harsh and flat it makes the picture look.
I will get down to sharing his work in the subsequent blog post. To be honest, I can't really put my finger on it and decide whether I'm satisfied with the photographs. I remember when we met him to collect the photographs, I didn't have the excitement in me when I was scrolling through the pictures. I think it also has to do with the fact that I don't think I look my best that day, so the pictures didn't turn out exactly like what I would have wanted.
By the way, if anyone has any recommended photographer for AD (actual day), please send them my way. I hope to find an experience AD photographer for my upcoming Chinese customary wedding.
---
I think these are all there is to cover? Pretty much everything we did in preparation for our ROM. I guess I'm going to blog about our VD/SD experience at ROM in the next post, before writing about the actual day of our solemnisation.
I hope you enjoy reading this post and do drop me a message if you have any question!