I love dim sum!
And I supposed many people love it too. I mean, what's there not to like about these bite-sized portions of food served in small steamer baskets?
However, I always thought it's hard to find a place that serves good dim sum at a reasonable price and at a convenient location. Perhaps I didn't try hard enough, but most of the recommended restaurant I came across are usually out of place and only serve dim sum for that few hours (in the morning). That is such a bummer especially since I'm not a morning person.
I remember the Husband and I used to go to a place in Chinatown back when he was working around that area. But ever since he left that job, it's not often we will pass by Chinatown. As such, we haven't been back in awhile.
Some time ago I came across a YouTube video of places to go to for dim sum in Singapore. The video showed three places – Red Star Restaurant, Victor's Kitchen and Swee Choon Tim Sum. We have been to Red Star Restaurant, and I remember not being particularly impressed by the food there. Not to mention, the food was quite expensive. While I'm interested in trying out Swee Choon Tim Sum, the place wasn't particularly convenient to get to. As such, I thought we would try out Victor's Kitchen at Sunshine Plaza! It's relatively near to Dhoby Ghaut, so that's great.
Apparently, the place has been around for quite a while, and a quick online search will bring you to review articles by Seth Liu and Daniel Food Diary.
Victor's Kitchen
Tucked away at Level 1 of Sunshine Plaza, the place is not that hard to find if you're familiar with the area. We took a bus and alighted outside Rendezvous Hotel, and walked over. Reached there at around 16:30 and while there were some customers, the place was certainly not as packed as I would expect on a Saturday afternoon. It's probably a different story if we have come during lunch time.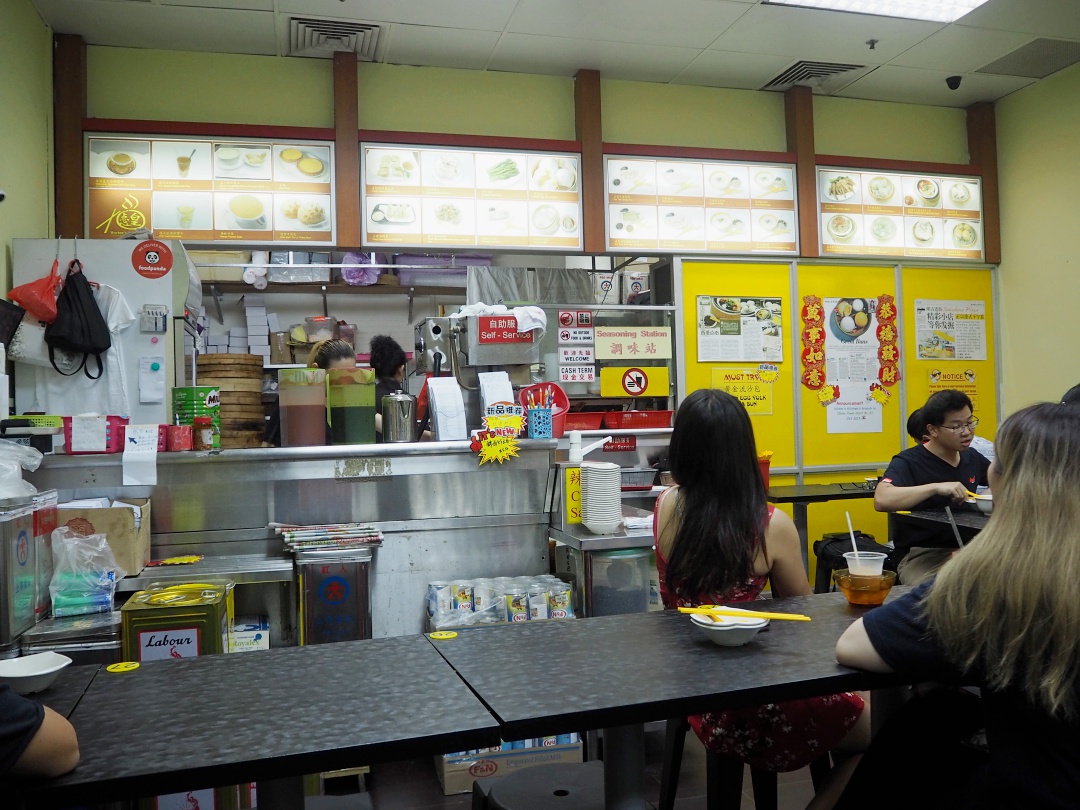 Got ourselves a seat and collected an ordering sheet from the staff.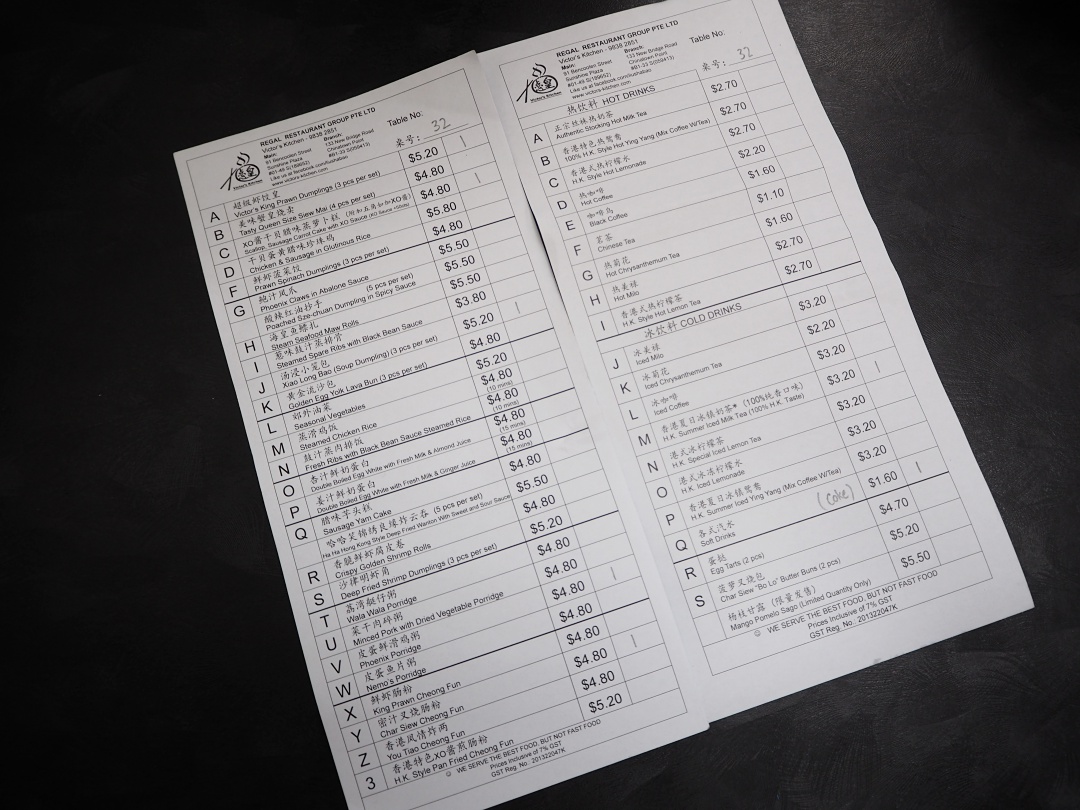 I thought they have a rather impressive selection of items! It almost makes it hard to decide what to order, especially when there was just the two of us and I didn't want to over order.
Proceed to the front to place the order and make the payment at the counter. Then, all we have to do is return to our seats and wait for the food to be served.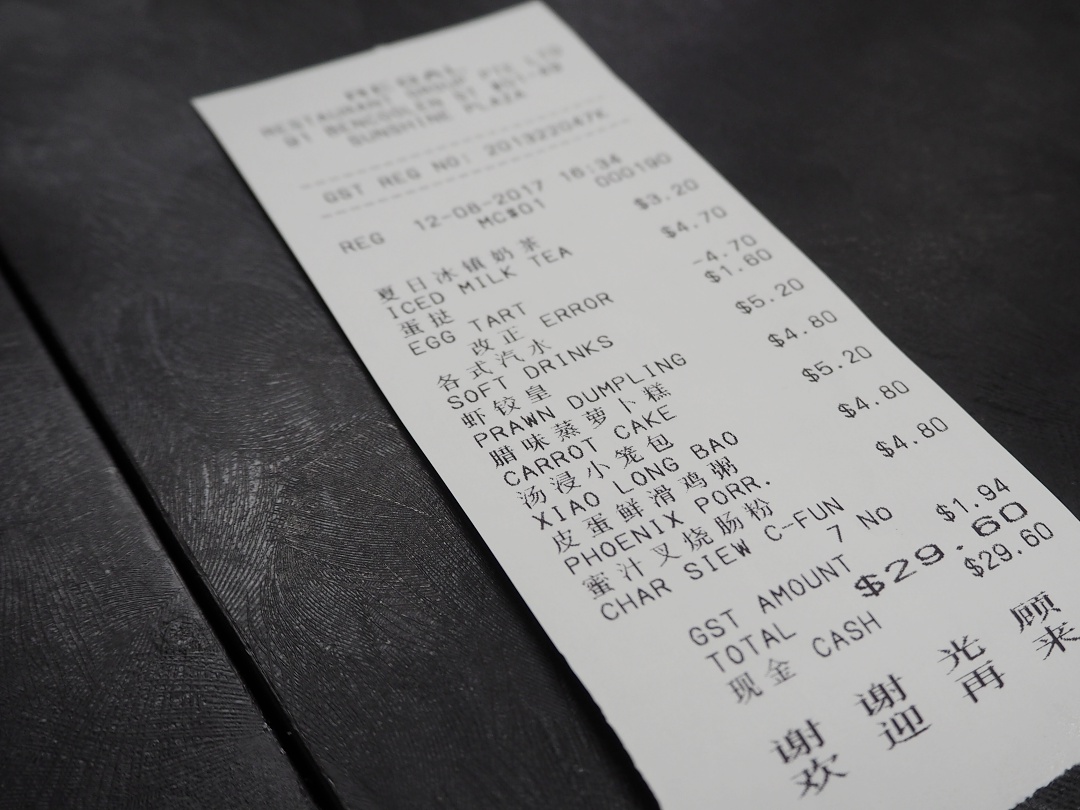 Here's what we ordered.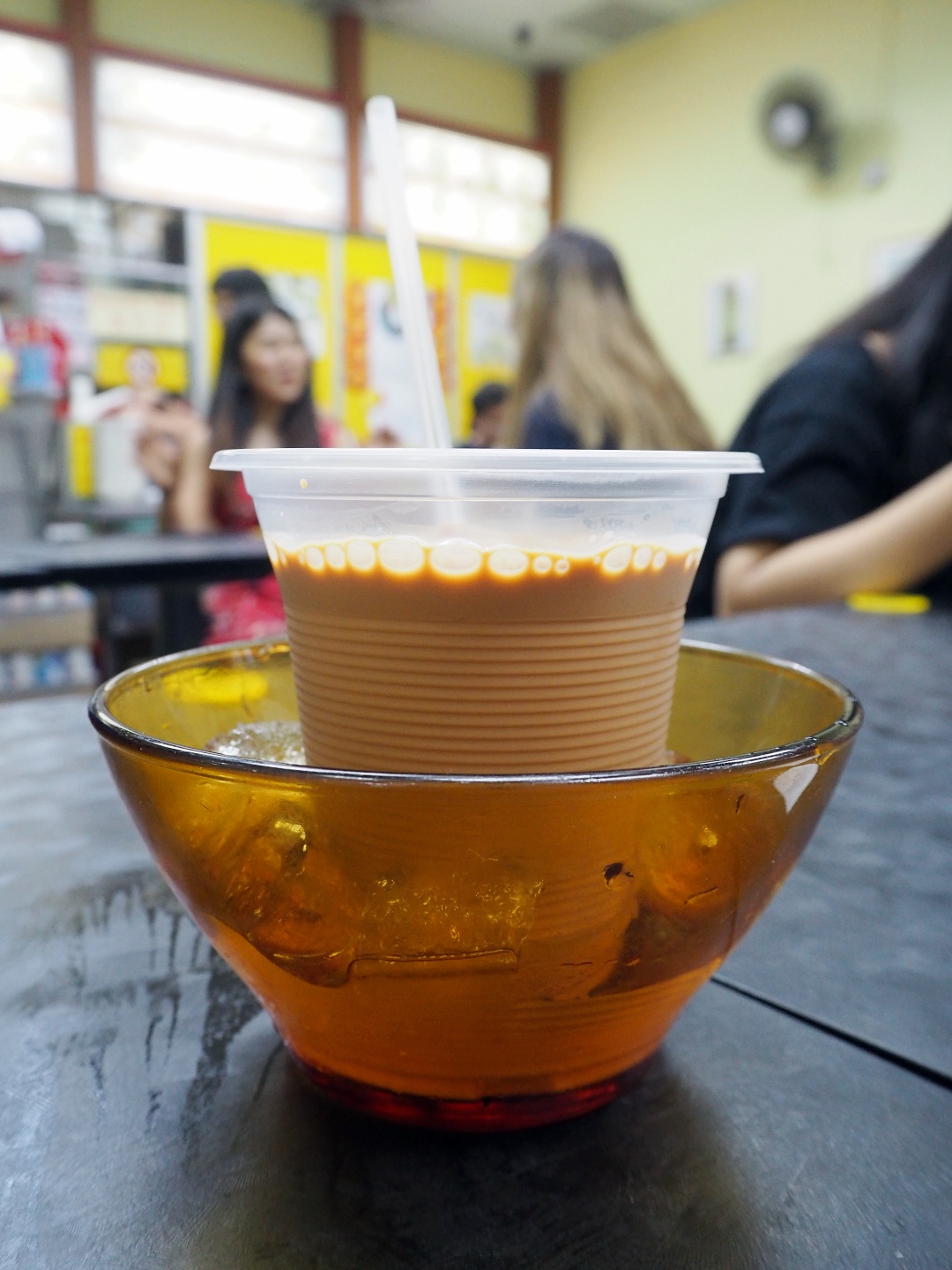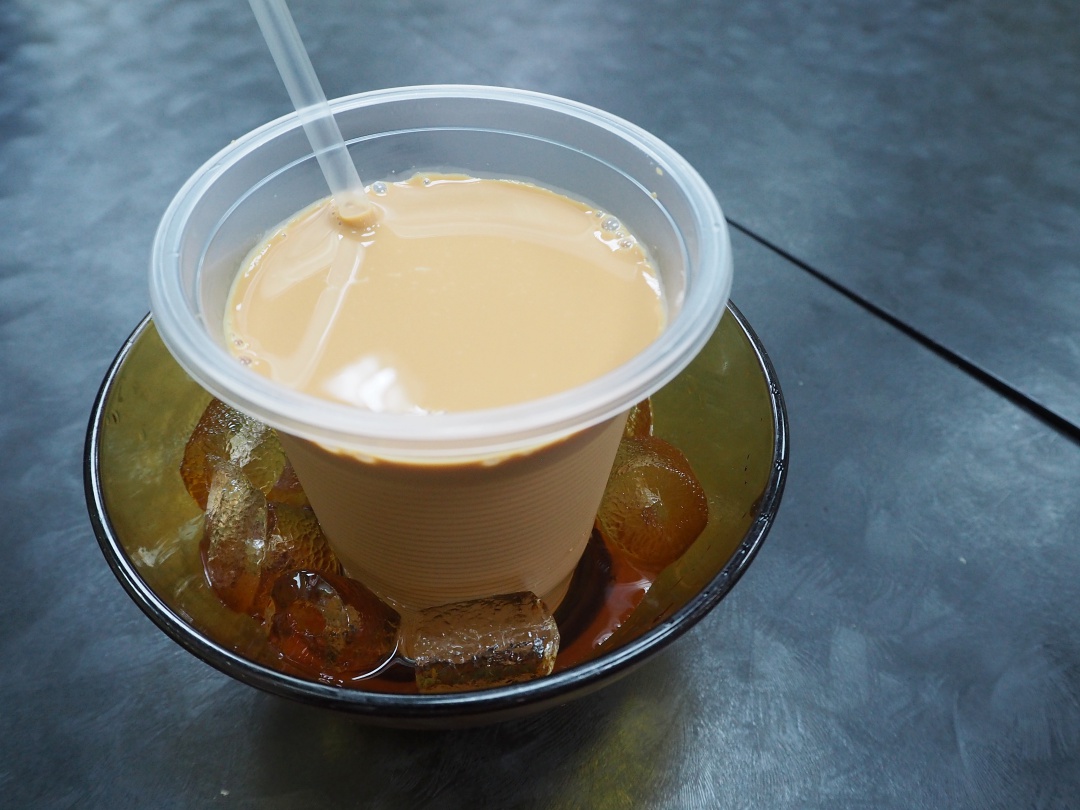 香港夏日冰镇奶茶 H.K. Summer Iced Milk Tea (SGD3.20)
I love that they left the ice cube out so that the drink doesn't get diluted.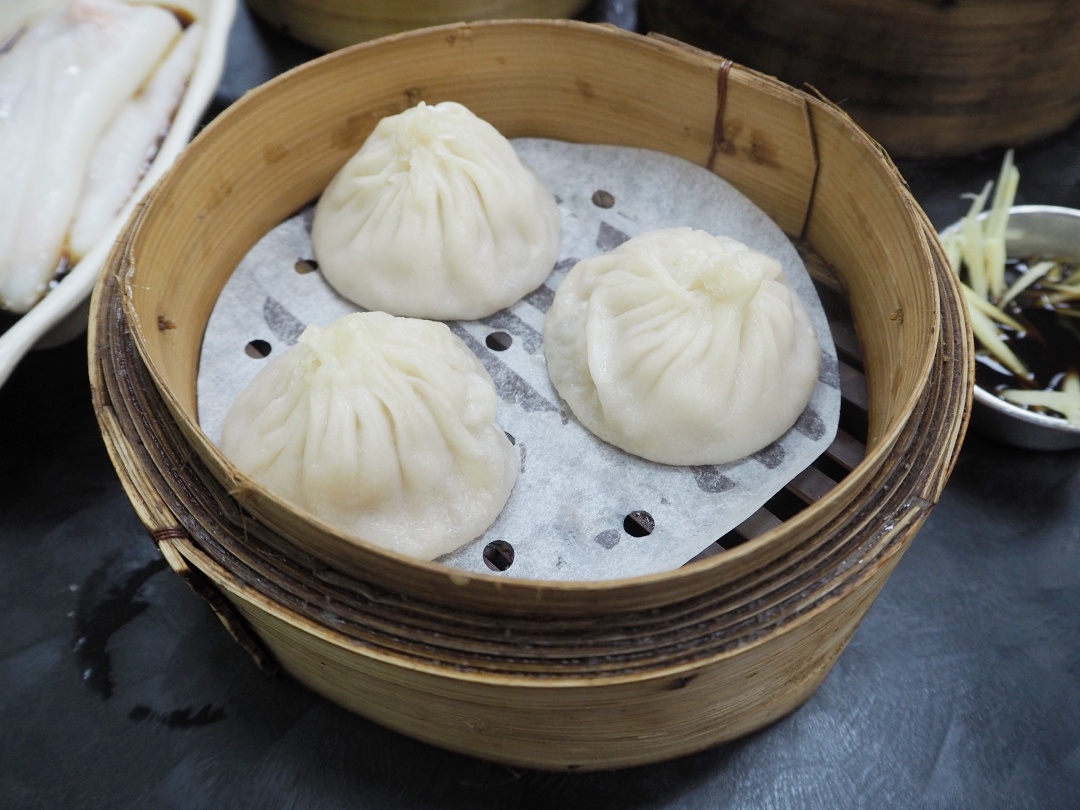 汤浸小笼包 Xiao Long Bao / Soup Dumpling – 3 pieces (SGD5.20)
Nice and flavourful. However, considering how I can get six pieces of Xiao Long Bao from Din Tai Fung for SGD7.30, I can't help but think that the price is somewhat steep at Victor's Kitchen for their soup dumplings.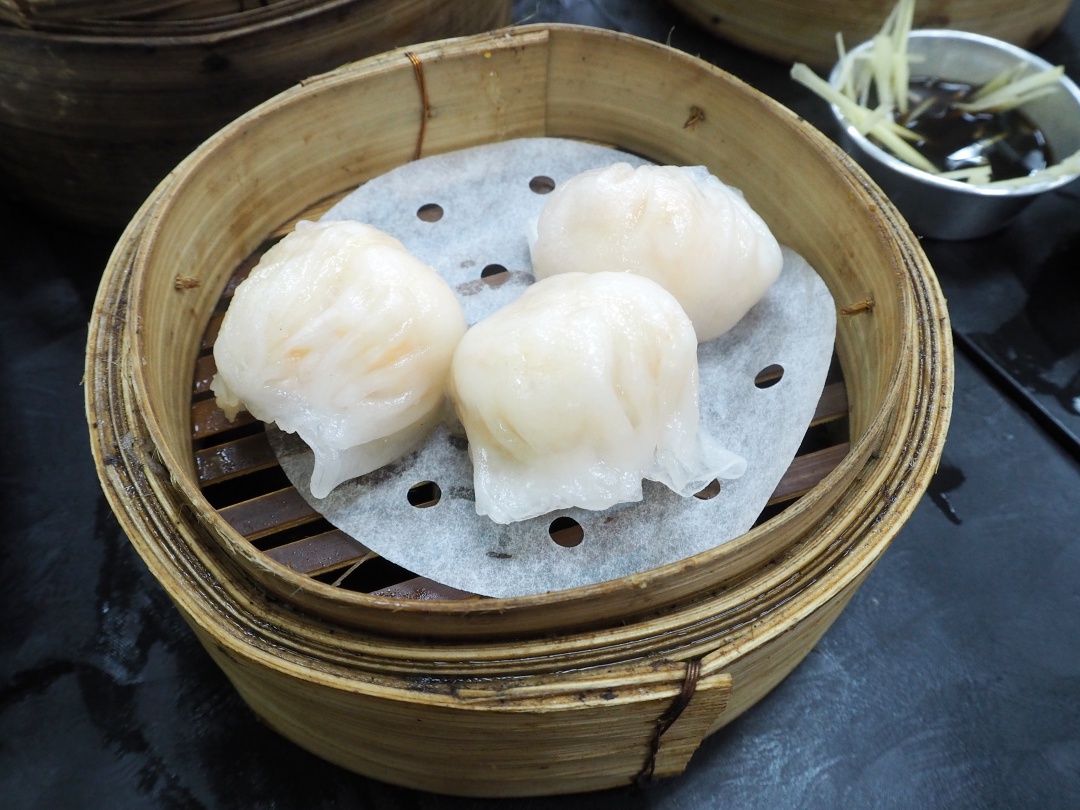 超级虾饺皇 Victor's King Prawn Dumplings – 3 pieces (SGD5.20)
Filled with big, fresh and juicy prawns.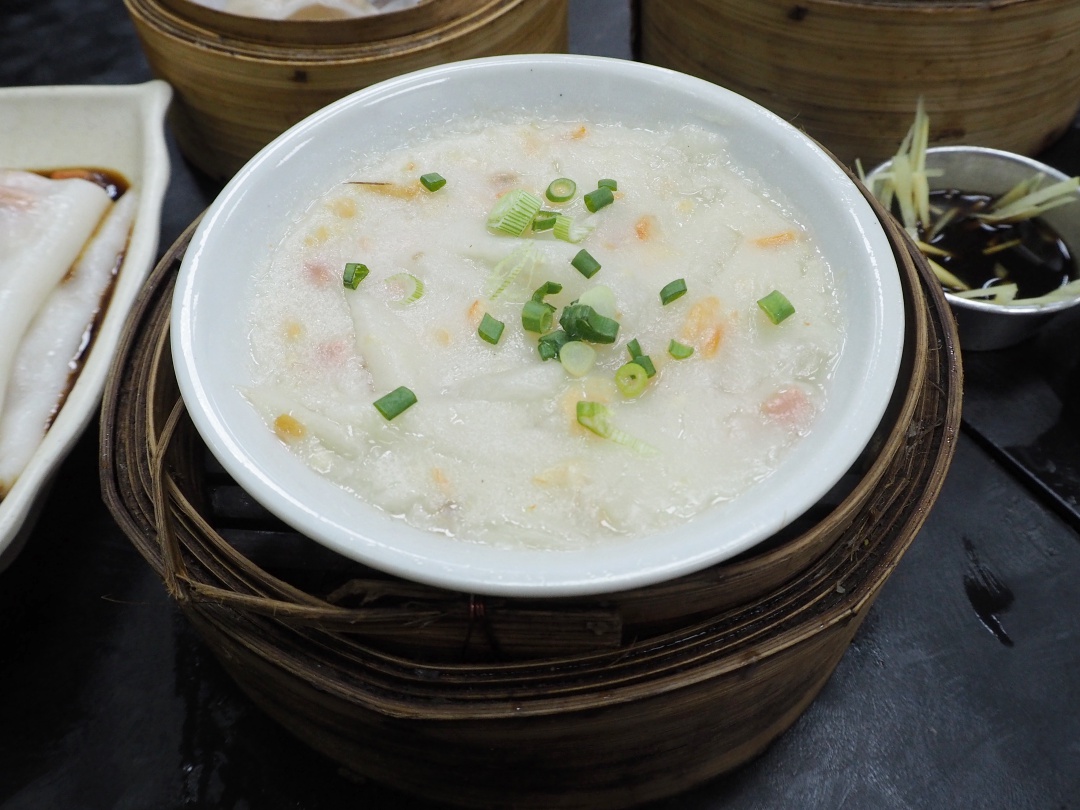 干贝腊味罗卜糕 Scallop, Sausage Carrot Cake (SGD4.80)
At first look, I thought this was the porridge we ordered but it turned out to be the carrot cake. I certainly wasn't expecting it to come like this. I was expecting more of a pan fried carrot cake instead.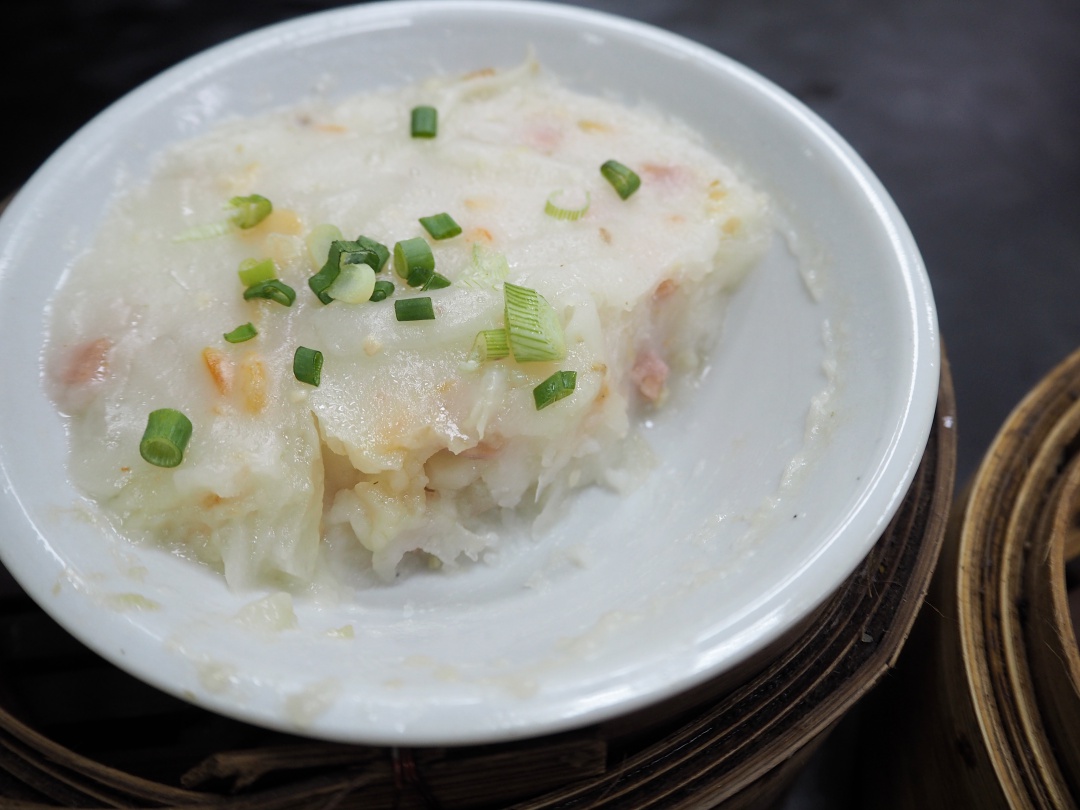 Something different from what we usually have.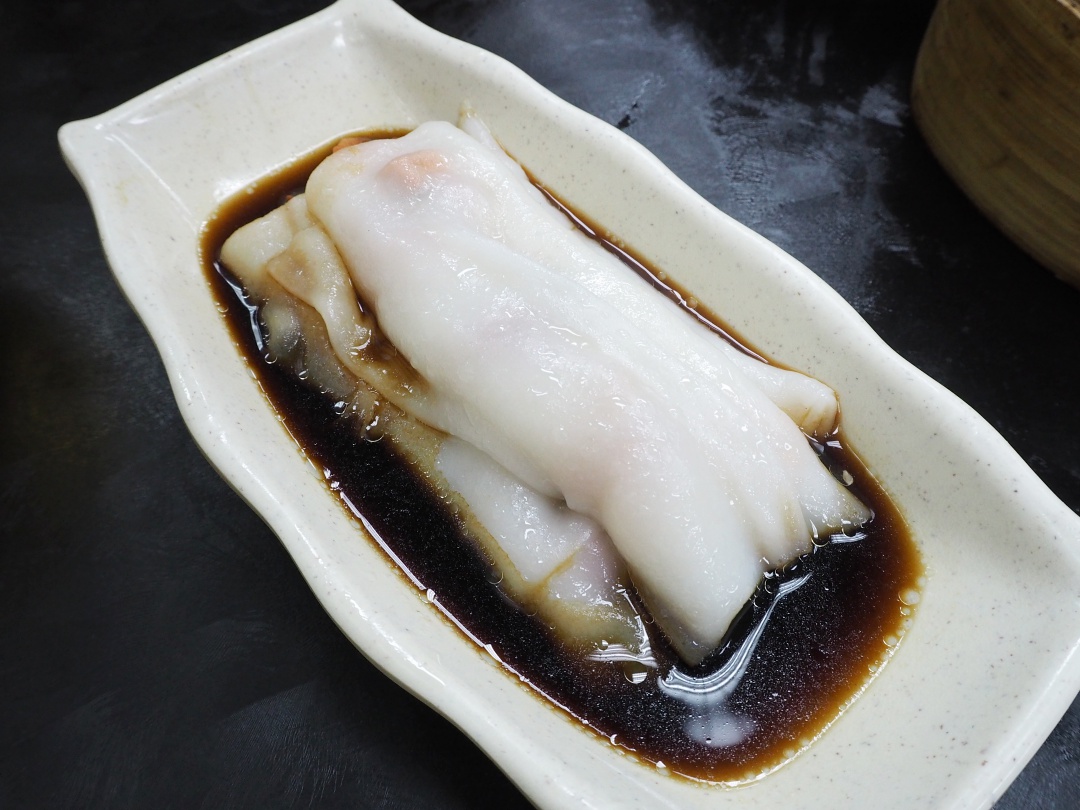 蜜汁叉烧肠粉 Char Siew Cheong Fun (SGD4.80)
We opted for the Char Siew Cheong Fun instead of our usual Prawn Cheong Fun since we already ordered the Victor's King Prawn Dumplings. Taste pretty good as it wasn't too dry.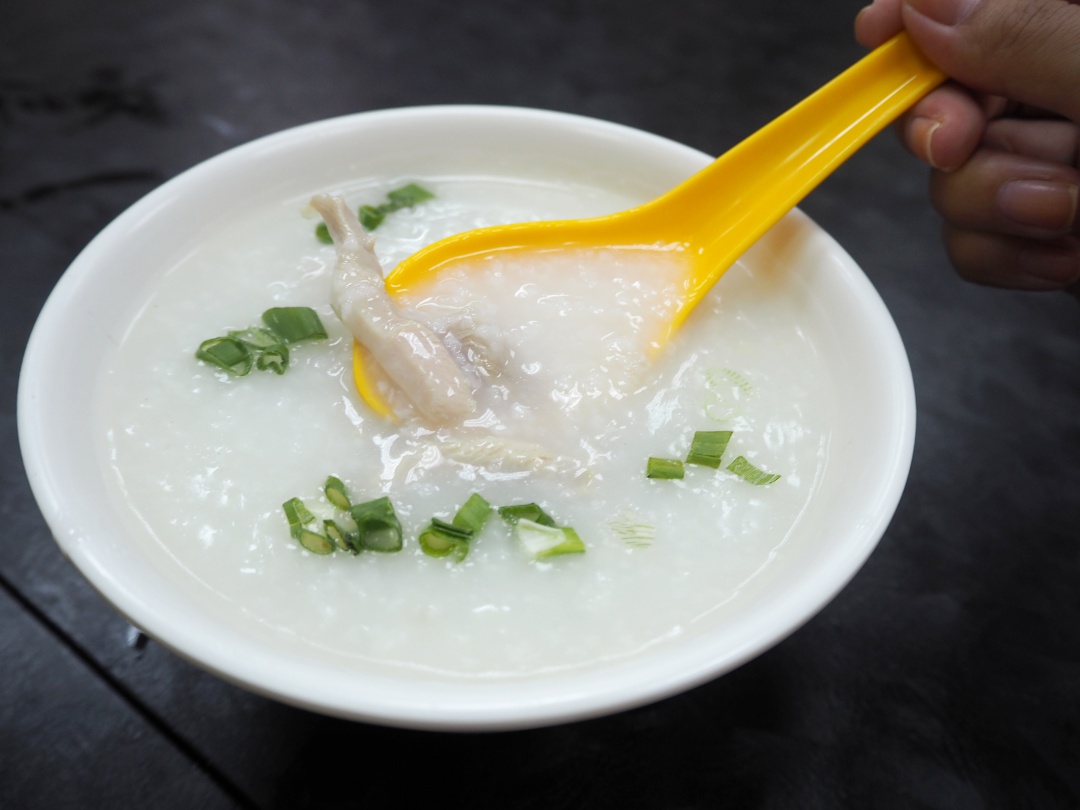 皮蛋鲜滑鸡粥 Phoenix Porridge (SGD4.80)
Lastly, we have the Phoenix Porridge. Porridge is a must to order for me for dim sum! While this was nothing special, warm, comfort food is undoubtedly still the best.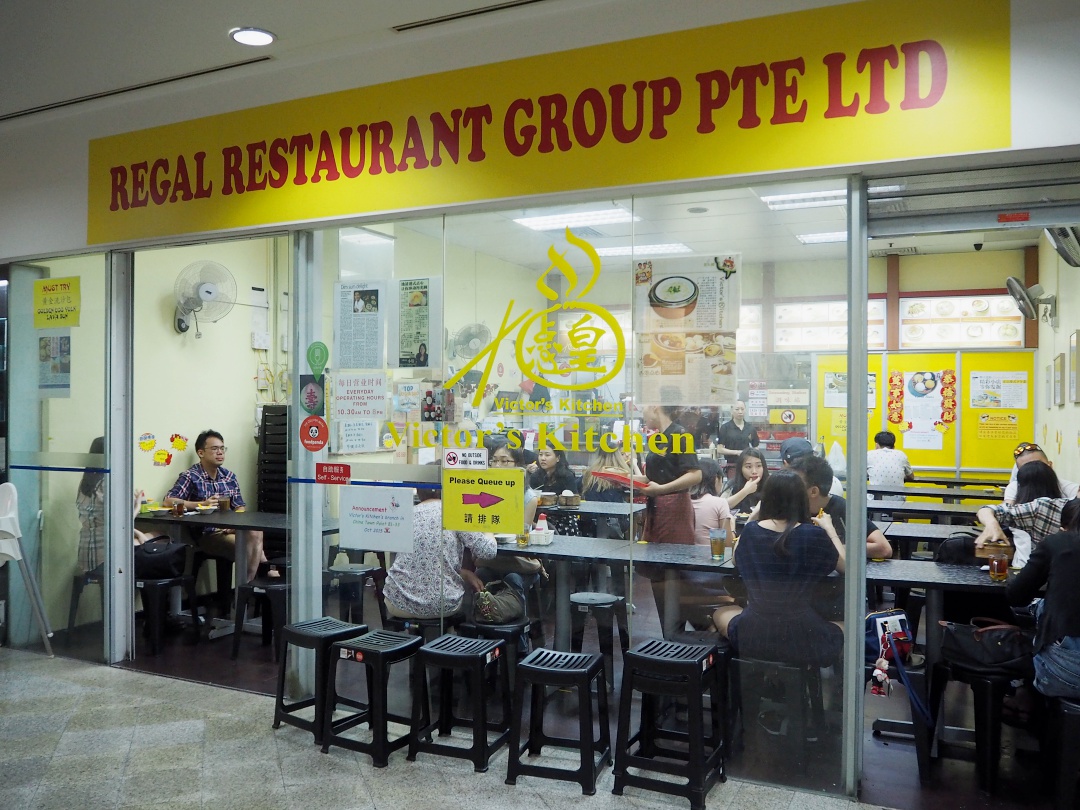 Overall, I feel that the food was pretty good! However, the price is definitely on the higher side considering the setting of the place. Most dim sums are priced at SGD4.80, with a couple of dishes at SGD5.20 and SGD5.50. I wouldn't mind returning on days when I'm craving for dim sums. Aside from that, I think it's better and more convenient to just stick to Tim Ho Wan for now.
Victor's Kitchen
91 Bencoolen Street Street Sunshine Plaza, #01-49, Singapore 189652
Opening Hours: Mon – Thurs, Sun: 10:30 – 20:00 | Fri – Sat: 10:30 – 21:00
133 New Bridge Road, Chinatown Point, B1-33, Singapore 059413
Opening Hours: Daily, 10:30 – 21:00
Website: http://www.victors-kitchen.com