Day 2 in Bangkok! Started our day by making a trip to Terminal 21, as the Husband found a few tailors nearby that area and was keen to check it out.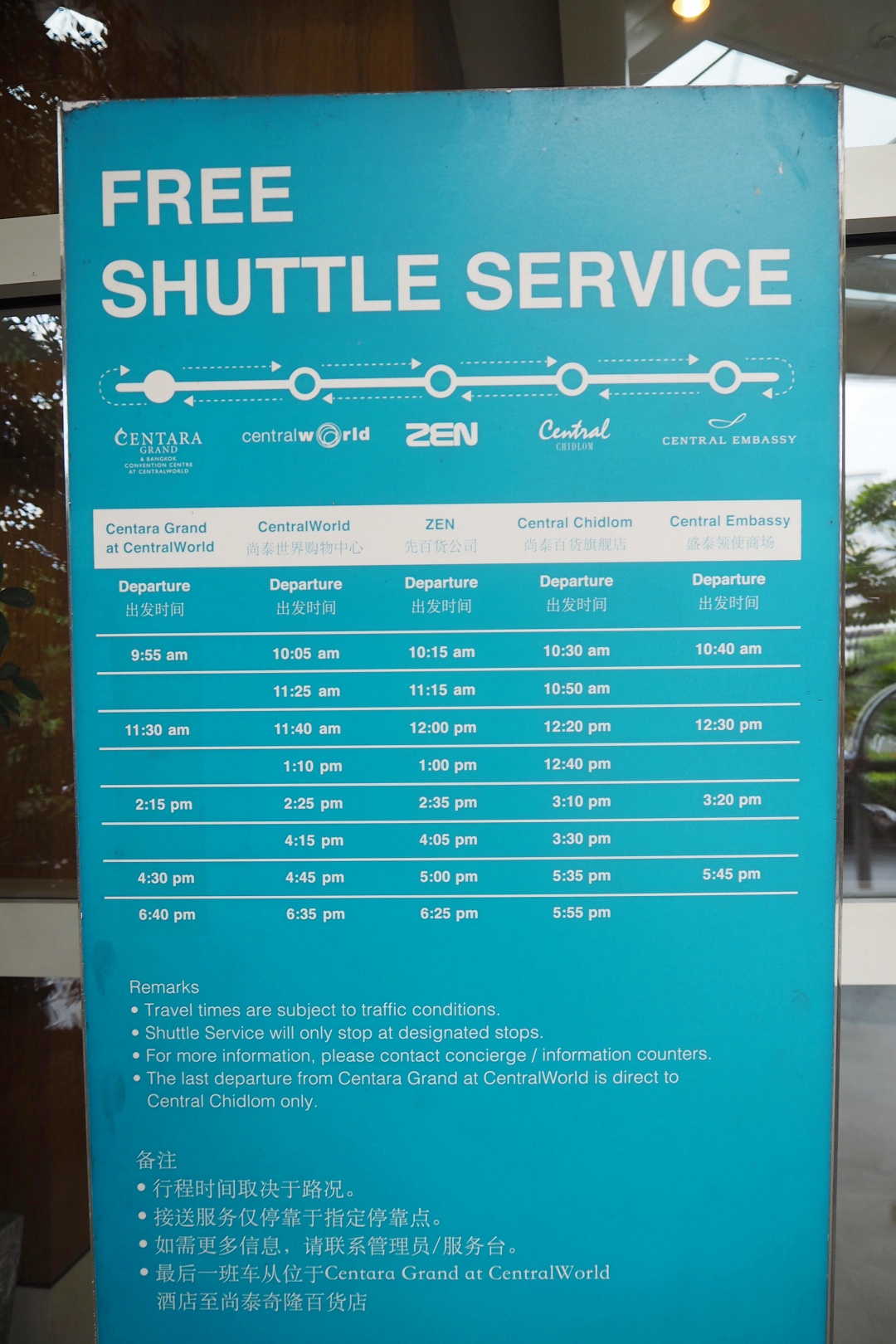 While waiting for our Grab; realised that the hotel provides free shuttle service to some of the nearby locations.
Terminal 21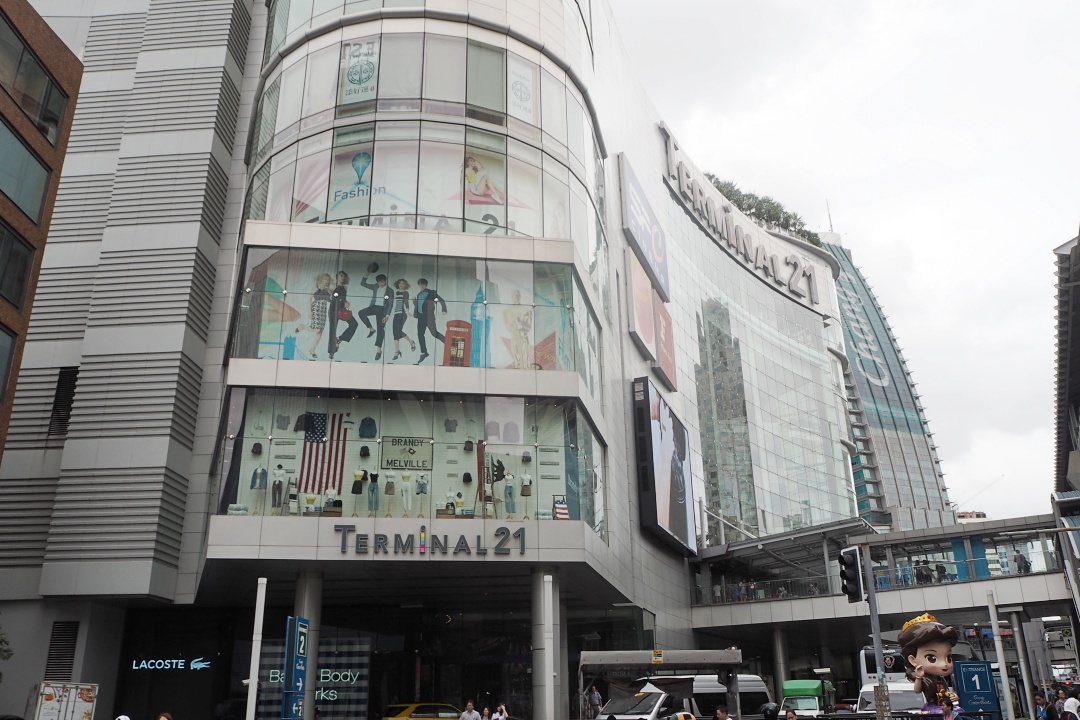 Upon reaching Terminal 21, we headed straight to the food court to look for lunch. The food court did pop up once in a while when I read other's travelogue (same goes to the one at Platinum Fashion Mall and MBK), but weirdly, I've never once dined there despite having been to Terminal 21 a couple of times. Decided to give it a try this time around and were we spoiled with choice! Similar to the food court at Platinum Fashion Mall, there were plenty of options and prices seem to be reasonably affordable.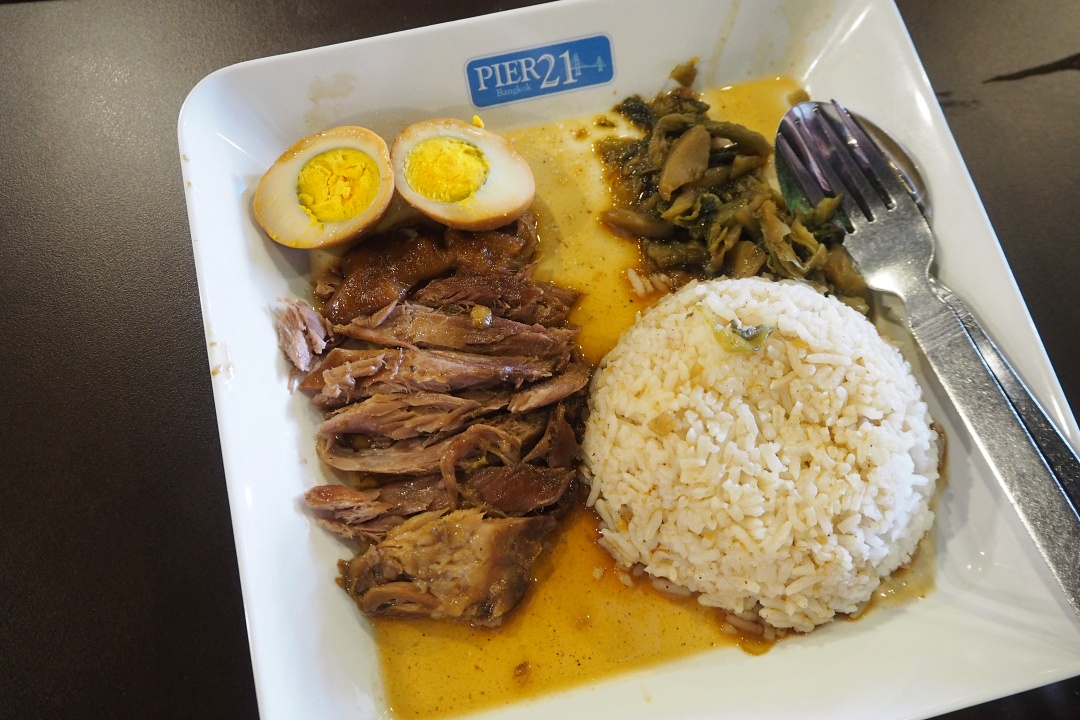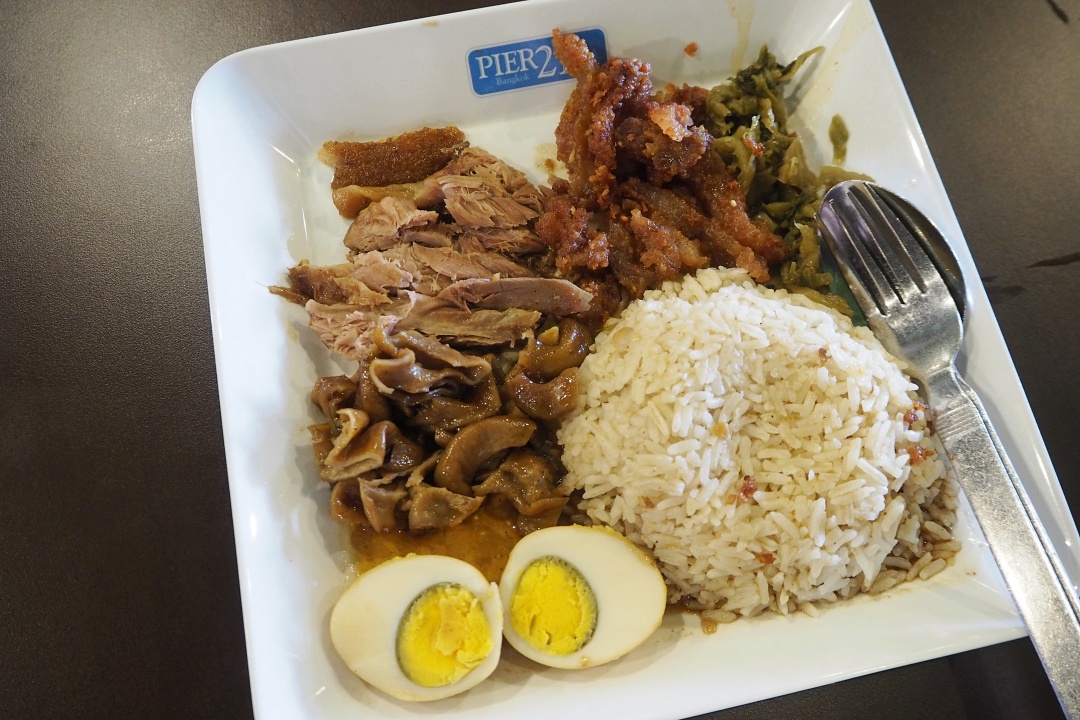 Eventually decided to have this braised meat rice. I can't recall the price, but I remember it to be fairly cheap and taste decent.
Aside from the food court, there were many other F&B outlets in the mall, and it's not hard to find one that fits your craving and budget.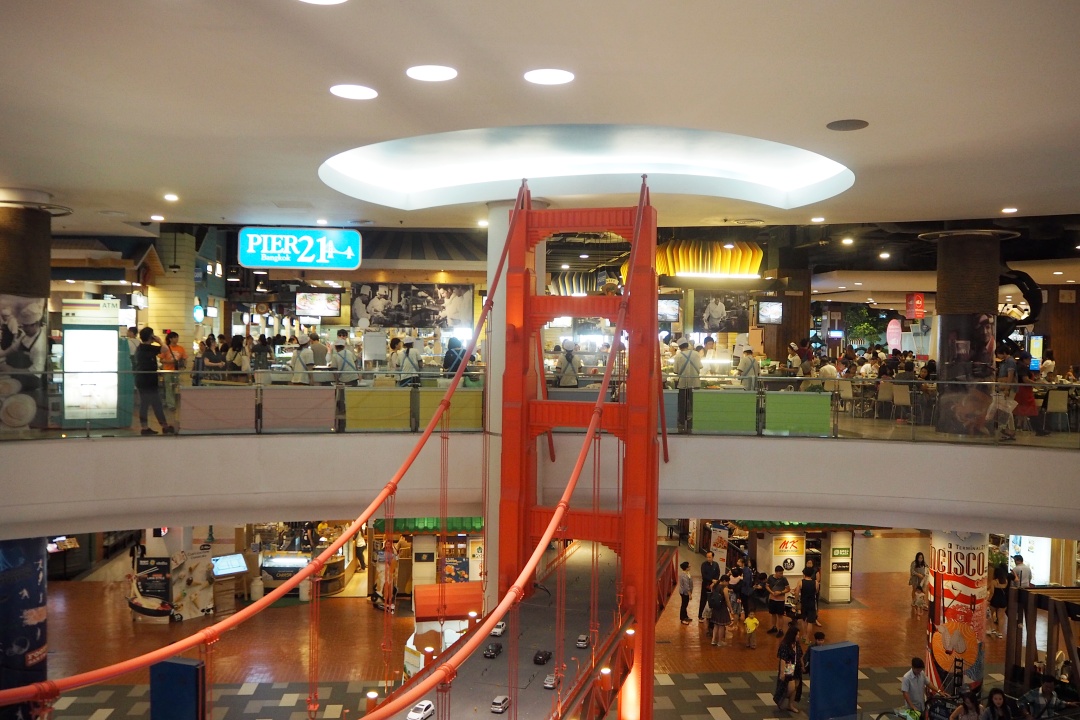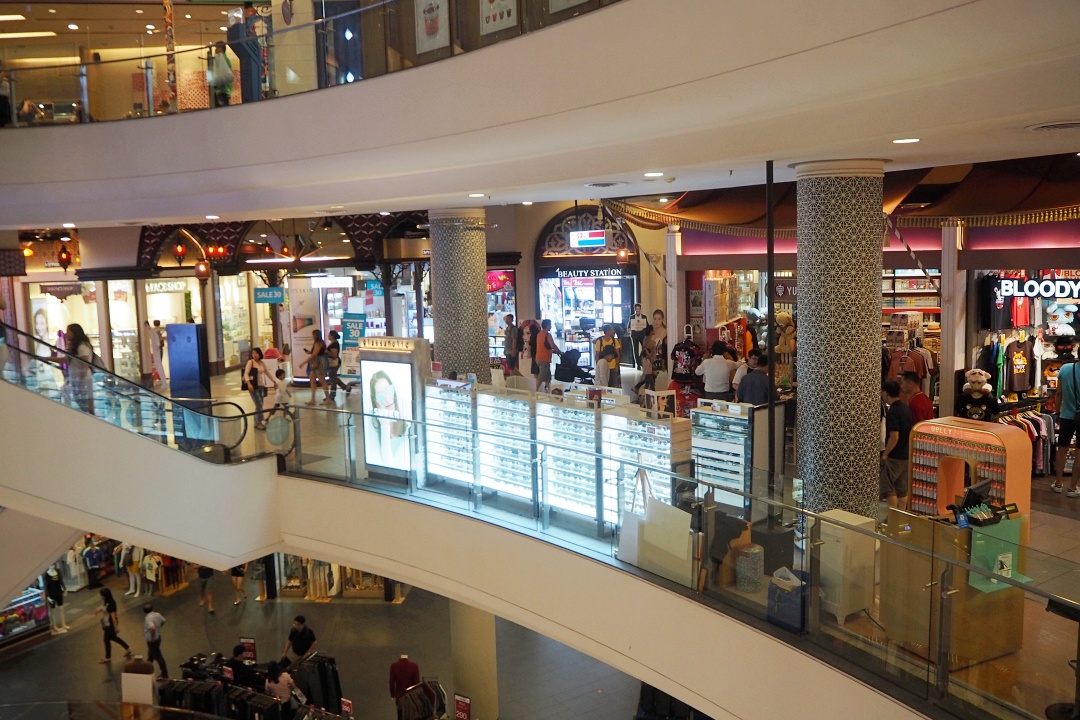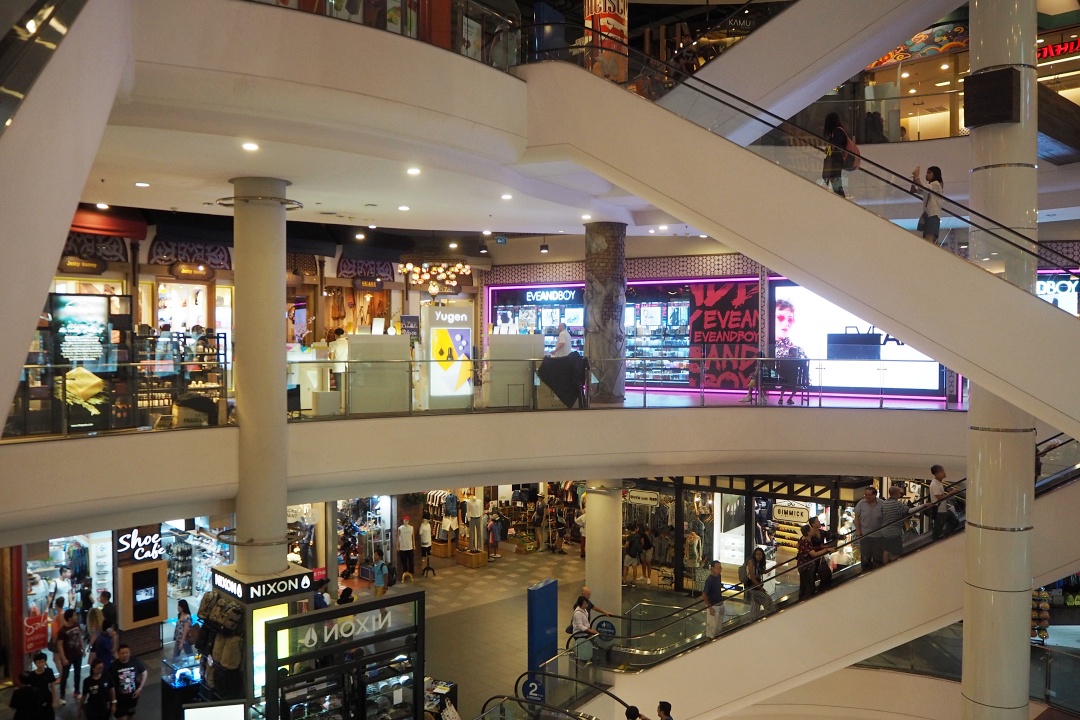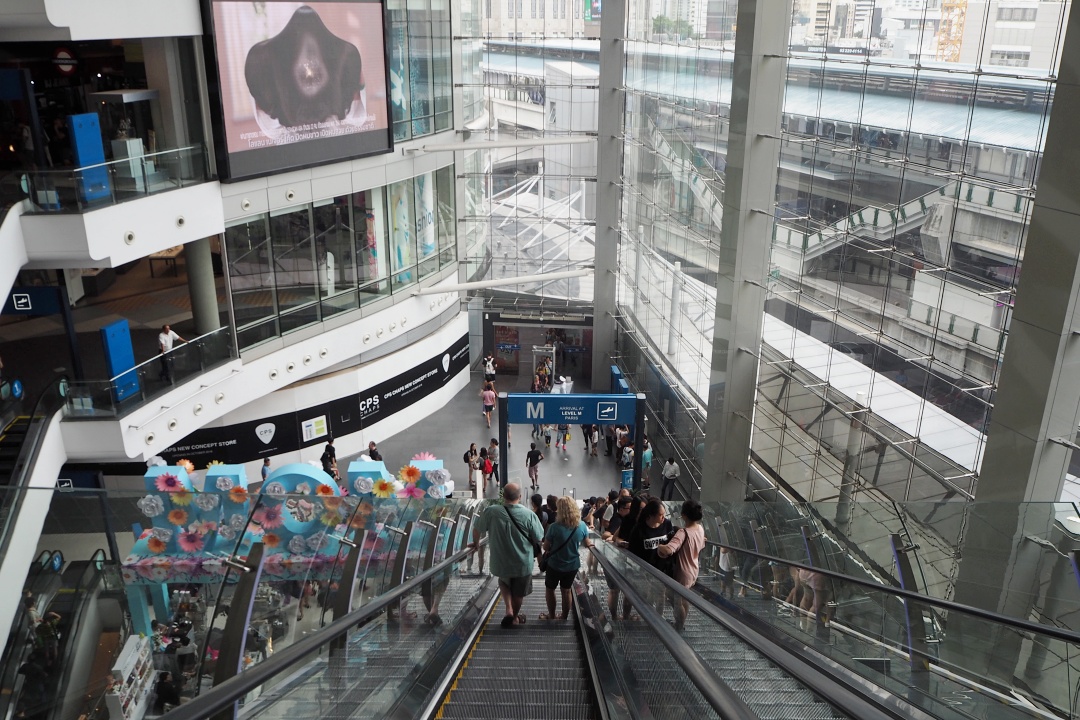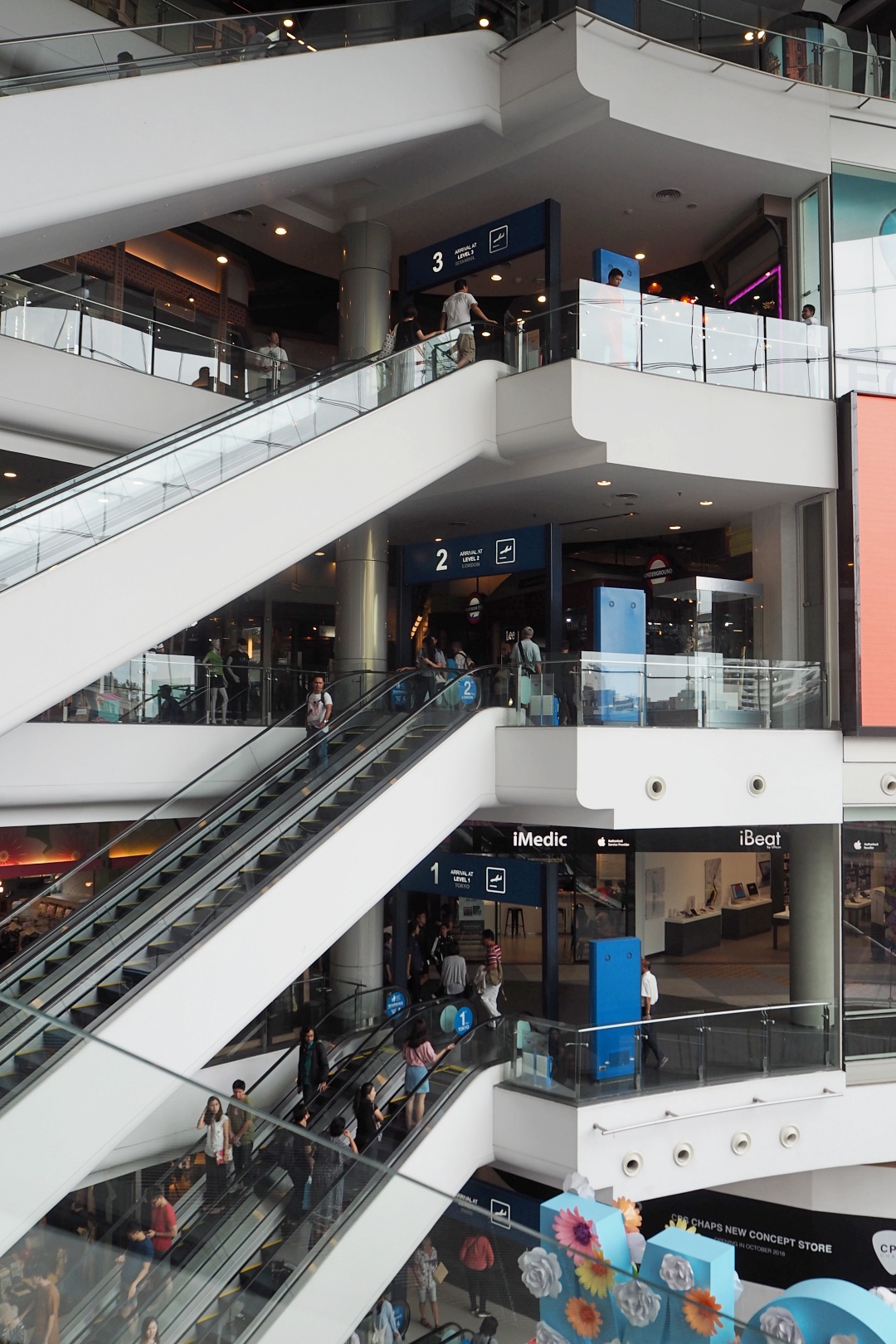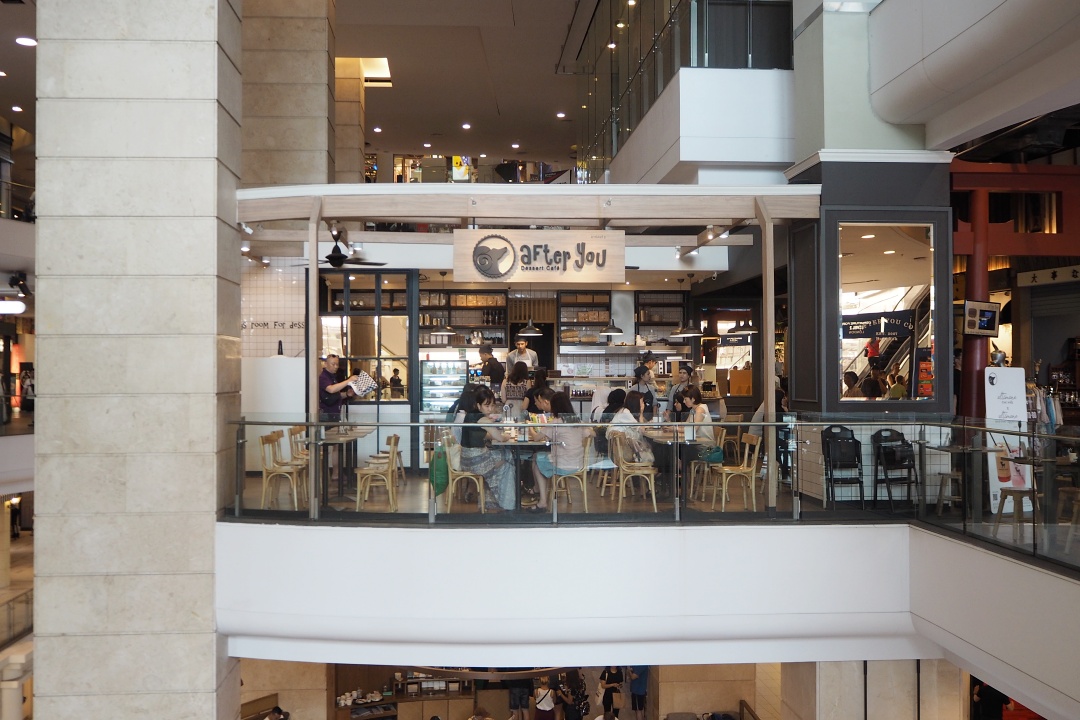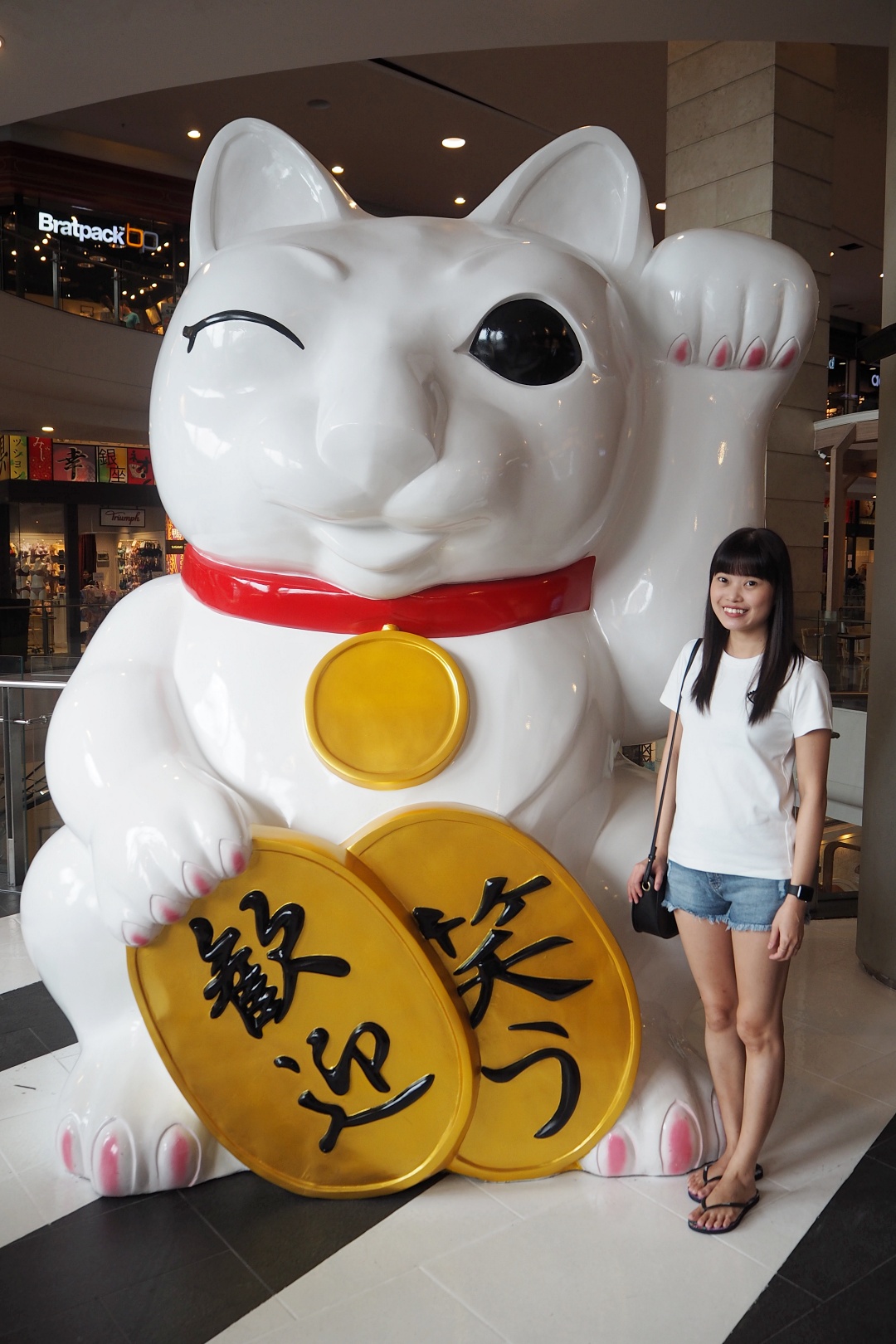 Throughout the mall, there were also plenty of photo spots. Like this giant fortune cat found on the 1st Floor that is themed after Tokyo/Japan. Since we had already taken some pictures in the past, we didn't spend time going around all the levels this time.
Leaving Terminal 21, we went hunting down the tailors that the Husband shortlisted earlier on. The shops lined up along the road, next to the BTS Station. But after taking a few glances around, we figured it wasn't really what he was looking for, so we decided to head off to the next one of the list.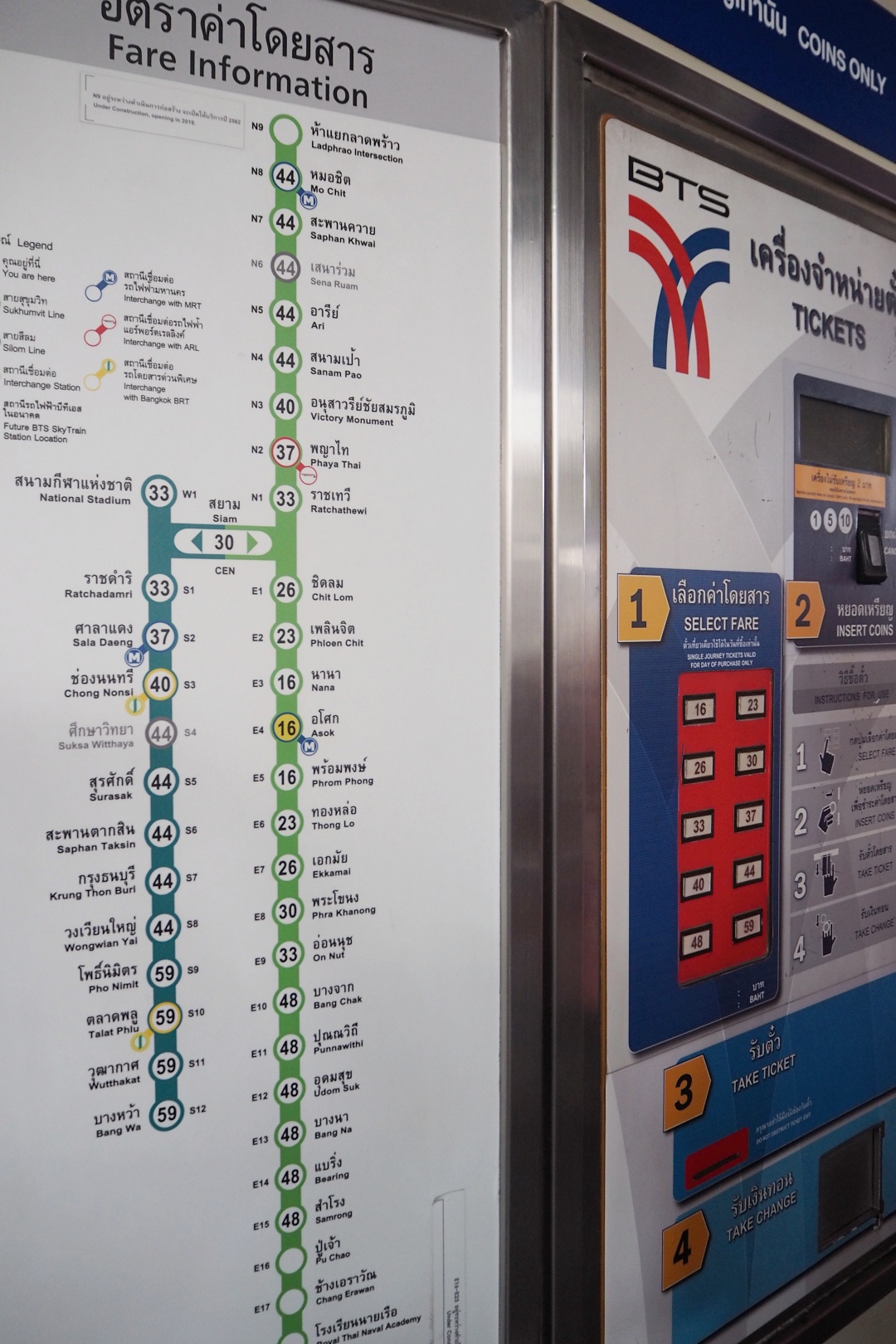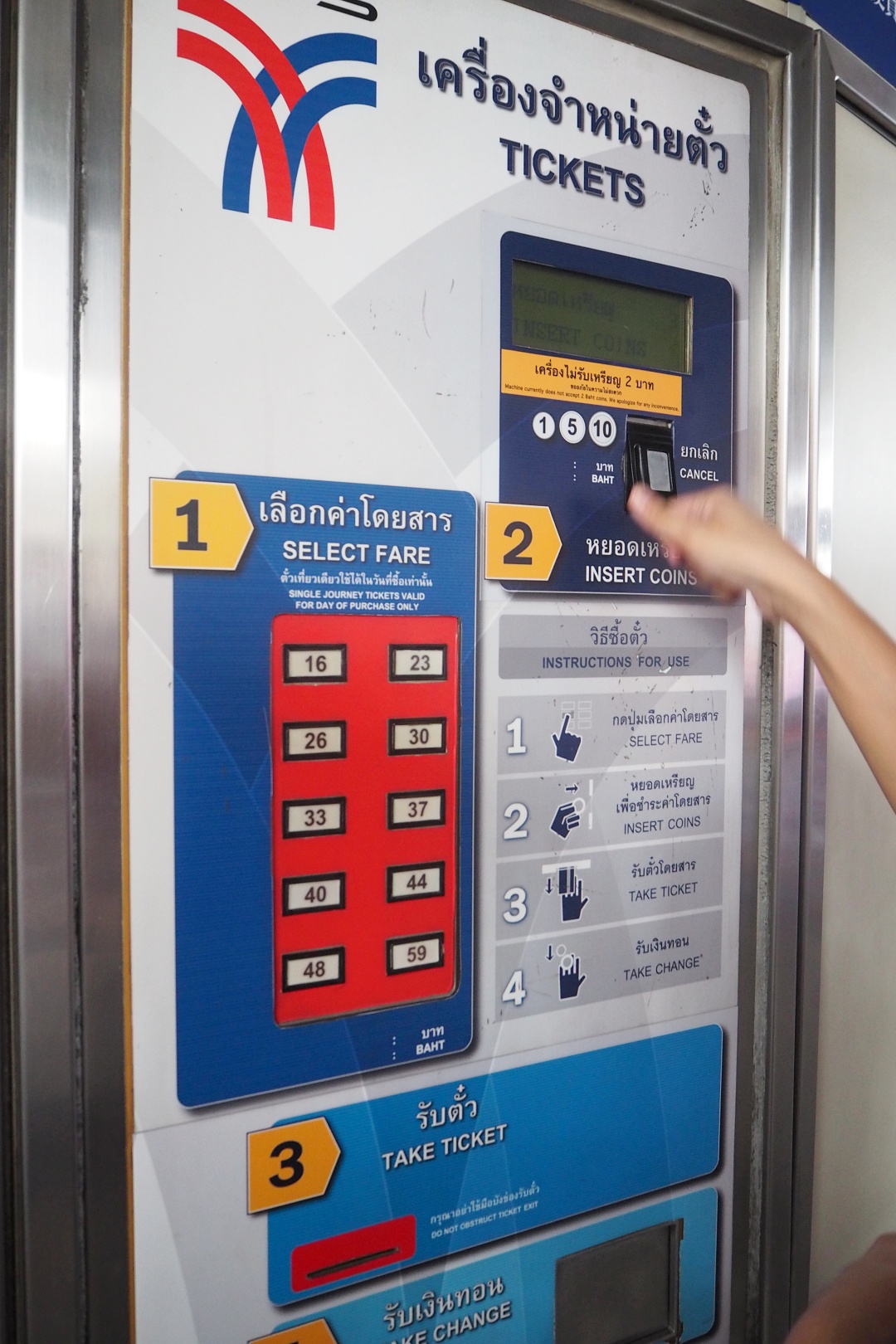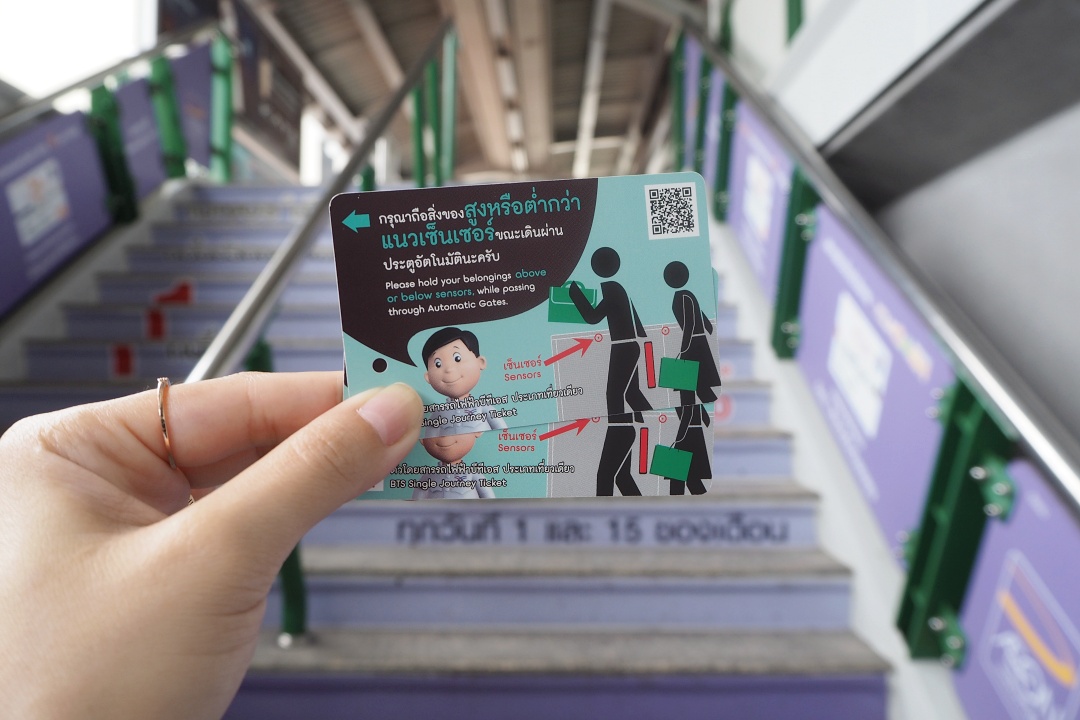 Took the BTS to get to our next destination since we were near to the station.
Again, can't remember where exactly we went to next, but I remember the price was really steep for the next tailor we enquired. Decided to strike it off the list and eventually went back to Amari Watergate Bangkok where we knew we were able to get decent suits at a reasonable price.
There were a couple of tailors located on level 3 of Amari Watergate Bangkok, and the first time we visited was back in 2013 when the Husband tailor-made some shirts. We contemplated for a moment to check out the other tailors (since there were quite a few shops), but in the end, we decided to go back to Alex's Fashion.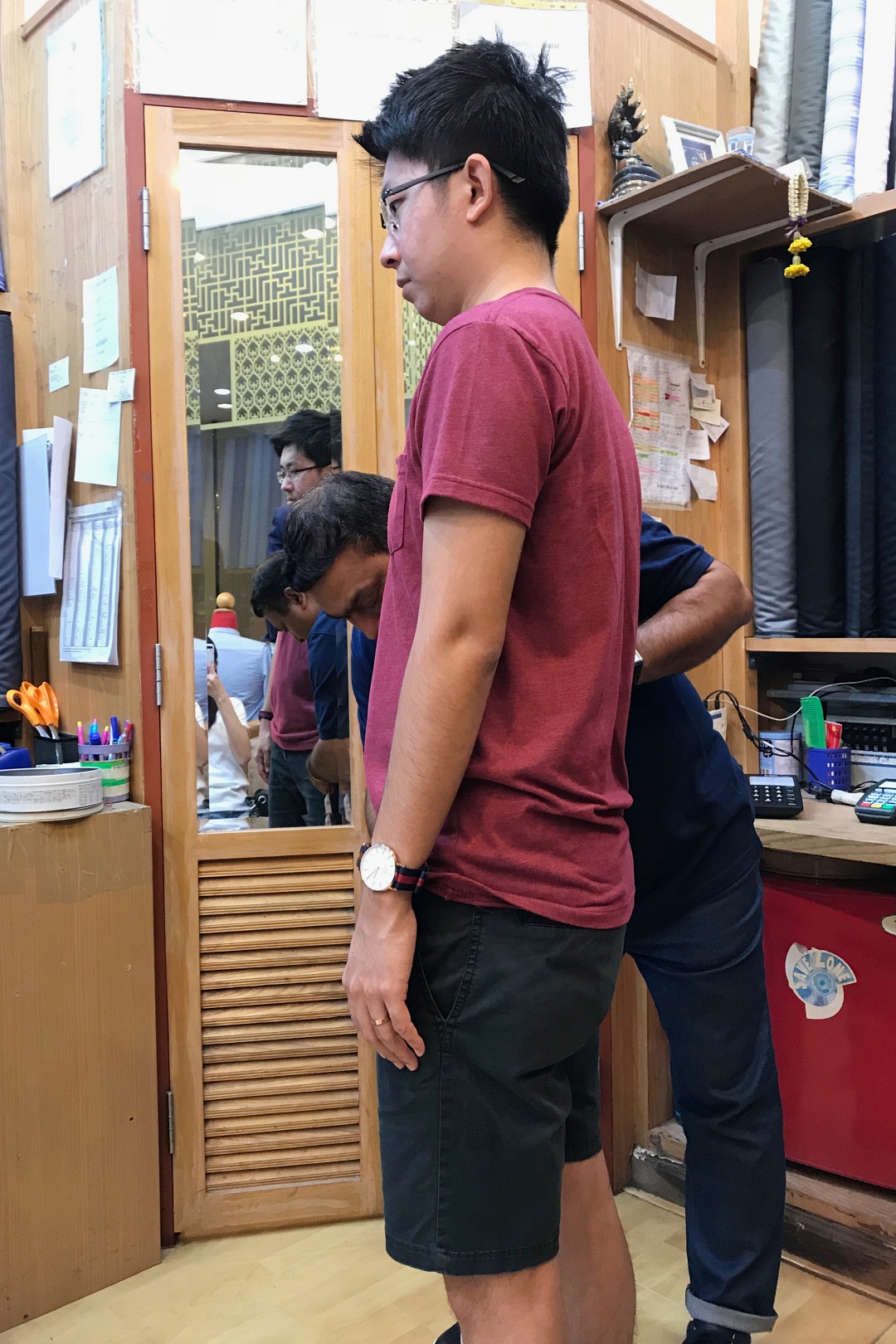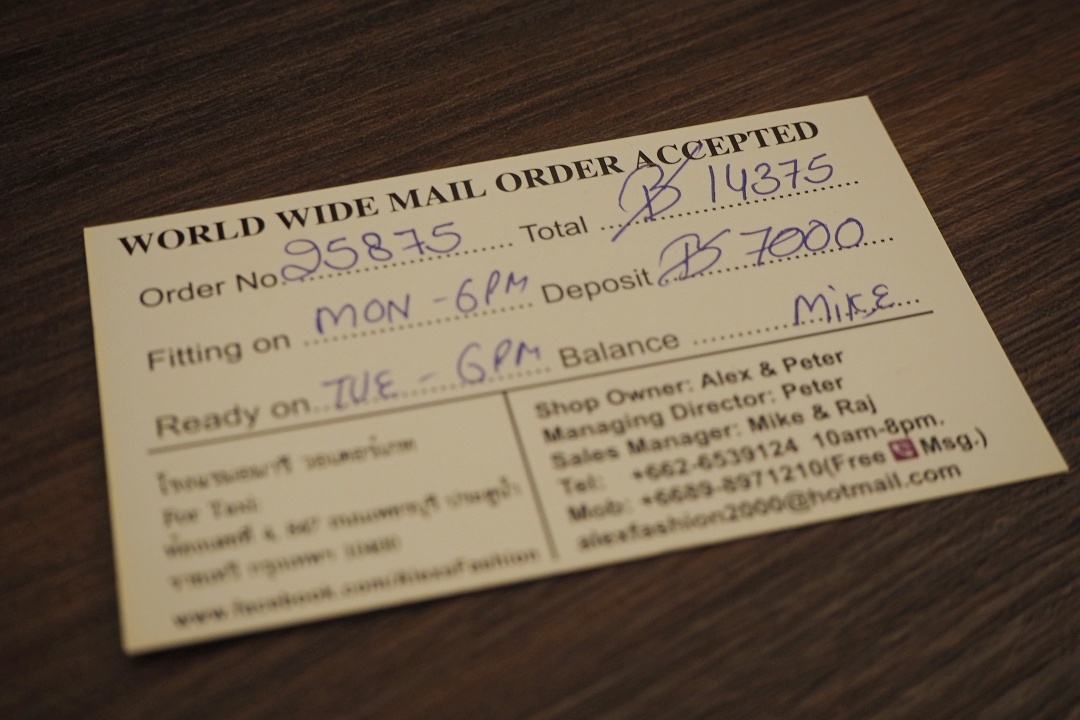 My memories really failed me; I can't remember how many shirts he made aside from the two suits. In total, the bill was THB 14,375, and we paid a deposit of THB 7,000 that day.
We went there on a Saturday and was told to return on Monday for the fitting, and they would be ready for collection on Tuesday. Even though we were in Bangkok for ten days, we knew better not to tell the tailor that. Figured we would give them and ourselves some buffer (time), in case we needed to make some adjustments to the suits/shirts.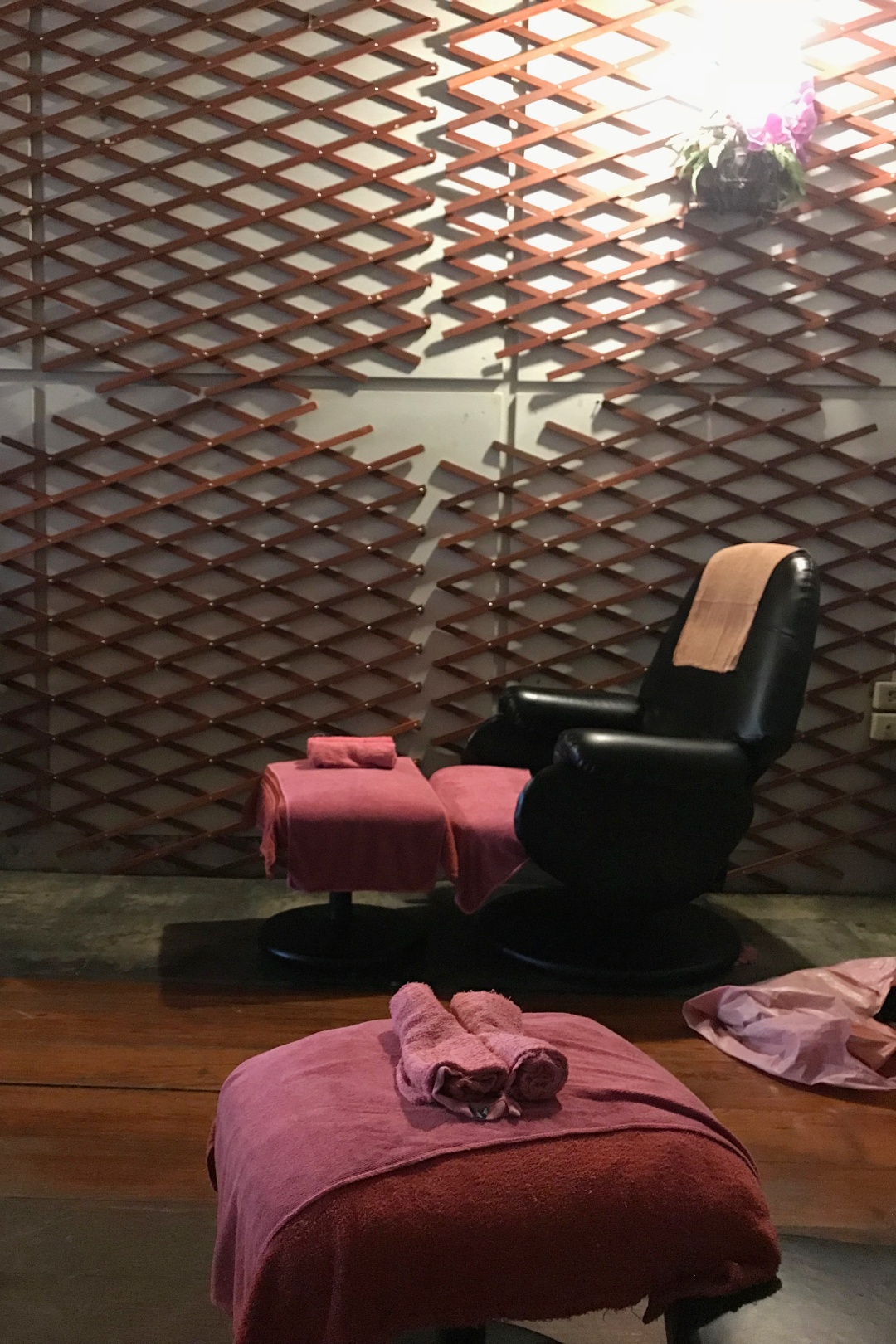 Done at the tailor, we decided to walk over to Pratunam to do a foot massage since we were in the vicinity. No surprise there, but we went back to the place that we always visit – Chan Traditional Thai Massage located next to Baiyoke Sky Hotel.
Not like we did a lot of walking that day, but foot massage is always welcome, especially when they are THB 200/hour.
After our foot massage, we passed by Pratunam market, and the place was still as busy as before. It seems like the place is always crowded no matter the time of the day.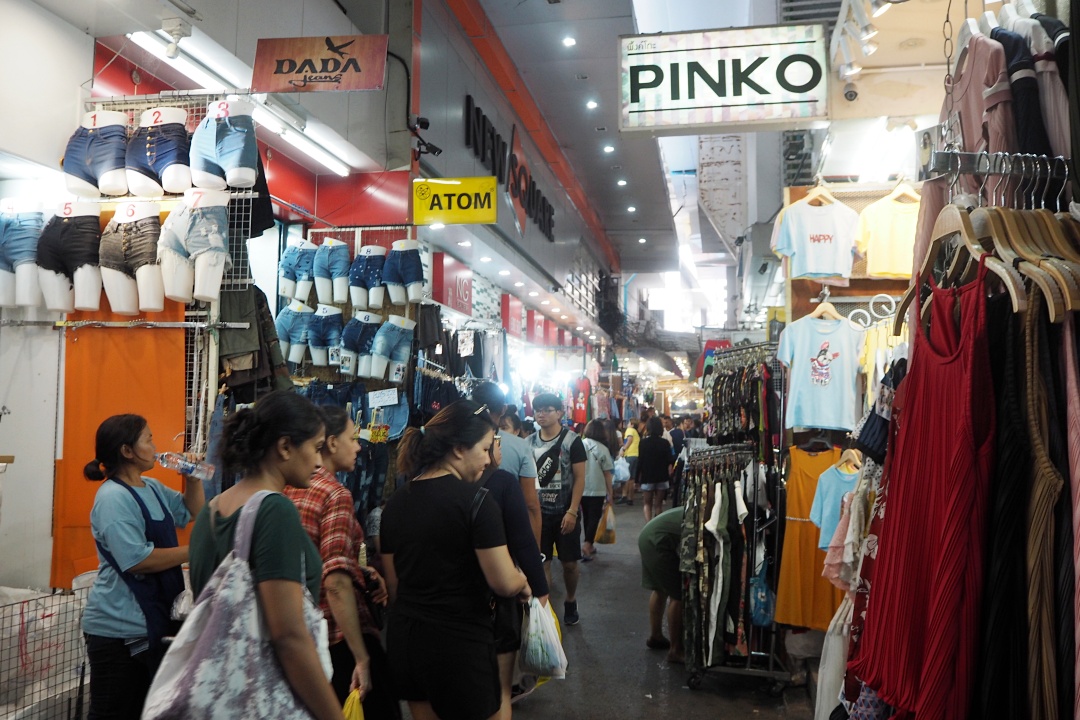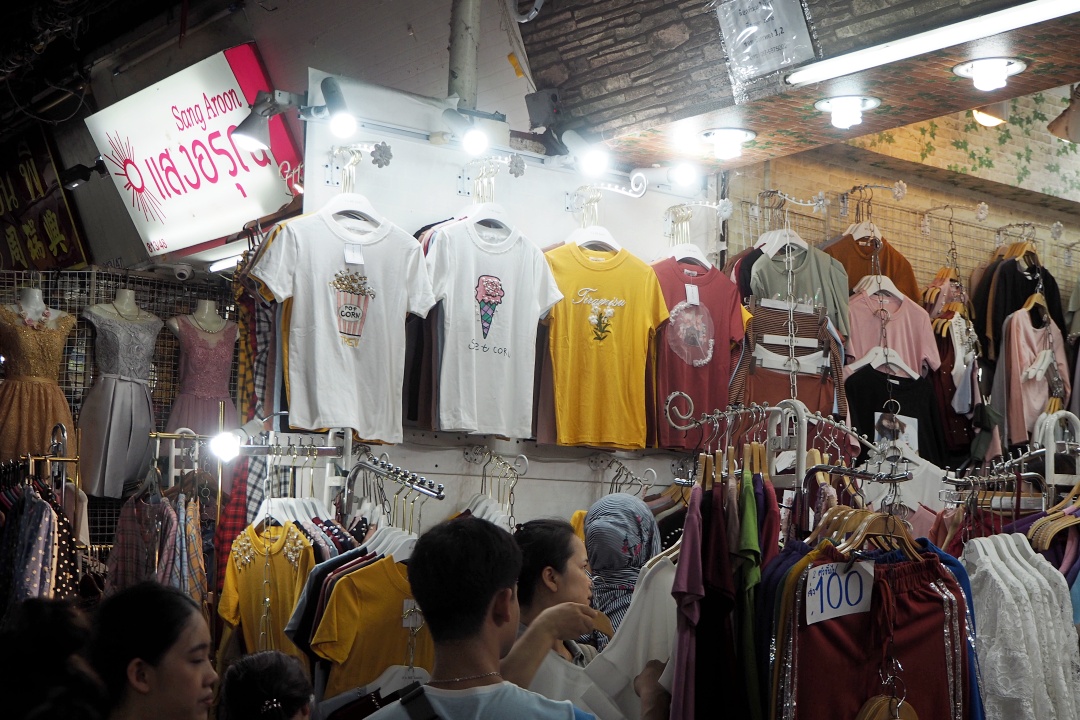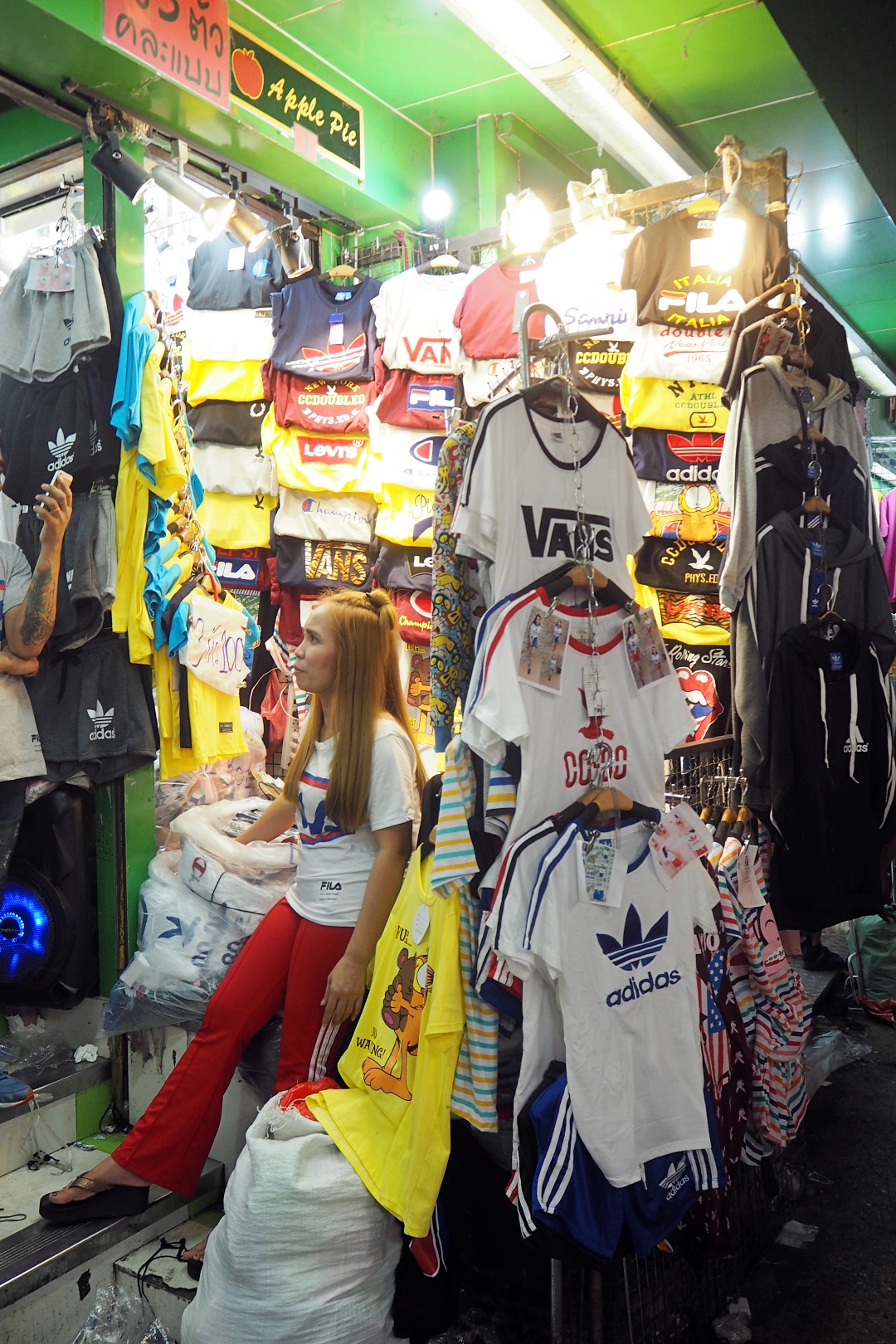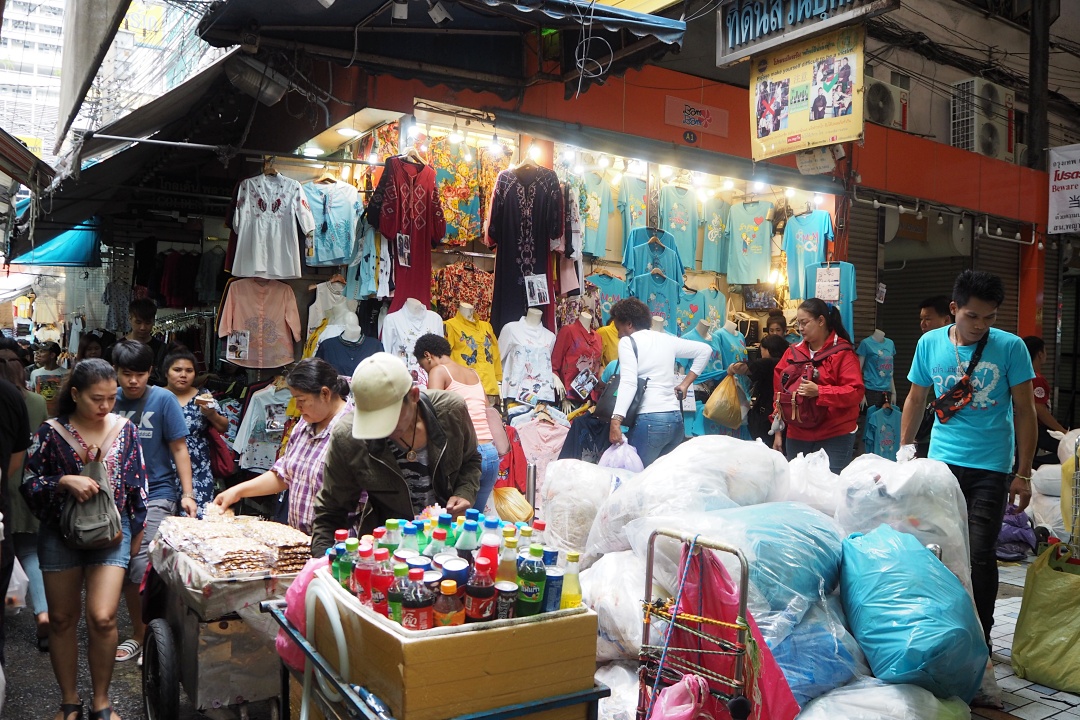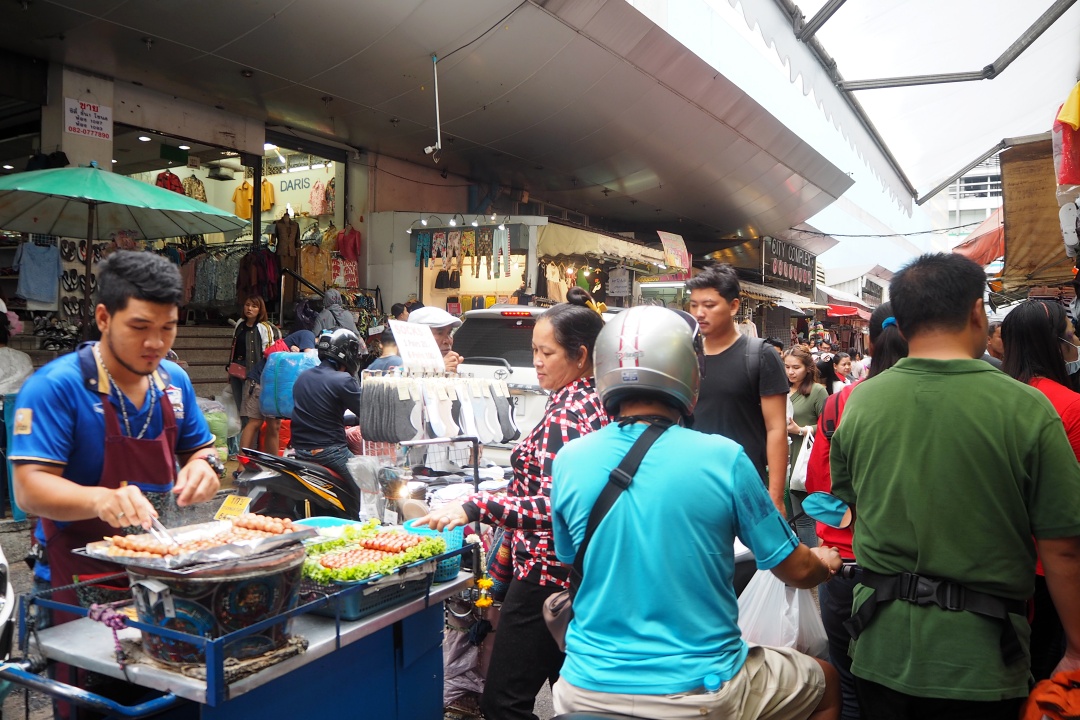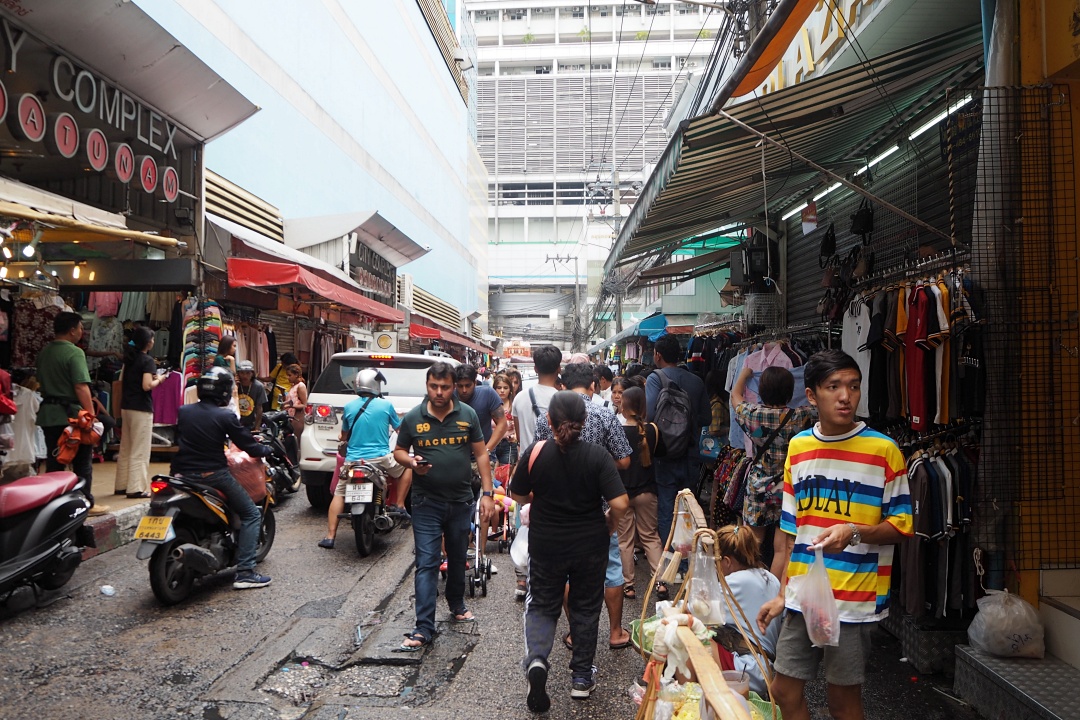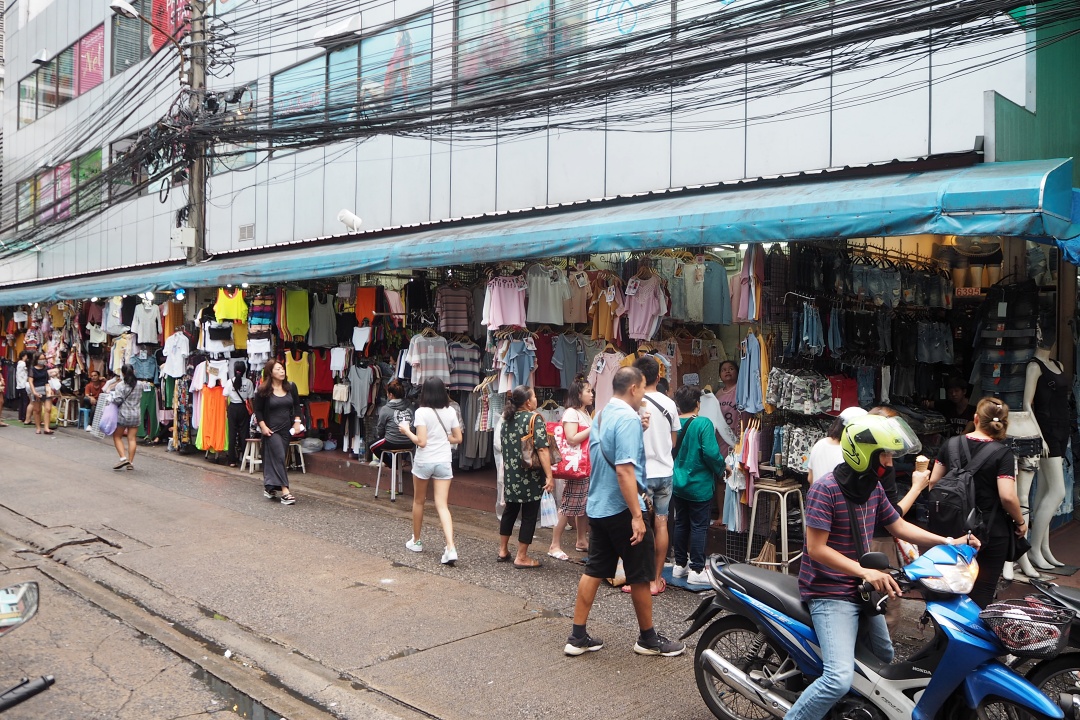 From Pratunam Market, we made our way back to CentralWorld. Decided to go for ice cream at Melon Pan because I really want to try it after seeing it the day before.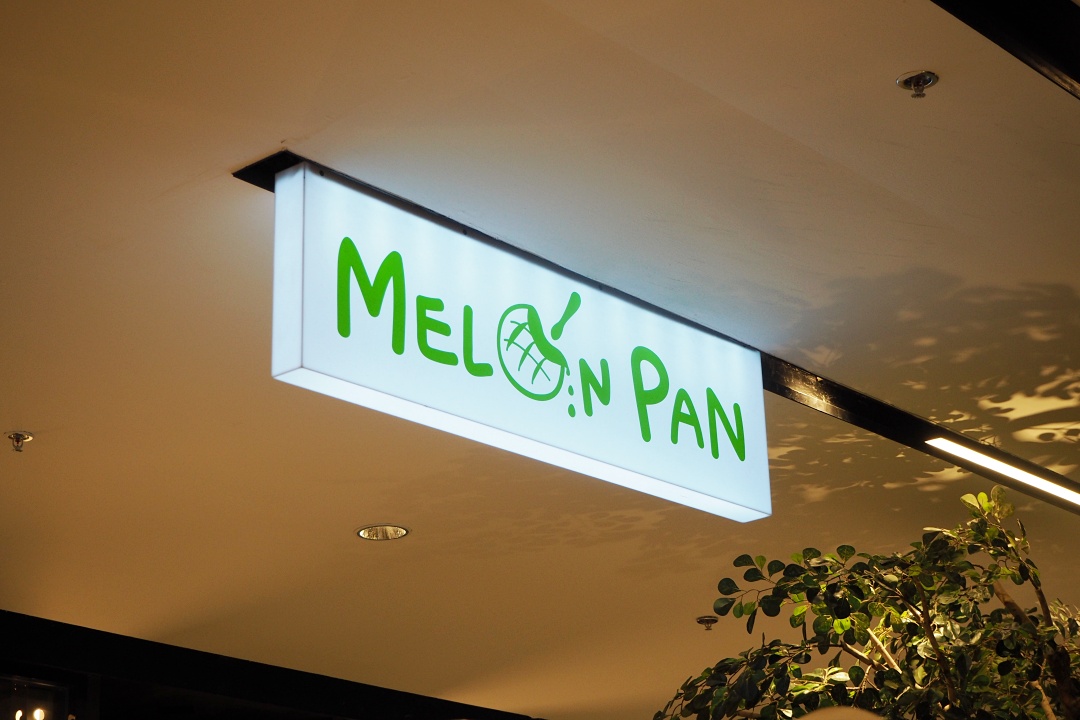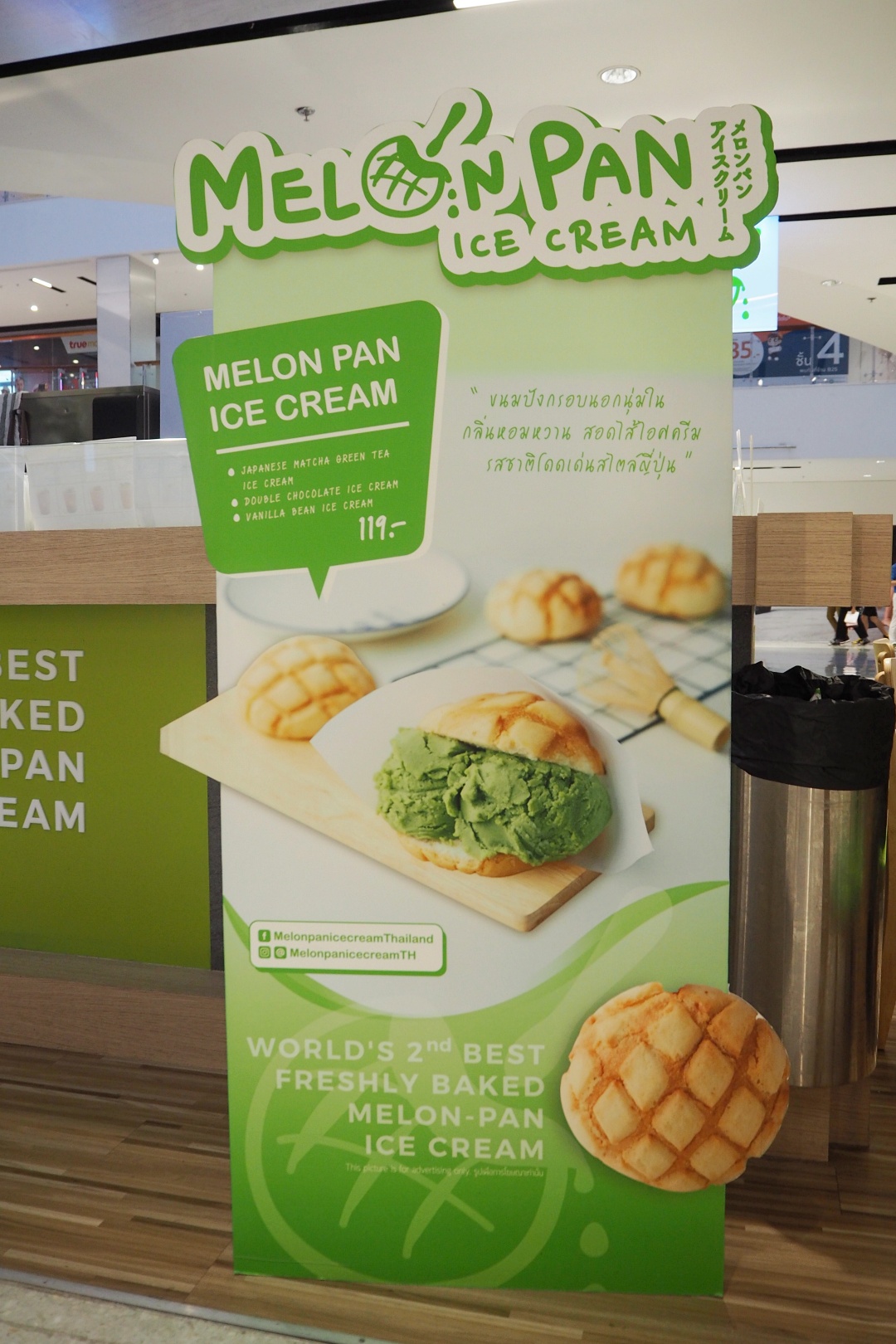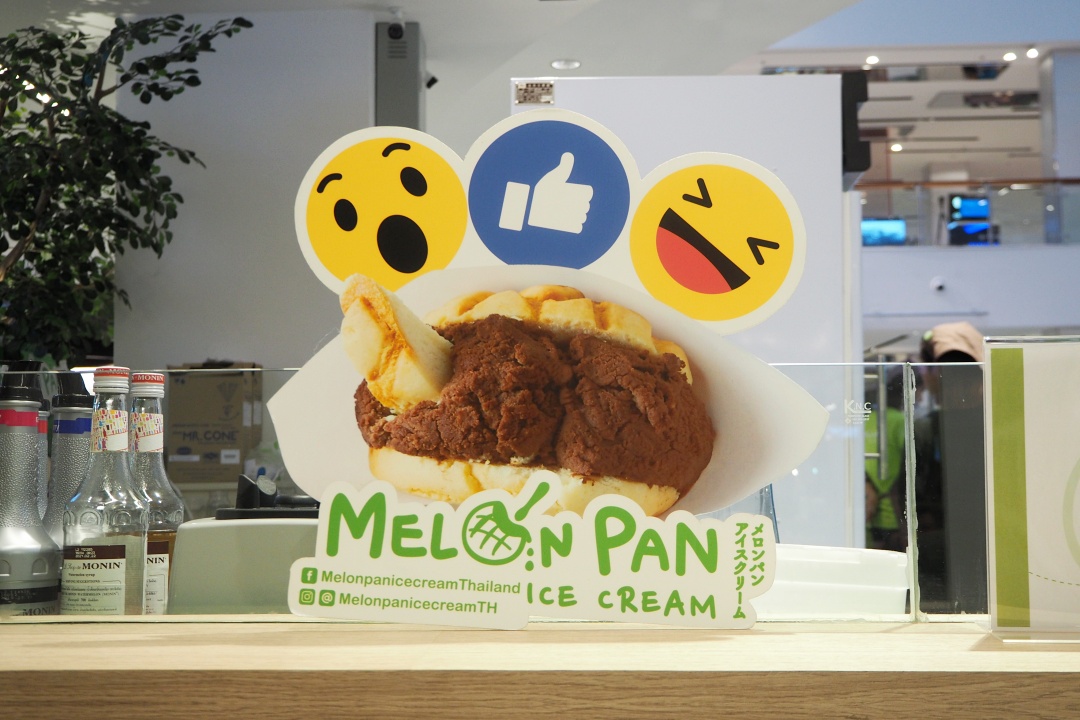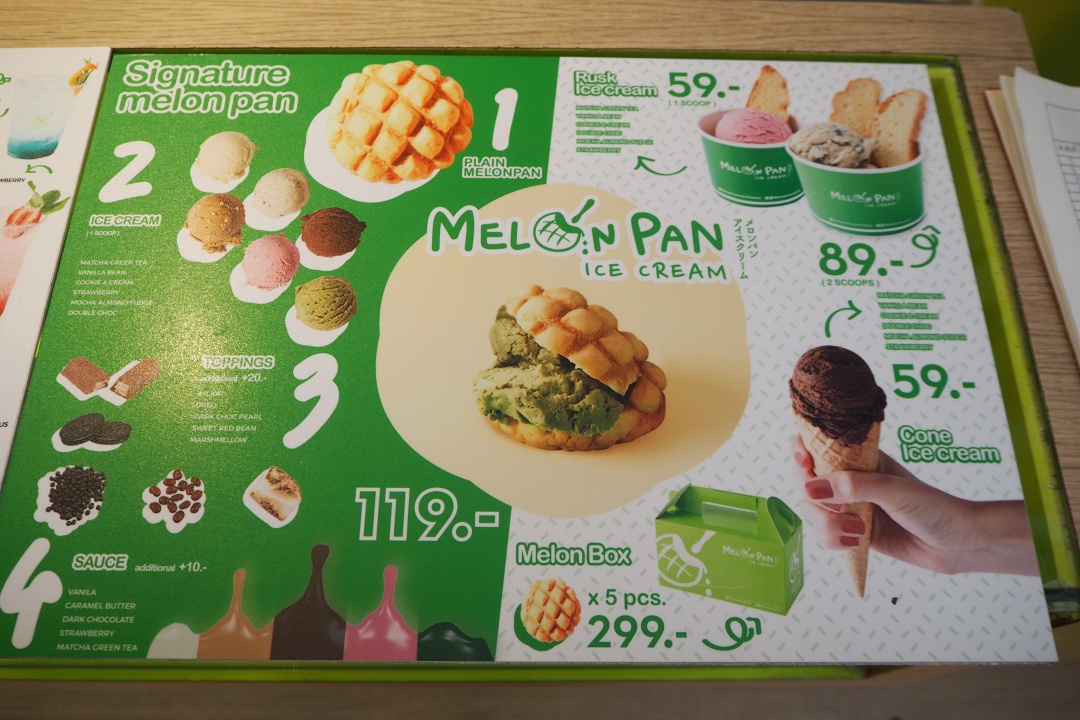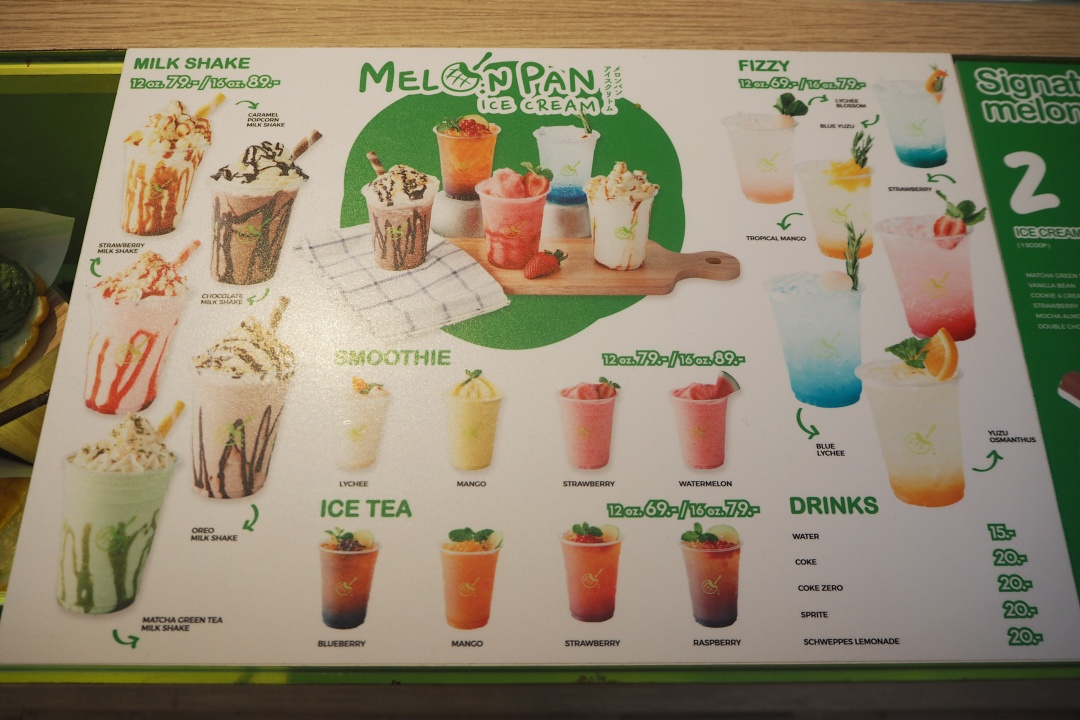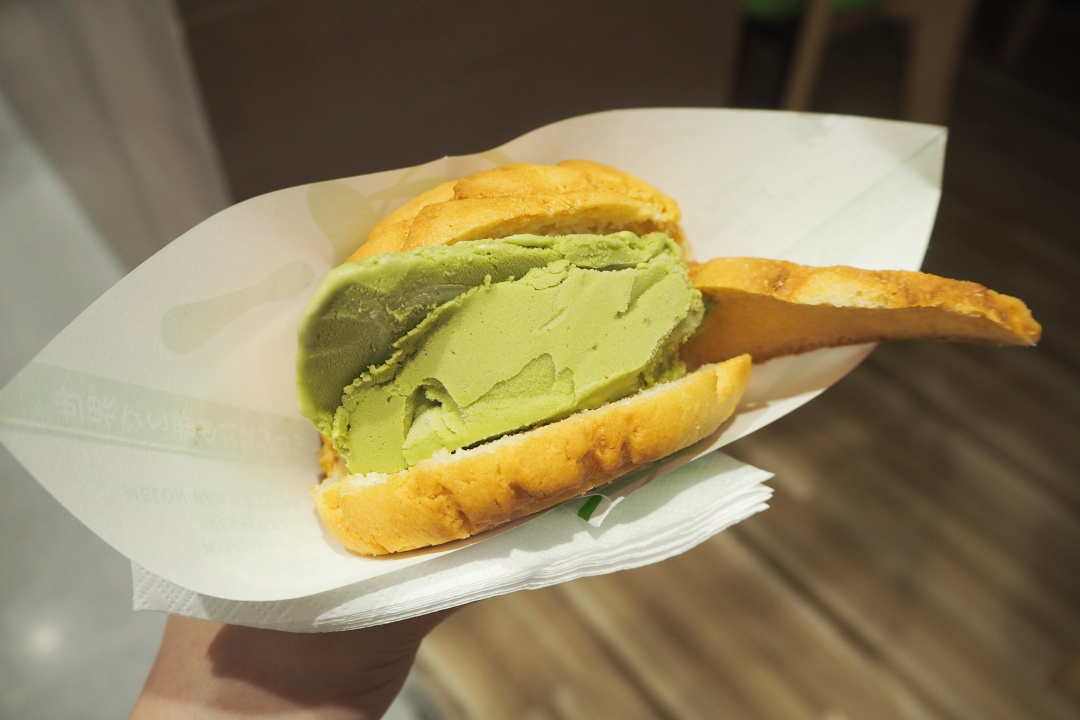 I got the Japanese Matcha Green Tea Ice Cream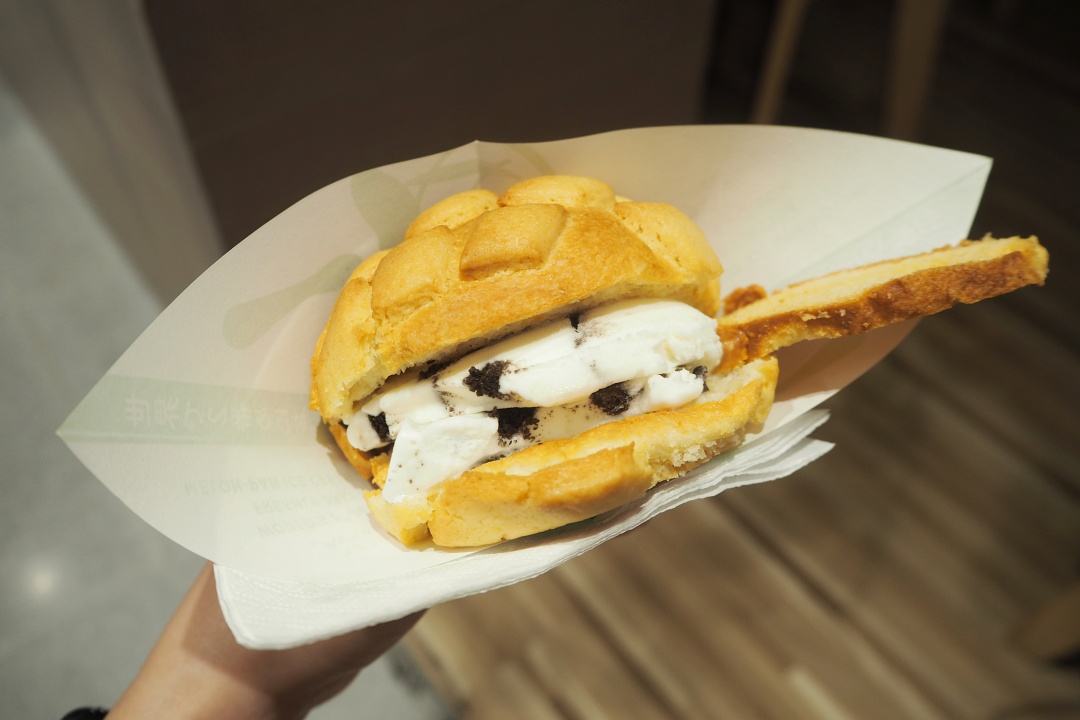 While the Husband went for the Cookie and Cream. They were THB 119 for one. To be honest, they didn't taste exceptional, but it was still a good mid-day snack.
Later that night, we decided to venture out to a night market that we have never been to before in Bangkok – Huamum Night Market.
Huamum Night Market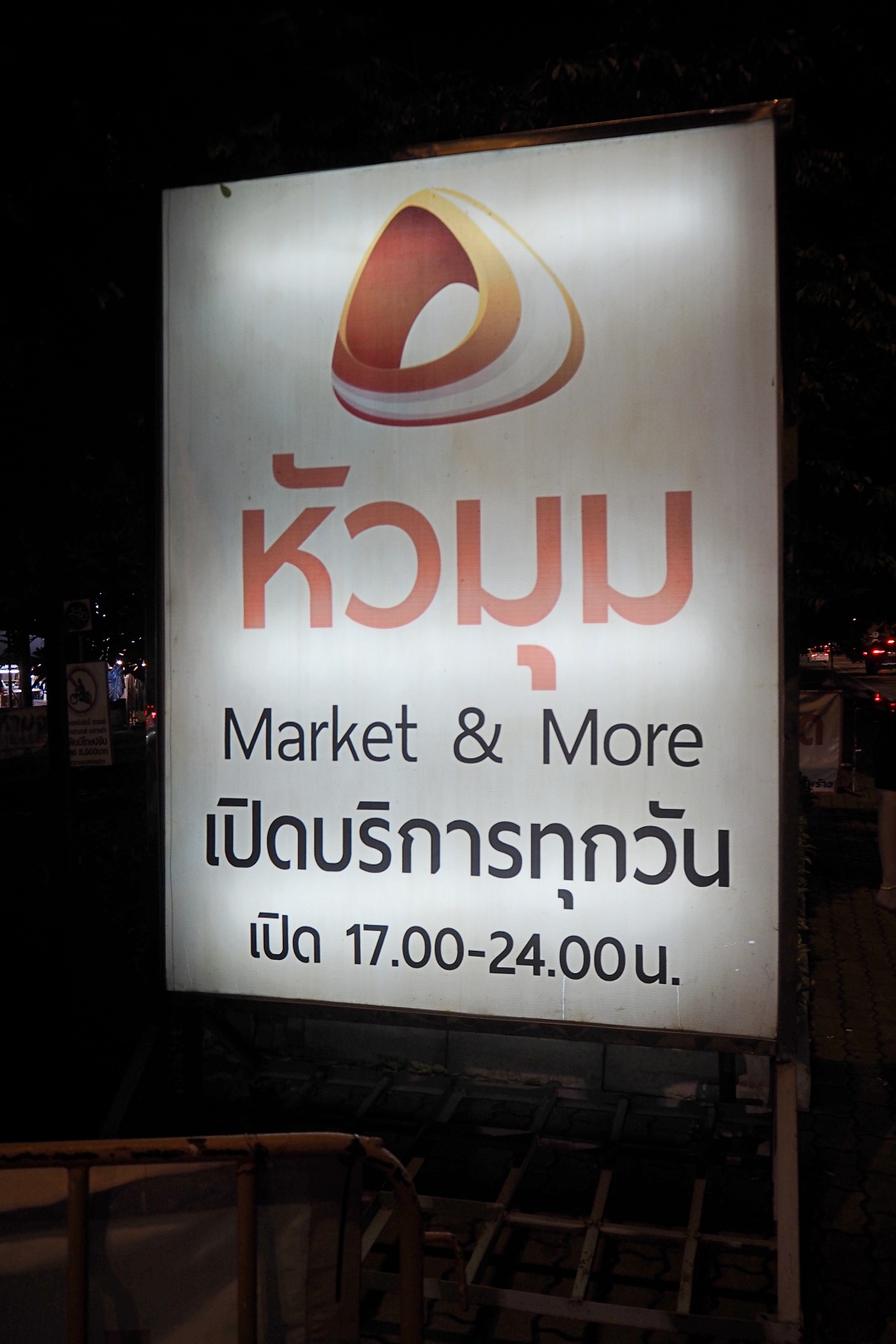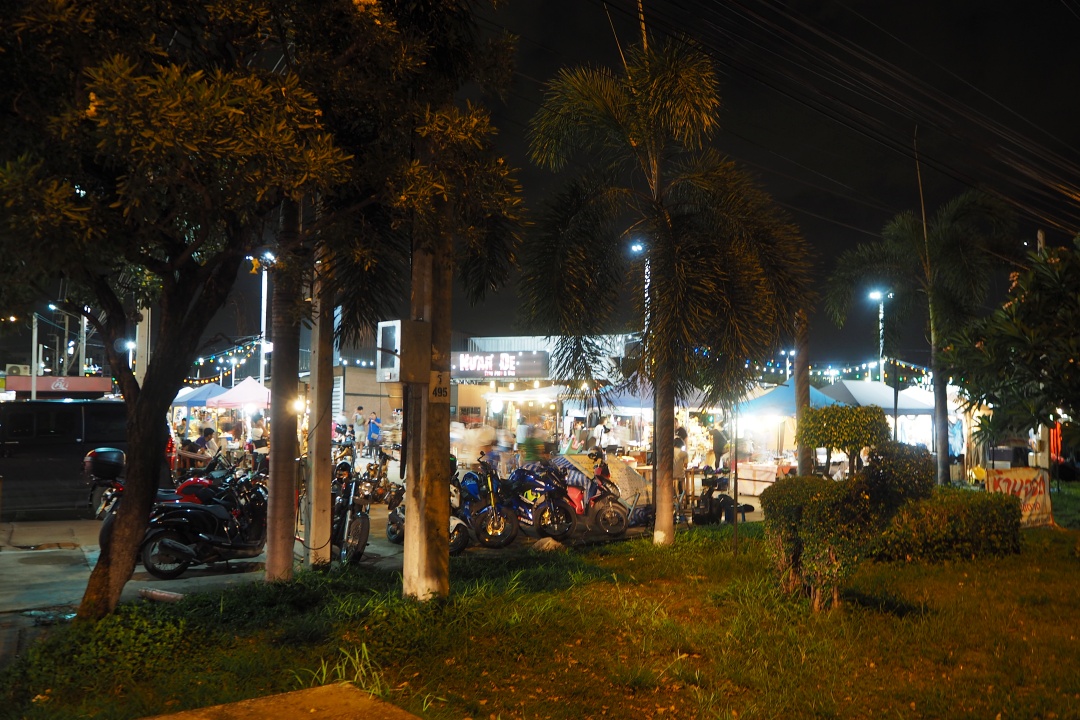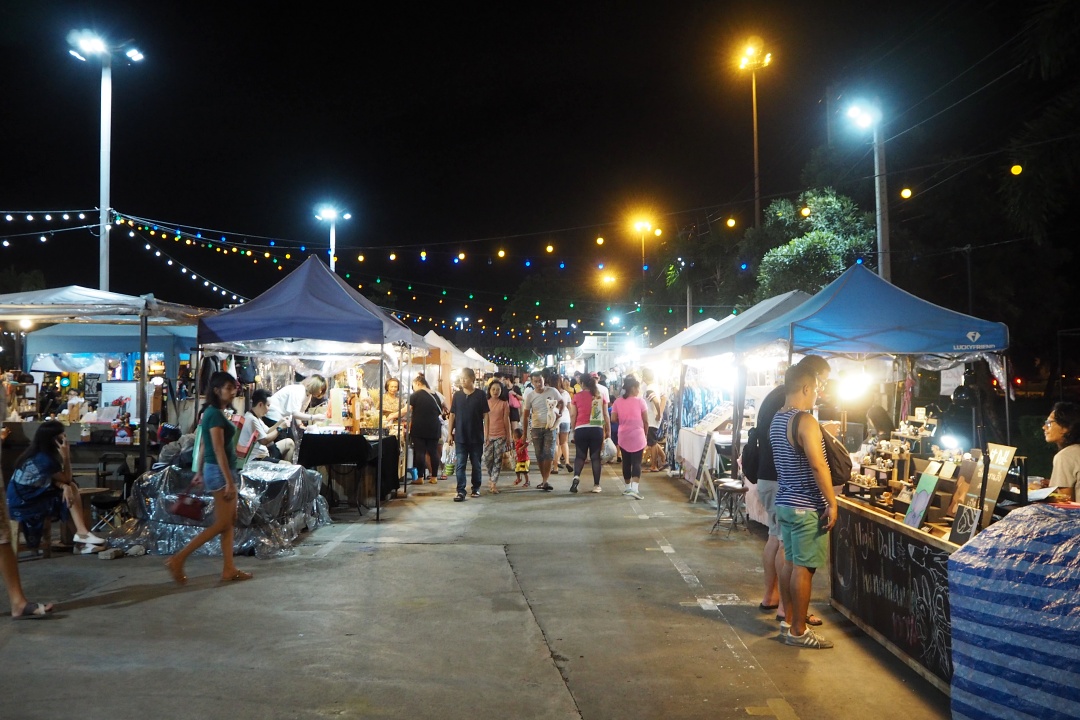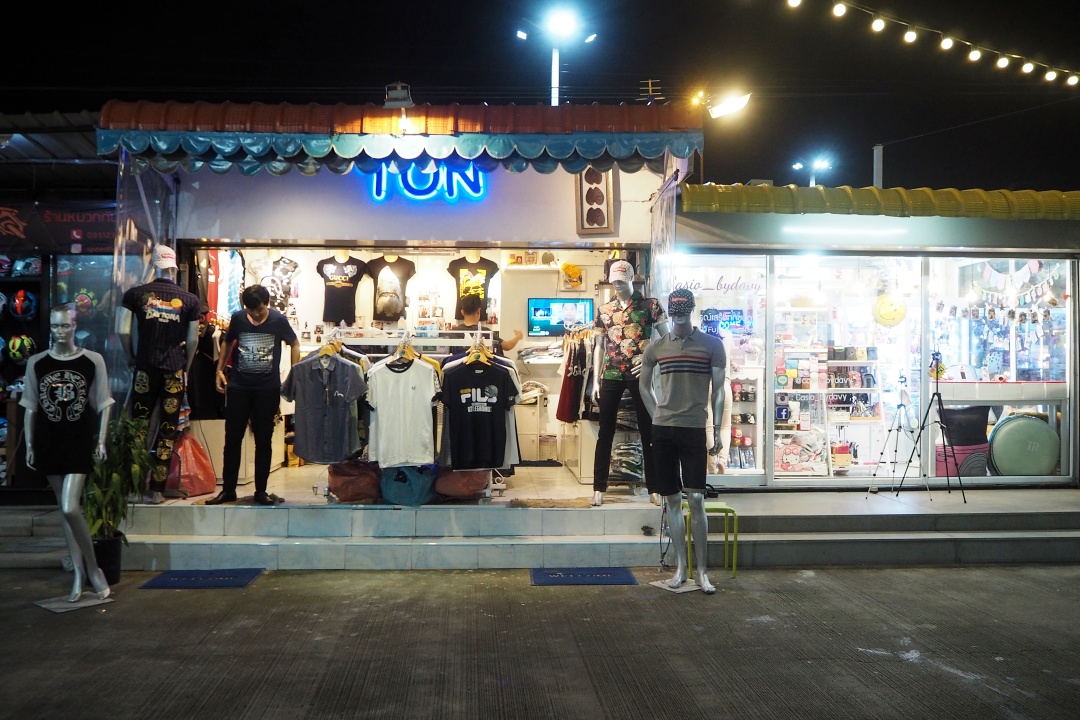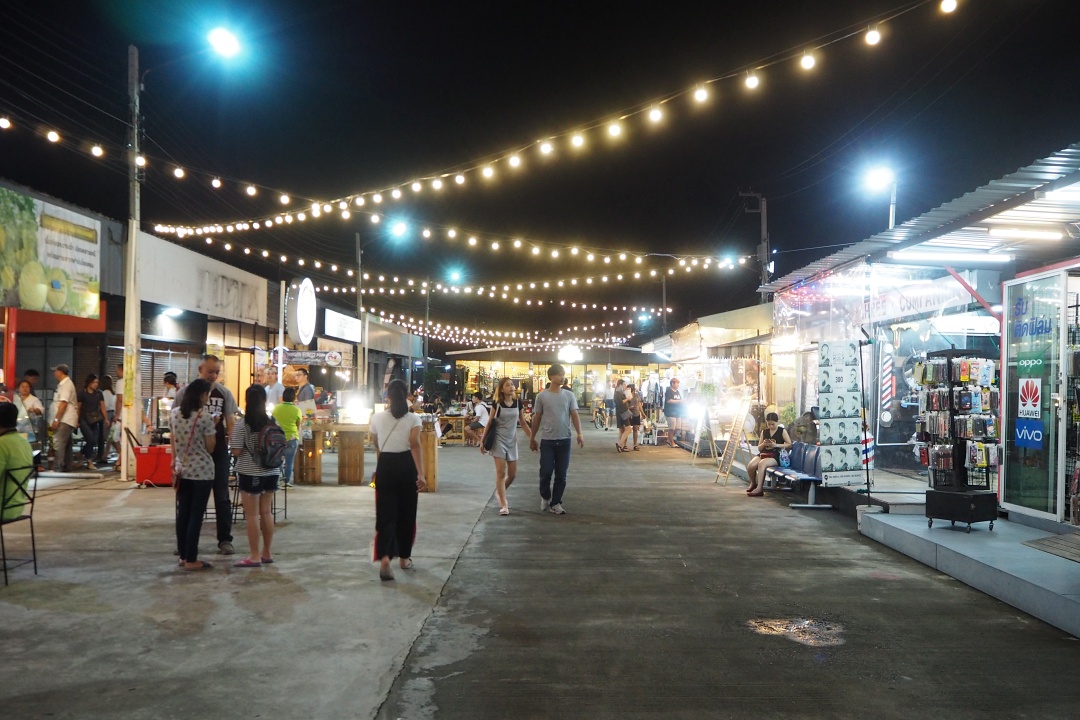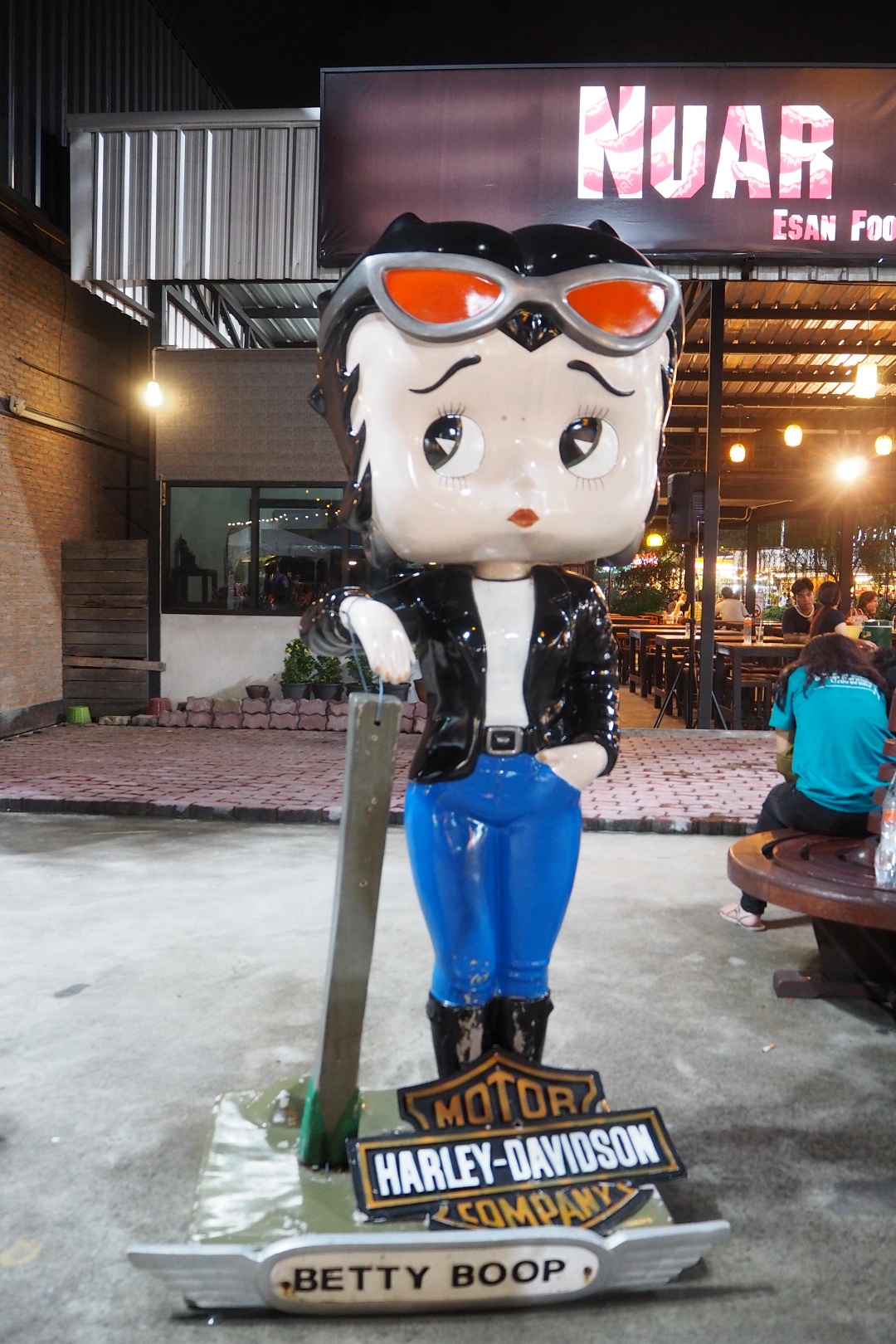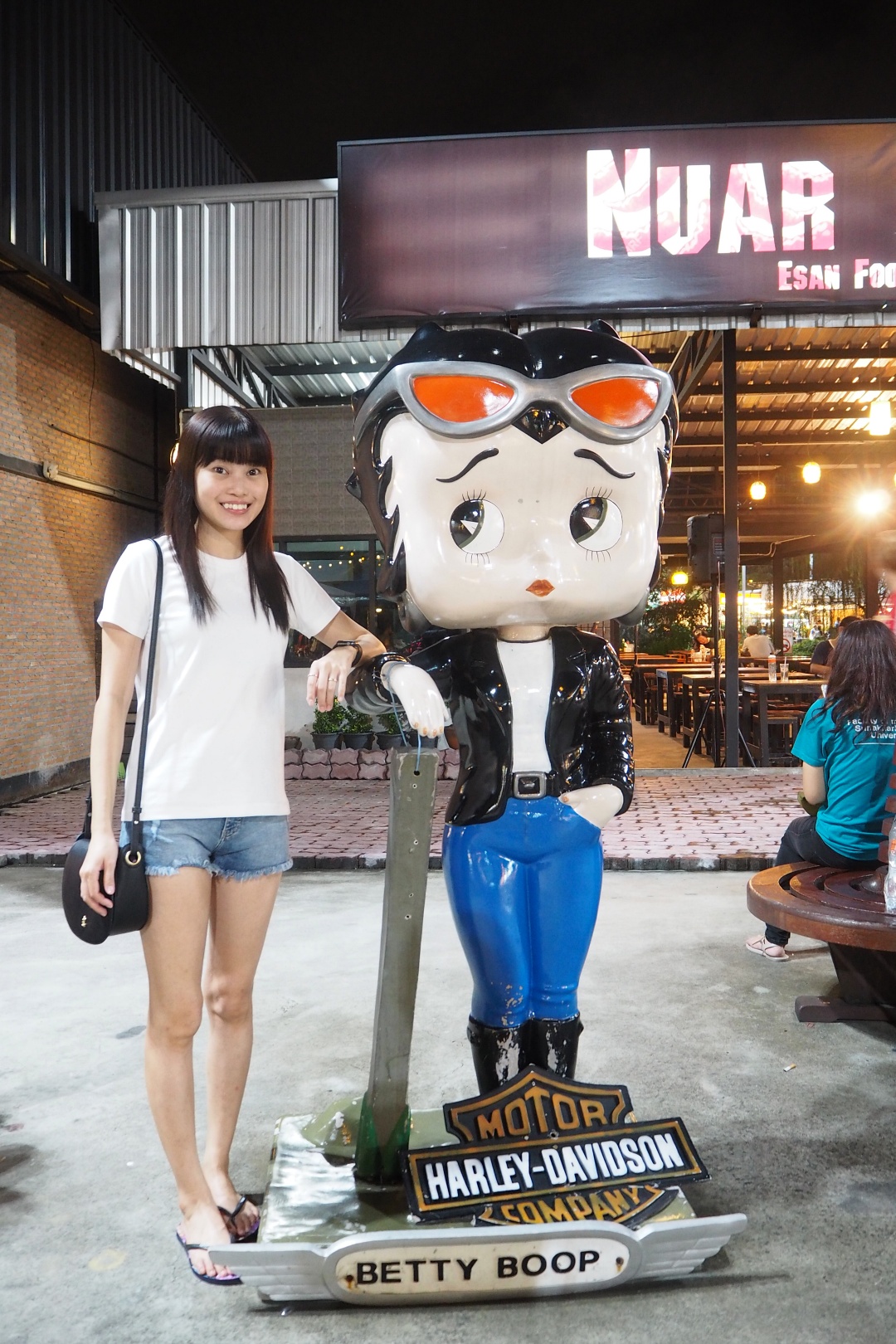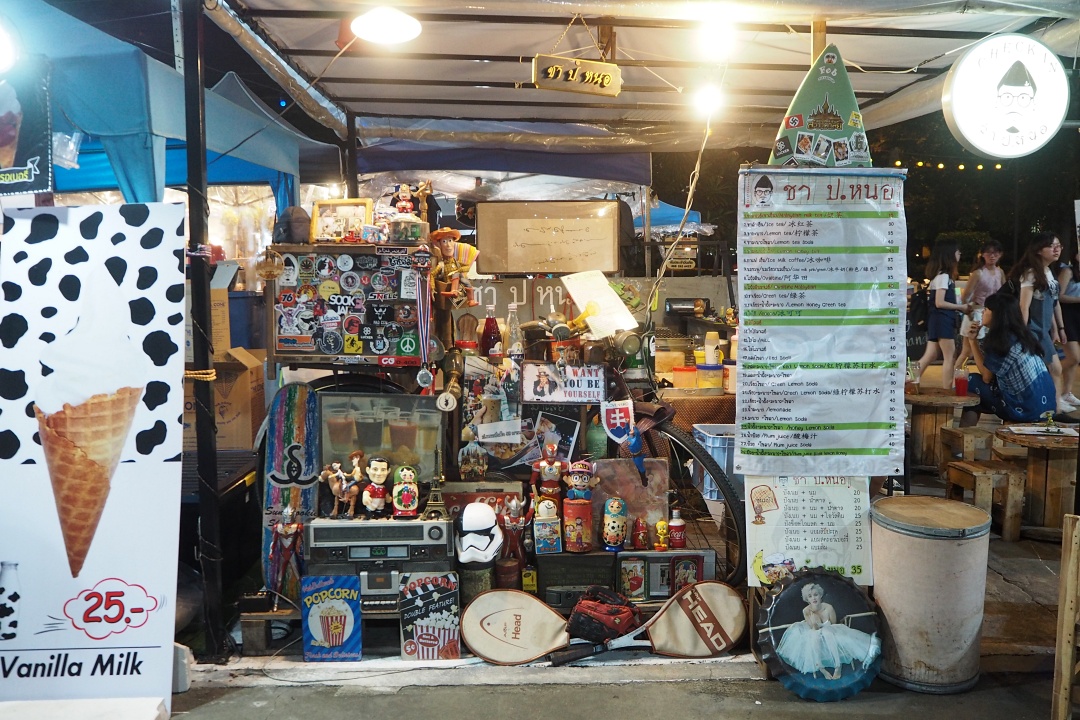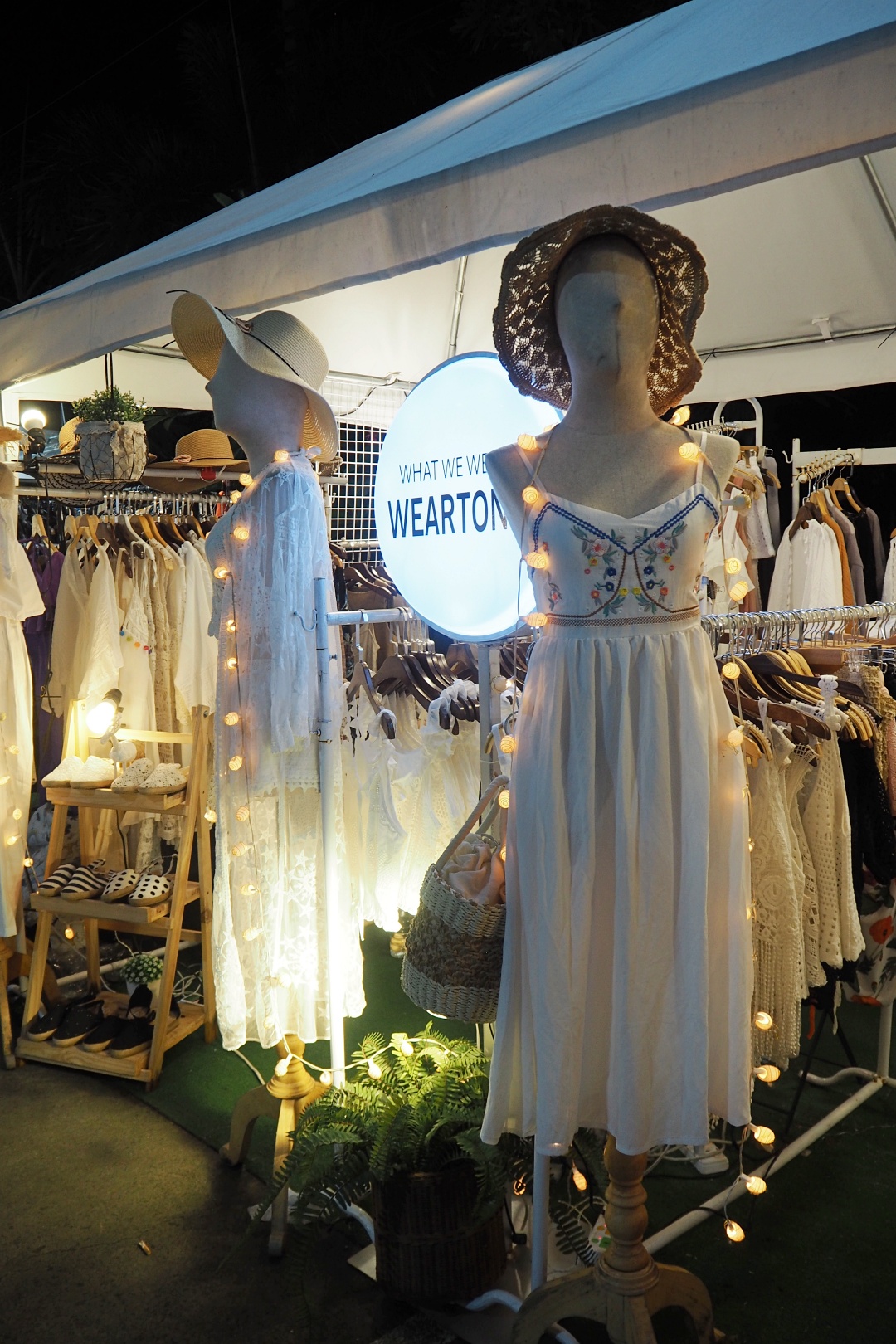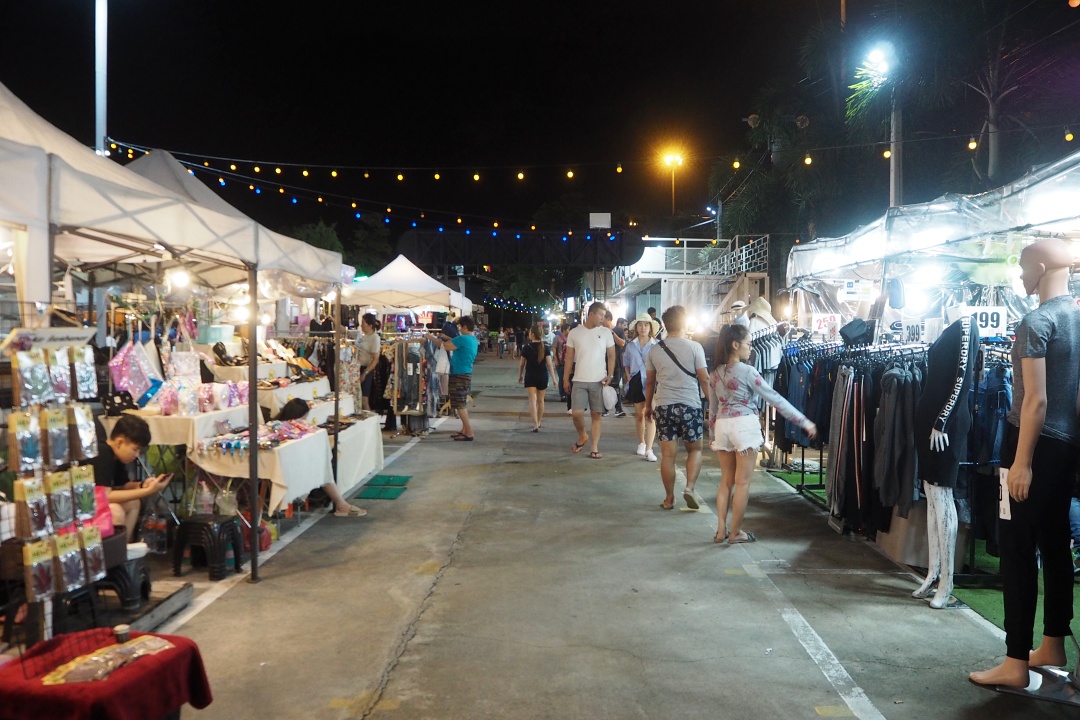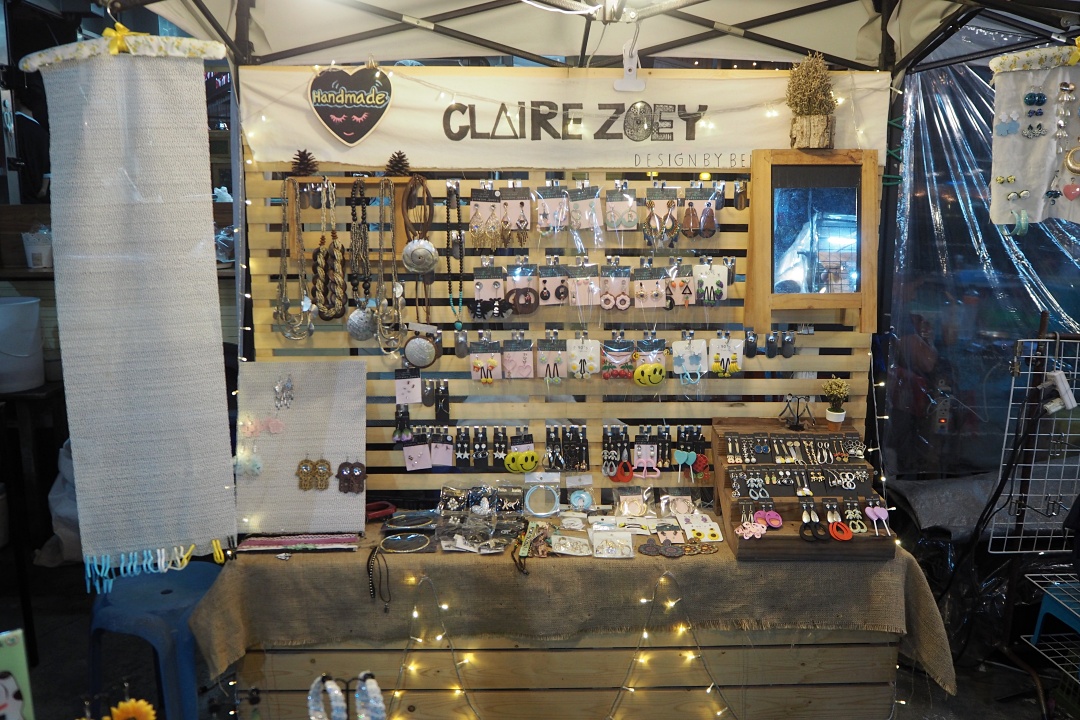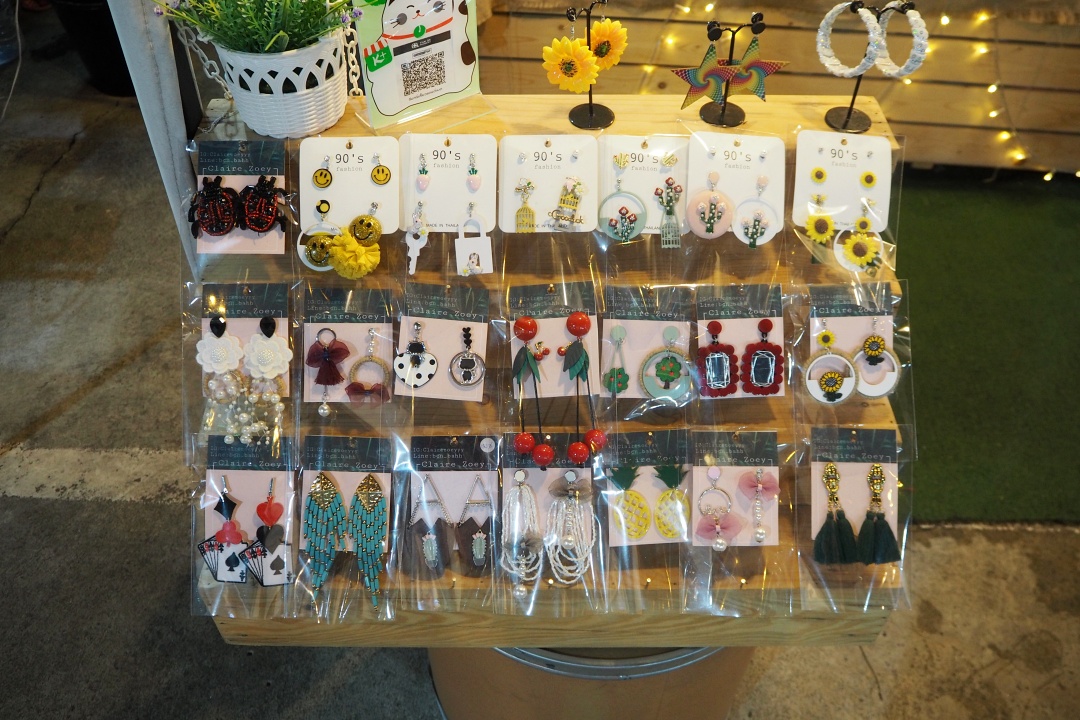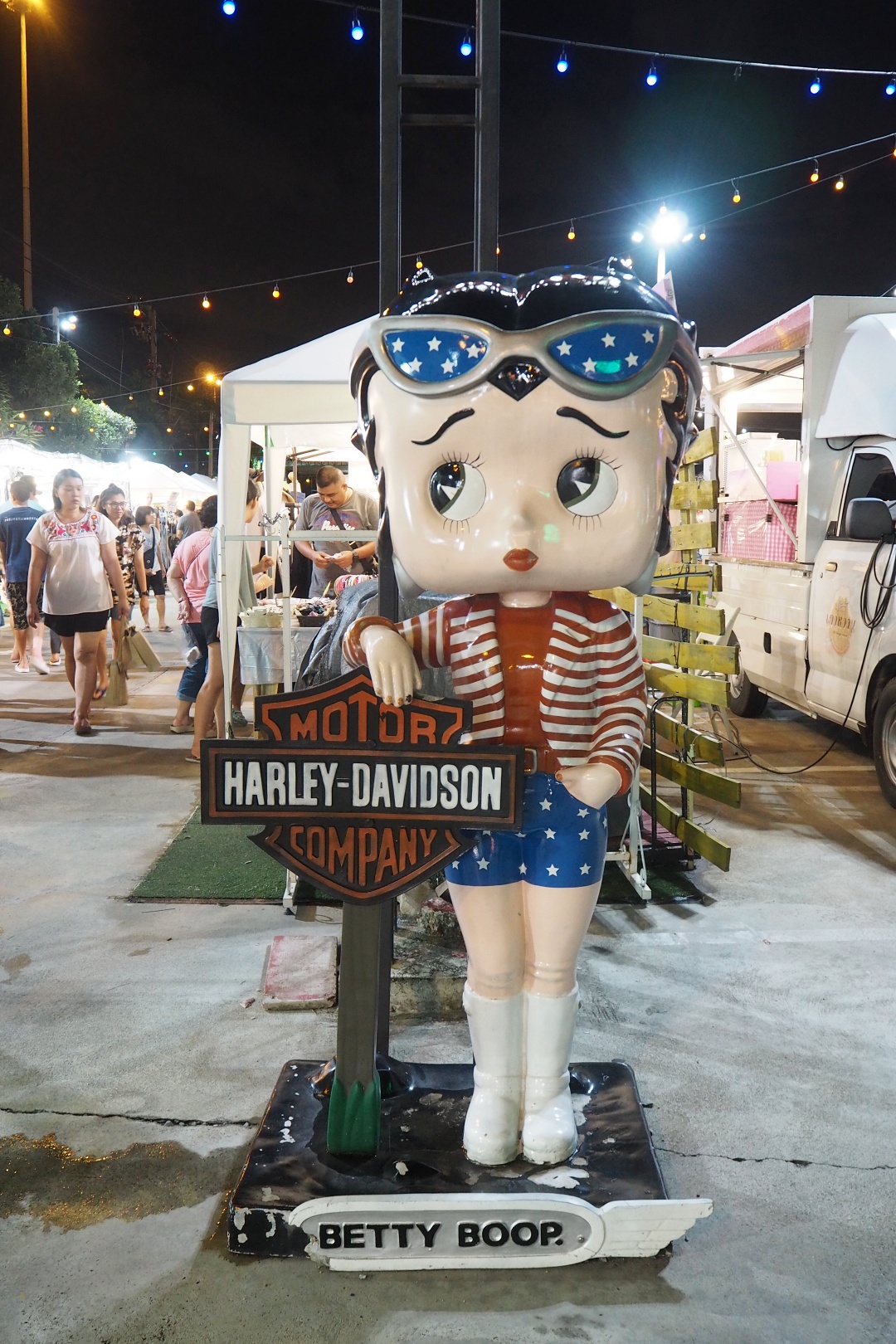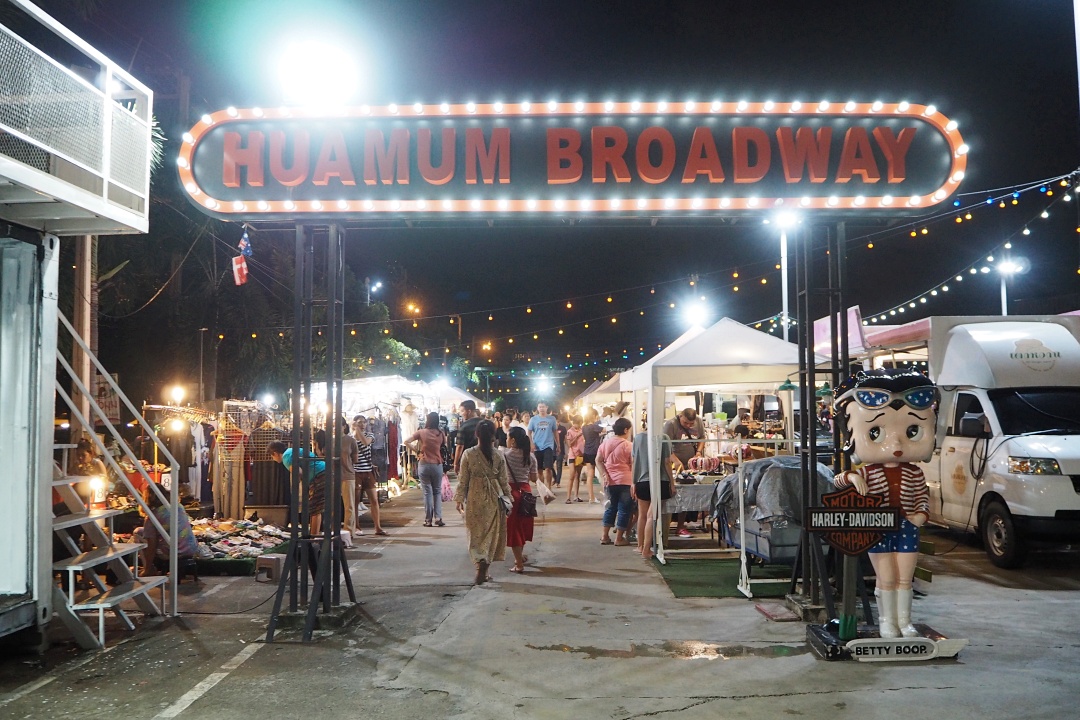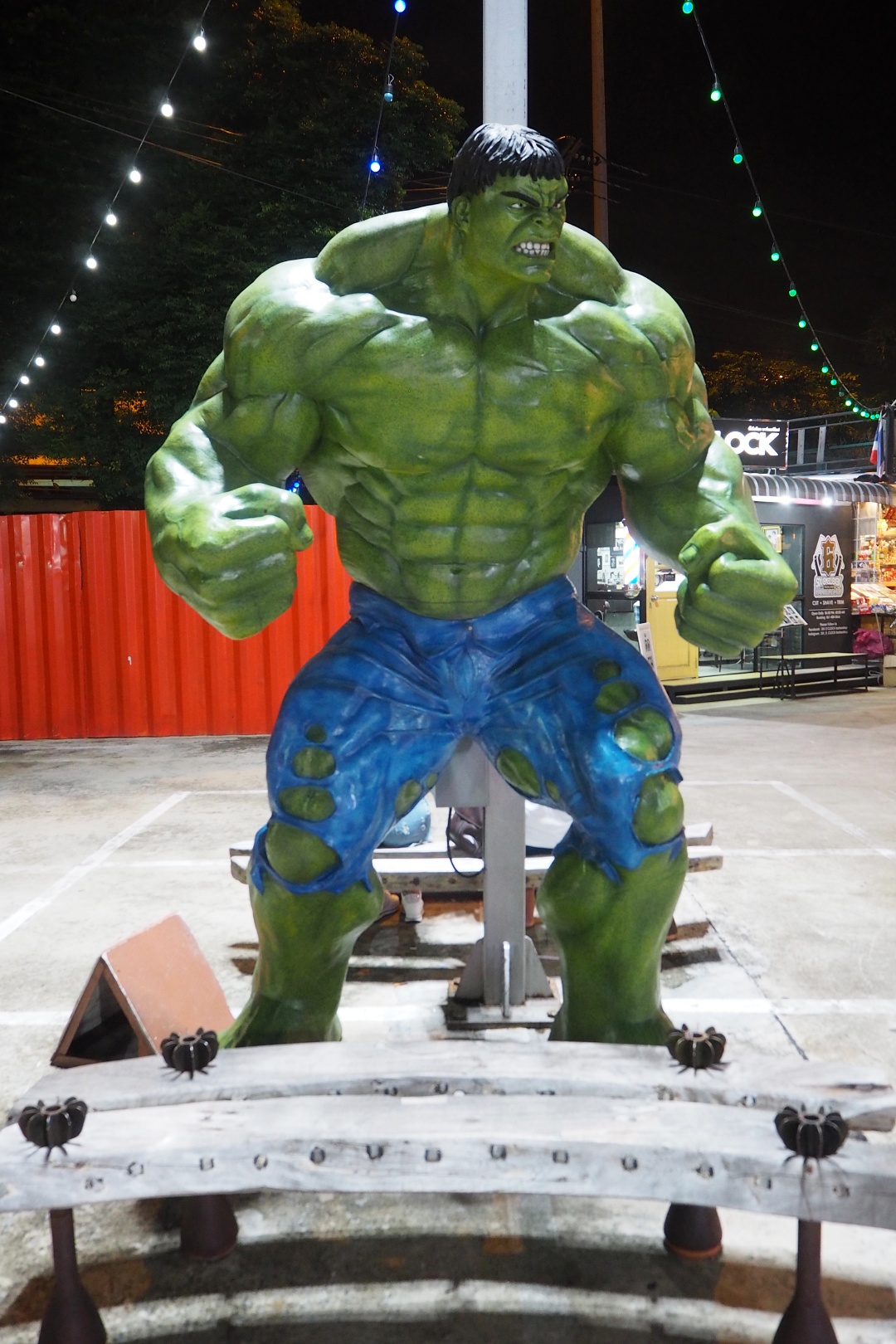 Stumbled across quite a few statues; from Betty Boop to Marvel's Hulk, Captain America and Pikachu.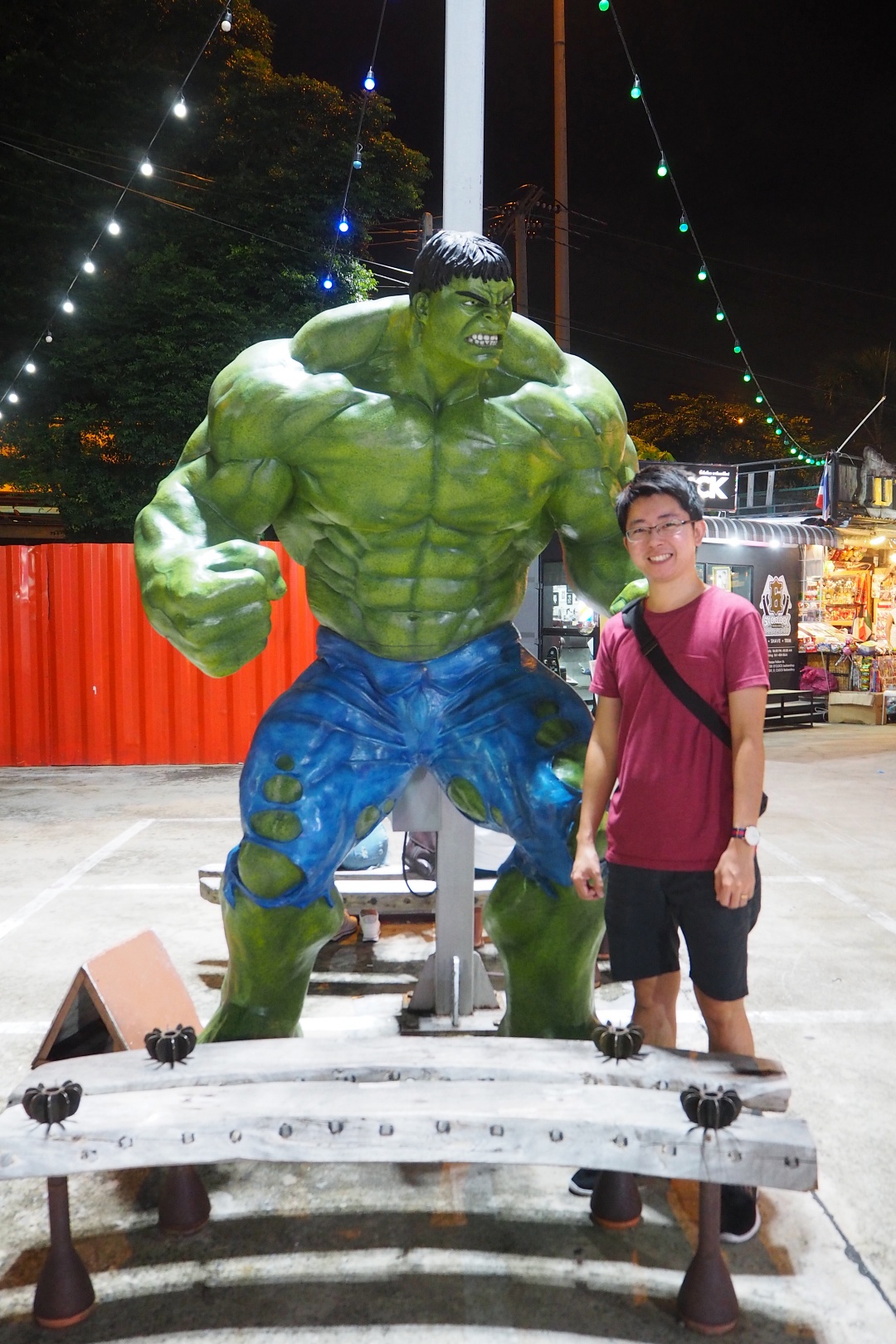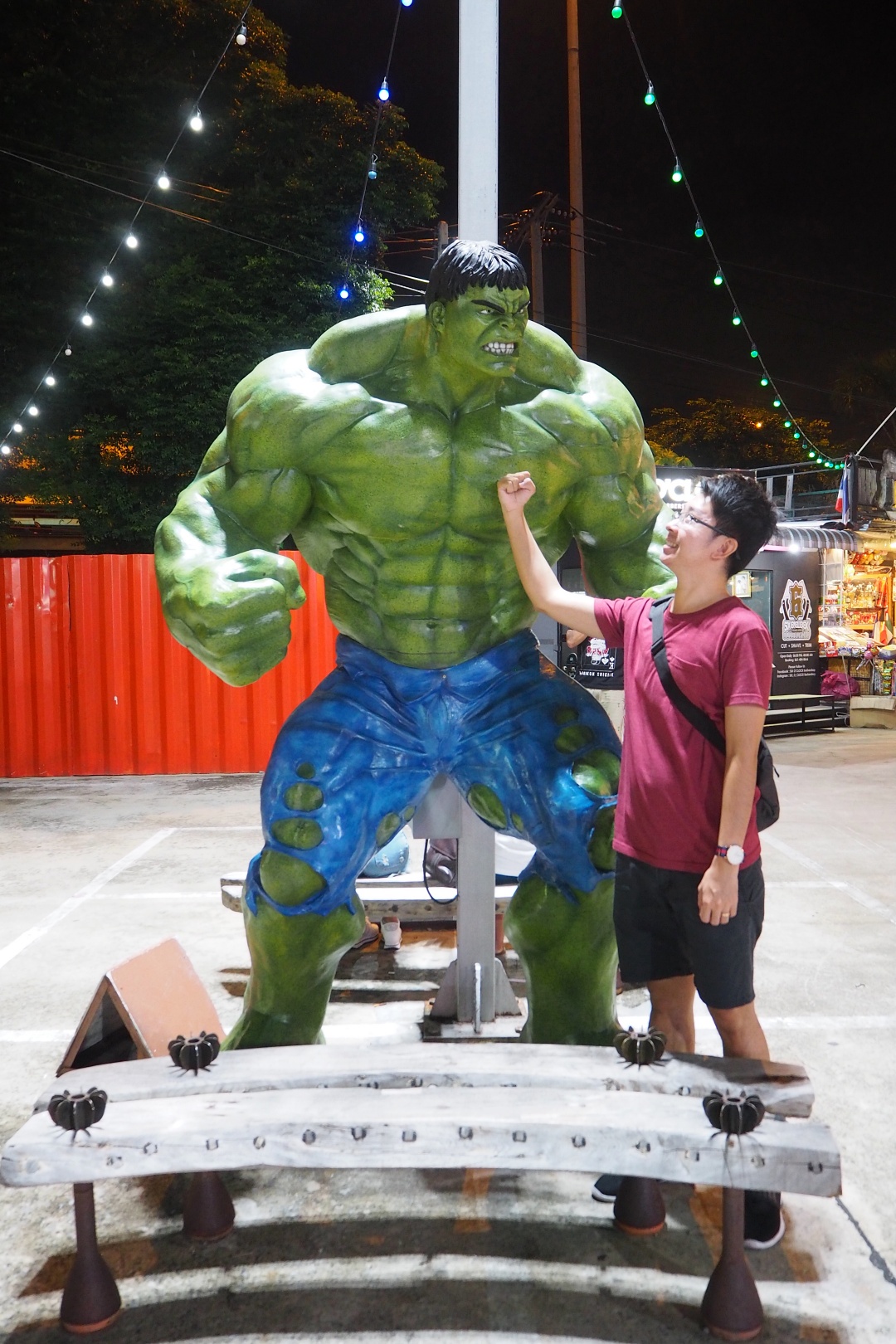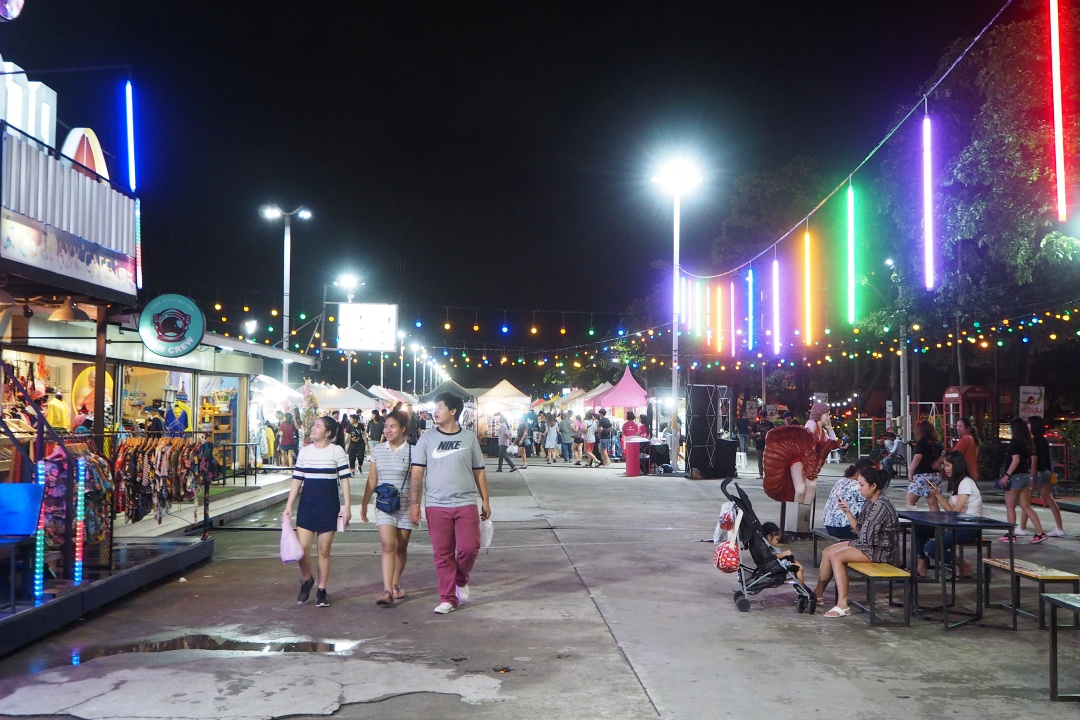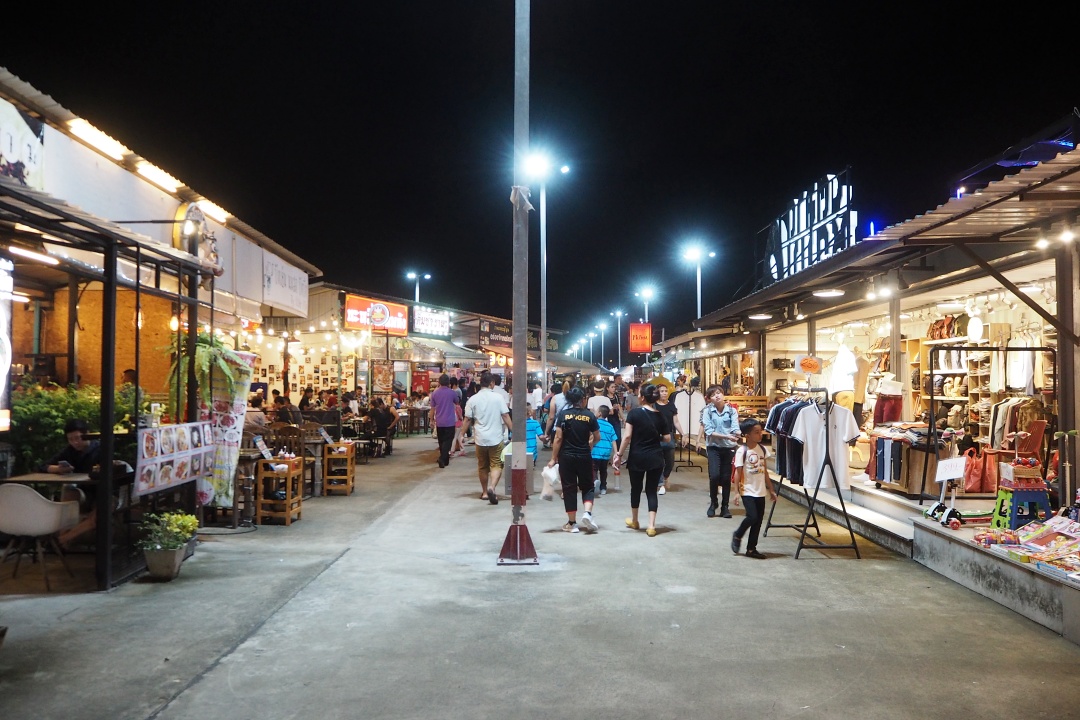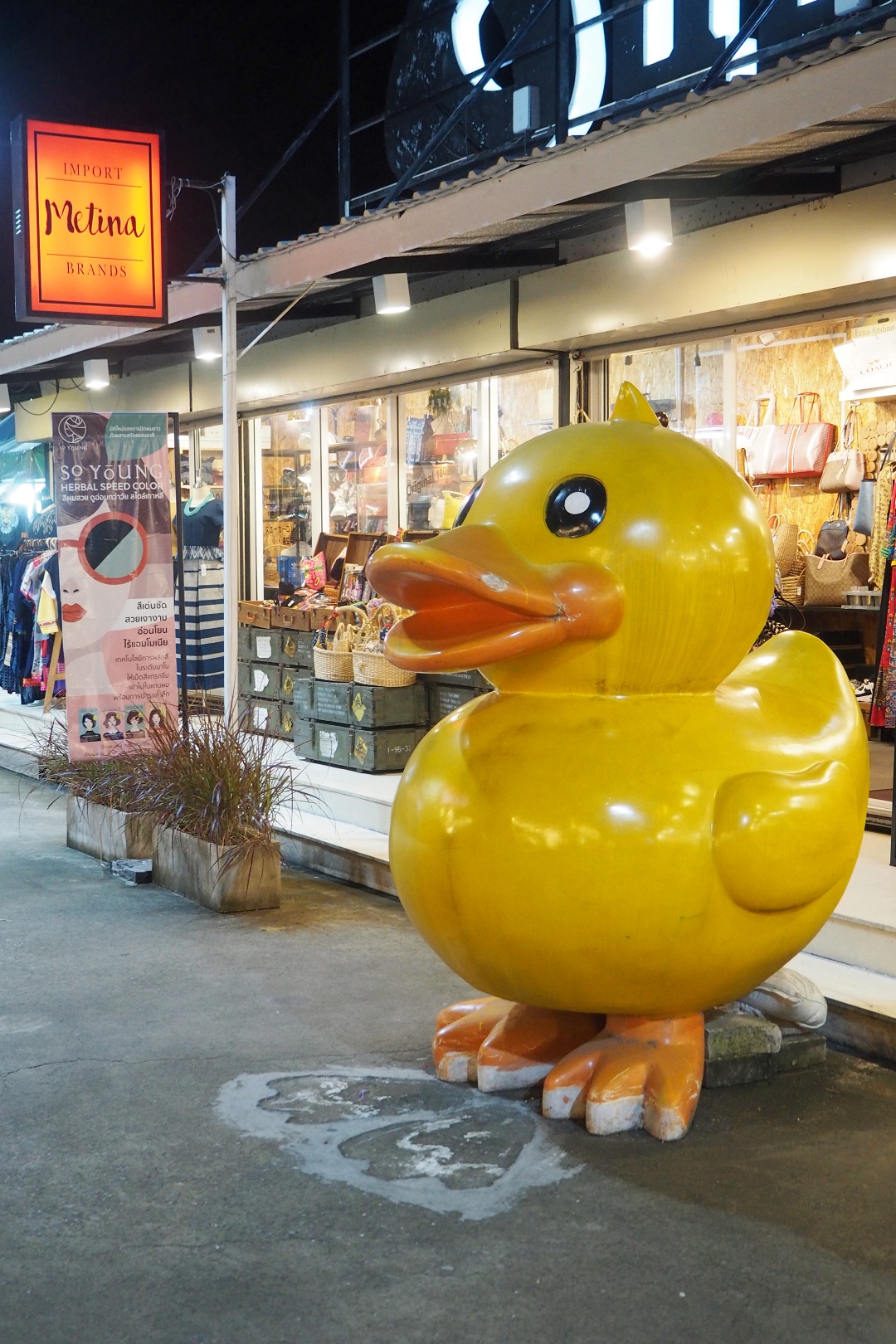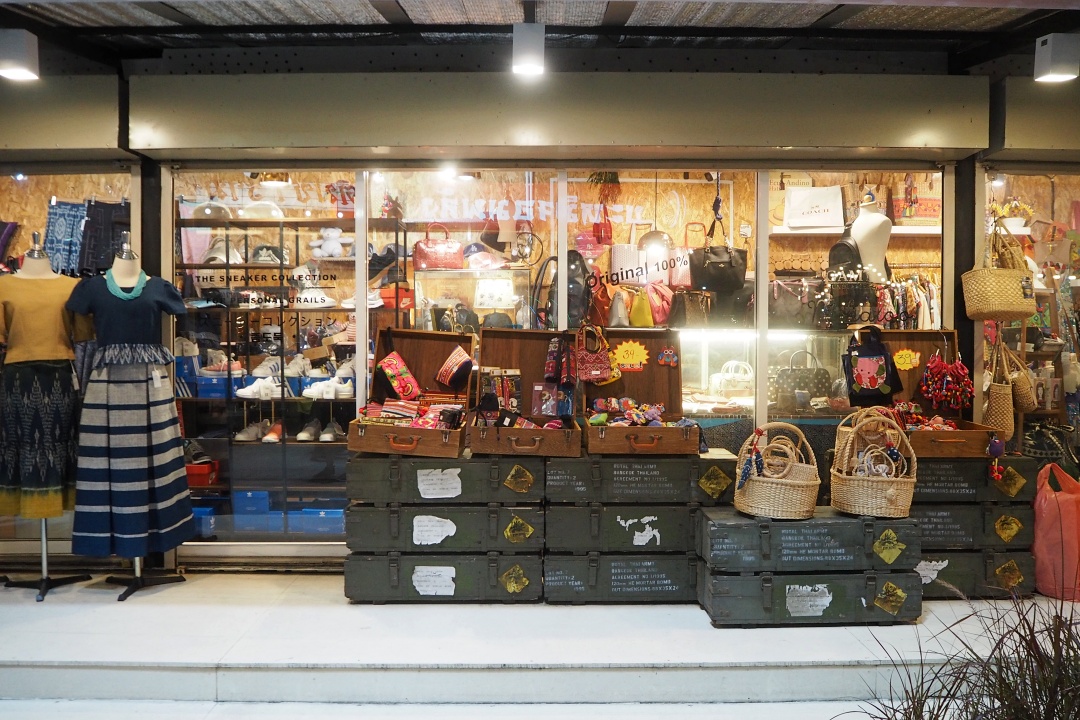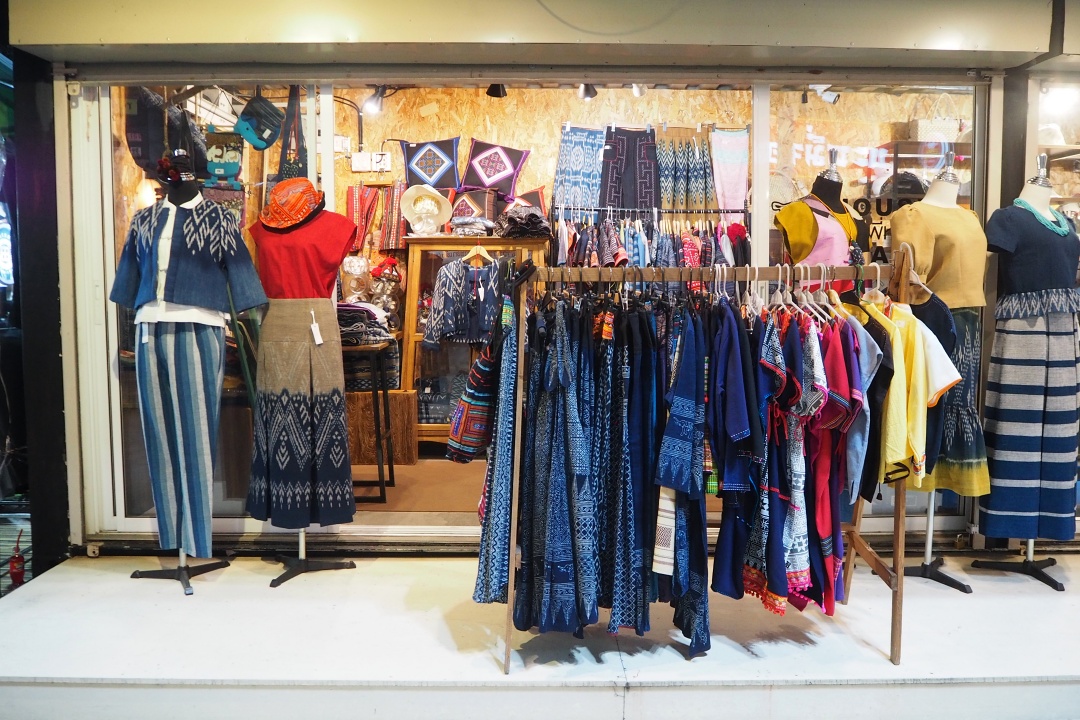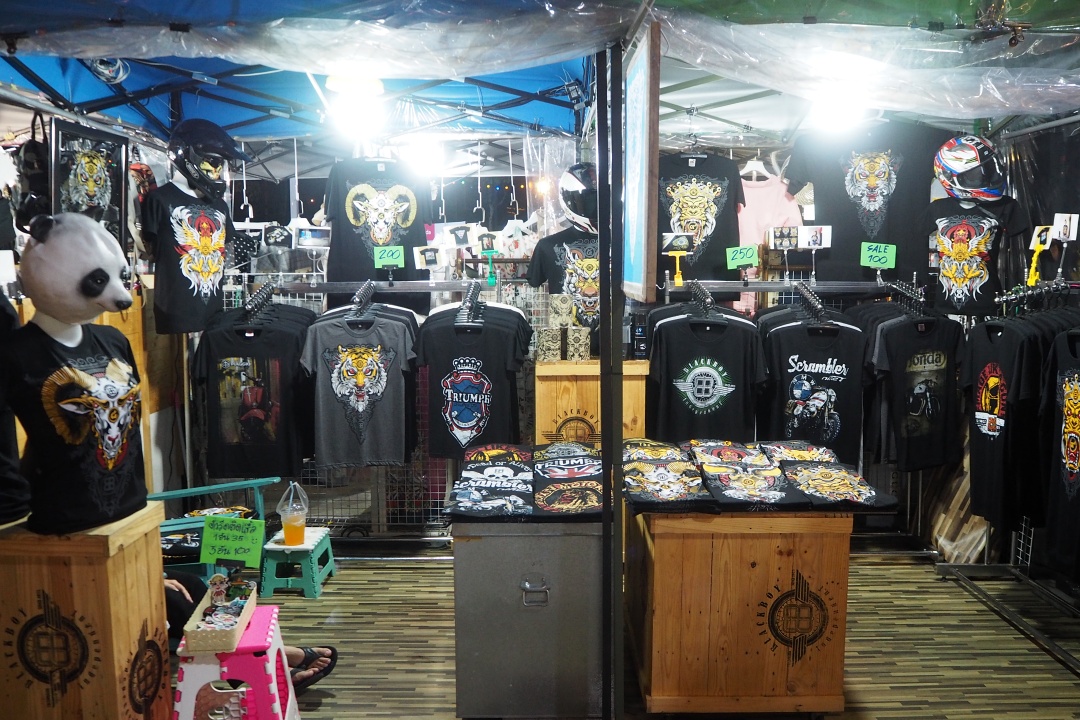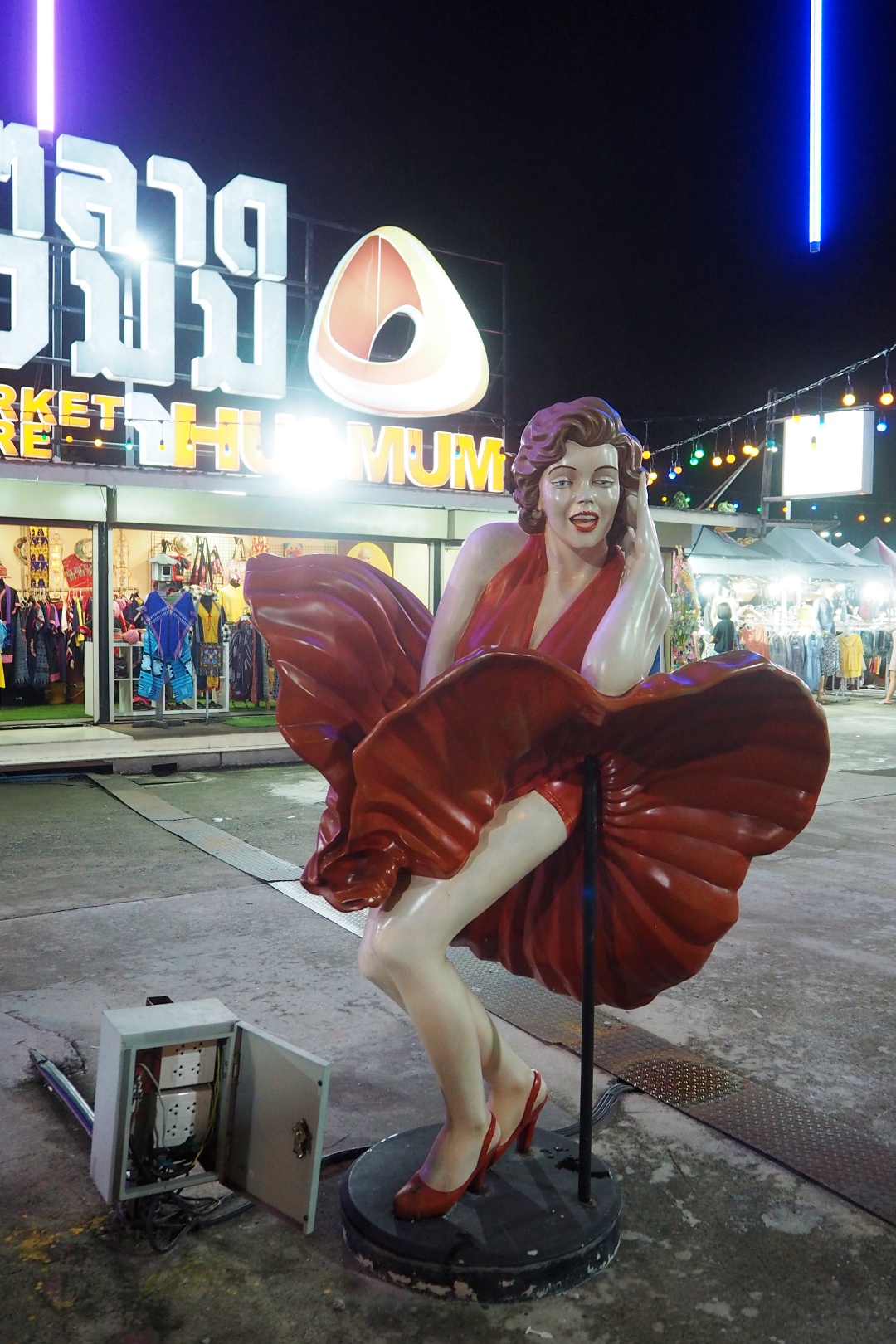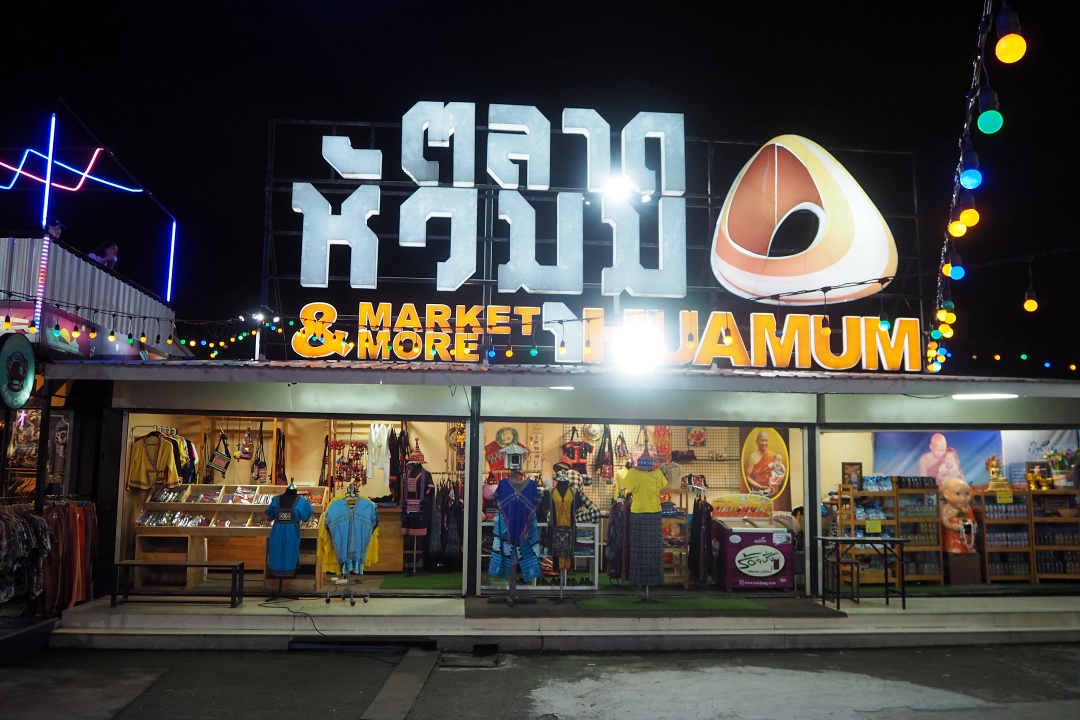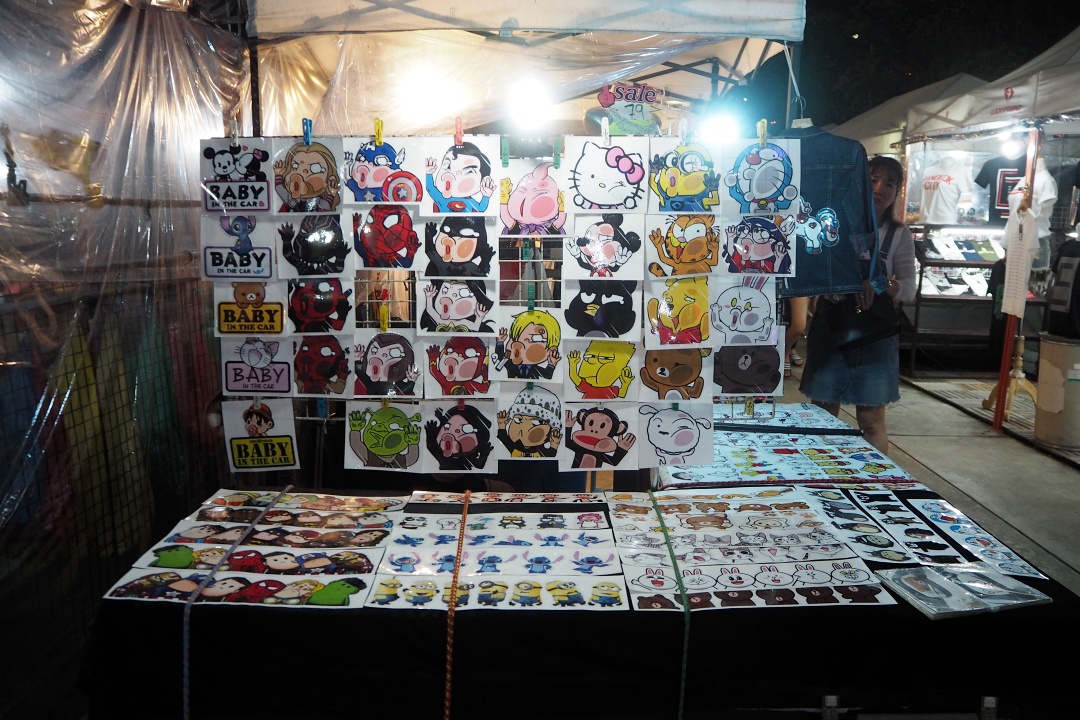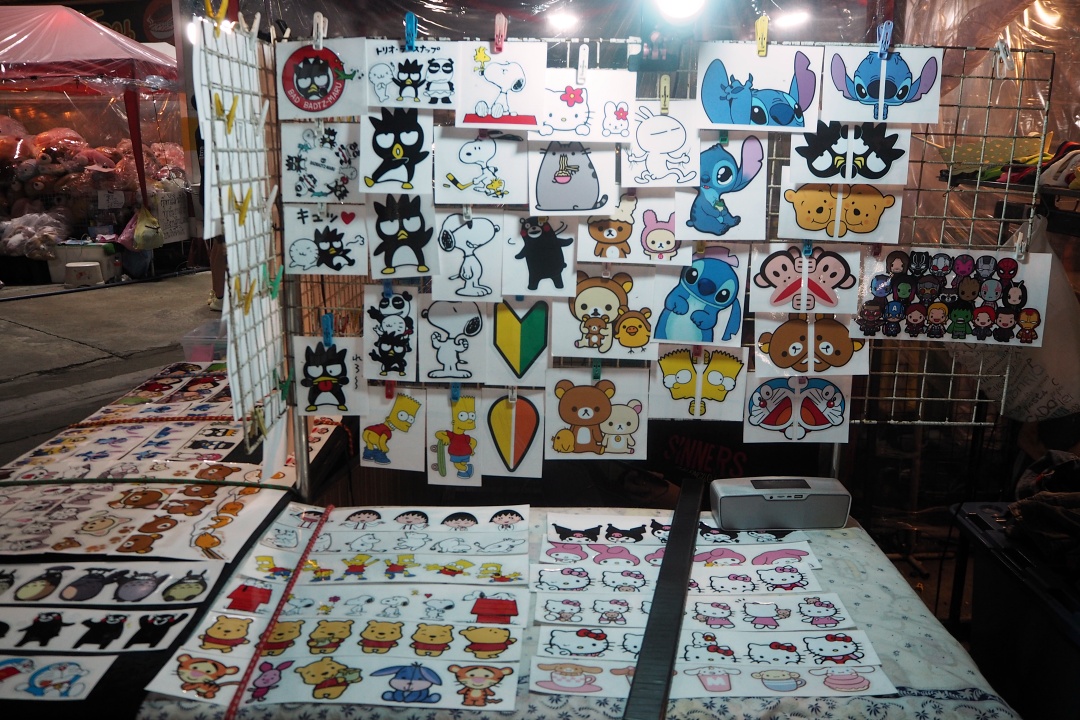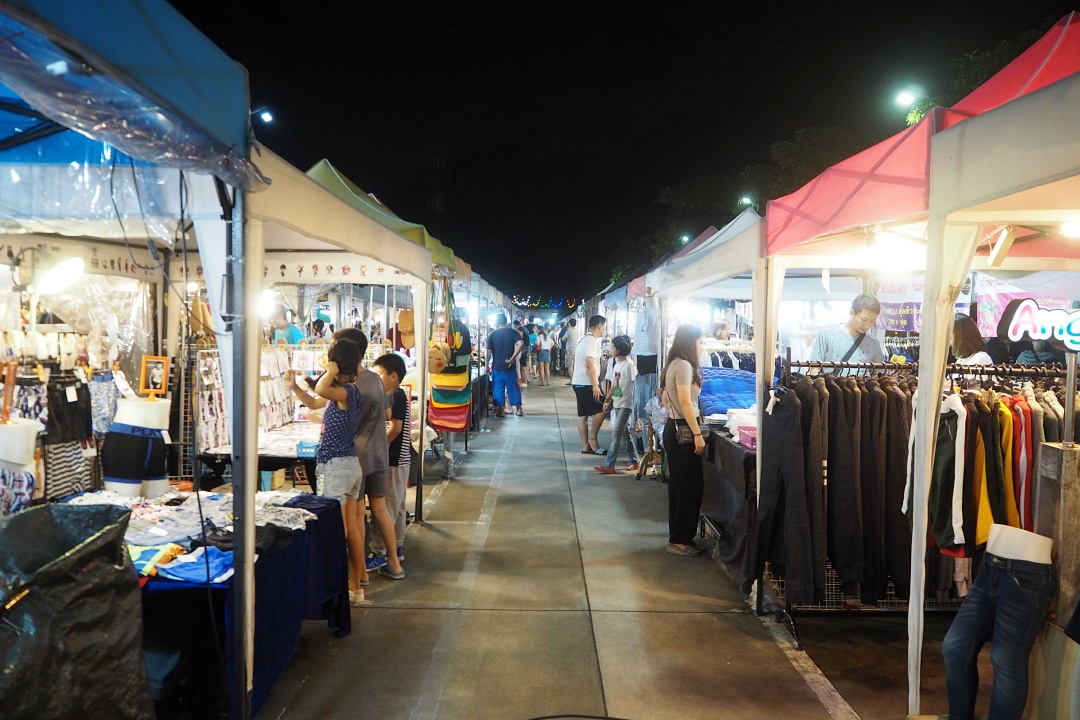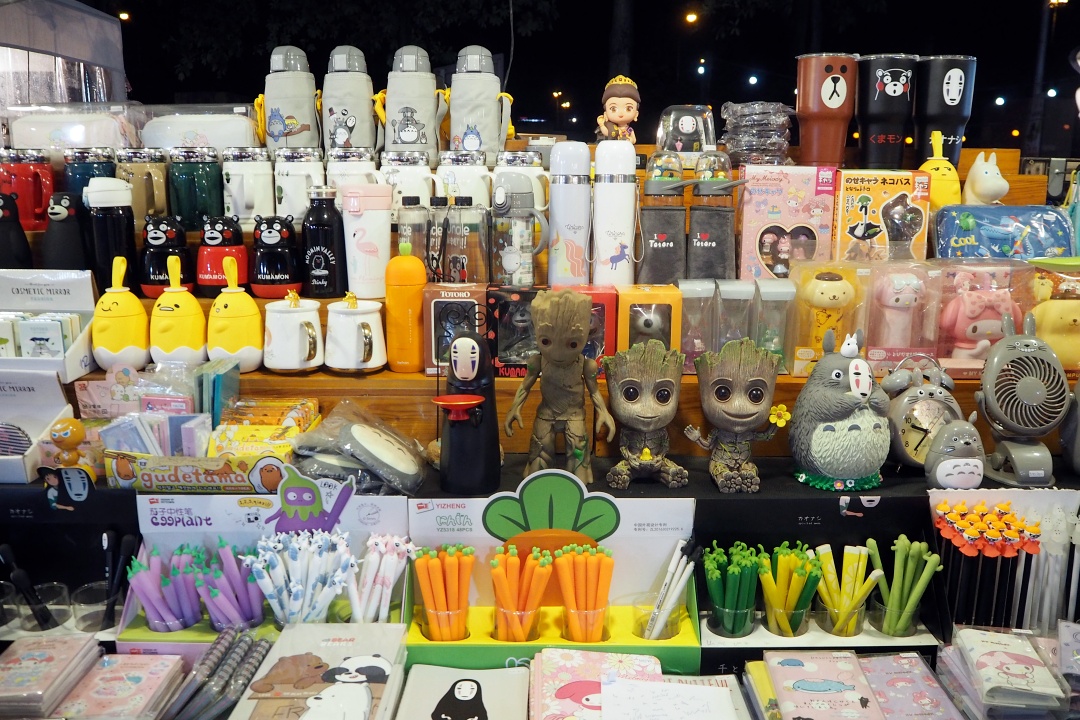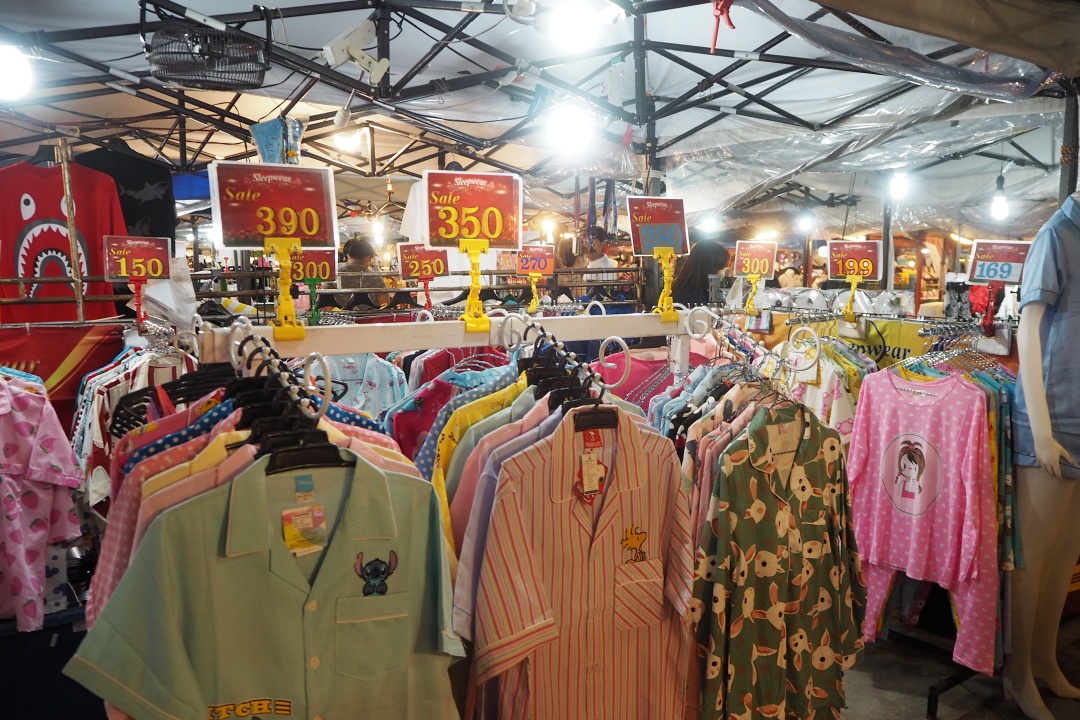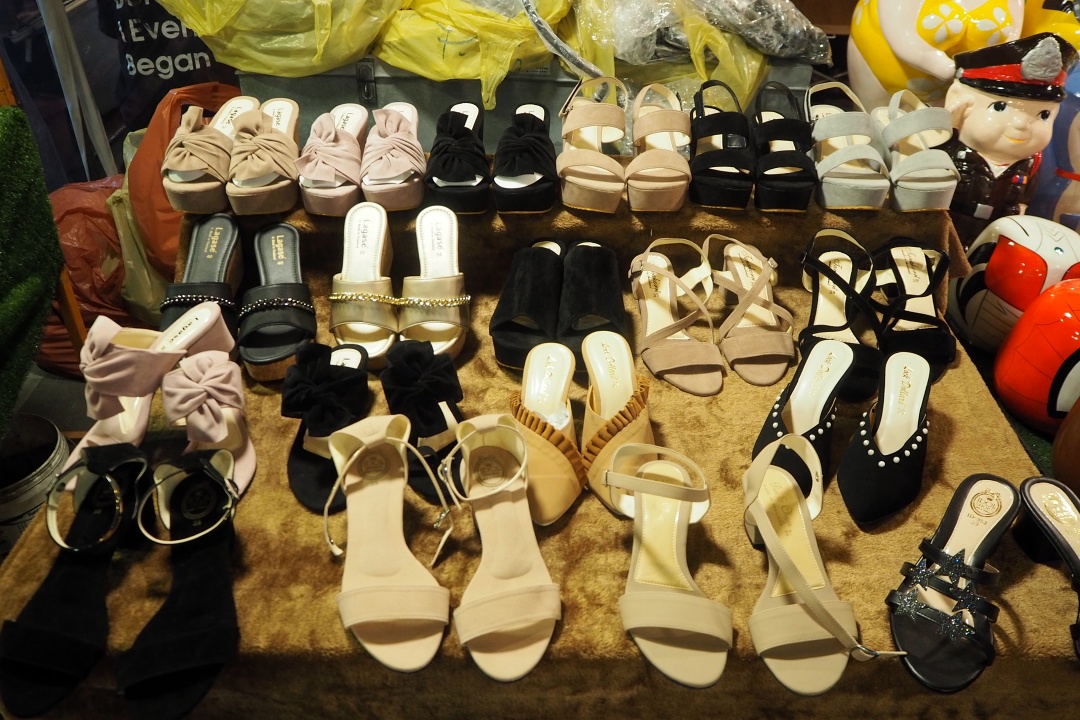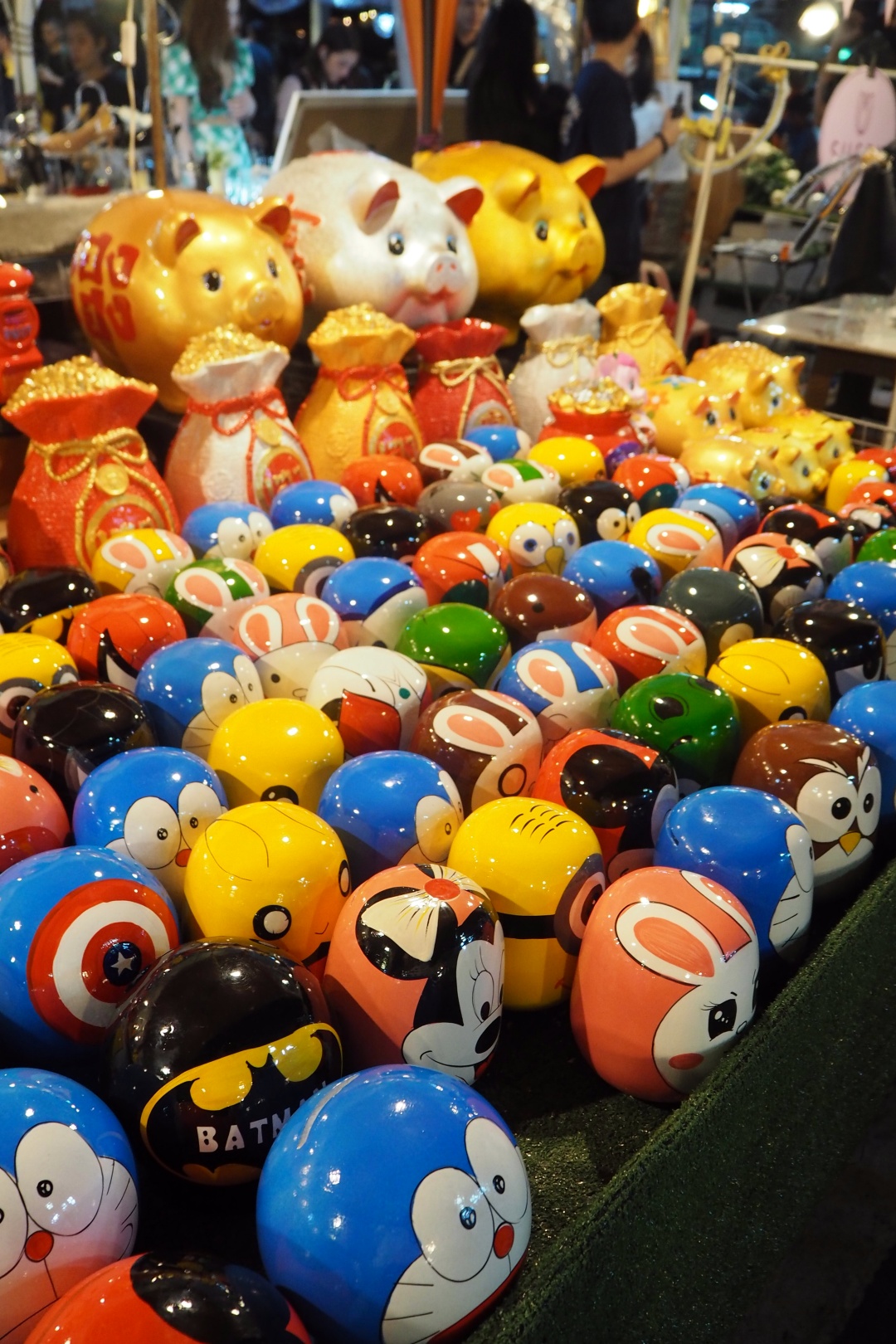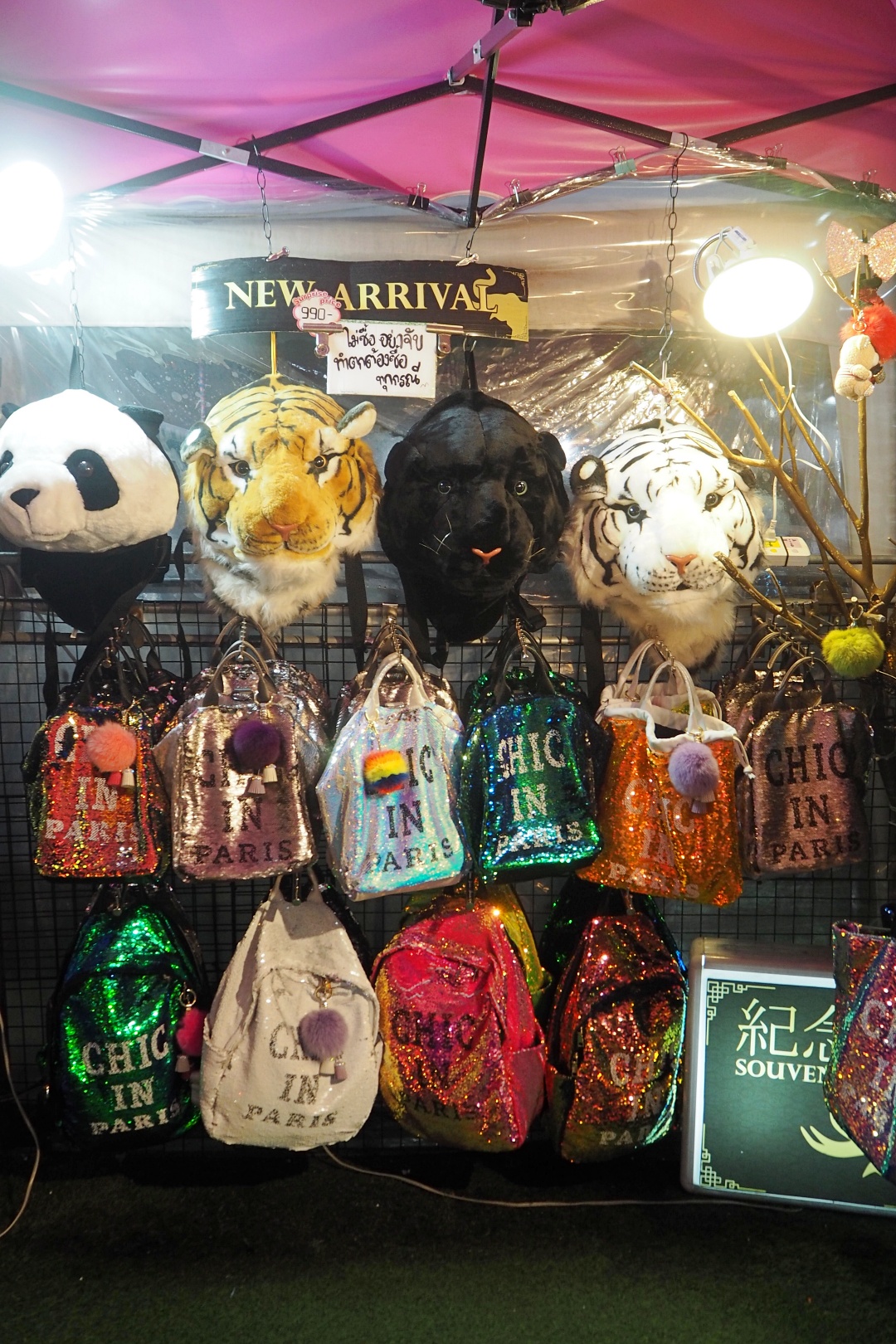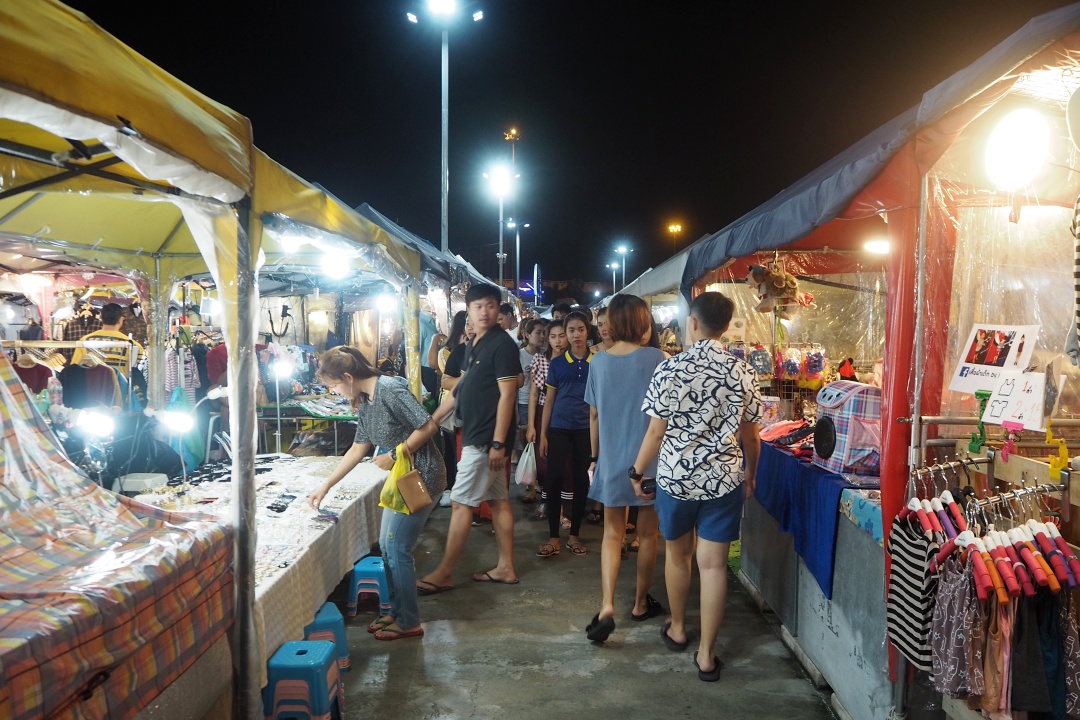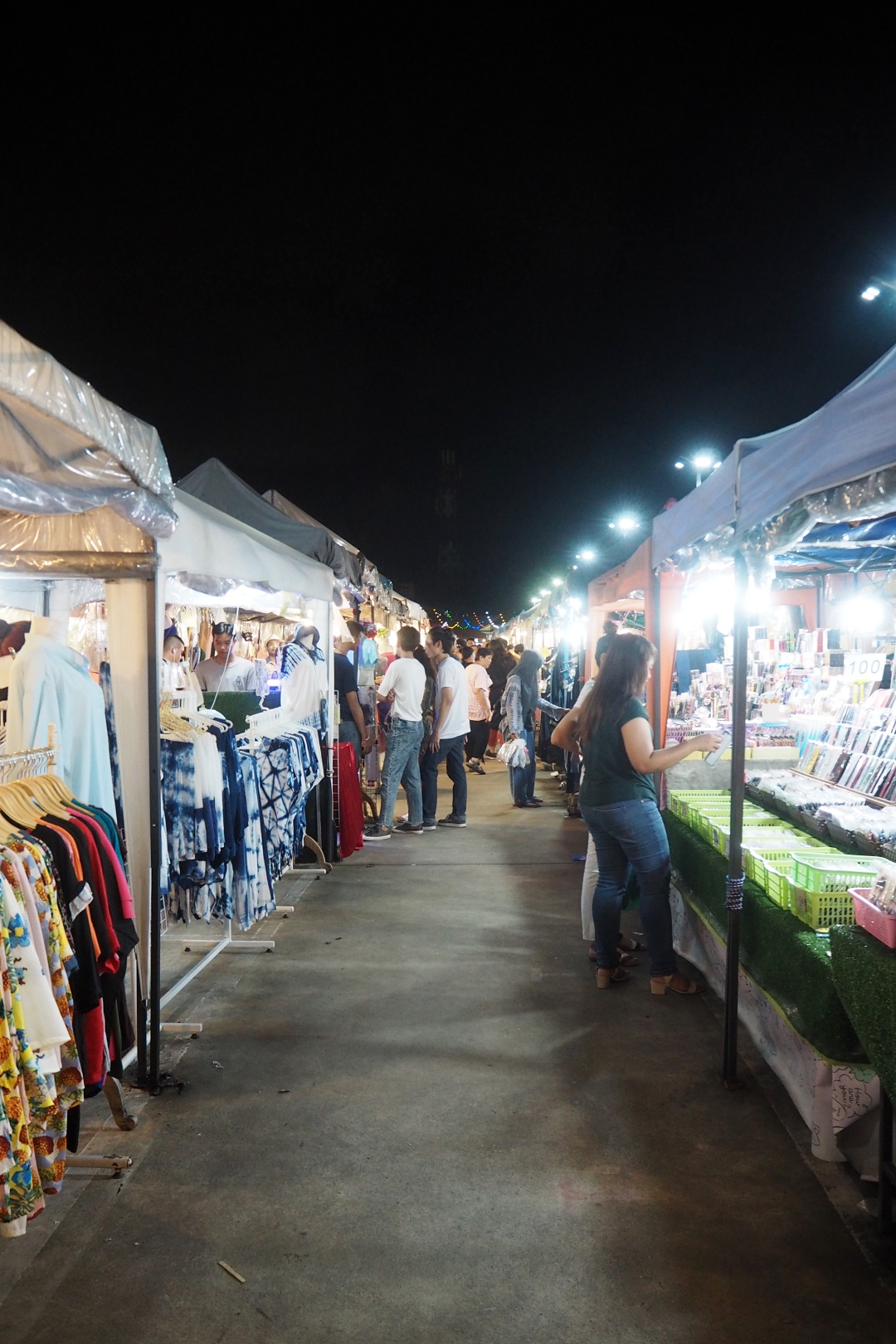 Our first time at Huamum Night Market and I quite like it. The stalls were nicely spaced out, and it wasn't overly crowded, which was nice.
In terms of shopping, it really depends on what you're looking for. But like all night markets, they have quite a vast selections.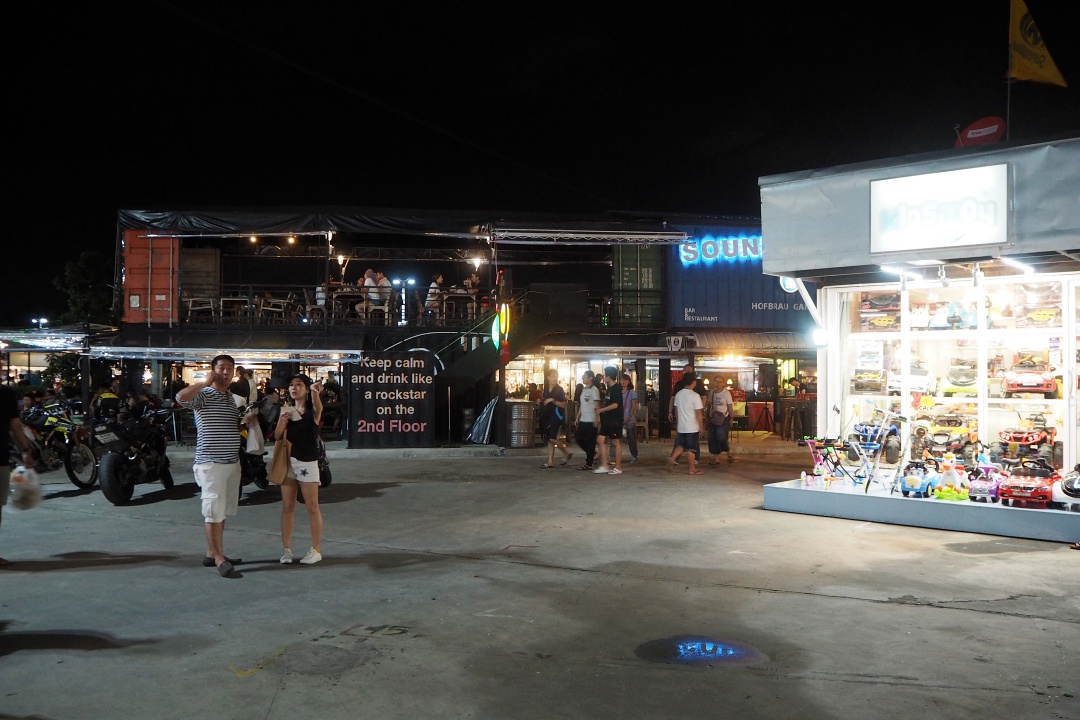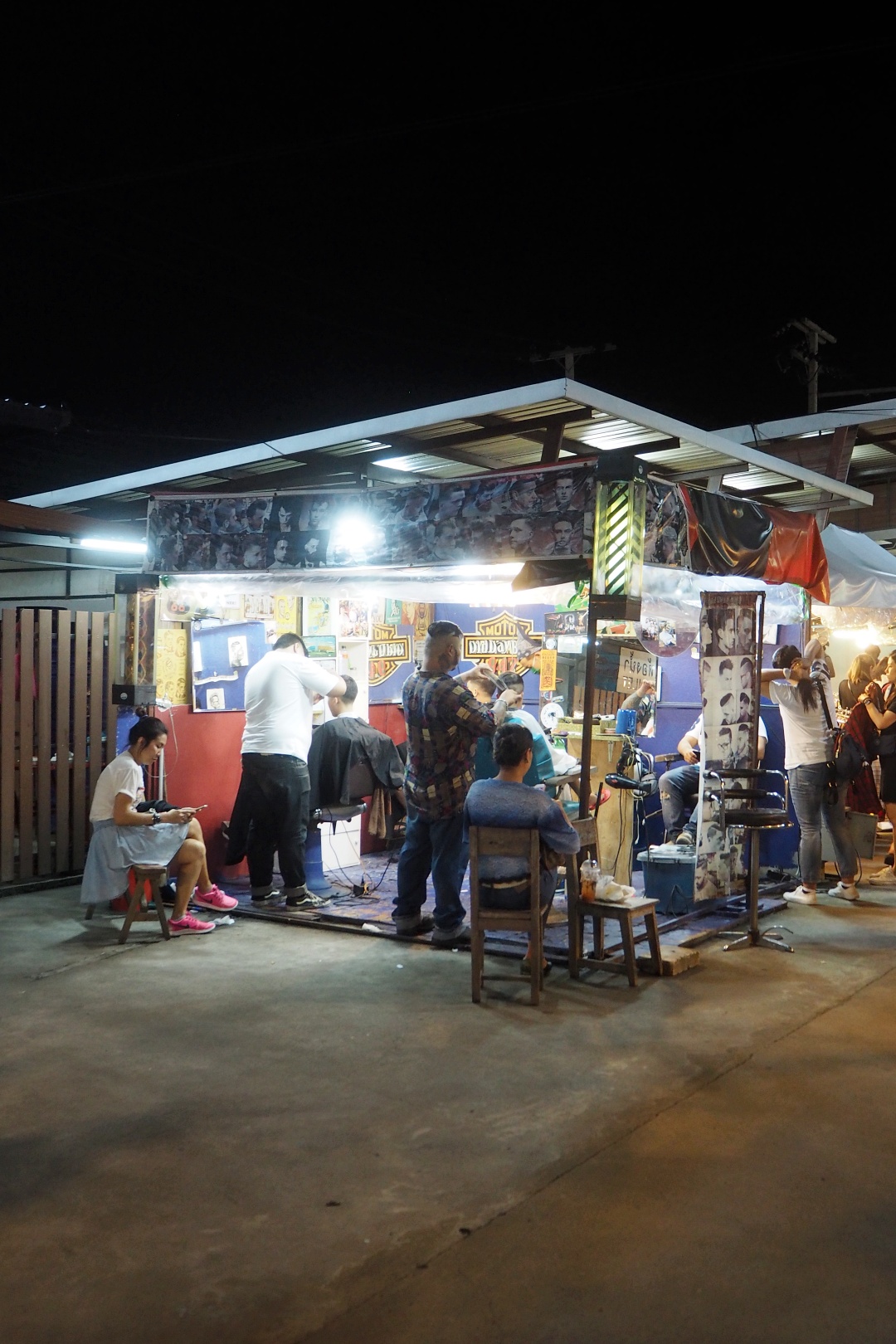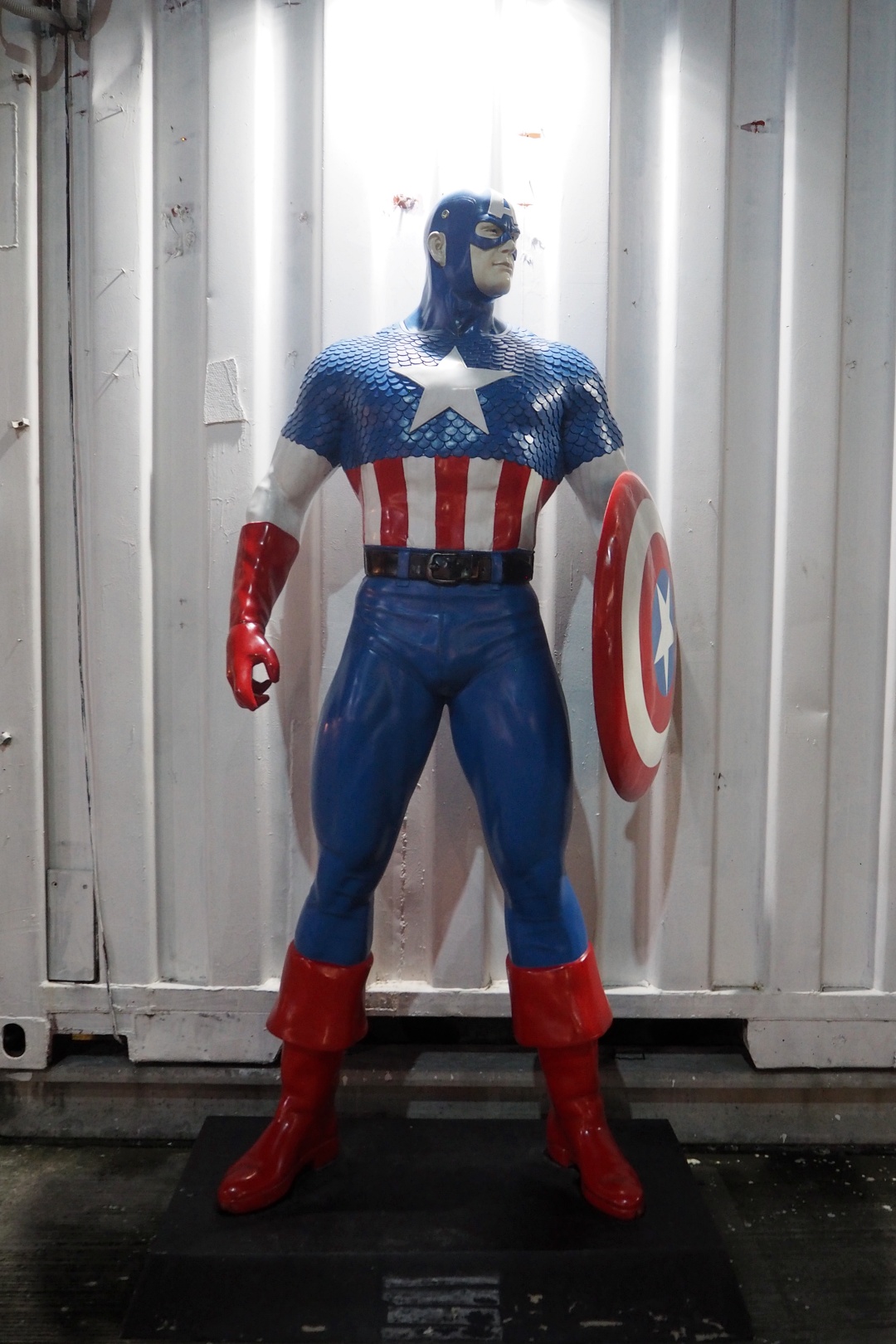 After going through one round, it was time for some food.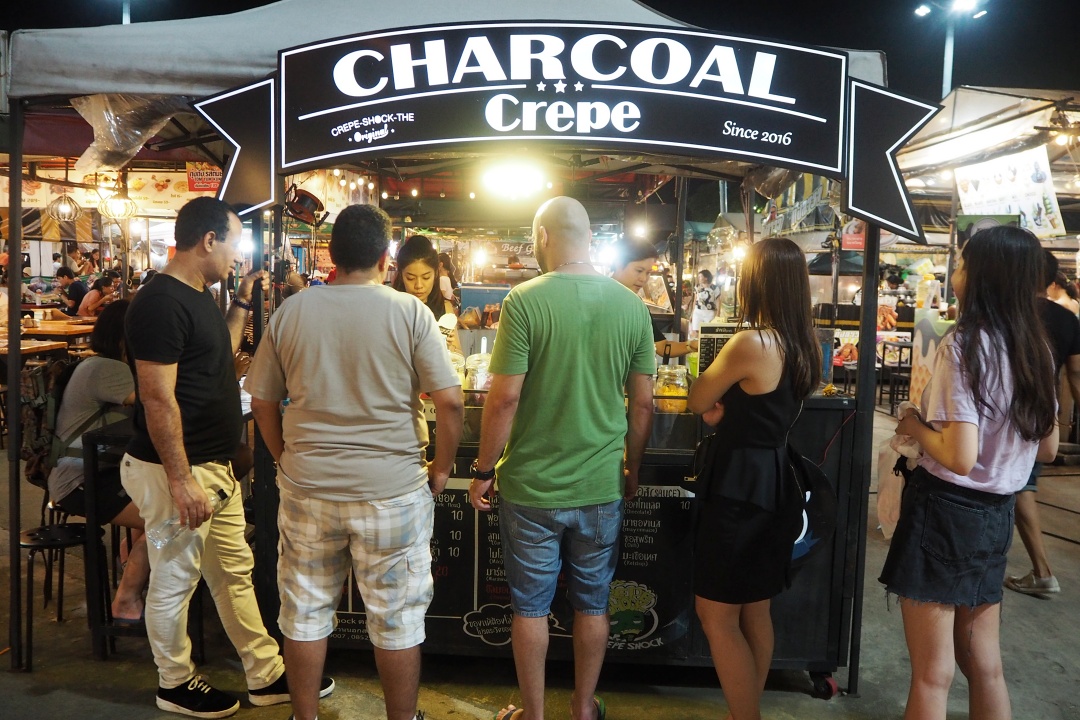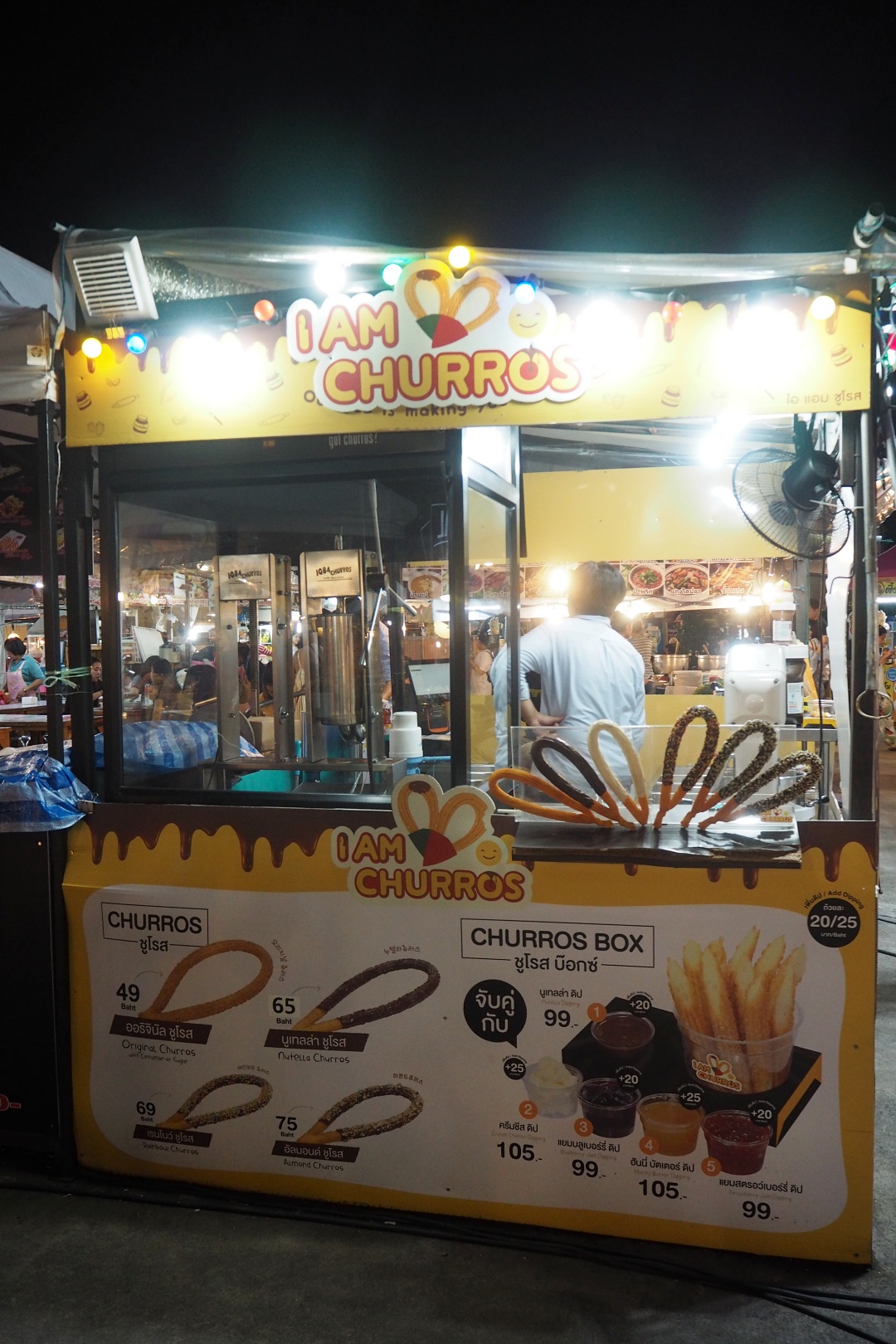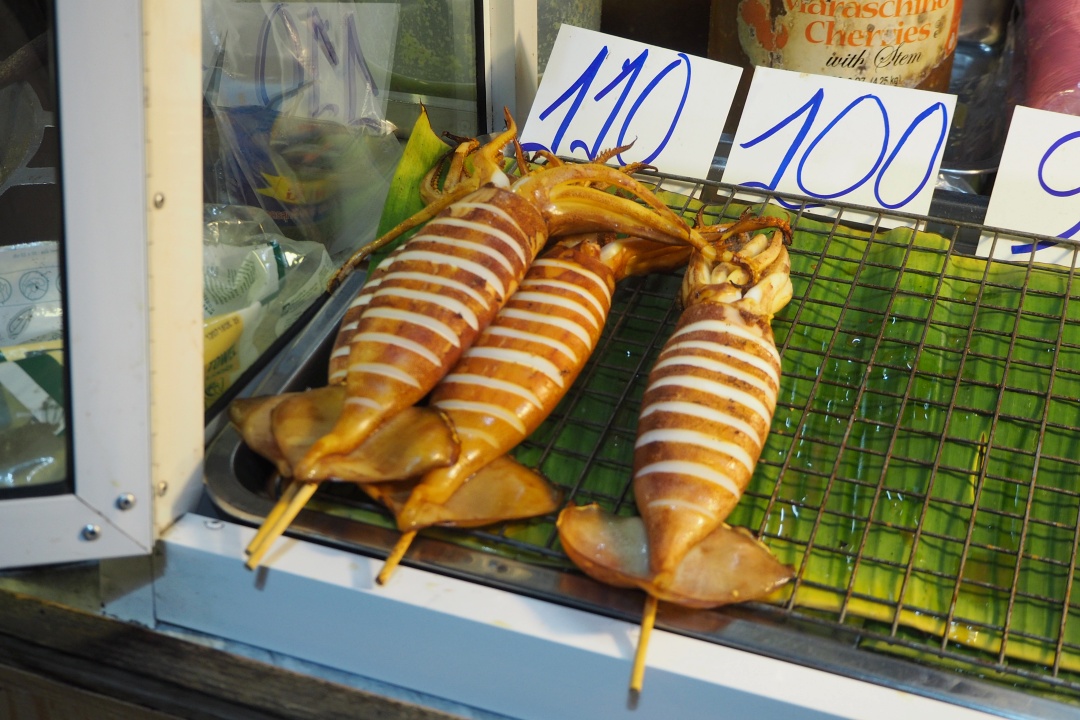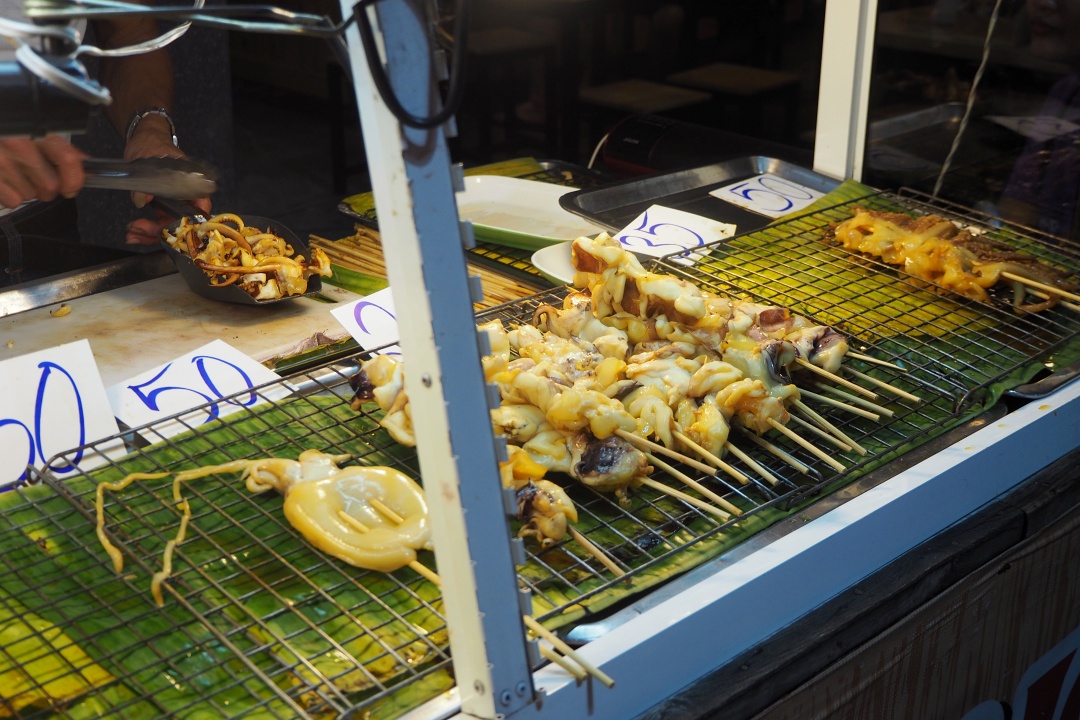 The first thing we got was some grilled squid! Price starts from THB 20, and it varies, depending on which one you picked. We went for one that was THB 100.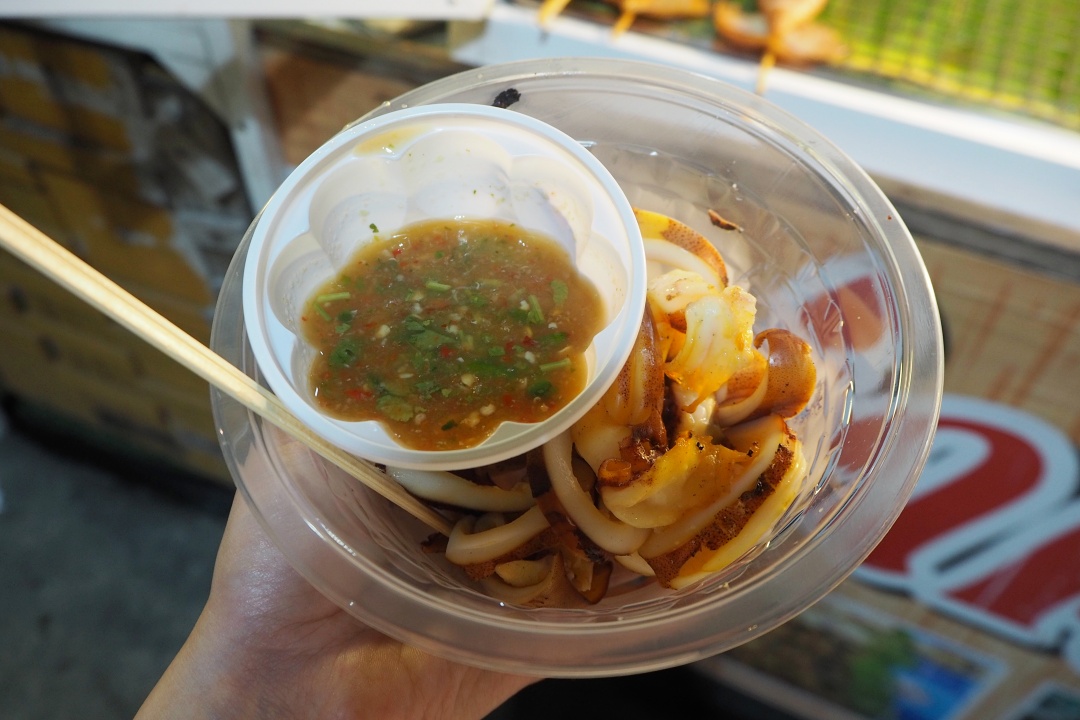 So yummy when paired with chilli.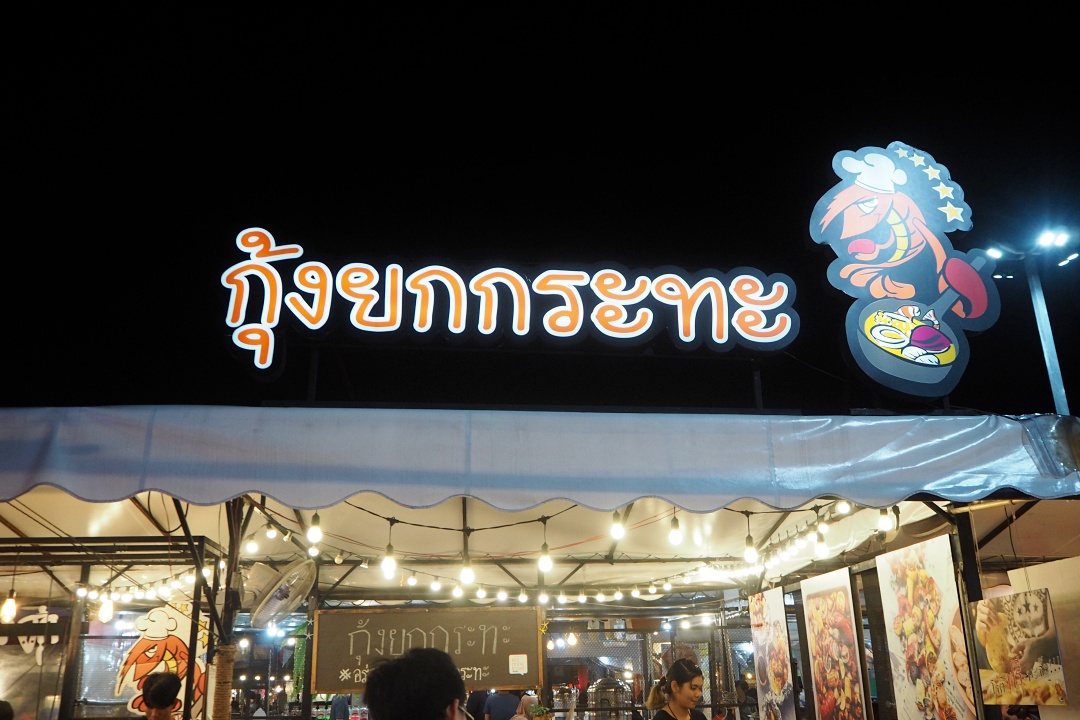 As for our actual dinner, we decided to have seafood in a bucket! The name of the stall is called Bucket Shrimp, and it reminds me of Dancing Crab that we have in Singapore.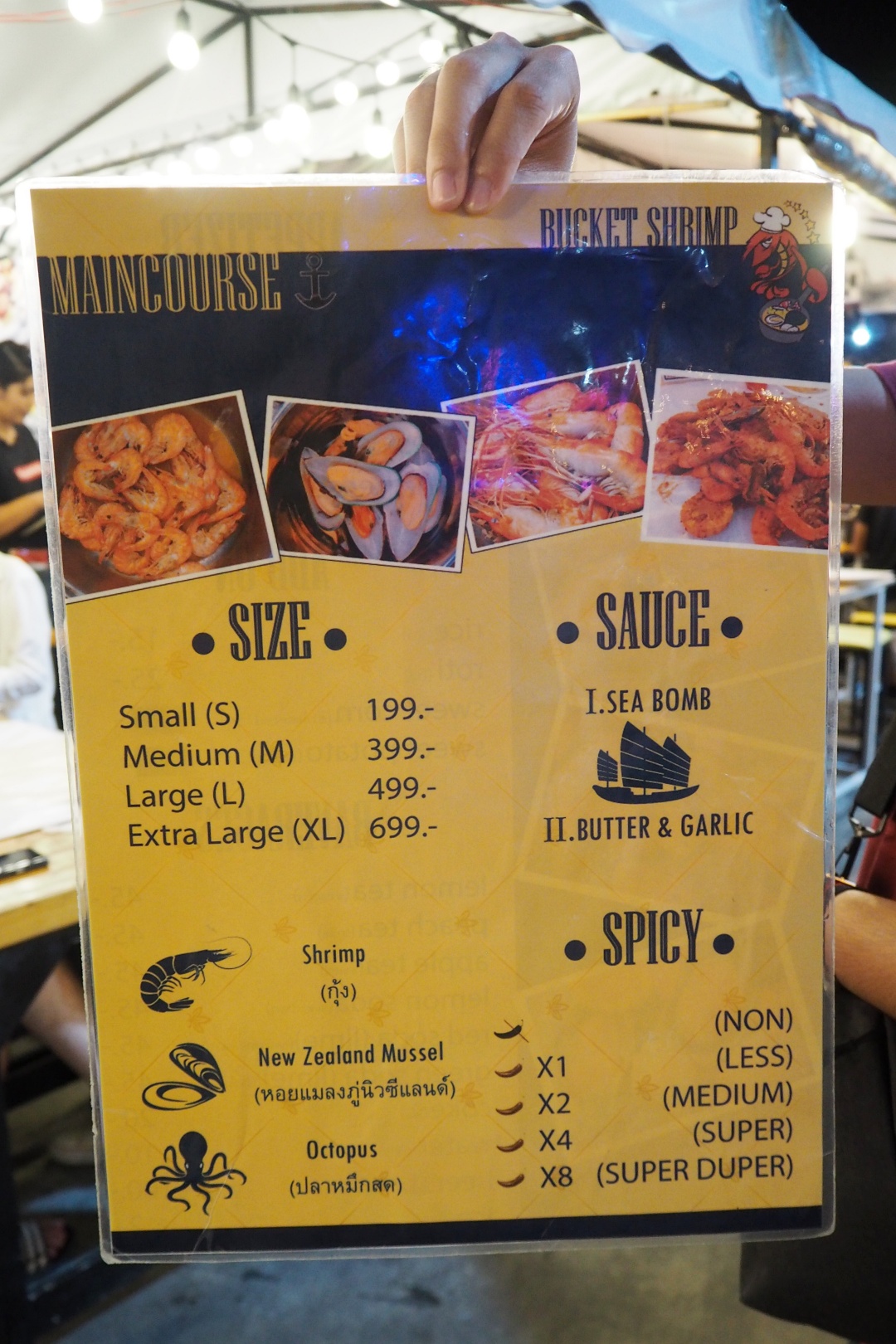 The good thing about this is you get to choose your preferred spicy level. Since the Husband doesn't take spicy well, we went with zero spicinesses.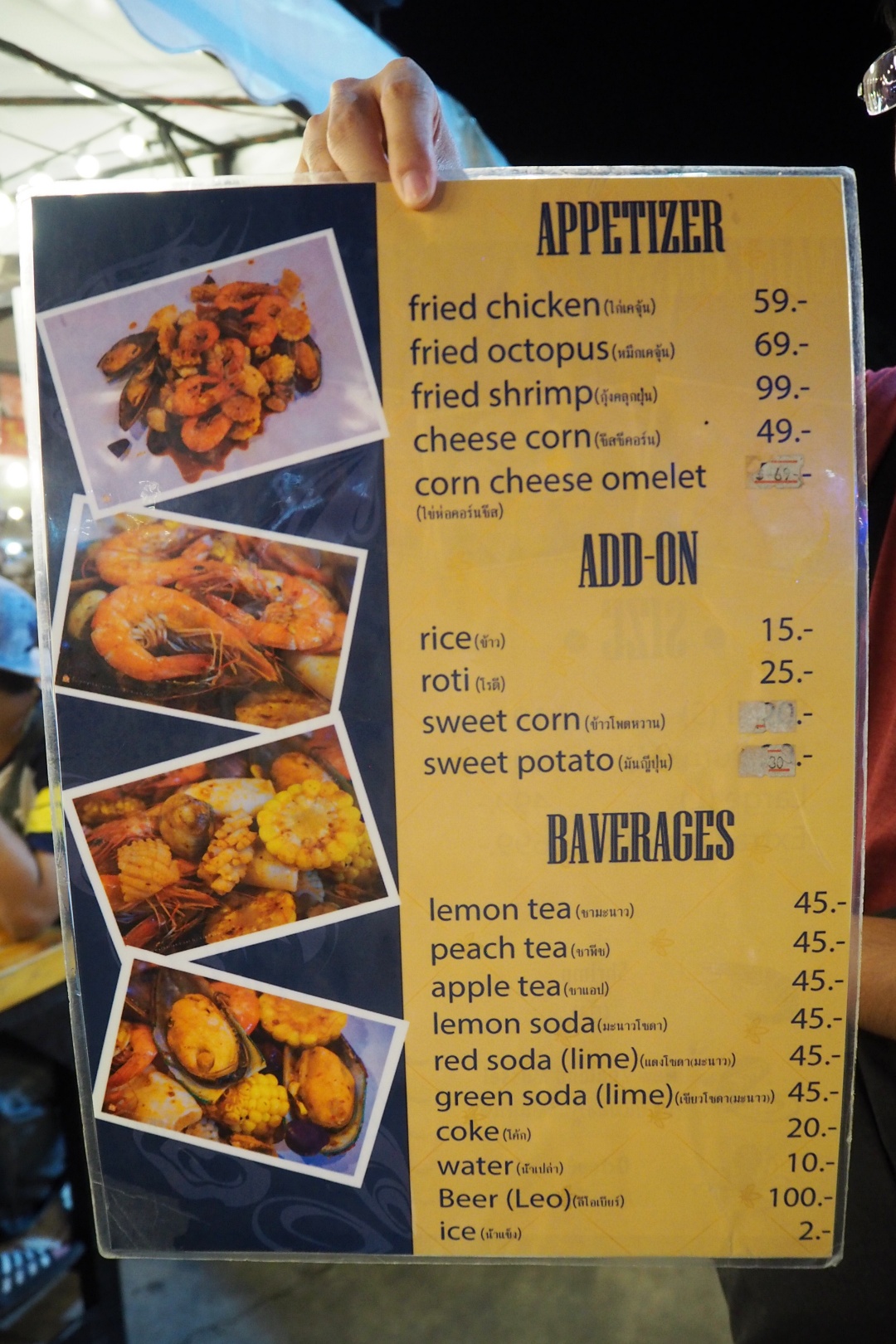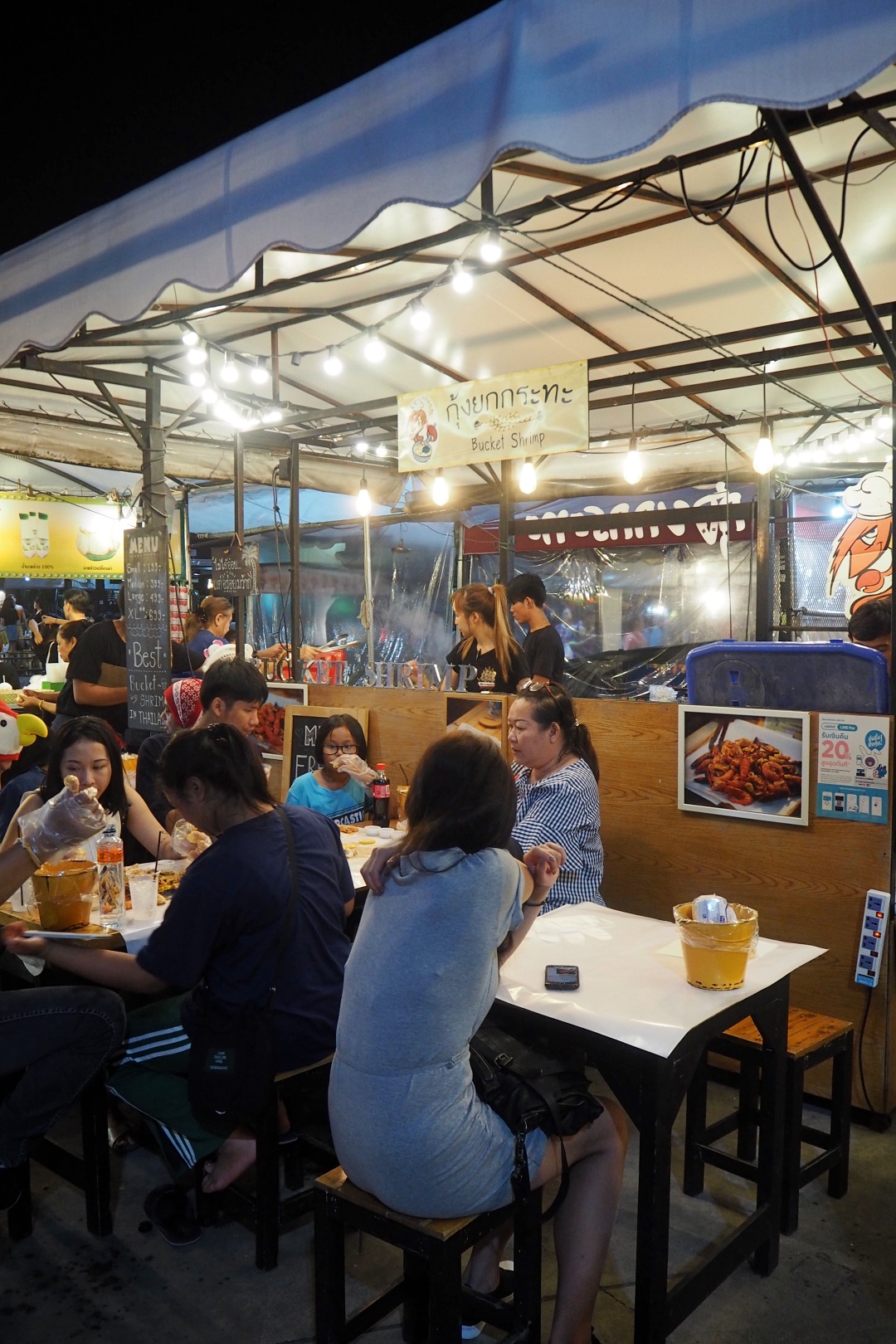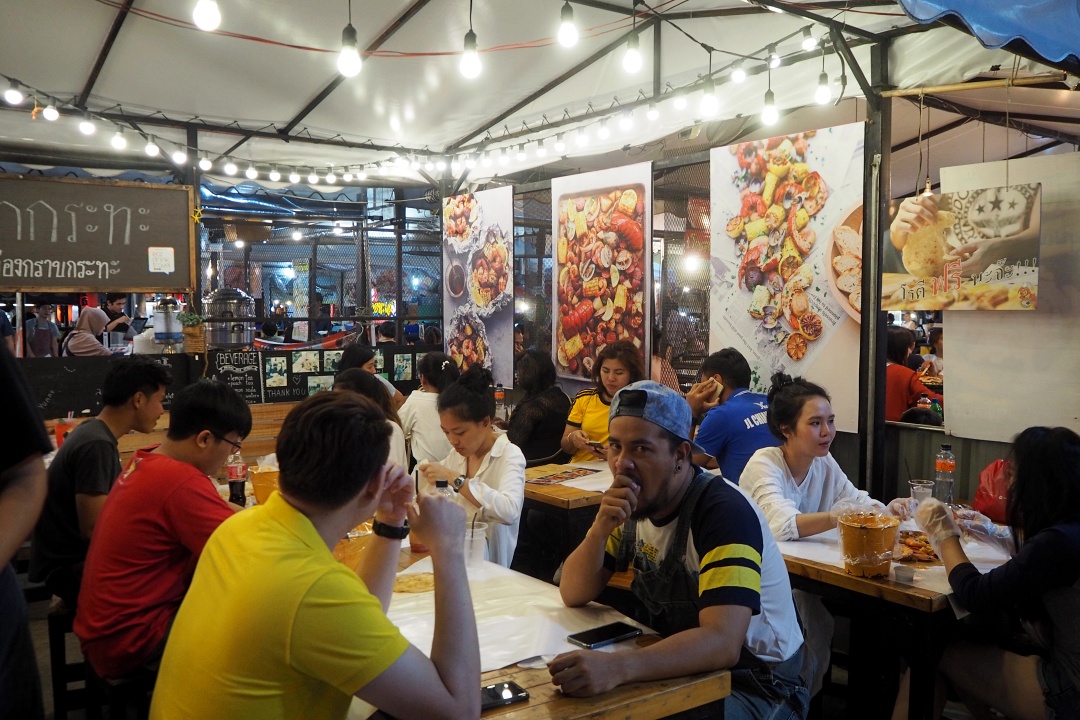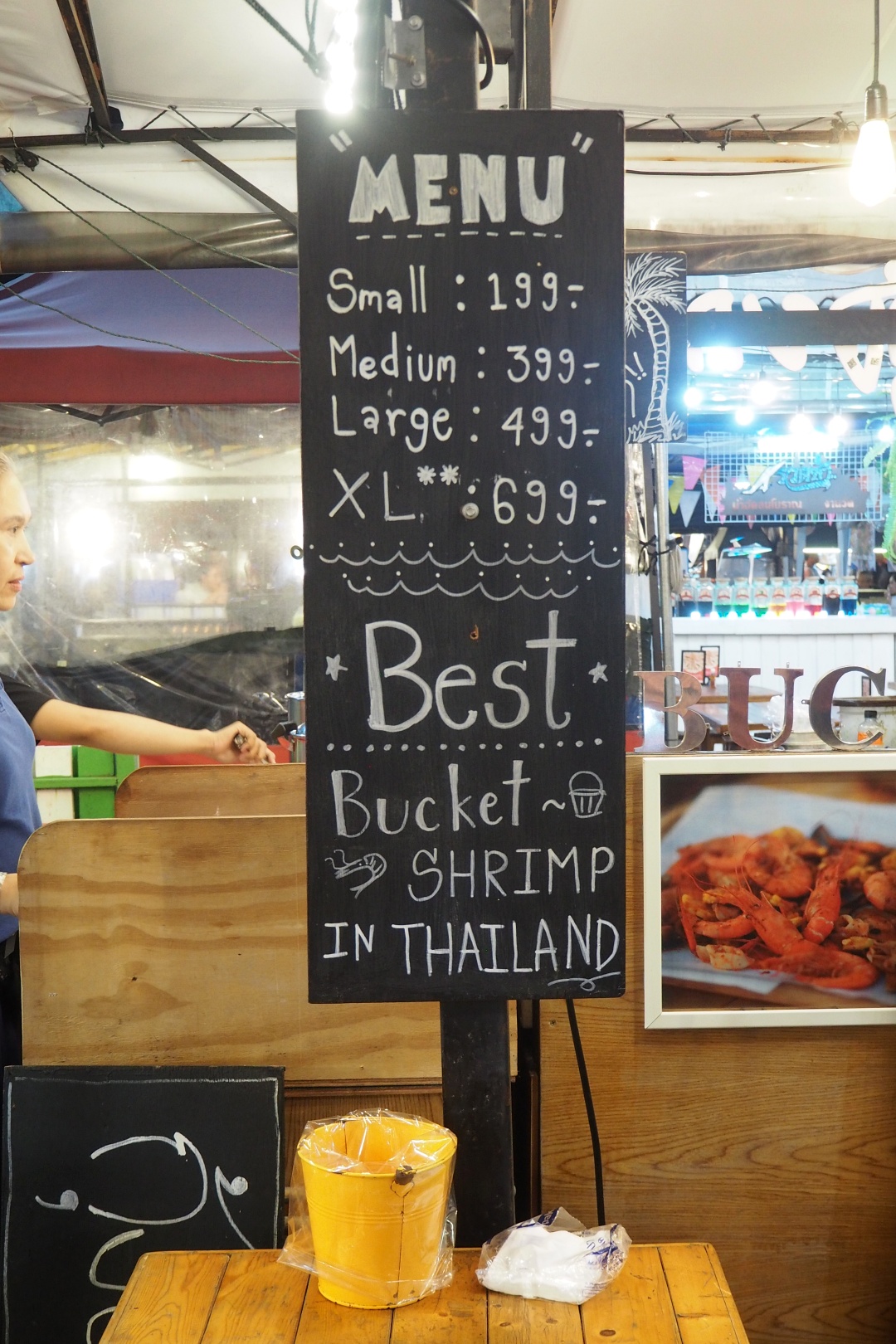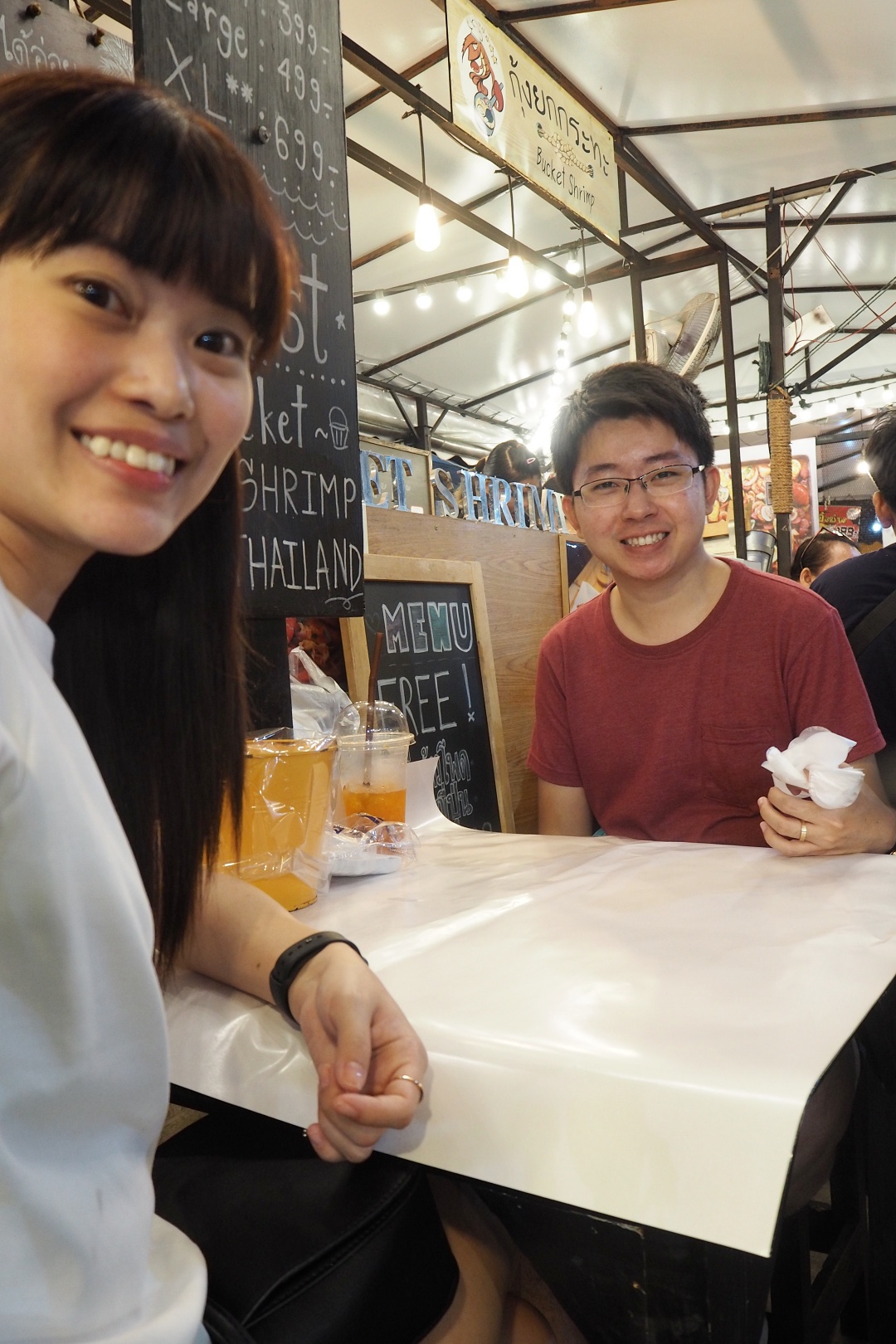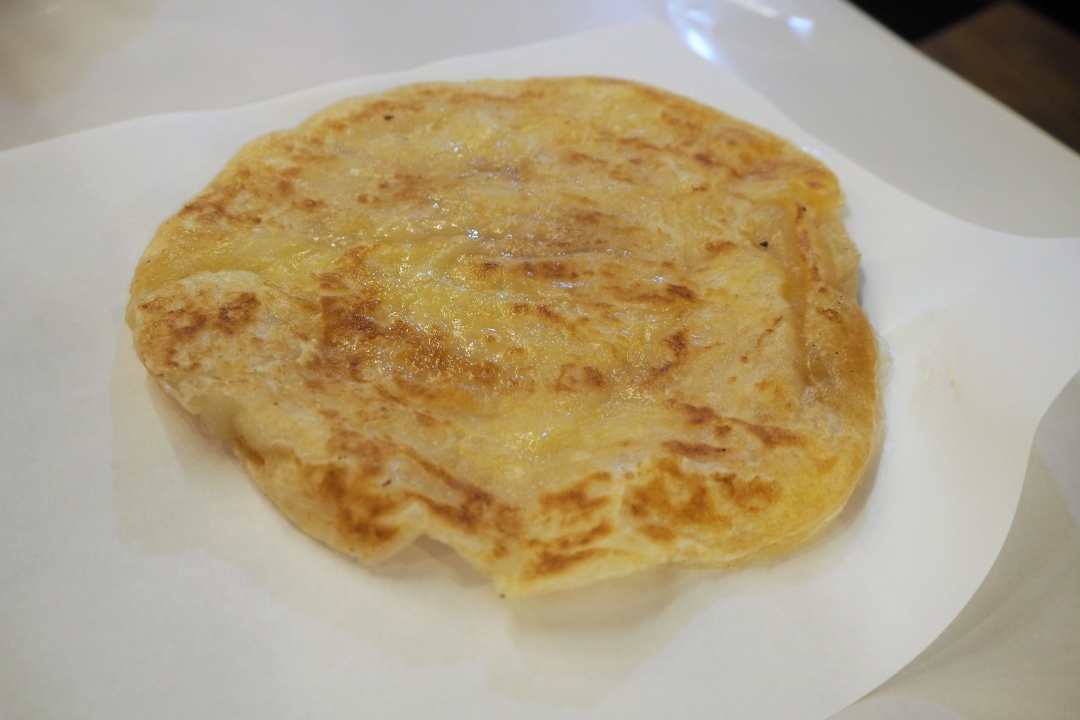 We added on a roti, and it turned out to be a prata.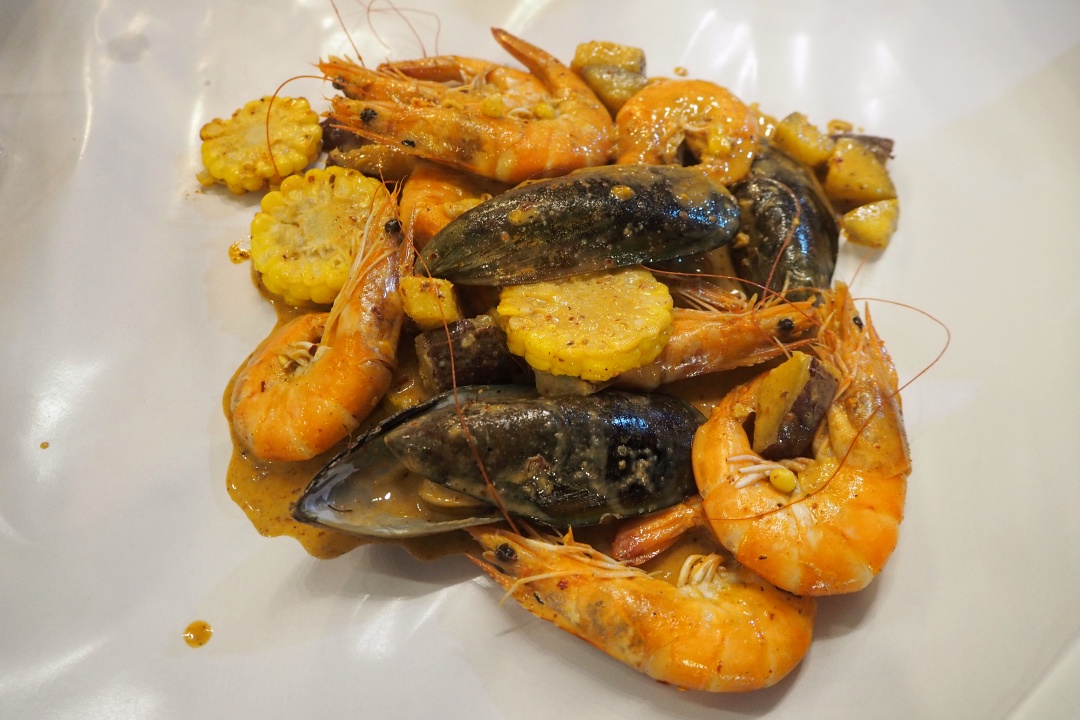 And here comes the highlight of our dinner. Comes in a bucket, which we then poured out on the table. It was a mix of shrimps, mussels, sweet corns and sweet potatoes.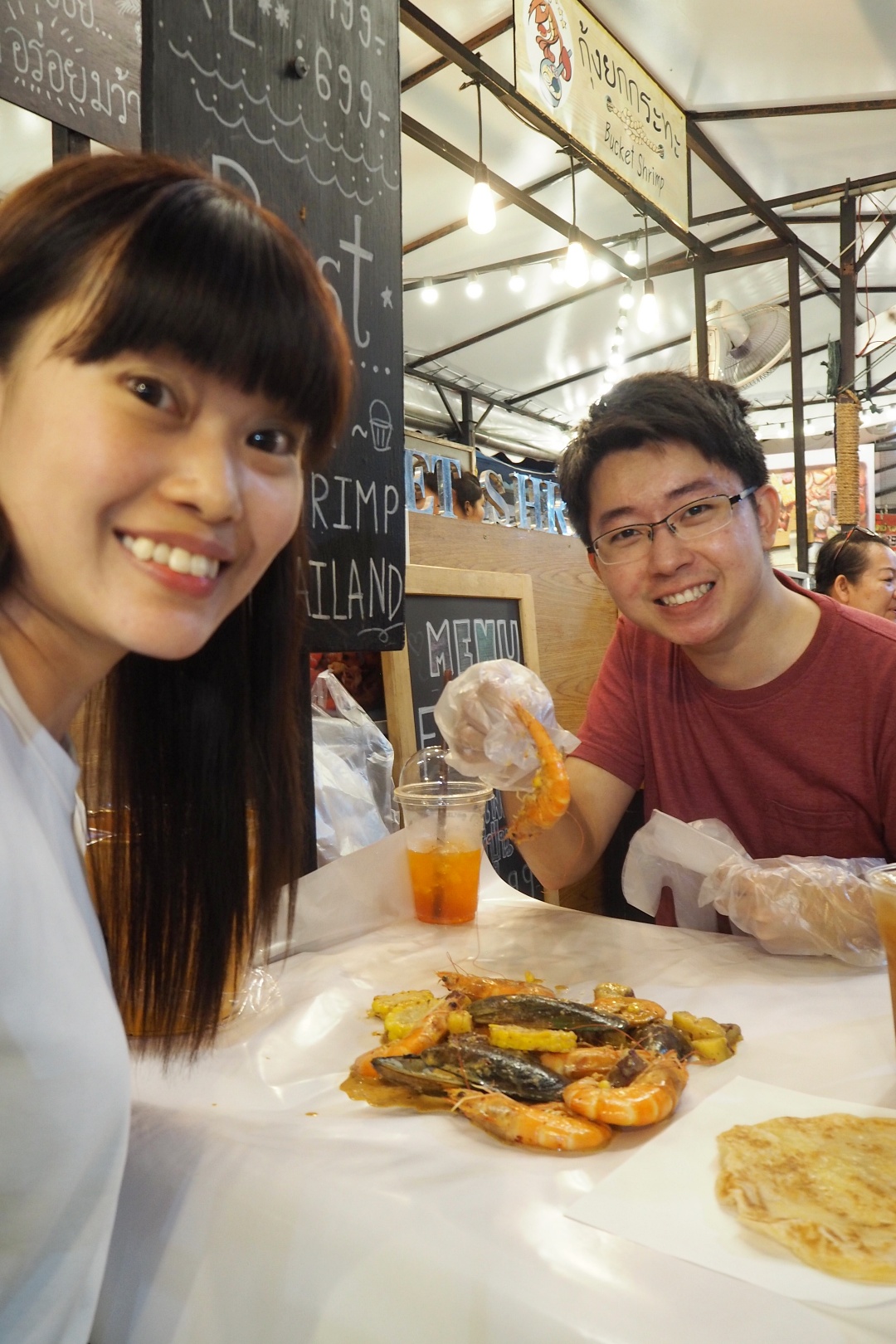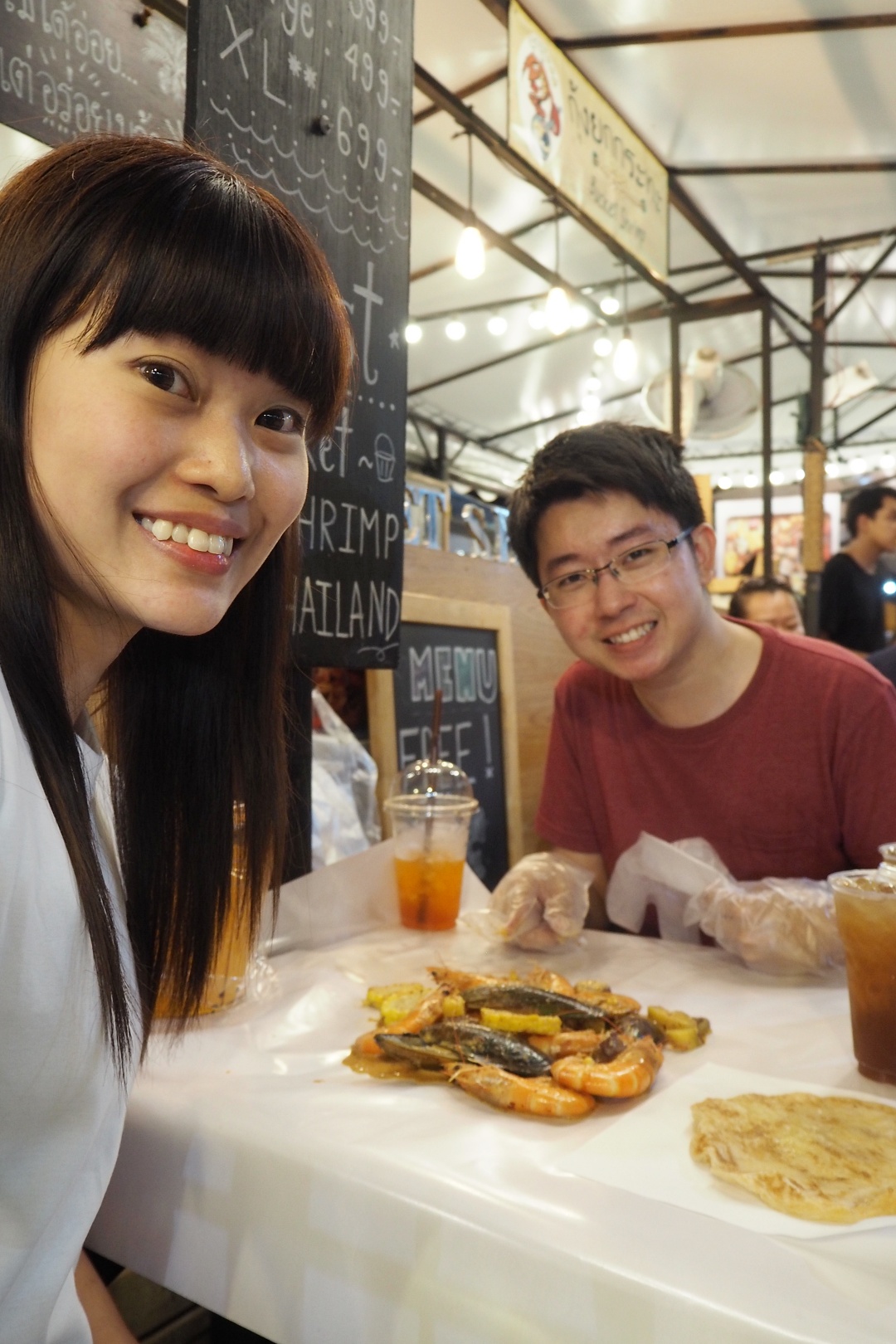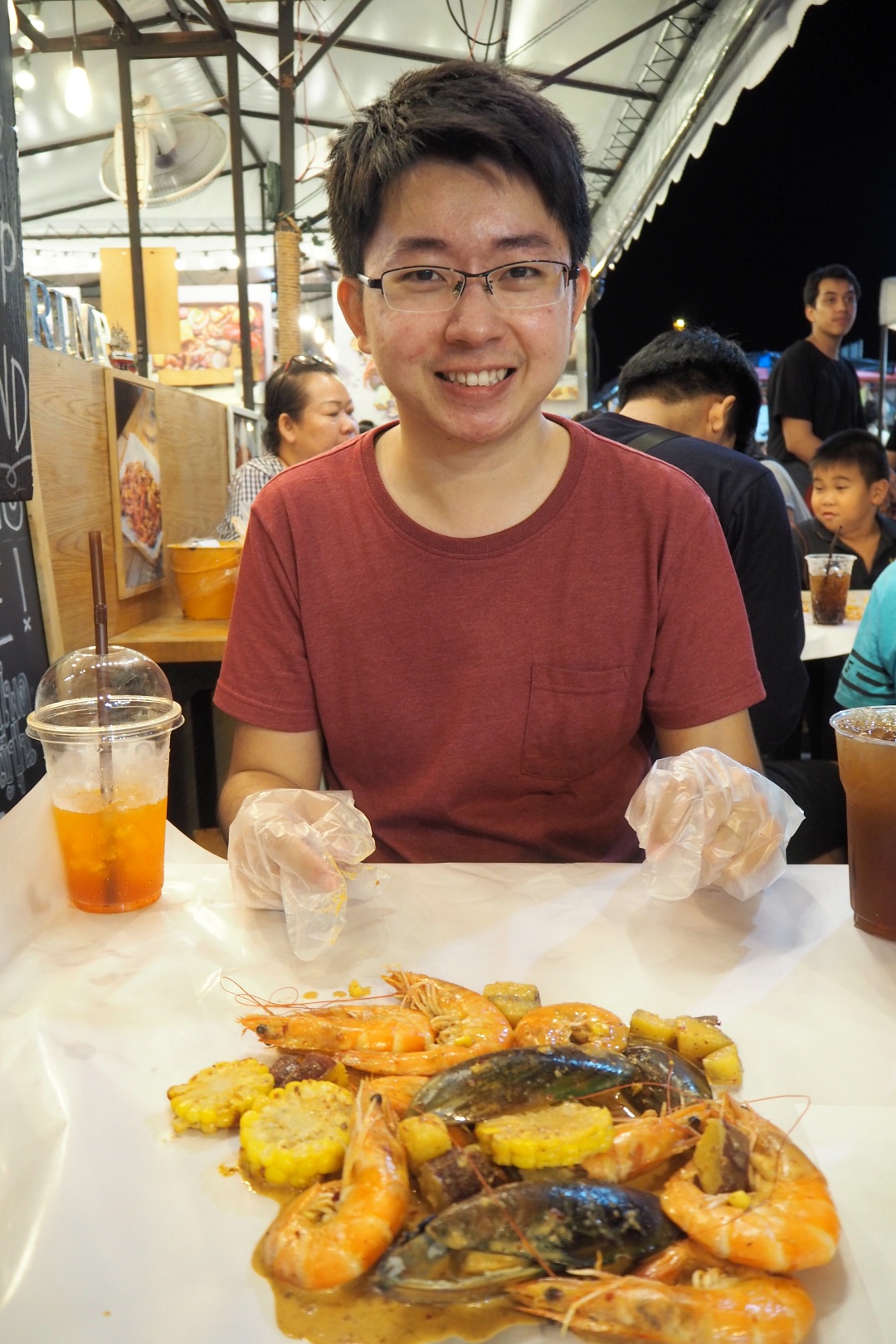 Really enjoyed our dinner because believe it or not, we have never tried anything like this before Bucket Shrimp. The sauce was flavourful, and the added corn and sweet potatoes gave it a subtle sweetness.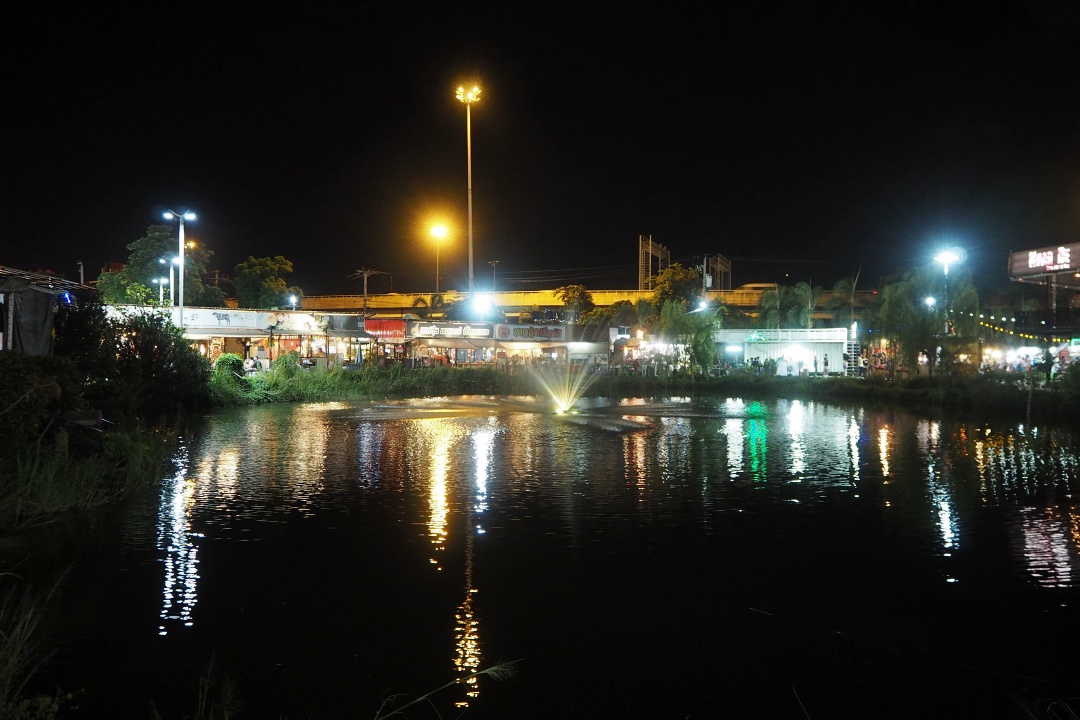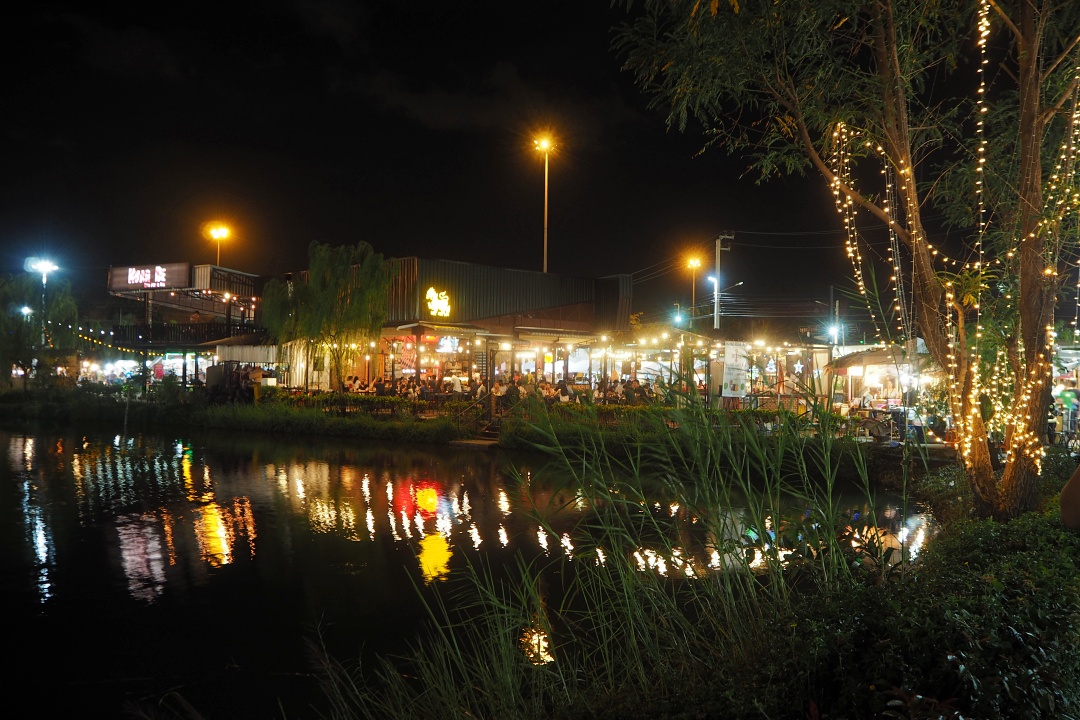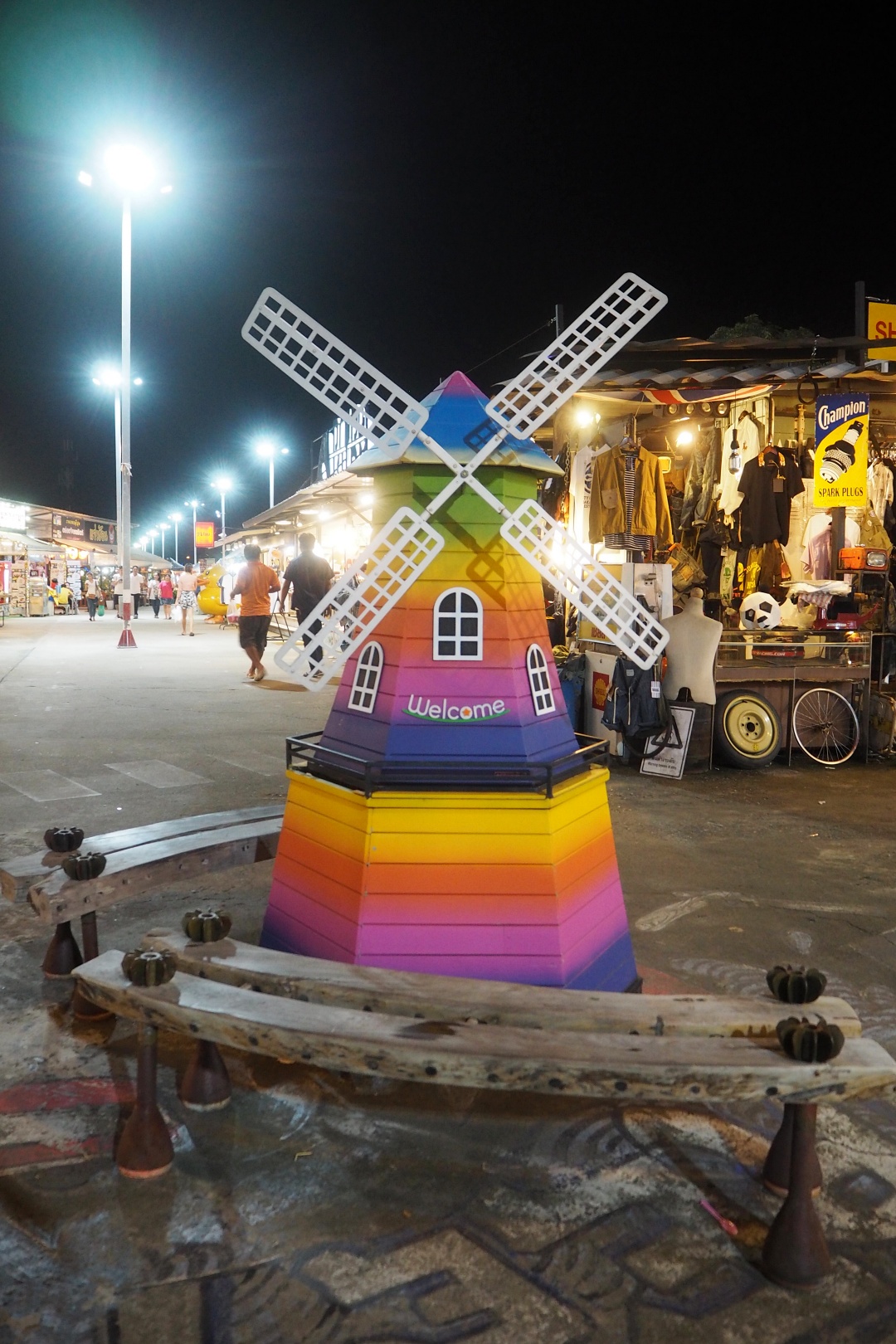 Continued walking around after dinner and came across this stall that sells pandan kueh. I believe the Thai called this Kanom Krok Bai Toey.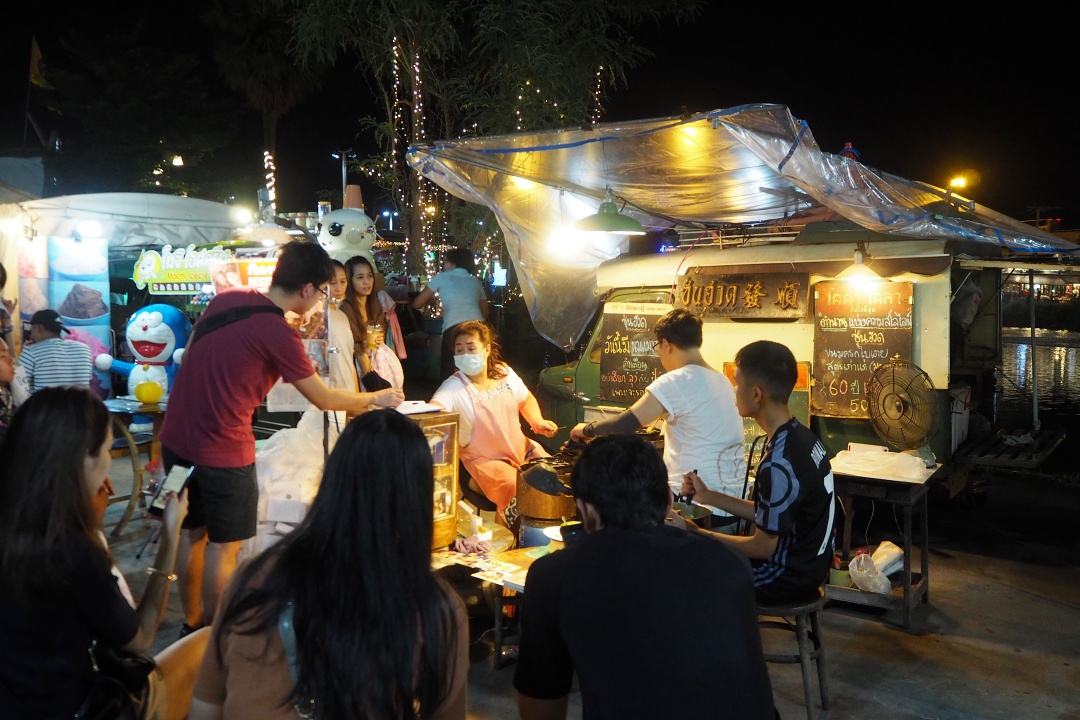 What sparks our interest was seeing the group of people sitting around the stall and the fact that there is a long ordering list. To order, we had to put our name down in the book and indicate the number of boxes we like to order. The owner will call for your name once your order is ready.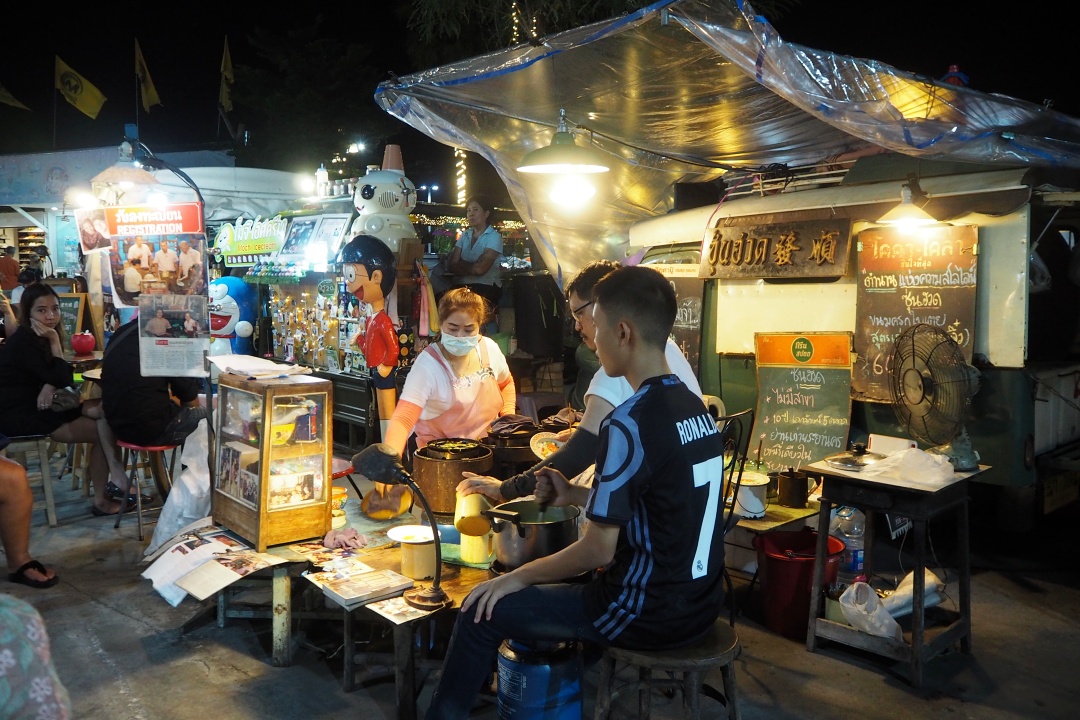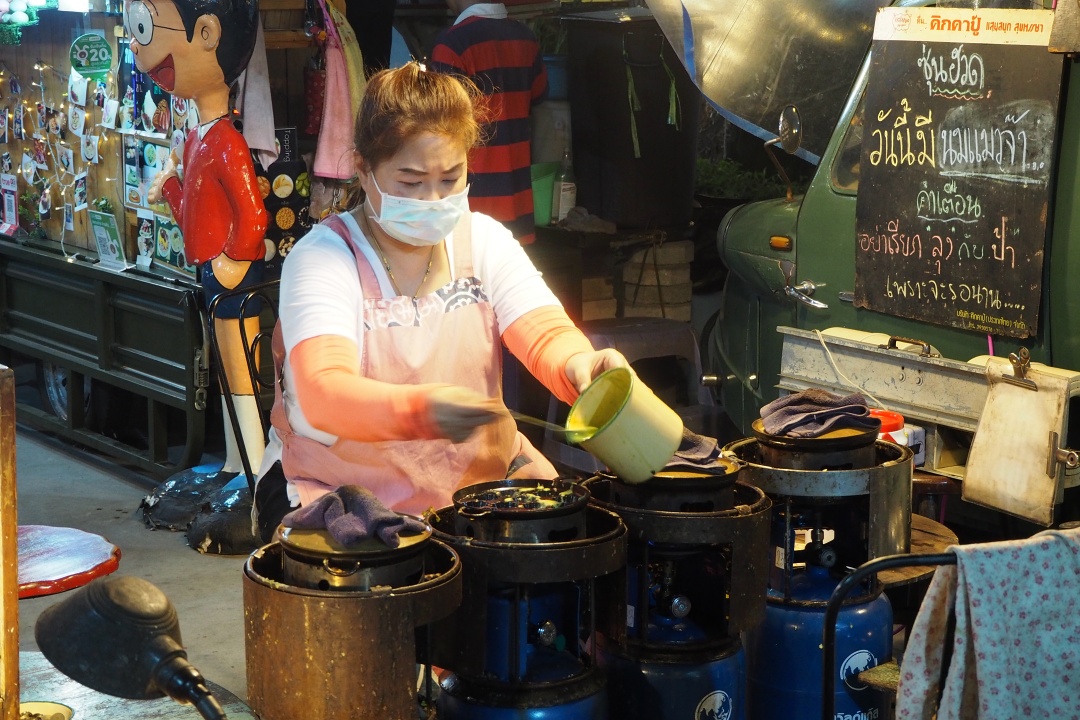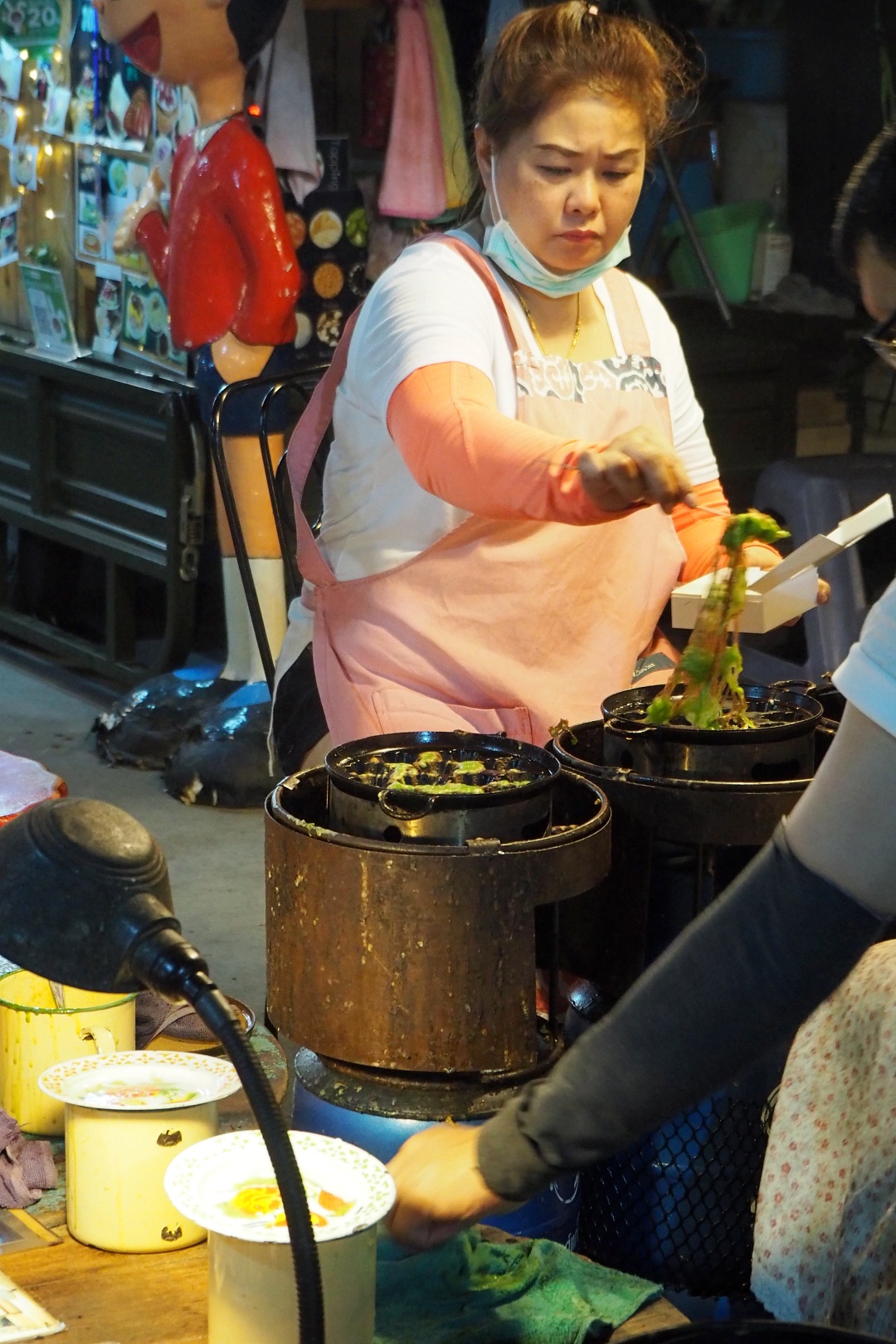 It's crazy how popular such a Thai dessert can get. We must have waited for at least an hour for our order.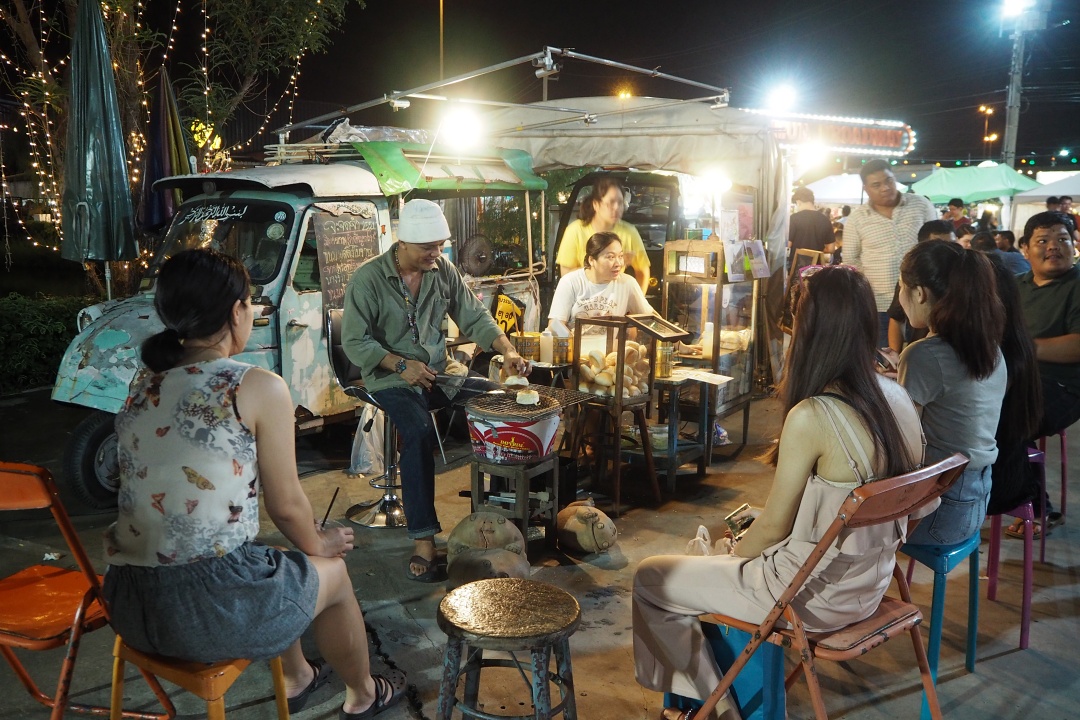 Another seemingly popular item was this toasted bun that appears to have a long queue too.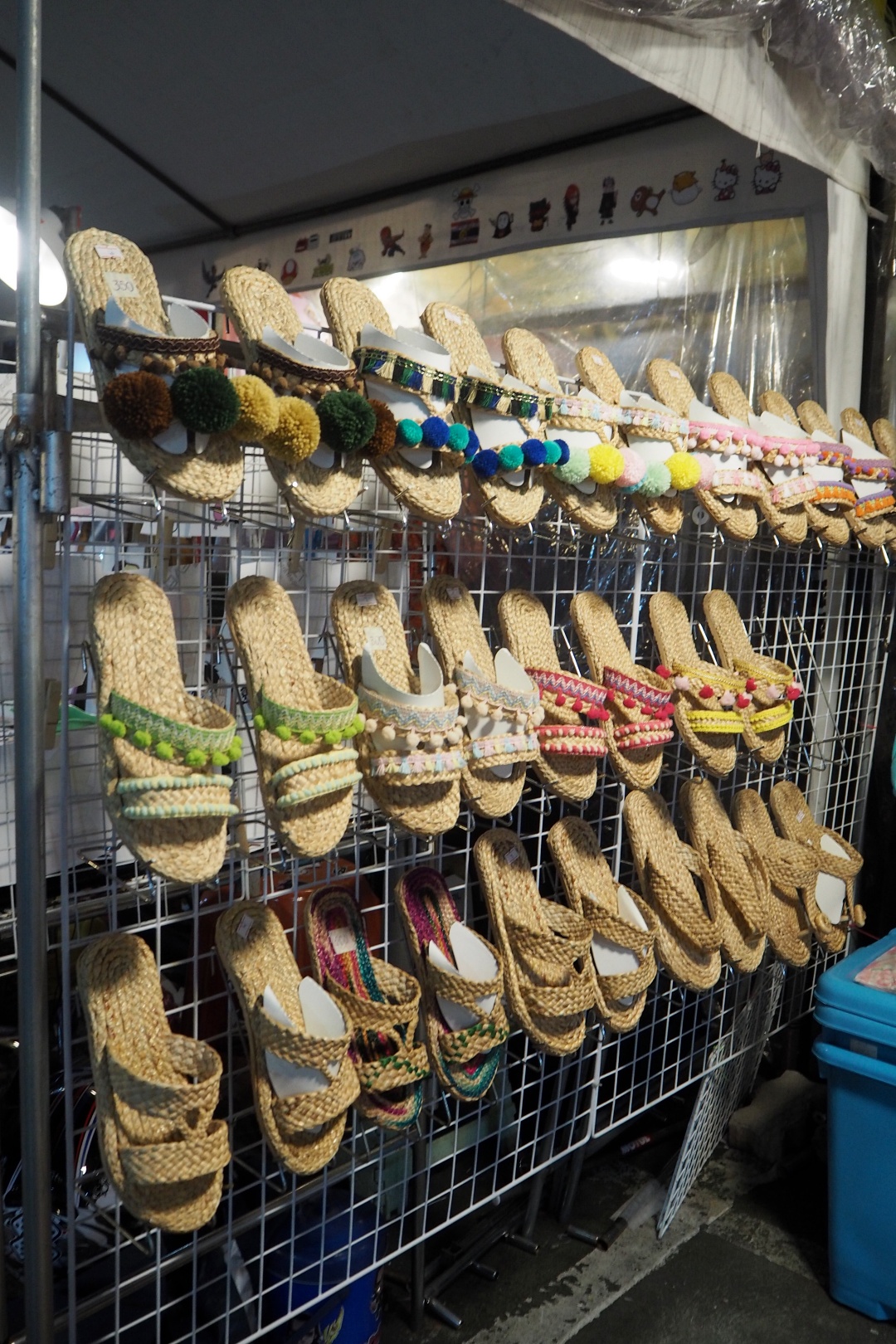 So while the Husband was waiting for his order, I went off and got myself a pair of handmade sandals. I thought they look really cute! First, you pick your size, then you choose the pom pom that goes on the sandals.
Price is THB 300.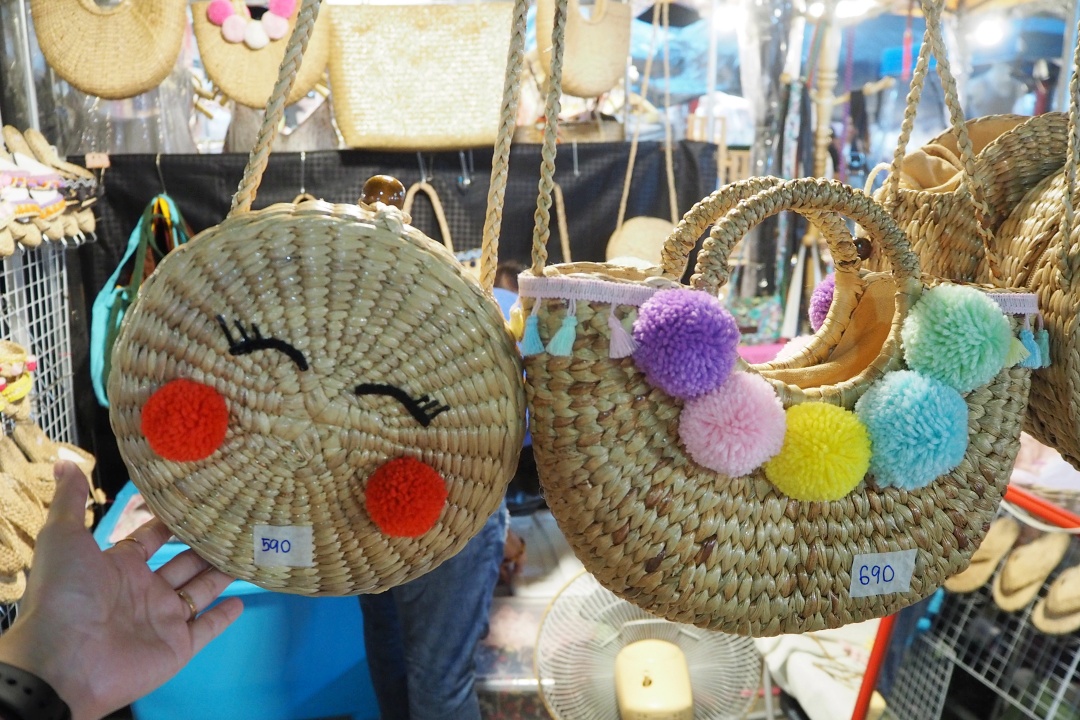 They also carry some really cute bags.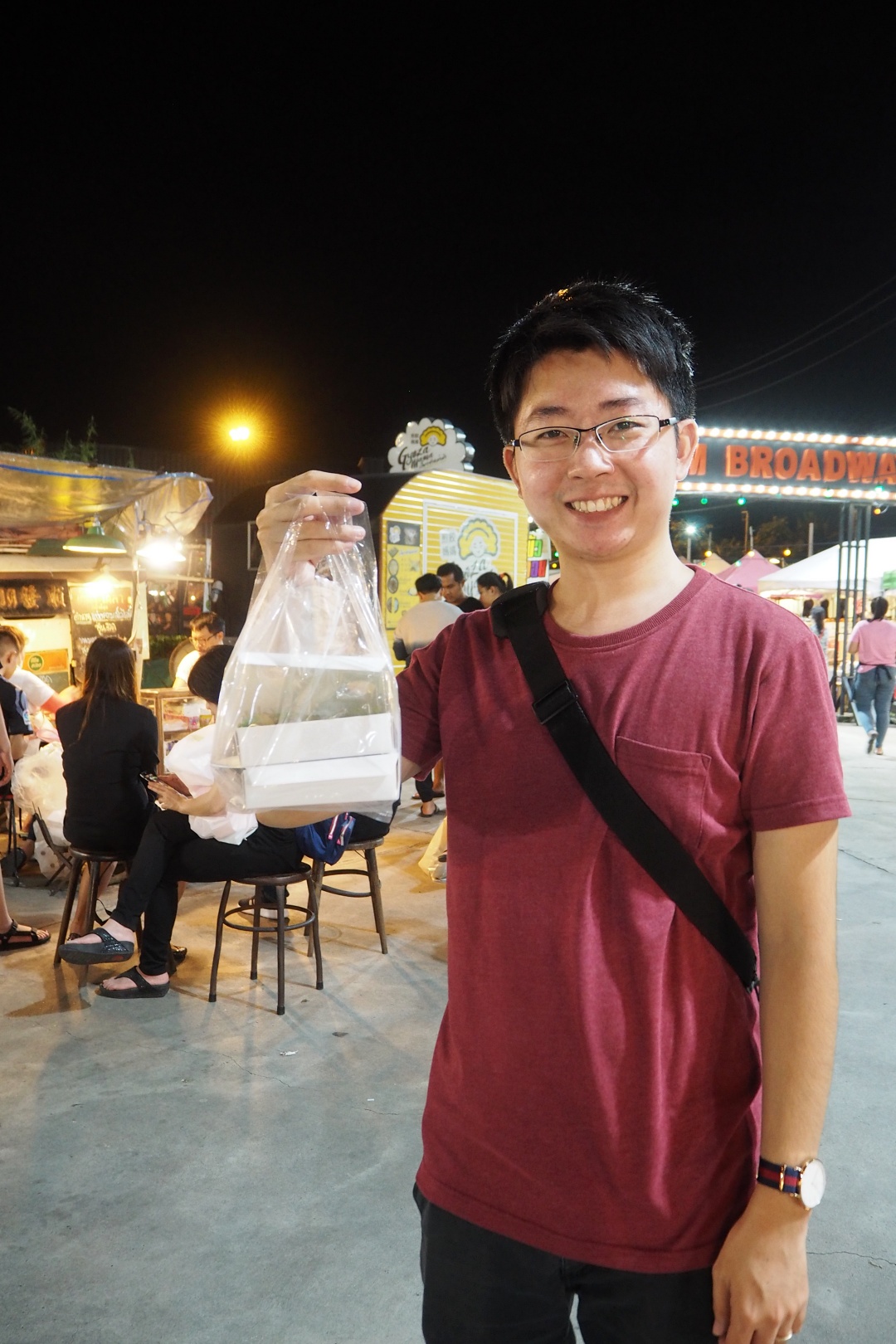 And finally, collected our order! We had some right on the spot, and they were good. It was light and had a chewy texture. As such, you can have the whole box and yet don't feel heavy on the stomach.
I'm not sure if we can get this anywhere else. Preferably somewhere selling the same thing without a queue. Because I thought it's quite absurd to queue for one hour for two boxes. It's probably more worthwhile if we had bought more. But then again, it was just the two of us so how much can we eat before we get sick of it.
Overall, I had a really good impression of Huamum Night Market, and I think it's worth checking out! The night market wasn't crowded or loud like Artbox or Rod Fai Night Market Ratchada. Instead, it was quite laid back, and we get to shop/walk around at our own pace.
Will certainly return if I get the chance.