Day 3 in Bangkok, we went to Chatuchak Weekend Market! As always, we took the BTS from Chit Lom to Mo Chit Station. Very much prefer to take the BTS instead of taxi/Grab because that is the best way to avoid the weekend traffic.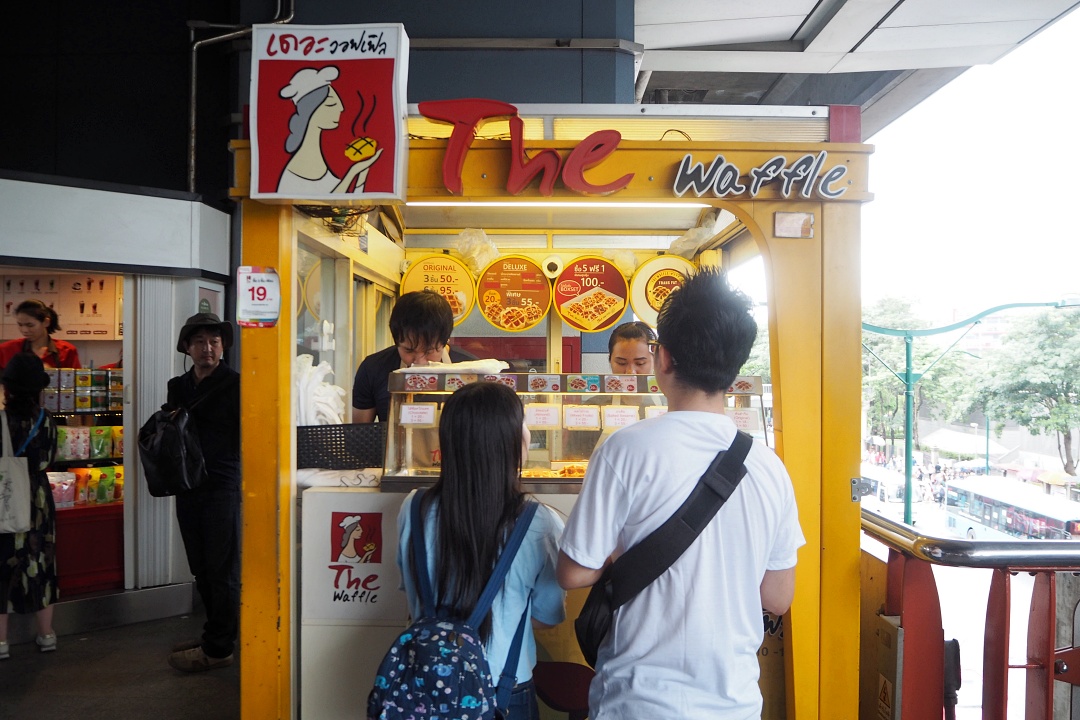 Coming out from the station, we went to get waffles like we always do. They are THB 18 / 20 for one, and we usually get the original or maple ones (though there are many other flavours like chocolate, taro, almond, etc).
These waffles are best eaten when they are fresh out of the oven and are still slightly warm.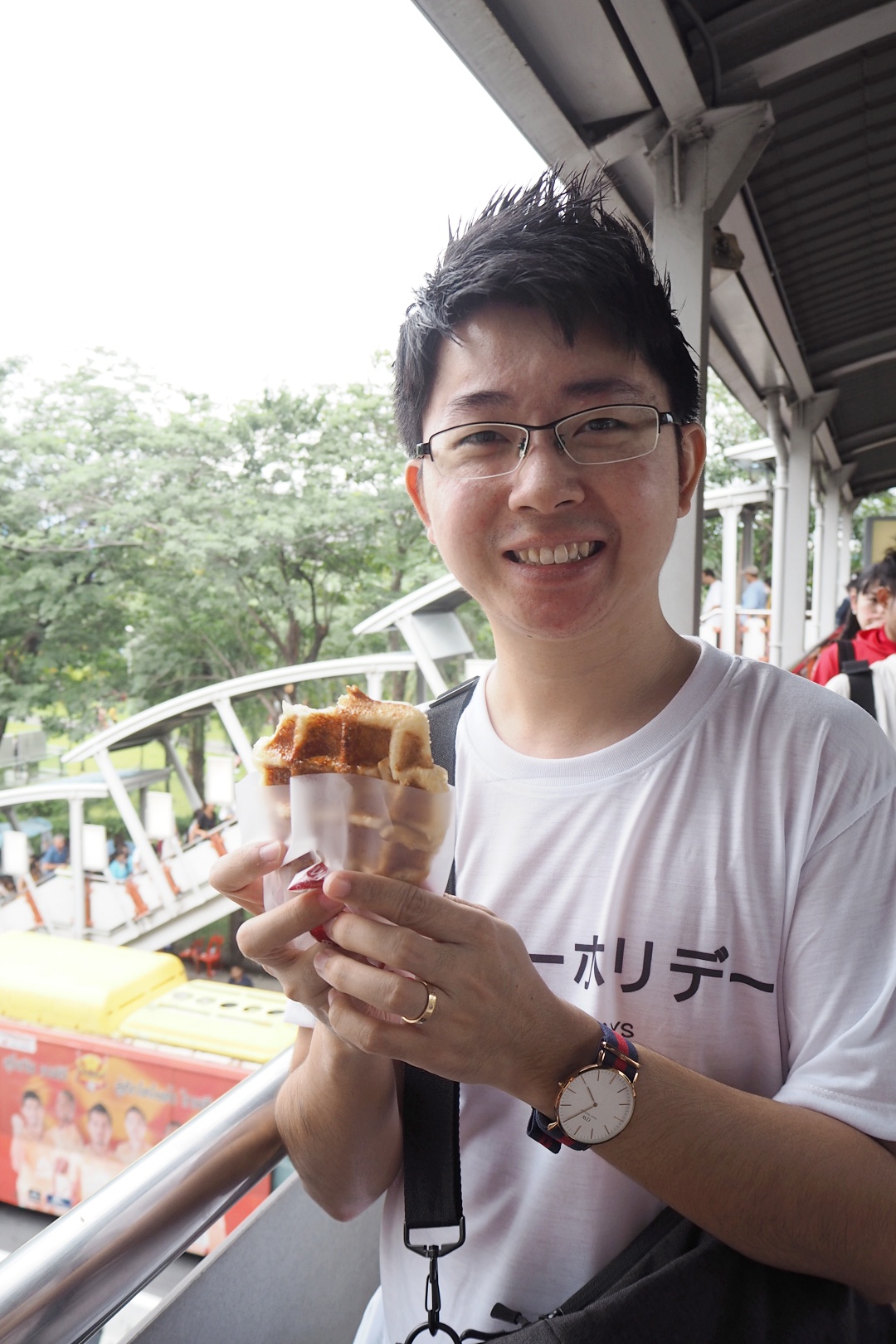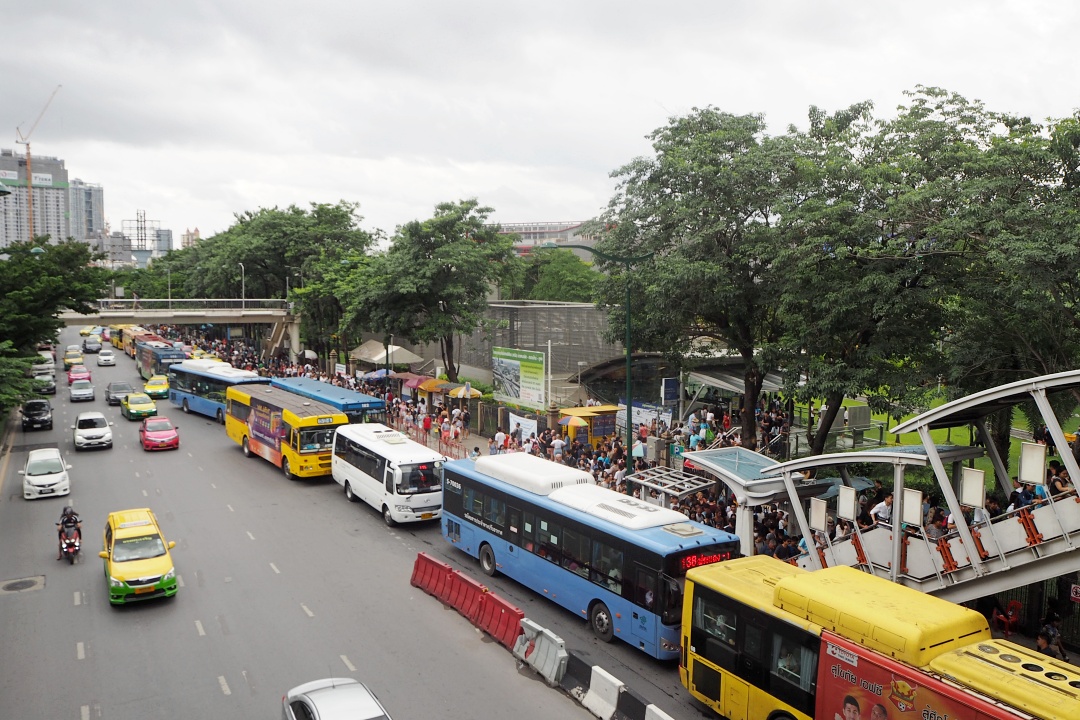 A familiar sight.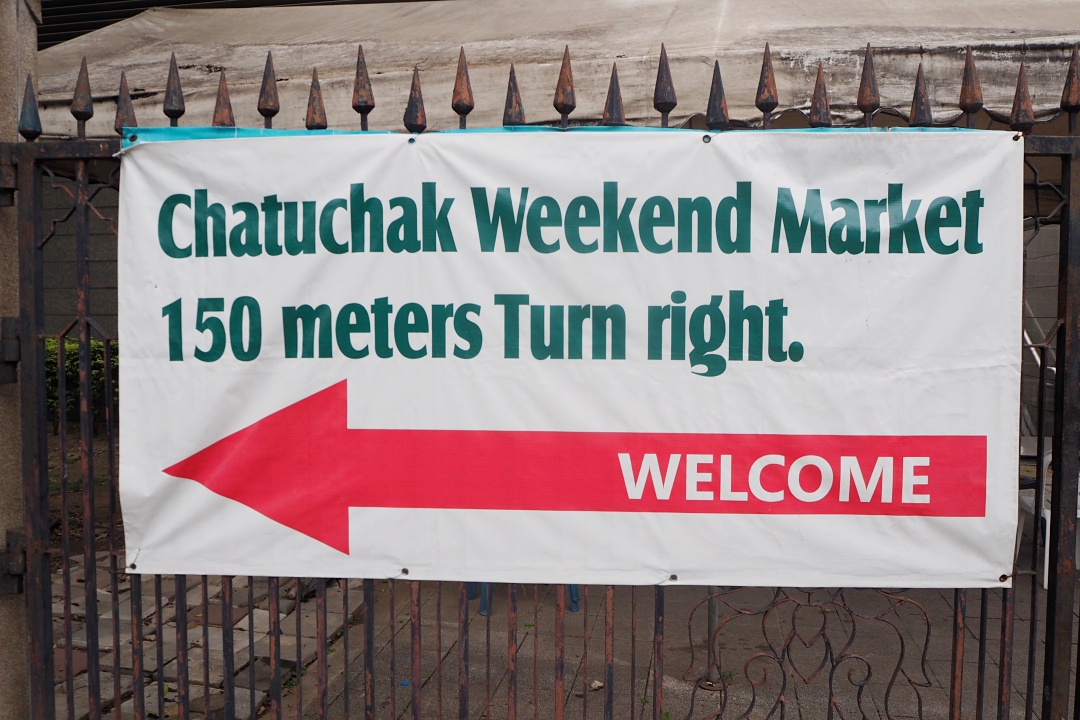 All ready to conquer Chatuchak Weekend Market! The weather was slightly gloomy and look as if it might rain anytime. But thankfully, the weather held up in the end.
Chatuchak Weekend Market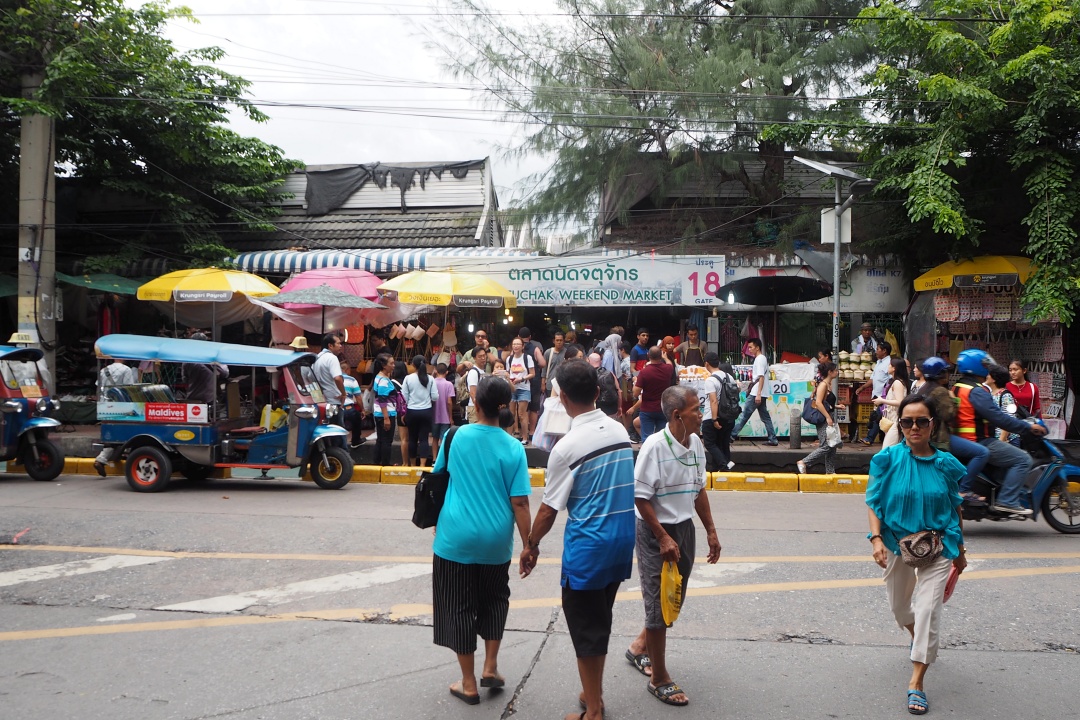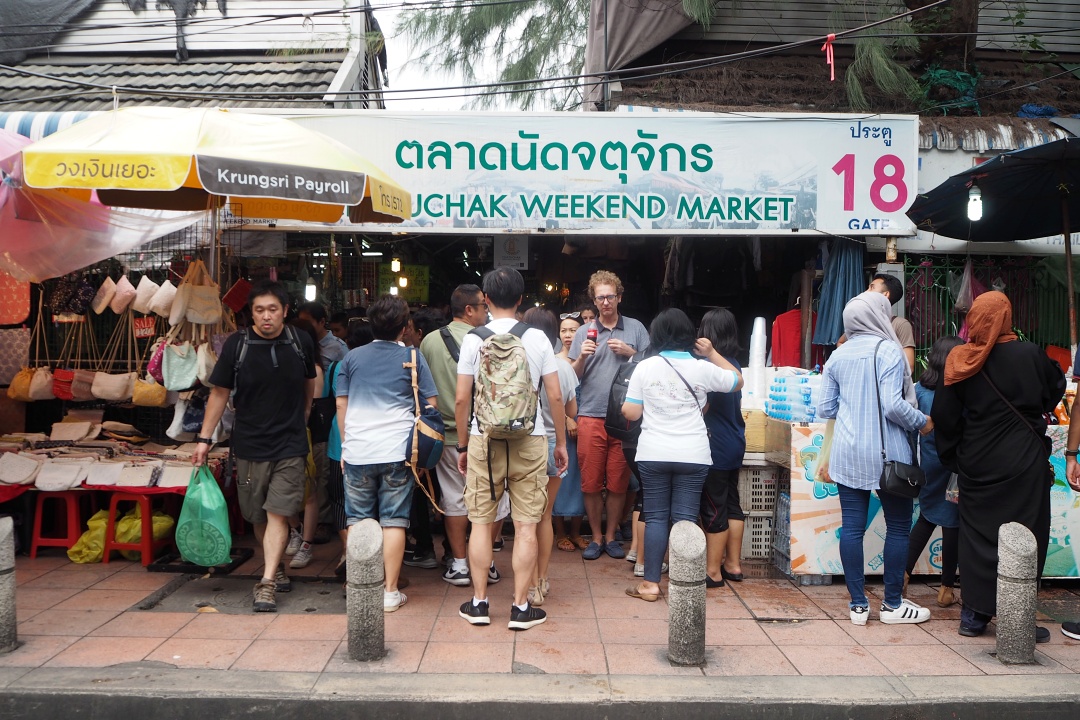 There are several entrances to Chatuchak Weekend Market, but we always enter via Gate 18.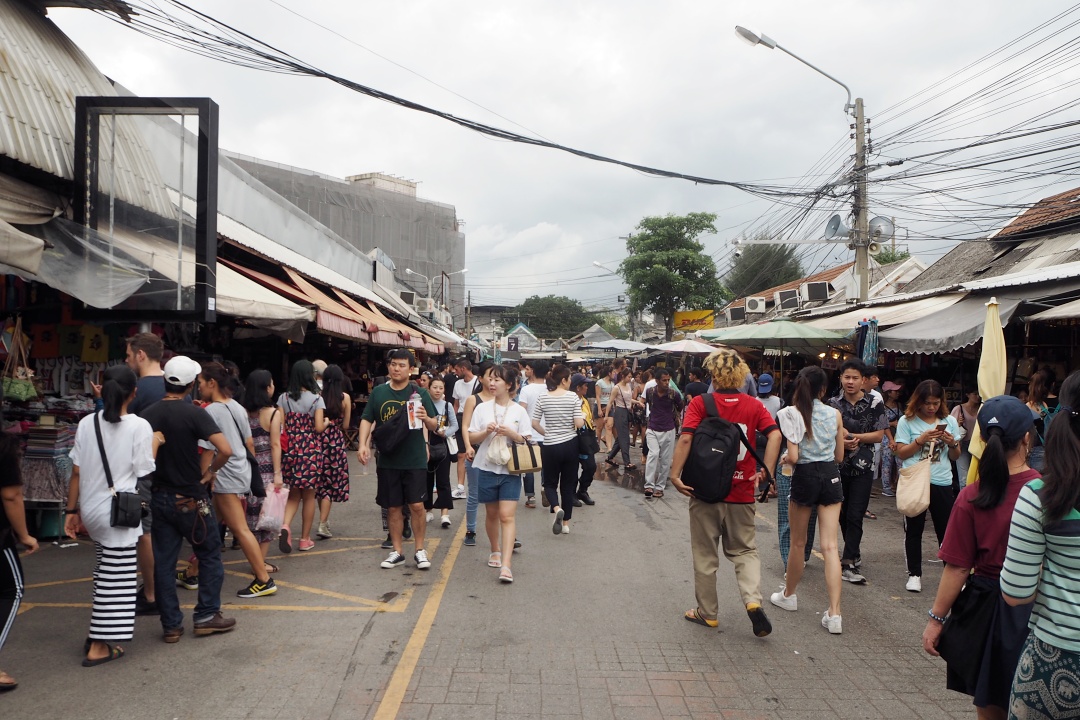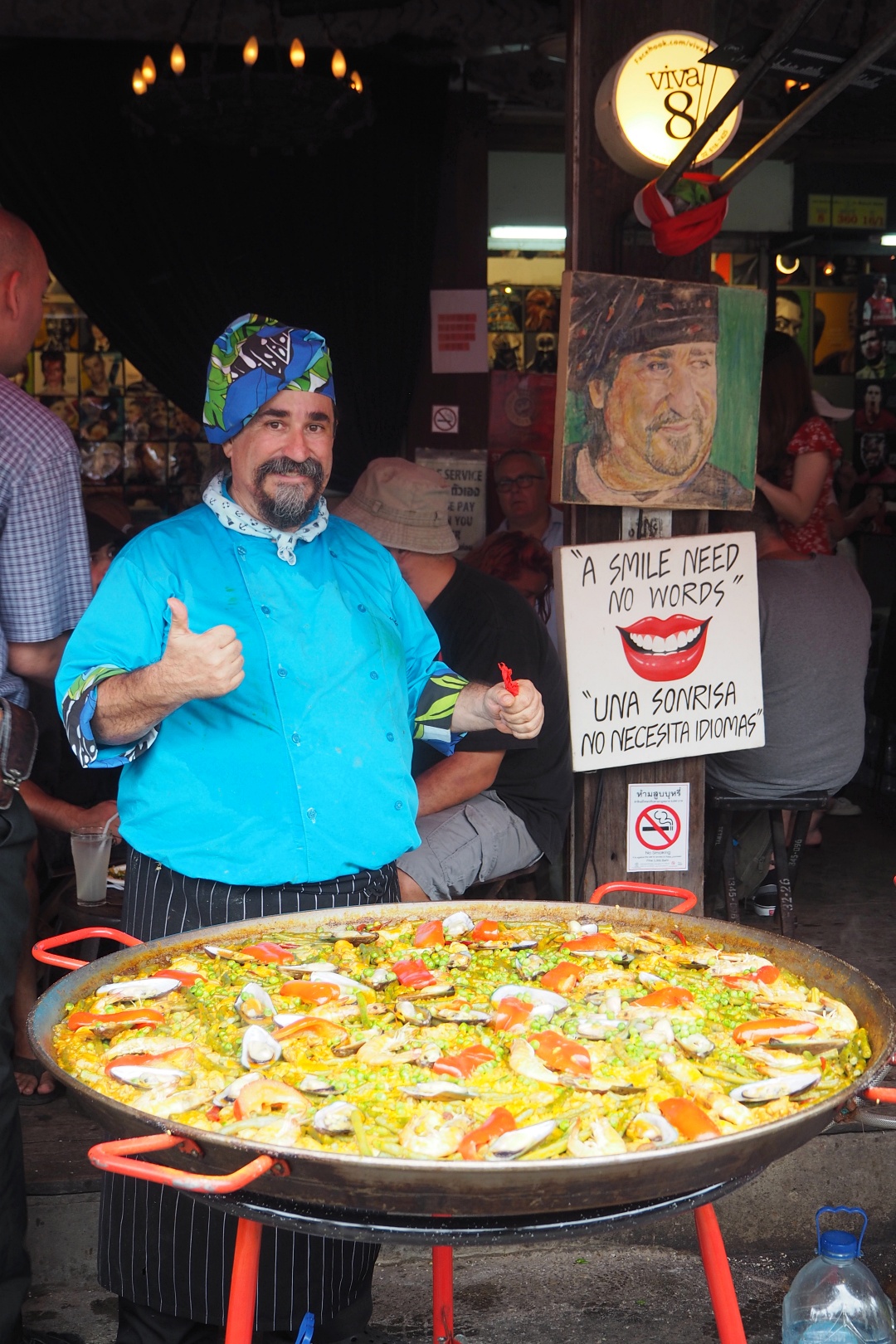 Viva 8, one of the better-known food stall in Chatuchak selling paella. Most of the time, you can see the chef performing/cooking a huge platter of paella in front of an enthusiastic crowd. The chef was game to pose for a picture even though I didn't request for it. But the moment I whipped out my camera, he was smiling and ready for a photo.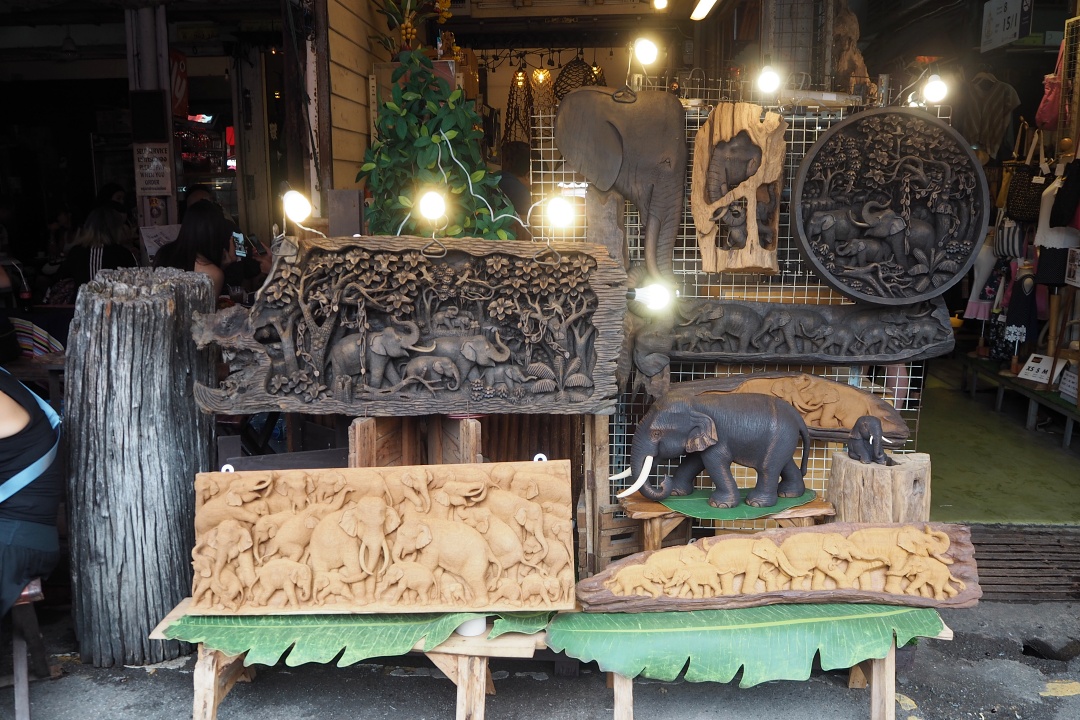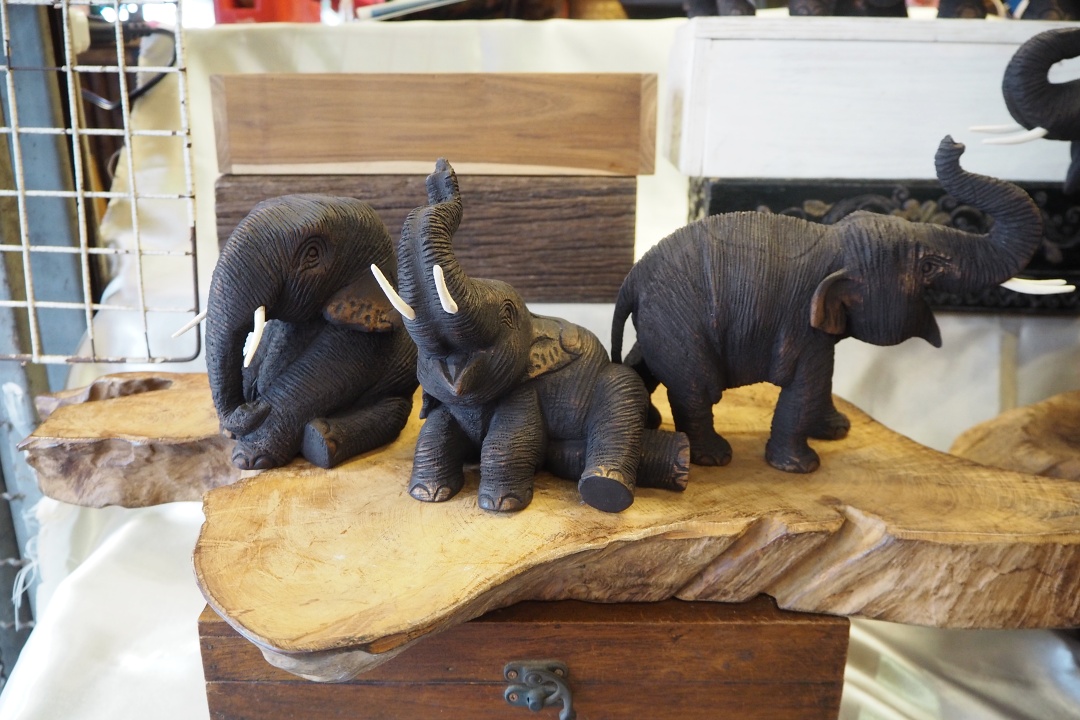 Known to be the largest market in Thailand and said to have 15,000 stalls, one can find all sorts of items at Chatuchak Weekend Market ranging from handicrafts to ceramics, decorated flowers, household items, apparels, pet accessories and more. The market is well like by both locals and tourists.
The entire market is broken up into different sections and soi. If it's your first time there, I highly recommend that you Google for the map (or pick up a physical map when you are there) for the layout of the place and mark out the areas/sections you're interested. This way, you will not feel too overwhelmed when you arrive. Plus, it also saves time, and you can avoid venturing into sections that don't cater to what you're looking for.
Not sure if it's a good or bad thing, but the stalls don't seem to change much throughout the years. I've been there a couple of times now, and I usually just go back to the same few sections/soi where most of the apparels and accessories stalls are. I also will check out some of the food stalls that I like, like the one for coconut ice cream, chicken noodle and pork bun.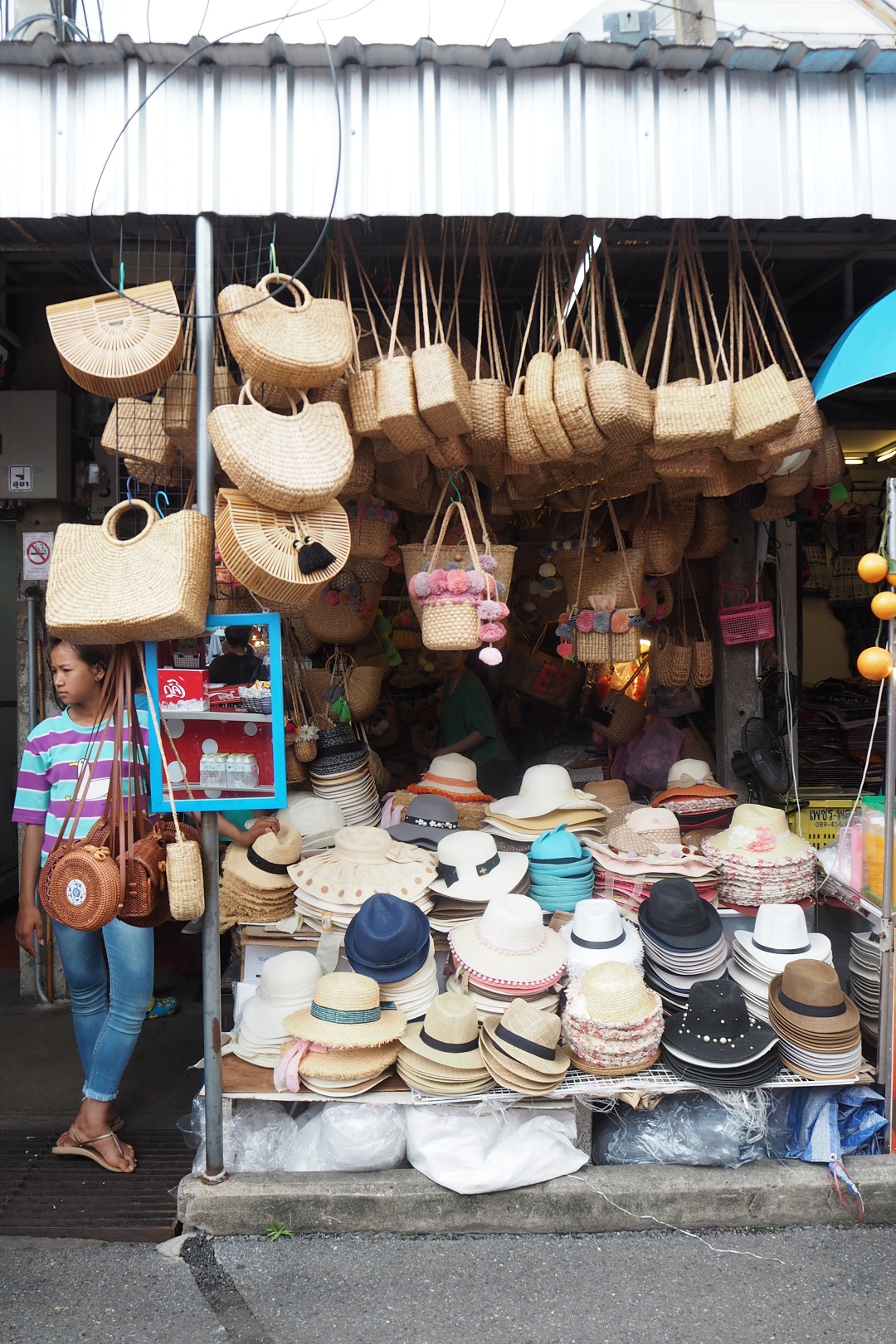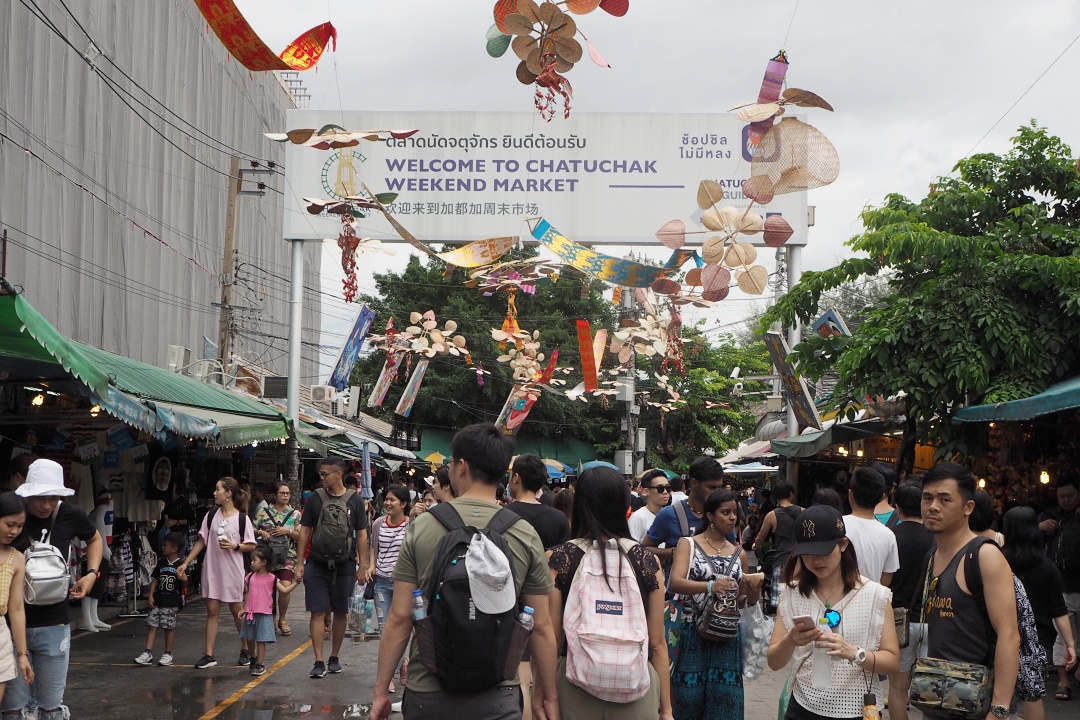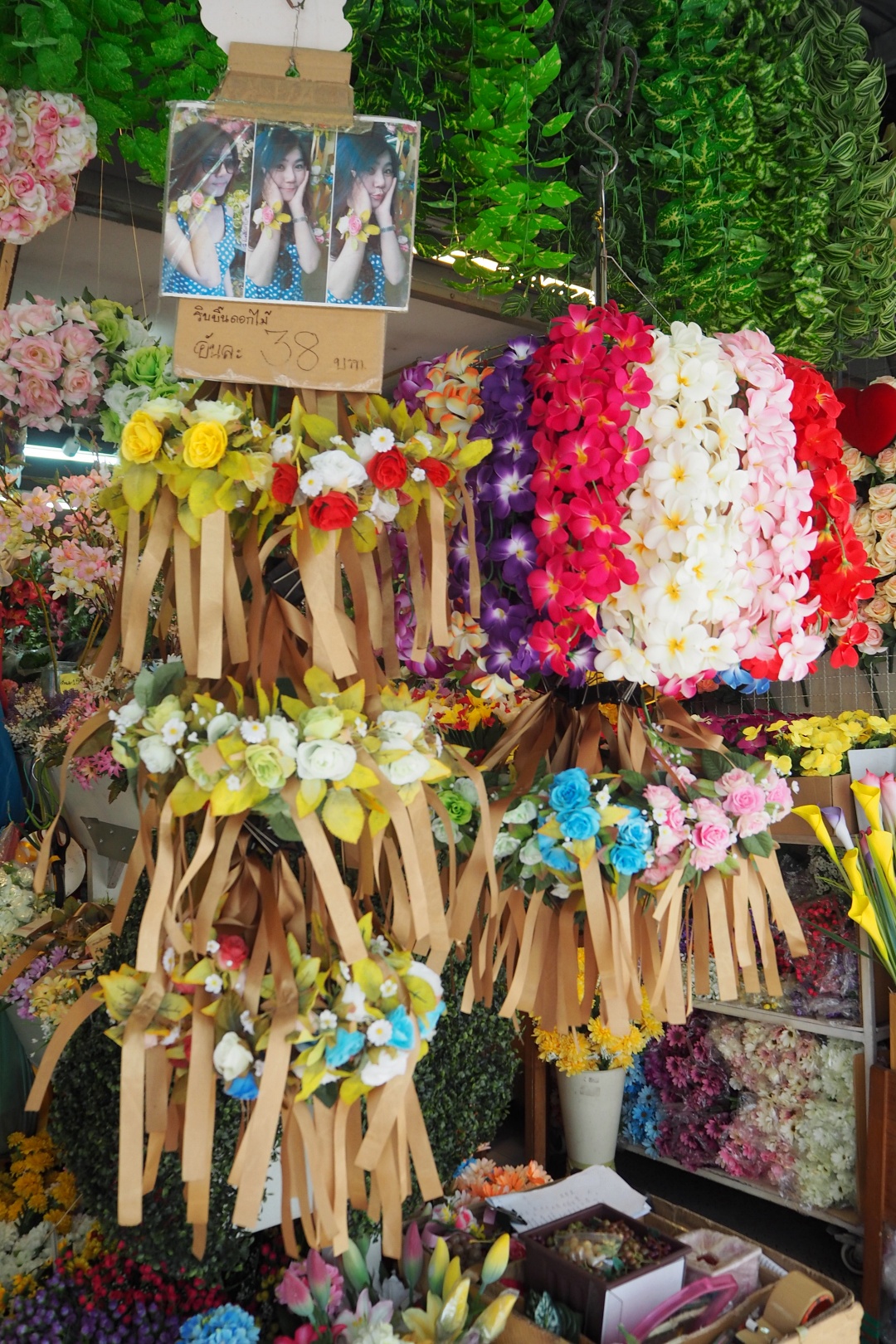 Came across some pretty and affordable wrist corsage and I decided to get them for the wedding. They are THB 38 for one and three for THB 100.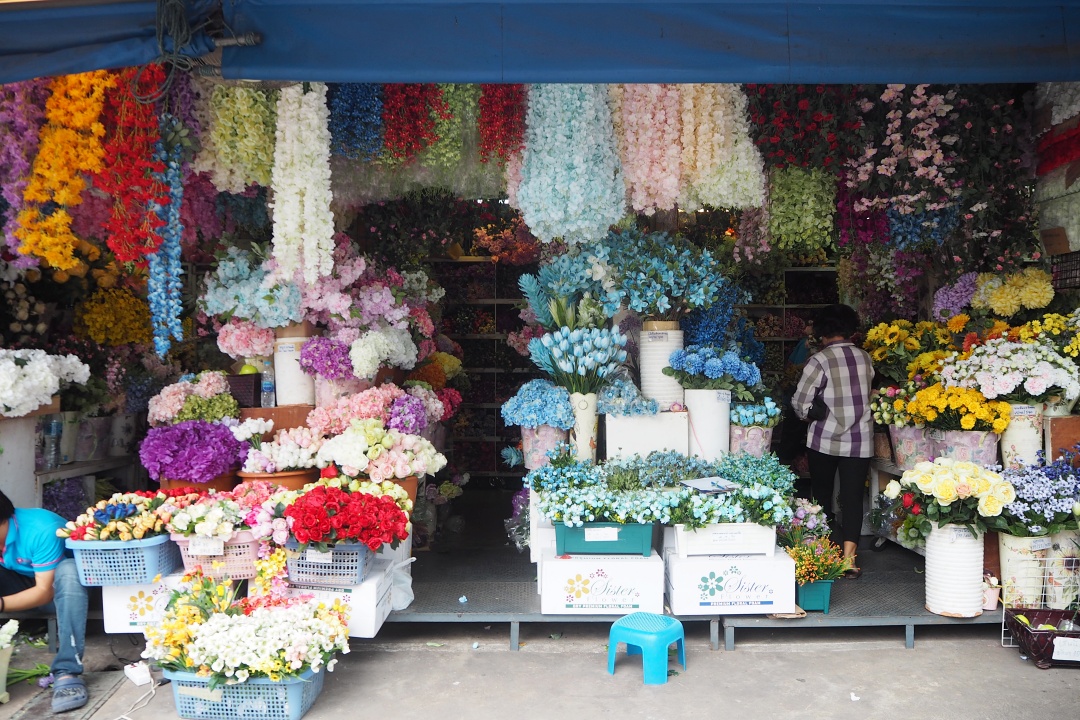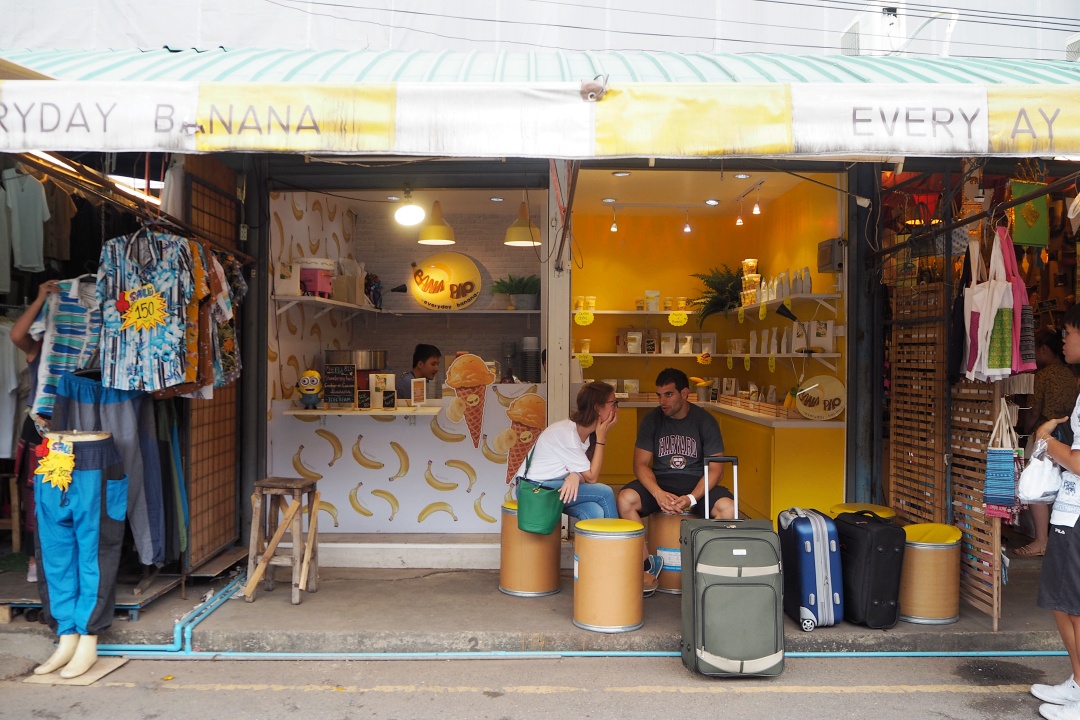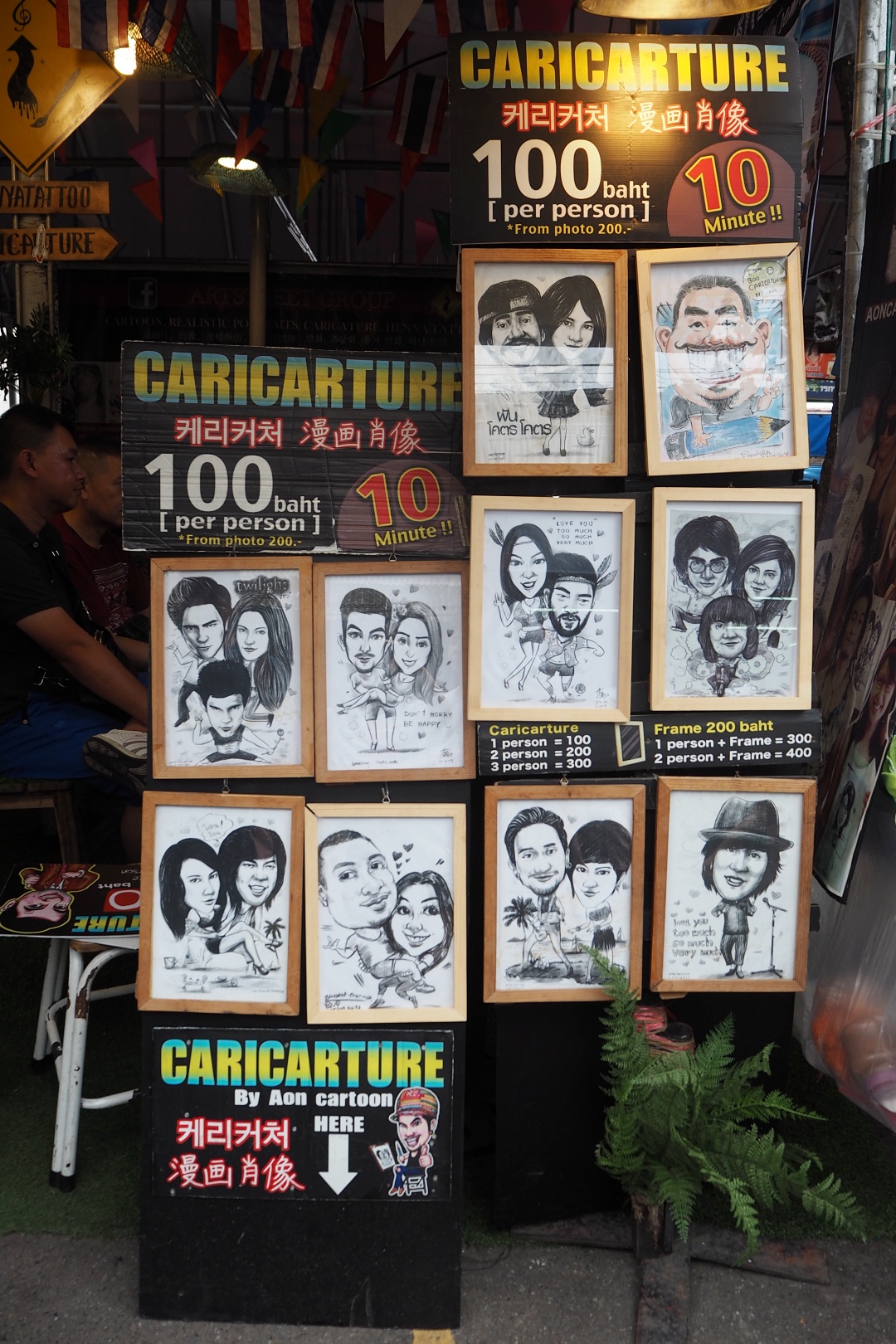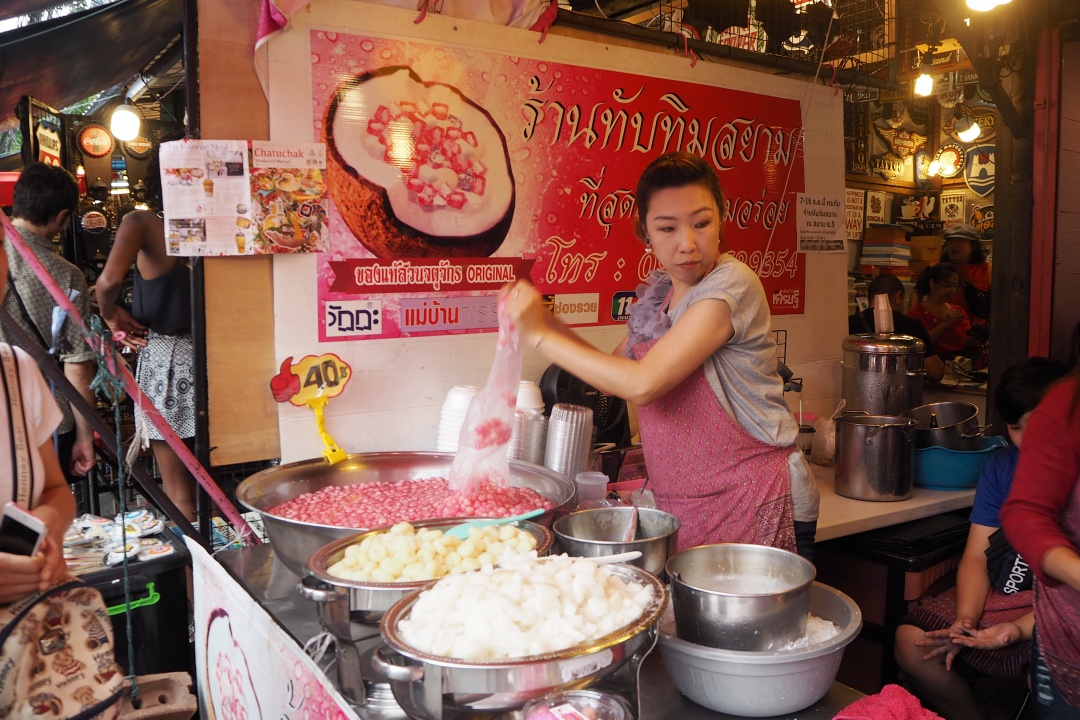 Passed by the stall and decided to stop by to have a bowl of "tub tim krob".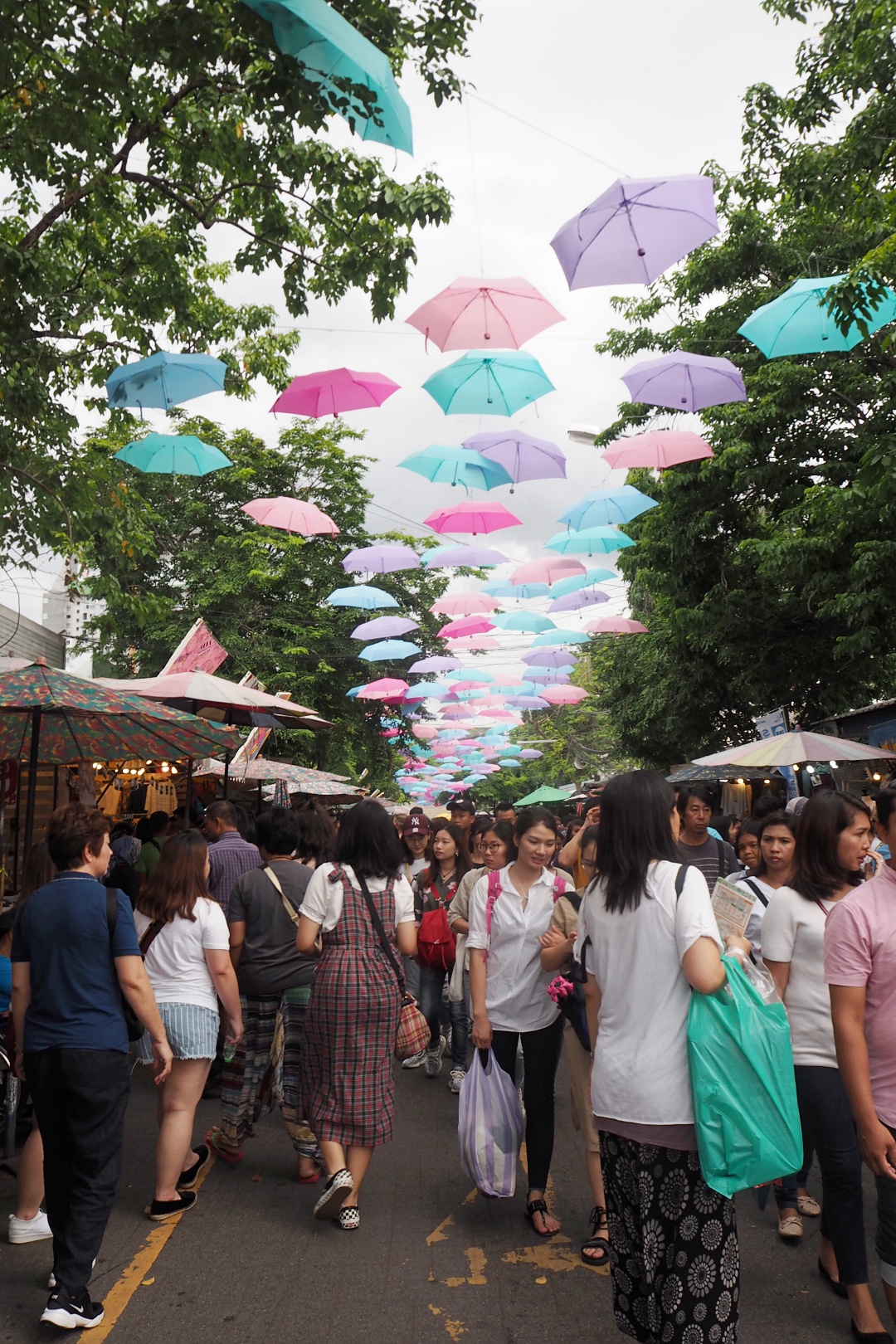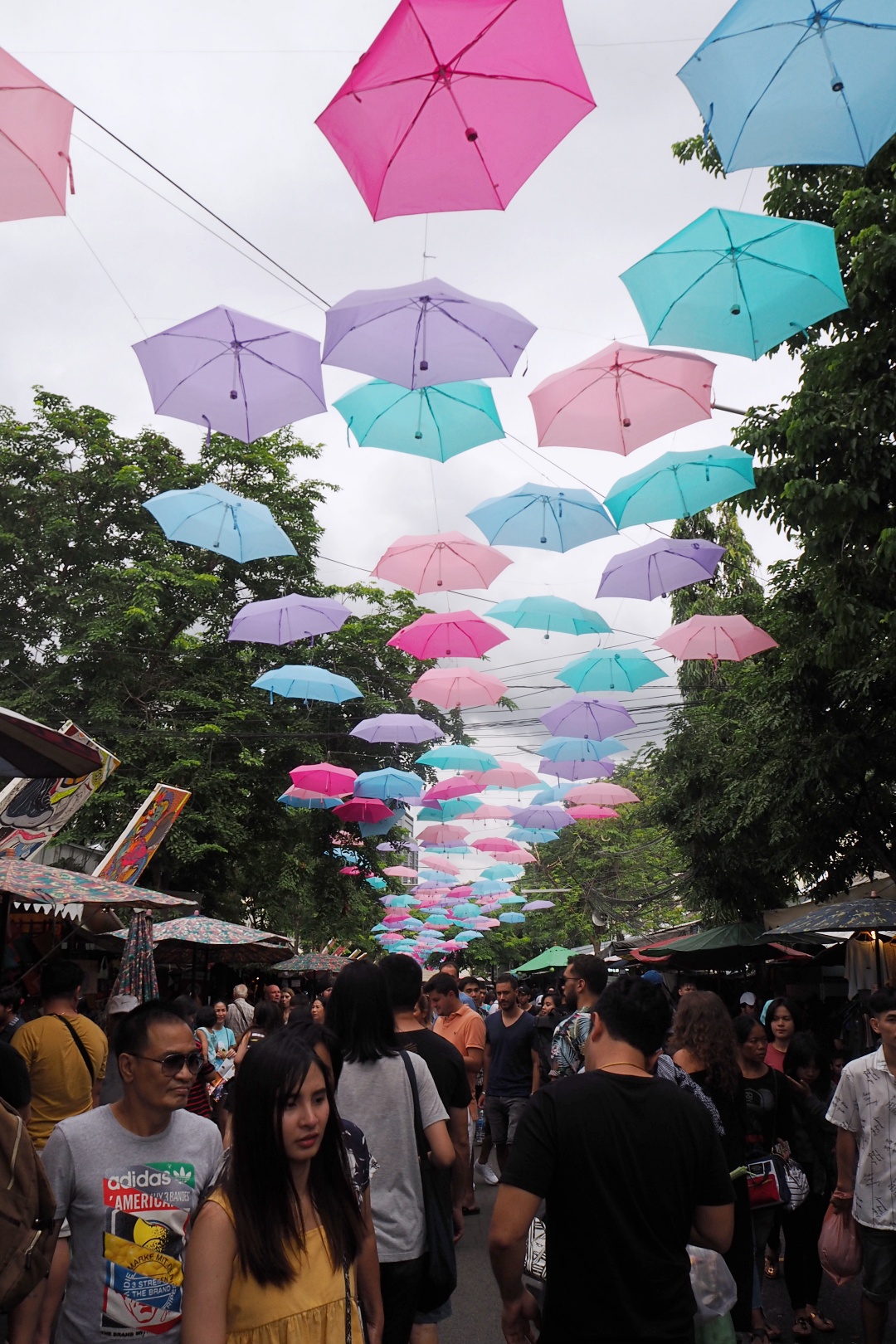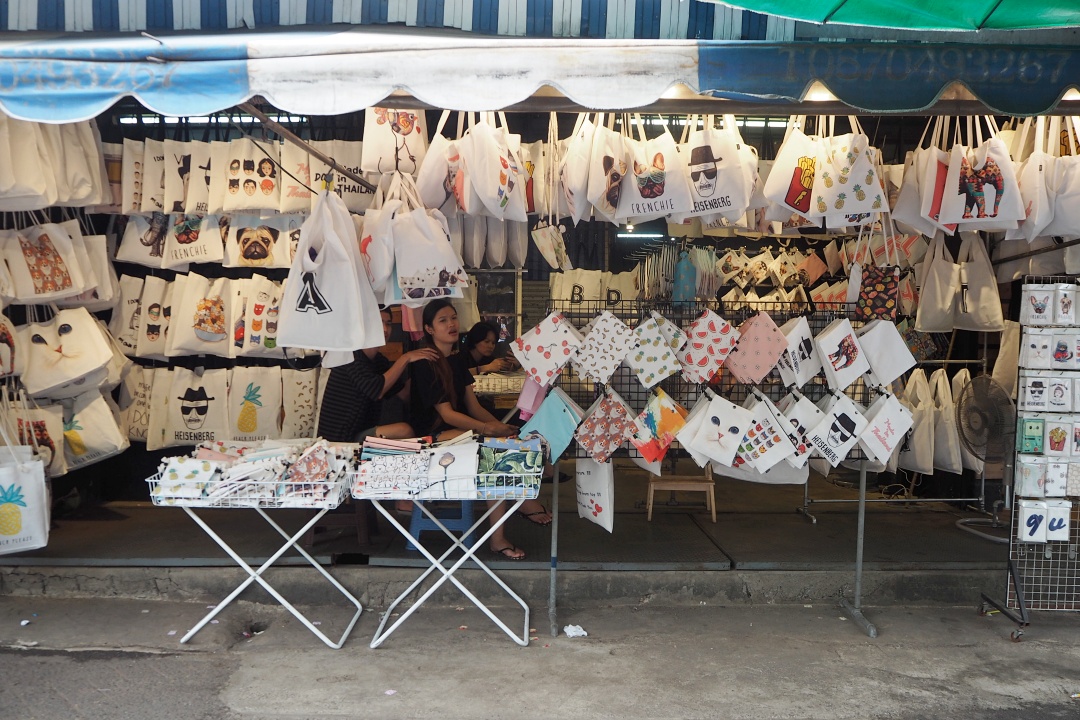 One of the stall that I like to visit to get printed tote bags. They come in plenty of designs, and aside from having tote bags in various sizes, they also have them in drawstring bag, pouch and passport holder.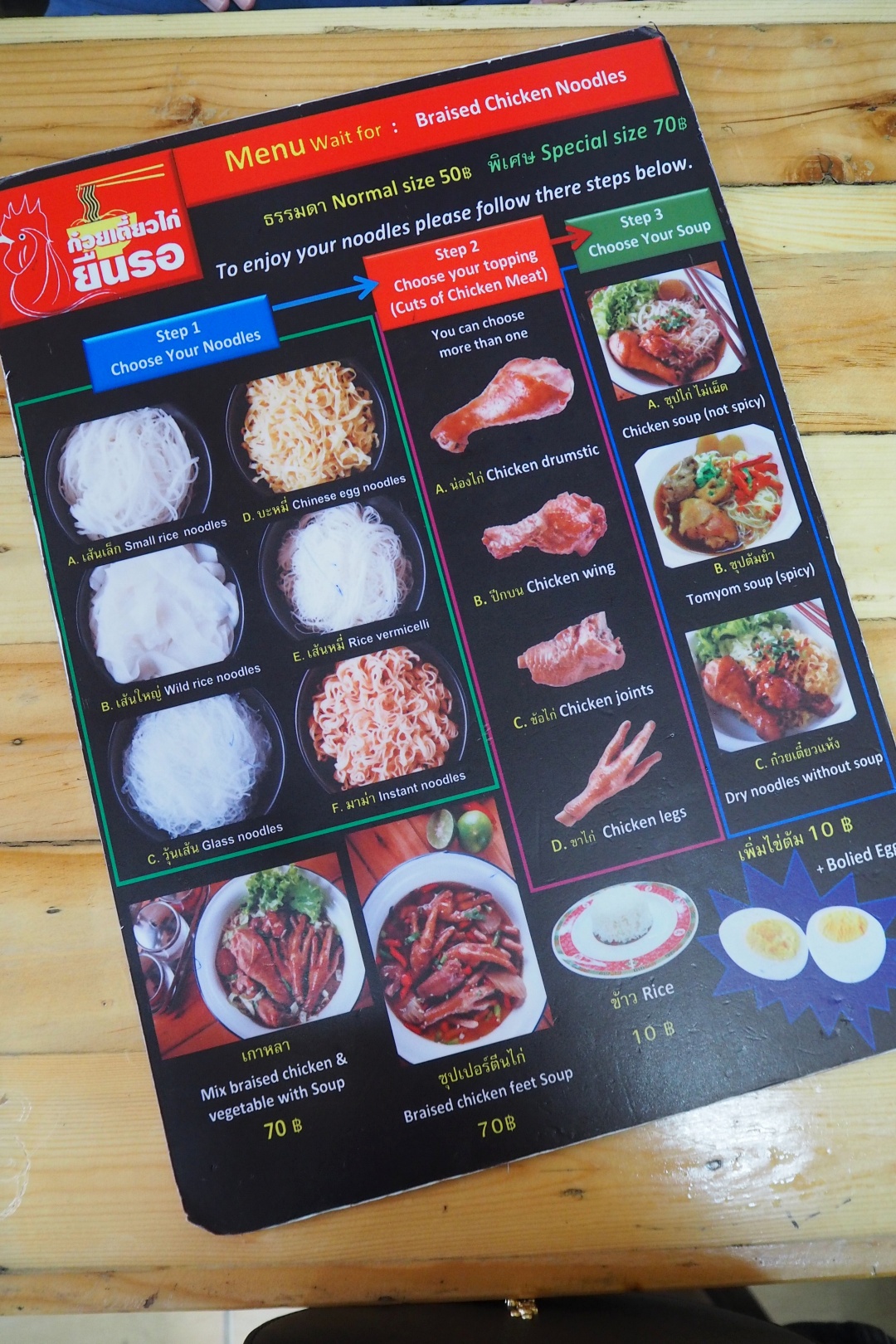 Before we continue with more shopping, we decided to go for lunch. Asked the Husband what he wants, and he suggests having the popular braised chicken noodles from Chatuchak!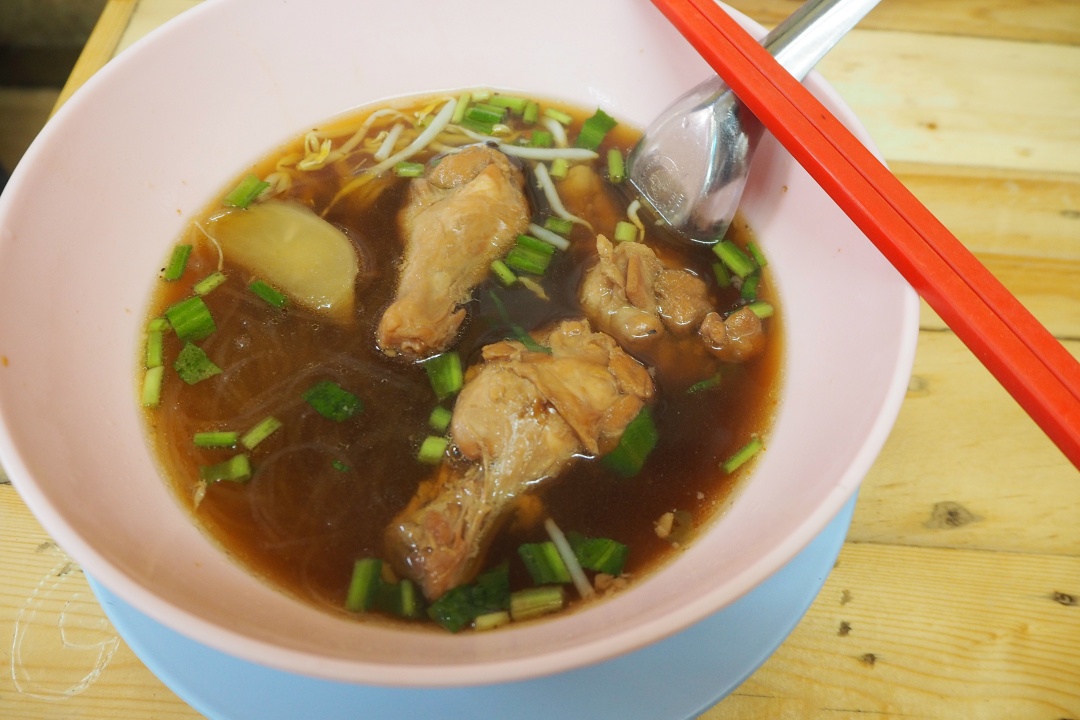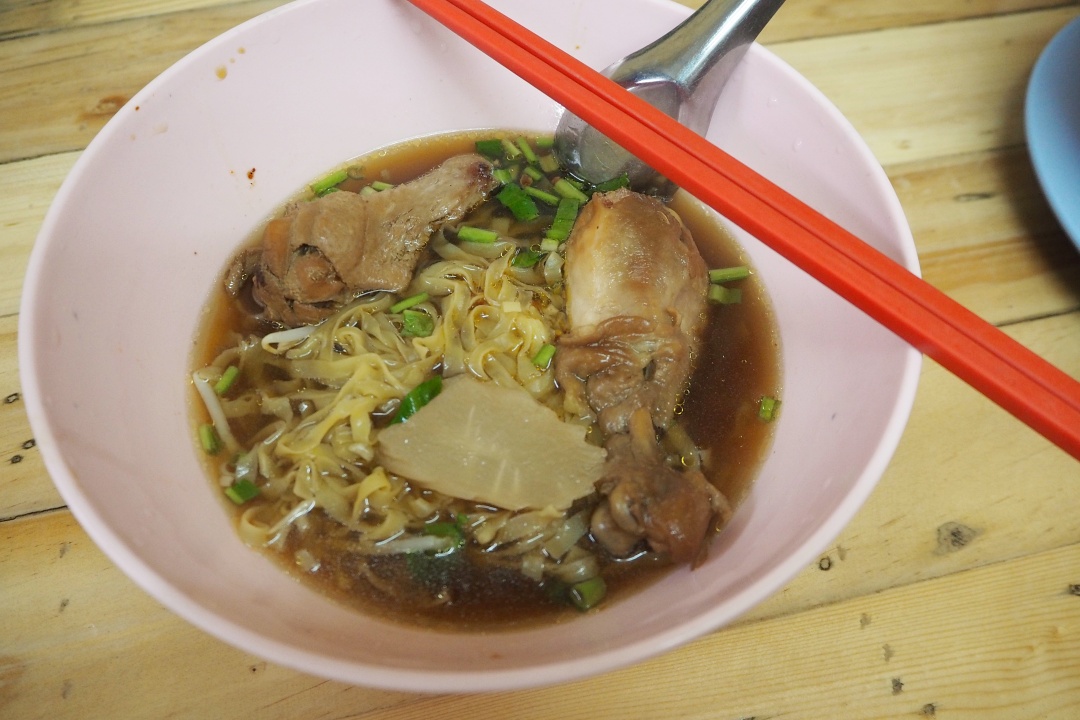 If you read my earlier blog post on Chatuchak Weekend Market in 2013, you would know how much I love the chicken noodle from this stall. The soup is always flavourful, and the chicken is so soft that it easily fell off the bone. In the past, they use to have only one option for the noodle. Then they change the menu, and now you can customise it to the way you like by choosing the noodle, meat and soup.
Still as good as I remembered.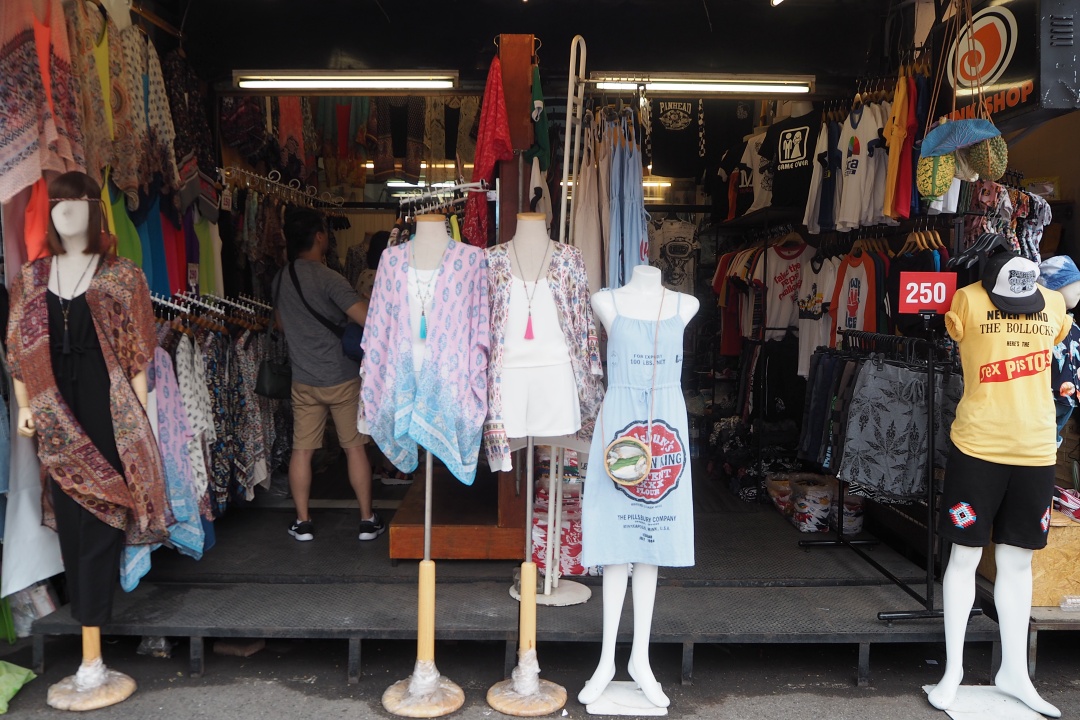 Continued our shopping after lunch…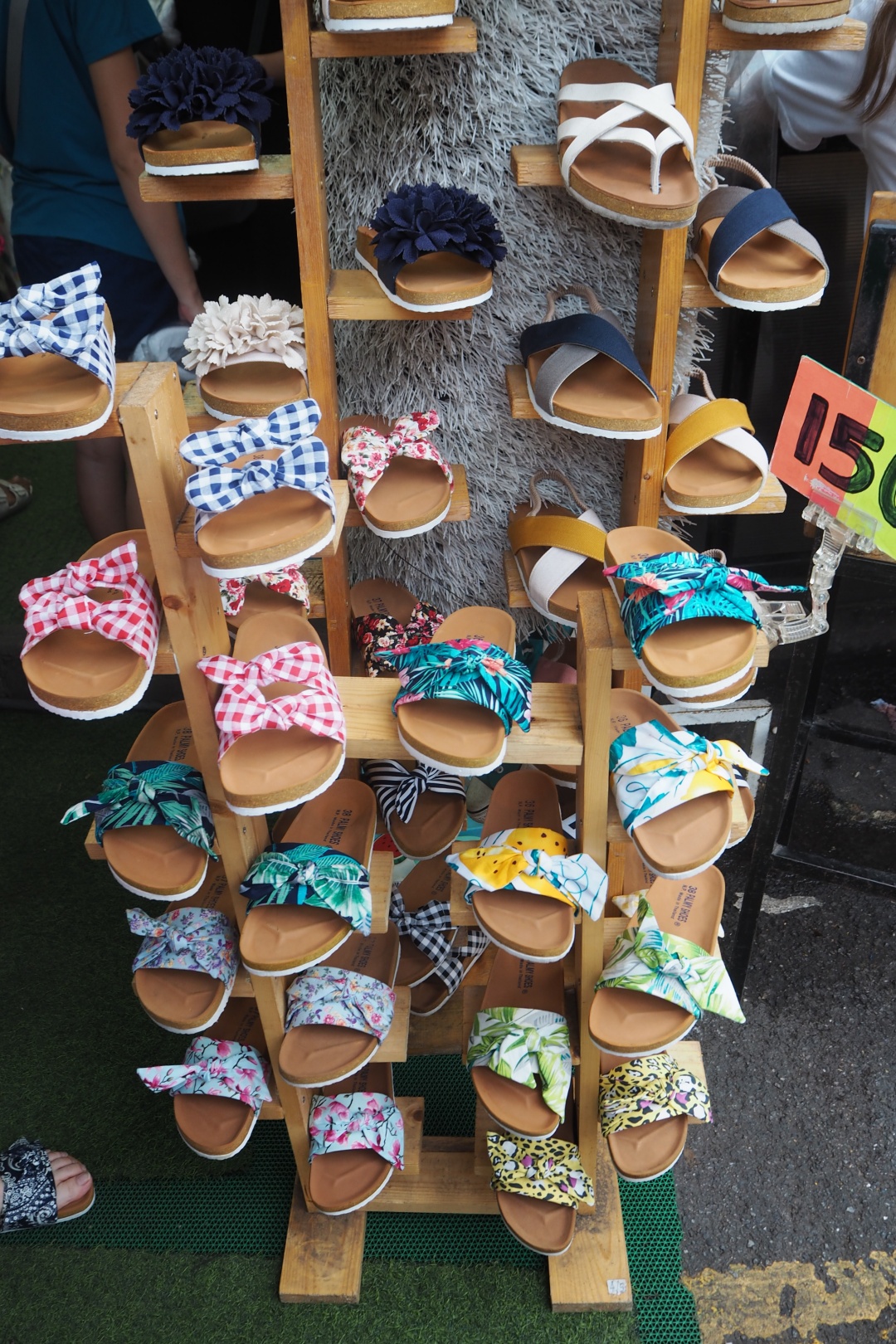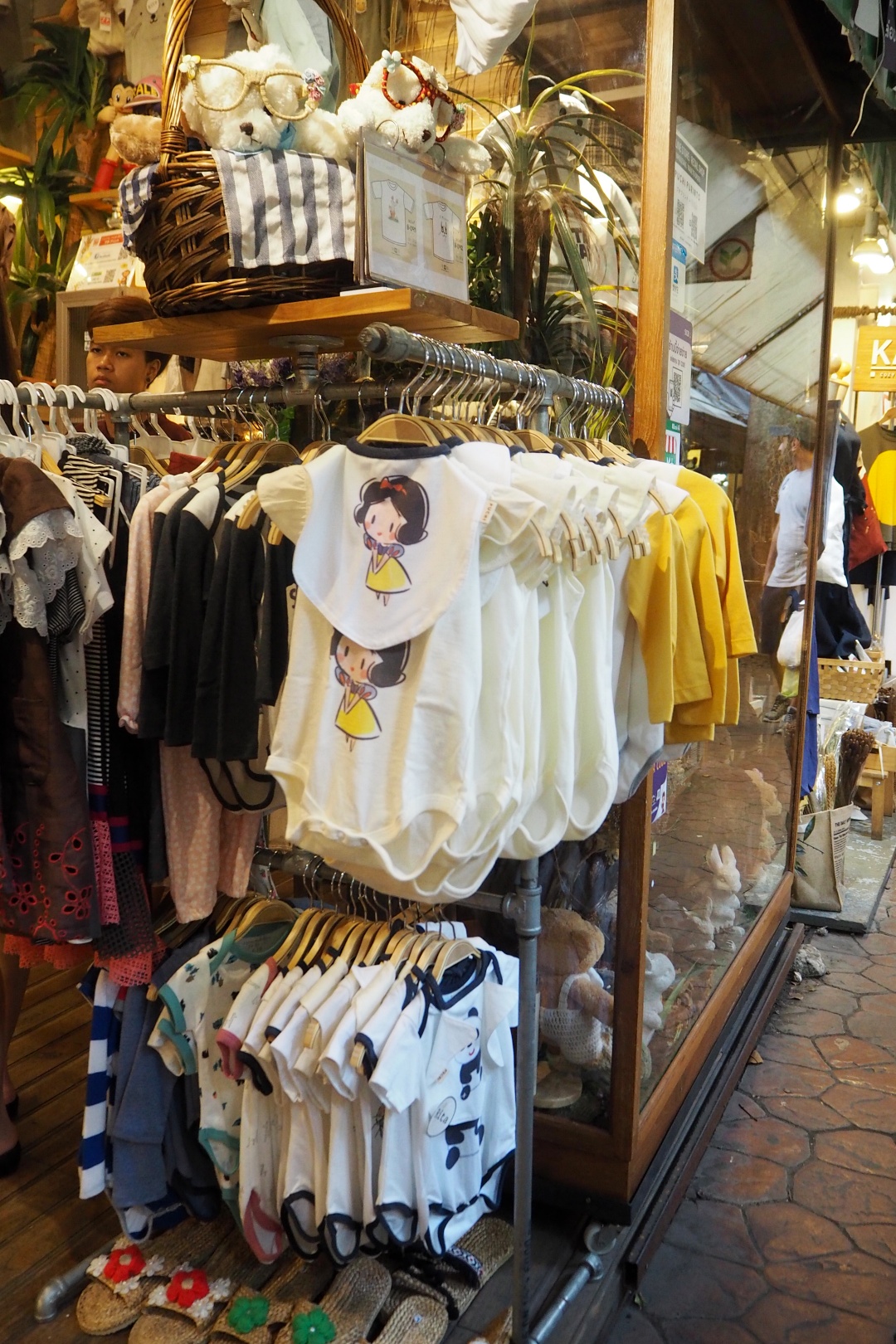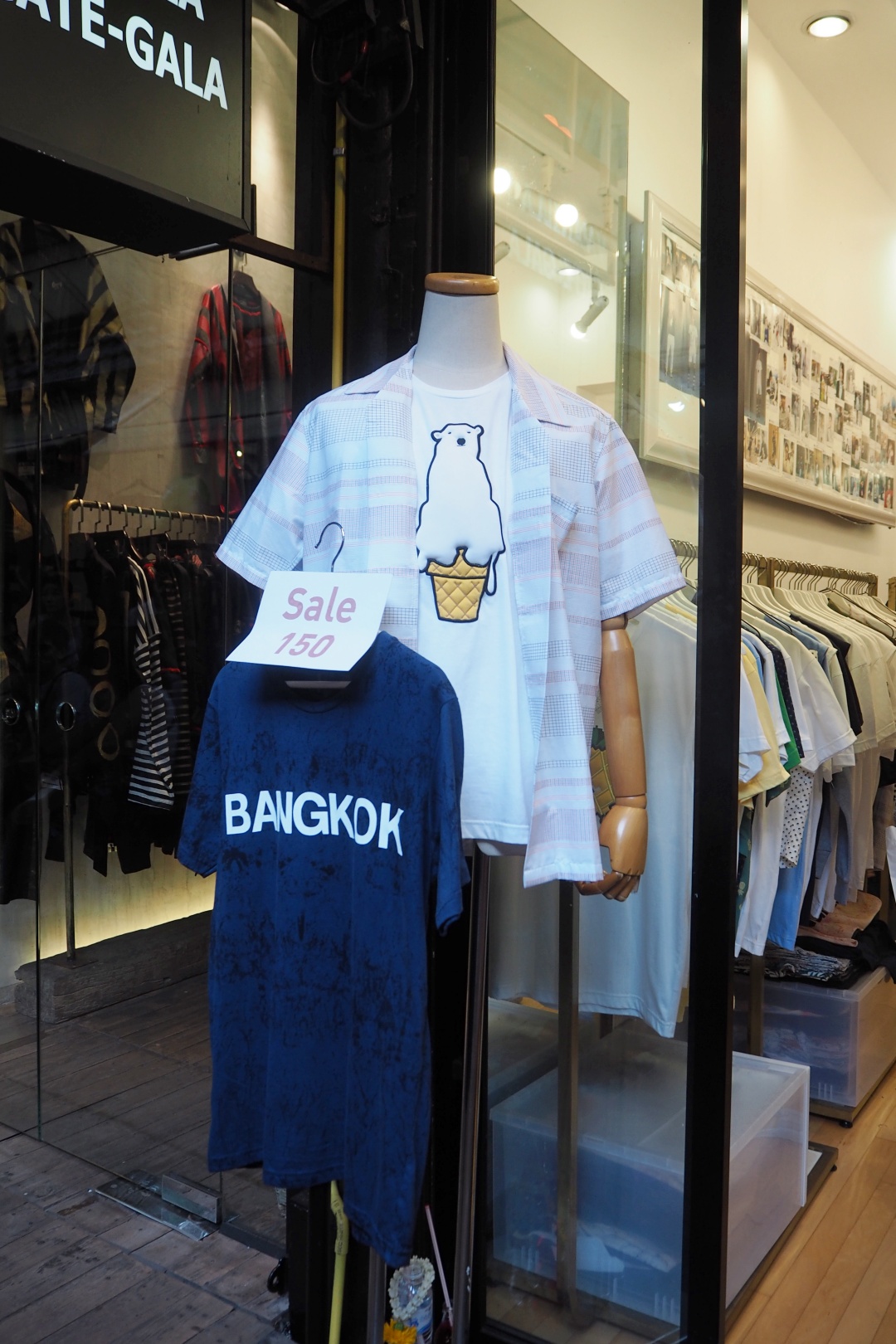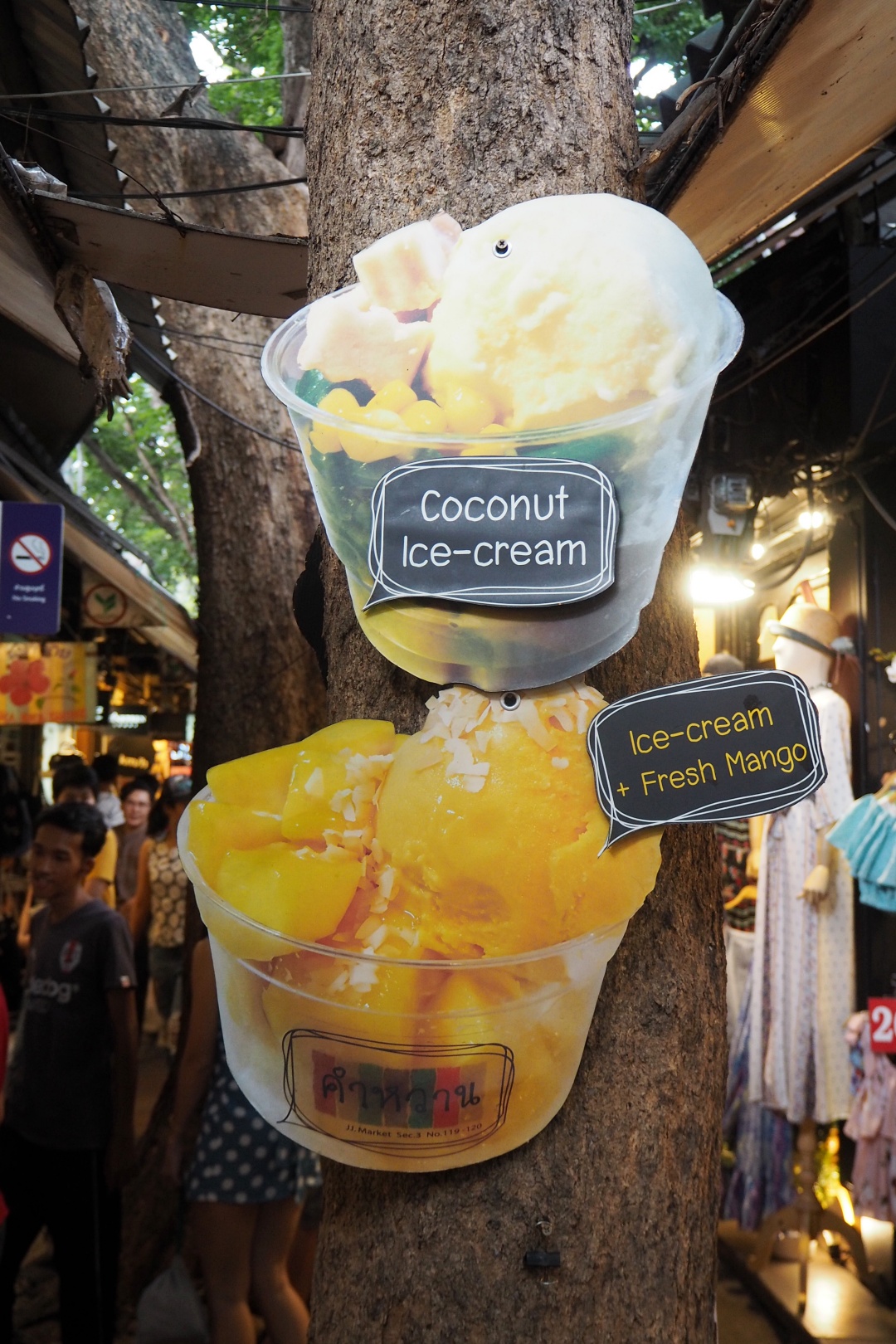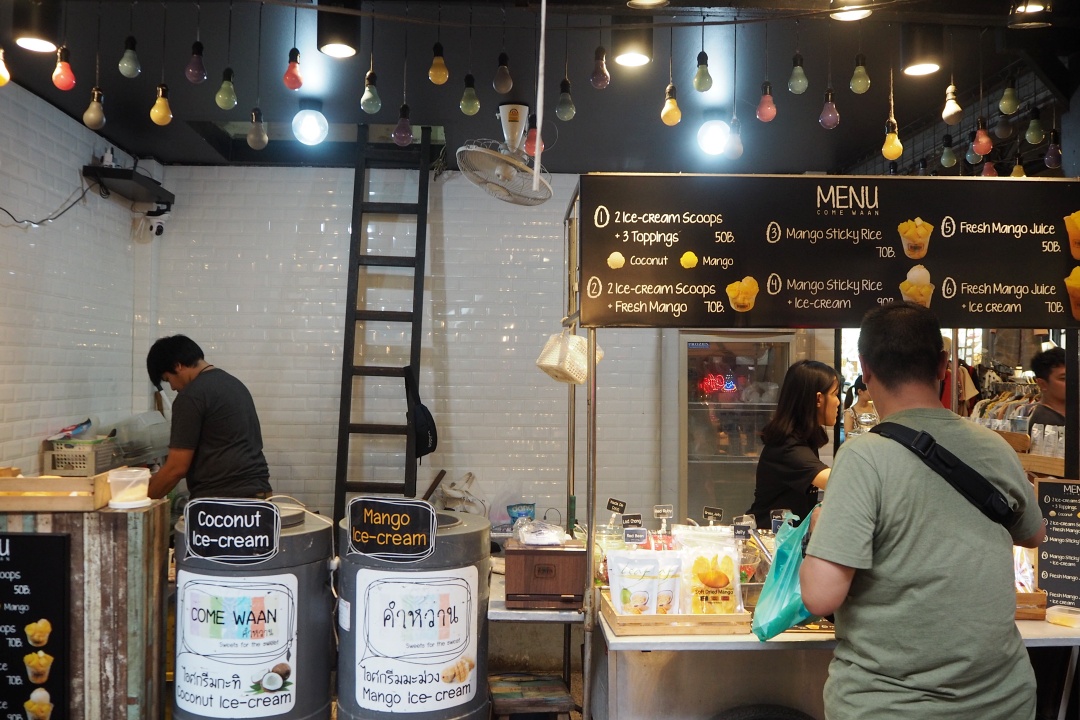 One of my other favourite from Chatuchak Weekend Market is the coconut ice cream from this stall.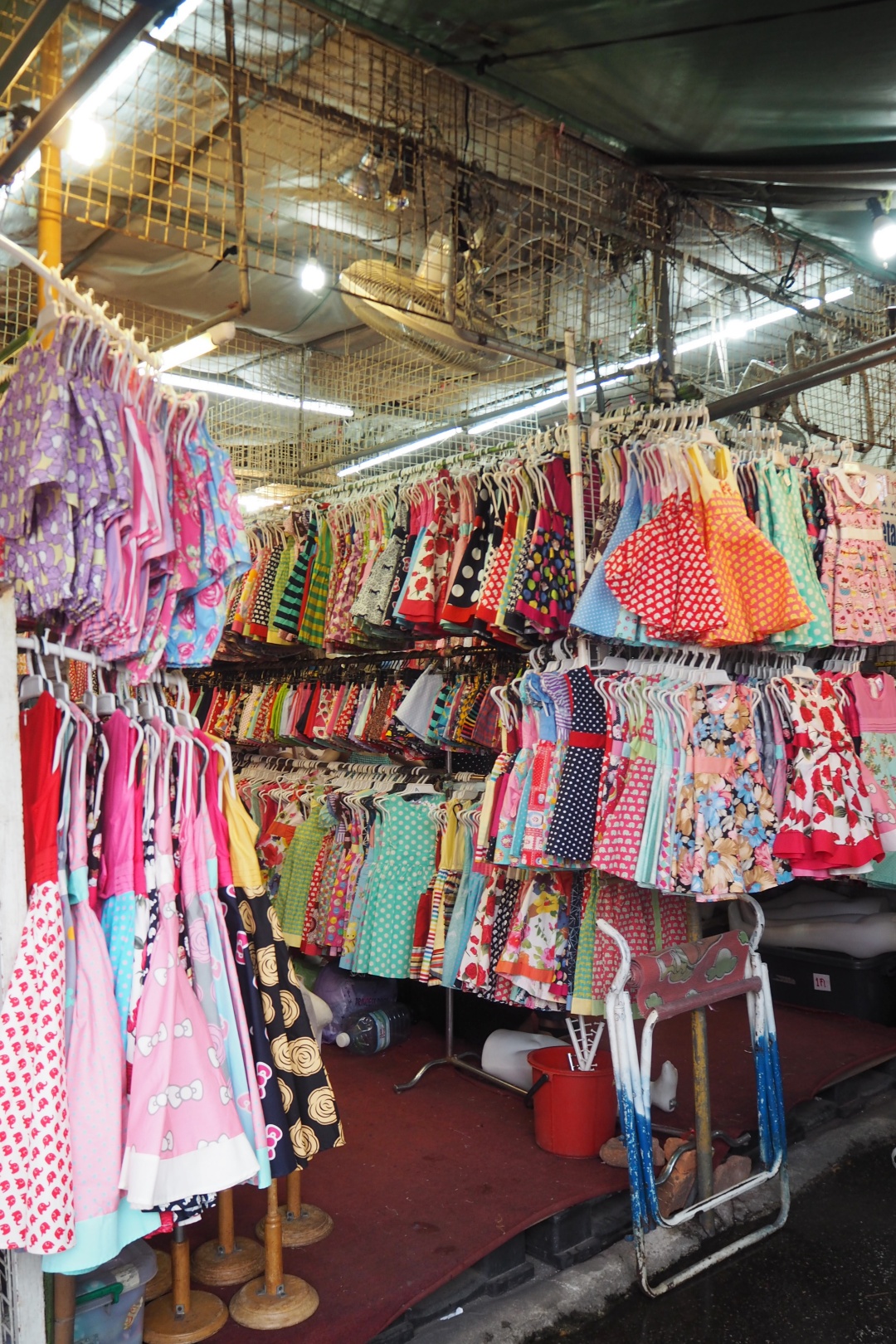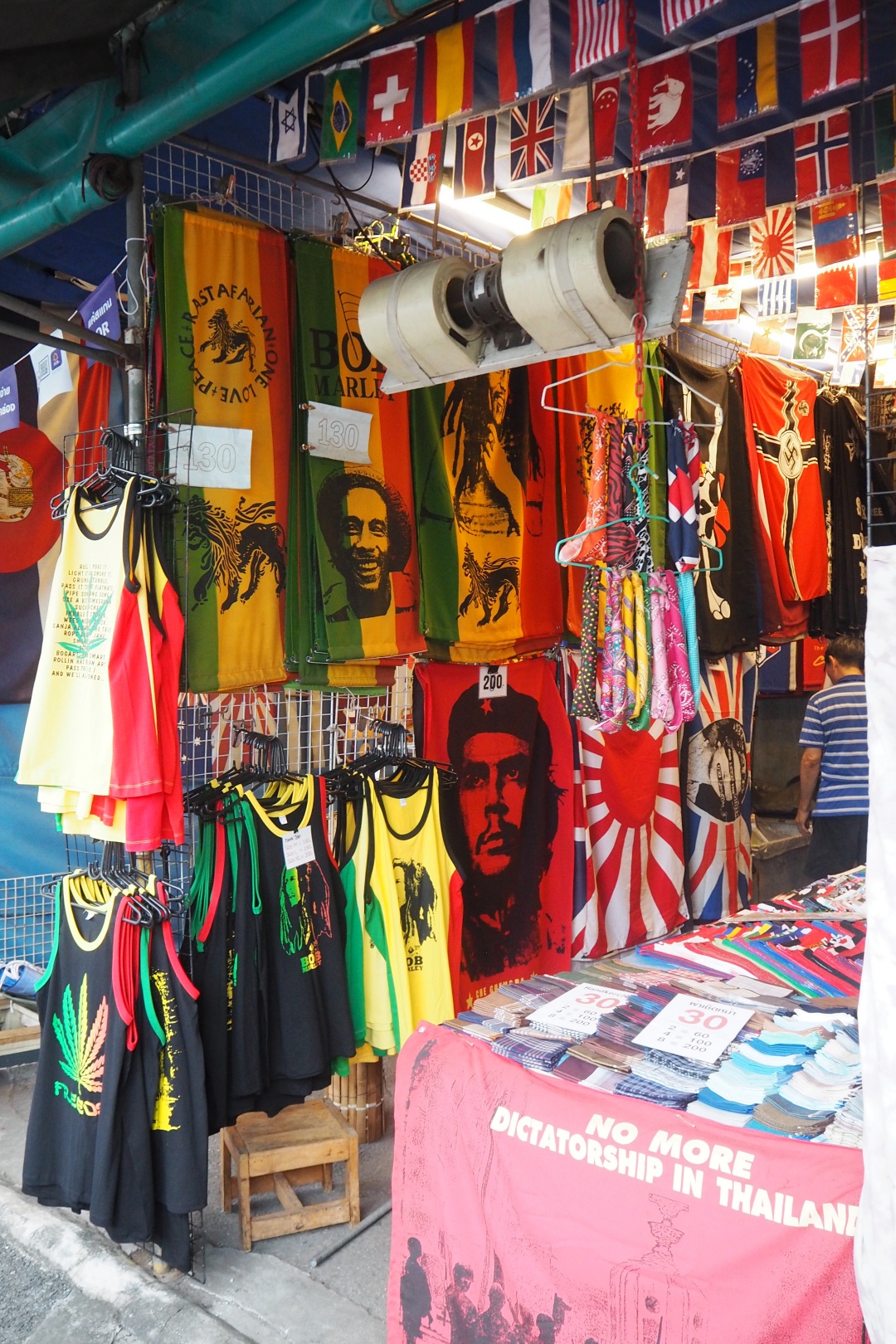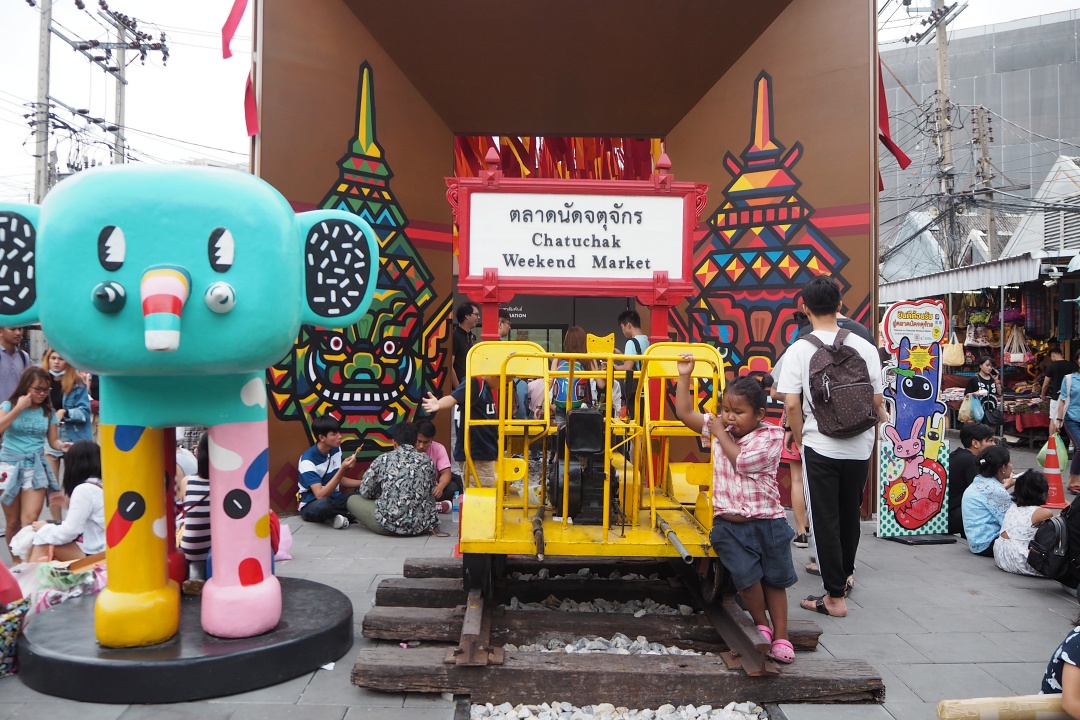 It was around late afternoon / early evening when we were done shopping at Chatuchak Weekend Market. Instead of heading back, we decided to continue our shopping at JJ Green.
It was also then that I discovered my Olympus camera had died again. I've since lost track the number of times the camera had given me a problem when I was overseas. Decided that it's finally time that I retire the camera for good.
Since I didn't bring along a second camera that day, all pictures taken at JJ Green was shot using the iPhone.
JJ Green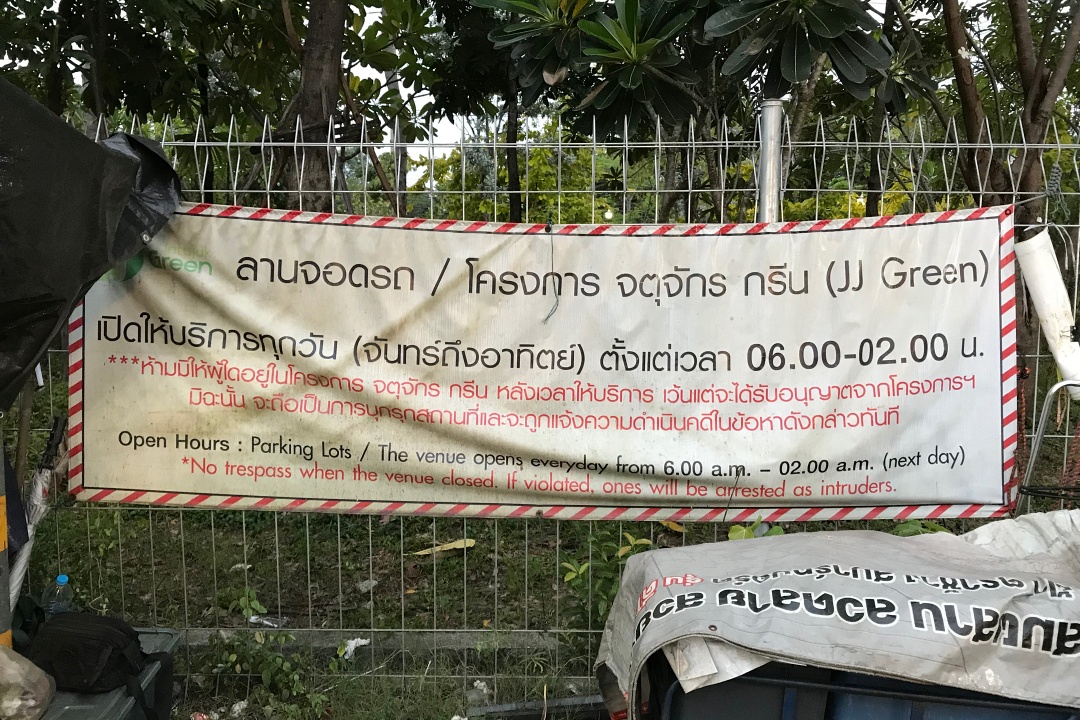 It was our first time to JJ Green, and it took us a while before we figured out where the location was.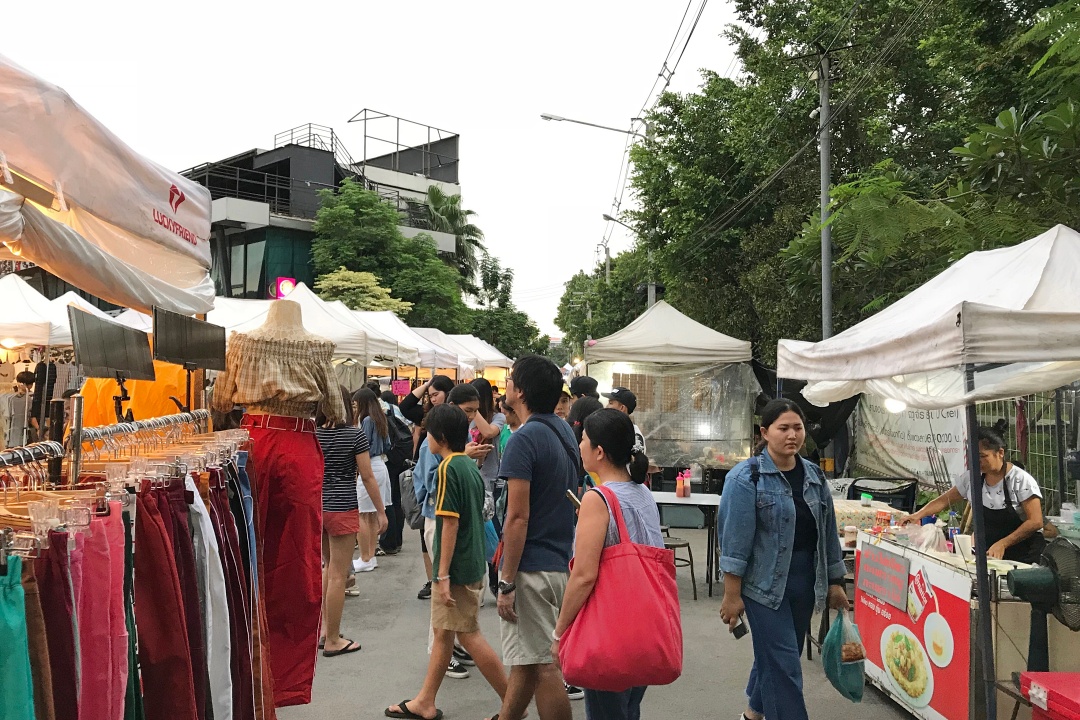 The set up for JJ Green was more like a night market, with many tentage of individual stalls, so you can tell that the layout was quite different from Chatuchak Weekend Market.
Goods wise, I think they are more or less the same as other night markets. Lots of apparels, accessories, stationeries, mobile/tech accessories, etc.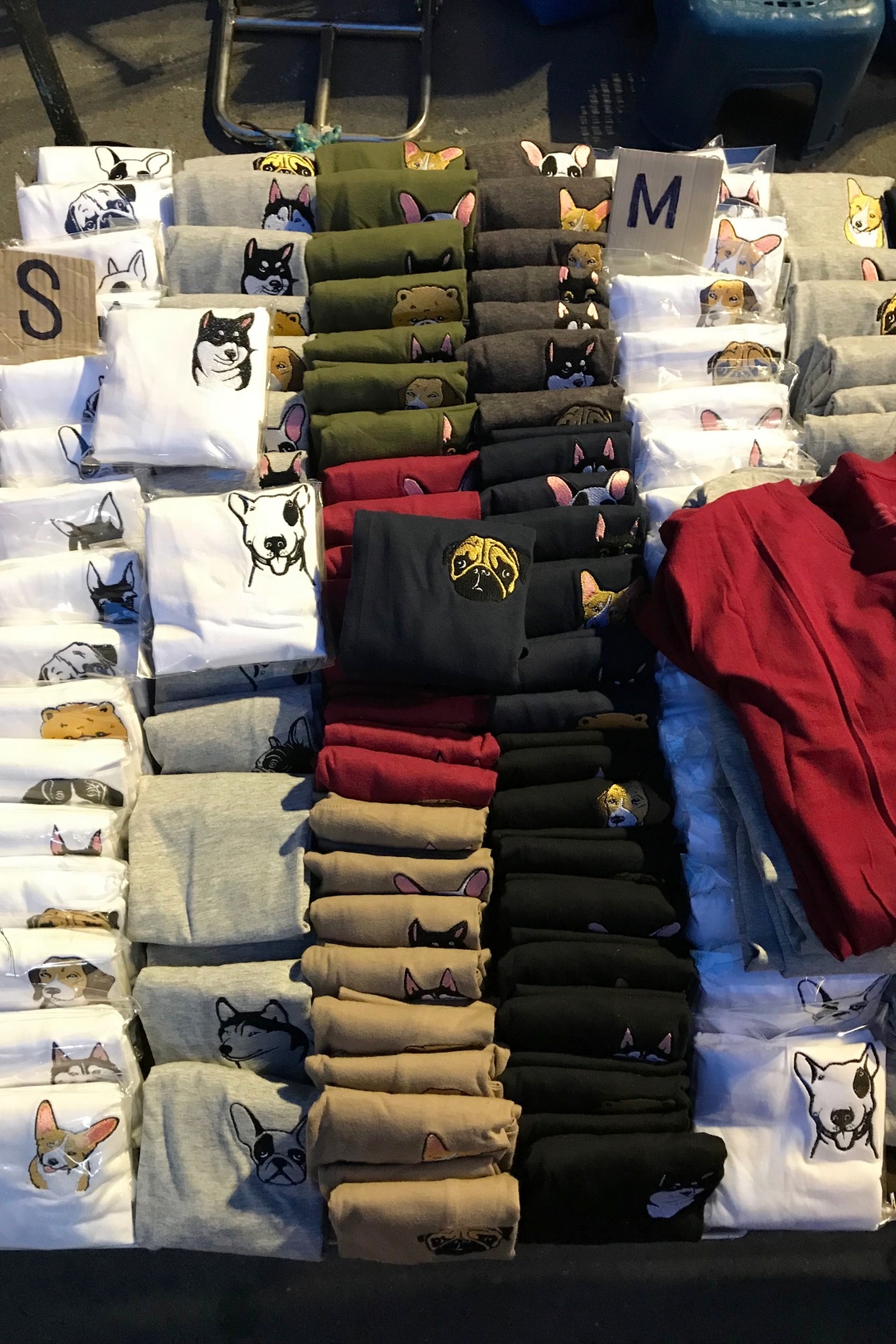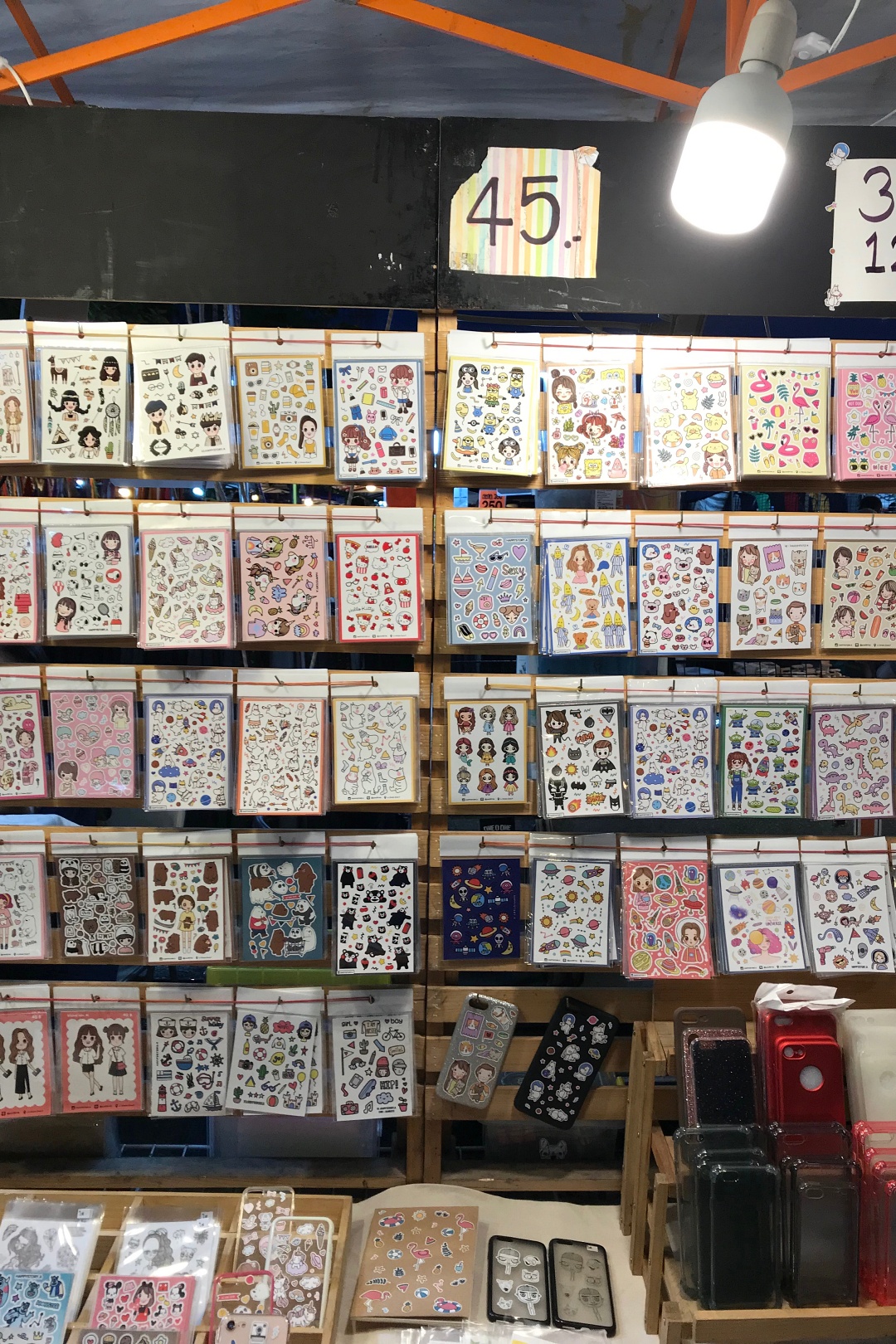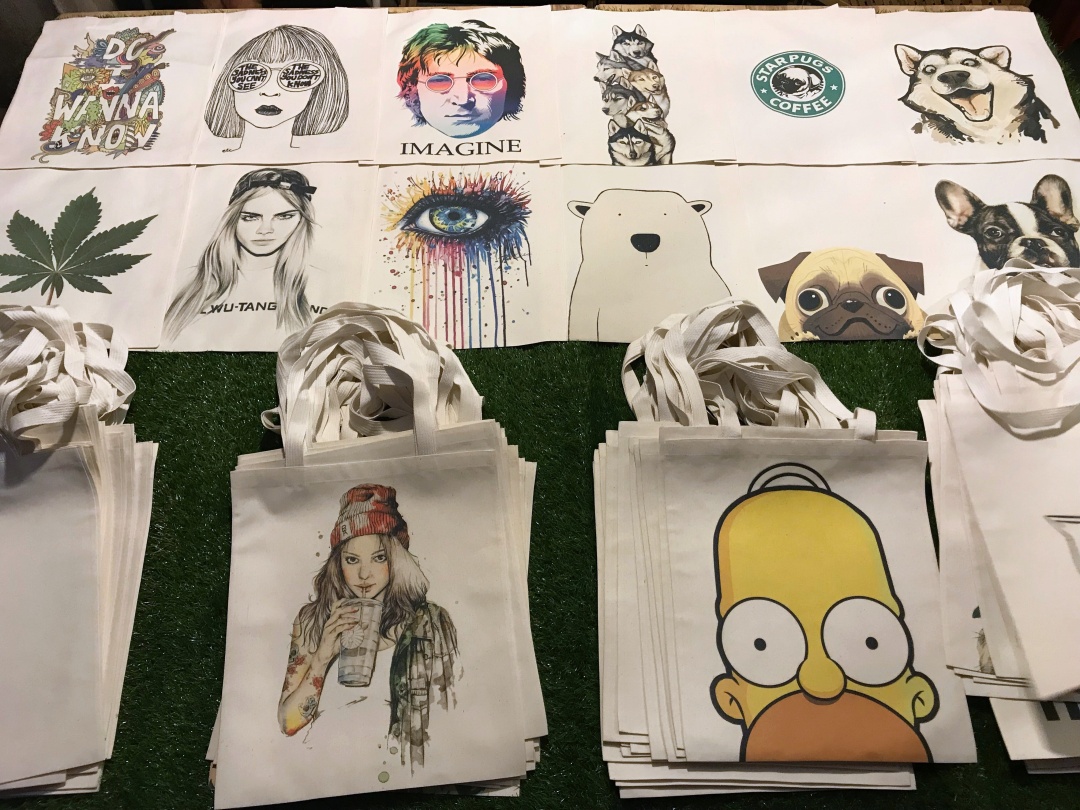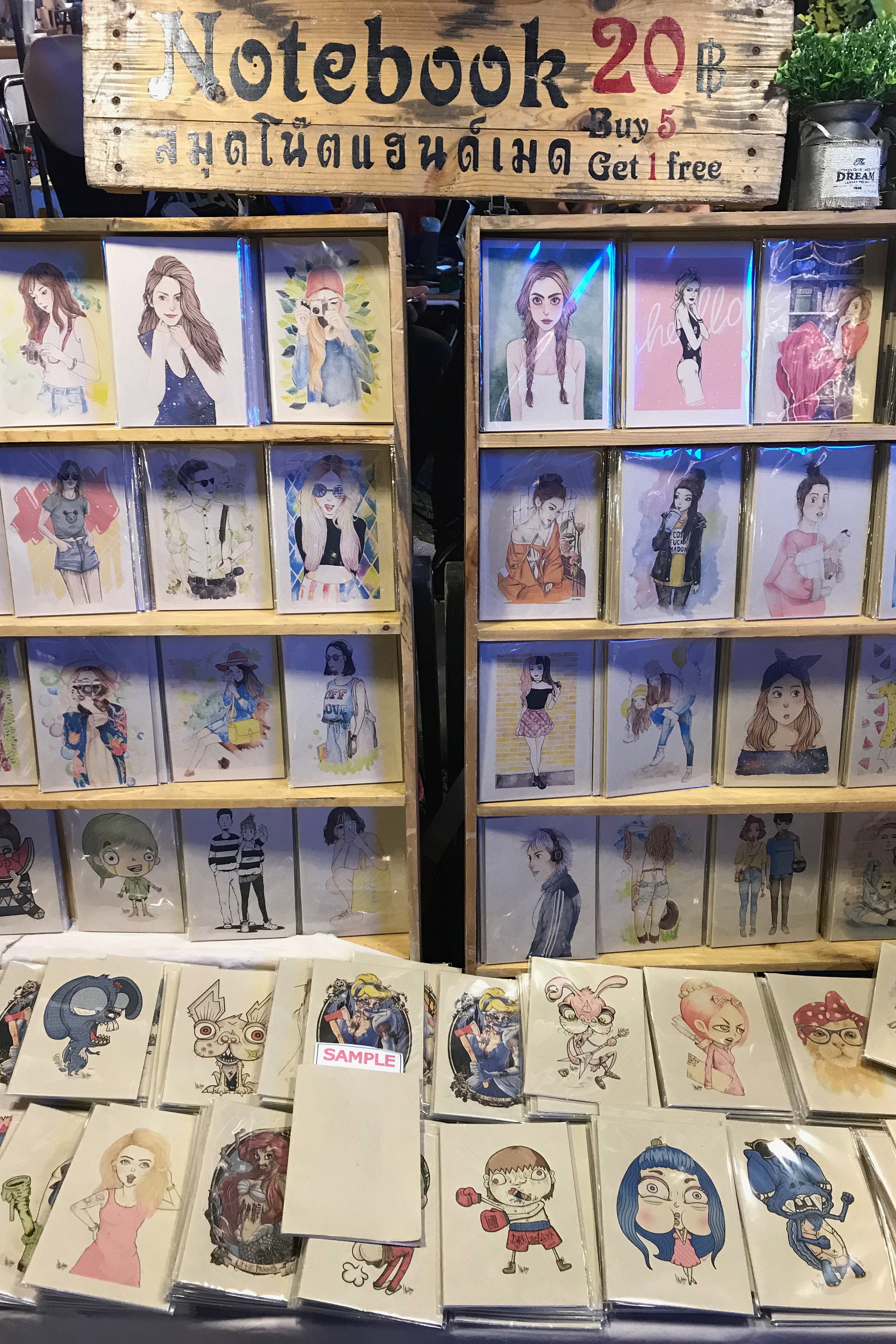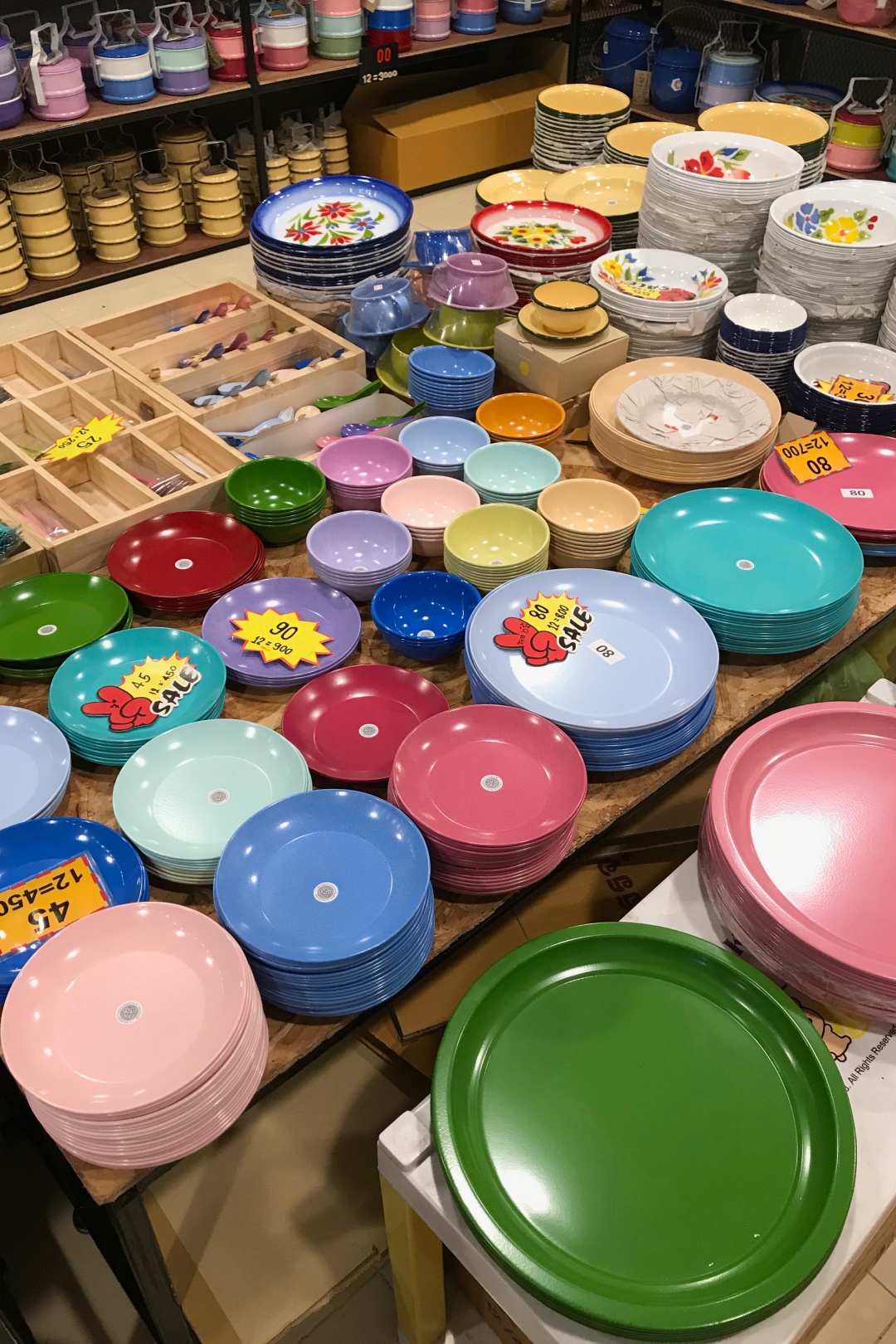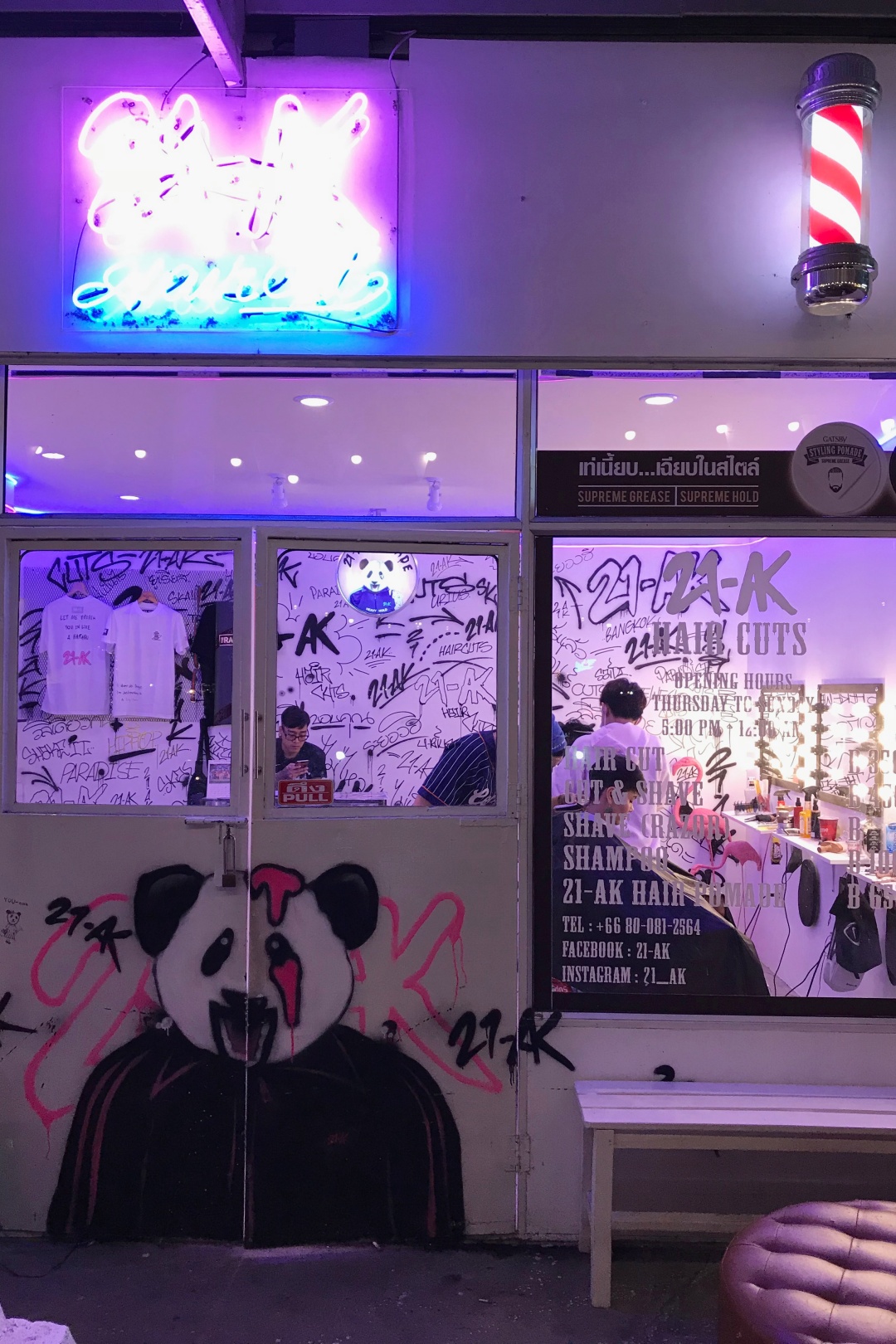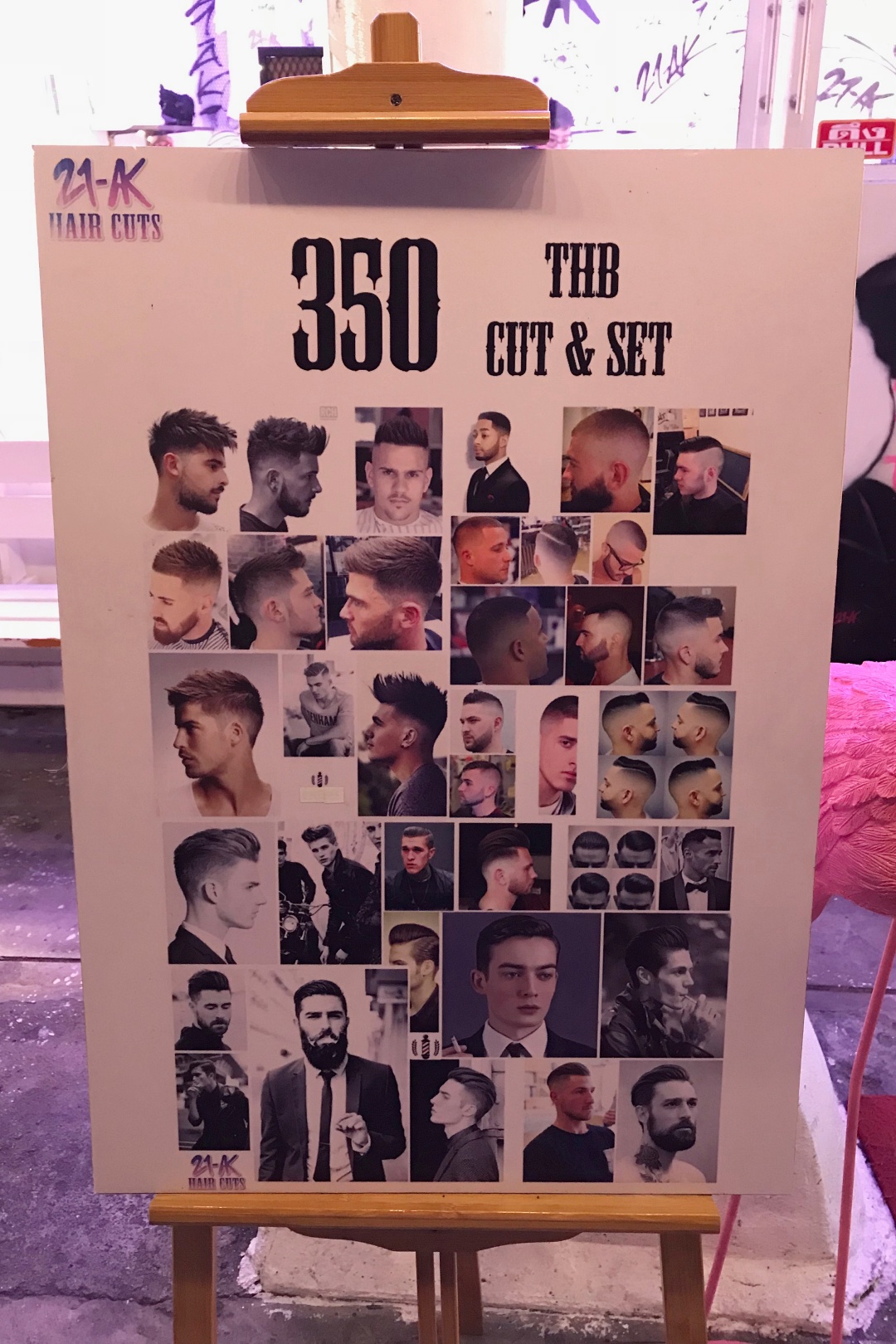 There wasn't much that caught our eyes, so in the end, the Husband decided to go for a haircut! He had meant to get a haircut earlier when we visited Huamum Night Market, but that didn't happen eventually. So since we had nowhere else we like to go after JJ Green, he decided to go for it.
We found one barber at the far end of JJ Green which appears to be quite popular. All the seats were occupied, and we ended up waiting for a while outside. The price is THB 350 for a haircut, which is approximately SGD 15.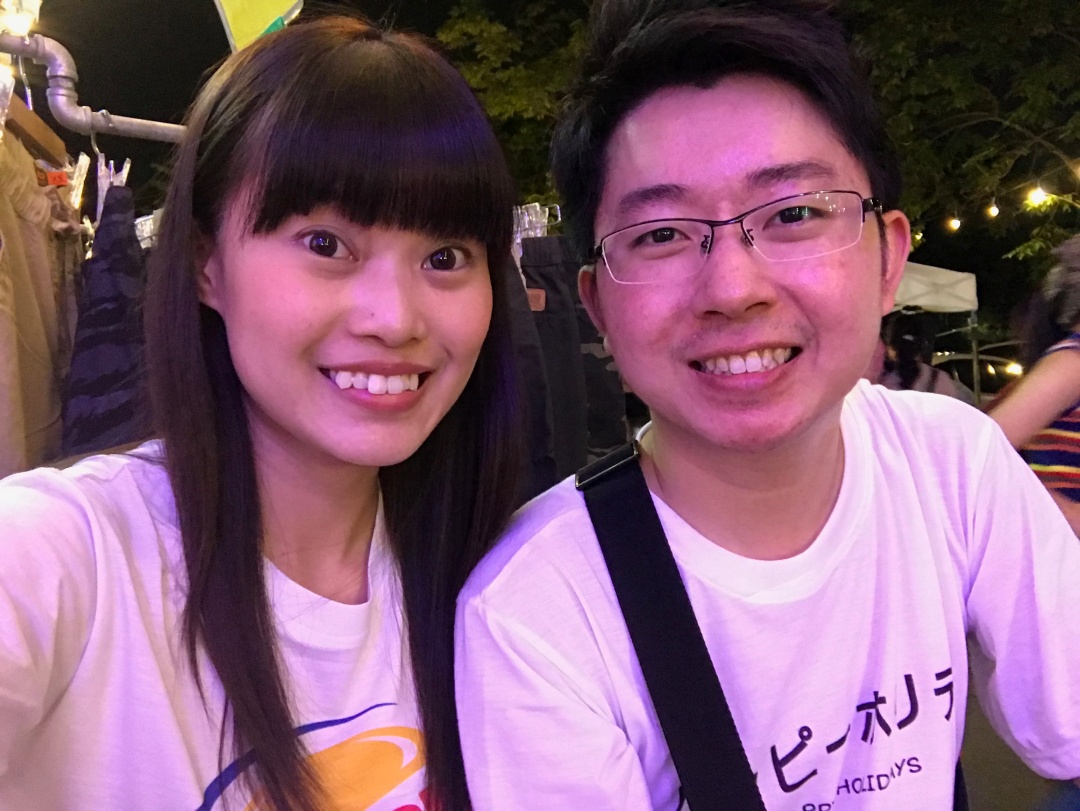 We-fie while waiting for his turn.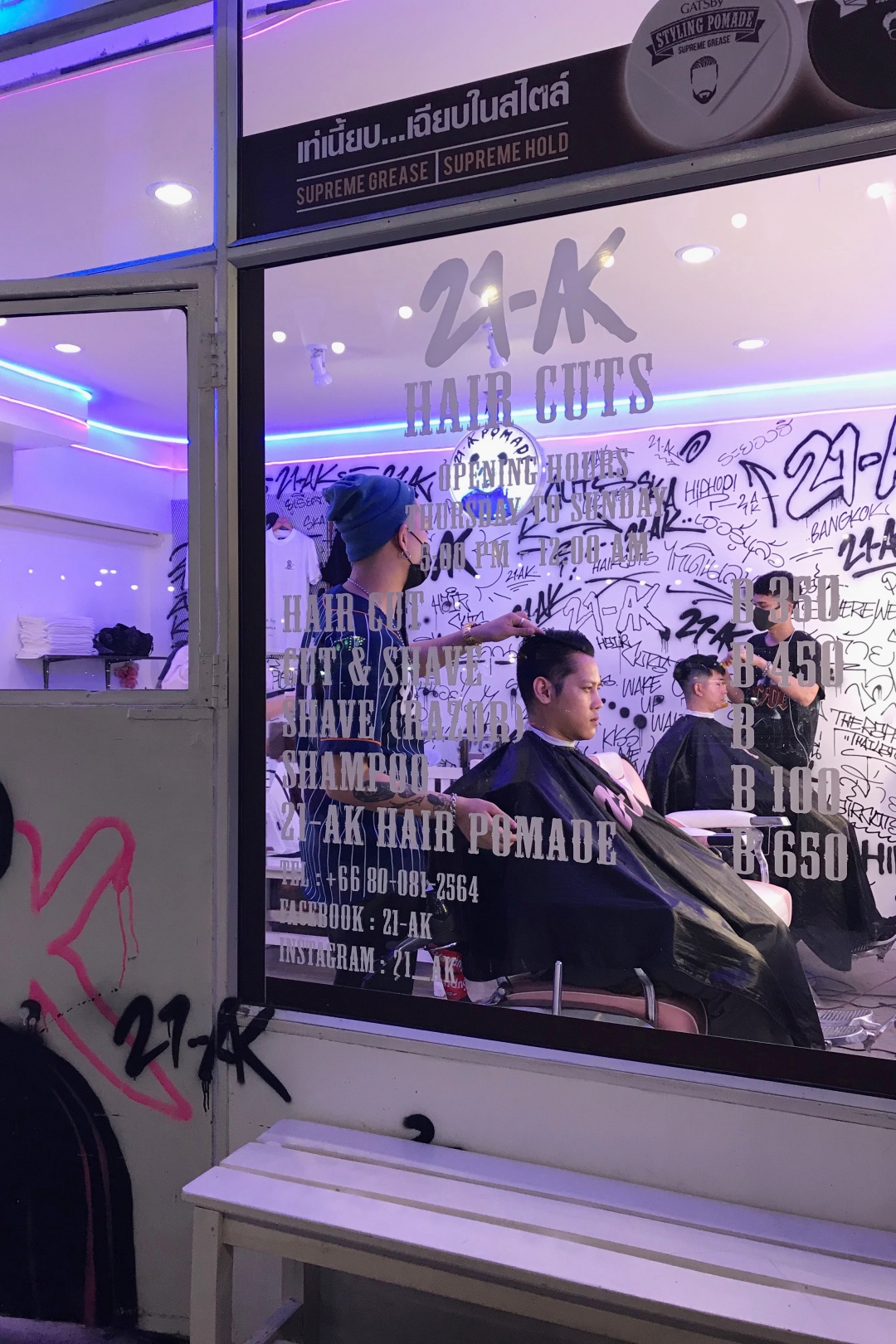 And that's about it for day 3 in Bangkok! Decided to call it a day and went back to the hotel.