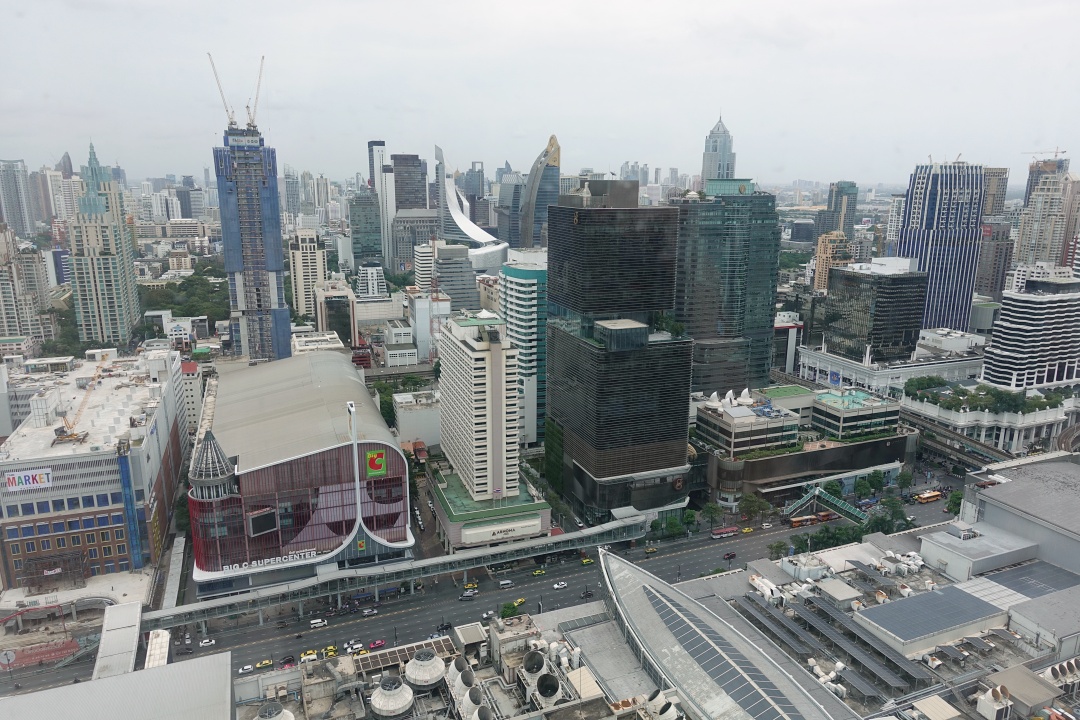 Waking up to our last morning at Centara Grand at CentralWorld. We later check-out the hotel at noon and proceed to our next accommodation at Grand Diamond Suites Hotel.
Grand Diamond Suites Hotel
This was our first time staying at the Grand Diamond Suites Hotel. Prior to this trip, we had never really considered this hotel; even though the location of the hotel was comparable to hotel we previously stayed at like the Amari Watergate Bangkok and popular choice like Glow Pratunam. I supposed one of the main reason for not picking this place was because the property appears to be a little dated and give off a bit of the scary vibe.
However, I figured it was worth a try since I planned to try out more hotels in Bangkok, instead of keep returning to the same ones. The price was also quite attractive at less than SGD100/night, which was a major plus point for us since we were staying for six nights.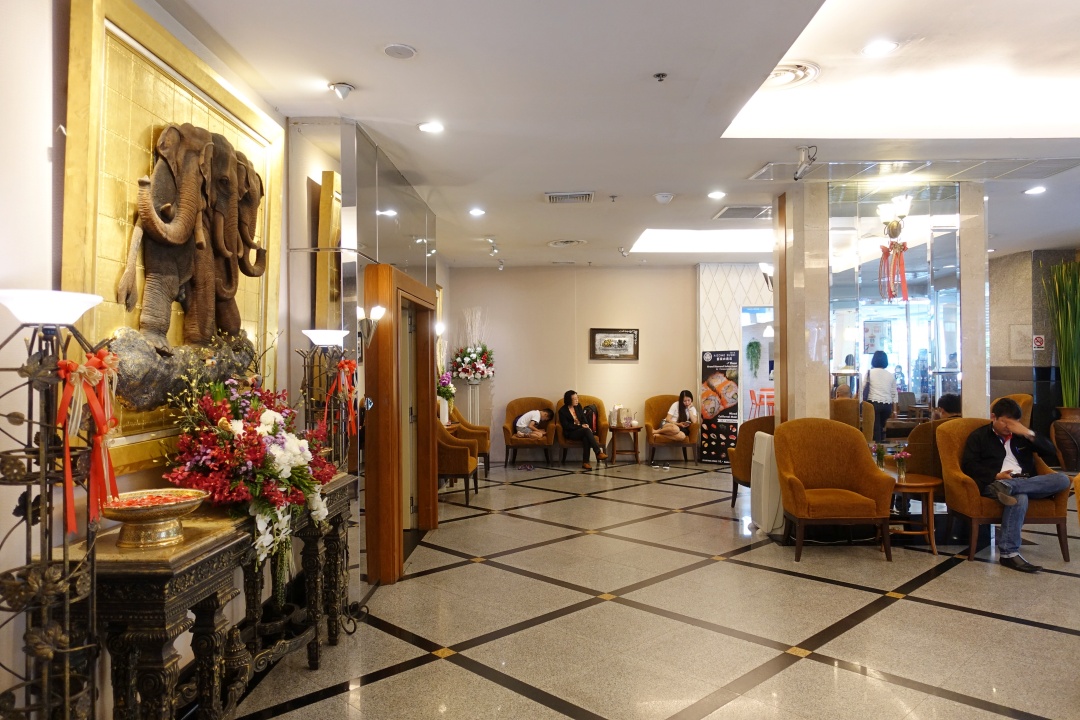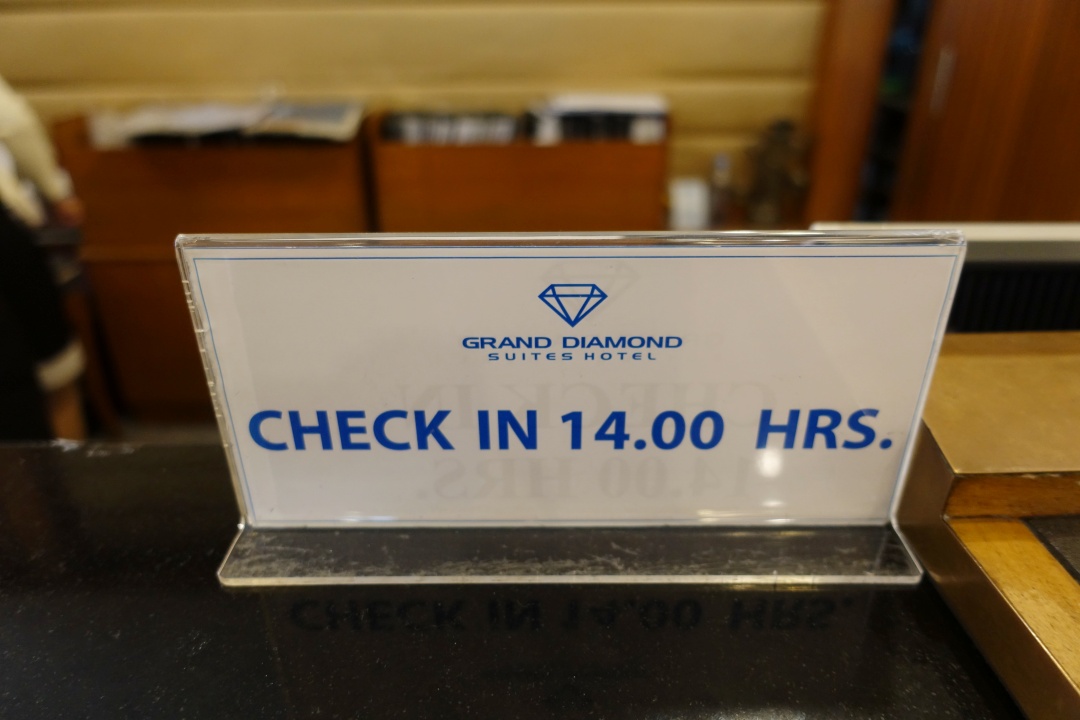 The official check-in time was at 14:00, and even though we arrived early, we managed to check-in and got our room right away.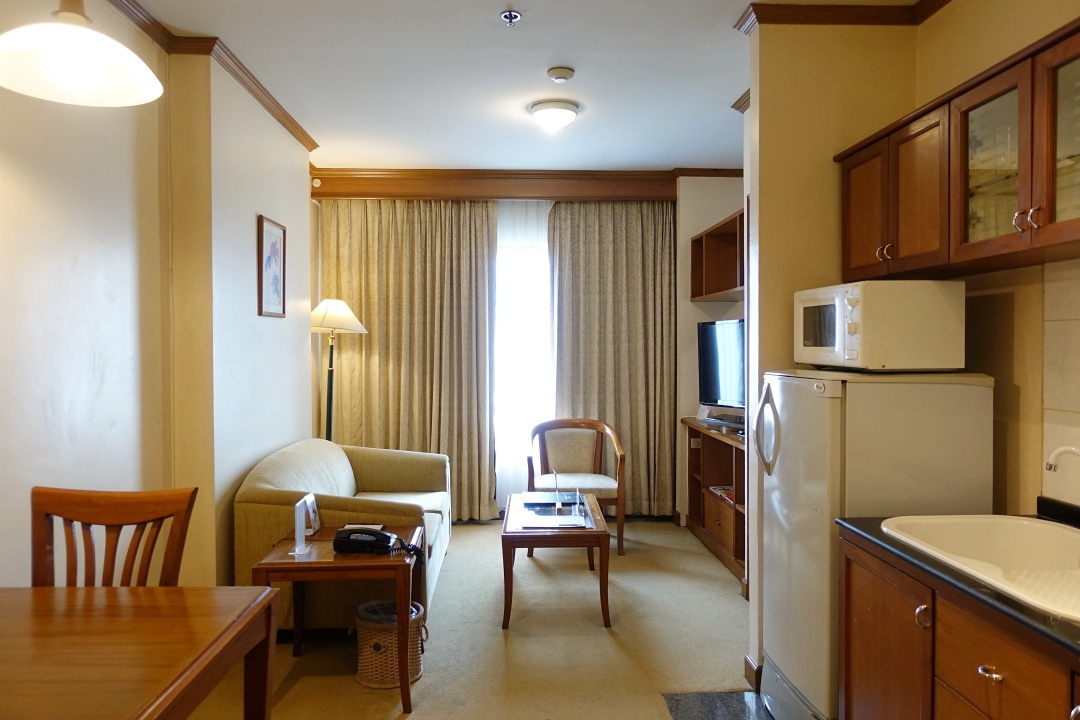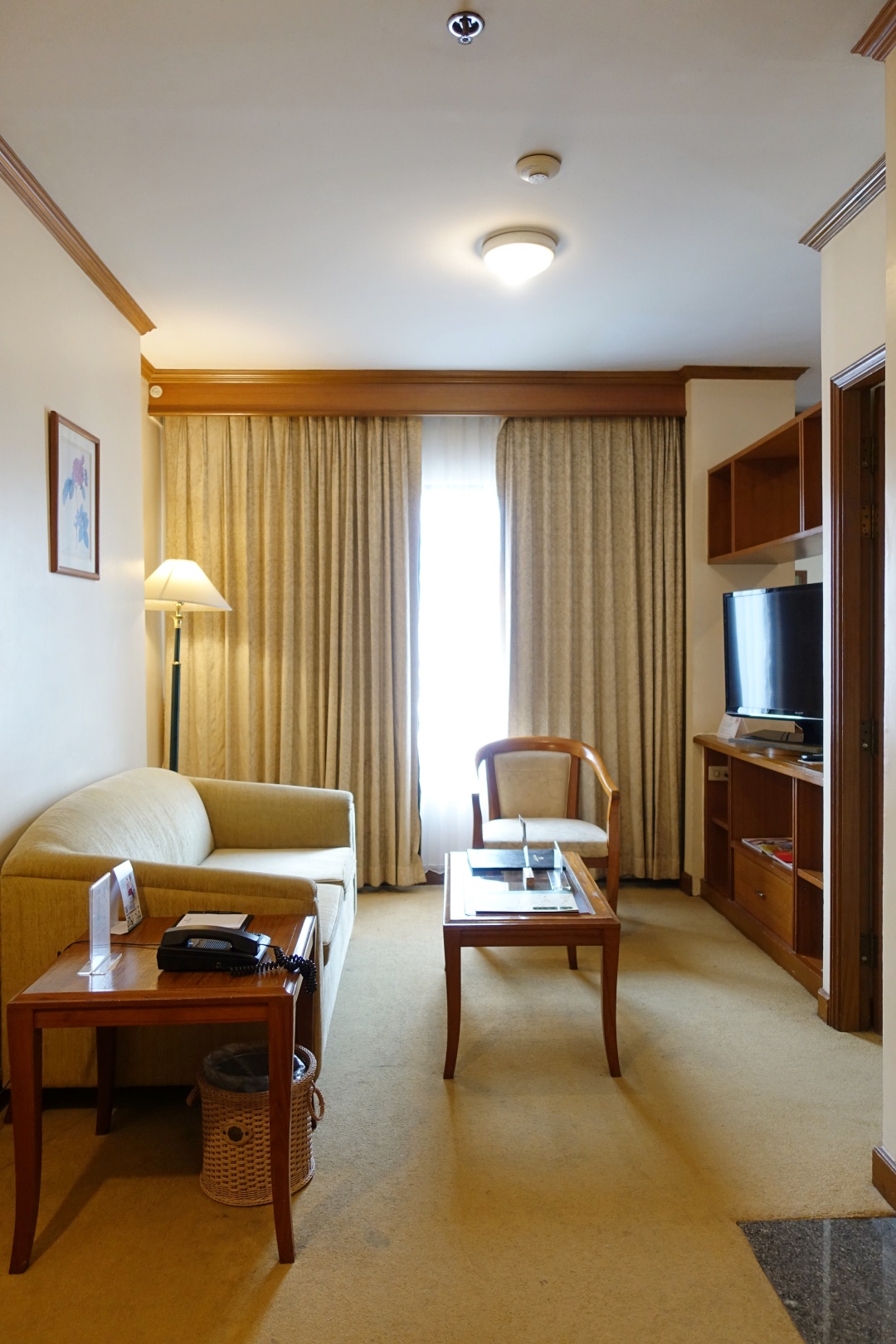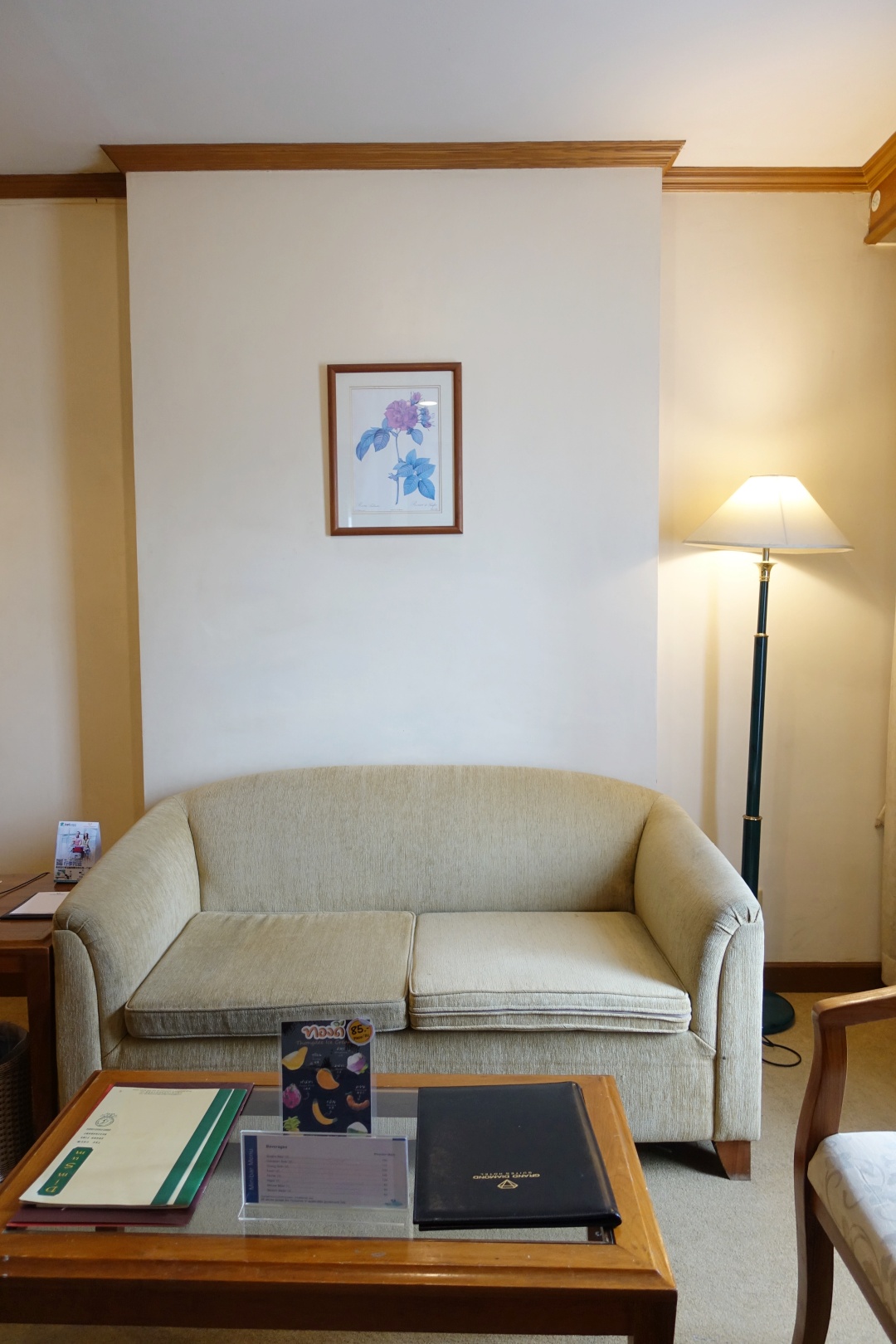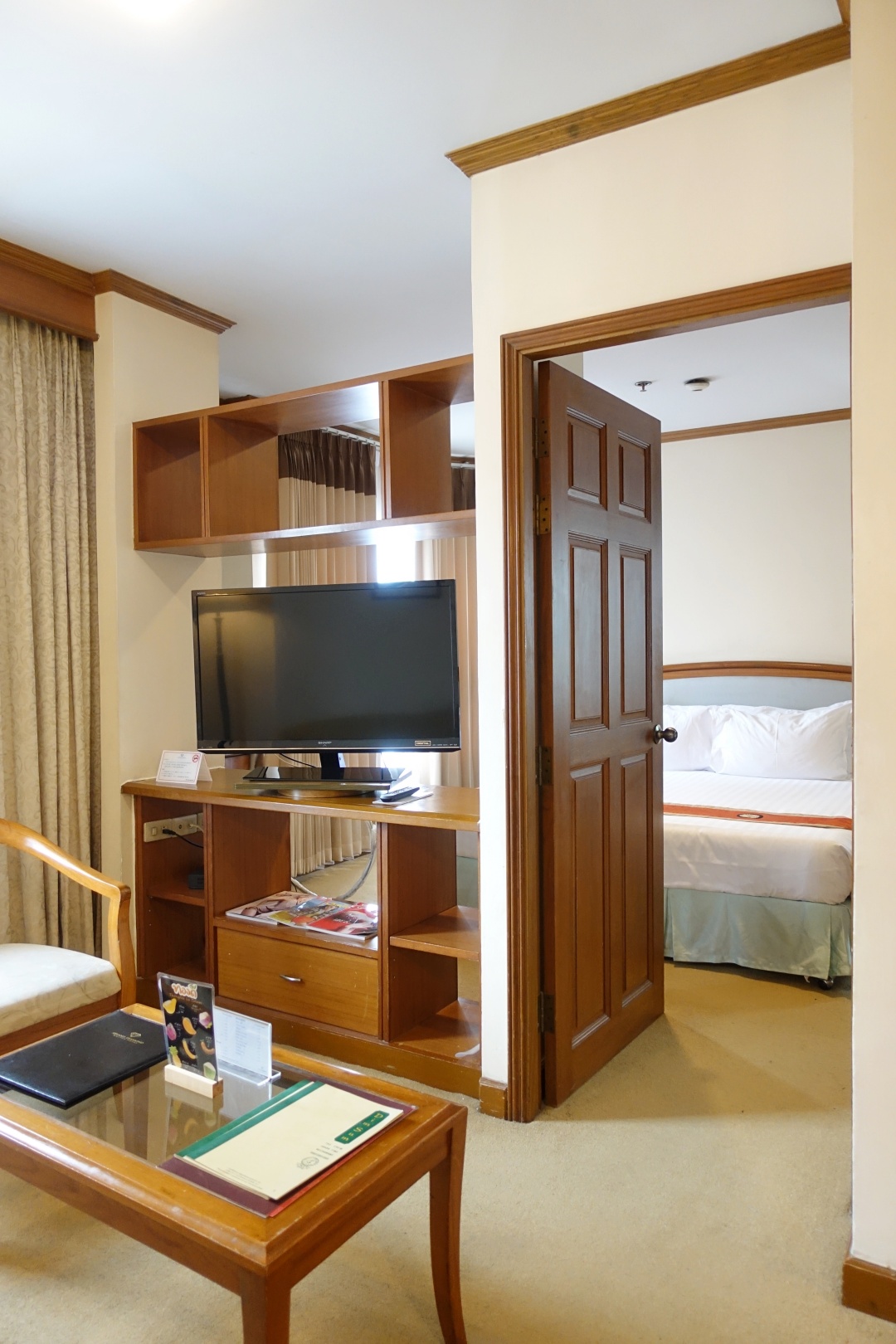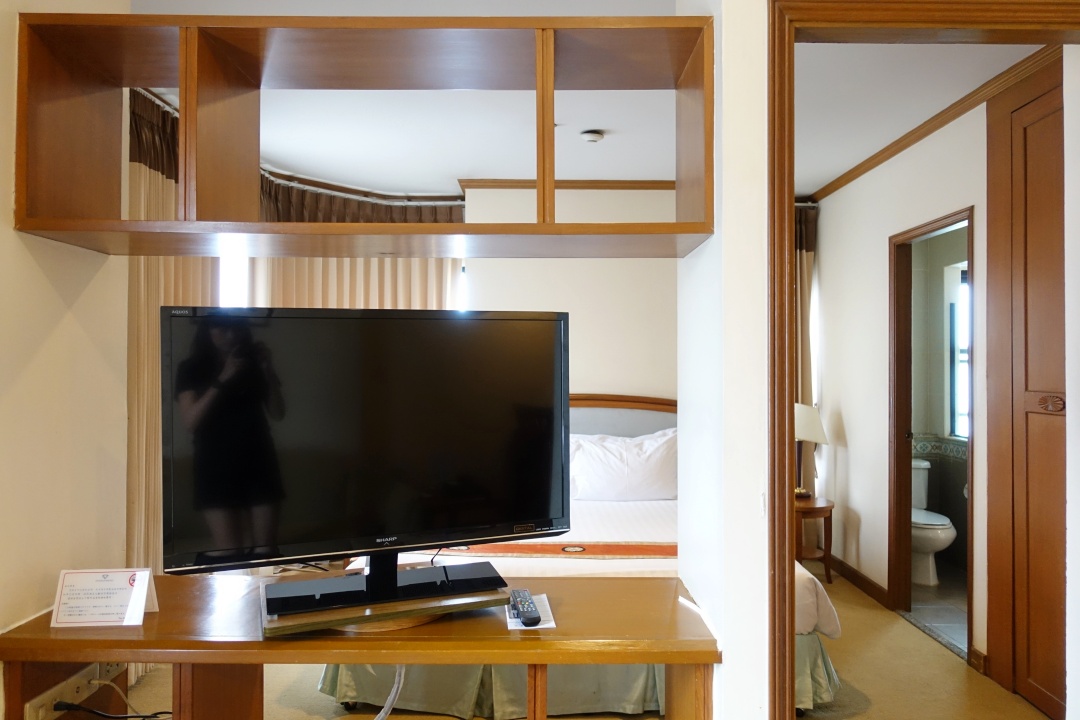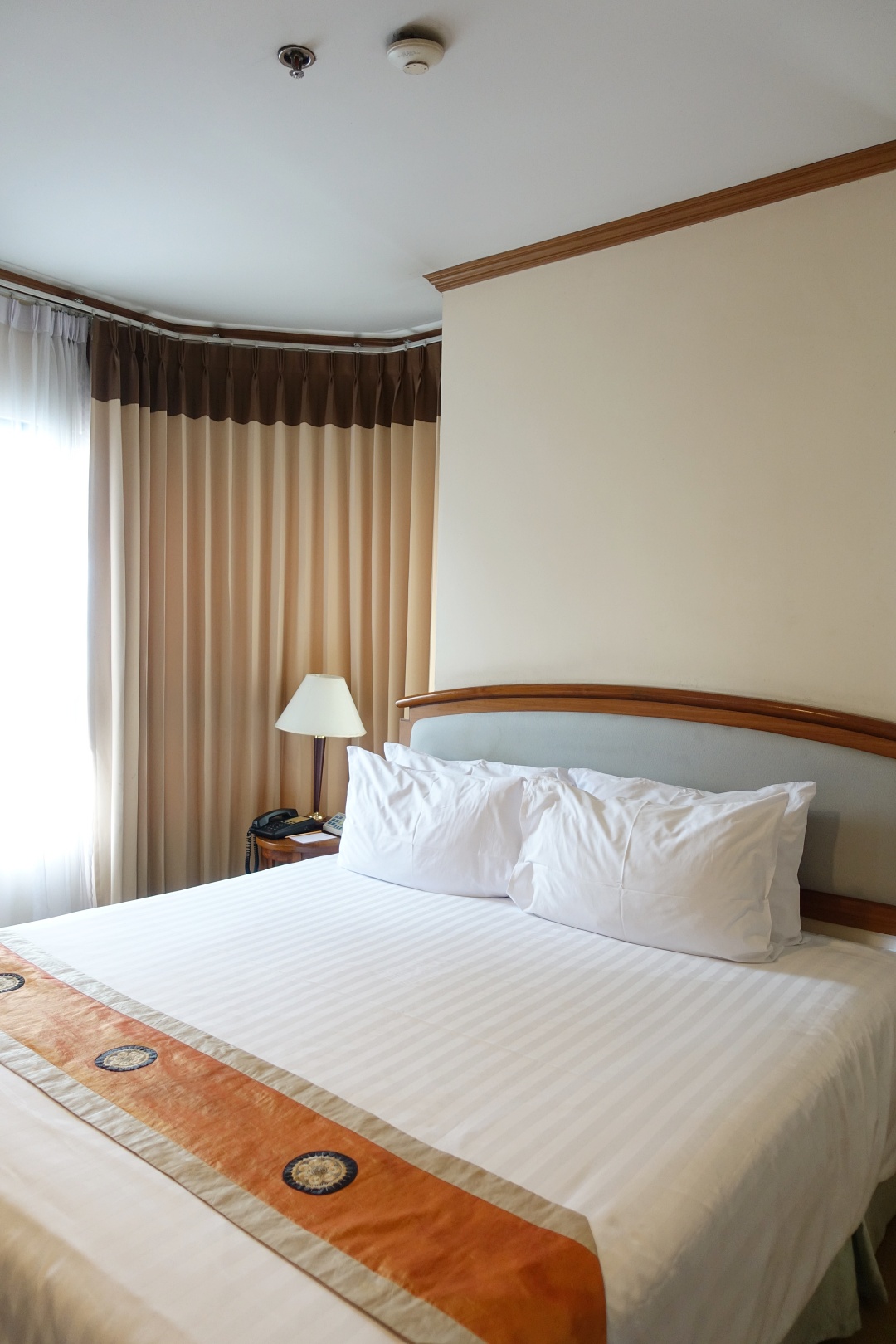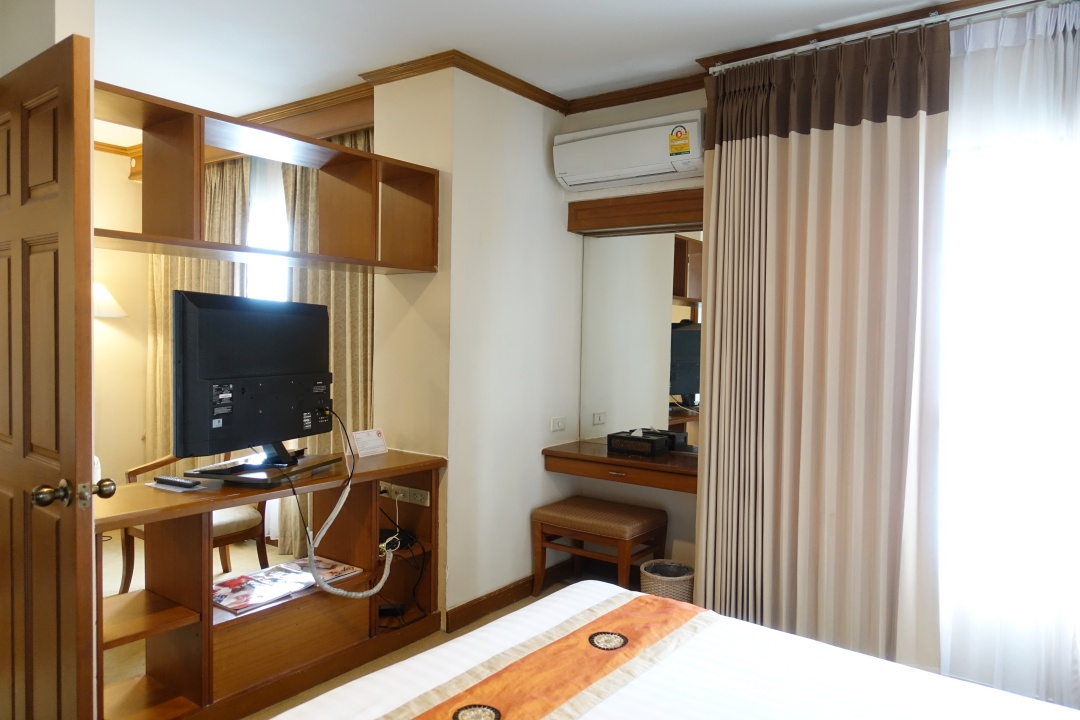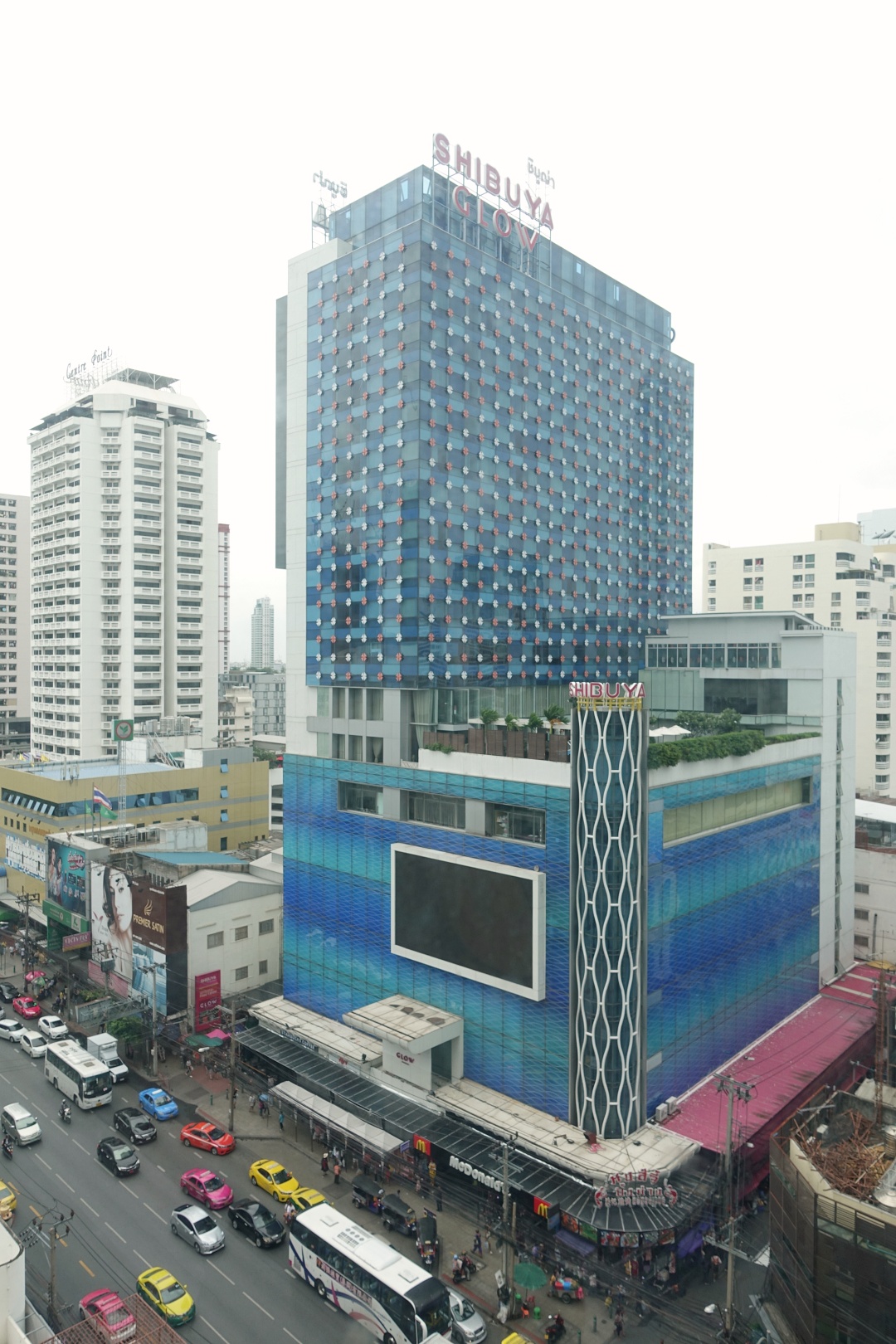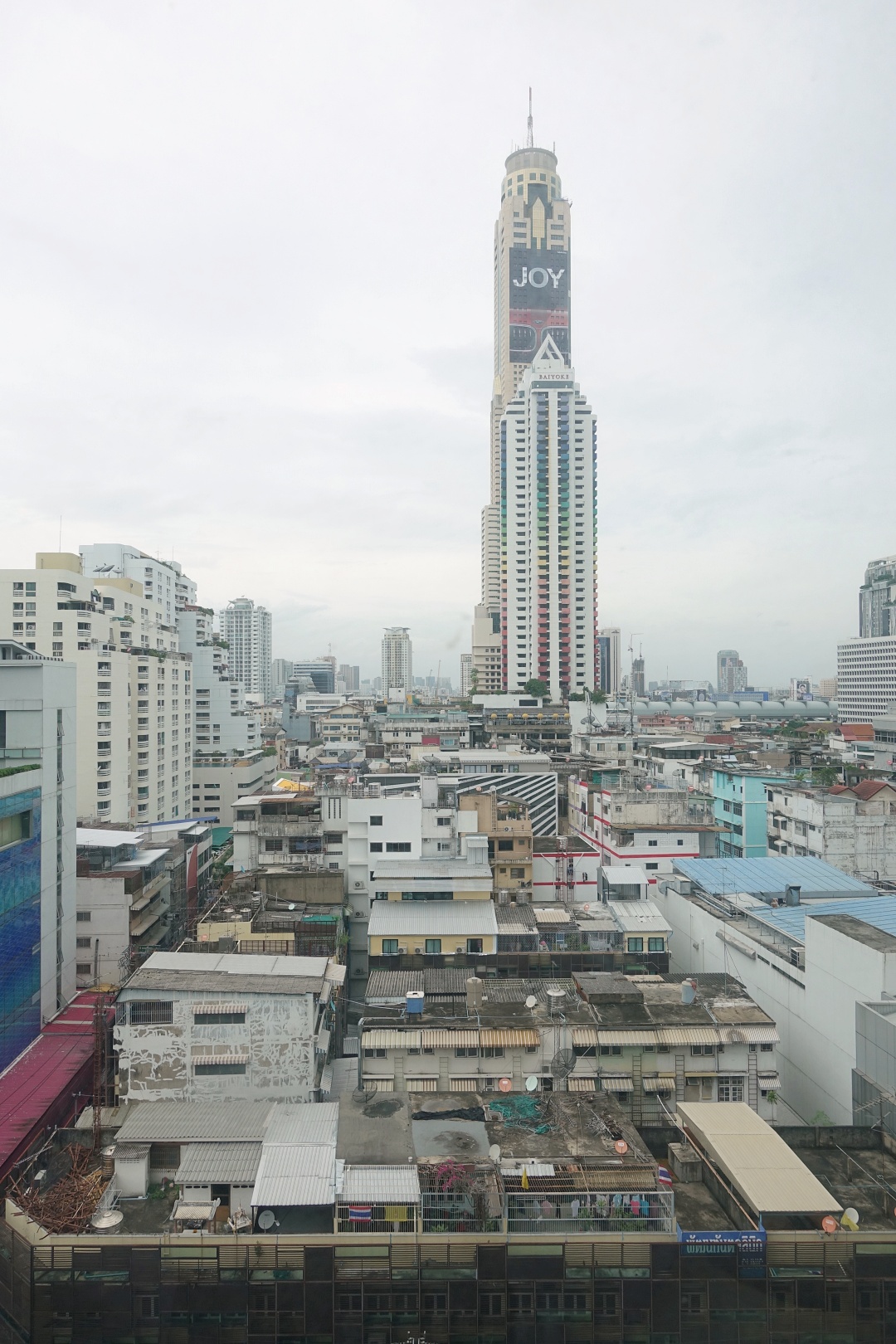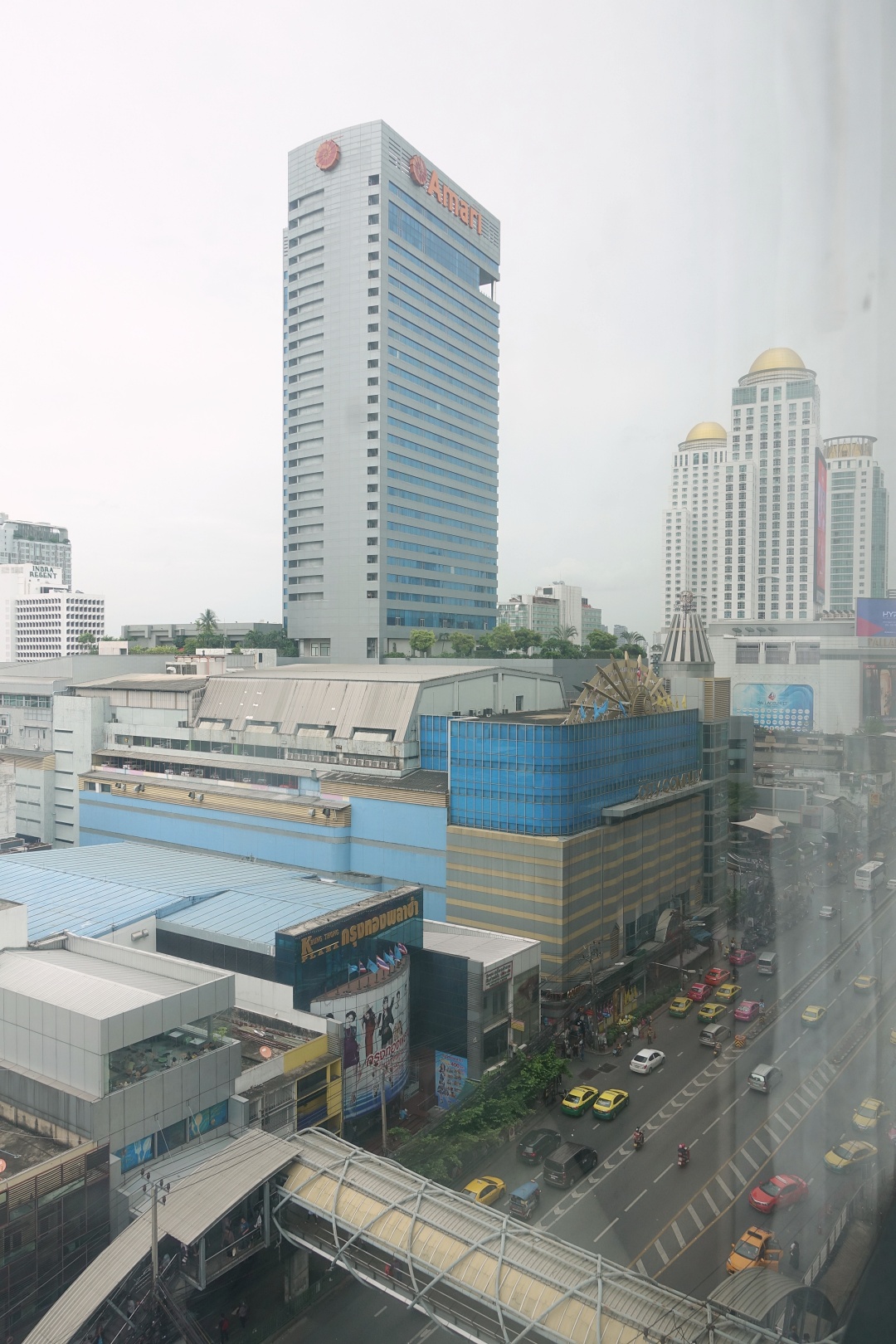 The views we got from our bedroom.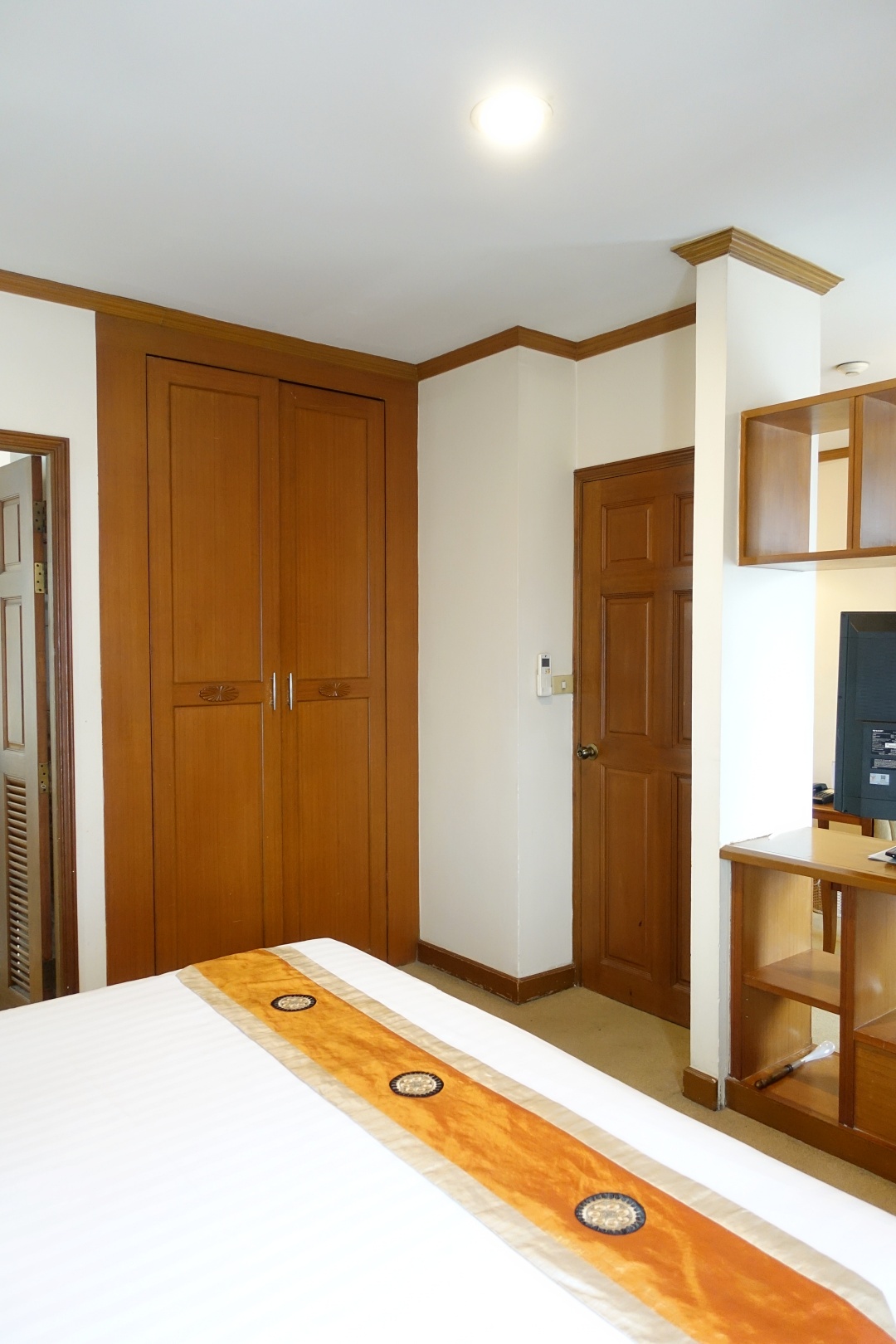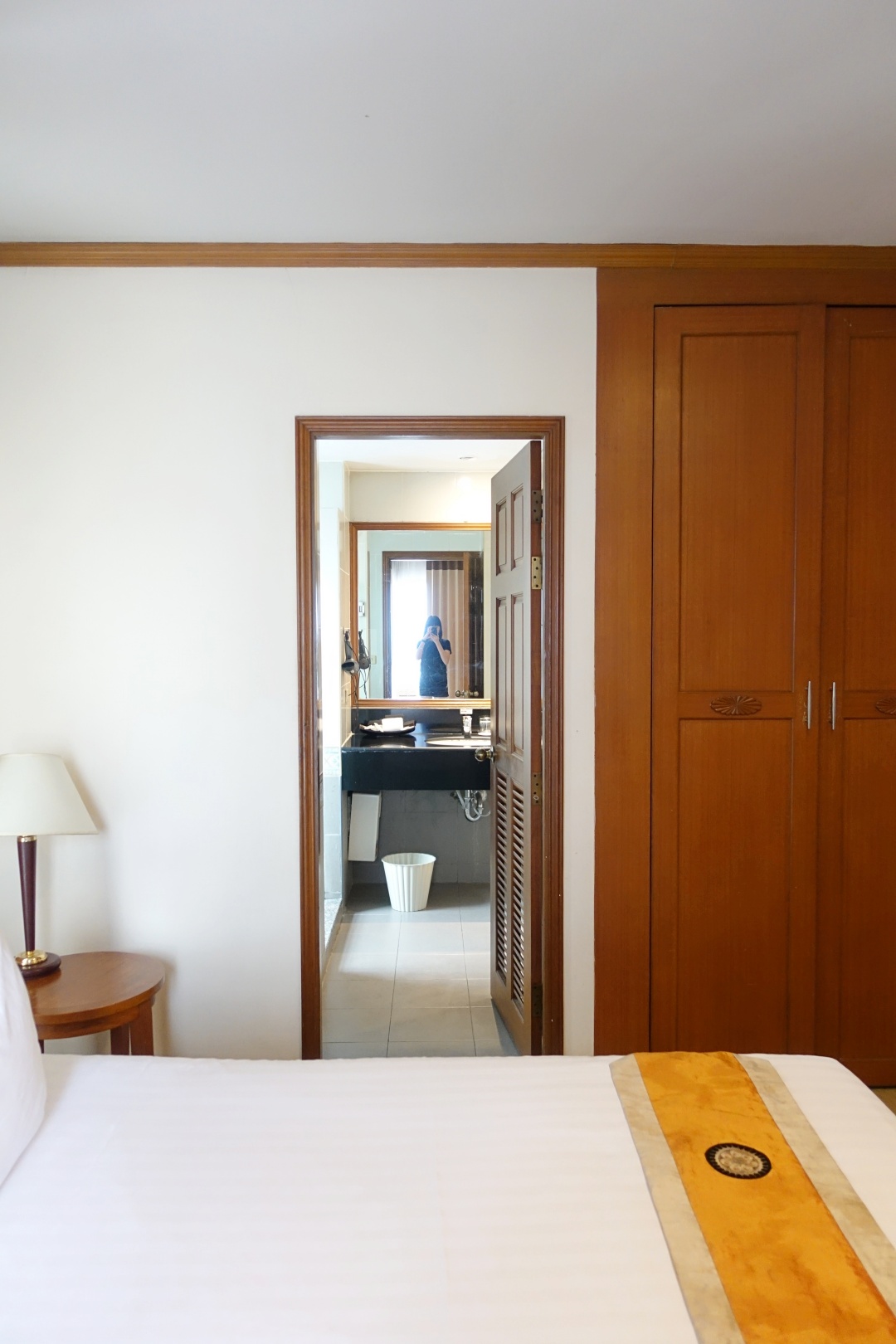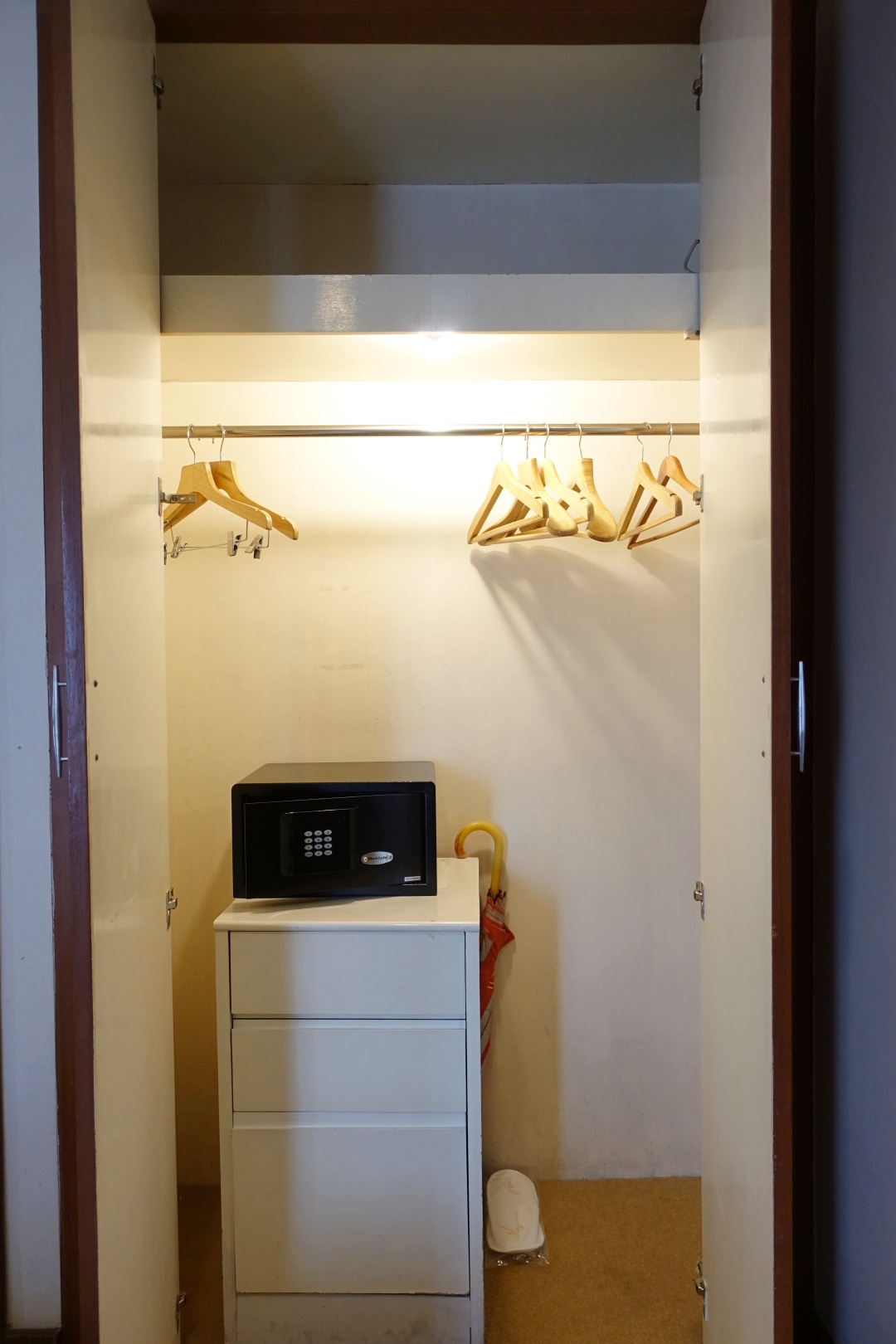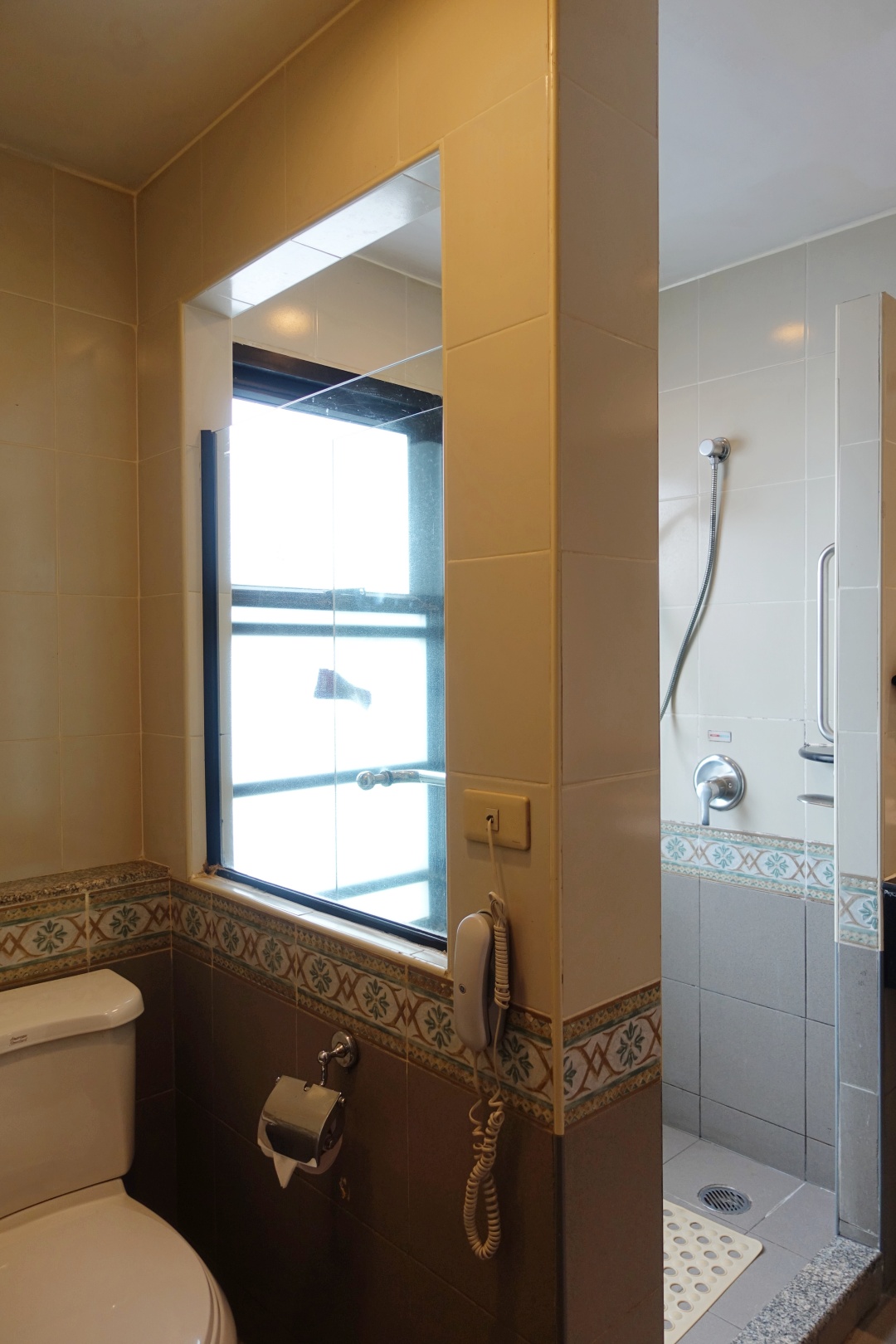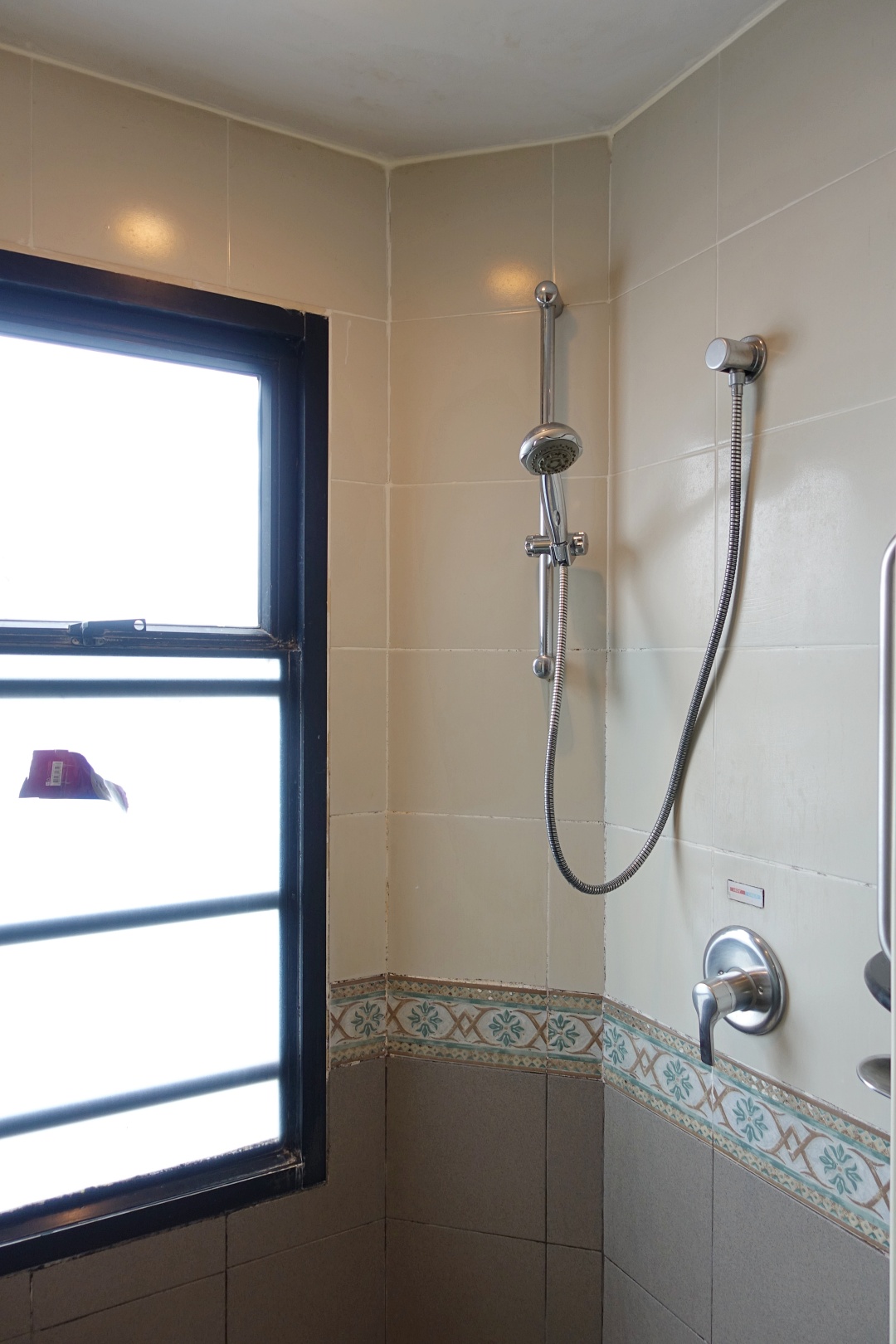 *There was a small chip on the window, and someone (either the previous guest or housekeeping) stuck a piece of cardboard to cover up the spot.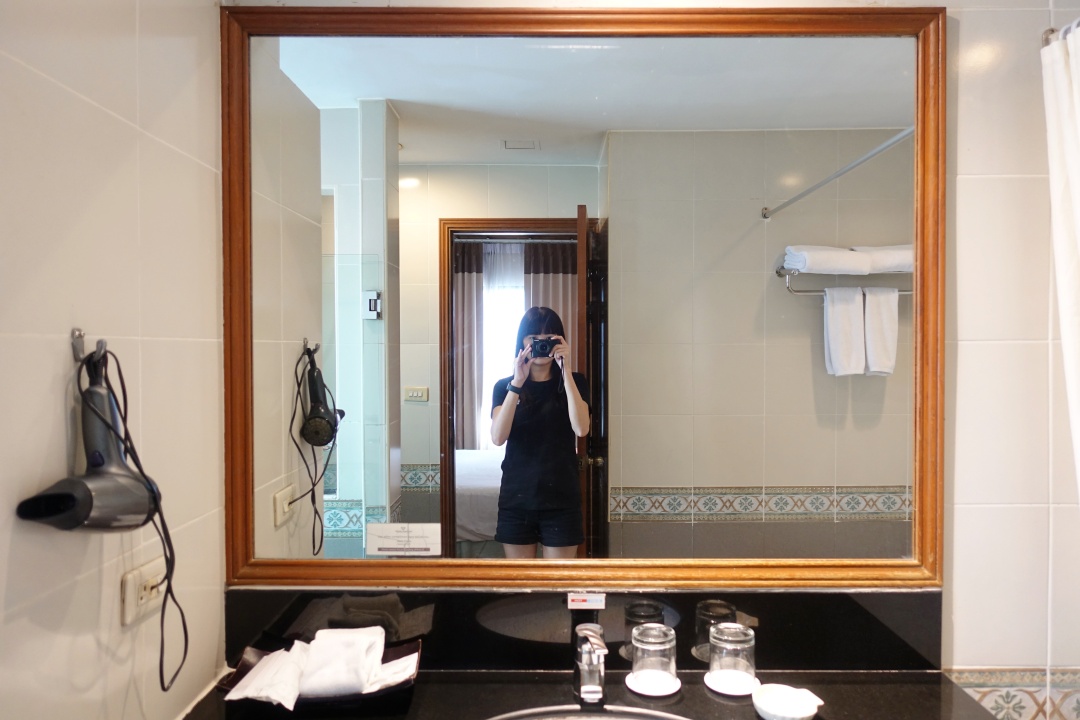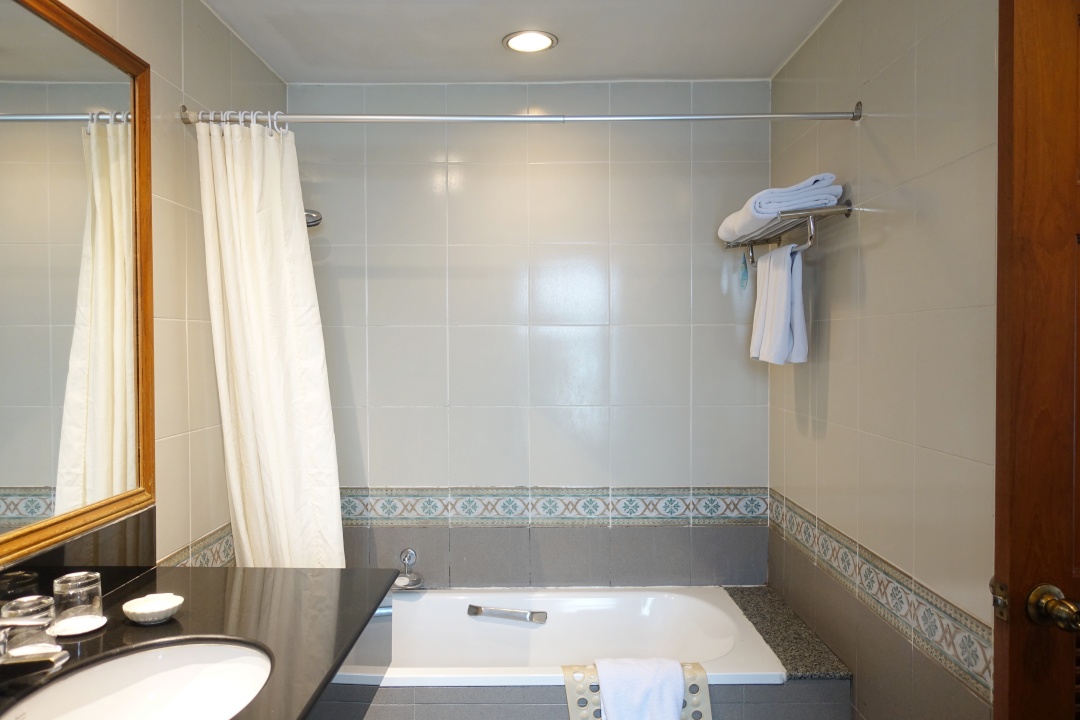 While the room decor and furniture was kind of rundown, we had a relatively pleasant 6-night stay at Grand Diamond Suites Hotel. The Junior Suite we booked was spacious and provided ample space for two. The rooms come with a small dining/living area, and the bedroom itself was spacious and came with an en-suite bathroom with a bathtub and separate shower.
The location of the hotel was reasonably accessible as it is situated right next to Platinum Fashion Mall and across from Pratunam Market. We do, however, had to walk a distance to get to the nearest BTS Station. But since we were mostly taking Grab rides, and seldom taking trains, it works out fine for us.
There was also a Starbucks, Burger King and a 24-hour mini mart below the hotel, which was nice.
---
After settling down, we headed out shortly after to look for lunch. Decided to walk over to Platinum Fashion Mall to dine at the food court.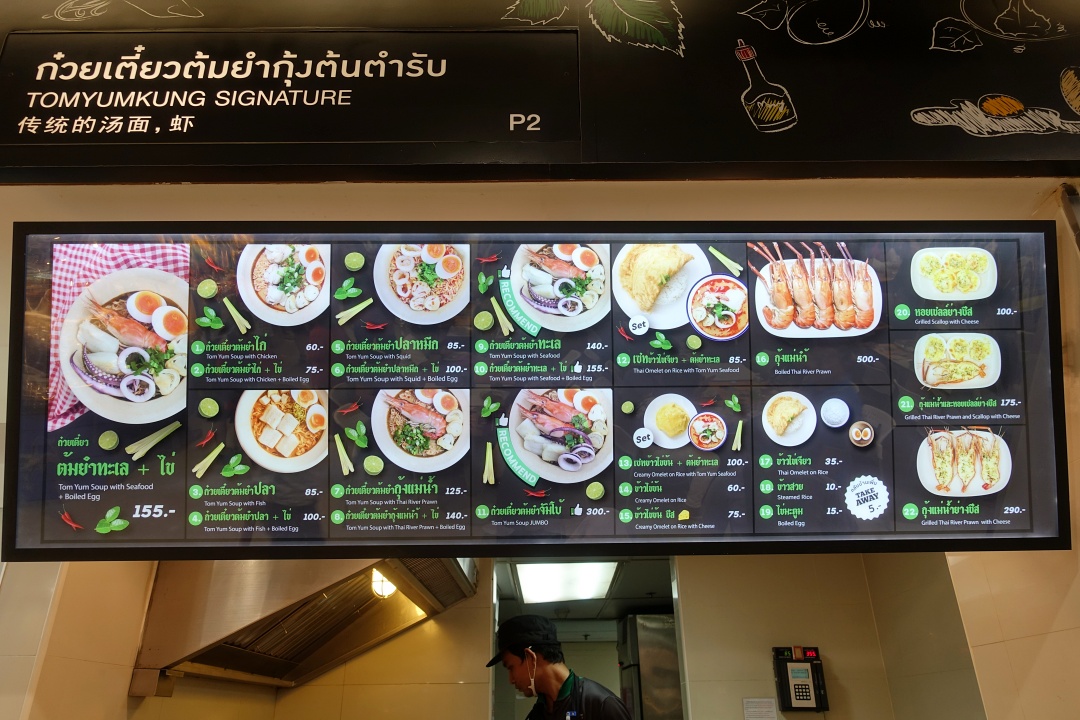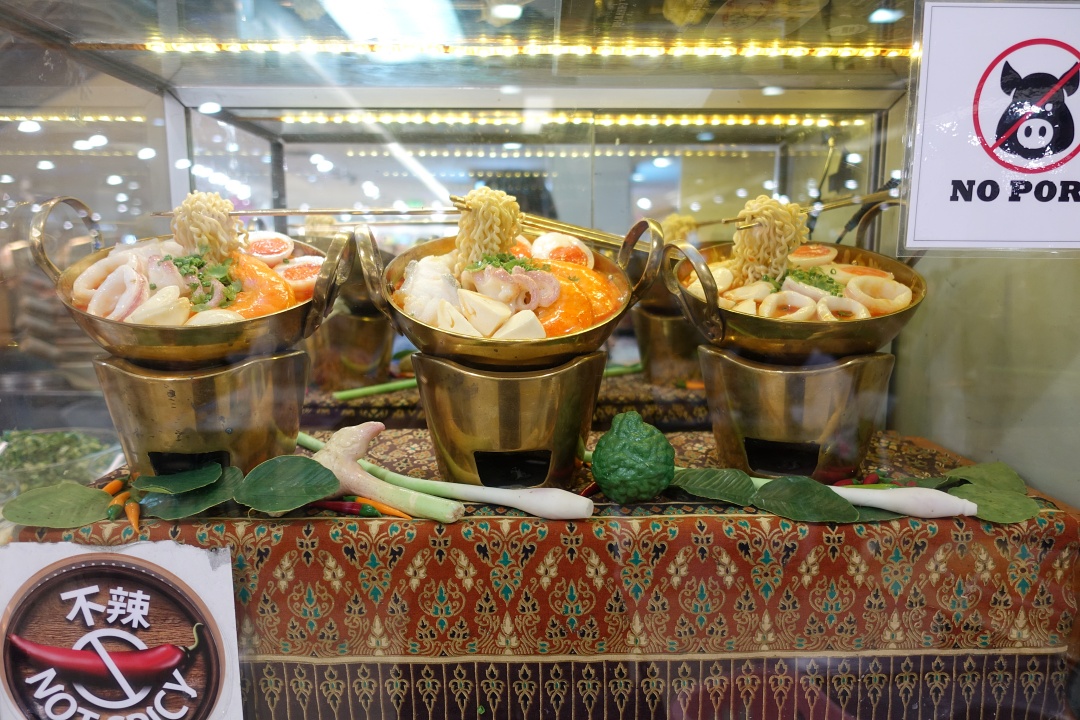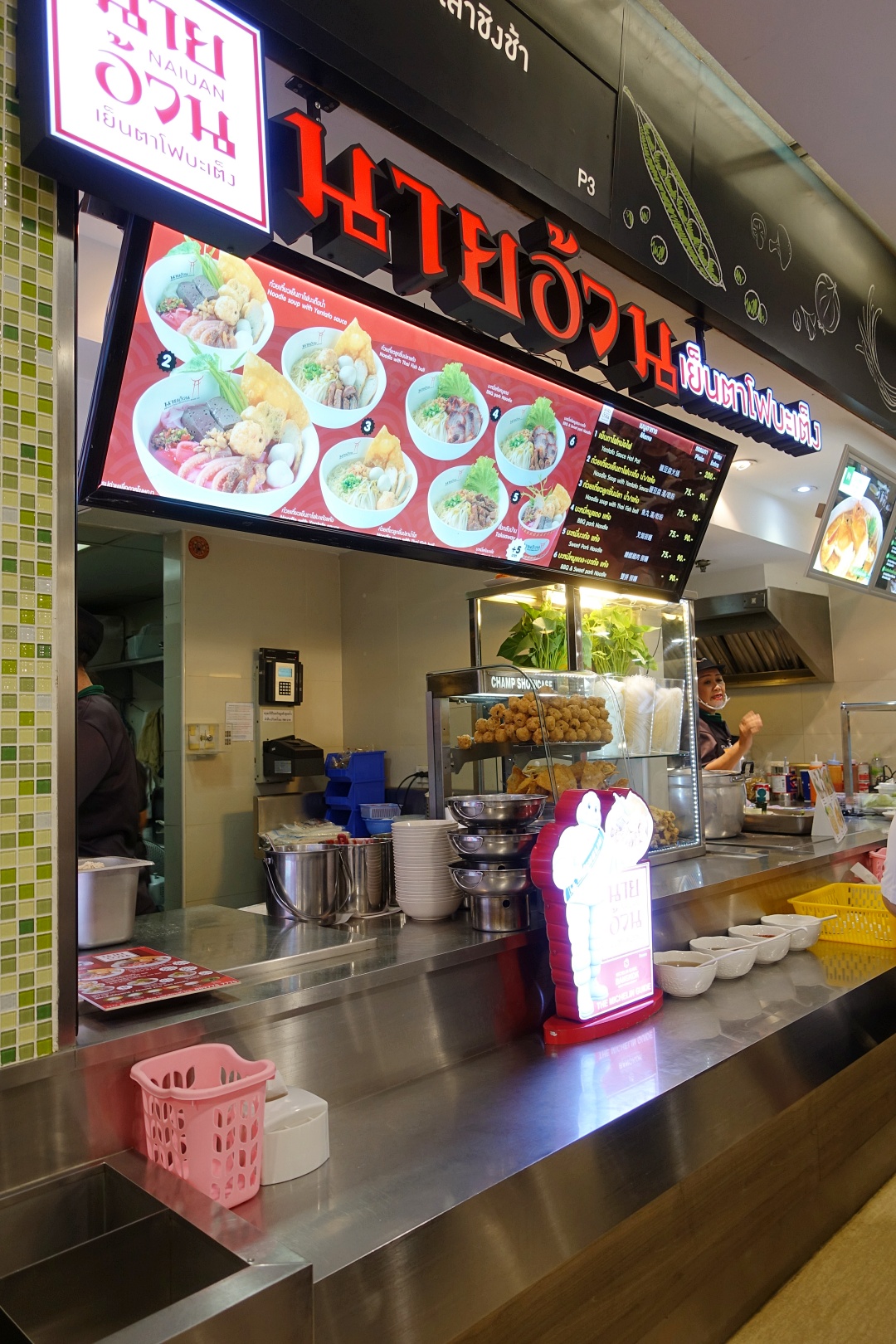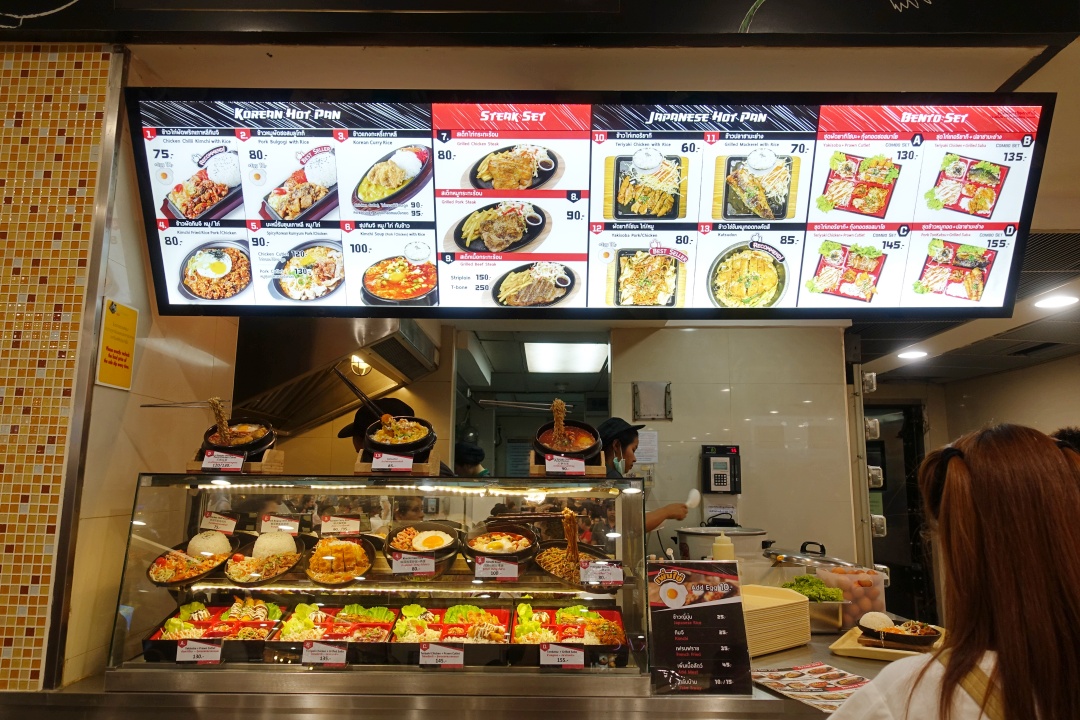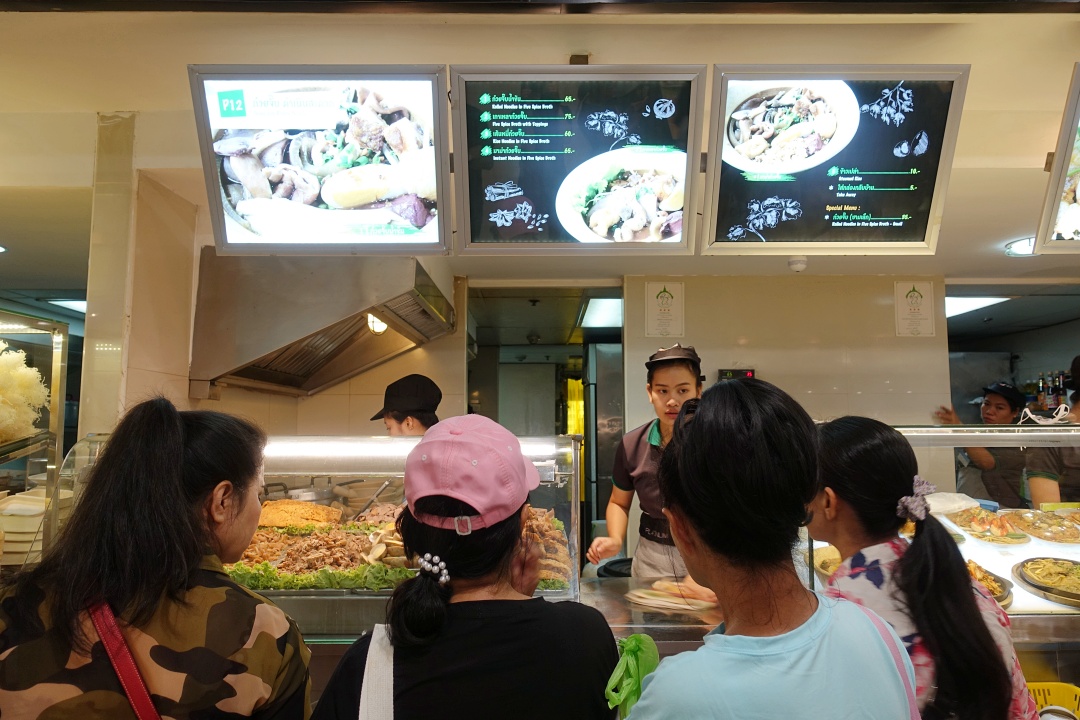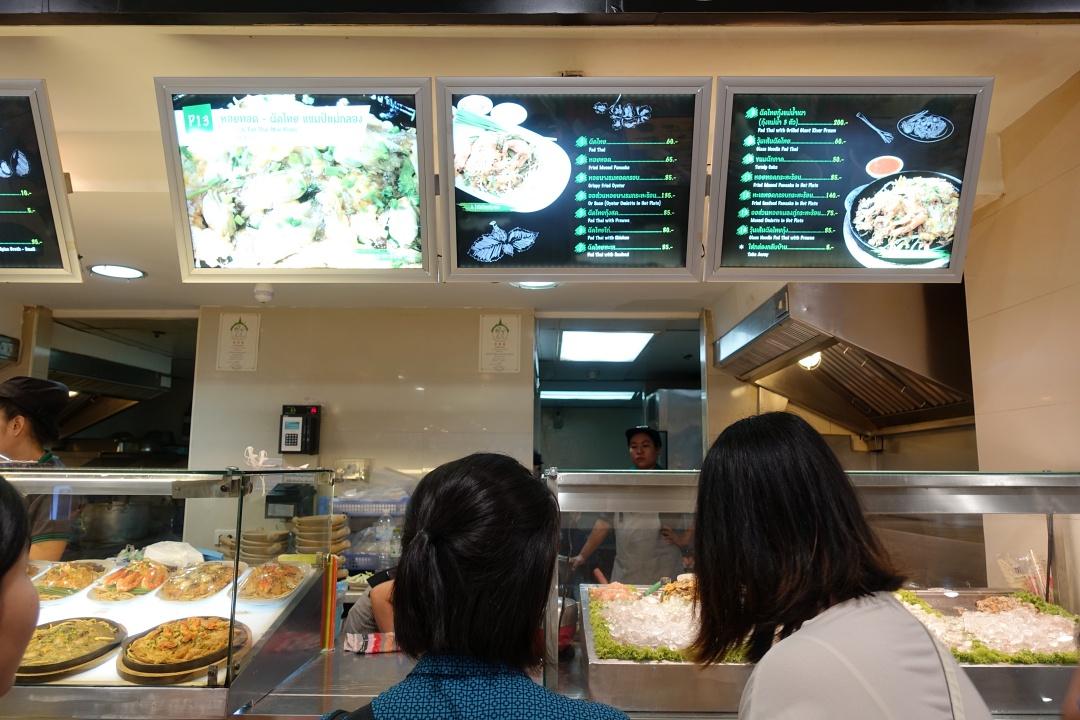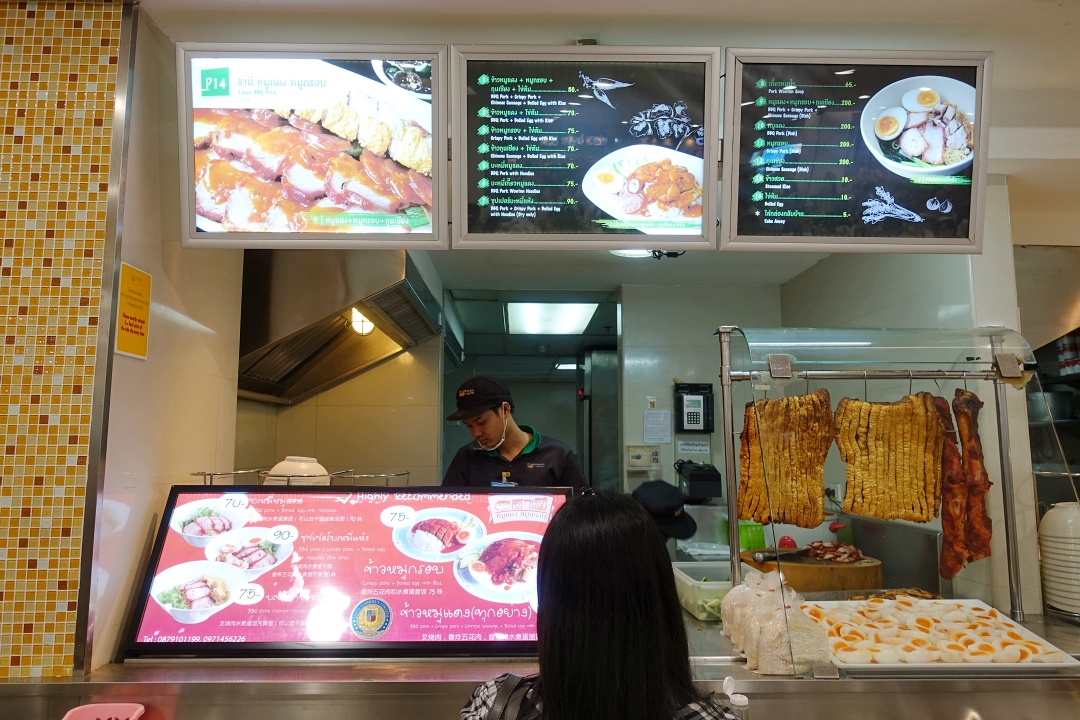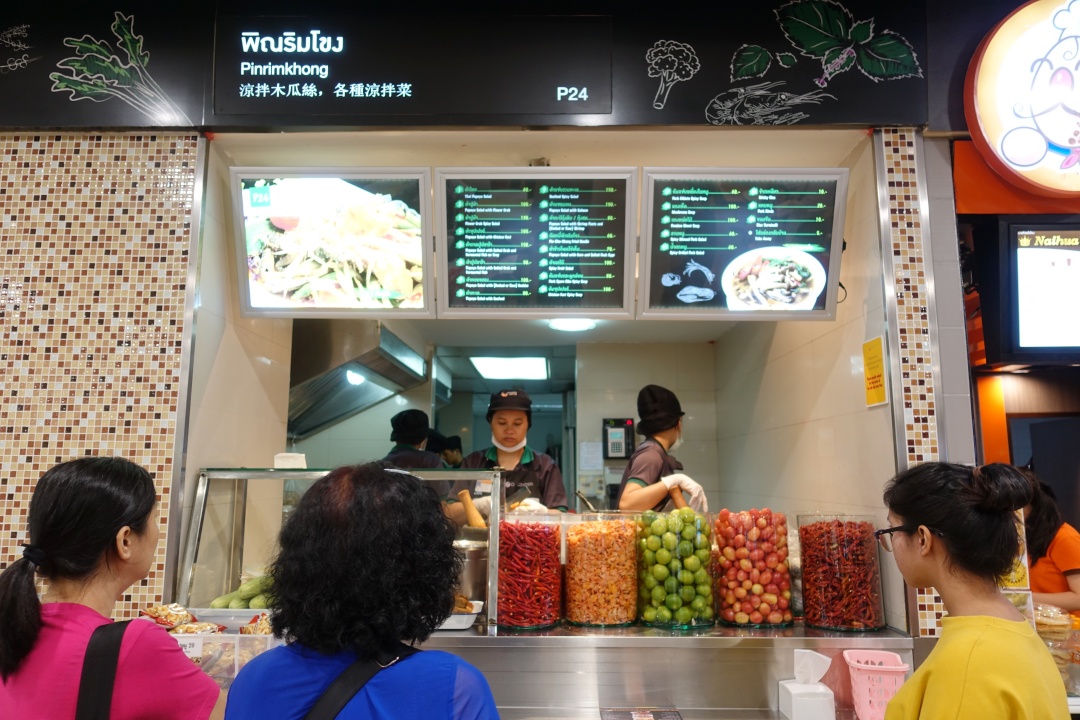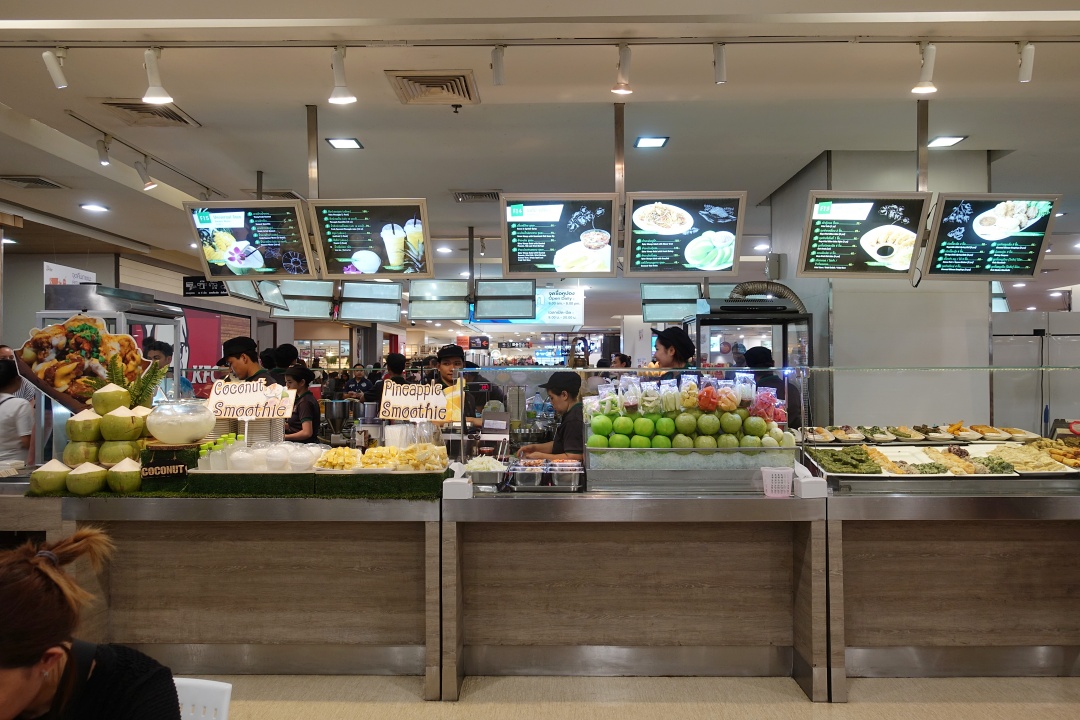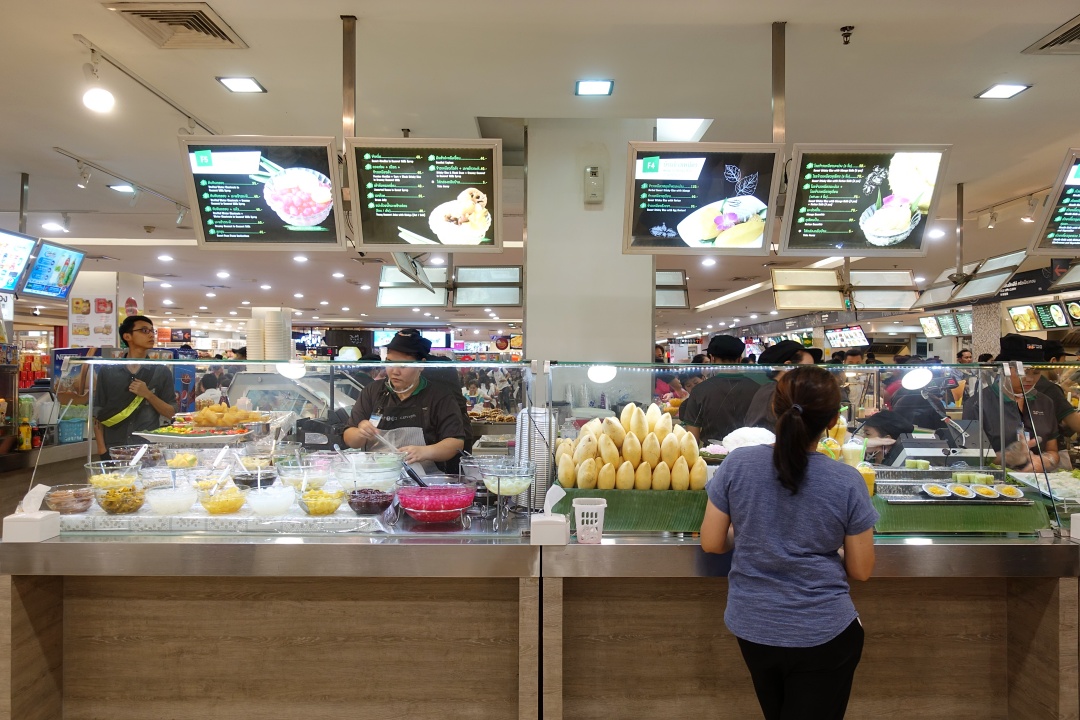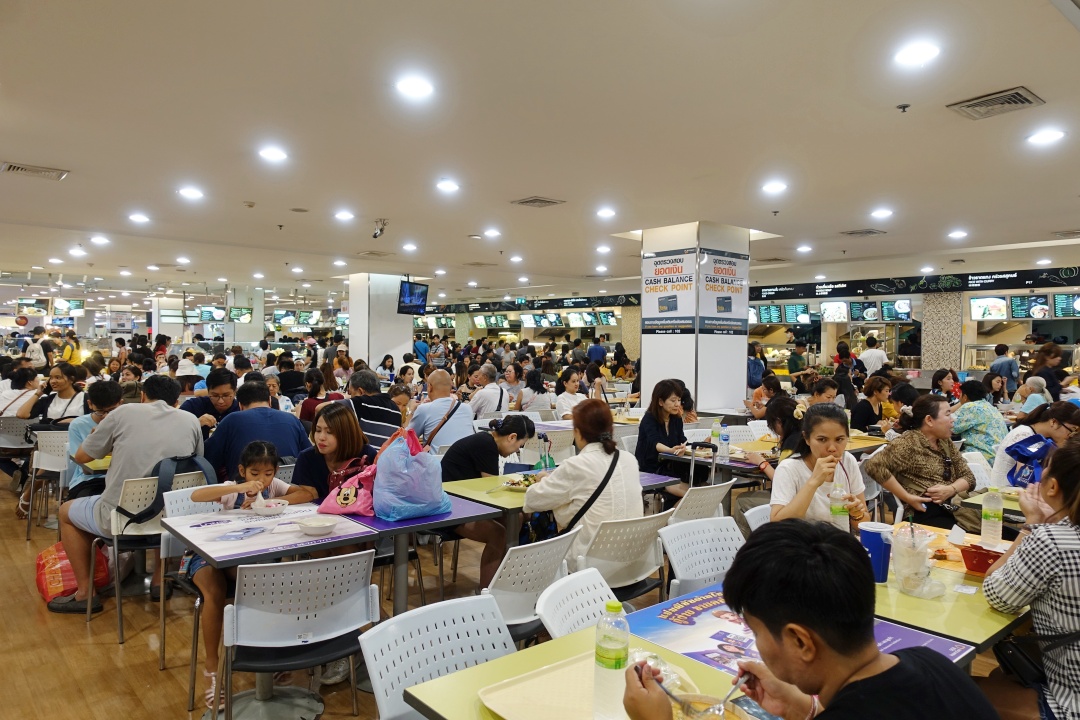 The food court at Platinum Fashion Mall was quite a popular spot for those looking for an affordable and fuss-free meal.
There were plenty of options available, especially popular Thai dishes like tom yum kung, braised meat rice, pork noodle, som tum (green papaya salad) and even dessert like mango/durian sticky rice and bird nest.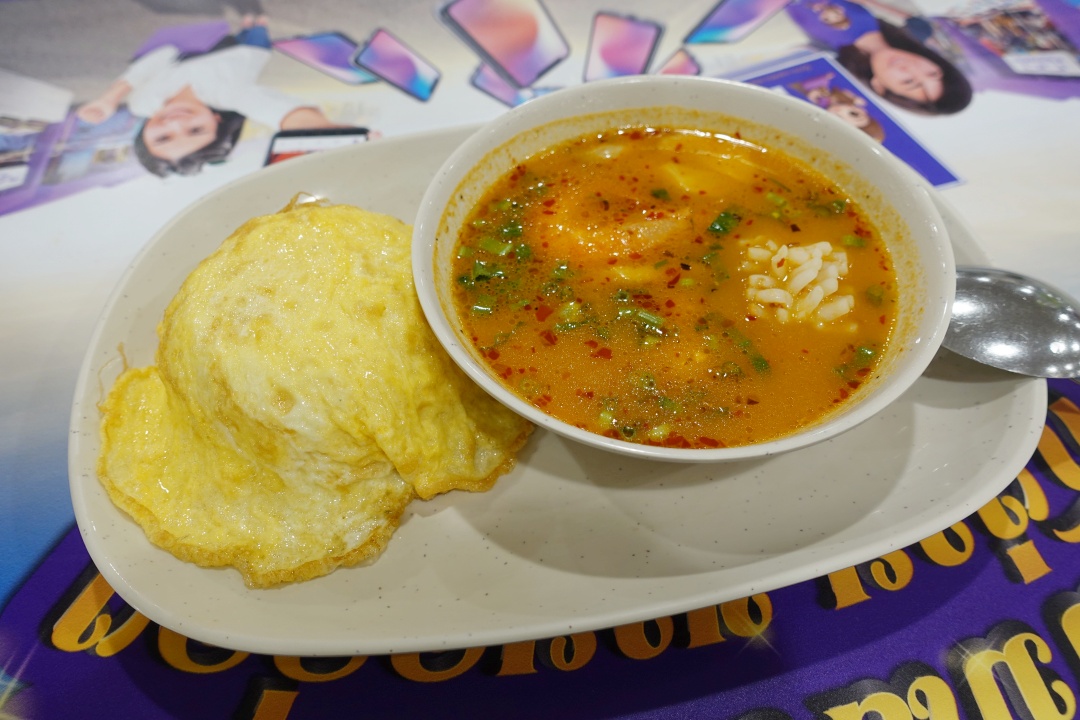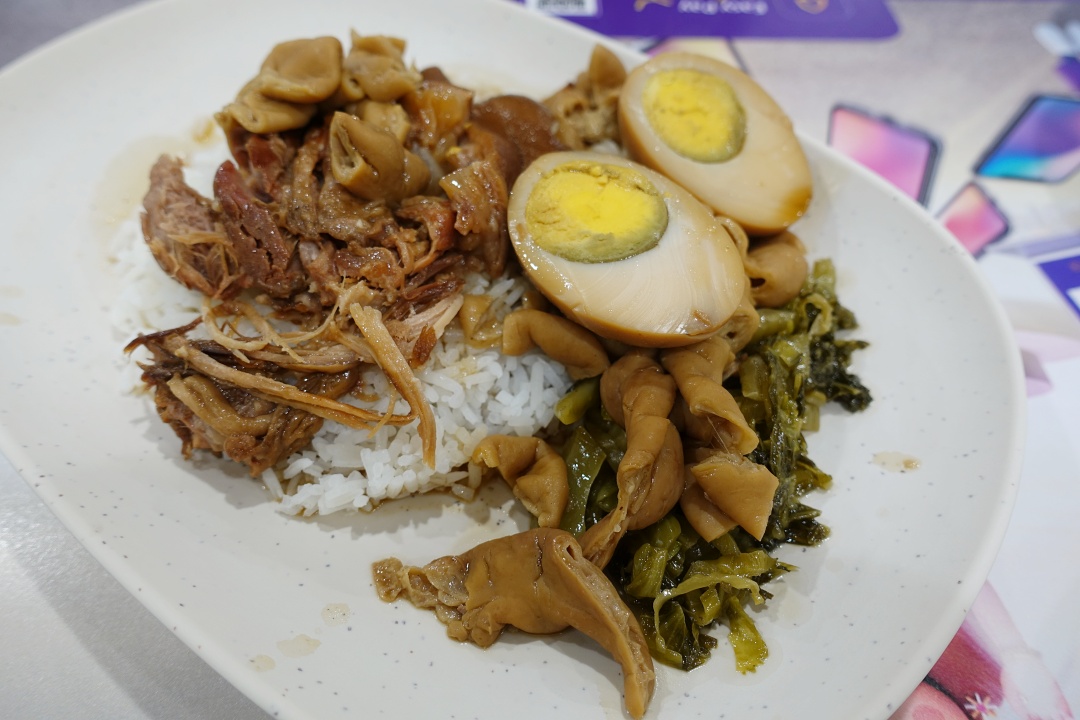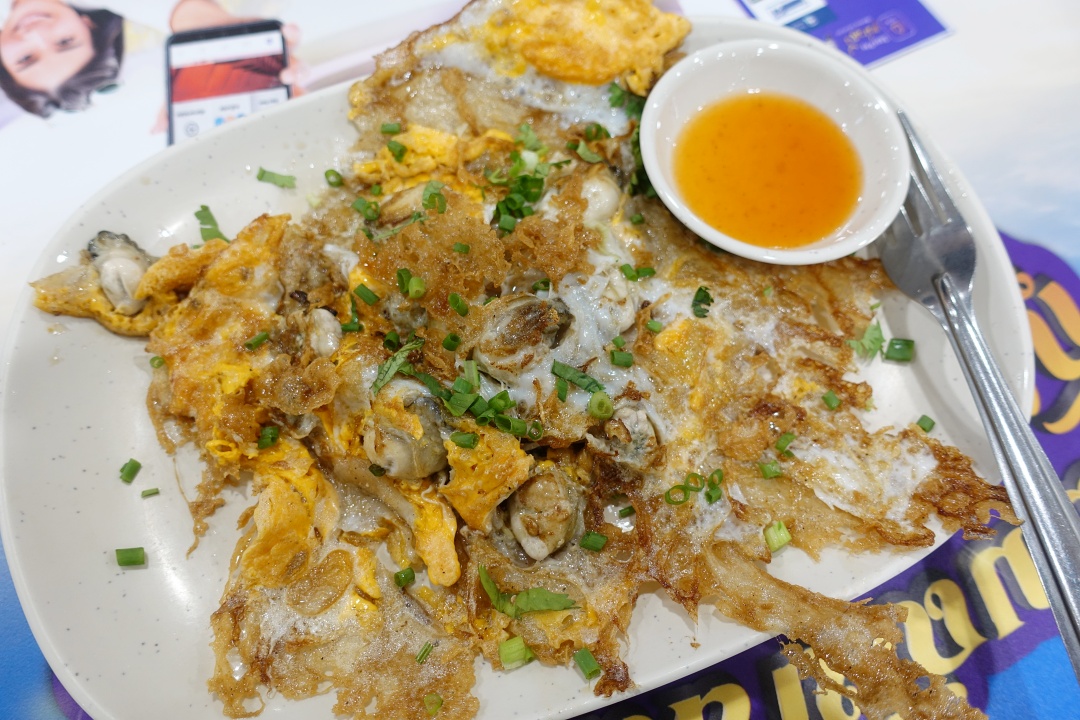 *Before ordering from the stall, remember to get a pre-loaded cash card from the counter. Any remaining amount in the card could later be refunded. So if you plan to have multiple meals at the food court, you can also choose to return the card at the very end instead of purchasing and returning the card each time you visit.
After looking around, I decided to go for the tom yum seafood soup with omelette rice, while the Husband got the braised meat rice with intestines. We later also ordered a Fried Oyster for sharing! Overall, it was a simple and affordable meal for us. I believed none of the dish we ordered cost more than THB100!
After lunch, we actually went back to the hotel to take a nap, before coming out again at 19:00 to go over to Amari Watergate Hotel for the Husband to go for his fitting.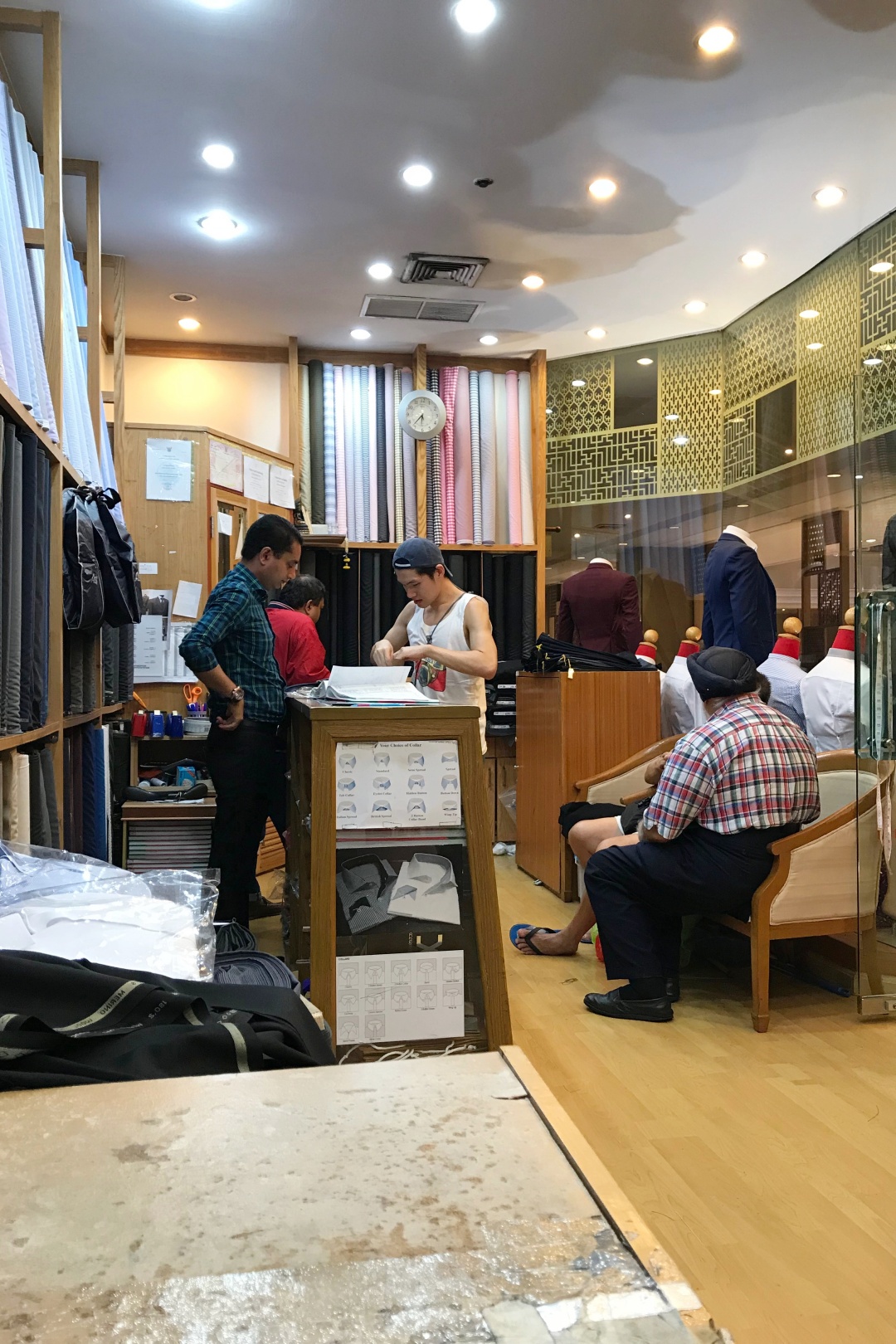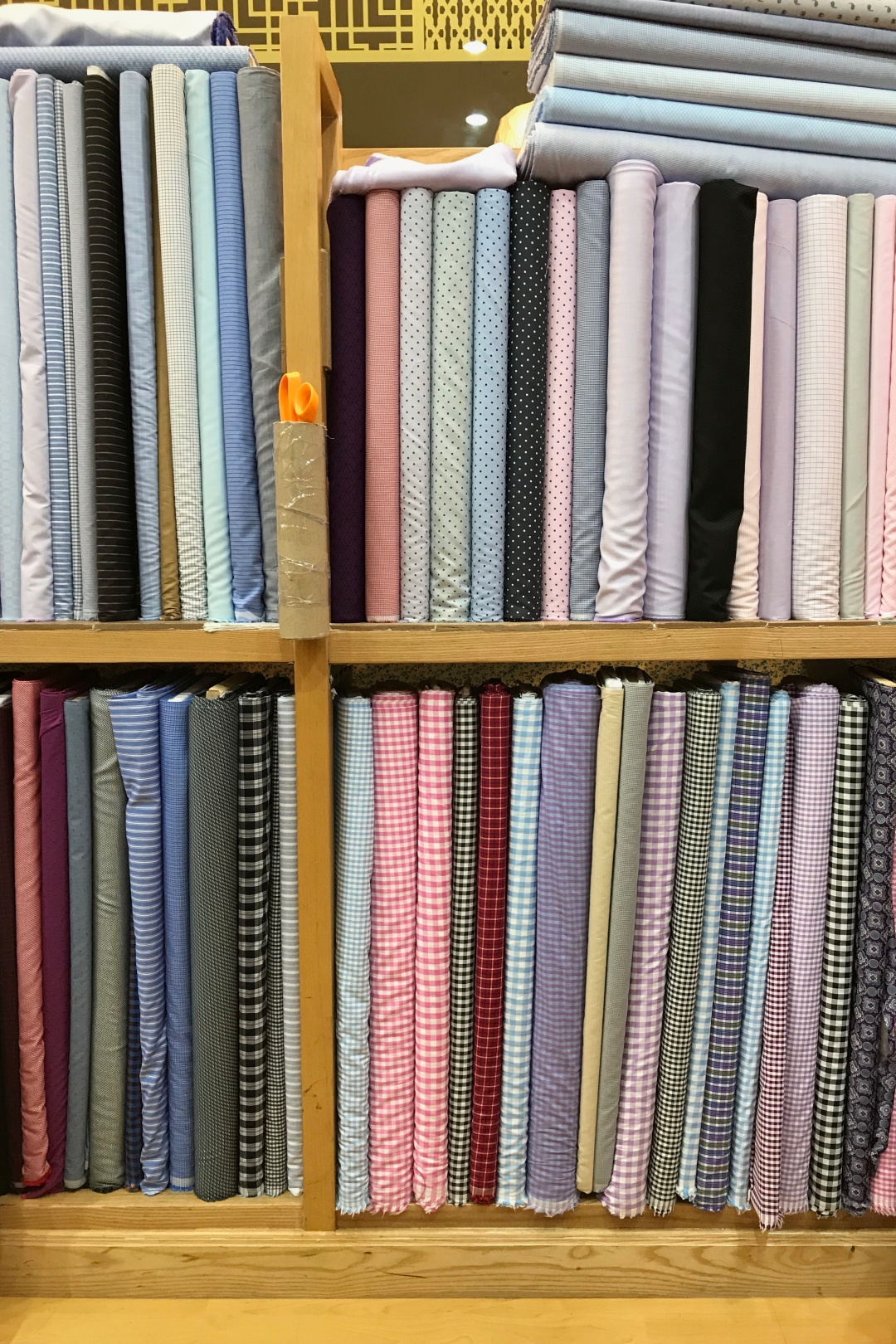 The fitting went well, and we left shortly after to go for dinner.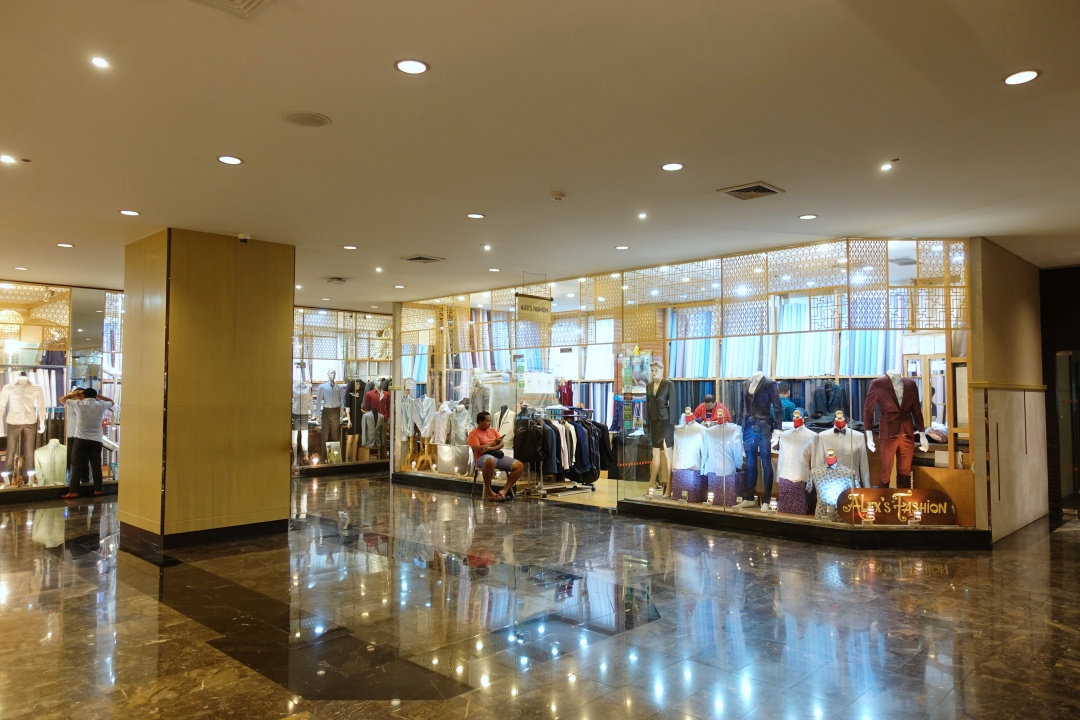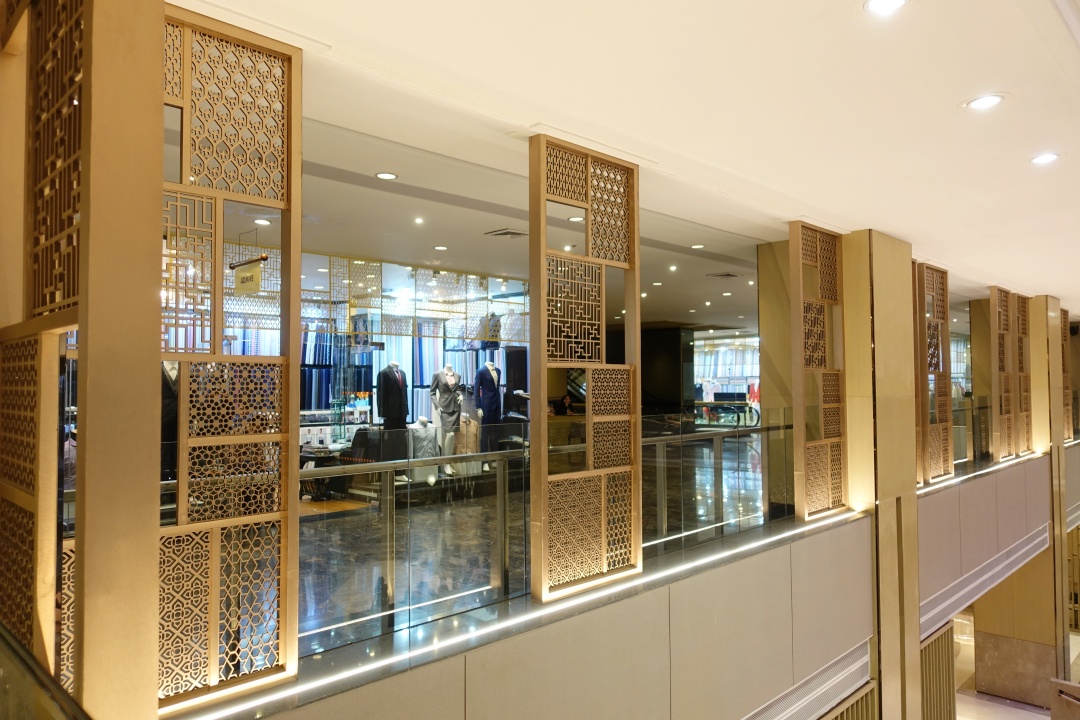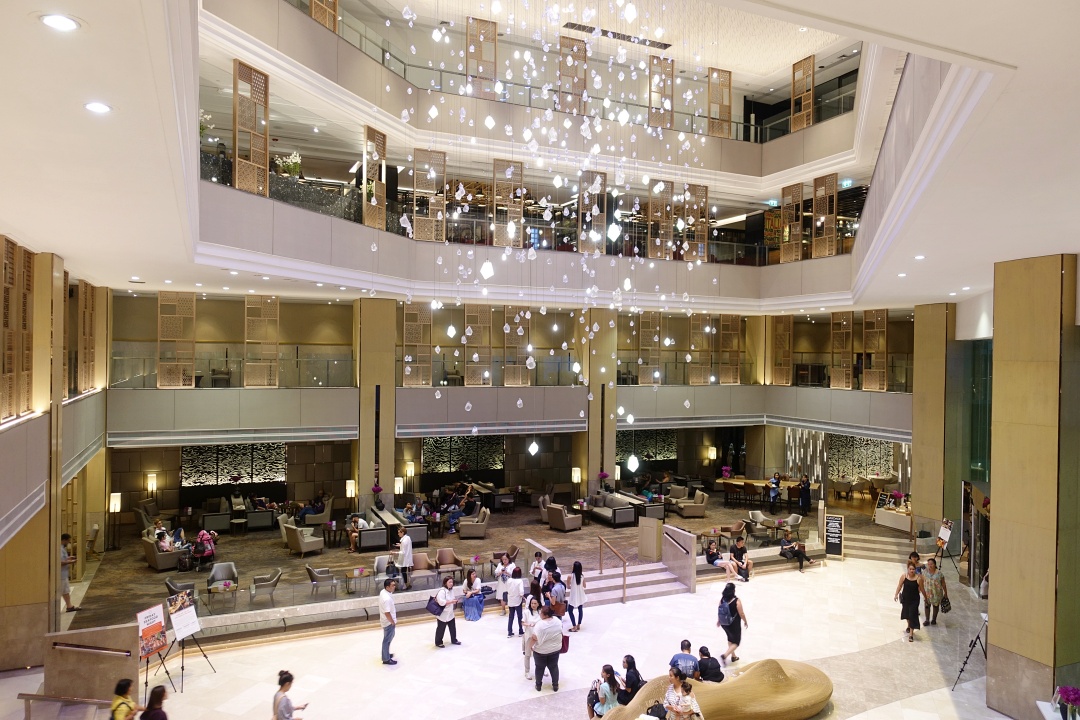 I must say Amari Watergate Bangkok has a pretty nice and spacious lobby!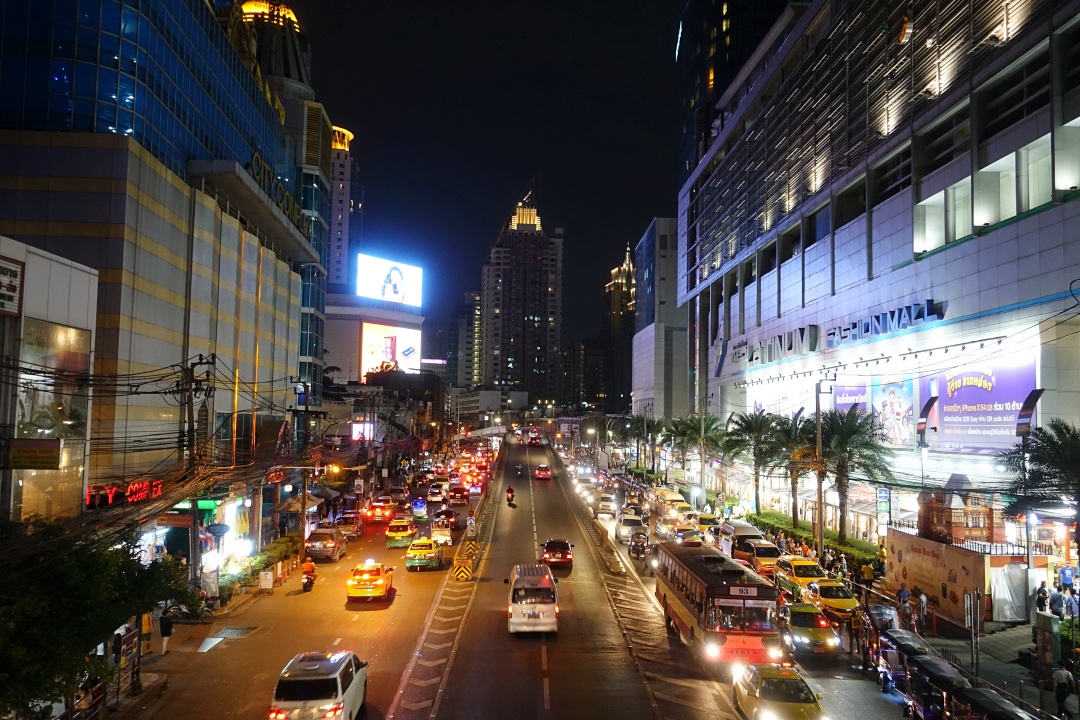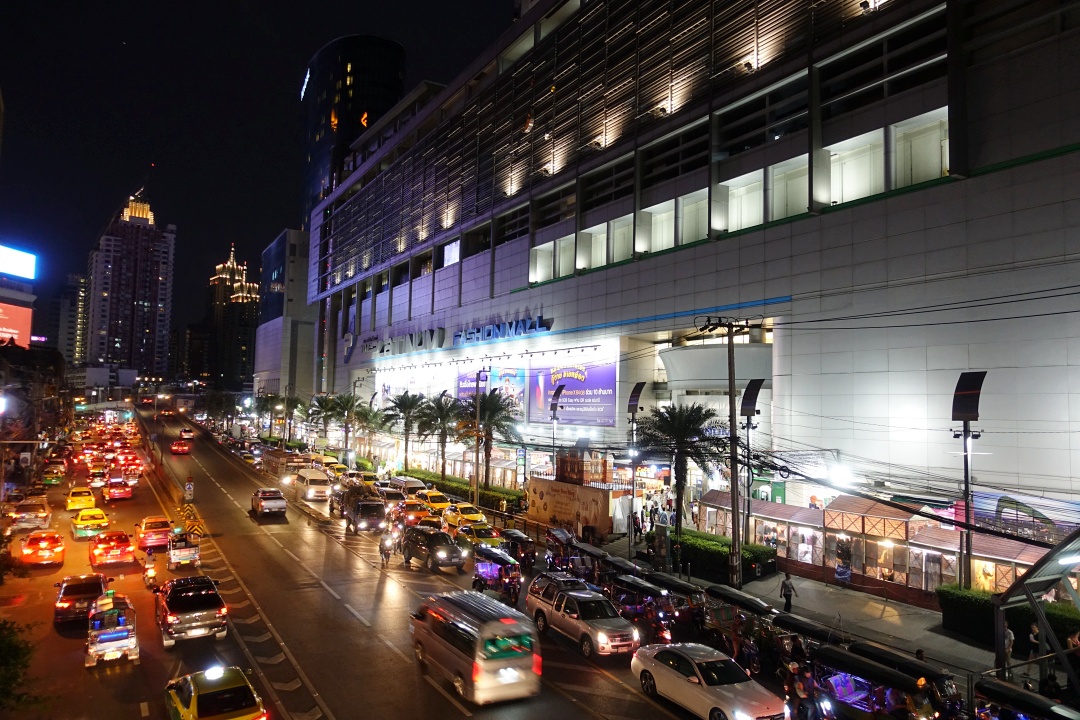 While on our way to Central World, we passed by Platinum Fashion Mall and came across the small bazaar situated outside.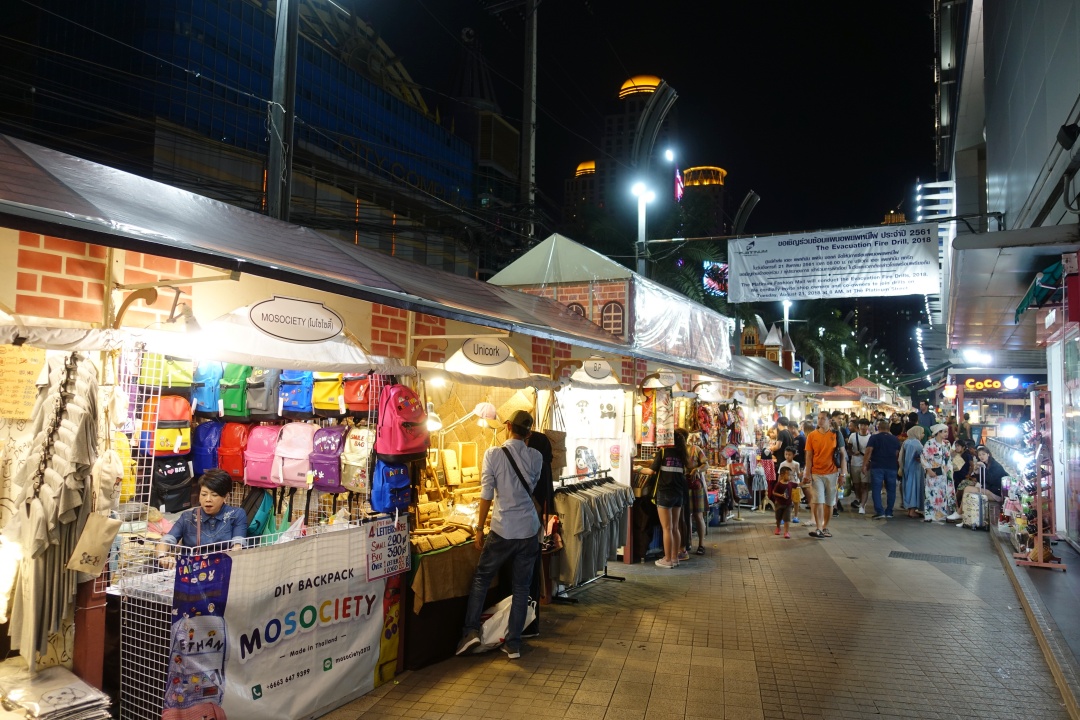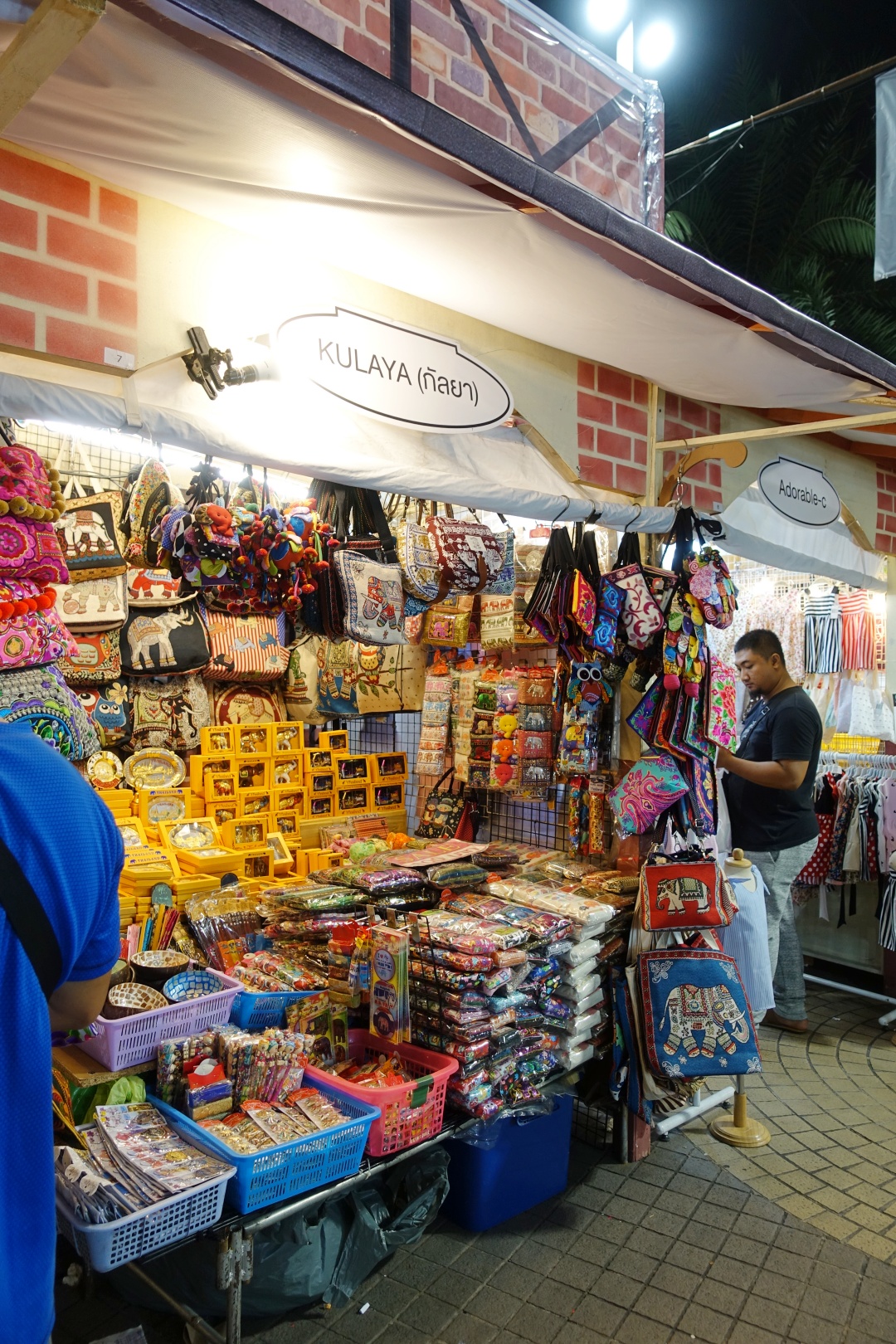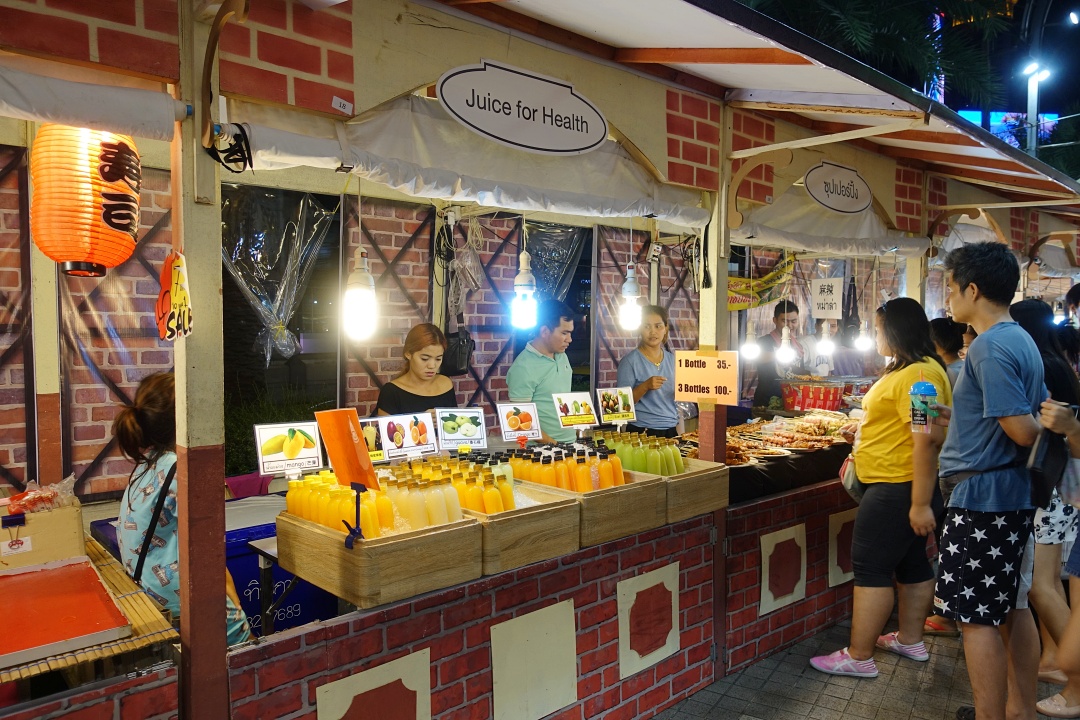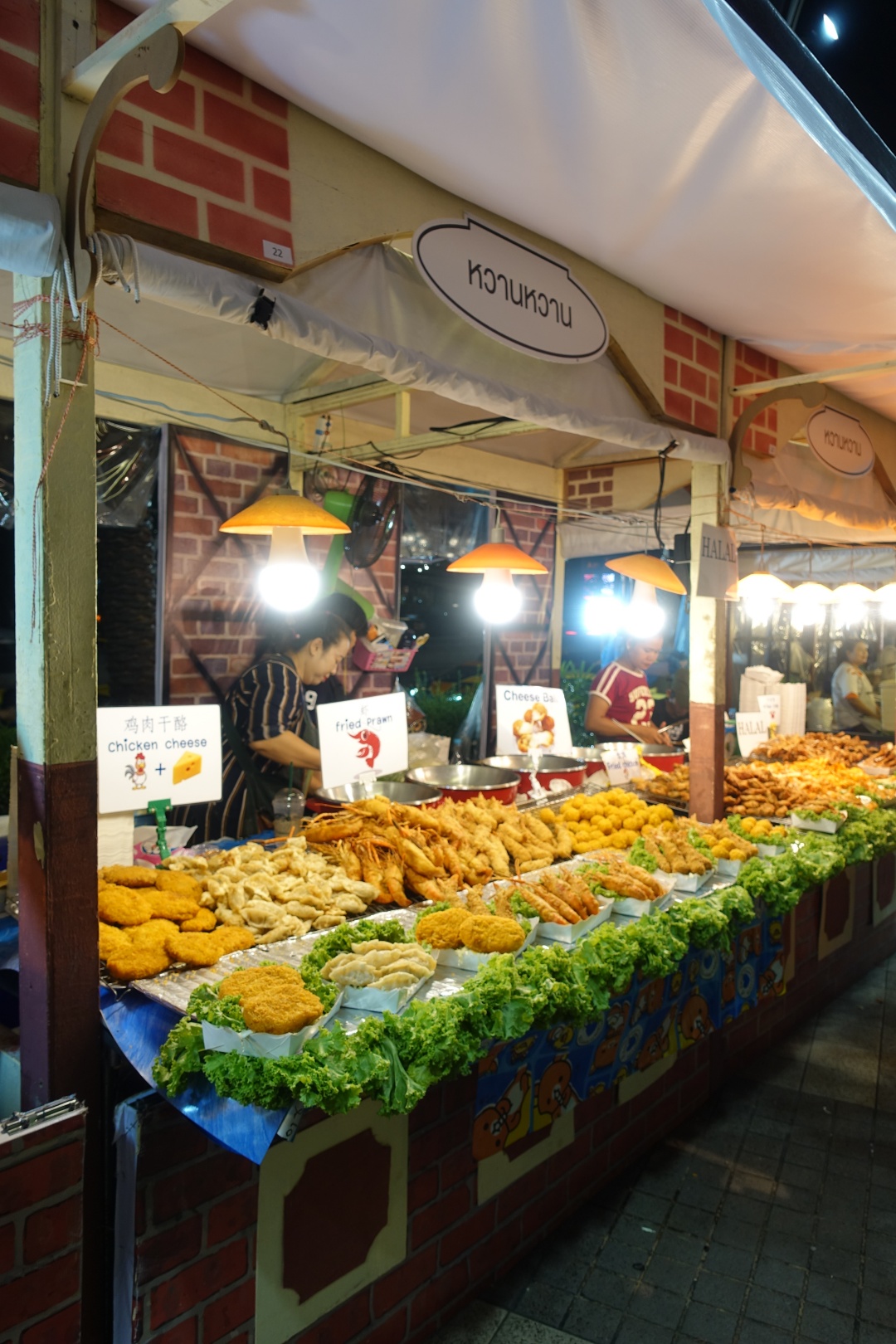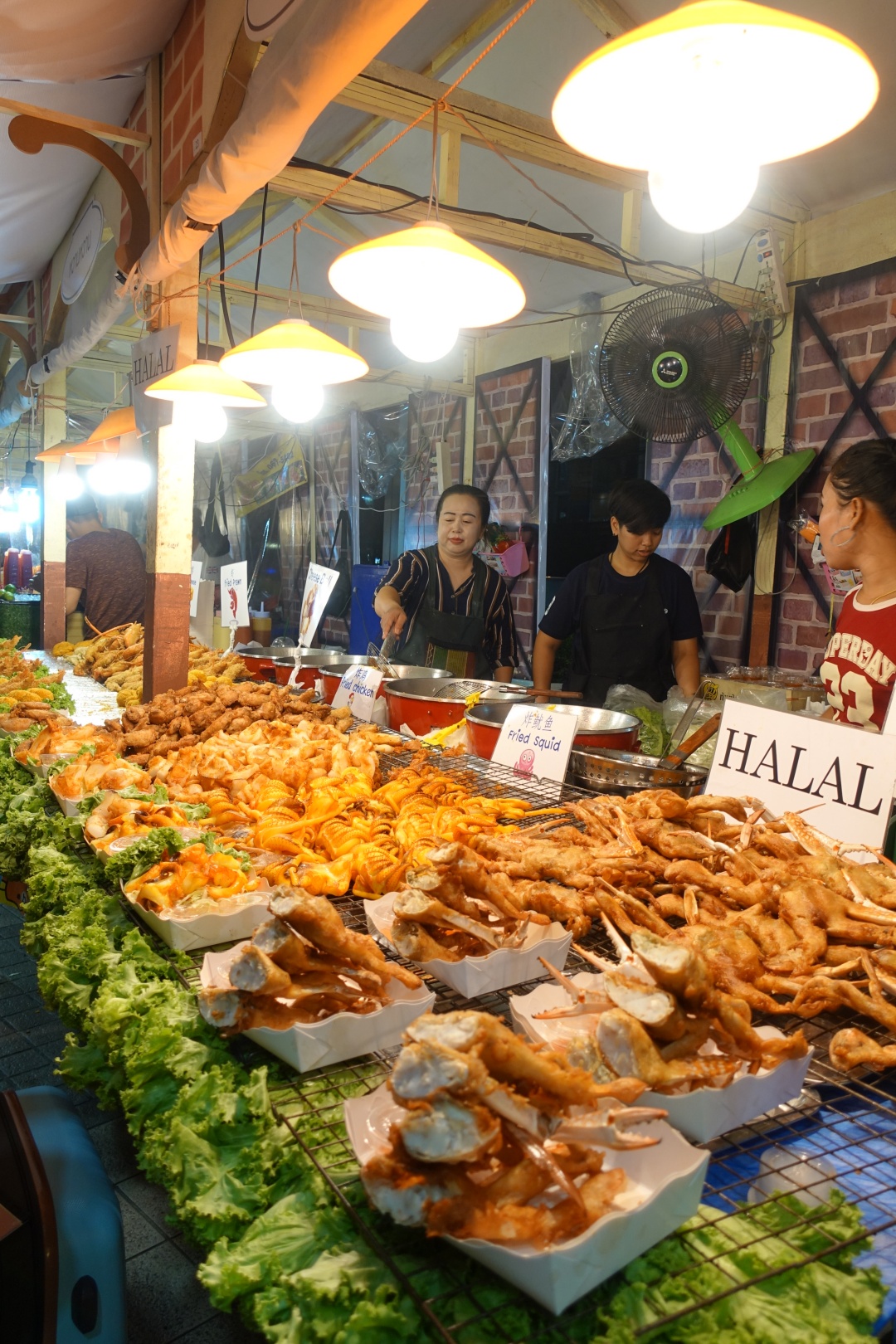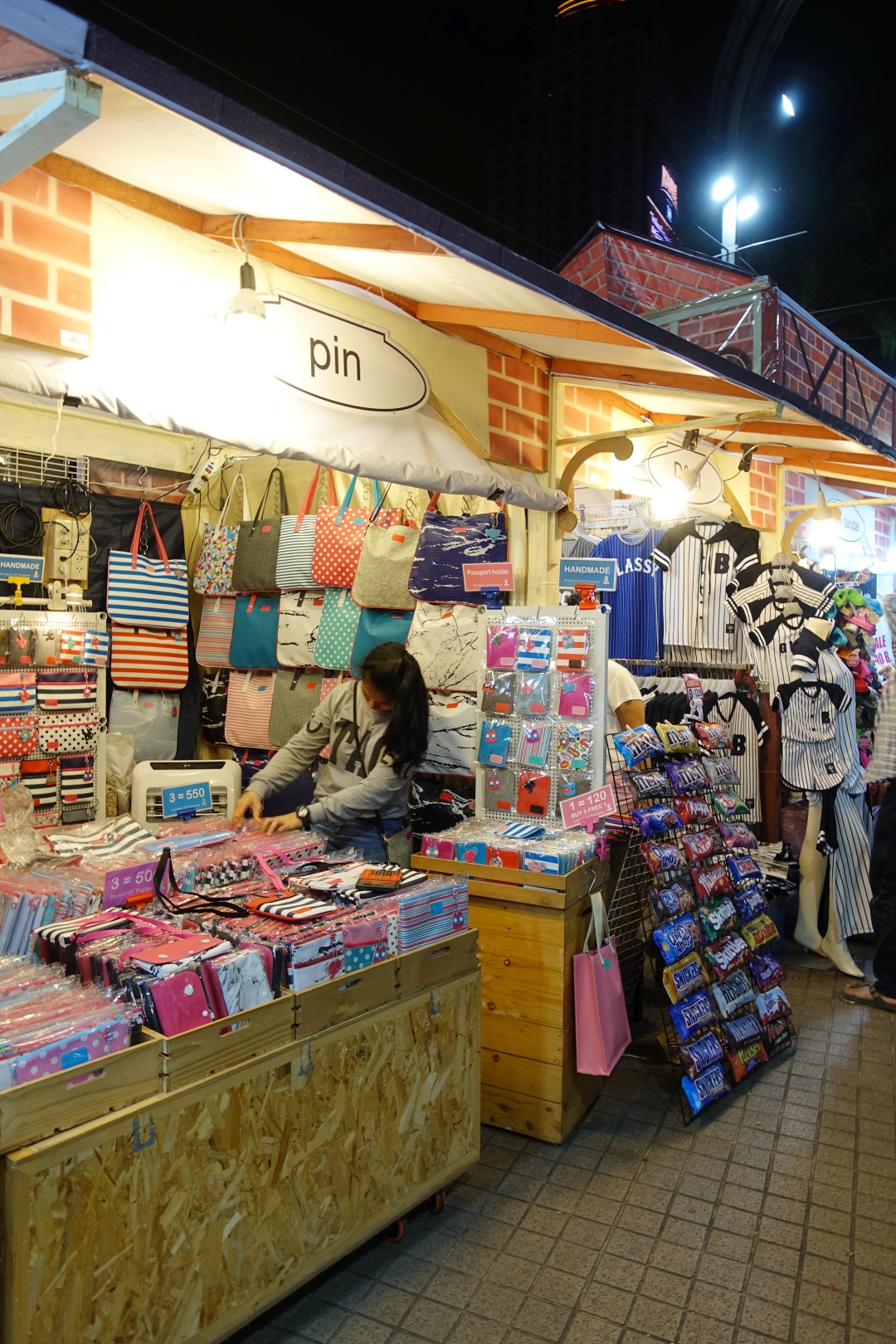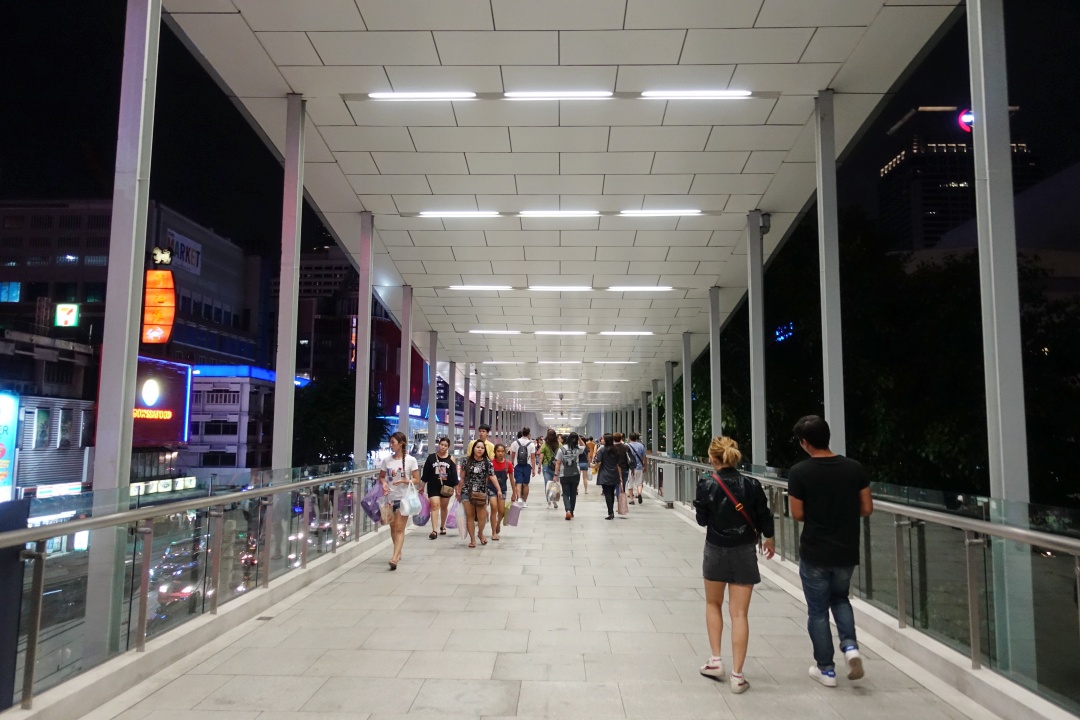 Continued our way over to Central World via the sky bridge.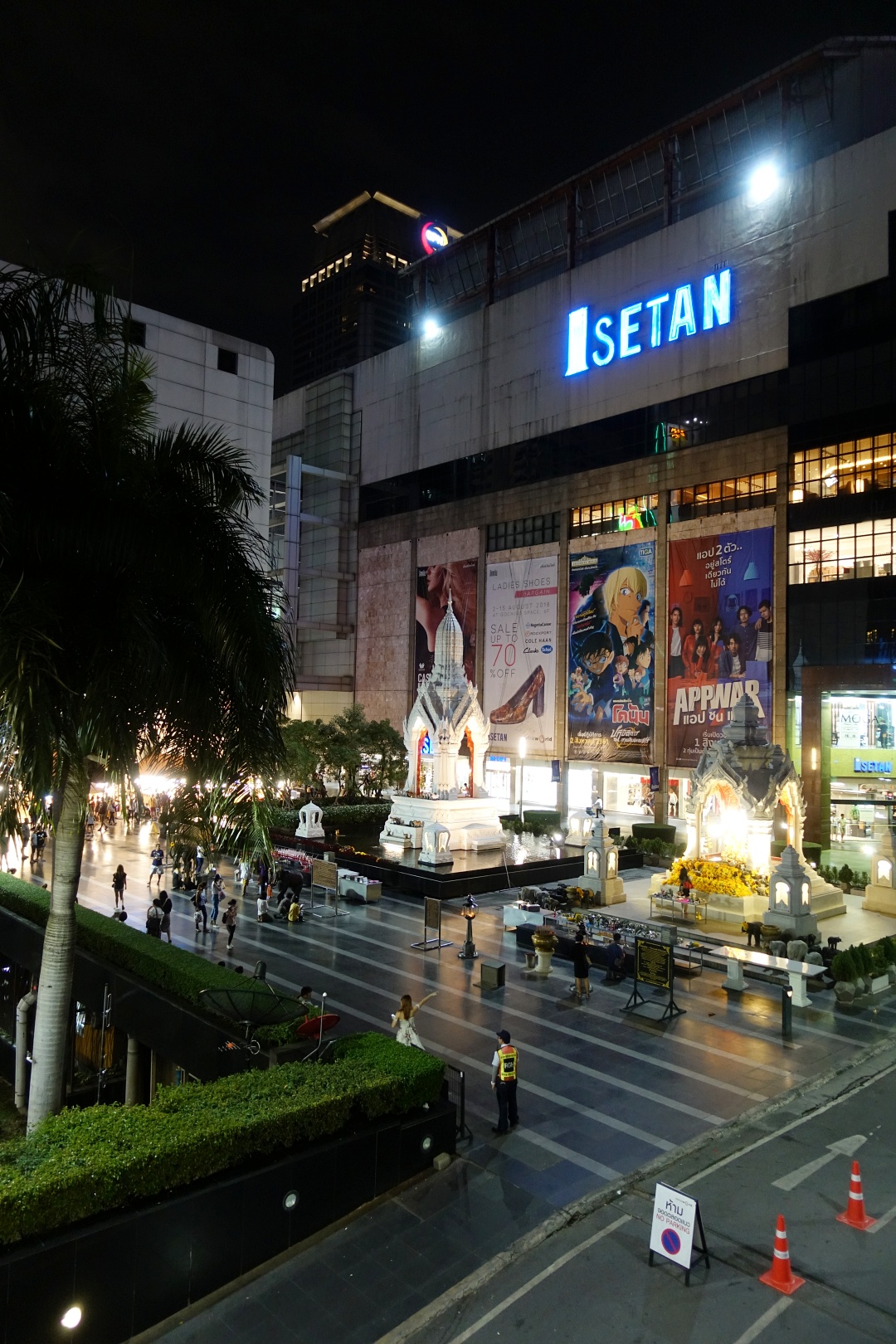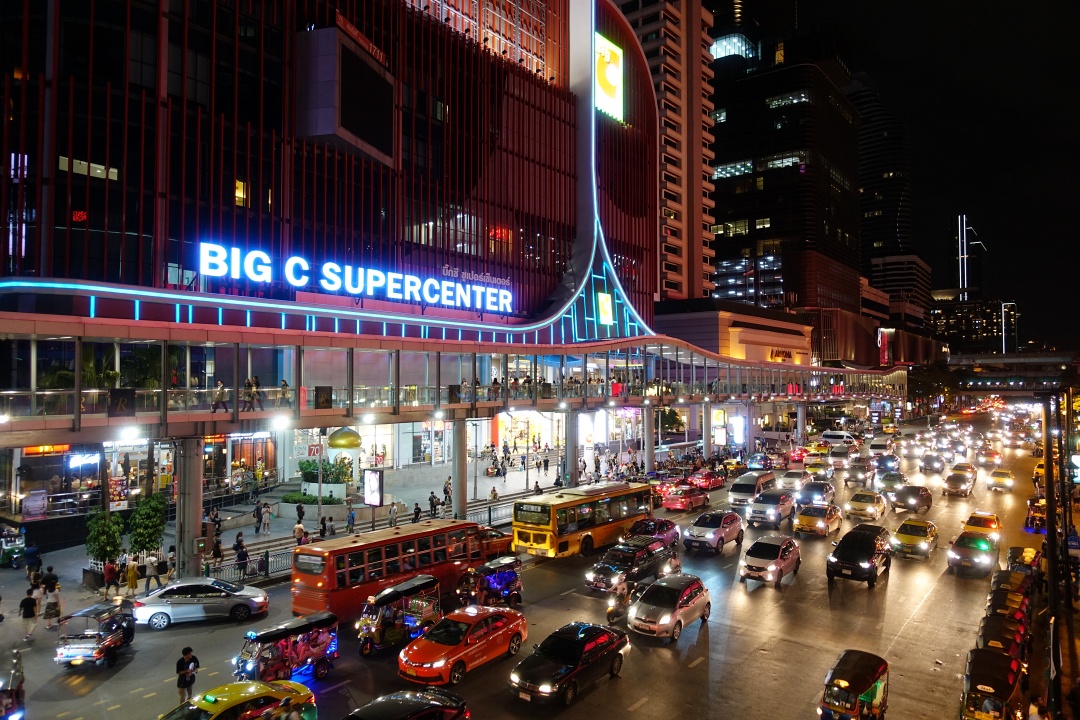 Another food bazaar. This one was right in front of Central World. The market seems to be here to stay because it looks like they are always there whenever we were in Bangkok!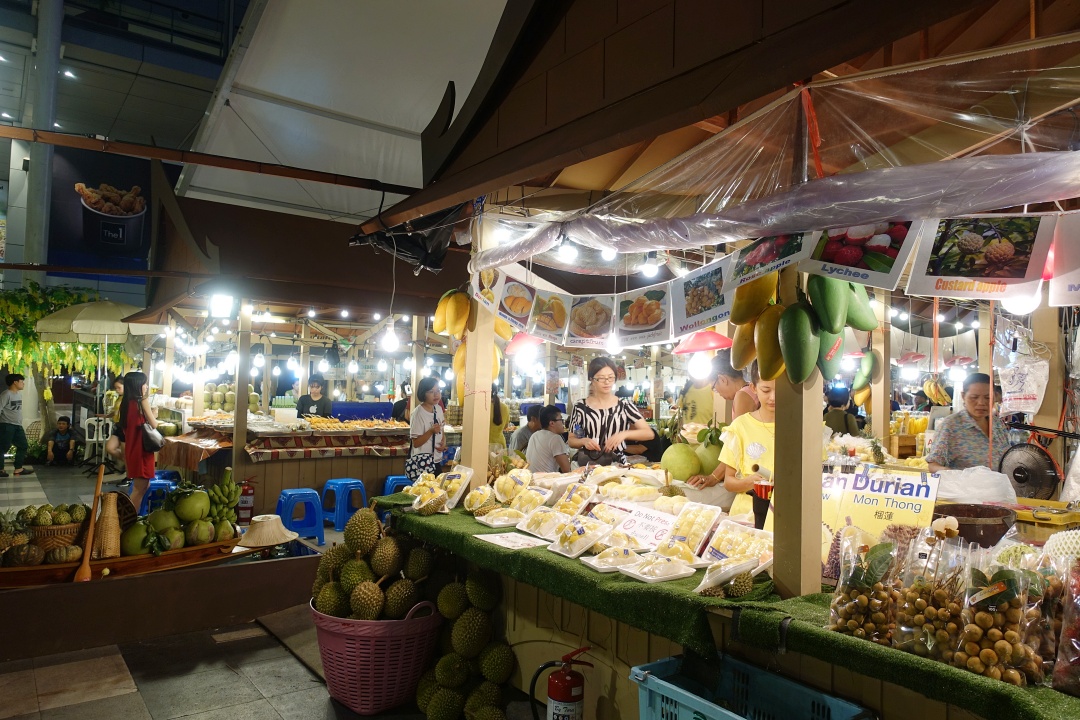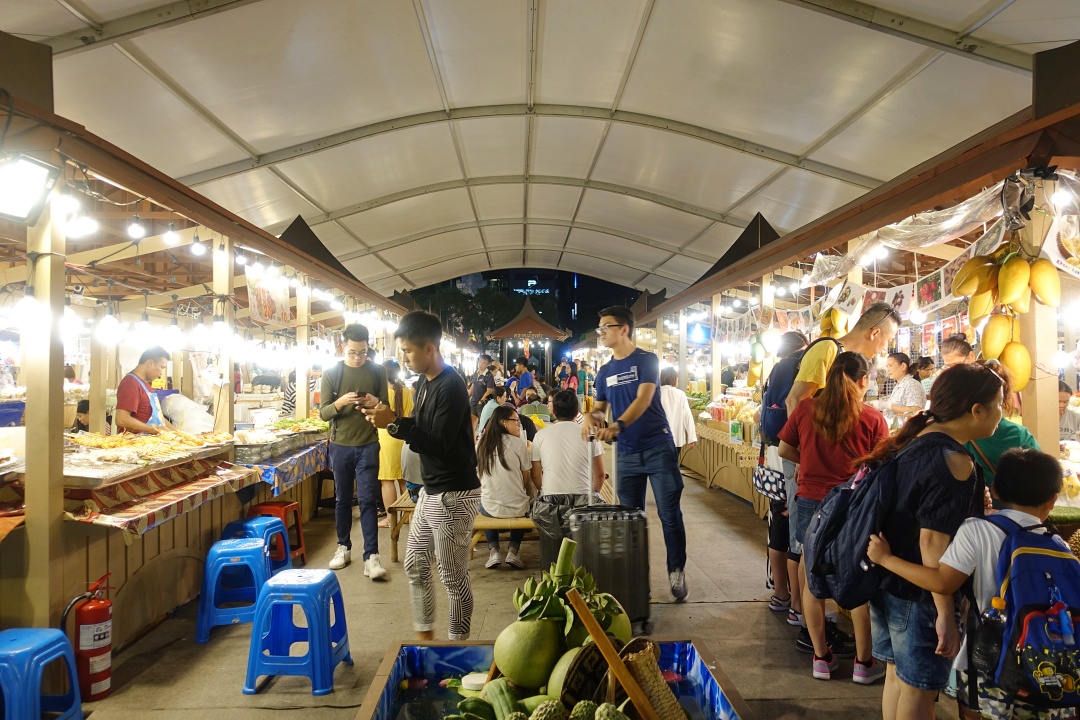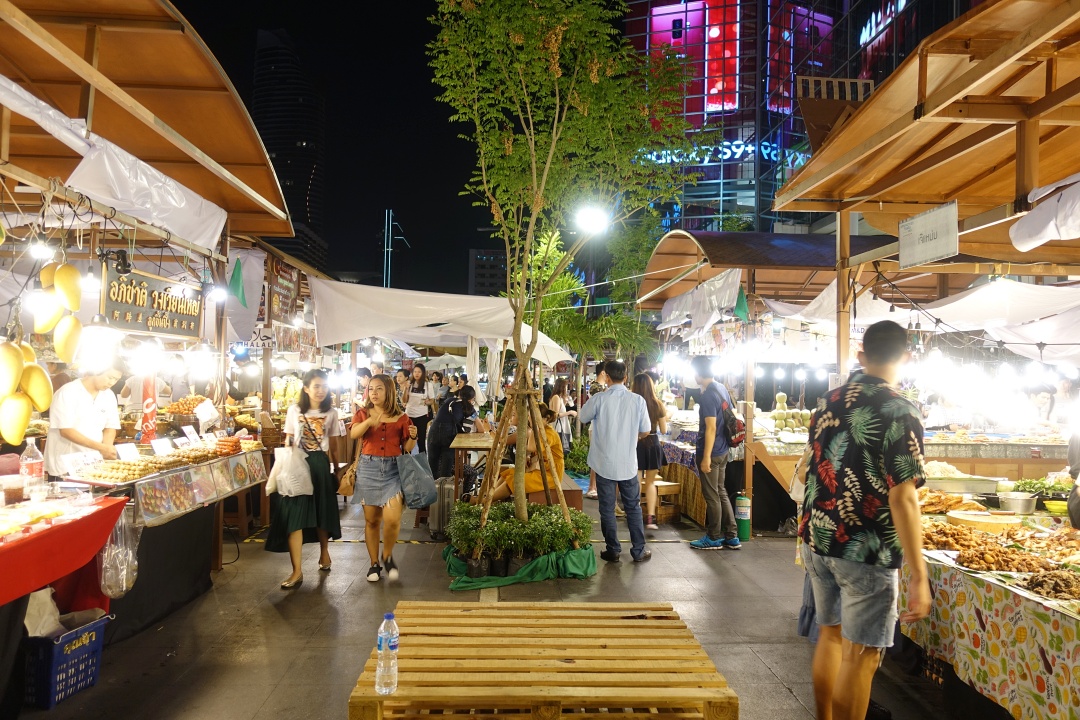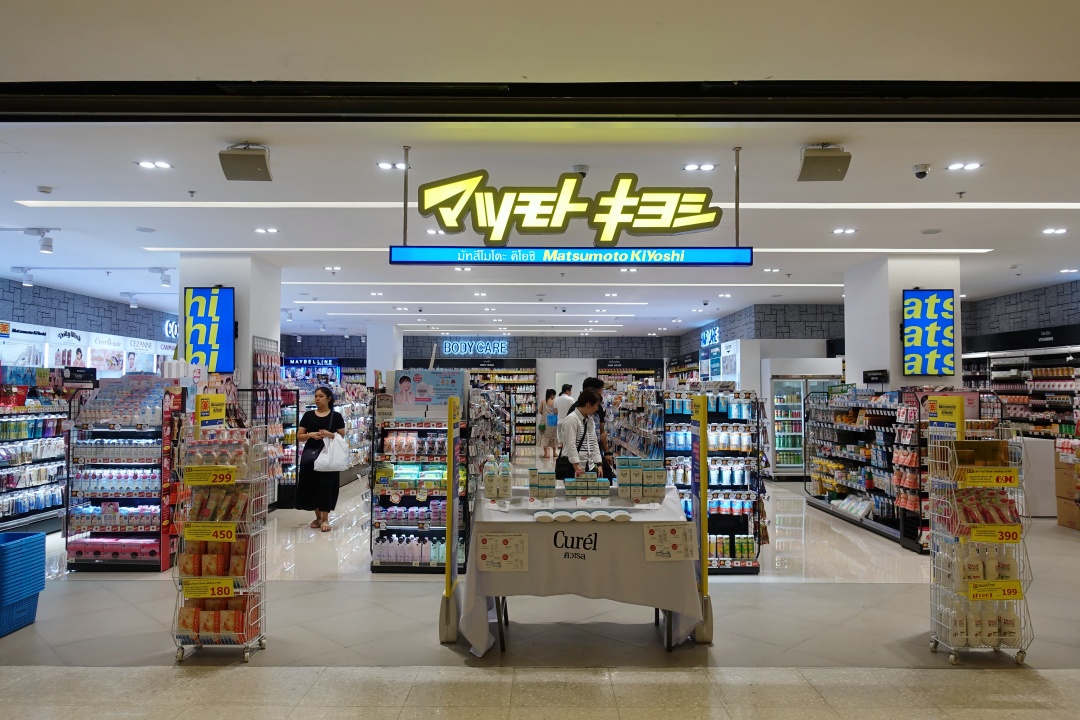 Even though the objective was to look for dinner, it still didn't stop me from being attracted to some of the stores in the mall like this particular Japanese drugstore!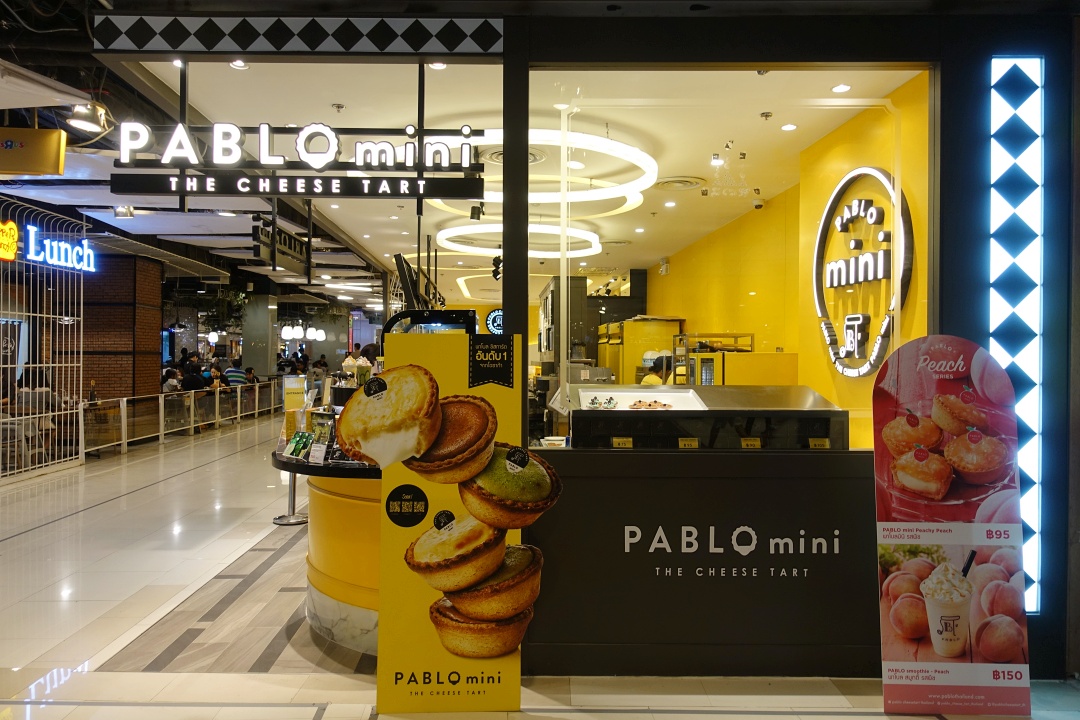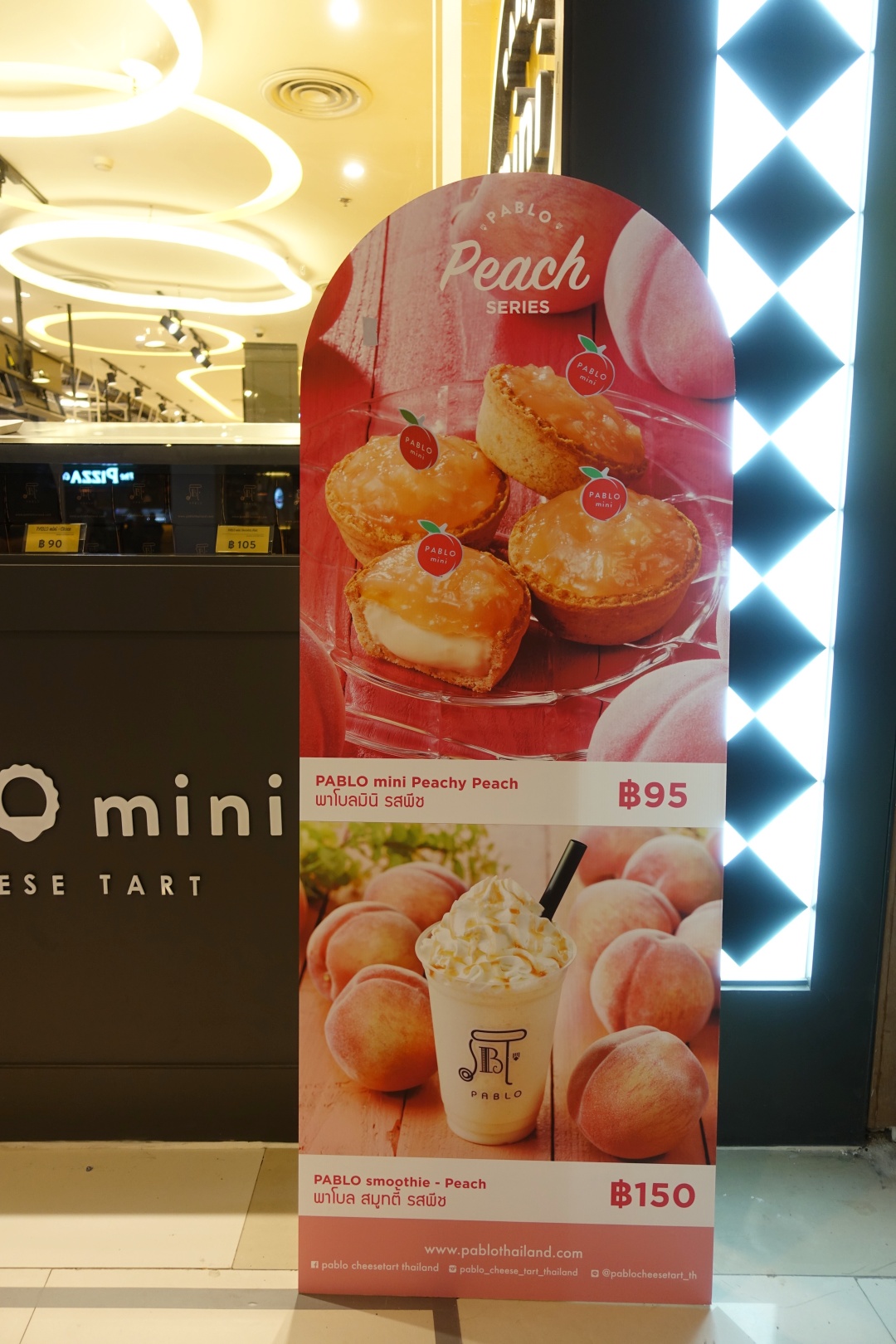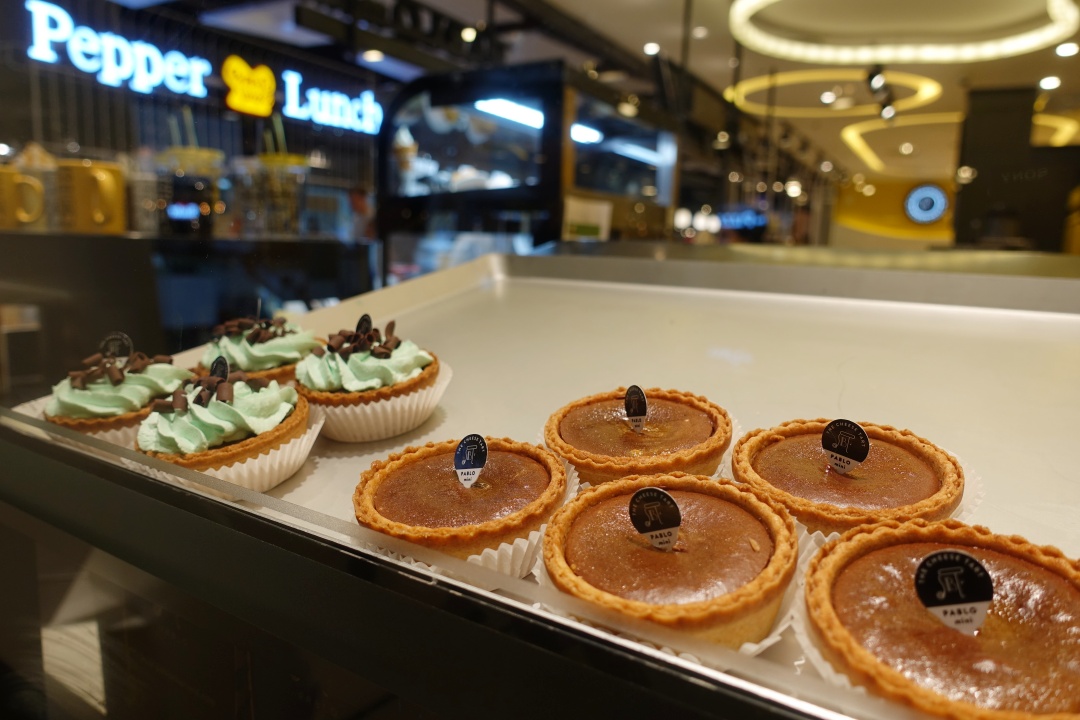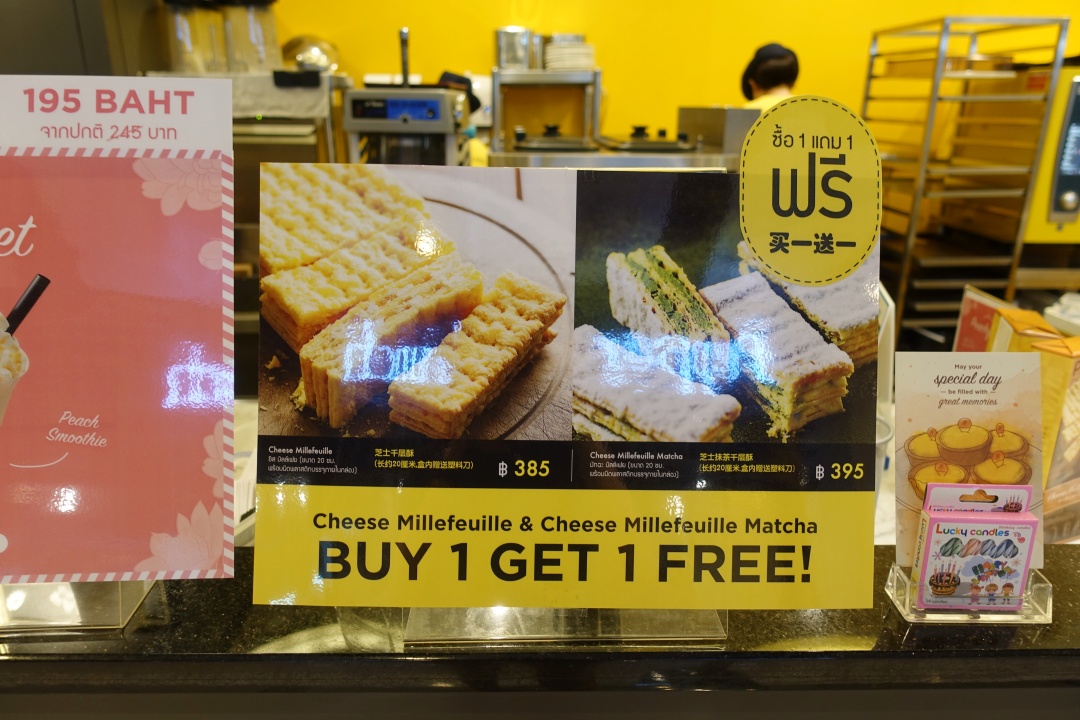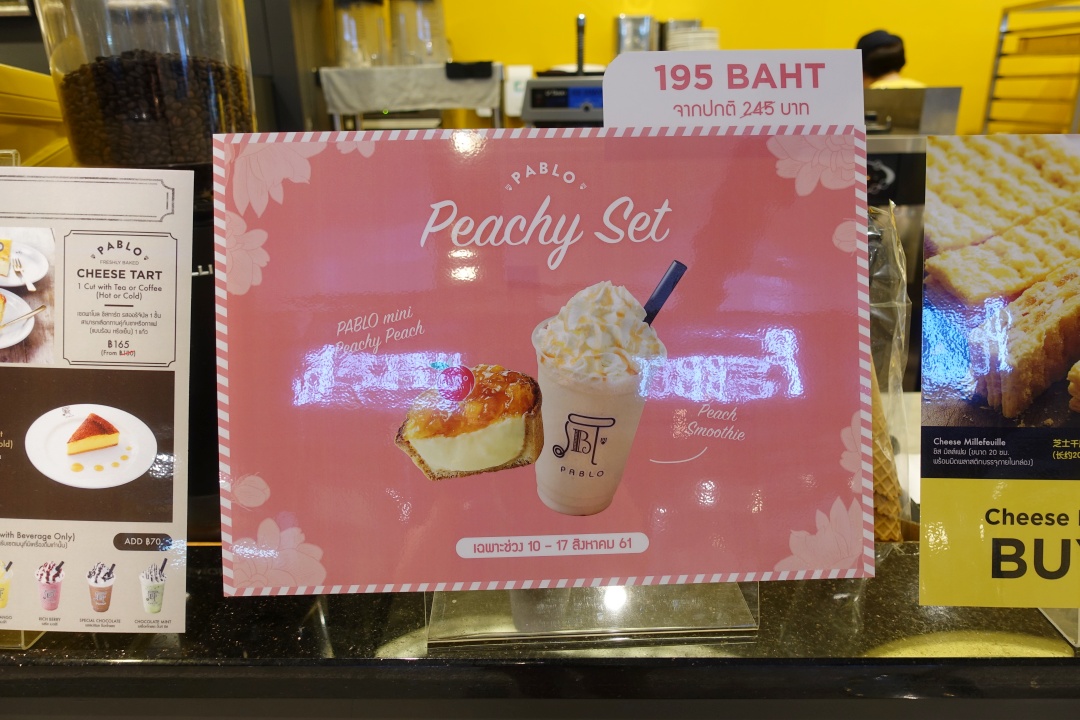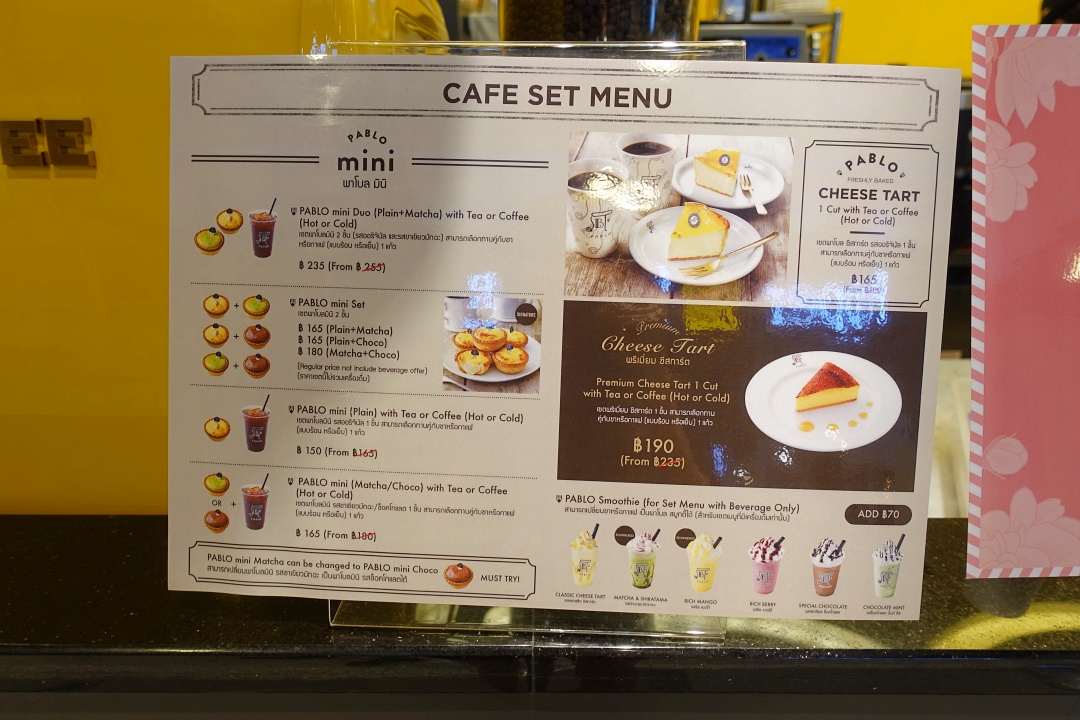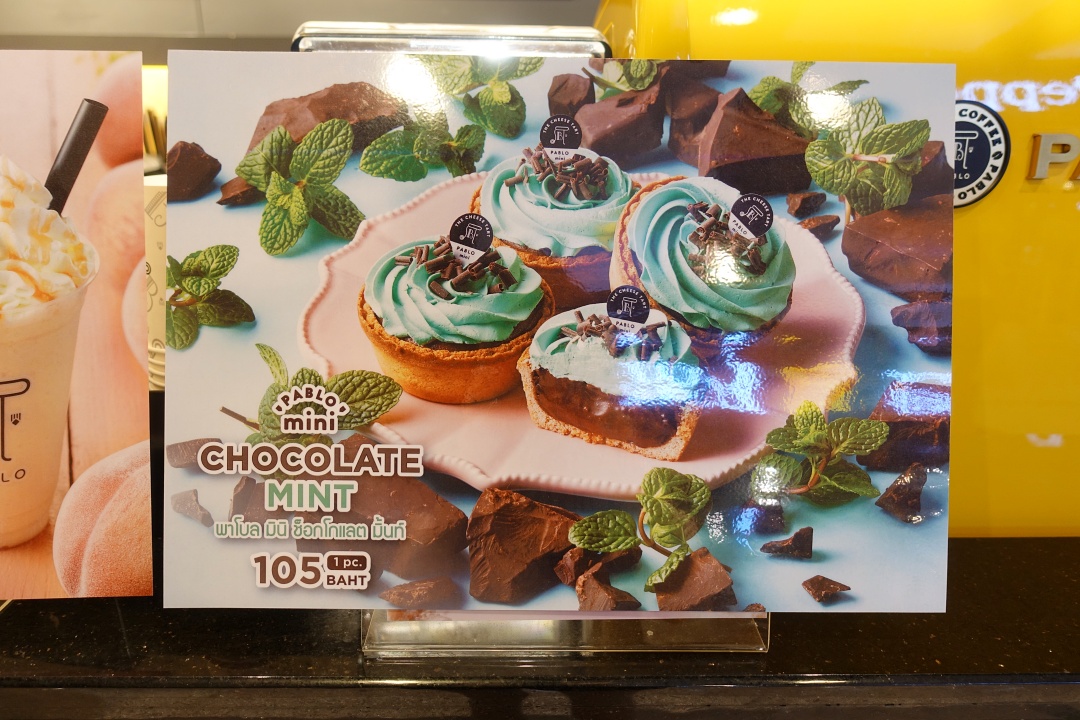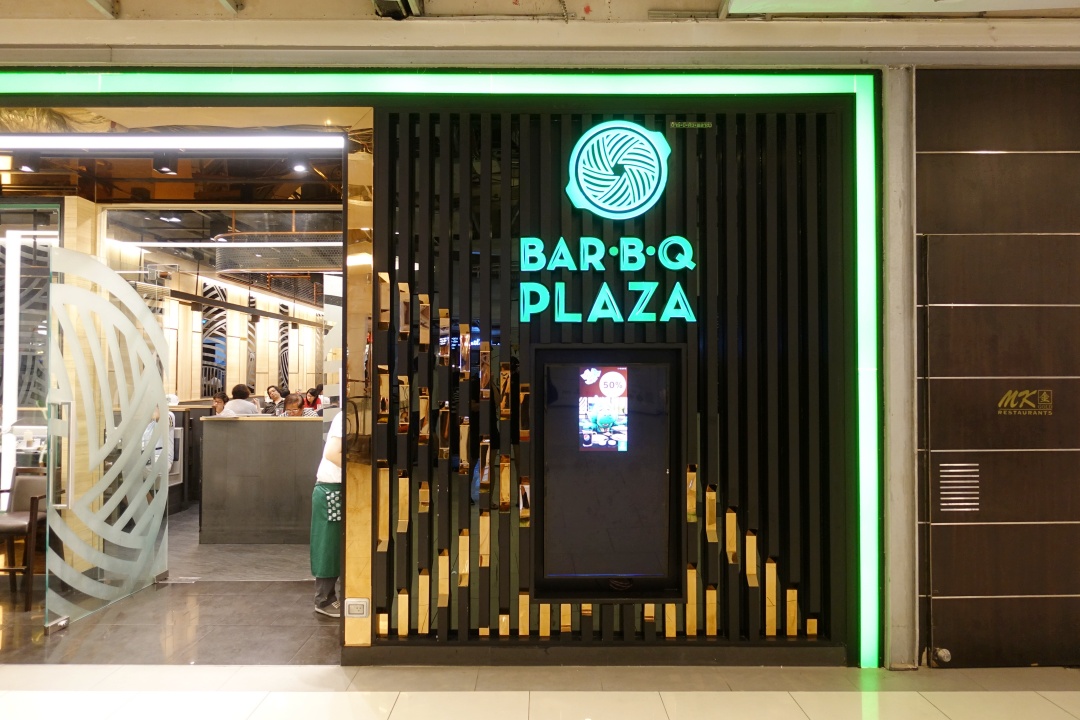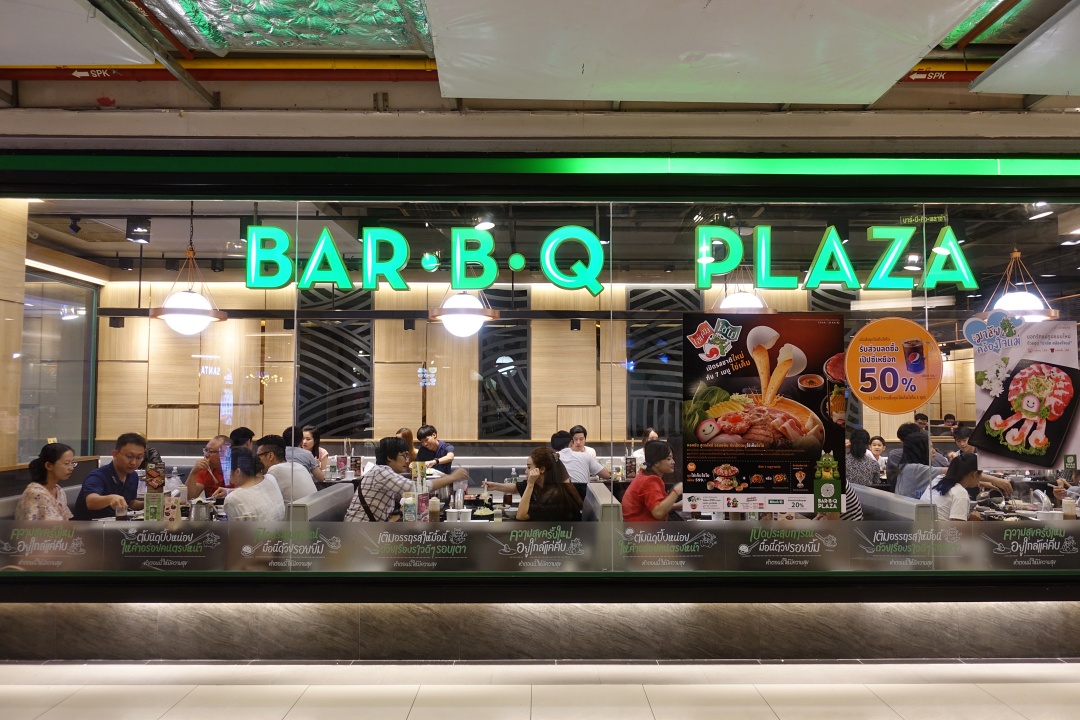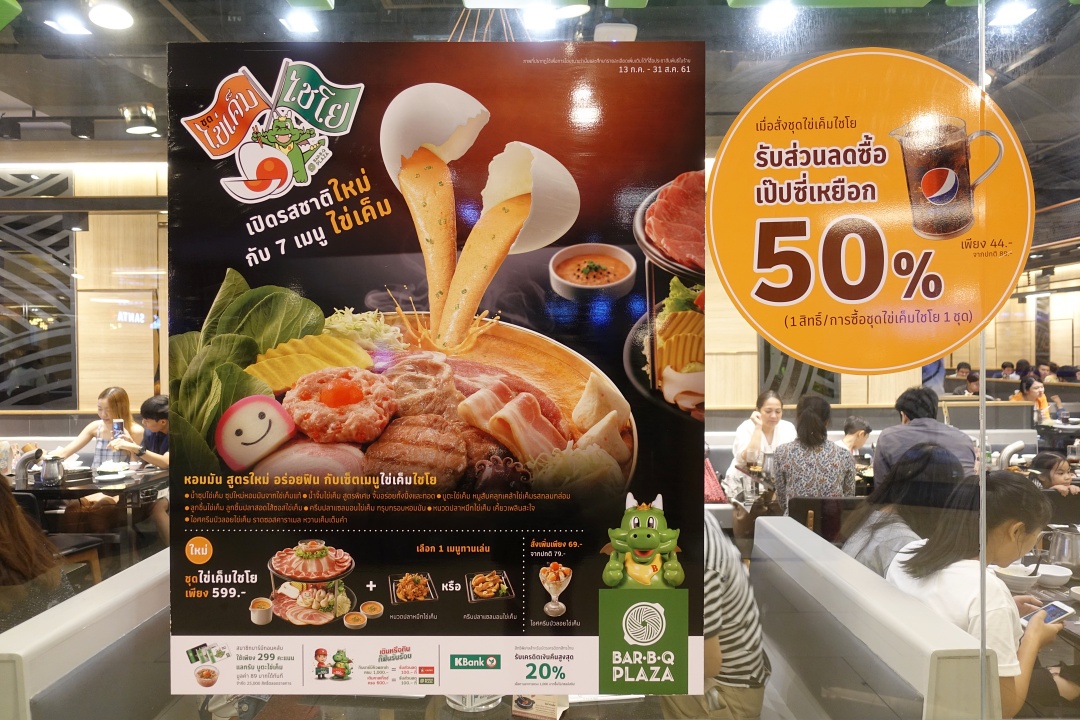 Our initial plan was to have mookata at BAR B Q PLAZA. But seeing that there was a long line ahead of us, we decided to go for something else instead. Eventually went over to COCA restaurant for steamboat!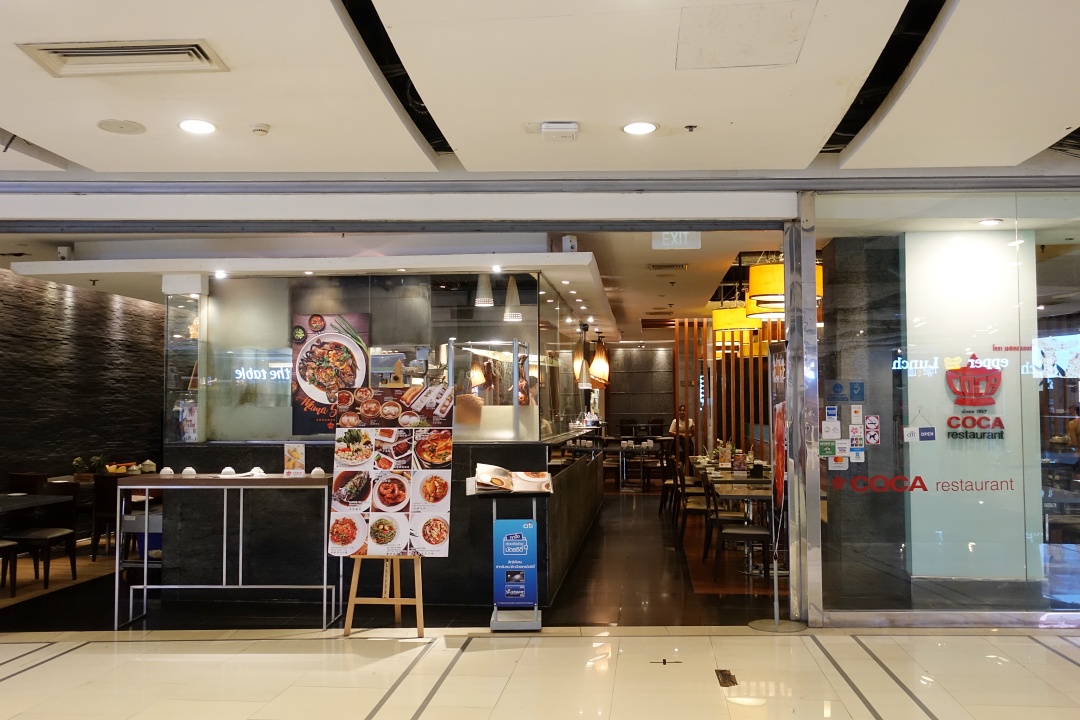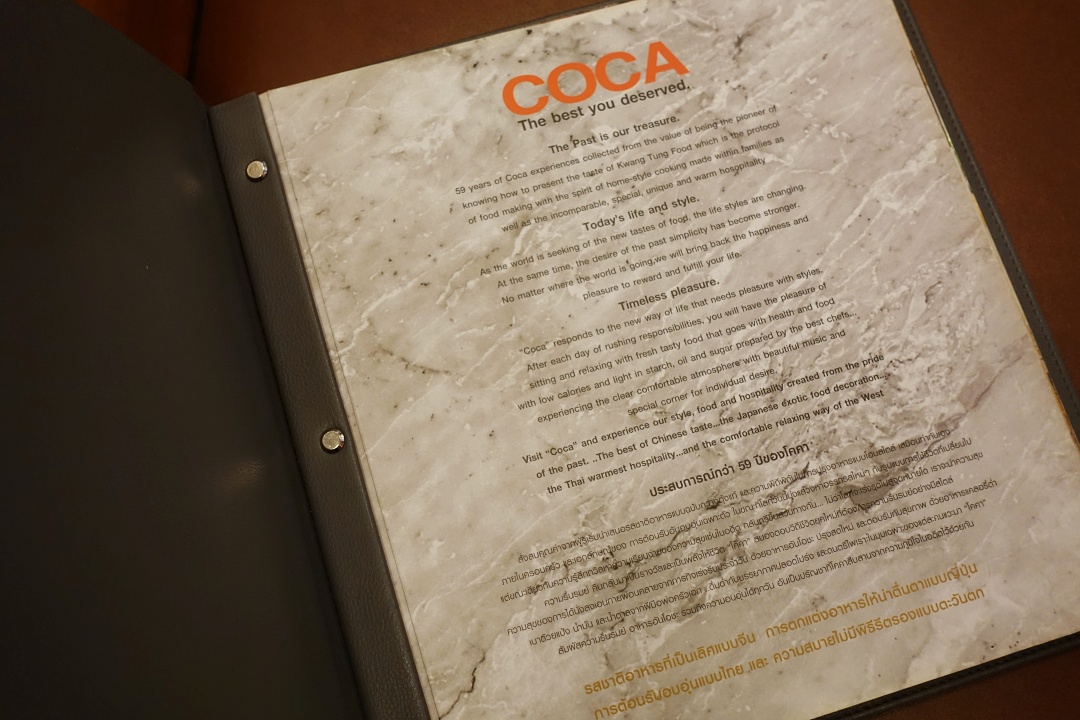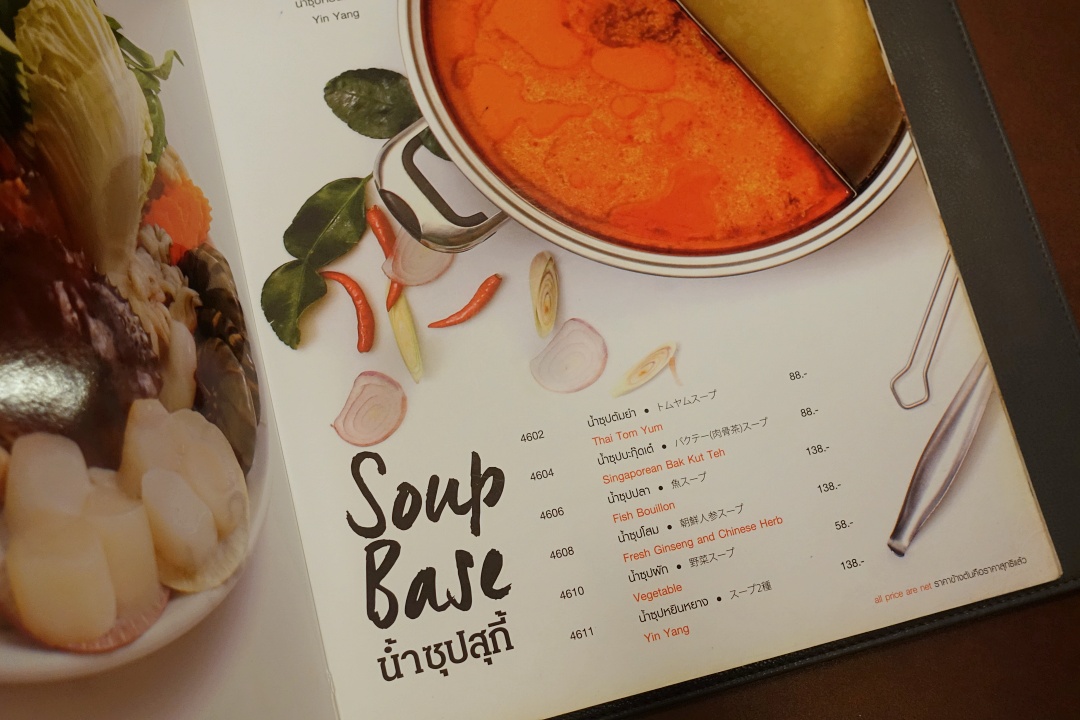 Another famous hotpot shop we frequently visit in Bangkok was MK Restaurant. Comparing the two, COCA offered a better selection for the soup base.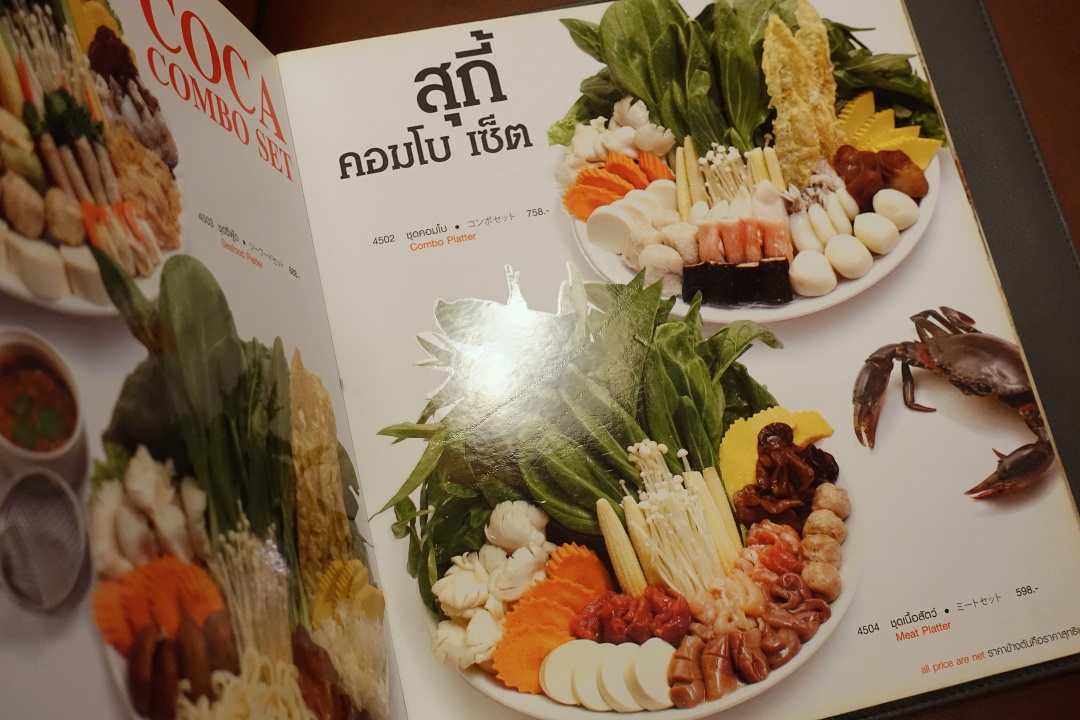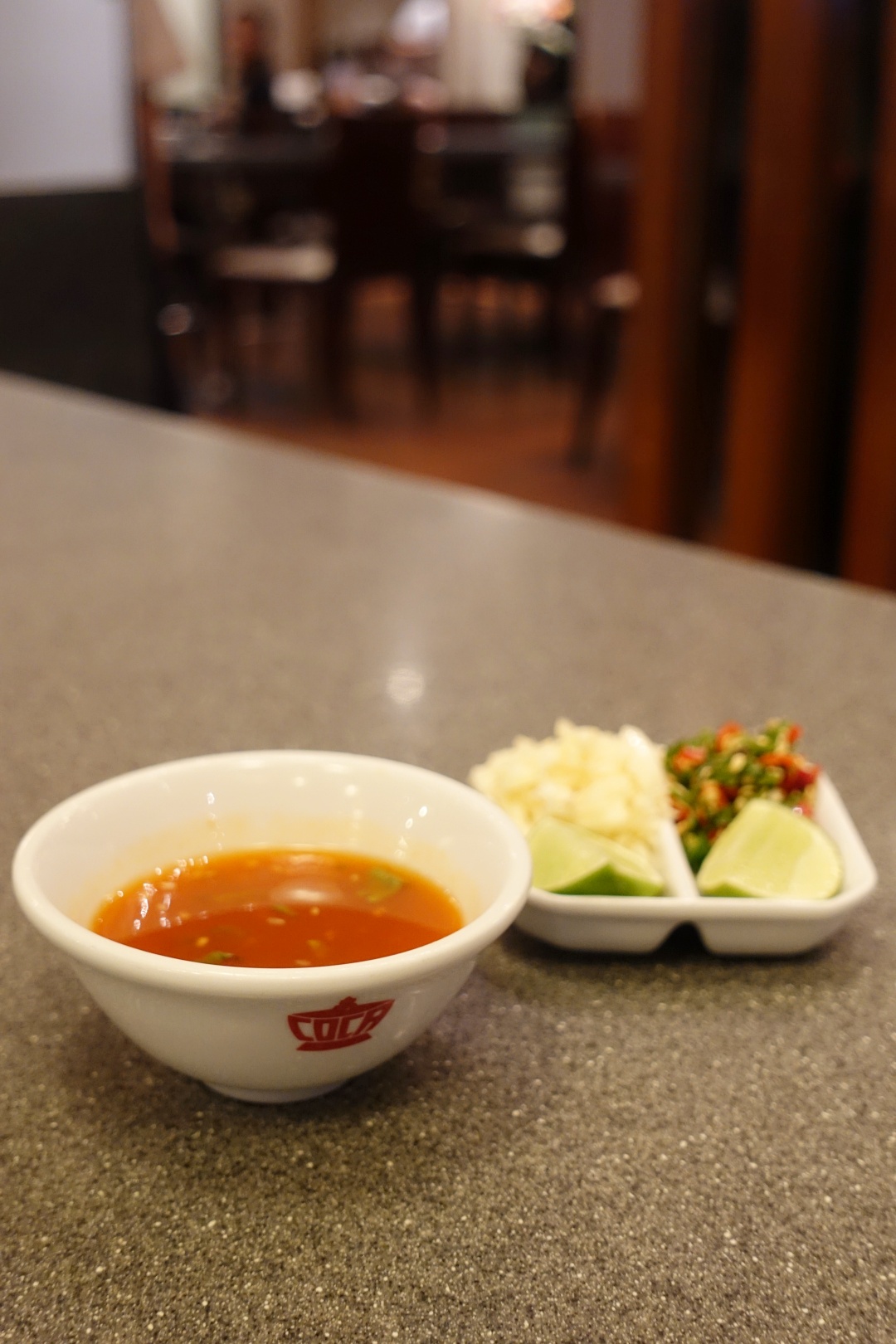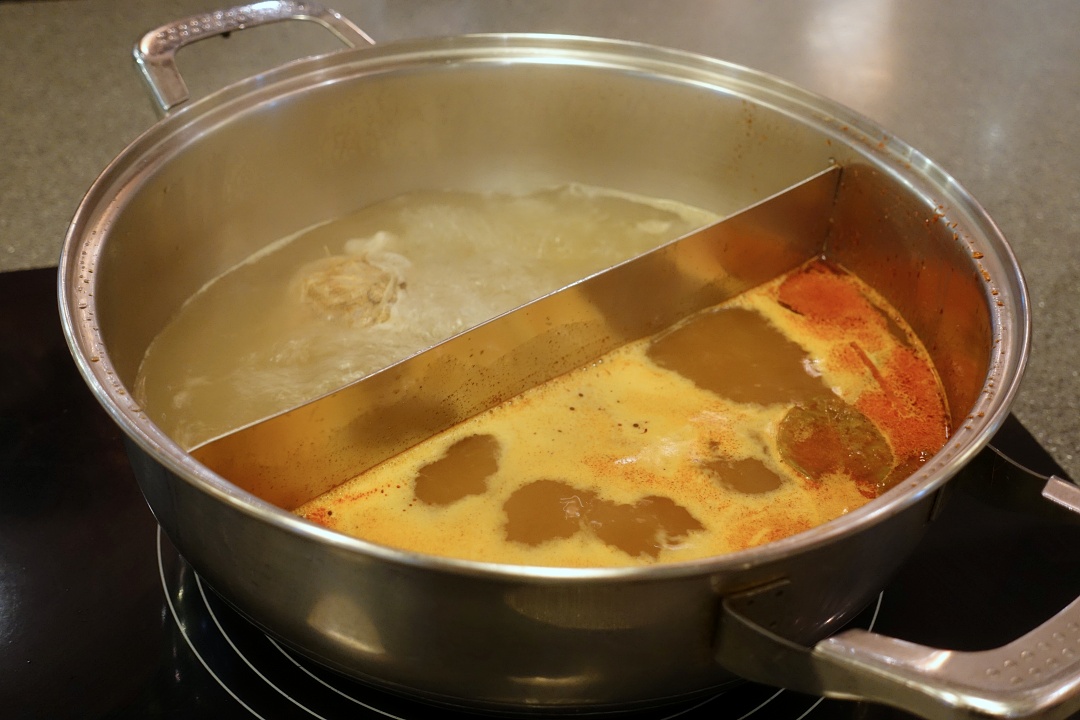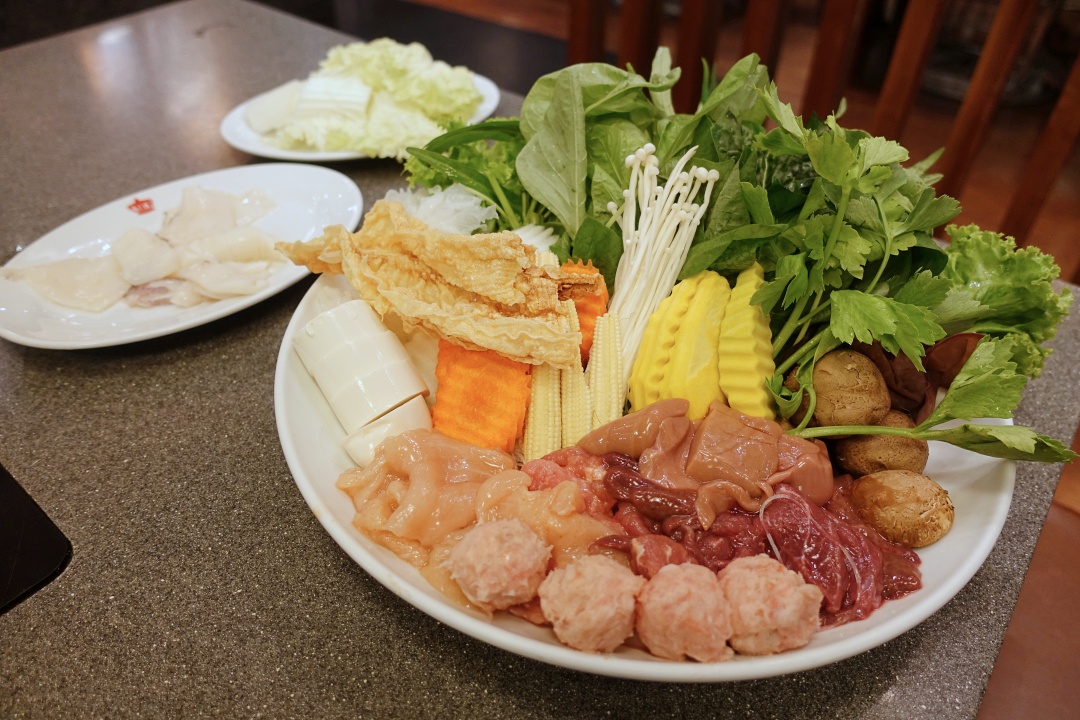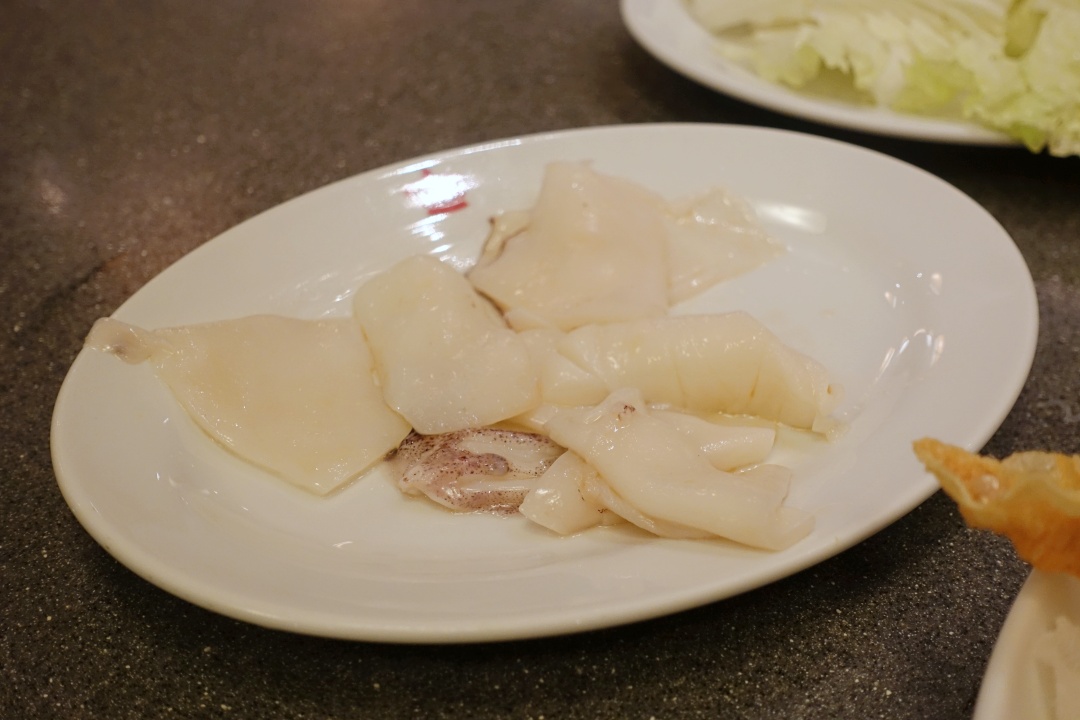 Only took photos of the meat platter and the plate of squid that we ordered.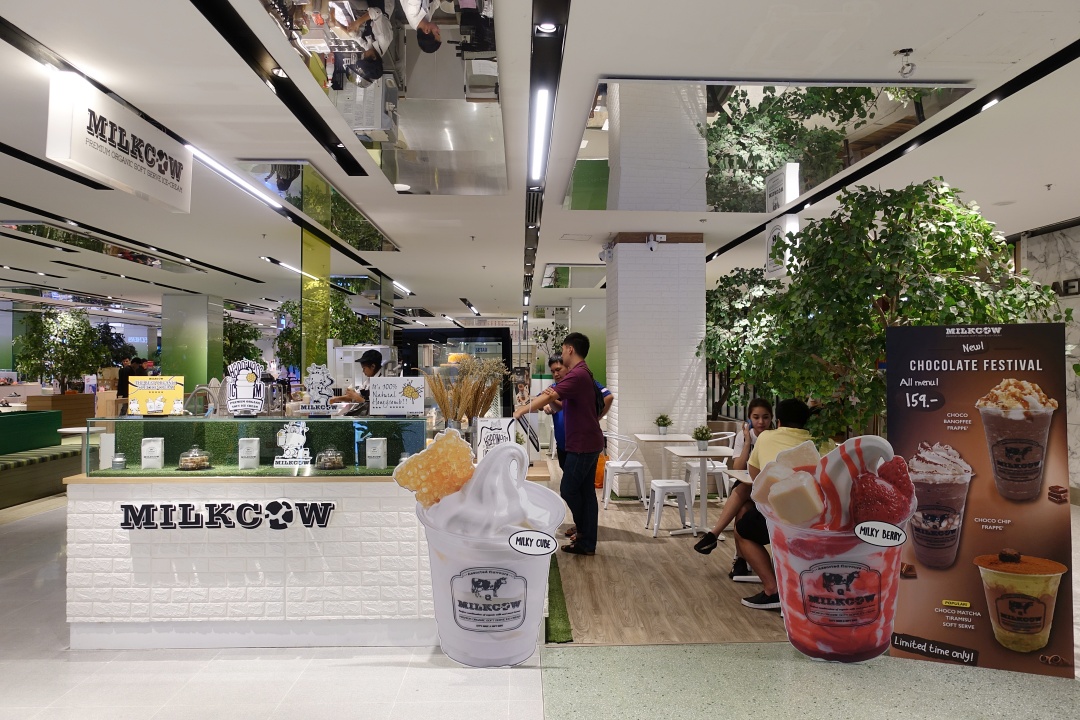 Spotted Milkcow!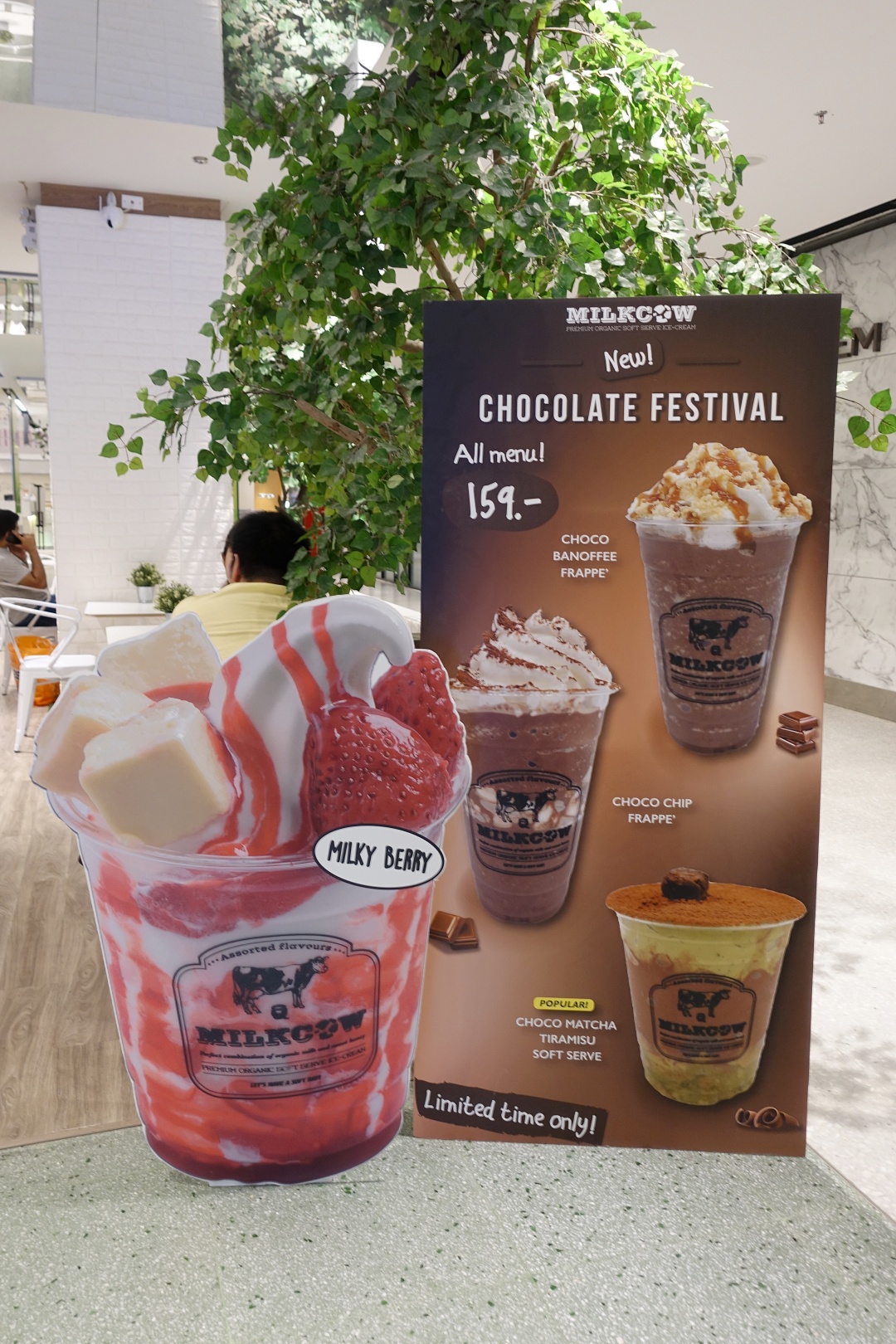 How is it that their dessert always looks so appealing?
Before leaving Central World, we dropped by the food bazaar again and got a coconut shake and mango sticky rice!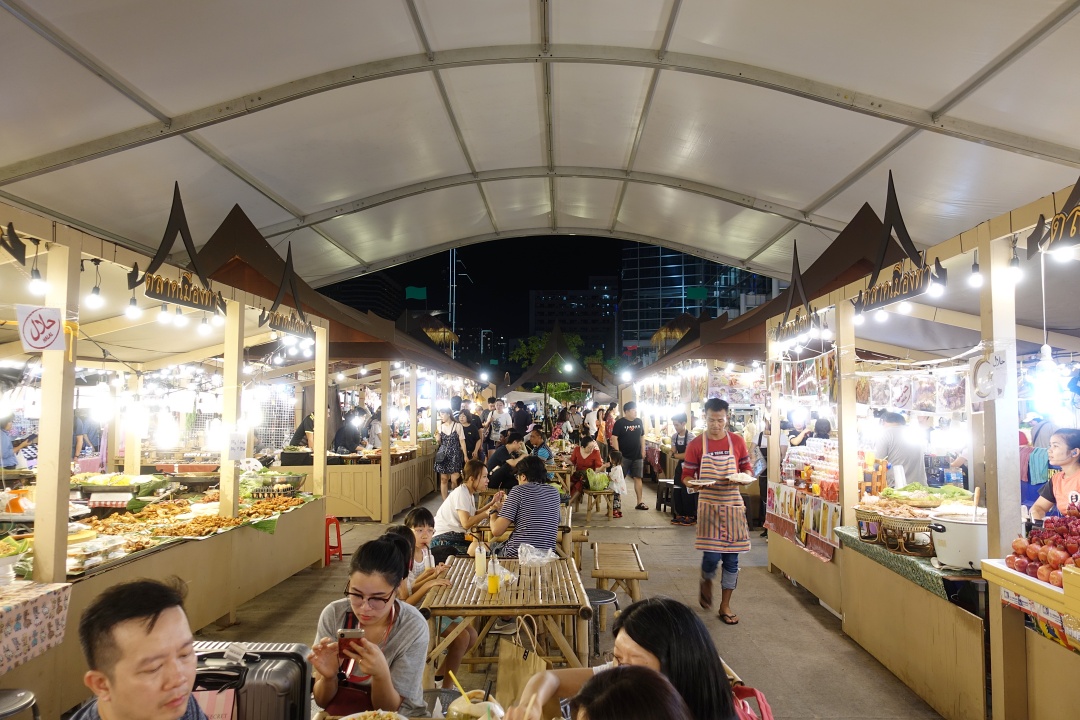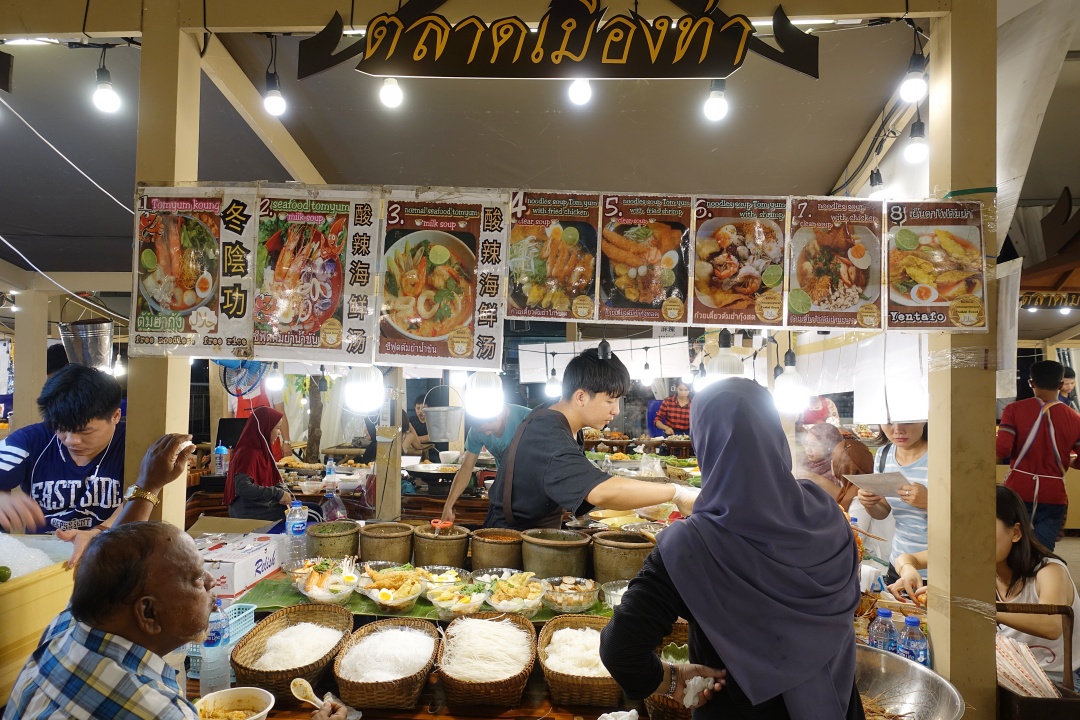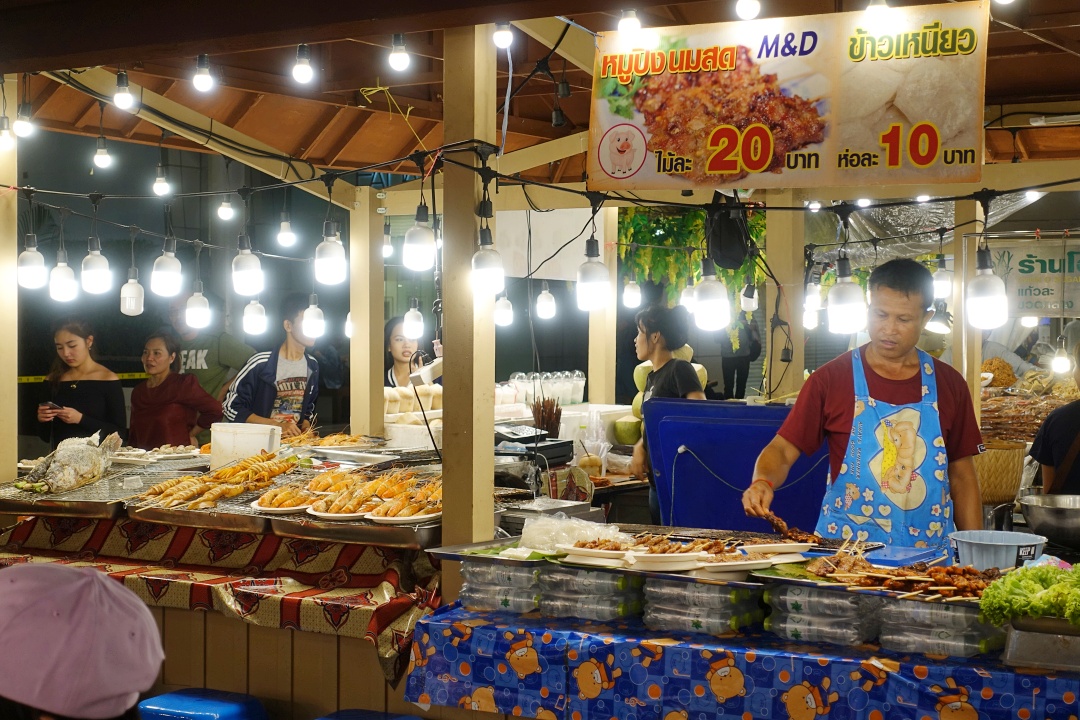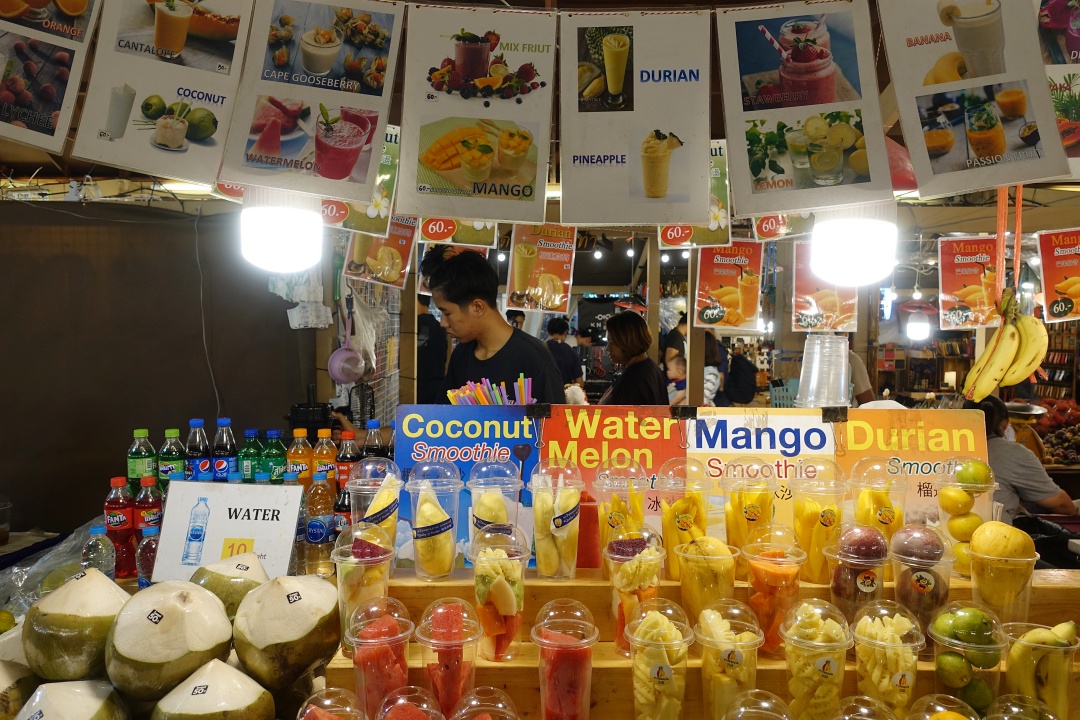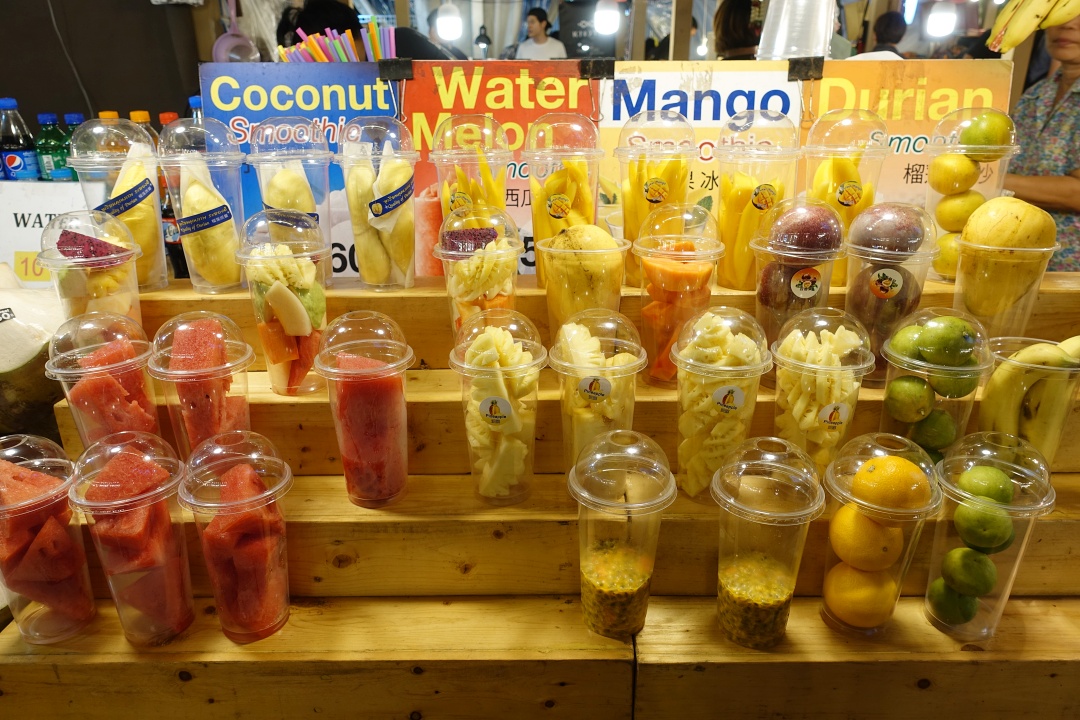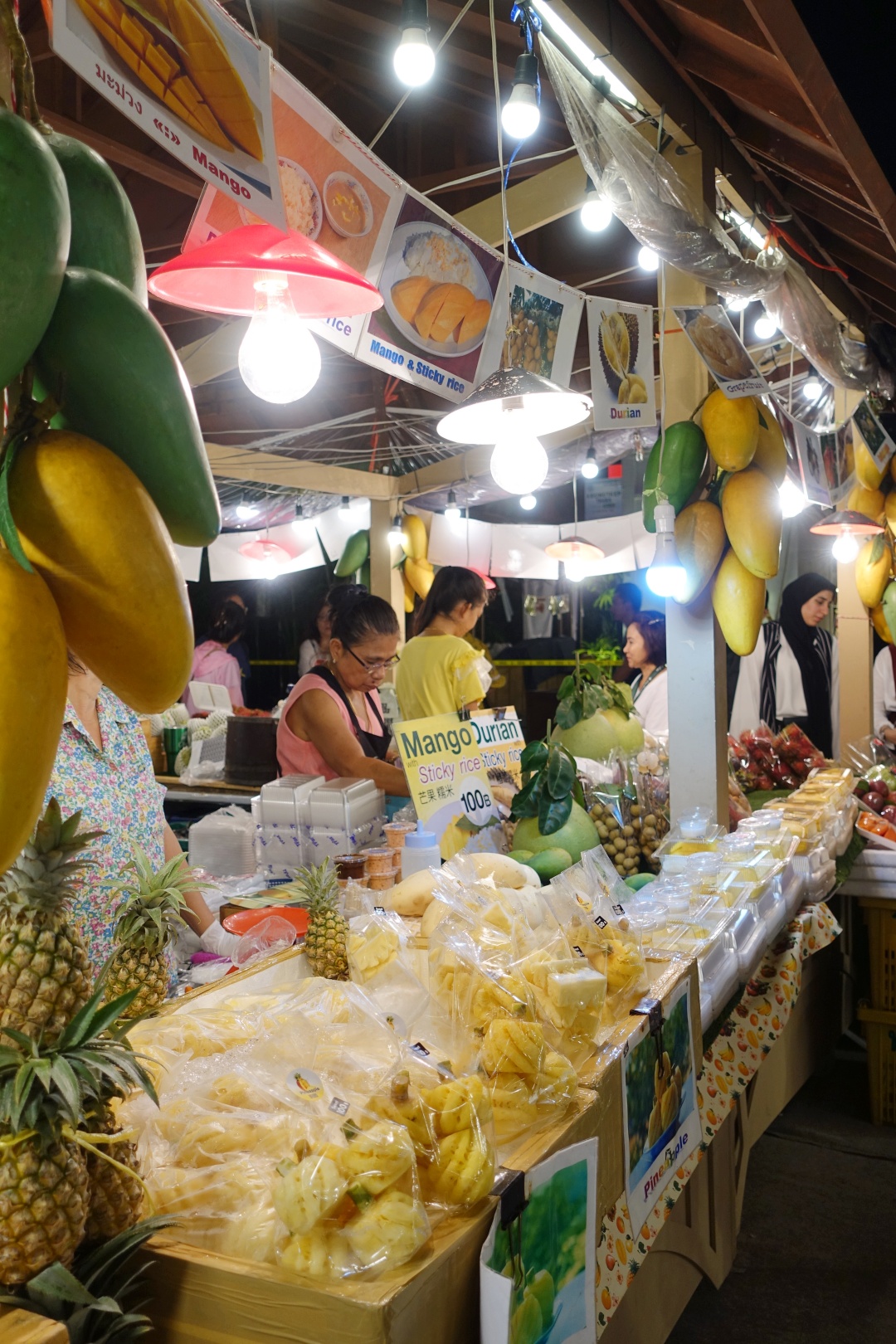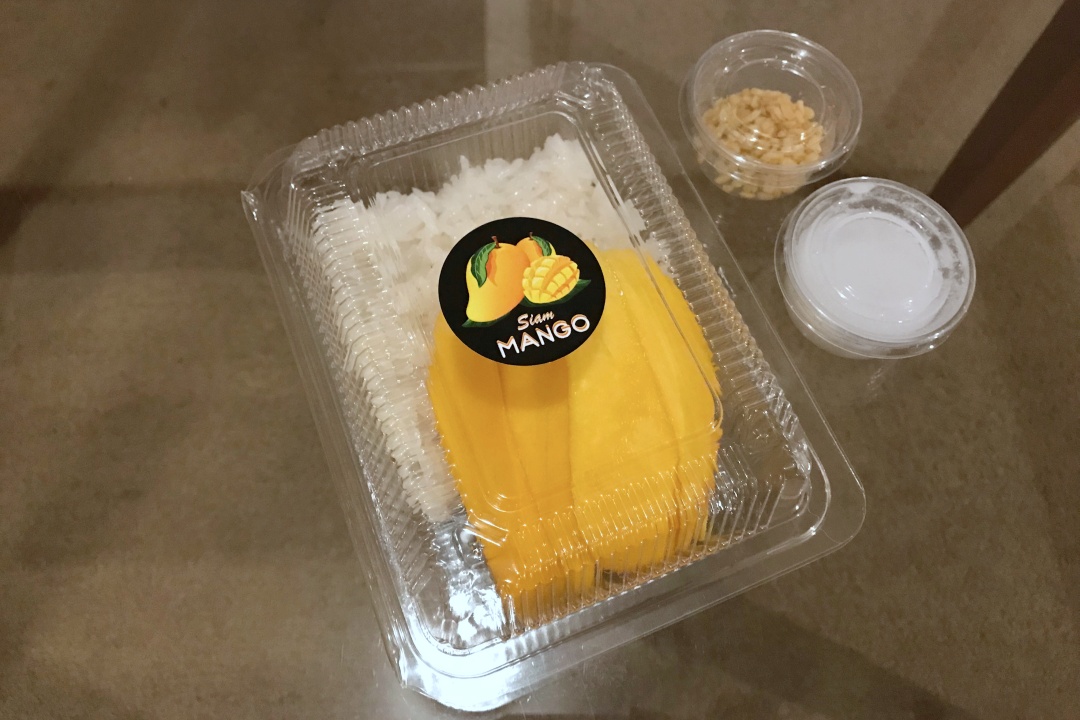 A perfect way to end the night with these two sweet treats!