Day 5 in Bangkok! Spent our afternoon at Union Mall.
Union Mall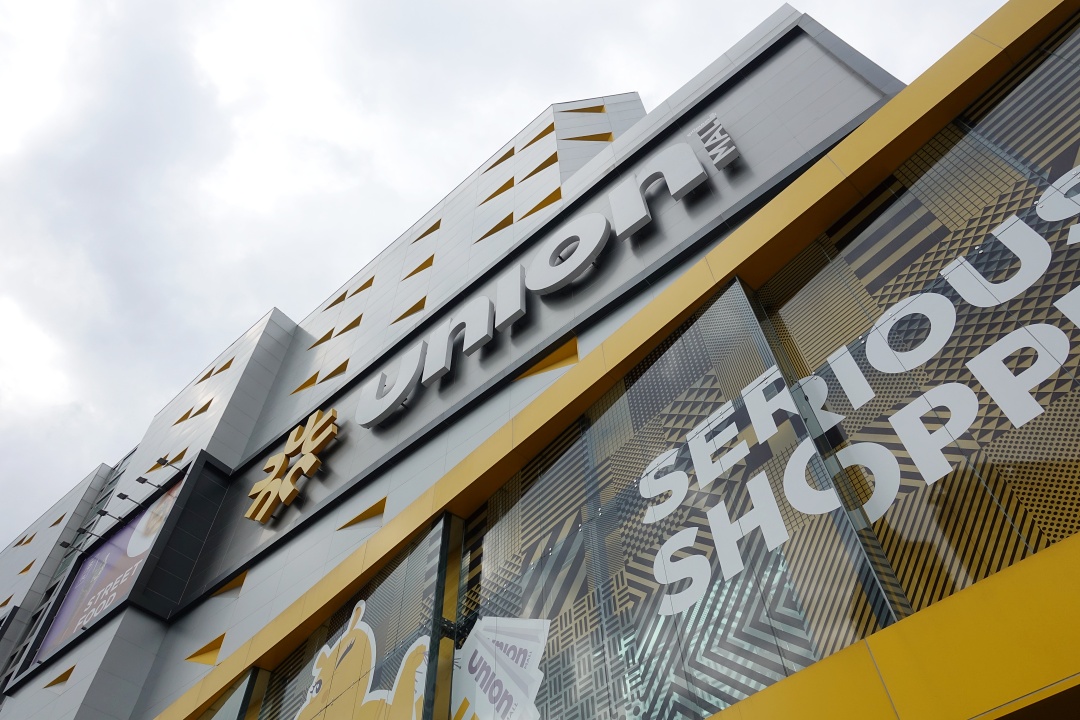 Union Mall shouldn't be new to anyone since it has been around for quite a while. Many people like to compare it with Platinum Fashion Mall, and even go to the extent to say it's better to shop here as compared to the latter.
Not only do they have a wide selection of stores for ladies/mens apparels, prices are comparable, if not cheaper as compared to Platinum Fashion Mall. And with things being more and more expensive at Platinum Fashion Mall, it's perhaps why people choose to head to Union Mall instead. Situated relatively close to Chatuchak Weekend Market (just two stops away from Kamphaeng Phet Station), it also seem like a good place to go before or after a visit to Chatuchak. Especially when the weather is hot and you want to escape to a place with air-conditioning!
Nowadays, I don't really shop that much in Bangkok. I guess I had become more selective in terms of the items I'm bringing home. And I had come to realise the clothing I got are typically more of a miss than a hit. Taking into consideration of the prices, I might as well pay a little more and get better quality pieces in Singapore. However, if you're someone who loves quirky and self-design pieces, Bangkok may still be a good place to shop.
The main reason for us to come to Union Mall is for the Husband to pick up his shoes. The Husband is very particular about the leather/former shoes he worn, and ever since he found one that he like from Bangkok, he had been buying the same one over and over again. On our previous trip, we discovered that there was a shop in Union Mall that carries the shoes he was looking for. Hence, we decided to make a trip back this time around for him to get it.
Since he can't find the shoes in Singapore and can hardly find it in other places in Bangkok, he usually bought two or three pairs each time. I always encourage him to buy more, because it's easier/faster/better than having to accompany him to shop for shoes in Singapore!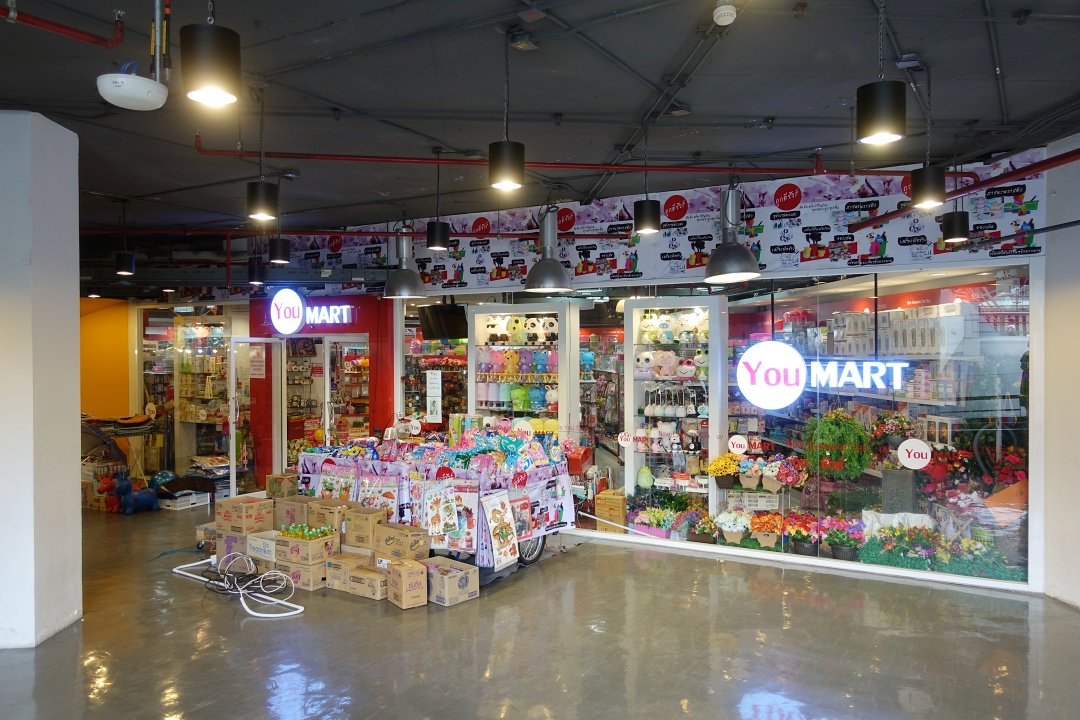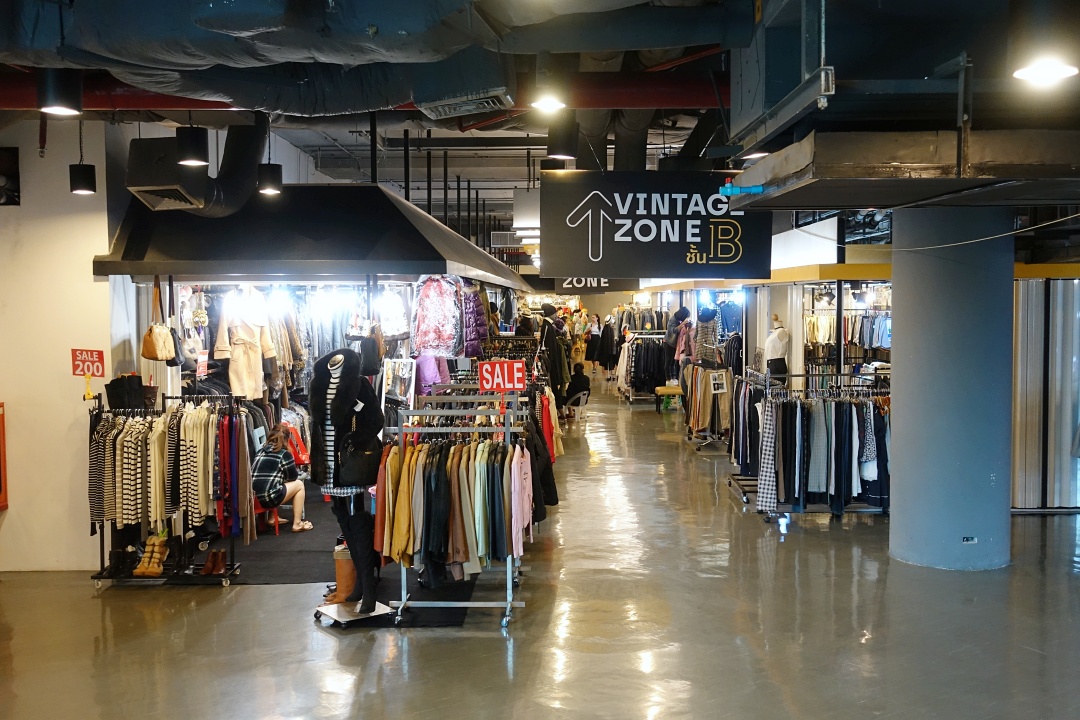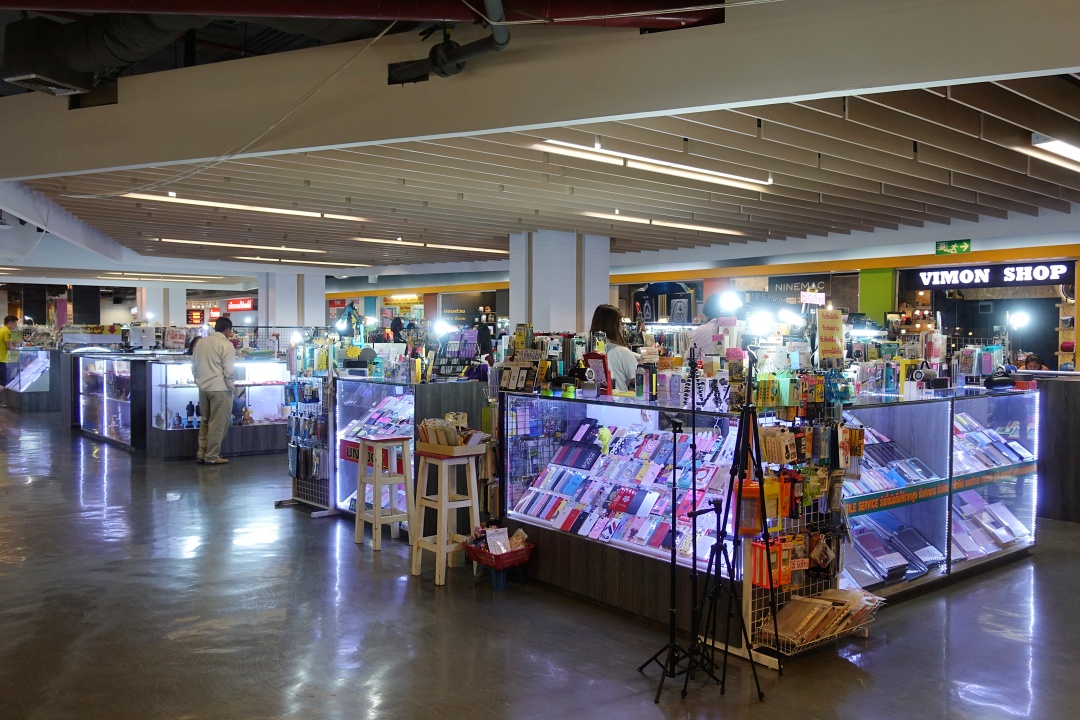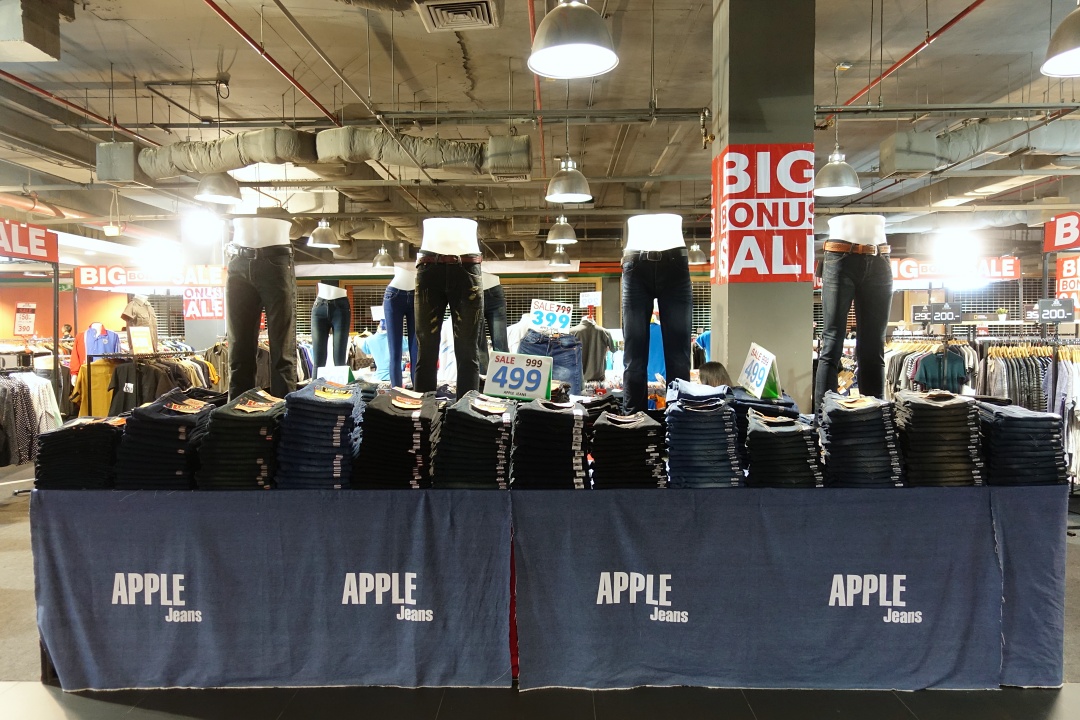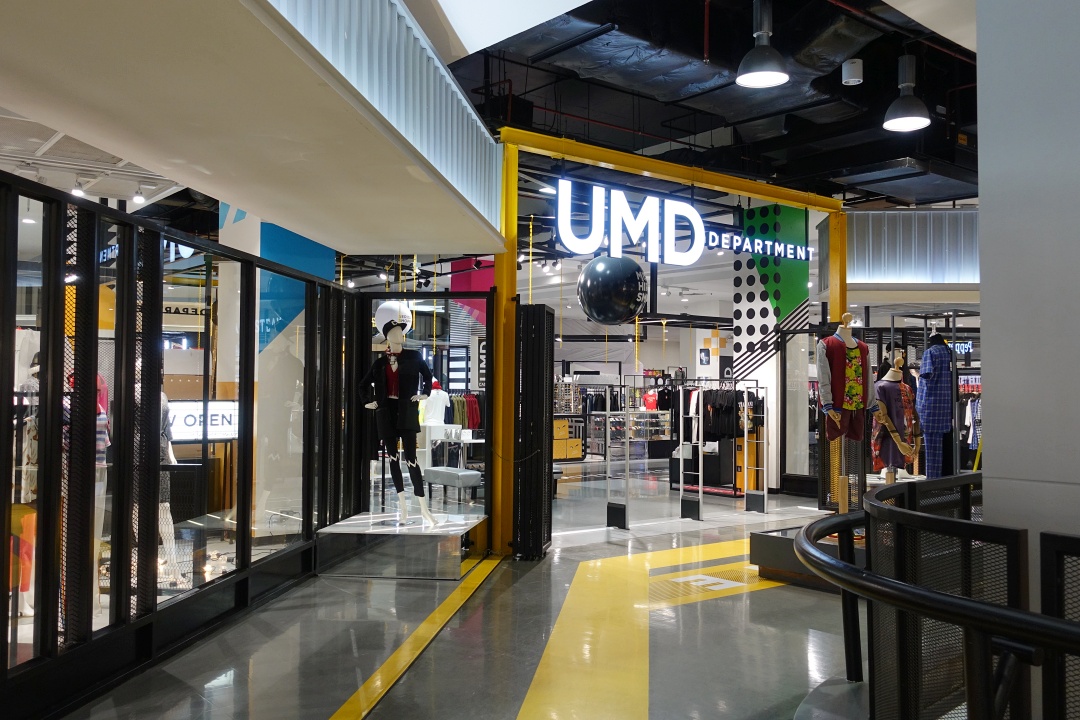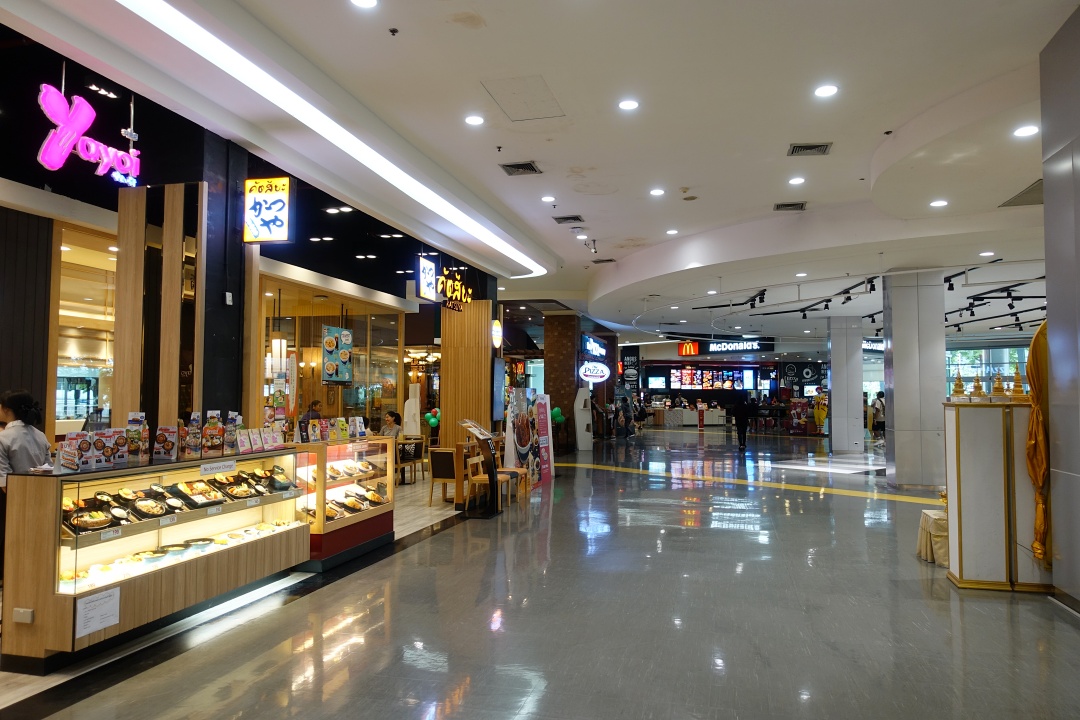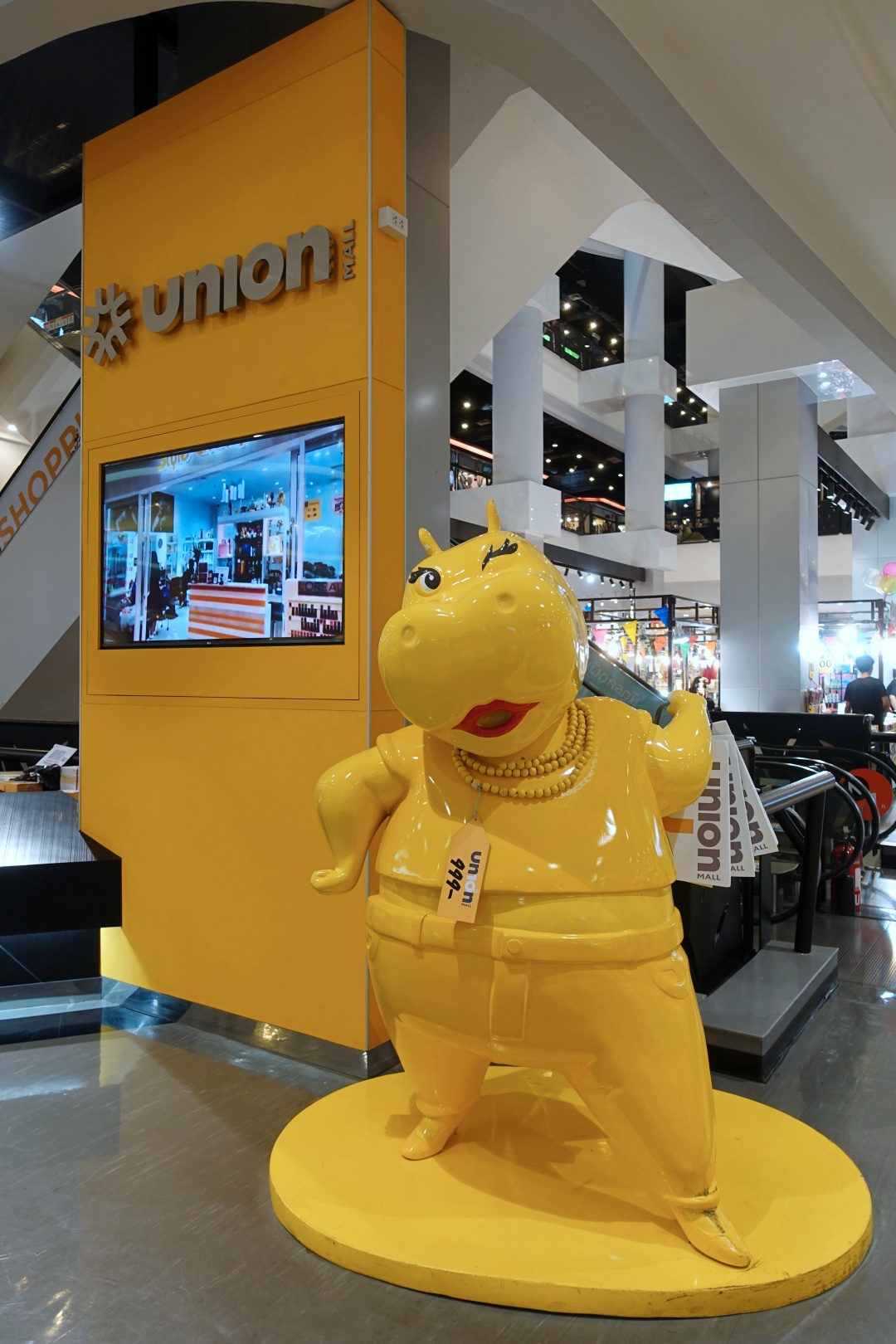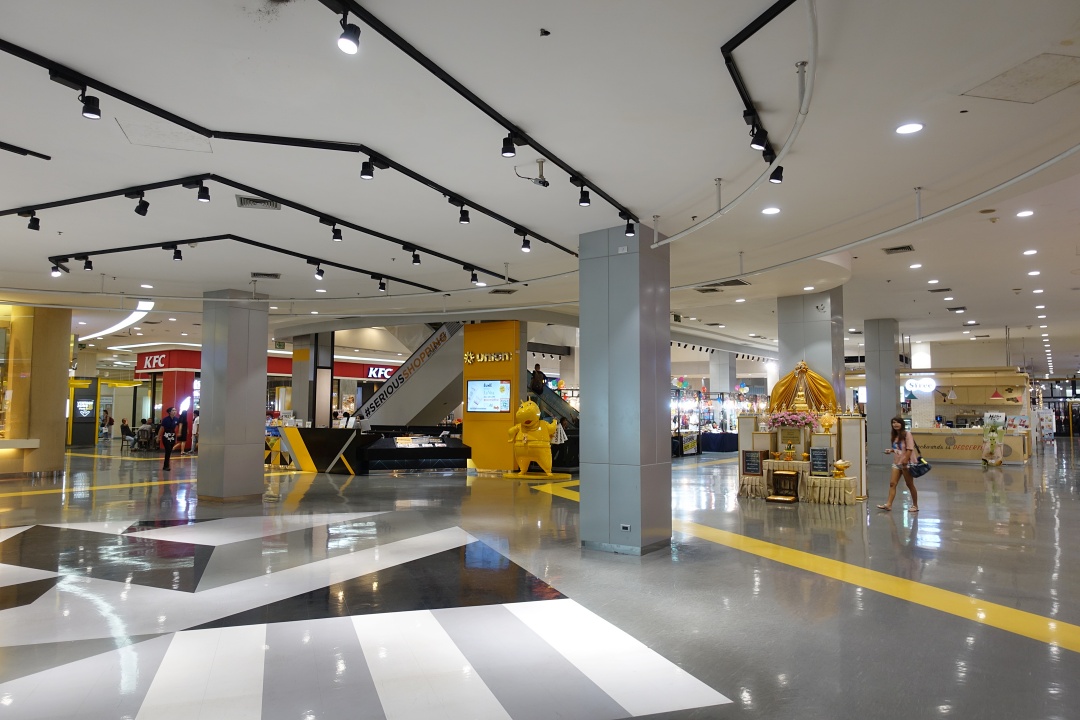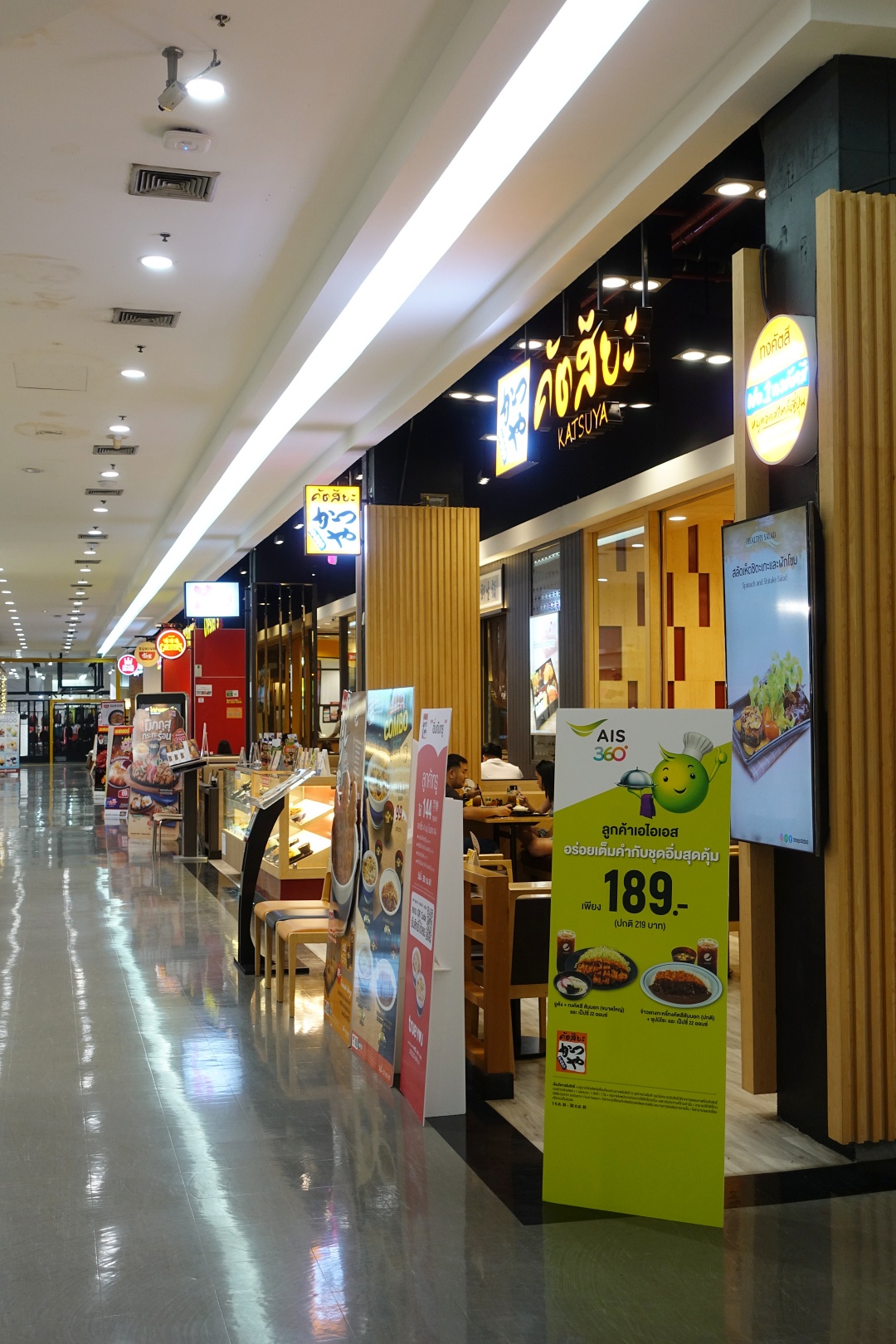 Before shopping, we decided to look for a place for lunch and eventually settled at a Japanese restaurant call Yayoi located on level 1.
Yayoi Japanese Restaurant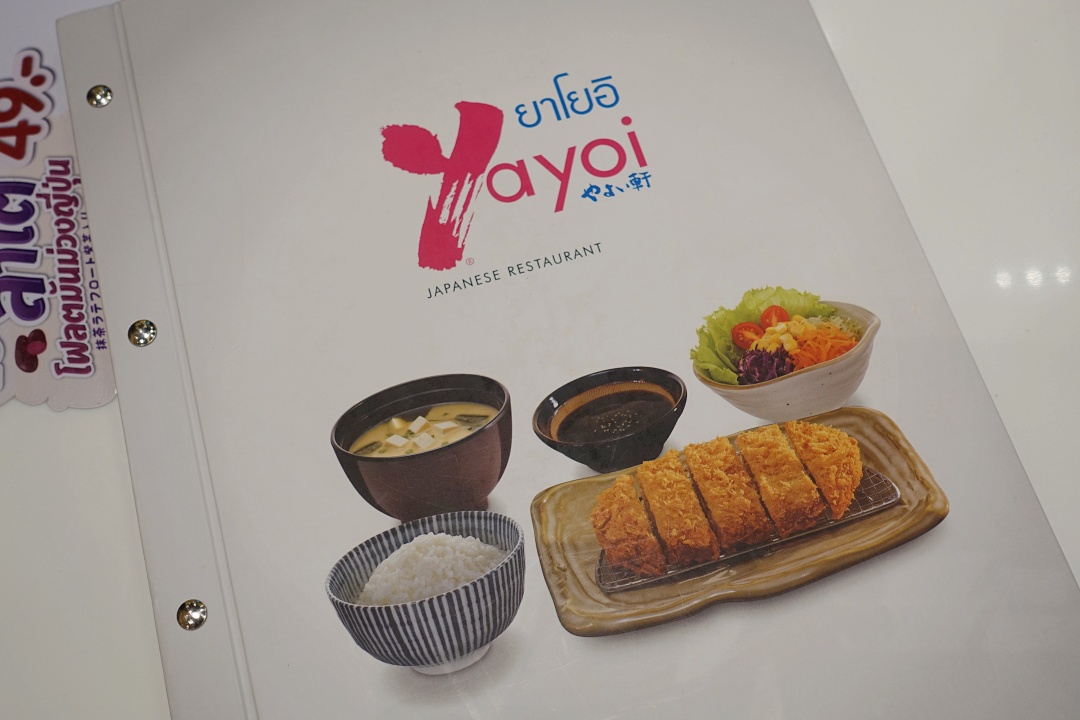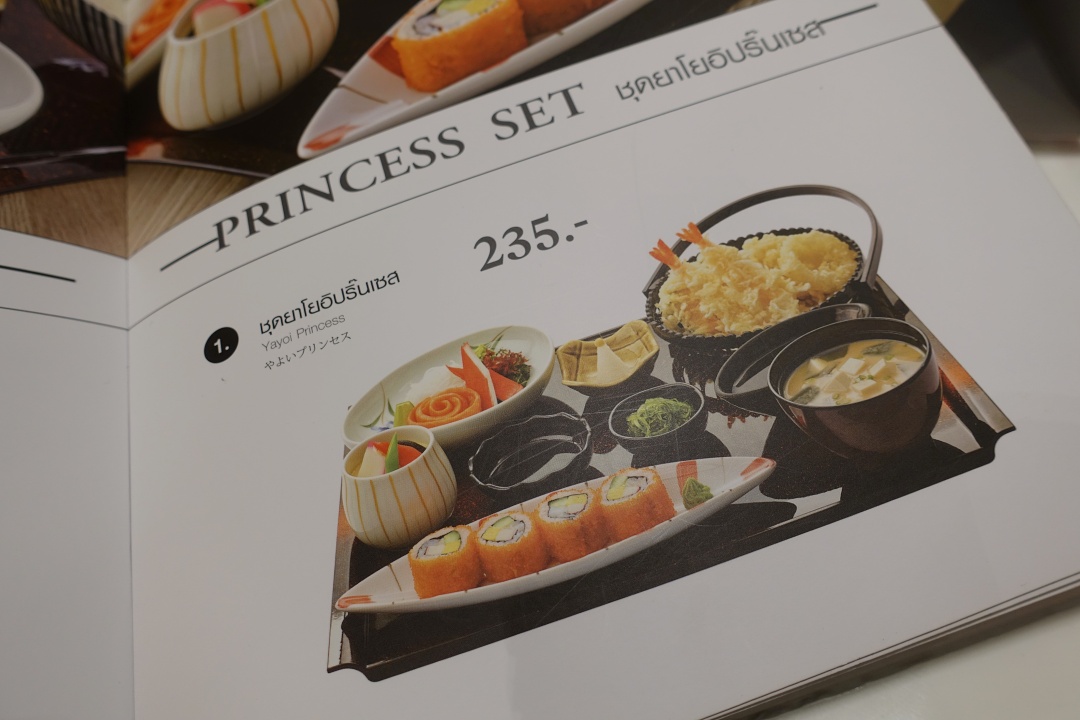 I find that their sets, or rather food in genereal, are cheaper as compared to dining in Singapore.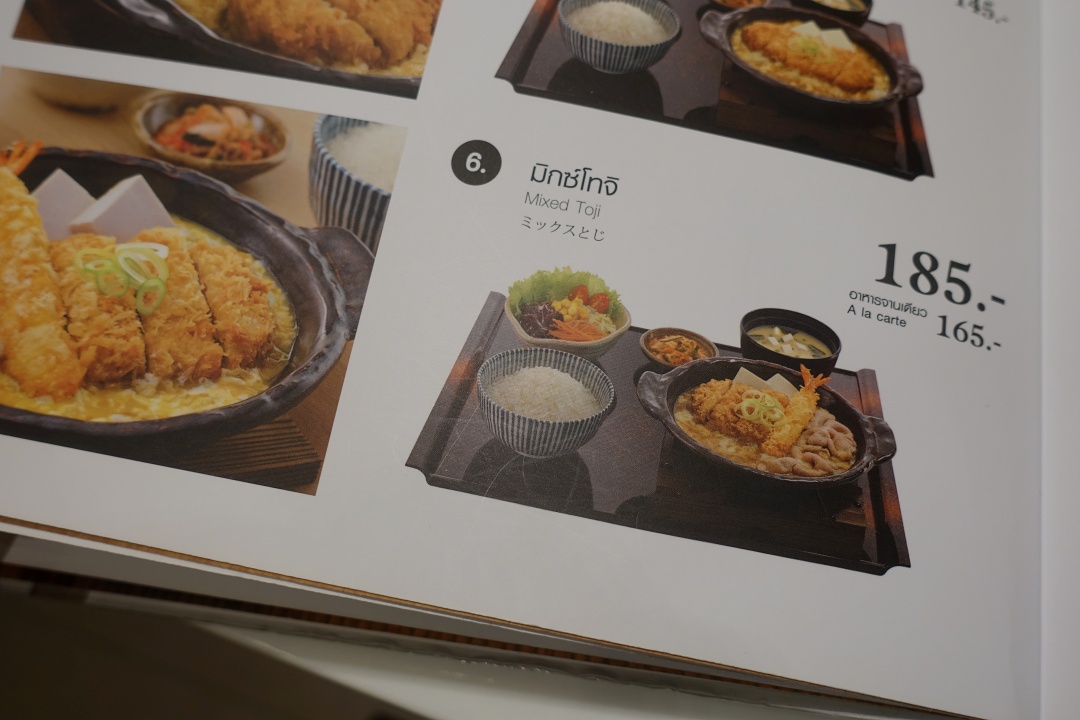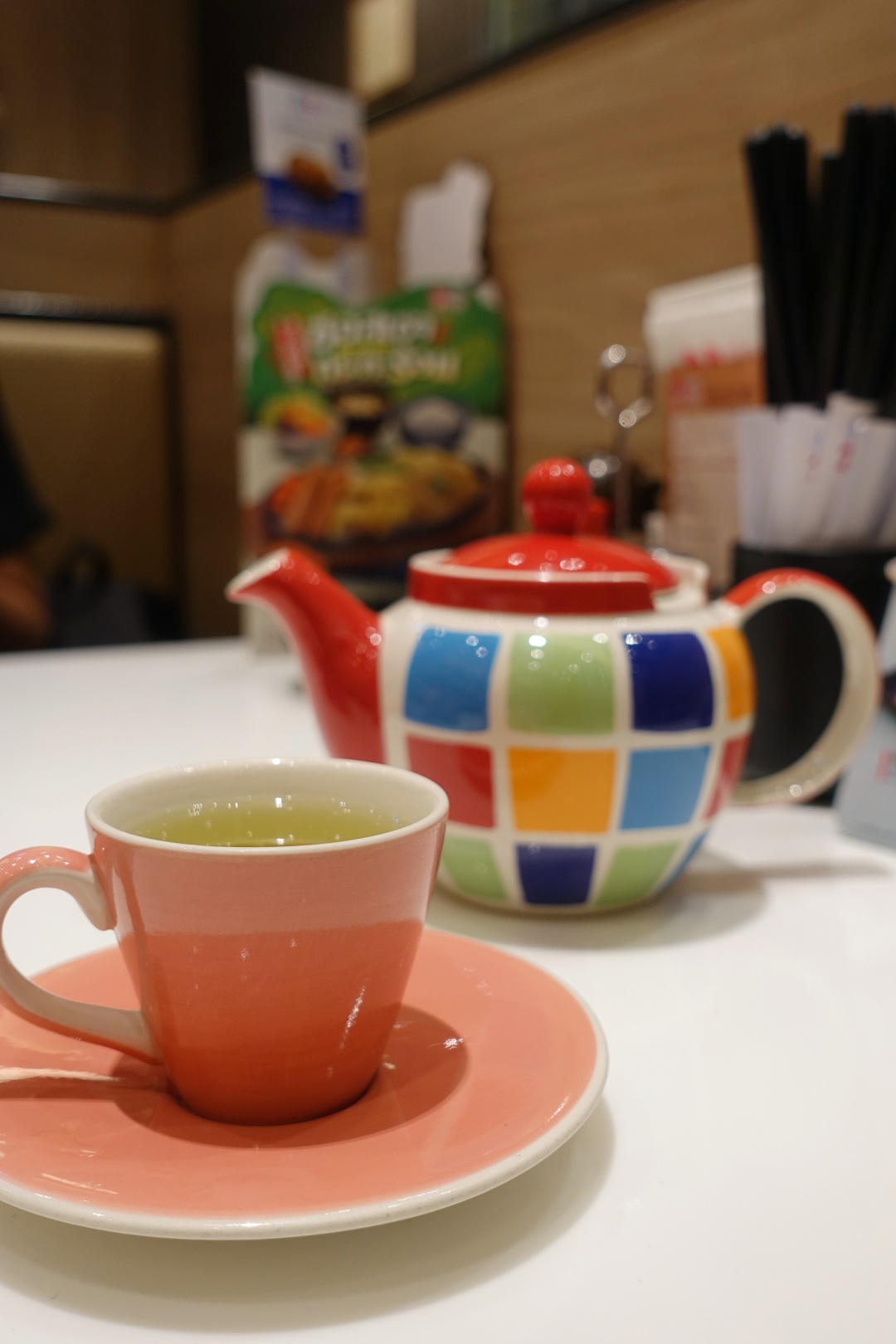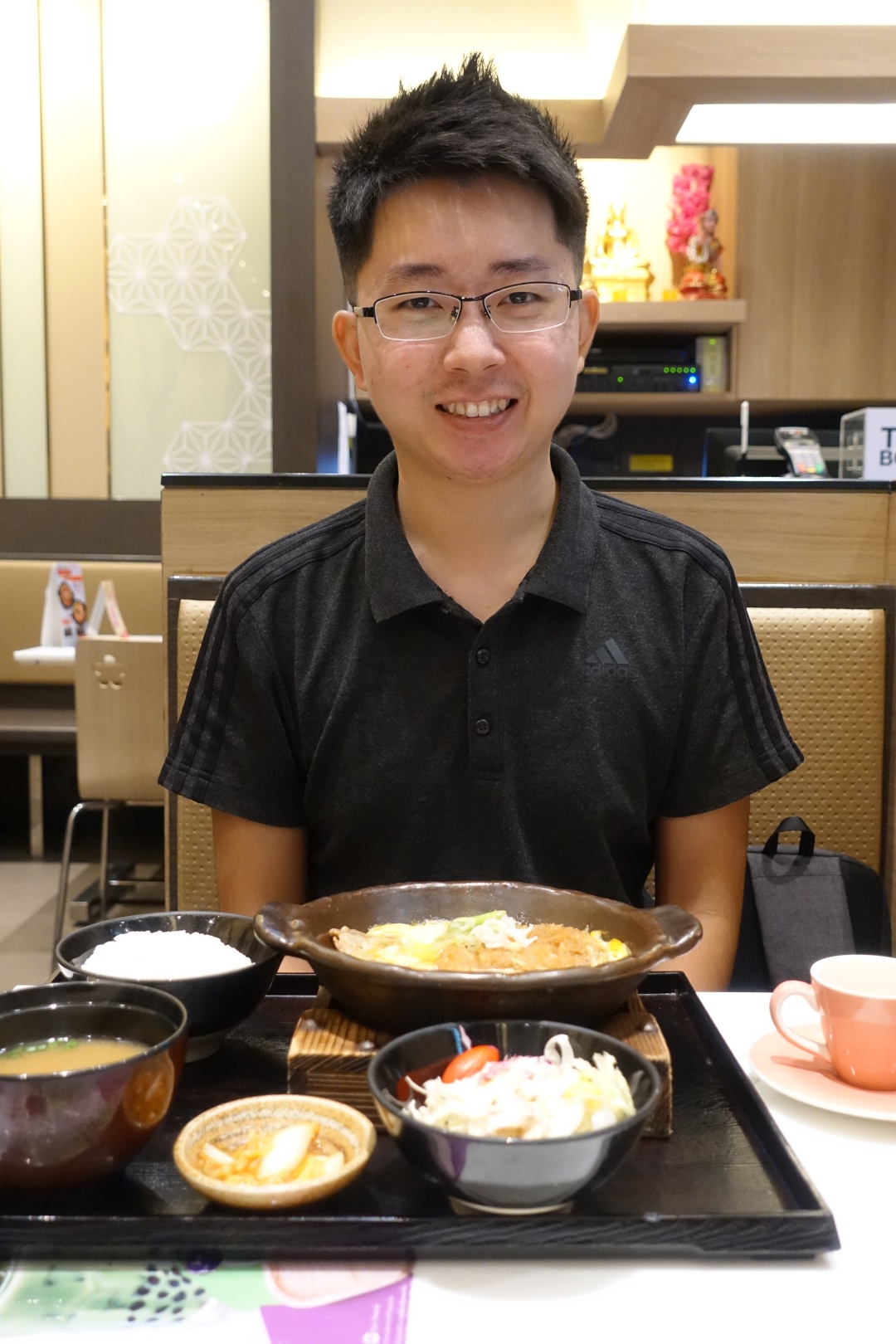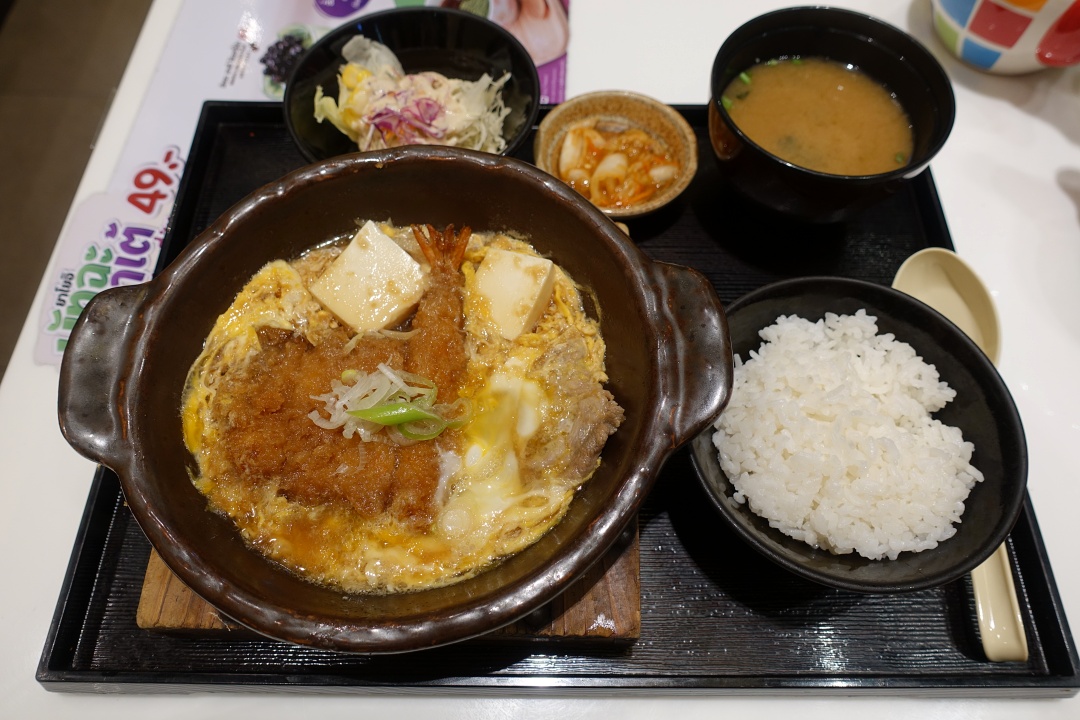 The Husband got the Mixed Toji (THB 185).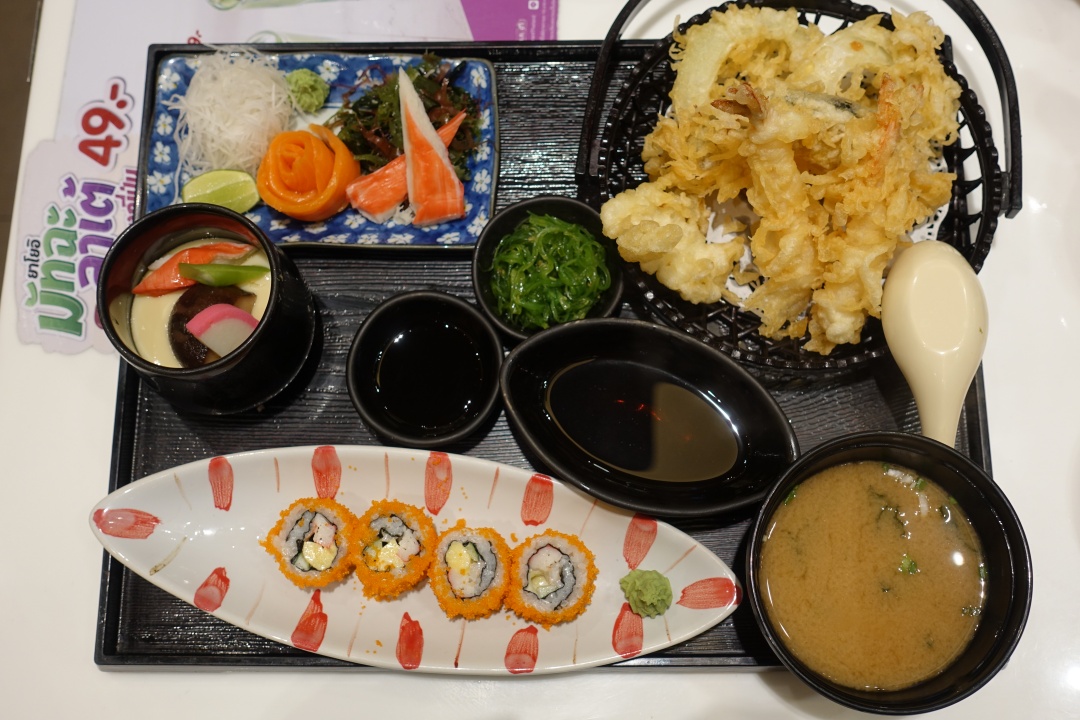 While I got the Yayoi Princess Set (THB 235). It comes with California roll, chawanmushi, salmon sashimi, tempura and miso soup.
So much food for just SGD 10.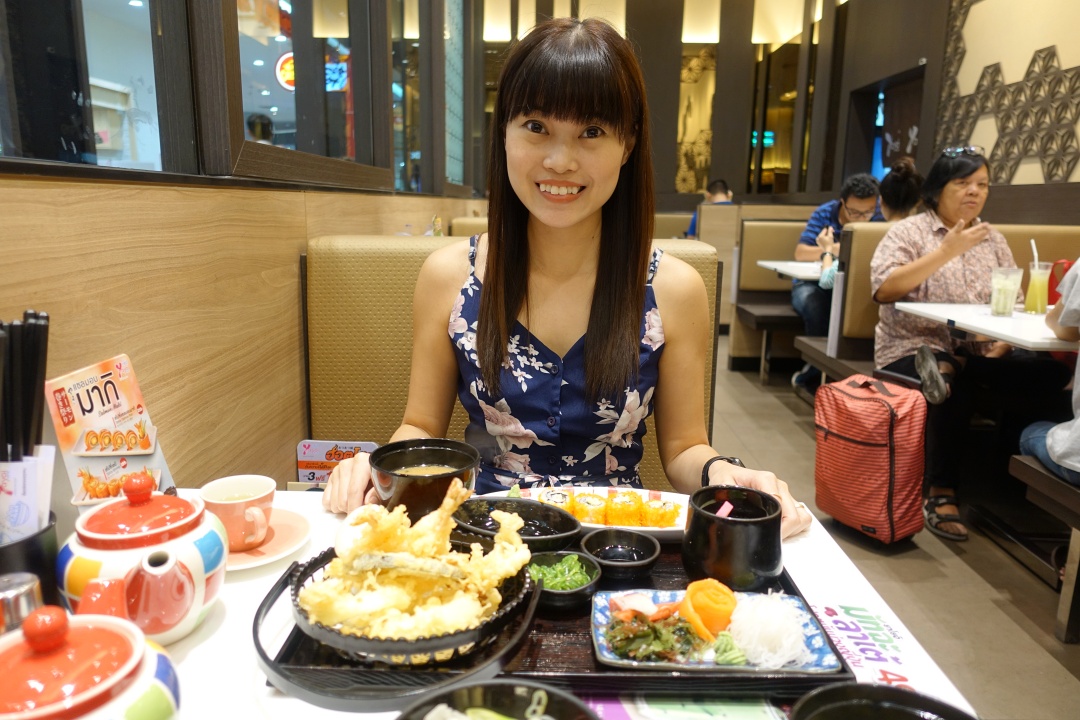 Overall, the food were quite good and definitely worth the price!
Done eating, we then went up to get his shoes.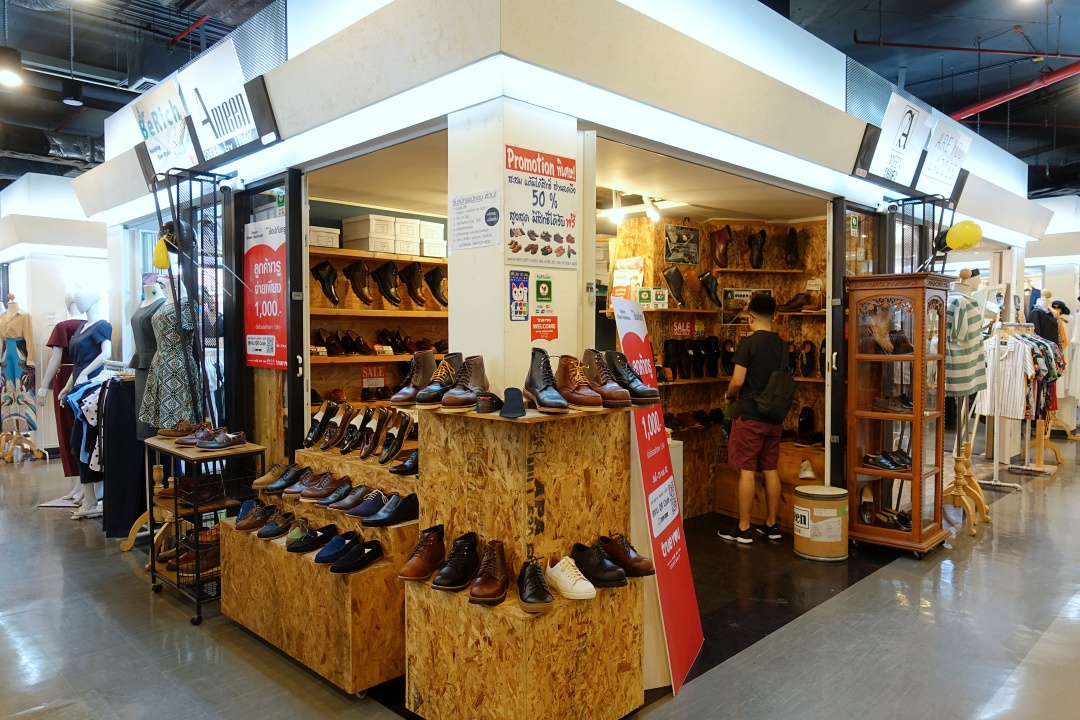 If I'm not mistaken, they didn't have his size in-stock, and we were told to come back another day to collect them. Fortunately, we were in Bangkok for a couple more days, so we were able to do that.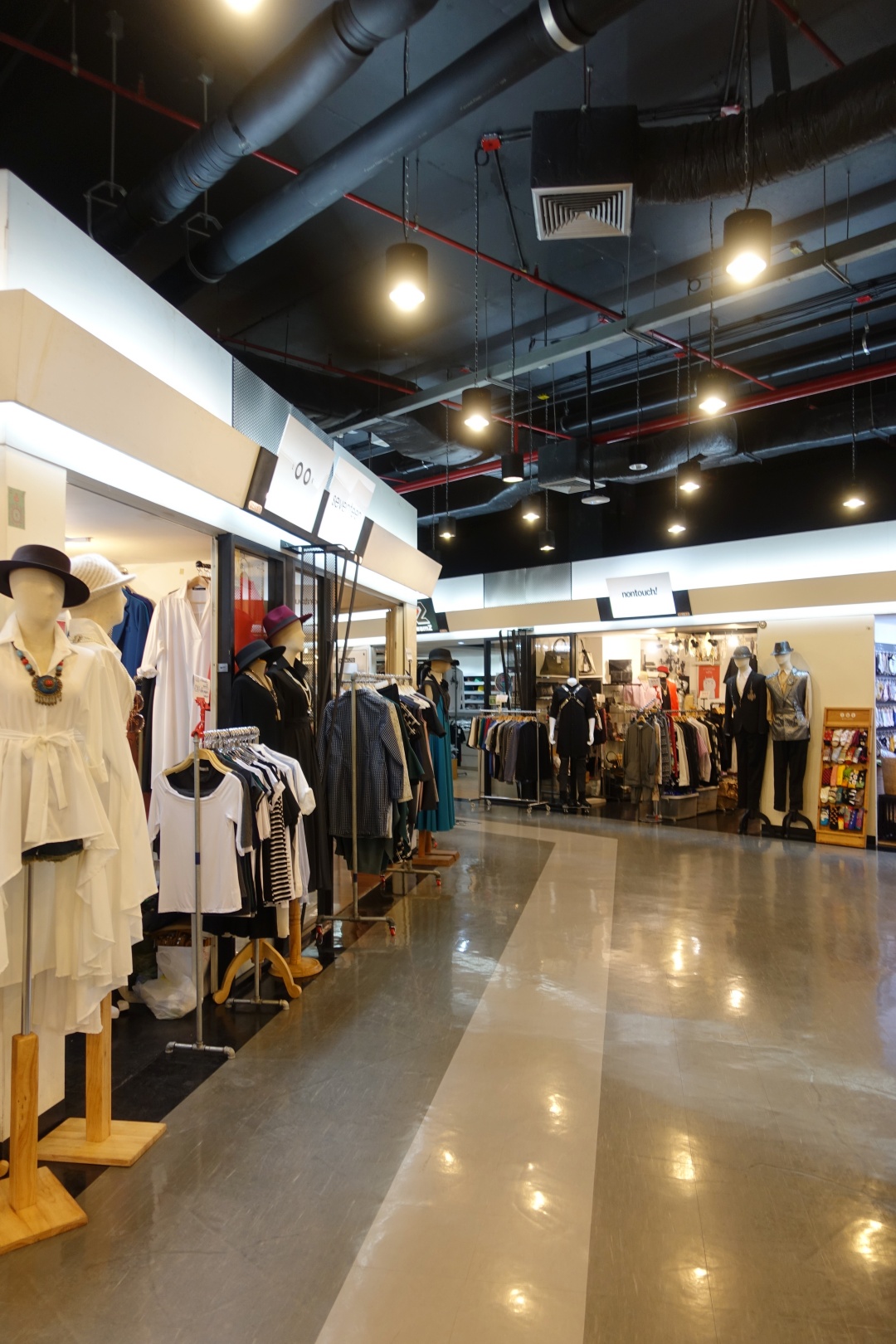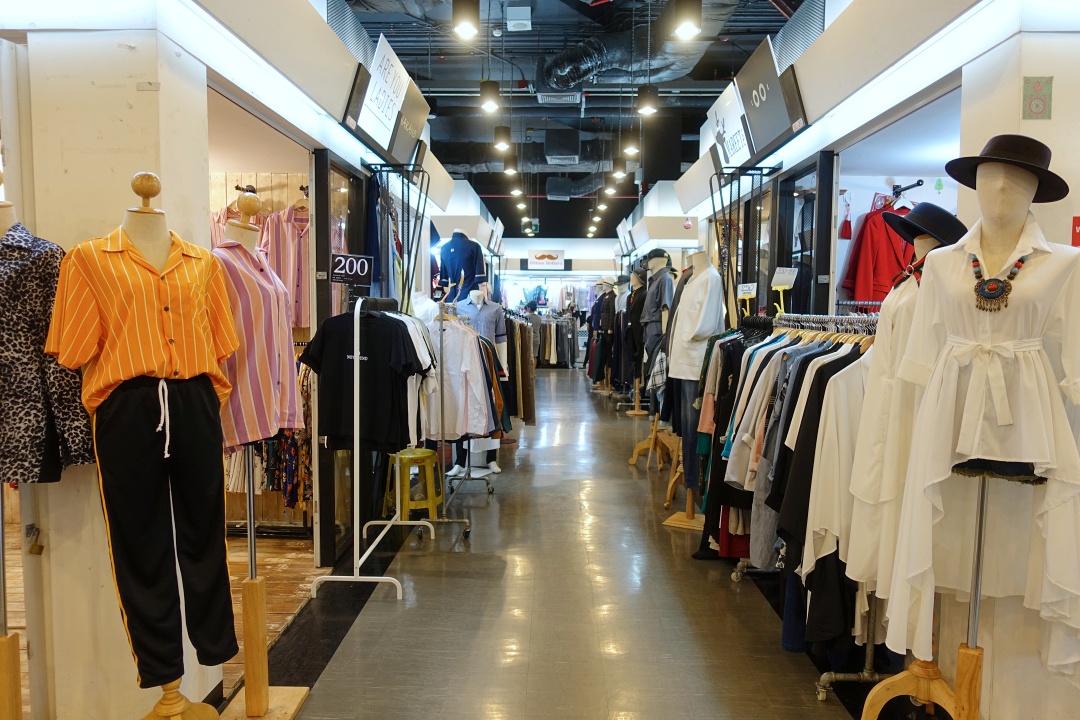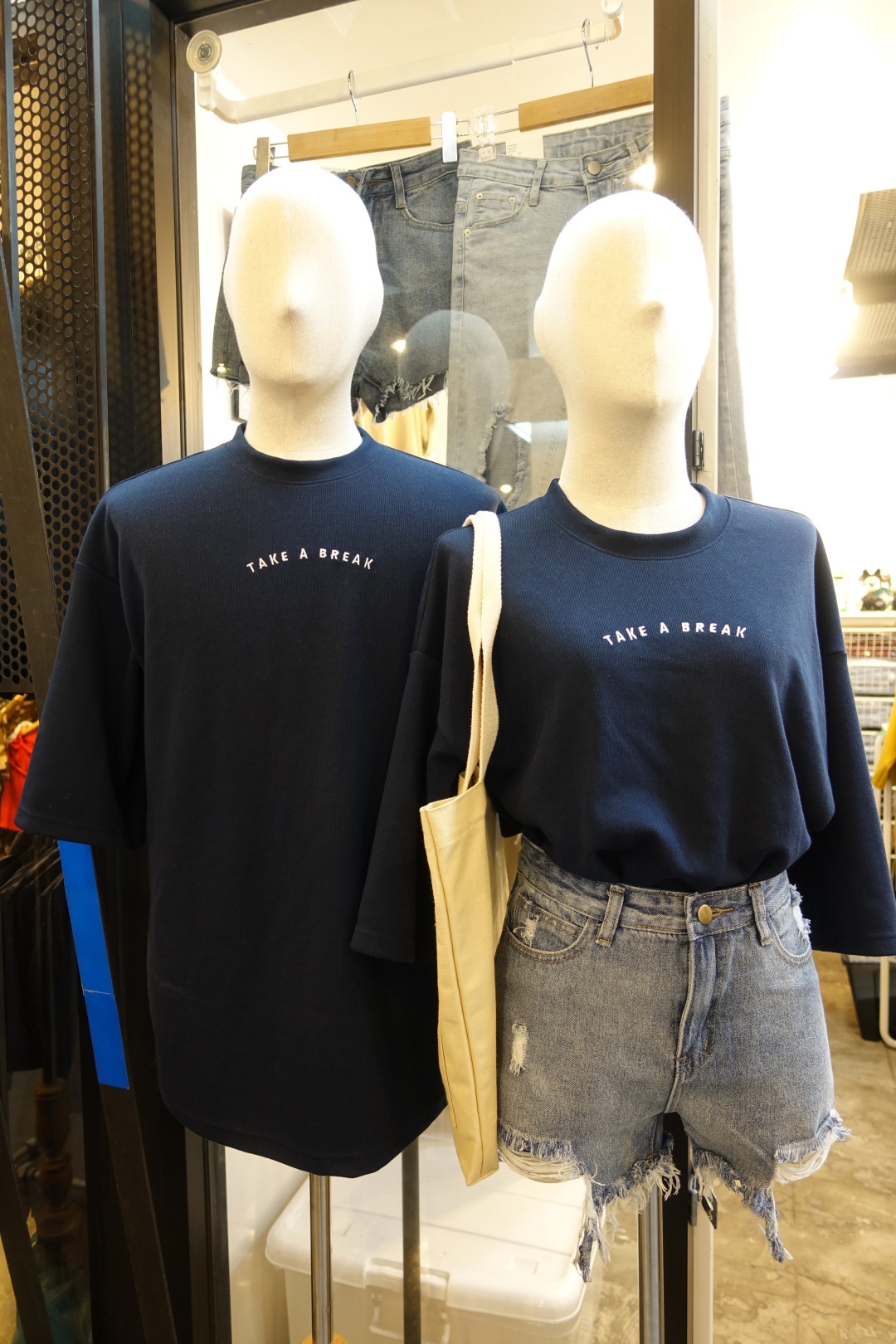 I bought a couple of t-shirts from this shop. The material is slightly thicker than the usual cotton t-shirts and there have a handful of designs and colours to choose from.
If they didn't have ready stocks for the colour + design, they would then use the machine to make one for you on the spot.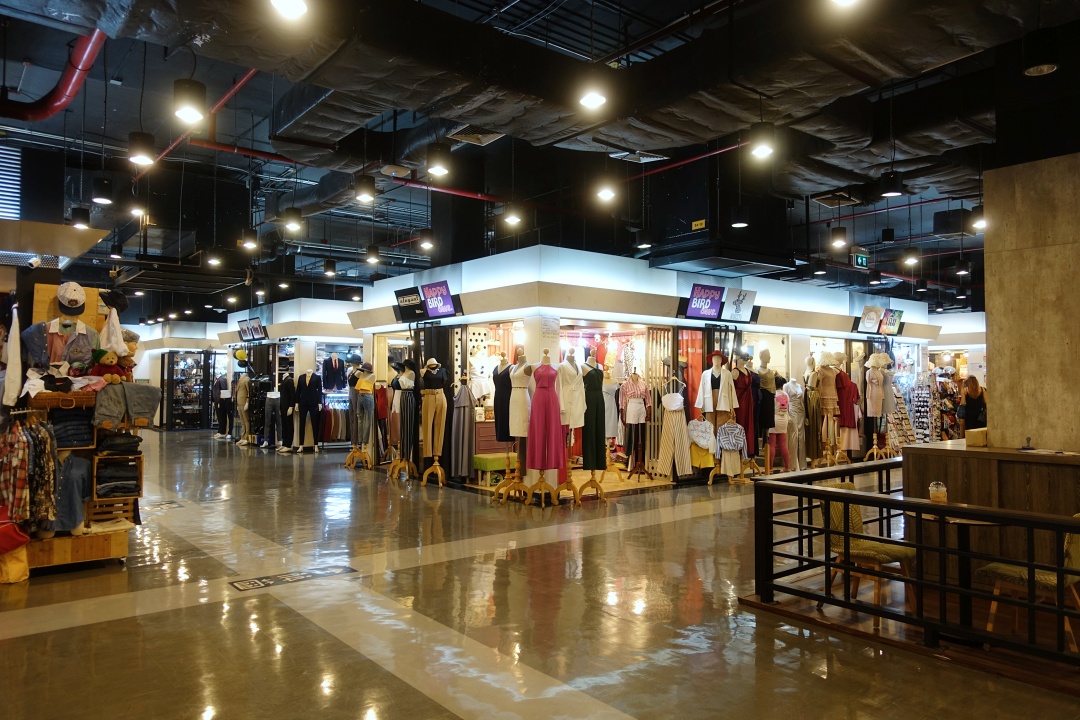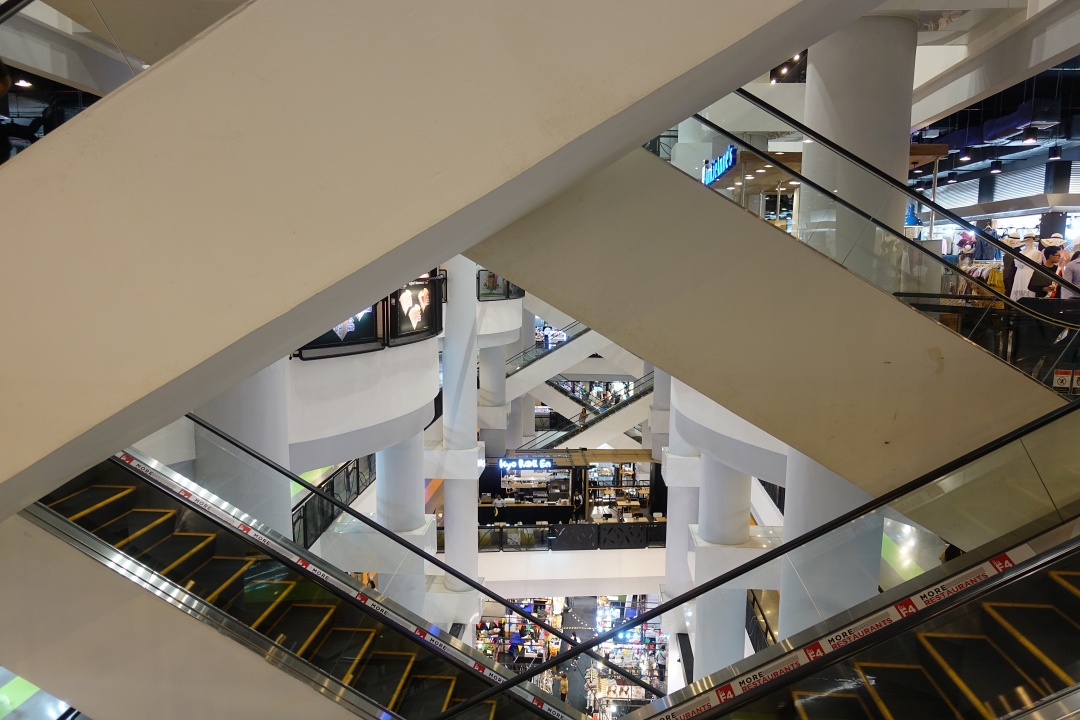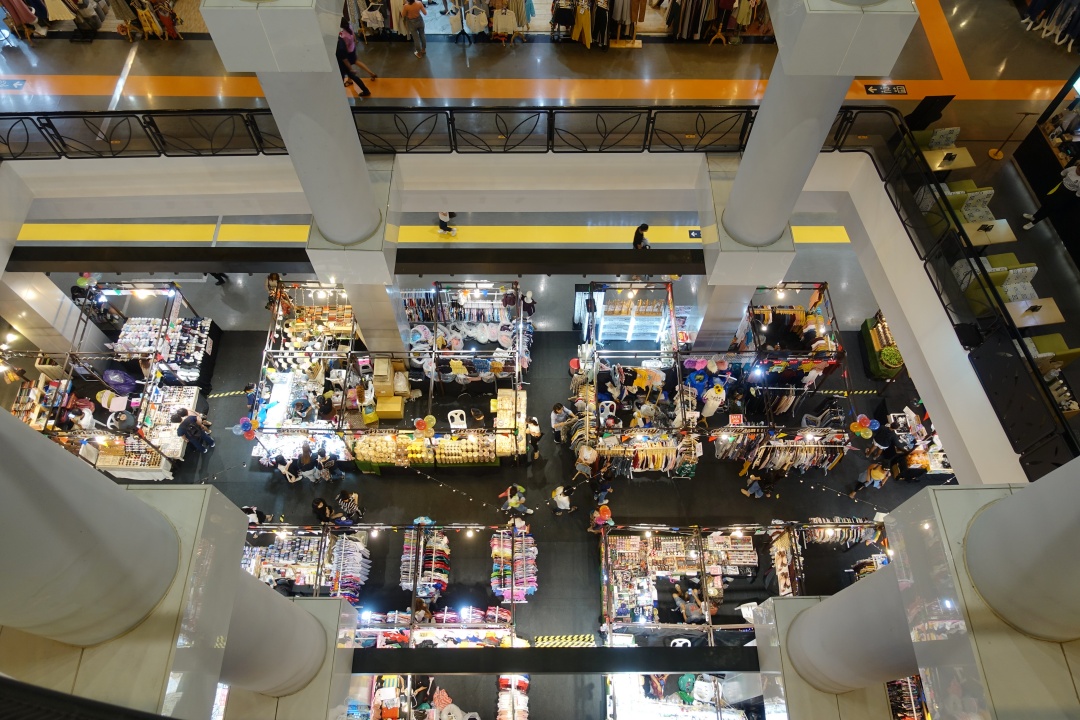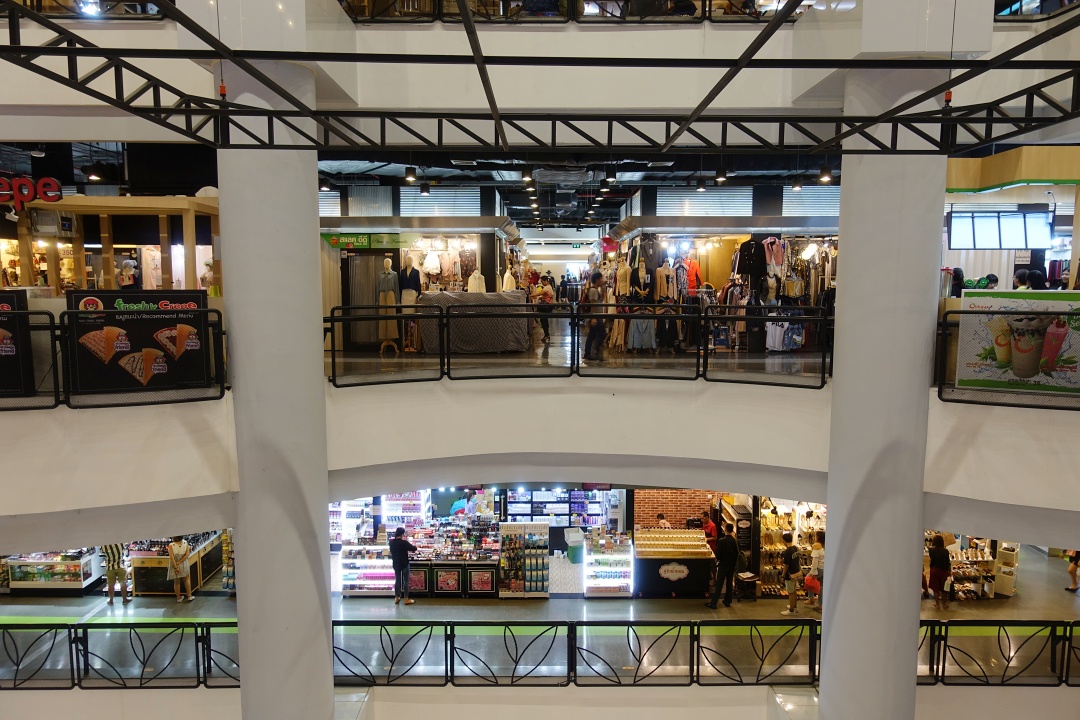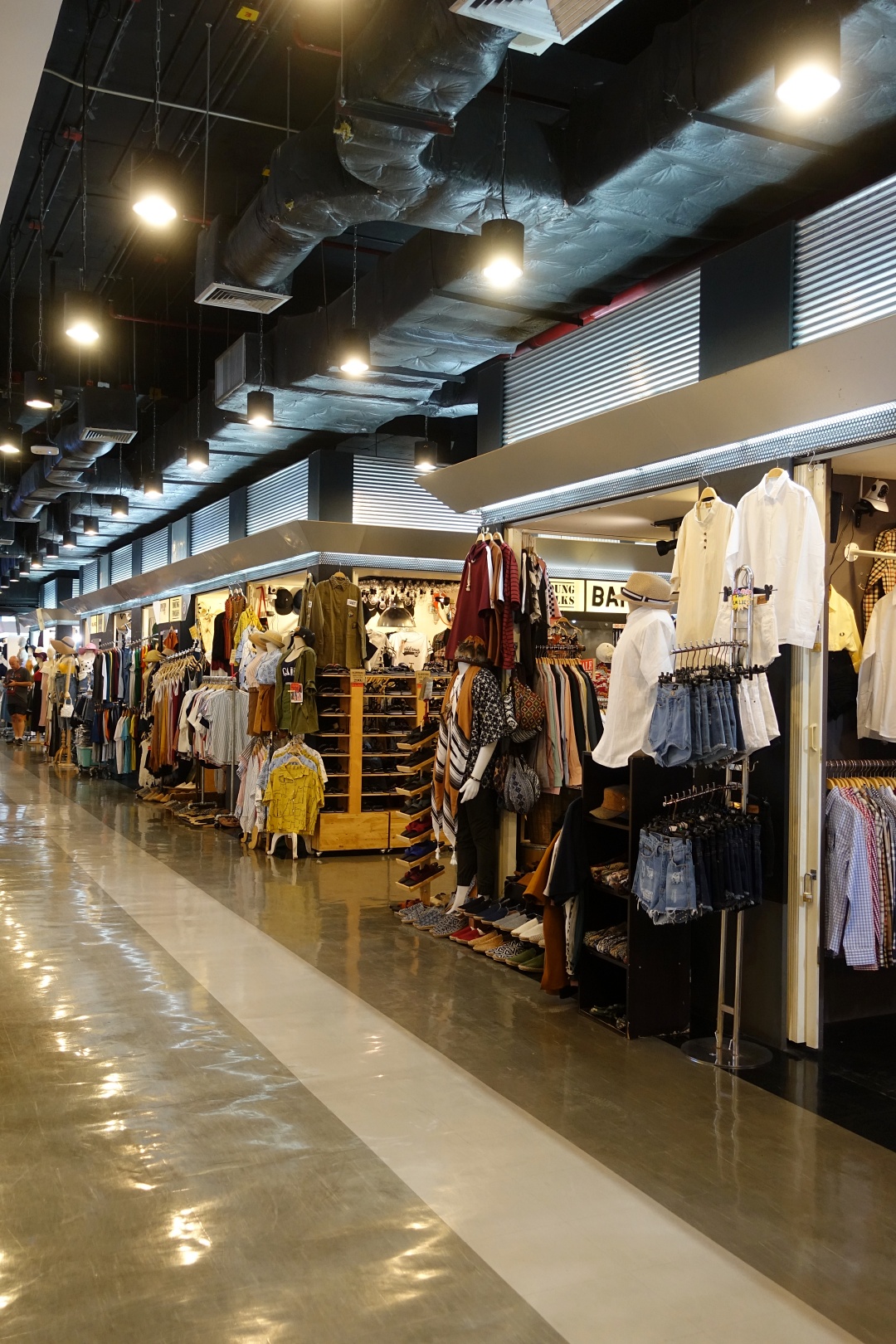 There were rows and rows of apparel shops in Union Mall. We went on a weekday afternoon, and there was hardly any crowd. Platinum Fashion Mall may get quite squeezy, but over here, there were tons of space to walk and browse.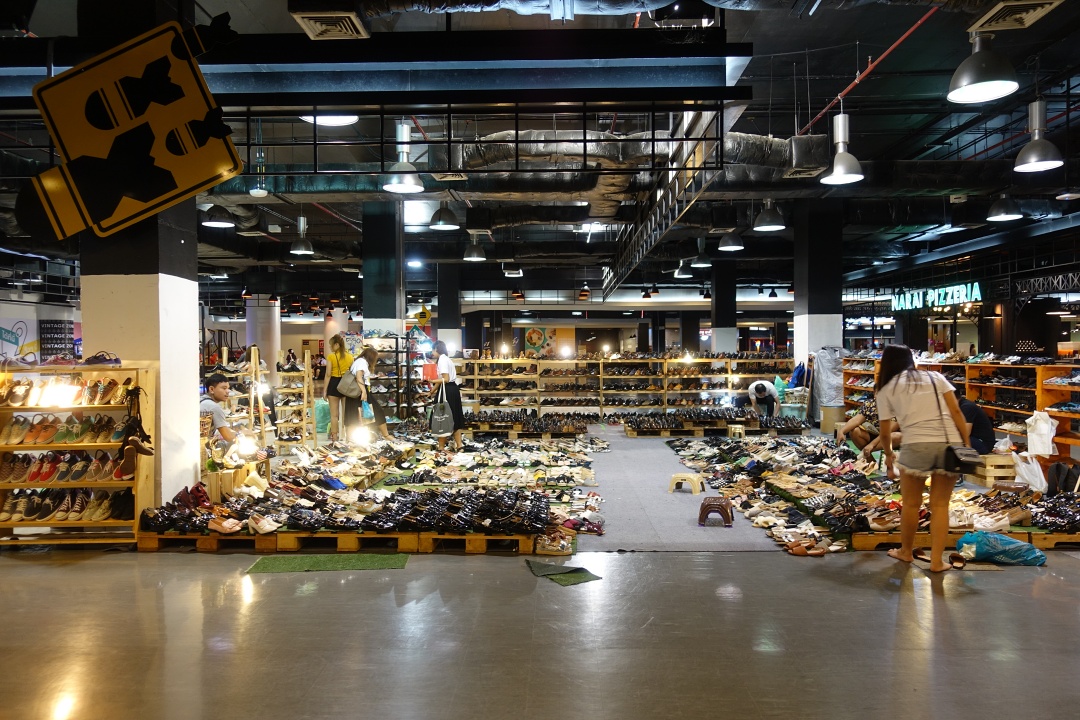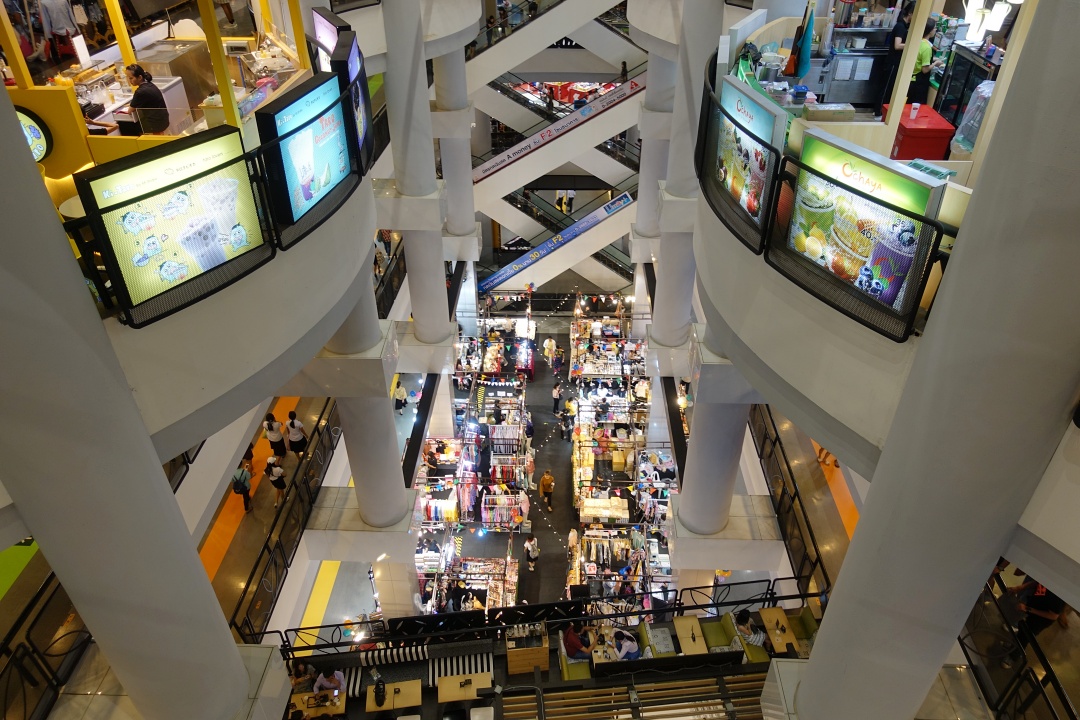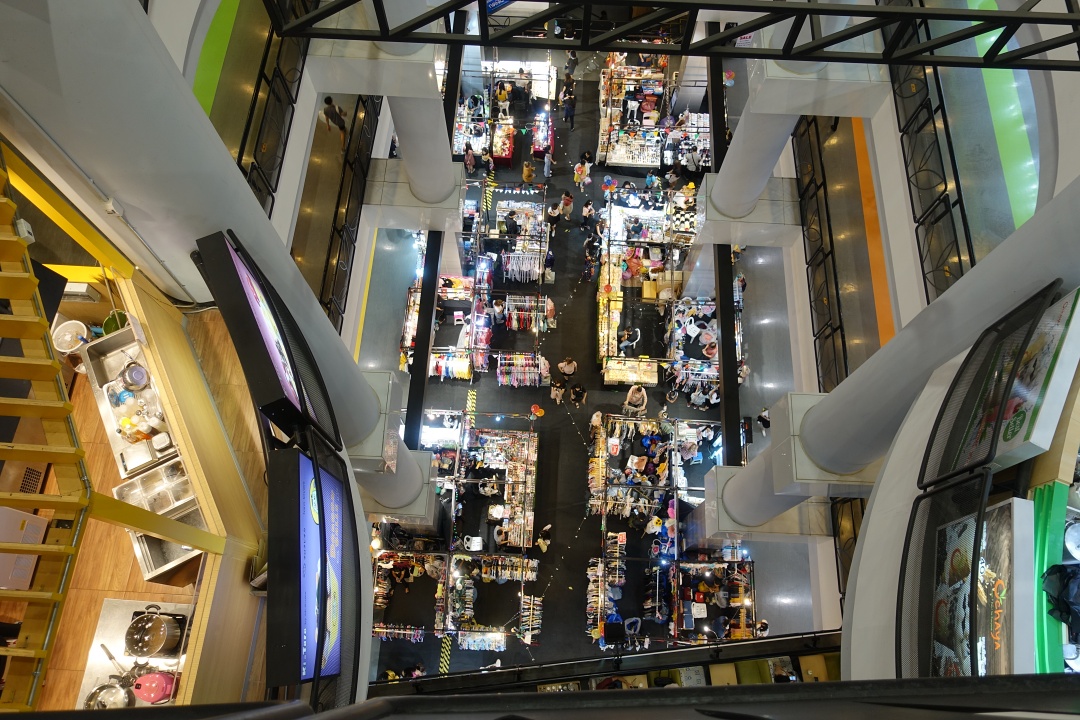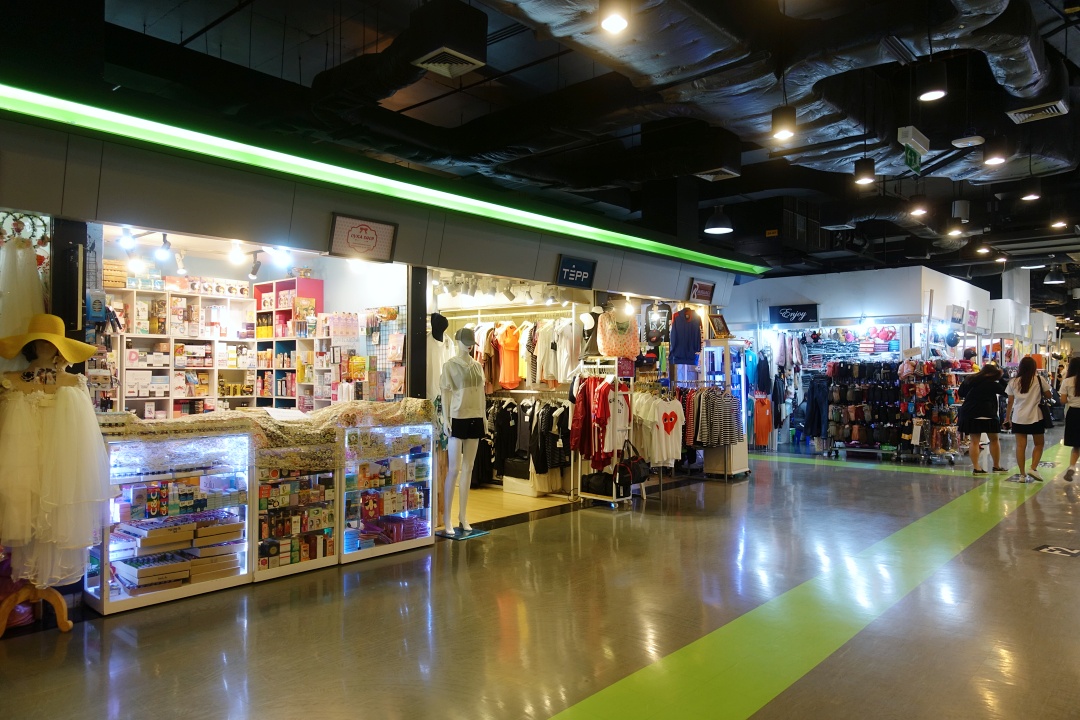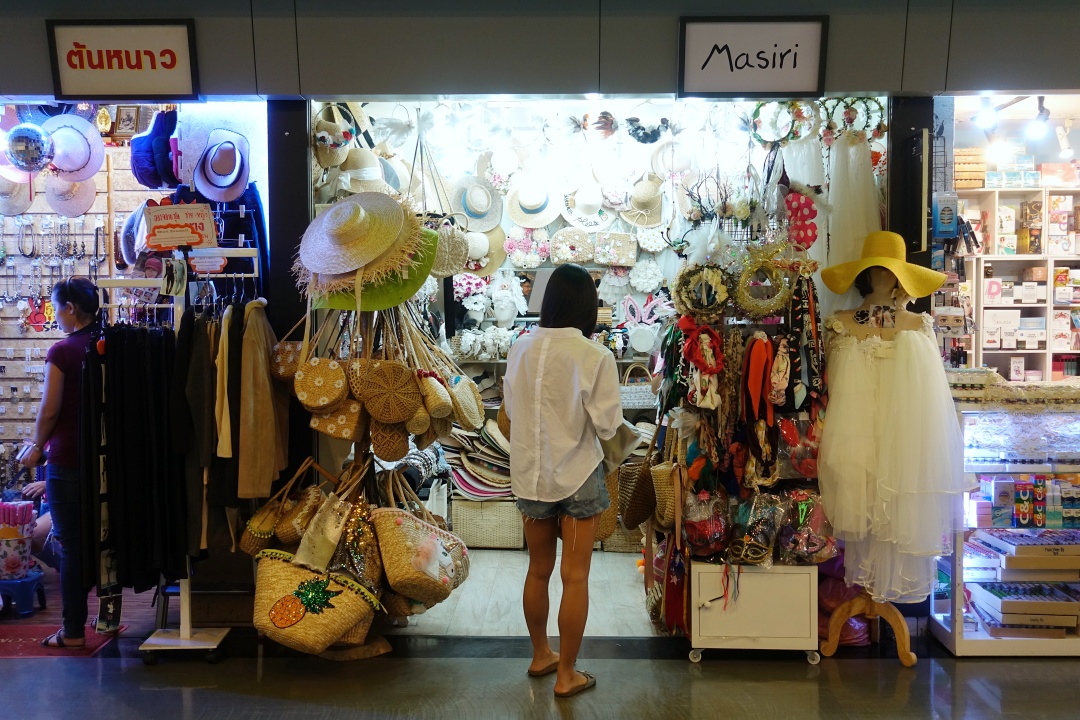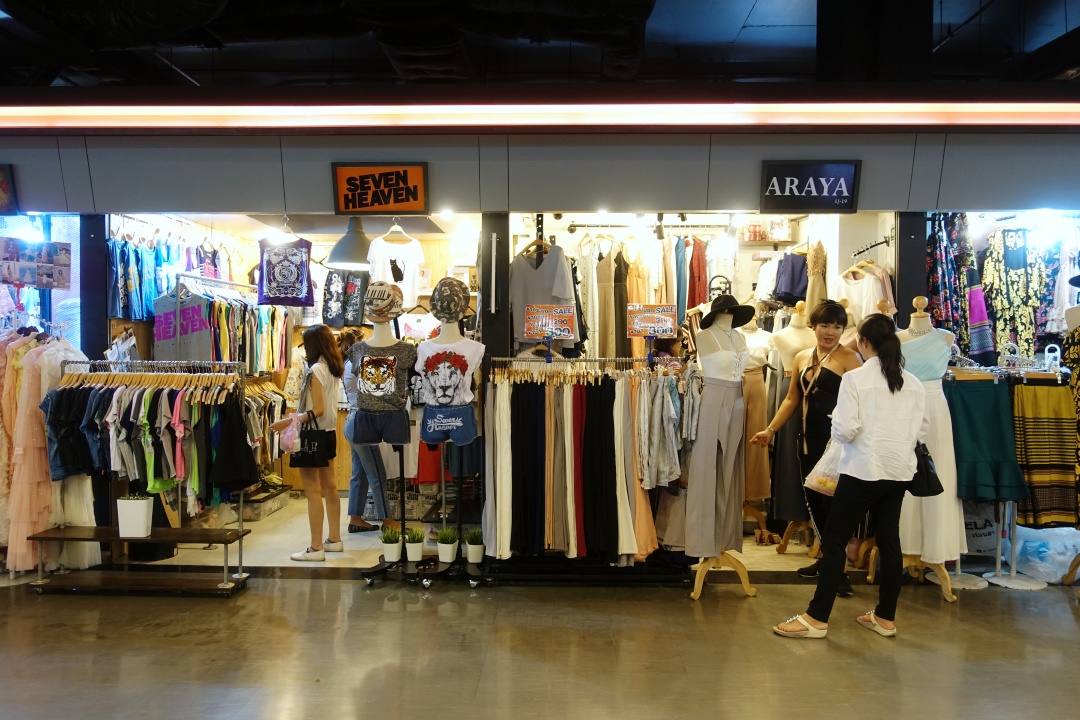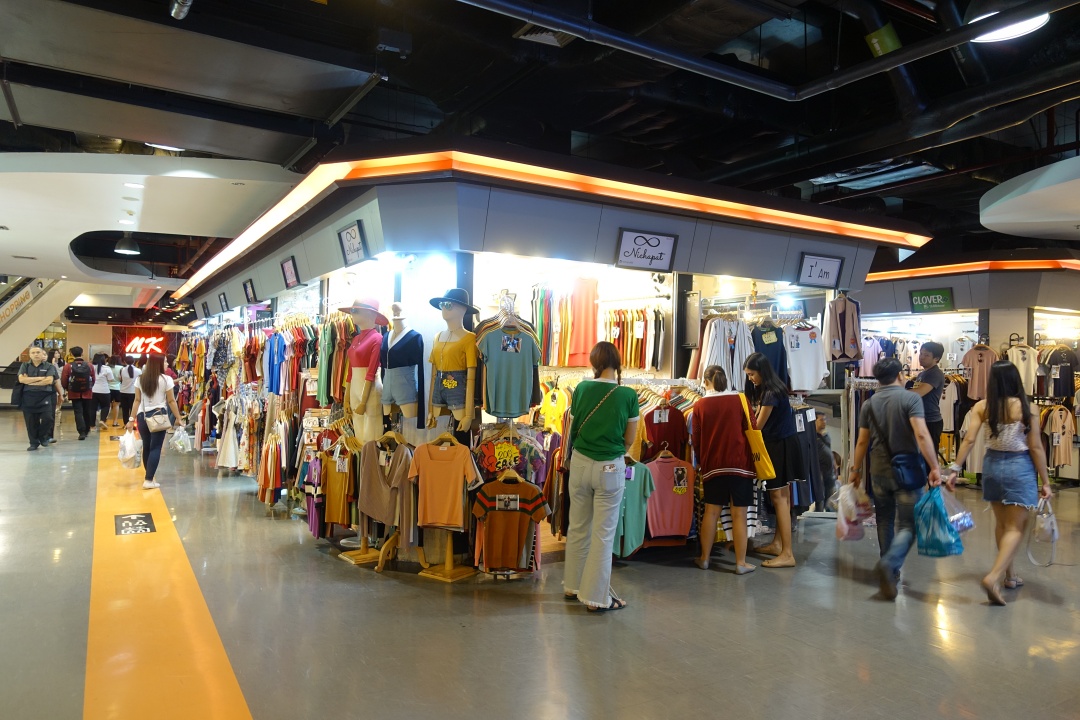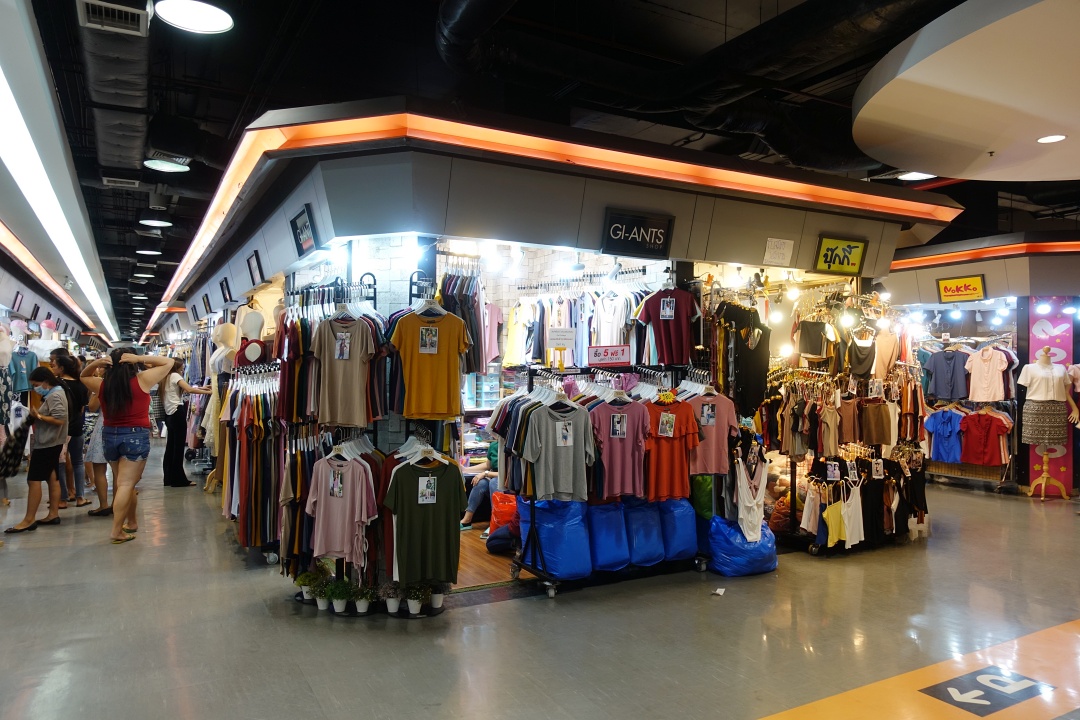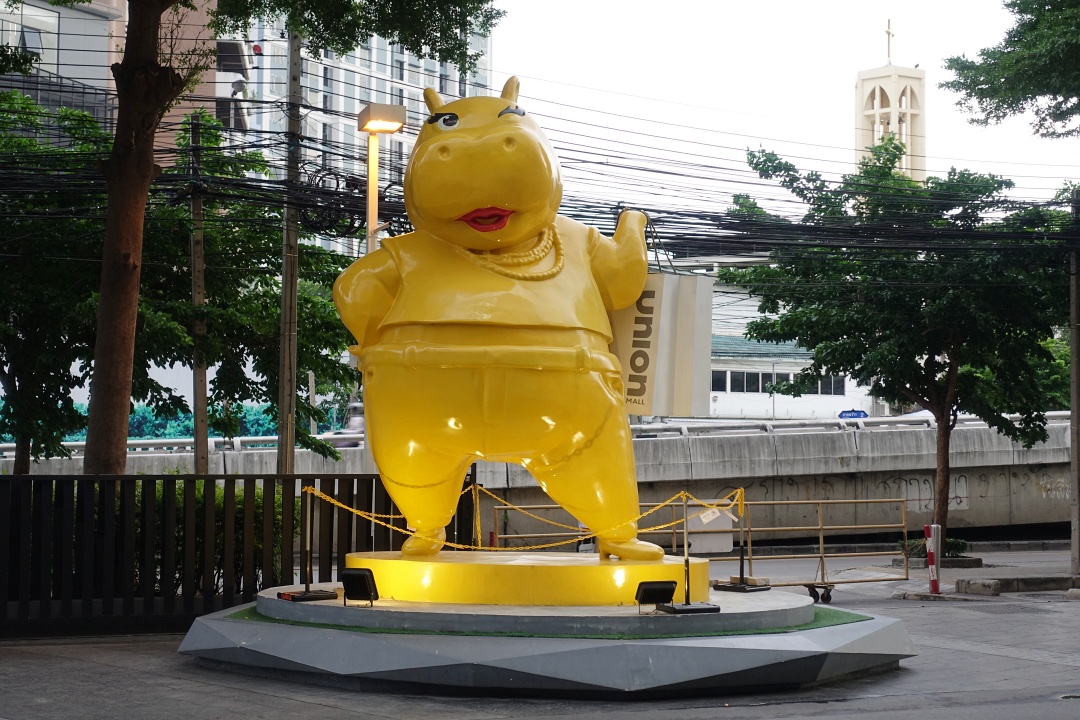 It was around evening by the time we left Union Mall and headed back to the hotel. Went over to Amari Watergate Hotel for the Husband to do his fitting again, before heading off to a night market.
I was searching online for a night market to go on a Tuesday night when I came across INDY Market. Since we have never been there before, we decided to give it a go! I really enjoy discovering new (as in places we have never been to) night markets, instead of keep returning to the same ones.
INDY Market
Address: ถนน สุขสวัสดิ์ Khwaeng Chom Thong, Khet Chom Thong, Krung Thep Maha Nakhon 10150, Thailand
Opening Hours: Daily, 18:00 – 00:00.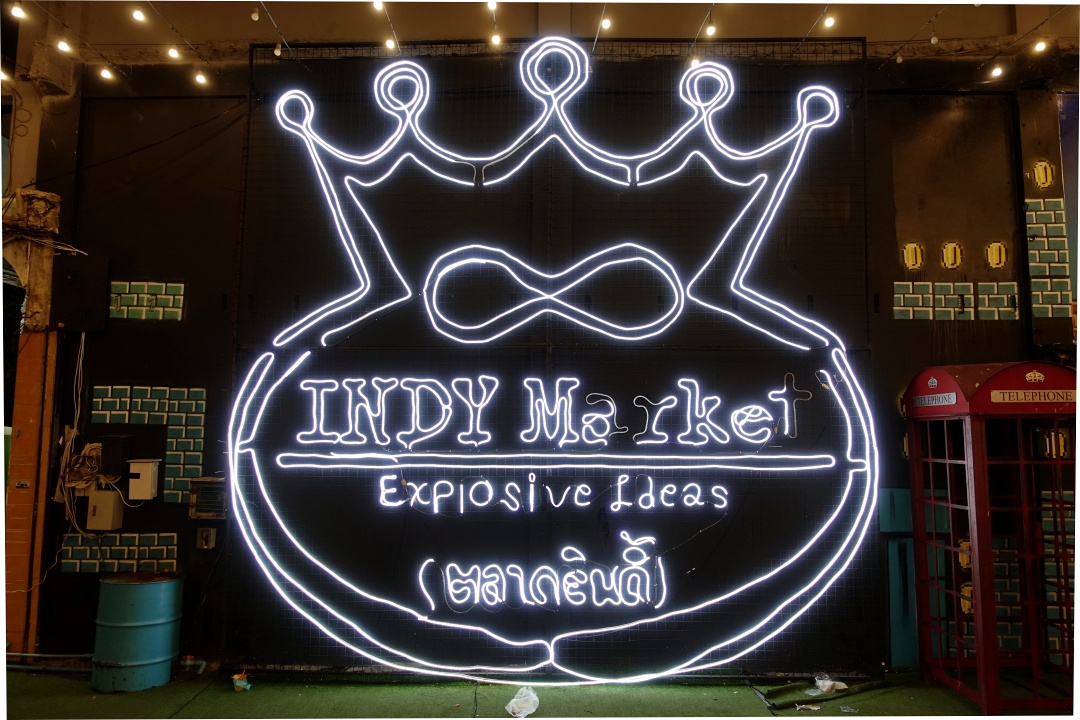 Upon arriving, the first thing that caught my attention was the brightly lit area with Super Mario mural on both sides.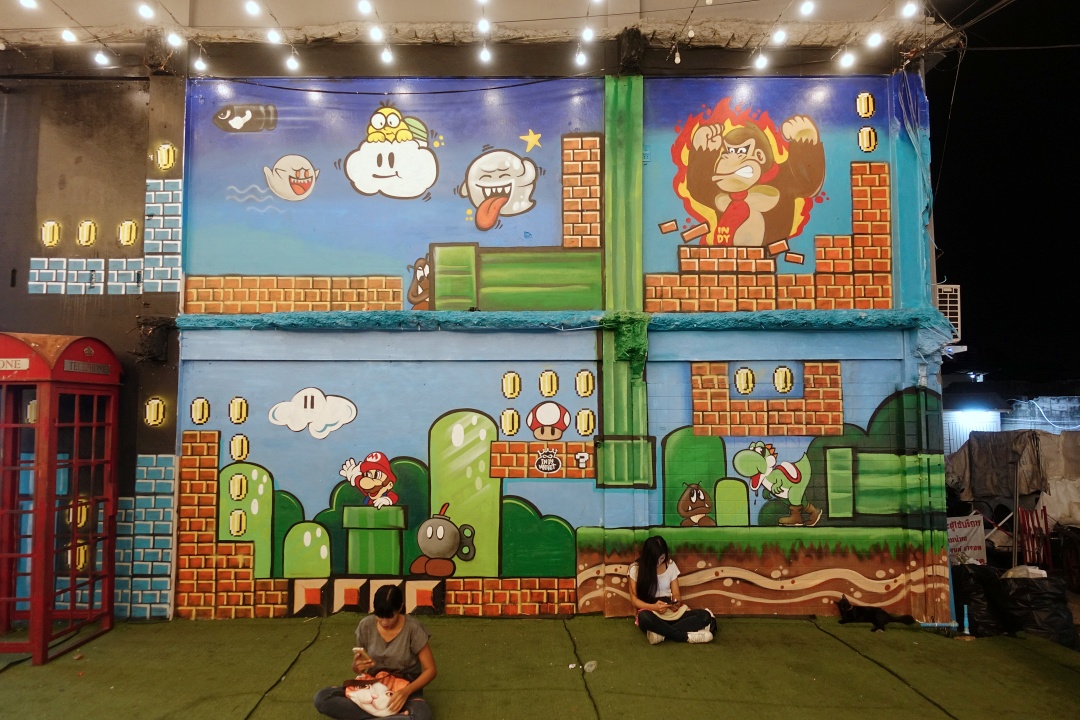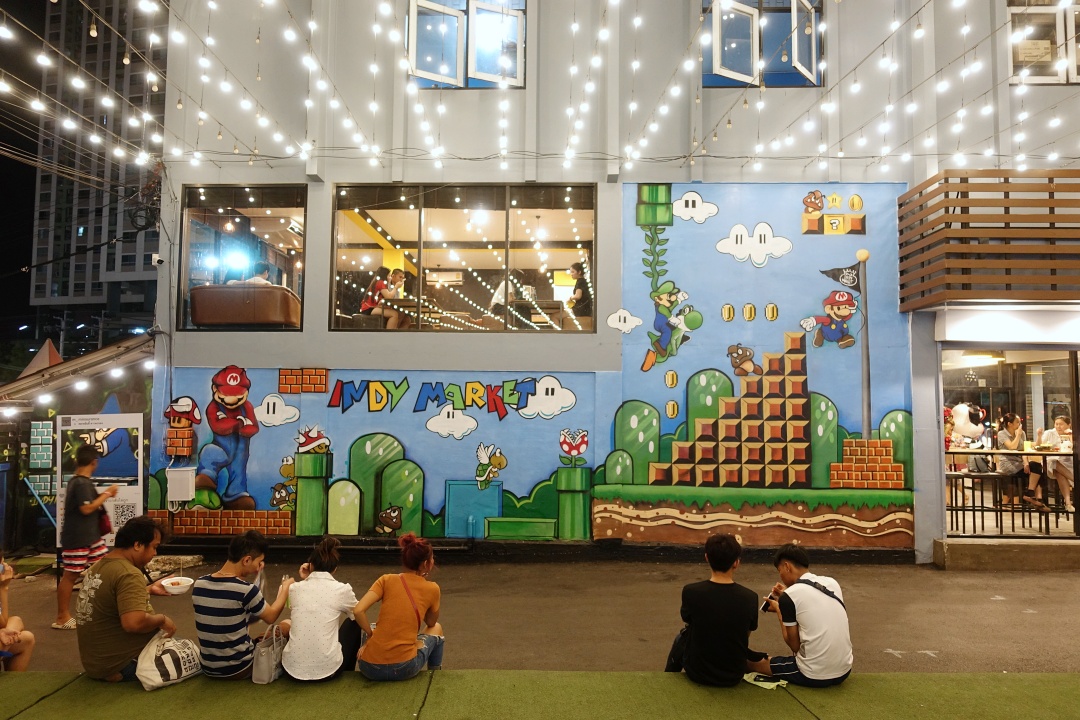 People are seen sitting down on the ground, eating and chillaxing.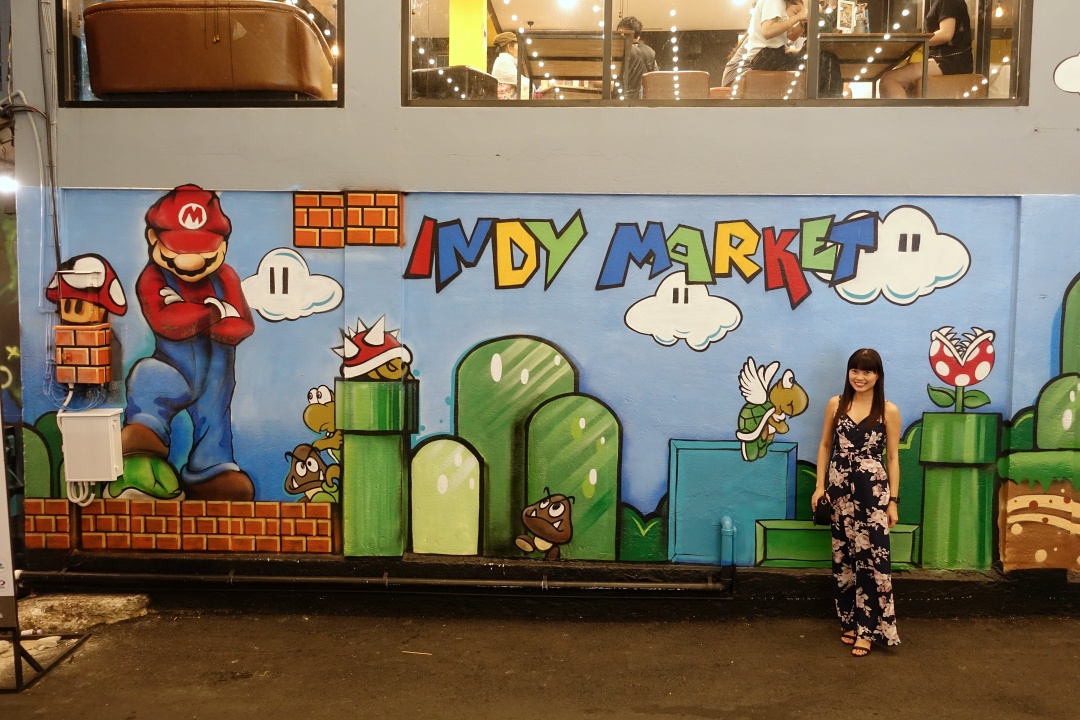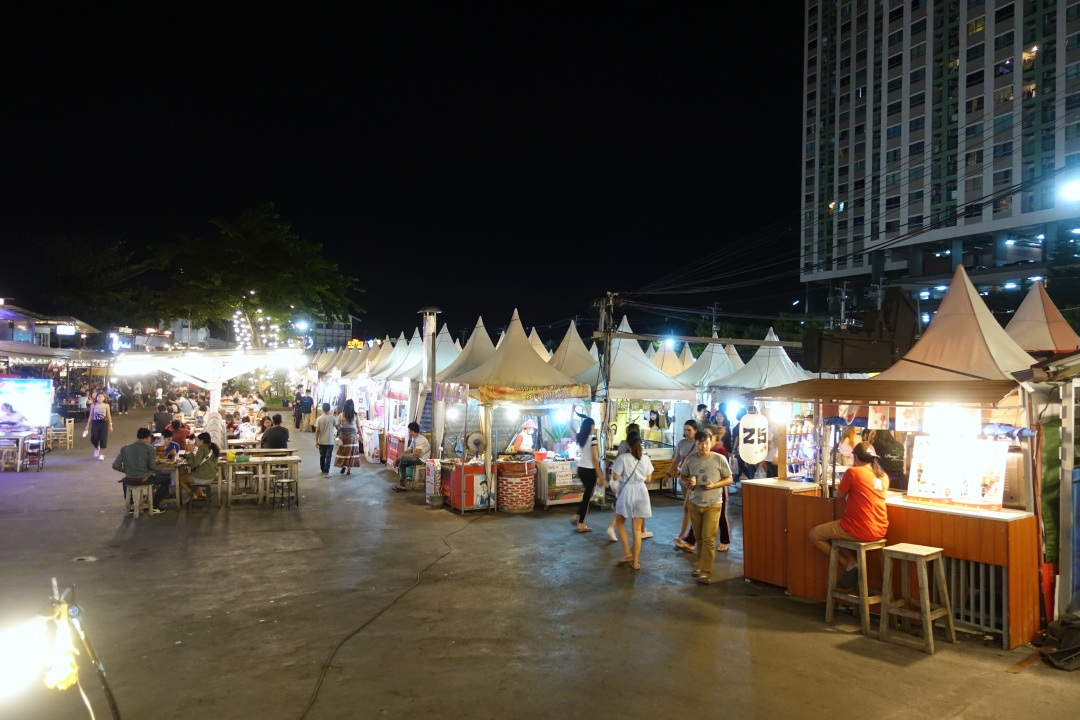 Walking further in, we came to a huge open space with multiple tentages. While the market appears massive, it somehow didn't feel too overwhelming. The market was rather empty (on a Tuesday night) and I didn't see that many tourists around.
Since there wasn't any crowd, it was easy for us to navigate around.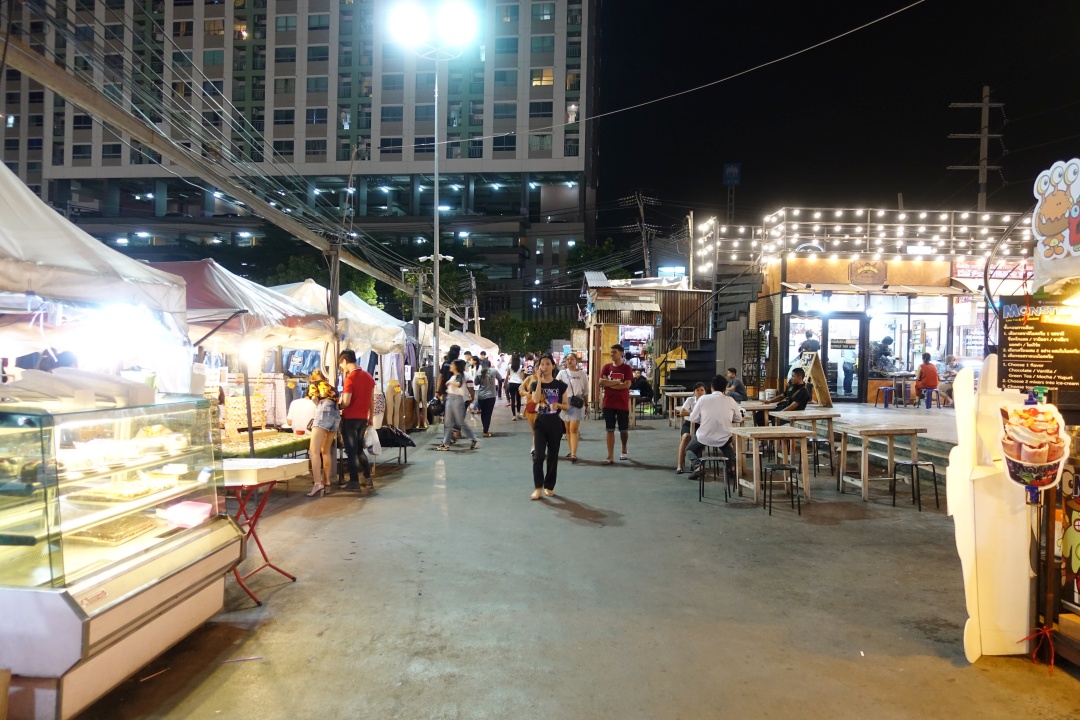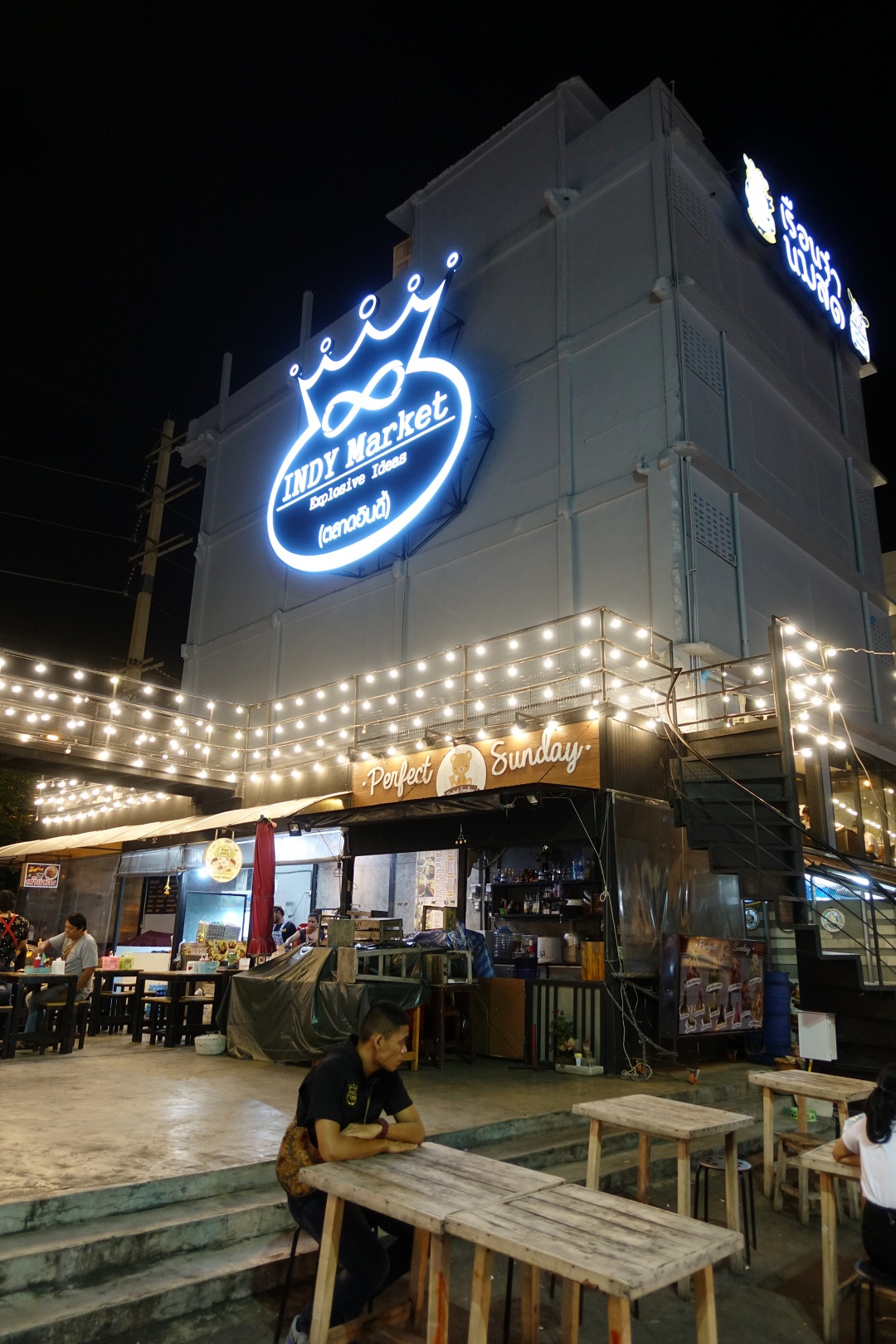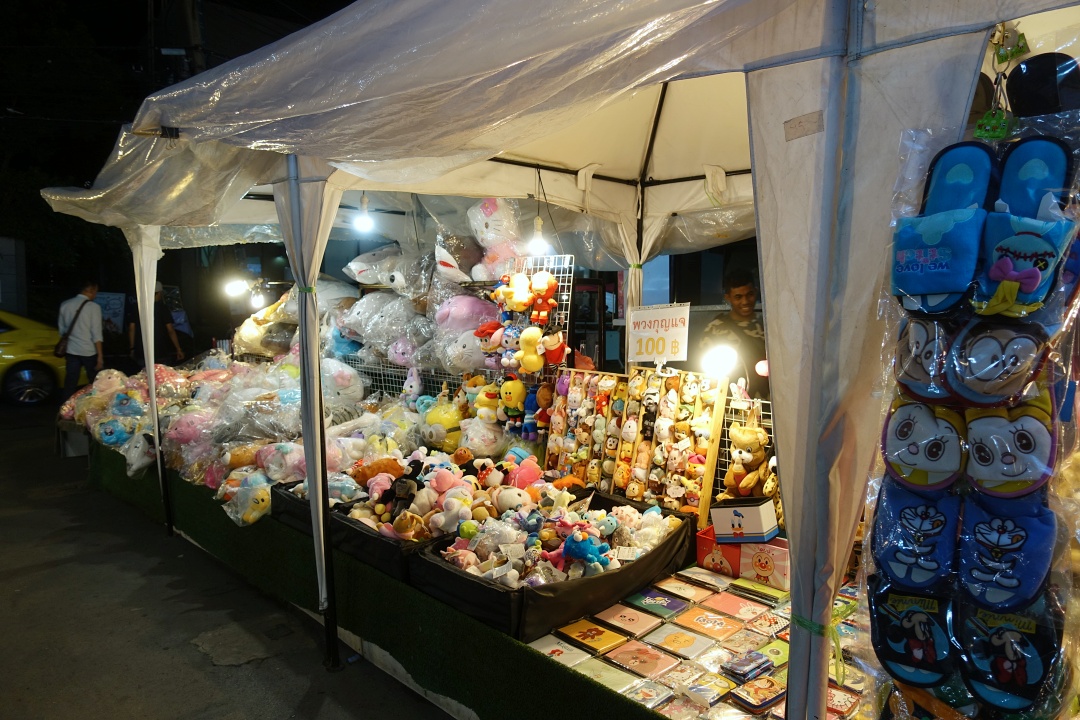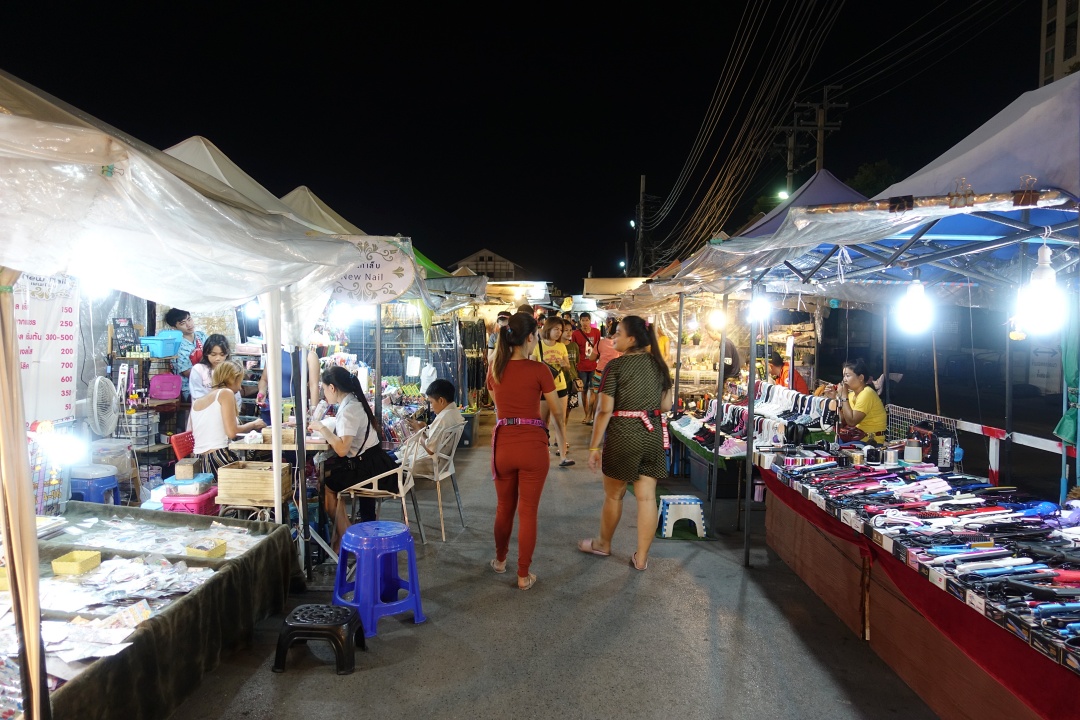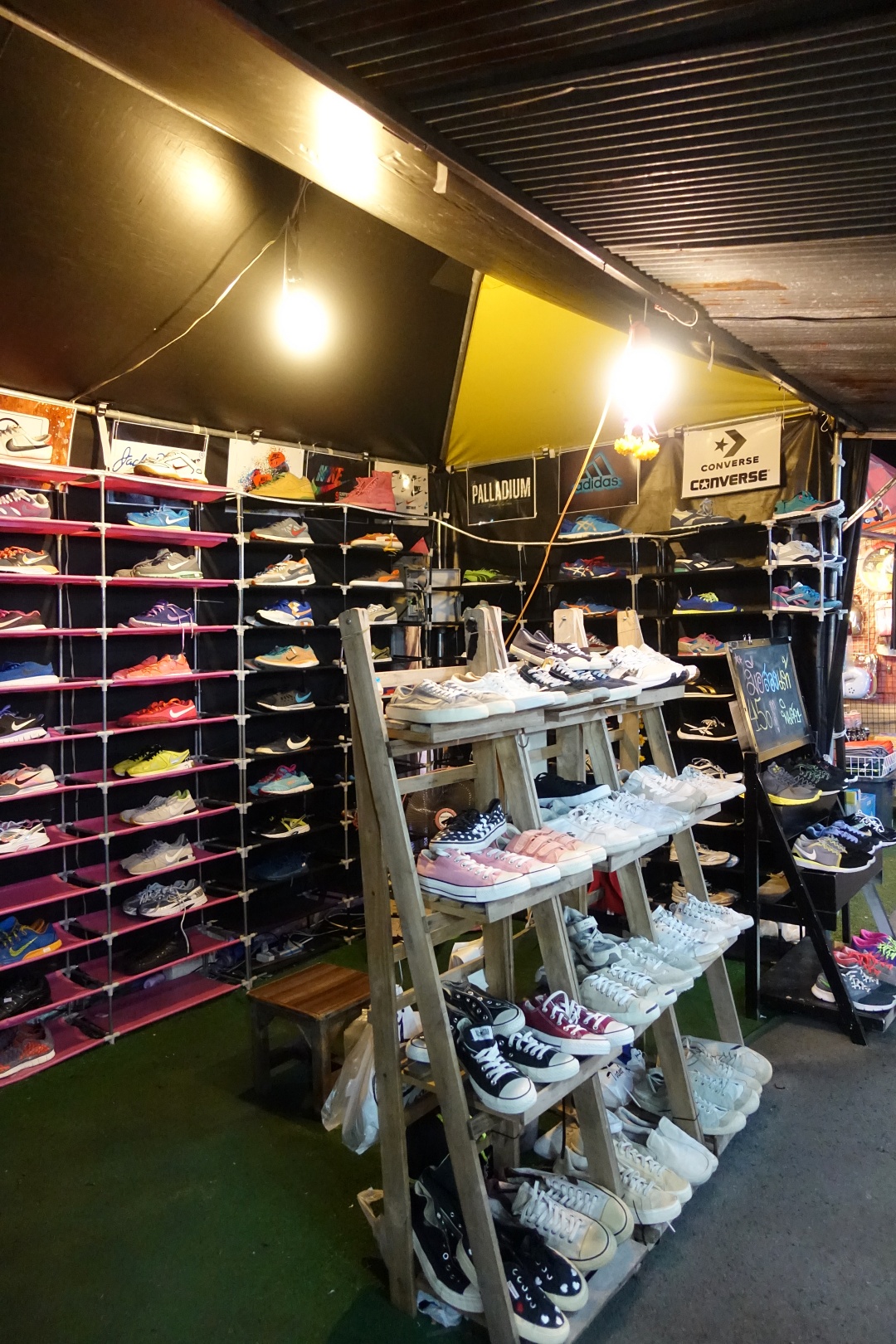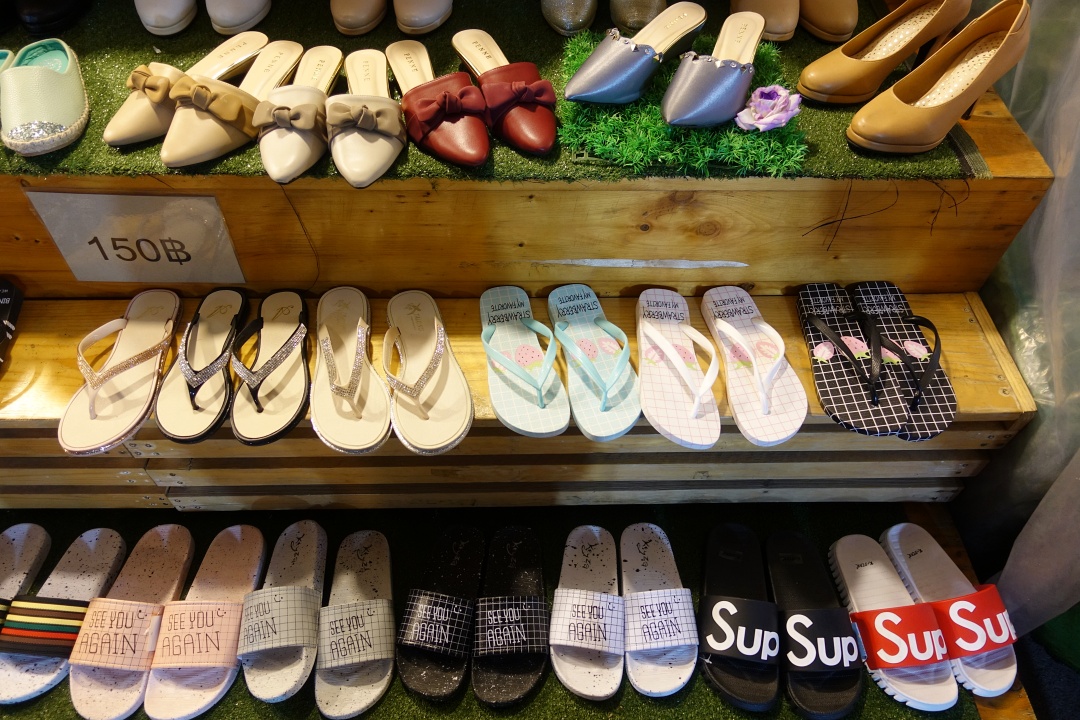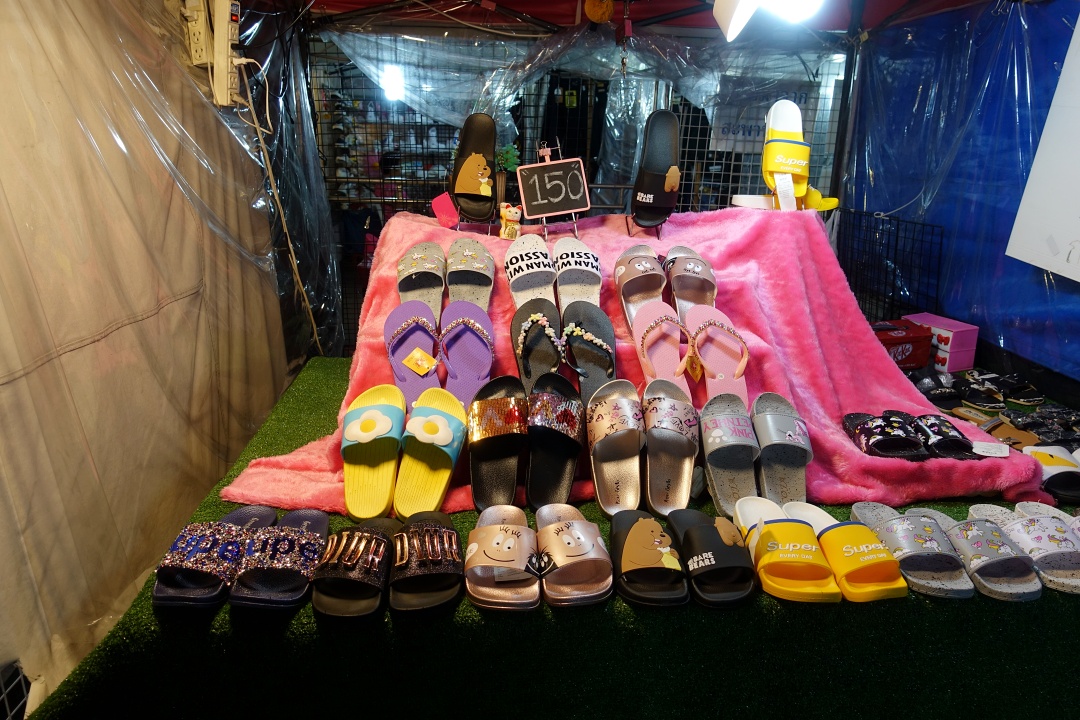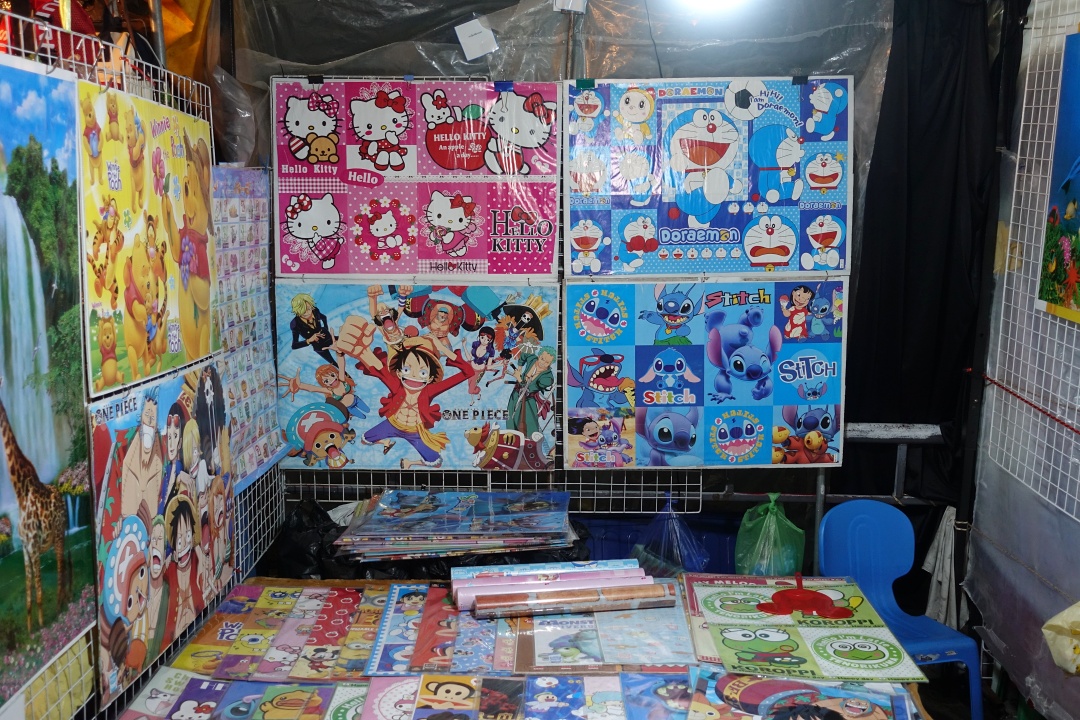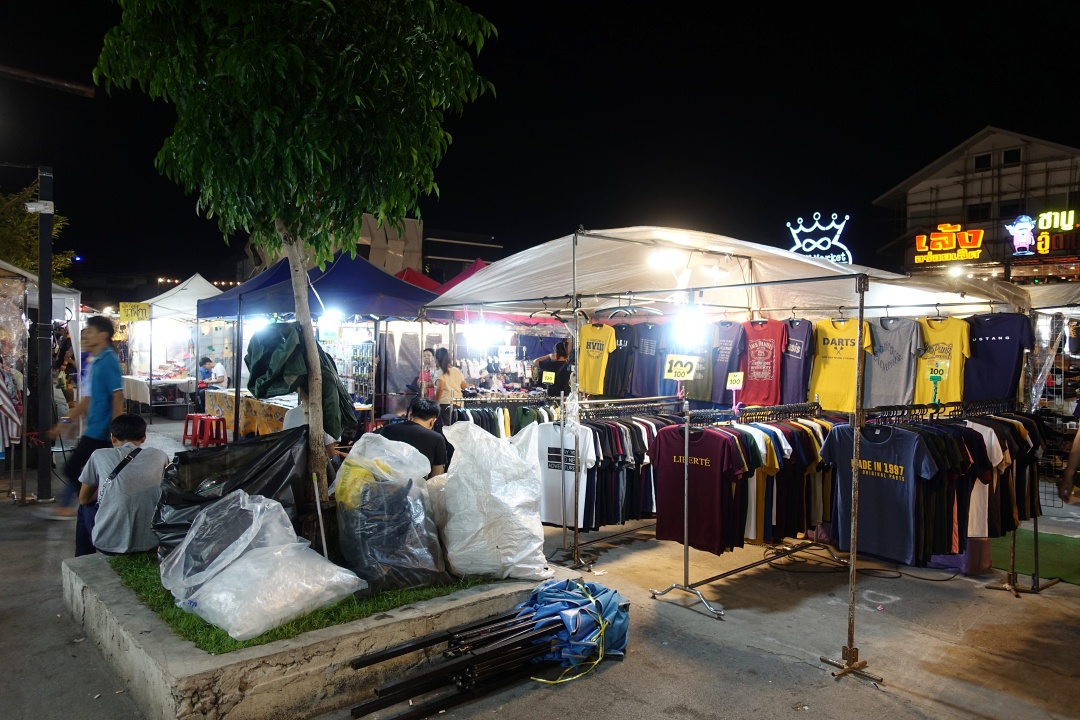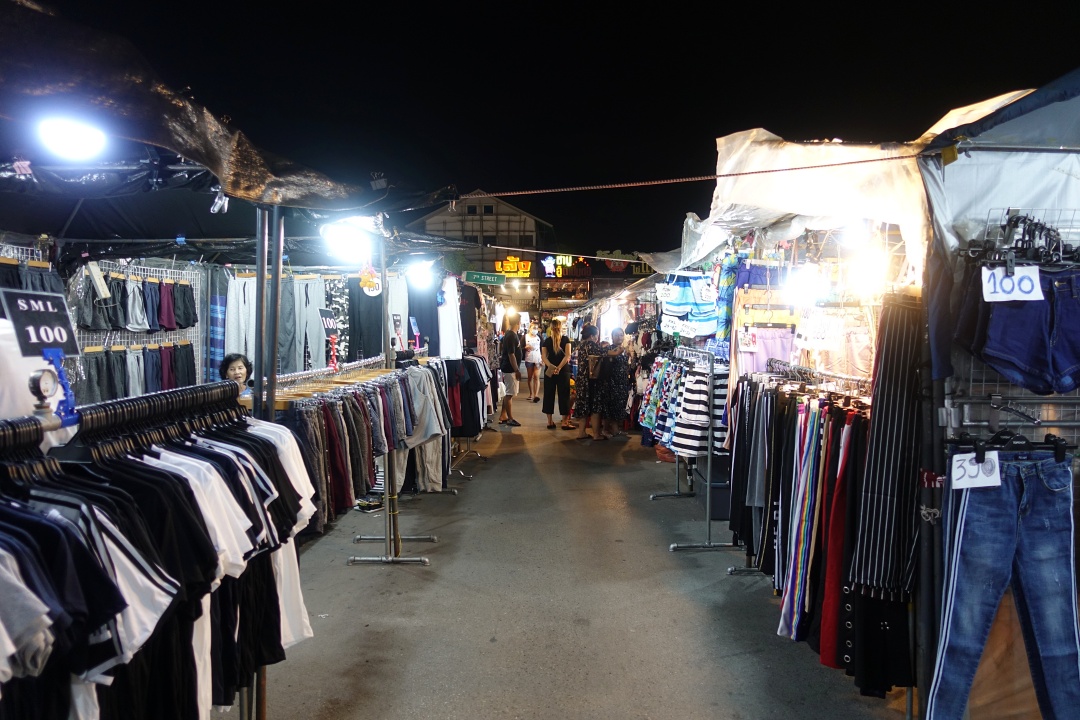 Overall, while there were a lot of stalls around at INDY Market, I thought the selection could be better. Most of the stalls were selling apparels, and I ended up not finding/having anything interesting to buy.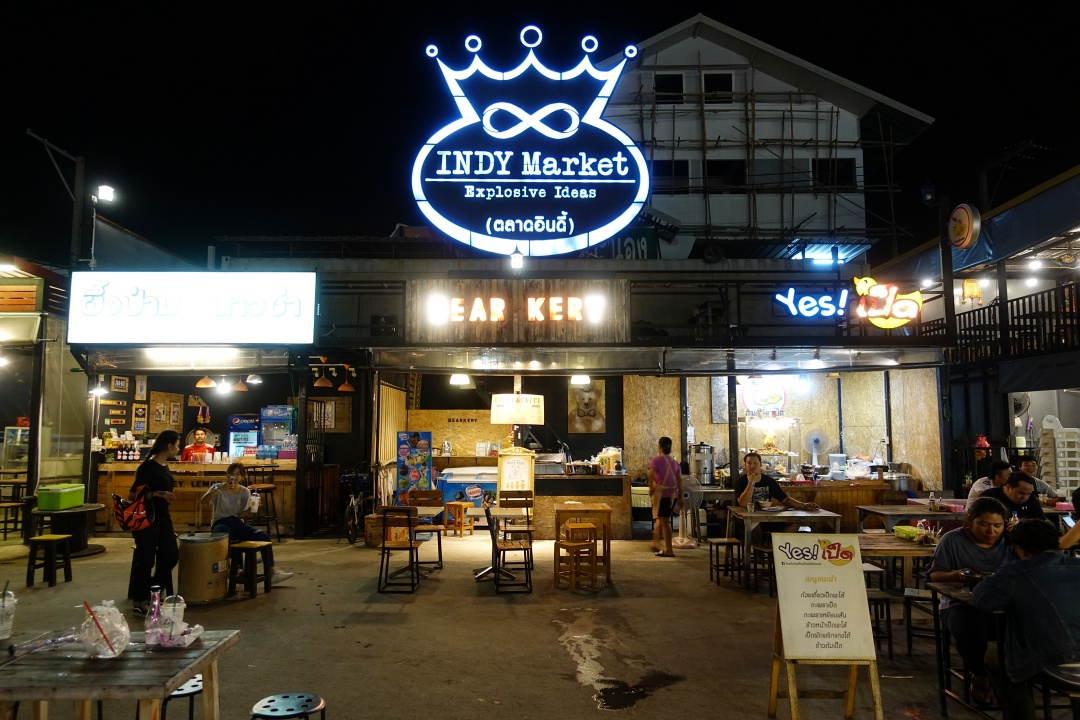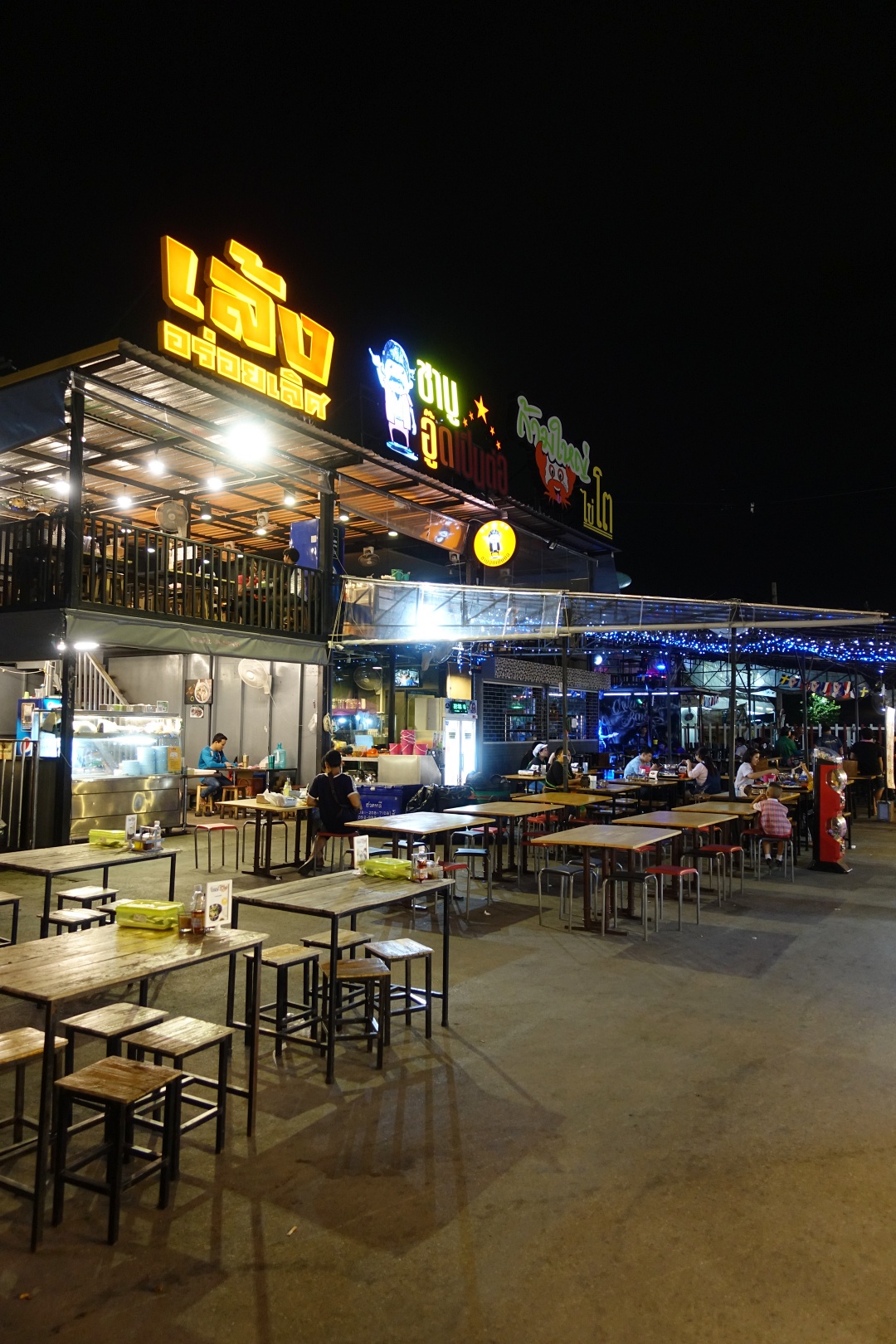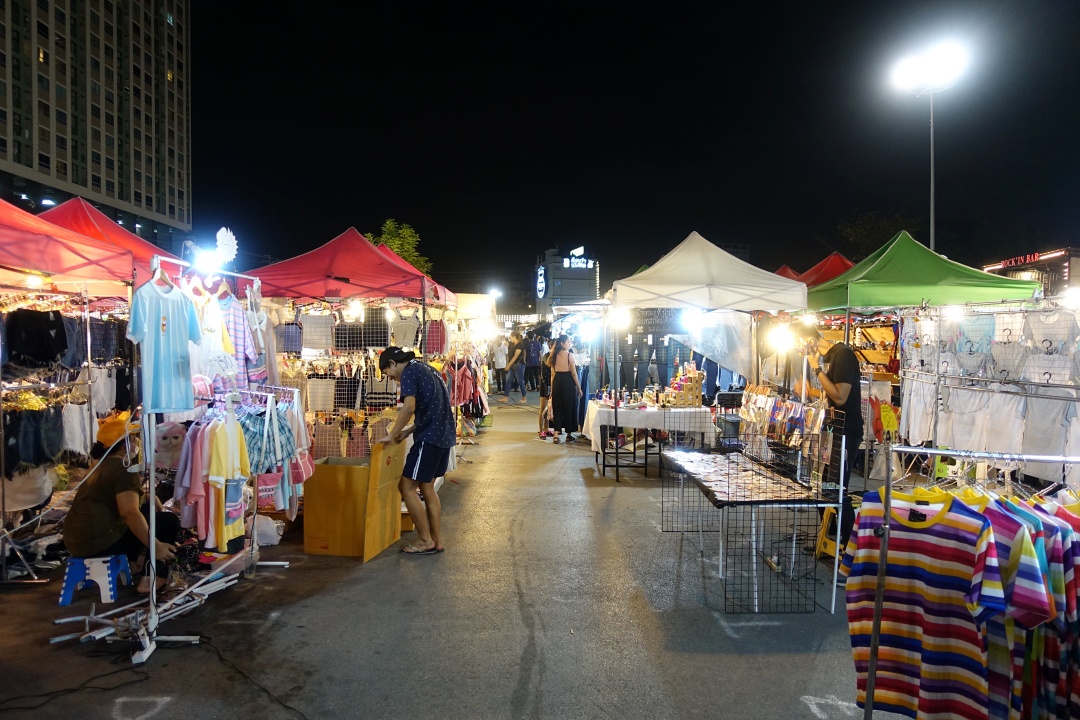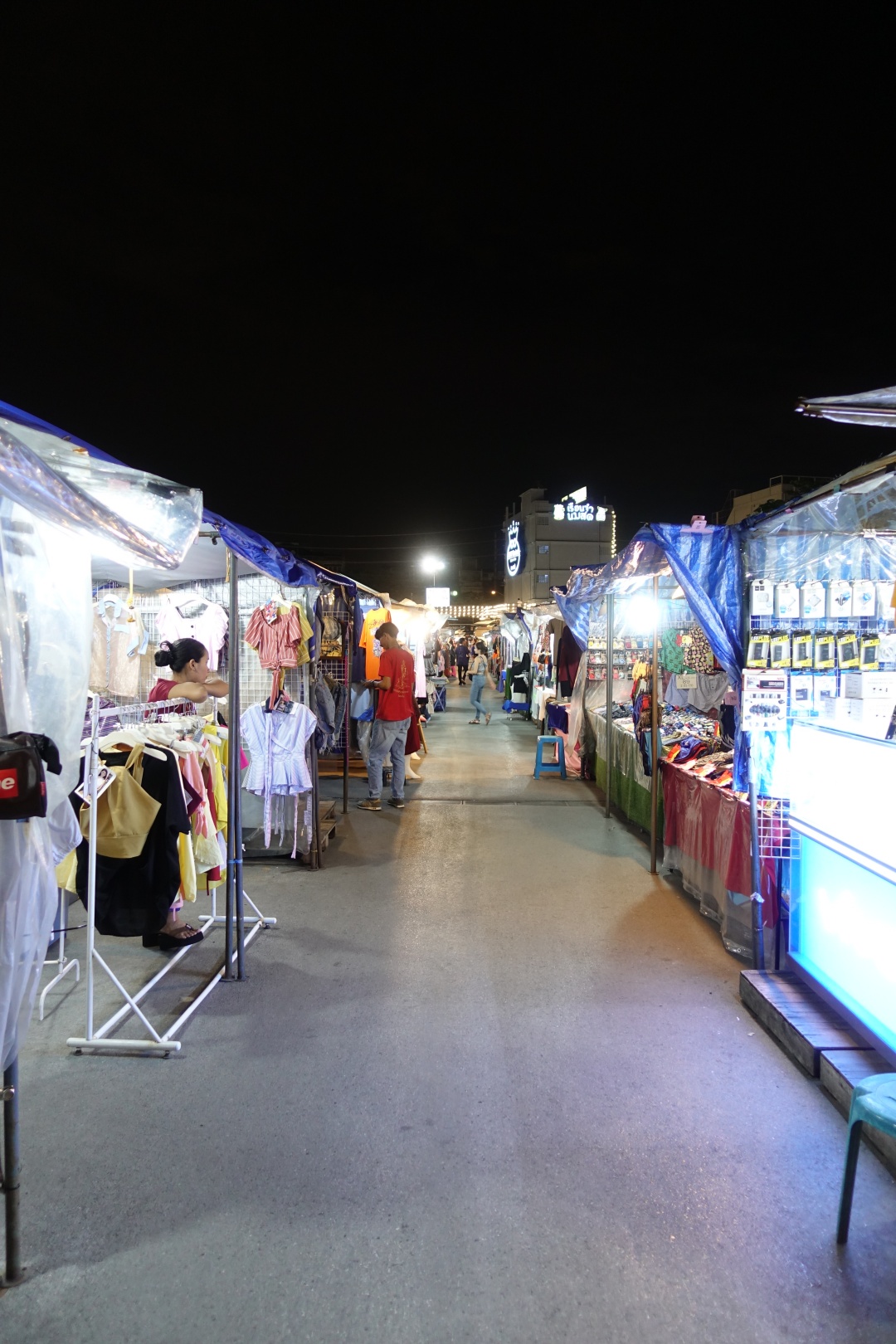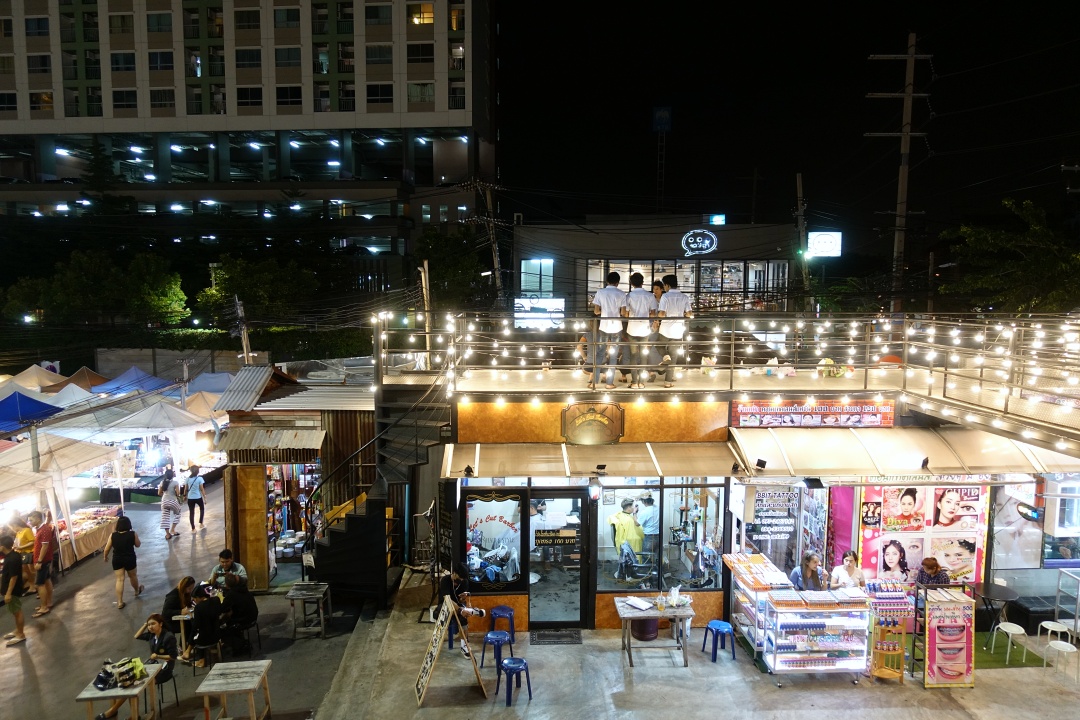 There was a platform where we could go up to, and it provides a bird-eye view of the entire INDY Market.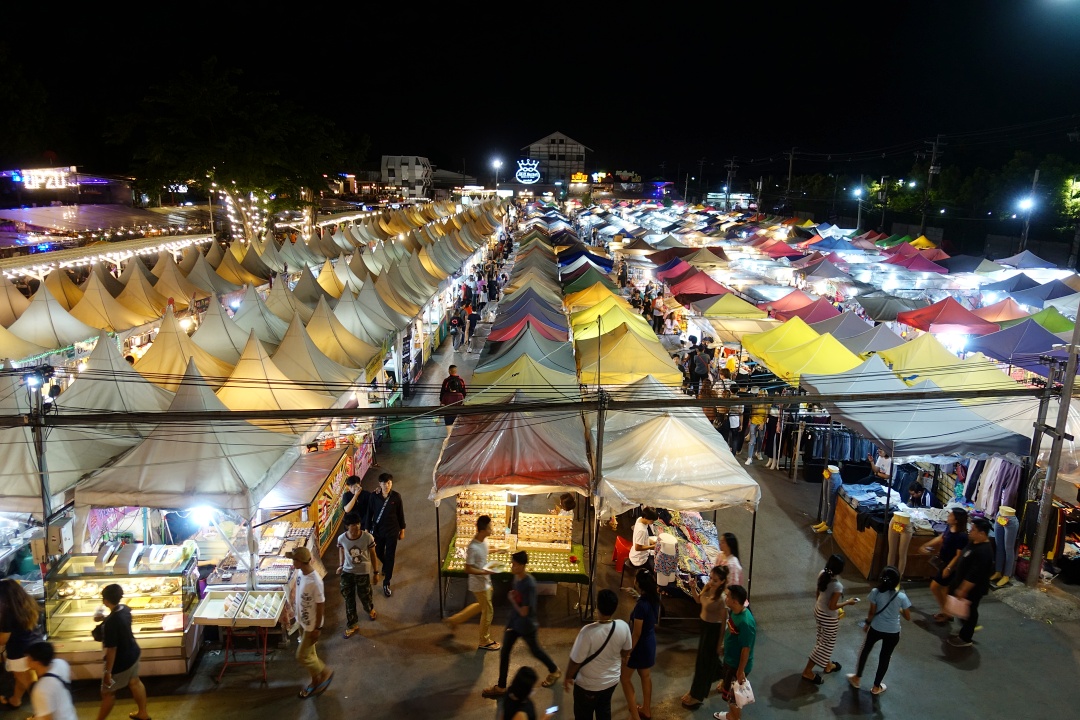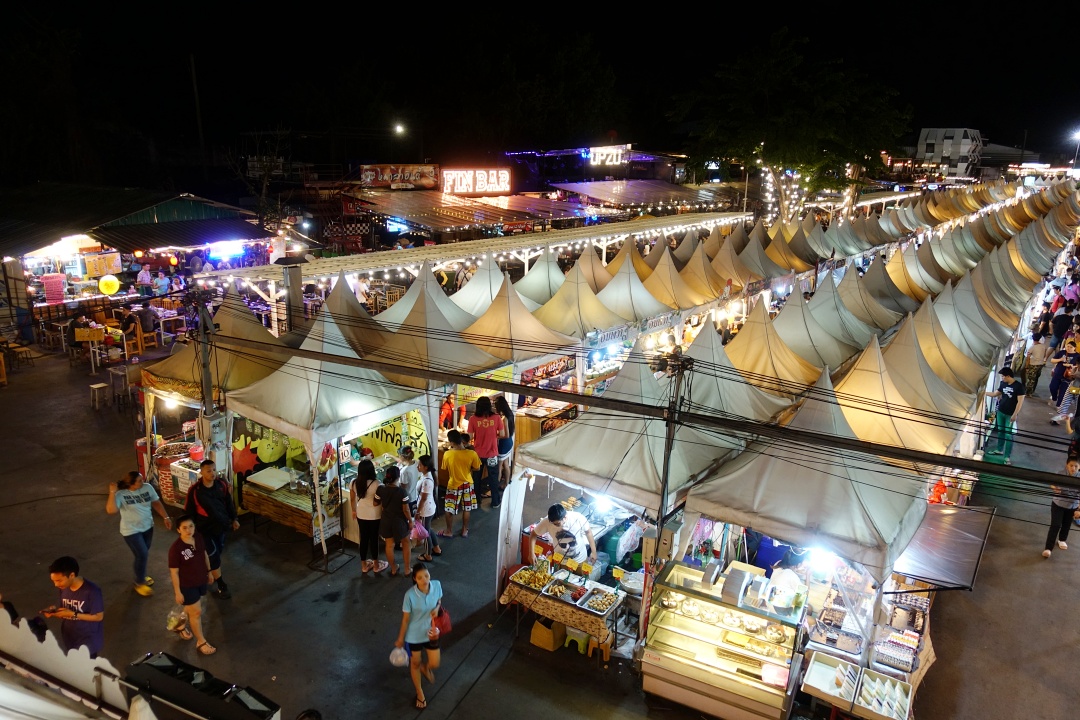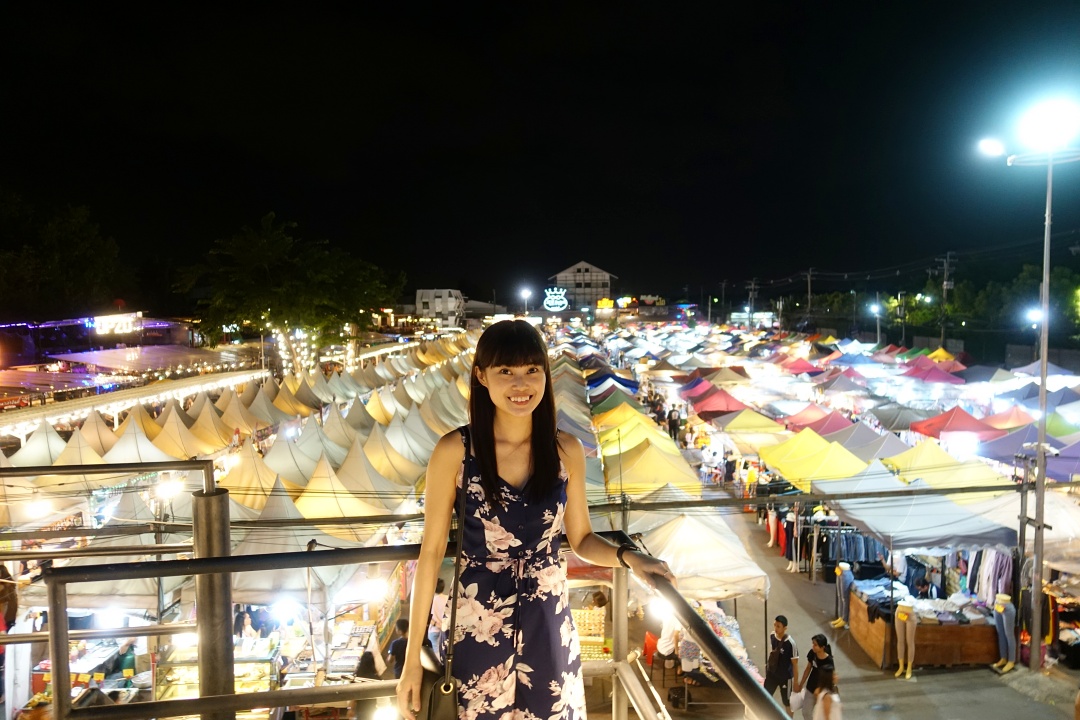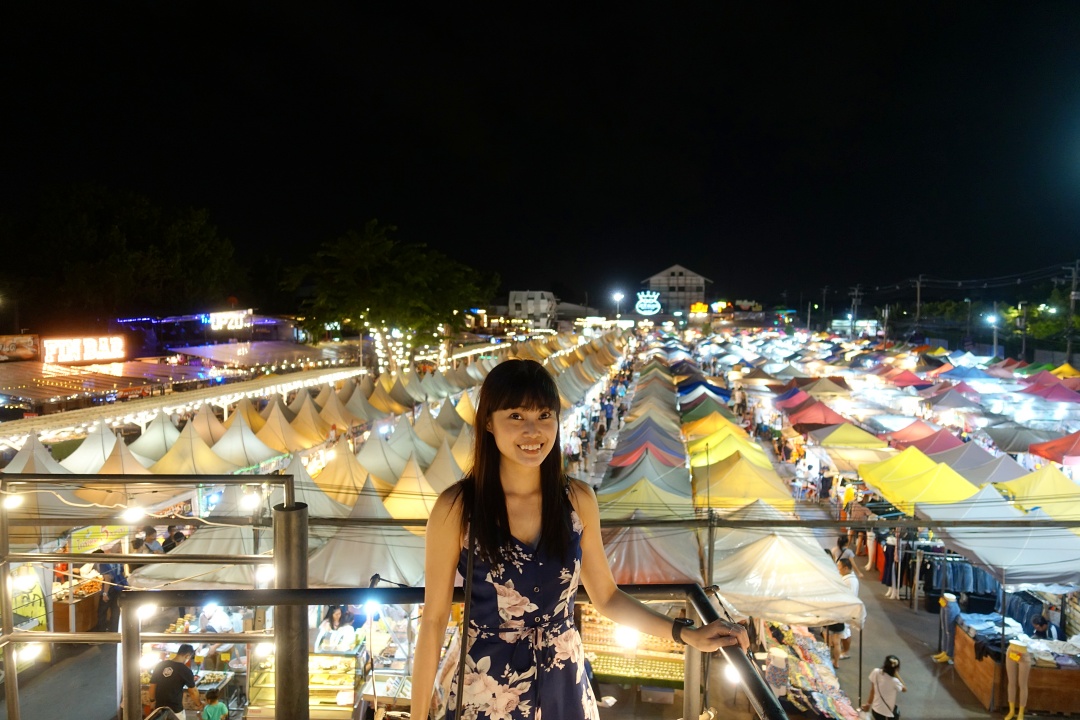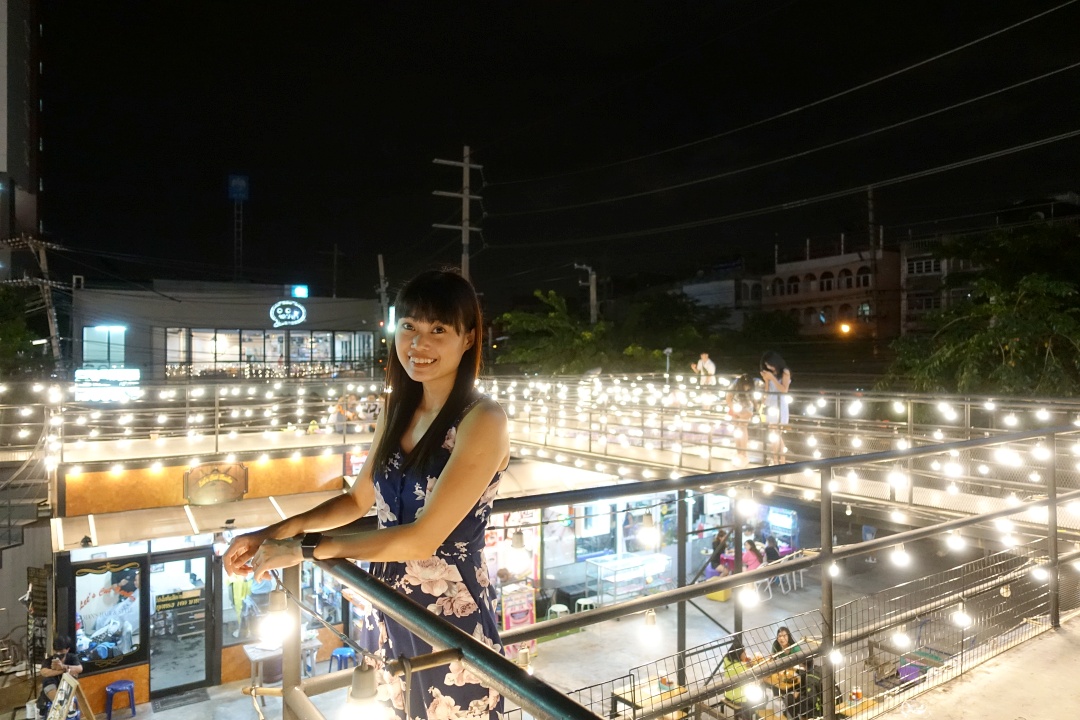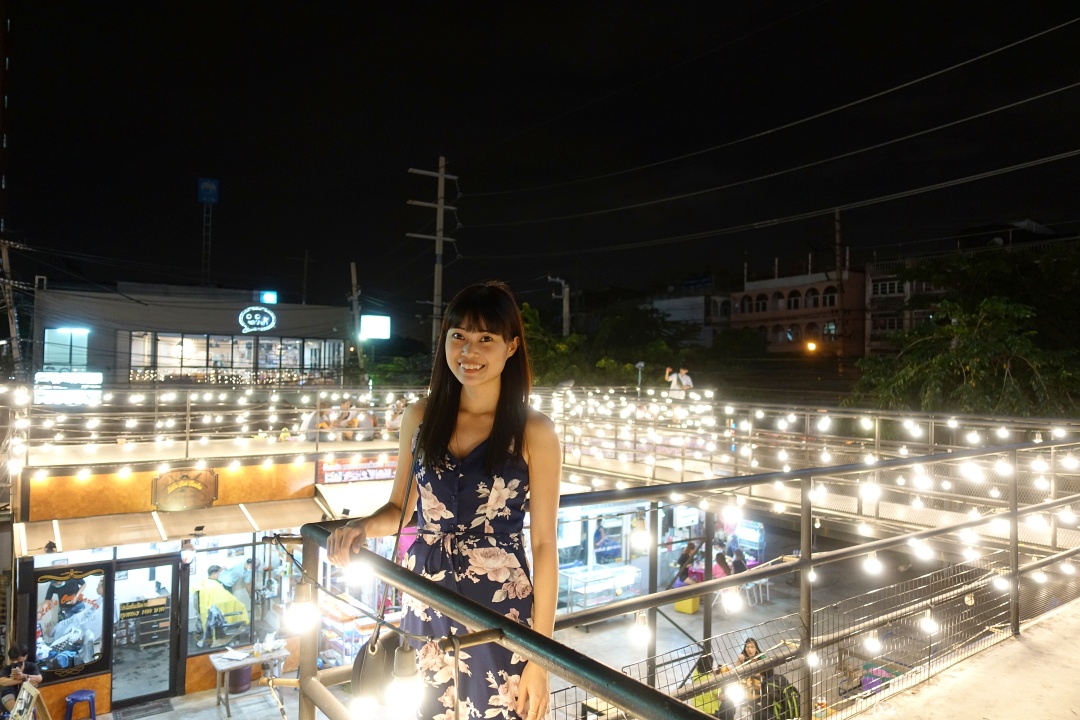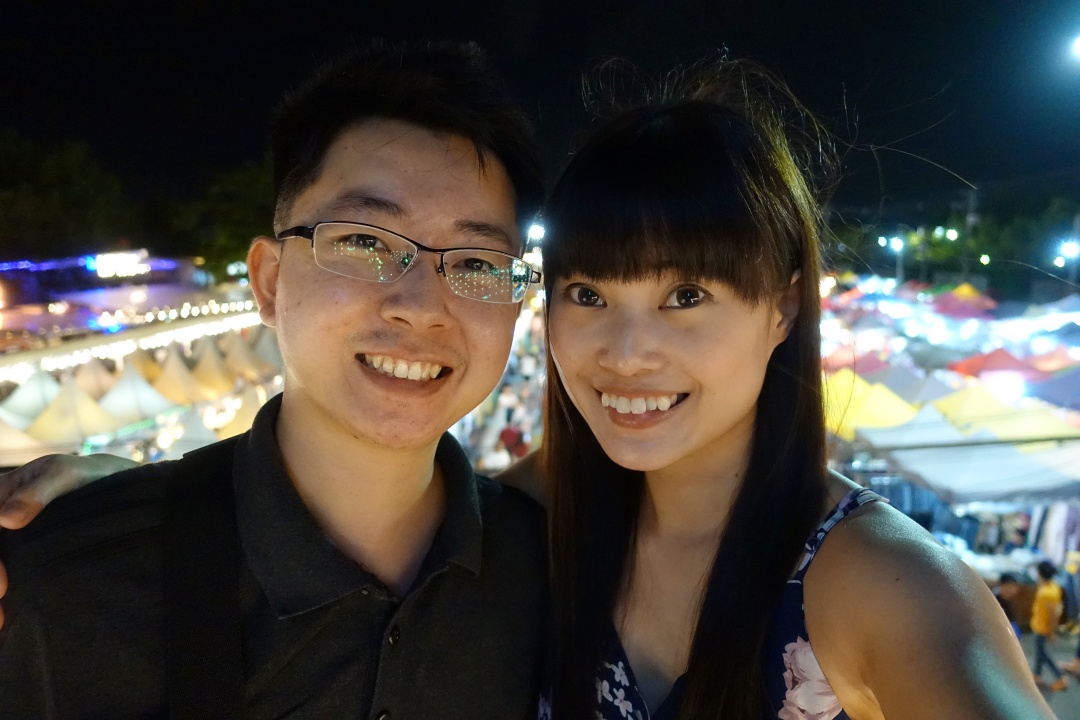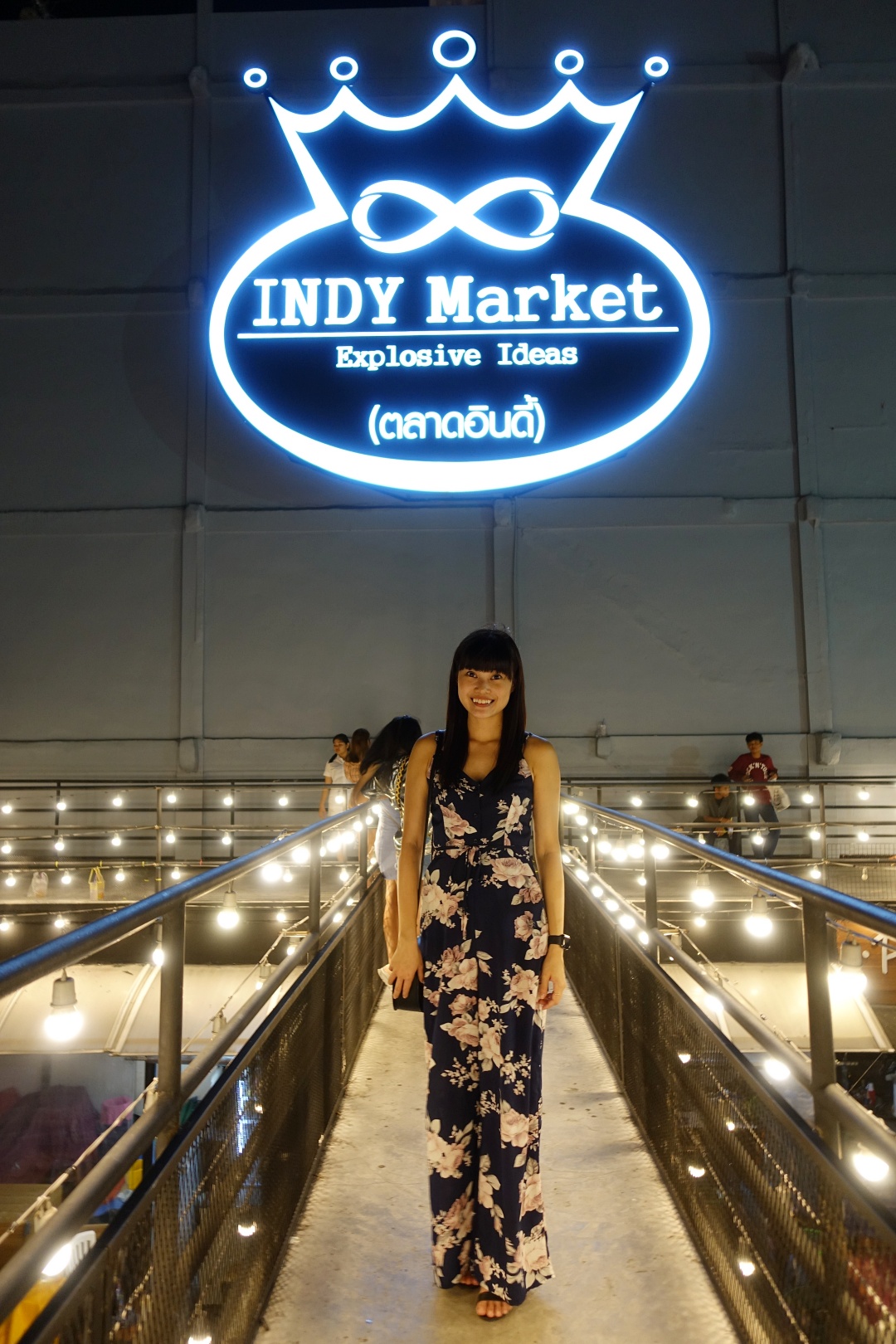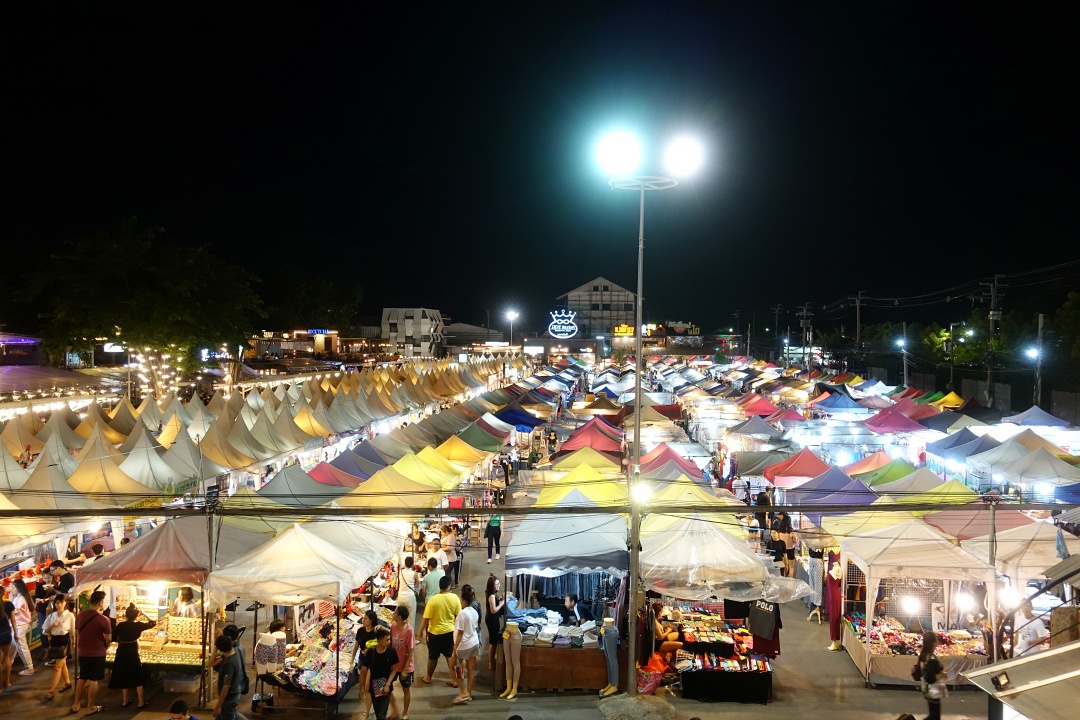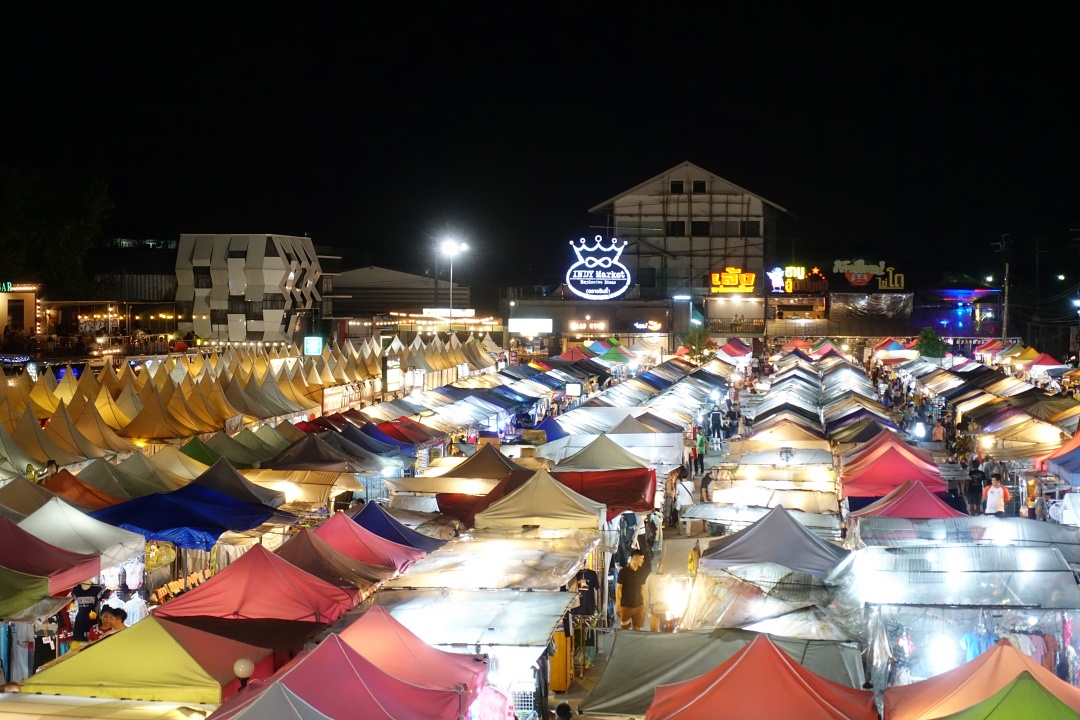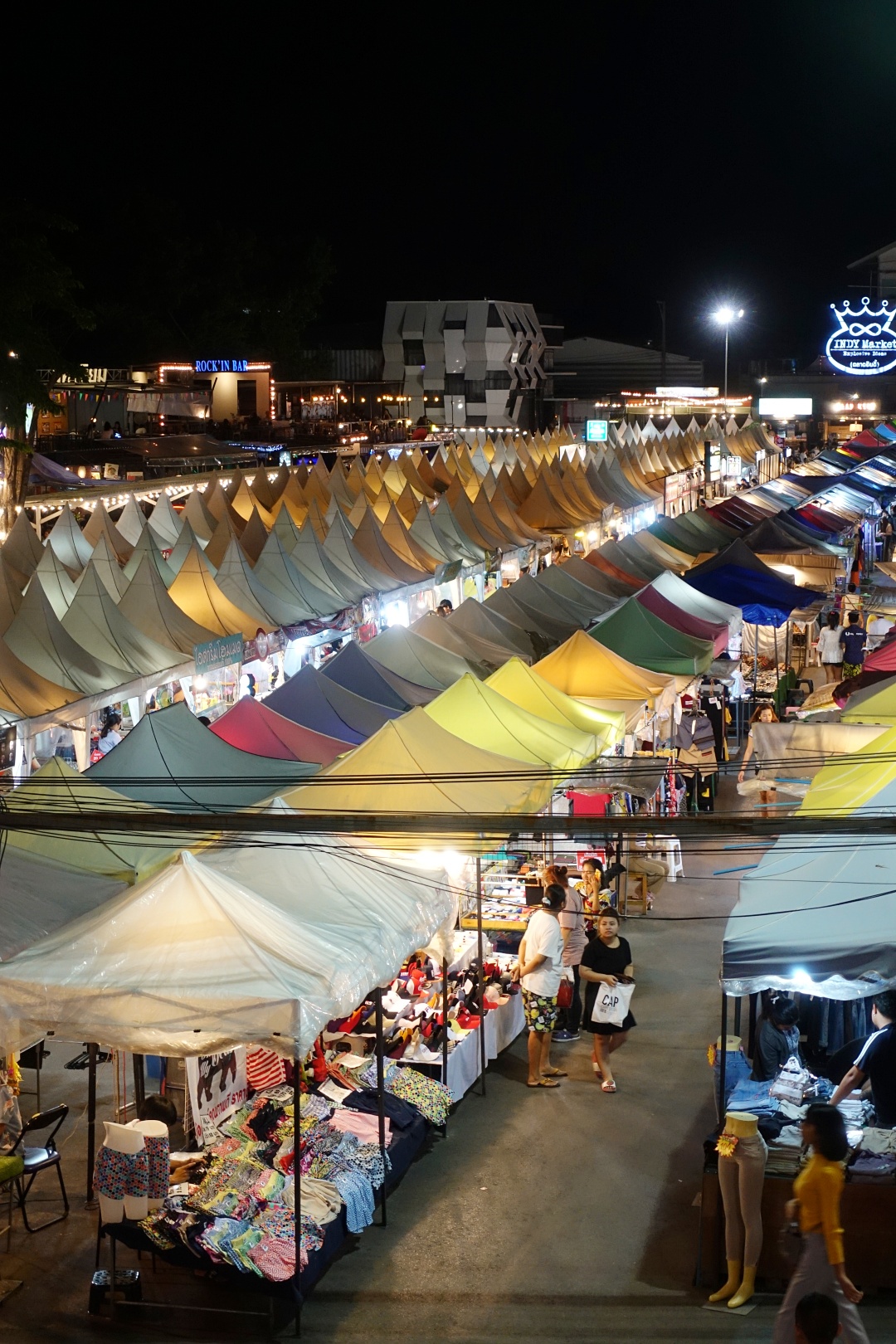 Before leaving, we went to check out the food stalls and I ended up with some chicken wings.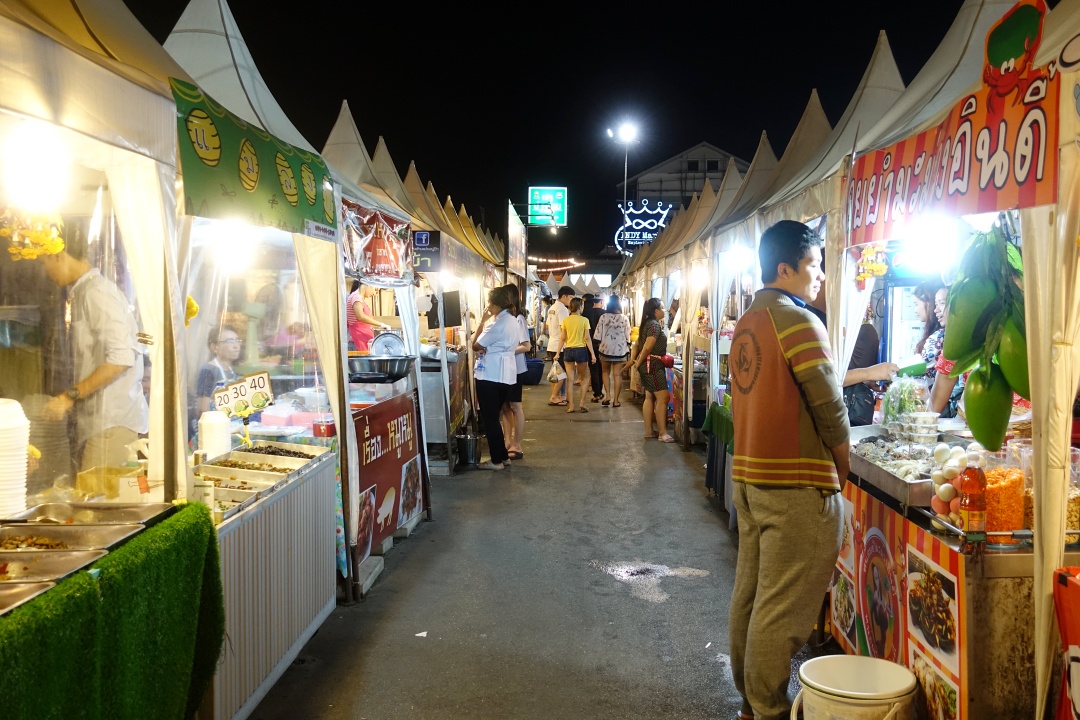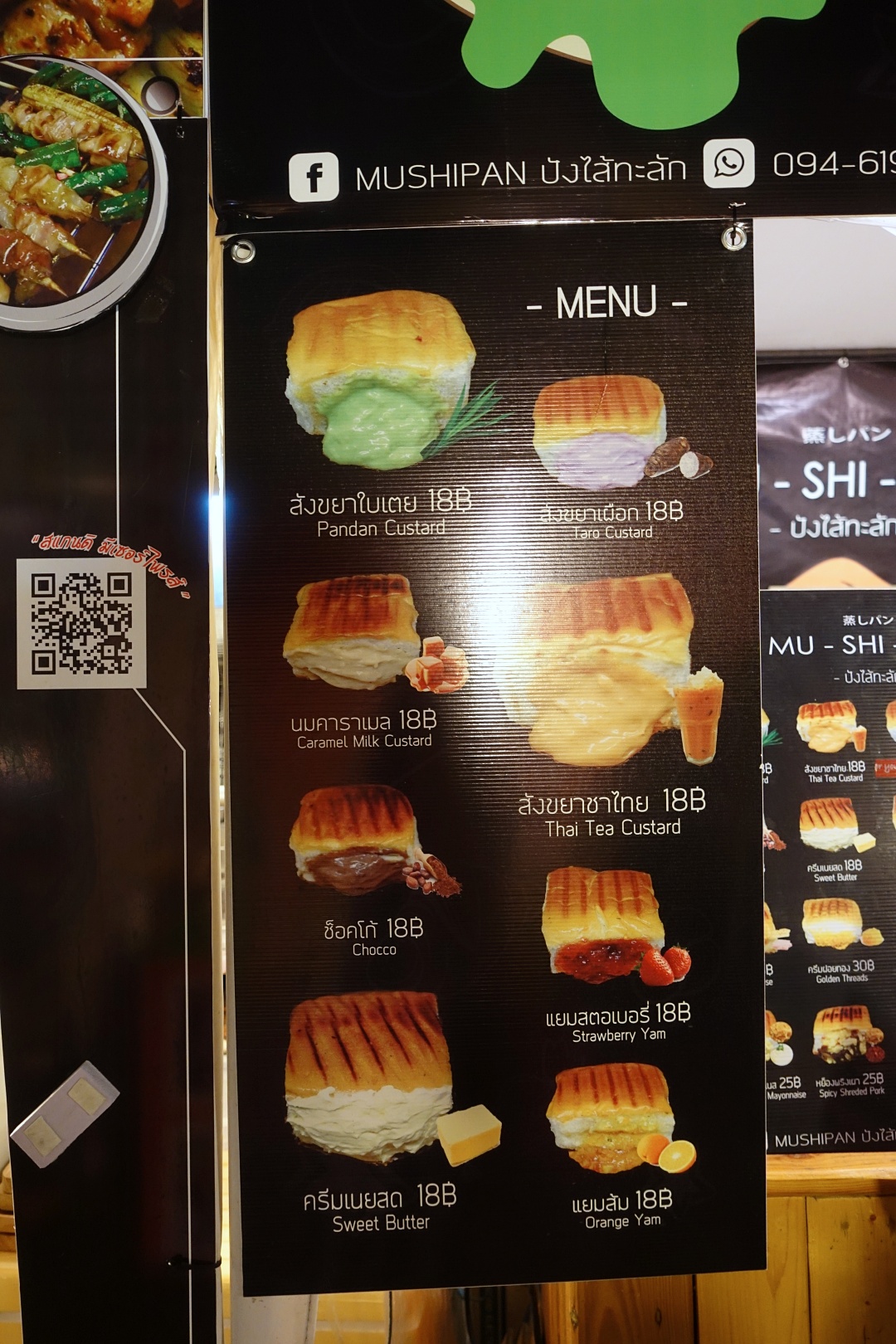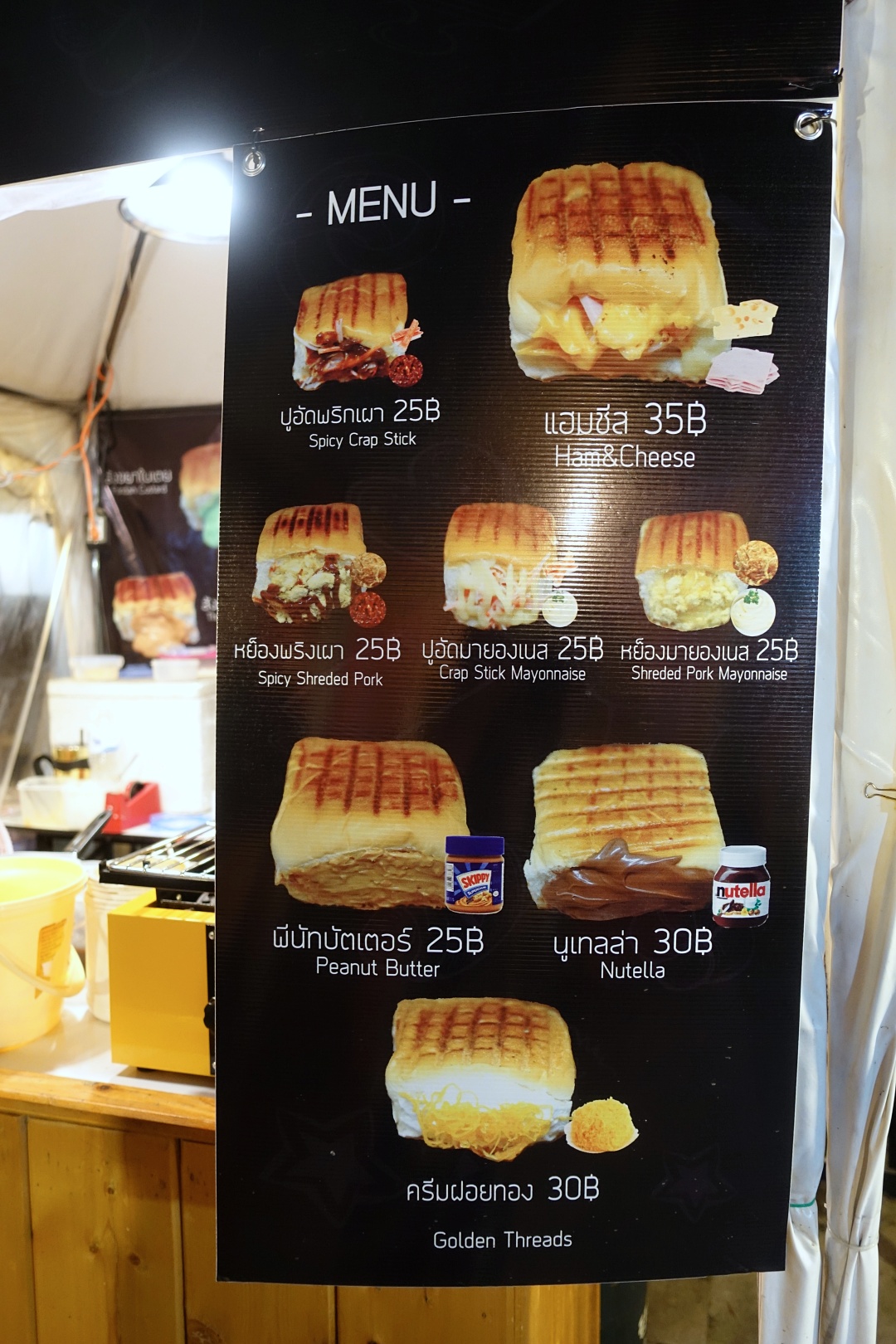 The toasted bread looks good!
While we didn't end up buying much at INDY Market, I still think it was worth checking out especially if you're bored of the usual/popular night markets like Artbox, Ratchada Rod Fai or Talad Neon Night Market. Hopefully by the time I return, they will have more interesting stuff.