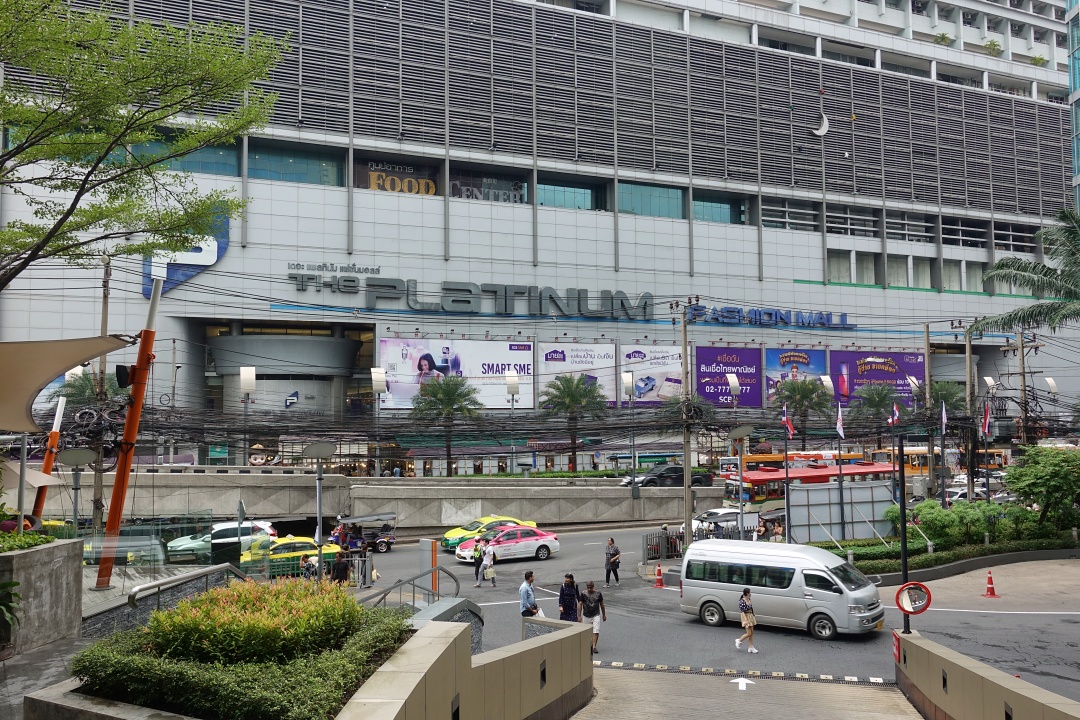 Started our day pretty late at around 15:00 or 16:00? First stop of the day was making a trip back to the tailor at Amari Watergate Hotel. If I'm not mistaken, I believe we managed to collect the Husband's suits that afternoon.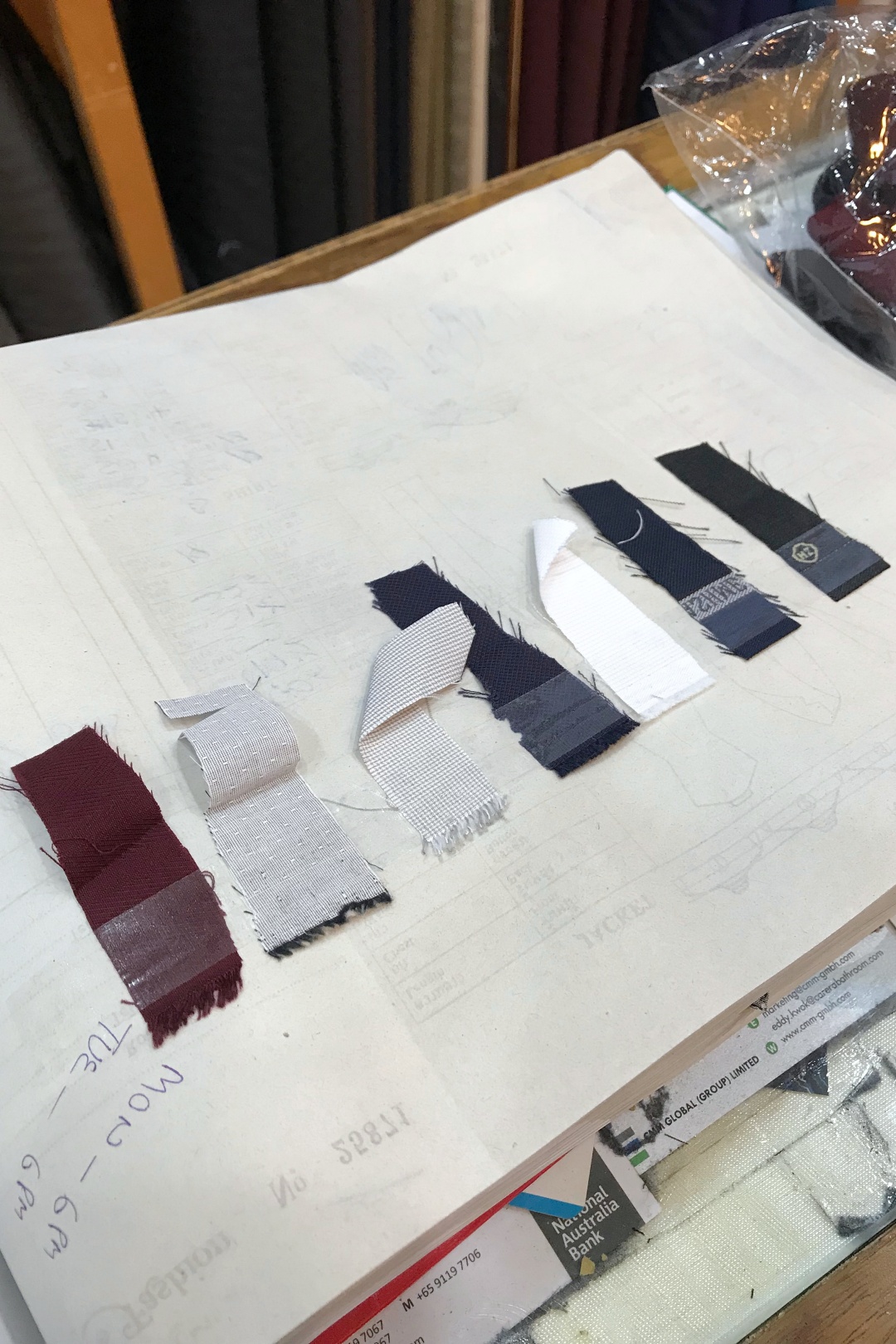 Glad I managed to snap a picture of all the fabric the Husband chose for his suits and shirts. For memory sake.
Time for lunch; we made our way over to Greyhound Cafe at Siam Center.
Greyhound Cafe
Address: Siam Center, 1st Floor.
Opening Hours: Daily, 11:00 – 22:00
* Note that Siam Center Branch is currently closed for renovations with the expected completion date at the end of September 2019.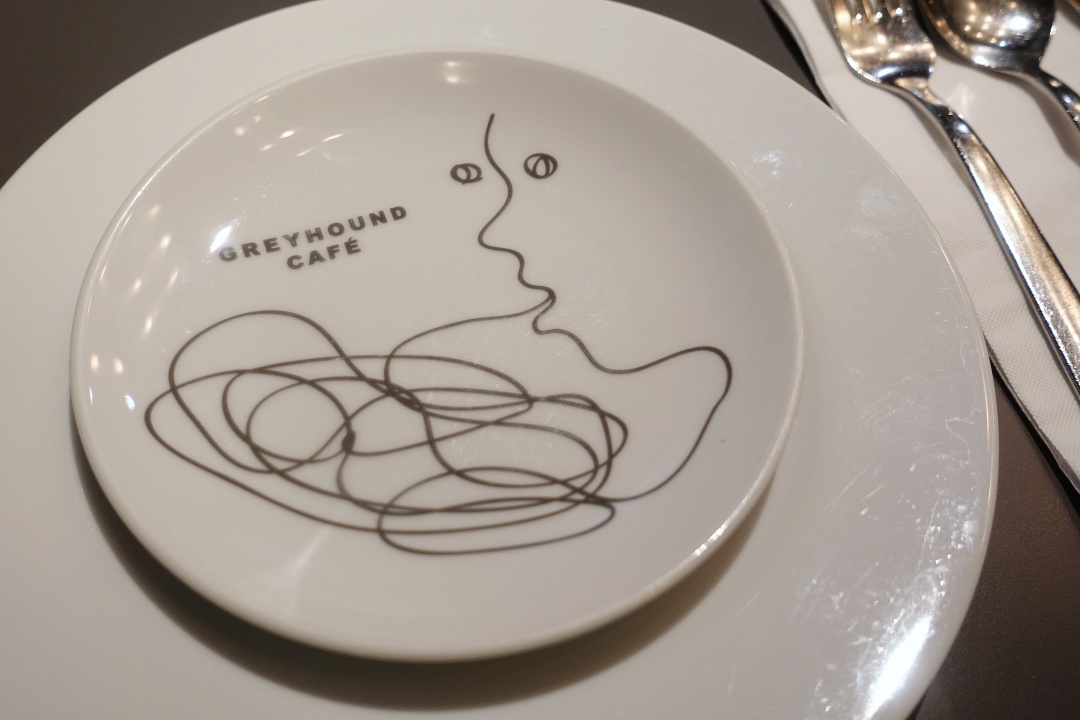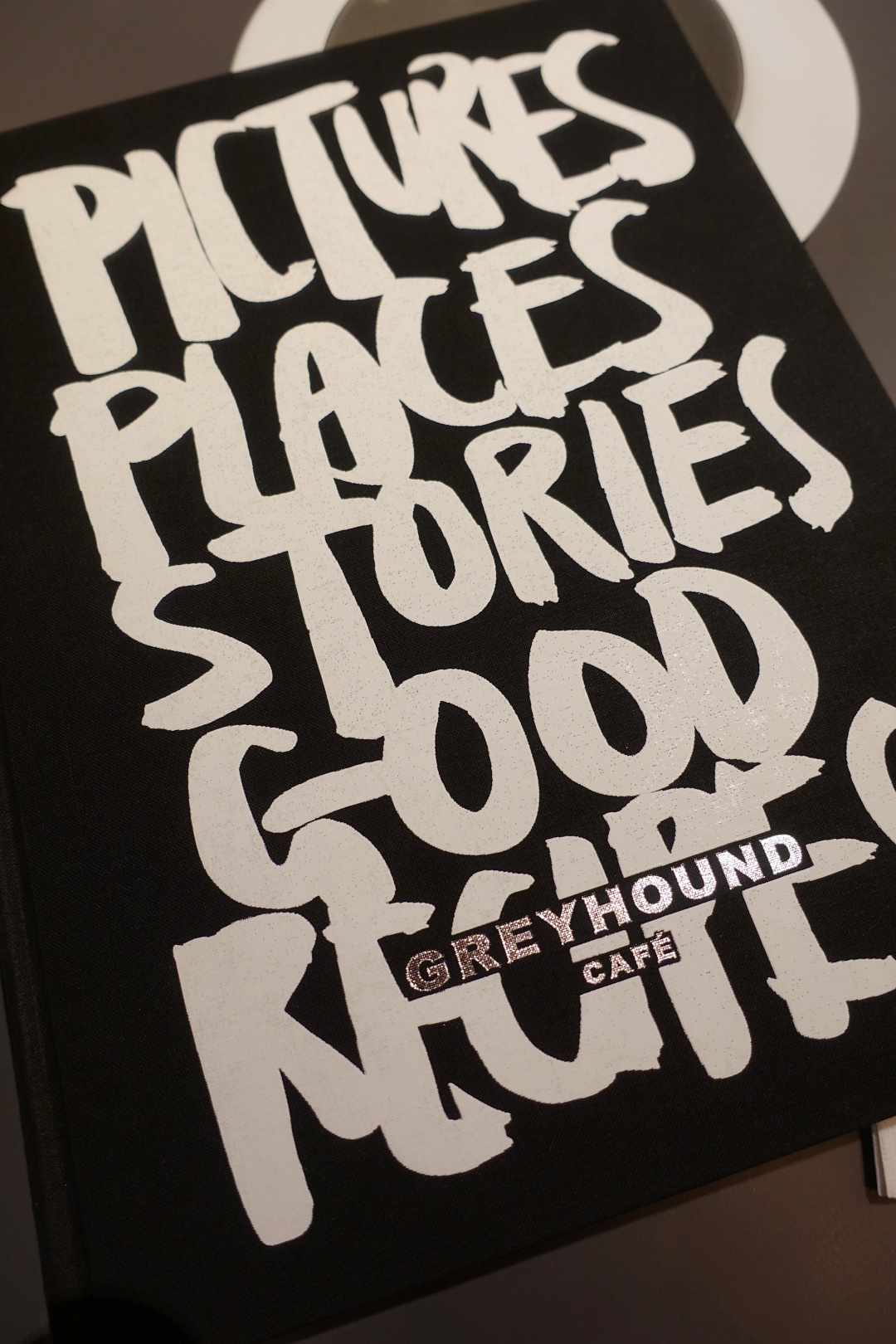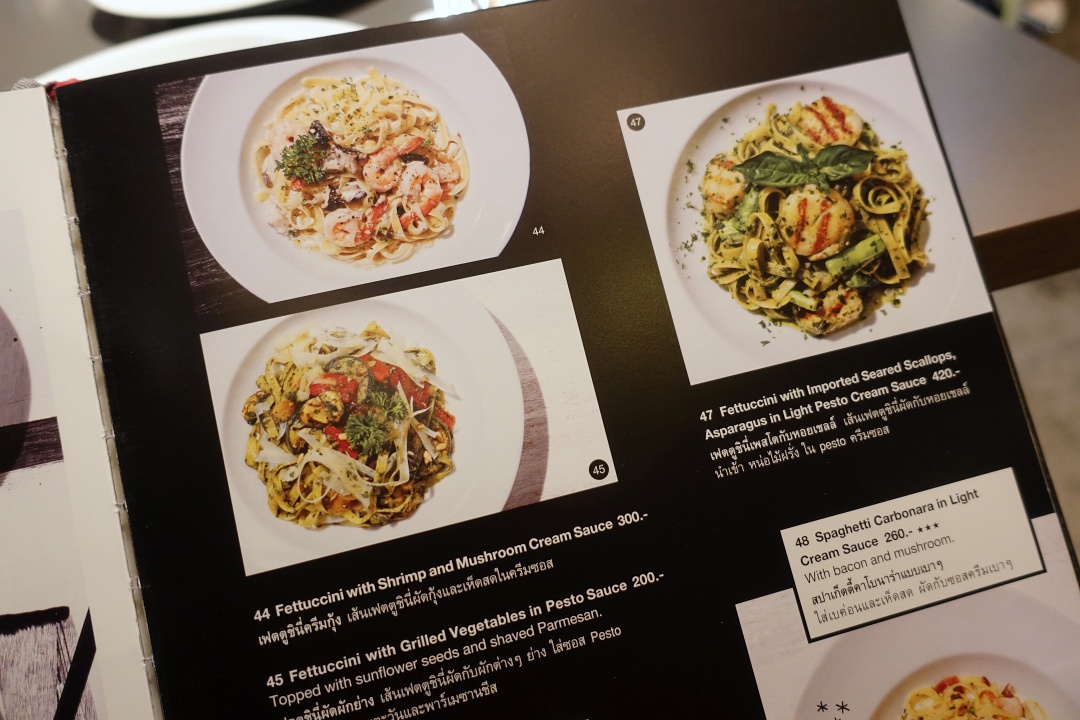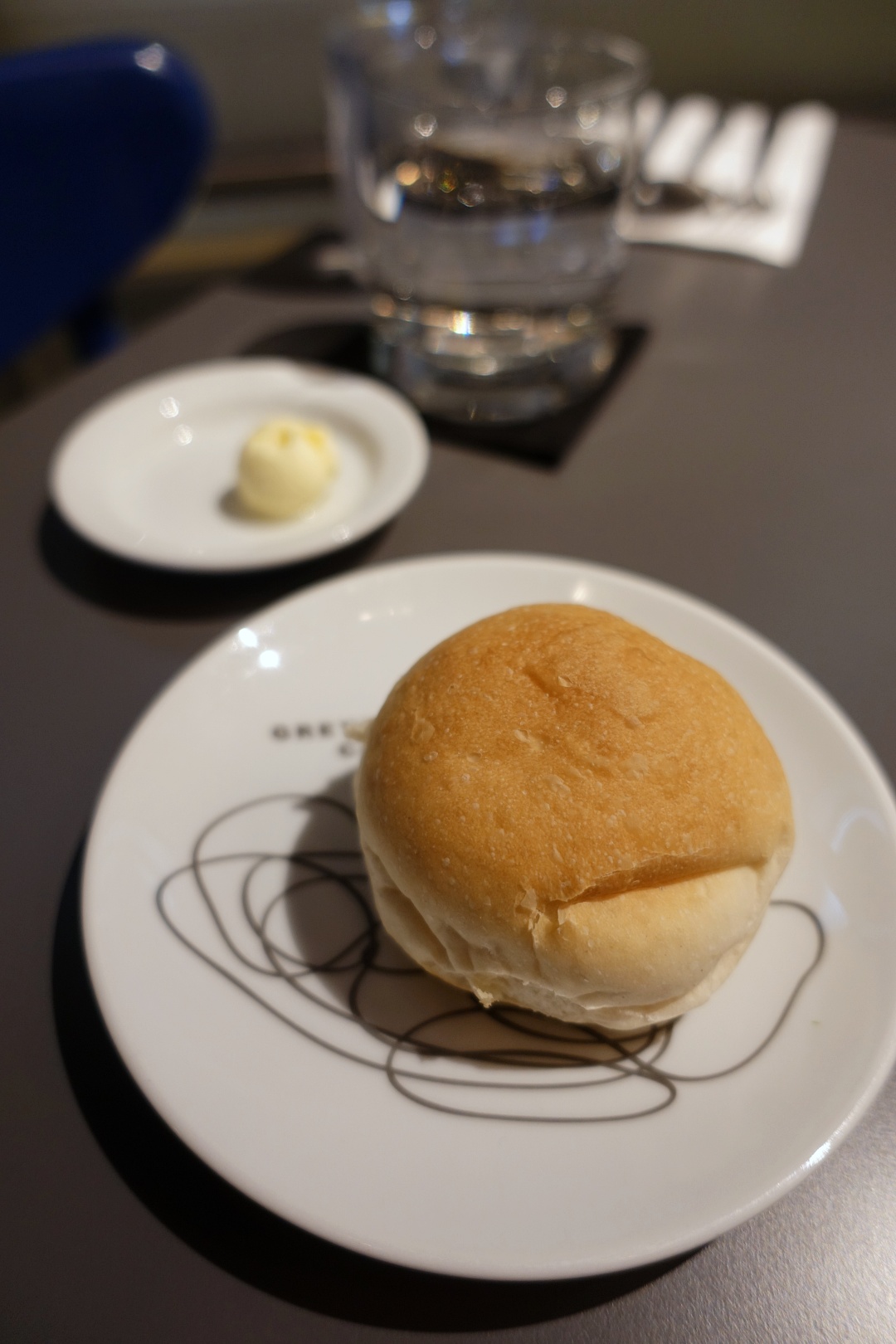 Love it when restaurant provides warm bread/bun!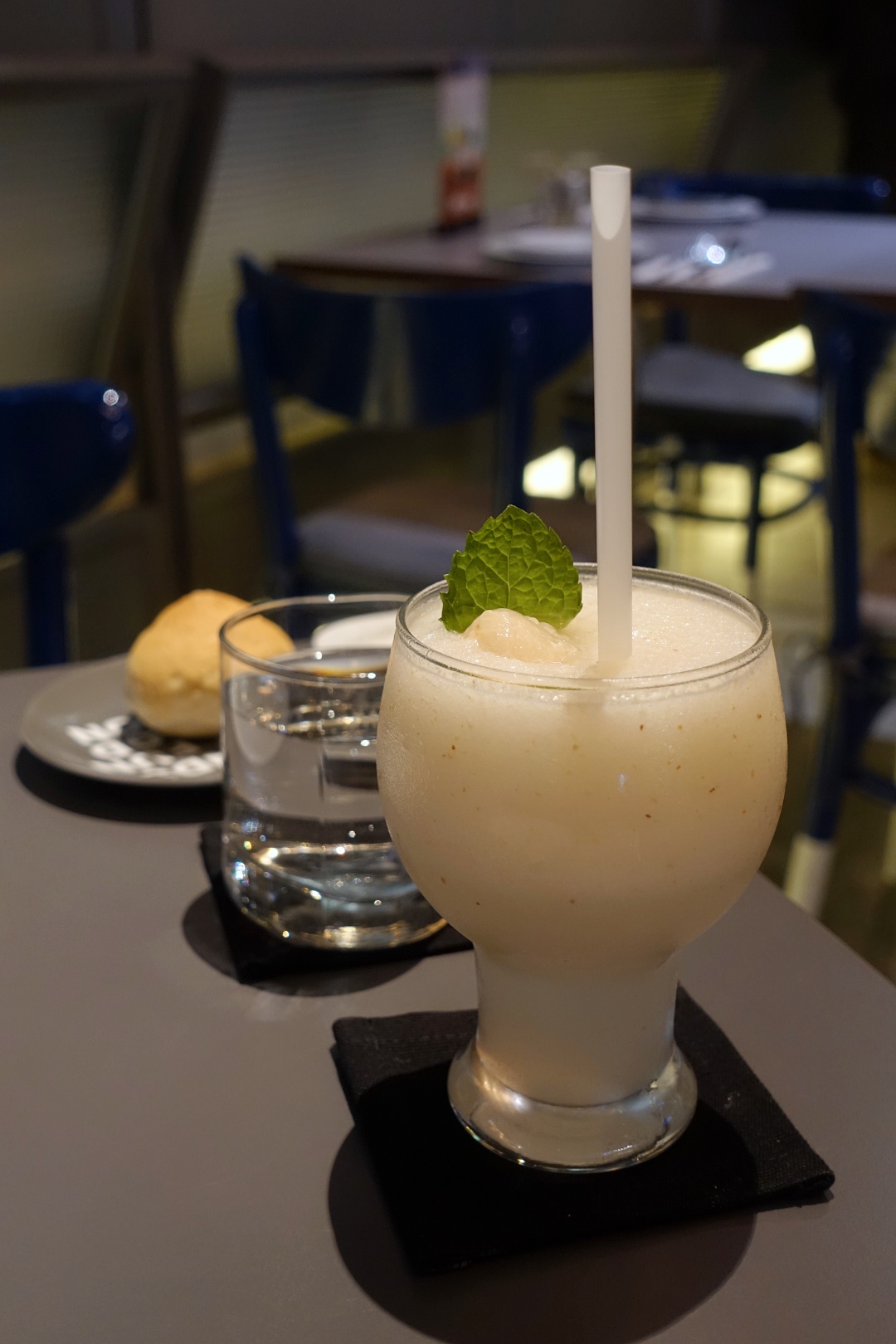 Lychee Shake (THB 90) for me,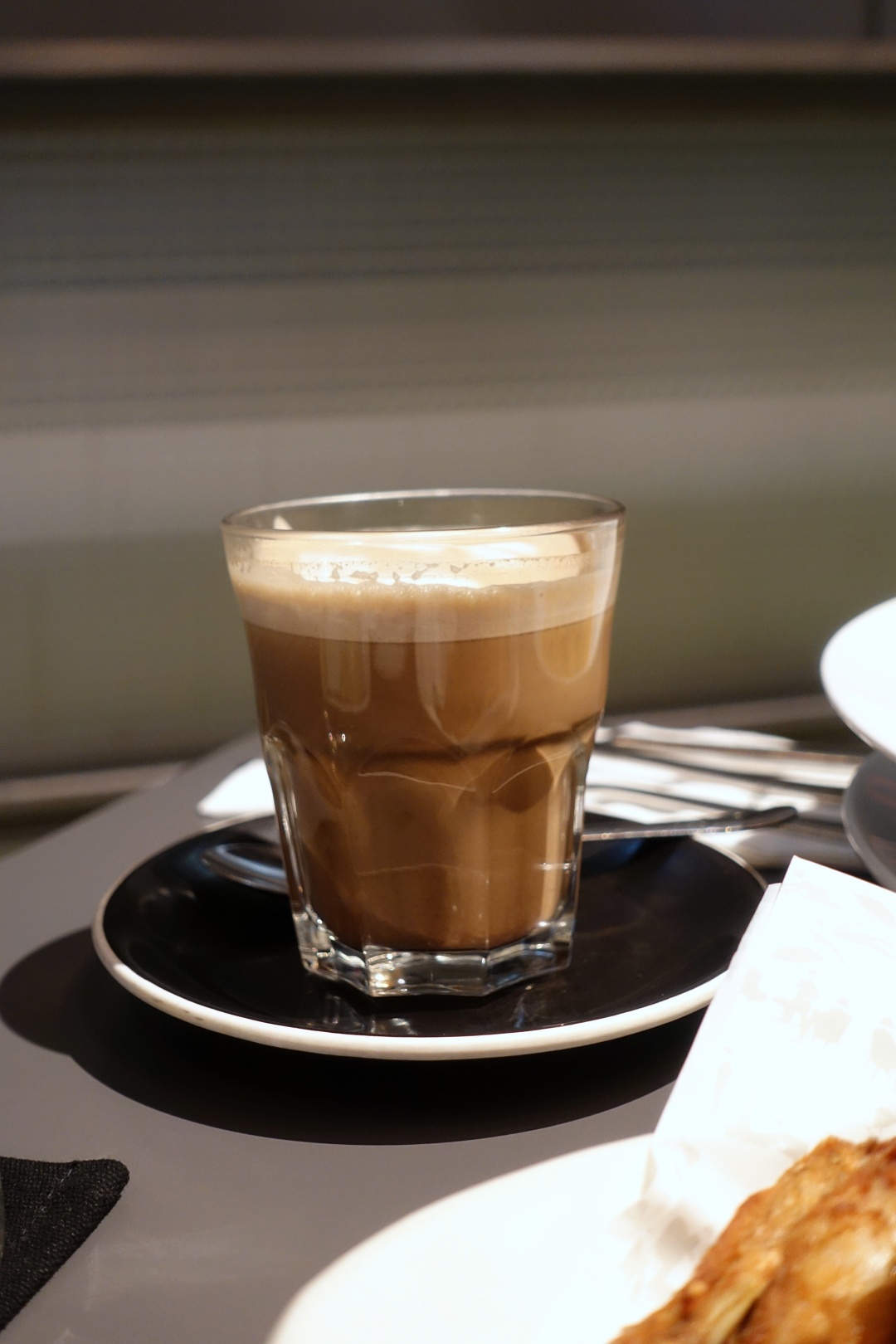 and Mochachino (THB 130) for the Husband. Mineral water is chargeable at THB 30.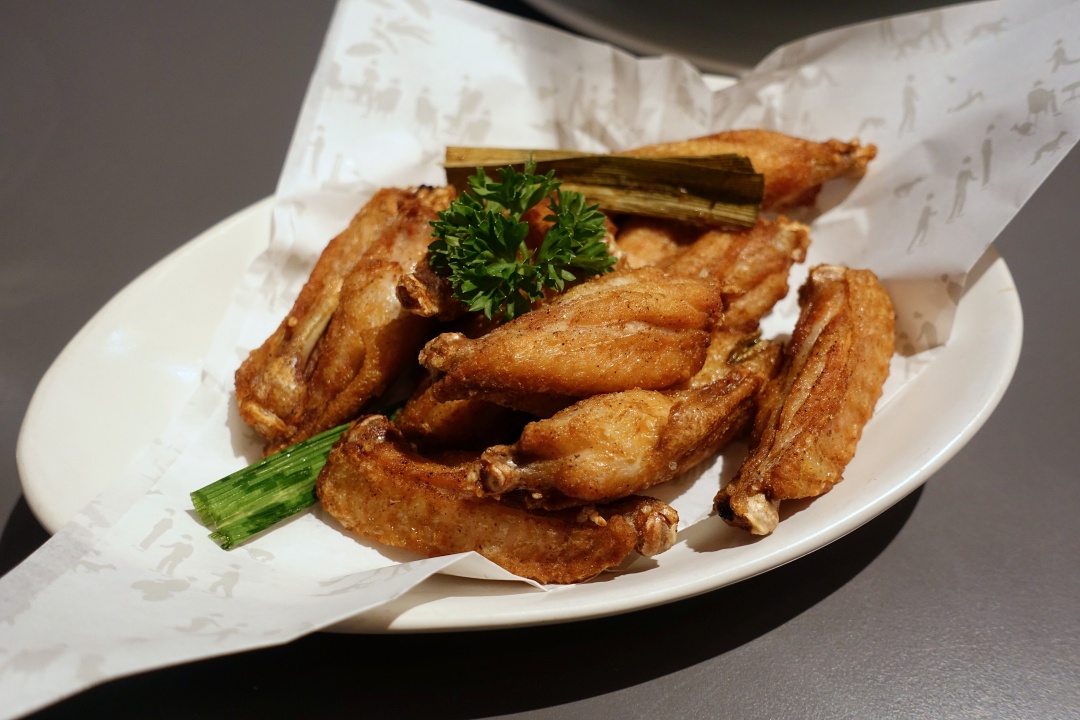 Our must-order every time we came to Greyhound Cafe – their Famous Fried Chicken Wings (THB 150).
To be honest, I didn't like it that much, but the Husband seems to enjoy it; hence, we always made it a point to order it whenever we were there. I am happy with my THB 20 / THB 30 chicken wings from the roadside/night markets.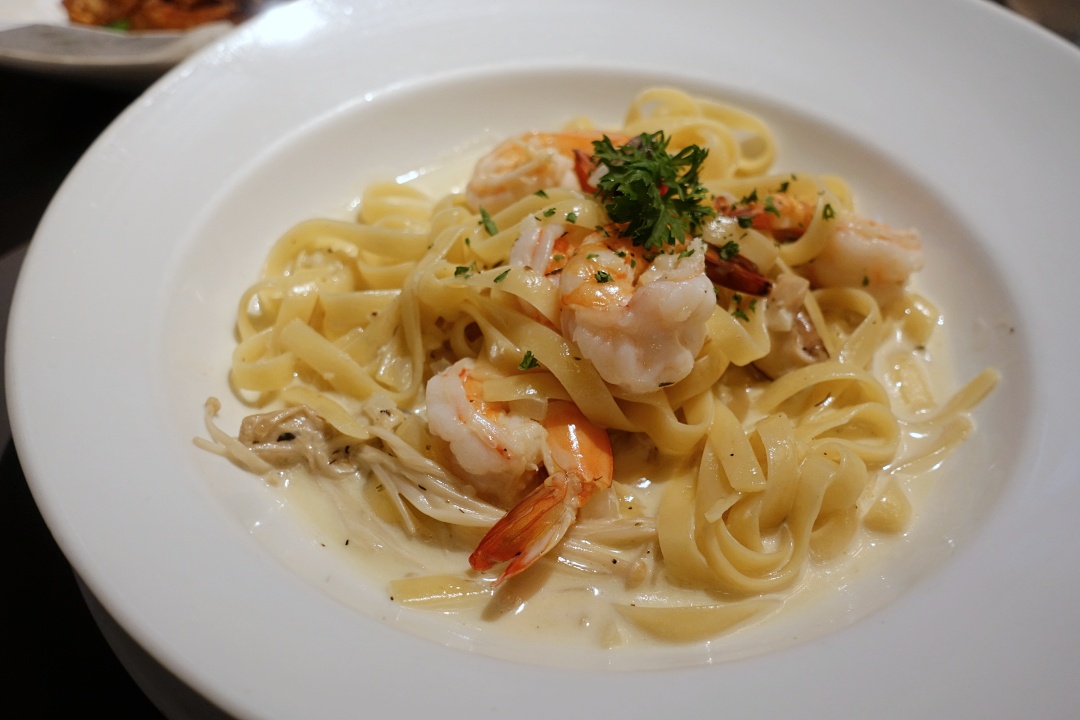 For mains, we both that pasta. The Husband went with the Fettuccini with Shrimp and Mushroom Cream Sauce (THB 300).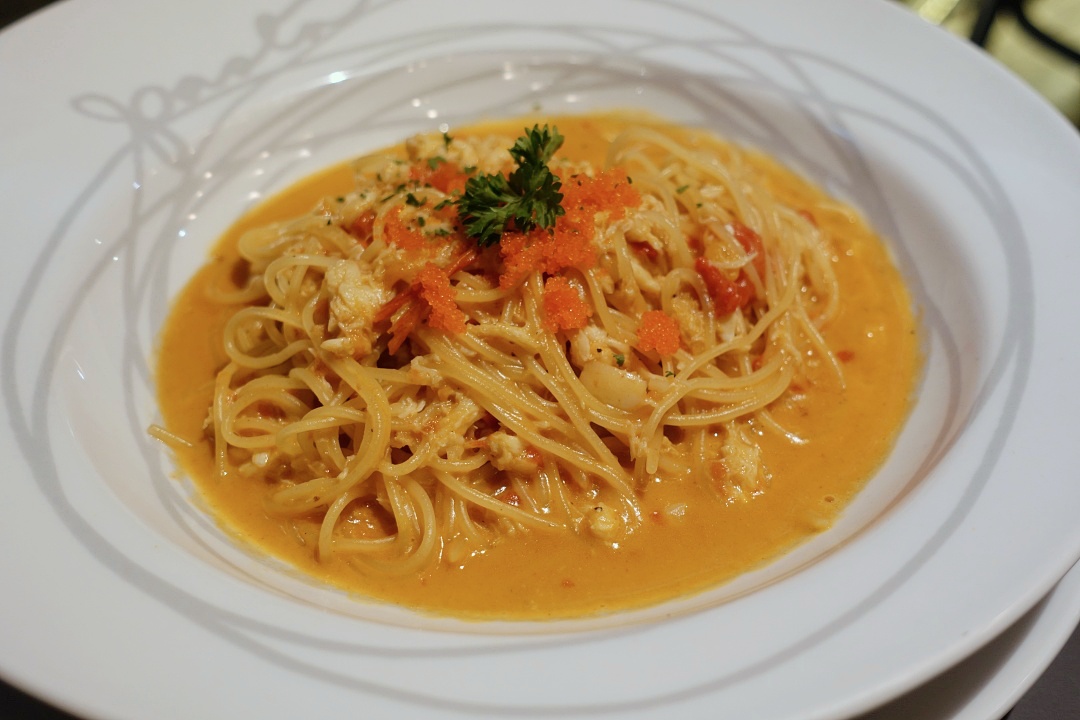 While I had the Spaghetti with Crab Meat (THB 290). It tasted quite good for the first few mouthfuls, but I got a little sick of the creamy sauce towards the end of my meal.
Our total bill came up to THB 1,165, which was close to SGD 53. Despite not being the most affordable meal we had in Bangkok, I thought it was reasonable. Probably cost more to dine in Singapore's Greyhound Cafe.
---
After lunch, we continued to walk around Siam area.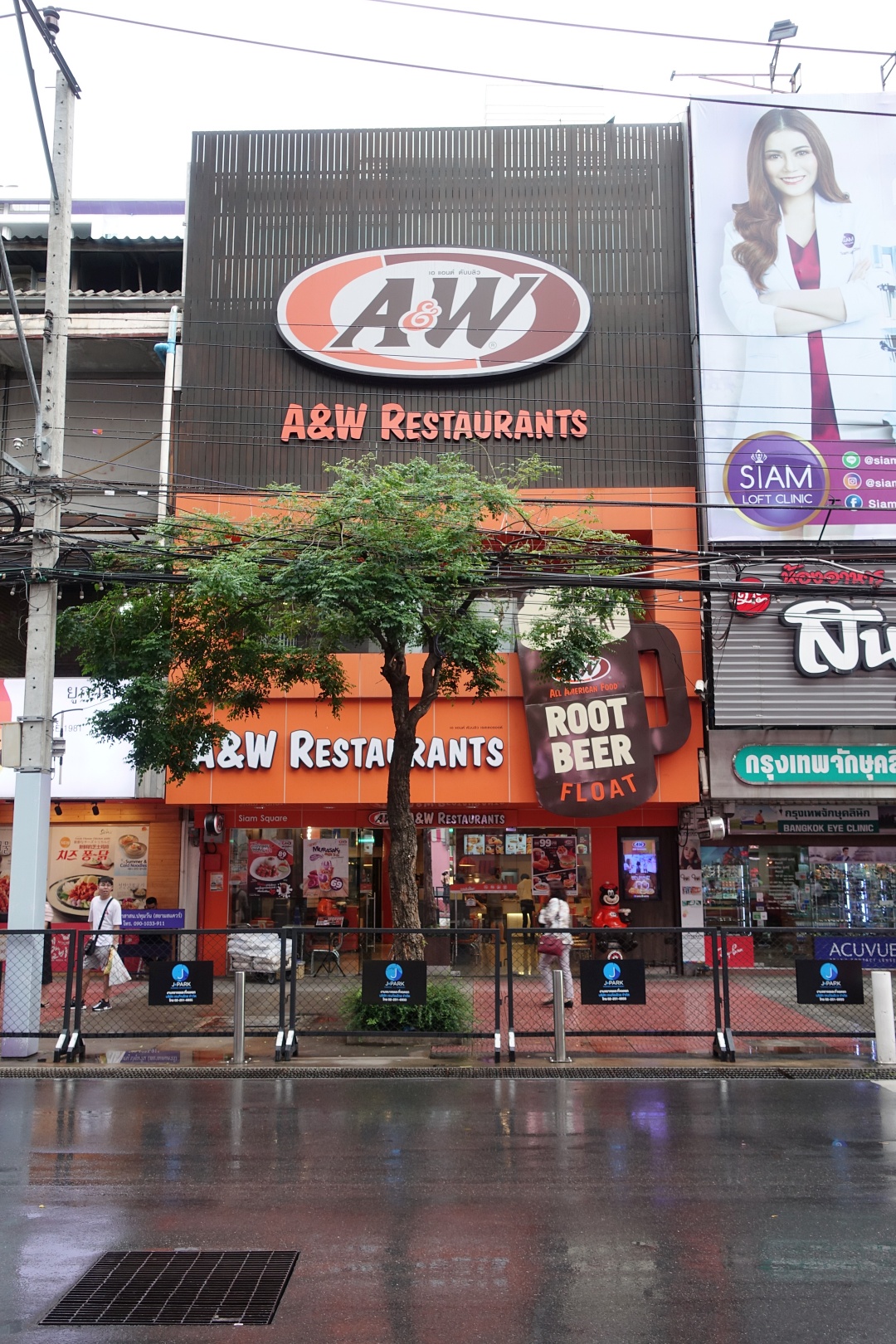 Came across A&W (across the road from Siam Square One). Very tempted to have the fried chicken, but we really couldn't stomach another heavy meal at that time.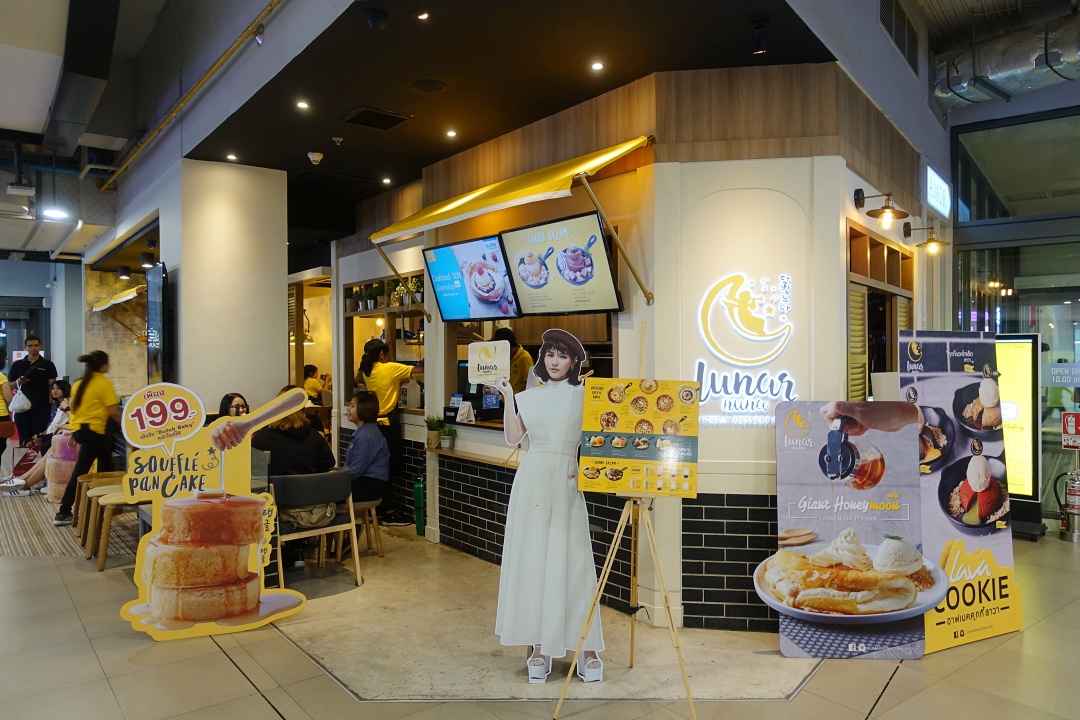 We went over to Siam Square One, and I immediately got attracted to the desserts cafes. With signages showing pancake drizzled with honey and cookie paired with ice cream, it was enough to make my mouth water.
It was tough picking a place for dessert, but I eventually went with Pancake House.
Pancake House
Address: Siam Square One, 1st Floor.
Website: https://pancakecafedesserthouse.com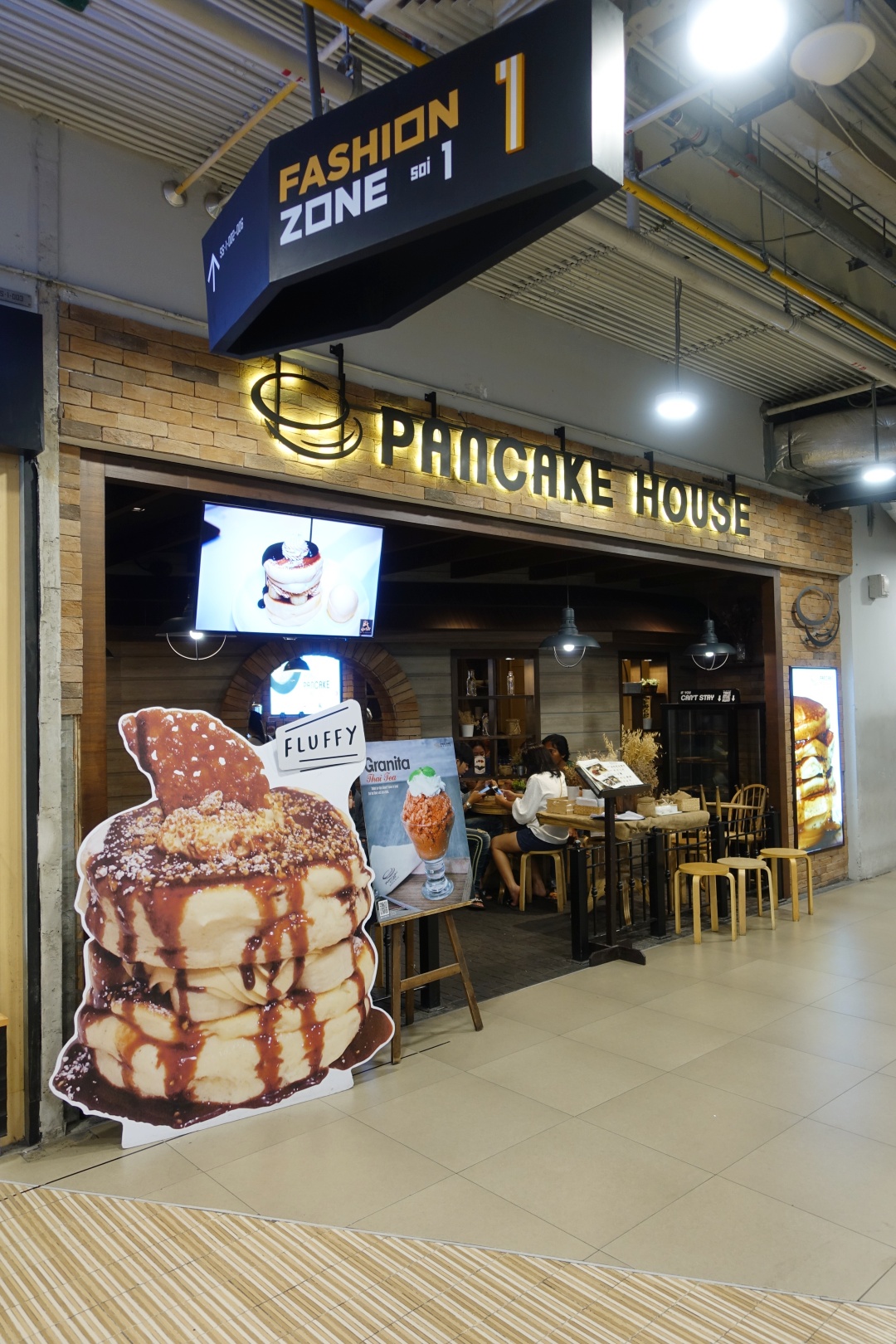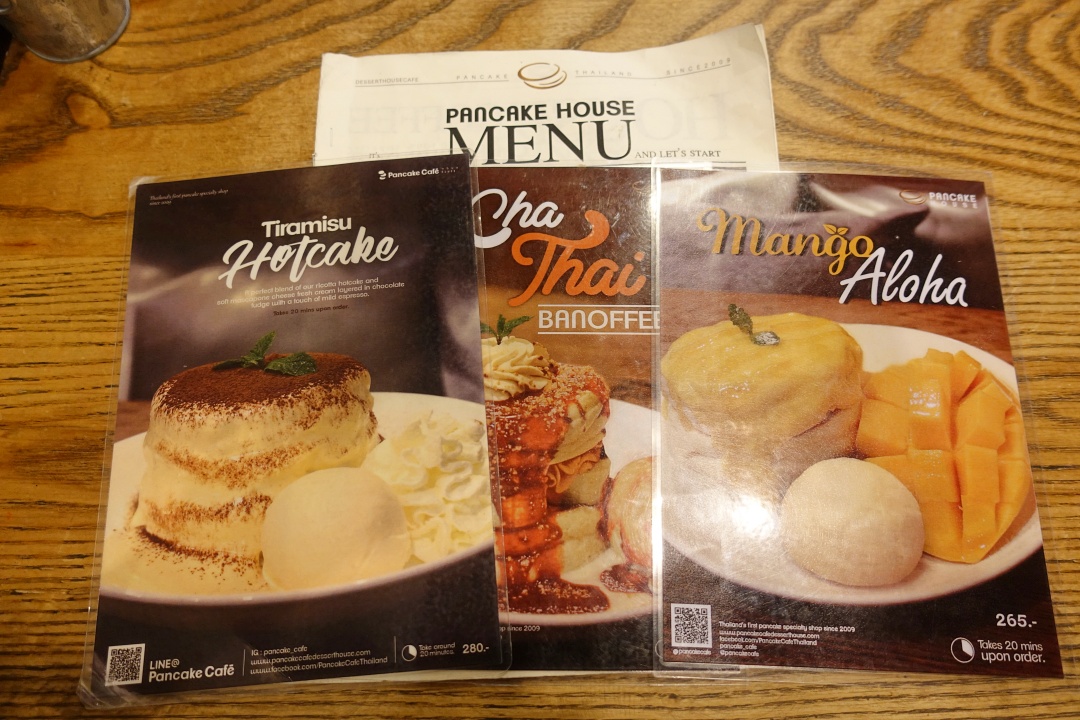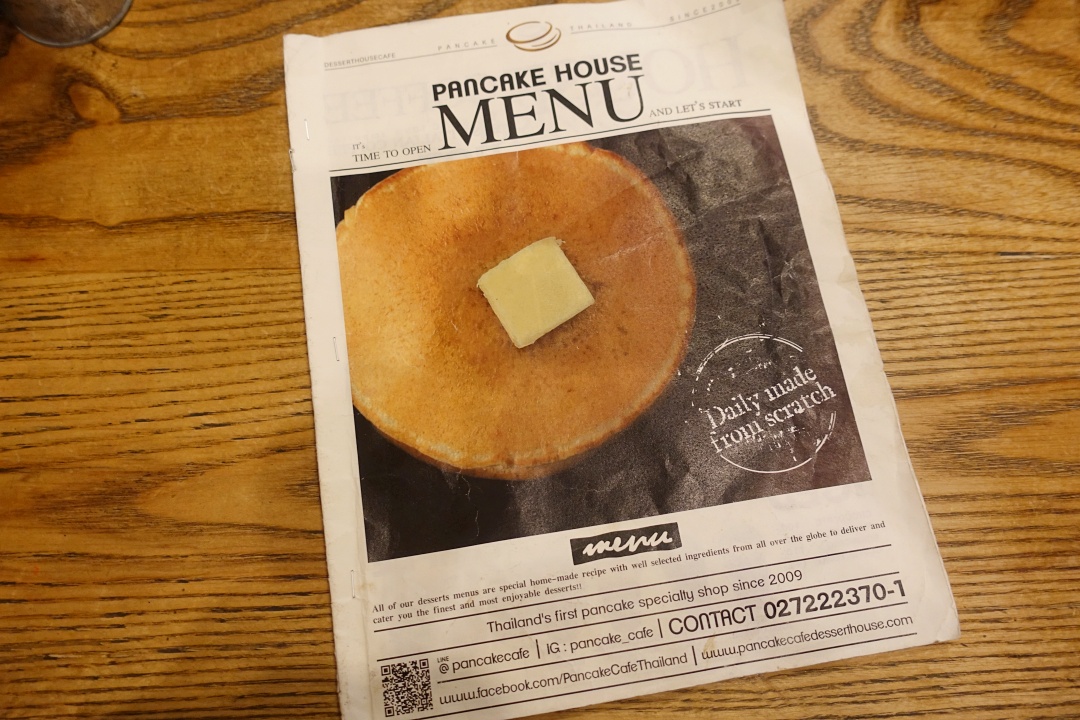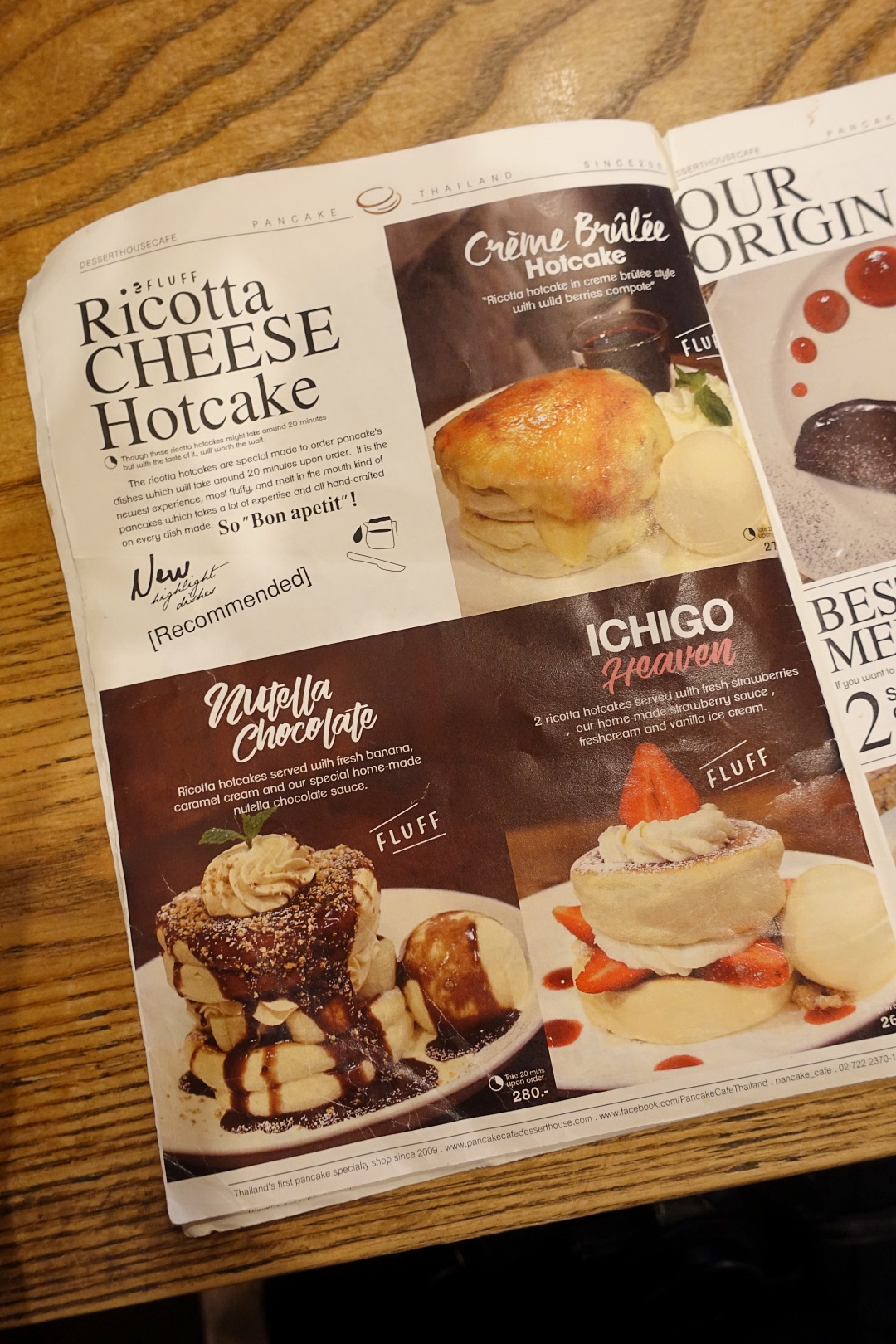 Fluffy Ricotta Cheese Hotcake! Takes around 20 minutes upon order.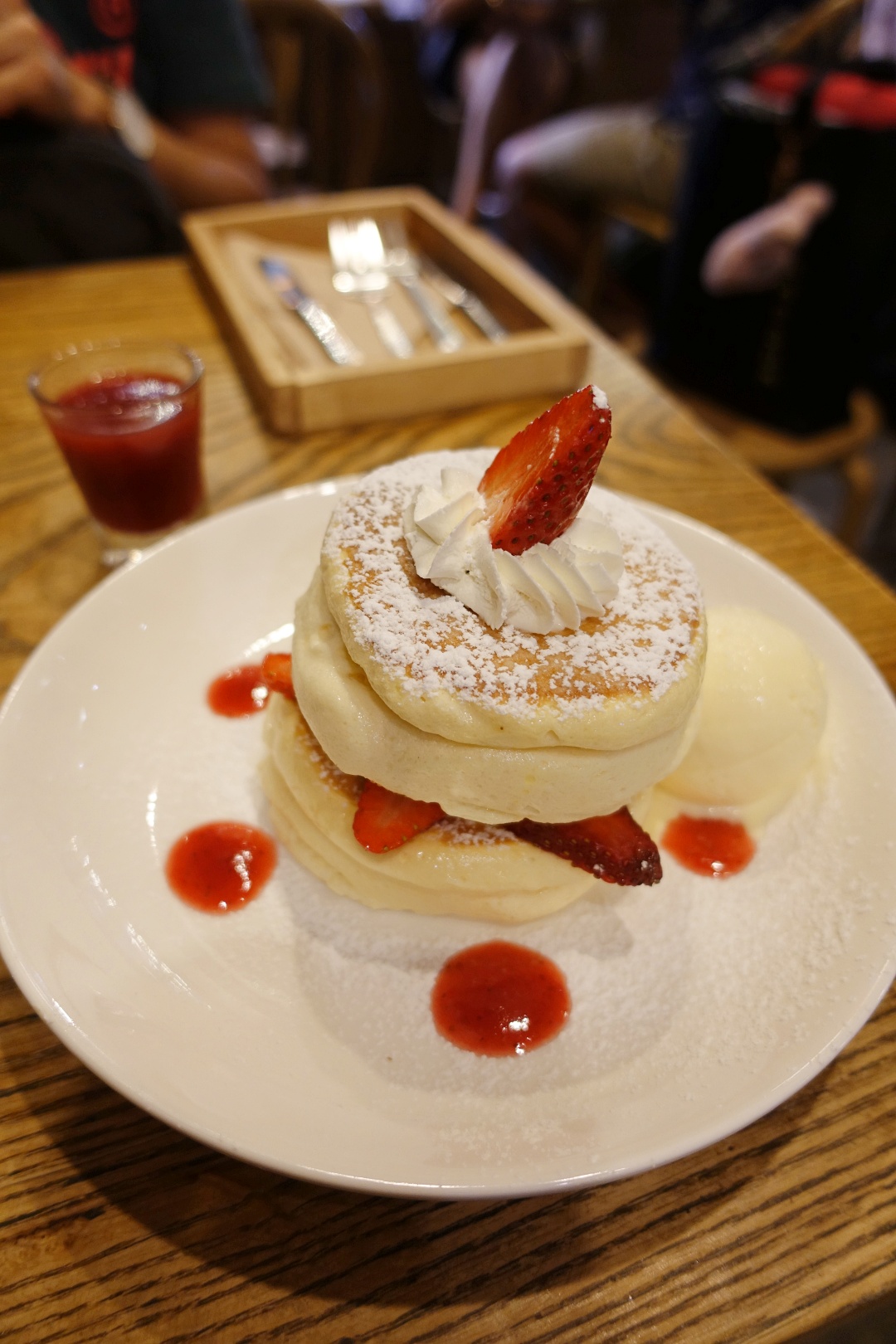 I eventually picked the Ichigo Heaven (THB 265).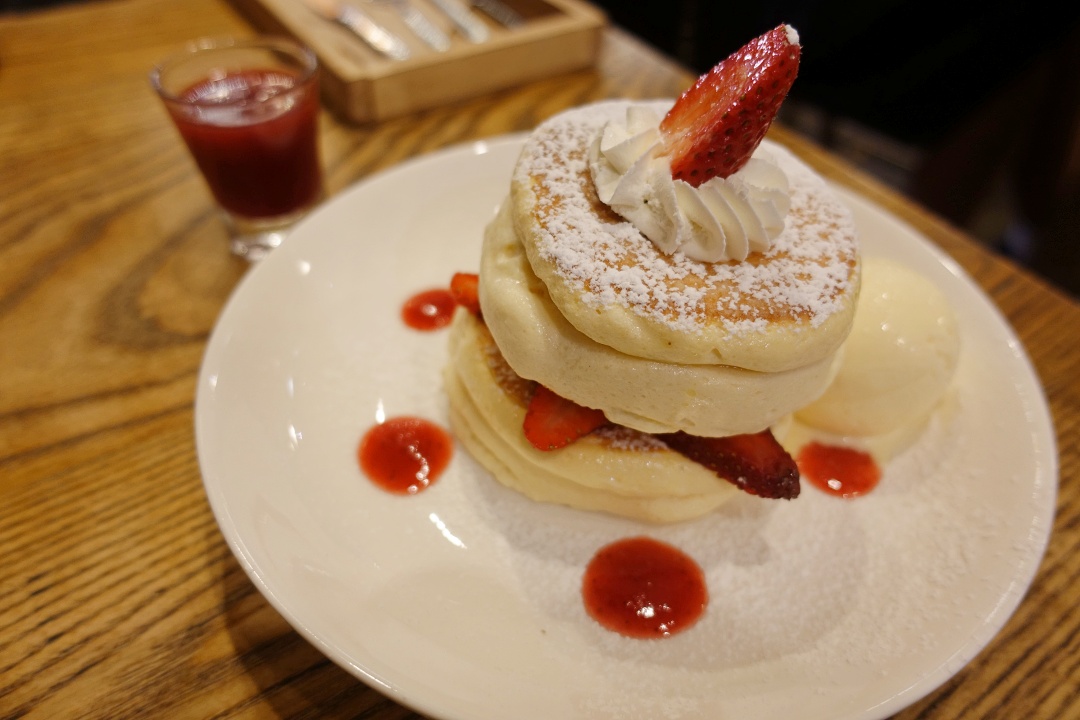 Two ricotta hotcakes served with fresh strawberries, homemade strawberry sauce, fresh cream and vanilla ice cream.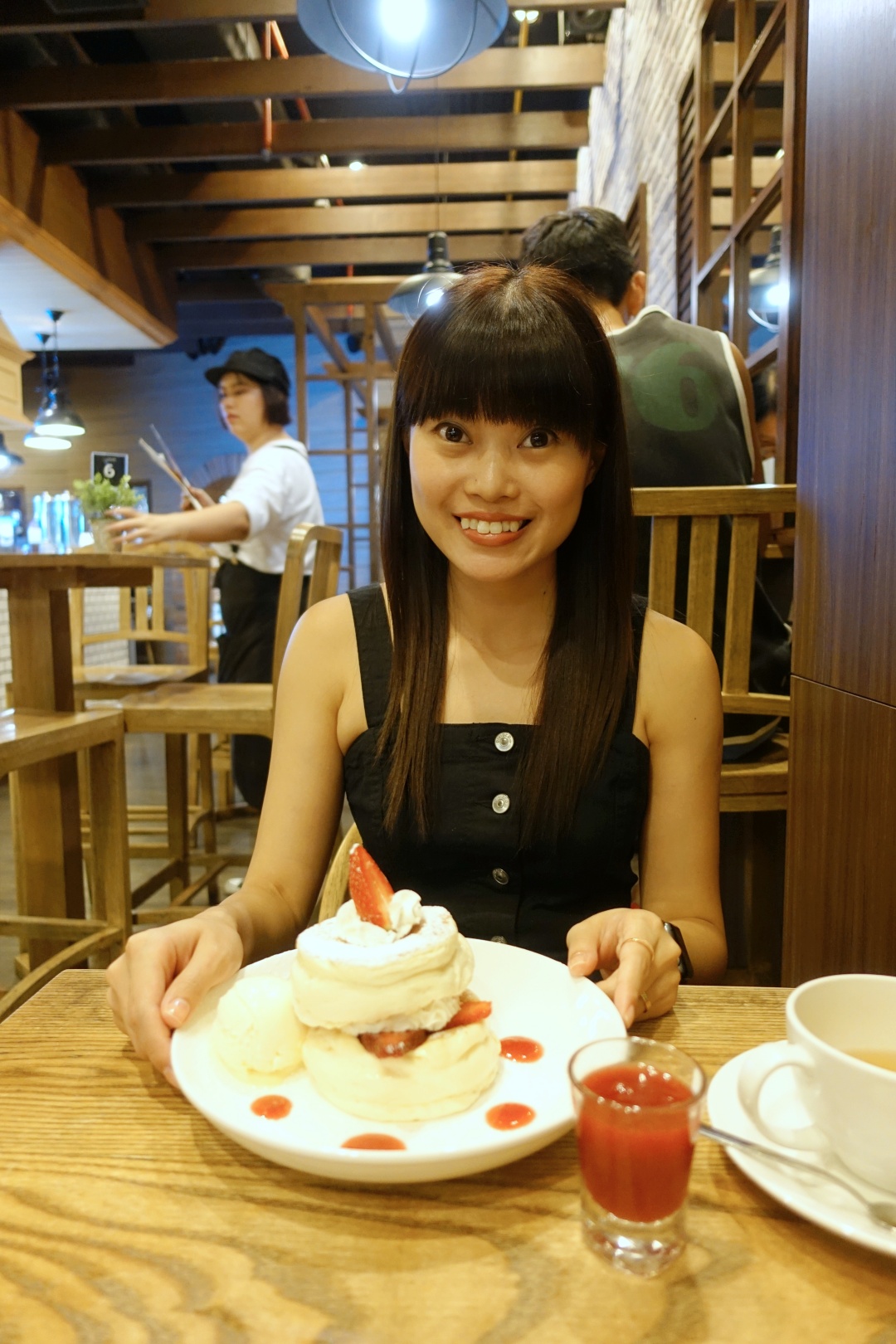 I love it a lot! The hotcakes was soft and fluffy, and paired well with the slightly sour strawberry, fresh cream and ice cream!
Aside from this, they also have a Nutella Chocolate hotcake, served with fresh banana, caramel cream and special homemade Nutella chocolate sauce. I thought it sounded a tad too sweet, so I went with the strawberry one instead. No regret! Would totally go back for it again!
After having that satisfying dessert, we continued to walk around Siam, in hope to burn away some calories. I'm not a fan of the LINE characters, but I always went in to the store when I'm there.
Line Village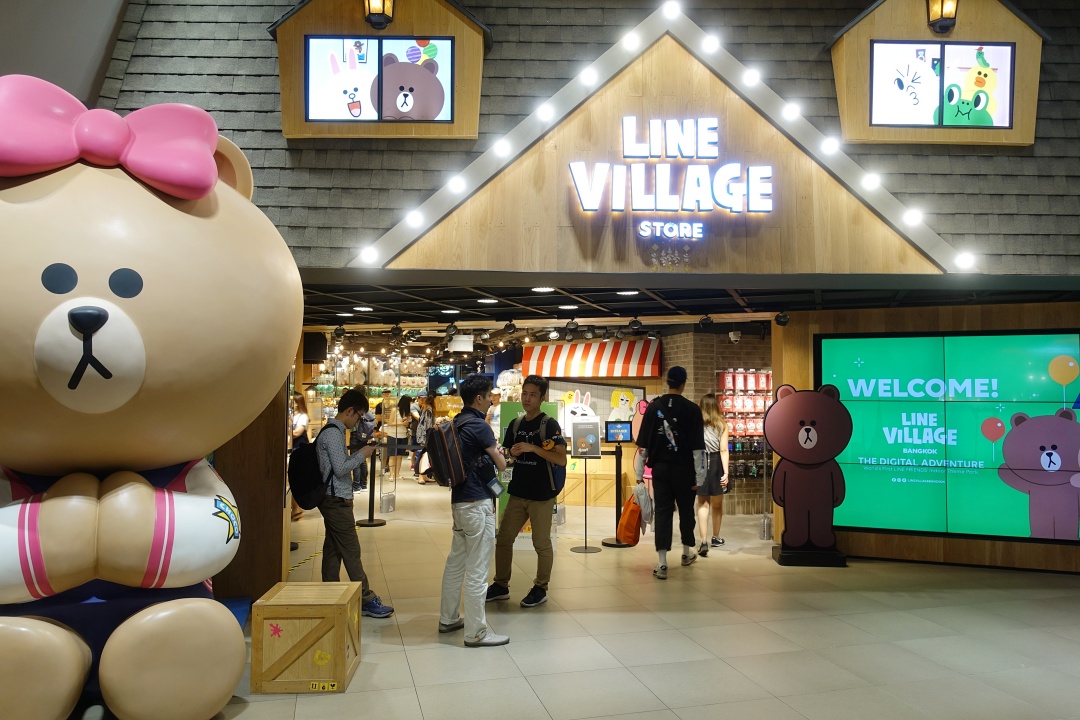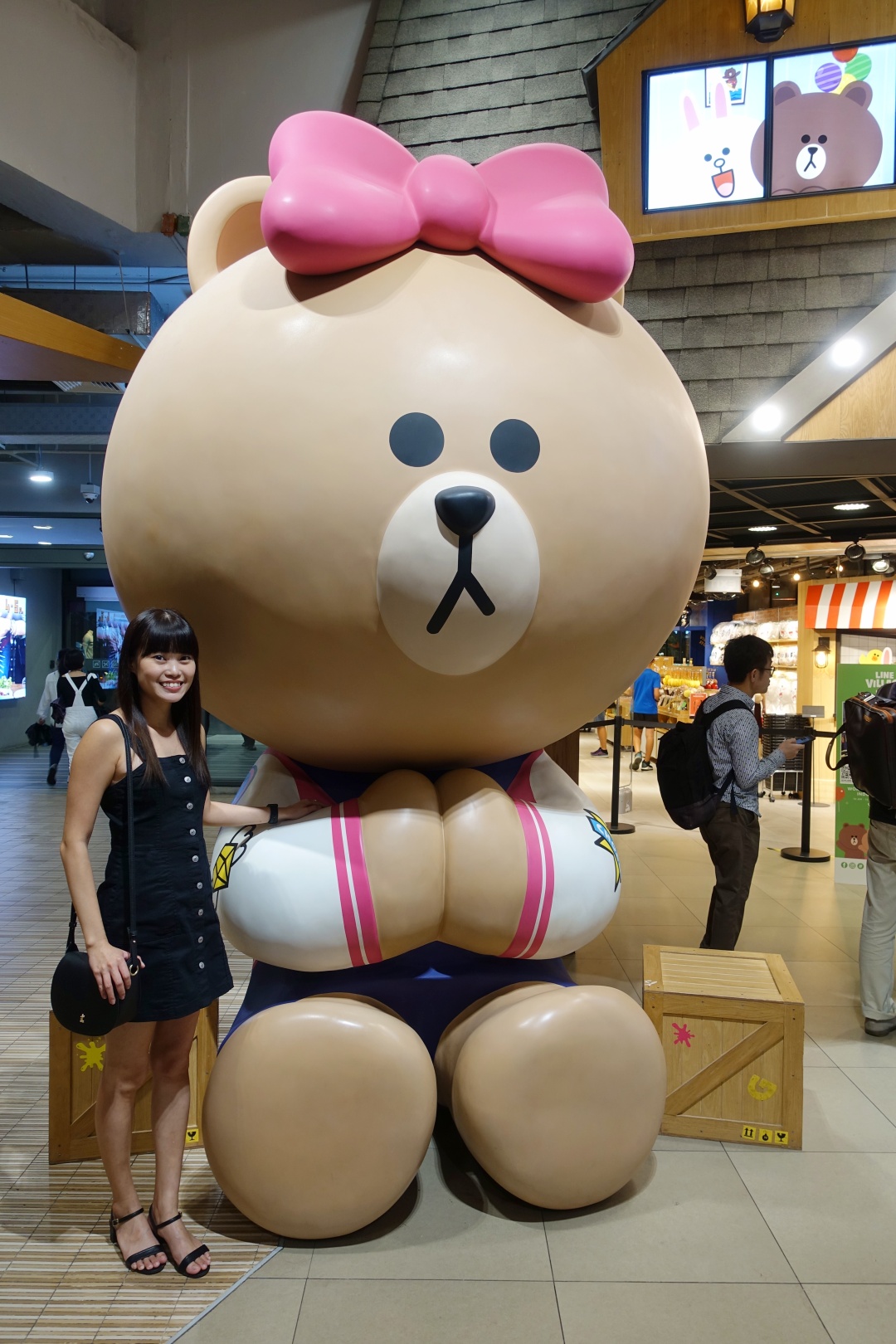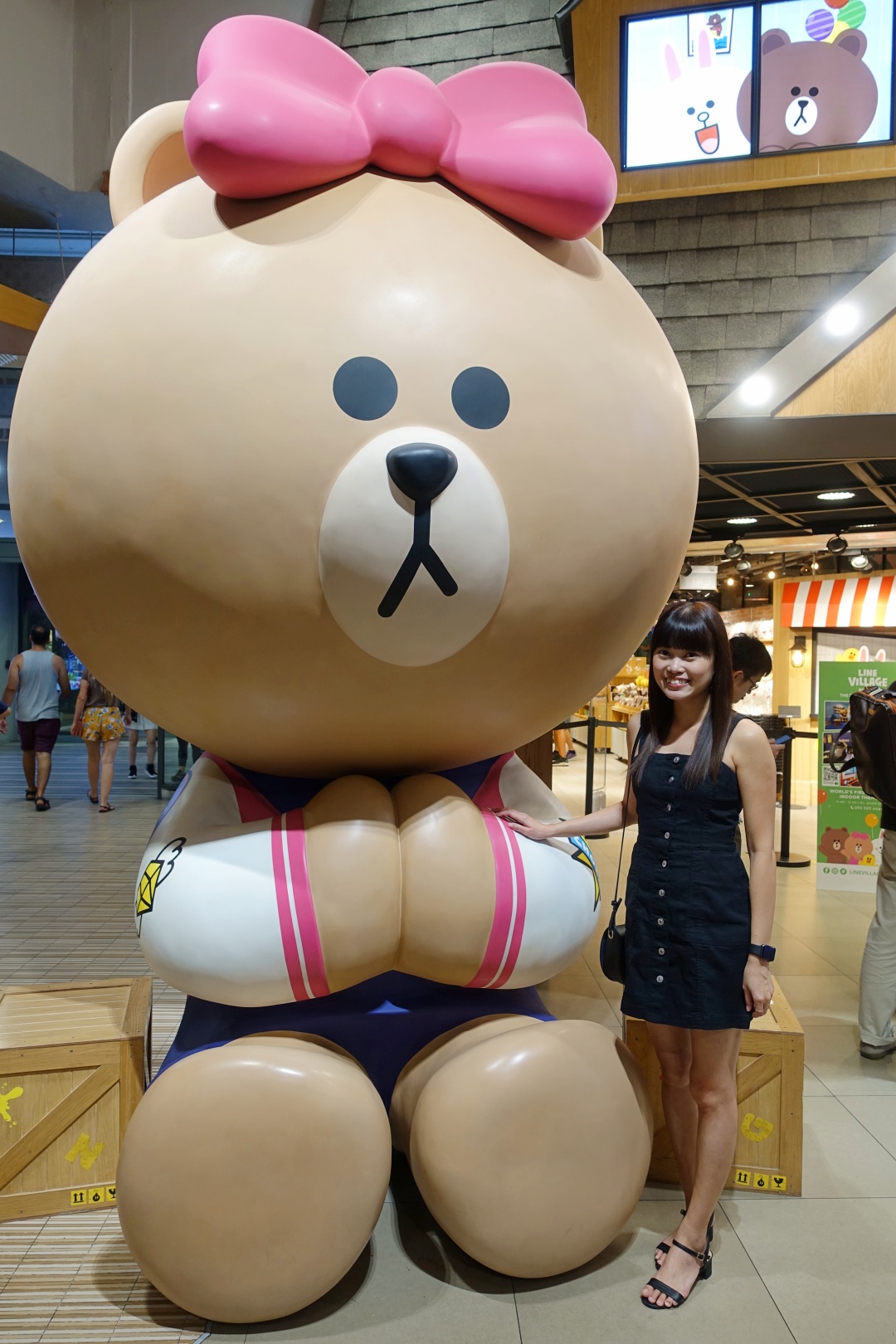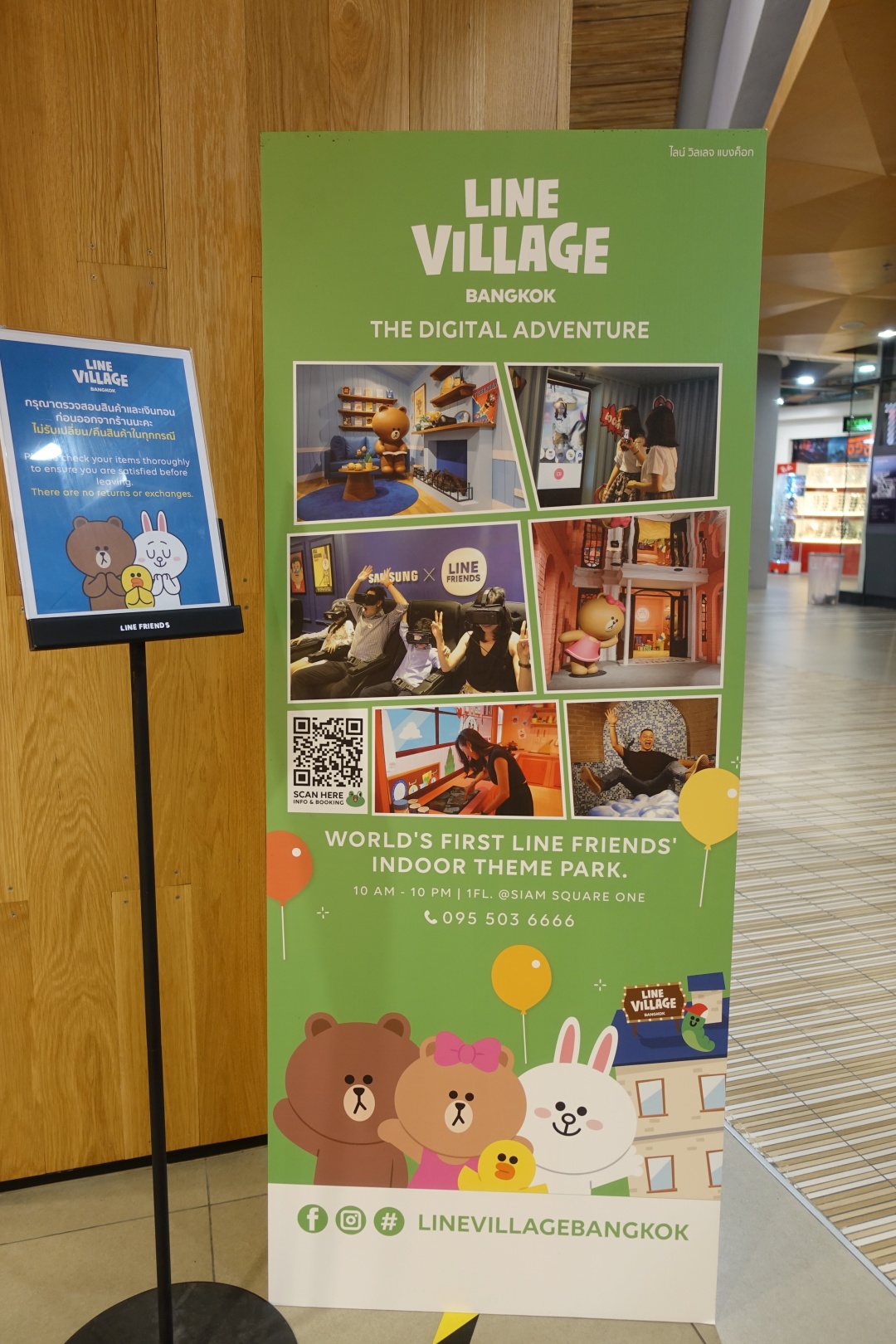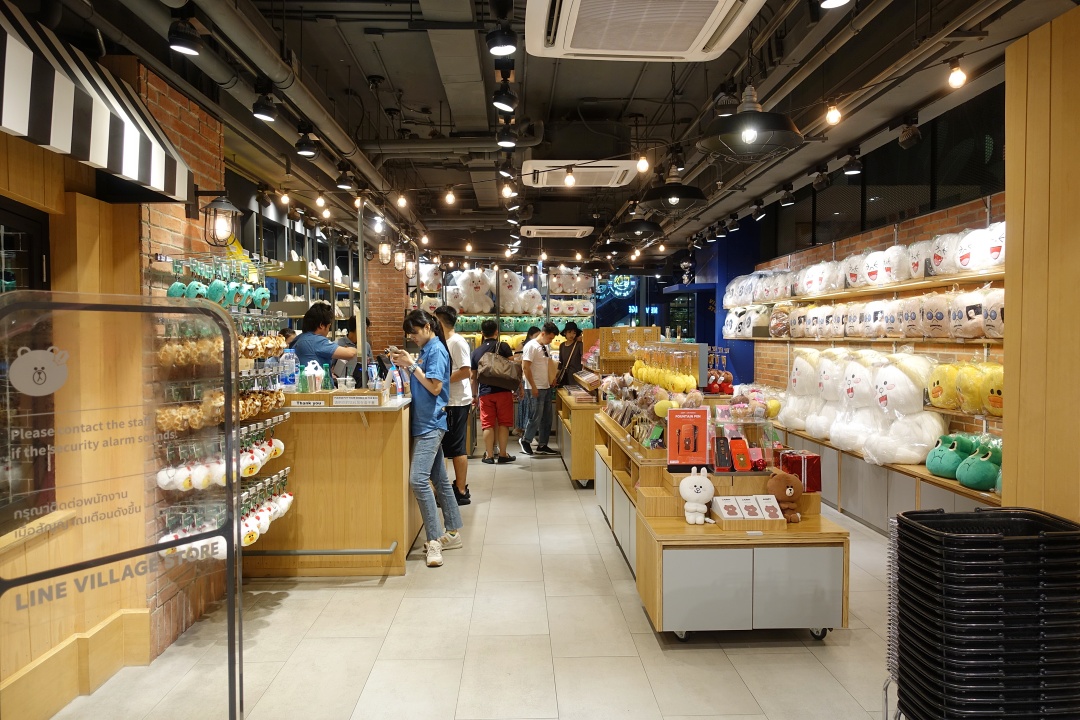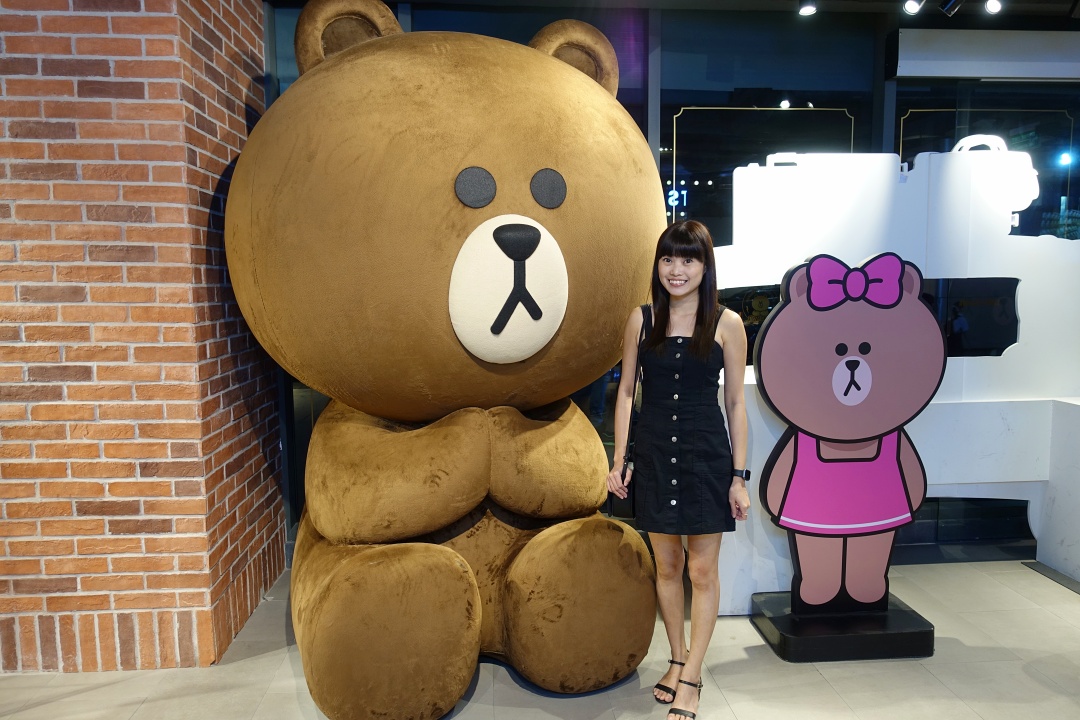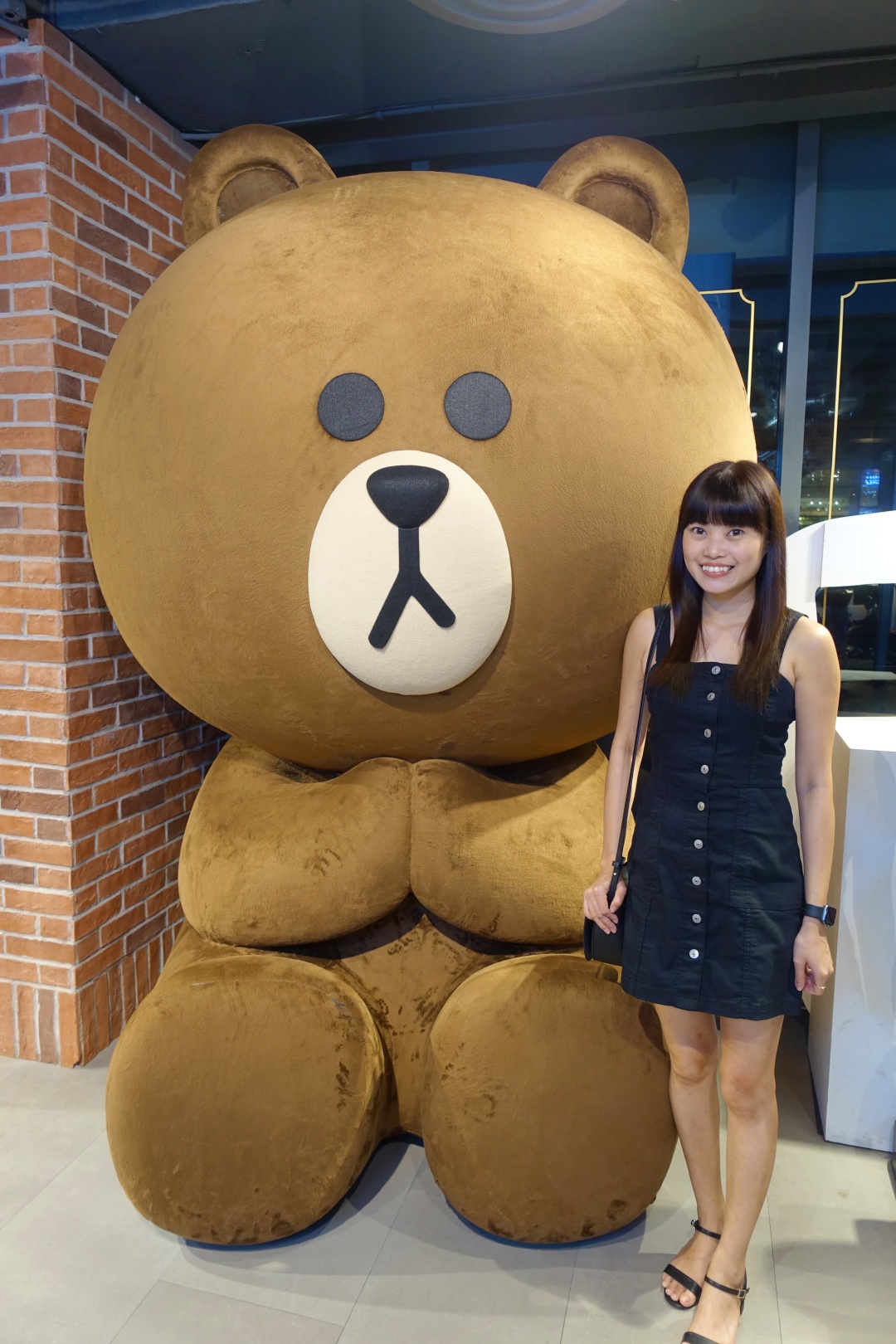 It started raining shortly after; as such, we decided to cross over to the malls.
Pablo Cheese Tart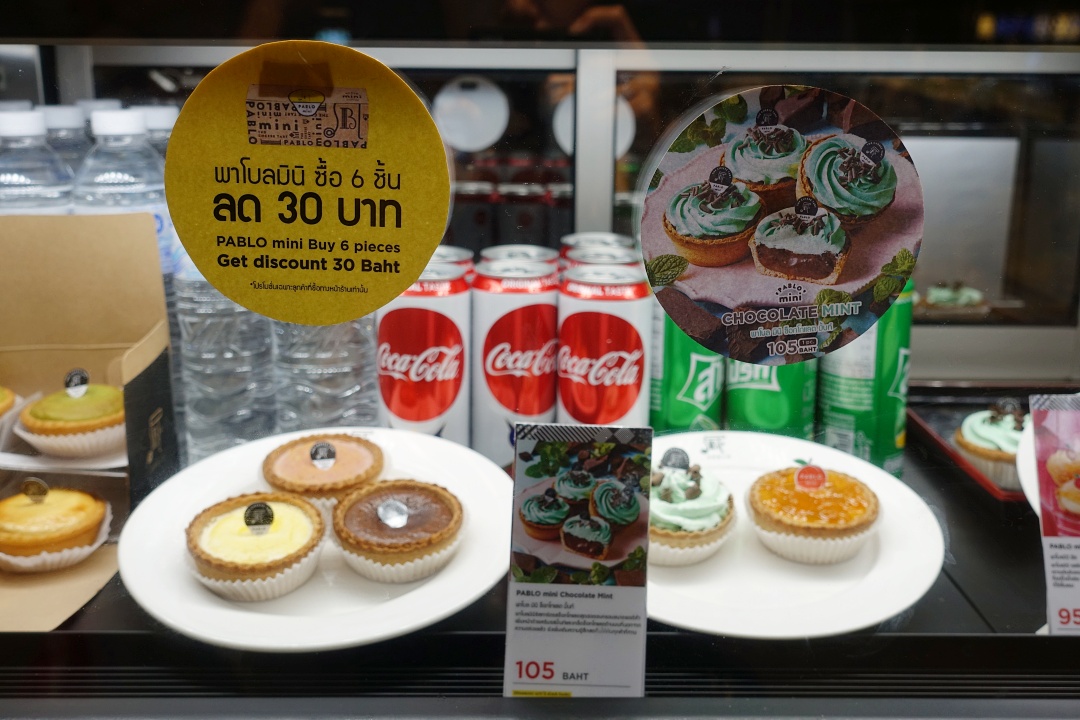 And apparently, we were still not done with eating. Went over to Siam Paragon and we each got a cheese tart from Pablo.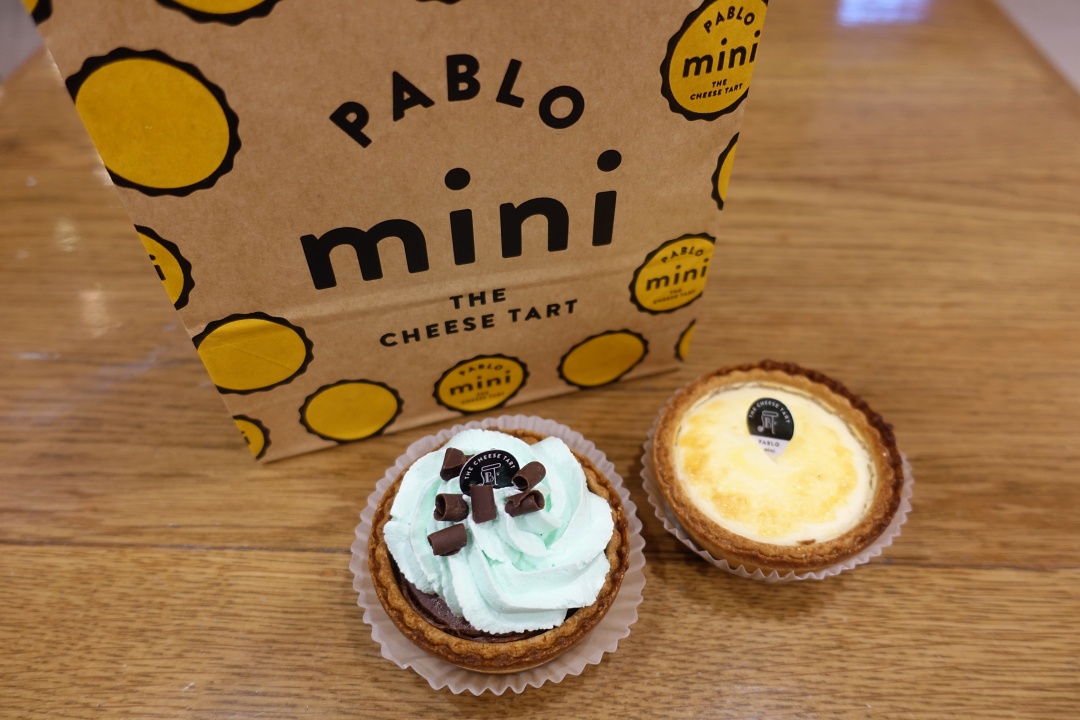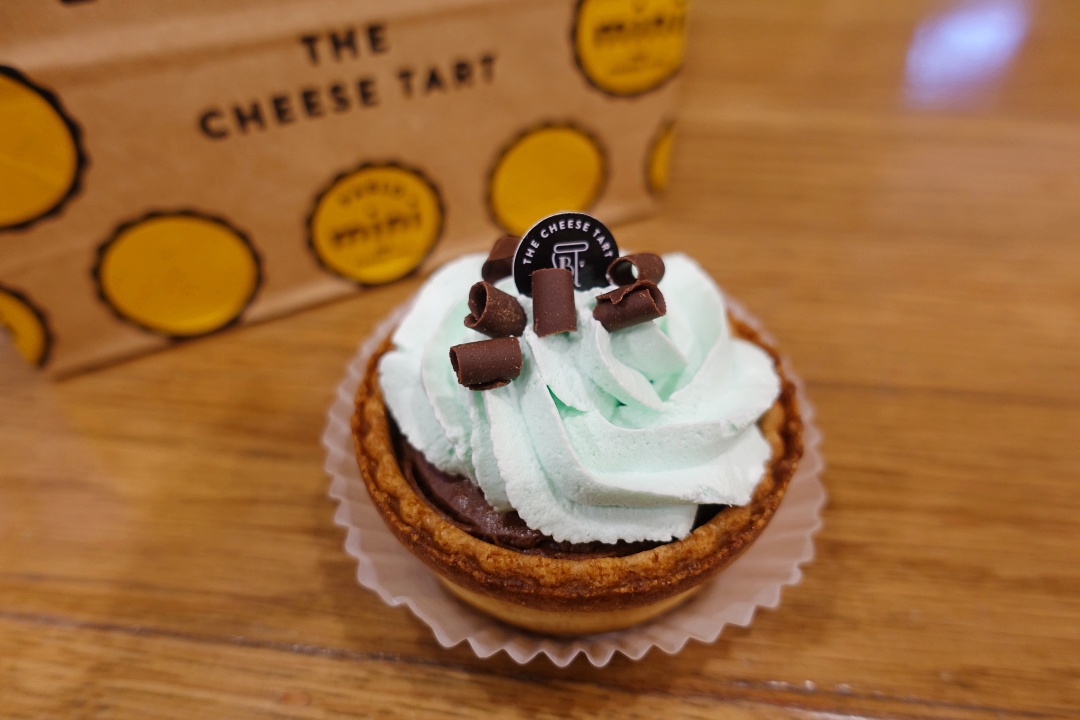 I got the Chocolate Mint flavour (THB 105); but after trying it, I think it's best to keep to the original cheese tart!
Crossed over to Siam Square One again, after the rain stopped to check out the night market. It was a little challenging to walk around and shop after the rain with the floor being wet.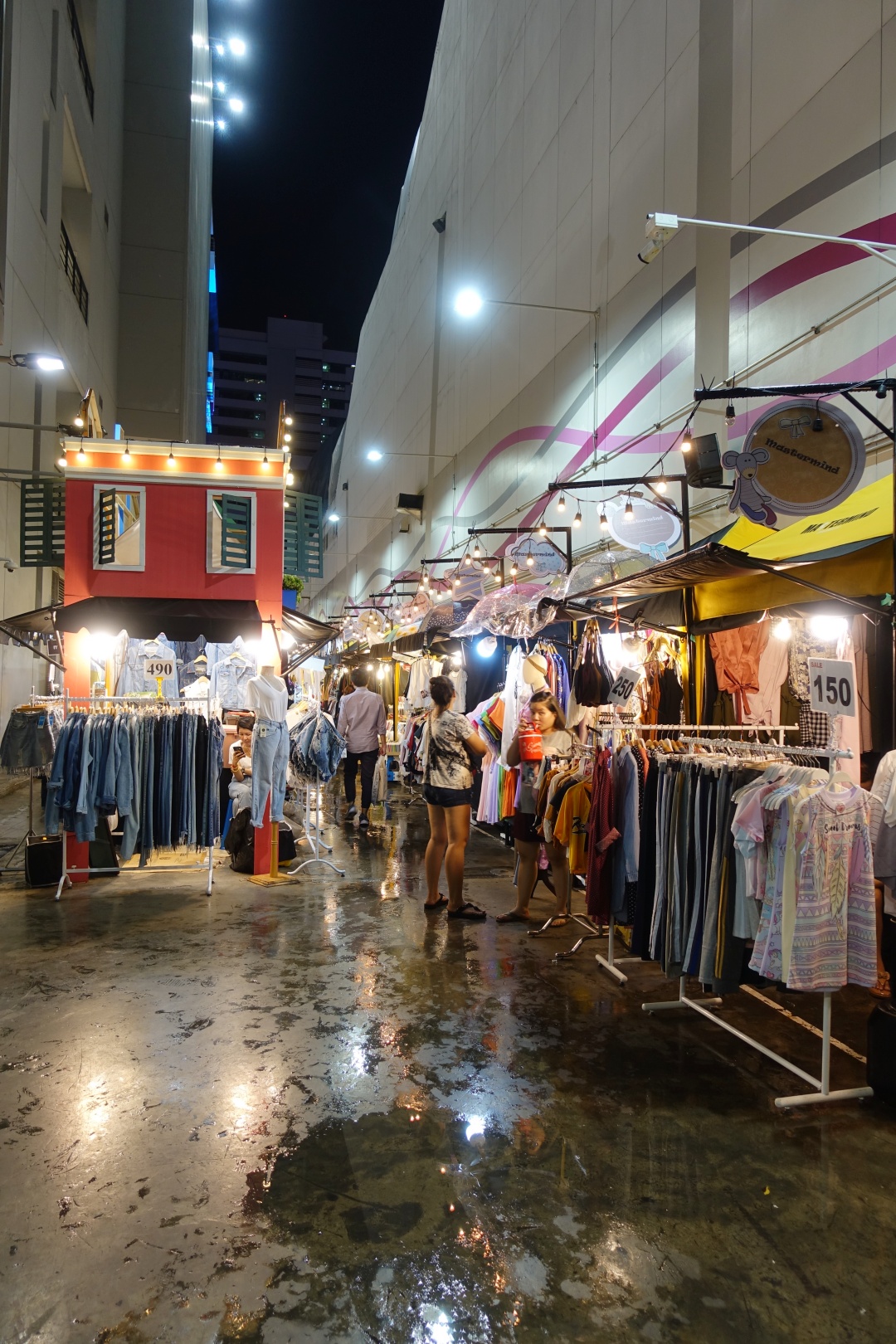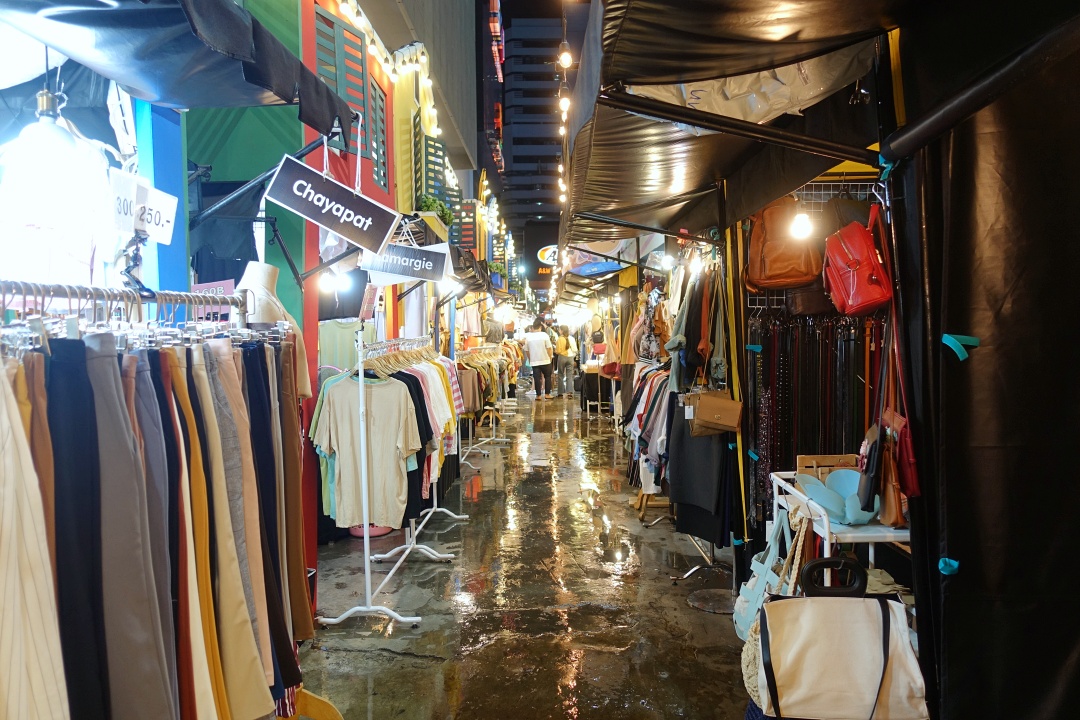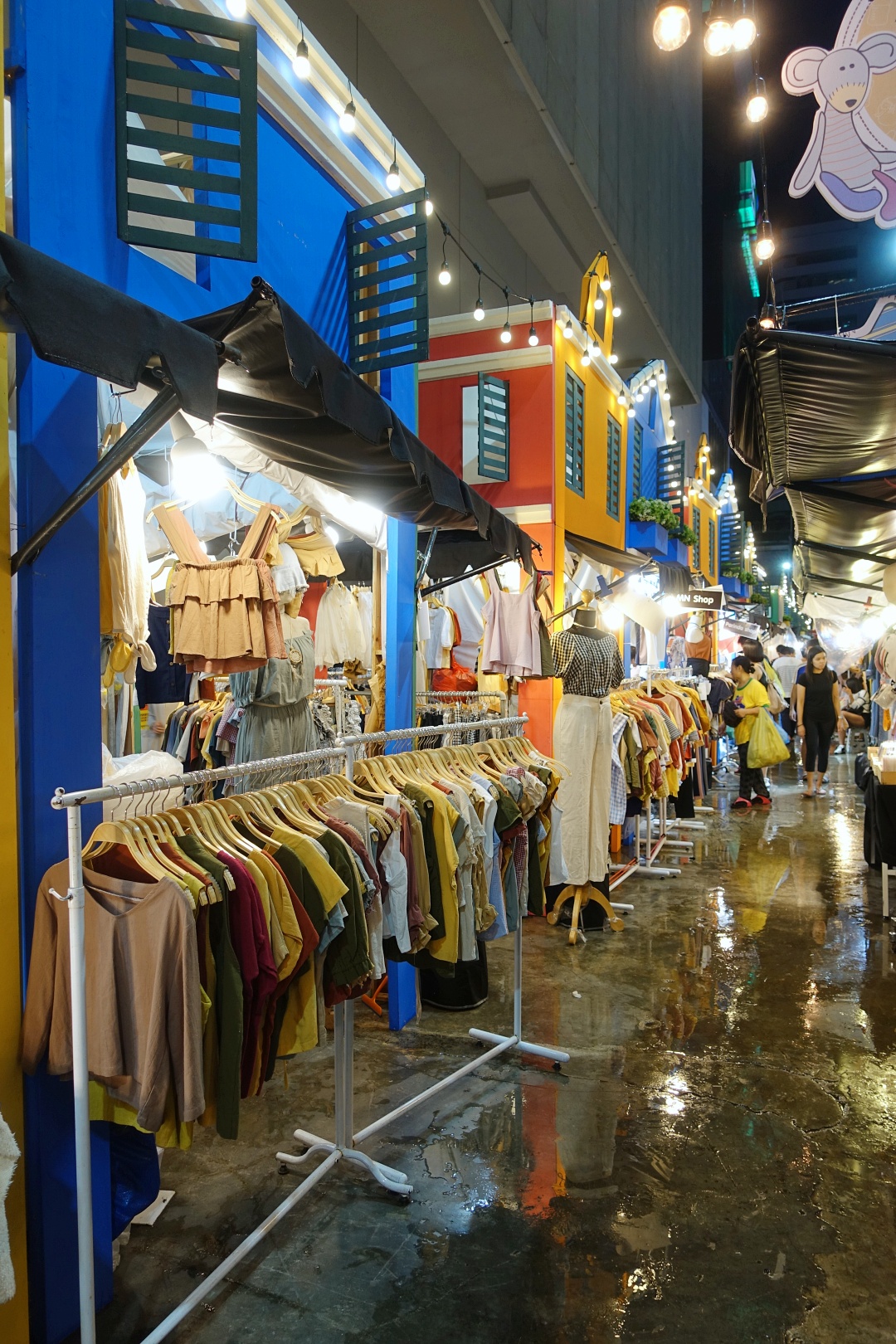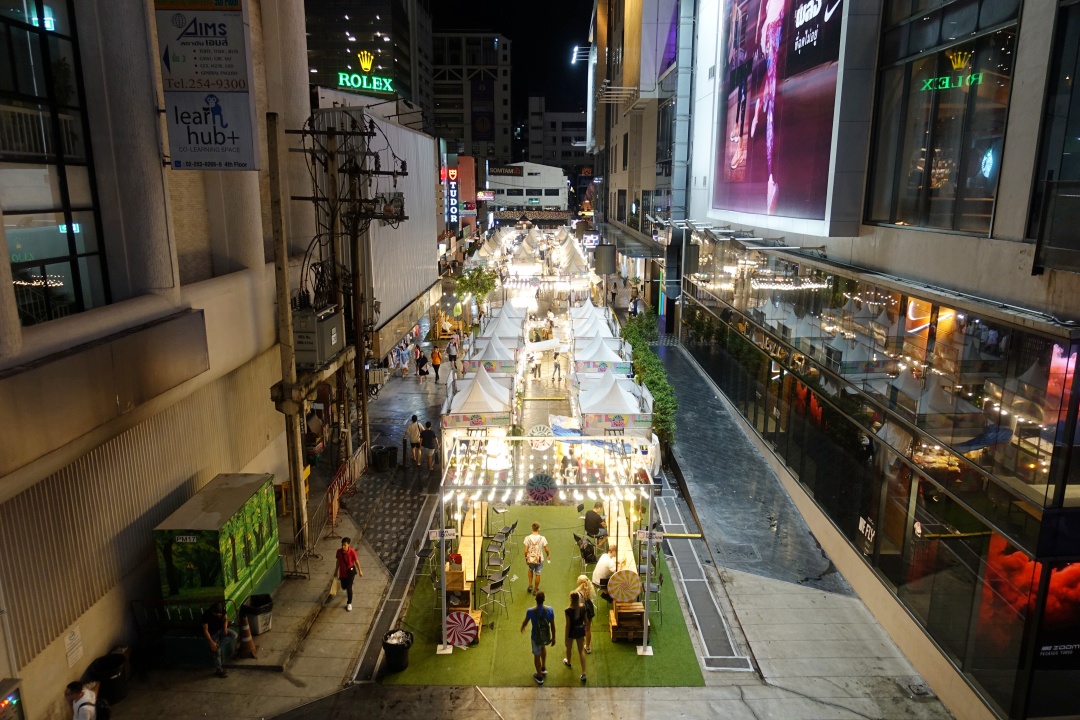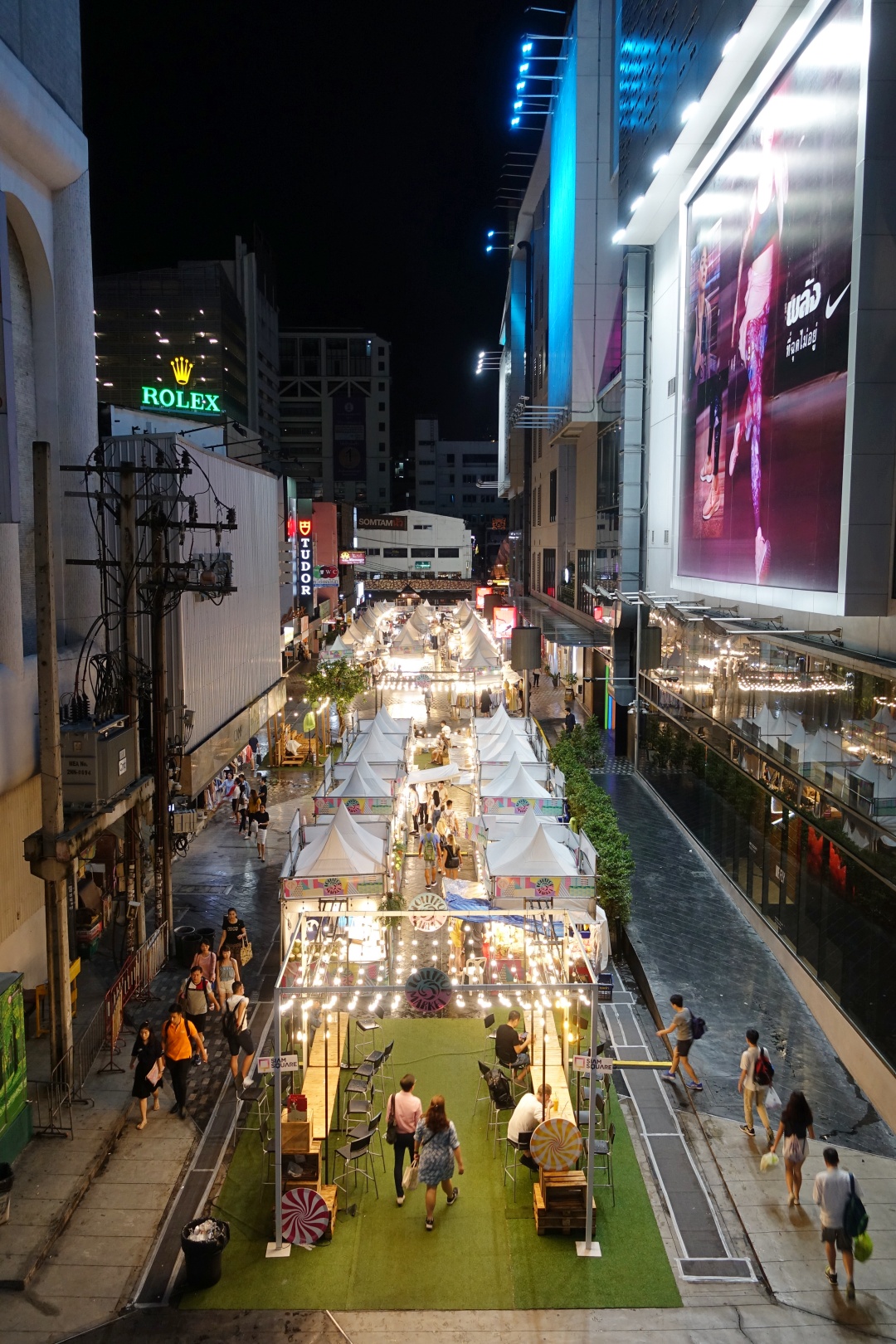 This one is called Loliipop Market and I'm not sure if they are there permanently or just temporary. But it appears there are always tents set up outside Siam Square One, so you can check it out if you're in that area.
Made our way back to the hotel, and stopped at the food fair outside Central World.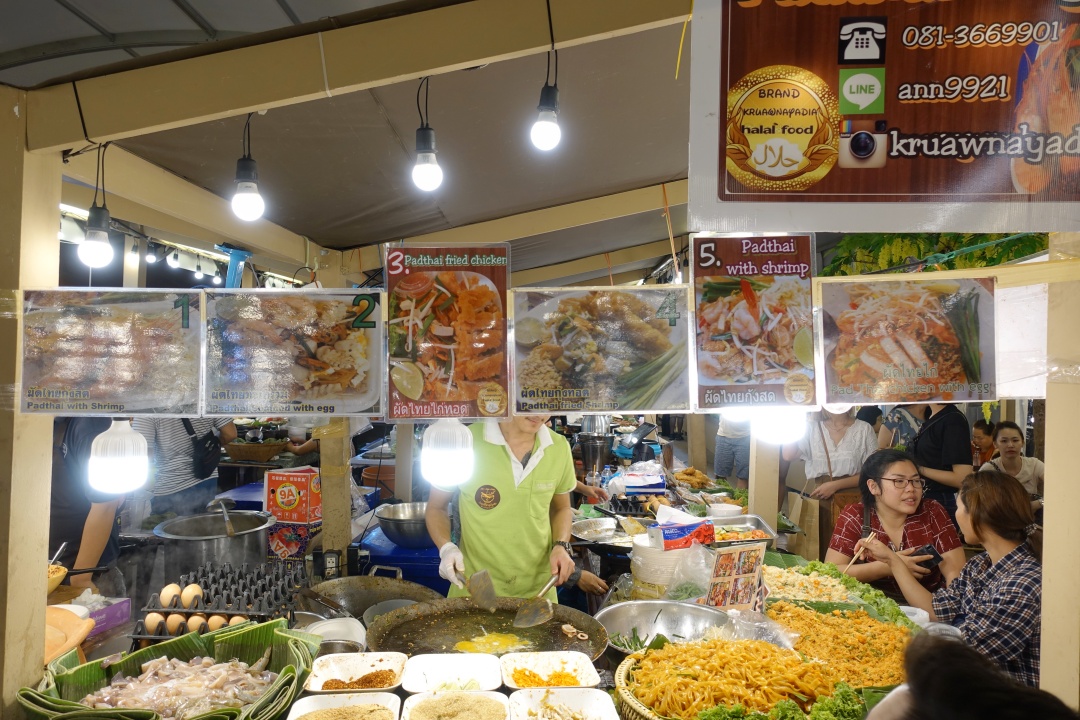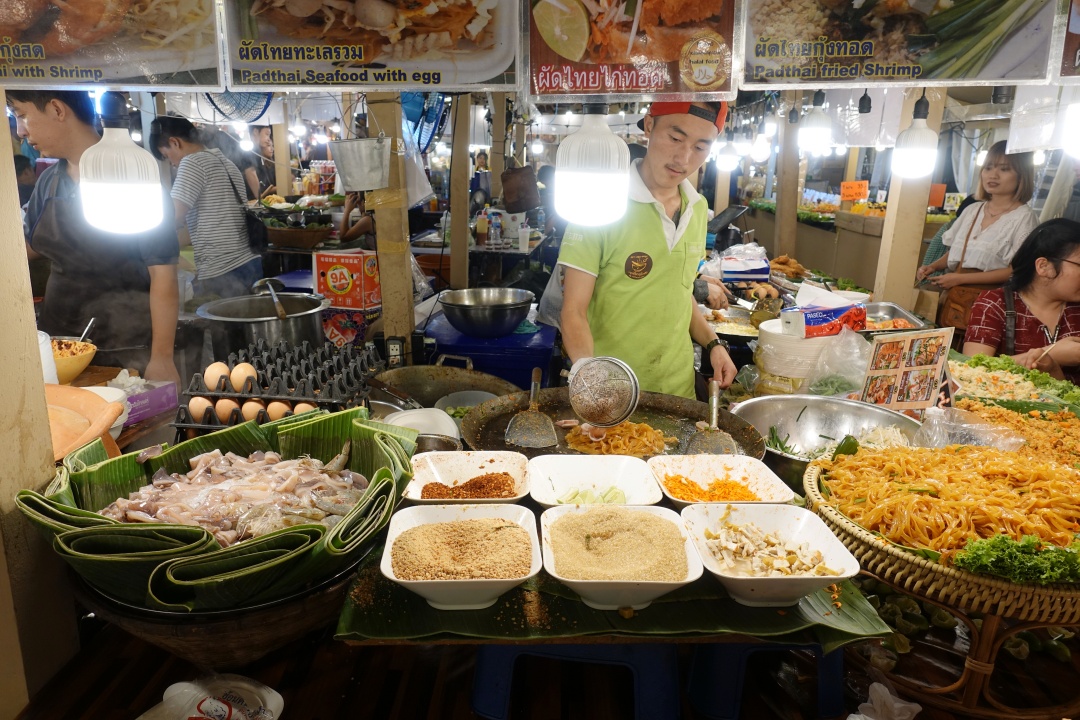 The Seafood Pad Thai looks really good, so I decided to buy it back to the hotel. To enjoy maximum enjoyment of my Pad Thai, I also made sure to order it without beansprouts!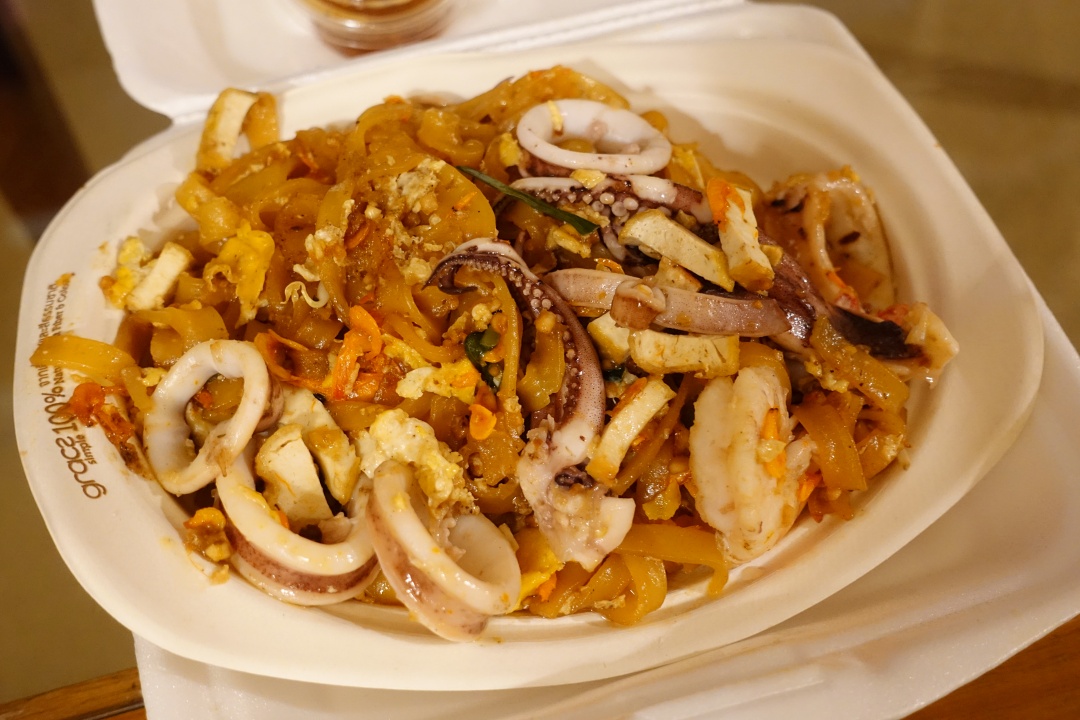 Can't remember how much the Pad Thai cost, but shouldn't be too expensive. Look at that amount of seafood in there!
It appears we spent the entire day doing nothing much than stuffing ourselves with food.