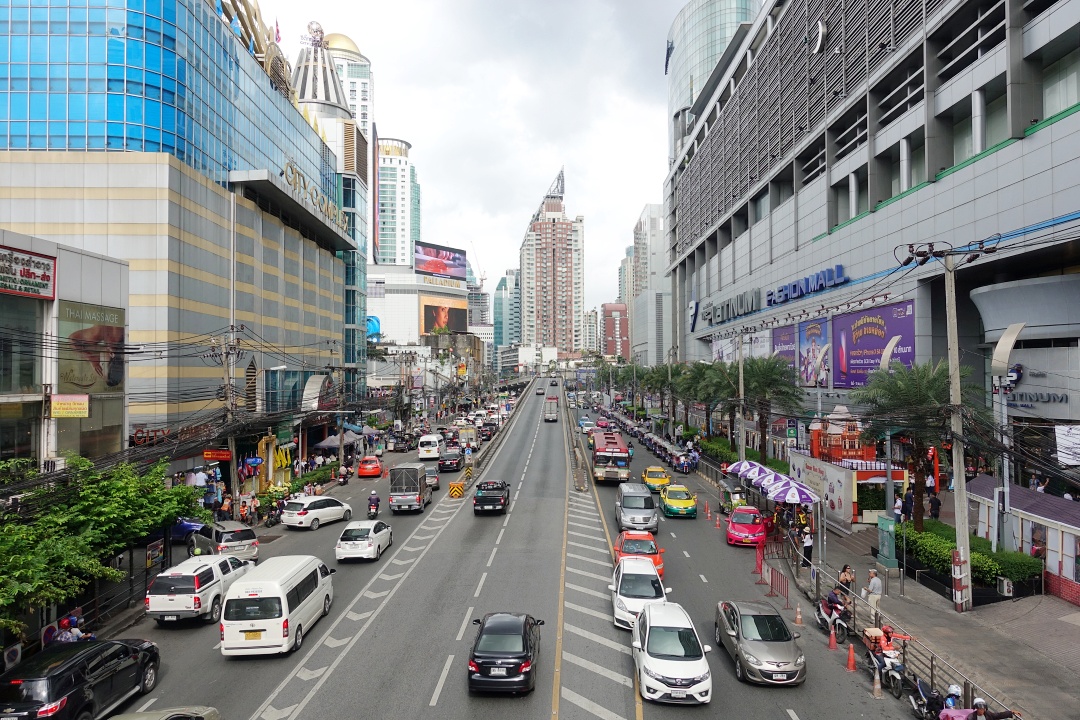 Day 7 in Bangkok! Just few more days before we return to Singapore. Started our day hunting for food at Platinum Fashion Mall.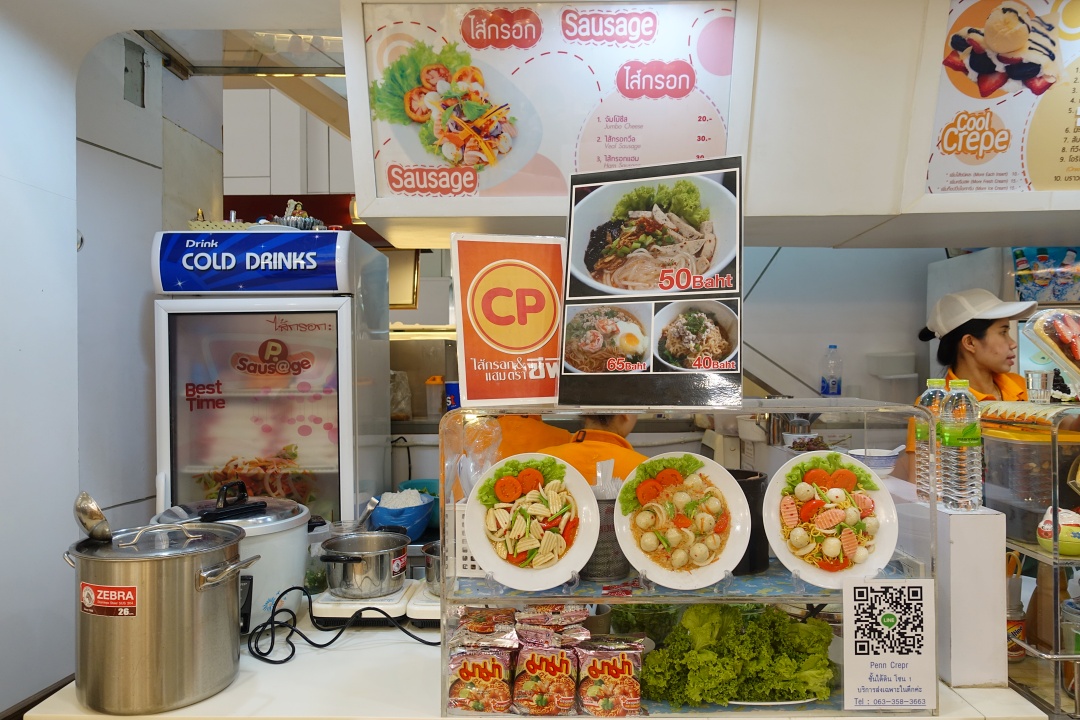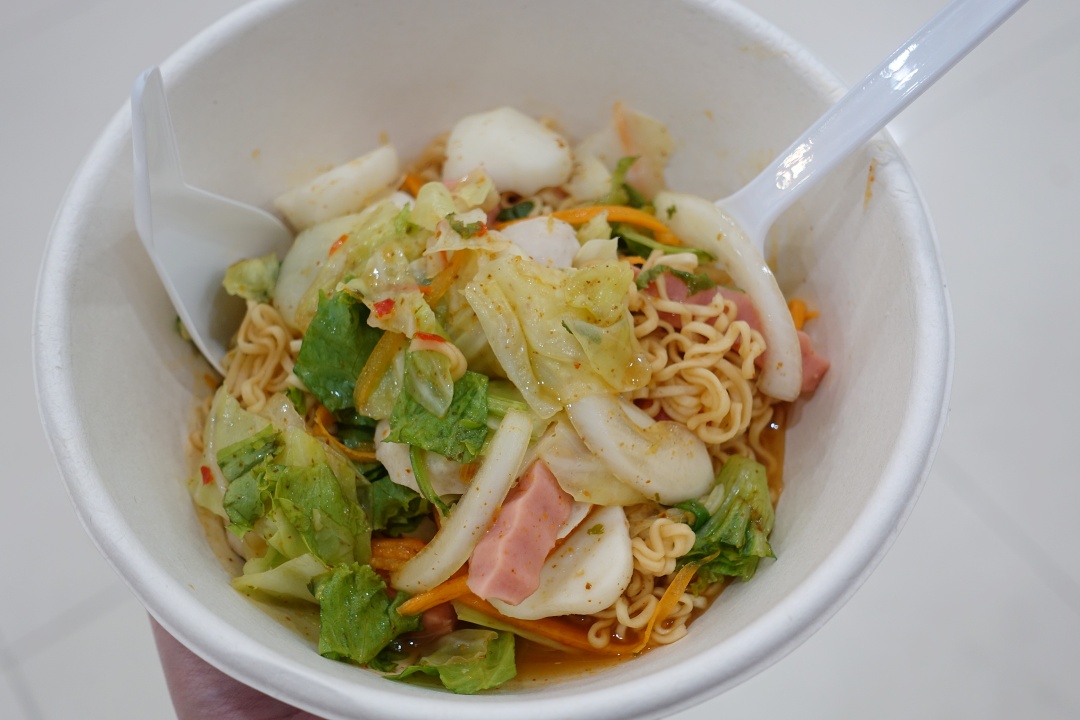 Went and got the Mix Thai Dressed Salad (THB 65) at the basement of Platinum Fashion Mall. I always made it a point to ask for less spicy, but sometimes it can still get a little too hot. Nevertheless, I still love it and wouldn't mind having this for a quick lunch.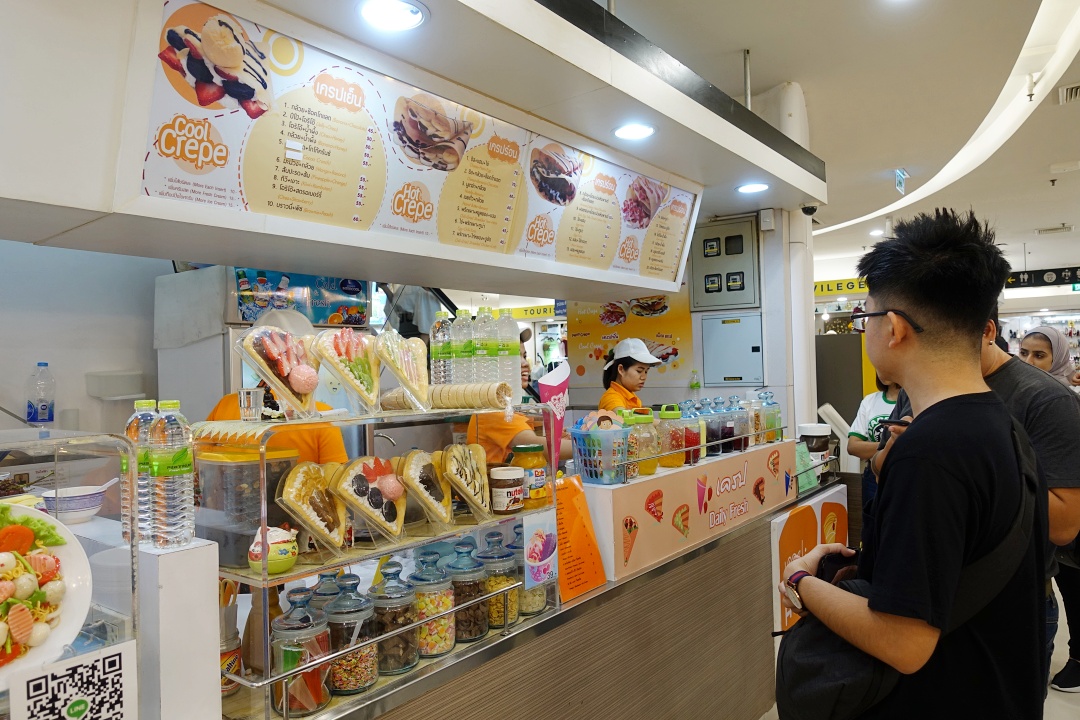 While I was busy slurping my noodles, the Husband never fails to go over to the next stall and got the chocolate crepe.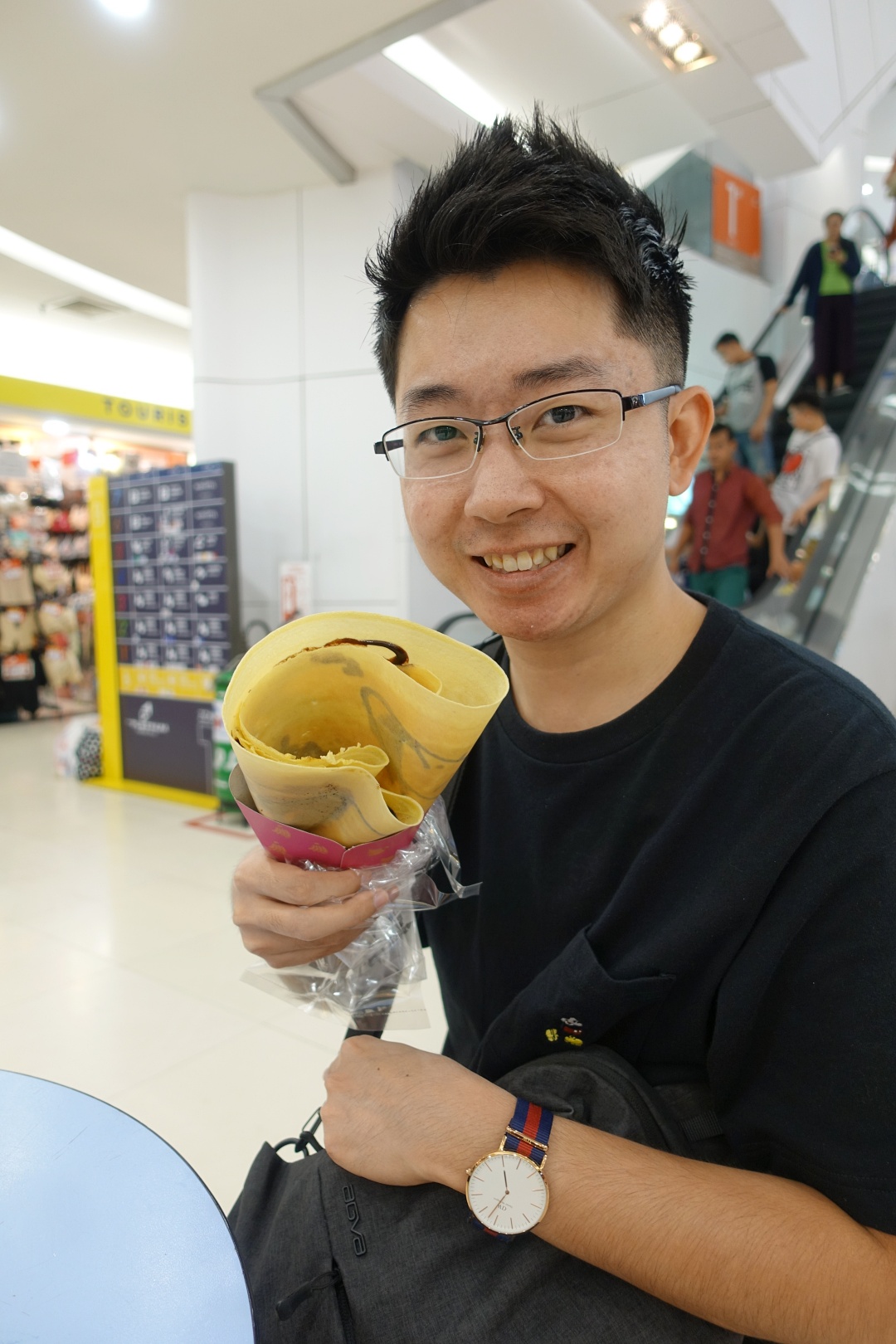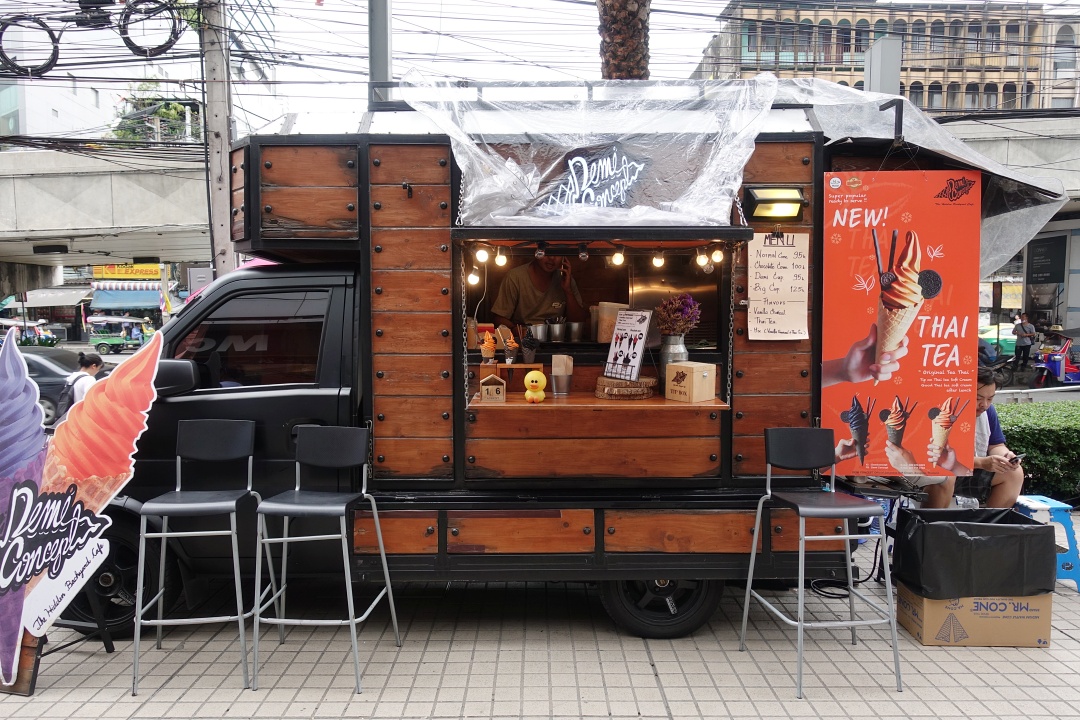 Coming out from Platinum Fashion Mall, we spotted the Thai Tea Ice Cream Truck. Somehow this truck wasn't there the previous time we came to Bangkok and my sister was so sad that she didn't get to try it.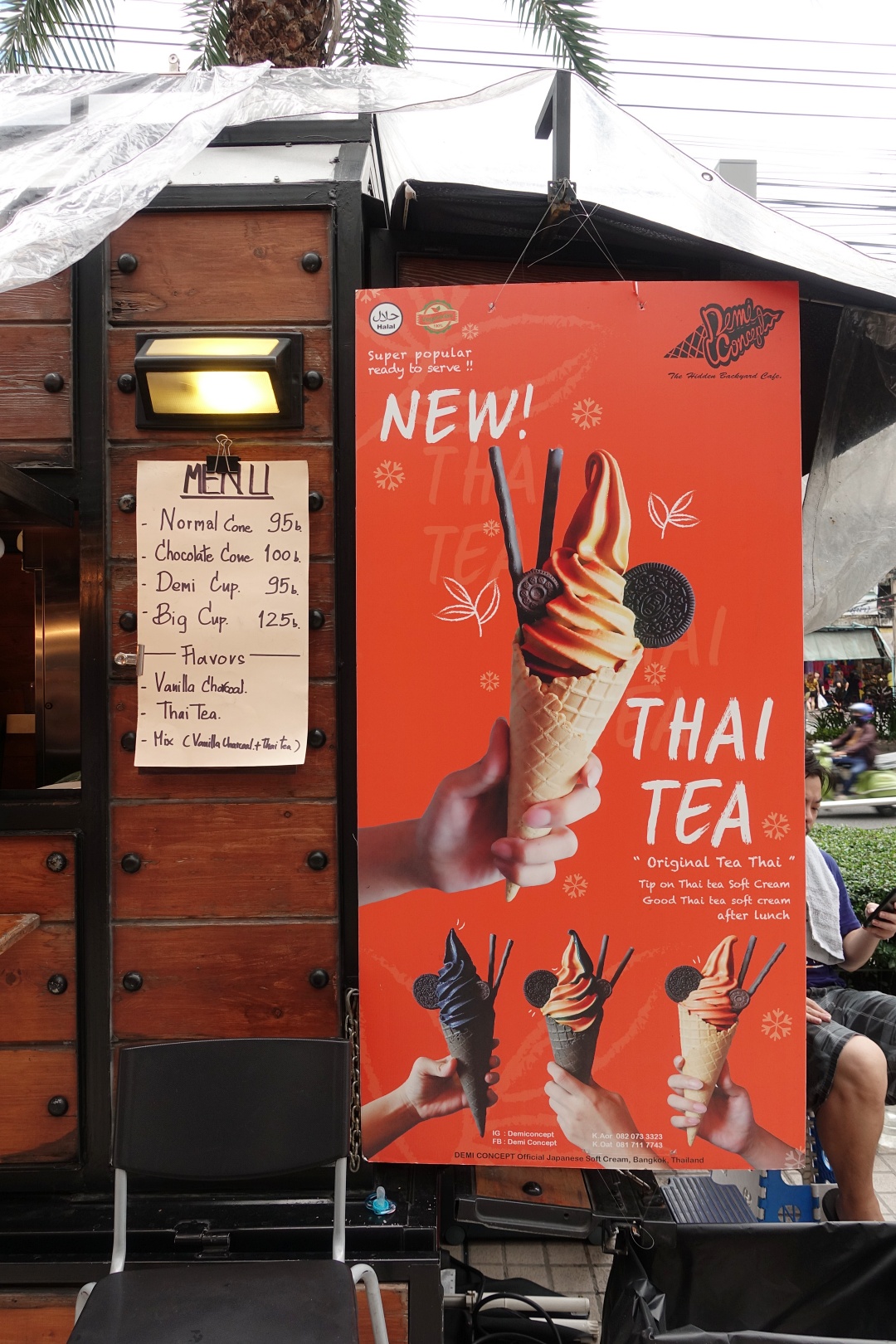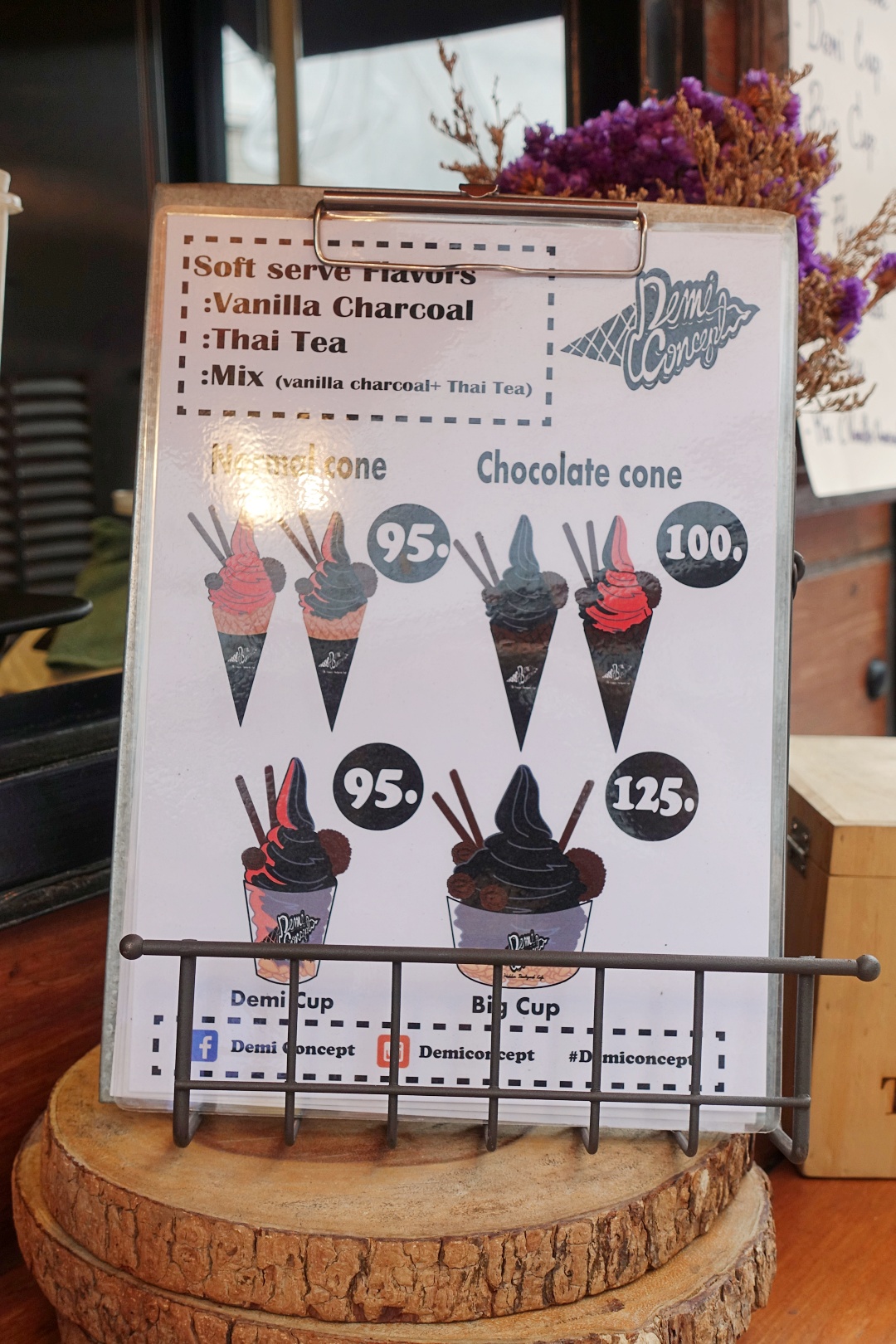 Available flavours: Vanilla Charcoal and Thai Tea. You can either choose to have a single flavour or have both.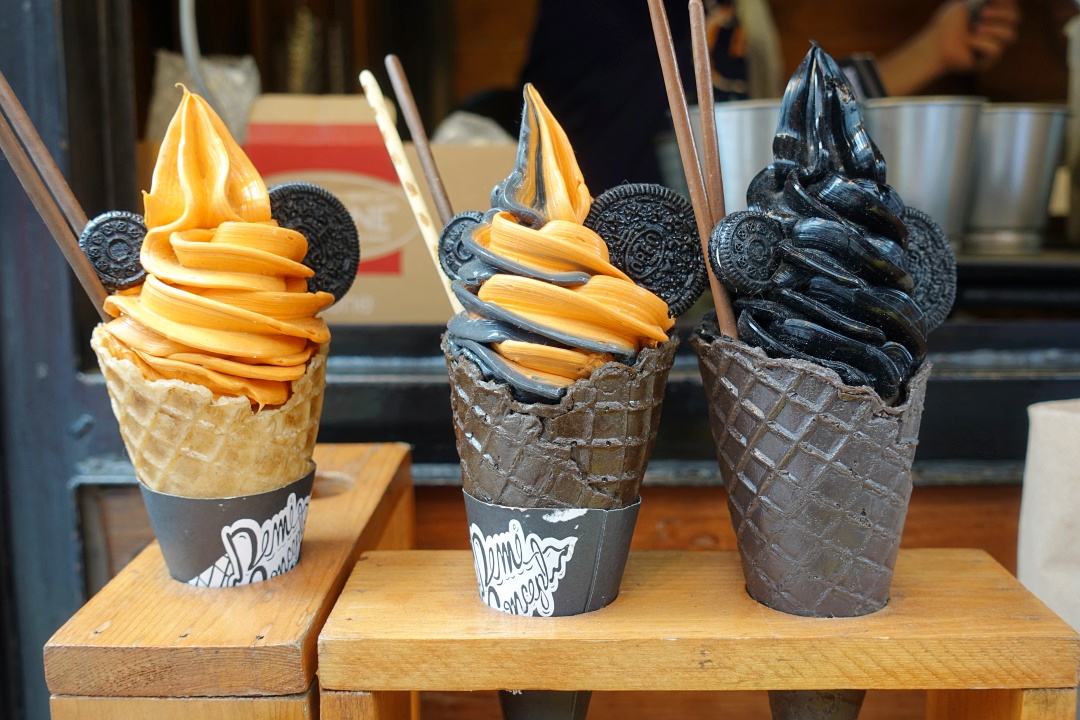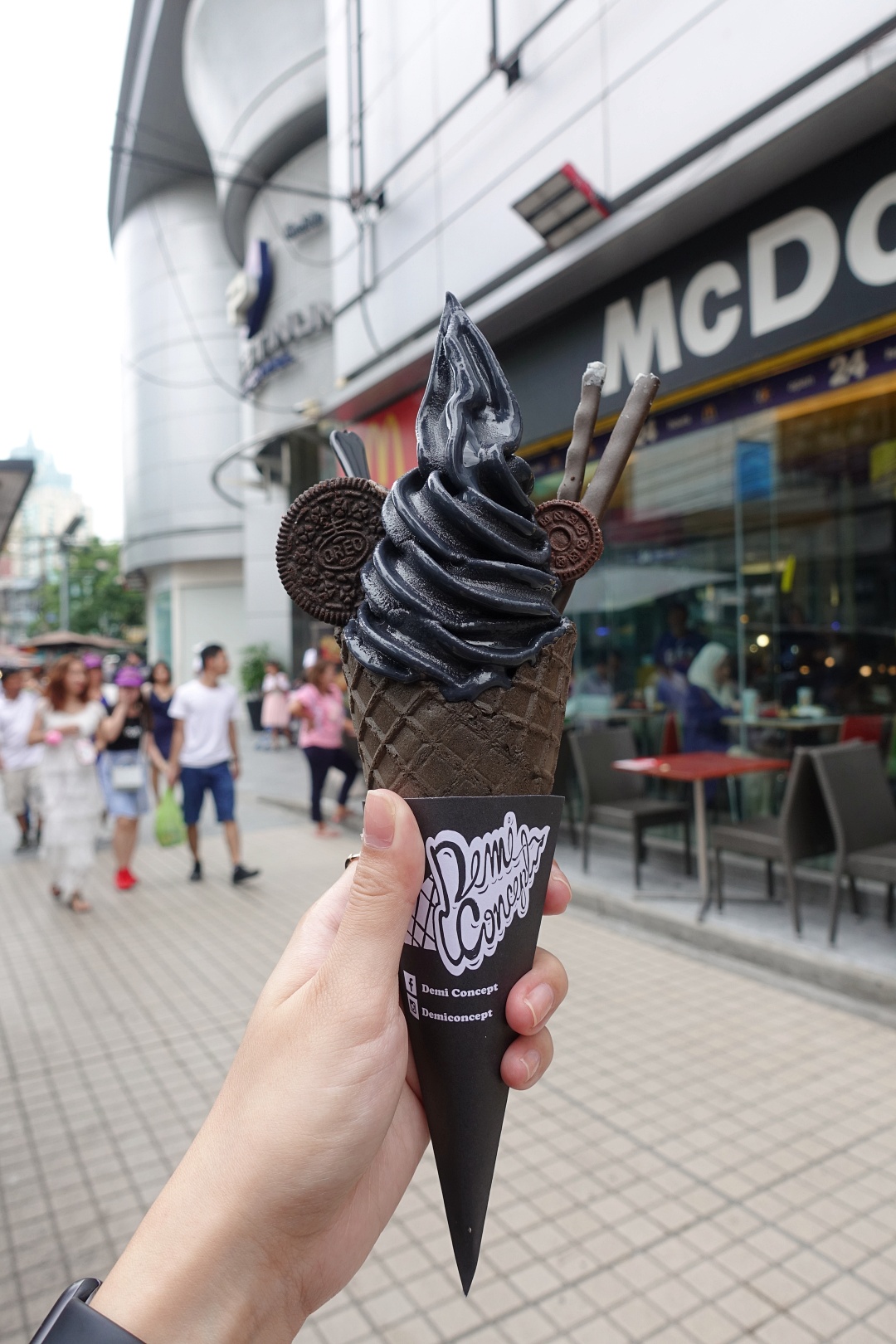 Since I'm only interested in the Charcoal soft serve, I decided to have that with the chocolate cone (THB 100).
Looks pretty cool for a picture.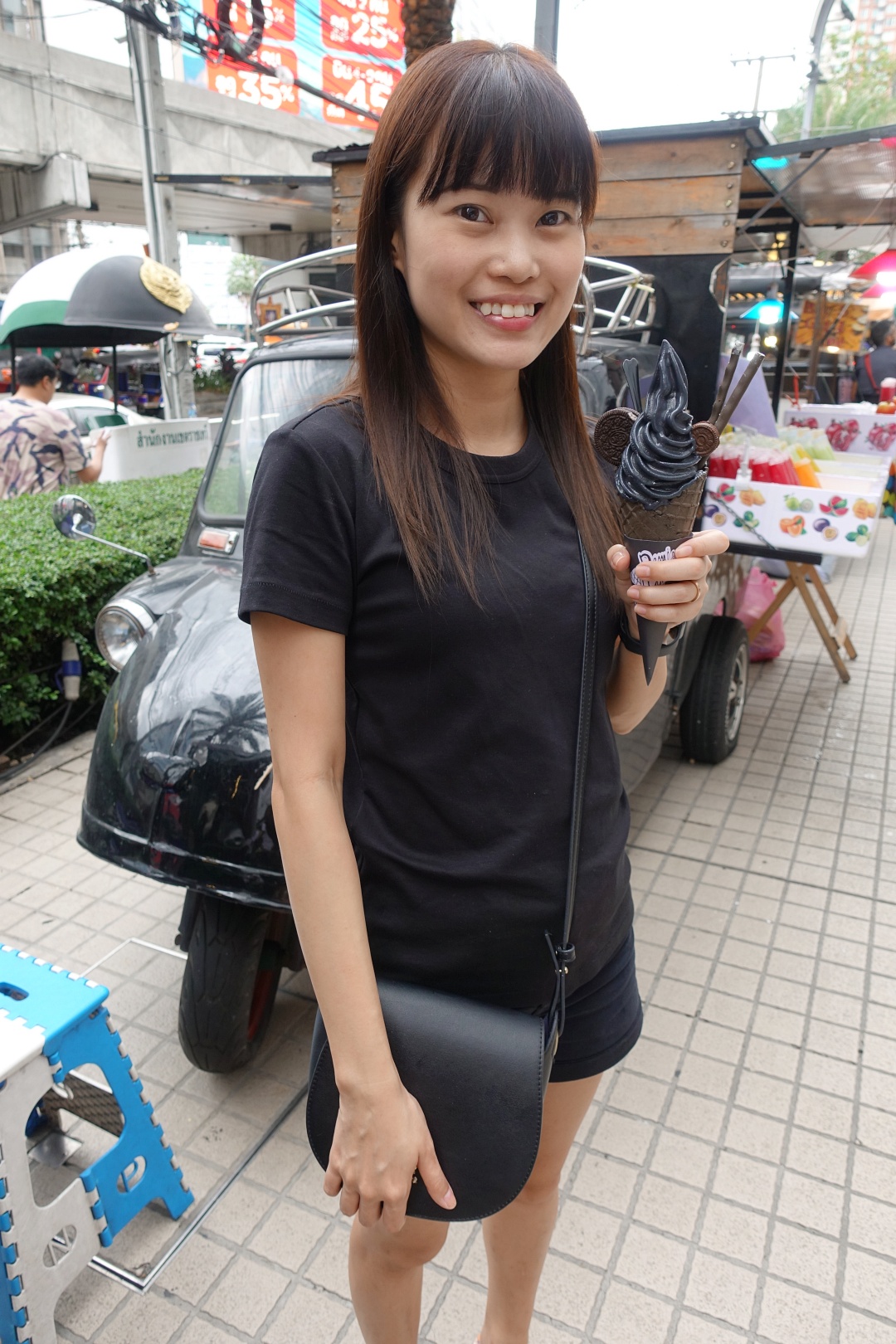 From Platinum Fashion Mall, we then made our way over to MBK Center as I wanted to pick up some products from Beauty Buffet.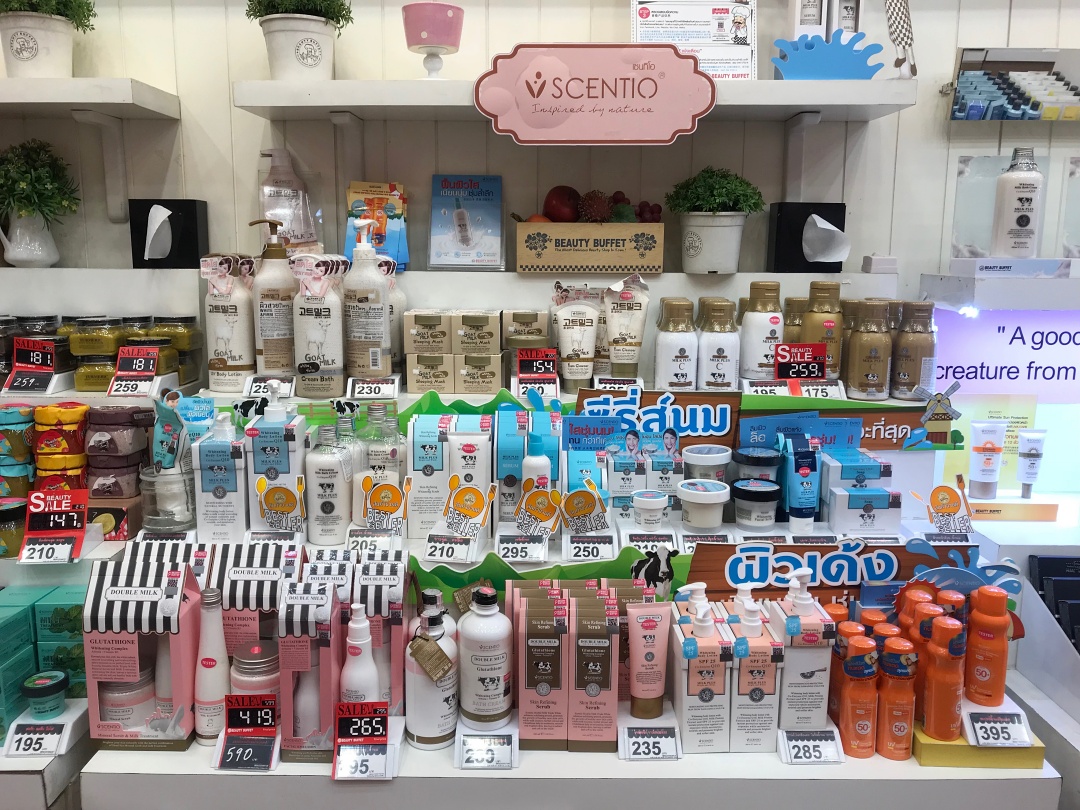 Went over to Beauty Buffet to pick up some products from Scentio. I particularly love the Milk Plus Whitening Q10 Body Lotion (THB 220).
Aside from having whitening properties, I love that it also moisturizes well and get quickly absorbed. It does come with a pretty strong (milk) scent, so I will only recommend if you're not sensitive to fragrance. Apart from Beauty Buffet, I have come across some stores selling this product too (occasionally at a slightly lower price). But since Beauty Buffet produces it, I feel that it's safer if I get it from Beauty Buffet.
Mont Nom Sod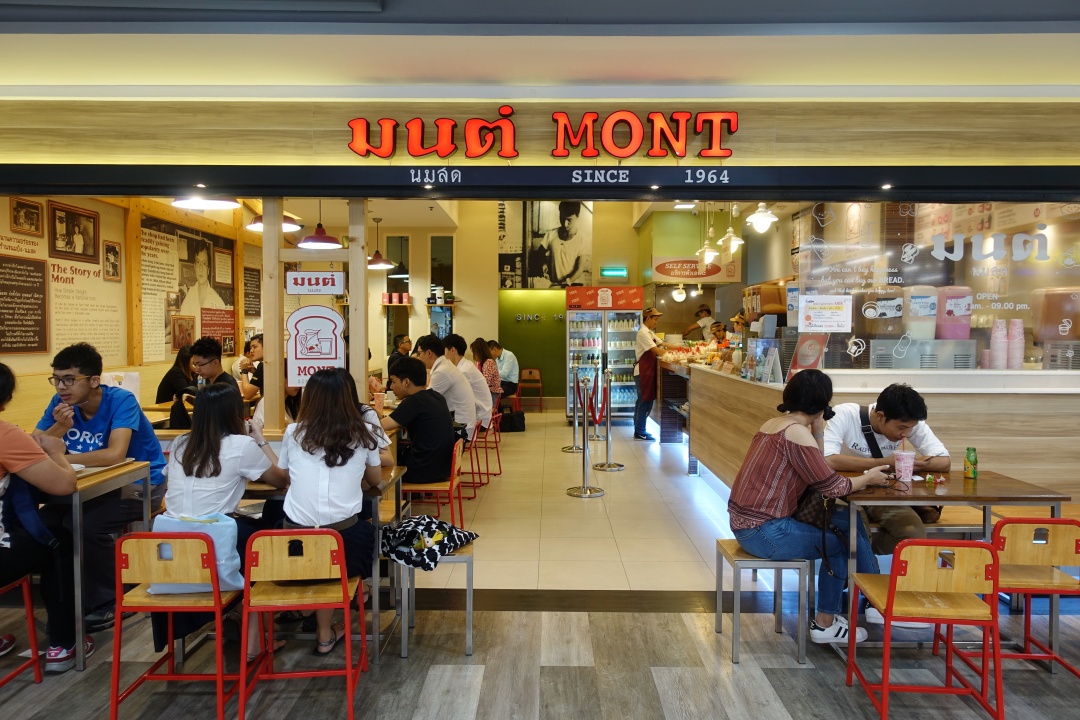 Since we were at MBK Center, we decided to pop into MONT to have drinks and the popular steamed bread.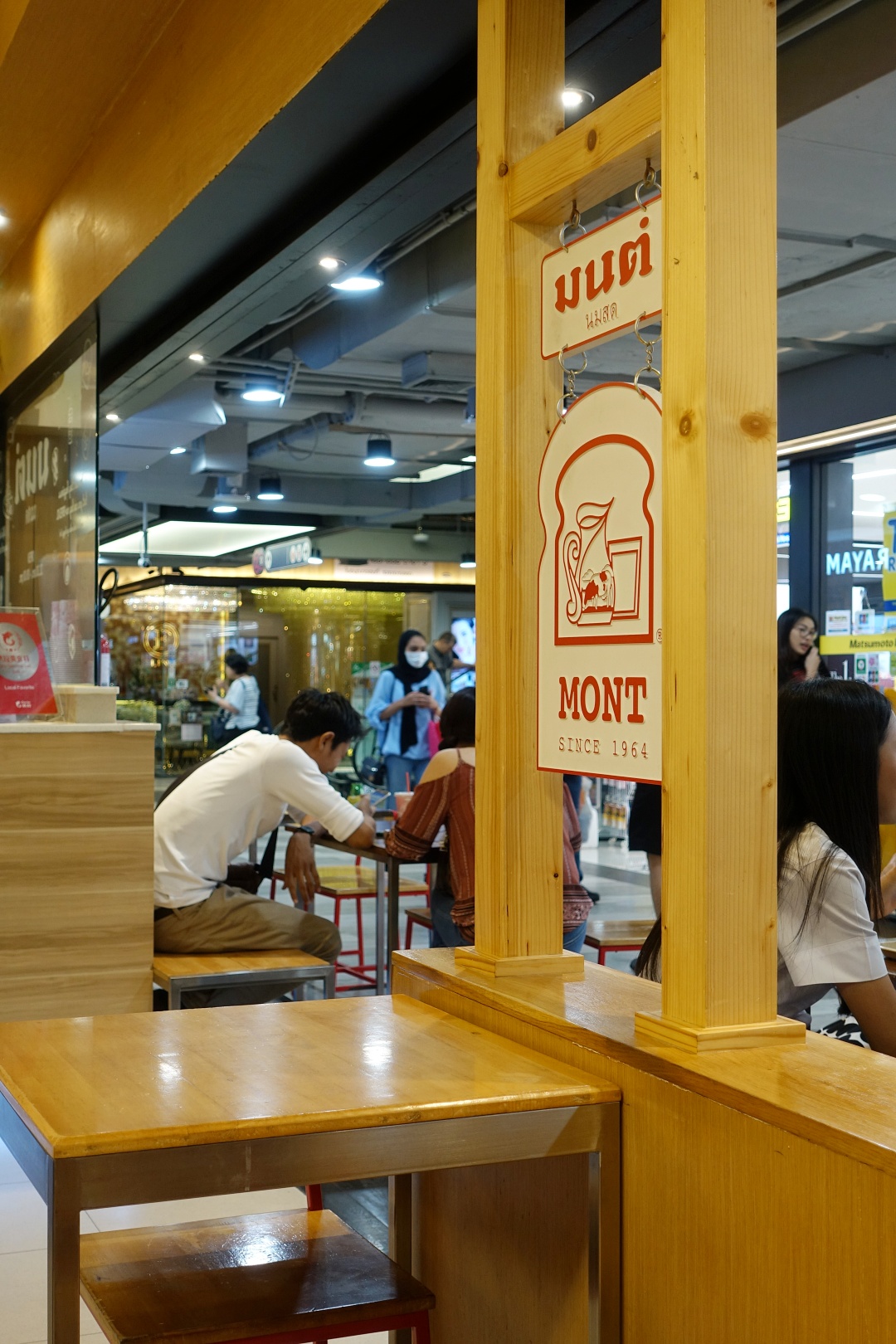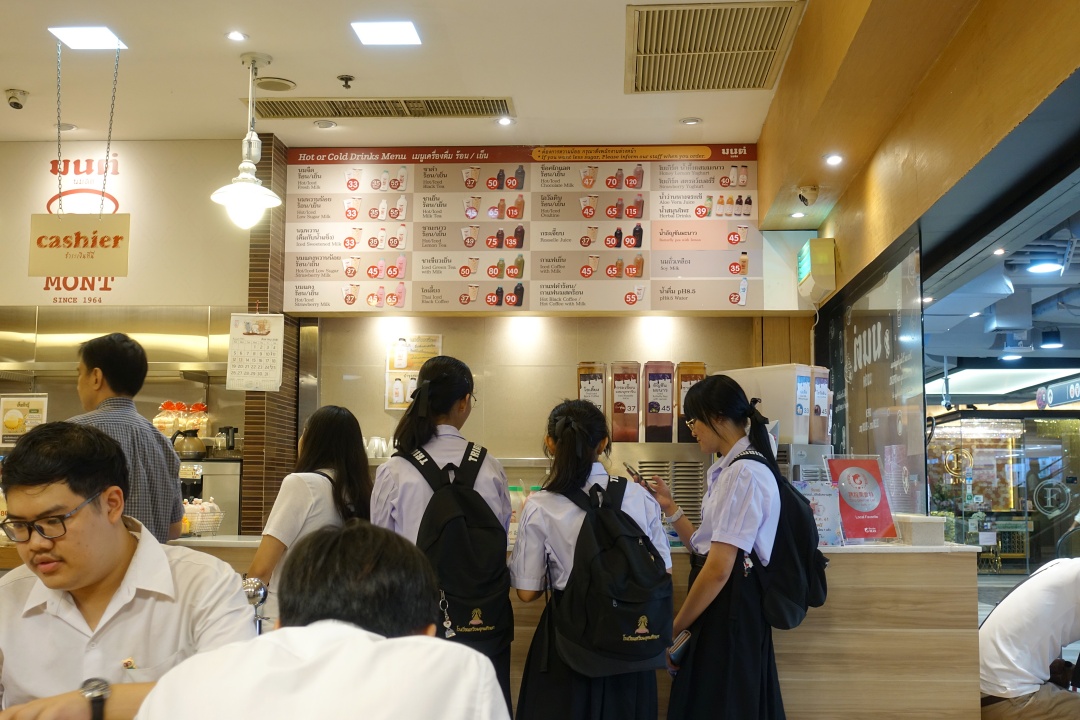 Perfect teatime snack – steamed white bread with kaya custard.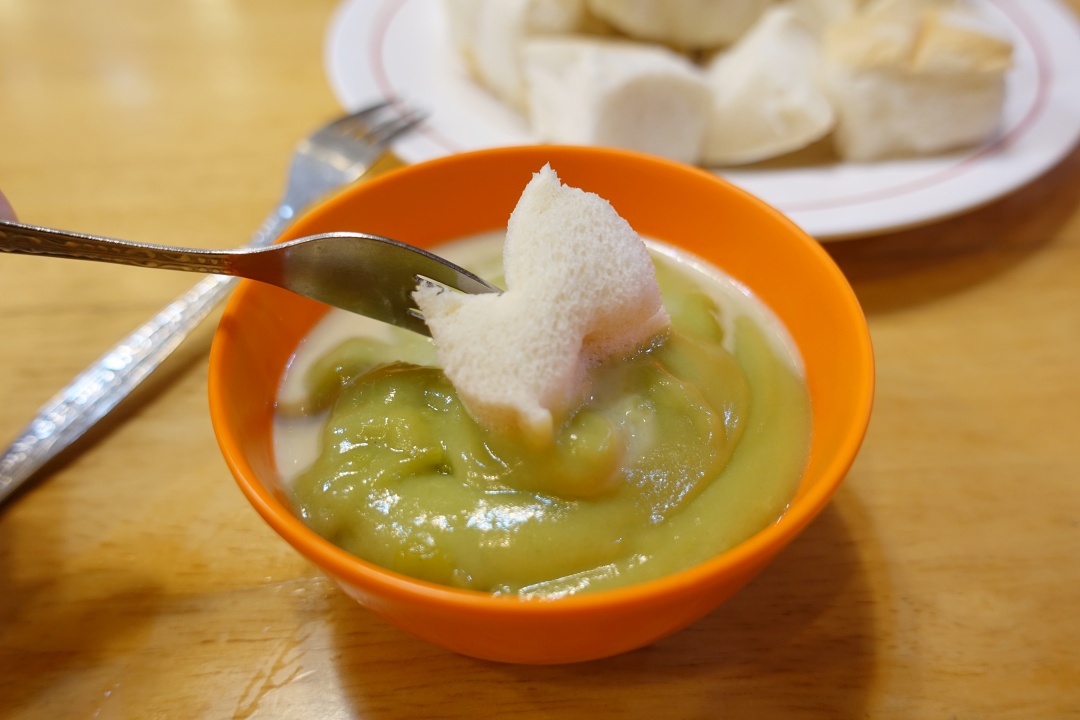 Coming out from MBK Center, we happened to see a night market across the roads and decided to check it out.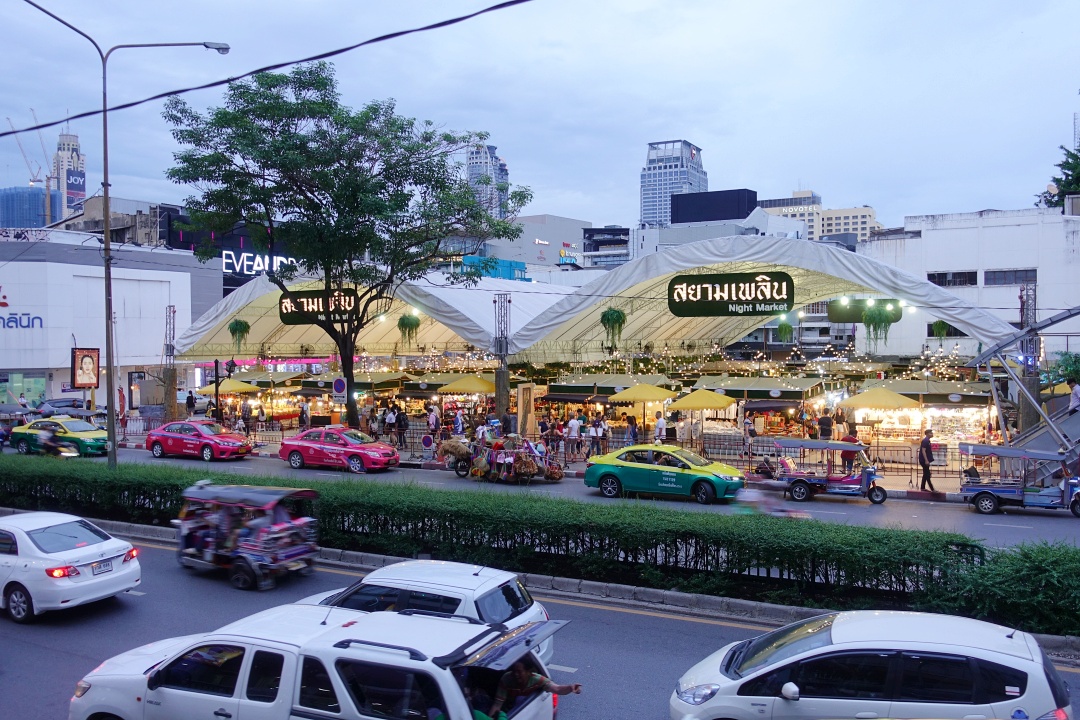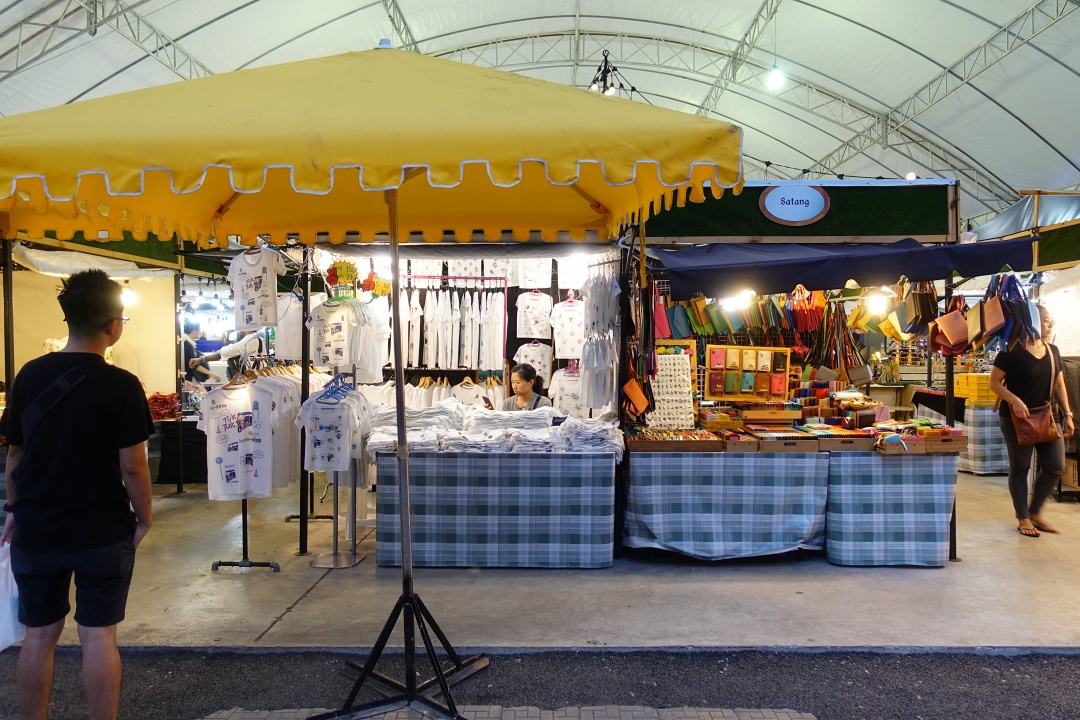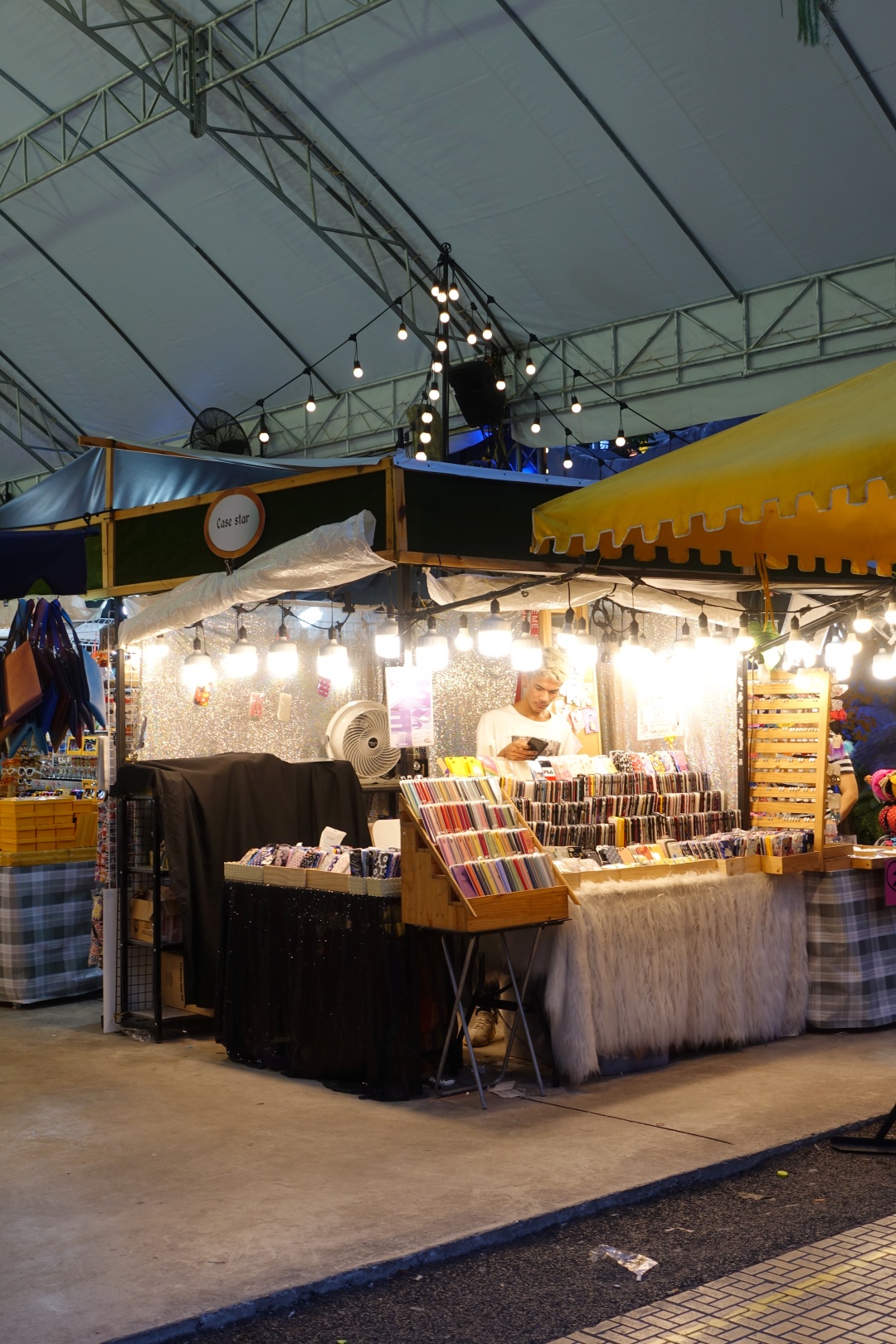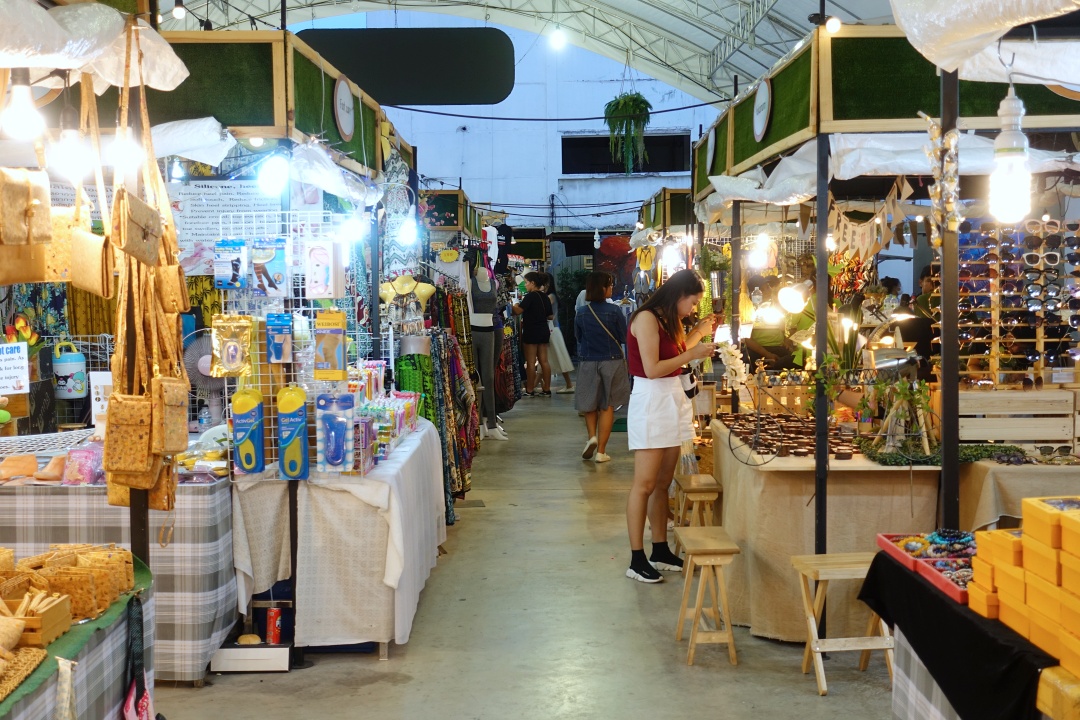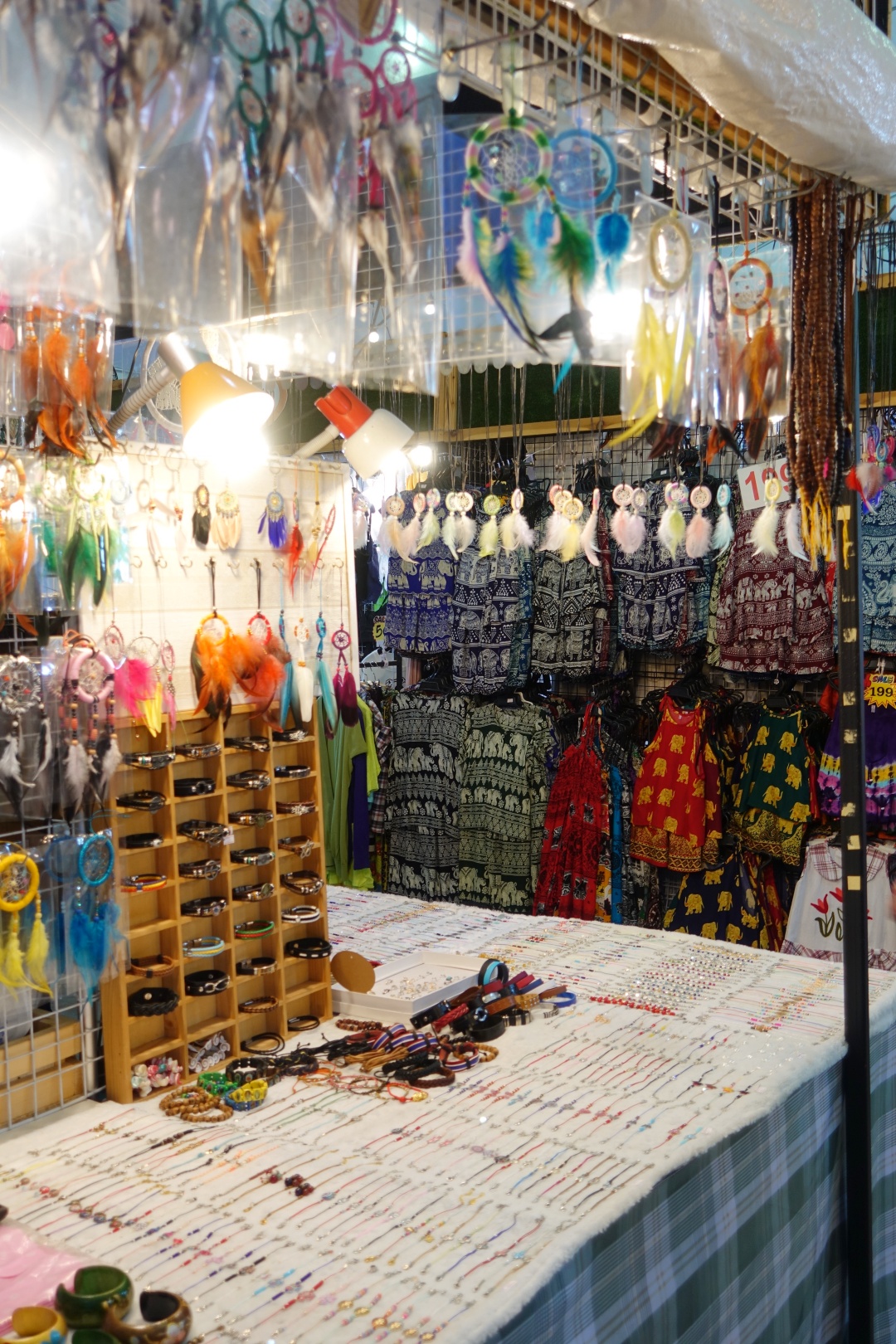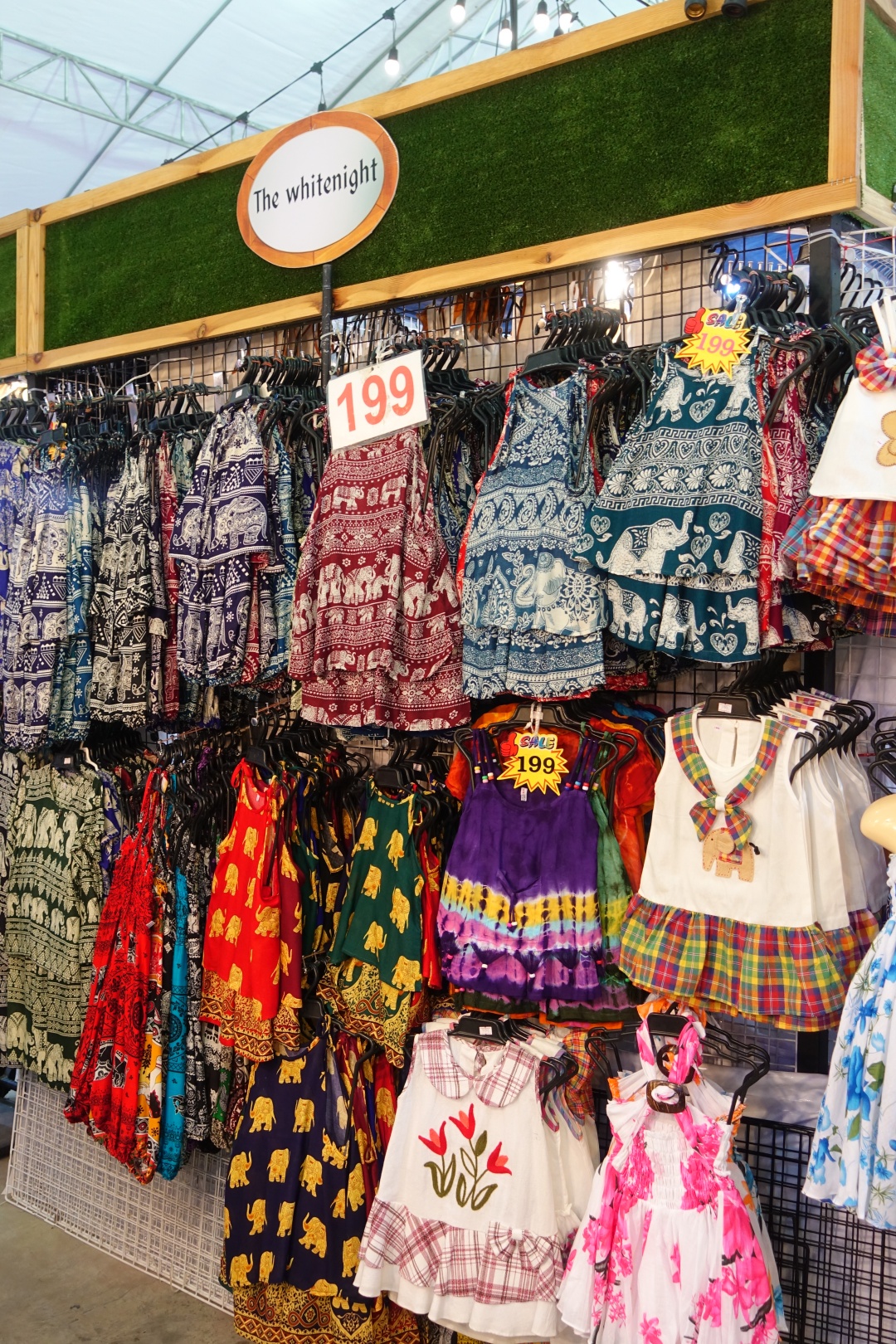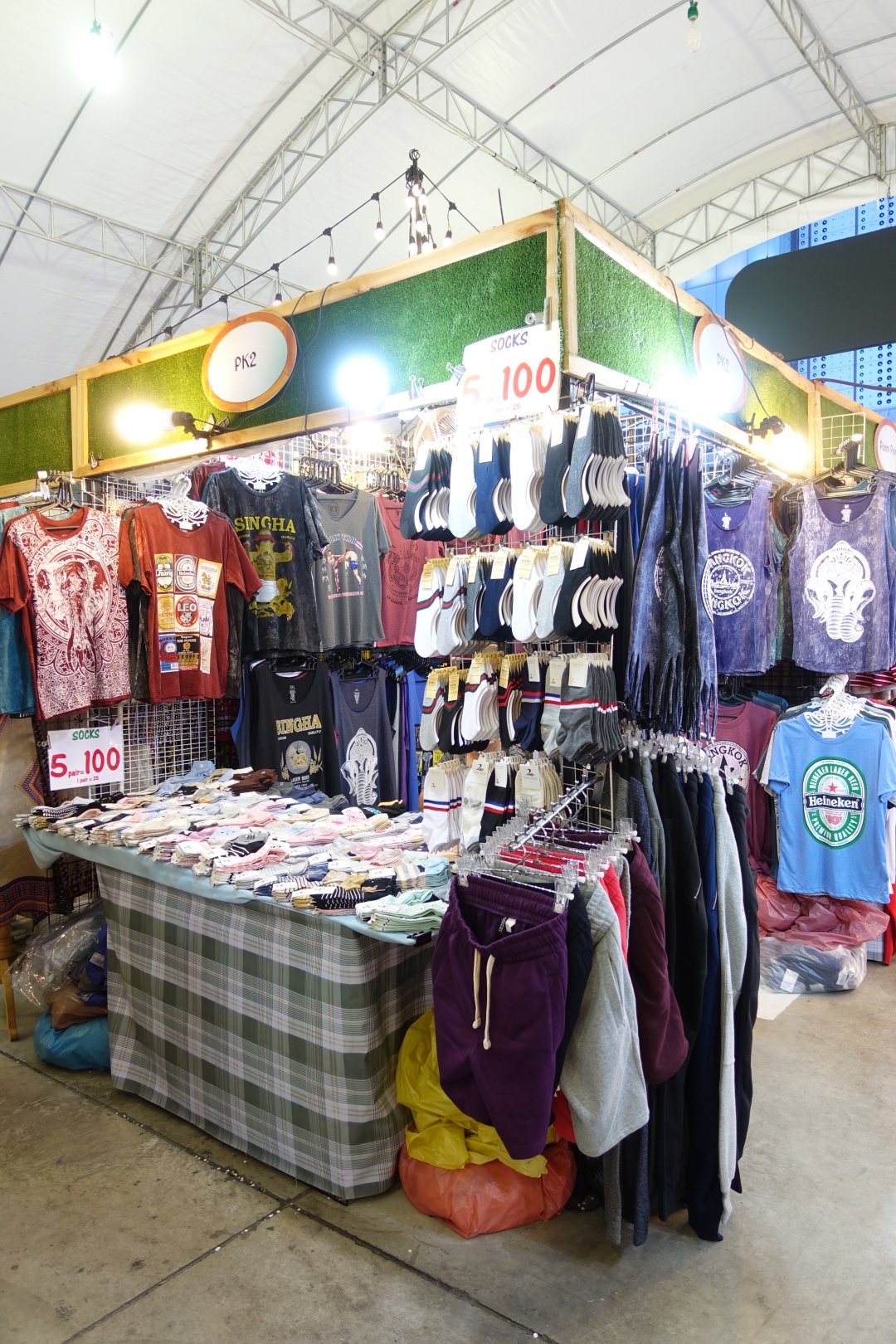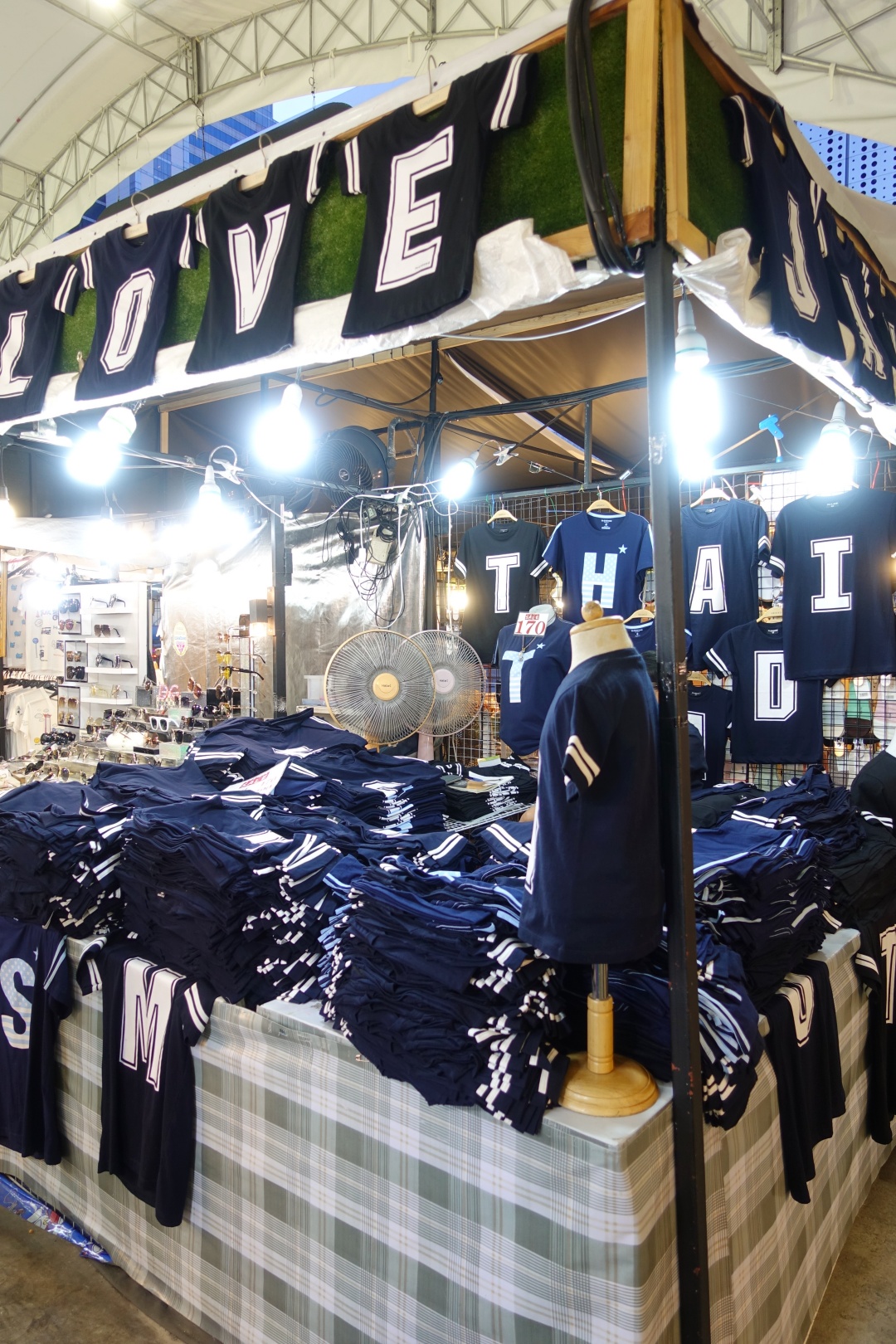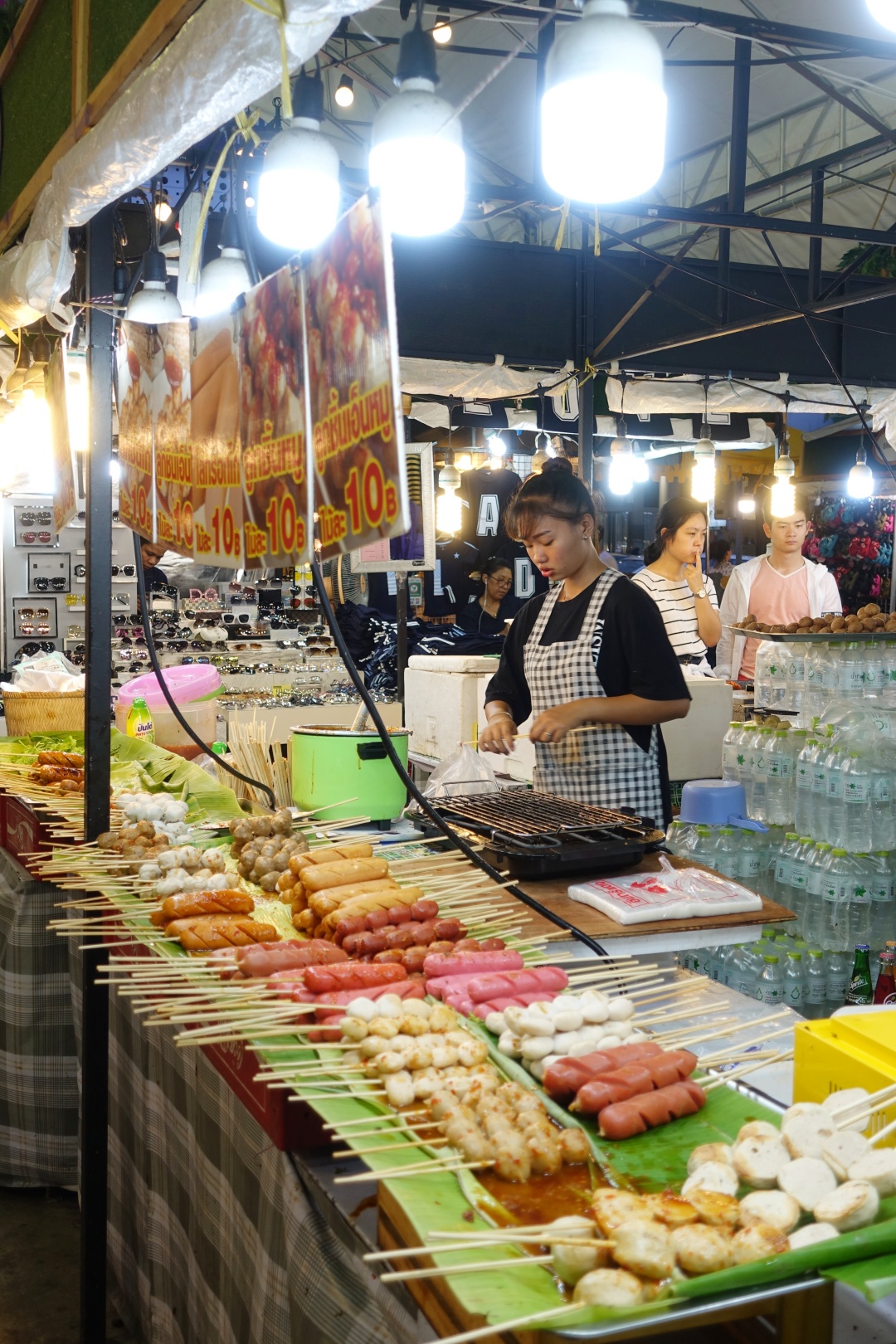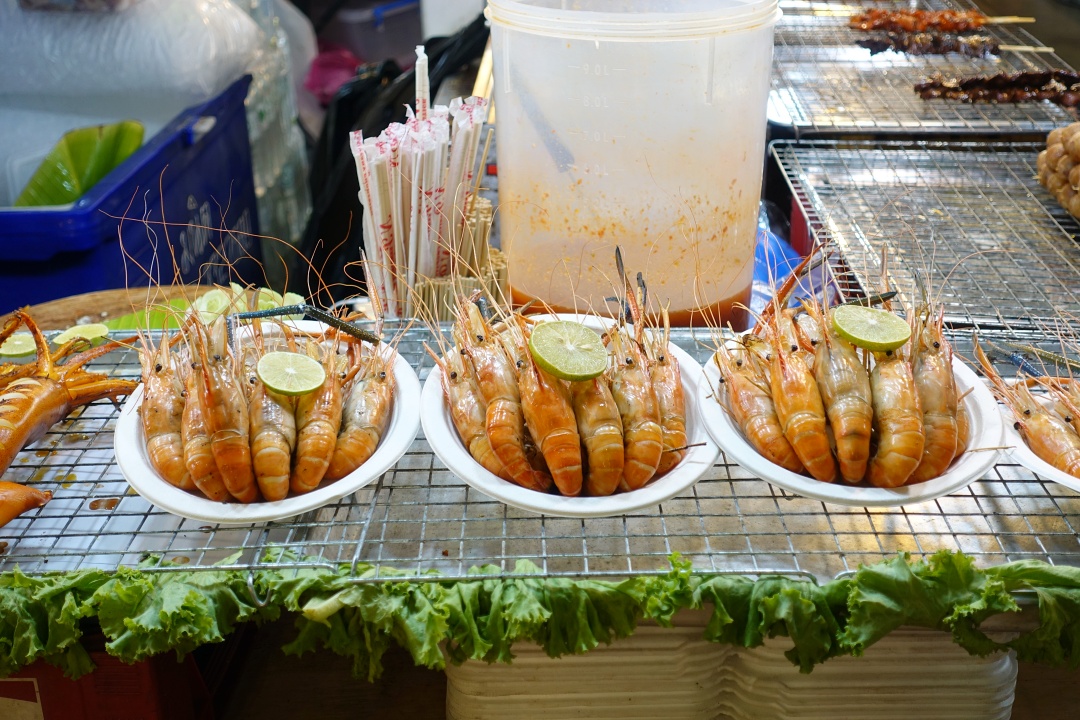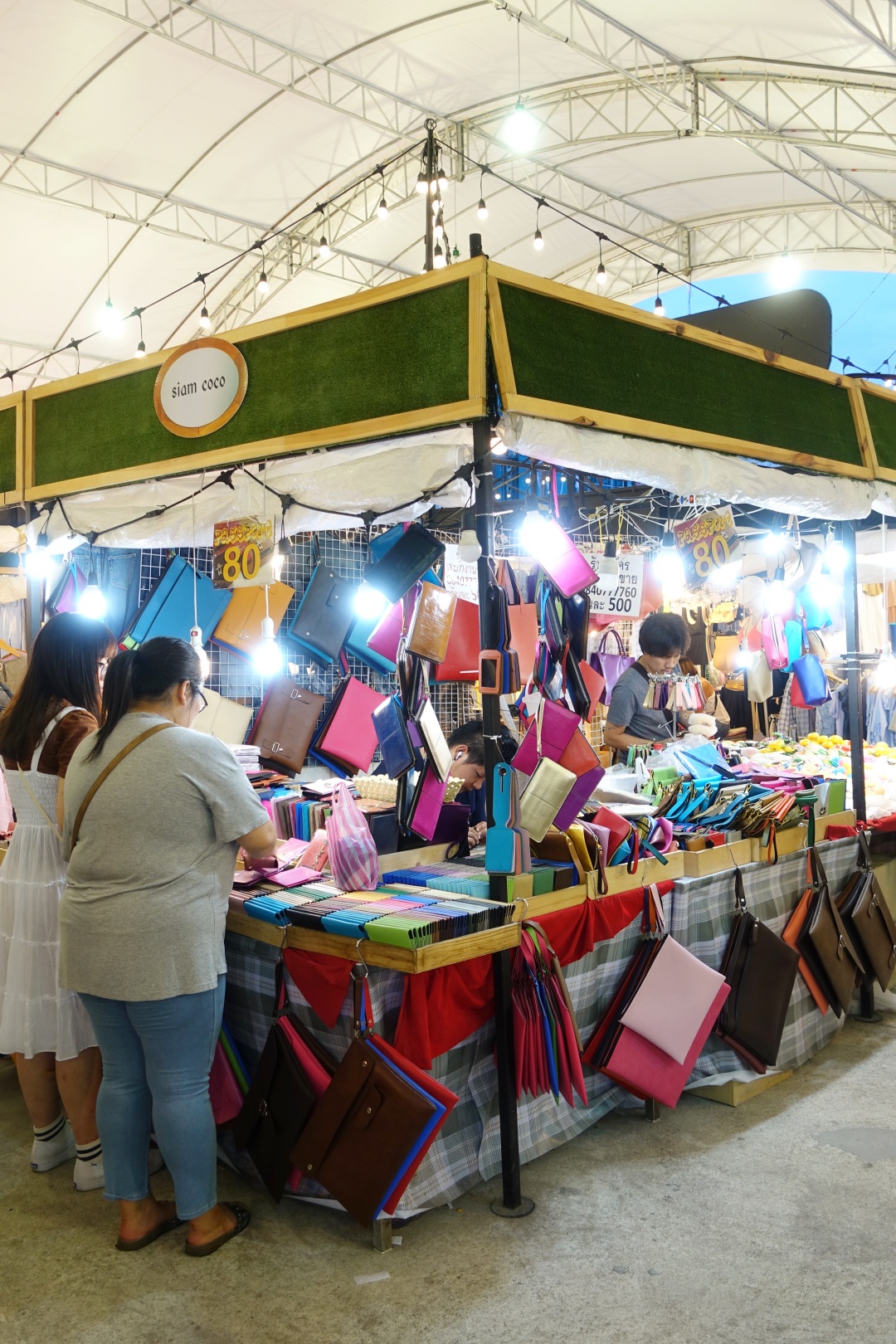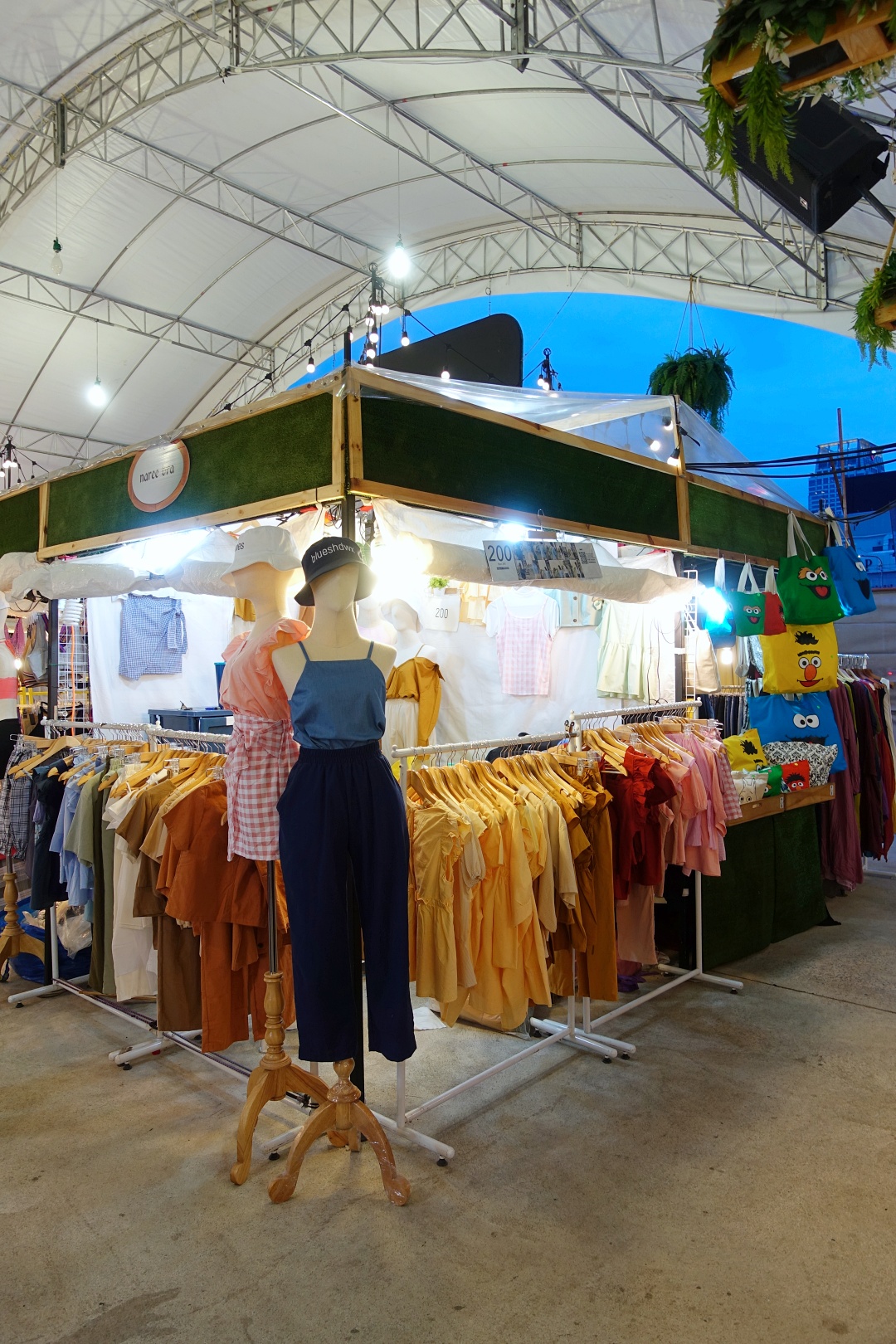 Nothing caught our eyes, so we left soon after. Then, the Husband suggests going to another night market; one that I've never been to or heard of and we promptly took a Grab over, only to discover an empty plot of land. #majorfail
There was literally nothing in that area aside from a train station that was situated close by. It was in the middle of nowhere, and I don't think we could even take a Grab from where we alighted even if we wanted to.
In the end, we walked over to the train station and took the train over to the National Cultural Centre Station for Esplanade Shopping Mall / Rod Fai Night Market Ratchada. Figured that at the very least, Rod Fai Night Market Ratchada would be opened.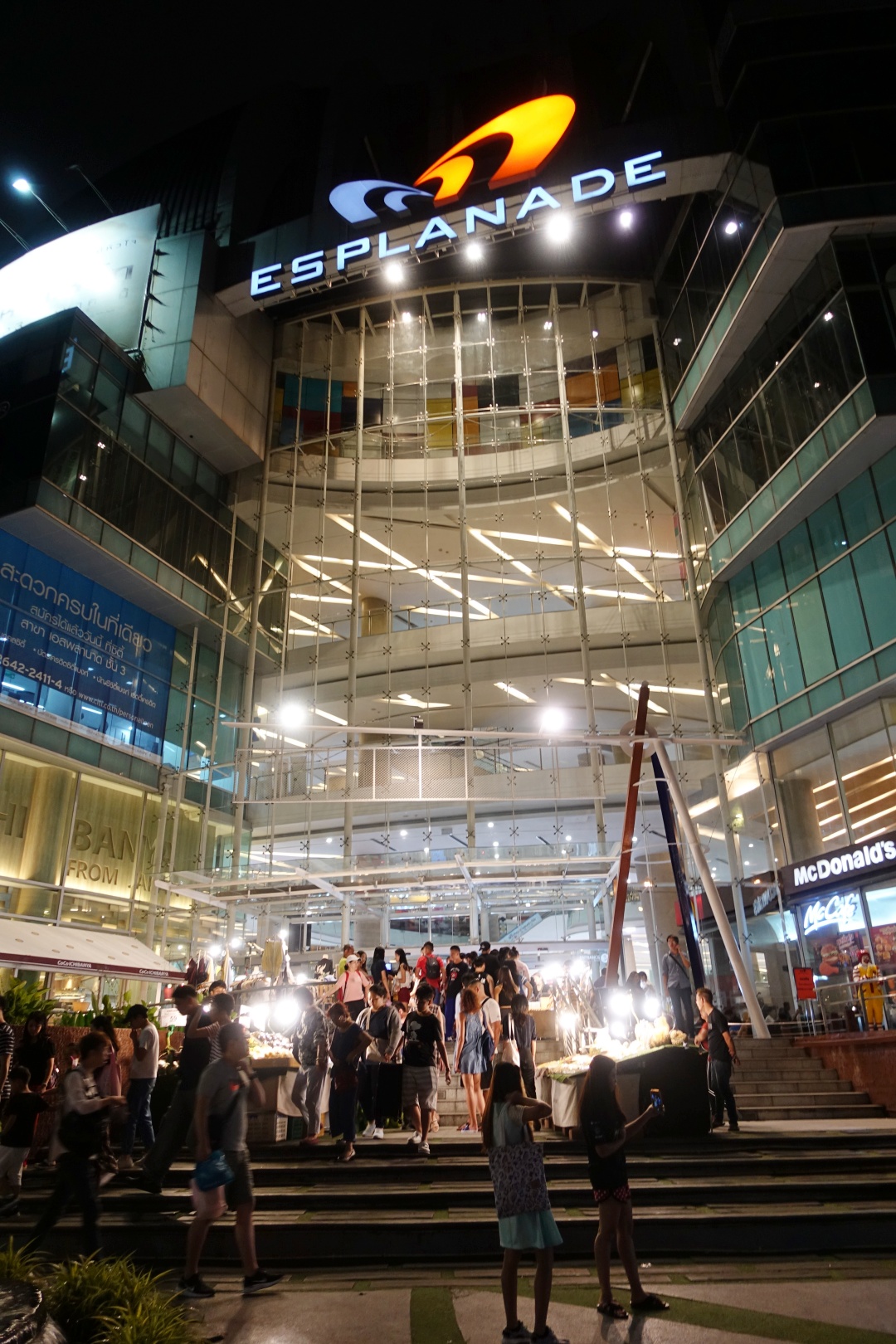 Went into Esplanade Shopping Mall, hoping to find a place for dinner.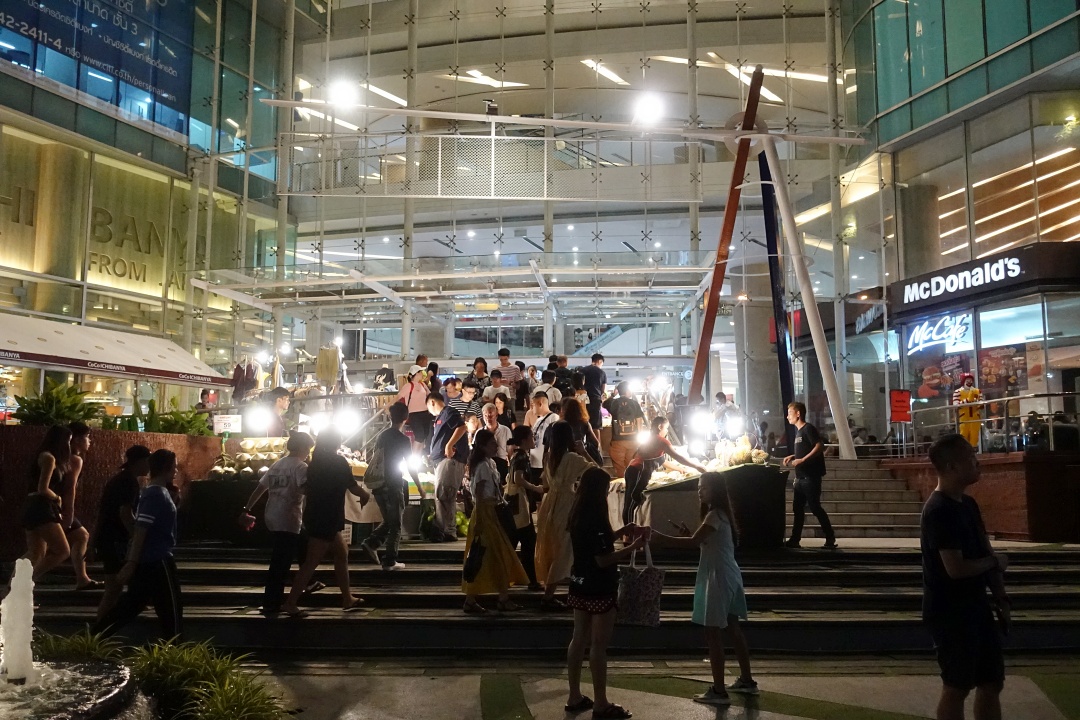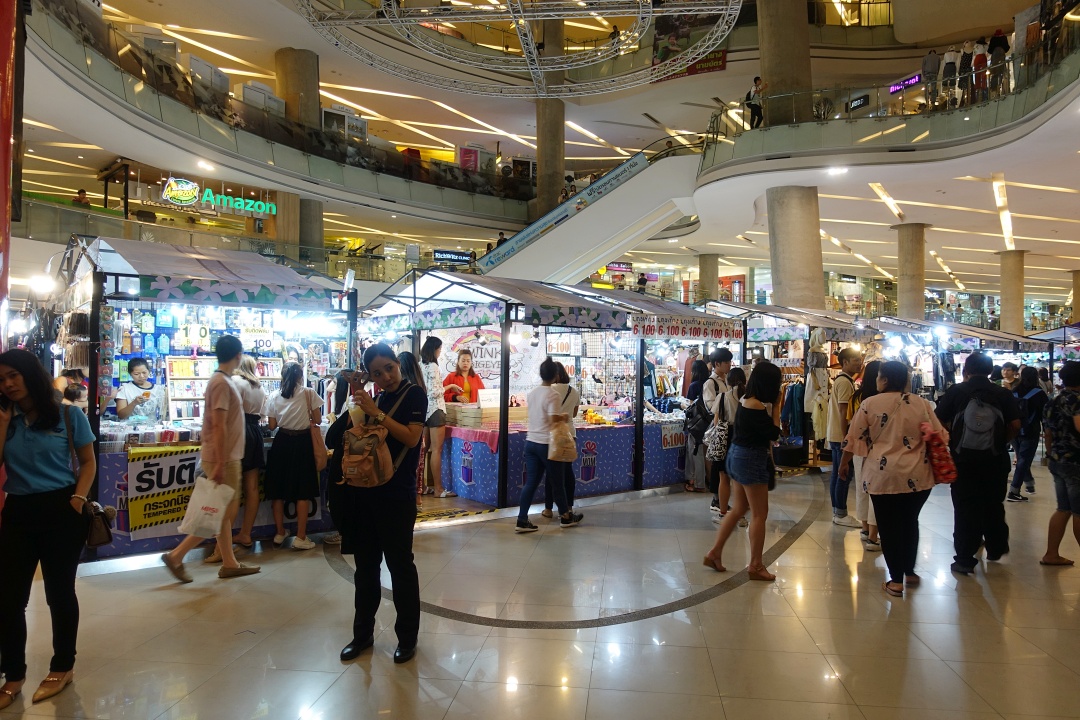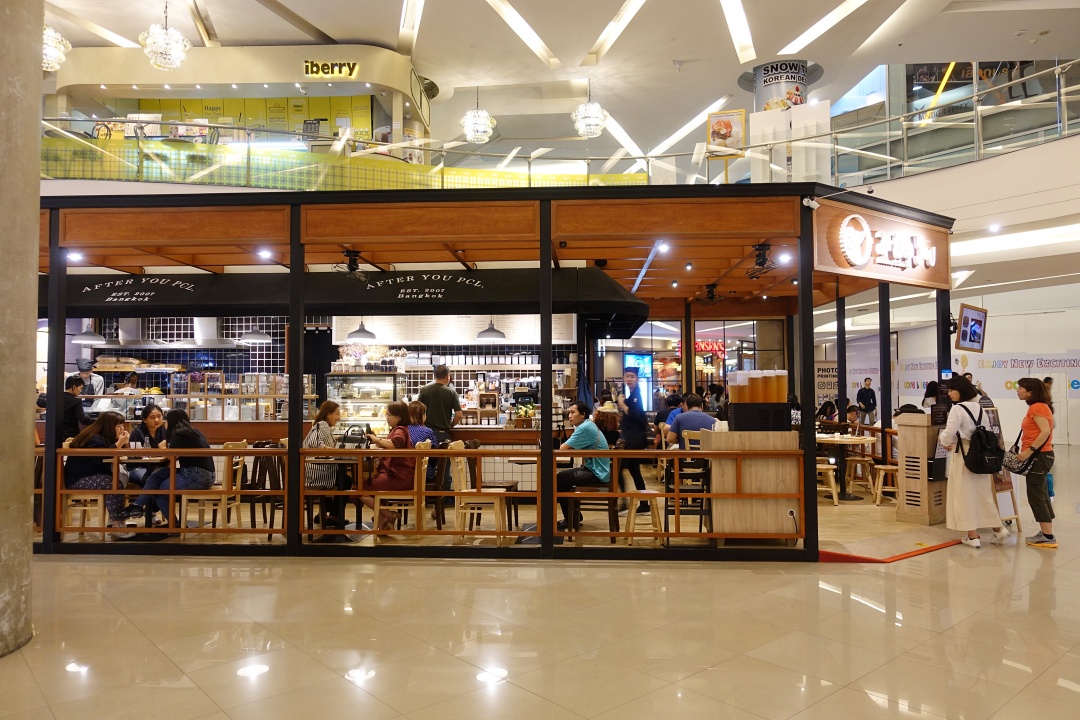 We came across After You Cafe but eventually decided to try out Audrey Cafe instead since we've never dined there before.
Audrey Cafe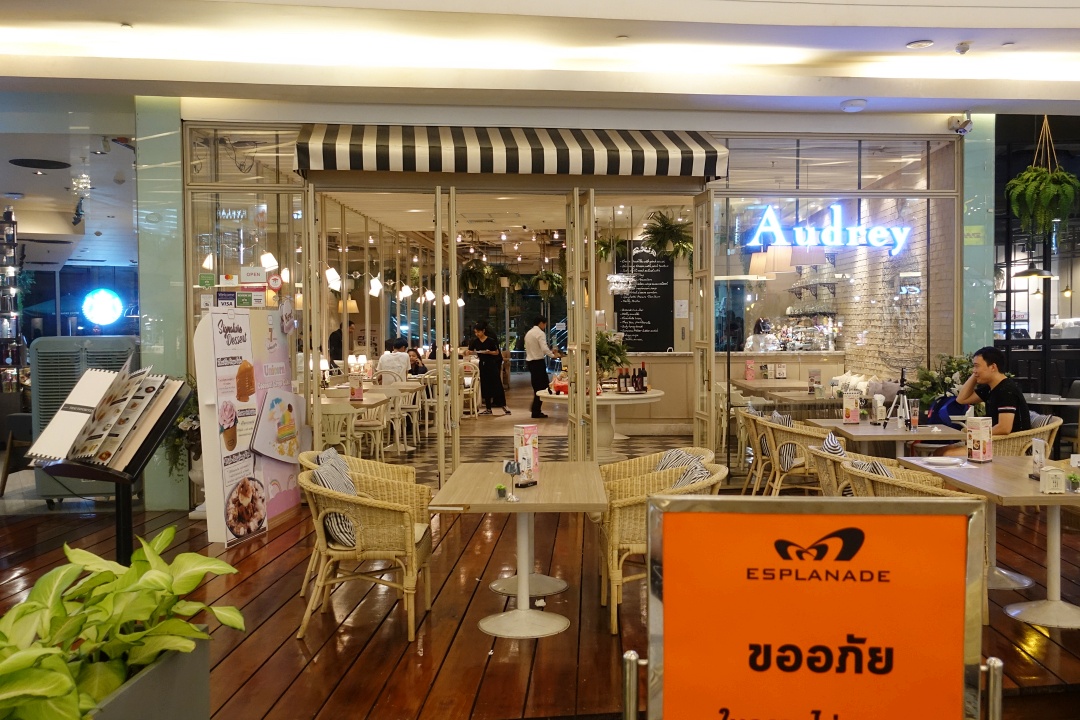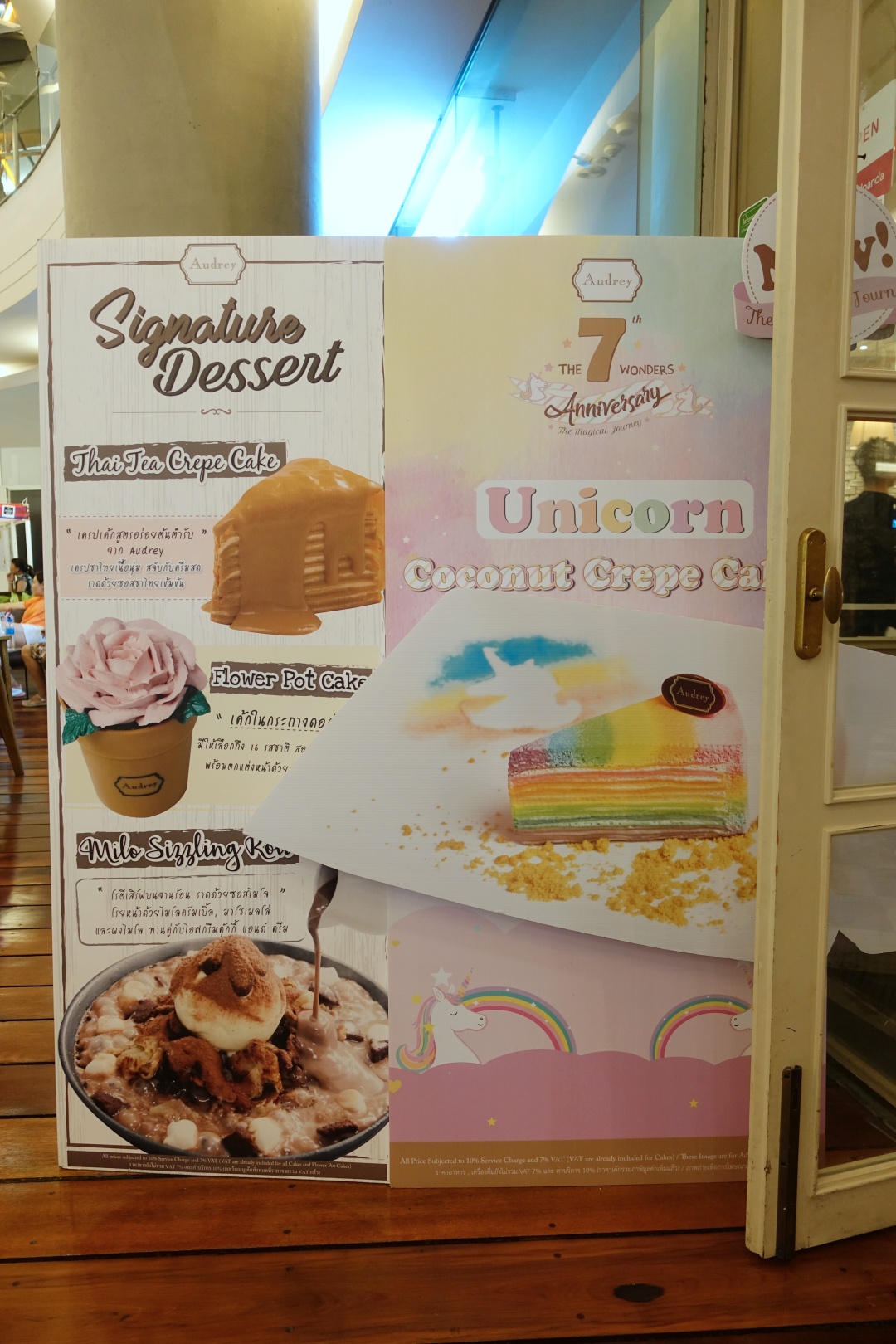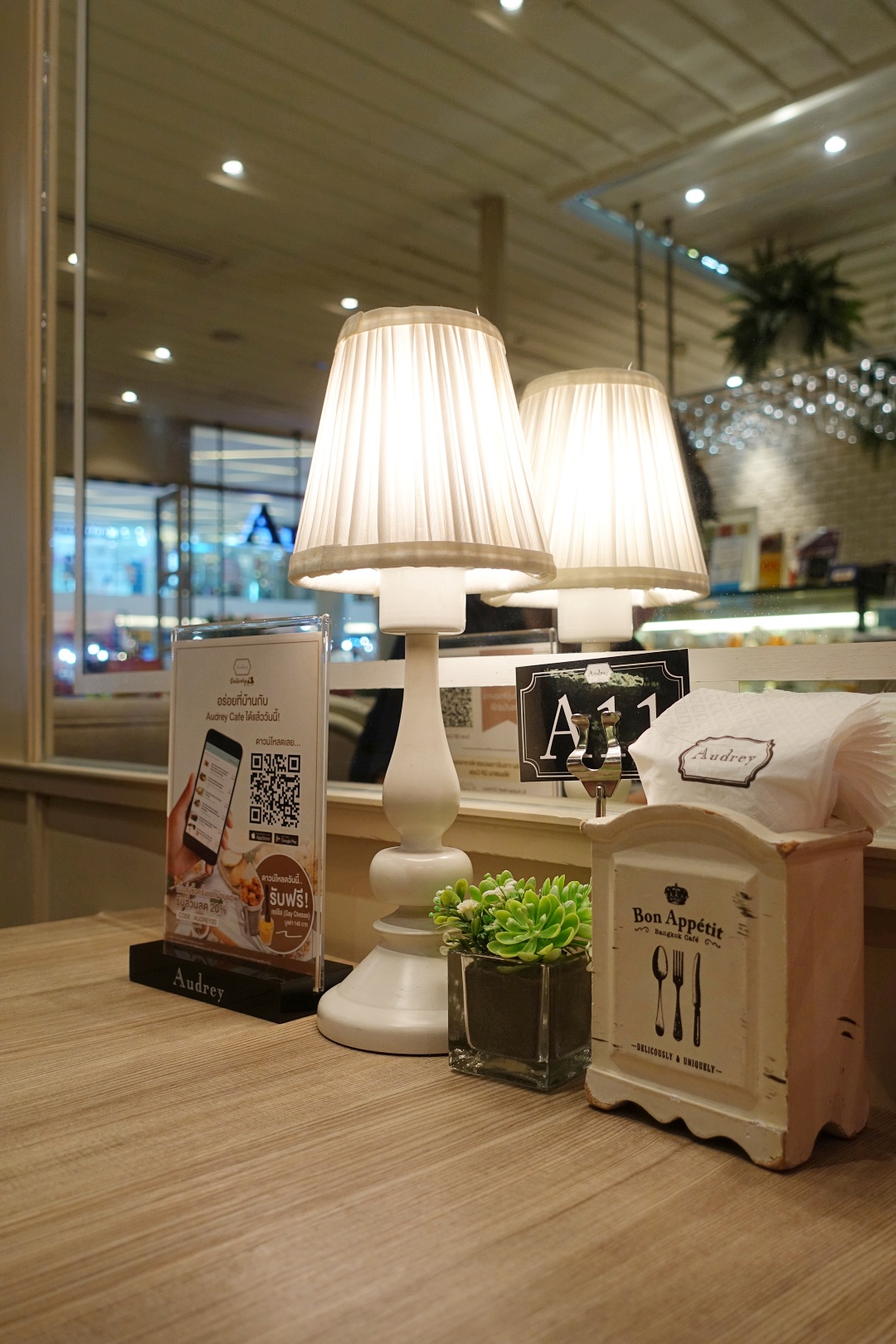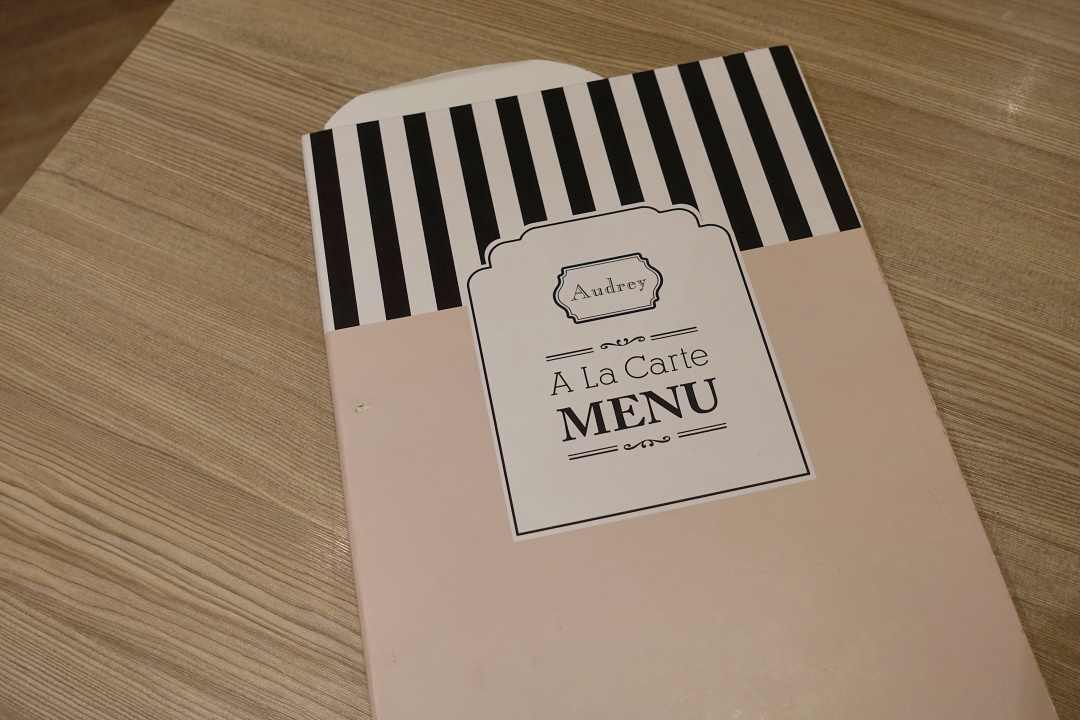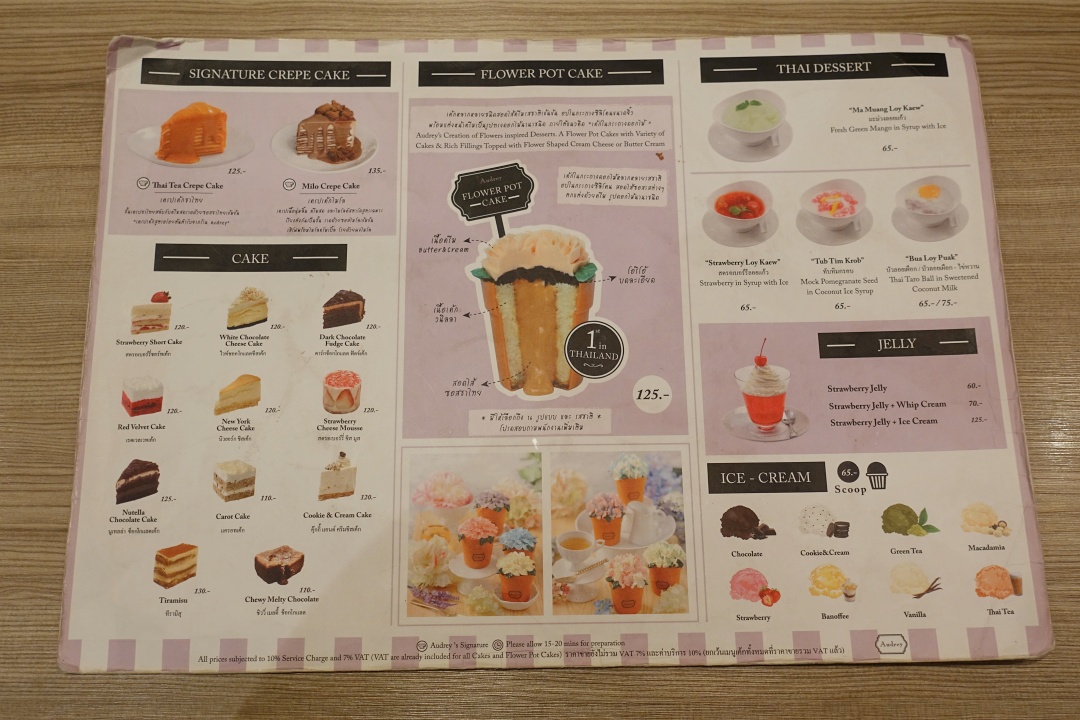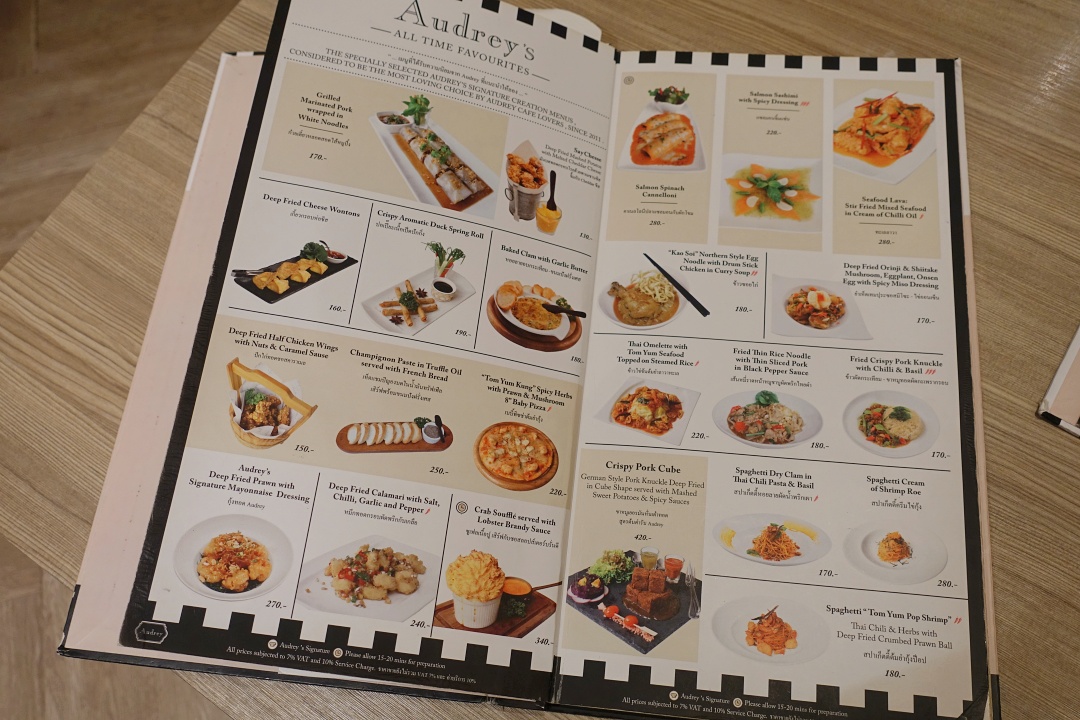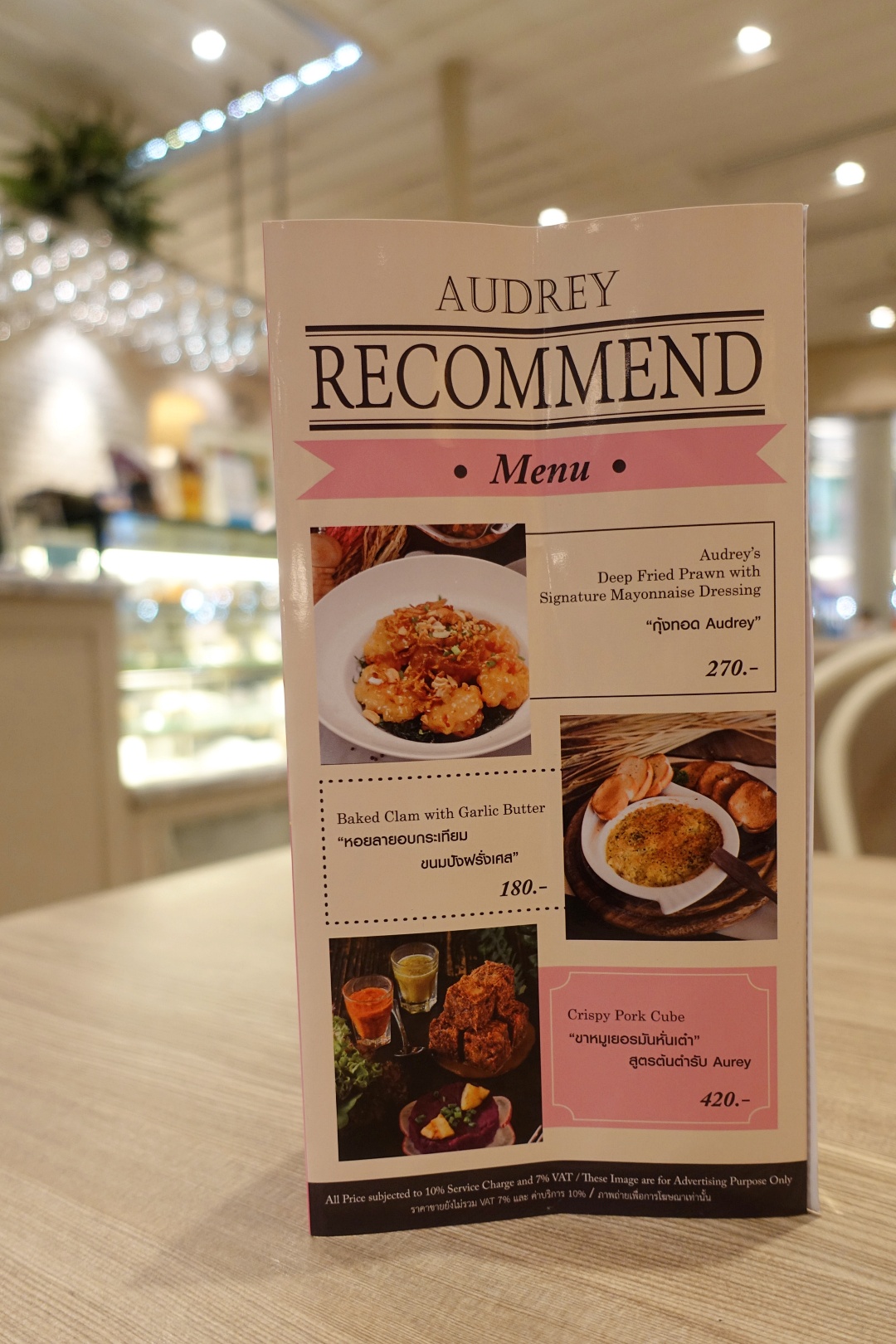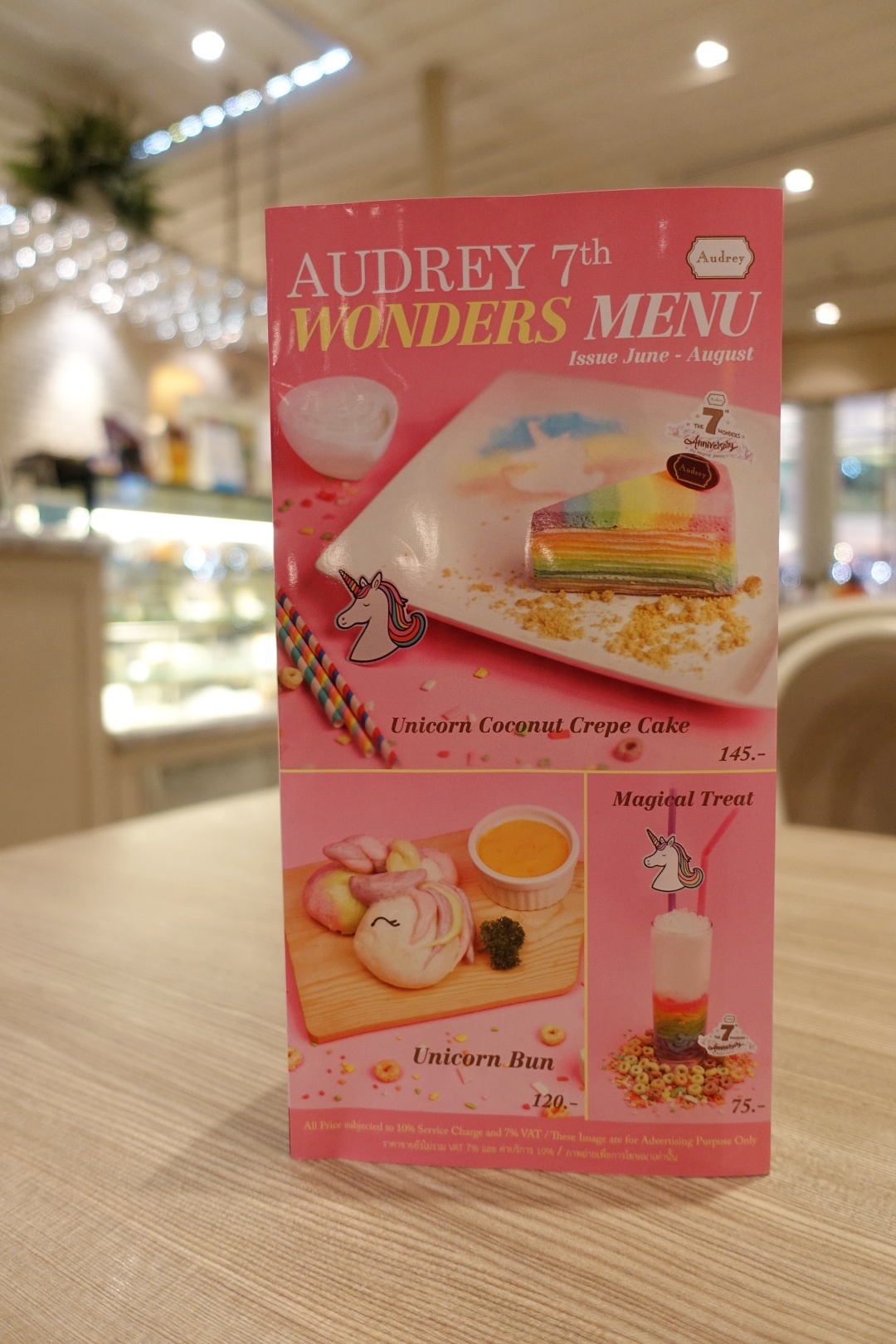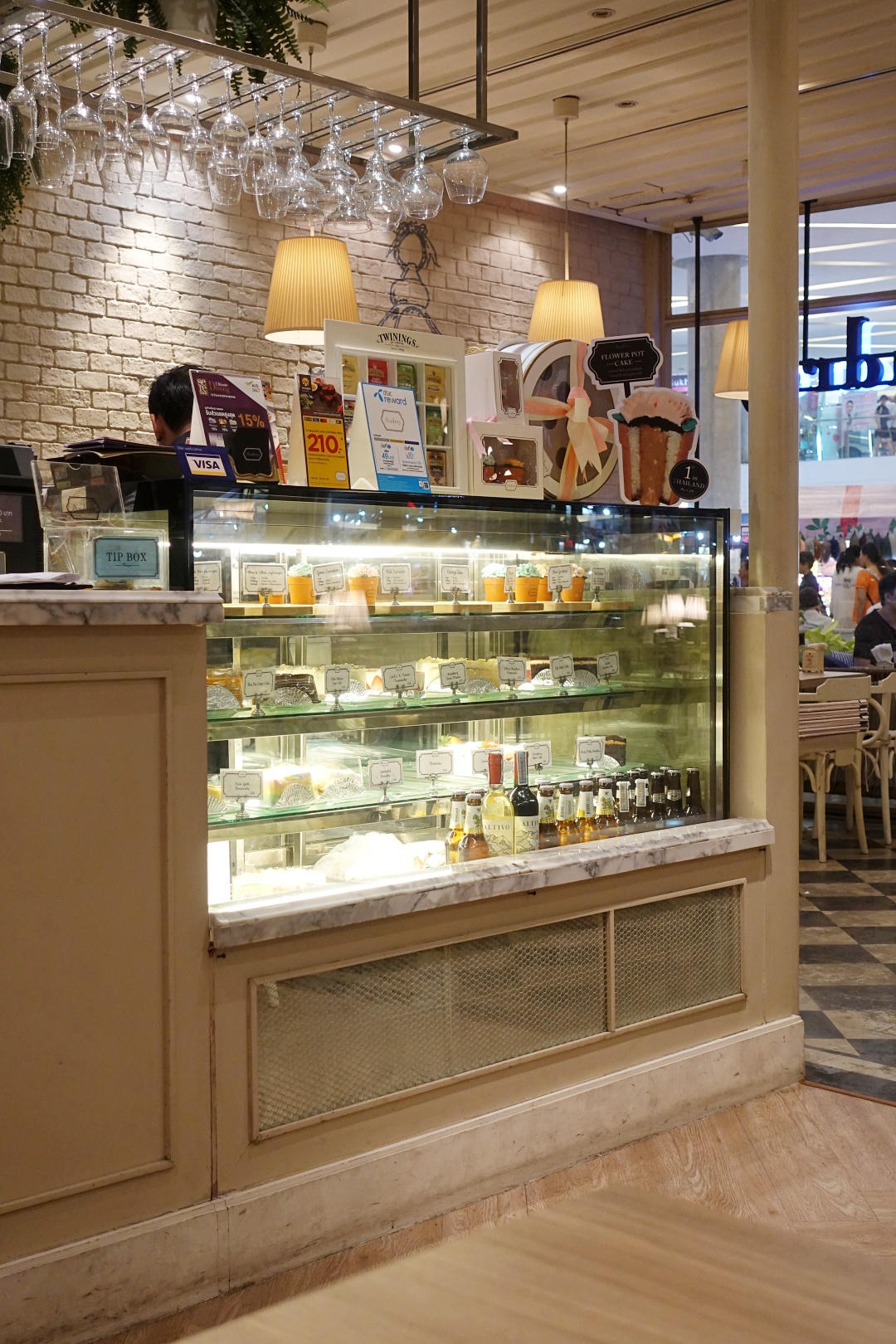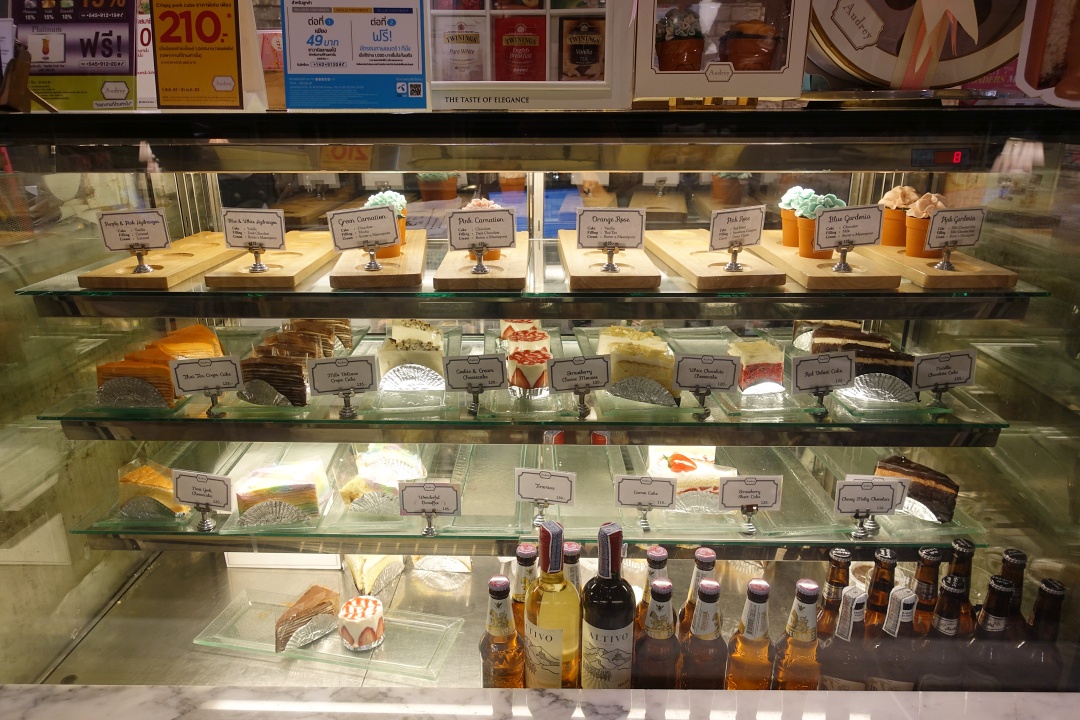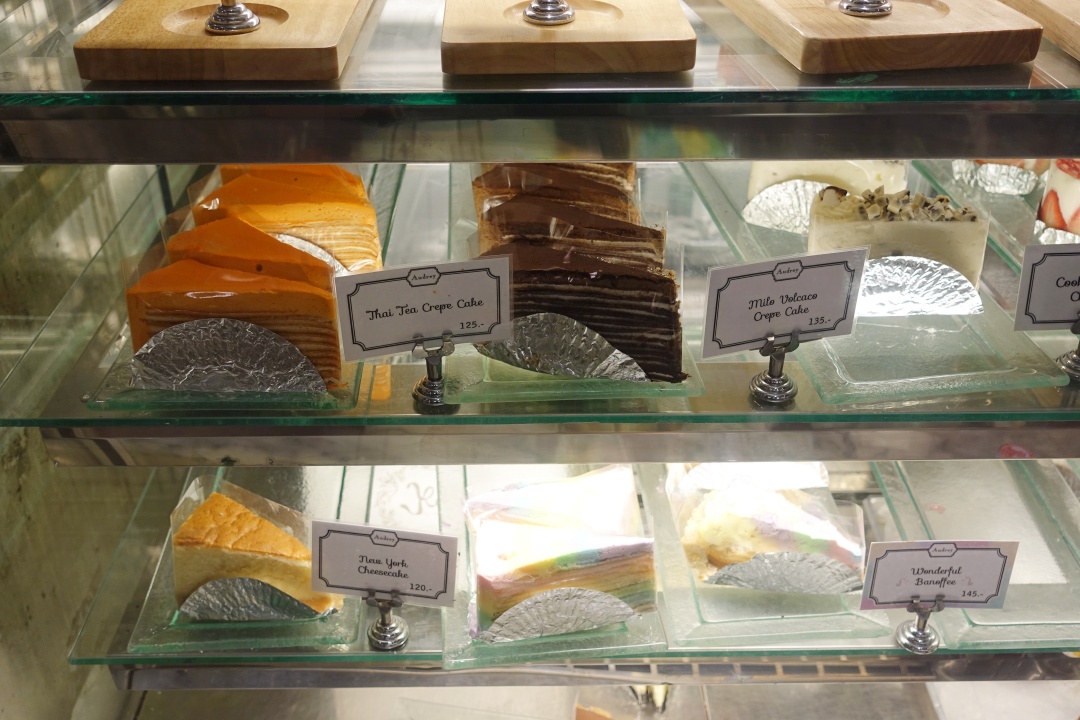 The famous Thai Tea Crepe Cake from Audrey Cafe. Almost as popular as After You's Shibuya Honey Toast and one that I been meaning to try!
Since it was our first visit to Audrey Cafe, we had a hard time deciding what to order. In the end, we decided to order a few dishes for sharing.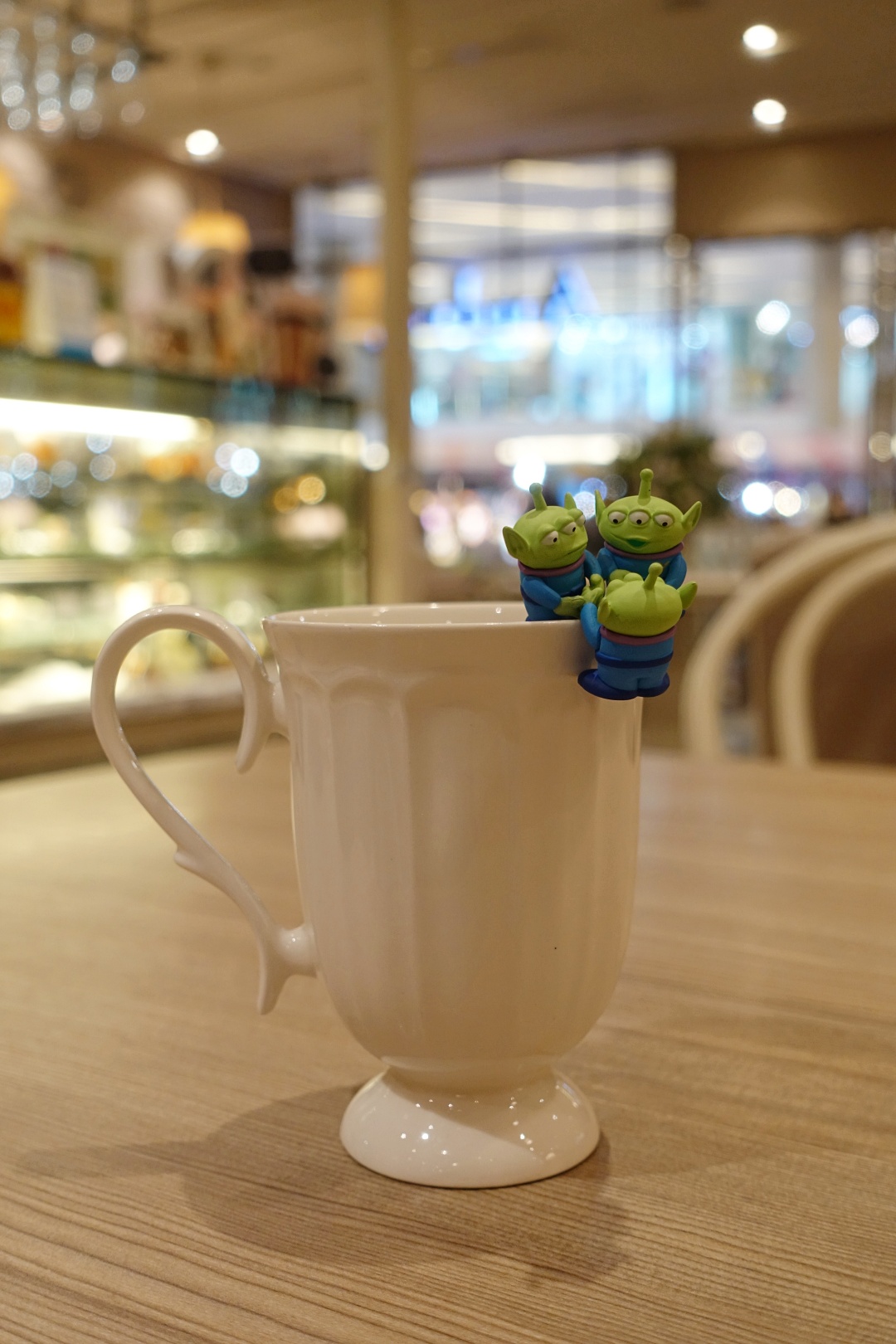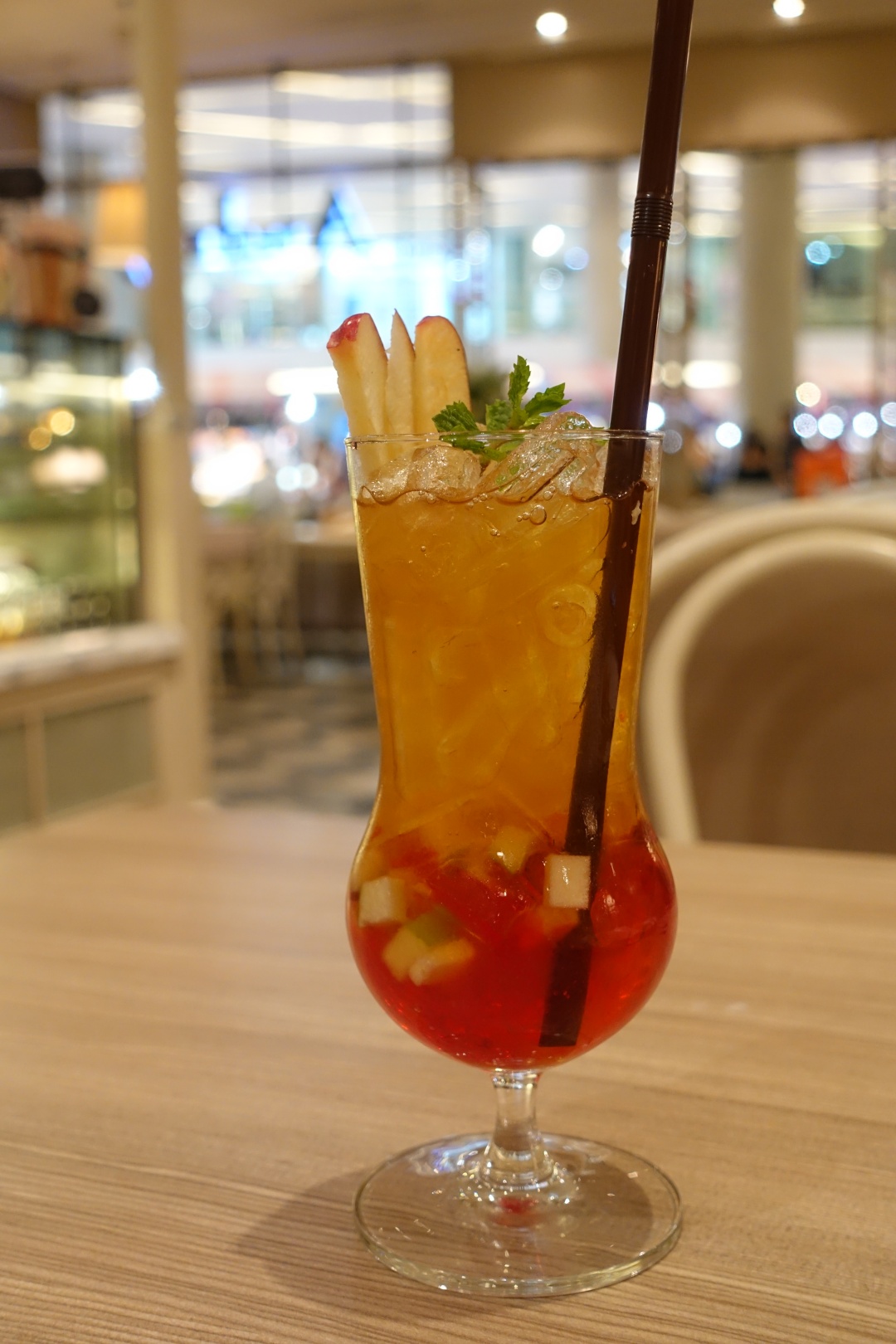 Starting with a Chrysanthemum Tea and Iced Fruit Punch.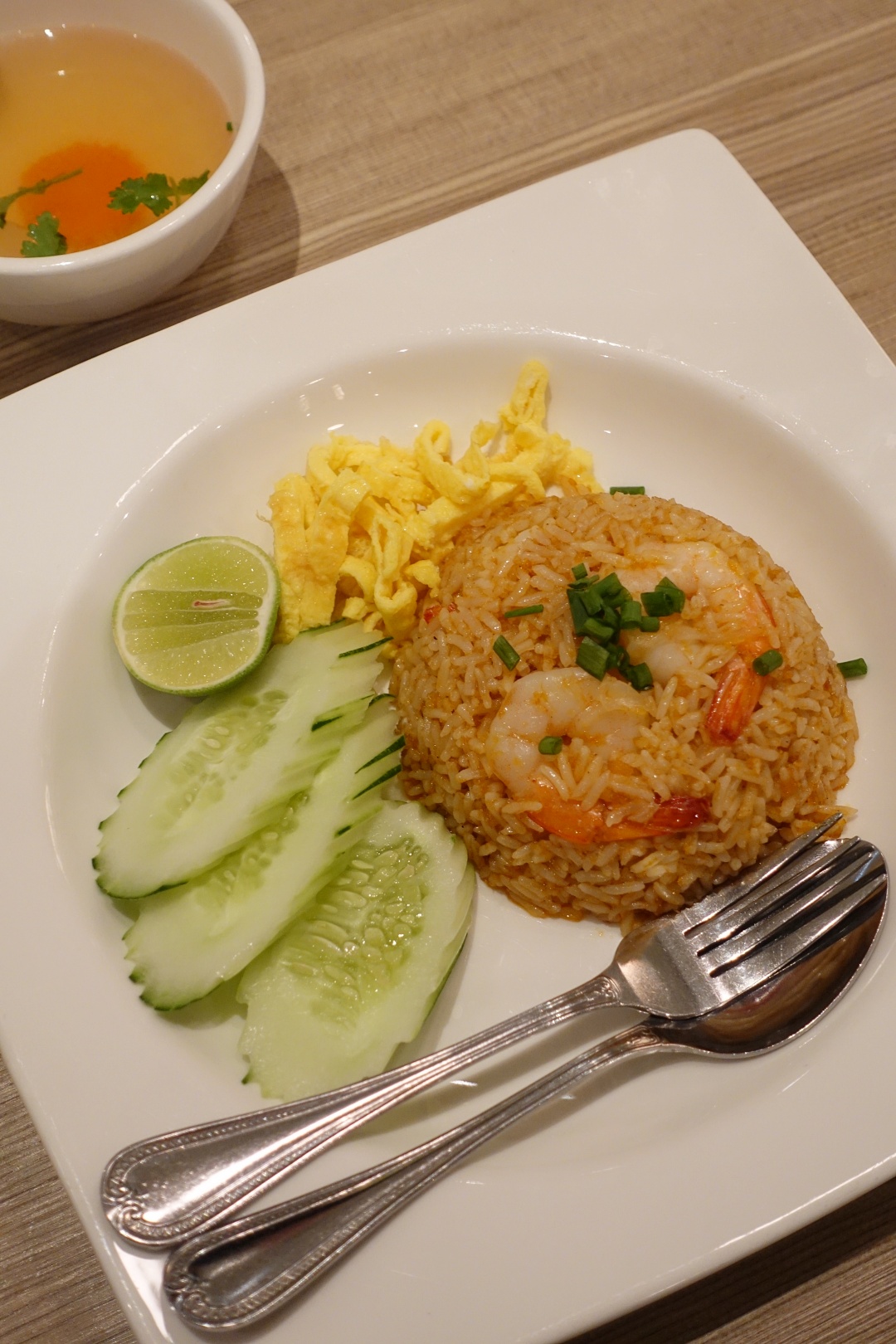 Then we had the Prawn & Fatty Shrimp Paste Fried Rice (THB 190),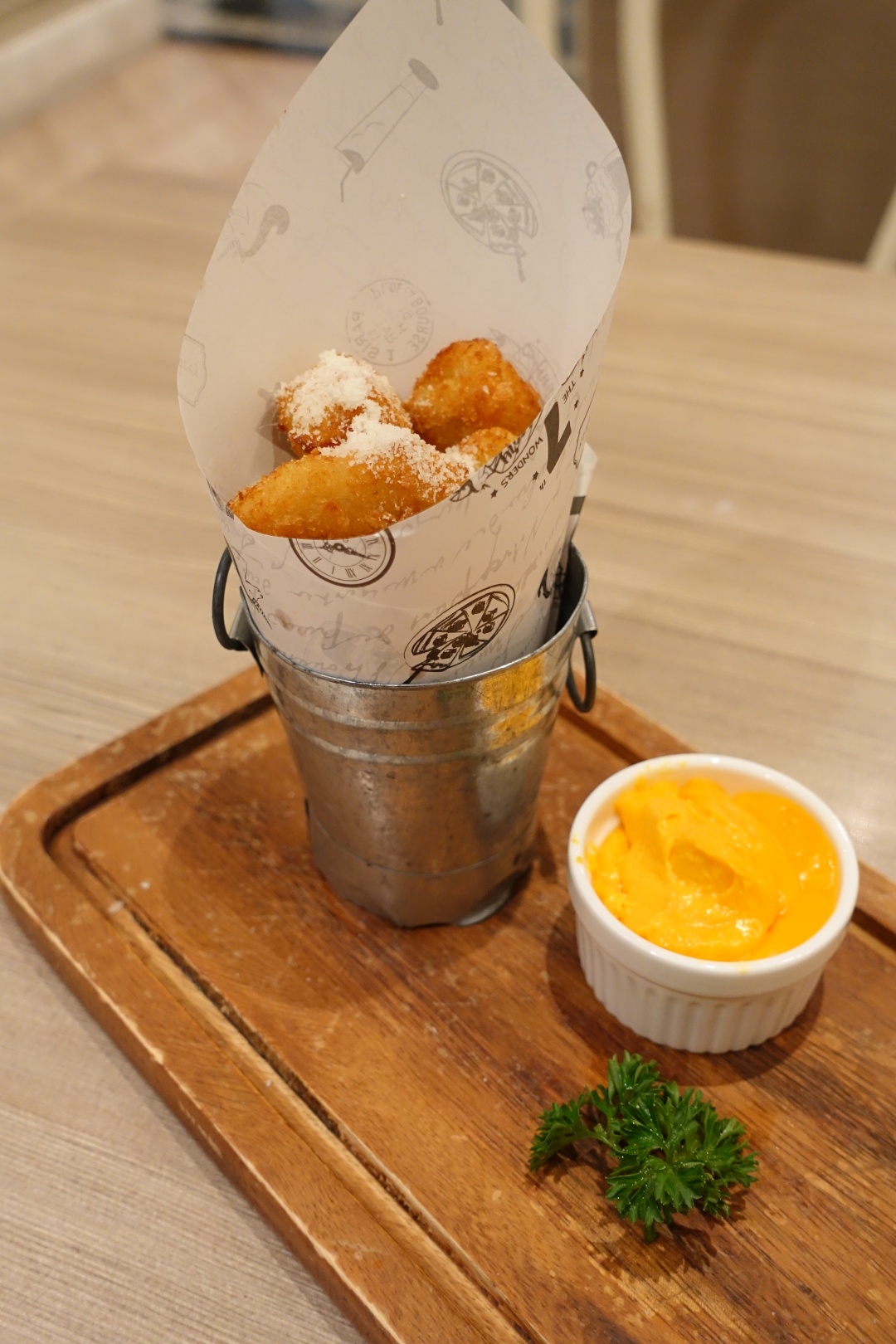 Say Cheese – Deep fried mashed potatoes with melted cheddar cheese (THB 130),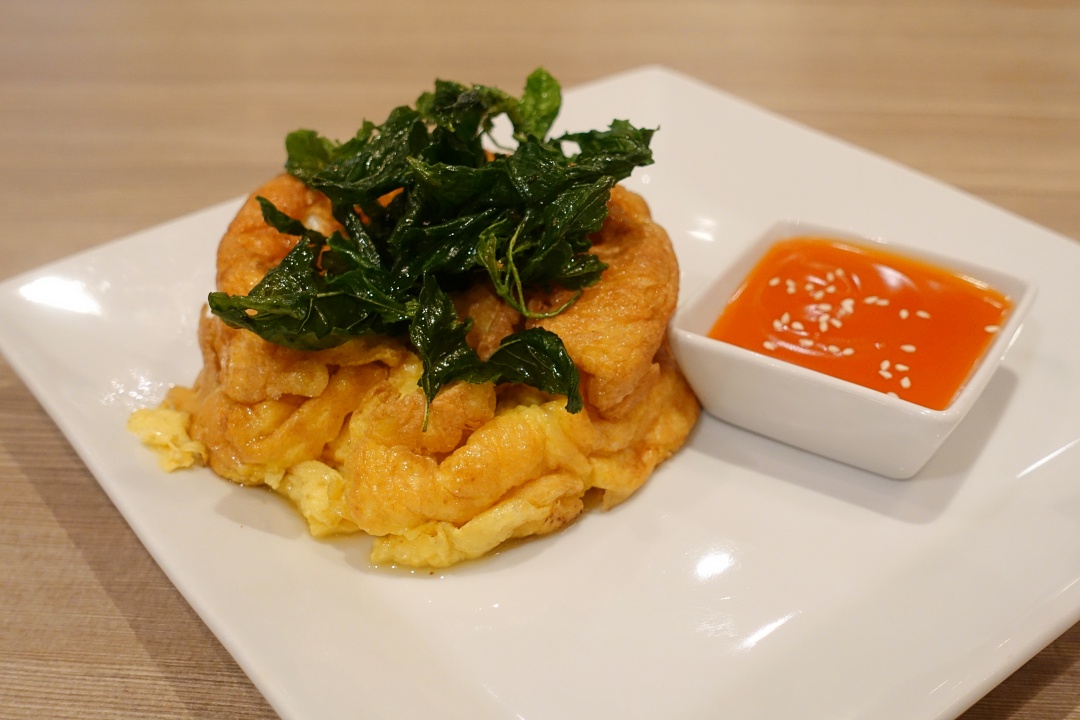 Thai Puffy Omelette with Chilli Sauce (THB 140), and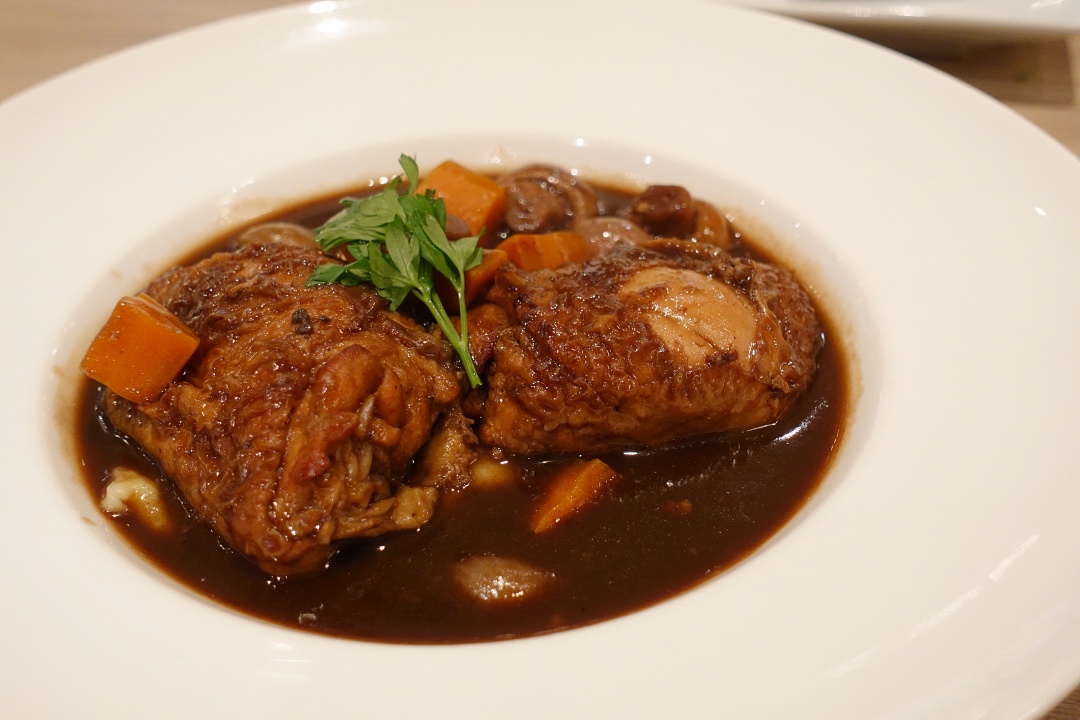 "Coq au Vin" – Roasted chicken thigh and mushroom with red wine sauce served with mashed potato (THB 380).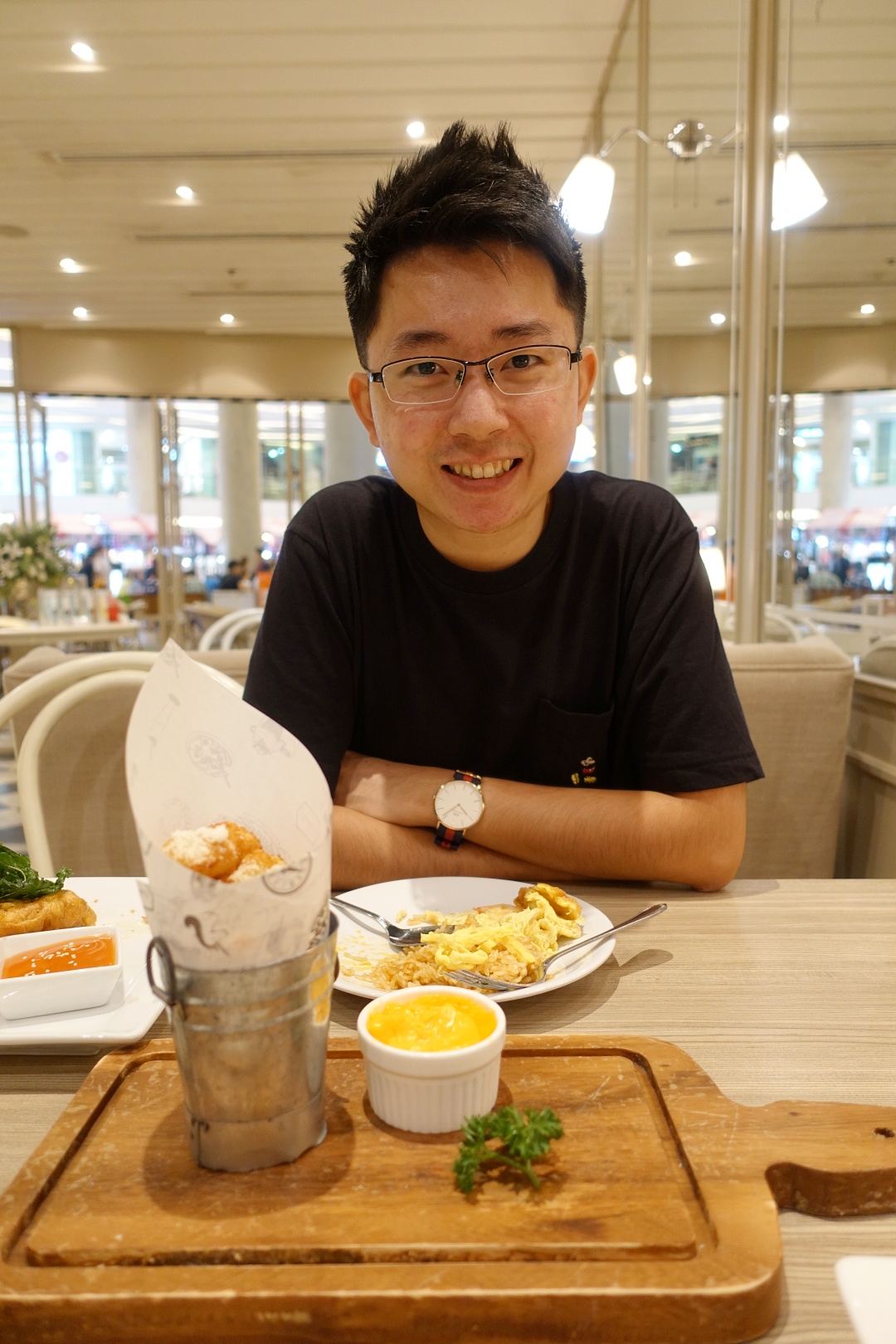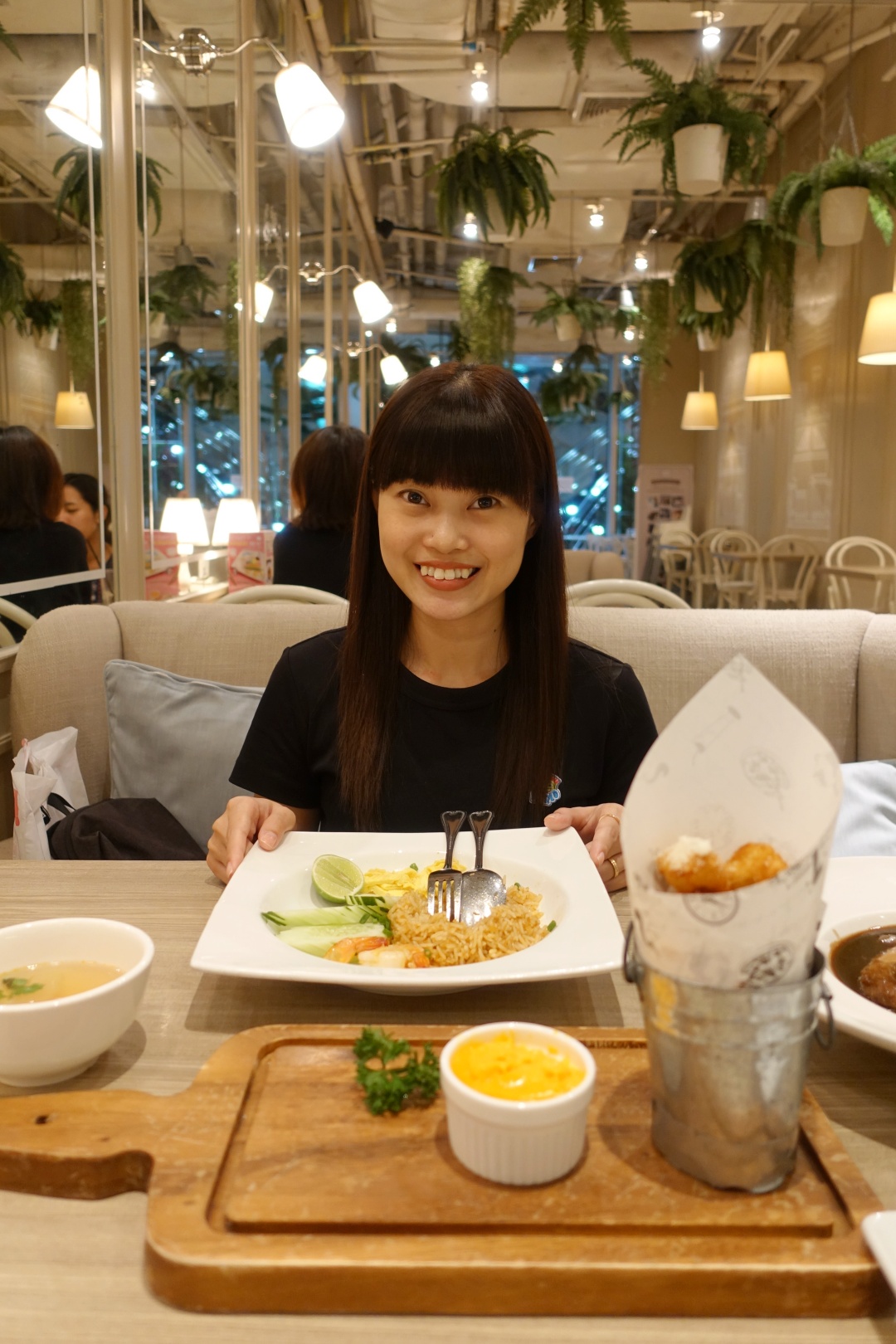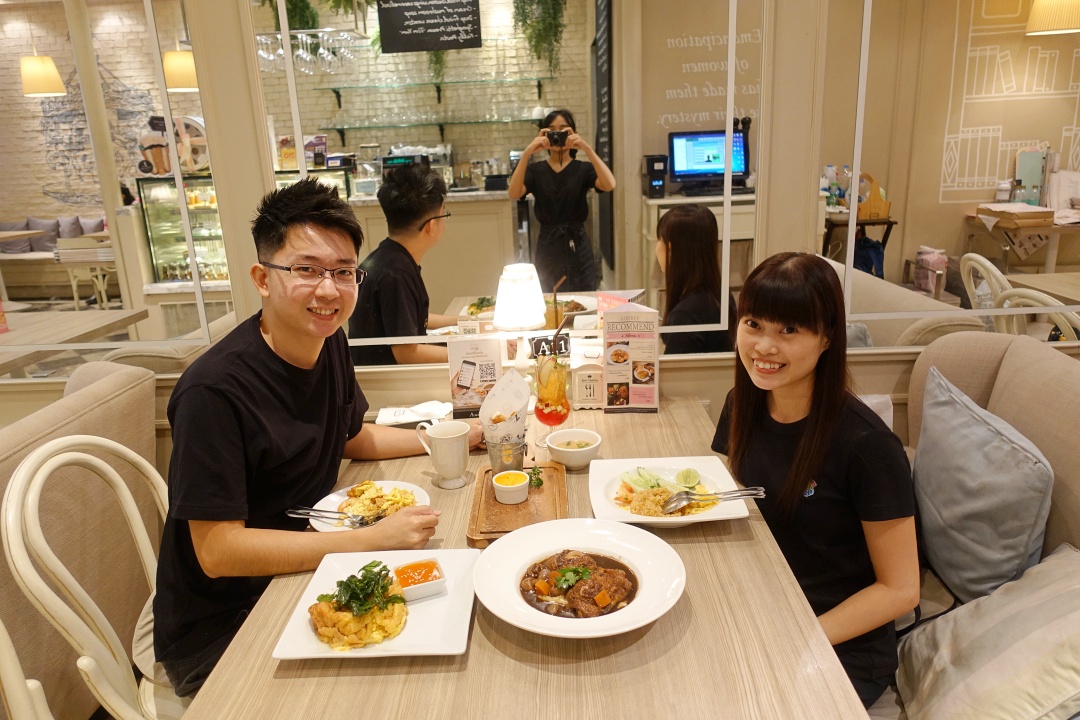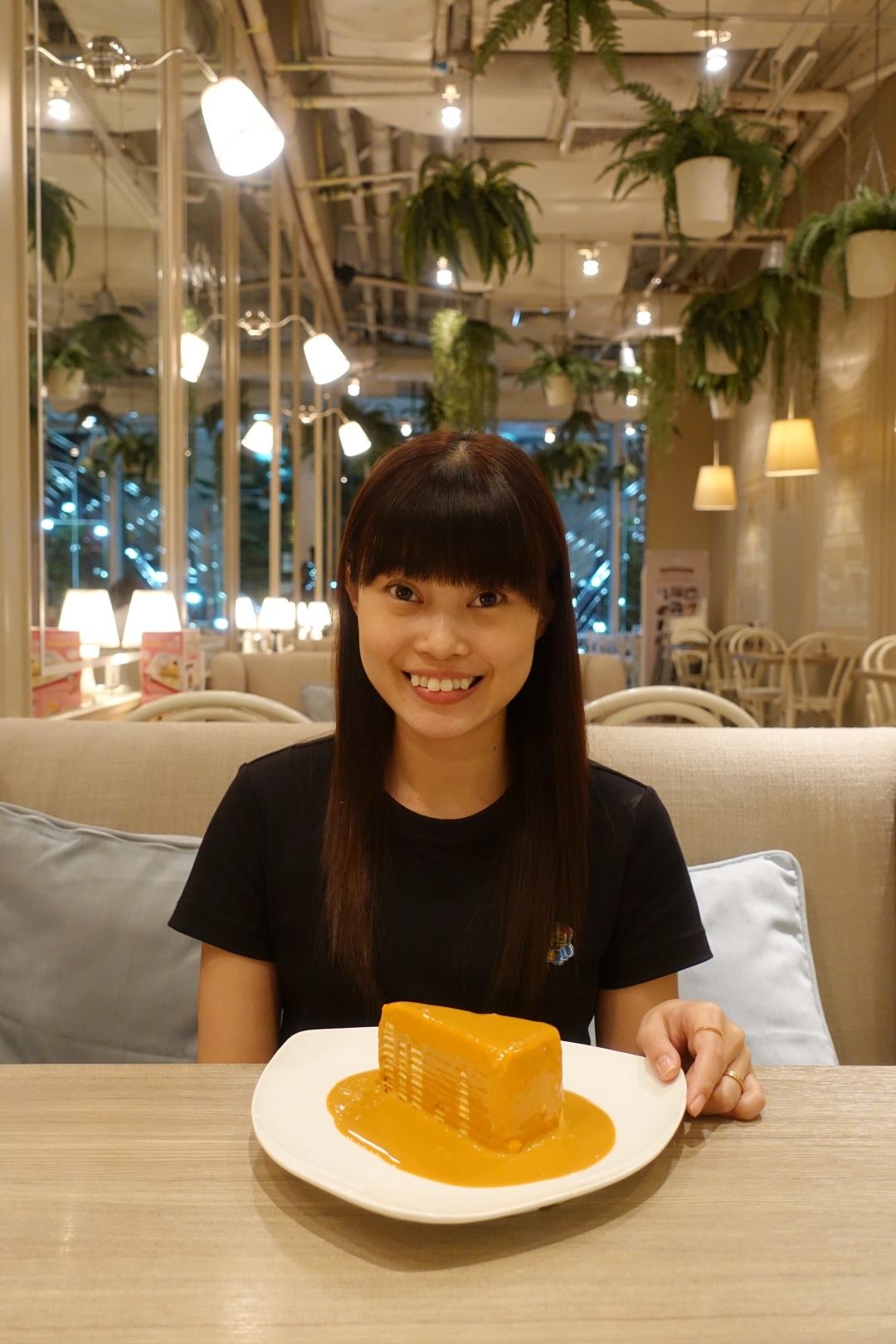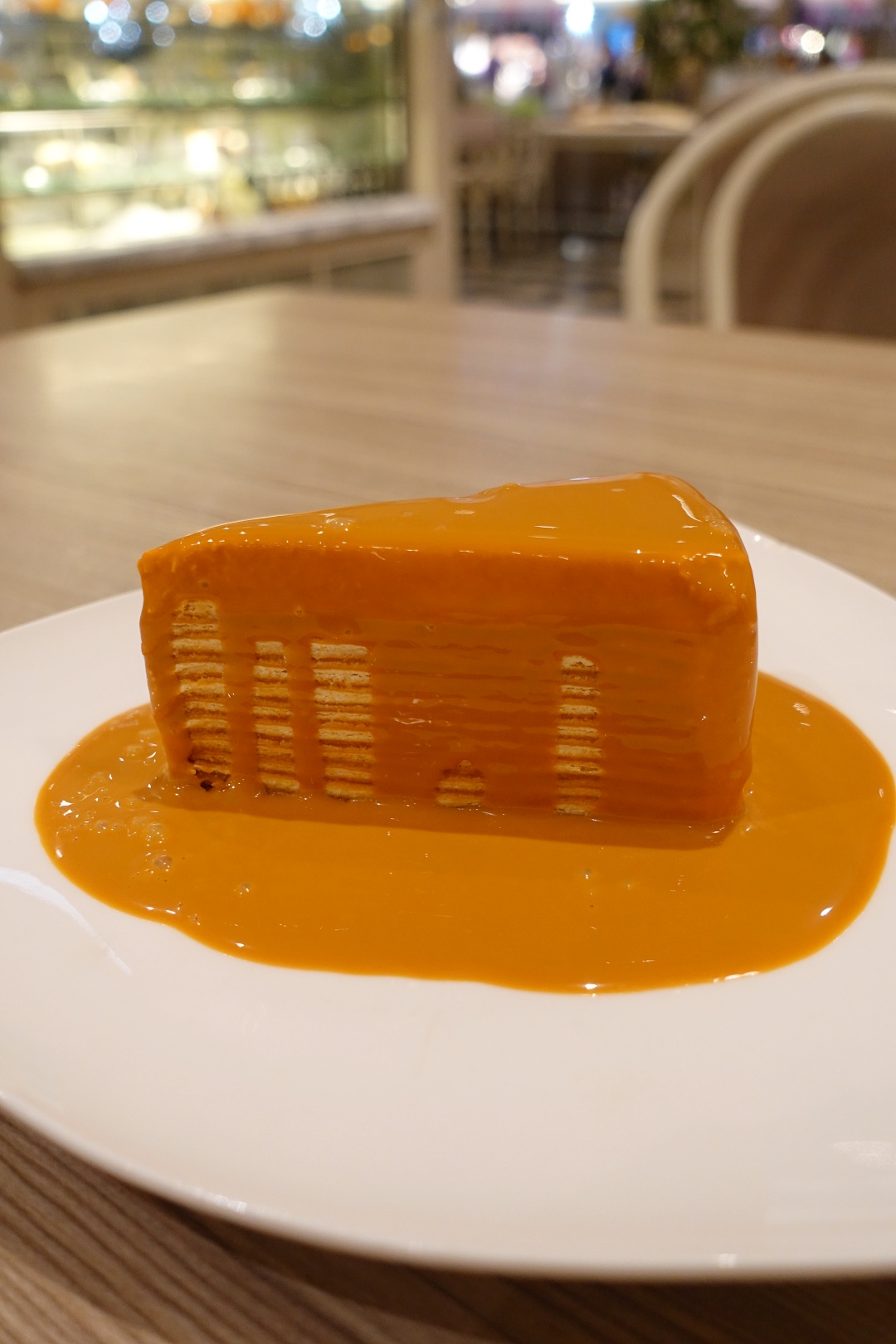 Not forgetting, a Thai Tea Crepe Cake (THB 125) to end off the meal.
I initially only wanted to try the Thai Tea Crepe Cake, but we ended up ordering quite a few dishes for dinner. Overall, I think the food was pretty decent. Among the few that we ordered, we didn't enjoy the Say Cheese. The other dishes was okay.
As for the crepe cake, I would say I like it, but I don't love it. Somehow it just didn't turn out as enjoyable as what I have expected, especially since it so highly raved online.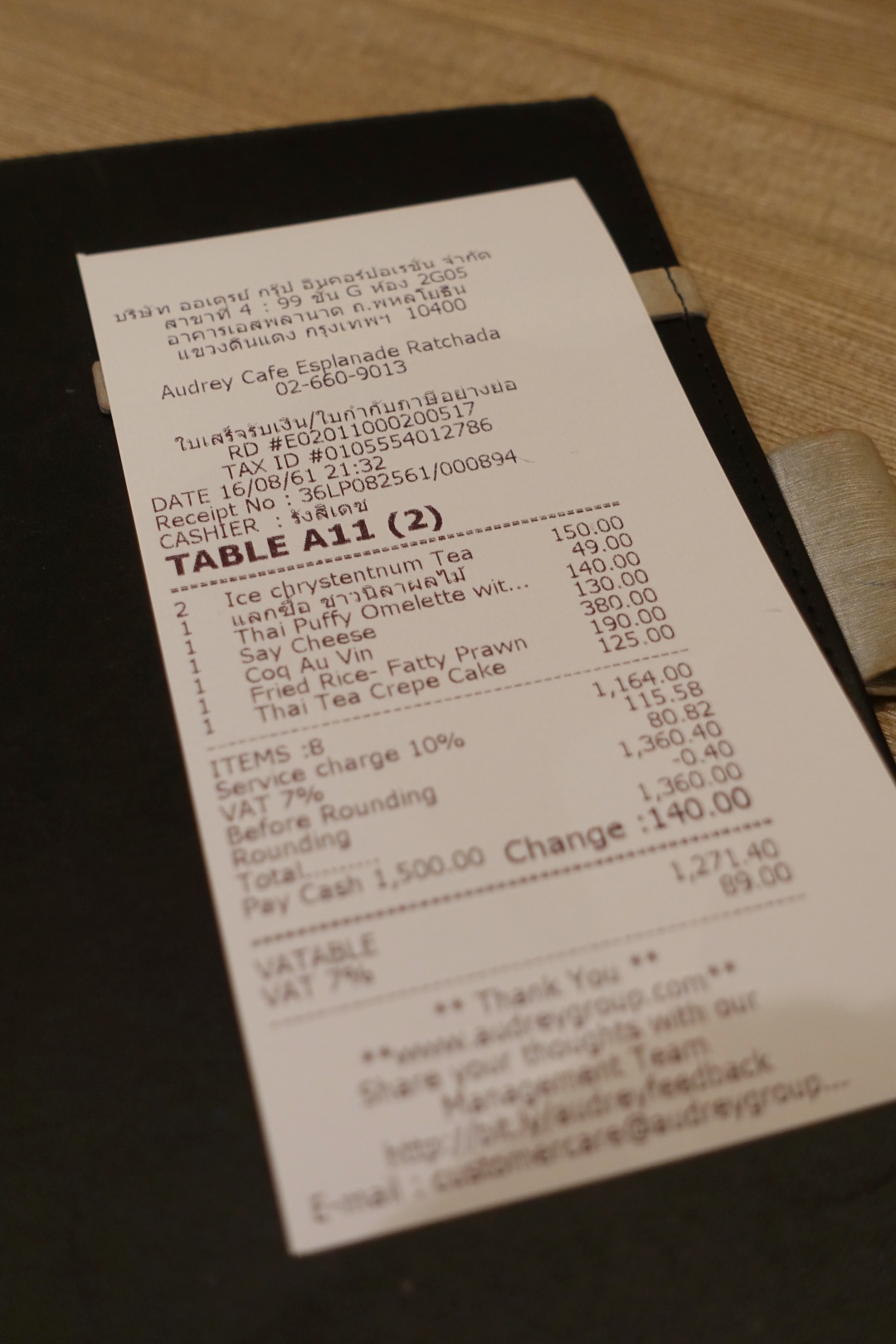 Total bill came up to THB 1, 360 (approximately SGD 60). I probably won't be heading back again since I think for that amount spent, there are better options in Bangkok.
Rod Fai Night Market Ratchada
Been here multiple times; I feel that Rod Fai Night Market Ratchada only gets more and more crowded each time I visited. Still, it was a pretty nice place to shop if you're looking for a night market that is of a decent size and offers a variety of goods for shopping and eating. It's also pretty close to Pratunam / Siam area, so getting here isn't as time-consuming as compared to getting to Talad Rod Fai Night Market.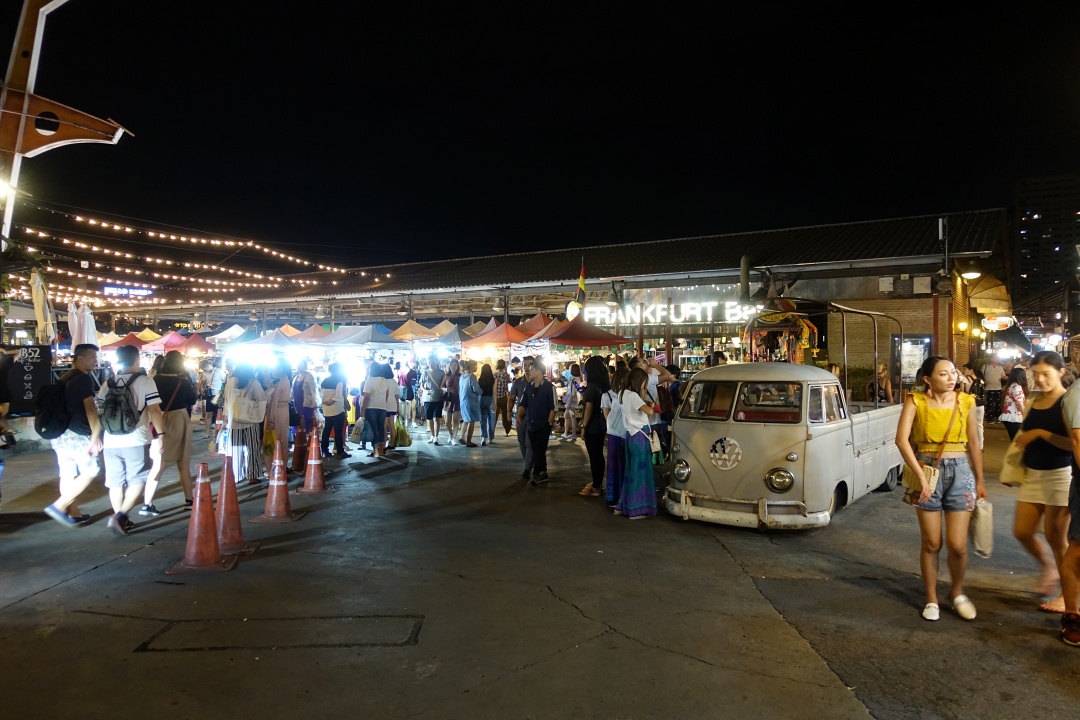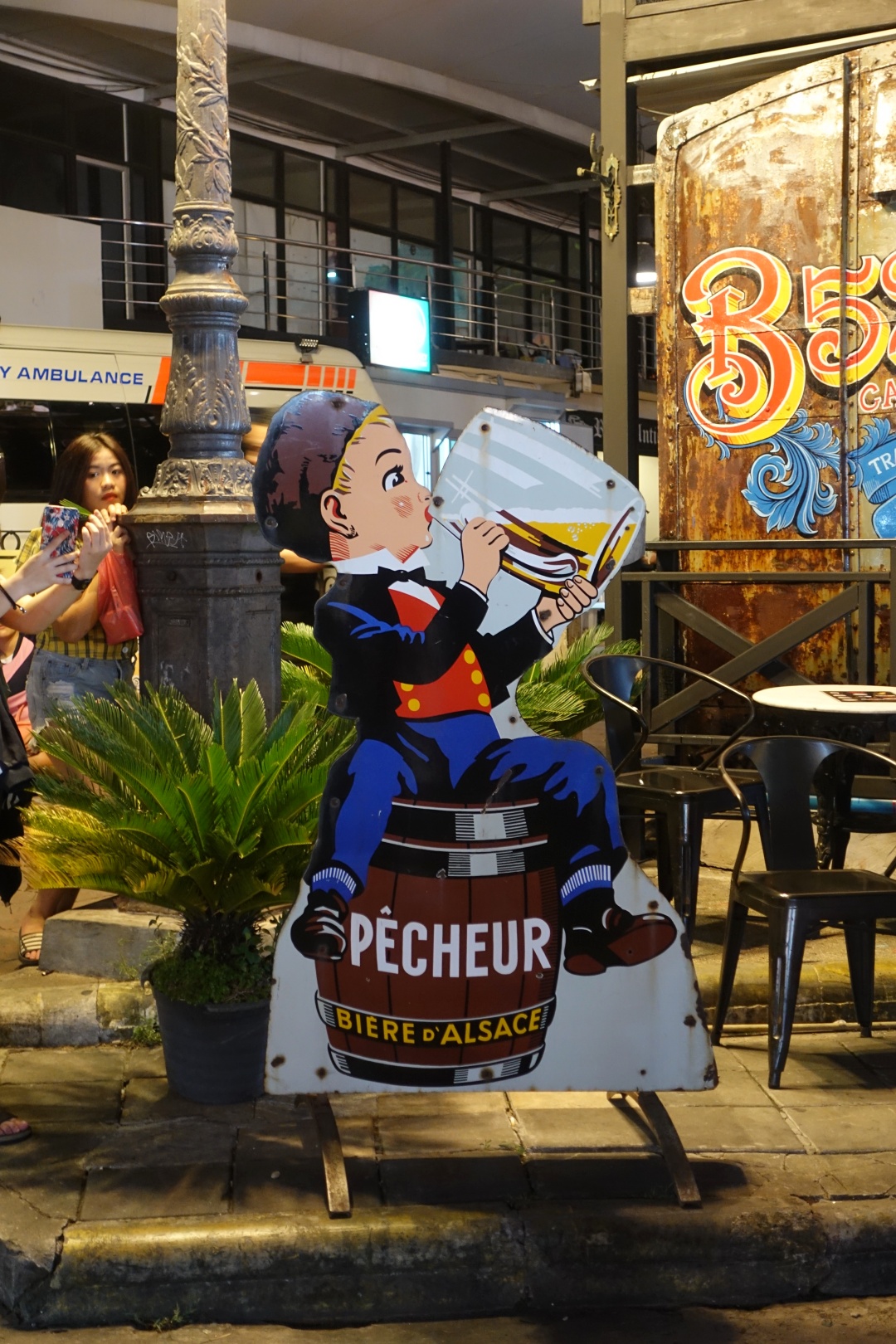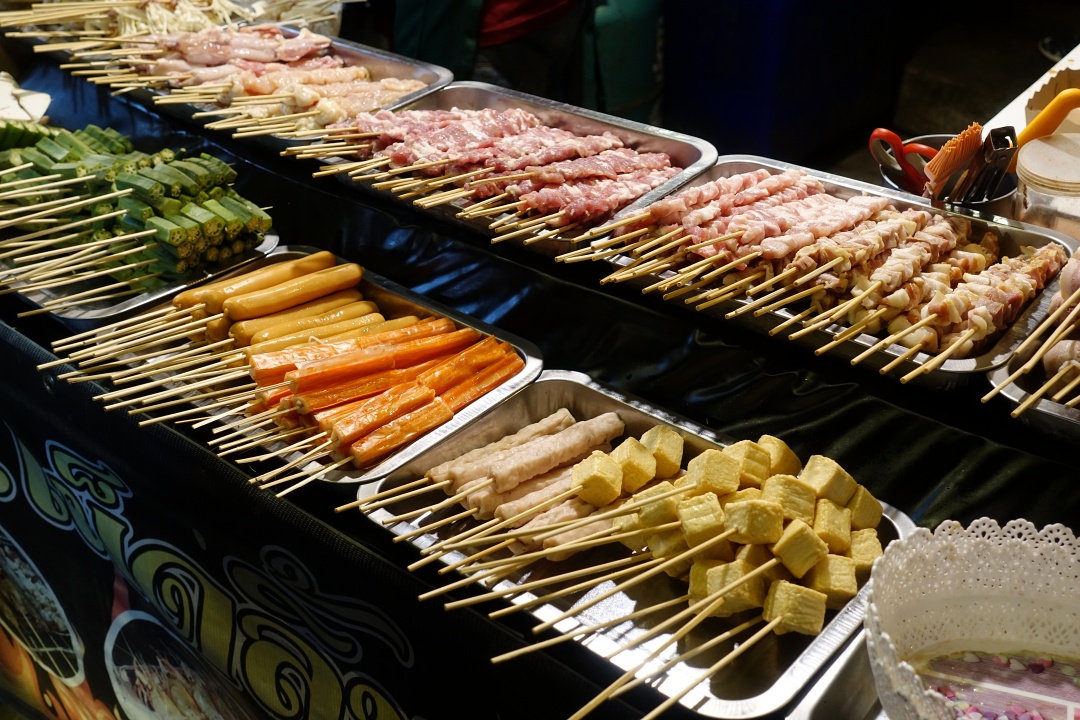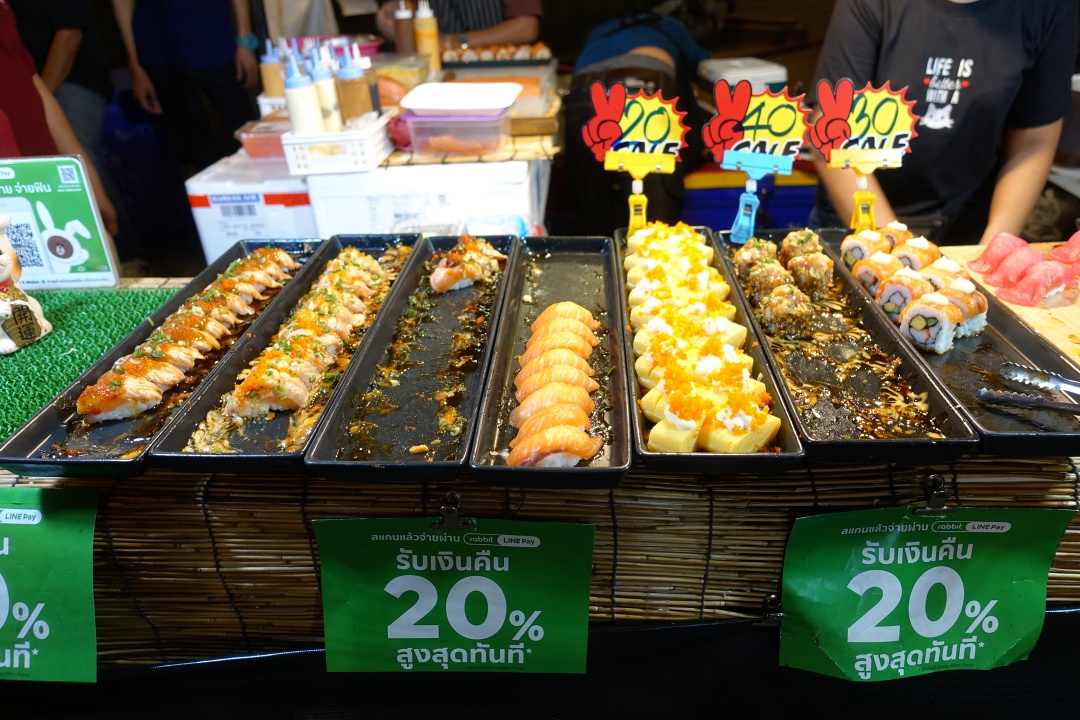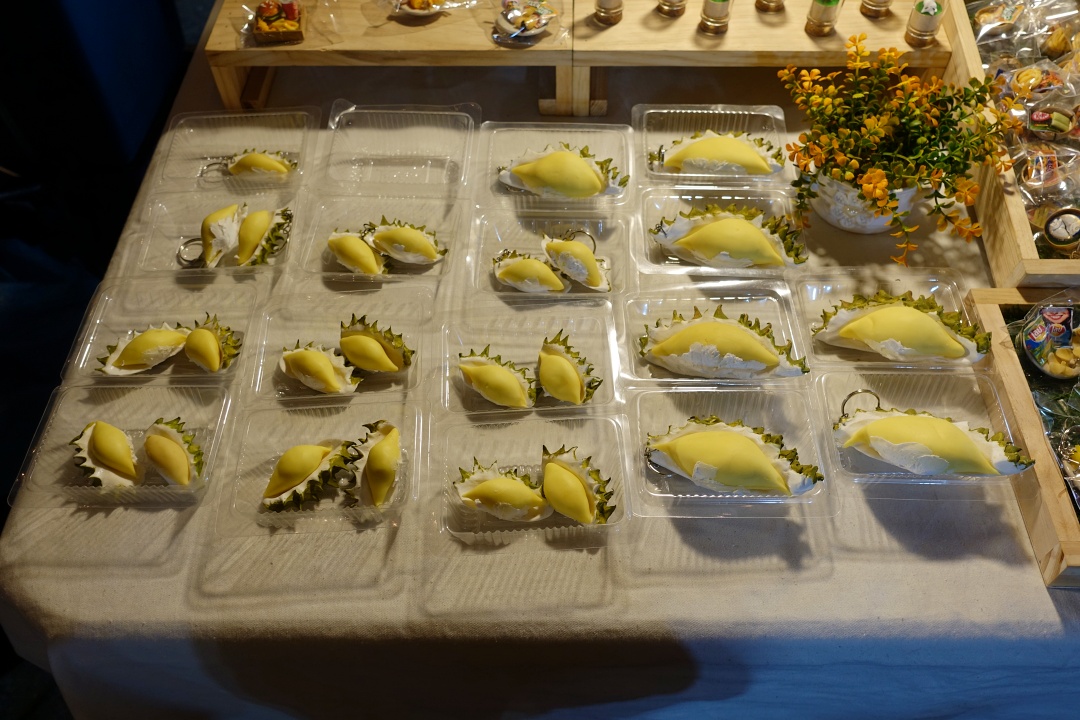 One of the few things I bought that night were these durian magnets and keychains. THB 100 for two magnets or one keychain.